New Age Islam News Bureau
15 Sept 2019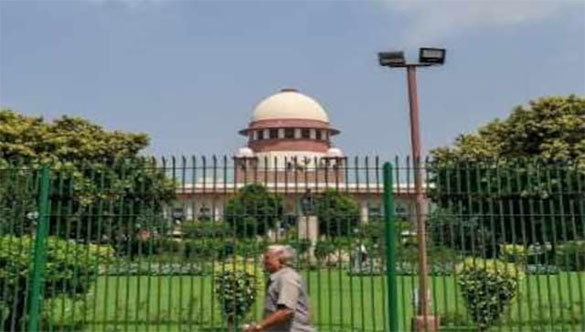 •
Day after SC Remarks, Minority Bodies Say Un Cannot Be Implemented In Country with So Much Diversity
• Muslim Solidarity March In Support Of Ravidas Temple Today
• Imran Khan Acknowledges Pakistan Could Lose In War with India
• Imran Khan Says He Doesn't 'Know Much' About Uighur Muslims, Calls China 'Best Friend'
• Taliban 'Seeking Support from Russia' To Force US to Leave Afghanistan
• Trump Asked For His 'Favorite Dictator' While Awaiting For Egyptian President At G7
• Unilateralism Key Contributor to Global Terrorism, Extremism: Iran Diplomat
• In Swipe at DAP, Hadi Says Malay-Muslim Cooperation Superior To 'Malaysian Malaysia'
• Arab Coalition Investigating Terrorist Attacks Against Saudi Aramco Facilities
• West African Leaders Agree Billion-Dollar Anti-Extremist Plan
India
• Day after SC Remarks, Minority Bodies Say UCC Cannot Be Implemented In Country with So Much Diversity
• Muslim Solidarity March In Support Of Ravidas Temple Today
• J&K: Shopian Villagers Line up at DC's Office to Ask about Their Young Men
• Segregation Of Hindu, Muslim Students In West Bengal Attracts Attention
• Pakistan Should Stop Promoting Terrorism, Otherwise It Will Disintegrate: Defence Minister
• Jammu And Kashmir Governor Dubs Terrorists As 'Pak-Purchased Boys', Warns Them Of Dire Consequences
• WPI: 'Government must establish dialogue with people of Kashmir to win their confidence'
• Man Accidentally Kills Himself Showcasing Swordsmanship During Muharram Celebration
• Yogi's only Muslim minister backs Supreme Court over Uniform Civil Code
• Security beefed up along the LoC over Pak's aggressive stance
• Pakistan raises white flag to retrieve bodies of 2 soldiers along LoC
• Siyasi Muslims: In a new book, Hilal Ahmed argues for a more nuanced understanding of political Islams in India
• J&K: Army rescues students as Pak continues shelling along LoC
• Babri Masjid: lawyer of Muslim parties receives threats online
--------
Pakistan
• Imran Khan Acknowledges Pakistan Could Lose In War with India
• Imran Khan Says He Doesn't 'Know Much' About Uighur Muslims, Calls China 'Best Friend'
• Malala Urges World To Intervene In Kashmir
• Govt Must Provide Tape Recorder, Songs Of Indian Singer Mukesh To Ex-PM Nawaz Sharif: Pakistan Minister
• Pakistani Cleric Tahirul Qadri Quits Politics, Resigns As Party Chairman
• China boosts soft power in Pakistan via films, social media
• JUI-F voices support for PPP, PML-N's stance over Article 149
• Kashmiris postpone LoC march till Imran's speech at UNGA
• Bilawal says Centre will not be allowed to interfere in Sindh at any cost
• Pakistan all set for opening of Kartarpur Corridor
• Four soldiers martyred in Pak-Afghan border attacks
• Militants attack Pakistani soldiers near Afghanistan border, 4 killed
--------
South Asia
• Taliban 'Seeking Support from Russia' To Force US to Leave Afghanistan
• Taliban 'ready to fight' if US unwilling to talk
• Afghan Government Says Elections First, Peace Deal Later
• Stoltenberg phones President Ghani, reaffirms NATO's full support to Afghanistan
• Special Forces destroy one of the biggest bomb-making factories of Taliban in Ghazni
• Foreign trainer among 19 killed, wounded as airstrike targets terrorists training camp in Faryab
• Special Forces kill 20 Taliban militants, destroy weapons cache in Farah
• Taliban revokes ban on Red Cross, provides security guarantees
--------
North America
• Trump Asked For His 'Favorite Dictator' While Awaiting For Egyptian President At G7
• Hamza Bin Laden Killed Near Afghan-Pakistan Border: Trump
• Trump Tells Saudi Crown Prince US Ready To Help Protect Kingdom's Security
• Trump talks of 'Mutual Defense Treaty' with Tel Aviv ahead of Israeli elections
• Israel has long history of conducting espionage against US: Analyst
• United States blames Iran for Saudi attacks, 'pretend' diplomacy
• Some of the many things most Americans never heard about 9/11
--------
Mideast
• Unilateralism Key Contributor to Global Terrorism, Extremism: Iran Diplomat
• Turkey Orders Arrest of 223 Military Personnel over Suspected Gulen Links
• Embattled Israeli PM fights for survival in do-over election
• Houthis to blame for thousands missing in Yemen says rights group
• Iran has always been ready for a 'full-fledged' war: IRGC commander
• Iran to adopt maximum crude production policy if US lifts sanctions
• Hawkish US senator says US should bomb Iran refineries to stop its enrichment moves
• Israeli drone downed in Gaza, seized by Palestinian fighters
• Hamas calls on Saudi Arabia to release senior official Khudari
• Netanyahu plans to annex 75% of Area C in occupied West Bank: PLO
• Libya airport hit by drone and rocket fire; 2 Haftar troops killed
• Iran: US bases and aircraft carriers within range of its missiles
--------
Southeast Asia
• In Swipe at DAP, Hadi Says Malay-Muslim Cooperation Superior To 'Malaysian Malaysia'
• Don't try to out-Malay Umno and out-Islam PAS, Kit Siang tells PH
• Kota Kinabalu City Mosque, YDKMM collaborate to form first Wakaf Islamic College
• Malaysia's economic policies will focus on bridging wealth gap: PM Mahathir
• How Hakka Chinese helped build Indonesia, overcoming exclusion and discrimination to serve the country
• Blast at Indonesian police warehouse holding World War Two munitions
--------
Arab World
• Arab Coalition Investigating Terrorist Attacks Against Saudi Aramco Facilities
• US warship docks in Beirut port: A first in over 30 years
• Six civilians killed in Syria's Idlib despite truce
• Drone entered Kuwaiti airspace early Saturday morning: Report
• Attack kills 3 forces, 3 militants in Egypt's Sinai: Officials
• Iraq will respond to Israeli attacks, sees itself in war against Zionist entity: Iraqi MP
• Iraqi forces dismantle terror group ahead of Arba'een mourning rituals
• US warship loitered a month in Red Sea during its embassy move to al-Quds: Report
• Arab Parliament president praises King Salman's position on Israel's Jordan valley threat
--------
Africa
• West African Leaders Agree Billion-Dollar Anti-Extremist Plan
• Drone strike kills Haftar commanders near Tripoli
• Tunisia heads to polls for keenly fought presidential contest
• 23 people killed in Central African Republic
• Somalia: 3 killed in attacks targeting prime minister
• Libya: Haftar forces attack int'l airport in Tripoli
--------
Europe
• Muslim photographer documents life at city's synagogue
• Germany warns against early troop withdrawal from Afghanistan
• Russia prevented Israeli airstrikes in Syria, Putin warned Netanyahu: Report
• Dutch NGO hails Turkey's support for refugee businesses
Compiled by New Age Islam News Bureau
URL: https://www.newageislam.com/islamic-world-news/day-after-sc-remarks-minority/d/119745
--------
Day after SC remarks, minority bodies say Uniform Civil Code cannot be implemented in country with so much diversity
Sep 14, 2019,
NEW DELHI: A day after Supreme Court's strong observations on the Uniform Civil Code, members of prominent Muslim minority organisations said that a UCC was "neither practical nor possible to implement" in a country with so much diversity.
Cutting across organisations they questioned the idea of UCC citing different personal laws and diverse cultural backgrounds of communities even within one religion.
Prominent members of the Minority organisations like All India Muslim Personal Law Board and Jamiat Ulama-i-Hind also cited the Law Commission's consultation paper on family laws released last year on August 31. AIMPLB had then welcomed the Law Commission's assertion that a Uniform Civil Code is neither necessary nor desirable at this stage. The AIMPLB had reiterated its position that it was not open to changes in the personal law and reform as suggested by the commission will happen only through the "social framework".
"Even the law Commission in its consultative paper concedes that the UCC is neither necessary nor desirable at this stage. I am of the view that enforcing a UCC in India is impractical," AIMPLB general secretary Maulana Sayyid Wali Remhami said. The All India Muslim Personal Law Board had welcomed the Law Commission's assertion on August 31 that a UCC is neither necessary nor desirable at this stage. The AIMPLB had reiterated its position that it was not open to changes in the personal law and reform as suggested by the commission will happen only through the "social framework".
Over a year later, the debate on UCC is once again in the limelight. The Supreme Court on Friday frowned on the failure of governments to heed Article 44 of the Constitution to promulgate a UCC for the entire country despite the lag of 63 years since the codification of Hindu law in 1956.
"We have so much diversity in personal laws. How can one UCC apply to all? If the government at some stage does manage to bring in a UCC using its majority power in Parliament it will open a Pandora's box of troubles in terms of on-ground implementation," member of the AIMPLB Kamal Faruqui added. Jamiat Ulama -i- Hind's senior functionary Niaz Ahmed Farooqui too said that the UCC was impossible to implement.
https://timesofindia.indiatimes.com/india/day-after-sc-remarks-minority-bodies-say-ucc-cannot-be-implemented-in-country-with-so-much-diversity/articleshow/71129663.cms
--------
Muslim solidarity march in support of Ravidas temple today
September 15, 2019
New Delhi: Muslims have decided to extend a helping hand to Dalits in the Ravidas temple demolition row and will hold a march here on Sunday to show their solidarity with Dalits.
The march, which will start at Jamia Hamdard and move towards the site in Tughlaqabad, is being organised by both Shia and Sunni sects of the Muslim community.
Many prominent religious figures, including Maulana Fazlul Manan of Teele Wali Masjid in Lucknow, are likely to take part in the march.
On the proposed march, Mehmood Pracha, main organiser and eminent lawyer, said Dalits and Muslims were under threat and they should fight it together. "There is no politics into it. We are trying to come together," he said.
"To show solidarity with the Scheduled Caste community on the issue of demolition of Sant Ravidas temple and arrest of Bhim Army chief Chandrashekar Aazad, the Muslims are organising a silent march to demand rebuilding of the temple and release of Aazad as well as 95 other protesters," said a release.
The temple was demolished by the Delhi Development Authority on August 10 on the Supreme Court order.
A petition for rebuilding of the temple, filed by Congress leader Ashok Tanwar, is pending at the court.
https://www.ummid.com/news/2019/september/15.09.2019/muslim-solidarity-march-in-support-of-ravidas-temple-today.html
--------
Imran Khan Acknowledges Pakistan Could Lose In War with India
Sep 15, 2019
ISLAMABAD: Pakistan Prime Minister Imran Khan has once again raked up the prospect of a war, including a nuclear war, with India over New Delhi's "illegal annexation" of Kashmir.
Imran tacitly acknowledged that Pakistan could lose in a conventional war with India, and in that case "there could be consequences".
To a question on his issuing a nuclear threat to India over Kashmir, Imran Khan told Al Jazeera: "There is no confusion. What I said is that Pakistan will never start a nuclear war. I am a pacifist, I am anti-war. I believe that wars do not solve problems. War has unintended consequences. Look at the war in Vietnam, Iraq, the wars caused other problems, probably much more serious than what it was originally fought for.
"But I am clear that when two nuclear armed countries fight a conventional war, there is every possibility of it ending in a nuclear war. If I say Pakistan, God forbid, and in a conventional war, and we are losing, and if a country is stuck between two choices, either you surrender or fight to the death for your freedom. I know Pakistan will fight to the death for freedom, when a nuclear armed country fights to the death, there are consequences.
"That is why we have approached the UN, and are approaching every international forum, that they must act right now, as this (Kashmir) is a potential disaster that will go way beyond the Indian subcontinent.
On India's revocation of special status for Kashmir, he said that India had "annexed Kashmir illegally" and "unilaterally broken international laws".
He also said that there was "no longer prospect of a dialogue" with India, though his country has downgraded diplomatic ties and snapped trade links with New Delhi since the latter on August 5 revoked Kashmir's special status in order to integrate it into the rest of the country.
"There is not much we can do except approach international organisations" and also the "stronger countries" like the US, China ("which is supportive"), and Russia. "We are approaching all of them."
He also said that if the Kashmir issue is not resolved by the international community it could "impact world trade".
Asked about US President Donald Trump's offer to intervene on the Kashmir issue, including his latest one this week, Imran said: "I am thankful to President Trump, the most powerful in the world. If he intervenes, seriously intervenes, it is one way you can guarantee some sort of resolution." He also suggested the US could act indirectly on Kashmir through the UN Security Council.
In the August 16 UNSC closed door session, the US, France and Russia backed India over its moves on Kashmir, while China supported close friend Pakistan.
During his August 26 meeting with Indian Prime Minister Narendra Modi in Biarritz, France, President Trump backed off from his offer to mediate on Kashmir, especially after Modi conveyed firmly that India does not want any third party mediation on the issue.
https://timesofindia.indiatimes.com/world/pakistan/pakistan-could-lose-conventional-war-with-india-imran-khan/articleshow/71133779.cms
--------
Imran Khan says he doesn't 'know much' about Uighur Muslims, calls China 'best friend'
Sidhant Sibal
Sep 15, 2019
Calling China as Pakistan's "best friend", Pakistan Prime Minister Imran Khan has said he doesn't know much about the situation of persecuted Uighurs Muslims in China. Many Western governments have been saying Uighurs are been systemically targeted by China and being sent to re-education camps.
In an interview to Al Jazeera, as part of global media outreach to talking about the situation on Kashmir, Khan said "frankly we have been facing so many of our internal problems right now that.. I don't know much about the problem"
Adding, "I would like to say but I will say one thing about China, for us China has been the best friend "
Imran Khan who has been generally speaking about problems facing the Muslim world has been silent on the issue in China's north-western Xinjiang were most of the Uighurs are present.
The comments come in the backdrop of his rally in Pakistani occupied Kashmir on Friday where he said Muslims are been persecuted in Kashmir by India and called on the world to speak on the issue.
This is the second time Imran Khan has claimed no knowledge of the situation of Uighur Muslims in China. In an interview to financial times earlier this year, he said, "Frankly, I don't know much about that...if I had enough knowledge I would speak about it, it is not so much in the newspapers".
Interestingly, in July this year, many Islamic countries including Pakistan wrote a letter praising China's policies in Xinjiang.
https://www.dnaindia.com/world/report-imran-khan-says-he-doesn-t-know-much-about-uighur-muslims-calls-china-best-friend-2789884
--------
Taliban 'seeking support from Russia' to force US to leave Afghanistan
Sep 14, 2019
PESHAWAR: The Taliban have sent a delegation to Russia to discuss prospects for a withdrawal of US troops from Afghanistan following the collapse of talks with the United States this month, officials from the insurgent group said.
The move, days after US President Donald Trump cancelled a planned meeting with Taliban leaders at his Camp David retreat, came as the movement looks to bolster regional support, with visits also planned for China, Iran and Central Asian states.
"The purpose of these visits is to inform leaders of these countries about the peace talks and President Trump's decision to call off the peace process at a time when both sides had resolved all outstanding issues and were about to sign a peace agreement," said a senior Taliban leader in Qatar.
Russia, which has hosted meetings between the Taliban and Afghan political and civil society representatives, said this week it hoped that the process could be put back on track and urged both sides to resume talks.
"We are convinced that the complete end to foreign military presence is an inalienable condition of durable peace in Afghanistan," Russian foreign ministry spokeswoman Maria Zakharova said on Thursday.
However, it is unclear whether the talks can be resumed.
The Taliban leader, who spoke on condition of anonymity, said the purpose of the visits was not to try to revive negotiations with the United States but to assess regional support for forcing it to leave Afghanistan.
US and Taliban officials held months of talks in the Qatari capital of Doha and agreed a draft accord that would have seen some 5,000 US troops withdrawn from Afghanistan in exchange for security guarantees from the Taliban.
However, the deal, intended as a preliminary step to a wider peace agreement, faced heavy criticism from the Afghan government, which was shut out of the talks. Many former senior US officials who had worked in the region also warned a hasty withdrawal risked destabilising the country and even plunging it back into a new round of civil war.
The draft accord did not include a ceasefire agreement and with violence continuing, Trump announced the cancellation of the Camp David meeting via Twitter after a suicide bomb attack in Kabul killed at least 12 people including a US soldier.
He subsequently described the talks as dead and said US forces would step up operations against the Taliban, who control more territory than at any time since they were ousted from power by a US-led campaign in 2001.
https://timesofindia.indiatimes.com/world/south-asia/taliban-seeking-support-from-russia-to-force-us-to-leave-afghanistan/articleshow/71125840.cms
--------
Trump asked for his 'favorite dictator' while awaiting for Egyptian president at G7
Sep 14, 2019
US President Donald Trump referred to Egyptian President Abdel Fattah el-Sisi as his "favorite dictator" while awaiting a meeting with him at a gathering during the Group of Seven (G7) summit in France last month, a report says.
Trump was heard jokingly asking "where is my favorite dictator" in a voice loud enough to be heard by a group of US and Egyptian officials at a meeting in Biarritz, western France, The Wall Street Journal reported on Friday.
Citing several witnesses, the Journal said, Trump's question was met with a shocked silence.
Among the officials who were present in the room, were US Treasury Secretary Steven Mnuchin, former national security adviser John Bolton, Egypt's foreign affairs minister and chief of Egypt's General Intelligence Service, according to the Journal.
The report did not clarify whether the Egyptian president himself heard the remarks.
Sisi has long been facing international condemnation for a crackdown on civil society groups since he took power in 2014, a year after a military coup spearheaded by him toppled the country's first-ever democratically-elected president Mohamed Morsi.
After his ouster, Morsi began serving a 20-year prison term on charges of ordering the arrest and torture of protesters, a 25-year jail term on charges of passing intelligence to Qatar, and a three-year term for insulting the judiciary.
The 67-year-old passed away during a trial court session in the capital, Cairo back in June.
Sisi's human rights record, however, has not stopped Trump from expressing his support for his government.
"We understood each other very well. He's a very tough man, I will tell you that," Trump said during the G7 summit.
This is while; almost two dozen human rights organizations called on French President Emmanuel Macron to speak out against human rights abuses in Egypt as Sisi was attending the summit in Biarritz.
They urged the French president to call on Sisi to "drop all charges and unconditionally release all arbitrarily detained human rights defenders and journalists, and drop abusive probation measures against them."
Macron had criticized Egypt's human rights record back in January, saying that "things have got worse since October 2017" when Sisi visited Paris.
It was, however, not known if Macron addressed the human rights situation in Egypt with Sisi during the summit last month.
https://www.presstv.com/Detail/2019/09/14/606150/US-Egypt-favorite-dictator-human-rights-Donald-Trump
--------
Unilateralism key contributor to global terrorism, extremism: Iran diplomat
Sep 14, 2019
An Iranian diplomat has condemned unilateral and meddlesome policies as key contributors to rising terrorism and a major threat jeopardizing global peace and security.
"Today, the world's democratic principles and international regulations are increasingly and openly being ignored," Iran's envoy to the United Nations General Assembly Farhad Mamdouhi said in an address to the 20th anniversary of the body's adoption of the Declaration and Program of Action on a Culture of Peace in New York on Friday.
He added that the existing and emerging threats at regional and international levels are hindering the countries' efforts to promote peace and security.
The Iranian diplomat emphasized that withdrawal from international organizations, particularly the United Nations Educational, Scientific and Cultural Organization (UNESCO) and the UN Human Rights Council, as well as international accords such as the Paris Agreement on Climate Change are examples of arrogant policies emanating from unilateralism, referring to Washington's exit.
Elsewhere in his remarks, Mamdouhi said that peace and security can only be achieved through collective cooperation among governments and based on respecting the interests of all countries.
He stressed the importance of promoting multilateralism within the framework of a broad comprehensive decision-making approach in order to firmly counter extreme unilateralism.
"We should play an active role in promoting and defending multilateralism as a proper framework for presenting sustainable methods to solve the existing challenges," the senior Iranian diplomat said.
He noted that dialog and cooperation can ensure the establishment of sustainable peace and development across the world.
In an interview with China's state-run Xinhua news agency published late last month, Iranian Foreign Minister Mohammad Javad Zarif said the "violent unilateralism" relentlessly pursued by the United States has posed a serious threat to the international system and other countries.
"We believe that the United States is pushing a new sort of violent unilateralism, an extremist unilateralism, which destroys all the foundations of global order," Iran's top diplomat said.
US President Donald Trump has pulled out of several agreements and treaties since taking office in January 2017.
Last month, Washington officially pulled out of the Intermediate-Range Nuclear Forces (INF) Treaty with Russia – a Cold War-era treaty on the elimination of their medium-range and shorter-range missiles, which included missiles carrying both nuclear and conventional warheads.
The US along with Israel also officially pulled out of UNESCO at the stroke of midnight on New Year's Day over what they described as the world body's anti-Israel bias.
In June 2018, the United States withdrew from the United Nations' top human rights body, accusing it of "chronic bias" against Israel.
Back in May 2018, the US president also sparked international criticism when he pulled his country out of the landmark Iran nuclear deal, reached between Tehran and major world powers in 2015.
Trump also announced that the US was withdrawing from the Paris climate agreement in January 2017.
https://www.presstv.com/Detail/2019/09/14/606192/Farhad-Mamdouhi-General-Assembly-Unilateralism
--------
In swipe at DAP, Hadi says Malay-Muslim cooperation superior to 'Malaysian Malaysia'
14 September 2019
BY RADZI RAZAK
KUALA LUMPUR, Sept 14 — PAS and Umno's Malay-Muslim cooperation was more compatible with the country than DAP's "Malaysian Malaysia", Datuk Seri Abdul Hadi Awang said today.
Speaking to tens of thousands of PAS and Umno supporters during the Himpunan Penyatuan Ummah at the Putra World Trade Centre here, he claimed the forefathers of the Malay-Muslims were the original inhabitants of the country and initiated the fight for independence.
The PAS president also repeated his party's insistence that the country be governed by Muslims.
"Islam must be embraced by the people who dominate the country's leadership. We are only continuing what the first leaders started when they fought for independence, which successfully laid the foundation of Malaysia in the Constitution," he said.
Hadi repeatedly criticised DAP's "Malaysian Malaysia" ideology that is based on equality.
He argued that a rejection of ethnic differences was wrong in Islam as the religion accepts that Allah created race, religion, and culture that were all ineradicable.
"Islam also insisted on the concept of no coercion in converting to Islam and the rights of others to profess their religion.
"Because of this, the theory of Malaysian Malaysia with the excuse of abusing other race and the natives are wrong. We need to understand that this is a Malay land created by Allah, the same as other races' land.
"The ambition to eliminate races altogether is akin to eliminate the sun and the moon, not being able to be done with human hands that stood on earth and gazing the sky with limited perspective," he said.
While he referred to "Malaysian Malaysia" repeatedly, he omitted direct mention of DAP.
Umno and PAS signed today the National Unity Charter that promotes cooperation between the two largest Malay-Muslim parties that are aiming to defeat Pakatan Harapan in the next general election.
https://www.malaymail.com/news/malaysia/2019/09/14/in-swipe-at-dap-hadi-says-malay-muslim-cooperation-superior-to-malaysian-ma/1790490
--------
Arab Coalition investigating terrorist attacks against Saudi Aramco facilities
14 September 2019
The Arab Coalition said that investigations are ongoing to identify the perpetrators of the terrorist attacks that targeted two Saudi Aramco facilities in Abqaiq and Hijrat Khurais oilfield in Saudi Arabia.
"Based on joint initial investigations with relevant authorities on operational evidence and indicators as well as physical evidence in the locations of the terrorist attack, the Joint Forces Command of the Coalition affirms that the investigations are ongoing to determine the parties responsible for planning and executing these terrorist attacks," Arab Coalition Spokesperson Colonel Turki al-Maliki said in a statement.
Al-Maliki added in the statement that the Arab Coalition "continues to adopt and implement necessary procedures to deal with such terrorist threats to safeguard national assets, international energy security and ensure the stability of world economy."
Al Arabiya English
✔
@AlArabiya_Eng
Now-contained fires broke out at two Saudi Aramco oil facilities in Saudi Arabia's eastern city of Abqaiq following an attack by several drones. The strikes were claimed by Yemen's Houthi militia.https://english.alarabiya.net/en/News/gulf/2019/09/14/Fire-at-Saudi-Aramco-s-facility-in-Abqaiq-under-control-cause-yet-unknown.html …
Embedded video
94
3:31 PM - Sep 14, 2019
Twitter Ads info and privacy
129 people are talking about this
Saudi Arabia's Ministry of Interior said on Saturday that drone attacks caused fires at two Saudi Aramco facilities, adding that the blazes are under control.
One of the facilities is located in Abqaiq, near Dammam in the Kingdom's Eastern Province. The other facility is located in the Hijrat Khurais oilfield.
No residential areas are located near the sites, the correspondent said, adding that there were no casualties so far and that traffic is flowing smoothly in the surrounding area of the Aramco facility in Abqaiq.
https://english.alarabiya.net/en/News/gulf/2019/09/14/Arab-Coalition-investigating-terrorist-attacks-against-Saudi-Aramco-facilities.html
--------
West African leaders agree billion-dollar anti-extremist plan
14 September 2019
West African leaders announced during a summit in Ouagadougou, Burkina Faso's capital on Saturday, a billion-dollar plan to fight the rising problem of extremist violence in the region.
The plan, to be funded from 2020 to 2024, was announced at end of the Economic Community Summit of West African States in Ouagadougou, where ECOWAS nations were joined by Mauritania and Chad.
ECOWAS had decided to mobilize "the financial resources of up to a billion dollars for the fight against terrorism," said Niger's President Mahamadou Issoufou.
The money, paid into a common fund, would help reinforce the military operations of the nations involved - and those of the joint military operations in the region.
Full details of the plan would be presented to the next ECOWAS summit in December.
https://english.alarabiya.net/en/News/world/2019/09/14/West-African-leaders-agree-billion-dollar-anti-extremist-plan.html
--------
India
J&K: Shopian Villagers Line up at DC's Office to Ask about Their Young Men
by Adil Akhzer, P Vaidyanathan Iyer, Bashaarat Masood
September 15, 2019
When downed shutters and empty streets are what defines public space, the sight of a crowd gathered at a government office is odd — and telling. A group of around 30, all men, almost all of them elderly, have gathered at the sprawling Shopian district headquarters on Thursday.
Among them, they say, they represent almost every household in the nearby village of Sindhu Shirmal. They arrived here an hour or so ago when the office opened and are waiting to meet Deputy Commissioner Yasin Choudhary. Shopian tops the list of districts in the Valley with the largest number of persons — more than 40 — detained under the Public Safety Act, and sent to jails in other states.
A day earlier, five youngsters and three elderly were picked up from Sindhu Shirmal.
The villagers, who refuse to be named, plead with the DC to help them. Choudhary is wrapping up another urgent business: with apple harvest season on the horizon, he is coordinating with growers on procurement of the fruit by NAFED at minimum support price, that has been just announced by the government.
Located about 51 km from Srinagar, Shopian in South Kashmir is the apple bowl of the Valley. Its mandi is used by apple growers from neighbouring Pulwama district as well, so that they get the Shopian tag.
Choudhary repeats his defence of "nazuk halaat (sensitive situation)" in the Valley since August 5 — ahead of the government decision to abrogate Article 370 — and calls the administration's actions "preventive", but assures that he will speak with police and do his best to get the five men released. He wants the villagers to keep faith in the administration.
But they are agitated. "Police come every day and trouble us," a 61-year-old says. "If someone pelts stones on vehicles of security forces, boys from our village are picked up."
The three elderly picked up on Wednesday were Mohammed Yakub Bhat, Basheer Ahmed Shah and Mohammed Nissar Mir. "One of them is a Haji (just returned from Haj). They suspect he is from the Jamaat but he is not," says a 70-year-old. A villager says police detained them as they were looking for their children who are in hiding.
Struggling to contain his emotions, a septuagenarian bursts out, "We can bring the entire village with all youngsters to the DC's office. Police can take all the time they need to question each one. But picking a few men randomly every other day, and releasing them after a few days or a week. This is intolerable."
Plus, a villager says, they don't know whom to turn to for help. "Most politicians, local leaders, anyone with influence among us, is in jail."
Choudhary takes down the details of the five youths and asks villagers to return home and be patient. "Generally, no charges are pressed against anyone. No FIR will be registered," he assures.
Later, he tells The Sunday Express that the detentions aren't indiscriminate. "In most cases, the person picked up has a history of stone-pelting or some other issue… Generally, police do not pick up elders. In case of the three elderly, their children have an adverse history and they refused to cooperate with police."
The Deputy Commissioner adds that he had intervened earlier to facilitate the release of several young men held for alleged stone-pelting.
In an interview to The Indian Express last week, Director General of Police Dilbag Singh had said the detentions were part of a "strategy" — to "bond" with the community. "In some 300 cases, we have used community bonds to pick up and then release stone-pelters in Srinagar alone. And if 10 people come to seek release of 10 people per case, we have successfully engaged 3,000 people. They are released the same day," he said.
In Pulwama district, for instance, sources said, about 250 young men with some history of stone-pelting or minor criminal offences were picked up over the last one month or so. "We generally take an assurance from the village community — at times an informal bond — and let out many. Of these 250, almost 150 were released immediately based on assurances by the village. Such community policing has worked well for us. The village elders ensure that their boys do not indulge in stone-pelting or any other such activities. This sends a message to the entire neighbourhood," said a senior police officer in the district.
While the J&K Police has not officially released any data on such detentions and subsequent release, many high-ranking police officials in Srinagar confirm that the numbers could be as high as 4,500. Under the Public Safety Act, under 300 have been arrested and sent out of the Valley to prisons in Jammu, Uttar Pradesh, Delhi and Haryana.
At Shopian, hours after the villagers meet the DC, the three elders are released.
https://indianexpress.com/article/india/jk-shopian-villagers-line-up-at-dcs-office-to-ask-about-their-young-men-5996232/
--------
Segregation Of Hindu, Muslim Students In West Bengal Attracts Attention
September 14, 2019
Behrampore: Segregation of Hindu, Muslim students in West Bengal attracted attention of Block Development Officer who have directed the school authorities to end the practice that divides children based on religion.
According to sources, the school authorities in Murshidabad district have been segregating Hindu, Muslim students before serving them mid-day meals cooked in separate utensils, HT reports.
Block development officer Rabindranath Bairagya under which the Ramdoba Madhyamik Shiksha Kendra falls, said: "After I came to know about the incident recently, I sent my team to the school on Friday. I have directed that food should be cooked for all the students together and there should not be any segregation. The administration will not tolerate any such practice on the basis of religion."
The school has 329 students of whom195 are Hindus and 124 are Muslims, who belong to Basantapur and Ramdoba villages.
While Muslims comprise a majority in Ramdoba, most of the residents of Basantapur village are Hindus.
"Trouble began in 2010, when, for the first time when guardians of students from Basantapur village refused to allow their children to eat mid-day meal with the students from the Muslim community. They would not budge from their position despite our efforts several times not to insist on segregation," said Ashim Kumar Das, a science teacher of the school.
Another teacher Deepak Kumar Das speaking on the segregation system said: "We tried to put a stop to it several times. I have eaten food from the plates of the students of the two religious communities, but the guardians and cooks resisted us."
According to these two teachers, the school have separate ovens and utensils to cook meals for the Hindu and Muslim students.
They also said the students are segregated on religious lines before serving the government run mid-day meal.
Meanwhile, the School headmaster Pashupati Ghosh did not respond to phone calls.
"The school is closed during the weekend and it would be known only on Monday whether the instructions are followed or not. School teachers said all will depend on the reaction of parents and cooks," said the BDO.
Full report at:
https://www.siasat.com/school-segregates-hindu-muslims-students-attracts-attention-1617714/
--------
Pakistan Should Stop Promoting Terrorism, Otherwise It Will Disintegrate: Defence Minister
Sep 14, 2019
SURAT: Pakistan should stop promoting terrorism, otherwise no one will be able to prevent its disintegration, defence minister Rajnath Singh said on Saturday.
Speaking at a felicitation programme here for families of 122 soldiers who lost their lives on the line of duty, Singh also warned Pakistan that if its people cross the Line of Control, the Indian Army is ready and will not allow them to return.
"Pakistan Prime Minister Imran Khan has given good advice to his people not to cross the Line of Control because Indian soldiers are ready and will not allow them to return," he said.
Khan, while speaking in Muzaffarabad on Friday, had urged the Pakistani people not to march towards the Line of Control until he asks them to.
Singh also said Pakistan was unable to digest India's decision to abrogate Article 370 provisions and went to the United Nations to mislead it.
The international community is unwilling to believe what Pakistan is saying, he said.
India's minority population increased after Independence, while rights violations keep taking place in Pakistan against Sikhs, Buddhists and others.
India's minorities were safe, are safe, and will remain safe, he said, adding that India does not divide people on basis of caste or religion.
No one would need to break Pakistan, it will break into pieces itself, the minister said.
Pakistan should stop promoting terrorism, otherwise no one can stop it from breaking into pieces, Singh asserted.
The programme for the families of fallen soldiers was organised by Maruti Vir Jawan Trust.
Full report at:
https://timesofindia.indiatimes.com/india/pakistan-should-stop-promoting-terrorism-otherwise-it-will-disintegrate-rajnath-singh/articleshow/71130021.cms
--------
Jammu And Kashmir Governor Dubs Terrorists As 'Pak-Purchased Boys', Warns Them Of Dire Consequences
Sep 14, 2019
JAMMU: Dubbing terrorists in Kashmir as "Pakistan-purchased boys", Jammu and Kashmir governor Satya Pal Malik on Wednesday warned them of dire consequences if they do not stop threatening apple growers against selling their produce outside the Valley.
"Some Pakistan-purchased boys are roaming around (in the valley) and threatening to kill the orchardists to stop them from selling their fruit to outside markets," said Malik, addressing a gathering after laying foundation for state cancer institute here. "I am telling them to mend their ways as I don't know whether the fruit dealers will die or not but there is a guarantee that you will soon get killed," said Malik in a stern warning to terrorists.
The gubernatorial warning came barely two days after Malik launched the market intervention scheme, aimed at securing optimum prices to apple growers at a time when normal life continues to be paralysed in the Valley since the Centre decided on August 5 to revoke the state's special status from October 31.
The governor, who also e-inaugurated 196 health and wellness centres in the state and released a policy document on roadmap to reducing infant mortality rate to single- digit figure by 2022, said the apples used to sell at Rs three a kilogram but following the market intervention schemes, the fruit is now being sold at Rs 15 a kg.
Full report at:
https://timesofindia.indiatimes.com/india/malik-dubs-terrorists-as-pak-purchased-boys-warns-them-of-dire-consequences/articleshow/71130145.cms
--------
WPI: 'Government must establish dialogue with people of Kashmir to win their confidence'
Sep 14, 2019
NEW DELHI: After a two day visit to Kashmir, a delegation led by President of a political party Welfare Party of India Dr SQR Ilyas on Saturday said that they will be petitioning the government demanding that the Centre must establish a dialogue with the people in the valley as all those they met in Srinagar and Baramulla feel "betrayed by the process followed to abrogate Article 370". They sought that normalcy is restored in the valley and those arrested be released.
The WPI President is also a prominent member of the All India Muslim Personal Law Board. However, this visit to Kashmir on Thursday and Friday was only in the capacity as president of WPI. The party's national general secretaries, Sheema Mohsin and Subramani Arumugam also visited Kashmir.
Citing shut shops even when the curfew was not there, Ilyas said, "For people, we met on the streets it was not as much about Article 370 or 35A. It was clear that the people are hurt and angry over the process followed to revoke Article 370. We feel the government must take confidence-building measures to establish a dialogue process with the people. Any delay will further strengthen militancy."
"The intensity and seriousness of the situation differed in different places in the valley. In schools that are open teachers said that they are ready to teach but with no public transport the students are unable to attend the classes and feared that they may lose one academic year as the annual exams are scheduled in November and their academics are incomplete," Ilyas claimed.
In the press statement, it is pointed that September and October are harvest months in the valley. "The apples and pears are ready to be picked from trees and packed. But lack of labourers and transport has resulted in business transactions coming to a standstill," the WPI has claimed based on their interactions and sought immediate measures to prevent adverse impact on an industry that generates business worth thousands of crores.
Full report at:
https://timesofindia.indiatimes.com/india/wpi-government-must-establish-dialogue-with-people-of-kashmir-to-win-their-confidence/articleshow/71129968.cms
--------
Man Accidentally Kills Himself Showcasing Swordsmanship During Muharram Celebration
By Daniel Avery
9/13/19
Areligious celebration was marred by tragedy this week as a man participating in a traditional Islamic mourning ritual accidentally killed himself.
Mohammed Sayum was displaying his prowess at swordsmanship in the Nalanda district of Bihar, in east India, as part of a ritual procession known as the Mourning of Muharram. According to reports, Sayum, 60, accidentally cut his own neck and was rushed to Sadar Hospital, but died from loss of blood before he arrived.
The accident sparked chaos in the area, according to the news site Swarajya, where hundreds of others were also observing the ritual procession. Sayum's son, Mohammad Feroz, told police he witnessed the incident.
Police in Bihar are still investigating and sent Sayum's body for an autopsy.
Muharram is considered one of the most sacred months of the Islamic calendar. The Mourning of Muharram, or Muharram Observances, is a commemoration honoring the death of Imam Hussain Ali, grandson of the Prophet Muhammad and third Imam of the Shiite community, who was killed by the Caliph Yazid's army in 680 AD at the battle of Karbala. For Shiite Muslims, Imam Hussain's death is symbolic of the struggle against tyranny and injustice.
Observances of the Muharram procession vary, but traditionally involve a march from the Hussainia (congregation hall) into the streets, where participants light bonfires and partake in acts of self-flagellation, cutting, chest-beating and face-slapping. Some devotees visit the shrine to Imam Hussain in Karbala in modern-day Iraq.
Fatal accidents and violence have long plagued Muharram commemorations: On Tuesday, at least 31 people were killed in a stampede in Karbala, with 100 more injured. According to the AP, the stampede started when a walkway collapsed.
The same day, 20 people were injured watching a Muharram procession in Andhra Pradesh, in southeast India, when the roof they were standing on collapsed at about 2 a.m. Police report the victims were viewing the Pedda Saragathi ritual, where devotees walk on a hot bed of coals.
Also on Tuesday, a man in Uttar Pradesh was electrocuted, and others wounded, when a tazia they were carrying came in contact with a live electrical wire. A tazia is a replica of Imam Hussain's tomb, carried during Muharram processions.
Full report at:
https://www.newsweek.com/beheaded-muharram-man-india-1459148
--------
Yogi's only Muslim minister backs Supreme Court over Uniform Civil Code
14th September 2019
By Namita Bajpai
LUCKNOW: Reacting to the Supreme Court's observation in favour of a Uniform Civil Code in the country, Mohsin Raza, Yogi Adityanath's lone Muslim minister, who holds the portfolio of minority welfare, Muslim Waqf and Haj, believes it is imperative that everyone in the country should be bounded by a single civil law irrespective of religion, caste and creed.
"Whatever is necessary for the welfare of the people of the country, the Bharatiya Janata Party (BJP) government has the will and the courage to implement it," says Raza citing the example of the abrogation of Article 370 in Kashmir.
On the need for a Uniform Civil Code seen in the perspective of the apex court's observation, Raza says, "Others see politics in it. For us, the welfare of the nation and its people comes first. It has been the resolve of our party and we take decisions keeping the welfare of both the nation and its people supreme instead of politics."
While talking exclusively to TNIE, the minister adds, "We believe that everyone should be treated equally irrespective of one's religion, faith, caste or creed. We firmly believe that all Indians should have equal rights but equal laws as well."
Replying to the reservations of Muslims over the provision, Raza says many communities, especially Muslims, feel that if a uniform civil code is brought, it will amount to an infringement of their religious rights. "But if such a law is framed, there will never be any breach of anyone's religious faith.
Everyone will continue to practise his or her own religious belief. But the civil code will be there for everyone and it will help in unifying the country further," he feels.
To substantiate his claim, Raza asks his Muslim brethren to tell him if there has been any infringement of their religious rights during the last five years of BJP rule in the country.
Full report at:
http://www.newindianexpress.com/nation/2019/sep/14/yogis-only-muslim-minister-backs-supreme-court-over-uniform-civil-code-2033649.html
--------
Security beefed up along the LoC over Pak's aggressive stance
Sep 15, 2019
NEW DELHI: The Indian Army has intensified its presence along the Line of Control (LoC) in view of Pakistan's increased aggressive posture along with direct and indirect threats of war ever since Parliament ended special status of Jammu and Kashmir.
On Saturday, the Commander of Army's Northern Command, Lieutenant General Ranbir Singh, reviewed security preparedness along the LoC in the light of military threat from Pakistan. Earlier, Army chief General Bipin Rawat had also visited the valley to review India's preparedness at the LoC.
In the first week of September, Pakistan moved a brigade-sized force to a location 30km away from the LoC within its own territory as was reported by the Army quoting intel sources.
The troops numbering around 2,000 soldiers has been placed at the Bagh and Kotli sector opposite PoK in Pakistan.
Pakistan has also scaled up ceasefire violations on the LoC.
Pakistani Prime Minister Imran Khan has been aggressive against India over the political developments in Jammu and Kashmir. Pakistan has also been desperately trying to drum up international support against India in its rhetoric on Kashmir.
A day after the historic decision on Jammu and Kashmir on August 6, Imran Khan had made veiled references to a possible war with India while addressing a joint session of the Pakistan parliament.
"Attacks like Pulwama are bound to happen again. I can already predict this will happen. They will attempt to place the blame on us again. They may strike us again, and we will strike back … What will happen then? Who will win that war? No one will win it and it will have grievous consequences for the entire world. This is not nuclear blackmail," Khan had said.
Khan reiterated his veiled threats about a possible nuclear war with India in an interview to Al Jazeera channel on Saturday.
"Pakistan would never start a war, and I am clear: I am a pacifist, I am anti-war, I believe that wars do not solve any problems... (But) when two nuclear-armed countries fight, if they fight a conventional war, there is every possibility that it is going to end up into nuclear war. The unthinkable," said Khan.
India's defence minister Rajnath Singh, who was a two-nation tour of East Asia during that period of time, also retorted strongly, making India's stance clear about its response to any military misadventure by Pakistan.
"India has never been an aggressor in its history nor will it ever be. But that does not mean that India would balk at using its strength to defend itself," Singh said in South Korea.
Pakistan has been playing a double-pronged game in trying to rake up international support against India over the Kashmir valley while at the same time aiding infiltrators in crossing over the LoC to enter Indian territory.
Security sources have assessed that at least 40 to 50 trained militants have crossed over into India over last one month or so.
Full report at:
https://timesofindia.indiatimes.com/india/security-beefed-up-along-the-loc-over-paks-aggressive-stance/articleshow/71133716.cms
--------
Pakistan raises white flag to retrieve bodies of 2 soldiers along LoC
Sep 15, 2019
NEW DELHI: Amid heavy cross-border firing along the Line of Control, the Pakistani army was forced to raise the white flag to retrieve bodies of two of its soldiers in the Hajipir sector on Friday.
The Indian Army on Saturday released a video that showed Pakistani military personnel retrieving the bodies under the cover of the white flag. Pakistani sepoy Ghulam Rasool of the Punjab Regiment, a "Punjabi Muslim who belonged to Bahawalnagar", was first killed in the Hajipir sector in cross-border firing on September 10-11.
"Initially, Pakistani soldiers belonging to Punjab Regiment tried to retrieve the body under the cover of intense firing at our forward posts but were unable to do so despite repeated attempts. Another Pakistani army soldier was killed in the process," said an officer.
Then, on Friday, the Pakistani army raised the white flag for temporary cessation of firing. "We respect the dead and permitted the Pakistanis to retrieve the bodies," said the officer.
The Army said the Pakistani side had earlier refused to take back the bodies of the five to seven intruders who were killed during an operation by a Border Action Team team on the intervening night of July 31-August 1.
The 778-km long LoC has turned volatile ever since the Indian government's decided to revoke the special status of Jammu & Kashmir under Article 370 and split the state into two Union territories on August 5. Over 350 ceasefire violations have been recorded in the last one and a half months.
"The Pakistani army is trying to internationalise the Kashmir issue, while also trying to push as many militants as possible across the LoC as well as stepping up ceasefire violations," said the officer.
Full report at:
https://timesofindia.indiatimes.com/india/pakistan-raises-white-flag-to-retrieve-bodies-of-2-soldiers-along-loc/articleshow/71131971.cms
--------
Siyasi Muslims: In a new book, Hilal Ahmed argues for a more nuanced understanding of political Islams in India
Shireen Azam
Aug 17, 2019
How do we make sense of the Muslims of India? Do they form a political community? Does the imagined conflict between Islam and modernity affect the Muslims' political behaviour in this country? Are Muslim religious institutions, such as mosques and madrasas, directly involved in politics? Do they instruct the community to vote strategically in all elections? What are 'Muslim issues'?
These are just a few of the questions Siyasi Muslims (Penguin India), a recently published book by Hilal Ahmed, attempts to answer. "Examining the everydayness of Muslims in contemporary India, Hilal Ahmed offers an evocative story of politics and Islam in India, which goes beyond the given narratives of Muslim victimhood and Islamic separation," a synopsis for Siyasi Muslims reads.
Ahmed, who is associate professor at the Centre for the Study of Developing Societies in New Delhi, discusses some of the ideas articulated in his book in this interview with Firstpost.
You begin your book with Ramachandra Guha's now infamous op-ed in Indian Express in which he compared the burqa with a trishul. While Guha later admitted that his comparison was ill-chosen, you write that even in his clarification, the idea of the Muslim community as an unchanging and regressive monolith remains. In your experience, how pervasive is this gaze about Muslims among liberal intellectuals?
Let me begin with a clarification. I find Ramachandra Guha's intervention very powerful and provocative. He forced many of us to revisit the idea of Muslimness to problematise the given imagination of public presence of Muslims in postcolonial India. This line of argument is not systematically explored — primarily because Muslimness is always seen in relation to aggressive Hindutva.
Guha, in my view, pushes us to get rid of the official story of Muslim victimhood and pay close attention to those internal power structures which determine the everyday life of Muslim communities. In this sense, Guha was criticised for the wrong reasons! I did not respond to the Indian Express debate intentionally. The debate centres on a puzzling binary between 'declared liberals' and 'problematic liberals'. It gave us a strong impression that complex ideas and arguments about Muslims can easily be accommodated in these neat and clean categories. It was not an easy task for someone like me to adjust my findings and inferences in this framework.
There was also a problem of perception. Those who participated in the debate (except a few) did not take the idea of Muslim social and political heterogeneity very seriously.
We must remember that there is a difference between Muslim presence and Muslim everyday life.
Muslim presence is always constituted as a homogeneous entity in the public discourses; while highly diversified Muslim everyday life has its own pace and rhythm. Many a time, we invoke 'Muslim presence' as a read-to-use-template to explain virtually every aspect of Muslim social life.
This is what we observe in this debate as well. Most of the participants expressed their opinions to the nuances of Muslim presence without problematising the idea of Muslim oneness. This analytical laziness eventually led to oversimplification. Consequently, we are again forced to choose between liberal beliefs and Hindutva stereotypes.
Nevertheless, I do recognise the significance of this debate. In this sense, I offer a constructive, critical analytical framework in Siyasi Muslims — not refute what Guha and his adversaries argue — but to expand the scope of the present mode of thinking about Muslimness and its politics.
Your book is prefaced with an FAQ that has 19 questions and answers about Muslims and politics. This is not something commonly found in books and I couldn't but think of it as a burden of a Muslim scholar writing on Muslims to clarify certain positions and address misinformation up front. Did you imagine the FAQ as something similar? Who do you think is the audience for this book?
I am a trained researcher and an academic. I write primarily for an academic public — teachers, researchers and students of social sciences and humanities. But Siyasi Muslims is not written exclusively for them. My aim is to reach out those readers who are interested in knowing about Muslims and Islam or what is now called 'political Islam'.
I have been observing for a long time that our English-educated public in general and literate public in particular do face two very specific problems:
First, the 'reading culture' is declining. The pace of life, especially in metro cities, where English-educated readers are mainly located, does not allow them to follow an argument in densely written texts. I often describe the contemporary moment of knowledge as an "FAQ moment". The reader wants a summary that can navigate him/her into the text.
Unlike other academics, I do not blame my students/readers for their apathetic attitude towards reading. They are the product of the FAQ moment! On the contrary, I take up this challenge as an author to write for an indifferent reader — to provoke him/her to go beyond the WhatsApp University and FAQ mode.
The second problem, in my view, is related to the subject matter — Muslims/Islam. As I said, we rely heavily on a few liberal beliefs and Hindutva stereotypes to think about Muslims. The 19 FAQs I identify in the book emerge from these perceptions. As an academic, I believe that it is my duty to answer these questions by using my research tools so that the reader could draw her/his own informed meaning. I believe that this book must also be written in Hindi so that it could reach out to non-English readers as well.
That said, I do not feel that it is a burden for me because I am a Muslim. My Muslimness is also related to other identity attributes of my individual self: I am a teacher, a researcher, and an author. These attributes are not in conflict with each-other. You touch upon the issue of caste among Muslims a few times in the book and also profile Ali Anwar. Caste has been one of the most glaringly omitted aspects in studies and theoretical frameworks about Indian Muslims so far, and consciousness about it among mainstream and upper caste writers is very nascent and due to the work and assertion of Pasmanda scholars and activists. How would you say your understanding of caste has affected the manner in which you understood politics around 'Siyasi Muslims' in India?
Yes, I agree with this observation. I admire the Pasmanda movement because this has given us a new vantage point to look at the question of Muslim social stratification and the diversity of Muslim political discourse in India. In my view, the Pasmanda movement as an intellectual force has expanded the scope of the tradition of the internal critique initiated by Hamid Dalvai and further developed by Asghar Ali Engineer and Ali Anwar.
My understanding of caste among Muslims is inextricably linked to my theoretical position on Muslim politics.
I believe that caste, class, and gender play a very powerful role in shaping the nature of Muslim engagements with different form of politics.
Two related arguments that emerged in different historical moments — the 1960s and early to mid-2000s — may be useful to elaborate this point:
The 1960s argument was that Muslims must act as a homogeneous minority pressure group in the realm of competitive electoral politics so as to protect their cultural-religious interests. This evocation of Muslim oneness allowed the upper caste, upper class, aristocratic and/or Ulama elite to establish themselves as community representatives.
In the mid-2000, especially after the publication of the Sachar Report — a revised version of this argument is produced. We have been told that Muslims are more backward than Scheduled Castes. Therefore, there is a need to have a comprehensive agenda of Muslim empowerment.
No one can deny that Muslims are poor and marginalised. But, it does not mean that they should be treated as a singular entity for the purpose of affirmative action. The caste and class are two important sociological indicators to offer a context-specific view of Muslim backwardness.
Interestingly, the publication of the Sachar Report, which aimed at transforming the Muslims into a developmental category, eventually reestablished Muslim homogeneity as a frame of reference in the political sphere. This led to what I call a counterproductive politics of Hindutva victimhood.
In a chapter on religiosity, you use CSDS data to note that unlike what is otherwise perceived, Muslims do not think of themselves as very religious, and many Muslim do not observe namaaz or roza regularly. This is important to note but I have a question on the method of understanding and determining religiosity in general.
You treat the "Five Pillar Theory" [of Shahada (belief), Namaaz, Roza, Zakat and Hajj] as the root of Islam for Muslims in India. However, are there any studies to show that Muslims across India consider these the basic constituents of Islam in their lived experience? I ask this because recent work by religious studies scholars iterates that daily lived experiences and practices are a better marker of religiosity than "belief".
For example, what about subcontinent practices like faith in a mazaar and dargah that many Shia and Sunnis communities swear by? Are they necessarily subordinate to the "Five Pillars" of Islam?
This is a very valuable question. I agree with your point that Muslim religiosity should not be reduced merely to the Five Pillar Theory.
However, the purpose of that chapter is not to reestablish the supremacy of textual Islam over the lived religiosity. On the contrary, I am interested in unpacking the idea of pucca Musalman — a dominant mode to measure Muslim religiosity and moral conducts. This question leads me to two sets of issues: the nature of organised/reformed Sunni Islam and the self-perceptions of Muslims about their own religiosity.
The Five Pillar Theory, in this schema, emerges as an important reference point to compare the Muslim self-perceptions about their own religious practices. If you closely look at the structure of the chapter and presentation of data, you may find that it actually corroborates the point you make here: Muslims do not think that they are sufficiently religious because various forms of lived religiosities cannot entirely be accommodated in the given framework of textual-reformed Sunni Islam. The chapter ends with Hali's comments on everyday religiosity and the attitude of [the] Ulama to further substantiate this argument.
You have dedicated a chapter to discuss Muslim "backwardness". You show that only six percent of the total Muslim male workforce manages to get white collar occupations, and Muslims constitute only three percent of the directors and senior executives among the BSE 500 companies. Could you throw some light for our readers on what these numbers say about the overall backwardness of Muslims in general, and class-caste disparity among Muslims?
There can be two ways to look at this issue. We may interpret the given set of information to underline Muslim backwardness by arguing that there are very few Muslims in white collar jobs. However, we can also infer this data to make a completely different observation: it can be suggested that there are very few Muslims at top level which shows that there is serious economic disparity among Muslims in India. In my view, both of these interpretations are valid for the purpose of my argument. I try to demonstrate the nature of class division among Muslims to show how the idea of backwardness merges with the emerging forms of politics, especially in the post-Sachar period.
Muslim Personal Law has been in the eye of the storm with the Triple Talaq Bill. In your book, you write about how the evolution of Sharia as a legal entity drew its inspirations from colonial modernity. How do we understand the Sharia vis-a-vis the Quran on one hand and colonial modernity on the other?
The Islam we know today (which is often described as a more than 1,400-year-old religion) is a relatively new phenomenon.
Muslims in India — and for that matter South Asia — follow those versions of Islam that emerged in the 19th century as religious reform movements. This is true of other religions as well. The Islamic reform movements had to respond to colonial rule in two very different ways: First, they had to adjust themselves with a new kind of political institutions, which were completely alien to them. On the other hand, the intellectual challenges posed by the colonial knowledge system forced the religious elite to reconfigure their imaginations of Islam itself.
Interestingly, they imbibed the framework of modern knowledge to produce a more organised form of Islam: the society of the Prophet Mohammad was identified as the classical Islamic past; the spread of Islamic power was presented as the triumph of Islam; strict sets of rules and norms were codified as Shariat. This structured form of idealised religion eventually received official recognition by the colonial state. The Shariat Law of 1937 is good example in this regard. This process continued in postcolonial India in a very different form. The Islamic religious organisations and elites recognised the discourse of minority rights as a source to refashion their interpretation of Islam.
In this backdrop, the book makes a modest attempt to problematise the popular perceptions about Shariat and its politics, especially with regard to the triple talaq issue.
Many readers would be surprised to read that the Shahi Imam of Delhi's Jama Masjid appealed to vote for the BJP in 2004. In your book, you suggest that around 6-7 percent of Muslims vote for the BJP at the national level. But you go on to say that "in 2014, there was a tacit acceptance of Narendra Modi among Muslims". What makes you say that?
I have written extensively on fatwa politics and the idea of the Muslim vote bank in my first book, Muslim Political Discourse in Postcolonial India: Monuments, Memory, Contestation (2014), which examines the nature of Muslim politics.
The second part of the question is about the 2014 elections. We find that unlike previous elections, the Muslim support for BJP increased significantly in 2014. The party managed to get around nine percent Muslim votes at the national level. This trend continued in 2019 as well.
However, this national picture must be adequately analysed. There are four important aspects of Muslim voting, which we must note while discussing the increasing vote share of BJP among Muslims:
First, Muslim voting pattern depends on party competition at the state level. In those states where the nature of electoral competition is bipolar (meaning there are only two main parties in the fray such as Gujarat), the Muslim vote would naturally be divided between two main contenders. Therefore, the chances of the BJP to secure Muslim voters would be higher.
Second, we must also remember that a number of regional leaders have joined the BJP in last few years. These leaders also bring with them a section of 'loyal voters', which also includes Muslims.
Third, elections are always fought at the constituency level, where personal equations, caste considerations and economic interests play a major role. BJP, like other parties, try to use informal network to attract Muslim voters at this level.
Full report at:
https://www.firstpost.com/living/siyasi-muslims-in-a-new-book-hilal-ahmed-argues-for-a-more-nuanced-understanding-of-political-islams-in-india-7173231.html
--------
J&K: Army rescues students as Pak continues shelling along LoC
by Arun Sharma
September 15, 2019
Hundreds of school students were rescued by the Indian Army on Saturday as Pakistani troops continued to target people living along the Line of Control in Balakote sector of Poonch district with mortar shells and small arms fire without provocation.
Sources said that children were trapped in nearly a dozen schools after Pakistani troops suddenly initiated mortar shelling and small arms fire around 9.30 am. The shelling was so intense that their family members were unable to come out of their houses to reach the schools.
Nearly half a dozen houses and a car were damaged and a dozen cattle killed in the shelling, sources said. Around 50 villages along the 50-km border stretch from Balnoi near Mankote sector to Tarkundi were affected by the cross-border shelling that continued for more than three hours.
The Indian army retaliated befittingly and mortar shelling and small arms fire from across the border stopped at 1 pm, said Defence Ministry spokesperson Lt Colonel Devender Anand.
Residents said that nearly two dozen schools were affected. A teacher at Sandyot high school said they had shifted all 120 students to a safer place inside the premises and made them take cover behind a wall along with teachers and other staff. "Half a dozen mortar shells fell within 50 metres of the school building," he said. Officials in the district administration received frantic calls to launch rescue operations.
Poonch Deputy Commissioner Rahul Yadav said that 5-6 schools in Balakote area were affected by shelling and small arms fire. The administration was going to launch rescue operations after the shelling stopped as it is dangerous to bring children out of schools during cross-border shelling, he said, adding that "they were more safe inside the schools".
However, following calls over the children's safety, Romeo Force pressed into service bulletproof vehicles and rescued the children and staff from schools during the shelling. Local police joined them, and the rescue operations continued till afternoon.
On August 29, nearly a dozen children and teachers were trapped at Government Middle School, Dabraj, in Mendhar sector after Pakistani troops initiated unprovoked mortar shelling and small arms fire targeting civilian population. Villages along the LoC in Poonch district are inhabited by Muslims.
Full report at:
https://indianexpress.com/article/india/jk-army-rescues-students-as-pak-continues-shelling-along-loc-5996295/
--------
Babri Masjid: lawyer of Muslim parties receives threats online
September 14, 2019
New Delhi [India]: Senior advocate Rajeev Dhavan, representing Muslim parties in the Ayodhya Babri Masjid land dispute case, on Thursday submitted before the Supreme Court that he has been receiving threats on social media for appearing in the matter.
"I am receiving threats on Facebook for appearing against in the case," he submitted before a five-judge constitution bench, headed by Chief Justice of India Ranjan Gogoi.
However, Dhawan has said that he does not need any security at this point.
Dhavan said that people tell him "Don't fight (argue) against the deity in the Supreme Court".
"I don't need any security at this point and I also don't want to file contempt petition one after the other either," Dr Dhavan told the court.
The lawyer also submitted that an Uttar Pradesh minister had said that the judiciary, administration and the nation belonged to the BJP.
"Ram temple will be constructed as the matter is in Supreme Court and the SC is ours. The judiciary, administration, the nation as well as the Ram Temple belong to us," minister Mukut Bihari Verma had said. Dhavan had already filed a contempt petition against an 88-yr-old Professor in Chennai, for cursing him and threatening him not appear before the Apex Court and to argue for the Muslim side in the case.
Dhavan had filed the contempt petition against Prof from Chennai, N Shanmugam for allegedly threatening him and asked him not to appear for the Muslim parties in the sensitive Ayodhya Babri Masjid land dispute case.
On August 8, a five-judge bench headed by CJI and including Justices D Y Chandrachud, S A Bobde, Ashok Bhushan and S A Abdul Nazeer, had said that it will hear the Ayodhya title dispute case five days in the week — from Monday to Friday.
Full report at:
https://www.siasat.com/babri-masjid-lawyer-muslim-parties-receives-threats-online-1617420/
--------
Pakistan
Malala urges world to intervene in Kashmir
Sep 15, 2019
Nobel Prize laureate and education activist Malala Yousafzai on Saturday called upon the United Nations to act and work towards bringing peace to the India-occupied Kashmir territory so that children may safely resume their schooling.
"I am asking leaders, at #UNGA and beyond, to work towards peace in Kashmir, listen to Kashmiri voices and help children go safely back to school," she wrote in a post on Twitter.
Since the Indian government repealed Article 370 of its constitution — stripping occupied Kashmir of its special status — a strict lockdown and communications blackout has been imposed in the region. It has now been in place for more than 40 days.
The young Nobel laureate expressed alarm over the oppressive conditions the Kashmiris have been living under.
She began by revealing that she had been in touch with many Kashmiris. "In the last week, I've spent time speaking with people living and working in #Kashmir – journalists, human rights lawyers and students," she wrote.
Malala
✔
@Malala
In the last week, I've spent time speaking with people living and working in #Kashmir - journalists, human rights lawyers and students.
15.9K
19:13 - 14 Sep 2019
Twitter Ads information and privacy
11.4K people are talking about this
"I am deeply concerned about reports of 4,000 people, including children, arbitrarily arrested and jailed, about students who haven't been able to attend school for more than 40 days, about girls who are afraid to leave their homes," she wrote.
In a series of tweets, Malala also shared her account of corresponding with people over the past week from various walks of life, including journalists, human rights lawyers and students.
"I wanted to hear directly from girls living in Kashmir right now. It took a lot of work from a lot of people to get their stories because of the communications blackout. Kashmiris are cut off from the world and unable to make their voices heard," she said.
She then went on to quote the girls she had spoken to.
"The best way to describe the situation in Kashmir right now is absolute silence. We have no way of finding out what's happening to us. All we could hear [were] the steps of troops outside our windows. It was really scary," she described as one girl narrating to her.
According to Malala, another girl said she felt "purposeless and depressed" because of the restrictions which barred her from going to school.
"I missed my exams on August 12 and I feel my future is insecure now. I want to be a writer and grow to be an independent, successful Kashmiri woman. But it seems to be getting more difficult as this continues," Malala quoted her as saying.
One girl saw a ray of hope in the global outrage that had sparked since India's imposition of restrictions.
"People speaking out for us adds to our hope. I am longing for the day when Kashmir will be free of the misery we've been going through for decades," read Malala's account of what the girl told her.
https://www.pakistantoday.com.pk/2019/09/14/malala-breaks-her-silence-on-kashmir-issue/
--------
Govt must provide tape recorder, songs of Indian singer Mukesh to ex-PM Nawaz Sharif: Pakistan minister
September 14, 2019
Pakistan Railways Minister Sheikh Rashid said on Saturday that the government should provide a tape recorder and a collection of songs by legendary Indian playback singer Mukesh to former Prime Minister Nawaz Sharif who is serving a seven-year prison term in Kot Lakhpat jail in Lahore.
Nawaz Sharif, 69, was convicted in the Al Azizia Steel Mills case and sentenced to seven years in jail in the wake of the Supreme Court's July 28, 2017 verdict in the high-profile Panama Papers case. He has been serving the prison term since December 24, 2018.
Prime Minister Imran Khan, during his US visit in July, had told a gathering of the Pakistani diaspora that he will ensure on his return to Pakistan that Nawaz Sharif is not provided an air conditioner or a TV in the Kot Lakhpat jail.
"I know Maryam Bibi [Nawaz Sharif's daughter] will make some noise, but I say to her, return the money. It's as simple as that," Imran Khan had said.
Replying to a question on providing air conditioner to Nawaz Sharif, Sheikh Rashid said, "I am not against withdrawing the air-conditioning facility from Nawaz Sharif or any other leader lodged in the jail. Rather, I am in favour of providing a tape recorder and songs of Mukesh to him and others."
According to people close to Nawaz Sharif, the three-time premier, has a taste for classic Bollywood songs.
The Al-Azizia Steel Mill case was about setting up steel mills in Saudi Arabia allegedly with corruption money.
Three corruption cases- Avenfield properties case, Flagship investment case and Al-Azizia steel mills case - were launched against the Sharif family by the National Accountability Bureau in 2017 following a judgment by the Supreme Court that disqualified Nawaz Sharif in the Panama Papers case in 2017.
Full report at:
https://www.indiatoday.in/world/story/govt-tape-recorder-songs-indian-mukesh-ex-pm-nawaz-sharif-pakistan-minister-1599227-2019-09-14
--------
Pakistani cleric Tahirul Qadri quits politics, resigns as party chairman
September 14, 2019
Fiery Pakistani cleric Tahirul Qadri on Saturday announced his decision to quit politics and resigned as the chairman of his Pakistan Awami Tehreek (PAT) party.
Tahirul Qadri, 68, who is based in Canada, made the announcement through a video message. He, however, did not mention any reason behind the decision.
"I am retiring from Pakistani politics, political activities and from my post as PAT chairman. I am not handing over PAT leadership to my sons but transferring power to the party's council," he said in the video message issued from Canada.
Qadri also expressed disappointment for not getting justice for the 14 PAT workers killed in 2014.
"Our legal battle for the killing of our 14 workers will continue till my last breath. That is not a matter of politics it is a matter of faith," Tahirul Qadri said.
Fourteen people, including two women, were killed and 100 others suffered bullet injuries when police raided the house and offices of PAT chief Tahirul Qadri in Model Town.
According to a source in the party, Tahirul Qadri, whose party held anti-government protests in Islamabad in 2014 along with Pakistan Tehreek-e-Insaf chief Imran Khan against the then prime minister and Pakistan Muslim League (N) chief Nawaz Sharif, seems to be out of work.
The source told PTI that Tahirul Qadri quit politics apparently because he did not see any "near future assignment" for him by the current Pakistan Tehreek-e-Insaf establishment in the country.
"Qadri is an old man. At present Imran Khan with whom he had staged a sit-in in Islamabad for two months in 2014 against the Nawaz Sharif dispensation is in the government. Therefore, he does not have any immediate task at hand to perform," he said.
"Qadri retired from politics because he was jobless these days," the source said.
Full report at:
https://www.indiatoday.in/world/story/pakistani-cleric-tahirul-qadri-quits-politics-resigns-party-chairman-1599222-2019-09-14
--------
China boosts soft power in Pakistan via films, social media
Sep 15, 2019
ISLAMABAD: In an office at the Pakistani Television Corporation (PTV) headquarters in Islamabad, producers are preparing to air a video interview of a Pakistani man and his Chinese bride.
The woman in the footage is dressed in traditional Pakistani clothes, sitting next to her husband who addresses her in fluent Mandarin, amplifying a message of trans-national love prevailing over differences in language, religion and culture.
The videos are the latest sign of China's growing push to build up cultural "soft power" to complement the China Pakistan Economic Corridor (CPEC), the $60 billion infrastructure programme it has launched as part of its Belt and Road Initiative. Over the past year, China has sent state-owned PTV and other commercial TV channels a series of documentaries, dramas for free, officials from PTV said.
Experts say China has been ramping up attempts to win the hearts and minds of citizens in BRI nations through language, traditional media and social media campaigns, echoing the cultural firepower wielded by Western nations. "We have learnt from the experience of the US, the UK — but now, it's time for the world to understand China," said Chen Xiang, a correspondent coordinating China Radio International's presence in Pakistan.China is boosting its Mandarin teaching through state-backed language and culture centres called Confucius Institutes — Pakistan is home to four with two more centres set to open.
https://timesofindia.indiatimes.com/world/pakistan/china-boosts-soft-power-in-pakistan-via-films-social-media/articleshow/71132333.cms
--------
JUI-F voices support for PPP, PML-N's stance over Article 149
September 15, 2019
Following the Pakistan Peoples Party, the Pakistan Muslim League-Nawaz and Sindhi nationalist parties, the Jamiat Ulema-e-Islam-Fazl has also opposed the federal government's decision of forming the Karachi Strategic Committee and rejected the suggestion of invoking the Article 149.
Federal Law Minister Dr Farogh Naseem's statement of invoking Article 149 of the Constitution for the uplift of Karachi has sparked a new controversy in the province. The Karachi Strategic Committee recently formed by Prime Minister Imran Khan to resolve the issues of the city is also under severe criticism by various political circles.
Addressing a press conference at the Karachi Press Club on Saturday, JUI-F Sindh Secretary General Maulana Rashid Mahmood Soomro said the federal government had been spreading hatred in the name of the Karachi committee but residents and political parties of the province would not accept it.
Soomro was of the view that politicking on the Article 149 was part of the international agenda and its implementation would be considered an attack on Sindh. He said the rulers had closed their eyes to the civic issues of Lahore, Peshawar and Quetta, but were discussing only Karachi for obvious political reasons.
He said the federal law minister should ask his party's mayor to resolve the civic issues of Karachi, instead of issuing irresponsible statements. He called on the Muttahida Qaumi Movement-Pakistan (MQM-P) leaders to resign from their posts instead of engaging in petty politics if they could not resolve the issues of Karachi
Soomro said his party had completed preparations for a decisive long march in October, which he termed 'Azadi March', with the aim to oust the Pakistan Tehreek-e-Insaf government. "Party workers at the district and provincial levels are being mobilised to march on Islamabad," he added and warned that the federal government would be responsible for any untoward incident if it attempted to stop the JUI-F workers.
Full report at:
https://www.thenews.com.pk/print/526575-jui-f-voices-support-for-ppp-pml-n-s-stance-over-article-149
--------
Kashmiris postpone LoC march till Imran's speech at UNGA
Tariq Naqash
September 15, 2019
MUZAFFARABAD: A committee comprising heads of political and religious parties of Azad Jammu and Kashmir (AJK) has decided to postpone a proposed march towards the Line of Control (LoC) until Prime Minister Imran Khan's address at the United Nations General Assembly on Sept 27.
A meeting of the committee presided over by AJK Prime Minister Raja Farooq Haider was held at Kashmir House in Islamabad on Saturday.
On Aug 9, four days after India scrapped special status of occupied Kashmir through a rushed presidential order and put the whole territory under a lockdown, a multiparty meeting was convened by Mr Haider to discuss the situation and come up with a unanimous course of action.
As a wide understanding at the meeting was to stage a march towards the LoC, the AJK prime minister was mandated by the participants to set modalities and fix a date for it. However, no progress could be made on the matter due to Mr Haider's month-long foreign tour.
On his return on Sept 11, a general meeting of some heads and representatives of political and religious parties was held, but a decision on the matter was again deferred till Prime Minister Imran Khan's address to a rally in Muzaffarabad on Friday.
At Friday's rally, Mr Haider spoke about the very demand and desire in AJK to "trample down the LoC".
Responding to it, Prime Minister Imran Khan said he knew that majority of youths in AJK wanted to stage a march on the LoC out of passion and commitment.
Full report at:
https://www.dawn.com/news/1505286/kashmiris-postpone-loc-march-till-imrans-speech-at-unga
--------
Bilawal says Centre will not be allowed to interfere in Sindh at any cost
September 15, 2019
SHIKARPUR: Pakistan Peop­les Party chairman Bilawal Bhu­tto-Zardari has said that federal government is trying to take over Karachi unconstitutionally but it will not be allowed to interfere in Sindh at any cost.
Bilawal said while talking to journalists after offering condolence to local PPP leader Zulfiqar Ali Kamariyo on the death of his daughter at Tarai Kamariyo village near Garhi Yasin town on Saturday that it was no more possible for the Centre to impose its will on Karachi as people had reacted angrily to the move.
He said that no party could snatch mandate and constitutional and democratic rights from PPP which was the largest democratic party of the country.
He denied reports of existence of a forward bloc in the party and said that such rumours were being spread by anti-PPP forces which wanted to gain sympathies of general public through fabricated news.
He said the PPP had rendered supreme sacrifices to restore democracy in the country and people of Sindh had reposed their confidence and trust in PPP in general election 2018.
He said that PPP received votes from all over Sindh and it had polled greater ratio of votes than it had obtained even during the time of Zulfikar Ali Bhutto and Benazir Bhutto. PPP would launch a campaign today in Garhi Khuda Bakhsh against the so-called elected government, he said.
Murad says dream of dividing Sindh will never come true
DADU: Sindh Chief Minister Syed Murad Ali Shah has said that some elements' dream to divide Sindh will never come true "till the day of judgment" and people of Sindh will always remain united to safeguard their rights.
Mr Shah told journalists after offering condolence on the death of PPP MPA Syed Ghulam Shah Jilani at Naining Sharif town, some 40 kilometres from Sehwan, on Saturday that those who harboured ill-will against Sindh would themselves vanish into oblivion.
He reiterated that no one could break Sindh apart because people knew well how to protect their homeland. He had already told people about such elements and their ill intentions for Sindh two months back, he said.
He said that PPP MPA Syed Ghulam Shah Jilani's death had saddened people of Sindh and Balochistan. Late Jilani remained five times MPA on PPP's ticket and always stood firmly by the party in troubled times, he said, adding that Jilani had also remained his adviser on Zakat, Ushr and Auqaf department.
Late Jilani, who was custodian of Shah Bilawal Noorani, Lahoot La Makan and Naining Sharif, died after failure of kidneys at a hospital in Karachi late last night, he said.
His dead body was brought to Dargah Naining Sharif on Friday and his namaz-i-janaza was offered soon afterwards in which a large number of his disciples and PPP activists, leaders of various political parties took part.
Full report at:
https://www.dawn.com/news/1505268/bilawal-says-centre-will-not-be-allowed-to-interfere-in-sindh-at-any-cost
--------
Pakistan all set for opening of Kartarpur Corridor
BY SHAHAB OMER
Sep 15, 2019
LAHORE: A meeting of the coordination council between federal and provincial departments was held on Saturday, as Pakistan is all set for opening the Kartarpur Corridor in November.
Evacuee Trust Property Board (ETPB) Chairman Dr Amir Ameer, ETPB Secretary Tariq Wazir Khan as well as Additional Secretary of Ministry of Religious Affairs and Inter-faith Harmony Muhammad Daud also participated in the meeting along with Frontier Works Organisation (FWO) Sector Commander Brigadier Atif, deputy collector customs, officials from Punjab police, higher-ups of specials branch and different officials from intelligence agencies.
Sources said that the meeting took stock of the distribution of work and the role of different departments regarding the Kartarpur terminal.
Sources also said, "It was decided in the meeting that a total of 5,000 Sikh yatrees will come to Kartarpur on a daily basis between the Azan-e-Fajar to Azan-e-Maghrib. The FWO will responsible for the repairing and maintenance of the terminal and they also provide transportation to the pilgrims. Their buses will provide pick and drop services to and from a special point."
"The Pakistan Sikh Gurdwara Prabandhak Committee (PSGPC) and ETPB will look after the arrangements of food, residence and medical facilities for all yatrees," sources said, adding that the cost of food that will be consumed in one day was estimated at about Rs1 million.
"The Anti-Narcotics Force (ANF) will be vigilant to thwart any smuggling attempts, and special counters to stop narcotics have also been established at the terminal," sources added.
"The staff of immigration and passport office, Federal Investigation Agency (FIA), National Database & Registration Authority (NADRA) and Pakistan Customs will also be appointed at the Kartarpur terminal."
"The Pakistan Rangers will see the security arrangements on a permanent basis, whereas the internal security of Gurdwara Darbar Sahib Kartarpur will be handled by the ETPB security guards," sources concluded.
ETPB Spokesperson Amir Hashmi said that the ETPB is all set for the arrangements of Sikh Yatrees and we are also coordinating with the PSGPC.
Full report at:
https://www.pakistantoday.com.pk/2019/09/14/pakistan-all-set-for-opening-of-kartarpur-corridor/
--------
Four soldiers martyred in Pak-Afghan border attacks
Sep 15, 2019
PESHAWAR: At least four Pakistan Army soldiers embraced martyrdom and one was injured in two separate incidents of violence near Pakistan-Afghan border in North Waziristan and Dir, the army's media wing said on Saturday.
According to the Inter-Services Public Relations (ISPR), in North Waziristan tribal district, unknown assailants opened fire on a routine patrolling party of security forces near Abba Khel area of Spinwam tehsil late on Friday night, killing a 23-year-old Sepoy Akhtar Hussain as a result.
"In exchange of fire, two miscreants [were] killed," the statement added.
DIR FIRING CLAIMS THREE LIVES:
In another incident in Dir, suspected militants opened fire from across the Pak-Afghan border on Pakistan Army troops who were busy in border fencing.
"3 soldiers embraced shahadat while 1 got injured" in the incident, the ISPR said.
The personnel martyred in the second incident include Lance Naik Said Amin Afridi, aged 28, a resident of District Khyber; Lance Naik Muhammad Shoaib Swati, a 31-year-old resident of District Manshera; and Sepoy Kashif Ali, aged 22, a resident of District Nowshera.
Full report at:
https://www.pakistantoday.com.pk/2019/09/14/four-soldiers-martyred-in-ambush-near-pak-afghan-border/
--------
Militants attack Pakistani soldiers near Afghanistan border, 4 killed
Sep 14, 2019
Four Pakistani soldiers have been killed in two separate attacks by heavily armed militants in the country's northwest near the Afghan border in 24 hours, military sources say.
According to a statement issued on Saturday, three soldiers were killed in the remote Dir district, where Pakistani troops were building a border fence when they came under attack from the other side.
Pakistani soldiers constructing a fence along the country's nearly 2,600-kilometer border with Afghanistan regularly come under attacks from across the border.
Two years ago, Islamabad began the unilateral fencing of the largely porous frontier to plug hundreds of informal crossings that were encouraging infiltration by militants in both directions.
Late on Friday, another soldier was killed when "miscreants" from the Afghan side ambushed a routine border patrol party in North Waziristan. The statement added that two of the assailants were killed in an exchange of fire.
Relations between Islamabad and Kabul have been rocky in recent years as both sides accuse each other of supporting and providing sanctuaries to militants.
Full report at:
https://www.presstv.com/Detail/2019/09/14/606184/Pakistan-soldiers-North-Waziristan-
--------
South Asia
Taliban 'ready to fight' if US unwilling to talk
SAYED SALAHUDDIN
September 15, 2019
KABUL: The Taliban is ready to fight for "100 years" if the US is unwilling to revive peace talks, one of its representatives warned, days after President Donald Trump announced that negotiations with the militant group were over.
Talks to end the 18-year conflict screeched to a halt after Trump said he had canceled an unprecedented meeting with the group's representatives at Camp David, and said the peace process was over after a US soldier was killed in a Taliban attack in Afghanistan.
His remarkable tweets caused chaos and confusion in diplomatic circles. The tweets also caused alarm among those engaged in or following the already-fraught peace process.
A member of a Taliban delegation visiting Moscow said the group would be interested in resuming dialogue if the US also showed interest, but he also issued a warning.
"We are still committed, we want peace in Afghanistan, we want to give a safe passage for the foreign troops to go from Afghanistan," Sher Mohammad Abbas Stanekzai told Russian TV station RT. "If the American side is not willing (for) negotiations … we will be compelled to defend ourselves even if it continues for 100 years."
Abbas has taken part in at least nine rounds of talks with US diplomats in Qatar since last year. He accused Trump of not signing a treaty with the Taliban because the group had refused to meet him before it signed an agreement.
He said the Taliban had agreed to allow for the safe passage of US troops and to enforce a truce in areas from where the US planned to withdraw. The Taliban was also planning to meet the Afghan side on Sept. 23 to discuss a nationwide cease-fire and the political setup of a future government, he added.
Sediq Seddiqi, a spokesman for Afghan President Ashraf Ghani, tweeted that Abbas' remarks showed the group remained uninterested in talks.
"This time the Taliban raised their voice from Moscow and say that (they) will continue in (the) killing of Afghans; the Afghan security forces are waiting for you."
Russia is one of the regional powers to have forged closer ties with its former foe, the Taliban, which has made gains in Afghanistan despite an increased presence of US troops. The Taliban and Russia both want a complete withdrawal of US-led forces from the country.
Suhail Shaheen, a spokesman for the Taliban's Qatar office, told Arab News the group would explain its position to "friends and allies about (Trump's) unexpected, abrupt and unjustified" cancelation of peace talks.
He added that the group could meet officials of several countries "who were also astonished by Trump's decision" since the agreement was achieved after nearly a year of negotiations.
Waheed Mozhdah, a political analyst who knows the Taliban leaders, said the Moscow trip was part of a campaign to show the insurgents were keen to negotiate even if the US was not.
"The Taliban will have similar trips to other countries, such as China, Iran and elsewhere to say that they are ready to sign a peace deal with the Americans," he told Arab News. "These trips will have an impact because the Taliban will argue that if Washington does not want to sign a deal, then it has other agendas, to remain in Afghanistan and cause danger for the region."
He said the US had two options. The first was to step up the war against the Taliban, which it had done previously to little effect, and the second was to resume talks.
Mohammad Nateqi, a former diplomat, told Arab News the Moscow trip and visits within the region would also be fruitful for the start of an Afghan intra-dialogue. He said the Taliban's move was part of its "increasing political activities and to show that if the US ceases talks, then it is after other powers to work for a peace plan."
https://www.arabnews.com/node/1554571/world
--------
Afghan government says elections first, peace deal later
Sep 14, 2019
KABUL: An Afghan official says that the priority for his government is to hold national elections later this month — rather than reach a peace deal with insurgents.
Presidential spokesman Sediq Sediqqi says Saturday that a legitimate peace deal with Afghanistan's Taliban can only come after the presidential election scheduled for September 28.
US President Donald Trump abruptly ended talks finalising a deal with the insurgent group last week.
Full report at:
https://timesofindia.indiatimes.com/world/south-asia/afghan-government-says-elections-first-peace-deal-later/articleshow/71126092.cms
--------
Stoltenberg phones President Ghani, reaffirms NATO's full support to Afghanistan
14 Sep 2019
The NATO Secretary General Jens Stoltenberg phoned President Mohammad Ashraf Ghani and reaffirmed the alliance's support to Afghanistan.
Stoltenberg said in a Twitter post that the NATO allies and partners remain fully committed to support the Afghan National Defense and Security forces.
He said "Good to speak with President @ashrafghani of #Afghanistan today. #NATO Allies & partners remain fully committed to supporting Afghanistan with training and funding, helping to create the conditions for peace.
The NATO Secretary General renewed the commitment of the alliance days after he made reaffirmed continued support to the Afghan security forces.
In his speech in the September 11 Commemoration ceremony at the NATO Headquarters in Brussels on Wednesday, Stoltenberg said "Soon after 9/11, Allies deployed to Afghanistan. Hundreds of thousands of troops, from Europe, Canada and beyond, have served shoulder-to-shoulder with US troops."
Furthermore, Stoltenberg said "Many have paid the ultimate price. And many more have been seriously wounded. We remember them. And we must make sure that their sacrifice was not in vain."
Full report at:
https://www.khaama.com/stoltenberg-phones-president-ghani-reaffirms-natos-full-support-to-afghanistan-04036/
--------
Special Forces destroy one of the biggest bomb-making factories of Taliban in Ghazni
15 Sep 2019
The Afghan Special Forces discovered and destroyed one of the biggest bomb factories of Taliban during an operation in Ghazni province.
The 203rd Thunder Corps said in a statement that the Special Forces discovered the bomb making factory in Moqor district.
The statement further added that the Special Forces confiscated and destroyed 165 improvised explosive devices.
Full report at:
https://www.khaama.com/special-forces-destroy-one-of-the-biggest-bomb-making-factories-of-taliban-in-ghazni-04043/
--------
Foreign trainer among 19 killed, wounded as airstrike targets terrorists training camp in Faryab
15 Sep 2019
An airstrike in northern Faryab province killed or wounded at least 19 Taliban militants including a foreign trainer of the group.
The 209th Shaheen Corps of the Afghan Military in the North said in a statement that the security forces conducted the airstrike in Gurziwan district on Saturday.
The statement further added that the airstrike targeted a training camp of the terrorists Dara-e Shakh area of the district.
Furthermore, the 209th Shaheen Corps said the airstrike also killed two trainers of the terrorists including a Pakistani national identified as Mustar Hanzala and Mullah Amanullah who was a resident of Helmand.
Full report at:
https://www.khaama.com/foreign-trainer-among-19-killed-wounded-as-airstrike-targets-terrorists-training-camp-in-faryab-04042/
--------
Special Forces kill 20 Taliban militants, destroy weapons cache in Farah
15 Sep 2019
The Afghan Special Forces killed at least 20 Taliban militants during an operation in western Farah province of Afghanistan.
The military officials said Sunday that the Special Forces conducted the raid in Anar Darah district of the province.
The officials further added that the Special Forces also destroyed a cache of weapons belonging to Taliban.
The security situation in Farah province has deteriorated during the recent months.
Taliban militants are active in some districts of the province and often conduct terrorist related activities.
Meanwhile, the Afghan forces routinely conduct counter-terrorism operations against the anti-government armed groups in this province.
Full report at:
https://www.khaama.com/special-forces-kill-20-taliban-militants-destroy-weapons-cache-in-farah-04041/
--------
Taliban revokes ban on Red Cross, provides security guarantees
15 September 2019
The Taliban on Sunday revoked its ban on the International Committee of the Red Cross (ICRC) in Afghanistan and gave a guarantee of security for its staff doing humanitarian work in areas under the group's control.
Taliban leaders imposed a ban on the ICRC and the World Health Organization (WHO) in April saying the organizations were carrying out "suspicious" activities during vaccinations campaigns and not sticking to their declared missions.
"The Islamic Emirate restores the former security guarantees to ICRC in Afghanistan and instructs all mujahideen to pave the way for ICRC activities and be mindful of security to this committee's workers and equipment," Taliban spokesman Zabihullah Mujahid said in a statement.
The Taliban refer to themselves as the Islamic Emirate of Afghanistan. The spokesman did not refer to the WHO in his statement.
Officials at ICRC and WHO in Kabul were not immediately available for comment.
The WHO has been carrying out a vaccination campaign in Afghanistan, one of the last countries in the world where polio is endemic. The ICRC has been providing medical support for more than 30 years.
Aid groups operating in Afghanistan stress that they do not take sides.
The ICRC, in particular, is known for its strict neutrality in conflicts.
Full report at:
https://english.alarabiya.net/en/News/world/2019/09/15/Taliban-revoke-ban-on-Red-Cross-provide-security-guarantees.html
--------
North America
Hamza bin Laden killed near Afghan-Pakistan border: Trump
Sep 14, 2019
US President Donald Trump has confirmed the death of Hamza bin Laden, the son of al-Qaeda's dead leader Osama bin Laden.
Trump said in a statement released by the White House on Saturday that bin Laden was killed in a counter-terrorism operation near the Afghanistan-Pakistan border.
The young bin Laden, who was around 30 years old, had emerged as a high profile member of al-Qaeda and a possible candidate for the leadership of the terrorist group
"The loss of Hamza bin Ladin not only deprives al-Qaeda of important leadership skills and the symbolic connection to his father, but undermines important operational activities of the group. Hamza bin Ladin was responsible for planning and dealing with various terrorist groups," Trump said in the statement.
Trump's statement did not provide an exact date for the death.
Hamza bin Laden had reportedly published threats against the US and its allies in audio and video messages.
Osama bin Laden was killed in 2011 during a raid on his Abbottabad, Pakistan, compound by US Navy SEALS.
Al-Qaeda is the group said to be behind the September 11th, 2001 attacks on New York and Washington.
A large number of people across the globe, Americans included, don't believe the official US version of the attacks.
https://www.presstv.com/Detail/2019/09/14/606190/Hamza-bin-Laden-alQaeda-Trump
--------
Trump tells Saudi Crown Prince US ready to help protect Kingdom's security
14 September 2019
Saudi Arabia's Crown Prince Mohammed bin Salman received a phone call from US President Donald Trump following the drone attacks on oil production facilities in the Kingdom.
During the phone call on Saturday, Trump also affirmed Washington's readiness to cooperate with the Kingdom to supports its security and stability, according to a statement on the Saudi Press Agency.
The US President stressed the negative impact of the terrorist attacks that targeted two Aramco facilities on the American and global economy.
"For his part, the Crown Prince stressed that the Kingdom has the will and ability to confront and deal with this terrorist aggression," the statement on SPA added.
Saudi Arabia's Ministry of Interior said on Saturday that drone attacks caused fires at two Saudi Aramco facilities, adding that the blazes are under control.
Full report at:
https://english.alarabiya.net/en/News/gulf/2019/09/14/Saudi-Arabia-s-Crown-Prince-receives-a-phone-call-from-US-President-.html
--------
Trump talks of 'Mutual Defense Treaty' with Tel Aviv ahead of Israeli elections
Sep 14, 2019
US President Donald Trump is trying to "further anchor" the alliance between Washington and Tel Aviv as Israeli Prime Minister Benjamin Netanyahu struggles to remain in power.
On Saturday, Trump said on Twitter that he had spoken with the Israeli premier about "a Mutual Defense Treaty" with the Zionist regime.
"I had a call today with Prime Minister Netanyahu to discuss the possibility of moving forward with a Mutual Defense Treaty, between the United States and Israel, that would further anchor the tremendous alliance between our two countries," said the US president.
Trump further voiced willingness to meet Netanyahu on the sidelines of the upcoming United Nations General Assembly session in New York.
In response, the hawkish prime minister thanked Trump, asserting that Israel "has never had a greater friend in the White House."
"I look forward to our meeting at the UN to advance a historic Defense Treaty between the United States and Israel," he added.
The two have floated the idea of a so-called defense treaty days before Israelis are heading to the polls.
Trump has previously voiced support for Netanyahu to stay in power and the tweet appears to be a last-minute attempt to boost his image by citing their close alliance before the Tuesday elections.
Full report at:
https://www.presstv.com/Detail/2019/09/14/606207/Trump-talks-of-Mutual-Treaty-with-Israel
--------
Israel has long history of conducting espionage against US: Analyst
Sep 14, 2019
Israel has a long history of engaging in espionage on US soil, and Americans should demand their government to end financial and military support to the regime, a former US Senate candidate says.
"We shouldn't be surprised at all by this latest incident of Israeli spying against the United States, this time involving the president of the United States himself," said Mark Dankof, who is also a broadcaster and pastor in San Antonio, Texas.
"Israel has the longest history of conducting these types of operations against the United States," Dankof told Press TV on Saturday.
Dankof pointed to Israel's involvement in the assassination of former US President John F. Kennedy, the Lavon Affair, the USS Liberty incident, and the most recent operation, the September 11, 2001 terror attacks.
"This has very, very long and demonstrable history and the American public should be asking themselves why we sre supporting these bums in the Middle East and doing it to the tune of at least 10 billion dollars a year."
The US government has concluded within the past two years that Israel has been placing surveillance devices near the White House and other sensitive locations around Washington, DC, Politico reported on Thursday.
The devices were likely intended to spy on US President Donald Trump, though it's not clear whether the Israeli efforts were successful, Politico reported, citing three former senior US officials with knowledge of the matter.
The phone eavesdropping devices, called IMSI-catcher, or stingrays, are essentially a "fake" mobile towers used for intercepting mobile phone traffic and tracking location data of mobile phone users.
The report said the devices were discovered in downtown Washington in 2017 and the FBI and other US agencies concluded they were tied to Israeli agents.
In contrast to other instances of foreign spying, however, Trump's administration has not rebuked Israel, and there were no consequences for the regime's behavior.
It was not the first time Israel has been accused of spying against its close ally. In 1986, Jonathan Pollard, a Jewish American citizen and US Navy analyst, was found guilty of espionage on behalf of Israel.
Full report at:
https://www.presstv.com/Detail/2019/09/14/606194/US-Israel-spying-Mark-Dankof
--------
United States blames Iran for Saudi attacks, 'pretend' diplomacy
Sep 15, 2019
WASHINGTON: US Secretary of State Mike Pompeo on Saturday accused Iran of leading attacks on Saudi oil plants that have cut the kingdom's output roughly in half, as he ruled out Yemeni involvement and denounced Tehran for engaging in false diplomacy.
Yemen's Iran-aligned Houthi group claimed credit for the attacks on two plants at the heart of Saudi Arabia's oil industry, including the world's biggest petroleum processing facility.
Pompeo, however, said on Twitter that there was no evidence the attacks came from Yemen.
"Tehran is behind nearly 100 attacks on Saudi Arabia while Rouhani and Zarif pretend to engage in diplomacy," Pompeo said, referring to Iran's President Hassan Rouhani and Foreign Minister Mohammed Javad Zarif.
"Amid all the calls for de-escalation, Iran has now launched an unprecedented attack on the world's energy supply," he added. The State Department declined to provide any evidence to bolster Pompeo's claim.
"We call on all nations to publicly and unequivocally condemn Iran's attacks," Pompeo said, warning that the Trump administration would work with its allies to make sure Iran was "held accountable for its aggression."
The tweets signaled a more hawkish stance in Washington towards Tehran, following signs of a possible thaw in relations between the two nations after months of escalation.
Last year, US President Donald Trump withdrew the United States from a 2015 pact that aimed to keep a lid on Tehran's nuclear ambitions and he has imposed a series of sanctions that have crippled Iran's economy.
But in recent weeks, Trump has said he would be open to meeting with Rouhani, perhaps on the sidelines of the United National General Assembly in New York later this month. Pompeo has said such talks could take place without any preconditions.
Rouhani, for his part, has said that Tehran, which denies seeking nuclear weapons, would not talk to the United States until Washington lifts the sanctions.
Republican Senator Lindsay Graham, a close Trump ally and a member of the Senate Foreign Relations Committee, said Saturday's attacks showed Iran was not interested in peace and was instead pursuing nuclear weapons and regional dominance.
"It is now time for the US to put on the table an attack on Iranian oil refineries if they continue their provocations or increase nuclear enrichment," Graham said on Twitter.
Others cast doubt on Pompeo's allegations.
"This is such irresponsible simplification and it's how we get into dumb wars," Democratic Senator and committee member Chris Murphy tweeted. "Iran is backing the Houthis and has been a bad actor, but it's just not as simple as Houthis=Iran."
Saturday's attacks follow earlier cross-border attacks on Saudi oil installations and on oil tankers in Gulf waters.
Saudi Arabia, which leads a Sunni Muslim coalition that intervened in Yemen in 2015 against the Houthis, has blamed regional rival Shi'ite Iran for previous attacks. Tehran has denied the allegations. Riyadh also accuses Iran of arming the Houthis, a charge denied both by the group and Tehran.
The White House said the United States was committed to keeping oil markets well-supplied in the wake of the attack and the US Energy Department said the administration could release oil from strategic reserves if necessary.
Full report at:
https://timesofindia.indiatimes.com/world/us/united-states-blames-iran-for-saudi-attacks-pretend-diplomacy/articleshow/71133178.cms
--------
Some of the many things most Americans never heard about 9/11
Sep 14, 2019
By Paul Craig Roberts
The "Dancing Israelis" who turned out to be Israeli Mossad agents caught filming and celebrating the destruction of the Twin Towers. Arrested by police and released without investigation, they were not mentioned in the 911 Commission Report. Later on Israeli TV they said they were sent to New York to film the destruction of the Twin Towers. Allegedly, there was no advance warning of the event, but obviously the Israelis knew.
The alleged fundamentalist orthodox fanatical Muslims who were prepared to die to be martyrs, but who drank, drugged, and lived with strippers and prostitutes in Florida. They were the patsies paraded through flight schools and left a highly visible public record. They all flunked out and could not even fly small planes, but performed miraculous flight feats in their attacks on the WTC towers and the Pentagon that military and civilian airline pilots say are beyond their own skills. These Saudi Arabians were being operated by US or Israeli intelligence to create a record to serve as a parallel patsy operation that could be used to cover up the false flag attack.
Numerous video cameras recorded whatever exploded at the Pentagon, but the FBI has refused to release them for 18 years. Clearly, the videos do not support the official story.
About half of the alleged hijackers have been found alive and well and deny that they had ever left their countries.
In 2001 no cell phone calls were possible from aircraft at the altitudes from which calls were reported.
The airliners that allegedly hit the Twin Towers were flimsy compared to the steel and concrete of the towers. The airliners would have smashed against the structure and fallen to the street below.
Pre-knowledge of 9/11 was widespread. The stocks of the two allegedly hijacked airlines were sold short prior to the event, resulting in large profits when the stocks fell in response to the hijackings. The short-sellers were swept under the carpet and not investigated.
FBI director Robert Mueller was instrumental in covering up for the false official story of 9/11, a story that has zero evidence in its behalf.
If a handful of young men with no intelligence service or government support can defeat the entire national security state of the United States and all of its NATO and Israeli allies and successfully attack with devastating results both New York and the Pentagon itself—the very symbol of American military supremacy—the Soviet Union could have wiped out the US and all of Europe without detection. Don't you wonder how we survived the Soviet Union when the "Great American Superpower" was so easily defeated by a handful of young Saudi Arabians?
Four hijacked airliners are alleged hijacked, all at airports served by an Israeli security company. All four airliners allegedly crash. Two into the WTC towers, one into a field in Pennsylvania, and one into the Pentagon. Yet no airliner debris exists. The Pentagon's lawn is not even scratched.
The President of the United States refuses to testify before the 9/11 Commission unless he is accompanied by his handler, Vice President Cheney. Both refuse to testify under oath. The 9/11 Commission is oh-so-respectful to the distinguished president and vice president.
One member of the 9/11 Commission, a US Senator, resigned from the Commission, saying that "the fix is in." After the Commission report was issued, the Commission chairman, vice chairman, and legal counsel wrote books in which they said that information was withheld from the Commission, that the Commission was lied to and considered referring the false testimony to the Justice (sic) Department for prosecution, and that "the Commission was set up to fail." And not a peep from the controlled pressitute media whose only function is to deliver the controlled explanations that the ruling oligarchs want planted into Americans' minds.
Tenants of the WTC buildings reported constant noises, floors sealed off, service disruptions and that the excuse was the installation of fiber optic cable. If the buildings faced condemnation as reported because of asbestos fireproofing, who would go to the expense of installing fiber optic cable to upgrade the Internet capability of condemned buildings?
Scientists have found reacted and unreacted nano-thermite and other elements used in controlled demolition. They have proved the existence of these elements. They have samples from the WTC dust left which they have offered to scientists and governments for testing in order to prove or disprove their own findings. No takers.
Instead, we have the appearance of nonsensical claims that the WTC buildings were brought down by a directed energy weapon and by nuclear bombs. These are preposterous allegations, the purpose of which is the deliberate creation of disinformation in order to focus attention away from the false official story and bury it in disagreements about what caused the buildings to fail.
I have checked with weapons specialists who are critics of US government foreign policy and who monitor every development in weapon systems in the US and Russia. This is what they tell me: "I can confidently state that no direct energy weapon, capable of demolishing such a structure at the Twin Towers, existed in 2001, nor does it exist today."
Another reported that there are lab tests of directed energy in Russia but no deployed weapon. He suggested that people who believe in this fantasy story should explain the safe source of high energy that the alleged weapon used, and how it was moved on site and removed without detection. Moreover, a directed energy burst would show on detectors which monitor the electromagnetic spectrum. No such evidence exists. Since no such weapon has ever been tested to bring down skyscrapers, why would the government take the risk of using such a weapon for the first time in a public scenario where who knows what could go wrong and explanations would have to be given? And why reveal to foreign powers the existence of such a weapon? Controlled demolition is an old and familiar technology that works. And it did.
I could go on and on.
https://www.presstv.com/Detail/2019/09/14/606189/Dancing-Israelis-and-911-mystery-Paul-Craig-Roberts
--------
Mideast
Turkey Orders Arrest of 223 Military Personnel over Suspected Gulen Links
Sep 14, 2019
ANKARA: Turkey has ordered the arrest of 223 serving military personnel across the country and in the breakaway state of Northern Cyprus over suspected links to a network Ankara accuses of organising an attempted coup in 2016, state media said on Saturday.
Authorities are seeking the suspects across 49 provinces in Turkey and in Northern Cyprus, state broadcaster TRT Haber said. It said 100 of those facing arrest were from the army, while 41 from the air force and 32 from the navy.
Ankara blames U.S.-based Muslim cleric Fethullah Gulen, who has lived in self-imposed exile in Pennsylvania since 1999, of masterminding the failed putsch on July 15, 2016. He has denied any involvement.
In the three-year purge since the coup attempt, more than 77,000 people have been jailed pending trial and about 150,000 civil servants, military personnel and others have been sacked or suspended from their jobs.
Turkey's Western allies and rights groups have criticised the scale of the crackdown, saying President Tayyip Erdogan has used the abortive coup as a pretext to quash dissent.
Ankara has defended the measures as a necessary response to the scale of the security threat which Turkey faces, vowing to eradicate Gulen's network. (Reporting by Tuvan Gumrukcu; Editing by Mark Potter)
https://timesofindia.indiatimes.com/world/europe/turkey-orders-arrest-of-223-military-personnel-over-suspected-gulen-links-state-media/articleshow/71123151.cms
--------
Embattled Israeli PM fights for survival in do-over election
September 15, 2019
JERUSALEM: A visibly frantic Prime Minister Benjamin Netanyahu is in the fight of his political life as the country heads to national elections for the second time this year.
With Netanyahu locked in a razor tight race and facing the likelihood of criminal corruption charges, a decisive victory in Tuesday's vote may be the only thing to keep him out of the courtroom. A repeat of the deadlock in April's election, or a victory by challenger Benny Gantz, could spell the end of the career of the man who has led the country for the past decade.
Netanyahu's daily campaign stunts have helped him set the national agenda — a tactic the media-savvy Israeli leader has perfected throughout his three decades in national politics. But it may well be the things he can't control — including a former political ally turned rival and Palestinian militants in the Gaza Strip — that bring him down.
Throughout the abbreviated campaign, Netanyahu has seemed to create new headlines at will. One day he is jetting off for meetings with world leaders. The next, he claims to unveil a previously undisclosed Iranian nuclear site. Then he vows to annex parts of the occupied West Bank. Nearly every day, he issues unfounded warnings about the country's Arab minority "stealing" the election, drawing accusations of incitement and racism.
"Netanyahu is always worried. That's why he has survived this long," said Anshel Pfeffer, a columnist at the Haaretz newspaper and author of a recent biography of Netanyahu.
"Every election campaign he enters convinced that he can lose, and that's how he fights it, with his back to the wall," he said.
By many counts, the strategy has worked. Netanyahu, the country's longest-serving prime minister, has dominated the political discourse during a campaign that is seen as a referendum on his rule. His opponents, meanwhile, have been forced to react to his ever-shifting tactics.
Netanyahu has turned to a familiar playbook — presenting himself as a global statesman who is uniquely qualified to lead the country while also portraying himself as the underdog, lashing out at perceived domestic enemies who he claims are conspiring against him.
During a Channel 12 TV interview late Saturday, Netanyahu appeared distressed and combative. He smirked, shook his head and raised his voice as he accused the media of "inciting" against him, angrily rejected the legal case against him and issued dire warnings that his Likud party will lose. "Victory is not in our pocket," he said.
At the same time, he claimed the country understands that only he can lead. His campaign ads portray him as being in a "different league" and show him embracing his friend, President Donald Trump, as well as Russian President Vladimir Putin, India's Narendra Modi and other world leaders. Last week, Netanyahu rushed to Sochi, Russia, for talks with Putin about Iran.
"The public is saying, 'We understand that you are a world-class leader,'" he told Channel 12.
Echoing Trump, Netanyahu routinely lashes out at the media, the judiciary, prosecutors and other alleged foes. But it has been his attacks on Israel's Arab minority that have caused the most controversy. Netanyahu has long targeted Israeli Arabs to rally his working-class, nationalist base — implying that they are a fifth column threatening the county.
In the current campaign, he has taken these tactics to a new level. He sparked uproar by leading a failed effort to allow activists to film voters at polling stations, claiming without evidence that they were needed to prevent fraud in Arab districts.
That was followed by a message on his Facebook page calling on voters to prevent the establishment of a government that includes "Arabs who want to destroy us all."
Facebook determined the post violated its hate speech policy and sanctioned the page for 24 hours. Netanyahu said the post was a staffer's mistake and had been removed.
Ayman Odeh, leader of the main Arab faction in parliament, accused Netanyahu of fearmongering. During a parliamentary session on the voting booth cameras, Odeh mocked Netanyahu by approaching the prime minister and pointing his cellphone camera at him, sparking a brief scuffle with other lawmakers.
"He always looks for an enemy. Always," said Odeh. "This man offers no hope. He only uses fear."
Days before the election, the race appears too close to call. Polls published over the weekend showed Netanyahu's Likud and Gantz's Blue and White neck and neck. Both parties fall far short of a majority in the 120-seat parliament, with their "blocs" of smaller allied parties also evenly divided.
The stakes are especially high for Netanyahu. Israel's attorney general has recommended that Netanyahu be indicted in three corruption cases, pending a hearing scheduled in October.
Although Netanyahu denies all charges, it is widely believed that he hopes to be able to form a narrow coalition of hard-line and religious parties willing to grant him immunity from prosecution.
If he falls short, he could find himself in the opposition or forced into a partnership with centrist rivals who have no interest in protecting him from prosecutors.
"He has no limits, because his only goal today is to avoid going to trial," said Stav Shaffir, a candidate with the leftist Democratic Union party. "He's afraid. But the thing is his fear is now used to threaten Israeli democracy. He's tearing apart Israeli society," she said.
This week's election was triggered by Avigdor Lieberman, a longtime ally turned rival who refused to join Netanyahu's coalition last April, robbing him of a majority, because of what he said was excessive influence by Jewish ultra-Orthodox religious parties.
Lieberman is once again playing hard to get. His Yisrael Beitenu party has emerged as a likely kingmaker, and he is demanding the formation of a secular unity government.
Lieberman also has repeatedly seized on the prime minister's failure to stop rocket fire launched by Palestinian militants in the Gaza Strip.
Despite Netanyahu's attempts to divert attention from the issue, he was embarrassed last week when air raid sirens disrupted a campaign rally in southern Israel and he was whisked away to safety. The clip spread quickly on social media and was repeatedly played on Israeli TV stations.
Even Netanyahu's much-hyped friendship with Trump has not delivered major results. During the first campaign early this year, Trump gave Netanyahu a boost by inviting him to the White House, where he recognized Israeli sovereignty over the Golan Heights, which Israel seized from Syria in the 1967 war.
This time around, Trump has instead alarmed the Israelis by declaring his readiness to meet with the president of Iran, Israel's archenemy, and then firing National Security Adviser John Bolton, an Iran hawk who was a strong Israel supporter in the White House.
"It seems that the gift that never stops giving, Donald Trump, has stopped cooperating with Netanyahu at the most critical junction in time," columnist Ben Caspit wrote in the Maariv daily.
"But no one should eulogize Netanyahu just yet," he added. "He still has a few days left. More dramatic announcements still lie ahead."
Late on Saturday, Trump delivered a small election gift, announcing on Twitter that he was exploring a possible defense pact with Israel.
Full report at:
https://www.arabnews.com/node/1554686/middle-east
--------
Houthis to blame for thousands missing in Yemen says rights group
September 15, 2019
DUBAI: The Houthis are responsible for the disappearance of more than 3,500 people in four years, according to a report by the Yemeni Coalition for Monitoring Human Rights Violations.
The arrests of 3,544 people were carried out across Yemen between September, 2014 and December 2018, Saudi state news agency SPA reported.
Those who have disappeared include 64 children, 15 women and 72 elderly people.
Now the Arab coalition has called on the international community to pressure the Houthi militia to reveal the whereabouts of the disappeared.
https://www.arabnews.com/node/1554671/middle-east
--------
Iran has always been ready for a 'full-fledged' war: IRGC commander
15 September 2019
Iran has always been ready for a "full-fledged" war, semi-official press agency Tasnim cited the commander of the Iranian Aerospace Force of the Islamic Revolutionary Guard Corps (IRGC) Amir Ali Hajizadeh as saying on Sunday.
The senior commander also said that US bases and aircraft carriers "stationed up to 2,000 kilometers" around Iran are within the range of Iranian missiles.
"Everybody should know that all American bases and their aircraft carriers in a distance of up to 2,000 kilometres around Iran are within the range of our missiles," Hajizadeh said.
The statements come a day after Yemen's Iran-backed Houthi militia claimed responsibility for drone attacks on two Saudi Aramco oil installations in the Kingdom's Eastern Province.
Full report at:
https://english.alarabiya.net/en/News/middle-east/2019/09/15/Iran-has-always-been-ready-for-a-full-fledged-war-IRGC-commander.html
--------
Iran to adopt maximum crude production policy if US lifts sanctions
14 September 2019
Iran will adopt the policy of maximum crude production if the United State lifts sanctions imposed on the country's oil industry, said Iranian Oil Minister Bijan Zanganeh on Saturday, according to the ministry's official news website SHANA.
"Maximum production would be the Iranian Ministry of Petroleum's policy in case (US) sanctions are eased on Iran's oil industry," SHANA quoted Zanganeh as saying.
"Our oil industry is alive, it is active. The US sanctions cannot stop Iran's oil exports," Zanganeh said.
Since exiting from Iran's 2015 nuclear deal with powers, US President Donald Trump has re-imposed sanctions on Iran and has introduced other limitations including threats of sanctions against any country importing oil from Iran, which has led to a sharp drop in Iranian oil exports.
Full report at:
https://english.alarabiya.net/en/News/middle-east/2019/09/14/Iran-to-adopt-maximum-crude-production-policy-if-US-lifts-sanctions.html
--------
Hawkish US senator says US should bomb Iran refineries to stop its enrichment moves
Sep 14, 2019
Hawkish American Senator Lindsey Graham has says the US should mull bombing Iranian oil refineries if Tehran continues boosting its nuclear enrichment to higher grades.
"It is now time for the US to put on the table an attack on Iranian oil refineries if they continue their provocations or increase nuclear enrichment," said the veteran Republican lawmaker from South Carolina on Twitter Saturday.
"Iran will not stop their misbehavior until the consequences become more real, like attacking their refineries, which will break the regime's back," added the fervently pro-Israel Senator, who sits on the Senate foreign Relations Committee and has established himself as a leading detractor against the Islamic Republic.
Back in June, Graham also blurted provocative rhetorical attack against Tehran following Iran's shot down of a US spy drone that intruded into Iranian territorial waters in the Persian Gulf, threatening that the Islamic Republic should prepare for "severe pain."
It is customary of US lawmakers financed by the powerful pro-Israel lobby groups in the country to harshly criticize Iran or sponsor legislative measures against the Islamic Republic to prove their loyalty to the regime occupying Palestine.
In the aftermath of Iran's shot down of the US surveillance drone, US President Donald Trump claimed that he withdrew an order to strike Iran in the last minute citing potential of the resulting loss of lives. Iranian authorities, however, had warned that any US strike against the country would be severely retaliated.
The warmongering rhetoric by Graham, who is closely allied with Trump, is nothing new. Last June, he also suggested that the United States should take military action against Venezuelan President Nicolas Maduro so countries opposing the US would be intimidated and surrender to Washington's demands.
To handle foreign conflicts "we need points on the board," said Graham during an interview with right-wing broadcaster Fox News, further insisting that Washington needed to resolve its issues with other countries using military force.
"Do what Reagan did in Grenada. Put military force on the table ... start with your own backyard," he underlined.
Also in July, the Republican senator even threatened Washington's Western allies, saying that the US should sanction "to the ground" European countries that continue to trade with Iran under the 2015 nuclear deal and refuse to join America's pressure campaign against the Islamic Republic.
Speaking to Fox News, Graham further said the European signatories of the Joint Comprehensive Plan of Action (JCPOA) – the UK, France and Germany – were too "weak" too abide by America's unilateral sanctions against Tehran.
"I will tell the Europeans, 'If you want to side with the Iranians, be my guest, but you won't use an American bank or do business with the American economy,'" he added.
The remarks came days after Tehran announced it was beginning to cut back on its commitments under the nuclear deal in response to the Europe's inability to protect bilateral trade from US sanctions.
Graham's latest threatening remarks against Iran came on the same day Yemeni forces staged a massive drone attack on Saudi Arabia's huge Aramco oil facilities in retaliation to persisting Saudi aerial strikes mostly against Yemeni population centers and public infrastructures.
"Air Force of the Yemeni Army and Popular Committees, Saturday morning carried out a large-scale operation with 10 drones, targeting Abqaiq and Khurais refineries east of Saudi Arabia," said Yemen's Brig. Gen. Yahya Sare'e, further insisting that operations will "expand" and be "more painful" as Saudi Arabia continues its military aggression against Yemen.
The US-backed Saudi air campaign against neighboring Yemen has so far killed thousands of civilians, caused millions to leave or lose their homes, and sparked widespread starvation.
Full report at:
https://www.presstv.com/Detail/2019/09/14/606212/US-Senator-Lindsey-Graham-Iran-striking-refineries-nuclear-enrichment
--------
Israeli drone downed in Gaza, seized by Palestinian fighters
Sep 14, 2019
Palestinian resistance forces have shot down another Israeli drone in the Gaza Strip, the third unmanned aerial vehicle the regime has lost over the past few days.
Palestinian media reported that the Abu Ali Mustapha Brigades, the armed wing of the Popular Front for the Liberation of Palestine (PFLP), downed and captured the device in the east of the besieged territory near the city of Khan Yunis on Saturday evening.
The Israeli military has not yet commented on the report.
The Palestinian Hamas resistance movement on Monday night shot down an Israeli drone east of Rafah in southern Gaza Strip, a day after the Tel Aviv regime carried out a fresh wave of air raids against the besieged coastal enclave.
Earlier on Monday, the Lebanese resistance movement Hezbollah said its air defense forces had shot down an Israeli military drone outside the southern town of Ramyah.
The latest development comes amid recent exchanges of fire between Israel and Palestinians in Gaza.
Palestinian news agencies said last Saturday that Israeli airstrikes had targeted positions allegedly held by Hamas inside the enclave. Health officials said there were no casualties from the attacks that lasted nearly an hour.
The relentless Israeli bombardment came after Hamas launched a drone operation targeting Israeli military equipment stationed along the border with the occupied Palestinian territories following a wave of Israeli aerial assaults.
The Hamas raids have come in response to the regime's killing of Palestinian protesters marching along the fence separating Gaza from the Israeli-occupied territories.
Israeli troops have killed at least 307 Palestinians since the beginning of the rallies and wounded more than 18,000 others, according to the Gazan Health Ministry.
Full report at:
https://www.presstv.com/Detail/2019/09/14/606206/Palestine-resistance-fighters-Israeli-drone-Gaza
--------
Hamas calls on Saudi Arabia to release senior official Khudari
Sep 14, 2019
The Palestinian Islamic resistance movement Hamas has called on Saudi authorities to immediately release its high-ranking official Muhammad al-Khudari, who was detained in the conservative kingdom five months ago without any clear charges.
Osama Hamdan, the head of Hamas' international relations committee, said on Saturday that those who work for Palestine should be honored and not put in jail.
"Over the past 30 years, the Hamas movement has gone through a lot of pain and abuse … We kept silent not out of weakness and inability, although we could have raised our voice every time. We are keen on retaining the nation's compass towards the liberation of Palestine, and protect it against any sedition that will serve no one but our enemy," he added.
"This is why we were silent about the arrest of Dr. Khudari and others. The Hamas leadership had made efforts to solve this issue peacefully, but we have reached a point where we cannot remain silent," Hamdan pointed out.
Khudari, who has been living in Saudi Arabia for over 30 years, represented Hamas between mid-1990s and 2003 in Saudi Arabia. He has held other important positions in the Palestinian resistance movement as well.
Back on June 3, Lebanese Arabic-language daily newspaper al-Akhbar, citing informed sources who requested anonymity, reported that Saudi officials had been holding dozens of Saudi nationals and Palestinian expatriates in detention for months over affiliation to Hamas.
The report added that the most prominent figure among those arrested was Dr. Khudari.
Al-Ahbar went on to say that the campaign of arrests coincided with the closure and tight control of bank accounts, and a ban on sending any money from Saudi Arabia to the Gaza Strip.
On Thursday, Mustafa al-Assaf, a spokesman for the Jordanian Reform parliamentary bloc – which represents the opposition in parliament, told Arabic-language al-Khaleej Online news website that Saudi officials had arrested dozens of Jordanian nationals on charges of collecting and sending donations to impoverished Palestinians in the besieged Gaza Strip.
Assaf added that the arrest campaign was conducted against 60 Jordanians, despite the fact that they have lived in the country for many years without a criminal record or causing any security concerns.
Former Jordanian parliamentarian Hind al-Fayez also said the families of the detainees have been staging protests in front of the Saudi embassy in the Jordanian capital city of Amman to demand the immediate release of their loved ones.
"The Reform parliamentary bloc has followed up the issue of Jordanian detainees in Saudi prisons, and addressed the issue to the Ministry of Foreign Affairs and Expatriates several times, and the response was that it communicates with Saudi authorities," Assaf said.
He added that arrested Jordanian citizens were collecting donations for people in the Gaza Strip with the knowledge and approval of Saudi officials, and were not doing anything other than that.
Over the past two years, Saudi authorities have deported more than 100 Palestinians from the kingdom, mostly on charges of supporting Hamas financially, politically or through social networking sites.
The Riyadh regime has imposed strict control over Palestinian funds in Saudi Arabia since the end of 2017.
All remittances of Palestinian expatriates are being tightly controlled, arguing these funds could be diverted indirectly and through other countries to Hamas.
Full report at:
https://www.presstv.com/Detail/2019/09/14/606187/Hamas-calls-on-Saudi-Arabia-to-release-senior-official-Khudari
--------
Netanyahu plans to annex 75% of Area C in occupied West Bank: PLO
Sep 14, 2019
The Palestine Liberation Organization has warned that Israeli Prime Minister Benjamin Netanyahu's declaration to annex the Jordan Valley and the northern Dead Sea if he wins the September 17 snap election is the tip of the iceberg.
According to a weekly report by the PLO's National Office for the Defense of Land and Resistance of Settlement released on Saturday, Netanyahu plans to annex 75 percent of Area C of the occupied West Bank, Arabic-language Ma'an news agency reported.
Area C accounts for more than 60 percent of the occupied West Bank, and would form a significant part of a future Palestine state under the so-called two-state solution. It is fully controlled by Israeli authorities.
The report added that the 69-year-old Israeli prime minister, who is the chairman of the Likud-National Liberal Movement, is betting in his first step on an additional free gift provided by US President Donald Trump's administration to help him win the elections just like previous gifts when Washington recognized occupied Jerusalem al-Quds as the capital of Israel, and later recognized Israeli sovereignty over the occupied Golan Heights.
The office further explained the details of the annexation plan for the Jordan Valley and northern Dead Sea areas, saying Highway 80 will apparently serve as a border of the targeted area.
It added that the area is 1,236,278 hectares – equivalent to 22.3% of the West Bank, on which 30 settlements and 23 outposts have been constructed and are inhabited by 12,778 settlers.
Palestinians in Area A and B, which are entirely under the control of the Palestinian Authority, will include 15 communities with a population of 44,175. They cover an area of 250,000 dunams (250 square kilometers) of Palestinian land, the office highlighted.
The office went on to say that the Israeli justice minister, Ayelet Shaked, who leads a coalition of right-wing parties, has been pushing for the approval of a decision in the Tel Aviv regime to annex the Jordan Valley immediately without the need to pass a legislation from the Knesset (parliament), as opposed to the issue of Jerusalem al-Quds, and vowed to vote immediately in favor of such a decision.
It said Israeli authorities last week had notified the municipal and village councils in Burin, Huwwarah, Asirah al-Qibliyah, Madama, Urif, and Einabus of plans to expropriate new areas of land in order to expand Yitzhar settlement, which is located south of the northern West Bank city of Nablus.
At the same time, Israeli officials have seized about 100 dunams of land from the villages of Qaryut and Jalud, south of Nablus, as well as Turmus Ayya town in order to expand construction work at the settlement of Shilo.
Israel occupied the West Bank in the 1967 Six-Day War, in a move never recognized by the international community.
The Jordan Valley accounts for around one-third of the West Bank. Israeli right-wing politicians have long viewed the 2,400-square kilometer (926.65-square mile) strategic area as a part of the territory they would never retreat from and stated that the Israeli military would maintain its control there under any peace agreement with the Palestinians.
On Tuesday evening, Netanyahu promised to annex the Jordan Valley if he wins next week's general elections, drawing sharp criticism from the Palestinians as well as countries in the Middle East, including Jordan, Iran, Turkey, Saudi Arabia and the United Arab Emirates.
He also reiterated his intention to annex Israeli settlements throughout the West Bank if re-elected, and in coordination with the US president.
Full report at:
https://www.presstv.com/Detail/2019/09/14/606176/Netanyahu-plans-to-annex-75-of-Area-C-in-occupied-West-Bank-PLO
--------
Libya airport hit by drone and rocket fire; 2 Haftar troops killed
September 15, 2019
TRIPOLI: An airport near the Libyan capital was hit by a new round of rocket fire and airstrikes, the Tripoli-based government said on Saturday, two weeks after it was closed due to repeated attacks.
Separately, two commanders of the Libya National Army (LNA) were killed in a drone strike while trying to capture the capital Tripoli.
The drone strike took place in the town of Tarhouna, southeast of Tripoli. The town has been the main base of the LNA since it lost Gharyan town south of Tripoli.
The Tripoli government and LNA both confirmed that two Tarhouna-based commanders — Mohsen Al-Kani, head of the Kaniyat armed group, and Abdelwahab Al-Magri, head of the 9th brigade — died in the strike. A brother of Kani was also killed.
Both armed groups had teamed up with the LNA whose forces control the east with the help of a parallel government and were key to the Tripoli campaign, analysts said.
The Government of National Accord (GNA) accused forces loyal to eastern-based strongman Khalifa Haftar of being behind Saturday's attacks on Mitiga airport, but did not report any casualties.
A drone airstrike hit the airport early on Saturday morning, followed by "Grad rockets launched by (pro-Haftar) militia," the GNA said on Facebook.
The former military air base had been Tripoli's sole functioning airport until a rocket attack on Sept. 1 wounded four civilians including three pilgrims returning from Makkah in Saudi Arabia, the latest in a string of similar incidents.
Authorities responded by diverting flights to Misrata, 200 km to the east, until further notice.
The LNA has been battling since early April to seize the capital from pro-GNA forces.
The two sides have since become embroiled in a stalemate in the capital's southern outskirts.
Haftar's forces, which accuse the GNA of using Mitiga for military purposes, say they are targeting "Turkish drones" being launched from the airport to attack their troops in southern Tripoli.
The GNA's Interior Ministry has identified at least 11 attacks on Mitiga since June 21, not including Saturday's incident.
The Tripoli-based GNA called Saturday's attack a "desperate attempt" at revenge for losses sustained the previous day.
Full report at:
https://www.arabnews.com/node/1554596/middle-east
--------
Iran: US bases and aircraft carriers within range of its missiles
September 15, 2019
DUBAI: An Iranian Revolutionary Guards commander said on Sunday that US bases and aircraft carriers were within range of Iranian missiles, a day after Yemen's Iran-aligned Houthi group attacked two Saudi Aramco plants.
"Everybody should know that all American bases and their aircraft carriers in a distance of up to 2,000 kilometers around Iran are within the range of our missiles," said the head of Iran's Revolutionary Guards Corps Aerospace Force Amirali Hajjizadeh.
The semi-official Tasnim news agency also quoted him saying that "Iran has always been ready for a "full-fledged" war."
https://www.arabnews.com/node/1554691/middle-east
--------
Southeast Asia
Don't try to out-Malay Umno and out-Islam PAS, Kit Siang tells PH
September 15, 2019
PETALING JAYA: Lim Kit Siang has cautioned the ruling coalition against attempting to "out-Malay Umno and out-Islam PAS" to counter the alliance formally forged by the country's two biggest Malay-Muslim parties yesterday.
The DAP supremo said Pakatan Harapan would "fail and fall" if it attempts to do so as such a tactic could alienate the 5.5 million supporters from various religious and racial backgrounds that voted in PH in the 14th general election.
He said PH said should instead implement the New Malaysia agenda and win over the 2.5 million voters who supported Umno and the two million voters who backed PAS in the May 9 polls last year.
"If the Pakatan Harapan government takes the high ground and is guided by the five-pillar promises of the manifesto in the 14th general election, the PAS-Umno alliance is likely to implode even before the next 15th general election," he said in a statement.
Lim warned that the PAS-Umno alliance would see an escalation in "toxic politics of race and religion" to an unprecedented level.
He also took a swipe at Barisan Nasional components MCA and MIC for giving their blessing to the alliance. "This despite an earlier MCA threat to 'kick' Umno out of Barisan Nasional if it 'coddles up with PAS'."
MCA had, on the eve of the signing of the historic charter, said it would "consent and respect" any collaboration between opposition parties in Malaysia as long as it was in line with the Federal Constitution and upheld moderation.
It also sent representatives to witness the signing of the charter between PAS and Umno in the spirt of the BN and "ensure that the gathering will strictly observe the values of multiculturalism and moderation".
https://www.freemalaysiatoday.com/category/nation/2019/09/15/dont-try-to-out-malay-umno-and-out-islam-pas-kit-siang-tells-ph/
--------
Kota Kinabalu City Mosque, YDKMM collaborate to form first Wakaf Islamic College
14 September 2019
KOTA KINABALU, Sept 14 — The Kota Kinabalu City Mosque in collaboration with the Malaysian Muslim Welfare Fund Foundation (YDKMM) would be setting up an Islamic College through a Memorandum of Understanding (MoU) which was signed today.
The mosque chairman Datuk Abdul Jamal Tun Sakaran said this was in line with the mosque's management plans since it was established 19 years ago in enlightening the mosque with Islamic education.
He noted that the collaboration was a continuation of the Kota Kinabalu City Mosque, which has five institutions namely a kindergarten, religious elementary school, tahfiz madrasah and two special schools with 700 students, to establish an Islamic educational institution.
"Through the Islamic College, it would enhance the Islamic education and strengthen the pursuit of knowledge up to the diploma and degree level at the Kota Kinabalu City Mosque," he told Bernama when met after the signing ceremony at the mosque today.
The MoU was signed between Abdul Jamal and YDKMM which was represented by its advisor and founder of the foundation, Fakhrullah Mawardi, and was witnessed by Ustad Abdul Somad, a regional Islamic scholar.
Meanwhile, Fakhrullah said the MoU was one of three things the foundation focused on in its cooperation with the Kota Kinabalu City Mosque and the planning to build an Islamic college was in line with the education development advocated by YDKMM since its inception in 2014.
"The building of the Islamic College at Kota Kinabalu City Mosque will be the first 'wakaf' college to be established in the country," he said.
He noted that the two other areas that YDKMM focused on were social development involving the building of houses for the "asnaf" and the youth economic development.
Full report at:
https://www.malaymail.com/news/malaysia/2019/09/14/kota-kinabalu-city-mosque-ydkmm-collaborate-to-form-first-wakaf-islamic-col/1790522
--------
Malaysia's economic policies will focus on bridging wealth gap: PM Mahathir
SEP 14, 2019
Trinna Leong
PUTRAJAYA - Malaysia's economic policies will focus on reducing income inequality said Prime Minister Mahathir Mohamad on Saturday (Sept 14), after a special Cabinet meeting held to discuss the government's "Shared Prosperity" plan.
These will include measures such as skills training for low earners, and plans to raise revenues for poorer states like Perlis, Kedah and Kelantan, and in rural areas.
"We need to raise earnings but not just by raising salaries alone," said Tun Dr Mahathir at a press conference after the meeting. "We need to uplift the abilities of our workers so they're more productive".
The "Shared Prosperity" economic plan was unveiled in May this year as a needs-based approach to achieving sustainable and equitable economic growth by 2030. It aims to provide a "decent standard of living for all Malaysians" across race, geography and class.
This plan marked a shift to a more inclusive development strategy that cuts across all ethnic groups, a departure from the country's decades-old National Economic Policy that favours the majority Malay community.
Dr Mahathir's announcement came as main opposition parties Umno and Parti Islam SeMalaysia (PAS) signed a political cooperation pact to unite against government policies that they say sideline the Malay Muslim community.
While the Prime Minister did not mention the Malays specifically, they stand to benefit the most from these measures as they make up the majority of low-income groups and those who live in rural areas.
Two of the poorer states singled out for assistance, Perlis and Kelantan, are currently administered by Umno and PAS respectively.
Kedah is governed by Dr Mahathir's Pakatan Harapan coalition, with his son Mukhriz Mahathir the Menteri Besar.
Dr Mahathir also said the government will end the practice of indiscriminately handing out licences, contracts and approved permits. The so-called AP system was originally intended to assist Malay entrepreneurs gain a foothold and advance in business, but has been open to abuse.
"We will prioritise results more than (giving out) opportunities," he told reporters, explaining that some of these opportunities have been wasted in the past.
Dr Mahathir said that instead of using these contracts to further their skills in a certain industry or sector, some companies sold off the contracts to others for a quick buck instead.
Full report at:
https://www.straitstimes.com/asia/se-asia/malaysias-economic-policies-will-focus-on-bridging-wealth-gap-pm-mahathir
--------
How Hakka Chinese helped build Indonesia, overcoming exclusion and discrimination to serve the country
15 SEPTEMBER, 2019
JAKARTA — A tulou may seem an unlikely home for a museum.
The large, round, earthen buildings favoured by Hakka Chinese can house dozens of people, sometimes hundreds, under the same roof. They are commonly found in the mountainous areas of Yongding district in China's Fujian province, and tend to be fortified and enclosed within extremely thick exterior walls.
Tulou are rarely seen in a city as cosmopolitan as Indonesia's capital, Jakarta. Yet the Indonesian Hakka Museum in the city's east is housed in a type of tulou.
The museum aims to be a showcase for the contribution of the Hakka Chinese community to Indonesia. It is located in the Taman Mini Indonesia Indah, a cultural tourist park that features traditional Indonesian tribal houses from the nation's 34 provinces as well as various museums.
The Indonesian Hakka Museum, together with two other Chinese museums in the tulou – the Indonesian Chinese Museum and the Indonesian Yongding Hakka Museum – send the message that ethnic Chinese people have been a part of Indonesia for centuries, and are equal to Indonesia's other tribes.
The museums are spread across the three storeys of the Jakarta tulou. A traditional tulou would also usually have three storeys. Livestock would be kept on the ground floor, while the floor above would be used for food storage. The highest floor would serve as living space.
Visitors to the Hakka museum will see a huge Chinese pictograph that reads "Ngai", meaning "I" in Hakka, engraved on the wall by the entrance. The word expresses the spirit of Hakka people and symbolises bravery while facing great danger; the pictograph itself looks like a person standing on the edge of an overwhelmingly high cliff.
The museum's spokesperson, who was not officially authorised to speak to the press, says that "Ngai" serves as a reminder to people to be introspective.
"Your grandfather was once a struggling person. Now you're already rich, don't be arrogant," the spokesperson says. "If you're already rich, don't forget solidarity. If you're already rich, don't bribe anyone … the main thing is to always remember the mountain's slope. If you're slightly off guard, you'll fall. That's the philosophy."
On the second floor, the Indonesian Chinese Museum features the history of Chinese arrival in Indonesia with photos depicting the lives and professions of ethnic Chinese under Dutch colonial rule.
Ms Agni Malagina, an independent researcher and writer on ethnic Chinese-Indonesians, says the Hakka Chinese migration to Indonesia was at its peak during China's Qing dynasty (1644-1911).
Many of the Hakka immigrants were labourers and political fugitives fleeing natural disasters and political upheaval, especially after the Taiping rebellion (1850-64). Many of them settled in the remote provinces of Sumatra and Kalimantan to work in plantations and mines.
Ms Malagina adds that the immigrants might have first migrated to Indonesia in small numbers from as early as the Tang dynasty (618-907) when China first established relations with Indonesian kingdoms.
The Indonesian Chinese Museum also features stories of ethnic Chinese living in different parts of Indonesia, such as Aceh, the only Indonesian province that implements strict Islamic sharia law for resident Muslims; and the city of Tangerang near Jakarta, with its distinct Qing dynasty traditions. All these regions are home to Chinese-Indonesians that have traditions distinct from one another.
Another section in the museum honours the contribution of ethnic Chinese to Indonesia's film industry, cuisine and to the Indonesian traditional fabric of batik. There are also a number of "hall of fame" portraits of Chinese-Indonesians who have contributed to Indonesia, hung on a red and white wall that echoes the colours of the Indonesian flag.
Alongside a sentence that reads as "Indonesia, to you we serve", these celebrated Chinese-Indonesians include scientists, hospital founders and government ministers, as well as athletes, cooks and the rebels who smuggled weapons to Indonesia's freedom fighters during the battle for the nation's independence.
Despite his earlier anti-Chinese legislation, former Indonesian president Suharto gave the land at Taman Mini Indonesia Indah to Indonesia's ethnic Chinese in 2006, according to the museum spokesperson, who also says Suharto knew the "world had changed" and "the mindset changed", which prompted him to grant the land to ethnic Chinese-Indonesians.
In August 2014, the then president of Indonesia, Mr Susilo Bambang Yudhoyono, officially opened the Hakka museum, signalling an increased official acceptance and admiration of the Chinese contribution to modern Indonesia.
"Our motto is that we are different but we are one," he said at the opening ceremony, as reported by the Indonesian news outlet Tempo. "The Hakka are part of our unity. One soul, one determination, one effort to advance Indonesia and to build friendships with any nation in the world." He added that he hoped the Hakka community would carry on contributing to Indonesia's development.
Earlier in 2014, Mr Yudhoyono had taken a huge step in stemming the discrimination experienced by Chinese-Indonesians from the term "Cina" which, according to Mr Didi Kwartanada, an independent scholar who has studied ethnic Chinese living in Java, meant "Chinese" but was considered an insult by some Chinese-Indonesians during Suharto's rule.
Mr Yudhoyono issued a presidential decree which repealed the Ampera Cabinet Presidium Circular 6 of 1967, and so changed the official term for Chinese-Indonesians from "Cina" to "Tionghoa". His presidential decree determined that the dictator Suharto's 1967 presidium had "caused discriminatory, psychosocial impacts in the social relations experienced by Indonesian citizens of Chinese descent".
"This began from the anti-PRC [anti-People's Republic of China] sentiment following a failed coup on September 30, 1965," Mr Kwartanada says, referring to the abortive power grab which triggered mass killings across Indonesia. "So the presidium circular was issued, which appeared to assert Chinese nationals were the same as Chinese-Indonesians by using the word 'Cina'. In English, perhaps 'Tionghoa' [can be thought of as meaning] 'Chinese', [whereas] 'Cina' is 'Chink'."
Suharto's New Order government also banned the observance of Chinese traditions in Indonesia, closed Chinese schools, banned Chinese-owned media outlets and dissolved ethnic Chinese organisations. Chinese-Indonesians were even required to change their names to more traditionally Indonesian-sounding ones.
In recent years, this discrimination seems to be returning. Mr Kwartanada points out that the trend of "nativism" – favouring native inhabitants over immigrants – is getting stronger despite Yudhoyono's decree.
Many Indonesians have used social media to call for the native population's "rights" to be returned and to warn Indonesia is under threat from foreigners and from Chinese immigrants.
"The 2017 Jakarta gubernatorial election was a clear example [of that nativism]," Kwartanada says, referring to current Jakarta governor Anies Baswedan's defeat of incumbent Hakka Chinese-Indonesian politician Basuki "Ahok" Tjahaja Purnama, after Ahok was controversially charged with blasphemy.
Hardline Islamic groups opposed the Chinese-Christian Ahok, who was later jailed for seemingly innocuous remarks he had made about Islam.
Despite this, visitors from far and wide enjoy the Hakka museum. Malaysian visitor Jaizlyn Di says the museum is full of "useful information", adding that those who built the museum are leaving a legacy.
"We from outside Indonesia also want to know [about Chinese-Indonesians], so this place is very useful to us," says Ms Di, who is visiting the museum for the first time with her church group.
Another visitor, Ms Rahayu Kristiyanti, is program officer at the Beneran Indonesia foundation, which engages in character building and civic education. She says the information about the ethnic Chinese contribution to Indonesia provided at the museum aligns with her foundation's vision on educating students on how to contribute to their nation.
"Hundreds of thousands [of Chinese] came here [to Indonesia] and … survived by establishing businesses and industries even though they experienced Dutch [divide and rule] politics where they were excluded from all but one Jakarta locality [Chinatown]," Ms Kristiyanti says.
Full report at:
https://www.todayonline.com/world/how-hakka-chinese-helped-build-indonesia-overcoming-exclusion-and-discrimination-serve-country
--------
Blast at Indonesian police warehouse holding World War Two munitions
14 September 2019
An explosion went off on Saturday in an Indonesian police evidence warehouse containing munitions dating from World War Two, injuring one officer and prompting the evacuation of nearby residents, police said.
The warehouse is in the Mobile Police Brigade headquarters in Srondol, close to the city of Semarang in Central Java province.
The explosion happened at 7 a.m. (0000 GMT), provincial police chief A. Dahniel told Kompas TV, adding that the explosives stored in the warehouse had been found by residents.
The cause of the blast was being investigated and firefighters had been deployed to tackle a blaze that it triggered.
Full report at:
https://english.alarabiya.net/en/News/world/2019/09/14/Blast-at-Indonesian-police-warehouse-holding-World-War-Two-munitions.html
--------
Arab World
US warship docks in Beirut port: A first in over 30 years
15 September 2019
A US destroyer entered the port of Beirut in Lebanon on Saturday, the first American warship to do so in more than 30 years.
The US embassy in Beirut called the ship's arrival "a symbol of the enduring partnership between the US and Lebanon to ensure security and stability in the eastern Mediterranean" in a post.
U.S. Embassy Beirut
✔
@usembassybeirut
The #USSRamage, a destroyer class vessel, entered #Beirut port on September 14 as a symbol of the enduring partnership between the U.S. 🇺🇸 and #Lebanon 🇱🇧 to ensure security and stability in the eastern Mediterranean.@USNavy
View image on Twitter
44
9:30 AM - Sep 15, 2019
Twitter Ads info and privacy
25 people are talking about this
The embassy said the visit of the USS Ramage was an act of goodwill to showcase the mutual commitment to freedom of navigation.
U.S. Embassy Beirut
✔
@usembassybeirut
Lebanese press tour the #USSRamage, which docked in #Beirut on September 14 on a goodwill visit to showcase the strong U.S.-#Lebanon relationship 🇺🇸🇱🇧 and a commitment to freedom of navigation.@USNavy
View image on TwitterView image on TwitterView image on Twitter
31
9:35 AM - Sep 15, 2019
Twitter Ads info and privacy
See U.S. Embassy Beirut's other Tweets
The US ambassador in Lebanon, Elizabeth Richard, said the ship's presence is a "political message," and that the US relationship with Lebanon is not limited to military aid.
"We are committed to helping the Lebanese people during this difficult economic period," Richard told Lebanese Broadcasting Corporation International news.
https://english.alarabiya.net/en/News/middle-east/2019/09/15/US-destroyer-arrives-in-Beirut-port-the-first-US-warship-to-do-so-in-over-30-years.html
--------
Six civilians killed in Syria's Idlib despite truce
14 September 2019
Regime and Russian fire has killed at least six civilians in northwestern Syria's Idlib province, a war monitor said Saturday, two weeks after Moscow declared a ceasefire in the extremist-dominated region.
The truce, which brought a halt to four months of devastating bombardment on Idlib province by the government and its ally Russia, had largely held apart from sporadic artillery fire and air strikes.
But on Tuesday, Russia carried out its first air strikes in the area since the ceasefire began, according to the Syrian Observatory for Human Rights.
On Friday, regime rocket fire on the towns of Maaret Al-Numan and Kafranbel in southern Idlib province killed five civilians including a child, the Observatory said.
A sixth civilian was killed in a Russian air strike in the rural west of the province, it added.
That brought to 11 the number killed since the ceasefire came into effect, according to the Britain-based monitor, which has a network of contacts across the war-torn country.
The Hayat Tahrir al-Sham alliance led by Al-Qaeda's former Syria affiliate controls most of Idlib as well as parts of neighboring Aleppo and Latakia provinces.
The region of around three million people, many of them displaced by fighting in other areas, is one of the last holdouts of opposition to forces backing Syrian President Bashar al-Assad.
The Observatory on Saturday reported regime fire in various parts of southern Idlib, including close to a Turkish military observation post.
Russian air raids have also targeted hardline extremists in Idlib's western countryside and nearby parts of Latakia, it said.
Full report at:
https://english.alarabiya.net/en/News/middle-east/2019/09/14/Six-civilians-killed-in-Syria-s-Idlib-despite-truce-.html
--------
Drone entered Kuwaiti airspace early Saturday morning: Report
15 September 2019
A drone violated Kuwait's airspace early on Saturday, Kuwaiti newspaper al-Rai reported, and hovered at nearly 250 meters above group close to the Dar Salwa presidential palace.
"The drone was large at about three meters in length and the size of a small car," al-Rai quoted a source as saying.
The newspaper said and the drone hovered over Dar Salwa presidential palace for a period, ignited its headlights for one minute and then entered Kuwait City airspace.
The incident appears to have taken place at the same time drone attacks caused fires at two Saudi Aramco facilities before dawn on Saturday.
https://english.alarabiya.net/en/News/gulf/2019/09/15/Drone-entered-Kuwaiti-airspace-early-Saturday-morning-Report.html
--------
Attack kills 3 forces, 3 militants in Egypt's Sinai: Officials
Sep 14, 2019
Egyptian security officials say at least three forces and three militants have been killed in a militant attack on a checkpoint in restive northern Sinai province.
They say the militants opened fire Saturday on the Mahajr checkpoint in the coastal city of El-Arish. They say the attack also wounded two security forces.
The officials say the forces have chased the militants and killed three of them. They spoke on condition of anonymity because they weren't authorized to speak to the media.
No group immediately claimed responsibility for the attack.
Egypt has for years been battling a long-running insurgency in North Sinai that is now led by a Daesh affiliate.
Full report at:
https://www.presstv.com/Detail/2019/09/14/606200/Egypt-militant-attack-Sinai
--------
Iraq will respond to Israeli attacks, sees itself in war against Zionist entity: Iraqi MP
Sep 14, 2019
All options are on the table in response to Israel's recent drone strikes targeting Iraq's Popular Mobilization Units (PMU), also known as the Hashd al-Sha'abi, according to a leading Iraqi parliamentarian.
Speaking to the Lebanese al-Mayadeen television channel on Saturday, Ahmed al-Asadi, Iraqi Lawmaker and spokesman of the Iraqi Fatah alliance said that Israel's attacks were certainly "a declaration of war".
The lawmaker said that Iraq viewed Israel as an occupying entity and as its enemy, adding that no treaty could halt what Iraq saw as its war against the illegitimate state.
Al-Asadi added that the pro-government PMU was part of Iraq's security establishment and that it would surely have a role in any response to Israel.
He added that the PMU forces were on high alert against drone strikes, adding that the organization is currently negotiating with Russia, China and Iran on obtaining air defense systems in order to defend Iraq's airspace.
The comments come as the PMU has been the target of a number of aerial strikes attributed to Israel.
Israeli authorities have openly suggested that the Tel Aviv regime may be conducting operations in Iraq, an issue which has been confirmed by American and European officials.
Speaking on Saturday, al-Asadi stressed that investigations into certain recent attacks have revealed the drones' flight path and where they have been launched from, adding that the attacks had been clearly done with Washington's oversight.
Referring to American military presence, the Iraqi lawmaker added that the Iraqi parliament is due to discuss foreign troop presence in the country later today.
Al-Asadi suggested that American advisory troop presence could be replaced by forces from other countries, such as Russia, China or European and Latin American countries.
'Iran is center of regional stability'
Speaking about Iran's role in Iraq, Al-Asadi said that Iran has a pivotal role in guaranteeing regional stability.
Referring to prominent Iraqi Shia cleric Muqtada al-Sadr's recent visit to Tehran, al-Asadi said, that as "part of the Resistance, we are pleased to see Sadr alongside Leader of the Islamic Revolution Ayatollah Seyyed Ali Khamenei and Major General Qassem Soleimani", who commands the Quds Force of Iran's Islamic Revolution Guards Corps (IRGC).
The Iraqi parliamentarian also lauded the Lebanese resistance movement Hezbollah for its resistance against Israel, saying that it was a "source of inspiration" for all resistance movements in the region.
Full report at:
https://www.presstv.com/Detail/2019/09/14/606166/Iraq-will-respond-to-Israeli-attacks
--------
Iraqi forces dismantle terror group ahead of Arba'een mourning rituals
Sep 14, 2019
Iraqi security forces have dismantled a terrorist group as it was planning attacks on Shia Muslims during mourning rituals on Arba'een, which marks 40 days after the anniversary of the martyrdom of Imam Hussein (PBUH), the grandson of Prophet Muhammad (PBUH).
Iraq's Security Media Cell announced in a statement released on Saturday that security forces within the Samarra Operations Command managed to detain the six members of the terror outfit.
"Their arrest was made following a qualitative and proactive operation, and based on accurate information. Among the detainees is a woman, who is the wife of a known terrorist in Syria," the statement noted.
"Their arrest was made following a qualitative and efficient operation, and based on accurate information. Among the detainees is a woman, who is the wife of a known terrorist in Syria," the statement noted.
It added that the terrorists were nabbed in Samarra city, located 125 kilometers (78 miles) north of the capital Baghdad, and nearby al-Jallam district, emphasizing that proper legal actions have been taken against them.
Arba'een marks 40 days since Ashura, when Imam Hussein (PBUH) was martyred in a battle with the massive army of Yazid ibn Mu'awiya, commonly known as Yazid I, in the desert plains of Karbala along with his 72 companions approximately 14 centuries ago, after refusing allegiance to the tyrant caliph.
The occasion has found additional significance in recent years as it has become a rallying cry for the campaign against Takfiri terrorists, who have frequently targeted the pilgrims.
Full report at:
https://www.presstv.com/Detail/2019/09/14/606198/Iraqi-forces-dismantle-terror-group-ahead-of-Arbaeen-mourning-rituals
--------
US warship loitered a month in Red Sea during its embassy move to al-Quds: Report
Sep 15, 2019
US Marine forces were placed on high alert to engage in rapid military response in anticipation of major violence stemming from Washington's controversial bid to move its embassy from Tel Aviv to Jerusalem (al-Quds), according to a newly-revealed Pentagon document.
The 26th Marine Expeditionary Unit (MEU) aboard the amphibious assault ship Iwo Jima loitered in the North Red Sea for the entire month of May in 2018 after assuming an "elevated crisis response posture" in response to the contentious embassy move, a command chronology of the 26th MEU detailed as cited in a Friday report by Marine Corps Times news outlet, which was obtained through a government records request the command chronology of the MEU's actions and exploits, containing its historical archived record.
According to the chronology, at the time the MEU was focused on "high risk embassies" in [Jordan's capital] Amman, [Lebanese capital] Beirut and [Egypt's capital] Cairo, as US authorities prepared to move the embassy to al-Quds in face of international condemnations and massive protest rallies within Palestine and elsewhere.
"Marines aboard the Iwo Jima were on standby to provide alert forces for quick reaction troops or Marines for the tactical recovery of aircraft personnel, commonly known as a TRAP mission," the chronology further explained.
It also added that those troops "were on standby to react within two hours to six hours of notification of an event that would require their forces to be launched on a mission."
The decision by US President Donald Trump to move the American embassy from Tel Aviv to al-Quds was announced in early December 2017, prompting worldwide censure, even from US allies. Trump further declared at the time that Washington would recognize Jerusalem as the Israeli regime's official capital.
The newly-declassified document also revealed that on April 25, 2018, the 26th MEU carried out a "full mission profile" of a noncombatant evacuation operation as part of its annual Eager Lion war games in Jordan.
During the military exercise, it added, the US Marines forces inserted security augments and evacuated 36 Department of State and military personnel to the Iwo Jima.
The 26th MEU also took part in the biennial war games dubbed Juniper Cobra held in the Israeli-occupied territories in March 2018, several months prior to the US embassy move.
Palestinians in the besieged Gaza Strip have been holding protest rallies every week since March 2018, demanding the return of the local population driven out of their homeland by Israeli aggression.
Israeli regime forces have so far killed at least 307 Palestinians since the beginning of the rallies and wounded more than 18,000 others, according to Gaza's Health Ministry.
Last March, a United Nations fact-finding mission found that Israeli troops committed rights violations during their crackdown against the Palestinian protesters in Gaza that may amount to war crimes.
Gaza has been under Israeli siege since June 2007, which has caused a decline in living standards.
Full report at:
https://www.presstv.com/Detail/2019/09/15/606214/US-Marines-Iwo-Jima-warship-Red-Sea-Israel-embassy-move-Jerusalem-high-alert
--------
Arab Parliament president praises King Salman's position on Israel's Jordan valley threat
September 14, 2019
RIYADH: The president of the Arab Parliament has praised King Salman's position on Israeli Prime Minister Benjamin Netanyahu's announcement that he will annex the Jordan Valley if he is re-elected on Tuesday.
Mishaal bin Fahm Al-Salami also welcomed King Salman's call for an emergency Organization of Islamic Cooperation foreign minister's meeting on the issue.
He told Saudi Press Agency that the king's stance has highlighted the responsibilities of the entire international community to "take decisive and effective measures to stop Israel's expansionist policies."
Full report at:
https://www.arabnews.com/node/1554456/middle-east
--------
Africa
Drone strike kills Haftar commanders near Tripoli
Sep 14, 2019
Two commanders of the eastern Libyan forces trying to take the capital Tripoli from the internationally-recognized government were killed late on Friday in a drone strike, officials said.
The strike is a blow to Khalifa Haftar's eastern-based so-called Libya National Army (LNA), which in April launched a campaign to take Tripoli. So far that offensive has not breached the city's southern defenses.
The drone strike took place in the town of Tarhouna, southeast of Tripoli. The town has been the main base of the LNA since it lost Gharyan town south of Tripoli.
The Tripoli government and LNA both confirmed that two Tarhouna-based commanders - Mohsen al-Kani, head of the Kaniyat armed group, and Abdelwahab al-Magri, head of the 9th brigade - died in the strike. A brother of Kani was also killed.
Both armed groups had teamed up with the LNA whose forces control the east with the help of a parallel government and were key to the Tripoli campaign, analysts said.
Libya has been in turmoil since the rule of leader Muammar Gaddafi was brought to an end in a NATO-backed uprising in 2011.
Last week, Germany announced plans for a UN-backed conference on the future of Libya in an attempt to force the many regional actors to stop funding and arming the country's warring sides. The LNA is backed by Egypt and the United Arab Emirates, while Turkey supports forces allied to the Tripoli government.
https://www.presstv.com/Detail/2019/09/14/606196/Libya-Haftar-drone-strike-Tripoli
--------
Tunisia heads to polls for keenly fought presidential contest
September 15, 2019
TUNIS: Rarely has the outcome of an election been so uncertain in Tunisia, the cradle and partial success story of the Arab Spring, as some seven million voters head to the polls Sunday to choose from a crowded field.
Key players include media mogul Nabil Karoui — behind bars due to an ongoing money laundering probe — Abdelfattah Mourou, who heads a first-time bid on behalf of his Islamist inspired Ennahdha party, and Prime Minister Youssef Chahed.
The premier's popularity has been tarnished by a sluggish economy and a high cost of living, and he has found himself having to vehemently deny accusations that Karoui's detention since late August is politically inspired.
The election follows an intense campaign beset by personality clashes, albeit one with few clear political differences, brought forward by the death in July of 92-year-old president Beji Caid Essebsi.
He had been elected in the wake of the 2011 revolt that overthrew former dictator Zine El Abidine Ben Ali.
Publication of opinion polls has officially been banned since July, but one thing appears sure — many voters remain undecided, due to difficulties in reading a shifting political landscape.
"I am undecided between two candidates — I will decide in the polling booth," smiled one citizen, Sofiene, who added "honest candidates don't have much chance of winning."
Some hopefuls have tried to burnish anti-establishment credentials in a bid to distance themselves from a political elite discredited by personal quarrels.
One key newcomer is Kais Saied, a 61-year-old law professor and expert on constitutional affairs, who has avoided attaching his bid to a political party.
Instead, he has gone door-to-door to drum up support for his conservative platform.
Another independent candidate is Defense Minister Abdelkarim Zbidi, a technocrat who is running for the first time.
However, he has the backing of Essebsi's Nidaa Tounes party.
The crowded field of 26 has been narrowed slightly by the last minute withdrawal of two candidates in favor of Zbidi — former political adviser Mohsen Marzouk and businessman Slim Riahi, just ahead of Saturday's campaign blackout.
But it is Karoui's detention, just 10 days ahead of the start of the campaign, which has been one of the biggest talking points.
Studies suggest his arrest boosted his popularity.
A controversial businessman, Karoui built his appeal by using his Nessma television channel to launch charity campaigns, handing out food aid to some of the country's poorest.
But his detractors portray him as a would-be Silvio Berlusconi, the former Italian premier who they allege partly owns his channel.
On Friday, an appeal to have the Tunisian mogul released from prison ahead of the election was rejected, his party and lawyers said, two days after he began what his defense team said was a hunger strike.
The polarization between the different camps risks a derailment of the electoral process, according to Michael Ayari, an analyst for the International Crisis Group.
Isabelle Werenfels, a researcher at the German Institute for International and Security Affairs, has called the vote a democratic "test" because "it may require accepting the victory of a polarizing candidate," such as Karoui.
Distrust of the political elite has been deepened by an unemployment rate of 15 percent and a rise in the cost of living of close to a third since 2016.
Jihadist attacks have exacted a heavy toll on the key tourism sector.
Polls open at 8:00 am (0700 GMT), although overseas voting stations for Tunisia's sizeable expatriate population have been open since Friday.
Some stations will remain open until 6:00 pm, while others will close two hours earlier, for security reasons.
Some 70,000 security agents will be deployed on Sunday, including 50,000 focused solely on polling stations, according to the interior ministry.
Exit polls are expected overnight Sunday into Monday, but preliminary results are not expected from the electoral commission until Tuesday.
The date of the second round, which will decide the presidency, is not yet known, but it must happen by October 23 at the latest and may even take place on the same day as legislative polls — October 6.
Those polls are supposed to be more significant, as Tunisia is an emerging parliamentary democracy.
Full report at:
https://www.arabnews.com/node/1554661/middle-east
--------
23 people killed in Central African Republic
Alaattin Dogru
15.09.2019
At least 23 people were killed and scores wounded, in the Central African Republic (CAR), as fighting broke out between the rival groups on Saturday, the UN peacekeeping mission in the country informed on Sunday.
The intense fighting took place in the eastern Birao region, near the Sudanese border, the UN's Multidimensional Integrated Stabilization Mission in the Central African Republic (MINUSCA) said in a statement.
It added that a MINUSCA official was also wounded.
The clash erupted between the Popular Front for the Renaissance of the Central African Republic (FPRC) and the Movement of Central African Freedom Fighters for Justice (MLCJ).
The warring rivals had signed a peace deal in February.
The clashes between the rival groups over recent months, have raised concerns about peace accord and its utility to end violence in the country.
The CAR has been wracked by violence since Seleka rebels ousted then-President Francois Bozize in 2013.
Full report at:
https://www.aa.com.tr/en/africa/23-people-killed-in-central-african-republic/1583889
--------
Somalia: 3 killed in attacks targeting prime minister
Mohammed Dhaysane
14.09.2019
MOGADISHU, Somalia
At least three people were killed on Saturday in twin attacks allegedly targeting Somali Prime Minister Hassan Ali Khaire, police said.
Mustaf Abdirahman, a police officer in Lower Shabelle region told Anadolu Agency over the phone, the first attack was a grenade explosion which took place while Khaire was addressing a large crowd in the port city of Marka.
It killed a civilian and wounded several others, but the prime minister and his delegation escaped and arrived back in the capital Mogadishu safely, he said.
Full report at:
https://www.aa.com.tr/en/africa/somalia-3-killed-in-attacks-targeting-prime-minister/1583776
--------
Libya: Haftar forces attack int'l airport in Tripoli
Said Ibicioglu
14.09.2019
TRIPOLI
Libya's UN-recognized government on Saturday said forces loyal to rival military commander Khalifa Haftar attacked Mitiga International Airport in the capital Tripoli.
In a statement, the Government of National Accord said the international airport -- open to civilian use -- was hit by a Grad missile.
This came a day after Muhammed Kununu, the military spokesman of the GNA, announced the government fighter jets struck the main headquarters of Haftar's forces in Al-Jufra Airbase.
The UN-recognized government forces' attack inflicted heavy blow on the headquarter and six foreign military figures were killed, according to the spokesman's statement.
Haftar's forces launched a campaign in April to capture Tripoli from Libya's internationally recognized GNA.
Clashes between the two sides since then have left more than 1,000 people dead and about 5,500 wounded, according to the World Health Organization (WHO).
The oil-rich country has remained beset by turmoil since 2011, when longtime ruler Muammar Gaddafi was ousted and killed in a NATO-backed uprising after four decades in power.
Full report at:
https://www.aa.com.tr/en/africa/libya-haftar-forces-attack-int-l-airport-in-tripoli/1583683
--------
Europe
Muslim photographer documents life at city's synagogue
By Emma Clayton
Sep 15, 2019
A MUSLIM photographer has spent a year documenting Bradford's dwindling Jewish community.
Nudrat Afza was inspired by how the city's synagogue, in Manningham, was saved from closure by a neighbouring mosque. Her images, taken at the synagogue, can be seen in an exhibition called Kehillah (congregation in Hebrew) at Salts Mill.
"There are fewer and fewer Jewish people left in Bradford," said Nudrat. "Many Jewish people came to the city in the 19th century, contributing a huge amount to its industrial success. They came again in the 20th century, fleeing persecution in Europe. The movement of people has an acute resonance currently, with the plight of economic migrants, asylum-seekers and refugees due to war, famine and oppressive regimes.
"Bradford has been my home since I came here from Pakistan in the mid-1960s. I've seen changes over the decades and photographed many of them. Jewish people are such an important part of Bradford's history. I've spent the last year with the congregation at the city's last synagogue in Bowland Street, gaining their trust and watching as they try to keep their place of worship alive. Their commitment inspired me, as did the coming together of different communities to raise funds for the upkeep of this extraordinary Grade II * building. This place matters to us all."
As a Muslim woman in a Jewish place of worship, Nudrat's subtle, hand-held approach was key. She was given permission by the rabbi to take pictures before and after services. "I try to build relationships with people and be sensitive rather than intrusive," said Nudrat, a self-taught photographer.
Her black and white images were taken on a camera given to her by Oscar-winning screenwriter Simon Beaufoy. The Glusburn-born writer of Slumdog Millionaire and The Full Monty became an admirer of Nudrat's work when a calendar, City Girls, featured female fans she photographed at Valley Parade.
"Everyone with a phone can take a photograph. But not everybody is a photographer," said Mr Beaufoy. "In the colourful noise of a billion images, a few people stand out. Nudrat is one of them. Like all the best art, the images reflect the artist: watchful, politely enquiring, melancholic with the hint of a smile.
"So unobtrusive is the photographer's eye, that it's easy to miss what is being explored. There is always warmth and empathy, but often a distant sound of thunder.""
Built in 1881, Bradford Synagogue faced closure in 2013, leading the local Muslim community to raise funds for roof repairs. The only synagogue in the world with a Muslim on its committee, its inter-faith work was praised by Prince Edward when he visited the historic building in February. Bradford Synagogue chairman Rudi Leavor said: "It has oriental, Islamic and Sephardic (Iberian) designs, making it unique in the world. It needs to be cherished and preserved."
l Kehillah, the Boardrooms, Salts Mill, during Saltaire Festival until Sunday, September 22.
https://www.thetelegraphandargus.co.uk/news/17901927.muslim-photographer-documents-life-city-39-s-synagogue/
--------
Germany warns against early troop withdrawal from Afghanistan
Sep 14, 2019
A withdrawal of NATO forces from Afghanistan could see the country falling back under the strict rule of the Taliban, German Defense Minister Annegret Kramp-Karrenbauer said on Saturday.
Kramp-Karrenbauer, who also heads Angela Merkel's Christian Democrats (CDU) and is seen as the chancellor's most likely successor, said a pullout of foreign troops would be particularly tough for Afghan women.
"I am worried that if we were to ditch our responsibility (in Afghanistan) we will face horrifying images of women being stoned and hanged and of girls not able to attend school and married off," Kramp-Karrenbauer told a gathering of CDU women.
US President Donald Trump this month cancelled a planned meeting with Taliban leaders at his Camp David retreat, dealing a blow to talks between his administration and the group aimed at ending the almost 18-year conflict.
The United States had said it would withdraw almost 5,000 troops from Afghanistan and close five military bases under a draft agreement with the Taliban.
Trump cancelled the peace talks with Taliban leaders after the insurgents said they were behind an attack in Kabul that killed an American soldier and 11 other people.
Germany has some 1,300 soldiers in Afghanistan. Their parliament-approved mandate ends in March 2020.
The United States has some 14,000 troops in the country, where the US military has fought its longest ever war which started with a campaign to topple the Taliban in 2001 after the Sept. 11 attacks on American soil.
Trump has been putting pressure on Germany to meet a NATO-mandated military spending budget of 2% of economic output.
Merkel said last month she was taking her government's commitment to meet that goal seriously.
Full report at:
https://www.presstv.com/Detail/2019/09/14/606181/Germany-Afghanistan-US-NATO-troop-withdrawal-Taliban-peace-talks
--------
Russia prevented Israeli airstrikes in Syria, Putin warned Netanyahu: Report
Sep 14, 2019
Moscow has reportedly moved to prevent Israeli airstrikes in Syria, with Russian President Vladimir Putin warning Israeli Prime Minister Benjamin Netanyahu against the strikes.
Putin told Netanyahu that allowing Israeli strikes on Syrian military assets would undermine Moscow's relations with Damascus, the Arabic edition of the UK-based Independent newspaper reported on Friday.
The report comes after Netanyahu met with Putin in the resort city of Sochi on Thursday to discuss "security coordination" in Syria.
According to an unnamed Russian source cited in the report, Moscow has also threatened to use its "fighter jets or the S-400 air defense system" in order to counter any Israeli aircraft striking Syria.
In August, Moscow stopped an airstrike on the strategic Qasioun region near Damascus, where a Syrian S-300 missile battery is said to be placed, according to the report.
Moscow allegedly prevented another airstrike later on a Syrian outpost in the southwestern province of Quneitra and a third in the western coastal province of Latakia.
The report comes as Syria has intercepted several Israeli missile attacks in the past month, casting doubt on the extent of Russian commitment to counter Israeli ambitions.
The Israeli regime has acknowledged repeatedly launching attacks against Syria in recent years, some of which have been carried out from Lebanese airspace.
Such aggressive moves have been viewed by observers as attempts to weaken the Damascus government as it increasingly gains the upper hand fighting terrorist groups which have plagued the country since 2011.
'A failed meeting'
The Independent report also cited unnamed Israeli sources who described Netanyahu's meeting with Putin as "a failure", falling short of reducing any Syria policy disagreements with Moscow.
Israeli sources added that Israel airstrikes on Syria had "embarrassed" the Russians from failing to protect its allies.
During the "failed" meeting, Netanyahu had also called for Tel Aviv to be given "freedom of action" against Iran by Russia.
The Israeli prime minister had even sought to use the meeting to "present positive message of the cooperation between the two countries" for his election campaign but failed, the report wrote.
According to the Russian source, Putin's disagreements with Netanyahu also went as far as Putin condemning Tel Aviv's recent actions in Lebanon, with the Russian president saying that he "rejects the aggression towards Lebanon's sovereignty."
Israel launched a number of drone attacks into Lebanon last month.
Following the drone raids, Sayyed Hassan Nasrallah, Hezbollah's secretary general, vowed in a televised speech that fighters of the movement would counter any further violation of the Lebanese airspace by Israeli drones, warning the Tel Aviv regime to immediately halt such breaches.
Full report at:
https://www.presstv.com/Detail/2019/09/14/606151/Moscow-down-Israeli-planes
--------
Dutch NGO hails Turkey's support for refugee businesses
Meryem Goktas
14.09.2019
ISTANBUL
Director of a non-profit Dutch organization praised Turkey's efforts as a host community to encourage the economic activities of Syrians.
Yanick Du Pont, founder and director of Spark, said the Turkish system "is by far the most successful" in supporting the Syrians for building entrepreneurship and businesses, compared to other countries in the region.
Du Pont made his remark for Anadolu Agency on the sidelines of a two-day conference in Istanbul which discussed the participation of young refugees in the economy of the host communities.
"At least you can get a permit, at least you can start a business, I can give you examples in other countries where you cannot get these permissions. So I think it's the best practice," he said.
Turkey currently hosts some 3.6 million Syrian refugees, more than any other country in the world.
The two-day conference, which started on Thursday, was held with the partnership of the Dutch International NGO Spark and Islamic Development Bank (IsDB), with the Islamic Solidarity Fund for Development (ISFD) and the Dutch Foreign Affairs Ministry as sponsors.
Working on education, job creation
Speaking about the NGO's works, Du Pont said that it operates in 15 conflict-affected states, "where it concentrates on two goals: creating jobs for young people through supporting companies which hire them and providing them with the right skills to be hired."
In Turkey, the organization primarily works for providing scholarships for both the young Syrians and Turkish people to support social cohesion and provide bigger opportunities and cooperation between the hosting community and the refugees, the NGO director said.
"A few thousand Syrians and some Turkish students are getting scholarships, some are monthly payments, we pay tuitions and support the universities in absorbing them, that's the main goal of our work," he said.
Also speaking about the job creation for students in their program, Du Pont said that the transition process from education to work is "rapidly growing" in Turkey.
"We are moving more into the priority of the Turkish government, which is creating jobs and economic prospects for both the host community and refugees. That's going to be the future of our work," he added.
Du Pont said Spark is working on other projects in Turkey as well.
Among them are short-term courses in the agriculture sector to be held in cooperation with Qatar Fund for Development and a new initiative with ING Bank to be launched for providing loans for Syrians.
He also said that the organization is helping its students by supporting their entrepreneurship and providing work opportunities in cooperation with the Presidency for Turks Abroad and Related Communities (YTB), Turkey's Council of Higher Education (YOK), and Turkish universities.
"That's actually our model, that's the model of Spark," he said.
Female participation
Speaking about the scholarships, Du Pont said that there are nearly 50% female students attending the program.
"It does mean that we have to put some extra effort sometimes for getting more women in the program, the applications of men outnumber women's."
Du Pont said that Spark is also working on reaching the target of 50% female rate in entrepreneurship.
"With entrepreneurship you face also other cultural norms," he said, mentioning the lowest participation rate of women in the economy in the Middle Eastern region.
"That means that we have to adjust our programs to that, we organize special transport for women, we organize special women entrepreneurship, in some areas we promote certain types of economic activities like bee keeping for example," he added.
Full report at:
https://www.aa.com.tr/en/europe/dutch-ngo-hails-turkey-s-support-for-refugee-businesses/1583414
--------
URL: https://www.newageislam.com/islamic-world-news/day-after-sc-remarks-minority/d/119745
New Age Islam, Islam Online, Islamic Website, African Muslim News, Arab World News, South Asia News, Indian Muslim News, World Muslim News, Women in Islam, Islamic Feminism, Arab Women, Women In Arab, Islamophobia in America, Muslim Women in West, Islam Women and Feminism