New Age Islam News Bureau
17 November 2020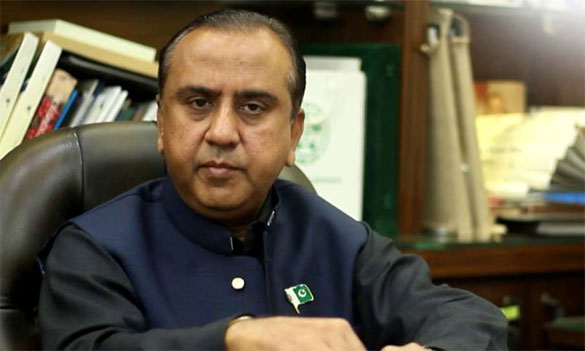 In this picture taken on October 19, 2020 Islamic seminary students gather in the premises of the hostel at the Darul Uloom Haqqania seminary in Akora Khattak
------
• Tehrik-i-Labbaik Pakistan Clash With Pakistani Police In French Cartoon Protests
• Saudi Arabia Uses 'Sports-washing' To Enhance Human Rights Image: Rights Groups
• 70 Taliban Commanders Killed In Helmand And Kandahar By Afghan Forces
• Trump Reportedly Asked For His Options To Attack Iran Nuclear Sites Last Week
• Right-Wing Israeli Protesters Taunt EU Envoys In Sensitive East Jerusalem Area
• For The First Time Since Independence Bihar Ruling Coalition Without A Single Elected Muslim
• Umno Leader Suggests Bringing Opposition Parties Into Govt To Stabilise Malaysian Politics
• UN-Led Libya Talks End Without Agreeing On Interim Government
Pakistan
• Darul Uloom Haqqania Seminary, Pakistan's 'University Of Jihad' Proud Of Taliban Alumni
• Tehrik-i-Labbaik Pakistan Clash With Pakistani Police In French Cartoon Protests
• Under Pressure To Recognize Israel But Islamabad Would Never Establish Relations With The Zionists, Says Imran
• India doesn't qualify for UNSC membership, Pakistan says in General Assembly debate
• Lyari gangsters being used by RAW for sectarian killings: CTD
• PTI emerges as single largest party in GB after polls
------
Arab world
• Saudi Arabia Uses 'Sports-washing' To Enhance Human Rights Image: Rights Groups
• Bahraini ministers to pay first official visit to Israel for tripartite meeting
• Senate chief blasts Trump troop withdrawal plans in Iraq, Afghanistan
• Iraq executes 21 people convicted of 'terrorism': Authorities
• Qatar slams normalization with Tel Aviv, calls for 'unity' against Israeli occupation
--------
South Asia
• 70 Taliban Commanders Killed In Helmand And Kandahar By Afghan Forces
• Taliban prisoners released in hope for peace: Abdullah
• Taliban Defeated in Khandahar Province: MoD
• 1,100 Taliban fighters killed amid clashes in 25 days, Afghanistan says
------
North America
• Trump Reportedly Asked For His Options To Attack Iran Nuclear Sites Last Week
• Pompeo says Europe, US need to work together to address Turkey's Erdogan's actions
• US sending delegation to Bahrain, Israel for first Manama to Tel Aviv direct flight
--------
Mideast
• Right-Wing Israeli Protesters Taunt EU Envoys In Sensitive East Jerusalem Area
• No place for Takfiri terrorists close to Iran borders: Ayatollah Khamenei's advisor
• Israel's new settlement plan for occupied Quds draws more intl. condemnation
• Commander: Iranian Armed Forces Manufacture Military Products Based on Threats
• UNRWA warns budget crisis could spell 'disaster' in Gaza, cause insecurity in Lebanon
• Turkey to send peacekeeping troops to Azerbaijan to monitor Karabakh truce
------
India
• For The First Time Since Independence Bihar Ruling Coalition Without A Single Elected Muslim
• Alwar Hindu Youth First Non-Muslim In Nation To Top Islamic Studies Entrance Exam
• Muted Chinese Reply To Pakistan's India Allegations Of Supporting Terrorist Activities
• India mounts diplomatic offensive against Pakistan dossier
• Branded Indian spy, Kanpur man returns home after 28 years in Pakistan
• Mehbooba Mufti alleges Centre driving out Gujjar-Bakerwals from J&K
-----
Southeast Asia
• Umno Leader Suggests Bringing Opposition Parties Into Govt To Stabilise Malaysian Politics
• Halve pay of MPs with positions in GLCs, says Wan Azizah
• Azhar mulling request to let ministers speak during question time
• A radical Islamic leader flouts Indonesia's virus rules on his return from exile.
------
Africa
• UN-Led Libya Talks End Without Agreeing On Interim Government
• Ethiopia carries out air strikes in Tigray region as surrender ultimatum ends
• Ugandan opposition figure blasts police brutality
--------
Europe
• France's Macron Meets US Secretary Pompeo After Congratulating Biden On Election Win
• Dutch prosecution: Suspect in Saudi embassy shooting in Hague had 'terrorist motive'
• Russia's Putin orders ministry to conclude agreement to build Navy base in Sudan
• Turkey: EU 'disconnected' from realities in Cyprus
Compiled by New Age Islam News Bureau
URL: https://www.newageislam.com/islamic-world-news/darul-uloom-haqqania-seminary-pakistan/d/123494
--------
Darul Uloom Haqqania Seminary, Pakistan's 'University Of Jihad' Proud Of Taliban Alumni
Nov 16, 2020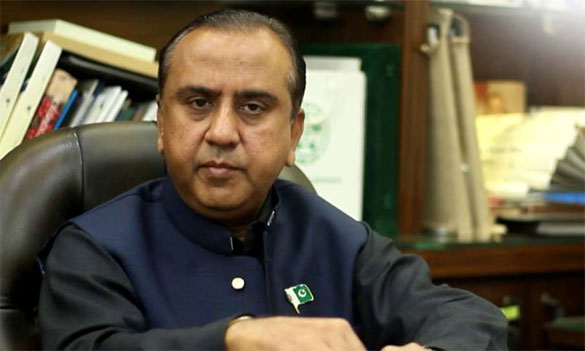 In this picture taken on October 19, 2020 Islamic seminary students gather in the premises of the hostel at the Darul Uloom Haqqania seminary in Akora Khattak
------
AKORA KHATTAK, Pakistan: Maulana Yousaf Shah cracks a wide smile as he rattles off a list of former students turned Taliban leaders, reveling in their victories over superpowers on Afghanistan's battlefields after graduating from Pakistan's "university of jihad".
The Darul Uloom Haqqania seminary has churned out a who's who of Taliban top brass -- including many now on the hardline group's negotiating team holding talks with the Kabul government to end a 20-year war.
"Russia was broken into pieces by the students and graduates of Darul Uloom Haqqania and America was also sent packing," beamed Shah, an influential cleric at the seminary that critics have dubbed the "university of jihad".
"We are proud."
The sprawling campus in Pakistan's Akora Khattak, about 60 kilometres (35 miles) east of Peshawar, is home to roughly 4,000 students who are fed, clothed and educated for free.
It has sat at the crossroads of regional militant violence for years, educating many Pakistanis and Afghan refugees -- some of whom returned home to wage war against the Russians and Americans or preach jihad.
Despite its infamy in some quarters, it has enjoyed state support in Pakistan, where mainstream political parties are heavily boosted by links with religious factions.
This month, Darul Uloom Haqqania's leaders boasted of backing the Taliban insurgency in Afghanistan in a video posted online -- outraging the Kabul government, which is battling a surge in violence across the county as the US prepares to withdraw troops.
Seminaries like Haqqania "give birth to radical jihadism, produce Taliban and are threatening our country", Sediq Sediqqi, Afghan President Ashraf Ghani's spokesman, told AFP, demanding their closure.
Afghanistan's leaders argue that Pakistan's approval for the madrassas is proof that it backs the Taliban.
Shah scoffed at the notion the madrassa encouraged violence, but he defended the right to target foreign troops.
"If someone armed enters your house and you are threatened... then definitely you will raise a gun," Shah said.
The seminary's late leader Sami-ul-Haq boasted of advising the Taliban's founder Mullah Omar -- earning him the moniker "the father of the Taliban".
Haq later sent students to fight for the movement when it issued a call to arms during its rise to power in the 1990s.
The Haqqani network, the Taliban's ultra-violent faction, is named after the madrassa where its leader once taught and subsequent leaders studied.
Some Pakistani extremists who later attacked their own country have also been linked to the seminary, including the suicide bomber who assassinated former prime minister Benazir Bhutto.
"The Haqqania madrassa sits at the heart of one of the most important and influential hardline Sunni clerical networks," said analyst Michael Semple.
"There's an expectation that large proportions of the Afghan graduates will move seamlessly into accepting positions of responsibility in (Taliban) structures."
Semple however dismissed notions the madrassa served as a "terrorist factory" where students received combat training or had a hand in militant groups' strategic decisions.
Rather, like elite Western universities feeding new talent into corporate boardrooms and political parties, Haqqania's contribution to insurgencies rests in the bonds forged in its classrooms.
Graduates insisted they received no military training at Haqqania and were not obliged to join the fight in Afghanistan, but admitted jihad was discussed openly, including in "special lectures" by Afghan instructors.
"Any student who wanted to go for jihad could go during his vacations," said cleric Sardar Ali Haqqani, who graduated from the seminary in 2009.
Hardline madrassas received a major boost and an influx of cash during the 1980s when they served as de facto supply lines to the anti-Soviet jihad backed by the US and Saudi Arabia, and have remained close to Pakistan's security establishment ever since.
Pakistan Prime Minister Imran Khan's party has also lavished the Haqqania seminary with millions of dollars in return for its political support.
Madrassas have long served as vital lifelines for millions of impoverished children in Pakistan and Afghanistan, where social services are chronically underfunded.
Government officials and activists have warned of an over-reliance on madrassas, claiming students are brainwashed by hardline clerics who prize rote learning of the Koran over core subjects such as maths and science.
Even the Pakistan military -- which has been routinely accused of supporting the Taliban -- has admitted that madrassas have injected further uncertainty into the region.
"Will they become [clerics] or will they become terrorists?" asked Pakistan military chief Qamar Javed Bajwa in 2017 of the estimated 2.5 million students enrolled at the tens of thousands of madrassas across Pakistan.
Others wonder what an insurgent victory in Afghanistan would mean for hardline seminaries, fearing the return of a Taliban government in Kabul could inspire a new wave of violence in Pakistan.
"Now when the Americans pull out of Afghanistan, we're going to be saddled with a huge problem, because it is essentially their victory," said Pervez Hoodbhoy, a leading anti-extremist activist in Pakistan.
"Their victory is going to make them bolder."
https://timesofindia.indiatimes.com/world/pakistan/pakistans-university-of-jihad-proud-of-taliban-alumni/articleshow/79245682.cms
--------
Tehrik-i-Labbaik Pakistan Clash With Pakistani Police In French Cartoon Protests
November 16, 2020
By Asif Shahzad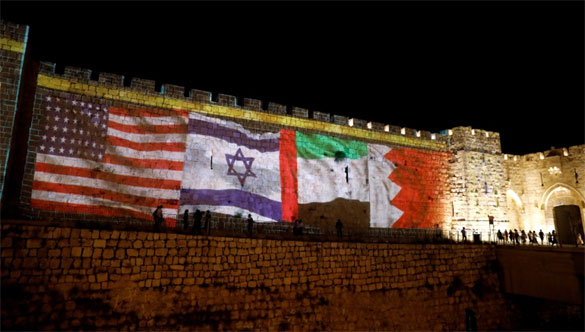 Supporters of Tehreek-e-Labaik Pakistan, a religious political party, block a main road during an anti-France rally in Islamabad, on Monday, November 16, 2020. AP/PTI
----
RAWALPINDI, Pakistan (Reuters) - Thousands of supporters of a hardline Islamist party clashed with police on the main road into Pakistan's capital city on Monday following protests over the recent use of cartoons of the Prophet Mohammad in France, and several people were injured.
The protesters from the Tehrik-i-Labbaik Pakistan (TLP) party that has made blasphemy its rallying cry are demanding that the government severs diplomatic ties with France and expels its ambassador, police and party officials said.
The government has yet to respond to their demands.
Police blocked the demonstrators as they attempted to enter Islamabad. Some chanted that the only punishment for a blasphemer was beheading, police official Tauqeer Shah said.
The protesters attacked the police with bricks, stones and sticks, he added.
"Several of our officers were injured," he said, adding that nearly 2,000 protesters had camped at the main entrance to the city, refusing to leave.
"We want the government to expel the French ambassador immediately," the TLP's vice president Zaheer-ul-Hasan said in a video statement. He added that scores of protesters were injured in the clashes.
Protests broke out in several Muslim countries over France's response to a deadly attack last month on a teacher who showed cartoons mocking the Prophet Mohammad to pupils during a civics lesson. For Muslims, depictions of the Prophet are blasphemous.
In the knife attack, an 18-year-old man of Chechen origin beheaded the teacher, Samuel Paty.
French officials said the beheading was an assault on the core French value of freedom of expression.
After satirical magazine Charlie Hebdo re-published the cartoons in September, French President Emmanuel Macron said the freedom to blaspheme went hand in hand with the freedom of belief in France.
In Pakistan and other Muslim-majority countries, people accused France's government of being Islamophobic and needlessly provoking believers. Pakistan has condemned the re-printing of the cartoons.
There is a history of violent reaction to alleged incidents of blasphemy in Pakistan, where insulting the Prophet Mohammad carries a mandatory death penalty.
Members of the TLP party also camped for several days at the same entrance to Islamabad in 2017 to demand that a small change in local law be deemed blasphemous. In ensuing clashes, at least six protesters and one member of the police were killed and more than 150 injured.
Islamabad's administration on Monday blocked most of the main roads into the city as well as mobile phone signals to prevent protesters from regrouping, a move that paralysed the capital.
"We're trying our best to clear the route," the capital's deputy commissioner Hamza Shafaat tweeted.
Later in the day, paramilitary forces tried to disperse the protesters, but were forced to back away.
https://in.reuters.com/article/france-security-pakistan-protests/islamists-clash-with-pakistani-police-in-french-cartoon-protests-idINKBN27W22M
--------
Saudi Arabia Uses 'Sports-washing' To Enhance Human Rights Image: Rights Groups
16 November 2020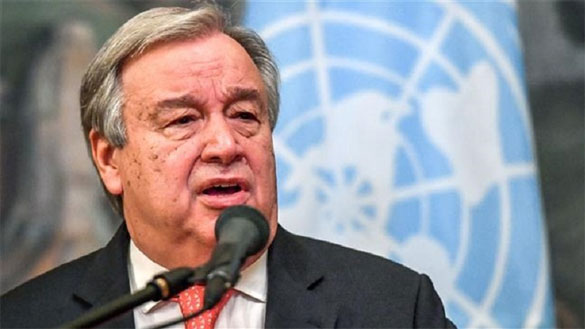 Aramco's President & CEO Amin Nasser (R) presents the award of Aramco Saudi Ladies International Golf to the winner, Emily Kristine Pedersen, from Denmark, in Saudi Arabia, November, 15, 2020.
-------
Rights groups have denounced Riyadh for using the first-ever women's golf tournament in Saudi Arabia to "sportswash" the tarnished human rights image of the highly conservative country.
On Sunday, Emily Pedersen from Denmark finally managed to secure the $150,000 winner's check in the inaugural Saudi Ladies International at the King Abdullah Economic City close to the western city of Jeddah.
However, the widely publicized event, according to Amnesty International and other rights groups, was in fact a "sportswashing" exercise designed to soften the Arab kingdom's austere image.
The term "sportswash," credited to 2015's Sports or Rights campaign, is generally used when corrupt and tyrannical regimes make use of a high-profile sports event as a means to launder their reputation and/or gloss over their miserable records on human rights.
According to the rights groups, the golf event glossed over the Arab kingdom's poor human rights record and the imprisonment of a number of female activists who have called for reforms.
For the past few years, Saudi Crown Prince Mohammad bin Salman, the country's de facto ruler, has been apparently seeking to bring about social reforms. Part of the flamboyant reforms is his push for investment in glitzy sports and entertainment events in an attempt to enhance the image of Saudi Arabia.
Back in March, the regime hosted the world's richest horse race, after staging the Italian and Spanish football Super Cups in 2019.
Saudi Arabia already hosts the Dakar Rally, a 12-day marathon through the Arabian Desert, and the all-electric Formula E series, as well as a series of boxing, golf, and tennis events.
Earlier this month, Riyadh announced that it would host a Formula One Grand Prix for the first time next year.
"Saudi citizens and residents should enjoy top-notch entertainment and sporting events, but they also should enjoy basic rights such as free expression and peaceful assembly," said Michael Page, deputy Middle East director at Human Rights Watch.
"So, when Hollywood A-listers, international athletes, and other global celebrities take government money to perform in Saudi Arabia while staying silent on the government's atrocious rights record, they are boosting the kingdom's strategy of whitewashing Crown Prince Mohammad bin Salman's abuses."
Despite the ostentatious efforts in holding high-profile sports events and pushing through the so-called reforms, the Saudi regime has faced intense diplomatic fallout over the gruesome murder of dissident journalist Jamal Khashoggi, a US-based Washington Post columnist, which took place in the kingdom's consulate in Istanbul, Turkey, in early October 2018.
The ill-fated journalist is widely believed to be killed inside the consulate and his body was disposed of in a yet-to-be-disclosed location after being chopped to pieces. A report by the CIA showed that Mohammad bin Salman ordered the gruesome killing.
Riyadh, however, has spurned all the allegations linking the killing to bin Salman and instead claimed that the murder was carried out by a "rogue" group.
Saudi Arabia has also been heavily condemned by the international community and right groups for its brutal campaign along with its allies against Yemen.
The full-fledged war on Yemen, which began in March 2015, according to some estimates, has so far killed 100,000 people. The United Nations has warned that more than 24 million Yemenis are in dire need of humanitarian aid, including 10 million suffering from extreme levels of hunger.
The Riyadh regime has also stepped up what appears to be politically-motivated arrests, prosecution, and conviction of peaceful dissident writers and human rights campaigners, particularly of the Shia minority in Eastern Province.
The Shia-majority province has been the scene of peaceful demonstrations since February 2011. Protesters have been demanding reforms, freedom of expression, the release of political prisoners, and an end to economic and religious discrimination against the oil-rich region.
The protests have been met with a heavy-handed crackdown by the regime.
https://www.presstv.com/Detail/2020/11/16/638741/Saudi-Arabia-sportswashing
--------
70 Taliban commanders killed in Helmand and Kandahar by Afghan forces
Edited by Deepali Sharma
Nov 16, 2020
At least 70 Taliban commanders were killed in Helmand and Kandahar by Afghan forces in operations carried out in retaliation to the attacks started by the group more than a month ago. According to Kabul's ministry of interior affairs, 152 pakistani fighters were also killed in the operations in the Helmand region.
The ministry released the list of commanders killed in the operations on Sunday, according to which 20 of them belonged to different parts of Helmand and were heading groups of 45 to 100 associates.
It said 10 of the commanders killed belonged to Uruzgan, Kandahar and Ghazni and had come to aid the fight in Helmand. Forty of the commanders were killed in the Kandahar region, as per the data of the ministry.
Interior ministry spokesperson Tariq Arian said 54 bodies of fighters were transported to Helmand, 65 across Durand Line, 35 to Farah province, 13 were taken to Zabul as well as 13 to Uruzgan province.
The Afghan forces also warded off Taliban attacks in Helmand, Kandahar and other provinces in the south through their active defense mechanism, the spokesperson said.
Though the strikes in parts of Kandahar, Helmand and south were ongoing, Arian said that the Taliban forces in the southern provinces have been defeated.
Chief of Army Staff Gen. Mohammad Yasin Zia led the southern war. The spokesperson added that the clashes that have been going on over a month have claimed the lives of 134 civilians and wounded 289 others in the last 25 days.
The Taliban has rubbished the government's claims of casualties.
https://www.hindustantimes.com/world-news/70-taliban-commanders-killed-in-helmand-and-kandahar-by-afghan-forces/story-mUYihXOLHzh3g2c8sU3kyL.html
--------
Trump reportedly asked for his options to attack Iran nuclear sites last week
17 November 2020
Lame-duck US President Donald Trump reportedly asked his advisers last week about the options he could have to attack Iran's nuclear sites.
"A range of senior advisers dissuaded the president from moving ahead with a military strike," The New York Times reported Monday as the president was still refusing to accept the outcome of the 2020 presidential election.
Vice president Mike Pence, Secretary of State Mike Pompeo and others reportedly told the outgoing president that such action could spiral out of control.
White House officials have not yet responded to the report.
Iran has time and again maintained that its nuclear program is peaceful.
Trump has unilaterally withdrawn Washington from the internationally back nuclear deal with Tehran and reimposed sanctions.
The Islamic Republic has asserted that it stands ready to defend its interests in the face of any US aggression.
The Times report further read: "A strike on Iran may not play well to his base, which is largely opposed to a deeper American conflict in the Middle East, but it could poison relations with Tehran so that it would be much harder for President-elect Joseph R. Biden Jr. to revive the 2015 Iran nuclear accord, as he has promised to do."
https://www.presstv.com/Detail/2020/11/17/638755/Trump-asked-for-his-options-to-attack-Iran-last-week
--------
Right-wing Israeli protesters taunt EU envoys in sensitive east Jerusalem area
16 November 2020
EU diplomats were taunted by right-wing Israeli protesters on Monday during a visit to a sensitive east Jerusalem area where the Israeli government plans to build a new settler neighborhood.
Several European Union envoys who had travelled to Givat Hamatos in Israeli-annexed east Jerusalem to protest the planned construction of new Jewish settler homes were called "anti-Semites" by shouting protesters.
"EU shame on you," protesters shouted as diplomats tried to speak.
For all the latest headlines follow our Google News channel online or via the app.
EU representative in the Palestinian Territories Sven Kuhn von Burgsdorff said the aim of the visit was to "demonstrate our disagreement" with the Israeli plans.
Earlier this year, Israel's right-wing Prime Minister Benjamin Netanyahu announced plans to build 2,000 homes for Jews in Givat Hamatos and 1,000 homes for Arabs in the adjacent mainly Palestinian neighborhood of Beit Safafa.
Last week, the Israel Land Authority issued tenders to build more than 1,200 mainly residential units in Givat Hamatos.
Watchdogs have warned that Israel was stepping up efforts to expand settlements before US President Donald Trump leaves office.
The Trump administration has broken with decades of bipartisan US practice by not opposing Jewish settlement activity in Israeli-annexed east Jerusalem and the occupied West Bank.
President-elect Joe Biden has said his administration will restore US opposition to the settlements which are considered illegal under international law and that many governments view as an obstacle to peace.
Von Burgsdorff said "the four years of Mr. Trump have severely compromised the possibility of reaching a two-state solution."
"Our hope is that with the US President-Elect taking up office... this very important process can be revitalized," he added.
The Palestinians claim east Jerusalem as the capital of their future state.
Most of the international community believes Jewish settlement expansion in east Jerusalem threatens the peace process by cutting the city off from Bethlehem, thereby disrupting the continuity of the Palestinian territories.
Palestinian prime minister Mohammad Shtayyeh on Monday condemned an "escalating and intensive assault plan for the next 10 weeks in a race against time to create a new fait accompli before Donald Trump leaves the White House."
UN Middle East envoy Nickolay Mladenov called on Israel to "reverse" its plans in Givat Hamatos, saying the project would
"significantly damage prospects for a future contiguous Palestinian State and for achieving a negotiated two-state solution."
Israel took control of east Jerusalem during the 1967 Six Day War, before annexing it in a move not recognized by most of the international community.
https://english.alarabiya.net/en/News/middle-east/2020/11/16/Right-wing-Israeli-protesters-taunt-EU-envoys-in-sensitive-east-Jerusalem-area
--------
For The First Time Since Independence Bihar Ruling Coalition Without A Single Elected Muslim
Nalin Verma
17.11.20
Bihar has for the first time since Independence got a ruling coalition without a single MLA from its largest minority community.
None of the four parties in the National Democratic Alliance — the BJP, Janata Dal United, Hindustani Awam Morcha Secular and Vikassheel Insan Party — has a single MLA from among Muslims, who make up over 16 per cent of the state's population.
Of these four, the JDU alone had fielded Muslim candidates, all 11 of whom lost.
Nitish Kumar, who on Monday took oath as chief minister for the seventh time and who flaunts his "socialist-secular" credentials, will therefore have to form a council of ministers without a single Muslim member elected directly by the people.
He has, of course, the option of engaging in the "tokenism" of appointing a Muslim minister and then nominating them to the state legislative council.
All the non-NDA parties or combines that have won seats — apart from the Lok Janshakti Party — have their share of Muslim MLAs. The Rashtriya Janata Dal has 8 Muslims among its 75 MLAs, the Congress has 4 out of 19, Asaduddin Owaisi's AIMIM has 5 out of 5, and the Left parties have 1 out of 16. The Bahujan Samaj Party's lone MLA is a Muslim.
Veteran socialist leader Shivanand Tiwary, who has worked with both Lalu Prasad and Nitish for over 40 years, put in perspective the loss of the JDU's Muslim candidates despite their party's origin and upbringing in Bihar's socialist tradition.
He referred to developments at some of the joint campaign meetings held by Nitish and Prime Minister Narendra Modi in the Seemanchal and Mithila areas.
"Nitish remained a silent spectator to Modi shouting 'Jai Sri Ram' and demonstrating his 'victory' in (amending) Article 370 in Jammu and Kashmir to polarise the voters on communal lines from the dais," he said.
"Faced with anger and anti-incumbency, Nitish's JDU banked on the benefits of the polarisation that the speeches by the Prime Minister and Uttar Pradesh chief minister Adityanath delivered. Obviously, the minorities found the BJP and the JDU to be on the same page and didn't vote for his candidates."
Yet the JDU is in no way similar to the BJP in terms of origin, growth or larger ideology. Abdul Ghafoor, who was Bihar chief minister in the 1970s, was one of the founders of the Samata Party, from which the JDU was born in 1999.
Socialist stalwart George Fernandes, a Christian from Mangalore, had been chief of Samata and later the JDU. When Samata struck an alliance with the BJP in 1996, it had recorded its reservations about the BJP's agenda of repealing Article 370, introducing a uniform civil code and building a Ram temple on the disputed plot in Ayodhya.
Muslims have held key ministerial and other constitutional posts ever since the first Assembly elections in Bihar in 1952, whether under the rule of the Congress, Samyukta Socialist Party, Janata Party, Janata Dal or the RJD — even under the BJP-JDU alliance headed by Nitish until the latest election.
From a larger perspective, the community has played a key role in Bihar's history over the centuries. The road leading to Patna airport is named Peer Ali Marg after a hero of the 1857 revolt.
Socialist revolutionary Taqi Rahim was the right-hand man of Jayaprakash Narayan who led the 1970s movement from Bihar that led to Indira Gandhi's Congress losing power at the Centre in the post-Emergency 1977 election.
Muslims have presided over both Houses in Bihar. Ghulam Sarwar was Speaker of the Assembly during Lalu Prasad's first term as chief minister and Jabir Hussein was chairperson of the legislative council during the later years of RJD rule.
"While Nitish is on the verge of creating history by logging the longest tenure as Bihar chief minister after Sri Krishna Sinha, he will also go down in history as the one who led a coalition without a single Muslim MLA," Shivanand said.
"He (Nitish) has actually achieved the larger goal of the RSS to relegate the minorities to second-class citizens and deny them representation in political governance."
When Nitish led the Mahagathbandhan of the JDU, RJD and the Congress to power in 2015, his cabinet had the prominent Muslim face, Abdul Bari Siddiqui, from the RJD as finance minister.
After Nitish returned to the BJP in 2017, he had Khurshid Feroz, a JDU lawmaker from Sikta, in his council of ministers. Khurshid was known for chanting "Jai Sri Ram" and donning saffron.
Nitish has also had to accept the BJP central leadership's decision of replacing Sushil Kumar Modi with Tarkishore Prasad and Renu Devi as deputy chief ministers.
Sushil, one of the last stalwarts from the Atal Bihari Vajpayee-L.K. Advani era, had stuck with Nitish throughout his career as BJP-JDU chief minister -- even at the cost of angering the Hindutva hardliners in his own party.
Tarkishore represents the politics of polarisation and is the MLA from Katihar, which has a large Muslim population and borders election-bound Bengal.
"Nitish's oft-repeated motto of observing the triple Cs -- that is, a policy of no compromise with communalism, crime or corruption -- now sounds like a joke," D.M. Diwakar, social economist and professor at the AN Sinha Institute of Social Sciences, said.
"The results of this election have proved beyond doubt that the BJP, which bears the signature of Narendra Modi and Amit Shah, has thoroughly subsumed Nitish's JDU."
https://www.telegraphindia.com/india/bihar-alliance-without-a-single-elected-muslim/cid/1797699
--------
Umno leader suggests bringing opposition parties into govt to stabilise Malaysian politics
NOV 16, 2020
KUALA LUMPUR - A top leader of Malaysia's ruling coalition Umno has proposed a "grand coalition" that includes current opposition parties, to rule the country together as a means to bring stability to the country's politics.
Tan Sri Annuar Musa, secretary-general of Umno-led Barisan Nasional (BN), said parties in the ruling Perikatan Nasional (PN) coalition should reach out across the political divide to bring in other opposition groups, including one led by former premier Mahathir Mohamad.
In a Facebook post titled "Malaysia needs a grand coalition", Mr Annuar wrote: "For too long our politics have centred around two or three personalities, and not on policy struggles. Many times our national politics have be dragged down to defend or fight against an individual. Enough is enough."
He added: "I would like to organise the formation of a Grand Coalition involving at least 12,13 political parties."
Mr Annuar said that just as Umno and its two allies in PN - Parti Pribumi Bersatu Malaysia led by Prime Minister Muhyiddin Yassin and Parti Islam SeMalaysia (PAS) - are forming a Muslim tripartite front called Mufakat Nasional, other parties should be brought into the government.
It isn't clear if Mr Annuar is floating his own proposal or whether he has the backing of Umno or Muafakat to raise the idea.
His thoughts appeared to dovetail with those of Tun Dr Mahathir, who on Sunday (Nov 15) said that to survive the Covid-19 and economic crises, politicians should work towards a "unity government".
"If we want to reduce politics, we must put aside party matters, we must prioritise the country," he told The Malaysian Insight online news. It wasn't the first time that Dr Mahathir has raised the issue of a "unity government" involving both sides of the political divide.
Dr Mahathir has been seen in recent pictures meeting with his former bitter nemesis, Umno adviser Razaleigh Hamzah. This has raised speculation that the two veteran politicians are planning something together.
Last month, just hours after opposition leader Anwar Ibrahim met the Malaysian King to claim he has the numbers to form a new government, Tengku Razaleigh raise eyebrows by meeting Sultan Abdullah Ahmad Shah privately.
PM Muhyiddin has a wafer thin majority of 113 MPs supporting him in the 222-strong Parliament.
BN is the biggest coalition in PN and comprises four political parties. BN is led by Umno, with 39 MPs, with its other members being the Malaysian Chinese Association (two MPs), the Malaysian Indian Congress (one MP) and Parti Bersatu Rakyat Sabah (one MP).
Mr Annuar in his Facebook posting suggested that the government should consider working with parties that do not support Pakatan Harapan (PH), which is led by Datuk Seri Anwar.
"Those parties which are not part of, or that reject PH can be brought in," he wrote. "What is important is we leave behind politics linked to personalities, and we boost politics that unite the ummah (Muslims), prioritises stability, national endurance and the needs of the people," Mr Annuar wrote.
He mentioned as possible partners Dr Mahathir's Parti Pejuang Tanah Air (four MPs), Parti Warisan Sabah (eight MPs), youth party Muda (one MP) and several non-Muslim parties that have no Parliament seats.
https://www.straitstimes.com/asia/se-asia/umno-leader-mulls-bringing-in-opposition-parties-into-govt-to-stabilise-malaysian
--------
UN-led Libya talks end without agreeing on interim government
16 November 2020
Libya's rival sides wrapped up a week of UN-brokered talks without agreeing on a transitional government that would lead the county to an election in December next year, the top UN official for Libya said Monday.
The political forum, which concluded late Sunday in Tunisia, was the latest effort to end the chaos that engulfed the oil-rich North African nation after the 2011 overthrow and killing of dictator Moammar Gaddafi.
The main goal of the gathering was to draw a roadmap for presidential and parliamentary elections. The participants agreed to hold the vote on Dec. 24, 2021 but failed to name a transitional administration to lead the war-torn country.
UN acting envoy for Libya Stephanie Williams told reporters in Tunisia that the 75-member forum did not discuss names during their week-long talks. The Libyan rivals would meet again, online and within a week, to agree on a mechanism to name the next government, she said.
The UN had selected 75 delegates from Libya to take part in the week-long forum at a luxury hotel in the Mediterranean town of Gammarth, just outside the capital of Tunis. Williams said on Sunday night that she was "very pleased with the outcome" of the gathering.
The talks took place amid heavy international pressure after the warring sides agreed to an UN-brokered cease-fire agreement last month in Geneva.
Libya is split between the Government of National Accord (GNA) in the capital, Tripoli, and the Libyan National Army (LNA) based in the east. The two sides are backed by an array of local militias, as well as regional and foreign powers.
The LNA, led by commander Khalifa Haftar, launched an offensive in April 2019 to try and capture Tripoli. His campaign collapsed in June, when the Tripoli-allied militias, with heavy Turkish support, pushed Hifter's forces away from Tripoli.
https://english.alarabiya.net/en/News/north-africa/2020/11/16/UN-led-Libya-talks-end-without-agreeing-on-interim-government-
--------
Pakistan
Under Pressure To Recognize Israel But Islamabad Would Never Establish Relations With The Zionists, Says Imran
Nov 17, 2020
ISLAMABAD: Pakistan Prime Minister Imran Khan has said that his government is under pressure to recognize Israel, insisting that Islamabad would never establish relations with the "Zionists".
Khan revealed this during an interview with a private television, where he stated that after the recognition of Israel by Arab countries including the United Arab Emirates (UAE) and Bahrain, Islamabad is also being asked to recognize Israel, something that his government has rejected till now.
"I have no second thought about recognizing Israel unless there is a just settlement, which satisfies Palestines," he said.
When asked to name the countries, which have insisted on Islamabad to recognize Israel, Khan refrained from pin pointing and opted to be silent on the question.
"There are things we cannot say. We have good relations with them," he said.
Khan reiterated that founding father of Pakistan Quaid-e-Azad Muhammad Ali Jinnah had refused to recognize Israel, adding: "Islamabad would continue to follow in Jinnah's footsteps vis-a-vis Palestine."
Khan said Israel has a strong influence in the US, which he said is "another country pressurizing him to recognize Israel".
"The pressure is because of Israel's deep impact (influence) in the US. This influence was in fact extraordinary during the (US President Donald) Trump stint," he said.
The recent recognition of Israel by the UAE and Bahrain has resulted in diplomatic economic relations with Tel Aviv, while many other Arab countries are also considering normalization of relations with Israel.
Pakistan being an externally economic dependent country, recognition of Israel and establishment of economic ties can be a major support for Islamabad.
However, Khan has said that Islamabad would regain its economic strength and stand on its feet first, on its own.
Khan said US President-elect Jo Biden's approach on the issue of Israel needs to be seen, stating that "Afghanistan is not the real issue, but Israel is".
"Afghanistan is not the real issue. The real issue is Israel. It is to be seen how Biden deals with that. Whether he changes Trump's policies about Israel or continues with them".
"I am not sure about Biden's policy on Israel, Iran and Kashmir but I am sure there will be no change in Washington's Afghan policy. The Democrats too want to pull out of Afghanistan," he added.
https://timesofindia.indiatimes.com/world/pakistan/under-pressure-to-recognize-israel-says-imran/articleshow/79256022.cms
--------
India doesn't qualify for UNSC membership, Pakistan says in General Assembly debate
APP 17 Nov 2020
Pakistan has reaffirmed its opposition to adding new permanent members to the UN Security Council (UNSC), adding that India does not qualify for a seat on the 15-member body.
India — along with Brazil, Germany and Japan — has been campaigning for a permeant UNSC membership.
Speaking to the UN General Assembly (GA) on Monday, Pakistan's Permanent Representative Ambassador Munir Akram, in an apparent reference to India, said one country has waged 20 wars since independence and fomented terrorism and instability across the region, especially in Pakistan.
"We have clear and ample evidence of this state-sponsored terrorism," the Pakistani envoy told the 193-member GA, which is debating reforms aimed at making the UN body more representative, responsive, democratic and transparent.
"It stands in violation of UNSC resolutions in occupied Kashmir," Akram said, adding that it had deployed 900,000 troops to crush the Kashmiri people's legitimate freedom struggle. In addition, settlers from outside Jammu and Kashmir were being brought in to transform the region's demography, he said.
"It threatens aggression against Pakistan and resorts to daily artillery and small arms fire targeting innocent civilians on our side of the Line of Control (LoC) in Jammu and Kashmir.
"This country has no qualification for a UNSC membership — permanent or even non-permanent," the Pakistani envoy added.
Full-scale negotiations to reform the council began in the General Assembly in February 2009 on several key areas. These include the question of veto, regional representation, membership, the working methods of the council and its relationship with the GA.
Despite a general agreement on enlarging the council, member states remain sharply divided over the details.
The G-4 countries have shown no flexibility in their campaign to expand the council by 10 seats, with six additional permanent and four non-permanent members.
On the other hand, the Italy and Pakistan-led Uniting for Consensus (UfC) group firmly opposes any additional permanent members, saying that such a move will not make the body more effective and will also undermine the fundamental principle of democracy that is based on periodic elections.
The UNSC currently comprises of five permanent members — Britain, China, France, Russia and the United States — and 10 non-permanent members.
In his remarks, the Pakistan envoy said the UfC's proposal reflected the most suitable basis for an agreement on comprehensive reforms.
"If it is approved, it will obtain the largest possible support in the GA and the essential ratification of all the five permanent members."
The UfC proposal, he said, was also flexible and through variable arrangements, could accommodate the aspirations and interests of a majority of the UN membership, including African and other regional groups such as the Arab Group and the Organisation of Islamic Cooperation (OIC).
"The UfC looks at Africa's collective desire for representation differently; its absence is a historical injustice. Africa is seeking a larger number of non-permanent and two empowered permanent seats for the continent.
"The UfC is prepared to explore with the African Group how their regional approach could be adapted to enable all regions to be able to select their own candidates for membership in an expanded Security Council."
Ambassador Akram added: "The UNSC reform must be part of a broader revival of the multilateral system as it was conceived under the Charter.
"At the same time, the balance between the council and the GA, the Economic and Social Council (ECOSOC) and other UN organs must be restored to reinvigorate the entire multilateral system," he said.
https://www.dawn.com/news/1590871/india-doesnt-qualify-for-unsc-membership-pakistan-says-in-general-assembly-debate
--------
Lyari gangsters being used by RAW for sectarian killings: CTD
Imtiaz Ali
17 Nov 2020
KARACHI: The Counter-Terrorism Department (CTD) claimed on Monday that the remnants of the Lyari gang war were being used by a foreign intelligence network to trigger sectarian violence in the metropolis.
Speaking at a press conference at his office, CTD DIG Omar Shahid Hamid said that a new pattern of "contract killings" had emerged during interrogation of three held suspects, identified as Mudassir Javed, Haris alias Langra and Abu Sufyan, who were allegedly involved in a recent attempt on the life of Mufti Amin aka Mufti Abdullah in Jamshed Quarters.
"The held suspects belong to a group led by Lyari gangster Zahid alias Shooter, who lives in the UAE and works for Indian intelligence agency, RAW," he said.
Police arrest two suspects from Lyari's Kakri Ground on Sunday night
Apart from Zahid Shooter, another Lyari gangster, Haji, provided funds to members of his gang for carrying out targeted killings in order to create a sense of insecurity and instigate sectarian violence.
The officer revealed that a CTD team led by Raja Umar Khattab arrested Haris and Sufyan from Kakri Ground on Sunday night. Their third accomplice, Mudassir Javed, was arrested from the crime scene with the help of area people soon after the botched assassination attempt on Oct 21, he added.
'Hired assassins'
He believed that it was a local network comprising members of old Lyari gangs, who now worked as hired assassins having "international links".
"This is a serious issue as certain elements belonging to" a transport app and online food delivery company "are also involved in transferring money and weapons," the DIG alleged.
"A new chapter of contract killings has started in the city and now we will focus on its foreign branches with the help of the federal government," he said.
To a question as to why a less-known figure like Mufti Abdullah was targeted, he said there could be two possible aspects.
He said Mufti Abdullah was a soft target whose recce was carried out by the held suspects. Besides, the attempt on his life took place 10 days after the targeted killing of another prominent Deobandi scholar and head of Jamia Farooqia, Dr Maulana Adil Khan.
"It might have triggered fears of a new wave of targeted killings of Deobandi ulema ... or possibility of spreading sectarian chaos," he said.
He added the CTD team was working on the killing of Maulana Adil with the help of federal institutions as investigators had obtained some technical evidence and some suspects were also detained for interrogation.
The DIG denied reports that the attempt on Mufti Abdullah's life was motivated by some monetary dispute. "No such thing has emerged during the investigation. The held suspects are professional killers and their ringleader, Zahid Shooter, had also remained involved in killings in Lyari before [fleeing] to Iran and later moving to the UAE.
"We have evidence that Zahid Shooter is being protected by a foreign hostile agency," he disclosed.
CTD official Khattab said that held Mudassir had tried to misguide investigators that they targeted Mufti Abdullah for a Rs1 million dispute.
'Hit list'
DIG Hamid revealed that the held suspects had a hit list that was provided to them by their foreign operators.
He, however, said it was not advisable to share with the media names of those on the hit list.
He said that not only religious figures but the names of other personalities were also included in the list.
Mr Khattab said that the suspects did recce of their potential targets. The CTD had informed such personalities about threats and security had been provided to them, he added.
The CTD in a press release said that the held suspects were involved in at least 12 criminal cases in the metropolis.
https://www.dawn.com/news/1590746/lyari-gangsters-being-used-by-raw-for-sectarian-killings-ctd
--------
PTI emerges as single largest party in GB after polls
Jamil Nagri
17 Nov 2020
GILGIT: The Pakistan Tehreek-i-Insaf (PTI) has emerged as the single largest party in the elections for the Gilgit-Baltistan Legislative Assembly by securing 10 seats, followed by the Pakistan Peoples Party (PPP) which got three seats and the Pakistan Muslim League-Nawaz (PML-N) two seats.
Majlis Wahdatul Muslimeen (MWM) won one seat. Seven seats of the GBLA have been won by independent candidates.
According to unofficial results, PPP's candidate Amjad Hussain won the GBLA-01 (Gilgit) seat by securing 11,178 votes. Independent candidate Sultan Raees was runner-up with 8,356 votes.
In GBLA-02 (Gilgit-II) constituency, PTI's Fatehullah Khan was declared winner with a lead of only two votes after the recounting of votes. He received 6,696 votes against 6,694 bagged by PPP's Jameel Ahmed.
Earlier, PPP's Jameel Ahmed was declared winner with 8,817 votes against 8,200 secured by PTI candidate Fatehullah Khan. But the recounting of votes turned the tables.
GBLA-04 (Nagar-I) constituency was won by PPP's Ajmad Hussain who got 5,716 votes, trailed by Islami Tehreek Pakistan's candidate Mohammad Ayub with 5,061 votes.
Independent candidate Javed Manwa won GBLA-05 (Nagar-II) constituency by securing 2,570 votes. MWM's Rizwan Ali, who got 1,850 votes, came on second position.
In GBLA-06 (Hunza) constituency, PTI's Ubaidullah Baig was declared winner with 6,600 votes. Independent candidate Noor Mohammad was runner-up with 3,910 votes.
PTI candidate Zakariya Khan won GBLA-07 (Skardu-I) constituency by securing 5,290 votes against 4,114 votes received by PPP's Syed Mehdi Shah.
In GBLA-08 (Skardu-II) constituency, MWM candidate Mohammad Kazim was declared winner with 7,534 votes, trailed by PPP's Mohammad Ali Shah who received 7,146 votes.
Independent candidate Mohammad Salim won GBLA-09 (Skardu-III) constituency after securing 6,865 votes. PTI's Muhammad Nashad was runner-up with 5,236 votes.
In GBLA-10 (Skardu-IV) constituency, independent candidate Raja Nasir Khan was declared with 5,124 votes. PTI's Wazir Hassan came on the second position with 3,668 votes.
PTI's Amjad Ali Zaidi won GBLA-11 (Kharmang-I) constituency after getting 5,872 votes. Independent candidate Iqbal Hussain was runner-up with 2,659 votes.
In GBLA-12 constituency, PTI's candidate Raja Azam Khan was declared winner with 10,674 votes, trailed by PPP's Imran Nadeem who got 8,886 votes.
PTI's Khalid Khursheed secured 4,836 votes and won GBLA-13 (Astore-I) constituency after defeating PPP's Abdul Hameed who got 3,117 votes.
In GBLA-14 (Astore-II) constituency, PTI's Shamul Haq was declared winner with 5,354 votes, trailed by PPP's Muzaffar Ali who got 3,479 votes.
PTI's Shamul Haq secured 5,354 votes and won GBLA-14 (Astore-II) constituency after defeating PPP's Muzaffar Ali who got 3,479 votes.
In GBLA-15 (Diamer-I) constituency, independent candidate Haji Shah Baig was declared winner with 2,713 votes.
PML-N candidate Muhammad Anwar won GBLA-16 (Diamer-II) constituency by securing 4,813 votes against independent candidate Ataullah who received 4,314 votes.
In GBLA-17 Diamer-III constituency, PTI candidate Haji Hyder Ali was declared winner. He received 5,389 votes against 5,162 secured by Jamiat Ulema-i-Islam (JUI-F) candidate Rehmat Khaliq.
In GBLA-18 (Diamer-IV) constituency, PTI candidate Haji Gulbar Khan was declared winner with 6,793 votes. Independent candidate Kifayatur Rehman was runner-up with 5,986 votes.
Independent candidate Nawaz Khan Naji with the support of BNF (Naji group) won GBLA-19 (Ghizer-I) constituency by securing 6,208 votes.
In GBLA-20 (Ghizer-II) constituency, PTI candidate Nazeer Ahmed was declared winner with 5,582 votes. PML-Q candidate Akbar Khan, who received 3,815 votes, came on the second position.
PML-N's Ghulam Mohammad won GBLA-21 (Ghizer-III) constituency after securing 1,911 votes. He defeated PTI's Raja Jahanzeb who got 1,750 votes.
In GBLA-22 (Ghanche-I) constituency, independent candidate Mushtaq Hussain grabbed victory by securing 6,051 votes. PTI's Ibrahim Sanai with 4,945 votes came on the second position.
In GBLA-23 (Ghanche-II) constituency, independent candidate Abdul Hameed was declared winner with 3,666 votes. PTI's Amna Bibi Ansari was runner-up with 3,296 votes.
PPP's Mohammad Ismail won the GBLA-24 (Ghanche-III) seat by securing 6,206 votes. He defeated PTI's Shams Uddin who got 5,361 votes.
The election for GBLA-03 (Gilgit) will be held on Nov 22. The election in this constituency was postponed after the death of PTI candidate Jaffar Shah, who was the president for the party's GB chapter.
Observers believe that independent candidates will play a decisive role in formation of the government in the region.
https://www.dawn.com/news/1590761/pti-emerges-as-single-largest-party-in-gb-after-polls
--------
Arab world
Bahraini ministers to pay first official visit to Israel for tripartite meeting
16 November 2020
Two Bahraini ministers are set to make the first official visit by ministers from the tiny island to Israel in order to attend a tripartite meeting with Israeli and US officials.
Israel's Walla news site reported on Sunday that Bahrain's Foreign Minister Abdullatif bin Rashid Alzayani and Minister of Industry, Commerce and Tourism Zayed Bin Rashid Al Zayani will pay a visit to Israel later this week.
They are expected to attend a meeting with Israeli prime minister Benjamin Netanyahu, and his US Secretary of State Mike Pompeo in Jerusalem al-Quds on Wednesday.
Israel's foreign minster Gabi Ashkenazi will also participate in the meeting.
According to Israeli sources, the parties are due to sign an aviation agreement for direct flights between Tel Aviv and Manama during the meeting.
They will also discuss opening embassies and exchanging ambassadors.
On September 11, US President Donald Trump announced that Bahrain was following the United Arab Emirates (UAE) in normalizing ties with Israel.
Four days later, Netanyahu signed agreements with Emirati Foreign Minister Sheikh Abdullah bin Zayed Al Nahyan and Bahrain's Foreign Minister Abdullatif Al Zayani during an official ceremony hosted by Trump at the White House.
Palestinians, who seek an independent state in the occupied West Bank and Gaza, with East Jerusalem al-Quds as its capital, have condemned the deals as a betrayal of their cause against the Israeli occupation.
Bahrain's main opposition group, the al-Wefaq National Islamic Society, has denounced the deal as an "ultimate betrayal of Islam and Arabs and a departure from the Islamic, Arab and national consensus."
It has said the Israel-Bahrain agreement is void of any legitimacy whatsoever.
https://www.presstv.com/Detail/2020/11/16/638697/Bahraini-ministers-official-visit-Israel
--------
Senate chief blasts Trump troop withdrawal plans in Iraq, Afghanistan
17 November 2020
US Senate Majority Leader Mitch McConnell warned President Donald Trump Monday against accelerating troop reductions in Afghanistan and Iraq, saying it would give extremists a "big propaganda victory."
Addressing reports that Trump plans to announce within days sharp cuts to US forces in both countries, the Republican Senate chief said the US would be "abandoning" partners.
For all the latest headlines follow our Google News channel online or via the app.
He added that the move would leave room for the Taliban to take control of Afghanistan and the Islamic State group and Al-Qaeda to rebuild.
"The consequences of a premature US exit would likely be even worse than president Obama's withdrawal from Iraq back in 2011, which fueled the rise of ISIS and a new round of global terrorism," McConnell said on the Senate floor.
"It would be reminiscent of the humiliating America departure from Saigon in 1975."
McConnell spoke after media reports said the Pentagon had received directives to prepare to bring back another 2,000 US forces from Afghanistan and 500 from Iraq before Trump steps down on January 20.
That would leave only about 2,500 troops in each country, fewer than US military officials have said is enough to ensure stability.
Before he was fired on November 9, defense secretary Mark Esper had insisted on keeping 4,500 troops in Afghanistan until the Taliban reduced its attacks on the Afghan government to show a commitment to peace talks.
The Pentagon did not confirm the reports, which said Trump could announce the withdrawals this week.
Trump entered office nearly four years ago pledging to end US wars abroad.
He has appeared determined to get close to that before he steps down, following his November 3 election loss to Democrat Joe Biden.
He said last month he wanted US troops home "by Christmas" and his National Security Advisor Robert O'Brien refined that to mean the Afghan presence would fall to 2,500 as early as January.
McConnell, normally a close political ally of Trump, warned a rapid withdrawal would "delight the people who would wish us harm."
"The spectacle of US troops abandoning facilities and equipment, leaving the field in Afghanistan to the Taliban and ISIS, would be broadcast around the world as a symbol of US defeat and humiliation, and a victory for Islamic extremism," he said.
"It would hand a weakened and scattered Al-Qaeda a big, big propaganda victory and a renewed safe haven for plotting attacks against America."
https://english.alarabiya.net/en/News/world/2020/11/17/Senate-chief-blasts-Trump-troop-withdrawal-plans-in-Iraq-Afghanistan
--------
Iraq executes 21 people convicted of 'terrorism': Authorities
16 November 2020
Iraq executed 21 men convicted of "terrorism" Monday at the notorious Nasiriyah prison in the country's south, medical and police sources said.
The Iraqi men from various provinces had all been convicted under a 2005 Counter-Terrorism Law, which carries the death penalty, but there were no details on their specific crimes.
For all the latest headlines, follow our Google News channel online or via the app.
They were hanged in Nasiriyah prison in Dhi Qar province, the only one in Iraq that carries out capital punishment.
Since declaring ISIS defeated in late 2017, Iraq has condemned hundreds of its own citizens to death for membership in the extremist faction.
But only a small proportion have been carried out, as they must be approved by the country's president, currently Barham Saleh.
Police sources confirmed to AFP that Saleh had signed off on Monday's executions.
Iraq's courts have also tried dozens of foreign nationals for alleged ISIS membership, condemning 11 French citizens and one Belgian national to death.
Those sentences have not been carried out.
Iraq ranks fifth among countries that carry out death sentences, according to Amnesty International, which documented 100 executions in the country in 2019.
Amnesty and other advocacy groups have criticized Iraq's justice system, charging it carries out speedy trials and does not allow the accused a proper defence.
They have also condemned cramped conditions and alleged torture in Iraq's prisons.
https://english.alarabiya.net/en/News/middle-east/2020/11/16/Iraq-executes-21-people-convicted-of-terrorism-Authorities
--------
Qatar slams normalization with Tel Aviv, calls for 'unity' against Israeli occupation
16 November 2020
Qatar's foreign minister has scolded the United Arab Emirates, Bahrain, and Sudan for normalizing their relations with Tel Aviv, calling for a "united front" against the Israeli occupation of Palestinian territories.
"I think it's better to have a united (Arab) front to put the interests of the Palestinians (first) to end the (Israeli) occupation," Sheikh Mohammed bin Abdulrahman Al-Thani told the online Global Security Forum on Monday.
The Qatari diplomat said division is not in the interest of concerted Arab efforts to get the Israelis to negotiate with the Palestinians and put an end to the decades-long occupation of Palestine.
In the past few months, Israel has signed US-brokered normalization deals with the UAE, Bahrain, and Sudan, and some other countries in the Arab world are also expected to follow suit.
The normalization deals, however, have drawn widespread condemnation from Palestinians, who seek an independent state in the occupied West Bank and Gaza Strip, with East Jerusalem al-Quds as its capital. They say the deals ignore their rights and do not serve the Palestinian cause, calling out the UAE, Bahrain, and Sudan for betraying their cause.
In his Monday remarks, the Qatari foreign minister said for the states who established ties with Israel, "it is up to them at the end of the day to decide what is best for their countries."
Sheikh Mohammed said Doha maintains some relations with Israel, but that is only limited to matters concerning the Palestinians such as humanitarian needs or development projects.
Qatar has already been tipped by Israeli officials as among Arab and other Muslim-majority countries that could establish formal ties with Israel.
UAE officials claim the country remains committed to Palestinian statehood, and that its deal with Israel had stopped further annexation of lands Palestinians seek for a state.
Until this year, Israel had only current formal relations with just two Arab states - its neighbors Egypt and Jordan - established under peace deals reached decades ago.
https://www.presstv.com/Detail/2020/11/16/638750/Qatar-normalization-relations-Israel
--------
South Asia
Taliban prisoners released in hope for peace: Abdullah
Syed Azam
16th November 2020
Kabul: Abdullah Abdullah, the head of Afghanistan's High Council for National Reconciliation, said that Taliban prisoners were released by the government in the hope for ending the war and reducing violence in the country, but the expectations from the move were not met.
Addressing the Herat Security Dialogue on Saturday, Abdullah said the Afghan government will never shut the doors for peace, reports TOLO News.
"The release of the Taliban's prisoners was done with the hope that they will end the war with the start of the talks or at least agree on a humanitarian ceasefire," said Abdullah.
The Afghan Independent Human Rights Commission (AIHRC) has said that over 7,600 civilians were killed and wounded in conflicts in Afghanistan so far this year.
"From the figure, 2,342 were killed. Among those killed are 253 women and 452 children," said Naeem Nazari, the deputy of the Afghan Independent Human Rights Commission (AIHRC).
At the same event, families of war victims criticized the absence of their representatives in the peace process.
At the security dialogue, speakers held talks on the solutions that could help end the war in Afghanistan.
"We want to raise the shortcomings and the leakages that the Afghan peace has got over the past four decades," said Davood Muradian, chairman of Afghan Institute for Strategic Studies (AISS).
Violence has remained high in various parts of the country amidst ongoing efforts to move the peace process forward.
Intra-Afghan talks between the Afghan government and the Taliban in Doha have also stalled.
https://www.siasat.com/taliban-prisoners-released-in-hope-for-peace-abdullah-2-2024153/
--------
Taliban Defeated in Khandahar Province: MoD
By Mohammad Arif Sheva
16 Nov 2020
KANDAHAR, Afghanistan – The Ministry of Defense said Monday that Afghan National Defense and Security Forces (ANDSF) have "defeated" the Taliban in several districts of Kandahar province in south Afghanistan, killing more than 100 militants during the battle.
"Taliban have been defeated in Panjwae, Zherai and Maiwand districts of Kandahar province," said the MoD in a tweet.
According to authorities, more than 100 Taliban militants, including "deputy shadow governor of Taliban for Kandahar," have been killed.
"Tens of others [Taliban] were wounded in these districts," the tweet added.
The Taliban did not immediately comment on the incident.
After the battle, security forces were dispatched at different locations to clear areas of possible mines and explosive devices placed by the Taliban.
"ANDSA are now clearing the public roads from the IEDs which were placed by Taliban," said MoD in a statement. "Unfortunately, some gardens of the residents of these districts were damaged as a result of Taliban's violence."
https://www.khaama.com/taliban-defeated-in-khandahar-province-mod-235345/
--------
1,100 Taliban fighters killed amid clashes in 25 days, Afghanistan says
NOV 15, 2020
Afghanistan issued a list of at least 1,100 insurgents killed in ongoing clashes during the past 25 days, on Sunday amid stalled peace talks with the Taliban.
According to the Interior Ministry, scores of key Taliban commanders and foreign militants have been killed by Afghan forces in this period in response to assaults by the insurgents, particularly in the restive southern Helmand and Kandahar provinces.
The ministry's spokesman Tariq Arian told a press conference that among the insurgents killed in counterterrorism operations, at least 152 were from Pakistan.
"Seventy Taliban commanders have been killed in Helmand and Kandahar in Afghan forces' operations in the past 25 days," he said, adding that each militant commander led dozens of strong groups of fighters. The ministry did not share figures on casualties sustained by the Afghan security forces in this period.
The Taliban have yet to comment on the statement.
The move came over two months since landmark intra-Afghan peace talks between the Kabul government and the Taliban were launched in the Qatari capital, Doha. The two sides are yet to reach an agreement on the agenda of the negotiations and a conflict resolution mechanism before the formal resumption of talks.
Meanwhile, German envoy to Afghanistan Potzel Markus underlined the urgency of the peace parley as he met top Afghan officials in Kabul.
"As always pleased to meet HE Ambassador @PotzelMarkus, Germany's Special Representative for Afghanistan & Pakistan. We exchanged views on #AfghanPeaceProcess, talks in Doha, regional peace diplomacy & Germany's role in the peace process," tweeted Abdullah Abdullah, the chairman of the High Council for National Reconciliation, after meeting Markus.
https://www.dailysabah.com/world/asia-pacific/1100-taliban-fighters-killed-amid-clashes-in-25-days-afghanistan-says
--------
North America
Pompeo says Europe, US need to work together to address Turkey's Erdogan's actions
17 November 2020
The US administration and Europe need to work jointly on addressing actions led by Turkey in the Middle East over the past few months, Secretary of State Mike Pompeo told French daily newspaper Le Figaro.
"France's president Emmanuel Macron and I agree that Turkey's recent actions have been very aggressive," Pompeo said, citing Turkey's recent support to Azerbaijan in the Nagorno-Karabakh conflict with Armenia as well as military moves in Libya and the Mediterranean.
For all the latest headlines follow our Google News channel online or via the app.
"Europe and the US must work together to convince Erdogan such actions are not in the interest of his people," Pompeo said, referring to Turkish President Tayyip Erdogan.
Pompeo said increased use of Turkey's military capability was a concern, but he did not say whether the country, which hosts US military forces at its Incirlik Air Base, should stay in or quit the North Atlantic Alliance.
Pompeo told Le Figaro the US administration had still work to do to maintain pressure on Iran.
https://english.alarabiya.net/en/News/world/2020/11/17/Pompeo-says-Europe-US-need-to-work-together-to-address-Turkey-s-Erdogan-s-actions
--------
US sending delegation to Bahrain, Israel for first Manama to Tel Aviv direct flight
17 November 2020
President Donald Trump's Middle East envoy, Avi Berkowitz, will lead a US delegation to Bahrain and Israel this week to discuss expanded economic cooperation between the two countries, a senior White House official said on Monday.
Berkowitz, part of a team led by Trump senior adviser Jared Kushner to help negotiate the Bahrain-Israel deal, will join Bahraini officials on the first-ever direct commercial flight from Bahrain to Israel.
The flight on Wednesday will depart Manama and arrive in Tel Aviv, where the US and Bahraini delegations will participate in meetings with senior Israeli officials.
The Trump administration has helped broker normalization deals between Israel, the United Arab Emirates, Bahrain and Sudan.
Trump national security adviser Robert O'Brien told the Global Security Forum on Monday that he hoped the incoming administration of Democrat Joe Biden, should he be certified as winner of the Nov. 3 presidential election, would pursue more such deals between Israel and Arab nations.
https://english.alarabiya.net/en/News/gulf/2020/11/17/US-sending-delegation-to-Bahrain-Israel-for-first-Manama-to-Tel-Aviv-direct-flight
--------
Mideast
No place for Takfiri terrorists close to Iran borders: Ayatollah Khamenei's advisor
16 November 2020
A senior advisor to Leader of the Islamic Revolution Ayatollah Seyyed Ali Khamenei says there is no place for Takfiri terrorists close to Iran's northern borders, reacting to reports denoting the transfer of terrorists from Syria to South Caucasus during the latest round of armed conflicts between the Republic of Azerbaijan and neighboring Armenia.
"There is no place for Wahhabi and Takfiri terrorists among people of Azerbaijan who are known for their love for Prophet Mohammad (PBUH)'s progeny, and track records of such groups are very bleak," Ali Akbar Velayati said on Monday in an address to a webinar held to discuss Ayatollah Khamenei's views on the disputed Karabakh region.
"The people of Azerbaijan are capable of liberating their land and the presence of Wahhabi terrorists in north of Iran's borders [with Azerbaijan] will be fruitless," he added.
The South Caucasus enclave of Nagorno-Karabakh is internationally recognized as part of Azerbaijan, but is populated and controlled by ethnic Armenians.
For years, the two former soviet republics have been locked in a conflict over the region. Though a ceasefire was agreed in 1994, Baku and Yerevan continue to accuse each other of shooting attacks around the disputed area.
The fresh Karabakh escalation began on September 27. It has been rated the worst fighting to plague Karabakh since 1992, when Armenians invaded the region and forced Azeris into a retreat.
Some reports have emerged about the deployment of terrorists from Syria and Iraq to the conflict zone near the Iranian border.
Noting that the need to maintain security in the South Caucasus region is undeniable, Velayati said, "The remarks made by the Leader of the Islamic Revolution on the situation in Caucasus delineate the positions of the Islamic Republic of Iran on this region and lay out strategic principles, which should be completely fulfilled."
Speaking at a televised address on the occasion of the birth anniversary of Islam's Prophet Muhammad (PBUH) on November 3, Ayatollah Khamenei referred to the military conflict over the Nagorno-Karabakh enclave as "a bitter incident and a threat to the security of the region."
"This military conflict must end as soon as possible. Of course, all the territories of the Republic of Azerbaijan occupied by Armenia must be liberated and returned to Azerbaijan," while the security of Armenians must be preserved and international borders must be respected by the warring sides, the Leader said.
"Terrorists who, based on reliable reports, have entered the region should avoid approaching the Iranian border, and if they do approach the border, they will definitely be dealt with decisively," the Leader warned.
Velayati, who is also the secretary general of the World Assembly of Islamic Awakening, added that the security of Iran is closely intertwined with security and peace in neighboring countries, saying, "We believe that national security of the Islamic Republic of Iran cannot be maintained in the absence of security and calm in neighboring countries."
Reaffirming Ayatollah Khamenei's stance on Karabakh that all Armenian-held territories should be returned to Azerbaijan, Velayati hailed the restoration of the lands to Baku as a "great success."
He noted that Iran has common borders with Azerbaijan, Armenia and parts of Azerbaijan's territory in Nakhchivan Autonomous Republic, saying, "Therefore, it is rational for Iran to seriously engage in the issue as a neighbor both to the Azerbaijan Republic and Armenia."
The leaders of Azerbaijan, Armenia, and Russia signed a statement late on November 9 to end the war in the disputed Nagorno-Karabakh region. The ceasefire agreement came into effect overnight.
"The Aghdam region and the territories held by the Armenian Party in the Gazakh region of the Republic of Azerbaijan shall be returned to the Azerbaijani Party until November 20, 2020," the ceasefire agreement said.
Armenian Prime Minister Nikol Pashinyan has agreed that his country returns the Kalbajar region to the Republic of Azerbaijan by November 15, 2020, and the Lachin region by December 1, 2020, while leaving behind the Lachin corridor (5 km wide), which will ensure the connection of Nagorno-Karabakh with Armenia and at the same time will not affect Shusha city, which was recently retaken by Azerbaijani forces.
Iran's Foreign Minister Mohammad Javad Zarif earlier this month warned about the transfer of Daesh remnants to the Nagorno-Karabakh region, saying the Islamic Republic will not tolerate the presence of Takfiri terrorists near its borders.
Zarif said Iran was almost sure about the presence of terrorist elements in the Karabakh clashes, stressing that the situation was not in any side's interest.
https://www.presstv.com/Detail/2020/11/16/638716/Karabakh-Velayati-Khamenei-advisor-Takfiri-terrorists-Azerbaijan-Armenia-occupied-territories
--------
Israel's new settlement plan for occupied Quds draws more intl. condemnation
17 November 2020
Israel's plans to build more than 1,200 new settler units in occupied Palestinian territories have drawn further international condemnation, with the Arab League calling it a "dangerous" move that needs to be addressed properly.
In a statement released on Monday, Saeed Abu Ail, the Arab League's assistant secretary-general for Palestine affairs and occupied Arab territories, urged the international community to express their outright rejection of the Tel Aviv regime's contentious decision.
He called for greater pressure on Israeli officials in order to force them into abandoning such projects, which are being implemented in defiance of the international community's will, international law as well as relevant United Nations resolutions.
Abu Ali highlighted that settlement expansion projects imperil the viability of a so-called two-state solution to the long-standing Israeli-Palestinian conflict.
Israel's housing ministry announced on the weekend that it had opened up tenders for 1,257 new settler units in the settlement of Givat Hamatos in occupied East Jerusalem al-Quds.
The new construction would further cut off access for the Palestinians to Israeli-occupied East Jerusalem al-Quds, which they seek as the capital of their future state.
The senior Arab League official also denounced a planned visit by US Secretary of State Mike Pompeo to the occupied West Bank, terming it as "an attempt to consolidate [Israeli] settlements and annexation."
Abu Ali stressed that the visit constitutes a precedent, as all US secretaries of state have abstained from committing such an act.
Such a move confirms that President Donald Trump's administration is resolved to advance its policies and projects irrespective of international law and UN resolutions, he said.
The plan also substantiates the fact that Washington and the Tel Aviv regime are partners in crime when it comes to settlement construction, annexation and Judaization of occupied Palestinian territories, Abu Ali added.
France condemns new Israeli settlement plan
Separately, France on Monday censured the Israeli announcement, which was made despite the blatant illegality of such a project.
"France condemns the announcements relating to the construction of 1,257 homes in the Israeli settlement of Givat Hamatos, in East Jerusalem (al-Quds). The expansion of this settlement is a direct challenge to the viability of a future Palestinian state, as the EU has repeatedly reaffirmed," the French Foreign Ministry said in a statement.
The ministry stressed that Israel violates international law with its settlement policy, in addition to jeopardizing the chances of a two-state solution to end the Israeli-Palestinian conflict.
"Settlement activity is illegal under international law and undermines, on the ground, the two-state solution. France calls on the Israeli authorities to reverse this decision," the statement added.
The French Foreign Ministry also called for an end to any unilateral measures that undermine the two-state solution based on internationally agreed parameters, which it said is the only way to achieve a just and lasting peace in the region.
Egypt joins chorus of condemnations
Moreover, Ahmed Hafez, spokesperson for the Egyptian Ministry of Foreign Affairs, said in a statement that Cairo is concerned that Israeli regime's settlement expansion policies will undermine chances of a "two-state solution", isolate East Jerusalem al-Quds from its Palestinian environs, and obstruct efforts to end the stalemate in the Palestinian issue.
More than 600,000 Israelis live in over 230 settlements built since the 1967 Israeli occupation of the Palestinian territories of the West Bank and East Jerusalem al-Quds.
Since Trump took office in December 2016, Israel has stepped up its settlement construction activities in defiance of United Nations Security Council Resolution 2334, which pronounced settlements in the West Bank and East Jerusalem al-Quds "a flagrant violation under international law."
All Israeli settlements are illegal under international law as they are built on occupied land.
https://www.presstv.com/Detail/2020/11/17/638762/Israel-s-new-settlement-plans-for-occupied-al-Quds-draw-more-international-condemnation
--------
Commander: Iranian Armed Forces Manufacture Military Products Based on Threats
2020-November-16
"Today, we do not depend on foreign states for the production of the main defense products in the military sphere and our operational officials and experts design defensive products appropriate to (enemy) threats by monitoring the threats and analyzing the needs and we enjoy high power in designing and building these products," General Nozari said in an interview with the Persian-language Mizan news agency on Monday.
Elsewhere, he described security, territorial integrity and independence of the Islamic Republic of Iran as the Armed Forces' redline.
"Under the Islamic Republic's doctrine, we do not make aggression against any country but we defend our country's security decisively," Nozari said.
Iran has made good progress in production of different military equipment and weapons in the past few decades despite sanctions and has even declared preparedness to export them to the friendly states.
Iranian Foreign Ministry Spokesman Saeed Khatibzadeh said on Monday that given the expiration of the arms embargoes against his country, Iran will be entitled to supply the friendly states' defensive needs.
"Iran is a responsible government and is not (only) after selling weapons but it is after defensive cooperation and of course, given the removal of the arms restrictions on Iran, the country is entitled to meet other countries' legitimate needs," Khatibzadeh told reporters in a video conference in Tehran.
"We are not under any restriction within the framework of the international rules and regulations to provide other countries' defense needs and we do not compromise on this right and will use this right," he added.
His comments came after Iranian Defense Minister Brigadier General Amir Hatami in a meeting with his Iraqi counterpart General Juma Anad Saadoun in Tehran on Saturday underlined his country's preparedness to supply the Armed Forces in Iraq with needed weapons and military equipment.
"Thanks to its abundant capacities and infrastructures which are the fruits of the cruel sanctions era after the victory of the Islamic Revolution, the Islamic Republic of Iran's defense ministry is ready to provide the Iraqi Armed Forces' needs to strengthen Iraq's defense power," General Hatami said in the meeting.
Earlier this month, Iranian Army Airborne Commander General Yousef Qorbani announced that the Iraqi Army has demanded Iran to sell and mount its indigenous night vision systems on the Arab country's helicopters.
"The Iraqi airborne officials visited Iran recently and we also decided to pay a reciprocal visit and the Iraqi side was highly interested in purchasing (helicopter) parts from Iran and wanted the Iran-made night vision systems to be mounted on their helicopters," General Qorbani said.
He noted that Iran is now able to produce 500 helicopter parts, adding that the first indigenously developed helicopter will be manufactured in the country soon.
https://www.farsnews.ir/en/news/13990826000941/Cmmander-Iranian-Armed-Frces-Manfacre-Miliary-Prdcs-Based-n-Threas
--------
UNRWA warns budget crisis could spell 'disaster' in Gaza, cause insecurity in Lebanon
16 November 2020
The United Nations Relief and Works Agency (UNRWA) has warned that the "worst financial crisis" it has ever experienced could spell "disaster" in the besieged Gaza Strip and cause insecurity in Lebanon.
"It is in the interest of no one to see schools suddenly suspended... health services being suspended (in Gaza), at a time when people are hit by the (coronavirus) pandemic," said Philippe Lazzarini, the chief of the UN agency for Palestinian refugees, on Sunday, adding, "It would be a total disaster."
UNRWA was originally established in 1949 to protect hundreds of thousands of Palestinians displaced by the 1948 Arab-Israeli war mainly through providing them with humanitarian aid. It was initially set up as a temporary agency, but has continued to support the Palestinian refugees for the better part of six decades.
It currently supports an estimated 5.7 million Palestinians with refugee status across the Gaza Strip, the occupied West Bank, Jordan, Syria, and Lebanon, providing them with health care, education, and social services. Most are descendants of the roughly 700,000 Palestinians who were driven out of their homes or fled the 1948 war, which led to the creation of Israel.
Back in 2018, the administration of US President Donald Trump decided to cancel all the US funding to UNRWA, as part of a policy to impose maximum pressure on the Palestinians to satisfy Israeli interests and Zionist constituencies in the United States.
Before Trump's cuts, the US had been providing UNRWA $300 million a year, roughly a third of its core annual budget..
Last week, Lazzarini warned that it had to raise $70 million by the end of the month to be able to pay full salaries for the months of November and December. Some 28,000 staffers of the agency across the West Bank, East Jerusalem al-Quds, the Gaza Strip, Lebanon, and Jordan will be affected by the shortfall. Most of the staffers are refugees themselves.
With some 13,000 people on staff, UNRWA is the main employer, after local authorities, in the Gaza Strip, which is home to about two million people. The situation is particularly critical in the besieged enclave where the unemployment rate is over 50 percent.
"This population is entirely dependent on international assistance," Lazzarini said, warning that the suspension of the agency's program could have a "devastating" economic and security impact.
He also expressed fear that "the same could very easily happen with the Palestinian refugees in Lebanon," where some 475,000 Palestinian refugees have registered with the UN refugee agency.
Of the registered refugees in Lebanon, about 180,000 reside in the small Arab country, which itself suffers from a struggling economy with soaring unemployment and poverty rates.
While the situation is dire across Lebanon, Lazzarini said, "it is even worse for the Palestinian refugees," whose work is restricted in Lebanon. He said some 80-90 percent of these refugees rely on UNRWA for assistance.
The head of UNRWA says suspension of the agency's aid programs could lead to a "new source of insecurity" for Lebanon.
"We are at a time when people expect UNRWA to deliver more," Lazzarini said. It "is also the time where the organization is facing its worst financial crisis," he added.
https://www.presstv.com/Detail/2020/11/16/638722/UNRWA-shortfall-Gaza-Lebanon
--------
Turkey to send peacekeeping troops to Azerbaijan to monitor Karabakh truce
16 November 2020
Turkish President Recep Tayyip Erdogan has asked for parliamentary authorization for the deployment of peacekeeping troops to Azerbaijan, in the wake of an agreement with Russia to jointly monitor a ceasefire that has brought weeks of fierce fighting to an end in Nagorno-Karabakh.
The president's office sent a request to the parliament on Monday for the deployment of a mission to "establish a joint center with Russia and to carry out the center's activities."
The parliament is expected to consider this issue in the next few days, according to Turkish news agency Anadolu.
The request followed two days of talks in the Turkish capital Ankara with Russian officials about how the two states intend to jointly implement the Russian-brokered ceasefire signed last week.
The deployment, which would be active for one year, "will be for the benefit and welfare of the people in the region," the motion said.
Russia, an ally to Armenia, will also be sending 1,960 peacekeepers as well as armored personnel carriers and other military equipment to monitor the truce deal. The deployment has already got underway.
The Russian-brokered ceasefire states that a "peacekeeping center is being deployed to control the ceasefire" but does not specify its formal role.
The center, according to the agreement, is located on Azerbaijani territory.
Reacting to the news of Turkey seeking to deploy troops to Azerbaijan, Kremlin spokesman Dmitry Peskov said Monday, "As for the agreements to create a joint monitoring center on the Azerbaijani territory, this is a result of the Russian-Turkish bilateral arrangement."
The comments appeared to reflect a shift in tone from Peskov's remarks last week when he said there had been "no discussion of joint peacekeeping forces" and that the recent joint statement by Russia, Armenia, and Azerbaijan made no mention of Turkey in any manner.
Karabakh is internationally recognized as part of Azerbaijan, but it has been held by ethnic Armenian separatists backed by Armenia since 1992, when they broke from Azerbaijan in a war that killed some 30,000 people.
The latest fighting, the worst in decades, started in late September and came to an end last week after Moscow brokered the ceasefire that leaves Baku largely in control of the territory.
The deal has provoked anger in Armenia, resulting in protests and demands from the opposition for Prime Minister Nikol Pashinyan to step down.
In his latest remarks about the truce deal, Pashinyan admitted responsibility for the events in Karabakh, and called for a dialog between the people, the military, and the government for a full understanding of the situation.
"I am the top official who bears responsibility for what happened. There can be no discrepancy on this. I understand that I should face the trial of our people. However, in this case the judge — the people — should be aware of all the circumstances, we need dialog with the military, the opposition, and the government", Pashinyan told an online press conference.
Pashinyan has made it clear that he has no intention to resign following failures in the Nagorno-Karabakh conflict.
But the opposition seems to be uncompromising on the issue.
"Pashinyan has declined all our public calls and proposals for meetings. Prosperous Armenia has this to say: a meeting with Pashinyan can only take place if it is to discuss his resignation without any unrest," Opposition party Prosperous Armenia said Monday on Facebook.
Under the new deal, Armenia has roughly until the end of November to return Kalbajar, the Aghdam district and the Lachin district to Azerbaijan.
Armenia was to begin handing over disputed territories to Azerbaijan on Sunday.
https://www.presstv.com/Detail/2020/11/16/638704/Karabakh-conflict-Turkeyb-peacekeeping-Russia-Armenia-
--------
India
Alwar Hindu youth first non-Muslim in nation to top Islamic Studies entrance exam
Nov 17, 2020
JAIPUR: Shubham Yadav (21) from Alwar has become the first non-Muslim in the country to top in the Central University Common Entrance Test in Islamic Studies.
A philosophy graduate from Delhi University, Shubham wanted to understand the religion in depth.
"There are so many misconceptions about Islam and I believe this is one of the most misunderstood religion. We read so many world leaders talking about it which made me think about taking it up in my post-graduation. Personally, I just want to study it to be a bridge between two communities at the time of so much polarisation," said Shubham.
Dreaming to become a civil servant, Shubham said that Islamic Studies will be helpful for UPSC preparations. Shubham's father is a businessman and mother a housewife. He said his father supported his decision to study the subject.
One major concern his parents have is security as he will be studying in Kashmir. "Out of 14 central universities in the country, colleges in Kashmir are the only ones offering the course in Islamic Studies. So, I will be there for two years. I have been to Kashmir and people over there are friendly. I don't think we must make any misconception towards a community," said Shubham.
In Jagadguru Ramanandacharya Rajasthan Sanskrit University, there are many Muslims doing PhD. Shastri Kosalendra Das, head of the department in the university, this is a welcome step. "People willing to take a look into other religions without any prejudices is a positive move. Many other community students are studying Sanskrit in the university. This can help in bridging the gap between the two communities," said Das.
In Rajasthan University, there are two assistant professors in Urdu department who are Hindus. Rashmi Jain, an associate professor in Rajasthan University, said that whether it is for jobs or just interest of students, but now-a-days there is dilution of boundaries in education on the basis of communities.
https://timesofindia.indiatimes.com/city/jaipur/alwar-hindu-youth-first-non-muslim-in-nation-to-top-islamic-studies-entrance-exam/articleshow/79252130.cms
--------
Muted Chinese Reply To Pakistan's India Allegations Of Supporting Terrorist Activities
Nov 17, 2020
NEW DELHI: Islamabad's allegation that India is supporting terrorist activities in Pakistan evoked a muted response from China with the foreign ministry saying Beijing opposes all forms of terrorism. China also called on the international community and "regional countries in particular" to carry out counter-terrorism cooperation and safeguard collective security.
However, China said CPEC, as a major pioneering project of the BRI, was important not only to the common development of China and Pakistan, but also to regional connectivity and common prosperity. CPEC passes through Gilgit-Baltistan which, as the Indian government says, is illegally occupied by Pakistan.
Asked about Pakistan's allegation of heavy firing by India along the Line of Control (LoC) resulting in four deaths, spokesperson Zhao Lijian urged Pakistan and India to exercise restraint, resolve differences through dialogues and work together to safeguard regional peace and stability.
https://timesofindia.indiatimes.com/india/muted-chinese-reply-to-pakistans-india-allegations/articleshow/79253819.cms
--------
India mounts diplomatic offensive against Pakistan dossier
Nov 17, 2020
NEW DELHI: Foreign minister S Jaishankar hit out at Pakistan as being an "egregious example of state-sponsored cross-border terrorism" even as the government aims to robustly counter Pakistan's latest "terror dossier" gambit.
Indian missions, particularly in the immediate neighbourhood, P5 countries and OIC countries, have mounted diplomatic moves to counter Pakistan's latest effort to paint the terror tag on India.
On Sunday, the MEA issued a spirited statement against a press conference by Pakistani foreign minister Shah Mehmood Qureshi. On Monday, Jaishankar, addressing the Deccan Dialogue at the Indian School of Business in Hyderabad, said, "We have, in our immediate neighbourhood, a particularly egregious example of state-sponsored crossborder terrorism. The world is gradually becoming aware of the global nature of international terrorism. Our relentless efforts have kept it in spotlight, bringing out related aspects like terror finance, radicalisation and cyber recruitment."
According to Indian diplomatic sources, the Pakistan government has been trying to push the "dossier" to audiences in Bangladesh. Similar activities have been reported by Indian missions in other neighbouring countries.
Spokesperson of the Afghan foreign ministry Gran Hewad refuted Pakistan's charges that India used Afghan soil to launch terror attacks inside Pakistan. "The allegation is baseless. We propose a UN commission to probe the root causes of terrorism in Afghanistan and to examine Pakistan claims," the spokesperson said.
Tilak Devasher, member of the National Security Advisory Board, tweeted, "Pakistan is back to playing 'dossier-dossier'. Just as Pakistani foreign minister on November 14 revealed a dossier with 'irrefutable evidence' of Indian role in terrorism, Pakistan had handed over three similar dossiers with 'proof' to UN secretary general in October 2015. What happened to those?"
Officials said Pakistan was trying to push the "Islamophobia" narrative in the UN, which they said was a thinly veiled attack against India, to claim that India's diplomatic campaign against Pakistan-sponsored terrorism was little more than an anti-Islamic stand.
https://timesofindia.indiatimes.com/india/india-mounts-diplomatic-offensive-against-pakistan-dossier/articleshow/79253927.cms
--------
Branded Indian spy, Kanpur man returns home after 28 years in Pakistan
Haidar Naqvi
Nov 16, 2020
Seventy-year-old Shamsuddin finally made it back to Kanpur and his family on Monday after 28 years in Pakistan. He spent eight of these years in a Pakistani prison after being branded an Indian spy but was later acquitted of the charge. His return set off Diwali-like celebrations in Kanpur's congested Kanghi Mohal locality.
Shamsuddin was quarantined in Amritsar after he was released from a Pakistan jail on October 26. An Uttar Pradesh police team brought him to Kanpur on Monday afternoon and he was handed over to his family after brief questioning, circle officer (Sisamau) Tripurari Pandey said.
As he stepped into the narrow lane, his sister Shabeena fainted. His daughters Azra and Uzma cried on seeing him after a long time. There were hundreds to welcome Shamsuddin, who was choked with emotion.
"I suffered a lot in that prison. My freedom is the best Diwali gift I could ask for," he said. A shoemaker by profession, Shamsuddin had left India in 1992 after a tiff with some relatives and went to Pakistan on a 90-day visa.
After sometime, he sent his family back to Kanpur and stayed on in Pakistan. In 2012, he was arrested on charges of spying and then spent eight years in a Pakistan prison. He was exonerated of the charge and released from Ladi jail in Karachi on October 26.
He entered India via the Attari border, but since the rules required him to complete a 14-day quarantine, he was kept in Amritsar.
After completing all the formalities, a UP police team reached Amritsar on November 14 and brought him back on Monday morning.
"My country is the best; the Muhajirs (Indian immigrants) are not treated well (in Pakistan). I made a huge mistake by going there. The Indians are like enemies to them," he said.
On his return, the policemen gave him sweets and garlanded him. He started sobbing and said this was the most memorable Diwali for him. His sister Shabeena said the prayers of the family were finally answered and everyone was elated to have him back.
His brother Fahim thanked the central government for help. The family, he said, had lost all hope of seeing him ever again at one stage. His two daughters, who were three and four years old when they last saw him, did not leave their father's side after his return. His wife, Azra, who has not been keeping well, could not stop crying.
"I cannot explain what I am feeling on seeing him alive. I am going to take such care of him that he forgets all the suffering he underwent," said Azra.
https://www.hindustantimes.com/india-news/branded-indian-spy-kanpur-man-returns-home-after-28-years-in-pakistan/story-9i0Aap47OXEvpDrWnnXSFL.html
--------
Mehbooba Mufti alleges Centre driving out Gujjar-Bakerwals from J&K
Ashiq Hussain | Edited by Abhinav Sahay
Nov 16, 2020
Former Jammu and Kashmir chief minister and Peoples Democratic Party (PDP) president Mehbooba Mufti on Monday accused central government of driving out Muslim nomads - Gujjars and Bakerwals- from their homes with an intention to elicit an extreme reaction from this community and to settle outsiders here.
Mufti made the comments after visiting Anantnag in south Kashmir where the administration has been issuing eviction notices for the past few weeks and demolished dozens of structures. She met the families of those whose houses were demolished.
The administration says that it was an anti-encroachment drive meant to retrieve forest and state land.
Mufti said that Gujjars and Bakerwals are the protectors of the forests and their ancestors have lived here for hundreds of years.
"The central government has started an illegal process by which our people living here–-nomads, Gujjars and Bakerwals-- whose ancestors have lived here are being pushed out. They finished our domicile law and want to bring people here from across the country but they want to chase away the locals from here," Mufti said.
Tribal activists say that some of the structures which the administration was demolishing are temporary (Kothas) which the nomads use during their annual migration in summers and winters along with their livestock. For half of the year, these structures, made of mud and wood and partially underground, remain empty till the nomads return.
Deputy Commissioner, Anantnag, Kuldeep Krishan Sidha said that they have launched the drive to remove illegal encroachers and the drive is being monitored by the high court.
"Whatever illegal encroachment we saw on paper we have removed that. No nomad was affected. We did not bring down any Kotha. This action has affected those who have constructed concrete structures in forest areas," he said.
Mufti said that this was not only happening in Kashmir but even in Jammu's Bathindi, Sujwa and Chatta areas.
"Wherever, there is a Muslim population or Gujjars and Bakerwals, who are the actual protectors of these forests, they are being evicted. Where will they and their children go in these winters?," she said.
Mufti questioned whether the central government's intention was to hand over the land to their capitalist friends. "You have already given 24,000 kanal land to industries, that land is forest land which is our resource and now you are evicting them (nomads)," she said.
"To whom do you want to hand over our land, air, water and beautiful forests? They want to give everything to their big capitalist friends who give them funds; Railways, Air-India, now, do you want to put J&K's land also on sale," she said.
She said that Gujjars and Bakerwals are very loyal and peace loving people. "I think the central government is deliberately pushing them out. They have never participated or opted for violence. They have always opted for peace but I think they are being forcefully evicted to force them for extreme reaction," she alleged.
She cautioned the government of consequences if it did not stop. "I want to tell the central government, which is controlling the administration here that these nomads should not be disturbed, else you will have to face its dangerous consequences," she said.
https://www.hindustantimes.com/india-news/mehbooba-mufti-alleges-centre-driving-out-gujjar-bakerwals-from-j-k/story-NKQLgJ9FZYBc8jEUR0UJUN.html
--------
Southeast Asia
Halve pay of MPs with positions in GLCs, says Wan Azizah
Minderjeet Kaur
November 17, 2020
KUALA LUMPUR: MPs who hold positions in government-linked companies (GLCs) should have their salaries halved with the balance channelled to the nation's Covid-19 fund, Dr Wan Azizah Wan Ismail (PH-Pandan) said today.
The former deputy prime minister said they should set an example by doing this, and also suggested that the prime minister, ministers and deputy ministers take a 10% pay cut until the end of next year.
"I propose for the allowances and chairman's fees of any MP chairing GLCs and GLICs (government-linked investment companies) be reduced by 50% and the money channelled to the Covid-19 fund.
"These MPs are already receiving salaries," she said during the debate on the 2021 budget proposals in the Dewan Rakyat.
Wan Azizah also proposed that all MPs get equal allocation of funds.
The Perikatan Nasional government had launched the Covid-19 fund in March to help those directly affected by the pandemic.
https://www.freemalaysiatoday.com/category/nation/2020/11/17/halve-pay-of-mps-with-positions-in-glcs-says-wan-azizah/
--------
Azhar mulling request to let ministers speak during question time
Minderjeet Kaur
November 17, 2020
KUALA LUMPUR: Dewan Rakyat Speaker Azhar Azizan Harun will consider a request for ministers to reply to questions orally during the Ministers' Question Time on Tuesdays and Thursdays.
Before this, Azhar had ruled that the ministers' replies would be uploaded to the Parliament website, after Dewan Rakyat sittings were cut short to four hours to limit the risk of Covid-19 infections.
In the Dewan Rakyat today, Azhar, responding to a request from Khoo Poay Tiong (PH-Kota Melaka), said he will discuss the matter with the respective political party whips.
Khoo had said the public would like to hear replies from ministers, especially on matters affecting the people.
"Now the questions (for the ministers) are read without replies. The speaker could consider allowing the ministers to reply to the questions in one or one-and-half minutes, at least," he said.
Ministers' Question Time was first introduced in 2016, allowing MPs to pose questions to ministers on current issues.
https://www.freemalaysiatoday.com/category/nation/2020/11/17/azhar-mulling-request-to-let-ministers-speak-during-question-time/
--------
A radical Islamic leader flouts Indonesia's virus rules on his return from exile.
Nov 17, 2020
A radical Islamic chief returned to Indonesia final week from self-imposed exile in Saudi Arabia to unfold his concept of a "ethical revolution." However well being consultants fear that he's doing extra to unfold the coronavirus.
The cleric, Rizieq Shihab, and his backers have held gatherings after his arrival Tuesday that attracted hundreds of individuals, together with a chaotic welcome at Jakarta's Soekarno-Hatta Worldwide Airport that clogged airport roads and the worldwide terminal.
The occasions ignored social-distancing necessities and limits on the scale of gatherings. Additionally they demonstrated the affect of Mr. Rizieq, the founding father of the Islamic Defenders Entrance, which was as soon as finest recognized for raiding bars and smashing alcohol bottles.
Mr. Rizieq, who claims to be a descendant of Muhammad, has maintained a big following regardless of fleeing the nation in 2017 whereas facing a pornography charge over salacious textual content messages with a girl who was not his spouse. The cost has since been dropped.
Mr. Rizieq hosted a marriage for his daughter Saturday that drew about 10,000 visitors. The federal government's coronavirus job power, slightly than ordering that the marriage be canceled, donated 20,000 masks and gallons of hand sanitizer for the occasion.
On Monday, two high-ranking police chiefs had been fired for his or her mishandling of the occasions. Mr. Rizieq was fined about $3,500 on Sunday for flouting coronavirus rules on the marriage ceremony — a token quantity for him and his group.
The police additionally introduced that they might query Jakarta's governor, Anies Baswedan, an ally of Mr. Rizieq, about his position in permitting the marriage to happen. The 2 met final week after the cleric's return.
"I wish to emphasize that the protection of the folks is the very best regulation," Indonesia's president, Joko Widodo, mentioned in a press release launched after the chiefs' firings had been introduced. "Throughout this pandemic we now have selected social restrictions, together with the dispersal of crowds."
Mr. Rizieq, who apparently left Saudi Arabia as a result of the federal government didn't prolong his residence allow, mentioned he deliberate to journey round Indonesia selling his concepts of strict adherence to Islam. The likelihood that he might draw giant crowds was one other concern for well being consultants.
Indonesia, which has the world's fourth-largest inhabitants, stories almost half one million circumstances and greater than 15,000 deaths, the worst report in East Asia.
On Friday, it hit a brand new day by day excessive of 5,444 circumstances.
However well being consultants say that Indonesia's testing is simply too restricted and that it's lacking much more circumstances of the virus than it finds.
Pandu Riono, an epidemiologist on the College of Indonesia, says the whole might be 10 to twenty occasions increased than the official quantity, placing it at 5 million to 10 million circumstances.
Dicky Budiman, an Indonesian epidemiologist at Australia's Griffith College, estimated that the whole is no less than thrice increased, about 1.5 million circumstances.
"We're already experiencing a silent outbreak in the neighborhood," Dr. Budiman mentioned. "We are going to face a significant issue when probably the most weak get this virus."
https://unfoldtimes.com/a-radical-islamic-leader-flouts-indonesias-virus-rules-on-his-return-from-exile/
--------
Africa
Ethiopia carries out air strikes in Tigray region as surrender ultimatum ends
17 November 2020
Ethiopian Prime Minister Abiy Ahmed warned on Tuesday that a three-day deadline for rebel regional forces to surrender has expired, paving the way for a final push on Mekelle, the capital of the northern region of Tigray.
Tigrayan forces fired rockets into the neighboring nation of Eritrea this weekend, escalating a conflict in which hundreds of people have been killed on both sides, and threatens to destabilize other parts of Ethiopia and the Horn of Africa. More than 25,000 refugees have fled into Sudan.
For all the latest headlines follow our Google News channel online or via the app.
The prime minister's warning came after government forces carried out "precision led and surgical air operations" outside Makelle, a government emergency task-force said, and ground forces pushed forwards.
"The three-day ultimatum given to Tigray Special Forces and the militia to surrender to the national defense ... have ended today," Abiy said in a statement posted on Facebook.
"Following the expiration of this deadline, the final critical act of law enforcement will be done in the coming days."
There was no immediate comment from Tigray's leaders. With communications mainly down and media barred, Reuters could not independently verify assertions made by any side.
Tigrayan forces might seek to dig in as the military advanced into the more mountainous terrain towards Mekelle, said Matt Bryden, founder of Nairobi-based regional think-tank Sahan.
"I would guess as they (the Ethiopian army) enter the highlands, heavier fighting is likely to start," he said.
The government did not say when the latest air strikes outside Mekelle took place but diplomats and military sources told Reuters they came mid-morning on Monday.
The strikes were based on "information received of specific critical TPLF (Tigray's ruling party) targets," the task-force said, adding that no civilian targets were attacked.
Tigrayan leaders had accused the government of targeting a sugar factory and a dam.
A convoy of four buses and several cars, carrying about 400 foreigners from Mekelle, is expected to arrive in the capital on Wednesday, five diplomatic sources said.
Another convoy carrying about 200 passengers, mainly workers for international organizations, reached the capital late on Monday, the sources said.
The United Nations, the African Union and various countries are pressing for talks, but Abiy has resisted, saying the government would only negotiate when it restored the rule of law in Tigray.
On Monday, Abiy sent his foreign minister to Uganda and Kenya, to explain what the government describes as an internal conflict to leaders of those countries.
Ethiopian officials say the visits do not mean negotiations are starting.
Ethiopia, Africa's second-most populous country, has long been a diplomatic heavyweight and staunch Western ally in a region roiled by conflict and militancy.
https://english.alarabiya.net/en/News/world/2020/11/17/Ethiopia-carries-out-air-strikes-in-Tigray-region-as-surrender-ultimatum-ends-
--------
Ugandan opposition figure blasts police brutality
Hassan Isilow
16.11.2020
Ugandan opposition figure Robert Kyagulanyi, popularly known as Bobi Wine, has accused President Yoweri Museveni of using police to intimidate his supporters during the ongoing election campaigns.
"Gen. Museveni and his pathetic hypocrisy. In every town, our people (supporters) are brutalized, teargased and arrested for gathering to wave at us,'' Kyagulanyi wrote on Twitter.
Kyagulanyi, 38, a pop star-turned-politician, is seen by many as the new face of Uganda's opposition, viewed as a major threat to Museveni, 76, in power since 1986.
Kyagulanyi joined politics less than five years ago after he was elected to become a member of the parliament in a by-election for Kyadondo East constituency. He has now grown his support base across the landlocked East African nation.
On Sunday, he posted photos on Twitter showing how police fired tear gas canisters at crowds of his supporters in Mbale city, some 200 kilometers east of capital Kampala.
He also claimed that police had directly thrown a tear gas canister into his car.
"The crime of the people was waving at me, and marching with me peacefully towards our designated venue for the election campaign," he wrote.
Local broadcaster NTV-Uganda showed footage of police firing tear gas canisters at crowds who gathered to wave at Kyagulanyi in both Sironko district and Mbale city.
He has been promising to change the lives of youth, downtrodden and those living in slums. The National Unity Platform leader has also pledged to fix the country's ailing economy, health services, and education sector.
Police Spokesperson, CP Fred Enanga told a televised briefing in Kampala on Monday that the police is not partisan, but are enforcing guidelines drawn by the Electoral Commission.
He said candidates are not allowed to address crowds of more than 200 people in a bid to curb the spread of COVID-19. He also said candidates were not allowed to have large motorcades.
Uganda will hold general elections on Jan. 14, with 11 presidential candidates in the race.
https://www.aa.com.tr/en/africa/ugandan-opposition-figure-blasts-police-brutality-/2045762
--------
Europe
France's Macron meets US Secretary Pompeo after congratulating Biden on election win
16 November 2020
French President Emmanuel Macron faced the potentially uncomfortable position Monday of meeting US President Donald Trump's top diplomat, having already congratulated President-elect Joe Biden for his election victory.
Neither side said much in advance about US Secretary of State Mike Pompeo's low-profile visit to Paris, the starting point of a seven-country tour of Europe and the Middle East.
Macron's office described Pompeo's planned stop Monday at the presidential Elysee Palace as a "courtesy" visit.
No press conference was scheduled, seemingly ruling out the likelihood of journalists getting to ask Pompeo or Macron about their conflicting visions of the US election outcome.
Pompeo has not accepted Trump's election defeat. Macron has already spoken by phone with Biden to congratulate him.
Pompeo's trip is aimed at shoring up the priorities of Trump's outgoing administration. From Paris, he was expected to travel to Turkey. The trip will also include visits to Israeli settlements in the West Bank that have been avoided by previous secretaries of state.
Before the scheduled meetings with Macron and his foreign minister, Pompeo laid a bouquet of red, white and blue flowers at a memorial to victims of terrorism at a Paris landmark, the Hotel des Invalides.
The ceremony lasted about a minute.
https://english.alarabiya.net/en/News/middle-east/2020/11/16/France-s-Macron-meets-US-Secretary-Pompeo-after-congratulating-Biden-on-election-win
--------
Dutch prosecution: Suspect in Saudi embassy shooting in Hague had 'terrorist motive'
Tuqa Khalid
16 November 2020
A man suspected of firing a gun at Saudi Arabia's embassy in The Hague last week had a "terrorist motive," Dutch public prosecution said on Monday.
The 40-year-old suspect was held on Thursday last week hours after the incident, in which nobody was hurt.
For all the latest headlines follow our Google News channel online or via the app.
The man is suspected of carrying out violence against the embassy building, trying to kill the caretaker of the building and making threats, all "with a terrorist aim", the Public Prosecution office said in a statement.
"The terrorist intent is evident from the fact that the suspect appeared to want to impose his will on the embassy through his actions," the statement added, without giving further details.
Judges extended the suspect's detention for another 14 days at a hearing on Monday.
Dutch police had found on Thursday last week several bullet casings outside the embassy and bullet holes in the window of the building, they said.
At the time of the incident the Saudi embassy confirmed none of its staff were hurt, and said it had urged Saudi citizens in the Netherlands to "exercise caution."
The day before the shooting at the embassy, an attack on a non-Muslim cemetery in Jeddah hit an Armistice Day commemoration at which diplomats from France, Greece, Italy, Britain and the United States were in attendance.
At least two people were wounded.
https://english.alarabiya.net/en/News/gulf/2020/11/16/Dutch-prosecution-Suspect-in-Saudi-embassy-shooting-in-Hague-had-terrorist-motive-
--------
Russia's Putin orders ministry to conclude agreement to build Navy base in Sudan
Tuqa Khalid
16 November 2020
Russia's President Vladimir Putin ordered the Ministry of Defense to conclude the agreement with Sudan on setting up a Russian Navy logistics base in the African country, state news agency TASS reported on Monday.
Russian Prime Minister Mikhail Mishustin had approved on November 11 a draft agreement on establishing a naval logistics base in Sudan and gave instructions to submit a proposal to the president on signing the document, according to TASS.
According to the agreement, the Russian Navy's logistics facility in Sudan "meets the goals of maintaining peace and stability in the region, is defensive and is not aimed against other countries," TASS reported.
The base "can be used for carrying out repairs and replenishing supplies and for the crewmembers of Russian naval ships to have a rest," and the deal stipulates that "a maximum of four warships may stay at the naval logistics base, including naval ships with the nuclear propulsion system on condition of observing nuclear and environmental safety norms," according to TASS.
https://english.alarabiya.net/en/News/middle-east/2020/11/16/Russia-s-Putin-orders-ministry-to-conclude-agreement-to-build-Navy-base-in-Sudan
--------
Turkey: EU 'disconnected' from realities in Cyprus
Dilan Pamuk
16.11.2020
Turkey on Monday criticized the European Union's stance on the divided island of Cyprus which has seen an erratic peace process over the past several years.
Foreign Ministry spokesman Hami Aksoy said EU foreign policy chief Joseph Borrell's statement "revealed how disconnected the EU is from the realities on the Island."
Borrell on Sunday expressed regret over the opening of the coastline of Maras in the Turkish Republic of Northern Cyprus (TRNC). The abandoned town was opened for public after 46 years. Before this, entry to the area was forbidden to anyone except Turkish army personnel stationed in the TRNC.
Cyprus has been divided since 1974, when a Greek Cypriot coup was followed by violence against the island's Turks and Ankara's intervention as a guarantor power.
It has seen an on-and-off peace process in recent years, including a failed 2017 initiative in Switzerland under the auspices of guarantor countries Turkey, Greece, and the UK.
Stating that the EU turns a blind eye toward the wishes of Turkish Cypriots, Aksoy said: "A fair, lasting and sustainable settlement is only possible if it is based on the will of the two peoples who are the co-owners of the Island."
"Being used to ignoring the existence and rights of the Turkish Cypriots, the EU now dares to rule out the Turkish Cypriot people's will toward a settlement," he said.
Noting the EU's double standards, he said the Greek Cypriot administration was given membership in the bloc despite its rejection of the 2004 UN settlement plan, while promises made to the Turkish Cypriot side have been long forgotten.
He went on to say that the federal solution model with two regions had been tried for more than 50 years, and was failing.
"If the EU wishes to contribute to the settlement of the Cyprus issue, first and foremost, it should acknowledge the existence and the will of the Turkish Cypriot people, and fulfill its commitments made in 2004," Aksoy added.
In 2004, the UN led a referendum on the reunification of the island; it was approved by a majority of Turkish Cypriots, but overwhelmingly rejected by Greek Cypriots.
Turkey's President Recep Tayyip Erdogan on Sunday called for a two-state solution of the island, saying: "There are two peoples and two separate states in Cyprus."
https://www.aa.com.tr/en/europe/turkey-eu-disconnected-from-realities-in-cyprus/2045702
--------
URL: https://www.newageislam.com/islamic-world-news/darul-uloom-haqqania-seminary-pakistan/d/123494
New Age Islam, Islam Online, Islamic Website, African Muslim News, Arab World News, South Asia News, Indian Muslim News, World Muslim News, Women in Islam, Islamic Feminism, Arab Women, Women In Arab, Islamophobia in America, Muslim Women in West, Islam Women and Feminism