New Age Islam News Bureau
30 December 2020

• Nashville Bombing Raises Fears Of 'Lone Wolf' Terror Threats
• Prison Term For Saudi Rights Activist, Loujain Al-Hathloul,Draws International Backlash
• Iranian Hackers Reach Netanyahu Office, Israel Aerospace Corp.: Report
• Foreign Office Rejects Reports of Forced Conversions In Pakistan
• Taliban Behind 'Targeted Killings', Responsible for '99% of Attacks'
• Indonesia Bans Militant Group Islamic Defenders Front
India
• Cops and Govt Need to Relearn Constitution: 104 Retd Bureaucrats Write To UP CM Adityanath over Love Jihad Law
• Clashes Break Out In Indore Village As Rally By Hindu Outfits Chants Slogans Outside Mosque
• NIA: PDP's Waheed Para paid Rs 10 lakh to Hizbul via Davinder Singh
• Unidentified terrorist killed in Srinagar encounter
• Pakistan a pawn in Chinese policy, serious conflict with India not good for Beijing: IAF chief
• 3 terrorists killed in an encounter outside Srinagar city
• Have capability to hit terror targets across LoC, Rajnath Singh warns Pakistan
--------
North America
• Nashville Bombing Raises Fears Of 'Lone Wolf' Terror Threats
• US Approves Potential Sale Of 3,000 Smart Bombs To Saudi Arabia
• US State Department approves $4.2 billion in potential arms sales to Kuwait: Pentagon
--------
Arab World
• Prison Term For Saudi Rights Activist, Loujain Al-Hathloul,Draws International Backlash
• Hackers Allegedly Leak Account Information, Budget Data Of Hezbollah's Qard Al-Hasan
• Syrian air defences thwart Israeli aggression on Damascus: SANA
• Syria: One dead, 3 soldiers injured due to Israeli missiles fired at Damascus
• FBI found Beirut port blast caused by 500 tons of fertilizer, not 2,700 tons: PM Diab
-----
Mideast
• Iranian Hackers Reach Netanyahu Office, Israel Aerospace Corp.: Report
• General Soleimani highly charismatic, 'conqueror of hearts': Daughter
• Gazans hold conference on al-Quds, normalization
• Religious Leaders Ask US Withdrawal from Iraq on Anniversary of General Soleimani's Assassination
• Palestine resistance groups start joint drills, sternly warn Israel
• Palestinian groups hold first joint military drill in Gaza
• Iran to Qatar: US responsible for consequences of any adventurism in region
--------
Pakistan
• Foreign Office Rejects Reports of Forced Conversions In Pakistan
• Maulana Sheerani Forms Own Faction of Jamiat Ulema-i-Islam
• Mufti Kifayat to be booked for outburst against army: Rashid
• Pakistan's Former Foreign Minister Arrested In Assets beyond Means Case
• PPP dangles threat of resignations, keeps its options open
--------
South Asia
• Taliban Behind 'Targeted Killings', Responsible for '99% of Attacks'
• 10 Taliban terrorists killed, 3 injured in airstrikes in Afghanistan
• Taliban abduct 20 civilians in southeastern Afghanistan
• Parliament Refers Kabul Mayor to AGO
• AAF Airstrikes Claim 10 Taliban in Farah Province
--------
Southeast Asia
• Indonesia Bans Militant Group Islamic Defenders Front
• Islamic affairs minister sees RCI on 'meat cartel' as best step to resolve halal, smuggling scandal
• Indonesia uncovers training site for Jemaah Islamiah terrorist network in Central Java
--------
Africa
• Algeria's Army seizes nearly $100,000 Militants' Ransom Cash
• Roman Baths in Heart of Jordan's Capital Come In The Way Of Modern Drainage System
• UN mission in Sudan's Darfur set to end mandate
• Ethiopia warns of counter-offensive against Sudan
• Ethiopia undergoing radical transformation, says envoy
• Landmine blast kills 9 in Somalia
• Moroccan lawyers want deal with Israel cancelled
• Sudanese Army retakes border area with Ethiopia
--------
Europe
• Alarm over Health Of German Woman Held In Iran Since October
• Russia, Turkey to develop military ties despite US sanctions: FM
• A Far-Right Terrorism Suspect with a Refugee Disguise: The Tale of Franco A.
Compiled by New Age Islam News Bureau
URL: https://www.newageislam.com/islamic-world-news/cops-govt-need-relearn-constitution/d/123928
--------
Cops and Govt Need to Relearn Constitution: 104 Retd Bureaucrats Write To UP CM Adityanath over Love Jihad Law
Geeta Mohan
December 30, 2020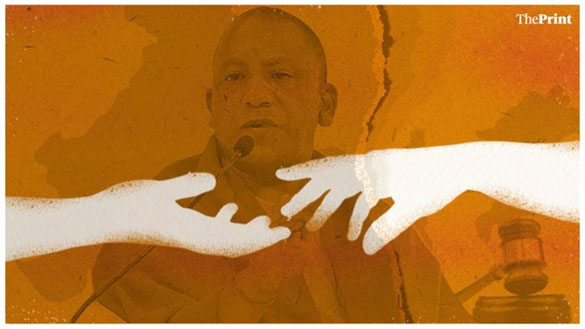 A group of 104 retired Indian bureaucrats has written a letter to Uttar Pradesh Chief Minister Yogi Adityanath voicing concern over the new 'love jihad' law which would invite imprisonment and penalty over charges of forced conversion.
The group of bureaucrats has mentioned an incident in Moradabad in which two Muslim brothers were arrested over one of their interfaith marriage to a Hindu girl who later suffered a miscarriage. The letter states that the woman had said she willingly married the Muslim man and yet Bajrang Dal accused the men of 'love jihad'.
The retired bureaucrats have asked, "Does this not amount to effective murder of an unborn child and is the police force of your State, by their inaction, not complicit in this?"
"Moreover, the entire police force of Uttar Pradesh needs to be trained without delay in respecting the rights of all citizens; and the politicians of UP, including yourself, need to re-educate yourselves about the provisions of the Constitution which you and other lawmakers have sworn to uphold," said the former bureaucrats in the letter.
The letter further says, "We do hope this letter will contribute to mobilising informed public opinion against these developments and that the Courts will take notice and intervene to stem the rot."
Uttar Pradesh Police has made more than one arrest a day since the controversial 'love jihad' law came into effect a month ago. The police have apprehended about 35 people so far.
Nearly a dozen FIRs have been lodged since the Prohibition of Unlawful Conversion of Religion Ordinance, 2020, was notified on November 27.
The ordinance on 'love jihad' aimed at curbing forcible or fraudulent religious conversions, including those for the sake of marriage, got the assent of UP Governor Anandiben Patel just within days of the state cabinet approving its draft.
The law provides for a jail term of up to 10 years for any violations. Under the law, which deals with different categories of offences, a marriage will be declared "null and void" if the conversion of a woman is solely for that purpose.
The onus to prove that the conversion has not been done forcibly will lie on the accused and the convert.
https://www.indiatoday.in/india/story/104-retd-bureaucrats-write-to-cm-adityanath-over-love-jihad-law-1754409-2020-12-30
--------
Nashville Bombing Raises Fears Of 'Lone Wolf' Terror Threats
December 28, 2020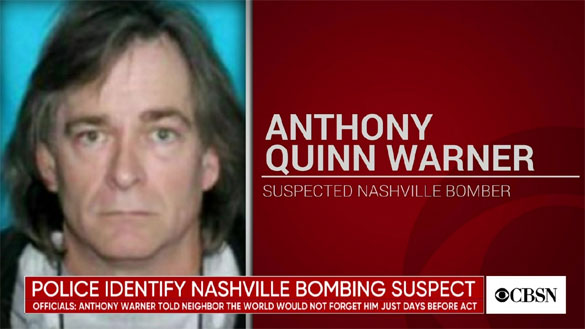 The Nashville bombing is prompting new concerns about "lone wolf" terror threats in the United States. Investigators believe the Nashville bomber acted alone in carrying out the explosion that rocked the city's downtown on Christmas. Three people were injured and dozens of buildings were damaged in the area.
"Lone wolf" attackers have proven to be some of the most difficult for law enforcement to stop. Studies show they are often "more educated and socially isolated than group-based actors." said Jonathan Greenblatt, the CEO of the Anti-Defamation League.
"'Lone wolf'-style subjects sometimes choose to commit their crimes not over a period of months," he said, "but in a matter of minutes."
While the Nashville bombing has not been characterized as an act of domestic terrorism, the number of domestic terror cases under FBI investigation has been rising in recent years. These types of attacks can be motivated by any number of grievances.
"I think all fit in the category of anti-government, anti-authority. Which covers everything from anarchists violent extremists to militia types," FBI Director Christopher Wray has said.
While the militia that Michigan Governor Gretchen Whitmer earlier this year had a clear motive — ending the state's COVID-19 lockdowns — it's often more difficult for investigators to determine what's motivated "lone wolves," as is the case in Nashville.
"It becomes very difficult to sort of pinpoint the nature of this individual and the crime he was trying to effectuate," Greenblatt said.
Authorities have 63-year-old Anthony Quinn Warner as the bomber. Warner is believed to have died in the explosion of his RV. Before the explosion, he gave away some of his belongings and said he had cancer. The FBI is investigating whether that's true.
"Clearly, there had to be some precipitating event that caused the action," said David Rausch, the director of the Tennessee Bureau of Investigation.
https://www.cbsnews.com/news/nashville-bombing-raises-fears-lone-wolf-terror-threats/?utm_source=iterable&utm_medium=email&utm_campaign=1860064_
--------
Prison Term For Saudi Rights Activist, Loujain Al-Hathloul,Draws International Backlash
29 December 2020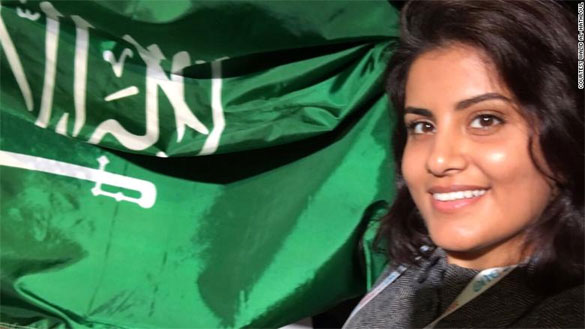 A court ruling by Saudi Arabia's judicial system against a prominent human rights activist has triggered a deluge of international criticism.
Saudi women's rights activist Loujain al-Hathloul was on Monday given five years and eight months in prison over charges related to "terrorism" and was also banned from leaving the country for five years.
The 31-year-old, who has been held since 2018, is accused of allegedly undermining "the kingdom's security, stability and national unity."
The Saudi pro-government Sabq online newspaper reported that the so-called Specialized Criminal Court (SCC) in the capital, Riyadh, issued the verdict against the prominent activist after she was convicted of "various activities prohibited by the [kingdom's] anti-terrorism law."
Hathloul was taken into custody in May 2018 with about a dozen other women's rights activists just weeks before the lifting of a decades-long, medieval ban on driving by women.
The Geneva-based Office of the United Nations High Commissioner for Human Rights described Hathloul's conviction and sentence as "deeply troubling" and said she had been "arbitrarily" detained.
The organization said it "strongly encourage[d]" Hathloul's early release.
The French Foreign Ministry said it had reiterated a call for the prominent Saudi activist's "quick release."
Germany's human rights commissioner Barbel Kofler also echoed the same view.
Jake Sullivan, the national security adviser in the incoming administration of US President-elect Joe Biden, also wrote in a tweet that, "Saudi Arabia's sentencing of Loujain al-Hathloul for simply exercising her universal rights is unjust and troubling."
Family says will appeal the verdict
Meanwhile, the family of the human rights activist called her trial a "sham" and announced on Tuesday that they would appeal her prison sentence.
"The moment Loujain saw the verdict, she started crying because… she had been labeled as a terrorist," her brother Walid al-Hathloul told AFP news agency.
"We are going to be appealing the verdict even though [we] don't have any hope from the Saudi judicial system."
A motion to appeal can be filed within a month by the public prosecutor.
Saudi authorities have arrested dozens of activists, bloggers, intellectuals, and others perceived as political opponents ever since Crown Prince Mohammed bin Salman became the kingdom's de facto leader in 2017, showing almost zero tolerance for dissent even in the face of international condemnations of the crackdown.
The detention of activists has cast a renewed spotlight on the human rights record of the country, an absolute monarchy that has also faced intense criticism over the 2018 murder of dissident journalist Jamal Khashoggi in its Istanbul consulate.
https://www.presstv.com/Detail/2020/12/29/641817/Prison-term-for-Saudi-rights-activist-draws-international-backlash
--------
Iranian hackers reach Netanyahu office, Israel aerospace corp.: Report
29 December 2020
An Israeli daily claims that a group of elite hackers that it introduces as Iranians have advanced as far as Israeli Prime Minister Benjamin Netanyahu's office and the regime's major aerospace company.
Ha'aretz ran the report on Monday, saying the group that emerged no earlier than November has so far attacked scores of Israeli targets, including at least 80 companies.
In its most recent foray, the group busted into Portnox, an Israeli cybersecurity firm that provides network security for major clients, over the weekend.
"On Twitter, the hackers claimed to have accessed data on these clients — ranging from large banks to HMOs (health maintenance organizations), and even sensitive bodies like the Prime Minister's Office and a defense contractor," the paper wrote.
Ha'aretz identified the group by its nickname "Pay2Key" and cited "two Israeli cybersecurity firms" as "linking it to Iran."
And prior to the weekend operation, Pay2Key hit Israel Aerospace Industries, which is the regime's topnotch aerospace and aviation manufacturer, and largest military contractor Elbit, which the paper named as "one of the world's largest defense electronics manufacturers."
"To prove their claim they uploaded 3 gigabits of data to the web which included, among other things, documents related to Israeli defense contractor Elbit," the daily said. "The hackers claim they have over a terabyte of additional information."
'Humiliating Israeli regime'
In the case of Israel Aerospace Industries, Pay2Key published data related to the corporation's workers online. Ha'aretz cited experts as saying that this method reflected an intention by the group to "humiliate" the Israeli regime.
The daily's sources described the hacker group as a "well-oiled machine" and credited it with "PR success."
An Israeli hacking gang, identified as "972Ops," has, meanwhile, claimed it seeks to stage counterattacks against the hackers. The paper cited Israeli industry sources as alleging that the Israeli hackers "may be a front for" the Israeli regime's military.
'Israelis fearful for electronic security'
Speaking to Press TV, political commentator Michael Springmann said whether the electronic operations could be actually attributed to Iran or not, the fact of the matter was that "the Israelis have expressed great fear of their electronic security, and their cyber security being compromised severely."
"They apparently believe that they are the only ones in the world who are electronically savvy enough to protect themselves, but it seems that they're not quite as savvy as they think they are," he added.
The Israeli regime has targeted Iran on many occasions either directly or by providing instigation and cooperation for the actual perpetrators.
Back in 2012, The Washington Post reported that the United States' National Security Agency (NSA), its spy service CIA, and Israel's military had worked together to launch a malware, named as Stuxnet, against Iran's nuclear facilities.
The regime has also assassinated at least six Iranian nuclear scientists in the past.
Senior Iranian nuclear physicist Mohsen Fakhrizadeh was martyred in a targeted killing attack in late November.
Tehran considers Tel Aviv to be the prime suspect both in the case of Fakhrizadeh's assassination and a sabotage attack that targeted an inactive shed at Iran's Natanz nuclear facility earlier this year.
https://www.presstv.com/Detail/2020/12/29/641809/Iran-hackers-attack-Israeli-regime-Prime-Minister-Netanyahu-aerospace-industries-Elbit-report
--------
Foreign Office Rejects Reports Of Forced Conversions In Pakistan
30 Dec 2020
Foreign Office (FO) spokesperson Zahid Hafeez Chaudhri has said that there are no institutionalised forced conversions in the country, Radio Pakistan reported on Wednesday.
He said that probes into the allegations of forced conversions revealed that most of them were "fictitious, politically motivated or based on the mala fide intention of our detractors to malign Pakistan in the international community", the report stated.
In this regard, Chaudhri cited the example of the findings by Brussels-based EU Disinfo Lab about an Indian disinformation network operating to discredit nations in conflict with Delhi, particularly Pakistan.
The spokesman said that there have been a few incidents of forced conversions by individuals and non-state actors. "But there is no evidence of the involvement of any state institution," he was quoted as saying by the report.
The FO statement comes a day after The Associated Press published a story stating that nearly 1,000 girls from religious minorities are forced to convert to Islam in Pakistan each year.
"All state institutions have taken swift action against the perpetrators whenever such a case has been reported. In some instances, the state became a party to the case against the perpetrators in the court, in order to ensure speedy and effective justice," the FO spokesman said.
He added that the Constitution, as well as the legal and administrative framework, provided protection to minorities against forced conversions in Pakistan.
"Pakistan's judiciary has been very vigilant and clear on the promotion and protection of the rights of minorities. Moreover, the media and civil society act as independent monitors in cases concerning the violation of minorities' rights," the spokesperson said, adding that this helped develop a culture of accountability and transparency.
People from minority communities are equal citizens of Pakistan and are free to practice and promote their religions, he said.
"The contributions of minorities to our society are many and we are proud of them," Chaudhri added.
He said Prime Minister Imran Khan's vision of strengthening the framework for the protection of minorities in Pakistan was reflected in the latter's statements, including his first speech to the nation after becoming the premier.
Moreover, the prime minister has assumed a leadership role on the freedom of religion in the international arena due to his clear stance, the spokesperson said.
"The National Commission for Minorities has also been set up in the country and is fully functional and independent," he said, adding that the National Policy of Interfaith Harmony was also in the final stages of being adopted.
Chaudhri stated that the government will continue to take legal and administrative measures as well as devise policies to prevent the violations of minorities' rights. "The foundations of the state of Pakistan are firmly laid down by Quaid-i-Azam and reflected in our Constitution," he said.
https://www.dawn.com/news/1598676/fo-rejects-reports-of-forced-conversions-in-pakistan
--------
Taliban Behind 'Targeted Killings', Responsible for '99% of Attacks'
By Mohammad Haroon Alim
29 Dec 2020
Massoud Andarabi, Interior Minister, and Ahmad Zia Siraj, Head of NDS were summoned to answer senators in Meshrano Jirga (Upper House).
Both government officials blamed the Taliban for the targeted killings, and that the Taliban are responsible for 99% of attacks and violence in Afghanistan.
While speaking to the senators, Interior Minister, Andarabi said the Taliban had major plans to put the nation on the verge of collapse, but were prevented and they have turned into targeted killings, he added: "Taliban are seeking leverage in the peace efforts by putting pressure on the government through IED bombings and distracts attacks".
Suspects who were arrested over assassinations have confessed that the Taliban have launched operations under the name of 'Obaida' in Logar province, this was established to target government employees, journalists, activists, public figures, to turn people against the government, Andarabi told the Upper House of the parliament.
NDS Chief, Ahmad Zia Siraj at his turn of speech addressed the Senate, saying over 18,200 insurgency attacks have occurred in the country "99% of them by the Taliban".
He indicated that the Taliban's Haqqani Network is also involved in the targeted killings, adding that IS-K Daesh is responsible for one percent of the attacks in the nation.
According to Siraj, out of 6,100 recent detainees in the country, 3,600 of them were involved in insurgency acts, and that 70 of the captured insurgents were involved in target killings as seven others wanted to carry out suicide attacks.
This comes in a time, the security situation in the country has worsened amid Doha peace talks.
https://www.khaama.com/taliban-behind-target-killings-responsible-for-99-of-attacks-445533/
--------
Indonesia bans militant group Islamic Defenders Front
Dec 30, 2020
JAKARTA: Indonesia has banned the controversial but politically influential hardline group the Islamic Defender's Front, the country's chief security minister announced on Wednesday.
Minister Mahfud MD said the group, widely known by its acronym FPI, was prohibited effective immediately.
"The government has banned FPI activities and will stop any activities carried out by FPI," Mahfud said. "The FPI no longer has legal standing as an organisation."
The move follows the November return of the group's spiritual figurehead Rizieq Shihab, from three years of self-exile in Saudi Arabia, which was celebrated with events attended by thousands.
Rizieq's return to the world's largest Muslim-majority nation had fueled concern within government that he could be angling to harness opposition forces.
The 55-year-old cleric was arrested earlier this month charged with violating health protocols and remains in custody, while a fatal highway clash between police and supporters – which saw six of his bodyguards shot dead – is being investigated by the country's human rights body.
Mahfud said the FPI had officially been disbanded since June last year, but had continued to unlawfully conduct activities.
Six senior government officials, including the attorney general, police chief and counter terrorism agency head were involved in the decision to ban the group, he said.
Deputy justice minister, Edward Omar Sharif Hiariej, said the FPI was outlawed because nearly 30 of its leaders, members and former members had been convicted on terrorism charges, and because the group conflicted with the nation's state ideology, Pancasila, which emphasises unity and diversity.
Formed soon after the 1998 fall of former strongman Suharto, the FPI were notorious for raiding bars and brothels and intimidating religious minorities, and known also for offering assistance during natural disasters.
Its political sway has risen in recent years, however, particularly after its role in mass protests in 2016 against Jakarta's former Christian governor who was jailed for insulting Islam.
The government saw the demonstrations as one of the biggest threats to President Joko Widodo's rule
https://timesofindia.indiatimes.com/world/rest-of-world/indonesia-bans-militant-group-islamic-defenders-front/articleshow/80024266.cms
--------
India
Clashes break out in Indore village as rally by Hindu outfits chants slogans outside mosque
by Iram Siddique
December 30, 2020
CLASHES ERUPTED in a Muslim-dominated village in Indore district when members of right-wing Hindu groups, participating in a rally to collect donations for construction of Ram Temple, stopped in front of a mosque and chanted slogans Tuesday. Until late night, police were trying to bring the situation under control.
This comes three days after similar clashes erupted in Muslim-dominated Begum Bagh neighbourhood of Ujjain when a rally being taken out by Bharatiya Janata Yuva Morcha chanted slogans, leading to stone pelting.
Responding to questions on a demolition drive being carried out in Ujjain at the home of a Muslim resident, who was allegedly caught on camera pelting stones during the clashes, Madhya Pradesh Home Minister Narottam Mishra said on Tuesday: "Jahan se pathar aaenge, wahin se toh nikale jaaenge (The direction from where the stones come, that decides the eviction)." Tuesday's clash took place in Chandankhedi village under Gautampura police station when the rally of around 200 people stopped outside the mosque and chanted slogans. Senior police officials said this resulted in heated exchanges between members of the two communities leading to stone pelting.
Some local residents claimed that those participating in the rally chanted Hanuman Chalisa outside the mosque while prayers were being offered inside. The situation turned violent when some of them – holding saffron flags and chanting "Jai Shri Ram" slogans – climbed atop the mosque and tried to damage the minaret. Videos of the incident showed the Hindu outfit members also trying to burn down a house and damaging several vehicles.
Yogesh Deshmukh, Inspector General of Police, Indore, "Twenty-four people, mostly from the village, have been rounded up based on video evidence. There will be more arrests on both sides and people who climbed atop the mosque will be identified and booked under relevant sections."
Senior officials, including Collector Manish Singh and SSP Harinarayan Chari Mishra, were at the spot till late night, trying to defuse the situation.
Meanwhile, in the Ujjain stone-pelting incident, police have booked eight more people.
A total of 15 people have been arrested, of whom five have been booked of under National Security Act and 10 others have been booked for attempt to murder and rioting. All the 15 arrested are residents of Begum Bagh. No one from among those who took out the rally has been arrested so far.
Superintendent of Police Satyendra Kumar Shukla said three or four people were seen pelting stones and they are in the process of being identified. "The house that was demolished by the revenue department was of an individual who had resorted to stone pelting," said Shukla.
A delegation of five Congress MLAs headed by former minister Sajjan Singh Verma met Chief Secretary Iqbal Singh Bains and DGP Vivek Johri and demanded an impartial probe into the Ujjain clash. Congress MLA Arif Masood said: "If the Assembly session is cancelled because of Covid-19, how is it that permission is granted to carry out rallies. And if these people did not have permission, how is it that no action has been taken against them."
https://indianexpress.com/article/india/clashes-break-out-in-indore-village-as-rally-by-hindu-outfits-chants-slogans-outside-mosque-7125515/
--------
NIA: PDP's Waheed Para paid Rs 10 lakh to Hizbul via Davinder Singh
by Deeptiman Tiwary
December 30, 2020
Jammu & Kashmir Peoples Democratic Party leader Waheed Ur Rehman Para allegedly paid Rs 10 lakh to terror outfit Hizb-ul-Mujahideen to ensure its support ahead of the 2019 Lok Sabha polls, an investigation by the National Investigation Agency (NIA) is said to have found.
The Central agency arrested Para in November, just ahead of the District Development Council (DDC) polls in J&K, in connection with its probe into suspended DySP Davinder Singh's links with the Hizbul.
Para, who won the polls from his constituency in Pulwama, is currently in jail.
When contacted, Para's lawyer T N Raina declined to comment on this specific NIA claim. But in his bail application filed before the NIA special court in Jammu earlier this month, Para denied all allegations of Hizbul links and suggested he was being framed "for settling political scores with a political party".
Sources said the money was allegedly delivered to Hizbul operative Syed Mushtaq Naveed alias Naveed Babu through Davinder Singh.
The former J&K police officer had allegedly received the money at Srinagar airport — where he was posted then — and had carried the same hidden in a tiffin box.
Davinder Singh was arrested on January 11, 2020, travelling in his Hyundai i10 car with Naveed Babu, Hizbul district commander for Shopian and Ganderbal; and Hizbul operative Rafi Ahmed Dar.
LoC trader Tanveer Ahmed Wani; advocate Irfan Shafi Mir and Naveed's brother Syed Irfan Ahmad were later arrested by NIA once the case was transferred to it.
In its chargesheet filed against the accused in July, NIA alleged that Singh had been providing shelter to Hizbul terrorists and was aiding and abetting their activities at the behest of Pakistan.
Sources said that in February 2019, when Naveed Babu and Mir were staying in a hideout allegedly provided by Davinder Singh in Jammu, Mir allegedly called Para over Signal for financial assistance to help Hizbul.
"Mir and Para have known each other for a long time. Mir told Para that Rs 10 lakh was required for purchase of five AK-47 rifles for Hizbul. Para agreed but put a condition that Hizbul would not create any trouble ahead of the polls and that the outfit would take care of his workers in Pulwama. He also sought Hizbul's support for the polls," an NIA officer said.
Following this, the job of coordinating the deal was given to Davinder Singh who called Para on his phone on February 18, 2019, NIA sources said. He also received calls from Para during this period.
In March that year, Para allegedly sent a man with Rs 10 lakh in an envelope to Srinagar airport where Singh was then posted.
"Singh received the money and asked one of his assistants to put the same in a tiffin box and keep it in his car. It was later delivered to Naveed Babu," the officer said.
Investigators have cited confessional statements of Mir and Naveed Babu to support their case along with recorded statements of independent witnesses including those who allegedly saw the money being delivered to Davinder Singh.
In his bail application, Para said that NIA has nothing but confessional statements of accused – and these cannot be considered as evidence. The application has claimed that Para was called for questioning in June as well but was let off after NIA "felt satisfied" of his innocence.
"It is only the announcement of DDC elections, which PDP and in particular, applicant-accused, is contesting, that NIA is being used as a tool for wrecking political vengeance against PDP, that the applicant was suddenly arrested on concoction and allegations which the NIA knows, are false," the application said.
NIA sources said Para was not arrested in June as the probe against him had not been completed.
The NIA chargesheet against Singh and others claimed that the former police officer was well-entrenched in the Hizbul network providing its operatives shelter and weapons which were "later used for terrorist activities."
https://indianexpress.com/article/india/nia-pdps-para-paid-rs-10-lakh-to-hizbul-via-davinder-singh-7125567/
--------
Unidentified terrorist killed in Srinagar encounter
Dec 30, 2020
SRINAGAR: One unidentified terrorist was killed in an encounter in Srinagar's Lawaypora area on Wednesday, the Kashmir Zone police informed.
"Srinagar Encounter Update: 01 unidentified terrorist killed. Operation going on," the Kashmir Zone police tweeted.
With the police and security forces on the job, the operation started over 15 hours ago on Tuesday.
Further details are awaited.
https://timesofindia.indiatimes.com/india/unidentified-terrorist-killed-in-srinagar-encounter/articleshow/80021258.cms
--------
Pakistan a pawn in Chinese policy, serious conflict with India not good for Beijing: IAF chief
Dec 29, 2020
NEW DELHI: Amid increasing nexus between Islamabad and Beijing, Air Chief Marshal RKS Bhadauria on Tuesday said Pakistan has become a pawn in the Chinese policy and its military dependence on China would increase further in view of the debt trap due to the China Pakistan Economic Corridor (CPEC) project.
China has invested billions of dollars in the CPEC as loans to Islamabad and the already debt-ridden Pakistani administration would be under a lot of financial stress to repay even the interest as per the current fiscal situation there.
IAF chief RKS Bhadauria was addressing a webinar on 'National Security Challenges and Air Power' organised by Vivekanand International Foundation. He said, "Pakistan has increasingly become a pawn in Chinese policy, under an increasing CPEC related debt trap there will be further military dependencies in future."
Bhadauria said the evolving uncertainties and instability at the global geopolitical front has provided China with an opportunity to demonstrate its growing power and indirectly it has also brought to fore the inadequate contribution of major powers to global security.
The Air Chief said any serious India-China conflict is not good for China on the global front.
"If Chinese aspirations are global then it does not suit their grand plan. What could be the possible Chinese objectives for their action in the north? It is important that we recognise what they have really achieved," he added.
Further elaborating his point on the nexus and its possible resultant impact in the region, the Air Chief Marshal said, "American exit from Afghanistan has opened increased options for China in the region both directly and through Pakistan."
After remaining in Afghanistan for almost two decades, American forces are scheduled to be withdrawn from there soon which is likely to leave the field open for other players to slip in the turbulent region strategically located as the gateway to and from the central Asian republics.
Pakistan and China have developed close military ties as the entire Pakistani missile programme has been fully supported by the Chinese.
The Pakistanis are also increasingly becoming dependent on the Chinese for their military hardware requirements including fighter jets, submarines and armoured vehicles.
All the major investments are also facilitated by the Chinese, including the areas of Gilgit Baltistan and parts of Jammu and Kashmir illegally occupied by Pakistan.
On the use of small drones in warfare, Bhadauria said, "The low-cost and easy availability of simple disruptive technologies such as drones with small state and non-state actors have made them more lethal, agile and capable of generating disproportionate effects."
In recent times, there have been conflicts such as the one between Azerbaijan and Armenia where the use of drones tilted the outcome of the war.
https://timesofindia.indiatimes.com/india/pakistan-a-pawn-in-chinese-policy-serious-indo-sino-conflict-not-good-for-beijing-iaf-chief/articleshow/80012830.cms
--------
3 terrorists killed in an encounter outside Srinagar city
Edited by Abhinav Sahay
Dec 30, 2020
The encounter between suspected terrorists and the security forces at Lawaypora on the outskirts of the Srinagar city in Jammu and Kashmir resumed Wednesday morning, finally resulting in the elimination of 3 terrorists, who weer holed up in a building close to the national highway..
The encounter started on Tuesday evening after the J&K police, army and the CRPF launched a cordon and search operation in the locality close to the national highway after inputs about the presence of terrorists.
The operation was stopped last night and all the entry and exit points towards the area were completely sealed.
Locals said this morning that after the lull for several hours, fresh firing resumed in the area. "The firing has again resumed in the area," said a local living close to the encounter spot.
The national highway was closed and traffic to north Kashmir has been diverted to other areas.
So far 203 terrorists have been killed in J&K this year, among them, 166 were local militants, most of them were killed in four districts of south Kashmir.
The security forces have also arrested 49 terrorists and ensured surrender of nine of them during the year, an official said.
There have been 96 terror-related incidents in 2020. While 43 civilians were killed, 92 others suffered injuries in these incidents, they said. In 2019, 47 civilians were killed and 185 persons were injured, the official added.
https://www.hindustantimes.com/india-news/encounter-with-terrorists-resumes-outside-srinagar-with-fresh-firing/story-n3cG6Ha9WBNjc7ipLUUFiO.html
--------
Have capability to hit terror targets across LoC, Rajnath Singh warns Pakistan
Posted by Karan Manral
Dec 30, 2020
India has the capability to hit terrorist targets across the border if the need arises, Defence Minster Rajanth Singh has said and noted that Pakistan has been indulging in notorious actions along the border since its creation.
In an exclusive interview with ANI, the minister said Pakistan has been resorting to 300-400 ceasefire violations in a few months but the Army gives a befitting reply.
"Ever since its existence, Pakistan has been indulging in notorious actions along the border," he said.
The minister said the troops were working to eradicate terrorism in Jammu and Kashmir.
"The country's soldiers have proved that not only this side, but to eliminate terrorism they can go to the other side and attack terrorist hideouts if the need arises. India has that capability, that power," he said.
India had carried out surgical strike on terror launch pads across the border in 2016 after Uri terror attack. It had carried out an aerial strike on terror camp in Balakot in 2019 following terror attack Pulwama.
The minister had slammed Pakistan during the graduation parade at Airforce Academy in Dundigal earlier this month and said that the neighbouring country has continued with its "nefarious acts" on the border, even after losing four wars. (ANI)
https://www.hindustantimes.com/india-news/have-capability-to-hit-terror-targets-across-loc-rajnath-singh-warns-pakistan/story-J0fXOJk53wqR2HEpuX6qNK.html
--------
North America
US approves potential sale of 3,000 smart bombs to Saudi Arabia
30 Dec 2020
The US State Department has approved the potential sale of 3,000 precision guided munitions to the Kingdom of Saudi Arabia in a deal valued at up to $290 billion, the Pentagon said on Tuesday.
The sale comes in the final days of US President Donald Trump's term. President-elect Joe Biden has pledged to halt arms sales to Saudi Arabia, the Middle East's biggest buyer of American weapons, in a bid to pressure Riyadh to end a war in Yemen that has caused the world's worst humanitarian crisis.
The package would include 3,000 GBU-39 Small Diameter Bomb I (SDB I) munitions, containers, support equipment, spares and technical support, the Pentagon said.
"The proposed sale will improve Saudi Arabia's capability to meet current and future threats by increasing its stocks of long-range, precision air-to-ground munitions," the Pentagon said in a statement.
It added that "the size and accuracy of the SDB I allows for an effective munition with less collateral damage."
The Pentagon's Defence Security Cooperation Agency notified Congress of the possible sale on Tuesday. Members of Congress have been angered by steep civilian casualties in Yemen and earlier this year tried and failed to block the sale of F-35 warplanes to Riyadh.
Despite approval by the State Department, the notification does not indicate that a contract has been signed or that negotiations have concluded.
The Pentagon said Boeing Co was the prime contractor for the weapons.
https://www.dawn.com/news/1598672/us-approves-potential-sale-of-3000-smart-bombs-to-saudi-arabia
--------
US State Department approves $4.2 billion in potential arms sales to Kuwait: Pentagon
Tuqa Khalid
30 December 2020
The US State Department has approved the potential sale of Apache helicopters and spare parts for the Patriort missile system to Kuwait in two deals worth approximately $4.2 billion, the Pentagon said on Tuesday.
Kuwait's government has requested to buy 8 AH-64E Apache Longbow Attack Helicopters and upgrade 16 of their current AH-64D Apache Longbow Attack Helicopters to the AH-64E configuration, said the Defense Security Cooperation Agency (DSCA), which manages the Foreign Military Sales program.
The sale of the helicopters and the related equipment have an estimated cost of $4 billion.
The Pentagon also approved in a seperate deal the sale of spare parts and training for their upgraded Patriot missile defense systems for an estimated cost of $200 million.
"The proposed sale of the AH-64E Apache helicopters will supplement and improve Kuwait's capability to meet current and future threats by enhancing Kuwait's close air support, armed reconnaissance, and antitank warfare mission capabilities. Kuwait will have no difficulty absorbing these helicopters into its armed forces," the DSCA said in its statement.
It added: "The proposed sale of this equipment and support will not alter the basic military balance in the region."
The DSCA delivered the required certification notifying Congress of this possible sale on Tuesday. Despite the approval, the notification does not indicate that a contract has been signed or that negotiations have concluded.
The Pentagon said the weapons makers associated with the sales were Boeing Co, Lockheed Martin Corp, General Electric and Raytheon Technologies.
https://english.alarabiya.net/en/News/gulf/2020/12/30/US-approves-4-2-billion-in-potential-arms-sales-to-Kuwait-Pentagon
--------
Arab World
Hackers allegedly leak account information, budget data of Hezbollah's Qard al-Hasan
Rawad Taha
29 December 2020
A group of hackers hit Al-Qard al-Hassan, the financial and banking arm of Lebanon's Iran-backed Hezbollah group, leaking the names and information of people it alleged had accounts with the US-sanctioned, Beirut-based NGO.
The group, called "Spiderz", published lists of borrowers and depositors in each branch of the association, which functions as Hezbollah's central bank in Lebanon and one of its primary financing sources and money laundering.
Leaked data included details related to the value of loans, the repayment rates, personal information about borrowers, the branches' budgets, and the institution's budget for the years 2019 and 2020.
The data also showed Al-Qard al-Hasan had accounts in a number of local Lebanese bank. A Lebanese financial expert told Al Arabiya English the leaked data may expose financial institutions in Lebanon to US sanctions, for having commercial ties with Al-Qard al-Hassan.
Read more: US-sanctioned Hezbollah's Qard al-Hasan installs ATMs, violating Lebanon's fiscal law
In 2007, The US Treasury Department had sanctioned Al-Qard al-Hassan for providing financial support to terrorist organizations.
The hack allegedly showed Al-Qard al-Hasan Foundation's accounts in several Lebanese banks, including Jamal Trust Bank, which was sanctioned by the US in 2019 due to its financial cooperation with Hezbollah and Al-Qard al-Hasan.
What is Al-Qard al-Hasan?
The NGO, whose name in Arabic translates to "benevolent loan," is not a bank, nor a financial institution, and is not subject to the Lebanese monetary and credit law. It has no legal or financial relationship with the Central Bank of Lebanon.
Yet, Al-Qard al-Hasan is considered one of the most prominent economic pillars of Hezbollah. It is managed outside the Lebanese economic banking system and is not subject to the Lebanese "cash and credit" law.
To more than 200 thousand borrowers, the institution gives financial loans in dollars in exchange for mortgaging gold or placing similar amounts in value.
Earlier this year, Al-Qard al-Hassan installed multiple ATMs in areas controlled by Hezbollah in the southern suburbs of Beirut, in a clear violation of Lebanon's fiscal law.
The ATMs allow those who receive direct payments from Hezbollah, and those who benefit from the institution's loans, to withdraw cash in either Lebanese lira or US dollars without any restrictions.
https://english.alarabiya.net/en/News/middle-east/2020/12/29/Hackers-leak-loans-budget-data-related-to-Hezbollah-s-Qard-al-Hasan-institution
--------
Syrian air defences thwart Israeli aggression on Damascus: SANA
30 December 2020
Syria says the country's air defenses have thwarted an Israeli aggression on the capital Damascus amid an upsurge in Israeli attacks on the Arab country.
Syria's official SANA news agency said the country's missile defense systems had confronted the Israeli attack on the capital Damascus' western countryside in the early hours of Wednesday.
The state-run media, however, added that the Israeli assault, which was carried out on the southwestern town of al-Zabadani in the Rif Dimashq Governorate, claimed the life of a Syrian soldier and left three others injured.
"Our air defense confronted some of the missiles, which caused one martyr and led to the wounding of three soldiers as well as material damage," SANA quoted a military source as saying.
The incident comes days after Syria's air defense forces repelled an Israeli airstrike on the western Hama province.
Israel frequently targets military positions inside Syria, especially those of the resistance movement Hezbollah which has played a key role in helping the Syrian army in its fight against foreign-backed terrorists.
The Arab country has been gripped by foreign-backed militancy since March 2011. The Syrian government says the Israeli regime and its Western and regional allies are aiding Takfiri terrorist groups that are wreaking havoc in the country.
Israel mostly keeps quiet about the attacks on Syrian territories which many view as knee-jerk reaction to Syrian government's increasing success in confronting terrorism in country.
The Tel Aviv regime has been a main supporter of terrorist groups that have opposed the government of President Bashar al-Assad since militancy erupted in Syria nine years ago.
Syrian government forces have taken back many areas once controlled by the terrorist groups.
https://www.presstv.com/Detail/2020/12/30/641835/Syria-air-defenses-Israeli-aggression-
--------
Syria: One dead, 3 soldiers injured due to Israeli missiles fired at Damascus
Rawad Taha
30 December 2020
One person was killed and three soldiers were injured as a result of "Israeli aggression" in the Damascus countryside, Syria's state news agency SANA reported on Wednesday, quoting a military source.
"Israel carried out a rocket attack from northern Galilee targeting our air defenses in the Nabi Habeel area in the Damascus countryside. Our air defenses intercepted some of the rockets which resulted in the death of one person, injured three soldiers and caused material losses," SANA said.
The Syrian Observatory for Human Rights, a war monitor, reported Israeli strikes targeted Syrian air defense headquarters and sites of Iranian militias in Damascaus' countryside.
Syrian State TV, Al-Ikhbariyah, reported that the "Israeli missiles" could be seen in Lebanon's airspace.
This comes days after Syria's military reported confronting "Israeli aggression" after midnight on Thursday in the Masyaf area in the Hama countryside, adding that Syrian air defenses intercepted the missiles and downed most of them.
Masyaf is a significant military area for Syrian President Bashar Assad's regime that includes a military academy and a scientific research center. Israel has struck targets there several times in the past.
Israeli jets regularly violate Lebanese airspace and have often struck inside Syria from Lebanese territory. But the Christmas Eve flights were louder than usual, frightening residents of Beirut who have endured multiple crises in the past year, including the catastrophic August 4 explosion at the city's port that killed over 200 people and destroyed parts of the capital. That explosion resulted from the detonation of a stockpile of ammonium nitrates that was improperly stored at the facility.
In the past few years, Israel has acknowledged carrying out dozens of airstrikes in Syria, most of them aimed at suspected Iranian weapons shipments believed to be bound for Hezbollah. In recent months, Israeli officials have expressed concern that Hezbollah is trying to establish production facilities to make precision guided missiles.
https://english.alarabiya.net/en/News/middle-east/2020/12/30/Syria-s-air-defenses-thwart-an-Israeli-aggression-in-Damascus-SANA
--------
FBI found Beirut port blast caused by 500 tons of fertilizer, not 2,700 tons: PM Diab
29 December 2020
Lebanon's outgoing premier Hassan Diab said Tuesday that an FBI investigation into an August 4 explosion at the Beirut port found it was caused by 500 tons of ammonium nitrate.
The prime minister, who resigned in the wake of the blast that killed more than 200 people, had previously said that more than 2,700 tons of ammonium nitrate fertilizer had been stored haphazardly at a port warehouse for years.
But a report by the US domestic intelligence agency, which aided Lebanon in the probe, said that less than a quarter of that amount had exploded, Diab told reporters during a briefing.
"The FBI report revealed that the amount that exploded is only 500 tons," he said. "Where did the (other) 2,200 tons go?" he asked.
AFP could not independently verify the contents of the FBI report.
Nearly five months after the blast, little light has been shed on the circumstances that led to Lebanon's worst peacetime disaster, which is widely blamed on decades of negligence and corruption by the country's ruling elite.
The slow pace of the investigation has sparked outrage at home and fuelled distrust among international donors, whose support is much needed if Lebanon is to stand a chance of surviving its deepest economic crisis in decades.
Lead investigative judge Fadi Sawan this month charged Diab and three former ministers over the explosion in the first set of indictments against politicians.
He charged them with "negligence and causing death to hundreds and injuries to thousands more" in the first such official indictment against a prime minister in office in Lebanese history.
The blast probe has since been suspended after two of the charged ministers called on Sawan to be replaced. Lebanon's top Court of Cassation must rule on their request before investigations proceed.
The investigation had led to the arrest of at least 25 suspects, including the chief of the port and its customs director, but not a single politician.
https://english.alarabiya.net/en/News/middle-east/2020/12/29/Lebanon-crisis-FBI-found-Beirut-port-blast-caused-by-500-tons-of-fertilizer-not-2-700-tons-PM-Diab
--------
Mideast
General Soleimani highly charismatic, 'conqueror of hearts': Daughter
30 December 2020
The daughter of Iran's top anti-terror commander, Lieutenant General Qassem Soleimani, who was martyred in a US assassination drone strike earlier in the year, has hailed her father as the "conqueror of hearts" and a highly charismatic field commander.
Zeinab Soleimani said in an exclusive interview with Lebanon's al-Mayadeen television network on Tuesday that what distinguished her father was that he was a "strong military field commander with very strong charisma, clever ... and besides that he had a remarkably compassionate and affectionate heart as well."
Zeinab said the top commander "used to capture the hearts of people," and that, "My father used to find his way through people's hearts, especially those who worked with them and those close to him."
General Soleimani's daughter underlined that his father's field presence alongside other military forces was the result of his "belief in the necessity of standing by the oppressed."
"He did not differentiate between the Lebanese, Syrian, Iranian, Palestinian or Yemeni people. Any aggression against people, their money and their honor was a red line for him," Zeinab told the al-Mayadeen television network.
She also said that the issue of Palestine and the Palestinian people was "very important" to General Soleimani, and stressed that "he used all his capabilities to serve the Palestinian cause and the result is that we see today the strength of the Palestinian resistance movement."
Zeinab concluded that those behind the brutal assassination of General Soleimani would pay the price "in the most horrific possible way."
The US military assassinated General Soleimani, the commander of the Quds Force of the Islamic Revolution Guards Corps (IRGC), along with Abu Mahdi al-Muhandis, deputy head of Iraq's Popular Mobilization Units (PMU), and their companions by targeting their vehicle outside Baghdad International Airport on January 3.
The cowardly act of terror was carried out under the direction of US President Donald Trump, with the Pentagon taking responsibility for the strike.
A senior Iranian official said on Sunday that the Islamic Republic has drawn up a list of 48 individuals against whom legal action will be taken in relation to the assassination of General Soleimani.
Both martyred commanders were viewed by the world's freedom-seeking people as heroes who risked their lives taking on Daesh, the world's most notorious terrorist group, on the battlefield. They played a key part in defeating the terror outfit.
Several million people attended the funeral processions held for the commanders in the Iraqi cities of Kadhimiya, Baghdad, Karbala and Najaf as well as the Iranian cities of Ahvaz, Mashhad, Tehran, Qom and Kerman.
The Leader of the Islamic Revolution Ayatollah Seyyed Ali Khamenei warned soon after the atrocity about a pending "harsh revenge" for the brutal assassination.
The IRGC fired volleys of ballistic missiles at two US bases in Iraq on January 8. According to the US Defense Department, more than 100 American forces suffered "traumatic brain injuries" during the counterstrikes. The Corps, however, says Washington uses the term to mask the number of the Americans who perished during the retaliation.
Iran has also issued an arrest warrant and asked Interpol for help in detaining Trump, who ordered the assassination, and several other US military and political leaders behind the strike.
Anti-American sentiments have been running high in Iraq after the two senior commanders were assassinated in Baghdad, with Iraqi lawmakers unanimously passing a bill on January 5 that mandated the withdrawal of all foreign troops from Iraq.
Iraqi resistance groups have pledged to take up arms against US forces if Washington fails to comply with the parliamentary order.
https://www.presstv.com/Detail/2020/12/30/641831/Zeinab-Soleimani-interview-al-Mayadeen-television-network-
--------
Gazans hold conference on al-Quds, normalization
30 December 2020
Ashraf Shannon
The besieged Gaza Strip has hosted a conference on Jerusalem al-Quds and normalization of ties with the Israeli regime. The event was organized by Al-Quds International Institution.
Participants discussed the repercussions of normalization deals between Arab countries and the Israeli regime on the occupied city of Jerusalem al-Quds. Four Arab countries have normalized their ties with the Israeli regime this year including the UAE, Bahrain, Sudan and recently Morocco.
Organizers of the conference strongly condemned normalization with the Israeli regime as a betrayal of the Palestinian cause.
Following the normalization deals Tel-Aviv increased illegal settlement activities and home demolitions in Jerusalem al-Quds. According to the Jerusalem Center for Social and Economic Rights, Israeli forces demolished 120 Palestinian homes in Jerusalem al-Quds this year.
The US sponsored normalization deals drew widespread condemnation from the Palestinians, who say that such agreements harm the Palestinian cause and ignore the rights of Palestinians.
Palestinians stress that Jerusalem al-Quds will always remain the capital of Palestine despite the US and Israeli plots to change its status.
Palestinians view the Arab countries' normalization with the Israeli regime as those nations' moral and strategic downfall in the Persian Gulf region and Africa.
https://www.presstv.com/Detail/2020/12/29/641826/Gazans-al-Quds-normalization
--------
Religious Leaders Ask US Withdrawal from Iraq on Anniversary of General Soleimani's Assassination
2020-December-29
"The US and its President Donald Trump are well aware that the martyred commanders were a major barrier to the spread of terrorism in the region, but the US does not want stability in the region, specially in Iraq. They are well aware that the prosperity of Iraq and its growth and development is detrimental to their presence in the country. Therefore, it is very important that the parliament's approval on the American troops' withdrawal from Iraq, which was passe a year ago, be fully implemented and materialized," the statement said on Tuesday.
"As the great religious leaders have stated the special role of the General Soleimani during the years of war against the ISIL terrorists in Iraq and the many hardships he had endured in this way will never be forgotten," it added.
The Iraqi leaders stressed the necessity for safeguarding the achievements of the big victory against the ISIL by supporting the Hashd al-Shaabi (Iraqi popular forces) as guarantors of Iraq's security, unity and might.
Lieutenant General Soleimani was assassinated in a US drone strike on Baghdad International Airport in Iraq on January 3, 2020.
The airstrike also martyred deputy commander of Iraq's Popular Mobilization Forces Abu Mahdi al-Muhandis. The two were martyred in an American airstrike that targeted their vehicle on the road to the airport.
Five Iranian and five Iraqi military men were martyred by the missiles fired by the US drone at Baghdad International Airport.
On January 8 and after the funeral ceremony of General Soleimani, the IRGC Aerospace Force started heavy ballistic missile attacks on US Ein Al-Assad airbase in Southwestern Iraq near the border with Syria and a US operated airbase in Erbil in retaliation for the US assassination of General Soleimani.
Ein Al-Assad is an airbase with a 4km runway at 188m altitude from sea levels, which is the main and the largest US airbase in Iraq. Early reports said the radar systems and missile defense shields in Ein Al-Assad failed to operate and intercept the Iranian missiles. Unofficial reports said the US army's central radar systems at Ein Al-Assad had been jammed by electronic warfare.
The second IRGC reprisal attack targeted a US military base near Erbil airport in Iraqi Kurdistan Region in the second leg of "Martyr Soleimani" reprisal operation.
Iraq said the attacks had not taken any toll from its army men stationed at these two bases. The US army had blocked entrance into Ein Al-Assad to everyone, including the Iraqi army.
The IRGC officials said none of the missiles had been intercepted.
Meantime, Iran announced in late June that it had issued arrest warrants for 36 officials of the US and other countries who have been involved in the assassination of the martyred General Soleimani.
"36 individuals who have been involved or ordered the assassination of Hajj Qassem, including the political and military officials of the US and other governments, have been identified and arrest warrants have been issued for them by the judiciary officials and red alerts have also been issued for them via the Interpol," Prosecutor-General of Tehran Ali Alqasi Mehr said.
He said that the prosecuted individuals are accused of murder and terrorist action, adding that US President Donald Trump stands at the top of the list and will be prosecuted as soon as he stands down presidency after his term ends.
https://www.farsnews.ir/en/news/13991009000369/Religis-Leaders-Ask-US-Wihdrawal-frm-Ira-n-Anniversary-f-General
--------
Palestine resistance groups start joint drills, sternly warn Israel
29 December 2020
The Palestinian resistance groups based in the Israeli-blockaded Gaza Strip have officially launched joint defensive drills, while sternly warning the Israeli regime against trying any new bout of adventurism.
The movements' joint operations room announced the launch of the maneuvers during a press conference on Monday, the Palestine al-Yawm satellite channel reported.
The event, which is joined by the outfits' military branches, simulates various scenarios and is carried out throughout the whole expanse of the Palestinian enclave, the center said.
The drills seek to enhance the level of the resistance fighters' preparedness for military conflict in different circumstances and junctures, it added.
"We will not allow the Zionist enemy to commit an act of aggression against the Palestinian nation. Our weapons are always ready. The resistance has taken a uniform and common decision to confront whatever potential imposed warfare by the enemy at whatever time or in whatever place," the operations room cautioned.
Israel has been keeping Gaza under an all-out siege since 2007, when the Hamas resistance movement rose to power following elections there. The regime has also been taking the territory under almost daily military attacks to supposedly deter the group and its affiliates.
The Israeli military waged three full-scale wars against the coastal sliver in the 2000s, killing and injuring thousands of Palestinians during each.
The combination of the siege and incessant military aggression has turned the entire Gaza into a relatively uninhabitable open prison.
The command center warned that even the very act of contemplating an act of aggression or a new instance of adventurism against Palestinians would be met with a "decisive and severe" response on the part of the resistance.
Israel warned of surprise operations
The Gaza-based outfits were at their best possible level of readiness, it said. "By God's grace, we have many surprise operations in store for the enemy."
The resistance movements would also prevent the Israeli regime from imposing any "new equations" on the Palestinian people and would be the party with the final say in the event of any confrontation, the center noted.
The operations room, meanwhile, asserted that a September-present trend of normalization between some regional Arab regimes and Tel Aviv that the United States has been mediating did not change anything on the ground concerning the resistance groups' resolve to confront the occupying regime.
The United Arab Emirates, Bahrain, Sudan, and Morocco have normalized their ties with Tel Aviv under the US-brokered drive, something that the command center denounced as "humiliating."
https://www.presstv.com/Detail/2020/12/29/641785/Gaza-Israeli-regime-resistance-groups-drills
--------
Palestinian groups hold first joint military drill in Gaza
30 December 2020
Ruba Shabit
Palestinian resistance groups in the Gaza Strip have held their first joint military drill since 2014. The Palestinian factions held the drill to unveil their military capabilities and equipment.
In an incident considered the first of its kind in the Gaza Strip, the joint chamber of the Palestinian resistance factions held its first large-scale joint military drill over the past years.
During the one day military exercise, Palestinan groups unveiled some of the their military capabilities and equipment
The drill consisted of simulation of ground and air military operations during which several rockets were fired toward the sea.
Since 2008, Israel has waged three wars against Gaza, where two million Palestinians live under a 12-year Israeli blockade from air, sea, and land. Thousands of Gazans have been killed in each of these deadly wars.
The Palestinian resistance groups say they held the drills to show their military capabilities as well as unity in fight against the Israeli aggression.
https://www.presstv.com/Detail/2020/12/30/641828/Palestinian-joint-drill-Gaza
--------
Iran to Qatar: US responsible for consequences of any adventurism in region
30 December 2020
Iran's Foreign Minister Mohammad Javad Zarif has raised the alarm about some suspicious moves by the United States in the region in talks with his Qatari counterpart, warning that Washington bears responsibility for the consequences of any adventurism.
In a phone conversation with Qatari Foreign Minister Mohammed bin Abdulrahman bin Jassim Al Thani on Tuesday, Zarif underlined the need for the participation of all regional countries in ensuring stability and security without foreign interference and free from tensions.
Citing the US's suspicious moves and acts of mischief in the region, Zarif said, "Washington will be responsible for the consequences of any possible adventurism."
The top diplomats also exchanged views on the latest issues concerning bilateral relations and regional developments.
Last week, a nuclear-powered submarine arrived in the Persian Gulf amid rising tensions between Tehran and Washington ahead of the first anniversary of the US assassination of top Iranian anti-terror commander Lieutenant General Qassem Soleimani.
US Navy officials said the USS Georgia had entered the Strait of Hormuz accompanied by two American warships, making it the first missile-loaded submarine of its kind to travel to the Persian Gulf in eight years.
The deployment came in the wake of media speculation that US President Donald Trump may start a war with Iran in his final days in office.
Trump launched his so-called maximum pressure campaign in May 2018 after Washington's unilateral withdrawal from the landmark 2015 nuclear deal and re-imposition of illegal sanctions against Iran.
On Monday, Secretary of Iran's Supreme National Security Council (SNSC) Ali Shamkhani said the increased US military activities in West Asia demonstrate Washington's fears.
"The #USMilitary's increased mobility in the region is a show of defiance & fear because of past evils that increase the entropy of insecurity & lead to harmful misunderstandings. Security in the region can only be achieved through the removal of foreign anti-instability forces," he tweeted.
https://www.presstv.com/Detail/2020/12/30/641838/Iran-Zarif-Qatar-US-adventurism
--------
Pakistan
Maulana Sheerani Forms Own Faction of Jamiat Ulema-i-Islam
Kalbe Ali
30 Dec 2020
ISLAMABAD: Former JUI-F leader Maulana Mohammad Sheerani Khan on Tuesday announced the formation of his own faction of the Jamiat Ulema-i-Islam to be called JUI-Pakistan and said the policy of the new party would be to isolate Maulana Fazlur Rehman through 'power of truth'.
The expelled members of the JUI-F held a meeting at the residence of Maulana Sheerani in the Barakahu area of Islamabad along with their supporters. Hafiz Hussain Ahmed participated in the meeting via a video link as he was not allowed to board a flight in Quetta for not having an updated Covid-19 test result.
The meeting was attended by Maulana Shuja-ul-Mulk, Haji Abdul Sadiq Noor­zai, Maulana Nazar Mohammad Haqqani, Maulana Mahmood Al-Husseini, Qazi Ahmad Khosti, Maulana Ahmad Khan Sheerani, Hafiz Sirajuddin and others.
The participants alleged that Maulana Fazl had made the JUI his personal property and the party was being used as a platform for obtaining personal gains only.
Says policy of JUI-Pakistan will be to isolate Maulana Fazl through 'power of truth'
Briefing the media after the meeting, Maulana Sheerani claimed that he and his group had never been part of the JUI-F, but Jamiat Ulema-i-Islam. He accused Maulana Fazl of breaking the party and forming his own faction of JUI. He said the new group had been formed to "end chaos in Jamiat".
"We have decided not to respond emotionally to whatever is said about us; we will isolate them and they will be left alone; we are truthful people and believe in truth. If Maulana Fazlur Rehman group invites me to participate in any programme, I will participate," Maulana Sheerani said and directed his followers to remain in contact with various institutions and establishments of the JUI-F such as seminaries, mosques, etc.
Maulana Sheerani said he would play his role in ending the anarchy within Jamiat, but added that none of his comrades would take any step against Quran and Sunnah. He said the party was originally JUI-Pakistan that he and all others had inherited. "Of all the comrades who played a role after Mufti Mahmood, only I am alive."
Maulana Sheerani highlighted the new party's future course of action and said he would personally travel around the country in connection with the membership drive. He said the future strategy of JUI-Pakistan had been decided under which no colleague would be forced to do any work and the basic policy would be to rely only on truth.
Maulana Sheerani, a former chairman of the Council of Islamic Ideology, said he had a clean record and always believed in truth. He recalled that in 1994 he had opposed the opinion of several Arab and non-Arab scholars who supported the "policy of Jihad".
"I called Kashmir Jihad a creating turmoil and did not believe in Afghan Jihad; I described sectarian organisations as mercenaries," the Maulana said, adding: "I called the MMA 'Mullah Military Alliance' and even said that Azadi march of Maulana Fazlur Rehman would fail."
In his video address from Quetta, Hafiz Hussain Ahmed said: "We have not left the party nor have we separated from the party; we are the real face of Jamiat."
He said Maulana Fazl had used his influence to be declared as lifelong leader of the party. He also slammed PML-N supreme leader Nawaz Sharif and said the latter was relaxing in London under the pretext of health needs, while Maulana Fazl was shying away from the National Accountability Bureau (NAB).
"Why the whole PDM (Pakistan Democratic Movement) is not willing to present itself before NAB? Why Nawaz Sharif cannot appear before NAB? If Maryam Nawaz and Ahsan Iqbal can appear before NAB then why can't Maulana [Fazl] do so?" Hafiz Hussain asked.
Meanwhile, Information Minister Senator Shibli Faraz, while addressing a press conference in the evening, termed the formation of JUI-Pakistan a welcoming step in the political sphere as Maulana Sheerani had pointed out that the JUI-F chief was only exploiting the name of Islam for personal gains and uplift.
https://www.dawn.com/news/1598635/maulana-sheerani-forms-own-faction-of-jui
--------
Mufti Kifayat to be booked for outburst against army: Rashid
Iftikhar A. Khan
30 Dec 2020
ISLAMABAD: Interior Minister Sheikh Rashid Ahmed has said that a case will be registered against Mufti Kifayatullah for his diatribe against Pakistan Army.
In an informal chat with journalists here on Tuesday, he said a case would be filed against the Jamiat Ulema-i-Islam-Fazl (JUI-F) leader in Lahore with 'full preparation'.
Apparently the minister was referring to Mufti Kifayatullah's comments during a TV talk show in which he said "generals too should be held accountable for their theft".
Sources told Dawn that the decision to take action against Mufti Kifayatullah was taken at a meeting presided over by Prime Minister Imran Khan.
They said the prime minister directed the government's spokespersons to effectively respond to the narrative against Pakistan Army by the opposition parties from the platform of Pakistan Democratic Movement.
The interior minister said Pakistan Army had been rendering sacrifices for the country and action would be taken against those found to be maligning it in accordance with the law and the Constitution.
When asked to comment on the criticism of Maulana Fazlur Rehman by the Central Executive Committee of the Pakistan Peoples Party for not attending the event held to mark the death anniversary of Benazir Bhutto, Sheikh Rashid said these developments were highly disappointing for the JUI-F.
The minister said he had been saying that the opposition would not resign but take part in the Senate elections.
He said that after the PPP's decision, the Pakistan Muslim League-Nawaz would be left with no option but to follow suit. "There will be pressure from within the party for it," he remarked.
He said just two resignations from the PML-N had made them "cry and say these had not been sent to the speaker".
Sheikh Rashid said the opposition parties knew that the government could repeal the 18th Amendment, if the ruling alliance was given space by their resignations. He said those talking of throwing out the government would see that the rulers would gain strength with every passing day and there would be more cracks in the PDM in future.
In reply to a question, he said Asif Ali Zardari plays his cards well by holding them close to his chest. He said the former president knew how to protect his personal interest and future.
https://www.dawn.com/news/1598632
--------
Pakistan's Former Foreign Minister Arrested In Assets Beyond Means Case
December 30, 2020
Islamabad: Pakistan's former foreign minister Khawaja Muhammad Asif was arrested in Islamabad on Tuesday by anti-corruption officials for allegedly having assets beyond means of income.
Asif was taken into the custody of the National Accountability Bureau (NAB) when he was coming out of a party meeting here, said Pakistan Muslim League-Nawaz (PM-N) spokesperson Marriyum Aurangzeb.
The NAB, in a statement, said its officials from the Lahore office executed the arrest in "assets beyond known sources of income case." The bureau said that Asif held a Dubai iqama (work permit) from 2004 to 2008, and earned a total of ₹ 136 million for his services as a consultant legal adviser.
He was directed to submit details of the salary he received and other information. "Khawaja Asif continuously failed to cooperate during the inquiry," according to the NAB.
PML-N chief former premier Nawaz Sharif condemned the arrest. He said it showed the government was rattled and that "the days of blind vengeance (by the government) are numbered".
His daughter Maryam Nawaz alleged that Asif was being pressured to oppose Nawaz Sharif and was arrested on refusing to do so.
With his arrest, Asif now joins a long list of PML-N leaders facing cases of corruption, including party president Shehbaz Sharif, senior members Hamza Shehbaz, Rana Sanaullah, Javed Latif, Ahsan Iqabl, Shahid Khaqan Abbasi, Saad Rafique , among others.
PromotedListen to the latest songs, only on JioSaavn.com
The arrest comes at a time when the Pakistan Democratic Movement -- an alliance of 11 Opposition parties -- is organising protest rallies across the length and breath of the country, demanding Prime Minister Imran Khan resign.
https://www.ndtv.com/world-news/pakistans-former-foreign-minister-khawaja-muhammad-asif-arrested-in-assets-beyond-means-case-2345334
--------
PPP dangles threat of resignations, keeps its options open
Imran Ayub
30 Dec 2020
KARACHI: The Pakistan Peoples Party (PPP) is keeping all its options open as it has decided to collect resignations of its parliamentarians by Dec 31 in line with the decision of the Pakistan Democratic Movement (PDM) and at the same time contest coming by-elections and Senate polls.
However, it ruled out any possibility of a dialogue with the government before Prime Minister Imran Khan steps down.
This announcement came on Tuesday after an hours-long meeting of the party's Central Executive Committee (CEC) co-chaired by its chairman Bilawal Bhutto-Zardari and co-chairman Asif Ali Zardari, where resignations from parliament topped the agenda, consuming most of the time of the discussion.
Leaders of the party from different parts of the country, however, agreed to a certain extent with the decision of the 11-party alliance but at the same time set their target for coming political challenges.
"The CEC endorses the PDM decision to collect resignations of parliamentarians by Dec 31," Mr Bhutto-Zardari told a press conference after the meeting. "The CEC is of the opinion that we must challenge the puppet, selected and illegitimate government at every forum. We must challenge it in the streets, in the courts, in the shape of no-confidence motions in the National Assembly and the Punjab Assembly. Whether it's by-polls or Senate elections we need to challenge this government. The CEC believes that if we (joint opposition) take up the challenge of Senate elections collectively we can make a better impact and achieve larger success."
Replying to a question about effectiveness of resignations when the PPP had decided to contest by-polls and Senate elections, he justified the decision saying that the party had endorsed all decisions made by the PDM and it was not giving any concession to any side nor showing any flexibility towards the government.
The PPP leader said he would take up the CEC decisions before the PDM leadership and discuss a further plan of the opposition's movement against the Pakistan Tehreek-i-Insaf government.
An interesting point came during the PPP chairman's presser when he was asked about the details of the discussion and opinions of the party leaders at the CEC meeting and he avoided to answer in detail.
Asked about the "strong opinion" within the PPP for return of Pakistan Muslim League Nawaz supremo Nawaz Sharif to the country, Mr Bhutto-Zardari preferred to move on to the next question.
"The freedom of expression and every person's right to secrecy of his opinion don't allow me to share more but I would neither endorse your information nor deny it," he said.
The PPP chairman categorically denied any possibility of a dialogue with the government just a couple of days after his father Asif Zardari called for a change in the policy of the opposition for success of its movement.
"We can definitely talk with the government," Mr Bhutto-Zardari said to a question about the prospects of a dialogue between the opposition and the government in the context of recent remarks made by Mr Zardari. "But first the PM should resign. There should be a level playing field before any dialogue. There's no harm in talks but he [PM Imran Khan] needs to resign before any such initiative."
He denied that the PPP's participation in the Senate polls would strengthen the PTI government that would allow PM Khan to complete his five-year tenure, and weaken the PDM movement which wanted his ouster within shortest possible time.
"No, I don't think this government is going to become stronger because of this," said Mr Bhutto-Zardari. "It's there only because illegitimate support which it enjoys. The day the establishment stops its intervention, this government would fall. How is it possible that MQM [Muutahida Qaumi Movement-Pakistan] is supporting the government which has just endorsed the census? And how is it possible that parties in Balochistan are standing with this government despite all exploitation? It's only because they are forced to do so."
https://www.dawn.com/news/1598626/ppp-dangles-threat-of-resignations-keeps-its-options-open
--------
South Asia
10 Taliban terrorists killed, 3 injured in airstrikes in Afghanistan
December 30, 2020
As many as 10 Taliban terrorists were killed and three others were wounded on the outskirts of Farah provincial center and Gulistan district in airstrikes on Tuesday.
"10 Taliban were killed and 3 others were wounded on the outskirts of #Farah provincial center and Gulistan district in airstrikes, today. They were planning to attack #ANDSF positions when they were targeted by AAF," said Ministry of Defence, Afghanistan.
Last week, seven Taliban terrorists were killed after the Afghan military foiled an attack on security checkpoints in the southern Afghan district of Zheria.
"7 #Taliban were killed in Zheria district of #Kandahar province, yesterday. They were planning to attack #ANDSF [Afghan Defense and Security Forces] positions when they were targeted by #ANA [Afghan National Army]," the ministry wrote on Twitter.
Afghanistan continues to be mired in violence despite ongoing peace talks between the Afghan government and the Taliban in Qatar's capital Doha, which began in September but have yet to bear any significant fruit.
https://www.business-standard.com/article/international/10-taliban-terrorists-killed-3-injured-in-airstrikes-in-afghanistan-120123000090_1.html
--------
Taliban abduct 20 civilians in southeastern Afghanistan
DEC 28, 2020
Members of the Taliban have abducted at least 20 civilians in Afghanistan's southeastern province of Ghazni, local officials confirmed Monday.
The people, who were taken from the province's Qara Bagh district Sunday, were transferred to an undisclosed location afterward, provincial councilors Nasir Ahmad Faqiri and Esmatullah Jamrodwal told Deutsche Presse-Agentur (dpa).
The area where the abduction took place is fully controlled by the Taliban, according to officials.
A Taliban spokesperson told dpa that the group was working on the issue, without giving further details.
Ghazni is among Afghanistan's most volatile provinces, where the insurgents control half of its districts and contest with government forces for the remaining ones.
Two government employees were killed by gunmen in the capital of the province early in the morning, Ghazni police said.
The surge in violence comes as the Afghan government and the Taliban have been holding peace talks for more than three months in a bid to find a political solution for decades of war, without any breakthrough.
The government and Taliban negotiators are now on a three-week break.
The Afghan government announced Sunday that talks will resume on Jan. 5 in Doha, Qatar.
https://www.dailysabah.com/world/asia-pacific/taliban-abduct-20-civilians-in-southeastern-afghanistan?gallery_image=undefined#big
--------
Parliament Refers Kabul Mayor to AGO
By Mohammad Haroon Alim
30 Dec 202
The Afghan parliament referred Kabul mayor, Daud Sultanzoy to the Attorney General's Office for issues related to his leadership in Kabul.
Afghan MPs declared the Kabul mayor's signature "invalid" on Wednesday, claiming that he failed to prevent illegal construction.
He previously was summoned by the parliament but he did not appear to answer the parliament members, reports indicate.
It is said that Sultan Zoi's non-participation in the House of Representatives session and his inattention to the decisions of the parliament have angered the parliament members.
The issues Afghan MPs complaint against Kabul mayor are, his absence from parliamentary committee meetings, failure to prevent illegal construction, hiring staff without procedure, and the mayor has not yet implemented any developmental project.
The mayor of Kabul had previously been accused of embezzling 800 million afghanis from the anti-Corona budget during the outbreak of the first wave of the virus, despite these allegations, he had received a medal from the president.
https://www.khaama.com/parliament-refers-kabul-mayor-to-ago-33445533/
--------
AAF Airstrikes Claim 10 Taliban in Farah Province
By Mohammad Haroon Alim
30 Dec 2020
A formation of A-29 Super Tucanos fly over Kabul, Afghanistan, during a mission in 2016. The Afghan air force has recently conducted its first nighttime airstrikes after months of training by U.S. and international forces.LARRY REID JR./U.S. AIR FORCE- stripes.com
Afghan Minisry of Defense said in a statement, that at least 10 Taliban were killed in the outskirts of Farah Province.
These Taliban-affiliated members were killed in Afghan Airforce airstrikes on Gulistan and the outskirts of the central province.
According to the Ministry of Defense, 3 other Taliban were injured, AAF targeted these insurgents as they were planning to attack ANDSF positions.
On the other hand, MoD announced the arrest of ten people on charges of collaborating with the Taliban in Parwan province.
The statement added that the ten people were arrested in a joint clearance operation conducted by the 111th Kabul corps, NDS, and ANP.
These Taliban members were detained in villages like Abdi Bai, Togh Birdi, Deh Qaazi, Dara Shakhail, Tilanchi, and Sayadan village in Parwan province.
Reported indicate a large number of weapons and ammunition were seized by the Afghan security force members during the operation.
"10 people were also arrested on charges of collaborating with terrorist groups and committing criminal offenses," the statement added.
In a separate incident, the Ministry of Interior Tweeted, that a Mine planter was killed in a clash with the Afghan national police.
He was discovered planting a mine in the Sara Qala area of Daman district located in Kandahar province.
The mine planter was killed on the spot by the Afghan National Police forces, and many people were saved from harm, Moi tweeted.
Suicide attacks and magnetic mine explosions dramatically escalated in the center and other parts of Afghanistan.
The increase in suicide bombings, targeted killings, and IEDs incidents are happening amid the peace process in Doha, Qatar.
https://www.khaama.com/aaf-airstrikes-claim-10-taliban-in-farah-province-556655/
--------
Southeast Asia
Islamic affairs minister sees RCI on 'meat cartel' as best step to resolve halal, smuggling scandal
29 Dec 2020
BY DEBRA CHONG
KUALA LUMPUR, Dec 29 — Datuk Zulkifli Mohamad Al-Bakri today welcomed the Domestic Trade and Consumer Affairs Ministry's formation of a legal and halal enforcement committee in the wake of a scandal over meat imports that have been passed off as halal.
"Apart from that, the establishment of a royal commission of inquiry (RCI) to investigate the wrongful use of halal logos for smuggled meat is the best step," the Islamic affairs minister said in a statement this evening.
He added that the idea has found favour among government officials as well as the Opposition and the public.
Malaysia has been rocked the past week by allegations of a "cartel" importing meat from countries not certified as halal but passing off the products as permissible for Muslim consumption.
The Malay Consultative Council (MPM), a civil organisation, had earlier today accused the Department of Islamic Development Malaysia (Jakim) of dereliction of duty in the issuance of halal certification to meat imports.
MPM was also among those pushing for an RCI into the issue. Others include DAP MP Steven Sim who said the issue went beyond halal and raises serious concerns over the quality and nutritional value of imported food in general as well as regulatory control.
Deputy Domestic Trade and Consumer Affairs Minister Datuk Rosol Wahid also the Dewan Negara earlier today that the government has taken action by freezing the assets of several companies alleged to be involved in the "cartel", estimated to be worth RM1 million, and impounded 24 rubber stamps of companies as well as 5,000 of Jakim's halal stickers and 2,428 boxes of frozen meat estimated at RM738,640.
He also indicated that charges will be made in court tomorrow in connection to the case, without elaborating.
Zulkifli echoed Rosol's remarks refuting the allegations that the cartel had been operating for over 40 years, or that the imports included those haram to Muslims like pork, or were exotic meats like kangaroo and horse.
Zulkifli said records showed one of the companies involved was registered only in 2014 and received its import permit in 2017.
He added that the Chemistry Department's tests disproved porcine, horse and kangaroo sources in the imported meat content.
The senator also cleared several local food brands of distributing dubious imported meat.
"There is no doubt over the halal status of Allana and Ramly imported meat brands," he said in his statement this evening.
"Jakim and I have initiated several visits to AlHilal Food Processing Sdn Bhd, Ramly Food Processing Sdn Bhd dan HS Nada Sdn Bhd on December 28 and 29, 2020 for a periodic survey," he said, explaining that it was part of measures to ensure the quality of the department's halal certification.
The allegations surrounding Malaysia's meat import and halal food industry first made headlines on December 21.
Citing unnamed sources, The New Straits Times alleged that a large network had been bringing in non-certified meat from countries like Brazil, Bolivia, Canada, Colombia, Spain and Mexico to a warehouse in Senai, Johor where the products would be repacked with a halal logo.
According to the newspaper, the "cartel" would bribe officials from at least four agencies with sexual favours on top of money, to turn a blind eye to its operations.
The only countries that have been certified by the Malaysian authorities for the import of halal meat are Australia, Argentina, Brazil, India, South Africa, Pakistan, Japan, New Zealand and the United States.
Certification is handled by Jakim and the Veterinary Services Department.
Other government agencies that manage the supplies of imported food are the Malaysian Quarantine and Inspection Services Department, Customs Department and port police.
https://www.malaymail.com/news/malaysia/2020/12/29/islamic-affairs-minister-sees-rci-on-meat-cartel-as-best-step-to-resolve-ha/1935872
--------
Indonesia uncovers training site for Jemaah Islamiah terrorist network in Central Java
Linda Yulisman
DEC 28, 2020
JAKARTA - A two-storey house in Central Java used by the Jemaah Islamiah (JI) terrorist network to train recruits in handling weapons and assembling bombs for seven years until 2018 has been uncovered by Indonesian authorities.
Recruits at the fenced-in villa in Gintungan village in Semarang regency were inducted by senior militant Joko Priyono, alias Karso, under the instructions of Para Wijayanto, the leader of JI, the group behind the Bali bombings in 2002 that killed 202 people.
Both Karso and Para are currently behind bars after being convicted of terrorist activities.
At least 96 young militants underwent six-month training at the Gintungan house, with many of them sent to Syria to fight alongside terror group Jabhat al-Nusra, or Al Nusra Front.
The group was known as an Al-Qaeda offshoot behind decapitations and murders in Syria and Lebanon.
The discovery of the house and its dark history between 2011 and 2018 was made by Indonesia's anti-terrorism squad, Densus 88, amid ongoing operations against terrorists since the shocking Bali bombings.
Densus 88 intensified its efforts against terrorism recently after an attack that killed four members of a Christian family in a remote village in Central Sulawesi in late November.
That same month, a key plotter in the Bali bombings, Taufik Bulaga, alias Upik Lawanga, was arrested by the police.
And earlier this month, another man involved in the bombings as well as the suicide bombing at Jakarta's Marriott Hotel that killed 12 people in 2003, Aris Sumarsono, also known as Zulkarnaen, was also arrested.
National Police spokesman Inspector General Argo Yuwono said on Monday (Dec 28) that the Gintungan house was one of 12 terrorist training sites discovered by Densus 88 across Central Java province.
"Eight trainers were recruited (by Karso) to train students from his network of Islamic boarding schools," Insp-Gen Argo told reporters.
The privately owned villa is currently empty and under renovation, according to local media reports.
Para was sentenced by a Jakarta court to seven years' jail in July this year for his role in recruiting, training and raising funds for Indonesian militants going to Syria.
Karso was arrested in 2019 and is serving a nearly four-year jail sentence.
Insp-Gen Argo said that of the 96 recruits, 66 made their way into Syria while the rest were arrested by Indonesian police.
"In Syria, they were trained to deploy firearms - rifles and guns - to assemble bombs. They were trained before joining the real war there," he said.
He noted that a number of those arriving in Syria died there, while others who returned to Indonesia were arrested and jailed, came under investigation or are still being hunted by the police.
Based on Karso's testimony, the training cost 65 million rupiah (S$6,090) a month for accommodation, trainers' fees and medication.
It cost 300 million rupiah to send a batch of 10 to 12 trainees to Syria.
The funds were sourced from charity funds or collected from the network's 6,000 active members, according to the police.
The authorities say that the JI network has renewed its sources of funding today by collecting cash from oil palm plantations, shifting from illegal activities in the past such as robbery and cyber crime.
https://www.straitstimes.com/asia/se-asia/indonesia-uncovers-training-site-for-jemaah-islamiah-terrorist-network-in-central-java?utm_source=iterable&utm_medium=email&utm_campaign=1860064_
--------
Africa
Algeria's army seizes nearly $100,000 militants' ransom cash
29 December 2020
Algeria's army has retrieved a "slice of the ransom" cash paid out to free hostages held by "terrorist groups" in the troubled Sahel region, the defense ministry has said.
Soldiers "recovered the sum of 80,000 euros" ($97,900) during an operation in Algeria's northeastern Jijel province, a statement issued late Monday said.
Algerian authorities use the term "terrorist" to describe armed Islamists who have been active in the country since the early 1990s, including members of al-Qaeda in the Islamic Maghreb (AQIM).
The defense ministry said the cash was an "instalment of the ransom" paid out in a controversial October agreement, where neighboring Mali released some 200 prisoners including militant leaders to secure the release of four hostages, including French aid worker Sophie Petronin.
Algeria condemned the deal, and Prime Minister Abdelaziz Djerad said the payment of ransoms "undermines our counter-terrorism efforts."
Algiers said it had subsequently arrested several extremist fighters who had fled across the porous desert border from Mali.
Earlier this month, in the same Jijel province, three extremist fighters and an Algerian soldier were killed in clashes, while on December 16, troops arrested a man they described as "dangerous terrorist," named Rezkane Ahcene.
One of the men later arrested in Algeria alleged that a ransom was paid totaling "millions" of euros.
Rumors of ransoms paid for the release of western hostages in the Sahel region are common but rarely confirmed, and France has denied any involvement in negotiations for the release of the hostages.
France has deployed over 5,000 troops across the arid Sahel region of Burkina Faso, Chad, Mali, Mauritania and Niger as part of its Operation Barkane mission fighting extremist groups.
Three French soldiers were killed on Monday in Mali when their armored vehicle struck an explosive device, taking the total deaths to 47 since Paris first intervened militarily in 2013.
https://english.alarabiya.net/en/News/north-africa/2020/12/29/Algeria-s-army-seizes-nearly-100-000-militants-ransom-cash
--------
Roman baths in heart of Jordan's capital come in the way of modern drainage system
29 December 2020
The discovery of the ruins of old Roman baths during the construction of a major drainage system in the heart of Jordan's capital has posed a dilemma: how to preserve the country's ancient past while providing for its modern future?
A government committee set up two weeks ago is expected to decide soon on whether to expand excavations at the site or go ahead with an underground canal that would divert flood water that descends on Amman from the surrounding hills.
Remnants of furnaces are a sign of an elaborate heating system which archaeologists believe is the first such discovery among the remains of the ancient city of Philadelphia on which Amman was built.
"We will balance the needs of the city -- to protect it from flooding -- to preserving antiquities under the streets," said Yazid Elayan, head of Jordan's Department of Antiquities.
"Amman was one of the biggest Roman cities and it has one of the largest baths ... Wherever one excavates in Amman, antiquities can be found," he told Reuters.
The work on the drainage system has been suspended while the decision is made.
Amman is an old city where many symbols of Roman civilization are still visible, from the Amphitheatre that seated 6,000 spectators to the Nymphaeum fountains and the Hercules temple on one of Amman's highest hills.
Worsening infrastructure and haphazard urban planning have plagued the sprawling city of four million people built on layers of ancient civilizations spanning the Ammonites, Moabites, Romans, Greeks and the Islamic period.
Municipality officials have already expressed concern that delaying the drainage project could raise water levels in central Amman and again flood it during the winter.
Amman has seen rapid growth in the last few decades as a result of waves of refugees from the Arab-Israel conflicts and regional turmoil that transformed it from a sleepy city to one of the Middle East's largest urban centers.
https://english.alarabiya.net/en/features/2020/12/29/Roman-baths-in-heart-of-Jordan-s-capital-come-in-the-way-of-modern-drainage-system
--------
UN mission in Sudan's Darfur set to end mandate
Mohammed Amin
30.12.2020
KHARTOUM
The UN peacekeeping mission in Darfur (UNAMID) is set to end its mandate in the troubled Sudanese region on Thursday after 13 years of operation.
In a statement on Wednesday, UNAMID said the Sudanese government will take the responsibility of providing security and services to citizens in the region.
"As of 1 January 2021, UNAMID's troops and police personnel will focus on providing security for the mission's drawdown activities, personnel and assets," the mission said.
"UNAMID will have a period of six months to undertake the drawdown, which will be conducted in a phased manner. This will involve repatriating troops, their vehicles and other equipment, separation of international and national staff as well as a sequential closure of mission's team sites and offices and handing them over to designated entities in line with United Nations rules" it explained.
Last week, the UN Security Council agreed to end the UNAMID mission in Darfur when its mandate ceases on Dec. 31.
The mission was deployed in Darfur in 2007 to end a bitter conflict that erupted in the western region in 2003 between government forces and rebel groups.
https://www.aa.com.tr/en/africa/un-mission-in-sudan-s-darfur-set-to-end-mandate/2093412
--------
Ethiopia warns of counter-offensive against Sudan
Addis Getachew Tadesse
29.12.2020
Ethiopia on Tuesday warned Sudan of counter-offensive measures following the reports of the Sudanese army's crossing the border and taking control of al-Fashqa region.
"If Sudan does not stop expanding into Ethiopian territories, Ethiopia will be forced to launch a counter-offensive," Ethio FM 107.8 quoting Foreign Ministry spokesman Ambassador Dina Mufti as saying.
A senior Sudanese military officer on Monday said they have retaken control of an area in the al-Fashqa border region with Ethiopia.
Dina said Sudan should not take Ethiopia's silence for weakness.
"Our forces are in stand-by 24/7 and are prepared to defend its sovereignty," he added.
Without naming a country, Dina blamed a third party for pushing Sudan to encroach the Ethiopian territory.
However, Ethiopian bloggers have accused Egypt of actively and clandestinely working to trigger an armed confrontation between Sudan and Ethiopia.
Egypt has been opposing Ethiopia's $5billion hydro dam under construction on the Nile River near the border with Sudan.
https://www.aa.com.tr/en/africa/ethiopia-warns-of-counter-offensive-against-sudan/2092655
--------
Ethiopia undergoing radical transformation, says envoy
Sadik Kedir Abdu
29.12.2020
The "disgruntled" Tigray People Liberation Front (TPLF), a member of the former ruling alliance, crossed the "red line" by launching an offensive against the northern national defense command post stationed in Tigray region, Ethiopian envoy in Ankara told Anadolu Agency.
In an exclusive interview, Ambassador Girma Temesgen said that people who assumed that the military operation was targeting to eliminate the Tigrayans, should be informed of the true genesis of the problem.
"The Junta group through its paid media outlets and lobbyists has been disseminating wrong information as if the military operation has the motive of ethnic cleansing mainly targeting the Tigrayans," he said.
Tigray is the northernmost region of Ethiopia that shares a border with Eritrea in the north and Sudan in the west.
The immediate cause that led to the Nov. 4 law enforcement measure was the direct military assault by the special force of the TPLF on the northern command post of the Ethiopian army, according to the envoy.
"They attacked mercilessly the northern command of the National Defense Forces on the night of Nov. 3. These were soldiers who have been stationed in the region for more than 20 years after the Ethio-Eritrean conflict " said the ambassador.
"TPLF has proved its atrocity by massacring civilians in many parts of the country including Mai Kadra, a small town in the Tigray region," he added.
TPLF militants killed at least 600 civilians in the town last month, according to the Ethiopian Human Rights Commission.
"For people who closely know the poor infrastructure of the region and backward living standards of its people, it would be ironic to say that TPLF has benefited the Tigrayan people. On the contrary, very few upper echelon Juntas have benefited under the cover of the TPLF and the Tigrayan people" Girma noted.
Pace of reforms
Reminding the troublesome moments before the reforms in 2018, he said waves of public dissatisfactions and protests due to the prevailing human rights violations, political oppression, and systemic economic corruptions were the main driving forces that led to the resignation of the former prime minister and the assumption of power by the current Prime Minister Abiy Ahmed.
The Nobel laureate prime minister was applauded by so many for his pace of reforms including the release of politicians and journalists from prisons, making peace with other political parties that were once labeled as terror organizations, most importantly ending the animosity with neighboring Eritrea shortly after he took office.
"To the dismay of the overwhelming majority, the Junta, who has been at the helm of the political power for years, resisted against these reforms to maintain the status quo. The Junta opted to follow a destructive path that threatens the unity and sovereignty of the nation," he said.
TPLF was the dominant party of the coalition of EPRDF (Ethiopian People's Revolutionary Democratic Front), formed in early 1989. Consisted of TPLF, the Oromo Peoples Democratic Organization (OPDO), the Amhara National Democratic Movement (ANDM), and the Southern Ethiopian People's Democratic Movement (SEPDM), EPRDF was later incorporated into Prosperity Party in 2019.
Process of reforms
According to Ambassador Girma Ethiopia under Prime Minister Abiy is undergoing a radical transformation, a change where all nations, nationalities, and peoples are living in harmony, peace, and equality exercising democratic rights and economic development.
Regarding the current refugee crisis in the region, he said it was the effect of the war instigated by the TPLF.
"Irrespective of the horrendous crimes committed by the Junta many attempts were made to resolve the existing differences through dialogue, but every attempt remained in vain due to the stubborn nature of the Junta and their wish to maintain the Status quo," he added.
Thousands of Ethiopians had crossed to Sudan to escape clashes between government forces and the TPLF in the region.
According to Girma, on Dec. 28 the government completed the law enforcement measures taking control of the TPLF command post in Mekelle.
"The current major remaining task of the government is rehabilitating the war displaced, providing humanitarian assistance, reconstructing the infrastructures, and establishing the provisional regional government of Tigray," he said.
He also said that TPLF, committing all those "heinous, barbaric and inhumane" crimes against its brothers and sisters, further went on to internationalize the issue and drag others into the conflict with the view of destabilizing the region as a whole.
"Nevertheless, the continental and regional organizations that of the African Union and IGAD (Intergovernmental Authority for Development) respectively have fully sympathized the conflict as an internal law enforcement matter for which the government of Ethiopia is thankful," said the Ambassador.
Strategic relations with Turkey
Hailing the strategic relations between Turkey and Ethiopia, Girma said that Ankara was among the first to express its concern and understanding of the situation in Ethiopia.
In light of this, Turkey's Foreign Minister Mevlut Cavusoglu during his telephone conversation told his Ethiopian counterpart Demeke Mekonen, that his country understands the law enforcement measures of the Addis Ababa government.
"This sympathy is the outcome of our longstanding partnership" he added
Honoring the mature relationship between the two countries, the envoy further said that the plans are underway to celebrate the 125th year of the establishment of diplomatic relations between the two countries in February 2021.
He also applauded the Turkish global wire Anadolu Agency for doing fair reporting about the situation.
https://www.aa.com.tr/en/africa/ethiopia-undergoing-radical-transformation-says-envoy/2091876
--------
Landmine blast kills 9 in Somalia
Mohammed Dhaysane
29.12.2020
MOGADISHU, Somalia
At least nine people, including an infant and a woman, were killed when a landmine hit a vehicle carrying civilians in Somalia's Lower Juba region late on Monday, officials said.
The incident took place near the vicinity of Taabto, northeast of Dhobley town near the Somali-Kenyan border.
Abdi Asis Hussein Gedi, an official from Jubaland administration in the coastal town of Kismayo, told Anadolu Agency by phone that a vehicle traveling to the Dhobley town area was targeted by a landmine explosion, killing at least 9 civilians, including a woman and an infant.
Those responsible for this heinous attack against unarmed civilians must be brought to justice, he added.
Dhobley town is located 191 kilometers (130 miles) from Kismayo, the administrative capital of Jubaland.
No group has yet claimed responsibility for the attack, but Somali-based al-Qaeda affiliated group al-Shabaab had claimed responsibility for recent attacks in the Horn of Africa country.
The attack comes hours after four people were shot dead in Mogadishu's Waberi neighborhood on Monday.
https://www.aa.com.tr/en/africa/landmine-blast-kills-9-in-somalia/2091685
--------
Moroccan lawyers want deal with Israel cancelled
Taceddin Abdallavi, Muhammed Ibrahim
29.12.2020
RABAT
A group of lawyers in Morocco applied to the Supreme Court on Monday demanding a reversal of the country's normalization deal signed with Israel.
The lawyers requested the annulment of all decisions that envision normalization with Israel in political, diplomatic, economic and tourism spheres.
They added that the decisions that have been taken with the aim of the normalization process are against the general regime of Morocco as well as against the Constitution, the United Nations Convention, international legitimacy and the Vienna conventions.
Morocco and Israel agreed to normalize relations in a deal brokered with US help earlier this month.
As part of the deal, the US recognized Morocco's sovereignty over the Sahara region, a disputed region claimed by both Rabat and the Algeria-backed Polisario Front.
Rabat says the move is not normalization but rather a resumption of official relations that began in 1993 but were suspended in 2002.
After the UAE, Bahrain and Sudan, Morocco became the fourth Arab country to normalize ties with Israel in 2020. Jordan and Egypt also established relations with the Jewish state in 1994 and 1979 respectively.
Palestine as well as many other countries are critical of the so-called "peace agreements."
https://www.aa.com.tr/en/africa/moroccan-lawyers-want-deal-with-israel-cancelled-/2091617
--------
Sudanese Army retakes border area with Ethiopia
Talal Ismail
29.12.2020
The Sudanese army has retaken control of an area in the al-Fashqa border region with Ethiopia, a senior Sudanese military officer said Monday.
"All we have done is restore our land, which is known to all [as part of Sudanese territory]," said the army's deputy chief of staff, Lieutenant General Khaled Abdin al-Shami, speaking to Anadolu Agency in eastern Al-Qadarif state.
According to Sudanese authorities, some Ethiopian gangs seize Sudanese farmers' lands in al-Fashqa after expelling them by force. Sudan accuses the Ethiopian army of supporting these gangs, which Addis Ababa denies.
On Dec. 19, Sudan announced the dispatching of a large number of military reinforcements to the border with Ethiopia to "regain its usurped lands from an Ethiopian militia" in al-Fashqa, according to the Sudanese News Agency.
The military commander pointed out that there are remaining areas to be taken.
"We can take back what is left of our land. We reached the borders [with Ethiopia]. The land that we lost 20 years ago is under complete control, and we can take the others in other ways," Al-Shami said, without elaborating.
He stressed that "the other side [Ethiopia] knows where the international borders are. We have not gone beyond those borders, nor will we go beyond them, and we do not call for war with neighboring countries."
It was not immediately possible to obtain comment from Ethiopian authorities.
Last week, Sudanese Prime Minister Abdalla Hamdok discussed border demarcation with his Ethiopian counterpart Abiy Ahmed during a summit of the Intergovernmental Authority on Development (IGAD), a grouping of seven East African countries, in Djibouti.
https://www.aa.com.tr/en/africa/sudanese-army-retakes-border-area-with-ethiopia/2091586
--------
Europe
Alarm over health of German woman held in Iran since October
29 December 2020
The daughter of a German-Iranian woman held in Iran since October warned on Tuesday that her mother's health is deteriorating and called for her immediate release.
Nahid Taghavi was arrested at her Tehran apartment on October 16 after years fighting for human rights in Iran, in particular for women's rights and freedom of expression, according to the human rights group IGFM.
According to Taghavi's daughter Mariam Claren, the 66-year-old architect is being held in solitary confinement in Tehran's notorious Evin prison.
"I am alarmed for two reasons: her state of health... and the fact that her detention keeps being prolonged," Claren told AFP.
Taghavi's health is "deteriorating rapidly" according to her brother, who lives in Iran and has been allowed phone calls with his sister, Claren said in a statement on Monday.
Taghavi suffers from Type 2 diabetes, Claren said, with her symptoms worsening "after 73 days in solitary confinement in Evin prison and the stress of 73 days of interrogations".
She is now taking the diabetes medication metformin but without further treatment she could suffer "kidney damage, nerve problems, heart attack and stroke," Claren said.
"Enough is enough. She has to be released immediately and unconditionally," she said.
Germany's foreign ministry said in October that it was aware of the arrest of a German-Iranian woman in Iran, but did not name the detained citizen.
"There have been several arrests of German-Iranian dual nationals in the past –including most recently in October 2020, often without comprehensible reasons," it said in an online update of a travel warning in November.
A foreign ministry source told AFP on Tuesday it was continuing to seek consular access to those affected.
https://english.alarabiya.net/en/News/middle-east/2020/12/29/Alarm-over-health-of-German-woman-held-in-Iran-since-October
--------
Russia, Turkey to develop military ties despite US sanctions: FM
29 December 2020
Russian Foreign Minister Sergei Lavrov said Tuesday Moscow and Ankara's military cooperation would not be deterred by the United States imposing sanctions on Turkey earlier this month for acquiring a Russian missile defense system.
"We have confirmed our mutual intention to develop military ties with Turkey" despite "Washington's illegitimate pressure", Lavrov told reporters following talks with Turkish Foreign Minister Mevlut Cavusoglu in Moscow.
Turkey also said it aims to produce Russia's COVID-19 vaccine Sputnik V domestically, Foreign Minister Mevlut Cavusoglu said on Tuesday.
Turkey requested more information from Russia about the vaccine and Health Minister Fahrettin Koca informed the presidential cabinet on Monday that everything was on the right track, Cavusoglu said.
https://english.alarabiya.net/en/News/world/2020/12/29/Russia-Turkey-to-develop-military-ties-despite-US-sanctions-FM
--------
A Far-Right Terrorism Suspect With a Refugee Disguise: The Tale of Franco A.
By Katrin Bennhold
Dec. 29, 2020
OFFENBACH, Germany — At the height of Europe's migrant crisis, a bearded man in sweatpants walked into a police station. His pockets were empty except for an old cellphone and a few foreign coins.
In broken English, he presented himself as a Syrian refugee. He said he had crossed half the continent by foot and lost his papers along the way. The officers photographed and fingerprinted him. Over the next year, he would get shelter and an asylum hearing, and would qualify for monthly benefits.
His name, he offered, was David Benjamin.
In reality, he was a lieutenant in the German Army. He had darkened his face and hands with his mother's makeup and applied shoe shine to his beard. Instead of walking across Europe, he had walked 10 minutes from his childhood home in the western city of Offenbach.
The ruse, prosecutors say, was part of a far-right plot to carry out one or several assassinations that could be blamed on his refugee alter ego and set off enough civil unrest to bring down the Federal Republic of Germany.
The officer, Franco A., as his name is rendered in court documents in keeping with German privacy laws, denies this. He says he was trying to expose flaws in the asylum system. But his elaborate double life, which lasted 16 months, unraveled only after the police caught him trying to collect a loaded handgun he had hidden in an airport bathroom in Vienna.
"That was really a shocking moment," said Aydan Ozoguz, a lawmaker who was commissioner for refugees and integration at the time. "The asylum system should identify cheaters, no doubt. But the bigger story is: How could someone like this be a soldier in Germany?"
The arrest of Franco A. in April 2017 stunned Germany. Since then his case has mostly slipped off the radar but that is likely to change when he goes to trial early next year.
When he does, Germany will go on trial with him — not only for the administrative failure that allowed a German officer who did not speak Arabic to pass himself off as a refugee for so long, but also for its longstanding complacency in fighting far-right extremism.
Franco A.'s case spawned a sprawling investigation that led the German authorities into a labyrinth of subterranean extremist networks at all levels of the nation's security services — a threat that, they acknowledged only this year, was far more extensive than they had ever imagined.
One group, run by a former soldier and police sniper in northern Germany, hoarded weapons, kept enemy lists and ordered body bags. Another, run by a special-forces soldier code-named Hannibal, put the spotlight on the KSK, Germany's most elite force. This summer, after explosives and SS memorabilia were found on the property of a sergeant major, an entire KSK unit was disbanded.
I interviewed many members of these networks over the past year, Franco A. included. But the story of his double life and evolution — from what superiors saw as a promising officer to what prosecutors describe as a would-be terrorist — is in many ways the tale of today's two Germanys.
One was born of its defeat in World War II and reared by a liberal consensus that for decades rejected nationalism and schooled its citizens in contrition. That Germany is giving way to a more unsettled nation as its wartime history recedes and a long-dormant far right rousts itself in opposition to a diversifying society. Germany's postwar consensus teeters in the balance.
When I first met Franco A. more than a year ago at a restaurant in Berlin, he came equipped with documents, some of them notes, others extracts from the police file against him. He seemed confident then. A Frankfurt court had thrown out his terrorism case for lack of evidence.
But several months later, the Supreme Court restored the case after prosecutors appealed. Franco A. called me on my cellphone. He was shaken. If convicted, he faces up to 10 years in prison.
Even as his trial was pending, he agreed to a series of exclusive recorded interviews and invited me and two New York Times audio producers to his childhood home, where he still lives, to discuss his life, his views and aspects of his case. I went back several times over the next year, most recently the week before Christmas.
Sometimes he'd show us videos of himself in refugee disguise. Once, he led us down a creaky stairwell, through a safe-like metal door, into his "prepper" cellar, where he had stashed ammunition and a copy of Hitler's Mein Kampf before they were confiscated by the police.
Franco A. denies any terrorist conspiracy. He says he had posed as a refugee to blow the whistle on Chancellor Angela Merkel's decision to allow more than a million refugees to enter Germany, which he considered a threat to national security and identity. The system was so overwhelmed that anyone could come in, he said.
If anything, he insisted that he was upholding the Constitution, not undermining it. He never planned to do anything violent — and he didn't, he said. "If I had wanted it, why wouldn't I have done it?" he would tell me later.
Prosecutors would not speak on the record, but their accusations are outlined in the Supreme Court decision. They point to the loaded gun Franco A. had hidden at the Vienna airport, to an assault rifle they say he kept illegally and to a trip to the parking garage of a presumed target.
Then there are the numerous voice memos and diaries Franco A. kept over many years that they have used as a road map for his prosecution. I have read those transcripts in police reports and evidence files.
In them, he praises Hitler, questions Germany's atonement for the Holocaust, indulges in global Jewish conspiracies, argues that immigration has destroyed Germany's ethnic purity, hails President Vladimir V. Putin of Russia as a role model and advocates destroying the state.
Franco A., now 31, says these are private thoughts that cannot be prosecuted. The most extreme views in his recordings are no doubt shared by neo-Nazis and are popular in far-right circles. But his baseline grievances over immigration and national identity have become increasingly widespread in the Germany of today, as well as in much of Europe and the United States.
In his generation, which came of age after 9/11, during the wars that sprang from it and in an era of global economic crisis, the distrust of government, far-right messaging and the embrace of conspiracy theories not only entered pockets of the security services. They also entered the mainstream.
"Far-right extremist messages have shifted increasingly into the middle of society," Thomas Haldenwang, the president of the domestic intelligence agency, the Office for the Protection of the Constitution, told me in an interview.
They can even be heard in the halls of Parliament, where the far-right Alternative for Germany, or AfD, leads the opposition.
Mr. Haldenwang's agency considers the AfD so dangerous that it may place the entire party under observation as early as January — even as the AfD, like Franco A., claims to be the Constitution's true defender. Such is the tug of war over Germany's democracy.
Over the time I've interviewed Franco A., senior defense officials have gone from humoring my queries about extremist networks to publicly sounding the alarm. It was March 2019 when I first asked a defense ministry official how many far-right extremists had been identified in the military.
"Four," he said.
Four?
Yes, four. "We don't see any networks," he said.
Until this year, the German authorities had turned a blind eye to the problem. Franco A.'s superiors promoted him even after he detailed his views in a master's thesis. He became a member of extremist networks containing dozens of soldiers and police officers. And he spoke publicly at least once at a far-right event that was on the radar of the security services.
But none of that tripped him up the way a janitor at the Vienna airport would.
An Obscure Plot
It was the janitor who found the gun.
Black, compact and loaded with six bullets, it was hidden inside a maintenance shaft in a disabled restroom in the Vienna airport.
The Austrian officers had never seen a gun like it: a 7.65-caliber Unique 17 made by a now defunct French gun-maker some time from 1928 to 1944. It turned out to be a pistol of choice for German officers during the Nazi occupation of France.
To find out who had hidden it, the police set an electronic trap. Two weeks later, on Feb. 3, 2017, they got their man.
Within minutes of Franco A. trying to pry open the door to the wall shaft using the flat end of a tube of hair gel, a dozen police officers swarmed outside the restroom door, guns at the ready.
Two officers in civilian clothes walked in and asked him what he was doing.
"I said, 'Yes, I hid a weapon here," Franco A. recalled. He said he had come to retrieve it and take it to the police.
"And I think someone started laughing," he said.
The story he told the Austrian police that night as he was questioned was so implausible that he hesitated to retell it when we met. But in the end he did.
It was ball season in Vienna. He had been there two weeks earlier for the annual Officer's Ball, his story went. Barhopping with his girlfriend and fellow soldiers, he had found the gun while relieving himself in a bush. He put it into his coat pocket — only to remember it in the security line at the airport. He hid it to avoid missing his flight and then decided to return to hand it in to the police.
"I feel so ridiculous by telling this," he told us. "I know no one believes it.''
Franco A. was released that night. But officers kept his phone and a USB stick they had found in his backpack. They took his fingerprints and sent them to the German police for verification.
The match that came back weeks later startled officers who thought they were doing a routine check on Franco's identity. He had two.
His ID had said that he was a German officer based with the Franco-German brigade in Illkirch, near Strasbourg. But his fingerprints belonged to a migrant registered near Munich.
Investigators were alarmed. Had Franco A. stashed the gun to commit an attack later?
He was caught the night of the annual fraternity ball, hosted by Austria's far-right Freedom Party, which tended to attract militant counter-demonstrators. One theory was that Franco A. had planned to shoot someone that night while pretending to be a leftist.
Once the German authorities took over the investigation, they found two documents on his USB stick: the "Mujahedeen Explosives Handbook" and "Total Resistance," a Cold War-era guide for urban guerrilla warfare.
His cellphone led them to a sprawling network of far-right Telegram chat groups populated by dozens of soldiers, police officers and others preparing for the collapse of the social order, what they called Day X.
It also contained hours of audio memos in which Franco A. had recorded his thoughts over several years.
On April 26, 2017, in the middle of a military training exercise in a Bavarian forest, Franco A. was arrested again. Ten federal police officers escorted him away. Ninety others were conducting simultaneous raids in Germany, Austria and France.
In a series of raids, the police found over 1,000 rounds of ammunition. They also discovered scores of handwritten notes and a diary. When they started reading, they began to discover a man who had harbored radical thoughts from the time he was a teenager.
In our interviews with Franco A., he went back further in time, recounting his childhood and a family history that grafts almost perfectly onto Germany's own.
Echoes of History
Franco A. was 12 or 13 when he bought his first German flag, he said. It was a small tabletop banner he picked up in a souvenir shop during a family holiday in Bavaria.
The purchase would be innocuous in any other country. In postwar Germany, where national pride had long been a taboo because of the nation's Nazi past, it was a small act of rebellion.
"Germany has always been important to me," Franco A. said as he showed us photos of his childhood bedroom, the flag in the foreground.
He did not see many German flags growing up in his working-class neighborhood, which was home to successive waves of guest workers from southern Europe and Turkey who helped rebuild postwar Germany, and who transformed its society as well.
Franco A.'s mother, a soft-spoken woman who lives upstairs from him, recalled having only a handful of children with a migrant background in her class as a student in the 1960s.
By the time Franco A. went to school, she said, children with two German parents were in the minority.
Franco A.'s own father was an Italian guest worker who abandoned the family when he was a toddler. He refers to him only as his "producer."
"I wouldn't say it's my father," he said.
In one of his audio memos, from January 2016, Franco A. would later describe the guest worker program as a deliberate strategy to dilute German ethnicity. He himself, he said, was "a product of this perverse racial hatred.''
He told me that his grandfather was born in 1919, the year of the signing of the Treaty of Versailles, which sealed Germany's defeat in World War I.
The treaty gave rise to the "stab in the back" legend — that Germany had won the war but was betrayed by a conspiracy of leftists and Jews in the governing elite.
The propaganda helped fuel anti-democratic cells in the military that hoarded arms, plotted coups and eventually supported the rise of Nazism — much the same things prosecutors accuse Franco A. of today.
He said his grandparents often cared for him, serving him soup after school and telling him stories about the war. His grandfather regaled him about his adventures in the Hitler youth. The copy of Mein Kampf that the police confiscated once belonged to him.
He said his grandmother was 20 when she and her sister fled the advance of the Red Army in what is now Poland. She told the boy a story of how their wooden cart had broken down, forcing them to rest in a field outside Dresden.
That night, she said, the sisters watched the city burn in a devastating shower of bombs that killed as many as 25,000 civilians and has since become a symbolic grievance of the far right.
Years later, Franco A. would record himself enacting a fictional conversation in which he raises the "bomb terror in Dresden" and asks whether Jews had the right to expect Germans to feel guilty forever.
His teachers encouraged him to challenge authority and think for himself. They came of age during the 1968 student movement and sought to transmit the liberal values that sprang from it — a distrust of nationalism and atonement for the war.
None of his teachers that I spoke to detected any early hints of extremism but rather recalled loving his contrarian and inquisitive nature.
What they didn't know was that around that time he had entered a boundless world of online conspiracy theories that would influence him for years to come. Those views began to take shape — in the privacy of his teenage diary.
Franco A. described the entries as experimenting with ideas, not evidence of a hardened ideology or any intention. They included musings on the ways he could change the course of German history.
"One would be to become a soldier and gain an influential position in the military so I can become the head of the German armed forces," he wrote in January 2007. "Then a military coup would follow."
Unheeded Warnings
In 2008, just as Lehman Brothers imploded and the world descended into the biggest financial crisis since the Great Depression, Franco A. joined the army. He was 19.
In no time, he was selected as one of only a handful of German officer cadets to attend the prestigious Saint-Cyr military academy in France, founded in 1802 by Napoleon.
His five years abroad included semesters at Sciences Po in Paris and King's College London as well as at Sandhurst, one of the British Army's premier officer training schools, and a summer session at the University of Cambridge.
In 2013, he wrote a master's thesis, "Political Change and Strategy of Subversion."
Over 169 pages, Franco A. argued that the downfall of great civilizations had always been immigration and the dilution of racial purity brought about by subversive minorities. Europe and the West were next in line if they did not defend themselves, he said.
Ethnically diverse societies were unstable, he wrote, and nations that allow migration were committing a form of "genocide."
His final section posits that the Old Testament was the foundation of all subversion, a blueprint for Jews to gain global dominance. It might be, he said, "the biggest conspiracy in the history of humanity."
The French commander of the military academy was aghast. He immediately flagged it to Franco A.'s German superiors.
"If this was a French participant on the course, we would remove him," the commander told them at the time, according to German news media reports.
The German military commissioned a historian, Jörg Echternkamp, to assess the thesis. After just three days, he concluded that it was "a radical nationalist, racist appeal."
But it was also combined with "an insecurity due to globalization'' that made it socially more acceptable, he said — and therefore "dangerous."
But Franco A. was not removed from service. Nor was he reported to Germany's military counterintelligence agency, whose remit is to monitor extremism in the armed forces.
Instead, on Jan. 22, 2014, he was summoned to a branch office of the German military in Fontainebleau, near Paris.
An officer from the military's internal disciplinary unit told him that his thesis was "not compatible" with Germany's values, according to the minutes.
Franco A. defended himself by saying that as the No. 2 student in his year he had felt pressure to create something "outstanding" and had gotten carried away.
"I isolated myself completely in this newly created world of thoughts and no longer looked at it from the outside," Franco A. told the interviewer.
After three hours of questioning, the senior officer concluded that Franco A. "had become a victim of his own intellectual abilities."
He was reprimanded and asked to submit a new thesis.
When Franco A. returned to Germany later in 2014, it was as if nothing had happened. His superior in Dresden described him as a model German soldier — "a citizen in uniform."
In November 2015, he received another glowing report, noting how he'd been placed in charge of ammunition, a responsibility he fulfilled with "much joy and energy."
Prepping for Action?
Prominently displayed on Franco A.'s bookshelf is "The Magic Eye," a volume containing colorful images that, if stared at long enough, give way to entirely different ones.
Franco A. is like that. Throughout our interviews, he cast himself as a peace-loving critical thinker who had become a victim of a political climate in which dissent was punished. But records and interviews with investigators and other people familiar with his case portrayed a very different person.
After he returned from France, Franco A. gravitated toward soldiers who shared his views. As it turned out, they were not hard to find.
A fellow officer and friend introduced him to a countrywide online chat network of dozens of soldiers and police officers concerned about immigration.
The officer who had set up the network served in Germany's elite special forces, the KSK, based in Calw, and went by the name of Hannibal.
Hannibal also ran an organization called Uniter, which offered paramilitary training. It has since been put under surveillance by the domestic intelligence service.
Franco A. attended at least two Uniter meetings. Badges of the group were found among his belongings. He was "known as intelligent" on the KSK base, police interviews suggest. "Several soldiers knew him," one soldier said in a witness statement.
Many of the chat members were "preppers" anticipating what they believed would be the collapse of Germany's social order.
Franco A. himself began stockpiling a "prepper" cellar with food rations and other supplies. He also began obtaining guns and ammunition illegally, prosecutors say.
Russia had recently invaded Ukraine. A febrile period of Islamist terrorism had just begun in Europe.
In August, Ms. Merkel welcomed hundreds of thousands of mostly Muslim asylum seekers from wars in Syria, Iraq and Afghanistan. The threat of war or civil unrest within Germany felt real, Franco A. recalled.
At this point, prosecutors say, he began contemplating violence. The fight of the state against terrorism was a "fight against us," he said, according to the indictment against him.
But the "gift of truth" would have to be "well-packaged." To lead people to it, a "trigger event" was necessary.
That was when he started his search for a number of possible triggers, or targets, prosecutors say.
He denies this. But at the end of his Christmas break in 2015 — 10 days before he would take up his first assignment in the Franco-German brigade near Strasbourg — he donned his refugee disguise.
The Phony Refugee
As he sat waiting at the police station for his first interview as David Benjamin, his refugee alter ego, Franco A. studied a world map on the opposite wall. He was trying to decide whether Damascus or Aleppo would make a more credible birthplace.
Over time, he would invent a sprawling family history. Fluent in French after his military training in France, he told his interviewers that he was a Syrian Christian of French descent.
He said he had attended a French high school and then worked as a fruit farmer in Tel al-Hassel, a small village outside Aleppo.
"I tried to be prepared the best I could," Franco A. recalled. "But in the end, it was not necessary at all."
He said his story was never questioned by the German authorities, overwhelmed at the time. Two days after showing up at the police station, he registered as an asylum seeker and was then bused to a series of temporary group shelters.
Eventually he was assigned to a small residence in Baustarring, a Bavarian hamlet 250 miles west of his army base.
Franco A. filmed several videos of his shelters on his cellphone camera. He was clearly unconvinced of how needy the asylum seekers were. Many of the Syrians, in particular, had fled formerly middle-class lives in cities destroyed by fighting. They looked "more like tourists" than refugees, he said.
"I decided to take a bad telephone, because I didn't want to stand out with a good telephone," he said. "In the end, I had the worst."
The system was overly generous and conspicuously forgiving, he said. Even as he turned down job offers, he continued to receive his monthly stipend. He showed up at the shelter perhaps once a month, and missed two dates in a row.
In Franco A.'s view, Ms. Merkel's government had helped create its own humanitarian crisis by joining wars in the Middle East. It was like a case study from his disgraced master's thesis materializing before his eyes.
"Millions of people came from a destabilized region that in my eyes could have been kept stable," he said.
The Moroccan interpreter in his asylum hearing later testified that she had doubts he spoke Arabic. But because of his Jewish-sounding name she did not dare speak up. As a Muslim, she worried about sounding anti-Semitic.
Franco A. was ultimately granted "subsidiary protection," a status that allows asylum seekers with no identity papers to stay and work in Germany.
Parallel to his refugee life, his reputation in far-right circles grew. Franco A. said he attended debating events in bars. After one such event, he was invited to speak.
On Dec. 15, 2016, he said, he spoke at the "Prussian Evening," an event organized at Hotel Regent in Munich by a publisher run by a Holocaust denier. His topic that night: "German conservatives — diaspora in their own country."
Throughout that year, his voice memos sounded increasingly urgent. Those who dared to voice dissent had always been murdered, he said in one from January 2016, three weeks after registering as a refugee. "Let's not hesitate, not to murder but to kill," he said.
"I know you will murder me," he added. "I will murder you first."
A Possible Target
Franco A. had been living his double life for almost seven months when, in the summer of 2016, he traveled to Berlin, prosecutors say.
On a side street near the Jewish quarter, he went to take four photos of car license plates in a private underground parking garage, they say. Investigators later retrieved the images from his cellphone.
The building housed the offices of the Amadeu Antonio Foundation, an organization founded and run by Anetta Kahane, a prominent Jewish activist. The daughter of Holocaust survivors, she has been the target of far-right hatred for decades.
Judging from notes they confiscated, prosecutors believe that Ms. Kahane, now 66, was one of several prominent targets Franco A. had identified for their pro-refugee positions.
Others included Foreign Minister Heiko Maas, who was justice minister at the time, and Claudia Roth, a Green lawmaker who was then Parliament's vice president.
Ms. Kahane's name appears at least twice in the notes, once at the end of a bullet-pointed list of seemingly mundane items such as "fridge" and a reminder to call the bank where his refugee alter ego had an account. Franco A. showed them to me. He said it was an ordinary to-do list.
On one page, he noted Ms. Kahane's background, age and work address. He also drew a detailed map of the location of her parking garage. On the same piece of paper, he wrote: "We are at a point where we cannot yet act like we want to."
Before the trip to Berlin and in the days after, prosecutors say, Franco bought a mounting rail for a telescopic sight and parts for a handgun, and was seen at a shooting range trying out the accessories with an assault rifle.
He also traveled to Paris, where he met the head of a pro-Putin Russian think tank with links to France's far right and is believed to have bought the French handgun that was later found in Vienna.
In all, prosecutors say there is "probable cause" that Franco A. was preparing a killing.
Franco A. disputes virtually every part of the accusations. None of what the prosecutors say amounts to an intention to harm Ms. Kahane, he said.
"There are pictures on my phone, but then this doesn't prove I was there," he said during a tense six-hour interview one night.
"I can't talk about this at all," he said, citing his upcoming trial. But then he did anyway, in "hypothetical terms."
If he had gone, it would have been to have a conversation, Franco A. said. He would have rung the bell but found that Ms. Kahane was not there. Then he might have gone to the parking garage, thinking, "OK, maybe you can find out something out about the car."
"And then you could maybe find, through whatever lucky circumstance, find this person," he said.
Even if he had planned to kill Ms. Kahane — which he asserted was "definitely" not true — and even if he had visited the garage, "at worst it would be the preparation of an assassination" and not terrorism, he argued.
How does this endanger the state? he asked. "This person's not even a politician."
I visited Ms. Kahane to ask what she thought. The day we met, another neo-Nazi threat had just landed in her email box. She gets them all the time.
"We will cut a swastika into your face with a very sharp ax," the message read. "Then we will cut your spine and leave you to die in a side street."
But scarier almost than the threats, she said, was the naïveté of the German authorities.
She recalled the day the police came to tell her they had caught a neo-Nazi soldier and a couple of others who planned to kill her. They were referring to Franco A. and two of his associates.
She had laughed and said, "So you got them all, all three of them?"
"They always think it's just one or two or three Nazis," she said.
Whose Constitution?
There is a provision in the German Constitution, Article 20.4, that allows for resistance. Conceived with Hitler's 1933 enabling act in mind, in which he abolished democracy after being elected, it empowers citizens to take action when democracy is at risk.
It is popular among far-right extremists who denounce Ms. Merkel's administration as anti-constitutional. That Constitution has pride of place in Franco A's library. He quotes from it often.
The week before Christmas, I went to see him one more time.
He was upset that I had transcripts of his voice memos. I challenged him on some of the things he had said — for example, that Hitler was "above everything."
How could he explain that?
He had meant it in an ironic way, he said, and played that section of the recording for me. The tone is casual and banter-like, two voices chuckle.
But it is not obvious that it is all a joke.
I asked him about another recording, from January 2016.
Anyone who contributes to destroying the state was doing something good, Franco A. had said. Laws were null and void.
How could he say that and say he defends the Constitution, too?
There was a long silence. Franco A. looked at his own transcript. He leafed through his lawyer's notes. But he did not have an answer.
https://www.nytimes.com/2020/12/29/world/europe/germany-far-right-terrorism-refugee.html?utm_source=iterable&utm_medium=email&utm_campaign=1860064_
--------
URL: https://www.newageislam.com/islamic-world-news/cops-govt-need-relearn-constitution/d/123928
New Age Islam, Islam Online, Islamic Website, African Muslim News, Arab World News, South Asia News, Indian Muslim News, World Muslim News, Women in Islam, Islamic Feminism, Arab Women, Women In Arab, Islamophobia in America, Muslim Women in West, Islam Women and Feminism