New Age Islam News Bureau
21 Dec 2009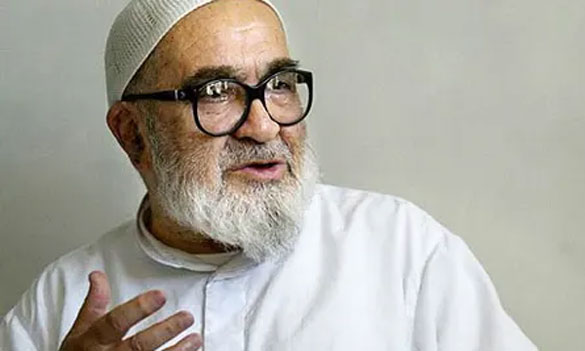 • Remembering the martyrs of Karbala
• Terrorism is not jihad, it's fasaad, say Pak clerics
• 'True Islam cannot be practiced in this country' :Evangelical Christian leader Franklin Graham
• Terrorism is not jihad, it's fasaad, say Pak clerics
• India clueless on top al-Qaeda leader's visit
• Dark clouds of xenophobia over Europe
• Justice Syed Rafat Alam sworn-in as Chief Justice of MP High Court
• Muslims deserve quota in education, jobs: Ex-CM of Bihar
• Did 'Jihadi cool' lure 5 Americans to Pakistan?
• London in the sights of Jihadists
• 'Biggest 26/11 mystery is identity of handlers'
• Headley papers may help probe
• China boosts Cambodia aid after Uighurs deported
• China praises Cambodia as Uighurs deported
• Egypt's Muslim Brotherhood faces election rift
• Cong, Rao to blame for Babri: Muslim board
• Muslims deserve quota in education, jobs: Ex-CM of Bihar
• Mehbooba Mufti denied Pakistani visa
• Seminar on Babri demolition, Liberhan report held in Saudi Arabia
• What Iraq Terrorists Want: A Sunni and Shia Civil War
• The War Over Jerusalem
• Spitz: When terror comes from within
• The Fear of the U.S. Jihadi
• Cyberspace emerges as global jihad battleground
• Look Beyond the Swiss ban on Minarets
• Coping with West Asia's demand for nuclear power
• Taliban gunmen storm Afghan city of Gardez
• US alarm after Iran troops seize Iraq Fakkah oil field
• Malawi Muslim community denounces census results
• The World's Betrayal of Gaza
• Eagle's Eye: Ayodhya dispute
• Arrested Americans show no remorse about their terror plans
• Eurabia vs. Israel on Jerusalem by P. David Hornik
Compiled By: New Age Islam News Bureau
Photo: cleric Grand Ayatollah Hossein Ali Montazeri
URL of this Page: https://www.newageislam.com/islamic-world-news/clashes-reported-at-funeral-of-iranian-dissident-cleric-montazeri/d/2255
-----
Clashes reported at funeral of Iranian dissident cleric Montazeri
Monday, December 21, 2009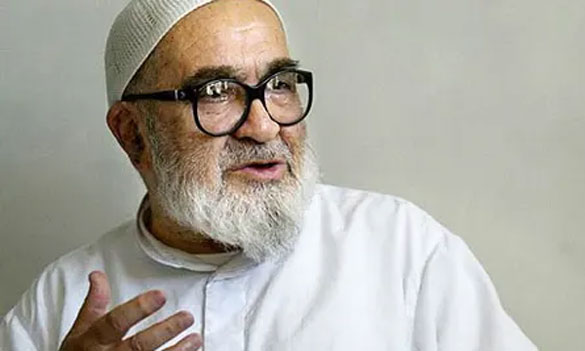 Iranian reformist supporters have clashed with police following the funeral of a dissident cleric, opposition websites say.
Earlier tens of thousands took part in a procession for Grand Ayatollah Hoseyn Ali Montazeri in the holy city of Qom.
Clashes reportedly broke out but the scale of the confrontation is not clear, says a BBC correspondent.
Ayatollah Montazeri, who was 87, had denounced President Mahmoud Ahmadinejad's re-election as a fraud.
The reformist Jaras website said mourners chanted slogans in support of the grand ayatollah and also of opposition leader Mir Hossein Mousavi.
Mr Mousavi took part in the procession along with fellow opposition leader Mehdi Karroubi.
Another site, Rahesabz.net, said some members of the hardline pro-government faction Ansar Hezbollah tried to stop chanting in the crowd, but left "after clashing with some people".
Many mourners were carrying green banners or wearing green - the colour of Iran's opposition.
Opposition website Kaleme.org said that following the funeral, some mourners threw stones at police surrounding the grand ayatollah's house and clashes with security forces followed.
Footage broadcast on the internet also showed thousands of mourners marching in the cleric's hometown of Najafabad, near the central city of Isfahan.
They beat their chests and chanted: "Oppressed Montazeri, you are with God now."
The government knows the funeral is one demonstration it cannot forbid, says the BBC's Tehran correspondent Jon Leyne, although it fears it could spark another round of protests.
Continue reading at:
http://news.bbc.co.uk/2/hi/middle_east/8423794.stm
-----
Remembering the martyrs of Karbala
Mohammed Wajihuddin,
TNN 21 December 2009,
MUMBAI: Muharram, Islamic calendar's first month which features the 10-day mourning of Prophet Muhammad's grandson Imam Hussein's martyrdom in
Karbala (Iraq), began on Saturday. Commemorative meetings called majlis will be held for the next 10 days, culminating with massive processions on Ashura (the day of martyrdom) on December 28.
Muslim mohallas, especially the Shia pockets, wear gloomy look as men, women and children women clad in black, have postponed all festivities, including birthday parties and weddings till the end of Muharram. At the over a century-old, blue-domed Iranian mosque-Mughal Masjid-in Dongri, octogenarian Shia scholar Maulana Mirza Mohammed Athar is keeping his date with Muharram majlis.
"Maulana Athar has not missed a single majlis at the Masjid for the last 52 years. He is attending the majlis this year, too, despite his poor health,'' said Kausar Zaidi who has anchored the mosque's massive congregations for the last two decades. Maulana Athar's speeches are watched live on television in Shia homes in far-off suburbs like Mira Road and Mumbra. As the senior cleric narrates heart-rending stories from the battle of Karbala, including denial of water and food to the companions of Imam Hussein, the crowd is moved to tears. Several sabeel (water pots) have been kept in the nooks and corners of the mohallas as a mark of respect to the martyrs of Karbala.
Mourning the martyrdom of Imam Hussein and several of his family members, including children, at the hands of the Ummayad king Yazid is part of Muslim faith.
"We are in grief and pain,'' said Shahzade Abbas, a city-based businessman.
http://timesofindia.indiatimes.com
-----
Terrorism is not jihad, it's fasaad, say Pak clerics
December 21st, 2009
Pakistan), Dec. 21 (ANI): Hundreds of clerics in Pakistan's Bajaur agency have declared that the ongoing militancy in the country is "not jihad."
Issuing an edict at a gathering in Laghrai, at least 120 clerics said the ongoing militancy is not jihad but fasaad [unlawful warfare], which was condemnable, the Daily Times reports.
Pointing out that Pakistan is an Islamic country and the army is defending its frontiers, the clerics added that foreign and anti-state elements wanted to destabilise Pakistan.
They also said that the activities carried out in Bajaur Agency were a conspiracy to malign Islam. (ANI)
http://www.thaindian.com/newsportal/south-asia/terrorism-is-not-jihad-its-fasaad-say-pak-clerics_100292586.html
-----
'True Islam cannot be practiced in this country' :Evangelical Christian leader Franklin Graham
Evangelical Christian leader Franklin Graham challenged President Obama's statement in Norway that Islam is a "great religion" and said Islam is "violent" and cannot be practiced in the United States. ShareThis
Graham said on CNN Dec. 10 that "we have many Muslims that live in this country, but true Islam cannot be practiced in this country. You can't beat your wife. You cannot murder your children if you think they've committed adultery or something like that, which they do practice in these other countries."
Graham said to study Islam, one should look at the intolerance practiced in Saudi Arabia. "But, listen, Islam, I love the people of Islam," he said. "And I work in Muslim countries all over the world. But when you see countries that where they live under Sharia law, Islamic law, where that is the law of the land, Campbell [Brown], trust me girl, you don't want to live there."
Graham said many Muslim would "like to get out of Islam" but are not allowed. "You cannot change from Islam," he said. "If you're a Muslim and you change your religion, you can be killed. Your family can kill you. They can warn you but if you don't come back, they can take your life. And that is the threat that many of these people live under Islam."
Graham noted that he has been working overseas for 50 years and in southern Sudan Muslims sought to annihilate Christians in the south and murdered 2 million.
"All of this has taken place and all of it was done under the name of Islam," he said. "But there are millions of wonderful Muslim people. And I love them. I have friends that are Muslims and I work in those countries. But I don't agree with the teachings of Islam and I find it to be a very violent religion."
Obama, in his Nobel Peace Price speech, said that religion has been used to murder innocents "by those who have distorted and defiled the great religion of Islam, and who attacked my country from Afghanistan."
http://www.worldtribune.com/worldtribune/WTARC/2009/ss_religion0973_12_18.asp
--------
Terrorism is not jihad, it's fasaad, say Pak clerics
December 21st, 2009
Pakistan), Dec. 21 (ANI): Hundreds of clerics in Pakistan's Bajaur agency have declared that the ongoing militancy in the country is "not jihad."
Issuing an edict at a gathering in Laghrai, at least 120 clerics said the ongoing militancy is not jihad but fasaad [unlawful warfare], which was condemnable, the Daily Times reports.
Pointing out that Pakistan is an Islamic country and the army is defending its frontiers, the clerics added that foreign and anti-state elements wanted to destabilise Pakistan.
They also said that the activities carried out in Bajaur Agency were a conspiracy to malign Islam. (ANI)
http://www.thaindian.com/newsportal/south-asia/terrorism-is-not-jihad-its-fasaad-say-pak-clerics_100292586.html
--------
India clueless on top al-Qaeda leader's visit
Praveen Swami
Key foreign jihadists aided by systemic gaps in security
Mohammed's visit to India has been public knowledge for several years
In Malaysia, he forged a pact that provided base for terror attacks across East Asia and the West
NEW DELHI: Al-Qaeda operative Khalid Sheikh Mohammed, who allegedly had tactical control of the September 11, 2001 attacks in the United States, made at least one visit to India in 1996, documents show.
But, The Hindu has found, India's intelligence services made no effort to determine when he came, what travel documents he used, where he stayed and with whom he met with.
The Union Home Ministry has blamed lax visa procedures for the clandestine reconnaissance by Pakistani-American jihadist David Headley prior to the November 2008 Lashkar-e-Taiba Mumbai terror attacks. But the poor investigative follow-up of Mohammed's visit suggests there are serious systemic gaps in the country's internal security.
Mohammed's visit to India has been public knowledge for several years. Following a meeting with Osama bin-Laden in mid-1996, the official Final Report of the National Commission on Terrorist Attacks Upon the United States says, Mohammed "journeyed onward to India, Indonesia, and Malaysia."
Testimony
Later, in the now-declassified testimony given to the Combatant Status Review Tribunal at Guantanamo Bay on March 10, 2007, Mohammed admitted he was "responsible for surveying and financing the destruction of the Israeli embassy in India, Azerbaijan, the Philippines and Indonesia."
In Malaysia, Mohammed met with Jemaah Islamiyyah chief Riduaan Islamuddin, forging an alliance that provided the foundation for several terrorist attacks across East Asia and the west. And in the Philippines, he set up "Operation Bojinka," a plot to blow up 12 airliners carrying passengers from Asia to the U.S.
But Indian investigators failed to explore evidence that corroborates Mohammed's claims that al-Qaeda was engaged in targeting India prior to the September 11 attacks.
Back in August 2001, the Delhi Police filed charges against Sudan national Abdul Raouf Hawas for conspiring to blow up the U.S. embassy in New Delhi. Hawas, the police claimed, was linked to al-Qaeda operative Muhammed Omar al-Harazi, also known as Abdul Rehman al-Safani.
Pakistani Harkat-ul-Jihad-e-Islami operative Qamar Mohammad Ayub, held by the Jammu and Kashmir Police in December, 2001, was also alleged to have been working to facilitate an al-Qaeda attack on the Israeli mission in New Delhi.
Many jihadist leaders in the past have escaped scrutiny by Indian immigration and internal security authorities.
For example, Jaish-e-Mohammad leader Mohammad Masood Azhar arrived in New Delhi from Dhaka, using an illegally-obtained Portuguese passport, on January 29, 1994. "The duty officer at the Indira Gandhi airport," he later told interrogators, "commented that I did not look Portuguese. However, when I told him I was Gujarati by birth, he did not hesitate to stamp my passport."
Lack of surveillance meant that no credible prosecution could be mounted against the jihadist leader, who was eventually released in a hostages-for-prisoners swap after the hijacking of an Indian Airlines jet in 1999.
Lashkar-e-Taiba financier Mahmoud Mohammad Ahmed Bahaziq, a Saudi Arabia national, later sanctioned by the United Nations Security Council, also travelled in and out of India until at least 1999. He is known to have met with Lashkar clandestine operative Mohammad Ishtiq at the President Hotel in Mumbai. Precisely how Bahaziq obtained an Indian visa remains unknown.
http://www.hindu.com
-----
Dark clouds of xenophobia over Europe
Islamic architecture is renowned throughout the world for the unique designs and patterns that have had such a pervasive influence going back to the days of the Christian Crusades. Europe itself owes much of its renaissance on advances made by Muslim architects at a time when the continent was living through the Dark Ages.
It is thus with much regret that it has become at the forefront of the witch-hunt against Muslims being led by the Swiss ban on the building of minarets.
The ban has been treated with the derision it deserves as being totally irrational. There are only 4 minarets in Switzerland.
Still, the majority voted to ban new ones being built. The posters around the country showed a woman in niqab alongside seven missile-like minarets standing over Swiss flag, as if mosques are taking over Switzerland and that Islam is the source of terrorism.
It breaches many of the fundamental principles that European civilisations have been built on. The widespread belief is that the ban is likely to be overturned by the Swiss Supreme Court or under the EU Convention on Human Rights. But this distracts from the crucial anguish on how such a tranquil and conservative country can become so intolerant to impose such draconian measures on the symbols of a religion followed by nearly a quarter of the world's population.
European history is littered with many wars often blamed erroneously on religious conflict rather than religion being abused as an excuse to mask the underlying political causes. Whether it be for power, land or resources, drumming up jingoism is a recurring theme, habitually based on the identification of a perceived threat or enemy to engender fear. In the current climate, Muslims have become the latest target and Islamic symbols the new battle lines, be it the demonising of the Qur'an or Shari'ah laws, the hijab or niqab, madrasah or mosques, cartoons or caricatures.
In the growing intolerance in Europe, fears have been whipped up that have placed rightwing extremist in the driving seat feeding on deliberately distorted perceptions, disinformation and mistrust. The implications of the Swiss vote are that the obsessions are now part of popular culture rather than being limited to the fringes of society.
Already, French President, Nicolas Sarkozy, has supported the ban. In a column in the daily Le Monde on December 8, Sarkozy wrote, "Instead of condemning the Swiss out of hand, we should try to understand what they meant to express and what so many people in Europe feel, including people in France."
Britain is unique in Europe for its respect for Islam and other minority faiths and their practises. However, with the coming general election, there are dangers that Muslims may be 'easy fodder' to win cheap support. There are already indications that UKIP, under its new Chairman, Lord Pearson, may be prepared to play the BNP anti Islam card.
In the past, mainstream parties have often restricted themselves on the immigration card to win disaffected votes. Unlike much of Europe, British policies to their credit have been much more shrewd and subdued that has made the country blossom in its multicultural identity. More than ever in the current climate, political parties need to be a beacon of light, a shining example to put others to shame about their xenophobia.
http://www.muslimnews.co.uk/paper/index.php?article=4412
------
Justice Syed Rafat Alam sworn-in as Chief Justice of MP High Court
December 21, 2009
By Pervez Bari,
Bhopal: Justice Syed Rafat Alam was today sworn-in as Chief Justice of Madhya Pradesh High Court.
Madhya Pradesh Governor Rameshwar Thakur administered the oath of office to Justice Alam at a function held at Raj Bhawan here on Sunday. The oath-taking ceremony was conducted by Madhya Pradesh Chief Secretary Rakesh Sahni.
The office of Madhya Pradesh Chief Justice had fallen vacant after the elevation of Justice A K Patnaik to Supreme Court of India as a judge.
It may be mentioned here that Justice Alam has become the 20th Chief Justice of Madhya Pradesh High Court. Prior to this, he was a senior judge at the Allahabad High Court. He was appointed justice of Patna High Court in 1994.
Madhya Pradesh Chief Minister Shivraj Singh Chouhan, Finance Minister Raghavji, Law and Legal Affairs Minister Narottam Mishra, Commerce, Industry and Employment Minister Kailash Vijayvargiya, Social Justice, Panchayat and Rural Development Minister Gopal Bhargava, Food and Civil Supplies Minister Paras Jain, Minister of State for Woman and Child Development Mrs. Ranjana Baghel, Member of Parliament Kailash Joshi, Chairperson of Madhya Pradesh Human Rights Commission D. M. Dharmadhikari, judges, Director General of Police S. K. Raut, senior officers of Law Department, advocates and distinguished citizens were present on the occasion.
Later in the day Chief Minister Chouhan hosted a lunch in honor of Chief Justice of Madhya Pradesh High Court Justice Alam at his residence. (pervezbari@eth.net)
http://www.twocircles.net
-----
Muslims deserve quota in education, jobs: Ex-CM of Bihar
20 December 2009
Patna: Welcoming the tabling of Mishra Commission report in the Parliament on Friday, Ex-Chief Minister of Bihar Dr. Jagannath Mishra said: "As Muslims are more backward than Scheduled Castes and Scheduled Tribes they deserve reservation in education and jobs as per the recommendation of Ranganath Mishra Commission."
But he slammed the government for not presenting Action Taken Report (ATR) and termed it as part of conspiracy for not to implement the report.
"This year, of Rs10,00,000 crore budget amount only Rs 1700 crore has been sanctioned for the welfare of Muslims while for Dalits Rs 38,000 crore and for SCs Rs 34,000 crore has been granted. This is enough to prove the discrimination of government towards Muslims" he added.
He said that there should be equality among Majority and Minority to identify the backward people on the basis of social, economic and educational condition and not on the basis of religion. Thus, backward Muslims should be included in SC category.
"Apart from giving Muslims 10% reservation in non-minority educational institutions and government jobs, there should be a comprehensive law under Article 30 to deal with the educational problems of Muslims effectively" he demanded.
http://www.twocircles.net
-----
Did 'Jihadi cool' lure 5 Americans to Pakistan?
By MARTHA IRVINE and NAFEESA SYEED (AP) – 4 hours ago
ALEXANDRIA, Va. — There was a book left in a Pakistani hotel room where several young men from Virginia suspected of trying to join Taliban forces stayed. Called "The Pact," that book tells the true story of three boys from a rough neighborhood and broken homes who bond and eventually help one another through medical and dental school.
"This is a story about the power of friendship. Of joining forces and beating the odds," reads one snippet on the back of the book.
It is also a story with a happy ending.
But the saga of five young men from Virginia — friends who grew up together and attended the same small neighborhood mosque — has been anything but that, quickly turning from one of promise to despair for many of the family members and friends they left behind.
There is sadness in their tight-knit Muslim community, and anger. These were young men who grew up with modest means, still living in small homes and apartments with their families, but who, in at least some cases, seemed as though they were on track to achieve good things.
Some of the young men, who range in age from late teens to early 20s, have been described by friends and neighbors as polite, quiet, even kind. They went to public schools. Some were athletes.
Right up to the time they disappeared a few weeks ago, they regularly attended prayer services at the mosque. Then two or three of them would head to a nearby gym five days a week, "like clockwork," a gym manager says.
At least two of them were in college. Umar Farooq — whose family ran a computer business and whose home has a small nameplate on it that says "geek" — was a business major at George Mason University. Another of the five, the soft-spoken but charismatic Ramy Zamzam, had just started dental school at Howard University. This past week, he would've taken his first round of final exams.
Instead, he and his friends were sitting in jail cells in Pakistan, not yet charged but suspected of trying to join militants who are fighting U.S. troops in Afghanistan.
"We had such hope for them," says Mustafa Abu Maryam, the volunteer youth coordinator at the Islamic Circle of North America mosque, a one-story brick house tucked in a residential street in Alexandria, a northern Virginia suburb of Washington, D.C.
While the mosque is traditional, with a curtain dividing men and women during prayers, for instance, he and other leaders say they have always rejected extremism.
But that may not matter in an age when just about anyone on the Internet can connect with terrorists and where even young Muslims from moderate families can get caught up in what some call "Jihadi cool."
These are "seemingly well-adjusted kids who are forming a subculture of their own — namely, the Muslim under siege," says Saeed Khan, a specialist in Islam who teaches at Wayne State University in Michigan.
It is a scenario that has played out in Britain more than once. And some suspect it happened here, too, since one of the young men left a farewell video that mixed war scenes and calls to fight for Muslims across the world.
In this instance, Khan thinks the young men's close proximity to the nation's capital also could have influenced them.
"They feel a certain helplessness that, despite this proximity, they are disenfranchised from helping end the perceived violence against fellow Muslims thousands of miles away," he says.
With the exception of one young man's father, who was questioned and released by Pakistani authorities, the families have remained in seclusion, though they are fully cooperating with authorities. Their seclusion has, however, meant that details about some of the young men have been sketchy at best.
Very little is known, for instance, about Aman Hassan Yemer, a young man of Ethiopian descent who, at age 18, is the youngest of the five.
Meanwhile, for at least one other, Waqar Khan, signs of trouble-making had begun to emerge.
Between December 2005 and March 2006, Khan, now 22, was arrested for trespassing, twice at Mount Vernon High, his former school, and once at an unspecified location. Prosecutors dropped two of the charges, and Khan pleaded no contest to the third misdemeanor charge and received a small fine and a year of unsupervised probation. He was also ordered to stay away from the high school.
Farooq's mother also told The New York Times that Khan, whose former employers included United Parcel Service, had brought $25,000 with him to Pakistan, significant money for someone in his circumstances.
Still, those details offer little explanation or solace to family and friends.
Erika Nelson, assistant general manager at the gym where some of the young men worked out, was particularly fond of Zamzam, calling the 22-year-old dental student and his family "very decent, loving, smart" people.
"I can only guess he was misguided," she says, though others insist that Zamzam was far from an easily influenced follower.
"He's the type of person that thought for himself. He was very bright and confident and I could never see him as the type of person getting involved in such crazy stuff and the stuff the media is talking about," says Said Ahmed, a 22-year-old student at Northeastern University who knew Zamzam when they were both freshman at Howard.
This was a guy who, according to friends, regularly passed out sandwiches to the homeless in Washington.
"He was more the person people looked up to," Ahmed says.
Sebastian Evennou, who joined the U.S. Army this year after graduating from high school, was on the wrestling team with 20-year-old Ahmed Minni, the final member of the five.
Continue reading at:
http://www.google.com
-----
London in the sights of Jihadists
Birmingham Star
Sunday 20th December, 2009
Senior security officials in England have warned Islamist terrorists may be planning a Mumbai-style attack on London.
Senior security officials in England have warned Islamist terrorists may be planning a Mumbai-style attack on London.
A senior officer from SO15, the Metropolitan Police counter-terrorism command, has given the blunt warning that the attacks may take place
early next year.
In a briefing with London emergency officials, the officer said companies should expect shooting and hostage taking with handguns and bombs.
He told the authorities that commandos in the city are unprepared to cope with such an assault.
The SO15 warning follows intelligence on recent online discussions by jihadists who suggested using machineguns and bombs to strike at nightclubs, sporting venues and Jewish centres at a time when no Muslims or children are around.
The Sunday Times reported that the warning came after British officials detected the increase in communications captured by electronic eavesdropping agencies.
The paper said Britain's security establishment was now of the view that it had intercepted a definite plot to carry out a firearms attack on London, but was worried that forces would be unprepared to meet the challenge, with commandos likely to arrive too late to save lives.
Participants at a joint exercise held earlier this year by police, military and intelligence services concluded that the capability doesn't exist to deal with that situation should it arise.
The paper suggested that the Metropolitan Police, who are responsible for securing the British capital, are struggling to draw up effective plans to deal with the challenge of mass shootings followed by a prolonged siege with terrorists.
http://story.birminghamstar.com
-----
'Biggest 26/11 mystery is identity of handlers'
Kartikeya, TNN 21 December 2009
MUMBAI: Despite all the twists in the 26/11 trial, security experts believe that one of the biggest mysteries is the identity of Pakistan-based
handlers who guided each step of the terrorists during the terror attack.
Under intense international pressure Pakistan has arrested and charged seven men for conspiracy behind the attack. This includes LeT operations chief Zakiur Rehman Lakhvi who was one of the chief architects of the attack.
''Yet to date no one knows who the handlers were, said Sajjan Gohel, Director for International Security at London-based Asia Pacific Foundation (APF), an intelligence and security think tank.
''Mumbai was a unique attack because terrorism was imported into the city. It was an attack by remote control,'' said Gohel. Gohel, who has had access to transcripts of phone conversations between the gunmen in Mumbai and their handlers in Pakistan, said there was a marked difference between the background of the footsoldiers carrying out the killings and the men who were dictating them. ''The gunmen are struck by the grandeur of hotels they entered. They were amazed by the large mirrors and stopped to look at them. The handlers in fact had to goad them to get a move on and remind them that they were in the middle of an attack,'' Gohel said.
In sharp contrast, the handlers spoke good English and were well-versed in military tactics. They were clearly men with a formal military background. However, till date their identities have not been established. The names the terrorists used to address them figure on the list of 35 wanted accused in the chargesheet prepared by Indian investigators but no one really knows who they are. After the arrest of David Coleman Headley by the Federal Bureau of Investigation (FBI) in the US, there was speculation that he was one of the handlers. India has asked for his voice samples so that it could be determined through techniques like voice spectrography if his voice is their on the tapes.
Intelligence officials, however, believe that the handlers are members of Pakistani army or ISI. This would mean that they are a part of the establishment itself. That also explains why their identities remain a complete mystery till date despite the fact that they were the ones who guided the carnage in Mumbai in real time.
''Pakistanis know who they are but will not go after them because it will expose the link between international terrorism and the Pakistani state. Thus they have just decided to keep mum and do nothing about it,'' said a serving Indian intelligence officer.
http://timesofindia.indiatimes.com
-----
Headley papers may help probe
S Ahmed Ali & Mateen Hafeez,
TNN 21 December 2009,
MUMBAI: With minister of state for external affairs Shashi Tharoor confirming that the visa application papers of David Coleman
Headley have been found, the National Investigation Agency is hoping to get some leads in the 26/11 probe.
Sources said the visa documents could help the investigating agency establish Headley's stay not only in Mumbai but other parts of the country before 26/11. At this juncture, the agencies are not sure of Headley's exact role in the attack or whether he interacted with the terrorists and gave instructions.
On Thursday, Tharoor said while the Indian consulate in Chicago had found the visa application papers of the
other suspect, Pakistan-born Tahawwur Rana, Headley's papers were being looked for. The US Federal Bureau of Investigation (FBI), which arrested Headley and his associate, Tahawwur Rana, in October, found that they were linked to Mumbai attacks that killed 166 people.
The Indian consulate in Chicago had issued multi-entry visas to Headley to travel to India between 2006 and 2008.
The US agency has in its possession recordings of terror accused David Headley's conversations with LeT member A, not yet identified, and 'individual A' identified by FBI as Abdur Rehman Hashim Syed alias Pasha. Pasha is said to be the link between Headley and Ilyas Kashmiri and the person who had informed Rana in advance during a meeting in Dubai that Mumbai attack was happening. Indian agencies are interested in the identity of LeT member A who is believed to be none other than retired Pakistan army major Sajid Mir, one of the men who allegedly directed 26/11 terrorists in Mumbai over phone while they were carrying out the attacks.
Moreover, the investigators now have found that Headley had conductsed a proper reconnaissance of not only Bhaba Atomic Research Centre (Barc) but also of some Bollywood studios. Headley is suspected to have travelled to Chembur and Trombay many times and filmed the exits and entries of Barc besides the entry of employees, sources said. Headley had taken video shots of the N-installation by hiring a boat from Gateway of India. The rear side of Barc, located on a hill top, can be seen from Arabian sea. The investigators are trying to ascertain whether Headley had met any other person connected to Bollywood other than Rahul Bhat, son of filmmaker Mahesh Bhat.
http://timesofindia.indiatimes.com
-----
China boosts Cambodia aid after Uighurs deported
PHNOM PENH — China signed pacts worth one billion dollars in aid to Cambodia Monday and thanked Phnom Penh for its controversial decision to deport a group of Uighurs seeking refuge back to Chinese soil.
The 20 Muslim Uighurs, who had fled the far western Xinjiang region after unrest erupted there in July, were expelled late Saturday as they were seeking asylum in the Cambodian capital, saying they risked torture in China.
Phnom Penh said the group, which Beijing had labelled as "criminals", was expelled in line with domestic law. But the US and rights groups deplored the move as an apparent breach of an international convention on refugees.
The decision came ahead of a three-day visit by Chinese Vice President Xi Jinping, who held talks with Prime Minister Hun Sen Monday and witnessed the signing of 14 bilateral agreements.
The pacts were worth 1.2 billion dollars in aid and loans to Cambodia, according to government spokesman Khieu Kanharith, who said the two countries agreed to strengthen their relations in all fields.
China and Cambodia have long had close relations, with China previously giving 930 million dollars in aid and loans to the impoverished Southeast Asian nation since 1992, Khieu Kanharith said.
"China has thanked the government of Cambodia for assisting in sending back these people," he said of the Uighurs' deportation. "According to Chinese law, these people are criminals."
Uighur leader Rebiya Kadeer said the deportation reflected Beijing's growing clout in the region, saying Phnom Penh's decision was "no doubt influenced by enormous Chinese pressure, backed by hundreds of millions of dollars in aid".
"Governments of countries neighbouring China are reluctant to take any action that would displease Chinese authorities, leaving Uighurs nowhere to flee," Kadeer said.
Clashes between Xinjiang's Uighurs and China's majority Han ethnic group in July left nearly 200 dead and 1,600 injured, according to official tolls.
The violence erupted when Uighurs -- who have long complained of repression under Chinese rule -- attacked members of China's Han ethnic majority. In the days following, mobs of Han roamed the streets seeking revenge.
Last month, nine people were executed for their roles in the violence.
Chinese foreign ministry spokeswoman Jiang Yu said in a fax sent to AFP that China had received the group of 20 from Cambodia "in accordance with routine practice".
"China resolutely opposes and cracks down hard on illegal border crossing activities and advocates greater cooperation among the international community to work together to combat crime," Jiang said.
http://www.google.com/hostednews/afp/article/ALeqM5gBWcSO8GM3MQzQf05FXc5qbikyiQ
-----
China praises Cambodia as Uighurs deported
BEIJING
BEIJING (Reuters) - China will deal with 20 ethnic Uighurs who were deported from Cambodia over the weekend as illegal immigrants, praising relations with the Southeast Asian country as a model of good cooperation.
World | China
The comments came as a top Chinese official began a visit to Phnom Penh to boost commercial ties.
The Uighurs, a Turkic Muslim minority involved in rioting in western China that killed nearly 200 people in July, were smuggled into Cambodia in recent weeks and applied for asylum at the United Nations refugee agency office in Phnom Penh.
They were deported for breaking immigration laws, the Cambodia government said.
"Recently, Cambodia deported 20 Chinese citizens in accordance with immigration laws for illegal entry into Cambodia. China received these people in accordance with usual practices," China's Foreign Ministry said in a brief faxed statement.
"China is resolutely opposed to and will crack down hard on people smuggling, and believes the international community should step up cooperation to combat these crimes together," it added.
Human rights groups have said they feared for the lives of the Uighurs if they were deported to China. The U.N. refugee agency also condemned the deportations.
The case coincides with a visit to Cambodia by Chinese Vice-President Xi Jinping, seen as frontrunner to succeed President Hu Jintao. Xi is expected to sign 14 pacts related to infrastructure construction, grants and loans.
On Sunday evening, Xi praised ties with Cambodia.
"It can be said that Sino-Cambodia relations are a model of friendly cooperation," the Foreign Ministry paraphrased Xi as saying, in a statement on its website (www.mfa.gov.cn).
China is Cambodia's biggest investor, having poured more than $4 billion in foreign direct investment into the country.
(Reporting by Ben Blanchard; Editing by Sanjeev Miglani)
http://www.reuters.com/article/idUSTRE5BK0C020091221
-----
Egypt's Muslim Brotherhood faces election rift
Marwa Awad
Sun Dec 20,
Mohamed Mahdi Akef, the leader of the Muslim Brotherhood, Egypt's largest opposition group, gestures during an interview with Reuters in Cairo October 28, 2009. REUTERS/Tarek Mostafa
CAIRO (Reuters) - Egypt's main opposition Muslim Brotherhood has begun voting for a new leader despite disputes over the process, senior members said.
World
"The elections have started and the process is ongoing," Muslim Brotherhood leader Mahdi Akef, who has said he will step down when his term ends in January, told Reuters.
Other members said voting began over the weekend, and deputy leader Mohamed Habib said results were now being tallied.
Egypt's Al Dustur newspaper said top candidates for the leadership post included Mohamed Ezzat, secretary general of the group, and Mohamed Badi, a senior member of its guidance bureau.
Habib, named by Akef as deputy leader, had wanted to postpone the leadership vote until after elections for a new 115-member shura council due in July. He told Reuters he thought the vote was rushed.
The internal dispute could weaken the Brotherhood ahead of elections to the country's parliament in late 2010.
"This is the biggest crisis of its kind since 1954," political analyst Diaa Rashwan told Reuters, referring to a violent government crackdown on the group in that year.
Political analyst Khalil El Anani said the elections were "illegitimate according to the internal regulations of the Brotherhood."
Anani added that 2007 constitutional amendments banning political activity based on religion would also reduce the Brotherhood's electoral performance.
A majority of members of the shura, the body responsible for mapping policies, had voted to hold the elections and announce results before January 13, the deadline for Akef to leave office, said a member who asked not to be named.
Ibrahim El Zafarani, a senior member of the council, said the elections were held quickly in an effort to stem internal disputes over the leadership election.
"There is a rush because the guide is leaving. The definitely rushed elections are an attempt to resolve this issue," Zafarani told Reuters.
The Brotherhood won about a fifth of the seats in the lower house of Egypt's parliament in 2005.
http://www.reuters.com/article/idUSTRE5BJ1XO20091220
-----
Cong, Rao to blame for Babri: Muslim board
The All India Muslim Personal Law Board (AIMPLB) has said that the community cannot forgive the Congress and the then Prime Minister P.V. Narasimha Rao for the demolition of the Babri Masjid in Ayodhya in December 1992.
This was stated to mediapersons by AIMPLB spokesperson Abdur Rahim Quraishi here on Sunday. He said the Congress and Rao "cannot be absolved of responsibility" for the demolition.
Quraishi also said the AIMPLB was dissatisfied with the Centre's Action Taken Report (ATR) on the Liberhan Commission's recommendations. Referring to row over naming of former Prime Minister Atal Bihari Vajpayee in the report, Quraishi said, "logically", he too was responsible.
However, despite the AIMPLB's reservations over the ATR, the board said the report was "factually correct and sound". The AIMPLB has decided to meet Prime Minister Manmohan Singh and Home Minister P. Chidambaram to demand proper implementation of the ATR.
Quraishi said that in the light of findings of the Liberhan Commission, the CBI should be asked to reopen the conspiracy cases so that the roles of some more people, including government officers, can be investigated. He said the civil and criminal cases pending in Lucknow and Rae Bareli courts should be expedited. The board said in its resolution that a fresh first information report should be filed on the basis of material collected by the commission.
http://www.hindustantimes.com/News-Feed/newdelhi/Muslim-board-blames-Cong-Rao-for-Babri/Article1-488788.aspx
-----
Mehbooba Mufti denied Pakistani visa
20 December 2009
By IANS,
Jammu: Peoples Democratic Party (PDP) chief Mehbooba Mufti, who was to take part in an international conference in Islamabad December-end, has been denied a visa due to the security situation in the country.
According to PDP sources, Mehbooba Mufti, whom Asif Ali Zardari during her early 2008 visit described as " my sister from Kashmir", has not been given a visa.
A party leader close to her, referring to the suicide bombings and terror attacks across that country, said the visa was denied because of problems within Pakistan.
Mirwaiz Umar Farooq, chairman of the moderate faction of the Hurriyat Conference who was to lead a delegation of his conglomerate for talks with the Pakistani leadership, too, has deferred his visit.
The Mirwaiz and his conglomerate had an open invitation from Zardari and Pakistan's Foreign Minister Shah Mehmood Qureshi to visit Pakistan. The invite was extended to him when he visited New York to attend the OIC conference in September this year.
http://www.twocircles.net
-----
Seminar on Babri demolition, Liberhan report held in Saudi Arabia
Monday, December 21, 2009
Dammam: To discus the matter of Babri Masjid demolition, Liberhan Commission report and responsibility of Muslim community, India Fraternity Forum (IFF) organized a seminar last week in Al-Jubail city of Saudi Arabia.
Speaking at the seminar, Mr. Muhammed Iqbal opined: "The value of social equality, significance of Indian secularism, democracy and its Constitution fell down when 16th century Babri Masjid was demolished on 6th December 1992, by Hindu fascists and extremists."
While delivering his keynote speech, Mr. Mohammed Ashraf highlighted all the consequences of demolition of Babri Masjid and accused RSS to be main culprit which masterminded the demolition with coordination of BJP and like-minded.
"The demolition was pre-planned as per the discriminating ideology of RSS to keep the Muslim community distant from their Constitutional rights" said Mr. Ashraf adding "Peace can be restored in India only when RSS and BJP are banned. The issue of Babri Masjid was not just the demolition of a religious place but it was the reason for the death of hundreds of innocents. In order to restore the meaning of democracy Babri Masjid should be constructed at the same place."
Addressing the gathering, Anwar Gudinabali of Darul Irshad, expressed that Government has appointed Liberhan commission to inquire demolition and submit report within 3 months, but it took 17 long years which helped the culprits of the demolition to enjoy freely over years.
Mr. Shabbir of Jamiatul Falah was of the opinion that lack of political strength within the Muslim community was the main reason for demolition of Babri Masjid. He also assured to work with IFF workforce.
Mohammed Banatwala of Dakshina Kannada Sunni Center expressed his sorrow over the fact that there were so many social organizations in gulf countries, but no one has given importance to such an essential program and appreciated IFF members for their struggle to empower the community being far away from the home town.
In his presidential speech Mr. Mohammed Sharif said: "The issue of the Babri Masjid demolition is not only a matter related to Muslims but also democracy and secularism. Therefore, the main culprit of the demolition RSS should be banned because it is not only the enemy of Muslims but also the enemy of humanity."
The seminar began with the recitation of the glorious Qur'an by Abdul Khader and was attended by representatives of many organizations and individuals.
http://twocircles.net
-----
What Iraq Terrorists Really Want: a civil war between Sunni and Shia Arabs
December 20, 2009
Iraqi and American counter-terror efforts have reduced the number of terrorist attacks there by over 90 percent in the last few years. But the Islamic and Sunni Arab terrorists are still at it, at least a few of them. The terrorists now concentrate their attacks on targets that are likely to be noticed by the media. The terrorists are still trying to trigger a civil war between Sunni and Shia Arabs. But the Shia are still firmly in control (they comprise over 60 percent of the population), while the Sunni Arabs are down to 15 percent, with over a million of them still exiled in Jordan and Syria, afraid to come home. Many of the exiles worked for Saddam, have blood on their hands, and are afraid of retribution if they return. For some of the worst cases, they are probably right. Saddam's murderous secret police and enforcers did not hide their identity as they terrorized Kurds and Shia Arabs, so many are known, by name and on sight, to the family and friends of their victims.
Their identities are also known to American intelligence agencies, along with a lot of other interesting bits of information. For this reason, the Iraqis still want the Americans around. Currently, there is an American combat division surrounding Baghdad, and several other brigades at strategic locations in the country. These 120,000 troops are to be gone in a year, but the Iraqis want to stay in touch with American intelligence agencies, and would like some U.S. Army intel units to continue operating in Iraq.
All this is because, the Iraqis have enough reliable police and soldiers on the ground to keep terrorists on the run. But they need that primo American intel to hunt down the remaining terror groups. The U.S. is glad to provide it, especially since this information prevents Iraq from turning into a police state (the only other known cure for persistent terrorism). There are Iraqi Shia Arab politicians who be fine with a Shia Arab dictatorship in Iraq. Iran would be more comfortable with this, although the surrounding Sunni Moslem states would not be. So in the name of preserving Iraqi democracy, the U.S. keeps its combat troops in, or near, their suburban bases, and keeps the intel tap flowing.
http://www.strategypage.com/htmw/htterr/articles/20091220.aspx
-----
The War Over Jerusalem
By Daniel Mandel
Dr. Daniel Mandel is a Fellow in History at Melbourne University and author of H.V. Evatt and the Establishment of Israel: The Undercover Zionist (Routledge, 2004).
Israeli-Palestinian negotiations are foredoomed for now. The party conference of Mahmoud Abbas's Fatah in August – where the platform, resolutions and speakers from Abbas down rejected Israel's self-identity as a Jewish state and any attempt to delegitimize terrorism against her – tells us as much. But diplomatic flurry often obscures matters, and one might believe that issues like refugees or borders remain the key – or Jerusalem.
In recent weeks, President Barack Obama returned Jerusalem to the limelight when he described continued Jewish apartment building in eastern parts of the city as being "very dangerous" – a euphemism for the threat of Palestinian violence. Then, this past week, the European Union backed Palestinian demands that eastern Jerusalem become a future Palestinian capital.
Jerusalem has been a diplomatic flashpoint since 1949. That is one of the less fortunate legacies of Dr. H.V. Evatt, Australian external affairs minister at the time.
In 1947, Evatt played a pivotal role in persuading the UN to adopt a partition plan calling for Arab and Jewish states in British-controlled Palestine. However, facing elections at home in December 1949 and with an eye to the large Australian Catholic vote, on which his Labor government depended, he ensured the plan called for internationalizing Jerusalem, which neither side wanted, but which the Vatican did.
It did not work out that way. Arabs rejected partition, with the result that Palestine was partitioned by war, not agreement. Jerusalem ended up divided between Israel and Jordan. Both opposed internationalization when Evatt successfully introduced a U.N. resolution to that effect this month sixty years ago.
International fixation on Jerusalem has been with us since, even if enthusiasm for internationalizing the city quickly receded. U.N. committees and trusteeship proposals devoted to Jerusalem provided a special, exploitable focus for the anti-Israel cause. But this was afforded practical outlet only when Israel came into possession of the city's eastern half after repelling Jordanian assault in 1967.
Historically and religiously of relatively low importance to Islam – it is never mentioned in the Quran – Jerusalem used to transfix few Muslims, while its Jewish roots had once been freely acknowledged by them.
Under Jordanian control (1948-67) eastern Jerusalem had degenerated into a provincial backwater, of little interest to Arab rulers. Saudi princes never dropped in to Jerusalem to pray at the Dome of the Rock or the Al Aqsa mosque when visiting the fleshpots of nearby Beirut. As late as the 1920s, publications of the Jerusalem waqf, the Muslim religious trust, spoke plainly of the Temple Mount, upon which the mosques are built, as the historical site of Jewry's Temple.
Today, however, the picture is diametrically opposite.
In Khomeinist Iran, an annual Jerusalem Day parade instituted in 1979 and attended by crowds of up to 300,000 tops all other dates in the regime's activist calendar. Fatah, which only mentions Jerusalem en passant in its constitutive documents, today boasts a terror group called the Al Aqsa Martyrs Brigades.
A profusion of Palestinian statements and Muslim clerical rulings on Jerusalem speak variously of an historical Jewish presence, if at all, as having been brief; of the non-existence of the biblical temples, or of their location elsewhere; and of the Western Wall, Judaism's holiest extant site, being actually a Muslim one.
Such sentiments are disseminated widely in the Arab world. A popular piece of Egyptian graffiti declares "It's our mosque, not their Temple."
Moreover, Jerusalem has been successfully exploited by violence for diplomatic profit by Palestinian leaders. In 1996, Palestinian riots on the back of Yasser Arafat's trumped up charge that Israel's opening of an archeological tunnel endangered the mosques on Temple Mount produced criticism of Israeli provocation.
Continue reading at:
http://www.hnn.us/articles/121494.html
-----
Spitz: When terror comes from within
By Julia Spitz/Daily News columnist
The more I read it, the more I thought I'd read the same story before.
Nice guys. Didn't seem like the type. The charges couldn't possibly be true.
This month, the words were spoken about Northern Virginia residents being detained in Pakistan, where they were allegedly trying to join a jihad against Americans in Afghanistan.
In July, a North Carolina man, Daniel Boyd, was the one neighbors couldn't believe was being arrested on terrorism charges, along with his sons and several other men. Boyd is the son of a Marine, after all. But according to the indictment against him, he received training from Islamic radials in Pakistan and Afghanistan, and planned to join jihadists overseas.
September brought the indictment against a man from Colorado accused of conspiring to bomb the New York City subway system. In May, four men were arrested in New York and charged with formulating a plot to bomb synagogues and shoot down military planes in Newburgh, N.Y.
In October, the news helicopters whirred above a quiet neighborhood in Sudbury as neighbors tried to make sense of the questions being asked about a young man they knew as a student, teacher and friend.
Now he's awaiting trial on charges that include plotting to kill Americans at a shopping mall.
Maybe the law enforcement authorities are right.
Maybe friends and family are right.
Since none of those arrested have gone to trial yet, our legal system presumes their innocence.
If the charges in any of these cases prove true, we have reason to be concerned. And reason to be grateful the arrests came before any lives were lost.
If several of the 9/11 co-conspirators had been arrested in August 2001, perhaps 3,000 lives wouldn't have been lost on a September morning and more than 6,000 wouldn't have been lost fighting in Iraq and Afghanistan.
Of course, there's nothing new about terrorists. In 1901, President William McKinley was assassinated by a man who claimed to be an anarchist. World War I was sparked by the murder of Archduke Franz Ferdinand, who was killed by a member of Young Bosnia.
The 1972 Olympics in Munich ended with the tragedy of 11 athletes and one police officer killed by Black September, a terrorist group with ties to Yasser Arafat's Fatah movement. For years, Ireland and England were rocked by Irish terrorists' bombs.
Some might argue radical groups of the 1960s weren't terrorists. There were just causes behind the formation of a group like Students for a Democratic Society and black power organizations. But there were those such as the Weathermen, and factions of many radical groups, who had no problem with the principle of leaving bombs for those they found offensive, or shooting people who got in their way.
No, terrorism isn't new. Nor is the concept people aren't what they appear to be.
What's changed is the level of destruction a small group can unleash.
What's changed is the ability for seemingly ordinary Americans to travel to places like Pakistan or Yemen.
What's changed is the ability for like-minded people to link up through the Internet and communicate instantly in a dozen ways.
Continue reading at:
http://www.wickedlocal.com
-----
The Fear of the U.S. Jihadi
Siddharth Ramana
A number of incidents involving radicalized U.S. citizens over the past couple of months have caused alarm to security agencies in the United States and around the world. These fears stem from the growing Islamic radicalization experienced in the US by its own citizens. These threats are particularly worrisome in the cases of David Headley, a suspected member of the Lashkar E Taiba, and Nidal Malik Hassan, the shooter in the Fort Hood mass shooting, and in the recent detainment of five American citizens in Pakistan, arrested for attempting to contact Al-Qaeda allied groups in the region.
While it is already on record that terror groups have operated in the United States prior to 9/11, in some cases of fundraising, (as exemplified by the Hezbollah cigarette smuggling cell broken up by the FBI in 1999), others have included ideological preachers such as Sheikh Omar Abdel-Rahman, who preached in the New York region and provided mentoring to El Sayyid Nosair and Ramzi Yousef, convicts in the 1993 World Trade Centre Attack. Domestic terror plots by Islamist groups are not new to the United States can also be documented in the foiled attempt to bomb the New York Subway system by Hamas in 1997.
It is important to note that in most terror cases in the United States, many suspects were not citizens, but, merely possessed residency permits. Incidents such as another foiled New York Subway bomb plot in 2006, which was to be carried out by a Pakistani immigrant and the misuse of student visas by the September 11 hijackers, have made it significantly more difficult for legal immigrants in the United States to participate in a terror attack. The United States learnt from its mistakes- plugging loopholes in its visa policy, improved background screening of immigrants and domestic terror surveillance, which have resulted in greater difficulty for an immigrant terrorist to enter the country.
The recent developments in the United States paint a far grimmer picture of the challenges that anti-terrorism agencies face- The citizen terrorist. While cases such as John Walker Lindh, the first American to be captured fighting U.S forces in Afghanistan, were seen as an aberration, the truth is that a number of American citizens are being radicalized and making their way into terror training camps in Afghanistan and Pakistan. If potential terrorists are unable to travel abroad for training, terrorist groups have attempted to open up training camps inside the United States. Media reports in 2002 and again in 2005 detail a foiled attempt to open a Jihadi training camp to be mentored by radical U.K. cleric sheikh Abu Hamza.
Over the years, Al-Qaeda has made repeated efforts to address American and European domestic audiences by appealing for a truce agreement and warning of strong retribution if such an agreement is not conferred. Bin Laden made such an offer of truce in a videotaped statement addressed to the American people on the eve of the 2004 Presidential elections, while Al-Qaeda member and American national Adam Yahiye Gadah chillingly reminded Americans that their "streets would flow with blood" if they did not accede to Al-Qaeda's demands.
There are a number of reasons why the domestic radicalization of American citizens poses a potent challenge to security agencies. Beyond the ostensible threat posed by American citizens to the mainland, it is worrisome as, until now, America has not featured in the list of countries whose nationals are frequently charged on terror counts. This would allow an American terrorist to bypass certain security barriers imposed on citizens of countries, such as Pakistan and Saudi Arabia.
The case of Major Nidal Malik Hassan is unique in that he was not a known member of any extremist group and was ostensibly self-radicalized through websites and communication with a Yemenite cleric. A dangerous trend, for it discounts the physical presence of a radical mentor/ preacher. This is especially true for the United States, where restrictions on entry to supporters of radical groups are in place.
What is borne out in the commando-style attacks in Mumbai, Kabul, and Rawalpindi has been the sophisticated training made available to the gunmen. Authorities suspect that an established military training was made available to the perpetrators of these attacks. Major Hassan's military training combined with tactical support and resources from a terror group could have significantly increased his lethality. Similarly, having a serving member of the US Army assisting in logistics and training to a terror group, would provide improved effectiveness to new recruits.
The absence of a large-scale terror attack on American soil since 9/11 is likely due to the improved intelligence and coordination between security agencies in the US. However, with this absence, there has been a correlated increase in the number of attacks on American interests abroad. These attacks include both soft targets such as hotels housing westerners, as well as increased attacks on hard targets like American military forces in Iraq and Afghanistan. Moreover, foiled plots such as the Heathrow airline plot of 2007 indicate that terrorists are intent on targeting American civilian interests worldwide.
For this reason, the ability to travel unrestrictedly is essential in their operations. As explained earlier, terrorists struggle to take advantage of any loopholes or gaps in the system, and even more so when such actions remain legal. One example of this is the Visa Waiver Program established between the U.S. and a number of developed states worldwide. This program allows citizens of member countries to travel to and from the U.S. without a visa.
Such a program can potentially be exploited by terrorists who use the ease of travel to conduct attacks. An example of this is illustrated in the British suicide bombers who entered Israel in 2003. Their entry into the country went largely unnoticed because of the relaxed visa norms between Great Britain and Israel.
While improved measures including the use of biometric passports have lessened the threat, the case of David Coleman Headley and his plot to attack interests in Denmark and India, indicate that the threat perception from relatively free travel still remains. Media reports suggest that, in his travels to Denmark, Headley did reconnaissance on the Jyllands Posten Newspaper office, the controversial publication that came to international attention when it printed cartoons of the Prophet Muhammad.
Continue reading at:
http://www.analyst-network.com/article.php?art_id=3264
-----
Cyberspace emerges as global jihad battleground
Steven Stanek ,
December 21. 2009
The room where five US Muslims suspected of planning to wage jihad were arrested in the Pakistani city of Sargodha on December 10. DAR Rahat / Dar / EPA
WASHINGTON // The journey that took five young men from the suburbs of northern Virginia to the doorstep of radical Islamic groups in Pakistan started with something few people take seriously: a comment posted on a website.
One of the men, Ahmed Abdullah Minni, had praised videos on YouTube depicting attacks on US soldiers, according to a report by police in Punjab province. His comments piqued the interest of an online recruiter, codenamed "Saifullah", and it was not long before the two were exchanging e-mails and plotting a journey to Afghanistan for jihad, the report said.
The saga ended this month when Mr Minni, along with four other Americans – none of whom appeared overtly radical, according to those who knew them – were arrested in the Pakistani city of Sargodha. But it has put a new spotlight on the role the internet plays in radicalising US citizens and, in some cases, putting them in touch with recruiters overseas.
US counterterrorism experts say the internet has figured prominently in a spate of terrorism cases involving US citizens. Some have been incited to violence by sermons they downloaded; others have frequented chat rooms and social networking sites where they met like-minded people and plotted attacks.
Such threats have long existed in Europe and elsewhere, but it is largely a new phenomenon in the United States, according to Evan Kohlmann, a senior analyst with the US-based Nefa Foundation, a private group that monitors extremist websites.
"This may be a sign that this phenomenon is flowering beyond just isolated examples into a larger movement," he said.
Although US troops have deployed around the world in pursuit of radical Islamic groups, the government has done comparatively little to fight the ideological battle being waged in cyberspace. US legislators conceded that point last week as they convened to discuss the threat of online radicalisation.
"It is a message war," said Adam Smith, a Democratic congressman from Washington state, "and right now I think we are considerably behind in fighting that battle."
Islamic leaders here also have acknowledged shortcomings when it comes to confronting online threats and have said they plan to do more.
"We are determined not to let religious extremists exploit the vulnerability of the emotions of our children through slick seductive and destructive propaganda on the internet," Mahdi Bray, the executive director of the Muslim American Society, said in a press conference this month outside the mosque where the men from northern Virginia prayed. "Silence in cyberspace is not an option for us."
There is no easy way to limit or compete with the influence of radical groups online – it is impossible to track everyone who uses the internet and websites pop up as quickly as anyone can shut them down. Still, analysts say, the United States lags far behind such countries as Saudi Arabia when it comes to countering the jihadist message. US web monitors have not been properly trained to recognise threats, according to Mr Kohlmann, who called US efforts "deficient". "The people who are doing this don't have the substantive understanding to make the judgments one way or the other about what's going on here," he said.
US authorities failed to raise red flags when Malik Nadal Hasan, the army psychiatrist who is accused of killing 13 Americans at Fort Hood, Texas, made contact with a known radical cleric in Yemen, Anwar al Awlaki. The Federal Bureau of Investigation intercepted 20 e-mails from Major Hasan to Mr al Awlaki, according to some reports, but no action was taken.
Meanwhile, al Qa'eda and other groups have increased their presence on the internet, according to Jarret Brachman, the author of Global Jihadism: Theory and Practice, who testified at the hearing. "Al Qa'eda has transformed from a terrorist organisation that uses the media, into a media organisation that uses terrorism," he said.
Continue reading at:
http://www.thenational.ae
-----
Look Beyond the Swiss ban on Minarets
M N Hebbar
21 December 2009
The Swiss have spoken. The land of alpenhorns, cuckoo clocks, cowbells and chocolates has voted against the construction of minarets in a referendum that has come as a shock to many, including in Switzerland, and drawn wide criticism from Muslims and other European nations.
As Europe began a cautious round of soul-searching, reactions ranged from Sweden's "a sign of prejudice" and that the decision should not have been put to a referendum in the first place, to a senior government official in Germany intoning that the vote showed a fear of Islam in Switzerland, a fear that also existed in Germany. There ran a common thread in European government circles, though, that criticism of the vote would be counterproductive.
The vote was not totally unexpected, given the negative sentiments fuelled by propaganda from right-wing parties in the run-up to the referendum, painting an unsavoury picture of the influence of Islam, albeit in an atmosphere of ignorance and shortsightedness. It would not be wrong to say that the source of fear of this religion stems from the Europeans' deep and complicated sense of resentment of an unfamiliar, historically hostile religion, and a perceived challenge to Christianity, the dominant faith in Europe.
There are an estimated 20 million Muslims among the 500 million people comprising the European Union, with some of them native, mainly in the Balkans. Many of them are already second or even third generation Muslims such as in France, Germany and the United Kingdom. Denmark, Sweden and the Netherlands, among others, have even accepted more recent arrivals. Islam is now Europe's second largest religion, a fact that cannot be wished away.
Islam has always remained a potent issue in European consciousness. But it would be facile to suggest that the Swiss decision points to Europe facing an identity crisis. The Swiss, like the French, or Germans or British are clearly worried about the Muslims living in their countries. But this would certainly not be tantamount to facing an identity crisis. Much rather, it shows fear and intolerance that made the Swiss react in the way they did.
Indeed, if anything, the Swiss vote succeeded in shifting the focus away from the social and economic consequences of immigration towards religion, where it does not belong. Else, a slender piece of architecture like a minaret would not have caused such consternation and disturb the cultural identity of the Swiss population. The values at stake are free speech and separation of church and state.
It would be instructive to note that in the past, debates about Islam in Europe involved issues other than religion. The 2004 French ban on headscarves in schools was more about the submission of women in society, and the 2005 publication of the Danish cartoons lampooning the Prophet was about free speech. French President Sarkozy's hard line against the hijab this year was on the grounds of "full veils and face coverings" being "a sign of women's debasement" and hence unwelcome in French society. And the burqua, also under attack in France, is rationally viewed. The popular Le Monde editorialised that this apparel, "however offensive it may be to a woman's dignity, is hardly a threat to secularism". It is worn today by exactly 367 French women.
The Swiss have been barking up the wrong tree. A minaret, by contrast, is a symbol on a house of worship. It can do no harm to anyone save exploitation by certain electorates. It is not associated with jihad or terrorism. Minarets are generally built alongside Europe's large urban mosques where the imams would be expected to be moderate established figures. Militants are furtive and are usually on the run from the law.
Can the Swiss referendum, which is a direct expression of democratic governance be faulted? Did the process underline the lack of educated choices in religious matters on the issue at hand? Does a country that sees only church steeples in its serene landscape be expected to think otherwise when they see minarets as alien to its accepted and customary beliefs? The answers may not be all that agreeable.
However, the Swiss referendum against minarets was largely made possible by rural voters whose ignorance was compounded by blatantly alarmist campaign posters depicting minarets as comic-book missiles. Also, the nearly 320,000 Muslims (mostly the fallout of the Bosnian war) living in Switzerland perhaps had a role in souring voters' judgment. Europe's ability to integrate its Muslims is too important a matter to be left to stereotypes or outdated thinking. Social, economic and political determinants are as much at the core of the problem as a perceived resurgent Islam. The Swiss government itself is rather embarrassed by the outcome of the referendum.
It is curious that the Swiss ban on minarets, while setting off emotional reactions, has also raised a legal conundrum. The referendum expressly approves the addition of a clause to the existing constitution, which provides for freedom of religion that specifically restricts construction of minarets. Such language or bias against one religious group goes against established norms of the international convention on human rights. All religions preach the virtues of tolerance that Europe proudly claims to stand for. Indeed, European societies can do no better than look closer into ways and means of further integration of Muslims, providing a serious check on far-right policies in several countries that are now gleeful about the Swiss result.
The Muslim response to the Swiss ban on minarets so far has been measured, quite apart from the peaceful protest by several hundred Muslims in Berne. They are willing to let Swiss society judge in the fullness of time whether four minarets over the landscape would threaten their peace, much less obstruct a view of the Alps!
M N Hebbar is a Berlin-based-journalist and commentator on European affairs. http://www.khaleejtimes.com
-----
Coping with West Asia's demand for nuclear power
Apart from Iran, many countries in the Persian Gulf region are seeking nuclear power plants, writes Anton Khlopkov
The West Asian states are actively seeking nuclear power. Of the Gulf countries, excluding Iran and Iraq, almost 20 agreements and memorandums of understanding on nuclear cooperation were signed during the last 18 months, with countries, possessing advanced nuclear technology, including Canada, China, France, Japan, Russia, South Korea, the UK, and the US.
At present, the only nuclear energy facility in the region is the Bushehr nuclear power plant in Iran. Russian specialists are now completing the construction of the plant's first power reactor. The expected start-up date is some time in the spring of 2010. The region also has a few nuclear research facilities (in Israel, Iran, Egypt and Syria).
At the same time the region is on the top of the non-proliferation list due to the disclosure of undeclared nuclear activity in Iraq in the early-1990s and in Iran in 2002 (and Tehran's lack of cooperation with the IAEA since then). Experts estimate that Israel has 60-80 nuclear devices. The country's Government neither confirms nor denies this. In addition, during the 1990-2000s West Asia was a key region for deliveries by an illicit nuclear proliferation network run by AQ Khan, including the supply of fissile material production technology and nuclear weapons-related design information. More recently, the IAEA is questioning possible undeclared nuclear installations in Syria. Nuclear energy development in West Asia has, therefore, raised serious concerns over the issue of nuclear non-proliferation.
Other issues include the lack of specialists — or the expertise and technical capability to train such specialists locally; heightened security requirements in view of the terrorist threat in the region; and the need to set up national regulating agencies to oversee safe and secure nuclear energy development.
Such development requires a series of steps to be taken in the region as outlined below.
* Due to a lack of expertise in the region and a lack of funds for nuclear studies in some West Asian countries, a few joint multinational nuclear-research and training centres under IAEA safeguards could be established instead of individual state centres. Each centre could specialise in one nuclear-related field. One centre, for example, could specialise in nuclear-powered desalination, a big issue for the region. Over 50 per cent of all desalination plants around the world are located in West Asia. In fact, according to initial plans from the 1970s, the Bushehr nuclear power plant was expected to be used partially for desalination.
* Expanded international oversight of nuclear activities in the region should be implemented (after local ratification) with IAEA Additional Protocol, which provides the IAEA with extended authority to monitor civilian nuclear programs. As of November 2009, this Protocol is in place for over 90 countries; only two (Jordan and Kuwait) represent West Asia.
* A West Asian nuclear-free zone is not likely to be established soon due to the peace process in the region. At the same time the states of the region could take confidence-building steps, which would create a more open atmosphere for further dialogue on the subject. Signing and ratifying the Comprehensive Test Ban Treaty by all the countries in the region could be the first step in this direction.
* Greater international cooperation would result from a voluntary agreement prohibiting these countries from creating new uranium enrichment and SNF reprocessing facilities, the most sensitive nuclear technology. Bahrain, Saudi Arabia, and the United Arab Emirates recently affirmed their intention to forgo sensitive indigenous fuel-cycle technology.
West Asia has been a point of discussions during the last three Nuclear Non-proliferation Treaty Reviews and will no doubt continue to be in the spotlight during 2010 NPT Review Conference to be held in New York on May 3-28, 2010. Special attention should be paid to the lack of universality of the nuclear non-proliferation process in the region during the conference debates. Israeli nuclear programs were almost 'ignored' (or its discussion was blocked by the US) during recent international non-proliferation forums, while nuclear progress in Iran and Syria is sometimes exaggerated. So a balance should be reached between the issues of non-compliance, process consistency and nuclear energy development during West Asia non-proliferation discussions.
International forums on the future of the nuclear energy industry in the region like the 'Middle East Nuclear Energy Summit' to be held in Amman on March 21-24, 2010, could contribute a lot to the development of the peaceful use of nuclear energy in the region.
-- The writer is Director of the Center for Energy and Security Studies
http://www.dailypioneer.com
-----
Taliban gunmen storm Afghan city of Gardez
Security forces in eastern Afghanistan have killed two Taliban militants who seized a building near a police station in the city of Gardez, officials say.
A spokesman for the governor of Paktia province said a number of police and civilians were injured. Fighting began early on Monday and went on for hours.
He told the BBC a search for three other militants was taking place.
The attackers were reportedly heavily armed and some were wearing suicide vests, the spokesman said.
Eastern Afghanistan has seen some of the worst violence in the Taliban-led insurgency.
Correspondents say co-ordinated gun and suicide attacks, usually targeting government officials and security installations, have become increasingly common in Afghanistan.
Grenades
Monday's attack in Gardez, the capital of Paktia province, began at about 9am (0430GMT) and fighting went on until after midday.
At least five militants seized a building near police headquarters in Gardez and began firing at security forces as they surrounded the building, reports quoting officials said.
Rohullah Samoon, a spokesman for the governor of Paktia, said the militants had been cornered in a market.
The Taliban said they had carried out the assault.
Taliban spokesman Zabiullah Mujahid told the Associated Press that the five attackers had been targeting the police station.
He said all were wearing suicide vests and were armed with rocket-propelled grenades.
In July, gunmen and suicide bombers targeted four sites in Gardez, among them the governor's compound.
http://news.bbc.co.uk/2/hi/south_asia/8423896.stm
-----
US alarm after Iran troops seize Iraq Fakkah oil field
Adm Mike Mullen
US forces are due to gradually pull out of Iraq by the end of 2011
America's top military officer has voiced concern about an incursion by Iran into Iraq that ended with Iranian soldiers seizing an Iraqi oil well.
Admiral Mike Mullen said he had spoken to Iraq's defence minister, but it was for leaders in Tehran and Baghdad to resolve the dispute.
Officials from both countries have said they want a diplomatic solution.
The Iranian troops are believed to have now left the Fakkah oil field, which is close to the Iranian border.
Similar incidents have happened before along the border, which has never been properly defined since the Iran-Iraq war in the 1980s - although relations between the two neighbours are now cordial.
'No military escalation'
The Iraqis said about a dozen Iranian soldiers had been involved in the incursion and that they had raised the Iranian flag over the oil field.
I worry a great deal about Iran's view of destabilising this region as well and specifically… focusing on an oil field
Adm Mike Mullen
According to General Ray Odierno, commander of US forces in Iraq, the Iranian forces had left the oil well as of Saturday morning, reports AP news agency.
"All of us are concerned about the influence of Iran," Adm Mullen told a news conference in Baghdad.
"I worry a great deal about Iran's view of destabilising this region as well and specifically… focusing on an oil field."
He continued: "But my understanding is this is sovereign Iraqi territory and is something for leaders in Iraq to resolve."
Earlier, Iran's armed forces apparently confirmed the incursion, in a statement quoted by Iran's Arabic-language Al-Alam satellite television.
"Our forces are on our own soil and, based on the known international borders, this well belongs to Iran," they said.
Oil prices rose on Friday amid reports about the commandeered well in Maysan province.
Iraqi government spokesman Ali al-Dabbagh told Reuters news agency: "We call for calm and for a peaceful solution to this matter, far from any military escalation."
US forces are due to stay in Iraq until elections in March 2010, and then gradually pull out, with complete withdrawal scheduled by the end of 2011.
http://news.bbc.co.uk/2/hi/middle_east/8422997.stm
-----
Malawi Muslim community denounces census results
APA-Lilongwe (Malawi) The Muslim community in Malawi on Monday denounced the 2008 census results by the National Statistical Office (NSO), saying they were doctored to deny Muslims opportunities in the society.
The 2008 census report released recently put the number of Muslims in the country at slightly over 1.6 million and Christians are estimated at 10.7 million.
The Muslim Association of Malawi (MAM) Chairperson Imran Sherif said in Lilongwe that the report was not a fair representation of facts on the ground.
"It was unfortunate that the population of Muslims has been projected to be stagnant by the statistical office which was not true," he said.
He therefore said the Muslim community would embark on its own census in 2010 to verify the figure as projected by the NSO.
However, the NSO Director Charles Machinjiri has since brushed aside the allegations made by the community.
http://www.apanews.net/apa.php?page=show_article_eng&id_article=114118
-----
The World's Betrayal of Gaza
One Year on Gaza Massacre
By Khalid Amayreh
Journalist — Occupied Palestine
The international community's shaming silence has done nothing to stop the Israeli intentional attempts to kill life in Gaza. (Reuters Photo)
Despite the passage of an entire one year since the cruel Israeli onslaught against the people of the Gaza Strip, the international community has done very little to remedy the effects and aftereffects of the Nazi-like Israeli campaign.
Under the rubric of fighting Hamas, the Palestinian Muslim liberation movement, the Israeli army on December 27, 2008, rained bombs, missiles, white phosphorus, and other lethal weapons of death down on the civilian population of Gaza.
The result was more than 1400 Palestinians casualties of mostly innocent civilians, including more than 350 dead children, and more than 5,000 maimed and injured ones.
Moreover, the sustained bombing, which lasted for 21 days, destroyed the bulk of the civilian infrastructure throughout the coastal territory, leaving more than 40,000 homes totally or partially destroyed.
Hundreds, if not thousands, of public buildings, such as mosques and other public facilities were bombed and leveled to the ground.
Israel, a criminal state par excellence, claimed the bombing campaign was aimed at punishing Hamas for firing home-made projectiles on Israeli settlements across the borders.
The destruction of so many homes has left hundreds of thousands of Palestinian civilians homeless.
However, the massive death and destruction inflicted on the totally unprotected Gazan inhabitants showed that Israel wanted to kill as many Gazan civilians as the international community would allow.
Hence, one would not exaggerate a bit or sidestep truth by saying that the main motive behind the virtual Gaza genocide of last year was to satiate Jewish-Zionist thirst for the Palestinian blood.
It was a shameless expression of sadism whereby Israelis drew pleasure from seeing so many Palestinian children and civilians die by bombs and lethal white phosphorus dropped on them from high altitudes.
The destruction of so many homes has left hundreds of thousands of Palestinian civilians homeless.
These Palestinians had to be sheltered in insecure and unsafe tents or by clinging to their partially destroyed and highly risky homes.
Israel is vehemently refusing to allow building materials such as lumber, cement, panes, and glass to reach Gaza.
Israeli officials concoct many excuses to justify their manifestly criminal behavior, which is causing immense suffering to innocent civilians, such as claiming that building materials could be used by Hamas to build fortifications.
Indeed, "criminal" is an appropriate description of the Israeli behavior since barring building materials from getting into Gaza reflects callousness, cruelty, and criminality.
The Decapitated "Civilized West"
No matter what Israel does and what crimes it commits, this would not affect Israeli-EU relations.
Now, with the advent of winter, tens of thousands of tormented Gazans are going to suffer and many might get sick and die because of cold weather.
Notwithstanding its Nazi-like criminality, Israel does not alone bear all the blame for the huge shame of exposing the people of Gaza to much suffering and pain.
The "civilized" West, which created Israel by giving European Jews the historical and ancestral homeland of the Palestinian people, is virtually silent in the face of this shame as if the suffering and pain Palestinians have been through were not sufficient.
Indeed, apart from some routine statements by EU officials deploring the humanitarian conditions in the Gaza Strip, European officials who would hasten to invoke "Western civility and enlightenment", are more or less circumspect on the ongoing Gaza nightmare as if they are awaiting to see the people of Gaza slowly dying.
The European Union does give humanitarian aid to the Gaza Strip. However, the people of Gaza need more than just food. They need to rebuild their homes and lives, and this task cannot be realized without the European Union exerting meaningful pressure on the Zionist regime to allow the entry of building materials into the Strip.
It is difficult to find a single legitimate reason justifying European inaction, which really amounts to a huge betrayal and moral failure.
The European Union has much leverage with Israel. The European Union is Israel's main trading partner, and the Zionist regime has immense interests in maintaining strong ties with European Union and its individual countries.
However, instead of utilizing these factors to convince or even force Israel to allow Gaza to rebuild, EU countries are often busy discussing ways and means to promote their ties with Israel.
The European attitude toward Israel is morally problematic. It shows that Europe is quite helpless in the face of the Israeli arrogance and insolence. In fact, Israel is not only indulging in cruel sadism against a helpless and thoroughly tormented civilian population, but is also killing the two-state solution by continuing to build Jewish-only settlements on the occupied Arab lands.
The European Union is actually rewarding the Zionist state by showing that no matter what Israel does and what crimes it commits, this would not affect Israeli-EU relations.
On December 10, as the world celebrates the so-called Human-Rights Day, the people of Gaza stand virtually alone in coping with their suffering.
Arab Regimes Collaborating with Israel
These regime will pay dearly for their betrayal of an Arab-Muslim people that has been standing alone against Zionist expansionism.
Unfortunately, the biggest Arab country, Egypt, could do much to alleviate suffering across the border. Egypt can, at no price and at no risk, allow building materials to reach Gaza, thus thwarting Israel's criminal blackmail.
The Egyptian economy could also benefit from rebuilding Gaza, given the fact that billions of dollars would be spent in the rebuilding process.
However, the autocratic Egyptian leadership refuses to do so, citing unconvincing arguments about "international agreements with Israel" as if these agreements, which have been violated a thousand times by the Zionist regime, were sacred covenants and more important than saving lives.
Other Arab countries, such as Saudi Arabia, have voiced their willingness to contribute generously to rebuilding Gaza. The King of Saudi Arabia, Abdullah Ibn Abdul Aziz, reportedly pledged a $ billion to cover the expenses of rebuilding Gaza.
However, it is amply clear that financial generosity alone is not sufficient to overcome the present tragedy.
Saudi Arabia, an important country in the Middle East, could, if it wanted, exert strong pressure on Washington to pressure Israel to allow building materials to reach Gaza.
However, the fact that the Saudis are not exerting such pressure sends another bleak message of betrayal to the people of Gaza.
This impotent Arab attitude toward the Gaza catastrophe is more than a moral failure.
It really borders on outright perfidy. These regimes will pay dearly for their betrayal of an Arab-Muslim people that has been standing, virtually alone, along the first line of defense against Zionist expansionism and belligerency.
Nevertheless, one has to admit that the Saudis and other Arab regimes cannot really be more Palestinian than the Palestinians themselves can. The Palestinian Authority (PA) regime in Ramallah has done very little to help rebuild Gaza.
On the contrary, this regime, which gives the stupid political power struggle with Hamas priority over the Israeli occupation, often seems to be conniving with the Zionist occupiers and the Western powers in perpetuating the present situation for as long as possible in the hope of generating more anger and indignation against Hamas among the people of Gaza.
This is the very regime that claims to be serving the national interests of the Palestinian people.
Well, with leaders like Mahmud Abbas, Salam Fayyad, and Muhammed Dahlan, the Palestinian people certainly need no enemies.
http://www.islamonline.net
-----
Eagle's Eye: Ayodhya dispute
December 21, 2009
The Liberhan Commission's cat, at last, is out of the bag. Even after 17 years this cat is not roaring as anticipated rather is not even mewing adequately to scare the rats who were responsible for the ruin and destruction of the lovely but delicate and sensitive secular fabric of the Indian society in one bite. The Commission's report is only confusion further confounded and the Babri Masjid demolition is still a mystery.
It is no use indulging in witch-hunting after nearly two decades of Babri Masjid demolition but it would be quite interesting here to recapitulate the unfortunate sequence of events culminating in the demolition of the mosque in a religious frenzy so that perhaps in the coming years such condemnable episodes do not recur.
The Babri-masjid- Ram temple issue known as the Ayodhya dispute was almost a non-event till it was taken over by the over-ambitious, over-zealous and fanatic group of politicians- religionists who cashed it for their political gains without caring for the potentially impending grave Hindu-Muslim rift in the society as a consequence of their mindless heavily loaded religious sloganeering.
The temple town Ayodhya did see fights over the ownership of the Ram Janma Bhoomi- Babri Masjid site in the past though they were localized and relatively peaceful. In fact Ayodhya was never an issue for either the Union Govt, the State Govt, State and Central level political leaders of the Jan Sangh, VHP and RSS till 1975. People of Ayodhya lived there in absolute harmony in a Ram-Rahim spirit. Whatever disputes existed were strictly between Mahant Ramchandra Das Paramhans and his Akhara and the Wakf Board. Even people of Ayodhya were most unconcerned about the dispute if any. They had never felt that there existed any such dispute between Hindus and Muslims.
For the first time in 1980s Vishwa Hindu Parishad (VHP) made this issue as their campaign tool and suddenly the otherwise sleepy temple town Ayodhya hit the media headlines when in November-December 1983 VHP formally gave a call for liberating the temple through Rath and Kalash Yatras. This too had no or little impact at all even in Ayodhya. With the coming up of Kendriya Marg Darshak Mandal and Dharam Sansad by VHP to act as a nodal agency for any decision-making on Ayodhya issue and the emergence of a rampaging youth wing Bajrang Dal, the temple campaign assumed fanatic proportions revelling in anarchy and violence.
The first threat of immolation came from Mahant Ram Chandra Das Paramhans over opening of the temple locks. With Rashtriya Swayam Sewak Sangh (RSS) joining the issue the temple episode assumed full political stature. The unfortunate opening of the temple locks in 1986 resulted in a full-fledged confrontation between the Hindu and Muslim outfits. Muslim outfits called it a black day followed by Hindu outfits calling for a shilapujan and the final jump of Bharatiya Janata Party (BJP) on the Mandir bandwagon obviously sensing its political potential.
Politico-religious frenzy on the Babri Masjid Ramjanma bhoomi temple issue was at its nadir in 1990 when BJP entrusted to senior party leader like LK Advani the leadership of the Rathyatra from Somnath to Ayodhya painting it as an effort in the revival of Hindu pride and reiterating the commitment for the construction of a resplendent Ram temple at the site. BJP very well knew that this emotional upsurge would polarize the Hindu votes in favour of BJP and impose on it the respectability as preservers and revivers of Hindu pride, and branding the other parties - specially the Congress - as pseudo-secularists and minority appeasers.
The avowed objective of building a Ram Mandir on the demolished site has not been achieved even after BJP ruled continuously for more than six years in one stretch both in Uttar Pradesh as well as at the Centre. The dream is still elusive. The Loh Purush Advani and BJP however succeeded in motivating the guilty for the demolition of Babri Masjid satiating their vanity resulting in the destruction of the Hindu-Muslim secular fabric to the extent of ghettoisation of both the communities. Perhaps this was the BJP agenda which all their senior leaders allegedly rejoiced when the Masjid became a target of vandalism on that inauspicious date December-6, 1992.
(The author is a Media veteran and a political commentator accessible at kcmouli37@gmail.com)
http://www.centralchronicle.com/viewnews.asp?articleID=22321
-----
Arrested Americans show no remorse about their terror plans
December 21, 2009
Lahore: Five American Muslim youth arrested by Pakistani authorities on suspicion of terror links have shown no remorse about their plans to commit terrorist acts and one has even said they should be hanged so that they could become martyrs, a senior police official said today.
"They have no remorse about their plans to commit terror acts. Rather, they regret that they could not lay their lives while also killing some 'US imperialists'," said Usman Anwar, the police chief of Sargodha district where the youth were arrested earlier this month.
Anwar quoted Ramy Zamzam, 22, one of the arrested youth, as saying, "Since our plan to embrace 'shahadat' (martyrdom) could not materialise, we want to become martyrs in another way. Hang us."
The other four youths did not disagree with Zamzam in this regard, said Anwar, who is part of the joint investigation team that is interrogating the youths in Lahore.
Zamzam, Waqar Hussain Khan, 22, Ahmed Abdullah Minni, 20, Iman Hasan Yemer, 17 and Omar Farooq, 24, were arrested in Sargodha, located 200km from Islamabad, on charges of planning terror attacks in Pakistan and abroad.
Anwar said they had been booked under provisions of the Anti-Terrorism Act whereby they could face life imprisonment. The youths wanted to go Afghanistan to "fight against US forces", he said. Since they believed the US is responsible for the miseries of Muslims worldwide, they also had plans to hit US facilities in Pakistan, Anwar told PTI.
Pakistani authorities had questioned the youths during five "long sessions", he said.
"They are quite composed and very clear about what they were going to do. They hate US policies in the Muslim world, especially in Palestine, Iraq and Afghanistan," Anwar said, adding they appeared to be "happy" whenever they heard of US troops being killed in Iraq or Afghanistan.
"Though the boys have no strong religious background, they are inclined to extremism because of what they describe as 'US brutality in Muslim countries'," Anwar said.
On arriving in Pakistan, the youths contacted the militant groups Jamaat-ud-Dawah and Jaish-e-Mohammed but were turned away by both.
Anwar said they were so "desperate to wage holy war" that they decided to form their own group to "sacrifice their lives for Islam".
"The boys told us that they came to Pakistan after an Al Qaida operative named Saifullah, which is probably a code name, assured them through emails that he would help them in achieving their plans. They got upset when they lost contact with Saifullah after reaching Pakistan and sought help from other militant groups," he said.
Anwar said a FBI team had returned to the US after interrogating the youths and it was probably investigating "other students or their friends in their hometown of Alexandria in Virginia".
http://www.dnaindia.com
------
Eurabia vs. Israel on Jerusalem – by P. David Hornik
P. David Hornik
Dec 21st, 2009
The recent Swiss vote to ban minarets was seen by many as a further indication that European populations are waking up to the threat of Europe's Islamization and the need to stop the trend. If so, the European Union—the centralized bureaucracy that, as documented in Bat Ye'or's important book Eurabia, went "over the heads" of European publics to meld the European and Arab/Muslim civilizations in the first place—still hasn't caught up and remains locked in a pro-Arab/Muslim disposition.
At least, the EU's stance on Jerusalem would suggest so. Last week the new EU foreign policy chief, Catherine Ashton, "came down hard on the Israeli government" in her maiden speech to the European Parliament and said:
"East Jerusalem is occupied territory together with the West Bank. The EU is opposed to the destruction of homes, the eviction of Arab residents and the construction of the separation barrier."
Her words prompted Israel's deputy foreign minister Danny Ayalon to reply:
Just as the Romans did not succeed in cutting off Jerusalem from Israel, so too will diplomats from the UN and the EU be unsuccessful as well."
Ashton, previously the EU's trade commissioner and expected to be given considerable authority as a new sort of EU foreign minister, also called Israel's recently launched ten-month moratorium on settlement construction a "first step"—representing, as the EUobserver comments, "a cooler tone than EU foreign ministers who last week took 'positive note' of the move."
The EUobserver also pointed out that the speech was
"significant for what it left out: Ms Ashton did not say that Israel is the only democracy in the Middle East, that it faces a security threat from Palestinian 'terrorists' or that Palestinians should immediately return to formal peace talks—the classic tenets of Israeli supporters."
Ashton's statements also come hard on the heels of an EU-Israel spat over Jerusalem in which the EU explicitly called for East Jerusalem to become the capital of a Palestinian state. That demand was later only partially toned-down under intense Israeli objections.
In other words, even at a time when Prime Minister Benjamin Netanyahu has publicly accepted the call for a Palestinian state and enraged part of his right-wing base with the settlement moratorium, the EU keeps reflexively embracing Arab/Muslim positions. As always, the EU's stance on Jerusalem ignores several facts.
Jerusalem was unified under Israeli sovereignty in 1967, after nineteen years in which Jordan illegally occupied the city and finally used it to attack Israel despite being implored by Israel to keep out of the fighting.
Under Israeli rule, Muslims and all other groups (except Jews—on the Temple Mount itself) have enjoyed full freedom of worship—a stark contrast to the nineteen years of Jordanian rule when Jews and Christians were denied access to Jerusalem's holy places and Jewish synagogues and gravestones were destroyed and desecrated.
Muslims already have full control over Mecca, Medina, and countless sacred locales and shrines throughout the vast Muslim world, and their demand for Palestinian sovereignty in Jerusalem and the redivision of Israel's capital can reasonably be regarded as excessive – especially when, as noted, Israel gives Muslims full access to their Jerusalem shrines and full rights in the city.
Indeed, Jerusalem is full of minarets, and any visitor to its Old City or its Arab neighborhoods can attest to the vibrancy of Muslim religious life there. The EU should be more concerned with Islamization on the continent than with taking harsh stances against Israel as it struggles to survive and to find the right mix of accommodation and steadfastness in an Arab/Muslim environment hostile its very existence.
But for the EU, after decades of forsaking its Judeo-Christian roots for pro-Arabism, that may be too much to expect. Even if European populations are starting to grasp the consequences of this civilizational self-abnegation, Europe's Brussels-based bureaucracy remains willfully ignorant of the stakes.
http://frontpagemag.com
URL of this Page: https://www.newageislam.com/islamic-world-news/clashes-reported-at-funeral-of-iranian-dissident-cleric-montazeri/d/2255