New Age Islam News Bureau
17 Apr 2018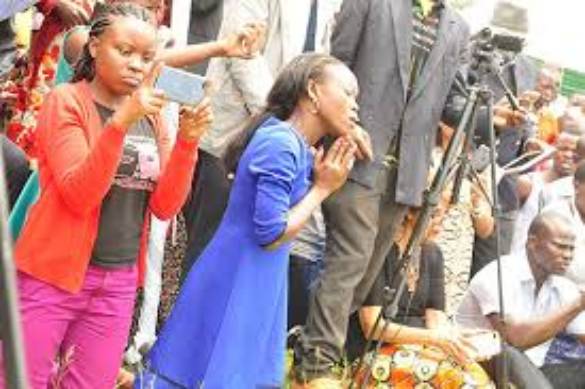 Sh100m 'House of Worship' to accommodate Muslims, Christians and Hindus:Nairobi News - Nation
-----------
• Cinema, Concerts, Fashion: Saudi Arabia Embraces Change under Young Crown Prince
• Kenya: Sh100 Million 'House of Worship' to Accommodate Muslims, Christians and Hindus
• Wave of Muslim Candidates across US Look to Reverse Trump Policies
• Mentally Ill 'Drawn To Lone-Wolf Extremism', Research Finds
• Erdogan: West Tries To Tarnish Islamic World through Terrorist Organizations
• MKRMS Conference: Moot Pays Homage To Khwaja Ghareeb Nawaz
Arab World
• Cinema, Concerts, Fashion: Saudi Arabia Embraces Change under Young Crown Prince
• Al Arabiya Expose Sheds Light on Qatar's Open Ties With Terror Financiers
• Iraq Executes 11 Convicted Of 'Terrorism'
• Hezbollah: Israel won't be allowed to set rules of conflict in Syria
• Syria attack triggered Western action, on the ground Assad gained
• Chemical arms probe in Syria stalls over 'security' fears
• Syrian Fighter Jets Go Back Home after US Strikes End
• Syrians rally in Damascus in support of Assad against US-led strikes
• People in Raqqa Rally to Condemn US Missile Attack on Gov't Forces
--------
Africa
• Kenya: Sh100 Million 'House of Worship' to Accommodate Muslims, Christians and Hindus
• 'No Amount Of Killing Will Stop Us': Nigerian Police Open Fire to Disperse Shia Protesters
• Government says number of migrants detained in Libya down sharply
• Nigerian police fire live rounds, kill one during protest for Sheikh Zakzaky's release
• Nigeria honours Muslim thinker Adam el-Ilory
• Nigeria's Boko Haram extremists hamper polio eradication
--------
North America
• Wave of Muslim Candidates across US Look to Reverse Trump Policies
• Travel Ban Case Is Shadowed by One of Supreme Court's Darkest Moments
• Greek communists try to topple Truman statue in Syria air strikes protest
• Quebec mosque shooting victim describes how seven bullets destroyed his life
• Protests over Syria airstrikes continue across US
• Global hip-hop conference unpacks the genre's Muslim influence
--------
Europe
• Mentally Ill 'Drawn To Lone-Wolf Extremism', Research Finds
• UK Bars Anti-Muslim Campaigners from Entering the Country
• The race to get the Outer Hebrides' first mosque ready for Ramadan
• Radicalisation in prison cells in France and Tunisia
• Gang clashes terrorise prison in South Calorina; seven dead, 17 injured
• May, Macron face lawmakers angry over Syria strikes
• UK Labour releases legal opinion, describing Syrian air strikes as unlawful
• EU says no new sanctions against Iran
--------
Mideast
• Erdogan: West Tries To Tarnish Islamic World through Terrorist Organizations
• Turkey Warns Greece after Flag Is Hoisted On Disputed Island
• Istanbul hosts 'World Muslim Minorities' summit
• Israel frees 207 African migrants from prison
• American pastor on trial in Turkey for terror links
• Iran seizes large stash of explosives in eastern borders
• US likely to use lies again for attack after Syria strike: Iran
--------
India
• MKRMS Conference: Moot Pays Homage To Khwaja Ghareeb Nawaz
• President's Intervention Sought Into Kathua Incident
• 1 Killed, 19 Indian Pilgrims Injured In Bus Accident In Iran
• Angered by transfer, Army man joins Hizbul Mujahedeen
• Mecca Masjid Blast Case: With Evidence Thin, NIA Unlikely To File Appeal
• Civilian, policeman injured in firing by terrorists in J&K's Shopian
--------
Pakistan
• Pakistani Cleric Welcomes 'Jerusalem Summit' Decision On Palestine
• Afghan Tribesmen Kill Five Pakistani Soldiers
• 'An Islamic Welfare State Was Jinnah's Vision for Pakistan'
• Lahore HC bans airing anti-judiciary speeches of ex-PM Nawaz Sharif
• Kulbhushan Jadhav case: India to submit reply in ICJ today
• More Pakistani died in 'encounters' than suicide attacks in 2017
--------
South Asia
• Bangladesh Slams Myanmar Repatriation Claims as 'Nothing But a Farce'
• Bangladesh: Conditions Worsening For Rohingya Muslims in Cox's Bazar Ahead Of Rains
• Rights body probes anti-Muslim violence in Sri Lanka
• Daesh militant killed in US drone strike on militant hideout in Afghanistan
• ISIS hideout targeted in latest US drone strike in Nangarhar
• Afghan official: Gunmen attack vehicle, kill 6 civilians
--------
Southeast Asia
• Jokowi Listed Among World's Most Influential Muslims
• Malaysia police tracking down 4 'dangerous' Islamic State-linked terror suspects
Compiled by New Age Islam News Bureau
URL: https://www.newageislam.com/islamic-world-news/cinema-concerts-fashion-saudi-arabia/d/114955
--------
Cinema, Concerts, Fashion: Saudi Arabia Embraces Change under Young Crown Prince
Apr 16, 2018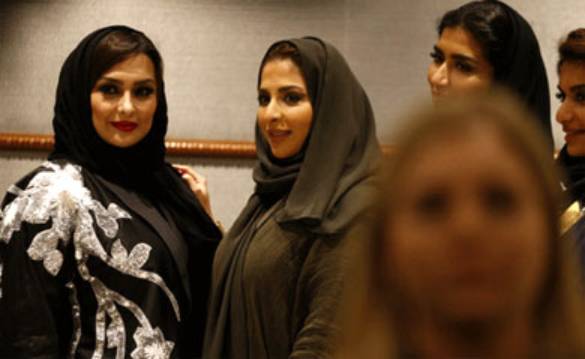 Saudi women attend a fashion show in Riyadh (Reuters Photo)
------
Mohammed bin Salman, the 32-year-old crown prince of Saudi Arabia, has stirred the ultra conservative oil superpower with economic, social and religious reforms, overseeing the most fundamental transformation in the modern history of the Gulf nation.
The heir to the Saudi throne is keen to change the austere image of Saudi Arabia through a series of moves such as giving women the right to drive and the opening of movie theatres, despite opposition from religious hardliners. These are some of the more recent measures initiated in the kingdom:
WOMEN ALLOWED TO DRIVE
In a historic decision, Saudi Arabia ended its longstanding ban on women drivers. Accordingly, women will be allowed to drive from June this year under a royal decree that was issued in September 2017.
The move has sparked waves of euphoria and optimism among the women of the Islamic nation, which was the only country to ban women from driving. Neither Islamic law nor Saudi traffic law explicitly prohibits women from driving, but they were not issued licences and were detained if they attempted to drive.
The decision to allow women to drive is considered a part of the crown prince's social and economic reform plan known as Vision 2030, which aims at increasing women's participation in the workforce from 22 per cent to 30 per cent by 2030 in a bid to wean oil-rich Saudi Arabia off its dependence on resource by stimulating growth in the private sector and promoting tourism.
BAN ON CINEMAS LIFTED
The Gulf kingdom lifted its public ban on commercial cinemas and is readying for a rush of cinema operators eager to turn the Middle Eastern country into a nation of moviegoers. The country's first movie theater in more than 35 years will open on April 18 by AMC Theatres in Riyadh, with plans for up to 100 theatres in some 25 Saudi cities by 2030.
These movie theatres will not be segregated by gender like most other public places in the deeply conservative Muslim kingdom. Saudi Arabia had some cinemas in the 1970s but its powerful clerics closed them, reflecting rising Islamist influence throughout the Arab region at the time. In 2017, the government said it would lift the ban as part of Mohammed bin Salman's efforts to transform society.
Questions though remain about what kinds of movies Saudi Arabia will tolerate.
FIRST FASHION WEEK -- FOR WOMEN ONLY
In another first, the Arab nation this week kicked off its first-ever fashion week with designs by Middle Eastern, Brazilian, US and Russian designers, as well as shows by internationally renowned labels Roberto Cavalli and Jean Paul Gaultier.
In line with Saudi cultural norms and rules on gender segregation, the catwalks are open to women-only and no outside cameras are allowed to film inside. Still, the event marks the latest turnaround for a country that for decades has been ruled by ultraconservative dogma. While the kingdom has held fashion shows in the past, they have mostly been tied to charitable causes and did not include big names in the industry.
FOCUS ON MUSIC, OPERA, CINEMA
The crown prince's intent to transform the image of his country was evident during his recent trip to Paris. According to an agreement signed during his visit, the Arab country will employ French expertise to set up a national opera and orchestra, The deal will see the Paris Opera company help the Islamic nation produce its own classical music and shows.
The kingdom also announced it would enter short films at the Cannes cinema festival for the first time.
The heir to the Saudi throne has in recent days visited several countries, including the United States, to project a more moderate vision of his country, which is often associated in the West with exporting jihadist ideology.
PUBLIC CONCERTS PERMITTED
As part of these reforms, the kingdom has allowed concerts, including mixed-sex gigs. Last year, the nations hosted the first concert by a female performer -- Lebanese singer Hiba Tawaji -- in the country's history.
In February, Saudi Arabia's General Entertainment Authority announced it would stage more than 5,000 festivals and concerts in 2018, double the number last year, and pump $64 billion in the sector in the coming decade.
But while times are changing, certain rules such as "Dancing is strictly prohibited" during a concert on March 30 underline the balancing act the Saudi government must perform as it takes steps towards liberalisation in a society where certain sections may not be as receptive to the idea.
'SAUDI WOMEN SHOULD HAVE CHOICE ON ABAYA'
In an interview with CBS television, Mohammed bin Salman said women in his country need not wear head cover or the black abaya - the loose-fitting, full-length robes symbolic of Islamic piety - as long as their attire is "decent and respectful."
"The laws are very clear and stipulated in the laws of sharia (Islamic law): that women wear decent, respectful clothing, like men," the Saudi heir said.
"This, however, does not particularly specify a black abaya or a black head cover. The decision is entirely left for women to decide what type of decent and respectful attire she chooses to wear."
It remains unclear if these statements signal a change in the enforcement of women's dress code in the kingdom. Saudi Arabia has no written legal code to go with the texts making up sharia, and police and judiciary have long enforced a strict dress code requiring Saudi women to wear abayas and in many cases to cover their hair and faces.
In recent years, Saudi women have started wearing more colourful abayas. Open abayas over long skirts or jeans are also becoming more common.
RIGHT TO JOG
On March 8 this year, a group of women in Jeddah marked International Women's Day by exercising one of their newly acquired freedoms: the right to go for a jog.
Saudi women are now allowed to take physical activity to the public sphere, and following this decision, Saudi Arabia organised its first-ever women's run at the beginning of March, marking a historical moment for its women. More than 1,500 women participated in the event.
In another significant change, women will be able to participate in the Riyadh International Marathon next year. Prior to this, women were not allowed to participate in any marathon or other running events.
The Islamic nation also held its first-ever women's basketball tournament recently and will soon be hosting a women's football tournament. In July 2017, Saudi Arabia introduced physical education for girls enrolled in schools and began granting licenses for running women's gyms in the country.
CYCLING - SAUDI WOMEN EMBRACE CHANGE
In more signs that the ultra-conservative nation, which for decades seemed irreparably stuck in the past, is now changing by the day, are the images of women cycling regularly on the country's roads.
One women cyclist says the change is evident. "Jeddah today isn't the same as Jeddah five, six years ago. The scrutiny on clothes (has eased), there's more places to go, working opportunities for women are the same as for men."
START BUSINESSES WITHOUT MALE PERMISSION
In a key policy change, women in the kingdom can now open their own businesses without the consent of a husband or male relative, marking a major step away from the strict guardianship system that has ruled the country for decades. Under Saudi Arabia's guardianship system, women are required to present proof of permission from a male "guardian" - normally the husband, father or brother - to do any government paperwork, travel or enroll in classes.
Saudi Arabia's public prosecutor's office this month said it would begin recruiting women investigators for the first time. The kingdom has also opened 140 positions for women at airports and border crossings, a historic first that the government said drew 107,000 female applicants.
With these changes, the 32-year-old de facto ruler has taken on the powerful clerics, who long dominated Saudi life, and struck out at the nation's coddled elite with a dramatic purge of royals, ministers and business figures that saw hundreds detained in a probe over graft worth $100 billion.
REVAMPING EDUCATION
Keen to present a modern and moderate Saudi Arabia to the world, the kingdom is working to combat extremist ideologies by reviewing school curricula and books to ensure they do not reflect the banned Muslim Brotherhood's agenda.
It will ban such books from schools and universities and remove those who sympathise with the group or its ideology from their posts.
The young crown prince has already taken several steps to loosen Saudi Arabia's ultra-strict social restrictions by scaling back the role of the religious morality police.
WOMEN ARE EQUAL TO MEN: CROWN PRINCE
In a departure from the Kingdom's deeply conservative view, Mohammed bin Salman said that women are "absolutely" equal to men during an interview on CBS News programme. "We are all human beings and there is no difference," he remarked.
He acknowledged that Saudi Arabia has been dominated by an "ultraconservative interpretation of Islam" that was wary of non-Muslims, deprived women of basic rights and constricted social life, the New York Times reported.
Bin Salman's rise to power has been accompanied by an easing of restrictions on women's dress and an expansion of their role in the work force. He said the government was working on policies to ensure equal pay.
However, women in Saudi Arabia are still bound by so-called guardianship laws that give male relatives control over aspects of their lives.
WHAT WOMEN STILL CAN'T DO
The Islamic nation' male guardianship system, which subjects women to full dependence on their male counterparts (fathers, brothers, husbands, sons), in nearly all aspects of public life, has received criticism over the years as it is considered a "hindrance" to women's liberty. Under the system, women are required to present proof of permission from a male "guardian" - normally the husband, father or brother - to do any government paperwork, apply for a national id card or passport, travel or enrol in classes.
Women here cannot marry, divorce, get a passport, travel, open a bank account or have a medical procedure without permission from their male guardians.
They must limit their interactions with males outside their immediate families and can be imprisoned for such an offence. They cannot eat at restaurants that don't have a separate family section and are not allowed to use public swimming pools that are also used by men. They cannot appear in public without wearing the Abayah.
Islamic restriction also prevents Muslim women from marrying non-Muslims. In case of divorce, women can't retain custody of their children after they reach the age of seven for boys and nine for girls
In addition, they can't get a fair hearing in court, where 'the testimony of one man equals that of two women.' The legal position in Saudi Arabia of a woman is equal to that of a minor, and therefore she has little authority over her own life Further, women cannot receive an equal inheritance. Under Sharia inheritance laws, daughters receive half what is awarded to their brothers.
While the crown prince is working hard to modernise the nation and a number of reforms on women's freedom in the kingdom have taken place, these archaic rules still remain to be addressed.
https://timesofindia.indiatimes.com/world/middle-east/recent-reforms-in-saudi-arabia-as-country-embraces-change-under-young-crown-prince/articleshow/63783132.cms
--------
Kenya: Sh100 Million 'House of Worship' to Accommodate Muslims, Christians and Hindus
16 APRIL 2018
By Dennis Lubanga
A new temple that will accommodate worshipers from all religions is under construction in Matunda, Kakamega County.
The 'House of Worship' will cost Sh100 million.
Upon completion, the temple which is located in Luanda Village, Likuyani sub-county, will be among the five Baha'i temples constructed in the world, signifying a new milestone for the Baha'i world community.
The design was unveiled last Sunday during a gathering of more than 1,000 people.
The event included remarks offered by representatives of the Baha'i community and local officials. Trees donated by neighbors in surrounding communities were planted on the grounds.
ENGINEERING DESIGN
Addressing the press after the ceremony, Mr Japheth Kokal, a member of the national spiritual assembly of the Baha'i in the country said: "The engineering design is still ongoing and once its through we shall know how much money will be pumped into the entire project but we are estimating that it is likely to cost Sh100 million."
The funds are contributed by friends of the Baha'i across the world. Some of the funds also come from the Baha'i World Centre in Heifa, Israel.
Mr Kokal rubbished claims that the religious group is a cult saying that the temple will accommodate people from all religions.
"The temple will be a focal point of worship, a nerve center of community life, a place where souls will gather at daybreak for humble invocation and communion before we flow out of its doors to engage in our daily pursuits. And so there is no way we can be a cult," he explained.
Village elder Violet Ombeva was happy that such a structure will be built in the area.
The design of the House of Worship is simple yet elegant in form, inspired by huts that are traditional to the region.
ACCOMMODATE 250 VISITORS
The Temple's design architect Neda Samimi said that the concept design features a two-tiered structure that will accommodate about 250 visitors.
She indicated that the exposed roof beams highlight the nine sides of the edifice and are drawn together at an apex skylight beneath which will be placed the 'Greatest Name'.
"The design incorporates an intricate and expressive pattern that uses the diamond shape, a familiar motif in Kenyan culture. The temple's construction will be undertaken with materials from the region--its roof will use local slate, and the walls will be made from stone sourced from quarries nearby," said Ms Samini, the first woman to design a Baha'i House of Worship.
Mr Job Otieno Opiyo, a resident overseeing the project, said that the process began with grassroots efforts to cultivate a devotional spirit and an educational process that builds capacity for service to humanity.
"The Temple's purpose is to serve Matunda Soy and its environs. Its intention is to serve humanity, irrespective of race, religion, or tribe," said Mr Opiyo.
Kenya is one of five countries that was designated by the Universal House of Justice in 2002 to build a local Baha'i House of Worship.
Baha'i temples are open to all as a space for worship and reflection.
http://allafrica.com/stories/201804170076.html
--------
Wave of Muslim candidates across US look to reverse Trump policies
16 April 2018
NEW YORK, United States – Omar Vaid, a movie set technician based in Brooklyn, New York, would probably not be running for Congress in November's mid-term elections were it not for President Donald Trump.
But Vaid, 36, the Muslim son of immigrants from India, was so alarmed by Trump's ban on Muslim travellers and a spike in race-baiting that he is making a stand as a Democratic candidate in the city's only Republican-held district later this year.
According to Emgage Action, a Muslim advocacy group and its connected political action committee (PAC), Vaid is part of a trend. As many as 100 Muslim Americans have committed to running in 2018 races – many more than in previous cycles.
"Muslim friends in my area told me about the hatred they faced in their neighbourhoods, with people yelling: 'Go back to your own country,' so I became passionate about this," Vaid told Middle East Eye.
His district straddles the Bay Ridge area of Brooklyn, home to a vibrant Arab-American community, and mostly-white Staten Island, which helped elect former President Barack Obama, a Democrat, before backing Trump, a Republican, in 2016.
To win, Vaid must defeat Max Rose, a US veteran of the Afghan war, in the Democratic primary in June before facing a Republican in November. Daniel Donovan, the Republican incumbent, faces a tough challenge from Michael Grimm in his primary.
"New York's largest Arab-American population should not have a representative who so favours the travel ban and the rest of Trump's agenda," Vaid said of his right-wing Republican opponents.
To campaign, Vaid swapped his flannel shirts for the groomed look of a Washington lawmaker, with a promotional video in which he shoots basketball hoops and drives a forklift truck to burnish his blue-collar credentials.
He is an urban lefty, promoting universal healthcare and tighter gun control. Targeting mainstream voters, he barely mentions Islam beyond his own heritage and his calls to halt the travel ban and racial profiling.
Energised to campaign
Democrats like Vaid are energised ahead of the midterms, which often measure a president's popularity. More women are running in House races than ever before, according to the Center for American Women and Politics at Rutgers University.
This may reflect antipathy to Trump among some women, Latinos, blacks, Muslim-Americans and transgender people who feel disparaged by a billionaire whose policies are tailored towards white-bread voters in middle America.
To some analysts, anything is possible. The recent bombshell that House Speaker Paul Ryan is stepping down hints at a Republican party in disarray, with Democrats vying to win control of one or even both houses of Congress.
There is no comprehensive breakdown of candidates for all national, state and local elections. The Federal Election Commission does not record candidates' ethnicities, and the Democratic National Committee (DNC) did not answer MEE's queries.
Emgage PAC, however, has tracked Muslim candidates for more than a decade and notes a spike this cycle.
Wael Alzayat, the Syrian American behind the $200,000 fund that endorses both Muslim and Muslim-friendly candidates, notes a "marked increase in Muslims running for office" with some 100 candidates compared to the dozen-or-so of past cycles.
"We've never seen this degree of open hostility from a sitting US president. That galvanised more Muslims to step up," Alzayat told MEE.
Anti-Trump
Muslim candidates echo the anti-Trump mantra across the US, from the Iranian-American entrepreneur Kia Hamadanchy in California, to the Indian-American progressive Sameena Mustafa of Illinois.
There are high hopes for Abdul El-Sayed, 33, the Egyptian-American doctor and Rhodes Scholar running for governor of Michigan. He recently tweeted: "Yes, I'm Muslim. We past that? Then let's start talking about solutions."
As well as those with immigrant roots in the Middle East and South Asia, the 2018 crop includes African-American Muslims, a more established force in US politics, like Marcus Goodwin, 28, a property trader vying for a seat on Washington DC's city council. They are all Democrats. Across the aisle, Saba Ahmed, a Pakistani-American Muslim who runs the Republican Muslim Coalition, cannot count a single GOP Muslim candidate this cycle – her group has retreated "behind the scenes" since Trump took the White House, she told MEE.
"It takes a lot guts to go up as a Republican Muslim because we do face a backlash – both from the Republican Party and the Muslim community," Ahmed told MEE. She also suggested that Alzayat's tally of left-leaning Muslim candidates is inflated.
Like Vaid, candidates typically steer away from religion. Muslim women candidates eschew head-coverings, with such exceptions as Bushra Amiwala in Illinois and Deedra Abboud, who seeks an Arizona Senate seat.
Acting overly religious is risky. Abboud stirred a hornet's nest last year by posting relatively uncontroversial comments about the separation of church and state on her Facebook page, prompting a barrage of online fury.
"Get out stinking Muslim," responded one web user, who was apparently unaware that blue-eyed Abboud is a convert who was born and raised in Arkansas. Other Muslim-American politicians report similar trolling.
Somali-born Minnesota state representative Ilhan Omar recalls "derogatory, Islamophobic, sexist taunts and threats" during her run in 2016. Hillary Clinton's one-time aide Huma Abedin was probed for Islamist links and for spending her childhood in Saudi Arabia.
The most prominent Muslim-American politician, Keith Ellison, a Minnesota congressman and deputy DNC chairman, has repeatedly faced charges of being an anti-Semitic religious hard-liner. Even Obama, an avowed Christian, became the focus of some conspiracy theorists who claimed he was a Muslim.
For Abdulkader Sinno, an Indiana University scholar and editor of Muslims in Western Politics, this highlights the glass ceiling that will block most of this cycle's Muslim candidates from winning office this year.
Despite well-established Muslim communities in such states as Michigan, Florida, Virginia, Pennsylvania and New Jersey, the country's estimated 3.3 million Muslims only ever make a sliver of the electorate.
"Muslim Americans are becoming more engaged politically on all levels, and more of them are running for office," Sinno told MEE.
"The problem, however, is that there is so much Islamophobia in the Republican party, and just enough of it among Democrats, that a Muslim candidate can only succeed in a heavily Democratic district."
This is the paradigm that Alzayat's PAC seeks to change. He wants to help Muslim candidates win over non-Muslim voters, and to persuade Muslim immigrants, who often hail from undemocratic countries, to turn out on polling day.
He does not predict a clean sweep of 100 new Muslim office-holders on November 6; he is pinning his hopes on a couple of Muslim women candidates in Michigan, the US state with the most vibrant Islamic scene.
"The Muslim-American community is politically weak. We don't have sufficient political power due to our low voter turnout and lack of coordination," Alzayat told MEE. "We're disadvantaged until we rectify this imbalance."
http://www.middleeasteye.net/news/wave-muslim-candidates-across-us-look-reverse-trump-policies-61809681
--------
Mentally ill 'drawn to lone-wolf extremism', research finds
April 17, 2018
PAUL MALEY
Islamic State's extremist ideology is finding fertile ground in the minds of the mentally ill, with about 40 per cent of so-called "lone-wolf'' terrorists suffering a mental illness, more than six times the rate of illness among terrorists who are part of a group. The lead psychiatrist of Victoria's newly established Fixated Threat Assessment Centre, Michele Pathe, said the mentally ill could be drawn to terrorist messaging, which provided a sense of belonging and support.
"For people whose lives are otherwise miserable and people who are struggling in life, who might be socially isolated who might be financially impoverished, hearing that sort of messaging can seem like a whole new world, a whole new hope for them,'' Dr Pathe told The Australian.
"So they're drawn to that just as they might have been drawn to other things like cults or other solutions in the past. It's just another thing, really.''
Dr Pathe and FTAC detectives are tasked with identifying potential lone-wolf attackers in the grip of mental illness and intervening before they can do harm. She said research showed between 40 and 50 per cent of so-called "lone-wolf'' actors suffered a mental illness, a rate more than six times that of other terrorists.
She said the mentally ill had always framed their delusions around the issues and the preoccupations of the day, and the relationship between ideology and pathology was often complex and murky.
"It's not as simple as mental illness or terrorism,'' Dr Pathe said, on what motivates terrorists.
"It's very often a mix of both and we throw into that the whole mix of personal grievance and many of the people we see screaming out 'Allahu Akbar' at the moment are people with personal grievances who are just taking on sort of elements of extremist messaging.''
Since 2014 mental illness has been a factor in a number of high-profile attacks, beginning with Sydney siege gunman Man Haron Monis, who had a long history of delusional behaviour. Ihsas Khan, the 22-year-old who ran amok in Minto, in Sydney's southwest in 2016, stabbing one person before being arrested, was a diagnosed schizophrenic living alone and unmedicated before his attack.
But the case that best illustrated the complexity of the link between belief and pathology was Yacqub Khayre, the Somali refugee who killed hotel clerk Kai Hao in an Islamic State-inspired siege in Brighton, Victoria, last June.
Khayre was tried unsuccessfully for terrorism offences over his alleged role in a 2009 plot to attack Sydney's Holsworthy army barracks, but was also a criminal and heavy ice user, factors thought to have influenced his actions.
Dr Pathe said the mentally ill were often drawn to the issues of the day. "When computers came in, you had a lot of patients ... believing they had microchips in their head,'' she said.
"During the HIV crisis there were people who had delusions related to HIV, having HIV or getting HIV … This is not a new thing. It's just that what we're seeing now is mentally ill people being drawn into this space. They're very aware of the issues of the times.''
https://www.theaustralian.com.au/national-affairs/national-security/mentally-ill-drawn-to-lonewolf-extremism-research-finds/news-story/7eebaea9802a7c82daf12a3d668210d0
--------
Erdogan: West tries to tarnish Islamic world through terrorist organizations
16 April 2018
Muslims are facing systematic attacks after the September 11, 2001 events, Turkish President Recept Tayyip Erdogan said on Monday addressing an event dedicated to Muslim minorities, APA reported citing Turkey's NTV channel.
Erdogan stressed that terrorist organizations such as ISIL, Boko Haram deal a blow to the Islamic world.
"They tell us that Islam is a religion of peace, but that they kill people under the name of Islam. Several Western countries add fuel to the fire to cover up their domestic problems. The most terrible massacres were carried out by these Western countries, which are now teaching us. Last time I told one of them that they killed 5 million people in Algeria, and now they are giving us advice on Syria. They committed massacres in Rwanda and elsewhere, and did they answer for it?" the Turkish leader said.
Erdogan emphasized that the West, through terrorist organizations, tries to tarnish the Islamic world.
"That is a reason why neo-fascist parties began to come to power in Western countries. Houses, mosques of Muslims become a target of anti-Islamic groups. Muslims are subjected to attacks in Germany, Holland, Belgium and France. Women in veils are exposed to insults. One of such countries is France. France has expelled gypsies from the country as well. This obviously contradicts human rights, legal norms," the president added.
Erdogan said that the West turns a blind eye to ethnic cleansing being carried out against Muslim minorities in a number of countries.
http://en.apa.az/world-news/europe/erdogan-west-tries-to-tarnish-islamic-world-through-terrorist-organizations.html
--------
MKRMS Conference: Moot Pays Homage to Khwaja Ghareeb Nawaz
Kiran Butt
April 17, 2018
LAHORE: Markazi Majlis-e-Chishtia Pakistan and Mir Khalil-ur-Rahman Memorial Society, MKRMS (Jang Group of Newspapers) organised a conference titled "Khwaja Ghareeb Nawaz International Conference" at a local hotel.
The conference was chaired by Punjab Governor Malik Muhammad Rafique Rajwana. Deewan Syed Al-e-Habib Ali Khan (Sajjada Nasheen Ajmer Shareef) was the patron of the conference. The welcome address was given by Haji Peer Tariq Wali Chishti (Sajjada Nasheen Dargah Peer Syed Ali Haider Gillani Shah and Ameer Markazi Majlis-e-Chishtia) and Professor Muhammad Ahmad delivered the concluding speech.
Allama Shehzad Ahmad Majadadi (Dar-ul-Khalas Islamic Research Centre, Lahore), Alexander John Malik (former Bishop of Lahore), Dr Allama Raghib Naeemi (member Islamic Nazreyati Council, Chairman Jamia Naeemia, Lahore), Khawaja Ghulam Qutub-ud-Din Fareedi (Sajjada Nasheen Darbar Ali Garh Shareef (President National Mashaikh Council Pakistan), Mufti Muhammad Ramzan Sialwi (Khateeb Jamia Masjid Data Darbar, Lahore) were among the speakers of the conference.
Wasif Nagi (Pride of Performance, senior editor health, education and current affairs and Chairman MKRMS) was the host and moderator of the conference while Mufti Syed Ashiq Hussain conducted the conference. Malik Muhammad Rafique Rajwana said, "The major cause of failure of Islamic states is avoiding their own religion and instructions of the Prophet (PBUH). Every religion gives the message of love, peace and harmony. Children of Palestine and young generation of Kashmir is suffering due to brutal acts which are totally against human rights. Muslim nations have to come together as the union is strength and it is the only way to get success and prosperity. This is the need of the hour. I remember that in the war of 1965, a daily paper published a headline "Panah Mili Toh Kahan Mili", as the air force was patrolling over Delhi and people took shelter at the shrine of Khwaja Moeen-ud-Din Chishti (RA). Shrines of the saints or Sufis blessed people without any discrimination. I belong to Multan which is called Madina-tul-Aulia. Many people try to get visa for Delhi just to visit the shrine of Hazrat Khwaja Moeen-ud-Din Chishti. Lahore is called "Data Ki Nagri" and if you go there late night, you can experience peace of mind and spirituality. Life of saints gives us an example to live our lives in a simple and humble way. We have to follow the teachings of Islam and all the Muslim nations have to be united against all odds."
Speaking to the conference Haji Peer Tariq Wali Chishti said, "One personality who is still ruling the hearts of the people of the subcontinent is known as "Khwaja Ghareeb Nawaz". Lord Cousin Viceroy of India explained his visit to the subcontinent and said I noticed that a person has a very strong influence on people and he is not even alive. People are still following his teachings and that was "Khwaja Moeen-ud-Din Chishti". He brought a civil and social revolution in the subcontinent. He dragged people out of the dark. At the time of partition, Khwaja Moeen-ud-Din's family supported Quaid-e-Azam and they shifted to Pakistan. But unfortunately, the government of Pakistan never appreciated their contribution to the freedom movement.
Markazi Majlis-e-Chishtia Pakistan is working to spread the teachings of these Sufis in Pakistan. We will be organising these kinds of conferences in future also.
Wasif Nagi said, "MKRMS has been organising awareness seminars since 1992. Covering different topics like religious interfaith harmony, IT, education, business and environmental issues we never neglected health and medicine topic. MKRMS has organised more than 700 seminars till date. There are some duties of journalists in other fields as well. We have to give the same amount of importance to basic issues of masses as we give to politics. Sufis and saints have a big role in implementing the Islamic laws in the subcontinent. Hindu, Sikh and Christians go to the shrine of Hazrat Khwaja Ajmair Shareef and seek their blessings. We will try to conduct more conferences like this in the future."
Allama Shehzad Ahmad Majadadi said, "A person always needs a spiritual guide or a teacher to establish his ideologies. When people start their journey of spirituality, masses around them tease them and taunt them with different words. But they tolerate everything, as they know that they will get reward from Allah Almighty. This is a privilege for Lahore that Khwaja Ajmair Shareef stopped here and spent some of his time in this city before leaving for Ajmair. He has set the network like this, that till date it is followed from Ajmair to Golrha Shareef. Allah has given a prosperous status to all those, who work for the welfare of people."
Alexander John Malik said, "I still remember the day when I became the Bishop and Wasif Nagi came to interview me. He still invites me to his events and gives me a chance to interact with the young generation. Khwaja Moeen-ud-Din Chishti was very young when his father passed away and he sold all the items which he got in the will and started travelling to preach Islam. He did not possess any kind of kingdom. He did not force anyone to convert their religion. With love and harmony, he converted more than 9 million people into Islam.
Dr Allama Raghib Naeemi said, "If we follow the teachings of Islam we can achieve the higher ranks in Jannah. King Akbar travelled 120 kilometres just to get blessings from Ajmair Shareef. Khwaja Ajmair Shareef was called "Sultan-e-Hind" by the people."
Khawaja Ghulam Qutub-ud-Din Fareedi said, "Khwaja Moeen-ud-Din Chishti always guided the people in the right way and we have to follow his teachings to get success in our lives." Mufti Muhammad Ramzan Sialwi said, "We have to follow the nature to get the success. Without sacrifice and dedication, a person cannot achieve his goals. Saints have that privilege that they turn the man into a good person and make their lives better."
Syed Intazar Hussain Zanjani, Iqrar Ahmad Usmani, Peer Ansar Ahmad Usmani, Peer Akhtar Rasool, Khwaja Fakhar-ud-Din, Mian Abdur Rehman, Peer Waqas Munawar and Hazrat Saeen Muhsin Faqeer attended the conference. At the end of the conference, special Dua was offered by Deewan Syed Al-e-Habib Ali Khan and Mehfil-e-Samaa was also held.
https://www.thenews.com.pk/print/305350-mkrms-conference-moot-pays-homage-to-khwaja-ghareeb-nawaz
--------
Arab World
Al Arabiya expose sheds light on Qatar's open ties with terror financiers
17 April 2018
An Al Arabiya recent expose on Qatar's open relationship between government officials and known terrorist financiers, some of whom are on Doha's on terror sponsor list, has shed light on the country's lack of seriousness on addressing its ties and support of extremists groups.
Last week, Al Arabiya reported that know terrorist financier Abdulrahman al-Nuaimi had been living out in the open despite having just been designated as a terrorist by his own country a month earlier.
On April 11, Qatari newspapers publicly congratulated Nuaimi on the wedding of his son in Doha. The wedding was attended by Qatar's Prime Minister Abdullah al-Thani, a number of prominent Qatari personalities including current and former editors of Qatari newspaper and Khaled Meshaal, former political leader of Hamas Islamist group.
Nuaimi was designated as terrorist by the US government in December 2013 and the UN in September 2014 for providing financial support to terrorist organizations in the region.
The US Department of the Treasury said at the time that Nuaimi ordered the transfer of almost US$600,000 to al-Qaeda through its representative in Syria. He had also planned to transfer another $50,000 at a later time.
US intelligence also revealed that Nuaimi also financed al-Qaeda in Iraq back in 2001 by sending $2 mln per month to the organization for a year.
Furthermore, the US Treasury proved that Al-Nuaimi financed al-Shabaab militant group in Somalia after he had converted a quarter of a million dollars in mid-2012.
Qatar's flip-flop over Nuaimi
Senior Qatari officials have denied to both US government and media about the whereabouts of Nuaimi. As recently as January, the New York Times' Declan Walsh initially reported that it was common knowledge that Nuaimi was believed to remain at liberty in Doha. Walsh then had to retract his reporting and issued a correction after a senior Qatari official said that they had received new evidence in Nuaimi's ongoing case on terror charger and had been arrested pending a second trial.
Nuaimi's presence at his son's wedding last Wednesday contradicted those reports.
Qatar's relationship with Nuaimi has never been this open. According to a leaked cable from the US embassy in Doha dating 2010, Nuaimi was arrested in 2000 by Qatar's former Emir Sheikh Hamad bin Khalifa for criticism of his wife Sheikh Moza bint Nasser's increasing public role. A couple of years before that, he was arrested for writing an open letter to Qatar's consultative council criticizing alcohol sales and coeducation at Qatar University as un-Islamic.
A year after his release, Nuaimi was promoted in his position as an academic at Qatar University and later served as the former president of Qatar's National Football Association. He would go on to establish the Sheikh Eid Charity, designated by the Anti-Terror Quartet of Saudi Arabia, UAE, Bahrain and Egypt as a terror entity.
Terror sponsors at liberty in Doha
Nuaimi was among the 11 nationals named under Qatar's own terror list released in March. Ten of the individuals on the list were already included in three of the terror lists issued by the quartet.
Among those designated by Qatar was Mubarak Mohammed bin Saad bin Ali Alajji, a Qatari national who collected funds for al-Qaeda via non-governmental networks under an official cover.
Less than two weeks after being designated as a terror actor, Alajji would openly take part in the Doha Marathon and even received 3,000 Qatari riyals from a Qatari official for his participation in the event.
In June 2017, Saudi Arabia, Bahrain, the United Arab Emirates and Egypt broke off diplomatic and economic ties with Qatar alleging Doha openly supported and financed terror and extremist groups in the region.
A month later, the United States and Qatar signed an agreement that aimed at combating the financing of terrorism. "The agreement which we both have signed on behalf of our governments represents weeks of intensive discussions between experts and reinvigorates the spirit of the Riyadh summit," Tillerson, the former US Secretary of State, said at the time.
— David A. Weinberg (@DavidAWeinberg) April 14, 2018
Despite the steps, observers have called into question the spirit of Qatar's intent to follow through on identifying, pursuing and punishing terror financiers when nationals on its own list are free to roam the country.
"It's hard to know what's worse: that Nuaymi was free to attend his son's wedding weeks after being designated a terrorist by his even own govt & months after #Qatar told NYT he was in jail, or that it seems the party was attended & blessed by a top religion anchor for state media," tweeted David A. Weinberg, Washington Representative for International Affairs at the Anti-Defamation League.
https://english.alarabiya.net/en/News/gulf/2018/04/17/Al-Arabiya-expose-sheds-light-on-Qatar-regime-s-open-ties-with-terror-financiers.html
--------
Iraq executes 11 convicted of 'terrorism'
April 17, 2018
BAGHDAD - Iraq has executed 13 people including 11 convicted on charges relating to "terrorism", the justice ministry said Monday. They included individuals responsible for car bombings, "killings of security forces personnel" and kidnappings, it said in a statement, without specifying dates, locations or other details of the attacks. The executions are the first since the beginning of the year in Iraq, which according to rights group Amnesty International put to death at least 111 people in 2017. On December 15, 38 people sentenced under Iraq's terrorism law were hanged in the country's Nasiriyah prison.
https://nation.com.pk/17-Apr-2018/iraq-executes-11-convicted-of-terrorism
--------
Hezbollah: Israel won't be allowed to set rules of conflict in Syria
Apr 17, 2018
Lebanon's Hezbollah resistance movement says the Israeli regime seeks to portray itself as the party calling the shots in the Syria crisis by launching hit-and-run attacks against the Arab country, but it will not be allowed to do so.
In an interview with Lebanon's al-Mayadeen TV on Monday, Hezbollah Deputy Secretary-General, Sheikh Naim Qassem, warned that Israel's airstrike against the T-4 airbase, located in Syria's west-central province of Homs, would not go unanswered.
That attack, which took place on April 9, saw two Israeli F-15 warplanes use Lebanese air space to target the Syrian airbase with missiles, killing over a dozen people, including seven Iranian military advisors.
"By bombing the T-4 army base, Israel wanted to create an equation that shows that it controls the rules of conflict, and this is not acceptable to us," the senior Hezbollah official said.
The regime sporadically carries out such attacks against Syria using Lebanon's skies. Following the attack on T-4, Beirut said last week that it would lodge a complaint with the UN over the regime's nonstop violations of Lebanon's airspace.
The attacks are most of the time carried out against targets belonging to Hezbollah, which has been successfully helping Syria contain Takfiri militancy.
Qassem further played down Israel's hit-and-run raids against targets in Syria and said the nature of such attacks show it is not prepared for a all-out war.
"Israel is not ready for an all-out war, and therefore it is waging a campaign between the wars," he said, adding, "The axis of resistance...will not allow [Israel] to restrict its movement in Syria."
'Iranian response in the offing'
Qassem further said, "We expect an Iranian response against Israel, but we do not know its nature, or details."
Iran has been offering the Syrian army with military advisory help in its counter-terrorism operations upon the Damascus government's request.
On Monday, Iran's Foreign Ministry Spokesman Bahram Qassemi reacted to the attack, saying the regime could no longer "hit and run, and that the resistance forces in the region are able to respond to this crime at an appropriate time."
"The occupying regime will sooner or later receive the necessary responses to its recent crime and aggression, and they will regret their misdeed," he added.
Israel usually neither confirms nor rejects its role in military attacks against Syria.
However, a senior Israeli military official admitted in a recent interview with The New York Times columnist Thomas Friedman that the regime had been behind the raid against the T-4 base in Syria.
"It was the first time we attacked live Iranian targets," said the unnamed official.
Hours later, the Israeli military rushed to dissociate itself from the official, making Friedman add an update to his piece.
Full report at:
http://www.presstv.com/Detail/2018/04/17/558762/Lebanon-Hezbollah-Israel-Syria-Iran
--------
Syria attack triggered Western action, on the ground Assad gained
16 April 2018
After Syrian forces bombed the town of Douma earlier this month in an attack the United States says involved chlorine gas, Washington and its allies launched missile strikes as punishment.
The retribution has changed little in the course of the seven-year civil war, but the alleged poison gas attack did.
Rebels had held the stronghold of Douma, near the capital Damascus, for years despite repeated offensives. Within hours of the April 7 attack they were in retreat.
Under pressure from beleaguered residents and facing Russian threats of further such attacks, the rebel group Jaish al-Islam finally agreed to surrender Douma and leave for the Turkish border, Mohammad Alloush, a top official in the movement, said.
By the time the West struck back just under a week later, armed resistance in the areas around the Syrian government's seat of power had all but collapsed, further strengthening the hand of President Bashar al-Assad.
Syria and Russia condemned the Western military intervention early on Saturday, and deny the use of chemical weapons in Douma.
Russia 'may have tampered' with Douma attack site
Russia may have visited the site of an alleged poison gas attack in the Syrian town of Douma and "tampered with" evidence, the US ambassador to the global chemical arms watchdog said Monday.
"It is our understanding the Russians may have visited the attack site," US ambassador Ken Ward told emergency talks of the Organisation for the Prohibition of Chemical Weapons (OPCW) in The Hague.
"We are concerned they may have tampered with it with the intent of thwarting the efforts of the OPCW fact-finding mission to conduct an effective investigation," he added in his speech, a copy of which was sent to AFP.
If proven this would raise "serious questions" about the ability of the fact-finding mission to do its job, he added.
The OPCW's executive council was meeting behind closed doors Monday to discuss the April 7 attack on Douma in which 40 people were said to have been killed by suspected chlorine gas.
Ward called on the 41-member governing body of the OPCW "to condemn the Syrian government for its reign of chemical terror and demand international accountability for those responsible for these heinous attacks."
Chemical weapons experts have not yet been able to visit the Syrian town of Douma to probe an alleged poison gas attack, the head of the global chemical weapons watchdog said Monday.
Moscow denies
Moscow branded the attack a lie concocted with the help of Britain, while the British government said a significant body of information, including intelligence, indicated the Syrian government was responsible.
Whatever happened on that day, it prompted a dramatic shift on the ground.
Medical relief groups said dozens of civilians were killed, and one video circulated by activists showed the bodies of around a dozen men, women and children lifeless on the floor, some of them with foam at the mouth.
A couple of hours later, according to Alloush, mediators from the rebel group held talks with a team led by a senior officer from the Russian defense ministry.
"The threat came: 'You saw what happened in Douma. Now you can only sign, or there will be more strikes and nobody left in the town'," Alloush, who is based in Istanbul, told Reuters.
He blamed Russia for helping the Syrian army carry out the attack in order to end the rebellion.
"They bombed and bombed and we weren't defeated by conventional weapons so they found the only way was to use chemical (weapons)."
The Russian defence ministry did not respond to detailed questions about Alloush's comments sent by Reuters.
After talking with the Russians, Jaish al-Islam members then met a civilian council representing Douma residents: tens of thousands have stayed on despite the fighting that has reduced much of the town to rubble.
The residents' message to the rebels was clear: "They said 'we can no longer hold on. If you don't leave, we are going over to the regime'," said Alloush. "Civilian morale collapsed with the scenes of death."
A council member who declined to be named told Reuters that civilians said they could no longer resist, given the threat of further attacks.
Dozens of people had been killed under intense bombardment the day before poison gas was allegedly deployed, but there was a difference, Alloush said.
"Chemical weapons create more terror."
Escalating tensions
Syria's civil war has been going Assad's way since Russia intervened on his side in 2015.
After the key capture of eastern Aleppo in late 2016, Assad and his allies have taken back one area after another from rebels who face Russian air power and lack sufficient aid from foreign states that back them only half-heartedly.
Significant areas of Syria still remain beyond the president's grasp, including nearly all of the north, much of the east, and a chunk of the southwest, areas where foreign interests will complicate further gains.
But in the region around the capital he has made big gains. Eastern Ghouta fell last month, leaving Douma as the last major rebel bastion.
Its fall - insurgent fighters have been bussed towards the Turkish border over the past few days - marks another milestone.
The Ghouta offensive was directed from the start by Russia and waged on the ground by elite Syrian forces, according to a commander in the regional military alliance that backs Assad.
When the assault got underway in February, the besieged area was pounded from the ground and air before troops thrust in. So far, the Ghouta offensive has killed more than 1,700 civilians, the Syrian Observatory for Human Rights said.
Hamstrung by rivalries and weakened by the "scorched earth" bombardment, the handful of eastern Ghouta rebel groups were steadily defeated and forced to accept safe passage to opposition-held territory at the Turkish border.
Jaish al-Islam, however, believed it could avoid the same fate even as Syrian troops encircled Douma, saying it wanted to protect the town and its people from forced displacement imposed by the Assad government.
Civilians flee
Once the biggest rebel group in eastern Ghouta, Jaish al-Islam claimed to have fortified Douma extensively, meaning government forces could face a costly battle to capture it.
The group also said it could have held out thanks to weapons factories it built up during the war and enough supplies to feed people for a year.
Hundreds of thousands of residents had already fled the area in the years and months preceding April 7, but tens of thousands stayed.
In negotiations with Russian military personnel, Jaish al-Islam pressed for a deal that would let in Russian military police, keep out the Syrian military and allow its fighters to stay as a local security force.
Alloush said the talks appeared to be going well two days before the suspected chemical attack, with the Russians having promised to study fresh proposals.
But, he said, Russia's response the following day was a threat: face chemical attacks or leave to northern Syria.
That afternoon the most ferocious bombardment yet was unleashed on Douma. Thick clouds of dark smoke rose from the town in a live state TV broadcast.
The government accused Jaish al-Islam of shelling residential areas of Damascus and reneging on promises to release abducted soldiers and civilians held by the group.
The rebels denied opening fire.
"We were fighting the Russians. We were not fighting the regime," Alloush said.
The Russians got angry
The pro-Assad commander who declined to be named said the army had been mobilized on April 6 in preparation for a possible assault, after Jaish al-Islam reneged on an agreement to leave the town and introduced unacceptable demands.
These included its legalization as a political party, and a requirement that the Syrian army stay out of Douma. The Russians were furious, according to the pro-Assad commander.
"The Russians got very angry with them ... and asked them 'what are these impossible conditions'?"
The Syrian government's position was clear, the commander said. The rebels must go "to Jarablus", a town at the Turkish border.
Sources in the rebel group, however, said that talks with the Russians had been about the terms of them staying in Douma, not about conditions of a withdrawal.
The ensuing onslaught smashed Jaish al-Islam's defensive lines, according to both Alloush and the pro-Assad commander.
As the air strikes continued, Alloush reiterated Jaish al-Islam's demand that it be allowed to stay in Douma to protect its people.
The next evening, more than 500 people, mostly women and children, began arriving at medical centers in Douma showing symptoms consistent with exposure to a chemical agent, according to Syrian American Medical Society, a relief organization.
Full report at:
https://english.alarabiya.net/en/News/middle-east/2018/04/16/Syria-attack-triggered-Western-action-on-the-ground-Assad-gained.html
--------
Chemical arms probe in Syria stalls over 'security' fears
April 17, 2018
THE HAGUE - Russia and Syria have stalled access to Douma by chemical weapons experts seeking to probe an alleged poison gas attack citing security concerns, diplomats said Monday, amid US fears that Moscow "may have tampered" with the site.
"The team has not yet deployed to Douma," the head of the Organisation for the Prohibition of Chemical Weapons (OPCW), Ahmet Uzumcu, said at an emergency session in The Hague. The closed-door talks at the global chemical watchdog's headquarters came two days after a wave of punitive missile strikes by the US, Britain and France in Syria, in response to the alleged April 7 toxic arms attack on Douma. The OPCW team had been expected to begin their fieldwork on Sunday, but they met with officials at their Damascus hotel instead.
Uzumcu said "Syrian and the Russian officials who participated in the preparatory meetings in Damascus" had informed the fact-finding mission "there were still pending security issues to be worked out before any deployment could take place". Evidence of chemical weapons can degrade quickly in the environment, and he urged the nine-member, all-volunteer team be allowed to deploy to Douma "as quickly as possible".
But the American ambassador to the OPCW claimed the Russians may have already visited the site.
"We are concerned they may have tampered with it with the intent of thwarting the efforts of the OPCW fact-finding mission," said ambassador Ken Ward.
The Kremlin however dismissed the claims. "I can guarantee that Russia has not tampered with the site," Russian Foreign Minister Sergei Lavrov told the BBC.
A spokesman for President Vladimir Putin said the allegations were "groundless", adding Moscow favoured "an impartial investigation". The missiles that US, French and British warships fired on suspected chemical facilities Saturday constituted the biggest Western attack against the regime in the seven-year war to topple Syrian President Bashar al-Assad. The targeted sites were largely empty, and were all said to be facilities for chemical weapons storage or production.
British Prime Minister Theresa May and French President Emmanuel Macron on Monday faced anger from lawmakers for conducting air strikes with the United States in Syria in both leaders' first major military actions since coming to power.
May said lawmakers were right to hold her to account for her actions, after the premier proceeded with the strikes without prior parliamentary approval. "But it is my responsibility as prime minster to make these decisions. And I will make them," May, 61, said of the intervention.
In France, Macron has faced similar criticism for attacking Syria without consulting the legislature.
He defended the move as well as his constitutional powers in a TV interview on Sunday. "This mandate is given democratically to the president by the people in the presidential election," said Macron, who became France's youngest president in May 2017.
'Obscene lies'
In the Syrian capital, thousands of people gathered on the main Umayyad square to express their support for Assad in the wake of the missile strikes. But at the OPCW, France urged nations to boost the organisation's work so it can dismantle Syria's "secret" toxic weapons programme. We all know, Syria has maintained a secret chemical programme since 2013," French ambassador Philippe Lalliot said. "The facts are there, and they defy the most obscene lies and the most absurd denials," he said.
He added that priority must be given to helping the OPCW "complete the dismantling of the Syrian programme". And the United States called for a clear condemnation by the OPCW of "the Syrian government for its reign of chemical terror".
The trio of Western powers that carried out the strikes warned they would repeat the operation if Damascus used chemical weapons again, while Putin warned any fresh strikes would "provoke chaos".
Focus was however shifting to renewed diplomatic action, with a new resolution to be debated at the UN Security Council on Monday.
Syria vows cooperation
Holdout fighters from the Islamist group Jaish al-Islam subsequently surrendered their heavy weapons and left.
Regime forces have since entered Douma and declared the entire Eastern Ghouta region around it fully retaken, ending a five-year siege and reclaiming an opposition bastion on the edge of the capital.
Damascus and Moscow have vehemently denied that any chemical weapons were used in Douma and alleged instead that grim videos showing civilians foaming at the mouth after the attack were staged.
Syria's Deputy Foreign Minister Faisal Mekdad said several coordination meetings were held with the OPCW team, but he did not provide any further details about their schedule.
"Syria reiterated its full readiness to coordinate and to facilitate the delegation's work," he said, quoted by the official state agency SANA.
Full report at:
https://nation.com.pk/17-Apr-2018/chemical-arms-probe-in-syria-stalls-over-security-fears
--------
Syrian Fighter Jets Go Back Home After US Strikes End
Apr 16, 2018
The Arabic-language website of massdar news reported that the Syrian Air Force had evacuated all its fighter jets from its military bases days before the missile attacks on the country by the US, UK and France, adding that the fighter jets have now returned to their bases.
In the meantime, field sources reported that the army aircraft resumed operation immediately after their arrival in their bases and started bombing terrorists' positions and movements.
According to the Syrian army, none of the country's warplanes has been damaged in the coalition attacks.
The US threatened to launch an offensive on Syria last week after claims that Damascus launched a chemical attack on civilians in the town of Douma near Damascus city.
The US, France and the UK launched a series of strikes on Syria on Saturday in retaliation for the alleged chemical attack by the Syrian government in the town of Douma. The assault came hours before the Organization for the Prohibition of Chemical Weapons (OPCW) team was scheduled to arrive in Douma to determine whether chemical weapons had indeed been used there.
Full report at:
http://en.farsnews.com/newstext.aspx?nn=13970127001009
--------
Syrians rally in Damascus in support of Assad against US-led strikes
Apr 16, 2018
Supporters of Syrian President Bashar al-Assad have poured into the streets in the capital Damascus in support of their government after the United States and its allies fired more than 100 missiles at Syria.
Honking car horns and waving Syrian flags, the crowd shouted slogans in support of Assad, celebrating what they saw as a triumph in resistance to the US-led airstrikes.
The US, UK and France launched airstrikes against multiple government targets in Syria early on Saturday morning, targeting alleged chemical weapons sites.
A total of 103 cruise missiles were launched during the attack, the Russian Defense Ministry said, adding that at least 71 of them were intercepted by Syrian air defense forces.
The airstrikes were carried out in response to an alleged chemical weapons attack in the Syrian town of Douma last week.
Several Western powers, led by the United States, claimed chemical substances, most likely chlorine and sarin, were used by Syrian government forces on April 7.
The claim was denied by Damascus and Moscow.
Full report at:
http://www.presstv.com/Detail/2018/04/16/558711/Syria-Assad-rally-Damascus-US-strike-chemical-attack
--------
People in Raqqa Rally to Condemn US Missile Attack on Gov't Forces
Apr 16, 2018
Tens of Raqqa city's people poured into Seifaldulleh street and protested against the Saturday missile attacks on Syria by the US, UK and France.
The angry people further hoisted the Syrian flag over the city buildings and called for expulsion of the US troops and the Washington-backed Kurdish fighters from their city.
Tension has recently been high and rising between the local people in Raqqa and the Kurdish militias.
Last week, the US-backed Syrian Democratic Forces (SDF) opened fire at people after civilians in Raqqa city poured into the streets and called for expulsion of the Kurdish militants from their regions.
Civilians took to the streets in al-Romayleh neighborhood in Raqqa city and called for expulsion of the Kurdish fighters and a halt in forced recruitment in their region.
The SDF later opened fire at people to disperse them, wounding a number of civilians.
Tensions between Raqqa residents and the SDF have been intensifying due to the US forces and their allied militants' occupying measures.
The US, France and the UK launched a series of strikes on Syria on Saturday in retaliation for the alleged chemical attack by the Syrian government in the town of Douma. The assault came hours before the Organization for the Prohibition of Chemical Weapons (OPCW) team was scheduled to arrive in Douma to determine whether chemical weapons had indeed been used there.
Full report at:
http://en.farsnews.com/newstext.aspx?nn=13970127001273
--------
Africa
'No amount of killing will stop us': Nigerian police open fire to disperse Shia protesters
Apr 16, 2018
Nigerian police fired bullets and tear gas to disperse Shia Muslim protesters marching for their leader's freedom in one of the capital's most upmarket areas on Monday, and organisers said several demonstrators were wounded by gunfire.
Islamic Movement of Nigeria (IMN) leader Ibrahim Zakzaky has been jailed since December 2015, when security forces killed hundreds of members in a crackdown on a group estimated to have 3 millions followers.
The violent repression of the group and the detention of its leader have drawn accusations that President Muhammadu Buhari's government is abusing human rights. The IMN says Zakzaky must be freed after a court ruled his detention without charge illegal.
The crackdown has sparked fears that IMN could become radicalised, in much the same way the Sunni Muslim militant group Boko Haram turned into a violent insurgency in 2009 after police killed its leader.
"As we started protesting they started shooting tear gas and using water cannons," Abdullahi Muhammad, an IMN youth leader, told Reuters by phone. "We refused to disperse and they used bullets as well, and they shot so many people."
"They want to push us to violence but they couldn't, so that is why they are using live ammunition, thinking that killing will stop us. No amount of killing will stop us," he added.
Muhammad said he witnessed police dragging bullet-hit protesters into a van and sitting on them, adding that he did not know if they were dead or alive.
At least eight other IMN members were hit by bullets and were now receiving treatment, said Muhammad. An IMN spokesman, who was also at the protests, told Reuters at least four people were injured.
Police did not immediately respond to calls and texts seeking comment.
Nearly all of the Muslims that make up around half of Nigeria's population are Sunnis. The IMN was founded in the 1980s after the revolution in mainly Shi'ite Iran in 1979, which inspired the group's founders.
A judicial inquiry after the Dec. 2015 clashes concluded that the military had killed 347 IMN members in Zakzaky's home base, the city of Zaria. Soldiers buried the bodies in mass graves. The group calls the incident "the Zaria massacre".
A Reuters journalist near the scene of Monday's demonstration heard gunshots ring out and was stung by tear gas in the air.
Videos uploaded on social media showed wreaths of the gas enveloping Abuja's streets in the upmarket Maitama district, near the landmark Transcorp Hilton hotel. Other videos showed protesters pelting an armoured police vehicle with rocks before it sped away, and people fleeing the area.
"The only thing that will stop these protests is when the government frees our leader," said Muhammad.
https://www.hindustantimes.com/world-news/no-amount-of-killing-will-stop-us-nigerian-police-open-fire-to-disperse-shia-protesters/story-JGJaYjQXERox4H5skPy36K.html
--------
Government says number of migrants detained in Libya down sharply
17 April 2018
The number of migrants detained in Libya has dropped by four-fifths since May 2017, a senior government official told AFP on Monday.
General Mohammad Bishr, head of a government department set up to tackle clandestine migration, said the number of migrants held by authorities had fallen from 27,000 in May to 5,200.
He said that had allowed the closure of 20 of the country's 53 migrant detention centers since May 2017. He attributed the change to the accelerating repatriation of migrants, particular by the International Organization for Migration (IOM).
Several African countries have also repatriated hundreds of their nationals, particularly since a CNN report showing what appeared to be a slave market in Libya.
Bishr said many of the migrants still in the country, particularly from Ethiopia, Somalia or Eritrea, are recognized by the United Nations as refugees and are waiting to be sent to third countries.
Refugee agency
Some 48,000 refugees are registered in Libya, according to the UN's refugee agency UNHCR, which hopes to transfer between 5,000 and 10,000 refugees to third countries in 2018.
In the chaos that followed the fall and killing of former dictator Muammar Qaddafi in a 2011 uprising, Libya has become a key transit point for sub-Saharan African migrants seeking to embark on dangerous journeys to Europe.
A UN panel of experts found in February that human trafficking is on the rise in the North African country and that Libyan forces may be helping rebel groups tighten their control of smuggling routes. Many migrants face harsh treatment and exploitation in Libya.
Full report at:
https://english.alarabiya.net/en/News/north-africa/2018/04/17/Government-says-number-of-migrants-detained-in-Libya-down-sharply.html
--------
Nigerian police fire live rounds, kill one during protest for Sheikh Zakzaky's release
Apr 16, 2018
One person has been reportedly killed and several others injured after members of the Islamic Movement in Nigeria (IMN) clashed with the police in the capital Abuja.
The police, using tear gas and live ammunitions, forcefully dispersed Shia protesters demanding the release of their leader, Sheikh Ibrahim Zakzaky, at the Unity Fountain on Monday.
Sheikh Zakzaky has been detained without trial for over two years.
Abdullahi Muhammad, an IMN leader, said he witnessed police dragging bullet-hit protesters into a van and sitting on them, adding that he did not know if they were dead or alive.
"As we started protesting they started shooting tear gas and using water cannons," Muhammad said, noting, "We refused to disperse and they used bullets as well, and they shot so many people."
"They want to push us to violence but they couldn't, so that is why they are using live ammunition, thinking that killing will stop us. No amount of killing will stop us."
"The only thing that will stop these protests is when the government frees our leader."
A number of videos uploaded on social media showed wreaths of tear gas enveloping Abuja's streets in the upmarket Maitama district, near the landmark Transcorp Hilton hotel. Other videos showed protesters pelting an armored police vehicle with rocks before it sped away, and people fleeing the area.
Earlier this year, at least two young students were killed by security forces during protests for Sheikh Zakzaky's release in Kaduna, which broke out on January 7.
The top Shia cleric lost his left eyesight in the raid which was carried out by the Nigerian army on his residence in the northern town of Zaria in December 2015.
During the raid, Sheikh Zakzaky's wife sustained serious wounds too and more than 300 of his followers and three of his sons were killed. The cleric, his wife, and a large number of his followers have since been in custody.
A judicial inquiry after the 2015 brutal raid concluded that the military had killed 347 IMN members in Zaria. Soldiers buried the bodies in mass graves.
Several international organizations and human rights groups have denounced "the Zaria massacre."
Full report at:
http://www.presstv.com/Detail/2018/04/16/558733/Nigeria-Sheikh-Ibrahim-Zakzaky-Shia-Muslims-IMN
--------
Nigeria honours Muslim thinker Adam el-Ilory
17 April 2018
Weeklong activities commemorating the 100th anniversary of one of Africa's most celebrated Muslim thinkers Sheikh Adam Abdullahi al-Ilory began Monday in Nigeria's commercial capital city of Lagos.
El-Ilory, a widely published Arab Muslim author and founder of the country's foremost Arabic school Markaz, was born in 1917 and died in 1992. The event was organized in 2018 for logistical reasons.
A fearless social critic, he was especially renowned for his mastery of Quran exegesis, history and philosophy. He was also an alumnus of Al-Azhar University in Cairo, Egypt.
"It was no coincidence that Sheikh el-Ilory came almost exactly 100 years after the departure of Sheikh Uthman Bin Fodio. The two of them shared a lot of similarities and they left behind a legacy of advancing Islamic thoughts and education," according to Sa'ad Abubakar III, the Sultan of Sokoto in northern Nigeria and head of Nigeria's estimated 100 million Muslim population.
Bin Fodio, about whom el-Ilory wrote and dedicated several treatises, was a Muslim reformer.
Abubakar chaired the centenary event which was also attended by the country's senate president Abubakar Saraki, governors and several state and federal parliamentarians.
"Development and sciences started from the Muslim ummah. This was the legacy inherited and advanced by the late sheikh. But where are [the Muslims] today? We need to reevaluate ourselves and retrace our steps [...] The world is not waiting for us. We must do everything to promote the legacies of knowledge," Abubakar added.
Yusuf Jumah, head of the Markaz alumni, announced a proposal to establish a university in honor of the late Muslim thinker and called on the Nigerian authorities and the business community to contribute to the cause.
Full report at:
https://aa.com.tr/en/africa/nigeria-honors-muslim-thinker-adam-el-ilory/1120334
--------
Nigeria's Boko Haram extremists hamper polio eradication
2018-04-16
Islamic extremists made Imana Alhaji Gana's village in northeastern Nigeria too dangerous for health workers to vaccinate against polio. Now that she and her family have fled to a displacement camp, those workers want to catch her children in time.
Here in the camps housing thousands of families seeking safety from the extremists, health teams are going from tent to tent, inoculating youngsters against the disease that withers limbs and disables children for life.
At first, Gana is afraid to let the outreach workers vaccinate her baby. Eventually they persuade her that the three-week-old child is not too young for immunization, which can take place as early as the day of birth.
The complicated fight against polio is yet another way the Nigeria-based extremist group Boko Haram has disrupted life in the northeast, leaving children vulnerable to an entirely preventable disease.
"When such children come to the camps or host communities they become a threat to other children," said Almai Some, the field coordinator in Borno state for the vaccination campaign run by Rotary.
Some of the families arriving are from areas where polio vaccinators have not been able to visit for as long as six years.
Boko Haram's insurgency began in Maiduguri, Borno state's capital, but its reach has expanded beyond Nigeria's borders to neighboring Niger, Chad and Cameroon. Its violence has proved to be a major setback to the international campaign against polio.
Nigeria is one of just three countries where polio is endemic and has not been eliminated, along with Pakistan and Afghanistan. The final phase to wipe out polio is "proving to be extraordinarily difficult" because "the poliovirus is surviving despite all the good work and in the face of everything that is being thrown at it," said a WHO-appointed monitoring group at the end of last year.
In Nigeria, there is little or no surveillance data in Borno state, and "unless there is a breakthrough to reach those areas in Borno, the entire polio (eradication) program is at risk," said the monitoring group. Nigeria had other outbreaks last year including cholera, hepatitis, monkeypox, Lassa and yellow fevers, showing the challenges to the country's health care system. Globally the campaign to eradicate polio has been faced with outbreaks last year in non-endemic countries like Congo and Syria.
The World Health Organisation had declared Nigeria polio free in September 2015 after it went a year without any new cases. But in 2016 — after two years with no cases — fresh polio cases broke out in three locations in Borno state. No new cases were reported in Nigeria in 2017 or so far this year.
Fearful of polio vaccination
Now the WHO says it will be spending $127 million toward eradicating polio in Nigeria between 2018 and 2019. Rotary's program is helping that effort by targeting some 2.1 million children in 24 accessible local governments. But there are still three areas in Borno state that are not included because of ongoing instability: Kala-Balge, Marte and Abadam. For those unreachable areas, the vaccinators train Nigerian soldiers in how to administer the vaccines.
In a few cases, villagers have reported being threatened by Boko Haram fighters to avoid the polio vaccine. And in 2013 a number of vaccinators were attacked and killed by the extremists, leading some of their colleagues to disguise their vaccine carriers or hide them under their hijabs.
In addition to the threat posed by Boko Haram, some communities are still fearful of the polio vaccine after years of misinformation that it can cause sterility and other health problems.
"Many people now accept the vaccine against polio, but there are still more cases of rejections here and there and we are doing our best to tackle them," said Digma Zubairu, district head in Shehuri-North.
Falmata Kolo, a 21-year-old volunteer with Rotary's outreach program Polio Plus, said she works to reassure people that the vaccinations are safe.
"I also tell them should your child contract polio and grew up to understand that his or her parent had a chance to prevent the disease but failed, the child would never forgive the parents," she said. "This kind of message actually spurs many mothers to offer their kids for the vaccine."
Fatimah Muhammed, a 45-year-old mother of six, says parents should accept the vaccine.
Full report at:
https://www.news24.com/Africa/News/nigerias-boko-haram-extremists-hamper-polio-eradication-20180416
--------
North America
Travel Ban Case Is Shadowed by One of Supreme Court's Darkest Moments
By ADAM LIPTAK
APRIL 16, 2018
WASHINGTON — "I'm calling, very simply, for a shutdown of Muslims entering the United States," Donald J. Trump said on Dec. 8, 2015. It was early in his presidential campaign, and he was saying that sort of thing all the time.
On this occasion, though, he also cited a historical precedent.
"Take a look at what F.D.R. did many years ago," Mr. Trump said. "He did the same thing."
President Franklin D. Roosevelt signed a 1942 executive order that sent more than 110,000 people of Japanese ancestry to internment camps.
"This is a president who was highly respected by all," Mr. Trump said of Roosevelt. "They named highways after him."
Next week, the Supreme Court will hear arguments in a challenge to Mr. Trump's own executive order, one that restricted travel from eight nations, six of them predominantly Muslim. It is the last scheduled argument of a busy term, and it is very likely to yield a major statement on presidential power.
The justices will consider how much weight to give to Mr. Trump's campaign statements. And they will act in the shadow of their own decision in Korematsu v. United States, which endorsed Roosevelt's 1942 order and is almost universally viewed as a shameful mistake.
The Justice Department has worked hard to limit the damage from Mr. Trump's campaign statements, which were often extemporaneous and rambling. It was hard to tell, for instance, precisely which Roosevelt policies Mr. Trump referred to or endorsed in his 2015 remarks.
"Impugning the official objective of a formal national security and foreign policy judgment of the president based on campaign trail statements is inappropriate and fraught with intractable difficulties," Solicitor General Noel J. Francisco told the justices in a brief filed in February.
The challengers — Hawaii, several individuals and a Muslim group — took a different view. Mr. Trump's order, they said, was "the fulfillment of the president's promise to prohibit Muslim immigration to the United States."
A pair of supporting briefs, from children of Japanese-Americans held in the detention camps and several public interest groups, went further. They said Mr. Trump's latest travel ban is of a piece with Roosevelt's order.
"History teaches caution and skepticism when vague notions of national security are used to justify vast, unprecedented exclusionary measures that target disfavored classes," lawyers for the Japanese American Citizens League told the justices.
There are, of course, major differences between the two orders, as legal scholars have noted. Roosevelt's order applied to people living in the United States, many of them citizens, while Mr. Trump's order concerned nationals of other countries living abroad. (The countries initially included Iran, Libya, Syria, Yemen, Somalia, Chad, North Korea and Venezuela. Last week, the administration lifted restrictions on travel from Chad.)
In enforcing Roosevelt's order, moreover, the military singled out "persons of Japanese ancestry." Mr. Trump's order, by contrast, is neutral on its face, though it disproportionately affects Muslims.
Still, the legacy of the Korematsu decision figured in opinions in recent appeals court decisions blocking Mr. Trump's third and most considered travel ban, issued as a presidential proclamation in September.
The Korematsu decision occupies a curious place in the Supreme Court's jurisprudence, as a grave error that has never been formally disavowed.
Justice Antonin Scalia wrote that Korematsu ranks with Dred Scott, the 1857 decision that black slaves were property and not citizens, as among the court's most disastrous rulings.
In 1982, a congressional commission concluded that the internment of Japanese-Americans was "a grave injustice" animated by "race prejudice, war hysteria and a failure of political leadership." It added that "the decision in Korematsu lies overruled in the court of history."
But the Supreme Court has never overruled the decision. It remains, in the words of Justice Robert Jackson's dissent, "a loaded weapon, ready for the hand of any authority that can bring forward a plausible claim of an urgent need."
The supporting briefs in the new case, Trump v. Hawaii, No. 17-965, urged the justices to consider the similarities between the two executive orders. "Then, as now," one said, "the government pursued a mass exclusionary measure of sweeping and senseless scope." Both orders, the briefs said, relied on general characteristics like ancestry and nationality in the place of individualized scrutiny.
In defending the Japanese internment, the Justice Department told the Supreme Court that "the group as a whole contained an unknown number of persons who could not readily be singled out and who were a threat to the security of the nation." Mr. Trump's executive order bars entry of large numbers of people "about whom the United States lacks sufficient information to assess the risks they pose."
In 2011, Neal K. Katyal, then the acting United States solicitor general, issued a "confession of error" for the actions of government lawyers in the Korematsu case. Mr. Katyal now represents the challengers in the case against Mr. Trump's travel ban, and he may face an uphill fight next week. In December, the Supreme Court allowed the latest travel ban to take effect while the case moved forward, with only two justices noting dissents.
But there is little doubt that all of the justices view the case as momentous. On Friday, the court announced that it would release an audio recording of the arguments shortly after they end. That is a rare step, one the court reserves for cases likely to face historical scrutiny.
https://www.nytimes.com/2018/04/16/us/politics/travel-ban-japanese-internment-trump-supreme-court.html
--------
Greek communists try to topple Truman statue in Syria air strikes protest
16 April 2018
Athens: A group of Greek communist party supporters tried to take down a statue of former US president Harry Truman in central Athens on Monday during a protest against air strikes on Syria by the United States, Britain and France on Saturday.
Protesters clashed with police who used tear gas to disperse the crowd, a Reuters witness said. At least three protesters were injured, with blood visible on their heads. Several hundred communist party supporters joined the rally.
Protesters used a metal grinder to try to cut off the statue's feet and tug it down with ropes before riot police intervened and fired tear gas to disperse the crowd.The statue suffered minor damage. At least three protesters were injured, with blood trickling from their heads, a Reuters witness said.
Several hundred KKE supporters joined a march to the US Embassy, a couple of miles from the statue, in the third demonstration in Athens against Saturday's air strikes on what Western powers said were Syrian chemical weapons installations.
"What we did today is a symbolic move against the US and the war (in Syria)," said Yorgos Perros, a member of the communist-affiliated union PAME. "The statue is a symbol of imperialism and the United States in Greece."
The 12-foot, bronze Truman statue, also not far from the prime minister's office, has been a regular target of protesters who have vandalized or attacked it with paint against what they call American "imperialism" in Greece.
Many also believe Washington backed the military junta that ruled Greece from 1967-74 as well as the Turkish invasion of Cyprus in 1974 following a brief Greek-backed coup.
Full report at:
http://www.arabnews.com/node/1285626/world
--------
Quebec mosque shooting victim describes how seven bullets destroyed his life
17 April 2018
Aymen Derbali sat in a wheelchair and described how seven bullets destroyed his life − his words delivered with poignancy to a judge, to lawyers, to a hushed courtroom, and to the 28-year-old killer who sat only a few metres away.
Mr. Derbali addressed the court during a sentencing hearing for Alexandre Bissonnette, who pleaded guilty to first-degree murder in the deaths of six men at a Quebec City mosque last year. As Mr. Derbali spoke, his words detailing how he'd become paralyzed and unable to hold his own children, Mr. Bissonnette sat to his right, watching from a glassed-in enclosure.
Mr. Derbali says he wakes up in the morning thinking the entire shooting was a nightmare. "But it wasn't a nightmare," he told the court, "it was real."
It was a moment of emotion and drama in a day that offered a fuller portrait of the gunman in the mosque shooting, which shocked Canadians for its violence targeting a religious minority. It is the picture of someone who not only deliberately opened fire in a mosque, wounding Mr. Derbali and several others. For the first time, the court heard that Mr. Bissonnette fully recalled his actions the night of the shooting and confided to a social worker that he wished he had killed more people.
And in the year prior to the shooting, Mr. Bissonnette had relentlessly fed his obsessions about Islam, firearms, mass killers and feminism through the internet.
He followed the Twitter feed of U.S. President Donald Trump, reading news and screening videos about the President on a daily basis. He also followed news about the Muslim travel ban that Mr. Trump ordered two days before Mr. Bissonnette carried out his armed attack.
He visited news sites and Twitter feeds of right-wing commentators south of the border. On the day of the attack, he had been consulting Breitbart News, the conservative news website.
The contents of Mr. Bissonnette's laptop, analyzed by an RCMP officer, were presented by the Crown as the court weighs when, if ever, the killer would be eligible for parole.
The analysis reveals a man dwelling compulsively on themes of weapons and mass shootings. Notorious killers appear on his online history hundreds of times, including searches on Justin Bourque, who killed three Mounties in Moncton, and Dylann Roof, the white supremacist who slaughtered nine black worshippers at a church in Charleston, S.C., in 2015.
He also did searches related to Marc Lépine, who shot and killed 14 women at a Montreal engineering school in 1989.
Police delving Mr. Bissonnette's online activity found searches on two women's groups at Laval University, where Mr. Bissonnette had been a student. The groups are Féministes en Mouvement de l'Université Laval and Comité Femmes de l'Université Laval.
There were other surprising disclosures on Monday, as Mr. Bissonnette's sentencing hearing entered its second week. In contrast to his confession to police in which he expressed concern about his victims, Mr. Bissonnette told a social worker in jail last year that he fully remembered the attack and wished he'd killed more people.
"It's not true that I don't remember, I remember everything," he confided to the social worker, Guylaine Cayouette. He said that he heard people in the mosque shouting "Allah" as he unloaded his pistol, and he remembered shooting a victim in the head.
He recalled how a man, presumably Azzeddine Soufiane, grabbed his arm to try to stop him. He killed him.
"I regret not having killed more people. The victims are in heaven, and I'm living through hell," he said to the social worker.
He told Ms. Cayouette that he had idolized mass killers since adolescence, and had wanted to carry out a shocking gesture himself. Ms. Cayouette described Mr. Bissonnette as calm, coherent and articulate during the exchange.
Mr. Bissonnette's father, for his part, couldn't believe his son was a suspect in the shooting and believed there had been a misunderstanding. In an interview with police the day after the Jan. 29 attack, Raymond Bissonnette said his son had behaved normally the day of the crime.
Asked about whether his son had a girlfriend, Mr. Bissonnette replied that he didn't, and this was tough for his son. He had trouble meeting women and suffered from "lack of self-esteem," his father said.
The day ended, however, with Mr. Derbali, the first person to deliver a victim-impact statement to the court. He was shot at the mosque as he deliberately stood in the line of fire to distract Mr. Bissonnette, actions that Superior Court Justice François Huot described from the bench as an "incredible demonstration of courage."
Crown prosecutor Thomas Jacques said that in video taken from one of the cameras inside the mosque, Mr. Derbali can be seen "very courageously and heroically" trying to stop the shooter. He was one of the first worshippers to try to do so, Mr. Jacques said.
After rolling up in his wheelchair and taking his place before the judge, Mr. Derbali struggled to move his weakened hand to swear on the Koran. He said he regrets he will never be able to play soccer with his son again, and has to cope with "intolerable pain" from his injuries. He thinks of the men who were killed and the children who will never see their fathers.
Full report at:
https://www.theglobeandmail.com/canada/article-quebec-mosque-shooter-obsessed-about-mass-shooters-islam-feminism/
--------
Protests over Syria airstrikes continue across US
Apr 16, 2018
A large number of anti-war protesters have again held demonstrations in cities across the United States to condemn the US-led airstrikes on Syria, where the government of President Bashar al-Assad in fighting foreign-sponsored terrorists.
Demonstrations were held in New York City, Atlanta, Minneapolis, Chicago, Oakland and Washington, DC, on Sunday, a day after similar protests were staged in several American cities, including Los Angeles and San Francisco.
Protesters also demonstrated outside the homes of Democratic Senators Dianne Feinstein and House Minority Leader Nancy Pelosi in San Francisco.
"We want both Feinstein and Pelosi to speak out against the bombing and the continued war," said Eleanor Levine, an organizer of anti-war group Code Pink Women for Peace. "We disrupted neighborhoods and people in Syria. It's our goal to bring this struggle to their neighborhoods."
"Our demand is that we have no right to have a military presence in Syria," said Levine.
Demonstrations were held placards in support of peace and against America's interventionist foreign policy.
US President Donald Trump this weekend ordered American forces to launch missile strikes in Syria. on Saturday morning, the armed forces of the US, Britain and France launched a barrage of cruise missiles on three different targets in Syria, saying it was the right thing to do to deter the further use of chemical weapons.
The US and its allies had been threatening Damascus with military action since April 7, when a suspected chemical attack on the Syrian town of Douma, Eastern Ghouta, reportedly killed 60 people and injured hundreds more.
Russia said the chemical attack was staged by desperate militants to provoke further intervention in the conflict by the West.
Trump on Saturday declared "mission accomplished" in the strike and argued that it "could not have had a better result."
"A perfectly executed strike last night," Trump tweeted Saturday. "Thank you to France and the United Kingdom for their wisdom and the power of their fine Military. Could not have had a better result. Mission Accomplished!"
Full report at:
http://www.presstv.com/Detail/2018/04/16/558673/Protests-over-Syria-airstrikes-continue-in-US-
--------
Global hip-hop conference unpacks the genre's Muslim influence
16 April 2018
When Zain Abdullah thinks about how much he loves cultural programming, he thinks about a quote from poet Maya Angelou.
"Maya Angelou said, 'People will long forget what you said, they'll forget what you did, but they'll never forget how you made them feel," said Abdullah, a religion professor. "For me, it's about making them feel good about what they're learning."
Abdullah has taught at Temple for thirteen years, and on Sunday, he helped facilitate the conference "Global Hip Hop and the New Muslim Culture."
The event, hosted by Africology and African American Studies professor Aaron X. Smith, highlighted the work of several artists, including Philadelphia poets Ndeen Al-Barqawi, Victor Jackson and Husnaa Hashim, as well as rappers Shahroz, Miss undastood and Jakk Frost.
At the event, Dr. Abdullah posed a question: "What is this connection between Islam and hip-hop? It seems like a wrong connection and an oxymoron."
For him, the connection between religion and music was always there. His father was a rock 'n' roll musician in the 1960s, and music and Islam went hand in hand in their household.
Souhail Daulatzai, a University of California, Irvine professor and hip-hop and religion scholar, also spoke about poetry's role in Islam in his keynote speech.
"On a basic level, the Quran is a book of poetry," Daulatzai said. "It literally rhymes!"
Daulatzai went on to recite a rhythmic "surah," or chapter, from the Quran. As he spoke, an image was projected behind him depicting the rapper Jay Electronica wearing a Palestinian "keffiyeh," a black-and-white head scarf, posed in front of The Great Sphinx of Giza in Egypt.
"For me, the highest expression of Islam is 'ihsan,' which is beauty," Abdullah said. "People don't realize that. … If we're not showing the beauty of the faith and Muslims as human beings, then we're not showing Islam, because it's all about beauty."
As the event went on, Philadelphia DJ Rashaun Williams, known as DJ Reezey, played samples of artists like Mos Def, Public Enemy, Gang Starr, Queen Latifah and A Tribe Called Quest. The music was integrated into the conversation and unpacked by Abdullah and Daulatzai.
The pair analyzed the evolution of hip-hop from its foundations to contemporary artists. Within each step of hip-hop's modernization, Abdullah and Daulatzai shared how Islam has influenced the genre.
Daulatzai discussed how Malcolm X, an African-American Muslim, is one of the most sampled voices in hip-hop.
"To me, he is the most significant figure to emerge out of this land called the United States," Daulatzai said. "He is the most prophetic voice to emerge from the United States."
While planning the event, Abdullah had assistance from some of his graduate students, like Shereen Masoud, a second-year religion Ph.D. student.
Since moving from San Francisco to Philadelphia two years ago, Masoud said she has appreciated the strong Black Muslim presence in the city.
"Philly is such a Black Muslim city, and it's part of the culture and the language of the city," Masoud said.
Masoud studies Islamophobia and race, gender and sexuality in Muslim-American communities. A visual artist herself, she also creates mixed media calligraphy pieces and helped curate the art showcased during the event.
Full report at:
https://temple-news.com/global-hip-hop-conference-unpacks-the-genres-muslim-influence/
--------
Europe
UK bars anti-Muslim campaigners from entering the country
Apr 17, 2018
Two leading far-right activists were barred from entering the UK in the lead up to a conference hosted by an increasingly active British white supremacist group.
Martin Sellner, an Austrian activist, and Abel Bodi, a Hungarian, had been scheduled to attend the private Generation Identity conference near London.
But the pair were detained at Stansted airport and denied entry to the UK on Friday - just a month after Mr Sellner was blocked from entering Britain by border officials.
A Home Office Spokesperson told The Independent the pair had been refused admission to the UK just before the weekend under the European Economic Area (EEA) regulations.
EU law allows the Home Office to refuse an EEA national admission into the UK when they pose a present, genuine and sufficiently serious threat to the fundamental interests of society, including to public policy or public security.
"When the purpose of someone's visit to this country is to spread hatred, the Home Office can and will stop them entering Britain," a Home Office Spokesperson said.
"This government upholds free speech but we will not let it be used to excuse detestable views that directly contravene our values. We take the threat from extremism seriously and we will challenge it wherever we see it."
Mr Sellner, the leader of far-right group Generation Identity, was an agitator behind Defend Europe - a boat chartered by far-right activists who sought to hamper the rescue of refugees in the Mediterranean.
Mr Sellner and his American girlfriend Britanny Pettibone, a YouTuber and author who is also part of the so-called alt right movement, were detained at Luton Airport in mid-March on grounds their presence was not conducive to the public good. The pair were removed from the UK.
Addressing Mr Sellner's latest denial of entry, a spokesperson for anti-racism campaign Hope not Hate told The Independent: "Martin Sellner would have been aware he could have not been let into Britain.
"It could well have been a publicity stunt. The far right's current classic trope and mode of operating is to constantly play the underdog and the oppressed. Playing the victim card is part of their strategy."
The Generation Identity event, held in Sevenoaks in Kent over the weekend, saw tensions spill over into scuffles between attendees and anti-racism campaigners.
"The conference on Saturday was a complete shambles. The venue cancelled, there were altercations on the street, and Generation Identity are attempting to claim they were the victim in all this," the Hope not Hate spokesperson said.
"Division follows in Generation Identity's wake. Generation Identity tries to cloak its racist, Islamophobic viewpoint within seemingly innocuous phrases like 'ethnopluralism' and 'remigration' which disguise a darker intent which is to separate out racial groups, to kick out minority groups from Europe, and target fear against Muslims."
In recent months Generation Identity has emerged as the domestic branch of a growing far-right network which is active in 13 countries. According to Hope not Hate, the group has held at least 88 UK actions and meetings since July 2017 in cities such as London, Manchester, Birmingham, Portsmouth, Wrexham, Glasgow, and Belfast.
The decision to block Mr Sellner from entering the UK is just one of a spate of recent instances where members of the far right have been prevented from visiting Britain.
Lutz Bachmann, the founder of far right anti-Islam group Pegida, was barred from entry to the UK and deported from Stansted airport last month. The Home Office said Mr Bachmann, who has led anti-immigration marches of tens of thousands of people, was refused entry on grounds his presence in Britain was not in the interest of the public good.
Supporters say Mr Bachmann was due to speak alongside Tommy Robinson – the former English Defence League leader who founded a subsidiary branch of Pegida in the UK – at Speakers' Corner in Hyde Park.
The decision to bar Mr Bachmann came just after Canadian far-right activist Lauren Southern was detained in Calais and banned from entering the UK on the basis her presence in Britain was also deemed not conducive to the public good.
Ms Southern, who worked for far-right Canadian site The Rebel Media, also supported the seaborne mission seeking to hamper the rescue of refugees.
https://www.independent.co.uk/news/uk/home-news/martin-sellner-abel-bodi-uk-entry-anti-muslim-border-blocked-uk-alt-right-a8306736.html
--------
The race to get the Outer Hebrides' first mosque ready for Ramadan
16 Apr 2018
A couple of weeks ago, Aihtsham Rashid was standing in front of a derelict building in Stornoway on the Isle of Lewis, considering the scale of the task of turning it into the first mosque in the Outer Hebrides.
"This could take years," the Leeds-based builder told crestfallen members of the town's Muslim community as they gazed at the crumbling walls, sagging roof and broken windows, and weighed up logistical problems of supplies and labour.
But at the end of last week, five roofing contractors wearing hi-vis jackets emblazoned with the words "Stornoway mosque team" were hammering nails into new joists and beams. This week, plumbers, plasterers and electricians will arrive on the island. New windows still encased in packaging are stacked up on the floor, waiting to be installed. A prayer carpet has been ordered.
Money and support, both moral and practical, have poured into the project after Rashid set up a crowdfunding appeal. Donations from around the world have pushed the sum raised well past the £50,000 target. Professional builders and tradesmen assisted by local residents, some also juggling their regular jobs, are working from 8am to 8pm, seven days a week.
Now, Stornoway's Muslims – a few dozen people out of about 8,000 in the town – are hopeful that the mosque will be ready for the Islamic holy month of Ramadan, which begins in May. "It's a big challenge to get it done in time for Ramadan, but we'll do our best. Some things are out of our control, but now we have millions of people praying for us. It's got a lot of momentum," says Rashid.
Muslims have lived in Stornoway since the 1950s, adapting to an island on which the Sabbath is still observed and churches retain considerable influence. Back then, some became travelling salespeople; they lugged suitcases along roads winding through peatlands and past small lochs to offer fabric and other goods door to door until they had enough savings to open shops and buy homes for their families.
But they never had a place of worship. Instead, prayers were held in people's living rooms and the bodies of the dead were washed in garages. It could several days before an imam could come from the mainland to say funeral prayers.
Over the years, some Muslims left the island for work, to join children and grandchildren who had settled on the mainland, or to be part of a bigger mosque-based community. But since 2015, the dwindling numbers have been boosted by the arrival of several families fleeing the civil war in Syria. The need for a mosque took on a renewed urgency.
The community bought a derelict building in the town and planning permission to turn it into a mosque was granted last summer. Little headway was made until a friend of Rashid's visited the island a few weeks ago.
"I got a call from this guy and he said, 'You're needed up here.' I had to ask him where Stornoway was, I had to look on a map," says Rashid. "I packed my bags and got on a plane, two planes. I took one look [at the building] and thought, 'These guys need some help'."
Rashid runs a construction firm that specialises in new-build properties but also has experience of building mosques. As well as raising money for the Stornoway project, he has negotiated discounts on supplies and called in contractors. "Suppliers have been very cooperative. Most of the people helping to build the mosque are non-Muslim," he says.
The response of other Stornoway residents has been mostly encouraging, according to members of the Muslim community. A woman turned up at the site this week with a cheque for £500. "This goes a long way to show the love and support we have been receiving from the people of Stornoway," the mosque team tweeted.
No members of the Muslim community wish to be quoted directly or named, saying they want to get on with the project quietly and peacefully. Some are especially wary of the media, which they say has tried to stir up divisions in the town over the mosque and has routinely misrepresented Islam.
The only strident opposition has come from the Free Church (Continuing), a small breakaway from the Free Church of Scotland. It described the mosque as a "most unwelcome development" in a statement issued last year that spoke of "the oppression of Christians and the reduced status of women under Islam" and of "militant Islamists or 'jihadists'".
The church's response to the mosque was guided by the biblical commandment to love God, says Greg MacDonald, moderator of the Outer Hebrides presbytery of the Free Church (Continuing). "On the basis of this biblical teaching, we object to the promotion of all false religion, including the promotion of Islam through a mosque in Stornoway. God's right to be worshipped by his creatures in the way he requires must take precedence over any other supposed rights," he says.
In contrast, James Maciver, a minister with the Free Church of Scotland, the biggest congregation on the island, says he supports Muslims' right to worship. "They have always been regarded by the local community as people who've contributed to the local economy and integrated well. I don't remember any animosity towards them. Outsiders may have got the impression that the Christian community here have resisted the mosque, but that's not the case," he says.
"I come at this from the point of view of liberty of conscience, freedom of religion. I don't personally see Islam as the way to salvation, but they have a civil right to a place of worship. I have no right to come between someone's conscience and their god."
Two Syrian women have been welcomed at his church's parent and toddler group, Maciver says. "Local people simply take the view that their faith is their business. No one wants to disturb the peace."
Back at the mosque building site, work will begin on the interior once the roof is weatherproof. The prayer room will have a women's section, ablution facilities will be installed and a separate mortuary will be created.
Full report at:
https://www.theguardian.com/world/2018/apr/16/first-mosque-stornoway-isle-of-lewis-outer-hebrides-islam-christianity
--------
Radicalisation in prison cells in France and Tunisia
16 April, 2018
This is the third article in the series 'France and Tunisia's war on terror'. Read the introduction here.
The prisons of France and Tunisia are operating as recruitment and even training grounds for future terrorists.
Public authorities are battling to keep up, to re-visit inadequate policies, adapt legislative tools and methods, and address the urgent issue of prison over-crowding.
In a provocative statement in January 2018, the Parisian Public Prosecutor, Francois Molins, termed prisons "incubators" for jihadist terrorists. On the front line in the management of the most emotive cases, Molins has repeatedly criticised the limitations of the French prison system.
Recent figures indicate more than 500 detainees recorded as "Islamist" and 1,200 others who the authorities deem to be "radicalised". General Counsel Naima Rudloff has said that for these people "detention can provide the time and the opportunity to widen their ideological, religious and geopolitical knowledge base."
Rudloff, the lead prosecutor in the Abdelkader Merah case in October 2017, sees the radicalisation taking place inside French prisons not simply as a case of contagion, but of active training.
In October 2016, a study undertaken by the International Centre for the Study of Radicalisation (ICSR) at Kings College, London, found that 57 percent of European jihadists engaged in combat with terrorist groups had passed through prison before their radicalisation.
Intensive recruitment in over-crowded prisons
The judicial systems in both France and Tunisia routinely punish minor offences with imprisonment. Small-scale drug dealers, pickpockets and delinquents find themselves in direct contact with terrorists.
The authoritarian legal framework in the two countries has led to extreme over-crowding in prisons and a large pool of potential "candidates" for recruiters. Campaigners in both places are now demanding changes to sentencing regimes for small infractions. Unclogging the prisons could be a first step towards a wider solution to the problem.
The last 15 years has seen a new order in the world behind bars.
After the attacks of 11 September 2001, the introduction of special surveillance programmes forced recruiters to alter their methods and their proselytising discourse: They are now more wary and more discreet.
According to Farhad Khosrokhavar, sociologist and director of studies at the EHESS (School for Advanced Studies in the Social Sciences) in Paris, and director of the Observatory on Radicalisation at the Centre for Human Sciences, they work undercover, making direct contact with only one or two people and taking care not to arouse suspicion.
The word "suspicion" recurs in Khosrokhavar's observations on the perceptions of surveillance by detainees. In his two studies, as well in his book 'Radicalisation', he points out that practically all the Muslims he meets, who have no links with radical Islam, believe "the security services are collecting information about them and making this information generally available".
Khosrokhavar sees detention centres as synonymous with humiliation, frustration and discrimination of all sorts; highly charged environments in which it is easy for jihadist discourse to thrive.
Tunisia, for its part, is one of the largest providers of combatants to Islamic State group (IS), a situation the government is having difficulty addressing.
While it promises that no Tunisian national will be excluded from the territory, its problem, according to Beji Caid Essebsi, is that "Tunisia simply doesn't have enough prisons to house all the jihadists who come back from conflict zones".
Hard hit by terrorism, the country is scrabbling to prepare for an expected influx of former combatants pushed back to their home countries following the military losses of IS.
The future is uncertain. Youssef Chahed's government could attempt to limit the number of detainees by bringing back the controversial repentance law. This would alienate a large proportion of the population, who would see in it as an attempt by the Islamists to regain control.
A powder keg in the cells
Tunisia is at the heart of a tumultuous region and a unique geopolitical situation. Caught between the two worlds of Europe to the north and chaotic Libya to the east, its society has been sharply influenced by international movements and events.
But one element has been constant for years: The ubiquity of extremism in the country's prisons. 'I saw staggering things when I was in prison,' said Hicham F. Imprisoned for theft, the 28-year-old was detained at the Rabta prison in Tunis.
Since the appointment of the psychologist Leila Jdidi as its head (after a much-praised stint as General Councillor for Prisons and Rehabilitation), the prison has been garnering attention. Hicham F thinks Jdidi's arrival will change nothing.
"The recruiters are everywhere; in the corridors, the walkways, the cells. They approached me dozens of times. They said if I wanted an easy time of it, it would be best for me to follow the path they were going to show me."
These days, Rabta appears to be a model establishment, spearheading a national experiment branded "the rehabilitation of minds". According to the government, this consists of deconstructing the jihadist mode of thinking to allow suspects to be progressively re-introduced into society.
Hicham F. says serious abuse was par for the course, something also reported by NGOs such as Amnesty International: "I witnessed extremely violent incidents. Privation and humiliation were part of our day to day existence. In an atmosphere like that, someone making a speech that was even the tiniest bit comforting or inspiring could influence the weaker ones."
On the other side of the Mediterranean, inmates tell similar stories.
Jordan P. is 29. He has more than 10 charges against him, and refers to himself as a "little idiot". He's spent short periods behind bars for drugs charges throughout his adulthood, including two spells at Fleury-Merogis in the Parisian suburbs.
The largest prison in Europe, with 4,320 inmates, Fleury-Merogis is a textbook case. It operates at 178 percent capacity, with one guard for every 100 inmates.
Tensions run high, strengthening the power of the most dangerous discourses. When asked about Islamism, Jordan P. takes on a serious tone.
He describes the guards as completely powerless: "The screws have no weapons against it. It all happens discreetly, when no one's looking. The ideas circulate, via small groups of four or five blokes. They can't even put them in solitary because all they're doing is talking calmly."
Amedy Coulibaly, perpetrator of the Hypercasher supermarket massacre and the killing of a policewoman in November 2015, passed through Fleury-Merogis for robbery.
It was there that he "learned about the Muslim religion", though he said he was shocked to have been housed together with "terrorists" and warned that prison was "a school for crime".
While conversions to Islam do take place in prison, it is also worth noting the work of sociologists such as Marwan Mohammed, Laurent Mucchielli and Didier Fassin, who have pointed out the link between social and ethnic origin and sentencing: Muslims are over-represented in prison not because they are more likely to commit crimes, but because they are more likely to be investigated and charged.
The urgency of reform
The governments in Tunis and Paris are beginning to act to take control of the situation.
In France, initiatives have been launched. On a visit to Fleury-Merogis in January, the Minister for Justice, Nicole Belloubet, visited an innovative new unit called a "radicalisation assessment centre". This is a staging post intended to house the 505 men and women imprisoned for terrorist offences and analyse their profiles.
Most of the inmates have returned from Syria, Iraq or Chechnya (still a hub for international terrorism). They will stay at the centre or four months, overseen by specially-trained wardens, then be directed towards the most appropriate prison services.
The minister said her team was "making a considerable effort to improve prison intelligence, and at the same time creating new jobs".
To counter the weight of the recruiters, the government hopes to encourage greater influence from Muslim chaplaincies by initiating a measure to guarantee "spiritual assistance" to inmates.
But the reforms promised by Edouard Philippe's government have already been undermined by events: Resistance from prison staff, violent incidents, the exposure of planned terrorist attacks of which the authorities were oblivious… the road towards an effective solution still looks long.
The Tunisian government is taking a different approach.
For Youssef Chahed's team, the most pressing challenge is to manage the extra influx of prisoners, with examination of the psychological aspects of the problem to follow later.
The Justice Minister, Ghazi Jeribi, announced at the beginning of February that the state would launch a massive prison construction programme to reduce over-crowding in existing establishments.
This is a significant move: Many of Tunisia's prisons were burned down in the revolution of 2011. The minster said "we want to give more space to each prisoner, to meet international standards, which stipulate four square metres per person."
The aim is to create 7,265 new places by 2020. Jeribi's predecessor had plans to "try to introduce cultivated competencies into the prison population, not just on religious questions… to speak to prisoners and to reform their thinking".
Full report at:
https://www.alaraby.co.uk/english/comment/2018/4/16/radicalisation-in-prisons-cells-in-france-and-tunisia
--------
Gang clashes terrorise prison in South Calorina; seven dead, 17 injured
APRIL 17, 2018
BISHOPVILLE: Seven inmates were killed and 17 injured in clashes between rival gangs over "contraband and territory" at a maximum security prison in South Carolina, in the deadliest outbreak of prison violence in the United States in a quarter century.
South Carolina Governor Henry McMaster described the overnight bloodshed at Lee Correctional Institution in Bishopville, South Carolina, as "unfortunate" but said "these are dangerous people."
"We cannot expect them to give up their violent ways just because they're in prison," McMaster told a press conference on Monday.
Bryan Stirling, head of the South Carolina Department of Corrections (SCDC), said fighting broke out shortly after 7:00 pm on Sunday in a prison dormitory and spread to two others before it was put down nearly eight hours later.
Stirling said a preliminary investigation had found that it was "gangs fighting over territory."
"This was all about territory," he said. "This was about contraband. This was about cell phones.
"These folks are fighting about real money and real territory while they're incarcerated."
Stirling and the governor both appealed to the Federal Communications Commission (FCC) to allow them to block cell phone signals to prisons to prevent inmates from communicating with people on the outside world.
"Jamming those cell phone signals will do a lot," McMaster said. "It's not just a South Carolina problem. It's a national problem."
Stirling said 44 guards were on duty at the prison which houses some 1,600 inmates when the violence erupted.
He said a response team entered the first dormitory at 11:30 pm, the second one at 12:30 am and the third one at 2:00 am.
"There was no resistance when we went in to take the dorms back," Stirling said.
Prison officials said order was restored by 3:00 am and inmates locked down in their cells.
They said the clashes left seven prisoners dead and 17 "requiring medical attention."
All prison guards and law enforcement authorities who responded were "safe and accounted for."
Lee Correctional Institution is a "Level III" maximum security facility built in 1993 to house violent offenders and prisoners with behavioural problems.
Deadly prison riots have been relatively rare in the United States, despite some notable exceptions.
South Carolina's prisons are notoriously violent, however, and suffer from chronic understaffing.
According to The State newspaper, the number of inmates killed in South Carolina's prisons more than doubled in 2017 from the previous year.
It said 12 inmates were killed by other prisoners last year, up from five in 2016.
The deaths included four inmates who were strangled to death by two fellow prisoners in April 2017 at Kirkland Correctional Institution, another maximum security prison.
Representative Todd Rutherford, the leader of the Democratic minority in the state House of Representatives, condemned the violence.
"A mass casualty incident inside a correctional facility is simply unacceptable," Rutherford tweeted. "Safety —for inmates, SCDC employees, and the public —must be a priority.
"Rioting like this is a symptom our criminal justice system is broken and needs reform now," he said.
The United States has the highest rate of incarceration in the world with around 450 prisoners per 100,000 residents, according to Bureau of Justice Statistics (BJS).
There were 1.5 million inmates in state and federal prisons in the United States at the end of 2016, according to the BJS.
The overnight violence at Lee Correctional Institution was one of the deadliest at a US prison in decades.
In 1993, nine inmates and a corrections officer were killed at the Southern Ohio Correctional Facility, a maximum security prison in Lucasville, Ohio.
A two-day riot and hostage-taking at the New Mexico State Prison in 1980 left 33 inmates dead and 200 injured, one of the worst in modern US history.
Probably the most famous was the 1971 rebellion at New York's Attica prison.
After a four day standoff with inmates holding 42 hostages, New York state police moved in to retake the prison on orders of Governor Nelson Rockefeller.
Full report at:
https://dailytimes.com.pk/229189/gang-clashes-terrorise-prison-in-south-calorina-seven-dead-17-injured/
--------
May, Macron face lawmakers angry over Syria strikes
April 16, 2018
British Prime Minister Theresa May and French President Emmanuel Macron on Monday faced anger from lawmakers for conducting air strikes with the United States in Syria in both leaders' first major military actions since coming to power.
May said lawmakers were right to hold her to account for her actions, after the premier proceeded with the strikes without prior parliamentary approval.
"But it is my responsibility as prime minster to make these decisions. And I will make them," May, 61, said of the intervention.
Opposition Labour leader Jeremy Corbyn called for new legislation to stop governments launching military action without lawmakers' backing in most circumstances.
"The prime minister is accountable to this parliament, not to the whims of the US president," he told a packed chamber.
Following Washington's military lead remains a sensitive subject in Britain, where memories of participation in the US-led invasion of Iraq in 2003 are still raw.
May, in office since July 2016, rejected the notion that she took orders from US President Donald Trump, saying her decision was based on Britain's national interest.
"We have not done this because President Trump asked us to do so. We have done it because we believed it was the right thing to do," she said.
Lack of public support
But a poll showed scant public support for the move.
The poll by Survation for the Mail on Sunday showed 36 percent in favour of Britain's participation in the air strikes, 40 percent against and the remainder undecided.
Of the survey's 2,060 respondents, 54 percent also agreed with the statement that May "should have held a parliamentary debate and vote before intervening militarily in Syria."
May's speech was followed by a heated debate during which some MPs called on Britain to welcome more Syrian refugees — rejected by May — and continue the diplomatic push to end the seven-year conflict.
Outside the Houses of Parliament, the Stop the War coalition once chaired by Corbyn was due to hold a demonstration.
The group said the strikes "will have done nothing to end the war" and "risked dramatically widening" the conflict.
'International legitimacy'
In France, Macron has faced similar criticism for attacking Syria without consulting the legislature.
He defended the move as well as his constitutional powers in a TV interview on Sunday.
"This mandate is given democratically to the president by the people in the presidential election," said Macron, who became France's youngest president in May 2017.
Macron, 40, has been criticised from both right and left.
National Front leader Marine Le Pen has accused Macron of failing to show any evidence on the use of chemical weapons by the Syrian regime to justify the strikes.
Jean-Luc Melenchon, head of the hard-left France Unbowed party, has also condemned the strikes, while the leader of the centre-right Republicans party, Laurent Wauquiez, said he "did not believe in punitive strikes."
But at a press conference in Paris on Monday, Macron said France had acted with "international legitimacy."
Full report at:
https://nation.com.pk/16-Apr-2018/may-macron-face-lawmakers-angry-over-syria-strikes
--------
UK Labour releases legal opinion, describing Syrian air strikes as unlawful
Apr 16, 2018
Britain's opposition Labour Party has released an expert opinion about the recent US-led air strikes against Syria, describing them as unlawful.
Tom Watson, the deputy Labour leader, released the five-page legal opinion from Dapo Akande, a professor of public international law at Oxford University.
A summary of Akande's conclusions were published on Monday by the Guardian newspaper.
"Contrary to the position of the [UK] government, neither the UN charter nor customary international law permits military action on the basis of the doctrine of humanitarian intervention," the opinion said.
"The legal position advanced by the government ignores the structure of the international law rules relating to the use of force," it added.
"The action taken by the government was not directed at bringing "immediate and urgent relief" with regard to the specific evil it sought to prevent, and was taken before the inspectors from the Organization for the Prohibition of Chemical Weapons were able to reach the affected area."
Meanwhile, Labour leader Jeremy Corbyn has described airstrikes on Syria as legally questionable and accused UK Prime Minister Theresa May of "trailing after" US President Donald Trump in an attack that could escalate the conflict.
Corbyn, a veteran anti-war campaigner, said Saturday that May should have sought approval from the UK Parliament before ordering the attack.
"Bombs won't save lives or bring about peace," Corbyn said. "This legally questionable action risks escalating further."
"Britain should be playing a leadership role to bring about a ceasefire in the conflict, not taking instructions from Washington and putting British military personnel in harm's way," he added.
Labour has opposed a military strike on Syria since the suspected chemical weapons attack on Douma near the capital Damascus.
American, British and French forces launched air strikes on Syria early Saturday in response to a suspected chemical weapons attack.
Syria has strongly rejected any role in the suspected attack, which took place just as the Syrian army was about to declare full victory against the militants operating in the Eastern Ghouta region near Damascus.
Full report at:
http://www.presstv.com/Detail/2018/04/16/558703/Britain-Labour-Party-Syria-air-strikes
--------
EU says no new sanctions against Iran
16 April 2018
The EU's foreign policy chief said on Monday that the bloc did not foresee new sanctions against Iran despite an announcement by U.S. President Donald Trump that he would pull out from landmark nuclear deal with Tehran.
"I do not foresee any decision to be taken today on this," Federica Mogherini told reporters ahead of E.U.'s Foreign Affairs Council meeting in Luxembourg.
"We have already sanctions in place on Iran -- non-nuclear related. I do not expect [foreign] ministers to take decision on this today," Mogherini added.
Under a 2015 nuclear agreement between Iran and international powers, Tehran was provided billions of dollars in relief from financial sanctions in exchange for the imposition of a robust sanctions regime.
When asked about Trump's announcement that he will not certify the landmark Iran nuclear deal on May 12, Mogherini said: "We are doing all we can to work with our American friends to make sure that all parties stay fully committed to the full implementation of the agreement, as it is the case so far."
Full report at:
http://www.worldbulletin.net/europe/201136/eu-says-no-new-sanctions-against-iran
--------
Mideast
Turkey warns Greece after flag is hoisted on disputed island
16 April 2018
Ankara: Turkey warned Greece on Monday to refrain from "provocations" after a Greek flag was hoisted on a disputed, uninhabited islet in the Aegean Sea off the Turkish coast.
Prime Minister Binali Yildirim told reporters that the Turkish coast guards had removed the flag from the island off the coast of the Aegean resort of Didim.
Yildirim said the incident was similar to one in 1996 when the two NATO allies nearly went to war over uninhabited islets — known as Imia in Greek and Kardak in Turkish — which both Turkey and Greece claim.
"Our advice to Greece would be to stay away from provocations and agitations," Yildirim said adding that Turkey was "determined to give the necessary response" to such acts.
Despite two decades of efforts to improve relations, Greece and Turkey have seen a spike in tensions in recent weeks over disputed Aegean boundaries as well as over oil-and-gas drilling rights off the divided island of Cyprus.
Asked about the incident during a joint news conference with visiting the NATO chief, Turkish Foreign Minister Cavusoglu accused Greece's defense minister — the outspoken leader of Greece's nationalist party — of raising tensions in the Aegean Sea.
"His brattiness shouldn't reach a level where it'll damage relations between the two countries," Cavusoglu said.
In Athens, Greek government spokesman Dimitris Tzannakopoulos said the government had no knowledge of the incident and described the remarks by Yildirim as "provocative and reprehensible."
"I think Mr. Yildirim should be more careful," Tzannakopoulos said. "We call on Turkey to return to a path of respect for international law ... They should take an initiative to de-escalate the tension."
http://www.arabnews.com/node/1285796/world
--------
Istanbul hosts 'World Muslim Minorities' summit
April 16, 2018
Istanbul will host a four-day summit begins to discuss problems of Muslim minorities in different countries, a statement by Turkish Presidency of Religious Affairs said, reported Radio Pakistan.
According to the statement, around 250 participants from 100 countries will participate in "World Muslim Minorities" summit.
The participants will be Muslim academics, activists, journalists and writers who can facilitate the revival of the relationship between Turkey and minority Muslims of different countries, the statement added.
According to the statement, the summit aims to discuss the main problems of Muslim minorities, their solutions and boosting existing cooperation in religious education and services.
On the first day of the summit, the participants will have a discussion about the past and future of Muslims minorities.
The second day will see a debate on several issues such as fundamental rights and freedom of Muslim minorities and radicalization.
On the third day, the religious services of Muslim minorities, demands on religious education and publications will be discussed.
Full report at:
https://nation.com.pk/16-Apr-2018/istanbul-hosts-world-muslim-minorities-summi
--------
Israel frees 207 African migrants from prison
16 April 2018
Israel on Sunday freed 207 African migrants from prison following a supreme court ruling after Prime Minister Benjamin Netanyahu controversially reversed a deal with the UN refugee agency on the detainees' fate.
After an operation lasting several hours a spokeswoman for the immigration authority told AFP late on Sunday that all detainees had been released. There are around 42,000 African migrants in Israel. Authorities transferred 207 of them from a nearby open detention facility in February after they refused to leave the country.
Israel's supreme court on April 10 gave the government until Sunday to finalize a deal it said it was working on to deport some of the migrants to another country. Without a deal, the court said authorities must release those held at Saharonim prison.
"In light of the fact that the negotiations between Israel and a third country are still ongoing and due to a supreme court ruling, the migrants held in Saharonim prison will be freed today," the immigration authority said in a statement earlier Sunday.
Uganda said on Friday it was "positively considering" a proposal from Israel to accept 500 of the mostly Eritrean and Sudanese migrants. Earlier this month, Netanyahu cancelled an agreement with the United Nations refugee agency, UNHCR, aimed at avoiding forced deportations of thousands of migrants.
Right-wing base
The reversal, just hours after he announced the deal himself in a televised address, followed pressure from his right-wing base. That left the government with its initial plan, announced in January, under which migrants who entered Israel illegally would face a choice between leaving voluntarily or facing indefinite imprisonment with eventual forced expulsion.
As the migrants could face danger or imprisonment if returned to their homelands, Israel had offered to relocate them to an unnamed African country -- either Rwanda or Uganda, according to deportees and aid workers. Rwanda has since said it could not be part of the arrangement.
The UN refugee agency has strongly criticized the deportation plan and urged Israel to return to the deal, which would have allowed thousands of migrants to remain in the country in return for an equal number being relocated to Western nations.
Some Israelis, including Holocaust survivors who say the country has a special duty to protect migrants, have also opposed the deportation plan. Of the 42,000 African migrants in Israel, half are children, women or men with families who are not facing immediate deportation, according to interior ministry figures.
Full report at:
https://english.alarabiya.net/en/News/middle-east/2018/04/16/Israel-frees-207-African-migrants-from-prison.html
--------
American pastor on trial in Turkey for terror links
16 April 2018
An American pastor is going on trial in Turkey accused of ties to terror groups and spying, in a case that has strained ties between Turkey and the United States.
Andrew Craig Brunson, a 50-year-old evangelical pastor from North Carolina, faces up to 35 years in prison on charges of "committing crimes on behalf of terror groups without being a member" and "espionage."
The trial begins Monday in Aliaga, a town in western Turkey. Brunson was arrested in December 2016 for alleged links to both outlawed Kurdish rebels and a network led by US-based Muslim cleric Fethullah Gulen, blamed by Turkey for a failed military coup that year.
Full report at:
https://english.alarabiya.net/en/News/middle-east/2018/04/16/American-pastor-on-trial-in-Turkey-for-terror-links.html
--------
Iran seizes large stash of explosives in eastern borders
Apr 16, 2018
Iranian security forces have discovered and captured a large cache of explosives in the country's eastern border areas.
The Iranian Intelligence Ministry said in a Monday statement that security forces in the eastern province of Sistan and Baluchestan confiscated the consignment, which was due to be smuggled into the country.
The forces thwarted terrorist groups' plots to transfer 80 kilograms of composite explosives, 17 booby traps, 28 pistols with 2,100 bullets, 35 hand grenades, tens of electronic detonators and other explosive equipment through technical and intelligence operations, the statement added.
It noted that 580 kilograms of narcotics were also seized from the terrorists.
http://www.presstv.com/Detail/2018/04/16/558715/Iran-security-forces-explosives-Sistan-Baluchestan
--------
US likely to use lies again for attack after Syria strike: Iran
Apr 16, 2018
Iran's Foreign Ministry spokesman Bahram Qassemi says a US-led attack on Syria on Saturday was a repeat of Washington's use of lies to fulfill its interests in line with its expansionist policies.
"The US has shown that it takes such measures in various countries from time to time based on lies and hollow pretexts in line with its expansionist policies to achieve its goals and is likely to repeat this behavior," he said Monday.
The US, Britain, and France used an alleged chemical attack near Damascus to hit several targets in Syria early Saturday, ignoring a demand by the Syrian government that inspectors visit the site to investigate the allegation.
Qassemi said the coordinated attacks were against international principles and a testimony to the "expansionist and warmongering" policies of the United States.
"Today, everything that is seen in the abnormal situation of the region and the current world is due to the blatantly strategic mistakes of the United States over the past decades, which has always made the region suffer from a serious instability," he said.
The spokesman also stressed that "the aggressive action of the three Western countries in Syria will have no bearing on the regional and global policies of the Islamic Republic of Iran."
An Israeli attack on the Syrian T-4 air base near Homs earlier this month, that left seven Iranians dead, will be met with a response, Qassemi said.
"Gone are the days when the Zionist regime would hit and run and the resistance forces in the region are able to respond to this crime at an appropriate time," he said.
Full report at:
http://www.presstv.com/Detail/2018/04/16/558676/Iran-United-States-Syria-Israel
--------
India
President's intervention sought into Kathua incident
16th April 2018
MANGALURU: Dakshina Kannada Zilla Muslim Okkutta held a silent protest here on Monday and submitted an appeal to the president of India through Deputy Commissioner Sasikanth Senthil, demanding stern action against the culprits in Kathua rape and murder case.
President of the organisation addressing media persons demanded death penalty for the culprits.
Condemning the rape and murder which ironically took place at a sacred place, the organisation president called it a shame to the nation, asking the prime minister to ensure this does not happen. They also demanded justice for the girl raped by a public representative in Unnao, Uttar Pradesh while her father was assaulted and murdered after being put in lockup.
CPI(M) leader and candidate for Mangaluru South assembly elections Sunil Kumar Bajal joined the organisation in justice for Unnao and Kathua rape victims protest.
Asked why the posters displayed the picture and names of the Kathua victim, advocate Haneef from the organisation said, "She's deceased. However, we have not named the victim in the Lucknow case."
http://www.newindianexpress.com/states/karnataka/2018/apr/16/presidents-intervention-sought-into-kathua-incident-1802347.html
--------
1 killed, 19 Indian pilgrims injured in bus accident in Iran
Apr 16, 2018
A 14-year-old Indian girl was killed and 19 Indians were injured when their bus met with an accident in Iran, External Affairs Minister Sushma Swaraj said on Monday.
Twenty Indian pilgrims were heading to the city of Qom, considered holy in Shia Islam, last night when the accident.
Another national named Mohammad Ali is in the ICU, while 18 Indians were discharged after first aid, she said.
"Our mission staff is in the hospital to provide any assistance," Swaraj said.
Qom is the site of the shrine of sister of Imam Ali ibn Musa Rida, the eighth Shia Imam.
The city is a significant destination of pilgrimage.
https://www.hindustantimes.com/india-news/1-killed-19-indian-pilgrims-injured-in-bus-accident-in-iran/story-BoqhCybxrO0IzKQtTDU6ML.html
--------
Angered by transfer, Army man joins Hizbul Mujahedeen
M Saleem Pandit
Apr 17, 2018
SRINAGAR: In a first such case that has come to light, an Armyman, who had been missing since last week, has joined terror outfit Hizbul Mujahedeen in South Kashmir's Shopian district, police said here on Monday.
The Armyman, identified by cops as Sepoy Idrees Mir, who was posted with the 12 Jammu and Kashmir Light Infantry in Bihar, joined Hizbul along with two others on Sunday, police said. Mir had arrived in his village Safnagar in Shopian on April 12 and had been missing since Saturday night, police added.
On Monday morning, his father, Mohammed Sultan Mir, filed a missing complaint with the police. Mir was a BSc second year student when he joined the Army.
A photograph of Mir with an AK-47 went viral on social media on Sunday. Mir was to be posted to Jharkhand and was unhappy about the move, a PTI report said.
Army officials said they were confirming the authenticity of the photograph and others details.
In a separate incident, an Army porter was killed in cross-border shelling along the Line of Control in Uri of North Kashmir's Baramulla on Monday.
"Khursheed Ahmad (37), son of Mohammad Shareif of Nawa Runda, who was working as a porter with the Army's 4 Madras unit, suffered a bullet injury in the neck and splinters of grenades fired by Pakistani Army. He suffered multiple wounds and died on spot," an Army official said.
Full report at:
https://timesofindia.indiatimes.com/india/angered-by-transfer-armyman-joins-hizbul-mujahedeen/articleshow/63791559.cms
--------
Mecca Masjid blast case: With evidence thin, NIA unlikely to file appeal
Neeraj Chauhan
Apr 17, 2018
NEW DELHI: The National Investigation Agency (NIA) is unlikely to challenge the acquittal of Swami Aseemanand and four others in the Mecca Masjid blast case as it has "little material evidence" against the accused and chargesheets were filed largely relying on confessional statements.
The confessional statements have been challenged with Aseemanand claiming he gave them under "duress". The NIA said it will "examine the court judgment when we get a copy of the same and decide further course of action".
However, sources said the NIA's probe in the Mecca Masjid blast was based on identical confessional statements as in the 2007 Ajmer Dargah and Samjhauta blasts. It was difficult to sustain the argument that Aseemanand was the main link in the Mecca Masjid and Ajmer blasts once the latter case fell apart. In Mecca Masjid and Samjhauta blasts, no material evidence was recovered or presented by the NIA in court other than explosive samples.
The agency had claimed in its chargesheets that Aseemanand, who hails from West Bengal, was a key player in radicalising and recruiting people for the cause of "saffron vengeance" against jihadi terrorism by targeting Muslims. Apart from Aseemanand, there were a few common accused in the three cases — Sandeep Dange and Ramchandra Kalsangra (both absconding), Lokesh Sharma, Devendra Gupta and the slain Sunil Joshi.
In the Ajmer blast case, a Jaipur court had junked Aseemanand's confession recorded in 2010, which the NIA had projected as its most credible evidence. The court had observed that Aseemanand's confession was "tainted" as it was taken in police custody.
The agency's probe in Mecca Masjid and Ajmer blasts stressed that Aseemanand had confessed to being part of a plot to perpetuate "Hindu terror". "If Aseemanand, who was labelled as the link in these blasts, was acquitted in the Ajmer blast case last year, and there wasn't any material evidence, then it would be difficult for NIA to sustain an appeal in Mecca Masjid blast as well," an officer said.
The NIA had decided not to challenge Aseemanand's acquittal in the Ajmer case as its legal team had advised that "it doesn't have any other tenable evidence other than that already presented in court".
Former NIA chief Sharad Kumar had told TOI last year that the decision not to challenge Aseemanand's acquittal in the Ajmer case was taken as "no purpose would be served in filing an appeal as the judgment had laid very strong grounds for acquittal".
"Aseemanand is a victim of political terrorism. First Jaipur court and now Hyderabad court has ruled that he is innocent, which shows how a bundle of lies was weaved to frame him," Aseemanand's lawyer Manbir Rathi told TOIon Monday.
Full report at:
https://timesofindia.indiatimes.com/india/mecca-masjid-blast-case-with-evidence-thin-nia-unlikely-to-file-appeal/articleshow/63791886.cms
--------
Civilian, policeman injured in firing by terrorists in J&K's Shopian
Apr 16, 2018
SRINAGAR: A civilian and a policeman were injured in the Shopian district of Jammu and Kashmir on Monday when terrorists opened fire on a police party, officials said.
"Today afternoon terrorists opened fire in Shopian which resulted in injuries to one civilian identified as Rafiq Lone and a policeman identified as Bilal Ahmad," a police spokesman said.
The injured were evacuated to hospital for treatment, he said.
The spokesman said a case was registered and investigations taken up.
"Preliminary investigation revealed the involvement of outlawed Hizbul Mujahideen outfit in this attack," he added.
https://timesofindia.indiatimes.com/india/civilian-policeman-injured-in-firing-by-terrorists-in-jks-shopian/articleshow/63788270.cms
--------
Pakistan
Pakistani cleric welcomes 'Jerusalem Summit' decision on Palestine
16 April 2018
ISLAMABAD: Hafiz Tahir Mahmood Ashrafi, head of the All Pakistan Ulema Council, welcomed the call of King Salman's call that emphasized the need to have East Jerusalem the capital of Palestine.
"We totally support the king's pronouncement and the rejection of the US decision on Jerusalem," the head of the Council told Arab News.
He added that the Arab League's Jerusalem summit which stressed the importance of ongoing efforts to establish a Palestinian state with East Jerusalem as its capital was an affirmative step.
The Arab League's 29th Summit in Saudi Arabia stressed the need for a two-state solution and condemned US decision to move its embassy to Jerusalem.
"The Kingdom's ruler has truly interpreted the emotions and feelings of the Muslim Ummah on Palestine," Hafiz Tahir Ashrafi said and added: "The government of Saudi Arabia and the people of the Kingdom have always been the voice of the Muslims of the world."
Hafiz Tahir Ashrafi said that Arab leaders had condemned the Yemeni Houthi militia's missile attacks on the Kingdom and said that "Iran and its followers should stop interference in Yemen, Syria and Iraq."
"Arab and Islamic countries fully support King Salman and Crown Prince Mohammed bin Salman," Tahir Ashrafi added.
http://www.arabnews.com/node/1285856/world
--------
Afghan tribesmen kill five Pakistani soldiers
April 17, 2018
KHOST: In a deadly skirmish along the border of Pakistan and Afghanistan, five Pakistani soldiers were killed and one was captured by Afghan tribesmen.
Afghanistan's Khost Governor Hukum Khan Habibi said that the captured soldier and the bodies were handed over to the Pakistani troops on Monday.
The dispute arose over Pakistan's work on a fence intended to span nearly the entire disputed 2,500-km (1,550-mile) border, much of it mountainous and porous. Afghan officials alleged that Pakistani troops crossed onto Afghanistan soil, prompting firing on Sunday by border forces and the local tribal force.
The two sides later agreed on a ceasefire. Border skirmishes in the area are common, although detention of a foreign soldier is rare. Each national government alleges that the other allows the sheltering of Taliban militants who stage cross-border attacks.
The tribesmen handle security in their Zazi Maidan district of Khost.
https://www.pakistantoday.com.pk/2018/04/16/afghan-tribesmen-kill-five-pakistani-soldiers/
--------
'An Islamic welfare state was Jinnah's vision for Pakistan'
April 17, 2018
Speakers at a meeting of Shura Hamdard's Karachi chapter declared that the political narrative of Quaid-e-Azam Muhammad Ali Jinnah was his speech of August 11, 1947, which was his policy statement too, in the first Constituent Assembly of Pakistan.
By following this narrative in letter and spirit, the country could find its way out of the prevailing quagmire of socio-economic and political problems, said a statement issued Shura Hamdard on Monday.
The meeting, which was held on the theme 'Quaid-e-Azam Muhammad Ali Jinnah's political narrative and present political situation', was presided over by Justice (retd) Haziqul Khairi at a club.
The guest speaker, Sirajuddin Aziz, said the Quaid-e-Azam did not believe in orthodoxy and had attributes of a man of "honesty of purpose", impeccable character, and law-abiding".
If the Quaid's qualities were highlighted and propagated in the nation, it would have put positive effects on Pakistani politics that got rotten due to corruption and money-making malpractices, he added.
Quoting many examples from the Quaid's life, Aziz said that the Quaid-e-Azam always respected law and never even thought of breaking the law. He said Jinnah was so honest in his law profession that he refused to accept extra fees after winning a lawsuit. The Quaid was so sensitive for public money that he stopped to serve tea at cabinet meetings, he maintained.
Justice (retd) Haziqul said that the Quaid was so honest that even his strong adversaries did not raise a finger against his integrity. The correspondence between Iqbal and Jinnah showed that Iqbal had a deep longing for the Muslims of the subcontinent to have a separate country so he gave the concept of a separate homeland for them, but he never talked about an Islamic state as the movement for a separate country was a battle for obtaining political rights for the Muslims, he asserted.
Maj-General (retd) Sikandar Hayat was of view that Pakistan was the eighth wonder of the world, created by an extraordinary energetic man, who talked about Islamic social justice and stressed equal rights for every Pakistani.
Sadia Rashid, president, Hamdard Foundation Pakistan, said that the Quaid-e-Azam had made it very clear that the minorities of Pakistan were also equal citizens of the country, and to safeguard their rights, lives and properties was the sole responsibility of the state.
Prof Dr Akhlaque Ahmed was of the view that the present Pakistan was not that Pakistan the Quaid had dreamed of as he wanted Pakistan to be an enlightened, upright and dutiful nation.
Brig (retd) Riazul Haq said that the Quaid-e-Azam was an ambassador of Hindu-Muslim unity, but when he saw that the majority was ready not to give political rights to the Muslim minority, he demanded a separate homeland for the Muslims and achieved that goal.
Col (retd) Mukhtar Ahmed Butt said the great sacrifice made by the Quaid was that he kept secret his fatal disease and tirelessly worked for the creation of Pakistan, notwithstanding his doctor's advice to take rest. But after his demise, the feudals and others captured the power and spoiled the country which was made with great sacrifices, including the exemplary sacrifice of the Quaid, he maintained.
Full report at:
https://www.thenews.com.pk/print/305308-an-islamic-welfare-state-was-jinnah-s-vision-for-pakistan
--------
Lahore HC bans airing anti-judiciary speeches of ex-PM Nawaz Sharif
Omer Farooq Khan
Apr 17, 2018
ISLAMABAD: A Pakistani high court has banned TV stations from airing alleged anti-judiciary speeches of the former Prime Minister Nawaz Sharif, his daughter Maryam Nawaz and other party leaders of the ruling Pakistan Muslim League-Nawaz (PML-N) for the next 15 days.
A three-judge bench of the Lahore High Court (HC) was hearing petitions against alleged contemptuous speeches by PML-N leaders since Sharif was ousted from office in a graft case July 28, 2017.
The court referred the petitions to the Pakistan Electronic Media Regulatory Authority (PEMRA) on Monday to decide the cases within 15 days and until that time refrained news channels from airing any contemptuous remarks.
"Until the authority decides the complaints, no alleged anti-judiciary speeches delivered by PML-N leaders will be aired on TV channels during the 15 days. The judiciary will also monitor content on channels to ensure no violations occur," the court ruled.
About 27 miscellaneous contempt petitions were filed in the Lahore HC against Prime Minister Shahid Khaqan Abbasi, ousted PM Nawaz Sharif, his daughter Maryam Nawaz and 14 other lawmakers since the disqualification of Sharif in the Panama Papers case verdict.
Following his ouster, Sharif had launched a tirade against the judges, asking large crowds in his countrywide rallies, "Millions of people voted me to power but five people desecrated the sanctity of your vote by throwing me out. Do you accept this law of the jungle? Do you accept this disrespect and insult?" An obvious "no" was an emphatic answer from the crowd.
Full report at:
https://timesofindia.indiatimes.com/world/pakistan/lahore-hc-bans-airing-anti-judiciary-speeches-of-ex-pm-nawaz-sharif/articleshow/63790332.cms
--------
Kulbhushan Jadhav case: India to submit reply in ICJ today
April 17, 2018
HAGUE: India will submit its reply to the International Court of Justice (ICJ) in the case of convicted Indian spy Kulbushan Jadhav today.
The International Court of Justice (ICJ) had earlier set April 17 for India to file a second memorial in the case of convicted Indian spy Kulbhushan Jadhav, while Pakistan will have to submit a counter-memorial by July 17,
The ICJ on May 18 last year halted the execution of Jadhav, who was sentenced to death by a military court on April 10 after being convicted on charges of terrorism and espionage.
Jadhav alias Hussain Mubarak Patel was apprehended on March 3, 2016, after he illegally crossed into Pakistan via Iran border.
On September 13 last year, India submitted a 22-page memorandum wherein it objected to Jadhav being tried by a military court in Pakistan.
While submitting a 1,700-page counter-memorial in the ICJ on December 13 last year, Pakistan rejected the Indian objection of not giving consular access to Jadhav, saying the provision of such access under the Vienna Convention is only for legitimate visitors, and not spies.
Pakistan said that since India did not deny that Jadhav was travelling with an assumed Muslim name, they have no case to plead.
Full report at:
https://www.pakistantoday.com.pk/2018/04/17/kulbhushan-jadhav-case-india-to-submit-reply-in-icj-today/
--------
More Pakistani died in 'encounters' than suicide attacks in 2017
APRIL 17, 2018
ISLAMABAD: More Pakistanis died in what were dubbed, by law enforcers, as encounter killings than in gun violence or suicide attacks in 2017, reveals the annual report of the Human Rights Commission of Pakistan, the premiere civil society led rights watchdog in the country.
The 29th annual report – dedicated to the memory of veteran human rights activist Asma Jahangir – was launched at a ceremony in Islamabad on Monday.
According to report, 495 people were killed in what were reported by law enforcement agencies as shootouts during 2017, while gun violence and suicide attacks claimed the lives of 399 and 298 Pakistanis, respectively.
These were followed by deaths in bomb explosions. The figure stood at 144.
Monday's event was presided by HRCP spokesperson and eminent rights activist IA Rehman, while former Senator Afrasiab Khattak was the guest of honour.
The report covers six broad areas: rule of law, fundamental freedoms, democratic development, rights of disadvantaged, and social and economic rights.
The HRCP reported that, of the 868 cases of 'enforced disappearances' received in 2017 by the Commission of Inquiry on Enforced Disappearances, 555 were disposed of. The real numbers were likely far higher, it feared.
The report noted that crimes again women remained at an all-time high with about 5,660 cases of violence reported in the first 10 months of 2017. Honour-based crimes claimed the lives of 274 women, another 206 were gang-raped, 2,840 raped, and 681 murdered across the country.
Province-wise data showed that more than 3,400 crimes against women were reported in Punjab. With 202, the number of such crimes was lowest in KP (between January 1 and June 30, 2017). Sindh witnessed 1,704 crimes in the first 10 months of the year, while Balochistan reported 354 cases during the same period.
The report also noted with concern that 12 million women voters were yet to be registered as the country approached the 2018 general elections.
The report observed that the freedom of thought, conscience and religion remained under threat and situation of religious minorities alarming as there was no abatement in violence against religious minorities, with Christians, Ahmadis, Hazaras, Hindus and Sikhs all coming under attack.
Throwing light on the state of jails and prisoners, the report revealed that the number of prisoners held in jails decreased in 2017. There were 82,591 prisoners held in jails in 2017, as compare to 84,315 in 2016.
The report explained that jails across the country were housing more prisoners than their capacity. Punjab jails held 50,289 inmates against a capacity of 32,235; Sindh 19,094 against 12,613; Khyber Pakhtunkhwa 10,811 against 8,395; and Balochistan 2,397 against 2,585.
In the education section, the report regretted that 'the country still has the most [in absolute terms] number of children out of school anywhere in the world, with 5.6 million out of primary schools and around 5.5 million out of secondary schools'.
In 2017-18, the authorities yet again failed to fulfil their promise of allocating at least 4 to 6 percent of the GDP and at least 15 to 20 percent of the total public expenditure to the education sector.
While quoting a World Health Organisation (WHO) report, it said that Pakistan was ranked fifth among high-burden countries worldwide and accounted for 61 percent of the TB burden in the WHO Eastern Mediterranean region.
The report has sourced its data from surveys, fact-finding reports, official documents as well as clippings from English and Urdu newspapers, in addition to input from HRCP field officers and private citizens across the country.
While sharing highlights of the report, IA Reman said the role of non-state actors had increased and the writ of the state shrunk further in 2017. He said that the rule of law suffered, while freedom of expression also remained under threat.
Former senator Afrasiab Khattak said, "We have seen a decline in political freedoms as it is the first time that there were curbs on media under a civilian government, which are generally seen in military eras."
"We have seen pressures on freedom of expression. University campuses have not been able to hold seminars and conferences on civil liberties," he said, adding, "we have seen attacks on 18th amendment by authoritarian forces. The amendment was passed unanimously by political forces."
He also expressed his worries about the lack of efforts by the judiciary and other state institutions on the issue of enforced disappearances.
Khattak demanded that free and fair elections should be ensured in the country because it was the fundamental right of the people to choose a government of their own. "Nobody has the right to impose a king's party on the people of Pakistan," he said.
Full report at:
https://dailytimes.com.pk/229015/more-pakistani-died-in-encounters-than-suicide-attacks-in-2017/
--------
South Asia
Bangladesh slams Myanmar repatriation claims as 'nothing but a farce'
16 April, 2018
Bangladesh rejected on Monday a claim by Myanmar that the Buddhist-majority nation had repatriated the first five among some 700,000 Rohingya Muslim refugees who fled to the neighbouring country to escape a brutal crackdown.
Myanmar's government said this weekend it has repatriated the first family of Rohingya refugees.
But on Monday, Bangladesh's home minister, Asaduzzaman Khan, said Myanmar's claim that the family had been "repatriated" was false, noting that the family had never reached Bangladeshi territory.
Khan said Myanmar's move was "nothing but a farce".
"I hope Myanmar will take all the Rohingya families back within the shortest possible time," he said.
According to a Myanmar government statement posted late on Saturday, one family of refugees became the first to be processed in newly built reception centres earlier in the day.
"The five members of a family... came back to Taungpyoletwei town repatriation camp in Rakhine state this morning," said a statement posted on the official Facebook page of the government's Information Committee.
The statement added that authorities had verified whether the family lived in Myanmar and provided them with a national verification card - a form of ID, but not citizenship.
The post did not mention plans for further returnees expected in the near future.
Bangladesh's refugee, relief and repatriation commissioner, Abul Kalam, said the Rohingya family involved had never crossed the border.
"By no definition can this be called repatriation," he said by phone from Cox's Bazar. "No repatriation has taken place. Bangladesh is no way part of it."
The family had been living in a camp erected on a patch of "no man's land" between the two countries. Several thousand Rohingya have been living in the zone since August, crammed into a cluster of tents beyond a barbed-wire fence which roughly demarcates the border zone between the two countries.
"A public relations exercise"
Andrea Giorgetta from the International Federation for Human Rights (FIDH) blasted the repatriation announcement as "a public relations exercise in an attempt to deflect attention from the need for accountability for crimes committed in Rakhine State".
The UN and other rights groups have warned that a mass repatriation of Rohingya would be premature, as Myanmar has yet to address the systematic legal discrimination and persecution the minority has faced for decades.
Bangladesh and Myanmar vowed to begin repatriation in January but the plan has been repeatedly delayed as both sides blame the other for a lack of preparation. More than 8,000 refugees are waiting for repatriations according to a list compiled by Bangladesh.
Some 700,000 Rohingya Muslims have fled over the border to Bangladesh since August to escape a bloody military crackdown that has left a trail of torched villages in its wake as refugees allege murder and rape by Myanmar's armed forces.
The army denies the allegations and casts its campaign as a legitimate response to Rohingya militant attacks on August 25 that killed about a dozen border guard police.
Myanmar brands the Rohingya as illegal immigrants from Bangladesh, denying them their belonging to the Buddhist-majority country. It has systematically dismantled their legal rights and access to basic services in Rakhine, a state where many have lived for generations.
https://www.alaraby.co.uk/english/news/2018/4/16/nothing-but-a-farce-bangladesh-slams-myanmar-repatriation-claims
--------
Bangladesh: Conditions worsening for Rohingya muslims in Cox's Bazar ahead of rains
April 17, 2018
Conditions in crowded camps in Cox's Bazar in Bangladesh have deteriorated for nearly 700,000 Rohingya as aid workers race to strengthen shelters ahead of monsoon season, the International Federation of Red Cross and Red Crescent Societies said.
Steve McAndrew, head of its emergency operations in the coastal area, said its clinics were scaling up to combat possible outbreaks of cholera and other water-borne diseases feared with the rains that could arrive this month. Desperation has grown among the Muslim Rohingya, who fled a military crackdown last August in Myanmar's Rakhine state and many see scant chance of returning, he said in an interview on Monday.
"It's hot, it's hard to find water and food, and the conditions are getting worse. And they are going to continue to get worse as the rainy season comes and then we have a monsoon season and cyclone season," McAndrew told Reuters at Federation headquarters in Geneva. "The situation is getting worse, and it's open-ended and there is no end in sight," he said.The U.N. refugee agency UNHCR said last week conditions in Myanmar were not ready for a safe return of the Rohingya. Rohingya are fleeing a "horrendous" situation, McAndrew said, while declining to apportion blame.
"People are losing their families, their villages are being destroyed. A lot of the people are saying they don't even want to know what's going on back home anymore. They seem to have just decided they will not go home." His agency is reinforcing the flimsy bamboo and plastic structures in which the Rohingya live in Cox's Bazar so they can withstand the rains, and a new site is being prepared for those most at risk, McAndrew said. "We believe we can move around 25,000 families about the first of May...We have satellite maps of the potential flood zones and the gullies where we know they are going to get flooded out.
Full report at:
http://www.dnaindia.com/world/report-bangladesh-conditions-worsening-for-rohingya-muslims-in-cox-s-bazar-ahead-of-rains-2605658
--------
Rights body probes anti-Muslim violence in Sri Lanka
April 16, 2018
Kumuduni Withana and her team have been travelling from village to village in Sri Lanka's Central Province, interviewing the victims of recent bouts of anti-Muslim violence and inspecting damaged Muslim-owned businesses and homes to learn more details about what transpired in March 2018.
Withana, as the regional coordinator of the independent Human Rights Commission (HRC) for Kandy, has been collecting reports and photographic evidence, including CCTV footage, as part of an unfolding investigation.
"We have been documenting the violence with photographs," she told ucanews.com.
"We have security camera footage showing angry crowds stealing products from Muslim shops before they set them on fire. In one clip, a group of three or four Buddhist monks can be scene engaging with what happened."
Tensions were sparked after a Sinhalese truck driver called Kumarasinghe, who was beaten by four inebriated Muslim men, succumbed to his injuries in hospital, leading to communal clashes in the center of the country.
Buddhist mobs reportedly torched buildings and attacked mosques in broad daylight, resulting in 445 houses and shops being damaged as well as 24 mosques and 65 vehicles. Three people were killed in the attacks.
President Maithripala Sirisena, an agriculturist and former minister of health, promised there would be an inquiry into the religious riots, which activists allege were stoked in part by former president Mahinda Rajapaksa and his supporters.
The government was urged to act quickly to quell further outbreaks of hate-based violence that could tear the country apart.
The mob violence, which involved the willful destruction of Muslim places of worship, seems to have been organized by "external elements" aiming to further divide communities along religious and ethnic lines, Withana said.
"None of the monks have been arrested yet. However, at least 10 complaints have been filed with the HRC including some against local police officers," she added.
Withana said some of the episodes she has heard recounted indicated a crazed mob out for blood, with outraged Buddhists even storming women's houses and smashing their aquariums.
The government responded to the March madness by imposing a curfew and a nationwide state of emergency for 10 days from March 6.
However, over a month later, hundreds of Muslim villagers say they are still living in fear of possible reprisals.
Some have gone to live with relatives in other villages and towns and are refusing to return to their homes as they fear for their safety.
"We need to find the root causes that led to the violence against Muslims," said Withana.
"The HRC will publish a paper urging victims to come forward with written statements including the date, place and time of the incident and the names of the people involved," she said.
The HRC is an independent commission set up to promote and protect human rights in the island nation. It was established by a special act of parliament in 1996.
In recent years, hard-line Buddhist groups including Mahasohon Balakaya, Bodu Bala Sena, Sinhala Ravaya and Ravana Balaya have preached hatred and encouraged a growing wave of religious intolerance and extremism.
Musammil, a Muslim human rights activist in Kandy, said some Sinhalese Buddhists claim Muslims deserve to be attacked because they are propagating certain "myths" or live in a way that runs counter to other faiths.
Points of antagonism include their amassing large wealth as Muslims open more businesses, including banks, in Sri Lanka; allegations that they are attempting to Islamicize the nation; and their apparently swelling ranks as they are believed to be deliberately encouraging larger Muslim families in a bid to "dilute" the population.
While there may be some truth to these claims, in other cases the facts look like they are being distorted to inflame tensions.
"These Buddhist mobs were politically motivated and they have anti-Muslim sentiments. But the government has failed to find the root cause or arrest the main actors," Musammil said.
"Recently, a group of Muslims at a local mosque gave alms to some visiting Thai Buddhist monks. That is how we treat Buddhists," he said.
Musammil said the government must take strong action against those who propagate racism and extremism to stamp out the hatred and preempt future outbursts of violence.
The government has provided compensation to Muslim victims but Sri Lanka's Muslim community has done at least as much if not more to help them rebuild their lives, with the aid of the wealthy Arab country of Qatar, he said.
"[They] delivered food rations to the victims for three months," he said. "Several mosques have also donated money to help reconstruct damaged and torched businesses," he added.
S.H.M Faiz, a street vendor, said that Muslim, Sinhalese and Tamil businessmen have managed to work well together having formed a joint committee in the town of Digana near Kandy years earlier.
He said that Buddhists and Muslims compete over business across the nation but the answer is increased engagement and dialogue not vandalism and bloodshed.
Faiz was resting at his home in front of a mosque when the Buddhist mobs attacked his mosque and neighboring houses during the imposed curfew in March, he said.
"The Sinhalese are generally peaceful and good people but there are extremist religious groups in the country who are bent on upsetting the equilibrium," he said.
Keenapalesse Gnanissara Thera, a Buddhist monk who protected Muslim and Buddhist families during the mob violence, said he wanted to raise funds to help the family of the murdered lorry driver.
"They are a very poor family with five members including a disabled child," he said.
Withana said the attacks follow a series of similar outbreaks of hatred-based violence that the country.
Full report at:
https://www.ucanews.com/news/rights-body-probes-anti-muslim-violence-in-sri-lanka/82044
--------
Daesh militant killed in US drone strike on militant hideout in Afghanistan
Apr 16 2018
KABUL: A Daesh militant was killed in a drone strike conducted by the US military on the terrorist outfit's hideout in the eastern Nangarhar province of Afghanistan on Monday, reported the Afghan media.
The 201st Silab Corps of the Afghan Military in the East said the airstrike was carried out in the vicinity of Nazian district, said Khaama Press.
Nangarhar is among the relatively calm provinces in the East but the anti-government armed militant groups including Taliban and Daesh militants have attempted to expand their foothold in some remote parts of the province during the recent years.
This comes as counter-terrorism operations and airstrikes are underway in different parts of the country against Daesh and other militant and terrorist groups.
The 201st Silab Corps of the Afghan Military in the East said Saturday that the US forces based in Afghanistan carried out a series of airstrikes on Daesh hideouts in Khogyani district.
Full report at:
https://www.geo.tv/latest/191332-us-drone-strike-targets-daesh-hideout-in-afghanistan
--------
ISIS hideout targeted in latest US drone strike in Nangarhar
Apr 16 2018
A hideout of the ISIS militants was targeted in the latest drone strike conducted by the US military in eastern Nangarhar province of Afghanistan.
The 201st Silab Corps of the Afghan Military in the East said the airstrike was carried out in the vicinity of Nazian district.
The source further added that one militant affiliated with the Islamic State of Iraq and Syria (ISIS) terrorist group was killed in the airstrike.
Nangarhar is among the relatively calm provinces in the East but the anti-government armed militant groups including Taliban and ISIS militants have been attempting to expand their foothold in some remote parts of the province during the recent years.
This comes as counter-terrorism operations and airstrikes are underway in different parts of the country against ISIS and other militant and terrorist groups.
The 201st Silab Corps of the Afghan Military in the East said Saturday that the US forces based in Afghanistan carried out a series of airstrikes on ISIS hideouts in Khogyani district.
Full report at:
https://www.khaama.com/isis-hideout-targeted-in-latest-us-drone-strike-in-nangarhar-04895/
--------
Afghan official: Gunmen attack vehicle, kill 6 civilians
April 17, 2018
KABUL, Afghanistan: An Afghan official says at least six civilians were shot and killed by gunmen in western Ghor province.
Iqbal Nezami, spokesman for the provincial police chief, said that four other civilians were wounded after their vehicle was attacked near Faroz Koh, the provincial capital, on Tuesday morning.
The victims were all ethnic Hazaras, a Shiite minority in Afghanistan that is frequently targeted by Sunni extremists in different parts of the country.
Nezami says the Hazaras were on traveling from Herat, another western province, to Ghor when they came under attack.
No one immediately claimed responsibility forthe attack.
Full report at:
http://www.arabnews.com/node/1286136/world
--------
Southeast Asia
Jokowi listed among world's most influential Muslims
April 16, 2018
President Joko "Jokowi" Widodo has been ranked in the top 20 on this year's list of the world's most influential Muslim figures in the annual publication, the Muslim 500.
The 2018 edition, published by the Royal Islamic Strategic Studies Center based in Jordan, ranked Jokowi 16th on its list, slightly below his rank of 13th last year and 11th in both the 2016 and 2015/2014 edition.
Presidential Chief of Staff Gen. (Ret.) Moeldoko was quick to use the moment to lambast critics who challenged Jokowi's Islamic credentials. He said the President's ranking reflected his efforts to accommodate the interests of Muslims, ranging from officially designating Oct. 22 as National Santri (Islamic students) Day, to introducing mikro waqf banks, which aim to improve the economy of pesantren (Islamic boarding schools).
"It is an indication that [Jokowi] is well accepted by the Muslim community, thus I think anyone who makes [contradictory] statements about the President should stop," Moeldoko said on Monday.
The Muslim 500 ranks individuals based on the significance of their influence or power, be it political, financial or ideological, in making contributions to the Muslim world.
According to the Muslim 500, Jokowi is a political leader with influence over "252 million citizens and residents of Indonesia", the world's largest Muslim-majority country, which is comprised of citizens from various religions and ethnicities. (swd)
http://www.thejakartapost.com/news/2018/04/16/jokowi-listed-among-worlds-most-influential-muslims.html
--------
Malaysia police tracking down 4 'dangerous' Islamic State-linked terror suspects
16 Apr 2018
KUALA LUMPUR: Malaysia police are tracking down four Islamic State (IS)-linked terrorists involved in a plot to kidnap and murder police officers, as well as attack non-Muslim places of worship.
Authorities said in a press release on Monday (Apr 16) that six other members of the IS cell were arrested by the Johor counter-terrorism unit between Feb 27 and Mar 1, but that four were still on the run and "dangerous".
Two of the suspects were identified as Muhamad Faizal Muhamad Hanafi, 29, and his father Muhamad Hanafi Yah, 51, both of whom are Malaysians from Kelantan.
A third Malaysian is Nor Farkhan Mohd Isa, 31, whose address was indicated as Taman Ungku Tun Aminah, Skudai in Johor.
The fourth suspect, a 37-year-old Thai, is Awae Wae-eya.
Police said anyone with information about the suspects should contact the authorities. They can also go directly to police headquarters in Bukit Aman, Kuala Lumpur or any police station closest to them.
Full report at:
https://www.channelnewsasia.com/news/asia/malaysia-police-tracking-down-4-dangerous-islamic-state-linked-10142590
--------
URL: https://www.newageislam.com/islamic-world-news/cinema-concerts-fashion-saudi-arabia/d/114955
New Age Islam, Islam Online, Islamic Website, African Muslim News, Arab World News, South Asia News, Indian Muslim News, World Muslim News, Women in Islam, Islamic Feminism, Arab Women, Women In Arab, Islamophobia in America, Muslim Women in West, Islam Women and Feminism