New Age Islam News Bureau
2 Jan 2012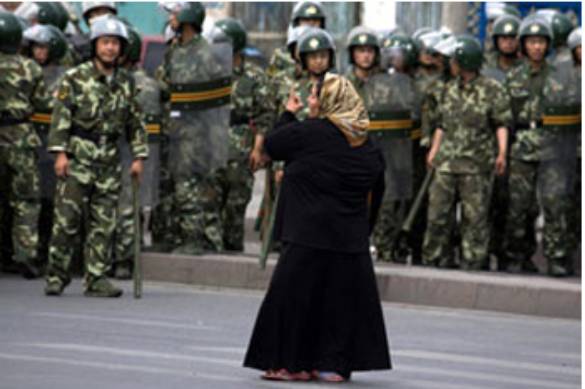 Crowd fights Chinese police at mosque demolition - Indian Expre
-----------
• Crowd fights Chinese police at mosque demolition
• Bumper Sticker Sparks New Clash at Indonesian Church
• Israel kills leader of al Qaeda-linked Army of Islam in Gaza airstrike
• Pak, Pending blasphemy cases issue: Govt orders arrest of accused, their production in courts
• Transcript reveals Mufti praised Modi
• J&K Hurriyat moderates ready for talks, but not in vacuum
• British Muslim MPs told no halal meat
• Youth are hope for justice, peace: Pope
• Help us: Al-Qaida to Pakistani militants
• Funeral of Bahrain youth turns into street protest
• 12 terrorists killed, 3 hostages recovered in Khyber Agency
• Libya holds Gaddafi supporters over plot
• Arab Parliament calls for pullout of monitors in Syria
• In a reversal, Salah opts to stay in Yemen
• 15 terrorists killed in Orakzai Agency bombing
• Four FC soldiers killed in Sui
• Anti-Taliban fighter killed in Bajaur
• Ten injured in Quetta grenade attack
• India-Pakistan peace gets people's push
• Pakistan to Challenge Carbon Credits to India
• Gilani asks Nawaz not to strengthen dictators
• Pakistan, US assume less cooperation in future
• Nawaz Sharif: 'Pakistan would have been prosperous if Zardari had accepted my agenda'
• Turkey PM urges Palestinian reconciliation in meeting with Hamas leader
• Ayatollah Ali Khamenei says Iranians made success in face of western sanctions
• Iranian border guards still in Pakistani custody
• Iran to hold Muslim women Media festival
• Indian mangoes losing American market to Pakistan
Complied by New Age Islam News Bureau
Photo: Crowd fights Chinese police at mosque demolition
URL: https://www.newageislam.com/islamic-world-news/chief-justice-of-maldives--calls-for-religious-tolerance-"shocked-the-nation"/d/6273
------------
Calls for religious tolerance "shocked the nation": Chief Justice of Maldives
By Eleanor Johnstone
January 1st, 2012
The December 10 silent protest for religious tolerance is a "warning" of the Maldives' weakening Islamic faith, Chief Justice Ahmed Faiz Hussein has said.
Faiz's claim that the demonstration "shocked the nation" was made yesterday at the opening of the Islamic Scholars Symposium, reports local media.
"It was a warning that showed us the increased role religious scholars are required to play and the work they need to do," he said.
Recommending that the scholars focus on strengthening the Islamic faith rather than debate contentious issues, Faiz said students and lawmakers required further education about the Shariah penal code.
The December 10 demonstration was originally planned for International Human Rights Day as a peaceful, silent protest. However, the 30 participants were attacked with stones, and blogger Ismail 'Khilath' Rasheed was taken to the hospital with head injuries.
Rasheed was subsequently arrested without charges following requests from religious NGOs and ruling Maldivian Democratic Party (MDP) MP 'Reeko' Moosa Manik that police investigate the demonstration.
Rasheed's detention was extended a second time last week, after Reporters Without Borders (RSF) criticised the claim that the gathering had violated national laws, and Amnesty International declared Rasheed a prisoner of conscience.
Meanwhile, Islamic Minister Dr Abdul Majeed Abdul Bari has requested the parliamentary National Security Committee to include appropriate punishments for those who call for religious freedom in the nation's penal code. In discussions, he said the punishments available under Penal Code Article 88(a), (b) and (c) were "soft."
Bari previously ordered the Communications Authority of Maldives (CAM) to shut down Rasheed's blog on the grounds that it contained anti-Islamic content.
This weekend's Scholars Symposium is attended by 60 scholars who are debating seven key points of contention, reports Haveeru.
Points include the method for handling controversial religious issues; the formation of prayer rows between mosque pillars; alms payment; the Qunooth prayer; and the traditions of the Prophet Mohamed.
According to local media, the conference is the biggest of its kind to be held in the Maldives. Originally scheduled for January it was allegedly postponed for reasons unspecified.
The conference comes one week after a coalition of religious NGOs and opposition parties rallied thousands across the country to "defend Islam", setting off a game of chicken with the government which has lately put the tourism industry on the chopping block.
President Mohamed Nasheed attended yesterday's opening ceremony.
Religious conservative Adhaalath Party President Sheikh Imran Abdulla and several other scholars from the party are participating in the conference.
Members of Adhaalath Party and Minister Bari were unavailable for comment at time of press.
http://minivannews.com/society/calls-for-religious-tolerance-shocked-the-nation-chief-justice-faiz-30174
---------
Crowd fights Chinese police at mosque demolition
By JOE McDONALD, Associated Press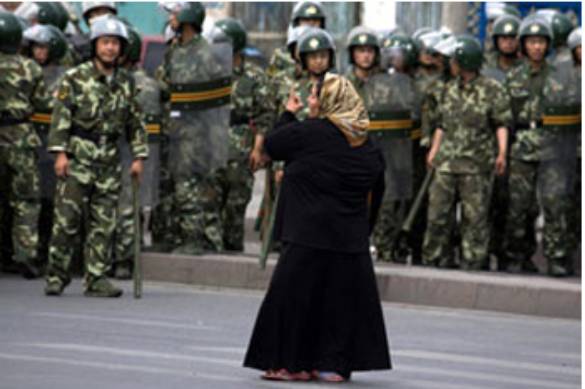 Crowd fights Chinese police at mosque demolition - Indian Expre
--------------
BEIJING, Jan 02, 2012, — A crowd of Muslims fought with police who demolished a mosque in China's northwest, a police employee and a human rights group said Monday.
The violence erupted Friday in Hexi, a town in the Ningxia region, after the mosque was declared an "illegal religious place" and about 1,000 officers arrived to demolish it, the Hong Kong-based Information Center for Human Rights and Democracy said.
It said 50 people were injured and more than 100 detained after several hundred members of China's Muslim Hui minority tried to stop the demolition. It cited a villager as saying two people died, but said it could not confirm that.
An employee who answered the phone at the town police station confirmed that officers had fought with protesters and said about 80 people were detained but denied there were any deaths.
Police demolished the mosque after the clash, said the employee, who refused to give her name. She said she did not know how many people were involved or why police demolished the mosque.
The Communist government closely monitors religious activity and worries that mosques and other houses of worship might become centers for anti-government agitation.
The Hui are one of several Muslim minority groups in China. They include descendants of Muslim immigrants from Central Asia, members of China's majority Han ethnicity who converted to Islam and several other groups.
http://www.google.com/hostednews/ap/article/ALeqM5jvOyow-FXbn7Wro6DoAvho-JTrPw?docId=5e262f29065d4545a40351aaaa91eb93
--------
Bumper Sticker Sparks New Clash at Indonesian Church
Vento Saudale
Bogor.January 02, 2012, A bumper sticker prompted members of the hard-line Islamic Reform Movement to attack several members of the GKI Yasmin church on Sunday.
The bumper sticker, on the back of a church member's car, said, "We need a friendly Islam, not an angry Islam."
Scores of vociferous Muslims from the group known as the Islamic Reform Movement (Garis) terrorized members of the congregation who came to the church's New Year's Eve service in Bogor, GKI Yasmin spokesman Bona Sigalingging said.
Garis chairman Majudien was infuriated by the sticker and began to run after the car. The incident led the congregation to disband and move the service to the home of one of the members.
"What is the aim of that sticker being put there? That is a provocative action against us, the Muslims of Bogor," Majudien said.
Bona said that the sticker was a souvenir that was distributed by the family of the late former Indonesian President Abdurrahman Wahid during a commemoration of his death on Friday.
"All guests who came, including the chairman of the Constitutional Court, the deputy religious affairs minister and other VIPs also got the same souvenir, the same sticker," he said.
On Sunday, the mob from Garis shouted at church members when they began to arrive but were prevented from physical contact by hundreds of police officers who separated the congregation from the crowd.
Lawmaker Indah Kurnia on Sunday said that cases of intolerance like in Bogor should not be allowed to continue and called on President Susilo Bambang Yudhoyono to intervene.
"There is no need to just say that the green light had been given; the evidence is that the congregation cannot worship at its church," Indah said.
Also present there was the chairman of the National Commission on Human Rights (Komnas HAM), Ifdhal Kasim, but he did not comment.
Bona said that the church was waiting for Yudhoyono to take action. "The president has said that he has tasked the concerned ministers to ascertain that the law is firmly upheld in the case of the GKI Yasmin and we are now awaiting the steps," Bona said.
The church has been illegally sealed off by the city administration on the pretext that the congregation doctored a petition needed to obtain a building permit. The congregation has since 2008 been forced to hold Sunday services on the sidewalk outside the church.
http://www.thejakartaglobe.com/news/bumper-sticker-sparks-new-clash-at-indonesian-church/488405
---------
Israel kills leader of al Qaeda-linked Army of Islam in Gaza airstrike
By BILL ROGGIO
December 30, 2011, The Israeli Air Force killed an emir of the al Qaeda-linked Jaish al Islam, or Army of Islam, in an airstrike in northern Gaza. The airstrike is the latest by Israel that has targeted al Qaeda-affiliated terrorists in the Gaza Strip.
Israeli fighter-bombers killed Muaman Abu Daf, a leader of the Army of Islam, in a strike in the Zeitoun district in Gaza City today. Hamas, the terror group which runs Gaza, confirmed that Abu Daf was killed in the attack. Five other Palestinians were wounded. Members of the Army of Islam wrapped Abu Daf's body in the flag flown by al Qaeda in Iraq, Shabaab, and other al Qaeda affiliates in the Middle East.
The Israeli Defense Forces confirmed the strike and said the Air Force "targeted a terrorist squad that was identified moments before firing rockets at Israel from the northern Gaza Strip."
"A hit was confirmed, thwarting the rocket fire attempt," the IDF said in a statement released on its website. "The aforementioned squad is responsible for the firing of rockets at Israel in the past number of days."
Today's strike that killed Abu Daf is the third by the Israeli Air Force against what the IDF refers to as "Global Jihad-affiliated terrorists," or Gaza-based groups linked to al Qaeda. On Dec. 27, the Israeli Air Force killed Abdallah Telbani, who was involved in a plot to attack Israel from the Egyptian Sinai as well as with rocket and IED attacks along the Israeli-Gaza border.
And on Dec. 28, the Israeli Air Force killed Rami Daoud Jabar Khafarna and Hazam Mahmad Sa'adi Al Shakr, two former Hamas members who were involved with "Global Jihad-affiliated terrorist" networks in Gaza. Khafarna and Shakr were members of a "squad" that "was previously known to the IDF due to its attempt in carrying out a terror attack on the Israel-Egypt border."
There are four main Salafist groups that operate in the Gaza Strip. All four groups have expressed their support for al Qaeda. Those groups are the Jaish al Islam, Jund Ansar Allah, Jaish al Ummah, and Jaish al Mu'minun. These groups have clashed with Hamas, the Muslim Brotherhood-affiliated terror group that rules Gaza and is supported by Iran and Syria. [See LWJ report, Israel kills 'Global Jihad affiliated-terrorists' in Gaza airstrikes, for summaries of the four terror groups.]
The Army of Islam "subscribes to a Salafist ideology of global jihad together with the traditional model of armed Palestinian resistance," the US State Department said in a May 2011 press release that announced the group's designation as a terrorist entity. The terror group "has previously worked with Hamas and is attempting to develop closer al Qaeda contacts."
Mumtaz Dughmush is the leader of the Army of Islam. He was listed by the US State Department as a Specially Designated Global Terrorist in August 2011.
The group has released propaganda that has expressed its affiliation and support for al Qaeda. On May 7, 2011, just five days after the death of Osama bin Laden, the Army of Islam released a statement eulogizing the al Qaeda leader. Also, in August 2008, Sheikh Abu Harith al Ansari, an Army of Islam leader, released a statement on jihadist forums that claimed bin Laden would seek to focus his attacks on "the Jews."
In addition to launching mortar and rocket attacks into Israel, the Army of Islam "has been responsible for numerous terrorist acts against the Governments of Israel and Egypt, as well as American, British and New Zealander citizens," the US State Department said. "The group is also responsible for early 2009 attacks on Egyptian civilians in Cairo and Heliopolis, which resulted in casualties and deaths." The Egyptian government accused the Army of Islam of executing the Jan. 1, 2011 bombing at a Coptic church in Alexandria that killed 21 people.
The terror group became known in 2006 after it captured Israeli soldier Gilad Shalit and then turned him over to Hamas. Also in 2006, the Army of Islam kidnapped two Fox News journalists.
In 2007, a cell from the Army of Islam, led by Khattab al Maqdasi, kidnapped BBC reporter Alan Johnston. Maqdasi is said to have fought alongside the Taliban in Afghanistan. The group demanded Abu Qatada's release in exchange for Johnston.
http://www.longwarjournal.org/archives/2011/12/israel_kills_al_qaed.php
---------
Pak, Pending blasphemy cases issue: Govt orders arrest of accused, their production in courts
By Asghar Azad
KARACHI: Jan, 02, 12, The federal government has instructed provinces to submit the details of pending cases registered under blasphemy law during 2010-11 and directed the authorities concerned to arrest those involved in such cases immediately, besides producing them before the courts, Daily Times has learnt.
Sources privy to the matter informed that the government was of the view that such cases should be resolved on priority basis.
"Several departments, especially all four provincial home departments, have been given directives to arrest all the culprits nominated in blasphemy cases immediately and to inform the federal government with the developments and proceedings in the cases", sources claimed.
The officials of the Sindh law department on the condition of anonymity informed that according to a report received from police officials, some 32 blasphemy cases were registered during 2010-11 in the province, which were still pending as the law enforcement agencies were still struggling to arrest the accused.
Full Report at:
http://www.dailytimes.com.pk/default.asp?page=2012\01\02\story_2-1-2012_pg7_20
---------
Transcript reveals Mufti praised Modi
AGE CORRESPONDENT
NEW DELHI, Jan 02 2011, The transcript of PDP president Mehbooba Mufti's speech at the National Integration Council (NIC) has revealed that she had indeed praised Gujarat chief minister Narendra Modi for his approach to investment proposals. The transcript was made public on Sunday by the Union home ministry which put the text on its website.
Ms Mufti, while referring
to her interaction with a Muslim businessman who spoke of Mr Modi's quick response to a business proposal, had also said at the NIC meeting, held in Delhi in September last year, that such actions were necessary to reach out to minorities who in turn will respond positively.
She also stressed on the need for giving more opportunities to minorities, including reservation in government jobs.
According to the transcript, Ms Mufti said: "I
recall once I was in Chennai and I met some one, a Muslim businessman, and he told me that he had gone to see Gujarat chief minister Narendra Modi, and he said `I was very impressed. I had an appointment with him regarding some business deal and he had got all the officers there, around him.' They did not take even 10 minutes and he got his job done. So, I mean, people, minorities, Muslims they are looking forward [to] some kind, some kind of step forward, some kind of reaching out, which I think, we are missing. I mean to say that if all political parties reach out to minorities they will respond positively." The document counters the denials by Ms Mufti, who had asked the ministry of home affairs to release the complete transcript of the NIC deliberations. The PDP leader's purported comments at the NIC meeting first came in the public domain when BJP leader Sushma Swaraj said even Ms Mufti, who had always been opposed to the BJP, had praised Mr Modi at the NIC meeting.
http://epaper.asianage.com/PUBLICATIONS/ASIAN/AAGE/2012/01/02/ArticleHtmls/Transcript-reveals-Mufti-praised-Modi-02012012002019.shtml?Mode=1#
--------
J&K Hurriyat moderates ready for talks, but not in vacuum
YUSUF JAMEEL
SRINAGAR, Jan 02, 2011, The moderate faction of the Hurriyat Conference and other like-minded Kashmiri separatists are willing to hold a dialogue with the Centre but on Sunday sought to make it clear that "talking about talks in vacuum", a critical reference to Union home minister P.
Chidambaram's latest statement on new possibilities in the restive state, was "unacceptable".
Mr Chidambaram had, on New Year's Eve, said that the channels of communication with some of the separatist groups in Jammu and Kashmir were open and there was a possibility of negotiation with them in the New Year if they came forward for dialogue.
"As far as talks with the separatists groups in Jammu and Kashmir is concerned, we are always open to talk to them. It is not that the channels of communication with some of them have entirely cut off. These channels are still open and it is possible that some of them will agree to come forward for talks in 2012. If they are ready for talks, we are ready for talks," he told reporters in New Delhi.
Reacting, Kashmir chief Muslim cleric and chairman of his faction of the
Hurriyat Conference, Mirwaiz Umar Farooq, said, "We are not, and were never, against holding talks to seek an amicable solution to the Kashmir problem. But we have said it before and reiterate today that talks ought to be meaningful and result-oriented. Unfortunately, we have had bitter experience with them... they have never shown seriousness in this matter nor do they seem to be sincere." The Mirwaiz also reiterated that the Hurriyat Conference was not interested in holding talks for the sake of talks and cited instances when the Centre, according to him, failed to come out with positive responses to the proposals and suggestions made by the amalgam towards confidence building in Jammu and Kashmir.
He said that the amalgam had given a four-point proposition that included
demilitarising the state, the repeal of "black" laws, including the Armed Forces (Special) Powers Act and the Public Safety Act and the release of political prisoners, to make a forward movement on the resolution of the Kashmir issue.
"The home minister is publicly talking about getting rid of the AFSPA but the Army says it is against such a move. There are other minor issues over
which the disagreement within the government and various official agencies is wide open. How will they evolve consensus for the resolution of Kashmir issue?" he asked.
Elaborating on the Centre's "failures" to address the issue, another senior amalgam leader, Prof. Abdul Gani Butt, said: "We've seen in the year 2011 that the government has been only talking about talks in vacuum."
http://epaper.asianage.com/PUBLICATIONS/ASIAN/AAGE/2012/01/02/ArticleHtmls/JAMMU-KASHMIR-Hurriyat-moderates-ready-for-talks-but-02012012002021.shtml?Mode=1
--------
British Muslim MPs told no halal meat
IANS
London, Jan. 1, 2012, British Muslim MPs have been told they cannot have meat slaughtered in line with Islamic tradition because the method is offensive to many of their non-Muslim colleagues, a media report said. The halal method involves slitting the animal's throat without first stunning it.
The Palace of Westminster has rejected demands to serve halal meat in its restaurants, the Daily Mail reported.
The stance has infuriated some parliamentarians who have eaten meat in the Palace's 23 restaurants and cafes, having been assured that it was halal. Lord Ahmed of Rotherham said: "I did feel misled. I think a halal option should be made available." Alison Ruoff, a member of the Church of England, said: "It's a bit hypocritical that the Houses of Parliament, which have allowed other people to provide halal food, have ruled it out on their own premises."
Spokesmen for the House of Lords and the House of Commons confirmed that halal meat was not served in their restaurants, the newspaper added.
http://epaper.asianage.com/PUBLICATIONS/ASIAN/AAGE/2012/01/02/ArticleHtmls/BRITISH-MUSLIM-MPs-TOLD-NO-HALAL-MEAT-02012012010005.shtml?Mode=1
-------
Youth are hope for justice, peace: Pope
AFP
Vatican City, Benedict XV, Jan 2, 12, Pope Benedict XVI celebrated New Year's Day with a homily on world peace which stressed the importance of educating youth in moral values, so they could become "builders of peace." The Pontiff called on the world's religious and educational leaders Sunday during a mass in Saint Peter's Basilica to counter the "culture of relativism" by educating the younger generations in peace and justice.
"The culture of relativism raises a radical question: does it still make sense to educate? And then, to educate for what?" the pope said.
"In the face of the shadows that obscure the horizon of today's world, to assume responsibility for educating young people in knowledge of the truth, in fundamental
values and virtues, is to look to the future with hope," he added.
The spiritual leader said that in an age "strongly marked by a technological mentality," the "social reality in which (children) grow up can lead them to... Be intolerant and violent."
If the young are helped to combine "a profound sense of justice with respect for their neighbour"and "a capacity to address conflicts without arrogance" they would "become people of peace and builders of peace," he added.
"Boys and girls today are growing up in a world that has, so to speak, become smaller, where contacts between different cultures and traditions, even if not always direct, are constant," the 84-year-old pontiff said.
http://epaper.asianage.com/PUBLICATIONS/ASIAN/AAGE/2012/01/02/ArticleHtmls/Youth-are-hope-for-justice-peace-Pope-02012012009047.shtml?Mode=1
--------
Help us: Al-Qaida to Pakistani militants
AP
DERA ISMAIL KHAN, Pakistan: Jan 2, 2012, Pakistani Islamic militant commanders say prominent al-Qaida and Afghan Taliban fighters have asked them to set aside differences and step up support for the battle against US-led forces in Afghanistan.
The Pakistani Taliban commanders say the request came during two meetings in Pakistan's tribal region in November and December.
They said Monday that the senior al-Qaida commander Abu Yahya al-Libi attended both meetings, as did Sirajuddin Haqqani, the de-facto head of the most feared militant group in Afghanistan.
Pakistan's most prominent militant leaders, including Pakistani Taliban commander Hakimullah Mehsud, also attended.
The commanders who described the meetings spoke on condition of anonymity because of their sensitivity.
http://timesofindia.indiatimes.com/world/pakistan/Al-Qaida-to-Pakistani-militants/articleshow/11340007.cms
--------
Funeral of Bahrain youth turns into street protest
DUBAI: Jan, 02, 12, Bahraini police fired tear gas and sound grenades after hundreds of Shia youths demonstrated on Sunday against the death of a 15-year-old protester a day earlier in the Sunni-ruled Gulf island kingdom, residents and activists said.
Confrontations between security forces and protesters take place almost daily in areas populated by members of the Shia majority, which led anti-government protests Bahrain crushed last year.
"After the funeral, many of the mourners started protesting and the police began using tear gas and sound bombs. It is still going on hours later," a resident told Reuters from the mostly Shia village of Sitra, south of the capital Manama.
At least one demonstrator was injured after being hit in the head by a tear gas canister, activists said in Twitter messages. The opposition said earlier that Sayed Hashim Saeed, who died on Saturday, had been hit by a tear gas canister at close range. But officials said the youth's body had extensive burns which could not have been caused by a tear gas canister. "Preliminary investigations show that the deceased was among those who took part in attacks on security forces by throwing petrol bombs," the state news agency BNA quoted a police official as saying.
http://www.dailytimes.com.pk/default.asp?page=2012\01\02\story_2-1-2012_pg7_36
-------
12 terrorists killed, 3 hostages recovered in Khyber Agency
LANDIKOTAL: Jan, 02 12, At least 12 terrorists were killed and three hostages recovered from their custody after a shootout with security forces in Landikotal Tehsil on Sunday. Khasadar sources said that a Frontier Corps (FC) soldier was also killed and another wounded during the gunbattle. The clash took place when unidentified terrorists opened fire on a security forces vehicle passing through the area. Reinforcements reached the spot on Sunday morning and fighting intensified between the two sides. The security forces besieged a house after a tip-off about the presence of terrorists there. One of the terrorists detonated his explosive vest, killing four of his aides. Meanwhile, some elders also intervened to bring the situation under control, but failed to persuade the terrorists to surrender. This resulted in the fighting continuing into the evening. staff report
http://www.dailytimes.com.pk/default.asp?page=2012\01\02\story_2-1-2012_pg7_5
-------
Libya holds Gaddafi supporters over plot
TRIPOLI: Jan 02 12, A Libyan militia chief said on Sunday, his fighters had captured nine supporters of other-thrown leader Muammar Gaddafi who had been plotting to blow up Tripoli's power grid on New Year's evening.
"We captured explosives with them that they bought from the black market and now we're interrogating them," the commander of Tripoli's Revolutionist Council Abdullah Naker told Reuters.
Militia groups who helped oust Gaddafi last year still hold considerable power in Libya, and have taken the law into their hands in several areas, setting up road blocks and arresting suspects despite the presence of an official police force.
Naker said the nine Gaddafi supporters had been funded by a group of businessmen affiliated to the former leader, who was killed in October after militias overran his home town of Sirte.
Naker also accused the nine and their supporters of trying to relaunch the former leader's official television station Al Jamahiriya.
Full Report at:
http://www.dailytimes.com.pk/default.asp?page=2012\01\02\story_2-1-2012_pg7_39
----------
Arab Parliament calls for pullout of monitors in Syria
AP
Cairo: Jan 2, 2012, A pan-Arab body called Sunday for the immediate withdrawal of the Arab League monitors in Syria because President Bashar Assad's regime has kept up killings of government opponents even in the presence of the observers.
The 88-member Arab Parliament said that Arabs are angered by the Syrian regime's ongoing killings while the nearly 100 monitors are in the country. The monitors are supposed to be ensuring Syria complies with terms of the League's plan to end the 9-month-old crackdown on dissent — a plan Syria agreed to on 19 December.
However, the Kuwaiti head of the Arab Parliament, Ali Salem al-Deqbasi, said the presence of the monitors is distracting from the "flagrant violations" committed by Assad's regime.
"The killing of children and the violation of human rights law is happening in the presence of Arab League monitors, raising the fury of Arab people," he said.
According to activists, more than 150 people have been killed across the country since the observers began their one-month mission on Tuesday. AP
"The mission of the Arab League team has missed its aim of stopping the killing of children and ensuring the withdrawal of troops from the Syrian streets, giving the Syrian regime a cover to commit inhumane acts under the noses of the Arab League observers," al-Deqbasi said in a statement.
The Arab League created the Arab Parliament, which is made up of lawmakers and advisers from states around the Middle East. Its recommendations are nonbinding and it operates separately from the Arab League.
While the Arab Parliament has little sway on Damascus or the Arab League, al-Deqbasi's remarks about the observer mission represents growing concern about the monitors' ability to deter Assad's regime from killing protesters.
According to activists, more than 150 people have been killed across the country since the observers began their one-month mission on Tuesday.
The UN says more than 5,000 people have died as the government has sought to crush the revolt.
The Arab League plan demands that the government remove its security forces and heavy weapons from cities, start talks with the opposition and allow human rights workers and journalists into the country. It also calls for the release of all political prisoners.
The ongoing violence in Syria, and questions about the human rights record of the head of the Arab League monitors, Sudanese Lt Gen Mohamed Ahmed Mustafa al-Dabi, are reinforcing the opposition's view that Syria's limited cooperation with the observers is merely a ploy by Assad to buy time and forestall more international condemnation and sanctions.
The Syrian opposition has called for the removal of al-Dabi, a longtime loyalist of Sudanese President Omar al-Bashir, who is wanted on an international arrest warrant on charges of genocide in the Darfur region.
http://www.firstpost.com/world/arab-parliament-calls-for-pullout-of-monitors-in-syria-169639.html
--------
In a reversal, Saleh opts to stay in Yemen
AP
Yemen's outgoing President decided to stay in the country, reversing plans to leave, his ruling party said on Sunday, in an apparent attempt to salvage his control over the regime, which has appeared to unravel in the face of internal revolts and relentless street protests.
In a sign of the fraying, the son and nephew of President Ali Abdullah Saleh launched a crackdown on suspected dissidents within the ranks of the elite security services they command, officials within the services said.
The Republic Guard, led by the son, and Central Security, led by the nephew, have been the main forces used in trying to suppress the uprising against Mr Saleh's rule in 2011.
http://epaper.asianage.com/PUBLICATIONS/ASIAN/AAGE/2012/01/02/ArticleHtmls/IN-A-REVERSAL-SALEH-OPTS-TO-STAY-IN-02012012009041.shtml?Mode=1
--------
15 terrorists killed in Orakzai Agency bombing
HANGU: Jan 02, 12, Fifteen terrorists were killed and five hideouts destroyed when fighter jets blitzed their hideouts in Orakzai Agency on Sunday, official sources said.
According to security forces, the jets bombed terrorist hideouts in Torsmat, Jabba Kellay, Akhunkot and Sama Bazaar in Upper Tehsil, killing 15 insurgents and destroying five hideouts. The dead included five terrorists of commander Ziaur Rehman group. The spokesman for Tehreek-e-Taliban (TTP) has denied the security forces claims and said they suffered no loss. inp
http://www.dailytimes.com.pk/default.asp?page=2012\01\02\story_2-1-2012_pg7_4
------
Four FC soldiers killed in Sui
QUETTA: Jan 02 12, Four security personnel were killed and two others injured in a landmine explosion in Surali area, some 10 kilometres from Sui town of Dera Bugti, on Sunday. According to sources, a paramilitary troops vehicle was on routine patrol in Sui, when it hit a landmine planted by unidentified persons. As a result of explosion four personnel were killed on the spot while two others sustained injuries. Security forces and Balochistan Levies personnel rushed to the scene soon after the explosion and shifted the dead and injured to the nearby government hospital. staff report
http://www.dailytimes.com.pk/default.asp?page=2012\01\02\story_2-1-2012_pg7_9
-------
Anti-Taliban fighter killed in Bajaur
KHAR: Jan 2, 12,A bomb blast in Bajaur Agency on Sunday killed an anti-Taliban militiaman and wounded three others, an official said. The injured were two other anti-Taliban fighters and a passer-by, senior government official Faaz Muhammad told AFP. The remote-controlled bomb hit a shop in Salarzai town, about 20 kilometres northeast of Khar, the main city in Bajaur Agency. "The bomb destroyed the shop and killed one anti-Taliban fighter," the official said. Bajaur was the scene of a major anti-terrorist operation in August 2008 and in February 2009 and the military said the area had been secured. afp
http://www.dailytimes.com.pk/default.asp?page=2012\01\02\story_2-1-2012_pg7_7
-------
Ten injured in Quetta grenade attack
QUETTA: January 02, 2012, At Least 10 people were injured in a hand grenade attack in a shop on Joint Road in the provincial capital on Sunday evening.
According to a police official, unidentified persons riding a motorbike lobbed a hand grenade at a pan shop, which caused a huge explosion that injured 10 people. The assailants managed to flee the scene after carrying out the attack. Security personnel and police rushed to the spot soon after the explosion. staff report
http://www.dailytimes.com.pk/default.asp?page=2012\01\02\story_2-1-2012_pg7_3
---------
India-Pakistan peace gets people's push
South Asian News Agency
DELHI, January 2, 2012 .The eight Joint Convention of the Pakistan India Peoples Forum for Peace and Democracy calls on the people of India and Pakistan to resist global hegemony and support peoples' resistance movements in a spirit of international solidarity.
The eight Joint Convention of the Pakistan India Peoples Forum for Peace and Democracy calls on the people of India and Pakistan to resist global hegemony and support peoples' resistance movements in a spirit of international solidarity.
The three day event comprised cultural programmes, including performances by Seema Anil Sehgal, the Gundecha brothers, Mahmood Farooqi and Nadira Babbar. In a keynote address to the convention, Dr Ravi Sinha of the New Socialist Initiative discussed the dangers posed by global hegemony, pliant nation states and totalitarian communities.
The delegates at 8th joint convention of the Pakistan India Peoples' Forum for Peace and Democracy (PIPFPD) have expressed concern over the strained relations between the two nations since PIPFPD's last convention held in 2005.
Speaking at the joint convention that, concluded here on Saturday, delegates said the people of the two countries should foster a strong friendship to ease tension. The convention pledged to reinforce democracy, socio-economic justice and defend the security as well as the right to life and livelihood of the people on both the sides.
The participants also said that the Delhi Declaration of the 2005 Joint Convention had decided to "appoint a joint committee to deliberate the question of establishing peace and goodwill between the peoples (as distinct from the elite) of India and Pakistan on a permanent basis. However due to objective factors beyond the Forum and our subjective weaknesses, these decisions were not implemented.
This convention reiterates its determination to translate these decisions into reality in the coming days. At the same time, it emphasizes the need to evolve new strategies and launch initiatives to facilitate people to people dialogue and hold regular joint conventions without interruption or undue delay.
The Convention also took note of and decried the expansionist designs of the Indian and Pakistani governments. The " war on terror" and these economic policies have fanned the flames of religious fundamentalism. The explosive combination of religion with politics has added to the volatility of the region and threatens the minorities of both countries. Women, children and marginalized sections bear the brunt of these intolerant extremist tendencies.
The Forum was of the firm opinion that the problem of Kashmir must be resolved in accordance with the wishes of the people on both sides of the Line of Control. The working group on Kashmir specifically demanded an immediate end to the violation of human rights on all sides; unrestricted travel across the Line of Control; opening of communication channels and travel routes; the enhancement of trade relations and people to people contacts with an emphasis on students and youth; the demilitarization of both Kashmirs; an immediate withdrawal of forces from Siachen and its declaration as a peace zone; and the repeal of the Armed Forces Special Powers Act.
The Forum extends its wholehearted support to the growing peoples' movements for justice and control over their own societies and natural resources. It expresses its concern at the repressive policies adopted by both governments against resistance movements.
The Convention condemned the increasing number of disappearances and extra-judicial killings of political activists and human rights defender in Balochistan. It further denounces the mounting repression in Chhattisgarh, Orisssa, Kashmir, and the North-Eastern parts of India. We call on both governments to eschew violence in favour of peaceful methods and dialogue to resolve these issues.
http://www.sananews.net/english/2012/01/india-pakistan-peace-gets-peoples-push/
--------
Pakistan to Challenge Carbon Credits to India
PTI
REZAUL H LASKAR
ISLAMABAD, JAN 02, 2012, Pakistan will challenge in the international court of arbitration a decision by a UN climate agency to grant carbon credits to India on a hydropower project without clearance of its trans-boundary environmental impact, a media report said today.
An inquiry by the Water and Power Ministry concluded that India secured carbon credits for the 45 MW Nimoo-Bazgo hydropower project from the UN Framework Convention on Climate Change without mandatory clearance from Pakistan, the Dawn newspaper quoted its sources as saying.
Pakistani officials have alleged that India secured the carbon credits even though Pakistani authorities had not seen or cleared the cross-boundary environmental impact assessment report for the project on river Indus.
Islamabad has now decided to challenge the UNFCC's decision in the international court of arbitration "because legal requirements were allegedly not fulfilled by the UN agency", the report said.
Officials alleged the Indian government "misled the UN agency through fake and fictitious documents that might have shown Pakistan's consent to the project because there was no such record available in Pakistan".
"It is still not established how India was able to get carbon credit benefits for the Nimoo-Bazgo project, which is located on trans-boundary water, and for which ratification of the parties concerned should have been procured before hand by it under clause 37(b) of UNFCC," an unnamed official was quoted as saying.
"Although it is too difficult to get carbon credits on a trans-boundary project such as Nimoo-Bazgo, due to lack of contest by the Permanent Commissioner for Indus Waters (PCIW), India was able to get carbon credits on this project," the official said.
http://news.outlookindia.com/items.aspx?artid=746236
---------
Gilani asks Nawaz not to strengthen dictators
Islamabad: January 02, 2012, Pakistan Prime Minister YousufRaza Gilani cautioned main opposition PML-N chief NawazSharif that raking up allegations of corruption against thePPP-led government would only strengthen the hands ofdictators and the "third force".
"I want to tell Nawaz Sharif that raking up allegationswill not give you a chance. It will only give an opportunityto a third force. We should show political maturity," Gilanisaid.
Every elected government in the past was removed oncharges of corruption and this allowed dictators to come topower, he said.
"People without ideology are criticising the PakistanPeople's Party and PML-N to create an atmosphere for the thirdforce," he said.
Gilani did not identify the "third force" though hisremarks appeared to be a veiled reference to the military,which has ruled Pakistan for more than half its history.
Gilani's remarks came against the backdrop of tensionsbetween the civilian government and the powerful military overthe alleged memo that had sought US help to prevent a militarytakeover in Pakistan.
The Supreme Court last week set up a judicial commissionto probe what is being described as the "Memogate" scandal.
The premier said opposition parties should approachcourts if they have proof of corruption in the government.
He linked attacks on his government to fears amongpolitical "have nots" of the ruling PPP securing a majority inupcoming elections to the Senate or upper house of parliament.
The Senate polls will be held as scheduled in March andif they were stopped through undemocratic means, it would havea negative effect on the country, Gilani said during theprogramme "PM Online" a monthly live television show in whichthe premier answers questions from the public.
He contended that all political activities were linked tothe Senate elections and conspiracies were being hatched tostop them.
Asked about the government's perceived differences withthe judiciary over the Memogate scandal, Gilani saidPakistan's democracy was passing through an evolutionary phasethat could result in some discomfort in the balance of powerbetween the legislative, executive and judiciary.
"If we follow the constitution and trichotomy (of power),I don't feel any threat from anywhere," he said.
Responding to a question about the government holdingtalks with the Taliban, Gilani said this could happen only ifthe rebels gave up violence.
"If the militants denounce terrorism, what objection isthere (to holding talks with them)?" he asked.
He noted that his government's policy for tacklingmilitancy comprised development, dialogue and deterrence.
Asked about Pakistan's troubled relations with the US,Gilani said new terms of engagement were needed for the tiesbetween Islamabad and Washington as his government wanted totake the public along with it in the wake of a string ofcrises.
http://zeenews.india.com/news/south-asia/gilani-asks-nawaz-not-to-strengthen-dictators_749871.html
---------
Pakistan, US assume less cooperation in future
By ANNE GEARAN, Associated Press
RAWALPINDI, Pakistan Jan 02, 12 — Fatigued by a series of diplomatic crises over the past year, the United States and Pakistan are redefining their troubled relationship, stepping back from the assumption that common goals and shared interests can trump mutual suspicion.
For Pakistan that means less cooperation with Washington and willingness, and in some cases eagerness, to swear off some of the American financial aid that often made Pakistan feel too dependent, and too pushed-around.
For the United States it means lower expectations in several areas, including the crucial question of Pakistani help in ending the war in next-door Afghanistan.
Overall it could be the biggest change in a decade in a relationship that has been a mainstay of U.S. military and counterterrorism policy since the 9/11 terror attacks.
Both U.S. and Pakistani officials said the November killing of 24 Pakistani soldiers in a NATO airstrike and Washington's refusal to outright apologize for the deaths has been a game changer in a relationship characterized by mistrust and mutual acrimony.
In the United States, civilian and military officials have called the friendly fire incident a tragedy caused by mistakes on both sides, but insist that Pakistan fired first. Pakistan denies that and has called the airstrike an unprovoked attack.
Full Report at:
http://www.google.com/hostednews/ap/article/ALeqM5gxHXJg7ij8llsreFSnTRc5ndhYHg?docId=c270289888ed4ace969dbf0a40a20183
----------
Nawaz Sharif: 'Pakistan would have been prosperous if Zardari had accepted my agenda'
By Madiha Saeed
KARACHI: January 2, 2012, PML-N chief Nawaz Sharif, while addressing a large gathering of supporters in Karachi, said that if Zardri had accepted the agenda of the Charter of Democracy, it would have worked wonders for the country's prosperity.
The nation is very worried about the current government's actions, he said. If PPP had accepted that agenda, the state of the country would have been much more prosperous, and nothing could have made him happier than a flourishing Pakistan, Nawaz added.
The PML-N chief also added that if by following the aforementioned agenda, Zardari succeeded in improving the condition of Pakistan, and was elected into office again, that would make Nawaz Sharif the happiest person in the country since his only priority was a prosperous Pakistan.
He said that Pakistan was an extremely blessed country and had everything from coal and water to agricultural resources. The real problem of the country was that nobody had attempted to run it accurately in the past 64 years, he added.
Sharif said that the world had gone to new heights like stepping on the moon in the past 64 years, but Pakistan was still stuck with problems like lack of clean water. Talking about the recent flood crises, he said that he had personally visited the affected areas and witnessed people living without camps, their homes and livestock destroyed in the catastrophe. The PML- N chief vowed that he would change the condition of the people of Sindh and eradicate poverty and starvation from the province.
Full Report at:
http://tribune.com.pk/story/315393/pml-n-sindh-council-meeting-nawaz-sharif-arrives-in-karachi/
--------
Turkey PM urges Palestinian reconciliation in meeting with Hamas leader
By The Associated Press
01.01.12
Turkey's prime minister on Sunday welcomed efforts toward reconciliation between the rival Palestinian factions during a meeting with the Hamas premier of the Gaza Strip, Turkey's state-run news agency reported.
Ismail Haniyeh is on an official tour of the Muslim world, his first trip outside the blockaded territory since the Islamist group took over Gaza in 2007. Turkey is trying to help efforts toward a reconciliation between the rival Palestinian Hamas and Fatah factions.
Haniyeh met Recep Tayyip Erdogan and Foreign Minister Ahmet Davutoglu at the Turkish leader's Istanbul residence. Erdogan expressed hope that the Palestinians "attain an all-encompassing umbrella organization with strong democratic representation powers," the Anadolu Agency reported.
Erdogan's spokesman was not available for comment.
On Monday, the Hamas prime minister will meet the head of an Islamic aid group whose Gaza-bound vessel was the target of a deadly raid by Israeli troops in 2010. Turkey's ties with Israel, a former ally, deteriorated sharply over the flotilla raid that killed nine activists on the Turkish boat, and Erdogan has demanded that Israel lift all restrictions on the Palestinian territory.
Hamas officials say the goal of Haniyeh's trip is to improve ties with Muslim countries swept up in the uprisings shaking the Arab world.
Hamas and Fatah joined in a short-lived unity government following 2006 parliamentary elections. But the following year, the alliance shattered and Hamas seized control of the Gaza Strip during several days of fighting, leaving the Fatah-led Palestinian Authority in charge in the West Bank. Repeated attempts at reconciliation failed, and both sides have cracked down on the other in their respective territories.
Reconciliation talks currently under way with Egyptian mediation appear to be making progress, with both Fatah and Hamas saying they hope to allow Palestinian elections to go ahead in 2012.
http://www.haaretz.com/news/middle-east/turkey-pm-urges-palestinian-reconciliation-in-meeting-with-hamas-leader-1.404950
---------
Ayatollah Ali Khamenei says Iranians made success in face of western sanctions
TEHRAN, Jan. 1 (Xinhua) -- Iran's supreme leader Ayatollah Ali Khamenei said here Sunday that Iran has been successful in the face of western sanctions.
Khamenei said the Islamic republic has achieved "eye-catching successes" in its confrontation with western powers and their economic and propaganda campaigns, the local satellite Press TV reported on Sunday.
"Countering the sanctions and progress in nuclear (technology) is part of these accomplishments," Khamenei was quote as saying in a meeting with members of the Islamic society of Iranian students in Europe.
This triumphant trend will not subside and will continue apace in the future, he added.
"The enemy is repeatedly suffering defeats and setbacks, despite its all-out security and political measures against the Islamic Republic," Khamenei reiterated.
Khamenei made the remarks after U.S. President Barack Obama signed on Saturday the bill on banking sanctions against Iran.
Obama signed on Saturday a wide-ranging defense funding bill in Honolulu, Hawaii, calling for new sanctions against financial institutions doing business with Iran's state banking institutions.
The bill, approved by U.S. Congress last week, aims at reducing Tehran's oil revenues but gives the U.S. president powers to waive penalties as required.
Obama singed the bill into law although he has "serious reservations" about provisions regarding counter-terrorism efforts, including clauses that regulate the detention, interrogation and prosecution of suspected terrorists.
"The fact that I support this bill as a whole does not mean I agree with everything in it," Obama said in a prepared statement accompanying his signature in Hawaii, where he is having a family holiday.
Full Report at:
http://news.xinhuanet.com/english/world/2012-01/02/c_122524531.htm
----------
Iranian border guards still in Pakistani custody
(AP)
QUETTA, Pakistan (AP) Jan 2, 12— A government official says authorities have yet to decide what to do with three Iranian border guards detained for allegedly crossing into Pakistan and killing a man.
Aalam Faraz said Monday the Iranians admitted to inadvertently crossing into Baluchistan province while chasing a vehicle. They allegedly shot and killed one man and wounded another Sunday.
Faraz says the Iranians claimed they accidentally shot the men when the fired on the vehicle they were chasing.
Pakistani border guards chased the Iranians back across the border, seized the two men who were shot and detained three Iranian border guards.
Faraz is waiting to hear from provincial authorities about what to do with the Iranians. He is a senior official in Washuk district, where the incident occurred.
---------
Iran to hold Muslim women Media festival
Jan 1, 2012
Iran has planned to hold the first International Festival of Muslim Women's Print Media to appreciate the endeavors of Muslim women who promote the Islamic values.
More than 27 international publications from different Asian, African and European countries have so far applied to take part at the event alongside the Iranian ones.
The registered countries include Indonesia, Iraq, Tunisia, Egypt, Russia and Thailand.
The event aims to identify the written publications of Muslim women from all around the world. The organizers of the festival are also hopeful that the event would create capacity for further collaboration in the Islamic world.
The first International Festival of Muslim Women's Print Media will kick off on January 7, 2012 in the capital city of Tehran and will run for six days.
http://www.presstv.ir/detail/218859.html
--------
Indian mangoes losing American market to Pakistan
By Yogima Seth Sharma
New Delhi, Jan 01 2012, Indian mango exporters are losing ground to their Pakistani counterparts in the US market.
The exports of this exotic fruit from India, which started in 2007 in bargain of the access to the US Harley Davidson bikes to Indian market, is seeing a continuous decline over past three years. Exchange rate disadvantage Indian exporters face in competition with their Pakistani peers; high freight charges and lack of irradiation facilities in India are at blame.
Data available with the agricultural and processed food product export development authority (Apeda) shows export of mangoes from India to US declined by 13.4 per cent in 2009-10 at 175.40 tonnes from 202.64 tonnes in 2008-09. In 2010-11, export saw a steeper decline of 22.1 per cent at 136.70 tonnes. This has fallen well short of Apeda's expectations as the US is a large market and is yet to be fully tapped for mangoes.
"Indian mangoes have failed to meet our expectations in the US market. At the time of launch, we had expected mango exports touch 900-1,000 tonnes annually in three-five years to the US, where demand was high and growing because of the presence of large Indian diaspora there. On the contrary, we have seen exports declining every year and we seem to have lost to Pakistan", a senior Apeda official said.
Pakistan, he said, has an edge over India in exports of mangoes to the US on account of the currency as well as freight charges advantages. Freight charges in India are high because of additional surcharge and other taxes, including the education cess.
According to the official, India has only one irradiation facility in Nasik and mangoes being a seasonal and perishable fruit, quality deteriorates by the time it goes from Uttar Pradesh to Nasik for irradiation and is then exported to the US. "This adds to our overall cost. Moreover, prices of Pakistani mangoes are at least 25-30 per cent less than the Indian varieties because of their lower valued currency as compared to Indian rupee against dollar," he said. The US has allowed selling of Indian mangoes only if they are irradiated and free from pests.
India exported 59,220.78 tonnes of mangoes in 2010-11 worth Rs 162 crore. Major export destinations included the UAE (25,725 tonnes), Bangladesh (23,049.6 tonnes), the UK (2,723.5 tonnes), Nepal (1,991.3 tonnes) and Saudi Arabia (1,592.2 tonnes). Indian Dasheris', Langra and Chausa, grown in Lucknow, Saharanpur and Barapanki belt of UP are the most sought after varieties of mangoes in the West.
http://www.mydigitalfc.com/news/indian-mangoes-losing-american-market-pakistan-170
URL: https://www.newageislam.com/islamic-world-news/chief-justice-of-maldives--calls-for-religious-tolerance-'shocked-the-nation'/d/6273