New Age Islam News Bureau
9 Jun 2012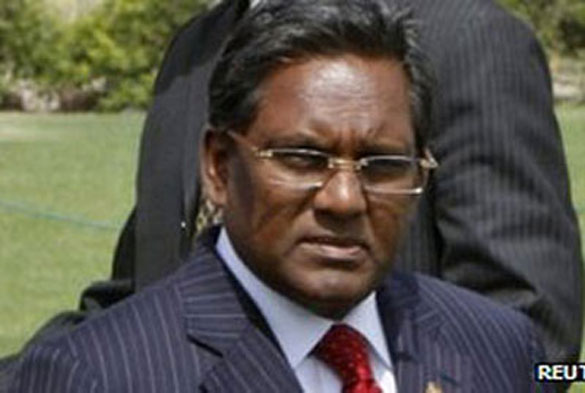 South Asia
• Burqa Suicide Bomber Kills Four French Soldiers in Afghanistan
• Maldives leader 'will quit' if found to have coup role
• 7 dead in religious rioting between Buddhist residents and Muslims in Myanmar
• NATO apologises for deaths in Afghan airstrike
• China meet acquires anti-US tone
India
• Need to prevent reappearance of Taliban post 2014: India
• Militant outfits to recruit leaders in J&K: Lt Gen Syed Ata Hasnain
• Human Rights organisations seek impartial probe into Siddiqui murder in jail
• Sikh pilgrims stranded at Attari as railway stops Pak train
• Several new commodities from Pakistan find way to India
• Amritsar youth killed in Taliban attack in Afghanistan
• M F Husain remembered on first death anniversary
• Ahead of Indo-Pak talks, Antony's caution on Siachen breakthrough
• Siddiqui main accused in Jama Masjid attack
• Karnataka police had 'clear evidence' about Siddiqui's role in Bangalore blasts
• 400 trapped civilians rescued in J&K
• Sarabjit counsel to fight another Indian prisoner's case
• No peace in Valley till Kashmir issue solved: Malik
• India to seek access to Rana, Headley's wife
• My photographs show the relationship between people and water: Munem Wasif
Pakistan
• The alarming rise of teenage suicides in Pakistan
• Briton There at Pakistan's Birth Stays at 94, a Living Textbook
• 16 killed in Chaghai gunfight
• Pakistan is a peace loving nation: General Kayani
• Zardari plays down Panetta's remarks on militant safe havens
• Four police personnel killed in Quetta gun attack
Southeast Asia
• Indonesia's president accused of turning a blind eye to violence by Muslims
Mideast Asia
• Decision on Iran sanction waiver soon: US envoy
Arab World
• Monitors smell 'burnt flesh' in Syria massacre village: UN
• Syria Rebels Say Will Free Lebanese Hostages in New State
• Syrian army kills 17 civilians in Daraa: watchdog
• Syrian troops bomb rebel-held area in Homs
• Hundreds demand Hosni Mubarak's last premier ban from Egypt poll
North America
• Quran-burning pastor puts Obama through a noose
• Canadian public school uses Iranian texts that teach jihad, Jew-hatred, Islamic supremacism
• Christians persecuted most, Muslims second: Study
• US cabbie gets 90 months in prison term in terrorism case
Africa
• Sharia guardians reviving Islamic revolution in Libya
• Tunisia tells imams to stop pushing Syria jihad
• ICC Lawyer Meeting Gaddafi Son Detained in Libya-Lawyer
• Nigeria: Maiduguri police HQ bomb kills five
• Mali rebel groups 'clash in Kidal'
• Serbian minister elected next UN General Assembly head
Europe
• 7 UN peacekeepers killed in Ivory Coast ambush
• In Its Unyielding Stance on Syria, Russia Takes Substantial Risks in Middle East
• Putin the peacemaker for Syria
Compiled by New Age Islam News Bureau
Photo: Maldives leader 'will quit' if found to have coup role
URL: https://www.newageislam.com/islamic-world-news/new-age-islam-news-bureau/burqa-suicide-bomber-kills-four-french-soldiers-in-afghanistan/d/7579
-----------
South Asia
Burqa Suicide Bomber Kills Four French Soldiers in Afghanistan
June 09, 2012
KABUL (Reuters) - A suicide bomber dressed in a burqa blew himself up near a French patrol in Afghanistan on Saturday, killing four soldiers and wounding five, one of the deadliest attacks on the French contingent in months, as the Taliban step up a spring offensive.
The attack occurred in the mountainous Kapisa province in the east of the country, an area mainly patrolled by a French force under NATO command.
"It was an unfortunate incident. There was a patrol of coalition soldiers in a small bazaar and they were attacked by a suicide bomber wearing a burqa," Afghan Interior Ministry spokesman Sediq Sediqqi told Reuters.
French President Francois Hollande's office in Paris confirmed that the soldiers involved in the attack were French.
A statement from his office said among the five wounded, three were in a serious condition, and Hollande would despatch defense minister Jean-Yves Le Drian to Afghanistan on Sunday.
Until Saturday's incident, 83 French soldiers had been killed in Afghanistan since the U.S.-led military intervention began in 2001, the fourth highest number of military deaths by nation, behind the United States, Britain and Canada.
The Taliban claimed responsibility for the attack in the Nijrab district of the province, saying in an email message that a suicide attacker had struck the foreign soldiers.
Violence has surged across Afghanistan in recent weeks, with the Taliban vowing to target the Western-backed Afghan government and security forces, as well as the 130,000 foreign troops in the country, most of whom are due to leave by the end of 2014.
France plans to withdraw most of its roughly 3,400 troops by the end of this year, two years ahead of the timetable agreed by NATO. French troops have suffered a series of attacks including several by rogue Afghan soldiers, triggering demands in France for their troops to be brought home early.
Last month Hollande, during a visit to the volatile province, defended the decision to pull out early, saying the job of fighting terrorism was nearly done, and France would focus on cooperating on the civilian front.
France's decision has raised concerns that other members of the NATO-led International Security Assistance Force (ISAF) coalition may follow its example and accelerate their withdrawal plans, handing security prematurely to fledgling Afghan forces.
Kapisa is one of the provinces scheduled to be handed over to Afghan forces in the current third phase of transition before 2014.
http://www.nytimes.com/reuters/2012/06/09/world/asia/09reuters-afghanistan-soldiers.html?ref=asia&gwh=0DE2A640816CE1A6A054FAB18516380D
-----------
Maldives leader 'will quit' if found to have coup role
By Olivia Lang
8 June 2012
Maldivian President Mohamed Waheed Hassan Manik has told the BBC he will step down if an independent inquiry finds he was involved in a coup.
The former vice-president also defended not holding snap elections, saying parties were not ready for polls.
Mr Waheed's controversial ascent to power in February plunged the small island nation into crisis.
Former President Mohamed Nasheed claims Mr Waheed was part of a conspiracy to oust him.
Mr Nasheed, the first democratically elected president of the country, says he was forced to quit under duress by revolting members of the police and the military, after opposition-led protests in the capital, Male.
Mr Waheed denies the accusation, saying he was sworn in in line with the constitution after the resignation of his former boss on live television.
'Not ready'
In an interview, Mr Waheed said he would quit if there was evidence that he had been part of any coup, but said that, otherwise, his leadership remained legitimate.
"If they [the commission] find out that I have had a role in bringing about a coup, then I will definitely resign.
"But if I have no role - if somebody else has done it - it doesn't mean I have to resign, according to the law of the Maldives."
He refrained from commenting on what he would do in the latter case, saying he would seek "legal guidance" after the findings.
Asked about holding early elections - as called for by the former ruling party and the Commonwealth - Mr Waheed said the constitution did not allow polls until June 2013 at the earliest.
He said he did not believe there was a need for elections any sooner.
"We have to consider the political situation. We have other political parties - big political parties - who are not ready for an election. I have to exercise my judgement - as leader of the country - to make sure we don't get into a worse political turmoil."
'No rightful succession'
Farah Faizal, the former High Commissioner for the Maldives, said that if the inquiry concludes that a coup took place, then Mr Waheed "owed it to the people of the Maldives" to quit, whether he was found to have had a role or not.
"It is shocking that the president does not understand that in a democracy, the presidency is a public trust and not a personal inheritance.
"If the elected president has been deposed unconstitutionally, then there is no rightful succession of the vice-president."
Mr Nasheed's Maldivian Democratic Party, which holds regular rallies in Male, says it is concerned that the government is stalling in order to manipulate polls.
An agreement on the make-up of an inquiry to investigate the transfer of power was finally reached earlier this week, after Mr Waheed accepted a nominee from Mr Nasheed's party.
The Commonwealth had previously criticised the government for the panel, describing it as neither "independent or impartial".
The body suspended the Maldives from its democracy watchdog, the Commonwealth Ministerial Action Group, after the alleged coup.
http://www.bbc.co.uk/news/world-asia-18360396
-----------
7 dead in religious rioting between Buddhist residents and Muslims in Myanmar
June 09, 2012
YANGON, Myanmar — Security forces in western Myanmar had to open fire on rioters who burned hundreds of homes in sectarian violence that killed at least seven people, state-controlled media reported Saturday, adding that calm had been restored.
The rioting reflected long-standing tensions between Buddhist residents and Muslims, many of whom are considered to be illegal settlers from neighbouring Bangladesh. Although the root of the problem is localized — cantering on resentment of the alleged cross-border outsiders — there is fear that the trouble could spread elsewhere because the split also runs along religious lines.
Saturday's television report announced that troops reinforced police in Maungdaw and Buthidaung townships in Rakhine state, where the mobs rampaged. The state-run newspaper Myanma Ahlin said security forces opened fire to restore order. A dusk-to-dawn curfew was applied and public gatherings of more than five people banned.
According to the television report, seven people were killed and 17 wounded in Friday's violence. It said 494 houses, 19 shops and a guest house were burned down.
Myanma Ahlin daily reported that about 1,000 "terrorists" were responsible for the rampage, which also saw some storm Maungdaw General Hospital. State media did not otherwise identify the rioters, but the area is 90 percent Muslim, and local residents contacted by phone said the mob's members were Muslims. The dead were evidently all Buddhists, judging by the names of the victims. It was not clear if any of the casualties were caused by the security forces.
The TV report said, without further elaboration, that Myanmar naval forces are taking security measures along the nearby coast on the Bay of Bengal.
The amount of information about the incident released by state media in a timely fashion is nearly unprecedented. Under the previous military regime, such incidents usually went unreported or were referred to only in brief, cryptic fashion.
The elected though military-backed government of President Thein Sein has instituted reforms to try to reverse decades of repression, including allowing a much freer flow of information.
The trigger for the latest round of violence came with the rape and murder of a young Buddhist girl last month, allegedly by three Muslim youths. Some anti-Muslim pamphlets were circulated about the incident, evidently enflaming local Buddhists. On June 3, 10 Muslims were killed by an angry mob who attacked a bus carrying them from a religious gathering in Rakhine's Taunggup town.
Dozens of Muslims protested peacefully in front of a mosque in downtown Yangon on Tuesday calling for justice for the 10 dead and complaining about terminology used by state-run newspapers they said was derogatory.
This past week the government announced it was establishing a special committee to investigate the bus incident and another unrelated case of violence in Rakhine that occurred the same day. The establishment of such a committee also breaks with past precedent.
Myanma Ahlin reported Saturday that the three rape suspects have been put on trial.
The problems in Rakhine state have long been overshadowed by the conflicts between the government and large ethnic minorities in other border areas who have been seeking greater autonomy. While Thein Sein's government has concluded cease-fires with several ethnic guerrilla groups, it still face a bitter insurgency in the north by the Kachin ethnic minority.
Copyright 2012 The Associated Press. All rights reserved. This material may not be published, broadcast, rewritten or redistributed.
http://www.washingtonpost.com/world/asia_pacific/7-dead-in-religious-rioting-in-western-myanmar-govt-says-troops-opened-fire-calm-restored/2012/06/09/gJQA4zcXPV_story.html
-----------
NATO apologises for deaths in Afghan airstrike
Jun 8, 2012
AFGHANISTAN: The commander of US and NATO troops in Afghanistan apologised today for civilian deaths in a coalition airstrike earlier this week, the first confirmation by NATO forces that civilians were killed in the operation.
Marine Gen John Allen flew to Logar province to personally deliver his regrets to villagers and provincial officials for the deaths of women, children and village elders in Wednesday's pre-dawn raid to capture a Taliban operative.
Afghan officials have said the airstrike called in by NATO troops killed 18 civilians.
"I know that no apology can bring back the lives of the children or the people who perished in this tragedy and this accident, but I want you to know that you have my apology and we will do the right thing by the families," Allen told the group of about two dozen Afghans gathered at a base at the provincial capital of Pul-i-Alam.
NATO and Afghan officials have said the troops were on an operation to capture a Taliban leader who had holed up in the house in Baraki Barak district's Sajawand village. As they tried to breach the compound, they came under fire and fought back, eventually calling in an airstrike.
Full report at:
http://timesofindia.indiatimes.com/world/south-asia/NATO-apologises-for-deaths-in-Afghan-airstrike/articleshow/13934834.cms
-----------
China meet acquires anti-US tone
Jun 8, 2012
BEIJING: There is a surfeit of anti-US sentiment in Beijing in the course of the Shanghai Cooperation Organisation meet, with Iranian president Mahmoud Ahmadinejad denouncing America as usual and Russian leader Vladimir Putin talking of more military exercises with China.
Coming within days of the US announcing plans to enhance its fleet in Asia Pacific , these posturings assume significance.
The loss of image for the US has proved a gain for China , with Afghanistan president Hamid Karzai praising the SCO initiatives. Karzai is seeking observer status for Afghanistan in SCO, seen by Western experts as an attempt to create an alternative to Nato. "SCO will be a vehicle for preventing negative intervention and turning it into positive cooperation," Karzai said at a Beijing university late on Wednesday.
Afghanistan is gearing itself for withdrawal of Nato troops and would need the backing of China and the SCO in the altered scenario.
Putin went a step further, offering to build two nuclear plants in China and signing agreements on 10 different areas. "We will continue cooperation also between our military," he told Chinese vice president Xi Jinping. Pakistan president Asif Ali Zardari met Karzai to discuss Taliban's role in both countries and the possible impact of the pullout of Nato forces from Afghanistan.
http://timesofindia.indiatimes.com/world/china/China-meet-acquires-anti-US-tone/articleshow/13914949.cms
--------
India
Need to prevent reappearance of Taliban post 2014: India
Jun 9, 2012
WASHINGTON: Observing that the drawdown of US troops from Afghanistan by 2014 is now a reality, a top Indian diplomat said there is need to ensure that Taliban does not regain prominence after that.
"There are definite indications of a drawdown in the US presence in Afghanistan. That's the reality that Afghanistan and the region has to deal with.
"And to see what needs to be done in order to secure the situation in Afghanistan and prevent any possibility of an upsurge of violence and terrorism and the reappearance of elements like the Taliban, who have caused so much grief and destruction for that country in years gone by," Indian ambassador to the US Nirupama Rao said at the Center for American Progress, a Washington-based thinktank.
Rao, in her joint appearance with the US Ambassador to India Nancy Powell, said that the US was in close touch with the Indian government.
"We consult with each other very regularly about the situation in Afghanistan and how we can work together, all of us in the region, to strengthen Afghanistan's capacity to deal with forces that are anti-progress and do not want peace or stability in Afghanistan. So we have to all work together to strengthen Afghanistan's capacity to deal with forces that threaten its progress and prosperity," Rao said.
In Afghanistan, she said India has adopted the policy of "Invest and Endure." The fact is Afghanistan's development is very much a primary goal or primary concern for India.
http://timesofindia.indiatimes.com/world/south-asia/Need-to-prevent-reappearance-of-Taliban-post-2014-India/articleshow/13952964.cms
-----------
Militant outfits to recruit leaders in J&K: Lt Gen Syed Ata Hasnain
08 JUNE 2012
Lashkar-e-Tayyeba and Jaish-e-Muhammad outfits are likely to recruit leaders in Kashmir to indulge in violence in order to gain the lost ground in Kashmir but Army is redoubling deployment and area domination during nights to restrict their activities.
This was stated by Military Secretary Lt Gen Syed Ata Hasnain before relinquishing the charge of sensitive XV Corps in Kashmir, he commanded for 19 months. He said the situation in Kashmir was always dynamic that can be assessed in shades of grey rather than in black and white.
He said the 300 militants active in Kashmir were short of weaponry but possess a stockpile of explosives to show up and exert their presence.
"The cab blast in Bijbehara and discovery of an Improvised Explosive Device at Chanapora (in Sriinagar) indicate the terrorists were trying to regain the space they lost during the prevalence of peace in 2011", he said while introducing his successor Lt Gen Om Prakash who assumes the charge of XV Corps on June 9.
Referring to a string of attacks on panchayat representatives in south Kashmir that has triggered a chain of resignations through newspapers, Lt Gen Hasnain said resignation of a few sarpanchs was not the indicator of the ground situation. "Usually the posters (threatening the panchayat members to resign) are pasted during the night because the Army had curtailed the night patrolling and area domination. We will redouble night patrolling and results will be noticed within a fortnight", he said.
"In the dying moments of militancy, 300 terrorists will try to show their presence to convince their masters that they need financial and logistic assistance", Hasnain elaborated.
He defended his opposition to selective removal of the Armed Forces Special Powers Act (AFSPA) and maintained that the political policy decisions would be taken on the basis of the input provided by the military professionals.
He said infiltration was on regular decline since 2004 primarily due to fencing of the Line of Control and progressive movement in the methodology used by the Army. "During summer months density of soldier presence (on LoC) is higher but there is also a race for infiltration from across the border. This leaves chance for infiltration as no professional organisation in the world can guarantee zero infiltration", he said.
He said apart from infiltration attempt in Uri that resulted into killing of six infiltrators in May, some more attempts were made but they were insignificant to be reported.
He said image of the Army was changing for better in Kashmir and described joining of an officer from Chogal in north Kashmir and a few doctors in medical corps as a positive sign.
He said the inquiry was rendered to non-events in case of two separate deaths of civilians in north Kashmir during his tenure as the Army, for the first time, apologised for the killings. He said the deaths were cases of mistaken identity.
Lt Gen Om Prakash who would take over as Corps Commander has served tenures in Jammu and Leh. He said that he would carry forward the initiatives taken by the outgoing Corps Commander to strengthen the relationship between people of Kashmir and the Indian Army.
http://www.dailypioneer.com/nation/71596-militant-outfits-to-recruit-leaders-hasnain.html
-----------
Human Rights organisations seek impartial probe into Siddiqui murder in jail
June 9, 2012
Human rights organisations have condemned the murder of suspected Indian Mujahideen operative Mohammed Qateel Siddiqui, accusing the jail authorities of being complicit. They demanded that the Bombay High Court take suo motu notice and initiate action.
Siddiqui, accused for being a part of the conspiracy to plant a bomb in Pune's Shrimant Dagdusheth Halwai Ganpati temple, was killed in Yerwada jail in Pune on Friday morning. He is also allegedly involved in the Bangalore Chinnaswamy Stadium blast and Delhi's Jama Masjid blast.
Jamia Teacher's Solidarity Association (JTSA), ANHAD (Act Now for Harmony and Democracy) and Human Rights Law Network (HRLN) have demanded an impartial inquiry into the incident. They have also demanded that an FIR under section 302 be filed immediately and compensation be granted to Siddiqui's wife.
Questioning the complicit attitude of the jail authorities, the organisations have alleged that the entire incident was a conspiracy. Pointing out that the investigative agencies had claimed that Siddiqui was the key to unraveling the IM network; they have questioned the future of the investigations.
"While custodial violence is endemic and almost institutionalized, Maharashtra Jails are also notorious for attacks on accused, particularly on those accused of terrorism. It is obvious that under trials, especially those charged with crimes like terrorism, are not safe in Maharashtra jails,"Manisha Sethi of JTSA stated.
"All accused in judicial custody are directly under the care of the judiciary and as such it is the judiciary's responsibility to ensure their well-being and safety. We hope therefore that the Mumbai High Court will take suo motu notice of this killing and initiate action in the matter," Ms. Sethi said.
http://www.thehindu.com/news/national/article3505900.ece
-----------
Sikh pilgrims stranded at Attari as railway stops Pak train
Jun 9, 2012
ATTARI: Around 455 Sikh pilgrims were stranded at Attari after they could not board the train to Pakistan to observe the martyrdom day of fifth Sikh Guru Arjan Dev as railway authorities did not allow the special train to enter India on Thursday.
Till the time of filing this report, railway authorities had not allowed the train to enter India and the pilgrims were camping at Attari station. On Friday, the DSGMC has obtained permission for all devotees to cross over to Pakistan on foot.
Sikh pilgrims, including children and elderly, waited at Attari since early morning to board the special train for pilgrims, which would come from Pakistan. Railway authorities, however, kept the international border gate shut preventing the train from entering India.
Reports said senior officials of Pakistan's Evacuee Trust Property Board had reached Wagah railway station to receive the pilgrims and had also arranged for langar.
"The Parkash Singh Badal government is responsible for preventing Sikhs from observing Gurpurab. It is shameful," said Delhi Sikh Gurdwara Management Committee (DSGMC) president Paramjit Singh Sarna. Bhagwant Kaur, a pilgrim from Tarn Taran, was waiting at Attari since morning with her family. "But, railway authorities are not allowing the train to enter India. In this heat, there isn't enough water at the railway station either," she said.
http://timesofindia.indiatimes.com/india/Sikh-pilgrims-stranded-at-Attari-as-railway-stops-Pak-train/articleshow/13942493.cms
-----------
Several new commodities from Pakistan finds way to India via Attari after inauguration of ICP.
Jun 8, 2012
AMRITSAR: With the liberalization of Indo Pak trade and economic ties, the only land route of trade between two countries - Attari/Wagah - has witnessed trade of several new commodities which otherwise were traded on Mumbai-Karachi or through third country mainly Dubai. For the first time traders here have imported items like coal, ladies suit material, glass etc from Pakistan besides routine items like cement, gypsum, clinker, a chemical compound used in cement manufacturing, soda ash, hydrogen peroxide, dry dates etc, informed Central Warehousing Corporation Manager, Integrated Check Post, Attari, Rameshwar while talking to TOI on Friday He said many Indian exporters were also exploring possibilities of export of items like plastic granules etc, which were earlier sent to Pakistan through other routes.
However one of main concern of traders still remains unaddressed. "The ongoing illegal barter trade from across Line of Control in Jammu and Kashmir is hampering our interests" said President of Federation of the Karyana and Dry Fruit Commercial Association Anil Mehra. Giving example he said they had to pay Rs 8 to Rs 9 per kilogram Customs duty on dry dates imported via Attari order but on the name of barter trade dry dates were being imported from Pakistan without paying any duty."
It becomes difficult to compete in the market and if government want to give full benefit of ICP to traders it should take stringent measures to check the illegal barter trade at LoC' he said.
http://timesofindia.indiatimes.com/india/Several-new-commodities-from-Pakistan-finds-way-to-India-via-Attari-after-inauguration-of-ICP-/articleshow/13928955.cms
----------
Amritsar youth killed in Taliban attack in Afghanistan
Jun 9, 2012
AMRITSAR: Mohinderpal Singh had never thought in his wildest dream ever that his son Boota Ram, 22, whom he had sent to Dubai to make money for the marriages of his 7 daughters would eventually land up in Afghanistan and become victim of Taliban's terror.
The family was shocked and crestfallen after they received the news that Boota Ram had died in Taliban's attack in Afghanistan on June 1st .
After eight days his body arrived at his native village for cremation.
While talking to TOI Mohinderpal Singh informed that about a year ago his son Boota had gone to Dubai from where he was transferred to Kuwait by the company and then to Afghanistan.
"The family had opposed his posting in Afghanistan but Boota was helpless as he had signed a contract with the company and for the sake of his job he had to take transfer to Afghanistan," he said.
Former president Jandiala Nagar Council Ravindepal Singh said, "We don't have much job opportunities here so the rural youth had to try their luck in Gulf countries even at the risk of their lives".
Mohinderpal has urged the government for adequate compensation which would be also a help for the family.
http://timesofindia.indiatimes.com/india/Amritsar-youth-killed-in-Taliban-attack-in-Afghanistan/articleshow/13958108.cms
-----------
M F Husain remembered on first death anniversary
Jun 09 2012
New Delhi : One year after he passed away, legendary artist Maqbool Fida Husain is remembered by friends and well wishers through commemorative programmes.
The celebrated modern Indian artist, Husain who died at the age of 95 on June 9, 2011 had over the years accumulated a wealth of thoughts in a diary using the elaborate technique of calligraphy.
"The diary was found in the personal collection of Hindi author Krishna Baldev Vaid. What better occasion than this to remember the great painter," says Sanjeev Kumar Choube, manager of the Raza Foundation which held a commemorative event here late last evening that included artists Kishen Khanna and S H Raza.
Both Khanna and Raza were contemporaries of the late painter and belonged to the Progressive Artists' Group in Mumbai of which Husain was an early member.
The personal diary, which the painter titled "Harf va Naksh" contains poetry, unsent letters, some abstract sketches and other jottings in English, Hindi and Urdu.
Full report at:
http://www.indianexpress.com/story-print/959969/
-----------
Ahead of Indo-Pak talks, Antony's caution on Siachen breakthrough
Jun 9, 2012
NEW DELHI: Ahead of the Indo-Pak defence secretary-level talks next week, defence minister A K Antony on Friday stressed that there should be no expectations of a 'dramatic breakthrough' in the long-standing Siachen Glacier-Saltoro Ridge dispute.
"We have a clear-cut position. Our defence secretary will explain our stand to Pakistan. Don't expect dramatic decisions or announcements on the issue, which is very, very important for us, especially in the context of national security,'' said Antony.
His comment comes a day after the Cabinet Committee on Security cleared the 'brief' for the 13th round of the defence secretary-level talks to be held with Pakistan on June 11 and 12.
India will insist on Pakistan first agreeing to the three sequential "pre-requisites'' of authentication, delineation and demarcation of the respective troop positions on the Saltoro Ridge along the 110-km long Actual Ground Position Line (AGPL). Any plan to disengage or demilitarize the glacial heights will be considered by India only after that, as earlier reported by TOI.
Full report at:
http://timesofindia.indiatimes.com/india/Ahead-of-Indo-Pak-talks-Antonys-caution-on-Siachen-breakthrough/articleshow/13945601.cms
-----------
Siddiqui main accused in Jama Masjid attack
Jun 9, 2012
NEW DELHI: Delhi police on Friday filed two chargesheets in the 2010 attack near Jama Masjid. Among the several Indian Mujahideen suspects who figure in the chargesheets, Qateel Siddiqui has been listed as the main accused.
Siddiqui, who was murdered inside the Yeravada Jail in Pune on Friday, had planned and executed the attack under express instructions of Shahrukh alias Yasin Bhatkal, the India chief of IM.
The chargesheets have come 20 months after the attacks in which Taiwanese tourists were fired at and a car was blown up. Siddiqui and other IM members had also gone to attack the German Bakery in Paharganj sometime in mid-2010, but the bid was foiled when Siddiqui sustained a bullet injury. The same year, he carried out attacks on the Germany Bakery in Pune and Chinnaswamy Stadium, Bangalore.
Other accused named in the chargesheet are Gauhar Aziz Khomani, Gayur Ahmad Jamali, Pakistan national Mohammad Adil alias Jamal (he was the shooter in the Jama Masjid attack), and Mohammad Aftab Alam alias Farooq.
Full report at:
http://timesofindia.indiatimes.com/india/Siddiqui-main-accused-in-Jama-Masjid-attack/articleshow/13943389.cms
-----------
Karnataka police had 'clear evidence' about Siddiqui's role in Bangalore blasts
Jun 9, 2012
BANGALORE: Qateel Siddiqui's murder would deprive the Karnataka police of a crucial source in unraveling operations of terror masterminds Yasin Bhatkal and Riyaz Bhatkal, with an officer saying they had "clear evidence'' about his involvement in Chinnaswamy stadium blasts in April 2010.
"He was a close associate of Indian Mujahiddeen's south Indian commander, Yasin Bhatkal,'' said the officer. He said Siddiqui allegedly sheltered Yasin in Bihar and worked closely with him in carrying out Delhi Jamia Masjid and German Bakery blasts. Siddiqui allegedly visited Bhatkal with Yasin to organize logistics for their terror missions.
"He was working with his uncle in his native Darbhanga, Bihar and was involved in gun running. He also supplied explosives to Indian Mujahiddeen and helped them in making bombs. Though he was not involved directly in the stadium twin blasts, he had always been a pillar of support for Yasin who allegedly planted the bombs in this instance," said a source.
Siddiqui was arrested from Delhi in November last year, but was never brought to Bangalore. But earlier this year, he was brought to Bhatkal to track down an explosives dump hidden in the coastal town.
http://timesofindia.indiatimes.com/india/Karnataka-police-had-clear-evidence-about-Siddiquis-role-in-Bangalore-blasts/articleshow/13943305.cms
-----------
400 trapped civilians rescued in J&K
Jun 9, 2012
JAMMU: Some 400 civilians, including children, trapped at Khardung La pass on Srinagar-Leh national highway in Jammu and Kashmir have been rescued, an official said.
According to a defence spokesman, multiple land and snow slides occurred Friday night along a 10 km stretch at Khardung La pass.
The Khardung La pass, one of the highest motorable passes in the world, is at a height of 17,800 feet in the cold desert area of Ladakh. The 434-km long highway was opened for traffic April 25, after remaining closed for five months due to heavy snow.
Some 150 vehicles carrying 400 people, including children and women, got trapped. They were rescued in a joint operation launched by the army and the police, the official said.
They were administered oxygen at the medical aid post and lodged in army camps.
http://timesofindia.indiatimes.com/india/400-trapped-civilians-rescued-in-JK/articleshow/13953056.cms
-----------
Sarabjit counsel to fight another Indian prisoner's case
Jun 9, 2012
AMRITSAR: The counsel of Sarabjit Singh, Awais Sheikh, has now set the wheel in motion for the release of another Indian on death row Kirpal Singh after his family in India authorized him to take up Kirpal's case.
Awaish Sheikh told TOI on Saturday that he had written a letter to the Indian High Commission in Islamabad seeking details of the case of Kirpal Singh. He said he had sought details so that he could file a mercy petition for Kirpal Singh before the President of Paksitan. "Once I get some details of the case, I will seek appointment to meet him in Kot Lakhpat jail and will move his case along with Sarabjit Singh's case, " he said.
While expressing gratitude towards Sheikh, sister of Kirpal Singh said, "I could never take up the case of my brother due to poverty but now my prayers have been answered as Sheikh has decided to contest Kirpal's case also."
Ashwani Kumar, nephew of Kirpal Singh, informed that Kirpal had crossed over to Pakistan on February 29, 1992 and was arrested on charges of bomb explosion and spying. He was sentenced to death.
Later Pakistan's high court had acquitted him of charges of bomb blast but didn't rescind his death sentence in spying case.
http://timesofindia.indiatimes.com/india/Sarabjit-counsel-to-fight-another-Indian-prisoners-case/articleshow/13959026.cms
-----------
No peace in Valley till Kashmir issue solved: Malik
June 09, 2012
Ahead of foreign secretary level talks between India and Pakistan, a senior separatist leader advocated resolution of Kashmir issue on top priority Saturday saying "peace, prosperity and development" will elude the region till the problem exists. "Dreaming about peace,
prosperity and development in the sub-continent without resolution of Kashmir issue is impossible," JKLF chairman Mohammad Yasin Malik said at a public meeting at Khiram-Bijbehara in Anantnag district of south Kashmir.
Terming Kashmir issue as the "worst example" of human tragedy, he said the final settlement of the problem on top priority was imperative for better future of our coming generations.
"Foreign Secretaries of India and Pakistan are meeting shortly to have another round of talks. We have always welcomed the dialogue between the two countries but there is no headway on Kashmir so far," he said.
"Sidelining Kashmir issue or delaying its solution or moving forward without solving the problem will only lead to uncertainty," he said.
Malik said he was hopeful that there would be focus on Kashmir issue during the upcoming meetings between the two countries.
http://www.hindustantimes.com/India-news/Srinagar/No-peace-in-Valley-till-Kashmir-issue-solved-Malik/Article1-868343.aspx
-----------
India to seek access to Rana, Headley's wife
Jun 9, 2012
NEW DELHI: Reiterating its long-pending demand, India will next week once again ask the United States to grant it access to the 26\11 terror case accused Tahawwur Hussain Rana and another accused David Coleman Headley's wife Shazia Gilani who have not yet been questioned by Indian agencies.
Union home secretary R K Singh will pitch for it during Indo-US Strategic Dialogue that is to be held in Washington next Wednesday.
Both Headley (US citizen) and Rana (Canadian citizen) are currently in Chicago Jail. They were arrested by the FBI in October, 2009. Shazia Gilani is living in Chicago, and all three are of Pakistani origin.
http://timesofindia.indiatimes.com/india/India-to-seek-access-to-Rana-Headleys-wife/articleshow/13941273.cms
-----------
My photographs show the relationship between people and water: Munem Wasif
Jun 8, 2012
NEW DELHI: Award-winning Bangladeshi photographer Munem Wasif teaches documentary photography at Pathshala South Asian Media Academy, Dhaka. An exhibition of his snapshots on the theme, Water, is on display at the Alliance Francaise till June 27. Titled, " Goalmari: Bangladesh's own island," the exhibition showcases the problems caused by arsenic in water. The 30 colour photographs focus on the emotional and the human side of the problem. Wasif, 28, spoke with TOI over phone. Excerpts from the interview:
Q: Where is Goalmari? Why did you choose this particular village for your work?
A: Goalmari is a village located at an hour's distance from Dhaka. I was commissioned by a French NGO to work there and complete the assignment within one and a half days.
Q: What is the point you want to make through your photographs?
A: My snapshots just show the relationship between water and the people of Goalmari. They show how people live there, how they use water and the source of water for them. They highlight their need for fresh water. The exhibition showcases the life of the people of Goalmari. The water there has been contaminated by arsenic. It was a short research-based project. I went from one house to another clicking and asking people about their water-related problems.
Full report at:
http://timesofindia.indiatimes.com/india/My-photographs-show-the-relationship-between-people-and-water-Munem-Wasif/articleshow/13930306.cms
-----------
Pakistan
The alarming rise of teenage suicides in Pakistan
Zofeen Ebrahim
08 JUNE 2012
"Yaqoob shot himself dead with a pistol at his home after his father, Kaleem, scolded him for not taking interest in his studies," reads a report on the National pages of today's newspaper.
It goes on to add: "Mr Kaleem told police that his son was unwilling to go to school due to bullying by his class teacher. He said that he would also scold Mr Yaqoob whenever he resisted going to school. Frustrated with the harsh attitude of his father and teacher, Mr Yaqoob went home and shot himself dead with a pistol."
Fourteen-year-old Yaqoob was the fifth such teenage student to take his life within the span of two weeks.
Teenage is the best of times and also the worst. It is the age of innocence mixed with a little foolishness. On the threshold of a carefree childhood and a wiser adult life, the world is their oyster, when nothing seems impossible as they strive to reach for the sky.
So when one hears of five young teenagers committing suicide in such quick succession, one cannot help but wonder what happened to a life of fun and frolic snuffed so callously.
Eighteen-year-old Khursheed studying at Islamabad Model College for Boys shot himself with his father's pistol when his father scolded him for refusing to take an entry test; 17–year-old Shan from Gharibabad swallowed poison after his parents attempted to stop him from spending time with friends and not concentrating on studies; seventh-grader Abdul Mobin in Abbottabad who took his life because of torture at school and a 13-year-old student in Karachi hanged himself by the ceiling fan after he failed in exams.
Why would young people get so bored with life just as they enter its most exciting phase?
"If they don't have the right balance of opportunities, resources and hope, they can get 'bored' and hopeless," explains Dr Murad Musa Khan, chairman of the Department of Psychiatry at Aga Khan University Hospital, Karachi.
Perturbed by the recent suicides, Khan says there is every reason for concern because "even one suicide is one too many". He sees "lots" of young people, some even as young as 12, who have attempted suicide because of "academic pressures, relationship problems, identity problems, parental discord, use of drugs, bullying (including cyber-bullying)". In addition, there are many, he says, who suffer from low self-confidence and low self-esteem.
However, Karachi-based clinical psychologist, Dr Asha Bedar, does not believe child or teen suicide is a result of boredom. "It's usually about either mental illness (e.g., depression) or emotional disturbance caused by circumstances."
While many adults associate childhood/teenage with fun and a carefree outlook towards life, Bedar points out: "unfortunately, that is not the case for many children and young people around us."
Like adults, she says, many children and young people suffer from mental illness, such as depression (often undiagnosed and therefore untreated in a country like Pakistan) and extreme emotional distress or disturbance caused by circumstances around them." During her practice, she sees many young people who have attempted but "even more who have thought about suicide".
Bedar emphasises that other than a mental illness, abuse has been one of the most common issues which many young people, who come to her, have suffered from. "This could be exposure to severe violence at home – perhaps a home environment characterised by tight parental control, terror and sadness. Or it could be ongoing exposure to severe physical violence/bullying outside the home, sexual abuse (including rape), cyber-bullying, blackmailing."
The reasons why young people (aged anywhere 14 to 24), or even younger, commit or attempt suicide, are multiple says Khan. Usually, however, a combination of "life stresses and a vulnerable personality" veering the person towards depression, with "hopelessness" as a predominant feeling, leads on to suicidal behaviour.
According to the independent 2012 annual report of the Human Rights Commission of Pakistan (HRCP), poverty and an uncertain future are turning teenage girls in Karachi to end their lives.
Citing the National Poison Control Centre, at Jinnah Post Graduate Medical Centre, in Karachi, HRCP's annual report for 2011, reported that there were 1,153 attempted suicides across Pakistan and 2,131 suicides in 2011 with five or six teenagers attempting suicide every day in Karachi. Of these, 60 per cent are teenage girls and families are reluctant to register the case as attempted suicide.
In 2002, the World Health Organization estimated that over 15,000 suicides were committed in Pakistan, but Khan estimates it to be "probably about 5,000 to 7,000 suicides" annually. In addition, he says, there are approximately 50,000 to 150,000 cases of attempted suicides. The majority of suicides and attempted suicides are in people under the age of 30 years.
Of these, he says, approximately 25 per cent of the cases would be in the teens. "These figures are the best estimate one can ascertain from all the studies on suicide that are available," Khan tells Dawn.com.
In almost all settings all over the world, including Pakistan, says Musa, more girls than boys attempt suicide but more boys commit suicide than girls.
"Generally speaking girls are under more stress all over the world including Pakistan and making a suicide attempt is a sign of extreme stress/distress," he says.
But why are young people in Pakistan so troubled?
Musa has no qualms about putting the blame squarely on the adults. "Because the elders have failed to provide the young with a safe and secure environment for them to live and prosper under," he says, adding: "Just drive around on a Sunday and see the number of young boys playing cricket on the roads or dirty grounds. Why can't proper grounds and equipment be provided to these young men?" He thinks the issue of suicides is both a human rights one and a fundamental rights one.
Dr Shifa Naeem, a Karachi-based psychiatrist, believes today's teenagers "are exposed to many more stresses" than their counterparts were a generation or two back.
"Expectations are higher from them, while support systems are weaker," she says explaining the scenario by taking two imaginary profiles of a teenager from the 1960s and one of today.
"The young teenager from the 1960s was spending some time of the day in physical exercise (as it used to be mandatory); he or she would have good chances of having an involved and committed teacher who'd also be a mentor. In addition, parents, too, were spending more time with them and life was generally simpler." On the other hand, Naeem points out, the teenager of today is "expected to excel in studies and studying at a school which the parents can feel 'proud' of, should also look cool and be popular with all the kids at school, should have more friends on Facebook than the rest, have a glamorous life-style (similar to the one he or she sees on the TV and which includes marijuana, cigarettes and alcohol)."
That is not all. "A poor law-and-order situation and the helplessness and a sense of hopelessness prompted by injustices and 'might is right' – they all add up," she concludes.
Bedar is of the view that while children are "typically resilient" and get over a difficult period; professional help must be sought for mental illness.
"One isolated incident does not cause a child to contemplate or attempt suicide – it is usually an ongoing chronic situation (for instance, abuse/violence at home or at school, debilitating poverty, etc.), something that makes the child feel completely helpless, fearful and trapped like there is no way out and no hope. One incident can, however, be a trigger, pushing a child/teenager over the edge, serving as the final straw," she explains.
The more worrisome factor is that while some get "cured" so to say, many attempt and re-attempt and eventually succeed in killing themselves.
"The chances of a person re-attempting increase greatly after one attempt as the person crosses a certain threshold and the fear of the attempt is decreased," says Khan, adding that he/she finds it easier to attempt it again.
"In many cases, the underlying psychological stressor is not addressed, though medical treatment is given (stomach washout, antidotes, among others). Each suicide attempter, he says, must undergo a psychological evaluation and the underlying psychological problem must be addressed.
Khan also emphasises that the way media reports the issue has a major impact on suicide attempts and suicide rates. "If it is glamorised and portrayed in such a way that it sounds that suicide is an acceptable way of dealing with life's problems than it gives encouragement to other vulnerable people who may be in the same situation as the one who has committed suicide."
Therefore, he adds, it is important for the media to also report that suicide is not the way to deal with life's problems, that there are other healthy ways to deal with problems and to give names and contact details of where people in suicidal crisis situations can seek help." There is a 24-hour psychiatrist available at the AKUH for any emergency including suicidal emergency, he says.
In addition, recently the Aman Telehealth has started a 24-hour telephone hotline where trained counsellors can help people in distress. The number is 111-113 737.
"Our counselling is both medical and psychological," says Jennifer Younas, working at Aman Telehealth. Started just six months back the response has been tremendous. However, she says not many people know that they provide life-saving help for suicidal emergencies. "You can say for every 100 general calls (including seeking counselling for chronic diseases like blood pressure, heart problems to psychological disorders including schizophrenia, depression anxiety etc, we get two cases where help is sought for suicide," Younas points out.
http://dawn.com/2012/06/08/the-alarming-rise-of-teenage-suicides-in-pakistan/
------------
Briton There at Pakistan's Birth Stays at 94, a Living Textbook
By DECLAN WALSH
June 09, 2012
CHITRAL, Pakistan — During a grand gathering of tribal elders in this rugged and remote mountain district recently, one guest of honour stood out: an elderly Englishman in a suit and polished shoes, his snowy hair carefully combed, the morning newspaper folded on his lap.
That man, Geoffrey D. Langlands, has had a front-row seat on Pakistan's many dramas since he arrived, at the country's chaotic birth, 65 years ago. He has taken tea with princesses, dined with dictators, been kidnapped by tribesmen and scraped through several wars.
Now, at 94, Mr. Langlands, a former British colonial officer who retired with the rank of major, and a lifelong educator, is striking out on a fresh adventure: retirement.
For the past quarter-century, his home and work have been in Chitral, a sweeping district of snow-dusted peaks at the northern tip of Pakistan. The institution he founded and ran here, the Langlands School and College, has become a watchword for excellence; each year, the best of the school's 1,000-plus students, one-third of them girls, go on to universities in bigger cities, the United States or the United Kingdom.
That success is all the more startling for its setting in a region awash with violence and intrigue: to the east of Chitral is the Swat Valley, where Pakistan's army fought Taliban insurgents in 2009; to the west lies the Afghan province of Nuristan, where American troops have seen some of their toughest combat. Some years ago mysterious Americans turned up in town asking questions about Osama bin Laden; locals said they worked for the Central Intelligence Agency.
But for "the major," as he is known, this has been a cherished chapter in a life that has mixed adventure and arithmetic in his adopted homeland. He is turning to the next one with a discernible touch of reluctance.
"Time to take life a little easier, I suppose," he said, sitting on a terrace overlooking a broad valley dotted with modest, tin-roof houses. Then he sat up. "But there's still so much to do."
Doing nothing has never been an option for him.
Mr. Langlands fought in a commando unit during World War II, assaulting German defenses on the French coast. In August 1947, he was stationed in British India, where he witnessed the bloody partition of the subcontinent at close quarters. Stuck at station on a train filled with Hindu refugees, he came under fire from Muslim gunmen; farther down the line, he saw Sikhs attack a mosque. "It was terrible," he recalled. "Nobody knew what to do."
After the other British left, Mr. Langlands stayed on, taking a teaching job at Aitchison College in Lahore, Pakistan's most prestigious boarding school. Over a quarter-century there, he imparted algebra to the offspring of the Pakistani elite, some of whom went on to lead in politics, sports and the military. Former charges include Zafarullah Khan Jamali, who was prime minister between 2002 and 2004, and Imran Khan, the cricket hero turned politician.
"He stood out," Mr. Khan said. "He had this mixture of being firm yet compassionate."
In 1979, he moved to North Waziristan, in the tribal belt, to run a school in a district that is today better known for American drone strikes — Al Qaeda's deputy leader was reported killed there on Monday.
Mr. Langlands, however, remembers the tribesmen as rascals more than villains. At one point, he said, tribesmen held him hostage for six days in a bid to overturn an unfavorable election result. It did not work, but his captors treated him decently, even insisting he join them for some rifle practice.
"It wasn't so bad," he said with a soft chuckle. "They were very polite once they found out I was 71. And before I left, they insisted on having their photo taken with me."
In Chitral, life is quieter. In the northern corner of Khyber-Pakhtunkwa Province, it has escaped the Taliban firestorm thanks to its geographic and cultural isolation. The spiked peaks of the Hindu Kush are a formidable palisade, although an insurgent attack on the Afghan border last year jangled nerves. Unlike most of the surrounding region's people, the Chitralis are not ethnic Pashtuns, and their passions lie with playing a rambunctious version of polo (imagine rugby on horseback), educating their children and cutting loose.
During the recent gathering to install a hereditary tribal prince, things became typically raucous: tipsy young men danced wildly in celebration as they took gulps from a bottle of moonshine, watched quietly by police officers.
Mr. Langlands is in some respects the quintessential Englishman of old, a living relic of the Raj. He lives in a ramshackle little cottage in the town center, where he rises every morning at 5:40. Exactly 40 minutes later, a servant appears with breakfast: oatmeal, a poached egg and two cups of tea, always. Mr. Langlands flicks through the latest newspaper, which, given the valley's erratic plane service, may be several days old.
Then an assistant, who answers his phone and juggles his e-mail, turns up to take him to work. Famous visitors watch from dust-smeared photographs on the wall: Diana, Princess of Wales, who visited Chitral in 1991; and Gen. Mohammad Zia ul-Haq, the Islamist dictator, whom Mr. Langlands knew well. "Once," he says in a stentorian voice, "General Zia kept Henry Kissinger waiting so he could see me."
Behind his chirpy laugh lies a cool intelligence and a diplomatic reserve. It is an old-fashioned, low-key style at odds with the multimillion-dollar budgets and media-driven philanthropy of modern development aid. He pays himself a $270 monthly salary — paltry even by local standards — and travels on public buses. He knows Urdu but declines to use it: "I've always felt my job is to improve the level of English," he said. Not much of his family remains: he was orphaned at 12, he never married, and his twin brother, who lives back in England, has visited Chitral just twice.
"I just take life as it comes," he said when asked about his philosophy.
Chitralis consider him one of them. "The major is invaluable," said Multan Mehmood, a local development worker. "We cannot replace him."
But replace him they must. A minor stroke a few years ago left his hands trembling; doctors worry about the effects of another freezing winter in Chitral. A current of worry courses through local conversations: when the major goes, will his proud school survive him?
The answer, they hope, is another English principal — but this time a female one. From September, the Langlands school will be run by Carey Schofield, a writer who has published books on French gangsters, Mick Jagger and, mostly recently, the Pakistani Army. Ms. Schofield, 58, admits to no teaching experience, but says Chitralis were insistent on another "Britisher."
"They have so much respect for Major Langlands that I think they wanted to clone him," she said by phone from London.
Urgent work awaits. As Mr. Langlands has slowed in recent years, problems have piled up: unpaid school fees, lagging teacher wages, a lack of computers, organization and money. Already, Ms. Schofield has raised $55,000 to improve the bumpy track that curls up a steep slope to the senior school: last year a school bus with 14 students on board tumbled over the side; miraculously, no one was badly hurt.
Mr. Langlands, meanwhile, will move to Lahore, where his former students have arranged a small apartment for him on the magnificent grounds of his old school, Aitchison College. He has also, quietly, chosen his spot in one of the city's Christian cemeteries: near the gate, he says, so friends can visit.
But first, he says, there is more work to be done: a memoir to write, a 95th birthday to share with his brother and more fund-raising. His dream, now, is to build a proper dormitory in Chitral, creating an ever better academy.
"I refuse," he announces firmly, a gimlet sparkle in his blue-gray eyes, "to sit back and do nothing."
http://www.nytimes.com/2012/06/09/world/asia/formidable-pakistan-school-losing-its-founder.html?ref=global-home&gwh=3C3F63780456FFFC824A61C260D0CDCB
-----------
16 killed in Chaghai gunfight
June 09, 2012
QUETTA: At least 13 alleged criminals and three tribesmen were killed in a gunfight between Levies Force and armed men in the Chaghai district of Balochistan on Friday.
"The exchange of fire lasted about 16 hours, resulting in death of 15 people, including 12 criminals," Chaghai Deputy Commissioner Tufail Baloch said. According to Levies Force officials, a group of armed men, after killing the son of a local tribal leader in Chaghai, fled to mountains in Zardgan area of Chaghai.
Levies Force personnel pursued the attackers and surrounded the area where they had taken positions, they said. The criminals opened fire on Levies Force, the officials said, adding that 12 criminals and three tribesmen who had been assisting Levies Force were killed when the force retaliated. The Chaghai deputy commissioner confirmed the details.
http://www.dailytimes.com.pk/default.asp?page=2012\06\09\story_9-6-2012_pg7_5
-----------
Legal experts demand Pak CJ's resignation
Jun 09 2012
Lahore : Close on the heels of allegations that his son received millions of rupees from real estate tycoon Malik Riaz Hussain, Pakistan's Supreme Court Chief Justice Iftikhar Chaudhry has been asked to separate himself from benches hearing cases against the businessman.
The Chief Justice recused himself from the case against his son Arsalan Iftikhar earlier this week.
While some legal experts have called for the Chief Justice's resignation, others have said he should not hear cases related to Hussain and his real estate firm, Bahria Town.
Zahid Bukhari, the counsel for Hussain, said the Chief Justice should not be part of benches hearing cases pertaining to Bahria Town.
Bukhari was engaged by Hussain to defend him in the apex court in the suo moto proceedings against Iftikhar.
Full report at:
http://www.indianexpress.com/story-print/959933/
-----------
Pakistan is a peace loving nation: General Kayani
Jun 9, 2012
ISLAMABAD: Pakistan "harbours no aggression towards anyone", said the country's powerful army chief General Ashfaq Parvez Kayani at the launch ceremony of a book on an army officer who was killed battling Indian tanks in 1971.
General Kayani on Friday said that Pakistan is a peace loving nation and focus of its armed forces always remained on defending and serving the country, reported Associated Press of Pakistan.
"We are a peace loving nation and harbour no aggression towards anyone but at the same time we value our freedom and independence more than anything else," he said at the General Headquarters in Rawalpindi.
He made the remarks at the launch ceremony of book on the life of Major Shabir Sharif.
"What more can a solider desire" is an account of Major Shabir's acts of bravery during the two Pakistan-India wars of 1965 and 1971. The major was killed Dec 6, 1971 while firing and engaging Indian tanks.
General Kayani said the armed forces are fully prepared to ensure sovereignty and dignity of the country.
On the war against terror, the general said: "The young officers have set examples for us and we should acknowledge the dedication of our brave soldiers who are taking pride by laying their lives for the nation."
http://timesofindia.indiatimes.com/world/pakistan/Pakistan-not-hostile-towards-anyone-General-Kayani/articleshow/13958320.cms
-----------
Zardari plays down Panetta's remarks on militant safe havens
Jun 9, 2012
BEIJING: Pakistan President Asif Ali Zardari has sought to play down US warnings that its patience was running thin over terror safe heavens on its territory, saying the bilateral ties will become normal in the course of time.
"We (US-Pak) have mutual interests. Slowly but surely, we will get back to normal relations," Zardari, who is in China to attend the just concluded Shanghai Cooperation Organisation (SCO) summit, told China Daily.
Zaradri, who is here on his ninth visit to China, was reacting to US defense secretary Leon Panetta's comments that Washington is "reaching the limits of patience" with Pakistan on the issue of terror safe havens on the Pakistani territory.
Panetta also said that the US will continue to battle militants in Pakistan's tribal regions despite complaints from Islamabad that the drone strikes violate its sovereignty and create a sense of anti-American sentiments.
Asked about his opinion on Panetta's remarks, Zardari said: "I think sometimes politicians speak for political reasons. It is an election year in the US. Most of the comments coming from the US are based on their internal political condition."
"Nobody understands the effects of the war on Pakistan. We have lost 40,000 people and... suffered economically from terrorist attacks and activities," Zardari said.
"We are victims of terror ... It seems like Pakistan is abetting terrorists, but it is the wrong perception," he said.
About the SCO, Zardari said: "the SCO is very young, and obviously it is taking its own time to grow. But it shows the world that this is the path we're taking."
http://timesofindia.indiatimes.com/world/pakistan/Zardari-plays-down-Panettas-remarks-on-militant-safe-havens/articleshow/13963985.cms
-----------
Four police personnel killed in Quetta gun attack
June 09, 2012
QUETTA: Four police personnel were killed when unknown assailants opened fire on a police van in Quetta on Saturday, DawnNews reported.
The van which was conducting a routine patrol was attacked by two gunmen on the provincial capital's Sariab road.
The bodies of the police personnel were shifted to a nearby hospital.
Subsequently, police cordoned off the site of the attack and started a search for the assailants.
Senior police officer Shaukat Ali says Saturday's attack took place on the outskirts of Quetta. No one claimed responsibility for the attack, but Balochistan is believed to be a refuge for Taliban and Pakistani militants.
It has also witnessed a decades-long insurgency by nationalists who demand greater autonomy and a larger share of the province's resources such as natural gas and oil.
A bomb planted outside a seminary in Quetta killed 14 people on Thursday.
http://dawn.com/2012/06/09/four-police-personnel-killed-in-quetta-gun-attack/
-----------
Southeast Asia
Indonesia's president accused of turning a blind eye to violence by Muslims
Jun 9th 2012
MAY was a cruel month for Indonesians trying to do nothing more than worship their god. During an Ascension Day service on May 17th (and again on May 20th), about 100 Protestants were attacked by a Muslim mob at their church in Bekasi on the outskirts of the capital, Jakarta. The mob hurled stones, bags of urine and death threats at the congregation. The church was still only half-built when it was attacked; the pastor has been waiting more than five years for permission from the local district administration to complete it. Since May 2nd local government officials in the ultra-conservative Muslim province of Aceh, in northern Sumatra, have closed at least 16 Christian churches, citing lack of permits.
Such intimidation, and the ongoing rows over permits, are now so commonplace that they are barely reported. On May 26th, however, the issue of religious intolerance in this Muslim-majority nation made international headlines when Islamic hardliners forced the cancellation of a sold-out concert by Lady Gaga, an American pop star. The Islamic Defenders Front (known by its initials in Indonesian, FPI) had threatened to provoke "chaos" if she entered the country. Her promoters said that they could not guarantee her, or her fans', safety. They were probably right.
Critics argue that these are only the latest incidents in a remorseless rise of religious intolerance, and often violence. Human Rights Watch, a New York-based lobby group, reports that incidents of sectarian violence became "more deadly and more frequent" last year. Islamic hardliners attacked not only Christian churches but also Muslim sects, such as the Ahmadiyah, that they believe to be heretical. The most shocking incident occurred in February last year when a mob of 1,500, stoked up by local FPI leaders, attacked the house of a local Ahmadiyah leader in west Java, killing three people.
The government of President Susilo Bambang Yudhoyono has been accused of doing too little to stop such attacks, or to express enough concern about violent Islamic groups. His critics say that he panders to Muslim fundamentalism for political gain, despite his obligations in the constitution to protect freedom of worship. Mr Yudhoyono has dished out cabinet posts in his broad coalition to the leaders of the country's main Islamic parties.
Certainly, cabinet ministers from the Islamic parties have been less than helpful in promoting Indonesia as the moderate, pluralistic country it claims to be. The religious-affairs minister, Suryadharma Ali, has blamed the Ahmadiyah itself for inviting deadly attacks, saying it had strayed from mainstream Islam. In March he suggested banning women from wearing skirts that were above the knee, calling them "pornographic". The information minister, Tifatul Sembiring, has made offensive comments about homosexuals.
The president has uttered a few vague public statements about non-violence and respecting other people's rights, but he has largely left the problem to local governments. This has appeared only to embolden extremist groups, which now feel that they can act with impunity. Sometimes the police are in cahoots with the hardliners. The situation continues to worsen.
http://www.economist.com/node/21556618
---------
Mideast Asia
Decision on Iran sanction waiver soon: US envoy
June 09, 2012
With the deadline on Iran sanctions waiver to countries including India ending this month, the US has carefully documented figures of India's oil import from Iran and Secretary of State Hillary Clinton will soon take the final decision on this, a top US Diplomat said. "The decision in
this regard would be announced this month," US Ambassador to India, Nancy Powell, told a select audience at a Washington-based think tank.
In her first public appearance here after becoming the US Ambassador to India, Powell, however, didn't gave any inkling what the decision might be.
"I think there should be decisions this month. As you know, the deadline is at the end of the month, and I am anticipating that those will be out. We have very carefully documented in cooperation with the Government of India, using a variety of sources on what the statistics are. And so I think that that decision is pending...," Powell said in response to a question from Indian American Richard Verma at the Center for American Progress.
The final decision in this regard has to be made by the Secretary of State Hillary Clinton.
According to the Iran sanctions Act, in order get waiver from the US sanctions, the country should have "significantly" reduced import of oil from Iran.
Powell said Iran would be discussed during the next week's India-US Strategic Dialogue to be co-chaired by Clinton and India's External Affairs Minister S M Krishna.
"I think there will be a review in terms of the next steps in the dialogue with the P-5 plus one that will meet in, I believe it's Moscow, at the end of next or the following week, and I think looking at that, assessing where those talks are going. Iranian visitors were recently in Delhi, so I am sure that the foreign minister will be briefing on those," she said in response to a question.
http://www.hindustantimes.com/world-news/Americas/Decision-on-Iran-sanction-waiver-soon-US-envoy/Article1-868274.aspx
--------
Arab World
Monitors smell 'burnt flesh' in Syria massacre village: UN
Jun 9, 2012
DAMASCUS: UN observers said on Friday they witnessed blood on the walls and "a strong stench of burnt flesh" in the Syria massacre village of Al-Kubeir, heightening Western calls for tough sanctions against Damascus.
The reports of the grim scenes in the Hama province town were relayed from the United Nations in New York as Syrian activists reported more killings overnight.
Twelve people, eight of them women, were killed by Syrian army fire in the southern flashpoint town of Deraa, the Syrian Observatory for Human Rights said.
Diplomats in New York said Britain, France and the United States would quickly draw up a Security Council resolution proposing sanctions against Syria. "We will move fast to press for a resolution," one UN diplomat said.
More than 20 unarmed UN observers were allowed into Al-Kubeir on Friday, a day after they were shot at and prevented from entering the village.
"Inside some of the houses, blood was visible across the walls and floors. Fire was still burning outside houses and there was a strong stench of burnt flesh," UN spokesman Martin Nesirky said in New York, delivering a grisly account of the visit.
At least 55 people were killed on Wednesday in an assault on Al-Kubeir, according to the Syrian Observatory.
UN officials, unable to confirm that toll, have made it clear they believe government forces and allies were behind the attack on the mainly Sunni Muslim village surrounded by an Allawite population loyal to President Bashar al-Assad.
"Armoured vehicle tracks were visible in the vicinity. Some homes were damaged by rockets from armoured vehicles, grenades and a range of calibre weapons," Nesirky said.
Paul Danahar, a BBC correspondent travelling with the UN convoy, reported seeing gutted buildings in Al-Kubeir and no sign of life or bodies.
"In front of me there is a piece of brain, in the corner there is a mass on congealed blood," he wrote on Twitter.
He quoted activists as saying government forces had removed victims' bodies on Thursday while the UN observers were being hindered from reaching the village.
According to preliminary evidence, troops had surrounded Al-Kubeir and militia entered the village and killed civilians with "barbarity", UN chief Ban Ki-moon told the UN Security Council.
Damascus denied responsibility and, as it has done repeatedly in the past, blamed foreign-backed "terrorists", using its term for rebels fighters.
Violence in Syria during Friday left at least another 26 people dead, mostly civilians, the Syrian Observatory said.
Activists called for protests after weekly Friday prayers under the rallying cry of "Revolutionaries and traders, hand in hand until victory", reaching out to the middle classes in Syria's two main cities of Damascus and Aleppo.
Thousands of people took to the streets in several provinces, activists said, including in the capital where protesters braved a heavy security deployment.
More than 13,500 people have been killed in the crackdown on dissent that followed the eruption in mid-March 2011 of anti-government protests and the increasingly violent insurgency against Assad's regime, the Observatory says.
International envoy Kofi Annan called for "additional pressure" in the wake of the latest killings.
UN-Arab League envoy Annan said in Washington that he would discuss with US Secretary of State Hillary Clinton "how we can put additional pressure on the government and the parties to get the (UN-Arab League peace) plan implemented".
Annan said "everyone is looking for a solution" but acknowledged doubts about a peace deal he brokered, which calls for a ceasefire and dialogue to end more than a year of violence aimed at toppling Assad.
A UN diplomat, speaking anonymously, said "there will be action in the coming days to get a vote on a resolution which includes measures under Chapter VII of the UN Charter -- which would mean sanctions."
Chapter VII allows for sanctions and, in extreme cases, military action. Russia and China, infuriated by the NATO campaign in Libya last year, have vowed to oppose any military intervention.
Meanwhile leaders from the Syrian military opposition called on the international community to provide better arms and support as they battle to topple the Assad regime.
"Those who claim to support the Syrian opposition should begin by supporting people on the inside of Syria," said Hussein Sayyed, president of the Supreme Revolutionary Council, speaking by phone to a meeting in Washington.
In Moscow, Clinton's pointman on Syria, Fred Hof, met Russian diplomats in a bid to persuade Russia to back Assad's removal.
But Deputy Foreign Minister Mikhail Bogdanov said after the meeting that Russia had no information about a leadership change being planned in Damascus and pointedly failed to make any public call for one.
In other developments, the Red Cross said the situation was "extremely tense" in many parts of Syria and that it was attempting to deliver humanitarian aid to 1.5 million people.
Al-Kubeir was the second major massacre in Syria in two weeks. At least 108 people -- including 49 children -- were killed when forces attacked the town of Houla on May 25. The government has denied any role in both slaughters.
http://timesofindia.indiatimes.com/world/middle-east/Monitors-smell-burnt-flesh-in-Syria-massacre-village-UN/articleshow/13955206.cms
-----------
Syria Rebels Say Will Free Lebanese Hostages in New State
June 09, 2012
BEIRUT (Reuters) - Syrian rebels holding 11 Lebanese Shi'ite pilgrims hostage said they would release the men when their country had established a new "civil state" but left room for negotiations, a video obtained by Al Jazeera television showed.
The hostages said in the video they were in good health and being treated well.
"The guests will be released by the Syrian civil state when their case is reviewed by a new democratic parliament," the rebels said in a written statement on the video.
"But given the current conditions it may be possible to negotiate their release with neighboring countries."
A 15-month-old uprising against four decades of Assad family rule has grown increasingly bloody as rebels bring the fight to President Bashar al-Assad's security forces trying to crack down on the rebellion.
Rebels have previously kidnapped men from Syria's Shi'ite ally Iran, who said they were pilgrims but who rebels said were fighting with Assad's forces. The men were later released.
The Lebanese hostages were on a bus that was stopped by gunmen as it crossed into northern Syria from Turkey on its way home from a pilgrimage to Iran. The gunmen released the women and kept the men.
The kidnappers have accused some of the hostages of helping to put down their uprising. They previously said talks for the men's release would not start until they received an apology from Sayyed Hassan Nasrallah, head of Lebanon's Shi'ite militant group Hezbollah.
Hezbollah has remained a staunch supporter of Assad who is from a minority Alawite sect considered an offshoot of Shi'ite Islam. The revolt against him has been led mostly by Syria's Sunni Muslim majority, who complain that Alawite elites and their Shi'ite allies dominate the country.
A video obtained by Al Jazeera briefly showed all 11 hostages on film, apparently in good health. They said had not been ill-treated or forced to speak, but it was not possible to verify their statements.
"I want to assure my family that I am well and in good health and that we are being treated as guests," says one grey-haired man in the video, smiling.
(Reporting by Erika Solomon; Editing by Robin Pomeroy)
http://www.nytimes.com/reuters/2012/06/09/world/middleeast/09reuters-syria-crisis-hostages.html?ref=global-home&gwh=CF91008E1C558368256F413A6FE98A58
--------
Syrian army kills 17 civilians in Daraa: watchdog
Jun 09 2012
Beirut : The Syrian army killed at least 17 civilians, including nine women and three children, in the flashpoint southern town of Daraa early today, the Syrian Observatory for Human Rights said.
The killings took place in a residential neighbourhood of the town where the uprising against the regime of President Bashar al-Assad erupted in March last year, the British-based watchdog said.
Dozens of people were also wounded in the pre-dawn bombardment, some of them seriously, the Observatory said.
Mobile communications in the town were cut off today morning, it added.
On Friday, a total of 68 people were killed nationwide, according to the Observatory's figures. They consisted of 36 civilians, 25 soldiers and seven rebel fighters.
Fighting between government troops and rebels has intensified in recent days, particularly in the capital Damascus, where two army defectors were among the seven rebels killed yesterday.
The deaths in Daraa came amid an international outcry over the killings of civilians on Wednesday in an assault on Al-Kubeir, a Sunni farming enclave of some 150 people in the central province of Hama which is encircled by Alawite villages.
The Observatory said that 55 people were killed, among them women and children.
UN truce monitors who visited the village were unable to give a death toll. But UN chief Ban Ki-moon told the Security Council that preliminary evidence showed that troops had surrounded Al-Kubeir and militia entered the village and killed civilians with "barbarity."
The government denied responsibility and blamed foreign-backed "terrorists", as it has repeatedly in the past.
More than 13,500 people have been killed since the uprising erupted, according to the Observatory's figures.
http://www.indianexpress.com/news/syrian-army-kills-17-civilians-in-daraa-watchdog/959955/
-----------
Syrian troops bomb rebel-held area in Homs
June 09, 2012
Syrian troops on Friday shelled a rebel-held neighbourhood in the flashpoint central city of Homs as President Bashar Assad's troops appeared to be readying to storm the area that has been out of government control for months, activists said.
The Britain-based Syrian Observatory for Human Rights and the Local Coordination Committees had no immediate word on casualties from the shelling of Hom's Khaldiyeh neighbourhood. Amateur videos posted online showed a small white plane, apparently a drone, flying over Homs.
Friday's violence came two days after reports of mass killing in the nearby province of Hama where about 80 people, including women and children, were shot or stabbed. U.N. observers came under fire on Thursday as they tried to reach the site in Mazraat al-Qubair, a small farming community of 160 people, mostly Bedouins.
In Geneva, International Committee of the Red Cross spokesman Hicham Hassan told reporters on Friday that the humanitarian situation in Syria was worsening.
"Currently the situation is extremely tense, not only in Houla, not only in Hama, but in many, many places around the country," he said referring to the string of villages known as Houla, where more than 100 people were massacred last month. The Opposition and the regime blamed each other for the Houla massacre.
The ICRC wants to help 1.5 million people, some of whom need basic assistance such as bread. Hassan said many are also worried about people they have left behind adding that most of the people who fled from Taldaw, a village in the Houla region, were women and children.
Full report at:
http://www.thehindu.com/news/international/article3504961.ece
-----------
Hundreds demand Hosni Mubarak's last premier ban from Egypt poll
08 JUNE 2012
Hundreds of people gathered in Cairo's Tahrir Square on Friday to demand that Hosni Mubarak's last premier be banned from standing in a run-off election to replace the ousted president.
The crowd also protested against what they consider lenient verdicts in the trial of Mubarak, his ex-interior minister and six police chiefs charged over the murder of demonstrators in the 2011 uprising that forced the president to resign.
"No to left-overs from the old regime," said one placard, in allusion to Ahmed Shafiq, who is set to square off against Muslim Brotherhood candidate Mohammed Mursi in next week's run-off election.
Full report at:
http://www.dailypioneer.com/world/71571-hundreds-demand-shafiq-ban-from-egypt-poll.html
-----------
North America
Quran-burning pastor puts Obama through a noose
09 June, 2012
Florida pastor Terry Jones found a way to outdo himself that may in fact be more head-turning than burning copies of the Koran. The US Secret Service is investigation Jones after he lynched a dummy of President Obama outside of his church.
The Secret Service confirmed on Friday that the president's personal security force has been made aware of Pastor Terry Jones' latest endeavor after photos published online this week were tied to Dove World Outreach Center, the New Testament church he operates in Gainesville, Florida.
In his latest headline-grabbing stunt, Jones outfitted the front yard of Dove with an elaborate gallows. Photos have since circulated of dummies decorated to look like US President Barack Obama and Uncle Sam hanging from the display by a bright yellow noose, their corpses dangling above both the American flag and the flag of the gay pride movement.
On a YouTube video published to the Web on Wednesday, Jones offers a little bit of insight as to what inspired his latest installation:
"President Obama's policies on same-sex marriage, his policies on abortion, President Obama has no problem killing babies," rants Jones. "He has no problem supporting radical Islam, he has no problem supporting and giving financial support to the Muslim Brotherhood…"
"It is time again for America to become America, for us to hold our government accountable, for us to resist, for us to send a very clear message to Washington, D.C. and President Obama… That is why we have chosen to hang President Obama as a symbol of what America needs to do. We must remove him, we must vote him out of office," concludes the pastor.
Also on the grounds of the Dove Center is a parked tractor trailer decorated with the slogan "Obama is Killing America." Nearby, Jones has constructed a makeshift billboard decorated with the likeness of the prophet Mohammad.
Journalist Rich Abdill of local Broward Palm Beach New Times adds in his own report that area members of Jones' church have confirmed that the effigies were authorized by the Dove Center and that Pastor Jones is expected to shortly announce his candidacy for the presidency of the United States.
http://rt.com/usa/news/pastor-obama-jones-president-427/
-----------
Canadian public school uses Iranian texts that teach jihad, Jew-hatred, Islamic Supremacism
June 07, 2012
Here is more on the imposition of Islamic law and practice in the public square, or in this case, the public school.
Iran's "Fifth Column" Targets Canadian Schoolchildren David B. Harris HuffPo June 7
Since at least the mid-1990s, when alleged Saudi Al Khobar Towers bombing conspirator Hani al-Sayegh reached Canada, it has been clear that Iran's Hezbollah terror organization is operating here. Hezbollah has conducted targeting reconnaissance in Canada and its operatives have flown its flag in increasingly muscular demonstrations in major Canadian cities. With growing consternation, many Iranian expatriates in Canada have warned about this threat and of Iranian diplomats' scheming in this country. And these expatriates have expressed related -- and increasing -- concerns about what they view as Iran's expanding "Fifth Column" in Canada.
Recently the Toronto District School Board suspended an Islamic school's operating permit after its Iranian-sponsored textbooks were found to promote anti-Semitism and jihad. The school -- which operated on Sundays out of a public high school -- is now under investigation by police. (The story was originally broken on the Blazing Cat Fur website.) According to the National Post:
The school's curriculum, which it has now taken off its website, referred to "crafty," "treacherous" Jews and contrasted Islam with "the Jews and the Nazis." The passages were from two books published by Iranian foundations.
The booklets also told children that Islam was the "best" religion, and provided a list of "unclean things," including pigs, dogs and "a person who does not believe in Allah." It said boys should be "healthy and strong" so they would be "ready for jihad whenever the time comes for it."
Girls, meanwhile, were told to limit their involvement in physical activities and to instead engage in hobbies that would prepare them to become mothers and wives.
(A cleric associated with the school denies the texts were Iranian-sponsored despite evidence to the contrary; the school itself has since issued a public apology.)
The Toronto incident, however, is not an isolated one: Another program, this one offered in an Ottawa public elementary school, relied on similarly controversial materials -- materials which were quietly removed last year after complaints from local Iranian Canadian dissidents.
Immigrant sources say Iranian embassy sympathizers and collaborators shaped and influenced a weekend Iranian language and culture course offered by the Ottawa-Carleton District School Board (OCDSB), on the premises of the board's publicly-funded Lady Evelyn Alternative School. The course was attended mainly by children of Iranian background. The school describes itself as "a nurturing environment" and prides itself on its "diverse, multicultural population."
Several of the course's Farsi language textbooks -- authorized by Iran's Ministry of Education, bearing the Islamic Republic's crest, and the motto "Teaching and learning is worship" -- were obtained by parents and given to this blogger: They feature prominent photographs of Ayatollah Khomeini, one showing Khomeini giving a grandfatherly cuddle to a young boy. Khomeini -- who killed hundreds of thousands of citizens, installed torture chambers, hunted Bahais, and sent children into the Iran-Iraq War meat grinder, adorned in burial shrouds and carrying plastic keys to paradise -- is referred to as "The Kind Imam," according to the latter book's caption:
A Grade 3 Iranian text used on site at Lady Evelyn glorifies child soldiery and suicide-martyrdom operations. It celebrates 13-year-old Iranian child soldier and suicide bomber Mohamad Hossein Fahmideh. Children read how the boy "tied a grenade to his belt and sacrificed his own life under the tracks of the [Iraqi] enemy's tank" in the Iran-Iraq War. A handsome portrait of Fahmideh accompanies; the background shows him throwing himself in front of a tank:
Meanwhile, a cartoon with racist overtones depicts hunched, ogre-like brown-faced Israeli soldiers -- dead-ringers for the common Islamist description of Jews as "sons of apes" -- menacing with bayonets a diminutive, light-skinned Palestinian child. The associated fictional story tells of six-year-old "Khaled," a Palestinian child who teaches brother Mohamad, age three, to stone Israeli soldiers. Here is how precocious Grade 3 weekenders were prepared for Canada's bridge-building multiculturalists future: "The Israeli officer hit Mohamad's head with his gunstock and his warm blood splashed over Khaled's hands."
Yes, Grade 3. Two blocks from Colonel By's scenic Rideau Canal, and schoolkids under the Ottawa-Carleton District School Board (OCDSB) were learning to strive for martyrdom.
Other texts contain a sprinkling of pictures of Khomeini. And a photo of Iranian Supreme Leader Ali Khamenei appears in a drawing of veiled little schoolgirls studying in a classroom:
http://atlasshrugs2000.typepad.com/atlas_shrugs/2012/06/canadian-public-school-uses-iranian-texts-that-teach-jihad-jew-hatred-islamic-supremacism.html
-----------
Christians persecuted most, Muslims second: Study
May 2, 2012
Conservative Prime Minister Stephen Harper is following the lead of the George W. Bush administration and preparing to set up an Office of Religious Freedom, to focus on religious hate around the world. Religious persecution and harassment is an increasingly serious issue around the planet, affecting Christians, Muslims, Jews and many others, including Bahais and Jehovah's Witnesses.
Those behind the Office of Religious Freedom have been accused of favouring evangelical Christians, since PM Stephen Harper and many of his MPs belong to the same religious group. But an article in The United Church Observer by Mike Milne takes a nuanced look at that ongoing debate. Milne's helpful piece is titled "Compassion for the Persecuted?" The cutline under the photo says, "Canada's new Office of Religious Freedom seems like a great idea. If only we knew what it was going to do."
Here is one brief excerpt from the article; it's a useful survey fact regarding the prevalence of religious harassment:
"In 2010, Christians were estimated to comprise 33 percent of the world's population. The Pew Forum study found that Christians were harassed in more countries — 130 — than any other faith group. Muslims, harassed in 117 countries, were second. And although Jews make up only about one percent of the world's population, they are fourth on the list, harassed in 75 countries."
http://blogs.vancouversun.com/2012/05/02/christians-persecuted-most-muslims-second-study/
-----------
US cabbie gets 90 months in prison term in terrorism case
Jun 09 2012
Washington/New York : A Pakistani-American cab driver in Chicago, who gave money to al Qaeda operative Illyas Kashmiri for terror attacks in India, has been sentenced to seven and a half years in prison on charges of providing financial assistance to al Qaeda.
Raja Lahrasib Khan, 58, a naturalised US citizen, had pleaded guilty in February this year on one count of attempting to provide material support to a foreign terrorist organization, following his arrest in March 2010.
US District Judge James Zagel in Chicago said Khan displayed "toxic altruism" while sentencing him to 90-months in prison followed by lifetime supervised release.
In addition, the judge said it was a "profoundly aggravating factor" that Khan's crime occurred after he voluntarily chose to become a naturalised US citizen.
Although Khan's actual donations of approximately USD500 to USD550 and attempted donation of USD1,000 were not incredibly substantial amounts, donations need not be large to be of assistance to terrorist organizations, the government argued, and the judge noted as well.
Khan, who was born and resided in Pakistan occupied Kashmir before immigrating to the US in late 1970s, admitted that he met Kashmiri in Pakistan in the early to mid 2000s and again in 2008.
Full report at:
http://www.indianexpress.com/story-print/959908/
-----------
Africa
Sharia guardians reviving Islamic revolution in Libya
June 09, 2012
Hundreds of people have staged a mass demonstration in Benghazi's liberation square in the latest show of force to demand the adoption of Islamic law (Sharia) in the newly liberated North African Mediterranean country.
A demonstration that might irritate the predominantly secular technocratic interim government and disappoint the western powers that supported the Libyan people getting rid of the former dictator Muammar Gaddadfi.
chanting "The people want an Islamic state", "the people want Sharia and staging a military parade, the protesters confirmed they would protect the sanctity of Sharia with their lives.
Believing that all atrocities and misfortunes the country has been plagued with are due to Muslim's desertion of Islamic traditions. The protestors who are described by some secular activists as radical Islamic groups argue that the one and only path for salvation is by clinging on the Islamic values.
Waving flags and banners, preachers have demanded imposing Islamic values that have been denied in practice rather than in theory for four decades arguing that it is now time for cleansing the homelands of Islam from filth and positivist laws that have been inherited from the west, and ruined the Islamic nation for ages.
Waving black flags embossed with " I bear witness there is no God but Allah and Mohamed is the prophet of Allah, sharia guardians are determined to retain the Islamic law and also adopt the Palestinian case.
In Libya, one of the most conservative Islamic countries, there are absolutely no non-Muslim communities, with the possible exception of individual expatriates. Secular dictatorship that ruled the country for 42 years of repression came to an end by what is so called the Arab spring upheaval.
Libyan Islamic groups, who played a major role in the revolution that unseated former dictator Gaddafi, were severely repressed under his rule. They believe the revolution was first started as part of Jihad against God's enemies and that process is ongoing until the whole country is totally and utterly liberated from non-Islamic values.
http://presstv.com/detail/2012/06/08/245246/sharia-guardians-reviving-libya/
-----------
Tunisia tells imams to stop pushing Syria jihad
June 08, 2012
TUNIS, Tunisia (AP) -- The spokesman for Tunisia's presidency has called on Muslim clerics to stop inciting the country's youth to go to Syria and fight against the regime.
Adnan Mancer told journalists Friday that Syria needs political aid, not jihadists.
A letter submitted by Syria to the United Nations last month gave the names of 26 alleged foreign fighters arrested in Syria, of whom 19 were Tunisian.
Mancer admitted the situation was a delicate situation since Tunisia withdrew its ambassador from Syria and expelled his counterpart from Tunis back in February to protest the bloody crackdown on the opposition by Damascus.
Sadok Arfaoui of the Ministry of Religious affairs said there are around 100 rebel imams out of 4,700 flouting the official moderate line.
http://www.cbs12.com/template/inews_wire/wires.international/2c455e69-www.cbs12.com.shtml
-----------
ICC Lawyer Meeting Gaddafi Son Detained in Libya-Lawyer
June 09, 2012
TRIPOLI (Reuters) - A female lawyer for the International Criminal Court has been detained in Libya after she was found to be carrying suspicious letters for Muammar Gaddafi's detained son Saif al-Islam, a Libyan lawyer said on Saturday.
The Australian lawyer, named as Melinda Taylor, was part of a four-member ICC delegation that had travelled to the western mountain town of Zintan where Saif al-Islam has been kept since his capture in November.
"During a visit (to Saif al-Islam), the lawyer tried to deliver documents to him, letters that represent a danger to the security of Libya," said Ahmed al-Jehani, the Libyan lawyer in charge of the Saif al-Islam case and who liaises between the government and the Hague-based ICC.
"She is not in jail. She is being detained in a guesthouse, her colleagues are with her."
Asked whether she would be released soon, Jehani said: "I hope today."
An ICC spokesman was not immediately reachable for comment.
Saif al-Islam, Gaddafi's one-time heir apparent is wanted both by Libya and the ICC. He was captured by fighter from Zintan in Libya's southern desert in November, dressed as a Bedouin tribesman, and taken to their home town.
http://www.nytimes.com/reuters/2012/06/09/world/africa/09reuters-libya-icc.html?ref=global-home&gwh=B7D0E4BA37E3EB203C83477E778FA4BC
-----------
Nigeria: Maiduguri police HQ bomb kills five
8 June 2012
A suicide car bomb outside police headquarters in the north-eastern Nigerian city of Maiduguri has killed at least five people, police say.
Following the blast, security forces in the city stormed a suspected hideout of the Islamist Boko Haram group, prompting a fierce gun battle, police sources told the BBC.
There is a huge security presence in Maiduguri, which is the stronghold of Boko Haram.
No group has yet claimed the attack.
However, Boko Haram - whose name means "No to Western education" - has targeted police stations, schools and other government buildings in the last 21 months.
The group wants to impose Sharia law across Nigeria.
Toll may rise
Full report at:
http://www.bbc.co.uk/news/world-africa-18369968
-----------
Mali rebel groups 'clash in Kidal'
8 June 2012
Two rebel groups that seized northern Mali two months ago have clashed following protests in the town of Kidal, witnesses say.
A source told the BBC that fighting broke out between Tuareg MNLA rebels and the Ansar Dine Islamist group on the third day of protests in the town.
Last month, the two groups agreed to merge and turn their vast northern territory into an Islamist state.
The groups seized the territory in March following a coup in Mali.
Earlier this week, a Kidal resident told the BBC that 500 people had protested over the imposition of Islamic Sharia law.
It is estimated that more than 300,000 people have fled northern Mali since the rebels took the territory.
Regional bloc Ecowas has said it will send 3,000 troops to Mali to help the country reclaim its northern territory, but no timetable has been set.
Correspondents say Thursday night's fighting in Kidal is the first serious confrontation between the two rebel groups.
"The crisis is becoming tribal," said Malian journalist Tiegoum Boubeye Maiga, quoted by AFP news agency.
Full report at:
http://www.bbc.co.uk/news/world-africa-18377168
-----------
Serbian minister elected next UN General Assembly head
June 09, 2012
Serbia's foreign minister was elected president of the UN General Assembly's next session Friday, a sign of his country's rehabilitation on the world stage after the Balkan wars of the 1990s.
Vuk Jeremic, the first Serb to hold a top UN post, defeated Lithuania's UN Ambassador Dalius
Cekuolis by a vote of 99-85 on the first ballot after an intense behind-the-scenes campaign. There was one abstention and several absentees in the 193-member world body.
"A painful era has now come to an end," Jeremic said. "Today our nation can proudly stand before the world again."
The one-year presidency of the General Assembly rotates among regions, and this was the first contested election since 1991. Usually, a region puts forward a single candidate, but this year Eastern Europe had two contenders.
It was not immediately clear whether Jeremic, 36, would be the youngest president of the General Assembly when he takes over from Nassir Abdulaziz Al-Nasser of Qatar on Sept. 18 at the start of the 67th session. Assembly spokeswoman Nihal Saad said there has been no research done but it is believed he will be the youngest.
Unlike the more powerful 15-member Security Council, whose decisions are legally binding, the General Assembly's resolutions carry no legal force, but it is the world's primary forum for debate. It adopts new treaties, controls the UN budget and decides how much each nation should contribute.
Full report at:
http://www.hindustantimes.com/world-news/Americas/Serbian-minister-elected-next-UN-General-Assembly-head/Article1-868280.aspx
--------
Europe
7 UN peacekeepers killed in Ivory Coast ambush
Jun 09 2012
United Nations : Seven UN peacekeepers from the west African country of Niger were killed in an ambush while they were on a patrol in a southwest region of Ivory Coast, an attack which drew strong condemnation from UN Secretary General Ban Ki-moon and the Security Council.
According to the UN Operation in Ivory Coast (UNOCI), the peacekeepers had been on a reconnaissance patrol near the border town of Tai in south-western Ivory Coast yesterday, when they were ambushed and attacked by "unidentified armed elements."
The attack took place in an area where the peacekeeping mission had recently strengthened its presence due to threats of attacks against the civilian population.
Ban strongly condemned the attack, saying he was "saddened and outraged" by the killing of the brave blue helmets who "died in the service of peace."
Addressing reporters here, Ban said the full details of the attack are not yet available and he understands that other peacekeepers are still in danger.
"Even tonight, after the attack, more than 40 peacekeepers remain with the villagers in this remote region to protect them from this armed group," Ban said.
"My thoughts are with these brave peacekeepers and the community they are protecting."
The Secretary-General also remained seriously concerned about the continued instability in the border areas between Ivory Coast and Liberia since the Ivorian post-elections crisis, which has resulted in the death of a number of individuals in that region.
The 15-nation Security Council issued a press statement condemning the attack "in the strongest terms".
"The members of the Security Council expressed their deep concern at the prevailing insecurity in western Ivory Coast and the border area, and continued cross-border movements of armed elements, including militias and mercenaries," it said.
UNSC members expressed their condolences to the families of the peacekeepers killed as well as to the Niger Government.
They called on the government of Ivory Coast to work with all relevant parties to identify and bring the perpetrators to justice, a message echoed by Ban and UN General Assembly President Nassir Abdulaziz Al-Nasser.
"I call on the Government of Côte d¿Ivoire (Ivory Coast) to do its utmost to identify the perpetrators and hold them accountable for this deadly attack," the UN Chief said. "My heart goes out to the families at this difficult time, and I express my deepest sympathy to the Government of Niger for this tragedy," he added.
Earlier, UNOCI head Bert Koenders said the mission will take all the required measures following this severe violation of international law.
A spokesperson for Al-Nasser the UNGA President stresses that the safety and security of UN peacekeepers and other UN personnel in Ivory Coast must be respected and guaranteed in accordance with international law and under all circumstances.
UNOCI was established in 2004 by the Security Council to facilitate the peace process in the country, which was split by civil war in 2002 into a rebel-held north and Government-controlled south. It currently has more than 10,000 uniformed personnel.
The mission, whose current mandate runs until July 31, is currently tasked with assisting the country tackle the many challenges it faces in the wake of the violence that followed presidential elections in late 2010 and the electoral crisis that finally ended in April 2011.
These include the restoration of law and order, national reconciliation, the holding of legislative elections, and economic recovery.
The 2010 election was won by Alassane Ouattara but incumbent leader Laurent Gbagbo refused to give up power until he was defeated by French and UN-backed local forces who supported Ouattara.
http://www.indianexpress.com/story-print/959923/
-----------
In Its Unyielding Stance on Syria, Russia Takes Substantial Risks in Middle East
By ELLEN BARRY
June 09, 2012
MOSCOW — The international deadlock over Syria has, in a dreadful way, provided balm for old grievances in this city. After years of fuming about Western-led campaigns to force leaders from power, Russia has seized the opportunity to make its point heard.
This time, its protests cannot be set aside as they were when NATO began airstrikes in Libya or when Western-led coalitions undertook military assaults in Iraq and Serbia. Instead, the international community has come to Russia's doorstep.
On Friday, a top State Department official visited Moscow, presumably seeking to persuade the Kremlin to reconsider its stance and contribute to an effort to engineer a transition from the rule of President Bashar al-Assad of Syria, a longtime Russian ally. In remarks after the meeting, Russia's top negotiator was implacable, telling a reporter that Moscow's position was "a matter of principle."
Full report at:
http://www.nytimes.com/2012/06/09/world/middleeast/in-stance-on-syria-russia-takes-
-----------
Putin the peacemaker for Syria
June 8th, 2012
Barack Obama's latest plan to save Syria is to outsource the problem to Russia. It's a solution tantamount to inviting a date rapist to lead a Take Back the Night rally. But it's entirely consistent with the administration's foreign policy in general, premised on the idea that regimes which blame the United States for their own political instability or rampant criminality don't really mean what they say and can be charmed into comity.
Since the start of the Syrian uprising, Russia has consistently defended Syria at the UN Security Council, amplifying its defense in direct proportion to gruesomeness evidenced by the Assad regime. It has blamed the Syrian opposition for atrocities clearly carried out by proxies of that regime. Despite professing a commitment to Kofi Annan's six-point cease-fire agreement, Russia has continued to arm Assad with the latest battle tanks, air defense systems and who knows what else, denying that any of this will be used against the civilian population. Even as the grisly massacre in Houla got underway, a Russian-flagged vessel – this one owned by billionaire oligarch Vladimir Lisin – was docking in the port of Tartus to offload yet another consignment of weapons.
Full report at:
http://blogs.telegraph.co.uk/news/michaelweiss/100163778/putin-the-peacemaker-for-syria-thats-not-how-its-worked-out-in-chechnya-and-georgia/
-----------
URL: https://www.newageislam.com/islamic-world-news/new-age-islam-news-bureau/burqa-suicide-bomber-kills-four-french-soldiers-in-afghanistan/d/7579