New Age Islam News Bureau
26 Aug 2018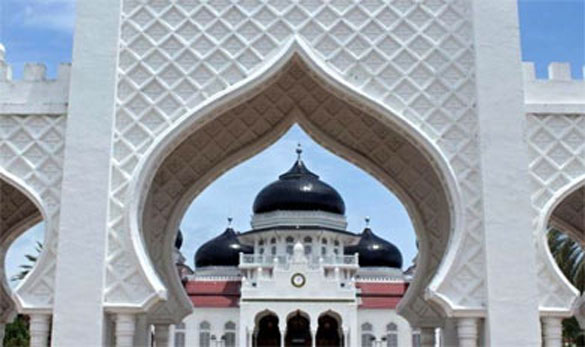 File photo of the Baiturrahman Grand Mosque in Banda Aceh, Indonesia.
----
• Building One School More Dangerous Than 100 Churches, Says Boko Haram
• MWL: Mercy, Consideration Are the Most Influential Features Of Islamic Jurisprudence
• Except For the Azan, Indonesian Mosques Are Now Asked Not To Broadcast Sounds
• Liberal Forces Need To Be More Vocal On Divisive Politics: Amartya Sen
• US Cut in Aid Amounts to 'Cheap Blackmail', Say Palestinian Officials
Africa
• Building One School More Dangerous Than 100 Churches, Says Boko Haram
• Jordan MPs Seek Scrapping Peace Deal With Israel
• NSCIA replies Kukah, says Muslims face more discrimination
• Boko Haram: Nigerian Army warns soldiers
--------
Arab World
• MWL: Mercy, Consideration Are the Most Influential Features Of Islamic Jurisprudence
• Northern Syria: Ankara-Backed Militants Looting Afrin Dam Equipment
• ISIS 'war crime' as 27 hostages still being held in southern Syria
• IRGC Commander: Iraqi Pilots Trained by Iran to Fight against ISIL
• Popular Uprising Forces SDF Militants to Leave Manbij
• Fresh Clashes Reported among Turkey-Backed Militants in Northern Syria
• Egyptian police kill 4 suspected terrorists in northern Sinai: Report
--------
Southeast Asia
• Except For the Azan, Indonesian Mosques Are Now Asked Not To Broadcast Sounds
• Muslim Activist Says Sorry To Minister, Shows 'Evidence' Of Gay Fest
• MUI Allows Indonesian Muslims to Receive MR Shots
• China Lapses into A Gulag For Muslims
--------
India
• Liberal Forces Need To Be More Vocal On Divisive Politics: Amartya Sen
• Kodagu Floods: Joint Operation by RSS, NGO Run by Muslims Gives Hope to Flood-Hit People
• Jammu & Kashmir: 4 over-ground workers of terrorist outfits arrested, 3 hideouts busted
--------
Mideast
• US Cut in Aid Amounts to 'Cheap Blackmail', Say Palestinian Officials
• Istanbul Police Break Up Landmark Turkish Mothers' Protest
• Iran Human Rights Lawyer Nasrin Sotoudeh Announces Hunger Strike in Prison
• Yemeni children killed by Houthi missile in district near Hodeidah
• Turkish forces arrest 5 suspected Gulenists near border with Greece
• UN calls for 'impartial, prompt' probe into attacks targeting Yemeni civilians
--------
North America
• US Will No Longer Accept Palestinian Refugees' Right to Return To Occupied Territories
• Parliament Hill Rally Demands Attacks on Rohingya Muslims Be Declared Genocide
• Thousands attend largest annual Muslim convention in Western Canada
• ISIS leader al-Baghdadi appears to call for attacks on Canada in new audio recording
• US Imposes Sanctions on Three Islamic State Recruiters
--------
South Asia
• Refugees Demand Myanmar Recognize Their Ethnic Identity
• Afghan Political Coalition Announces the Launch of 'Civil Disobedience'
• Afghan Air Force conducts airstrikes in Ghazni leaving 18 militants dead
• Fear grows as Daesh, warlords battle for control of Afghan trade hub
• Afghan Ambassador to U.S. appointed as new NSA to replace Hanif Atmar
• US airstrikes pound ISIS hideouts in Kunar province
• Russia renews claims regarding unidentified helicopters arming ISIS in Afghanistan
• Three killed in bomb blast near election office in eastern Afghanistan
--------
Pakistan
• Opposition Ready To Back PPP Nominee Other Than Aitzaz
• Rabbani Concerned over FO's 'Misinterpretations'
• 42 Pakistani Haj Pilgrims Die in Saudi Arabia
• Court seeks fifth extension to conclude cases against Nawaz
• Student killed in 'crossfire' between police and peddlers in Afghan Camp
• PPP terms governor-designate's educational background against PTI's slogan of 'change'
• PM Imran summons CM Punjab to finalise provincial cabinet
• PM Imran Khan nominates Shibli Faraz for leader of the house in Senate
Compiled by New Age Islam News Bureau
URL: https://www.newageislam.com/islamic-world-news/building-one-school-more-dangerous/d/116199
--------
Building One School More Dangerous Than 100 Churches, Says Boko Haram
August 26, 2018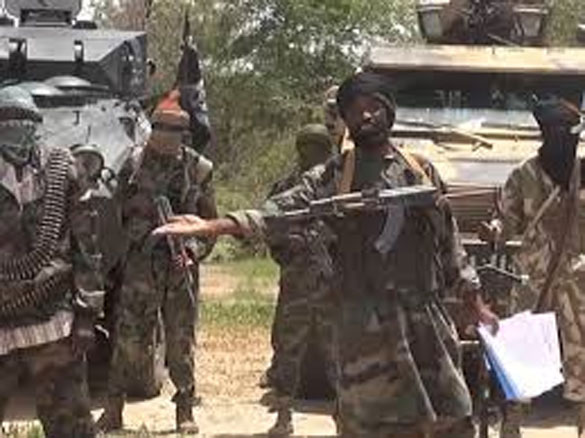 The terrorist group, Boko Haram, has said the building of one school is more dangerous to Muslims than the building of 100 churches and described democracy as idolatry.
This was stated in the new book written by a faction of the extremist sect, the Islamic State West Africa Province.
In the book titled, 'The Islamic State West Africa Province vs. Abu Bakr Shekau: Cutting out the tumour from the Khawarij of Shekau by the allegiance pledge of the people of nobility,' the group expressed its disapproval of democracy and other ideals of western culture and chronicled the struggles of Boko Haram's founder, Muhammed Yusuf.
It said: "Yusuf said on another occasion in the lecture: 'This is what we decide and proceed on: that building 100 churches is lighter and less dangerous than the building of one school on this Western form. We have no doubt about that. This is our creed and this is what we have understood from God's religion."
The 124-page book said to have been published by the leader of ISWAP, Abu Musab al-Barnawi, stated further: "Consider a clear example: if 100 churches were built, would you see the sons of the Muslims in them?
"Or would you see the sons of the imam of the mosque in them? No, but rather they alone (professed Christians) would be worshipping in them. So, what we lack towards these churches is their destruction because they ascribe a son to God.
"As for the 'Boko' schools: you find in them the sons of imams and the sons of sheikhs claiming affiliation with 'Ilm (knowledge), and the sons of so-and-so and so-and-so from those claiming affiliation with the Sunna, and what is taught in these schools is a greater danger than what is taught in the churches, so this is the main point."
It is for this reason, according to the publication that Boko Haram, under the leadership of Yusuf and later Abubakar Shekau launched onslaughts against the federal government and communities in the North-east.
The group waged war on innovations in all their types, and in particular the innovation that had become predominant over West Africa, such as visiting the graves and performing tawaf around them, the Prophet's birthday and other acts of innovation and prattles of the Tijanis and their acts of idolatry."
On the stance against Western education, the book noted: "But the greatest condemned act the sheikh incited against was the idolatry of democracy and the foreign colonialist schools: i.e. what has been called Boko…. They faced no resistance in West Africa generally and there was proclamation in truth in no uncertain terms and there was no flattery besides it.
"From the intensity of the war of him and his students against them and encountering the 'ulama of evil and their supporters and challenging them to mubahala over it, he and his students were called by the name of "Boko Haram"- i.e. Western ideas are forbidden."
The insurgents vowed that they would continue to follow in the footstep of their leader to attack anything Western, particularly schools.
"So, we will expend our efforts to wage war on the idols that have spread in our time: the Western schools and democracy and working under the kafir system. So, we do not establish a lecture about prayer without also adding to it: avoid the idolatry of democracy, and working under it is forbidden, and not to be permitted."
https://www.thisdaylive.com/index.php/2018/08/26/building-one-school-more-dangerous-than-100-churches-says-boko-haram/
--------
MWL: Mercy, Consideration Are the Most Influential Features Of Islamic Jurisprudence
August 25, 2018
MINA: Participants in a Muslim World League (MWL) conference in Mina thanked the Saudi king and crown prince for the provision of outstanding services to pilgrims, which enabled them to perform their Hajj rituals in safety and peace.
The conference, titled "The Concept of Mercy and Consideration in Islam," was attended by more than 500 scholars and intellectuals from 76 countries across the Muslim world.
It stressed the need to develop mechanisms and methods of moderate religious discourse while preserving the fundamentals of Islamic identity.
The conference, which was inaugurated by MWL Secretary-General Mohammed bin Abdul Karim Al-Issa, called for the introduction of the subject of Islamic values and human rights as an academic requirement for all disciplines in Arab and Islamic universities. Participants stressed the need to encourage, highlight and disseminate research and studies that instill the principle of mercy and consideration in Islam.
They also noted that mercy and consideration are the most influential features of Islamic jurisprudence.
The conference underscored that the disorder and chaos being witnessed in some Muslim countries, leading to cruelty and extremism, do not reflect the heritage and deep cultural history of these countries.
Participants urged the media to produce and broadcast programs aimed at highlighting the value of mercy in Islam.
The conference began with a speech by Saudi Grand Mufti Abdul Aziz Al-Asheikh, who said Islam "echoes the meanings of goodness, benevolence, mercy and consideration."
He added: "When God made this religion, it made it valid for all times and places, and for different environments and countries."
Islam is a religion of mercy, consideration and compassion, casting off extremism, insolence and intransigence, he said, adding that it "sends a message of tolerance."
The mercy and consideration of Islam are manifested through the good treatment of non-Muslims who reside in Muslim countries, Al-Asheikh said.
"They live in these countries in safety, security and tranquility, enjoying their full rights and practicing their everyday life, because Islam has safeguarded their blood, money and dignity," he added.
Saudi Arabia "is a good model for… the adoption of the concept of Wassatiyah (a middle way), where all Muslims and even non-Muslims can live and work safely and tranquilly," he said.
Dr. Ahmed Saeed Salman, director of the University of the Holy Qur'an in Sudan, said: "We have seen the impact of the MWL's work in every corner of the world."
He lauded its "sincerity of faith," its "dedication of work," its "clear vision," its adoption of a "scientific approach to planning," its trust in God, and the "great enthusiasm" of its leaders.
He called for the spreading of the value of mercy in society, and the provision of aid and assistance to those in need.
http://www.arabnews.com/node/1361946/saudi-arabia
--------
Except for the azan, Indonesian mosques are now asked not to broadcast sounds
26 Aug 2018
Except for the azan (Islamic prayers), mosques in Indonesia have been asked not to broadcast sounds when most people are likely to be sleeping, resting, and praying.
They have also been asked not to raise sound levels while conducting a prayer.
Indonesia's Ministry of Religious Affairs has issued a circular on azan or the Islamic call to prayer, with guidelines on when and how it ought to be broadcast by mosques across the country, amid an outcry over the jailing of a woman who had griped about azan volumes to a neighbour.
Titled "The use of loudspeakers in Mosques, Langgar, and Musholla", the circular released on Friday (Aug 24) urges religious institutions to follow the instructions of the director-general of Muslim guidance, Tempo news portal reported on Saturday (Aug 25). Langgar and Musholla are terms used in Indonesia for Muslim prayer houses.
The woman, named Meliana, complained to her neighbour in 2016 about the volume of azan being broadcast by a mosque near her home in northern Sumatra.
But the neighbour told others about it and soon rumour had it that Meliana was trying to ban azan.
The resulting outrage led to a rampage by Muslims on several Buddhist temples in what is believed to be the worst bout of anti-Chinese violence in the country since 1998.
After Meliana was sentenced on Tuesday (Aug 28), civil society groups and lawyers denounced the verdict as excessive and silly.
The two biggest Muslim organisations in the country, Nahdlatul Ulama and Muhammadiyah, also questioned the use of the blasphemy charge against the woman.
The religious affairs ministry's instructions on azan runs over six points according to Tempo:
1. Loudspeakers in mosques should be handled by experienced personnel to avoid droning sounds, humming, and other noises that would potentially arouse antipathy towards mosques.
2. Those issuing the azan must possess a melodious and good voice.
3. Do not raise sound levels while conducting a prayer.
4. Except for the azan, do not broadcast sounds when most people are likely to be sleeping, resting, and praying.
5. Azan must fulfil basic requirements including being melodious and easy on the ears.
6. Azan should be broadcast at appropriate times like during the subuh prayer at dawn. Activities such as Quran reciting should utilise only indoor speakers. - Straits Times / Asia News Network
https://www.thestar.com.my/news/regional/2018/08/26/except-for-the-azan-indonesian-mosques-are-now-asked-not-to-broadcast-sounds/
--------
Liberal Forces Need To Be More Vocal On Divisive Politics: Amartya Sen
August 26, 2018
KOLKATA: Nobel laureate economist Amartya Sen on Saturday said the minorities and the liberal forces in India, who oppose the divisive politics of the present day, need to be more vocal and assertive.
Discussing the present scenario in India, Mr Sen said those ruling the country do not constitute a majority, but they are in power by virtue of their ability to skilfully use the tools of the political system.
"I think in modern days, the majority and minority cannot be decided based on who is a Hindu or who is a Muslim, as it is not really clear who is a Hindu. Definitely, the number of Dalits and other minorities is very less. But the fact is that those who are ruling the nation they are not the majority in terms of number, but the reason of their power is that they are aptly using the tools of our political system," Mr Sen said at a discussion on where the Indian democracy is heading.
According to Amartya Sen, if the census is considered then the number of Hindu population is quite high.
"The result of 2014 only reflects that the victorious party was successful in that particular system," said Mr Sen.
Answering a question regarding the fear factor among Muslims residing in India, he said: "This very state of mind that if we are minority we will be deprived and will have to suffer, is very weakening in itself."
"The result will not depend on numbers, but on the reach of electoral procedure and the political system. The important fact for victory would be the ability to strongly raise the issues that need immediate attention and deserve thorough discussion," Mr Sen said.
A social activist, Urba Choudhury raised the question of the relevance of leftist ideologies in the current scenario.
Talking about the presence of the Leftist forces in India, Mr Sen said: "I consider myself a Leftist but one must remember all political questions don't centre around Left and Right-wing ideologies. We have issues like Minority treatment and Secularism, fulfilling the needs of all different religions, but it is not just an issue addressed by leftists."
"We have many reasons to join hands with other people who are not really leftists. This is a striking question even before the 2019 election. But one thing must be made clear that joining hands doesn't mean that two parties forming an alliance must give consent to all views of each other. One needs to fight against the divisive politics and the minority treatment," he added.
He insisted that all people who have liberal thinking must raise their voice together so that it can be loud enough to stand against the ruling majority.
Mr Sen also expressed his concern about the prevalent gender discrimination after a panellist pointed out that as per the report of the Thomson Reuters Foundation, India is the world's most dangerous country for women.
"It is very sad and shameful that little girls are kidnapped and treated as trade materials for which India holds a very bad record internationally. On one hand, we have to do away with the discrimination between girls and boys, on the other the rich-poor divide," said the Nobel laureate.
https://www.ndtv.com/india-news/liberal-forces-in-india-need-to-be-more-vocal-on-divisive-politics-amartya-sen-1906232
--------
US cut in aid amounts to 'cheap blackmail', say Palestinian officials
25 August 2018
US President Donald Trump's administration is resorting to "cheap blackmail" against the Palestinians with its decision to cut more than $200 million in aid for the West Bank and Gaza Strip, a senior Palestinian official said on Saturday.
A State Department official said Friday that the decision, made "at the direction of the president," came after a review of aid programs to the Palestinian territories.
The funding would "now address high-priority projects elsewhere".
Hanan Ashrawi, a member of the Palestine Liberation Organisation's (PLO) executive committee, hit back, saying: "The US administration is demonstrating the use of cheap blackmail as a political tool.
"The Palestinian people and leadership will not be intimidated and will not succumb to coercion. The rights of the Palestinian people are not for sale," Ashrawi countered.
In January, the United States had already made drastic cuts to its contribution to the UN agency for Palestinian refugees UNRWA.
Relations between the US administration and the Palestinian Authority took a nosedive after Trump last December decided to recognize the disputed city of Jerusalem as Israel's capital.
The Palestinians have suspended contacts with Washington and consider that it can no longer be an impartial mediator in the Middle East peace process.
After the latest blow, Ashrawi insisted that the Palestinians, living under Israeli occupation, would not be coerced into surrendering their rights.
"There is no glory in constantly bullying and punishing a people under occupation," she wrote in a statement.
"The US administration has already demonstrated meanness of spirit in its collusion with the Israeli occupation and its theft of land and resources; now it is exercising economic meanness by punishing the Palestinian victims of this occupation."
In an initial reaction on Friday, the PLO's representative in Washington, Husam Zomlot, said the US administration was "dismantling decades of US vision and engagement in Palestine".
"After Jerusalem and UNRWA, this is another confirmation of abandoning the two-state solution and fully embracing (Israeli Prime Minister Benjamin) Netanyahu's anti-peace agenda," he said.
The decision to cut Palestinian funding comes amid a humanitarian crisis in Gaza, which has seen a surge of violence since Palestinian protests erupted in March.
At least 172 Palestinians have been killed by Israeli fire, the vast majority of them during demonstrations near the border.
https://english.alarabiya.net/en/News/middle-east/2018/08/25/US-cut-in-aid-amounts-to-cheap-blackmail-Palestinians.html
--------
Africa
Jordan MPs seek scrapping peace deal with Israel
Aug 25, 2018
Jordanian lawmakers say they are fiercely opposed to the appointment of a new ambassador to Israel, demanding that the peace treaty with Tel Aviv should be scrapped.
Ghassan Majali is expected to replace the incumbent Ambassador to Israel Walid Obeidat, who is set to conclude his tenure after more than five years.
Lawmakers say if Jordan decides to appoint an ambassador to Israel, it should change the nature of its position.
"The new ambassador should defend Jordan's interest, and mainly halt the activity of the occupation regime in al-Quds," MP Hazem Majali said.
Israel occupied the West Bank from Jordan in 1967. It later signed a peace agreement with Amman in 1994 making Jordan the second Arab country that has sealed a peace agreement with Tel Aviv.
Jordan is the custodian of Jerusalem al-Quds' Muslim holy sites, making Amman sensitive to any changes of the status of the occupied city.
Following a decision by US President Donald Trump to relocate the US Embassy from Tel Aviv to Jerusalem al-Quds, criticisms grew among Jordanians toward what they saw as an effort that could undermine their role in the holy city.
It is generally believed that the move by the Jordanian Parliament to scrap the peace agreement with Israel is a result of the same criticisms.
"Our fundamental stance is that the peace agreement with Israel should be abrogated," MP Majali was quoted as saying by Israeli website Ynetnews.
The Israeli regime lays claim to the entire occupied holy city of Jerusalem al-Quds which Palestinians want as the capital of their future state.
Tel Aviv has been emboldened by US President Donald Trump's recognition of the holy city as Israel's "capital". On May 19, Tel Aviv adopted a controversial bill, which affirmed the stance, while declaring Israel as "the nation-state of the Jewish people." Jordan opposes Tel Aviv's efforts to stir up tensions by tampering with the city's status quo.
The Israeli embassy in Amman shut down last July after two Jordanians were gunned down by an embassy guard, prompting the return to Israel of the Israeli ambassador along with the guard involved in the shooting.
The guard, who claimed that he shot the Jordanians in self-defense, received a hero's welcome on his return, further enraging the Jordanians.
https://www.presstv.com/Detail/2018/08/25/572171/Israel-Jordan-peace-treaty-lawmakers-ambassador-Palestinian-Jerusalem
--------
NSCIA replies Kukah, says Muslims face more discrimination
August 25, 2018
Muslims in Nigeria suffer more discrimination than their Christian counterparts, Nigerian Supreme Council For Islamic Affairs (NSCIA) has said in response to recent comments by Bishop of the Roman Catholic Diocese of Sokoto, Matthew Kukah.
Mr Kukah while speaking at a book launch organised by PREMIUM TIMES Books on Wednesday, August 16 said Christians are still denied places of worship in some northern tertiary institutions
"As I'm talking here now, whether it is Bayero University, Usman Dan Fodio University, most of the universities and tertiary institutions in northern Nigeria, Christians don't have a place to worship after over 40 years of the existence of these universities and these are the areas where the intellectuals, those who are going to govern Nigeria, this is where they are.
"Up till today, as I'm talking to you, you can't find a single governor in northern Nigeria that will effortlessly sign a certificate of occupancy for the building of a church. Nowhere," Mr Kukah lamented.
Reacting to this in a statement by its Public Relation Officer, Aselemi Ibrahim, NSCIA accused Mr Kukah of having a penchant for heating the polity and spreading falsehood.
The group likened 'persecution' Nigerian Muslims face to what obtains in colonial era.
"One strategy of Bishop Kukah's, is to play the underdog in highlighting their pathological hatred and undisguised intolerance for Muslims in this country. Though objectivity is a core requirement of scholarship, Bishop Kukah is passionately opposed to it. He recently ventilated such noxious thoughts of his at an international forum where the Secretary-General of the Nigerian Supreme Council for Islamic Affairs (NSCIA) stood to educate him that the issue is neither one-sided nor as simple as portrayed. But he has chosen another platform to play voodoo on the minds of the unwary and the undiscerning.
"Without any fear of contradiction whatsoever, the irrefragable truth is that no religious group faces the persecution that Muslims face in Nigeria. From the usual hijab saga to religious witch-hunting in private and public establishments, Muslims have always been subjected to the same treatment the colonial masters made them to suffer. But rather than consider it what it is in the hands of the Christian neo-colonialists, the patriotic zeal to keep Nigeria together has often made Muslims elect to see the injustice against them as aberration," it said.
He said the cleric had a penchant for spreading falsehood.
"In addition, we do not know why the respected Bishop has developed a proclivity for negativity and falsehood, instead of the things that unites us. For example, the Catholic secretariat is only a-three-minute drive from the Sultan's palace in Sokoto. Also, when the said Cathedral was being opened, the state Governor – a Muslim, was present at the event. The Sultan who was out of town at the time, sent a powerful delegation to represent him."
The group listed alleged cases of discrimination and marginalisation of Muslims in Nigeria.
"These and many more are glorious examples of the peaceful and tolerant disposition of Muslims toward their Christian neighbours in the heart of Muslims' lands.
"Conversely, Bishop Kukah uses every opportunity to throw tantrums at Muslims and talk of marginalisation in the North, where he superintends over several churches worth billions of Naira, he conveniently ignores the emasculation of Muslims in the South to the extent that they don't even have a voice as Christian Governors and leaders ride roughshod on their rights.
"Islam is reduced to the status of an unwanted visitor as successive Governors in cahoots with the intolerant religious leadership there ensure that no breathing space is allowed Muslims. CAN leaders in the South openly sign statements in support of one candidate or the other whereas if a Muslim does in the North, heaven will be made to fall.
"The Governors in the South-east and South-south can conveniently spend millions of Naira on covering live church activities on television from public funds without a whimper from the rabble-rousers but if a Muslim Governor elsewhere sponsors a pilgrim with a fraction, they are quick to mount the rooftops and shout of Nigeria's secularity.
"In other words, in the whole South-east and South-south geopolitical zones, including some parts of the South-west, Muslims are treated like lepers. They are denied and their ramshackle places of worship are routinely destroyed. Yet, Muslims have not been using every available podium to castigate and demonise their Christian tormentors even when they are aware that Kano alone has thousands of churches operating without let or hindrance, just like many other places in the North.
"One or two cases will aptly demonstrate Kukah's hypocrisy and insincerity as he is in position to be aware of the scenario. Rivers State University of Science and Technology is a Nigerian public university, yet the institution illustrates and symbolises the intolerance, bellicosity and colonial mentality of the Christian establishment in the Southern part of Nigeria.
"While the authorities of the university granted more than six different places of worship to six Christian sects or denominations on campus, they blatantly refused to grant one to Muslim students. The makeshift mosque the students erected to worship God was demolished and its materials have been confiscated by the university since January 25, 2012.
"Rather than take the laws into their own hands as many students are wont to do when confronted with such provocation, the Muslim students approached the courts after exhausting all diplomatic channels to make the university authorities see reason. The case, with SUIT No. FCH/PH/CS/150/2012 was brought before the Federal High Court in Port-Harcourt and the students were granted the reliefs sought by the court on February 19, 2013.
"The authorities of the universities did not toe the line of reason but rather chose to appeal the judgement in order to prolong the persecution of Muslim students. The appellate Court in SUIT No. CA/PH/614/2013 nullified the appeal on March 31, 2017 and upheld the right of the Muslims to be allocated a plot for worship on the Campus. Yet, rather than put a stop to its illegality, the university authorities still approached the Supreme Court where the case is pending hearing. The tactic is to postpone doing the right and constitutional imperative to punish the peace-loving Muslim students and deny them their constitutionally-guaranteed rights as Nigerians."
The group said that Nigerian Christians are being wrongly made to believe they are marginalised by their leaders.
The statement also listed other cases of alleged marginalisation against Muslims.
"It took the intervention of the Muslim Ummah of South-west Nigeria (MUSWEN) to point out the composition of the so-called Afenifere that parades itself as the council of elders in Yorubaland. In the entire body, no single Muslim is found old enough to be a member. A region boasting of nationally and internationally acknowledged icons like Prince Bola Ajibola, Hon. Justice Bola Babalakin (rtd.), Alhaji S.O. Babalola, Prof. Daud Noibi, Prof. T. G. O. Gbadamosi and a host of other accomplished and elderly Muslims does not have a single Muslim in its socio-cultural group because it must be an all-Christian affair.
"It is convenient for Kukah to pontificate as if he was in Mars when the late Bola Ige was terrorising Muslim students in Oyo State just because of the clamour to enjoy a semblance of religious rights granted Christians in public schools. It is easy to forget the various infractions wrought upon Muslim students in particular and Muslims in general in many parts of North Central Nigeria.
"The fact that no sponsored Islamic programme is tolerated on Channels Television despite request from even Nigerian Supreme Council for Islamic Affairs, is no issue to Kukah, but Late M.K.O Abiola's policy of not allowing advertisement of alcohol in his then Concord Newspapers was considered fanatical.
Full report at:
https://www.premiumtimesng.com/news/more-news/281332-nscia-replies-kukah-says-muslims-face-more-discrimination.html
--------
Boko Haram: Nigerian Army warns soldiers
August 26, 2018
By Wale Odunsi
Maj.-Gen. Abbah Dikko, Theatre Commander of Operation Lafiya Dole has warned that the military will not condone any act of mutiny by soldiers fighting Boko Haram terrorists.
Dikko gave the warning during a lunch at the Maiduguri Military Command Center on Saturday.
He condemned the act of mutiny under any guise, maintaining that the law and ethics which the Nigerian Army is guided by would take its full course on errant soldiers.
"You have decided to put your life on the line for the territorial integrity of Nigeria," Dikko said.
"So it is very important that we are reminded of our roles and responsibilities to the nation and our responsibility to the society, most importantly our responsibility to ourselves because we are not a conscript army.
"Those who have volunteered to serve and that is the only time you will volunteer, subsequently having offered your service, it is the responsibility of the services to deploy you where they find you appropriate.
"So it is important that we continue to retain our professional comportment so that we can serve diligently. It's important that we uphold the values and ethics of the system that we belong to.
"It is also important that we understand it is a service to our fatherland. It is not a service to ourselves.
Full report at:
http://dailypost.ng/2018/08/26/boko-haram-nigerian-army-warns-soldiers/
--------
Arab World
Northern Syria: Ankara-Backed Militants Looting Afrin Dam Equipment
Aug 25, 2018
The Ankara forces have stolen the electrical cables of the control system of Maydanaki Dam North of Afrin, the sources said, adding that the move has damaged electrical control system of the Dam.
The sources further said that the Ankara-backed militants had already stolen four of the six pumps of the dam that was supplying drinking water to the town of Afrin.
In the meantime, a former expert of Maydanaki Dam said that the Dam is on the verge of collapse after terrorists looted its electrical cables.
Turkish troops and their allied militants continue plundering public and private assets in Afrin several months after its occupation.
Earlier this month, dozens of civilians were abducted by the Turkish army and its affiliated militants in Afrin as Ankara continued occupation of the region.
The Kurdish-language Hawar news quoted local sources in Afrin in Northern Aleppo as saying on Thursday that the Turkish army and militants supported by Ankara kidnapped over 20 residents of Afrin, including women and the elderly, in Rajou and Shara regions.
They added that the kidnapped people were taken to unknown places, noting that the terrorists receive huge amounts of money up to 15mln lira to free them.
The sources said that the Ankara-backed militants still continue plundering civilian properties, adding that they stole 300 bulldozers, 220 vehicles and thousands of motorcycles of Afrin residents.
The report said the Turkish army forces and Ahrar al-Sharqiyeh terrorists set fire to the farms in the village of Khalalka in Bolboleh region.
http://en.farsnews.com/newstext.aspx?nn=13970603000718
--------
ISIS 'war crime' as 27 hostages still being held in southern Syria
25 August 2018
At least 27 people are being held by ISIS in southern Syria, Human Rights Watch said Saturday as it deplored the hostage-taking as a "war crime".
The group of mostly women and children were abducted by ISIS during a massive July 25 assault on the Druze community in Sweida, in which the extremists killed more than 250 people.
They are being held by ISIS to use as leverage in negotiations with the Syrian government and its ally Russia, according to HRW.
"Hostage-taking is a war crime," the rights group said.
"Civilian lives should not be used as bargaining chips," said its deputy Middle East director Lama Fakih.
Of more than 30 people taken hostage in the July offensive, at least two have since died.
A 19-year-old male student was beheaded and a video circulated of the killing, which was not released on the militants' usual channels.
Later in August a 65-year-old woman died, with ISIS reporting she had been unwell.
Additionally, two women were able to escape after being abducted from their home, a family member told HRW.
Villagers provided the names of at least 27 people who remain in ISIS captivity, with children as young as seven among them, according to activists in Sweida province.
The province is the heartland of Syria's Druze minority, followers of an offshoot of Shiite Islam who are are despised as heretics by the extremists of ISIS.
ISIS is seeking the release of militants captured by the government in the neighboring province of Daraa, the Britain-based Syrian Observatory for Human Rights said earlier this month.
The extremists currently hold less than three percent of Syria, after losing swathes of territory to government forces backed by Russian firepower.
But ISIS has proven it is still able to launch deadly attacks, with eight pro-government fighters killed and more than 60 wounded in an overnight raid in Sweida province.
The attack brought to 54 the number of pro-government fighters killed in the past month, while 147 extremists have been killed, the Observatory said.
Full report at:
https://english.alarabiya.net/en/News/middle-east/2018/08/25/ISIS-war-crime-as-27-hostages-still-being-held-in-southern-Syria-.html
--------
IRGC Commander: Iraqi Pilots Trained by Iran to Fight against ISIL
Aug 25, 2018
"The ISIL presence in Iraq and its rapid occupation of Iraqi cities made the Iraqi government demand for Iran's assistance to confront the terrorists," Brigadier General Pilot Shamseddin Farzadipour said on Saturday.
He added that Iran supplied Iraq with its Sukhoi 25 fighter jets and trained its pilots for 10 days to be prepared for anti-ISIL operations four years ago.
"The Iraqi pilots started air operations in the outskirts of Baghdad two days after the planes were transferred to Iraq and combat operations were conducted with the support of the Iraqi ground forces and Hashd al-Shaabi (popular forces)," Farzadipour said.
Iran and Iraq have enjoyed growing ties ever since the overthrow of the former Iraqi dictator, Saddam Hussein, during the 2003 US invasion of the Muslim country.
In relevant remarks in April, Iraqi President Fouad Massoum underlined that his country would always remember Iran's valuable assistance to Iraq in the fight against terrorism, specially the ISIL terrorist group.
"We will never forget the Iranian assistance and will also back Iran's supportive stances regarding our country," President Massoum said in a meeting with Iranian Ambassador to Baghdad Iraj Masjedi.
The Iraqi president described Tehran-Baghdad relations as historic with deep cultural roots, and said, "The bilateral ties are currently at excellent level."
Full report at:
http://en.farsnews.com/newstext.aspx?nn=13970603000998
--------
Popular Uprising Forces SDF Militants to Leave Manbij
Aug 25, 2018
The sources in Northeastern Aleppo reported on Saturday that the SDF forces detained over 30 people in the village of Seidaliyeh in Southeastern Manbij.
They added that the detention was done after the residents of the village attacked a patrolling vehicle of the SDF commanders, seized their weapons and ammunition and forced them to leave the region.
Meantime, clashes between the residents of the village of al-Sayadah near Manbij and the SDF forces late last month had injured a number of people from both sides.
In a relevant development earlier this month, two more attacks on the SDF by unidentified raiders were reported in the town of Manbij in Northeastern Aleppo.
A number of the SDF members, including a commander, were injured after a bomb planted in their vehicle of Manbij Military Council went off near al-Jazeera square in the town of Manbij.
They further said that another bomb went off on the way of the SDF militias near the Power Company in Manbij, injuring several gunmen.
Full report at:
http://en.farsnews.com/newstext.aspx?nn=13970603001048
--------
Fresh Clashes Reported among Turkey-Backed Militants in Northern Syria
Aug 25, 2018
Terrorists of Ahrar al-Sharqiyeh opened fire at each other in the town of Afrin that inflicted several casualties on both warring sides.
Abu al-Qamed, a field commander of Ahrar al-Sharqiyeh, was injured in the clash.
Local sources said that the terrorists had already fought over distribution of assets they looted from civilians in Afrin.
In the meantime, a bomb planted in the vehicle of Fazel Lahmouni, one of the commanders of al-Shamal Asefah Brigade affiliated to Ankara-backed Free Army, went off near the town of Sheran Northeast of the town of Afrin.
There is yet no report on the number of possible casualties of the blast.
Local sources said earlier today that the Ankara forces have stolen the electrical cables of the control system of Maydanaki Dam North of Afrin, adding that the move has damaged electrical control system of the Dam.
The sources further said that the Ankara-backed militants had already stolen four of the six pumps of the dam that was supplying drinking water to the town of Afrin.
In the meantime, a former expert of Maydanaki Dam said that the Dam is on the verge of collapse after terrorists looted its electrical cables.
Full report at:
http://en.farsnews.com/newstext.aspx?nn=13970603000959
--------
Egyptian police kill 4 suspected terrorists in northern Sinai: Report
Aug 25, 2018
Egyptian police forces have killed four suspected terrorists who had tried to carry out an attack on a police checkpoint in the north of the Sinai Peninsula, a report says.
Egypt's MENA state news agency, citing an unnamed informed source, said that a group of suspects, armed with heavy weapons, attempted to conduct an ambush on a security checkpoint on the coastal highway of North Sinai's el-Arish on Saturday.
It added that police forces confronted the militants, killing four of them while the rest fled the area, noting that some of them were armed with explosive belts and a rocket-propelled grenade (RPG) launcher.
The report further said the attackers left behind four automatic weapons, 30 magazines, a number of RPGs, three explosive belts, a camera, a communication device, some hand grenades and 10 explosive charges that they had planned to use in the ambush.
Earlier this month, Egyptian police forces killed 12 suspected members of the Velayat Sinai Takfiri terror outfit affiliated to the Daesh Takfiri terrorist group during an intense gunfight near el-Arish.
The terror group, previously known as Ansar Beit al-Maqdis, pledged allegiance to Daesh in 2014, and has mainly attacked security forces in the restive region of Sinai Peninsula since its inception in 2013. The terrorists have so far killed hundreds of members of security forces.
Operation Sinai 2018, which involves security forces mobilized from the air force, navy, army and police, aims to tighten control on border districts and clean up areas where there are terrorist hotbeds. The Sinai Peninsula has been under a state of emergency since October 2014.
According to figures provided by the military, more than 260 suspected terrorists and at least 35 soldiers have so far been killed in the Sinai 2018 anti-terror operation.
Full report at:
https://www.presstv.com/Detail/2018/08/25/572239/Egypt-Sinai-checkpoint-Arish
--------
Southeast Asia
Muslim Activist Says Sorry To Minister, Shows 'Evidence' Of Gay Fest
25 August 2018
KUALA LUMPUR, Aug 25 — A Muslim activist apologised to Federal Territories Minister Khalid Samad today after he previously said he would sue her for claiming he approved a "gay festival", but provided what she said was "evidence" of its existence.
Wan Asshima Kamaruddin, president of Muslim women coalition Gerakan Muslimah Islam Malaysia (GMIM), insisted she never meant to embarrass Khalid in her since-removed video containing the initial allegation.
"If the video was misinterpreted as accusing him and government departments, I hereby apologise as I had no intention of embarrassing and challenging his position as federal territories minister.
"I truly hope that they will be more focused on the issue of saving youths who are increasingly deviating far from the true path of Islam and crack down on gambling, drugs and so on; not play with emotions or get personal by suing me," she told reporters here opposite the Dang Wangi district police headquarters.
Wan Asshima claimed her video was meant to alert Khalid to the purported gay festival and urged him to use his powers to block the events and all activities of the lesbian, gay, bisexual and transgender (LGBT) community.
Reiterating that she meant no offence, she claimed such "gay festivals" took place even when Barisan Nasional (BN) was still in power.
"With the new government, do work and stop this before it becomes cancerous, because we see the majority — 70 per cent — who attend are our Malay-Muslim community," she said, further claiming that she believed that no ethnic groups would support such an event.
When asked if she was specifically apologising over her words in the video, she said her remarks then were harsh and acknowledged she was outspoken, before apologising for her manner.
On Tuesday, Khalid said he would sue Wan Asshima for reportedly accusing him and another minister, Datuk Mujahid Yusof Rawa, in an August 17 video of allegedly approving the purported gay fest, pointing out that she did not substantiate her claims.
Two separate police reports have since been lodged by the special officers of the two ministers.
When pressed if she had so accused the two ministers in the video, Wan Asshima sidestepped the question by claiming she knew no government would approve such events.
However, she argued that such events generally needed local council approval and expressed suspicion that this may have been given already.
Wan Asshima confirmed to Malay Mail today that she has not received any legal letters demanding an apology.
She told reporters she personally contacted Mujahid through WhatsApp to convey her apology, and asked Khalid's lawyer to arrange a meeting for her to personally apologise to him and find a solution.
The activist added that she lodged a police report on August 21 over the event and for her own protection.
The "evidence" of the alleged gay fest turned out to be a poster of a three-day dance event featuring 14 DJs from August 30 to September 1, which she showed to reporters.
She said the tickets to the event have been on sale since June and were still available online.
She confirmed she provided the same "evidence" to the police, adding that she had tried to obtain tickets but was unsuccessful.
The activist did not explain what specifically about the event made it a "gay fest" as the poster appeared to be for a typical electronic dance music (EDM) festival.
She did question why she was singled out for response, insisting that other Muslim groups such as Ikatan Muslimin Malaysia (Isma) Youth and the Federal Territories PAS Youth also issued statements over the matter.
Wan Asshima told Malay Mail that GMIM was formed two months ago and comprises over 30 Malay and Muslim NGOs, including Alif Bata Srikandi, which she also heads.
Pertubuhan Martabat Jalinan Muhibbah Malaysia's (MJMM) Abdul Rani Kulup Abdullah, who gained fame previously for lodging multiple police reports, was also present to provide support.
https://www.malaymail.com/s/1665911/muslim-activist-says-sorry-to-khalid-shows-evidence-of-gay-fest
--------
MUI Allows Indonesian Muslims to Receive MR Shots
August 21, 2018
Jakarta. The Indonesian Ulema Council, or MUI, has allowed the country's Muslims to receive a government-sponsored vaccine for measles and rubella, despite its containing porcine gelatin.
The decision should end long controversies and help the government's effort to establish herd immunity to the diseases. It was explained by MUI as necessary
"First, it's an emergency situation. Second, there is no other halal [religiously permissible] MR vaccine available. Third, we received explanation from competent and trusted experts regarding the dangers of skipping immunization," MUI's Fatwa Commission Asrorun Ni'am Sholeh said on Monday evening (20/08).
The government wants to reach at least 95 percent of Indonesians to establish herd immunity against measles and rubella and eradicate the diseases by next year.
The Ministry of Health recorded 6,890 cases of measles in 2016, five of them fatal.
A vaccination program was launched last year, compelling more than 66.9 million children between 9 months to 15 years of age to get MR shots.
The ministry sourced the vaccine from Serum Institute of India and appointed state-controlled firm Bio Farma for its procurement and distribution. Immunization sessions were scheduled for August and September in 2017 and 2018.
However, early this month the MUI Riau branch raised concerns over the vaccine, as it has not been labelled as halal by the council. This created a national backlash, with many parents refusing to have their children vaccinated.
The ministry then decided to downscale the vaccination program, only giving shots to children whose parents do not oppose it, while waiting for the council to certify the vaccine.
After long discussions, which began on Friday, MUI decided to allow MR vaccines, but also expressed hope that the government would "make a maximum effort" to create or find its halal equivalent.
Health Minister Nila F. Moeloek welcomed the decision and said the government will continue its vaccination program.
Full report at:
http://jakartaglobe.id/news/mui-allows-indonesian-muslims-receive-mr-shots/
--------
China Lapses Into A Gulag For Muslims
Sunday, 26 August 2018
Crimes against Muslims in Xinjiang are of great relevance for India not only because India has a considerable Muslim minority, but because these crimes are the expression of a new approach of China to global politics
Despite a Han Chinese majority of more than 90 per cent, the People's Republic of China has been a multi-ethnic State, at least till recently. Mao Zedong recognised this and demanded for all minority people in China the right to speak their language, and practice their culture and religion. These rights are enshrined in China's Constitution, which recognises over 50 minorities.
However, since the first decade of this century, these rights have been systematically eroded for Muslims, in particular for Uyghurs, an ethnic community of Turkic descent, in a vast region in west China, officially called Xinjiang. But since summer 2016, and particularly after the ensuing party conference where Xi Jinping succeeded in establishing an unlimited personal rule, the situation for Muslims has worsened.
Whereas in other regions, Muslims could send their children for religious education in mosques till recently, in Xinjiang such practices were severely punished. Leave alone ostentatious Islamic symbols like abaya, scarfs being prohibited in schools and universities, even fasting and prayer in the province is banned. Uyghur language teaching is now banned in schools. Moreover, in order to get a decent government job, the common man has to renounce his/her religion completely.
Now as Xi has cemented his grip on power, China's policy has definitely moved towards unashamed chauvinism and world hegemony. The new China seems to have made up its mind to impose a final solution on its economically important and ethically diverse western province by eliminating religion and culture. Ironically, the world is silent — especially the Muslim world — because China, in the meantime, has occupied a large part of the world economically and blackmails it into silence.
Even after the UN accepted the recent report of United Nations Committee on the Elimination of Racial Discrimination, the Chinese delegation denied facts with a ridiculous statement. After all, the crimes are so horrible that no government would admit it. It is not important here to trace in detail the escalation of measures against Muslims in Xinjiang, it just needs a brief survey of the basic facts. Xinjiang is a large open-air concentration camp for the Uyghurs. A dense system of security cameras with facial recognition and a tight checkpoint system control the movement of people.
Passports are denied to residents who want to marry a foreigner or go abroad for study. Worst, existing passports have been confiscated (Muslims always have had problems in getting passports, and even for non-Uyghur Muslims it is becoming more cumbersome). People living abroad are called back in the fear that defiance will mean persecution of their family. Women who had been married to foreigners are forced to divorce for the same reason. Travel is severely restricted and in order to pass a night at a hotel one needs special permit. Mobile phones of foreign companies are banned and users are forced to use Chinese phones installed with special spyware. The mobiles are checked in streets or house searches. Posting of any religious text in a chat can lead to detention. Possession of any religious items, in particular the Quran and prayer mats, are forbidden.
Signs in public places read: Respect modern civilisation, let your hair free! Covertly they mean Islam is uncivilised, primitive and a kind of drug addiction.
In order to enforce state orders, a system of terror has been imposed. Defiance means detention or imprisonment, without any access to any legal assistance. Many such cases have surfaced in Xinjiang. Victims' families are often clueless about the reasons for arrest. After long detention, they are informed about sentences of five or seven years to their relatives; no regular trials are held. The irony is that Xi addresses Arab leaders by salam alaikum but in Xinjiang, this greeting is banned. Inshallah is reportedly replaced by "the party willing".
The province is full of concentration camps with crowded, unhygienic living conditions precisely resembling Nazi camps (I know people who know inmates of these camps). Even people with Kazakh passports have been detained in China. I personally know people from Xinjiang who depend on the goodwill of their host countries. If sent to China they face prison, torture or death. Their relatives are imprisoned or they cannot contact them. A close contact I had in Xinjiang has disappeared as well, and there is no hope that I will ever find this person.
There are now some photos of camps on the social media, partly their distribution is now documented by well analysed satellite images. You may finish there simply for not knowing enough Chinese or not being able to recite the national anthem or for no reason at all. According to the UN, 10 million Uyghurs are detained in prisons and such camps.
In the camp, people are forced to eat pork, drink alcohol, mock Islam, criticise themselves (i.e. Islam) and each other, praise the party or Xi Jinping. Inmates have to sing and dance to texts mocking Islam and praising the party. This is enforced by torture, including the cruelest methods, resembling those in Guantanamo. Many people die or try to kill self. Corpses are put away in secrecy (organ harvesting is suspected). In general, earth sepulchre is more and more replaced by cremation. Kashgar, once one of the most precious historic Muslim cities in the world, had long been destroyed by Chinese modern architecture except for a small city centre, restored with bad taste, as a tourist attraction.
Now, 70 per cent of mosques in Kashgar have been destroyed. The crescent has been removed, the shahada too, as all Arabic script in Xinjiang mosques — and according to a new party order all places as worship — carry Chinese flags instead.
People are being systematically recruited to spy on family and neighbours (a brilliant idea of Xinjiang's new leader. He did it in Tibet before). Thus one tends to avoid speaking to family and friends.
In the meantime, Uyghur families are even forced to host party officials in their houses for some time to allow them monitor their lives. Biometric data and DNS are systematically registered.
The scale of desperation of widows and other orphaned women whose husbands are detained is immense. In many cases, both parents are held in concentration camps. Children are taken away and educated in poorly equipped, overcrowded orphanages as Chinese party puppets. Young men are systematically detained (if not killed for suspicion of terrorism). In some villages, almost all are in concentration camps. Uyghur girls are forced into marriage with atheist Han Chinese, a kind of state organised gangrape.
China has a large surplus of men. It's difficult for many to find a wife. Thus it's easy to imagine which men will be willing to marry in this manner, and who knows the rampant chauvinism of Han Chinese people can easily imagine how these men treat their Uyghur wives.
This is an extremely cunning, pervert and efficient method of genocide. The extinction of Uyghur culture and Islam in Xinjiang is imminent and the 10 million Hui Muslims will follow suit. They face mounting pressure already (my statements are based on personal contacts in China).
It seems Xi is determined to eliminate Islam from China and exercise absolute control over its citizens. Muslims are leading an unbearable life in China.
India and New China
But that is not the whole story. The conversion of Xinjiang in a large concentration camp is only the training ground for establishing China as the perfect surveillance state.
On the one hand, cultural diversity has to be replaced by Han-Chinese uniformity and chauvinism; on the other hand, the Chinese public as a whole has to be brainwashed into mere robots of party rule by the new system of social credits in combination with turning whole China into a surveillance camp.
This brutality and disrespect for the most basic human values is the hallmark of Xi's China and it is deployed in foreign policy too. China will try to bully every country into total submission. India is one of the few great economic and military powers. India need not descend into total submission to Chinese barbarism. India is an economic colossus and it is a nuclear power. India can rally other Asian countries around her and stop Chinese barbarism in Asia.
Full report at:
https://www.dailypioneer.com/sunday-edition/agenda/Opinion/china-lapses-into-a-gulag-for-muslims.html
--------
India
Kodagu floods: Joint operation by RSS, NGO run by Muslims gives hope to flood-hit people
August 25, 2018
They walked for miles on slippery trails, crossing cascading streams and braving landslides. Many were aged men and women, whose lives had gone awry in the wake of the torrential rains that lashed Kodagu district in Karnataka, bordering Kerala, claiming at least 17 lives and leaving a trail of destruction since August 12.
Several people were carried on shoulders to the relief camps, where they sat waiting for their names to be called to receive food and other relief materials.
The residents of Kodagu not only lost their homes due to the incessant rains and floods, but were also cut off from the rest of the world due to frequent landslides.
Since August 16, the villagers living in and around Madikeri were rescued and taken to the relief camps. The much-needed support was a result of a joint relief-and-rescue operation undertaken by the RSS-affiliated Seva Bharati and the Usmaniya Charitable Trust (Bhadravati), an NGO run by Muslims.
Talking to PTI at a relief camp here, Anjali, a resident of Kodagu, said, "We feel so relieved and confident about life…We had lost all hope…Just then, the Seva Bharati and the Usmaniya Charitable Trust came to our rescue and provided succour."
"They rescued and brought us here. Some of them carried the aged people. For some, it was quite a challenge to wade through the muddied and slippery terrains and cross the cascading streams coming down the slopes of the hills.
"The experience still haunts us, but hope fills us when we sit for meditation and yoga in the morning. Even I chant 'Om', though I am a Christian," she added.
Some of the flood-hit people have great challenges before them as their houses were destroyed in the nature's fury. One of them, Lakshmi, said, "My house has collapsed. I hope the government will help people like me." Around 1,000 families were provided relief materials by the Seva Bharati and the Usmaniya Charitable Trust.
Mussavvir Basha, general secretary, Usmaniya Charitable Trust said they spent Rs 5 lakh for providing rice packets, water bottles, biscuits, free ambulance service, first-aid kits etc. to the marooned people.
"There was a barrage of fake news and hatred being spread on Twitter, Facebook and other social media platforms. Some mediapersons too, I am sorry to say, are dividing the country into north and south.
"In this backdrop, the joint operation should serve as an inspiration to people to bring unity in this hour of crisis," he said. Basha and five others of the trust visited the RSS camp at Madikeri and proposed the joint operation.
Both the organisations took part in the rescue-and-relief work from August 21 to 24, before the members of the Usmaniya Charitable Trust returned to Bhadravati in Shivamogga district. Expressing happiness over joining hands with the RSS-affiliated NGO, Usmaniya Charitable Trust president JBT Babu said they rescued 10 people.
"They (Seva Bharati) were very kind and treated our volunteers with the respect they deserved. We are moved and hope such concerted efforts will inspire other NGOs run by different faiths or communities to come together to serve the needy at times of crisis," he said.
Kodagu district RSS pracharak Avinash said the two organisations working together to reach out to the stranded people showed the way to solidarity and social harmony in a divided world. More than 5,000 people have been rendered homeless in Kodagu district, where rescue-and-relief operations are underway in full swing.
https://indianexpress.com/article/india/kodagu-floods-joint-operation-by-rss-ngo-run-by-muslims-gives-hope-to-flood-hit-people-5324470/
--------
Jammu & Kashmir: 4 over-ground workers of terrorist outfits arrested, 3 hideouts busted
Aug 25, 2018
SRINAGAR: Four over-ground workers (OGWs) of terrorist outfits were arrested and three hideouts of the ultras busted in Pulwama district of Jammu and Kashmir, a spokesman said on Saturday.
The police, along with security forces, busted a hideout in Rajpora Litter area and arrested an over-ground worker, he said.
Incriminating material along with improvised explosive device (IED) material was recovered from the hideout, the spokesman said.
Visuals from J&K- #JammuAndKashmir Police busted three hideouts of terrorists and recovered incriminating material…
https://t.co/pYmm4kOeEY
— ANI (@ANI) 1535199421000
In another incident, two hideouts were busted in Khallen and Tahab villages of Pulwama district.
The magazine of an AK rifle, an INSAS magazine and one UBGL were seized, the spokesman said.
Three people, who were allegedly working for Hizbul Mujahideen, were arrested, the spokesman said.
Full report at:
https://timesofindia.indiatimes.com/india/jammu-kashmir-4-over-ground-workers-of-terrorist-outfits-arrested-3-hideouts-busted/articleshow/65543539.cms
--------
Mideast
Istanbul police break up landmark Turkish mothers' protest
25 August 2018
Istanbul police on Saturday broke up a regular demonstration by Turkish mothers remembering the disappearance of relatives in the 1980s and 1990s, detaining over 20 people as participants marked the 700th such weekly protest.
The mothers, known as the Saturday Mothers (Cumatesi Anneleri in Turkish), have met on Saturdays since May 27, 1995 in the heart of Istanbul, remembering relatives who disappeared allegedly at the hands of the state in one of modern Turkey's most turbulent periods.
Police used water cannon and fired tear gas canisters to disperse the protest, an AFP photographer said.
Turkish media reports said that at least 23 people were detained, with protesters seen grabbed by the police and roughly taken away into waiting vans.
Among those detained was veteran Saturday Mothers protest leader Emine Ocak, who reports said is aged 82.
The crackdown by the police followed an announcement by the authorities of the central Beyoglu district where the rally is held that Saturday's demonstration would be banned.
It said that calls for the rally to take place had been made on social media accounts linked to the outlawed Kurdistan Workers Party (PKK) and no application for permission to hold it had been made.
The disappearances happened at the peak of the PKK insurgency demanding self-rule in the Kurdish-dominated southeast. Tens of thousands have lost their lives in the conflict that began in 1984 and continues to this day.
The country was also wracked by political instability and violence following the 1980 military coup, with many detained for political activism.
Activists say the state has never properly investigated the fate of those who disappeared after being detained by the authorities.
The Saturday Mothers group was unable to hold their protests for a decade from 1999 to 2009 due to repeated police interventions but they then resumed. Police have since maintained a watchful presence at the protests but this was the first time in recent years the protest has been broken up.
The forceful dispersion of the rally comes two months after President Recep Tayyip Erdogan won a new mandate with enhanced powers which activists fear will be used to squeeze freedom of expression in Turkey.
https://english.alarabiya.net/en/News/middle-east/2018/08/25/Istanbul-police-break-up-landmark-Turkish-mothers-protest.html
--------
Iran human rights lawyer Nasrin Sotoudeh announces hunger strike in prison
25 August 2018
Jailed Iranian human rights lawyer Nasrin Sotoudeh began a hunger strike in prison on Saturday, she announced in a note posted on her husband's Facebook page.
Sotoudeh said she was launching her protest over the recent arrest of a prominent civil rights activist and the harassment of his, and her own, family by security forces.
Sotoudeh served about half of a six-year jail sentence imposed in 2010 for spreading propaganda and conspiring to harm state security - charges she denied - before being freed in 2013.
She was arrested again in June and her husband, Reza Khandan, told Iranian media she is facing security charges.
"Since none of my correspondence with the authorities has produced a result, I have no choice but to start a hunger strike as of [August 25, 2018] in protest against the judicial arrests and pressure against my family, relatives and friends," Sotoudeh wrote on Khandan's Facebook page.
She added the words: "With the hope of the establishment of law and justice in our dear country Iran."
Sotoudeh, who has represented Iranian opposition activists, embarked on an earlier 50-day hunger strike in 2012 against a travel ban on her daughter.
Her case then caused an international outcry in which the United States and the human rights group Amnesty International criticized the Islamic Republic and she was freed in September 2013 ahead of a visit to the United Nations by President Hassan Rouhani, soon after he was swept into office in part on promises of liberal reforms.
Full report at:
https://english.alarabiya.net/en/News/middle-east/2018/08/25/Iran-human-rights-lawyer-Nasrin-Sotoudeh-announces-hunger-strike-in-prison.html
--------
Yemeni children killed by Houthi missile in district near Hodeidah
25 August 2018
Yemeni news agency Saba reported on Friday that many children were killed and others were injured when the Houthi militia fired a missile on al-Durahmi district, which is a key strategic point to enter Hodeidah port city.
A local source said that the missile targeted children playing outdoors in a newly liberated village of Ghalifka, from the pro-Iranian militias.
The residents of the village- which witnessed a massacre by the Houthis against its people- have recently returned to it after years of displacement.
On the other hand and in al-Bayda governorate, Yemeni sources said that Houthi militias' checkpoints practice arbitrary against hundreds of families passing through in the city of Rada'a.
Witnesses said the militias in Rada'a detained hundreds of families at these checkpoints, mostly women, children and elderly, and prevented them from continuing in their buses to Sanaa or Hadramout, Shabwa, and Marib and other governorates for Eid holiday.
The witnesses said the civilians were detained for several hours, making commuting from Sanaa to other governorates risky as they might be subjected to arrest, abduction and confiscation of money or any valuable belongings.
Full report at:
https://english.alarabiya.net/en/News/gulf/2018/08/25/Yemeni-children-killed-by-Houthi-missile-in-al-Durahmi-near-Hodeidah.html
--------
Turkish forces arrest 5 suspected Gulenists near border with Greece
Aug 25, 2018
Turkish police forces have arrested five people on suspicion of affiliation to a movement led by the US-based opposition cleric Fethullah Gulen, whom the Ankara government accuses of having masterminded the July 2016 coup attempt against President Recep Tayyip Erdogan.
Security sources, speaking on condition of anonymity, said the quintet, including a former court clerk, a former teacher and a former police officer, were detained in Turkey's western province of Edirne as they were trying to cross illegally to Greece.
During the 2016 botched putsch, a faction of the Turkish military declared that it had seized control of the country and the government of Erdogan was no more in charge. The attempt was, however, suppressed a few hours later.
Ankara has since accused Gulen of having orchestrated the coup. The opposition figure is also accused of being behind a long-running campaign to topple the government via infiltrating the country's institutions, particularly the army, police and the judiciary.
Gulen has denounced the "despicable putsch" and reiterated that he had no role in it.
"Accusations against me related to the coup attempt are baseless and politically-motivated slanders," he said in a statement.
The 77-year-old cleric has also called on Ankara to end its "witch hunt" of his followers, a move he says is aimed at "weeding out anyone it deems disloyal to President Erdogan and his regime."
Turkish officials have frequently called on their US counterparts to extradite Gulen, but their demands have not been taken heed of.
Turkey, which remains in a state of emergency since the coup, has been engaged in suppressing the media and opposition groups suspected to have played a role in the failed coup.
Tens of thousands of people have been arrested in Turkey on suspicion of having links to Gulen and the failed coup. More than 110,000 others, including military staff, civil servants and journalists, have been sacked or suspended from work over the same accusations.
Full report at:
https://www.presstv.com/Detail/2018/08/25/572215/Turkish-forces-arrest-5-suspected-Gulenists-near-border-with-Greece
--------
UN calls for 'impartial, prompt' probe into attacks targeting Yemeni civilians
Aug 25, 2018
United Nations officials have condemned two recent Saudi-led coalition airstrikes in Yemen that killed at least 26 children, renewing calls for "an impartial, independent and prompt investigation" into attacks targeting civilians in the crisis-hit Arab country.
United Nations Under-Secretary-General for Humanitarian Affairs and Emergency Relief Coordinator Mark Lowcock said at least 22 children and four women lost their lives on Thursday, when Saudi-led military aircraft struck them as they were fleeing violence in the embattled al-Durayhimi district of Yemen's western coastal province of Hudaydah. He said an additional airstrike in the area killed four more children.
"This is the second time in two weeks that an airstrike by the Saudi-led coalition has resulted in dozens of civilian casualties," he added in a statement.
On August 9, a Saudi-led aerial attack hit a bus carrying a group of young schoolchildren attending summer classes of the Holy Qur'an from a camp at a busy market area in the Dhahyan district of Sa'ada province, UN spokesman, Farhan Haq, said in a statement.
According to Yemeni medical sources, over 50 people, including 40 children, were killed and 77 injured in the strike.
Lowcock noted that "those with influence" over the warring sides in Yemen must ensure that civilians are protected.
Executive Director of the United Nations Children's Fund (UNICEF) Henrietta Fore also said, "I had hoped that the outrage that followed the Sa'ada attack in Yemen two weeks ago would be a turning point in the conflict. Yesterday's reported attacks in al-Durayhimi, killing 26 children, indicate that it was not."
She then asked the parties involved in the Yemen conflict and the Security Council to "take action and end this conflict once and for all."
The Saudi-led coalition announced that it was opening an investigation into deadly airstrikes in Yemen, but rights groups and advocates insist that any probe should be impartial.
Human Rights Watch has stressed that the Riyadh-led military alliance has failed to properly investigate war crimes emanating from airstrikes against civilian targets.
Sarah Leah Whitson, the Middle East and North Africa director at the international non-governmental organization, said the Saudi-led coalition's investigators "were doing little more than covering up war crimes."
Saudi Arabia and a number of its regional allies launched a devastating military campaign against Yemen in March 2015, with the aim of bringing the government of former president Abd Rabbuh Mansur Hadi back to power and crushing the country's Houthi Ansarullah movement.
Some 15,000 Yemenis have been killed and thousands more injured since the onset of the Saudi-led aggression.
Full report at:
https://www.presstv.com/Detail/2018/08/25/572192/UN-calls-for-impartial-prompt-probe-into-attacks-targeting-Yemeni-civilians
--------
North America
US will no longer accept Palestinian refugees' right to return to occupied territories
Aug 26, 2018
Washington is set to announce that it will no longer recognize millions of Palestinian refugees' "right of return" to the Israel occupied territories, Israeli media reports.
According to Israel's Hadashot News on Saturday, the administration of US President Donald Trump will make the announcement over the next few days, in which it will claim that only around one million Palestinians are eligible for refugee status.
The claim will contradict UN statistics which classify over five million Palestinians as refugees.
Earlier this month, the American magazine Foreign Policy obtained emails written by Jared Kushner, Trump's senior adviser and son-in-law, to senior US officials in which he pressured Jordan to remove the refugee status of millions of Palestinians in a bid to disrupt UNRWA's work.
Washington has on multiple occasions voiced opposition over treating the descendants of Palestinian refugees as refugees themselves.
In January, the US government announced that it would withhold $65 million of a $125 million aid installment to the United Nations Relief and Works Agency for Palestine Refugees (UNRWA).
On Friday, the United States also canceled over $200 million in funds for the Palestinian Authority.
Also on Friday, the UNRWA head suggested that the US had slashed the agency's budget to punish the Palestinians for their criticism of Washington's recognition of Jerusalem al-Quds as Israel's "capital."
"I can say with a great degree of confidence that the decision was not related to UNRWA's performance because in November I had received very constructive and openly positive feedback on those issues," Pierre Kraehenbuehl told the Associated Press.
"A few weeks later, tensions increased around the question of Jerusalem [al-Quds]," he added. "It appears that the humanitarian funding to UNRWA got caught up in the deep polarization around that question."
US-Palestine ties deteriorated last December, when Trump declared Jerusalem al-Quds as the "capital" of Israel and announced plans to transfer the embassy from Tel Aviv to the occupied city.
https://www.presstv.com/Detail/2018/08/26/572252/us-palestine-israel-refugees
--------
Parliament Hill rally demands attacks on Rohingya Muslims be declared genocide
Aug 25, 2018
On a brilliant summer day, the horrifying accounts of Rohingyan refugees fleeing massacres in Myanmar rang out across the lawn on Parliament Hill.
The voices of mothers who had children torn from their arms, of men beaten while their villages burned, blared from loudspeakers set up Saturday on the hill — inviting everyone who walked beneath the Peace Tower to stop and reflect.
The Ottawa demonstration was part of a countrywide dayof remembrance, organized by human rights activists lobbying the Canadian government to declare Myanmar's actions against its Muslim minority population an act of genocide.
'It meets all the criteria'
It has been one year since stories emerged of hundreds of thousands of Rohingyans fleeing Myanmar, following coordinated attacks by the army and local militias.
The United Nations has called those attacks a "textbook example of ethnic cleansing."
"It's a genocide because it meets all the criteria of genocide," said Fareed Khan of the Rohingya Human Rights Network.
Khan said the Canadian government needs to invoke the United Nations Convention on the Prevention and Punishment of the Crime of Genocide against Myanmar to seek justice for the victims — and to begin the process of solving the root problems.
"[Invoking the convention] means actions can be taken through the UN and other forums to bring to justice the actual perpetrators of genocide, and to start dealing with the on-the-ground problems that are the source of the crisis in Myanmar and in Bangladesh," said Khan.
Hundreds of thousands of people fleeing the violence have ended up in refugee camps in neighbouring Bangladesh.
No other country has invoked the convention, but Khan said Canada should lead the way.
"We can't do anything about other countries, but we can ask our own government to take action on that front," he said. "Especially if we're going around the world declaring our commitment to human rights."
$45M pledge
Canada has already condemned the violence and has pledged more than $45 million to help the 700,000 Rohingyans who are living in the Bangladesh refugee camps — but that's not enough for Raiss Tinmaung.
Tinmaung is Rohingyan-Canadian. His parents were born in Myanmar and immigrated to Canada decades ago, but he still has relatives in the southeast Asian country.
Tinmaung said he's particularly concerned about his cousin's family, who are living in fear in Maungdaw Township in western Myanmar.
"The last conversation we had, he said he wasn't allowed to go out after 6 p.m. It only applies to Muslims. His kids aren't allowed to study and they're not allowed to go to school." Tinmaung said.
"The tension and notion of fear is all over the place."
This past winter, Tinmaung travelled to Bangladesh and spent one month interviewing Rohingyan refugees for the Shoah Foundation out of the University of Southern California.
The Ottawa resident said he spoke to more than 100 Rohingyans who told him stories of being terrorized, of mutilations and of rapes.
He's concerned that if Canada doesn't take stronger action, the violence in Myanmar will continue.
Full report at:
https://www.cbc.ca/news/canada/ottawa/human-rights-activists-un-genocide-convention-against-myanmar-for-rohingya-attrocities-1.4799126
--------
Thousands attend largest annual Muslim convention in Western Canada
August 25, 2018
Thousands attended the largest annual Muslim convention in Western Canada Saturday.
Everyone was welcome at the Ahmadiyya Muslim Jama'at convention in Calgary this weekend, featuring Indigenous leaders in prayer and the international Pathway to Peace campaign.
People of all backgrounds gathered at the Genesis Centre to pray, listen to presentations and take part in workshops to get to know each other.
"It's an opportunity for Ahmadiyya Muslims to gather and to rejuvenate their faith and understand the purpose for which we are here: to live in harmony with one another and how we can better our lives," said Akbar Ali, spokesperson for the Ahmadiyya Muslim Community.
This is one of many similar events happening around the globe — a chance to spread knowledge and break down negative connotations that people often associate with the religion.
"We… herald the slogan 'love for all, hatred for none' and believe we can get rid of those misconceptions that are resulting in these types of hate crimes."
Full report at:
https://globalnews.ca/news/4409941/largest-annual-muslim-convention-western-canada/
--------

ISIS leader al-Baghdadi appears to call for attacks on Canada in new audio recording
August 22, 2018
The leader of the Islamic State group has called for attacks on Canada and other Western countries in a new audio recording, the first attributed to him in nearly a year.
Abu Bakr al-Baghdadi urged the group's followers to respond to recent defeats by carrying out bombings, stabbings and vehicular attacks in his purported 55-minute speech titled "Give Glad Tidings to the Steadfast," which was published by the group's media wing on Wednesday.
"For the Mujahideen (holy warriors) the scale of victory or defeat is not dependent on a city or town being stolen or subject to that who has aerial superiority, intercontinental missiles or smart bombs," al-Baghdadi said in the Arabic recording.
The Islamic State, which until last year controlled large swathes of Syria and Iraq, has since been driven into the desert by successive defeats in offensives by international allies in both countries.
But al-Baghdadi called on fighters to "trust in God's promise and His victory," stating that "with hardship comes relief and a way out."
He also suggested that the group was behind recent attacks in Canada and Europe, and congratulated who he described as the "striking lions" who carried them out.
ISIS previously claimed responsibility for the July 22 shooting on Toronto's Danforth Avenue, which left two dead and 13 wounded. Canadian police said they haven't found any evidence to suggest a terror link in the mass shooting.
The group first called for terrorist attacks in Canada in September 2014, in a statement by spokesman Abu Muhammad al-Adnani.
The following month, Cpl. Nathan Cirillo was killed in a shooting on Parliament Hill in Ottawa, while warrant officer Patrice Vincent died from injuries sustained in a vehicle ramming attack in Saint-Jean-sur-Richeliu, Que.
In the Wednesday recording, al-Baghdadi urged Islamic State supporters to "carry out the kind of strikes that terrorize the hearts and send the brains flying," encouraging them to use guns, knives and bombs while reminding them to "not ignore running over people on the roads," according to a translation by the Middle East Media Research Institute (MEMRI).
He also instructed Islamic State fighters around the world — from Somalia, Libya and Yemen to Kashmir and the Caucasus — to focus on their battles rather than quarrel over leadership.
Also in his crosshairs were the governments of Saudi Arabia, Bahrain and Jordan, with al-Baghdadi calling on the citizens of those countries to rise up and overthrow their rulers.
A-Baghdadi also used the recording to congratulate Muslims on the occasion of the Islamic holiday of Eid-al-Adha, and mentioned recent events including U.S. tariffs on Turkey and the row between Istanbul and Washington over the release of imprisoned pastor Andrew Brunson.
He also addressed Russia, North Korea and Iran pushing back against U.S. sanctions, which he said was "an intended expression of disrespect based on what they observe as [American] weakness," according to the MEMRI translation.
The timing of those events means that reports of al-Baghdadi's death would be disproven if the voice on the recording is confirmed to be his.
The reclusive cleric has frequently been reported killed since 2014, when he declared himself the leader of all Muslims after the Islamic State's capture of the northern Iraqi city of Mosul.
In May last year, the Russian military said it was looking into whether he was killed in an airstrike targeting a meeting of top Islamic State figures near Raqqa, the Syrian city that the Islamic State claimed as its capital.
However, Russia admitted it was unable to confirm al-Baghdadi's death.
The Iraq-born extremist leader hasn't been seen in public since a 2014 speech in Mosul, but is believed to be hiding in the Iraqi-Syrian border region after losing all the cities and towns of his self-proclaimed caliphate.
His son was killed by Russian airstrikes in Syria in July according to the Islamic State's news channel.
Wednesday's recording was al-Baghdadi's first since Sept. 28, 2017.
Full report at:
https://globalnews.ca/news/4403335/islamic-state-abu-bakr-al-baghdadi-recording/
--------
US Imposes Sanctions on Three Islamic State Recruiters
August 26, 2018
Washington. The United States imposed sanctions on Friday (24/08) on three men from Southeast Asia who it says were recruiters for the Islamic State and appeared in a beheading video for the militant group.
The action freezes their access to the US financial system.
The US move against Mohammed Karim Yusop Faiz (an Indonesian), Mohamad Rafi Udin (a Malaysian) and Mohammad Reza Lahaman Kiram (a citizen of the Philippines), come one day after the United Nations also imposed sanctions on the men, subjecting them to an asset freeze and travel ban.
US Treasury Undersecretary Sigal Mandelker said in a statement the sanctions were "part of a coordinated effort to counter ISIS's [Islamic State] global networks that enable the group to recruit foreign fighters to conduct international terrorist attacks."
Two of the men were involved in militant groups before joining the Islamic State and traveling to Syria. The third, Faiz, had been imprisoned in the Philippines for nine years on charges of illegal possession of explosives and weapons, the Treasury Department said.
http://jakartaglobe.id/international/us-imposes-sanctions-three-islamic-state-recruiters/
--------
South Asia
Refugees demand Myanmar recognize their ethnic identity
August 26th, 2018
"I want to go back," said 12-year-old Hujjatul Islam as he gazed across a narrow muddy field surrounded by numerous makeshift shacks at Kutpalang-Balukhali Extension Camp.
"I was a class three student at a Rohingya-run school in Rakhine state. But here [in Bangladesh], I have no educational opportunities," he said.
Hujjatul, who is from Rakhine's Chindiprang village, does not know when, or if, he will be able to return home. "First, Myanmar must recognize us as citizens," he said.
"Myanmar does not accept us as Rohingyas. I fled to Bangladesh with my family members during last year's Eid ul-Azha when the army attacked. Now we will not go back until our demand is fulfilled," he said.
Most of the Rohingyas have demanded Myanmar recognize their ethnic identity as a condition for repatriation. Buddhist-majority Myanmar does not recognize the mainly-Muslim Rohingya ethnic minority.
Over the years, hundreds of thousands of Rohingyas have fled persecution in Rakhine State and sought shelter in Bangladesh. More than 700,000 Rohingyas have come to Bangladesh following a brutal crackdown by Myanmar's security forces on the minority in August last year.
They joined more than 400,000 others who were already living squalid, cramped camps in Cox's Bazar.
With the repatriation process in limbo, Rohingya leaders and youths have been arranging secret meetings in the refugee camps to rally support for their recognition demands.
'Tired of running'
Hazera Khatun, a resident of Jamtoli camp, told the Dhaka Tribune: "I will not go back to Rakhine. There are no facilities there for us. Here, Bangladesh and different agencies treat us very well. Am I such a fool as to leave this place and go back to hell?"
The sentiment is strong among the refugees but the Hindu Rohingyas say they are ready to go back without conditions.
Rohingya leader Jafor Alam said their people hope to return home with dignity and security. He urged recognition of their ethnic identity and repatriation under the supervision of the UN.
Abdul Majed, who lives in Barmapara camp, said they will return only if Myanmar acknowledges their Rohingya identity. "We don't feel good about living in another country like beggars," he said.
The Rohingyas are referred to as 'Bangalis' by Myanmar—a term used to imply that they are illegal Bangladeshi migrants. State-sponsored discrimination against the minority stretches back decades.
"I would rather die a Muslim in Bangladesh than going back to Rakhine without my Rohingya identity," said Rohingya youth Khaleq, who comes from Maungdaw's Bolibazar area.
Bangladesh signed a repatriation deal with Myanmar on November 23 last year. A joint working group is working on implementing the process.
Octogenarian Abdur Rashid said he fled to Bangladesh from Rakhine State four times.
"I want to go back to my birthplace," he said. "But I do not want to run again to save my life. I fled Myanmar in: 1991, 2000, 2012, and 2017. We are tired of running back and forth between the two countries."
The long wait
Though Rohingyas are unwilling to return home without recognition of their ethnic identity, they have become bored of their camp life. They say they always miss their homes.
The displaced Myanmar nationals say they are not sure how long it will take for Myanmar to accept their demands and complete repatriation. Some of the refugees, who are frustrated with the slow pace of repatriation, said Myanmar is toying with them.
They expressed gratitude to Bangladesh and its people for hosting them.
Rohingya Leader Abu Hares, who lives in Kutupalong camp, said: "Bangladeshis are sacrificing a lot for us. We will never forget it."
"From the camp, we can see the hills near our villages and the paddy fields. Our hearts always cry for our homes. We want to go back but cannot because we fear for our lives," said Honufa Begum, who comes from Rakhine's Hatipara village.
Honufa, currently living in Moynarghona camp, said she shows the hills in the distance to her three little children and tells them stories about Rakhine.
Dil Mohammad, 55, who has been living in the no man's land along the Bangladesh-Myanmar border since August 25 last year, said he lost his homestead at Maungdaw during last year's violence.
"We never imagined that we would have to abandon everything and leave our homeland. The Myanmar army destroyed our properties in just one night," he told the Dhaka Tribune.
Abdur Rahim, who arrived in Bangladesh at the age of 17, in 1991, said: "I have heard many stories from my parents about Myanmar. My roots are in Rakhine State, and I want to go and settle there someday. Here, we are seen as refugees, but I cannot accept this identity."
For Al-Amin, who owned land and a house in Muangdaw's Panipara village, this is his third displacement.
The first was in 1978, when he was still a child and had to spend a year at a refugee camp in Bangladesh after escaping persecution. Then, in 1992, he was forced to flee for a second time and ended up living as a refugee for eight years.
And the third was last year, on August 27, when he and his family fled a Myanmar army crackdown in Rakhine state; one which the UN said amounted to ethnic cleansing.
"When we first arrived, we thought we would be able to go back home after a few days. One year has passed, and no solution is in sight. The UN and international communities have failed to solve this problem," he said.
https://www.dhakatribune.com/bangladesh/nation/2018/08/26/refugees-demand-myanmar-recognize-their-ethnic-identity
--------
Afghan political coalition announces the launch of 'civil disobedience'
Aug 26 2018
The Grand National Coalition of Afghanistan has announced the launch of 'civil disobedience' in reaction to the silence of the government and the Independent Election Commission regarding their demands for the upcoming parliamentary elections.
The coalition issued a statement earlier today and said the two-week deadline announced regarding the demands of the political parties and movements has ended.
The statement further added that the government, the Independent Election Commission, and the international community remained reckless regarding the demands of the political parties, movements, and the people of Afghanistan regarding the upcoming elections.
The coalition also added that rigged and corruption elections and the lack of observance by the political parties could drag the country towards a major crisis, emphasizing that the coalition would take necessary steps, including civil disobedience to prevent fraud in the elections.
The political leaders demand the launch of biometric registration of the voters for the upcoming elections under the supervision of the technical teams and to be guaranteed by the relevant authorities.
They also demand a change in the electoral system as per the demands of the political parties, movements, and leaders.
Full report at:
https://www.khaama.com/afghan-political-coalition-announces-the-launch-of-civil-disobedience-05826/
--------
Afghan Air Force conducts airstrikes in Ghazni leaving 18 militants dead
Aug 25 2018
The Afghan Air Force carried out airstrikes as part of the ongoing 'Nejat Operations' in southeastern Ghazni province of Afghanistan, leaving at least 18 militants dead.
The 203rd Thunder Corps of the Afghan Military in the Southeast said the operations are being conducted under the leadership of Thunder Corps commander Gen. Dadan Lawang.
According to a statement released by the Thunder Corps, at least 18 militants were killed after coming under airstrikes in Moqor district during the ongoing operations.
The statement further added that a Humvee armored personnel carrier captured by the Taliban was also destroyed along with some weapons and munitions.
According to Thunder Corps, two commanders of the Nusrat Group of the Taliban were also among those killed.
Ghazni is among the relatively volatile provinces in southeastern parts of the country where the Taliban militants and terrorist belonging to the other groups are actively operating in some of its districts.
Full report at:
https://www.khaama.com/afghan-air-force-conducts-airstrikes-in-ghazni-leaving-18-militants-dead-05820/
--------
Fear grows as Daesh, warlords battle for control of Afghan trade hub
August 25, 2018
JALALABAD: The provincial capital of Jalalabad, a vital hub for cross-border trade with Pakistan, was once considered relatively safe. That reputation is now under threat as Daesh steps up its battle for political and military control of Nangarhar province.
The militant group recently turned Jalalabad into a battleground — making it one of the most dangerous places in Afghanistan — in response to recent US missile attacks aimed at Daesh-controlled areas. The attacks have been responsible for killing civilians rather than militants, many believe.
"Dealing with the current situation is beyond the capacity of local and central governments. The president needs to talk to the Americans and ask them what the bilateral security agreement (signed in September 2014) is for," Dr. Mohammed Nasir Kamawal, a provincial councilor, told Arab News.
Daesh expanded its operations in Afghanistan after the killing of Hakimullah Mehsud, leader of Tehreek-e-Taliban Pakistan (TTP), in late 2014. Many in the TTP refused to recognize his successor, Mullah Fazlullah, as leader of the umbrella organization.
In early 2015, tensions in Achin, a district in the south of Nangarhar, escalated after the Taliban tried to prevent a spate of kidnappings by militants allied with Daesh in the neighboring district of Bati Kot. This resulted in violent clashes between the two groups, and some of the Taliban in Achin decided to switch sides in the wake of the conflict. Achin eventually fell to Daesh later that year.
On Jan. 26, 2015, a spokesman for Daesh, Abu Muhammad Al-Adnani, released an audio statement in which he accepted the earlier pledge of allegiance from Taliban fighters and announced the expansion of Daesh's "caliphate" with the creation of "Khurasan Province." Hafiz Khan Saeed was appointed as local governor and Daesh began recruiting Taliban defectors.
In July 2018, the UN reported that the number of civilians killed in Afghanistan had reached record levels in the first half of the year, up by 1 percent on the same period in 2017. It claimed that Daesh was responsible for 52 percent of the casualties.
"The situation is bleak," said Khalid Khan, 38, a Jalalabad resident. "Schools and universities are closed and even the hospital is empty. Only desperate and urgent cases are being treated. The city wears a deserted look."
While Daesh competes for territory with the Taliban in various districts and attempts a show of power inside the city, Jalalabad has become a fiefdom of several mafia-like families.
"There are two reasons security has become bad. One is Daesh, the other the warlords and strongmen who deal with government and act out of law," said Obidullah Mujahid, a local businessman.
The warlords who built their reputations in the anti-Soviet resistance of the 1980s include Speaker of the Senate Fazel Hadi Muslimyar, and Members of Parliament Hajji Zahir Qadir and Hazrat Ali.
"Fighting Daesh alone is not enough," said Gen. Amrullah Aman, a former army general and military expert.
Full report at:
http://www.arabnews.com/node/1361856/world
--------
Afghan Ambassador to U.S. appointed as new NSA to replace Hanif Atmar
Aug 25 2018
The Afghan government has appointed the Afghan Ambassador to the United States Hamdullah Mohib as the new National Security Adviser shortly after Mohammad Hanif Atmar announced his resignation.
The Office of the President, ARG Palace, in a statement said the National Security Adviser Mohammad Hanif Atmar has presented his resignation to President Mohammad Ashraf Ghani today.
The statement further added that President Ghai approved the resignation of Hanif Atmar and appointed the Afghan Ambassador to United States as the National security Adviser of Afghanistan.
Atmar announced his resignation earlier this evening, describing the existing political issues as the main motive behind his decision to step down.
In his resignation to President Mohammad Ashraf Ghani, Atmar has said he is stepping down from his position due to the existing differences he has with the government leadership on political level as well the government's approach in maintain peace and stability in the country.
Atmar has previously served as the minister of interior, minister of education, and minister of rural rehabilitation and development.
Full report at:
https://www.khaama.com/afghan-ambassador-to-u-s-appointed-as-new-nsa-to-replace-hanif-atmar-05822/
--------
US airstrikes pound ISIS hideouts in Kunar province
Aug 25 2018
The US forces based in Afghanistan have carried out a series of airstrikes targeting the hideouts of the Islamic State of Iraq and Syria (ISIS) group in eastern Kunar province of Afghanistan.
The 201st Silab Corps of the Afghan Military in the East said the latest airstrikes were carried out in Manogi and Narang district.
The source further added that five militants of the terror group were killed after their hideouts were targeting by the unmanned aerial vehicles.
The security situation in eastern Kunar province has started to deteriorate sharply during the recent months amid growing insurgency activities by the Taliban and ISIS militants.
The US forces also carried out similar airstrikes in Titak area of Noor Gul district in eastern Kunar province last week targeting the hideouts of ISIS militants.
The airstrikes left a member of the ISIS group dead who has been identified as Aminullah, Silab Corps added in its statement.
Full report at:
https://www.khaama.com/us-airstrikes-pound-isis-hideouts-in-kunar-province-05818/
--------
Russia renews claims regarding unidentified helicopters arming ISIS in Afghanistan
Aug 25 2018
The Russian government has renewed claims regarding the delivery of arms and munitions to the ISIS militants by unidentified helicopters in northern parts of Afghanistan.
"We again draw attention to flights by 'unidentified' helicopter in northern Afghanistan to deliver arms and munitions to the local ISIS militants and the Taliban cooperation with this terrorist group. Superficially, Afghan media and local residents claim that these flights have been recorded in the Sar-e-Pol province," the Ministry of Foreign Affairs of Russia said in a statement.
The statement further added "We note that this is happening in the direct vicinity of Central Asia states' borders and many ISIS militants in Afghanistan hail from these countries. There is no reaction to these events either from Afghan security defense and law-enforcement agencies or the command of the US/NATO contingent deployed there."
This comes as the Afghan officials had earlier rejected reports regarding the unidentified helicopters arming ISIS militants in Afghanistan.
The latest claims by Russia follow amid ongoing operations against the ISIS and other militant groups in several parts of the country, including key Northern provinces.
Full report at:
https://www.khaama.com/russia-renews-claims-regarding-unidentified-helicopters-arming-isis-in-afghanistan-05819/
--------
Three killed in bomb blast near election office in eastern Afghanistan
Aug 25, 2018
At least three people have been killed in a bomb blast in the eastern Afghan province of Nangarhar.
The blast occurred Saturday morning as dozens of people were rallying in support of a candidate disqualified from parliamentary elections in October, local officials and press reports said.
At least eight other were reportedly injured. No group has yet claimed responsibility.
Protesters forewarned of potential attack
The attack occurred while backers of the disqualified candidate were attempting to close down the office of the election commission, according to Nangarhar provincial governor's spokesman, Attaullah Khogyani, who insisted that the protesters had been forewarned of a potential terror act.
"We had requested the protesters to stop their demonstrations because they could be targeted by militants but they rejected our security message," said Khogyani.
Meanwhile, supporters of other candidates disqualified by the election commission waged sit-in protest outside several other branches of the electoral body in the country over the past two weeks.
According to local news outlets, Afghan security forces attempted to disperse the protesters on Saturday.
The latest terror attack came after another deadly bomb blast outside an Afghan election office in Afghanistan's capital of Kabul earlier this month when demonstrators rallied to challenge the commission's decision to disqualify 35 candidates from contesting the seats in upcoming parliamentary elections.
Dozens of Afghan politicians and legislators barred from running for parliament due to their alleged ties to armed groups have threatened to hold protest rallies to interrupt the general elections that face a growing risk of deteriorating security in the war-wracked country.
Taliban warn voters against participation
The Taliban have warned the Afghan people against taking part in the elections. So far, dozens of people have been killed in the militant attacks on voter registration centers.
The Taliban rejected earlier this week an Afghan government's offer for a three-month ceasefire, saying they would continue with attacks to take over the country's strategic regions.
Speaking on condition of anonymity, two senior Taliban commanders said their leader had rejected Afghan President Ashraf Ghani's offer of a 90-day ceasefire beginning with Wednesday's Muslim celebration of Eid al-Adha or the feast of sacrifice.
The representatives of the terrorist group have also engaged in negotiations with US authorities recently in the Persian Gulf state of Qatar.
Full report at:
https://www.presstv.com/Detail/2018/08/25/572179/Afghanistan-bombing-election-commission-office-protest-rally-Jalalabad-Taliban-explosion
--------
Pakistan
Opposition ready to back PPP nominee other than Aitzaz
Amir Wasim
August 26, 2018
MURREE: Almost all the parties in the recently-formed grand opposition alliance rejected Pakistan Peoples Party's nominee Aitzaz Ahsan as their joint candidate for the office of president but agreed to support another person from the party, sources said.
During the multi-party conference hosted by the Pakistan Muslim League-Nawaz (PML-N) president Shahbaz Sharif at the family's majestic residence in the picturesque Murree on Saturday, all the opposition parties protested over the unilateral nomination of Mr Ahsan by the PPP and refused to support him in the next month presidential election from the platform of the joint opposition, the sources told Dawn.
They said the PPP team, headed by former prime minister Yousuf Raza Gilani, made all-out efforts to woo other opposition parties to agree on Mr Ahsan's nomination but their efforts bore no fruit.
After four-hour-long talks, the opposition leaders came out only to tell the media that they had agreed to field a joint candidate from the platform of Pakistan Alliance for Free and Fair Elections for the Sept 4 presidential election, but the candidate's name would be announced by Leader of the Opposition in the National Assembly Shahbaz Sharif on Sunday (today).
Sources in the PML-N told Dawn that all the parties, except the PPP, had authorised Shahbaz Sharif to negotiate with the PPP and nominate any person as the presidential candidate. The sources said the PML-N had also suggested a few names, including that of former minister Abdul Qadir Baloch, from the party.
"The matter is between Shahbaz Sharif and the PPP now," said a senior PML-N leader who attended the multi-party conference. He said the PML-N and other opposition parties were ready to support the PPP nominee other than Aitzaz Ahsan, but it did not mean that the candidate would be from the PPP only.
The PML-N leader said since leaders of all the parties also had separate meetings with Mr Sharif during the multi-party conference, therefore, it was not clear if they had discussed the name of any other candidate. He said even Jamiat Ulema-i-Islam-Fazl chief Maulana Fazlur Rehman in a lighter vein had offered his own candidature for the post.
"All the parties have agreed to bring a joint presidential candidate. Many viable suggestions have been made. The PPP [delegation] has sought some more time for a discussion with its leadership," said PML-N's acting secretary general Ahsan Iqbal while terming the development a "breakthrough".
"All these parties are required to be on one platform for the sake of the country.
"Wait and see, and avoid speculations," Mr Iqbal, who was accompanied by members of other opposition parties, advised the reporters when they insisted he disclose the names which had come under discussion.
In reply to another question, PPP leader Qamar Zaman Kaira came forward and said Mr Ahsan was still the party's nominee for the president's office.
The sources said that participants in the multi-party conference had asked the PPP to suggest three names, including that of Mr Ahsan, as a face-saving move, giving them the choice to choose one name.
According to the sources, the PPP leaders also sought a clarification over a recent statement of PML-N Senator Pervez Rashid. Mr Rashid had asked Mr Ahsan to apologise to the PML-N supremo Nawaz Sharif over his 'controversial' statement. The PML-N leaders, however, told the PPP delegation that it was Mr Rashid's 'personal' statement and the party had nothing to do with it.
Referring to the Election Commission of Pakistan move to go for electronic polling process in the upcoming by-elections, Mr Iqbal said the opposition parties supported the right to vote for overseas Pakistanis but the ECP was trying to implement the system "in haste". The ECP's online system had already failed during the general elections, he said. He explained that information technology experts had already warned that the system could be hacked.
The PML-N leader also expressed concern over the "threats" being received by leaders of opposition parties.
"It is the duty of the government to provide security to opposition leaders, and the incumbent government should take notice of the threatening calls being made to certain leaders of opposition parties," he added.
Mr Iqbal criticised the PTI-led coalition government for putting the names of ousted premier and his daughter Maryam Nawaz on the Exit Control List. The decision was taken by the federal cabinet in its first meeting, he said while terming the move "vindictive".
Earlier during the day, former National Assembly speaker Sardar Ayaz Sadiq, former information minister Marriyam Aurangzeb and former minister Dr Tariq Fazal Chaudhry received leaders of the opposition parties on behalf of the PML-N before the start of the multi-party conference.
While waiting for them, the PML-N leaders earlier during an informal talk with reporters expressed their off-the-record views about the country's political situation, the future of the PTI-led coalition governments at the Centre and in Punjab and about their possible strategies in the parliament.
The reporters were served food and refreshments at the adjacent lawn of the room while the opposition leaders discussed their strategy for the presidential election.
On several occasions, the PPP and the PML-N leaders were seen separately coming to the terrace to hold consultations, prompting the reporters to draw their own inferences.
PML-N president Shahbaz Sharif and former minister Khawaja Asif were seen on the terrace discussing some important matters for nearly 20 minutes and then former premiers Yusuf Raza Gillani and Raja Pervez Ashraf were seen holding consultations with Senator Sherry Rehman and former minister Syed Naveed Qamar.
Others who attended the meeting included Syed Khursheed Shah and Qamar Zaman Kaira (PPP); Maulana Fazlur Rehman, Maulana Abdul Ghafoor Haideri and Akram Durrani (JUI-F); Liaquat Baloch of the Jamaat-i-Islami; Hasil Bizenjo of the National Party; Ghulam Ahmed Bilour and Mian Iftikhar Hussain of the Awami National Party and Usman Kakar of the Pakhtunkhwa Milli Awami Party.
According to the ECP, the presidential election will be held on Sept 4 — five days before the expiry of the five-year term of the incumbent, President Mamnoon Hussain. The last date for submission of the nominations papers is Aug 27 (tomorrow).
The PTI has nominated MNA from Karachi Dr Arif Alvi as the candidate of the ruling alliance.
The decision to hold the multi-party conference had been made by the PML-N leaders after a PPP delegation comprising former Senate chairman Raza Rabbani and Syed Khursheed Shah visited the former's secretariat in Lahore on Aug 21 to seek support for Mr Ahsan.
The grand alliance, which was formed by 11 opposition parties soon after the July 25 elections, suffered a blow within weeks after its formation. The controversy erupted following the PPP's refusal to vote for PML-N president Shahbaz Sharif as a joint opposition candidate for the PM office despite agreeing on a formula during the previous multi-party conference that had authorised the PML-N to nominate its candidate for PM's election.
The PML-N leaders, who claimed that they had come to know about Mr Ahsan's nomination through the media, stated in categorical terms that Mr Ahsan could not be considered a joint opposition candidate for presidential election because the PPP had not consulted any of the opposition parties before making the decision.
https://www.dawn.com/news/1429008/opposition-ready-to-back-ppp-nominee-other-than-aitzaz
--------
Rabbani concerned over FO's 'misinterpretations'
August 26, 2018
KARACHI: Former Senate chairman Raza Rabbani has expressed concern that the Foreign Office got involved in two "serious questions of misinterpretation" pertaining to India and the United States.
"It is a matter of grave concern that in a week since assuming office, the Foreign Office of the new government has been involved in two serious questions of misinterpretation of a letter and conversation with the Indian Prime Minister and the US Secretary of State, respectively," he said in a statement issued here on Saturday.
"It is unfortunate that the Indian government had to issue a clarification to the Foreign Office interpretation in terms of a dialogue with Pakistan," said Mr Rabbani, also a leader of Pakistan Peoples Party.
He said that eagerness of the new government of entering into a dialogue with India "does not auger well for the stated position of Pakistan that it is willing and ready to enter into such negotiations on all issues including Kashmir but cannot limit the agenda to terrorism alone".
He said the controversy generated through the conversation of the US secretary of state was also uncalled for.
"The US assertion to do more continues despite Pakistan's sacrifices of human lives, economic and political instability. People and parliament have rejected this mantra."
Mr Rabbani said the statement of the foreign minister as reported in the national press on Saturday was also of concern, "wherein it is alleged that he has said, 'We will have to understand their expectations and they would have to look at our requirements. It is not a one-way relationship'".
He said the words "expectations" and "our requirements" smelt of a master and servant or client state relationship with the US.
Full report at:
https://www.dawn.com/news/1429040/rabbani-concerned-over-fos-misinterpretations
--------
42 Pakistani Haj pilgrims die in Saudi Arabia
Aug 25, 2018
ISLAMABAD: At least 42 Pakistani pilgrims have died of various causes during the ongoing Haj pilgrimage in Saudi Arabia, officials from the Pakistani Ministry of Religious Affairs and Inter-faith Harmony said here.
Of 42 victims, 30 were male and 12 female. Most of them died of suffocation or in road accidents, Xinhua news agency quoted the officials as saying.
The dead pilgrims were aged between early 40s and late 80s.
According to the ministry officials, 184,210 Pakistani pilgrims have reached Saudi Arabia under government and private programmes to perform Haj this year.
https://timesofindia.indiatimes.com/world/pakistan/42-pakistani-haj-pilgrims-die-in-saudi-arabia/articleshow/65538548.cms
--------
Court seeks fifth extension to conclude cases against Nawaz
August 26, 2018
ISLAMABAD: An accountability court has sought yet another extension to conclude two pending references against ousted prime minister Nawaz Sharif.
Judge Mohammad Arshad Malik on Friday submitted a written request to the Supreme Court seeking the fifth extension in the trial of Mr Sharif.
Earlier on July 6, accountability judge Mohammad Bashir convicted Mr Sharif, his daughter Maryam Nawaz, and son-in-law retired Captain Mohammad Safdar in the Avenfield properties reference.
On July 28 last year, the Supreme Court while accepting the petition filed by Pakistan Tehreek-i-Insaf chairman Imran Khan and other political rivals of the Pakistan Muslim League-Nawaz leader had removed Mr Sharif from the office of prime minister and directed the National Accountability Bureau (NAB) to file three references against the Sharif family.
Subsequently, NAB in September that year filed three references — Avenfield properties, Al-Azizia and Flagship Investment — against the ex-premier.
Currently, Judge Bashir is conducting trial in the Al-Azizia and Flagship references. The Supreme Court has directed the accountability court to conclude the trial within six months.
Earlier in March, the apex court extended the timeframe of the trial proceedings till May then granted one month extension twice. After the conviction of Mr Sharif and his children, the apex court set another deadline of Aug 25 for the accountability court to conclude the pending references.
In the meantime, the Islamabad High Court (IHC) transferred the case to Justice Malik who has summoned star prosecution witness Wajid Zia on Aug 27 for cross-examination in the Al-Azizia case after which the court has scheduled to record his statement in the Flagship Investment reference.
The accountability judge Justice Mohammad Bashir had discarded the money trail of the Sharif family for Avenfield properties and held that these assets were beyond known sources of income. The court awarded Mr Sharif 10 years', Maryam seven and Capt Safdar a year's imprisonment. The same court, however, acquitted the ex-premier of the charge related to acquiring these assets through corrupt practices, illegal or dishonest means.
The Sharif family has challenged the conviction before the IHC. The bench — comprising Justice Athar Minallah and Justice Miangul Hassan Aurangzeb — has also heard the petitions seeking suspension of the sentence against Mr Sharif, Maryam Nawaz and Capt Safdar.
The bench after hearing the arguments from the defence counsel and the prosecution team observed that at the moment they were not inclined to pass any order and deferred the matter till hearing of appeal. However, the bench directed the registrar office to fix these appeals soon after the end of the summer vacation.
Full report at:
https://www.dawn.com/news/1429005/court-seeks-fifth-extension-to-conclude-cases-against-nawaz
--------
Student killed in 'crossfire' between police and peddlers in Afghan Camp
Imtiaz Ali
August 26, 2018
KARACHI: A teenage student was killed and a passer-by wounded in crossfire between police and drug peddlers in Afghan Camp, also known as Kochi Camp, near Superhighway on Saturday morning, officials and witnesses said.
The incident sparked a protest by area people who staged a sit-in on Superhighway, now called M-9 Motorway, along with the coffin of the student for a considerable period of time, causing a traffic mess on the busy highway that links the city with the rest of the country.
The police said that a heavy contingent of law enforcers raided Khilji Goth near Kochi Camp, where Afghan refugees have been living since long, in an operation to flush out drug peddlers.
On seeing the police, the suspects resorted to firing and the law enforcers returned fire.
During an exchange of gunfire, a passer-by, identified as 19-year-old Bilal who was an intermediate student, was killed and another passer-by, Shakeel, 20, was wounded, said Karachi police chief Dr Amir Ahmed Shaikh.
Another senior official, DIG East Amir Farooqi said that a few suspects were taken into custody and drugs and arms were seized from their custody.
He said that the raid was conducted at around 10am as the police got reports that the place was a hub of distribution of drugs for onward sale in the city.
The body of Bilal was brought to the Abbasi Shaheed Hospital to fulfil medico-legal formalities.
Additional police surgeon Saleem Shaikh said that the teenager sustained three bullet wounds.
The wounded Shakeel sustained a bullet wound in the abdomen and was admitted for treatment, he added.
Residents stage protest sit-in
Carrying the coffin of the deceased student, the area people staged a sit-in and blocked both tracks of the M-9 for vehicular traffic at around 1.20pm.
The police and local administration held talks with the protesters and managed to get both the tracks vacated from them after 28 minutes of the protest, said an official of the Motorway Police.
However, the protesters gathered again and blocked both the tracks. They ended their protest at around 2.45pm after getting assurances from authorities, the official said, adding that the sit-in caused a traffic jam on the Motorway, causing immense inconveniencies to motorists and commuters.
Probe body formed
Karachi police chief Shaikh told Dawn that he had set up a body led by DIG East Farooqi and comprising SSP East and Sharea Faisal ASP to ascertain the circumstances which led to the student's death.
He promised that the inquiry would be conducted on merit and if the police were found involved in the killing they would be taken to task as per law.
He said that after assuming office of the city police chief two weeks ago, he had ordered a crackdown against street criminals and drug peddlers as there was a strong link between them.
Around 365 suspects involved in street crimes had been arrested and 50 per cent of them were drug addicts who kill or injured their victim upon resistance.
He said several areas such as Gadap, Malir, Shah Latif Town and Ibrahim Hyderi had been identified as the spots where drugs were being sold.
Another police official, who wished not to be named, told Dawn that two drug peddlers were involved in selling drugs off the Motorway and one of them had reportedly joined politics.
Full report at:
https://www.dawn.com/news/1429041/student-killed-in-crossfire-between-police-and-peddlers-in-afghan-camp
--------
PPP terms governor-designate's educational background against PTI's slogan of 'change'
August 26, 2018
KARACHI: Sindh Local Government Minister Saeed Ghani on Saturday said that recent posts on social media ridiculing the humble educational qualification of Sindh's governor-designate Imran Ismail had nothing to do with the Constitution; however, his appointment is against the very slogan of 'change' trumpeted by the Pakistan Tehreek-i-Insaf (PTI).
At a press conference at the Pakistan Peoples Party's media cell office, Mr Ghani said the country's Constitution did not prohibit Mr Ismail from being appointed governor despite his humble educational qualification.
However, he said, the appointment of such persons to top posts should raise questions for the PTI leadership which had been championing the mantra of change.
"It is beyond one's comprehension when one sees Imran Khan's slogan of change amid appointment of such individuals (to top slots)."
Murtaza Wahab, adviser to the Sindh chief minister, sitting beside the minister, referred to Prime Minister Imran Khan's past statements in which he had promised appointing professional and non-political governors.
He refrained from commenting on the credentials of the governor-designate saying it was the prime minister's prerogative to appoint governors of provinces, which the PM had exercised.
Meanwhile, federal Information Minister Fawad Chaudhry while speaking to reporters in Islamabad said that if a matriculate could become the country's president then a person with humble educational qualification could also serve as a governor.
"Saeed Ghani is a friend of mine. I would have appreciated had he made the same observation about Asif Zardari as well. If a matriculate can serve as a president, then there is no problem with (the appointment of a) governor," said Mr Chaudhry.
Full report at:
https://www.dawn.com/news/1429014/ppp-terms-governor-designates-educational-background-against-ptis-slogan-of-change
--------
PM Imran summons CM Punjab to finalise provincial cabinet
AUGUST 26, 2018
Islamabad: Prime Minister Imran Khan has called Punjab Chief Minister Sardar Usman Buzdar to Islamabad today (Sunday) for consultation to finalise Punjab cabinet which is likely to take oath on August 28.
The PM will consult with the CM Buzdar on the size and names of the provincial cabinet for Punjab.
It is expected that the names of the finalised cabinet members will be announced today.
During a meeting held on Friday between Khan and Buzdar, both agreed to keep the provincial cabinet short.
Aleem Khan is reportedly being considered for the post of Minister for Local Government and Community Development, Yasmin Rashid is a candidate for the position of health minister, Sibtain Khan is likely to be made the agriculture minister and Samiullah Khan as chief whip.
Moreover, Raja Yasir is under consideration for the post of Punjab Minister of Higher Education, Hashim Khan is being considered for the position of education minister, Aslam Iqbal as provincial information minister, Hasnain Dreshak for provincial finance minister, Jahanzeb Kacchi for Punjab Minister of Livestock and Raja Basharat as provincial minister for parliamentary affairs.
Full report at:
https://dailytimes.com.pk/288361/pm-imran-summons-cm-punjab-to-finalise-provincial-cabinet/
--------
PM Imran Khan nominates Shibli Faraz for leader of the house in Senate
AUGUST 25, 2018
ISLAMABAD: Prime Minister (PM) Imran Khan nominated Shibli Faraz on Saturday for the slot of Leader of the House in Senate.
Senate Chairman Sadiq Sanjrani has forwarded a request pertaining to this nomination.
According to the reports, the Senate Secretariat has received PM Imran's letter in this regard.
Previously, Pakistan Muslim League Nawaz (PML-N) leader Raja Zafarul Haq had served as Leader of House in Senate.
PML-N had again nominated Haq as its opposition leader in Senate this month.
Full report at:
https://dailytimes.com.pk/287916/pm-imran-khan-nominates-shibli-faraz-for-leader-of-the-house-in-senate/
--------
URL: https://www.newageislam.com/islamic-world-news/building-one-school-more-dangerous/d/116199
New Age Islam, Islam Online, Islamic Website, African Muslim News, Arab World News, South Asia News, Indian Muslim News, World Muslim News, Women in Islam, Islamic Feminism, Arab Women, Women In Arab, Islamophobia in America, Muslim Women in West, Islam Women and Feminism