New Age Islam News Bureau
5 Sept 2019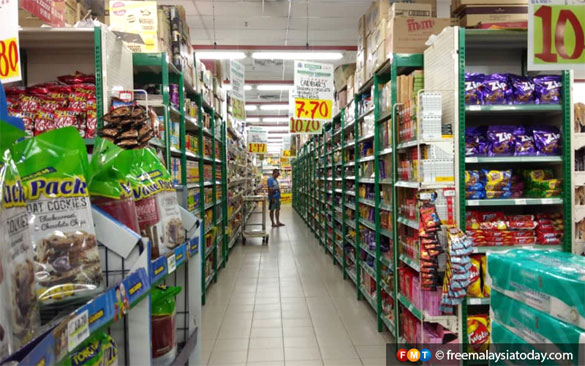 • Boycotting Non-Muslim Products against Fundamental Islamic Teachings
• Muslims, Non-Muslims in M'sia Barred From Praying Together Under New Directive
• Al Qaeda, ISIS Building Deep State in Maldives; Radical Islam Biggest Threat to Indian Ocean Region: Nasheed
• Afghan Government Seeks Clarification Regarding U.S.-Taliban Draft Peace Agreement
• Ayodhya: Muslim Parties Ready to Coexist With Hindus Saying Co-Existence Is Okay, but Title Should Vest In Sunni Waqf Board
• Mike Pompeo Declines to Sign Risky Peace Deal with Taliban: Report
• At A Sprawling Tent Camp in Syria, ISIS Women Impose a Brutal Rule
• Israel Uncovers Hezbollah Precision Missile Site in Lebanon
Southeast Asia
• Boycotting Non-Muslim Products against Fundamental Islamic Teachings
• Muslims, Non-Muslims in M'sia Barred From Praying Together Under New Directive
• G25: Ruling In SIS Fatwa Case a Big Step Backwards, Contradicts Federal Court's Decision
• Zakir Naik's Zealotry, Not a Zero-Sum Game
• Govt defends rule requiring publishers to put hologram on Quran
--------
South Asia
• Al Qaeda, ISIS Building Deep State in Maldives; Radical Islam Biggest Threat to Indian Ocean Region: Nasheed
• Afghan Government Seeks Clarification Regarding U.S.-Taliban Draft Peace Agreement
• Afghan President Ashraf Ghani: The Taliban derive their power from killing
• The Taliban Has Defended a Kabul Suicide Bombing That Killed at Least 16 People
• As Afghanistan Seeks Peace, Social Media Raises Fear of Reprisals
• Bangladesh to UN: 'Support Rohingya island relocation or leave the country'
• Deadly airstrike targets a convoy of militants belonging to Tor Naqib network in Kandahar
• Dozens of foreigners killed, wounded in recent Kabul bombing
• 150 Taliban and ISIS militants surrender to government in Kunar province
• Large car bomb hits Afghan capital near area with embassies
--------
India
• Ayodhya: Muslim Parties Ready to Coexist With Hindus Saying Co-Existence Is Okay, but Title Should Vest In Sunni Waqf Board
• Idols Surreptitiously Put Inside Babri Masjid: Muslim Parties
• US Backs India's Declaration of Azhar, Saeed, Lakhvi, Dawood As Terrorists
• Kartarpur talks stalled, India blames 'inflexibility' by Pakistan
• PM Modi meets Shinzo Abe, Malaysian premier; discusses extradition of Zakir Naik
• Supreme Court allows Mehbooba Mufti's daughter to meet her in Kashmir
• ED arrests former JK cricket association treasurer in money laundering case
• J&K: 290 booked under PSA since August 5, says official
• Desperate Pakistan is pushing infiltrators into Valley: Army
--------
North America
• Mike Pompeo Declines to Sign Risky Peace Deal with Taliban: Report
• Trump on a Meeting with Iran's Rouhani: 'Anything Is Possible'
• Terrorist turncoat became an ISIS sniper: indictment
• 'Terrorist' Bomb Threat Forces Evacuations, Cancels Classes At Cerritos College
• Trump changed mind as US army told he could not attack Iran: Top cmdr.
• Saudi Arabia 'such a pariah state on the international level': Analyst
--------
Arab World
• At A Sprawling Tent Camp in Syria, ISIS Women Impose a Brutal Rule
• ISIS Is Now Weaponizing Cows with Explosives
• Iraqi intelligence kill 9 Islamic State militants in Mosul
• Bin Salman's Flawed Strategy Has Dragged Saudis Into Yemen Quagmire: Experts
• Kurdish official: Syria's 'safe zone' off to a good start
• EU-Egypt Talks to Enhance Counter-Terrorism Cooperation
• Eastern Syria: US Trains Hundreds of Kurdish Militias Despite Ankara's Warnings
• US-Backed SDF Building Large Prison in Raqqa to Incarcerate Opponents
• Amnesty International calls on Saudi Arabia to reveal fate of Qatari citizen, his son
• UN rights chief: 1,000 civilians dead in Syria over 4 months
--------
Mideast
• Israel Uncovers Hezbollah Precision Missile Site in Lebanon
• ISIS revival in Aden further complicates war in Yemen's south
• Documents expose Houthis' link to Daesh, Al-Qaeda
• Yemen's government officials start indirect talks with southern separatists in Saudi Arabia
• Iran condemns Hook's comments, US reward for terror
• Yemeni retaliatory attacks kill, injure 30 Saudi mercs near Jizan
• Netanyahu faces angry protests in 'provocative' visit to al-Khalil
• Yemeni forces launch drone attack on military sites in Saudi airbase
• US treasury is nothing more than a 'jail warden': Iran chief envoy Zarif
--------
Europe
• Germany's far-right makes big gains in state elections
• Russian Blogger Sentenced to Five Years Over 'Extremist' Tweet
• Two held in London after Indian mission damaged in Kashmir protest
• Israel's Netanyahu makes snap trip to London for Johnson talks
• Turkey's Erdogan says it is unacceptable that he does not have nuclear weapons
• Europe looks on as Washington crosses the threshold to make a deal with the Taliban
--------
Pakistan
• Madrassa Students To Appear In All Federal Board Exams: Pakistan Minister
• Pak military says US cheated it on Osama raid
• Pak army contradicts Imran Khan, denies having no-first-use policy on nukes
• J&K: Saudi, UAE send ministers to Pakistan
• Pakistan most dangerous country to deal with, says former US defence secretary
• 6 'IS militants' killed in security operation in Quetta: police
• President urges world to play role in resolution of Kashmir issue
• Defence Day to be commemorated as Kashmir Solidarity Day
• Pakistan to allow 5,000 Sikh pilgrims to visit Kartarpur this year
• Six suspected IS militants killed in Quetta IBO
--------
Africa
• Sudan's PM calls for US to drop 'terror' blacklisting
• Tunisia says killed jihadists were al-Qaeda leaders
• Tunisia in 'sprint' to arrange poll after president dies
• Nigerians attack South African entities in retaliation
• Army arrests 4 Boko Haram logistics suppliers in Borno
• Niger Delta militants issue fresh threats
• U.S., Federal Government of Somalia target al-Shabaab terrorist with airstrike
• Bomb explodes under bus in Mali, at least 14 killed
Compiled by New Age Islam News Bureau
URL: https://www.newageislam.com/islamic-world-news/boycotting-non-muslim-products-fundamental/d/119664
--------
Boycotting non-Muslim products against fundamental Islamic teachings
Moaz Nair
September 4, 2019
Muslims boycotting non-Muslim products or for that matter non-Muslims boycotting Muslim products is counterproductive and breeds animosity in a multiracial society. This may even invite retaliation and it does not augur well for a multiracial society.
If truth be told, politics is the main reason for the ongoing campaign by some groups to boycott non-Muslim products and it may be an ulterior motive to break racial unity. Islam only forbids businesses that are based on unethical and sinful practices. It can be among Muslims themselves or when dealing with people of other faiths.
Using the social media to propagate their message, those who advocate the boycott have drawn out lists of brands and companies, which are supposedly owned by non-Muslims. Trying to boycott all these brands and companies can be an intimidating task and it will not succeed. Most of the essential products produced locally and imported from overseas and consumed in the country are still controlled by non-Muslims.
In the local context, almost all these companies owned by non-Muslims employ thousands of Muslim workers. This is employment for them.
Why the need to boycott when there are no elements of oppression, intimidation and fraud in the business transactions? Boycotting non-Muslim products if they do no harm to oneself is against the fundamental teachings of Islam. Islam advocates reciprocity when it comes to doing business and human relations. There can always be a mutual understanding between the two that each of their trades is not detrimental to the wellbeing of the other.
Islamic traditions of the past
Muslims have been living in multi-racial and multi-religious societies for the past 1400 years and no revulsive campaign such as this has happened before. In fact, those groups calling for this sort of boycott lack insight into Islamic traditions of the past.
Traditionally, trading and interacting with the non-Muslims have never been a wrongful act in Islam. Prophet Muhammad's wife Khadijah herself had social and business interactions with non-Muslims, even with the Jews, during her time. She was a very successful merchant.
Even the Prophet when he managed to get the better of the Jewish tribes, still maintained business with them. He even entrusted the management of his trade fields in Khaibar to the Jews, with the requirement of profit-sharing between them. Even until his death, he never hesitated to transact with the Jews.
As narrated by Imam Bukhari, Muslim, Ahmad and others in their books of Hadith that "at the end of his life, the Prophet – peace and prayer of Allah be upon him – bought several pounds of wheat from a Jewish merchant. But because he was unable to pay for it at that moment, he mortgaged his shield to that merchant. And until his death came, he was still unable to redeem his shield from that merchant".
The glory that they had achieved did not stop the Muslims to have business deals with the followers of other faiths. This condition continued even after the Muslims had managed to reach their peak of glory during the reign of Umar Ibn Al Khatthab. The business relations between Muslims and the followers of other faiths also kept on improving, despite the existence of some enmity between Muslims and followers of other faiths. Caliph Umar, for instance, treated the non-Muslim merchants who entered the Islamic countries equally.
In the past, the Prophet even had a peace treaty with some of the Jewish tribes and the Quraishi. Observing the developments of Islamic history since its beginning until it reached the peak of glory and during the Islamic Golden Age dated from the 8th century to the 14th century, it was a period of cultural, economic and scientific fineness in the history of Islam. Muslims were traditionally trading with people of other faiths. Even in the present world, the Muslim world is trading with non-Muslim countries. No Muslim country wants to be isolated when it comes to doing business and it so happens that the non-Muslim world has a lot to offer to the Muslim world, especially in areas related to science and technological know-how.
This attitude is evidence enough that having business relations with followers of other faiths is tolerated in Islam, as long as it does not threaten or violate the shariah rules.
Not forbidden
As for international trade, it's the role of the incumbent government to determine with which country it should trade – Muslim or non-Muslim countries – and not groups which have their own political interests. The decision to ban products being sold due to non-shariah compliance, to boycott, or to impose an embargo on countries and their products, is under the authority of the government and not the ordinary citizens. Allowing those with political interests to audaciously call for the boycott before the government's decision, will only create unnecessary chaos among the multi-racial people of the country.
In the local context, products of Islamic and non-Islamic entrepreneurs have been well accepted by the majority of Malaysians. Malaysians of different races are living together peacefully and in harmony, many working as co-workers in the same workplace and becoming good business associates in domestic and foreign markets. Let us reach a decision that it is not forbidden for Muslims to buy products made by non-Muslims as long as these products are not against the shariah. Neither should non-Muslims stay away from buying products made by Muslims.
https://www.freemalaysiatoday.com/category/opinion/2019/09/04/boycotting-non-muslim-products-against-fundamental-islamic-teachings/
--------
Muslims, non-Muslims in M'sia barred from praying together under new directive
05 SEPTEMBER, 2019
PUTRAJAYA — Joint prayers at unity events involving both Muslims and non-Muslims in Malaysia have been barred under a directive issued by an agency under the Prime Minister's Department.
The directive from the committee to promote understanding and harmony between religions, which is under national unity and integration department, was issued on Tuesday (Sept 3).
The letter, sighted by The Malaysian Insight, touched on two types of prayer sessions:
where Muslims recite their doa (prayer of supplication) simultaneously with members of other faiths who recite their own prayers before a function begins.
when Muslim and non-Muslim groups each prays before the start of a function.
The letter states that on the advice of the Federal Islamic Affairs Department (Jakim) both types of prayers should not be held in the same programme.
Such prayers should instead be "replaced with an activity where a message of unity is shared", it stated.
The letter referred to arguments made by Jakim in a letter dated August 7 to the committee.
Sources in non-Muslim religious organisations told TMI they were aware of the committee's and Jakim's directives.
Two sources told TMI that they were made aware of the directive as the committee included representatives of the country's major religious groups.
One source confirmed their group received both the committee's and Jakim's letters.
Non-Muslim organisations are unhappy with the directive as it destroys the intent of interfaith events where Malaysians of different backgrounds learn about different faiths and to respect freedom of religion.
In the August 7 letter from Jakim, it said Muslims are barred from reciting a prayer with those of other faiths at the same event.
The restriction covers instances where all participants, Muslim and non-Muslims, either recite their respective prayers silently together or where each faith recites its prayers.
The ban is based on conclusions reached at two meetings — a 2006 national-level meeting between all state fatwa councils (MKI 74) and the Federal Territories Islamic regulations committee meeting.
Jakim also based its decision on an opinion by the Negri Sembilan mufti Mohd Yusof Ahmad published on August 7 in Malay daily Berita Harian.
The MKI 74 meeting states that prayers should be performed in events not against the spirit or belief in Allah because Muslims are supposed to address their prayers only to Allah.
"Therefore, MKI has decided that Muslims should not instruct non-Muslims to recite doa according to their respective faiths. But if they do recite the doa according to their own religion and on their own accord without being instructed to do so, this act is not to be forbidden."
Meanwhile, the 113rd Federal Territories-level meeting concluded that Muslims could not attend mass prayer events organised by non-Muslims or in functions where the meanings of such prayers can't be understood.
The Federal Territory body said these conclusions are based on the principle of sadd al-zara'i (to close off the paths of destruction) to stop the spread of religious pluralism, a belief that "conflicts with many religions".
The ban against Muslims is to also prevent the spread of other religions among Muslims according to the Article 11 of the federal constitution.
According to Mr Yusof, Negri Sembilan's mufti, the act of Muslims reciting the doa in a joint-prayer setting with non-Muslims lowers the status of Islam. THE MALAYSIAN INSIGHT
https://www.todayonline.com/world/muslims-non-muslims-msia-barred-praying-together-under-new-directive
--------
Al Qaeda, ISIS building deep state in Maldives; radical Islam biggest threat to Indian Ocean region: Nasheed
Sep 04, 2019
Male (Maldives): Former president of the Maldives, Mohamed Nasheed, on Wednesday claimed that dreaded West Asian terror groups al Qaeda and the Islamic State (ISIS) are forming a "deep state" in his country, capturing strategic points and key security institutions.
Nasheed stated that radical Islam is the biggest challenge faced by countries in the region spanning the Indian Ocean.
"The al Qaeda and ISIS are developing a deep state within the Maldives and are capturing strategic positions in the security establishments – in the police, military, in immigration, in the education ministry...so that a deep state is able to influence," Nasheed said while addressing the Indian Ocean Conference (IOC) in Male on Wednesday, news agency ANI reported.
ANI
✔
@ANI
Former President of Maldives Mohd Nasheed: We are very confident that the new government will rise up to this challenge and we will be able to dismantle the deep state. https://twitter.com/ANI/status/1169205771646537728 …
ANI
✔
@ANI
Ex-President of Maldives Mohd Nasheed: Al Qaeda & ISIS are developing a deep state within Maldives, they are capturing strategic positions in security forces, in the police, in military, in immigration, in the education ministry and, therefore, the deep state is able to influence
View image on Twitter
202
4:42 PM - Sep 4, 2019
Twitter Ads info and privacy
42 people are talking about this
The Islamic State has targetted the Indian sub-continent over the past couple of years, the latest gruesome episode being that of the dastardly terror attack on Easter when multiple blasts ripped through Sri Lanka on April 21 this year. The attacks were targetted at churches and high-profile hotels across the island nation, killing as many as 258 people and injuring over 500 others. National Thowheeth Jama'ath, a local Jihadi group and ISIS affiliate, had claimed responsibility for the Sri Lanka attacks.
After the Easter serial-attacks in Sri Lanka, the security forces in the Maldives carried out an emergency response exercise, the archipelago nation also tightened its border security
"Over the past 40 years, a very radical version of Islam has been propagated in the Maldives and much of South Asia, creating a breeding ground for extremist propaganda and jihadi movements. It is sad that several Maldivians went to fight in Syria (for the Islamic State)," Nasheed said, adding that the reason why scores of Maldivians had gone to fight with the ISIS in Syria was that there was a strong network to recruit them in the Maldives.
https://www.timesnownews.com/international/article/al-qaeda-isis-building-deep-state-in-maldives-radical-islam-biggest-threat-to-indian-ocean-region-nasheed/482547
--------
Afghan government seeks clarification regarding U.S.-Taliban draft peace agreement
04 Sep 2019
The Afghan government has sought clarification regarding the draft peace agreement between the United States and Taliban group.
Presidential spokesperson Sediq Sediqqi said in a Twitter post that the Afghan government has concerns regarding the consequences the consequences and dangers of the peace agreement, similar as the former American officials and senators have raised their concerns in this regard.
Sediqqi further added that the government seeks clarification regarding the draft agreement in a bid to analyze the adverse consequences and risks the agreement may pose and take necessary precautions.
This comes as the U.S. envoy for Afghan peace shared the draft peace agreement with President Mohammad Ashraf Ghani and Chief Executive Abdullah on Monday.
Meanwhile, some former U.S. diplomats and U.S. Senators have warned regarding the conclusion of the agreement, insisting that the withdrawal of U.S. forces from Afghanistan in the absence of a sustainable peace could further fuel violence in the country.
https://www.khaama.com/afghan-government-seeks-clarification-regarding-u-s-taliban-draft-peace-agreement-03957/
--------
Ayodhya: Muslim Parties Ready to Coexist With Hindus Saying Co-Existence Is Okay, but Title Should Vest In Sunni Waqf Board
Sep 5, 2019
NEW DELHI: Muslim parties created a flutter on Wednesday during the hearing of cross-appeals for ownership of disputed 2.77-acre Ram Janmabhoomi-Babri Masjid land in Ayodhya by telling the Supreme Court that if the title of the disputed land was vested in them, Hindus could be allowed to worship deity Ram Lalla in outer courtyard of the demolished mosque.
Appearing to dilute demand for exclusive rights over the land, advocate Rajeev Dhavan said on behalf of Muslim parties, "Co-existence is okay. But title should vest in Sunni Waqf Board. We (Muslims and Hindus) may co-exist. But it is my property. Some people came and wanted to pray, so I had allowed them to pray."
The concession was the result of a debate sparked by eagerness of Muslim parties to support Nirmohi Akhara's plea against the suit filed on behalf of the deity. Senior advocate Rajeev Dhavan said evidence suggested that an idol of Lord Ram was worshipped at the 'chabutra' in the outer courtyard of Babri Masjid before it was surreptitiously placed under the central dome on the night of December 22, 1949.
Dhavan strategically embarked on defending the Akhara's 'sevait' (priestly) rights to defeat the suit filed in 1989 by Devki Nandan Agrawal as next friend of the deity. He said 'sevait' alone had the right to manage the affairs of the deity and only if it was derelict in its duty, a next friend could file a suit on behalf of the deity. He said there was no pleading in the suit filed on behalf of the deity that there was dereliction in the Akhara's 'sevait' functions.
But the bench of CJI Ranjan Gogoi and Justices SA Bobde, DY Chandrachud, Ashok Bhushan and S Abdul Nazeer caught on to this argument and asked if the Akhara had 'sevait' rights in the outer courtyard of the mosque, then, as a natural corollary, the deity too existed there within the mosque even prior to 1949. "Can Akhara perform sevait rights without the deity?" the benchasked.
Gogoi added, "You concede that Ram Chabutra belongs to Akhara." Justice Chandrachud elaborated on it to say, "If you concede sevait rights of Akhara, you necessarily concede the rights of deity, because sevait rights cannot arise without the deity. If you concede that the Hindus have a right to pray at chabutra inside the mosque, then can it still remain a mosque under Quranic law?"
Dhavan replied, "The deity was there. The idols were there. We cannot pretend the idols were not there. But in the 1985 suit filed by one Raghuvar Das, the Hindus' right to worship was granted but their claim to title was denied." Having said so, Dhavan said he had deep concern about what interpretation the court would give in this case about right to worship as it could open a Pandora's box.
Justice Nazeer asked, "Can Muslims and Hindus pray together? What is the norm under Islamic law in Indian context where Sufism was predominant?" Dhavan said, "It is true Quranic law is the ideal law. But the Supreme Court has to decide how Quranic law is to be applied in the modern sense." Justice Chandrachud asked, "So you are not seeking exclusive right over the disputed land but advocating co-existence with Hindus?"
https://timesofindia.indiatimes.com/india/ayodhya-muslim-parties-ready-to-coexist-with-hindus/articleshow/70984557.cms
--------
Mike Pompeo declines to sign risky peace deal with Taliban: Report
Sep 5, 2019
WASHINGTON: US secretary of state Mike Pompeo has refused to sign the peace deal that his special representative has inked with the Taliban, mainly because it does not guarantee the continued presence of US forces in the country to defeat al-Qaida or the existence of the democratically elected government, a media report said Wednesday.
Pompeo is "declining to put his name to the deal" that has been hammered out by special US representative on Afghan reconciliation Zalmay Khalilzad after nine round of talks with the representatives of the Taliban in Doha, the Time magazine reported on Wednesday.
"It doesn't guarantee the continued presence of US counterterrorism forces to battle al-Qaida, the survival of the pro-US government in Kabul, or even an end to the fighting in Afghanistan," reported Time magazine, which based its report on unnamed senior Afghan, European Union and Trump Administration officials.
"No one speaks with certainty. None," said an Afghan official taking part in briefings on the deal with Khalilzad.
"It is all based on hope. There is no trust. There is no history of trust. There is no evidence of honesty and sincerity from the Taliban," and intercepted communications "show that they think they have fooled the US while the US believes that should the Taliban cheat, they will pay a hefty price."
According to Time magazine, the Taliban has asked for Pompeo to sign an agreement with the Islamic Emirate of Afghanistan, the official name of the government founded by the Taliban in Afghanistan in 1996.
"Having the secretary of state sign such a document would amount to de facto recognition of the Taliban as a legitimate political entity, and he declined to do so," the report said, quoting the Afghan officials.
Pompeo's office declined to comment.
If the deal is signed, the US has agreed to withdraw some 5,400 US troops, roughly a third of the present force, from five bases within 135 days.
https://timesofindia.indiatimes.com/world/us/mike-pompeo-declines-to-sign-risky-peace-deal-with-taliban-report/articleshow/70988047.cms
--------
At a sprawling tent camp in Syria, ISIS women impose a brutal rule
By Louisa Loveluck and Souad Mekhennet
September 3, 2019
AL-HOL, Syria — The woman told aid workers it was an accident. Her 14-year-old daughter had slipped and fallen, she said. There was nothing they could have done.
But the body told a different story. The girl's neck had been broken in three places, doctors said, and she died with eyes open, biting her lips and struggling to breathe. Photos and medical records suggested she had been beaten about the torso, then strangled. It was murder, not a misstep.
The teen, an Azerbaijani girl who had lived until earlier this year with her mother under the Islamic State's rule, had run afoul of the die-hard ISIS adherents who have come in the past few months to dominate parts of the al-Hol displacement camp here in northeastern Syria, according to camp residents. They said she had suggested dispensing with her black niqab, the face covering worn by ultraconservative Muslim women.
Half a year after the territorial defeat of the Islamic State, the vast sprawl of tents at the al-Hol camp is becoming a cauldron of radicalization. About 20,000 women and 50,000 children who had lived under the caliphate are held in dire conditions at the camp, which is operated and guarded by 400 U.S.-supported Kurdish troops. With the men of ISIS imprisoned elsewhere, the women inside the fences of al-Hol are reimposing the militant group's strictures, enforcing them upon those deemed impious with beatings and other brutality and extending what residents and camp authorities call a reign of fear.
Several guards have been stabbed by women who concealed kitchen knives in the folds of their robes. Women are threatened for being in contact with lawyers who might get them out of the camp or for speaking with other outsiders. A pregnant Indonesian woman was murdered, medical officials say, apparently after speaking to a Western media organization. Images of her body suggest she might have been whipped.
"It's happening at night and it's happening in the shadows, but no one informs on who did it," said a senior member of the camp's intelligence department. "They're afraid of each other here."
Women and children stand by a gate in late July during a brief dust storm at the foreigners' section of the al-Hol camp. (Alice Martins for The Washington Post)
Fourteen people with direct knowledge of camp conditions described in interviews the mounting anger, violence and fanaticism growing amid the squalor. These people, including camp residents, aid workers and Kurdish officials, spoke on the condition of anonymity because of security concerns.
Kurdish security officials, affiliated with the U.S.-allied Syrian Democratic Forces (SDF), say they have the troops to guard the facility but do little else. "We can contain the women, but we can't control their ideology," the intelligence official said. "There are many types of people here, but some of them were princesses among ISIS. There are spaces inside the camp that are like an academy for them now."
In a report last month, the Defense Department's inspector general, citing information from the U.S.-led coalition fighting ISIS, warned that the SDF's inability to provide more than "minimal security" at the camp has allowed for the "uncontested" spread of ISIS ideology there.
In some places, children, including an estimated 20,000 born in the caliphate, are literally a captive audience.
Near one gate of the camp, guards have collected homemade toy guns and Islamic State paraphernalia that children have made to pass the time. The play weapons are made from water pipes and bound tightly with duct tape. Flags have been colored in painstaking detail, the hand neat but unmistakably childish.
"The children need help here. You can see it," the intelligence official said, fixing the pile with a tired stare. "How do we stop them becoming their parents?"
A toy gun, made out of cut pipes and tape, and Islamic State posters confiscated by Kurdish security forces at the al-Hol camp. (Alice Martins for The Washington Post)
Conditions are desperate in the camp, erected on a barren hillside. Sewage has leaked into tents, and residents are drinking water from tanks containing worms. Many women have yet to learn what happened to their husbands or teenage sons when they were carted off by the SDF forces that defeated the caliphate and now man various camps and prisons.
Since the start of the year, when the camp accommodated fewer than 10,000 people, al-Hol has swelled dramatically. Many of the women and children were transferred to the camp after the last ISIS stronghold, in the Syrian village of Baghouz, was overrun by the SDF, with U.S. military backing.
The residents are now segregated by nationality. Most sections house Syrians and Iraqis, while more than 9,000 others — among them the camp's most radical inhabitants — are penned behind chain-link fences in a sun-bleached and closely guarded patch known as the "Annexe." It is home to Arabs, Asians, Africans and Europeans, among others.
The guards enter this zone warily. An ambush late last month left one with broken bones.
"They can do anything to you here," said one European woman in her 20s, her blue eyes darting around the camp as she spoke.
Three camp residents said that they had been stopped by women who first corrected their attire and then threatened that repeat behavior would be punished.
The relative of a European woman confined in the Annexe with three children described her as more fearful than ever before. The woman had changed tents several times after a group of Tunisian and Indonesian women began threatening her upon learning that the family's attorney was trying to bring her home, according to the relative.
"They threaten other women who either gave interviews and declared they were no longer supporting ISIS, or who are trying to return to their countries," the relative said.
A member of the Kurdish security forces runs toward a group of women who forced open a gate during a dust storm at the foreigners' section of the camp. (Alice Martins for The Washington Post)
In the nearby city of Hasakah, two doctors said that patients from the camp were refusing to come for follow-up appointments in facilities run by Kurdish authorities or international organizations. "They tell us, 'We cannot come,' " one said. "They say, 'If we come to you, [hard-liners] beat us, or worse.' "
Nor is this growing menace confined to al-Hol. Aid workers from the smaller al-Roj camp, an hour's drive away, describe frequent disputes between Iraqi and other foreign residents: In one instance, an Iraqi woman was barred from communicating with her neighbors after she removed her veil. In another, the children of alleged Islamic State fighters tried to bury a young Iraqi boy alive.
As conditions deteriorate, the inhabitants remain in limbo. Some of the women want to return to their home countries, but few foreign governments are eager to take them back, fearing in part the risk that unrepentant ISIS adherents might pose and that evidence against them might not hold up in court. The SDF says it cannot be counted on to hold the camp residents indefinitely. But neither the United States — which ultimately holds sway in this corner of Syria — nor European and Arab allies have advanced a workable solution.
"Given that ISIS had women's units and also taught them how they should still spread the idea and ideals of the caliphate once they are back in their countries of origins, they are a serious risk to the society, so their children could be also," said an Arab intelligence official.
Iraq has yet to repatriate tens of thousands of its citizens, and other governments are evacuating their nationals at a trickle. Eight American citizens were repatriated from the camp to the United States in June. President Trump has urged European countries to "take back" and prosecute their citizens.
A woman holding a child sits on the stairs of a hospital in Derik, Syria, where women held at a camp for alleged relatives of ISIS militants are sent for medical care. One woman recently escaped from the hospital carrying her child. (Alice Martins for The Washington Post)
One European intelligence official said the approach had to be "pragmatic" and "case by case," adding: "We will have to study: Who was this woman married to? What role did [she] play inside ISIS? Is [she] really ready to give up the ideology?"
But aid agencies insist that the international community does not have the luxury of time and cite the dangers al-Hol poses to the children trapped inside it.
Aid workers from Save the Children, one of the largest organizations working with children in the camps of northeastern Syria, say they often show signs of deep trauma. Boys, in particular, can be aggressive. Girls have faced early marriage and sexual violence.
"The children who have been traumatized by living through all of this need a lot more than we can really offer in a camp," said Sonia Khush, the Syria country director for Save the Children.
"It's not only the missing out of school," she said. "It's the violence that women and children were exposed to. People talk about seeing the beheadings in the town square, seeing the heads roll around."
Some of the women interviewed said they are no longer true believers, and some said they never were but had been coerced by radicalized husbands to go to the Islamic State. Others, however, said they remained proud to have joined a group that tries to foster what it describes as an Islamic paradise.
In a video posted online in July, several women, fully veiled and holding the Islamic State's black-and-white banner, said they were delivering a message from al-Hol. "Brothers," one urges, "light the fire of jihad and free us from these prisons."
And then, addressing the "enemies of God," she says, "To you we say, women of the mujahideen: You think you have us imprisoned in your rotten camp. But we are a ticking bomb. Just you wait and see."
Women walk through al-Hol camp in Syria. (Alice Martins for The Washington Post)
Khabbat Abbas and Ossama Mohammed in al-Hol, Mustafa Salim in Baghdad and Ghalia al-Alwani in Beirut contributed to this report.
https://www.washingtonpost.com/world/at-a-sprawling-tent-camp-in-syria-isis-women-impose-a-brutal-rule/2019/09/03/3fcdfd14-c4ea-11e9-8bf7-cde2d9e09055_story.html?noredirect=on
--------
Israel Uncovers Hezbollah Precision Missile Site in Lebanon
Sep 03, 2019
The Israeli army announced Tuesday that it identified a Hezbollah precision missile development and enhancement site, which is operated in partnership with Iran.
The Shi'ite group has begun evacuating the site over the past several days out of fear of strikes in the area, the Israeli army stated.
According to the Israel Defense Forces, the Hezbollah project was intended to improve the organization's crude missiles, so that they could reach a range of over 100 kilometers (62 miles), and their strike radius will be up to ten meters from the intended target.
The compound, the IDF says, is located near Nabi Chit in Lebanon's Bekaa Valley. It is an area that has recently been serving as an assembly line for precision weapons, and transfers of equipment needed for the project have been observed there. The equipment, the army claims, was cleared out in past days to civilian areas throughout Lebanon, including in Beirut.
The IDF designated the compound as being of "high importance" to Hezbollah in its attempts to obtain precision missiles that it will aim at Israel, and Tehran is participating in arming it, training its workers and supervising the site.
A number of compounds were photographed on the grounds of the site, which was established a few years ago for weapon construction. One of the compounds is intended for the construction of motors, another for quality control, a third for explosive warheads and a fourth for logistics.
Last week, the IDF released details of Hezbollah's precision missile project, and blamed Iran and Hezbollah for accelerating it over the past year. According to an Israeli army announcement, Hezbollah has dozens of precision missiles, but as of yet, every attempt to establish a system with Iran to mass produce them has been stopped. Prime Minister Benjamin Netanyahu presented parts of the missile project in a speech to the United Nations last year.
Prior to that, Hezbollah attributed to Israel a strike on one of the organization's sites in Beirut's Dahiyeh suburb last week. A central component of Hezbollah's missile program was damaged in the attack – an industrial-sized planetary mixer for making propellants that can help mass-produce missiles and improve their accuracy. As far as is known, the mixer was damaged shortly before Hezbollah requested to transfer it to a secured site.
https://www.haaretz.com/israel-news/.premium-israel-uncovers-hezbollah-precision-missile-site-in-lebanon-1.7795956
--------
Southeast Asia
G25: Ruling in SIS fatwa case a big step backwards, contradicts Federal Court's decision
05 September 2019
BY IDA LIM
KUALA LUMPUR, Sept 5 — The High Court took a huge step backwards with its recent decision that it has no power to hear a challenge against the constitutionality of a fatwa or religious edict, pro-moderation group G25 said today.
G25 was referring to a fatwa by the Selangor Islamic authorities that labelled Muslim women rights' group Sisters in Islam (SIS) as deviant, saying it was "deeply disappointed" and "terribly alarmed" that the High Court of Kuala Lumpur decided it has no jurisdiction to decide on the challenge.
G25 noted that SIS had challenged the fatwa via judicial review for various reasons, such as the violation of its right to freedom of speech and as SIS is not a "natural person professing the Islamic faith" but a company that falls outside the jurisdiction of the Selangor religious authority.
G25 also highlighted that the High Court decided that the challenge involved Shariah law and should be heard at the Shariah courts and that the Shariah courts have the exclusive jurisdiction to decide on the challenge that was mounted via a judicial review application.
But G25 said the High Court's decision goes against what the Federal Court had decided in the case involving Hindu mother M. Indira Gandhi's challenge against the unilateral conversion of her three children to Islam by her Muslim convert ex-husband.
"G25 is of the opinion that such a ruling is untenable, as is obvious from the judgment of the Federal Court in the landmark case of Indira Gandhi," the group which includes retired senior civil servants said in a statement today.
G25 went on to quote excerpts of the Federal Court's ruling that the Federal Constitution does not exclude or remove the civil courts' jurisdiction or power to hear and decide on cases relating to Islamic laws, and that civil courts should not decline to hear cases on the basis of having no jurisdiction if the matter involves constitutional issues.
G25 also noted that the Federal Court had ruled that the Shariah courts have no jurisdiction to exercise the power of judicial review, and that the power to hear judicial reviews belongs exclusively to the civil courts.
"On the one hand, the Federal Court, in its judgment in Indira Gandhi, had taken a bold step forward. It accurately clarified the law on the judicial review power of the civil High Court and the limits of the jurisdiction of the shariah courts.
"On the other hand, the recent ruling with respect to SIS takes a huge step backwards to muddle the law on judicial review.
"Indeed we are appalled by the learned High Court Judge's refusal to exercise jurisdiction when issues of constitutional law were raised before him, which is clearly an unwarranted abdication of responsibility and a failure to uphold the constitution and to protect the fundamental liberties of the citizens. This is truly a desperate state of affairs," the G25 group said.
G25 also said the High Court's decision was a major blow for Muslim women and a regressive step from racial and religious harmony, also going on to highlight SIS' work in providing aid to Muslim women.
"SIS has been proactive in helping Malaysian Muslim women faced with the domino effects of these negative economic indicators. Statistics show that an alarmingly high percentage of domestic violence, divorce and neglect are attributed to Muslim women," the pro-moderation group said.
"G25 feels that the ruling of the High Court Judge is retrogressive, against high judicial precedent and contrary to the Federal Constitution. It implies that the High Court has granted wide arbitrary powers to the State fatwa authority to issue fatwas. This judgment has set a dangerous precedent," it added.
Others such as SIS itself and prominent activist Datin Paduka Marina Mahathir have raised concerns over the possible impact of the High Court decision.
https://www.malaymail.com/news/malaysia/2019/09/05/g25-ruling-in-sis-fatwa-case-a-big-step-backwards-contradicts-federal-court/1787533
--------
Zakir Naik's Zealotry, Not A Zero-Sum Game
September 5, 2019
After all the spirited calls and consensus that an Indian-Muslim preacher had crossed the line and that some of his statements on the non-Muslim communities were awfully odious, offensive and obnoxious there has surfaced a seemingly sudden, almost surreal, magnanimity about him within segments of the Pakatan Harapan (PH) Government. The Opposition comprising UMNO and PAS had no other interest but to discredit the present government and may have felt a tug of triumphalism that the PH government was being bruised and burnt over this issue.
For a fledgling fifteen-month old government attempting to cautiously build a credible, authoritative and respectable narrative the handling of this issue was not the best of achievements especially in the eyes of both the majoritarian moderate Malay/Muslim community and the maligned minorities.
Yet there is another story to be told.
Muslims in Malaysia are a peace loving and tolerant lot. They have lived in harmony with their non-Malay compatriots for centuries. Those foreign newcomers who marry Malays and embrace Islam become Malays officially, with a special position provided for them in the country's constitution. That is how liberal and loving the Malays can be.
Usman Awang(1929-2001), Malaysia's poet laureate encapsulates this spirit of generous socio- cultural inclusiveness in a sajak(poem) 'Melayu' he wrote decades ago.
First, Pakatan Harapan's youngest cabinet minister Syed Saddiq Syed Abdul Rahman who had earlier sought deportation made an abrupt about-turn by stating that the country must move on and then he invites Dr Zakir Abdul Karim Naik to his private residence for an obviously pleasant repast. Then the Prime Minister and the so-called prime minister-in-waiting affirm that Naik could continue to reside in the country. They had, it would seem, valid reasons to take this course of action, both to keep their jobs and maintain peace and security.
Another Pakatan Harapan component, the splinter group from PAS, Parti Amanah Negara has consistently taken a conciliatory course in voicing support for Naik's continued stay in Malaysia while cautioning him that he should refrain from inflammatory rhetoric on non-Muslims. It is interesting that Amanah's tack is being widely emulated.
The security authorities who were recording statements and investigating the matter for further action have obviously not completed their work. Their own minister, the Home Affairs Minister, has been rather circumspect and has not had much to say about the matter. In fairness he has stated that permanent residents are not above the law.
It is however most unlikely that as an experienced and seasoned hand who had suffered the ignominy of being defrocked as deputy prime minister some four years earlier, Tan Sri Muhyiddin Yassin will say anything at variance with Tun Dr Mahathir.
Ironically Naik's influence in spite of his poorly and partly understood largely English language preaching seems to have had particular impact in Kelantan and Trengganu where the Opposition Islamic party, PAS, is better established. PAS, in calling for Naik to be allowed to remain in the country has also cautioned him to confine his activities to normal preaching and not venture into politics.
This concerted effort of the largely Malay components of Pakatan Harapan in the Peninsula to accommodate Naik has somewhat shown up some DAP members of parliament as somewhat vacuous voices seeking his deportation. Yet those DAP parliamentarians calling for Zakir Naik's deportation were within their rights. They also had widespread support, including from the country's dominant religious group.
The concession granted to Zakir Naik has to be viewed holistically. Wanted for crimes and shunned almost everywhere he could not return with dignity to the land of his birth. In Malaysia, because of the underlying rhetoric of racist and religious slant of political discourse more than the country's convivial ethno -religious harmony there are restrictions on the use of the word Allah by non-Muslims, for instance. Zakir Naik's hate pedagogy did acquire some traction for this peculiar reason and not for any other. Zakir Naik seems to have capitalised on such minor issues in the majority-minority divide to maul and mock the country's minorities.
But most Malaysians refused to fall for Naik's taunts. They kept their silence and their peace. They had faith in their people and their government.
How could a mediocre, mean-spirited mealy-mouthed misguided misogynistic missionary take on magnanimous, magisterial and majestic Malaysia?
UMNO and PAS could not however accept that conciliatory conclusion.
Undeniably there is the underlying unique bigness or capacity for tolerance within the country and its leadership which has long been the basis of Malaysia's stability.
The Opposition, largely made up UMNO and PAS, has been super efficient in taking advantage of the tensions and fissures developing between the DAP and their other Pakatan Harapan allies over the Naik issue.
UMNO and PAS, with their mosquito-sized non- Malay allies in parliament have sought to enter the Zakir Naik fray in a melodramatic and destructive manner by stating that the ruling government was losing ground and it should dissolve parliament and hold a general election. Their agitation had nothing to do with the Zakir Naik issue. A massive rally is being planned ostensibly for this purpose of dissolving parliament. It is obviously inspired by UMNO.
It is reasonable to expect that given the concession that has been made to Zakir Naik he will hunker down and maintain some decorum and civility in his conduct and not harangue and confront those Malaysians who have justifiably called for his deportation. Almost everyone has warned him that he has to behave and not abuse the hospitality he enjoys.
Zakir Naik has survived this storm only because no one wants further divisions in the country. It is not because of his apologies or the muddled efforts at clarifying what he had said.
UMNO has not only lost power since GE14 but has suffered disgrace as it's two top leaders have been charged for serious corruption and criminal offences. UMNO's former Secretary General is also in distress with sensational corruption charges. What could UMNO do?
The only way out of infamy, incarceration, irrelevance and possible bankruptcy for both UMNO and its leadership is to resort to tactics to dislodge the currently well functioning Pakatan Harapan Government by fair or foul means.
Zakir Naik and the controversy, confusion and the centrifugal forces he seems to have unleashed have inexorably assisted UMNO's machinations to discredit the current government which, according to Ahmad Zahid Hamidi, UMNO president, is suffering from 'political gangrene,' a symptom that has obviously afflicted his own party.
Political ineptitude is perhaps what he was implying.
With a divisive situation developing the Pakatan Harapan Government has wisely defused it by clamping down on Zakir Naik and calming the concerns of minorities and the provincial authorities in both Sabah and Sarawak.
This was the best and least damaging course to take. Ultimately it was a damage control exercise.
It is time that the strident voices seeking Zakir Naik' deportation desist from further labour over it. A failure to recognise the dark and destructive strategy of
Full report at:
http://theindependent.sg/zakir-naiks-zealotry-not-a-zero-sum-game/
--------
Govt defends rule requiring publishers to put hologram on Quran
September 5, 2019
PETALING JAYA: Putrajaya has defended a rule requiring that every copy of the Quran bear a hologram, despite publishers saying that the extra cost to purchase the stickers is a form of unauthorised tax.
The home ministry, whose Publications and Quranic Texts Control Division issues guidelines on the production of the Muslim holy book in Malaysia, said the hologram is a way to curb copies of the Quran which have not been checked for mistakes or which break the format rules set by the ministry.
"The hologram is not a way for the ministry to tax Quran publishers. The 50 sen price for each hologram is simply the cost to acquire the hologram," the ministry said, responding to a report by FMT yesterday.
In the past, an approval seal, stamped on a page of the Quran, was enough to show that the final draft had been checked for errors by the ministry's specialist proofreaders.
But publishers say the hologram rule, which was introduced in 2010, has added unnecessary costs.
They also question the requirement for them to pay the cost of the stickers upfront based on the print run.
"If we plan to print 10,000 copies, we have to fork out RM5,000 upfront, before even printing and selling them," one local Islamic publisher told FMT.
Meanwhile, the ministry also defended a new guideline issued in August last year requiring publishers of the Quran to engage two panel consultants who hold at least a diploma in tahfiz or other relevant qualifications.
It said this would ensure that copies submitted for approval by the proofreading panel fulfil the guidelines.
Full report at:
https://www.freemalaysiatoday.com/category/nation/2019/09/05/govt-defends-rule-requiring-publishers-to-put-hologram-on-quran/
--------
South Asia
Afghan President Ashraf Ghani: The Taliban derive their power from killing
5 September 2019
Afghan President Ashraf Ghani has challenged the Taliban to stand in the upcoming elections but cast doubt that "anyone would vote for them," adding that the militant group "derives their power from killing" people.
Ghani, who is running for re-election on September 28, told Al Arabiya in an exclusive interview that the Taliban must prove to the Afghan people that they are capable of being productive.
"They need to demonstrate to the people of Afghanistan that they are capable of being productive, of being able to become an instrument of transforming the country. Their affiliations are with the most destructive people," Ghani told Al Arabiya's Saad al-Matrafi during his recent state visit to Saudi Arabia.
The United States, which has been in talks with the Taliban, said it will withdraw almost 5,000 troops from Afghanistan and close five bases within 135 days under a draft peace accord, the chief US negotiator, Zalmay Khalilzad, said on Monday.
Ghani is said to have been briefed on the draft of the deal and will look at details of the deal before giving an opinion, his spokesman said.
Afghanistan's presidential elections is scheduled for Sept. 28 in which Ghani is seeking re-election to a second five-year term. The Taliban have consistently rejected the elections.
Here is the full transcript of Afghan President Ashraf Ghani's interview with Al Arabiya:
Al Arabiya: Mr. President thank you for giving us this opportunity.
Ashraf Ghani: In the name of God, It's wonderful to be with you. It's a pleasure to be able to speak to your audience through you.
Al Arabiya: Thank you very much. Mr. President you've met with the Saudi king. King Salman and you've also met with some ministers. What were the major issues that you focused on with the Saudi leadership today in particular?
Ashraf Ghani: Well first of all, I congratulated the Custodian of the Holy shrines on yet another Hajj. This is the largest most complex logistical operation in the world. Mecca and Medinah is a very special place in the hearts of every Muslim but particularly for every Afghan. And we've had an enduring relationship since the founding of Saudi Arabia. And long before that. Bilateral relationship is on a very solid foundation. In that context our discussions focused both on opportunities and on threats. Opportunities on how to work together to enhance the momentum in Afghanistan toward self-reliance, towards regional connectivity and towards the utilization of the immense resources of Afghanistan.
Afghanistan fortunately is one of the richest countries in terms of water, mineral resources, location and human capital. And in this regard the Custodian of the Holy shrines give instructions. And I'm delighted that I'd be working with Dr. Majid, the Minister of Industry and Investment. And I'm looking forward to a delegation that would be coming to work with us equally. We've worked with the Islamic bank, the Saudi Development Fund and the OIC the Organization of Islamic countries. So a stable Afghanistan is not only the frontline against this threat it is also the frontline for defense of the kingdom, the world at large. Europe and the United States. Our security coordination will be enhanced in this regard.
The third is an opportunity for peace. Where a condition-based approach to peace. Our offer to the Taliban was unconditional but peace itself must be conditional to enable us to preserve the gains of the Islamic Republic of Afghanistan and to make sure that the Taliban separate themselves from terrorist organizations and narcotics which are both strong threats. And here, the kingdom's foreign policy Minister [Jubair] and others will work together with us to move forward in a coordinated approach that is sustainable peace. That is the goal of a free Afghan and the goal of the region is realized. And in terms of that coordination both of the United States and the Europeans and with Pakistan. That is a special role in this will be enhanced.
Al Arabiya: You've talked about great opportunities and a very optimistic way of the negotiations and the talks with the Saudi leadership. But what does Kabul really expect and or hope from Riyadh? Having said all what you have just said about the opportunities that you're looking forward to?
Ashraf Ghani: Well what we're hoping for are movement fairly rapidly on some questions like labor and opening up of the Saudi market towards Afghanistan. Afghanistan is moving to really becoming an export-oriented country. And in this regard, they are quick wins and we're working on that. There are other parts where coordination is important and the voice of Saudi Arabia, and the world community and in the region is important. We'll be coordinating. And then there is a longer horizon. That after the election of the presidential election 28 September the new leadership of Afghanistan whether it's us or other people, we'll be working because relations between Afghanistan and Saudi are not dependent on a person. This is the relationship between two countries that are foundational in nature and will endure.
Al Arabiya: Moving on to another issue the US envoy to Afghanistan Mr. Khalilzad has taken a tour and visited also ended his tour in Afghanistan. How effective do you think that tour will be?
Ashraf Ghani: We the government of Afghanistan that particularly created the conditions for peace. It's I who asked for unconditional discussions with Taliban. Leading to of course the condition-based peace. We created the conditions for a ceasefire for the first time in 40 years. We persuaded President Trump and the United States to support peace before this. My predecessor set 13 conditions on beginning of talks and the United States had many conditions. This is because the overwhelming majority of the Afghan people want peace but peace has to be sustained. The discussions on the first ground between Ambassador Khalilzad and Taliban are to persuade them to discuss the issues that pertain to the United States priorities. The second round of discussions will be between Taliban and the government of Afghanistan. In there, we will be talking in earnest about how to both integrate the Taliban but also to understand that they are a minority and the government, and the people of Afghanistan constitute the majority.
It's a discussion that is it then it's still at the mid stage and to take stock of the mid stage, we need to be both optimistic but also careful to make sure that the outcome that we are seeking is achieved.
Al Arabiya: Mr. President why do I get a feeling, maybe I'm wrong, that you as the Afghani government fear of neglection, to be neglected if there is talks between the Americans and the Taliban?
Ashraf Ghani: No we are not on the contrary. Peace cannot come without the government of Afghanistan speaking directly to the Taliban or the Taliban talking directly to us. Do you think a single one of their prisoners can be released without my signature? Do you think they can come to Kabul without us welcoming them?
Al Arabiya: Don't you think it will turn out to be an American-Taliban full talks...?
Ashraf Ghani: No it's impossible. Look we're the legitimate government of Afghanistan. We have nothing to fear but fear itself. And we are not fearful. Do you see me shaking?
Al Arabiya: Of course not.
Ashraf Ghani: No. Because, why am I not shaking? Because our security forces are performing brilliantly in the field. We are not a defeated army. We are not a defeated police or defeated intelligence. In the battlefield we have not lost. So we are not suing for peace. We are seeking peace out of conviction, not out of defeat.
And the request for reduction of numbers of American troops came from me in January in a letter to President Trump. We agree with President Trump that the expenses of the American presence in Afghanistan should be reduced and this can now be reduced because we have significantly reformed our security forces and are able to. In terms of enablers and support. That relationship is based on mutual interest. Afghanistan, the presence of the international community in Afghanistan, it's been welcome, it's been essential but it's not a free gift. We sacrifice more than anybody else both for our freedom but also for global security.
Al Arabiya: I'm now going back to the talks between the Afghan government and Taliban, the Americans and Taliban. How far do you think Taliban will be committed really to any agreement that comes out of the talks between whether it's the Afghani government, official government or the American talks with the Taliban? How far do you think they'll be committed?
Ashraf Ghani: That's the billion-dollar question isn't it? It's not who is committed and who's not. It's how talks are conditioned. Trust and verify. We need to take a jump of fate. Because people demand peace.
The Taliban are not a positive. They're negative power. They derive their power from killing. From killing civilians, from attacking hospitals, schools, universities. But this price is too high.
The blood. As the president of Afghanistan, I'm president of all of Afghanistan. I don't differentiate between a child or a woman or non-combatant civilian as to whether it's Taliban or otherwise.
The society wants an end to this with it. We've seen 40 years of conflict. So as a result of this we held our Loya Jirga or grand assembly three thousand two hundred men and women. In more than 30 percent of them woman for the first time from all walks and they said they instructed me to go solve the problem. Talks are essential in order to put an end to conflict. But how do we trust it be specific conditions that need to be put because the society is making a huge step to reintegrate the Taliban and its fault. Taliban are different from internationally transnational terrorist organizations because they are Afghans in essence but the choice is going to come, each Talib must choose will they prefer their homeland over these international ties. These are difficult decisions for them. Time will tell if they move forward. With conviction and with courage the way we're doing then there can be the right outcome. If they don't, then unfortunately there will be loss of trust and the consequent loss of opportunity that we will have to cope with.
Al Arabiya: Now it was an interesting you said that you are the president of all Afghanistan. How do you challenge the position that says that the president or the Afghani government only rules Kabul and has no actually power on the rest of Afghanistan? So, the presence is only in Kabul?
Ashraf Ghani: No it's a fantastic question that they used to tell of my predecessor that he was mayor of Kabul because he didn't travel. You know I've just completed my 74th trip to the provinces of Afghanistan. Is there a single province of Afghanistan that is run by Taliban? That's my answer. I have been 74 times in the last five years to the provinces. The Afghan army, is there a single province of Afghanistan that the Afghan army is not present, that that Afghan administration and a governor is not present? Judges are not present? Services are not delivered? This is a mythology that was a plight when we had over 130,000 international troops in that country.
When I became president the combat role of international troops ended over 100,000 troops were withdrawn. Everybody was then saying, well of course they will collapse.
Al Arabiya: 100,000 was from Taliban?
Ashraf Ghani: No from the international community. Over 100,000 Americans and other, particularly Americans, who were fighting in my country. During my predecessor's time, President Karzai's time. I took the responsibility for planning, designing the process where all these troops left by January 2015 and I became president. We have been able, who is doing the fighting? The Afghan security forces was doing the dying. This is a mythology we are of course you're dealing with a network. Taliban are not a government. They are a network and who are targeting civilians. They are in the spaces between people. So yes, they have a presence. They have a violent presence, but that presence does not mean that we are Kabul-bound.
If you a Kabul-bound, I would not be able to have this intensive and extensive relationship with the provinces of the country.
Al Arabiya: It's just interesting Mr. President you're saying that Taliban are not the government and they are aggressive as you're saying or harsh as you're saying. Now if talks between Taliban and Americans again, I'm sorry to actually come back to that issue again. But if the talks actually succeed and the Americans withdraw 5,000 troops, the Taliban will abandon al-Qaeda. Aren't you afraid that that will lead Taliban to power? Actually, officially being as the government of Afghanistan?
Ashraf Ghani: No because the system is a democracy. Will Taliban win an election? I'll challenge them today to come and join the election. If the people of Afghanistan vote for them would be delighted to turn power to them. But I am convinced that the people of Afghanistan will not vote for them. They are convinced that the people of Afghanistan will not vote for them. Why are they not accepting election? Look, every single armed movement the absolute majority of them, if not every single one, in 1990s to now has been seeking an election as a way because they are confident that they have roots in acceptance. Is there a single survey, credible survey, that shows more than 5 percent support for the Taliban?
Afghanistan of today is different. The Taliban in the presidential palace. There was a half complete mosque. They couldn't even complete the mosque in there five years in Kabul. I completed it. What did the Taliban build? Nothing. They need to demonstrate to the people of Afghanistan that they are capable of being productive, of being able to become an instrument of transforming the country. Their affiliations are with the most destructive people. Does al-Qaeda care about Afghanistan?
Does it care one bit as to how many thousands of Afghans are killed? Did Osama bin Laden care in 2001 to leave our country and thereby avoid the war. No, he insisted on staying. So, the challenge is to them. They need to move. 5,000 troops, withdrawal would make no difference to us. Because the support structure is there and we need to make sure the key is all Afghans, throughout our history we did not have international presence. These 18 years are an exception in our history. We need to put arrive at the time bound arrangement where we can secure and the main reason that national troops are there is because the Taliban are perpetuating violence. So, if we agreed. The reason for the major presence will come down and then we can focus on the threat of terrorism. And if they join us in containing that threat, the sooner, the need for international presence will disappear.
Al Arabiya: Mr. President, in the last incident of the wedding bombing that happened in Afghanistan. The government accused Taliban. Taliban denied any relations to the bombing and ISIS actually admitted to be responsible of the bombing. Aren't you afraid that Afghanistan will be the next state for ISIS?
Ashraf Ghani: There are threats but the first thing, Taliban denial. It's not acceptable. They declared war on the election. They've declared war on the civilians. Without them helping ISIS, at the beginning there would be no ISIS in Afghanistan. Now they've fallen apart. Second, we need to look, anybody can take responsibility. Does ISIS really have the capability of carrying these operations or are there sections and elements within the larger Taliban coalition that are supporting ISIS. And the main question would be what percentage of the Taliban are actually moving back and forth between ISIS and Taliban? These are questions that during negotiations and particularly during verification of a peace agreement that we are determined to arrive, will need to be answered.
Al Arabiya: Counter to the last question Mr. President, now with all these negotiations and all these talks the United States, the Afghani government, Saudi Arabia and this tour that you are taking along, how do you like to see the roles of these mentioned governments and these countries in the future of Afghanistan and what roles would you like them to play actually?
Ashraf Ghani: We like to see them play two roles. One is to facilitate. Create the conditions for direct talks between the legitimate government of the Islamic Republic of Afghanistan and the Taliban.
And two, help in the verification of the agreements. And three, come together for a coalition build a coalition for peace that can ensure that Afghanistan will be able to absorb this tremendous both opportunity but also challenge will need if we want to finish the war. We'll need to absorb the refugee population of Afghanistan built in Pakistan and in Europe. Both countries are having major economic difficulties. Life is becoming hard.
Tens of thousands of people who've fought on the side of the Taliban they need to be absorbed. We need to end, still, a significant number of Afghans suffer from poverty, illiteracy, bad health.
And the most important Afghanistan does have the resources to stand on its feet. We need partners for a limited period of time. And then the most significant thing would be to change from an aid-based society to an investment-based society. Regional connectivity, development of the energy resources of the country, the mineral resources of the country, the connectivity advantages that come from it.
So we have a very positive agenda where our partners can come. And also, we are deep. We are 99.9 percent Muslim country who have contributed from the dawn of Islam to a great civilization, rediscovery of that civilization, consolidation of that, and the remaining threat which is that of transnational terrorism and transnational drug cartels would need to be faced jointly with us and we are confident that we can face them jointly together.
Al Arabiya: Mr. President, again, thank you very much for this interview.
Ashraf Ghani: It's a pleasure.
Al Arabiya: And giving Al Arabiya this great opportunity.
Al Arabiya: Thank you. Thanks to Al Arabiya for giving me this opportunity.
https://english.alarabiya.net/en/features/2019/09/05/Afghan-President-Ashraf-Ghani-The-Taliban-derive-their-power-from-killing.html
--------
The Taliban Has Defended a Kabul Suicide Bombing That Killed at Least 16 People
By Rahim Faiez And Cara Anna
September 4, 2019
(KABUL, Afghanistan) — The Taliban on Tuesday defended their suicide bombing against an international compound in the Afghan capital that killed at least 16 people and wounded 119, almost all local civilians, just hours after a U.S. envoy said he and the militant group had reached a deal "in principle" to end America's longest war.
Angry Kabul residents whose homes were shredded in the explosion climbed over the buckled blast wall and set part of the compound, a frequent Taliban target, on fire. Thick smoke rose from the Green Village, home to several foreign organizations and guesthouses, whose location has become a peril to nearby local residents as well.
Romanian President Klaus Iohannis condemned the attack, "which, unfortunately, ended the life of a Romanian citizen and seriously wounded another one. I reiterate our profound commitment to combating terrorism at the international level."
"People were screaming and saying, 'My children are trapped in the rubble,'" one witness, Faiz Ahmad, said. A large crater was left in the street from a tractor packed with explosives. Five attackers were killed in the Monday night attack and some 400 foreigners rescued, Interior Ministry spokesman Nasrat Rahimi said.
The Taliban continue to kill Afghan civilians in attacks they say are meant for foreign "invaders" or the Afghan government, apparently sacrificing the support of the people they might wish to rule, even as the U.S. envoy says the deal with the insurgents only needs the approval of President Donald Trump to become a reality. The accord would include a troop withdrawal that the Taliban already portray as their victory.
Taliban spokesman Zabihullah Mujahid told The Associated Press that "we understand that peace talks are going on … but they must also understand that we are not weak and if we enter into talks … we enter from a strong position."
He said the attack was a response to raids by U.S. and Afghan forces on civilians across the country. While he acknowledged there should be less harm to civilians, he said they shouldn't live near such an important foreign compound.
Questions are growing among some in Washington about the dangers of trusting the Taliban to make peace. On Tuesday, several former U.S. ambassadors to Afghanistan warned in a joint statement published by the Atlantic Council that "it is not clear whether peace is possible," saying the Taliban have "made it clear that the war will go on against the Afghan government."
A full U.S. troop withdrawal that moves too quickly and without requiring the Taliban to meet conditions such as reducing violence could lead the militant group to avoid making compromises with other Afghans, the former envoys warned. Civil war could follow and give al-Qaida and the local Islamic State affiliate space to grow, they said: "All of this could prove catastrophic for U.S. national security."
The attack occurred just hours after U.S. envoy Zalmay Khalilzad briefed the Afghan government on an agreement "in principle" with the Taliban that would see 5,000 U.S. troops withdraw from five bases in the country within 135 days of a final deal on ending nearly 18 years of fighting. Between 14,000 and 13,000 troops are currently in the country.
Hours before Monday's attack, Khalilzad showed a draft deal to the Afghan president after declaring that they are "at the threshold of an agreement" following the end of the ninth round of U.S.-Taliban talks in Qatar.
Khalilzad has not commented publicly since the blast, which rocked Kabul as many residents watched him speak in a nationally televised interview about the deal and Afghanistan's future.
Shaken Kabul residents questioned whether the Taliban will respect any agreement, especially after foreign troops withdraw.
"This what the Taliban are up to in Afghanistan; totally committed to total destruction. Can they be trusted!!??" presidential spokesman Sediq Seddiqi tweeted.
The Taliban want all of the some 20,000 U.S. and NATO troops out of Afghanistan immediately, while the U.S. seeks a withdrawal in phases that would depend on the Taliban meeting certain conditions such as a reduction in violence.
Attacks have surged in recent months, including Taliban assaults on two provincial capitals over the weekend, as the group also seeks to strengthen its negotiating position with the Afghan government in the even more challenging intra-Afghan talks that are meant to follow a U.S.-Taliban deal. The Taliban have rejected talking with the government so far, dismissing it as a U.S. puppet.
Some analysts also have warned that some factions of the Taliban might be expressing displeasure with the U.S. deal, though Taliban political leaders at the talks in Qatar have insisted that their tens of thousands of fighters would respect whatever agreement is reached.
The militant group is at its strongest since the U.S.-led invasion to topple its government after the Sept. 11, 2001 attacks on the U.S. The Taliban now control or hold sway over roughly half of Afghanistan.
The United Nations and others say civilians are suffering, often caught in the cross-fire as government forces, backed by the U.S., pursue the militants with airstrikes and raids. Afghanistan was the world's deadliest conflict in 2018.
Full report at:
https://time.com/5668157/taliban-afghanistan-kabul-suicide-bombing/
--------
As Afghanistan Seeks Peace, Social Media Raises Fear of Reprisals
By Mujib Mashal and Fahim Abed
Sept. 4, 2019
KABUL, Afghanistan — In recent months, an increasing number of graphic images of atrocities in the Afghan war have circulated on social media — raising alarm that hatred sown deep into local communities would be difficult to resolve even if a peace agreement can be reached with the Taliban.
In one video, disheveled Taliban fighters line up a local judge in front of their guns as they repeat a question: who is rightful, the insurgents or the government? As the judge pleads "I serve the people," the fighters open fire. The man collapses, and they fire more.
In a second video, Afghan Army soldiers have tied a couple of Taliban fighters to the hood of a military vehicle, driving them back and forth in a desert as they take turns beating them bloody. The Taliban wail as the soldiers curse at them and their families. One soldier repeatedly slashes a fighter with a knife.
"Slaves of Pakistan that fell to our hands," the soldier filming the torture wrote on his Facebook account, referring to the neighboring country's support for the Afghan insurgency. "Dear friends, please share."
As the prospect of a peace deal nears, with the United States and Taliban signaling that they are close on a preliminary agreement, the violence has only intensified. Graphic videos and images of the bloodshed circulate freely, and the rhetoric on both sides appears to be hardening.
The videos and images seem like a deliberate escalation, opening another battlefield online. A recent survey showed that at least 90 percent of households have at least one mobile phone, and about 40 percent access to the internet.
The graphic content is often posted by accounts related to, or sharing sympathies with, one side of the war. Such flooding of images of blood and gore has raised fears of lasting hatred that only complicates chances of a deal on paper translating to peace for local communities.
Once it became clear that a military victory was unlikely for either side, the war became increasingly localized — down to villages, pitting cousin against cousin, in some cases even father against son, the conflict often blurring to suspicion and revenge.
After a strike force mentored by the C.I.A. raided an eastern village earlier this month, killing at least 11 civilians — many of whom were shot from close range after being held — about two dozen elders and relatives brought their complaint to the country's defense minister.
"I don't know who is killing us like this — is this really Afghan forces, or is this a tribal rivalry using the forces?" one relative told the minister. "We will have to find our enemy."
The fear of local vengeance was palpable last month in the first informal talks on peace to include representatives both from the Afghan government and the insurgents. The declaration urged both sides to "not fuel the conflict and revenge" with their language and messages.
Habibullah Rafi, an Afghan academic and historian, said that through 40 years of violence and war in Afghanistan, there have been many cycles of reprisal. But the sheer ubiquity of social media now has seemed to widen the circle of outrage over acts of violence, and to stoke calls for revenge over and over.
In the comments section of the video where Afghan soldiers were beating Taliban fighters, one Facebook user wrote that the leaders of the Taliban would watch this video. "After that, it's on you how they treat arrested soldiers."
Other Facebook users sympathetic to the Taliban retaliated by posting pictures of Afghan women being searched by forces of the American-led coalition, saying the Afghan Army facilitated such dishonor. In Afghanistan's conservative society, women are often kept away from even the gaze of friends, let alone from the touch of strangers.
"Such videos will open the path for revenge-taking and personal enmity after peace," Mr. Rafi said. "If the government keeps reminding of violence committed by the Taliban, and if the Taliban keeps sharing videos of violence by government forces, even if there is a peace deal the fighting could continue in the country because those fighting men will go after their revenge."
In the 1980s, the Soviet-backed communists disappeared thousands of Afghans affiliated with, or seen as sympathetic to, the American-backed Islamist guerrillas. When the guerrillas swept into Kabul, they not only went after the affiliates and the property of those associated with the former government, they also started fighting each other over the vacuum of power, sending the country into anarchy.
The most recent wave of reprisals involved the Taliban and the small pocket of Northern Alliance fighters that resisted the Taliban's sweep of the country in late 1990s.
Whenever the Taliban advanced after strong resistance, particularly in the north, they would resort to brutal tactics of killings and indiscriminate destruction. When their regime fell after the American invasion in 2001, many of those who had been on the receiving end allied with the United States military and came after the Taliban.
Rahima Jami, a member of the Afghan Parliament, is among Afghan politicians who urge caution in a peace deal, and see the road ahead as extremely difficult. The Taliban's desire for the return of the power they lost has now been wrapped in a sense of vengeance, she says.
"I personally don't believe that there will be peace after a deal with the Taliban," Ms. Jami said. "The group will try to get the whole government, and as all the other political parties are armed they will not agree and then fighting will start — a civil war, with fighting on each street, and it will continue for many years."
In recent years, the war has largely become one fought by Afghans on both sides, with tens of thousands dead. Except for rare occasions, the United States presence has mostly been reduced to air support. As the war has spread, most of the bloodiest fighting happens between groups from the local community, leaving a legacy of blood feuds.
Abdul Baqi Samandar, an Afghan activist, urged the leadership on both sides to tread carefully. He said the foot soldiers showed a capacity for acceptance during the brief cease-fire last year, when the Taliban and Afghan fighters mingled and posed for photos. But the leadership needs to be careful, he added, with what kind of ideas they drill into their fighters during the final sprint.
Full report at:
https://www.nytimes.com/2019/09/04/world/asia/afghanistan-taliban-social-media.html
--------
Bangladesh to UN: 'Support Rohingya island relocation or leave the country'
04.09.2019
The Bangladeshi government wants the United Nations aid agencies to support its plan to relocate 100,000 refugees to a remote island in the Bay of Bengal.
Human rights organizations have expressed concerns over the plan as the island may not be suitable for the refugee settlement and is prone to cyclones.
In an exclusive interview with DW, Bangladeshi Foreign Minister AK Abdul Momen said that the UN has failed to put enough pressure on Myanmar to take back the refugees. Momen also said that Dhaka wants UN agencies to accept the Rohingya island relocation plan or leave the South Asian country.
DW: Most Rohingya refugees do not want to return to Myanmar. Is that why you want to relocate them to the Bhasan Char island?
AK Abdul Momen: I think it is time to relocate them to Bhasan Char. But the island cannot accommodate all of them; we can send only 100,000 refugees there.
We didn't want to repatriate them forcefully. We had hoped it would be done voluntarily.
The island offers economic activities to the refugees. But the aid agencies working in the Cox's Bazar refugee camp don't want to move to Bhasan Char. In Cox's Bazar, they stay in five-star hotels, so they don't want to go to another place.
We are also identifying international non-government organizations that are politicalizing the Rohingya issue.
Does that mean that you would relocate Rohingya refugees to Bhasan Char even if the UN agencies don't support the plan?
Yes, possibly. We have seized many leaflets, CDs and videos that urge Rohingya not to go back to Myanmar if certain demands are not met. Myanmar authorities have agreed to one of these demands: provide safety, security and mobility to the Rohingya people. Demands such as granting citizenship to Rohingya, punishment for people involved in the Rohingya massacre, recognizing Rohingya as an ethnic group, and allowing them to return to their own homes have not been met.
Can Bangladeshi authorities relocate 100,000 Rohingya to Bhasan Char without UN support?
We can do that.
How would the UN react to it?
The UN has to agree to the plan or it can take the refugees with them. Already some of these people are getting involved in criminal activities.
The number of Rohingya refugees in the area is more than double than the number of local citizens. The local residents are increasingly complaining of criminal activities. We cannot allow that. That is why we could force their relocation.
Bangladesh is not a rich nation. We're the world's most densely populated country. Still we have done a lot for the Rohingya. It's time for others to come forward because it is not just our problem. It's an international issue, and had we not given them protection, they could have faced a genocide.
It sounds like a threat.
We are willing to send them anywhere, to anyone who wants to take them. We cannot afford to keep them for years.
And if that doesn't happen, would the refugees have to go to the Bhasan Char island?
It would be a temporary arrangement. We cannot keep them there forever.
Can Bangladesh afford to antagonize the UN?
The UN is not helping us much. They are not working to create a conducive environment in Mynamar's Rakhine state. Why don't these UN aid agencies work in Myanmar? They should go to Myanmar, especially to Rakhine state, to create conditions that could help these refugees to go back to their country. The UN is not doing the job that we expect them to do.
Read more: Opinion: Foreign aid is a hindrance to Rohingya repatriation
Would you expel the UN agencies if they don't support your plan?
We'll do it if necessary.
The island is prone to cyclones. Is it safe for human inhabitation?
It is safe. We have built embankments and beautiful houses there. If we tell Bangladeshi people to go there, they would definitely go there.
If the refugees move to Bhasan Char, will they be able to move freely or will they be contained on the island?
I think they will move freely.
Full report at:
https://www.dw.com/en/bangladesh-to-un-support-rohingya-island-relocation-or-leave-the-country/a-50284651
--------
Deadly airstrike targets a convoy of militants belonging to Tor Naqib network in Kandahar
04 Sep 2019
A deadly airstrike targeted a convoy of militants belonging to Tor Naqib terrorist network in southern Kandahar province of Afghanistan.
The Kandahar Police Chief Gen. Tadin Khan Achakzai said the U.S. forces conducted the airstrike in the vicinity of Shah Wali Kot district.
Gen. Tadin Khan further added that the airstrike killed 16 militants and wounded at least 13 others.
Futhermore, Gen. Tadin Khan said the militants were on their way to launch an attack on security posts when they came under attack.
https://www.khaama.com/deadly-airstrike-targets-a-convoy-of-militants-belonging-to-tor-naqib-network-in-kandahar-03956/
--------
Dozens of foreigners killed, wounded in recent Kabul bombing
04 Sep 2019
The recent bombing close to Green Village in Kabul city has also inflicted heavy casualties on foreign nationals besides killing or wounding scores of civilians.
The informed sources said Wednesday that the bombing has killed at least 5 foreign nationals and wounded 25 others.
A security source in Green Village said the explosion killed two British nationals and a Romanian national along with some others.
The Ministry of Interior had earlier announced that the explosion has killed 16 people and wounded at least 119 others.
The Taliban group claimed responsibility for the attack which happened late on Monday night.
Full report at:
https://www.khaama.com/dozens-of-foreigners-killed-wounded-in-recent-kabul-bombing-03954/
--------
150 Taliban and ISIS militants surrender to government in Kunar province
04 Sep 2019
At least 150 Taliban and ISIS militants have surrendered to the Afghan government in eastern Kunar province of Afghanistan.
The Kunar Governor's Office said in a statement a group of 110 Taliban militants and 40 ISIS militants led by Qazi Mawlavi Basir renounced violence, handed over their weapons and surrendered to the government on Wednesday.
The statement further added that the deputy governor of Kunar, security officials and tribal elders overwhelmingly welcomed the militants and called the latest reconciliation process in which 150 militants renounced violence, a major achievement.
Deputy governor of Kunar Gul Mohamamd Bidar said the militants were previously conducting insurgency in Chapa Dara, Manogi, Watapur and Suki districts.
Bidar further added that the militants renounced violence after realizing the truth and handed over 150 light and heavy weapons which were in their custody.
Full report at:
https://www.khaama.com/150-taliban-and-isis-militants-surrender-to-government-in-kunar-province-03958/
--------
Large car bomb hits Afghan capital near area with embassies
September 05, 2019
KABUL: A large car bomb rocked the Afghan capital on Thursday and smoke rose from a part of eastern Kabul near a neighborhood housing the US Embassy, the NATO Resolute Support mission and other diplomatic missions. At least three people were killed and another 30 wounded, a hospital director said.
It was the second major blast in the Afghan capital this week while a US envoy has been in town briefing officials on a US-Taliban deal "in principle" to end America's longest war.
Firdaus Faramarz, a spokesman for Kabul's police chief, told The Associated Press that the explosion took place in the city's Ninth Police District. It appeared to target a checkpoint in the heavily guarded Shashdarak area where the Afghan national security authorities have offices.
Interior Ministry spokesman Nasrat Rahimi said a car bomb had exploded on a main road and police were sealing off the area. No one immediately claimed responsibility for the attack.
Three bodies and 30 wounded people were brought to the nearby Wazir Mohammad Akbar Khan hospital, said its director, Gul Ahmad Ayubi.
An Associated Press reporter on the phone with the US Embassy when the blast occurred heard sirens begin there.
A Taliban suicide bombing in eastern Kabul on Monday night — which the insurgents said targeted a foreign compound — killed at least 16 people and wounded more than 100, almost all of them local civilians.
The Afghan government has expressed serious concerns about the US-Taliban deal, which US envoy Zalmay Khalilzad has said only needed the approval of President Donald Trump to become final.
Full report at:
https://www.arabnews.com/node/1549976/world
--------
India
Idols surreptitiously put inside Babri masjid: Muslim parties
by Rasia Hashmi
September 04, 2019
New Delhi: Hearing of the Ram Janambhoomi-Babri Masjid land dispute continued on the 18th day in the Supreme Court on Tuesday. Senior advocate Rajeev Dhavan representing Muslim parties told the 5-judge Constitution bench headed by Chief Justice Ranjan Gogoi that there was a "planned" and "surreptitious attack" to put idols inside the Babri masjid at Ayodhya on the intervening night of December 22-23, 1949 and some officials connived with Hindus and refused to remove them.
He added that the then Deputy Commissioner of Faizabad K K Nayar did not allow removal of idols despite a specific direction.
PTI quoted Dhavan as saying, "The appearance of idols of deities inside Babri was not a miracle. It was a planned and surreptitious attack to put them on the intervening night of December 22-23, 1949." The bench also comprises justices S A Bobde, D Y Chandrachud, Ashok Bhushan and S A Nazeer.
The lawyer, representing Sunni Waqf Board said one of the original litigants, M Siddiq knew the "inside story".
Claiming that documents showed Muslims had been offering prayers on Fridays in the inner courtyard, Dhavan referred to sequence of events to highlight that Hindus planned to install idols and the local administration did not act despite the fact that there was a report in March, 1949 to this effect that something untoward may happen.
Referring to Jerusalem Dhavan said that it can be argued that two religious places were existing, but contending that there was no mosque would amount to telling a lie.
https://www.siasat.com/idols-surreptitiously-put-inside-babri-masjid-muslim-parties-1606612/
--------
US backs India's declaration of Azhar, Saeed, Lakhvi, Dawood as terrorists
Sep 5, 2019
NEW YORK: The US has backed India designating four Pakistan-based criminals as terrorists under an amended law saying that it expands possibilities of cooperation between Washington and New Delhi in fighting terrorism.
The Acting Assistant Secretary for South and Central Asia, Alice G Wells, tweeted on Wednesday, "We stand w/ #India and commend it for utilizing new legal authorities to designate 4 notorious terrorists: Maulana Masood Azhar, Hafiz Saeed, Zaki-ur-Rehman Lakhvi and Dawood Ibrahim. This new law expands possibilities for joint #USIndia efforts to combat scourge of terrorism."
Lashkar-e-Taiba chief Hafiz Saeed, Jaish-e-Mohammad chief Masood Azhar, LeT's supreme commander of operations in Kashmir Zaki-ur-Rehman Lakhvi and fugitive underworld don Dawood Ibrahim were designated as terrorists under the amended Unlawful Activities (Prevention) Act (UAPA) on Wednesday through a government notification.
The amendment to the UAPA allows the Indian government to designate individuals as terrorists, making it match similar US laws opening an added avenue for joint action against terrorists.
Before the amendment only organisations and not individuals could be given the terrorism designation by India.
Under the US Immigration and Nationality Act the State Department has the authority to designate groups as terrorist organisations.
The Treasury Department can place both individuals and groups on a "Specially Designated Nationals and Blocked Persons" list, which covers terrorists, narcotic traffickers and others acting against foreign policy and national security goals.
The Department's Office of Foreign Assets Control is empowered by presidential emergency powers and several laws to make the designations and enforces economic sanctions such as travel bans, asset freezes and prohibition of financial transactions against those on the list.
LeT and JeM have the State Department's terrorist designation and the four individuals and the two groups are on the Treasury Department's list.
India amending the UAPA and designating the four terrorists rectifies an anomaly because it had asked the United Nations Security Council to designate them as global terrorists while it did not have provisions to designate individuals as terrorists.
Full report at:
https://timesofindia.indiatimes.com/india/us-backs-indias-declaration-of-azhar-saeed-lakhvi-dawood-as-terrorists/articleshow/70987653.cms
--------
Kartarpur talks stalled, India blames 'inflexibility' by Pakistan
Rezaul H Laskar and Surjit Singh
Sep 05, 2019
India and Pakistan on Wednesday failed to finalise a draft agreement on the Kartarpur Corridor after the Pakistani side adopted an inflexible attitude on certain conditions, including a service fee for pilgrims, officials said.
During the third round of talks between senior officials for finalising modalities for operationalising the corridor, the Pakistani side also opposed the presence of Indian consular and protocol officials to facilitate the pilgrims every day, the people said.
"Owing to inflexibility shown by Pakistan, the agreement could not be finalised today. Pakistan has insisted on charging a service fee for allowing pilgrims to visit Darbar Sahib Gurdwara, which is repugnant to the spirit of the Kartarpur Corridor," said SCL Das, joint secretary in the home ministry, who led the Indian delegation.
"Pakistan has also shown its unwillingness to allow the presence of protocol officials at the gurdwara premises to accompany pilgrims for their facilitation. The Pakistani side was strongly urged to reconsider its position," he said.
Another official, who declined to be identified, said: "It seems the Pakistani side came with a brief to not conclude the agreement. They wanted to indulge in propaganda rather than serious talks."
The Indian side "urged them to seek political guidance and reconsider their positions", this official added.
Das said India underscored the importance of ensuring a safe and secure environment for pilgrims. The Indian side shared concerns regarding individuals or organisations based in Pakistan, which may try to disrupt the pilgrimage and misuse the opportunity to play with the sentiments of the pilgrims, he added.
The Pakistani side insisted on charging a service fee of $20 from each pilgrim and did not agree to allow up to 10,000 pilgrims on special occasions because of infrastructure constraints, people familiar with developments said. The Pakistani officials said they could agree to allow "more pilgrims" on special occasions subject to available capacity, the people said.
However, the two sides reached an understanding on visa-free travel of 5,000 Indian pilgrims every day via the corridor during the meeting held at Attari against the backdrop of heightened tensions.
"There would not be any restrictions based on faith. Persons of Indian origin, holding OCI cards, can also visit Darbar Sahib Gurdwara using the corridor," the official cited above said.
The corridor will be operational throughout the year, seven days a week, and pilgrims will have the choice to visit as individuals or in groups, and on foot, the people said.
They also agreed on emergency evacuation procedures, especially for medical emergencies.
A decision made at a meeting of technical experts on August 30 regarding sharing of details of pilgrims using the corridor was endorsed by both sides.
The people said significant progress has been made in building state-of-the-art infrastructure, including a passenger terminal on the Indian side that can handle more than 15,000 pilgrims a day, and is expected to be completed by October.
Full report at:
https://www.hindustantimes.com/india-news/kartarpur-talks-stalled-india-blames-inflexibility-by-pakistan/story-VnoRtFDnYCq270Lu36ubjP.html
--------
PM Modi meets Shinzo Abe, Malaysian premier; discusses extradition of Zakir Naik
Sep 05, 2019
PM Modi met Japan's PM Shinzo Abe in Russia's Vladivostok. The two leaders held talks to further strengthen ties between both the nations. The meeting comes after they met at the G-20 Summit in Osaka and G7 in Biarritz. PM Modi also met Malaysian counterpart Dr Mahathir Mohamad. He asked Dr Mohamad to take steps to extradite controversial preacher Zakir Naik who is wanted in India for inciting terrorism and money laundering. PM Modi is on two-day visit to Russia. He will be attending the 5th Eastern Economic Forum as the chief guest.
https://www.hindustantimes.com/india-news/pm-modi-meets-shinzo-abe-malaysian-premier-discusses-extradition-of-zakir-naik/story-Io7A8O7vV3Mfnem4r2XL4H.html
--------
Supreme Court allows Mehbooba Mufti's daughter to meet her in Kashmir
Sep 05, 2019
The Supreme Court on Thursday, while hearing a bunch of petitions on Jammu and Kashmir, allowed PDP leader Mehbooba Mufti's daughter to meet her mother, who has been in detention with other leaders following the scrapping of the special status of Jammu and Kashmir in early August. The court also ordered that CPM leader Yusuf Tarigami be shifted to Delhi's AIIMS for treatment.
The top court was hearing a bunch of petitions – some against the scrapping of Article 370 in Kashmir, others against the arrest of leaders, restrictions on movement and 'suspension of civil liberty'.
Iltija, daughter of former Jammu and Kashmir Chief Minister Mehbooba Mufti, had moved the Supreme Court seeking directions to the authorities to allow her to meet her mother.
The court in its order said, "The state does not intend to prevent the petitioner from coming back to Srinagar and meeting her mother… she may return to Srinagar and be free to meet her mother in private. So far as moving around in other parts of Srinagar is concerned, petitioner may feel free to do so subject to requisite permission of the district authorities.".
The order on Tarigami came after Communist Party on India (Marxist) leader Sitaram Yechury visited the ailing leader in Kashmir and submitted a report, as asked by the top court. Yechury had filed a habeas corpus petition challenging the detention of Kashmiri politician and the party's general secretary Mohammed Yusuf Tarigami.
"From you affidavit it seems he need medical assistance. We are inclined to move him to AIIMS," the court said.
Full report at:
https://www.hindustantimes.com/india-news/sc-orders-shifting-of-kashmir-leader-yusuf-tarigami-to-delhi-for-treatment-after-sitaram-yechury-s-affidavit/story-Gvq1Y2J2N7lfeeTqIcG01M.html
--------
ED arrests former JK cricket association treasurer in money laundering case
September 5, 2019
The Enforcement Directorate has arrested former Jammu and Kashmir Cricket Association (JKCA) treasurer Ahsan Ahmad Mirza in connection with a money laundering case, officials said Thursday.
They said Mirza, alleged to be close to former JKCA chairman and ex chief minister Farooq Abdullah, was arrested Thursday night under the provisions of the Prevention of Money Laundering Act (PMLA).
The central agency had questioned Farooq Abdullah in this case for the first time in July this year in Chandigarh.
Officials alleged Mirza was privy to financial dealings of the association and as he was not cooperating in the probe he was placed under arrest.
The probe found "clear links" of details of the bank accounts used for misappropriation of JKCA funds with the involvement of Mirza with no satisfactory explanation, they said.
He is expected to be produced before a court on Thursday.
The Enforcement Directorate had filed a money laundering case after taking cognisance of a CBI FIR and charge sheet.
The charge sheet was filed in July last year against Abdullah and three others for allegedly misappropriating over Rs 43 crore from grants given by the Board of Control for Cricket in India to the JKCA for promoting the sport in the state between 2002-11. The CBI has charged Abdullah and three others — the then JKCA general secretary Md Saleem Khan, Mirza, and J&K Bank executive Bashir Ahmad Misgar — under sections of the Ranbir Penal Code related to criminal conspiracy and criminal breach of trust.
It had taken over the case from the state police in 2015 on orders of a division bench of the Jammu and Kashmir High Court.
Full report at:
https://indianexpress.com/article/india/ed-arrests-former-jk-cricket-association-treasurer-in-money-laundering-case-5967778/
--------
J&K: 290 booked under PSA since August 5, says official
by Naveed Iqbal
September 5, 2019
In the 30 days since the removal of special status to the state of Jammu and Kashmir and its bifurcation into two Union Territories, at least 290 people have been booked under the Jammu and Kashmir Public Safety Act (PSA). Of these, 250 have been booked under this law in the Valley and 40 in Jammu, sources in the government told The Indian Express. Before August 5, these figures had ranged, on an average, between 70-80 per month.
More than 100 of these detainees are being held outside the state, sources said.
Meanwhile, of the unspecified number of detainees in the state since August 5, along with those booked under PSA, Section 107 (abetment) and Section 151 (joining assembly to disturb public peace) of the Ranbir Penal Code, approximately 350 are from Srinagar; 140 are from Shopian, including 22 under PSA; 270 from Pulwama, including approximately 40 under PSA.
The Jammu and Kashmir Public Safety Act (PSA) allows the government to detain a person without trial for a period of three to six months. The Act was promulgated in 1978 by the Sheikh Abdullah government as an administrative detention aimed to keep timber smugglers "out of circulation". However, over the past three and a half decades, the government has frequently used it against political opponents.
When the Act was originally promulgated in 1978, it allowed the government to detain any person above the age of 16 years, without trial, for a period of two years.
The detention order under the PSA is issued by the respective District Magistrate (Deputy Commissioner) after recommendations from the police. The police prepares a case file – called dossier – against the accused and submits it to the respective Deputy Commissioner. Since 2010, the state has used it to detain youth who take part in protests. Human rights groups have questioned the use of PSA against political opponents.
One of the biggest criticisms of the Act has been its use to attain "revolving door detentions" — allowing repeated detentions by the state. Following the the killing of Hizbul Mujahideen militant commander Burhan Wani, the J&K government used PSA against more than 550 persons, the highest number in a year.
Meanwhile, in Srinagar's Sher-e-Kashmir International Conference Centre, designated a subsidiary jail since August 5, about 32 political detainees from across political parties are being held. Former Chief Minister Omar Abdullah is being held at Hari Niwas at Gupkar while PDP chief Mehbooba Mufti in a hut in the Chashme Shahi area, both designated subsidiary jails. People's Conference leader Imran Reza Ansari was moved from SKICC on Tuesday to be detained at his house following health concerns, senior officials told The Indian Express.
Full report at:
https://indianexpress.com/article/india/jk-290-booked-under-psa-since-august-5-says-official-5967160/
--------
Desperate Pakistan is pushing infiltrators into Valley: Army
by Adil Akhzer, Bashaarat Masood
September 5, 2019
Announcing the arrest of two Pakistani nationals affiliated to banned militant outfit Lashkar-e-Toiba, General Officer Commanding (GOC) of the Army's 15 Corps Lt Gen K J S Dhillon said Wednesday that a "desperate" Pakistan was pushing infiltrators into the Valley to carry out "terrorist activities".
Addressing a joint press conference with ADG (Law and Order) Munir Khan in Srinagar, one month after the Centre scrapped Jammu and Kashmir's special status and bifurcated the state into two Union Territories, Lt Gen Dhillon said the Army arrested two Pakistan-based Lashkar militants from the Gulmarg sector on August 21.
At the press conference, Khan confirmed that an 18-year-old Kashmiri boy, who was injured in clashes with security forces last month, died at a Srinagar hospital early Wednesday. The death prompted the J&K administration to reimpose daytime restrictions in most parts of the city.
"There are desperate attempts on Pakistan's part after August 5.in one such attempt on August 21, we apprehended two Pakistani nationals. Two Pakistan citizens who belong to proscribed terrorist outfit Lashkar-e-Toiba were apprehended alive by the Indian Army," said Lt Gen Dhillon.
The Army also played confessional videos of the two men arrested, who were seen saying that they are affiliated to Lashkar. While one identified himself as Mohammed Nazim, the other said his name was Mohammed Khalil. They claimed to be residents of Rawalpindi in Pakistan. Lt Gen Dhillon said the Indian Army has already conveyed information about the two arrests to DGMO Pakistan.
"These two videos clearly show how Pakistan, the Pakistani army and citizens of Pakistan are being pushed into the Kashmir Valley to undertake terrorist activities inside the Kashmir Valley to disrupt the peace which is prevailing especially after August 5," he said.
Responding to a question about militant launchpads across the Line of Control (LoC), Lt Gen Dhillon said Pakistan is attempting "every night and day" to push militants across. "Even these two terrorists who have been captured, they were also housed at the Pakistani forward post of the army and then they were being guided by Pakistani regular troops up to the LoC," he said.
Dhillon also said the last 30 days were the "calmest period in the history of Kashmir". "There is not a single casualty… Calmest and most peaceful 30 days from the point of civilians' deaths by the security forces or anyone. All the deaths that have happened have happened by the terrorists or the stone pelters," he said.
While ADG Munir Khan said the administration has ensured no civilian casualties over the last month, the J&K administration said all landlines in the Valley will be restored by Wednesday night. Deputy Commissioner of Srinagar, Shahid Iqbal Choudhary tweeted: "Most telephone exchanges to be functional tonight across Valley. Mobiles being restored gradually, already buzzing in Kupwara. Thanks for patience and regrets for inconvenience."
According to ADG Khan, 18-year-old Asrar Firdous Khan was injured near Soura on the outskirts of Srinagar when he was among locals staging a protest on August 6, a day after the Centre moved to scrap the state's special status.
While the J&K police said he was hit by a stone, hospital documents accessed by The Indian Express show pellets injuries as well. His family, too, said he was injured by pellets on August 6.
"He was reportedly injured with a blunt object in a law and order situation where a violent crowd was indulging in stone pelting," J&K DGP Dilbag Singh told Reuters. According to Reuters, Singh said some protesters had said Khan had been hit by a tear gas canister, though authorities suspected he may have been hit by a stone thrown by protesters.
Critically wounded, Asrar then was immediately shifted to nearby the Sher-i-Kashmir Institute of Medical Sciences (SKIMS) and admitted to the ICU. After 29 days, Asrar succumbed early Wednesday. Hospital records show Asrar as an 18-year-old while his family claimed he was only 17, studying in Class 9.
ADG Munir Khan said, "Who told you that he was injured in shelling?… no shelling no pellet injuries. He was hit by a stone and I am very sure about it," said Munir Khan. Asked if he would release Asrar's medical records, he said police will investigate the case.
"As far as the death of Mr Asrar is concerned, he was injured on August 6. There was stone pelting… and stone pelters from Soura, Aanchar and other places had assembled and there was a major law and order situation. On the day he got injured, he was admitted in SKIMS. He improved a bit, but somehow he succumbed," he said.
"In any case, where death or injury has occurred, an FIR has been registered. So when an investigation takes places, everything is taken into consideration including medical reports. So in this particular case also, it will be done. We will investigate…and we will get the medical report to substantiate what we are saying."
Full report at:
https://indianexpress.com/article/india/desperate-pakistan-is-pushing-infiltrators-into-valley-army5967198/
--------
North America
Trump on a meeting with Iran's Rouhani: 'Anything is possible'
4 September 2019
US President Donald Trump on Wednesday declined to rule out meeting with Iran's President Hassan Rouhani even as his administration piled more sanctions on Tehran.
Asked at the White House whether he might meet with the Iranian leader at the United Nations, Trump responded: "Sure, anything is possible."
Rouhani had announced earlier Wednesday that Tehran was poised to take another step back from its commitments under a 2015 nuclear deal, from which the US withdrew from in May.
A short time after Rouhani's statement, US officials announced new sanctions on Iran, this time targeting a shipping network it said was run by Iran's Revolutionary Guard to smuggle oil.
Brian Hook, the State Department coordinator on Iran, also ruled out a French-proposed credit line that Tehran said could bring it back into full compliance with the 2015 deal curbing its nuclear program.
https://english.alarabiya.net/en/News/middle-east/2019/09/04/Trump-on-a-meeting-with-Iran-s-Rouhani-Anything-is-possible-.html
--------
Terrorist turncoat became an ISIS sniper: indictment
By Leonard Greene
Sep 03, 2019
An alleged terrorist turncoat was indicted Tuesday on charges that he betrayed his American citizenship to provide material support to the ruthless ISIS network.
A five-count indictment was filed in Brooklyn Federal Court said Ruslan Maratovich Asainov, a naturalized American citizen who was living in Brooklyn, was giving weapons training to terrorists overseas, and had become an ISIS sniper bent on dying on the battlefield.
Officials said Asainov, 43, was born in Kazakhstan, and lived in Brooklyn between 1998 and 2013.
Prosecutors said Asainov joined ISIS in 2013 after using a one-way ticket to travel to Turkey, a common way station for entry into Syria.
He rose to the rank of "emir," which put him in charge of training other ISIS members in weapons use.
In March 2015, Asainov asked a confidential informant to send him approximately $2,800 so he could purchase a scope for his rifle, according to the indictment. Asainov subsequently sent the informant two pictures of himself holding an assault rifle fitted with a scope.
Asainov messaged one individual, exclaiming in reference to ISIS, "we are the worst terrorist organization in the world that has ever existed," and added that he wished to die on the battlefield.
Full report at:
https://www.nydailynews.com/new-york/ny-isis-traitor-indictment-20190904-gszhjldeufgc7ewyujplywf5iq-story.html
--------
'Terrorist' Bomb Threat Forces Evacuations, Cancels Classes At Cerritos College
September 3, 2019
NORWALK (CBSLA) – A suspect has been detained in connection with a bomb threat which forced evacuations at Cerritos College in Norwalk Tuesday, and later prompted the school to cancel classes for the day.
Just before 2 p.m., the Los Angeles County Sheriff's Department reported that a suspect had been detained and all remaining classes for the day had been canceled. The all-clear was given around 2:10 p.m. and the campus was declared safe.
The incident began nearly two hours earlier, when Cerritos College first reported that it had received a possible threat focused in the "drop-off area near the
Administrative Building" at the campus in the 11000 block of Alondra Boulevard.
It all started when a suspect "walked into one of our classrooms and said that he was a terrorist and had a bomb with him," college President Jose Fierro said.
The threat prompted some evacuations and a campus-wide shelter-in-place order.
"This is not a drill," the college tweeted.
Full report at:
https://losangeles.cbslocal.com/2019/09/03/bomb-threat-forces-evacuations-cancels-classes-at-cerritos-college-suspect-in-custody/
--------
Trump changed mind as US army told he could not attack Iran: Top cmdr.
Sep 4, 2019
Iran's top military commander says US President Donald Trump called off a retaliatory strike against the Islamic Republic following the downing of an intruding American drone not for the stated purpose of preventing casualties but because the US army convinced him he could not actually attack Iran due to its serious repercussions.
"When the American drone was shot down, the US president came close to [carrying out] a decision [to strike Iran] but the US army shed light on the calculations and in a meeting [with Trump] they gave the US president an estimate of what would happen in the Strait of Hormuz, the Persian Gulf … and countries that act as an arm of the resistance front as well as in [the Persian Gulf] islands … in case of an attack against Iran," Chairman of the Chiefs of Staff of the Iranian Armed Forces Major General Mohammad Baqeri said on Wednesday.
He said that during the meeting with military officials, the US president was convinced "he cannot attack Iran," adding, "This is a big lie that [Trump] was talked out of striking Iran for the lives of several hundred people."
Iran's Islamic Revolution Guards Corps (IRGC) announced on June 20 that its air defense force had shot down an intruding American spy drone in the country's southern coastal province of Hormozgan.
In a statement, the IRGC said the US-made Global Hawk surveillance drone was brought down by its Air Force near the Kouh-e Mobarak region — which sits in the central district of Jask County — after the aircraft violated Iranian airspace.
Shortly afterwards, Iran provided the map coordinates of the precise spot where the drone was shot.
Hours after the incident, the US military confirmed that one of its drones had been shot but claimed that the incident took place in international airspace.
On the same day that the drone was shot down, Trump took to Twitter to call off a retaliatory strike on targets in Iran, citing casualties. He also said later in the day he was ready to talk with Iranian officials.
Full report at:
https://www.presstv.com/Detail/2019/09/04/605325/Iran-US-retaliatory-attack-drone-Persian-Gulf-Strait-of-Hormuz-Donald-Trump-
--------
Saudi Arabia 'such a pariah state on the international level': Analyst
Sep 4, 2019
Saudi Arabia's devastating war against Yemen since 2015 has made it "a pariah state" in the world, says an American political analyst in Virginia.
Riyadh's war as well as its involvement in the murder of dissident journalist Jamal Khashoggi have made Saudi Arabia very unpopular in the United States too, resulting in a new push in Congress to end the Saudi-led bombing campaign in Yemen, Keith Preston, chief editor of AttacktheSystem.com, told Press TV on Tuesday.
Now, "members of the United States Congress are trying to rein in the Trump administration's policies towards Saudi Arabia."
"The Trump administration has become extremely supportive of the Saudi government because of the relationship that exists between the two countries in terms of arms sales, in terms of the petroleum industry, in terms of geopolitical interests and other things."
"Because of the fact that Saudi Arabia has become such a pariah state on the international level, because of what's going on in Yemen, and because of the killing of Jamal Khashoggi in particular," Riyadh has become "very unpopular in the United States," he added.
A group of Republican and Democratic lawmakers in the US Congress are making a new effort to end Saudi Arabia's deadly war against the people of Yemen, amid international outrage over the Saudi regime's bombing of a Yemeni prison that killed over 100 people.
The lawmakers are seeking to protect an amendment to the annual US defense policy bill, which prohibits the Pentagon from providing the spare parts that Saudi Arabia needs to keep its warplanes, which are mostly US-made, in operational status.
The measure also ends certain forms of intelligence-sharing between Washington and Riyadh.
The amendment, first presented by Democratic Representative Ro Khanna of California, has already been adopted by the House of Representatives in its version of the military authorization bill, and now the bipartisan group, which features members of both chambers of Congress, are trying to prevent the amendment's omission.
US President Donald Trump has pledged to veto any bills that seek to undermine ties with Saudi Arabia as he did one earlier this year which banned a massive $8 billion arms sale to the kingdom.
Trump and his team have time and again touted Saudi Arabia as an important regional partner, which plays a vital role in keeping Israel secure while being considered a counterweight to Iran.
However, the war on Yemen, which has killed tens of thousands of people and caused near-famine conditions in the impoverished country, is drawing international attention.
A United Nations report released Tuesday said the US, UK and France may be complicit in war crimes in Yemen by arming and providing intelligence and logistics support to the Saudi-led coalition that starves civilians as a war tactic.
Full report at:
https://www.presstv.com/Detail/2019/09/04/605300/US-Keith-Preston
--------
Arab World
ISIS is now weaponizing cows with explosives
By Bob Fredericks
September 3, 2019
Add animal rights activists to the ever-growing list of ISIS haters — following reports that the fiends had weaponized a pair of cows by turning them into explosives-laden booby traps that killed a civilian.
The bovines were strapped with explosive belts and were headed toward a military checkpoint in Diyala province when Iraqi soldiers opened fire and "blew them up," killing a bystander, according to a report on the Kurdish language Rudaw news website, the Independent reported.
A local official, Sadiq Husseini, told the Kurdish outlet that the incident "shows that the group has lost the ability to recruit young people and would-be suicide bombers, instead they are using cattle."
Diyala province is home to Kurds, Sunnis and Shias and is at the heart of a dispute between the Kurdistan Regional Government and Iraq, with both claiming ownership, Fox News reported.
ISIS has taken advantage of the dispute and worked to re-establish itself after losing most of the territory it had held under its so-called caliphate.
ISIS holds a "durable support zone" and has "increased its attack tempo against security forces, local tribal figures and commercial sites," according to the Institute for the Study of War.
Terrorists have used animals to carry out their cowardly attacks in the past.
In November 2003, more than a dozen rockets were fired from donkey carts that slammed into Iraq's Oil Ministry and a pair of Baghdad hotels.
Other rocket launchers mounted on donkey carts were found in Waziriya, a neighborhood north of downtown, and in all, weaponized donkeys have killed 14 people.
https://nypost.com/2019/09/03/isis-is-now-weaponizing-cows-with-explosives/
--------
Iraqi intelligence kill 9 Islamic State militants in Mosul
by Mohammed Ebraheem
Sep 3, 2019
Mosul (IraqiNews.com) – Nine Islamic State militants were killed Tuesday during a counter-terrorism operation in Mosul city, a senior security official said.
"Intelligence forces, in coordination with the Nineveh Operations Command, killed nine IS terrorists hiding inside a tunnel in al-Sahaji village, southwest of Mosul," Brig. Gen. Yahia Rasool, spokesman for the Joint Operations Command, said in a press statement.
The troops were backed by warplanes of the U.S.-led international coalition, the spokesman added.
Iraq declared the collapse of Islamic State's territorial influence in November 2017 with the recapture of Rawa, a city on Anbar's western borders with Syria, which was the group's last bastion in Iraq.
Full report at:
https://www.iraqinews.com/iraq-war/iraqi-intelligence-kill-9-islamic-state-militants-in-mosul/
--------
Bin Salman's flawed strategy has dragged Saudis into Yemen quagmire: Experts
Sep 4, 2019
Two experts have enumerated a series of strategic errors by Saudi Arabia under Crown Prince Mohammed bin Salman, saying the kingdom is now sliding further into a military quagmire in Yemen.
Speaking to AFP on Wednesday, the analysts said bin Salman was adopting an interventionist and belligerent foreign policy, citing the protracted bloody war on Yemen as an example.
"The Saudi foreign policy pattern is to 'shoot first and ask questions later'," Bessma Momani, a professor at Canada's University of Waterloo, said. "It is impulsive and fails to have a long-term exit strategy."
She also referred to the latest deadly clashes between UAE-backed southern separatists and Saudi-sponsored militants loyal to ex-Yemeni president Abd Rabbuh Mansur Hadi in the southern port city of Aden. The two camps serve a coalition, which has been waging the brutal military campaign against Yemen since 2015.
Momani said that the flare-up "exposes how flawed the original Yemen strategy was in the first place."
"If Yemen is divided into north and south again, Saudi Arabia will have two possibly restless neighbors to deal with," she added.
The Aden clashes erupted weeks after the UAE announced a surprise plan to pull out part of its troops from Yemen in a major blow to its coalition allies.
Late last month, The Wall Street Journal cited American officials as saying that the US is planning to initiate direct talks with Yemen's Houthi Ansarullah movement, which has been both running state affairs and defending the country against the aggression, in a declared bid to end the war.
Back in July, the American daily reported that Pentagon officials have concluded on their own that the war has degenerated into "an unwinnable quagmire" and have urged the Saudis to negotiate an end to the offensive.
Hussein Ibish, a scholar at a US-based think tank dedicated to covering the Arab countries of the Persian Gulf region, told AFP that Saudi Arabia's recent mistakes are rooted in its unpreparedness for taking an independent leadership role in the region.
"There is a pattern of strategic errors by Saudi Arabia in recent years, and that's partly because the country is, for the first time, taking an independent leadership role in the region," he said.
Full report at:
https://www.presstv.com/Detail/2019/09/04/605291/Saudi-Arabia-Yemen-quagmire
--------
Kurdish official: Syria's 'safe zone' off to a good start
September 04, 2019
DARBASIYAH, Syria: The creation of a so-called "safe zone" in northeastern Syria has gotten off to good start, with US-backed Kurdish-led forces pulling back from a small, initial area along the Turkish border, a Syrian Kurdish official said — but calm can only prevail if Turkey also removes its troops.
Ilham Ahmed, co-chair of the executive committee of the U.S-backed Syrian Democratic Council, said the understanding reached between Washington and Ankara last month, and in coordination with the Syrian Kurdish-led forces, constitutes a step toward starting a dialogue over mutual security concerns.
"We seek to find a way to dialogue, and starting to implement this plan expresses our readiness and seriousness," Ahmed said in an interview Tuesday with The Associated Press.
"We want to tell the world and the coalition that we are ready to take serious steps to get to dialogue," she added.
Turkey views the US-backed Kurdish People's Protection Units, or YPG, in Syria as an extension of a Kurdish insurgency within Turkey.
Ankara has already carried out military offensives inside Syria to push the group away from the western end of the border. Over the last weeks, Turkish officials threatened a similar offensive in northeastern Syria, where troops from the US-led coalition are deployed to help the Syrian Kurdish-led forces in combatting remnants of the Daesh group.
The Syrian Kurds have been America's only partners on the ground in Syria's chaotic civil war. With US backing, they proved to be the most effective fighting force against the Daesh group and announced its territorial defeat earlier this year. The Kurds now worry about being abandoned by the US amid Turkish threats to invade Syria, and are keen to work out an agreement with both parties that would safeguard their gains.
Ankara and Washington announced last month that they would begin measures to implement a border "safe zone" to address Turkish security concerns. The Kurdish-led forces are expected to pull out of the zone, but details must still be worked out — including who then would patrol and administer it.
Turkish President Recep Tayyip Erdogan over the weekend repeated threats of an offensive if Turkey's demands on the zone are not satisfied, including that its soldiers control the area.
Ahmed said more US troops will probably be needed to implement the zone, though the Americans have not said whether they will deploy any.
"In the coming days, and because of the needs of the formation and implementation of the security mechanism, they may need more forces. It is not yet clear what the US administration would decide," she said.
There was no immediate comment from the US-led coalition.
There are around 1,000 US troops in Syria on a mission to combat IS militants. President Donald Trump had said he wants to bring the troops home, but military officials have advocated a phased approach.
Ahmed said initial steps have been positive but for calm to prevail Turkish troops must also retreat from the Syrian borders. She said while Turkey expresses concerns about the Kurdish-led forces, it is Ankara that has been a source of threat to Syria with the various military operations and its military posts in western Syria.
The Kurdish-led forces have begun removing fortifications along the border and have moved some troops away from the border. At least two U.S-Turkish joint reconnaissance flights have flown over the area, and on Tuesday, joint patrols between US troops and Kurdish-led forces also examined the area where fortifications have been removed.
The deal envisions an area five to 14 kilometers deep (three to eight miles) with no YPG presence, as well as removal of heavy weapons from a 20-kilometer-deep zone (12 miles), she said. Turkey wants a deeper zone. The length of the zone has not yet been agreed on, but will likely stretch hundreds of kilometers (miles).
Ahmed said discussions over other details of the security mechanism will open the way for Syrians who had been displaced from those areas, many of them fled to Turkey, to return. Turkey is home to 3.6 million Syrian refugees and Ankara said it wants the safe zone to provide an opportunity for many to return home.
Ahmed said only those originally from eastern Syria would be allowed to return. Kurdish officials worry Turkey wants to bring back large numbers of Syrians to the areas, which were previously controlled by IS militants, changing the demographic balance in the area. Syria's Kurds are predominantly from the country's northeast, living in mixed or Kurdish-dominated villages and towns there. She said no residents will be displaced because of the implementation of the safe zone.
"Calm must bring with it sustainable dialogue. Calm alone is not enough," Ahmed said. "If Turkish troops don't pull away from the borders, it will always be considered a threat."
Another top Kurdish official, Aldar Khalil, said the Kurdish-led administration and forces would not accept Turkish forces or permanent bases in the so-called safe zone or a free hand for Turkish flights over the area.
Full report at:
https://www.arabnews.com/node/1549766/middle-east
--------
Kurdish official: Syria's 'safe zone' off to a good start
4 September 2019
A senior Syrian Kurdish official says the creation of a so-called "safe zone" in northeastern Syria is off to good start, with US-backed Kurdish-led forces pulling back from an initial part of the border with Turkey.
But she says calm can only prevail if Turkey also removes its troops.
Ilham Ahmed of the US-backed Syrian Democratic Council says details are still being worked out but an understanding was reached last month between Ankara and Washington.
It was announced after repeated Turkish threats of a military offensive in northeastern Syria. Turkey views the US-backed Kurdish People's Protection Units as an extension of a Kurdish insurgency within Turkey.
Full report at:
https://english.alarabiya.net/en/News/middle-east/2019/09/04/Kurdish-official-Syria-s-safe-zone-off-to-a-good-start.html
--------
EU-Egypt Talks to Enhance Counter-Terrorism Cooperation
4 September, 2019
Egypt and the European Union (EU) intensified their official talks to strengthen cooperation in the field of counter-terrorism.
EU's Counter-Terrorism Coordinator Gilles de Kerchove continued his meetings for the second day during his visit to Cairo, which included consultations with the Egyptian Foreign and Interior Ministers.
De Kerchove met with FM Sameh Shoukry to discuss methods to enhance coordination and cooperation between Egypt and the EU to eradicate and combat terrorism.
Minister of Interior Mohamed Tawfik also received the Coordinator and stressed the need to consolidate international counter-terrorism efforts to curb its dangers.
He warned that terrorism poses a threat to most countries in the world, reiterating the dangers of providing a safe haven to terrorists who hide behind religious misconceptions and promote a culture of violence and destruction.
Tawfik briefed the Coordinator on Egypt's proactive strategy to combat terrorism, disband terror groups, dry up their potential funding resources and destroy their infrastructure.
He also expressed the ministry's readiness to develop security cooperation with all EU counter-terrorism bodies against possible terrorist threats, especially by sharing information on terrorist elements, their movements and their funding sources.
De Kerchove lauded the role of the Interior Ministry in combating terrorism and organized crime and its success in overcoming all obstacles and challenges encountered during the past period.
Full report at:
https://aawsat.com/english/home/article/1886586/eu-egypt-talks-enhance-counter-terrorism-cooperation
--------
Eastern Syria: US Trains Hundreds of Kurdish Militias Despite Ankara's Warnings
Sep 04, 2019
The Anadolu news agency quoted local sources in Eastern Syria as saying that hundreds of Kurdish militias have undergone training in some regions of Eastern Euphrates in the last several weeks.
The sources also said that the Kurdish militias have been trained by the US troops at military bases in the cities of Raqqa, al-Tabaqa and the town of al-Shadadi in Southern Hasaka on how to make use of different types of weapons.
They pointed to the continuation of the US logistical and military aids to the Kurdish militias on the pretext of combatting the ISIL, and said that around 2,000 US troops are currently stationed at 18 military bases and centers in the occupied regions of Syria.
Turkish defense minister has recently announced that if the US does not fulfill its pledges on creating a safe zone in Northeastern Syria, Ankara will take action to open such a zone by itself.
In a relevant development on Tuesday, Tahrir al-Sham al-Hay'at (the Levant Liberation Board or the Al-Nusra Front) terrorist group reinvigorated its positions in the demilitarized zone in spite of Turkey's agreement with Russia to force the militants to withdraw from the region.
The Arabic-language al-Watan newspaper quoted a field source as saying on Tuesday that the terrorist groups have not yet withdrawn from their positions in Damascus-Aleppo and Aleppo-Lattakia highways to be controlled by the Syrian army after four days of ceasefire declared by the army in Northern Syria.
Sources close to the National Liberation Front terrorist group revealed preparation of Tahrir al-Sham for a new battle against the Syrian army in Northern Hama and Southern Idlib, saying that the group is strengthening its positions in these areas.
Meantime, the Arabic-language Arabi al-Youm quoted field sources in Northern Syria as saying that the Syrian army has in the past few days sent a large number of forces and military equipment, including special forces, to its bases in the fronts near Manian, Dhahiyat al-Assa and 1070 project regions in Western Aleppo and stationed thousands of forces in Southern Idlib in front of al-Sarman region.
Full report at:
https://en.farsnews.com/newstext.aspx?nn=13980613000653
--------
US-Backed SDF Building Large Prison in Raqqa to Incarcerate Opponents
Sep 04, 2019
The Arabic-language al-Watan newspaper quoted opposition sources as saying that the SDF has recently started construction of the town of Soluk in Raqqa city to keep in custody over 2,000 SDF's opponents.
The sources said that most of the people arrested by the SDF are civilians who are opposing the SDF presence in their region, but they have been jailed for strange accusations and terrorism.
The SDF has reportedly many prisons in areas under its control in Northern and Northeastern Syria.
Meantime the Syrian Human Rights Network in its latest report said that the SDF incarcerated over 227 civilians, including 18 children and 14 women, last month.
In a relevant development on Tuesday, the SDF occupied government buildings in Hasaka to turn them into their security strongholds in cooperation with the US, increasing tensions against Damascus.
The Arabic-language service of Sputnik news agency reported that the SDF fighters attacked the government, training and tourism buildings in al-Zahour district in Hasaka city, occupied them after expelling the Syrian employees and students and turned them into their security headquarters.
It added that the US forces supported the SDF occupation of the Syrian government buildings that happened despite popular protests.
Also, the Kurdish forces kidnapped the head of Hasaka workers union from the town of Qamishli in Northern Hasaka, and transferred him to an unknown place.
Full report at:
https://en.farsnews.com/newstext.aspx?nn=13980613000598
--------
Amnesty International calls on Saudi Arabia to reveal fate of Qatari citizen, his son
Sep 4, 2019
Amnesty International has called upon Saudi authorities to immediately reveal the whereabouts of Qatari citizen Ali Nasser Ali Jarallah and his 17-year-old son Abdulhadi, who entered the kingdom last month on family visas to visit relatives, but may have been forcibly disappeared.
The London-based rights group said in a statement that the 70-year-old man and his teenage son arrived in Saudi Arabia on August 15, and were on their way to visit Ali Jarallah's brother in the country's Shia-populated Eastern Province.
The two men were in contact with their family in Qatar until August 18, when they were nearing the city of al-Hofuf in the Eastern Province.
Since then, all communication was lost and they disappeared.
Amnesty International noted that Ali Jarallah is diabetic and suffers from heart and kidney problems as well as high blood pressure. He is on regular medication and must attend his regular doctor's appointments in Doha.
Amnesty Gulf
@amnestygulf
A father and his son disappeared in #Saudi and lost all contact with their families upon entering the country from #Qatar. Given Saudi's appalling human rights record we fear for the safety of the men! We call on @KingSalman to reveal their whereabouts! https://www.amnesty.org/en/documents/mde23/0954/2019/en/ …
View image on Twitter
18
7:39 PM - Sep 3, 2019
Twitter Ads info and privacy
25 people are talking about this
The rights group sent a letter to Saudi King Salman bin Abdulaziz Al Saud to disclose their fate.
"We call on disclosing the reason for their arrest and to release them promptly unless they are charged with a recognizably criminal offense in accordance with the principles of due process recognized in international law, with the need to get Nasser Jarallah all the medical services required by his health," it said in a statement.
Qatar's National Human Rights Committee (NHRC), meanwhile, stated that it "holds Saudi Arabia fully responsible for the life and safety of the Qatari citizens and calls upon the Saudi authorities to disclose their fate and release them immediately."
The NHRC then expressed concerns about the apparent enforced disappearance, especially as the Saudi authorities recently adopted a policy of forcible disappearance of a number of Qatari citizens due to the ongoing Saudi-led diplomatic and trade boycott against Qatar.
The rights committee also called on the UN High Commissioner for Human Rights, the UN Panel on Enforced Disappearances and the UN Human Rights Council to intervene immediately to stop these grave and systematic violations against Qatari citizens.
Saudi Arabia, the United Arab Emirates, Bahrain and Egypt cut off diplomatic ties with Qatar on June 5, 2017, after officially accusing it of "sponsoring terrorism."
Full report at:
https://www.presstv.com/Detail/2019/09/04/605318/Amnesty-International-calls-on-Saudi-Arabia-to-reveal-fate-of-Qatari-citizen-son
--------
UN rights chief: 1,000 civilians dead in Syria over 4 months
September 04, 2019
GENEVA, BEIRUT: The UN human rights chief says her office has tallied more than 1,000 civilian deaths in Syria over the last four months, the majority of them due to airstrikes and ground attacks by President Bashar Assad's forces and their allies.
Michelle Bachelet, the UN High Commissioner for Human Rights, says 1,089 civilians were killed in the war-battered country between April 29 and August 29, including 304 children.
She said nearly all — 1,031 — were reportedly attributable to government forces and their allies in Idlib and Hama provinces. Another 58 were caused by "non-state actors."
Bachelet was speaking to reporters in Geneva on Wednesday to go over her first year in office.
Meanwhile, thousands of children risk missing out on their education in northwestern Syria after the months-long regime assault that has closed dozens of schools, a charity said.
A fragile cease-fire has held in the Idlib region since Saturday, following four months of air strikes that have killed hundreds of civilians and caused mass displacement.
"Thousands of children due to start the school year in northwest Syria may not have access to education" after the latest violence, Save the Children said.
Classes are set to start at the end of September, but just over half of the region's 1,193 schools can still operate, it said.
"As the new school year starts, the remaining functional schools can only accommodate up to 300,000 of the 650,000 school-age children," it said.
The heavy bombardment since late April has damaged or impacted 87 educational facilities, the Britain-based NGO said.
A further 200 schools are being used as shelters for those displaced by the fighting, it added.
The Idlib region is home to some three million people, almost half of whom have been displaced from other parts of Syria in the country's eight-year war.
Children make up nearly half of the region's total population, the United Nations says.
After bombardment damaging schools or forcing them to close, many parents are scared to send their children to those still open, Save the Children said.
"Teachers are telling us that parents are pleading with them to shut schools for fear of them being attacked," the group's Syria country director Sonia Khush said.
"Many children are dealing with losing their homes, loss and grief. They should not have to fear losing their lives whilst they try to learn," she added.
Idlib has since January been ruled by Hayat Tahrir Al-Sham, an alliance led by Syria's former Al-Qaeda affiliate.
Full report at:
https://www.arabnews.com/node/1549601/middle-east
--------
Mideast
ISIS revival in Aden further complicates war in Yemen's south
September 3, 2019
Islamic State said last week that fighters from its Yemen Province affiliate carried out a suicide bombing in the southern port city of Aden that killed three people and wounded others, the fifth attack the group claimed in Aden during August after more than a year of radio silence.
The recent series of attacks began with a suicide car bombing at a police station in Aden's Sheikh Othman district that killed 13 people and wounded several more on August 1, according to Yemen's interior ministry.
In a statement claiming responsibility for the attack, its first in the de facto capital Aden since March 2018, ISIS said the bombing had killed and wounded dozens of police officers and members of the Security Belt forces, which is backed by the United Arab Emirates. ISIS also released a picture of a man they claimed was the suicide bomber.
On the same day, Yemen's Houthi rebels targeted Aden in a drone and missile attack that killed over 30 people, including Munir "Abu al-Yamama" al-Mashali, a senior southern security official aligned with the secessionist Southern Transitional Council, which dominates the Security Belt forces.
Two days later, ISIS claimed its fighters had assassinated a Security Belt forces member in Aden, releasing four images purportedly showing the killing.
On August 13, ISIS claimed yet another assassination, saying its fighters killed a Yemeni soldier with a silenced submachine gun. Three images released showed the killing of a man in a car, and text accompanying the pictures alleged he was a sergeant.
ISIS claimed responsibility for a third assasination a few days later on August 15, saying its fighters killed a "counter-terrorism forces" member in the Mansoura district of Aden. ISIS also released four pictures that it said showed the killing.
The two most recent assassinations were carried out by an ISIS fighter using a Bulgarian Arsenal AR-SF UF carbine with an attached PBS-1 type suppressor, according to the weapons identification specialist Calibre Obscura.
All three killings were carried out in broad daylight.
In the most recent attack on August 30 an ISIS fighter drove a bomb-laden motorbike into a Southern Transitional Council vehicle on a roundabout in the Sheikh Saad district in northern Aden. The explosion killed three people on board the vehicle and wounded an unknown number, including nearby civilians.
While a security official blamed the suicide bombing on al-Qaeda, ISIS claimed responsibility in a statement saying nine members of Security Belt forces were killed and wounded, and a vehicle was destroyed.
ISIS also released two pictures apparently depicting the attack.
Southern Yemen separatists capture Aden
The ISIS resurgence came as tensions between the forces of Yemen's Saudi-backed government and the Southern Transitional Council gave way to open fighting. Both are aligned in their opposition to the Houthi rebels in Yemen's ongoing war, but there have been long-standing tensions and some clashes in the past.
Last week, in the most serious fighting in recent months, STC fighters captured Aden from government forces.
The death of al-Mashali in the August 1 Houthi missile strike appears to be a factor precipitating the violence. According to the Brussels-based non-governmental organization Crisis Group, he played a significant role in forming the Security Belt paramilitary force.
Fighting has continued in Aden and other parts of southern Yemen. The UAE has conducted airstrikes on Saudi-backed forces, and although Yemen's government claimed to have recaptured Aden, the city is currently under STC control.
The latest ISIS-claimed suicide attack has led to the STC and government officials trading accusations against each other.
The STC said in a statement that ISIS and al-Qaeda are "the other face of this government" and that the government is a "protector and supporter of terrorism." Yemen's Minister of Information Moammar al-Eryanni tweeted that the STC "spread chaos & violence & provide environment for terrorism, is responsible for the terrorist activities in the southern governorates," equating the group with ISIS and al-Qaeda.
Dr. Elisabeth Kendall, Senior Research Fellow and Yemen expert at Oxford University's Pembroke College, told The Defense Post that after 15 months without a claimed attack, the recent fighting between the government and southern Yemen separatists may have been a factor in ISIS's timing.
"There were no terrorist operations in Aden this year prior to August. So the terrorism is a response to southern separatist moves," Kendall said. "It may be that the Aden cell has been stirred by external actors."
"ISIS in Aden-Abyan is a different group from the main ISIS group in Yemen which is focused on al-Bayda" province, adding that previous ISIS attacks in Aden "had a different style from the core in al-Bayda."
Most ISIS activity in Yemen remains focused around al-Bayda, and is against al-Qaeda in the Arabian Peninsula, part of an intra-jhadist conflict that erupted in July 2018.
Islamic State Yemen province was founded in November 2014. While the group did have some initial successes it failed to capitalize in the chaos in Yemen due to the ongoing civil war, and has not been able to match the capabilities of al-Qaeda in the Arabian Peninsula, the Yemen branch of al-Qaeda. ISYP has been reduced to mainly focusing on the al-Bayda region, and its setbacks are in part self-inflicted; at one point complaints by fighters against local leadership required intervention from ISIS central, which expelled multiple people from the group.
AQAP is older than ISYP and much more successful, at times viewed as one of the most dangerous al-Qaeda branches. As well as acting within Yemen, AQAP has also attempted to carry out external attacks, including against the United States.
On August 31, ISIS released a photoset showing recent clashes between its fighters and AQAP, as well as weapons and equipment they had captured.
https://thedefensepost.com/2019/09/03/yemen-islamic-state-aden/
--------
Documents expose Houthis' link to Daesh, Al-Qaeda
September 3, 2019
By Ahmed Al-Shemeri
JEDDAH — A Yemeni NGO has exposed the reality of the strong links between the Iran-backed Houthi militia and various terrorist organizations. Mohammed Al-Omda, chief of the Yemen Organization for Defending Rights and Democratic Freedoms unveiled on Tuesday documents showing the link between the Houthi militia and Al-Qaeda and Daesh (so called IS) terrorists.
Al-Omda handed over a documented report to Rawanthika Gunaratne, an international law expert of the Sanctions Committee Team, containing criminal files of all those involved with the Houthi militias and all those who have collaborated with them and committed crimes against civilians.
There were also documents proving the Houthi militia's association with terrorist organizations and their role in undermining the state authorities and seizing the country's capabilities and turning it into a Houthi war effort.
Al-Omda also exposed the abuses and corruption of international organizations working in Yemen. In his report presented to Gunaratne, who is in charge of submitting periodic reports to the UN Security Council, he confirmed that on Nov. 2, 2017, an international organization handed over $14 million to the leaders of Houthis who usurped the Yemeni Ministry of Education.
He drew attention to the fact that these agencies are using the fund to lay mines inside Yemen and along the Saudi borders. According to the report, the United Nations handed over 20 four-wheel drive vehicles to the Houthis in support of the so-called Demining Program on May 29 this year as a reward to the executioner.
He also pointed out that the World Relief, an NGO, signed an agreement with the Houthi leader Mohammed Ali Al-Houthi to hand over money as relief instead of relief materials, and that is in contravention with the UN Resolution 2216.
Al-Omda accused organizations operating in the Houthi-controlled areas of employing Houthi leaders in the relief offices in Sanaa, who control the choice of the names of beneficiaries for relief assistance.
The organization also provided files proving the exploitation of the humanitarian situation of the Yemeni people and forcing their children as recruits to their forces in return for the delivery of humanitarian assistance, and the sale of relief rations in the black markets in order to use its proceeds for the war effort.
He called on the United Nations to disclose details of the billions of dollars it had received for the relief of the Yemeni people; how they were disbursed, and what was the mechanism of disbursement. He pointed out that corruption of officials at the UN organizations is closely linked to corruption on the part of Houthis.
"This harmed the Yemeni people, confiscated their rights, and exposed them to human suffering".
Full report at:
http://www.saudigazette.com.sa/article/576312/World/Mena/Documents-expose-Houthis-link-to-Daesh-Al-Qaeda
--------
Yemen's government officials start indirect talks with southern separatists in Saudi Arabia
September 04, 2019
JEDDAH: Yemen's government officials have started talks with the country's southern separatists of the Southern Transitional Council (STC) in Jeddah in a bid to end fighting in Aden and other southern provinces, a Yemeni official said on Wednesday.
The delegation, which landed in the Kingdom on Tuesday, is headed by Aidroos Al-Zubaidi, the council's leader.
Its arrival comes after Saudi Arabia called for talks in the Kingdom to restore calm to southern Yemen after fighting between the STC and government troops last month.
Emirati minister of state of foreign affairs Anwar Gargash said on Wednesday that he was was confident that the Jeddah meeting will succeed in uniting the two sides against what he called the "Houthi coup."
Full report at:
https://www.arabnews.com/node/1549641/saudi-arabia
--------
Iran condemns Hook's comments, US reward for terror
Sep 5, 2019
Iran's Foreign Ministry spokesman has strongly condemned the latest moves and comments by the US administration, especially its Iran representative Brian Hook, to increase pressure against the Iranian nation as part of an "economic terrorism campaign."
"The surge in hostile comments and desperate measures - and most ridiculously the reward offered for treason and espionage - are measures out of desperation and disappointment, aimed at swaying the Iranian nation," Abbas Mousavi said in a statement on Wednesday.
He added such measures will not get anywhere, and will only add "dark pages to the US' record of treating Iranians."
The Americans will definitely be held accountable for their actions someday, Mousavi noted.
The spokesman's remarks came after the US State Department announced a reward of up to $15 million for any person who helps Washington's "maximum pressure" campaign against Iran, which includes zeroing out Iran's oil sales.
The reward was declared by US Special Representative for Iran Brian Hook, who made a series of allegations against Iran and the Islamic Revolution Guards Corps (IRGC) during a press conference he joined on Wednesday.
Hook also announced new sanctions against what he called a "shipping network" including 11 vessels and 25 entities and individuals involved in Iran's oil trade.
Late last month, the United States blacklisted the vessel and sanctioned its captain, according to the US Treasury Department.
A report by The Financial Times revealed Wednesday that four days before the US imposed sanctions on the tanker, the vessel's Indian captain received an unusual email from Brian Hook, the US special representative for Iran at the Department of State.
According to several emails seen by the Financial Times, Hook wrote to Akhilesh Kumar on August 26 that the Trump administration was offering him several million dollars to pilot the ship to a country that would impound the vessel on behalf of the US. To make sure the captain did not mistake the email for a scam, it included an official state department phone number.
Full report at:
https://www.presstv.com/Detail/2019/09/05/605355/Iran-mousavi-brian-hook-sanctions-IRGC-reward
--------
Yemeni retaliatory attacks kill, injure 30 Saudi mercs near Jizan
Sep 5, 2019
Yemeni armed force have conducted retaliatory missile and rocket attacks near Saudi Arabia's southwestern Jizan city, killing and injuring more than 30 Riyah-led mercenaries.
The al-Masirah TV channel reported on Wednesday that Yemeni army soldiers and allied fighters from Popular Committees had fired a Zelzal-1 (Earthquake-1) missile as well as Katyusha rockets at a gathering of mercenaries west of the Saudi town of Haradh.
A Yemeni military source said the operation had left over 30 mercenaries dead and wounded.
Yemeni forces also launched similar missile and rocket attacks at gatherings of Saudi-led mercenaries northeast of the al-Nar mountain, accurately hitting their targets.
Yemeni fighters regularly target positions inside Saudi Arabia in retaliation for a Saudi-led military aggression, which began in March 2015 in an attempt to reinstall the country's Riyadh-allied former regime and crush the Houthi Ansarullah movement.
The Western-backed military aggression, coupled with a naval blockade, has killed tens of thousands of Yemenis, destroyed the country's infrastructure and led to a massive humanitarian crisis.
Full report at:
https://www.presstv.com/Detail/2019/09/05/605379/Yemen-Saudi-Arabia-Jizan
--------
Netanyahu faces angry protests in 'provocative' visit to al-Khalil
Sep 5, 2019
Palestinians in the occupied West Bank have held a protest to express their resentment against Israeli Prime Minister Benjamin Netanyahu's "provocative" visit to the city of al-Khalil, also known as Hebron.
The demonstrators set fire on pictures of Netanyahu, saying that his visit to the city only aimed at fulfilling his political ambitions.
"We, as Palestinian citizens, are angry of Netanyahu storming the city of Hebron," said a demonstrator.
"We feel provoked to be used as Palestinian citizens, for our city to be used, for our mosque to be used, for our properties to be used as part of this political election campaign by Netanyahu, so he would gain the votes of the extremist Israeli right," the protester added.
Palestinian officials have also condemned the visit, describing it as provocative.
The Palestinian president's spokesman says Netanyahu's move may spark a religious war, warning about consequences of the "grave escalation".
Palestine's resistance movement, Hamas, also slammed the provocative move, saying Israel's attempt to change the history of al-Khalil will be futile.
During the trip, which was made under tight security, Netanyahu made a speech in the Ibrahimi mosque, which is sacred to both Muslims and Jews.
In an apparent effort to rally right-wing votes for an election two weeks away, the Israeli premier said in his speech that Jewish people will never leave the area.
"Hebron will not be cleansed of Jews. We are not strangers in Hebron. We will remain in it forever," he claimed.
The speech was delivered right at the place where an armed Israeli settler had killed 29 Palestinians in 1994.
Around 1,000 heavily guarded illegal settlers live among 200,000 Palestinians in al-Khalil.
Full report at:
https://www.presstv.com/Detail/2019/09/05/605358/Israel-settlers-hebron-alkhalil-netanyahu-protesters
--------
Yemeni forces launch drone attack on military sites in Saudi airbase
Sep 4, 2019
The spokesman for Yemeni Armed Forces says army troopers and allied fighters from Popular Committees have launched a string of airstrikes against military aircraft hangars in Saudi Arabia's southwestern region of Asir, using a squadron of domestically-manufactured Qasef-2K (Striker-2K) combat drones.
Brigadier General Yahya Saree said the unmanned aerial vehicles struck with great precision the designated targets in King Khalid Air Base, which lies 884 kilometers south of the capital Riyadh, late on Tuesday.
The senior Yemeni official then stressed that retaliatory attacks will continue as long as the Riyadh regime continues its military aggression, siege and relentless raids against the war-torn Arab country.
Separately, dozens of Saudi troopers and Saudi-sponsored militiamen were killed when Yemeni army soldiers and fighters from allied Popular Committees launched an offensive against their positions in the kingdom's southern border region of Jizan.
An unnamed Yemeni military source said Yemeni soldiers and allied fighters launched three domestically-developed Zelzal-1 (Earthquake-1) missiles and a number of artillery rounds at Saudi mercenaries' positions off Jabal al-Qais mountainous area, leaving dozens of them killed and injured in the process.
Saudi Arabia and a number of its regional allies launched a devastating campaign against Yemen in March 2015, with the goal of bringing the government of former President Abd Rabbuh Mansur Hadi back to power and crushing the Houthi Ansarullah movement.
The US-based Armed Conflict Location and Event Data Project (ACLED), a nonprofit conflict-research organization, estimates that the war has claimed more than 91,000 lives over the past four and a half years.
Full report at:
https://www.presstv.com/Detail/2019/09/04/605276/Yemeni-forces-launch-drone-attack-on-military-sites-in-Saudi-airbase
--------
US treasury is nothing more than a 'jail warden': Iran chief envoy Zarif
September 05, 2019
DUBAI: The US Treasury is nothing more than a "jail warden," Iranian Foreign Minister Mohammad Javad Zarif tweeted on Thursday, a day after Washington imposed fresh sanctions designed to choke off the smuggling of Iranian oil.
The United States on Wednesday blacklisted an "oil for terror" network of firms, ships and individuals allegedly directed by Iran's Islamic Revolutionary Guard Corps (IRGC) for supplying Syria with oil worth hundreds of millions of dollars in breach of US sanctions.
"OFAC (Office of Foreign Assets Control of US Treasury) is nothing more than a JAIL WARDEN: Ask for reprieve (waiver), get thrown in solitary for the audacity. Ask again and you might end up in the gallows," Zarif wrote on his Twitter account.
Since last year, when President Donald Trump pulled out the United States from a 2015 nuclear deal between Iran and Six powers and reimposed sanctions on Tehran, Washington has intensified a US "maximum pressure" campaign aimed at eliminating Iran's oil exports, its main source of income.
"The only way to mitigate US #EconomicTerrorism (sanctions) is to decide to finally free yourself from the hangman's noose," Zarif said in his tweet.
Full report at:
https://www.arabnews.com/node/1549986/middle-east
--------
Europe
Germany's far-right makes big gains in state elections
By Sheena McKenzie
September 2, 2019
(CNN)A far-right party scored its strongest-ever results in two key state elections in eastern Germany on Sunday, finishing second behind the country's major parties on the same day that Europe marked the 80th anniversary of the Nazi invasion of Poland.
The anti-immigrant Alternative for Deutschland (AfD) party finished second in Saxony to Chancellor Angela Merkel's Christian Democrats (CDU), and second in Brandenburg to the center-left Social Democrats (SPD).
The results represent a blow to Merkel's ruling coalition with the SPD, and will be viewed as a victory for the AfD, which took 27.5% of votes in Saxony and 23.5% in Brandenburg -- a significant increase on state elections five years ago, with the party almost tripling its share in Saxony and doubling it in Brandenburg.
The AfD became the first far-right party to enter Germany's national parliament in almost 60 years when it came in third place overall in federal elections in 2017.
Sunday's results came on the same day that Germany's President Frank-Walter Steinmeier asked Poland for forgiveness 80 years after Nazi Germany's invasion.
The invasion -- on September 1, 1939 -- heralded a dark chapter in Germany history, where some 6 million Jews were killed, almost half of whom were Polish.
Sunday's results prompted some soul-searching in German newspapers about what the rise of the far-right meant for the future of the country.
"These results have brutally demonstrated to political leaders that something is going awry in the country," wrote Deutsche Welle's Editor-in-Chief Ines Pohl. "And they must look and listen more closely to what drives voters into the arms of populists."
East vs. west
Within the last decade the AfD has moved from a euroskeptic party on the fringes of politics, to the largest opposition party in parliament.
In recent years it has shifted focus to migrants and Islam -- directing much of its fury at Merkel's so-called open refugee policy.
The nationalist message has struck a chord in Saxony, Brandenburg, and neighboring states in the former East Germany, where support for the AfD is strongest in the country.
These working class regions, hit by the closure of their coal industries, still lag behind western parts of the country in employment and salaries, making them fertile ground for the far-right. Sunday's results highlight the deep divide that still exists between eastern and western German states almost 30 years after reunification.
Alice Weidel, leader of the AfD's parliamentary party, said the state election results could pave the way for a major shakeup at a national level.
"Our success here could trigger the dismantling of the coalition in Berlin," she said, Reuters reported. "The other parties can't continue with business as usual."
Leading German economist Holger Schmieding believes the governing CDU-SPD coalition will remain largely unchanged.
"Despite spectacular gains in Sunday's state elections, the right-wing AfD did not relegate the SPD in Brandenburg or the CDU in Saxony into second place," he said in a statement.
"In the -- still unlikely -- case of snap federal elections early next year, Germany would probably end up with a CDU/CSU-Green coalition" led by Merkel's successor, Annegret Kramp-Karrenbauer, he said.
In short, the results were "bad" for the major parties, but they "could have been worse," he added.
https://edition.cnn.com/2019/09/02/europe/saxony-brandenburg-germany-state-election-results-grm-intl/index.html
--------
Russian Blogger Sentenced to Five Years Over 'Extremist' Tweet
September 3, 2019
MOSCOW - A Russian court on Tuesday sentenced a blogger to five years in a penal colony for a tweet calling for attacks on the children of police, a ruling his lawyer said was unprecedented.
Vladislav Sinitsa, 30, posted the tweet in the wake of a police crackdown against protesters who have called for free elections.
"It's an act of intimidation," said lawyer Denis Tikhonov after a Moscow district court found Sinitsa guilty of inciting hatred.
The charges fall under Russia's harsh anti-extremism legislation. Tikhonov told AFP the sentence was "without precedent in its severity".
The ruling also comes in the context of an ongoing squeeze on internet freedoms in Russia, where social media remain among few outlets offering relative freedom of communication for the opposition.
Sinitsa, who regularly posted on Twitter under the pseudonym Max_Steklov, was detained last month over a tweet he wrote on July 31.
Sinitsa, who is from a town outside Moscow, posted about attending several opposition protests and urged others to go to them.
In one tweet, a reply to a pro-Kremlin blogger, he imagined a situation in which people found the homes of law enforcement officers to kidnap and kill their children.
The post was picked up and reported on by pro-Kremlin media.
Russian investigators said "the criminal intent of the defendant was aimed at arousing enmity and hatred towards all law enforcement officers and their family members".
'Dumb post'
Sinitsa's lawyer said his client admitted to writing "this controversial post" but rejected charges of extremism.
"He said this post was not a call to anyone, it was a conversation with a political opponent," Tikhonov said.
Opposition leader Alexei Navalny said in response to the verdict: "Sinitsa wrote a really dumb post about taking revenge on the children of police. Millions of such dumb posts are written every day."
Navalny said he was constantly receiving such messages via social networks and called Russia "an idiot" for issuing such a verdict.
Rights lawyer Pavel Chikov wrote on Telegram messenger: "Five years in prison for words on the internet. If you really think this is OK, get ready to be next."
But some public figures praised the verdict.
"If you open your mouth, you're responsible," wrote state media journalist Anna Shafran on Twitter. "If you call for killing, you'll go down."
Popular historian Nikolai Svinadze, who sits on Putin's rights council, criticised Sinitsa's "irresponsible statement" on Echo of Moscow radio station, while calling the verdict "pretty tough."
Sinitsa's case was rushed through in a way his lawyer said was highly unusual and deprived him of a fair trial.
Prosecutors had asked for the maximum possible sentence of six years.
"It would have been fair to acquit him, at least not to put him in jail," his mother told the independent channel TV Rain.
Russia has in recent years increasingly criminalised online content, frequently jailing people for sharing or publishing information deemed extremist or illegal.
The law currently forbids the sharing of content judged extremist, though rights groups say this label is also applied to opposition material.
In July a court jailed a blogger from the industrial city of Tolyatti for one year for making "public calls for terrorism" with a tweet about a suicide bomb attack on the offices of the FSB security agency.
In 2017, a video blogger was convicted of inciting hatred against believers by posting videos showing him chasing Pokemons in a church, but received only a suspended sentence.
Full report at:
https://www.voanews.com/europe/russian-blogger-sentenced-five-years-over-extremist-tweet
--------
Two held in London after Indian mission damaged in Kashmir protest
Atika Rehman
September 05, 2019
LONDON: Two people were arrested in connection with a demonstration outside the Indian High Commission in London's Aldwych area on Tuesday.
The rally, billed as the "Kashmir freedom march", was staged to show solidarity with the people of India-held Kashmir at the 30-day mark since Article 370 was revoked in the valley and a curfew was imposed.
Read: Thousands march to Indian High Commission in London as occupied Kashmir lockdown enters 30th day
A spokesperson for the mayor of London told Dawn: "The Mayor supports the right to peaceful and lawful protest. He condemns the violence and unlawful activity by a small minority which has taken place outside the Indian High Commission in London."
The mayor's statement comes a day after the massive anti-Modi march was held from Parliament Square to Aldwych, where Pakistani and Kashmiri protesters shouted slogans condemning Indian atrocities in held Kashmir and demanding an end to the occupation of the valley.
The protest was organised by the Jammu and Kashmir Liberation Front (JKLF).
London Mayor Sadiq Khan condemned reports of damage to the premises of the Indian HC during the demonstration.
In response to a tweet by the Indian mission that the high commission had been damaged during what it described as a 'violent' protest, the mayor tweeted: "I utterly condemn this unacceptable behaviour and have raised this issue with the Metropolitan Police to take action."
The Indian HC also shared a photo of a windowpane partially broken and smeared with what appears to look like eggs.
Tuesday's protest came two weeks after a Kashmir freedom protest was held outside the Indian HC on Aug 15.
A clash between Indian and Pakistani protesters resulted in four arrests, the Met Police had then said.
The following week, Indian newspapers widely reported that British Prime Minister Boris Johnson held a telephonic conversation with Indian Prime Minister Narendra Modi and reportedly "regretted the incidents of violence outside the Indian High Commission in London" on India's independence day.
A statement said Mr Modi complained to Mr Johnson about "violence against members of the Indian diaspora".
The statement also said Mr Johnson regretted the incident and said that steps would be taken to ensure safety and security of the High Commission, its personnel and visitors.
The Jammu and Kashmir Liberation Front's UK president Tahseen Gilani said the protest was largely "peaceful and successful", but that the security volunteers did stop political figures from Azad Jammu and Kashmir making speeches and pushed back when they resisted.
Full report at:
https://www.dawn.com/news/1503579/two-held-in-london-after-indian-mission-damaged-in-kashmir-protest
--------
Israel's Netanyahu makes snap trip to London for Johnson talks
September 04, 2019
JERUSALEM: With less than two weeks to go before Israel's general election, Prime Minister Benjamin Netanyahu's office said he is to visit London on Thursday for talks with Prime Minister Boris Johnson.
It said Netanyahu, facing what could be a tough fight for re-election on September 17, would also meet US Defense Secretary Mark Esper while in the British capital.
Netanyahu returns to Israel on Friday.
It would be his first meeting with Johnson or Esper since the two took up their current posts, his office said in a statement.
"The PM will discuss with British prime minister Johnson the situation in the (Middle East) region and how to repel Iranian terror and aggression," it said.
The meeting with Esper, it added, would focus on "Israel's security needs" after the two had spoken by phone on Tuesday and agreed to "expand their conversation in London."
Israeli media have said the United States and Israel are discussing the possible announcement of some form of defense alliance, likely to boost Netanyahu's image as an international statesman.
Just ahead of inconclusive April 9 parliamentary polls, US President Donald Trump acknowledged Israeli sovereignty over the Golan, in what amounted to a major pre-election gift to his close ally Netanyahu.
Full report at:
https://www.arabnews.com/node/1549741/middle-east
--------
Turkey's Erdogan says it is unacceptable that he does not have nuclear weapons
Sep 5, 2019
Turkish President Recep Tayyip Erdogan has complained that Turkey is forbidden from owning nuclear weapons while other countries possess them, accusing them of hypocrisy.
"Some countries have missiles with nuclear warheads, not one or two. But (they tell us) we can't have them. This, I cannot accept," he told his ruling AK Party members in the eastern city of Sivas.
But he did not elaborate on whether Turkey had plans to obtain such weapons.
"There is no developed nation in the world that doesn't have them," Mr Erdogan said. However, many developed nations do not own nuclear weapons.
He also criticised Israel, saying its nuclear weapons are a threat to other nations. The Turkish leader hinted that he wanted the same protection for Turkey as Israel.
"We have Israel nearby, don't we? They scare (other nations) with these," he said.
Foreign analysts say Israel possesses a sizable nuclear arsenal. Israel maintains a policy of ambiguity around the nuclear issue, refusing to confirm or deny its capabilities.
Turkey does not possess nuclear weapons and has been a party to the nuclear nonproliferation treaty since 1980.
The Turkish leader's remarks come amid burgeoning defence ties between Turkey and Russia in defiance of Ankara's Nato ally the United States.
Washington has reacted to Turkey's purchase of the S-400 by kicking the country off its F-35 fighter jet programme.
The US says Russia will be able to glean sensitive technical knowledge about the new fighter if it is operated alongside the S-400.
Full report at:
https://www.thenational.ae/world/mena/turkey-s-erdogan-says-it-is-unacceptable-that-he-does-not-have-nuclear-weapons-1.906777
--------
Europe looks on as Washington crosses the threshold to make a deal with the Taliban
Callum Paton
Sep 4, 2019
US Nato allies in Afghanistan have been conspicuously absent from negotiations with the Taliban, which Washington says will soon yield a peace deal.
But the American approach has had broad support.
US President Donald Trump's senior negotiator in Afghanistan, Zalmay Khalilzad, said this week that a deal had been hammered out between the combatants "in principle".
Nato allies such as Britain, Canada, Germany and France – all of whom backed Washington's 2001 military arrival in Afghanistan – have taken a low profile.
On Tuesday, the defence alliance's chief, Jens Stoltenberg, threw his weight behind the US efforts as he met Secretary of State Mike Pompeo in Brussels, but Mr Pompeo has publicly spoken little about Afghanistan on his two-day trip to Europe.
Hameed Hakimi, a research associate at the Chatham House think tank in London, said the Nato allies' role in the peace talks was in line with part they played on the battlefield in Afghanistan.
"The intervention in Afghanistan was US-led and has remained US-led, so the Nato countries, particularly the western European nations and the Scandinavians, haven't really done anything in Afghanistan that has gone against the stated interests of the US," Mr Hakimi said.
He said their part in securing the peace had normally gone on behind the scenes.
"Britain, Germany, Norway and others had been incubating the space before the Americans went in front of the cameras and said, 'We are going to speak to the Taliban'," Mr Hakimi said.
The US desire for a deal with the Taliban has partly been driven by domestic concerns. Mr Trump has frequently railed against the war as a continued waste of resources and life.
The final positions of the US, its allies and the Taliban in Afghanistan is still unclear.
Mr Khalilzad, while explaining that 5,000 US troops would withdraw within 135 days, gave no hint of what would happen to the rest of the 14,000 American soldiers still in the country.
Ending America's longest-running conflict is complex, as shown by a letter from nine senior US diplomats, including former ambassadors to Afghanistan and a secretary of state.
In it they condemned the troop withdrawal arrangements, which they say could lead to "total civil war".
Umer Karim, a research fellow at the Royal United Services Institute, said the Taliban preferred to deal directly with the Americans, further pushing their allies into the background.
"The Taliban for now only want to talk with the US and considers its guarantees acceptable," Mr Karim said. "So that limits any potential EU role in this theatre."
He said regional states outside of Nato had also taken on important roles at the expense of European nations.
"Regional states have a more important role," Mr Karim said.
Full report at:
https://www.thenational.ae/world/europe/europe-looks-on-as-washington-crosses-the-threshold-to-make-a-deal-with-the-taliban-1.906485
--------
Pakistan
Madrassa Students To Appear In All Federal Board Exams: Pakistan Minister
September 05, 2019
ISLAMABAD: Federal Minister for Education and Professional Training Shafqat Mahmood on Wednesday said that religious seminaries have affirmed that their students would appear in the middle, matric and intermediate level examination of the federal board like other public and private schools.
He said that seminaries have, in principle, agreed with the federal government's initiative for bringing their students into the mainstream in order to ensure a uniform education system in the country.
Addressing a press conference, he said the government has established the National Curriculum Council (NCC) under which the new curriculum from class one to five is being prepared which would be introduced by March 2020.
In this regard, he said, all stakeholders including public and private sector schools, madrassas and other concerned departments have been taken on board on the issue.
He said that after holding several meetings regarding religious seminaries with Wafaq-Ul-Madaris, it has been decided that the madrassa students would appear in the middle, matric and intermediate examinations like the students of other schools.
The passed students of madrassas would be awarded the degrees of matric and intermediate, he added.
Shafqat said the public, private schools and religious seminaries would be bound to adopt One National Curriculum.
After intermediate, the madrassa students would be eligible to join civil, security and other services, he said.
This is the major achievement of the present government regarding implementation of the uniform education system, he remarked.
The federal cabinet in its last meeting had approved to open twelve country-wide offices of the education ministry for the registration of the religious seminaries.
For this purpose, the cabinet had also approved the budget of Rs two billion for the next three years.
He said PC-I of the project is being prepared, adding that the government would make efforts to ensure proper use of funds.
On the demand of madrassas, the government has provided them the period of four to five years for completely implementing new educational policy, he said.
He added that the government would provide all-out support including financial and teaching to seminaries after registration.
https://www.pakistantoday.com.pk/2019/09/04/madrassa-students-to-appear-in-all-federal-board-exams-says-shafqat/
--------
Pak military says US cheated it on Osama raid
Sep 5, 2019
ISLAMABAD: Pakistan's military on Wednesday accused the United States of cheating the country by not taking it into confidence over a US Navy Seals raid that killed Osama bin Laden in Abbottabad in 2011.
Military spokesman major general Asif Ghafoor said that Pakistan's intelligence cooperation with the US helped it track down the late al-Qaida chief. "Pakistan traced a telephone call and shared details with America," he said, adding that it was this call that led to the killing of bin Laden.
He said the US refused to take Pakistan into confidence at the time of operation.
Full report at:
https://timesofindia.indiatimes.com/world/pakistan/pak-military-says-us-cheated-it-on-osama-raid/articleshow/70985698.cms
--------
Pak army contradicts Imran Khan, denies having no-first-use policy on nukes
Sep 5, 2019
ISLAMABAD: Pakistani military on Wednesday denied that Islamabad has "no first use (NFU)"policy on nuclear weapons. The army's clarification comes two days after Pakistan Prime Minister Imran Khan said his country will never use nukes first against India. While claiming that nuclear countries have no room for war, Pakistan military's spokesperson Major General Asif Ghafoor said: "Using weapons of deterrence is a political choice. We have no NFU policy, these are weapons of deterrence." The director general of Inter Services Public Relations (ISPR), Pakistan army's media wing, was addressing a press conference in the garrison city of Rawalpindi on the situation in Jammu and Kashmir after India defanged Article 370.
Responding to a question about Indian defence minister Rajnath Singh's recent statement that New Delhi's no-first-use policy on nukes was open to review, the military spokesperson said: "If they (India) want to change their policy then it is their choice. But there is a second after first."
About use of nukes, Maj Gen Ghafoor further said this was a serious issue and a political one, which should not be discussed in press conferences or rallies.
He said the two nuclear powers do not have space for a nuclear war, due to which India has "indirectly continued to attack Pakistan".
"The issue of Indian spy Kulbhushan Jadhav is a primary example of indirect attacks from across the border," the army spokesperson said, adding that Pakistan has been fighting a hybrid war for the past two decades and considering the conflict spectrum, Islamabad's options of response revolved around economy, diplomacy, finance, intelligence, etc.
Describing India as a perpetual threat, Maj Gen Ghafoor said: "India should think that our perpetual threat is just one and has been for the past 70 years. When it comes to the eastern border, everything is devoted to it, full stop."
Ghafoor said Islamabad is playing a role in the Afghan reconciliation process and if peace is established in Afghanistan, 200,000 Pakistani troops deployed at the western border will probably be removed. "Maybe India thinks that it should take action against us that would weaken us. We want to tell India that wars are not only fought with weapons and economy but with patriotism," he said.
Full report at:
https://timesofindia.indiatimes.com/world/pakistan/pak-army-contradicts-imran-khan-denies-having-no-first-use-policy-on-nukes/articleshow/70985149.cms
--------
J&K: Saudi, UAE send ministers to Pakistan
Sep 5, 2019
ISLAMABAD: Saudi Arabia and the United Arab Emirates on Wednesday sent their foreign ministers to Pakistan to help Islamabad defuse fresh tensions with India after New Delhi scrapped the special status for Jammu & Kashmir last month.
Saudi minister of state for foreign affairs Adel bin Ahmed Al-Jubeir and minister of foreign affairs and international cooperation of the UAE Sheikh Abdullah bin Zayed bin Sultan al-Nahyan were received by Pakistan's foreign minister Shah Mahmood Qureshi. In a rare move, a single aircraft carried the two Arab ministers to Islamabad in what Pakistani authorities said was a symbolic show of unity. Qureshi said the visits were part of Pakistan's diplomatic effort to sensitise the world about Kashmir.
Saudi Arabia is a close ally of cash-strapped Pakistan and Riyadh has provided aid worth billions of dollars to Islamabad to overcome its financial woes.
The two Arab ministers were to hold talks with Qureshi, who on Tuesday said that the visit followed appeals from Pakistani PM Imran Khan. They were also set to meet Khan and the country's army chief Gen Qamar Javed Bajwa.
Pakistani army spokesman Maj Gen Asif Ghafoor said in Rawalpindi on Wednesday that the military would "fight to the last bullet and the last soldier" if all peaceful options fail to resolve the Kashmir issue.
Gulf Arab countries have kept mostly silent on the issue, underpinned by more than $100 billion in annual trade with India that makes it one of the Arabian Peninsula's most prized economic partners.
Full report at:
https://timesofindia.indiatimes.com/world/pakistan/jk-saudi-uae-send-ministers-to-pakistan/articleshow/70985065.cms
--------
Pakistan most dangerous country to deal with, says former US defence secretary
September 4, 2019
Former US Defence Secretary James Mattis has called Pakistan "the most dangerous country" he had to deal with.
Mattis made these comments in his latest book titled -- 'Call Sign Chaos: Learning to Lead.'
Mattis also said that the country views all geopolitics through the "prism of its hostility toward India."
The 68-year-old military veteran had served as United States Defense Secretary from January 2017 to December 2018.
Full report at:
https://www.indiatoday.in/world/story/pakistan-dangerous-country-former-us-defence-secretary-james-mattis-1595583-2019-09-04
--------
6 'IS militants' killed in security operation in Quetta: police
Syed Ali Shah
September 04, 2019
At least six militants were killed by security forces on Wednesday in an intelligence-based operation in Quetta's Eastern Bypass area.
Balochistan Inspector General of Police Mohsin Hassan Butt while confirming the development said that the suspects belonged to the militant Islamic State group.
During the operation, one official of the Balochistan Constabulary was martyred and eight others from the Anti-Terrorist Force (ATF) were injured, one of whom is said to be critical, the police chief said.
According to a Counter-terrorism Department (CTD) official, intelligence agencies along with ATF and CTD personnel conducted a raid early in the morning today during which an exchange of fire between the militants and security officials took place.
As a result of the operation that lasted nearly six hours, CTD recovered a large quantity of weapons and explosives from the militants.
According to IGP Butt, a female was among the militants killed. He said that their bodies have been shifted to Civil Hospital Quetta for post-mortem examination.
Another security official, who declined to be named, said the dead militants were involved in a series of targeted killings and bomb explosions in Balochistan.
Following the operation, a large contingent of police and other security personnel was deployed to the compound where the raid took place.
Full report at:
https://www.dawn.com/news/1503476/6-is-militants-killed-in-security-operation-in-quetta-police
--------
President urges world to play role in resolution of Kashmir issue
September 05, 2019
ISLAMABAD: President Dr Arif Alvi stressed upon the international community to play its role in the resolution of Kashmir issue, where fundamental human rights are being blatantly violated by Indian armed forces.
He was talking to the Ambassadors and High Commissioner-designate of Palestine, Russia, Portugal, Australia, and Kazakhstan to Pakistan, who separately called on the president after presenting him their credentials at a ceremony in Islamabad on Wednesday. Dr Alvi said Pakistan is a peaceful nation and has rendered enormous scarifies for world peace.
He said the fascist Indian regime has now endangered the peace in the region and the world at large.
Pakistan wants to further strengthen its relations with all friendly countries, the president told the envoys. He emphasized that today's Pakistan provides a very conducive environment for better investment and business opportunities, and hoped that investors from these countries will avail them by investing in diverse areas.
The president said the regular exchange of bilateral delegations is essential for strengthening people-to-people contact and forging strong political and economic linkages.
Full report at:
https://www.pakistantoday.com.pk/2019/09/04/president-urges-world-to-play-role-in-resolution-of-kashmir-issue/
--------
Defence Day to be commemorated as Kashmir Solidarity Day
September 05, 2019
ISLAMABAD: The government has decided to commemorate this year's Defence Day on September 6 (Friday) as "Kashmir Solidarity Day" to send a message of camaraderie to the oppressed people of Indian Occupied Jammu and Kashmir.
The residents of the occupied valley are living under a strict curfew and other crippling restrictions since August 4, a day before Prime Minister Narendra Modi's government abrogated Article 370, revoking the special status of India's only Muslim-majority state.
"All office throughout Pakistan will be closed at 15:00 (3pm) to commemorate the Defence Day of Pakistan, observe solidarity with the people of Kashmir and visit families of martyrs and monuments," said a notification issued by the Ministry of Interior on Wednesday.
Last month, the nation also celebrated its 73rd Independence Day as Kashmir Solidarity Day to express full support to Kashmiri brethren in their just struggle for right to self-determination.
Prime Minister Imran Khan addressed the Azad Jammu and Kashmir Legislative Assembly (AJKLA) on August 14, while rallies were taken out in all small and major cities of the country and seminars organised to highlight the plight of oppressed people in IOK.
The Indian government flooded the Kashmir valley with troops, introduced movement restrictions and cut off most communication ahead of its illegal Kashmir move last month.
The communication blackout, including severing of mobile phones and internet connections, has now entered its 31st day. Hundreds of political leaders and workers, including three former chief ministers, have also been detained.
Full report at:
https://www.pakistantoday.com.pk/2019/09/04/defence-day-to-be-commemorated-as-kashmir-solidarity-day/
--------
Pakistan to allow 5,000 Sikh pilgrims to visit Kartarpur this year
September 05, 2019
ISLAMABAD: Pakistan will allow 5,000 Sikh pilgrims to visit Gurdwara Darbar Sahib Kartarpur this year.
In a statement issued after the conclusion of the third round of talks between Pakistan and India on Kartarpur Corridor in Attari, India, on Wednesday, Foreign Office Spokesman Dr Muhammad Faisal said that the Sikh pilgrims would be issued special cards instead of visas to visit their religious site on the special occasion of the 550th birth anniversary of Baba Guru Nanak.
He said that talks between Pakistan and India on Kartarpur Corridor were held in a positive environment despite tension in relations between the two countries over the Kashmir crisis.
He said the two sides have almost agreed to the draft agreement on the operationalisation of Kartarpur Corridor except for two or three points.
The spokesperson said that most of the obstacles have been overcome and the Indian side will have to demonstrate political flexibility to address the remaining issues.
Dr Faisal said that Pakistan has invited the Indian side for a final meeting on our side of the border to resolve the remaining sticking points. The spokesperson said that Pakistan has completed 90 per cent work on the Kartarpur Corridor and it is committed to opening the corridor on the 550th birth anniversary of Baba Guru Nanak.
The FO spokesperson revealed that Pakistan was planning to arrange a media visit to the area this month so that they could see the roads, entry points and other progress that has been made.
Wednesday's meeting comes days after Pakistani and Indian delegations held a round of technical level talks on the corridor at the border, more commonly known as the 'Zero Point'.
After the conclusion of the second round of talks in July, Pakistan had claimed that it had made headway on "80 per cent and beyond" issues regarding the opening of the corridor.
The Kartarpur Corridor, a peace initiative of the Pakistani government, is being constructed to commemorate the 550th birth anniversary of Guru Nanak. The corridor will provide Indian Sikhs visa-free access to Gurdwara Darbar Sahib at Kartarpur in Pakistan.
To work out modalities for the opening of the corridor, a Pakistani delegation visited Attari where a meeting was held with Indian officials on March 14. While the next round of talks was scheduled for April 2 at Wagah, India pulled out of it over reservations that pro-Khalistan activists such as Gopal Chawla and Bisan Singh had been included in Pakistan Sikh Gurdwara Prabandhak Committee — a body that works for facilitating Sikh pilgrims.
Full report at:
https://www.pakistantoday.com.pk/2019/09/04/third-round-of-kartarpur-talks-held-in-postive-environment-fo-spokesperson/
--------
Six suspected IS militants killed in Quetta IBO
September 05, 2019
QUETTA: One police personnel was martyred while six suspected terrorists allegedly affiliated with the banned Islamic State (IS) militant group were killed during an intelligence-based operation (IBO) near Eastern Bypass in Quetta in the wee hours of Wednesday, Balochistan Inspector General of Police (IGP) Mohsin Hassan Butt said.
According to the senior police official, personnel of the Counter-Terrorism Department (CTD) and intelligence agencies launched a combined raid on a suspected terrorist hideout in the Eastern Bypass area of the city after they received reports regarding the presence of terrorists in the area.
According to details, one of the suicide bombers blew himself up during the encounter while five others, including a woman, were also killed in the shootout.
One official of the Balochistan Constabulary was martyred and eight others from the Anti-Terrorist Force (ATF) were injured, one of whom is said to be critical.
Initial reports suggested that a five-hour-long operation was carried out at a compound near the locality and a huge cache of arms and explosives were recovered.
Full report at:
https://www.pakistantoday.com.pk/2019/09/04/six-is-militants-killed-in-ctd-operation-in-quetta/
--------
Africa
Sudan's PM calls for US to drop 'terror' blacklisting
September 3, 2019
Khartoum (AFP) - Sudan's new premier Tuesday called for the United States to drop his country from its state sponsors of terrorism list, insisting it was crucial to economic revival.
The United States in late 2017 lifted economic sanctions that it had imposed on Sudan in 1997, but kept the country on its "terror" blacklist along with Iran, North Korea and Syria.
Sudanese officials, including those from the now ousted president Omar al-Bashir's administration, consistently complained that this has hampered economic growth by discouraging foreign investment.
"We believe that the situation is suitable for removing Sudan from the terrorism list," Prime Minister Abdalla Hamdok said at a joint press conference with visiting German Foreign Minister Heiko Maas.
Sudan has been "in negotiations with the Americans and (we) expect there would be progress on removing Sudan from the terrorism list," Hamdok said.
Months of protests triggered Bashir's removal from power by the army in April, before further protests -- this time against the military council that replaced him -- resulted in power sharing with civilians.
Hamdok was selected by the protest umbrella for the position of prime minister, and was duly sworn in late last month -- a development welcomed by the US in a tripartite statement with the UK and Norway.
Hamdok stressed that Sudan's long term economic revival is dependent on building a suitable environment for boosting the manufacturing sector, which in turn is linked to Washington's blacklist.
Maas said integration of Sudan into the global economy was essential.
"I am confident that we will … lay the foundation that gets Sudan the international support that it needs at this important stage," he said.
But implicitly acknowledging that the process may take some time, he said removal from the US blacklist "will depend largely on development and reforms in Sudan over the coming weeks and months".
Sudan is one of the poorest countries in the world -- the United Nations last year ranked it 167th out of 189 in its Human Development Index.
https://news.yahoo.com/sudans-pm-calls-us-drop-terror-blacklisting-160258136.html
--------
Tunisia says killed jihadists were al-Qaeda leaders
September 3, 2019
Three suspected jihadists killed in a gun battle with Tunisian forces were wanted Algerian leaders of al-Qaeda, Tunisia's interior ministry said on Tuesday, a day after the shootout.
The Tunisian national guard said one its officers was also killed when fighting broke out Monday during a joint search operation with the army in the mountainous Kasserine region near the Algerian border.
The interior ministry said one of the three alleged jihadists, identified as El Behi Akrouf and nicknamed Abu Salma, could be a top leader of Okba ibn Nafaa - the Tunisian branch of Al-Qaeda in the Islamic Maghreb (Aqim).
It named the other two men as Tahar Jijli and El Mahi.
The three are "among the most dangerous leaders in their group", national guard spokesman Housemeddine Jebabli said.
They are alleged to have participated in a July 2018 attack that killed six policemen near Jendouba in northwestern Tunisia, according to the interior ministry.
That jihadist operation, the bloodiest since a series of attacks in 2015 and early 2016, was claimed by Aqim.
Jijli was the group's head in the northwestern region of Kef while El Mahi ran its operations in Jendouba, the national guard said, adding that both coordinated directly with Aqim.
The apparent gun battle took place on the opening day of campaigning for Tunisia's presidential election, due to take place on September 15.
Since its 2011 revolution, Tunisia has been hit by multiple jihadist attacks that have killed dozens of members of the security forces and foreign tourists.
The country has been under a state of emergency since November 2015, when an IS-claimed suicide bombing in the capital Tunis killed 12 presidential guards.
Full report at:
https://www.news24.com/Africa/News/tunisia-says-killed-jihadists-were-al-qaeda-leaders-20190903
--------
Tunisia in 'sprint' to arrange poll after president dies
September 04, 2019
TUNIS: Rushing to register candidates and train poll workers, Tunisia's electoral commission has raced to organize presidential elections after the death of leader Beji Caid Essebsi, hoping to protect the country's nascent democracy.
The Independent Higher Authority for Elections (ISIE) snapped into action when Essebsi died on July 25, facing immediate pressure from a constitutional deadline and parties seeking favorable dates.
The body, whose nine members are elected by parliament, brought the date of scheduled polls forward by two months, fixing the first round for September 15.
The constitution stipulates that elections must be held 90 days after a head of state's death. The first round of voting will take place just seven weeks after the funeral.
In a mid-summer dash, ISIE stocked up on indelible ink and sorted through nearly 100 candidate applications, selecting a final list of 26 hopefuls.
"We're in a sprint to respect the rules," ISIE spokeswoman Hasna Ben Slimane told AFP.
"We have to train 55,000 people — inspectors and polling station staff," she said.
"ISIE has experience. It has already organized six elections, but it's still complicated."
The body has overseen a series of historic polls following the 2011 overthrow of dictator Zine El Abidine Ben Ali in an uprising which sparked revolts across the Arab world.
They include Tunisia's first free election in October 2011 and the first free presidential election in 2014 which brought Essebsi to power.
"ISIE's reaction after the death of Caid Essebsi is a sign of its maturity," said history professor Abdeltif Hannachi.
ISIE has registered some 1.5 million — mostly young — new voters this year, a success given that 65 percent of voters abstained in the first democratic municipal polls in 2018.
The body has pushed to tighten checks on social networks and campaign finances, Ben Slimane said.
It struggled with both in 2014.
Before campaigning kicked off on Monday, the commission sent "warnings" to political parties asking them to delete problematic sponsored Facebook pages, said ISIE chief Nabil Baffoun.
Tunisian electoral monitor Mourakiboun hailed ISIE for its "independence" but its head Mohamed Marzouk regrets that the body has "not detailed the methods of checking expenses and campaign finances."
Accusations of corruption have swirled in the lead up to the polls, culminating in the arrest of media magnate and presidential hopeful Nabil Karoui for alleged money laundering.
His detention fueled suspicions of flawed justice, pushing ISIE to quickly assure that nothing, even prison, prevented Karoui from being a candidate.
The decision, Hannachi said, "proves the independence of ISIE, which did not yield to the pressure of those who asked it to remove Nabil Karoui from the race."
Observers have said the previous ISIE-run elections, despite their flaws, were transparent and independent.
Full report at:
https://www.arabnews.com/node/1549776/middle-east
--------
Nigerians attack South African entities in retaliation
Olarewaju Kola
04.09.2019
MAIDUGURI, Nigeria
South African telecom giant, MTN has shut its operations in Nigeria following protest over attacks on foreign-owned shops in South Africa.
"All MTN stores and service centers are closed as a precaution until further notice," Uto Ukpanah, MTN company secretary said.
The telecom company confirmed that its offices were being attacked. It said protests and violence against its offices, staff and partners in Nigeria were probably in response to the xenophobic attacks in South Africa.
Ukpanah said the company is already engaged in discussion, with all relevant security agencies to prevent further attacks.
Nigerian President Mohammadu Buhari held a private meeting with the vice president and minister for foreign affairs at the presidential villa to discuss the developments, local media said.
The government announced to recall its High Commissioner to South Africa Kabiru Bala, News Agency of Nigeria (NAN) reports, quoting the Foreign Affairs Minister Geoffrey Onyeama.
The agency said Nigeria is also demanding compensations to all citizens affected in the attacks.
Nigeria is also boycotting the World Economic Forum scheduled in South Africa on Sept 4-6, media reports said.
Some African leaders including Presidents Paul Kagame of Rwanda, Felix Tshisekedi of Democratic Republic of Congo and Malawian Peter Mutharika have also announced withdrawal from the forum.
Renewed attacks hit Johannesburg on Monday, with some Nigerians reportedly among the victims. The latest xenophobic attacks started on Aug. 29.
In retaliation, scores of South African investments across Nigeria have come under attack.
Some protesters on Tuesday and Wednesday stormed ShopRite, a retail center owner by South Africans in the commercial city of a Lagos and Abuja, the nation's capital.
Full report at:
https://www.aa.com.tr/en/africa/nigerians-attack-south-african-entities-in-retaliation/1573381
--------
Army arrests 4 Boko Haram logistics suppliers in Borno
September 3, 2019
By Nsikak Nseyen
The Nigerian Army on Tuesday said it has arrested four Boko Haram insurgents' suppliers in Borno State.
The Theater Commander, Operation Lafiya Dole, Maj.-Gen. Olusegun Adeniyi, disclosed this during the destruction of four vehicles and essential commodities seized from the insurgents in Maiduguri.
NAN reports that Adeniyi decried the nonchalant attitude of some traders and commercial vehicle operators who supplied and transported logistics to the insurgents.
"There are no petrol stations in the Sambisa Forest, Algarno, Baga and Gwoza; the logistics sustaining the insurgents is coming from Maiduguri, Damaturu and other settlements.
"Some commercial vehicle operators fabricated their tanks to a 200-liter capacity, to enable them to supply and sell petrol to the insurgents at the rate of N245 per liter.
"Troops at checkpoints arrested four vehicles on their way to deliver a large consignment of logistics to the insurgents in the hinterland.
"The insurgency will have stopped if not for the people who patronise them; our effort is to arrest illegal business aiding the insurgency.
"Boko Haram logicians will neither be tolerated nor ignored, anybody who engage or allow his vehicle to transport insurgents' logistics would be prosecuted because you are part of them and an enemy of the state," he said.
Adeniyi listed the items seized to include diesel concealed as palm oil; bread, grain, mats, sacks, motorcycle spare parts and items used by the insurgents to produce Improvised Explosive Devices (IEDs).
Full report at:
https://dailypost.ng/2019/09/03/army-arrests-4-boko-haram-logistics-suppliers-borno/
--------
Niger Delta militants issue fresh threats
September 3, 2019
By Seun Opejobi
Niger Delta militant group, The Reformed Niger Delta Avengers, RNDA, has threatened to blow up oil installations and facilities in the region and bring the country to its "knees."
RNDA vowed to carry out its threats should the Federal Government go ahead with the purported plan to take away supervision of the Niger Delta Development Commission, NDDC, from Ministry of Niger Delta to the Office of Secretary to Government of the Federation, OSGF.
The militant's threat was contained in a statement issued by its leader, self-styled "Gen" Johnmark Ezonbi, on Monday.
According to the statement: "We will bring the nation to its knees and return Nigeria to the era of another recession if the Secretary to Federal Government and the so-called selfish self- centered, greedy power- drunken politicians refuse to stop their evil arrangement.
"It has come to our notice that there was an ongoing meeting initiated by some power-drunk and self- centered leaders from the region, who have lost control of the affairs of the NDDC. They are collaborating with some top officials in the Presidency to transfer the supervision of the NDDC to the OSGF all in a bid to divert the fund for their personal gains towards 2023.
"We sternly warn those behind this evil plot to retrace their steps or live to regret their actions as they will not be spared in the onslaught christened 'Final Battle to Rescue NDDC from the Hawks, Blood for Oil."
"Any attempt to remove the NDDC, from the supervision of Niger Delta Ministry to OSGF would be met with stiff resistance not minding the negative impact our action would have on the nation's economy.
"The RNDA will not fold its arms and watch people that are anti-Niger-Delta and with divisive tendencies to hold the NDDC, the only federal government interventionist agency meant to address under developmental challenges occasioned by the deliberate neglect, crude oil exploration and exploitation to ransom. They want to make it a toothless bulldog in order to carry out their wicked, callous, nefarious, inhuman and avaricious bidding."
"Let it be put on record that if the NDDC is removed from the supervision of the Niger Delta Ministry to the Office of the Secretary to the Federal Government, we will carry out collateral damage on all available oil installations and facilities across the length and breadth of the Niger Delta region.
"We have warned and there will be no going back as enough is enough with playing politics and power tussle with the development of the region which spoons that feeds the nation.
"If this devilish and heartless arrangement is not put to an end, RNDA should not be held responsible for any causality that happens to bring down the production of crude oil production in the creeks of Niger Delta. RNDA with the nine other militant groups in the creek cannot watch and allow such wicked, inhuman, barbaric arrangement to take place just to suffer the people of the Niger Delta.
"They want to render the NDDC meaningless to the region when efforts should be geared to strengthen and release all funds accruing to the Commission, rather they want to reduce it to a mere bureaucratic office, we will not allow that to happen.
"Let every son and daughter of the Niger Delta region and the country know that any attempt by some misguided elements bent on removing the supervision of the NDDC from the Niger Delta Ministry to the OSGF will only lead to crippling of the nation's economy because that will be the last option. We will not rest until we bring down the oil and gas sector to ground zero, a word is enough for the wise.
"It is painful that after sacrificing our lives in support of President Muhammadu Buhari- led APC federal government and entered into ceasefire agreement for peace to reign in the region, the only thing to pay back the people of the Niger Delta is to strangulate development.
"The RNDA and coalition of nine militant groups, however, want to thank President Buhari for appointing former Governor of Akwa Ibom State, Godswill Akpabio and Chief Festus Keyamo, SAN, as Minister of the Niger Delta and Minister of State for Niger Delta.
Full report at:
https://dailypost.ng/2019/09/03/niger-delta-militants-issue-fresh-threats/
--------
U.S., Federal Government of Somalia target al-Shabaab terrorist with airstrike
September 5, 2019
In coordination with the Federal Government of Somalia, U.S. Africa Command conducted an airstrike targeting an al-Shabaab terrorist in the vicinity of Jilib, Somalia, on Sept. 3.
"We continue to place pressure on terrorist networks at the same time our Somali partners are making progress on the ground," said U.S. Army Maj. Gen. William Gayler, director of operations, U.S. Africa Command. "These strikes certainly disrupt the network and remove terrorists from causing further harm."
At this time, it is assessed the airstrike killed one (1) terrorist. Strikes near Jilib disrupt al-Shabaab's freedom of maneuver.
Currently, we assess no civilians were injured or killed as a result of this airstrike.
Full report at:
https://www.africanews.com/2019/09/04/us-federal-government-of-somalia-target-al-shabaab-terrorist-with-airstrike/
--------
Bomb explodes under bus in Mali, at least 14 killed
3 September 2019
BAMAKO, Sept 3 (Reuters) - A makeshift bomb exploded under a passenger bus travelling in the violence-plagued central Mali region of Mopti on Tuesday, killing at least 14 people and wounding 24, the security minister said.
The vehicle hit the landmine while carrying 60 passengers through an area where ethnic militias regularly kill civilians from rival groups and Islamist militants are also active.
"We have the number of 14 deceased and 24 injured, including seven in a critical state," said Salif Traore, giving no further comment on the attack or on who might be behind it.
The remote border region where Burkina Faso, Mali and Niger meet has become a haven for jihadist militants, who often launch deadly attacks on U.N., Malian and international troops. Improvised explosive devices (IEDs) have been commonly used.
A person at the scene told Reuters his sister and nephew had been on board the vehicle and were killed in the explosion.
Full report at:
http://news.trust.org/item/20190903183831-rl9oc
--------
URL: https://www.newageislam.com/islamic-world-news/boycotting-non-muslim-products-fundamental/d/119664
New Age Islam, Islam Online, Islamic Website, African Muslim News, Arab World News, South Asia News, Indian Muslim News, World Muslim News, Women in Islam, Islamic Feminism, Arab Women, Women In Arab, Islamophobia in America, Muslim Women in West, Islam Women and Feminism