New Age Islam News Bureau
25 Feb 2012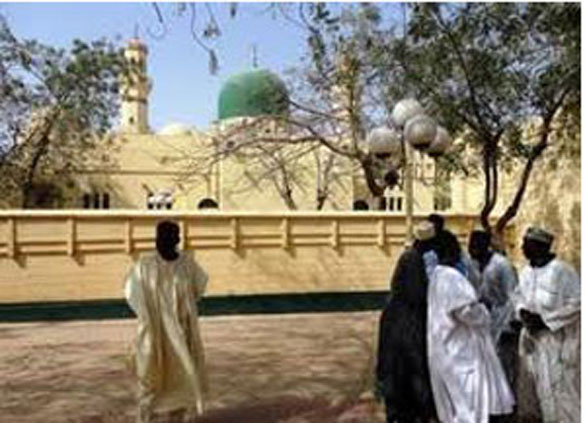 • Death toll rises to 24 from Afghan Quran-burning protests
• Male's day of protests: Islam and women key themes
• A Group to Counter Anti-Islam Sentiment
• Baloch leaders reject Malik's offer to quash cases
• Rise in Islamophobic attacks in France
• Vice-President of India releases book on Sufism
• Saudi Arabia backs arming Syrian opposition: minister
• NYPD monitoring of Muslim students sparks outrage
• Sudan: The NCP, oil and Islam
• Syria Uprising: How Sunni Saudis Target Shiite Iran
• Afghan Children: Torn between heaven and hell
• Voyage to heart of Islam opens at British Museum
• Pakistan-based 'Terror outfits roped in over 21 Maharashtra men'
• Tunisia: Moderate Political Islam Eschews Violence
• Pentagon official apologises to Muslims on Quran desecration
• Balochistan killings: SC asks ISI, MI again to submit reports
• Kashmiri secessionist leader Yasin Malik charged under POTA
• UNSC bows to India, mum on Iran
• CAIR: NJ Muslims to Express Concerns about NYPD Spying
• Official: Findings in Quran burning probe due soon
• 7 al-Shabab Militants Killed in Somalia Airstrike
• Police Spying Leaves New York Muslim Students 'Violated'
• Obama wants 'every tool available' to stop Syria killing
• New Yemen President Abdrabbuh Mansour Hadi takes oath
• President Waheed abolishes Maldives Volunteer Corps
• Maldives considering reverting to "sunny side of life" branding
• "Do the right thing": Virgin founder Richard Branson to President Waheed
• Pakistan: Suicide bombers kill 4 policemen in Peshawar Ali Hazrat Bacha
• Uniformed Man Kills 2 Coalition Soldiers in Afghanistan
• Anti-US Quran protests spread to Pakistan
• Pak PM urges Afghan Taliban, other groups to join peace process
• Kayani told Pasha to find truth about memo, says Ijaz
• Pak prods Taliban to join Afghan talks
• Govt starts process to bring Musharraf back to Pakistan: Rehman Malik
• Egypt: Islamic treasure guarded by Dominicans
• Turkey and Iran: Amidst the Smiles, A Rivalry Intensifies
• Iran has expanded sensitive nuclear work: IAEA
• Egypt presidential candidate wounded in apparent robbery
• Iran wants to keep cooperating with IAEA: Top official
• US envoy's secret cable warns about terror safe havens in Pak
• Call for Arab intervention in Syria
• Reform villages, Former President APJ Abdul Kalam, India's missile man urges youth via Facebook
• A senior member of India's ruling Congress party lauds role of AMU alumni in Saudi Kingdom
• India: IM 'motivator' arrested in Bihar
• Observe Civil Defense Day, orders Saudi Crown Prince
• Riyadh most populous Saudi city, Makkah most populous province
Complied by New Age Islam News Bureau
Photo: Gunmen kill 5 Muslim worshippers, attack prison
URL:https://www.newageislam.com/islamic-world-news/new-age-islam-news-bureau/boko-haram-islamists-kill-5-muslim-worshippers,-attack-prison-in-nigeria/d/6727
--------
Boko Haram Islamists kill 5 Muslim worshippers, attack prison in Nigeria
25 February 2012
KANO, Nigeria: Suspected Boko Haram Islamists in two attacks in northern Nigeria on Friday killed five Muslim worshippers in a mosque and attacked a prison and police station, officials said.
Police said gunmen shot dead five people shortly after evening prayers inside a mosque in Kano, Nigeria's second largest city and the scene of deadly attacks that killed 185 people last month.
Kano state police spokesman Magaji Majia told AFP that two gunmen "opened fire on a congregation in a mosque around 6:30 pm (1730 GMT) and killed five people." He refused to speculate on who was behind the attack.
There were around 30 worshippers inside the mosque at the time.
"It is clear the attack was carried out by Boko Haram, and Sule Kwaram (the vigilante head) was the primary target," said a witness, Baffa Hayatu.
Hours later, an AFP reporter heard five explosions in the city, around the same area where security forces had exchanged fire with gunmen during an attack on a checkpoint on Wednesday. Kano is under a nighttime curfew.
Elsewhere in Nigeria's increasingly volatile north, gunmen also suspected to be from the Islamist militant group launched simultaneous gun and bomb attacks on a prison and a police station in downtown Gombe city.
A jail guard and a resident said the attackers were battling to gain entry to the prison in an apparent bid to free its members suspected held there. The sect has previously targeted Christian worshippers in Gombe.
"We are under siege. A large number of gunmen have encircled the prison, shooting and detonating explosives. It is clear they are Boko Haram," a warden told AFP from inside the prison before his phone went dead.
A resident, Ibrahim Yau, said gunshots and explosions rang across the city for over an hour.
"There has been shooting and bomb attacks at the district police station in the centre of the city, and also the central prison," he said.
The prison overlooks the police station and both are situated near the palace of the traditional Muslim leader, the emir, in downtown Gombe, the capital of a state that goes by the same name.
Authorities immediately imposed a 24 hour curfew on the city.
Boko Haram launched an uprising in 2009 put down by a brutal military assault that left some 800 people dead.
After lying dormant for about a year, it has re-emerged with a series of shootings and bomb attacks that rights groups say have killed more than 935 people.
The sect's deadliest ever assault left 185 people dead last month in Kano.
The group claimed responsibility for the Christmas Day bomb attack on a Roman Catholic Church outside Abuja which claimed at least 44 lives.
A previous bomb attack last August on the UN headquarters building also claimed by the sect killed 25 people.
Witnesses and a medic said an attack this week on a market blamed on the sect in Maiduguri, Boko Haram's home base, left 30 vendors dead.
Nigerian military authorities this week said they had been able to link activities of Boko Haram to Al-Qaeda in the Islamic Maghreb. (AFP)
http://www.thenews.com.pk/article-36908-Gunmen-kill-5-worshippers-in-Nigeria
--------
Death toll rises to 24 from Afghan Quran-burning protests
25 February 2012
KABUL: Anti-US protesters tried to storm a US consulate and march on Nato headquarters in Kabul desecration of the holy Quran on Friday as violent demonstrations over the desecration of the holy Quran pushed into a fourth day, killing 24 people.
Afghan officials said nine people died on Friday, seven of them in the relatively peaceful western province of Herat.
In Herat city, three people died as protesters surged towards the US consulate while four more were killed elsewhere in the province, provincial spokesman Moheedin Noori said.
"Seven people were killed and 50 others were injured — mostly in gunfire — across Herat province," said Mr Noori.
Another protester was shot dead and two were wounded when demonstrators tried to overrun the Czech-led military-civilian provincial reconstruction team in the northeastern Baghlan province, provincial governor Abdul Majeed said.
Friday's deaths bring to at least 24 the number of people killed since Tuesday.—AFP
http://www.dawn.com/2012/02/25/death-toll-rises-to-24-from-afghan-protests.html
--------
Male's day of protests: Islam and women key themes
By Hawwa Lubna
February 24th, 2012
Hundreds of women marched across the Maldives' capital Male' in support of deposed President Mohamed Nasheed, before joining the Maldivian Democratic Party (MDP) rally near the tsunami monument in its call for early elections.
Meanwhile just several hundred metres up the road at the artificial beach, thousands more pro-government supporters showed up to demonstrate their support for President Dr Mohamed Waheed Hassan Manik.
Artificial Beach and Tsunami monument – both key venues for political gatherings – are situated on Boduthakurufaanu Magu [eastern coast of Male'].
Both rallies began at 4:00pm on Male's and proceeded peacefully with speeches from key members, while the MDP women's march, "Women's rally for justice" kicked off from the Social Centre of the other side of the city at 4.30pm.
Minivan News observed many people walking between both rallies and taking pictures, as the sounds of both crowds overlapped. Only a few policemen were seen maintaining the traffic and security.
Though specific numbers on each side were difficult to ascertain, at its beginning the pro-government crowd waving national flags and banners seemed larger with around 5000 supporters – while the MDP rally slowly grew and eventually dominated as more marchers in yellow joined the rally, raising the numbers to perhaps 8,000 at the peak of the demonstrations.
At the time of press, both rallies continued.
"Maldivian women will bring down Tyrant Waheed"
Women's ready for march at Social Center
Maldivian women of all ages, dressed mostly in yellow and waved yellow flags and banners bearing slogans including – "Where is my vote?", "We demand Justice", "Say no to Waheed", "We demand a date for election" and "Let Democracy rule" – marched from main road, Majeedhee Magu and took couple of careful turns to reach the MDP rally without a confrontation with pro-government supporters near Artificial Beach.
In the front row, former MDP Chairperson Mariya Ahmed Didi, former Education Minister Shifa Mohamed and former Tourism Minister Mariyam Zulfa led the female Marchers that stretched nearly 20 meters.
Dozens of men also joined the march, while several others followed the march on motor bikes and cars, as eager onlookers watched and took pictures from the buildings.
Throughout the walk, the women chanted: "Tyrant Waheed, Resign" – a reference to the accusations that Waheed, then- Vice President was complicit in what MDP calls a bloodless coup to force his predecessor, Nasheed out of office.
Speaking to Minivan News, a 34 year old mother of three who came to Male' from Addu to join the march said that "I did not vote for Waheed, I voted for Anni [Nasheed]."
"We, the women, will show Waheed that he can't play with our country. Tyrant Waheed has no right to depose the president we voted for," the woman added, holding a banner that said "We want an elected leader".
As the female marchers arrived at the tsunami monument they were welcomed fervently by Nasheed and his supporters.
MDP rally near Tsunami monument
Addressing the crowd on the mounted podium, Mariya called out emphatically that "Maldivian women will bring down Tyrant Waheed".
"The only woman who will stand with Waheed is Ilham [Waheed's wife and first lady]," she further claimed.
Referring to the brutal crackdown of MDP's peaceful March on February 8, where women and old were seen beaten by the police, Mariya warned : "Now come with your shields to beat us. But, remember, if you hit even one woman, that is represents a strike on all Maldivian women."
Nasheed also made a brief speech in which he praised the strength of the women who joined the rally and called out, "Congratulations, Maldivian Women!"
Nasheed further stressed, "Maldivian people want an elected leader, people want early elections".
"Allah's will"
Aerial shot of the pro government rally
At the protest at the artificial beach up the road, men and women were segregated and gathered to hear Dr Waheed give his first open air speech at a political demonstration as President.
Dr Waheed made an emphatic speech in which he claimed the "people inflicting chaos are real traitors and enemies of the nation".
"We will not let anyone inflict unrest and violence. Anyone who loves this nation will not torch public property. We will defend this nation with the last drop of our blood. We are not scared to die for this cause," Waheed said. "Be strong. We will not back down an inch."
Reiterating that the change of power was not a coup, Waheed claimed, "Today this change has happened because it is the will of Allah to protect Islam and peace of this nation".
He added that it was every government's responsibility to provide education and housing for its people, and said he would fulfill those responsibilities.
Surprised observers noted that Dr Waheed, normally of a calm and softly spoken demeanor, spoke loudly and emphatically with a touch of anger.
Meanwhile,in an audio recording broadcast at the rally, former President Maumoon Abdul Gayoom pledged that the Progressive Party of Maldives (PPM) would cooperate with Waheed, and congratulated the MDP for joining the all party talks.
"The day the Maldives embraced Islam is the most important day in the history of our country. History proves the introduction of any other religion in this nation could endanger our sovereignty," Gayoom added.
Further, several speakers from various religious and political parties in Dr Waheed's national unity government exhibited their support for coalition government and refusal to hold early elections. The crowds waving national flags and banners bearing slogans including "Maldivians in defense of Islam", "Maldivians united against corruption", "Support Dr Waheed for peace and Islam" and "No early elections" hailed "Long live Waheed".
http://minivannews.com/politics/males-day-of-protests-32543
--------
A Group to Counter Anti-Islam Sentiment
By DAVID LEPESKA
Published: February 23, 2012
As anti-Muslim rhetoric rises locally and nationally — some of it fueled by the presidential campaign — a group of Chicago-area Muslims is battling back, using tactics including a television ad campaign and public forums against bigotry.
Gain Peace, an Islamic outreach organization based in Chicago, spent $40,000 in December to counter negative portrayals and produce two television ads intended to promote Islam as a just faith. The spots, which will run through March in the Chicago area on Fox, CNN and TNT, depict friendly Muslim students and professionals and display a phone number and a Web site for more information.
"This is an election year and in the Republican primaries and elsewhere, generally we have seen more discrimination, hate and misunderstanding about Muslims," said Sabeel Ahmed, director of Gain Peace. "We wanted to take it up a notch."
During a political engagement workshop for immigrants on the near West Side early this month, Ahmed Rehab, the head of a Muslim advocacy group, urged attendees to fight attacks on Islam with accurate information about the Muslim faith.
"What's worse than ignorance is misinformation, and that's what I find Islamophobia normally falls under: It's a process of miseducation," said Mr. Rehab, executive director of the Chicago chapter of the Council on American-Islamic Relations. "But what can be done, can be undone."
That un-do list has been growing. Last November, Pat Brady, the Illinois Republican Party chairman, urged the Illinois Coalition for Immigrant and Refugee Rights, the state's leading immigrant support group, to expel CAIR-Chicago from its list of affiliated organizations. He cited "CAIR's reported ties to Hamas terrorist supporters, its anti-Israel organizing and its tolerance for anti-Semitic discourse."
The coalition declined and called Mr. Brady's request "a descent into anti-Muslim hysteria."
In the presidential race, both Newt Gingrich and Rick Santorum have depicted Islamic Shariah law as a potential threat to United States sovereignty. One of Mitt Romney's foreign policy advisers, Walid Phares, regularly warns that Muslims aim to take over American institutions and impose Shariah, a legal code based mainly on the Koran that can involve punishments like cutting off the hands of a thief.
Republican-sponsored bills in more than 20 states, including Michigan, Indiana, Iowa and Missouri, would ban courts from recognizing foreign laws, legislative shorthand for Shariah. Yet no United States Muslim organization is calling for the institution of Shariah.
Kent Redfield, a political science professor at the University of Illinois at Springfield, said the rhetoric might become more heated during the coming primary battles in Michigan, Illinois, Ohio, Missouri and Wisconsin. "In reaching out to your base, there's a tendency to throw red meat out there," he said.
The effect of these verbal attacks may go beyond the political. Hate crimes against Muslims increased nearly 50 percent in the United States in 2010, according to a Federal Bureau of Investigation report released in November. That month, officials at O'Hare Airport fired a baggage handler who was accused of writing "Burn Islam" and "Filthy Muslim" on his Facebook page.
Officials from CAIR-Chicago plan to address anti-Muslim attacks from far right groups at their annual banquet next month. Leaders of the Nation of Islam are expected to respond to Muslim discrimination during the group's convention at the United Center this weekend.
Gain Peace, which produced the television ads, is part of the Islamic Circle of North America, an Islamic education
organization based in Queens, N.Y., accused by conservative groups of extolling terrorism.
"These TV ads are out there to fool people into thinking that Muslims are just like us," said Constance Gavras, head of a Chicago-area chapter of Act! For America, a grass-roots anti-jihadist organization.
Mr. Ahmed, of Gain Peace, dismissed any connection between Islamic Circle and terrorism. "There is always a link people try to make," he said. "But there is no proof."
Mr. Redfield, of the University of Illinois at Springfield, said he thought the Muslim groups were smart to combat anti-Muslim rhetoric. "In politics, if you don't define yourself someone else will," he said. "They have to be proactive in terms of trying to neutralize ignorance and willful manipulation of negative opinion."
Islamic Circle hopes to distribute the television ads nationwide.
http://www.nytimes.com/2012/02/24/us/gain-peace-in-chicago-aims-to-counter-anti-muslim-sentiment.html?_r=1
--------
Baloch leaders reject Malik's offer to quash cases
Saleem Shahid
25 February 2012
QUETTA: Baloch nationalist leaders have rejected Interior Minister Rehman Malik's announcement about withdrawal of cases against Brahamdagh Bugti and Harbayar Marri and said the Balochistan issue cannot be resolved without recovery of missing persons and bringing to justice the elements involved in dumping bullet-riddled bodies.
National Party's vice-president Mir Hasil Khan Bizenjo said on Thursday that Brahamdagh Bugti and Harbayar Marri had already said they did not recognise the state and if the government wanted to negotiate it should first hand over Balochistan to them.
He said that 360 bullet-riddled and mutilated bodies had so far been found and thousands of people were still missing.
He said that first of all the practice of throwing bullet-riddled bodies must be stopped and all missing persons should be brought to courts if they were involved in any case.
He said that cases should be registered against elements and forces involved in kidnapping people and throwing their bullet-riddled bodies.
"Progress can be made if Mr Malik initiates an investigation against forces involved in kidnapping people and dumping their bodies after killing them," Mir Hasil said, adding that if he had the courage to do so he would pave the way for negotiations.
He said he could not understand what the government hoped to achieve by convening an all-parties conference on Balochistan when the killing of missing persons was continuing and no step had been taken to resolve the issue of missing persons.
Balochistan National Party president Sardar Akhtar Mengal also rejected the APC and accused the government of being involved in the killing of innocent political workers, students and other people.
He said Islamabad cheated the Baloch nation when it used the Holy Quran to persuade Nawab Nauroz Khan to leave his mountain shelter and then imprisoned him and his sons and companions and later executed them.
With such an experience and with the situation prevailing, who would take the interior minister's announcement seriously? he asked.
Sardar Mengal said the government demonstrated little seriousness about resolving the Balochistan issue over the past four years.
He said that those now making announcements about withdrawal of cases against Baloch leaders should tell the Baloch people what action would be taken against those responsible for killing the Baloch youth and dumping their decomposed bodies on roads.
Mir Israrullah Zahri of the Balochistan National Party (Awami) called the announcement about withdrawal of cases a pack of lies.
He said the interior minister who had no authority to remove a single checkpost of coastguards from Balochistan could not be expected to withdraw the cases.
He said that his party despite being an ally of the PPP-led coalition government would not attend the APC unless the culprits involved in the killing of the wife and daughter of MPA Nawabzada Bakhtiar Domki were exposed.
Sardar Sanaullah Zehri of the PML-N said the Balochistan issue could not be resolved by giving some jobs and withdrawing some cases.
"Withdrawal of cases, he said, would not compensate for the atrocities and injustices meted out to the people of Balochistan.
"Without solving the basic problems faced by Balochistan it would not be possible to restore peace and improve the situation," Sardar Zehri said.
He said that the elements killing the youths and dumping their bodies would have to be brought to justice.
Acting President of the Balochistan National Party Dr Jahanzaib Jamaldini said that the rulers started talking about the Baloch issue because of the sock of the tabling of a resolution in the US Congress calling for Balochistan's independence.
He said Baloch parties had all along been demanding end to the cruelty and excesses against the province, but to little avail.
Now, he said, things had come to a point of no return.
http://www.dawn.com/2012/02/25/baloch-leaders-reject-maliks-offer-to-quash-cases.html
--------
Brief Europe Islamophobia
Rise in Islamophobic attacks in France
25 February 2012
A report released by a Paris-based anti-Islamophobia group indicates a sharp increase in the frequency of attacks targeting Muslims and Muslim owned businesses in France.
The report, by the Paris-based Islamophobic Crime Monitoring Group, indicates that the number of Islamophobic attacks in France increased by 34 percent in 2011 in comparison with the previous year.
Abdallah Zerki, head of the group, said he had written to French President Nicolas Sarkozy - who once referred to Islamophobic crime as "insignificant" - that Muslims are as equal citizens of France as Christians and Jewish people.
Head of the French Islamic Council, Haydar Demiryürek, said research also indicated a rise in Islamophobic crime.
"Some people were jailed over arson of mosques, but still legislation in this area is inadequate. The government should focus on this, condemn Islamophobia and adopt better legislation."
Belgian MP's daughter dressed in burqa and bikini for campaign against Islam
A Belgian politician has risked causing uproar among Muslims after starting a 'Women against Islamization' campaign featuring his 19-year-old daughter wearing a niqab and a bikini.
Filip Dewinter, leader of the far-right Vlaams Belang Party, uses a shot of his daughter An-Sofie Dewinter in a bikini for the political campaign.
The teenager dons a burqa that covers her head and face, while the rest of the Muslim garment is draped over her back.
The poster shows the words 'Freedom or Islam?' 'You choose!' written across her chest.
The extremist Vlaams Belang Party claims that it wants to convince women to take a stand against Islam.
His daughter said: "I've suggested (the poster) myself, I have learned to live with it but I have had everything up to death threats made at me."
She added: "What is the greatest contrast with a niqab? Nude.
"The campaign fits in perfectly with how I feel about the whole issue. As women, we must choose: freedom or Islam."
http://www.muslimnews.co.uk/paper/index.php?article=5724
--------
Vice-President of India releases book on Sufism
ANIL ANAND
New Delhi, Feb 23: Vice-President Hamid Ansari on Thursday released a book on Sufism which is a compilation of 29 well researched papers which seek to present wide spectrum of perspectives and in-depth studies on different aspects of Sufism.
The book by Zakir Hussain Institute of Islamic Studies, Jamia Milia, has been edited by Prof Akhtarul Wasey, an Islamic scholar and socio-political analyst and Farhat Ehsas, a leading contemporary Urdu poet, journalist and translator. Prof Wasey is also head of the department of Islamic studies and Director of the Institute.
Releasing the book, Ansari said that the book is a compendium of articles written during different times. But it is good compilation which can give the reader an insight of write-ups written from time to time on the subject.
The contributions in this book have been made by some of the most renowned scholars and experts in the field of philosophy, Islamic studies, comparative religions, psychology, sociology, history and journalism.
Prof Wasey said that Sufism in Islamic traditions has for centuries been a source of inner peace, spiritual awakening and enlightenment for millions of human beings.
http://www.greaterkashmir.com/news/2012/Feb/24/v-p-releases-book-on-sufism-52.asp
--------
Saudi Arabia backs arming Syrian opposition: minister
25 February 2012
TUNIS: Saudi Arabia's Foreign Minister Prince Saud al-Faisal said at an international conference on Syria Friday that he backed the idea of arming the opposition against President Bashar al-Assad's regime.
Asked at the start of a bilateral meeting with US Secretary of State Hillary Clinton if he supported the idea, he said: "I think it's an excellent idea... because they have to protect themselves. (AFP)
http://www.thenews.com.pk/article-36887-Saudi-Arabia-backs-arming-Syrian-opposition:-minister-
--------
NYPD monitoring of Muslim students sparks outrage
By DAVID B. CARUSO and JOHN CHRISTOFFERSEN
Feb 21, 2012
This Wednesday, Feb. 15, 2012 photo shows a University at Buffalo sign on the campus in Buffalo, N.Y. The New York Police Department monitored Muslim college students far more broadly than previously known, at schools far beyond the city limits, including the University at Buffalo, the Ivy League colleges of Yale and the University of Pennsylvania, The Associated Press has learned. DAVID DUPREY — AP Photo
NEW YORK — The mayor faced off with the president of Yale University on Tuesday over an effort by the city's police department to monitor Muslim student groups for any signs that their members harbored terrorist sympathies.
The Associated Press revealed over the weekend that in recent years the New York Police Department has kept close watch on Muslim student associations across the Northeast. The effort included daily tracking of student websites and blogs, monitoring who was speaking to the groups and sending an undercover officer on a whitewater rafting trip with students from the City College of New York.
Yale President Richard Levin was among a number of academics who condemned the effort in a statement Monday, while Rutgers University and leaders of student Muslim groups elsewhere called for investigations into the monitoring.
"I am writing to state, in the strongest possible terms, that police surveillance based on religion, nationality, or peacefully expressed political opinions is antithetical to the values of Yale, the academic community, and the United States," Levin wrote.
New York Mayor Michael Bloomberg, speaking to reporters on Tuesday, dismissed those criticisms as baseless.
"I don't know why keeping the country safe is antithetical to the values of Yale," he said.
He said it was "ridiculous" to argue that there was anything wrong with officers keeping an eye on websites that are available to the general public.
"Of course we're going to look at anything that's publicly available in the public domain," he said. "We have an obligation to do so, and it is to protect the very things that let Yale survive."
Asked by a reporter if he thought it was a "step too far" to send undercover investigators to accompany students on rafting vacations, Bloomberg said: "No. We have to keep this country safe."
"It's very cute to go and blame everybody and say we should stay away from anything that smacks of intelligence gathering," he said. "The job of our law enforcement is to make sure that they prevent things. And you only do that by being proactive."
Bloomberg, an independent, added that he believed that police officers had respected people's privacy and obeyed the law.
The campus monitoring program was part of a broad effort by the NYPD, initiated after the Sept. 11, 2001, terror attacks, to try to spot any burgeoning terror cells in the U.S. before they had a chance to act. The NYPD monitoring of college campuses included schools far beyond the city limits.
Police talked with local authorities about professors 300 miles away in upstate Buffalo. The undercover agent who attended the City College rafting trip recorded students' names and noted in police intelligence files how many times they prayed. Detectives trawled Muslim student websites every day and, although professors and students had not been accused of any wrongdoing, their names were recorded in reports prepared for police Commissioner Raymond Kelly.
Officers kept tabs on student groups at Yale; Columbia; The University of Pennsylvania; Syracuse; Rutgers; New York University; Clarkson University; the State University of New York campuses in Buffalo, Albany, Stony Brook and Potsdam; Queens College, Baruch College, Brooklyn College and La Guardia Community College.
Levin said Yale's police department did not participate in any monitoring by the NYPD and was unaware of it.
An NYPD spokesman, Paul Browne, explained the effort as an attempt to learn more about student organizations that could be ripe for infiltration by terror recruiters. He cited 12 people arrested or convicted on terrorism charges in the United States and abroad who had once been members of Muslim student associations, or MSAs.
He acknowledged that police monitored student websites and collected publicly available information but said law-abiding students have nothing to fear.
"Students who advertised events or sent emails about regular events should not be worried about a terrorism file being kept on them," he said. "NYPD only investigated persons who we had reasonable suspicion to believe might be involved in unlawful activities."
A Muslim student leader at Yale, Faisal Hamid, challenged the NYPD's justification.
"An MSA is simply a group of Muslim students; just because a terrorist happened to be member of an MSA does not mean that MSAs, which nationally represents hundreds of thousands of Muslim students, have any connection to criminal activity," Hamid said. "Law enforcement should pursue actual leads, not imaginary ones based on Islamophobia."
Syracuse University does "not approve of, or support, any surveillance or investigation of student groups based solely on ethnicity, religion or political viewpoint," said Kevin Quinn, senior vice president for public affairs at Syracuse.
Columbia University "would obviously be concerned about anything that could chill our essential values of academic freedom or intrude on student privacy," spokesman Robert Hornsby said.
The University of Buffalo said in a statement that it "does not conduct this kind of surveillance, and, if asked, UB would not voluntarily cooperate with such a request. As a public university, UB strongly supports the values of freedom of speech and assembly, freedom of religion, and a reasonable expectation of privacy."
The University of Pennsylvania contacted the NYPD and received assurances that none of its students is being monitored, a spokesman said.
The Connecticut chapter of the Council on American-Islamic Relations called for officials to investigate to determine the extent of the monitoring and how to prevent it from happening again.
"They're just going out and casting a wide net around a whole community, so they're criminalizing in a way a whole community based on their religion," said Mongi Dhaouadi, director of CAIR in Connecticut.
Rutgers University, based in New Jersey, called for the NYPD to investigate its own activities. The Muslim Student Association at Rutgers called the monitoring a violation of civil rights.
"The Rutgers populace should openly condemn the clear violations of the NYPD, who conducted illegitimate profiling outside of their jurisdiction and breached the constitutional rights of an individual," the Rutgers student group said in a statement.
The Association of Muslim American Lawyers called for the New York attorney general to investigate.
The Muslim Students Association of the United States and Canada expressed concerns as well. Its president, Zahir Latheef, said the NYPD "clearly overstepped its boundaries when it began spying on average American Muslim college students who were simply taking whitewater rafting trips or innocently participating in school activities at their college or university campus."
The Muslim Students Association of the University at Buffalo said it felt discriminated against "by this secret investigation conducted by a police agency 400 miles away."
The student monitoring was part of a much larger intelligence operation that has put entire Muslim neighborhoods under scrutiny. The NYPD built databases showing where Muslims lived, worked, shopped and prayed. Plainclothes officers known as rakers eavesdropped in cafes, and informants known as mosque crawlers reported on weekly sermons.
Defenders of those efforts say police investigators need to understand the community to spot potential plots.
Bloomberg has repeatedly cited the need for vigilance, although he has insisted that the NYPD only follows leads and denied that it engages in wholesale spying.
Asked whether he was aware of an NYPD agent being sent on a college rafting trip, Bloomberg said, "I have no idea. The only whitewater rafting I've done I did with my daughter. I don't think she had a lot of information that I was interested in. In terms of her political views."
Since the AP began reporting on these programs in August, civil liberties groups and nearly three dozen members of Congress have called for the Justice Department to investigate.
But calls for an inquiry have yielded little. The NYPD's intelligence unit operates in secret. Even the City Council, which funds the department, isn't told about police intelligence operations. And though the NYPD receives hundreds of millions of dollars in federal money, the administration of President Barack Obama has repeatedly sidestepped questions about whether it endorses the NYPD's tactics.
Read more here: http://www.bradenton.com/2012/02/21/3890766/monitoring-of-muslim-students.html#storylink=cpy
http://www.bradenton.com/2012/02/21/3890766/monitoring-of-muslim-students.html
--------
Sudan: The NCP, oil and Islam
FRIDAY 24 FEBRUARY 2012
By Magdi El Gizouli
February 23, 2012 — The editor of al-Intibaha's mujahideen page wrote a notable piece on 21 February calling on Sudan's Minister of Oil, Awad al-Jaz, to resign his post and save what remains of his reputation as the hero of Sudan's oil boom. Alas, it did not last, argued Jaafar Banaga al-Tayeb, because three of the Islamic Movement's hawks, Salah Gosh, Nafie Ali Nafie and Awad al-Jaz, succumbed at the critical moments of examination, the first in the abode of the Presidential Palace, the second in the spas of Addis Ababa, and the third in the quagmire of oil. The editor, while acknowledging the Minister's herculean accomplishment, the extraction of Sudan's oil against all odds during the nineties, blamed him for two deadly blunders. These, he detailed, are the surrender of the country's oil to South Sudan and the failure to extract the oil reserves in northern Sudan in a timely fashion to preclude the eventuality of secession. Jaafar described Juba's transit fee proposal of 70 cents as an affront to the regime in Khartoum. "The Ingaz (Salvation) [regime] only dwarfs, wastes its self-respect and our respect for it, when it agrees to negotiate with each and every contemptible rogue,", he wrote in reference to the readiness of Khartoum's negotiators to engage Pagan Amum, the Secretary General of the Sudan People's Liberation Movement (SPLM) who headed South Sudan's negotiation team at the recent round of post-secession talks in Addis Ababa. In a last remark Jaafar mourned the Islamic Movement, which, he said, does not exist anymore as an organized structure but only survives in the persons of its members. He implored al-Jaz to discipline himself as it were, since no authority was in place to do so.
Combined in Jaafar's outburst are the anger at the failure of the regime in Khartoum to maintain its greatest prize, oil rent, and secondarily oil infrastructure rent, and the projection of that anger in race speak. In the chronology of Sudan's wars the oil moment is arguably the most significant. Although the confrontation between north and south predates oil the introduction of the mineral into the equation unleashed its destructive potential to the full. Once commercial amounts of oil were uncovered in South Sudan in the early 1980s the Addis Ababa Agreement signed in 1972 between Nimayri's government and Joseph Lagu's South Sudan Liberation Movement became almost immediately outdated. The exact details of the Agreement's implosion are in a sense a matter of circumstance, the decisive factor being that its formulae could not withstand the pressure of the crude. It took the warring parties, the central government and the rebel Sudan People's Liberation Army/Movement more than twenty years to reach a truce based on an equal division of the oil rent, 50% to Khartoum and 50% to Juba, and self-determination for South Sudan. On these terms, and in the absence of politics proper, the secession of South Sudan was inevitable. The rulers in Khartoum nursed the fantasy that they could win both ways, get rid of the troublesome south, a greater threat to their hegemony in peace than in war, and maintain Juba in their orbit considering its dependence on the northern pipelines. Furthermore, Khartoum looked forward to a decisive improvement in its international standing, generous debt relief from the Western powers and the lifting of multiple regimes of sanctions imposed on the country. The West, in President Bashir's depiction, did not keep its word, and Juba preferred to suspend oil production altogether rather than continue to share its proceeds with Khartoum.
Oil, in a sense, had liberated President Bashir from a marriage gone nasty with Hassan al-Turabi, and lifted him above the squabbles of the political class altogether. For a few fat years President Bashir and the greater majority of the Islamic cadres who chose to side with him against their sheikh, were almost immune against political challenges. Empowered with the flow of oil revenues the regime was well placed to widen its constituency among the ambitious petit bourgeoisie of the Sudanese heartland, dispense its prizes to all the willing, and reduce the recalcitrant to a state of political vegetation. Where oil did not reach, war replaced politics, in the rule as a tool to secure a handsome negotiation position vis-à-vis the regime.
Bereft of oil rents the regime in Khartoum is today forced to re-engage its political surroundings. On the popular level the ruling National Congress Party (NCP) propagated a nationalist/racist narrative of a (north) Sudanese identity as opposed to the runaway South Sudan, and devised a whole new system of citizens' identification and registration to translate the notion into a fetish. President Bashir, the wannabe father of the born-again nation, was the first to undergo the procedure of identity verification and received a glossy ID card to document his christening. The campaign, under the fine name of the Civil Registry, faltered at the inefficiency of the government's own bureaucracy. The narrative, however, developed a separate momentum, even at the expense of the NCP as evidenced by the increasing autonomy of the Just Peace Forum (JPF), a creation of the ruling party commissioned to flare the chauvinist torch. To its contenders in the political establishment the NCP offered inclusion. The regime invited the National Umma Party (NUP) and the Democratic Unionist Party (DUP) into the cabinet, an offer that the first was tempted to accept but nevertheless rejected in expectation of a higher bid and the second could not resist.
Neither manoeuvre seems to be sufficient. Rather, the NCP itself, evidently spoiled by the fat years, is moaning aloud from oil withdrawal symptoms. Jaafar's remarks on al-Intibaha's mujahideen page are an echo of the greater disillusion in the ranks of the party. From the other flank, Islamist intellectuals at a distance from the NCP are busy writing their way out of the Islamic experiment. The Khartoum press features on a regular basis articles stressing the original sin of the 1989 coup and calling for the 'reinvention' of political Islam in liberal colours along the model of the Tunisian Nahda Party and the Egyptian Freedom and Justice Party, the winners of the 'Arab Spring'. President Bashir, as things stand, has the army, and the Sudanese have Allah. It is still Sudan.
http://www.sudantribune.com/Sudan-The-NCP-oil-and-Islam,41701
--------
Syria Uprising: How Sunni Saudis Target Shiite Iran
By AMRUTHA GAYATHRI
February 24, 2012
A pro-government Saudi columnist recently called for a massacre against a Shiite town in Saudi Arabia claiming that the anti-government protestors were controlled by the Shiite Iran.
"No state accepts that its citizens pledge allegiance to another country (Iran). These rogues cannot be left to be a thorn in the government's side," Saudi columnist Ali Aljahli wrote in a jingoistic article, trying to cover-up anti-Shiite sentiments with nationalism.
Demonstrators protest against Syria's President Bashar al-Assad outside the Syrian Embassy in London Feb. 18, 2012.
Saudi activists have alleged that the article reflects Saudi government's sentiments and that the authorities indeed view the Syrian crisis as an opportunity to crush its own Shiite minority.
The Syrian uprising has given Saudi Arabia a chance to crush its rival, the Shiite Iran, which is closely allied with Syrian President Bashar al-Assad.
Middle East experts say that Syria's internal crisis is being exploited by rival Middle East groups, which work beyond their nation's boundaries, as an opportunity to weaken their opposition.
Saudi Arabian Sunni government along with another Gulf monarchy Qatar is strongly pushing for a regime change in Syria while trying to isolate it from the international community.
Shiite Iran would lose its most critical regional ally, in the event of Syria's Assad regime's ouster, which is exactly what the Sunni Middle East nations are hoping for.
Syria represents an irresistible opportunity to defang Iran," said Jeff Laurenti, a United Nations analyst at the Century Foundation, a New York-based research group, according to a Bloomberg report. "Assad has been a thorn on the side of the Saudis," he said.
Saudi has submitted a draft resolution at the UN for the 193-member General Assembly in support of an Arab League plan for Assad to step down.
The Sunni-dominated Saudi has been at loggerheads with Iran ever since the 1979 Islamic revolution. The Shiite Saudi citizens, who constitute around 15 percent of the total population, have long complained of discrimination in the public sphere.
According to Arab media reports, Shiites have demanded a ban on state-sponsored anti-Shiite propaganda articles and hateful prayer speeches. Shiites are referred to as apostates, infidels and rejectionists by various pro-government media outlets.
http://www.ibtimes.com/articles/304105/20120224/syria-uprising-sunni-saudi-arabia-target-shiite.htm
--------
Afghan Children: Torn between heaven and hell
Sidrah Roghay
Saturday, February 25, 2012
Inside an office of a local NGO, they sit in a semi-circle. Their bodies are hunched and their eyes are glued to a television screen playing a Bollywood movie. After watching it for good minutes, one of them gets up and presses a button on the television set. The picture changes, a cartoon show is playing now. Excited, they giggle.
These children are Mirdaat, Pirdaat, Sanaullah, Azizullah and Jinara. They are all Afghans, between the ages of four and six. They hunt garbage — paper, metal and plastic — for a living. They are on a break right now, they say, "to pass some time until the heat subsides," referring to the glaring sun outside.
But for these children, to watch television is to indulge in a guilty pleasure. Despite this, they leave their rug sacks on the ground floor of the building, so that the Seth — their employer — thinks they are busy working. Meanwhile, they sneak up to the third floor, where the 'magic box' sits.
"This is the work of Satan. It is Haram," exclaims a wide-eyed Mirdaat. "Where there is television one cannot pray," he says, without much glancing away from the screen.
Their Seth has fed them this information: aside from being their employer he is also their guardian away from home. Their families, who live at Khyber Chowk, only visit them once in 15 days. They live at the 'Dera': a place where there are no washing facilities and cardboard sheets are used as makeshift beds.
Television, however, is not the only thing Haram for them; blood screening and polio drops come in the same league.
"Pashtun blood is honourable. We do not give our blood to anyone. You will just give it to America," one of them says.
Another strongly believes that "polio drops will cause our generation to be wiped out. It is an American conspiracy, you see!"
One cannot help but link these beliefs to the May 2 raid, in which a polio campaign funded by the CIA was used as a front to capture Osama bin Laden, the CIA's "most wanted man".
Regardless of what motivates these judgments, one thing is for certain: the repercussions of such beliefs can be extremely dangerous.
In the absence of safety masks or gloves, the children stay exposed to potentially harmful medical waste such as used syringes. Any cuts or abrasions that they receive during scavenging usually go ignored and are, at best, tied up with strings that they find in the garbage.
"You take a string, you tie it around the area where it is bleeding and you unwind it till the bleeding stops," says one.
As he explains his self-taught remedy, he shakes his right hand with a jerk as if he is unwinding a chord in thin air.
Studies by WHO indicate that a person who experiences one needle stick injury from a needle used on an infected source patient has risks of 30 percent, 1.8 percent, and 0.3 percent of being infected with Hepatitis B, Hepatitis C and HIV/AIDS, respectively.
Fortunately, there are elements in the Afghan community that are working with civil society to create awareness about this problem.
Abdullah Bukhari, an elder at an Afghan camp near Sabzi Mandi, denies that this attitude is prevalent within the local Afghan community.
"We are well aware of the health concerns of our people. If a polio drive faces any kind of restrictions their health workers are free to contact me. I will personally accompany them to ensure that their campaign proceeds unhindered," he explains.
However, he says that the prevalence of diseases that spread via contact with medical waste is a grim reality of their life to which there is no alternative.
"There are no schools the children can go to. No parent will send his son to pick garbage willingly; it is abject poverty and hopelessness that causes this."
Though they live without even basic necessities, these children still have dreams and hopes for their future. They fantasise of "flying a fighter jet one day and killing the Seth at their Dera".
http://www.thenews.com.pk/TodaysPrintDetail.aspx?ID=94441&Cat=4&dt=2/25/2012
--------
Voyage to heart of Islam opens at British Museum
25 February 2012
LONDON: It is a rite that all followers of Islam are supposed to perform at least once in a lifetime, yet for the rest of the globe the hajj is veiled in mystery.
Now the British Museum in London has opened the first ever major exhibition on the pilgrimage, to give non-Muslims a glimpse of the heart of this world religion.
"This exhibition is for everybody, Muslims and non-Muslims, everyone who wants to know more about this extraordinary phenomenon, which is one of the great religious manifestation of the world," said Neil MacGregor, the director of the museum.
"Hajj is the only part of the practice of islam that non-Muslims can't see.
"It seems very important to try to explore that experience and to understand what it means to Muslims now, what it has meant through the centuries and to understand how that habit of pilgrimage has changed the world."
It has taken three years and deals with museums around the world to bring together the exhibition.
The show uses priceless artefacts, video footage, personal audio recordings and photographs to explore the history, journeys and experiences of millions of pilgrims who travel from around the world to reach the holy city of Mecca every year.
The hajj is one of the five pillars of Islam and must be performed at least once in a lifetime by all those who are able to. It takes place during the last month of the Islamic year known as Dhu'l Hijja. (AFP)
http://www.thenews.com.pk/article-32756-Voyage-to-heart-of-Islam-opens-at-British-Museum
--------
Pakistan-based 'Terror outfits roped in over 21 Maharashtra men'
TNN | Feb 25, 2012
Over two dozen youths from Maharashtra were recruited by Pakistan-based terror outfits in the last 6-7 years, said police. Of these, 21 youths were arrested by the police in connection with various cases, said deputy inspector general of police (ATS) Sukhvinder Singh. Three youngsters, recruited from Beed and Aurangabad for terrorist activities, are believed to be in Pakistan, sources said. Three others were killed in Kashmir, Singh said.
http://timesofindia.indiatimes.com/city/mumbai/Terror-outfits-roped-in-over-21-Maha-men/articleshow/12026253.cms
--------
Tunisia: Moderate Political Islam Eschews Violence
by Thomas Riggins
February 24th, 2012
The world of journalism and that of the broader reading public suffered a major loss last week with the death of Anthony Shadid in Syria. Shadid one of the most daring, and daringly honest, journalists in the world succumbed to an asthma attack at the age of 43 last Thursday while on assignment for the New York Times. Before he died he sent this story which appeared in the NYT 2-18-2012 two days after his death. It is important to discuss and evaluate the story as it reveals the complexity of modern political Islam and upends many current false and bigoted notions being spread in the US and Europe.
The story revolves around the return to Tunis of Said Ferjani, a self educated Islamic politician, who lived in the U.K. for 22 years and is a member of the Ennanah Party — an Islamic political party that won the recent elections in Tunisia after the overthrow of the dictatorial former president Zine El Abidine Ben Ali in 2011.
Ferjani sees the task of his party as building a society both democratic and Islamic. "This is our test," he said. The test, of course, is to see if it is truly possible to create a modern democratic society, even a bourgeois democracy, based on Islamic rather than than secular foundations. Shadid pointed out that the Islamists of Ferjani's generation (and the Ennanah Party) are the spiritual descendants of the movements spawned under the aegis of the Muslim Brotherhood — a society founded in 1928 in Egypt by Hassan al-Banne who was inspired both by European fascist movements and the desire to impose Sharia law.
Many Arab secularists and political liberals doubt that so-called "moderate" political Islam, such as is represented by the Ennanah Party, can, given its roots in fascism and Sharia, actually lead the way to a real representative democracy. We shall see, in the course of this article, if their fears are warranted or not.
"I can tell you one thing," Ferjani is quoted as saying, "we now have a golden opportunity. And in this golden opportunity, I'm not interested in control. I'm interested delivering the best charismatic system, a charismatic democratic system. This is my dream." It is strange for a Sunni to be using the term "charismatic" as this is a term usually associated with the Shia tradition and a "charismatic" and mystical element that can be found in leaders; it is also associated with fascist ideology.
As a young teenager Ferjani came under the influence his school teacher, Rachid al-Ghannouchi, who went on to become a political activist and the founder of the Ennahda Party. The questions that were discussed by Ghannouchi centered around the theme of Muslim backwardness. Ferjani remembers his teacher asking "What makes us backwards? Is it our destiny to be so?"
At this time these questions were being answered by the Muslim Brotherhood founded by Hassan al-Banna whose ideas had spread beyond Egypt to other Arab countries including Tunisia. Banna was a pan-Arabist and anti-imperialist who build the Brotherhood he founded in 1928 from a small group to a large international organization of 500,000 members. He was assassinated in 1949 at the age of 42 because he opposed violence and denounced terrorism as a way for Muslims to fight imperialism and to further democratic rights.
After Banna's death, Sayyid Qutb rose to prominence in the leadership of the Brotherhood. Originally a man with secular values that did not conflict with Islam, he became a radical jihadist in theory after a sojourn in the US (1948-50 he was turned off by the "immodesty" of the women and he hated jazz) and rejecting the secular government in Egypt that resulted from the overthrow of the monarchy (which he approved) by Nasser, who later executed him as a terrorist — although he had only advocated it not engaged in it personally.
utb's faction of the Brotherhood advocates offensive jihad, violence, and eventual world conquest by militant Islam and the universal imposition of Sharia law. World conquest has never worked out for the those who advocate it and Qutb's version of radical Islam, which was very influential in the ideology of bin Ladin and al-Queda, is a minority viewpoint within the Sunni branch of Islam where it originated (although past and current US policy in the Middle East is making it more popular day by day.)
Despite its rejection by the majority of Muslims it is almost the only version of Islam that the American public is exposed to from the preachings of right wing fundamentalists calling themselves "Christians", the screechings of talking lunkheads on Fox TV, to the frothy mixture of political opportunism and misinformation bandied about by Rick Santorum and other Republican presidential wannabes.
Over in Tunisia, Ghannouchi and his followers did not adopt Qutb's extremism and instead argued for an Islam compatible with pluralism and democratic values (a move away from fascism). This did not stop their falling victims to political oppression and in some cases imprisonment, torture and exile. In the late 1980s Ferjani found himself in jail, tortured, and finally forced to flee into exile in London.
London in the 1990s was a hot bed of Islamic thought. Ghannouchi followed Ferjani and there were Muslim exiles from all the Arab countries and of all stripes and Islamic positions. There was also exposure to Western values and ideas. Here was no Chinese wall between western and eastern ideals. Ferjani told Shadid that while all the different exiles were mixing it up they did not all agree. "We know each other. But knowing is one thing, doing things together in every sense — as many may think — is another. In politics, its not that we all agree." The moral here, I think, is that any attempt to paint political Islam with broad strokes as some kind of monolithic movement threatening the West at every turn, is a gross error.
The NYT report makes an important point, often overlooked by other Western media and especially by conservatives in the US — including the Republican party leaders whose grip on reality is questionable to say the least. The idea of a unified and radically violent political Islam grew out of three sources in the 90s and early 2000s. These were the revolt in Egypt by radical islamists, the the civil war in Algeria, and the rise of Bin Laden. And, the Times points out, Bin Laden's distorted "Manichaean" world view was the mirror image of "the most vitriolic statements of the Bush administration."
To place al-Queda and the Bush administration on the same level of ideological putrescence took a lot of courage. This should tell us what is at stake in the 2012 elections. The Republican Party is the standard bearer of Bush's ideological putrescence and lack of understanding of the world as it really is. For this crypto-fascistic party to take control of the US would be a disaster for the American people and the world taking us down the road to more wars and inviting the growth of radical anti-Western sentiments at the expense of more moderate outlooks. It would be especially disastrous to working people here and abroad whose class interests would be sacrificed for the illusory well being of what has come to be called the 1%.
This article also makes the case for a real moderate Islamic political trend such as the one now heading the governing alliance in Tunisia and led by Ghannouchi who favors democracy and maintains that majority rule is not anti-Islamic as the radicals claim. He also wants more participation by women in the political process and in the Parliament– a very different position from what we see in Saudi Arabia and the Taliban (although the King in S.A. has recently allowed women to participate in municipal elections; but no car driving). "Frankly," Ferjani told the NYT, "the guy who brought democracy into the Islamic movement is Ghannouchi." As for resorting to violence, Ghannouchi has publicly said that "Rulers benefit from violence more than their opponents do."
Ghannouchi, and many others, have evolved away from the rigid stances of the Muslim Brotherhood. The Brotherhood itself has undergone changes and while many of its positions such as the subordination and separate education of women, since their natures are unlike those of men (this is a little analogous to the Southern Baptist position on women but the Baptists allow for co-education), are unacceptable to progressives, and it now says it is against violence and supports political democracy. However, the Brotherhood is an international muti-tendency organization and still has many militant radical fundamentalists within some of its chapters.
The Brotherhood's old motto, still in use, "hearing and obeying" is increasing being rejected by the new generation of Islamists. "That's over," Tariq Ramadan said (best remembered by Americans as the Islamic scholar barred from visiting the US by the second Bush administration and thus prevented from teaching at that hot bed of radical Islamic thinking Notre Dame University). "The new generation is saying if it's going to be this, then we're leaving. You have a new understanding and a new energy." Ramadan pointed out that this has a lot to do with the contact of the Islamic exiles with Western thought and ideals. The ideology of Islamists is "not just coming from the Middle East anymore. It's coming from North African countries and from the West. These are new visions and there are new ways of understanding. Now they are bringing these thoughts back to the Middle East." Ferjani, for example, who left Tunisia an anti-Leftist, returned from London a believer in the economic theories of Karl Marx and a critic of capitalism; views not usually associated with Islamic politics. "Exile," he remarked, "changed me a lot, profoundly."
Well, we shall see what the results of the Constituent Assembly are with respect to writing a new constitution for Tunisia. The October election won by Ennahna allows this party to have a major influence now in running the country and in composing the constitution. It is actually ruling in a coalition with two other parties, a center left secular party and a "populist" party set up by a wealthy businessman with alleged ties to the ousted president Ben Ali. Of the 217 people elected three are members of the Tunisian Communist Workers Party so Marxism will be represented in a small way at least. If a real democratic constitution is drawn up it should put to rest the anti-Islamic hysteria in Europe and the US. Time will tell.
http://dissidentvoice.org/2012/02/tunisia-moderate-political-islam-eschews-violence/
--------
Pentagon official apologises to Muslims on Quran desecration
Feb 25, 2012
PTI | Washington
A top Pentagon official has apologised to the Muslims on the desecration of the holy Quran in Afghanistan, as part of the American efforts to calm down tempers among the community members on the 'unfortunate' incident at the Bagram air base early this week.
"I come here to apologise on behalf of the Department of Defence for the incident that took place in Afghanistan this week, when American military personnel unknowingly and improperly disposed of Islamic religious materials, including the Holy Quran," Acting Assistant Secretary of Defence for Asia and Pacific Security Affairs Dr Peter Lavoy said at a mosque in the suburban of Washington.
President Barack Obama has already apologised to Afghan President Hamid Karzai over the issue.
The incident has sparked fierce anti-US protests in Afghanistan in which at least 23 protesters have been killed so far.
The Pentagon official was invited to speak at the mosque during the Friday prayer sermon by Imam Hagi Magid, director of the Islamic Society of North America, and Haris Tarin, director of the Muslim Public Affairs Council.
Lavoy said this is a moment of coming together in a difficult time and under difficult circumstances.
"Even as we were fighting to help the Afghan people secure and govern their own country, we as a military did not meet our obligations to the Muslim community," Lavoy said and thanked the Afghans working at Bagram who brought this to their notice.
"We at the Department of Defence regret and apologise for this incident; we are fully investigating it; we are learning from it; and we are committed to ensuring that such an incident will never happen again," he said.
"ISAF has a long tradition of handling sacred texts with respect and full consideration of customs and rules of the religion in question. In this case, our military neglected out of ignorance long-established correct procedures for handling religious materials," the Pentagon official said.
ISNA president Imam Magid expressed satisfaction on Lavoy's remarks and apology. "We are pleased with the rapid response from the DoD and the White House and with their strategies to prevent these actions from occurring in the future," he said.
"This is an opportunity for us to move forward from this unfortunate incident and to build new partnerships," he said.
"The people of Afghanistan have the right to be offended over the burning of the Quran.
However, in the face of this challenge, the sanctity of human life must be respected above all else," Magid added.
"We must remember that although the burning of the Quran is disconcerting, the Quran can never truly be disposed of or forgotten because millions of Muslims across the world have memorized the Quran and it lives forever in their hearts," he added.
http://www.asianage.com/international/pentagon-official-apologises-muslims-quran-desecration-408
--------
Balochistan killings: SC asks ISI, MI again to submit reports
Nasir Iqbal
25 February 2012
ISLAMABAD: The Supreme Court repeated on Friday its earlier directive to the Inter Services Intelligence and the Military Intelligence (MI) to submit their reports on 'senseless and indiscriminate' killings in Balochistan.
The directive to submit reports on the deteriorating law and order in the province was issued after a three-judge bench headed by Justice Mian Shakiurullah Jan decided to consider on March 7 the government's request to hear premier intelligence agencies on the Balochistan situation in camera.
The bench had taken up a petition of former President of Balochistan High Court Bar Association (BHCBA) Hadi Shakeel on the breakdown of law and order, target killings and rampant cases of kidnapping for ransom in the province.
On Jan 27, a different bench headed by Chief Justice Iftikhar Muhammad Chaudhry had also ordered top intelligence agencies
to submit reports on the indiscriminate killings in Balochistan.
Interior Minister Rehman Malik had announced on Wednesday the government's willingness to withdraw cases against Baloch leaders living abroad in exile.
The minister said that cases against the founder of the Baloch Republican Party, Brahamdagh Bugti, Balochistan Liberation Army leader Nawabzada Harbayar Marri and other leaders would be quashed in line with the government's policy of reconciliation.
When the Supreme Court resumed the hearing of the case on Friday, Attorney General Maulvi Anwarul Haq submitted a written statement on behalf of intelligence agencies, requesting the court for an in-camera hearing on the Balochistan situation similar to the earlier hearing on Karachi killings.
The AG said the situation in Balochistan was very complex and, therefore, agencies had been seeking more time to compile a comprehensive report.
The AG also told the bench that he had already conveyed the directive of the court to the ISI and MI to submit their reports, but they were seeking more time due to the sensitivity of the situation in the province.
The court rejected a report submitted by Sindh's additional advocate general on the killings of members of the Domki family, and termed the findings equivalent to "zero".
Meanwhile, the additional advocate general told the court that police had launched a search operation and inspected a 500 Suzuki Alto and a 108 Dahatisu Cuore, which according to witnesses, had been allegedly used in the killing of the members of the Domki family.
The court observed that it had ordered the provincial police to carry out investigations with their "eyes wide open", whereas findings suggested otherwise.
"The police have failed to produce tangible results," the court said.
The court summoned Sindh's IG on March 7 with a direction to inform the court why supervision in the case had not been carried out properly.
http://www.dawn.com/2012/02/25/balochistan-killings-sc-asks-isi-mi-again-to-submit-reports.html
--------
Kashmiri secessionist leader Yasin Malik charged under POTA
TNN | Feb 25, 2012
SRINAGAR: A local court on Friday charged Jammu & Kashmir Liberation Front (JKLF) chief Yasin Malik under the Prevention of Terrorism Act (Pota) for allegedly raising funds to strengthen militancy in the state.
Malik was charged with allegedly deputing two people - Mushtaq Ahmad Dar and Shameema - to collect $100,000 from Kathmandu in 2002. The money was recovered from them after they were arrested later that year. Though Pota was repealed in 2003, cases registered under it prior to that can still be pursued.
Additional sessions judge (Jammu) Sanjay Parihar charged Malik with raising funds to strengthen "armed activity" in the state and "to strike terror among people''. The judge said the charges were framed against Malik based on material evidence collected during the probe and confessional statements of the two accused. Malik pleaded not guilty to the charges.
The two other accused were not present in the court. Their lawyer pleaded that they could not reach Jammu due to closure of the Jammu-Srinagar national highway. The judge directed him to ensure their presence on March 19 to read out the charges against them.
http://timesofindia.indiatimes.com/india/Yasin-Malik-charged-under-Pota/articleshow/12026645.cms
--------
UNSC bows to India, mum on Iran
Indrani Bagchi
TNN | Feb 25, 2012
NEW YORK: India on Thursday joined a diplomatic initiative by the United States and Israel in the Security Council to issue a statement condemning the recent terror attack on an Israeli diplomat in New Delhi, after others came around to heed its insistence not to mention Iran.
In a press statement issued by UNSC president Kodjo Menan from Togo, the UN "condemned in the strongest terms the terrorist attack in New Delhi, India, aimed at Israel's diplomatic personnel, which resulted in injuries to diplomatic personnel and civilians, and the recent attempted terrorist attack in Tbilisi, Georgia".
India could not have stayed away from supporting this UNSC statement, given that Indian citizens were injured, but India was insistent that Iran not be mentioned by name since investigations were not over.
It "reaffirmed that terrorism in all its forms and manifestations constitutes one of the most serious threats to peace and security and that any acts of terrorism are criminal and unjustifiable regardless of their motivations, whenever and by whomsoever committed". Only the New Delhi and Tbilisi attacks were mentioned in the UN statement. The Bangkok incident, which actually caught Iranian-origin nationals, did not find mention. According to a claim by the chief of Shin Bet, the Israeli security service, several weeks ago, they had preempted attacks in Azerbaijan and Turkey. None of those attempts have been referred to in the statement.
India also pushed for inclusion of a line in the statement asking other member countries to share information regarding the attack with New Delhi, particularly as there has been little headway in the investigations.
Therefore, the statement "underlined the need to bring perpetrators, organizers, financiers and sponsors of these reprehensible acts of terrorism to justice, and urged all states, in accordance with their obligations under international law and relevant Security Council resolutions, to cooperate actively with all relevant authorities in this regard".
The press statement was the result of a complaint made by Israeli envoy to the UN Ron Prosor to the United Nations secretary general, in the wake of the attack of February 13.
http://timesofindia.indiatimes.com/world/us/UNSC-bows-to-India-mum-on-Iran/articleshow/12027717.cms
--------
CAIR: NJ Muslims to Express Concerns About NYPD Spying
By Council on American-Islamic Relations
Friday, Feb. 24, 2012
SOUTH PLAINFIELD, N.J., Feb. 24, 2012 -- /PRNewswire-USNewswire/ -- On Friday, February 24, the New Jersey chapter of the Council on American-Islamic Relations (CAIR-NJ), along with the Rutgers University Muslim Alumni Association, the National Islamic Association (NIA), the Islamic Center of Passaic County (ICPC), and Omar Mosque (Paterson, N.J.), will hold a news conference in Newark to address concerns about the unconstitutional spying conducted by the New York City Police Department (NYPD) on the Muslim community in that state.
Local Muslim religious leaders will take part in the news conference.
SEE: NYPD Conducted Secret Surveillance in N.J. for at Least 7 Yearshttp://tinyurl.com/6ndmejr
CAIR: Emanuel Tries to Stay Out of Muslim Spy Controversy in Newarkhttp://tinyurl.com/7cjeqdy
SEE ALSO: Tenn. Anti-Islam Police Training Approved After Facthttp://tinyurl.com/7r2k8o4
WHAT: CAIR-NJ News Conference on NYPD Spying on Muslim Community
WHEN: Friday, February 24, 11:30 a.m.
WHERE: Rutgers University, in Front of Roberson Building (courtyard), Newark, NJ
CONTACT: CAIR-NJ Chair Nadia Kahf, 973-901-1618, E-Mail: nkahf@cair.com; Mohamed El Filali, 973-278-7070, ext. 15, E-Mail: M_elfilali@icpc.com
CAIR is America's largest Muslim civil liberties and advocacy organization. Its mission is to enhance the understanding of Islam, encourage dialogue, protect civil liberties, empower American Muslims, and build coalitions that promote justice and mutual understanding.
Become a Fan of CAIR on Facebook http://www.facebook.com/CAIRNational
Subscribe to CAIR's E-Mail Listhttp://tinyurl.com/cairsubscribe
Subscribe to CAIR's Twitter Feedhttp://twitter.com/cairnational
Subscribe to CAIR's YouTube Channelhttp://www.youtube.com/cairtv
CONTACT: CAIR-NJ Chair Nadia Kahf, 973-901-1618, E-Mail: nkahf@cair.com; CAIR National Communications Director Ibrahim Hooper, 202-744-7726, E-Mail: ihooper@cair.com; CAIR Communications Coordinator Amina Rubin, 202-488-8787, 202-341-4171, E-Mail: arubin@cair.com
http://www.sacbee.com/2012/02/24/4287809/cair-nj-muslims-to-express-concerns.html
--------
Official: Findings in Quran burning probe due soon
25 February 2012
WASHINGTON — A spokesman for the international military force in Afghanistan says findings from an investigation into the burning of Muslim holy books at a NATO base may come out as early as Wednesday.
German Brig. Gen. Carsten Jacobson told reporters at the Pentagon by video-teleconference from Kabul that Afghan authorities joined the probe of what he called a mistaken burning of religious materials, including Qurans.
He said the incident, which led to two days of demonstrations across Afghanistan, has "grave implications" for the war effort. He stressed that the burning was an error and that those responsibility will be held accountable.
Jacobson said the findings of the investigation should be known by Thursday at the latest and that the international coalition would issue a "very clear statement" of what happened.
http://www.statesman.com/news/nation/official-findings-in-quran-burning-probe-due-soon-2192736.html
--------
7 al-Shabab Militants Killed in Somalia Airstrike
February 24, 2012
Witnesses say an airstrike has killed seven members of the al-Qaida-linked rebel group al-Shabab in southern Somalia.
The air attack occurred early Friday in a rebel-controlled area known as Kilometer 60, south of the capital, Mogadishu.
Somali officials say an al-Shabab commander was among those killed when a missile from an unidentified plane struck a vehicle. A reporter for VOA's Somali Service says the dead include four foreigners and three Somalis.
There has been no claim of responsibility for the attack. U.S. forces have been known to conduct raids in Somalia, most recently in January when Navy commandos rescued two aid workers that were being held by pirates.
Separately, al-Shabab has released a video of what it says is a captured Kenyan soldier. In the video, the soldier identified as Edward Mule Yesse, 30, asks Kenya's government to withdraw its forces from southern Somalia, where they have been fighting al-Shabab since October.
The developments come one day after world leaders gathering in London pledged to help Somalia defeat al-Shabab and bring stability to the war-torn Horn of Africa country. The Somali government Friday called the conference a "great victory" for the Somali people.
Members of Somalia's al-Shabaab militant group parade during a demonstration to announce integration with al Qaida, in Elasha, south of the capital Mogadishu, February 13, 2012
Al-Shabab is fighting Somalia's weak transitional government in an attempt to impose its strict version of Islamic law on the country.
Al-Shabab rebels control large portions of southern and central Somalia, but have recently lost ground in the face of offensives by Ethiopian, Kenyan, and African Union troops.
Earlier this month, al-Qaida announced a formal alliance with al-Shabab, though the groups are thought to have had informal ties for several years.
http://www.voanews.com/english/news/africa/Air-Strike-Kills-4-al-Shabab-Militants-in-Southern-Somalia-140278733.html
--------
Police Spying Leaves New York Muslim Students 'Violated'
02/24/12
NEW YORK -- In his three years studying computer science at New York University, Ali Shah has come to call the campus Islamic center a second home. It's here, on the fourth floor of a modern building that overlooks Greenwich Village, where Shah said he has grown in his faith as a Muslim, formed close friendships and come to feel comfortable in a large university and city where it's easy to be anonymous.
But on Friday, Shah seemed distraught. He was confused. And hurt.
He came to the Islamic center with a few dozen Muslims, some of the hundreds at the university who learned that New York police had been monitoring the center's website for signs of terrorist activity.
"It violated my idea of this as a safe space," said Shah, who is from North Brunswick, N.J.
A series of Associated Press articles has rocked the city's Muslim population by revealing that police planted informants in mosques, Muslim neighborhoods and Islamic university clubs in New York and its suburbs. Police spied on prayer times, sermon topics, food sold at restaurants and discussions on politics and world events. One report showed that an undercover officer went on a Islamic university group's whitewater rafting trip, while another compiled weekly reports of Muslim student club websites.
The Muslims at NYU have unproven suspicions that the police had an informant in their group, where the website calendar lists prayer times, a Quranic interpretation class and a screening of a documentary about urban violence. The AP reports say police monitored Islamic student groups affiliated with at least 16 colleges in New York City and the Northeast, including Yale, the University of Pennsylvania and Rutgers, and looked at the website of NYU's Islamic center.
The NYU Muslim population rivals that of the other universities, and its Islamic center, which sponsors a Muslim Students Association and Muslim Law Students Association, is popular with young Muslims throughout the city.
"Nobody argues against keeping the country safe ... but you can't use Islam to monitor people blanketly," said Ahmad Raza, an economics student, as he sat in a circle with students in a space usually reserved for prayers. "If I had a minute with Mayor Bloomberg, I would say, 'How would you feel if you sent your daughter to a university and she was being spied on?'"
New York Mayor Michael Bloomberg has defended the police department, saying its actions are within the law and appropriate in a post-9/11 world. Of monitoring student websites, he said at a press conference this week that "we're going to look at anything that's publicly available." A police department spokesman said a dozen people arrested in the U.S. and abroad on terrorism charges had once been members of Muslim student groups.
Many NYU students said Friday they felt the news had affected their studies. A student taking an Arabic class said she now second-guesses online research she does on the language. A talkative law student who wears a head covering said she has become quieter in class discussions. One student said he was afraid fewer people would come to the Islamic center out of fear of being monitored.
NYU President John Sexton echoed those concerns in a letter to NYPD Commissioner Raymond Kelly this week, saying it was "troubling" that the department may be monitoring the Islamic center and that "parents and students now wonder if continued participation in the university's Islamic community of worship is a risk." Yale President Richard Levin and groups from other universities that were monitored have also condemned the police department.
Khalid Latif, NYU's Muslim chaplain, led Friday's discussion after seeing his office flooded with concerns from students. Latif, also the Muslim chaplain at NYPD, declined to answer questions about his other employer's actions, but said he was concerned for students' well-being.
"This is a place of dialogue," Latif said, referring to the university and the Islamic center. "What students feel has been stunted is the ability to share ideas."
http://www.huffingtonpost.com/2012/02/24/police-spying-new-york-muslim_n_1300379.html
--------
Obama wants 'every tool available' to stop Syria killing
25 February 2012
WASHINGTON: President Barack Obama said Friday he wants "every tool available" to stop the "slaughter" of civilians in Syria, as he backed an international meeting on the crisis.
Obama, speaking at the White House, said he was "encouraged by the international unity" displayed at a meeting on Syria in Tunisia, with more than 60 foreign ministers gathering to increase pressure on President Bashar al-Assad, whose regime has launched a deadly crackdown against opponents.
"We're going to continue to keep the pressure up and look for every tool available to prevent the slaughter of innocents in Syria," Obama told reporters.
"It's important that we're not bystanders during these extraordinary events," he said.
US Secretary of State Hillary Clinton, attending the first meeting of the "Friends of Syria" in Tunisia on Friday, warned that Assad would pay a "heavy cost" for ignoring the will of the international community after almost a year of brutal crackdowns on protesters.
"The Assad regime has ignored every warning, squandered every opportunity, and broken every agreement," she said. "Faced with determined protesters demanding their rights and their dignity, the regime is creating an appalling humanitarian disaster."
Clinton also announced $10 million in aid for humanitarian efforts in Syria.
The Assad regime's "escalating violence in Syria is an affront to the international community, a threat to regional security, and a grave violation of universal human rights," said Clinton.
More than 7,600 people have been killed since the uprising against Assad's rule erupted last March, according to the Syrian Observatory for Human Rights monitoring group.
At least 39 more people were killed Friday as the ministers met in Tunisia, two days before Syrians vote on a new constitution that could end 50 years of Baath Party rule though keep wide powers with the president.
Tunisia called for an Arab peacekeeping force to be sent in to help end the killings, and for Assad to be granted immunity to persuade him to stand down.
The group called for the Assad regime to "immediately cease all violence" to allow humanitarian access and "committed to take steps to apply and enforce restrictions and sanctions on the regime."
In the first sign that growing pressure might be having an effect, Red Cross and Red Crescent ambulances entered the besieged Homs district of Baba Amr and evacuated seven Syrians wounded in bombardment by regime forces.
But the ambulances had not yet evacuated two wounded Western journalists and the bodies of two others. (AFP)
http://www.thenews.com.pk/article-36905-Obama-wants-every-tool-available-to-stop-Syria-killing
--------
New Yemen President Abdrabbuh Mansour Hadi takes oath
Friday, February 24, 2012
In a televised ceremony, Mr Hadi pledged to continue Yemen's fight against al-Qaeda
Yemen's new President Abdrabbuh Mansour Hadi has taken the oath of office, hours after his predecessor Ali Abdullah Saleh's return to country.
Mr Hadi was elected in a single-candidate poll on Tuesday, which was marred by violence in the south of the country, in which nine people died.
The election followed a deal brokered by Yemen's neighbours after months of protests against Mr Saleh's rule.
Mr Saleh will formally hand over power in a ceremony on Monday.
He returned to the country earlier on Saturday after having received medical treatment in the United States for injuries sustained in an assassination attempt last June.
The controversial deal to transfer power gives Mr Saleh, who had been in power since 1978, immunity from prosecution.
In a ceremony in parliament broadcast live by state television, Mr Hadi pledged to "preserve the country's unity, independence and territorial integrity", the AFP news agency reports.
He also promised to work to bring home the thousands of internal refugees created by fighting between government troops, southern separatists, mutinous military units, and other factions.
"One of the most prominent tasks is the continuation of war against al-Qaida as a religious and national duty, and to bring back displaced people to their villages and towns," Mr Hadi said.
He is due to stay in office for two years, when a further round of presidential and parliamentary elections are scheduled.
Challenges ahead
Yemen's election commission said the turnout in Tuesday's poll was 65%.
Nobel Peace Prize winner Tawakkol Karman was among those who turned out to vote
More than 99% of the 6.6m votes cast were for Mr Hadi, the commission said. The only option on the ballot was to vote for Mr Hadi.
At least nine people, including a child, were killed on the day of the poll. The violence had been widely expected after separatists in the south of the country called on voters not to take part.
Shia rebels in the north had also called for a boycott.
The main supporters of the uprising that began in January 2011 had backed Mr Hadi, whose election posters were prominently displayed in Sanaa.
He is from the south himself and has called for dialogue with the separatists.
He now faces the task of dealing with Yemen's many challenges - an ongoing rebellion in large parts of the country, al-Qaeda militants, widespread malnutrition among children and severe drought.
http://www.bbc.co.uk/news/world-middle-east-17163321
--------
President Waheed abolishes Maldives Volunteer Corps
By JJ Robinson
February 23rd, 2012
President Dr Mohamed Waheed has abolished the Maldives Volunteers Corps (MVC) and its work has been reassigned to the Ministry of Human Resources, Youth and Sports.
"The Maldives Volunteers Corps was abolished because a number of its functions are performed by the Ministry of Human Resources, Youth and Sports," the President's Office said in a statement.
The Ministry is now overseen by Mohamed 'Mundhu' Shareef, spokesperson for former President Maumoon Abdul Gayoom.
The Maldives Volunteer Corps was established in 2009 under the Ministry of Human Resources, to increase the participation of youth volunteers in various national and regional level social and economic programs.
Its international branch, the International Volunteers Programme (IVP), places international volunteers in positions within the health and education sectors in the country and was established in partnership with the Salisbury-based Friends of Maldives (FOM) NGO, and coordinated by the Maldives High Commission in London.
FOM recently announced a travel advisory concerning four resorts whose owners it alleged were involved in the ousting of the Maldives' first democratically-elected President.
"Since the first free and fair presidential elections in the Maldives in October 2008, FOM has worked on promoting social issues and other development programs, primarily in Health and Education Sectors, with the International Volunteer Programme (IVP), the Maldives Volunteer Corps (MVC) and the Maldives High Commission (London),' FOM said in a statement on its website.
"This activity has been jeopardised due to the violent removal of the democratically-elected government on February 7, 2012. Where health workers and teachers are able to stay, without danger to their safety, they will continue to work to benefit the Maldivian people.
"Unfortunately, this situation is becoming increasingly fragile as Maldivian people have been beaten, hospitalised and imprisoned across the country, and FOM's focus is required to revert to protecting human rights and promoting social justice until safety and democracy is restored."
There are 28 volunteers with the IVP program based across the Maldives for the current academic year.
MVC was the program's local counterpart with the role of taking care of the volunteers, provide their induction and orientation, and liaise with the Ministry of Education throughout the academic cycle, explained former head of MVC, Mariyam Seena.
"The IVP was designed to meet the shortfall of skilled personnel in the academic sector and if the program is shut down, then it will be the children and the schools that will suffer," she said.
"The schools that have IVP volunteers rely on them a lot – not only with teaching the students but running English programs for the local teachers as well.
"In late 2010 MVC received close to 100 requests for volunteers from schools all over the country which shows the urgent need for British volunteers.The program is into the third year and beginning to make a huge impact on the education system, so shutting it down would be a huge injustice for Maldivian students from the islands," she concluded.
In an email to the IVP volunteers currently working in the Maldives, FOM founder David Hardingham advised them to register with the British High Commission in Colombo, "and please leave the country if you feel you are in any danger at all."
"Friends of Maldives are now no longer official stakeholders in the program and following the events in Male and now in Addu, we are now resorting back to our former role as a human rights NGO," he said.
Volunteers choosing to stay were advised to "follow their instincts", "steer clear of gatherings", and "don't express an interest in one side or the other."
"Things are unlikely to improve, at least in the short term," Hardingham wrote. "The military coup and the subsequent crackdown on the huge Male demonstration has caused a lot of concern amongst progressive Maldivians who remember the heavy-handed former dictatorship. There is a lot of pain and anger out there and if demands are not met for elections then things could spiral for the worse."
The Maldives Volunteer Corps was inaugurated in 2009 by Dr Waheed and then-President Mohamed Nasheed.
In a statement following the inauguration, Dr Waheed "noted the importance given by the President in establishing the Volunteers Corps."
"Further, he said that Maldivians, in all walks of life, have been known for their helpfulness and kindness to each other. Speaking in this regard, the Vice President said that purpose of the Maldives Volunteers Corps included strengthening the spirit of cooperation and solidarity among the people and to increase interest in voluntary services."
http://minivannews.com/society/president-waheed-abolishes-maldives-volunteer-corps-32492
--------
Maldives considering reverting to "sunny side of life" branding
By Hawwa Lubna
February 23rd, 2012
The Tourism Ministry has begun discussing whether to change the recently branded 'Maldives-Always Natural' slogan back to the previously slogan, 'The sunny side of life'.
The Maldives Marketing and PR Corporation (MMPRC) re-branded the 11 year-old slogan with a US$100,000 design by Thailand-based global tourism consultancy QUO Keen in October 2011, which was met with mixed reviews from the industry and the public.
Toursim Minister Ahmed Adheeb has commenced discussions with industry representatives to decide on the change, according to local news paper Haveeru.
"Even yesterday we had discussions with various persons in the industry. Most were of the view to change it (the slogan and logo). That is why we are going to discuss this further today," Adheeb was quoted as saying.
The idea of moving back to the old brand has been put forward as it had been used for a long time and had become familiar: "It would be easier to promote a slogan and logo familiar to a lot of people. That is the why we are determining the view of relevant people from the industry," Adheeb said.
The new branding, including the slogan and a fingerprint logo consisting of islands, corals, turtles, sharks and herons that transitions from blue to green, was met with criticisms with some people drawing comparisons to the logo of Washington-based environmental advocacy group, Ocean Conservancy.
Speaking to Minivan News, Maldives Association of Travel Agents and Tour Operators (MATATO) Maleeh Jamal welcomed the talks on the reinstatement of old logo.
"We believe it is best for the destination to reinstate the sunny side of life logo," Jamal observed.
He said that while the organisation was never against the rebranding, they had concerns over whether it was the right time to rebrand, whether enough research was done, or whether the ample budget required for a worldwide rebranding campaign was available. "These basic questions were not answered," Jamal claimed.
"We noticed that the whole process was not carried out very well. Then we found out that the tourism marketing budget for this year was extremely small for running a new rebranding campaign worldwide," he continued,"so I hope the change will happen because we need to restore the demand and maintain the occupancy and existing level of arrivals."
Meanwhile, Simon Hawkins, who headed the 16 month rebranding process as the former Managing Director at the MMPRC, dismissed the move as "a rejection that spits on a democratic, multi-party decision" by committee compromising high stakeholders, including MATATO and Maldives Association of Tourism Industries (MATI).
"We followed a 16 month inclusive process with a cross section of all stake holders, including MATATO and MATI, and we also took the general public view also taken into consideration," Hawkins observed.
"The reason it took over a year and half to rebrand was because the [former] President want the process to be democratic," Hawkins added. "But today we are seeing the decisions changed."
When asked whether the reinstatement of the old logo affect the toursim industry, Hawkins responded: "Slogans do not break or make an industry. This is a highly image sensitive business. Imagine a hotel where the room has not been changed for 12 years. I agree, 'sunny side of life' did well in its day. But we needed to change it for today's market."
http://minivannews.com/environment/maldives-considering-reverting-to-sunny-side-of-life-branding-32500
--------
"Do the right thing": Virgin founder Richard Branson to President Waheed
By JJ Robinson
February 24th, 2012
Head of the Virgin empire, multi-billionaire Sir Richard Branson, has called on President Dr Mohamed Waheed Hassan to "do the right thing" and hold free and fair elections before the end of the year.
In an open letter to Dr Waheed, addressed to the "interim" President, Branson recollected his recent meeting with the former Vice President, who he said had told him about about the need for a truth and reconcilliation commission "to examine past misdeeds and the people who perpetuated them".
It was, Branson wrote to Dr Waheed, "completely astounding that you have been part of an overthrow of a democratically elected government that has effectively let the old regime back into power."
"Knowing you, I would assume that you were given no choice and that it was through threats that you have ended up in this position," Branson said. "I do very much hope that was the case rather than you doing it of your own free will."
Branson attended the Slow Life Symposium at the upmarket Soneva Fushi resort in October 2011.
The three day event brought together big names in business, climate science, film and renewable energy to come up with ways to address climate change.
Other attendees included actress Daryl Hannah, star of films including 'Blade Runner', 'Kill Bill' and 'Splash'; Ed Norton, star of films including 'Fight Club' and 'American History X'; Tim Smit, founder of the Eden Project; then President Mohamed Nasheed; and an array of climate experts and scientists including Mark Lynas and Mike Mason.
Branson's letter follows the Commonwealth's temporary suspension of the Maldives from its democracy and human rights arm – the Commonwealth Ministerial Action Group (CMAG) – and its call for President Waheed and former President Nasheed "to commence an immediate dialogue, without preconditions, to agree on a date for early elections, which should take place within this calendar year."
http://minivannews.com/politics/do-the-right-thing-virgin-founder-richard-branson-to-president-waheed-32534
--------
Pakistan: Suicide bombers kill 4 policemen in PeshawarAli Hazrat Bacha
Ali Hazrat Bacha
25 February 2012
PESHAWAR: At least four policemen were killed and six others injured when three suicide bombers blew themselves up in a police station on Friday. A terrorist was injured when he was trying to place an explosive device on a road Two sub-inspectors were among the policemen killed in the early morning attack on the 'C Division' (Kotwali) police station on Circular Road.
Peshawar city police chief Syed Imtiaz Altaf said the bombers blew themselves up when their attempt to enter the building after hurling grenades was foiled by the policemen on duty.
Khyber Pakhtunkhwa Information Minister Mian Iftikhar Hussain said the terrorists had apparently planned to capture the entire building which housed over 370 personnel of reserve force.
He said an inquiry would be held to find out how they had managed to enter the premises of the police station.
He said the attackers had tried to enter the building from the main gate but could not do so because of the alert sentry and they moved to another gate.
The minister said two of the bombers appeared to be brothers. He said the terrorists were suspected to be members of the banned Tehrik-i-Taliban Pakistan and the incident was possibly linked with Thursday's bomb explosion at a bus stand.
An injured constable, Muqadar Khan, said he was sleeping after completing his night duty at about 1am when he was woken up by the sound of gunshots.
"There was smoke and dust all around and continuous firing. The attackers had blocked the entrance," he said, adding that he used the back door to come out of the building, but was injured. "I was unarmed because I had returned my rifle to the official
concerned after my shift."
According to another witness, the attackers fired at the sentry on the main gate at about 7am, but he ran inside and blocked the entrance. "The terrorists entered the premises through a small gate and started firing with a machine gun."
A policeman said he at first thought it to be test firing. He said the policemen who were in the building's basement at the time of the attack were safe.
According to sources, intelligence agencies had warned in May last year of the need to improve security at the place.
Lady Reading Hospital's Medical Superintendent Dr Rahim Jan Afridi told reporters that SI Munawwar Khan and constable Falak Niaz had been brought dead to the hospital while SI Dawai Khan and constable Khan Shah died during treatment.
The SHO of Hashtnagri police station, Gohar Zaman, was also injured in the attack.
Remains of the bombers were taken to the local mortuary.
The chief of the bomb disposal unit, Additional Inspector General Shafqat Malik, said the suicide jackets of the bombers weighed 10 kilogrammes each.
According to another official, seven grenades and a damaged Kalashnikov rifle had been found at the place after the attack.
He said the attackers had used a Glock tactical light with laser.
The explosions damaged the building, adjoining houses and the power supply system. The traffic on the Circular Road and nearby streets was stopped after police and paramilitary personnel cordoned off the entire area.
Later, another explosion took place in Shaheedabad on a road in Chamkani area.
Police said a suspected militant was injured when 6kgs of explosives packed in plastic can went off. "I think he was placing the explosives there when the packet blew up," an official said.
The injured man was taken into custody, but another suspect is reported to have escaped. BDU personnel also defused 22kgs of explosives found near the place where the second blast had taken place.
AP adds: TTP spokesman Ahsanullah Ahsan told AP the attack had been carried out by an affiliated group, the Abdullah Azzam Brigade.
A man who claimed to be a spokesman for the group said the attack had been carried out to avenge the death of one of its leaders, Badar Mansoor, in a US drone strike on Feb 9.
http://www.dawn.com/2012/02/25/ttps-azzam-brigade-claims-responsibility-suicide-bombers-kill-4-policemen-in-peshawar.html
--------
Uniformed Man Kills 2 Coalition Soldiers in Afghanistan
February 23, 2012
NATO officials say an individual wearing an Afghan army uniform shot and killed two coalition soldiers in eastern Afghanistan during one of the many protests that have erupted across the country over the burning of Qurans at a NATO facility.
The deadly incident occurred Thursday outside a coalition military base in Nangarhar province.
Earlier Thursday, the Taliban issued a statement calling on Afghans to launch attacks on foreign targets in retaliation for the desecration of the Muslim holy book.
But in a joint statement, the Afghan delegations assigned to probe the incident appealed to the Afghan people to "exercise self-restraint and extra vigilance" and avoid resorting to protests that may allow "the enemy to take advantage of the situation."
Since the demonstrations erupted Tuesday, clashes between Afghan security forces and protesters have left at least 13 people dead.
On Thursday, hundreds of protesters attacked a U.S.-run base in eastern Laghman province, where they stormed the walls and threw rocks. In northern Baghlan province, officials said gunfire killed one protester and wounded at least two police officers.
Meanwhile, Afghan President Hamid Karzai's office said it has received a letter from U.S. President Barack Obama formally apologizing for the incident "in which religious materials were unintentionally mishandled."
In the letter, Obama expresses his "deep regret" and offers his "sincere apologies." He writes that "the error was inadvertent" and that officials will take the "appropriate steps" to avoid any recurrence and hold those accountable responsible.
On Wednesday, President Karzai appealed for calm, saying citizens have the right to protest, but should not resort to violence.
Nazif Shahrani, an Afghan native who is a South Asia analyst at Indiana University, told VOA the protests are about more than this one incident.
"What people seem to perceive is that the U.S. has essentially not kept its promises and that all the promises have been false," said Shahrani. "And these are really symptoms of that anger and that disappointment toward the United States. And it's hoped that the United States government looks at this issue more broadly than just apologizing for what has happened in Bagram."
U.S. Deputy Defense Secretary Ashton Carter met Wednesday in Kabul with Afghan leaders, including President Karzai, to again apologize for the incident.
The commander of the international coalition, U.S. General John Allen, had issued an apology Tuesday, saying the improper disposal of Islamic religious texts was "not intentional in any way." He has ordered an investigation.
Protesters said Wednesday that they want the Americans out of their country and that words alone cannot change the disrespect that Muslims have suffered.
Media reports quote unnamed Western officials with knowledge of the incident as saying it appeared that the copies of the Quran in question and other Islamic readings in the library at Bagram were being used to fuel extremism, and that detainees were writing on the documents to exchange extremist messages.
Afghan protests against the destruction of the Muslim holy book have turned deadly in recent years. In April 2011, about 20 people were killed during several days of protests across Afghanistan after little-known U.S. pastor Terry Jones burned a Quran at his small Florida church.
http://www.voanews.com/english/news/Taliban-Urges-Attacks-on-Foreign-Military-Bases-After-Quran-Burnings-140122603.html
--------
Anti-US Quran protests spread to Pakistan
24 February 2012 ISLAMABAD - Hundreds of Pakistani religious and hardline activists took to the streets on Friday to demonstrate against the burning the copies of the Holy Quran at a US airbase in neighbouring Afghanistan.
Demonstrators shouted "death to America" and called on Pakistani leaders, US allies in the Afghan war, to resign with rallies organised in Islamabad, Karachi and the central shrine city of Multan, AFP reporters said.
In Islamabad, the general secretary of the pro-Taleban Jamiat Ulema-e-Islam (JUI) demanded that the Islamic world should review its relations with the United States.
"We will not allow Americans to ridicule our religion and our holy Koran," Maulana Abdul Ghafoor Haideri told the crowd, asking the Organization of Islamic Conference (OIC) to convene a special session to condemn the incident.
The foreign ministry strongly condemned the burning, stressing that "utterly irresponsible and reprehensible things" do not happen again.
"On behalf of the government and the people of Pakistan, we condemn in strongest possible terms the desecration of the Holy Quran" in Afghanistan," spokesman Abdul Basit told reporters.
In Karachi, hundreds of activists of Jamaat-ud-Dawa, blacklisted as a terror organisation for associations with Al-Qaeda, chanted "Death to America".
President Barack Obama was Thursday forced to apologise for the incident, which the Afghan presidency blamed on a US officer at the Bagram airbase.
"We don't accept Obama's apology. The Muslims don't accept his apology, as it is nothing but a farce," said Naveed Qamar, the head of JuD in Karachi. "The Americans are deliberately provoking us through shameless sins," he added.
"It is now up to our rulers whether they continue to be slaves of America or become slaves of our beloved prophet."
In Afghanistan, at least 15 people, including two American soldiers, have been killed in three days of furious anti-US protests.
http://www.khaleejtimes.com/displayarticle.asp?xfile=data/international/2012/February/international_February956.xml&section=international&col=
--------
Pak PM urges Afghan Taliban, other groups to join peace process
Baqir Sajjad Syed
25 February 2012
ISLAMABAD: Pakistan publicly appealed to Taliban and other Afghan groups on Thursday to join an 'intra-Afghan process' for advancing the cause of reconciliation and peace in the country.
The appeal, the first of its kind, was made by Prime Minister Yousuf Raza Gilani in a policy statement issued after a meeting with ISI chief Lt-Gen Ahmed Shuja Pasha on the Afghan issue.
The meeting, analysts believe, was meant to show that the appeal had the backing of the military and intelligence establishment.
"I would like to appeal to the Taliban leadership as well as to all other Afghan groups, including Hizb-i-Islami, to participate in an intra-Afghan process for national reconciliation and peace," the prime minister said in the appeal made in response to Afghan President Hamid Karzai's request to Islamabad to support the peace initiative.
"It is our sincere hope that the Taliban leadership, Hizb-i-Islami and all other Afghan political leaders will respond positively to my appeal and agree to enter into direct negotiations in the framework of an intra-Afghan process for reconciliation and peace in Afghanistan," Mr Gilani said.
The move is considered to be a significant development in the context of Afghan reconciliation, which appeared to be struggling to gain momentum despite the agreement on establishment of Taliban's political office in Qatar, because of Islamabad's perceived influence over Taliban.
An official said the government was intending to take practical steps to help the reconciliation process in the later half of next month, when the parliamentary review of ties with the US would also have been completed allowing greater space to the government to help negotiate a deal.
The source, however, did not disclose what steps were being contemplated.
Mr Karzai, earlier this week, phoned Mr Gilani and renewed his call for Pakistan's assistance to the reconciliation process, which he said was critical.
The telephonic conversation had followed Mr Karzai's discussion with President Obama.
"It is now time to turn a new leaf and open a new chapter in the history of Afghanistan. It is time to now combine the strengths of the Afghan people in a true spirit of our noble religion — Islam and in accordance with the glorious traditions of the Afghans to build peace and bring prosperity to Afghanistan," the prime minister said.
Mr Karzai's last week visit to Islamabad for trilateral summit had created doubts about the reconciliation process, because of his much publicised 'acrimonious' bilateral session with Pakistan, which was described by Foreign Minister Hina Rabbani Khar as "hard talk".
During the meeting, Mr Karzai is said to have blamed Pakistan for spreading radicalism and not delivering the Taliban leadership for peace talks.
Foreign Minister Khar dismissed Mr Karzai's expectations as "preposterous".
An important element of Mr Gilani's policy statement was about an all-inclusive process in which all Afghan groups could take part.
"It is important to create conditions conducive for a grand intra-Afghan settlement, based on national reconciliation that involves the Afghan people without any distinction."
http://www.dawn.com/2012/02/25/time-to-open-new-chapter-in-afghan-history-pm-urges-afghan-taliban-other-groups-to-join-peace-process.html
--------
Kayani told Pasha to find truth about memo, says Ijaz
Malik Asad
25 February 2012
ISLAMABAD: Mansoor Ijaz, the central character in the memo scandal, said on Friday that ISI chief Lt-Gen Ahmed Shuja Pasha, while investigating evidence related to the memorandum allegedly delivered to former US military chief Mike Mullen, had told him that army chief Gen Ashfaq Parvez Kayani had instructed him to inquire into the matter.
In his testimony before the judicial commission investigating the case, he said that Gen Pasha had told him during their four-hour meeting in London's Park Lane Intercontinental Hotel on Oct 22 that both he and the chief of the army staff were keen to ensure that the political government completed its tenure, but they also wanted to get to the bottom of what the memo was all about.
"We then went through the information. I told him former ambassador (Husain) Haqqani was behind the memorandum. Gen Pasha read the memorandum in three or four minutes and demonstrated surprise and dismay, at times disgust and disappointment, over the content of the document.
"At the point during the meeting where he learned of the three US people I had approached to deliver the memorandum to Adm Mullen, he asked me how I knew each of them, how well and to briefly summarise my requests to them in terms of why, who was involved, under what authority and in which modality such delivery might take place with each person.
From time to time during the data debrief, I would open my computer or my BlackBerry device and point out how the data was stored. He then carefully analysed dates, times, 'properties' of my Microsoft documents to see when the documents were created and how they fit into the timeline."
Mr Ijaz also alleged that after the May events Mr Haqqani had twice tried to delete the BBM (Blackberry message) chat from his cell phone. "Mr Haqqani twice changed his handsets because he knew that by changing the set and deleting me from his contacts' list the BBM chat data would automatically be removed.
"He did not know that I had decommissioned my set (took my Sim card out to preserve the data) in the first instance and in the second instance he deleted his own ID on my handset and in doing so it caused anomaly (his name no longer appeared) in our chat exchange."
The Pakistani-American businessman said that a week before he met Gen Pasha, Mr Haqqani called him to inform him that he had just learned that the director general of Inter-Services Intelligence was going to London. "I expressed disinterest and lack of knowledge. He expressed some anxiety over my disinterest and said something to the effect of 'what's going on here' — a clear reference to his scepticism of my disinterest.
"He did not ask once during that call whether I had been approached to see Gen Pasha. His only concern was whether Gen Pasha would be meeting the Financial Times (FT) editors in London, whether I knew anything about it and whether I would do him the favour of intervening with the FT editors to ensure they did not provide Gen Pasha with a copy of the memorandum or any other evidence that I had provided the editors when I wrote the opinion piece."
Mr Ijaz told the commission that he had delivered the memo to Admiral Mullen in the interest of the United States.
Admiral Mullen in his farewell testimony on Sept 22 had made it clear that ISI was responsible for certain attacks on US interests in Afghanistan. "In my article I offered a policy discipline how to handle alleged ISI complexity of attacks against US interests."
He also submitted more evidence in support of his testimony, including call records and some emails related to the matter.
Mr Haqqani's counsel Zahid Hussain Bukhari raised a number of objections on the admissibility of Mr Ijaz's evidence.
He said the evidences were incomplete and Mr Ijaz wanted to hide the facts.
Advocate Bukhari also objected to the authority of the commission's secretary who was verifying the sources of the evidence from London.
He pointed out that the secretary, Raja Jawad Abbas Hassan, could take the evidence into his custody and present it before the commission.
At one point the lawyer requested the commission not to record the statement of Mr Ijaz, but when the latter started to comment on the ISI and its alleged role in Afghanistan, he immediately withdrew his request and demanded that the whole statement be recorded.
The commission also took up an application filed by one Sardar Siddique Ahmed Khan for seeking a clarification from the president because his name had allegedly been used in the memorandum, but was surprised to know that the applicant had left the courtroom.
A lawyer also requested the commission to take a decision on an application by Raja Riaz, the Leader of Opposition in Punjab Assembly, seeking the registration of a treason case against Mr Ijaz.
The commission asked its acting secretary Umar Daraz Shakir, not to entertain the applications of persons who were not really interested in pursuing them.
The commission comprises Balochistan High Court Chief Justice Qazi Faez Isa, Sindh High Court Chief Justice Musheer Alam and Islamabad High Court Chief Justice Iqbal Hameedur Rehman.
http://www.dawn.com/2012/02/25/kayani-told-pasha-to-find-truth-about-memo-says-ijaz.html
--------
Pak prods Taliban to join Afghan talks
Reuters | Feb 25, 2012
ISLAMABAD: Pakistan on Friday urged leaders of the Afghan Taliban movement to enter direct peace negotiations with Kabul, a possible sign that Islamabad is stepping up support for reconciliation in neighbouring Afghanistan.
Afghan and US officials have long accused Pakistan of using militant groups as proxies in Afghanistan to counter the influence of rival India, allegations that Islamabad denies.
Pakistan is critical to efforts to bring the Afghan Taliban to the negotiating table because of its historical ties to the group. PM Yusaf Raza Gilani said that Pakistan was "prepared to do whatever it takes" to help the Afghan reconciliation process succeed. He called on Hizb-i-Islami - one of Afghanistan's most notorious insurgent factions - and other militant groups to negotiate peace.
The Afghan government has established some contacts with the Taliban, but there are no signs of fullfledged peace talks anytime soon.
US diplomats have been seeking to broaden exploratory talks that began clandestinely in Germany in late 2010 after the Taliban offered to open a representative office in Qatar, prompting demands for inclusion from Kabul.
Afghan president Hamid Karzai has frequently urged Pakistan to advance the peace process. Afghan officials are holding talks with the Afghan Taliban in Pakistan, Ata Mohammad Ahmadi, the head of a provincial peace council in Kandahar, said on Tuesday.
http://timesofindia.indiatimes.com/world/pakistan/Pak-prods-Taliban-to-join-Afghan-talks/articleshow/12027728.cms
--------
Govt starts process to bring Musharraf back to Pakistan: Rehman Malik
PTI | Feb 24, 2012
ISLAMABAD: Pakistan's top investigative agency FIA has been directed to write to Interpol for the issuance of a Red Corner Notice against former military ruler Pervez Musharraf so that he can be brought back to the country to face trial, Interior Minister Rehman Malik said today.
The procedure for obtaining the Red Corner Notice has started and the Federal Investigation Agency (FIA) will approach Interpol within the next few days so that Musharraf can be arrested and brought back to Pakistan to face the charge of alleged involvement in the assassination of former prime minister Benazir Bhutto, Malik told reporters on the sidelines of an official function.
"We have started the procedure and we will bring Musharraf back to the country soon with a Red Corner Notice issued through Interpol," he said.
Malik had announced on Wednesday that the government would bring Musharraf back to Pakistan to face trial for his alleged role in failing to provide adequate security to Bhutto at the time of her assassination in 2007.
He had said that several notices were served on the former dictator through the Pakistan High Commission in London and the government would seek a Red Corner Notice from Interpol to bring him back to Pakistan.
Musharraf, who has been living in self-exile in London and Dubai since 2009, has denied allegations that he was in any way involved in the assassination of Bhutto and said he was willing to face the courts.
http://timesofindia.indiatimes.com/world/pakistan/Govt-starts-process-to-bring-Musharraf-back-to-Pakistan-Rehman-Malik/articleshow/12024230.cms
--------
Egypt: Islamic treasure guarded by Dominicans
Mary Mourad
Thursday 23 Feb 2012
The Dominican Institute of Oriental Studies is a unique resource for references and periodicals on Islamic civilisation during the first ten centuries of Islam. Founded in 1928 Antonin Jaussen (1871-1962), the Dominican had evolved into a study centre for the archaeology of Egypt before its activities were discontinued during first World War. Soon after the war, the Vatican called for altering the focus of the institute to Islam, "to make it better known and appreciated in its religious and spiritual dimensions".
Old Dominican Library turned to reading area
In the early 1950s, frère Georges Anawati started the new Dominican Institute of Oriental Studies and established the library. In 1997, frère René came to Egypt and started the project of renewing the old library, opening its doors to external researchers and students as of 2002. The new building now houses over 150,000 books and periodicals, open to researchers four days a week (including Friday), and with a comprehensive catalogue of both books and periodicals, including the individual articles of each periodical.
"What is unique about this library is the collection itself, not only specific books. We are keen to bring to Egypt all the writings related to Islamic civilisation from all over the world and in different languages. As much as we encourage foreigners to learn about Islam, we encourage Arab students to find out what's written about it in foreign languages: French, English, German and others," frère René, the director of the library, explained to Ahram Online.
The policy of the institute is to find out about and make available everything from the original resources and books – including philosophy and jurisprudence – and then undertake interpretation. "We don't have many manuscripts, some 25 Arabic and 25 Coptic ones, the oldest of which belong to the 17th century. But we have many printed books from the 16th century since printing was invented in Europe at that time." Frère René says the library isn't really intended to become a collection of manuscripts but rather a resource for serious research on the history of Islam, Arabic heritage, language, Quranic studies and other fields of within the genre. "I try to look for books from the 19th century sold in the market in bad condition, such as Boulaq collections and such. We try to spread knowledge, not horde it."
Oldest manuscript
Students come from all over Egypt and beyond to complete their studies on Islamic civilisation, including students from Al-Azhar, Cairo University and others. Attached to the library is a unique guest house open for long-term students to reside next to the library with independent sleeping areas. The recent fire at the Egyptian Scientific Institute brought to attention safety and fire protection measures, and this was how the Dominican library is protected, as frère René explains: "The entire library storage is kept one level below the reading hall. In order to reduce fire hazards, the entire floor is supplied with around 14V power instead of the usual 240V running in all Egyptian wiring. This is enough for the lights we use downstairs." The strategy reduces the risk of electric fire significantly: "As for the main fire protection plan, of course we cannot afford to use water since it's as risky to books as fire. We use carbon dioxide gas tubes, running all through the ceiling in every aisle. As soon as fire is detected, the gas is released, pushing out oxygen and therefore putting off the fire without any risk to the books."
Fire protection system, lighting and ventillation
This system is apparently used in various establishments of Egypt, not only libraries but also technology centres with high-voltage wiring where water cannot be used. The carbon dioxide tubes are stored in an adjoining room. "They are checked once a year, and the last time was few months back," he explained.
In addition to this complex system, there is a traditional fire alarm and water system in the top floors where the reading and conference halls are. "There are no books here," frère Rene points out, explaining that one shelf carries recent periodicals "only for display", so that researchers have the chance to look at recent material that hasn't been included in the index yet. In addition, an alarm system against theft and intrusion is applied to all doors and one especially for the book storage floor.
"We hope that this library will serve its role among researchers and students. Before 2002, the small building that housed the library wasn't suitable for receiving guests, and that's why this new building was established. It isn't fair to keep the treasure of 150,000 books only to Dominicans," he concludes.
http://english.ahram.org.eg/NewsContentP/18/35126/Books/Egyptian-Libraries-Investigation-Series-Islamic-tr.aspx
--------
Turkey and Iran: Amidst the Smiles, A Rivalry Intensifies
February 23,
Iranian President Mahmoud Ahmadinejad welcomes Turkish President Abdullah Gül to Tehran in February 2011, when relations between the two countries were more cordial. Relations seem to be cooling following recent diplomatic tussles over Syria and Iraq. (Photo: Turkish Presidential Press Service)
Turkey's ruling Justice and Development Party appears to be recalibrating its Iran policy and increasingly distancing itself from the more vocal support it previously gave the Iranian regime. As the two powers tussle over Syria, Iraq and other issues, analysts warn that their rivalry for leadership in the Middle East is only likely to sharpen.
But, for now, at least officially, Turkey maintains that it is still committed to maintaining its outreach to Iran and moving beyond the mutual suspicions that characterized the two countries' relations in decades past.
"We are doing our best to create the atmosphere for dialogue," one senior Turkish diplomat, speaking on condition of anonymity, told EurasiaNet.org. "Yes, we don't agree about all issues with Iran -- about what's happening in Iraq, in Syria -- but that doesn't mean we shouldn't talk with them. We are expressing our concerns and reactions with them about everything face-to-face."
Some recent statements from Turkish officials, though, suggest a more complex picture.
At a February 5 meeting of the Justice and Development Party, Deputy Prime Minister Bulent Arinc delivered a blistering critique of Iran's policy of support for Syrian President Bashar al-Assad despite the Syrian government's bloody crackdown on opposition strongholds.
"I am addressing the Islamic Republic of Iran: I do not know if you are worthy of being called Islamic," Arinc said, according to the Anatolia state news agency. "Have you said a single thing about what is happening in Syria?"
This tone represents quite a change from 2009, when Turkish President Abdullah Gül was among the first world leaders to congratulate Iranian President Mahmoud Ahmedinejad on his contested reelection, or in 2010, when Ankara put its relationship with Washington on the line by voting against Iran sanctions in the United Nations Security Council.
News coverage also comes with a sharper edge. The Turkish press has increasingly started running articles that cast suspicions on Iran's intentions in the region and in Turkey, with some recent reports and columns suggesting that the Revolutionary Guards were planning attacks inside Turkey and that Iran is smuggling weapons through the country to Syria.
Hugh Pope, Turkey project director for the Brussels-based International Crisis Group, and one of the authors of a report on Iran and Turkey to be released on February 23, believes that Ankara's more critical stance toward Iran indicates that "[t]he more hawkish faction in Ankara, the kind that thinks Iran is crossing the line in Syria and Iraq, is becoming more pronounced . . ."
Turkish Prime Minister Recep Tayyip Erdoğan "feels personally burned by the Iranians . . . " Pope commented. "Erdoğan likes to have wins and the risks he took for Iran did not pay off, either in the US or Iran."
But the two sides' mutual wariness is not always consistent. An Iranian general earlier threatened a retaliatory strike if Turkey hosted a North Atlantic Treaty Organization missile radar, but, nonetheless, Tehran has also proposed Istanbul as a possible site for another round of talks about Iran's nuclear research program.
Much of the Turkish-Iranian sparring is done instead via proxies. In Iraq, Turkey's neighbor to the south, Ankara's support for the Sunni Iraqiya alliance resulted in a falling out with Iranian-backed Prime Minister Nouri al-Maliki, who has since gone on to accuse Ankara of "interfering" in Iraq's internal affairs.
"There is quite a strong and growing rivalry between the two countries inside of Iraq, and it stems from having genuinely different interests," said Sean Kane, a former UN official in Iraq and the author of a 2011 report on Turkish-Iranian competition in Iraq for the United States Institute of Peace.
"For Turkey, having a strong Iraq has historically been a bulwark against Kurdish separatism and Iranian adventurism. Iran looks at all of this very differently. A strong Iraq is a rival, and historically has been a hard security threat."
Trade between Iran and Turkey, long a buffer against bad relations, also appears to offer little room for cooperation.
While trade between Turkey and Iran shot up from $1 billion in 2000 to $16 billion last year, most of that consists of Turkish imports of natural gas and oil. Joint ventures between Turkish and Iranian companies have failed to materialize and several large projects that were given to Turkish concerns ended up being taken away with little warning or explanation.
"I don't see Turkey's outreach to Iran working," said an executive at a large Turkish trade organization. "There's no transparency or accountability in Iran. Turkish companies have had a very hard time penetrating the Iranian market."
Despite Prime Minister Erdoğan's multiple trips to the country, "Turkey didn't get any deals out of Iran," added the executive, who declined to be named. "Recent developments . . . will only make it harder."
Still, despite the numerous points of friction and the growing rivalry, few observers expect outright conflict between Ankara and Tehran.
"I don't think Turkey has any intent to fight Iran. In fact, it would like to avoid that at any cost," said Turkish political analyst Soli Ozel, a professor of international relations at Istanbul's Kadir Has University. "There are too many common interests between the two countries, although that's never stopped them from competing fiercely in the region."
What is most likely, Ozel said, is that Turkey and Iran will revert to the elaborate kind of diplomatic gamesmanship that has characterized the relations between these two regional powers and rivals for centuries.
"It's all smiles between Turkey and Iran, but that's very typical of the relationship between these two countries, which is competition and cooperation wrapped up in a total lack of trust."
Editor's note: Yigal Schleifer is a freelance journalist who focuses on Turkey. He is the editor of Eurasianet's Turkofile and Kebabistan blogs.
http://www.eurasianet.org/node/65040
--------
Iran has expanded sensitive nuclear work: IAEA
25 February 2012
VIENNA: Iran has sharply stepped up its controversial uranium enrichment drive, the United Nations' nuclear agency said on Friday in a report that will further inflame Israeli fears that the Islamic Republic is pushing ahead with atomic bomb plans.
The nuclear watchdog also gave details of its mission to Tehran this week where Iran failed to respond to allegations of research relevant to developing nuclear arms - a blow to the possibile resumption of diplomatic talks that could help defuse fears of a new war in the Middle East.
"The Agency continues to have serious concerns regarding possible military dimensions to Iran's nuclear programme," the International Atomic Energy Agency (IAEA) said in a quarterly report about Iran issued to its member states.
The Islamic Republic's increase of work which can have both civilian and military purposes underlines that it has no intention of backing down in a long-running row with the West that has sparked fears of war.
U.S. crude futures extended a rally on the IAEA's findings, which added to fears that Iran's tensions with the West would escalate. It gained more than $2 to hit the highest intraday price in nine months.
In what would be a big expansion, Iran has increased the number of centrifuge machines enriching uranium - material which can be used to make atomic bombs if refined much further - by roughly a third since late last year, the report indicated.
Preparatory work to install thousands more centrifuges is under way, potentially shortening the time needed to make high-grade uranium for a nuclear weapons.
Tehran says its nuclear programme is exclusively for civilian purposes but its refusal to curb enrichment has drawn increasingly tough sanctions on its oil exports.
Iran's ambassador to the IAEA said the report had vindicated its position and insisted Tehran has no intention of giving up its nuclear march.
"The IAEA report indicated that all Iran's nuclear activities are under the supervision of the agency," the semi-official Fars news agency quoted Ali Asghar Soltanieh as saying.
"It shows again that Iran's nuclear activity is peaceful."
DUTY
Israel, which has threatened Iran with pre-emptive strikes on its nuclear sites, had no immediate comment.
Israeli Defence Minister Ehud Barak has warned that the Islamic state's nuclear research could soon pass into what he called a "zone of immunity," protected from outside disruption.
The European Union's foreign policy chief Catherine Ashton said the IAEA report increased concerns over the real purpose of Iran's nuclear programme.
Ashton, who represents global powers - the United States, Russia, China, Germany, France and Great Britain - in stalled talks with Iran, also urged Tehran to cooperate fully with the IAEA.
"The findings of this new IAEA report contribute to further increased concerns on the exclusively peaceful nature of the Iranian nuclear programme," Ashton's spokeswoman said.
"Iran has to address all existing concerns and to build confidence in the nature of its nuclear programme."
The confidential IAEA report showed that Iran has, since November last year, tripled output of uranium refined to a level that brings it significantly closer to potential bomb material, an official familiar with the agency's probe said.
"The concern is that they are trying to give the impression that they are putting in the capability that could much more quickly make weapon-grade uranium," nuclear proliferation expert David Albright said.
"This could all be posturing to show further defiance but unfortunately it does concern many countries about what is Iran planning." Albright added, however, that Iran seemed to have problems developing newer and more efficient centrifuges.
NUCLEAR WORK IN BUNKER
The failure of the two-day IAEA visit to Tehran this week could hamper any resumption of wider nuclear negotiations between Iran and the six world powers as the sense grows that Tehran feels it is being backed into a corner.
The IAEA team sought answers from Iran raised by a previous agency report in November which suggested it had pursued military nuclear technology. Those findings helped to precipitate the latest sanctions by the EU and United States.
Making clear the two sides had been far apart, the IAEA report said there were major differences on how to tackle the issue and that Iran had dismissed the U.N. agency's concerns as "unfounded". No further meetings are planned.
IAEA Director General Yukiya Amano urged Iran in the report to provide "early access" to Parchin, a military site near Tehran seen as central to the agency's investigations into possible military aspects of Iran's nuclear work.
His agency's report showed Iran had carried out an expansion of activities both at its main enrichment plant near the central city of Natanz and at the Fordow underground site.
Enriched uranium can be used to fuel nuclear power plants, which is Iran's stated aim, or provide material for bombs if refined much further, which the West suspects is Tehran's ultimate plan.
At Natanz, the IAEA report said Iran had declared that 52 cascades - each containing around 170 centrifuges - were now operating, up from 37 in November. At Fordow, about 700 centrifuges are now refining uranium to a fissile concentration of 20 percent and preparations are under way to install more.
Fordow is of particular concern for the West and Israel as Iran is shifting the most sensitive aspect of its nuclear work, 20 percent enrichment, to the site.
Estimated to be buried beneath 80 metres (265 feet) of rock and soil, it gives Iran better protection against any Israeli or U.S. military strikes.
Nuclear bombs require uranium enriched to 90 percent, but Western experts say much of the effort required to get there is already achieved once it reaches 20 percent concentration, shortening the time needed for any nuclear weapons "break-out".
The IAEA said Iran had now produced nearly 110 kg of uranium enriched to 20 percent since early 2010. Western experts say about 250 kg is needed for a nuclear weapon, although it would need to be enriched much further. (Reuters)
http://www.thenews.com.pk/article-36891-Iran-has-expanded-sensitive-N-work:-IAEA
--------
Egypt presidential candidate wounded in apparent robbery
25 February 2012
CAIRO: A prominent Egyptian presidential candidate was wounded in an apparent carjacking late Thursday in Cairo, his campaign manager and police said, underscoring an increase in crime a year after a country wide uprising.
The Islamist Abdelmoneim Abul Fotouh suffered a concussion after three men armed with rifles assaulted him on Cairo's ring road and stole his car, his campaign manager Ali al-Bahnasawy told reporters.
His campaign said in a statement that Abul Fotouh was wounded by blows to the head with a rifle butt as he tried to defend his driver. The driver was also wounded, a police official said without detailing his injuries.
Abul Fotouh was returning from a campaign event north of the capital when the apparent robbery happened. (AFP)
http://www.thenews.com.pk/article-36792-Egypt-presidential-candidate-wounded-in-apparent-robbery
--------
Iran wants to keep cooperating with IAEA: Top official
AFP | Feb 25, 2012
TEHRAN: Iran wants to keep cooperating with UN nuclear watchdog the International Atomic Energy Agency, the Islamic republic's envoy to the IAEA Ali Asghar Soltanieh said.
"Iran, which is a responsible country and one that respects international rules, will continue its cooperation with the IAEA," he was quoted as saying by the Fars news agency.
The comments came after the IAEA bemoaned "major differences" with Iran after two fruitless visits probing suspected nuclear weapons work.
"Iran wants to keep talking with the IAEA to prove that its nuclear activities are peaceful," while also underlining that it "will not renounce any of its rights to use nuclear technology for civilian purposes," he said.
Referring to the Parchin military site that the IAEA wished to visit, he said: "For any access to this site there must be an agreement on the reasons for such a visit. There was no agreement, and talks must continue until there is one."
Iran refused to allow an IAEA team access to the Parchin site near Tehran, where a November IAEA report said scientists had conducted suspicious explosives tests.
http://timesofindia.indiatimes.com/world/middle-east/Iran-wants-to-keep-cooperating-with-IAEA-Top-official/articleshow/12028467.cms
--------
US envoy's secret cable warns about terror safe havens in Pak
Feb 25, 2012
PTI | Washington
In a 'top-secret' cable to the Obama administration, America's envoy to Kabul has warned that the existence of terror sanctuaries in Pakistan and insurgent activities of the 'lethal' Haqqani network were a 'deal-killer' for the US strategy in Afghanistan.
The cable written by Ambassador Ryan C. Crocker last month "amounted to an admission that years of US efforts to curtail insurgent activity in Pakistan by the lethal Haqqani network, a key Taliban ally, were failing," the Washington Post reported on Saturday.
"Because of the intended secrecy of that message, Crocker sent it through CIA channels rather than the usual State Department ones," it said.
"The sanctuaries are a deal-killer for the (Afghan war) strategy," a senior defence official, familiar with the ongoing debate, was quoted as saying by the daily.
http://www.asianage.com/international/us-envoys-secret-cable-warns-about-terror-safe-havens-pak-406
--------
Call for Arab intervention in Syria
Feb 25, 2012
TUNIS/DAMASCUS: Arab League chief Nabil Elaraby called on the UN Security Council on Friday to issue an urgent resolution calling for a cease-fire in Syria. "This conference should make practical moves and prioritize the issuance of an urgent Security Council resolution for a cease-fire," he told an opening session of the "Friends of Syria" meeting in Tunis.
Tunisian President Moncef Marzouki told the conference that the Arab League should send a peacekeeping force to help end President Bashar Assad's crackdown.
"The current situation demands an Arab intervention in the framework of the League, an Arab force to keep peace and security, to accompany diplomatic efforts to convince Bashar to leave," he said.
Qatari Foreign Minister Sheikh Hamad bin Jassim Al-Thani also called that an Arab force should be created to impose peace in Syria and allow in aid. "There is a need to create an Arab force and open humanitarian corridors to provide security to the Syrian people," he said in a speech at the "Friends of Syria" international meeting in Tunisia.
Meanwhile, the government troops shelled rebel-held areas in central Syria on Friday, killing at least four people, activists said. As government troops continued to pound rebel-held neighborhoods in the besieged city of Homs, thousands of people in dozens of towns across Syria staged anti-regime protests under the slogan: "We will revolt for your sake, Baba Amr," referring to the besieged Homs neighborhood that has become the center of the Syrian revolt.
More than 70 countries are taking part in Friday's "Friends of Syria" meeting, which is expected to press Assad to agree to a cease-fire and allow for humanitarian aid to reach the areas that have been hardest-hit by his security forces. American, European and Arab officials have said the group would likely impose harsher sanctions if Assad rejects the cease-fire, and predicted the regime's opponents would grow stronger if Assad remained in power.
Diplomatic efforts to resolve the crisis gained pace Thursday with the appointment of former UN Secretary-General Kofi Annan as the joint United Nations-Arab League envoy on the Syrian crisis. Annan said in a statement Friday that he would try to "help bring an end to the violence and human rights abuses, and promote a peaceful solution" in Syria. He expressed hope the Syrian government and opposition groups will cooperate with him in his efforts.
Russia on Friday welcomed Annan's appointment and called for an immediate cease-fire to evacuate wounded from the city of Homs.
Turkey also called Friday on the Damascus regime to cooperate with Kofi Annan, the new international mediator on Syria, in a bid to find a way to halt almost a year of bloodshed there. "All sides, particularly the Syrian administration, should cooperate with him fully for Annan's goodwill mission for a peaceful solution to the crisis in Syria to be carried out effectively," the Foreign Ministry said.
Tunisian president told the Tunis conference that Assad and his family should be granted immunity from prosecution.
"A political solution must be found, such as granting the Syrian president, his family and members of his regime judicial immunity and a place to seek refuge, which Russia could offer," he said.
French Foreign Minister Alain Juppe described the Syrian National Council (SNC) on Friday as "the legitimate representative" of the country's opposition, as he arrived for the international meeting in Tunisia.
"We consider the SNC as the legitimate representative of the Syrian opposition... the pole around which the opposition must organize," he said, as he also "solemnly" urged Syria to allow for the evacuation of wounded journalists in Homs.
The French, British and Polish embassies in Damascus were scrambling on Friday to try to evacuate two Western journalists wounded in Syria and the bodies of two others, a Western diplomat told AFP. "The embassies of France, Britain and Poland are working closely together to evacuate the wounded and the bodies of the two journalists who were killed" in the flashpoint central city of Homs, the diplomat said.
Veteran US journalist Marie Colvin, working for Britain's The Sunday Times, and French photojournalist Remi Ochlik, with the IP3 Press agency, were killed on Wednesday when a rocket hit a makeshift media centre in the Baba Amr rebel district of Homs. Edith Bouvier, a reporter for French daily Le Figaro and Sunday Times photographer Paul Conroy were wounded. Both have leg injuries.
The Polish embassy, which has represented US interests in Syria since Washington closed its Damascus embassy for security reasons, is involved in measures to evacuate Colvin's body, the diplomat said.
http://arabnews.com/middleeast/article579265.ece
--------
Reform villages, Former President APJ Abdul Kalam, India's missile man urges youth via Facebook
Feb 25, 2012
Thufail P.T.
Former President APJ. Abdul Kalam, India's missile man, on Friday urged the nation's youth to target reforming villages in the country as 'vibrant engines of growth'. Dr Kalam interacted with an enthusiastic group of young men and women on the social networking website Facebook.
Organised by Penguin Books India to promote Dr Kalam's latest book, Target 3 Billion, the Facebook chat attracted a large number of users hooking onto their screen in wait of his response to their questions.
Dr Kalam described his book, co-authored by Srijan Pal Singh, as his experiences and ideas on how the underprivileged population can achieve sustainable development. He said three billion people, almost half of humanity, live in villages and their development should be the nation's target.
In his book, he said, he has evolved the model of Pura (Providing Urban Amenities in Rural Areas) for this purpose. The online crowd was mostly upset with the growing corruption in India and wanted a practical solution from Dr Kalam to get rid of it. Many others were eager to know his take on various other issues in the country, such as child labour, women's education, power crisis and so on.
Dr Kalam suggested a four-point formula to rein in corruption with stress on value-based education, e-governance, and a change of the youth attitude from what can I take to what can I give. He said that youth should start weeding out corruption from within their families.
On the power crisis, Dr Kalam said that he would have loved to make Rashtrapati Bhavan solar-powered.
http://www.asianage.com/india/reform-villages-kalam-urges-youth-facebook-372
--------
A senior member of India's ruling Congress party lauds role of AMU alumni in Saudi Kingdom
By SIRAJ WAHAB
Feb 25, 2012
A senior member of India's ruling Congress party and a former minister and high-ranking diplomat made a passionate plea for turning a new chapter in India's relationship with Pakistan.
Addressing the illustrious alumni of India's historic Aligarh Muslim University at a well-organized event in Dhahran on Thursday, Mani Shankar Aiyar said it was important for the two nations to bury the ghosts of the past.
"What happened in those two weeks in August 1947 needs to be forgotten," he said speaking of the unspeakable bloodletting that took place on both sides of the Indo-Pak border. "Those two weeks destroyed the excellent relationship that existed between Hindus and Muslims for centuries."
The event, known as Sir Syed Day, is organized every year in all parts of the world in order to remember and acknowledge the sacrifices made by the university's founder in the 1860s. Aiyar lauded the positive role being played by AMU alumni in Saudi Arabia.
Turning the pages of history and quoting from his best-selling books, Aiyar said those who hate Pakistan distort history and project Muslim rulers of the past as invaders and bigots. "It was not the sword that won a place for Islam in India, it was the simple message of equality for all ('masawat') that attracted large members of the caste-based Hindu society of that era," he said.
For the Indo-Pak peace dialogue to succeed, Aiyar said it has to be uninterrupted and uninterruptible. "Every time a peace process is initiated we reach instant conclusions and then the whole exercise is aborted in the middle. We need to ask a simple question: Why is it that we can make friends with all nations of the world and not Pakistan?"
Aiyar said there is a dire need to change the anti-Pakistan mindset that prevails in India. "We can neither change geography nor history; we cannot throw Pakistan into the Atlantic Ocean; it will remain where it is," he said. "And if we were to nuke the Pakistani city of Lahore, yes, it will be finished in two seconds, but do remember that eight seconds later radiation will envelop the Indian city of Amritsar."
Having spent three years as India's high commissioner in Pakistan and having visited the country 30 times in the last 30 years, Aiyar admitted that there was a positive change in the Pakistani mindset.
"I have so many friends in Pakistan that they outnumber my enemies in India, and the generation that experienced the horrors of Partition is thinning out leading to a positive change in mindset, but the same is not happening in India … The degree of positive change in the Indian mindset is far less."
He said peace with Pakistan will help India attain the status it deserves. "We have go around and tell the world that we have no issues with Pakistan and only then will we attain the status that we rightly deserve."
To Pakistan, Aiyar said: "It should stop fighting somebody else's war. It should stop renting its land to foreign powers. The Pakistanis should stop the Americans from using their land to fight their dirty war. Let us join hands."
He said AMU founder Sir Syed Ahmad Khan was right when he described Hindus and Muslims as two eyes of the nation. "Together they make the face beautiful and bewitching," Aiyar said.
The Indian community in general and the AMU alumni in particular expressed heartfelt gratitude to senior Indian business executive Shariq Jamal Shamsi for getting Aiyar to the Eastern Province.
"We are extremely happy with the way the whole event was conducted, and the entire organizing team deserves credit for its success," Shamsi told Arab News.
Aiyar thanked Shamsi and the entire community for playing the perfect hosts.
Among the prominent AMU alumni who spoke at the event were Mukkaram Ali Khan, Jamil A. Qureshy, Nadeem Tarin, Sabir Imam, Ajmi Khan and Syed Baqar Naqvi. Azeem Warsi won applause for his balanced and admirable anchoring.
Six prominent Indians in the Eastern Province were honored for their selfless services to the community; they were International Indian School's popular headmistress Dhanalaxmi Ramanujam; Parveen Rasheed of Dammam University; Mukkaram Ali Khan of King Fahd University of Petroleum and Minerals; community activist Parvez Askari; Qur'an expert Abdul Aziz Abdul Raheem and well-known pediatrician Nafis-ul-Hasan.
http://arabnews.com/saudiarabia/article579278.ece
--------
India: IM 'motivator' arrested in Bihar
Feb 23, 2012
Policemen escort alleged Indian Mujahideen motivator Qafeel Ahmed at Tis Hazari court in New Delhi on Wednesday. — PTI
The special cell of Delhi police arrested a suspected member of the banned outfit Indian Mujahideen from Bihar on Tuesday. The suspect is believed to be the main "motivator and recruiter" of the Darbangha-Madhubani IM module and is reported to be very close to the outfit's founder-leader Yasin Bhatkal.
Police officials said the accused operative, identified as Mohd Qafeel Ahmad, 50, was arrested on Tuesday from Bihar's Darbhanga district. He was brought to the capital on Wednesday and produced before the court of chief metropolitan magistrate Vinod Yadav who remanded him in police custody till March 6.
"Qafeel was acting as a the main motivator, communicator and recruiter of youth for the Darbhanga module of Indian Mujahideen. He used to convey messages to other operatives of the module and also brainwashed local youth to recruit them into the outfit. On some occasions he has also provided safe hideouts to IM operatives," DCP (crime) Ashok Chand said.
The police believes that Ahmad is one of the close associates of Yasin Bhatkal, the top operative of IM in India wanted for his alleged involvement in a number of terrorist strikes in the country. With Ahmad's arrest, the total number of accused held since November last year by the special cell in the alleged Darbangha-Madhubani module of IM has gone up to 10.
Ahmed owns a cycle repair shop in Darbhanga and reportedly used to look after a local mosque and doesn't have any previous criminal involvement. The police had earlier arrested Mohd Tarique Anjuman, who is claimed to be founder-member of IM.
He was arrested from the suburbs of Patna.
http://www.asianage.com/delhi/im-motivator-arrested-bihar-965
--------
Observe Civil Defense Day, orders Saudi Crown Prince
By RIYADH: ARAB NEWS
Feb 25, 2012
Crown Prince Naif, deputy premier and minister of interior, ordered Friday the provincial governorates to participate in the World Civil Defense Day that will be observed on March 3.
The International Civil Defense Organization (ICDO) has announced March 1 as the World Civil Defense Day.
The slogan of the day will be "Civil Defense and safety at home," said Director General of Civil Defense Lt. Gen. Saad Al-Tuwaijeri in a statement to the Saudi Press Agency.
The marking of the day aims to increase public awareness of the precautions to be taken to ensure safety at home and of ways to handle accidents at home, Al-Tuwaijeri said in his statement.
"The crown prince's decision to observe the international day also follows his instructions to cooperate with all friendly countries and exchange expertise in fulfilling the humanitarian task of Civil Defense in protecting people from calamities. The day will also highlight the growing potentials of the Saudi Civil Defense in keeping with the country's present growth in other sectors," Al-Tuwaijeri said.
"The directorate's plans for the occasion includes awareness programs such as exhibitions, lectures and visits to schools and universities in addition to distribution of leaflets and booklets describing common accidents at home and precautionary measures," he said.
The activities also include other programs to familiarize people with the obligatory safety requirements every house should have.
The director also stressed the important role the media have to play to spread a culture of safety in the country. He added the directorate is also setting up a media center to supply statements and information to the media about the activities of the day. The directorate will also launch a special site on YouTube and other social networking sites in addition to the directorate's website on the Internet.
Al-Tuwaijeri thanked all provincial governors for their support to the day's events. He also called on citizens and expatriates to participate in the activities of the Civil Defense.
Saudi Arabian Civil Defense's services have been internationally acclaimed especially during the annual Haj season when millions converge in Makkah. Its humanitarian services in other countries have also been lauded. In recognition of Saudi Arabia's evacuation services and aid operations during the flood crisis in Pakistan, ICDO awarded Al-Tuwaijeri a gold medal last year.
ICDO is an intergovernmental organization with the objective of contributing to the development of governmental structures ensuring the protection and assistance of population and safeguarding property and the environment from natural or man-made disasters.
http://arabnews.com/saudiarabia/article579261.ece
--------
Riyadh most populous Saudi city, Makkah most populous province
Feb 25, 2012
Makkah province is the most populous out of the Kingdom's 13 provinces, according to the 2010 census.
The Kingdom's population crossed 27.1 million as of December 2010, and these included 18.7 million Saudis and 8.4 million foreigners, a report released by the Central Department of Statistics and Information revealed.
According to the figures published by the department recently, the Kingdom has an estimated population of 27,136,977 at the end of 2010. Of this the number of Saudis stood at 18,707,576.
Makkah topped the regions with a population of 6.9 million, including 4.1 million Saudis and 2.8 million foreigners. Riyadh follows Makkah with a population of 6.7 million, including 4.2 million Saudis. Riyadh also ranks second among the regions in the number of foreigners with 2.4 million, Al-Eqtisadiah newspaper reported citing the statistics.
Eastern Province is third with a total population of 4.1 million, including 1.2 million foreigners.
Riyadh is the most populous city in the Kingdom. The capital has a population of more than 5.2 million, and Jeddah and Makkah are second and third with populations of 3.4 million and 1.6 million respectively. Madinah holds fourth position (1.1 million), then Taif and Dammam with 987,000 and 903,000 people respectively.
According to the department, the overall growth of population during the census period (2004-2010) was 3.2 percent, while the population of Saudis grew by 2.21 percent. The density of population was 14 per square kilometer during the same period.
The latest census figures showed the number of government employees in the Kingdom crossed 884,000 by the end of 2010. These employees included 75,118 foreigners. About half of government employees (442,000) work in the education sector. There are 279,700 employees in the public sector and 78,179 in the health sector. The number of faculty members in universities exceeded 24,707. The Kingdom's unemployment rate was 5.4 percent in 2009.
According to the census, Riyadh recorded the highest number of accidents and casualties among the cities in the Kingdom during the census period. Nearly 29 percent of people who died or were injured in accidents in the Kingdom were from Riyadh province while Makkah and the Eastern Province followed with 23 percent each, and Asir stood at fourth position with 5 percent.
Riyadh also has the highest number of divorces in the Kingdom, while Hail recorded the lowest. Makkah province accounted for the most number of marriages taking place in the Kingdom.
The department's report also showed some statistical figures for 2011. There was a big leap in the Kingdom's exports in 2011 (35.73 percent) , while import growth was merely 1.45 percent during the year. Contribution of exports to GDP at current prices was 61.6 percent, while per capita GDP was SR76,229 and the general cost of living index in 2011 stood at 135.
http://arabnews.com/saudiarabia/article579272.ece
URL:https://www.newageislam.com/islamic-world-news/new-age-islam-news-bureau/boko-haram-islamists-kill-5-muslim-worshippers,-attack-prison-in-nigeria/d/6727