New Age Islam News Bureau
5 Nov 2010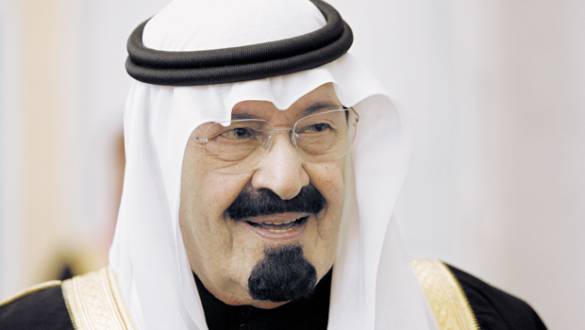 King Abdullah adjudged third most powerful person in world | Arab News
------------
• King Abdullah adjudged third most powerful person in world
• Saudi Arabia best country to conduct business in MENA
• Atop Yemen Al-Qaeda, a militant who vows to hit US
• Libya suspends Saif Al-Islam Qaddafi's pro-reform newspaper
• Air strikes kill 8 militants in Pak's Orakzai region
• 21 feared killed in air crash near Karachi airport
• Britain asks US to ban online hate videos
• Why the Mossad must remain an intelligence service for all Jews
• 'Faith in Islam' to top Turkish school reform
• Jamia Nagar mob forces rescued kids to return
• US slaps sanctions on Pak terror groups ahead of Obama's India visit
• Gujarat riots accused held for planting Ajmer bomb
• Iran FM: No final verdict in stoning case
• Pakistan will obtain civil nuclear technology from US
• India is worse than Pakistan on gender equality
• UK visa system 'may discriminate against Pakistanis'
• Islamabad calls for fair treatment of UK-based Pakistanis
• More than 900 Pakistani prisoners repatriated: FO
• Political consensus needed to tackle terrorism: Tasneem
• Bahrain restores citizenship of top Iranian cleric
• Two killed in Dera Bugti
• South Yemen car bomb kills two, wounds 22
• Woman sentenced for attacking burqa wearer
• Sri Lanka prez calls off Britain trip fearing arrest
• YouTube deletes Awlaki videos
• Al Qaeda no 2 vows revenge for imprisoned woman
• Republicans want troops in Afghanistan to stay
• WikiLeaks tells US to open up on Iraq war
• Over 200 million dollars paid to Nazi victims: Austrian fund
• Death toll from Indonesian volcano nears 100
• BJP defends 'under-fire' RSS
• Sparing no effort in Mumbai trial, says Pakistan
• Kurdish rebels TAK says behind Istanbul bombing
• Sniffer dog 'Khan' sparks outrage ahead of Prez visit
• Syria rejects US criticism over Lebanon
• Hezbollah boycotts Lebanese talks over Hariri tribunal
• South Korean university honours Al-Anqari
• NATO soldier killed in eastern Afghanistan
• Father seeks NSHR help to get girl into school
• Pakistan to walk tightrope on Afghan peace
• Israel's hasty U-turn over cutting UNESCO ties
Compiled by New Age Islam News Bureau
URL: https://www.newageislam.com/islamic-world-news/blast-kills-60-at-anti-taliban-mosque-in-northwest-pakistan/d/3629
----------
Blast kills 50 at mosque in northwest Pakistan
Nov 5, 2010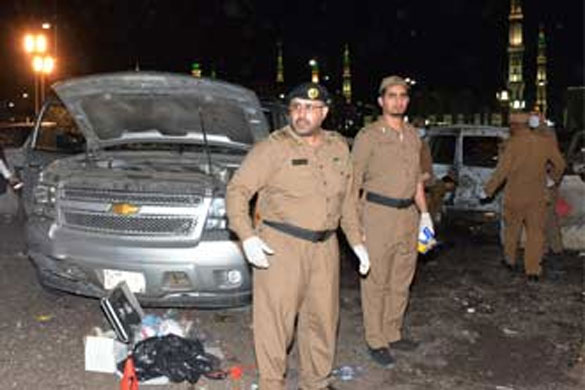 Blast at mosque in southern Pakistan kills 50 - News | Khaleej Times
-----------
Islamabad, Pakistan -- At least 50 people were killed and 80 others were wounded Friday in a suicide attack that targeted anti-Taliban members at a mosque in northwestern Pakistan, said Shahid Ullah, a senior district government official.
The incident occurred in Darra Adam Khel, about 40 kilometers south of Peshawar, during Friday prayers, police said.
Police say an anti-Taliban pro-government group known as a peace committee had formed in the area and the attack targeted some of its members.
"The attackers are wild, not human; anything can be expected from them," said another official, Mian Iftikhar Hussain, information minister of Khyber Pakhtunkhwa province.
"Militants can't be eliminated until the U.S., Afghanistan and Pakistan share information."
The area, an ungoverned region plagued by militancy, is in Khyber Pakhtunkhwa province -- just east of the country's volatile tribal region near Afghanistan.
The impact of the blast brought the mosque roof down, and the injured were being treated in Peshawar.
http://edition.cnn.com/2010/WORLD/asiapcf/11/05/pakistan.blast/index.html?hpt=T2
----------
King Abdullah adjudged third most powerful person in world
Nov 5, 2010
JEDDAH/WASHINGTON: The listing of Custodian of the Two Holy Mosques King Abdullah among the top three of the world's powerful personalities is testimony to the king's efforts and contributions to world peace, said Minister of Culture and Information Abdul Aziz Khoja.
Leading American business magazine Forbes ranked King Abdullah as the third most powerful man in the world. Khoja said that the king's efforts have been focused on bringing peace to the Islamic countries and establishing a peaceful and better world.
Khoja's sentiments were echoed by Saudis from all walks of life. All were in praise for the king's positive role in making the world more inclusive and peaceful.
"This an accomplishment for Saudi Arabia, for King Abdullah and the Islamic and Arab world. It is because of King Abdullah that Saudi Arabia's words and its peace vision is heard and respected, not just in Islamic and Western countries but also throughout the world," said Shoura Council member Zain Al Abideen.
"Nearly all countries consult the Kingdom on important and pressing matters, and Saudi Arabia has gained everyone's respect with its abilities to help in these matters, especially the global economic crises and its aftermath."
King Abdullah moved up six places from ninth in 2009 to become the third most powerful person after Chinese President Hu Jintao and US President Barack Obama.
Hu was described by Forbes as the "paramount political leader of more people than anyone else on the planet," while Obama was described as the "commander in chief of (the) world's largest, deadliest military, leader of the world's largest (in spending) and most dynamic economy and holds the unofficial title of 'Leader of the Free World.'"
King Abdullah was praised for introducing a series of reforms while "maintaining good relations with (a) deeply conservative religious establishment." He was ranked third for being the head of the nation that "contains the world's largest crude oil reserves (and) the two holiest sites in Islam."
"King Abdullah's ranking was expected following his positive role in the regional and international arenas," said Al-Amin Muhammad, a local government worker in Yanbu.
"I as a Saudi am happy and proud. Every Saudi and every Muslim will be happy and proud of this achievement. While other countries in the region are busy creating trouble, King Abdullah with his vision is working and succeeding in stabilizing the region. The last call for Iraqis to meet in Saudi Arabia to discuss the future of Iraq is a clear example of one of his many achievements."
High school student Ahmad Abu Ali said the king's high ranking truly establishes Saudi Arabia as a country of peace and highlights his international efforts to bring peace to the world.
"We have seen many accusing Saudi Arabia of harboring and supporting terrorism. But King Abdullah has proved to the world otherwise with his efforts to combat terrorism and has sent the world the message of peace. Our king works in silence seeking no rewards. He is not after achievements, but achievements follow him," he said.
King Abdul Aziz University student Omar Hassan, 24, echoed his sentiments.
"On the domestic front, Saudi Arabia has achieved incredible and effective reforms in a short time under the king and it comes as no surprise that he was chosen among the world's most powerful people."
Jamal Mahmoud, Egyptian expatriate, said King Abdullah is a simple man and that is why he is winning the hearts and love of many. "King Abdullah puts the interests of people and the Arab nation foremost in his mind. No wonder Saudi Arabia is leading the Arab nation and countries in the international arena," he said.
Mexican businessman of Lebanese origin Carlos Slim Helu, the richest man in the world, dropped from sixth to 21st place and co-founder of Google Sergey Brin from fifth to 22nd.
Some are no longer in the top 10 list. They include Rupert Murdoch, CEO of News Corp. who ranked seventh in 2009 and moved down to 13th in 2010. Bill Gates kept his last year's 10th place.
New leaders joining the top 10 this year include German Chancellor Angela Merkel, who was ranked sixth, Pope Benedict XVI (fifth), British Prime Minister David Cameron (seventh), and head of the Indian National Congress Sonia Gandhi (ninth). Both Cameron and Gandhi joined the Forbes list for the first time.
Russian Prime Minister Vladimir Putin (fourth), and Chairman of the US Federal Reserves Ben Bernanke (eighth) round off the top 10.
UAE President Khalifa bin Zayed Al-Nahyan ranked 56 for controlling "97.8 billion barrels of proven oil reserves" and Chilean President Sebastian Piñera ranked 51 after he "led the country through (the) aftermath of a brutal earthquake, mining rescue, and put the economy on track for growth."
Placed 68th was Australian Julian Assange, the founder of WikiLeaks, who specialized in unraveling classified information that shook the world.
http://arabnews.com/saudiarabia/article180432.ece
----------
Saudi Arabia best country to conduct business in MENA
Nov 5, 2010
JEDDAH/NEW DELHI: The Ministry of Economy and Planning has commended the Kingdom's winning the 11th position, one notch higher than last year, among the economies most favorable for doing business in the world.
A statement of the ministry on Thursday said the International Finance Corporation's (IFC) report, which identified the Kingdom as the most favorable place to do business in the Arab world, Middle East and North Africa, proves the effectiveness of the economic reforms implemented by the Kingdom to develop an ideal environment for domestic and international investments.
"It is the result of the translation of the Kingdom's comprehensive economic vision to real growth with the help of economic that the country it has been adopting since many years," said the statement.
"Saudi Arabia, the region's highest-ranking economy on the overall ease of doing business (with a global ranking of 11 among 183 economies), focused on four areas of business regulation in the past year," said a report by the International Finance Corporation, a wing of the World Bank.
While Saudi Arabia remained the best country for conducting business in the GCC, Oman retained its position at 57. All other Gulf states fell in the rankings in the latest report.
While the UAE's ranking dropped to 40 from 37 in 2009, Bahrain was downgraded from 25 to 28. However, Qatar emerged as the biggest loser among the GCC states, being downgraded to 50 from 39 last year. Kuwait was moved to 74, down from 69.
India is listed among the 40 most-improved economies since 2005 after enhancing its business regulations, according to the report.
India, which implemented 18 business regulation reforms in seven areas in past five years, created more opportunities for domestic firms. Many of the reforms focused on technology — implementing electronic business registration, electronic filing for taxes, an electronic collateral registry, and online submission of customs forms and payments, the report said.
Other economies in South Asia are also improving regulations with fast, transparent, electronic systems, said the paper, titled "Doing Business 2011: Making a Difference for Entrepreneurs," the eighth in a series of annual reports published by the IFC.
Pakistan, the region's highest-ranking economy on the regulatory ease of doing business (with a global ranking of 83 among 183 economies), reduced the time for exporting by improving electronic communication between the Karachi Port authorities and private terminals in the past year.
Similarly, Bangladesh made business start-up easier by enhancing the country's online-registration system, said the report that ranked 183 economies on key aspects of business regulation for domestic firms.
"New technology underpins regulatory best practice around the world," said Dahlia Khalifa, an author of the report. "Technology makes compliance easier, less costly and more transparent."
Globally, Singapore continued to lead in the ease of doing business for the fifth year running, followed by Hong Kong, China, New Zealand, the UK, and the US.
In the past year, governments in 117 economies worldwide carried out 216 business regulation reforms aimed at making it easier to start and operate a business, strengthening transparency and property rights, and improving the efficiency of commercial dispute resolution and bankruptcy procedures.
Singapore also led the world in investor protection ahead of New Zealand and Hong Kong, according to the report'scriteria that included dealing with construction permits, registering property, getting credit, paying taxes, trading across borders and closing a business.
China was ranked 79th, although it, along with Vietnam and Timor Leste were the three most improved countries over the past five years.
Sub-Saharan Africa and South Asia remained the most difficult places to conduct business, although three African countries were among this year's top 10 most improved nations — Rwanda, Cape Verde and Zambia.
On the contrary, Chad stood at the bottom of the list, with the Central African Republic second bottom and Burundi third last, according to the report.
Another IFC report revealed that in past five years, about 85 percent of the world's economies have made it easier for local entrepreneurs to operate, through 1,511 improvements to business regulation.
The report said doing business remained easiest in the high-income economies of the Organization for Economic Cooperation and Development and most difficult in Sub-Saharan Africa and South Asia.
Developing economies remained increasingly active, with 66 percent reformed business regulations in 2009, up from 34 percent six years earlier, added the report.
— With input from Walid Mazi
http://arabnews.com/economy/article180391.ece
----------
Atop Yemen Al-Qaeda, a militant who vows to hit US
Nov 5, 2010
SANAA: Only four years after he and a band of militants made a daring escape from a Sanaa prison, Qassim Al-Raimi has become the dominant figure in Al-Qaeda's most active franchise — the Yemen-based Al-Qaeda in the Arabian Peninsula.
The group's military commander, Al-Raimi is thought to be the brains behind a series of attacks, including the foiled plot to mail bombs to the United States and multiple attacks against Yemen's US-backed government. In writings and videos, he has vowed to topple the Sanaa regime and to strike America.
"His charisma and leadership skills have qualified him to be Al-Qaeda's military dynamo," said Nabil Al-Bakeery, a Yemeni expert on Al-Qaeda. "He is the one occupying the decision making position in the organization."
Al-Raimi is thought to be hiding in the tough mountain terrain of Yemen's central Marib province, according to Yemeni counterterrorism officials. He has a reputation as a master of disguise: The officials said he is believed to slip frequently into the capital, Sanaa, to meet with Al-Qaeda cells, or even visit family or friends on special occasions like weddings and funerals.
Faraj Hady, a suspected militant currently on trial for alleged Al-Qaeda links, testified last month in court that Al-Raimi, perfectly disguised as a woman, once traveled with him in a car from northeast Yemen to Sanaa.
Since 2007, the government has announced Al-Raimi's death three times in strikes or clashes, most recently in January — each time wrong. Even on the run, he directs training camps in Yemen's remote deserts and mountains, organizes cells and plans attacks at home and abroad, the officials said, speaking on condition of anonymity because they were not authorized to talk to the media.
"Today's battle, American leaders, is not just between you and the mujahedeen of Al-Qaeda in the Arabian Peninsula. It's between you and all the tribes of the Arabian Peninsula. You have united us with our people," Al-Raimi wrote in the January edition of Sada Al-Malahem, or "Echo of the Epics," the group's online magazine. His message came after airstrikes in southern Yemen targeting Al-Qaeda bases that reportedly killed Yemeni civilians.
"Today, you have attacked us in our homes, so wait for the ills that will strike you in your homes," he wrote, under his nom de guerre Abu Harira Al-Sanani. "We will come for you from behind, from your left and from your right to blow up the earth beneath your feet."
US investigators believe that the explosives in the mail bomb plot disrupted last week were put together by an Al-Qaeda bomb-maker named Ibrahim Hassan Al-Asiri. But Yemeni officials say Al-Raimi likely oversaw the operation.
Two bombs in packages addressed to Chicago-area synagogues were intercepted on flights in Britain and Dubai.
Al-Raimi, who is in his late 30s or early 40s, is also thought to have masterminded last year's failed attempt by a suicide bomber to assassinate Prince Muhammad bin Naif, the head of Saudi Arabia's counterterrorism agency.
Al-Raimi's senior status was clear even during his 2002-2006 stint in a Sanaa prison, where he was jailed alongside other Al-Qaeda militants. "He represented the inmates in negotiations with the prison officials over privileges and conditions," said one official. "He was a threatening figure who scared prison guards. The main ward where Al-Qaeda leaders stayed was off limits to the guards."
In 2006, Al-Raimi and 22 other Al-Qaeda inmates made a spectacular escape from the prison. The next July, a suicide bomber attacked tourists at a historic site in Marib province, killing eight Spaniards and two Yemenis, in an attack the government said Al-Raimi planned.
Many of the 23 have since been either killed or returned to prison, but those still at large constitute Al-Qaeda in Yemen's core leadership — including its official leader, Nasser Al-Wahishi.
In 2009, Al-Wahishi announced the creation of Al-Qaeda in the Arabian Peninsula, combining Yemeni militants with those from the terror group's Saudi branch. Al-Wahishi earned the leadership post likely because he was once a close associate of Osama Bin Laden, and Al-Raimi was named military chief.
Born in a village in the scenic mountainous region of Raima some 100 miles (160 kilometers) south of Sanaa, Al-Raimi, the son of an army enlisted man, is thought to have dropped out of school and left home as a teenager to work in the Red Sea port city of Hodeida. He spent a year there, then is believed to have gone to the northern city of Saada.
Over the next 10 years, he disappeared. He spent part of the 1990s in Afghanistan, where he received military training from Al-Qaeda militants, according to Yemeni officials. He passed through Saudi Arabia, joining Al-Qaeda's branch there and earning himself a spot on the Kingdom's most wanted list of terrorists.
He surfaced in Yemen in 2002, when he was arrested and imprisoned for allegedly planning a suicide bombing that year against a French supertanker off the country's Arabian Sea coast.
His most recent appearance came in a videotape posted on militant websites last month. In it, a man said to be Al-Raimi — bearded, turbaned and wearing a long beige tunic over baggy trousers — speaks amid footage of men with automatic rifles using US, British and Israeli flags for target practice.
In the tape, Al-Raimi announces the creation of the "Aden and Abyan Army" to overthrow President Ali Abdullah Saleh's US-backed regime. Accusing Saleh of killing Muslim women and children on US behalf, he warned, "By doing so, stupid, you are digging your own grave." He also added a chilling call: He urged fellow Muslims with experience in chemistry, electronics, electricity and physics to join Al-Qaeda.
http://arabnews.com/middleeast/article180090.ece
----------
Libya suspends Saif Al-Islam Qaddafi's pro-reform newspaper
Nov 5, 2010
RABAT: The Libyan government has suspended printing of a newspaper controlled by a reformist son of leader Muammar Qaddafi, local media reported, in what could be the latest phase in a power struggle inside the oil exporting state.
The print version of the Oea newspaper, controlled by Saif Al-Islam Qaddafi, was suspended soon after it published an article calling for a "final assault" on the government which it alleged had failed to tackle corruption, local media said.
Saif Al-Islam -- who played a key role in ending sanctions on Libya and is seen as a possible successor to his father -- has been waging a turf war with a conservative old guard and has been openly critical of the government.
"(Prime Minister) Al-Baghdadi Ali Al-Mahmoudi has suspended the publication of the weekly Oea," the prime minister's office said in a statement that was printed by three Libyan newspaper websites. It did not give a reason for the suspension.
Government officials could not be reached for comment and there was no immediate confirmation from the Al-Ghad media group, which was founded by Saif Al-Islam and which owns Oea and several other titles.
Oea, which was still available in its Internet version, has helped spearhead a limited opening up of freedom of speech in Libya, printing articles alleging official corruption and incompetence that a few years ago would have been unthinkable.
The newspaper, and a sister title, were absent from newsstands for six months earlier this year. The papers' managers said they were forced to stop printing under pressure from the authorities, but they resumed in July.
Since then, tensions between the government and Saif Al-Islam have re-surfaced. He accused the government in September of ineptitude and said "There is no state in Libya."
The rivalry in oil exporter Libya is watched closely by Western oil majors including BP, Eni and Exxon Mobil.
They have poured billions of dollars into Libyan oil and gas projects and some analysts say their investments could be jeopardized by shifts in the political landscape.
Even with the suspension of Oea, Saif Al-Islam and his allies still control the most powerful media group outside government control. Al-Ghad also owns the Quryna weekly, a radio station and the Libya Press news agency.
http://arabnews.com/middleeast/article180153.ece
----------
Air strikes kill 8 militants in Pak's Orakzai region
Nov 5, 2010
Peshawar : Gunship helicopters bombed several Taliban hideouts in the restive Orakzai tribal region of northwest Pakistan on Thursday, killing eight militants, security officials said.
The helicopters bombed rebel hideouts in Madori area of
Orakzai Agency. Six militants were injured and two hideouts
got destroyed in the air strikes, officials said.
Madori is considered a stronghold of the Tehrik-e-Taliban Pakistan.
Air strikes kill 8 militants in Pak's Orakzai region
Agencies Posted online: Thu Nov 04 2010, 19:20 hrs
Peshawar : Gunship helicopters bombed several Taliban hideouts in the restive Orakzai tribal region of northwest Pakistan on Thursday, killing eight militants, security officials said.
The helicopters bombed rebel hideouts in Madori area of
Orakzai Agency. Six militants were injured and two hideouts
got destroyed in the air strikes, officials said.
Madori is considered a stronghold of the Tehrik-e-Taliban Pakistan.
----------
21 feared killed in air crash near Karachi airport
Nov 5, 2010
KARACHI: At least 21 people, including some foreign nationals, were feared killed when a small aircraft belonging to a private charter service crashed soon after take-off from the airport in the southern Pakistani port city of Karachi.
The Beechcraft 1900C aircraft of JS Air, which had been chartered to ferry employees of a US oil company, had 19 passengers and two crew members on board, Civil Aviation Authority officials were quoted as saying by TV news channels. The officials said some foreigners were on the aircraft.
Immediately after the twin-engine turboprop aircraft took off from Karachi aircraft at 7.15 am, the pilot informed the control tower that one of the engines had failed. The pilot was advised to turn back and land.
However, the aircraft crashed into a plot of land near the airport that is controlled by the Pakistan Army's aviation wing and burst into flames. TV news channels reported the aircraft did not hit any structures on the ground.
Army personnel cordoned off the area and launched a rescue operation after dousing the flames. Witnesses told the media that it appeared no one had survived the crash. Ambulances of the private Chippa rescue service took at least 10 bodies to the Jinnah Hospital.
The aircraft was taking a group of workers to the Bhitshah oilfield. JS Air had been chartered by the US oil company to ferry its workers as part of a weekly change of shift at the oilfield. Due to security concerns, the workers are flown directly to the oilfield.
http://timesofindia.indiatimes.com/world/pakistan/21-feared-killed-in-air-crash-near-Karachi-airport/articleshow/6874969.cms#ixzz14Nxu2K2y
---------
Britain asks US to ban online hate videos
Nov 5, 2010
London: Britain has asked the US to shut down all the websites containing videos with hate speeches of the leaders of Al Qaeda and other terrorist groups.
Britain's Security Minister Baroness Neville-Jones said the websites which try to radicalise members of the public would 'categorically not be allowed in the UK' and would be shut down.
According to the Daily Mail, Britain's Home Office has confirmed that pressure is being put on the White House to remove the sermons.
'They incite cold-blooded murder and as such are surely contrary to the public good. If they were hosted in the UK then we would take them down but this is a global problem,' the minister was quoted as saying.
The move comes a day after a British Muslim student was convicted of attempting to kill a legislator. The convict Roshonara Choudhry said she had been watching online jihadi sermons by US-born Al Qaeda leader Anwar al-Awlaki before stabbing Labour MP Stephen Timms in May this year.
Choudhry, 21, was believed to have been acting alone after becoming radicalised watching online sermons by Awlaki.
Awlaki has been linked to the recent cargo plane bomb plot bound from Yemen to US-based synagogues and also in earlier attempts to blow up flights in mid-air, including a Detroit-bound passenger plane in the US on Christmas Day last year.
Thousands of postings featuring Awlaki's videos are available to view online. In one sermon, entitled '44 Ways To Support Jihad', he says: 'Jihad today is obligatory on every capable Muslim'.
According to the Daily Telegraph, YouTube, which hosts some of his videos, and Google, which owns YouTube, have been criticised for allowing the videos to remain accessible.
However, YouTube said it had 'community guidelines that prohibit dangerous or illegal activities such as bomb-making, hate speech, or incitement to commit specific and serious acts of violence'.
'We also remove all videos and terminate any account registered by a member of a designated Foreign Terrorist Organisation (FTO) and used in an official capacity to further the interests of the FTO.
'We have removed a significant number of videos under these policies. We're now looking into the new videos that have been raised with us and will remove all those which break our rules,' the website was quoted as saying.
http://sify.com/news/britain-asks-us-to-ban-online-hate-videos-news-international-kldtajhadif.html
----------
Why the Mossad must remain an intelligence service for all Jews
By Yossi Melman
Nov 5, 2010
The actual destination for the bombs cleverly disguised as innocent shipments of printer ink, sent last weekend by the world jihad network (usually described by its generic name, Al-Qaida ) operating in Yemen, remains unclear. According to one assessment, addressing them to Jewish synagogues in Chicago was merely a ploy and the packages were to explode inside airplanes mid-flight. Another estimation holds the bombs were indeed intended to reach the synagogues.
In either case, the thwarting of the attacks - thanks to precise intelligence - has once again drawn attention to the risks lying in wait for Jewish communities around the world. If in the past such attacks were motivated by anti-Semitism, over the last decade they have stemmed from Islamic extremism.
Since September 11, 2001, attempted attacks have been made on synagogues in Istanbul and the island of Djerba in Tunisia, on Jewish institutions and property in Morocco, and on a number of community centers in the United States, including in New York - and this is just a partial list of the larger and well-known incidents. Scores of other plots were thwarted at an early stage, or never ripened into operational planning.
Israeli intelligence services have always seen themselves as responsible not only for Israeli citizens' security, but also for that of Jewish communities abroad. This doctrine - of "the Jewish people's intelligence services" - can be traced back to the Mossad Le'Aliyah Bet, a branch of the Haganah underground that brought in illegal Jewish immigrants under the nose of the British Mandate, and remained in operation after the establishment of the state.
Two units were designated as the successors to the Mossad Le'Aliyah Bet, which was disbanded in 1952. The more secret of the two was the Mossad's Bitzur unit, tasked with overseeing the immigration of Jews from countries where their lives were in danger as well as protecting Jewish communities in the Diaspora. The other, Nativ, encouraged immigration from the Soviet Union and Eastern Europe, and after the fall of the Iron Curtain was charged with issuing immigration visas, establishing cultural centers and keeping track of any manifestations of anti-Semitism.
Full report at:
http://www.haaretz.com/print-edition/features/why-the-mossad-must-remain-an-intelligence-service-for-all-jews-1.322810
----------
'Faith in Islam' to top Turkish school reform
Nov 5, 2010
The Education Ministry says splitting the eight years of compulsory education will eliminate psychological problems among students.
Values taught to Turkish students should be based on "faith in God" and imparted using Islamic terminology, a commission with the National Education Council has said, prompting concerns among educators' unions in the country.
Various commissions within the council have announced reform proposals that would affect the length of compulsory education and whether boys and girls are taught together, among other topics. Though the proposals still require adoption in the council's general assembly, which was expected to be held late Wednesday or Thursday, and are not binding, many fear they add up to an attempt to impose an Islamic ideology over the country's educational system.
A plan to change the current system of eight years of uninterrupted primary education back to a two-part system that allowed younger students to attend imam-hatip (religious vocational) schools is among the controversial proposals.
"The eight-year primary education system aimed to close the imam-hatip middle schools. Splitting it up is likely to be a step toward reopening these schools in line with the ideological mindset of the ruling government," Zübeyde Kiliç, chairman of the Education and Science Personnel Union, or Egitim-Sen, told the Hürriyet Daily News & Economic Review.
The current system of eight years of compulsory, uninterrupted primary education is a remnant of the Feb. 28, 1997, unarmed military intervention, which led to the closure of imam-hatip schools enrolling students in the sixth, seventh and eighth grades.
If passed in the National Education Council's general assembly and approved by the Education Ministry, the proposal will essentially bring back the old structure, splitting the eight years of compulsory education into grades one through five and grades six through eight, with students in each group taught in different buildings.
'Council dominated by ruling party'
Ministry officials have defended the move, saying the proposal aims to eliminate problems stemming from having students of widely varying ages sharing the same physical spaces, including toilets, and to keep younger students from picking up dangerous habits from the older ones.
Full report at:
http://www.hurriyetdailynews.com/n.php?n=education-council-creates-ground-to-spread-government8217s-policy-says-experts-2010-11-03
----------
Jamia Nagar mob forces rescued kids to return
Dwaipayan Ghosh
Nov 5, 2010
NEW DELHI: They stared in horror as a mob led by two local leaders forced them to return to the zari units from where they were rescued. What made it worse was the cops refusal to act.
Delhi Police often rebuked by the courts for not doing enough when it comes to child labour once again failed to secure the future of about 65-odd children employed in various zari units in the Jamia Nagar area.
As over 32 policemen drawn from different police stations in south and southeast Delhi refused to act "fearing a riot-like situation", local zari unit owners drove away the rescue team, comprising members of the Bachpan Bachao Andolan, labour department officials, the district magistrate and the southeast district police on Monday evening.
The national secretary of Bachpan Bachao Andolan (BBA) filed a complaint with the Kalkaji police station as the plan for raids on units employing children in south district was drawn up there. Jamia Nagar police, however, said they were not informed about the raid.
"In pursuant with the orders of the Delhi HC on July 15, 2009, we had filed a complaint before the deputy commissioner of South Delhi on October 19, 2010, for the rescue and recovery of child labourers from Batla House, Jamia Nagar. For this purpose, a rescue team was formed under the leadership of Pravesh Ranjan Jha, SDM, south east Delhi and officials of the labour department, including Om Prakash and the police department on Monday for the recovery of children and prosecution of employers,'' the complaint stated.
According to the account of the raiding party, more than 50 children were rescued from seven locations. "All the children were between 8 years and 12 years. Immediately thereafter, a mob led by two local leaders tried to forcefully take away the children. The 32 police personnel simply looked on, while we were being threatened,'' said Senger.
An official from the SDM office said the mob even threatened to murder anyone who tried to take away the children. "They assaulted the team members. Eventually, they forcefully took away the rescued children and even beat them up," claimed Senger.
The Kalkaji police said they were investigating the incident. "We are taking down statements of those who had gone for the raid. The complainant has sought registering of cases of kidnapping/abduction for the purpose of slavery (Sec 367), obtaining possession of a minor for an illegal/immoral purpose of child labour and several acts. We will first determine whether there was any violation of the law and all the accused will be punished," said the officer. A copy of the complaint has been forwaded to the DC, DCP (southeast), DCPCR and NCPCR among others.
http://timesofindia.indiatimes.com/city/delhi/Mob-forces-rescued-kids-to-return/articleshow/6861743.cms#ixzz14NkRyJkE
----------
US slaps sanctions on Pak terror groups ahead of Obama's India visit
Nov 5, 2010
WASHINGTON: Ahead of President Barack Obama's maiden visit to India, the US has slapped sanctions on Pakistan-based terror groups Lashkar-e-Taiba and Jaish-e-Mohammad, besides targeting LeT commander Azam Cheema, a key operational figure in the 26/11 attacks.
The treasury department took action against Cheema, who helped train operatives for the 26/11 attacks and was the "mastermind" behind the July 2006 Mumbai train bombings, an official statement said on Thursday.
Washington's action comes hours before Obama leaves on four-day visit to India, which has been pressing the US to lean on Pakistan to take strong and transparent action against the terror groups operating from its territory.
Obama's first halt will be Mumbai where he will stay at Taj hotel, the scene of audacious attacks by LeT terrorists in 2008. The attacks at Taj and other places in Mumbai had left 166 people dead and over 300 injured.
The department targeted financial and support network of the two terror groups. It also acted against Hafiz Abdul Rahman Makki, head of LeT's political affairs department, for acting for or on behalf of LeT.
The US also targeted al-Rehmat Trust, an operational front for JeM and the group's top leader Mohammed Masood Azhar Alvi.
"LeT and JeM have proven both their willingness and ability to execute attacks against innocent civilians," said Under Secretary for Terrorism and Financial Intelligence Stuart Levey.
"Today's action - including the designation of Azam Cheema, one of LeT's leading commanders who was involved in the 2008 and 2006 Mumbai attacks - is an important step in incapacitating the operational and financial networks of these deadly organisations," he said.
Cheema is a key commander in the operations of LeT which has been held responsible for the November 26, 2008 terrorist attacks in Mumbai. The group has been closely associated with Osama bin Laden's al-Qaeda network.
LeT was designated as a terrorist outfit in May 2005. Cheema has also been described as LeT's surveillance or intelligence chief and has been involved in LeT's training activities, specifically training LeT members in bomb making and skills needed to infiltrate India.
The terrorists who carried out the Mumbai attacks received some of their training from Cheema. He is also reported to have been involved in the July 2006 Mumbai train bombings perpetrated by LeT. (MORE) PTI LKJ ZH VMN SAZ 11051015 NNNN
In July 2006, a series of coordinated bombings of trains in Mumbai killed nearly 200 people.
In 2008, Cheema was appointed as an operations advisor to LeT senior leader Zaki-Ur-Rehman Lakhvi, who was also previously designated by the UN Committee.
As of 2004, Cheema was identified as being responsible for LeT's external operational planning.
As of late 2008, Hafiz Makki was reported to be head of LeT's political affairs department and served as head of LET's foreign relations department.
Makki has also played a role in raising funds for LeT. In early 2007, he gave approximately $248,000 to a LeT training camp and approximately $165,000 to a LeT-affiliated madrassa, the Treasury department said.
It said after JeM was banned in Pakistan in 2002, it began using al Rehmat Trust as a front for its operations.
The Trust has provided support for militant activities in Afghanistan and Pakistan, including financial and logistical support to foreign fighters operating in both countries.
In early 2009, several prominent members of the Trust were recruiting students for terrorist activities in Afghanistan.
The Trust has also been involved in fundraising for JeM, including for militant training and indoctrination at its mosques and madrassas.
As of early 2009, the Trust had initiated a donation program in Pakistan to help support families of militants who had been arrested or killed. And in early 2007, it was raising funds on behalf of Khudam-ul Islam, an alias for JeM.
The Trust has also provided financial support and other services to the Taliban, including financial support to wounded Taliban fighters from Afghanistan.
Mohammed Masood Azhar Alvi founded JeM in 2000 and is the head of al Rehmat Trust. He is also a former leader of the terrorist group Harakat al Mujahadin, also known as Harakat ul-Ansar; most of these groups' members subsequently joined JeM under Azhar's leadership.
In 2008, JeM recruitment posters in Pakistan contained a call from Azhar for volunteers to join the fight in Afghanistan against Western forces.
http://timesofindia.indiatimes.com/india/US-slaps-sanctions-on-Pak-terror-groups-ahead-of-Obamas-India-visit/articleshow/6875248.cms#ixzz14OOuxDf8
----------
Gujarat riots accused held for planting Ajmer bomb
Nitesh Kumar Sharma & Kshitiz Gaur
Nov 5, 2010
JAIPUR/AJMER: Suspects in the 2002 post-Godhra riots appear to be in the crosshairs of the Rajasthan Anti-Terrorist Squad (ATS). The ATS arrested a second man from Gujarat, in the Ajmer dargah blast case late on Wednesday, two days after it caught Harshad Bhai Solanki, also an accused in the Best Bakery case, from a village in Vadodara.
The ATS said Mukesh Vasani, an anti-cow slaughter activist, was picked up from Godhra. The ATS said he had conducted a recce of the dargah three days before planting explosives at the famous Sufi shrine. Three persons had died and 15 injured in the blast that occurred on October 11, 2007.
Sources said Vasani was helped in the planting of bomb by a woman whose name has not been revealed by the ATS. Sources said police were probing whether Mukesh too had a role in the Best Bakery case. Over a dozen Muslims had died when the Bakery was burned down on March 1, 2002 following post-Godhra riots in Gujarat.
The ATS has so far arrested five men, including senior RSS functionary Indresh Kumar, in the dargah case. Mukesh was on Thursday produced before an Ajmer court and remanded in police custody till November 6. The two arrests have left many surprised as the ATS in its dargah chargesheet has not mentioned the names of the two suspects.
The ATS had recently launched a search for Swami Aseemanand, another alleged mastermind in the dargah blast, in Dangs area of Gujarat. It is suspected that Mukesh was in close contact with Aseemanand, who was heading a campaign against cow-slaughter.
Vasani had allegedly joined Hindu hardliners after the Sabarmati train carnage at Godhra in 2002 and later got close to Sunil Joshi and Swami Aseemanand, both key plotters in the Ajmer blast.
Joshi had allegedly given Vasani the responsibility of planting bombs. "He came to Ajmer before the blast and went to dargah several times to see the security system and pick the right place to plant the bomb. Vasani stayed there for three days before the blast and planted the bomb at at a place where hundreds of devotees had gathered at the shrine for roza on October 11, 2007," said an ATS source.
http://timesofindia.indiatimes.com/india/Godhra-man-held-for-planting-Ajmer-bomb/articleshow/6874262.cms#ixzz14Nyt32JS
----------
Iran FM: No final verdict in stoning case
Nov 5, 2010
Tbilisi (Gerogia) : Iran's foreign minister said on Wednesday that no final decision has been made about a woman who could be stoned to death for adultery, amid reports that her execution was imminent.
Manouchehr Mottaki's statement follows an international outcry over the stoning sentence against the 43-year-old woman, Sakineh Mohammadi Ashtiani.
"Everyone has to be punished for murder," Mottaki said at a news conference in Tbilisi, the capital of Georgia. "The person has killed her husband and I think this fact will be considered as a crime in every country ... But in this case the final decision has not been made yet."
Earlier on Wednesday, French Foreign Minister Bernard Kouchner also said in a statement that Mottaki had told him that a final verdict in Ashtiani's case has not been issued yet and that reports "about her eventual execution don't correspond to reality." But Kouchner said France is "very worried" about the case.
Iran has temporarily suspended the stoning verdict and has suggested Ashtiani might be hanged instead.
The case has further elevated tensions between Iran and the West, already running high over suspicions about Tehran's nuclear ambitions.
The office of Canadian Prime Minister Stephen Harper said his wife Laureen Harper sent an open letter to Iranian President Mahmoud Ahmedinejad calling for Ashtiani's release. Mrs. Harper wrote that she was "deeply troubled by the flagrant disregard of women's rights in Iran" and said Ashtiani's case "is an affront to any sense of moral or human decency."
Iran's official IRNA news agency quoted Malek Ajdar Sharifi, a top local judiciary official, as saying Wednesday that Ashtiani was in good health in a prison in Tabriz, northwestern Iran.
Sharifi didn't say if Ashtiani will be executed or not but said her case "is being investigated and is undergoing administrative procedures."
He accused the media in the West for spreading false news about Ashtiani aimed at discrediting Iran.
The International Committee against Stoning and International Committee against Execution said in a statement this week that Iranian authorities had given the go-ahead for Ashtiani's execution, and that it could happen Wednesday. The group would not provide details on where its information came from.
But its report raised alarm in western capitals. The EU's foreign policy chief, Catherine Ashton, was "deeply concerned" by the reports and "demands that Iran halt the execution and convert her sentence," Ashton's office said in a statement.
Ashtiani was first convicted in May 2006 of having an "illicit relationship" with two men after the death of her husband -- for which a court in Tabriz sentenced her to 99 lashes. Later that year she was also convicted of adultery, despite having retracted a confession, which she claims was made under duress.
http://www.indianexpress.com/news/iran-fm-no-final-verdict-in-stoning-case/706998/
----------
Pakistan will obtain civil nuclear technology from US
Nov 5, 2010
ISLAMABAD: Pakistani Foreign Office spokesman Adbul Basit claimed Thursday that Pakistan will obtain civil nuclear technology from the United States.
During a weekly briefing Basit said: "Pakistan has always followed rules set by the International Atomic Energy Agency (IAEA). We feel that Pakistan has a right of access to civil nuclear technology."
He revealed that India has released 932 Pakistani prisoners. Basit also claimed that the United Arab Emirates had released eight prisoners, Afghanistan 66, Greece 66 and Yemen 20.
He said that under extradition treaties, eight prisoners would also be released by Thailand and 20 by Sri Lanka, and that efforts were under way to secure the release of more prisoners charged with minor crimes.
Answering a question about the return of illegal Pakistani migrants from the United Kingdom, he said that Pakistan has an agreement with Britain where only 120 Pakistanis can be deported a month.
http://arabnews.com/world/article180356.ece
----------
India is worse than Pakistan on gender equality
Aradhana Sharma
Nov 5, 2010
NEW DELHI: Believe it or not when it comes to gender inequities India fares worse than Pakistan. In fact, the country fares lower than all other countries in South Asia save Afghanistan. These are the findings of the 2010 Human Development Report released by the United Nations Development Programme on Thursday as per its Gender Inequality Index.
So while Pakistan may be in the news for its treatment of women and might have become a hot bed for international women's activism, it certainly seems to know how to take care of its mothers better. On maternal mortality, India -- with its abysmal record -- trails Pakistan.
Reproductive health is the largest contributor to the inequality index. The other indicators, based on which it is calculated, include women's participation in the labour force, their level of empowerment based on educational attainment and parliamentary representation.
For maternal mortality, the figure for Pakistan is 320 deaths per 100,000 live births. In India, the corresponding figure stands at 450. The country also falters on adolescent fertility rate, another indicator of reproductive health.
As per this data, in India the adolescent fertility rate is 68 births per 1,000 live births as compared to 45 births per 1,000 live births in Pakistan. The figures illustrate that Pakistan have fewer younger mothers.
India, however, does better in female participation in the labour force, with the figure being 36% for the nation as opposed to 23% for Pakistan.
However, the country has been really found wanting on the health front.
India ranks 122 among 138 countries for which the gender inequality measure has been calculated. Pakistan is at 116, and Bangladesh is a notch higher at 112.
Full report at:
http://timesofindia.indiatimes.com/india/India-is-worse-than-Pakistan-on-gender-equality/articleshow/6872894.cms#ixzz14NyzgVY0
----------
UK visa system 'may discriminate against Pakistanis'
Nov 5, 2010
LONDON: The British agency responsible for monitoring immigration may be discriminating against Pakistanis in the way it hands out visas, a report by the independent chief inspector said Thursday. John Vine, who oversees the work of the UK Border Agency, found that its staff were making it more difficult for people to enter Britain from Pakistan than from Gulf states such as Abu Dhabi, Bahrain and Dubai. "I found that staff were applying higher evidential requirements for entry to the UK to customers from Pakistan," Vine said in a new report. He added: "I believe this means that the UK Border Agency was not only failing to be open and transparent about their approach towards customers, but also may be discriminating unlawfully in favour of Gulf Co-operation Council customers and against Pakistanis." The agency should take immediate action to ensure it was not violating the race relations law, he added.
http://www.dailytimes.com.pk/default.asp?page=2010\11\05\story_5-11-2010_pg7_4
----------
Islamabad calls for fair treatment of UK-based Pakistanis
Nov 5, 2010
ISLAMABAD: Islamabad urged London Thursday for fair treatment of Pakistanis living in Britain amid reports of discrimination in the processing of visa applications and treatment of illegal immigrants.
Foreign Minister Shah Mehmood Qureshi met British high commissioner Adam Thomson in Islamabad after a report found the British agency responsible for monitoring immigration may be discriminating against Pakistanis in the way it hands out visas.
"The foreign minister strongly advised the British government against taking any precipitate actions against Pakistanis residing in the United Kingdom," the foreign ministry said in a statement.
Qureshi briefed Thomson about problems faced by Pakistanis in the UK since the two countries recently signed a deal to help stop UK visa fraud and illegal immigration.
Officials have also said Pakistani illegal immigrants are being singled out for arrest and interrogation despite the status of migrants from many countries being an issue in Britain.
"It is Pakistan's expectation that the British government will be mindful of the rights and welfare of persons of Pakistan origin residing in the United Kingdom," it quoted Qureshi as saying.
It added that Pakistan's high commissioner in London had also been instructed to ensure that rights and welfare of Pakistanis in Britain must be fully safeguarded.
http://public.dawn.com/2010/11/05/islamabad-calls-for-fair-treatment-of-uk-based-pakistanis.html
----
More than 900 Pakistani prisoners repatriated: FO
Nov 5, 2010
* Spokesman says efforts being made to bring home 7,000 persons jailed abroad
* Hopes Obama's India visit would contribute to peace, stability in South Asia
ISLAMABAD: The Foreign Office, on Thursday, said 932 Pakistani prisoners detained in different countries have been repatriated since May this year.
Foreign Office spokesman Abdul Basit, during his weekly briefing, said the repatriated men did not include fishermen released by India. He said 800 prisoners were repatriated by the United Arab Emirates, 66 by Afghanistan, 46 by Greece and 20 by Yemen. The spokesman said eight prisoners were being transferred from Thailand under a transfer of offenders agreement between the two countries while 20 would be brought home from Sri Lanka soon.
Basit said about 7,000 Pakistanis were jailed in different countries on different charges. He said all possible efforts were being made to bring them back to the country, especially those who had committed minor crimes and were awaiting completion of their respective sentences. Commenting on the Indian desire to become a member of the Nuclear Suppliers Group, he said, "Pakistan strongly believes that there should be level playing for the two countries."
He said Pakistan has been asking the international community to extend nuclear cooperation to it just as it had to India. Replying to a question about American president's visit to India, the spokesman hoped that it would help contribute towards peace and stability in South Asia. He, however, clarified that Pakistan's relations with the United States should not be seen through the prism of Washington's relations with New Delhi. "Our relations with the US are independent of what happens between the United States and India," he said, while pointing out that the US is interested in having a long-term strategic partnership with Pakistan.
The spokesman said the United States also understood how important the Jammu and Kashmir issue is for peace and stability in the region. "Pakistan hopes the United States will continue making efforts towards … resolving this dispute," he said.
Commentating on statements emanating from India acknowledging the need for a solution of the Kashmir dispute, Basit said such conciliatory but vague statements were expected given that President Obama is to visit India from Saturday. He said people of Pakistan and Kashmiris are familiar with such gimmicks as India had never shown serious commitment to settlement of the dispute. He said its actual objective has always been to put the dispute on the backburner and let the world forget about it.
Basit urged the international community to take a strong interest in the situation in Indian-held Kashmir and contribute effectively towards resolution of the dispute. "The just settlement of the dispute is essential for lasting peace and stability in South Asia," he added. Commenting on President Obama's remarks in an interview regarding Mumbai attacks, the spokesman said, "Pakistan is committed to bringing perpetrators of the Mumbai attack to justice. But it needs India's assistance and cooperation for the successful completion of the trial." About possible impact of the US congressional elections on Pakistan, the spokesman said there is support for Pakistan across the political divide in the US Congress.
http://www.dailytimes.com.pk/default.asp?page=2010\11\05\story_5-11-2010_pg7_23
----------
Political consensus needed to tackle terrorism: Tasneem
Nov 5, 2010
* Minister of state for interior says govt took strict measures to overcome terrorism, but still needs co-operation from opposition
ISLAMABAD: Tasneem Qureshi, minister of State for Interior, on Thursday called for developing national consensus among all political parties to deal with the menace of terrorism and to control law and order situation in the country.
Winding up a debate in the Senate on the law and order, he said some elements backed by foreign masters had been creating problems for the nation. He added that the consensus among all political forces, as seen in the past, was the need of the hour.
Qureshi said that all the political parties must become united in order to devise a national strategy and fulfill the national obligation for the sake of the future generation. He said, "We all have to join hands to overcome the elements that are hatching conspiracies against the country and promoting sectarianism".
He linked the importance of law and order to sustainable socio-economic development, and added that peace in the country was the government's top priority. Qureshi said the government had developed consensus amongst all political parties, before carrying out the military operation in Swat and Malakand.
He added that anti-state elements wished to destabilise Pakistan and had been creating panic and chaos, by attacking holy shrines and killing innocent people. "The government has taken strict measures to overcome terrorism, however it needs cooperation from the opposition," he said.
Qureshi said those who had been talking about a revolution in the country, were actually opting for Pakistan to weaken. Referring to incidents of target killings in Karachi, he said that all the political parties must join hands to restore peace in the country's business centre.
Earlier, other members also taking part in the debate, expressed concern over the law and order situation in the country, particularly in Karachi and Balochistan.
Balochistan Senator Dr Malik said he had been dissatisfied by the winding up speech of the minister of state for interior and "that the minister only gave a general perspective of the law and order situation in the country and did not give a solid statement over the situation in Balochistan and Karachi".
PML-N Senator Ishaq Dar said a national consensus among all political parties should be developed to deal with the menace of terrorism, and restore peace in the country. JUI-F's Maulana Abdul Ghafoor Haidari said the root cause of suicide attacks should be determined, adding that one of the main reasons behind this was injustice in society.
Referring to drone attacks and NATO air strikes in Pakistani territory, he said, "Foreign forces were killing our people on our own soil but the government, politicians and armed forces are silent and keep watching as silent spectators". Mulana Gul Naseeb and Senator Kalsoom Parveen both urged the government to take effective measures to restore peace in the country.
http://www.dailytimes.com.pk/default.asp?page=2010\11\05\story_5-11-2010_pg7_13
----------
Bahrain restores citizenship of top Iranian cleric
5 November 2010
MANAMA — The Bahrain government has restored the citizenship of a top Iranian cleric and his family.
His Majesty King Hamad bin Isa Al Khalifa ordered to grant Hussain Mirza Abdulbaki Mohammed Al Razzaq, also known as Najati his wife and three children the Bahraini nationality after sorting out his legal statue, according to the Bahrain News Agency.
Najati and his family's passports were taken by the Bharain authorities saying they were acquired illegally.
Najati who has close relation to Grand Ayatollah Sayyid Ali Al Husayni Al Sistani is among many others who have been naturalised after the political reforms in 2001.
Official statistics released in 2009 show that 7,012 persons were naturalised from 2005. Asians topped the list with 3,599 individuals given Bahraini passport, followed by 2,240 Arabs, 1,095 GCC citizens and 78 from various countries.
http://www.khaleejtimes.com/DisplayArticle08.asp?xfile=data/middleeast/2010/November/middleeast_November88.xml&section=middleeast
----------
Two killed in Dera Bugti
Nov 5, 2010
QUETTA: Two brothers were found dead in Lanjo Sagari area of Dera Bugti on Thursday, police said. According to official sources local people spotted the bodies and informed a nearby police station. The Bodies were taken to a local hospital for autopsy where they were identified. Both the victims had been shot in the head, which caused their death. The victims were kidnapped from Dera Bugti two days ago. However motive behind the murder could not be ascertained.
http://www.dailytimes.com.pk/default.asp?page=2010\11\05\story_5-11-2010_pg7_11
----------
South Yemen car bomb kills two, wounds 22
Nov 5, 2010
ADEN — A car bomb targeting security forces killed two people Thursday in Yemen, where troops are hunting Al-Qaeda jihadists believed behind two US-bound parcel bombs as well as radical cleric Anwar al-Awlaqi.
The blast tore through a market near security headquarters in the south Yemen town of Daleh, killing two people, one a policeman, and wounding 22, a security official said.
"A bomb planted in the car of a police officer exploded in the qat (mild narcotic leaf) market near the security headquarters" in Daleh, capital of the province of the same name, the official said.
"One policeman and one civilian were killed and 22 others wounded," he said.
A hospital official in the town told AFP that several of the wounded were seriously hurt.
No one immediately claimed responsibility for the blast.
Yemen's security forces have been battling a separatist movement in the south, and are also hunting suspected Al-Qaeda jihadists believed behind two parcel bombs posted to the United States from Yemen and which were discovered in Dubai and Britain a week ago.
Washington believes the parcel bombs were the work of Saudi militant Ibrahim Hassan al-Asiri, a suspected Al-Qaeda bombmaker, who is believed hiding out in south Yemen.
Over the past decade, Yemen has morphed into a haven for violent extremists, becoming the headquarters of Al-Qaeda in the Arabian Peninsula and the hiding place for US-born radical cleric Anwar al-Awlaqi, who was linked to high-profile terror plots in the United States.
Amid growing Western pressure on Sanaa to crack down on the jihadists, Yemeni prosecutors on Tuesday charged Awlaqi, in absentia, for alleged links to Al-Qaeda and incitement to kill foreigners — the first time Yemen has brought charges against the cleric.
Awlaqi, has been linked to a US army major who shot dead 13 people in Fort Hood, Texas, and to a Nigerian student accused of trying to blow up a Northwest Airlines flight on December 25.
In Abyan, another southern province, Yemeni security forces on Thursday surrounded the town of Jaar, where soldiers and suspected Al-Qaeda militants clashed the previous day, in preparation for an assault, a Yemeni official said.
"Forces surrounded the town and were preparing to assault the houses where Al-Qaeda elements have taken refuge," the official told AFP on condition of anonymity.
"A meeting of security forces commanders was held in Zinjibar and it was decided to clear the town of Al-Qaeda elements," the official said.
Jaar, considered a stronghold of Al-Qaeda in southern Yemen, is located seven kilometres (4.3 miles) north of Zinjibar, the main town in Abyan.
"The militants still present in the town this morning buried one of their dead, Ali Abu Abdulrahman, who was killed in fighting in the town on Wednesday," the official said.
Other than the suspected Al-Qaeda militant, one soldier was killed and 10 others wounded in an operation in which the the defence ministry said three wanted men were arrested, while a fourth escaped.
South Yemen, a region that was independent from the 1967 British withdrawal to 1990 and where many residents complain of discrimination by the Sanaa government, is the site of frequent protests and periodic unrest.
http://www.khaleejtimes.com/displayarticle.asp?xfile=data/middleeast/2010/November/middleeast_November83.xml&section=middleeast&col=
----------
Woman sentenced for attacking burqa wearer
5 November 2010
A French court on Thursday slapped a one-month suspended jail sentence on a retired female teacher who attacked a woman in a shop for wearing a face-covering veil.
The Paris court heard that the defendant, who had worked in several Arab countries, set upon a 26-year-old Emirati woman in a shop, first trying to tug off her niqab veil and then slapping, scratching and biting her on the hand.
"I knew that I was going to crack one day. This burqa business was beginning to annoy me," the defendant told police, saying she was fighting for women's rights, according to evidence heard in court.
France last month passed a law to ban the wearing of the niqab and other face-coverings in public places, a controversial move in a country with Europe's biggest Muslim population, estimated at nearly six million.
The court ruled on Thursday the defendant's "violent behaviour reveals an intolerance of others that defies explanation and denies cohabitation and dialogue between people who have different ways of life or opposing beliefs."
http://www.khaleejtimes.com/DisplayArticle08.asp?xfile=data/international/2010/November/international_November231.xml&section=international
----------
Sri Lanka prez calls off Britain trip fearing arrest
Ashis Ray
Nov 5, 2010
LONDON: In an embarrassing turn of events, Sri Lankan president Mahinda Rajapakse has been forced to cancel his proposed visit to Britain following fears that he might be arrested for alleged war crimes under British law. Rajapakse's provisional engagements included an address to the Oxford Union, and it's learnt that certain Sri Lankan Tamil organisations were planning to move court for his arrest.
Asked to comment on the cancellation, the British foreign office said, "The president's plans have changed." Several phone calls to the Sri Lankan high commission fetched only silence.
Under the principle of universal jurisdiction, war crimes and crimes against humanity can be prosecuted in Britain even if they were not committed in the UK. The Global Tamil Forum has been at the forefront of the anti-Rajapakse campaign here.
In October 1998, Scotland Yard had arrested former Chilean dictator Augusto Pinochet in London for atrocities against Spanish citizens during his 17-year rule. Rajapakse's cancellation of his tour could well send out a message to Gujarat CM Narendra Modi, who has been targeted by human rights groups for allegedly violating religious freedom, a ground on which the US had denied him visa in August 2008. The revocation was slammed by New Delhi as "lacking in courtesy". Modi has been to UK post-Gujarat riots, in August 2003, but the British home office was criticised for allowing him visa.
Recently, human rights activists here obtained warrants to detain Israel's foreign, defence and intelligence ministers if they stepped on UK soil. Hearing this, they either abandoned their trip or landed at the city's Heathrow airport, but took the next flight back.
Sri Lankan foreign minister G L Peiris was despatched to reconnoitre last month. He was met with protests outside the International Institute of Strategic Studies, where he delivered a lecture. Tamil demonstrators displayed pictures of torture on LTTE cadres by the Sri Lankan army. Peiris claimed the photos were doctored.
When Peiris called on his British counterpart, William Hague, the Sri Lankan government was asked to carry out a credible and independent investigation into reported war crimes during its extended civil war with Tamil separatists, which ended last year. He was also advised that the Rajapakse government must demonstrate its unconditional commitment to democracy, human rights and media freedom.
Besides, the British foreign office is unhappy about what a source said was the controversial background of Prasanna Silva, a Sri Lankan army officer who is now the defence attache at the Sri Lankan high commission here.
http://timesofindia.indiatimes.com/world/uk/Sri-Lanka-prez-calls-off-Britain-trip-fearing-arrest/articleshow/6873874.cms#ixzz14Nxk9viw
----------
YouTube deletes Awlaki videos
John F Burns & Miguel Helft
Nov 5, 2010
LONDON: Under pressure from American and British officials, YouTube on Wednesday removed from its site some of the hundreds of videos featuring calls to jihad by Anwar al-Awlaki, an American-born, Yemen-based cleric who has played an increasingly public role in inspiring violence directed at the West.
Last week, a British official pressed for the videos to be removed. The requests took on greater urgency after two powerful bombs hidden in cargo planes were intercepted en route from Yemen to Chicago on Friday, with the prime suspect being the Yemen-based group Awlaki is affiliated with, al-Qaida.
http://timesofindia.indiatimes.com/world/uk/YouTube-deletes-Awlaki-videos/articleshow/6874371.cms#ixzz14NxzUB75
----------
Al Qaeda no 2 vows revenge for imprisoned woman
Nov 5, 2010
CAIRO: Al Qaeda's no 2 in a message released on Thursday vowed revenge on the United States over an 86-year jail sentence handed down in September to a Pakistani woman convicted of attacking Americans.
Ayman al Zawahri threatened new attacks to avenge the sentencing and presented it as another reason that Pakistanis should overthrow their government and join the jihad against the US. Aafia Siddiqui was convicted in February of two counts of attempted murder after she snatched an assault rifle while in an Afghan police station and opened fire on her US interrogators.
Her story has sparked fierce passions in Pakistan, where she has become an icon for a population rife with anti-Americanism sentiment. Many across Pakistan's political spectrum believe the US has fabricated charges against her and may have even held her in a secret prison during a five-year period in which she went missing. "O soldiers of Islam! Whoever wants to free Aafia and avenge the assault on Muslim women, join the mujahedeen," said al Zawahri in the four-and-a-half minute message released in Arabic, Pashto, Persian and Urdu, a sign al Qaeda is looking to broaden its reach across the Muslim world.
"We will fight you until the Day of Judgment, or until you stop your crimes. Imprison whomever you want, kill whoever you want, raid whatever you want. The Muslim nation is after you," he said addressing the US.
http://www.dailytimes.com.pk/default.asp?page=2010\11\05\story_5-11-2010_pg7_33
----------
Republicans want troops in Afghanistan to stay
Nov 5, 2010
WASHINGTON: Republican lawmakers who now control the US House of Representatives said on Thursday that they would try to prevent President Barack Obama from withdrawing American troops from Afghanistan as he planned.
Congressman Buck McKeon, who will now take over the House Armed Services Committee from the Democrats, has also announced his party's plan for Afghanistan and Iraq. He said that under the Republicans the committee's top priority would be to continue the US military presence in Afghanistan. Mr McKeon pledged to work directly with Gen David Petraeus, the US commander in Afghanistan, to commit more equipment and resources to the war effort.
"America remains a nation at war," Mr McKeon said in a statement. "More than 150,000 of our sons and daughters are deployed around the globe in the fight against Al Qaeda and its terrorist allies. The top priority of the Armed Services Committee will be to provide those brave fighters the resources and support they need to succeed in their missions and return home safely."
He announced a three-point Republican defence policy: "Ensuring our troops deployed in Afghanistan, Iraq and around the world have the equipment, resources, authorities, training, and time they need to successfully complete their missions and return home; building on the Armed Services Committee's strong bipartisan tradition of providing our fighters and their families with the resources and support they need; and, investing in the capabilities and force structure needed to protect the United States from tomorrow's threats, while mandating fiscal responsibility, accountability, and transparency from the Department of Defence."
The Republicans also vowed to adopt a National Defence Authorisation Act for Fiscal Year 2011 to provide more funds for US troops.
Upon taking office in 2009, President Obama quickly established Afghanistan as his war, dramatically escalating the US presence there. The Republicans strongly supported him on the issue but disagreed with a plan he announced later to start a gradual withdrawal of US troops from Afghanistan from July 2011.
"You cannot tell the enemy when you're leaving, when you're in warfare, and expect your strategy to prevail," said Senator John McCain, the 2008 Republican presidential candidate.
In Tuesday's midterm elections, the Republicans captured 243 out of 435 seats while 192 went to the Democrats. The Republicans increased their strength in the Senate too, seizing 47 seats.
Although the Democrats maintained their majority in the 100-seat Senate by retaining 52 seats, they did so because only 37 seats were up for election.
http://public.dawn.com/2010/11/05/republicans-want-troops-in-afghanistan-to-stay-2.html
----------
WikiLeaks tells US to open up on Iraq war
Nov 5, 2010
GENEVA: WikiLeaks founder called on Thursday on the United States to open up 'instead of covering up' the release of secrets detailing abuses committed during the Iraq war.
Assange pledged to carry on publishing exposes on various countries, including the United States, in keeping with the whistleblowing site's bid since 2007 to publish secret and important information. "It is time the United States opened up instead of covering up. The US is in danger of losing its way," he told journalists in Geneva, pointing to a "proud" US tradition of freedom of information. "The law means nothing if the law is not upheld by a government," he added.
Assange insisted that there had been no sign of an investigation into the substance of the leaked documents by the United States even though other countries such as Britain and Denmark had moved to do so. Instead, he said the website and those working with it had been threatened and ordered by the Pentagon to quash information.
"That is an extraordinary demand and threat," Assange claimed. "I find myself, and our organisation finds itself, in the rather unusual position of being both expert witness to human rights abuses committed by the United States government in various areas and a victim of some those abuses ourselves," he added, flanked by two bodyguards. Assange said staff or people "affiliated" to the website were under pressure or had been detained.
Assange was due to attend a session of the 47 member UN Human Rights Council in the Swiss city on Friday which will conduct its first ever periodic review on Friday of the United States' rights record. WikiLeaks last month published an unprecedented 400,000 classified US documents on the Iraq war and posted 77,000 secret US files on the Afghan conflict in July.
It argues the release of the documents has shed light on the wars, including allegations of torture by Iraqi forces and reports that suggested 15,000 additional civilian deaths in the Iraq conflict.
US officials have accused the organisation of endangering the lives of troops and civilians who worked with US-led forces by revealing secret files, and have denied turning a blind eye on prisoner abuse.
http://www.dailytimes.com.pk/default.asp?page=2010\11\05\story_5-11-2010_pg4_8
----------
Over 200 million dollars paid to Nazi victims: Austrian fund
Nov 5, 2010
VIENNA: An Austrian compensation fund for victims of the Nazis, set up under the so-called Washington Agreement in 2001, has almost be paid in full, the fund's managers announced on Thursday.
As of mid-October, some 201 million dollars (141 million euros) of the 210-million-dollar fund had been paid to the victims, the fund said.
By the end of the year, almost all payments should be completed, parliament president Barbara Prammer, who oversees the fund, added in a statement.
In total, around 24,000 victims of the Nazis in Austria will have received damages by then.
The " General Settlemend Fund" was set up nine years ago under the Washington Agreement for survivors and heirs to claim compensation for material losses suffered during the Nazi regime, such as property, businesses, bank accounts and insurances.
Some 120,000 claims from 20,700 applicants were made by the May 2003 deadline, and payments have since then been made on a regular basis.
Austria also set up an unlimited National Fund in 1995, which awards a one-time token payment of 5,087 euros to victims of the Nazis, as well as a Reconciliation Fund for victims of forced labour.
So far, around 30,000 people have benefitted from the National Fund, according to the foreign ministry.
http://timesofindia.indiatimes.com/world/europe/Over-200-million-dollars-paid-to-Nazi-victims-Austrian-fund-/articleshow/6874245.cms#ixzz14Ny4t4Db
----------
Death toll from Indonesian volcano nears 100
Nov 05 2010
Indonesia : Blistering gas from Indonesia's most volatile volcano spewed farther than expected on Friday, incinerating houses at the edge of the danger zone, triggering chaotic evacuations and pushing the death toll in more than a week to nearly 100.
Soldiers joined rescue operations in Bronggang, 15 kilometers from the mouth of the crater, pulling charred corpses from smoldering homes and then lifting them into the backs of trucks caked in gray dust.
Dozens of injured, most was severe burns, were carried away on stretchers.
"We're totally overwhelmed here!" said Heru Nogroho, a spokesman at the Sardjito hospital, as the number of bodies dropped off at their morgue climbed to 54 - the deadliest day Mount Merapi has seen in 80 years.
More than 70 others were injured, many critically, with severe burns.
Merapi's booming explosion just after midnight triggered a panicked evacuation. Men with ash-covered faces streamed down the scorched slopes on motorcycles, followed by truckloads of women and children, many crying.
Officials barked out orders on bullhorns as rocks and debris rained from the sky.
Up until Friday the village of Bronggang, home to around 80 families, was considered to be within the safety zone.
Mount Merapi, which means "Fire Mountain," has erupted many times in the last century, often with deadly results. In 1994, over a period of several days, 60 people were killed, while in 1930, more than a dozen villages were torched, leaving up to 1,300 dead.
The greatest danger is always pyroclastic flows, like those that roared down the southern slopes on Friday.
Such clouds can reach temperatures of up to 750 degree Celsius, while racing down the slopes at speeds of up to 100 kilometers per hour.
Cities and towns more than 120 kilometers were dusted. Activity at the mountain forced an airport in nearby Yogyakarta to close today because runways were covered in heavy white ash. It was not clear when it would reopen, said Agus Andriyanto, who oversees operations.
Subandrio, a state volcanologist, meanwhile, said Mount Merapi's "danger zone" was extended by five kilometers to 20 kilometers from the crater's smoldering mouth after the new eruption.
Even scientists from Merapi's monitoring station were told they had to pack up and move down the mountain.
http://www.indianexpress.com/news/death-toll-from-indonesian-volcano-nears-100/7074
----------
BJP defends 'under-fire' RSS
Nov 5, 2010
NEW DELHI: At a time when the ruling Congress has been attacking the RSS for its links with terror acts in the country, the BJP on Thursday defended the Sangh saying that everytime there have been attempts by the Congress to malign the RSS, it has only emerged stronger.
Taking up the defence of the Sangh, BJP spokesperson Ravi Shankar Prasad told reporters here that, "the raag darbari has been going on for the last 60 years. Starting with Jawaharlal Nehru to Indira Gandhi there have been attempts to malign the RSS and even ban it, but the Sangh has only emerged stronger after that," implying that the RSS is being framed with a political motive.
In fact, the BJP insisted there should be a proper probe into Abhinav Bharat, headed by Col Purohit, but there is no link to any RSS functionary indulging in any sort of anti-national activity, including Indresh Kumar. Prasad categorically stated that he had read the entire report submitted by ATS, Rajasthan, but there is no evidence against Indresh Kumar or any other RSS functionary in it. "The report quotes 127 witnesses and not one has taken the name of Kumar," Prasad said.
The BJP and The RSS have been repeatedly accusing the investigating agencies of working under political pressure with a motive to malign the Sangh, by linking it to terror activities, especially in regard to the Ajmer, Malegaon and Hyderabad's Mecca Masjid blasts.
http://timesofindia.indiatimes.com/india/BJP-defends-under-fire-RSS/articleshow/6872603.cms#ixzz14Nz2LXjm
----------
Plane carrying 68 crashes in Cuba
Nov 5, 2010
HAVANA: A Cuban airliner flying from the eastern city of Santiago de Cuba to the capital has crashed with 68 people aboard, including 28 foreigners, state media reported.
There was no immediate word on whether any survived. The AeroCaribbean plane went down near the village of Guasimal in Santi Spiritus province, carrying 61 passengers and a crew of seven, state television said. It said 28 passengers were foreigners, but did not give a breakdown of nationalities.
At Havana's national terminal, relatives of those on board the plane were kept sequestered away from other passengers and journalists.
The newscast gave no details on what happened, saying only that the cause of the crash was being investigated.
The flight would have been one of the last leaving Santiago de Cuba for Havana ahead of Tropical Storm Tomas, which was on a track to pass between Cuba's eastern end and the western coast of Haiti.
Cuban media said earlier that flights and train service to Santiago were being suspended until the storm passed. AeroCaribbean is owned by Cuban state airline Cubana de Aviacion.
http://timesofindia.indiatimes.com/world/rest-of-world/Plane-carrying-68-crashes-in-Cuba/articleshow/6874947.cms#ixzz14NyBwV5A
----------
Sparing no effort in Mumbai trial, says Pakistan
Nov 5, 2010
Islamabad : Pakistan on Thursday insisted that it is "sparing no effort" in bringing the perpetrators of the 2008 Mumbai terror attack to justice but contended that it needed India's cooperation for the successful completion of the trial.
Replying to a question on US President Barack Obama's remark that Pakistan has a "special responsibility" to act "transparently, fully and urgently" in the case, Foreign Office spokesman Abdul Basit said Islamabad was committed towards this.
"At our end, we are sparing no effort," he said.
Pakistani authorities arrested seven suspects, including Lashker-e-Taiba operations commander Zakiur Rehman Lakhvi, shortly after the incident on charges of planning and facilitating the attacks.
However, their trial in an anti-terrorism court has been marred by procedural delays.
Only one witness has testified so far in the trial and the judge has been changed twice.
Basit said Pakistan's commitment stands, but India's assistance was essential to the case.
"Pakistan is committed to bringing the perpetrators of the Mumbai attacks to justice but we need India's assistance and cooperation for the successful completion of the trial," he said.
India has accused Pakistan of not acting against JuD chief Hafiz Saeed, whom New Delhi blames for playing a central role in the Mumbai plot, but Islamabad has maintained that there was no concrete proof against the LeT founder.
http://www.indianexpress.com/news/sparing-no-effort-in-mumbai-trial-says-pakistan/707094/
----------
Kurdish rebels TAK says behind Istanbul bombing
Nov 5, 2010
Istanbul : A group connected with Kurdistan Workers Party (PKK) guerrillas on Thursday claimed responsibility for a suicide bomb attack at the weekend in central Istanbul.
The Kurdistan Freedom Hawks (TAK) said on its website it had staged the attack, which wounded 32 people, at a police point at Istanbul's Taksim Square as a act of revenge.
We as TAK claim responsibility for the action carried out against the police force of Turkish fascism at Istanbul's Taksim Square on Oct 31, 2010, TAK said on its website.
http://www.indianexpress.com/news/kurdish-rebels-tak-says-behind-istanbul-bombing/707063/
----------
Sniffer dog 'Khan' sparks outrage ahead of Prez visit
By Krishna Kumar
Nov 5, 2010
WHAT'S in a name? Plenty if you are a sniffer dog from the United States called 'MWD Khan'.
A German Shepherd allegedly named 'Khan' brought to Mumbai as part of US President Barack Obama's security arrangements has led to the Muslims in Maharashtra threatening to hold a protest march.
It all began on Tuesday when the sniffer dog landed in Mumbai from a Hercules C 130 transport plane with a tag around its neck which read 'MWD Khan'. MWD stands for Military Working Dog and Khan is said to be the name of this dog, which is adept at sniffing out explosives.
However, the US officials would have a tough time taking the dog out with its name tag as enraged Muslim organisations have decided to protest against giving a Muslim name to a dog.
"In Islam pigs and dogs are abhorrent and giving a dog a Muslim name is the ultimate insult. We are holding a meeting in Malegaon where we would raise this issue. We will give calls to our people through Masjids to protest against this. Muslims will not tolerate such an insult," said Maulana Abdul Hamid Azhari from Malegaon.
Others such as Maulana Syed Athar Ali said naming the dog after a Muslim was not just an insult to the community but India as a whole.
"This shows how low these people can stoop. We will have a meeting soon and ask for an apology for hurting our religious sentiments. All around the world they keep talking of peace and then they take such steps," Athar Ali said.
He added that the protests would be lodged through proper channels. Maulana Ejaz Kashmiri said the dog was deliberately named Khan to 'taunt' Muslims. "They are the ones to give birth to terrorism. Insulting someone's religion is also terrorism," Kashmiri said.
Maharashtra Samajwadi Party chief Abu Asim Azmi also threatened to stage a protest. He said the US deliberately wanted to incite Muslims through such acts and said his party would protest against the insult.
Obama's visit to India had also upset the Sikh community. While the US President's trip to the country was being finalised, security officials wanted that the President be allowed to visit the Golden Temple in Amritsar without the mandatory headgear.
The US officials were worried that if he visited the Golden Temple wearing the headgear, it could be used by his opponents back home to create the impression that he was a Muslim. This could have had a negative impact in the US where opinion polls show Obama's popularity is declining.
Mail Today
----------
Syria rejects US criticism over Lebanon
Nov 5, 2010
DAMASCUS: Syria rejected on Thursday US accusations that it was destabilizing Lebanon and said it did not need US advice on how to deal with its smaller neighbor.
The United States has sought better ties with Syria since President Barack Obama took office in January last year, but the two sides have exchanged tough words in recent days.
President Bashar Al-Assad Assad told Al-Hayat newspaper in an interview published last week that the US "created chaos in every place it entered."
Two days later the US ambassador to the United Nations Susan Rice accused Damascus of joining forces with Iran and the Lebanese Shiite movement Hezbollah to undermine Lebanon.
US Undersecretary of State for Near Eastern Affairs Jeffrey Feltman also told the Washington Post there would not be significant improvement in ties with Syria "as long as Syria's friends are undermining stability in Lebanon," a reference to Hezbollah.
An official Syrian statement published on Thursday said:
"We do not need Feltman's advice because Syria is exercising its role through an independent decision to serve the interests of its people and the stability and security of the region."
Syria ended its nearly three decades of military presence in Lebanon after the international outcry over the 2005 assassination of former Lebanese prime minister Rafik Al-Hariri.
A UN-backed tribunal is expected to indict Hezbollah members over the killing. Hezbollah has denied any role in the assassination and has stepped up pressure on US-backed Prime Minister Saad Al-Hariri, son of the slain statesman, to repudiate the investigation.
Syria has also hinted that the tribunal should be disbanded, but the United States said on Wednesday it was giving $10 million to help finance the tribunal's work.
The harsh comments last week from Rice, who accused Syria of arming Hezbollah and flouting Lebanese sovereignty were immediately dismissed by her Syrian counterpart.
http://arabnews.com/middleeast/article180390.ece
----------
Hezbollah boycotts Lebanese talks over Hariri tribunal
Nov 5, 2010
BEIRUT: Hezbollah and its allies boycotted the latest round of Lebanon's national dialogue on Thursday because of tensions surrounding a UN tribunal's investigation of the 2005 assassination of a former prime minister.
Many fear there could be violence in coming months if the UN court probing the truck bombing that killed Rafik Hariri and 22 others indicts members of Hezbollah, which accuses the tribunal of bias.
Hezbollah's ally Michel Aoun said the boycott was to protest the government's refusal to tackle the issue of witnesses accused of giving false information to mislead the investigation.
Seven out of 19 leaders were absent from Thursday's talks, which are part of a series of regular meetings held by Lebanon's political factions.
Hezbollah shares power in a fragile unity government with a Western-backed coalition led by Prime Minister Saad Hariri — the son of the slain former leader.
The bombing that killed Rafik Hariri along Beirut's Mediterranean waterfront on Feb. 14, 2005, was one of the most dramatic political assassinations the Mideast has seen.
The tribunal has not yet indicted anyone in the assassination, but Hezbollah leader Sheik Hassan Nasrallah says he expects members of his movement to be named. That has raised fears of violence between the heavily armed Shiite guerrilla force and Hariri's mainly Sunni allies.
Nasrallah also has called on the Lebanese to boycott the tribunal, claiming that all information gathered by it was being sent to archenemy Israel.
Tensions in Lebanon have been high recently. Last week, a crowd of women attacked two UN investigators and a Lebanese interpreter as they gathered evidence at a private gynecology clinic in Beirut. The women scuffled with investigators and stole several items from them after the team arrived to go through phone records at the clinic.
Hariri was a five-time prime minister who had close ties with Western leaders as well as Syria and was credited with helping rebuild Lebanon's capital after the country's 1975-1990 civil war. In the last few months before his assassination, however, he had tried to limit Syria's influence over Lebanon.
Many Lebanese blamed Damascus for the killing, but Syria has denied having anything to do with the assassination.
Hezbollah, which is backed by Syria and Iran, also denies any role.
A wave of anti-Syrian protests after Hariri's killing led to the withdrawal of Syrian troops, ending almost three decades of Syrian domination of Lebanon.
Syria rejected on Thursday US accusations that it was destabilizing Lebanon and said it did not need US advice on how to deal with its smaller neighbor.
http://arabnews.com/middleeast/article180366.ece
----------
South Korean university honors Al-Anqari
Nov 5, 2010
RIYADH: Minister of Higher Education Khaled Al-Anqari has been conferred an honorary doctorate by a leading South Korean university in recognition of his efforts to promote education in the Kingdom and for his contributions to strengthen bilateral ties in the fields of education and research.
"The university cited Al-Anqari's achievements as exceptional and praiseworthy," Korean Ambassador Kim Jong-yong said on Thursday.
"Through the conferment of the doctorate degree, Korea's Kookmin University recognizes the minister's keen support for education and research."
He said the university is a prominent institution that has developed exclusive programs in the fields of design, automotive engineering, techno-design, law and various other academic disciplines.
Kookmin University and Riyadh-based King Saud University (KSU) recently approved a joint project to develop, design and manufacture lightweight automobiles.
This two-year project, which comes within the framework of a general cooperation agreement signed by KSU and Kookmin, was signed during a ceremony chaired by Al-Anqari, who visited Seoul earlier this week.
The joint KSU-Kookmin project will provide systematic teaching and training in all domains of automotive engineering, said Saad Alhussein, KSU's international program supervisor.
Practical applications for Saudi students will be taught, yet creativity will be "crucial for developing environment-friendly cars that satisfy high standards of quality, safety and strength."
Referring to the honorary degree awarded to Al-Anqari, Woong Chul Pak, spokesman of the Korean Embassy, said: "Our friendship with the Kingdom is an enduring relationship and multifaceted, which is evident from strong ties in trade and investment, education and development, construction, capacity building, science and technology, cultural exchanges as well as tourism."
Al-Anqari, who obtained a Ph.D. from Florida University in 1981, has been a member of the Saudi Cabinet since 1983.
The Kingdom and Korea have witnessed a big leap in their relations, especially in the field of education.
Since 2007, when the two governments signed an MoU on cooperation in higher education, a number of Saudi students funded by the Saudi government and many others on the King Abdullah Scholarship Program have been studying in renowned Korean universities.
Kookmin University is a prominent academic institution located in Seongbuk-gu, Seoul.
It currently includes an academic family of 22,000 students and about 400 faculty members.
http://arabnews.com/saudiarabia/article180352.ece
----------
NATO soldier killed in eastern Afghanistan
Nov 5, 2010
KABUL: Taleban militants killed a NATO service member Thursday in eastern Afghanistan where international forces are pushing hard against mid-level Taleban commanders operating along the Pakistan border.
NATO did not provide details of the attack or give the service member's nationality.
Militants often cross over the border into mountainous eastern Afghanistan from bases in neighboring Pakistan.
The death brings the total number of NATO soldiers killed this year to 610.
Also in the east, the coalition said it killed several militants in an air strike Wednesday night in Khost province.
Gen. Raz Mohammad Oryakhail, an Afghan National Army commander in Khost province, said the strike occurred after two militants were seen planting a roadside bomb while three others stood watch about 11 p.m. in Mando Zayi district. He said all five militants were killed.
http://arabnews.com/world/article180429.ece
----------
Father seeks NSHR help to get girl into school
Nov 5, 2010
JEDDAH: A Saudi father has turned to the National Society for Human Rights (NSHR) in his battle to enrol his daughter at an elementary school after she was turned away by the headmistress and the department of girls' education.
"I feel devastated every time I look at the sadness and despair on (daughter) Raghad's face," he said.
He asked the society to talk to the Ministry of Education to get her registered at the school.
The father said he had registered Raghad as directed by the school itself and submitted his daughter's details through her mother.
He added that the school gave them a letter to submit to the school's health unit for her medical examination.
"Her mother took the results and vaccination documents to the school, which then informed us that Raghad had been accepted," he said.
"We were told to come to the school at the beginning of the academic year, but a day before she was due to start we received a letter from the school informing us that she had not been accepted."
The father said when he contacted the school, he was told that her acceptance was conditional and not final.
He said he took the matter to the department of girls' education in Jeddah and received a message on his mobile after two weeks telling him that Raghad had been accepted at the school.
"Our happiness was short-lived. A few hours later we received another message saying that our daughter had not been accepted," he said.
The father said he had no other option but to refer the matter to the NSHR in the hope that it would resolve the problem by talking to the concerned authorities.
The NSHR has pledged to talk to the Education Ministry in the hope of finding a solution.
According to a source at the NSHR, Raghad might not have been accepted at the school because, at six, she was under school age. The source, however, remained hopeful that she would eventually be accepted.
http://arabnews.com/saudiarabia/article180134.ece
----------
Pakistan to walk tightrope on Afghan peace
Nov 5, 2010
ISLAMABAD: Pakistan will need to walk a tightrope to secure its interests in US-backed reconciliation efforts in Afghanistan, at risk of being sidelined by the Taliban and the Kabul government, analysts say.
British and US newspapers have been awash with reports on the nature of peace efforts needed to end the nine-year Taliban insurgency and allow the 150,000 US-led NATO contingent in Afghanistan to withdraw.
The Taliban have denied any talks are taking place, and Afghan and Pakistani experts on insurgent groups dismiss such reports as Western propaganda. But Pakistan is determined to ensure that an allied government is in power in Kabul once the US and its allies have withdrawn their troops from Afghanistan.
Washington and Kabul agree there can be no peace in Afghanistan without cooperation from Pakistan, which has repeatedly offered to facilitate reconciliation efforts. But Pakistan is not trusted fully by either the Afghan and US governments, which accuse its powerful military of continuing to foster the Afghan Taliban.
Pakistan and Afghanistan also share a large ethnic Pashtun population, which traditionally does not recognise the border drawn between the two countries in the British colonial era and from whom the bulk of the Taliban are drawn.
"We are in contact with all ethnic groups, not just Pashtuns, in Afghanistan," said one Pakistani official on condition of anonymity.
Yet Prime Minister Yousaf Raza Gilani said late last month that Afghan President Hamid Karzai had yet to brief the government on his plans.
"It is not necessary that we're in the loop at every stage or kept informed of all developments or meetings," said the Pakistani official. Pakistan considers Afghanistan a strategic asset, where a friendly government in Kabul can help offset the increasing power flexed by arch rival India. Hence its diplomatic recognition of the 1996-2001 Taliban regime.
The Afghan government's High Council for Peace has included Pakistan, along with Iran and Saudi Arabia in the list of Muslim countries it has asked for assistance, according to its spokesman Moulvi Qeyamudin Kashaf.
Full report at:
http://www.dailytimes.com.pk/default.asp?page=2010\11\05\story_5-11-2010_pg7_7
----------
Israel's hasty U-turn over cutting UNESCO ties
Nov 5, 2010
* Foreign ministry says 'translation error' behind deputy FM's announcement of severing ties with organisation
JERUSALEM: Israel on Thursday went back on a decision to cut links with UNESCO over a resolution on Jewish holy sites, with the foreign ministry blaming a 'translation error' and saying ties were only partially suspended.
But foreign ministry spokesman Yigal Palmor on Thursday said the statement ascribed to Ayalon was incorrect, blaming a 'hasty translation error' by the deputy minister's office. "We have not suspended cooperation with the whole organisation," he told AFP. "We are involved in a large number of projects with them and we want to continue, but we won't work with them on any political resolutions regarding the Middle East."
Israel's deputy foreign minister had on Wednesday announced that the Jewish state would sever ties with the cultural organisation over its description of Rachel's Tomb, a Jewish holy site near the southern West Bank city of Bethlehem, as a mosque. "Israel has suspended cooperation with UNESCO," Danny Ayalon told parliament, a statement from his office said late on Wednesday.
Last month, UNESCO, the UN's Educational, Scientific and Cultural Organisation, adopted a series of resolutions concerning holy sites located in the occupied West Bank, including one which referred to the Bethlehem tomb as "Bilal Bin Rabah Mosque/Rachel's Tomb." The move infuriated Israel, and was immediately denounced by Israeli Prime Minister Benjamin Netanyahu as "absurd."
In his statement, Ayalon blamed the Palestinians for being behind the resolutions, and said ties with UNESCO would remain frozen until it repealed the decision to refer to the tomb as a mosque. "The UNESCO decision was made by the automatic Arab majority and was another attempt to delegitimise Israel instigated by the Palestinian Authority," his statement said.
http://www.dailytimes.com.pk/default.asp?page=2010\11\05\story_5-11-2010_pg4_4
URL:https://www.newageislam.com/islamic-world-news/blast-kills-60-at-anti-taliban-mosque-in-northwest-pakistan/d/3629
----------