New Age Islam News Bureau
13 Feb 2020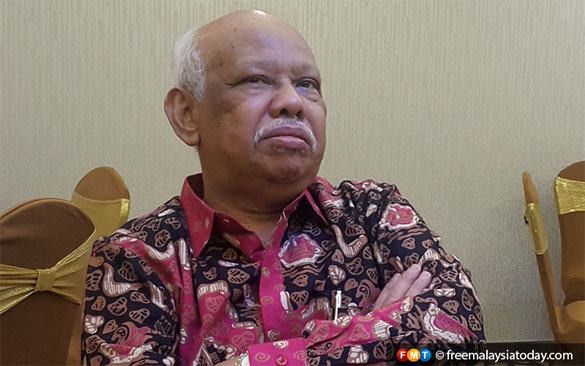 Indonesian Muslims are less reliant on the government in the administration of religious affairs, says senior Indonesian academic, Azyumardi Azra.
---------
• Politics A Reason for Anti-Shia Stance, Says Islamic Scholar
• Damage Caused by Valentine's Day to Pakistani Ideology Is Bigger than Any Existential Threat
• Landmark Islamic Funeral Held for Sex Worker In Bangladesh
• Hafiz Saeed Conviction: It Came Before FATF Meeting, 'Efficacy' Of Decision Remains to Be Seen, Says India
• As Many As 614 Government-Aided Madrasas and 101 Sanskrit Institutes In Assam Will Shut Down Over The Next Couple Of Months
• Saudi Arabia's 'Slow Steaming' Changes to Islam May Just Work
• Infuriated By Settlement Blacklist, Israel Freezes Ties with UN Rights Chief
• UN Security Council Passes Resolution Calling For 'Lasting Ceasefire' In Libya
• Conviction of Hafiz Saeed An Important Step Towards Holding LeT Accountable: US
• Head of Top-Ranked Muslim Schools in England Wants To Help White Kids
Southeast Asia
• 'Bin Abdullah' Case: Federal Court Says Muslim Child Conceived Out Of Wedlock Cannot Bear Father's Name
• Politics A Reason for Anti-Shia Stance, Says Islamic Scholar
• City In Aceh Bans Valentine's Day Celebration As It 'Goes Against Islamic Law'
• Shariah Lawyers Group All For Uniform Islamic Laws
• Be more tolerant, Anwar tells Malaysians over art censorship
• Give priority to refugees instead of importing more foreign labour
• Muslims in Jakarta set to enjoy Istiqlal Mosque's new exterior
• Finally, Catholic appointed as acting head of Catholic affairs directorate-general
--------
Pakistan
• Damage Caused by Valentine's Day to Pakistani Ideology Is Bigger than Any Existential Threat
• Elahi refuses to reveal details of secret deal with JUI-F's Fazl
• Arrest of Hafiz Saeed, aide 'a step forward' for Pakistan in combating terror financing: Alice Wells
• IHC bans corporal punishment for children under the age of 12
• Lal Masjid cordoned off once again after deadline to vacate expires
• Rumour mill churns as Chaudhry Nisar visits London
--------
South Asia
• Landmark Islamic Funeral Held for Sex Worker In Bangladesh
• Islamic party leaders criticise Hefajat chief Shafi
• US-Taliban breakthrough appears closer as Ghani reports progress
• NATO: Taliban must show real will and ability to violence reduction
--------
India
• Hafiz Saeed Conviction: It Came Before FATF Meeting, 'Efficacy' Of Decision Remains to Be Seen, Says India
• 40 Lakh Assamese-Speaking Muslims May Get 'Ethnic Tribe' Tag
• Internet services snapped in Kashmir after rumours surrounding Geelani's health
• Foreign envoys meet civil society, local youth in Kashmir
• Afghanistan-Pakistan region continues to be epicentre of terrorism: General Bipin Rawat
• International Punjabi Conference dedicated to Guru Nanak: Pak prunes number of Indian delegates
• CIA spied on India, Pak, others through secretly-owned Swiss firm: Report
• NRC data will be restored soon: Centre, Assam govt
• 25 envoys arrive in Jammu and Kashmir on 2-day visit to assess situation
• UP's Deoband is Gangotri of terrorism, says Giriraj Singh, stirs row
• NIA files charge sheet against four Jaish men
--------
Arab World
• Saudi Arabia's 'Slow Steaming' Changes to Islam May Just Work
• Former Mecca Grand Mosque's Imam: Clerics Can Make Mistakes like Politicians
• Arab Coalition Spokesman Says Humanitarian Law Violators To Be Held Accountable
• Iraq reopens Sinak Bridge in Baghdad closed for months by protests
• Syrian foreign ministry says Erdogan 'disconnected from reality' after threats
• Saudi court postpones trial of prominent dissident rights activist
• Syrian civilian killed as US forces open fire on locals in NE Syria
• US patrol opens fire on Assad's fighters in new Syria flashpoint
--------
Mideast
• Infuriated By Settlement Blacklist, Israel Freezes Ties with UN Rights Chief
• Iran Threatens 'Crushing Response' If Israel Acts Against Its Regional Interests
• Israel denounces 'shameful' UN report on companies tied to West Bank settlements
• Palestinian FM applauds UN report on companies with Israeli settlement ties
• Four Hezbollah experts killed in Yemen by coalition strikes: Sources
• Hamas determined to foil Trump's Mideast plan: Official
• Erdogan threatens to hit Syrian army positions
--------
Africa
• UN Security Council Passes Resolution Calling For 'Lasting Ceasefire' In Libya
• UN censures ban by Haftar loyalists on flights to, from Libya
• Extremists kill five Nigerian security personnel
• UN special envoy for Libya warns: 'We are in a race against time'
• Sudan: Bashir's lawyer decries handover decision to ICC
• US unlikely to meet schedule for 'degrading' Al Shabaab
• Residents boo Buhari, Boko Haram attacks Borno capital
• Tunisian president mired in UN row over Trump peace plan
--------
North America
• Conviction of Hafiz Saeed An Important Step Towards Holding LeT Accountable: US
• Trump warns Senate not to curb his war authority on Iran
• Iran's revenge on Soleimani assassination taught Trump a lesson, says ex-US official
• 'US point man on Iran met with MKO rep. before, after Gen. Soleimani's assassination'
• US senators request assessment on Kashmir issue
• US takes Turkey's concerns in Idlib seriously: official
• US stands by NATO ally Turkey: Special envoy for Syria
• US renews waivers allowing Iraq to continue imports of gas, power from Iran: AP
--------
Europe
• Head of Top-Ranked Muslim Schools in England Wants To Help White Kids
• Blasphemy 'Is No Crime', Says Macron amid French Girl's Anti-Islam Row
• Islamist militant Krekar to be extradited from Norway to Italy
• 'We Want Our Voices Heard': Muslims in Maryland Showcase Power Of Door-To-Door Lobbying
• Macron invites renegade Libyan commander to France
• Turkish, Greek defense ministers meet in Brussels
• Turkey urges EU to take principled stand against terror
Compiled By New Age Islam News Bureau
URL: https://www.newageislam.com/islamic-world-news/bin-abdullah-case-federal-court/d/121056
--------
'Bin Abdullah' Case: Federal Court Says Muslim Child Conceived Out Of Wedlock Cannot Bear Father's Name
13 Feb 2020
PUTRAJAYA (Bernama): The Federal Court in a majority 4-3 decision has ruled that a Muslim child conceived out of wedlock cannot bear his father's name.
The seven-member bench led by Court of Appeal President Datuk Rohana Yusuf allowed partly the appeal brought by the National Registration Department (NRD), its director-general, and the government to set aside the appellate court's decision.
The Court of Appeal, in 2017, held that a Muslim illegitimate child could bear his father's name instead of using "bin Abdullah".
Justice Rohana who delivered the majority Federal Court decision on Thursday (Feb 13) said Section 13A of the Births and Deaths Registration Act 1957 (BDRA) does not apply to the registration of births of Malay Muslim children as Malays do not carry any surnames.
She said the Section 13A has no application to the Malay naming system and did not enable the children to be named with the personal name of a person
acknowledged to be the father of the children.
Justice Rohana, however, issued a consequential order for the NRD director-general to remove "bin Abdullah" from the birth certificate of the child in the case.
"The name of the first respondent (the child) without 'bin Abdullah' shall so remain, " she said.
Justice Rohana held that the NRD director-general could not impose the fatwa (religious edict) of the National Fatwa Committee on the child since there was no fatwa on how to name an illegitimate child gazetted in Johor.
The majority decision were from Justice Rohana, Chief Judge of Malaya Tan Sri Azahar Mohamed and Federal Court judges Datuk Mohd Zawawi Salleh and Tan Sri Idrus Harun.
The minority judgments were from Chief Judge of Sabah and Sarawak Tan Sri David Wong Dak Wah and Federal Court judges Datuk Abang Iskandar Abang Hashim and Datuk Nallini Pathmanathan that upheld the Court of Appeal's decision.
The child was born less than six months after the parents' marriage, which is seen as being illegitimate under Syariah law.
The child's parents (whose identities have been withheld by the court) applied to the NRD under Section 13 of the BDRA to have the father's name on their child's birth certificate but the NRD refused to replace it with the father's name on grounds that the child was illegitimate despite the application being made.
The parents then filed a judicial review application at the High Court but it was dismissed on Aug 4,2016.
On May 25,2017, the Court of Appeal allowed their judicial review to compel the NRD director-general to replace the child's surname "Abdullah" with the name of the child's father in the birth certificate. – Bernama
https://www.thestar.com.my/news/nation/2020/02/13/bin-abdullah-case-federal-court-says-muslim-child-cannot-bear-father039s-name
--------
Politics a reason for anti-Shia stance, says Islamic scholar
Nicholas Chung
February 13, 2020
SHAH ALAM: An Islamic scholar from Indonesia has blamed politics for some Muslim leaders' rejection of Shia Islam.
Azyumardi Azra, a former rector of Syarif Hidayatullah State Islamic University Jakarta, said Malaysian and Indonesian leaders, witnessing Iran's boldness against the United States during and after its Islamic revolution of the late 1970s, regarded the religious zeal of Iranians as a cause for concern.
He told FMT Malaysian and Indonesian leaders of the time saw Shia Islam as politically revolutionary and wanted to ban its teachings.
However, he added, the ban did not happen in Indonesia because there was strong resistance against it.
He described Shia teachings as being "part and parcel" of Islam.
Noting that there was more tolerance of Shia Islam in Indonesia than in Malaysia, he said this was because Indonesian Muslims were less reliant on the government in the administration of religious affairs.
"They have their own organisations and they finance these organisations," said Azyumardi, who was in Malaysia for the Regional Conference on Peaceful Coexistence.
"They construct their own mosques and madrasahs without government interference. They pay their speakers, unlike in Malaysia, where religious functionaries get salaries from the government.
"If Muslims are not co-opted by the state, the government can't just issue a statement declaring that Shia is deviant."
He also noted that Indonesia has no official muftis and Muslims there can choose whether or not to obey fatwas issued by the various Islamic councils.
However, he added, this did not mean there were no calls for Shia teachings to be banned.
He acknowledged the right of Sunni Muslims to reject Shia teachings, but he urged them to eschew violence against the Shia community.
"Even if they're banned by the government, you should still respect them," he said.
Malaysia's Islamic authorities have over the years been enforcing a fatwa declaring Shia teachings as deviant.
https://www.freemalaysiatoday.com/category/nation/2020/02/13/politics-a-reason-for-anti-shia-stance-say-islamic-scholar/
--------
Damage caused by Valentine's Day to Pakistani ideology is bigger than any existential threat
NAILA INAYAT
13 February, 2020
It is that time of the year when anything but love is allowed in the air of Pakistan. The dangerous Valentine's Day is upon us. The day that will destroy our future generations, take us away from our cultural and religious tenets. Truth be told, the damage caused by 14 February to the ideology of Pakistan is greater than any existential threat the country has ever faced.
So, let the annual Valentine denouncing begin: It is Haya (shame or honour) Day, no it is Sisters' Day. How about it being a Black Day? It is anything but Valentine's Day. Can we at least agree that it is a day? This day is a western sazish (conspiracy) against our ancient tradition of celebrating birthdays. The infidel west is conspiring against us to take away the sharam (shame) and haya (decency) of our women. Brace yourself with this and much more this Valentine's Day.
No time for love
Over the years, red roses, red balloons and stuffed toys have become a symbol of defiance in Pakistan. The bans, protests and court orders against celebrating Valentine's Day by cultural thekedars has only caused unwarranted turmoil, with religious and political sections of the society using it to their benefit. Jamaat-e-Islami being the frontrunner with its Haya Day. Then there are those progressive types who fight back and denounce the anti-Valentine propaganda.
Slain human rights activist Sabeen Mahmud in 2013 came out in support of Valentine's Day, with one of the posters that said "Pyaar hone dein" or let there be love, in clear defiance of the religious Right, which was stopping people from any such celebration. She received threats and had to go into hiding. Two years later, Sabeen Mahmud was murdered. Her killer Saad Aziz said in his confession that he shot Sabeen for holding a un-Islamic Valentine's Day rally.
Against Muslim tradition
The government of Pakistan has played an active role in the weaponization of Valentine's Day. In 2016, Pakistan President Mamnoon Hussain, who hardly spoke on any serious issue during his stay in office, got on the anti-Valentine bandwagon and urged the youngsters to not celebrate Valentine's Day calling it a part of the western culture, and not of the Muslim tradition. He asked the students to maintain their religious and national identity. Same year, Chauhry Nisar, the interior minister in Pakistan Muslim League (N) government banned all kinds of Valentine's Day celebrations in Islamabad. Why should have the Sindh government stayed behind? It banned swimming at Seaview beach in Karachi on Valentine's Day. We don't know if there was any forecast about couples going out for swimming.
In 2017, the Islamabad High Court banned the celebration of Valentine's Day. Justice Shaukat Siddiqui prohibited any festivity in public spaces and government offices across the country. He also directed the media to not air any love — as "coverage (by media) of the spread of love was (promoting) immorality, nudity and indecency, which goes against our rich culture." Asma Jahangir criticized the judgement saying it wasn't based on any law and that Siddiqui wasn't fit to be a judge, rather he should have become a Khatib at a local mosque. Again, in 2018, the Pakistan Electronic Media Regulatory Authority reminded the television channels to not promote the Valentine's Day.
Celebrating Sisters' Day
Khadim Hussain Rizvi, leader of a far-Right religious party Tehrik-e-Labbaik, has expressed his disdain over boys giving red roses to girls: Phool dene wale pe bhi lanaat aur phool lene wale pe bhi lanaat. There you have your Valentine's Day decree.
Last year, the University of Agriculture in Faisalabad celebrated Sisters' Day on 14 February. In a rather idiotic ceremony at its campus, the chancellor of the university distributed 800 headscarves or abayas to female students as a "gesture of respect" and not love. Though it should well have been called Daughters' Day as the chancellor was giving away tokens of honour to young girls, who could well be his daughters, and not sisters.
Relationship between a man and a woman does exist. Celebrating Sisters' Day doesn't mean these relationships don't exist. Yes, Pakistan is awkward when it comes to love and asking for a day to celebrate love is a bit too much. Those who vehemently oppose the idea forget that Pakistan is no island. It will get influenced by the happenings in the rest of the world. Those who want to celebrate Valentine's Day will go ahead without anyone's approval. But those who don't want to be part of it have no business of imposing their views on others. Valentinegardi is still better than deshatgardi.
https://theprint.in/opinion/letter-from-pakistan/damage-caused-by-valentines-day-to-pakistani-ideology-is-bigger-than-any-existential-threat/364465/
--------
Landmark Islamic funeral held for sex worker in Bangladesh
12 February 2020
Activists in Bangladesh have welcomed the first ever Islamic funeral for a sex worker, breaking a long-standing taboo in the Muslim majority nation.
Hamida Begum, who worked at one of the world's largest brothels in the village of Daulatdia, died of illness last week at the age of 65.
A number of people gathered at her grave to witness the historic moment.
Sex work is legal in Bangladesh, but Islamic leaders have previously refused to perform funeral prayers for workers.
Instead, sex workers who die are usually buried in unmarked graves, without formal prayers, or dumped in rivers.
This was the fate that originally awaited Begum until a coalition of sex workers persuaded local police to talk to spiritual leaders - who have historically considered sex work "immoral" - about giving her a formal burial.
"The imam was initially reluctant to lead the prayers," local police chief Ashiqur Rahman, who oversaw the negotiations, told AFP news agency. "But we asked him whether Islam forbids anyone from taking part in the Janaza [funeral prayers] of a sex worker. He had no answer."
As a result, a religious funeral was held for her last Thursday.
Mr Rahman said the ceremony was attended by more than 200 people, while more than 400 went to the post-funeral meal and prayers.
"It was an unprecedented scene," Mr Rahman added. "People waited until late in the night to join the prayers. The eyes of sex workers welled up with tears."
Among those at Begum's graveside were her son, Mukul Seikh, and her 35-year-old daughter Laxmi, who is also a sex worker in the brothel in Daulatdia.
"I never dreamed that she would get such an honourable farewell. My mother was treated like a human being," Laxmi said.
"I hope from now on every woman who works here, including me, gets a Janaza just the way my mother did."
Jhumur Begum, the leader of the local coalition of sex workers that campaigned for Begum's funeral, recalled the indignity with which women were usually buried.
"If we wanted to bury the dead in the morning, villagers would chase us with bamboo sticks," she told AFP.
The brothel where Ms Begum worked - one of 12 legal brothels in Bangladesh - is located about 250 km (155 miles) west of the capital Dhaka.
It was first established about a century ago, under British colonial rule.
https://www.bbc.com/news/world-asia-51472606
--------
Hafiz Saeed conviction: It came before FATF meeting, 'efficacy' of decision remains to be seen, says India
February 13, 2020
A day after Mumbai terror attack mastermind Hafiz Saeed was held guilty and sentenced to prison for five and a half years in two terror-financing cases by a Pakistan court, India on Thursday questioned the "efficacy" of the conviction. Adding that taking action against terrorism is a part of "Pakistan's long-pending international obligation," India said that it would keep a watch if the neighboring country would take action against other terror entities operating on its soil.
Saeed, the founder of Lashkar-e-Taiba and chief of Jamaat-ud-Dawa, was also slapped a fine of Rs 15,000 in two cases of terror-financing. The sentences of both cases will run concurrently.
The conviction came a day ahead of the Paris-based Financial Action Task Force (FATF) plenary meeting. The FATF is a global watchdog against terror funding that has Pakistan to fully implement its anti-terror action plan by February 2020 or face severe action. Pakistan was already kept under the "grey list" of countries by the FATF for failing to contain terror financing.
"We have seen media reports that a court in Pakistan has sentenced UN-designated and internationally proscribed terrorist Hafiz Saeed in terror financing case. It is part of a long-pending international obligation of Pakistan to put an end to support for terrorism," government sources said. Saeed's conviction is seen in New Delhi as a move to impress the FATF before a crucial session."The decision (by Pakistan) has been made on the eve of the FATF plenary meeting, which has to be noted. Hence, the efficacy of this decision remains to be seen," the sources said.
Meanwhile, the US has welcomed the Pakistan court's verdict The conviction "is an important step forward — both toward holding LeT accountable for its crimes, and for Pakistan in meeting its international commitments to combat terrorist financing," tweeted Alice Wells, the top US diplomat for South Asia.
Saeed-led JuD is the front organisation for the LeT which is responsible for carrying out the 2008 Mumbai attack that killed 166 people, including six Americans.
The US named Saeed as a Specially Designated Global Terrorist, and the US, since 2012, has offered a USD 10 million reward for information that brings Saeed to justice. He was listed as a terrorist under the UN Security Council Resolution 1267 in December 2008.
https://indianexpress.com/article/india/india-questions-efficacy-of-hafiz-saeeds-conviction-in-pakistan-6265709/
--------
As Many As 614 Government-Aided Madrasas and 101 Sanskrit Institutes In Assam Will Shut Down Over The Next Couple Of Months
TNN | Feb 13, 2020
GUWAHATI: As many as 614 government-aided madrasas and 101 Sanskrit tols (institutes) in Assam will shut down over the next couple of months and reinvent themselves as high and higher secondary schools as part of a policy decision by the BJP-led government not to spend public money on "religious education", finance and education minister Himanta Biswa Sarma said on Wednesday.
"Teaching Arabic and religious texts is not the government's job. In a secular country, religious teachings cannot be funded by the government," Sarma said. "If religious texts are allowed to be taught in state-run madrasas, the Gita, or for that matter the Bible, should also be taught with government funding."
The government spends Rs 3-4 crore annually on madrasas and about Rs 1 crore on Sanskrit tols.
"Teachers employed in these madrasas can stay home without having to worry about finding employment elsewhere. The government will pay their salaries till their day of retirement," the minister said.
Pointing to the decision to simultaneously stop funding Sanskrit tols, Sarma said this should put at rest speculation that madrassas were being targeted on religious grounds. Privately-run madrasas - Assam has around 900 of them, all run by the Jamiat Ulama - and Sanskrit tols can continue to function as usual, he said.
The website of the erstwhile state madrassa education board defines "madrasa" as an Arabic word for "an educational institution or school imparting education to all, irrespective of religion, caste, creed and gender".
"The idea that it imparts religious and theology based education to a particular religion is not true," it states.
Jamiat Ulama's legal cell convenor Masud Akhtar Zaman said the closure of state-aided madrasas would not affect the private madrasa education system in any way. "Our madrasas do not depend on the government for a single rupee. Almost all our students are from BPL families, and we take care of their boarding, food and clothing."
Zaman also clarified that there was more to madrassas than religious education. "It is wrong to say that madrassas are only for religious teachings. We follow a normal syllabus same as other schools under the state board," he said.
Two years ago, the government disbanded the madrassa education and Sanskrit boards to bring all madrasas under the Secondary Board of Education, Assam, and the Sanskrit tols under the Kumar Bhaskar Varma Sanskrit and Ancient Studies University in Nalbari. This was apparently done to bring modern education and teaching methods to these traditional institutions.
Sanskrit education had been introduced in the state under the Assam Sanskrit Education Act in 1957. The madrassa education system started in 1780.
https://timesofindia.indiatimes.com/city/guwahati/why-assam-is-closing-down-government-run-madrassas-sanskrit-centres/articleshow/74109759.cms
------
Saudi Arabia's 'slow steaming' changes to Islam may just work
02/12/20
"Slow steaming" is a concept by which container ships operate at lower speeds to minimize wear and tear on engines, save fuel, reduce emissions and otherwise improve efficiency. This concept proves that, sometimes, slower can be better than faster. For those who are observing events in the Muslim world, with an eye toward recognizing positives rather than negatives, the concept of slow steaming is being used by Saudi Arabia as it seeks to administer a course change for Islam to gradually bring stability to the Middle East region.
Let us examine a few of these initiatives and what they seek to do.
In May 2019, Riyadh published the "Charter of Makkah" (meaning "Mecca") — a document that still escapes recognition as being groundbreaking. Not since Martin Luther's nailing of the "95 Theses" on the door of a Catholic church in Germany in 1517 has a religion received such a wake-up call for change.
As a result of the Muslim World League (MWL) Conference in one of Islam's two holiest cities, attended by more than 1,200 Muslim leaders representing 139 countries and 27 Islamic sects, the charter sought to implement changes of an all-encompassing nature. The charter also sought to proclaim Islamism as not being representative of Islam and to introduce, for the first time, acceptance of the universal equality of human rights for all. This comes after 1,400 years of Islamist indoctrination that Muslims are superior to all other human beings.
In yet another first, the charter recognizes acceptance of diverse religious beliefs and that diversity never justifies conflict. This document truly seeks to put Muslims and non-Muslims on an equal footing.
Despite the widespread participation of Muslims from around the world, what the charter says and what Muslims end up doing remains to be seen — just as our own Constitution witnessed a struggle to enforce the standard that all men truly are created equal. The charter's new doctrine will have to fight a battle for acceptance by 1.6 billion Muslims, but it marks a starting point for this evolution.
We are seeing that the charter is not a "one-and-done" effort to change the Muslim mindset towards non-believers and, particularly, towards Jews. Since the days of Prophet Muhammad, Muslims have harbored a hatred towards Jews that asserts itself in both the Quran and hadiths. But Muslim leaders apparently again recognize that slow steaming is necessary to change the Muslim mindset to accept Jews as equals. The 75th anniversary of the liberation of the Nazi German death camp at Auschwitz gave them the opportunity to "walk a mile" in the shoes of Jews.
On Jan. 23, Muslim and Jewish leaders honored victims of the Holocaust in a historic joint visit to the site. Approximately 60 senior Muslim civil and religious leader from across the globe toured the camp. The Saudi head of the MWL called the visit "a sacred duty and a profound honor." Astonishingly, the group's secretary general knelt and bowed to the ground as he led prayers for the million-plus victims killed there.
This was another groundbreaking effort by Muslim leaders to level the human rights playing field. Ever since World War II's end, and despite all the evidence of record, many Muslims have chosen either to deny the Holocaust ever happened or to mock it. Iran periodically holds a cartoon competition to ridicule the genocide the Nazis committed.
The Auschwitz visit by these Muslim leaders is important for two reasons that underscore the difficulty of implementing change within Islam:
Unlike Catholicism, with a globally recognized head in Rome who implements doctrinal changes quickly, Islam lacks a pope. No Muslim leader singularly wields the power of the pope to impact Islam. In fact, Islam basically allows any religious leader or scholar to issue a religious declaration, which then can be accepted, or not, by followers. But the fact that 60 global Muslim leaders participated in this first step is encouraging to demonstrate a collective Muslim mindset exists towards equality.
The fact that Saudi Arabia is involved — recognized as the Custodian of the Two Holy Mosques, Islam's holiest sites — lends immense credibility to the effort.
In addition to the Charter of Makkah and the Auschwitz visit, Riyadh is taking another significant step to snuff out extremists' flame of hatred. Saudi Arabia will terminate its policy of funding mosques abroad where such hatred is being fomented. Existing foreign mosques will be turned over to local authorities to be administered by local Muslims and their elected clerical head. This obviously is a follow-through on Riyadh's 2018 decision to ban Islamist teachings from its schools and begin opening up to all religions.
With Saudi Arabia and moderate Arab nations realizing that the only thing they have to fear is Islamism, and that their hope for regional stability aligns more with non-Muslim interests such as those of Israel, the above steps hopefully will be expanded to ensure that the seed of tolerance for all is nurtured.
Slow steaming will take a little longer for changes in Islam to be accepted by its followers, but after 1,400 years of indoctrination, it is clearly the way to go.
https://thehill.com/opinion/civil-rights/481648-saudi-arabias-slow-steaming-changes-to-islam-may-just-work
--------
Infuriated by settlement blacklist, Israel freezes ties with UN rights chief
13 February 2020
Israel has suspended its ties with UN High Commissioner for Human Rights Michelle Bachelet in an angry reaction to her office's publication of a long-anticipated list of over 100 firms active in settlements built on occupied Palestinian land.
Israeli foreign minister Israel Katz's office said on Wednesday that he had ordered "exceptional and harsh measure" in response to Bachelet's office "serving the BDS campaign," referring to the Boycott, Divestment and Sanctions movement —an international campaign promoting various forms of boycott against the Tel Aviv regime until it meets its obligations under international law.
It also noted that the Israeli foreign minister intends to protect the companies operating in the occupied territories.
Earlier on Wednesday, the Office of the UN High Commissioner for Human Rights (OHCHR) released a list of 112 companies that conduct business in Israeli settlements across the West Bank.
Of the entities listed, 94 are domiciled in the occupied lands and 18 in the US, France, the Netherlands, Luxembourg, Thailand and the UK.
The database took almost four years to complete, after being mandated in a resolution passed by the UN Human Rights Council in 2016.
The resolution urged the OHCHR to produce a "database for all businesses engaged in specific activities related to Israeli settlements in the occupied Palestinian territory."
Israeli Prime Minister Benjamin Netanyahu rejected the UN list as the work of a "biased and uninfluential body."
"Instead of dealing with human rights, this body is trying to blacken Israel's name. We reject any such attempt in the strongest terms and with disgust," he said in a statement. "Whoever boycotts us will be boycotted."
Palestine hails 'victory for intl. law'
Palestinian officials, however, welcomed the release of the settlement blacklist.
In a post on his Facebook page, Palestinian Prime Minister Mohammed Shtayyeh said that his country would "pursue" the firms included in the UN list.
Wafa News Agency - English
@WAFANewsEnglish
Calling to shut down offices in settlements, premier says companies will be pursued legallyhttp://english.wafa.ps/page.aspx?id=UdPZF7a115069792959aUdPZF7 …
View image on Twitter
10:06 PM - Feb 12, 2020
Twitter Ads info and privacy
See Wafa News Agency - English's other Tweets
"We will pursue the companies listed in the report legally through international legal institutions and through the courts in their countries for their role in violating human rights," he said.
He also called for the companies operating in the West Bank to immediately close their offices and branches there, saying they violated international law and UN resolutions.
"We will demand compensation for illegally using our occupied lands and for engaging in economic activity in our lands without submitting to Palestinian laws and paying taxes," Shtayyeh added, suggesting that the companies could move to areas controlled by the Palestinian Authority to avoid potential retribution.
Moreover, Secretary General of the Palestine Liberation Organization (PLO) Saeb Erekat called the UN list a boon to the credibility of the UN Human Rights Council "in the face of the fierce attack and the intense pressure that the Trump administration places on these institutions."
"While this list does not include all the companies profiting from Israel's illegal colonial-settlement enterprise in occupied Palestine, it's a crucial first step to restore hope in multilateralism and international law," he said in a statement.
The list, he emphasized, "should serve as a reminder to the international community on the importance of strengthening the tools to implement international law at a time when the illegality of Israeli settlements is being challenged."
Palestinian Foreign Minister Riyad al-Maliki also hailed the release of the list as "a victory for international law."
In a statement posted on the ministry's Facebook page, he urged the UN Human Rights Council member states to study the list and instruct the companies cited on it to terminate their activities in the Israeli settlements.
Similarly, Human Rights Watch stressed that the database helps businesses end "complicity in rights abuses" and "should put all companies on notice."
The blacklist "should put all companies on notice: to do business with illegal settlements is to aid in the commission of war crimes," said HRW's Deputy Executive Director for Advocacy Bruno Stagno.
Saeed Abu Ali, Arab League assistant secretary general for Palestine and the occupied Arab territories, described the UN list as an important step towards supporting the Palestinians' rights against the crimes committed by the occupying regime, especially the construction of settlements.
He further called on the international community to devise a mechanism to punish Israel and oblige the regime to respect international law.
More than 600,000 Israelis live in over 230 settlements built since the 1967 Israeli occupation of the Palestinian territories of the West Bank and East Jerusalem al-Quds.
Emboldened by US President Donald Trump's all-out support, Israel has stepped up its settlement construction activities in defiance of United Nations Security Council Resolution 2334, which pronounced settlements in the West Bank and East Jerusalem al-Quds "a flagrant violation under international law."
Much of the international community regards the Israeli settler units in the occupied lands as illegal.
https://www.presstv.com/Detail/2020/02/13/618540/Israel-Palestine-UN-settlements
--------
UN Security Council Passes Resolution Calling For 'Lasting Ceasefire' In Libya
13 February 2020
Members of the UN Security Council have passed and adopted a resolution calling for a "lasting ceasefire" in Libya during a vote on Wednesday.
The text, drafted by Britain, was approved by 14 votes out of 15, with Russia abstaining.
It was subject to weeks of discussions, reflecting deep international divisions over Libya despite world leaders recently agreeing to end all foreign interference in the country and to uphold a weapons embargo.
Since April 2019, the UN-recognized Government of National Accord (GNA) in Tripoli has been fighting against an offensive by the eastern-based Libyan National Army (LNA) led by General Khalifa Haftar.
https://english.alarabiya.net/en/News/north-africa/2020/02/13/UN-Security-Council-passes-resolution-calling-for-lasting-ceasefire-in-Libya.html
--------
Conviction of Hafiz Saeed an important step towards holding LeT accountable: US
Feb 13, 2020
WASHINGTON: Welcoming the conviction of the 26/11 Mumbai attack mastermind Hafiz Saeed, the United States called it as an important step towards holding the Lashkar-a-Taiba (LeT) accountable.
"Today's conviction of Hafiz Saeed and his associate is an important step forward – both towards holding LeT accountable for its crimes, and for Pakistan in meeting its international commitments to combat terrorist financing," Acting Assistant Secretary of State for South and Central Asia Alice G Wells said.
Pakistan Prime Minister Imran Khan has said it is in the interest of his country's future that it does not allow non-state actors to operate from its soil, Wells said in a tweet.
Wells' tweet came after a court in Pakistan sentenced Saeed, a UN designated terrorist, for five and half years.
Saeed-led Jamatud Dawa is believed to be the front organisation for the LeT which is responsible for carrying out the 2008 Mumbai attacks that killed 166 people.
The US Department of the Treasury has designated Saeed as a Specially Designated Global Terrorist, and the US, since 2012, has offered a USD 10 million reward for information that brings Saeed to justice.
https://timesofindia.indiatimes.com/world/pakistan/conviction-of-hafiz-saeed-an-important-step-towards-holding-let-accountable-us/articleshow/74109612.cms
--------
Head of top-ranked Muslim schools in England wants to help white kids
February 12, 2020
LONDON: The head of three Muslim schools that are ranked top in England in terms of pupil progression says he wants to help working-class white children too.
Government data released last week revealed that the best three schools for pupil improvement are all Muslim, based in inner cities and run by a not-for-profit trust called Star Academies.
Hamid Patel, its chief executive, is responsible for more than 25 other schools across the UK, many of which are aimed at Muslim students.
Following his success in inner-city locations such as London and Birmingham, he is turning his attention to schools in deprived coastal areas where, unlike many of his schools, most of the pupils are white.
Star Academies has already begun working to help these schools and their students. In 2016, it took over Highfield Leadership Academy in the town of Blackpool and Bay Leadership Academy in the town of Morecambe, when both were performing exceptionally badly.
Patel acknowledged that for these schools, "sustained improvement will take time, but we hope … to take on other schools which have been struggling for many years in communities along the northwest coast of England."
He said he is distraught by the lack of progress for white working-class boys in coastal areas compared with more diverse inner-city areas, particularly given the existing inequalities in the UK.
"There is no doubt a white child has advantages. You only have to look at the statistics on employment, average pay, the prison system and even life expectancy," he said.
"This underlines how severe our issues are with white working-class boys that despite the inherent advantages, they do so badly," he added.
"Only one in seven white working-class boys will pass their GCSE in English and maths. That is a national disgrace."
The countrywide statistics support Patel's concerns — 37 of the 100 worst schools for pupil progress are in majority-white coastal areas, but they only make up 13 of the 100 best, with none making it into the top 10.
https://www.arabnews.com/node/1626901/world
--------
Southeast Asia
City In Aceh Bans Valentine's Day Celebration As It 'Goes Against Islamic Law'
February 12, 2020
The city administration of Banda Aceh in the conservative province of Aceh has barred residents from celebrating Valentine's Day, which falls on Feb. 14, on the grounds that it goes against Islamic teachings.
"To maintain the purity of Islamic values and strengthen Islamic laws, we would like to inform the public that Valentine's Day goes against Islamic law and is not a part of Aceh's culture," Banda Aceh Mayor Aminullah Usman said on Tuesday.
Aminullah said he had signed and issued a circular on Monday urging youngsters in the city to refrain from taking part or carrying out any kind of activities in celebration of Valentine's Day.
He also asked hotels, restaurants and entertainment venues in Banda Aceh not to facilitate any events of such kind on Feb. 14.
"Aside from defying Islamic law and Acehnese culture, Valentine's Day also goes against Aceh's traditions," he said as quoted by news agency Antara.
Aceh is the only region in Muslim-majority Indonesia that imposes sharia, which stipulates flogging as a punishment for crimes related to Islamic morality, such as adultery, gambling as well as gay and premarital sex.
The Bandung Education Agency in West Java issued a similar circular on Monday prohibiting elementary and junior high school students in the city from celebrating Valentine's Day.
Bandung Education Agency secretary Cucu Saputra said the prohibition had been in place for a few years to prevent students from engaging in improper activities on Feb. 14.
He also expressed his belief that celebrating Valentine's Day was against the norms and culture of Indonesia.
"Valentine's Day is not a part of our culture and goes against the religious norms," Cucu said on Wednesday as quoted by tribunnews.com. (dpk)
https://www.thejakartapost.com/news/2020/02/12/city-in-aceh-bans-valentines-day-celebration-as-it-goes-against-islamic-law.html
--------
Shariah lawyers group all for uniform Islamic laws
Adam Abu Bakar
February 13, 2020
PETALING JAYA: A lawyers' group says making Malaysia's shariah laws uniform will elicit greater respect from the Muslim community, adding that they are not seen as seriously as they should due to the differences across each state.
Shariah Lawyers Association Malaysia president Musa Awang said making uniformity in the country's Islamic laws will not only ease the work of shariah lawyers, but also make it easier for people to understand it.
"There are difficulties for law practitioners because when there are differences between the states, we will have to study the laws in every particular state," he told FMT.
Former Terengganu mufti Ismail Yahya recently said Muslims in Malaysia were being deprived justice under the shariah system due to the application of different sets of Islamic laws across the states
In an interview with FMT, Ismail who was the shariah chief judge of Terengganu, said the campaign to stop underage marriage among Muslims had failed as some states had the power to allow a girl as young as 16 to tie the knot.
Ismail said the success of centralisation in Islamic matters such as the management of haj pilgrims under Tabung Haji as well as Islamic banking can be replicated as far as shariah laws are concerned.
Musa said it was undeniable that the powers of the Malay rulers, as heads of Islam in their respective states, would draw much attention should the laws be centralised.
But he said the sultans would garner more respect and fondness from the people if the Islamic laws were made uniform.
Full report at:
https://www.freemalaysiatoday.com/category/nation/2020/02/13/shariah-lawyers-group-all-for-uniform-islamic-laws/
--------
Be more tolerant, Anwar tells Malaysians over art censorship
12 Feb 2020
BY SOO WERN JUN
SHAH ALAM, Feb 12 ― PKR president Datuk Seri Anwar Ibrahim has urged respective parties to be tolerant when it came to concerns of art censorship in the country.
"We need to be more tolerant," Anwar said when met by reporters today after officiating the Regional Conference on Peaceful Coexistence held at the Grand Bluewave Hotel here.
He was responding to several instances which took place recently including four artworks by contemporary artist Ahmad Fuad Osman that were removed from the National Art Gallery (NAG) following complaints from the gallery's board members.
The NAG has since responded in a statement defending its decision to remove the four paintings citing its right to curate according to what it deems to be "suitable" for patrons and that it also followed standard operating procedures.
Criticisms were also hurled at rock group Drama Band over its performance at the Anugerah Juara Lagu 34 award show which parodied several scandals from Malay entertainment and politics.
Full report at:
https://www.malaymail.com/news/malaysia/2020/02/12/be-more-tolerant-anwar-tells-malaysians-over-art-censorship/1836849
--------
Give priority to refugees instead of importing more foreign labour
Dennis Ignatius
February 13, 2020
Last week, Pakistan's High Commissioner to Malaysia, Amna Baloch, announced that her country was negotiating with Malaysia to provide up to 150,000 low-skilled workers as security guards. She also indicated that the 2005 Malaysia-Pakistan MOU under which some 10,000 to 15,000 Pakistani workers are sent to Malaysia annually would be revised to boost the employment of Pakistanis in Malaysia.
While the high commissioner was, of course, quite elated by this potential windfall for Pakistan (which earned US$23 billion last year from overseas remittances), most Malaysians were undoubtedly dismayed and disappointed by the news that their government is once again negotiating the large-scale importation of foreign labour without adequate discussion and feedback from all concerned stakeholders.
How long can we go on importing cheap foreign labour? How many foreign workers can the economy sustain? Is it fair to Malaysians to keep wage levels low by constantly importing cheap foreign labour? Shouldn't preference in the security sector be given to our own retired soldiers and policemen?
While we might, of course, need to rely on imported labour to meet shortages in certain sectors, the absence of a holistic approach based on empirical data and transparent methodologies has resulted in what can only be described as a broken system which fosters corruption, exploitation and the abuse of power.
But there's another aspect to this whole situation that is just as scandalous: the plight of hundreds of thousands of refugees in Malaysia. They come from everywhere – impoverished Yemenis fleeing the brutal Saudi bombing campaign against their country; desperate Rohingya fleeing genocide at the hands of a murderous regime; Muslim Uighurs and Pakistani Christians fleeing religious persecution in their own homelands.
To our great shame, we have not dealt justly with them. They live in appalling conditions and regularly face exploitation and abuse, harassment and intimidation. They live in great fear and anxiety knowing that at any time they could be caught, imprisoned and deported. For many, they have exchanged one living hell for another.
You only have to hear their stories to know that something terrible and heinous is happening right under our noses. Perhaps we'd rather not know because we like to think of ourselves as a compassionate and caring society. In truth, we are sleepwalking through the nightmare that thousands endure each day in our country.
The biggest challenge that refugees face, apart from the harassment and intimidation, is sustaining themselves. They don't want to be a burden to anyone. They don't want our charity. They are more than willing to work to sustain themselves and their families. The problem is that our government neither recognises their status as refugees nor accords them the right to work. In effect, government policies condemn them to poverty, exploitation and abuse.
It makes no sense to go on recruiting thousands of low-skilled workers from Pakistan or other countries when we already have a vast pool of unskilled labour right here in our own backyard, thousands of hard-pressed refugees desperate for employment, willing to do even the most menial of jobs to support their families. They are here. They are not going anywhere any time soon. Why not use them to meet the demand for labour?
Surely, it is not too difficult to formulate a regulatory framework that would offer some protection to refugees, some opportunity for them to work, some access to healthcare and education.
Under the former Barisan Nasional government, there was little hope for the reform of our immigration and refugee policy because too many politicians, officials and cronies profited from the trade in migrant workers and the exploitation of refugees.
As Malaysian Anti-Corruption Commission chief Latheefa Koya noted, the whole system was rife with corruption. In fact, the reality was far worse; it was nothing short of a vast and immoral criminal enterprise that profited from human misery at every level.
A Suhakam report last year estimated that in Malaysia the human trafficking trade generated between RM174-RM349 million annually. The discovery of death camps and mass graves along the Malaysia-Thai border were also a shocking indictment of official neglect and even connivance.
Other BN initiatives such as the introduction of the MyRC card for refugees were, at best, of dubious efficacy. Introduced in 2017, it was touted as a policy to protect refugees and asylum seekers. The then deputy home affairs minister, Nur Jazlan Mohamed, explaining why it was mandatory for all UNHCR cardholders to apply for a MyRC card said, "We want to ensure these refugees are protected… local authorities will respect this card, and refugees won't be subjected to abuse by those who want to take advantage of their refugee status…." He went on to assure refugees that they had nothing to fear and that "their status as refugees will continue to be maintained and respected by the government…."
What was not widely reported at the time was that the issuance of the card was privatised to a little-known company which lists its interests as "general trading, investment and properties." What is shocking is that the fee for the card is RM500 per person per year, an intolerable burden for any refugee family. A Malaysian passport, by comparison, which is valid for five years costs only RM200.
On its website, the company encourages refugees to apply for the card to "minimise the risk of being arrested and detained." It even claims that MyRC cardholders will be allowed to stay temporarily in Malaysia.
According to those involved in refugee advocacy, however, the card (which carries the signatures of both the inspector-general of police and the director-general of immigration) is next to worthless. It offers little or no protection at all. Indeed, many question whether it is even recognised by the police or immigration authorities. Certainly, a number of refugees presently languishing in detention facilities while awaiting deportation hold MyRC documentation.
If even a third of the estimated 150,000 refugees registered with UNHCR apply for the card, the company, which is still operating, stands to make at least RM25 million a year just for issuing these apparently worthless documents. The home minister should urgently clarify the status of these cards and the nature of the protection it affords refugees.
Unfortunately, not much has changed in the year and a half since Pakatan Harapan came to power. To be sure, there are many pressing issues facing the government after decades of mismanagement, corruption and neglect. But we now have a government that is more honest, more decent, more committed to human rights; responding adequately to the terrible plight of refugees must be put at the top of the national agenda together with other priorities.
The government should work with UNHCR, facilitate its work and honour the refugee cards it issues. If there is a need to issue different identification cards, it should be handled directly by the government and given without the exorbitant fees that are now imposed on refugees.
Full report at:
https://www.freemalaysiatoday.com/category/opinion/2020/02/13/give-priority-to-refugees-instead-of-importing-more-foreign-labour/
--------
Muslims in Jakarta set to enjoy Istiqlal Mosque's new exterior
February 13 2020
The newly renovated prayer hall of Istiqlal Mosque in Central Jakarta will be ready to welcome worshippers in time for the first tarawih (evening Ramadan prayers held after isya) of this year's Ramadan.The Istiqlal management is speeding up the renovations, which are expected to be completed in March."So far, 80 percent of the renovations to the main prayer hall have been completed, so we are confident worshippers will be able to perform the first tarawih of this year's Ramadan in the prayer hall," Istiqlal spokesperson Abu Hurairah Abdulsalam told The Jakarta Post on Monday.This year's Ramadan is expected to start on April 23.Abu said the renovations of the main prayer hall would be completed on time as the revitalization of the mihrab had almost been completed and a new set of lights and sound system equipment had also been installed.Abu said the mosque would feature several ...
Full report at:
https://www.thejakartapost.com/news/2020/02/13/muslims-jakarta-set-enjoy-istiqlal-mosques-new-exterior.html
--------
Finally, Catholic appointed as acting head of Catholic affairs directorate-general
February 12, 2020
After six months of the position being filled by Muslim officials, Religious Affairs Minister Fachrul Razi has named Aloma Sarumaha, a Catholic, as the acting head of the Catholic Community Guidance Directorate General.
The appointment came after the ministry was flooded with criticism after a bureaucratic blunder led to two Muslim officials filling the post in succession.
"The order letter has been signed by the religious affairs minister. Per today, acting head of the Catholic Community Guidance Directorate General is Aloma Sarumaha," ministry secretary-general Nur Kholis Setiawan said on Tuesday in a release made available to The Jakarta Post.
Prior to the appointment, Aloma Sarumaha held the position of secretary in the same directorate-general.
Nur himself had previously been appointed to the role in January, replacing another Muslim official, Muhammadiyah Amin, who had filled the position since the previous director-general Eusabius Binsasi, who was a Catholic, retired last July.
Full report at:
https://www.thejakartapost.com/news/2020/02/12/finally-catholic-appointed-as-acting-head-of-catholic-affairs-directorate-general.html
--------
Pakistan
Elahi refuses to reveal details of secret deal with JUI-F's Fazl
February 13, 2020
LAHORE: Punjab Assembly Speaker Chaudhry Pervez Elahi on Wednesday refused to disclose the agreement reached with Jamiat Ulema-e-Islam-Fazl (JUI-F) chief Maulana Fazlur Rehman to end his sit-in in Islamabad.
The Pakistan Muslim League-Quaid (PML-Q) leader said that the agreement reached with Fazl is a secret and he will seek his permission to reveal it.
The Punjab Assembly speaker advised the government to focus on its work of providing relief to people and said that no one supports opposition's movement as the job of the opposition to make noise outside and inside the House.
On Tuesday, JUI-F leader Maulana Abdul Ghafoor Haideri had said that the Chaudhry brothers should break their silence and inform the nation about the promise made with his party.
Talking to the media, Haideri had said, "Our movement is still continuing, when required we will give a call for Islamabad again." "The sit-in in Islamabad will be the end of this government," he had added.
On Sunday, Fazl had claimed that he had ended the Islamabad sit-in on the assurance that Prime Minister Imran Khan would immediately step down and new elections would be held three months after his resignation.
Before making this claim, Fazl had said, "I urge [Punjab Assembly Speaker] Chaudhry Pervaiz Elahi to disclose the secret he is carrying as amanat."
The benefit expected from the Azadi March that the JUI-F had launched in November last year against the government could not be achieved, because the two major opposition parties Pakistan People's Party (PPP) and Pakistan Muslim League-Nawaz (PML-N) did not extend their support to the cause, he had said.
The JUI-F had staged 13-day sit-in on Kashmir Road in Islamabad from November 1 to 13, 2019, that came to an abrupt end as the party chief announced going for Plan B, blocking various major roads across the country. During this time, the Chaudhrys had held a number of meetings with the JUI-F leadership.
https://www.pakistantoday.com.pk/2020/02/12/pervaiz-elahi-refuses-to-reveal-details-of-secret-deal-with-jui-fs/
--------
Arrest of Hafiz Saeed, aide 'a step forward' for Pakistan in combating terror financing: Alice Wells
February 13, 2020
Chief US diplomat for South Asian affairs Alice Wells on Thursday hailed the conviction of Jamatud Dawa leader Hafiz Saeed and his aide Malik Zafar Iqbal as a "step forward" for Pakistan.
A day earlier, an anti-terrorism court convicted the two JuD leaders to five-and-a-half-years of rigorous imprisonment (RI) in two cases relating to terror financing. The verdict came days ahead of the Financial Action Task Force's (FATF) meeting in Paris to decide Pakistan's grey list fate.
Wells, in a tweet by the Bureau of South and Central Asian Affairs early Thursday, said that the conviction was a step forward, "both toward holding the banned Lashkar-e-Taiba (LeT) accountable for its crimes and for Pakistan in meeting its international commitments to combat terrorist financing".
In a subsequent tweet, Wells noted that "as Prime Minister Imran Khan has said, it is in the interest of Pakistan's future that it not allow non-state actors to operate from its soil".
Jailed for terror financing
ATC-I presiding judge Arshad Hussain Bhutta convicted both the JuD leaders under Section 11-N of the Anti-Terrorism Act 1997 and sentenced them to five years RI with a fine of Rs10,000 each and six months RI under Section 11-F (2) of the Act with a fine of Rs5,000.
The ATC judge observed that in addition to evidence presented by the prosecution, both accused also admitted the ownership of the property by Tanzeem Markaz Dawatul Irshad, a proscribed organisation.
"Careful scanning of Section 11-F (1) of ATA 1997 reflects that a person is guilty of an offence if he belongs to a proscribed organisation and it is not mentioned in the said section that the said membership is post-proscription or pre-proscription and in this case ... it is established by the prosecution that accused Hafiz Mohammad Saeed and Malik Zafar Iqbal belong to proscribed organisation[s] Jamaatud Dawa and Tanzeem Markaz Dawatul Irshad," observed the judge.
He said it had been established on record that the property in question was in the name of Dawatul Irshad and the same remained in possession of the accused persons being trustees.
The court had reserved its verdicts in the two cases on February 6. Saeed is nominated in multiple cases pertaining to money laundering, terror financing and land grabbing.
The JuD chief was arrested by CTD in July last year, while he was travelling from Lahore to Gujranwala. Prior to his arrest, 23 first information reports had been registered against JuD leaders, including Saeed and JuD Naib Emir Abdul Rehman Makki, at CTD police stations of Lahore, Gujranwala, Multan, Faisalabad and Sargodha in July 2019.
According to the CTD, JuD was financing terrorism from the massive funds collected through non-profit organisations and trusts including Al-Anfaal Trust, Dawatul Irshad Trust, Muaz Bin Jabal Trust, etc. These non-profit organisations were banned in April last year as the CTD, during detailed investigations, found that they had links with the JuD and its top leadership.
The crackdown on JuD last year followed a warning by Paris-based FATF to Pakistan to deliver on its commitments to curb terror financing and money laundering.
The government had announced a ban on JuD and Falah-e-Insanyat Foundation (FIF) to partially address the concerns raised by India that Pakistan supported these and six similar organisations, including Jaish-e-Mohammad (JeM) or at least considered them low-risk entities.
Law enforcement agencies over the next few weeks had intensified their crackdown on JeM, JuD, FIF and other banned outfits, and arrested more than 100 activists. Nearly 200 seminaries besides hundreds of other facilities and assets associated with them across the country were taken over by the government.
Saeed, who in November 2018 was set free from a 300-day-long house arrest, has been repeatedly accused by the US and India of masterminding the 2008 attacks on the Indian financial capital that killed 166 people.
Saeed was declared a global terrorist by the US and UN over his alleged role in the Mumbai attacks. JuD is considered by the US and India to be a front for LeT, the militant group blamed for the attacks.
Full report at:
https://www.dawn.com/news/1534225/arrest-of-hafiz-saeed-aide-a-step-forward-for-pakistan-in-combating-terror-financing-alice-wells
--------
IHC bans corporal punishment for children under the age of 12
Tahir Naseer
February 13, 2020
The Islamabad High Court on Thursday suspended till further notice a section of the Pakistan Penal Code (PPC) that allows for the use of corporal punishment by parents, guardians and teachers "in good faith for the benefit".
A petition in the IHC, submitted by singer and rights activist Shehzad Roy, called for a ban on use of violence as a means to discipline children in school.
In his petition, Roy argued that Section 89 of the PPC allows for use of violence and force against children.
"Last year, a child passed away because of the use of corporal punishment in a school in Lahore," Roy's lawyer told the court while adding that the matter of abolishing the use of corporal punishment was of public interest.
The lawyer, while explaining the reason for Roy's interest in the matter, said that the singer-turned-activist has established an organisation for educational reforms.
"The parliament also passed some bill on the matter as well," IHC Chief Justice Athar Minallah, who was hearing the case, recalled.
"We want that the use of corporal punishment is banned while the parliament goes about making laws on the matter," the lawyer responded while adding that corporal punishment has extremely adverse effects on children's mental and physical health.
Hearing this, Justice Minallah suspended section 89 of the Pakistan Penal Code which says: "Nothing which is done in good faith for the benefit of a person under twelve years of age [...] by or by consent of the guardian or other person having lawful charge of that person, is an offence by reason of any harm which it may cause."
The court said that the interior ministry should safeguard the rights of children, while also asking for a reply on the matter from the federal government by March 5.
Full report at:
https://www.dawn.com/news/1534226/ihc-bans-corporal-punishment-for-children-under-the-age-of-12
--------
Lal Masjid cordoned off once again after deadline to vacate expires
Munawer Azeem
February 13, 2020
ISLAMABAD: Lal Masjid has once again been cordoned off by law enforcement Wednesday evening after the deadline given to former cleric Maulana Abdul Aziz, his family and students to vacate the premises expired.
Officials from the capital administration and police told Dawn the mosque was cordoned off because the occupants were given a deadline to vacate the premises by Wednesday.
They said an agreement was reached with Mr Aziz on Sunday under which he would be allotted land for Jamia Hafsa and the mosque would be vacated in return. Whereas the maulana's nephew, Haroon Abdul Rasheed Ghazi, denied that they had agreed to vacate the mosque.
They said the move was also a part of security arrangements ahead of the visit of the president of Turkey and PPP chairman Bilawal Bhutto Zardari's appearance before the National Accountability Bureau (NAB), which is close to the mosque.
Turkish President Recep Tayyip Erdogan will arrive in Islamabad today for a two-day visit and will stay in the Red Zone.
A police contingent that included personnel from the Counter Terrorism Force, police commandos, riot police and women officials arrived at Lal Masjid before Asr prayers and cordoned off the building.
The contingent was deployed around the mosque on Municipal Road, Masjid Road and Shaheed-i-Millat Road, as well as at the weekly market adjacent to the mosque. Entry into the mosque has been restricted, and only area residents are allowed to enter to offer prayers.
The police deployed in the area are asking people to show their CNICs to confirm their addresses, the officials said. People are also being searched if found to be suspicious.
The capital administration has also banned the entry of women and girls in the mosque, they said. Prayers are being offered as usual, but only area residents are allowed to pray there.
The mosque is under the administrative control of the Auqaf department, and only an official from the department can be appointed khateeb or naib khateeb on a regular basis, the officials said.
They explained that the occupants had demanded the position of khateeb but neither Mr Aziz nor his nephew Haroon Abdul Rasheed Ghazi are Auqaf employees.
The house and seminary which they have claimed ownership of are built on government land at the mosque, they added.
The official said another round of negotiations was started with Mr Aziz on Wednesday, and an eight-member committee of Deoband scholars has been involved.
In addition to that committee, a group of traders from G-6 are also assisting the administration in the negotiation, they said. The capital administration, including an assistant commissioner and magistrate, are also negotiating with Mr Aziz. A fourth team, comprising Ulema of the Auqaf department was also holding talks.
The police cordon around Lal Masjid was lifted last Sunday after two weeks, when the administration and Mr Aziz reached an agreement.
Mr Aziz had demanded land for the Jamia Hafsa seminary at locations that were not acceptable to the government, the officials said, as he had demanded land in the sectoral areas. He did not accept the locations offered by the government in exchange, they said.
The officials said his demand for land made on Sunday was conveyed to the government by the administration for approval, but a decision has not been made yet.
When contacted, Mr Aziz' nephew Mr Rasheed said that a police contingent reached the mosque "out of nowhere and besieged it all of a sudden at Asr". He claimed residents were stopped from praying inside the mosque.
He said the residents prayed on the road instead, and the prayers were led by someone from among them. Mr Rasheed denied that any agreement was made with the administration to vacate the mosque and denied that any land was demanded for the seminary.
Full report at:
https://www.dawn.com/news/1534148/lal-masjid-cordoned-off-once-again-after-deadline-to-vacate-expires
--------
Rumour mill churns as Chaudhry Nisar visits London
Atika Rehman
February 13, 2020
LONDON: Former interior minister Chaudhry Nisar Ali Khan has arrived in the United Kingdom reportedly for a two-week visit that includes medical check-ups, but his arrival here at a time when both Nawaz and Shahbaz Sharif are here has sparked speculations that he will approach the party's supreme leader for key meetings.
Ahead of his visit, local media reports suggested the former PML-N stalwart would hold important meetings with the Sharif brothers and discuss the political situation back home. There were even reports that former finance minister Ishaq Dar is mediating a so-called patch up between the two sides.
However, sources said a patch-up is highly unlikely, as the party has no intention of taking him back. A source added: "It is really an uphill task and I don't see it happening anytime in the near future."
Even though Nisar has a long association with Mr Dar and Shahbaz Sharif and has not severed ties with some PML-N members since his departure from the party, the sources said a single visit to London would not repair the damage that was caused when Nisar publicly spoke against the elder Sharif and Maryam Nawaz. Also, it is wrong to speculate that Nisar is in London with a message to rejoin the party as he has not openly expressed any such wish, the source added.
Chaudhry Nisar has stayed out of media spotlight since he parted ways with the PML-N in 2018 after a 34-year association. His departure from the party came after he publicly spoke of his differences with the Sharif brothers and expressed his displeasure over their decisions. His silence has been construed by many as a rethink on his decision to leave the party. He was last seen publicly during the funeral of the late Kulsoom Nawaz in Lahore.
No indication the estranged PML-N leader will meet Nawaz
Although several people expect the former PML-N leader to pay Nawaz a visit to inquire after his health, the sources said the former prime minister has not indicated that he is ready to receive him. And Mr Shahbaz too will not engage in any political conversation with him till his elder brother changes his mind.
Although the possibility of an informal meeting between Mr Dar, Mr Shahbaz and Mr Nisar has not been ruled out, any major party decision regarding the former minister will be taken by Mr Nawaz.
The rift between the Sharifs and Mr Nisar widened significantly when the latter in 2018 said he would not beg the PML-N's parliamentary committee for an election ticket. He had also criticised the PML-N for having become a "family party", which he said made it impossible for him to stay in it even though he had never really wanted to quit it.
"Nawaz Sharif, who once opposed PPP's slain chairperson Benazir Bhutto by saying that women should not govern the country, has now foisted his daughter Maryam Nawaz Sharif on the party," he had complained.
The former interior minister at the time had also warned Mr Nawaz against pushing him or else he would spill the beans on him. "I am not responding to what the Sharifs have been saying because of my 34-year-long association with the party," he added.
Mr Nisar contested the 2018 elections as an independent candidate and secured just one seat in the Punjab Assembly. However, he did not take oath when the assembly convened for oath-taking.
At the time, he denied rumours about joining the PTI or the 'Jeep Group' of independent candidates.
He arrived at Heathrow Airport on Tuesday and responded to reporters' questions about rumours of a change in the provincial and federal governments by saying the topic was "irrelevant". "It is irrelevant who is becoming the PM or CM. The most important issue is the country's political and financial stability. I don't see any solution anywhere in sight. This economic situation is unprecedented in our country's history."
Amidst the rumours relating to Mr Nisar's visit here, social media was abuzz about a video clip that purported to show the army chief and former director general of the ISPR Asif Ghafoor in London. Military sources dubbed the clip "fake news" and said there was no truth to such reports.
Before things went sour, Mr Nisar enjoyed close ties with the Sharifs, and was one of Mr Nawaz's top aides during his three tenures as premier.
The 64-year-old politician from Chakri drew close to Mr Nawaz when he contested the 1988 elections on a ticket of the Islami Jamhoori Ittehad. After the 1993 elections, he became an MNA but sat on the opposition benches led by then opposition leader Nawaz Sharif.
In 1997, he became a minister for petroleum and national resources for the second time. At the time, he was said to be the most powerful man in the party after the elder Sharif, who was known to take important decisions after consulting him.
After General Pervez Musharraf's military coup of 1999, he was placed under house arrest and later released, but he never quit the PML-N. In 2002 he contested elections on a PML-N ticket and became an MNA.
Full report at:
https://www.dawn.com/news/1534155/rumour-mill-churns-as-chaudhry-nisar-visits-london
--------
South Asia
Islamic party leaders criticise Hefajat chief Shafi
February 13, 2020
A section of Islamic party leaders at a press conference yesterday firmly criticised Hefajat-e-Islam Chief Shah Ahmad Shafi for his controversial remarks on some Islamic rituals and ideologies.
They asked Shafi to sit in an open debate with them to discuss the issues within two months, and urged the government to cooperate in this regard. Otherwise, they threatened to go for a tough movement.
Bangladesh Tariqat Federation (BTF) and Ahle Sunnat Wal Jamaat Bangladesh, two Islamic parties, jointly organised the press conference at Dhaka Reporters' Unity in the capital.
In a written statement, the parties alleged that Shafi used derogatory terms to describe food [tabarruk] of Eid-e-Miladunnabi, forbade people from taking part in Urs (a kind of religious congreggation) asked people not to worship any peer or mazar, and compared women to tamarind.
Speaking as chief guest at the event, BTF Chairman Syed Nazibul Bashar Maizvandary said Shafi is "misguiding" people by providing wrong explanation of Islam.
But the government forged an alliance with them, Hefajat-e-Islam, who consider the national anthem forbidden [haram], and don't even use the national flag, he said.
"The government may do politics of vote, but we will keep protesting these activities and remarks," said Nazibul.
"We are giving two months to engage in a dialogue to solve these issues. Otherwise, we will announce a tough movement," he added.
The chairman of BTF, an ally of the Awami League-led government, also said the situation is worsening gradually and moving towards violence, but they want a peaceful solution.
"If we don't get a solution from the government, we will have to think of an alternative," he added.
BTF Co-Chairman Abu Sufian Khan Abedi also criticised Shafi, calling him "impertinent."
BTF Secretary General Syed Rezaul Haque, Executive Secretary General Masud Hossain Al Quadri, and Ahle Sunnat Wal Jamaat Executive Chairman Abdul Karim Siraj Nagari also spoke at the programme, among others.
https://www.thedailystar.net/city/news/islamic-party-leaders-criticise-hefajat-chief-shafi-1867225
--------
US-Taliban breakthrough appears closer as Ghani reports progress
Feb 12, 2020
KABUL: The US and the Taliban appeared closer Wednesday to sealing a deal for an American troop withdrawal from Afghanistan, after Afghan President Ashraf Ghani reported "notable progress" in negotiations and a senior Taliban official said violence could be slashed in the coming days.
Washington and the insurgents have been locked in gruelling talks that have stretched over more than a year for an agreement that would see the US pull thousands of troops from Afghanistan in a bid to end America's longest war.
In return, the Taliban would provide various security guarantees and launch eventual talks with the Kabul government.
Ghani said US Secretary of State Mike Pompeo had called him to inform him of developments in the talks, which are taking place in Doha.
"Today, I was pleased to receive a call from @SecPompeo, informing me of the notable progress made in the ongoing peace talks with the Taliban," Ghani said on his official Twitter account late Tuesday.
"The Secretary informed me about the Taliban's proposal with regards to bringing a significant and enduring reduction in violence."
A Taliban source in Pakistan told AFP that negotiators would meet again Wednesday in Doha, while in Afghanistan another senior Taliban official suggested the group was poised to reduce attacks.
"If the deal is signed, the Taliban will start a reduction of violence on Friday," the official in Afghanistan said, adding that the insurgents were working to bring any Taliban splinter groups into line.
Citing Afghan and US officials, the New York Times reported that US President Donald Trump had given conditional approval to a deal with the Taliban.
The two foes have been on the brink of a breakthrough before, with a deal all but complete in September before Trump nixed it at the last moment amid continued Taliban violence.
The Times said Trump would only give final approval to the deal if the Taliban stick to a reduction in violence of "about seven days later this month". The Taliban source in Pakistan said the group has agreed to the proposal.
He said to all intents and purposes, this would be a ceasefire, but it could not be named that because of various "complications".
A de-facto ceasefire would enable the Americans to start withdrawing thousands of troops from Afghanistan, where between 12-13,000 are currently based.
The only other time there has been a Taliban ceasefire since the 2001 US-led invasion was in 2018, during the first three days of Eid at the end of the holy month of Ramadan.
It invoked moving scenes such as Afghans sharing ice cream with Taliban fighters and snapping selfies with locals. But afterwards, the violence resumed.
Despite talks between the US and the Taliban, Afghanistan's war has raged on, with the number of clashes jumping to record levels in the last quarter of 2019, according to a recent US government watchdog report.
Afghans living in a Pakistani refugee camp were sceptical any deal could lead to real peace, with one, 60-year-old Hazrat Hussain, warning that a US withdrawal could see the country plunge into civil war — as it did after the withdrawal of the Soviet Union in 1989.
"People are afraid of infighting and a new war," he told AFP at the camp on the outskirts of the northwestern city of Peshawar.
In his annual State of the Union address on February 4, Trump renewed his vow to negotiate a troop withdrawal from Afghanistan.
Full report at:
https://timesofindia.indiatimes.com/world/south-asia/us-taliban-breakthrough-appears-closer-as-ghani-reports-progress/articleshow/74100718.cms
--------
NATO: Taliban must show real will and ability to violence reduction
12 Feb 2020
The NATO chief, Jens Stoltenberg in a pre-ministerial meeting at Brussels urged the Taliban to show a real will and ability to deliver violence reduction in order to move towards a lasting peace solution in Afghanistan.
The Taliban has to demonstrate a real will and ability to deliver reduction in violence to see any progress or to make it possible to have any progress towards a lasting and sustainable peace solution in Afghanistan. Jens Stoltenberg, Secretary General to NATO said in Brussels.
Stoltenberg reaffirmed support to the Afganistan National Defence Force as the United States, a major partner to NATO is at the eve of signing a deal with the Taliban.
We strongly believe that the best way NATO can support the peace process is to stay committed to our train, assist and advise mission in Afghanistan because when we train and support the Afghan forces with training but also with funding, we are helping the Afghans to send a very clear message to the Taliban that they will never win on the battlefield. They have to sit down at the negotiating table and engage in real compromises, in real negotiations for peace. Stoltenberg said.
This comes as the US President, Donald Trump ordered the signing of a conditional peace deal with the Taliban on Monday to end America's long-run war in Afghanistan before the US Presidential elections.
US media outlets reported the possibility of a deal sign with the Taliban about in a week.
Full report at:
https://www.khaama.com/nato-taliban-must-show-real-will-and-ability-to-violence-reduction-879065/
--------
India
40 lakh Assamese-speaking Muslims may get 'ethnic tribe' tag
Feb 12, 2020
GUWAHATI: The Assam government is likely to give "ethnic tribe" nomenclature to four groups of Assamese-speaking Muslims living in the Brahmaputra Valley who were earlier called indigenous Muslims. These people do not have any history of migration from erstwhile East Pakistan.
"We have proposed to replace 'indigenous' with 'ethnic tribe' because Assam so far has no official definition of who is an indigenous Assamese," said Assam minorities development board chairman Muminul Aowal. He added that the four cummunities - Goria, Moria, Desi and tea tribe Jolha - are already recognized as more other backward classes (MOBC).
"They are about 40 lakh in number," said Aowal.
But the proposal has not included the Maimal group of Muslims, which are Bengali-speaking, in the "ethnic tribe" Muslim community. "The Maimals are in the Barak Valley and the government will consider their case later. At this moment, we are talking of only those in Brahmaputra Valley," Aowal added.
New nomenclature awaits CM's nod
He added 'Desi' and 'Ujani' groups will be clubbed as Desi while the Sayed group will included in the Goria group.
These group of Muslims trace their lineage to the 15th century and majority of them took to Islam by conversion between 13 and 17th century, Aowal said, adding, "None of these groups can be called migrant Muslims. The Gorias and Morias worked for the Ahom kings and the Desis were originaly Koch-Rajbongshis who converted to Islam. Those following Islam among the people brought by the British from the Chota Nagpur plateau to work in tea gardens comprise the tea tribe Jolha."
The new nomenclature now awaits the approval of the chief minister and will be done before the start of the socio-economic census. Aowal said the Census operation to be carried out by state home and minority welfare department will be completed before the next assembly election due early next year.
The migrant Bengali-speaking Muslims, which comprise more than 63% of the state's total Muslim population, have always been the block around which electoral battles have been fought in the state.
https://timesofindia.indiatimes.com/city/guwahati/assamese-speaking-muslims-likely-to-get-ethnic-tribe-tag/articleshow/74092041.cms
--------
Internet services snapped in Kashmir after rumours surrounding Geelani's health
Feb 13, 2020
SRINAGAR: Mobile internet services have been suspended in Kashmir to prevent rumours about the health of separatist leader Syed Ali Shah Geelani, officials said on Thursday.
The services were snapped late Wednesday night after some social media posts claimed the health of the 90-year-old Geelani deteriorated, they said.
Adequate number of security forces has been deployed at vulnerable places in Kashmir to maintain law and order and prevent miscreants from fomenting any trouble.
Geelani's family said he has has been ill for some time but his condition is stable.
https://timesofindia.indiatimes.com/india/internet-services-snapped-in-kashmir-after-rumours-surrounding-geelanis-health/articleshow/74110565.cms
--------
Foreign envoys meet civil society, local youth in Kashmir
Feb 12, 2020
SRINAGAR: A delegation of foreign envoys on a two-day visit to Jammu and Kashmir met civil society members, youths and political activists here on Wednesday.
"The delegation questioned us regarding the media reports over the conflict in the region. There is nothing like that. We also kept our local grievances before the delegation. We urged them to sort out the local problems rather than making Kashmir an international issue. Even we understand that the internet has been suspended in the region to stop a certain group from spreading false propaganda about the region," said Tariq Bhatt from Kashmir-based South Asia Peace Movement.
Bhatt also said that the delegation focused on the political detentions in Kashmir at present.
On February 6, National Conference leader Omar Abdullah and People's Democratic Party (PDP) leader Mehbooba Mufti, both former chief ministers of Jammu and Kashmir, were booked under the Public Safety Act (PSA).
"If a former chief minister is detained, then why aren't his supporters coming out onto the streets? It is because they are happy with the decision of him being detained. These leaders have completely deteriorated our economies, especially due to their trend of dynasty politics. When they remain in power, they speak of development but when they are in opposition they have a specific agenda," Bhat told ANI.
A batch of foreign envoys from 25 countries is on a two-day visit to Jammu and Kashmir to assess the ground situation in the Union Territory.
The group consists of diplomats from Afghanistan, Austria, Bulgaria, Canada, Czech Republic, Denmark, Dominican Republic, the European Union, France, Germany, Republic of Guinea, Hungary, Italy, Kenya, Kyrgyzstan, Mexico, Namibia, The Netherlands, New Zealand, Poland, Rwanda, Slovakia, Tajikistan, Uganda and Uzbekistan.
The group visited Baramulla, Srinagar and Jammu where they met the representatives of the civil society including youths from different ethnic, religious and socio-economic communities, local business and political leaders, civil administration and representatives of mainstream media.
"We really appreciate such moments when diplomats look forward to speaking to us because we are directly in touch with the realities. Through foreign diplomats, we would like to invite people from across the world to visit our land and enhance the tourism sector which has been witnessing negligible growth due to the rise in conflict," Tauseef Raina, a political activist from Baramulla, said.
Wajahat Farooq Bhat, a local youth from North Kashmir also said that the foreign delegation majorly focused on the development in the region as well as the situation in Kashmir post the abrogation of Article 370.
"I told them (foreign envoys) that Article 370 -- that provided special status to Jammu and Kashmir -- was only used for the self-interest of certain politicians," Bhat told ANI.
"They have made false promises to the people in the region. It is because of them that the youth has been deprived of employment opportunities in the region," he added.
The young man further noted that the delegation had also asked him the reason for the presence of heavy security in the region to which Bhat replied, "We need security forces to safeguard ourselves from the propaganda being spread by Pakistan. Many of our innocent people have lost their lives due to this reason."
Security has been beefed up in the city and around the hotel where the delegation of foreign envoys is staying.
Last month, envoys of 15 countries including US Ambassador to India Kenneth Juster and diplomats from Vietnam, South Korea, Brazil, Niger, Nigeria, Morocco, Guyana, Argentina, Philippines, Norway, Maldives, Fiji, Togo, Bangladesh, and Peru visited Jammu and Kashmir on January 9 and 10 to see first-hand efforts being made by the government in the region.
Full report at:
https://timesofindia.indiatimes.com/india/foreign-envoys-meet-civil-society-local-youth-in-kashmir/articleshow/74106214.cms
--------
Afghanistan-Pakistan region continues to be epicentre of terrorism: General Bipin Rawat
Feb 12, 2020
NEW DELHI: Chief of Defence Staff (CDS) General Bipin Rawat on Wednesday said the spectre of terrorism relating to the country has its epicentre in Afghanistan-Pakistan (Af-Pak) region.
Speaking at Times Now Summit 2020 here, General Rawat said: "The spectre of terrorism as it relates to our region, the epicentre here continues to be Af-Pak region with organisations like ISIS, Al Qaeda, Taliban, JeM, and LeT being some of the very prominent groups that continue to disrupt humanity."
"India also gets impacted with developments beyond its immediate neighbourhood and in the Indian Ocean region. We are concerned about developments in West Asia and Central Asia because they do have a direct bearing on our national interest," General Rawat said.
Full report at:
https://timesofindia.indiatimes.com/india/afghanistan-pakistan-region-continues-to-be-epicentre-of-terrorism-general-bipin-rawat/articleshow/74104672.cms
--------
International Punjabi Conference dedicated to Guru Nanak: Pak prunes number of Indian delegates
by Divya Goyal
February 13, 2020
A group of 39 Punjabi writers, academicians, educationists etc. from India will be leaving for Lahore via the Wagah border on Thursday to participate in 30th International Conference on Punjabi Literature & Culture, being organised by the World Punjabi Congress.
This year, the conference is dedicated to the 550th birth anniversary of Guru Nanak. Scholars and litterateurs from India, Pakistan and other countries will be presenting their research papers and other literary works on Guru Nanak during the conference.
However, at the last minute, the Pakistan High Commission pruned the list of Indian delegates and visas have been granted to 39 participants only even though Pakistan's Ministry of Interior had granted approval for visas of 100 Indian participants.
A February 7 letter issued by Pakistan's Ministry of Interior (a copy of which is with The Indian Express) sent to the High Commission for Pakistan (New Delhi), reads, "It has been decided to grant (7) days single entry visas to Mr Deepak Manmohan Singh and 99 other Indian nationals valid for Lahore…Copy forwarded for information to Mr Fakhar Zaman, Chairman, World Punjabi Congress, Lahore…"
Speaking to The Indian Express, Deepak Manmohan Singh (79), eminent Punjabi writer and president, World Punjabi Congress (India chapter), who will be leading the Indian delegation to Pakistan to participate in the conference, said, "On February 7, Pakistan's Ministry of Interior issued a letter informing Pakistan High Commission that approval has been granted for visas to 100 Indian delegates. But in the last hour, on February 9, we were informed that visas will be given to 25 delegates only. It was only after we kept insisting that they agreed to give visas to 39 participants. It is the most difficult task to get visas for Pakistan and one undergoes a lot of harassment. For hours, our representative was questioned at Pakistan High Commission and even then they pruned the list of our participants by more than half."
He further said that Fakhar Zaman, renowned novelist from Pakistan and president, World Punjabi Congress (Pakistan chapter), had invited the Indian delegation and all participants were keenly looking forward to the conference. "We say that Guru Nanak is the one who binds India and Pakistan despite all bitterness and enmity between both countries. Guru Nanak is our common treasure but we faced such harassment even to participate in an event dedicated to first Sikh Guru. The entire process was so slow and frustrating that despite applying in December last week, we were kept in the dark till the last hour. And even after their ministry granted approval to visas for 100 Indian delegates, it has been given to 39 participants only," he added.
"When we contacted the Pakistan High Commission, they cited some technical reasons for rejecting visas of more than half of our applicants," he said, adding, "Maybe the recent controversy of a kabaddi team from India reaching Pakistan without approval is also a reason but it is only our suspicion. We haven't been given any reason."
Pakistan's Punjab Assembly Speaker Chaudhary Parvez Elahi is expected to deliver the inaugural speech on February 14 and Punjab Governor Chaudhury Mohammad Sarwar is expected to deliver the concluding address on February 16, as per the itinerary shared by organisers from Lahore with the Indian delegation. On February 17 and 18, Indian delegates will be visiting Kartarpur Sahib and Nankana Sahib, respectively.
Full report at:
https://indianexpress.com/section/lifestyle/
--------
CIA spied on India, Pak, others through secretly-owned Swiss firm: Report
February 13, 2020
The CIA read the encrypted messages of several countries, including India, for decades through its secretly-owned Switzerland-based company trusted by governments all over the world to keep the communications of their spies, soldiers and diplomats secret, according to a leading American daily.
According to a report by The Washington Post and German public broadcaster ZDF published on Tuesday, the company, Crypto AG, entered into a deal with America's Central Intelligence Agency (CIA) in 1951 and came under its ownership in the 1970s.
The joint reporting project, which uncovered the secret operation from CIA classified documents, described how the US and its allies exploited other nations' gullibility for years, taking their money and stealing their secrets.
The company specialised in communications and information security and was founded in the 1940s as an independent firm.
The CIA and the National Security Agency (NSA) spied on allies and adversaries alike through Crypto AG specialising in making cryptography equipment, the report said.
For more than half a century, governments all over the world trusted the Swiss firm to keep the communications of their spies, soldiers and diplomats secret, the Post said.
The company had clients such as Iran, military juntas in Latin America, India, Pakistan and even the Vatican, it said.
There was no immediate official reaction from New Delhi.
However, none of its customers ever knew that the Swiss firm was secretly owned by the CIA in a highly classified partnership with West German intelligence. These spy agencies rigged the company's devices so they could easily break the codes that countries used to send encrypted messages, according to the report.
Full report at:
https://indianexpress.com/article/india/cia-spied-on-india-pak-others-through-secretly-owned-swiss-firm-report-6265477/
--------
NRC data will be restored soon: Centre, Assam govt
Feb 13, 2020
Officials in the Union and Assam governments assured people on Wednesday that the National Register of Citizens (NRC) data was safe and will be restored soon, days after it disappeared from the public internet with an IT contractor withdrawing its services over unpaid dues.
The database includes the details of 31.12 million people who were identified as verified Indian citizens living in Assam, and 1.9 million who were rejected. It is crucial for people in the latter category who rely on the data to obtain rejection certificates spelling out why they were left out, and enables them to file appeals.
The database is offline since IT major Wipro, which hosted the information on its servers, pulled its services after not being paid for more than three months. The contract lapsed in October 2019.
"The IT services contract was not renewed by the authorities upon its expiry in October 2019. However, as a gesture of goodwill, Wipro continued to pay the hosting service fee until January-end, 2020. Wipro is willing to continue providing these services if the IT services agreement is renewed by the authorities," the Bengaluru-headquartered company said in a statement on Wednesday.
According to officials, the responsibility of ensuring the contract was renewed rested at multiple levels in the government. "The lapse can be apportioned between state government, the NRC coordinator, and to some extent even the Centre," said a senior government official aware of developments, asking not to be named. The contract appeared to be for making the database available online by hosting it on Wipro's cloud servers. Large databases are routinely deployed on the "cloud" – a network of servers run by IT services companies that helps take care of heavy visitor load.
"We are in touch with Wipro to renew the contract and the same will be done within the next few days. Once that happens the data will appear online again and applicants can view their details," an official in the Assam government said.
The database is primarily saved on the Wipro server but there is a copy on a government server, according to a second senior official in New Delhi.
Assam chief minister Sarbananda Sonowal "made a strong case about the state government being kept in the dark from the data and how it has been stored", the first senior official added.
A high-powered government committee on the NRC issue headed by the Assam chief secretary discussed the renewal and cleared roughly ₹70 crore for the contract in the last week of January, the official added. "The delay happened when previous NRC state coordinator Prateek Hajela, who was transferred from the post to Madhya Pradesh following a Supreme Court directive, failed to renew the contract," this person added.
Hajela did not respond to text messages seeking comments on the issue.
It was unclear what stage the contract renewal process was in.
According to the senior official based in Delhi, Wipro issued several communications over the pending dues.
The Congress said it has suspicions the problem could be the result of some "mala fide act".
"It is a mystery as to why the online data should vanish all of a sudden, especially as the appeals process has not even started," leader of the opposition in the state assembly, Debabrata Saikia wrote to NRC state coordinator Hitesh Dev Sarma on Tuesday. On Tuesday, Sarma said the data was offline, but refuted the allegation of any "malafide" intent in it.
The final NRC was published in August, 2019 and put up at http://www.nrcassam.nic.in.
"The project was commissioned by the Registrar General of India and the Ministry of Home Affairs, and was monitored by the Honourable Supreme Court of India. As an IT services provider, Wipro was tasked with providing the technical architecture and technology solutions for the project," Wipro said in its Wednesday's statement.
The NRC exercise had been monitored by the SC and the coordinator who was in charge when the final list was released last year – Prateek Hajela – reported to the judges. Members of Assam's ruling Bharatiya Janata Party have on several occasions targeted Hajela and sought a greater role for the state administration in the process.
Full report at:
https://www.hindustantimes.com/india-news/nrc-data-will-be-restored-soon-centre-assam-govt/story-VZJMknkCdRHsImApCPY2EJ.html
--------
25 envoys arrive in Jammu and Kashmir on 2-day visit to assess situation
Ashiq Hussain
Feb 13, 2020
A group of 25 diplomats, including the envoys of Germany, France and the EU, arrived in Srinagar on Wednesday for a two-day trip aimed at allowing them to assess the situation in Kashmir and interact with local traders, grassroots politicians, and activists.
This is the second batch of diplomats allowed into Kashmir by the government since the erstwhile state's special status was revoked last August and it was split into two Union Territories. As with the first group that visited during January 9-10, the diplomats did not meet representatives of mainstream political parties such as the Peoples Democratic Party and the National Conference.
The group, which has 21 envoys and four deputy heads of missions, landed in Srinagar amid tight security in the morning. The group was taken for a ride in traditional shikaras on the Dal Lake after authorities called off a plan to fly them to the northern district of Baramulla in helicopters because of inclement weather.
The delegation interacted with groups of politicians, civil society activists and journalists approved by the government. They also met a group of traders and entrepreneurs to discuss the status of business and tourism.
The external affairs ministry described the visit as part of "outreach efforts". It said in a statement that the group is visiting Srinagar and Jammu to meet civil society representatives from different ethnic, religious and socio-economic groups, business and political leaders, and the civil administration.
The diplomats will be briefed about development programmes, get an assessment of the security situation and "witness for themselves the progressive normalisation of the situation," the statement said.
The group includes French envoy Emmanuel Lenain, German ambassador Walter Lindner, European Union ambassador Ugo Astuto and Canadian high commissioner Nadir Patel. The other diplomats are from Czech Republic, Austria, Slovakia, Mexico, Italy, the Netherlands, Namibia, Kyrgyzstan, Uzbekistan, Hungary, Tajikistan, Bulgaria, Guinea, Uganda, Kenya, Rwanda, Poland and New Zealand.
"We are here to see how things are," said Danish ambassador Freddy Svane. Others said they were here as tourists. "Kashmir is a beautiful place. We are just here as tourists," said Dominican Republic ambassador Frank Hans Dannenberg Castellanos.
Afghan chargé d'affaires Tahir Qadiry noted he had seen schools and shops open on the drive from the airport. "On a tour of Jammu & Kashmir, [we are here] to see first-hand the situation ourselves... It is great to see people on the way we came in... people going to schools and shops open," he said. Schools in the Kashmir Valley have seen sparse attendance since last August.
Qadiry tweeted that journalists who interacted with the diplomats called on the government to fully restore the internet as it is affecting their work.
Prominent businessman M Ashraf Mir said, "What formula does the government have for the prosperity of the state? We want revival of everything, economy as well as politics...".
Full report at:
https://www.hindustantimes.com/india-news/25-envoys-arrive-in-jammu-and-kashmir-on-2-day-visit-to-assess-situation/story-NBZxkpwqa7JYSaddsMfBjI.html
--------
UP's Deoband is Gangotri of terrorism, says Giriraj Singh, stirs row
Feb 13, 2020
Union minister and Bharatiya Janata Party (BJP) leader Giriraj Singh stirred a controversy by describing Deoband as "Gangotri of terrorism". He said different incidents of terrorism had links with Deoband.
The Union minister made the remark while addressing an event in support of the Citizenship Amendment Act (CAA) in Saharanpur on Tuesday evening. The event was jointly organised by Jansankhya Samadhan Foundation and Hindu Jagran Manch to support the Citizen Amendment Act and demand a law to control population.
"I had said once that Deoband is the Gangotri of terrorism," the minister told PTI, adding that "all big terrorists like Hafiz Saeed" come from there. Islamic seminary Darul Uloom is also situated in Deoband town of Saharanpur district.
The minister said that India had no fear of Pakistan. The danger was from traitors.
The minister also dubbed the anti-CAA stir a protest against the country. "It is against India. It is a kind of Khilafat andolan," he said, reminding JNU student Sharjeel Imam's "anti-India" remarks.
Singh said that the Shaheen Bagh protest in Delhi was against the country. "This Shaheen Bagh protest is no longer an agitation. A group of suicide bombers is being raised here and conspiracy against the country is being hatched in its capital," he claimed.
Reacting to the Union minister's statement, Congress leader and former MLA Imran Masood said Giriraj Singh has been "blinded by hate" to such an extent that he even "insulted" a sacred word like "Gangotri".
Full report at:
https://www.hindustantimes.com/india-news/deoband-is-gangotri-of-terrorism-giriraj/story-Rnv5HNKvjkF8VnwcxVDlAP.html
--------
NIA files charge sheet against four Jaish men
Feb 13, 2020
The National Investigation Agency (NIA) on Wednesday filed a supplementary charge sheet against four Jaish-e-Mohammed (JeM) operatives including Sajjad Ahmad Khan, who was in direct touch with last year's Pulwama attack mastermind, Mudassir Khan.
The other three charged in a case of hatching criminal conspiracy to carry out terror attacks across the countryinclude Bilal Ahmad Mir, Ishfaq Ahmad Bhat and Mehraj-ud-Din Chopan.
"Mudassir was one of the main conspirators in Pulwama terror attack as well and was killed in encounter with police and security forces in Tral area of district Pulwama on March 10 last year.
Sajjad was directly in touch with Mudassir while Ishfaq was involved in transportation of arms and ammunitions for strengthening JeM in Kashmir and further harboured the operatives of JeM," the NIA spokesperson, Alok Mittal said.
Mittal said the JeM's senior commanders including Mudassir Khan had hatched a criminal conspiracy to carry out terror attacks in different parts of India including Delhi-NCR.
The February 14, 2019 Pulwama attack brought India and Pakistan at the brink of war with Indian Air Force destroying a terror camp deep inside Pakistan's Balakot.
Sajjad was sent by Mudassir to Delhi to set up a base here and carry out attacks in the NCR, Mittal added.
The charge sheet was filed against four JeM operatives under sections 120-B (criminal conspiracy) and 121 A (waging, or attempting to wage war, or abetting waging of war, against the government of India) of IPC, and various sections of stringent Unlawful Activities (Prevention) Act (UAPA) and sections of Explosives Substances Act.
In the first charge sheet filed in September last year, NIA had mentioned that Mudassir was interacting with other cadres and his handlers in Pakistan through "virtual mobile numbers" generated mostly in the US to give shape to the conspiracy for carrying out fidayeen(suicide)attacks across India.
A virtual mobile number works through a server for which users sign up for a service by downloading an app on their smart phones. A number is generated by the app syncing it with a social media platform or an email account without linking it to a SIM.
The internet calls made from within the app are connected to the user on the other side even if he/she doesn't have that app. These virtual numbers are used by terrorists now to hide their identity as registration with Aadhaar or any other photo ID is now mandatory in India to get a SIM.
The previous charge sheet named Sajjad, Mir and two other JeM members -- Tanvir Ahmad Ganie and Muzzafar Ahmad Bhat.
Full report at:
https://www.hindustantimes.com/india-news/nia-files-charge-sheet-against-four-jaish-men/story-8PfmOL4gJVFeibMNatd76K.html
--------
Arab World
Former Mecca Grand Mosque's Imam: Clerics can make mistakes like politicians
12 February 2020
Saudi cleric Sheikh Adel al-Kalbani, former Imam of the Mecca Grand Mosque, said that a cleric can make mistakes just as politician could, when asked about changing or retracting fatwas (edicts), the latest changes and reforms in Saudi Arabia and the beliefs of some of its clerics.
"A cleric can make a mistake just like a politician could. He can be convinced of something and advocates for it, and after a while he can retract it because his convictions have changed," al-Kalbani said on Sunday in an interview on Saudi channel Rotana. "A cleric who finds the (Islamic) Sharia-based evidence which convinces him of an idea, is not at fault," al-Kalbani added, who was once a part of the Sahwa movement.
Saudi Arabia's Crown Prince Mohammed bin Salman announced three years ago during a panel discussion held in the first annual Future Investment Conference in October 2017, that the Kingdom will witness many changes and reforms.
Read: What you need to know: A timeline of Saudi Arabia's Vision 2030 reforms
He vowed to lead the Kingdom to return to moderate Islam and to reject the "destructive ideas" which infiltrated Saudi Arabia when the Sahwa (Awakening) movement gained momentum in 1979 coinciding with the Iranian revolution.
Women rights
Some of the major social changes seen in Saudi Arabia include the lifting of the ban on women being allowed to drive, no longer needing permission of their male guardians to travel and encouraging them to enter the work force.
Read: Saudi Armed Forces launch first women's wing in major new advance
Al-Kalbani, however, said: "A woman can go out to work making sure to preserve her dignity, but she is not fit for every job."
He also refused allowing girls and boys to attend the same schools, saying: "Don't put fuel next to the fire."
His comments, specifically about refusing to apologize for old fatwas regarding women's issues, received some backlash, as Saudi women took to social media to express their anger.
A Twitter user named Jawharah replied to a clip of his interview on the social media platform saying: "They wasted our lives with their cursed fatwas and our time are still wasted because of them.."
Another user with the handle @00freee00 replied: "You were part of Sahwa which was a main cause of our suffering.. We will not forgive you until judgement day.. If you had any decency you would compensate the women who you were the cause of their suffering.."
https://english.alarabiya.net/en/News/gulf/2020/02/12/Former-Mecca-Grand-Mosque-s-Imam-Clerics-can-make-mistakes-like-politicians.html
--------
Arab Coalition spokesman says humanitarian law violators to be held accountable
12 February 2020
Violators of any international humanitarian laws will be held accountable in accordance with the rules and regulations of each coalition state, the spokesperson of the Arab Coalition Colonel Turki al-Maliki told reporters in London on Wednesday.
"The Joint Command of the Coalition has referred investigation outcomes files on cases of incidents and RoE (rules of engagement) non-compliance to relevant countries, the files include documents and evidence to complete regulatory action on accountability," al-Maliki said in a statement.
"Judicial authorities have commenced court proceedings, sentencing will be announced soon as a final sentence is reached," he said.
"The Coalition affirms commitment to rules and provisions of International Humanitarian Law, and hold violators of IHL, if there be any, accountable in accordance with rules and regulations of each Coalition state," al-Maliki added.
The Arab Coalition supporting the UN-recognized government of Yemen has been fighting against Houthi militias for nearly five years.
Full report at:
https://english.alarabiya.net/en/News/gulf/2020/02/12/Arab-Coalition-spokesman-says-humanitarian-law-violators-to-be-held-accountable.html
--------
Iraq reopens Sinak Bridge in Baghdad closed for months by protests
13 February 2020
Iraqi authorities on Wednesday reopened one of Baghdad's major bridges, shut for months by anti-government protesters, in a sign of a lull in unrest that has killed hundreds of people and forced the prime minister to resign last year.
The Sinak Bridge, one of the main routes across the Tigris River that bisects the city, leads to a district near the fortified Green Zone of government and diplomatic buildings.
It runs parallel to another major bridge, Al Jumhuriya, which connects the Green Zone itself to the main protest camp at Tahrir Square, and which remains shut.
"Since early this morning, ... with the cooperation of protesters, we were able to re-open the Sinak bridge to let vehicles and residents cross freely," said Lieutenant General Mohammed al-Bayati, the secretary of the commander-in-chief of the Iraqi armed forces.
Security forces could be seen near cranes lifting cement barricades put up to block protesters from crossing the bridge. Some tents belonging to protesters were still in place.
Later on Wednesday, security forces clashed with protesters, using tear gas and rubber bullets and attempting to keeping them away from the bridge, police sources said. At least nine protesters were injured.
Nearly 500 people have been killed in demonstrations that have raged since October, demanding the removal of what protesters see as a corrupt ruling elite and an end to foreign interference - mainly by Iran and the United States.
The Baghdad military operations office called on remaining protesters to stay at their main protest camp in Tahrir square, state TV reported.
Full report at:
https://english.alarabiya.net/en/News/middle-east/2020/02/13/Iraq-reopens-Sinak-Bridge-in-Baghdad-shut-for-months-by-anti-government-protests.html
--------
Syrian foreign ministry says Erdogan 'disconnected from reality' after threats
12 February 2020
The Syrian regime on Wednesday described Turkish President Recep Tayyip Erdogan as "disconnected from reality" after he threatened to attack regime forces "everywhere" in Syria.
"The head of the Turkish regime comes with empty... statements only issued by a person disconnected from reality," state news agency SANA quoted a source at the foreign ministry as saying.
Turkey will strike Syrian government forces anywhere it sees in northern Syria if another Turkish soldier is hurt, and it could use air power, Turkish President Tayyip Erdogan said on Wednesday.
Full report at:
https://english.alarabiya.net/en/News/middle-east/2020/02/12/Syrian-foreign-ministry-says-Erdogan-disconnected-from-reality-after-threats.html
--------
Saudi court postpones trial of prominent dissident rights activist
12 February 2020
Saudi Arabia's Specialized Criminal Court has postponed a hearing in the case against prominent human rights defender Mohammed al-Otaibi, as a crackdown led by Crown Prince Mohammed bin Salman against pro-democracy campaigners, Muslim preachers and intellectuals continues in the country.
The London-based rights group ALQST, which is an independent non-governmental organization advocating human rights in Saudi Arabia, said in a statement published on its official Twitter page on Wednesday that the next session is going to be on Sunday, March 13, 2020, Arabic-language Mirat al-Jazeera news website reported.
Otaibi's fourth trial had initially been set for Monday February 3.
Among the accusations leveled by Saudi authorities against the imprisoned human rights campaigner are his trip to Qatar, his request for asylum in Norway, and his affiliation with the Saudi Arabian human rights non-governmental organization Saudi Civil and Political Rights Association (ACPRA).
Otaibi has been deprived during his previous trial sessions of the right to obtain the documents he needs to prepare his response to the charges brought against him.
On January 25, 2018, the so-called Specialized Criminal Court sentenced Otaibi to 14 years in prison and his colleague Abdulla Madhi al-Attawi to seven years in prison.
Otaibi left Saudi Arabia, and arrived in Qatar on March 30, 2017. The Saudi human rights activist was forcibly deported from Qatar to Saudi Arabia early on May 28, 2017 while on his way to Norway.
The Norwegian government had exceptionally agreed to provide him and his wife with two Norwegian travel documents and grant him refugee status as soon as he arrived, after he requested international support following his departure from Saudi Arabia to Qatar. He has been in prison since then.
Saudi Arabia has stepped up politically-motivated arrests, prosecution and conviction of peaceful dissident writers and human rights campaigners, in particular in oil-rich Eastern Province.
The province has been the scene of peaceful demonstrations since February 2011. Protesters have been demanding reforms, freedom of expression, the release of political prisoners, and an end to economic and religious discrimination against the oil-rich region.
The protests have been met with a heavy-handed crackdown, with regime forces increasing security measures across the province.
Over the past years, Riyadh has redefined its anti-terrorism laws to target activism.
Full report at:
https://www.presstv.com/Detail/2020/02/12/618514/Saudi-court-postpones-trial-of-prominent-dissident-rights-activist
--------
Syrian civilian killed as US forces open fire on locals in NE Syria
12 February 2020
At least a civilian has lost his life and another sustained gunshot wounds after US military forces fired shots at a group of local residents east of Syria's northeastern Kurdish-populated city of Qamishli.
Syria's official news agency SANA reported that Syrian army troops stopped four US military vehicles at a checkpoint in the town of Khirbet Ummo on Wednesday morning, adding that hundreds of civilians gathered at the checkpoint and prevented the patrol from passing.
The report noted that US forces then fired live bullets and gas grenades on the people, killing one and wounding another from the nearby village of Hamou.
Locals pelt US military forces with stones in the town of Khirbet Ummo, east of Syria's northeastern Kurdish-populated city of Qamishli, Hasakah province, on February 12, 2020. (Photo by SANA)
Civilians attacked the American convoy in response, and damaged the vehicles, prompting the US forces to bring additional vehicles to tow the damaged ones.
Elsewhere in Bweir al-Bouassi village on the outskirts of Qamishli, locals pelted US armored vehicles with stones, forcing them to stop.
A number of young men reportedly got on top of one of the vehicles, and took down the US flag from it.
Syria govt. forces push militants away from key highway
Separately, Syrian government troops have managed to push foreign-sponsored Takfiri militants out of the eastern environs of the 450-kilometer-long M5 highway that crosses the country from north to south, from Aleppo to the border with Jordan.
The recapture of the economically vital highway will secure Aleppo, which used to serve as the country's major industrial hub. The strategic northern city has been a key target for the Damascus government, as it seeks to restore territorial control and rekindle a moribund economy.
Also on Wednesday, Syrian army soldiers, backed by allied fighters from popular defense groups, entered the village of Sheikh Ali, which lies in the western countryside of M5 motorway.
Full report at:
https://www.presstv.com/Detail/2020/02/12/618495/Syria-civilian-killed-US-forces-
--------
US patrol opens fire on Assad's fighters in new Syria flashpoint
February 12, 2020
ANKARA/DAMASCUS: US forces opened fire on Assad regime fighters on Wednesday after a coalition patrol of nine armored vehicles was attacked at a checkpoint near Qamishli in northeast Syria. One Syrian fighter was shot dead and another was wounded in the exchange, and US warplanes later launched airstrikes on the regime-held village of Khirbet Amo.
"Coalition forces conducting a patrol near Qamishli encountered a checkpoint occupied by pro-Syrian regime forces," US spokesman Myles Caggins said.
"The patrol came under small arms fire from unknown individuals. In self-defense, coalition troops returned fire."
Caggins said the patrol returned safely to base after the situation was "de-escalated."
Hundreds of US troops are stationed in northeastern Syria, working with their local partners from the Kurdish-led Syrian Democratic Forces to fight against the Daesh group. The US carries out patrols in northeastern Syria, but it was not immediately clear why the convoy drove into a government-controlled area.
The incident marks a rare confrontation involving US and Syrian troops in the crowded region where Russian forces are also deployed — and is certain to further escalate tensions.
State-run Al-Ikhbariya TV aired a cellphone video showing an armored vehicle flying a US flag standing on a rural road while a car appeared to be blocking its way.
Locals are seen walking past the US armored vehicle, with at least two soldiers inside, one of whom steps down as civilians approach. One civilian is seen tearing a US flag as he approaches the soldier.
The TV said protests spread, preventing reinforcements from coming to help the US convoy. The report said the wounded civilian and was being treated at the Qamishli hospital.
The Syrian Observatory for Human Rights said residents and armed pro-government militiamen in Khirbet Ammu blocked the path of a US convoy. The militia fired in the air, prompting the American troops to fire smoke bombs. Tension escalated and US troops killed one person, the Observatory said.
The clash distracted attention from northwest Syria, where analysts warned that tensions between Turkish President Recep Tayyip Erdogan, the Assad regime and the regime's Russian ally were reaching boiling point.
An agreement reached between Turkey and Russia at Sochi in 2018 was supposed to lead to de-escalation and prevent a regime offensive in Idlib, but it has succeeded in neither aim, and clashes between Erdogan's and Assad's forces are increasing in number. "The regime, backed by Russian forces and Iran-backed militants, are continuously attacking civilians, committing massacres and shedding blood," Erdogan said on Wednesday.
He said Turkey would do "whatever necessary" to push regime forces back behind the 12 observation posts it set up in Idlib under the Sochi deal.
"I hereby declare that we will strike regime forces everywhere from now on, regardless of the Sochi deal, if any tiny bit of harm comes to our soldiers at observation posts or elsewhere," he said.
In return, Russia accused Turkey of failing to honor the 2018 deal. Kremlin spokesman Dmitry Peskov said the Turkish side "had taken upon itself an obligation to neutralize terrorist groups" in Idlib.
However, he said: "All these groups are mounting an attack on the Syrian army from Idlib and are acting aggressively toward Russian military installations."
Russian Foreign Ministry spokeswoman Maria Zakharova also dismissed Erdogan's claims of attacks on civilians. "We have differing interpretations from Turkey," she said.
A Russian delegation including military and intelligence officials held two rounds of talks in Ankara this week, but no concrete agreement emerged.
Full report at:
https://www.arabnews.com/node/1626896/middle-east
--------
Mideast
Iran threatens 'crushing response' if Israel acts against its regional interests
12 February 2020
Iran will respond forcefully to any Israeli action against its interests in the region, Iran's Foreign Ministry spokesman Abbas Mousavi said on Wednesday, according to the Mehr news agency.
"The Islamic Republic of Iran will give a crushing response that will cause regret to any kind of aggression or stupid action from this regime against our country's interests in Syria and the region," he said.
Iranian officials accuse Israel of carrying out attacks against military forces in Syria that are allied with Tehran.
https://english.alarabiya.net/en/News/middle-east/2020/02/12/Iran-threatens-crushing-response-to-any-Israeli-action-against-its-regional-interests.html
--------
Israel denounces 'shameful' UN report on companies tied to West Bank settlements
12 February 2020
Israel denounced on Wednesday a long-delayed UN report listing companies with business ties to Israeli settlements in the occupied West Bank.
"The announcement by the UN Human Rights Office of the publication of a 'blacklist' of businesses is shameful capitulation to pressure from countries and organizations that are interesting in hurting Israel," Israeli Foreign Minister Israel Katz said in a statement.
https://english.alarabiya.net/en/News/middle-east/2020/02/12/Israel-denounces-shameful-UN-report-on-companies-tied-to-West-Bank-settlements.html
--------
Palestinian FM applauds UN report on companies with Israeli settlement ties
12 February 2020
The Palestinian foreign minister hailed the release on Wednesday of a UN Rights office report on companies with Israeli settlement ties and urged the international community to press the businesses to cut their links with the enclaves.
"The publication of the list of companies and parties operating in settlements is a victory for international law," said a statement issued by Palestinian Foreign Minister Riyad al-Maliki's office.
Maliki urged UN-member states and the UN Human Rights council to "issue recommendations and instructions to these companies to end their work immediately with the settlements."
https://english.alarabiya.net/en/News/middle-east/2020/02/12/Palestinians-hail-UN-report-on-companies-with-Israeli-settlement-ties.html
--------
Four Hezbollah experts killed in Yemen by coalition strikes: Sources
12 February 2020
Four experts from the Lebanese Hezbollah group were killed in Arab Coalition airstrikes last week in separate locations east of the Yemeni capital of Sanaa, military sources have confirmed.
Sources close to the Houthi militia indicated that the four experts were two Lebanese and two Iraqi men working with Hezbollah.
The two Lebanese men were Ashraf Nasruddin, who was killed in the Majzar area, north of Marib, and Tayseer al-Majdulani, who was killed in al-Matoon area, southwest of al-Jawf.
The two Iraqi men were identified as Hussein al-Nuhaili and Mohammed Khaled al-Janabi, both killed in or near the mountainous regions of Nihm.
The sources confirmed that Houthi leadership informed Hezbollah of the experts' deaths and that they had been buried in Sanaa.
Speaking to Al Arabiya's sister channel Al Hadath, a spokesperson of the internationally recognized government of Yemen said there has been a marked increase in Hezbollah activities in Yemen following the death of Iranian top commander Qassem Soleimani.
"There has been an increase in Hezbollah's activities in Yemen following Soleimani's death. We're seeing this through Hezbollah al-Ridwan Special Forces sending its fighters and experts and I see this as an escalation by Iran to heighten tensions in Yemen," said Najeeb Ghallab, the undersecretary of the Yemeni Ministry of Information.
The deaths are the latest case in Iran's proxy organizations coordinating across the region.
On Wednesday, sources confirmed to Reuters that Hezbollah's leadership urgently stepped in to fill the void in Iraq following the death of Iran's Islamic Revolutionary Guards - Quds Force commander Qassem Soleimani.
Full report at:
https://english.alarabiya.net/en/News/gulf/2020/02/12/Four-Hezbollah-experts-killed-in-Yemen-by-coalition-strikes-Sources.html
--------
Hamas determined to foil Trump's Mideast plan: Official
13 February 2020
A high-ranking official from the Palestinian Hamas resistance movement says his group is determined to foil US President Donald Trump's plan for the Middle East.
Khalil al-Hayya, a member of Hamas' political bureau, made the remarks during a ceremony in Gaza City on Wednesday, vowing that the resistance group would continue its fight against the Israeli occupation.
His comments came more than two weeks after the American president unveiled his much-delayed and self-proclaimed "deal of the century" during an event at the White House alongside Israeli Prime Minister Benjamin Netanyahu.
Palestinian groups have unanimously rejected Trump's one-sided plan, which largely meets Israel's demands in the decades-old conflict with the Palestinians while envisioning a Palestinian state with limited control over its own security and borders.
The so-called "peace" plan enshrines Jerusalem al-Quds as "Israel's undivided capital" and allows the regime to annex settlements in the occupied West Bank and the Jordan Valley. The plan also denies the right of return of Palestinian refugees to their homeland, among other controversial terms.
Trump's plan has triggered waves of protest rallies both across the Palestinian occupied territories and around the globe.
Hayya's comments were primarily made in response to Netanyahu, who threatened Hamas on Tuesday with dire "surprise" if the movement's attacks against Israeli targets did not come to an end.
"While you are threatening Hamas, Hamas is already geared up to uproot you and make you leave our land," the senior Hamas official said, directly addressing the Israeli premier.
"If the [Palestinian Authority's] relations and security coordination with the occupation are not severed, the world will not believe us that we are against 'the deal of the century,'" he stressed.
Palestinian President Mahmoud Abbas has already severed ties between the Palestinian Authority, which he heads, and the Israeli regime as well as the US in reaction to Trump's scheme. Addressing the UN Security Council on Tuesday, Abbas reiterated his rejection of the US president's initiative.
Palestinian leaders had severed almost all ties with Washington in late 2017, when Trump controversially recognized Jerusalem al-Quds as the so-called "capital" of the Israeli regime.
"National unity can only be achieved through agreeing on the fact that the occupation is our enemy that has no place on the Palestinian land and that the only way to face the 'deal of the century' is to resist the occupation using all means," Hayya stressed.
Full report at:
https://www.presstv.com/Detail/2020/02/13/618539/Palestine-Hamas-Trump-deal-of-century
--------
Erdogan threatens to hit Syrian army positions
Thursday, 13 February 2020
Rahshan Saglam
Turkish President Recep Tayyip Erdogan has threatened to hit Syrian army in northern Syria if attacks on Turkish soldiers continue.
Erdogan said he is determined to push Syrian army forces behind Turkish observation posts by end of February and warned Syrian government forces to retreat, if not Erdogan threatened to take Turkey's operation beyond sochi agreement area.
Erdogan also noted that planes shelling Idlib will no longer be able to move freely in the region, assuring that Ankara will no longer rely on empty promises.
Turkish President said the Syrian government complete control over Syria could threaten Turkey's security and stability.
Meanwhile a Turkish delegation is heading to Moscow to discuss the latest with Russian officials after information coming from the presidential palace noted that a phone call took place between Turkish and Russian Presidents.
US special envoy to Syria James jeffrey spoke to journalists upon leaving Ankara late on Tuesday sympathizing with Turkey. Saying Ankara is encountering great threat in Idlib.
Full report at:
https://www.presstv.com/Detail/2020/02/13/618534/Erdogan-threatens-to-hit-Syrian-army-positions
--------
Africa
UN censures ban by Haftar loyalists on flights to, from Libya
12 February 2020
Forces loyal to Libya's Khalifa Haftar have blocked UN flights to and from the country, in a move condemned by the United Nations, which has also warned of "severe consequences" to its humanitarian efforts.
In a statement issued on Wednesday, the UN mission in Libya (UNSMIL) said it regretted that "its regular flights, which transport its staff to and from Libya, are not granted permission by the LNA (Haftar's self-proclaimed army) to land in Libya."
UNSMIL spokesman Jean Alam said the mission there were no "security assurances from the LNA for landing of aircraft in western Libya." Alam said the circumstances had remained the same "for at least three weeks."
Mitiga airport, the only functioning airport in the capital Tripoli, has been regularly closed due to attacks blamed on forces loyal to Haftar.
The staff of UNSMIL, which provides humanitarian relief for migrants and people displaced by the conflict, are spread between Libya and neighboring Tunisia.
The statement also said the UN was "very concerned that preventing its flights from travelling in and out of Libya will severely hinder" its work. The most specific concern relates to the provision of "the much-needed humanitarian assistance to the most vulnerable" civilians, the statement added.
Since 2014, Libya has been divided between two rival camps. One is the Tripoli-based government of Prime Minister Fayez al-Sarraj, and the other is based in the eastern city of Tobruk and supported militarily by rebel forces under the command of Haftar.
Haftar's loyalists launched an assault on the capital to unseat Sarraj's government in April 2019. Numerous attempts to broker peace between the two sides of the conflict have since failed.
https://www.presstv.com/Detail/2020/02/12/618508/UN-flights-Libya-Haftar
--------
Extremists kill five Nigerian security personnel
February 12, 2020
KANO, Nigeria: Extremists aligned with the Daesh group have killed five security personnel, including two soldiers, in three separate attacks in northeast Nigeria's Borno state, sources said Wednesday.
In the first attack on Monday, fighters from the Islamic State West Africa (ISWAP) extremist group aboard trucks attacked a military post in Tungushe village near the state capital Maiduguri, killing a soldier and injuring another, a military officer told AFP.
"The terrorists attacked around 6:00 p.m. (1700 GMT), leading to a gunbattle in which a soldier was killed and another one was injured," said the officer, who asked not to be identified.
He said two insurgents were killed in the incident while a gun truck was recovered along with weapons.
The militants withdrew and attacked troops in nearby Gajiganna, where they killed a second soldier and seized a gun truck, according to anti-extremist militiaman Ibrahim Liman.
Tungushe, which lies 22 kilometers (13 miles) from Maiduguri, has been repeatedly targeted by ISWAP and fighters from the rival Boko Haram faction, attacking troops and raiding the village for food and livestock.
Around the same time on Monday, insurgents on motorcycles and in four trucks fitted with machine guns stormed into the town of Rann near the border with Cameroon, attacking troops and militia positions.
"We lost three of our colleagues in the Rann incident," Liman told AFP.
"Our consolation is that several terrorists were killed in the fight, including their commander, and one of their trucks was recovered," he said.
Rann is some 175 kilometers northeast of Maiduguri, where some 35,000 people displaced by the militant violence are sheltering.
The town has also come under repeated attack by ISWAP and Boko Haram militants.
On Tuesday, ISWAP issued a statement claiming responsibility for three attacks, including the ones in Tungushe and Rann, resulting in the "killing and wounding" of several troops and the burning of 20 public buildings.
The militants have recently stepped up deadly assaults in the restive northeast.
On Sunday, extremists killed at least 30 people in an overnight raid on Auno village along the highway leading to Maiduguri where travelers had stopped to comply with a nighttime curfew.
The decade-long extremist uprising has killed 36,000 people and displaced around two million from their homes in northeast Nigeria.
Full report at:
https://www.arabnews.com/node/1626686/world
--------
UN special envoy for Libya warns: 'We are in a race against time'
February 12, 2020
PARIS: Special Representative for the UN Support Mission in Libya Ghassan Salamé told Arab News it would not be useful for Libyan military commander Khalifa Haftar and Prime Minister Fayez Al-Sarraj to meet without carrying out the necessary preparatory work for an agreement.
"It will not solve the problem," he said, reiterating that several leaders — including Russian President Vladimir Putin, French President Emmanuel Macron and Italian Prime Minister Giuseppe Conte — had all tried it, but in vain.
"You need to address the big issues that allow these two to sell whatever agreement they reach to their own constituencies. If this preparatory work is not done, nothing will happen," he said.
In an exclusive interview in Paris, Salamé — a former Lebanese minister — said that while the members of the 5+5 Libyan Joint Military Commission had agreed at their meeting in Geneva early this month to confirm the truce, to begin the process of disarming the militias, and to meet again soon, foreign interference in Libya was still high. He confirmed that Turkey had sent foreign fighters and equipment to Libya after the Berlin summit in January, adding that other countries are also sending equipment and fighters in support of Haftar.
On the fragility of the ceasefire, he said: "We still have a situation that is very blurred. They keep telling us that they respect the truce, but we have counted more than 130 violations since Jan. 12."
Militias, he said, are on the payroll of the regular army and, according to the central bank, the army is paid on both sides of the divide — east and west — as are all civil servants.
On the current state of the deal between the two sides, he said: "We agreed on many issues; we agreed that the foreign fighters need to depart the country within three months of the ceasefire agreement. We agreed on the beginning of the process of disarming the militias; and we also agreed on the attempt to reunify the struggle against terrorist groups. There were, however, two or three sticking points we did not agree upon."
Commenting on President Macron's accusation that Turkey violated the Berlin commitment by sending arms and Syrian mercenaries to fight in Libya to help Al-Sarraj, Salamé said that both sides had violated the commitments undertaken at the Berlin summit.
That is why, he said, UN Secretary-General Antonio Guterres called the situation a "scandal."
"There are commitments and there is a resolution but nobody is respecting them," Salamé said. "We are therefore now in a race against time. We have launched these three tracks and I am happy the economic and financial tracks are going very well. At least 28 representatives from all the political groups and from various economic institutions in Libya met in Cairo on Feb. 9 and 10, and the next meeting will be in the first week of March."
Regarding the oil terminals, which Haftar has blocked, Salamé said the UN-led economic dialogue in Cairo had explored a mechanism for the fair distribution of oil revenues, since Haftar believes that they are not currently equally distributed.
"Oil is often weaponized," he said. "It happened at least twice on my watch." Oil production is now mainly being carried out offshore, he added. "As with the two oil problems that were solved, I came to the conclusion that without a strong position (being taken) by the international community, we cannot do it on our own.
The Americans have been very much involved in the two preceding oil crises. This time I am using international pressure and I have been talking to tribal leaders in Zuwetina.
"More importantly, we put the question of redistribution of oil revenues at the top of the agenda of the economic meeting in Cairo," he continued. "We are trying to come up with a mechanism that is satisfactory to everybody and we pushing as hard as we can."
In response to Haftar's complaint that oil revenues were not equally distributed, Salamé said: "This is an old issue and you have two different things here: You have the idea in the east and the south that these two provinces, even under Muammar Qaddafi, were not fairly treated by Tripoli, and that the west — where the majority of the population lives — is taking more than its fair share of the oil revenues and has been more vocal in the past few months.
On the other hand, Haftar believes that after his deployment in the south and in the west, he is, to a large extent, in control of most of the oil, but the central bank in Tripoli is the one which decides on the oil revenues. The Libyans have to understand that the National Oil Company (NOC) is not taking a penny from the revenues — we are trying to explain that the NOC is different from the central bank: The oil revenues go to the Libyan exterior bank, which gives them directly to the central bank in Tripoli.
Therefore, Haftar believes that the central bank in Tripoli is not treating him and his troops fairly. Thus, you have two combined requests: The old one from the south and east that they were never treated properly, and now Haftar saying his army is not treated properly. So for that you need a mechanism, and a number of Libyan experts on Monday created a special committee to come up with a solution for the fair distribution of oil revenues in the next few days."
When asked why he thinks Turkey is interfering in Libya, Salamé said: "Iran is interfering in Arab countries in the eastern Arab world and Turkey is doing the same in the western part. Unfortunately, now the situation in the Arab world is very polarized … There is a combination of factors that have allowed some seven or eight countries to interfere directly — by allowing mercenaries to come, or by sending private military firms, or by sending equipment."
The UN representative said he hoped that the escalating tension between Russia and Turkey in Syria's Idlib region would not cause foreign fighters to enter Libya, adding that the two countries had agreed a truce in Berlin, which he described as "a positive development."
His main concern, Salamé said, is that there are a number of parties who benefit from turmoil in Libya — and have no interest in helping to find a solution.
"What worries me in Libya is that there are groups, traders, financial people, arms dealers taking advantage of the situation and who are not in a hurry to find a solution," he said. "A solution to Lebanon's 1975 civil war was possible as early as 1983, but we took six extra years and lost 50,000 lives — just because we were (obstructed).
"I think time is now working against the Libyans. In the past few months, the level of foreign interference in their affairs has reached a point where they are losing their sovereignty little by little, day by day," he continued.
Full report at:
https://www.arabnews.com/node/1626946/middle-east
--------
Sudan: Bashir's lawyer decries handover decision to ICC
12.02.2020
KHARTOUM, Sudan
Sudan's deposed and jailed leader Omar al-Bashir's lawyer said Wednesday that the decision to hand over his client to the International Criminal Court (ICC) is politically motivated.
Abu Bakr al-Jaali said he has not been informed by official government sources about a possible handover.
Sudan's transitional government said Tuesday that Bashir and his accomplices will face genocide and war crimes charges in the ICC.
The longtime former ruler is accused of "using bombings, mass killings and rape" to suppress the 2003 conflict in Darfur.
The lawyer warned of backlash from supporters of Bashir if a handover takes place.
"I assure you that Sudan will not be the same as before the handover. If the handover takes place, the political and security conditions will not be as it is," he said.
The ICC has issued two arrest warrants for Bashir on charges of war crimes and crimes against humanity.
Sudan has been embroiled in a political crisis since last April when Bashir was ousted.
Since 2019, the country is being ruled by a transitional government for three years until fresh elections are held.
Full report at:
https://www.aa.com.tr/en/africa/sudan-bashirs-lawyer-decries-handover-decision-to-icc/1732262
--------
US unlikely to meet schedule for 'degrading' Al Shabaab
FEBRUARY 13 2020
The US Army's Africa Command (Africom) says in a new report that it aims to render al-Shabaab incapable of conducting effective operations by next year.
But the military situation in Somalia, as appraised by the US Defence Department's inspector general, makes it appear unlikely that this ambitious timetable will be met.
In its "campaign plan" outlined in the Defence Department study released on Tuesday, Africom asserts an objective of degrading Shabaab by no later than September 2021.
According to the Africa Command, that term means Shabaab will no longer be able to conduct large-scale attacks inside Somalia or in Kenya and other neighbouring countries.
The militant group that has been fighting since 2006 to oust foreign forces and establish a caliphate in Somalia would also be stripped of its ability to recruit personnel and to maintain safe havens, Africom adds.
The inspector general's assessment finds, however, that in recent months "there was limited impact on degrading Al Shabaab outside of Mogadishu."
This was due, the study says, to slow police force generation and lack of stabilisation activities, including local governance, within seized towns in the Lower Shabelle region.
In addition, "there was no significant progress" toward Africom's goal of creating a security cocoon around Mogadishu, says the report covering the last three months of 2019.
A US military intelligence assessment cited in the new report concludes that Shabaab continues to pose a high threat against the Somali government forces, the African Union Mission in Somalia (Amisom) and key infrastructure in the country.
RESILIENT
Shabaab retains that capability despite a concerted US airstrike campaign that included 63 strikes on militant-associated targets last year.
Two weeks ago, Gen Stephen Townsend, head of the Africa Command, told the US Senate that of all the violent extremist groups active in Africa, "al-Shabaab is the most dangerous to US interests today."
The general's remarks followed an attack on the Manda Bay Kenya-US military installation in Lamu that killed three Americans and destroyed six aircraft.
The 76-page report by the Defence Department's inspector general covers the US military role in conflicts throughout the African continent.
WEST AFRICA
It is even more pessimistic about the situation in West Africa, where the growing strength of Islamist insurgents has led Africom to retreat from a strategy of attempting to degrade enemy forces to a less robust effort to "contain" them.
Based on the report's acknowledgment of Shabaab's continued prowess, it seems possible that Africom may eventually have to accept more modest aims in Somalia as well.
Africom's current ambitions will surely not be bolstered if a feared reduction of its 500-strong special operations force in Somalia comes to pass.
The report notes concerns expressed by Africom that some of its resources may be shifted from Somalia to Libya where Russia is supporting an insurgency.
And even as it strives for a near-term breakthrough in the war against Al Shabaab, Africom is planning to vest the Somalia National Army (SNA) with increased responsibility for offensive operations.
But the Defence Department Inspector General cites Africom's view that "SNA experienced limited success against al-Shabaab" last year.
The Somali army did manage to repel repeated Shabaab attacks on its four forward operating bases in Lower Shabelle, the report states.
It adds, however, that "the SNA also tried to seize and hold villages that were previously controlled by Al Shabaab, but the SNA has not been successful without international support."
ALLEGIANCE
Because of that failure, US aid workers remain unable to carry out programmes in southern Somalia, or anywhere else in the country.
The absence of US relief and development assistance allows Shabaab, which does provide some services, to maintain the allegiance of many residents in areas it controls.
With its small Somalia contingent confined to a compound at the Mogadishu airport, the US Agency for International Development "uses third-party monitors to oversee USAID's $418.9 million humanitarian response and $62 million development programming in Somalia," the report states.
The Somali army's limited capacities will likely be strained by Amisom's draw-down of its 20,000-troop force, the report suggests.
About 1,000 members of the African Union deployment were withdrawn from Somalia last year.
Full report at:
https://www.nation.co.ke/news/africa/US-unlikely-to-meet-schedule-for--degrading--Al-Shabaab/1066-5453884-vvgudg/index.html
--------
Residents boo Buhari, Boko Haram attacks Borno capital
February 13, 2020
John Alechenu, John Ameh, Friday Olokor, Leke Baiyewu, Olaleye Aluko, Tobi Aworinde and Kayode Idowu
A large crowd of Borno residents, on Wednesday, booed the President, Major General Muhammadu Buhari (retd.), as his convoy drove from the Maiduguri International Airport to the centre of the city.
Buhari, upon returning from a five-day trip to Ethiopia for an African Union summit, paid a condolence visit to the North-Eastern state, following a Boko Haram attack on Sunday.
As his convoy moved to the city at 1:30pm, he was booed by residents, who lined up along the airport road.
At the airport, the President did not shake hands with some traditional rulers, who came to welcome him.
During previous visits to Borno State, Buhari received a warm reception from residents of the state, which is regarded as one of his strongholds.
In the last presidential election, Buhari had his widest margin of victory in Borno State, where he polled 836,496 votes out of 955,205 votes that were cast, which constitutes a margin of over 85 per cent.
His closest rival, Atiku Abubakar, of the Peoples Democratic Party scored 71,788 votes.
On Wednesday, the people, who were dissatisfied with the upsurge in Boko Haram attacks in the state, lined up along the airport road and shouted in Hausa Bama so! Bamayi!, meaning "We don't want," "we're not interested."
There have been sustained attacks by insurgents on roads leading to Maiduguri in recent times. On Sunday, no fewer than 30 travellers, including children and women, were burnt to death by insurgents, who invaded Auno, 20 kilometres to Maiduguri.
Two weeks ago, two persons were slaughtered by Boko Haram and their frozen fish carted away. The victims slept in a truck because they could not meet the 5pm deadline when the military usually shut the Maiduguri gate.
On January 6, the insurgents attacked Gamboru in the state, with no fewer than 30 persons killed after an improvised explosive device exploded on a bridge.
Also on January 18, one soldier and four Boko Haram terrorists were killed during an attack on an aid facility in the Ngala area of the state, where at least 20 internally displaced persons waiting for assistance at the facility were killed.
Also on January 20, many residents were abducted in two confrontations between the military and Boko Haram insurgents on the Bama-Gwoza highway.
A day later, eight soldiers were reportedly killed during a battle with the Boko Haram insurgents in Kaga, Borno.
The insurgents had disguised and moved in a police vehicle towards a military base, before opening fire on unsuspecting soldiers near their trench.
But Buhari, in an op-ed in a United States-based magazine, Christianity Today, had last week stated that since he assumed office in 2015, the insurgents had been weakened by the armed forces.
The President's comment came on the heels of criticisms by prominent Nigerians and groups, including the Christian Association of Nigeria and the Nigerian Supreme Council for Islamic Affairs, who expressed concern about increasing insecurity in the country.
We can't travel out of Maiduguri – Residents
Some Maiduguri residents, in separate interviews with The PUNCH on Wednesday, explained why the President was booed.
They said the people of the state were fed up with the President's failure to restore peace to the state after five years in government.
One of them, Abba Yusuph said, "The President was elected and equally re-elected on the grounds of providing security and pushing Boko Haram out, up till now that has never been done.
"We asked for the change of the service chiefs, the President did not accede and we are locked inside Maiduguri as if we are prisoners.
"We cannot travel outside the town without fear. We just have to pray that we are not killed on the road while the insurgents keep moving closer on Maiduguri. There is hardly any family that has not lost a loved one."
Buhari, at the Palace of Shehu of Borno, Alhaji Abubakar El-Kanemi, sought the cooperation of residents of the state for the military to win the war against the insurgents.
Addressing traditional rulers and other prominent Borno indigenes at the palace, he said, "The cooperation of your people with our troops and other security agencies by providing credible information could end insurgency not only in Borno but other states of Yobe and Adamawa."
With the brief advice to Borno monarchs, Buhari proceeded to the Government House, from where he went to the airport to take his flight to Abuja at 3:30pm.
Send troops to Sambisa Forest, Lake Chad, Borno gov tells Buhari
Before the President spoke, the state Governor, Babagana Zulum, had urged him to deploy troops in Boko Haram hideouts in Sambisa Forest and Lake Chad region.
He said the insurgents launched their attacks from their hideouts in the forest and Lake Chad, as well as some of the caves at Mandara Mountains in the Gwoza Local Government Area.
The Shehu of Borno, Alhaji El-Kanemi, pleaded with the President to help the people of Borno State as they were suffering from the problem of insurgency.
He said the Federal Government needed to assist the state more in the area of security to ward off the threat of the Boko Haram.
Buhari fails to visit scene of Sunday attacks
Contrary to the expectations of the public that Buhari was in the state to visit Auno, the community affected by the Sunday attack, the President did not visit the community.
But in an interview with journalists in Maiduguri, the Senior Special Assistant to the President on Media and Publicity, Garba Shehu, said, "There is no need to go to Auno, as the President's visit to Borno, was to condole with victims and people of the state."
The President's media aide, in a statement later in Abuja, stated that Buhari, during the visit, promised to deploy "harder", "vigorous" strategies against Boko Haram terrorists.
Buhari, according to the statement, "maintained that intelligence sharing and synergy between law enforcement agencies and the civil populace are critical towards achieving the objectives.
"I assure you that improvement in security will be pursued vigorously. The military will work harder and strategise with tactics to deal with the insurgents. This is however not possible without good intelligence and cooperation with local community leaders."
B'Haram can't attack Maiduguri without local leaders knowing – President
"Boko Haram cannot come up to Maiduguri or environs without the local leadership knowing because traditionally, the local leadership is in charge of security in their own respective areas.
"I want to call on the leadership at various levels to cooperate with law enforcement agencies and let us deny Boko Haram access to our loyal citizens."
Nigerians are tired of Buhari's excuses – Junaid
There were diverse reactions to the cold reception the President received in Maiduguri. An elder statesman, Dr Junaid Mohammed, in an interview with The PUNCH, said the booing of the President by residents of Maiduguri was a sign that the people were getting tired of excuses.
He noted that the action of the people didn't come to him as a surprise because the people's feeling of disappointment with the performance of the service chiefs and other managers of the nation's security system was conveyed by resolutions passed by the two chambers of the National Assembly.
Twitter handle users also commented on the incident. Mansur Ahmed, in his comment, said, "Kai, not so good for Mr Integrity @MBuhari. These people are not asking for too much, are they @NigeriaGov?"
Similarly, @SGezee, stated, "From this video here the people are really angry." Abubakar Mohammed also said, "We have to express our opinion because we want justice."
Adamu Sadiq noted, "Our eyes are open. Now, this is a clear warning to the leaders (that) they should better take note."
CAN seeks military probe of road closure
On its part, CAN called for an investigation into the military closure of the road where 30 people were killed on Sunday.
In a statement by Adebayo Oladeji, Special Assistant (Media and Communications) to the CAN President, Dr Samson Ayokunle, the association sympathised with "families of the bereaved, the people of Borno State, our Muslim brothers and sisters."
It stated, "The military authorities should investigate the circumstances that led to the emergence of the gate instead of adequate provision of security on the road in order to stop the incessant invasion of Maiduguri and terror attacks in the area.
"If the road must be closed, why is the security protection not made available for the travellers who would arrive there after the closure? Was there any evidence that a thorough check was carried out on the travellers and their vehicles to confirm if they were armed?"
Reps seek state emergency on insecurity
The House of Representatives has called on the President to declare a state of emergency on insecurity in Nigeria.
The Chief Whip of the House, Mohammed Monguno, from Borno, had moved a motion on the attack, titled 'Recent Attack by the Boko Haram Insurgents at Auno Village, Borno State.'
Adopting the motion, the House directed the military authorities to "henceforth stop the keeping of commuters overnight at a particular period on the Damaturu-Maiduguri road," asking them to allow commuters proceed on their journeys even after 6pm.
Also, Ahmad Jaha prayed that the House Committees on Army, National Security and Intelligence should investigate "the remote causes of the attack.
In his contribution, Jaha, who is also from Borno, said, "As far as I am concerned, this is a national issue. It happened today in Borno, only God knows, tomorrow, where it will happen in the 36 states of the federation because of negligence or complacency by our security operatives.
"There was what was introduced by the Nigerian Army known as Super Camp. It is a contributing factor to all these sporadic attacks from late last year to early this year. The concept of Super Camp called for the closure and withdrawal of all military bases, military checkpoints and all military formations along the major roads and station them in one location or position. I don't think the entire military operatives were widely consulted for that particular decision. I don't think the standing committees of this honourable chamber were consulted for them to take that decision and to add the end victims.
B'Haram attacks Maiduguri after Buhari's visit
Insurgents on Wednesday attacked Maiduguri, few hours after the President paid a condolence visit to the town.
Many residents of Jiddari Polo, 0n the outskirts of Maiduguri, had to flee into the town as insurgents attacked the community at 7:30pm.
Attempts by the insurgents to move into Maiduguri town were repelled by the military who engaged them in a shoot-out, according to the people fleeing from the area.
One of them, Mary Isa, told our correspondent that residents had run out of their homes for fear of being attacked or hit by bullets.
She said, "I have to scale the fence of my house as the sound of gunfire rent everywhere. We are in bushes as we are still afraid to come out of hiding."
Full report at:
https://punchng.com/residents-boo-buhari-boko-haram-attacks-borno-capital/
--------
Tunisian president mired in UN row over Trump peace plan
February 13, 2020
TUNIS: Tunisian President Kais Saied's first major foray into international affairs appears to have backfired, with his diplomatic strategy called into question over the dismissal of Tunis' UN envoy.
Saied, a 61-year-old constitutional law expert with no previous political experience, swept to victory on October 13 last year.
He draped himself in a Palestinian flag on the night of his election and has refused a "normalization" of ties with the Jewish state, repeating strongly anti-Israel positions.
But in a sudden twist, Tunisia fired UN envoy Moncef Baati last Friday, accusing him of failing to consult the foreign ministry and other Arab countries on a strongly-worded condemnation of Washington's controversial Middle East peace plan.
"The manner in which the dismissal was carried out raises many questions around the diplomatic strategy of the presidency" and whether the move had been thought through, political commentator Youssef Cherif said.
Diplomatic sources said Baati had gone further than Saied had wanted in his criticism of US President Donald Trump's plan, unveiled on January 28 and seen as heavily favoring Israel.
In the week before Baati was fired, Saied had called Trump's proposal the "injustice of the century and high treason" during an interview broadcast on national television.
Tunisians took to the streets in protest against the plan in the capital Tunis and the eastern city of Sfax.
The Baati affair has caused concern about Saied's diplomatic acumen and has sent mixed signals about his approach to the Israel-Palestinian conflict, just as Tunisia took up a two-year seat on the UN Security Council in January, where it is the only Arab state represented.
Earlier this week, the Palestinians abandoned their request for a Security Council vote on the Middle East peace plan that they hoped would see the US proposal rejected.
The US had placed "very strong pressure" on other countries on the council, including threats of economic retribution, not to support the Palestinians' request, according to one diplomat, speaking on condition of anonymity.
Media reports also chalked up Baati's removal to US pressure, but the presidency denied it had bowed to any duress, instead accusing the envoy of seeking to "tarnish the image of Tunisia and its president."
Diplomats and observers shared apprehensions over the president's diplomatic strategy, particularly at a time when Tunisia must also grapple with the conflict in neighboring Libya.
Ezzedine Zayani, a former ambassador, said the affair "undermines the credibility" of all the country's diplomatic efforts.
Arabic daily El Chourouk wrote on Wednesday that "the issue raises concerns about a possible slip in Tunisian diplomacy."
The role of the presidency in Tunisia focuses on security and diplomacy, but Saied has appeared to avoid international summits since taking office.
He declined a "late" invitation to a meeting on the Libya crisis in Berlin in January and said he was ill during an African Union summit in Addis Ababa over the weekend. His only official foreign visit has been to neighboring Algeria.
French-language daily Le Temps decried "double-headed diplomacy" as adding to the confusion, noting Wednesday that Islamist Ennahdha party leader and parliament speaker Rached Ghannouchi has been meeting with foreign officials in Tunisia and abroad.
Baati was nominated not long before Saied came to power by an executive that had furthered a fairly conciliatory diplomacy on the Israel-Palestinian issue.
His swift recall meant he missed a closed-door briefing of the Security Council by the US plan's architect, Trump adviser and son-in-law Jared Kushner. It was several days before he was replaced by his deputy, Tarek el Adab.
Commentator Cherif observed that while Saied would certainly have come under pressure to dismiss Baati, the move was consistent with the president's policy of changing officials from the previous mandate.
Saied has still not named a fully-fledged successor to former foreign minister Khemaies Jhinaoui, whom he fired not long after his election.
Full report at:
https://www.arabnews.com/node/1627096/middle-east
--------
North America
Trump warns Senate not to curb his war authority on Iran
13 February 2020
US President Donald Trump has warned the Senate against adopting a resolution that would curb his power to wage war against Iran, saying "it would allow Tehran to act with impunity."
Trump said, "This is not the time to show weakness," and that the US security needs the Senate not to vote for the Iran War Powers Resolution.
Donald J. Trump
✔
@realDonaldTrump
It is very important for our Country's SECURITY that the United States Senate not vote for the Iran War Powers Resolution. We are doing very well with Iran and this is not the time to show weakness. Americans overwhelmingly support our attack on terrorist Soleimani....
105K
12:02 AM - Feb 13, 2020
Twitter Ads info and privacy
39.7K people are talking about this
The US president claimed "Americans overwhelmingly support January 3 US drone attack" that assassinated top Iranian general Qassem Soleimani in Iraq.
Trump said curbing his war powers "sends a very bad signal. The Democrats are only doing this (limiting his power) as an attempt to embarrass the Republican Party. Don't let it happen!"
The US president's warning comes as the Senate advanced legislation on Wednesday to curb his authority to go to war with Iran, with its passage likely after eight Republicans joined Democrats in supporting the war powers resolution.
A vote on the resolution could take place as early as Thursday amid concerns that the US president could launch on open military conflict with Iran without consulting Congress.
The resolution would require Trump to remove US forces engaged in hostilities against Iran unless Congress declares war or passes a specific authorization for the use of military force, Reuters said.
Democratic Senator Tim Kaine, the sponsor of the Senate resolution, said "Congress has got to reassert our constitutional role in matters of war and peace." He stressed that the resolution is aimed at preventing unilateral war.
"We don't send a message of weakness when we stand up for the rule of law. That's a message of strength and it especially speaks to people around the world who are in the streets protesting...because they want the rule of law," Kaine said.
In January, the Democrat-controlled House of Representatives passed its own version of the law after Trump's order to assassinate general Soleimani, and Iran's retaliatory missile strike against US-occupied bases in Iraq dramatically escalated tensions and raised fears of a war.
The US terrorist attack claimed the lives of top Iranian anti-terror commander, Lt. Gen. Soleimani, and his Iraqi trenchmate Abu Mahdi al-Muhandis, the second-in-command of Iraq's anti-terror PMU, along with several others.
After Iran's retaliatory strike, Leader of the Islamic Revolution Ayatollah Seyyed Ali Khamenei said the missile attack was just "a slap".
Ayatollah Khamenei said Iran is equipped in the face of the global bullying powers. "It is a very blatant mistake that some people think if they take a step back, the Americans will stop their hostility."
The US military says more than 100 American soldiers have been treated for traumatic brain injuries following Iran's retaliatory strike in Iraq, a number that was more than 50 percent higher than previously disclosed.
Trump had said a day after the Iranian missile strike that "We suffered no casualties, all of our soldiers are safe, and only minimal damage was sustained at our military bases."
https://www.presstv.com/Detail/2020/02/13/618537/us-trump-Iran-war-senate-
--------
Iran's revenge on Soleimani assassination taught Trump a lesson, says ex-US official
12 February 2020
An ex-chief of staff of former US Secretary of State Colin Powell says Iran's response to the assassination of General Qasem Soleimani has taught US President Donald Trump "a little bit of a lesson," about any future attacks on the Islamic Republic.
"I think it taught him a little bit of a lesson, because there were a number of things about that retaliation that were surprising; one that it was so proportionate and two that it was so accurate," Lawrence Wilkerson told Press TV on Wednesday.
On January 8, Iran's Islamic Revolution Guards Corps (IRGC) fired volleys of ballistic missiles at the Ain al-Assad airbase in the western Iraqi province of Anbar, where the US troops were stationed.
The retired US army further reiterated that Washington intends to stay in wars because the US military-industrial complex gains billions of dollars in every single war it creates.
Iran's missile operation was in response to the January 3 assassination of General Soleimani, the commander of the IRGC's Quds Force, and Abu Mahdi al-Muhandis, the second-in-command of Iraq's Popular Mobilization Units (PMU), and a group of their companions in Baghdad.
The US operation was conducted under Trump's direction and the US Department of Defense took full responsibility for the assassination.
Both commanders enjoyed deep reverence among Muslim nations over their endeavors in eliminating the US-sponsored Daesh Takfiri terrorist group in the region, particularly in Iraq and Syria.
At the White House, Trump adamantly denied the Iranian missiles left any casualties.
Full report at:
https://www.presstv.com/Detail/2020/02/12/618519/Iran-US-Qasem-Soleimani-Lawrence-Wilkerson-Donald-Trump
--------
'US point man on Iran met with MKO rep. before, after Gen. Soleimani's assassination'
12 February 2020
The United States' point man on Iran met with a representative of the anti-Iran Mujahedin-e-Khalq Organization (MKO) terrorist group both before and after Washington's assassination of senior Iranian commander Lieutenant General Qassem Soleimani, a report says.
Brian Hook, the US's special representative for Iran and senior adviser to Secretary of State Mike Pompeo, held the meetings with Robert G. Joseph, who represents the so-called National Council of Resistance of Iran (NCRI) in September 2019 and on January 31, American news and opinion website The Daily Beast reported on Tuesday.
On its website, the NCRI calls itself the MKO's "umbrella coalition," but many consider the two to be synonymous.
Joseph referred to the meetings in a semi-annual report he filed with the US Justice Department earlier this week in line with the US's Foreign Agent Registration Act.
The US assassinated General Soleimani, the former commander of the Quds Force of Iran's Islamic Revolution Guards Corps (IRGC), and a number of others in a set of drone strikes targeting Baghdad's civilian airport on January 3.
General Soleimani, who had earned reputation as the region's most popular anti-terror military figure, was on an official visit to the Iraqi capital when the attack took place.
Joseph, a former senior State Department official under President George W. Bush, advises the NCRI at $15,000 a month. Relentlessly an Iran hawk, Joseph told a meeting of the group last March that he hoped that the Iranian government would soon fall.
The MKO has conducted a litany of assassinations and bombings against Iranian officials and civilians since the 1979 Islamic Revolution. It notoriously sided with former Iraqi dictator Saddam Hussein during Iraq's Western-backed war of 1980-88 against the Islamic Republic.
Out of the nearly 17,000 Iranians killed in terrorist assaults since the Revolution's victory, about 12,000 have fallen victim to the MKO's acts of terror.
The terrorist outfit was on the US's list of terrorist organizations until 2012.
Many other Western states have crossed its name out on their blacklists, too. The NCRI has its headquarters in Paris, which also serves as the venue for the MKO's annual conferences.
The group throws lavish conferences every year in the French capital, with certain American, Western, and Saudi Arabian officials in attendance as guests of honor. These include former US national security advisor John Bolton, US President Donald Trump's personal lawyer Rudy Giuliani, former Canadian prime minister Stephen Harper, and former Saudi Arabian spy chief, Prince Turki al-Faisal.
Also in January, Giuliani told The Daily Beast that General Soleimani had been "directly responsible for killing some of my MEK (MKO) people," adding, "We don't like him very much."
Evidence once showed that Bolton had received a $40,000 "speaking fee" to address an annual MKO gathering.
Javad Zarif
✔
@JZarif
Today the world's catching on to @AmbJohnBolton's chronic warmongering. But Iranians didn't need to read a 10,000 word @NewYorker profile to be convinced: we've seen him shill for a cult terror group, and—along with his #B_Team accomplices—target Iranians with #EconomicTerrorism.
View image on TwitterView image on TwitterView image on TwitterView image on Twitter
1,523
4:46 PM - Apr 30, 2019
Twitter Ads info and privacy
649 people are talking about this
Last June, the MKO informed its members through an internal communiqué that it would "welcome" the assassination of General Soleimani and Iran's Judiciary Chief Ebrahim Raeisi.
The NCRI hailed General Soleimani's assassination in a blog post following the airstrikes.
Shortly after the US airstrikes, Pompeo circulated a memo to all American embassies barring "direct US government engagement with" MKO's representatives, citing its controversial history, including alleged role in the assassination of three US army officers and three civilian contractors, The Daily Beast said.
Full report at:
https://www.presstv.com/Detail/2020/02/12/618467/Iran-United-States-General-Soleimani-assassination-Brian-Hook-meeting-terrorist-organization-representative-MKO
--------
US senators request assessment on Kashmir issue
Servet Günerigök
13.02.2020
WASHINGTON
Four U.S. senators asked the State Department on Wednesday to provide assessments on India's crackdown in Kashmir, weeks before President Donald Trump's visit to New Delhi.
In a letter addressed to Secretary of State Mike Pompeo, Sens. Chris Van Hollen, Todd Young, Dick Durbin and Lindsey Graham expressed concern that Indian Prime Minister Narendra Modi's government has blocked the internet in the Jammu and Kashmir region for months.
"India has now imposed the longest-ever internet shut down by a democracy, disrupting access to medical care, business and education for seven million people. Hundreds of Kashmiris remain in 'preventive detention,' including key political figures," said the bipartisan group of senators in the letter.
The government's steps, including the Citizenship Amendment Act, "threaten the rights of certain religious minorities and the secular character of the state," they wrote.
The senators requested information in 30 days about the number of political detainees in Kashmir, restrictions on the internet and cell phone service, access for foreign diplomats, journalists and observers and on religious freedom.
They also seek to know the number of people who are at risk of being stateless, deported or locked up as a result of the citizenship law and whether Indian authorities are employing "excessive use of force" against protestors.
The letter came nearly two weeks before the White House announced that Trump and First Lady Melania Trump will travel to India on Feb. 24 and 25, marking his first presidential visit to South Asia's largest country.
- Kashmir issue
Jammu and Kashmir is held by India and Pakistan in parts and claimed by both in full. A small sliver of Kashmir is also held by China.
Since they were partitioned in 1947, the two countries have fought three wars -- in 1948, 1965 and 1971 -- two of them over Kashmir.
Some Kashmiri groups in Jammu and Kashmir have been fighting against Indian rule for independence or unification with neighboring Pakistan.
Full report at:
https://www.aa.com.tr/en/americas/us-senators-request-assessment-on-kashmir-issue/1732529
--------
US takes Turkey's concerns in Idlib seriously: official
Servet Gunerigok
12.02.2020
WASHINGTON
The U.S. is taking Turkey's security concerns seriously in Syrian province of Idlib as confrontation between Ankara and Bashar al-Assad regime's grows, a senior State Department official said Wednesday.
Deputy Assistant Secretary of Bureau of European and Eurasian Affairs Christopher Robinson told the Senate Foreign Relations committee that Turkey has been facing threats from its Syrian border, citing Iran and Russian as the sources of the menace.
"While we have some differences with government of Ankara on certain issues, we are engaged with them, because we take their security concerns seriously," said Robinson. "Turkey is key NATO ally and it is a key player in regional security issues. We continue to engage with them."
His remarks came after Assad regime forces continued attacks on civilians and the recent attack on Turkish troops that martyred at least five Turkish soldiers and injured many others in Syria's northwestern Idlib.
"Turkey has just suffered serious losses from soldiers in Syria at the hand of Assad regime backed by the Russian government," said the senior U.S. official.
Robinson said Turkey has been calling for Russia to fulfill its responsibilities on what is happening in the war-torn country.
"Russia is not honoring its commitments. This is continuing problem. They say one thing, but their acts tell another story," he added.
The attack earlier this week followed last week's attack by regime forces in Idlib which martyred seven Turkish soldiers and one civilian contractor working with the Turkish military. It also injured more than a dozen people.
Turkey retaliated for both attacks, hitting scores of targets and killing 200 Assad regime troops.
Turkish troops are in Idlib -- nominally a cease-fire zone, under a deal between Turkey and Russia -- as part of an anti-terror and peace mission.
Idlib has been a stronghold of the opposition and anti-government armed groups since the outbreak of the Syrian civil war in 2011.
In September 2018, Turkey and Russia agreed to turn Idlib into a de-escalation zone in which acts of aggression are expressly prohibited.
But more than 1,800 civilians have been killed in attacks by regime and Russian forces since, flouting a 2018 cease-fire and a new one that began Jan. 12.
More than 1 million Syrians have moved near the Turkish border due to intense attacks in the past year.
Full report at:
https://www.aa.com.tr/en/americas/us-takes-turkeys-concerns-in-idlib-seriously-official/1732395
--------
US stands by NATO ally Turkey: Special envoy for Syria
Nazli Yuzbasioglu
12.02.2020
The U.S. stands with its NATO ally Turkey, the U.S. special envoy for Syria said on Wednesday over the latest developments in Syria, according to diplomatic sources.
James Jeffrey arrived in Turkey on Tuesday to meet Turkish officials and re-evaluate the recent developments in the region.
During his meeting with Turkish Deputy Foreign Minister Sedat Onal, Jeffrey also extended condolences for the Turkish troops martyred by the regime attacks in Idlib on Monday, following a similar attack last week martyring seven soldiers and a civilian contractor working with the Turkish military.
Onal, for his part, stressed the importance of implementing Astana and Sochi deals in the region.
The parties evaluated the humanitarian crisis and the latest developments in Idlib and they highlighted that international communities should play an active role.
The Turkish troops are in Idlib -- nominally a cease-fire zone, under a deal between Turkey and Russia -- as part of an anti-terror and peace mission.
Idlib has been a stronghold of the opposition and anti-government armed groups since the outbreak of the Syrian civil war in 2011.
In September 2018, Turkey and Russia agreed to turn Idlib into a de-escalation zone in which acts of aggression are expressly prohibited.
Full report at:
https://www.aa.com.tr/en/americas/us-stands-by-nato-ally-turkey-special-envoy-for-syria/1731955
--------
US renews waivers allowing Iraq to continue imports of gas, power from Iran: AP
13 February 2020
The US has renewed for another 45-day period the sanctions waiver that enables Iraq to keep importing gas and electricity from neighboring Iran, a report says.
According to two Iraqi officials cited by the Associated Press, the new waiver gives Iraq just 45 days to show Americans that it is making good on conditions to boost domestic gas supply or find alternative sources for power, and lessen its reliance on Iran.
The last such waiver, issued in October, had given Iraq 120 days and was set to expire on February 13, 2020.
The 45-day period could be extended again once Iraq submits a technical timetable detailing how it plans to meet gas independence, said a senior Iraqi official with knowledge of sanctions negotiations with the US.
"It happened that the United States of America gave us a period of 45 days, and it could be extended in the event of us submitting a timetable regarding Iraqi gas investment," the Iraqi official said. "Until now, we have not sent them a timetable."
Iraqi officials earlier told AP that the new waiver would be a test of Baghdad-Washington relations after the US assassinated top Iranian general Qassem Soleimani and Iraq's anti-terror commander Abu Mahdi al-Muhandis in a drone strike last month.
Following the attack, Iraqi lawmakers unanimously approved a bill, demanding the withdrawal of all foreign military forces led by the United States from the country. In response, the administration of US President Donald Trump threatened to shut off Iraq's access to its oil money in a bank account in New York.
Gas imports from Iran generate as much as 45 percent of Iraq's 14,000 megawatts of electricity consumed daily. Iran transmits another 1,000 megawatts directly, making itself an indispensable energy source for its Arab neighbor.
Iraq and Iran share a 1,400-kilometer-long border. For their run-of-the-mill maintenance, Iraqis depend on Iranian companies for many things from food to machinery, electricity, natural gas, fruits and vegetables.
The Trump administration is pressing Iraq to stop buying natural gas and electricity from Iran or at least show signs that it is reducing the imports. The US has also urged Iraq to establish contracts with US companies.
Full report at:
https://www.presstv.com/Detail/2020/02/13/618528/Iran-gas-electricity-iraq-waiver-US-sanction
--------
Europe
Blasphemy 'is no crime', says Macron amid French girl's anti-Islam row
12 Feb 2020
Emmanuel Macron has waded into a row over a schoolgirl whose attack on Islam has divided France, insisting that blasphemy is "no crime".
The French president defended the teenager, named only as Mila, who received death threats and was forced out of her school after filming an anti-religious diatribe on social media.
Macron's intervention comes after his justice minister, Nicole Belloubet, was criticised for claiming Mila's attack on religion was "an attack on freedom of conscience" while saying the death threats were "unacceptable".
The case has sparked a furious public debate in France, a strictly secular republic with a large Muslim population. The education authorities have since found another school for the teenager.
"In this debate we have lost sight of the fact that Mila is an adolescent. We owe her protection at school, in her daily life, in her movements," Macron said in an interview with Le Dauphiné Libéré newspaper.
The president added that in finding a new school for Mila, "the state has fulfilled its responsibilities" and that children needed to be "better protected" against "new forms of hatred and harassment online that can be destructive".
"That necessity is separate from the criticism of religion. The law is clear: we have the right to blaspheme, to criticise, to caricature religions. The republican order is not a moral order … what is outlawed is to incite hatred and attack dignity," Macron added.
Mila, 16, from near Lyon, became a cause célèbre in January after she made a live broadcast on her Instagram account in which she spoke about her homosexuality. A Muslim commentator responded she was a "dirty lesbian" and a "dirty whore". She responded by posting a video diatribe against Islam.
Her outburst sparked death threats and social media users posted her personal information online, including where she was attending school. The public prosecutor has opened an investigation for "death threats, threats to commit a crime and harassment" against her attackers and a separate inquiry into whether she had "provoked religious hatred", which is punishable by the law.
Abdallah Zekri, general delegate of the French Council for the Muslim Faith (CFCM), told French radio: "This girl knows exactly what she has done … they who sow, reap." Zekri added that the teenager's comments were not covered by freedom of expression but were insulting and provocative. Afterwards, Mohammed Moussaoui, the new head of the CFCM, said criticism of Islam had to be accepted and no remarks justified death threats. "We have to accept all the debates and refuse all violence," Moussaoui wrote.
Mila has appeared on French television to say she did not regret the video and to defend the right to blaspheme. She also apologised to those who practise their religion "in peace".
The far-right leader Marine Le Pen has defended the teenager, saying what she said "may be considered vulgar, but we cannot accept that, in 21st century France, some condemn her to death".
The case has brought echos of the Charlie Hebdo massacre in 2015, which the perpetrators claimed was in retribution for the satirical newspaper publishing cartoons several years previously of the prophet Mohammed that were considered offensive by many Muslims. In a 2007 legal case against the paper, judges declared: "In France it is possible to insult a religion, its figures and its symbols … however, insulting those who follow a religion is outlawed."
https://www.theguardian.com/world/2020/feb/12/macron-wades-into-french-girls-anti-islam-row-saying-blasphemy-is-no-crime-mila
--------
Islamist militant Krekar to be extradited from Norway to Italy
February 12, 2020
OSLO: An Iraqi Kurdish Islamist suspected of plotting attacks in Europe and the Middle East will be extradited from Norway to Italy, the Justice Ministry in Oslo said on Wednesday.
Najmuddin Faraj Ahmad, better known as Mullah Krekar, a former leader of the Ansar Al-Islam militant group, won refugee status together with his family in Norway in the early 1990s.
In 2015, Italian authorities said that at least 15 suspected members of a militant group including Krekar had been arrested in six European countries on suspicion of planning attacks.
Krekar failed to avert extradition in the Norwegian courts, and the Justice Ministry on Wednesday gave its approval.
An appeal to the full cabinet is possible, but on past evidence is unlikely to succeed.
Krekar has been arrested several times during his years in Norway, once for threats against Prime Minister Erna Solberg.
Though deemed a threat to Norway's national security, Krekar was not deported back to Iraq because authorities there could not vouch for his safety.
At the time of his arrest in 2015, Krekar had already served an 18-month sentence for making death threats against a Kurdish man and giving an interview in which he encouraged other people to commit criminal acts.
Full report at:
https://www.arabnews.com/node/1626846/world
--------
'We want our voices heard': Muslims in Maryland showcase power of door-to-door lobbying
12 February 2020
By Umar A Farooq
The energy was palpable at Maryland's House of Delegates late Monday, as members of the Muslim community hurried through the building's hallways and knocked on doors, trying to lobby politicians on key bills and issues under consideration in the Maryland General Assembly.
Groups of Muslims, both young and old, arrived in the state capital earlier in the day with a key aim in mind - to meet with lawmakers and their staffs to discuss how they planned to strengthen hate crime laws and ask what they were doing to oppose ineffective and unconstitutional "countering violent extremism (CVE)" programs.
As they entered to register for the event, the activists - representing a diverse range of Muslims sects and ethnicities - were given a packet on some of the key issues they needed to discuss before they rushed off to find delegates willing to hear them out.
The event, co-organised by the Council of American-Islamic Relations (CAIR) and the United Maryland Muslim Council, is an annual day of lobbying aimed at trying to empower the Muslim community.
Organised lobbying campaigns are rarely seen in Muslim-American communities.
"We want to encourage civic participation; we want to make sure that the Muslim voice is heard," Zainab Chaudry, CAIR's Maryland outreach director, told Middle East Eye.
"Our goal is to ensure that our communities are visible and engaged and our voices are being heard."
Hate crime bills
In one of the activist groups, Eimaan Imran, a legislative intern with CAIR, led the charge and walked her group through a well-lit underground tunnel connecting the historic Senate building to the House of Delegates building.
There, they began knocking on the doors of the delegates in their offices.
As the time was well past 5pm, some of the delegates had already left for the day.
For those who were not present, the instruction was clear: Slip literature under the doors so it will be the first thing they see the next morning.
Two of the bills on the agenda were on the issue of hate crimes, a subject federal law enforcement has appeared to play down in the past.
In a report, the FBI reported that in 2018 no hate crimes took place in more than 70 cities and 15 counties across Maryland, a state of more than six million people.
"We know for a fact that's not the case," Chaudry said. "However, the burden of proof to show that there was a hate crime that occurred is so great that these crimes were not prosecuted the way that they should be."
For the delegates Imran and the other activists did manage to meet, they were mostly welcomed and listened to. Some even agreed to support the bills for which they were advocating.
"If it makes it out of committee and goes to the floor, she'll certainly vote for it," said a legislative staffer for Delegate Bonnie Cullison, who represents the state's 19th district, regarding the hate crime bills.
Mike Ghouse, who runs the non-profit Center for Pluralism, said he was proud of the efforts being undertaken by Maryland's embattled Muslim community.
"It is really about how do we build a society, a cohesive America where nobody has to feel tension or apprehension in any way," Ghouse told Middle East Eye.
"Everybody should feel secure about who he or she is - whatever ethnicity, race, community, religion."
'Shaping public policy'
Out of all the bills that were up for discussion, the one that would have the biggest effect on the community was Senate Bill 580, otherwise known as a countering violent extremism bill.
CVE began as a federally funded program used to root out radicalism; it ended up being used to target, survey and entrap members of the Muslim community, as well as other minority communities.
It has since spread to states that have tried to create their own versions, and as in the case of the bill in Maryland, they often try to use different wordings.
Senate Bill 580 was created by Maryland Senator Eric Luedtke as what was described by Maryland Muslims as a well-intentioned step to combat white supremacy that suffered unintended negative consequences.
The community members went to Luedtke's office and discussed their issues about the bill and how it could be used to further survey and target Muslims.
In response, Luedtke came up with revisions that would address those issues, which was seen as a positive step and a success on the Muslim community's part.
"That bill is not going to pass as is. And it is going to be revised," Luedtke said at a reception after the lobbying session.
CAIR and the United Maryland Muslim Council have yet to give a full response to the amendments of the bill, but are hopeful their efforts will stop the bill from being voted on as originally introduced.
Full report at:
https://www.middleeasteye.net/news/muslims-maryland-lobby-politicians
--------
Macron invites renegade Libyan commander to France
Safiye Karabacak
13.02.2020
French President Emmanuel Macron sent an official invitation Wednesday to renegade Libyan commander Khalifa Haftar to visit France.
According to a statement from Haftar's press office, Haftar met with Christophe Farno, director of the Middle East and North Africa Department at the French Foreign Ministry, in the eastern city of Benghazi.
Farno conveyed the invitation to Haftar during the meeting.
He also conveyed an invitation from French Interior Minister Christophe Castaner to his counterpart in Libya's UN-recognized Government of National Accord (GNA), Fathi Bashagha, to visit Paris.
While meeting Wednesday with Italian Foreign Minister Luigi Di Maio in Tripoli, Libya's Prime Minister Fayez al-Sarraj called on the international community to ensure that the decisions reached at last month's conference in Berlin on Libya are adhered to. Haftar agreed at the conference on Jan. 19 to designate individuals to a UN-proposed military commission with five members from each side to monitor implementation of a ceasefire.
Despite the conference's call for a permanent ceasefire in the war-torn country, Haftar's forces have continued their attacks.
Since the ouster of late ruler Muammar Gaddafi in 2011, two seats of power have emerged in Libya: one in eastern Libya supported mainly by Egypt and the United Arab Emirates, and the other in Tripoli, which enjoys UN and international recognition.
Full report at:
https://www.aa.com.tr/en/europe/macron-invites-renegade-libyan-commander-to-france/1732515
--------
Turkish, Greek defense ministers meet in Brussels
Sarp Ozer
13.02.2020
BRUSSELS
Turkish Defense Minister Hulusi Akar and his Greek counterpart Nikos Panagiotopoulos met Wednesday in Brussels and agreed to hold talks later this month on confidence-building measures.
Talks between delegations from the two countries will take place in Athens from Feb. 17-21.
Akar and Panagiotopoulos also underlined the importance of keeping dialogue channels open between the two countries.
Within the scope of the NATO Defense Ministers Meeting, Akar participated in a session held for countries taking part in NATO's Resolute Support mission and then met with Ukrainian Defense Minister Andriy Zagorodniuk.
The two counterparts also discussed regional developments and cooperation on military issues.
Akar also attended the first session of the NATO Defense Ministers Meeting, which addressed the alliance's operations and missions.
Full report at:
https://www.aa.com.tr/en/europe/turkish-greek-defense-ministers-meet-in-brussels/1732500
--------
Turkey urges EU to take principled stand against terror
Gozde Bayar
12.02.2020
Turkish President Recep Tayyip Erdogan on Wednesday called on the EU and other European countries to take a "principled and honorable" stand against terrorism.
Erdogan spoke at a meeting in Turkey's southeastern province of Kahramanmaras where he said no treacherous activities against Turkey would succeed either on the field or at the table.
Erdogan said last month's Belgian court ruling that blocked the prosecution of 36 suspects linked to YPG/PKK terrorist group reflected the "insincere, unprincipled and distorted" stance of the EU and the European countries on terrorism.
Last week, Turkey condemned the European Parliament for holding an event attended by ringleaders of the PKK terror group and its supporters.
The European Union, Turkey, the Middle East, and the Kurds conference was held in Brussels last Wednesday.
Some leaders of the terror group -- Adem Uzun, Remzi Kartal and Zubeyir Aydar -- who are in the red category of Turkey's wanted terrorist list -- were in attendance of the conference.
In its more than 30-year terror campaign against Turkey, the YPG/PKK -- listed as a terrorist organization by Turkey, the U.S., as well as the EU -- has been responsible for the deaths of over 40,000 people, including women, children, and infants. The YPG is the PKK's Syrian offshoot.
After the meeting, President Erdogan attended a dinner given by his party and said the coronavirus in China needs to be handled properly.
Full report at:
https://www.aa.com.tr/en/europe/turkey-urges-eu-to-take-principled-stand-against-terror/1732128
--------
URL: https://www.newageislam.com/islamic-world-news/bin-abdullah-case-federal-court/d/121056
New Age Islam, Islam Online, Islamic Website, African Muslim News, Arab World News, South Asia News, Indian Muslim News, World Muslim News, Women in Islam, Islamic Feminism, Arab Women, Women In Arab, Islamophobia in America, Muslim Women in West, Islam Women and Feminism