New Age Islam News Bureau
26 Oct 2017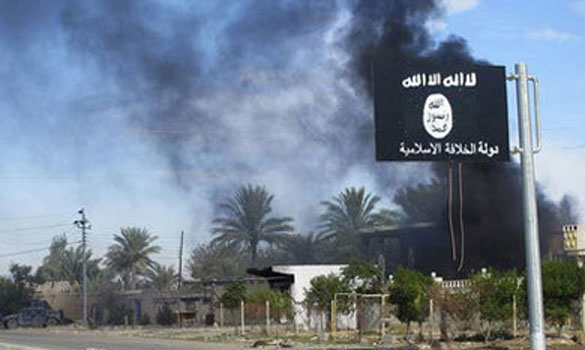 Counter-terrorism officials say several ISIS fighters of Indian origin will now try to return to India
----
• Bangladesh to Remove Jihad from Madrasa Textbooks
• After fall of Raqqa, Return of ISIS Fighters Worries India
• Islam Introduced Veils but Told Men to Lower Gaze
• Will Indonesia's Young Clerics Accept Jokowi's Moderate Indonesian Islam
• Islamic State Is 'On the Run,' U.S. Commander Says
South Asia
• Bangladesh to Remove Jihad from Madrasa Textbooks
• Infighting among Militants over Zakat Collection Leaves 50 Dead In Jawzjan
• NATO to press Russia on support for Taliban
• Draft UN resolution pressures Myanmar
• 11 Afghan troops killed in Taliban attacks
• Bangladesh arrests Buddhist charity chief on terror charges
• Aid workers blocked from entering Muslim camp in Myanmar's Rakhine
• Taliban local leaders and militants suffer heavy casualties in Helmand operations
--------
India
• After fall of Raqqa, Return Of ISIS Fighters Worries India
• India, US Send Strong Message to Pakistan: Crack Down On Terror Outfits
• Thane Family Receives Call: Son in Islamic State Killed In Raqqa Battle
• 51 Hindu families migrated from Pakistan to Chhattisgarh get Indian citizenship
• UP Shia Board Asks PM Modi to Demolish Humayun's Tomb to Make Graveyard for Muslims
• 3 Men From Kerala's Kannur Arrested For ISIS Links: Police
• Indian border guards send six Rohingyas to Bangladesh
• Interlocutor's appointment won't hit ongoing counter-terrorism operations: Army chief
• No bail for trader, Hurriyat leader in terror finance case
--------
Pakistan
• Islam Introduced Veils but Told Men to Lower Gaze
• Pakistan: Hindu Leader Asks People to Experience Cultural Diversity
• 45 percent Afghan territory under Daesh's control: Khawaja Asif
• US rejects suggestion of sanctions against Pakistan
• Pakistan says US should accept defeat in Afghanistan, agrees to assistance on equal terms
• Sikhs to arrive in Hassanbdal for 3-day pilgrimage
• Press freedom situation in Balochistan extremely bad: CPNE
• Balochistan to establish anti-terror elite force
• Court seeks 1992 commission report on Qadri life attempt
--------
Southeast Asia
• Will Indonesia's Young Clerics Accept Jokowi's Moderate Indonesian Islam
• Indonesia Arrests Nine Men with Alleged Islamic State Links
• Young Muslims to Drive US$300 Billion Boom in Islamic Travel, Says Study
• Ex-security guard jailed for possession of IS-related items
--------
North America
• Islamic State Is 'On the Run,' U.S. Commander Says
• U.S. Loses In the Mideast Even As It Wins Against Islamic State
• Mexico's Maya Heartland a Home to Country's Muslim Community
• Muslim FBI Agent Who Helped Canada Wants To Reclaim His Religion from Jihadis
• Tillerson: US sanctions target Iran's 'malign behaviors'
• US House imposes new sanctions on Lebanon's Hezbollah
• US not yet saying anti-Rohingya unrest ethnic cleansing
--------
Arab World
• Iraq Forces Assault Last ISIS Bastion, Advance on Kurds
• Iraqi Forces March on Daesh's Last Haven in the Country
• Syrian Army Drives ISIL out of Another Region in South-western Deir Ezzur
• Syria: Insecurity, Assassinations Intensifying in Terrorist-Held Idlib Province
• Syrian, Iraqi Gov't Forces Taking Giant Stride to Purge Common Border of Terrorists
• Tens of Terrorists Killed in Syrian-Russian Airstrikes in Hama
• Al-Nusra Drives Rival Terrorists out of 25 Regions in Syria's Hama, Heavy Casualties Reported
• More Fugitive Members of Syrian Army Surrender to Damascus Gov't
--------
Mideast
• Israel Approves 176 Settlement Homes For East Jerusalem
• Erdogan Opponent Launches New Political Party
• Turkish Forces Deploy in Northern Syria in Agreement with Terrorist Groups
• US drone strike kills 13 'IS fighters' in Yemen
• US House Passes Sanctions On Iran-Backed Hezbollah
• US to discuss with allies taking aggressive action against Hezbollah
• Yemen: Coalition targets Houthi militia's weapons cache in Hajjah
• Victories against terrorists thanks to Iran support: Syrian diplomat
--------
Africa
• Africa Becomes the New Battleground for ISIS and Al-Qaeda As They Lose Ground in Mideast
• Boko Haram Leader's Wife Killed in Nigeria Airstrike: Military
• Daesh Terrorists Kill Soldiers in North-Eastern Libya
• Kenya police seal off Supreme Court ahead of vote delay hearing
--------
Europe
• Paris: Islamist Tariq Ramadan Investigated For Rape and Sexual Aggression
• Leeds Imam Qari Asim: Surge in Anti-Muslim Attacks Is Deeply Troubling
• Alleged Muslim militant arrested and weapons seized in Berlin
Compiled by New Age Islam News Bureau
URL: https://www.newageislam.com/islamic-world-news/bangladesh-remove-jihad-madrasa-textbooks/d/113030
--------
Bangladesh to Remove Jihad from Madrasa Textbooks
October 25, 2017
The new textbooks of the Bangladesh Madrasa Education Board will not contain any chapters with lessons on Jihad, for the first time in nearly four decades.
The Bangladesh Madrasa Education Board – also known as the Alia Madrasa Education Board – is one of three types of madrasa education system in Bangladesh, alongside Qawmi and Hifz.
Since the inception of the board in 1979, chapters on Jihad were included in the madrasa textbooks from class VIII to degree level.
"The government has directed us to remove the chapters on Jihad to curb controversy regarding the madrasa education system," an insider from the Madrasa Education Board told the Dhaka Tribune.
Jihad has been defined in madrasa textbooks as a "struggle or fight against the enemies of Islam".
All chapters referring to it will be removed from the Alia board's textbooks, which will be distributed to students in 2018.
Sources said the National Committee on Militancy Resistance and Prevention believes several chapters of the madrasa textbooks could have motivated students to participate in militant activities.
Under the circumstances, the Home Ministry sent a letter to madrasa board on April 24, 2017, asking it to remove the chapters from the textbooks that contain lessons about Jihad.
The ministry also directed the madrasa board to remove any articles or lessons contradictory to the teachings of Quran, Hadith, the constitution, and "the spirit of the nation".
The incitement to militancy claim was refuted by the controller of publication for the Madrasa Education Board, Md Shahjahan.
"We heard that a Home Ministry official made such allegations. However, books used in the initial evaluation were counterfeit textbooks published by a private company and not by the Madrasa Board," he told the Dhaka Tribune.
"If a company is publishing guidebooks for madrasa students with text that is not approved by the board, then the liability falls on them and not us."
Meanwhile, Assistant Secretary of the Education Ministry, Md Khalek Mia, issued a notice on September 28, 2017, ordering the formation of eight review committees and one supervisory committee to reevaluate the madrasa textbooks.
The committees have been tasked to reevaluate 15 books from classes I to V on subjects such as Quran Majeed, Akid, Fiqh, and the Arabic language. Twenty more textbooks from class VI and IX on the same subjects will also be reviewed.
The committees have been directed to carry out eight major tasks such as correcting or revising content which contradicts the holy Quran and Hadith, content that can inspire militancy, or any lessons contradictory to the beliefs of any group or community. The committees will also help modernise the textbooks by updating related information, theories, and ideas and by improving the exercises to better evaluate the students.
"Based on the recommendations of the National Committee on Militancy, we are thoroughly evaluating the textbooks on Quran-Hadith, Arabic and Fiqah," Madrasa Education Board Chairman AKM Saif Ullah told the Dhaka Tribune.
"The areas where the lessons could encourage controversial behaviour, especially militancy, are being excluded from the textbooks."
After the madrasa textbooks have been evaluated according to the curricula guidelines under the National Education Policy 2010, the committees will submit a report on the finalised version of the textbooks to the supervision committee.
An insider working on one of the review committees said one of the textbooks of class VIII named "Al-Aqaid-ul-Fiqah" contains a number of controversial passages.
Along with lessons in prayers, zakat, fasting, halal rijik and hajj, there are detailed lessons on the nature of Jihad.
According to the textbook, Jihad is deeply rooted in the believer. It is connected with all aspects of the individual, including his or her family, society, state, economy and culture.
It says a person is connected with Jihad "by the face, by the pen, by the means of land and by livelihood".
The textbook also discusses the context of Qital (armed warfare).
However, the book mentions that acts such as terrorism, militancy, bombing, murder and vandalism are considered unlawful in the eyes of the almighty.
"Jihad and militant activity are entirely different concepts and the government must send a clear message to the students so that they can distinguish between the two ideologies," Abdullah Yousuf, an Alia Madrasah principal from Noakhali, said.
Hefazat-e-Islam's Secretary General Junaid Babunagari told the Dhaka Tribune that he did not see the necessity of the government initiative to reevaluate the textbooks.
"Jihad does not automatically mean militant activity and not all students and teachers of madrasa are involved in militant acts," he said.
However, the insider from one of the review committees confirmed that all lessons mentioning Jihad have been omitted from all textbooks scheduled to be published next year, while new discussions on Ibadat or prayer have been inserted.
Beyond this, there will be no major change in the textbooks, the Madrasa Board chairman told the Dhaka Tribune.
Along with the 35 textbooks mentioned above, the madrasa curriculum also includes essential subjects such as English, mathematics, Bangladeshi and world history, physical health, home science, physics, chemistry and biology, and economics.
http://www.dhakatribune.com/bangladesh/2017/10/25/lessons-on-jihad-to-be-removed-from-madrasah-textbooks/
--------
After fall of Raqqa, return of ISIS fighters worries India
Neeraj Chauhan
Oct 26, 2017
NEW DELHI: After the fall of Islamic State's de facto capital Raqqa last week, several countries, including India, are gearing up to the threat of return of foreign terrorist fighters (FTFs) which, security agencies say, should not be taken lightly.
Counter-terrorism officials say several IS fighters of Indian origin, who had travelled to Iraq, Syria or Afghanistan before or after 2014 in groups or individually, will now try to return to India after the loss of territory by the dreaded terror outfit. The arrest of three IS suspects - Abdul Razk, Midilaj and MV Rashid, residents of Kerala, by police on Wednesday upon their return from Turkey is a sign that ISIS fighters are making attempts to return.
The number of Indians in Abu-Bakr al-Baghdadi-led terror outfit is a miniscule, a little over 100, as compared to the number of fighters from UK, France, Belgium or Russia, but the fact that they would be highly trained; capable of easily mingling with the local population; and may work as part of 'sleeper cells' or for 'lone wolf' attacks cannot be overlooked.
Investigators said the arrested operatives, along with others from Kerala, had travelled to Turkey and Syria to fight alongside Islamic State. Sources said Razk, Rashid and Midilaj are also linked to Shajahan Velluva Kandy alias Mohamed Ismail Mohideen, who was arrested by the Special Cell of Delhi Police in July on his return from Turkey. NIA got five-day custody of Mohideen on Wednesday to question him about others who may try to come back to India.
Officials feel there is an urgent need to keep a close watch on Indian airports, ports, borders or other entry/exit points and all the agencies should update themselves with the latest information/data on suspects who travelled to ISIS territories or other countries with a dream to fight for the so-called caliphate.
Indian intelligence agencies also need to be in touch with partner countries in counter-terrorism efforts like the US, UK, France, Turkey, UAE, Iran and Saudi Arabia to alert about suspicious Indian travellers, who could be using fake identities to return to India, apart from taking help from Interpol to scan its database of 40,000 foreign terrorist fighters, said officials.
https://timesofindia.indiatimes.com/india/after-fall-of-raqqa-return-of-isis-fighter-s-worries-india/articleshow/61232251.cms
--------
Islam Introduced Veils But Told Men To Lower Gaze
October 26, 2017
ISLAMABAD: Islam had introduced the concept of wearing a veil for women, but at the same time, it told men to lower their gaze as well.
This was stated by International Islamic University Rector Professor Dr Masoom Yasinzai while speaking at the third two-day international conference on "Contemporary Women Issues and their Solution from Islamic Perspective". The conference is being organised by the Islamic Studies department of the National University of Modern Languages (NUML) in collaboration with the Higher Education Commission (HEC).
Dr Yasinzai said that Islam was not merely a religion, it was also a complete code of life. Moreover, he said that no other religion ascribes as much respect and honour to women as Islam does.
Quoting the Holy Prophet Muhammad (PBUH), Dr Yasinzai said that heaven lay beneath the feet of one's mother. He continued, quoting a Hadith, "the best amongst you is the one who treated well with his wife".
He stressed that this is the respect and honour which Islam accords to women.
Further, he said that Islam had introduced the veil for women because the precious status women enjoy in its code. Islam also, he added, had direct men to lower their eyes. Stressing that there were no rights for women before Islam, he added that today Islam was being wrongly portrayed in the world and that it was time to spread awareness about Islam in its true spirit.
NUML Director General Brig Muhammad Ibrahim said that it was the responsibility of the Ulema, scholars and researchers to tell the world about the real teachings of Islam.
He hoped that in the presence of national and international scholars participants will learn something great
https://tribune.com.pk/story/1541489/1-islam-introduced-veils-told-men-lower-gaze/
--------
Will Indonesia's young clerics accept Jokowi's moderate Indonesian Islam
Oct 26, 2017
The Islam Nusantara theology of Nahdlatul Ulama (NU), the largest Indonesian Islamic organisation faces opposition from supporters of conservative Islam. The main reason for the growing opposition is the increased number of younger Muslim clerics, who commit themselves to eliminating Western liberal influences from NU.
Younger Muslim clerks calling for a universal Islam
The younger clerics argue for a universal Islam, where President Jokowi's administration does not have the authority to deviate from. In other words, there is no reason to maintain a more "practical" view of Islam to accommodate the global context.
The NU advocates for the coexistence of Indonesian Muslim's Islamic identities and their roles as Indonesian citizens. Arguably, one could be a devout Muslim and an outstanding hustler in the business sector. The young clerics prefer that a devotee prioritises Islam over everything else.
NU has been the symbol of moderate Islam in Indonesia
The NU was established to champion moderate Islam during a testing period of time, where more and more younger Muslims worldwide aligned their views to the self-proclaimed Islamic State. To spread moderate Islam, NU and the State Islamic Universities sponsored workers through Indonesia. Despite these efforts, opposition against moderate Islam is strong.
Said Aqil Siradj, NU general chairman argued that NU's Islam Nusantara can promote tolerance and peace in Muslim societies currently suffering from violent conflicts, such as Iraq, Libya, and Syria. It can also show how Islamic values can be made compatible with secularist values, such as democracy and nationalism.
http://www.aseantoday.com/2017/10/will-indonesias-young-clerics-accept-jokowis-moderate-indonesian-islam/
--------
Islamic State Is 'On the Run,' U.S. Commander Says
By DAVID ZUCCHINO
OCT. 25, 2017
BAGHDAD — The American commander of the international military campaign against the Islamic State in Iraq and Syria said Wednesday that the militants were "on the run" and facing defeat as the American-led coalition made plans to kill or capture several thousand remaining insurgents.
The Islamic State, also known as ISIS, ISIL or Daesh, is clinging to roughly 5 percent of the territory it controlled in the two countries three years ago, the commander, Lt. Gen. Paul E. Funk II, said in an interview.
"Daesh has no chance to win," General Funk said. "The outcome is not in doubt."
He said only about 1,500 to 2,500 militants remain in western Iraq near the Syrian border, and another 2,500 to 5,500 in the Euphrates River valley in eastern Syria. The coalition said that the territory controlled by the Islamic State in both countries had dropped from a peak of more than 40,000 square miles in 2014 to about 2,700 square miles today, split roughly between Iraq and Syria.
"They cannot hold territory," General Funk said. "They cannot hold any viable cities. Their leaders have abandoned them."
But he warned that Islamic State militants in both countries are likely to mount terrorist attacks and maintain underground cells even after losing control of territory. He said the coalition planned to turn soon to training Iraqi security forces to combat any Islamic State resurgence.
The Trump administration and the Pentagon have not specified how long the American train-and-assist mission would last, but they have emphasized they would not repeat the Obama administration's decision in 2011 to withdraw.
Col. Ryan Dillon, the coalition spokesman in Baghdad, said timelines for the mission's future have not been discussed in detail with the Iraqi government. He said previous American commanders have recommended keeping an American military presence in Iraq to assist in training even after the Islamic State was defeated.
Iraq's prime minister, Haider al-Abadi, warned during a state visit to Turkey on Wednesday that driving the militants from their territory would not eliminate the threat. "ISIS is very dangerous, and if given any chance they will return," he said.
General Funk said the coalition would continue to hunt down foreign Islamic State fighters before they can return to their home countries.
"The real problem is the virtual caliphate that continues to recruit," he said.
Counterterrorism officials said last week that the number of combat-hardened Islamic State fighters returning home to Europe and North Africa was much smaller than anticipated. They said American efforts to prevent fighters from leaving liberated cities such as Mosul in Iraq and Raqqa in Syria have been successful.
Within Iraq, General Funk said, the conflict between Kurdish fighters and Iraqi security forces had shifted Iraq's focus away from fighting the Islamic State. A Kurdish vote for independence last month prompted an Iraqi military campaign that has driven Kurdish forces from almost all the contested areas they had held since 2014, including the oil-rich province of Kirkuk.
The two sides were part of a nine-month coalition effort that evicted the militants from the Iraqi city of Mosul in July. The United States has armed and trained both Iraqi security forces and Kurdish fighters, known as pesh merga.
The pesh merga are not involved in the coalition operation in western Iraq because their forces are in northern Iraq. But General Funk said the Kurds should focus on holding and securing territory taken from the Islamic State in northern Iraq rather than battling Iraq's military.
"We don't need Iraqis killing Iraqis when we have Daesh to kill out in the west," General Funk said. "It's Iraqis versus Iraqis here, and I cannot emphasize enough that they need to handle this issue peacefully."
"Now, at the 11th hour, they are letting up," he added. "I want them to keep their foot on the neck of ISIS."
General Funk said he has met regularly with military commanders on both sides to urge them to settle the dispute and focus on the Islamic State, but added, "They don't always take my advice."
Asked about remarks this week by Secretary of State Rex Tillerson that Iranian-armed Shiite Muslim militias serving with the Iraqi military should be disbanded, General Funk said some of the militias "have to be dealt with."
He added, "There are groups that publicly threaten the coalition, and that needs to stop." The militias were recruited and incorporated into the Iraqi military in 2014, when the Islamic State seized control of nearly a third of Iraq. They have been accused of attacking civilians in liberated areas.
In western Iraq, coalition forces continued mobilizing Wednesday for a planned assault that would begin soon, General Funk said. Iraqi security forces said Wednesday they had dropped leaflets intended for residents of the Rawa and Anah districts in western Iraq.
The leaflets instructed civilians to stay as far as possible from Islamic State fighters and to place white flags on rooftops once coalition forces begin attacking.
"We are coming to you," the leaflets read, according to the Iraqi military. "God is with us in our last battle against the apostates of Daesh."
In Syria, Syrian Democratic Force fighters supported by coalition airstrikes, artillery and intelligence, had advanced to the east side of the Euphrates River and had attacked the Islamic State as far south as the Omar oil field east of the city of Mayadin, Colonel Dillon said. Mayadin is about 50 miles from the Iraq border.
Coalition-backed forces declared victory on Oct. 17 over the Islamic State in Raqqa, which had been claimed by the insurgents as the capital of their caliphate.
Eric Schmitt contributed reporting from Washington, and Falih Hassan from Baghdad.
https://www.nytimes.com/2017/10/25/world/middleeast/islamic-state-isis-us.html?mtrref=www.google.co.in&gwh=06CA384EDDFFCD8C4477388F922781C1&gwt=pay
--------
South Asia
Infighting among militants over Zakat collection leaves 50 dead in Jawzjan
Oct 25 2017
At least fifty people were killed in an infighting over Zakat collection and distribution in northern Jawzjan province of Afghanistan.
According to the 209th Shaheen Corps of the Afghan national army in the North, the clash broke out between the militants in Qosh Tapa district.
A statement by the Silab Corps said the militants were collecting Zakat and clashes between two different groups broke out after they entered into a quarrel over the distribution of Zakat.
The statement further added that fifty militants were killed as a result of the clashes.
The anti-government armed militant groups including the Taliban militants have not commented regarding the report so far.
This comes as the shadow district governor of the Taliban was killed in a similar incident in northern Faryab prvince of Afghanistan.
According to the 209th Shaheen Corps of the Afghan Army in the North, the Taliban shadow district governor for Ghormach was killed in infighting in this province on Monday.
The source did not disclose further information regarding the identity of the Taliban leader killed during the clash.
http://www.khaama.com/infighting-among-militants-over-zakat-collection-leaves-50-dead-in-jawzjan-03714
--------
Nato to press Russia on support for Taliban
October 26, 2017
WASHINGTON - Nato wants to talk to Russia about reports that Russian fuel is reaching the Taliban, an alliance official said Wednesday.
Nato ambassadors are to meet Thursday in Brussels with Russian's envoy to the alliance, Alexander Grushko, and Afghanistan is on the agenda, Petr Pavel, chairman of the Nato Military Committee, told journalists in Washington. Asked about reports that Moscow is supplying arms to the Taliban, which US-led coalition forces are fighting, Pavel said he had not seen any hard evidence of this.
However, he said he has seen reports that Russia is providing fuel to companies which in turn sell such fuel to the Taliban.
Afghanistan will be on the order of business Thursday because it is in the interest of both Nato and Russia to fight terrorism, Pavel said.
Russia is eager to stem the spread of jihadist fighters in Afghanistan, fearing the destabilization of former Soviet republics in Central Asia, which Moscow sees as falling within its sphere of influence.
The head of US military forces in Afghanistan, General John Nicholson, accused Russia in February of giving "influence and legitimacy" to the Taliban and thus thwarting Nato's drive to bring peace to the country.
A month later General Curtis Scaparrotti, commander of Nato forces in Europe, told the US Congress that Moscow might be providing supplies to the Taliban. He did not say if he meant weapons or other kinds of equipment.
Full report at:
http://nation.com.pk/26-Oct-2017/nato-to-press-russia-on-support-for-taliban
--------
Draft UN resolution pressures Myanmar
October 26, 2017
UNITED NATIONS - The UN Security Council is weighing a draft resolution that would pressure Myanmar to address the violence that has driven hundreds of thousands of Rohingya Muslims to flee, according to the text obtained by AFP on Wednesday.
The proposed resolution drafted by Britain and France would call on Myanmar authorities to "immediately cease military operations" and allow refugees now living in makeshift camps in Bangladesh to return.
The six-page text does not threaten sanctions, but lays out a series of concrete demands.
Diplomats however said the draft resolution, which would be the first formal response from the top UN body, faces strong opposition from China and they expect tough negotiations ahead to reach agreement.
"The Chinese are not on board," said a Security Council diplomat, who spoke on condition of anonymity. "They want us to say nothing and do nothing on this issue."
China, a supporter of Myanmar's former ruling junta, maintains that it is using private channels to pass on the message that the violence must end and the refugee crisis addressed, according to diplomats.
Since late August, more than 600,000 Rohingya have fled an army campaign in Myanmar's Rakhine state that the United Nations has denounced as ethnic cleansing.
Myanmar authorities say the military operation is aimed at rooting out Rohingya militants who staged attacks on police posts two months ago.
- A list of demands -
The draft resolution condemns the violence in Rakhine state and attacks by Rohingya militants, while expressing "grave concern that the Myanmar security forces and vigilantes have been responsible for human rights violations and abuses."
It calls on Myanmar to allow humanitarian aid workers to have safe access to Rakhine state, where the Rohingya who managed to escape the army campaign are now fleeing dire food shortages.
The draft resolution also demands that UN rights investigators be allowed access to Rakhine to report on allegations of atrocities and calls for the appointment of a UN special advisor on Myanmar.
It urges Myanmar to implement the recommendations of a commission led by former UN chief Kofi Annan that said the Rohingya should be granted citizenship rights.
The 1.1 million Rohingya have faced decades of discrimination in Buddhist-majority Myanmar and been denied citizenship since 1982, which has effectively rendered them stateless.
Rights groups have accused the Security Council of dragging its feet on Myanmar and are calling for tougher measures such as an arms embargo and targeted sanctions against those responsible for the attacks against the Rohingya.
A recent report by the UN human rights office accused Myanmar of seeking to permanently expel the Rohingya, by planting land mines at the border with Bangladesh where the refugees are sheltering.
Full report at:
http://nation.com.pk/26-Oct-2017/draft-un-resolution-pressures-myanmar
--------
11 Afghan troops killed in Taliban attacks
October 25, 2017
The Taliban targeted two military posts in western Afghanistan, killing 11 soldiers and setting off gun battles with the military, Afghan officials said on Wednesday.
In one attack, in western Farah province, the militants stormed a security post, killing nine troops and wounding four others. The attack took place on Tuesday night in Pusht Road district, said the governor's spokesman Mohammad Naser Mehri.
An intense, four-hour gun battle followed the attack and included the use of artillery against the army, Mehri said. Afghan warplanes were deployed and 17 Taliban fighters were killed, he claimed.
The second attack took place in neighboring Herat province, also on Tuesday night, and targeted an army post in Kushki Kuhna district, killing two soldiers and wounding five others, according to Najibullah Najibi, the military's spokesman in Herat.
The attack lasted several hours with the army succeeding in pushing back the Taliban, Najibi said. He claimed that the Taliban suffered "heavy casualties" but did not provide a figure.
There was no immediate comment from the Taliban on the attacks in Farah and Herat but insurgents have stepped attacks all across Afghanistan, with the last two weeks being particularly deadly for Afghan forces.
Last Thursday, a Taliban attack on a military compound left 43 soldiers dead in southern Kandahar province, a Taliban heartland. Meanwhile, Afghan officials also reported intense clashes on Monday and Tuesday in northern Jawzjan province between the Taliban and rival fighters from the militant Islamic State (IS) group affiliate that emerged in recent years in Afghanistan.
According to Faqir Mohammad Jawzjani, the provincial chief of police, the fighting left six IS militants and 42 Taliban fighters dead.
Full report at:
http://nation.com.pk/25-Oct-2017/11-afghan-troops-killed-in-taliban-attacks
--------
Bangladesh arrests Buddhist charity chief on terror charges
Oct 26, 2017
Bangladesh has arrested on terrorism charges a prominent Buddhist whose charity operates in Myanmar's strife-torn Rakhine state, police said on Wednesday.
Police said U Shit Maung, 67, was detained as he tried to board a flight to Myanmar at Dhaka's international airport last week.
Police only revealed on Wednesday that Maung, who heads the Rakhaing Development Foundation, had been detained after allegedly suspicious images were found on his laptop.
"The RAB (Rapid Action Battalion) arrested him over anti-terrorism charges last week from the airport and handed him to us," airport police chief Noor-e-Azam Mia told AFP, without elaborating on the charges.
Violence in Rakhine, likened by the UN to ethnic cleansing, has driven more than 600,000 Muslim Rohingya from Buddhist-majority Myanmar into Bangladesh since August.
Many displaced Muslims in Bangladesh say the army and Buddhist mobs massacred or raped civilians and razed villages.
Maung's sister Ayethein Rakhaing said her brother, whose wife lives in Myanmar, was innocent and described the charges against him as false.
"He works for both the Muslims and Buddhists. He works there (Rakhine) for peace," said Rakhaing, a former lawmaker from the ruling Awami League.
His wife Mra Raza Linn was a prominent rebel leader turned peace activist in Myanmar, according to Maung's family.
"She is known to Aung San Suu Kyi," a family member told AFP by phone, referring to Myanmar's de facto leader and Nobel Peace Prize laureate.
The relative added Linn heads a women's group in Rakhine and is a senior member of the Arakan Liberation Party (ALP), while she used to be a guerilla leader.
The ALP has been anti-Rohingya in recent years, a Bangladesh security official told AFP.
The Rohingya refugee crisis has prompted an outpouring of sympathy in Muslim-majority Bangladesh, but has also fuelled tensions with the small population of ethnic Rakhine Buddhists living there.
Some refugees living in overcrowded camps have alleged that Bangladeshi Buddhists, known locally as Moghs, have joined militias perpetrating atrocities across the border in Rakhine.
"My brother was killed by Bangladeshi Moghs," Rohingya refugee Amirul Islam, who fled from Myanmar, told AFP at a camp in Cox's Bazar district.
Full report at:
http://www.hindustantimes.com/world-news/bangladesh-arrests-buddhist-charity-chief-on-terror-charges/story-ZHetuzzMLhLuCuSsBNYc7H.html
--------
Aid workers blocked from entering Muslim camp in Myanmar's Rakhine
October 25, 2017
Buddhists in Myanmar today blocked aid workers from visiting a camp for displaced Muslims in the central part of Rakhine State, where the United Nations fears the spread of violence that has already displaced hundreds of thousands.
More than 600,000 of Myanmar's largely stateless Rohingya minority have crossed to Bangladesh since Aug. 25 attacks by Rohingya militants sparked a military crackdown beset by allegations of killings, rape and arson by security forces.
The UN has called the army operation "ethnic cleansing". Myanmar has denied the majority of allegations and said it will accept the return of those who can prove they are residents.
A regional administrator and an activist told Reuters a group of about 10 Myanmar nationals working for US- and Britain- based charity Relief International (R.I.) was forced to turn back when residents of the mostly Buddhist ethnic Rakhine community staged a protest in the town of Myebon.
Reuters reported this month that activists among the town's Buddhist majority had stepped up efforts to segregate Buddhists and Muslims, instructing Rakhines not to trade with Muslims, for fear of militancy.
Deliveries of food aid to Myebon's Muslims have been delayed and only allowed in after inspections by Buddhist community representatives.
"The RI group were trying to go to the camp and the locals blocked the way," said Tin Shwe, the town's administrator, adding that the aid workers returned to their office after Wednesday's incident.
Samir Maleh, country director for Relief International in Myanmar, declined to comment on the incident.
Leaders of the Rakhine Buddhist community have long bristled at international agencies and NGOs whom they accuse of favouring the Rohingya with their support.
Aid workers and UN staff have told Reuters they fear enforced segregation may trigger further displacement in Rakhine, either through fresh violence or as Muslims flee on boats to Malaysia and Thailand, fuelling a new stage of crisis in the Bay of Bengal. Wednesday's incident was the latest example of the numerous obstacles that humanitarian organizations face in Rakhine State, said Pierre Peron, a spokesman for the United Nations' Office for the Coordination of Humanitarian Affairs (OCHA).
"Of course we respect that any group should be able to exercise their rights of freedom of speech and peaceful assembly, but the simple fact here is that life-saving aid is being blocked from reaching vulnerable people who desperately need it, including children and the elderly."
About 3,000 Muslims - including Rohingya and those accepted as Myanmar citizens - have been confined to a camp for displaced people in Myebon since communal violence swept Rakhine in 2012.
Photos posted on social media site Facebook on Wednesday showed about two dozen women sitting down to block a small street, with a smaller group of men standing behind.
Khin Thein, a leader of a regional branch of the Arakan Women's Network, said her group joined the protest after authorities told the community the NGO would provide education about gender-based violence, hygiene and sanitation to Muslims.
Full report at:
http://www.thedailystar.net/rohingya-crisis/aid-workers-blocked-visiting-muslim-camps-rohingya-issues-rakhine-state-myanmar-1481662
--------
Taliban local leaders and militants suffer heavy casualties in Helmand operations
Oct 25 2017
The Taliban militants and their local leaders suffered heavy casualties during the ongoing operations in southern Helmand province of Afghanistan.
According to the local government officials, the Taliban insurgents suffered the latest casualties during the operations of the Afghan forces in Sangin, Nad-e-Ali, and Washir districts.
The provincial government media office in a statement confirmed that 29 Taliban insurgents including their local commanders were killed during the operations.
The statement further added that the operations are being conducted under the name of Maiwand-70 and as a result at least two militants were also arrested by the security forces.
At least five local leaders of the Taliban insurgents were among those killed, the provincial government said, adding that a vehicle, three motorcycles, one assault rifle, and a communication device were also seized during the operations.
The anti-government armed militant groups have not commented regarding the report so far.
Helmand remains one of the most volatile provinces in southern Afghanistan since the fall of the Taliban regime in 2001 where terrorist related incidents are frequently reported from its various districts.
Several top Taliban leaders were killed during the operations of the Afghan security forces in this province earlier this week.
According to the local officials, the Taliban leaders were killed during the recent military operations in various parts of the province.
Full report at:
http://www.khaama.com/taliban-local-leaders-and-militants-suffer-heavy-casualties-in-helmand-operations-03715
--------
India
India, US Send Strong Message To Pakistan: Crack Down On Terror Outfits
by Shubhajit Roy
October 26, 2017
With External Affairs Minister Sushma Swaraj sitting by his side, visiting US Secretary of State Rex Tillerson on Wednesday took on Pakistan, saying there are "too many terror outfits" which find a "safe place in Pakistan". Stating that Washington has conveyed "certain expectations" to Islamabad, he said "terror safe havens will not be tolerated".
After the bilateral talks that lasted for over an-hour-and-a-half, Swaraj said US President Donald Trump's new South Asia strategy would be successful only if Pakistan takes effective action against terrorist groups, without any discrimination.
However, Tillerson also made it clear that Washington wants to work with Islamabad in a "positive way" — he met Pakistan's leadership on Tuesday — and set up a "cooperation mechanism" on sharing information and action taken against groups. He also said the US would stand "shoulder-to-shoulder with India in fighting terrorism".
In a significant development, India and the US decided to hold the "inaugural meeting of the new bilateral mechanism on domestic and international terrorist designations in India in December".
"This is one of the major takeaways, especially since Jaish-e-Mohammad chief Masood Azhar's case is still on technical hold at the UN Security Council," a South Block source told The Indian Express.
Tillerson's visit was marked by a sense of warmth from the Indian side, which was markedly different from his visit to Islamabad, where the relationship was seen as somewhat frosty.
During the joint press interaction, Swaraj said that after Tillerson's hectic tour of six countries in five days, "it is a matter of great delight that in the end, he has reached a country which is a very close friend, and it is said that visiting a friendly country melts all the fatigue away. I think that Secretary Tillerson will also be feeling like this and he would not be tired now. Instead, he will return from here with new energy."
At the end of the interaction, Tillerson got up and pulled out the chair for Swaraj. This was their second meeting in a month — they met on the sidelines of the UN General Assembly in New York last month.
The two leaders also agreed to convene the 2+2 dialogue mechanism, between the foreign and defence ministers of both countries, "early next year". This will replace the Barack Obama administration's Strategic and Commercial Dialogue, which was attended by foreign and commerce ministers from both sides.
Prime Minister Narendra Modi, during his meeting with Tillerson later in the day, noted the commonality in the objectives of eradicating terrorism, terrorist infrastructure, safe havens and support, while bringing peace and stability to Afghanistan — in the context of President Trump's new South Asia policy.
A PMO statement said that in this regard, Tillerson exchanged views on his "recent travels in the region" — a reference to Pakistan — with the Prime Minister, and they discussed stepping up effective cooperation to combat terrorism in all its forms and promoting regional stability and security.
At the joint press interaction, Swaraj said: "We agreed that Pakistan should take immediate steps to dismantle safe havens which have been established there for terrorist groups. We believe that effective action by Pakistan against all terrorist groups without distinction is critical to the success of the new strategy of President Trump… Secretary Tillerson and I agreed that we will have to work closely to ensure that no country provides safe havens for terrorists; and those countries which provide support to terrorists or use terrorism are held accountable."
She said they shared grave concern at the recent escalation of terrorist violence in Afghanistan. "These attacks demonstrate that safe havens and support systems continue to be available to terrorists," she said, in a reference to Pakistan.
Echoing her views, Tillerson said, "We had a frank exchange on concerns. There are too many terror organisations which find a safe place in Pakistan. We extended to Pakistan certain expectations that we had. We are attempting to put in place a cooperation mechanism, not just on information sharing but also action — to deny them ability to launch attacks against other countries… We are also concerned about stability of Pakistan government as well, as they have enlarged their capacity within the country and threaten to destabilise. We want to work with Pakistan in a positive way as we think that this is in their interest in the long-term."
With an assertive China on the rise, Tillerson also raised the issue of Indo-Pacific. "Our relationship's core foundation is our common values, which is underlined by commitment to individual freedom and rule of law… US supports India's emergence as a leading power and will support India's capability to provide security in region," he said. This was again a continuation of his speech in Washington DC last week.
Swaraj reiterated India's position on freedom of navigation, air flight, commerce in Indo-Pacific region, which was a topic of the India-US talks.
The two leaders also discussed North Korea, as the US administration has been pushing its allies and partners to cut off diplomatic and trade ties with Pyongyang.
Swaraj said that trade between India and North Korea is "minimal", and New Delhi has a "small embassy". She argued that New Delhi's mission in North Korea can serve as a channel of communication for the US. While it is not known whether Washington will be convinced by her reasoning, this means that Delhi is sticking to its stand of maintaining diplomatic ties with North Korea despite pressure. Trump has been extremely confrontational with North Korea, and has even undermined Tillerson in his diplomatic efforts.
Tillerson and Swaraj also discussed Iran, and, when asked about India's Chabahar port development, Tillerson took a nuanced view — much to New Delhi's surprise. "It is not our objective to harm the Iranian people. Nor is it our objective to interfere with legitimate business activities which are going on with other businesses, whether they be from Europe, India or agreements that are in place that promote economic development to the benefit of our friends and allies as well," he said.
"We think that there is no contradiction within that policy and we are calling on some of these counter parties to join us in imposing sanctions on Iran's activities, and in particular, the activities of the Iran Revolutionary Guards Corps and their subsidiaries — to punish them for the destabilising activities that we see Iran carrying out in this region," he said.
The H1B visa issue, which has the potential to impact a large number of Indian IT professionals in the US, also came up during the meeting. Swaraj had raised the issue with Tillerson in their meeting last month, and so had Finance Minister Arun Jaitley in his meetings with the US administration in recent weeks.
"Secretary Tillerson has very correctly pointed out that 'no two countries encourage innovation better than the US and India'. In this regard, we have also discussed the very significant contribution to the US economy of Indian skilled professionals who travel and work under H1-B and L-1 visa programmes," she said.
Sources told The Indian Express that the meeting with NSA Ajit Doval was also "very fruitful", as both sides exchanged notes on the security situation in Afghanistan and Pakistan.
http://indianexpress.com/article/india/rex-tillerson-india-visit-sushma-swaraj-india-us-relation-narendra-modi-donald-trump-4906831/
--------
Thane family receives call: Son in Islamic State killed in Raqqa battle
by Praveen Swami
October 26, 2017
Fahad Tanvir Sheikh, one in a four-member cell of students from Maharashtra's Thane who became the first Indians to join the Islamic State, has been killed fighting near Raqqa last week, his family has been told by an anonymous caller. Sheikh was the last surviving member of the cell, following the arrest of Areeb Majeed, and the killing of Sahim Tanki, and Aman Naim Tandel.
"Late Tuesday, my wife received a call from a foreign number from someone who told us our son had been killed," said Dr Tanvir Sheikh, Fahad Sheikh's father. "She was distraught, and did not note down the details the caller offered about what had happened and where."
National Investigation Agency sources said Dr Sheikh had telephoned the organisation immediately after receiving the call, adding that they were now working to trace its origin.
Sources, however, said there were no means available to independently verify the circumstances of Sheikh's death, given violent and anarchic conditions in the area.
Fahad Sheikh had left for Iraq in May 2014, as part of a pilgrimage group, travelling with Majeed, Tanki and Tandel. The four men then drove from Baghdad to Mosul, before disappearing into Islamic State-held territory. Family members said Sheikh, an engineering student, had misled his parents into believing he was leaving home to take up a job in Mumbai's Bandra area.
Little has become known of Fahad Sheikh's motivations, and how he financed his trip to Iraq. Having graduated in mechanical engineering, Sheikh had completed a course in air-conditioner fitting and maintenance, and was seeking employment at the time he left for Iraq. "He had a job offer paying Rs 300,000 a month from Kuwait," Dr Tanvir Sheikh said. "I cannot understand why he betrayed us."
Aman Tandel, who is thought to have been killed in a December 2016 airstrike, appeared in a propaganda video released by the Islamic State last summer, vowing to return to India "with a sword in hand, to avenge the Babri Masjid, and the killings of Muslims in Kashmir, in Gujarat, and in Muzaffarnagar". In the video, he paid tribute to Shaheem Tanki, on the eve of graduating from high school at the time the group left India, who had been killed in combat earlier the same year.
Areeb Majeed, who was also an engineer, returned to India after being injured in combat, and is now being prosecuted by the NIA.
Intelligence sources said Sheikh may have been among the 300-odd jihadists who staged a last stand against Kurdish forces at a Raqqa sports stadium and a hospital, even as their commanders debated whether to surrender to forces that were closing in.
Forces from the Kurdish Yekîneyên Parastina Gel, or Peoples' Protection Militia, are believed to have killed dozens of the Islamic State's foreign fighters in the last days of the battle for Raqqa, after receiving informal instructions not to take prisoners.
Brett McGurk, top United States envoy to the anti-Islamic State alliance, recently told Dubai based al-Aan television that his "mission is to make sure that any foreign fighter who is here, who joined ISIS from a foreign country and came into Syria, they will die here in Syria". "If they're in Raqqa, they're going to die in Raqqa," he added.
France's Defence Minister, Florence Parly, also appeared to allude to a take-no-prisoners policy, telling Europe1 radio "if the jihadis perish in this fight, I would say that's for the best".
Even though European governments have publicly said they are committed to protecting the legal rights of their nationals fighting with the Islamic State, none has issued a statement expressing concern about their fate.
The fate of several other Indians known to have been in jihadist-held territories now recaptured by the Syrian government and Kurdish forces remains unknown.
Former Mumbai eye-hospital worker Abu Rashid, wanted by the NIA for his alleged role in the Indian Mujahideen's urban terror strikes, was among those who appeared in the Islamic State video, warning the Government of India that he would soon return to "avenge every crime that has been committed against Muslims".
Muhammad 'Bada' Sajid, similarly sought by the NIA for being a member of the Indian Mujahideen, is also missing.
A Telegram blog run by Abu Thahir, a 28-year old Kerala resident who served as a stringer for the Islamist publication Thejas before becoming an al-Qaeda propagandist, has had no new posts in weeks.
India's intelligence services say they have no word on several Indian Mujahideen jihadists suspected of having been in Syria, including Shahnawaz Ahmad, a Unani doctor and the son of a Samajwadi Party politician in Uttar Pradesh's Azamgarh; and students Mohammad 'Bada' Sajid, Mirza Shadab Beig. Karnataka Muhammad Shafi Armar, a key figure in recruiting Indian jihadists for the Islamic State, is also missing.
Full report at:
http://indianexpress.com/article/india/thane-family-receives-call-son-in-islamic-state-killed-in-raqqa-battle-4906849/
--------
51 Hindu families migrated from Pakistan to Chhattisgarh get Indian citizenship
October 26, 2017
As many as 51 Hindu families who had migrated from Pakistan several years ago and have been living on the outskirts of the city were on Wednesday granted Indian citizenship.
Union Minister of State for Home Hansraj Ahir said Chhattisgarh has become the first state in the country to award citizenship after Prime Minister Narendra Modi granted the power to states to do so.
He and Chhattisgarh Chief Minister Raman Singh awarded the certificates of Indian citizenship at a function to mark the 73rd birth anniversary of Sant Gobindram Saheb here at Saddani Darbar.
These families settled down in Saddani Darbar area on the fringes of Raipur several years ago.
"Chhattisagrh has become the first state in the country to grant Indian citizenship to the migrated Hindu families. The state has set an example by taking such an important step," Ahir said on the occasion.
He said only the Union government was empowered to grant citizenship certificates earlier, but Prime Minister Narendra Modi simplified the process in 2015 and entitled state governments with this right.
"After getting the citizenship, you (referring to migrated families) have become citizen of this holy land. Few days back, you have celebrated Diwali festival and now this day is like another Diwali for you," the Union minister said, adding that immediate action will be taken over applications to be received from Chhattisgarh in connection with the citizenship issue.
The process to grant citizenship to Hindu families who migrated from Pakistan and other countries to India and living in different states will be expedited, the minister added.
Speaking on the occasion, Raman Singh extended his wishes to the families and said they will not be termed as refugees now.
"After waiting for so many years, these people have now been felicitated with the honour of citizenship. This is their own country but unfortunately after the partition of this holy land, they had to move to Pakistan."
"Later, they decided to live in India but were wandering for years to get the citizenship. Taking an important initiative in this direction, the prime minister entitled states with power to grant citizenship," the chief minister said.
He promised prompt action on such applications for citizenship from migrants living in Chhattisgarh.
Full report at:
http://indianexpress.com/article/india/51-hindu-families-migrated-from-pakistan-to-chhattisgarh-get-indian-citizenship-4906967/
--------
UP Shia board asks PM Modi to demolish Humayun's Tomb to make graveyard for Muslims
October 25, 2017
The Uttar Pradesh Shia Central Waqf Board has written to Prime Minister Narendra Modi, proposing that the Humayun's tomb in Delhi be removed from the 'national heritage list', demolished and turned into a graveyard for Muslims.
"The board proposes to remove Humayun's tomb from the national heritage list and its building be razed and it be declared a graveyard for Muslims of New Delhi. It did not fetch any income for the government and lakhs of rupees have been spent on its maintenance. The money should be spent on development and not for preserving tomb of cruel kings who looted the country," Chairman, Uttar Pradesh Shia Central Waqf Board (UPSCWB), Wasim Rizvi said in the letter written on October 18.
The board's proposal will benefit lakhs of Muslims, who are facing difficulty in finding a graveyard. If the proposal is accepted, the Muslims in Delhi will not face any space crunch to bury the dead for the next 100 years, he said. "The tomb is spaced over 35 acres. There is no place of worship and as there is grave, it can be declared as a graveyard," the letter said. "Mughal rulers were not preachers of Muslim faith and were also not good kings. Their graves cannot be considered as national heritage," Rizvi contended.
Full report at:
http://indianexpress.com/article/india/up-shia-board-asks-pm-modi-to-demolish-humayuns-tomb-to-make-graveyard-for-muslims-national-heritage-list-4906367/
--------
3 Men From Kerala's Kannur Arrested For ISIS Links: Police
October 25, 2017
THIRUVANANTHAPURAM: Three men from north Kerala stopped from going to Syria four months back were arrested today for links to terror group ISIS.
The men, all in the mid-twenties, had been on the radar of the police ever since they were turned back from Turkey four months ago. Kannur police said they were headed to Syria to join the terror organization when they were deported.
Over the next few months, the police closely tracked their online activities.
The three have been identified by the police as Mithilaj KC, 26, Abdul Razak KV, 24, and Rasheed MV, 27.
"We have been watching these youngsters for some time," said Kannur district's senior police officer PP Sadanandan.
"They were seen active on websites with links to ISIS and being were trained. We are probing for more details," Mr Sadanandan told media persons.
He said they were yet to figure how the men were recruited, the indoctrination methods and their funding.
Police said some more men, part of the same group, were also being probed.
They have been charged under the anti-terror law, Unlawful Activities (Prevention) Act, which outlaws people from associating and supporting a terrorist organization. If convicted, they could be jailed for a maximum of 10 years.
An estimated 100 Indians have left to fight for the Islamic State in Syria, Iraq and elsewhere, many of them from Kerala amid concerns that an extreme form of Islam was taking root in the state. In many cases, it was the families that reached out to the police for help.
Full report at:
https://www.ndtv.com/india-news/3-men-from-keralas-kannur-arrested-for-isis-links-police-1767078
--------
Indian border guards send six Rohingyas to Bangladesh
2017-10-25
The Indian Border Security Force, or BSF, has sent a family of six Rohingyas through the Mujibnagar border in Meherpur to Bangladesh.
Police detained the family in the Kedarganj Bazar area early on Wednesday, said Mujibnagar Police Station OC Monirul Islam.
Locals contacted police after they became suspicious of the family's manner of speech, said the OC.
"During the interrogation they said they had crossed into India's Punjab in the face of violence in Myanmar. The Indian police detained them and transported them by car to the border, they said. The BSF then opened the gate and sent them to Bangladesh."
Senior officials will decide what to do with the family, he said.
https://bdnews24.com/bangladesh/2017/10/25/indian-border-guards-send-six-rohingyas-to-bangladesh
--------
Interlocutor's appointment won't hit ongoing counter-terrorism operations: Army chief
Oct 26, 2017
NEW DELHI: The appointment of an interlocutor to restart the dialogue process in Jammu and Kashmir will not impact the Army's ongoing counter-terrorism operations in the violence-hit state in any way, General Bipin Rawat said on Wednesday.
"The government's (tough) Kashmir strategy has worked and we are negotiating from a point of strength," the Army chief said in the backdrop of security forces having killed over 175 terrorists, including top commanders of different outfits, in the state this year.
The Union government on Monday appointed former Intelligence Bureau chief Dineshwar Sharma to hold talks with all stakeholders in J&K, which is likely to include the separatist Hurriyat leadership, in a bid to find a solution to the 30-year violent insurgency.
Asked whether the announcement of the new "sustained" dialogue process led by Sharma would adversely affect the Army's stepped-up operations, in conjunction with the J&K Police and central armed police forces, Gen Rawat said, "My one word answer is no, it will not."
Incidents of cross-border infiltration have come down with a robust counter-infiltration grid, and the overall situation in the state has improved significantly in the last few months. "In January, you had asked me whether the situation has deteriorated in Kashmir, whether we have lost Kashmir. Now, you analyse where is Kashmir... We have killed terrorists on the Line of Control because of which the situation has improved," Gen Rawat said.
Full report at:
https://timesofindia.indiatimes.com/india/interlocutors-appointment-wont-hit-ongoing-counter-terrorism-operations-army-chief/articleshow/61232603.cms
--------
No bail for trader, Hurriyat leader in terror finance case
by Abhishek Angad
October 26, 2017
The NIA court on Wednesday dismissed interim bail pleas of Srinagar businessman Zahoor Watali and Hurriyat Conference leader Naeem Khan, booked in a case of alleged terror financing and creating unrest in the valley, among other charges. Both had sought bail on medical grounds. Regarding Watali's plea, the court said there is a "likelihood of the accused fleeing from justice", and that he "does not deserve to be admitted in the interim bail plea". The NIA public prosecutors had opposed both bail pleas. Watali, 65, and Khan have been booked under various Sections of the UAPA. Eight others have been arrested and are in judicial custody.
Watali's counsel submitted in court that he suffers from diabetes, dyslipidemia, high blood pressure and disc prolapse, among other ailments. Watali was admitted at LNJP Hospital and was "prematurely discharged". He submitted that Watali was "bleeding through rectum", and there is an "impending danger" to his health.
NIA special public prosecutor Sidharth Luthra submitted that granting him bail will obstruct the investigation. He submitted that the defence "failed to produce the medical history" of Watali's ailments and no ground is made out on "urgency" on the medical condition which justifies "consideration of the application".
The court said, "Considering the facts, gravity of the offences and nature of material on record, and the fact that investigation is under way, there is a likelihood of the applicant fleeing from justice, tampering with evidence, influencing the witness… it cannot be ruled out… bail would not be in the interest of justice."
Full report at:
http://indianexpress.com/article/india/no-bail-for-trader-hurriyat-leader-in-terror-finance-case/
--------
Pakistan
Pakistan: Hindu Leader Asks People to Experience Cultural Diversity
OCTOBER 26, 2017
LAHORE: Hinduism is the third largest belief system in the whole world, and different thoughts of this religion are manifested in celebration of festivals, including Diwali and the rituals that follow, was stated by Hindu Sudhar Sabha (HSS) President Amarnath Randhawa while addressing a post-Diwali event. In collaboration with the Institute for Peace and Secular Studies (IPSS), the Hindu Sudhar Sabha arranged the event at the Loyola Hall.
Addressing the gathering, Amarnath said their community development organisation had tried its level best to enable people from different communities to experience a snapshot of a rich tradition and cultural aspect of Hinduism.
At the start of the event, the participants lit earthen oil lamps, honouring an age-old tradition inside the Loyola Hall. The participants also prepared the rangoli, a colourful pattern created using different colours and flower petals inside and on the front side of the hall.
Besides Hindus, Muslims and Christians also participated in the event to show that harmony existed among people from various religions. The participants offered special prayers and set off fireworks. Pandit Deep Chand Chohan informed the participants that Diwali marks Lord Rama's homecoming and subsequent crowning.
He said that Diwali was the most awaited festival among Hindus, celebrated to mark the return of Lord Rama to Ayodhya after a 14-year exile, as described in ancient epics. He said that followers of Hinduism celebrate Diwali with religious fervour, devotion, traditional zeal and great enthusiasm.
"Diwali was a Sanskrit word meaning 'rows of lighted lamps.' It is one of the most famous festivals celebrated by the Hindu community across the world. People light candles and mud lamps just to symbolise the triumph of good over evil," he said.
Pandit Manghat Ram Sharma said that Diwali sends a message of brotherhood. According to Ramayana and Geeta, Rama and Hanuman defeated Ravana, who had kidnapped Sita (Rama's wife) while the couple was living in exile in a forest, he said. IPSS Executive Director Sayeeda Diep and Thakur Kasturi Lal also addressed the event.
Singers Shafaq Ali, Asees Arshad, Mursil Butt, Arun Morari, Rahul Raj, Raheel Pitras, dancers Shahid Baloch, Kamran Baloch and Amina Bhatti also performed on the occasion.
https://dailytimes.com.pk/130483/hindu-leader-asks-people-experience-cultural-diversity/
--------
45 percent Afghan territory under Daesh's control: Khawaja Asif
OCTOBER 25, 2017
LAHORE: Foreign Minister Khawaja Asif on Wednesday said that 45 percent of Afghanistan's territory is now under the direct control of Daesh and the Taliban.
While addressing a Senate session, he asserted that the terrorists do not need Pakistan's land to operate as they already have taken control over nearly half of the Afghan territory.
Foreign Minister also claimed that Afghanistan is playing a role of facilitator for India, adding it is 'unacceptable for Pakistan'.
"Peace in Pakistan is linked with stability in Afghanistan," he added.
Responding to the allegations of 'harboring terrorism' levelled against Pakistan he said, "We have brought peace back to our territory and fought away those who were the cause of drone attacks in our land".
"Pakistan may not be a superpower but a nation who has sacrificed his people in the war against terror," he said.
Full report at:
https://dailytimes.com.pk/130249/45-percent-afghan-territory-daeshs-control-khawaja-asif/
--------
US rejects suggestion of sanctions against Pakistan
Anwar Iqbal
October 26, 2017
WASHINGTON: The US State Department has said that Pakistan's refusal to acknowledge the existence of terrorist safe havens on its soil would not automatically lead to sanctions against the country.
At a Tuesday afternoon news briefing, the department's spokesperson Heather Nauert also refused to assess the impact of Secretary of State Rex Tillerson's visit to Islamabad on US-Pakistan relations.
The US media, however, noted that Mr Tillerson was greeted by a mid-level Foreign Office official and US Ambassador David Hale at the military airport in Rawalpindi. This was "a welcome without the pomp that usually accompanies high-level visits", a US government-funded broadcasting organisation, Radio Liberty, reported.
"I don't want to forecast anything that could come in the future," said Ms Nauert when asked if Pakistan's claim that there were no safe havens within its borders could lead to US sanctions against the country.
"The secretary said that [on Tuesday] and so I'm just going to have to let his words stand for themselves," she said.
Mr Tillerson's visit was the first to Pakistan by a senior official of President Donald Trump's administration and aimed at improving ties strained by President Trump's Aug 21 speech in which he asked Islamabad to stop harbouring "agents of chaos" or face the consequences.
Before coming to Islamabad, the secretary made an unannounced stop in Afghanistan, where he reiterated Washington's commitment to the country.
At a news briefing at the US military base in Bagram, he also said that the US had made "very specific requests" to Pakistan over militancy and Islamabad's response to those requests would determine how the US-Pakistan relationship would shape up.
In Islamabad, Mr Tillerson met Prime Minister Shahid Khaqan Abbasi, Army Chief General Qamar Javed Bajwa, and other top officials.
"I think it was a mistake on the part of our folks, the travelling staff and so — and in addition to that, our embassy," said Ms Nauert when asked why the State Department tweeted that the secretary was holding meetings in Kabul when he was actually at Bagram. "It was just a simple mistake that happened."
The US media, however, noted that the Afghan government had on Tuesday issued a doctored photo of Mr Tillerson's meeting with Afghan President Ashraf Ghani, removing all those objects that could link the picture to Bagram.
The media claimed that the Afghan government wanted its people to believe the meeting took place in Kabul, and not at a US military base.
"Not to my awareness. No, no," said Ms Nauert when asked if the State Department's tweet was meant to strengthen Kabul's false claim. "We never like doctored photos, but also understand that perhaps they wanted to present a better image than having met at Bagram."
Full report at:
https://www.dawn.com/news/1366306/us-rejects-suggestion-of-sanctions-against-pakistan
--------
Pakistan says US should accept defeat in Afghanistan, agrees to assistance on equal terms
October 25, 2017
Foreign Minister Khawaja Asif, while briefing the Senate on Wednesday regarding the talks held between Pakistani and American delegations a day earlier, asserted that Islamabad will co-operate with Washington in the 'war on terror' but without compromising its own sovereignty.
On Tuesday, a six-member delegation comprising Pakistan's top civil and military leadership hosted US Secretary of State Rex Tillerson for a brief visit to Islamabad.
Asif briefed that the Pakistani leadership told the American delegation that they should allow their policymakers, and not their military leaders, to devise a policy for Afghanistan as the military solution has failed and a political solution is needed.
"Their failures over the past 16 years [since the war in Afghanistan started] is before them," Asif added.
"There will only be room for improvement if Washington accepts their defeat, their failures in Afghanistan," Asif said on Wednesday. "They are not ready to accept this."
During the talks, Asif told the Senate, Pakistani officials informed the American delegation that Pakistan does not want any military hardware, economic resources or material gain from Washington. Rather, Pakistan wants a relationship based on equality with the US.
Asif further informed the Senate that the Pakistani side has told the American delegation that if the latter provides actionable intelligence, Pakistan will act on it. He gave the example of the recent rescue of an American-Canadian couple and their three children from terrorists' captivity in Kohat.
"However, if they want that we act as their proxies to fight their war... this is unacceptable."
"We will not compromise on our sovereignty, our dignity," Asif added. "Our relations [with America] should be based on self-respect and dignity."
He said, in contrast, Pakistan, which is not a superpower, has gained successes in the war against terror.
"Our country, our military and our police have made sacrifices in the war and in return, we have gained unmatched success."
He said Pakistan would see further success if the Parliament, the National Security Committee and the people of the country send a united message as they had after August 21 when US President Donald Trump announced his South Asia policy and lambasted Pakistan for offering safe havens to "agents of chaos".
At no stage since the policy announcement, have we succumbed to pressure and on Tuesday, for the first time, the civilian and military leadership of Pakistan sat down with the delegation and presented their input, Asif said.
"At no point during the talks did we adopt an accusatory tone, nor were we apologetic," the minister told the Senate.
"The institutions of Pakistan will protect the country's interest," Asif said.
Diminishing influence over Taliban
Asif further told the Senate that the Pakistani side had told the visiting delegation that the influence Pakistan once had over the Taliban has now diminished and there are others who are sponsoring the militant network.
He said that Washington had been tracing Afghan Taliban leader Mullah Akhtar Mansour for some time but only when he travelled to Pakistani soil he was killed.
"How do you expect that after these incidents Pakistan will have any influence over the Taliban?" Asif said, adding that these points had been raised in Tuesday's meeting in a "frank" manner.
"We have told them that there are a number of influential players in the region ─ including China, Turkey and Russia ─ who might not have good relations with America but hold a stake in the Afghan dispute."
"The role of these countries in solving the dispute is indispensable," Asif added.
Referring to a recent statement by US Am­bassador to the UN Nikki Haley where she said that India can help the United States in keeping an eye on Pakistan, Asif said that Pakistan "also has a mouth to speak" but will proceed with caution so that relations with America can improve.
Pakistan is not a safe haven for terrorists, US told
Following the meeting between Pakistani officials and Rex Tillerson in Islamabad, Asif ─ who was a member of the Pakistani delegation ─ said that the American delegation was informed that Washington's allegations against Pakistan of offering safe havens to terrorists and protecting the Haqqani network are incorrect.
Speaking on Geo News' late night show Aaj Shahzaib Khanzada Key Saath, Asif said that Islamabad wanted to show that all institutions in the country have the same message.
Full report at:
https://www.dawn.com/news/1366178/pakistan-says-us-should-accept-defeat-in-afghanistan-agrees-to-assistance-on-equal-terms
--------
Sikhs to arrive in Hassanbdal for 3-day pilgrimage
October 26, 2017
TAXILA: Sikh pilgrims from all over the world are scheduled to arrive in Hassanabdal on Nov 5 for a three day pilgrimage to mark the 549th birth anniversary of Baba Guru Nanak, the founder of the Sikh faith.
Evacuee Trust Property Board (ETPB) Secretary Syed Faraz Abbas told the press on Wednesday that the pilgrims will arrive at Gurdwara Punja Sahib on Nov 5, and will offer various religious rituals.
He was accompanied by Sikh community leaders, ETPB officials, office bearers of the Pakistan Sikh Gurdwara Parbandhak Committee, the administration of Gurdwara Punja Sahib and district administration officials.
Pilgrims will participate in various rituals, including the yatra Punja Sahib, Matha Taki and Ashnan, and will visit the shrine of Baba Wali Qandhari before travelling to Lahore on Nov 7.
In response to a question, Mr Abbas said around 2,000 pilgrims from India are scheduled to participate.
He said all the concerned departments, in coordination with the board, have completed their arrangements for the pilgrimage, including the pilgrims' security, accommodation, food and transportation.
Mr Abbas said that in the wake of the escalation of tensions, the government has made elaborate security arrangements for the pilgrims. Police commandos and Elite Force officials will be deployed for security, and security cameras have been installed inside and outside the gurdwara, he said.
Luggage scanners will be installed at the entrance to the temple, and additional walk-through gates and cameras have already been installed at the temples pilgrims will visit.
When asked, Mr Abbas said a number of pilgrims from Gulf and European countries will participate in the pilgrimage.
Full report at:
https://www.dawn.com/news/1366247/sikhs-to-arrive-in-hassanbdal-for-3-day-pilgrimage
--------
Press freedom situation in Balochistan extremely bad: CPNE
October 25, 2017
QUETTA: The Council of Pakistan Newspaper Editors has declared the situation regarding press freedom in Balochistan as extremely bad and contrary to democratic standards.
According to a press release issued by the CPNE here on Tuesday, the overall situation regarding press freedom in the province was reviewed at a meeting of CPNE's standing committee in Quetta presided over by CPNE president Zia Shahid.
The meeting passed a resolution declaring the freedom of press situation in the province as extremely poor and unsatisfactory.
According to the resolution, the intolerant behaviour of certain forces and groups against the media in the province has become a norm.
It said newspapers were facing severe pressure and hardships, and hindrances were also being created in the distribution of newspapers, while media workers and newspaper sellers were facing life threats.
"Resultantly, journalists, media workers and newspaper vendors find themselves in an untenable situation due to the multidimensional sources of pressure around them," it said.
Expressing solidarity with journalists and media workers of Balochistan, the CPNE assured them of its full backing and support and demanded that all state and government institutions and other bodies ensure that the freedom of press and expression and right to information are respected according to the Constitution of Pakistan.
The CPNE demanded steps that can truly strengthen press freedom in line with basic human rights.
According to the CPNE, a free and responsible media's presence is necessary for the stability of democratic standards in a democratic society while press freedom itself is a vital part of a democratic society and reflection of social diversity.
Meanwhile, the CPNE delegations called on Balochistan Chief Minister Sanaullah Zehri, Governor Mohammad Khan Achakzai, Balochistan Assembly Speaker Raheela Hameed Durrani, senior politician Mir Hasil Khan Bizenjo and former chief minister Dr Abdul Malik Baloch and apprised them of the difficulties and threats being faced by the media in Balochistan.
The meeting was attended by CPNE Senior Vice President Shaheen Qureshi, Secretary General Aijazul Haq, vice presidents Amir Mehmood, Rehmat Ali Razi, Anwar Sajidi and Tahir Farooq, senior members Ikram Sehgal, Ghulam Nabi Chandio, Dr Jabbar Khattak, Siddique Baloch, Hamid Hussain Abidi, Kazmi Khan, Amin Yousuf, Irfan Athar, Javed Mehar Shamsi, Munir Jilani, Abdul Khaliq Ali, Usman Shami, Kamran Mumtaz, Abdul Rehman Mungrio, Muzaffar Ejaz, Mohsin Goraya, Khalilur Rehman, Aslam Khan, Mumtaz Ahmed Sadiq, Younis Mehar, Bashir Ahmed Memon, Ali Ahmed Dhalon, Arif Baloch, Ahmed Iqbal Baloch, Naeem Sadiq, Syed Khalilur Rehman, Tazeen Akhtar, Javed Ahmed, Muneer Baloch, Ali Raza Lehri, Yahya Khan Sadozai, Anwar Nasir and Zahida Abbasi.
Full report at:
https://www.dawn.com/news/1366136/press-freedom-situation-in-balochistan-extremely-bad-cpne
--------
Balochistan to establish anti-terror elite force
October 25, 2017
QUETTA: The Balochistan government has decided to establish an elite force comprising 1,000 personnel to combat terrorism and curb crimes in the province.
The decision was taken at a cabinet meeting presided over by Chief Minister Nawab Sanaullah Zehri on Tuesday.
Inspector General of Balochistan Police Moazzam Jah Ansari briefed the meeting on the purpose of the elite force, saying that it would improve the efficiency of the regular police in combating violent crimes, including acts of terrorism.
He said the government had already started training of the police force for improving their skills, adding that the force would be provided with modern weapons, better equipment and vehicles. The project, IG Ansari said, would cost around Rs478 million.
More than 500 police personnel had already been trained at the police training centre, he told the meeting.
During the meeting, the cabinet approved a proposal to form an assessment and examination commission in this regard.
The cabinet laid greater emphasis on early completion of PC-I of all projects and release of funds by the finance department for all those schemes approved under the PSDP or the MPAs development fund.
An official of the Sui Southern Gas also briefed the cabinet on the Rs15 billion projects to extend liquefied petroleum gas (LPG) facilities to 29 townships. He told the cabinet that tenders had already been floated to establish LPG plants at 10 townships of the total 29 plants.
He said the 10 LPG plants would be completed in next six months.
Full report at:
https://www.dawn.com/news/1366140/balochistan-to-establish-anti-terror-elite-force
--------
Court seeks 1992 commission report on Qadri life attempt
October 26, 2017
LAHORE - The Lahore High Court has directed the federal and provincial governments to come up with 1992 judicial inquiry report, conducted by then Justice Akhtar Ali, that held life attempt on PAT Chairman Dr Tahirul Qadri was fabricated.
A full bench headed by Justice Muhammad Anwarul Haq and comprising Justice Kazim Raza Shamsi and Justice Ibadur Rehman Lodhi passed the order the other day while hearing petitions against the 2014's sit-in by PAT and PTI. Rana Ilamuddin Ghazi, Amjad Ali Qasim, Lawyers' Foundation and many others moved the petitions.
During the proceedings, Justice Haq asked the petitioners' counsel as if the petitions had been infactuous as the activity challenged before the court was no more in action.
The petitioners' counsel said that 1992 commission report, which was not made public, termed Qadri 'a psychopath' and held the life attempt on him was fabricated (story).
The bench asked about the 1992's judicial inquiry report which held that incident of life attempt on Allama Tahirul Qadri was fabricated the lawyers said that the report was never made public. The LHC registrar also submitted a report saying that the inquiry held by retired justice Akhtar Ali was handed over to then Punjab chief secretary.
Full report at:
http://nation.com.pk/26-Oct-2017/court-seeks-1992-commission-report-on-qadri-life-attempt
--------
Southeast Asia
Indonesia arrests nine men with alleged Islamic State links
OCTOBER 25, 2017
JAKARTA — The Indonesian authorities have arrested nine men suspected of having links to a militant network loyal to the Islamic State and planning a series of attacks on police posts, said a police spokesman.
Police said eight men were arrested on Tuesday (Oct 24) in Riau province and one man in South Sulawesi province. They were alleged to have links to Indonesia's most high-profile militant network Jemaah Asharut Daulah (JAD), which is loyal to the Islamic State.
"They were planning attacks on police stations from the district level all the way to the provincial level," national police spokesman Rikwanto said of the men arrested in Riau.
He added that the men were suspected of joining a training camp in a neighboring province where they learned to shoot guns and assemble bombs.
Counter-terrorism police have grappled with a recent resurgence in homegrown radicalism in the world's largest Muslim-majority country, inspired by extremist group Islamic State.
Detachment 88, the country's elite counter-terrorism police unit usually steps up surveillance and raids near the end of the year, foiling militant plots targeting New Year's Eve and Christmas celebrations and popular tourist spots.
The authorities suspect there are hundreds of Islamic State sympathisers in Indonesia, some of whom have travelled to Syria to fight alongside the group. There are heightened concerns over the return of battle-hardened militants as Islamic State loses territory in the Middle East.
Four people were killed when Islamic State-linked militants launched a gun-and-bomb attack in the heart of the capital Jakarta in January 2016. REUTERS
http://www.todayonline.com/world/indonesia-arrests-nine-men-alleged-islamic-state-links
--------
Young Muslims to drive US$300 billion boom in Islamic travel, says study
October 26, 2017
SINGAPORE: Young Muslims worldwide are expected to almost double their spending on travel in the coming years, driving a boom in Islamic tourism that will make the sector worth US$300 billion, a study said Thursday.
Halal travel has grown in recently, with airports, restaurants and hotels seeking to provide Muslim-friendly facilities and services, such as prayer rooms and halal food outlets.
Fazal Bahardeen, chief executive of Islamic travel specialist HalalTrip, which carried out the study with Mastercard, said older Muslims typically travel in large families once a year while young Muslims, aged 20 to 36, take multiple trips.
"Travel within this young generation of Muslims is booming as consumers with more disposable income seek more exotic experiences and far-flung destinations than their parents," said Fazal.
"Their per trip expenditure could be lower than the earlier generation but since they make multiple trips per year, their overall expenditure is higher."
Fazal said that within the next five to 10 years, many Muslims would be entering the stage of their lives where they earn, spend and travel the most.
Spending on travel during 2016 for young Muslims was at around US$55 billion, while the total Muslim travel segment was worth US$156 billion, he added.
The figures are expected to increase respectively to US$100 billion by 2025 and US$300 billion by 2026, the study said.
The research comes at a time when more countries are eyeing a share of the burgeoning Muslim travel market.
Saudi Arabia, Malaysia and Turkey are the biggest source of young Muslim travellers in the Islamic world, it said.
A growing number of young Muslims from Indonesia, which has the world's biggest Muslim population, Egypt and Kazakhstan are also travelling more frequently, it added.
SINGAPORE: Young Muslims worldwide are expected to almost double their spending on travel in the coming years, driving a boom in Islamic tourism that will make the sector worth US$300 billion, a study said Thursday.
Halal travel has grown in recently, with airports, restaurants and hotels seeking to provide Muslim-friendly facilities and services, such as prayer rooms and halal food outlets.
Fazal Bahardeen, chief executive of Islamic travel specialist HalalTrip, which carried out the study with Mastercard, said older Muslims typically travel in large families once a year while young Muslims, aged 20 to 36, take multiple trips.
"Travel within this young generation of Muslims is booming as consumers with more disposable income seek more exotic experiences and far-flung destinations than their parents," said Fazal.
"Their per trip expenditure could be lower than the earlier generation but since they make multiple trips per year, their overall expenditure is higher."
Fazal said that within the next five to 10 years, many Muslims would be entering the stage of their lives where they earn, spend and travel the most.
Spending on travel during 2016 for young Muslims was at around US$55 billion, while the total Muslim travel segment was worth US$156 billion, he added.
The figures are expected to increase respectively to US$100 billion by 2025 and US$300 billion by 2026, the study said.
The research comes at a time when more countries are eyeing a share of the burgeoning Muslim travel market.
Saudi Arabia, Malaysia and Turkey are the biggest source of young Muslim travellers in the Islamic world, it said.
Full report at:
http://www.freemalaysiatoday.com/category/leisure/2017/10/26/young-muslims-to-drive-us300-billion-boom-in-islamic-travel-says-study/
--------
Ex-security guard jailed for possession of IS-related items
October 25, 2017
KUALA LUMPUR: A former security guard, currently serving a three-year sentence for illegal possession of an Airsoft M4A1 Carbine weapon, was today jailed 30 months by the High Court here on a charge each of possessing pictures and books pertaining to the terrorist group Islamic State (IS).
Judge Azman Abdullah sentenced Ekanovaldi Abbas after he pleaded guilty to having 32 photos stored in his mobile phone.
He was sentenced to another 30 months' imprisonment on the second charge of possessing material related to the terrorist group.
The judge ordered both sentences against the 37-year-old, who used to work for an airline, to run concurrently upon completion of the man's three-year sentence.
In his judgment, Azman told Ekanovaldi that his "struggle" was not suitable in Malaysia and advised him not to be swayed by the ideology of turbulent countries as it would be detrimental to him and his family.
Ekanovaldi was charged with committing the offence at the Sultan Haji Ahmad Shah Airport in Kuantan, Pahang, at 11.40am, on Jan 27.
The father of one also possessed material connected to the terrorist group at his home in Taman Tas, Jalan Gambang, Kuantan.
He faced a maximum jail term of up to seven years or a fine, and forfeiture of any such material for both counts.
Deputy public prosecutor Muhammad Fadzlan Mohd Noor prosecuted. Ekanovaldi was unrepresented.
Full report at:
http://www.freemalaysiatoday.com/category/nation/2017/10/25/ex-security-guard-jailed-for-possession-of-is-related-items/
--------
North America
U.S. loses in the Mideast even as it wins against Islamic State
OCTOBER 26, 2017
U.S. Secretary of State Rex Tillerson visited the Middle East last weekend with two simple aims – to wrap Iraq into America's regional axis against Iran, and persuade Saudi Arabia to end its blockade of Qatar. He failed to accomplish either.
The dust was barely settling on the capture of Islamic State's de facto capital Raqqa, a major success for Washington and the coalition it assembled across the region and beyond. While most of the actual fighting has been done by local forces, without U.S. support the Islamist group would still almost certainly dominate huge swathes of the region. Its dramatic early victories in 2014 seriously rattled authorities in Baghdad and Riyadh in particular – but now it is largely on the ropes, neither government has much appetite for being dictated to by America.
Those in the Trump and Obama administration might be loathe to admit it, but over the last three years both followed a similar approach on Middle East policy. Occasionally dubbed "ISIS first," it prioritized the group's defeat above all other regional interests. It was a reasonable approach, and – while remnants of IS remain – it has proved remarkably successful.
The problem is that there is little clarity on what will now define U.S. Mideast policy. Without a single guiding principle, there is the real risk that an already-conflicted approach could fall apart entirely.
In some respects, this is already happening. With the diminished threat from IS, Washington's always awkward alliance with the Shi'ite-dominated, Iran-allied Baghdad government and the various political entities of Iraqi Kurdistan has deteriorated with dramatic speed. A Kurdish independence referendum last month was followed quickly by an Iraqi government advance into oil-rich areas around the Kurdish city of Kirkuk. For much of the last week, Kurdish and Iraqi government forces – both U.S.-funded and equipped, and until recently allies in the bloody battle for Mosul – have been at each other's throats.
Across the rest of the region, the historical Sunni-Shi'ite rivalry continues to grow more complex. In Syria, Iran and Russia have essentially succeeded in their attempts to salvage Bashar al-Assad's regime. Washington appears to have accepted this as the cost of stability and pushing back against Islamic State, while giving Saudi Arabia effective carte blanche to pursue its own war in Yemen against Houthi rebels allied with Tehran.
With IS now weakened, the Trump White House clearly now hopes to make the confrontation with Iran its overarching regional priority. Trump's October 13 announcement that he would not recertify the nuclear deal negotiated by the previous administration was the clearest signal of that so far, followed closely by new sanctions against Iran's Revolutionary Guard, which the U.S. labels a sponsor of terror.
On Iran, however, Washington has little realistic chance of achieving the wide, unified coalition it formed against IS. America's allies remain deeply divided on the best approach to Tehran, with European states openly reluctant to tear up the nuclear agreement also signed by Moscow and Beijing.
The Gulf states are anything but a unified coalition. The Saudi and United Arab Emirates-backed blockade of Qatar continues, putting the United States – which has major military bases in all three countries – in an awkward position, one it appears to have extremely limited ability to remedy.
The face-off between Qatar and neighbors long-infuriated by its support for groups such as the Muslim Brotherhood may now be beyond Washington's ability to resolve. If anything, however, Tillerson was even less likely to achieve his other objective for the visit, that of turning the Iraqi government against Tehran.
When it comes to defeating Islamic State, Baghdad has been at least as dependent on Iran-backed Shi'ite militias as on Washington or the Kurds. Tillerson's demand this weekend that those militias return to Iran will have been seen as particularly unreasonable – not least because many of their members are Shi'ite Iraqi nationals.
Tillerson's visit risks reinforcing a narrative that had been growing in strength since the Obama administration – that America has ever-less control and influence over traditional friends and enemies alike, particularly at a time when they increasingly feel they can turn to alternatives such as Vladimir Putin's Russia. Under President Tayyip Erdogan, Turkey – a reliable U.S. ally as far back as the end of the nineteenth century – has become increasingly hostile. Egypt's military government too is increasingly keen to assert its independence, even as it continues to receive large quantities of U.S. aid.
Relations with Israel might be marginally better under Trump than Obama but they remain much looser than in recent decades. Trump has sent mixed signals on a two-state solution for the Israeli-Palestinian conflict; suggested – but not acted upon – moving the U.S. embassy from Tel Aviv to Jerusalem and unsettled Israelis after reports that he disclosed Israeli-provided classified information about Islamic State to Russia's foreign minister earlier this year. Israel's concerns about Iran's rising influence and an unpredictable U.S. administration make it likely that the Jewish state will intensify its own efforts at regional diplomacy, particularly with the Gulf states.
It's a paradox that this is happening at the same time as the largely successful coalition effort against Islamic State – a coalition that depended heavily on the United States, and which perhaps no other country could have ushered into existence in quite the same way. In contrast to the unilateral U.S. military intervention in Iraq, Washington went to great efforts to work with and through regional partners, and it has proved remarkably effective. (The irony isn't confined to the Middle East. In the Philippines, President Rodrigo Duterte is celebrating a U.S.-assisted victory over IS in Marawi City at the same time that he intensifies his courtship of Russia and China.)
U.S. military assistance will remain. IS is not completely gone, and will continue to lash out. It may yet seize new safe havens as it has in parts of Libya and Afghanistan. The wider battle against al Qaeda-inspired militancy will unquestionably continue, often with U.S. military support and coordination.
After more than a decade of war and perceived failure, however, America's enthusiasm for attempting to reshape the Middle East may be running out. But even if it isn't, the willingness of those in the region to listen may also be exhausted.
(Peter Apps is Reuters global affairs columnist, writing on international affairs, globalization, conflict and other issues. He is founder and executive director of the Project for Study of the 21st Century; PS21, a non-national, non-partisan, non-ideological think tank in London, New York and Washington. Before that, he spent 12 years as a reporter for Reuters covering defense, political risk and emerging markets. Since 2016, he has been a member of the British Army Reserve and the UK Labour Party. @pete_apps)
https://www.reuters.com/article/us-northkorea-nuclear-warning/north-korea-diplomat-says-take-atmospheric-nuclear-test-threat-literally-idUSKBN1CU2EI
--------
Mexico's Maya Heartland a Home to Country's Muslim Community
October 25, 2017
SAN CRISTOBAL DE LAS CASAS, MEXICO —
A vibrant Muslim community exists in the indigenous Maya heartland of Mexico, a predominantly Roman Catholic country.
In the southern state of Chiapas, home to a lush mountainous landscape, a Reuters journalist took pictures of members of the small Muslim community, made up of hundreds of mostly Tzotzil men and women, many of whom converted to Islam from Christian denominations.
The Muslim men here are distinguished by their prayer caps, or kufis, and the women by their hijabs, which take the form of traditional Maya shawls.
Locals say the conversions to Islam here began in the late 1980s, around the same time Mexico's Zapatista movement was gaining traction in Chiapas, as institutions including Christianity and capitalism came under increasing criticism.
According to the last census, 83 percent of Mexicans are Catholic. Although Muslims make up less than 1 percent of Mexico's 120 million population, a disproportionate number are clustered in and around San Cristobal de las Casas, a highland city in Chiapas that mixes Maya and Spanish identity.
"People gave us a weird look when we converted. They thought we were terrorists and were scared of us," said Mustafa, a member of the nearby Ahmadia community. "But with the passage of time and our own actions, that opinion has changed."
Umar, an indigenous former evangelical pastor, converted to Islam in the late 1990s and now serves as a bridge between local Christians and Muslims.
"Ours is a monotheistic religion," he said. "But we don't worship saints."
Resident Mohamed Amin, 55, explained the main reason behind his conversion to Islam.
Full report at:
https://www.voanews.com/a/mexico-maya-heartland-home-muslim-community/4086092.html
--------
Muslim FBI agent who helped Canada wants to reclaim his religion from jihadis
OCTOBER 25, 2017
OTTAWA — A Muslim FBI agent who helped Canadian authorities foil a terrorist plot says his religion is being desecrated by violent jihadis — and he wants the public to hear a different story.
The keys are educating people about the true tenets of Islam and including Muslims in the fight against those who warp the faith for their own ends, said the undercover agent, who has written a candid book as Tamer Elnoury, his cover name during the Canada-U.S. operation.
"Al-Qaida and ISIS are the only ones with a voice," Elnoury said in an interview. "I wanted to start the conversation. Because at the end of the day, the only way we're ever going to win this global war on terror is if we stand united against it, and we understand it, and we don't just use the jihadi brush to paint every Muslim."
An Arabic speaker, Elnoury has been doing undercover counter-terrorism work for the U.S. Federal Bureau of Investigation since 2008, a calling that has taken him around the world.
In 2012, he found himself posing as a wealthy American real estate player and al-Qaida backer to halt a plan to derail a passenger train that travels from New York to Toronto.
"American Radical" is his story of the investigation that led to terrorism convictions and life sentences in 2015 for Chiheb Esseghaier, a Tunisian citizen doing advanced research in nanotechnology in Montreal, and Raed Jaser, a stateless Palestinian who settled in Toronto with his family.
The look in Esseghaier's eyes when he talked about killing infidels was something Elnoury had never seen before, he writes. "It was a look of hatred and death. It made me physically sick."
Elnoury testified, using his pseudonym, during the rail-plot trial in Toronto, and was dismayed by the media focus on Islamic extremism.
"Nothing true about Islam," he writes. In the media's defence, he adds, all they heard were Esseghaier and Jaser's interpretations.
Elnoury recounts how, despite the concerns of the Crown prosecutor, he wanted to squarely address the question in the witness box.
"These religious views that are presented are a complete desecration of my religion," he told the court. "So it stands out to me when I am having a discussion about rationalizing killing innocent women and children."
Elnoury said in the interview it was important to speak his mind.
"I felt like it was lost on the world at that moment that the person testifying against them was an American Muslim," he said.
"I know people in the Islamic community — in mosques, family members, relatives, friends — who can't even say the word ISIS because they're so disgusted by the fact that it's even said in the same breath as the religion of Islam. So what I would love to see is their voice heard."
Canada's nice-guy international image won't protect it from extremists, Elnoury said.
"When you send troops overseas in this war, you put a bull's-eye on your back, regardless of your stance in the world. That's the way you will be viewed by our enemy."
Bridging communities through education and inclusion is the best way to ensure "we're going to have someone who looks like them or sounds like them to help defeat them," he said.
For those Muslims wary of being profiled or targeted by police and intelligence services, Elnoury points to himself as "living proof" the agencies simply follow the evidence.
Full report at:
http://www.timescolonist.com/muslim-fbi-agent-who-helped-canada-wants-to-reclaim-his-religion-from-jihadis-1.23073987
--------
Tillerson: US sanctions target Iran's 'malign behaviors'
25 October 2017
Secretary of State Rex Tillerson said Wednesday that US sanctions against Iran targeted the country's "malign behaviors" and were aimed at helping the Iranian people take control of their government.
Tillerson told a New Delhi press conference after talks with India's Foreign Minister Sushma Swaraj that the United States would not block "legitimate" business activities with Iran by India or any other ally.
President Donald Trump's administration has taken a tougher line with Iran, threatening to tear up an international accord on its nuclear program.
Tillerson said US actions also sought to limit Iran's other "destabilizing activities" in the Middle East, including its ballistic missile development, "their export of arms to terrorist organizations" and involvement in conflicts in Syria and Yemen.
"Our fight is not with the Iranian people. Our disagreements are with the revolutionary regime," Tillerson said.
"We are taking actions to impose sanctions on the regime and in particular the Iranian Revolutionary Guard. It is our objective to deny financing capacity and to disrupt the activities related to these malign behaviors."
Tillerson made it clear that the United States sought to give "support for modern voices inside of Iran" in a bid to bring about an eventual change of government.
"We know there are strong feelings and values inside of Iran that we want to promote in terms of one day the Iranian people being able to retake control of their government.
"They live under this repressive revolutionary regime and we do not want to harm the Iranian people. Our fight is not with the Iranian people," he said.
Tillerson was questioned about India's investment of hundreds of millions of dollars in the Iranian port of Chabahar. The deal was sealed in 2016 when Indian Prime Minister Narendra Modi visited Tehran.
The construction of Chabahar expands a trade route for landlocked countries in central Asia that bypasses Pakistan, India's arch-rival.
Full report at:
https://english.alarabiya.net/en/News/middle-east/2017/10/25/Tillerson-US-sanctions-target-Iran-s-malign-behaviors-.html
--------
US House imposes new sanctions on Lebanon's Hezbollah
Oct 26, 2017
The US House of Representatives has endorsed new sanctions on the Lebanese resistance group Hezbollah.
The new sanctions were passed by voice vote, without opposition on Wednesday on the pretext of the resistance group's "acts of death and destruction."
This is while Hezbollah has played a major role in battling Daesh Takfiri terrorists near the Lebanese border with Syria.
"These critical measures will impose new sanctions to crack down on Hezbollah's financing, and hold it accountable for its acts of death and destruction," said Representative Ed Royce, the chairman of the House Foreign Affairs Committee.
The lower chamber of the US Congress is set to introduce new sanctions against Iran on Thursday over Tehran's missile program.
Iran maintains that its tests are solely for defense purposes, and that its missiles are not designed to carry nuclear warheads.
Speaking from the White House earlier this month, US President Donald Trump said he would not recertify that Tehran is complying with the 2015 nuclear agreement, known as the Joint Comprehensive Plan of Action (JCPOA).
The president is required by US law to certify every 90 days whether or not Iran is complying with the nuclear deal. He has certified the deal twice since coming to office.
Full report at:
http://www.presstv.com/Detail/2017/10/26/539891/US-imposes-new-sanctions-on-Hezbollah
--------
US not yet saying anti-Rohingya unrest ethnic cleansing
25 October 2017
The State Department officials on Tuesday declined to describe Myanmar's persecution against Rohingya Muslims as "ethnic cleansing".
The Senate Foreign Relations Committee, led by Republican Bob Corker, held a hearing on U.S. policy on Myanmar, over the persecution on the Rohingya in Rakhine State.
Although some lawmakers called the violence ethnic cleansing, State Department representatives said the agency could not yet make that declaration.
"I am not in a position to characterize it today. But I do want to say that, to me, this very closely resembles some of the worst kind of atrocities that I've seen over the course of a long career," said Mark Storella, a State Department official.
"This is ethnic cleansing," ranking member Senator Ben Cardin said, citing UN statements. "I think it's genocide. I know there'll be some discussion about it, whether it's genocide or not."
Cardin said the Myanmar military is trying to destroy the population and the U.S. should be outraged about what is happening.
"We need to see the international community come together and say, 'no, we will not let this continue … that we'll hold those accountable that are responsible,'" he added.
The Rohingya, described by the UN as the world's most persecuted people, have faced heightened fears of attack since dozens were killed in communal violence in 2012.
The UN has documented mass gang rapes, killings -- including infants and young children -- brutal beatings and disappearances committed by security personnel. UN investigators said such violations may have constituted crimes against humanity.
Senator Jeff Merkley criticized President Donald Trump for remaining silent about the violence toward Rohingya.
"This ethnic cleaning, 288 Rakhine villages destroyed and not one word from our president. Thousands of children slaughtered, not one word from President Trump," Merkley said. "Thousands of women raped, thousands of men and women shot as they fled villages, 600,000 refugees, and not one word from our president during this horrific situation."
Since Aug. 25, an estimated 603,000 Rohingya have crossed Myanmar's western state of Rakhine into Bangladesh, according to the UN.
Full report at:
http://www.worldbulletin.net/america-canada/195322/us-not-yet-saying-anti-rohingya-unrest-ethnic-cleansing
--------
Arab World
Iraq forces assault last ISIS bastion, advance on Kurds
26 October 2017
Iraqi troops launched an assault on the last ISIS group bastion in the country on Thursday even as the Kurds said Baghdad's forces had attacked their fighters near the border with Turkey.
There had been fears that the bitter dispute that has raged between the Baghdad government and Iraqi Kurdish leaders since they held a referendum for independence last month would hamper the campaign against the militants.
Iraqi forces have retaken more than 90 percent of the territory ISIS seized in the country in 2014, with the militants now confined to a stretch of the Euphrates Valley adjoining some of the last areas they still hold in Syria.
"The heroic legions are advancing into the last den of terrorism in Iraq to liberate al-Qaim, Rawa and the surrounding villages and hamlets," Prime Minister Haider al-Abadi said.
"They will all return to the arms of the motherland thanks to the determination and endurance of our fighting heroes," he added.
"The people of ISIS have no choice but to die or surrender."
The US-led coalition battling ISIS said it was "the last big fight" against the militants.
On the Syrian side of the border, Russian-backed government forces have been pushing down the Euphrates valley while US-backed Kurdish and Arab fighters have been attacking the militants from the north.
The launch of the offensive against ISIS' last Iraqi redoubt comes with thousands of Iraqi federal troops and militia engaged in an operation to reassert federal control over thousands of square kilometres (miles) of territory long disputed with the Kurds.
On Thursday, federal troops and allied paramilitaries stepped up that operation, assaulting Kurdish forces in a disputed oil-rich area of Nineveh province in the far north near the Turkish border, Kurdish authorities said.
"As of 6 am, Iraqi forces and Iranian-backed PMF (Hashed al-Shaabi - Popular Mobilisation Forces) are shelling peshmerga positions from Zummar front, northwest Mosul, using heavy artillery," the top defence body of the autonomous Kurdish regional government said.
"They are advancing towards peshmerga positions."
https://english.alarabiya.net/en/News/middle-east/2017/10/26/Iraq-forces-assault-last-ISIS-bastion-advance-on-Kurds-.html
--------
Iraqi forces march on Daesh's last haven in the country
Oct 26, 2017
The Iraqi army has launched a three-pronged offensive aimed at liberating the final Daesh-held areas in the country's western Anbar province.
The army announced early on Thursday morning that the offensive to liberate the towns of Rawa and Qa'im, located close to the Syrian border, will be the final operation in the country against the Takfiri terrorist group.
On Wednesday, the Iraqi air force dropped leaflets on the two towns warning civilians about the upcoming operation.
"Your security forces are now coming to liberate you…Your security forces are now coming to liberate you," read the leaflets.
Earlier this month, Iraqi Prime Minister Haider al-Abadi said Daesh will be totally defeated in the country by the end of the year.
The outfit started its terror campaign in the Arab country in 2014 and overran vast expanses of its soil.
With the help of volunteer fighters with the Popular Mobilization Units, Iraqi government troops then began to push back against the terrorists. The joint forces retook Ramadi, the capital of Anbar province, in December the next year, in the most decisive victory against the terrorists until then.
Daesh has, ever since, been losing district after district in the face of advances by the Iraqi army and allied forces.
Full report at:
http://www.presstv.com/Detail/2017/10/26/539893/iraq-daesh-isis-anbar-final-operations
--------
Syrian Army Drives ISIL out of Another Region in South-western Deir Ezzur
Oct 25, 2017
The army soldiers have been carrying out Valfajr 3 operation in Southwestern Deir Ezzur to reach the strategic ISIL-held town of Albu Kamal in the Southeastern part of the province.
The army men hit ISIL's defense lines and imposed control over al-Artawaziyeh region South of T2 oil pumping station.
A military source confirmed that a large number of terrorists were killed and the army tightened noose on ISIL at T2 station.
Earlier reports said that the army men engaged in fierce clashes with ISIL in several flanks in al-Asharah region East of the newly-freed town of al-Qouriyeh, entering several neighborhoods in the region.
A military source said that the army units have gained full control over the village of Tayebeh Jazeereh on the Eastern bank of the Euphrates River, adding that that army has reinvigorated security of the regions adjacent to oilfields and Koniko gas company.
Full report at:
http://en.farsnews.com/newstext.aspx?nn=13960803001309
--------
Syria: Insecurity, Assassinations Intensifying in Terrorist-Held Idlib Province
Oct 25, 2017
The websites reported that Salah al-Aboud nom de guerre Abu Shadi, one of the commanders of Faylaq al-Sham terrorist group, was gunned down by unknown assailants in a market in the town of Khan Sheikhoun in Southern Idlib.
In the meantime, Abu Abdultayer, one of the commanders of Ahrar al-Sham, was also killed by unknown assailants in the small town of Fayloun in Southern Idlib.
Also, five members of Al-Nusra Front (Tahrir al-Sham Hay'at or the Levant Liberation Board) were killed and three others were injured in a bomb blast in Tal al-Zahab region near the town of Jisr al-Shughour in Southern Idlib.
In relevant developments but in Hama province on Tuesday, the Al-Nusra drove ISIL out of the village of Abu Lefeh in Northeastern Hama, killing and wounding a number of terrorists.
Full report at:
http://en.farsnews.com/newstext.aspx?nn=13960803001154
--------
Syrian, Iraqi Gov't Forces Taking Giant Stride to Purge Common Border of Terrorists
Oct 25, 2017
The Arabic-language al-Mayadeen TV network quoted well-informed sources as saying that the Iraqi joint forces are preparing for the launch of a large-scale operation against ISIL's defense lines in the towns of Rawa and al-Qa'em and some villages in Nineveh province along the border with Syria.
In the meantime, the Syrian army men have been hitting ISIL's positons in the two flanks of the Southern direction of the newly-liberated town of al-Mayadeen and the T2 oil pumping station in Southwestern Deir Ezzur towards the ISIL-held town of Albu Kamal in Southeastern Deir Ezzur at border with Iraq.
Liberation of al-Qa'em is the first step towards restoration of security to the borders with Iraq.
Meantime, the Iraqi Air Force has been bombing ISIL's positions in Syria within the framework of vast coordination between Damascus and Baghdad.
Relevant reports said earlier this month that the pro-government paramilitary troops repelled an ISIL attack, killing six militants on borders with Syria.
"Al-Hashd al-Shaabi (Popular Mobilization Forces) repulsed an attack by ISIL in Tal Safuk region, on borders with Syria. Troops killed six militants and burned down a vehicle loaded with weapons," a statement by the PMFs media service said.
ISIL has increasingly targeted security forces and civilians across Iraq over the past months coinciding with operations by the Iraqi government forces which sought to retake areas occupied by the group since 2014.
Full report at:
http://en.farsnews.com/newstext.aspx?nn=13960803001441
--------
Tens of Terrorists Killed in Syrian-Russian Airstrikes in Hama
Oct 25, 2017
The Arabic-language al-Watan daily reported that the warplanes bombed heavily the Al-Nusra positions in the villages of al-Rahjan, al-Hamdiniyeh, al-Janinieh, Zaqbar, Jubb al-Sakar, and Boyous in Eastern Hama, killing tens of militants and destroying their equipment.
The fighter jets further targeted a convoy of Al-Nusra North of al-Sahan in Eastern Hama, the paper said, adding that the eight-vehicle convoy was carrying arms and ammunition for Al-Nusra gunmen to launch attack on army positions along the road to Khanasser in Homs province.
Al-Watan said that the Al-Nusra convoy was destroyed in the raid.
In relevant developments in the province on Tuesday, the Al-Nusra drove ISIL out of the village of Abu Lefeh in Northeastern Hama, killing and wounding a number of terrorists.
Full report at:
http://en.farsnews.com/newstext.aspx?nn=13960803000829
--------
Al-Nusra Drives Rival Terrorists out of 25 Regions in Syria's Hama, Heavy Casualties Reported
Oct 25, 2017
The Al-Nusra declared in a statement that it has pushed ISIL back from over 25 villages and hills in Northeastern Hama in the last 15 days.
It added that 170 ISIL gunmen were killed, 200 more were wounded and 10 others were captured in the clashes.
Al-Nusra further claimed that it destroyed two tanks and two BMP and several military vehicles, seizing a large volume of arms and ammunition.
Other reports said that over 41 Al-Nusra terrorists, including three commanders, have been killed in clashes with the ISIL in the last 15 days.
In relevant developments in the province on Tuesday, the Al-Nusra drove ISIL out of the village of Abu Lefeh in Northeastern Hama, killing and wounding a number of terrorists.
Full report at:
http://en.farsnews.com/newstext.aspx?nn=13960803000642
--------
More Fugitive Members of Syrian Army Surrender to Damascus Gov't
Oct 25, 2017
The websites reported that a number of ex-officers and military men that had defected the army and had participated in the military operation against the pro-government forces in the village of Hirbnafsa in Southern Hama left the battlefield and joined the Syrian army again.
The websites further said that the surrendered men further received government amnesty and were transferred to the village of Deir al-Fardis and later to Homs.
Relevant reports said on Sunday that the Al-Nusra hit ISIL's defense lines and pushed the rival terrorists back from the villages of Abu Meel and Marijab in Northeastern Hama.
Full report at:
http://en.farsnews.com/newstext.aspx?nn=13960803000552
--------
Mideast
Israel approves 176 settlement homes for east Jerusalem
25 October 2017
Israeli authorities approved on Wednesday a major expansion of a Jewish settler enclave in the heart of a Palestinian neighborhood of East Jerusalem, issuing building permits for 176 new housing units.
The construction, which a Jerusalem municipal spokeswoman said was approved by the city's planning committee, was swiftly condemned by the Palestinians as a violation of international law.
Construction of the new units will nearly triple the number of settler homes in the Neve Zion settlement, which currently has 91 dwellings and is surrounded by Palestinian houses in the Jabel al-Mukaber neighborhood.
The area is located in territory that Israel captured and annexed in a 1967 Middle East war and which Palestinians seek as part of a state they want to establish in the occupied West Bank and the Gaza Strip, with East Jerusalem as its capital.
"We are unifying Jerusalem through actions on the ground," Jerusalem Mayor Nir Barkat said in a statement about the settlement's expansion.
Israel's claim to all of Jerusalem as its capital has not won international recognition, and many countries regard the settlements it has built on occupied land as illegal and obstacles to any future land-for peace deal. Israel disputes this.
Wasel Abu Yousif, a member of the Palestine Liberation Organization, called the construction plans in Jabel al-Mukaber "a challenge to all the calls by the international community" to halt settlement building.
Last week, Israel announced approval for the construction of several hundred additional homes for settlers in the West Bank, drawing condemnation from Palestinians and the European Union.
Israeli-Palestinian peace talks have not been held since 2014, with settlement building one of the issues that led to their collapse.
Some 500,000 Israelis live in the West Bank and East Jerusalem, areas that are home to more than 2.6 million Palestinians.
https://english.alarabiya.net/en/News/middle-east/2017/10/25/Israel-approves-176-settlement-homes-for-east-Jerusalem.html
--------
Erdogan opponent launches new political party
October 26, 2017
ANKARA - A Turkish former interior minister once dubbed Turkey's Iron Lady and seen as a potentially strong challenger to President Recep Tayyip Erdogan launched a political party Wednesday after months of speculation.
Meral Aksener delivered a defiant speech promising a "strong, happy" Turkey at the official launch of the Iyi ("Good") Party in the capital Ankara.
"We have hope. We have dreams. We want a rich Turkey. We have strength. We want a fair Turkey... we want a free society. We want a happy Turkey," she said during a spirited address to an audience waving Turkish flags.
She was cheered by thousands of supporters and founding party members in a hall surrounded by the party's blue and yellow sun logo and banners of modern Turkey founder Mustafa Kemal Ataturk.
The party's slogan is "Turkey will be good". Aksener, 61, was a member of the opposition right-wing Nationalist Movement Party (MHP) until she was expelled in September 2016.
There has been frenzied talk of Aksener running against Erdogan in the presidential election in November 2019 when Turkey's parliamentary system will formally become an executive presidency.
"The emergence of a new party is a positive thing because Turkey really had a drought of effective opposition parties for many, many years," Amanda Paul, senior policy analyst covering Turkey and the Eurasia region at the Brussels-based European Policy Centre, said.
"It seems that this party has the potential to be more effective than the ones that already exist."
Selim Sazak, a Turkish political analyst, said he was "greatly" sceptical of Aksener's chances of becoming president in 2019.
Aksener is a rare dominant female figure in the Turkish political scene, where only two women are part of the cabinet.
Aksener has been described as Turkey's Iron Lady in a nod to the late British premier Margaret Thatcher but has also been compared to the French National Front leader Marine Le Pen.
She served as interior minister for less than a year between 1996 and 1997, but was notably critical of the 1997 ousting of the then Islamist government by the military.
Aksener was in fact close to figures from the ruling Justice and Development Party (AKP) in the early 2000s before choosing the MHP.
Aksener and her allies encountered difficulties finding a venue for the launch after a hotel in Ankara last month cancelled an agreement to host her.
There was heavy security at the launch on Wednesday. After audience chants of "prime minister", Aksener said "not prime minister, president!"
She then said founding members wanted her to run against Erdogan in 2019 but did not say she would definitely do so.
A lawmaker from the main opposition Republican People's Party (CHP), Aytun Ciray, resigned on Monday to join Aksener's new party, which came as reports suggested she wanted to form a parliamentary group with MPs who are prepared to switch their allegiance. Aksener has denied the reports.
The party's supporters believe it can win over both CHP and AKP voters. But experts said more time was needed to see what voters made of the new party.
"It's really unclear at the moment... and I don't expect an easy end result," said Kemal Can, a veteran Turkish commentator, adding that an "important chunk" of MHP voters could be attracted to the new party.
Full report at:
http://nation.com.pk/26-Oct-2017/erdogan-opponent-launches-new-political-party
--------
Turkish Forces Deploy in Northern Syria in Agreement with Terrorist Groups
Oct 25, 2017
The Kurdish-language Hawar news reported that the Turkish army reached an agreement with Nouralddeen al-Zinki and deployed in the village of Sheikh Aqil in Northwestern Aleppo.
In the meantime, some other sources in Idlib province reported that 14 armored and military vehicles of the Turkish army along with 3 fuel tankers left Turkey-Syria border for Aleppo, adding that the convoy is bout to deploy in Sheikh Aqil.
Also, Spokesman for Nouralddeen al-Zinki Abdulsalam Adbulrazaq said that they have reached an agreement with the Turkish troops over the deployment of Turkish soldiers at monitoring positions in Western Aleppo.
A terrorist commander disclosed on Tuesday that a long convoy of Turkish Army vehicles was forwarded to Idlib province in Northwestern Syria, adding that the convoy was the largest military column Ankara sent for a Syria mission.
The longest military convoy of the Turkish army, including over fifty vehicles, entered the small border town of Kafr Lusin and later moved to the small town of Qah in Northern Idlib, the militant-affiliated websites quoted Hazifah al-Taher, a commander of the Al-Nusra Front (Tahrir al-Sham Hay'at or the Levant Liberation Board), as saying.
The websites further said that 80 Turkish soldiers, deployed in Kafr Lusin, crossed the border into Northern Idlib.
Full report at:
http://en.farsnews.com/newstext.aspx?nn=13960803000935
--------
US drone strike kills 13 'IS fighters' in Yemen
October 26, 2017
ADEN:- A US drone strike has killed 13 suspected Islamic State group militants in central Yemen, security sources said Wednesday. The strike in Bayda province would be the second known US strike against IS in Yemen. The first came just over a week ago, when the US military said it had killed dozens of jihadists at IS training camps in the same province. The United States is the only country known to operate armed drones over Yemen, but its previous known strikes have targeted Al-Qaeda.–AFP
IS has however risen to prominence in the country's civil war, targeting both government forces and Shiite Huthi rebels, which it considers heretics.
http://nation.com.pk/26-Oct-2017/us-drone-strike-kills-13-is-fighters-in-yemen
--------
US House passes sanctions on Iran-backed Hezbollah
26 October 2017
The US House of Representatives on Wednesday backed new sanctions on Lebanon's Iran-backed Hezbollah militia, part of an effort to take a tough line against Tehran without immediately moving to undermine an international nuclear agreement.
Three Hezbollah-related measures passed by voice vote, without opposition. The House will vote on Thursday on another bill, to impose additional sanctions on Iran related to its ballistic missiles program.
President Donald Trump said on Oct. 13 he would not certify Iran is complying with an international agreement on its nuclear program, and threatened that he might ultimately terminate the accord.
Trump's action opened a 60-day window for Congress to act to reimpose sanctions on Iran's nuclear program that were lifted under the agreement, but there has been no move to do so in the House or Senate.
Aides said that, for now, House lawmakers are focusing on clamping down on Iran in other ways such as the Hezbollah and missile-related sanctions.
The first of the Hezbollah-related measures passed on Wednesday would impose new sanctions on any entities found to support the group, such as by providing weapons to Hezbollah. The second imposes sanctions on Iran and Hezbollah for using civilians as human shields. The third was a resolution urging the European Union to designate Hezbollah as a terrorist organization.
The United State named Hezbollah as a foreign terrorist organization in 1997. Earlier this month, Washington offered multimillion-dollar rewards for two of its officials as the Trump administration developed its strategy for countering Iran's growing regional influence.
"These critical measures will impose new sanctions to crack down on Hezbollah's financing, and hold it accountable for its acts of death and destruction," said Representative Ed Royce, chairman of the House Foreign Affairs Committee.
Full report at:
https://english.alarabiya.net/en/News/middle-east/2017/10/26/US-House-passes-sanctions-on-Iran-backed-Hezbollah.html
--------
US to discuss with allies taking aggressive action against Hezbollah
25 October 2017
US Treasury Secretary Steven Mnuchin said on Wednesday that Washington would take deterrent action against Hezbollah militia.
He stated that the US will discuss with allies taking aggressive action against Hezbollah in a speech at the Future Investment Initiative Conference in Riyadh
Republican leaders in the US House of Representatives, revealed on October 21 that the Council will vote in a few days to impose new sanctions on the Iranian ballistic missile program and the Tehran-backed Hezbollah.
The move comes within the anti-terror policies embraced by US President Donald Trump since he took office, especially in light of his continuing criticism of Iran's nuclear deal.
Trump challenged both allies and rivals on Oct. 13 by refusing to certify Tehran's commitment to the international nuclear deal, and threatened that it might eventually annul the agreement.
Full report at:
https://english.alarabiya.net/en/News/middle-east/2017/10/25/US-to-discuss-with-allies-taking-aggressive-action-against-Hezbollah.html
--------
Yemen: Coalition targets Houthi militia's weapons cache in Hajjah
25 October 2017
The Yemeni army announced on Wednesday that Arab coalition aircraft destroyed weapons cache and military equipment of the Houthi militias the cities of Harad and Medi in Hajjah province near the Saudi border.
The army said in a statement that the Arab coalition launched a series of air raids targeting a number of sites belonging to the militias.
Meanwhile, on Tuesday made progress on in al-Jouf province after fierce battles with the militias.
https://english.alarabiya.net/en/News/gulf/2017/10/25/Yemen-Coalition-targets-Houthi-militia-s-weapons-cache-in-Hajjah.html
--------
Victories against terrorists thanks to Iran support: Syrian diplomat
Oct 25, 2017
Syrian Deputy Foreign Minister Faisal al-Mekdad says his country owes its significant military achievements against the terrorists to Iran's unwavering support.
Mekdad made the remarks at a Wednesday meeting with Ali Akbar Velayati, senior advisor to Leader of the Islamic Revolution Ayatollah Seyyed Ali Khamenei, in Tehran.
Iran has been providing military advisory support to the Syrian and Iraqi armies in their campaigns against Takfiri terror groups, enabling them to deal heavy blows to the militants on several fronts.
Tehran has also been active on the diplomatic stage, helping mediate, along with Russia and Turkey, a peace process, which has brought Syrian warring sides to the negotiating table in Astana, Kazakhstan.
Elsewhere, the Syrian diplomat pointed to US President Donald Trump's recent decision not to certify Iran's 2015 nuclear deal with the world powers, adding that the entire world is now standing against Trump's policies.
The global community is opposed to the US president's hostile pressure tactics against Iran as well as his support for Israeli policies, he noted.
Trump delivered an anti-Iran speech on October 13, in which he said he would not be certifying Iran's compliance with the terms of the 2015 nuclear deal. He also took aim at Iran's Islamic Revolution Guards Corps (IRGC), authorizing the Treasury Department to impose sanctions on the elite force.
On the sidelines of the meeting, Velayati told reporters that the two sides discussed different issues with regard to regional and international cooperation.
Valayati condemned the US military presence in Syria, saying, "Our common question is why the Americans have set up 12 bases on Syrian soil without authorization from the government of the country. It is, however, obvious that their goal is to disintegrate Syria."
Full report at:
http://www.presstv.com/Detail/2017/10/25/539827/Iran-Syria-terrorism
--------
Africa
Africa becomes the new battleground for ISIS and al-Qaeda as they lose ground in Mideast
Oct. 25, 2017
CAIRO — A massive blast in Somalia's capital of Mogadishu on Oct. 14 and more recent terror attacks in Somalia, Niger and Egypt highlight Africa as a new battleground against al-Qaeda and the Islamic State as they are being driven out of the Middle East.
The Islamic State, or ISIS, is seeking a safe harbor after major losses in Iraq and Syria. And al-Qaeda looks to secure its future by expanding operations and alliances in the sub-Saharan region, analysts say.
"The collapse of the Islamic State's stronghold in Raqqa (Syria) will cause a re-coalescence of fighters on the continent, most of whom come from North African countries," said Ali Bakr, an analyst specializing in terrorism at Future Advanced Research, a think tank in Abu Dhabi.
Tunisia alone has sent at least 6,500 volunteers who joined al-Qaeda and ISIS in Syria and Iraq, said Bakr. Many are now likely to join an expanding terrorist network in West and Central Africa, he said.
"The region is likely to be hit by a severe wave of returning Islamic State fighters while al-Qaeda expands into other states such as Niger, Burkina Faso and Nigeria," Bakr said. "Niger has become a new source for recruits, and Ansarul Islam, an al-Qaeda franchise, is now active in Burkina Faso."
On Oct. 4, militants believed to be affiliated with ISIS ambushed a team of U.S. troops in Niger, killing four soldiers and wounding two. The attack came as U.S.-supported Syrian rebels were on the verge of retaking Raqqa, the Islamic State's de facto capital that fell on Oct. 17.
Massive attack in Mogadishu
Somalia has been a frequent target of attacks, including one outside Mogadishu on Wednesday that killed at least 17 people. It followed the horrific truck bomb 11 days earlier in Mogadishu that was one of the deadliest terror strikes since the Sept. 11, 2001, attacks. The blast killed more than 350 and injured hundreds more. While no group claimed responsibility, the Somali government suspects al-Shabab, an al-Qaeda affiliate behind a wave of terror attacks in the region.
More: Somalia bomb survivor: 'I have never seen anything like this in my life'
"I've seen seven suicide explosions in my life," said Mohamed Haji Ingiris, 35, a Somali and political analyst at King's College in London. "But this was the most devastating and traumatic experience ever."
Ingiris had arrived in Mogadishu three weeks ago to conduct research, including interviewing defectors from al-Shabab.
Al-Shabab has been involved in 987 of 1,827 attacks by militant Islamist groups in Africa this year, according to the Africa Center for Security Studies in Washington, D.C.
The Somali group has had a long affiliation with al-Qaeda but now appears to be cooperating with ISIS, controlling much of the countryside, analysts said.
"Some told me they trained with Nigerians sent by Boko Haram," said Ingiris, referring to the Islamic State-linked militants that have run rampant throughout West Africa. "Al-Shabab in East Africa is now stronger in Africa than al-Qaeda is in the Middle East and no longer looks to them for mentorship but still benefits from funds raised by their network in the Arab Gulf countries."
In Egypt on Friday, dozens of police were killed in clashes with militants in the Western Desert, which is part of the Sahara. Three-quarters of the violent events linked to ISIS in Africa this year have occurred in Egypt.
A day later, gunmen in pickup trucks and motorcycles killed at least 12 soldiers in an attack on their base in Niger, about a mile from where the U.S. soldiers were ambushed near the Mali border.
More: Embattled U.S. troops in Niger called for air support after fatal attack started
Militant threat grows
The groups operating in the Sahara and Sahel are growing in size and reach, analysts and the U.S. military said.
The Islamic State has been battling rival forces in Libya, where the U.S. has targeted the militants with drone strikes.
France and other European countries stepped up anti-terror operations in Africa last year after an al-Qaeda affiliate attacked a beach resort in the Ivory Coast, a former French colony, and subsequently struck targets in Mali and Burkina Faso.
More: Mali resort attacked by gunmen; at least 2 dead
About 4,000 French troops are deployed in West and Central Africa, with headquarters in Chad, which has been battling extremists along with Cameroon and Nigeria. Germany has sent 1,000 troops to support a U.N. counter-terrorism operation in Mali.
The U.S. military has stepped up its anti-terror fight elsewhere in Africa to meet the growing threat, staging exercises and conducting training operations.
American military leaders have established a drone and air base in Agadez, Niger, and deployed 800 troops in the country to operate alongside anti-terror efforts in Nigeria and Mali, according to the U.S. Africa Command and the Defense Department.
The number of U.S. troops in Somalia has also quadrupled in the past year to 400 personnel, according to the Defense Department.
"We are assessing the needs of those who are directly fighting against al-Shabab," said U.S. Army Maj. Leah Mock at the American military's security cooperation office in Mogadishu. "This mission plays a critical role in enabling our partners to fight violent extremists."
The escalation of that fight against al-Shabab may have led to the devastating Mogadishu truck bomb, analysts said.
Investigators in Somalia told local media that the bomber was a defector from the national army who joined al-Shabab after a U.S.-supported raid on the town of Barire about 80 miles southwest of the capital led to the deaths of 10 local civilians.
Analysts say the battle against the new wave of terror in Africa will require more than military operations. Also needed are better living conditions so people lacking basic necessities aren't lured to work for the militants.
"Greater (economic) capacity has to be developed to countermand and understand this threat. That's not really happening," said Matt Bryden, chairman of Sahan Research, a Nairobi-based think tank.
Impoverished African governments also worry that even as they receive international military assistance, Western nations will scale back on desperately needed development programs.
They point to the landlocked nation of Burkina Faso, where on Sept. 3 the U.S. evacuated 124 Peace Corps volunteers from the country following an Aug. 13 terror attack at a restaurant in the capital, Ouagadougou.
"Peace Corps volunteers worked in rural areas, in remote villages, where the living conditions are tough," said Boureima Ouédraogo, a city council member in Bokin, about 80 miles outside the capital. "The Peace Corps team was improving agriculture and education here. Now we need to find expensive temporary contractors to replace them. It's a grave loss to our community."
Underscoring the need for non-military aid, a report issued this week by the International Crisis Group found that the rise of Islamic militancy is a response to social problems.
"Economic conditions, especially poverty, underdevelopment and unemployment compounded by corruption and bad governance are incentives for terrorism," said Augustin Loada, director of the Center for Democratic Governance, an independent policy research group in Ouagadougou. "These factors fuel the risk of violent extremism."
https://www.usatoday.com/story/news/world/2017/10/25/africa-becomes-new-battleground-isis-and-al-qaeda-they-lose-ground-mideast/796148001/
--------
Boko Haram leader's wife killed in Nigeria airstrike: military
Oct 25, 2017
The Nigerian military says it is investigating reports that one of the wives of Abubakar Shekau, the leader of the Boko Haram Takfiri group, has been killed in a recent airstrike.
"Efforts are ongoing to confirm the reported killing of Shekau's wife, alongside other BHTs (Boko Haram terrorists)," said air force spokesman Air Commodore Olatokunbo Adesanya on Tuesday, six days after an attack on Boko Haram militants near Urga in the Konduga area in Borno state.
Adesanya said the air raid on October 19 targeted "a large gathering of Boko Haram terrorists" at the Durwawa settlement. He added that the attack killed scores of militants on the ground and triggered a fire.
The official said that Shekau's wife, identified as Fitdasi, was "reported to have been representing her husband in a coordinating meeting with other terrorists at the location of the airstrikes".
Fitdasi was thought to be one of Shekau's four wives. Nigerian army arrested another wife, Hassana Yakubu, in a raid in the northeastern city of Damaturu in 2012. She was released a year later along with the wives of several other top commanders of Boko Haram.
One of other wives of Shekau is a widow of Muhammad Yusuf, the founder and former leader of Boko Haram who died in custody in 2009.
Under Shekau's leadership which began after Yusuf's death, Boko Haram has led an insurgency in northern Nigeria and neighboring countries that has left around 20,000 people dead. Hundreds of thousands have also been displaced in the violence.
Full report at:
http://www.presstv.com/Detail/2017/10/25/539871/Boko-Haram-leader-wife
--------
Daesh Terrorists Kill Soldiers in North-Eastern Libya
Oct 25, 2017
Two Libyan soldiers have been killed and three others injured in an attack by the Daesh Takfiri terrorists on a military checkpoint in northeastern Libya.
A witness said the assailants attacked a checkpoint run by the eastern-based Libyan National Army (LNA), located about 60 kilometers (37 miles), south of the city of Ajdabiya, at dawn Wednesday using about ten armed vehicles.
Mustafa Boufjara, a spokesman for Ajdabiya's security department, said the attackers set fire to the checkpoint, adding that one of the two slain soldiers was burned to death inside his car.
General Ahmad al-Mesmari, a spokesman for the LNA, reported that one soldier was beheaded in the incident.
Images of the incident showed charred checkpoint cabins and two burned cars.
Daesh has carried out several assaults on LNA checkpoints in recent months.
Libyan forces removed Daesh from its stronghold in the city of Sirte last December, leaving the terrorist group in control of no urban territory in the North African country.
The terrorists reportedly have been trying to regroup from desert bases since losing Sirte, nearly 390 kilometers (240 miles) west of Ajdabiya.
Libya has faced crisis since a US-led military intervention resulted in the downfall of long-time dictator Muammar Gaddafi in 2011. The country has been grappling with chaos and the emergence of numerous militant groups, including Daesh.
The country now has two governments, the Government of National Accord (GNA), which is based in Tripoli and led by Fayez al-Sarraj, and the other centered in the far east, in the city of Tobruk, where the self-proclaimed Libyan National Army (LNA) commanded by military strongman Field Marshal Khalifa Haftar runs the affairs.
Full report at:
http://www.presstv.com/Detail/2017/10/25/539857/Libya-Daesh-LNA
--------
Kenya police seal off Supreme Court ahead of vote delay hearing
Oct 25, 2017
Kenyan police sealed off the Supreme Court building in the capital on Wednesday as judges prepared to hear a petition to delay this week's presidential election, a re-run of an August vote that was nullified by the same court.
Streets around the court in downtown Nairobi were blocked by police barriers and officers in anti-riot gear.
The court, created by a 2010 constitution that followed a violent political crisis three years earlier, is due to hear several cases challenging the legality of Thursday's election, which is being boycotted by opposition leader Raila Odinga.
President Uhuru Kenyatta, who won the August election before it was annulled due to procedural irregularities, has made clear he wants the vote to go ahead although some in his party fear Odinga's boycott will undermine the credibility of any victory.
One petition, brought by prominent human rights activist Khelef Khalifa, is calling for a delay in the vote on the grounds that the election board is not sufficiently prepared.
Full report at:
http://www.presstv.com/Detail/2017/10/25/539809/Kenya-police-Supreme-Court-petition-presidential-election-judges-Nairobi
--------
Europe
Paris: Islamist Tariq Ramadan investigated for rape and sexual aggression
25 October 2017
A complaint was filed Friday in France against the Islamist philosopher and theologian Tariq Ramadan, for rape and sexual assault, following accusations of raping Salafist-turned secular liberal activist Henda Ayari.
This complaint was filed with the public prosecutor's office in Rouen, north-west of France for "criminal acts of rape, sexual assault, violence, harassment, threats", according to AFP.
Ramadan is the grandson of the founder of the Muslim Brotherhood Hassan al-Banna and currently a professor of contemporary Islamic studies at Oxford University in the United Kingdom.
Henda Ayari, 40, president of the association Libératrices, said Friday on her Facebook page that she has been a victim of something very serious which took place several years ago, but did not want to reveal the name of her attacker because of "threats on his part".
In her book "I chose to be free" about her escape from Salafism in France, Ayari mentions an Islamic intellectual who raped her and referred to him as "Zubair".
It turns out that the mentioned - according to her - is Tariq Ramadan, as per explosive claims she made on her Facebook page in recent days.
Ayari has published the book to tell her story of how she decided to abandon the Salafi approach and take off her hijab to live as a "free" Muslim more than a year ago.
Hind said that she followed the 55-year-old Oxford university professor of Contemporary Islamic Studies and listened to his religious and social advice on social media.
In her memoir, Ayari details how her alleged assailant invited her to meet him at a hotel in Paris in 2012, where he was taking part in a conference.
Ramadan gave a lecture aside of the Federation of Islamic Organizations conference in Paris, then invited Ayari to his room in the hotel, she said that he took advantage of her weakness to hug and kiss her. When she refused – as per her story – he slapped her violently.
Her book reads: 'When I resisted, when I told him to stop, he insulted and humiliated me. He slapped me and was outright violent. I saw someone who was no longer in control of himself. I was scared he would kill me. I wanted to escape but at the same time I couldn't believe what was happening.
"I started to cry and he said to me: 'So honey, you're whining are you? Stop pretending you don't like it. You didn't know what a real man was like before. Well, now you do."
According to AFP, Tariq Ramadan could not be reached by AFP and did not react on social networks.
https://english.alarabiya.net/en/News/middle-east/2017/10/25/Kurdistan-present-initiative-for-talks-ceasefire-and-referendum-result-freeze.html
--------
Leeds imam Qari Asim: Surge in anti-muslim attacks is deeply troubling
25 October 2017
25 October 2017 8 HAVE YOUR SAY BRITAIN is a country of remarkable tolerance, but those who are eroding this fundamental value must be held to account. Earlier this month, as part of National Hate Crime Awareness Week, the Home Office released new data showing a 29 per cent increase in the number of such offences in the past year. Police forces across England and Wales recorded almost 80,400 hate crimes in 2016-2017. As an independent member of the Government's anti-Muslim hatred working group, I find these figures deeply troubling. They suggest that the unprecedented surge has occurred due to the Brexit vote and an increase in terrorist attacks in the UK. However, some claim that these figures are part of an overblown propaganda or that the hate crime epidemic is a self-sustaining myth. Whatever the factors, it is hard to dispute that hate crime is neither a meaningless nor an imaginary myth rather a reality for many Muslims. The staggering statistics are not simply numbers – these hate crimes have, in the past, snatched away someone's father or grandfather on his way back from the mosque or resulted in a pregnant woman losing her baby in a violent attack while shopping in the supermarket. There have been many incidents in which the headscarves of women have been snatched in the street, and the victims being asked to leave Britain. All of these are enough to make anyone feel scared and vulnerable in their own home, let alone on the street. Earlier in the month, figures revealed that police forces had recorded 110 hate crimes directed at Muslim places of worship between March and July this year, up from 47 over the same six-month period in 2016. This trend of attacking Muslims and their institutions is worldwide. In the US, the figures showed that between January to July 2017, every month nine mosques were targets of threats, vandalism or arson. Anti-Muslim prejudice is often perpetuated by fear and a sense that Muslims are taking over our jobs, our homes and our country, leading to a polarised society. This fear is compounded by wrongly dovetailing terrorism to Islam. This month the UK Office for National Statistics, in its quarterly update, reported a 13 per cent increase in all police-recorded offences across England and Wales. President Donald Trump erroneously links this rise to the "spread of radical Islamic terror". This hate-filled tweet was immediately used by far-right groups to stir up hatred towards Muslims. The newspaper columnist Katie Hopkins quoted Trump's tweet with a reference to "child rape squads". The anxiety and suspicion towards Muslims is prompted by not only the far-right movement and populist leaders but also some mainstream journalists. Many studies have already shown that mainstream media reporting about Muslim communities is contributing to an atmosphere of rising hostility towards British Muslims. The inflammatory headlines such as 'Christian child forced into Muslim foster care' or articles talking about sex grooming as a 'Muslim problem' either conflate an isolated incident with the religion of the perpetrator or offer a skewed portrayal of Muslims. The far-right groups seize on such stories as a vindication for Islamophobia. Islamophobia is so ripe that Islamophobic hate crimes against non-Muslims are also happening, according to a recent study, because the victims are perceived to be Muslims. Britain is not a rancid, rage-fuelled place but the soaring hate crimes, and in particular anti-Muslim hatred, must be tackled through legislation, the criminal justice system, objective media reporting and education. The Government must continue to monitor the rise in anti-Muslim hate crimes as a key priority and challenge those who stir up hatred; the effective implementation of the hate crime action plan will be a milestone. Education is critical in preserving our values of tolerance and embracing others. No one is born hating others – if hating can be taught, so can love.
Full report at:
http://www.yorkshirepost.co.uk/news/opinion/leeds-imam-qari-asim-surge-in-anti-muslim-attacks-is-deeply-troubling-1-8822627
--------
Alleged Muslim militant arrested and weapons seized in Berlin
OCT 25, 2017
BERLIN (AFP) - Berlin police said Wednesday (Oct 25) they had arrested an alleged Islamist militant during overnight raids and seized a cache of weapons but found no evidence of an imminent attack.
The suspect, an unnamed 40-year-old German citizen, will come before a judge later in the day, the police and the public prosecutor said in a joint statement.
The raids at four sites in the German capital allowed police to "seize weapons, weapon parts and large quantities of ammunition," according to the statement, which did not give details about the type of arms found.
"Due to concerns they could be used for attacks, Berlin prosecutors took over the investigation," the authorities said.
"After it was determined that (the suspect) displayed an increased willingness to use violence, it was decided to arrest him. The suspicion of weapon possession was confirmed, without any evidence so far of a concrete attack plan."
The suspect came to their attention in the course of another criminal probe, they added.
Full report at:
http://www.straitstimes.com/world/europe/alleged-muslim-militant-arrested-and-weapons-seized-in-berlin
--------
URL: https://www.newageislam.com/islamic-world-news/bangladesh-remove-jihad-madrasa-textbooks/d/113030
New Age Islam, Islam Online, Islamic Website, African Muslim News, Arab World News, South Asia News, Indian Muslim News, World Muslim News, Women in Islam, Islamic Feminism, Arab Women, Women In Arab, Islamophobia in America, Muslim Women in West, Islam Women and Feminism