• Bangladesh Mosques, Worship Centres Asked to Disseminate COVID-19 Messages
• Iran Regime's New Parliament Confirms Mullahs' Intention to Increase Terrorism and Oppression
• COVID-19: A Different Qurbani Ritual at Singapore Mosques This Year
• Europe Saw 65 Racist Attacks on Mosques, Islamic Centres – Turkish Official
• Aramco Backs New York Fintech Firm Offering Islamic Investments
• Court Orders Dismissal of Trump Muslim Travel Ban Challenges
• Civil Defence Employees Vikas Kumar (29) and Chimal Lal (22) Arrested in Rajasthan For Sharing Confidential Details with Pakistan
• Tunisian Party Leader Calls For Muslim Brotherhood To Be Designated As Terrorist
South Asia
• Bangladesh Mosques, Worship Centres Asked to Disseminate COVID-19 Messages
• Bangladesh govt asks Kuwait about MP Shahid Islam's arrest
• Ghani orders serious probe into Afghan refugee's death by the Iran police
• World Bank forecasts Bangladesh's growth to slow to 1.6 percent
------
Mideast
• Iran Regime's New Parliament Confirms Mullahs' Intention to Increase Terrorism and Oppression
• Iran-Turkey science coop. to cause improvement in Islamic world: official
• Iran mandates 'Islamic medicine' course for all medical students
• Iran, Japan scholars elaborate on personality, ideals of Imam Khomeini
• Turkey: Greek Cypriots back anti-Muslim, Turkish enmity
• Tel Aviv Begins Demolition of 18th-century Muslim Cemetery to Build Homeless Shelter
-----
Southeast Asia
• COVID-19: A Different Qurbani Ritual at Singapore Mosques This Year
• 'Hibah' Best Tool to Resolve Muslim Inheritance Issues
• Mosques, suraus in Sarawak allowed to hold congregational prayers
• Ismail Sabri: Some sports, recreational activities to resume starting June 15 under RMCO
• Health Ministry announces only seven new Covid-19 cases today, Malaysia's lowest since March
• Report: Musa Aman walks free of 46 corruption, money laundering charges
• Dr Mahathir: The rich can use big data to influence voters to hero-worship crooks
------
Europe
• Europe Saw 65 Racist Attacks on Mosques, Islamic Centres – Turkish Official
• 'His Aim Was to Kill Muslims': German Law Enforcers Say They've Prevented A Christchurch-Style Attack At Home
• Police Chasing Up Leads Over Byzantine Flag at Larnaca Mosque
• Doubts over new guidelines allowing swift reopening of British mosques
• New Lewisham mosque plan to replace 40-year-old centre
• Mosques reopen in coronavirus free regions of Uzbekistan after 80 days of quarantine
• The future of the Islamic State's Women: assessing their potential threat
------
Arab world
• Aramco Backs New York Fintech Firm Offering Islamic Investments
• Egyptian actor Mohamed Ramadan defends son against racist comments
• Kuwait to reopen mosques in some areas after three-month closure
• 71 mosques closed after coronavirus cases spotted
• Kuwait to resume daily prayers at some mosques despite coronavirus concerns
-----
North America
• Court Orders Dismissal of Trump Muslim Travel Ban Challenges
• Trump to sign bill pressuring China over Muslim Uighur crackdown
• Iowa Muslims stand against racial injustice
• New York-Based Wahed Raises $25M For Islamic Investment Platform
• WHO Says Asymptomatic Spread Of Coronavirus 'Rare'
------
India
• Civil Defence Employees Vikas Kumar (29) and Chimal Lal (22) Arrested in Rajasthan For Sharing Confidential Details with Pakistan
• Tablighi Jamaat Chief Yet to Submit His Covid-19 Test Report to Police
• Mumbai Mosques Devise Guidelines For Community Namaz In Future
• FIR Against Three Churu Hospital Staff For 'Anti-Muslim Chat'
• Thin Attendance at Mosques Across Hyderabad
• People in Quarantine Centre At Kashmir Islamic University 'Steal' ID Cards, Clothes Other Things
• UP: Temples and Mosques Open At Sangam City, Restaurants To Start Functioning From June 10
------
Africa
• Tunisian Party Leader Calls For Muslim Brotherhood To Be Designated As Terrorist
• CAN, Ohanaeze tackle Miyetti Allah for claiming Nigeria belongs to Fulani
------
Pakistan
• Pakistan Supreme Court Tells Govt To Take Covid-19 Seriously
• KP records co-morbidities in 85pc victims of coronavirus
• Imran says next two-and-a-half months are crucial
• Death sentence in juvenile case commuted
• PFUJ asks govt for relief package
• MQM-P questions hiring of private firm to fill vacancies in Sindh govt
• JI, trade unions call for withdrawal of decision on PSM sell-off
Compiled by New Age Islam News Bureau
URL; https://www.newageislam.com/islamic-world-news/bangladesh-mosques-worship-centres-asked/d/122074
------
Bangladesh Mosques, Worship Centres Asked To Disseminate COVID-19 Messages
June 8, 2020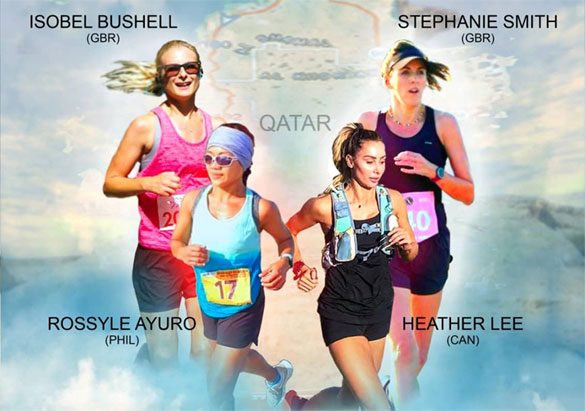 The government of Bangladsh has instructed the mosques and other places of worship to disseminate messages about Coronavirus prevention to spread awareness about the infection.
-----
DHAKA, (BSS) – The government has asked the authorities of the country's mosques and other places of worship to disseminate messages on coronavirus regularly through loudspeakers
aiming to make people aware of the deadly virus.
The Religious Affairs Ministry issued an emergency notification today, urging khatibs, imams and managing committees of the mosques and religious leaders of other places of worship to take necessary measures to this end and help contain the spread of coronavirus.
Local administrations, Islamic Foundation, Hindu Religious Welfare Trust, Buddhist Religious Welfare Trust, Christian Religious Welfare Trust and the managing committees of mosques and other places of worship have been requested to announce 12 instructions regularly
through loudspeakers from their respective religious centres.
The instructions included washing hands for 20 seconds, using masks while going outside homes, maintaining social distancing at all levels, taking nutritious food, communicating with doctors once COVID-19 symptoms are found, showing humane attitudes to COVID-19 patients, doing exercise regularly, not paying heed to rumours and following government's instructions and health guidelines.
Local administrations have been asked to disseminate the emergency notification considering the public interest.
https://www.bssnews.net/?p=402668
-----
Iran Regime's New Parliament Confirms Mullahs' Intention to Increase Terrorism and Oppression
by Mahmoud Hakamian
8th June 2020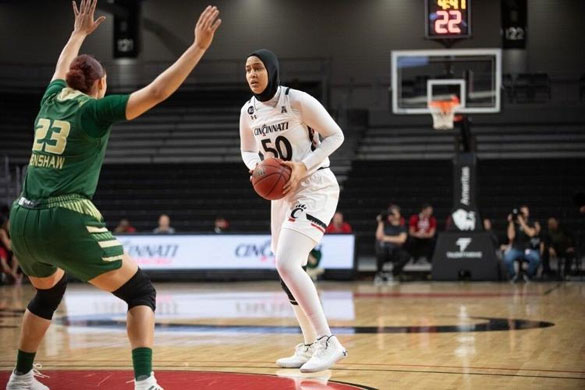 The praesidium of the regime's parliament
-----
The 11th term of the Iranian regime's parliament, which is in line with the regime's contraction policy, and its position, with having many of the Revolutionary Guards (IRGC) and Basij militia commanders as so-called members, confirm the regime's intention to increase its global terrorism and domestic oppression.
Following the nationwide Iran protests in November with over 1500 martyrs, the regime's supreme leader, Ali Khamenei, was the first to understand that people's conflict with his regime has passed an irreversible point. With people chanting "Reformists, Hardliner, the game is over," Khamenei understood that his manoeuvre of so-called "reformism" has ended, and he cannot use it to further manipulate the society. In addition, the regime's increasing international isolation proved that the so-called "reformist" faction, led by the regime's President Hassan Rouhani and consisting of the regime's top security officials, had failed in pursuing and making the policy of appeasement as effective as before for the regime. Therefore, facing a restive society and engulfed with various crisis, Khamenei massively purged the rival faction's candidates for the sham parliamentary elections, as a new phase of his contraction policy.
The regime's contraction policy is based on more domestic oppression and the export of terrorism. A glance at the background of some of the new parliament members and their positions in the past few days confirms Khamenei's goal of handpicking these so-called lawmakers.
Ali Mousavi, MP from the city of Malekan, East Azerbaijan, during Majlis's [parliament] public session on Sunday, said: "We should name this parliament after martyr Qassem Soleimani [IRGC's Quds Force eliminated commander and the regime's terror mastermind], and we should pursue his doctrine."
Mohammad Bagher Qalibaf, the parliament new speaker: "If it weren't for the actions of our soldiers and extraterritorial guardians of the Islamic Revolution [IRGC and its terrorist Quds Force], the enemy would have done anything it could, and they had plans for the streets of Tehran."
In another speech, Qalibaf had said: "The system's achievement has been rendered due to the efforts made by people like Qassem Soleimani." He continued: "The Eleventh Majlis considers strong confrontation with foreign enemies, especially the United States and the Zionist regime, as one of its basic principles and will not hesitate in confronting the opposition and internal hypocrites. The 11th parliament has pledged to continue the path of Martyr Soleimani in increasing the power of the Axis of Resistance as an unchangeable strategy. It considers supporting the Palestinian people, Hezbollah in Lebanon, resistance groups, Hamas, Islamic Jihad, and the oppressed people of Yemen as its revolutionary and national duty. Negotiation and compromise with the U.S. as the axis of Global Arrogance is considered fruitless and harmful."
Mohammad Bagher Qalibaf, the regime's new parliament speaker: He was one of the top commanders of the IRGC in the Iran-Iraq war and after the war. Some of the positions he held include Commander of IRGC's Khatam Al-Anbia Construction Camp (from 1994 to 1997), Commander of the IRGC Air Force (1997-2000), Commander-in-Chief of the police force (2000 to 2005). He is a leading figure of corruption in the regime, and as the former mayor of Tehran, he is accused of systematic embezzlements and corruption. During Qalibaf's term as Tehran's mayor, the transfer of property at a quarter of the price to senior municipal officials and some members of the Tehran City Council, as well as IRGC commanders, and land acquisition in different parts of Tehran became routine.
Ahmad Amir Abadi Farahani, MP from Qom, member of the Majlis Presidium: According to the information published on his website, Ahmad Amir Abadi is an IRGC member, and participated in the Iran-Iraq war. Farahani has held various positions as a commander in different parts of the IRGC. He had also been responsible for the IRGC's cultural division in Qom.
Mohammad Hossein Farhangi, MP from East Azerbaijan province, Majlis Presidium's speaker: He is a senior commander of the IRGC in Azerbaijan. During the Iran-Iraq War, he was the Chief of Staff of the 31st Ashura Division, one of the most important and largest divisions of the IRGC in the war. After the war, Mohammad Hossein Farhangi was appointed as the commander of the Basij and then commander of the IRGC provincial division in East Azerbaijan.
Hossein Ali Haji Deligani, member of the Majlis' presidium from Isfahan province: During the Iran-Iraq War, Deligani, was the commander of an IRGC company, and after the war, he commanded the Basij in the IRGC division of Zarrinshahr, Najafabad, and Isfahan. He was the initiator of the plan for all the regime's MPs in the previous parliament to wear an IRGC uniform after the IRGC was listed as a terrorist organization by the United States and simultaneous with the day of the Revolutionary Guards in Iran.
Mohsen Dehnavi, a member of the Majlis' presidium: He was in charge of the Student Basij at the Sharif University of Technology, one of the most important universities in Iran. He is also a member of the Council for Explaining the Political Positions of the Student Basij in Tehran Province, which is in fact a political branch of the Student Basij. Dehnavi, who was posing as a cancer researcher, was detained at Boston's Logan Airport on July 11, 2017, and later sent back to Iran for his connections with the IRGC and Basij forces.
Alireza Zakani, former commander of the Iranian Student Basij, MP from Qom: Known as one of the closest MPs to Khamenei, Alireza Zakani, has been a lawmaker in the seventh, eighth and ninth terms of Parliament. Zakani was one of the commanders of the 27th Division of Mohammad Rasulollah during the Iran-Iraq War. He has a 62-month history of participating in the war and 15 operations. Zakani is one of the founders of the Student Basij, as the most important subordinate force of the IRGC in universities across the country.
A glance at the regime's new parliament shows that Khamenei and his regime are intending to increase oppression and terrorism. While people are grappling with poverty and the coronavirus crisis, the regime's handpicked parliament shows how the regime prioritizes its rule over people's well-being.
This critical situation, increased by the coronavirus crisis, has terrified the regime's forces and pushed them to the brink of defection. They are particularly afraid of the people's uprising. This new parliament showed the regime's strategic roadmap, which is a policy of contraction in all aspects, including in dealing with the U.S., and has shattered the hopes and dreams of negotiations of all the regime's apologists and lovers of the appeasement policy.
Therefore, to prevent further oppression of the Iranian people and to ensure the security of the Middle East and the world, the international community should choose a firm policy toward this regime and recognize the people's right to Resistance and overthrowing this regime, which is a global threat to peace, security, and humanity.
https://www.ncr-iran.org/en/news/terrorism-a-fundamentalism/iran-regimes-new-parliament-confirms-mullahs-intention-to-increase-terrorism-and-oppression/
------
COVID-19: A Different Qurbani Ritual At Singapore Mosques This Year
08/06/2020
SINGAPORE, June 8 -- No livestock will be imported to Singapore for the purpose of Qurbani ritual this year during Aidiladha due to the COVID-19 situation.
However, mosques will facilitate arrangements for Muslims who wish to perform the Qurbani in Australia, with the meat chilled and shipped to Singapore subsequently.
Mosques in the republic will then continue with the practice of distributing a portion of the meat to low-income families within the community.
Singapore's Deputy Mufti Mohd Murat Md Aris said what is important behind the practice of Qurbani is its essence, where Muslims make sacrifices as a demonstration of complete submission and obedience to God's will.
"Protecting the larger community from harm in the current context is one of the greatest responsibilities and sacrifices a Muslim may make," he said in a statement here.
According to the Islamic Religious Council of Singapore (MUIS), the current situation in the light of COVID-19 makes the process of importing livestock into Singapore and organising the Qurbani ritual at the mosques challenging this year.
"This is especially considering that the situation may remain fluid over the next two months, and the process of importing and distributing the livestock to the mosques and organising the ritual slaughter at the mosques requires careful and advanced planning and execution," the statement said.
Given the circumstances, for Hari Raya Aidiladha this year, mosques in Singapore will offer those arrangements to ensure the community can still perform the ritual safely.
https://www.bernama.com/en/general/news.php?id=1849244
----
Europe saw 65 racist attacks on mosques, Islamic centres – Turkish official
09 June 2020
Turkey's governing Justice and Development (AK) Party's spokesman, Omer Celik has condemned mosque attacks in the Greek-administered side of Cyprus.
"There have been 65 racist and Islamophobic attacks to mosques and Islamic centers in Europe. Thirty-eight of those attacks were carried out against Turkish mosques and Islamic centers," he said.
"It's impossible to track down the perpetrators of these attacks as the Greek Cypriot Administration is the authority on that part of the island. A responsible administration could easily find those responsible.
As long as the Greek Cypriot Administration doesn't identify the perpetrators, we will treat it as the usual suspects and the political organisation behind these attacks. Whatever goal the Greek administration has, these racist attacks will not help." Omer Celik said.
At least three petrol bombs were hurled at the Koprulu Haci Ibrahim Aga Mosque in Limasol province in the Greek-administered side of Cyprus on June 1, 2020.
Turkish Cypriot Prime Minister Ersin Tatar called the Greek Cypriot administration to "come up with a policy to stop anti-Islamic activities."
https://www.trtworld.com/turkey/europe-saw-65-racist-attacks-on-mosques-islamic-centres-turkish-official-37091
-----
Aramco Backs New York Fintech Firm Offering Islamic Investments
Jun 8, 2020
A New York-based online Islamic investment platform has secured backing from Saudi Aramco, the world's biggest company, to expand into the Middle East and make Riyadh its hub for the region.
Wahed Invest LLC got the financing from the oil giant's Saudi Aramco Entrepreneurship Ventures unit as part of a $25 million funding round, founder Junaid Wahedna said in an interview. Dubai-based BECO Capital and Boston-based Cue Ball Group LLC also invested in the firm, he said.
The three-year-old company has already received a license to operate in Saudi Arabia, and aims to get regulatory approval in 20 countries, compared with nine at the moment, he said. Wahed in October started Malaysia's first Shariah-compliant digital investment platform as it seeks to tap into rising demand for Islamic finance.
"Having Aramco as an investor is really important for us, as clients get a lot of reassurance from investing through a company backed by strong and familiar names," Wahedna said.
The firm is also considering listing its Islamic ETF on the Saudi stock exchange, he said. The ETF, which holds investments in firms including Apple Inc., Johnson & Johnson and Intel Corp., was listed on the Nasdaq last year.
https://www.bnnbloomberg.ca/aramco-backs-new-york-fintech-firm-offering-islamic-investments-1.1447076
-----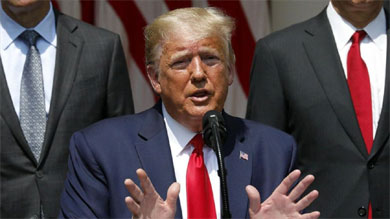 President Trump ordered the National Guard to leave D.C. after coming under fire from former military leaders and members of his own party for threatening to use force against peaceful protesters.
-----
Court orders dismissal of Trump Muslim travel ban challenges
June 8, 2020
RICHMOND, Va. — A federal appeals court on Monday ordered a lower court to toss out legal challenges to President Donald Trump's 3-year-old ban on travelers from predominantly Muslim countries, finding that a judge misinterpreted a Supreme Court ruling that found the ban has a "legitimate grounding in national security concerns."
The ban, put in place just a week after Trump took office in January 2017, sparked an international outcry from Muslim advocates and others who said it was rooted in religious bias.
A three-judge panel of the Richmond-based 4th U.S. Circuit Court of Appeals ruled Monday that a federal judge in Maryland made a mistake when he refused to dismiss three lawsuits after the Supreme Court upheld the ban in 2018 in a separate case filed in Hawaii.
"We conclude that the district court misunderstood the import of the Supreme Court's decision in Hawaii and the legal principles it applied," Judge Paul Niemeyer wrote in the unanimous decision.
Justin Cox, an attorney with the International Refugee Assistance Project, the lead plaintiff in the case, said the groups who sued are considering their legal options, which could include asking the panel to reconsider its ruling, appealing to the full 4th Circuit court of 15 judges or asking the Supreme Court to hear the case.
"Basically, it comes down to can the president shield obviously bigoted actions by essentially laundering them through Cabinet officials coming up with neutral-seeming criteria?" he said.
During a hearing in January, Mark Mosier, an attorney representing U.S. citizens and permanent residents whose relatives have been unable to enter the U.S. because of the ban, asked the court to allow the legal challenges to proceed.
Mosier argued that the Supreme Court — in the Hawaii case — rejected a preliminary injunction to block the travel ban, but did not decide the merits of the constitutional claims made in the lawsuits. The plaintiffs argued that the travel ban violates the First Amendment's Establishment Clause, which prohibits the government from favoring one religion over another.
Mosier said the lawsuits should be allowed to proceed so the plaintiffs can gather evidence on their claim that the travel ban is rooted in anti-Muslim bias and that the Trump administration's claim of national security concerns is a pretext for the policy.
But the three 4th Circuit judges who heard the case — all nominated by Republican presidents — repeatedly questioned Mosier about the Supreme Court's finding that there is a plausible rationale to support the travel ban.
The ban applies to travelers from Iran, Libya, Somalia, Syria and Yemen. It also affects two non-Muslim countries, keeping out travelers from North Korea and some Venezuelan government officials and their families. In January, the administration imposed new entry restrictions — but not a total travel ban — on travelers from six additional countries, including Myanmar, Eritrea, Kyrgyzstan, Nigeria, Sudan and Tanzania.
Joshua Waldman, an appellate attorney with the U.S. Department of Justice, argued that the Supreme Court "rejected precisely the same arguments" being made by the challengers in the Maryland cases.
U.S. District Court Judge Theodore Chuang had ruled that the lawsuits should move forward to the discovery phase, when the plaintiffs have said they would seek records from the Trump administration on the origins of the ban and how it has been enforced over the last three years.
Federal appeals courts — including the 4th Circuit — had upheld rulings from federal judges who blocked the travel ban from taking effect. But the Supreme Court came to a different conclusion.
In a 5-4 ruling, Chief Justice John Roberts wrote that the travel ban was well within U.S. presidents' considerable authority over immigration and responsibility for keeping the nation safe.
Copyright 2020 The Associated Press. All rights reserved. This material may not be published, broadcast, rewritten or redistributed without permission.
https://www.washingtonpost.com/national/religion/court-orders-dismissal-of-trump-muslim-travel-ban-challenges/2020/06/08/fc748ce4-a9a0-11ea-a43b-be9f6494a87d_story.html
-----
Civil Defence Employees Vikas Kumar (29) and Chimal Lal (22) Arrested in Rajasthan For Sharing Confidential Details with Pakistan
Jun 09, 2020
Jaykishan Sharma
The special branch of Rajasthan Police on Monday arrested two civil defence employees on espionage charges. Both the employees - Vikas Kumar (29) and Chimal Lal (22) - were passing information to the Pakistani intelligence agency, the police said. They work at an Army Ammunition Depot in Sri Ganganagar district.
"Both the accused were found sharing confidential information with Pakistan's intelligence agency. Both were arrested under relevant sections of Official Secrets Act, 1923. Further investigation is on," said Umesh Mishra, additional director general of police (ADGP), Intelligence.
Another senior police official related to this case said that the Military Intelligence found out about Kumar in August last year.
"On further investigation, the MI Lucknow came to know that Vikas Kumar was cultivated by a Pakistani intelligence operative using a Facebook profile in the garb of "Anoshka Chopra" being run from Multan, Pakistan by a young Pakistani woman. Kumar was sharing confidential military information related to ORBAT (Order of Battle; composition and order of a military fighting formation), ammunition (photos, state, quantity, type, arrival, departure), units coming for firing practice , military exercise to MFFR, personality traits of senior army officers in lieu of money. It was also found that Kumar was receiving payments in three of his (and his brother's) bank accounts," said the police officer.
The MI shared the case with Uttar Pradesh Police's Anti-Terror Squad (ATS) in January this year. Kumar's activities were monitored and analysed by a joint team of MI Lucknow and UP ATS. The operation was code named 'Desert Chase'.
"During surveillance, it was found that Kumar is acquiring photos of a water distribution register at a water point, pump house in MFFR through a contractual civil employee named Chiman Lal. The operation was halted due to start of the lockdown. Finally, the case was shared with Rajasthan Police's intelligence wing in the first week of May. A joint team was formed between Rajasthan Police's intelligence wing and MI Lucknow, and all the findings were analysed again. Further details were acquired and conclusive evidences were gathered. Fresh payments were detected and so were passage of more information to Pakistan after which the accused were arrested," the police official added.
The police said that Kumar confessed during questioning that he had received a friend request from the Facebook Profile Anoshka Chopra in the month of March/April last year and had accepted it.
They became very friendly, shared their WhatsApp numbers with each other and even started chatting and making audio/video calls.
"She used an Indian WhatsApp number and claim she is working with Canteen Store Department (CSD) headquarters at Mumbai. Kumar joined several WhatsApp groups as she asked him to. She was in all these groups and there were many serving defence and civil defence employees in them. Subsequently, she introduced Vikas Kumar to her 'boss', Amit Kumar Singh (pseudo name used by the handler) who was also using an Indian WhatsApp number," another police official said on the condition of the anonymity.
The officer further added that he at times claimed to be from from Military Engineer Service (MES). Once Vikas and the Pakistani handler started communicating, 'Anoshka Chopra' blocked her from her Facebook and WhatsApp. "The handler convinced Vikas to send him military information in exchange for money. Hence the sequence of tasking by the handler and reporting by Kumar started around end of April 2019. Most of the information Vikas Kumar had passed on to his handler was found to have been acquired himself and some through Chiman Lal. Both the accused used to regularly send photos of water distribution register kept at one of the Pump House of MFFR with details of Army No, rank, name, unit, total strength & quantity of water drawn on almost daily basis," the police official added.
Kumar has confessed to have received at least Rs 75,000 in total from his Pakistani handler (in smaller lots) for the information he has shared during this entire period. He used to receive them mostly on bank accounts of his and his brother, Hemant Kumar.
Both the individuals are likely to be produced before a local court soon by the police. A police remand may be requested for further examination.
https://www.hindustantimes.com/india-news/operation-desert-chase-2-arrested-in-rajasthan-for-sharing-confidential-details-to-pakistan/story-cvmPzpklsqG1WcJIC1yJZK.html
-----
Tunisian party leader calls for Muslim Brotherhood to be designated as terrorist
08 June 2020
The Muslim Brotherhood should be designated as a terrorist organization in Tunisia, a petition submitted to the Tunisian Parliament by Abir Moussi, the head of Tunisia's Free Constitutional Party bloc, said on Monday.
In a press conference, Moussi said that the petition demands that the government officially designate the organization and consider any Tunisian affiliated with it a terrorist criminal as per the counter-terrorism law.
She also said that the petition comes after proving that a number of Tunisian political leaders are involved with international organizations led by Muslim Brotherhood members. These organizations are known to have a rhetoric which encourages killing and bombing, she said.
Moussi also accused the leadership of said organizations of gaining foreign funding to secure its activities, in addition to opening the door for money laundering and financing terrorism. All of this is a threat to the Tunisian national security, she added.
https://english.alarabiya.net/en/News/north-africa/2020/06/08/Tunisian-party-leader-calls-for-Muslim-Brotherhood-to-be-designated-as-terrorist.html
-------
South Asia
Bangladesh govt asks Kuwait about MP Shahid Islam's arrest
June 08, 2020
The Bangladesh government has written to Kuwait seeking to know why Mohammad Shahid Islam, popularly known as Kazi Papul, has been arrested.
"We have written to the Kuwaiti foreign ministry to learn details of why MP Shahid Islam has been arrested," Bangladesh's Ambassador to Kuwait, SM Abul Kalam, told The Daily Star today.
A source in Kuwait said the country's Criminal Investigation Department (CID), who arrested the independent MP of Laxmipur-2 on Saturday night, has handed him over to the general prosecution which then sent the MP to jail.
Asked if the government will take any step for his bail and provide legal support, Foreign Minister AK Abdul Momen said any Bangladeshi, if arrested in foreign land, will get consular services from Bangladesh government.
Arab Times from Kuwait reported yesterday that Kazi Papul was arrested on charges including human trafficking (trade of residencies and visas) and money laundering.
Kuwait's prosecution heard testimonies of five Bangladeshi expatriates who confirmed that they had paid amounts of up to 3000 dinars in exchange for coming to Kuwait, and that they were also paying annually in exchange for renewing their residency, it reported.
In response to a complaint filed on February 16, Bangladesh's Anti-Corruption Commission (ACC) opened an enquiry into an allegation that Shahid Islam amassed Tk 1,400 crore by trafficking people to Kuwait and siphoned off the money to different countries.
Earlier in February, Kuwaiti media reported that three Bangladeshis were operating a human trafficking racket in the Middle Eastern country. On February 12, a report of the Arab Times said one of the three was a "member of parliament in Bangladesh".
According to the report, the trio "occupied sensitive positions" in three major companies that brought more than 20,000 Bangladeshi workers to Kuwait in exchange for an amount believed to be more than Tk 1,391.6 crore.
Asked, Shahid at that time told The Daily Star that he had been in the construction business for nearly 30 years, and that about 26,000 people worked in his Marafie Kuwaitia General Contracting Company. Of them, about 20,000 were from Bangladesh and the rest from different other countries, including India and Nepal.
Denying his involvement with any criminal activity, he had said: "I don't have any businesses in Bangladesh. I have never made any illegal transaction and have always used proper banking channels."
https://www.thedailystar.net/bangladesh-govt-asks-kuwait-about-mp-shahid-islam-arrest-1911061
-----
Ghani orders serious probe into Afghan refugees death by the Iran police
08 Jun 2020
President Ghani has ordered a serious probe into Afghan refugees' death by the Iran police in Yazd province of Iran, an official said.
During the cabinet meeting on Monday, President Ghani emphasized on a serious investigation into the death of Afghan refugees through the diplomatic channels, Sediq Sediqi, a spokesperson to the presidential palace tweeted.
The Ministry of Foreign Affairs of Afghanistan confirmed the involvement of the Iranian police in the murder of 3 Afghan refugees who were burnt to death after their vehicle caught fire following the police shots.
A group of social activists in the Southern Helmand province walked on the streets condemning the incident and burnt Iran's flag on Sunday calling for a serious investigation.
https://www.khaama.com/ghani-orders-serious-probe-into-afghan-refugees-death-by-the-iranian-police-897986/
-----
World Bank forecasts Bangladesh's growth to slow to 1.6 percent
June 09, 2020
World Bank predicts that Bangladesh's growth will slow to 1.6 percent in the current fiscal year.
The global lender made the prediction in its "Global Economic Prospects 2020" report last night.
The country's growth is estimated to have slowed as the recovery in industrial production is reversed by Covid-19 related disruptions such as mitigation measures and global exports plunge, and as remittances fall -- the World Bank observed in its report.
The report said the GDP in the South Asian region is projected to contract by 2.7 percent in 2020 as pandemic mitigation measures hinder consumption and services activity and uncertainty about the course of the pandemic chills private investment.
The WB, in its global outlook, said the shock of the coronavirus pandemic and shutdown measures to contain it have plunged the global economy into a severe contraction. It predicted that the global economy will shrink by 5.2 percent this year.
https://www.thedailystar.net/business/world-bank-forecasts-bangladesh-growth-slow-1.6-percent-1911521
-----
Mideast
Iran-Turkey science coop. to cause improvement in Islamic world: official
Jun 8, 2020
TEHRAN, Jun. 08 (MNA) – The Deputy Ministry of Science, Research and Technology for Intl. and Scientific Cooperation Center Ataollah Kouhian on Sun. said that expansion and development of scientific and technological cooperation between Iran and Turkey will lead to the growth of science in the Islamic world
He pointed to the significance of joint program to support research-related projects with neighboring Turkey and added, "considering the high rank of Iran and Turkey among countries of the Islamic world in terms of science, expansion and development of scientific-technological cooperation between the two countries will lead to the growth of science in the Islamic world."
Iran-Turkey Research Project Support Program has helped deepen and broaden amicable ties between the two countries, the issue of which will lead to the economic and cultural development, Kouhian emphasized.
"We are of the opinion that scientific diplomacy is always considered as one of the most effective and efficient tools in approaching nations to one another," he said, adding, "accordingly, suitable ways will be provided to identify capabilities and potentials of two sides and consequently, synergies within the framework of bilateral scientific cooperation," he added.
Elsewhere in his remarks, Kouhian pointed to the formation of the first notice of joint research project between Iran and Turkey within the framework of "TUBITAK-MSRT Joint Call 2020" and added, "University of Tabriz, as responsible body of Working Group of scientific cooperation between Iran and Turkey, was tasked with following up the provisions of a Memorandum of Understanding [MoU] inked in Dec. 2017.
https://en.mehrnews.com/news/159559/Iran-Turkey-science-coop-to-cause-improvement-in-Islamic-world
------
Iran mandates 'Islamic medicine' course for all medical students
Yaghoub Fazeli
08 June 2020
Medical students in Iran are now required to take an "Islamic medicine" course, the semi-official ISNA news agency reported on Monday.
Passing this course is mandatory for medical, dentistry, and pharmaceutical students, ISNA reported a health ministry official as saying.
Following the coronavirus outbreak in Iran, several advocates of Islamic medicine in the country claimed to have cures for the virus.
An "Islamic medicine specialist" urged Iranians to drink camel urine in April, claiming it can cure several diseases including the coronavirus.
Videos of a cleric giving coronavirus patients a perfume to smell as a cure for the virus, at a hospital in northern Iran, went viral on social media in March. One of the COVID-19 patients visited by the cleric died a few days later.
Abbas Tabrizian, a cleric who is considered the "father of Islamic medicine" by his followers in Iran, had said on social media in the early days of the coronavirus outbreak in the country that "inserting velvet oil into the anus" can cure the virus.
Tabrizian burned Harrison's Manual of Medicine among his followers in a viral video in January. The next month three Iranian medical doctors were sentenced to flogging on charges of "insulting" Tabrizian.
Advocates and followers of Islamic medicine in Iran are able to promote their ill-considered methods due to the approval of the country's powerful clergy.
https://english.alarabiya.net/en/News/middle-east/2020/06/08/Iran-mandates-Islamic-medicine-course-for-all-medical-students.html
------
Iran, Japan scholars elaborate on personality, ideals of Imam Khomeini
Jun 8, 2020
Tehran, June 8, IRNA – A specialized meeting in cyberspace entitled "Imam Khomeini's personality and position" was held by the Cultural attache of Iranian Embassy in Japan on the occasion of the 31st demise anniversary of the late Founder of the Islamic Republic in Iran Imam Khomeini with the participation of about 100 Japanese researchers and enthusiasts.
The meeting was also attended by Imam Khomeini's daughter-in-law Fatemeh Tabatabai and a number of university scholars as key-note speakers.
Saba Babaei (Koniko Yamamura), a Japanese resident of Iran and the mother of the martyr of the Holy Defense, Kanji Tomita as an Iranologist, Ebrahim Savada, an Islamologist and Iranian cultural attache in Japan, were among those who expressed their views.
Appreciating the initiative of the Iranian cultural attache in Japan in holding the meeting, Tabatabai pointed to the dimensions of Imam Khomeini's personality and said: "He was both a political leader and a religious authority for Muslims around the world whose thoughts and ideas caused serious changes."
In the world, his personality dimensions can be explained in various fields, including political, scientific, family, and other fields, she said.
She added: "Imam Khomeini explored and studied in various scientific fields and valuable works that are also used by the great thinkers of the world."
At the same time, she noted, in spite of his great political and religious position, Imam Khomeini always behaved in family contexts and was committed to establishing moral relations with the people.
The late Imam always was faithful to all notions and aspects of life which were derived from his precise study of Islam, the Iranian scholar said.
Imam Khomeini has always emphasized that the development of science and the achievement of scientific progress is necessary and important, but only these developments and the fact that, for example, man can be sent into space, etc., are not enough for human happiness and development. There was also this view among some Japanese scientists, while their views on government and politics are very important and fundamental, Kanji Tomita an Iranologist said in this virtual conference.
https://en.irna.ir/news/83814058/Iran-Japan-scholars-elaborate-on-personality-ideals-of-Imam
-------
Tel Aviv Begins Demolition of 18th-century Muslim Cemetery to Build Homeless Shelter
08.06.2020
The Tel Aviv-Jaffa Municipality began demolishing on Monday an 18th century Muslim burial ground in Jaffa that was discovered after plans had been made to build a new homeless shelter and commercial space on the site.
About 20 demonstrators came to the construction site Monday and tried to halt the work but a large police contingent was on hand to ensure that the work could proceed. City officials have given assurances that the graves would not be damaged and that if there is a need to remove the bones of the dead, they will be reinterred elsewhere at the site.
Protesting residents displayed a large sign with a reference to Mayor Ron Huldai that read: "Huldai is desecrating Muslim graves."
The chairman of the Jaffa Muslim Council, Tarek Ashqar, told Haaretz that the protests would be stepped up. "Huldai is as stubborn as a mule. He had an opportunity to make peace with the Muslims and the Arab community, but he's a bully."
In January, after two years of deliberations between the city and residents of Jaffa and the local Muslim council, the Tel Aviv District Court rejected legal challenges to the plan and cleared the way for the project.
"The court ruling is robbery. It's not legal," Ashqar declared. "If these were Jewish graves, this wouldn't have happened, because Jewish bones are something else," he said. "In Arab countries, there are also dozens of [Jewish] cemeteries that are protected because they're graves, not because they're Jewish. Respect for the dead has no nationality, but the Tel Aviv Municipality wants to eliminate any trace of the Muslims and Arabs of Jaffa, and everything is being covered up by the police."
For his part, city councilman Amir Badran, said "The Muslim community in Jaffa in general and all of the city's residents have no problem with the homeless project, and it's appropriate to find a physical location for it, but not over a Muslim cemetery."
The municipality attaches great importance to the project, he said, but "could have found a fitting alternative that would have spared a confrontation with the residents of Jaffa. The subject is very sensitive. There's a lot of baggage from the past. Similar matters regarding the Tasso and Jamaseen cemeteries in the city are still at issue. Even if there was a court ruling, the reality requires additional rethinking regarding the building of the project."
Tel Aviv was founded as a Jewish city just north of historically Arab Jaffa in the early 20th century. The two cities were officially merged in 1950, after the great majority of Jaffa's residents became refugees in 1948.
Following several hours of protests, the demonstration moved to the Jaffa Clock Tower. "The clock was standing here before the police and the state and the Zionist gangs came here," said Ramzi Kotaylat, one of the demonstrators. "Even the graves that you are desecrating were here before the state, and we, their dynasty, will also be here after the state. You are inflicting an injustice on the dead. If these had been Jewish graves, you would have changed the plans."
Plans call for accommodations for about 80 people at the homeless shelter, to provide initial housing to homeless people who are undergoing drug rehabilitation. There are currently three similar shelters for the homeless of Tel Aviv and Jaffa. As reported by Haaretz in January, despite a 41 percent increase in the number of homeless people in the city in the past five years, the number of beds for the homeless has remained unchanged.
There had been an old Ottoman-era building at the construction site on Elisabeth Bergner Street that was used as a homeless shelter, but the municipality decided to demolish it to build a new three-story building for the homeless shelter as well as commercial space.
Work on the project began in April 2018, when the 18th century Al-Isaaf cemetery with more than 60 graves was discovered. Jaffa residents petitioned the court to stop the construction and a temporary restraining order was issued. In January, District Court Judge Avigail Cohen ruled that despite the importance of protecting the feelings of Jaffa's Muslim residents, in this case, priority had to be given to the interests of the living over the dead.
"There is no dispute over the fact that protecting the dignity of the dead as well as the religious feelings of the Muslim community in Jaffa are important interests, but in the face of the principles presented by the Islamic council, there are constitutional principles of importance as well – the property rights of the owners of the land, and the public importance of the project – the construction of a building to rehabilitate the homeless," she wrote.
Cohen also noted that the graves are not visible above ground and that the site was not being used as a cemetery, and "no one treated the land as if it had any religious sanctity."
In a statement, the Tel Aviv-Yafo Municipality said:"[The city] is continuing with the construction work while being careful to protect the dignity of the dead to the extent possible. At the same time, and without any connection [to this], the municipality is continuing to pursue an arrangement for the Tasso cemetery as a Muslim cemetery and in cooperation with the community will assist with the planning and financial aspects if necessary."
https://www.haaretz.com/israel-news/.premium-tel-aviv-begins-demolition-of-18th-century-muslim-cemetery-to-build-homeless-shelter-1.8905678
------
Southeast Asia
'Hibah' Best Tool to Resolve Muslim Inheritance Issues
09/06/2020
By Shanika Abdullatib
KUALA LUMPUR (Bernama) – Imani Zulaika (not her real name) never expected her father's demise five years ago to drive a wedge between her family and their relatives due to disputes over inheritance issues.
During last year's Hari Raya celebrations, the 34-year-old IT engineer managed to get all her siblings and relatives from her father's side together for a discussion on the division and distribution of her late father's assets that included several plots of land.
Although not all issues were settled during the gathering, it was a good start and Imani Zulaika, who has three older brothers, is confident the matter would be resolved soon and mend the strained ties between her family and relatives.
When Muslims fail to draw up a will outlining the proportion of distribution of their assets to their heirs and, upon their death, their families are unable to reach a settlement, they will then resort to faraid – the Islamic law of inheritance and distribution – which, however, can lead to disputes.
According to sociologist Prof Datuk Dr Mohammad Shatar Sabran, many Malays are still not aware of the importance of naming the heirs to their estate beforehand.
He said it is unfortunate that the concept of hibah, which is an alternative and more effective way of dividing and distributing one's assets, is not popular among the Malay community
The hibah concept refers to the transfer of legal and beneficial ownership of assets from the donor to the beneficiary on a voluntary basis, with the proportion and distribution to heirs and non-heirs being determined by the donor.
"Ancestral land worth billions of ringgit is lying idle and nothing can be done to it simply because of the failure to change the names of the owners," he told Bernama.
Mohammad Shatar, who is Universiti Pendidikan Sultan Idris vice-chancellor, said more clarification must be provided on hibah, wasiat (will) and inheritance issues.
"Family gatherings during Hari Raya are the best time to discuss such issues. One need not wait until the father or mother has passed away to discuss inheritance issues. It's better to discuss these issues and share information whilst one's parents are still alive," he said, adding that this will prevent misunderstandings and conflicts in the future.
Lawyer Datuk Ikbal Salam, who has been handling inheritance-related cases for the last 24 years, said the Malay community in this country adhered to the faraid system as if it was the only asset distribution method provided under Islam.
"The reason why most Malays are nonchalant about inheritance is that they leave their asset distribution totally to the faraid system. Islam, however, provides various methods of dividing one's estate in a fair manner," he said.
He said he found it ironic that those who relied entirely on faraid were usually the ones who would argue about their share of the inheritance when they realise that they had received less than what they anticipated.
Ikbal said it is also not uncommon for a Malay family to possess land grants with their ownership comprising ancestors from three or four generations ago, which complicates the distribution of the inheritance.
"In the end, the property cannot be divided because there are too many heirs, with some of them having died while others cannot be traced," he added.
Ikbal said Muslims should be encouraged to opt for the hibah concept when they open an account at an Islamic banking institution or cooperative and even at the Employees Provident Fund as it is the most effective way to resolve issues related to inheritance.
"I feel it should be compulsory for those institutions to make the instrument of hibah available on contributions, savings accounts, current accounts and investments to facilitate claims (by the heir) when the account holder dies.
"This way the heir doesn't have to get an inheritance order for the purpose of withdrawal and distribution (of the money in the account). This will also prevent the money from being categorised as the estate of the deceased," he explained.
Money left in accounts opened without using the hibah instrument is categorised as part of the estate of the deceased account holder and, as such, the heir will have to go through a lengthy application process to claim the money.
"Heirs such as widows are able to withdraw any money belonging to their late husbands easily if the accounts were opened using the hibah instrument," said Ikbal.
https://www.bernama.com/en/features/news.php?id=1849291
-----
Mosques, suraus in Sarawak allowed to hold congregational prayers
June 8,2020
KUCHING, -- Beginning tomorrow, the five daily prayers can be held at mosques and suraus in the state, said Sarawak Islamic Council (MIS) president Datuk Misnu Taha.
He said while Friday prayers were allowed to resume from June 12 with the number of congregation being limited to between 20 and 100 people at any one time, depending on the size of the mosque and surau.
Misnu said the decision was made in line with the implementation of the Recovery Control Movement Order (RCMO) announced by Prime Minister Tan Sri Muhyiddin Yassin yesterday.
"Beginning June 12, Masjid Jamek (the State Mosque) is allowed to hold Friday prayers with a congregation of 100 people, while congregations for five daily prayers will be limited to 40 members," he said when announcing the matter at the state Mufti office here today.
Misnu said the number of congregations for mosques and suraus in divisions, districts and sub-districts in the state must not exceed 50 people during Friday prayers and up to 40 people for the five daily prayers.
"Kariah mosques and suraus (those in residential areas) are allowed to hold Friday prayers and the five daily prayers with a congregation of 40 people," he said adding that other suraus across Sarawak were allowed to hold the five daily prayers with a limited congregation of 20 people at any one time.
Misnu said the Sarawak Islamic Council would leave it to the committee of each mosque and surau to decide on which congregation members would be allowed to perform prayers in congregation at their premises.
The committee must also ensure that each member of the congregation is adhered to the standard operating procedure (SOP) and guidelines set under the RMCO, he added.
"Checks and monitoring will also be carried by the Sarawak Islamic Religious Department (JAIS) to ensure members of the congregation comply with the SOP," he said.
Meanwhile, Sarawak Mufti Datuk Kipli Yassin said the Sarawak Islamic Council JAIS would spread the word about the guidelines and SOP that must be followed by congregation members when performing the prayers at mosques and suraus in the state.
He said Muslims in the state could also obtain information regarding the matter from the JAIS Development Mosque Institution Division here as well as JAIS branc offices statewide.
https://www.bernama.com/en/general/news.php?id=1849226
-----
Ismail Sabri: Some sports, recreational activities to resume starting June 15 under RMCO
08 Jun 2020
PUTRAJAYA, June 8 — The government will begin lifting restrictions on sporting and recreational activities from next Monday as part of the recovery movement control order (RMCO), said Senior Minister Datuk Seri Ismail Sabri Yaakob.
He said operators of sports complexes or centres must first fill in a notification form via the International Trade and Industry Ministry, so that they can obtain the standard operating procedures (SOP) and be monitored by the Youth and Sports Ministry.
"The notification form can be accessed online starting today. The ministerial council on MCO also agreed to allow the public to conduct non-contact sports and recreational activities in outdoor and indoor facilities, starting June 15," he said during the daily press conference.
These include individual sports such as badminton and weightlifting, two-wheeled and four-wheeled motorsports, extreme sports including gliding, surfing and skydiving, as well as recreational sports including aerobics and yoga.
"Permission will be granted on the basis of adhering to social distancing, of at least one to three metres for static activities such as weightlifting and running on treadmills, and three to five metres for dynamic activities such as practicing for football, hockey, and rugby.
"However, for team sports including football, rugby, hockey, volleyball, as well as fighting sports like karate, taekwondo, and silat, the meeting has decided they cannot be played for the time being (tidak boleh dimainkan secara permainan)," Ismail said.
The organising of sporting championships and competitions also remains prohibited at this stage, so as to prevent mass gatherings.
"Water sports activities in the pool are similarly prohibited. The Youth and Sports Ministry, National Security Council, and Health Ministry, will discuss the matter and synchronise the SOPs in detail before making a decision," he said.
The reopening of sports and recreational activities under the RMCO is expected to apply to gymnasiums, closed halls such as badminton halls, multi-sports complexes, snooker centres, and other sporting centres.
https://www.malaymail.com/news/malaysia/2020/06/08/ismail-sabri-some-sports-recreational-activities-to-resume-starting-june-15/1873469
----
Health Ministry announces only seven new Covid-19 cases today, Malaysia's lowest since March
08 Jun 2020
BY RADZI RAZAK
KUALA LUMPUR, June 8 — Malaysia has seven new Covid-19 cases today, marking the lowest number of new infections in nearly three months since the movement control order (MCO) started in March.
Health director-general Datuk Dr Noor Hisham Abdullah said all seven new cases involved Malaysians, adding that two of them were returnees from Egypt and India while the others were local transmissions.
"Two cases of close contact to Covid-19 positive cases at Sepang, Selangor," he said in his daily health briefing here, referring to Case 8,294.
Two cases were detected in Sabah; one during a pre-surgical screening at the Women's Hospital and Children of Sabah in Likas, which involved an eight month-old while the other was during a community screening case in Kota Kinabalu.
Dr Noor Hisham said 20 patients were discharged today, bringing the total number of recoveries since the outbreak began to 6,694.
He added that 1,518 active cases are currently undergoing treatment, with six of them placed in intensive care units, one requiring ventilator support.
https://www.malaymail.com/news/malaysia/2020/06/08/health-ministry-announces-only-seven-new-covid-19-cases-today-malaysias-low/1873529
-----
Report: Musa Aman walks free of 46 corruption, money laundering charges
09 Jun 2020
KUALA LUMPUR, June 9 — Umno's Tan Sri Musa Aman was fully acquitted today of nearly four dozen charges of corruption and money laundering related to the award of logging contracts during his tenure as Sabah's chief minister, according to a news report.
News portal Malaysiakini reported that High Court judge Muhammad Jamil Hussin made his decision after Musa's team applied earlier for the 46 charges to be stricken out.
According to a separate report by The Edge Markets, deputy public prosecutor Datuk Azhar Abdul Hamid informed the court that the Attorney General's Chambers was withdrawing all the charges against the Umno leader
"Yes, all charges have been withdrawn and Tan Sri (Musa) has been acquitted and discharged altogether," defence lawyer Francis Ng was quoted as saying in the report.
This is the second high-profile discharge of personalities linked to the previous Barisan Nasional administration since the new Perikatan Nasional government was installed in March.
Last month, Riza Shahriz Abd Aziz — the stepson of former prime minister Datuk Seri Najib Razak — was conditionally discharged of laundering over US$248 million (RM1.08 billion) in funds linked to the 1MDB scandal.
The charges were proffered under Section 11(a) of the Anti-Corruption Act 1997 that carries a maximum imprisonment of 20 years and a fine not less than five times the amount of bribe or RM10,000, whichever is higher, upon conviction.
The money laundering charges related to US$37.8 million and US$2.5 million he was accused of committing more than 10 years ago.
The charges were framed under Section 4(1)(a) of the Anti-Money Laundering and Anti-Terrorism Financing Act 2001, which carries a sentence of up to 15 years in prison as well as a fine of no less than five times the amount of illegal proceeds or RM5 million — whichever is higher
https://www.malaymail.com/news/malaysia/2020/06/09/report-musa-aman-walks-free-of-46-corruption-money-laundering-charges/1873710
------
Dr Mahathir: The rich can use big data to influence voters to hero-worship crooks
08 Jun 2020
KUALA LUMPUR, June 8 — Those with deep pockets can use big data to manipulate the minds of voters in political campaigns, and ultimately even influence them into glorifying and worshipping a crook as a hero, Tun Dr Mahathir Mohamad said today.
Dr Mahathir explained that the collection of comprehensive data on individuals would enable data analysts to determine what the individual and ultimately a certain society's likes and dislikes, noting that this would then enable the influencing of the thoughts of individuals.
Dr Mahathir said an example of how such information would be useful would be when businesses want to promote their goods, noting that the process of using big data could be successful to the extent where consumers buy items that they do not want simply because they were influenced by advertisements based on the understanding of the consumers' behaviour.
"This big data is also useful in politics. The analysis of big data by experts will identify what can control the thoughts of voters for example. With this knowledge, campaigns can be held so that voters are attracted and support," the former prime minister wrote on his blog today.
"In the past, we frequently see bad candidates getting support and winning. Campaigns based on big data research can make a crook get glory and support. The public can forget the wickedness of someone and turn them into a hero who is worshipped," he said, without naming any individuals.
He then said big data could be used to create an effect akin to pukau or hypnosis, which he said in the traditional sense would be when a person would do abnormal things without being bashful due to influence from an unknown power.
With detailed and broad information, or big data, about an individual or even a group comprising details such as their preference for food, shopping, sports, travel and entertainment choices, Dr Mahathir said such data could be analysed by computers to determine their personalities that would enable a strategy to be formed to achieve a goal.
Based on the use of such big data, a modern hypnosis effect based on science and psychology could then be seen where an individual or a group acts out of the norm due to the grasp on their behaviour.
Dr Mahathir said the analysis of big data by experts comes with a high cost, with only those who are rich able to afford to pay for such services, but said this would not deter the rich from forking out such funds.
"But for those who have interests and money, getting the services of big data analyst experts is still worth it. Think about it, through this method, thieves can become heroes who are worshipped," he said, again without naming any individual or group.
In the same blog post, Dr Mahathir mentioned Cambridge Analytica as an outfit which provided such services of analysing big data. The British firm was infamous for allegedly obtaining data on millions of Facebook users without their permission.
In March 2018, Cambridge Analytica was reported to have allegedly done election work in Malaysia, but the Prime Minister's Office — when Datuk Seri Najib Razak was the prime minister — had at that time denied that his administration or the Barisan Nasional (BN) or had ever engaged or paid the company.
In January this year, leaked documents appeared to show past attempts by Cambridge Analytica's parent company SCL Group to offer its services to BN to campaign in the 2018 general elections.
https://www.malaymail.com/news/malaysia/2020/06/08/dr-m-the-rich-can-use-big-data-to-influence-voters-to-hero-worship-crooks/1873466
-----
Europe
'His aim was to kill Muslims': German law enforcers say they've prevented a Christchurch-style attack at home
8 Jun, 2020
German police have arrested a suspected right-wing extremist who was planning an attack on a mosque that would attract global media notoriety, much like last year's deadly shooting in Christchurch, New Zealand.
The 21-year-old man from Hildesheim, a town in northern Germany, was arrested on Saturday, the prosecutor's office said. The law enforcers made their move against the wannabe terrorist after he revealed his plot "in an anonymous internet chat."
The suspect had "for some time been considering the idea of committing an attack in which he wanted to kill numerous people in order to attract worldwide media attention," the prosecutor said.
The man was aiming to carry out an atrocity similar to that perpetrated in Christchurch, New Zealand, in March 2019. In that attack, a gunman shot 51 people dead after targeting two mosques.
Unspecified weapons allegedly intended to be used in the attack, as well as digital files of right-wing extremist content, were discovered at the home of the suspect. He now faces charges of threatening to commit criminal offences and financing terrorism through the purchase of arms.
National media reported that Hildesheim District Court initially rejected the application for the arrest warrant and the man was detained only after the General Prosecutor's Office directed the judge in the nearby town of Luneburg to do so.
Germany has been rocked by several extreme right-wing attacks over the past year, and there has also been a grim toll of stabbings and rammings by radicalized Muslims.
Germans say far-right MORE DANGEROUS than Islamists, but is Merkel's shaky govt there to take on growing threat?
In February, a far-right gunman opened fire on customers at a shisha bar in Hanau, near Frankfurt, killing nine. In October, two people died when a synagogue in Halle, outside Leipzig, was targeted, and a right-wing sympathizer was charged with the murder of pro-immigration politician Walter Lubcke last summer.
https://www.rt.com/news/491215-germany-police-christchurch-style-attack/
-----
Police chasing up leads over Byzantine flag at Larnaca mosque
June 8, 2020
Investigations over the Byzantine flag that was placed on a mosque in Larnaca are ongoing, police said on Monday.
Officers are trying to chase up leads over who placed the flag there, the conditions over which it happened and whether a criminal offence was committed.
Police spokesman Christos Andreou told the Cyprus News Agency that they are trying to obtain CCTV footage from the area which may help the case.
On Sunday, officers were patrolling mosques across the country and found a Byzantine flag in the roof of a mosque in Larnaca.
Officers removed the flag and began investigations, trying to obtain witness statements from people living in the area.
https://cyprus-mail.com/2020/06/08/317859/
-----
Doubts over new guidelines allowing swift reopening of British mosques
Nicky Harley
June 8, 2020
British mosques should only reopen after the coronavirus pandemic when it is safe to do so, said a cleric who was consulted on the planned relaxation of restrictions next week.
The UK government is expected to announce the reopening of churches, mosques and synagogues in England for private prayer from June 15.
But the chair of the Mosques and Imams National Advisory Board, Qari Asim, said it would "cause more challenges" to move too fast in lifting the restrictions.
"The fundamental difference between mosques and some other places of worship is that mosques are first and foremost used for congregational prayers," he told the BBC.
"Accordingly, opening the mosques on June 15 will cause more challenges for mosques and imams, as the expectation from the community will be to resume collective worship."
The advisory board has called on the government to allow small groups to meet for the five daily prayers in mosques, as long as social distancing and other measures are respected.
It has prepared guidelines for mosques, including social-distance markings, controls at entrances and exits, and the closure of ablutions.
The UK's Communities Secretary, Robert Jenrick, has said reopening places of worship is a priority and praised communities for their "enormous patience and forbearance".
Mosques, churches and synagogues have been closed for almost two months after the pandemic forced the government to impose emergency measures.
https://www.thenational.ae/world/doubts-over-new-guidelines-allowing-swift-reopening-of-british-mosques-1.1030798
-----
New Lewisham mosque plan to replace 40-year-old centre
8th June 2020
by Grainne Cuffe, local democracy reporter
A new animated video shows what a proposed 50,000 square foot Islamic Centre proposed for Lewisham will look like.
Work on the four-storey proposed building, currently at pre-application stage, could begin as early as next summer pending planning approval and will include a café, nursery, gym, and a library open to the public.
Mohammed Afaq, from 1618 Architects, which is behind the project's design, said the initial talks with Lewisham Council planners were going well.
"We hope to submit that back in at the end of June, maybe the middle of June, with a view to submit it for full formal planning and then it comes into the public domain," he said.
Mr Afaq said the scheme aims to bring together the wider community and provide a "much better, modern contemporary set of facilities for the locals who are already using the centre".
"It's not just going to be a mosque, it's an Islamic Centre, it's a teaching centre, it's an education centre, it will have a café, a nursery, and a library open to all – it will be open to all sections of the community," he said.
The plans for the centre, "primarily for the local neighbourhood", also include a large water feature, a courtyard, two prayer halls, and multipurpose halls.
No developer has been chosen for the project yet, but two or three are being looked at.
Mr Afaq said his firm was hoping to work with locals as much as possible to "alleviate any concerns".
https://londonnewsonline.co.uk/new-lewisham-mosque-plan-to-replace-40-year-old-centre/
-----
Mosques reopen in coronavirus free regions of Uzbekistan after 80 days of quarantine
JUNE 8, 2020
Believers prayed in the morning keeping a safe distance, the Central Administration of Muslims of Uzbekistan said.
It was reported earlier that mosques were disinfected. 1.5-2 meters distance was marked inside, availability of pyrometers, sanitary and disinfecting instruments, sanitary mats was arranged in the mosques, their workers received necessary training.
Praying people should follow sanitary regulations such as wearing masks and keeping social distance. Collective prayers on Fridays are still not allowed.
Since May 8, the regions in Uzbekistan are divided into red (with active COVID-19 cases), yellow and green (coronavirus-free) zones depending upon COVID-19 spread.
https://akipress.com/news:643115:Mosques_reopen_in_coronavirus_free_regions_of_Uzbekistan_after_80_days_of_quarantine/
-----
The future of the Islamic State's Women: assessing their potential threat
Jessica Davis
8 Jun 2020
All former Islamic State members pose a unique threat or lack thereof based on their individual circumstances, but female members of the Islamic State seem to generate a particularly polarized response. Practitioners need to integrate gender analysis into their assessment of individual members of the Islamic State in order to understand the potential threat that these men and women pose and mitigate that threat effectively. To do so, practitioners need to understand the wide variety of roles that women have played in the Islamic State, how conflating women in the oft-used "women and children" of the Islamic State has in downplaying the agency of women, and how gendered media reporting can introduce bias into counter-terrorism practitioner's assessment of the threat. This article will explore each of these issues and present an approach to assessing the potential threat posed by women in the Islamic state.
https://icct.nl/publication/the-future-of-the-islamic-states-women-assessing-their-potential-threat/
-----
Arab world
Egyptian actor Mohamed Ramadan defends son against racist comments
June 08, 2020
The star, who has been filming a video clip at home for his latest song "Coronavirus," took to his social media to share a picture with his three-year-old son during the shoot.
"I taught my son Ali how to disinfect his room in the 'Coronavirus' clip," Ramadan wrote to his 10.2 million Facebook followers.
A Facebook user commented on the post saying: "Black like his father… The disaster is that no one from his family has the beauty of their mother nor her color."
A few minutes later, the 32-year-old artist shared a screenshot of the comment and wrote: "I am proud of my color and the color of my father and my children, who God created, and I am happy that my children are going to grow up to be against racism especially that their mother and father are of different colors."
It is not far back that Ramadan's name was trending on social media. Last month, he faced backlash online with people saying he paid Spanish actor Enrique Arce to wish him a happy birthday.
Arce, who stars as Arturo Román in the widely popular Netflix show "La Casa De Papel," responded to these comments with a video saying: "Just to make things clear – I don't know – I've been told that there's a big thing happening right now. This is from Red One, he contacted me (and) he told me you are the greatest," Arce said, speaking to Ramadan, in the video.
"I am following you on Instagram. I hope we get to work together man. I've heard you are pretty great, so I hope I get to meet you someday in person."
https://www.arabnews.com/node/1686591/lifestyle
-----
Kuwait to reopen mosques in some areas after three-month closure
08-06-2020
KUWAIT, 8th June, 2020 (WAM) -- Kuwait's Ministry of Awqaf and Islamic Affairs has given the green light to reopen mosques in some areas, as of Wednesday.
The Kuwait News Agency, KUNA, reported the Minister of Awqaf and Islamic Affairs, Dr. Fahad Al-Afasi, as saying that mosques in "model residential" and "sparsely-populated" areas, will receive worshipers for the five daily prayers beginning at noon prayers as of Wednesday, 10th June.
He went on to note that Friday noon prayer and sermon will only take place at the Grand Mosque in Kuwait City and will be broadcast via the official channel, Kuwait TV.
Only the mosque's preacher and staff will be allowed to attend this prayer, the minister explained.l-Afasi noted that the ministry had completed all preparations for reopening mosques and will abide by all preventive and precautionary measures outlined by the state's health authorities to prevent the spread of the virus.
http://wam.ae/en/details/1395302847049
-----
71 mosques closed after coronavirus cases spotted
June 8, 2020
RIYADH — The Ministry of Islamic Affairs, Call and Guidance has closed 71 mosques in various regions of the Kingdom after recording cases of coronavirus infections inside the mosques.
Minister of Islamic Affairs Dr. Abdullatif Al-Sheikh attributed the closure of mosques to the lack of compliance to health precautions and preventive protocols by some of the worshipers. "This non-compliance resulted in the infection of the coronavirus in some mosques. The mosques that were closed as a precautionary measure are currently being sterilized," he added.
Meanwhile, the Uniform Communication Service Center (No. 1933) at the ministry had received 2,649 phone calls regarding requests, communications and suggestions for the precautionary procedures of the coronavirus pandemic during the period between May 24 and June 7 (Shawwal 8-15).
The center has issued as many as 1553 notifications, which were referred to the ministry's branches in all regions of the Kingdom for processing. It had also received 2101 inquiries for which answers were given after carrying out the necessary procedures. The team at the center works to follow up on the completion of processing these incoming communications with the competent authorities in the ministry.
The ministry's issuance of the report about the work of the center and its handling of communications during this period coincided with the reopening of mosques for congregational prayers. The center has given answers to 1529 inquiries related to mosques that included aberrations in implementing precautionary measures and clarifications about the services of employees and worshipers, as well as about maintenance and affairs of donors.
https://saudigazette.com.sa/article/593996/SAUDI-ARABIA/71-mosques-closed-after-coronavirus-casesspotted
-----
Kuwait to resume daily prayers at some mosques despite coronavirus concerns
Jun 8, 2020
Daily prayers will return to a limited number of mosques across Kuwait some three months after they were banned to prevent the spread of the coronavirus.
Beginning Wednesday, mosques in residential and sparsely populated areas can resume in-person daily prayers, said Minister of Awqaf and Islamic Affairs Fahad Al Afasi, according to Kuwait's KUNA news agency.
"The reopening of mosques to receive worshippers comes to respond to the call for prayer," Afasi said, according to Kuwaiti daily newspaper Al Rai.
The Friday noon prayers and sermon, however, will only be performed at the Grand Mosque in Kuwait City with staff in attendance. The prayers will be broadcast on state-run television.
The Ministry of Health announced 662 confirmed cases on Monday, bringing the total number to 32,510 and a death toll of 269. Of the new infections, many are expat workers from India, Egypt and Bangladesh, health officials said.
As the tiny Gulf state grapples with an economic slowdown and collapsing oil prices, the country's prime minister proposed last week reducing its percentage of foreign residents from 70% to 30%. Foreigners make up an estimated 3.4 million out of Kuwait's 4.8 million population.
This week, the Health Ministry said the first shipment of Japanese anti-viral drug Avigan, which has reportedly shown promising results in trial settings, will arrive in Kuwait.
https://www.al-monitor.com/pulse/originals/2020/06/kuwait-mosques-afasi-coronavirus-reopen-expats-covid-19.html
-----
North America
Trump to sign bill pressuring China over Muslim Uighur crackdown
09 June 2020
US President Donald Trump plans to sign legislation calling for sanctions on Chinese officials responsible for oppressing Uighur Muslims, a source familiar with the matter has revealed, without offering a timeframe for the signing.
The bill, which passed the US House of Representatives and Senate with bipartisan support last month, calls for sanctions against those responsible for the repression of Uighurs and other Muslim groups in China's Xinjiang province, where the United Nations estimates more than a million Muslims have been detained in camps.
The Chinese embassy in Washington repeated a prior statement, noting that the bill "blatantly smears China's counterterrorism and deradicalisation measures and seriously interferes in China's internal affairs," which China "deplores and firmly opposes".
"We urge the US to immediately rectify its mistake, stop using Xinjiang-related issues to intervene in China's internal affairs and refrain from going even further down the wrong path," the embassy added.
The bill's progress comes amid growing tensions between Washington and Beijing over the coronavirus pandemic's origins and China's move to impose a new national security law on Hong Kong.
Trump said last week he was not considering imposing sanctions on Chinese President Xi Jinping personally over Beijing's push to impose the legislation in Hong Kong.
But the Republican president recently ordered his administration to begin eliminating special US treatment for Hong Kong to punish China, and said Washington would also impose sanctions on individuals seen as responsible for "smothering - absolutely smothering - Hong Kong's freedom."
The legislation, proposed by Republican Senator Marco Rubio, singles out Xinjiang's Communist Party secretary, Chen Quanguo, a member of China's powerful Politburo, as responsible for "gross human rights violations" against Uighurs.
Uighur activists and human rights groups said many of those held are people with advanced degrees and business owners who are influential in their communities and have no need for special education.
People who were in the camps described being subjected to forced political indoctrination, torture and denial of food and medicine, and say they have been prohibited from practising their religion or speaking their language.
https://www.aljazeera.com/news/2020/06/trump-sign-bill-pressuring-china-muslim-uighur-crackdown-200609035329194.html
-----
Iowa Muslims stand against racial injustice
June 08, 2020
Irtaza Khalid
'Allah has made you brethren one to another, so be not divided. An Arab has no preference over a non-Arab, nor a non-Arab over an Arab; nor is a white one to be preferred to a dark one, nor a dark one to a white one." These are some of the last words the Prophet Mohammed (peace and blessings be upon him) of Islam bestowed upon his followers during his farewell sermon on March 6, 632 AD.
Minneapolis has been burning for days now. But that is not it. Clashes in Minnesota created a domino effect that took down cities like Louisville, KY, with them. Similar protests have ignited all over the country. Some peaceful. Some ending in chaos and injury.
The senseless murder of George Floyd has sparked widespread concern over the cruelties meted out by some law enforcement against Black America, and the broader issue of systemic racism and racial injustice. An EMS trained police officer cutting the carotid blood supply to the brain should know better. Will Smith — one of the most prolific actors of current times — said with a heavy heart, "racism isn't getting worse, it's [just now] getting filmed."
As Ahmadi Muslims, we follow the teachings of true Islam, which inculcate compassion and sympathy for all humans. This is evident from the literal hundreds of commandments in both the Qur'an and Hadith (sayings of the Prophet). We are urged to eliminate artificial boundaries between mankind that create division and enmity; and uphold law, order, and absolute justice in society. Guided by these teachings, we fully support the cause of justice — be it social, racial, economic, or otherwise. The Holy Qur'an states that no people have superiority over another group of people: "O mankind, We have created you from a male and a female; and we have made you into tribes and sub-tribes that you may recognize one another. Verily, the most honorable among you, in the sight of Allah, is he who is the most righteous among you." [Chapter 49: Ayah 14]
Thus, we encourage policymakers and the leaders of our country to swiftly and sensibly implement laws and policies which will proactively protect the lives and welfare of all people, irrespective of their color, creed, or nationality. The world has become divided over non-issues that should not ever be a cause for hatred, prejudice, or injustice. At the same time, until we all recognize the universal brotherhood of mankind, by which we are all united as one community and equal as humans in the sight of our Creator, the plight of racial injustice will persist in our country — resulting in tragedies the like of George Floyd's murder. Hadhrat Mirza Masroor Ahmad, the Khalifa of Islam and leader of the Ahmadiyya Muslim Community, has said at the annual Islamic convention in Germany in 2017 (Jasla Salana Germany), "it is a cause of regret that racism and bigotry remain prevalent in the world ... such extremist views can only fuel resentment and despair among the people of other races and ethnicities."
Instead of picking up arms as means of destruction of private life and property of our fellow citizens, we should be looking out for the greater good of the community. With a global pandemic already shredding us to pieces, we need to stand united and fight the metaphorical battles that divide us on all fronts of life. Those in power have the moral responsibility to look out for the vulnerable. So, aside from pointing our fingers outward, each American should reflect on the moral culture we adopt in our own homes and communities, that ultimately produces the individuals willing to commit such hateful acts.
https://www.thegazette.com/subject/opinion/guest-columnist/iowa-muslims-stand-against-racial-injustice-20200608
------
New York-Based Wahed Raises $25M For Islamic Investment Platform
June 8, 2020
Mary Ann Azevedo
Wahed Invest, a New York-based fintech startup that describes itself as the world's first halal robo adviser, announced today that it has raised $25 million in a funding round.
Saudi Aramco Entrepreneurship Ventures (also known as Wa'ed Ventures) the venture capital arm of Saudi Aramco, led the financing for Wahed (which means "one" in Arabic).
Existing backers BECO and Cue Ball Capital, as well as Dubai Cultiv8 and Rasameel, also participated in the round, the article said. With the latest financing, Wahed has now raised a known $40 million in funding since its 2015 founding by Junaid Wahedna, according to Crunchbase data.
Wahed raised $8 million in a seed round in October 2018 that valued the company at $100 million post-money, according to Crunchbase. It is not clear at what valuation this latest round was raised.
In 2016, Wahed launched what it describes as the "world's first automated Islamic investment platform, with the aim of providing access to halal portfolio management for 2 billion Muslims around the world." The proprietary platform uses real-time software the company says is fully automated and uses customized financial optimization algorithms.
The company said it plans to use its new capital mainly toward building out its subsidiary in Saudi Arabia. It currently has more than 100,000 clients globally.
Last October, Wahed launched in Malaysia after the Malaysian Securities Commission awarded the company with that country's first Islamic Robo Advisory license. And last May, Wahed announced it was expanding its operations globally.
The platform, which was previously available only to U.S. and U.K. communities, as of May 2019 provided access to "Islamic value-based investing" to residents of over 130 countries including Nigeria, India, Pakistan and the MENA region.
In a written statement, Wa'ed Ventures managing director Wassim Basrawi said: "We believe in Wahed's mission to provide ethical investing. The company has taken the lead in delivering investment services to one of the world's fastest growing sectors – Islamic Finance. Wahed is also, in the true spirit of FinTech, helping to broaden the investment landscape."
https://news.crunchbase.com/news/new-york-based-wahed-raises-25m-for-islamic-investment-platform/
-----
WHO Says Asymptomatic Spread Of Coronavirus 'Rare'
09 June 2020
The World Health Organization says it still believes the spread of the coronavirus from people without symptoms is "rare," despite warnings from numerous experts worldwide that such transmission is more frequent and likely explains why the pandemic has been so hard to contain.
Maria Van Kerkhove, WHO's technical lead on Covid-19 said at a press briefing on Monday that many countries are reporting cases of spread from people who are asymptomatic, or those with no clinical symptoms.
But when questioned in more detail about these cases, Van Kerkhove said many of them turn out to have mild disease, or unusual symptoms.
Although health officials in countries including Britain, the US and elsewhere have warned that COVID-19 is spreading from people without symptoms, WHO has maintained that this type of spread is not a driver of the pandemic and is probably accounts for about 6 per cent of spread, at most.
Numerous studies have suggested that the virus is spreading from people without symptoms, but many of those are either anecdotal reports or based on modeling.
Van Kerkhove said that based on data from countries, when people with no symptoms of Covid-19 are tracked over a long period to see if they spread the disease, there are very few cases of spread.
"We are constantly looking at this data and we're trying to get more information from countries to truly answer this question," she said. "It still appears to be rare that asymptomatic individuals actually transmit onward."
https://www.outlookindia.com/website/story/world-news-who-says-asymptomatic-spread-of-coronavirus-rare/354390
-----
India
Tablighi Jamaat chief yet to submit his Covid-19 test report to police
Jun 09, 2020
Karn Pratap Singh
Tablighi Jamaat chief Maulana Saad, who has been booked for holding a weeks-long gathering in March, ignoring guidelines prohibiting meetings of more than a certain number of people, resulting in a jump in coronavirus infections, is yet to submit his Covid-19 test report from a government lab despite being asked to, the Delhi police on Monday. A fresh notice was likely to be issued to him to get tested and join the investigation, te police added.
Six other office bearers of Jamaat, a Muslim missionary organisation who were booked along with Saad have been questioned in the case, a crime branch officer said requesting anonymity. Saad is yet to appear before the investigators.
"We have not received Maulana Saad's Covid-19 test report from a government hospital. A notice in this regard was served to him a few weeks ago, but no response has come so far," the officer said.
Saad had earlier tested negative for Covid-19 at a private lab and submitted his report to the crime branch team probing the case. The team has insisted on a government lab's test report.
Jamaat spokesman Shahid Ali said they have cooperated with the investigation in compliance with directions issued without any default. "Maulana Saad was found negative on being tested for Covid-19 and it was duly informed to the investigation agency. We are committed to appear before the investigating officer (IO) as and when directed either by the IO or by the honourable court," he said.
The officer cited above said a second round of the questioning of the six office bearers has also been planned and notices seeking their presence before the investigators would be served soon.
Thousands of people, including over 900 foreigners from at least 34 countries, attended the congregation at the Jamaat's headquarters in Delhi's Nizamuddin. Over 2,300 people, including foreigners, were evacuated from the headquarters in late March and lodged in various quarantine facilities. The congregation was the source of early clusters of infection in both Delhi and Tamil Nadu.
The crime branch on March 31 filed a criminal case against Saad and the six others for defying government directives, which curbed religious and large gatherings, to contain the spread of Covid-19. Charges related to culpable homicide not amounting to murder and criminal conspiracy were added to the case after some of the attendees died of the disease.
https://www.hindustantimes.com/india-news/tablighi-jamaat-chief-yet-to-submit-his-covid-19-test-report-to-police/story-s01rBiJ5sgVCqKZaikx5iI.html?utm_source=Daily_Newsletter&utm_medium=HT_Email
-----
Mumbai mosques devise guidelines for community namaz in future
Jun 8, 2020
MUMBAI: Community namaz in the aftermath of coronavirus will be a changed affair once public prayers resume at mosques in Mumbai. As places of worship opened in Delhi on Monday, mosques in this city also issued a common set of guidelines to be followed in the future.
Muslims are instructed to perform the 'wuzoo' (mandatory ablution before namaz) at home rather than use the common facility in the masjid. Moreover, they must offer only the five mandatory prayers in the mosque. Other voluntary prayers must be conducted at home.
"Wearing masks will become compulsory. We are urging children under the age of 10 and elders over the age of 65 to pray at home and not visit the masjid. Also those who have any sort of ailment or fever must avoid coming to the masjid," said Maulana Akram Ishati of the Four Bungalows Qabrastan Masjid.
Maulana Burhanuddin Qasmi of Markazul Maarif, Jogeshwari, said, "Social distance should be maintained while praying, and worshippers are urged to bring their own prayer mats. They must desist from using the common mats, rosary beads, caps and copies of the Holy Quran that are kept in mosques. Shoes must be kept separately, not bunched on top of each other. If required, two sessions of Friday namaz will be held to accommodate everybody."
Since the onset of the lockdown on March 25, mosques and cemeteries have been closed for the public. Merely five persons are permitted to bring in the corpse to Muslim graveyards.
https://timesofindia.indiatimes.com/city/mumbai/mumbai-mosques-devise-guidelines-for-community-namaz-in-future/articleshowprint/76268917.cms
------
FIR against three Churu hospital staff for 'anti-Muslim chat'
Jun 9, 2020
JAIPUR: A case has been registered against three persons, including a woman doctor of a private hospital in Churu's Sardarshahar, for WhatsApp chats in which the trio allegedly stated that they will not treat Muslim patients. The chats are of April 8. The screenshots of the chat that went viral on social media has been used to file the FIR following a complaint. An apology was also issued on social media by Dr Sunil Choudhary, who runs the hospital, claiming that the hospital does not exclude any one community and all patients are treated.
The three persons named in the FIR are Dr Bhagwati Badaliya, Lalit Singh and Ankita who had allegedly posted the messages on a group chat. The chat had messages like 'stop attending to Muslims patients'. The messages allegedly followed the same theme with one member saying that 'Muslims should be asked to go to a Muslim doctor'.
Sardarshahar police station SHO Mahender Dutt Sharma said, "Initially, we just received a complaint in the control room and on Sunday night. Another person came forward with the same grievance following which we registered the FIR."
The case has been registered under IPC sections 153 A (promoting enmity between different groups on grounds of religion, race, others), 505 (statements conducing to public mischief) and Disaster Management Act 2005.
"We will conduct an investigation to check the authenticity of the messages as only screenshots are available with us at present. Also it has to be found as to who clicked the screenshot and circulated them on social media. As of now, we will not arrest anyone till all the facts are verified," added the SHO.
Meanwhile, the hospital administration maintained that they will take required action only after the police investigation. "Right now, we are not thinking of taking any action against the staff till their charges are proven by cops. We have records to prove that no patient has been denied treatment based on their religion. Probably, some member of the group circulated the chats but there was no intention to hurt any religious sentiments," Dr Choudhary said.
https://timesofindia.indiatimes.com/city/jaipur/fir-against-3-churu-hospstaff-for-anti-muslim-chat/articleshowprint/76272043.cms
------
Thin Attendance At Mosques Across Hyderabad
Jun 9, 2020
Hyderabad: With the government allowing religious activities to commence at places of worship from Monday, mosques across Hyderabad were thrown open for public with strict adherence to social distancing norms.
Managing committees of mosques were seen appealing to devotees to visit mosques for prayers, performing ablution at their respective homes and bring their own prayer mats as the carpets in the masjid were removed. The washrooms at the mosque were also closed down. "It was a very good feeling to offer namaz at masjid, it shall be the moral responsibility of every devotee to adhere to the suggestions of medical experts when they come for prayers," said Syed Azizuddin, a devotee of Nawab Sahab Kunta.
The famous Islamic seminary Jamia Nizamia too allowed the Muslims to offer prayers with social distancing norms and advised to abide by the suggestions of health experts.
Authorities at Mecca Masjid near Charminar and the Royal Mosque (Shahi Masjid at Bagh-e-Aam) in Public Gardens have decided not to open to public, but to carry on with the prayers with fifty limited persons including the staff. Despite relaxation of lockdown rules, a few mosques did not open for the public for prayers and continued with the pre-lockdown norms and State Wakf Board orders allowing only five persons.
https://timesofindia.indiatimes.com/city/hyderabad/thin-attendance-at-mosques-across-city/articleshowprint/76270974.cms
------
People in Quarantine Centre At Kashmir Islamic University 'Steal' ID Cards, Clothes Other Things
Jun 08, 2020
Ashiq Hussain
As the hostels of the Islamic University of Science and Technology, Kashmir were being used as a quarantine facility by the administration, many students of the university have alleged that their belongings including electronic items, clothes, ID cards, documents, pen drives among other things have gone missing from their cupboards.
Not only this, but the girl students also alleged that their phone numbers mentioned in their ID cards kept in their hostel drawers, were leaked and they have been getting calls from strangers since then.
The hostels were converted into a quarantine facility around two months ago. Since then, many suspected Covid-19 patients had stayed in the hostels.
"When I went to my hostel accommodation, I found my drawer was broken and my ID card was missing. I used to get calls from many people who were in quarantine which forced me to change my phone number," said a student of the university.
"Even my headphones and pen drives containing my pictures were stolen. The person who had stolen it could even misuse my pictures," she added.
The students accused the university administration of mismanagement while handing over the two hostels –H1 and H2 –of the varsity to district administration of Pulwama for administrative quarantine purposes. The two hostels have around 100 rooms.
A student of the Jammu division studying at IUST said that the university did not inform them before handing over the hostel rooms for quarantine purposes.
"When we came to know that the hostels were being used as quarantine centres, we called the authorities who assured us that our belongings would remain safe," she said.
IUST controller examinations and in-charge of hostels, Mohammad Amin agreed that people in quarantine had stolen the belongings of the students and also leaked their phone numbers. "We took up the matter with the district administration and the police," he said.
Awantipora tehsildar, Zubair Ahmad said that the police have registered an FIR after a written complaint was given by a student who had been getting phone calls from strangers.
"Regarding the missing belongings of students, we have reported the issue to the police after lockers of some rooms were broken," said Ahmad.
https://www.hindustantimes.com/cities/people-in-quarantine-centre-at-kashmir-islamic-university-steal-id-cards-clothes-other-things/story-UfIv5nPJOE0ffVHegxldKP.html
----
UP: Temples and mosques open at Sangam city, restaurants to start functioning from June 10
Jun 8, 2020
PRAYAGRAJ: With the district administration issuing the guidelines, that would be followed while functioning of the religious places, temples and mosques of Prayagraj reopened from Monday. These religious places followed all the norms that the administration and were attended by devotees although in smaller numbers.
Although the administration had issued guidelines for the functioning of the malls, restaurants and shopping malls too, but they were by and large closed today and would start their activities from June 10.
One of the prominent temple of the city, the bade Hanuman ji temple of Sangam, opened for dharshan for common devotees from 5am on Monday. Amidst chanting of slogans by the students of the veda school of the city, the deity was bathed by Ganga water and decorated, later aarti was performed and the temple reopened after its closure on March 22.
"All the devotees were seen following the norms including wearing of masks and those who arrived without face mask, the temples management provided them with the same, no one is allowed to offered any 'Bhog' (offering) and devotees have been requested not to touch anything inside the temple", said Mahant Narendra Giri, the head priest of the temple. The evening aarti was also performed at the temple and the president of Akhil Bhartiya Akhara Parishad has thanked the PM, home minister and the chief minister to agree to parishad's demand of opening the temples.
However, at other temples of the city, the concept of social distancing was openly flouted at the very first day of opening. Although the temples management provided sanitisers to the devotees, but the chimes were let opened for being touched by all, one of the major threat towards spreading the infection. Likewise, at another temple, while the aarti was being performed by the invitee VIP, the devotees were seen standing in her proximity, indifferent of the fact that they are not following social distancing.
At Choti masjid, Harwara, like all the other mosques of the city, only five devotees offered the namaz. "We have made arrangements that only five persons will offer the namaz and worked out an understanding among ourselves that these five persons would be the same for all the five mamaz that is offered in our masjid," said maulana of the mosque, Ekramul Haque Azhari.
At the same time, many of the restaurants did not started their operations on Monday. The district magistrate, Bhanu Chandra Goswami held a meeting with many of the malls and restaurant owners, on Monday.
"They have been told to follow the instruction in letter and spirit and give us an undertaking that they would be abiding by the norms after which they can go forward with running their operations", said the DM.
"We have sanitised the entire premises and reduced the number of chairs and tables to half, there would be thermal screening of each visitor and we would be following all norms", said Raju Jaiswal, owner of one of the oldest restaurant of the civil lines locality of the city. He, like other restaurant owners, is apprehensive of the business that the industry would get even though they would start functioning.
"As school-colleges are closed, there would be less youngsters coming out which were 70% of the total customers and even the families would not like to dine out for atlest next two months, as we anticipate, that would be the real challenge for all of us", added Jaiswal.
Likewise, many of the shopping malls of the city have also started sanitising their premises and will start their services from June 9.
https://timesofindia.indiatimes.com/city/allahabad/up-temples-and-mosques-open-at-sangam-city-restaurants-to-start-functioning-from-june-10/articleshowprint/76266033.cms
-----
Africa
CAN, Ohanaeze tackle Miyetti Allah for claiming Nigeria belongs to Fulani
09 June 2020
by Nurudeen Lawal
The northern chapter of the Christian Association of Nigeria (CAN) has warned the leadership of Miyetti Allah against making reckless statements that can fuel crisis in the country. The group called on the security agencies to invite the national president of Miyetti Allah, Alhaji Bello Abdullahi Bodejo, for claiming Nigeria belongs to Fulani which will rule the country forever, The Nation reports. Retention of military chiefs is a disservice to Nigeria - Group tells Buhari Legit..ng gathers that the Christian body in a statement by its Vice Chairman, John Joseph Hayab, said Nigeria does not belong to any ethnic group, section or religion but to all Nigerians. It noted that Miyetti Allah's statement that 'Nigeria belongs to Fulani and they will rule forever' has revealed the identities of those who not want Nigeria to be peaceful. Also reacting, Ohanaeze Ndigbo Youths, the youth wing of Igbo umbrella socio-cultural body, Ohanaeze Ndigbo, in a statement by its deputy national president, Dr Kingsley Dozie, Ohanaeze Youths said: "The 1978 Land Use Act was crystal clear that any land usage that doesn't come with the express permission from a state governor is illegal." "Their claim of having free rights to any part of the country is very misleading, except they're planning to force a total breakdown of law and order in Nigeria." The national president of Miyetti Allah, Alhaji Bello Abdullahi Bodejo. Photo credit: The Sun Source: UGC Legit.ng had earlier reported that the national president of Miyetti Allah, Bodejo, said the Fulani own Nigeria. How forces in Abuja are causing problems in Edo state - Governor Obaseki In an interview with The Sun, Bodejo said the Fulani race will continue to rule the country forever. According to him, the Fulani race produced Nigeria and there is no place where people will try to drive them away. He said: "They produced Nigeria. They produced the first prime minister. If they produced the first president, another president, another president and so on, are they not the owner of the country? Fulani are ruling Nigeria and they must continue to rule the country forever. That is the truth." Bodejo insisted that they don't need anybody's approval or permission to occupy any land in any part of the country. He noted that just like Amotekun which is now in operation in the Southwest, Miyetti Allah will be setting up its own own security outfit to deal with cattle rustlers, banditry around Fulani settlements. The Miyetti Allah leader also disclosed that the security outfit will have about 5,000 to 100,000 vigilantes.
https://www.legit.ng/1336661-norths-can-miyetti-allah-stop-provocative-statements.html
------
Pakistan
Pakistan Supreme Court Tells Govt To Take Covid-19 Seriously
June 09, 2020
Nasir Iqbal
ISLAMABAD: With at least two judges contracting the novel coronavirus, the Supreme Court on Monday reminded the federal government to take the health emergency seriously and come up with a uniform national legislation.
"This becomes important more so when the passing of the executive orders to deal with the pandemic has trampled and affected the fundamental rights of people," said an order dictated by Chief Justice Gulzar Ahmed.
"We are also feeling the heat in this court as two judges have tested positive," observed the Chief Justice of Pakistan while heading the SC bench that had taken up a suo motu notice of the prevention of coronavirus.
Instead of the five-judge bench, the SC bench hearing the case on Monday comprised only four judges, who were seated at some distance from each other.
Also, the hearing of challenges to the filing of the presidential reference against Justice Qazi Faez Isa was postponed till June 11 due to the unavailability of one of the judges of the 10-judge full court of the Supreme Court.
About the coronavirus situation in the country, CJP Ahmed observed: "Difficulty is this that no law has been passed despite the fact that we have been emphasising for adopting the law at the national level which should be applicable to the entire country."
Altering its May 15 direction that shops may not be closed on Saturdays and Sundays owning to the Eid festival, the four-judge SC bench in its fresh direction allowed the government to make policies in accordance with its strategies to meet the Covid-19 threat.
Justice Ijaz-ul-Ahsan observed: "I don't think that any province will have any problem on agreeing with a uniform law." He said all four provincial governments could sit and come out with the law.
He said it was a national emergency as the fatalities were on the rise with more than 100,000 people being affected by the disease.
The observations came when Attorney General for Pakistan Khalid Jawed Khan said the federal government was "making all-out efforts to contain" the spread of the virus, but requested the apex court to lay emphasis on the enforcement of the Standard Operating Procedure (SOP) in its order as it would then carry more weight.
The CJP observed that Covid-19 was a national problem and should be taken at the national level. "Why the legislatures cannot function when other institutions are functioning," Justice Ahmed remarked while recalling how China, followed by other countries, immediately made the law when the virus had started spreading.
"You want to stop all activity through the executive order. [It] is not permissible since it encroaches upon the fundamental rights of the people," the chief justice declared, observing that the government could not just implement SOPs by holding press conferences.
Justice Sayyed Mazahar Ali Naqvi wondered why the government could not sit with open arms and find a solution to the current issue through proper legislation.
The chief justice recalled how the Supreme Court in its April 7 order had highlighted the importance of national level legislation, but nothing in this regard had been done till date. Therefore, he said, the federal government should take this matter seriously and ensure legislation at the national level.
The court was not happy when a member informed the bench that 100 labs across the country were conducting coronavirus tests. It asked the NDMA to furnish details of the machines imported for DESTO to produce personal procurement equipment.
Referring to sanitary workers, the court ordered that the government ensure that without the protective kits, the workers were not allowed to enter or work inside manholes for cleaning or related activities. The apex court ordered the government to ensure protective laws by taking measures within a period of two weeks.
About the locust threat, the court summoned complete record regarding acquiring of an aircraft from Turkey on wet lease for spraying insecticides on the affected areas.
According to the court order, such documents must include full details regarding the number of employees, who rode with the plane, the salary and emoluments paid to them, so also the details of service so far provided by this plane.
The court also sought explanation for non-utilisation of the remaining three planes of the Plant Protection Department. "This is necessary, for when Pakistan had four aeroplanes for spraying purposes why the need was felt for the obtaining of an aeroplane on a wet-lease and yet, we note that three aeroplanes are still not in operation," the order said.
The court also expressed its dismay that only one Beaver aircraft was operating out of the four with the Plant Protection Department though three helicopters were also in operation to combat the menace of locust attack in addition to 96 vehicles.
National Disaster Management Authority (NDMA) representative Idrees Mehsud told the court that a survey of 26 million hectors had been conducted and 529,000 hectors of this area had been treated so far.
The SC in its order observed that locusts had been in Pakistan for a long time and they had completed two cycles of their breeding in the territory of Pakistan. The court noted that all-out efforts had not been undertaken to combat this menace.
According to the apex court, there is no doubt that the locusts pose a serious danger to the agriculture sector in Pakistan, in that it may wipe out most of the agricultural production and there may occur serious shortage of agricultural goods.
"This shortage of agricultural goods may lead to a shortage of food for the people. Thus, we note that the locusts have to be immediately dealt with and totally eradicated from Pakistan with due promptitude in order to ensure that it does not cause substantial loss to the agriculture sector of Pakistan," the order said.
Therefore, it added, the Department of Plant Protection as well as the NDMA should file a categorical and comprehensive report in this regard before the next date of hearing.
https://www.dawn.com/news/1562326/sc-tells-govt-to-take-covid-19-seriously
------
KP records co-morbidities in 85pc victims of coronavirus
June 09, 2020
Ashfaq Yusufzai
PESHAWAR: Khyber Pakhtunkhwa has recorded co-morbidities in 85 per cent of the people, who died of Covid-19, compared to 74 per cent among the nationwide deaths happened due to the pandemic, according to official reports.
Two separate reports compiled by the Khyber Pakhtunkhwa health department and National Emergency Centre (NOC), Ministry of Health Services Regulations and Coordination have shown the pre-existing health conditions, their age groups, gender and ventilation status of the people dying of Covid-19.
The provincial report said that among the deceased, 36 per cent suffered from cardiovascular diseases (CVD), 31 per cent from diabetes, 10 per cent from hypertension, five per cent from chronic obstructive pulmonary disease (COPD), three per cent from chronic kidney disease (CKD) and 15 per cent didn't have ailment but died due to the pandemic.
On June 4, 541 people fell prey to the epidemic in Khyber Pakhtunkhwa. They included 286 in Peshawar, of whom 273 remained on ventilators and 13 died either in high dependency or isolation wards.
In Malakand district, total deaths numbered 37 due to the virus with 21 of them receiving mechanical ventilation in the hospitals while in Abbottabad 12 of the 22 dead persons remained on ventilation.
The report said that most of the mortalities were suffered by males with 81 per cent of them above 50 years. It showed that 29 per cent (157) of the dead people were among age group of 60-69 years; 27 per cent (143) were in age group of 50-59 years; 19 per cent (100) in age group of 70-79 years; 13 per cent (72) were in age group of 40-49 years; six per cent (31) were above 80 years; four per cent (23) 30-39 years; two per cent (10) in age group of 20 -29 years while two of the dead people aged were between 10-19 years.
A total of 2002 deaths analysed by the NOC on June 6 revealed that the dead persons were aged between one to 102 years with median age 60 years. Of them, 74 per cent were above 50 years.
At the national level, 55 per cent of the deceased persons remained on ventilators as opposed to KP where 64 per cent stayed on ventilators with average stay of two to 9 days, it said.
The report said that 76.8 per cent of the confirmed patients recorded nationwide were below 51 years while four of the deceased aged between one to 10 years.
According to it, 1461 of dead people were male, 540 female and one transgender person. About the health workers, the NOC report said that healthcare providers had died of Covid-19 including 18 doctors, eight paramedics, two nurses and one medical student in all the provinces.
https://www.dawn.com/news/1562244/kp-records-co-morbidities-in-85pc-victims-of-coronavirus
------
Imran says next two-and-a-half months are crucial
June 09, 2020
Syed Irfan Raza
ISLAMABAD: Prime Minister Imran Khan on Monday said next two-and-a-half months are crucial as the peak of coronavirus is expected around August and it could be curbed by religiously following the government's standard operating procedures (SOPs).
"We except that cases of coronavirus in Pakistan will hit their peak by the end of July or August after which there will be a decline," the prime minister said while addressing the nation.
He once again appealed to the nation to follow the SOPs in every field of life, especially in markets and business places, since it was the only way to arrest the speed of pandemic's spread. "If you seriously follow the SOPs, we will be able to reduce the pace of Covid-19's spike and thus there will be no extra burden of patients on our hospitals," he added.
Stressing the need for making it mandatory for everyone to wear mask whenever they move outside their homes, the prime minister said: "The world has reached a conclusion that wearing masks can reduce the spread of coronavirus by 50 per cent."
On poor public response to the government's preventive measures, he regretted that majority of people were flouting the SOPs, thinking the virus was just a common flu. "If we continue to ignore SOPs, then we are putting the lives of our aged people and those already suffering from diabetes and blood pressure in danger," he warned, urging the people: "Whenever go into public places, follow the guidelines that have been issued by the government."
Talking about the option of lockdown, PM Khan said the entire world now understood that lockdowns were not a solution to the pandemic. "Although lockdown restrictions slow down the spread of the virus, we must also realise that Pakistan is a poor country and that we had no choice but to reopen the country. The entire world has understood that lockdowns aren't a solution," he maintained.
He said that countries like the United States, where more than 100,000 people died due to the deadly virus, had reopened their businesses but with strict SOPs. "Only precautionary measures can help defeat coronavirus," he added.
Similarly, he said, Pakistan could not afford further lockdown as there was a dire need to keep businesses open to run the wheel of economy and save people, especially daily wage earners and traders, from hunger. "Keep your business open but it is my appeal to adhere to the government SOPs must till July and August," he added.
The prime minister said the government was fully aware of the problems of working class and traders and, therefore, relaxed the lockdown by keeping a balance between economic activities and precautions.
"Our experts have observed that the virus will spread and today, I'm here to tell you that if we follow standard operating procedures and take precautionary measures, we can manage the pandemic," he added.
"If we are not taking precautionary measures, we are putting ourselves, our people and our country in danger. Please take SOPs seriously for your loved ones, for the elderly and for those who have other ailments, otherwise we will come under worst situation," he said.
Talking about the present capacity of hospitals to cater to Covid-19 patients, the prime minister said that besides other facilities, 1,000 additional beds with oxygen facility were being provided this month to ease pressure on hospitals. He said the government had launched a mobile application called Nigehban Pakistan which provided people details of hospitals dealing with Covid-19 patients in their vicinity. "People can learn through the app which hospitals are close to them and what facilities are being provided in them," he added.
https://www.dawn.com/news/1562329/imran-says-next-two-and-a-half-months-are-crucial
-----
Death sentence in juvenile case commuted
June 09, 2020
ISLAMABAD: The Lahore High Court on Monday commuted the death sentence for a defendant who spent the last 18 years on death row for a crime he was convicted of committing when he was a juvenile, an advocacy group said.
This is a landmark judgement that could set a precedent for future cases pertaining to juvenile offenders in the country, said Ali Haider Habib, a spokesman for the Justice Project Pakistan. Iqbal was found guilty of murder and robbery committed when he was just 17. He has been in jail since 1999 when an anti-terrorism court sentenced him to death, and on death row since March 2002.
Several human rights groups and United Nations special rapporteurs sent a letter to the Pakistani government in March seeking leniency, asking that Iqbal's death sentence be commuted. The letter stated that he was charged with murder and robbery when he was just 17.
https://www.dawn.com/news/1562319/death-sentence-in-juvenile-case-commuted
-----
PFUJ asks govt for relief package
June 09, 2020
ISLAMABAD: The Pakistan Federal Union of Journalist (PFUJ) has expressed serious concern over the growing media crisis which it believes is the result of ill-designed and ill-conceived media policy of the government.
"The crises in media industry is rapidly increasing resulting in forced retrenchments, closure of the media outlets, decline in circulation because of the advertisement policy of the government," a joint statement issued by PFUJ president Shahzada Zulfikar and secretary general Nasir Zaidi said.
The PFUJ leaders said the government had deliberately slashed the rates of official advertisements in order to bring down the industry to its knees.
It observed that the government was deliberately not paying the dues of the media organisations amounting to Rs6bn to suffocate the industry financially.
While warning the government that any delay in the payment of the dues could cause irreparable loss to the industry, the PFUJ called upon the government to immediately release the outstanding bills to save the media industry from an imminent collapse.
The PFUJ leaders demanded of the government to announce a special relief package for the media workers and journalist community so that media industry could be saved from a complete collapse.
https://www.dawn.com/news/1562331/pfuj-asks-govt-for-relief-package
------
MQM-P questions hiring of private firm to fill vacancies in Sindh govt
June 09, 2020
Azfar-ul-Ashfaque
KARACHI: The credibility of a private organisation tasked by the Sindh government to select candidates for recruitment in government departments through tests has been questioned by the opposition Muttahida Qaumi Movement-Pakistan, it emerged on Monday.
A senior leader of the party, Khawaja Izharul Hasan, first approached authorities around four months ago to seek answers about the role of the Sindh Testing Service (Pvt) Limited. When he was told nothing, he wrote a letter to Sindh Chief Minister Syed Murad Ali Shah drawing his attention to the issue.
"Why are they [the govt] not providing details of an organisation which decides the future of jobs for the youths of Sindh, especially those living in urban Sindh," he said in a tweet.
In the letter, he stated that being a member of the Sindh Assembly it was his legal and constitutional right to inquire about the details of the Sindh government's decision to appoint a third-party organisation for conducting candidates' test for government jobs.
"In this regard, I have sent two letters dated February 13 and March 10 to the Sindh Testing Services on their Islamabad address. The copies of the letters were also sent to the Sindh chief secretary, but till to date I have not been provided any information from any forum while no details are available on the company's official website," he stated.
He demanded that the chief minister explain the role of the firm with regard to government jobs as it was a matter of great concern for the people of Sindh.
Talking to Dawn, he said he came to know about the Sindh Testing Service when he saw in February an advertisement pertaining to jobs in the Malir Development Authority. "No information is available on their [testing service] website as to who are these people, what's their qualification, academic credentials and policies and who is their chairman, controller, etc," he said.
He said that he suspected the organisation was hired to bypass the National Testing Service (NTS) in government recruitment process in connivance with some officials of the Sindh government.
He said it might be an attempt to counter his fake domicile and permanent residence certificate case in the Sindh High Court as it was beyond anyone's comprehension why the Sindh government was ignoring the Sindh Public Service Commission (SPSC) and using a third-party private company for hiring people on grade-16 and 17 jobs.
According to the website of the Securities and Exchange Commission of Pakistan, the Sindh Testing Service (Pvt) Limited was incorporated at SECP's Karachi office on Jan 21, 2015 under Section 32 of the Companies Ordinance, 1984.
But it was actually established in June 2010 and its Facebook page says it was founded by CEO Dhanesh Kumar Malhi and affiliated with the Surhan Welfare Society Sindh — a non-governmental organisation which has been working on education, health and culture in Sindh since 1997.
According to its website, the firm is an independent, autonomous, and professional testing organisation that conducts Entrance Tests, Recruitment Test, and Examinations & Assessment Test in a free and fair manner and is a member of the International Association for Educational Assessment.
It says it conducts the pre-entry test under the supervision of an executive committee which consists of chairman, CEO, controller, members of the organisation and senior professors. Highly qualified and trained staff is engaged in the entire system.
But, the official website of the STS does not provide any such information or even the names of its chairman, controller, senior professors and other 'qualified' staff.
The company has been working with various departments and autonomous organisations of the Sindh government since 2018 and, according to its website, it has so far worked with the Malir Development Authority, Sindh energy department, National Institute of Child Health, Sindh health department, Sindh Revenue Board, etc.
https://www.dawn.com/news/1562252/mqm-p-questions-hiring-of-private-firm-to-fill-vacancies-in-sindh-govt
------
JI, trade unions call for withdrawal of decision on PSM sell-off
June 09, 2020
KARACHI: Leaders of trade unions of Pakistan Steel Mills (PSM) and Jamaat-i-Islami's (JI) Karachi chapter have demanded the federal government take back its decision to retrench 9,350 employees of the mills.
They said at a demonstration organised by Pakistan Steel Labour Union (PASLU) to protest against the mills' privatisation outside Karachi Press Club on Monday that their protest would compel the government to withdraw its decision, said a press release.
Karachi JI emir Hafiz Naeemur Rahman said that if the decision was not taken back, they would use all legitimate means of protest and even move court to have it withdrawn.
He said that though Supreme Court had been provided "incorrect" information on PSM he still hoped it would serve justice to employees. The court was requested to take into account all aspects of the case to save PSM employees from starvation.
He said that no government in past and present had taken serious interest in running this national asset and expressed reservations over the government's golden handshake scheme for the mill employees. "There are reports that PSM is being handed over to Italy, Poland or Israel," he said.
PASLU president Asim Bhatti said that they would not accept privatisation of the mill or any step in that direction.
JI Karachi naib emir and head of PSM restoration committee Dr Osama Razi said that unity of all worker unions on a single platform for their common right would definitely bear fruit.
National Labour Federation (NLF) Pakistan vice president Zafar Khan said the government would have to take back the decision or get ready for its downfall.
https://www.dawn.com/news/1562249/ji-trade-unions-call-for-withdrawal-of-decision-on-psm-sell-off
-----
URL: https://www.newageislam.com/islamic-world-news/bangladesh-mosques-worship-centres-asked/d/122074
New Age Islam, Islam Online, Islamic Website, African Muslim News, Arab World News, South Asia News, Indian Muslim News, World Muslim News, Women in Islam, Islamic Feminism, Arab Women, Women In Arab, Islamophobia in America, Muslim Women in West, Islam Women and Feminism