New Age Islam News Bureau
6 Jun 2012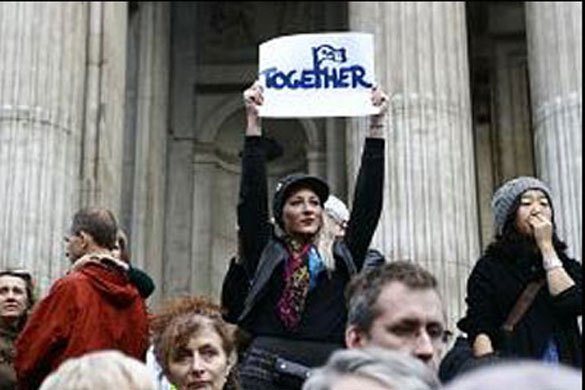 North America
• Bangladesh Born U.S. author declares war on gendercide, discrimination
• Leaked NYPD Document Lists Watched Mosques, Islamic Schools
• Muslim civil rights group suing NYPD over surveillance
• No man in Qaida to step into Yahyas shoes: US
• 'Barack Obama confronted nightmare in 2009, thought Taliban had N-bomb'
• US will go after al-Qaeda leaders wherever they are: Pentagon
• US- Australian man pleads guilty to aiding al-Qaeda
• US urge China, Russia to be 'part of solution' in Syria
• 'US used threat to spur Kayani to act against Haqqani network, but he refused'
• US has an important relationship with Pakistan: White House
• US confirms al Qaeda no. 2 killed in drone strike
India
• US want India to play more active role in Afghanistan
• 'Wanted' for 13/7, cancer patient sits in Bhatkal 'unaware' of the case
• Fasih Mohammed not in our custody, Centre tells SC
• NIA hunts for Goa blast suspects in South
• With a platter, Zakir Nagar wooing foodies
• An eco-friendly Hindu crematorium developed by Indian Muslim boy
• APJ Abdul Kalam's scheme to bridge urban-rural divide set to take off
Pakistan
• Pak developing temples as heritage site and not as Hindu religious site
• Pak claim of contributing to Xingjian's growth falls flat
• Terrorists attack in Mohmand; 20 killed in retaliation
• Pakistan summons US envoy over drone strikes
• Pak military purse in 2012-13 may be much higher than budgeted
• Pak CJ Iftikhar Chaudhry begins proceedings against his son in graft case
• Pakistan: U.S. Halts Financing for Pakistani 'Sesame Street'
• Prisoners await 'family rooms' in Punjab jails
• Karachi violence death toll reached 740 this year: HRCP
• Rehman Malik now dons the hat of advisor to Pak PM
South Asia
• Nine ethnic Uighurs jailed in China's Xinjiang
• Distrust fuels anti-Muslim violence in Myanmar
• Suicide bombers kill 22 Afghan civilians near NATO base
• Burmese Muslims protest mob killings
• Nato air strike kills at least 15 civilians: Afghan officials
Southeast Asia
• Indonesia: Sharia law a mask of political interest
Central Asia
• Iran and Azerbaijan, Already Wary Neighbours, Find Even Less to Agree On
Mideast Asia
• Iran's Sex-Change Operations Provided Nearly Free-Of-Cost
• Iranian Court sentences opposition protester to 5 years in jail plus flogging
• U K Minister speaks out against Iran's "shameful" record on death penalty
• Palestinian footballer's hunger strike sparks fears for his life
• Israel accuses Iran of nuclear deception
• Netanyahu faces settlement showdown in Parliament
• Pressure holding Iran back from bomb decision: Israel
• Joint Statement on the Right to Education and Academic Freedom in Iran
Arab World
• Turkish Muslims slam blasphemous article on Yahoo News
• Jailed Bahrain activists recount abuse claims in retrial
• Paralyzed world clings to Annan's failing Syria plan
• Egypt rulers demand constitution panel in 48 hours
• Syrian President appoints new PM
• Tit-for-tat move by Syria
• At least 47 killed in violence across Syria: NGO
• Guards lose bid to appeal charges in Iraqi civilian shooting case
• 10 dead as Syria army presses assault on rebel bastions
Africa
• Nigerian army claims to have killed 16 Boko Haram fighters in gun battle
• Bomb Targets U.S. Embassy in Libya
• Libyan ex-spy chief charged over protester deaths
• Foreign diplomats seek bodies of Nigeria plane crash victims
Europe
• University of East Anglia, U K, plans to close Islamic Centre
• UN: Syria permits aid workers to enter 4 provinces
Compiled by New Age Islam News Bureau
Photo: Bangladesh Born U.S. author declares war on gendercide, discrimination
URL: https://www.newageislam.com/islamic-world-news/new-age-islam-news-bureau/bangladesh-born-u.s.-author-declares-war-on-gendercide-discrimination/d/7544
---------
North America
Bangladesh Born U.S. author declares war on gendercide, discrimination
05 JUNE 2012
PHILADELPHIA – Approx. 50,000 female foetuses are aborted every month in India.
And recent reports estimate that one million girls in India "disappear" every year.
Having grown up in the Eastern culture, Rukhsana Hasib understands firsthand the abuses and oppression of women in Eastern societies, particularly among the poor. Although India outlawed selective abortions of female foetuses some years ago, enforcement of these crimes often falls through the cracks, and corrupt officials can be easily bribed to look the other way.
Female infanticide, the killing of baby girls, is still practiced today among the poor in remote parts of India.
"The birth of a daughter is still considered a misfortune by a vast number of people," says Hasib. "The birth of a boy, on the other hand, is celebrated. That discrepancy must be ended."
In Shadows in the Sun, Hasib tells a story of courage, struggle and triumph against monumental odds: Female infanticide, discrimination and injustice in a culture dominated by men. Centring on female discrimination in its cruellest form, Hasib's book centers on one underlying theme: To create change, you must take a stand
"Click" above book cover for more information.
"Women give birth, nurture the young, comfort the old and pray over the dead," Hasib says. "They value traditions and rituals that connect generations. But in many parts of the world, women are scrutinized, brutalized and regarded as inferior by a culture controlled by men."
By discussing the choices women must make and the consequences of those decisions, Hasib hopes to create a better world for future generations.
"Through the story of Shadows in the Sun, I add my voice to the millions of women who have stood up and fought for women's rights with the hope that eventually, our collective voices will ring loudly enough to be heard in every corner of the world," she says. "We will command the respect and honour we deserve as mothers, daughters, sisters and wives."
Rukhsana Hasib is a first-generation American who has set out to promote the importance of women's rights in the East and around the world. Before coming to America and earning her MBA from Rutgers University, Hasib graduated from Holy Cross College in Bangladesh and worked for the youngest English-language news anchor for Dhaka television while in college.
http://www.agoracosmopolitan.com/news/review/2012/06/05/4041.html
---------
Leaked NYPD Document Lists Watched Mosques, Islamic Schools
June 05, 2012
A former police reporter leaked a list of monitored areas the NYPD watched as part of a questionable program used to spy on Muslims
(Ahlul Bayt News Agency) - A website dedicated to following the New York City Police Department published a document Monday detailing Islamic schools, NGOs, mosques, student associations, and persons of interest that were monitored by the NYPD in 2006 as part of its secret and legally questionable program to spy on Muslims.
The program was first exposed in an Pulitzer Prize-winning series by the Associated Press last year.
Leonard Levitt, a former Newsday police reporter who runs NYPD Confidential, writes Monday that the NYPD's own Intelligence Division document from 2006 refute claims that the police force is innocent.
According to the new document, NYPD's undercover officers or informants infiltrated places as varied as the Westchester Muslim Center mosque, an Islamic student association at Brooklyn College, and the Council on American-Islamic Affairs (CAIR).
"It doesn't suprise me at all," said Ibrahim Hooper, spokesman for CAIR, the nation's largest Muslim civil liberties and advocacy organization. "It seems every organization, leader, mosque, and cab driver was on their list... But what we're concerned about is the individual Muslims who were targeted for this spy campaign without a warrant or any evidence of wrongdoing on anyone's part."
[See: NJ Official: NYPD Muslim Surveillance Legal]
In all, NYPD compiled information on 250 mosques, 12 Islamic schools, 31 Muslim student associations, 263 "ethnic hotspots," such as restaurants and businesses, and 138 "persons of interest," according to NYPD Confidential.
While the AP also published a number of NYPD documents as part of its ongoing series, today's 2006 Intelligence Division documents appear to be newly leaked.
Levitt writes that he felt compelled to publish it because of attempts by Mitchell Silber, who recently left the NYPD intelligence department, to discredit the AP's work. Silber has written in multiple publications that the AP's work is "rife with inaccuracies."
Levitt writes that the monitoring outlined in the 2006 document is so "sweeping" that it "resembled files of the former Communist East German secret police."
Requests for comment from the NYPD, Westchester Muslim Center and Brooklyn College Islamic Society were not immediately returned.
http://abna.ir/data.asp?lang=3&id=320005
---------
Muslim civil rights group suing NYPD over surveillance
June 05, 2012
A national Muslim civil rights organization plans to file a lawsuit against the New York Police Department today in Newark in response to its surveillance of Muslim-Americans in mosques, businesses and student groups.
(Ahlul Bayt News Agency) - A national Muslim civil rights organization plans to file a lawsuit against the New York Police Department today in Newark in response to its surveillance of Muslim-Americans in mosques, businesses and student groups.
Muslim Advocates, suing on behalf of at least eight New Jersey plaintiffs, alleges that the NYPD violated constitutional rights of Muslims when it targeted them for surveillance allegedly based on their religion and without evidence of wrongdoing. The group plans to file the complaint at the Martin Luther King, Jr. Federal Building and U.S. Courthouse in Newark, followed by a press conference in New York at 10 a.m.
An advance copy of the lawsuit was not available Tuesday. Farhana Khera, executive director of San Francisco-based Muslim Advocates, said the suit will claim that the NYPD violated the equal protection clause that guarantees all Americans equal treatment under the law regardless of race or religion. The plaintiffs claim that the surveillance violated the free exercise of religion under the First Amendment, she said.
The NYPD surveillance program targeted Muslims at businesses, universities and mosques, including one in Paterson and several in Newark, as well as student groups at 16 Northeast colleges, including Rutgers University.
New York Mayor Michael Bloomberg and the Police Department have defended the spying program — first detailed in a series of articles by The Associated Press — as lawful and necessary, while civic groups and some lawmakers have called for investigations.
Inaction on those complaints prompted the civil rights group to turn to the courts, Khera said. Muslim leaders of at least two other organizations said they were considering filing lawsuits against the NYPD, but Muslim Advocates is the first to formally take that step in either New Jersey or New York The lead plaintiff in the suit is Farhaj Hassan, 35, of Helmetta, a veteran of the Iraq war and an active member of the U.S. Army Reserve. Hassan, an observant Muslim of Pakistani descent, has shied away from attending mosque services in Newark since he learned about the surveillance.
Hassan, a military intelligence specialist, is concerned that being associated with a mosque under surveillance will blemish his record and jeopardize his job and security clearance, Khera said.
She said plaintiffs also include two students at the Rutgers Muslim Student Association, as well as the Masjid Imam K. Ali Muslim mosque in Newark, which was among 16 city mosques photographed and mapped by the NYPD for a secret guide to Newark's Muslims in 2007.
Muslim Advocates is calling for the court to find the program unconstitutional and to end it, and to destroy related records in the NYPD's possession.
New Jersey Attorney General Jeffrey S. Chiesa announced last month that a three-month fact-finding review found the NYPD broke no state laws. New York's attorney general has declined to investigate, while a preliminary review by the U.S. Department of Justice continues without any commitment to investigate.
Khera said the lawsuit is being filed in New Jersey because it was requested by individuals and groups here. She added that the surveillance feels more offensive in the Garden State because "it was outsiders coming into their state" to do surveillance.
http://abna.ir/data.asp?lang=3&Id=320252
---------
No man in Qaida to step into Yahyas shoes: US
June 6, 2012
Washington/Peshawar: Describing the killing of Abu Yahya al-Libi as a major blow to al-Qaida,US officials said chief Ayman al-Zawahiri will be hard-pressed to find any one person who can readily step into Abu Yahyas shoes.
Following Osamas death,his deputy the Egyptian doctor took over,advised and assisted by a small coterie of veterans.US officials said al-Libi had recently emerged as al-Zawahiris principal deputy and was operational trainer and central Shura head rolled into one.In addition to his gravitas as a longstanding member of Qaidas leadership,Abu Yahyas religious credentials gave him the authority to issue fatwas,operational approvals,and guidance to the core group in Pakistan and regional affiliates, the official added.
US officials said al-Libi,who had appeared in al-Qaida propaganda videos and once escaped from a US-operated prison in Afghanistan,was a key figure in what remained of the core al-Qaida network founded by Osama bin Laden.He is the latest of a dozen-odd top Qaida commanders eliminated in clandestine US operations since Osamas killing in a commando raid in Pakistan last year.As al-Qaidas de facto general manager,al-Libi is responsible for running the groups day-to-day operations in Pakistans tribal areas
Times of India
---------
'Barack Obama confronted nightmare in 2009, thought Taliban had N-bomb'
Jun 6, 2012
WASHINGTON: Soon after assuming office in 2009, President Barack Obama experienced a security nightmare about the possibility of Taliban in Pakistan acquiring a nuclear bomb, with the fear lurking in the back of his mind that the loose weapon could be headed for a major US city.
US intelligence told the President during a key Oval office meeting that they had received information about Taliban acquiring a nuclear bomb, says the latest book by New York Times journalist David Sanger, adding Obama's aides also worried about the leak of the news to both India and Pakistan.
Though the US intelligence community had sketchy details on the "bomb scare", Obama decided to dispatch a nuclear-detect-and disablement team to the region.
In the book entitled 'Confront and Conceal' that hit the stands on Tuesday, Sanger wrote: "Obama decided he could not take the chance that the story was false: he ordered one of the US government's nuclear-detection-and-disablement teams to travel to the region in case it was needed for the search. "But they dared not step into Pakistan itself, where the government would have a tough time explaining why there were foreigners with nuclear-detection equipment wandering around."
Full report at:
http://timesofindia.indiatimes.com/world/us/Barack-Obama-confronted-nightmare-in-2009-thought-Taliban-had-N-bomb/articleshow/13865501.cms
---------
US will go after al-Qaeda leaders wherever they are: Pentagon
Jun 06 2012
Washington : The US would go after al-Qaeda leaders wherever they are hiding in the world, the Pentagon today said amidst reports of killing of the group's second-in-command Abu Yahya al-Libi in Pakistan in a drone strike.
While multiple American media outlets confirmed the death of al-Libi quoting unnamed officials, both the Pentagon and the State Department refused to confirm or deny his death.
"I have nothing for you on that today," Pentagon spokesman Navy Cpt John Kirby told Full report at:
http://www.indianexpress.com/story-print/958527/
---------
US- Australian man pleads guilty to aiding al-Qaeda
Jun 06 2012
New York: An accountant in New York, who had dual US and Australian citizenship, has pleaded guilty to providing material support to al-Qeada.
Sabirhan Hasanoff, 36, was arrested in April 2010 in Dubai and charged with conspiracy to provide material support, including computer advice and technical assistance to the terror group.
Hasanoff, who lived in Brooklyn with his family, had graduated from a college in Manhattan and had previously worked as a senior manager at accountancy firm PricewaterhouseCoopers. He faces up to 20 years in prison.
At a hearing in US District Court in Manhattan Monday, Hasanoff told Judge Kimba Wood he had helped al-Qaeda between 2007 and 2010, during when he accepted $50,000 from an unidentified co-conspirator to carry out tasks for the network.
According to court papers, Hasanoff had been a group chief financial officer for a Dubai-based company for over three years before his arrest. He had travelled to Pakistan, Saudi Arabia, Turkey, Syria, Malaysia, Yemen and Oman. "I agreed with other persons to provide material support to a designated foreign terrorist organisation," Hasanoff said in court. "The organisation was al-Qaeda."
US attorney in Manhattan Preet Bharara said Hasanoff and his co-conspirators had sought to "modernise al-Qaeda" with technological assistance in 2008.
http://www.indianexpress.com/story-print/958483/
---------
US urges China, Russia to be 'part of solution' in Syria
Jun 5, 2012
BATUMI, GEORGIA: US Secretary of State Hillary Clinton called on Russia and China Tuesday to be "part of the solution" to the crisis in Syria and warned that any hope for peace depended on a political transition.
"We believe there is a way forward and we are ready to pursue that. And we invite the Russians and the Chinese to be part of the solution," she said at a news conference in the Georgian Black Sea city.
She spoke after Russia's President Vladimir Putin and China's President Hu Jintao agreed at a meeting in Beijing that they would work together more closely at the United Nations.
Russia and China, veto-wielding members of the UN Security Council, have resisted every attempt to impose sanctions against the Syrian regime even after a massacre of more than 100 people last month in violation of a UN peace plan.
Hu said the two giant neighbours could together "set the global political and economic order in a more fair and rational direction."
Full report at:
http://timesofindia.indiatimes.com/world/europe/US-urges-China-Russia-to-be-part-of-solution-in-Syria/articleshow/13854123.cms
---------
'US used threat to spur Kayani to act against Haqqani network, but he refused'
Jun 6, 2012
WASHINGTON: The US intends to keep between 10,000 to 15,000 counter-terrorism troops in Afghanistan, much beyond its troops drawdown in 2014, which could cross over into Pakistan in case of crisis, a top Obama aide had warned Pakistan Army chief Ashfaq Pervez Kayani.
A top Obama aide conveyed this to the Pakistan Army chief at a secret meeting in Abu Dhabi last October in a bid to spur Pakistan to take strong action against the Haqqani network, a book has claimed.
But the threat didn't appear to have made the desired impact, according to the book 'Confront and Conceal' by the New York Times journalist David Sanger which hit the stands on Monday.
The book depicts President Barack Obama's crisis moments soon after taking over the mantle from George Bush.
Kayani refused to give any guarantee of taking action against Haqqani network, as being demanded by the Obama administration.
Full report at:
http://timesofindia.indiatimes.com/world/pakistan/US-used-threat-to-spur-Kayani-to-act-against-Haqqani-network-but-he-refused/articleshow/13865192.cms
---------
US has an important relationship with Pakistan: White House
Jun 6, 2012
WASHINGTON: The United States has an important relationship with Pakistan which it endeavours to work on every day, the White House has said, a day after the Islamabad summoned its top diplomat to protest against the drone strike that apparently killed the second top ranking al-Qaida leader.
"We have an important relationship with Pakistan that we endeavour to work on every day because it is in our national security interest to do so," the White House press secretary, Jay Carney told reporters at his daily news conference on Tuesday.
Carney said that the US continues to its negotiations with Pakistan on reopening of the ground lines of communication which were closed around six months ago.
"I don't have an update for you on that. Both, obviously this administration and the government of Pakistan are committed to resolving that issue. We believe that it will be resolved, but I have no specific updates for you on that," he said.
"We have regular contacts and consultations with the Pakistanis," he said in response to a question.
Carney said the US President Barack Obama is firmly committed to carrying out his policy objective in Afghanistan and in the Afghanistan-Pakistan region, which is to disrupt, dismantle and ultimately defeat al-Qaida.
"He is committed to disrupting, dismantling and ultimately defeating al-Qaida beyond that region, too. That's why we cooperate with countries around the world in efforts to counter al-Qaida and other extremists," he said.
http://timesofindia.indiatimes.com/world/pakistan/US-has-an-important-relationship-with-Pakistan-White-House/articleshow/13862101.cms
---------
US confirms al Qaeda no. 2 killed in drone strike
By Huma Imtiaz
June 6, 2012
WASHINGTON / PESHAWAR: A US official has confirmed that the al Qaeda deputy leader, Abu Yahya al-Libi, was killed in a drone strike in Pakistan.
Speaking on condition of anonymity, a US official told The Express Tribune that the AQ leader was amongst the group's most "experienced and versatile leaders." The official said that Abu Yahya al Libi was an operational trainer and head of the Central Shura head, and "played a critical role in the group's planning against the West, providing oversight of the external operations efforts."
Abu Yahya al Libi was reportedly killed in a drone strike in North Waziristan on Monday morning. That strike had killed at least 15 people, one of the largest tolls in a single attack.
The White House also confirmed the kill. "We have confirmation of his death," spokesperson Jay Carney told a news briefing, however he declined to say where or how the network's deputy leader died. He, however, described the incident as a "major blow" to the militant group.
Full report at:
http://tribune.com.pk/story/389268/us-confirms-al-qaeda-no-2-killed-in-drone-strike/
---------
India
'Wanted' for 13/7, cancer patient sits in Bhatkal 'unaware' of the case
Jun 06 2012
Mumbai : Muzaffar Kola, an alleged hawala operator shown as the fourth 'wanted' accused in the July 13 Mumbai serial blasts being investigated by the Maharashtra Anti-Terrorism Squad, is suffering from cancer and is being treated for depression in his hometown Bhatkal in Karnataka. In a written communication to The Indian Express, Kola, 60, said he was a law-abiding citizen and was unaware that he was wanted in any case.
Kola, who communicates in writing since his vocal cords were surgically removed, said he had been in Bhatkal since 1998, when he took ill, and had never been questioned for any terror case. "Nor has any case been filed against me anywhere," he wrote.
A businessman who often funds local festival celebrations, Kola also runs a school, 'Nounihall', and a medical aid trust in Bhatkal. On being asked why the ATS continues to call Kola a 'wanted' accused when he seems accessible, senior police officers said a team that visited Kola's hometown in Bhatkal had not found him at home then.
In its chargesheet filed in the MCOCA court on May 25 this year, the ATS identified Kola as 'Wanted Accused Four' though he is yet to be chargesheeted. Special remarks against his name state that the probing agency has "sufficient material on record" to prove his involvement.
Full report at:
http://www.indianexpress.com/news/wanted-for-13-7-cancer-patient-sits-in-bhatkal-unaware-of-the-case/958493/
---------
Fasih Mohammed not in our custody, Centre tells SC
Jun 06 2012
New Delhi : The Centre today informed the Supreme Court that a Bihari man, allegedly abducted in Saudi Arabia by Indian police, was not in their custody.
In a joint response, the Ministry of External Affairs (MEA), the Home Ministry and the Delhi Police rejected the allegation that Fasih Mohammed was abducted by the Indian police personnel for custodial interrogation and his whereabouts were not known.
Appearing for the Centre, Additional Solicitor General (ASG) Gaurav Banerjee made a categorical statement that Mohammed was not in the custody of the Indian police, although a Red Corner notice was pending against him for alleged anti-national activities.
"He is not in our custody. He may or may not be in the custody of the Saudi Arab police", Banerjee told a Bench of justices K S Radhakrishnan and J S Khehar.
Responding to pointed questions from the bench on whose custody was he, if not the Indian police, the ASG maintained that the MEA was seized of the issue.
He said that the Indian Ambassador to the Saudi Arabia was in constant touch with the Saudi authorities on the issue and would be holding talks with them and that some concrete results were expected.
Full report at:
http://www.indianexpress.com/story-print/958552/
---------
NIA hunts for Goa blast suspects in South
S. VIJAY KUMAR
June 6, 2012
Prime suspect believed to be hiding near Theni
The National Investigation Agency (NIA) has formed special teams to hunt for four suspects in the 2009 Goa blasts case.
Following a specific input that the accused, including prime suspect Jayaprakash alias Jaianna alias JP, were hiding in Tamil Nadu, Karnataka and Kerala, the agency formed the teams to launch a search in coordination with intelligence agencies and the local police.
Sources in the NIA said a 12-member gang, owing allegiance to a Hindu outfit, allegedly conspired to trigger a series of blasts on the eve of Deepavali in Goa. On October 16, 2009, explosives hidden in a motor-cycle went off at Margao, even as two persons were riding it. Investigations revealed that Malgonda Patil and Yogesh were part of the conspiracy and transporting the Improvised Explosive Device (IED) when it went off. Based on the input given by the two, the police detected and defused other bombs placed in different parts of Margao. They died of injuries later.
Full report at:
http://www.thehindu.com/news/national/article3494389.ece
---------
With a platter, Zakir Nagar WOOING FOODIES
Esha Mahajan
June 6, 2012
This bustling south Delhi street offers an alternative to Jama Masjid area with its rich & varied Mughlai cuisine
The eternal chaos in the narrow lanes of Zakir Nagar belies its location in the heart of south Delhi.Whether its the rich food at every corner or the bustling street life,it can make you forget that youre not in Jama Masjid.
The vibe of the area is electrifying.The streets are lined with hawkers selling DVDs,rickshaw drivers constantly egging you to move to the side and scores of mannequins dressed in sherwanis and salwar suits amid hole-in-the-wall eateries.But for many locals,who only recall the area as being adjacent to the infamous Batla House,the place is shrouded in obscurity.However,as the memory of the 2008 encounter fades away slowly,
Full report at: Times of India
---------
An eco-friendly Hindu crematorium developed by Indian Muslim boy
Bikya Masr Staff
6 June 2012
MUMBAI: For a Hindu, death means burning of the body, but in India, this has led to concern over environmental degradation as a result. But it all could be coming to a major change after a young Muslim engineer developed a bio-gas furnace that reduces the amount of wood used in the cremation process.
Firdos Vahora believes his design is eco-friendly and can help the Hindu majority reduce their greenhouse gases resulting from the cremation process.
The prototype furnace has already been installed at a crematorium in Borsad. This bio-gas furnace was first used recently to cremate an elderly woman without any charge.
Vahora said he began working on the concept eight months ago after receiving a suggestion from a Borsad-based tobacco merchant, who wanted him to design an eco-friendly and cheaper alternative for cremation where wood is used in huge quantity.
Environmental groups in the country have long called on the Hindu crematorium to reduce the amount of wood used in the burning of bodies, but until now, no alternatives have been offered.
Full report at:
http://bikyamasr.com/69213/an-eco-friendly-hindu-crematorium-developed-by-indian-muslim-boy-2/
---------
APJ Abdul Kalam's scheme to bridge urban-rural divide set to take off
Jun 6, 2012
NEW DELHI: Missile man APJ Abdul Kalam's vision of bridging the urban-rural divide through a new scheme is set to take off, with the Planning Commission agreeing to allocate Rs 1,500 crore in the 12th five-year plan and the Centre likely to start 15 projects this year.
The Provision of Urban Amenities in Rural Areas (PURA) would target development in 'census towns' by undertaking key activities like sanitation, water supply, street lighting and waste management.
The 'census towns' have a population of over 5,000 — a density of 400 people per square km, where the male population engaged in non-agricultural activities is more than 75%. These are overgrown villages that have not yet been categorized as municipal towns, with their numbers increasing from 1,362 in 2001 to 3,894 in 2011.
Full report at:
http://timesofindia.indiatimes.com/india/APJ-Abdul-Kalams-scheme-to-bridge-urban-rural-divide-set-to-take-off/articleshow/13859801.cms
---------
US wants India to play more active role in Afghanistan
Jun 5, 2012
NEW DELHI: US defense secretary Leon Panetta will encourage India to take a more active role in Afghanistan as international forces draw down after a decade of war, US officials said on Tuesday as the Pentagon chief arrived in New Delhi for two days of talks.
The officials, speaking on condition of anonymity, acknowledged the longstanding rivalry between India and Pakistan for influence in Afghanistan but insisted that both countries had an interest in working with the international community to ensure stability in their northern neighbour.
"There is a risk that the tensions and historical mistrust between India and Pakistan could lead them to view their respective roles in Afghanistan as being in conflict," one official said. "This is not predestined. This does not have to be the case."
Pakistan wields considerable influence over neighbouring Afghanistan, while India is already one of its biggest bilateral donors, having pledged about $2 billion since the 2001 US led-invasion for projects from the construction of highways to the building of the Afghan parliament.
Full report at:
http://timesofindia.indiatimes.com/india/US-wants-India-to-play-more-active-role-in-Afghanistan/articleshow/13853385.cms
-------
Pakistan
Pak developing temples as heritage site and not as Hindu religious site
Jun 5, 2012
AMRITSAR: Pakistan government was only keen on developing cluster of Katasraj temples situated in Chakwal district of Pakistan as heritage site and not as a prominent Hindu religious site, said researcher and historian Surinder Kochhar while talking to TOI on Tuesday. He said though Pakistan government had undertaken restoration work of main katasraj temple, Luxmi Narayan temple, Hanuman Garhi, Sita Garhi, Ram Mandir , Shiv Mandir and haveli of Sardar Hari Singh Nalwa but it had denied to install idols of deities in the temples.
"Pakistan has been trying to nominate Kastsraj Temples as World Heritage Site so it may not want to promote it as a Hidhu religious site" observed he. Earlier in 2005, the BJP leader LK Advani had inaugurated the renovation work of the Katasraj temples but the work was stalled due to financial constraints.
President of All India Hindu Shiv Sena, Surinder Kumar Billa who had led Hindu jatha's to Pakistan said "The temples are in dilapidated condition and Pakistan government , under a planned conspiracy, want to eradicate the signs of Hindu religion at Katasraj by promoting it as a heritage site".
Billa appealed to Prime Minister Manmohan Singh to take up the issue with his Pakistani counterpart to save the sacred Hindu site from going into oblivion.
http://timesofindia.indiatimes.com/india/Pak-developing-Katasraj-temples-as-heritage-site-and-not-as-Hindu-religious-site/articleshow/13851548.cms
---------
Pak claim of contributing to Xingjian's growth falls flat
June 6, 2012
Pakistan's claim of playing a key role in developing China's Muslim-dominated Xingjian province as an international gateway has now proved to be a sham. Pakistan contributed less than 2% of Xingjian's cross-border trade with neighbours worth $22.8 billion in 2011, a senior Chinese official said on Tuesday. Xingjian shares borders with Pakistan-occupied Kashmir, besides a host of central Asian nations and Russia. Beijing's assertion comes on the eve of the Shanghai Cooperation Organization meet where Pakistan president Asif Ali Zardari will pitch for full membership status citing Islamabad's contribution to development of the restive Xingjian province. Pakistan currently enjoys observer status.
http://defenceforumindia.com/forum/china/37281-pak-claim-contributing-xingjians-growth-falls-flat.html
---------
Terrorists attack in Mohmand; 20 killed in retaliation
June 06, 2012
MOHMAND AGENCY: At least 20 terrorists were killed when security forces repelled an attack on the Salala checkpost in Mohmand Agency, the media, quoting military sources, said on Tuesday. According to reports, heavily armed terrorists attacked the check post late on Monday night, sparking off clashes between the two sides. "The military retaliated with heavy gunfire, forcing the terrorists to disappear into their hideouts," sources said. "The clashes continued for hours between the two sides," they said, adding that at least 20 terrorists were killed during the fight, while four soldiers were reportedly injured during the incident. On November 26, 2011, NATO forces attacked the same post killing at least 24 Pakistani soldiers. The matter became a bone of contention between the US and Pakistan as NATO supplies from Pakistan to Afghanistan were halted soon after the incident, and still both sides are negotiating to resolve the matter.
http://www.dailytimes.com.pk/default.asp?page=2012\06\06\story_6-6-2012_pg7_5
---------
Pakistan: U.S. Halts Financing for Pakistani 'Sesame Street'
June 06, 2012
The United States has cut off financing for a $20 million project to develop a Pakistani version of "Sesame Street" in response to accusations of corruption within the local puppet theater working on the initiative, American officials said Tuesday. The local organization, the Rafi Peer Theater Workshop in Lahore, developed the show jointly with Sesame Workshop, the creator of the American series. The show, which includes Elmo and Pakistani characters, was first broadcast late last year and was to run for at least three seasons. The United States hoped the program would improve education and increase tolerance in Pakistan. The State Department said it cut off money and began an investigation after receiving credible accusations of fraud and abuse. Rafi Peer denied the allegations. The United States had already spent $6.7 million on the program.
http://www.nytimes.com/2012/06/06/world/asia/pakistan-us-halts-financing-for-pakistani-sesame-street.html?ref=asia&gwh=CBC11C7E0866318B05D2678E75687C49
---------
Prisoners await 'family rooms' in Punjab jails
By Jamaluddin Jamali
June 06, 2012
LAHORE: The Punjab government, on pretext of lack of funds in provincial kitty, has put on back burner the human needs of prisoners in 32 jails as for the last four years they are waiting construction of family rooms (quarters) in central jails where they may live three days a month with spouses and children in privacy, Daily Times has learnt.
"The family rooms in jails, a new concept in Pakistan, were to be constructed in Central Jail, Kot Lakhpat, Lahore, Central Jail, Faisalabad, Central Jail, Rawalpindi and Central Jail, Multan for prisoners with 50 quarters in each of the four jails having facility of an attached kitchen, bathroom with provision of sufficient free food," a jail officer told Daily Times.
Whether it was shortage of funds or lack of government's interest, the dream of family rooms for prisoners' could not be materialised over the last four years, the jail source said, adding since family rooms were for long-term convicts (over five years jail term) they are still waiting for the dream to come true as the children and spouses of inmates are forced to see them from behind iron bars and return with tears in their eyes after every meeting.
Full report at:
http://www.dailytimes.com.pk/default.asp?page=2012\06\06\story_6-6-2012_pg7_16
---------
Karachi violence death toll reached 740 this year: HRCP
June 06, 2012
KARACHI: Ethnic, sectarian and politically-linked violence in Karachi has killed at least 740 people so far this year, Human Rights Commission of Pakistan (HRCP) said on Tuesday. Parts of the port city have become battlegrounds, with authorities unable to prevent violence blamed on activists from political parties representing rival ethnic groups. "About 740 people have been the victims of violent shootings in the last five months," Zohra Yusuf, chair of the HRCP said. The HRCP said last year a total of 1,715 people were killed in violent flare-ups in the city, which is Pakistan's biggest with an estimated population of 17 million. "People are being killed with impunity by various ethnic groups while the government, it seems, has little control to put an end to it," it said. The figures include the assassination of 107 political activists, while the rest of the victims were people with no political affiliations, HRCP said.
http://www.dailytimes.com.pk/default.asp?page=2012\06\06\story_6-6-2012_pg12_15
---------
Pak CJ Iftikhar Chaudhry begins proceedings against his son in graft case
Jun 06 2012
Islamabad : Pakistan's Supreme Court Chief Justice Iftikhar Chaudhry today initiated suo motu proceedings against his son Arsalan Iftikhar following allegations in the media that he was paid up to Rs 400 million by a real estate tycoon to influence cases in the apex court.
A three-judge bench led by the Chief Justice began hearing the matter this morning.
The Pakistani capital had been abuzz with reports of improper links between the Chief Justice's son and Malik Riaz Hussain, the real estate tycoon and one of the country's richest men.
The apex court took suo moto notice of the issue late last night after several TV news channels reported the alleged links between Iftikhar and Hussain.
During the proceedings, Attorney General Irfan Qadir objected to the Chief Justice's inclusion in the bench, saying it amounted to conflict of interest.
The Chief Justice took note of the Attorney General's objection and pledged that anyone, including his son, who affected the dignity of the apex court would not be spared.
The Chief Justice said if allegations against his son were proved true, he would be punished in accordance with the law.
The Chief Justice directed the parties involved in the case to produce evidence in the court by tomorrow.
Full report at:
http://www.indianexpress.com/story-print/958568/
---------
Rehman Malik now dons the hat of advisor to Pak PM
June 06, 2012
Rehman Malik has been appointed as an advisor on interior affairs to Prime Minister Yousuf Raza Gilani, a day after Pakistan Supreme Court suspended former
Interior Minister's membership of Parliament on the grounds of dual nationality. 60-year-old Malik, who has been an advisor to
Gilani earlier also, will continue to supervise the affairs of the interior ministry.
"The president, on the advice of the prime minister has appointed Rehman Malik as advisor to the prime minister on interior, with the status of federal minister," President Asif Ali Zardari's spokesman Farhatullah Babar said Tuesday.
Malik had held the post of advisor in 2008 before he was elected to the Senate or upper house of parliament the following year. A Supreme Court bench led by Chief Justice Iftikhar Chaudhry had on Monday issued an interim order that suspended Malik's membership of the Senate.
The bench passed the order after he was unable to produce a declaration issued by the UK Border Agency regarding the renunciation of his British citizenship.
The apex court asked Malik to prove by the next hearing on June 13 that he was not a British citizen when he contested polls to the Senate in 2009. If he is unable to do so, the court will take further action against him, the order said.
Yesterday, Malik did not attend office and removed the national flag from his residence and official vehicle.
http://www.hindustantimes.com/world-news/Pakistan/Rehman-Malik-now-dons-the-hat-of-advisor-to-Pak-PM/Article1-866842.aspx
---------
Pakistan summons US envoy over drone strikes
Jun 5, 2012
ISLAMABAD: Pakistan's foreign ministry Tuesday summoned US Charge d'Affaires Richard Hoagland to lodge a formal protest over the series of drone strikes in the country, the ministry said.
The protest came a day after two US drones killed at least 16 people in North Waziristan Monday, the third strike in the area over the past three days.
At least 151 people have been killed in 20 drone strikes launched this year.
"US Charge d'Affaires Ambassador Richard Hoagland was called to the ministry of foreign affairs today (Tuesday). He was officially conveyed the government's serious concern regarding drone strikes in Pakistani territory," Xinhua quoted a ministry statement as saying.
"He (Hoagland) was informed that the drone strikes were unlawful, against international law and a violation of Pakistan's sovereignty," the ministry said.
The statement recalled that the Pakistani parliament had in April stated that the drone strikes were unacceptable.
"Drone strikes represented a clear red-line for Pakistan," the US diplomat was told.
Anti-US sentiment runs high in Pakistan, basically stemming from the drone strikes in Pakistan's northwest border region. The drone strikes have killed hundreds of civilians.
Pakistani authorities have repeatedly condemned the drone strikes in the past but the US has never stopped the attacks.
http://timesofindia.indiatimes.com/world/pakistan/Pakistan-summons-US-envoy-over-drone-strikes/articleshow/13854167.cms
---------
Pak military purse in 2012-13 may be much higher than budgeted
un 06 2012
Islamabad : Pakistan's actual spending on defence during fiscal 2012-13 may be as high as Rs 913 billion, almost double the official allocation of Rs 545 billion.
The actual spending on defence could amount to 31 per cent of the next fiscal year's budget of Rs 2.96 trillion, The Express Tribune reported today.
Besides the official budget, an additional amount will be provided to the military out of its share in the Coalition Support Fund expected to be disbursed by the US for expenses on the war on terror.
The military will also receive services fees from the United Nations for military personnel involved in peacekeeping missions around the world.
When allocations for Pakistan's interest payments of Rs 1.1 trillion, or 35 per cent of the total budget, are combined with defence spending, only one-third of the budget will be left for running the government and development, the report said.
According to official budget documents presented in Parliament by the Finance Minister on June 1, a sum of Rs 545 billion has been allocated for the defence services for 2012-13.
This was an increase of 10 per cent over the Rs 495 billion provided for the fiscal year ending on June 30.
Full report at:
http://www.indianexpress.com/story-print/958581/
-------
South Asia
Nine ethnic Uighurs jailed in China's Xinjiang
6 June 2012
BEIJING — Nine ethnic Uighurs have been jailed in western China's restive Xinjiang region for inciting separatism and disturbing public order, the court and an exiled rights group said Wednesday.
The World Uyghur Congress (WUC) said the nine men were sentenced to between seven and 10 years in prison on various charges, including harbouring "extremist religious thoughts" and holding "underground religious meetings".
Spokesman Dilxat Raxit denounced the verdicts as political persecution of Xinjiang's largely Muslim ethnic minority.
"The court verdicts were reached without any fundamental legal procedures and were a result of the political needs of China," Raxit said in a statement.
"China is using heavy sentences to persecute and completely deprive the rights of legal defence and appeal of the defendants."
An official at the Kasghar intermediate court in Xinjiang confirmed the May 31 sentencings when contacted by AFP, but refused to provide details.
Xinjiang has been under heavy security since July 2009, when Uighurs launched attacks on Han people -- who make up most of China's population -- in the regional capital Urumqi.
The government says nearly 200 people were killed and 1,700 injured in the violence, which shattered the authoritarian Communist Party's claims of harmony and unity among the country's dozens of ethnic groups.
Many Uighurs remain angry at the harsh crackdown that followed the violence.
Xinjiang, which borders Pakistan, Afghanistan Kazakhstan, Kyrgyzstan and Tajikistan, is home to around nine million Uighurs, but the number of Han living there has increased dramatically over the past decade.
News of the sentencings came as the Shanghai Cooperation Organisation, which groups China, Russia, Kazakhstan, Kyrgyzstan, Tajikistan and Uzbekistan, meets in Beijing to discuss security in the region.
Copyright © 2012 AFP. All rights reserved.
http://www.google.com/hostednews/afp/article/ALeqM5h9HKdLK9F0exZkBd9dChogi7qI8Q?docId=CNG.7a4b171af9c3a48e7611d1e1cda88a09.381
---------
Distrust fuels anti-Muslim violence in Myanmar
June 6, 2012
SITTWE, Myanmar (AFP) - An eruption in religious tensions in Myanmar has exposed the deep divisions between the majority Buddhists and the country's Muslims, considered foreigners despite a decades-long presence.
The violence threatens to overshadow reconciliation efforts in the country formerly known as Burma, where there has been a series of dramatic political reforms since almost half a century of military rule ended last year.
The trigger for the latest surge in sectarian tensions was the rape and murder of a woman in western Rakhine state, which borders Bangladesh, for which three Muslim men have been detained, according to state media.
On Sunday a mob of hundreds of people attacked a bus, believing the perpetrators were on board, and beat 10 Muslims to death.
"These innocent people have been killed like animals," said Abu Tahay, of the National Democratic Party for Development, which represents the country's much-persecuted stateless Muslim Rohingya community.
"If the police cannot control the situation, maybe the (unrest) is going to spread," he said, adding that the biggest fear was for Rakhine state, where there is a large Muslim minority population including the Rohingya.
In Myanmar's main city Yangon, dozens of Muslims protested on Tuesday calling for justice.
Muslims entered Myanmar en masse for the first time as indentured labourers from the Indian subcontinent during British colonial rule, which ended in 1948.
But despite their long history, they have never fully been integrated into the country.
"For many people, a Burmese is a Buddhist by definition. Buddhism forms an essential part of their identity," said Jacques Leider, a historian at the French School of the Far East based in northern Thailand.
"The situation is explosive and from friction to the clashes is only a matter of lighting the fuse," he told AFP shortly before the latest violence.
Myanmar's Muslims -- of Indian, Chinese and Bangladeshi descent -- account for an estimated four percent of the roughly 60 million population, although the country has not conducted a census in three decades.
Pockets of sectarian unrest have occasionally broken out in the past across the country, with Rakhine state a flashpoint for tensions.
In February 2001, the then-ruling junta declared a curfew in the state capital Sittwe after clashes between Muslims and Buddhists.
The authorities this week warned against "anarchic acts" after the mob killings and an attack on a police station by an angry crowd in Sittwe.
But violence is only the most visible expression of a pervasive discrimination, according to Muslim groups.
Ko Aung Aung, of the exiled Burmese Muslim Association (BMA), said travel, justice and access to education and employment were all affected.
"The daily relationship with Buddhists is good as long as you know your limited ground and do not cross it," he said.
For the majority of people "any crime is a crime", but when a Muslim is suspected "it could be a good reason to riot against them," added Ko Aung Aung, who fled Myanmar in 2004 fearing for his safety because of his activism.
"Riots are always possible at any place and any time. So we must be very careful," he said.
Sittwe has a Muslim population of around 100,000 and dozens of mosques.
But a Muslim leader in the town, who asked not to be named, told AFP there was "no religious freedom", adding that authorities rarely granted permission for new mosques to be built, or repairs to be carried out.
Rights violations also affect other religious groups in Myanmar, including Buddhist monks who participated in a failed uprising in 2007 and who continue to be arrested and harassed, according to Amnesty International.
Myanmar's community of 750,000 Rohingyas, who are confined to the north of Rakhine and considered by the UN to be one of the most persecuted minorities in the world, are singled out for particular disdain.
In Sittwe even pronouncing the word Rohingya can ignite passions among people who view them at best as unwanted immigrants from Bangladesh and at worst "invaders".
"They are fighting to own the land, occupy the entire state," said Khaing Kaung San, a local activist in education and other areas. "They don't need weapons, just by their numbers they can cover the entire land."
It is a sentiment echoed by Shwe Maung, of the Rakhine Nationalities Development Party, which represents the ethnic Rakhine people.
Talking about hostility to Muslims in general, he said: "One day it will be a serious problem, they caused trouble in Thailand, Europe, USA. They try to make trouble in Rakhine State."
Despite decades of isolation, Muslims have also suffered from the images of violence associated with radical Islam, according to a foreign researcher, who asked not to be identified.
He said Myanmar's devout Buddhists had been particularly shocked by the destruction of the giant Buddhas of Bamiyan by Afghanistan's Taliban regime.
"There is a feeling, a fear among the country's Buddhists about being invaded," he added.
http://au.news.yahoo.com/thewest/a/-/world/13885948/distrust-fuels-anti-muslim-violence-in-myanmar/
---------
Suicide bombers kill 22 Afghan civilians near NATO base
Jun 6, 2012
KANDAHAR: Two suicide bombers blew themselves up in a market area in southern Afghanistan on Wednesday, killing at least 22 people wounding about 50, authorities said.
The Taliban claimed responsibility for the explosion, which occurred near small shops in a parking and waiting area for trucks that supply logistics to Kandahar Air Field, a massive military installation run by the US-led coalition.
One suicide bomber detonated his motorbike filled with explosives first. Then, as people rushed to assist the casualties, another suicide bomber on foot walked up to the area and blew himself up, said Javid Faisal, a spokesman for Kandahar province. He said the death toll stood at 22 and that 50 were wounded. All the dead were civilians, he said.
Taliban spokesman Qari Yousef Ahmadi claimed responsibility for the attack.
The explosion occurred 500 meters (yards) from an Afghan military base and about five kilometers (three miles) from the main gate to the air field.
http://timesofindia.indiatimes.com/world/south-asia/Suicide-bombers-kill-22-Afghan-civilians-near-NATO-base/articleshow/13864701.cms
---------
Burmese Muslims protest mob killings
6 June 2012
Dozens of protesters rallied in Yangon on Tuesday calling for justice for 10 fellow Muslims killed by an angry mob in a surge in sectarian tensions in western Burma.
About 50 people gathered in front of a mosque in the centre of the city, some holding photographs of those who died Sunday in the frenzied attack in Rakhine state, in the Bay of Bengal.
"They were innocent. That's why I'm asking the authorities for justice," Muslim woman Khin Hinn Hla said.
The victims' bus was surrounded by a crowd of hundreds of people enraged at the May 28 rape and murder of a Rakhine woman, allegedly by three other Muslim men, state media reported Tuesday.
The New Light of Myanmar government mouthpiece said there were rumours local Muslims had been targeting women from the mainly-Buddhist Rakhine community.
Three suspects - described as Bengali Muslims - have been held since May 30 in connection with the woman's murder, it said.
Details of the attack emerged in state media with a report describing a mob gathering after leaflets urged locals to "take notice" of alleged Muslim abuses of Rakhine women.
Alerted to the group of Muslims returning to Yangon from the area some Rakhines followed the bus on motorcycles, the report said, forcing it to turn back to an area where 300 local people were waiting and set upon the victims.
The paper said the murdered Muslims had just visited the area for "religious reasons", adding a probe was underway amid attempts to keep "community peace and stability".
No arrests have been reported in connection with the killings.
Clashes between Buddhists and Muslims occur periodically in Burma, and Rakhine state, which borders Bangladesh, is a flashpoint for tensions.
Buddhists make up some 89 percent of the population of Burma, with Muslims officially representing four percent.
http://www.radioaustralia.net.au/international/2012-06-06/burmese-muslims-protest-mob-killings/956038
---------
Nato air strike kills at least 15 civilians: Afghan officials
June 06, 2012
KABUL: At least 15 civilians including women and children were killed in a Nato air strike on a home in Afghanistan's Logar province south of Kabul, Afghan officials said Wednesday.
Nato's International Security Assistance Force (Isaf) said "multiple insurgents" were killed in the air strike, which was ordered after troops came under fire from insurgents.
http://dawn.com/2012/06/06/nato-night-strike-kills-two-civilians-afghan-police/
---------
Southeast Asia
Indonesia: Sharia law a mask of political interest
06/05/2012
As Indonesia is a country of moderate Muslims who respect differences of belief, research institute Charta Politika said that politicians seeking to impose strict interpretations of religion through law are actually masking their political interests.
"From our national independence until the beginnings of political reformation, we have never had the kinds of extreme Sharia laws that Tasikmalaya officials want to enforce," Charta Politika analyst Arya Fernandes told The Jakarta Post on Tuesday.
He was referring to a recent ordinance where the city of Tasikmalaya in West Java will soon require all Muslim women, residents and visitors alike, to wear veils.
However, post-reform decentralization and regional autonomy gave way for regions to enact their own set of rules. Arya said that this had led to the rise of regional political powers.
"We Indonesians are moderate Muslims. We respect differences in thought and belief, both within Islam and in other religions. So when politicians do these kinds of things, they are likely trying to gain political power," he said.
"It is less about religion and more about political motives. They want to win elections. They want to gain votes by pandering to certain interests."
Despite thinking that they had benefited from having religious laws imposed, Arya noted that such laws have no effect in creating the kind of society that these interest groups want.
"There is no correlation between imposing sharia law and improvements in social morality. Imposing sharia law does not reduce violence and does not deter anti-social or criminal behavior," Arya said.
"Besides, there is no such thing as a single interpretation of religion, especially in Islam. Because of this, we can see that there are many different lines of thought within Islam. This is why any authority that seeks to impose its interpretation of religion is violating the civil rights of others."
Therefore, Arya suggests that Tasikmalaya's city regulation, the 2009 Ordinance on Islamic-based Values of Community Life should be brought to the Supreme Court for review in order to see whether the regulation is at odds with higher laws by the central government or the constitution.
http://www.thejakartapost.com/news/2012/06/05/sharia-law-a-mask-political-interest-charta-politika.html
---------
Central Asia
Iran and Azerbaijan, Already Wary Neighbors, Find Even Less to Agree On
By DAVID M. HERSZENHORN
June 06, 2012
BILASUVAR, Azerbaijan — The perennially tense relationship between Azerbaijan and Iran, wary neighbors on the Caspian Sea, has deteriorated in recent weeks amid deep unease in Tehran over expanding military cooperation between Azerbaijan and Israel.
A vital border crossing here has been shut for days at a time, stranding long lines of trucks. Not far away, Iranian warships maneuver in the Caspian Sea. Last week, a senior aide to Iran's supreme leader, Ayatollah Ali Khamenei, was refused entry at the airport in Baku, the Azerbaijani capital. Ambassadors on each side have returned home.
And a public relations war is raging as officials trade nasty barbs online and in the news media — including an exchange in which the two predominantly Muslim countries each accused the other of being overly friendly to gay people.
In March, in perhaps the gravest sign of the strains, authorities in Azerbaijan arrested 22 people they said were part of an Iranian-backed plot to kill American and Israeli diplomats and attack other targets in Baku, though the allegations are as yet unproved.
"Relations between Azerbaijan and Iran have become very hot," said Elhan Shahinoglu, the director of Atlas, a foreign policy research organization in Baku.
Officially, Azerbaijan says it wants to remain neutral in the confrontation over Iran's nuclear program. But the government of President Ilham Aliyev has loudly defended its right to strengthen military ties with Israel, signaled most recently by Azerbaijan's purchase of $1.6 billion worth of Israeli-made weapons. However, both countries have denied reports that Azerbaijan has given Israel access to its military bases to keep watch over Iran.
The rising importance of Azerbaijan as a strategic ally of the West will be on full display on Wednesday, when Secretary of State Hillary Rodham Clinton lands in Baku on a diplomatic swing through the South Caucasus. With overland supply routes closed in Pakistan, NATO is relying heavily on airfields in Azerbaijan to move supplies to and from Afghanistan.
Full report at:
http://www.nytimes.com/2012/06/06/world/middleeast/iran-and-azerbaijan-wary-neighbors-find-less-to-agree-on.html?ref=world&gwh=E6A95C7ED29554141B10282000049848
---------
Mideast Asia
Iran's Sex-Change Operations Provided Nearly Free-Of-Cost
By Sasha von Oldershausen
06/04/2012
Although it has some of the strictest laws on sexuality and same-sex relations in the world, Iran also has a reputation for an extremely liberal sex-change operations industry.
According to the BBC, the Iranian regime recently made sexual reassignment even more accessible by announcing that health insurance companies must cover the full cost of sex-change operations, which can cost upward of $3,000.
According to the BBC, Iran performs more sex-change operations than any country in the world except for Thailand; the surgery industry has attracted patients from all over the Middle East and as far away as Eastern Europe. Official statistics for 2007 put the number of transsexuals in Iran between 15,000 and 20,000 people, with unofficial estimates suggesting many more -- up to 150,000, the Guardian reports.
In a country where same-sex relationships are punishable by execution, sex-changing surgeries may mean the difference between life and death.
Iranian-born filmmaker, Tanaz Eshaghian, who brought attention to Iran's transgender community in her award-winning 2008 documentary film, "Be Like Others," illustrates the logic behind the law. In one scene of the film, a Muslim cleric explains how Islam supports sex-change surgery. "An action is allowed unless it states specifically in the Quran that an act is a sin. Why is adultery one of the seven deadly sins? Because it specifically says so in the Quran. Because it does not specifically state that sex change is a sin, therefore, we cannot call it a sin."
Full report at:
http://www.huffingtonpost.com/2012/06/04/iran-sex-change-operation_n_1568604.html?ref=world
---------
Iranian Court sentences opposition protester to 5 years in jail plus flogging
05/24/2012
GVF — An Iranian protester has been sentenced to five years in jail and flogging, say human rights sources.
According to the Human Rights news agency, 28 year-old Amir Seif has been sentenced to five years in prison as well as 74 lashes for having taken part in opposition protests against Mahmoud Ahmadinejad's re-election in June 2009.
Seif was charged with "insulting" the officials of the Islamic Republic and "acting against national security by taking part in illegal assemblies."
Following the hotly contested presidential election in June 2009, millions took to the streets to protest what they saw as a monumental electoral fraud. Many were either killed, while many others who were arrested received harsh sentences.
http://en.irangreenvoice.com/article/2012/may/24/3658
---------
U K Minister speaks out against Iran's "shameful" record on death penalty
01 June 2012
Foreign Office Minister Alistair Burt spoke about his concern after a surge in executions in Iran.
Commenting on Iran's record of state executions, the Foreign Office Minister said:
"I am deeply concerned by the surge in executions in Iran. Reports indicate that Iran recently executed up to 63 people in one week. This shocking figure is a reminder of Iran's already excessive use of the death penalty. I call again on Iran to review its death penalty policy, including the number and type of 'offences' that attract the sentence, often with scant regard to the right to a fair trial. I am also extremely disturbed by Iran's continued persecution of homosexuals and reports that four individuals were recently executed on related charges. We will continue to speak out against Iran's shameful record of executions, which has seen it execute more individuals per capita than any other country in the world in recent years."
http://ukinindia.fco.gov.uk/en/news/?view=News&id=771683582
--------
Palestinian footballer's hunger strike sparks fears for his life
Harriet Sherwood
6 June 2012
Doctors warn that Mahmoud Sarsak, 25, is risking death or permanent damage with 80-day protest to end detention
A former member of the Palestinian national football team remains on hunger strike over his imprisonment by Israel without charge, or trial, despite an agreement that was reached last month in order to end a mass protest by Palestinian prisoners.
Mahmoud Sarsak, 25, has refused food for 80 days, since 19 March. He began his hunger strike after his "administrative detention" order was renewed for the sixth time.
He was arrested in July 2009 while on his way from his home in Gaza to a national contest in the West Bank.
Sarsak is due to be visited for the first time on Wednesday by a doctor from Physicians for Human Rights (PHR) – an Israeli organisation – following legal submissions. A PHR spokeswoman said although Sarsak may be taking fluids and supplements, "every day that this goes on he is at risk of death or permanent damage".
The Israeli Prison Service has said the footballer is on "intermittent hunger strike" and is receiving medical care.
Sarsak's family deny that he is a member of any militant organisation.
"The entire family and friends are afraid for Mahmoud's life," his brother Emad told the Ma'an news website.
Full report at:
http://www.guardian.co.uk/world/2012/jun/06/palestinian-hunger-strike-fears-life
---------
Israel accuses Iran of nuclear deception
By GEORGE JAHN
June 06, 2012
VIENNA (AP) — Renewing its criticism of Iran's atomic agenda, Israel's delegate to the International Atomic Energy Agency accused Tehran on Wednesday of working secretly on nuclear weapons while pretending it does not want such arms, under a strategy of "deception, defiance and concealment."
Iran dismisses IAEA and international suspicions that it may have worked covertly on nuclear weapons and insists it has no interest in possessing such arms, saying its disputed uranium enrichment program is geared only toward generating nuclear fuel.
But critics note that it has blocked the restart of an IAEA probe into its alleged secret weapons work for nearly five years, as well as refused foreign offers of reactor fuel. It has instead expanded enrichment, and because the process can make both such fuel and the fissile material used to arm nuclear weapons, international concerns have grown about Tehran's nuclear ambitions.
Full report at: Copyright © 2012 The Associated Press.
---------
Netanyahu faces settlement showdown in Parliament
June 06, 2012
Prime Minister Benjamin Netanyahu got legal approval on Wednesday for his plan to remove five settler buildings erected on private Palestinian land and was expected to win a showdown in parliament over the issue later in the day.
The right-wing leader made the proposal after
being thrust into a political minefield by a Supreme Court ruling that determined the apartment houses in Beit El settlement in the occupied West Bank were built illegally and must be demolished by July 1.
Officials said Israel's attorney general gave Netanyahu the nod for the plan, opposed by settlers and ultranationalist politicians, to move the dwellings where 30 families live from the disputed tract to a nearby military zone.
Under the proposal, Netanyahu wants to build 300 new housing units in the West Bank, an apparent bid to appease settlers and their supporters - his traditional power base - but a step also likely to anger Palestinians and draw international criticism.
Parliament will debate later in the day two bills that would circumvent the Supreme court by retroactively legalising those dwellings and thousands of others that have been built on land owned by individual Palestinians and which could face legal challenges.
Palestinians fear Israeli settlements, built on land Israel captured in a 1967 war, will deny them a viable state.
Full report at:
http://www.hindustantimes.com/world-news/WorldSectionPage-TopStories/World-LP-World-Lid.aspx
---------
Pressure holding Iran back from bomb decision: Israel
Jun 5, 2012
JERUSALEM: International pressure is forcing Iran to hold off on a decision about whether to make the dash to develop nuclear weapons, Israel's military chief of staff said on Tuesday.
"Iran is striving for nuclear military ability, but has not yet reached the decision to cross the threshold, for its own strategic considerations," Lieutenant General Benny Gantz told MPs at the parliamentary committee on foreign affairs and defence.
"The international isolation, pressure, sanctions, a reliable military threat -- and for that you have to be super-ready -- all of that can cause the Iranians to decide to say 'not now' as far as crossing the threshold," he said in remarks relayed by the committee spokesman.
Iran has already developed the capacity to enrich uranium to 20 percent, which is used to create medical isotopes, but going "the extra mile" would mean working to enrich to 90 percent -- the level needed to make nuclear weapons.
Tehran is under huge pressure from a raft of international sanctions imposed on its oil and banking sectors over its disputed nuclear programme.
Full report at:
http://timesofindia.indiatimes.com/world/middle-east/Pressure-holding-Iran-back-from-bomb-decision-Israel/articleshow/13854054.cms
---------
Joint Statement on the Right to Education and Academic Freedom in Iran
31st May 2012
The International Campaign for Human Rights in Iran joins 16 other student and human rights organizations in a statement expressing deep concern for the violation of the right to education and academic freedom in Iran. The statement, addressed to Supreme Leader Ayatollah Khamenei and the Ministry of Science, Research and Technology, calls for Iran to uphold its obligations under international and domestic law and provide all students with the right to education and academic freedom.
The 17 organizations urged Iranian authorities to end their systematic exclusion of students, particularly Baha'i students and student activists, from university, and allow all students in Iran to freely pursue their education.
Full report at:
http://www.iranhumanrights.org/2012/05/joint-statement/
---------
Arab World
Turkish Muslims slam blasphemous article on Yahoo News
June 05, 2012
An article on popular news website Yahoo News on Monday has drawn widespread criticism from Turkish theologians for its blasphemous content and manipulation of fundamental Islamic principles.
(Ahlul Bayt News Agency) - An article on popular news website Yahoo News on Monday has drawn widespread criticism from Turkish theologians for its blasphemous content and manipulation of fundamental Islamic principles.
The controversial article, written by Donald Pennington, refers to Islam in its headline as "dangerous" and "outdated" and suggests that it should be rejected by all. Referring to the conviction of a Kuwaiti man, Hamad al-Naqi, to a 10-year jail sentence for insulting the Prophet Muhammad, it describes Islam as a threat to the freedom of expression.
Professor Hamdi Döndüren, a theologian, said the allegations in Pennington's article are groundless and based on ignorance about fundamental Islamic principles.
Döndüren warned that the publication of such articles that insult Islam and the Prophet Muhammad foment Islamophobia in the West.
Pennington's article also referred to the protests in the Islamic world in response to a Danish cartoonist's publication of images of the Prophet Muhammad in 2005. He claimed that the controversy showed that "any religion with such vehement hatred for free expression must be kept in check."
Professor Ömer Faruk Harman, another theologian, said he supports freedom of expression, but this does not mean that people are free to insult the values of another person.
"One can enjoy freedom of expression as long as they do not violate the freedom of others. For instance, a Muslim cannot use insulting statements about Jesus Christ," Harman said. According to Harman, the reason for frequent attempts among Western writers to present their own misinterpretation of Islam is because Islam has since its birth been seen as a threat to the spread of Christianity.
http://abna.ir/data.asp?lang=3&Id=320244
---------
Jailed Bahrain activists recount abuse claims in retrial
June 04, 2012
MANAMA, Bahrain — A Bahraini defense lawyer says jailed activists challenging verdicts issued against them by a military-led tribunal recounted in court that they had been subjected to torture and beatings after their arrest.
Lawyer Mohsen al-Alawi says several of the defendants claimed Tuesday they faced abuse by police and others as part of a crackdown by Bahrain's Sunni leaders against a Shiite-led uprising calling for greater political rights.
The civilian court retrial for the 21-member group includes eight activists sentenced to life in prison for anti-state crimes.
Among them is Abdulhadi al-Khawaja, who ended a more than 100-day hunger strike last week. Seven defendants were convicted in absentia.
Copyright 2012 The Associated Press. All rights reserved. This material may not be published, broadcast, rewritten or redistributed.
http://www.washingtonpost.com/world/middle_east/bahrain-seeks-to-dissolve-shiite-political-group-in-message-to-opposition/2012/06/04/gJQAPndVDV_story.html
---------
Paralyzed world clings to Annan's failing Syria plan
Jun 06 2012
London : Kofi Annan hints his peace plan for Syria is going nowhere, but divided world powers have yet to agree on other ideas for halting the carnage or coaxing President Bashar al Assad into talks on his political demise.
Syrian rebels have abandoned any commitment to a ceasefire the U.N.-Arab League envoy declared on April 12. After an initial lull, Assad's forces never respected the truce despite the watching eyes of a U.N. observer team now 300 strong.
Russian President Vladimir Putin and his Chinese counterpart Hu Jintao urged all nations on Tuesday to support Annan's mediation, the U.N. monitors and a political solution in Syria.
But no inkling of such a solution has appeared. Syria faces the grim possibility that violence will decide its fate.
Assad's police state, in which his minority Alawite sect controls the army, security agencies and swathes of the economy, is trying to crush a 15-month-old popular uprising and now an armed rebellion driven by the Sunni Muslim majority.
For both sides, it has become a struggle for survival into which they may now be locked, whatever perplexed outsiders do.
Full report at:
http://www.indianexpress.com/news/analysis-paralyzed-world-clings-to-annans-failing-syria-plan/958542/
---------
Egypt rulers demand constitution panel in 48 hours
June 6, 2012
Egypt's ruling military council has set a 48-hour deadline for political parties to finalize the formation of a 100-member panel to write a new constitution, or it will draw up its own blueprint.
Lawmaker Mustafa Bakri on Tuesday outlined the ultimatum after representatives of 18 parties and independent lawmakers met with the head of the council, Field Marshal Hussein Tantawi.
The process has been deadlocked since the Islamist-dominated parliament tried to stack the body with its own people, leading to a walkout by secular and liberal members and the disbanding of the panel by a court order.
The dispute mirrors the splits in Egypt, two weeks before a presidential election runoff between a Muslim Brotherhood member and the last prime minister to serve the ousted President Hosni Mubarak the two most polarizing candidates.
Full report at:
http://www.thehindu.com/news/international/article3496705.ece
---------
Syrian President appoints new PM
June 6, 2012
Syria's President has appointed a new Prime Minister following last month's parliamentary elections.
The new Prime Minister is Riad Farid Hijab, a member of the ruling Baath party. His appointment was announced on Wednesday. He was previously the Agriculture Minister.
President Bashar Assad touted the May 7 elections as an example of the reforms he's bringing to the country.
But the Opposition boycotted the vote and said it was orchestrated by the regime to strengthen Mr. Assad's grip on power.
http://www.thehindu.com/news/international/article3496606.ece
---------
Tit-for-tat move by Syria
June 6, 2012
Last week, western nations expelled Syrian diplomats over Houla massacre
Syria barred a string of U.S. and European diplomats on Tuesday, saying they were "no longer welcome" as the country plunged into its most profound international isolation in decades. Last week, western nations expelled Syrian diplomats in a coordinated move over the Houla massacre, in which more than 100 people were slaughtered over one weekend in a cluster of small villages.
The U.N. says pro-regime gunmen were believed to be responsible for at least some of the killings. President Assad has insisted his forces had nothing to do with it.
The countries targeted by the expulsion have already pulled their Ambassadors from Damascus, but the move was symbolic of how far ties have disintegrated over the course of the uprising that began last year in March.
"Some countries have informed our diplomatic missions and our embassies' staff that they are unwelcome," Foreign Ministry spokesman said in a statement.
Full report at:
http://www.thehindu.com/news/international/article3494279.ece
---------
At least 47 killed in violence across Syria: NGO
June 06, 2012
BEIRUT: Clashes with rebels in Syria's western Latakia province killed 22 soldiers on Tuesday, the Syrian Observatory for Human Rights reported, bringing the day's death toll to at least 47.
"Renewed bombardment by regime forces of several villages in the Al-Heffa district of Latakia (province), scene of intense clashes between regime troops and opposition fighters since the morning, has killed at least two civilians, nine militants and 22 soldiers," the Observatory's Rami Abdel Rahman told AFP.
Dozens of troops and civilians were also wounded in the fighting in which government forces used helicopters to strafe suspected rebel positions, Abdel Rahman said.
Clashes broke out in the villages of Bakas, Shirkak, Babna, Al-Jankil, and Al-Dafil, while troops stormed Al-Heffa town, he added.
The state SANA news agency reported that "armed terrorist groups attacked citizens and security forces in Al-Heffa on Tuesday and tried to sabotage public and private institutions after the destruction of two ambulances.
Full report at:
http://dawn.com/2012/06/06/at-least-47-killed-in-violence-across-syria-ngo/
---------
Guards lose bid to appeal charges in Iraqi civilian shooting case
Ryan Devereaux
5 June 2012
Supreme court declines to review ruling that guards would be criminally charged for role in shooting that killed 17 civilians
One of the highest-profile prosecutions stemming from the Iraq war period is to go ahead after the US supreme court refused to dismiss manslaughter and weapons charges against four employees of the private security company Blackwater Worldwide.
Supreme court justices declined to review a ruling by a US appeals court that reinstated the criminal charges against the guards for their involvement in the incident, in which 17 Iraqi civilians died and 20 were wounded.
The so-called Nisour Square massacre was the single bloodiest incident involving American private security contractors during the Iraq conflict. It outraged Iraqis, put severe strain on relations between Baghdad and Washington, and served as a watershed moment in the debate surrounding private fighters in foreign war zones.
Full report at:
http://www.guardian.co.uk/world/2012/jun/05/blackwater-guards-lose-appeal-iraq-shooting
---------
10 dead as Syria army presses assault on rebel bastions
Jun 5, 2012
BEIRUT: Syrian troops kept up their offensive against rebel strongholds on Tuesday, seizing a town in the central province of Hama, as at least 10 people were killed nationwide, a human rights watchdog said.
Government forces carried out a "huge military operation" before dawn in the Kfar Oweid district of Idlib province in the northwest, killing four civilians, the Syrian Observatory for Human Rights said.
Troops clashed with rebel fighters in several other areas of the province, which borders Turkey and is major focus of operations for the rebel Free Syrian Army, the Britain-based watchdog said.
In Hama province, troops and militia backed by tanks entered the town of Kfar Zita, after rebel fighters pulled out following a three-day bombardment, the Observatory said.
Militiamen looted homes and shops after residents fled, it added.
Government troops also raided the Souk al-Shajara area of Hama city, killing one rebel fighter.
Full report at:
http://timesofindia.indiatimes.com/world/middle-east/10-dead-as-Syria-army-presses-assault-on-rebel-bastions/articleshow/13852013.cms
---------
Africa
Nigerian army claims to have killed 16 Boko Haram fighters in gun battle
June 06, 2012
Nigerian security forces have shot dead 16 suspected militants from the Islamic sect Boko Haram in the north-eastern city of Maiduguri, officials say.
They were killed in a fierce gunfight overnight, witnesses say.
They say civilians were hit by stray bullets in the fighting, which lasted for hours. The army says none of soldiers died.
Boko Haram has carried numerous attacks in northern Nigeria, killing hundreds of people since 2009.
Weapons seized
The authorities have blamed the latest violence on Boko Haram, which has its stronghold in Maiduguri - there has been no comment so far from the group.
"Some suspected Boko Haram terrorists attempted to open fire on (security) operatives but could not succeed," said army spokesman Col Victor Ebhaleme.
"We have so far shot dead 16 of the terrorists during a shoot out," Col Ebhaleme told Reuters news agency.
Tuesday's late-night attack took place in Maiduguri's district of Lawan Bukar.
Correspondents say the area is home to some Boko Haram members, and is regularly patrolled by troops of Nigeria's joint task force set up to counter the group.
After the fighting, Col Ebhaleme say troops had also seized weapons and explosives during house-to-house searches.
Meanwhile, in a separate attack in the city of Kano, suspected Boko Haram gunmen opened fire on Tuesday night, killing a retired policeman and two serving officers.
Boko Haram - whose name means "No to Western education" - wants to impose Sharia law across Nigeria.
It has targeted churches, including the most recent suicide attack on Sunday on a church in the northern state of Bauchi, in which at least nine people were killed by a blast and 30 other people injured.
The group has also attacked schools, police stations, and other government buildings.
http://www.bbc.co.uk/news/world-africa-18338321
---------
Bomb Targets U.S. Embassy in Libya
June 06, 2012
BENGHAZI, Libya (Reuters) - The U.S. embassy offices in the eastern Libyan city of Benghazi were targeted by a roadside bomb late on Tuesday but no one was injured, an embassy official said.
He said the improvised explosive device hit the outside gate of the offices.
"We have asked the Libyan government to increase its security around U.S. facilities," the official told Reuters.
http://www.nytimes.com/reuters/2012/06/06/world/africa/06reuters-libya-attack-us.html?ref=global-home
---------
Libyan ex-spy chief Dorda charged over protester deaths
June 06, 2012
The first senior official from the former Libyan regime has been charged in court in connection with the conflict that toppled Muammar Gaddafi.
Abu Zeid Omar Dorda, who was the head of external intelligence, appeared in the Tripoli court behind a metal cage.
He denied all six charges, which included ordering the fatal shooting of protesters last year.
The case has been adjourned until 26 June as his lawyer asked for more time to review the case.
Mr Dorda was arrested in September 2011, the month before Col Gaddafi was killed.
The BBC's Rana Jawad in the capital, Tripoli, says his trial is seen as a test case for Libya's judiciary and its capacity to deal with high-profile cases.
'Steadfast supporter'
Full report at:
http://www.bbc.co.uk/news/world-africa-18330584
---------
Foreign diplomats seek bodies of Nigeria plane crash victims
Jun 6, 2012
LAGOS: Two days after a passenger plane crashed with 153 passengers and crew on board, foreign diplomats met with the governor of Nigeria's southern state of Lagos, where the accident occurred, demanding for the dead bodies of their citizens.
"It was not an official meeting. We went to find out about our citizens who died in the crash," the consular head of the high commission of India in Lagos, who was among the diplomats, Rani Malik told PTI.
She said the body of the 26-year-old Indian engineer from Kerala named Rijo K Eldhose is yet to be found.
Malik had clarified earlier that co-pilot of the plane, Mahendra Singh Rathore is an American of Indian origin.
The diplomats were led by consul general of China Liu Xianta.
Also present at the meeting were the consul general of France Francois Sastowrne, consul general of Lebanon Dina Haddad, Consul General of the United States Karl Cockburn and an Indonesian Embassy officer Pontab Tobins.
"We would like the bodies of our nationals, who have been identified after the necessary tests have been carried out among those in the mortuary, to be released to us for burial rites in earnest," Xianta said.
Full report at:
http://timesofindia.indiatimes.com/world/rest-of-world/Foreign-diplomats-seek-bodies-of-Nigeria-plane-crash-victims/articleshow/13859731.cms
--------
Europe
University of East Anglia, U K, plans to close Islamic Centre
June 05, 2012
A university Islamic Society said it is shocked one of its centres is to close.
The centre at the University of East Anglia is used for Friday prayers and is often visited by students at other times of the week.
The university said that the arrangement was always temporary and that permission had now lapsed.
Mohammed Patel, of the Islamic Society, said no-one knew closure was imminent and claimed a multi-faith chaplaincy was too small.
Mr Patel said: "When I first heard about the plan last Friday I went straight to the students' union to ask for details.
"No-one there knew about the move and no-one in the university's Islamic Society had been informed.
"It's a pretty shocking way to handle it.
"We already share the chaplaincy especially when students do not have time to reach the Islamic Centre on the campus to pray.
"The space there, however, is too small to accommodate those who want to attend Friday prayers."
Multi-faith building offered
One of the pro-vice chancellors at the university Professor Tom Ward said: "The centre was always going to have to move at the end of the planning permission.
"We are adapting the building so that space in the chaplaincy can be used especially so that separate rooms can accommodate men and women."
"I can understand they are unhappy but there has been no ambiguity. The facilities were always temporary and we've come to the end of that time.
"The centre was used by people not from the university and while we welcome them on campus our obligation is to students and staff.
"The answer is to use the multi-faith building where each should accommodate the others."
http://www.bbc.co.uk/news/uk-england-norfolk-18323521
--------
UN: Syria permits aid workers to enter 4 provinces
By JOHN HEILPRIN
June 05, 2012
GENEVA (AP) — Syria has agreed to allow humanitarian workers and supplies into four of its provinces hit hardest by violence, a promise of some relief in a nation where 1 million people need aid urgently due to the fighting, officials said Tuesday.
At the same time, however, Damascus plunged itself into further international isolation by labeling U.S. and European envoys as unwelcome in retaliation for earlier Western expulsions of Syrian diplomats.
The humanitarian deal requires Syria to provide visas for an unspecified number of aid workers from nine U.N. agencies and seven other non-governmental organizations, and to cut through the red tape that has blocked convoys from delivering food, medicine and other supplies, said John Ging, operations director for the U.N. Office for the Coordination of Humanitarian Affairs.
Full report at:
---------
URL: https://www.newageislam.com/islamic-world-news/new-age-islam-news-bureau/bangladesh-born-u.s.-author-declares-war-on-gendercide-discrimination/d/7544