New Age Islam News Bureau
7 Aug 2019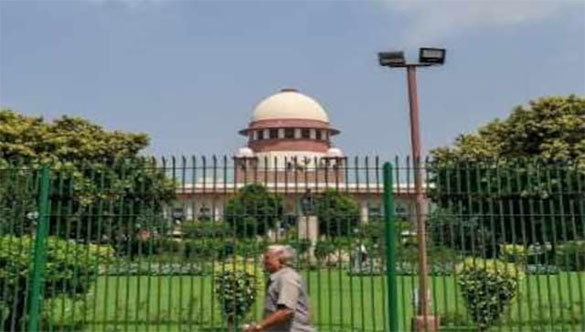 • Ayodhya Case in Supreme Court: Nirmohi Akhara Says No Muslim Entered Ram Temple since 1934; CJI Says Prove Temple's Existence
• Pakistan May Send Hizb Terrorists in Garb of Local Qaida Men
• Article 370 Revoked: Imran Khan Likens BJP's Ideology to White Supremacists, Nazis
• Pulwama-Like Attacks Can Happen After Revocation of Article 370: Pakistan Prime Minister Imran Khan
• Beijing Says India's Kashmir Move 'Undermines' Sovereignty
• Sabah Passes Bill to Outlaw Deviant Teachings of Islam
• White Terrorism Shows 'Stunning' Parallels to Islamic State's Rise
• UN Chief: Islamic State Has As Much As $300 Million to Fight
• Syria: Restored Centuries-Old Market to Reopen In Aleppo
India
• Ayodhya Case in Supreme Court: Nirmohi Akhara Says No Muslim Entered Ram Temple since 1934; CJI Says Prove Temple's Existence
• Pakistan May Send Hizb Terrorists in Garb of Local Qaida Men
• US envoy to Afghanistan Khalilzad briefs Jaishankar on Afghan peace process
• Feels like body being carved…hope you stand with us: Farooq Abdullah, in tears
• Phone lines down in Kashmir lockdown, people unable to contact kin in Valley
• 'Like my mother', says Hamid Ansari, brought back from Pak by Sushma Swaraj
• Kartarpur corridor project unhindered by government move in J-K
• Kashmiris living out of valley fear for safety after losing touch with families
--------
Pakistan
• Article 370 Revoked: Imran Khan Likens BJP's Ideology to White Supremacists, Nazis
• Pulwama-Like Attacks Can Happen After Revocation of Article 370: Pakistan Prime Minister Imran Khan
• Lodhi demands UNSC ask India to reverse destabilising actions in IoK
• Pakistan army shall go to any extent to stand by Kashmiris: General Bajwa
• SC ruling against Reko Diq deal cost Balochistan dearly: CM
• CM Mahmood orders resolution of Peshawar drainage, water issues
• Maryam asks PM to reveal 'deal' with Trump
• Pakistani doctors with MS, MD degrees sacked in Saudi Arabia
• PM constitutes committee for recommendations on Kashmir situation
• Two dead as Hazaras come under attack, again
• Pakistan seeks 'practical action' from OIC on Kashmir
• Govt calls for 'political unity' over Kashmir cause
• 'Pakistan to raise Kashmir issue at every forum'
--------
South Asia
• Beijing Says India's Kashmir Move 'Undermines' Sovereignty
• Taliban claim bomb attack on police in Afghanistan; nearly 100 wounded
• Afghan policeman opens fire on colleagues, kills 7: Official
• Taliban threaten Afghan election, hail progress on pact with U.S.
• 4 civilians killed in motorcycle bomb blast in W. Afghanistan
• Taliban militants suffer heavy casualties in Faryab clash
• Taliban group claims deadly car bombing in West of Kabul city
--------
Southeast Asia
• Sabah Passes Bill to Outlaw Deviant Teachings of Islam
• Hawker gets 30 months' jail for insulting Islam, Adib's death
• Sri Lanka police arrest 3 members of banned Islamic group
• Duterte worries about ISIS, hopes PH will be spared
• Kashmir tensions: Malaysia asks India, Pakistan to talk
• Perak mufti backs introduction of khat in school syllabus
• Jakarta turns to religious leaders to fight air pollution
--------
North America
• White Terrorism Shows 'Stunning' Parallels to Islamic State's Rise
• Majority of Canadians against Religious Symbols Law
• 'Urgent Resolve' to Fight Domestic Terrorism Faces Tall Legal Obstacles
• Mexico to open first terrorism probe of an event on U.S. territory
• It's Time to Declare War on White-Nationalist Terrorism
• Sanders, Castro to attend Muslim-led presidential forum in Texas
• US-led coalition to boost size of Syrian partner forces
• US defense chief hopeful for Syria accord with Turkey
• ISIS is 'resurging' in Syria as Trump withdraws troops, watchdog says
--------
Europe
• UN Chief: Islamic State Has As Much As $300 Million to Fight
• British Muslims Should Not Feel Forced To Assimilate, Says Top Counter Terrorism Officer
• YouTube Follows Amazon, Censors 'Killing Europe' Islam Documentary
• Russia: US sanctions on Venezuela 'economic terror'
• Turkey stands for seeking equal rights for TRNC hailed
• Jordan's King Abdullah in London for talks with Boris Johnson
• Boris Johnson picks up the phone to Erdogan and Sisi
• Major initiative to solve Lebanon's political crisis fails
--------
Mideast
• Syria: Restored Centuries-Old Market to Reopen In Aleppo
• Saudi-Led Air Blockade of Yemen 'Death Sentence' For Thousands: Groups
• Iran said increasing Hamas funding to $30m per month, wants intel on Israel
• Iran unveils three new precision-guided missiles
• Israel advances plans for more than 2,300 settlement homes: NGO
• Larijani: Iran will target US regional military bases if there is war
• Israel approves plans for 2,304 new settlement homes in occupied West Bank
• 5 Yemeni missiles hit targets in Saudi Arabia's Najran, Asir
• Erdogan says Turkey will launch new operation in Syria 'very soon'
• Palestinians urge boycott of Israeli goods imports to West Bank
• Hamas slams UN for not including Israel in 'List of Shame'
• Scores of Houthi militants killed in Al-Dhale
--------
Arab World
• Kurdish Leader: Turkish Offensive Will Help Re-Emergence of IS in Syria
• How Qatari Banks Are Accused Of Funding Muslim Brotherhood, Global Terrorism
• US, Saudi Arabia Plotting to Establish New Terrorist Groups in Iraq, Syria
• Peaceful Nature Of True Islam Highlighted As Hajj Grand Symposium Concludes In Makkah
• Explosives-packed car kills 20, injures dozens in Cairo collision
• Iraqi paramilitary forces destroy four Islamic State hotbeds in Diyala
• Iraq a source of pride for Arab world, Islam: Velayati
• US Dispatches Massive Military Equipment, Logistical Aid to SDF Bases in Eastern Syria
• Saudi Arabia deposits $250 million in Sudan central bank
• Lebanese monastery brings together Christians scattered by war
--------
Africa
• Air strike on south Libyan town kills more than 40
• Somalia: Al-Shabaab Militants Surrender to Government Forces - Officials
• Libyan National Army destroys Turkish plane carrying weapons in Misrata
• NGOs decry Tunisia sending dozens of migrants back to Libya
• IMN: US, Israel, Saudi Arabia Behind Nigeria's Deadly Crackdown On Zakzaky's Supporters
• Four dead in Mali attacks, Red Cross suspends Timbuktu ops
• Haftar forces say they hit Misrata air base
Compiled by New Age Islam News Bureau
URL: https://www.newageislam.com/islamic-world-news/ayodhya-case-supreme-court-nirmohi/d/119413
--------
Ayodhya Case in Supreme Court: Nirmohi Akhara Says No Muslim Entered Ram Temple since 1934; CJI Says Prove Temple's Existence
Aug 06, 2019
Day one of Supreme Court hearing the politically-sensitive case of Ram Janmabhoomi-Babri Masjid land dispute in Ayodhya concluded with petitioner Nirmohi Akhara telling the apex court bench that no Muslim was allowed inside the temple since 1934 and sought the control and management of the entire 2.77 acre disputed land.
The Nirmohi Akhara, one of the parties to the case, presented its case before the Chief Justice of India Ranjan Gogoi-led Constitutional bench and said that the structure has been in its exclusive possession.
The apex court, observing that the mediation efforts in the decades-old dispute had failed, took up the case for day-to-day hearings starting Tuesday. Before the arguments began, the bench, comprising Justice SA Bobde, Justice DY Chandrachud, Justice Ashok Bhushan and Justice SA Nazeer, rejected the plea for recording the Ayodhya case proceedings as was sought by former RSS ideologue KN Govindacharya.
Nirmohi Akhara opens arguments
Counsel for one of the petitioners in the case the Nirmohi Akhara presented their arguments first on Tuesday. "We have been fighting for this for so long because it is an issue of emotions for us," the petitioner said.
Senior advocate Sushil Kumar Jain, appearing for the Nirmohi Akhara, said that the "Ram Janmasthan" belonged to, had been the possession of, and was managed by the organisation. The lawyer also said that its suit in the case was basically for possession and management rights of the disputed region.
"I am a registered body. My suit is basically for belongings, possession and management rights," he said.
'No Muslims were allowed to enter the structure since 1934'
"Outer courtyard has always been in possession of Nirmohi Akhara, therefore suit of Nirmohi Akhara is limited to inner courtyard," Jain was quoted by The Leaflet as saying. He added that the saffron organisation, one of the 14 akharas recognised by the Akhil Bharatiya Akhara Parishad, had been occupying the inner courtyard for "hundreds of years".
Staking a claim over the disputed 2.77 acres of land, Jain argued, "The place known as Ram Janmasthan was also in possession of Nirmohi Akhara." While the five-judge Constitution bench asked questions to understand the "structure and locations" of the disputed site, the Nirmohi Akhara argued that its temples had been "demolished by some miscreants with no caste, or creed, or religion" on 6 December 1992.
Nirmohi Akhara, claiming that the Jhansi ki Rani was also "protected" by them after the battle of Jhansi when she "took refuge" at the temple in Ayodhya, claimed during its arguments that no Muslims were allowed to enter the structure since 1934 and it has been in exclusive possession of Nirmohi Akhara.
He also cited judgments to back his claim that "a place cannot be considered a mosque if no prayers or namaz are offered there." Citing another evidence, the counsel said that absence of provision for 'wuzu', by which Muslims wash hands and feet before namaz, at disputed site was interpreted by the Allahabad high court to arrive at the conclusion that prayers were not being offered there for long and thus it had ceased to be a mosque.
However, in response, the Supreme Court cited the Allahabad's high court's order saying that before 1934, Muslims were offering regular prayers at the site.
CJI tells Rajeev Dhavan to maintain dignity of court
The ongoing hearing also witnessed a heated exchange of words between the bench and senior advocate Rajeev Dhavan, who is appearing for a Muslim party. While the bench was asking the counsel for the Nirmohi Akhara to confine his arguments to the civil dispute and skip reading some written statements, Dhavan interfered and said perhaps there should not be any curtailment of arguments.
The CJI said the hearing of the arguments would not be curtailed in any manner and there should be no doubt in anybody's mind about it. In response, Dhavan clarified that he meant the same.
At this, the CJI said, "Dr Dhavan, keep the dignity of the court." Dhavan said he had only replied to some questions.
The bench told him, "Please keep in mind that you are an officer of the court and all we are saying is that we are not going to curtail anybody's arguments."
'Ownership because of possession'
Justice Chandrachud, who has been hailed for being the only dissenting voice on crucial cases like the Aadhaar, questioned Jain over whether the basis of the claim of the Nirmohi Akhara to the Ram Janmabhoomi-Babri Masjid land was possession or ownership, to which the counsel said, "Ownership because of possession."
The Supreme Court, in reply said, "In any case, you have been given one-third of the disputed area in a preliminary decree by the Allahabad High Court."
The daily hearings were prescribed by the Constitutional bench on 2 August after taking note of the failed mediation by a three-member panel led by former Supreme Court judge FMI Kalifulla. The mediation panel, also comprising spiritual guru Sri Sri Ravishankar and senior advocate and renowned mediator Sriram Panchu, had said in its report that the Hindu and the Muslim parties had not been able to find a solution to the vexatious dispute.
Fourteen appeals have been filed in the apex court against the 2010 Allahabad High Court judgment, delivered in four civil suits, that the 2.77-acre land in Ayodhya be partitioned equally among the three parties — the Sunni Waqf Board, the Nirmohi Akhara and Ram Lalla.
Give proof of the temple's existence, says CJI
CJI Gogoi, reading from the Allahabad High Court judgment just before the bench took a break for lunch, quoted the statement and said, "There is no evidence to show that there existed any temple and that there were idols in it". In response, Jain said, "My lords, the structure was demolished in 1992."
However, Gogoi countered the claim by demanding evidence from the advocate, citing the Allahabad judge's statement about there being "no evidence". As the bench reconvened at 2 pm, Jain assured the judges that he will show "only the findings". Continuing the arguments in the case, Jain emphasised on the "importance of worshipping the deity" at the "Ram janmabhoomi site".
Reportedly reading relevant portions from the Allahabad High Court's judgment in 2010, Jain said that the Nirmohi Akhara's suit in the dispute was filed in 1959, "four years after the attachment orders were issued in relation to properties in their possession."
The counsel for the Nirmohi Akhara, answering the Supreme Court's questions on limitation, also said that the Sunni Waqf Board's suit was filed in 1961. The hearing concluded for day 1 to resume tomorrow (Wednesday).
https://www.firstpost.com/india/ayodhya-case-in-supreme-court-nirmohi-akhara-says-no-muslim-entered-ram-temple-since-1934-cji-says-prove-temples-existence-7116611.html
--------
Pakistan May Send Hizb Terrorists in Garb of Local Qaida Men
Aug 7, 2019
Pakistan has conceived a plan to send Hizbul Mujahideen jihadists disguised as members of Ansar Ghazwat-ul-Hind, the Kashmir affiliate of global terror outfit al-Qaida. Intelligence agencies have intercepted a 17-minute conversation between a top Hizb operative near Lipa Valley across the LoC and a resident in Gurez in north Kashmir, showing how Pakistan will circumvent the requirements imposed by watchdog Financial Action Task Force.
Hizb boasts of role in Zakir Musa killing
In the chat, Hizb operative Imtiyaz Alam boasts of playing a role in the elimination of Zakir Musa, who founded Ansar Ghazwat-ul-Hind after quitting Hizbul Mujahideen. Musa had succeeded Hizb commander Burhan Wani when he was killed in 2016.
To an enquiry by the Gurez resident, Alam replies, "Idhar koi manta hai Ansar ko? Nahi. Isliye hum Ansar ke saath jayenge. (Is Ansar known here? No. That's why we will go with Ansar)"
In the next answer, Alam further explains that the jihadists will have the option to purchase arms either locally or bring them from Pakistan. "Wohi to tension hai na, samaan jab wahan se lana padta, sajish karni padti hai (That's the trouble. When you got to bring arms from across, you got to conspire)."
The civilian replies saying, "Mein aapko guidance de doonga, aap koshish karo udhar se aane ki, yeh mein kar sakta hoon."
Most of the Ansar members have been killed by the Indian security forces before and after Musa's elimination on May 24, a day after BJP stormed to power at the Centre.
Many in the terror ranks still believe that Musa was set up by one of their own to give a safe passage to other Hizb jihadists.
One of the top counterinsurgency officers told TOI that all terrorists switch from one group to another or even change the names of their groups as and when they require. "These measures are taken when they get desperate," he said.
https://timesofindia.indiatimes.com/india/hizb-boasts-of-role-in-zakir-musa-killing/articleshow/70562193.cms
--------
Article 370 Revoked: Imran Khan Likens BJP's Ideology to White Supremacists, Nazis
Aug 6, 2019
ISLAMABAD: Prime Minister of Pakistan Imran Khan on Tuesday compared the BJP and RSS's ideology with that of white supremacists and his Indian counterpart Narendra Modi's government with Adolf Hitler's Nazi regime.
Speaking at the joint session of Parliament, Khan said that the BJP's and the RSS's enmity against Muslims living in the country comes from their idea of being superior to them, which is similar to the ideology of white supremacists and Hitler's Nazi Party.
"Their racist ideology is similar to that of a white supremacist... I compare their recent actions -- especially considering what they did during the recent general elections -- with that of what Hitler's Nazi Party did," said Khan in his speech shared on ARY News' YouTube channel.
Khan added that the Indian government's decision to scrap Article 370, that conferred special status to Jammu and Kashmir, is in line with this "racist ideology" that puts Hindus above all other religions and seeks to establish a state that represses all other religious groups.
"What happened yesterday has only confirmed my suspicion [about India's unwillingness to talk]. This is not a decision they [the BJP] have taken out of the blue. It was part of their election manifesto all along. It is, in fact, ingrained in their ideology that puts Hindus above all other religions and seeks to establish a state that represses all other religious groups."
"The RSS had the enmity against the Muslims because they resented that Muslims reigned over India for 500-600 years. When the British were leaving India, they were thinking that now is the time to suppress Muslims in India, to treat them as second-class citizens."
"We must give tribute to Jinnah for he was the first person to see through this. Jinnah was the ambassador to Hindu-Muslim India. Why was it that a man like Jinnah decided that Pakistan should be made?" he asked.
The Pakistan Prime Minister said he will take up the Kashmir issue on every international forum to bring it to the notice of global leadership.
"We want global leadership to take note.. I assure you, my government will raise this issue on every international forum. The Western world does not know what is happening in Kashmir. It is our job to tell the world about their suffering," Khan said.
https://timesofindia.indiatimes.com/world/pakistan/article-370-revoked-imran-khan-likens-bjps-ideology-to-white-supremacists-nazis/articleshow/70557750.cms
--------
Pulwama-Like Attacks Can Happen After Revocation of Article 370: Pakistan Prime Minister Imran Khan
Aug 6, 2019
ISLAMABAD: Prime Minister Imran Khan on Tuesday expressed apprehension that Pulwama-like attacks can follow the revocation of the special status for Jammu and Kashmir, which could trigger a conventional war between Pakistan and India.
"This will be a war that no one will win and the implications will be global," he warned while addressing a rare joint sitting of Parliament that was convened to discuss the Kashmir situation, a day after the Indian government revoked Article 370 which gave special status to Jammu and Kashmir.
India maintains that Jammu and Kashmir is its integral part and it includes Pakistan-occupied Kashmir.
Prime Minister Khan explained how the war-like scenario could erupt in the middle of the current tensions between the two nuclear-armed neighbours. He said Kashmiris would protest and India would launch a crackdown on them.
Khan said with this approach, "attacks like Pulwama are bound to happen again. I can already predict this will happen. They will attempt to place the blame on us again. They may strike us again, and we will strike back."
"What will happen then?... who will win that war? No one will win it and it will have grievous consequences for the entire world. This is not nuclear blackmail," Khan told the lawmakers.
He urged the international community to take notice of the situation in Kashmir.
"What they did in Kashmir is in accordance with their ideology…They have a racist ideology," Khan alleged. "Theirs is the ideology which killed Mahatma Gandhi. If the world does not act and does not uphold its own laws then we will not be responsible."
Khan said that his government would approach the world leaders and apprise them of situation in Kashmir.
"We will fight it at every forum including the UN Security Council," he said, adding that Pakistan also plans to take the matter to the International Court of Justice.
Khan said that he tried to improve ties and all neighbours, including India, but New Delhi refused to respond to his overtures.
"When I first reached out to India, they expressed concerns that there were militant outfits operating from Pakistan. I told (Narendra) Modi that after the grave and painful tragedy of the Army Public School massacre, all our political parties had resolved to never let the territory of Pakistan be used for terrorist activities.
"But I got the feeling that the Indian side was not serious about talks. When we went to Bishkek (for the Shanghai Cooperation Organisation summit), my suspicions regarding their unwillingness to speak was strengthened," Khan said.
He said that India "took our overtures for peace as weakness, so we stopped extending offers to hold talks".
Responding to criticism by Opposition leader Shehbaz Sharif, who said that the government should give tough response to India, Khan asked, "What opposition leader wants? Should I order an attack on India?"
Shehbaz earlier said that Khan should use his leadership to lead the case of Kashmir at this critical juncture.
"We have two options: either we hide or we take decisive action. Hiding is not an option, we must take decisive action," he said.
Bilawal Bhutto Zardari of Pakistan Peoples Party also urged for strong action to counter the Indian move.
Earlier, the joint sitting was marred due to differences between treasury and opposition over language of resolution against India.
After the start of the meeting, Minister for Parliamentary Affairs Azam Khan Swati presented the resolution, condemning "violation" of the Line of Control (LoC) by India, but it did not mention the revocation of Article 370.
Opposition lawmakers staged protest at the omission and threatened to boycott which prompted National Assembly Speaker Asad Qaisar to adjourn the session with the promise to reconvene shortly after amending the resolution.
The session was convened after four hours when Prime Minister Khan agreed give a policy statement
https://timesofindia.indiatimes.com/world/pakistan/pulwama-like-attacks-can-happen-after-revocation-of-article-370-imran-khan/articleshow/70556858.cms
--------
Beijing Says India's Kashmir Move 'Undermines' Sovereignty
Aug 07, 2019
BEIJING: India's move to abolish the decades-long autonomy of Kashmir has drawn strong reaction from its neighbors, with China accusing New Delhi of undermining its territorial sovereignty and Pakistan's army vowing to go to "any extent" to stand by the people of the disputed territory.
China's strongly-worded statement was most critical of the impact of India's actions on the mainly Buddhist region of Ladakh — an area of strategic importance nestled between Tibet and Pakistan.
Just two years after India and China's decades-long dispute flared up over a remote area of the Himalayas, and six months after the most serious military escalation between India and Pakistan in decades, Indian Prime Minister Narendra Modi's surprise move on Kashmir has inflamed tensions yet again.
Beijing has always opposed India's inclusion of Chinese territory in the western section of the China-India border, Chinese Foreign Ministry spokeswomen Hua Chunying said in a statement Tuesday.
"The recent unilateral revision of domestic laws by the Indian side continues to undermine China's territorial sovereignty, which is unacceptable and will not have any effect," Hua said.
INDIA SAYS IT'S INTERNAL MATTER:
India's Ministry of Foreign Affairs spokesman Raveesh Kumar said on Tuesday that the creation of a new union territory of Ladakh was an internal matter. "So far as the India-China Boundary Question is concerned, the two sides have agreed to a fair, reasonable and mutually acceptable settlement," Kumar said in a statement. "India does not comment on the internal affairs of other countries and similarly expects other countries to do likewise."
The Indian government said Ladakh's new designation as a "union territory" was "an internal matter concerning the territory of India".
"India does not comment on the internal affairs of other countries and similarly expects other countries to do likewise," Indian foreign ministry spokesperson Raveesh Kumar said.
He added that both sides had committed to maintaining "peace and tranquility in the border areas".
https://www.pakistantoday.com.pk/2019/08/06/beijing-says-indias-kashmir-move-undermines-china-sovereignty/
--------
Sabah Passes Bill to Outlaw Deviant Teachings of Islam
Durie Rainer Fong
August 6, 2019
KOTA KINABALU: The Sabah legislative assembly today passed a bill outlawing deviant interpretations of Islam in the state to ensure the teachings of the religion are "pure".
Law and Native Affairs Minister Aidi Mokhtar tabled the bill, which sought to amend Section 52 of the Syariah Criminal Offences Enactment 1995 to provide definitions of "religion of Islam" and "Ahli Sunnah Waljama'ah".
According to the bill, the amendment is to strengthen Section 52 to make whipping one of the penalties for the teaching of any doctrine or the performance of any ceremony or act relating to Islam that is contrary to Islamic law or any fatwa enforced in Sabah.
A new section, 52A, deals with the prohibition to propagate religious doctrine other than that of Islam recognised by Sabah. Those found guilty are liable to a RM3,000 fine and/or two years' imprisonment.
Aidi pointed out the state did not want any deviant teachings or interpretations that could disrupt the unity of the people.
He told the house that based on recent developments, some Muslims had quarrelled on issues pertaining to the teachings and branches of the religion that subsequently threatened the unity of the faithful.
He said Islam is a religion that unites the people and shuns any division or fights, adding that any thinking, action or practice that causes division among the people must be avoided.
"The existence of deviant teachings, particularly those that are extreme, does not only bring a negative impact on the safety of Muslims but also other residents regardless of race and religion," he said.
Aidi said three of the 11 outlawed teachings in the country originated from Sabah or that the founder had come from the state – Pertubuhan Rahmatan Lil 'Alamin (Perahmat), Tariqah Hasaniah and Islam Jama'ah.
Another three of the banned teachings – Millah Abraham @ Ibrahim, Fahaman and Hizbut Tahrir, and Syiah – had extremism roots that could resort to launching wars on leaders and governments who do not believe in their teachings.
Ariffin Arif (PPBM-Membakut) welcomed the amendment, saying it was important to preserve peace and harmony.
Ariffin, who was the minister in charge of religious affairs in the previous administration, said that a fatwa had banned 25 deviant teachings discovered in the state.
https://www.freemalaysiatoday.com/category/nation/2019/08/06/sabah-passes-bill-to-outlaw-deviant-teachings-of-islam/
--------
White Terrorism Shows 'Stunning' Parallels to Islamic State's Rise
By Max Fisher
Aug 5, 2019
Leer en español
Many scholars of terrorism see worrying similarities between the rise of the Islamic State and that of white nationalist terrorism, seen most recently in the carnage in El Paso, Tex.
"The parallels are stunning," said Will McCants, a prominent expert in the field.
And they are growing more notable with each new attack.
Experts say that the similarities are far from a coincidence. White nationalist terrorism is following a progression eerily similar to that of jihadism under the leadership of the Islamic State, in ways that do much to explain why the attacks have suddenly grown so frequent and deadly.
In both, there is the apocalyptic ideology that predicts — and promises to hasten — a civilizational conflict that will consume the world. There is theatrical, indiscriminate violence that will supposedly bring about this final battle, but often does little more than grant the killer a brief flash of empowerment and win attention for the cause.
There are self-starter recruits who, gathering in social media's dark corners, drive their own radicalization. And for these recruits, the official ideology may serve simply as an outlet for existing tendencies toward hatred and violence.
Differences between white nationalists and the Islamic State remain vast. While Islamic State leaders leveraged their followers' zeal into a short-lived government, the new white nationalism has no formal leadership at all.
"I think a lot of people working on online extremism saw this coming," said J.M. Berger, author of the book "Extremism," and a fellow with VOX-Pol, a group that studies online extremism, referring to the similarities between white nationalism and the Islamic State.
In retrospect, it is not hard to see why.
The world-shaking infamy of the Islamic State has made it a natural model even — perhaps especially — for extremists who see Muslims as enemies.
A set of global changes, particularly the rise of social media, has made it easy for any decentralized terrorist cause to drift toward ever-grander, and evermore nonsensical, violence.
"Structurally, it didn't matter whether those extremists were jihadists or white nationalists," Mr. Berger said.
White nationalism in all forms has been on the rise for some years. Its violent fringe was all but certain to rise as well.
The feedback loop of radicalization and violence, once triggered, can take on a terrible momentum all its own, with each attack boosting the online radicalization and doomsday ideology that, in turn, drive more attacks.
The lessons are concerning. It is nearly impossible to eradicate a movement animated by ideas and decentralized social networks. Nor is it easy to prevent attacks when the perpetrators' ideology makes nearly any target as good as the next, and requires little more training or guidance than opening a web forum.
And global changes that played a role in allowing the rise of the Islamic State are only accelerating, Mr. Berger warned — changes like the proliferation of social networks.
"When you open up a vast new arena for communication, it's a vector for contagion," he said.
A New Kind of Terrorism
The nihilism that increasingly defines global terrorism first emerged in the sectarian caldron of American-occupied Iraq.
A washed-up criminal from Jordan, Abu Musab Al-Zarqawi, exploited the chaos brought by the American-led invasion to slaughter occupiers and Iraqi Muslims alike, circulating videos of his deeds.
Al Qaeda, for all its religious claims, had, like most terrorist groups, killed civilians in pursuit of worldly goals like an American withdrawal from the Middle East.
But Mr. Zarqawi seemed driven by sadism, a thirst for fame and an apocalyptic ideology that he is thought to have only vaguely grasped.
Al Qaeda objected, fearing he would alienate the Muslim world and distract from jihadism's more concrete goals.
Mr. Zarqawi instead proved so popular among jihadist recruits that Al Qaeda let him fight under its name. After his death, his group re-emerged as the Islamic State.
His group's unlikely rise hinted at a new approach to terrorism — and sheds light on why white nationalist terrorism is converging on similar beliefs and practices.
Most terrorists are not born wishing to kill. They have to be groomed. Where past terrorist groups had appealed to the political aspirations and hatreds of its recruits, Mr. Zarqawi's found ways to activate a desire for bloodshed itself.
The American-led invasion of Iraq had seemed, for many Middle Easterners, to turn the world upside down. Mr. Zarqawi and later the Islamic State, instead of promising to turn it right side up, offered an explanation: The world was rushing toward an end-of-days battle between Muslims and infidels.
In that world, Mr. McCants wrote in 2015, "the apocalyptic recruiting pitch makes more sense."
This gave the group justification for attacks that otherwise made little strategic sense, like killing dozens of fellow Muslims out shopping, which it said would help usher in the apocalypse foretold in ancient prophecy.
Because the attacks were easier to carry out, almost anyone could execute their own and feel like a true soldier in the glorious cause.
Jihadism retained its core political agenda. But the things that made the Islamic State's form of terrorism so infectious also made it less strategically rational.
With an ideology that said anyone could kill for the movement and that killing was its own reward, much of the violence took on a momentum of its own.
That, some scholars say, is what appears to be happening now with the extreme wings of the white nationalist movement rising globally.
Seeing a Global Race War
The ideological tracts, recruiting pitches and radicalization tales of the Islamic State during its rise echo, almost word-for-word, those of the white nationalist terrorists of today.
For the latter, the world is said to be careening toward a global race war between whites and nonwhites.
"The Camp of the Saints," a bizarre 1973 French novel that has since become an unofficial book of prophecy for many white nationalists, describes a concerted effort by nonwhite foreigners to overwhelm and subjugate Europeans, who fight back in a genocidal race war.
So-called manifestoes left by the terrorist attackers at Christchurch, New Zealand, and El Paso, Tex., have warned of this coming war too. They also say their attacks were intended to provoke more racial violence, hastening the fight's arrival.
Radicalization requires little more than a community with like-minded beliefs, said Maura Conway, a terrorism scholar at Dublin City University. While white backlash to social and demographic change is nothing new, social media has allowed whites receptive to the most extreme version to find one another.
Mr. Berger, in his research, found that these deadly messages, which have had mixed success in traditional propaganda channels in all but the most dire historical moments, can spread like wildfire on social media.
He termed the message one of "temporal acceleration" — the promise that an adherent could speed up time toward some inevitable endpoint by committing violence. And the "apocalyptic narratives," he found, exploit social media's tendency to amplify whatever content is most extreme.
As with the Islamic State's calls for mass murder, this worldview has resonated among young men, mostly loners, who might have previously expressed little ideological fervor or experienced much hardship. It offered them a way to belong and a cause to participate in.
And, much like the Islamic State had found, social media gave white extremists a venue on which to post videos of their exploits, where they would go viral, setting off the cycle again.
In 2015, Mr. Berger wrote that the Islamic State had been "the first group to employ these amplifying tactics on social media." But, he added, "it will not be the last."
The Interpreter is a column by Max Fisher and Amanda Taub exploring the ideas and context behind major world events. Follow them on Twitter @Max_Fisher and @amandataub.
https://www.nytimes.com/2019/08/05/world/americas/terrorism-white-nationalist-supremacy-isis.html
--------
UN Chief: Islamic State Has As Much As $300 Million to Fight
August 6, 2019
UNITED NATIONS (AP) — The Islamic State extremist group has been left with as much as $300 million following the loss of its so-called "caliphate" in Iraq and Syria, "with none of the financial demands of controlling territory and population," Secretary-General António Guterres said in a report released Monday.
The report to the Security Council on the threat posed by IS warns that the lull in attacks directed by the militant group "may be temporary."
Last week, U.N. experts said in another report to the council that IS leaders are aiming to consolidate and create conditions for an "eventual resurgence in its Iraqi and Syrian heartlands." It said the current lull in attacks "may not last long, possibly not even until the end of 2019."
Guterres said in the new report that while the loss of territory ended the Islamic State group's ability to generate revenue from oil fields and local people, IS is believed to be capable of directing funds to support "terrorist acts" within Iraq and Syria and abroad. It said informal money transfer businesses known as "hawaladars" are the most common method.
He said looted antiquities from Iraq may be another source of revenue for IS, also known as ISIL, and returnees from the conflict said there was a special unit responsible for selling such objects.
"Details of antiquities traded and the current location of any stored antiquities are assessed to be known only to ISIL leaders," he said.
But the secretary-general said the Islamic State group is also encouraging increased financial self-sufficiency throughout its network of supporters and affiliates elsewhere in the Mideast, Africa and Asia.
Guterres said the evolution of a covert IS network in Iraq at the provincial level since 2017 is being mirrored in Syria, with attacks increasing in government-controlled areas.
IS personnel, including some senior figures, "are also reported to have taken refuge in governorates where hostilities are ongoing," the U.N. report said.
IS insurgency activity in Iraq, including the burning of crops, "is designed to prevent normalization and reconstruction, in the hope that the local population will ultimately blame the Iraqi authorities," Guterres said. "A similar approach is anticipated in the Syrian Arab Republic."
The report also highlights the continuing concerns posed by returning IS fighters and their families.
It cited estimates by several unnamed countries that an average of 25% of foreign fighters were killed and 15% are unaccounted for.
"Set against an approximate initial figure of 40,000 who joined the 'caliphate,' these percentages would suggest that between 24,000 and 30,000 foreign terrorist fighters are alive," the report said.
U.N. human rights chief Michelle Bachelet said in late June that more than 55,000 suspected IS fighters and their families have been detained in Iraq and Syria. Most are in the custody of the Iraqi government and the U.S.-backed Syrian Democratic Forces, and the alleged fighters come from over 50 countries. More than 11,000 relatives of the fighters are being held at the Al Hol camp in northeastern Syria alone, she said.
The secretary-general warned that "the threats posed in the short-term by adult detainees and in the medium to long-term by minors who are often traumatized and may become increasingly radicalized have the potential to grow more serious, with consequences for social integration and the potential risk of violence, including possible terrorist attacks in the future."
Guterres said the U.N. system is ready to assist countries in reintegrating and rehabilitating men, women and children who are stranded, especially in conflict zones.
https://news.yahoo.com/un-chief-islamic-state-much-003201998.html
--------
Syria: Restored Centuries-Old Market to Reopen In Aleppo
Aug 6, 2019
The historic al-Saqatiyah Market in Aleppo is to be reopened after being carefully restored as shown in footage filmed on Tuesday.
The market or Souq, is part of the ancient Bazaar in the Ancient City of Aleppo, a UNESCO world heritage site which was damaged during the eight-year Syrian conflict. Many of the old markets are still in ruins.
The renovation work was undertaken by the Aleppo City Council and according to Husam Halabim, an official from the Old City Directorate, the project used traditional construction methods with painstaking attention to the design of the original building.
The venture was partially funded by the Aga Khan foundation at a cost of $400,000 (€357,168) and took eight months.
Those renovating the market hope that the restoration work will attract shopkeepers to return and eventually bring back life to what was once a hub of activity. The official reopening is set to take place later this month.
https://www.presstv.com/Detail/2019/08/06/602864/Restored-Centuriesold-Market-Aleppo
--------
India
US envoy to Afghanistan Khalilzad briefs Jaishankar on Afghan peace process
Aug 7, 2019
NEW DELHI: US special envoy to Afghanistan Zalmay Khalilzad on Tuesday met External Affairs Minister S Jaishankar and apprised him about progress in the Afghan peace process.
Khalilzad's visit here comes amid signals that the US-brokered peace deal with Taliban is likely to be finalised soon to end the nearly two-decade-long war in Afghanistan.
"Useful discussions with US Special Representative @US4AfghanPeace Zalmay Khalilzad. Provided a comprehensive update on the situation in Afghanistan. Shared views on how we could work together effectively," Jaishankar tweeted.
Dr. S. Jaishankar
✔
@DrSJaishankar
Useful discussions with US Special Representative @US4AfghanPeace Zalmay Khalilzad. Provided a comprehensive update on the situation in Afghanistan. Shared views on how we could work together effectively.
View image on Twitter
4,082
7:19 PM - Aug 6, 2019
Twitter Ads info and privacy
590 people are talking about this
On Monday, Khalilzad said "excellent progress" has been made in the peace talks and the potential deal with the Taliban would allow for conditions-based withdrawal of US troops from Afghanistan.
"Building on excellent progress in Kabul last week, I've spent the last few days in Doha, focused on the remaining issues in completing a potential deal with the Taliban that would allow for a conditions-based troop withdrawal. We have made excellent progress," he tweeted on Monday.
India has been a key stakeholder in the peace and reconciliation process in Afghanistan.
In a significant move, India had sent two former diplomats in "non official" capacity to a conference on Afghan peace process in Moscow in November last year which was attended by a high-level Taliban delegation.
The conference organised by Russia was attended by representatives of Afghanistan as well as from several other countries including the US, Pakistan and China.
India has been maintaining a policy of not engaging with the Taliban and pressing for an Afghan-owned and Afghan-led peace initiative to bring peace and stability in the war-ravaged country.
https://timesofindia.indiatimes.com/india/us-envoy-to-afghanistan-khalilzad-briefs-jaishankar-on-afghan-peace-process/articleshow/70563799.cms
--------
Feels like body being carved…hope you stand with us: Farooq Abdullah, in tears
August 7, 2019
In first remarks on the government's decision to take away J&K's special status and bifurcate the state into the Union Territories of J&K and Ladakh, National Conference chief Farooq Abdullah Tuesday said the government's move to split the state feels as if "your body is being carved".
Breaking down while speaking to NDTV at his home in Srinagar, Abdullah said "maine kabhi yeh Hindustan nahin dekha" (I have never seen this India) and urged the country to stand by Kashmir. "We have been with you through thick and thin. I hope you stand with us through thick and thin, and pray for the return of democracy and secularism in the country."
He said he has been under detention at his home and "I feel sad that the Home Minister of India can lie like this". He was referring to Union Home Minister Amit Shah's remark in Lok Sabha that Abdullah was neither under detention nor arrest and was at his home of his own will.
On the bifurcation of the state, Abdullah asked if the government will "divide our hearts too".
"How do you think… one would feel when your body is being carved? The body that stood together in all odds, fought every evil unitedly. Today, how do you think people feel, who have stood by this nation, as to how we have been betrayed. How will be made from a state into a Union Territory… and dividing the regions."
"Are they going to divide people's hearts also? I would think they are going to remove Hindus one side, Muslims one side, Buddhists one side. Is that what they want? Is this what India is? I thought my India was for all, everyone who believes in a secular nation, who believes in unity."
"Yeh maine Hindustan nahin dekha. Maine kabhi yeh Hindustan nahin dekha. Yeh Hindustan hum sabka Hindustan hai, Hindu ho, Muslim ho, Sikh ho, Isaai ho, yeh sabka Hindustan tha (I have never seen this India. This India is of all, Hindus, Muslims, Sikhs, Christians)," he said.
"…for 70 years we fought the battle with the nation and today we are supposed to be the culprits. It was the guarantee given by the solid Government of India. Article 370, 35A guaranteeing the special status of the state was granted by Government of India… Our politics will be to continue to fight, we will fight for democracy, we will fight for unity because unity gives us strength and that unity."
"I call upon all people who stand for a secular India, democratic India, India of its principles. It is not a small thing that we have been given that status, it was not given by some ordinary people. It was given to us by the Government of India… by leaders like Nehru," he said.
Asked if he will approach the court, Abdullah said: "I think we will all, Inshallah sit together again and take it to the logical end that. We are not going to give in. Death is wish of the God. So, why worry about it? What worries me is that what must be the ordinary man going through… Locked up, he may not even have medicines in his house, he may not even have food in his house. What is the use of the government saying we have rations for three months, we have milk… sugar for three months, atta (flour) for three months when a man cannot get to it, cannot have money to buy it. Is that worth it?"
"I may die, because of my health, but I want to leave a message for the people of my state and the people of India. We have been with you through thick and thin. I hope you will be with us through thick and thin and pray for the return of democracy in the country… the return of secularism in the country," he said.
Full report at:
https://indianexpress.com/article/india/jammu-kashmir-bifurcation-feels-like-body-being-carved-hope-you-stand-with-us-farooq-abdullah-in-tears-5884153/
--------
Phone lines down in Kashmir lockdown, people unable to contact kin in Valley
by Karishma Mehrotra
August 7, 2019
Communication services in Kashmir continued to be blocked on Tuesday — with mobile internet suspended, and cellular network, landline and broadband connectivity down — leaving politicians unable to reach their party and family members and newsrooms unable to receive reports from journalists in the Valley.
There was no Kashmir dateline in Delhi newspapers on Tuesday morning, and Kashmiri news websites such as Greater Kashmir and Rising Kashmir had not updated their reports from the region since Monday morning. Kashmir Observer and Kashmir Reader did not have an e-paper edition on Tuesday morning.
Leader of Opposition in Rajya Sabha Ghulam Nabi Azad said in Parliament: "Since last night and up till now… I have been trying to collect information. After many hours, I could establish contact with some districts. Out of 22 districts, 20 districts are under curfew or curfew-like situation… In some places even television is disrupted… internet, mobile services and landline telephones are not working in 10 districts in Kashmir. In the Valley, cars, bus, tempos and trucks are not plying…
"In Jammu, six of 10 districts are under curfew while there is curfew-like situation in three districts. There also, telephone services are shut… In Udhampur and Katwa, where my Hindu brothers are in a majority, I could with much difficulty talk to one person, a former minister who told me that his wife is stranded in Jammu, he was in Udhampur and children are stranded in school and nobody could be contacted over phones."
PDP MP Nazir Ahmed Laway said: "This is the first time I haven't been able to reach my son and daughter. I have been calling for three days."
Kashmiri MPs' offices — such as those of NC's Farooq Abdullah and Congress' Ghulam Nabi Azad — said they were not able to contact any family or party members in the region. In Parliament on Tuesday, Home Minister Amit Shah called the restrictions "precautionary".
Landline numbers for 30 government offices, five universities and two hospitals in Kashmir were not reachable from Delhi on Tuesday afternoon. Websites of the J&K fire and emergency services were not working.
However, BSNL spokesperson S K Sinha told The Indian Express that all BSNL services, except internet services, were working in Kashmir. When it was pointed out that no call to government establishments in the Valley went through on Tuesday, he said: "It is another matter if it is not working because of rain or something. Officially, BSNL landlines are not closed in Kashmir."
An executive from a private communication service provider operating in Kashmir told The Indian Express that they had received a government order on Monday morning to shut down mobile and voice data, landline and broadband, and cable TV in Kashmir.
The executive said that usually the government only clamps down on mobile data services, and could not recall any other instance when voice data, landline and broadband and cable TV were shut down in Kashmir.
In another unusual move, satellite phones were distributed to civil administration officials. On Sunday, a directory with satellite numbers of administrative officials — deputy commissioners and senior police officers — appeared on social media.
During earlier communication shutdowns in Kashmir, BSNL landlines commonly starting with the number 2 were usually found to be spared. On Tuesday, The Indian Express called many of these numbers — starting with 2 and located in Srinagar, belonging to the Governor's office and residence, Central University of Kashmir, Government Medical College, Srinagar District Police, Department of Information and Public Relations, Home Department, General Administration Department, Civil Secretariat Exchange, Power Development Department, Department of Food — and found that they were not active.
Just last month, mobile internet services were shut on the death anniversary of Hizbul Mujahideen militant Burhan Wani. In 2016, after Wani's killing, internet in Kashmir was shut for 133 days — the longest internet shutdown in India since 2012, according to Software Freedom Law Center (SFLC) India.
"Internet shutdowns are common in Kashmir," said SFLC legal director Prasanth Sugathan. "In most instances, mobile internet is shut down or the speed is slowed down while wired broadband (including WiFi) is left functional. This is the first instance where we are aware of disruption of cable, landline and voice connections."
Full report at:
https://indianexpress.com/article/india/phone-lines-down-in-kashmir-lockdown-people-unable-to-contact-kin-in-valley-5883837/
--------
'Like my mother', says Hamid Ansari, brought back from Pak by Sushma Swaraj
Aug 07, 2019
Hamid Ansari, the man Sushma Swaraj helped bring back from a Pakistan jail, says the former external affairs minister's death was a 'big loss' for him
"I have deep respect for her and she'll always stay alive in my heart. She was like a mother to me. After my return from Pakistan, she guided me to look ahead. It's a big loss for me," ANI quoted Ansari as saying. He spent three years in a Pakistan jail.
Ansari had entered Pakistan on November 12, 2012, to meet a woman whom he had befriended on social media. The 33-year-old was arrested in November 2012 and handed a three-year sentence in 2015 for possessing a fake Pakistani identity card.
Ansari had been lodged in Peshawar's central jail after being sentenced by the military court. His jail term ended on December 15 and he was repatriated after the Peshawar high court gave the Pakistani government a month's deadline to complete the process.
"I was worried and unsure if I would ever be able to return home from Pakistan, but eventually when I saw there were a lot of people supporting me, I started praying. My family, the Indian government and Sushma Swaraj helped me a lot," Ansari had said on his return.
Full report at:
https://www.hindustantimes.com/india-news/like-my-mother-says-hamid-ansari-brought-back-from-pak-by-sushma-swaraj/story-jBILOio9hgynsGVcAoW89K.html
--------
Kartarpur corridor project unhindered by government move in J-K
Aug 07, 2019
The government's move in J&K may have jolted Pakistan, but work continues unabated, without any sign of tension, at the Kartarpur corridor, a joint collaboration between both the countries.
Work on the construction sites continued as usual on Tuesday, on both sides of the international border at the Dera Baba Nanak town in Gurdaspur district, where the corridor is being built to provide Indian devotees easy access to gurdwara Darbar Sahib in Kartarpur, the final resting place of Guru Nanak. This historic gurdwara is situated only 3 kms from the border in Pakistan, which Indian devotees take 'darshan' of with binoculars. The developments J&K have not affected the footfall of devotees who come to view the historic shrine.
With both countries having announced the opening of the corridor for the occasion of 550th parkash gurpurb (birth anniversary) of Guru Nanak, construction work on the passenger terminal and the highway is in full swing in India and in Pakistan.
"Construction is in full swing and we will not allow the project, which has long been a desire of the Sikh community, to be affected by any tension between India and Pakistan," said minister of cooperation and jails Sukhjinder Singh Randhawa, who is also an MLA from Dera Baba Nanak.
Full report at:
https://www.hindustantimes.com/cities/kartarpur-corridor-project-unhindered-by-govt-move-in-j-k/story-he6xKenBu5ZOhTmBnfHJcP.html
--------
Kashmiris living out of valley fear for safety after losing touch with families
SANJAY KUMAR
August 07, 2019
NEW DELHI: New Delhi-based journalist Haziq Qadri is desperate to contact his family in the Kashmir Valley.
The writer has not been in touch with his family in Srinagar since Sunday evening when the Indian government downed the valley's communication networks, including all phone lines.
Qadri is worried for their safety and said: "There is no way to know how my family is feeling or what state of mind they are in."
Kashmir Valley and the adjoining areas have been completely cut off from the rest of India by New Delhi in an attempt to contain any violent reaction to its scrapping of Article 370 of the Indian constitution that guarantees special autonomous status to the state of Jammu and Kashmir.
Many Kashmiris in India say they are living in fear following the controversial decision and one university professor described the Indian government as being "at war with the people of Kashmir right now."
Qadri told Arab News that due to the way the situation was unfolding he was worried about his own security in Delhi.
"Last night I called many of my Kashmiri friends at home because they were not feeling secure. They were not sure what might happen to them with the kind of jubilations some Indians are expressing with the abrogation of Article 370.
"Some of my friends studying in different colleges in India told me that they have been bullied by some Indian students. They are so nervous they don't want to talk to anyone.
"I have been living in Delhi for the last five years and have lived in other parts of the country, but I have never felt as lonely and depressed as I feel now," said Qadri.
Pakistan Prime Minister Imran Khan said his country was considering an approach to the UN Security Council. "We will fight it at every forum. We're thinking how we can take it to International Court (of Justice) ... to the United Nations Security Council," Khan told Pakistan's Parliament.
Prof. Ghulam Mohamad Shah, of New Delhi-based Jamia Millia Islamia University (JMI), told Arab News: "I have never felt as helpless and angry as I have been since yesterday (Sunday). Never before has Kashmir faced this unprecedented situation in a normal time when you are not able to establish contact with family in the valley.
"This is an emergency-like situation. I have heard that the Kashmir administration has created six temporary jails on the pattern of Srinagar's central jail to deal with the situation. Security forces are planning to arrest anyone who comes out to protest.
"What has happened in Kashmir is a constitutional coup by the central government. No due process was followed in revoking the special status that Kashmir enjoyed under the Indian constitution," said Shah.
The professor, who comes from the city of Srinagar, said that by revoking Article 370 the Indian government had rendered mainstream political parties in the valley irrelevant and pushed even normal politicians "into the camps of militants."
He added: "I feel very angry and agitated with the way the autonomous status of Kashmir has been taken away from us. It's the saddest day of my life. A psychological barrier has been created between India and Kashmir with the political decision of (Prime Minister) Narendra Modi's regime."
Most Kashmiri students at JMI approached by Arab News were too afraid to speak.
"It's a very different kind of situation for us. We have been advised not to venture out and to lie low. We are not able to contact our families so we cannot express our anxiety to them also," said one student from Anantnag district.
Prof. S.A.R. Geelani of Delhi University said: "The Indian government is at war with the people of Kashmir right now. The whole valley has been turned into an open prison. I have been getting reports that army tanks are marching in south Kashmir."
Geelani has been unable to speak to his wife and children in the valley for almost two days. "The whole episode reflects the very sad state of democracy in India. My Kashmiri fellows are very agitated. This will further alienate the masses in Kashmir. I think in time to come there could be lots of disturbance. The government has pushed the Kashmiris very hard this time thereby making the situation very volatile." He noted that the celebrations of some Indians over the move was "disturbing."
In the southern Indian city of Hyderabad, university students took to the streets on Monday evening in a small protest demanding the roll back of the government's decision on Kashmir's special status.
"I want to know what is happening in my state, but I am not able to speak to any member of my family in Kashmir. It's unprecedented," said Attaullah Niazi, a research scholar at the University of Hyderabad.
Hailing from the Poonch district of Jammu and Kashmir, Niazi added that "by revoking the special status the Indian government wants to change the demography of the Muslim-dominated state.
Full report at:
http://www.arabnews.com/node/1536631/world
--------
Pakistan
Lodhi demands UNSC ask India to reverse destabilising actions in IoK
Aug 07, 2019
UNITED NATIONS: Pakistan's Ambassador to the United Nations, Dr Maleeha Lodhi spent a busy day on Tuesday briefing the Security Council president, diplomats and UN officials on the grave situation in Indian-occupied Kashmir following India's move to abolish Article 370 of its constitution.
The Pakistani envoy went through a tightly laid-out schedule to apprise as many of her counterparts as possible of the breach by India of UN Security Council resolutions on Kashmir, with the revocation of the territory's special status that has spawned a regional crisis.
Lodhi met President of the UN Security Council Joanna Wronecka where she emphasised that the Indian action was "an egregious assault on the dignity of the Kashmiris."
She called on the Security Council to demand that India halt and reverse its unlawful and destabilising actions; ensure full compliance with UN Security Council resolutions; and refrain from any steps that interfere with the settlement of the decades-old Kashmir dispute.
"The tragedy of Kashmir has thus come full circle," the Pakistani envoy told UNSC President, sources said.
In 1947, she pointed out, India occupied Jammu and Kashmir on fallacious grounds.
"The real Indian intention to institute these changes is to alter the demographic structure of the Indian-occupied Jammu and Kashmir," Ambassador Lodhi told UNSC President Wronecka.
Since these actions could materially breach the plebiscite arrangements under the UN auspices, she said, they constitute a flagrant violation of Security Council resolutions, particularly with regard to realisation of the right to self-determination of the Kashmiris.
These Indian machinations notwithstanding, the Pakistani ambassador explained that relevant Council resolutions provide that "the final disposition of the State of Jammu and Kashmir will be made in accordance with the will of the people expressed through the democratic method of a free and impartial plebiscite conducted under the auspices of the United Nations".
The unilateral Indian action cannot revoke this legal 'fact' and is therefore ultra vires and void, Ambassador Lodhi said.
Pakistan, she said, resolutely condemns this sly Indian attempt to perpetuate its illegal occupation of Jammu and Kashmir, adding, "The valiant Kashmiri struggle for self-determination cannot be crushed through a parliamentary act."
Kashmiris across the spectrum, the Pakistani envoy told President Wronecka, have unequivocally rejected the Indian move.
Moderate voices within India have also berated Indian Prime Minister Narendra Modi's government for mortgaging Kashmir to its narrow political interests, she pointed out.
"Tellingly, India is fully aware of the illegality of its actions," she said, pointing out that the legislative 'farce' in the Indian Parliament was thus, preceded by additional deployment of 38,000 soldiers to the occupied territory, forced exodus of all outsiders, imposition of curfew, detention of the legitimate Kashmiri leadership, and suspension of communication services.
"These are not actions of a state with legitimate claims over territory but are acts of a usurper who seeks to occupy territory and subdue its people, under duress and subjugation," Ambassador Lodhi said.
In 2018, she said, Indian forces committed more than 2,350 ceasefire violations resulting in the martyrdom of 36 civilians while countless others sustained injuries, noting that this dangerous trend continues unabated during the current year.
"As the preeminent body tasked with the maintenance of international peace and security, the Security Council should take immediate cognisance of the situation," Ambassador Lodhi emphasised. "After all, at stake are not only the imperative for regional peace but also the credibility and standing of the Council to uphold its own legally binding resolutions."
According to sources, the UNSC president listened to the Pakistani envoy and said she was closely following the developments in Kashmir.
https://www.pakistantoday.com.pk/2019/08/07/lodhi-demands-unsc-ask-india-to-reverse-destabilising-actions-in-iok/
--------
Pakistan army shall go to any extent to stand by Kashmiris: General Bajwa
Aug 6, 2019
ISLAMABAD: Rattled by India's landmark decisions scrapping the special status of Jammu and Kashmir and converting the state into a Union Territory, Pakistan army said on Tuesday that it is prepared to go to any extent to "stand by Kashmiris" in this regard.
"Pakistan Army firmly stands by the Kashmiris in their just struggle to the very end. We are prepared and shall go to any extent to fulfil our obligations in this regard," Pakistan Army Chief General Qamar Javed Bajwa said, as cited in a tweet by Army Spokesperson Major General Asif Ghafoor.
The statement has come a day after India scrapped Article 370 of the Constitution that gave a special status to Jammu and Kashmir and barred people from the rest of the country from buying property there. The BJP-led Centre also converted Jammu and Kashmir into a Union Territory with a legislature, while hiving off Ladakh as a separate Union Territory without legislature.
Ironically, Bajwa's statement has come even as Pakistan's Prime Minister Imran Khan recently accepted that about 30,000 to 40,000 militants and as many as 40 different militants group are operating on the country's soil.
Meanwhile, Bajwa on Tuesday chaired a Corps Commanders' Conference in Rawalpindi on the developments in Jammu and Kashmir. The conference "fully supported government's rejection of Indian actions regarding Kashmir," Ghafoor wrote in a separate tweet.
"CCC on Kashmir situation at GHQ. Forum fully supported the Government's rejection of Indian actions regarding Kashmir. Pakistan never recognised the sham Indian efforts to legalise its occupation of Jammu & Kashmir through article 370 or 35-A decades ago," the tweet read.
Full report at:
https://timesofindia.indiatimes.com/world/pakistan/pakistan-army-shall-go-to-any-extent-to-stand-by-kashmiris-general-bajwa/articleshow/70555531.cms
--------
SC ruling against Reko Diq deal cost Balochistan dearly: CM
August 07, 2019
QUETTA: Balochistan Chief Minister Jam Kamal Khan Alyani has said the Supreme Court decision regarding cancellation of Reko Diq agreement proved very expensive to Balochis­tan, as the province will have to pay a fine of $6 billion imposed by the International Centre for Settlement on Investment Disputes (ICSID).
"We have lost Reko Diq case in both international court and ICSID," said Mr Alyani while concluding a debate on an adjournment motion on the ICSID decision on Monday night.
The adjournment motion on Reko Diq was moved by opposition Balochistan National Party-Mengal lawmaker Sanaullah Baloch.
The chief minister said that in his opinion handing over the Reko Diq mining project to a nuclear scientist, Samar Mubarakmand, by the then provincial government was "completely a wrong decision" because he wasted Rs2 billion for purchasing some machinery, dumpers, vehicles and employing people on high salaries.
Mr Alyani said a nuclear scientist could not run copper and gold mine projects with little expertise in the relevant field. The scientist also had done the same with the Thar coal project but the then Sindh government immediately took back the project and awarded its contract to German and Chinese companies, he said.
Currently, he added, the Thar coal project was producing 600-megawatt electricity.
The chief minister reiterated that wrong decisions and polices of the former Balochistan governments caused the province to pay $6bn penalty as imposed by the ICSID.
He said many debates and resolutions were initiated over Reko Diq in past assemblies but they yielded nothing but emotional speeches and hollow slogans.
He said both the federal and provincial governments were making efforts to find a way out to pay the huge amount of fine. He then questioned the lawmakers in the house if the cancellation of Reko-Diq agreement was a good decision.
The CM claimed that his government had nothing to do with the Reko Diq deal, but he could assure the house that his government would not make any agreement or take any decision that could cause loss to Balochistan and its people.
Referring to the Engineers Grand Alliance protest, Mr Alyani said the government didn't expect such reaction from the educated people. One could not hold the provincial government solely responsible for the situation where three million people were jobless, he said.
The CM said: "Instead of locking down government offices, serving engineers should have approached the Senate's standing committee and opposition members. But XENs don't have the right to stage protests along with unemployed engineers."
The BNP-M lawmaker, who had moved the adjournment motion, said international powers had been looking toward Balochistan's natural resources yet the regimes here didn't exercise prudence to secure them.
Full report at:
https://www.dawn.com/news/1498515/sc-ruling-against-reko-diq-deal-cost-balochistan-dearly-cm
--------
CM Mahmood orders resolution of Peshawar drainage, water issues
August 07, 2019
PESHAWAR: Khyber Pakhtunkhwa Chief Minister Mahmood Khan has directed the officials concerned to plan long-term and effective strategy to address drainage issues and ensure smooth supply of clean drinking water and beautification of the provincial capital on a priority basis.
Chairing a meeting on Peshawar's drainage system, Mr Mahmood directed the capital's commissioner to come up with a comprehensive plan for the resolution of issues in consultation with the Peshawar Development Authority and WSSP next month and said the required funds would be allocated for its implementation, said a statement issued here.
The chief minister was informed that the construction of drains for resolution of standing water in Suri Pul area would begin next month for which the PC-I had been finalised.
The officials said the project would be completed at an estimated cost of Rs71 million.
They said the city's drainage system had been incapacitated due to which water stood on roads during rains inconveniencing people.
The officials briefed the chief minister about the areas affected by standing rainwater, dirt, and unavailability of clean drinking water.
They said seven kilometers long drain was under construction from Gulbahar to Pakha Ghulam at an estimated cost of Rs420 million.
The chief minister directed the Peshawar commissioner to identify divergence points for water drainage at necessary places along the seven kilometers long drain to ensure permanent solution to the longstanding issue.
He was informed that 40 tubewells had been rehabilitated in Peshawar, while the quality of water at source conformed to the acceptable standards. However, the quality of water at destinations changes due to worn-out pipelines.
The officials said to address the issue, the WSSP Peshawar had carried out the rehabilitation of water pipelines in 43 union councils of the capital.
They said 8,000 meters pipelines had been rehabilitated, while work on the remaining was under way.
Full report at:
https://www.dawn.com/news/1498493/cm-mahmood-orders-resolution-of-peshawar-drainage-water-issues
--------
Maryam asks PM to reveal 'deal' with Trump
August 07, 2019
SARGODHA: PML-N vice president Maryam Nawaz Sharif addressed a gathering of workers in Kotmomin, some 40 km from here, on Tuesday evening on her way to Sargodha where she was also scheduled to address a gathering around midnight.
Speaking to people, she claimed Prime Minister Imran Khan had harmed the Kashmir cause.
She said people in Pakistan had right to know "what sort of understanding/deal he has reached during his meeting with US President Donald Trump against the interest of the Kashmiris and Pakistan."
Maryam claimed India would not have taken such an extreme step of changing the demography of Kashmir had Nawaz Sharif was in power.
Full report at:
https://www.dawn.com/news/1498585/maryam-asks-pm-to-reveal-deal-with-trump
--------
Pakistani doctors with MS, MD degrees sacked in Saudi Arabia
Asif Chaudhry
August 07, 2019
LAHORE: In a worrying development, Saudi Arabia and some other Arab countries have rejected the century-old postgraduate degree programme of Pakistan — MS (Master of Surgery) and MD (Doctor of Medicine) — removing it from the eligibility list of the highest paid tier.
This decision has reportedly rendered hundreds of highly qualified medics jobless. A majority of them are in Saudi Arabia who have been told to leave or be ready for deportation.
Rejecting Pakistan's MS/MD degree, the Saudi ministry of health claimed it lacked structured training programme, a mandatory requirement to hire medics against important positions. After the Saudi move, Qatar, the United Arab Emirates and Bahrain also took the similar step.
Most of the affected doctors were hired by a team of the Saudi health ministry in 2016 when it conducted interviews in Karachi, Lahore and Islamabad after inviting applications online.
One of the affected doctors told Dawn the decision had brought embarrassment for them since the same degree programme offered by India, Egypt, Sudan and Bangladesh was acceptable in Saudi Arabia and other countries.
This correspondent has obtained copies of service termination letters of several doctors issued by the Saudi Commission for Health Specialties (SCFHS).
"Your application for professional qualification has been rejected. Reason is that your master degree from Pakistan is not acceptable according to the SCFHS regulations," reads a letter.
Some of the affected doctors and senior health officials in Pakistan blame the College of Physicians and Surgeons Pakistan (CPSP) for damaging their career.
A spokesperson for the Association of University Physicians and Surgeons Pakistan, Dr Asad Noor Mirza, takes it as a setback for Pakistan's major degree qualification and disrespect to the highly qualified cream of the nation.
He claimed that CPSP delegations during recent visits to Saudi Arabia and some Gulf states had presented distorted facts about Pakistan's university programme to maintain monopoly of the CPSP-sponsored FCPS qualification.
Mr Noor told Dawn Pakistan had to face a huge loss of foreign remittance in addition to sufferings of the medics in the form of joblessness.
Talking to this correspondent from Saudi Arabia on phone, Dr Ali Usman, an affected medic, said, "I had done five-year postgraduate qualification from the University of Health Sciences, Lahore, with training from Lahore General Hospital... But all of a sudden the Saudi health ministry terminated my job contract, landing me and my family in immense shock."
Dr Usman said when he contacted Director General of Collaboration Department, Saudi Arabia, Saeedul Barki, he told him that his qualification was rejected when the CPSP delegation told the authorities that there was no training-based post-graduate medical degree in Pakistan, except FCPS. Mr Barki said the CPSP president held multiple meetings with relevant officials in Saudi Arabia and asked the authorities to consider only FCSP qualified Pakistani medics for jobs here.
He said the CPSP had misled the SCFHS ignoring the fact that Pakistan's university degree qualification was a structured training programme.
University of Health Sciences Vice Chancellor Prof Dr Javed Akram dispelled the impression that the MS/MD programme was not a structured training qualification.
"The MS/MD programme was started in 1914 and the first MS degree was awarded to G.B. Kapoor from Punjab University," he said.
"The MS/MD degrees have been declared a five-year level-III research and clinical qualification by the Pakistan Medical and Dental Council," he said.
"The MS and MD degrees are enriched with dynamic, congruent and structured curriculum comprising clinical and research component at par excellence of international standards designed by the World Federation of Medical Education," Prof Akram said.
He said the University of Health Sciences and many senior medical experts from all over the country had recently took up the issue of termination of jobs of Pakistani medics and also talked to the SCFHS.
According to official figures, currently 4,440 postgraduates are serving at various government and private medical institutions in Pakistan. Of them, 102 are teaching as faculty members in senior positions.
CPSP president Prof Dr Zafarullah Chaudhry could not be contacted for comments despite attempts. However, Dean (academics) of the CPSP, Prof Dr Ghulam Mustafa Arain, rejected the allegations levelled by the affected doctors and said the CPSP representatives had been promoting FCPS qualification during visits abroad to create a good image of Pakistan in the field of medical education.
However, he added, "the CPSP can't think of degrading any medical education programme of Pakistan abroad".
Secretary of the Specialised Healthcare and Medical Education Department, Punjab, Momin Agha, said they had taken up the issue with provincial Health Minister Dr Yasmin Rashid. He said after deliberations, it had been unanimously decided to hand over the matter to the medical education committee which was looking after under-graduate and post-graduate degree programmes.
The committee comprising senior medical teachers of high repute would examine the issue in respect of reforms in the MS/MD qualification, if needed, to meet the international requirements.
Full report at:
https://www.dawn.com/news/1498520/pakistani-doctors-with-ms-md-degrees-sacked-in-saudi-arabia
--------
PM constitutes committee for recommendations on Kashmir situation
Aug 07, 2019
ISLAMABAD: Prime Minister Imran Khan on Tuesday constituted a seven-member committee to make recommendations for formulating a legal, political and diplomatic response to the latest developments in Indian Occupied Kashmir (IOK).
According to a notification issued by the Prime Minister's Office, the committee shall comprise foreign minister, attorney general of Pakistan (AGP), foreign secretary, Inter-Services Intelligence (ISI) director general (DG), Military Operations DG, Inter-Services Public Relations (ISPR) DG and Special Envoy to the PM Ahmer Bilal Sufi.
Meanwhile, the premier has also called a meeting of the National Security Council (NSC) on Wednesday.
Full report at:
https://www.pakistantoday.com.pk/2019/08/06/pm-constitutes-committee-for-recommendations-on-kashmir-situation/
--------
Two dead as Hazaras come under attack, again
Aug 07, 2019
At least two people were killed and a dozen were injured in an explosion at Quetta's Mission Road on Tuesday, said police.
According to the details, the bomb went off in a market located on Mission Road where the Hazara community runs most of the businesses.
The explosion smashed the glasses of nearby shops and shopping malls. Police reached the spot as an investigation into the incident went underway.
Full report at:
https://www.pakistantoday.com.pk/2019/08/06/two-killed-10-injured-in-blast-on-quettas-mission-road/
--------
Pakistan seeks 'practical action' from OIC on Kashmir
Aug 07, 2019
JEDDAH: Foreign Minister Shah Mehmood Qureshi said on Tuesday that he called on the Organisation of Islamic Cooperation to show practical and action-based solidarity with the people of the Indian Occupied Kashmir.
In response to the Indian government's abolishment of Article 370 of the Constitution through a presidential decree, which granted special status to Indian-occupied Kashmir, Pakistan called for an emergency meeting of the OIC's Kashmir-focused wing.
Addressing an emergency meeting of the Organization of Islamic Cooperation (OIC) Contact Group in Jeddah on Tuesday, the foreign minister said: "Abolishing Article 370 and 35-A by Indian parliament is a flagrant violation of international laws."
He lamented that thousands of Kashmiris had been martyred by Indian forces in the occupied territory since 1989.
The foreign minister said the deployment of more troops, closure of educational institutions and imposition of emergency like measures by India in held Kashmir, which is the most militarized region in the world, lay bare malevolent intentions of India.
He said he had brought the attention of the United Nations Security Council and General Secretary OIC to the apprehensions of Pakistan regarding the measures and steps taken by India. He added India's steps can endanger peace in South Asia.
FM Qureshi urged the participants of the meeting to pay immediate attention towards this issue.
The delegations from Pakistan, Saudi Arabia, Azerbaijan, Turkey, and other member countries participated in the meeting.
The Contact Group condemned India's recent illegal and unilateral steps, aimed at undermining the demographics and the disputed nature of the Indian occupied Jammu and Kashmir in contravention of the relevant UN resolutions, which seriously imperil regional peace and security.
The Contact Group reaffirmed that Jammu and Kashmir is an internationally recognized dispute, pending on the agenda of the United Nations Security Council.
The Contact Group expressed their support to the efforts of the Pakistan government for the resolution of the dispute and declared solidarity with the people of Jammu and Kashmir.
The meeting emphasized that durable peace in South Asia rests with a just and final settlement of the Jammu and Kashmir dispute in line with the UN Security Council Resolutions.
Full report at:
https://www.pakistantoday.com.pk/2019/08/06/pakistan-asks-oic-to-show-solidarity-with-iok-through-action/
--------
Govt calls for 'political unity' over Kashmir cause
Aug 07, 2019
ISLAMABAD: The government on Tuesday called for unity among political parties over the Kashmir cause, saying that Kashmiris are looking towards Pakistanis in the time of need.
Addressing the media after the joint parliamentary session, Special Assistant to Prime Minister on Information and Broadcasting Firdous Ashiq Awan said that the government respect's oppositions wishes and would make additions it wanted but no controversy should be created on a resolution supporting the rights of the Kashmiris.
"Kashmiris are looking towards Pakistan in this time of dire need. We would like them to know that they are not alone; Pakistan will continue its diplomatic support for their cause and raise the matter on all relevant forums," she said, adding that Pakistan is looking to raise the matter in the United Nations (UN) and ask the forum to look into India's violation of their conventions.
Earlier, in a statement, Firdous said that the whole nation is united on the dispute as Kashmir is an important part of Pakistan. "[We] Will continue political, moral and diplomatic support to the people of Kashmir," she reiterated.
Firdous said Prime Minister Imran Khan is contacting and apprising various world leaders on the recent developments on Kashmir dispute.
"Pakistan will forcefully present the case of Kashmir at every relevant international forum," she said.
Firdous said the Indian government's move of revoking Article 370 is disrespect and violation of the UN Security Council resolutions. She said the United Nations should seek an answer from India for this act to ensure the protection of its resolutions on the issue.
Minister for Science and Technology Fawad Chaudhry called upon the political leadership to "stop fighting on trivial issues" and focus on the situation at hand.
Full report at:
https://www.pakistantoday.com.pk/2019/08/06/govt-calls-for-political-unity-over-kashmir-cause/
--------
'Pakistan to raise Kashmir issue at every forum'
Ijaz Kakakhel
AUGUST 7, 2019
Prime Minister Imran Khan on Tuesday warned India over its illegal annexation of Indian-held Kashmir (IHK) and made it clear that Pakistan would raise the issue at every forum.
Addressing the joint session of parliament, the PM called on the international community to act against the bigoted politics of the Bharatiya Janata Party (BJP). He said the India's decision to abolish the special status of Kashmir by scrapping articles 35A and 370 of the constitution would have repercussions globally.
The joint session was convened to discuss the human rights abuses and India's unilateral scrapping of special status of the occupied valley. Imran Khan condemned the Indian move in strong words and said that India's ruling party was following in the footsteps of the Nazi party in Germany by trying to suppress Kashmiri people's freedom struggle through force.
"They (BJP) have a racist ideology. In Kashmir, they have acted according to their ideology, against their constitution, Supreme Court verdict and United Nations resolutions." The prime minister further said that revoking Article 370 was part of BJP's election manifesto, and added that the Kashmir struggle would intensify after India's move. "I want to make it clear that we will fight this at every forum," he asserted, adding that his government would travel to the West and apprise them of the abuses taking place in India-held Kashmir.
About the Indian threats and statements by some of their leaders over aggression in Azad Kashmir, the PM warned that India should not forget the Pakistan would respond befittingly if India opts for aggression.
"We have two examples before us, that of Bahadur Shah Zafar (last Mughal emperor) and Tipu Sultan. Our hero is Tipu Sultan and we will follow his example if India opts for aggression," said the premier.
The prime minister feared that there would be ethnic cleansing in Kashmir. "I kept on telling them [BJP] after Pulwama that two nuclear-armed neighbours cannot take such risks and we should resolve our problems through dialogue."
Speaking briefly on his meeting with US President Donald Trump, Imran said had asked the US president to intervene in good faith. In response to Shehbaz Sharif, Imran Khan said the meeting with Trump was not on India but rather on the situation in Afghanistan. "We are not a hired gun but it is in our interest that there is peace in Afghanistan. The US has accepted our point of view that there is no military solution to Afghanistan."
The prime minister said the entire region was at a standstill due to the Kashmir issue, which he had brought up in the meeting with Trump.
He further said that the entire international community should take notice of India's violation of international laws. "We will not be responsible if the world didn't do anything," he said.
Earlier, Federal Minister for Parliamentary Affairs Azam Swati presented the resolution on Kashmir issue, which was opposed by PPP's Raza Rabbani over non-mention of 'Article 370 and 35-A' in it. The resolution was later amended and presented again in the House.
Speaking on the occasion, PML-N President and Opposition Leader in the National Assembly Shehbaz Sharif said the session was called on an emerging issue which had a direct link to the foundation of Pakistan. "Pakistan is of Kashmiris and Kashmiris are of Pakistan," he said.
Even after the passage of 24 hours the government had not presented its policy and strategy to counter the assault by Modi, he lamented. "There is every chance of genocide over there," Shehbaz said, and added that the Modi government had not only snatched the rights of the Kashmiris but also challenged the honour of Pakistan and slapped the United Nations Security Council in the face.
Speaking on Imran Khan's meeting with Trump, Shehbaz said India twice refused Trump's offer to mediate on the Kashmir issue. "Modi quietly prepared for what happened in Kashmir," he added. He said Modi was the hurdle in establishing peace in Afghanistan.
Shehbaz asked why China, Saudi Arabia and UAE had not said anything on Kashmir. He said the 220 million people of Pakistan were with the people of Kashmir. "If we take a firm stand against Modi and make preparations to counter his move, we will be fully supported [internationally]."
Slamming the Indian government over abrogation of Article 370, Pakistan People's Party (PPP) Chairman Bilawal Bhutto Zardari said that New Delhi revoked Kashmir's special status illegally and unilaterally. He termed Modi an extremist and added that blood of thousands of innocent Kashmiris were on his hands. He said that Kashmiri people were calling for help and added that on this occasion they could not keep silent. The PPP leader said that India violated international laws and used cluster ammunition to target civilian population in Azad Jammu and Kashmir (AJK) across the Line of Control.
Speaking on the occasion, Human Rights Minister Dr Shireen Mazari urged the UN to form a commission of inquiry on India's rights violations on both sides of Kashmir, including the use of cluster bombs on innocent civilians across the LoC.
The joint session had to be adjourned for 20 minutes after the opposition insisted on including a clause pertaining to amendment to Article 370 in the session's agenda. Following the ruckus by the opposition, Senator Swati presented the amended resolution before the House, which mentioned Article 370. Azad Jammu and Kashmir Prime Minister Raja Farooq Haider was among the leaders present in Tuesday's session.
Full report at:
https://dailytimes.com.pk/444365/pakistan-to-raise-kashmir-issue-at-every-forum/
--------
South Asia
Taliban claim bomb attack on police in Afghanistan; nearly 100 wounded
August 07, 2019
A car bomb exploded on Wednesday outside a police station in the Afghan capital, Kabul, wounding at least 95 people, government officials said, and the Taliban claimed responsibility.
There has been no let-up in violence in Afghanistan even though the Taliban and the United States appear close to a historic pact for US troops to withdraw in exchange for a Taliban promise the country would not be used as a base from which to plot attacks by extremists.
The blast, in the west of the city during the morning rush hour, sent a huge cloud of grey smoke billowing into the sky.
The Taliban said a "recruitment centre" had been attacked by one of their suicide bombers.
"A large number of soldiers and police were killed or wounded," the Taliban said in a statement.
The bomb went off when a vehicle was stopped at a checkpoint outside the police station, said interior ministry spokesman Nasrat Rahimi.
A health ministry spokesman said 95 wounded people had been taken to hospitals. Most of them were civilians, including women and children, he said.
Separately, security forces conducted raids in several parts of Kabul overnight and destroyed a major militant hideout, the main security service said.
https://www.dawn.com/news/1498594/taliban-claim-bomb-attack-on-police-in-afghanistan-nearly-100-wounded
--------
Afghan policeman opens fire on colleagues, kills 7: Official
5 Aug 2019
A policeman in Afghanistan's southern Kandahar province has opened fire on his colleagues, killing seven other policemen, an Afghan official said.
Sunday's attack was the latest case of so-called "insider attacks" - when an Afghan policeman or soldier turns his weapon on Afghan forces or international troops.
Provincial spokesperson Jamal Nasser Barekzai said the attacker fled the scene of the shooting in Shawali Kot district, adding that an investigation was under way.
Taliban spokesperson Qari Yusouf Ahmadi said the attacker joined the Taliban.
The armed group, which effectively controls about half the country, is currently holding talks with the United States to end the country's 18-year conflict.
The latest and eighth round of negotiations began on Saturday in the Qatari capital Doha.
The US, which invaded Afghanistan and toppled the Taliban in 2001, wants Taliban guarantees that it will not become a haven for "terrorists" while the Taliban is focused on ensuring the withdrawal of all US-led foreign forces from the country.
A Taliban source told AFP news agency that efforts were under way to organise a direct meeting between US envoy for Afghanistan Zalmay Khalilzad and Taliban cofounder Mullah Baradar, who heads the movement's political wing.
Despite negotiations, the fighting has not subsided, as the civilian casualty rates across Afghanistan jumped back to record levels last month, according to the United Nations.
Full report at:
https://www.aljazeera.com/news/2019/08/afghan-policeman-opens-fire-colleagues-kills-official-190805063810823.html
--------
Taliban threaten Afghan election, hail progress on pact with U.S.
Abdul Qadir Sediqi
AUGUST 6, 2019
KABUL (Reuters) - The Afghan Taliban on Tuesday denounced a presidential vote due next month as a sham and threatened to attack election rallies even as the militants and the United States reported significant progress on a deal to end America's longest war.
The pact will be centered on a U.S. commitment to withdraw troops in exchange for a Taliban promise the country will not be used to plot terrorist attacks, both sides say.
A Taliban commitment to talk peace with the U.S.-backed government of Afghanistan will likely be part of the agreement, but many government officials fear their war with the Taliban will not end if U.S. troops leave.
The Taliban, fighting to rid the country of foreign forces and create an Islamic state, called for a boycott of the election scheduled for Sept. 28.
Foreign powers should focus efforts on the deal with the United States on "ending the occupation", they said.
"This election process is nothing more than a ploy," the Taliban said in a statement.
President Ashraf Ghani is widely expected to win a second term and has insisted the vote must go ahead as scheduled.
The U.S.-trained former World Bank official came to power in 2014 after winning an election marred by fraud accusations.
The Taliban said their fighters would block the vote and warned of attacks: "Stay away from gatherings and rallies that could become potential targets," the militants said.
Ghani's office said the people had the right to choose their leader and the government was ready to hold a transparent vote.
"They should show peace through their actions and not threaten people," the office said of the Taliban.
The government is not involved in the peace talks because the Taliban refuse to deal with them, labeling them a U.S. puppet.
PROGRESS ON PACT
Ghani's running mate, who last week survived a militant suicide attack on his Kabul office, condemned the Taliban as "sham Afghans" acting at the behest of old rival Pakistan.
"They are created and backed to suppress a nation, bring about a medieval system in the name of religion to feed the greedy beast of Pakistani establishment," Amrullah Saleh said on Twitter.
Saleh, a former intelligence chief, is a fierce critic of Pakistan, which many Afghans accuse of backing the Taliban. Pakistan denies that.
Rights group Amnesty international condemned the Taliban threat, saying they were claiming to pursue peace but threatening to carry out war crimes by attacking election rallies.
About 20,000 foreign troops, most of them American, are in Afghanistan as part of a U.S.-led NATO mission to train, assist and advise Afghan forces. Some U.S. forces carry out counter-terrorism operations. President Donald Trump has announced his aim to end the war.
Both the U.S. peace envoy leading talks with the Taliban, and the Taliban reported progress in their talks in Qatar, where technical teams were discussing mechanisms on Tuesday.
The militants control more territory than at any point since the United States bombed them out of power in 2001, and there has been no let-up in the violence.
Five people were killed and seven were wounded in a bomb attack on a government vehicle in Kabul on Tuesday, authorities said.
U.S. envoy Zalmay Khalilzad said on Twitter late on Monday, there had been excellent progress and the Taliban were equally enthusiastic, saying they expected an outcome within days.
"Extraordinary progress," said Suhail Shaheen, the spokesman for the Taliban political office in Qatar.
Full report at:
https://www.reuters.com/article/us-afghanistan-taliban-election/taliban-denounce-afghan-election-warn-that-rallies-face-attack-idUSKCN1UW0MG
--------
Taliban militants suffer heavy casualties in Faryab clash
07 Aug 2019
A clash broke out between the security forces and Taliban militants in norther Faryab province of Afghanistan.
The 209th Shaheen Corps in a statement said the security forces killed 5 Taliban militants during the clash which took place in Qaisar district.
The statement further added that the security forces also wounded 13 Taliban militants during the same clash.
Full report at:
https://www.khaama.com/taliban-militants-suffer-heavy-casualties-in-faryab-clash-03579/
--------
Taliban group claims deadly car bombing in West of Kabul city
07 Aug 2019
The Taliban group has claimed responsibility for the deadly car bomb explosion in West of Kabul city.
Taliban spokesman Zabiullah Mujahid claimed in a statement that the suicide attack targeted a recruitment center of the security forces.
Mujahid further added that the attack inflicted heavy casualties on security personnel.
However, the Ministry of Public Health said the rescue workers have so far shifted 95 wounded people to health facilities.
The officials in Public Health Ministry further added that the explosion has also wounded many women and children.
Full report at:
https://www.khaama.com/taliban-group-claims-deadly-car-bombing-in-west-of-kabul-city-03580/
--------
Southeast Asia
Hawker gets 30 months' jail for insulting Islam, Adib's death
06 Aug 2019
KUALA LUMPUR (Bernama): A hawker was sentenced to 30 months' jail by the Sessions Court here for posting insulting remarks on social media against Prophet Muhammad, Islam and the death of firefighter Muhammad Adib Mohd Kassim.
Judge M.M. Edwin Paramjothy handed down the sentence on Chow Mun Fai, 43, who changed his plea to guilty last June 18 to eight charges pertaining to the offences. Tuesday (Aug 6) was fixed for sentencing.
When Chow was first brought to court on March 8, he had pleaded not guilty to the charges.
Before handing down the sentence, judge Paramjothy said the court could not accept Chow's action of giving negative comments about other people's religion.
"The actions of the accused were excessive and went beyond the limit of freedom of expression, " said the judge, adding that these actions were planned as they were done repeatedly.
The judge sentenced Chow to between seven and 30 months' jail on each count, to be served concurrently from the date of his arrest, which was last March 6.
On the first count, Chow was charged with intending to cause public mischief by posting offensive remarks on Muhammad Adib's death on his Twitter account, using the profile name "Alvin@Alvin15358333" at 8.07am on Feb 13 this year.
He was also charged with three counts of uploading postings that insulted Prophet Muhammad on social media, which could cause disharmony between Muslims and non-Muslims.
The offences were committed at 2.29pm and 7.06pm last March 2 and 13 respectively.
Chow was also charged under the Communications and Multimedia Act 1998 with four counts of using his Twitter profile to transmit offensive tweets with the intention of causing annoyance to others.
These offences were committed at the same place and time.
All the postings were read at the federal police Cyber and Multimedia Crime Investigation Division, Commercial Crime Investigation Department at Menara KPJ here at 8.30pm on March 3 this year.
Deputy public prosecutor Muhamad Asyraf Md Kamal prosecuted, while Chow was represented by lawyer Mohan Raj. - Bernama
https://www.thestar.com.my/news/nation/2019/08/06/hawker-gets-30-months039-jail-for-insulting-islam-adib039s-death
--------
Sri Lanka police arrest 3 members of banned Islamic group
August 5, 2019
COLOMBO, Sri Lanka — Sri Lankan police on Monday arrested three members of a banned Islamic organization linked to Easter Sunday suicide bomb attacks that killed more than 250 people, an official said.
Police spokesman Ruwan Gunasekara said in a statement that the three suspects, who belong to Jamathei Millathu Ibrahim, were arrested in eastern Ampara district.
He said they are believed to have received training at two locations run by ringleader Mohamed Zahran, who blew himself up at a tourist hotel on April 21 as part of coordinated attacks on three churches and three tourist hotels.
Two domestic radical Islamic groups, National Thowheed Jammath and Jamathei Millathu Ibrahim, are accused of having pledged allegiance to the Islamic State group and carried out the blasts.
More than 500 people were wounded in the attacks.
Full report at:
https://www.washingtonpost.com/world/asia_pacific/sri-lanka-police-arrest-3-members-of-banned-islamic-group/2019/08/05/8cddb11a-b786-11e9-8e83-4e6687e99814_story.html?noredirect
--------
Duterte worries about ISIS, hopes PH will be spared
Aug 5, 2019
Metro Manila (CNN Philippines, August 5) — President Rodrigo Duterte on Monday expressed concern over threats of a possible attack by the Islamic State of Iraq and Syria (ISIS) in the Philippines.
"Just like Iraq, Syria, na maraming inosenteng tao ang nadadali [where many innocent people are affected]," Duterte said during the oathtaking of newly-appointed officials in Malacañang.
The President said he hopes the Philippines will be spared from a possible ISIS attack.
"I'm praying - I really pray, talagang lumuluhod ako sa Diyos [I am kneeling before God] to spare us that kind of brutality and cruelty in our country - because it will really be bloody," he added.
Foreign terrorists were reportedly being harbored by the Sulu faction of the local terror group Abu Sayyaf. The faction is led by Hatib Hajan Sawadjaan, the supposed ISIS leader in the Philippines.
Sawadjaan was linked to the Jolo, Sulu blasts earlier in the year.
In July, Duterte said he is preparing government troops to battle the global extremist group. Earlier, the President also said ISIS would not gain a foothold in the Philippines during his term.
The president also warned that an ISIS attack would derail peace efforts in Mindanao.
The administration sees the creation of the Bangsamoro Autonomous Region in Muslim Mindanao (BARMM) as a means to address the insurgency problem in the country's second-largest island.
However, the President expressed concern over "sparks" that would "tend to maybe derail the smooth transition for the Bangsamoro people", referring to a possible ISIS attack.
Duterte said he is still trying to get Moro National Liberation Front leader Nur Misuari's support for the BARMM. A breakaway faction, the Moro Islamic Liberation Front, has already expressed approval for the newly-formed Bangsamoro government. The BARMM's interim Chief Minister is MILF Chairman Al-Haj Murad Ebrahim.
Full report at:
https://www.cnnphilippines.com/news/2019/8/5/Rodrigo-Duterte-ISIS.html
--------
Kashmir tensions: Malaysia asks India, Pakistan to talk
Riyaz ul Khaliq
07.08.2019
Mlaysia has called on India and Pakistan to engage with each other and hold dialogue as tensions escalate over the disputed region of Jammu and Kashmir.
"Malaysia is monitoring the situation in Jammu and Kashmir. Malaysia has close and friendly relations with both India and Pakistan," Malaysian Foreign Ministry said in a statement on Tuesday.
This comes after Pakistani Prime Minister Imran Khan spoke to his Malaysian counterpart Mahathir Mohamad about India's move to abrogate the special status granted to Jammu and Kashmir.
"Malaysia encourages the two close neighbors to re-engage in dialogue and negotiations with a view to de-escalate the on-going situation and finding an amicable solution," the statement added.
India on Monday in a shock move divided the disputed region under its control in to two centrally-administered "Union Territories" and scrapped a law which disallowed outsiders to buy land in India's only Muslim-majority state, raising fears that this was an attempt to change demography of the region.
The Himalayan state with a population of 12 million has since been placed under a communication blockade by the Indian government with internet, cell phones and landlines shut. Key Kashmiri leaders have also been placed under house arrest.
Khan, whose country also controls a part of Kashmir, on Tuesday also spoke to Turkish President Recep Tayyip Erdogan on the issue, who promised to play his role in reducing mounting tensions in the region.
Pakistan has also urged the UN to intervene and held an Organization of Islamic Cooperation meeting in Jeddah.
Jammu and Kashmir is held by India and Pakistan in parts and claimed by both in full.
Since they were partitioned, the two countries have fought three wars -- in 1948, 1965 and 1971 -- two of them over Kashmir.
Some Kashmiri groups in Jammu and Kashmir have been fighting against Indian rule for independence or for unification with neighboring Pakistan.
Full report at:
https://www.aa.com.tr/en/asia-pacific/kashmir-tensions-malaysia-asks-india-pakistan-to-talk/1551416
--------
Perak mufti backs introduction of khat in school syllabus
06 August 2019
IPOH, Aug 6 — The Malay language and jawi script, including khat, are inseparable like the Malay proverb ibarat aur dengan tebing based on the history of Malaya, said Perak Mufti Tan Sri Dr Harussani Zakaria.
He said encouraging the introduction and use of jawi script and khat was something that should be supported by everyone because the strength of a civilisation depended on the appreciation of past history.
Harussani said history proved that the British officials and Malay rulers were using Malay language written in jawi script.
"The implementation of jawi script and khat is no stranger to a country like Turkey, which is re-introducing their language using its original script to preserve their history and heritage.
"While, in Korea and Japan, citizens who wish to enter university, need to pass their language and script exams," he said in a statement here today.
Deputy Education Minister Teo Nie Ching recently announced the use of jawi script in textbooks in all schools including national-type Chinese and Tamil schools.
It was also decided to include khat for the Year Four students by next year.
Harussani said it was also in line with the suggestion by Perak Sultan Sultan Nazrin Shah for the jawi script to be preserved as a national heritage.
He also dismissed the allegation that students would be converted to Islam when learning khat or jawi.
Full report at:
https://www.malaymail.com/news/malaysia/2019/08/06/perak-mufti-backs-introduction-of-khat-in-school-syllabus/1778173
--------
Jakarta turns to religious leaders to fight air pollution
August 7, 2019
While struggling to bring down air pollution in the city, the Jakarta administration is eyeing help from religious leaders to raise people's awareness to act together to overcome the problem. In collaboration with Bonn-based ICLEI – Local Governments for Sustainability, a global network of towns, cities and regions committed to building a sustainable future, the Jakarta administration will provide modules and organize training programs about climate change viewed from religious perspectives. The religious leaders from six official religions in Indonesia—Islam, Protestant, Catholic, Hindu, Buddhism and Confucianism—will be involved to create the modules of the training programs. The modules are also expected to become guidelines in religious sermons. ICLEI-Local Government for Sustainability Indonesia country manager Gina Karina said Jakartans needed to ta...
Full report at:
https://www.thejakartapost.com/news/2019/08/07/jakarta-turns-to-religious-leaders-to-fight-air-pollution.html
--------
North America
Majority of Canadians against religious symbols law
Barry Ellsworth
06.08.2019
TRENTON, Canada
A new Canadian poll shows 59 percent of Canadians living outside of Quebec are against a new law in that province that bans some public sector workers from wearing religious symbols, it was reported Tuesday.
Among Quebecers, however, the majority strongly support the new law that came into effect June 16.
"The majority of Canadians disprove of the Quebec government introducing a law that prevents provincial employees from wearing religious symbols," said Dr. Lorne Bozinoff, head of Forum Research that conducted the poll. "But in Quebec? The majority approves."
With so many Quebecers backing the move, it is unlikely the law will be amended.
"The provincial government gets elected by Quebec voters, so given voters' overwhelming support for the policy, it's unlikely to be amended anytime soon," Bozinoff said.
The law bans most public service workers, including teachers, nurses and police, from wearing religious symbols such as hijabs, turbans, crosses and kippahs while on the job. Bill 21 only applies to new employees, not existing employees. The idea is to separate religion from state.
However, the law could be changed based on court challenges.
While a Quebec judge refused to suspend the religious symbols law in early July, two groups are seeking to have that decision quashed.
The National Council of Canadian Muslims (NCCM) and the Civil Liberties Association moved to appeal the decision, asking for the law to be temporarily suspended until a higher court considers a challenge to the law.
Mustafa Farooq, head of the NCCM, said the judge's decision mistakenly ruled the new law was not adversely affecting people.
"We disagree that the harm to people in Quebec is hypothetical – rather, it's actual, inevitable and irreparable," he said. "We believe that there is urgency in halting this law – that people are affected Bill 21."
Amrit Kaur, a representative of the World Sikh Organization in Quebec, is a recent graduate teacher and she is looking for a job outside of Quebec due to the law.
"There are people like myself who have to choose between their faith and their careers," Kaur said.
The Forum Research survey included 1,733 people and was conducted July 26-28.
https://www.aa.com.tr/en/americas/majority-of-canadians-against-religious-symbols-law/1551286
--------
'Urgent Resolve' to Fight Domestic Terrorism Faces Tall Legal Obstacles
By Matt Apuzzo
Aug 5, 2019
Within days of the Sept. 11 terrorist attacks, the United States government began writing new laws, reinterpreting old ones and crafting aggressive new policies to defeat Al Qaeda and other Islamist terrorist groups.
In the aftermath of the deadly shootings this weekend, President Trump on Monday promised "with urgent resolve" to press a similar whatever-it-takes strategy to investigate and prevent white-supremacist violence and hate crimes. The F.B.I. has said that such racially motivated domestic terrorism now accounts for more deaths and arrests in the United States than Islamist terrorism.
"We can and will stop this evil contagion," Mr. Trump said. He ordered the F.B.I. to identify the necessary tools and promised to deliver "whatever they need."
While thin on specifics, Mr. Trump's remarks raised the prospect of empowering the Justice Department to investigate American hate groups with the vigor that it has brought to the fight against international terrorism.
"We must shine light on the dark recesses of the internet and stop mass murders before they start," Mr. Trump said.
Any such effort, however, will face serious obstacles — including the fact that there are no federal penalties for domestic terrorism.
Law enforcement and intelligence agencies have much more latitude to investigate foreign terrorist organizations than homegrown groups.
And changing those laws to crack down on domestic terrorism would test the limits of free speech: Espousing hate-filled, white-supremacist, anti-immigrant views is protected under the Constitution. So is buying guns.
Even just prioritizing domestic investigations would mean rethinking two decades of law enforcement strategy. Domestic terrorism represents only about 20 percent of F.B.I. terrorism cases. Some field offices do not even have a stand-alone squad dedicated to investigating it.
Perhaps most important, a new focus on white-supremacist violence would test whether Americans are as accepting of aggressive law enforcement tactics when the targets aren't Muslims, but white Americans.
"If they did the same thing that they did with the Muslims, they'd say every white guy is a potential terrorist," said Martin R. Stolar, a New York civil rights lawyer who has fought for decades against government encroachments on free speech in the name of national security. "You can't do that with white people. The blowback would be outrageous."
Killing civilians has always been illegal, of course, but the 2001 attacks prompted a philosophical change in law enforcement. The F.B.I. and other agencies needed to develop intelligence and disrupt attacks before they occurred.
With that in mind, Congress hurriedly passed the USA Patriot Act, giving the federal government broader powers to investigate people — American citizens or those living abroad — suspected of having terrorist ties.
Many of those powers, like wiretapping for intelligence purposes, were written to target people working with overseas groups. Federal law gives the government sweeping power to sanction foreign terrorist groups like Al Qaeda, making it illegal for anyone to provide them with support.
No such federal domestic-terrorism law exists. Longtime hate groups like the Ku Klux Klan are legal, and their virulent speech is generally protected by the First Amendment.
"The international nexus gave us access to a lot of tools that we just would not have with white nationalists," said Michael Mullaney, who served as the Justice Department's counterterrorism chief under presidents Bush, Obama and Trump.
Even before Mr. Trump's comments Monday, racially- or religiously-motivated mass shootings in Charleston, Pittsburgh, San Diego and elsewhere prompted calls to give the F.B.I. new powers.
Thomas O'Connor, the president of the F.B.I. Agents Association and a veteran domestic terrorism investigator, called for Congress to pass a bill making domestic terrorism a federal crime with specific penalties. He said doing so would resolve confusion among investigators and eliminate the perception that domestic-inspired attacks are less serious than other forms of terrorism.
Beyond assigning explicit penalties to domestic terrorism, other suggestions include giving the F.B.I. more power to investigate people before they commit crimes.
Mary McCord, a former senior national security prosecutor, has drafted a proposal to criminalize the stockpiling of weapons for use in a domestic attack.
Mr. Mullaney said a combination of factors — like preaching racial hatred and stockpiling guns, for instance — could be used. But he said any such law would have to be carefully written because it brushes so closely against the Constitution.
Civil liberties groups say the nation does not need new laws, a sentiment with which some in law enforcement agree. They say the F.B.I. already has the authority to investigate would-be killers before they attack. And they recoil at even the suggestion of widening the government's powers.
"All the investigative tools are already available to them," said Joshua L. Dratel, a lawyer who has represented numerous people accused of terrorism. "The notion of designating terrorist groups inside the United States is something that should worry everyone."
The F.B.I. director, Christopher A. Wray, has not asked for new authorities and has said he is not interested in investigating the political views of Americans.
"We, the F.B.I., don't investigate ideology, no matter how repugnant," he said on Capitol Hill last month. "When it turns to violence, we're all over it."
Mr. Dratel said the post-9/11 years showed the government will abuse any new authorities.
After the 2001 attacks, for instance, the government rounded up hundreds of Muslim men who had not been involved and subjected them to abuse and mistreatment. For years, law enforcement officials compiled maps of Muslim communities, eavesdropped in mosques, infiltrated Muslim student groups and used informants in sting operations.
Lawmakers and many American voters largely tolerated those tactics, or at least were patient when there was evidence of abuse. But the evidence suggests that the Justice Department would likely receive far less leeway to use such tactics against white Americans.
Early in President Obama's tenure, for instance, a Department of Homeland Security report warned about the rise of right-wing terrorism.
"White supremacist lone wolves pose the most significant domestic terrorist threat because of their low profile and autonomy — separate from any formalized group — which hampers warning efforts," the report said.
Full report at:
https://www.nytimes.com/2019/08/05/world/americas/shooting-response-dayton-el-paso.html
--------
Mexico to open first terrorism probe of an event on U.S. territory
AUGUST 6, 2019
Daniel Trotta
EL PASO, Texas (Reuters) - Mexico will investigate the mass shooting in El Paso, Texas, that killed 22 people, including eight Mexican citizens, as an act of terrorism and may request the suspected shooter be extradited to Mexico for trial, the country's foreign minister said on Monday.
Mexico's involvement in the criminal process against accused shooter Patrick Crusius comes at a time of high tension between Mexico City and Washington over issues of immigration and trade.
Eight Mexicans were killed in Saturday's rampage at a Walmart store in the Texas border city, and six of the wounded Mexican nationals remained hospitalized on Monday, Foreign Minister Marcelo Ebrard told reporters at the Mexican consulate in El Paso.
He said he would ask U.S. authorities to turn the bodies over to their Mexican families as soon as possible.
Ebrard said he would meet with the Mexican attorney general on Tuesday to share results of the U.S. investigation and build a terrorism case.
"We consider this an act of terrorism, in this case carried out in U.S. territory, but an act of terrorism against Mexicans," Ebrard said at the Mexican consulate in El Paso. "It will be the first investigative case of this importance in the history of Mexico regarding terrorism in United States territory," he added.
A four-page statement believed to have been authored by the suspect and posted on 8chan, an online message board often used by extremists, called the El Paso attack "a response to the Hispanic invasion of Texas."
Ebrard also said Mexico may open a case against the sale and distribution of the weapon used in the massacre. He did not elaborate or take questions from the media. El Paso police have said Crusius purchased his weapon legally.
Crusius, 21, has been charged with one Texas state count of capital murder and is being held without bail in El Paso County Jail. The magistrate judge who ordered Crusius to be held, Penny Hamilton, said he likely would face additional state charges and possibly U.S. federal charges as well.
Mexico and the United States have periodically cooperated on high-profile criminal cases, but usually for suspected Mexican drug traffickers who are tried in U.S. courts.
Mexican President Andres Manuel Lopez Obrador said on Sunday that Mexico would push to make sure that authorities would be held accountable in the case because they allowed "excesses" such as the "indiscriminate use of arms."
Full report at:
https://www.reuters.com/article/us-texas-shooting-mexico/mexico-to-open-first-terrorism-probe-of-an-event-on-u-s-territory-idUSKCN1UW01B
--------
It's Time to Declare War on White-Nationalist Terrorism
By DAVID FRENCH
August 5, 2019
It's time to face some dreadful, terrible facts. The United States is now facing a deadly challenge from a connected, radical, online-organizing community of vicious white-nationalist terrorists. They are every bit as evil as jihadists, and they radicalize in much the same way. And just like the ISIS terrorists our nation and our allies have confronted in the great cities of the West, they use the most modern of tools to advance the oldest of hatreds.
America has faced waves of white-supremacist terror in the past, and there are always at least some, few extremists lurking in the dark corners of American life. We've come to expect the occasional act of white-supremacist violence, and we've sometimes explained it away as the last spasm of a dying bigotry.
Beginning in 2015, however, it became apparent to those who had eyes to see that our nation was starting to experience a new youth movement of hate. The Charleston church massacre was followed by a strange — and for those who experienced it — terrifying wave of bizarre online racist harassment. The word "alt-right" entered the American lexicon.
It targeted Jews, it targeted African Americans and Hispanics, and it targeted critics of Donald Trump. It obsessed over immigrants from south of the border. It used words like "invasion" to describe immigration, and words such as "replacement" to describe the imagined fate of white America. It thrilled to Trump's rhetoric, and parts of Trump's movement loved it right back. No less a figure than Steve Bannon, the man who became Trump campaign CEO and later a senior White House aide, boasted that Breitbart (then one of the most trafficked sites in conservative media) had become the "platform of the alt-right."
Critics who sounded the alarm about the alt-right were often mocked. You just didn't get it. They were "trolls." They were doing it for the "lulz." In the meantime, their targets hired security when they could afford it, carried guns when they couldn't, and got used to living on edge.
Then, the "trolls" found their way into the real world. In 2017, a young man drove his car into a crowd of anti-racist protesters in Charlottesville, Va., killing a young woman named Heather Heyer. One of the "trolls" — connected to other trolls across the globe — armed himself, slaughtered worshippers in two New Zealand mosques, and filmed the attack. He posted a rambling manifesto to an online message board called 8chan.
The next month, a young man in California armed himself, posted his own 8chan manifesto, and tried to slaughter worshippers in a California synagogue. And yesterday, another young man posted another 8chan manifesto and committed a mass murder in El Paso, Texas.
And if you think that's the sum total of white-supremacist violence, you're sadly mistaken. Most Americans remember the Tree of Life synagogue massacre in Pittsburgh. Do you remember the white supremacist who killed a black man in New York with a sword? Do you remember the attempted church massacre in Kentucky, where a white supremacist who couldn't gain access to the church gunned down two black victims at a Kroger grocery story instead? Do you remember that a member of an "alt-Reich" Facebook group stabbed a black Maryland college student to death without provocation, or that a white man in Kansas shouted ethnic slurs before shooting two Indian engineers in a bar, killing one?
Substitute "jihadist" for "white supremacist" or "white nationalist" and then imagine how we'd act. Imagine how we've acted.
It's time to declare war on white-nationalist terrorism. It's time to be as wide awake about the dangers of online racist radicalization as we are about online jihadist inspiration. And it's time to reject the public language and rhetoric that excites and inspires racist radicals. Just as we demanded from our Muslim allies a legal and cultural response to the hate in their midst, we should demand a legal and cultural response to the terrorists from our own land.
To say that it's time to declare war does not mean it's time to repeal the Constitution. Nor does it mean droning a young man in his mom's basement in Des Moines. It means treating online white-nationalist radicals exactly the way we treat online jihadist sympathizers.
The FBI is hardly passive. Last month, FBI director Christopher Wray told Congress that the FBI had made "about 90" domestic terror arrests in the last nine months, and a "majority" are motivated by "white-supremacist violence." Aside from making "domestic terrorism" a federal crime (federal terrorism crimes focus on international terrorism), the federal response is mainly one of resource allocation. It's time to shake free greater resources from the Department of Justice, with greater emphasis in its myriad joint terrorism task forces on the white-nationalist threat.
And we can't forget the mass-shooting element of white-nationalist terror. We'll learn more about the El Paso terrorist (and the more-mysterious Dayton shooter) in the coming days, but we know from all too many previous mass shootings that these vile murderers not only often give warning signs but that the legal tools to help a person in obvious psychological distress are often inadequate.
After the Parkland school shooting, I advocated a form of gun control called a "gun-violence restraining order," also known as a "red-flag law." Essentially, they allow designated individuals (family members, employers, educators) to file a request in court for an order temporarily removing firearms from a dangerous individual. Properly drafted, they provide for due process and require compelling, admissible evidence. The great virtue of these laws is that they're focused on individual misconduct, not on (ineffective) collective punishment of the vast law-abiding majority of gun-owners.
But law enforcement isn't enough. Targeted gun control isn't enough. Culture matters. Since 9/11 we have asked that Muslim leaders not just condemn terrorism but reject the extremist ideologies and extremist rhetoric that inspire and energize jihadists.
Why? It's too simple to say that anti-Semitic or anti-American rhetoric causes violence. After all, the number of people who commit acts of violence is still a tiny proportion of those who are exposed to hateful speech. No, it's a bit more complex than that.
Members of a radicalized underground often work diligently to introduce their themes and ideas into public discourse. They want to kill, yes, but they also want to change the culture. When national leaders use their rhetoric or adopt their themes, it is thrilling. It is energizing. It is inspiring to the movement. It tells them that they just might win.
Think of the thrills, energy, and inspiration they've experienced from the highest office in the land — and from parts of the most popular cable network in the land — since Trump came down the escalator in 2015. His announcement speech cast immigrants collectively as dangerous and deficient, with only "some" exceptions. He has used the language of invasion frequently, even to the point of invoking a military response:
Donald J. Trump
✔
@realDonaldTrump
Many Gang Members and some very bad people are mixed into the Caravan heading to our Southern Border. Please go back, you will not be admitted into the United States unless you go through the legal process. This is an invasion of our Country and our Military is waiting for you!
135K
8:11 PM - Oct 29, 2018
Twitter Ads info and privacy
73.9K people are talking about this
Voices on Fox News have even said that migrant caravans carried with them the threat of importing smallpox (a disease that's been eradicated for decades) and leprosy to the United States:
Andrew Lawrence
@ndrew_lawrence
Just now a Fox News guest says the migrants may have "leprosy" and warns that "they're gonna infect our people in the United States"
Embedded video
3,332
1:52 AM - Oct 30, 2018
Twitter Ads info and privacy
5,193 people are talking about this
Or, migrants are responsible for spreading a "polio-like" disease is that is paralyzing our children:
Brendan Karet 🚮
@bad_takes
Lou Dobbs' guest blames "the continued invasion of this country" by immigrants for "diseases spreading across the country that are causing polio-like paralysis of our children"
Embedded video
1,083
5:38 AM - Oct 30, 2018
Twitter Ads info and privacy
1,467 people are talking about this
Alt-right support for Trump wasn't random. It wasn't arbitrary. It was directly related to his rhetoric, and it was cultivated by his allies, and it was cultivated in part because it was a new way to fight, to punch back against the hated Left.
We can and should debate proper levels of immigration, including debating more immigration restrictions, without using the exact language and exact claims that energize and inspire an actual racist terrorist movement. But somehow all too many Americans have convinced themselves that the only way to "fight" is to use language that is deliberately designed to stoke fear and rage — that pushes the envelope with the express purpose of enraging our opposition.
Tell people we face an invasion often enough, and some people will act according to the ordinary meaning of that term. The El Paso shooter called immigration an invasion, and he responded in the way that people historically respond to "invasions" — with armed force.
Political rhetoric is often rough. "Politics ain't beanbag," as the saying goes. But when a nation experiences the wave of mass killings, threats, harassment, and radicalization we see now, it's time for American leaders to respond with unequivocal, relentless messages not just of condemnation for racists but also with their own words of reconciliation and national unity.
And that does not mean surrendering a single rational, good-faith argument about proper levels of immigration. We can and should view each and every immigrant as a person created in the image of God, but that does not mean that each and every person should be entitled to enter this country. It's worth saying 10,000 times: Fighting for your political values does not ever require you to abandon decency and respect. In fact, given the magnitude of the issues at stake, decency is even more urgent. It helps keep emotions under control.
And if you think the obligation of decency runs only one way, think again. While we don't yet know the Dayton shooter's motives, early reporting indicates that the Dayton shooter described himself as a leftist, hated Donald Trump, supported Elizabeth Warren, and once wrote "kill every fascist." He condemned "concentration camps" at the border. Angry political hyperbole that invokes the language of death or the Holocaust is toxic. Period.
This is a pivotal moment in our modern history. Every wave of terror is dangerous, but waves of racist terror are particularly dangerous in a nation that was once torn to bloody shreds in large part because of its repugnant white supremacism.
Full report at:
https://www.nationalreview.com/2019/08/declare-war-on-white-nationalist-terrorism/
--------
Sanders, Castro to attend Muslim-led presidential forum in Texas
August 6, 2019
(RNS) – Democratic presidential candidates Bernie Sanders and Julian Castro will attend a presidential forum at the country's largest Muslim gathering later this month.
The presidential forum, which will include moderated one-on-one sessions with the candidates, will take place Aug. 31 at the Islamic Society of North America's annual convention in Houston. Known as ISNACON, the gathering is expected to draw about 30,000 attendees from around the country.
"Our community is paying attention to how politicians engage with us, and is differentiating between those who say that they stand for religious freedom, and those who back it up with actions," said Wa'el Alzayat, head of the Muslim voter advocacy organization Emgage, which organized the forum with ISNA and the Muslim Public Affairs Council. "Attending this event and speaking directly to our community in these critical times is a perfect example of the latter."
Sen. Sanders, I-Vt., who earlier this year hired what is likely America's first-ever Muslim presidential campaign manager, was the first candidate to confirm his attendance for the event. Sanders has previously participated in an interfaith event at Washington, D.C.'s Masjid Muhammad and visited a mosque after the New Zealand terrorist attacks.
Former U.S. Housing Secretary Castro confirmed his attendance at the event soon after. Organizers said they invited other leading Democratic candidates as well as President Donald Trump.
"Our organization is proud of the way American Muslims are contributing in a unique way to the peace and prosperity of our nation and to humanity at large," Nida Saleem, ISNA's executive director, said. "We are looking forward to welcome and hear the candidates' thoughts on how to continue to build this legacy inspired by faith."
American Muslims are more politically engaged than ever before. During the 2018 midterm elections, nearly 100 American Muslims ran for public office, mostly as Democrats. Emgage's own research found that during the 2018 midterm elections, Florida, Michigan, Ohio and Virginia saw a total 25% increase in Muslim voter turnout as compared to four years before.
But some Muslim organizers say presidential candidates have been slow to recognize that momentum. Only one candidate attended the Muslim Collective for Equitable Democracy conference late last month in Washington, D.C., organized by the Muslim Caucus and billed as the first national gathering of Muslim Americans in politics.
New York City Mayor Bill de Blasio spoke at the event in person, while Washington Gov. Jay Inslee and Massachusetts Sen. Elizabeth Warren spoke to attendees via livestream. Sanders sent a prerecorded video. Castro, like several other candidates, declined the invitation.
Full report at:
https://religionnews.com/2019/08/06/sanders-castro-to-attend-muslim-led-presidential-forum-in-texas/
--------
US-led coalition to boost size of Syrian partner forces
Beyza Binnur Donmez
07.08.2019
The U.S.-led coalition is planning to increase the overall size of its Syrian partner forces by 10% to prevent the resurgence of Daesh in previously cleared areas of northeastern Syria, according to the Pentagon's inspector general report released Tuesday.
The partial withdrawal of U.S. troops has "decreased the support available" for the Syrian partner forces "at a time when their forces need more training and equipping" to respond to Daesh, the report said.
It noted that Daesh has established "resurgent cells" in areas controlled by Syrian partner forces.
"While Syrian forces carried out clearance operations in northeastern Syria to eliminate these cells, CJTF-OIR reported that U.S.-backed Syrian forces also have limited capacity to hold liberated areas," it said, referring to the Combined Joint Task Force – Operation Inherent Resolve.
Underlining that the current strength of the main partner forces in the area are around 100,000, the report said CJTF-OIR's desired strength is 110,000, consisting of 30,000 Syrian Democratic Forces, 45,000 Provincial Internal Security Forces and 35,000 Internal Security Forces.
U.S. President Donald Trump announced the withdrawal of American troops from Syria in December, claiming they had defeated Daesh, their only reason for intervening in the country.
Amid pushback from within his administration and from key U.S. lawmakers, Trump later signaled a "slow and highly coordinated pullout" from the war-torn country.
The PKK's Syrian branch YPG has managed to occupy one-third of Syria under the guise of fighting against Daesh with the support of the U.S.
The PKK -- listed as a terrorist organization by Turkey, the U.S. and the European Union -- has waged a terror campaign against Turkey for more than 30 years, resulting in the deaths of nearly 40,000 people.
The U.S., which considers the PKK a terrorist organization, changed the YPG's name to the Syrian Democratic Forces (SDF) in July 2017 in order to dissociate it with the PKK.
Full report at:
https://www.aa.com.tr/en/americas/us-led-coalition-to-boost-size-of-syrian-partner-forces/1551324
--------
US defense chief hopeful for Syria accord with Turkey
Vakkas Dogantekin
06.08.2019
U.S. Defense Secretary Mark Esper on Tuesday said Washington was working to address Turkey's concerns in northern Syria, adding that he was ''hopeful'' the two NATO allies would reach an agreement.
"What we're going to do is prevent unilateral incursions that would upset, again, these mutual interests that the United States, Turkey and the SDF [Syrian Democratic Forces] share with regard to northern Syria," Esper told reporters traveling with him to Japan.
"I'm hopeful we'll get there," said Esper, days after Turkish President Recep Tayyip Erdogan said a Turkish operation was imminent in the east of the Euphrates River in northern Syria to eliminate the threat of the YPG -- the Syrian branch of the PKK terror group.
In 2015, the U.S., which considers the PKK a terrorist group, helped change the YPG's name to the Syrian Democratic Forces (SDF) in order to dissociate it from the PKK.
Esper's comments came as a meeting resumed between Turkish and U.S. military officials to discuss the establishment of a safe zone in northern Syria in Ankara, according to the Turkish National Defense Ministry.
The meeting started at 10.30 a.m. local time (0730GMT), the ministry said in a tweet.
Turkey expects the creation of a 20-mile (32-kilometer) safe zone in northern Syria and has stressed that it wants the YPG/PYD terror group cleared in the region.
Ankara and Washington have yet to hammer an agreement on the matter.
Turkey's Foreign Ministry said on Friday that Ankara has "limited" patience and that if efforts to find common ground with the U.S. fail, Turkey would be forced to create a safe zone in Syria on its own.
Full report at:
https://www.aa.com.tr/en/americas/us-defense-chief-hopeful-for-syria-accord-with-turkey/1550780
--------
ISIS is 'resurging' in Syria as Trump withdraws troops, watchdog says
Mina Aldroubi
Aug 7, 2019
ISIS is "resurging" in Syria nearly five months after US President Donald Trump declared victory over the terror group, according to a new Pentagon report.
"Despite losing its territorial 'caliphate,' ISIS solidified its insurgent capabilities in Iraq and was resurging in Syria this quarter," the report said.
The report, from the lead inspector general for Operation Inherent Resolve, the official name for the US-led operation fighting ISIS, covers the period from April 1 to June 30, 2019.
Mr Trump has repeatedly praised his administration's role in driving the insurgents out from areas that were under its control.
"We did a great job with the caliphate. We have 100 per cent of the caliphate, and we're rapidly pulling out of Syria," Mr Trump told a cabinet meeting last month.
But the new report argues otherwise, even though the insurgents suffered significant territorial losses at the hands of the Iraqi and Syrian forces backed by a US-led international coalition earlier this year, they are exploiting weaknesses in local forces to make gains.
"The reduction of US forces has decreased the support available for Syrian partner forces at a time when their forces need more training and equipping to respond to the ISIS resurgence," Glenn Fine, the principal deputy inspector general, wrote in a message accompanying the report.
Local forces in Syria and Iraq "remain unable to sustain long-term operations, conduct multiple operations simultaneously, or hold territory that they have cleared," the report said.
ISIS has been able to "regroup and sustain its operation".
The terrorist group aims to "create more turmoil in territory it has lost and to prevent local security forces from establishing effective control and maintaining civil order," the report said.
Due to the reduction in personnel, the US and its local allies were unable to monitor the Al Hol internal displacement camp that is home to thousands of refugees.
Most of the camp's inhabitants have shown support for ISIS. The majority of them surrendered during the Kurdish-led Syrian Democratic Forces's final offensive against ISIS earlier this year.
The report is significant as it is an extraordinarily negative assessment of the counter ISIS campaign from the Department of Defence, said Charles Lister, a senior fellow at the Middle East Institute.
"The Trump administration's decision regarding Syria and posture regarding Iran have made things immeasurably worse," Mr Lister said on Twitter.
Full report at:
https://www.thenational.ae/world/mena/isis-is-resurging-in-syria-as-trump-withdraws-troops-watchdog-says-1.895429
--------
Europe
British Muslims should not feel forced to assimilate, says top counter terrorism officer
Martin Evans
6 AUGUST 2019
British Muslims should not be forced to "assimilate", the country's most senior counter terrorism officer has said, as he called for greater understanding of marginalised communities.
Assistant Commissioner Neil Basu, who is the country's highest ranking Asian officer, said that in a successful, integrated society, people should be free to practise their religion and culture openly rather than having to hide away.
He also said more needed to be done to eradicate poverty, improve education and increase social mobility if community cohesion was to be improved.
But he admitted Prevent, the Government's flagship counter terrorism strategy, had been "badly handled" and warned it needed to be more...
https://www.telegraph.co.uk/politics/2019/08/06/british-muslims-should-not-forced-assimilate-says-senior-counter/
--------
YouTube Follows Amazon, Censors 'Killing Europe' Islam Documentary
ALLUM BOKHARI
6 Aug 2019
YouTube blacklisted Killing Europe, a documentary about Islam and mass immigration in Europe that had previously been hosted on the platform for over a year, just days after Amazon Prime made the same decision.
Unlike Amazon, which said it censored the documentary due to "quality" concerns, YouTube accused the documentary — a critical examination of immigration in Europe — of violating its "hate speech" policy.
The documentary is a mix of on-the-ground footage and interviews, including interviews with ex-Muslims, British politicians, and victims of the notorious Rotherham rape epidemic.
"This is America, not Canada and not Europe — we're supposed to have free speech," said director Michael Hansen in a video message to his subscribers. "So why is it that they're working so hard to [pull] my movies down?"
Supporters of the documentary have since uploaded it to BitChute, a decentralized free-speech oriented YouTube competitor.
YouTube's takedown message to Hansen is as follows:
Hi WeAre138 Productions,
Our team has reviewed your content, and, unfortunately, we think it violates our hate speech policy. We've removed the following content from YouTube:
Killing Europe (short version)
We know that this might be disappointing, but it's important to us that YouTube is a safe place for all. IF content breaks our rules, we remove it. If you think we've made a mistake, you can appeal and we'll take another look. Keep reading for more details.
How your content violated the policy
Content glorifying or inciting violence against another person or group of people is not allowed on YouTube. We also don't allow any content that encourages hatred of another person or group of people based on their membership in a protected group.
We review educational, documentary, artistic, and scientific content on a case-by-case basis. Limited exceptions are made for content with sufficient and appropriate context and where the purpose of posting is clear.
How this affects your channel
Full report at:
https://www.breitbart.com/tech/2019/08/06/youtube-follows-amazon-censors-killing-europe-islam-documentary/
--------
Russia: US sanctions on Venezuela 'economic terror'
Elena Teslova
06.08.2019
MOSCOW
Russian foreign ministry called new American sanctions against Venezuela "economic terror" in a statement Tuesday.
"Such steps have no legal basis either in terms of international or domestic Venezuelan law," said ministry spokeswoman Maria Zakharova. "Obviously, the White House is driven by the ideology of intolerance and dictatorship, which are put above the interests of Venezuelans."
Zakharova said that despite Washington's pressure, people continue to support "the legitimate president" and that sanctions harm ordinary Venezuelans.
"According to the famous economist Jeffrey Sachs, the American sanctions have killed more than 40 thousand Venezuelans. The people of this country are only to blame for supporting the leader that Washington dislikes," she said.
Venezuela has been rocked by political unrest since Jan. 10 when Maduro was sworn in for a second term. Turmoil increased Jan. 23 when Juan Guaido declared himself interim president.
Russia, China and Iran have thrown their weight behind Maduro, as has Turkey.
Full report at:
https://www.aa.com.tr/en/europe/russia-us-sanctions-on-venezuela-economic-terror/1551240
--------
Turkey stands for seeking equal rights for TRNC hailed
Muhammet Ikbal Arslan
06.08.2019
Turkish Cypriot Prime Minister Ersin Tatar on Tuesday hailed Turkey's stand seeking equal rights on the resources in the Eastern Mediterranean between Turkish and Greek Cypriots.
"Turkish government's determination, stance and self-sacrifice is important for us. Our joint efforts with Turkey are to protect the rights of Turkish Cypriots," he said at a press conference.
He said that Turkey's stance as a guarantor country, at this point is consistent with international law and has the support of Turkish Cypriot people.
He said a message must go to the world that there are two equal communities [on Cyprus].
"People from both sides (Turkish and Greek Cypriot) have equal rights on resources in the region," he said.
Tatar stated that the TRNC had a positive approach to the proposal of setting a common committee on hydrocarbons. But, he lamented that Greek Cypriot side does not have a similar approach.
Turkey's Energy and Natural Resources Minister Fatih Donmez said the issue of hydrocarbon resources should contribute to peace, tranquility and prosperity in the island.
"Unfortunately, the Greek Cypriot side has unilaterally continued its discourse and actions behaving as the sole judge of the island," Donmez said.
Turkey has consistently contested the Greek Cypriot administration's unilateral drilling in the Eastern Mediterranean, asserting that the Turkish Republic of Northern Cyprus (TRNC) also has similar rights on the resources in the area.
In 1974, following a coup aiming at Cyprus's annexation to Greece, Ankara had to intervene as a guarantor power. In 1983, the Turkish Republic of Northern Cyprus was founded.
Full report at:
https://www.aa.com.tr/en/europe/turkey-stands-for-seeking-equal-rights-for-trnc-hailed/1551131
--------
Jordan's King Abdullah in London for talks with Boris Johnson
Aug 7, 2019
Jordan's King Abdullah will on Wednesday become the first Arab leader to visit London's Downing Street since Boris Johnson became the UK Prime Minister last month.
King Abdullah, who trained at the British Army's officer college, the Royal Military Academy Sandhurst, will spend Eid Al Adha in the UK and US.
"King Abdullah's meeting with Prime Minister Johnson will cover the deep-rooted, strategic relations between Jordan and the UK, and current regional developments," the Jordan News Agency said.
He is expected to have lunch with Mr Johnson and hold talks in the afternoon.
RHC
✔
@RHCJO
جلالة الملك عبدالله الثاني يغادر أرض الوطن في زيارة عمل إلى العاصمة البريطانية لندن، يلتقي خلالها رئيس الوزراء البريطاني بوريس جونسون
His Majesty King Abdullah II departs on a working visit to London, where His Majesty is slated to meet with UK Prime Minister Boris Johnson
482
8:02 PM - Aug 6, 2019
Twitter Ads info and privacy
81 people are talking about this
The new UK government has put leaving the European Union on October 31 at the top of its priorities but is also embroiled in tensions in the Arabian Gulf after Iran seized a British-flagged oil tanker.
It has now joined a US-led maritime mission to ensure freedom of navigation in the Gulf and to escort merchant vessels through the Strait of Hormuz.
The King, a long-time friend of the UK, was in London in February at a conference dedicated to bolstering Jordan's economic opportunities. He emphasised the burden Jordan felt after taking in well over a million Syrian refugees but said its young population and location meant it was ripe for economic development.
Full report at:
https://www.thenational.ae/world/europe/jordan-s-king-abdullah-in-london-for-talks-with-boris-johnson-1.895459
--------
Boris Johnson picks up the phone to Erdogan and Sisi
Shafi Musaddique
Aug 6, 2019
British Prime Minister Boris Johnson spoke to Turkey's President Recep Tayyip Erdogan in a telephone call on Monday thanking him for providing shelter to Syrian refugees.
"The leaders agreed to work together to build on the close relationship between our two countries," the UK's foreign office said.
"They discussed the importance of bilateral co-operation on counterterrorism and ways in which we might strengthen our bilateral trading ties."
Mr Johnson was part of the 2016 Leave campaign calling for Britain to end its membership of the European Union.
The campaign had stoked fears about possible migration from Turkey while Mr Johnson previously raised the idea that Turkey – whose application to join the EU had stalled – could eventually become an EU member and its citizens would eventually able to migrate to the UK.
A week before referendum day in June 2016, Johnson and Michael Gove wrote a joint letter to David Cameron claiming that the government supported the idea of Turkish membership of the EU.
"The public will draw the reasonable conclusion that the only way to avoid having common borders with Turkey is to vote leave and take back control on 23 June," the letter stated.
Britain's prime minister can trace his ancestry back to a remote village 110 kilometres north of Turkey's capital Ankara.
Mr Johnson also held a call with President Sisi of Egypt.
The UK's Foreign Office said the PM "acknowledged the significance of Egypt as a market for British investment".
Full report at:
https://www.thenational.ae/world/europe/boris-johnson-picks-up-the-phone-to-erdogan-and-sisi-1.895326
--------
Major initiative to solve Lebanon's political crisis fails
Khaled Yacoub Oweis and Sunniva Rose
Aug 6, 2019
One of Lebanon's most powerful figures said on Tuesday that he has suspended an initiative to solve the country's political crisis, signalling the severity of conditions threatening to undermine civil peace and efforts to extract the country out of economic trouble.
According to several Lebanese media outlets, parliament speaker Nabih Berri told visitors in Beirut that he has halted his efforts, without revealing details.
His initiative has been aimed at relieving pressure by Shiite militia-cum-political party Hezbollah on Druze Leader Walid Jumblatt. The two massively uneven sides are at the centre of one of the most disruptive crises since the end of Lebanon's 1975-1990 civil war.
Mr Berri, a Shiite, has good ties with the Iranian-backed Hezbollah and with the Syrian regime in Damascus. But he owes continuity in his position to Mr Jumblatt.
Although Mr Jumblatt is opposed to the Syrian regime, he played a major role in stopping Lebanese opponents of Syrian President Bashar Al Assad from unseating Mr Berri as speaker following the withdrawal of Syrian regime troops from Lebanon in 2005.
Mr Jumblatt is one of Lebanon's most recognisable civil war figures and remains a linchpin of a diverse array of politicians still opposed to the Syrian regime and to Iran, despite the rapidly increasing power of Iranian-backed Shiite proxies across the region.
"Sadly every time we try to make a breakthrough, a blockage emerges elsewhere," Mr Berri was quoted as saying.
Political sources familiar with Mr Berri's initiative said the 81-year-old speaker, who also heads the Shiite Amal Movement, has sought to convince Hezbollah to pause a violence-laced campaign by its allies to take Mr Jumblatt out of a political landscape he has been a fixture of for decades.
Easing the tensions would help convene the cabinet, which has not met since the end of June because of the crisis, rattling holders of Lebanese public debt expecting reforms to shore up the country's finances.
But with Hezbollah bending Lebanon's state organisations to their will in the past two years, the group has had little incentive to respond to Mr Berri, a Jumblatt ally said.
Hezbollah and its allies are seen as holding a slight majority in Lebanon's 128-seat parliament. The 30-member cabinet is more or less evenly split between pro and anti-Hezbollah ministers. Two ministers belong to Mr Jumblatt's Progressive Socialist Party.
The crisis erupted on June 30 after a shootout in the Chouf Mountains, the heartland of the Druze sect, in which two bodyguards of Saleh Al Gharib, a junior, pro-Hezbollah Druze minister were killed.
Not only Hezbollah allies said the incident was an attempt on Al Gharib's life but suggested the target was Foreign Minister Gibran Bassil, another Hezbollah ally who had announced his intention to visit the region in a challenge to Mr Jumblatt but backed down.
Industry Minister Wael Bou Faour, a disciple of Mr Jumblatt, told reporters in Beirut on Tuesday that the narrative was absurd. "You have to decide, was the ambush against Minister Bassil or against Minister Al Gharib?"
Mr Wael Bou Faour said Mr Bassil was "morally, politically and legally responsible" for the shootout, which occurred near the town of Aalay.
Mr Bassil is son-in-law of President Michel Aoun, who has had a political alliance with Hezbollah since 2008. He became president in 2016, as a result of a compromise involving Hezbollah, Mr Jumblatt, Mr Berri and Saad Al Hariri, the current Sunni prime minister.
Mr Berri, Mr Jumblatt, and to some extent Mr Hariri, grew to regret their acceptance of Mr Aoun, especially as he installed his son-in-law as foreign minister. Mr Bassil is seen as vying to succeed Mr Aoun when Mr Aoun's term ends in 2022.
Mr Bassil has employed what his critics see as crass populism to build a support base ahead of 2022. He used racist language to describe Syrian refugees and played on the eviction during the civil war of Christians by Mr Jumblatt's forces from large areas in Mount Lebanon.
Mr Bassil has remained politically unhinged because of support by Mr Aoun, and Hezbollah.
Mr Aoun has not denied Lebanese media reports that quoted him privately as saying that the shooting incident in June was an assassination attempt against Mr Bassil.
Mr Jumblatt's supporters questioned how Mr Aoun, from his position as president, could predetermine a matter supposed to be left to the judiciary, tarnished by a show trial a decade ago of another political figure opposed to the Syrian regime.
In 1994, when the Syrian regime had 35,000 troops in Lebanon, a special tribunal, called the Judicial Council, sentenced Christian leader Samir Geagea to death for political assassinations during the civil war.
The sentences were commuted to life imprisonment and Mr Geagea ended the as only figure from the civil war to be tried for war crimes. He spent 11 years in jail and was released when the Syrian regime forces withdrew in 2005.
Mr Geagea came out this month strongly in support of Mr Jumblatt and Prime Minister Saad Al Hariri had blocked Hezbollah's allies from assigning the shooting case to the Special Tribunal, at the cost of the cabinet not convening, as investors grew sceptical of the country's ability to carry out any serious reform.
In April 2018, donors in Paris pledged an $11 billion (Dh40bn) economic rescue package for Lebanon contingent on fundamental reform across a government shacked by sectarian and other fissures dating from the civil war, as well as perceived attempts by the Syrian regime to reimpose its tutelage of the country in partnership with Hezbollah.
Mr Jumblatt renounced violence after the war and initiated a series of political alliances that ebbed and flowed to protect the country's Druze community, comprising an estimated five per cent of the country's 6.1 million population.
During the Lebanese civil war, Mr Berri's Amal Movement, then a militia, stopped shelling the Palestinian Mar Elias camp in Beirut in response to Mr Jumblatt, who used his ties with Mr Berri to protect the camp's civilian population.
Full report at:
https://www.thenational.ae/world/major-initiative-to-solve-lebanon-s-political-crisis-fails-1.895244
--------
Mideast
Saudi-led air blockade of Yemen 'death sentence' for thousands: Groups
Aug 6, 2019
International humanitarian groups have censured the Saudi-led air blockade of Yemen and closure of the airport in the war-torn country's capital city of Sana'a, arguing that the measure has prevented thousands of sick civilians from traveling abroad for urgent medical treatment.
The Norwegian Refugee Council and Cooperative for Assistance and Relief Everywhere (CARE) said late on Monday that the three-year suspension of services at Sana'a International Airport has amounted to a "death sentence" for many sick Yemenis.
They appealed on Yemen's warring parties to come to an agreement to reopen the airport for commercial flights to "alleviate humanitarian suffering caused by the closure."
Speaking in an exclusive interview with Press TV in late May, Yemeni Health Minister Taha al-Mutawakil said the Saudi blockade had hampered efforts to help Yemeni civilians with medical assistance.
Mutawakil said many Yemenis were suffering from acute malnutrition.
He also added that there were more than 8000 dialysis patients, but they lacked treatment because the Saudis were preventing the entry of dialysis equipment and supplies.
Mutawakil further highlighted that the number of cancer cases had also increased due relentless Saudi bombardments and its use of internationally-banned ammunition.
The Yemeni health minister also slammed the international community for offering no help and staying silent about Saudi crimes in Yemen.
On Tuesday, Saudi-led military aircraft launched five airstrikes against a number of residential areas in the Sahar district of Yemen's northwestern province of Sa'ada. There were no immediate reports about possible casualties and the extent of damage caused.
Yemeni army soldiers and fighters from allied Popular Committees also launched a retaliatory attack, killing and injuring several Saudi-backed militiamen loyal to Yemen's former president Abd Rabbuh Mansur Hadi as they pounded the mercenaries' positions east of Jabal al-Nar in Saudi Arabia's southern border region of Jizan.
Saudi Arabia and a number of its regional allies launched a devastating campaign against Yemen in March 2015, with the goal of bringing the government of Hadi back to power and crushing Ansarullah movement.
The US-based Armed Conflict Location and Event Data Project (ACLED), a nonprofit conflict-research organization, estimates that the Saudi-led war has claimed the lives of over 60,000 Yemenis since January 2016.
The war has also taken a heavy toll on the country's infrastructure, destroying hospitals, schools, and factories. The UN says over 24 million Yemenis are in dire need of humanitarian aid, including 10 million suffering from extreme levels of hunger.
https://www.presstv.com/Detail/2019/08/06/602831/Saudiled-air-blockade-of-Yemen-death-sentence-for-thousands-Groups
--------
Iran said increasing Hamas funding to $30m per month, wants intel on Israel
By MICHAEL BACHNER
5 August 2019
Iran has agreed to massively increase its monthly payments to Palestinian terror group Hamas in exchange for intelligence on Israeli missile capabilities, an Israeli television network reported Monday.
The Islamic Republic is a longtime financial supporter of Hamas, the terror organization that rules the Gaza Strip and is committed to Israel's destruction.
In a recent meeting in Tehran between nine senior Hamas officials and Iran's Supreme Leader Ayatollah Ali Khamenei, Tehran expressed willingness to raise its monthly financial backing to the terror group to an unprecedented $30 million per month, Channel 12 reported, citing an unnamed Arab source.
That will represent a massive increase in Iranian support for the Gaza rulers. A report by the Ynet news site from August 2018, citing Palestinian sources, said Iran's payments to Hamas at the time amounted to $70 million per year (less than $6 million per month).
The meeting, which took place two weeks ago, was attended by Saleh al-Arouri, the deputy chief of the Hamas politburo.
In exchange for the funding, Tehran asked Hamas to provide intelligence about the location of Israel's missile stockpiles, the report said. It was not immediately clear if the raise was strictly conditioned on the intelligence provided by the terror group.
The Hamas members said they would convey the request to the movement's leaders in Gaza.
Hamas also reportedly asked Iran to act as mediator for the terror group with Bashar Assad's regime in Syria, after ties were cut off during the Syrian civil war.
Responding to the report, Israel's UN Ambassador Danny Danon noted that "despite lacking food or medicine, Iran/Hamas evidently have plenty of money for terror."
Ambassador Danny Danon | דני דנון
✔
@dannydanon
Hamas officials just left Tehran with reportedly an increase to $30 million/month in support. Despite lacking food or medicine, Iran/Hamas evidently have plenty of money for terror. Israel is determined to act against all branches of Iran's terror operations.
View image on Twitter
174
12:49 AM - Aug 6, 2019
Twitter Ads info and privacy
117 people are talking about this
During his visit to Tehran, al-Arouri said that Hamas and Iran stand on "the same path" in fighting Israel, Iran's semi-official Fars news agency reported at the time.
"We are on the same path as the Islamic Republic — the path of battling the Zionist entity and the arrogant ones," he said, according to the report.
Arouri visited Iran with several other high-ranking Hamas officials, including Moussa Abu Marzouk, Maher Salah, Husam Badran, Osama Hamdan, Ezzat al-Rishq and Ismail Radwan.
Hamas chief Ismail Haniyeh told a group of Turkish journalists at the time that he hoped the delegation's visit would achieve "important results."
Arouri, who was elected as Hamas's deputy chief in October 2017, has traveled to Iran at least five times over the past two years. He has frequently heaped praised on Iran.
"Iran is the only country that says that entity [Israel] is cancerous and should be uprooted from the region," he told the pro-Hamas Al-Quds TV in February 2018. "It is the only country that is prepared to provide real and public support to the Palestinian resistance and others to confront the entity."
A report last week by the Haaretz daily said that Israeli intelligence officials believe Hamas and Iran have come to an agreement for the terror group to open a war front against Israel from the southern coastal Strip in the event of conflict breaking out with Iran's allies on the Jewish state's northern border.
The report quoted a senior security official as saying the intelligence establishment estimates Hamas and the Islamic Jihad group will try to force Israel to move forces and air defense systems to the south at the expense of troops fighting in the north.
The report said that Israeli intelligence sources believe Iran has increased its involvement in the Strip in order to turn Hamas into its operational arm against Israel.
Full report at:
https://www.timesofisrael.com/iran-agrees-to-increase-hamas-funding-to-30-million-per-month-report/
--------
Iran unveils three new precision-guided missiles
August 6, 2019
Tehran (AFP) - Iran unveiled three precision-guided missiles on Tuesday, with the defence minister saying they show the country is ready to defend itself in the face of US "viciousness and conspiracies".
The new line-up of air-to-air missiles dubbed the "Yasin", "Balaban" and a new series of the "Ghaem" were developed jointly by the ministry and Sa Iran, also known as Iran Electronics Industries.
Defence Minister Brigadier-General Amir Hatami hailed their launch as "another significant achievement of power and dignity for the Islamic Republic of Iran".
"It shows that despite the viciousness and conspiracies of the Great Satan America and its mercenaries, the defence ministry will not hesitate for a moment to defend the Islamic republic and to expand security," he said, quoted by Fars news agency.
The Yasin was a smart, guided missile with folding wings that can be fired from a range of 50 kilometres (30 miles) of its target from manned or unmanned aircraft, Fars reported.
The Balaban was guided by GPS and sensors, equipped with folding wings and could be mounted under aircraft, while the Ghaem was a heat-seeking missile that could hit within 50 centimetres of a target.
They were unveiled amid tensions between Iran and the US and its allies in the Strait of Hormuz -- a vital corridor linking oil producing countries in the Middle East to markets in Asia, Europe and North America.
The tensions arose after the US withdrew from a 2015 nuclear deal between Iran and world powers last year and began stepping up a campaign of "maximum pressure" on the Islamic republic.
Full report at:
https://news.yahoo.com/iran-unveils-three-precision-guided-missiles-091447659.html
--------
Israel advances plans for more than 2,300 settlement homes: NGO
6 August 2019
Israel has advanced plans for more than 2,300 settlement homes in the occupied West Bank, the latest in a surge of such approvals since US President Donald Trump took office, an NGO said on Tuesday.
A defense ministry planning committee issued the approvals while meeting over the last couple days, the Peace Now NGO said in a statement. The 2,304 housing units are at various stages in the approval process.
"The approval of settlement plans is part of a disastrous government policy designed to prevent the possibility of peace and a two-state solution, and to annex part or all of the West Bank," said Peace Now, which closely monitors Israeli settlement building.
Israeli Prime Minister Benjamin Netanyahu pledged before April elections to annex settlements in the West Bank, a move sought by the country's far-right.
Annexing settlements on a large-scale in the West Bank could prove to be a death knell for the two-state solution, long the focus of international efforts to resolve the Israeli-Palestinian conflict.
Last week, Israel's security cabinet gave rare approval to 700 Palestinian homes in the part of the West Bank under the country's full control while also approving 6,000 homes for settlers.
Details of those plans were not publicly released, and some of the 6,000 settler homes may be included in this week's committee approvals, said Peace Now's Hagit Ofran.
Full report at:
https://english.alarabiya.net/en/News/middle-east/2019/08/06/Israel-advances-plans-for-more-than-2-300-settlement-homes-NGO.html
--------
Larijani: Iran will target US regional military bases if there is war
6 August 2019
Iran would target US military bases across the region in the event of war, Iran's Speaker of Parliament Ali Larijani warned on Tuesday, the semi-official Tasnim news agency reported.
Israel and other countries in the region may encourage the US to go to war with Iran, but they are well aware that the smallest hostile action will be met with a strong response, said Larijani.
"The US military bases in the region would be in trouble … if they have any sense, they will not go into war with Iran," he continued.
The US "knows" that it will suffer damage in either a limited or unlimited conflict with Iran, said Larijani, adding that he does not believe there will be a military war.
Larijani criticized the US special representative for Iran, Brian Hook, referring to him as the official behind US sanctions against Iran and "a strange creature."
The US has been able to reduce Iran's oil exports "to an extent," Larijani admitted, but it has been "unsuccessful" in reducing them to zero.
Full report at:
https://english.alarabiya.net/en/News/middle-east/2019/08/06/Larijani-Iran-will-target-US-regional-military-bases-if-there-is-war-.html
--------
Israel approves plans for 2,304 new settlement homes in occupied West Bank
Aug 6, 2019
Israeli officials have advanced plans for the construction of more than 2,300 settlement homes in West Bank, as the Tel Aviv regime presses ahead with its land expropriation policies in the occupied Palestinian territories.
The Israeli non-governmental organization Peace Now, which monitors settlement activity in the West Bank, said in a statement on Tuesday that the so-called Higher Planning Committee, which is affiliated to the Israeli ministry of military affairs, had issued approvals for 2,304 housing units while meeting over the past couple of days.
"The approval of settlement plans is part of a disastrous … policy designed to prevent the possibility of peace and a two-state solution, and to annex part or all of the West Bank," the statement read.
Last week, Israeli officials approved the construction of 6,000 new settler homes in the West Bank's Area C, where the Israeli army has full control over the management of resources, planning and construction, and strictly limits Palestinian construction or development to less than one percent of the area.
Area C accounts for more than 60 percent of the occupied West Bank, and would form a significant part of a future Palestine state under the so-called two-state solution.
More than 600,000 Israelis live in over 230 settlements built since the 1967 Israeli occupation of the Palestinian territories of the West Bank and East Jerusalem al-Quds.
The UN Security Council has condemned Israel's settlement activities in the occupied territories in several resolutions.
Less than a month before US President Donald Trump took office, the United Nations Security Council in December 2016 adopted Resolution 2334, calling on Israel to "immediately and completely cease all settlement activities in the occupied Palestinian territories, including East Jerusalem" al-Quds.
Palestinians want the West Bank as part of a future independent Palestinian state with East Jerusalem al-Quds as its capital.
The last round of Israeli-Palestinian talks collapsed in 2014. Among the major sticking points in those negotiations was Israel's continued settlement expansion on Palestinian territories.
Trump backtracked on Washington's support for a "two-state solution" in 2017, saying he would support any solution favored by both sides.
Full report at:
https://www.presstv.com/Detail/2019/08/06/602869/Israel-approves-plans-for-2304-new-settlement-homes-in-occupied-West-Bank
--------
5 Yemeni missiles hit targets in Saudi Arabia's Najran, Asir
Aug 6, 2019
Yemeni forces have targeted gatherings of Saudi-led mercenaries in Saudi Arabia's southern provinces of Najran and Asir with at least five domestically-manufactured missiles.
Yemen's Arabic-language al-Masirah news website, citing a spokesman for the Yemeni army, reported that Yemeni missile defense units targeted the gatherings of the Saudi-led mercenaries in the al-Sadis area in Najran with two Zelzal-1 (Earthquake-1) missiles on Tuesday.
The report added that Yemeni forces also hit similar gatherings of Saudi-led mercenaries in the mountainous al-Majaz area of Asir with three missiles of the same type.
The source also told al-Masirah that all missiles successfully hit their designated targets, leaving an unspecified number of mercenaries either dead or wounded.
On Sunday, Yemeni forces pounded gatherings of Saudi-led mercenaries in al-Sadis and al-Soh areas in Najran with four Zelzal-1 missiles, and a day earlier, they hit a newly-built military base in the southern parts of the Saqqam area in Najran with a Badr-F ballistic missile.
Separately on Tuesday, Yemeni snipers also shot dead at least six Saudi-led mercenaries in al-Sadis area and five others in the vicinity of Qais mountain in Saudi Arabia's southwestern province of Jizan.
Yemeni forces regularly target positions inside Saudi Arabia in retaliation for the Saudi-led war on Yemen, which began in March 2015 in an attempt to reinstall a former regime and eliminate the Houthi Ansarullah movement, which has been defending the country along with the armed forces.
The US-based Armed Conflict Location and Event Data Project (ACLED), a nonprofit conflict-research organization, estimates that the Saudi-led war has claimed the lives of over 60,000 Yemenis since January 2016.
Full report at:
https://www.presstv.com/Detail/2019/08/06/602847/Yemen-Zelzal1-missile-Saudi-Arabia-Najran-Asir-Jizan-Houthis
--------
Erdogan says Turkey will launch new operation in Syria 'very soon'
Aug 6, 2019
President Recep Tayyip Erdogan says Turkey will "soon" act to renew its military involvement in northern Syria to push back US-backed Kurdish militants, whom it associates with anti-Ankara terrorists.
"We'II move the process — which we started with the Euphrates Shield and Olive Branch operations forward to a different phase very soon," said Erdogan.
He was referring to the two military offensives Ankara launched in 2016 and 2017 against the Kurdish militants of the People's Protection Units (YPG) operating at its doorstep on Syrian soil. Turkey views the YPG as a terror group linked to the homegrown Kurdistan Workers' Party (PKK), which has been fighting for autonomy in southeastern Turkey for decades.
"Turkey has the right to eliminate all threats against its national security," the Turkish head of state added.
Erdogan said his country would have to pay a heavy price if it fails to take what it describes as necessary measures in northern Syria, adding, "Drying up the terrorist swamp in northern Syria is our top priority."
Ankara and Washington have long been at odds over the latter's support for the Kurdish militants in Syria.
The US — along with Turkey and the EU — has branded the PKK as a terrorist organization, but considers the YPG to be an ally in the purported fight against Daesh terrorists. Ankara's calls for Washington to stop arming the Kurdish militants have fallen on deaf ears despite the collapse of Daesh in Syria.
To soothe Turkey's concerns, Washington has proposed creation of a five-kilometer (three-mile)-long buffer zone in northern Syria that would keep the YPG away from Turkey's borders.
Ankara, however, is unimpressed by the extent of the area and wants the militants to stay farther away from the Turkish soil.
"Turkey expects steps from the US befitting of a NATO ally and strategic partner," Erdogan said, referring to the Western military alliance, to which both Ankara and Washington are parties.
Reacting to Ankara's plan for a new military offensive, which was first announced by Erdogan on the weekend, the US said it believed any unilateral action by them would be unacceptable."
"And so what we are trying to do now is work out with them an arrangement to address their concerns and I am hopeful we will get there... what we are trying to do is prevent unilateral incursions," US Defense Secretary Mark Esper told reporters in Tokyo on a trip through Asia.
Esper said the US did not have any "ambition" to abandon the Kurdish militants in Syria, but stopped short of guaranteeing that the US would protect them in case of a Turkish operation.
Full report at:
https://www.presstv.com/Detail/2019/08/06/602840/Syria-Turkey-Kurds-Erdogan-United-States
--------
Palestinians urge boycott of Israeli goods imports to West Bank
Aug 6, 2019
Palestinians demonstrate at the Ofer checkpoint near Ramallah, through which Israeli goods are usually transported to the West Bank, calling on Palestinians to boycott such imports.
https://www.presstv.com/Detail/2019/08/06/602830/Palestinian-protest-boycott-Israeli-goods-imports-to-the-West-Bank
--------
Hamas slams UN for not including Israel in 'List of Shame'
Aug 6, 2019
The Palestinian resistance movement of Hamas has criticized the United Nations (UN) for not including Israel in its annual list of countries that kill and maim children, the so-called List of Shame.
The list, the Annual Report on Children and Armed Conflict, was prepared by UN Secretary-General Antonio Guterres for the year 2018. He presented the report to the UN Security Council on Saturday.
Hamas spokesman Hazem Qasem said the exclusion of Israel from the list came despite the fact that the same report found that the number of Palestinian children killed or wounded by the Israeli regime hit its highest level in 2018 since 2014.
The UN report said that 59 children were killed last year, 56 of them by the Israeli army, and that 2,756 children were wounded, most of them sustaining injuries during the Great March of Return rallies in the besieged Gaza Strip, which began in March 2018.
Qasem warned that the UN's submission to pressure exerted by the US and Israel would give Israeli forces "the green light" to commit more crimes against Palestinian people, particularly children.
Qasem urged the UN to translate its recommendations and resolutions on Israel's violations against the Palestinians into "practical measures" and to take Tel Aviv to international courts in order to curb the regime's grave violations of international law.
On Sunday, Palestine's Ambassador to the UN Riyad Mansour had censured Guterres for not including Israel in the list.
"The UN secretary-general should include Israel in the list of shame," Mansour had said ahead of the special session held in the Security Council to discuss the annual report.
The report also said that 203 children were being held in Israeli jails, most of them under administrative detention, which means imprisonment without trial or charge for up to six months, extendable an infinite number of times.
Full report at:
https://www.presstv.com/Detail/2019/08/06/602798/Hamas-Israel-UN-report-list-of-shame
--------
Scores of Houthi militants killed in Al-Dhale
August 07, 2019
DUBAI: Yemeni troops killed 20 Houthi militants and injured 30 others during clashes in Al-Dhale province in the south of the country, Saudi state news agency SPA reported on Wednesday.
The militia were trying to infiltrate a number of Yemen's army posts north of Al-Dhale, when the national army, supported by the Arab coalition, stopped them.
A number of prominent Houthi leaders and figures were killed in the clashes.
On Monday, the Associated Press reported that an internal UN probe revealed that some of the aid workers have been collaborating with the militants.
Full report at:
http://www.arabnews.com/node/1536761/middle-east
--------
Arab World
Kurdish Leader: Turkish Offensive Will Help Re-Emergence of IS in Syria
By Sirwan Kajjo
August 5, 2019
KOBANI, SYRIA - As tensions between Turkey and Syrian Kurds increase, the United States seeks to play a mediating role in order to keep the focus on combating the remnants of the Islamic State (IS) terror group, a senior Syrian-Kurdish official said.
In an interview with VOA at his base in northern Syria, Mazloum Abdi, the general commander of Syrian Democratic Forces (SDF), said his group hopes that the U.S. will play a major role in calming the current escalation in northern Syria.
"We believe that the U.S. is the main power that is capable of influencing Turkey's position and stop its threats against us," he said.
"The U.S. is the leader of the NATO alliance, and so it has leverage over Turkey within the NATO framework," Abdi told VOA. "At the same time, it has strong ties with the SDF through the anti-IS alliance. So the U.S. knows both sides very well and it is the only power that can prevent war and bring all sides together."
The SDF is a Kurdish-led military alliance that has been a major partner to Washington in the fight against IS.
Troop deployment
For weeks, Turkey has been massing its troops near its border with Syria for what appears to be an imminent attack against U.S.-backed SDF that Ankara calls terrorists.
Turkey views the SDF and its main force, the YPG, as an extension of the Turkey-based Kurdistan Workers' Party (PKK), which has been fighting the Turkish military for three decades.
The PKK has been designated a terror group by the U.S. and the European Union.
But the U.S. makes a distinction between the PKK and YPG, providing military support to the latter in its fight against IS militants in Syria.
The U.S. also maintains a military presence in areas under the control of Kurdish forces in Syria, which has been instrumental in the fight against IS militants.
There are about 2,000 U.S. troops on the ground, U.S. defense officials say. However, U.S. President Donald Trump has vowed to decrease that number to 400 troops.
The partnership between the U.S. and local Kurdish forces has been successful in pushing IS militants from nearly all territory they once held since 2014, including their de facto capital, Raqqa.
In March this year, IS was declared defeated after it was pushed out of its last stronghold in eastern Syria.
IS benefiting from tensions
Kurdish leader Abdi says that because of the ongoing tensions between Turkey and Syrian Kurdish groups, IS militants have been able to regroup and wage major attacks against SDF fighters in eastern Syria.
"Daesh will take advantage of this [Turkish] intervention," he said, using an Arabic acronym for IS. "In fact, Daesh is benefiting now from these continued Turkish threats by increasing its attacks on areas we have liberated recently."
He added, "If war erupts with Turkey, our forces will have no choice but to withdraw from those areas to focus on the defense lines along the border [with Turkey]."
"Our priority will be protecting ourselves from Turkey. This, of course, will create a military and security vacuum in areas liberated from Daesh terrorists. It would offer an opening to Daesh to reemerge in certain areas and announce its caliphate once again," Abdi told VOA.
Turkish stance
On Sunday, Turkish president Recep Tayyip Erdogan renewed his threats to carry out an operation east of the Euphrates River in northern Syria, in an area controlled by the SDF.
"We entered Afrin, Jarablus, al-Bab. Now we will enter the east of the Euphrates. We shared this with Russia and the U.S. As long as harassment fire continues, we cannot remain silent," Erdogan said during a ceremony.
Since 2016, Turkey has taken control of several border towns in Syria, including Afrin, Jarablus and al-Bab.
Abdi, however, said that the SDF would not allow a full-fledged Turkish military presence in northern Syria.
"We could only accept a Turkish presence in our area in the framework of an international force, in a way that won't be a threat to the Kurdish people," he said.
U.S. role
Following Trump's announcement last year of a planned and coordinated U.S. troop withdrawal from Syria, Washington and Ankara agreed to establish a safe zone on the Syrian side of the border.
But talks have been stalled, with Turkey demanding to clear the planned safe zone of Kurdish fighters.
In a bid to avoid a confrontation between Turkey and the SDF, U.S. envoy for Syria, James Jeffrey, has had several meetings with Turkish officials in recent days.
"The U.S. has so far been successful in preventing war. We view this positively but there is no final agreement yet. Meetings and discussions continue and we are part of them," Kurdish commander Abdi said.
"We will support all efforts made by Mr. Jeffrey and we have shown a lot of flexibility to support such efforts," he concluded.
https://www.voanews.com/extremism-watch/kurdish-leader-turkish-offensive-will-help-re-emergence-syria
--------
How Qatari banks are accused of funding Muslim Brotherhood, global terrorism
7 August 2019
Qatar's use of banks to fund terrorism across the world is in the spotlight after this week's revelation that UK-based Qatari-owned Al Rayan Bank provides banking services to the Muslim Brotherhood and terrorist groups in Britain, the latest case of alleged Qatari support for terrorism.
On Sunday, British daily The Times reported that Qatari-owned Al Rayan Bank has provided banking services to organizations linked to terrorism in Britain.
The report said that Al Rayan Bank has several clients who have had their accounts in other banks closed or frozen due to a security clampdown. At least four of its clients have had their other accounts closed in banks including HSBC, Barclays, NatWest, and Lloyds TSB.
But the Al Rayan case is only the latest in a string of accusations.
In April, a book titled the "Qatar Papers - How the emirate finances Islam in France and Europe" revealed that Doha funded dozens of mosques and Islamic center projects in Europe, the majority through a network tied to the Muslim Brotherhood.
The book, authored by French journalists Christian Chesnot and Georges Malbrunot, contained proof of transfers of several million dollars from Qatar to fund more than 140 projects in Europe, with 50 in Italy alone. It says that the network stretches across countries including Italy, France, Switzerland, and Germany.
Switzerland
Among Qatar's network members in Switzerland included Mohamed and Nadia Karmous, who received millions of euros between 2011 and 2013 through seven bank transfers from Qatar Charity. It reveals that Nadia Karmous was directly recommended by Yusuf al-Qaradawi, the Qatar-based spiritual leader of the Muslim Brotherhood.
In 2007, Mohamed Karamous, who served as treasurer of the European Institute for Human Sciences – a university in central France affiliated with the Muslim Brotherhood in Europe and funded by Qatar – was arrested by Swiss authorities in a high-speed train while in possession of €50,000 ($56,000) in cash from Qatar.
The Qatar Papers also documented how Qatar paid rape-accused Swiss Islamic scholar Tariq Ramadan. The Qatar Foundation paid Ramadan €35,000 a month as a consultant. Bank documents obtained by the book's authors showed that Ramadan withdrew €590,000 from Qatari bank accounts just before his arrest in France.
France
Qatar also faces several accusations of financing terror and suspicious financial activity in France.
As a result of the Qatar Papers, French Member of the European Parliament Gilbert Collard said in April that he had requested for the creation of a commission of inquiry into the financing of Islamist and Salafist propaganda by a foreign state via the Qatar Charity organization in France.
In total, the authors of the Qatar Papers documented payments of up to €72 million to groups in seven European countries.
Another example of Qatar's abuse of banking laws to fund sanctioned individuals came to light after several media outlets raised questions regarding properties acquired by Qatar's Attorney General and Chairman of Rule of Law and Anti-Corruption Center (ROLACC), Ali bin Futtais al-Marri.
In May 2018, French magazine Le Point said that al-Marri has a list of expensive properties across Europe that are difficult to explain considering his official income. According to one report, the Qatari official bought "himself a three-story mansion at 86 Avenue d'Iéna, just a stone's throw from the Arc de Triomphe, for €9.6 million in October 2013."
The Qatari Attorney General played an active role in the 2008 release of Qatari citizen Jarallah Saleh Mohammed Kahla al-Marri from the United States Guantanamo Bay detention camp.
According to one memo from the US ambassador in Doha at the time released via Wikileaks, the US resented Qatar's non-compliance with the agreements reached regarding the conditions of Jarallah's release.
In July, a French Senator called on the UN and international banking authorities to investigate how, according to reports, a Qatari terror financier Khalifa al-Subaiy, who was convicted on charges of funding and enabling terrorism and placed on the UN sanctions list, was provided with "banking facilities" by state-owned Qatar National Bank (QNB).
In an opinion article written for The Hill, French Senator, Nathalie Goulet, said that "it is impossible to assess the potential harm that has been caused without an extensive and transparent investigation," adding that "the United Nations needs to investigate why loopholes in its own procedures allowed this breach."
UK
In addition to the Al Rayan revelations, Qatar has been in the British headlines over its involvement in the trial of an ex-Barclays boss charged with fraud allegations.
The UK's Serious Fraud Office prosecutor alleged that Barclays' ex-chief executive John Varley and three former senior executives hid public documents detailing £322 million ($391 million) in secret fees paid to the Qatari investors as they fought to meet their tough demands.
Qatar Holding LLC, part of the state-owned Qatar Investment Authority sovereign wealth fund, and Challenger, an investment vehicle of Qatar's former Prime Minister Sheikh Hamad bin Jassim bin Jabr al-Thani, invested around four billion pounds in Barclays in two capital raising processes in June and October 2008, according to Reuters.
South Asia and North Africa
Qatar has also been involved in murky financial dealings outside of Europe, including in South Asia. In July 2017, the Indian Express reported on a series of investigations carried out by Indian authorities in the northern state of Kerala, investigating Doha's involvement in financing terrorist organizations such as al-Qaeda and ISIS.
Qatari governmental institutions have been involved in the transfer of large sums of money - according to Indian intelligence - which indicated that these organizations received more than $ 1,190,000 from Doha.
Among the Qatari entities revealed in the Indian Express report is the Qatar Charity Foundation, which was blacklisted by the Arab Quartet countries of Saudi Arabia, Bahrain, Egypt and the UAE in 2017 over its terror financing activities.
Full report at:
https://english.alarabiya.net/en/features/2019/08/07/Qatar-s-history-using-banks-to-aid-Brotherhood-terror-groups-in-other-countries.html
--------
US, Saudi Arabia Plotting to Establish New Terrorist Groups in Iraq, Syria
Aug 06, 2019
"The US presently intends to pave the way for emergence of terrorist groups under new names and appearances in Syria and Iraq by creating chaotic situation in the region," the Arabic-language al-Rased news website quoted Syrian lawmaker Mohammad Jookhdar as saying.
Jookhdar noted that Saudi Arabia will also support this US' measure, and said that after the US defeat and its allied terrorists vis-à-vis Iraqi and Syrian armies, Washington is looking for reemergence of terrorism in Iraq and Syria very early and at any price.
In a relevant development on Sunday, the Arabic-language Beirut-based al-Akhbar newspaper reported that the Southern parts of Syria, including Dara'a province and its surrounding areas, have become scenes of resumed terrorist attacks on the Syrian Army's military positions in line with coordinated efforts to make those regions insecure and stop the Syrian government peace initiative.
The daily pointed to the reorganization of Jordan's Mouk Operations Room terrorist groups along the border in Western Syria, and said intel has revealed that a foreign officer who recently worked with the terrorist groups in Southern Syria has been recalled to the operation room.
The Syrian security sources also pointed to the monitoring of the ISIL's movements in Eastern Sweida, and said that the US Army has recently dispatched two trucks carrying weapons from al-Tanf region to ISIL terrorists deployed near Sweida via Sahra.
The al-Akhbar, meantime, pointed to a connection between terrorists of Southern Syria with the foreign countries, including the US, Oman and the UAE, and said that Israel is benefiting the most from insecurities in Southern Syria and has helped the terrorists with the assassination of some officers of the Syrian Army in Southern Syria.
The daily also pointed to the meeting of Syrian-Russian commanders in Southern Syria, and said that the two sides will most probably conduct military and security operations to get rid of the remaining terrorists.
In a relevant development last week, the Arabic-language al-Masdar news website quoted a military source as saying that the Syrian Army was preparing for new military operation inside the Dara'a province.
According to the military source, the Syrian Army was preparing to cordon off the town of Sanamayn in northern Dara'a.
The source said the Syrian Army was demanding the militants to surrender themselves before an operation would be launched to arrest them for their recent attacks on the military checkpoints in Sanamayn.
In a relevant development last month, Secretary of the Syrian Parliament Khalid al-Aboud said attacks against the Syrian army were masterminded in Jordan and Israel, amid increased terrorist attacks against the country's Armed Forces in Dara'a province.
Al-Aboud was quoted by the Arabic-language al-Mayadeen news channel as saying that the terrorist groups which recently attacked the Syrian army forces in Dara'a province are those which have contacts with the Military Operations Command (MOC) room and take orders from Jordan and Israeli intelligence agency.
He added that the aggressive acts of these grouplets are not limited to the Syrian army forces as they have attacked the Russian forces and civilians and set fire at thousands of hectares of farmlands too.
Al-Aboud said based on intelligence, MOC has turned into a new center which intends to use the attacks against the Syrian government and insecurities in Southern Syria as a leverage to pressure Damascus.
The security outposts and military vehicles of the Syrian army have recently come under attack a year after the army won control over the province and granted amnesty to those militants who laid down their weapons.
Relevant reports said earlier this month that the US forces had resumed training of Washington-backed terrorists in al-Tanf region near the borders with Jordan after a one-year halt.
Turkey's Anadolu news agency quoted informed sources as saying that Jeish al-Maqawir terrorists affiliated to the so-called Free Syrian Army (FSA) were again being trained by the US forces.
They added that the trainings were underway in al-Tanf base in the bordering triangle between Syria, Jordan and Iraq and some bases in Jordan, noting that the FSA militants undergo special trainings, including heliborne and combat operations as well as battle in hard conditions.
The sources also said that a number of US army and intelligence officers along with a number of US-led coalition advisors supervise these trainings.
Meantime, the US forces in al-Tanf region had paved the ground for recruiting more militants for Jeish al-Maqawir terrorist group.
Full report at:
https://en.farsnews.com/newstext.aspx?nn=13980514000703
--------
Peaceful nature of true Islam highlighted as Hajj Grand Symposium concludes in Makkah
August 07, 2019
MAKKAH: The 44th annual Hajj Grand Symposium concluded on Tuesday after two days of debate and discussion on the theme of "Islam: Coexistence and Tolerance."
The event, organized by the Saudi Ministry of Hajj and Umrah and held at Hilton Makkah Convention Hotel, featured Islamic thinkers and scholars from the Kingdom and across the Islamic world. It included a number of sessions on subjects such as: "Islam in serving societies," "coexistence and tolerance in Islam," "humanity in the digital world," "the doors of guidance in Islam" and "Islam and coexistence issues."
In a speech on the second day of the symposium, Dr. Abdul Fattah Mashat, the deputy minister of Hajj and Umrah, stressed the importance of hosting the symposium each year. It benefits everyone, he said, thanks to the diversity of the participants and the important benefits that can be obtained from learning about their experiences and listening to their recommendations. He said they will assist the country's leaders in their efforts to continue to improve Hajj and Umrah services.
Mashat said that the ways in which we deal with the digital world reflects our identity. When technology is misused, it harms religion and humanity. He also stressed the importance of maintaining a presence in the digital world that preserves personal identity.
"When we talk about tolerance and coexisting, we cannot separate the true human identity from the digital identity," he said. "When there is a difference between the two identities then that will create a double identity."
Technical expert Abdullah Al-Saba said that prior to the digital revolution, the scope for sharing information was much more limited. As technology has advanced, our lives have gotten easier and we can reach others and spread information more quickly to greater numbers of people. This can serve Islam, he said, for example by using technology to help and track pilgrims during their journeys for Hajj and Umrah.
Counselor Khaled Al-Hajri led a session on Tuesday titled "embracing Islam" that featured Yusuf Estes, an American Islamic preacher, Dr. Rateb Junaid, from United Muslims of Australia, and former French footballer Nicola Anilka.
Full report at:
http://www.arabnews.com/node/1536721/saudi-arabia
--------
Explosives-packed car kills 20, injures dozens in Cairo collision
By Sudarsan Raghavan
August 5, 2019
CAIRO — A car packed with explosives detonated in downtown Cairo on Monday, killing at least 20 and injuring 47, Egypt's Interior Ministry said. It was the highest terrorism-related death toll in the capital in more than two years.
The government initially said the early-morning blast was caused by the collision of four cars. But later in the day, the Interior Ministry said the explosives-filled car was actually on its way to commit an attack in another part of the capital.
"The technical inspection also indicated that the vehicle contained explosives that caused the blast when the car collided with the other cars," the ministry said in a statement. "It is estimated that the car was being driven to a place to be used in carrying out a terrorist operation elsewhere."
The statement added that the car was stolen a few months ago from the province of Menufia, 55 miles north of Cairo.
No group immediately claimed responsibility for the blast. But Egyptian authorities were quick to blame Hasm, a militant group that emerged three years ago and has claimed several attacks. Egypt accuses Hasm of being the militant arm of the banned Muslim Brotherhood. The Islamist movement, once a political force, has denied the allegations.
The blast started a fire that triggered the partial evacuation of the National Cancer Institute, the capital's main cancer hospital, according to Egypt's Health Ministry.
Even before the correction by the Interior Ministry, some witnesses suspected what had really happened.
"There was a sound of an extremely loud blast," a resident who gave her name only as Salwa told Reuters news agency. "It was no way two cars crashing. The car must have been rigged with explosives."
Monday's attack was another tragedy for a nation that depends heavily on tourism for revenue and foreign currency reserves. It also underscored the lingering threat posed by militant groups, even as the country has not experienced a large-scale attack since November 2017. That was when Islamic State militants were widely believed to have killed more than 350 people at a mosque in Egypt's restive northern Sinai region.
In 2015, the Islamic State affiliate in Sinai asserted responsibility for the downing of a Russian passenger plane after it left the Red Sea resort town of Sharm el-Sheikh. That attack, which killed all 224 people aboard, shattered Egypt's tourism-driven economy.
The last major militant attack in Cairo was in December 2016 when Egypt's main Coptic Christian cathedral was bombed by the Islamic State, killing 30 and injuring dozens.
Today, much of the focus of Egypt's counterterrorism efforts is in northern Sinai, where Egyptian security forces are carrying out a military campaign against the Islamic State and other militant groups.
While militant attacks outside Sinai have become rare, tourists have been targeted. In May, a tourist bus carrying mostly South African tourists was struck by explosives, injuring at least 12. In December, three Vietnamese tourists and their Egyptian guide were killed by a roadside bomb near Cairo's famed Pyramids complex.
Full report at:
https://www.washingtonpost.com/world/explosives-packed-car-kills-20-injures-dozens-in-cairo-collision/2019/08/05/1cf14256-b798-11e9-8e83-4e6687e99814_story.html?noredirect=on
--------
Iraqi paramilitary forces destroy four Islamic State hotbeds in Diyala
by Mohammed Ebraheem
Aug 5, 2019
Diyala (IraqiNews.com) – Iraqi paramilitary forces announced on Monday the destruction of four hotbeds of the Islamic State terrorist group during a military operation in Diyala province.
"Troops of the 4th and 24th brigades of the Popular Mobilization Forces, backed by Iraqi warplanes, destroyed four Islamic State hotbeds, containing clothes, foodstuffs and wireless devices as part of the third phase of the "Will of Victory" operation in al-Miqdadiyah district in Diyala," the Arabic-language Algahd Press website quoted the media center of the Popular Mobilization Forces as saying in a press statement.
"Six explosive charges were also dismantled during the military operation," the statement read.
Iraq declared the collapse of Islamic State's territorial influence in November 2017 with the recapture of Rawa, a city on Anbar's western borders with Syria, which was the group's last bastion in Iraq.
In January 2015, Iraqi forces announced liberation of Diyala province from Islamic State extremist militants who proclaimed an "Islamic Caliphate" in Iraq and Syria in 2014.
Full report at:
https://www.iraqinews.com/iraq-war/iraqi-paramilitary-forces-destroy-four-islamic-state-hotbeds-in-diyala/
--------
Iraq a source of pride for Arab world, Islam: Velayati
August 6, 2019
"We see Iraq as a neighbor and a friendly state. We are proud that there is a party like Harakat Hezbollah al-Nujaba in Iraq," Velayati said in a meeting with Iraq's al-Nujaba Movement spokesman Nasr ash-Shimmari on Monday.
"As long as Iran and Iraq stand by each other and there is the resistance movement, no power can withstand them," he added, according to IRNA.
Velayati also praised the Iraqi prime minister's efforts, along with those of the al-Nujaba Movement, to prevent U.S. and Israeli interference in Iraq's internal affairs.
He stressed that Tehran and Baghdad will stand by one another to develop much better relations.
Shimmari, for his part, said that no country can use Iraq to attack Iran. "We will use all in our power to stand against such a conspiracy," he said.
President Barham Salih has also said Iraq will under no circumstances allow the U.S. military to use its bases in the Arab country for an act of aggression against neighboring Iran.
In an interview back in June, Salih stressed that American troops had been invited to Iraq solely for helping Baghdad fight the Takfiri Daesh terrorist group.
Full report at:
https://www.tehrantimes.com/news/439020/Iraq-a-source-of-pride-for-Arab-world-Islam-Velayati
--------
US Dispatches Massive Military Equipment, Logistical Aid to SDF Bases in Eastern Syria
Aug 06, 2019
Pro-militant Smart News website reported that over 300 trucks carrying US military and logistical equipment from Iraq arrived in areas controlled by the Syrian Democratic Forces (SDF) in Tal al-Bidar in Eastern Syria via Simalka border crossing.
It noted that the US trucks carried military equipment, logistical supplies, prefabricated cement walls, adding that dozens of trucks were carrying unidentified cargos as they were covered.
Smart website said that the military equipment and supplies will be distributed among SDF in Hasaka, Raqqa and Deir Ezzur.
In a relevant development in late July, the US Army forwarded tens of trucks containing logistical aid and military equipment to the Syrian province of Hasaka as Turkey was preparing for massive military operation against Washington-backed Kurdish militias in Northeastern Syria.
The Smart news website reported that a new US military convoy has crossed into Syria's Hasaka province from Iraq via Simalka crossing.
It noted that the US convoy, comprising 100 trucks carrying military vehicles and fuel as well as a number of covered trucks, has arrived at the US military base in Tal Bidar region in Hasaka province.
Battlefield sources, meantime, reported that the Syrian Democratic Forces (SDF) has sent massive military equipment, including heavy weaponry to areas under their control from Ain al-Arab (Kobani) to Ain Issa and the border city of Tal Abyaz in Raqqa province.
In a relevant development late last month, the Syrian Observatory for Human Rights (SOHR) reported that hundreds of trucks loaded with logistics and military support had arrived in areas under control of the SDF in Hasaka province in Northeastern Syria from the US bases in Northern Iraq.
Full report at:
https://en.farsnews.com/newstext.aspx?nn=13980515000580
--------
Saudi Arabia deposits $250 million in Sudan central bank
7 August 2019
Saudi Arabia has deposited $250 million into the central bank of Sudan to support its financial position, the Saudi Finance Ministry said in a statement on Tuesday.
The deposit is part of a package with the United Arab Emirates worth $500 million announced in April. Both countries pledged an overall $3 billion in aid, with the rest going toward fuel, wheat, and medicine.
The deposit is not a grant to Sudan but rather a loan, a Saudi finance ministry official told Reuters later.
It is aimed at alleviating pressure on the Sudanese pound and achieving stability in its exchange rate, the ministry said.
Full report at:
https://english.alarabiya.net/en/News/gulf/2019/08/07/Saudi-Arabia-deposits-250-million-in-Sudan-central-bank.html
--------
Lebanese monastery brings together Christians scattered by war
August 07, 2019
QOZHAYA, Lebanon: The last time Samuel Botros stepped into the Lebanese monastery of Saint Anthony of Qozhaya was in 1978. He was 24, newly married, and the country was in the grip of an all-out war. Like many of his generation, he left. It took him 41 years to return.
The 1975-90 civil war may be over in Lebanon but conflicts in nearby countries like Iraq and Syria have devastated entire communities where Christians once lived alongside Muslims. That has triggered an exodus among people of both faiths, especially among minority sects — like Botros' Syriac Orthodox community whose roots are in early Christianity.
The monastery, which is nestled in a remote valley in the northern Lebanese mountains and dates from the fourth century, is a meeting place for Christians who have fled conflict.
"It is the war that did this to us. It is the wars that continue to leave behind destruction and force people to leave," said Botros, visiting the monastery as part of a gathering of his community's scout group — their first in the region since the 1950s.The scout group's roughly 150 members include people living in Lebanon, Iraq, Syria, Egypt, Jordan, the Palestinian Territories and further afield. Lebanon was the only country where they could all meet easily and safely, Botros said.
In Iraq, years of conflict, most recently with Daesh, erased much of the Christian heritage in ancient cities like Mosul and Sinjar in the north. In Syria's civil war,
some of the oldest churches in Aleppo, Homs and other cities were damaged.
Botros, now 65, is about to retire in Sweden where he made his home years ago. He is father and grandfather to children who know Lebanon only through photos.
"I would like them to visit so that when I pass, there is something to pull them back," he said.
On Sundays and public holidays, the monastery's small church, with the bell tower and facade, etched into the cliffs is full of people huddled in the pews or standing at the back of the vaulted interior.
Its patron is Saint Anthony, a monk who is believed to have lived in rural Egypt in the fourth or fifth century.
"This place has always been a shrine ... we don't even know when it started. Even when there was no development ... people still came," said Father Fadi Imad, the priest who gives sermons.
Qozhaya lies within a valley known as the Valley of Saints, or Qannoubine in ancient Syriac, part of a wider valley network called Qadisha that has a long history as a refuge for monks.
At one time, Qadisha was home to hundreds of hermitages, churches, caves and monasteries. The monastery of Saint Anthony is the last surviving one.
It was an early home for Lebanon's Christian Maronites, the first followers of the Roman Catholic church in the East.
The Maronites and sometimes the Druze, a Muslim sect, sought the sanctuary of the mountains away from the political and religious dynasties of the times with whom they did not always agree, Father Imad said.
"The inhabitants of this mountain ... and they were not only Christians, came here because they were persecuted and weak," he said.
"Qozhaya holds in its heart 1,600 years of history and it doesn't belong to anyone, church or faith ... it belongs to the homeland," he said.
The monastery is surrounded by forests of pine and cedar and orchards that can only be reached via a narrow, winding road.
Its grounds include a cave where visitors light candles, a museum housing the Middle East's oldest printing press in ancient Syriac and halls for resident priests.
Visitors nowadays include foreign and Arab tourists and local residents including Muslims who sometimes come to ask for a blessing.
Father Imad said the monastery was the safest it had been in its history despite being surrounded by countries at war or suffering its aftermath.
"No one is telling us that they are coming to kill us anymore ... at least in Lebanon," he said.
Before he left, Botros and his fellows stood for a final photo outside the building with the valley behind. With their flags and scarves around their necks, they smiled and cheered as the bells rang.
Full report at:
http://www.arabnews.com/node/1536646/middle-east
--------
Africa
Air strike on south Libyan town kills more than 40
05/08/2019
A drone air strike by eastern Libyan forces on the southern Libyan town of Murzuq has killed at least 43 people, a local official said on Monday.
The attack is the second major air strike blamed on the eastern Libyan National Army (LNA) forces loyal to Khalifa Haftar after at least 44 migrants were killed in June when a detention centre in a suburb of the capital Tripoli was hit.
The LNA confirmed a strike late on Sunday on Murzuq, but denied it had targeted any civilians. The LNA had also denied it had hit the detention centre but acknowledged increased air strikes on the capital.
The internationally recognised government based in Tripoli opposing Haftar said dozens were killed and wounded in Murzuq.
Reached by telephone, Murzuq municipal council member Mohamed Omar told Reuters: "The air strike resulted in 43 killed and 51 wounded. This is only an initial toll of casualties."
The LNA seized Murzuq at the start of this year as part of an offensive to control the oil-producing south. But it later moved out to concentrate forces north where it has been trying vto take the capital Tripoli in a four-month campaign.
The LNA said in a statement its strike had targeted "Chadian opposition fighters", a phrase that usually refers to Tebu tribesmen opposing them in the area.
Haftar's LNA, allied to a parallel government based in eastern Libya, has seen its advance on Tripoli held up by robust defences on the outskirts of the capital, and said it would start heavy air strikes after "traditional means" of war had been exhausted.
On Sunday, the U.N. Libya mission (UNSMIL) condemned in a statement "the repeated indiscriminate shelling" of Tripoli's only functioning airport after several strikes in the past days.
The United Nations did not name the LNA but said the attacks had "continued unabated" since the start of the LNA offensive on Tripoli.
There was no immediate U.N. comment on the Murzuq strike.
Haftar's attempt to capture Tripoli has derailed U.N. attempts to broker an end to the chaos that has prevailed in Libya since the NATO-backed overthrow of Muammar Gaddafi in 2011.
https://www.france24.com/en/20190805-air-strike-libya-haftar
--------
Somalia: Al-Shabaab Militants Surrender to Government Forces - Officials
5 AUGUST 2019
Somali officials on Monday confirmed that two al-Shabab militants surrendered to government forces on Sunday in the southern Bay region.
"The two al-Shabab operatives identified as Mohamed Hassan Osman and Hussein Marshale Mohamed defected from the al-Shabab extremist group and joined government forces in Dinsor town in Bay region," said Ibrahim Mohamed Nour, governor of Dinsor.
The two-handed their weapons over to government forces, Nour added.
Welcoming the former militants, the governor also urged other al-Shabab militants to follow suit and give up fighting to help restore peace in the region.
On July 10, another senior al-Shabab leader surrendered to government forces in Lower Juba, another region in southern Somalia.
Full report at:
https://allafrica.com/stories/201908050590.html
--------
Libyan National Army destroys Turkish plane carrying weapons in Misrata
6 August 2019
The Libyan National Army said it has destroyed an IL-76 Turkish military cargo plane that was carrying drones and missiles at an airbase in Misrata.
"Our air force carried out several raids against the Misrata airbase, targeting anti-air defenses as well as a Turkish aircraft transporting ammunition, drones, and missiles," the LNA, lead by eastern commander Khalifa Haftar, said on Tuesday in a statement on its Facebook page.
The LNA struck the airbase in Misrata for the second time in two weeks.
Libya has been mired in chaos since a NATO-backed uprising that toppled and killed dictator Muammar Qaddafi in 2011, with a multitude of militias vying for control of the oil-rich country.
Full report at:
https://english.alarabiya.net/en/News/north-africa/2019/08/06/Libyan-National-Army-destroys-Turkish-plane-carrying-weapons-in-Misrata-.html
--------
NGOs decry Tunisia sending dozens of migrants back to Libya
6 August 2019
Tunisia's defense ministry said Monday it had prevented 53 Ivorian and Sudanese citizens from illegally entering the country, a move condemned by NGOs as a violation of rights.
On Sunday, two groups - 33 Ivorians and 20 Sudanese - arriving from Libya by land were arrested by military units in the southern border area of Medenine and sent back to Libyan territory, the defense ministry said.
The units asked the groups to enter via official border crossings, the ministry said in a statement.
But on a video shared on Sunday on social media, the apparent migrants - who include women and children - say that they have been abandoned in the desert by the Tunisian authorities without food or water.
"We don't know what to do... we need help," one of them said, describing his group as Ivorian.
AFP was not able to verify the video, which was reposted by the Tunisian Forum for Economic and Social Rights.
In a joint statement, that NGO and other rights groups decried a "violation of migrants' rights."
The statement said 36 - rather than 33 - Ivorians had been intercepted, including 11 women and three babies, who were "abandoned in a tough climate."
The NGOs requested on Sunday that the Tunisian authorities allow the "migrants to enter urgently into Tunisian territory so that they can be taken care of by humanitarian organizations."
A July report by the Tunisian Forum for Economic and Social Rights said that the number of asylum-seekers arriving via land borders more than doubled in the first half of 2019.
A total of 1,008 people entered Tunisia illegally over six months, compared to 417 in the first half of 2018, it said.
Many were sub-Saharan Africans arriving through Libya.
"The aim of the majority of them is to leave (Tunisia) towards Europe by sea, while some have left Libya fleeing the security situation," the report said.
Full report at:
https://english.alarabiya.net/en/News/north-africa/2019/08/06/NGOs-decry-Tunisia-sending-dozens-of-migrants-back-to-Libya.html
--------
IMN: US, Israel, Saudi Arabia behind Nigeria's deadly crackdown on Zakzaky's supporters
Aug 6, 2019
The Islamic Movement of Nigeria (IMN) tells Press TV that the US, Israel and Saudi Arabia have been behind the Abuja government's bloody crackdown on supporters of senior Muslim figure Sheikh Ibrahim Zakzaky, who has been jailed for over four years.
Mohammad Hassan Shojaeifard, representative of Sheikh Zakzaky in Iran, said in an interview with Press TV that the IMN under the leadership of Sheikh Zakhzaky has had "peaceful" relations with the government over the past three decades.
He said "the situation was absolutely cultural and peaceful," but after the start of large pro-Palestinian demonstrations in the African country in 2014, "Israel, Saudi Arabia and, on top of them, the American government tried to stop the activities."
He described the Nigerian government forces as the "puppets" of the trio, which has been pushing the military forces to carry out the deadly crackdown against Sheikh Zakzaki's supporters.
He said that the Nigerian forces started the brutal assault against Sheikh Zakzaki supporters ever since they publicly condemned Israel for its atrocities against the Palestinian people during a demonstration marking International Quds Day.
The International Quds Day is a legacy of the late founder of the Islamic Republic, Imam Khomeini, who designated the day in solidarity with Palestinians. Since the 1979 Islamic Revolution in Iran, the International Quds Day has been held worldwide on the last Friday of the Muslim fasting month of Ramadan.
Zakzaky has been in detention since December 2015 after his residence in the city of Zaria was raided by Nigeria's forces, during which he was beaten and lost vision in his left eye.
During the brutal crackdown, three of his sons lost their lives, his wife sustained serious wounds, and some 350 of his followers were killed.
Since then, the government has been violently cracking down on the IMN and its members.
The Islamic Human Rights Commission (IHRC), based in London, said last month that the cleric's health condition had further deteriorated, since he was reportedly poisoned in prison.
The cleric's son, Mohammad, told Press TV on July 6 that his father was in dire need of medical treatment, as "large and dangerous quantities of lead and cadmium have been found in his blood." He said that the authorities intended to murder his father since they refuse to take any measures.
Recently, a Nigerian court granted the government permission to label the IMN as a "terrorist" group, a move that many believe would give the officials the opportunity to clamp down harder on it.
IMN members regularly take to the streets of the Nigerian capital to call for the release of Zakzaky.
Full report at:
https://www.presstv.com/Detail/2019/08/06/602816/Zakzaky-representative-in-Iran-Shojaeifard-Nigeria-crackdown-US-Israel-Saudi-Arabia-Nigeria-crackdown
--------
Four dead in Mali attacks, Red Cross suspends Timbuktu ops
August 06, 2019
BAMAKO: Twin attacks in Mali have killed four people, including two Malian soldiers, security sources said Tuesday, as the International Committee of the Red Cross suspended activities in Timbuktu due to "growing insecurity."
A gendarme was killed in an ambush in the Segou region, east of the capital Bamako on Tuesday, while at the scene of a robbery, a security source said.
A day earlier, two army trucks were targeted by an explosive device in the Koro area near the Burkina Faso border, in which a soldier and two civilians were killed, a senior army officer told AFP.
No one claimed responsibility for the attacks.
They were made public as the ICRC temporarily suspended its work in the northern city of Timbuktu following a carjacking at gunpoint close to the Geneva-based organization's office.
"We ask for measures to improve security in town and in the region," said the head of ICRC's Mali delegation Jean-Nicolas Marti in a tweet.
In a statement, the ICRC said armed men stole one of its vehicles on Monday in the middle of the city and that several other thefts had happened in the region this year.
"This latest incident is symptomatic of the level of insecurity prevailing in the city and region, which has reached an unacceptable threshold for the population," the ICRC said.
Despite military help from France and the United Nations, Mali's government has struggled to quell the violence that began in the north of the country in 2012, sparked by radical Islamist and Tuareg militias.
Ethnic violence in central Mali surged after a predominantly Fulani extremist group led by preacher Amadou Koufa emerged in 2015.
Full report at:
http://www.arabnews.com/node/1536556/world
--------
Haftar forces say they hit Misrata air base
August 06, 2019
TRIPOLI: Forces loyal to Libyan strongman Khalifa Haftar said they launched air strikes early Tuesday against an air base in third city Misrata held by government loyalists.
"Our air force carried out several raids against the Misrata air base, targeting anti-air defenses as well as a Turkish aircraft transporting ammunition, drones and missiles," Haftar's self-styled Libyan National Army said in a statement on its Facebook page.
Pro-Haftar television channel Libya Al-Hadath said a Turkish Ilyushin aircraft "was destroyed as it landed at the Misrata base."
It aired footage, which could not be independently verified, of the alleged strikes.
Forces loyal to the UN-recognized Government of National Accord (GNA) did not immediately confirm or deny the reported attack.
Haftar forces launched an offensive in April to wrest Tripoli from the GNA.
Many of the government's best equipped and most seasoned fighters come from Misrata, which is east of the Libyan capital.
Tuesday's airstrikes came a day after the GNA and a local official reported the death of at least 42 people in a raid targeting a town hall meeting in southern Libya.
Dozens more were wounded in Sunday night's attack which the GNA said was carried out by Haftar forces.
UN envoy Ghassan Salame has repeatedly denounced an escalation of violence between the two camps and called for negotiations.
Last week he proposed a cease-fire for Eid Al-Adha, due to start on Aug. 10.
Full report at:
http://www.arabnews.com/node/1536541/middle-east
--------
URL: https://www.newageislam.com/islamic-world-news/ayodhya-case-supreme-court-nirmohi/d/119413
New Age Islam, Islam Online, Islamic Website, African Muslim News, Arab World News, South Asia News, Indian Muslim News, World Muslim News, Women in Islam, Islamic Feminism, Arab Women, Women In Arab, Islamophobia in America, Muslim Women in West, Islam Women and Feminism