New Age Islam News Bureau
2 Sept 2019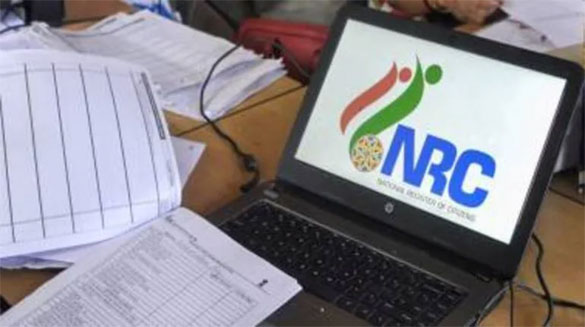 Representative image
-----
• An Apex Body of 21 Indigenous Muslim Organisations in Assam Slams Imran Khan, Asaduddin Owaisi for Comments on NRC
• India Is Willing To Discuss 'If Pakistan Stops Terror': EAM
• Pakistan Jamaat-i-Islami Chief Asks Govt to Scrap Shimla Agreement, Dismantle Fencing on LoC
• UN Refugee Chief Urges India to Ensure No One Left Stateless
• Christian Funeral in Mosque Brings Hope for Tolerant Jakarta
• Hezbollah Shattered Israel's Sense of Impunity: Expert
• Canada: Quebec Youth Adopt Islamic Customs in 'Solidarity' with Muslims
• Special Forces Storm a Facility Run by Pakistani Nationals to Treat Taliban Militants
• Libya Marks 50th Anniversary of Qaddafi Coup D'etat
• Hezbollah Rejects US Demand to Give Up Response to Recent Israeli Attacks
India
• An Apex Body of 21 Indigenous Muslim Organisations in Assam Slams Imran Khan, Asaduddin Owaisi for Comments on NRC
• India Is Willing To Discuss 'If Pakistan Stops Terror': EAM
• NRC: Jamiat-ul-Ulema will provide legal aid
• Babri Masjid verdict likely till 16 Nov: Wali Rehmani
• Kalyan Singh set to lose immunity as governor, may face trial in Babri case
• India goes on diplomatic overdrive to fend off Pak offensive on Kashmir at UNHRC
• Muslim Side to Contest Nirmohi Akhara's Claim from Monday
• Lord Ram was biggest unifying factor in country: Arif
• India slams Pakistan for raising Kashmir during Speakers' meet in Maldives
• Army jawan martyred as Pakistan violates ceasefire along LoC in J&K's Poonch
• Nearly 200 terrorists active in Kashmir: J&K governor's advisor
• Tourism sector takes a hit in Kashmir; stakeholders see no early hope of revival
• Pakistan used Article 370 to promote separatism, terrorism: Arif Mohammed Khan
• J&K: Omar, Mehbooba met their family members twice, says official
--------
Pakistan
• Jamaat-i-Islami Chief Asks Govt to Scrap Shimla Agreement, Dismantle Fencing on LoC
• Indian Fundamentalism Threat to Entire World, Says Prime Minister Imran Khan
• India, Pakistan to hold technical talks on Kartarpur corridor on September 4
• Pakistan PM Imran Khan continues shrill rhetoric on Kashmir issue
• Indian PM may have opened Pandora's Box, says ex-ambassador
• Pakistan, China to take part in Russia's military drills
--------
Europe
• UN Refugee Chief Urges India to Ensure No One Left Stateless
• Boris Johnson's Burqa Comments 'Led to Surge in Anti-Muslim Attacks'
• Freed From Elevator, Pope Names New Cardinals from Muslim, Developing Countries
• Abrogation of Article 370 Will Help Curb Terrorism, Says European Parliament Member
• UK considering sending drones to Gulf amid Iran crisis: Report
• Russia says US strikes in Syria's Idlib breached agreements
• Germany braces for anti-Islam far-right surge in elections
• Turkish vice president attends WWII ceremony in Poland
--------
Southeast Asia
• Christian Funeral in Mosque Brings Hope for Tolerant Jakarta
• Xinjiang Jails Fill to Bursting As China Imprisons Thousands of Muslims
• 'Up To Leaders to Implement Islamic Law For The Benefit Of Malaysians'
• Kuala Lumpur Sharia Unit To Ensure Muslims Support Wives, Kids
• Malaysian King honours Chairman of Emirates Fatwa Council for peace efforts
• Probes into Zakir Naik: Police awaiting further instructions
• PAS defends 'Buy Muslim-made first' campaign
• Maldives journalist murdered by Islamist militants
--------
Mideast
• Hezbollah Shattered Israel's Sense of Impunity: Expert
• Hezbollah says targets Israeli military vehicle, all crews killed, injured
• Israel subjected 76 Palestinians to 'administrative detention' in Aug.
• Palestinians condemn Honduras recognition of Jerusalem as Israeli 'capital'
• Saudi-led coalition has no reservation to shed all Yemenis' blood: Houthi
• Anti-tank missile fired from Lebanon towards Israeli town: Israeli military
• Israeli aggression on agenda of Zarif's talks in Moscow
• Safeguarding Lebanon interests Hezbollah's main approach: Iran top security official
• We will stand fast by Iran, continue resistance: Hamas leader to Ayat. Khamenei
• Murder of Israa Ghareeb renews debate over honor killings in Middle East
• Arab coalition hit legitimate military targets in Yemen's Dhamar says spokesman
--------
North America
• Canada: Quebec Youth Adopt Islamic Customs in 'Solidarity' with Muslims
• The Star of the Annual Muslim Convention Was a Jewish Man from Brooklyn
• Bernie Sanders talks tough in well-received address to US Muslims
• Toronto police investigating after anti-Muslim graffiti found in Etobicoke park
• US envoy meets Afghan leader over US-Taliban talks
--------
South Asia
• Special Forces Storm a Facility Run by Pakistani Nationals to Treat Taliban Militants
• Sri Lanka Disallows Buddhist Plans To Disrupt Muslim Event
• Airstrikes kill 27 Taliban militants in Kunduz and other provinces
• Taliban bomb kills 8 civilians including women and children in Balkh
• 4th Rohingya refugee killed in Bangladesh
• 2 policemen injured in Islamic State attack targeting Bangladesh minister in Dhaka
• Niazi, one of Afghanistan's most powerful Jihadi commanders in North-east killed in a blast
• Afghan forces repel Taliban attack in the outskirts of Pul-e Khumri city
• Niazi, one of Afghanistan's most powerful Jihadi commanders in North-east killed in a blast
• Taliban attack second Afghan city as US envoy says deal is near
--------
Africa
• Libya Marks 50th Anniversary of Qaddafi Coup D'etat
• Sudan's post-Bashir transition faces further delay
• '6 al-Shabaab militants killed, villages liberated'
• Four killed in Turkish drone attack south of Libya's Tripoli
• Boko Haram kills 8 in Nigeria attacks
• Nigerian airstrikes kill many Boko Haram fighters – Official
• Leah Sharibu alive, govt negotiating with Boko Haram to free her – Presidency
--------
Arab World
• Hezbollah Rejects US Demand to Give Up Response to Recent Israeli Attacks
• Kurdish Forces Deployed Again at Turkish Borders in New Uniforms
• Bahrain calls on its citizens to leave Lebanon immediately
• UN peacekeeping force in Lebanon urges 'restraint' after border fire
• Fragile truce holds over northwest Syria
Compiled by New Age Islam News Bureau
URL: https://www.newageislam.com/islamic-world-news/an-apex-body-21-indigenous/d/119634
--------
An Apex Body Of 21 Indigenous Muslim Organisations In Assam Slams Imran Khan, Asaduddin Owaisi For Comments On NRC
Sep 01, 2019
An apex body of 21 indigenous Muslim organisations in Assam on September 1 slammed Pakistan Prime Minister Imran Khan for his comments on NRC saying he has no locus standi on the issue and they have been living in the state peacefully for generations.
Sayed Muminul Aowal, president of the apex body of indigenous Muslim organisations, also asked Hyderabad MP and president of AIMIM Asaduddin Owaisi not to try to incite the people of Assam with wrong information on the issue of National Register of Citizens (NRC), which was published on Saturday.
"Imran Khan has no locus standi in Assam. Khan has no right to speak on Assam. He should keep his mouth shut. We are living in Assam for generations peacefully with our Hindu brothers," he said in a statement.
Aowal also asked all people living outside the state and media not to run speculative stories and spread rumours regarding the NRC.
"We have full faith in the government and the state is totally peaceful now," he said.
Referring to the NRC, the Pakistan prime minister on Saturday said the Modi goverment's "ethnic cleansing of Muslims should send alarm bells ringing across the world".
Owaisi said with the publication of final NRC, the "so-called myth of illegal migrants has been busted".
"Many people in Assam have told me that the parents' names are included, but names of their children are excluded," Owaisi had said.
According to the final NRC released on Saturday, out of the total 3.3 crore applicants, 3.11 crore figured in the list and names of about 19 lakh residents were excluded from it.
https://www.moneycontrol.com/news/politics/apex-muslim-body-in-assam-slams-imran-khan-asaduddin-owaisi-for-comments-on-nrc-4394801.html
--------
India is willing to discuss 'if Pakistan stops terror': EAM
September 01, 2019
External Affairs Minister S Jaishankar said that India is willing to discuss outstanding issues with Pakistan bilaterally in an atmosphere free of terror and violence.
"A good meeting with EU Commissioner @StylianidesEU. Discussed our perspectives on Afghanistan and Iran. Spoke of our expectations for better governance and more development in Jammu, Kashmir, and Ladakh," Jaishankar tweeted after the meeting in Brussels. Dr. S. Jaishankar
✔
@DrSJaishankar
A good meeting with EU Commissioner @StylianidesEU. Discussed our perspectives on Afghanistan and Iran. Spoke of our expectations for better governance and more development in Jammu, Kashmir and Ladakh.
View image on Twitter
1,426
00:24 - 31 Aug 2019 • Brussels, Belgium
Twitter Ads information and privacy
189 people are talking about this
"Underlined India's openness to discuss other outstanding issues bilaterally with Pakistan in an atmosphere free of terror and violence," the external affairs minister added.
Dr. S. Jaishankar
✔
@DrSJaishankar
• 31 Aug 2019
A good meeting with EU Commissioner @StylianidesEU. Discussed our perspectives on Afghanistan and Iran. Spoke of our expectations for better governance and more development in Jammu, Kashmir and Ladakh.
View image on Twitter
Dr. S. Jaishankar
✔
@DrSJaishankar
Underlined India's openness to discuss other outstanding issues bilaterally with Pakistan in an atmosphere free of terror and violence.
1,146
00:24 - 31 Aug 2019 • Brussels, Belgium
Twitter Ads information and privacy
235 people are talking about this
The remarks made on Friday late during Jaishankar's meeting with European Commissioner Christos Stylianides.
Following Jaishankar remarks, Foreign Minister Shah Mahmood Qureshi has said that Pakistan is ready for a "conditional dialogue" with India, reported Dunya News quoted a foreign News Agency.
Pakistan is upset with the Indian government's move to strip the special status accorded to Jammu and Kashmir under Article 370 and has found itself completely isolated despite desperate attempts aimed at internationalizing the issue.
However, Islamabad has been snubbed on all fronts as the international community has made it clear that the Kashmir issue is strictly New Delhi's internal matter.
Pakistan has approached various world leaders to seek their interventions into the issue. However, Pakistan has been told to engage bilaterally with India to end tensions.
India has repeatedly made it clear that talks with Pakistan are only possible after Islamabad stops sponsoring terror.
https://www.siasat.com/india-willing-discuss-if-pakistan-stops-terror-eam-1602634/
--------
Pakistan Jamaat-i-Islami Chief Asks Govt to Scrap Shimla Agreement, Dismantle Fencing on LoC
Hasan Mansoor
September 02, 2019
KARACHI: Condemning Indian atrocities against oppressed people of Kashmir, Jamaat-i-Islami chief Senator Sirajul Haq has demanded that the federal government scrap the Shimla accord and make efforts to dismantle fencing on the Line of Control (LoC).
"It is high time to wage jihad and send groups of jihadis [to India-held Kashmir]," he said while speaking to an impressive rally organised by his party on Sharea Faisal to express solidarity with Kashmir on Sunday.
"Now, we cannot wait any further. I request our rulers to become Tipu Sultan of today and not Mir Jaffers. It is time to hold Modi accountable for all atrocities he had committed against the Muslims living across the border," he said.
Women and children formed a good portion of the participants, who stayed at the rally despite heavy rain.
Leaders of a number of other political parties, including Pakistan Peoples Party's Senator Raza Rabbani, also attended the rally and addressed the crowd.
High time for army 'to be present in Srinagar'
"We have full faith in our army, which is one of the best in the world and according to the international laws Kashmiris' fight for their freedom is totally justified. It is high time for our army to be present in Srinagar," said the JI leader.
He added: "If we hesitated now to wage this war then we'll have to fight battles in Islamabad and Muzaffarabad."
He demanded that the federal government scrap the Shimla accord immediately as a first step to express its sincerity with the people of Kashmir.
He criticised Prime Minister Imran Khan for making calls to world leaders instead of taking 'sincere and effective efforts'.
On the other hand, he added, his Indian counterpart Narendra Modi "is fully awake and going everywhere".
"This is the time for taking effective measures. From now on jihad on the basis of Facebook and twitter would no longer continue," he said.
He called upon the government in Islamabad to make efforts to dismantle fencing on the LoC.
Besides, he demanded the comity of nations to accord recognition and representation to the legislature of Azad Jammu and Kashmir in international forums.
He expressed his displeasure with the actions being taken by the federal government to resolve the Kashmir issue, adding it was high time "to wage jihad and send groups of jihadis" to India-held Kashmir.
Trump's mediation offer rejected
Sen Raza Rabbani said the whole nation was with the people of India-held Kashmir.
He added despite claims by the Indian authorities, a curfew was still enforced in Kashmir and more than 10,000 youth had been taken into custody by the Indian forces. "Jails in Kashmir have now no space to house more inmates."
He criticised the rest of the world for keeping mum over the worst violations of human rights in India-held Kashmir.
"And, in these conditions, [President Donald] Trump is offering himself, or being offered by our government, to mediate this issue. How can we trust him? He is the one who offered mediation in [resolving] the conflict in Palestine and then conveniently handed the Baitul Muqaddas [Jerusalem] to Israel.
"Pakistanis don't accept mediation by the Americans," said Mr Rabbani.
He said Foreign Minister Shah Mahmood Qureshi had offered talks with India, but "these negotiations should not be held until the present turmoil in Kashmir is ended to the wishes of the people of Kashmir".
Local leaders of the Jamiat-i-Ulema Islam, Pakistan Muslim League-N and Pak Sarzameen Party also spoke.
https://www.dawn.com/news/1503104/ji-chief-asks-govt-to-scrap-shimla-agreement-dismantle-fencing-on-loc
--------
UN refugee chief urges India to ensure no one left stateless
2 September 2019
The UN's top refugee official urged India to ensure no one is left stateless by the exclusion of nearly 2 million people from a citizenship list in Assam state.
"Any process that could leave large numbers of people without a nationality would be an enormous blow to global efforts to eradicate statelessness," Filippo Grandi, the UN high commissioner for refugees, said in a statement issued Sunday in Geneva.
He urged India to ensure no one ends up stateless, "including by ensuring adequate access to information, legal aid, and legal recourse in accordance with the highest standards of due process."
About 31.1 million people were included on the list Assam's government released Saturday, omitting 1.9 million. The list - known as the National Register of Citizens, or NRC - is unique to Assam state, in India's far northeast bordering Bangladesh.
The government has said it compiled the list to detect and deport undocumented immigrants from Bangladesh but has also clarified that those left off the final citizenship list won't be declared foreigners.
It is unclear what happens next. Those left off the list can appeal to unique tribunals, but if they lose, they could be sent to detention centers being set up by the government.
https://english.alarabiya.net/en/News/middle-east/2019/09/02/UK-considering-sending-drones-to-Gulf-amid-Iran-crisis.html
--------
Christian funeral in mosque brings hope for tolerant Jakarta
September 2 2019
Amid reports of intolerance between ethnic groups and religious communities, pictures showing a Christian funeral service in the courtyard of a mosque has attracted people's attention on the internet. The pictures were uploaded on Monday on the Facebook account of Jeferson Goeltom, who wrote in his post that they were the pictures from the funeral of his nephew's wife. The post has been shared almost 10,000 times on Facebook and received more than 38,000 likes as of Saturday afternoon.Three pictures in the Facebook post show a white-robed priest standing in front of a casket decorated with a floral cross, while the people attending the ceremony are sitting on plastic chairs.Some Muslim men wearing their kufi skullcaps can also be seen in the pictures."Our house is located in a narrow alley, which the coffin was too big to pass through. It was a great blessing that we felt t...
https://www.thejakartapost.com/news/2019/09/02/christian-funeral-mosque-brings-hope-tolerant-jakarta.html
--------
Hezbollah shattered Israel's sense of impunity: Expert
Sep 2, 2019
An American author and Middle East expert tells Press TV's The Debate that Hezbollah's recent response to Israel's aggression signals limitation in the apparent impunity, with which the regime would attack others expecting little to no retaliation.
On Sunday, Hezbollah struck an Israeli military vehicle, reporting casualties, including possible death of a general heading Israel's Northern Command.
Hezabollah Secretary General Sayyed Hassan Nasrallah had earlier said his group would increase its defensive measures in the face of Israeli incursions after Israel killed two Hezbollah members fighting terrorists in Syria and crashed a drone into Hezbollah's media office in Beirut.
Speaking on Press TV's The Debate program out of Madison, Wisconsin, Kevin Barrett said Hezbollah's strike on the Israeli vehicle was "a sign that Israel is no longer capable of bombing Lebanon at will."
Tel Aviv launched wholesale wars against the country in 2000 and 2006. Hundreds of Lebanese were killed during the military operations, but the regime was eventually forced to retreat in both cases after being surprised by Hezbollah's defensive maneuverability.
Barrett also said the fashion of Hezbollah's response showed that the movement takes care not to hit civilian targets as opposed to Israelis, who "intentionally target civilians."
"Hezbollah is an anti-terror organization standing against Israeli terrorism," he noted.
Naseer al-Omari, writer and political commentator, who was also addressing the program from New York said Israel had become wary that Hezbollah was now in possession of much more advanced weaponry.
He said those arms included "high-precision missiles that can travel up to 60 miles (96 kilometers)." Barrett acknowledged by saying that the group was in a far better shape now than it used to.
"I am sure this is a serious threat to Israel," Omari noted.
https://www.presstv.com/Detail/2019/09/02/605103/Lebanon-Israel-Hezbollah-response
--------
Canada: Quebec Youth Adopt Islamic Customs in 'Solidarity' with Muslims
CHRIS TOMLINSON
1 Sep 2019
Canada's French-speaking province of Quebec is seeing a new trend of young non-Muslim people adopting Islamic customs and holidays.
The new phenomenon was first noted by anthropologist Géraldine Mossière who found young people, mostly women, in Montreal who frequented Muslim associations and cafes and began to adopt Islamic practices without ever formally converting, La Presse reports.
According to Mossière, the subjects she met did everything from banning themselves from eating pork to celebrating the Islamic holy month of Ramadan.
"These are young people who have experienced in school a cultural mix conducive to the integration of certain cultural beliefs. Sometimes they do it in solidarity with their Muslim friends. Those who do not go to conversion see Muslim practices as personal development, such as yoga or meditation," Mossière claimed.
Some women do convert to Islam, with Mossière claiming that the attraction stems from a desire to seek out more traditional female roles, suggesting "They see themselves as Quebecers and Muslim. They adopt a 'pure Islam free of its origins' of the patriarchal system which they associate with the culture of the Muslim countries of today."
"They see Islam as a way to return to the family model of their grandparents, but being more valued than their grandmothers, because, in Islam, the role of mother and wife is sacred and recognized by God," Mossière added.
Possible social pressure to conform to Islamic norms as an explanation for the trend does not appear to have been considered.
Last year, Quebecers elected the populist-right Coalition Avenir Québec (CAQ) into power, who campaigned on banning the full-face Islamic veil, along with other religious symbols, for anyone working in the public sector.
The ban was implemented this year in June as Bill 21, and bans teachers, police, and civil servants from wearing religious symbols while working.
In Europe, one of the most prevalent places for Islamic conversion and radicalisation tends not to be universities but the various prisons across the continent.
In the United Kingdom it was revealed in June that Muslim prison gangs were forcing other inmates to convert to Islam or face violence. The Ministry of Justice report found that Muslim gangs were operating in the three high-security prisons they surveyed. https://www.breitbart.com/europe/2019/09/01/canada-quebec-youth-adopt-islamic-customs-in-solidarity-with-muslims/
--------
Special Forces storm a facility run by Pakistani nationals to treat Taliban militants
01 Sep 2019
The Special Forces stormed a health facility run by Pakistani nationals to treat the wounded Taliban militants in Ghazni province.
The Governor's Office of Ghazni said in a statement that the Special Forces stormed the facility late on Saturday night.
The statement further added that the Special Forces conducted the operation close to Nawa district market.
Furthermore, the Ghazni Governor's Office said the Special Forces also killed 12 Taliban militants during the same operation.
The Special Forces also destroyed 12 various types of vehicles and 12 motorcycles during the same operation.
https://www.khaama.com/special-forces-storm-a-facility-run-by-pakistani-nationals-to-treat-taliban-militants-03924/
--------
Libya marks 50th anniversary of Qaddafi coup d'etat
1 September 2019
Libya marked on Sunday the 50th anniversary of the 1969 coup d'etat, known as the al-Fateh Revolution, as the country continues to be mired in chaos amid an ongoing civil war.
The day signifies King Idris' (r. 1951 – 1969) removal from power by Muammar Qaddafi and the Free Patriotic Officers Movement, who went on to reign over Libya for 42 years.
King Idris took the throne as independent Libya's first king in 1951, after the country gained its independence from former colonial power Italy following the Second World War. Discontent with his rule grew throughout the 1950s as the development of a booming oil industry led to increased corruption and closer ties with Western countries.
Anti-western sentiment and nationalism were rising simultaneously near the end of Idris' reign. The unrest paved the way for newly-ranked military captain Qaddafi and a group of about 70 young officers to stage a coup.
On September 1, 1969, Idris left for Turkey to treat a medical issue. The Free Patriotic Movement, under Qaddafi's leadership, overthrew his government in a bloodless coup and occupied government offices, airports, and police and radio stations.
The group quickly garnered public support, and had established military control throughout the country within days.
Following the coup, the royal family was held under house arrest and its members were stripped of their nationality and had their property and assets seized. They were later expelled from the country.
Idris sought refuge in Cairo, where he lived until his death in 1983 at the age of 94.
But just as Qaddafi's entry to power came through a military coup, so did his downfall.
On October 20, 2011, Qaddafi was deposed. But unlike the overthrow the Libyan leader led four decades earlier, this coup came with blood.
Qaddafi began to lose control of the country in January 2011 when Arab Spring protests inspired Libyans to rise up against him. During his reign, Qaddafi emphasized socialist-style equality for his citizens. However, Libyans had no real political rights, and wealth was primarily funneled into the hands of Qaddafi supporters.
The arrest of a human rights lawyer, Fethi Tarbel, sparked the anger of protestors in Benghazi in February 2011, who called for Qaddafi to step down and for the release of political prisoners.
Qaddafi's government responded with lethal force and, for months, government forces battled with rebels. In October, Qaddafi was captured and killed by rebels in his hometown of Sirte.
The ousting of Qaddafi was met with optimism both inside and outside Libya.
The New Libya
Elections were held successfully in 2012, but failed to transition the country to a stable democratic system. The country fell into civil war and instability, as regional powers including Egypt, Syria, and Turkey interfered.
Militias continue to fight for control of the oil-rich country. Instability still plagues Libya today with multiple armed groups and militias competing for power in the country. There are two parliaments, three governments, and even more local factions.
Khalifa Haftar, a retired general who had taken part in the revolt against Qaddafi, unleashed an offensive in May 2014. The Libyan National Army (LNA), headed by Haftar and based in eastern Libya, opposes the UN-recognized Government of National Accord (GNA), currently headed by Prime Minister Fayez al-Sarraj.
The LNA launched an offensive in April to capture Tripoli, home to the GNA, which relies on the support of Turkish-trained militias who are suspected of facilitating the movement of foreign extremists from Syria and Iraq into Libya. The fighting has killed over 1,100 people, mostly combatants, and displaced more than 100,000 civilians.
ISIS also recently re-emerged in the country's south, vowing to carry out attacks against the LNA.
United Nations Secretary-General Antonio Guterres said Thursday that continued fighting had led to the halt of the UN-led political process in Libya. He expressed concern that the conflict in Libya will escalate.
"Unless action is taken in the near term, it is highly likely that the current conflict will escalate into full civil war," Guterres said.
https://english.alarabiya.net/en/features/2019/09/01/Libya-marks-50th-anniversary-of-Qaddafi-coup-d-etat.html
--------
Hezbollah Rejects US Demand to Give Up Response to Recent Israeli Attacks
Sep 01, 2019
A Lebanese official has told Hezbollah commanders in Lebanon that if they do not respond to the recent Israeli attacks on Dhahiyeh region in Southern Beirut, Washington will avoid sanctioning some Lebanese entities, the Arabic-language al-Mayadeen news channel quoted Wa'am Wahhab as saying on Saturday.
Wahhab said this has most likely been Lebanese Prime Minister Sa'ad al-Hariri who has carried the message from US Secretary of State Mike Pompeo to Hezbollah.
He further added that Hezbollah leaders have turned down the offer, stressing that Israel will certainly receive a response.
The Hezbollah resistance movement warned Israel of a "surprise blow" in retaliation for the Tel Aviv regime's recent drone incursion into Lebanon.
In an interview with RT television network on Tuesday, Hezbollah Deputy Secretary General Sheikh Naim Qassem said that the recent Israeli drone attacks on the Lebanese soil could not be considered "a passing issue".
He also refused to provide details of Hezbollah's response, adding, however, that the reaction would be "a surprise" for the Tel Aviv regime.
Qassem further described the Lebanese government's position on the Israeli assaults as correct, stressing that the country would not wait for a reaction from the United Nations Security Council.
Two Israeli drones — which Hezbollah said were on a bombing mission — crashed in the Hezbollah stronghold in the South of the Lebanese capital, Beirut, last Sunday. One of the drones blew up near the ground, causing some damage to Hezbollah's media office in the Moawwad neighborhood of Beirut's Dhahieh suburb.
Hezbollah announced the unmanned aerial vehicles were rigged with explosives, with the movement's Secretary General Seyed Hassan Nasrallah stressing that they were on a "suicide mission".
He also described Sunday's raids as the first Israeli attack on Lebanon since the 2006 war.
"From now on, we will down any Israeli drones in Lebanon's skies," he said, adding, "I say to the Israeli army on the border from tonight, stand guard. Wait for us one, two, three, four days."
Israel launched two wars on Lebanon in 2000 and 2006, in both of which Hezbollah inflicted heavy losses on the regime's military. Israeli officials have even threatened another war on Lebanon.
Lebanese President Michel Aoun on Monday called Israeli assaults on the Southern suburbs of the capital of Beirut and the town of Qousaya a "declaration of war".
"Attacks on the suburbs and the Qousaya area violate the 1701 resolution; these attacks allow Lebanon to use the right to protect its sovereignty, independence and territorial integrity", Aoun said during a meeting with UN Special Coordinator for Lebanon Jan Kubis.
Aoun added that the Lebanese people were seeking peace, not war, and "we do not accept that anyone threatens us in any way".
Lebanese Prime Minister Sa'ad Hariri on Monday during a meeting with the ambassadors from the five permanent members of the UN Security Council said that Beirut wanted to avoid an escalation of tensions with Israel over recent attacks, but that the international community needed to reject Israel's "blatant violation" of Lebanese sovereignty.
"The Lebanese Government finds an interest in avoiding any slide towards a serious escalation, but this requires the international community to prove its rejection of this flagrant violation of our sovereignty and of resolution 1701", he stated.
The prime minister added that Lebanon would file an official complaint with the UN Security Council, noting that it was important for the council to understand that preserving security and stability in the region was crucial to avoid possible escalation of regional violence to a scope "which no one can predict".
https://en.farsnews.com/newstext.aspx?nn=13980610000864
--------
India
NRC: Jamiat-ul-Ulema will provide legal aid
September 01, 2019
The final list of NRC has been made public yesterday. According to the details, 19,96,667 persons failed to get their names entered in the NRC.
President of Jamiat-ul-Ulema of India, Maulana Arshad Madani consoled the Muslims of Assam that there is nothing to get panicky. His organization would provide legal aid to all the eligible citizens.
He also thanked SC of India for its intervention and timely verdict. He advised the Muslims of Assam to present their cases with all the relevant documents in the relevant tribunals.
https://www.siasat.com/nrc-jamiat-ul-ulema-will-provide-legal-aid-1603270/
--------
Babri Masjid verdict likely till 16 Nov: Wali Rehmani
September 01, 2019
It is a unique event in the history of India which is getting prolonged with the passing of time. It is also the test of democratic and secular functioning of India.
Eversince 1528 till December 22, 1949, it was a Masjid and five times Namaz was being offered by the Muslims regularly.
Beginning of Conflict:
This conflict started when some miscreants who kept the idol of Sri Rama and Laxmana in the darkness of the night of December 22, 1949. For the first time, it came to be known that Sri Rama was born exactly below the tomb of the Masjid.
Later, the doors of various judicial courts were knocked at. It is very regrettable that this issue could not be resolved by the courts.
Sunni Wakf Board:
Sunni Wakf Board of UP also approached the court in 1961 but nothing did happen. The Muslims who were offering five times prayers were prohibited entering into the Masjid.
Final Stage:
The matter is in the final stage in SC. Hearing is going on, on daily basis and it is expected that the verdict would be pronounced till November 16, this year. The arguments which are being made in the court are satisfactory.
Full report at:
https://www.siasat.com/babri-masjid-verdict-likely-till-16-nov-wali-rehmani-1603286/
--------
Kalyan Singh set to lose immunity as governor, may face trial in Babri case
Sep 1, 2019
NEW DELHI: Outgoing Rajasthan governor Kalyan Singh may have to face trial for criminal conspiracy in the Babri Masjid demolition case as the immunity he has been enjoying for holding the constitutional post will go away at the end of his tenure, sources said.
President Ram Nath Kovind on Sunday appointed former Union minister Kalraj Mishra as the new governor of Rajasthan to succeed Singh.
On April 19, 2017, the Supreme Court had ordered revival of criminal conspiracy charges against senior BJP leaders L K Advani, Murli Manohar Joshi and Uma Bharati.
It had also clarified that Singh, who was the chief minister of Uttar Pradesh when the Babri Masjid was demolished in 1992, could not be brought in as an accused to face trial in view of the constitutional immunity granted to Governors under Article 361 of the Constitution.
However, the apex court told the CBI to call Singh as an accused as soon as he ceases to be the governor.
Article 361 of the Constitution confers immunity to the President and Governors from criminal and civil cases during their term of office.
It says no court can issue summons to the President or a Governor in any case.
"As Singh's tenure as Governor comes to an end, he may have to face the trial unless the government appoints him in another constitutional post," a source privy to the development said.
Singh was appointed as the Rajasthan Governor on September 3, 2014 for a five-year tenure.
According to the CBI case against Singh, he, as the chief minister of Uttar Pradesh, had given assurance before the National Integration Council that he would not allow demolition of the disputed structure and the Supreme Court had permitted for only symbolic 'kar sewa' to be performed at the disputed site.
"Singh had also said that he will fully ensure the protection of the structure and it will not be felled down, but he allegedly acted in opposition to his assurances," said an order of the special judge, Lucknow in 1997 subsequent to a CBI charge sheet against him in 1993.
The CBI had also alleged that Singh, as the chief minister, did not issue the order of the use of the central force.
"From this it seems that prima facie he was a necessary participant in the criminal conspiracy," the special court had ruled in 1997.
Full report at:
https://timesofindia.indiatimes.com/india/kalyan-singh-set-to-lose-immunity-as-governor-may-face-trial-in-babri-case/articleshow/70938312.cms
--------
India goes on diplomatic overdrive to fend off Pak offensive on Kashmir at UNHRC
Sep 1, 2019
NEW DELHI: The government has sent a team led by senior diplomat Ajay Bisaria to Geneva to boost the Indian presence at the UN Human Rights Council to fend off yet another Pakistani attempt against the Indian decisions on Kashmir. Pakistan is rolling out its own big guns – former foreign secretary Tehmina Janjua and foreign minister Shah Mehmood Qureshi, who will address the 42nd session of the human rights body.
Meanwhile, foreign minister S. Jaishankar said in an interview in Brussels that restrictions in Kashmir would be eased in the coming days. He also rebuffed suggestions of dialogue, saying that at present, the idea wouldn't fly since Pakistan "openly practices terrorism."
After being rebuffed at the UN Security Council on August 16, Pakistan, sources said, is hammering away on India's alleged human rights violations and the threat of a nuclear exchange. Pakistan pitched for a special session on Kashmir at the HRC, but failed to get the 16 votes necessary for such a session. That leaves Pakistan with two options – a special discussion on Kashmir or to move a resolution against India. The HRC session will run from September 9-27 and promises a lot of action on the India-Pakistan front. Pakistan has until September 19th to give notice for a resolution.
India has ramped up its own diplomacy, though foreign minister Jaishankar is unlikely to follow his Pakistani counterpart's example. However, India has reached out to key members of the HRC in recent weeks – Prime Minister Narendra Modi held talks with the king and prime minister of Bahrain (currently a member of UNHRC) where this issue would have been raised. On the sidelines of the G-7 summit in Biarritz, he met Boris Johnson as well as other leaders who are currently members of the HRC, like Japan, Chile, and Senegal.
Foreign minister Jaishankar has reached out to a number of Council members, starting with Nepal and Bangladesh in India's neighbourhood. In the past week, he also reached out to the Visegrad countries, during his visit to Hungary and Poland. Three out of the Visegrad Four – Czech Republic, Slovakia, and Hungary – are in the Council this year. In Brussels, along with bilateral relations, Jaishankar did his own diplomatic outreach on the Kashmir issue both with the European Council and the Commission.
After his meeting with Frederica Mogherini, EU's high representative for foreign affairs in Brussels, Jaishankar tweeted, "Shared our perspective on better governance and greater development in Jammu, Kashmir and Ladakh. Emphasized the need to renounce hostility, terror, and violence by Pakistan to build normal neighbourly relations."
In the Council, India's effort will be to point out Pakistan's own human rights violations in PoK, particularly in Gilgit-Baltistan. India will focus on cross-border terrorism, and defend the current curbs in the valley, as being against terror attacks. In the past couple of days, India has also piled human rights pressure on Pakistan, with increasing reports of Sikh girls being forcibly converted to Islam. Indian diplomats will also reach out to the special rapporteurs in the council who helm committees and reports on an array of related subjects.
Full report at:
https://timesofindia.indiatimes.com/india/india-goes-on-diplomatic-overdrive-to-fend-off-pak-offensive-on-kashmir-at-unhrc/articleshow/70939373.cms
--------
Muslim side to contest Nirmohi Akhara's claim from Monday
Sep 2, 2019
New Delhi: The Supreme Court will on Monday begin hearing the arguments of the Muslim parties in the Ram Janmabhoomi-Babri Masjid Ayodhya dispute. The top court completed hearing the arguments of all the Hindu parties -- including the Nirmohi Akhara and Ram Lalla Virajman -- in the case, in 16 days. It initiated daily hearings in the case on August 6.
Senior advocate Rajeev Dhavan, who is representing the Sunni Waqf Board, will on Monday begin point-by-point rebuttal of the arguments made by the lawyers of the Nirmohi Akhara and Ram Lalla Virajman in the case. Dhavan had initially informed the apex court that he would take 20 days to wrap up his arguments, which means the daily hearings will technically be over before the end of September. This will give the apex court more than a month to pass a judgment on the politically-vexed issue. CJI Ranjan Gogoi, who heads the SC bench hearing the case, is set to retire on November 17. In their arguments, the Muslim parties are likely to contest the Nirmohi Akhara's claim on the disputed site. This could be a crucial phase in the Ayodhya title dispute hearing, especially after the Nirmohi Akhara told the Supreme Court that it is not opposing the lawsuit filed by Ram Lalla Virajman.
The turnaround by the Nirmohi Akhara came after it was told by the Supreme Court that its right as 'shebait' (devotee) over the property can only stand if the lawsuit of 'Ram Lalla Virajman' is allowed.
According to a source in the Akhara, the Muslim parties will contest its presence on the disputed site for last 150 years and also argue to establish that the idols were never inside the inner courtyard, rather they were "placed there". The Akhara's counsel had told the apex court that no namaz had been offered at the disputed site since 1934, but the Muslim parties are likely to tell the court that the last namaz was offered there on December 16, 1949.
Full report at:
https://timesofindia.indiatimes.com/city/varanasi/muslim-side-to-contest-nirmohi-akharas-claim-from-monday/articleshow/70939155.cms
--------
Lord Ram was biggest unifying factor in country: Arif
Sep 2, 2019
NEW DELHI: A few hours after his appointment as Kerala governor was announced, Arif Mohammad Khan on Sunday said several issues facing the country would be automatically resolved if people returned to their roots and accepted their country's ethos and heritage.
"We should feel proud of our civilisation, culture and heritage. Diversity is the biggest strength of our culture about which we should feel proud. Sadly, we have distanced ourselves from our cultural ethos," Khan said while speaking at the launch of 'Imam-e-Hind', a book in Urdu on Lord Ram, at Constitution Club.
Khan said Lord Ram was the biggest unifying factor in the country and he didn't represent one religion but was central to Indian civilisation.
"Kabir's Ram was in every living thing... Valmiki's Ram was 'maryada purushottam'. All are tied with one thread and we should give strength to the same thread," Khan said.
Asked later about the Ayodhya land dispute case, Khan said the country's ethos and heritage, which is full of unity in diversity instances, would resolve all such issues.
About his assignment as governor of Kerala, Khan said it was a great opportunity for him to learn Indian culture in a different region and was also a responsibility to see that the state government functioned as per democratic norms.
Full report at:
https://timesofindia.indiatimes.com/india/lord-ram-was-biggest-unifying-factor-in-country-arif/articleshow/70940726.cms
--------
India slams Pakistan for raising Kashmir during Speakers' meet in Maldives
Sep 1, 2019
NEW DELHI: A heated exchange broke out between Indian and Pakistani representatives in Maldives Parliament on Sunday after the neighboring country's delegation veered off topic during a debate on Sustainable Development Goals (SDG) to raise the issue of Kashmir.
Addressing the 4th South Asian Speakers' Summit, Pakistan deputy speaker Qasim Suri tried to use the platform to talk about the Kashmir situation following the abrogation of Article 370, which granted special status to the state.
In a swift intervention, Rajya Sabha Deputy Speaker Harivansh Narayan Singh said that a country which perpetrated genocide in Bangladesh in 1971 and illegally occupied Azad Kashmir has no moral right to raise these issues internationally.
"We strongly object to the raising of internal matters of India at this forum. We also reject the politicization of this forum by raising issues which are extraneous to the theme of this summit," he said.
Continuing his tirade, Singh said: "Since they have raised human rights issue of Kashmir, I would like to state facts that Pakistan has occupied our part of Kashmir known as Pakistan-occupied Kashmir.
"This Pakistan-occupied Kashmir comprises 2 areas, the so-called Azad Jammu & Kashmir (AJK) and Gilgit Baltistan (GB) which Pakistan has illegally occupied through armed action in 1947.
"Pakistan has kept people of this region guessing on their status. As a constitutional entity, the so-called 'AJK' is unique. It has been given the trappings of a country with a President, a Prime Minister and a Legislature of its own. But the so-called AJK is neither a country nor a province," he said.
The Karachi Agreement (April 28, 1949) truncated POJK and brought more than 85 per cent of the land, strategically important for its connectivity with China and control of rivers, under Pakistan's direct control, Harivansh said.
From the time of the Karachi Agreement, the so-called AJK President and Prime Minister have enjoyed only titular power, that too at the pleasure of the Ministry of Kashmir Affairs, he said.
Amid the commotion, the Speaker tried to calm down the two sides, as the Pakistani representatives continued their fulminations.
Full report at:
https://timesofindia.indiatimes.com/india/india-slams-pakistan-during-heated-debate-in-maldives-parliament/articleshow/70936571.cms
--------
Army jawan martyred as Pakistan violates ceasefire along LoC in J&K's Poonch
Sep 1, 2019
JAMMU: An Army jawan was martyred on Sunday as Pakistan violated ceasefire by resorting to mortar shelling and small arms firing on forward posts and villages along the Line of Control in Poonch district of Jammu and Kashmir, officials said.
The soldier, manning a forward post, was martyred in the firing from across the border in Shahpur-Kerni area of Poonch sector, an Army official said.
Further details of the incident were awaited, he said.
The ceasefire violation by Pakistan comes a day after Army Chief General Bipin Rawat visited the troops on the LoC in the twin districts of Poonch and Rajouri, and reviewed the prevailing situation and operational readiness of the units of White Knight Corps.
Earlier, Jammu-based based Army PRO Lt Col Devender Anand said, "At about 1300 hours, Pakistan initiated ceasefire violation by firing of small arms and shelling with mortars in Poonch sector. The Indian Army is retaliating befittingly."
According to the officials, the firing from across the border was intense and was still continuing when last reports were received.
Seven people, including five soldiers and a 10-day-old baby, were killed and several others injured in frequent ceasefire violations by Pakistan along the LoC in the two districts since July.
Full report at:
https://timesofindia.indiatimes.com/india/army-jawan-martyred-as-pakistan-violates-ceasefire-along-loc-in-jks-poonch/articleshow/70938938.cms
--------
Nearly 200 terrorists active in Kashmir: J&K governor's advisor
Sep 1, 2019
JAMMU: Asserting that the situation in Kashmir is fast limping back to normal, Jammu and Kashmir governor's advisor Farooq Khan on Sunday said the number of active terrorists in the Valley had declined to 150 or 200 from thousands earlier.
However, he said the terrorists would either have to go to jail or get prepared to face the consequences "Pakistan is making attempts on Kashmir since 1947. Expecting good from it will be the biggest mistake and every citizen of the state need to remain cautious," Khan told reporters on the sidelines of a function here.
Lauding the role of people in helping the security forces to deal with terrorists over the past three decades, he said "they are our eyes and ears as they know everything what is happening and where.
"They will continue their cooperation and support like in the past which led to the successful tackling of terrorism in the state. The terrorism was not easy to dealt with without the support and cooperation of the people which led to number of terrorists declining to 150 or 200 from thousands earlier," the retired IPS officer, who is seen as being instrumental in breaking the backbone of militancy in the 1990s, said.
Khan, who joined the BJP after his retirement as IGP, said the situation in the valley is fast limping back to normal.
"No doubt that the people faced some sort of communication problem in the valley for sometime but today nothing like that is happening. Till date, 75 per cent of landlines were restored and cell phones in some districts also started working. More restrictions will be eased in the coming days," he said.
Khan said schools have opened in most parts of the valley. Though the student attendance was thin earlier, it has also started picking up as "we are preparing for 9th to 12th class state board of school education examinations shortly".
"I want to assure the people of Kashmir and Jammu that there is no need for concern in the new set up for Jammu and Kashmir, which will come into effect after October 31. You will witness large scale development in every field, whether related to tourism or any other sector, with each passing day.
"Jammu people, who were not given due attention in earlier times, be assured that such a thing will never happen again. All the areas will witness equitable development under the Union Territory," Khan said.
The advisor said the biggest gift which the people of Jammu and Kashmir is getting in the coming months is 50,000 jobs which will be filled up in the next three months.
"The recruitment process will be 100 per cent transparent and based on merit without any discrimination," he said.
On the reports that relatives of detained persons including former chief ministers are not allowed to meet them, Khan termed it as "false propaganda by vested interests" and said as per the jail manual and law of the land, the relatives of the detained persons are allowed to meet them.
"The state administration is functioning as per the law of the land," he said.
Full report at:
https://timesofindia.indiatimes.com/india/nearly-200-terrorists-active-in-kashmir-jk-governors-advisor/articleshow/70937627.cms
--------
Tourism sector takes a hit in Kashmir; stakeholders see no early hope of revival
Sep 1, 2019
SONAMARG: Empty houseboats, vacant hotels and deserted resorts present a gloomy picture of Kashmir's tourism sector which is going through one of its worst phases due to the prevailing situation after the Centre abrogated provisions of Article 370 of the Constitution and reorganised the state into two Union territories.
Kashmir has been facing unprecedented restrictions for nearly a month now, as normal life remains affected across the Valley with markets shut and public transport off the roads since August 5.
Days before announcing the decision on Article 370, the state government had asked all tourists in Kashmir to leave the Valley.
According to officials in the Tourist Department, about 20,000-25,000 visitors were present in the Valley, which was in its peak tourist season.
Since then, the Valley is without tourists, which has brought the industry -- believed to be the backbone of Kashmir's economy -- to its knees.
Sonamarg -- considered as the gateway to Ladakh region -- is a picturesque resort in central Kashmir's Ganderbal district and usually remained crammed with visitors.
However, the resort looks deserted with most of the hotels, restaurants and shops closed for business.
A manager at a hotel here said the only business they had was of a few local visitors putting up for a night or two.
"We have not seen tourists for the last few weeks now. There were a few of them here even after the advisory by the government. But after they left, we have had no tourists here. Only locals come for a night or two and then leave," he said.
According to official figures, 1.74 lakh tourists visited Kashmir in June, followed by 1.52 lakh, including 3,403 foreigners, in July.
However, officials in the tourism department said the department has no record of tourist arrivals in August.
"We have no reports of any tourist arrival. There may have been a few of them, but we do not have any records," Nisar Ahmad Wani, director of tourism, Kashmir told PTI.
Another official of the department, on the condition of anonymity, said while the department keeps no record of the domestic tourists because of the advisory which asked the visitors to leave, about 800 foreign tourists have been registered for the month. "The state's CID registers the foreigners, so that number is officially available. But, since there is a ban on tourists, the number of domestic tourist arrivals is not officially taken," he said.
Stakeholders said the chances of revival of tourism in the Valley were bleak this year.
"Summer season is our peak season and now the winter is approaching and it is considered a dull tourist season. With the situation as it is, we do not see much chances of any revival this year or till March," a travel agent said.
The famous Dal lake in Srinagar, which otherwise is a star attraction for the visitors, is calm and the only activity taking place there is of some locals trying their hands at angling.
"With tourist arrivals severely hit, the business is zero. The problem has been accentuated by the non-availability of internet. We cannot communicate. We do not even know the status of bookings confirmed before all this happened," a reputed travel agent, who did not wish to be identified, said.
The travel agent -- one of nearly 3,000 registered in Kashmir -- said the tourism season began late this year due to the attack on a CRPF convoy in Pulwama in February in which 40 CRPF personnel were killed and then because of increased hostilities between India and Pakistan after the Balakot air strike.
"The business picked up in May-June and we were hopeful of a good season after the culmination of Amarnath Yatra as queries and bookings had increased in July. However, the prevailing situation has dealt a virtual death knell to the sector and bouncing back from it looks very difficult," he said.
The official of the tourism department said hotels have asked their staff to leave till there was a turnaround in the situation.
"What will they give to their staff when they do not earn anything," he said, adding that "while some big hotels have either relocated or sent most of their staff on deputation to other states, others have asked their employees to utilise their leaves till the situation improved".
A reputed hotelier in Srinagar told PTI that job cuts were imminent if the current situation prolonged.
"We have no option other than that if the situation does not improve. I do not want to do it, but I will be forced to," he said.
The loss of business has not only affected hoteliers or tour and travel agents, but houseboat owners, shikara walas, taxi operators and tourist guides.
"There are about 11,000 registered pony wallas who provide services in Gulmarg, Sonamarg or Pahalgam. We have about 5,000 shikara wallas, 2,100 sledge wallas, over 1300 tourist guides. They do not have work as of now," the official said.
Some travel agencies have been forced to cut the salaries of their staff in order to avoid job cuts.
"We either had to expel some of our employees or go for a reduction in the salary till business bounces back. So, at our agency, we took a collective decision of cutting down the salary of our staff by 30 per cent," a travel agency owner said.
Full report at:
https://timesofindia.indiatimes.com/india/tourism-sector-takes-a-hit-in-kashmir-stakeholders-see-no-early-hope-of-revival/articleshow/70936272.cms
--------
Pakistan used Article 370 to promote separatism, terrorism: Arif Mohammed Khan
Sep 1, 2019
NEW DELHI: The newly-appointed Kerala Governor Arif Mohammed Khan on Sunday said that Pakistan used the "skeleton" of Article 370 to promote separatism and terrorism in Jammu and Kashmir.
Speaking to ANI, Khan said, "Pakistan used the skeleton of Article 370 to create and promote separatism. They used it to promote terrorism. We have been facing the terror from the last 30 years."
Extolling the incumbent government for revoking the special status accorded to Jammu and Kashmir under Article 370, he said that the extraordinary situation created by Pakistan called for an extraordinary step.
"The whole world knows that terrorists were coming from across the border and running training camps there (Kashmir). We are not dealing with a local problem, but a problem created unfortunately by our hostile neighbour," he scoffed.
The 68-year-old leader highlighted the importance of Kashmir and called it a crown on the country's head. "We cannot think India's civilization without Kashmir," Khan added.
On being asked why the opposition leaders, including Rahul Gandhi, were stopped from visiting Kashmir, he said that some time must be given to let the situation attain normalcy.
Full report at:
https://timesofindia.indiatimes.com/india/pakistan-used-article-370-to-promote-separatism-terrorism-arif-mohammed-khan/articleshow/70933833.cms
--------
J&K: Omar, Mehbooba met their family members twice, says official
by Adil Akhzer
September 2, 2019
The family members of former J&K chief ministers Omar Abdullah and Mehbooba Mufti were allowed to meet the two detained leaders "twice" recently, government sources have told The Indian Express.
"They were allowed to meet after the family members approached the administration for permission. The families met them twice recently. They can meet the detainees twice a week," a senior official said.
Abdullah, who is vice-president of National Conference (NC), and Mehbooba, who heads the People's Democratic Party (PDP), have been under detention since August 5, when the central government removed J&K's special status under Article 370 and bifurcated the state of into two UTs.
The NC leader is lodged at Hari Niwas, and the PDP chief at Chesmashahi hut, both of which have been declared as sub-jails in Srinagar.
Full report at:
https://indianexpress.com/article/india/omar-abdullah-mehbooba-mufti-met-family-members-jammu-kashmir-5957299/
--------
Pakistan
Indian Fundamentalism Threat to Entire World, Says Prime Minister Imran Khan
Sep 2, 2019
ISLAMABAD: Prime Minister Imran Khan and US Senator Bernie Sanders on Sunday slammed the curfew imposed by the Indian government in occupied Kashmir and urged the international community to stop Indian atrocities against the innocent Kashmiris.
They said this while separately addressing the 56th Convention of Islamic Society of North America (ISNA).
PM Imran, who could not attend the convention in Houston, addressed the attendees via video call.
The prime minister urged the international community to realize the importance of the "serious threats" posed to regional peace by the supremacist Hindu group Rashtriya Swayamsevak Sangh (RSS), which is the parent group of the ruling Bharatiya Janta Party (BJP) in India. "They have taken over a nuclear-armed country with a 'mad ideology'," he said.
"I am trying my best but from ISNA's platform you have to make the concerted effort to make people understand this phenomenon which has taken over India. You have to make the Western societies understand the RSS."
He said that the RSS party believed in the racial supremacy of the Hindu civilisation and the ethnic cleansing of Muslims from India, and urged people to research and find out about its origins. "After the recently won elections by the BJP, they have come back as a stronger force. We are talking about a country of over a billion people with nuclear weapons taken over by an extreme ideology."
He said that India is under the control of that extremist ideology which is threatening the very fabric of Indian society and is systematically targeting all minorities. He added that the threat also extends to Pakistan and the whole region in general.
"We fear in Pakistan that we are not dealing with a rational government in India. We believe that the sort of oppression they will do in Kashmir and are already doing, they will need to divert the world's attention to Pakistan and we believe as they did in February, they will take some sort of an action, an attack in Pakistan," he added.
To make his point, he referred to the recent development in India's Assam region where 1.9 million minorities, including the Muslims, are being stripped of their nationality. He added that the Christians are forcibly converted to Hinduism and their churches are attacked in India, while the Sikh community would soon face a similar scenario.
"Muslims have no rights in India and this does not stop here because the RSS genie has come out of the bottle and would not return back," he said, while expressing concerns for the future of 200 million Muslims in India.
"What the Nazi party proved was that a small, highly organised ideologically motivated group could actually take over a country. That is what has happened in India. An extreme ideology has taken over India," he added.
He said the former Indian home minister, in his public statement, had admitted that RSS terrorists were trained in camps and it had about four million members. The prime minister once again urged the international community to understand its responsibility in resolving the Kashmir issue.
"The dispute has put the two nuclear armed countries face to face with each other after the Indian government's unilateral and illegal action in occupied Kashmir," he said. India.
The prime minister cautioned the world to realize the consequences of such a conflict which would not be like something happened in Rwanda or Bosnia as both countries were nuclear armed and in case of any aggression, Pakistan would retaliate in a befitting manner.
He said that the Organisation of Islamic Cooperation (OIC) was requested to play its role, besides he would raise the issue at the upcoming United Nations General Assembly (UNGA) session in New York.
"The Indian government clamped curfew in the occupied valley, which had entered into its 26th day, to suppress the Kashmiri struggle for freedom and self-determination as mandated by the United Nations Security Council (UNSC) resolutions," he said.
"About nine million people are under curfew. There is a complete communication shut down and media blackout whereas people are being picked up forcibly. Around 8,000 are in prisons and about 4,000 have been taken out of the valley," he added.
He further said that the Kashmiri leadership was arrested and even Indian opposition leaders were barred from entering the occupied valley. "About 900,000 Indian soldiers have been deployed in the valley and all this is happening in the 21st century while the world watches," he added.
The premier said that Narendra Modi's government had annexed Kashmir, which was a disputed territory. "The UNSC resolutions had given the Kashmiris the right to decide their own destiny through referendum. The UNSC resolutions still stand," he added.
The BJP government, he said, annulled its own constitution, by scrapping Article 370, which gave a special status to IOK, besides Article 335A with the aim to change demography of the area by turning Muslims majority into minority.
"It is also a violation of Geneva Convention as its Article 49 says that you cannot change the demography of the occupied lands," he stressed.
Speaking about the global surge in Islamophobia, the prime minister said it was unfortunate to link any religion with terrorism. "Islam is a religion of peace and has nothing to do with terrorism. Rather, terrorism has nothing to do with religion. People in the West need to be sensitised on how to differentiate religion from individual acts," he said.
He said that after 9/11 every Muslim in the West was viewed with suspicion, adding that the term 'Islamic terrorism' was to blame for the Islamophobia rampant in today's world.
"Islamophobia is to blame for the attacks on Muslims in Europe and around the world, including the recent attack on a mosque in Christchurch," the premier said, while urging ISNA members to use their platform to address misconceptions in the Western world about Islam and Muslims.
SANDERS URGES US GOVT TO HELP IN PEACEFUL RESOLUTION OF DISPUTE:
Speaking at the event, Democratic presidential candidate for the US Elections 2020 Bernie Sanders expressed deep concerns over the situation in occupied Kashmir where the Indian government had revoked Kashmiri autonomy, cracked down on dissent and initiated a communications blackout, while terming India's move to annex occupied Kashmir as "unacceptable".
"The crackdown in the name of security is also denying the Kashmiri people access to medical care. Even many respected doctors in India have acknowledged that the Indian government-imposed restrictions on travel are threatening the life-saving care that patients need," he said.
"The communications blockade must be lifted immediately and the US government must speak out boldly in support of international humanitarian law and in support of an UN-backed peaceful resolution that respects the will of the Kashmiri people," he added.
https://www.pakistantoday.com.pk/2019/09/01/pm-imran-bernie-sanders-slam-kashmir-lockdown/
--------
India, Pakistan to hold technical talks on Kartarpur corridor on September 4
Sep 1, 2019
ISLAMABAD (PAKISTAN): India and Pakistan will hold another technical meeting to finalise the remaining modalities of Kartarpur corridor in the Indian side of the Attari-Wagah border on Wednesday (September 4), sources from Pakistan told ANI.
During the second meeting, which took place on July 14, the two sides agreed to complete the construction of the 4.19 kilometres long four-lane highway connecting the zero point of the Kartarpur corridor to Gurdaspur-Amritsar Highway by September 30, while the Passenger Terminal Complex at Dera Baba Nanak will be completed by October 31, ministry of home affairs had said in a statement.
Built with a budget of Rs 500 crore on a 15 acre land, the Passenger Terminal Complex have all public amenities to enable smooth passage of approximately 5,000 pilgrims per day.
SCL Das, joint secretary, internal security, in India's ministry of home affairs, who led the Indian delegation during the second Joint Secretary-level talks with their Pakistani counterparts in Wagah, said, "Both sides have agreed to maintain a channel of communication and work towards finalisation on the agreement of modalities. If required, our delegations could meet in India to formally concluding the agreement."
"We have been able to narrow down the differences since the first meeting held on March 14, 2019. Our technical teams will meet further to ensure seamless connectivity. Details will be further worked out," Das added.
The Kartarpur corridor along the India-Pakistan border is three kilometres away from Gurdaspur in Punjab, India. Once opened, this corridor will allow Sikh pilgrims direct access to the historic Gurdwara Darbar Sahib in Kartarpur in Pakistan, where Guru Nanak Dev passed away in 1539.
Last month, Pakistani authorities decided to start the process of issuance of visas to Sikh pilgrims from India and around the world to attend the 550th birth anniversary of Baba Guru Nanak in Nankana Sahib, on September 1.
Full report at:
https://timesofindia.indiatimes.com/world/pakistan/india-pakistan-to-hold-technical-talks-on-kartarpur-corridor-on-september-4/articleshow/70933774.cms
--------
Pakistan PM Imran Khan continues shrill rhetoric on Kashmir issue
Hamza Ameer
September 2, 2019
Pakistan Prime Minister Imran Khan addressed the 56th Convention of Islamic Society of North America (ISNA) on Sunday through a video link on the ongoing situation of Jammu and Kashmir. Imran said, "After 9/11, any terrorism has been related to Islam."
Imran Khan said that the blatant and outright accusation on Islam has led to the rise of Islamophobia and delegitimised the freedom struggles across the world. "One, it has given rise to Islamophobia, where gunmen and attacks are seen targeting Muslims. And second, it has delegitimised the Muslim freedom struggle." Khan related Islamophobia and de-legitimacy of Muslims freedom struggle to Jammu and Kashmir, accusing the Indian government of using 'Islamic terrorism' to 'suppress the people'. "Indian government used the word 'Islamic terrorism' to suppress the people of Kashmir. Muslims were crushed by the government, who used the word Islamic terrorism."
Imran Khan said since 1925, India has been running on the RSS ideology, which talks about Hindu supremacy. Khan took up the opportunity to raise the issue of India government's decision to take away Indian citizenship of at least 1.9 Muslims through National Registration of Citizens (NRC).
"Right now at least 1.9 million Muslims in Assam are about to lose their citizenship," he said. Raking up the issue of Jammu and Kashmir, Khan said 'racist' ideology of the Modi government has brought nine million Muslims under a complete lockdown and curfew situation for 26 days. "It is because of this ideology that has put almost 9 mn Muslims under curfew for 26 days in Kashmir."
Full report at:
https://www.indiatoday.in/mail-today/story/pakistan-pm-imran-khan-kashmir-issue-1594286-2019-09-02
--------
Indian PM may have opened Pandora's box, says ex-ambassador
Peerzada Salman
September 01, 2019
KARACHI: The current crisis in Kashmir has opened a door: India is getting negative publicity in the international media. This was pointed out by Shahid Amin, former ambassador and diplomat, during his talk on the topic 'Kashmir is burning' at the PMA House on Saturday evening.
Mr Amin said by scrapping articles 370 and 35-A of the Indian constitution, the Modi-led Indian government had taken away the limited autonomy that the Kashmir people had. After shedding light on the genesis of the Kashmir issue from the time Pakistan and India gained independence, the ambassador gave the reasons for scrapping the above-mentioned articles. He argued that the Hindu nationalist forces in India were always unhappy with the autonomy Kashmir had. They never accepted that Urdu is the official language of the region or the fact that people other than Kashmiris could not own land there. So the idea was to demographically alter the situation in Kashmir.
Mr Amin said with the passage of time Hindu nationalists gained strength in India, which can now be seen in the form of the BJP. They believe in the philosophy of Hindutva, according to which, "Hindustan belongs to Hindus". They consider Muslims as invaders who destroyed India. It is mind-boggling why they hate Muslims, because Muslims in India pose no threat. In the Indian parliament of 650, there are hardly 25 Muslims. By and large, Muslims don't get representation as per their population in any sector. Muslims don't even easily get residences to live. Then there have been incidents of mob lynching of Muslims.
Mr Amin said the BJP had won the recent elections with a majority by virtue of its anti-Muslim agenda. It also has an anti-Pakistan agenda. The BJP followers can't tolerate Pakistan, and feel Pakistan belongs to what they call 'Akhand Bharat'. Therefore, it's an extremist Hindu mentality that's behind the scrapping of the articles.
Mr Amin said US President Donald Trump doesn't want confrontation between India and Pakistan –– two nuclear powers. The international community too is worried about it. Trump's offer to mediate perhaps made Modi hasten the step that he was supposed to take a little later. People often ask why Modi did not do so in 2014. The answer is that in 2019, unlike 2014, the BJP won with a majority. "Modi has an aggressive personality. He thinks he is a man of action. [But] the reality is that this is a desperate act, almost like an act of a gambler about which we cannot say with certainty as to what's going to happen. He may have opened Pandora's box."
Mr Amin said at least a couple of positive things had come out of the whole thing. The first is that there were some people in Kashmir who were pro-India such as Sheikh Abdullah; they too have become anti-India. "All Kashmiris are [now] unified in their anti-India feelings. There's been curfew for the last 25 days." Secondly, internationally the Kashmir issue is moving towards centre-stage. It's getting coverage more than before. As a result Pakistan could take the matter to the UN Security Council.
Mr Amin said the Islamic countries had mostly not supported Pakistan on the issue. The UAE [even] gave its highest award to Modi. It is disappointing. But it's not the OIC that has failed, because it's an institution; its members of the OIC that have failed. The OIC members don't have unity. "The entire world has an idea about what's happening in Kashmir. They deliberately turn a blind eye to it. National interests dictate policy. Ideology and sentiments have subsidiary or peripheral role to play."
Mr Amin said Pakistan is a nuclear power but economically we are weak. The present Pakistani government is doing good [to improve the economy] but this country over the years has been plundered and had wrong priorities. "Where's national cohesion?" he remarked.
Full report at:
https://www.dawn.com/news/1502810
--------
Pakistan, China to take part in Russia's military drills
Sep 2, 2019
BEIJING: China and Pakistan besides some regional countries will participate in the "Centre 2019" Russia Military Exercise scheduled to be held from Sept. 16 to 21, according to a Chinese defence ministry spokesperson.
Chinese Senior Colonel Ren Guoqiang said at a regular press conference that China will send around 1,600 soldiers from the PLA West Theatre Command, around 300 pieces of military equipment and almost 30 fixed-wing aircraft and helicopters to join the "Centre 2019" exercise in Orenburg, the largest one Russia is holding this year.
Focusing on "multinational combined forces conducting group count-terrorism missions to protect military security in Central Asia," the exercise will also be joined with six other nations including Pakistan, Kazakhstan and Kyrgyzstan.
Participating in the upcoming Russian exercise is designed to strengthen Sino-Russian comprehensive strategic partnership of coordination, deepen pragmatic and friendly cooperation in the military sphere.
Full report at:
https://www.pakistantoday.com.pk/2019/09/01/china-pakistan-to-join-russian-military-exercise-in-september/
--------
Europe
Boris Johnson's burqa comments 'led to surge in anti-Muslim attacks'
Nazia Parveen
2 Sep 2019
Boris Johnson's comments on women wearing the veil led to a surge in anti-Muslim attacks and incidents of abuse, the monitoring group Tell Mama has said.
In its annual report, the group said two significant spikes occurred in 2018. The first, in spring, reflected the "Punish a Muslim day" incident when letters were sent to Muslim homes, institutions and places of work. The letter suggested people could win "points" for a range of activities aimed at Muslims, including removing a headscarf from a woman or beating a person up. Muslim MPs also received the letters.
However,a second, more significant spike occurred in August after Johnson wrote a column referring to veiled Muslim women as "letterboxes" and "bank robbers".
In the week following that article, Tell Mama said anti-Muslim incidents increased by 375% – from eight incidents the previous week, to 38 in the following.
Of the 38 anti-Muslim hate incidents, 22 were directed at Muslim women who wore the niqab, or face veil.
The group recorded a total of 57 incidents in the three weeks following the publication of the column by the former foreign secretary and current prime minister, 32 of which were directed at Muslim women. It said that between 5 and 29 August, 42% of the street-based incidents reported to Tell Mama directly referenced Johnson and the language used in his column.
Johnson was widely criticised by senior Tories after making the remarks, with demands for an apology from the then party chairman, Brandon Lewis.
In the article in question, Johnson had said he felt "fully entitled" to expect women to remove face coverings when talking to him at his MP's surgery. He also said schools and universities should be able to take the same approach if a student "turns up … looking like a bank robber".
Johnson had called the burqa "oppressive", adding it was "absolutely ridiculous that people should choose to go around looking like letter boxes".
Johnson was subsequently investigated over the comments by an independent panel and was cleared of breaking the Conservative party's code of conduct. The investigation into whether he broke party rules was triggered automatically after the receipt of a number of complaints over the column.
A spokesperson for Tell Mama said: "The rising instances of discrimination, hate speech, and anti-Muslim literature indicate that a more general intolerance and hatred is growing. These typologies are seldom prosecutable by law and have proven more difficult to achieve satisfactory outcomes and solutions for victims.
"Similarly, this year we analysed the trends in verbal abuse, finding a common theme whereby perpetrators use language attacking Islam and religious practices alongside, for example, anti-Muslim hate incidents that range from abusive behaviour, discrimination, or threats.
"We therefore emphasise the gravity of attacks on Islam in tandem with hatred directed at individuals or institutions. The two are interconnected, thus hatred and intolerance must both be challenged simultaneously."
In total Tell Mama recorded 1,072 verified anti-Muslim or Islamophobic reports. Of the 1,072 cases, 745 occurred at a street level and 327 were online.
Over the three years to 2018, the group said it recorded a steady annual increase in street-based anti-Muslim incidents. However, this year demonstrated an 11% reduction in street-based incidents compared with 2017.
https://www.theguardian.com/politics/2019/sep/02/boris-johnsons-burqa-comments-led-to-surge-in-anti-muslim-attacks
--------
Freed from elevator, pope names new cardinals from Muslim, developing countries
01.09.2019
Pope Francis arrived late for his weekly Angelus prayer service on Sunday, prompting worried worshipers to speculate that the pontiff, 82, may have fallen ill. He surprised the crowd, however, by announcing that his late arrival was due to being stuck in a Vatican elevator for nearly half an hour.
Francis then further surprised his audience by saying that several of the new cardinals he had been expected to name would be from the Muslim world as well as clerics well known for helping refugees.
"I was trapped in a lift for 25 minutes, there was a power outage and the lift stopped, but then the firemen came," the pope said.
"Let's give a round of applause to the fire service," he added, with the crowd obliging.
13 new cardinals
The pope then named the 13 men he will officially elevate to the status of cardinal in October. Several were from developing countries such as Cuba, Guatemala and Congo. Two more came from the Muslim-majority nations of Morocco and Indonesia. Another is a Spaniard who works in interfaith dialogue and has a background in Islamic studies.
The move is in line with Francis' desire to highlight the work of those on the periphery of the Church's reach.
"Their provenance expresses the missionary vocation of the Church to continue to announce the merciful love of God to all men on Earth," Francis said.
The other new cardinals include the Czech-Canadian Jesuit priest Michael Czerny, who has previously worked in ecology and social justice, and is now responsible for migration and refugees in the Vatican, and Matteo Zuppi, now Archbishop of Bologna, who was previously with the Sant'Egidio Community charity in Rome, known for its work with the homeless and refugees.
Full report at:
https://www.dw.com/en/freed-from-elevator-pope-names-new-cardinals-from-muslim-developing-countries/a-50249080
--------
Abrogation of Article 370 will help curb terrorism, says European Parliament member
Sep 2, 2019
BRUSSELS: A Member of the European Parliament (MEP) has said that the abrogation of Article 370 will help in rooting out several terrorist organisations operating in Kashmir.
In an article published in the European Parliament's monthly newspaper EP Today, MEP Tomas Zdechovsky said that "such terrorist groups are spreading violence in the Kashmir valley and Pakistan occupied Kashmir (PoK)".
These armed groups were reportedly responsible for attacks on persons affiliated or associated with political organisations in Jammu and Kashmir, including in the killings of at least six political party workers and a separatist leader.
In the lead up to the local elections in October 2018, these armed groups threatened Kashmiris who were attempting to participate in the elections, and warned of "dire consequences" if those running for elections did not immediately withdraw their nomination papers and publicly apologised for their actions.
"While armed groups have sporadically threatened political workers in previous elections, the number of attacks in 2018 is amongst the highest in recent times," said Tomas.
Pakistan-based armed groups that operate mostly in Kashmir have also been accused of harassing and threatening nationalist and pro-independence political workers in PoK.
On August 2, last year, members of an unknown armed group attacked and burned down at least 12 schools in Gilgit-Baltistan's Diamer district. At least half of these were girls school.
On February 14, this year, a suicide bombing targetting the Indian security forces in Pulwama, was claimed by Jaish-e-Mohammed (JeM).
"India blamed Pakistan for continuing to support the group's activities. Pakistan foreign minister Shah Mehmood Qureshi confirmed to an international news organisation that JeM founder Masood Azhar was present in Pakistan," the article read.
On May 1, the United Nations Security Council Da'esh and al-Qaida Sanctions Committee announced that it had added Azhar to its list of individuals or entities subject to assets freeze, travel ban and arms embargo.
Pakistan's endorsed engagement and support of state-sponsored terrorism has also been confirmed by the Financial Action Task Force (FATF). (The FATF is an inter-governmental organisation that monitors money laundering and terrorist financing.)
The organisation had stated in February that Pakistan "does not demonstrate a proper understanding of the Terror financing risks posed by Da'esh, al-Qaida, Jamaat-ud-Dawa (JuD), Falah-i-Insaniyat Foundation (FIF), Lashkar-e -Taiba (LeT), Jaish-e-Mohammed (JeM), Haqqani Network (HQN), and persons affiliated with the Taliban."
It urged Pakistan to address its "strategic deficiencies" and complete its action plan.
The 2019 report of the Office of the United Nations High Commissioner for Human Rights (OHCHR) on the human rights situation in Kashmir and PoK covering the period from May 2018 to April 2019, noted that "since the late 1980s, a variety of armed groups have been actively operating in the Indian state of Jammu and Kashmir, and there has been documented evidence of these groups committing a wide range of human rights abuses, including kidnappings, killings of civilians, and sexual violence.
The UN report said, "while in the 1990s there were reportedly over a dozen armed groups operating in Kashmir, in recent years, four major armed groups are believed to be operational in this region: Lashkar-e-Taiba, Jaish-e-Mohammed, Hizbul Mujahideen and Harakat Ul-Mujahidin. All four are believed to be based in Pakistan-administered Kashmir."
Furthermore, the report states that "two armed groups have been accused of recruiting and deploying child soldiers in Kashmir."
The MEP said in his article, "In its fight against terrorism, and against acts of violence in Kashmir and also in India by Pakistani based terrorists and armed groups, Prime Minister of India, Narendra Modi had to act. His choice of action, whilst harsh and direct, was criticised by many who failed to understand his motive. On the August 5, this year, PM Modi revoked Article 370 through a Presidential Order and the passage of a resolution in Parliament."
Article 370 of the Indian constitution gives a special status to Jammu and Kashmir, thereby allowing it to have a separate constitution, a state flag and autonomy over the internal administration of the state.
This article, along with Article 35A, defined that the Jammu and Kashmir state's residents live under a separate set of laws, including those related to citizenship, ownership of property, and fundamental rights, as compared to the residents of other Indian states.
"The removal, temporarily or permanently of these articles, should be seen as a global stance against terrorist activities, where today terrorists exploit the principles of democracy, freedom of speech and human rights practised by the majority, whilst at the same time imposing fear, violence and killings as justification for their causes," said the MEP. PM Modi understood the challenge he was undertaking with his sudden revocation of Article 370, although for those following his election campaign, he had already committed to undertake this initiative if his electorate were to appoint him.
Tomas Zdechovsky said, "With his landslide victory, his focus on genuinely protecting his people by prioritising the fight against terrorism remains unshaken... providing almost immediate justification to his actions, on 6th August, the day after his announcement to revoke Article 370, the Pakistani Prime Minister Imran Khan gave a dramatic speech that invited and incited further terrorist activity in India."
"Incidents like Pulwama are bound to happen again, I can already predict this will happen," Khan said, calling to his Parliament, people and Pakistan based terrorist groups. At the same time his Army Chief, General Qamar Javed Bajwa, stated that Pakistan's military will "go to any extent" to protect Kashmir.
Masood Azhar, chief of the Jihadi group, further explained that "now is the time that Kashmiris need to come out with unity so that the enemy will beg for peace and negotiations."
Full report at:
https://timesofindia.indiatimes.com/india/abrogation-of-article-370-will-help-curb-terrorism-says-member-of-the-european-parliament-tomas-zdechovsky/articleshow/70942306.cms
--------
UK considering sending drones to Gulf amid Iran crisis: Report
2 September 2019
The UK is considering sending drones to the Gulf amid an ongoing crisis with Iran, Sky News reported Monday.
The unmanned aircraft would provide surveillance above the Arabian Gulf.
The UK's Royal Air Force (RAF) has a number of Reaper drones based in nearby Kuwait and flying over Iraq and Syria. These could be re-tasked if the decision to deploy drones to the Gulf is taken, Sky News reported.
Britain announced in August it would be joining the US in a maritime security mission in the Gulf to protect merchant vessels. The UK has sent warships to escort all British-flagged vessels through the Strait of Hormuz after Iran seized UK-flagged ship Stena Impero in July.
Full report at:
https://english.alarabiya.net/en/News/middle-east/2019/09/02/UK-considering-sending-drones-to-Gulf-amid-Iran-crisis.html
--------
Russia says US strikes in Syria's Idlib breached agreements
Sep 1, 2019
The United States has carried out a number of airstrikes in Syria's northwestern province of Idlib, where Russia monitors de-escalation efforts, prompting a note of protest from Moscow.
On Saturday, the US Central Command said American forces had hit what it claimed were an "al-Qaeda facility" north of Idlib, Reuters reported.
The Russian Defense Ministry subsequently said Washington had not notified Moscow in advance of the attacks, which caused casualties and endangered a standing ceasefire there, Russia's TASS news agency said.
Russia has been helping out the Syrian military against militants and terrorists at Damascus' request since 2015.
The US began leading an unlawful coalition of its allies in a purported effort against the Takfiri terrorist group of Daesh in the Arab country. That presence has lasted even though Damascus and its allies uprooted the group two years ago.
The Russian Defense Ministry said the US airstrikes had violated previous agreements. Washington and Moscow have in the past made arrangements aimed at, among other things, avoiding air collision in Syrian airspace.
Full report at:
https://www.presstv.com/Detail/2019/09/01/605023/Syria-Russia-US-Idlib-airstrikes
--------
Germany braces for anti-Islam far-right surge in elections
Sep 1, 2019
Germany's far-right AfD party is hoping for strong gains Sunday in elections in two ex-communist states, potentially shaking Chancellor Angela Merkel's fragile coalition government.
The anti-immigration Alternative for Germany party has polled strongly in both Brandenburg and Saxony states, part of its eastern electoral heartland.
Aside from railing against Islam and asylum-seekers, the AfD has capitalized on resentment about a lingering east-west wealth gap since the 1989 fall of the Berlin Wall.
"Let's complete the Wende" (turnaround), it has vowed, referring to the peaceful revolution that ended the Soviet-allied one party state and brought national reunification in 1990.
The AfD has long co-opted the former pro-democracy chant "We are the people" and turned it against what it labels the "Merkel regime".
Eastern Germany is home to several of the AfD's most extremist leaders, among them Bjoern Hoecke, who has labelled Berlin's Holocaust memorial a "monument of shame".
His close ally, former paratrooper Andreas Kalbitz, 46, who has had deep ties to right-wing extremist groups, is the top candidate in Brandenburg.
Der Spiegel weekly has reported that in 2007 Kalbitz joined known German neo-Nazis on a visit to Athens that came to police attention because of a swastika flag flown from a hotel balcony.
Kalbitz confirmed to the magazine that he joined the trip but insisted that the event "was not conducive to arousing my further interest or approval".
'Successful failure'
In Brandenburg, which surrounds Berlin, the AfD has been polling neck and neck with the governing Social Democratic Party (SPD), both at just over 20 percent.
In Saxony, the state where the extremist anti-Islam Pegida street movement was born, the AfD has slipped back somewhat behind Merkel's center-right Christian Democrats (CDU).
But even if the AfD emerges as the strongest party in either state, the other major parties are expected to shut it out from governing by forming coalitions to achieve majorities.
Political scientist Wolfgang Schroeder of Kassel University said that election gains could therefore spell a "successful failure" for the AfD.
"Although it has a high voter turnout and has contributed to shifting the political discourse to the right, it has little real political effect," he said.
A third election will be held on October 27 in the eastern state of Thuringia.
The AfD, formed six years ago as a eurosceptic group, now focuses mainly on fear and anger over Germany's mass migrant influx since 2015.
Merkel, who also grew up in the east, has avoided campaigning ahead of Sunday's polls in the region, where she has in the past faced harsh abuse.
For Merkel, an election debacle for either her CDU or junior coalition partner the SPD would pose another threat to their uneasy coalition.
Full report at:
https://www.presstv.com/Detail/2019/09/01/605020/Germany-AfD-Elections-Merkel
--------
Turkish vice president attends WWII ceremony in Poland
Mumin Altas
01.09.2019
Turkey's Vice President Fuat Oktay on Sunday attended a ceremony, to mark the 80th anniversary of the outbreak of the World War II, in the Polish capital Warsaw.
Oktay signed the memorial book after greeting Polish President Andrzej Duda at the Pilsudski Square.
The world leaders, who attended the ceremony included German President Frank Walter Steinmeier, the U.S. Vice President Mike Pence and many other presidents, prime ministers and parliament speakers representing various countries.
The participants at Polish capital laid a wreath at the tomb of the 'Unknown Soldier', dedicated to the soldiers who have given their lives during wars.
The German president asked forgiveness from Poland, for the atrocities committed during the Nazi period.
"It is hard to imagine that cataclysm of history today, the armed conflict which brought the most disastrous consequences in the history of mankind. We have to remember, and therefore we are gathered here today," the Polish President, Andrzej Duda, said at the ceremony.
On the sidelines of the ceremony Oktay held talks with his U.S. counterpart. He offered condolences to the victims of Texas killings, where five people have lost lives and 21 others are reported injured in a shoot out.
Oktay and Pence exchanged ideas to improve bilateral relations and also discussed regional issues.
The recent Texas shooting incident has come less than a month after a deadly racist shooting in El Paso, Texas, that killed 22 people and injured 24 others.
Full report at:
https://www.aa.com.tr/en/europe/turkish-vice-president-attends-wwii-ceremony-in-poland/1570433
--------
Southeast Asia
Xinjiang jails fill to bursting as China imprisons thousands of Muslims
September 1, 2019
BEIJING: The Chinese government has built a vast network of re-education camps and a pervasive system of surveillance to monitor and subdue millions from Muslim minorities in the Xinjiang region.
Now, China is also turning to an older, harsher method of control: Filling prisons in Xinjiang.
The region in northwest China has experienced a record surge in arrests, trials and prison sentences in the past two years, according to a New York Times analysis of previously unreported official data.
As the Chinese government pursues a "strike hard" security campaign aimed overwhelmingly at minorities in Xinjiang, the use of prisons is throwing into doubt even China's limited protections of defendants' rights.
Courts in Xinjiang – where largely Muslim minorities, including Uighurs and Kazakhs, make up more than half of the population – sentenced a total of 230,000 people to prison or other punishments in 2017 and 2018, significantly more than in any other period on record in decades for the region.
During 2017 alone, Xinjiang courts sentenced almost 87,000 defendants, 10 times more than in the previous year, to prison terms of five years or longer. Arrests increased eightfold; prosecutions fivefold.
Experts, rights advocates and exiled Uighur activists said that Chinese officials have swept aside rudimentary protections in their push. The police, prosecutors and judges in the region are working in unison to ram through convictions, serving the Communist Party's campaign to eradicate unrest and convert the largely Muslim minorities into loyalists of the party.
Arrests, the critics said, are often based on flimsy or exaggerated charges, and trials are perfunctory, with guilty judgments overwhelmingly likely. Once sentenced, prisoners face potential abuses and hard labour in overcrowded, isolated facilities.
Xinjiang, like other parts of China, does not disclose how many people are in prison, and the regional government did not answer faxed questions about incarceration and the legal statistics. Not all the people imprisoned in Xinjiang are from Muslim minorities, and not all charges are baseless.
The wave of arrests, prosecutions and sentences, however, points to an enormous upswell in imprisonment. It also appears unequalled in China's recent past, based on official reports going back decades.
"It's as if the whole population is treated as guilty until proven innocent," said Dr Sean Roberts, an anthropologist at George Washington University who studies Uighurs, whose religion, Turkic language and traditions set them apart from China's Han majority. "These internment camps and prisons are not going away and stand as a warning to the population that they better be more loyal to the party."
The rates in Xinjiang, which has 24.5 million residents, far outpace those of comparable Chinese provinces. By contrast, Inner Mongolia, a northeast region of China that has roughly the same size population, including a large ethnic minority, sentenced 33,000 people last year.
Han Chinese residents have been largely spared from the wave of detentions, according to experts as well as data from Han-majority parts of Xinjiang. Arrests and indictments in areas run by the Xinjiang Production and Construction Corps – a quasi-military administration overseeing areas with an 85 per cent Han population – rose modestly or remained flat in 2017.
"Uighurs have generally borne the worst" of security campaigns since the late 1990s, Dr Roberts said. "It can be assumed that they were targeted inordinately in the arrests that have taken place since 2017."
The expanding population in prisons raises questions about Xinjiang officials' recent avowals that most of the inmates in re-education camps – a separate system of incarceration – have been released.
Uighur activists and overseas Uighurs with relatives in the camps have disputed Beijing's claim that the camps are shrinking. Interviews and government documents indicate that former camp inmates may be pressed into assigned labour
or other kinds of detention.
And Uighurs living abroad who spoke with the Times said a sizable fraction of people held in re-education camps end up in prisons, citing messages from relatives still in Xinjiang. Detainees, they said, have been arrested and convicted after interrogators in the camps decided that they had committed offenses and sent them for criminal investigation.
"If you're willing to play along, and you work hard to show your loyalty to the Communist Party, then maybe you can move into less coercive detention," said Professor James Leibold, an associate professor at La Trobe University in Australia who has studied the security offensive in Xinjiang. "But if you show any signs of resistance, it's escalated to formal imprisonment."
Security in Xinjiang has been tight for years. In 2009, hundreds were killed during ethnic riots in the regional capital, Urumqi, prompting the government to start instituting harsher policies.
Officials took the security drive to new extremes after Xi Jinping became China's leader in 2012 and demanded an end to the increasingly bloody anti-Chinese attacks by Uighurs. These attacks had spilled into other areas of China, including an assault in 2014, when perpetrators with knives killed 31 people near a train station. Prisons and re-education camps became weapons in the government's offensive to stifle the unrest.
Unlike the re-education camps, imprisonment requires a court process, however swift and crude, including a guilty judgment and a penal sentence. The prisons are more closely guarded than the re-education camps, and inmates are also expected to undergo indoctrination.
Recent data confirms findings last year by Chinese Human Rights Defenders, an advocacy group, that 1 in 5 arrests in China in 2017 took place in Xinjiang.
That year, prosecutors in Xinjiang approved 227,261 arrests, more than eight times as many as a year earlier, according to a recently released official regional yearbook. In 2018, they approved an additional 114,023 arrests, an annual report from the regional prosecution office said. The total number of arrests over these two years was more than 70 per cent higher than the cumulative total for the entire previous 10 years.
Few defendants are released as innocent. Xinjiang courts finished hearing 147,272 criminal cases in 2017, a more than fourfold increase from a year earlier, according to a yearbook of Chinese law. Last year, the courts heard 74,348 cases. They declared just 22 people not guilty.
The result has been a stark rise in the region's prison population.
In 2018, Xinjiang courts sentenced 133,198 people to criminal punishments, even more than the previous year. Many of the convicted face many years in prison.
Some receive death sentences, although the number is not publicly known. China does not release statistics on executions, which international human rights groups estimate to exceed any other country's.
The number of detainees in re-education camps who end up in prisons is also unclear. In interviews with the Times, many Uighurs and Kazakhs who have left China said they had been told of relatives imprisoned, sometimes after being detained in camps. Among 24 ethnic Kazakhs interviewed in January, six said family members had been imprisoned since 2017.
A sizable fraction of Uighurs sent to prisons were businesspeople, professionals and academics, said Habibulla Altay, a Uighur tea merchant who left China in 2016 and has settled in Switzerland.
"The government thinks they are more dangerous because they have money and knowledge and often have been abroad," Altay said. He added that business friends in Xinjiang had informed him that one of his brothers-in-law, Aikeremu Tuerxun, a trade company manager, had been imprisoned.
"Families often don't know where their loved ones have disappeared," he said. "Then we hear that this person was sentenced, or that one is in prison. Almost every family has this experience."
Around towns and cities across Xinjiang stand hulking prisons, many newly built. The budget of the regional prison administration nearly
doubled in 2017, and many prisons in Xinjiang expanded, construction announcements online show.
Even so, the prison system in Xinjiang has struggled to cope with a flood of new inmates.
Reports from Radio Free Asia, a Washington-based news service whose Uighur-language service has reported extensively on Xinjiang, have described trains full of detainees shipped from the region to prisons in other parts of China.
The Xinjiang government has not confirmed those reports. But there are other clues of a drastic expansion of the region's prison population.
"Together we've endured the hardest, riskiest, most challenging period in the history of prisons in Xinjiang," the regional prison authority said in a 2017 message thanking hundreds of prison officers transferred from other Chinese provinces to deal with a swelling population of inmates.
Analysis of satellite images from 23 sites of possible prisons in Xinjiang identified by Shawn Zhang, a law graduate in Canada who has studied the region's security build-up, revealed heavily guarded detention facilities. It was impossible to be certain if they were prisons, detention centres for suspected criminals, high-security re-education camps or a combination of such facilities.
Their features included multiple walls and fences, tall watchtowers and guard buildings with access to the walls. Nine of the sites had been built since 2016, and 12 previously built facilities had been expanded with new buildings in that time. – NEW YORK TIMES
https://www.nst.com.my/world/2019/09/517874/xinjiang-jails-fill-bursting-china-imprisons-thousands-muslims
--------
'Up to leaders to implement Islamic law for the benefit of Malaysians'
By Adib Povera
September 1, 2019
PUTRAJAYA: A prominent international Islamic scholar says Malaysia is a Muslim nation even though the country has not fully implemented and enforced Sharia law in its judiciary system.
United Arab Emirates Fatwa Council president Shaykh Abdallah Shaykh Al-Mahfoudh said it was up to the wisdom of Malaysian leaders to implement laws for the benefit, wealth and wellbeing of the citizens.
"Malaysia is a Muslim country, in which, the majority of its people profess and recite the shahadah (declaration of faith) despite being a multi-religious nation.
"The implementation of Sharia legislation will depend on the circumstances and the present situation in the country.
"Leaders in the country can seek 'kemaslahatan' for the benefit of all the people in Malaysia," he said after the national-level Maal Hijrah celebration here today.
Shaykh Abdallah was among the two recipients of special awards at the ceremony which was officiated by Yang di-Pertuan Agong Al-Sultan Abdullah Ri'ayatuddin Al-Mustafa Billah Shah.
He received the Maal Hijrah international icon award.
Datuk Seri Dr Zaini Ujang, the former secretary-general of the Energy, Green Technology and Water Ministry received the Tokoh Maal Hijrah award.
They were chosen because of their enormous contributions towards the development of Islam in the country and on the global stage.
They received each received RM100,000, a certificate and a plaque from the government as well as RM10,000 from the Ubaidi Foundation.
Shaykh Abdallah called on Muslims in the country to not be gullible or easily influence by irresponsible quarters using Islam to propagate terrorism and create disunity in the community.
"I would like to urge Muslims around the world to reject all forms of violence.
"This is clearly against the teaching of Islam, which is a religion that promotes peace and harmony among its followers."
He also praised the country's administration which is implementing its policies based on the Maqasid Sharia (primary goals of Islamic law).
"It is the right time for the concept to be implemented and it should be also be supported by people in the country."
Minister in the Prime Minister's Department Datuk Seri Dr Mujahid Yusof Rawa said Malaysia aspired to be a role model for Muslim nations around the world.
Being a progressive Muslim country comprising people of different races and religions, he said, Malaysia upheld peace and harmony by rejecting all forms of extremism.
"The Federal Government has also introduced the concept of Rahmatan Lil 'Alamin (Mercy to all creation) which is enshrined in the Quran in our administration.
Full report at:
https://www.nst.com.my/news/nation/2019/09/517854/leaders-implement-islamic-law-benefit-malaysians
--------
Kuala Lumpur Sharia unit to ensure Muslims support wives, kids
Hazlin Hassan
Sep 2, 2019
Muslim men in Malaysia who fail to provide for their children and wives could see their properties seized, under court orders issued and enforced by a newly formed division of the Kuala Lumpur Sharia Court.
This new division, which will handle only custody and maintenance issues in family cases, was set up last month to help women who currently wait up to 14 months for redress against their errant husbands.
Such cases should be resolved in less than six months under this special court - the brainchild of Religious Affairs Minister Mujahid Yusof Rawa - as part of moves to reform the country's Islamic legal system.
Malaysia's Sharia courts administer Islamic laws for its Muslims - largely covering matters such as adultery, conversion, marriage and inheritance - in parallel with the civil court system.
Under the country's Islamic laws, a husband is required to support his family financially.
According to Sharia Judiciary Department director-general Mohd Na'im Mokhtar, long delays in maintenance cases are detrimental to Muslim women and children.
"Justice delayed is justice denied. A lot of ex-husbands used to refuse to pay because they know the ex-wives can't afford legal assistance. At the end of the day, they get away scot-free," Datuk Mohd Na'im told The Straits Times.
"Now, if (a man) doesn't comply with the order, we will take action," he said, adding that the Sharia courts have the authority to deduct money from bank accounts, seize and auction property, or imprison defaulters for a period of not more than three years.
In addition, the Family Support Division, which operates under the Sharia Judiciary Department, provides facilities such as free accommodation, transport and meals for wives and children who have to travel far from their homes to attend court hearings.
This is welcome news for someone like Madam Nor Idayu Latiff, 42, who has had to return to work, as well as start an online business selling homemade chilli paste, to support herself and her children.
"My ex-husband cheated on me and e-mailed to say he was divorcing me. He refused to pay maintenance even though I have obtained court orders telling him to pay up," she told The Straits Times.
Last year, a third of the 576 cases handled by Telenisa, a legal aid clinic run by non-governmental organisation Sisters In Islam (SIS), related to Muslim men who failed to fulfil their financial duties.
An SIS survey conducted from 2007 to 2012 found that a total of 40 per cent of polygamous husbands cut allowances to their children and wives and towards household expenditure, and 44 per cent of first wives started working longer hours to make up for it. Muslim men in Malaysia are each allowed to marry up to four wives, subject to certain conditions.
Madam Najihah Nasir, 38, who has been divorced for three years, said her former husband has never paid for her children's maintenance.
"My ex-husband used to hit me. When we bought a house, my name was not included on the title deed even though I had given him money for it and taken out a personal loan for renovations, which I am still paying off," she said.
Maintenance disputes look set to increase amid rising Muslim divorce rates in Malaysia.
According to figures from the Sharia Judiciary Department, divorce cases nationwide rose by nearly 20 per cent between 2013 and last year, from 16,850 cases to 20,070. The number of cases registered in court regarding custody and maintenance payments also climbed, from 5,831 in 2013 to 8,106 last year.
For now, the special court will operate only in Kuala Lumpur. If it proves to be a success, it will be rolled out in other states across the country.
Full report at:
https://www.straitstimes.com/asia/se-asia/kl-Sharia-unit-to-ensure-muslims-support-wives-kids
--------
Malaysian King honours Chairman of Emirates Fatwa Council for peace efforts
September 01, 2019
King Sultan Abdullah Sultan Ahmad Shah of Malaysia has awarded Sheikh Abdullah bin Bayyah, Chairman of the Emirates Fatwa Council, the "Ma'al Hijrah Recipient" award for his efforts in spreading science, values of peace, tolerance, coexistence and positive influence in the world.
The award is the highest honour given by the Kingdom of Malaysia to Muslim scholars.
In his acceptance speech, bin Bayyah praised Malaysia's representation of Islam saying it presents the world with an "authentic Islamic narrative through principles of coexistence and harmony." He noted that the UAE shares the same principles as indicated with the declaration of 2019 as the 'Year of Tolerance.' He also highlighted the UAE's efforts over the last decade in spreading the values of peace via the annual Forum for Promoting Peace in Muslim Societies - which Bin Bayyah presides over - and in countering terrorism and extremism.
Bin Bayyah concluded by stating, "We in the UAE share your [Malaysia's] firm conviction that there is no future for mankind except through peace and harmony. Coexistence is the only option for us in the world."
Full report at:
https://www.emirates247.com/news/emirates/malaysian-king-honours-chairman-of-emirates-fatwa-council-for-peace-efforts-2019-09-01-1.689129
--------
Probes into Zakir Naik: Police awaiting further instructions
Sep 2, 2019
Police are awaiting further instructions from the Attorney-General's Chambers on their investigations into controversial Muslim preacher Dr Zakir Naik.
Bukit Aman Criminal Investigation Department director Huzir Mohamed said in a statement today that police have briefed the public prosecutor's office on the separate investigations into Zakir's remarks on Chinese and Indian Malaysians.
"On the issue of Zakir saying that the Indians in Malaysia are not supporting the Malaysian prime minister, police have opened an investigation under Section 504 of the Penal Code, and several witnesses have been called in to give their statements.
"The AGC has been briefed on the investigation paper and police are waiting for their decision and further instructions," the statement read.
Section 504 of the Penal Code deals with intentional insult with intent to provoke a breach of the peace. Anyone found guilty of the offence is liable to a maximum of two years' jail, a fine or both.
Huzir (photo) said police have also recorded statements from several other witnesses on Zakir's remarks calling for the Chinese in Malaysia to leave the country.
The probe, which was opened under the same law provision, has also been briefed to the AGC.
Zakir reportedly made the statement about the Chinese during an event in Kelantan last month.
He had also reportedly said, at the same event, that Hindu Malaysians seemed to trust the Indian government more than Prime Minister Dr Mahathir Mohamad.
The India-born televangelist has since claimed that his remarks were misquoted and taken out of context.
Full report at:
https://www.malaysiakini.com/news/490332
--------
PAS defends 'Buy Muslim-made first' campaign
September 2, 2019
PETALING JAYA: PAS today defended the campaign in support of products produced by Muslims, saying Finance Minister Lim Guan Eng who yesterday urged the Islamist party to condemn the move had misunderstood it.
"For PAS, the campaign to buy Muslim-made products first is an inclusive and competitive move in business and should be seen in a positive light," PAS secretary-general Takiyuddin Hassan said in a statement.
"Studies show that the campaign will cause an economic spillover to larger sections of the community, especially small and medium enterprises and rural traders, giving them a competitive edge.
"PAS urges the government to help make this noble campaign a success."
Lim had urged both PAS and Umno to condemn calls for a boycott of products produced by non-Bumiputeras.
He said such a boycott was counter-productive and could jeopardise national unity, and voiced concern that consumers would lose out if products which are superior in price and quality are affected.
However, Takiyuddin said the campaign would create job opportunities for the youth, many of whom he claimed were unemployed.
"It will ultimately bring about a progressive economic cycle among Muslim business, and non-Muslim, too."
The campaign began on social media, with the Bumiputera community being urged to avoid buying products made by businesses owned by non-Bumiputeras.
Full report at:
https://www.freemalaysiatoday.com/category/nation/2019/09/02/pas-defends-buy-muslim-made-first-campaign/
--------
Maldives journalist murdered by Islamist militants
September 02, 2019
MALE, Maldives: An abducted Maldivian journalist was murdered by Islamist militants, a panel investigating deaths and disappearances under the previous government said, in remarks that were critical of former president Abdulla Yameen.
Ahmed Rilwan, a journalist for the Maldives Independent who wrote about corruption and Islamist militancy, was abducted in August 2014, a year after Yameen was elected. Journalists and rights groups in the tropical archipelago say Rilwan's criticism of the government and radical Islam could have made him a target.
Husnu Suood, the head of a Presidential Commission on Investigation of Murders and Enforced Disappearances, said his panel had received witness accounts from those directly involved in his murder. "Rilwan was murdered by radical Islamists associated with foreign jihadi groups who had earlier threatened him on several occasions," Suood told reporters in the capital, Male, late on Sunday.
Rilwan was murdered at sea after his abduction, Suood said, but he declined to elaborate, saying details could hamper the investigation. Suood said Rilwan was seen as a threat to the recruitment of fighters from the archipelago by Maldivian militant groups linked to Syria's civil war.
The panel, appointed by President Ibrahim Mohammed Solih in November after he defeated Yameen, found the former president attempted to "divert the investigation" into Rilwan's abduction. But Suood said there was no evidence to charge Yameen in connection with the abduction and murder.
Full report at:
https://www.arabnews.com/node/1548501/world
--------
Mideast
Hezbollah says targets Israeli military vehicle, all crews killed, injured
Sep 1, 2019
Lebanese resistance movement Hezbollah says it has targeted an Israeli military vehicle near the border with the occupied Palestinian lands, killing and injuring all forces on board.
According to the Lebanese resistance group, the operation was carried out by two fighter groups on Sunday, who targeted two Israeli vehicles. One of the vehicles escaped the Lebanese fighters' fire, but the other one was totally destroyed leaving all those on board killed or injured.
Hezbollah fighters "destroyed a military vehicle on the road to the Avivim barracks (in northern Israel), killing and wounding those inside," the resistance group said in a statement, which was carried by Lebanon's Al Mayadeen TV.
Following the attack on Sunday, Israeli military sources confirmed that a military vehicle has been targeted at the border with anti-tank missiles.
Israel's military sources claimed that several anti-tank missiles were fired from Lebanon, scoring hits, with Israeli forces responding, Reuters reported.
"A number of anti-tank missiles were fired from Lebanon towards an (Israeli military) base and military vehicles," an Israeli army statement said, adding, "A number of hits have been confirmed. (Israel's military) is responding with fire towards the sources of fire and targets in southern Lebanon."
After the initial reports of fire from Lebanon, a military spokesman called on people in the occupied territories living within four kilometers (2.5 miles) of the Lebanese border to remain at home and prepare shelters, AFP reported.
According to Lebanon's al-Manar TV, Israeli forces have fired several shells at the border village of Maroun al-Ras in south Lebanon with the channel's live broadcast from the village showing large plumes of smoke rising from the countryside near the border with the occupied territories. It added that Israeli warplanes are also conducting overflights above the village.
A statement by Lebanese army said that Israel fired 40 rockets into south Lebanon during the Sunday border escalation.
Al-Manar also reported that Israeli military is using phosphorus munitions to attack southern Lebanon in respond to Hezbollah's attack.
Al-Manar also quoted Israeli military as reporting multiple hits on an army base by anti-tank missiles fired from Lebanon, noting that helicopters were transferring casualties to Zif Hospital.
Israeli media have reported a state of widespread fear and panic among Zionist settlers in the northern part of the occupied territories with Israel's military ordering residents living within 4 kilometers of the Lebanese border to remain in their homes and open their bomb shelters.
Meanwhile, a statement released by the office of the Lebanese Prime Minister Sa'ad Hariri quoted him as calling the US Secretary of State Mike Pompeo and Emmanuel Bonne, the foreign policy adviser to the French president, discussing with them the latest developments at border with Israel.
Hariri's office said he made the calls "asking the United States and France to intervene in the face of developments at the southern border."
The intelligence section of the Israeli army has reportedly banned disclosure of any details on the Hezbollah's attack. Israeli media, however, have reported that four Israeli soldiers have been injured in the incident.
In a related development, the head of the United Nations Interim Force in Lebanon (UNIFIL) has urged "maximum restraint" after the Hezbollah movement traded fire with Israel across the border.
Andrea Tenenti, a UNIFIL spokesman said, "UNIFIL is following up on the firing across the Blue Line" between Lebanon and Israel, AFP quoted him as saying.
The spokesman added that UNIFIL chief "Major General Stefano Del Col is in contact with the parties urging the maximum restraint and asked to cease all activities."
A few hours after the border flare-up, Israel's military said in a statement that an eruption of fighting with Hezbollah along the Lebanon border was over, claiming that the attack caused no casualties among the Israeli forces.
"Hezbollah executed the attack ... however (it) failed to cause casualties," an Israeli military spokesman said, adding that "the strategic situation is still on" with Israeli military maintaining an elevated level of readiness.
https://www.presstv.com/Detail/2019/09/01/605045/Lebanon-Hezbollah-attacks-Israeli-military-vehicle
--------
Israel subjected 76 Palestinians to 'administrative detention' in Aug.
Sep 1, 2019
The Israeli regime last month subjected dozens of Palestinians to an illegal practice known as "administrative detention," a form of imprisonment in which the individual is never tried and can be held indefinitely.
The regime issued "administrative detention" orders against 76 Palestinians in the month of August, the Palestinian Commission of Detainees and Ex-Detainees Affairs said in a statement, WAFA news agency reported on Sunday.
Some of the detainees were receiving the order for the first time; others were having their administrative detentions extended.
The detention periods given in August ranged from two to six months.
More than 500 detainees are under administrative detention, an imprisonment without trial or charge in which Israel keeps the detainees for up to six months, periods that are in turn extendable an infinite number of times.
Such detentions are given on orders from a military commander and on the basis of what the regime describes as secret evidence.
Some prisoners have been held in administrative detention for up to 11 years without any charges having been brought against them.
Human rights groups, including the Israeli group B'Tselem, have said the practice violates international law.
More than 7,000 Palestinian prisoners are currently held in some 17 Israeli jails, dozens of whom are serving multiple life sentences.
It is estimated that between 500 and 700 Palestinian minors, some as young as 12 years old, are arrested and brought to trial in Israeli courts. The most common charge is stone-throwing.
The detainees have often resorted to open-ended hunger strikes in an attempt to protest their detentions.
Full report at:
https://www.presstv.com/Detail/2019/09/01/605036/Palestine-Israel-administrative-detention-76-August-toll
--------
Palestinians condemn Honduras recognition of Jerusalem as Israeli 'capital'
Sep 1, 2019
Senior Palestinian official Hanan Ashrawi condemns Honduras' recognition of Jerusalem as the "capital" of Israel, mentioning that Arab countries need to cut trade and political relations with countries who do so, in a statement in the Palestine Liberation Organization (PLO) headquarters in Ramallah.
https://www.presstv.com/Detail/2019/09/01/605057/Palestine-Honduras-Jerusalem-Israel-capital
--------
Saudi-led coalition has no reservation to shed all Yemenis' blood: Houthi
Sep 1, 2019
The leader of Yemen's Houthi Ansarullah movement has condemned the Saudi-led military coalition over air raids that hit a detention center in the western Yemeni province of Dhamar, stating that the strikes show that the alliance has no reservation to shed the blood of all Yemenis, including its own mercenaries.
"The crime perpetrated against prisoners of war points to the rancor, decline in moral and ethical standards as well as despair within the coalition of aggression. The misdeed indicates that the Saudi-led coalition considers shedding the blood of Yemenis, even its own supporters, as admissible," Abdul-Malik al-Houthi said in a televised speech broadcast live from the northwestern Yemeni city of Sa'ada on Sunday afternoon.
He added that the coalition treats the Yemeni mercenaries as expendable cannon fodder, stating that the alliance tends to kill them once it has to retreat in battles against Yemeni army forces and allied fighters from the Popular Committees.
"Saudi Arabia and the United Arab Emirates view (Yemeni) traitors as commodities, and treat them as they wish. The recent developments in Aden and Shabwah showed how the coalition of aggression exploits local collaborators to achieve its own objectives," Houthi pointed out.
The Ansarullah chief then urged all Yemenis to defend their country's sovereignty, independence and freedom, and to stand against aggressors and their criminal practices.
The International Committee of the Red Cross (ICRC) says more than 100 people are believed to have been killed in the Saudi-led airstrikes.
The ICRC rushed to the scene in the city of Dhamar with medical teams and hundreds of body bags.
"The location that was hit has been visited by ICRC before," said the ICRC head in Yemen, Franz Rauchenstein.
"It's a college building that has been empty and has been used as a detention facility for a while. What is most disturbing is that (the attack was) on a prison. To hit such a building is shocking and saddening - prisoners are protected by international law," Rauchenstein added.
ICRC Yemen
✔
@ICRC_ye
An ICRC team carrying both urgent medical supplies that can treat up to 100 critically wounded persons and 200 body bags to be donated is on its way to Dhamar province #Yemen following air strikes which are reported to have killed or wounded dozens of detainees.
116
2:29 PM - Sep 1, 2019
Twitter Ads info and privacy
121 people are talking about this
He noted that over 100 people were estimated to be dead, and that at least 40 survivors were being treated for their injuries in hospitals in the city.
ICRC teams collecting bodies were "working relentlessly to find survivors under the rubble," Rauchenstein said, but cautioned that the chances of finding any were very slim.
Saudi Arabia and a number of its regional allies launched a devastating campaign against Yemen in March 2015, with the goal of bringing the government of former President Abd Rabbuh Mansur Hadi back to power and crushing Ansarullah.
The US-based Armed Conflict Location and Event Data Project (ACLED), a nonprofit conflict-research organization, estimates that the war has claimed more than 91,000 lives over the past four and a half years.
Full report at:
https://www.presstv.com/Detail/2019/09/01/605059/Saudi-coalition-Yemenis-blood-Houthi
--------
Anti-tank missile fired from Lebanon towards Israeli town: Israeli military
1 September 2019
Israel's military said on Sunday anti-tank missiles from Lebanon targeted an army base and vehicles and that it responded with fire into southern Lebanon.
Lebanon's Iran-backed Hezbollah group said its fighters destroyed an Israeli military vehicle, killing or wounding those inside. There was no immediate word from the Israeli military on any casualties.
Israel has been on alert for a possible confrontation with Hezbollah for the past week after drones attacked what security officials in the region described as a target in a Beirut suburb linked to precision-guided missile projects.
Hezbollah's leader said late on Saturday its field commanders were ready to respond to the drone attack, which he blamed on Israel.
Amid the Hezbollah threats, Israel had moved reinforcements into the border area, which had been largely quiet since both long-time enemies fought a month-long war in 2006.
In a statement, the Israeli military said several anti-tank missiles were fired from Lebanon on Sunday and "a number of hits were confirmed."
Hezbollah's al-Manar TV says Israeli forces are responding with shelling the border village of Maroun al-Ras in south Lebanon.
Following the missile attacks, Israelis living near the frontier were instructed by authorities to stay indoors. Reuters television showed smoke rising along the frontier, and explosions could be heard.
Earlier on Sunday, Lebanese military said an Israeli drone had dropped incendiary material and sparked a fire in a pine forest by the border.
The fires near the border in Lebanon "originate with operations by our forces in the area," the Israeli military said in a statement, without elaborating.
Without claiming responsibility for the drone attack last week, the Israeli military published what it said were details about an extensive Iranian-sponsored campaign to provide Hezbollah with the means to produce precision-guided missiles.
Full report at:
https://english.alarabiya.net/en/News/middle-east/2019/09/01/Anti-tank-missile-fired-from-Lebanon-towards-Israeli-town-Israeli-military-.html
--------
Israeli aggression on agenda of Zarif's talks in Moscow
Sep 1, 2019
Iranian Foreign Minister Mohammad Javad Zarif is in the Russian capital of Moscow for high-level talks on a wide range of issues, including the recent Israeli assaults on regional countries.
"In addition to bilateral talks on bilateral cooperation, we will hold talks [with Russians] on regional issues" such as the Israeli regime's recent assaults against regional states, Zarif told reporters upon arrival in Moscow on Sunday.
He made the comments amid escalation of tension along the occupied territories' borders with Lebanon, after the Hezbollah resistance movement attacked Israel's military vehicles earlier in the day, leaving a number of Israeli forces dead or injured.
The Israeli artillery units also struck the southern part of Lebanon shortly after an Israeli drone violated the Lebanese airspace, and dropped incendiary material that sparked a fire in a forest at the border.
In his Sunday comments, Zarif highlighted other subjects to be discussed during his Monday talks with his Russian counterpart Sergei Lavrov.
"We are on the verge of the Astana talks in Turkey, and there is a need for coordination. We also need coordination on the Yemen issue."
He said the "serious developments in Afghanistan" will also be on the agenda of his Monday talks.
"Iran's special envoys for Afghanistan, Yemen, and Syria in the delegation visiting Russia, and will hold talks with their counterparts," Zarif added.
The top diplomat said he will also brief the Russian "friends" on the latest developments regarding the Iran nuclear deal, particularly the recent talks held in France.
"We have common stances on the JCPOA with Russia and China and many other global developments," he said.
The talks on the 2015 nuclear deal will come as Iran has given other parties to the deal, especially Europe, until Thursday to fulfill their commitments under the accord; otherwise Iran will take the third step of reducing its obligations.
Tehran rowed back on its nuclear commitments twice in compliance with articles 26 and 36 of the JCPOA.
Tehran says its reciprocal measures will be reversible as soon as Europe finds practical ways to shield the Iranian economy from unilateral US sanctions which were imposed last year when President Donald Trump withdrew from the nuclear deal.
The Europeans have already missed a 60 day-deadline set by Tehran, prompting Iran to go for the second phase of cutting its commitments on July 7, which marked the start of a second such deadline for them.
As a first step Iran increased its enriched uranium stockpile to beyond the 300 kilograms set by the JCPOA.
Full report at:
https://www.presstv.com/Detail/2019/09/01/605089/Zarif-Israel-Hezbollah-tension-
--------
Safeguarding Lebanon interests Hezbollah's main approach: Iran top security official
Sep 1, 2019
The secretary of Iran's Supreme National Security Council (SNSC) says protecting the interests of the Lebanese people is the main approach followed by the Hezbollah resistance movement, adding that the movement enjoys significant popular support in the country.
Ali Shamkhani made the remarks on Sunday after Hezbollah fighters attacked Israel's military vehicles earlier the same day, leaving a number of Israeli forces dead or injured.
"Protecting the Lebanese people's interests and taking action based on those interests is the main approach followed by Hezbollah in making political and defense decisions," Shamkhani said.
Iran's top security official added that Hezbollah's retaliatory measure against Israel's act of aggression at the beginning of the Islamic lunar month of Muharram, which marks the martyrdom anniversary of Imam Hussein -- the third Shia Imam and Prophet Muhammad's grandson -- took Imam Hussein's freedom-seeking motto to a global level.
Israeli artillery units struck the southern part of Lebanon Sunday afternoon shortly after an Israeli drone violated the Lebanese airspace, and dropped incendiary material that sparked a fire in a forest at the border.
Lebanon's official National News Agency reported that Israeli forces launched several 155-millimeter shells on the Jabal al-Rous area in the occupied Shebaa Farms and Kfarshouba Hills.
After Israel's aggression, Hezbollah targeted an Israeli military vehicle near the border with the occupied Palestinian lands, killing and injuring all forces on board.
Hezbollah fighters "destroyed a military vehicle on the road to the Avivim barracks (in northern Israel), killing and wounding those inside," the resistance group said in a statement, which was carried by Lebanon's Al Mayadeen TV.
Elsewhere in his remarks, the SNSC secretary noted that the US and Israeli regime have made the Persian Gulf region, Syria and Lebanon the main arenas for their acts of mischief .
Shamkhani added that the shooting down of an American military surveillance drone after violating Iran's airspace and the Israeli regime's punishment by Hezbollah showed the resistance front's determination to counter threats and destabilizing moves by those who seek to fuel instability in the region.
Iran's Islamic Revolution Guards Corps (IRGC) in June shot down an intruding American spy drone over the country's southern coastal province of Hormozgan.
Full report at:
https://www.presstv.com/Detail/2019/09/01/605062/Shamkhani-Hezbollah-Israel-aggression-US-drone
--------
We will stand fast by Iran, continue resistance: Hamas leader to Ayat. Khamenei
Sep 1, 2019
A senior leader of the Palestinian resistance movement Hamas says it will continue the anti-Israel resistance shoulder to shoulder with other allied forces, especially the Islamic Republic of Iran.
Ismail Haniyeh, the head of Hamas Political Bureau, made the remarks in a letter to Leader of the Islamic Revolution Ayatollah Seyyed Ali Khamenei, which was published on Sunday.
In the letter, Haniyeh thanked the Leader of the Islamic Revolution for his remarks during a meeting with deputy head of the movement's Political Bureau Salih al-Aruri back in July, saying, "The [Hamas] delegation informed me of what went on in that trip, especially with regard to your clear statements about extending your special support to the resistance and your Palestinian brethren, and declaring [Iran's] readiness to provide them with whatever is needed for the resistance to fulfill its duty."
"We declare our irreversible approach to continue indefinite resistance side by side with all other forces seeking truth, justice and freedom and [especially] their main driving force, the Islamic Republic of Iran, until the final victory is achieved, and have full trust in the divine help and promises."
He added that Hamas officials were enraptured by Ayatollah Khamenei's remarks, which opened new horizons before them and would significantly affect the strategic aspects of the fight against the Zionist regime.
In his letter, Haniyeh also thanked the warm welcome extended to the Hamas delegation by Ayatollah Khamenei and Iranian officials.
Haniyeh also asked the Almighty God to grant all the wishes of Iran's Leader and the Islamic Ummah for achieving triumph [over enemies], power, security, and welfare, annihilating enemies, and liberating Palestine and Jerusalem al-Quds.
In his meeting with al-Aruri in Tehran, Ayatollah Khamenei hailed the Palestinian people's "stunning resistance," saying it heralds a "definite" victory against Israel.
Full report at:
https://www.presstv.com/Detail/2019/09/01/605038/Khamenei-Haniyeh-Hamas-Salih-alAruri-letter
--------
Murder of Israa Ghareeb renews debate over honor killings in Middle East
September 01, 2019
ABU DHABI/GAZA CITY: The death of a young Palestinian woman in the West Bank has sparked widespread outrage across the Middle East amid accusations that it is nothing but another case of so-called honor killing.
The suspicious circumstances of 21-year-old Israa Ghareeb's death in Bethlehem have also drawn attention to a practice increasingly seen as a stain on the conscience of Middle East societies.
The Ghareeb family rejected the accusations. However, social media posts by Israa's friends hinted at a connection between her death and a meeting she had with her fiance in the presence of a chaperone.
Those posts said a video of the meeting had been posted on a social-media platform and forwarded by a relative to the male members of her family. According to the posts, the clip angered the father and brothers, who felt the scenes of Israa with her fiance before the official wedding had taken place dishonored the family.
Subsequently, Israa was physically assaulted in the Ghareeb family home, the posts said. They added that due to the severe spinal injuries she sustained she had to be admitted to the Arab Society Hospital in Bethlehem.
From the hospital, Israa posted a selfie showing her bruised body on her Instagram account, with the message: "I am better now. Alhamdulillah."
Later, according to the BBC, an audio recording of a young woman being violently tortured went viral on social media, although it could not be independently confirmed whether the voice was that of Israa.
Soon afterwards, #WeAreAllIsraa began to trend on Arabic Twitter, with more than 50,000 tweets displaying the hashtag.
While the precise circumstances of Israa's death remain unclear, social media posts claim she died in her home just days after allegedly being assaulted in hospital in what amounted to a case of honor killing.
Despite the adoption of tough laws, awareness campaigns and global opprobrium, suspected honor killings — crimes committed against women who are seen as having transgressed social codes of honor — occur in Palestinian as well as the wider Arab society with tragic regularity.
If Israa's death is confirmed as an honor killing, it would be the 19th case in Palestine in 2019, according to Palestinian NGOs Against Domestic Violence Against Women. Palestinian police data for 2018 show honor killings accounting for 12 percent of total homicide cases.
In the age of social media and gender equality honor killing, once hidden behind a curtain of silence, is generating condemnation of its perpetrators, public support for its victims and pledges to stamp it out.
Even so, honor killings are a major problem in several Middle East and North African countries.
Many of these crimes are believed to go unreported as they are committed by a close relative of the victim, and only a few are made public. Though several countries have taken legislative action to end the practice, more remains to be done in societies where numerically significant minorities continue to justify violence against women.
Women's rights activists in the region say legal loopholes that are still available for those who commit honor crimes are perpetuating the practice.
Nahed Abu Tuaima, coordinator of the gender studies program at Birzeit University in the West Bank, says there is no denying the persistence of violence against women within Palestinian families.
"This violence is mainly caused by the lack of strict laws in Palestine, and the fact that Palestinian law allows a reduction in the punishment for those who kill women if the crime falls within so-called honor killing," she told Arab News.
She noted that the public prosecution did not take action on Israa's case until it became a public issue, especially on social media.
"The health sector did not handle the Israa case properly, and the police were not informed that there was an attack against her," she said.
Abu Tuaima says the legal environment is outdated and is not suitable for protecting women in Palestine. "There is interest from the Palestinian government in unimportant laws but laws that protect women are not amended," she said.
At the same time, Palestinian feminist institutions are weak and incapable of producing an effective framework for change. "They always use the same tools and do not seek new tools to pressure decision makers," Abu Tuaima said.
For instance, she said, "we are negotiating with the government to pass a law limiting early marriage, but we are unable to get it implemented."
In 2014 a legal consultant for the Palestinian human rights organization Al Haq reckoned that 90 percent of such crimes were committed for reasons other than "dishonoring" the family.
The knowledge that courts are more lenient when sexual misconduct is cited as a motive often result in an atmosphere of sympathy for the assailant and his family, leading to a lighter verdict.
The issue of honor killings in Palestine has been further complicated by politics, with efforts by the West Bank authorities to criminalize the offense not matched by their Hamas counterparts in the Gaza Strip.
It is not Palestine, though, but neighboring Jordan that is viewed as the most troubling case in point. Human Rights Watch estimates that 15 to 20 women and girls in Jordan are burned, beaten, or stabbed to death every year by family members because they are seen as having transgressed social codes of honor.
However, the Sisterhood Is Global Institute (SIGI) reckons that at least 42 women were murdered by their relatives in 2016 in that country, which was 60 percent higher than the 2015 figure, giving Jordan the dubious honor of having one of the highest rates of honor killings in the world.
In recent years, Jordan's parliament has sought to improve women's rights and provide alternatives that would decrease killings in the name of honor, but clearly bold steps are needed to tackle what is evidently a deep-seated problem.
On a regional level, though, progress is being made — not only towards ending discrimination and prevention of unjustified crimes against women but also bringing about a society-wide mindset shift. The World Economic Forum 2016 Global Gender Gap Report ranked the UAE as a leading country in terms of gender equality. In 2015, the UAE established the Gender Balance Council, a federal entity that enhances and increases women's role in leadership positions.
The UAE Women Leadership Program provides training for Emirati women that is seen as a reflection of a drive to forge a gender-equal society. The UAE is also the first country in the region to require every government organization and every company to have female board members.
Along similar lines, Saudi Arabia has made rapid strides in women's empowerment, the latest being the country's new law that loosens restrictions on women by allowing all citizens, both men and women, to travel freely. The law has ended a long-standing guardianship policy that had controlled women's freedom of movement.
Other recently introduced changes in rules allow women to register a marriage, divorce or a child's birth, and obtain official family documents, in addition to women being allowed legal guardianship of their children, a right previously held only by men.
Against this backdrop, Israa's death has the potential to spark an important debate on the legal and ethical aspects of honor killings, which are regrettably still an acceptable custom in some parts of the Middle East.
Full report at:
https://www.arabnews.com/node/1548306/middle-east
--------
Arab coalition hit legitimate military targets in Yemen's Dhamar says spokesman
September 01, 2019
DUBAI: The Arab coalition attacked a legitimate "military target" in Yemen's Dhamar, to "neutralize Houthi capabilities," coalition spokesman Col. Turki Al-Maliki said Sunday.
He said the Houthi militia were placing the lives of Yemeni people in danger by "changing the narrative" of militia positions in the area.
Maliki said the coalition had taken all measures to prevent civilian casualties while targeting a Houthi site in Dhamar
"We have proof that the site targeted at Dhamar was a Houthi military site," Maliki added.
He said the ongoing development of the weapons used by the Houthi militia "proved the presence of elements of the Iranian Islamic Revolutionary Guard."
Full report at:
https://www.arabnews.com/node/1548151/middle-east
--------
North America
The star of the annual Muslim convention was a Jewish man from Brooklyn
September 1, 2019
(CNN)This Labor Day weekend, thousands of Muslim Americans descended on Houston, Texas, for the annual three-day Islamic Society of North America (ISNA) convention. This year's ISNACON featured many well-known figures, such as Trevor Noah, who shared his story of growing up in South Africa and joked about the ups and downs of "The Daily Show."
Noah wasn't the only draw. Well-known Muslim Americans, including Democratic Rep. Rashida Tlaib and Women's March organizer Linda Sarsour, spoke to large crowds. The most popular person, however, was a 77-year-old Jewish man born and bred in Brooklyn. I'm speaking of 2020 presidential candidate Sen. Bernie Sanders, of course. While Noah, Tlaib and Sarsour attracted the attention of many, Sanders packed the venue that held nearly 7,000 -- receiving several standing ovations.
Fellow 2020 Democratic presidential candidate Julian Castro also spoke. This was part of ISNA's first ever presidential forum, as the Muslim community strives to engage in politics on all levels. Castro, a Catholic, received a great reception from the audience, especially when he declared, "Muslim Americans for generations have been part of the fabric of our American family. They have helped make America the great nation it is, and we need to fully embrace it."
But the night truly belonged to Sanders, or "Uncle Bernie," as many Muslims affectionately refer to the junior senator from Vermont. And the reason for that is simple: Sanders has worked hard to earn the support of the Muslim community. It began during the 2016 presidential primary when he was running against Hillary Clinton. Many in the Muslim community were wary of Clinton, given her support of the Iraq War. Sanders opposed the war -- a fact of which he reminded the audience on Saturday, earning him loud applause.
And, during the 2016 campaign, Sanders was very passionate in standing up for our community and opposing then-candidate Donald Trump's hateful lies about Muslims. For example, in December 2015, when Trump repeated the debunked tale that Muslims in New Jersey had cheered the 9/11 attack, Sanders slammed Trump as a "pathological liar."
Sanders also did something not often heard from mainstream politicians -- and that's speak of Palestinians as human beings. He told the audience at an April 2016 debate with Clinton that if we ever want to achieve peace in the Middle East, "we are going to have to treat the Palestinian people with respect and dignity."
It's no surprise that in the 2016 Michigan Democratic primary, a state that boasts a sizable Muslim population, the Muslim community came out in large numbers for Sanders and were credited with playing a role in his upset victory over Clinton.
And, since 2016, Sanders has also been outspoken on issues that have impacted the Muslim community, including Trump's travel ban, which Sanders slammed as "a racist and anti-Islamic attempt to divide us up." At Saturday's event, he renewed his commitment to rescind that measure if elected president. He also added, "We must speak out at hate crimes and violence targeted at the Muslim community and call it what it is: domestic terrorism," generating even more applause for the 2020 presidential candidate.
Sanders' enthusiastic embrace by the Muslim community serves as a visible contrast to Trump's vile attacks on Rep. Tlaib and Democratic Rep. Ilhan Omar, the two female Muslim members of Congress, whom the President recently accused of hating "all Jewish people" because they question some of the policies of the Israeli government. (Both Tlaib and Omar deny any accusations of anti-Semitism.) Numerous Muslims I spoke to at ISNA expressed the concern that Trump's true goal in attacking the two congresswomen is to divide Muslims and Jews. But the love shown to Sanders by this Muslim crowd was an inspiring rejection of Trump's efforts.
In my conversations over the past few days with a large swath of attendees at ISNA about who they were supporting in 2020, Sanders' name was continually, although not exclusively, cited. Many mentioned interest in Democratic Sen. Elizabeth Warren, with a few mentioning support for former Vice President Joe Biden. And all were greatly appreciative that Castro attended.
But there's no denying that on Saturday night, the audience belonged to a feisty Jewish politician from Brooklyn. He has made a concerted effort to meet with and listen to members of the Muslim community, and he has been at the forefront of advocating for our rights. Other 2020 candidates could benefit from taking a cue from him.
https://edition.cnn.com/2019/09/01/opinions/bernie-sanders-muslim-american-support-obeidallah/index.html
--------
Bernie Sanders talks tough in well-received address to US Muslims
By Azad Essa
1 September 2019
Senator Bernie Sanders, one of the leading candidates seeking the Democratic presidential nomination, received a rousing welcome at a special event at the Islamic Society of North America (ISNA) convention, where he was given a standing ovation and made his presidential pitch to Muslims of America.
Organisers said some 6,000 people attended the event on Saturday evening, which also saw fellow Democrat candidate Julian Castro address the close-to-capacity crowd at the George R Brown Convention Center in Houston, Texas.
According to the organisers, some 30,000 people are expected to make their way through the doors of the convention for a series of religious, cultural and political events, activities and discussion scheduled for the three-day conference, which ends on Monday.
Sanders and Castro were the only two Democratic candidates to accept ISNA's invitation to attend the event for a community that has felt increasingly marginalised under the presidency of Donald Trump. Attendees made no bones as to who they had come to see.
"I feel strongly that the divisiveness and bigotry that Trump has introduced in the country can only be counteracted by a person like Bernie Sanders," said Moosa Khan, who stood up to applaud the Vermont senator a number of times during his address.
"His drastic ideas for change will cleanse this country, and Muslims should support him," the 56-year-old Texan told Middle East Eye.
Muslims make up 1.1 percent of the US population.
Attendees at the venue told MEE that Sanders had hit all the right notes, saying he had moved seamlessly from promising to relieve student debt and provide affordable health care to how he would tackle the scourge of gun violence in the country.
Dalia Fahmy
@DaliaFFahmy
Senator @BernieSanders at #ISNAcon. The first presidential candidate to address a gathering of American Muslims at #ISNA. "The future belongs to those of us who believe in peace, justice and human rights."
View image on Twitter
20
7:51 AM - Sep 1, 2019
Twitter Ads info and privacy
See Dalia Fahmy's other Tweets
Sanders also said he would end Trump's so-called Muslim ban that has devastated families. He called for hate crimes and violence targeted at the Muslim community to be called "domestic terrorism".
"I like the issues he raised. I feel the same way about a lot of them," 57-year-old Paul Isa from Houston told MEE.
"He made an effort to come here and talk and listen. He is showing his support for our community and he definitely has my vote."
Scathing criticism for war on Yemen
In contrast to Castro, Sanders' address and policy talking points seemed to have been tailored to appeal to some of the pressing concerns of the American Muslim community.
He was particularly scathing about Saudi Arabia and Iran, describing the war in Yemen as "one of their theatres of conflict".
"As you know, the United States has been backing the brutal government of Saudi Arabia, whose intervention in that civil war has led to this humanitarian crisis where millions are at risk of starvation in what could be the worst famine in modern history," Sanders said.
The senator has repeatedly raised concerns about the US involvement in the war in Yemen, where Washington materially backs a Saudi-led coalition that is fighting the Iran-aligned Houthi movement.
In April 2019, Trump vetoed a Sanders-sponsored resolution that looked to end US support for the Saudi-led war effort.
"I particularly liked that he raised the issue of Yemen. It is something that cuts me deeply," Isa said.
Sanders also said that, as US president, he would hold China to account for its persecution of the Uighurs in Xinjiang province. He also described India's unilateral decision in August to revoke the semi-autonomous status of Kashmir and impose a communication blockade and military siege on the valley as "unacceptable".
He then chastised "political elites in both the Republican and Democratic parties" for pursuing "endless wars and interventions".
Sanders said that, unlike Trump, who has "an affection for authoritarian regimes around the world," he "would make democracy and human rights a priority for the United States of America".
Rhoeda Adewmi, 18, from Houston, indicated doubt over Sanders' ability to deliver on his promises. "I hope he is true to his word," she told MEE.
But honesty is precisely what Huda Khalid, from Houston, is banking on from the Vermont senator.
Khalid told MEE that, though she may not agree with everything Sanders says, she feels he is "consistent and honest".
The 31-year-old was alluding to Sanders' comments during a Q&A session with the audience, in which he reiterated that he was not a supporter of the Boycott Divestment and Sanctions (BDS) movement, which seeks to pressure Israel into ending its occupation and abuses of Palestinians.
"He didn't say what I wanted him to say about BDS. But at least he is not against criminalisation of the boycott campaign. Most of all, he was honest in front of a crowd of Muslims who obviously support Palestine. I appreciate that," Khalid said.
Earlier in the evening, Sanders said that the US had to play a leading role in brokering a lasting peace process between the Palestinians and Israelis. He added that the approach had to be "even-handed," advocating further that ending the Israeli occupation and establishing an independent Palestinian state was the end-game.
But for others, such as Dharakshan Raja with the Justice for Muslims Collective, Sanders might have talked a good game during the session, but he should have been pushed during the Q&A. Raja said the audience missed an opportunity to ask Sanders about the Democratic Party's complicity in the war on terror and in consolidating Islamophobia in the US.
The Washington, DC-based Raja told MEE that, in response to questions around addressing white supremacy and nationalism, both Sanders and Castro promoted the idea that investment into programmes and institutions like the Department of Homeland Security, the FBI, and Department of Justice could tackle the issues.
Full report at:
https://www.middleeasteye.net/news/bernie-sanders-talks-tough-historic-address-muslims-america
--------
Toronto police investigating after anti-Muslim graffiti found in Etobicoke park
By Sherina Harris
Sept. 1, 2019
Toronto police say they are investigating after anti-Muslim graffiti was found in an Etobicoke park Sunday morning.
Mike Yakhni, who lives next to Dennis Flynn Park, said he was walking his dog around 7:30 a.m. when he noticed the writing on a sign at the park.
When he got closer, he noticed what the words were. He called 311, and then went home to get tape and returned to put tape over the writing.
"The park is really busy with kids," he said in an interview with the Star. "I didn't want the kids to see it."
He said while he's previously seen vandalism in the park, located near The West Mall and Burnhamthorpe Rd., it's never been to "that extent."
"I thought it was crazy. It was not something you want to see especially with how many kids [can be] in the park," Yakhni said.
Toronto police Const. Alex Li said police received the call at around 9:30 a.m. and arrived on scene about an hour later.
"It is going to be an ongoing and active investigation," Li said. "There was certain words that were used that might trigger hate-crime related issues, but we're not gonna label it as such until the investigators are confident that they've got enough evidence as to who wrote it [or] if there was some type of group behind it."
"The anti-Muslim graffiti found in Dennis Flynn Park is abhorrent and an example of religious hatred that must absolutely be condemned," Mayor John Tory said in a statement.
He added that his office, along with parks staff and Deputy Mayor Stephen Holyday, who represents Etobicoke Centre, are working to clean up the graffiti.
Full report at:
https://www.thestar.com/news/gta/2019/09/01/toronto-police-investigating-after-anti-muslim-graffiti-found-in-etobicoke-park.html
--------
US envoy meets Afghan leader over US-Taliban talks
September 02, 2019
KABUL: An Afghan official says US envoy Zalmay Khalilzad has met with President Ashraf Ghani in the capital, Kabul, to brief him on the latest round of talks with the Taliban on ending America's longest war.
Ghani spokesman Sediq Sediqqi confirms that the meeting took place Sunday night at the presidential palace shortly after Khalilzad arrived from Qatar, where the ninth round of talks ended without a final deal.
Sediqqi on Monday said the palace soon will release details of the meeting.
Khalilzad over the weekend said the US and the militant group are "at the threshold of an agreement" even as the Taliban attacked the capitals of Kunduz and Baghlan provinces in the north.
Full report at:
https://www.arabnews.com/node/1548461/world
--------
South Asia
Sri Lanka disallows Buddhist plans to disrupt Muslim event
Sep 1, 2019
A court in Sri Lanka has prohibited two ultra-nationalist Buddhist organizations from proceeding with plans to disrupt rituals during a Muslim event.
On Sunday, Colombo Magistrate's court issued restraining orders against two extremist groups led by Buddhist monks who intended to disrupt a gathering of members of Dawoodi Bohra, a Shia sect, on the day of Ashura in the capital, said police spokesman Ruwan Gunasekera.
Ashura is the 10th day of the lunar month of Muharram and is the day when the Third Shia Imam and the grandson of Prophet Muhammad (PBUH), Imam Hossein (PBUH), and 72 of his companions were martyred in Karbala, in southern Iraq, in 680 AD by the army of the Umayyad caliph, Yazid I.
Ashura, which is the culmination of a 10-day annual mourning period in Muharram, is also commemorated by Shia Muslims in many countries across the world, including prominently in Iran.
According to Gunasekera, police knew about the disruption plans of the two groups in Colombo, where police and troops have already stepped up security.
It is estimated that some 25,000 adherents of the sect from around the world have been gathering in the Sri Lankan capital since Saturday for the religious event.
The police official did not say what exactly the two extremist groups had been planning.
The religious gathering takes place over four months after coordinated bomb attacks against three Christian churches and three hotels claimed the lives of at least 258 people and wounded nearly 500 others.
Colombo blamed the deadly attacks on a little-known local Takfiri outfit. Two days later, the Takfiri Daesh terrorist group separately claimed responsibility for the bomb attacks.
The Sri Lankan government declared a nationwide state of emergency for four months and relaxed it in August.
https://www.presstv.com/Detail/2019/09/01/605065/Sri-Lanka-Buddhists-Dawoodi-Bohra-Shia-Ashura-Muharram
--------
Airstrikes kill 27 Taliban militants in Kunduz and other provinces
01 Sep 2019
The security forces conducted a series of airstrikes in northern Kunduz and other restive provinces killing at least 27 Taliban militants.
The military officials said Sunday that the security forces conducted an airstrike in Kunduz city which killed 16 Taliban militants.
The officials further added that the security forces conducted multiple airstrikes in Shahid-e Hasas district of Uruzgan which killed 4 Taliban militants.
Furthermore, the officials said an airstrike in Baharak district of Badakshan province killed 3 Taliban militants and destroyed a small cache of weapons.
Full report at:
https://www.khaama.com/airstrikes-kill-27-taliban-militants-in-kunduz-and-other-provinces-03928/
--------
Taliban bomb kills 8 civilians including women and children in Balkh
01 Sep 2019
A roadside bomb explosion killed 8 civilians including women and children in northern Balkh province of Afghanistan.
The 209th Shaheen Corps said in a statement that the explosion took place in Chimtal district on Saturday.
Blaming Taliban for the incident, the 209th Shaheen Corps further added that the explosion also killed women and children.
Furthermore, the 209th Shaheen said the civilians were on their way to Mazar Sharif when their vehicle struck an improvised explosive device.
Full report at:
https://www.khaama.com/taliban-bomb-kills-8-civilians-including-women-and-children-in-balkh-03926/
--------
4th Rohingya refugee killed in Bangladesh
Sep 1, 2019
Another Rohingya refugee has been shot dead while he was in police custody during an operation in southeastern Bangladesh.
According to police, the refugee was 36-year-old Nur Mohammad, who had allegedly been operating as a gang leader in the hills around refugee camps.
There has been an outbreak of violence at the refugee camps in recent days. A Bangladeshi Awami League official, Omar Faruk, was shot in the head in late August at Jadimura camp in the border town of Teknaf.
Law enforcement forces blamed Faruk's death on Rohingya "hitmen," and have shot dead three refugees over the past week in connection with the incident.
Police spokesman Ikbal Hossain said the fourth refugee was also linked to Faruk's death.
"He was arrested over Faruk's murder on Saturday. We took him to find out his weapons in a hill when his accomplices fired on police (on Sunday). We fired back and later found Mohammad's bullet-riddled body," he said.
It was unclear whether Mohammad had taken bullets fired by police or his alleged accomplices.
Rohingya refugees say the recent bloodshed has created an atmosphere of fear in the camps.
Reacting to the development, the European Commission said some refugees had fled Jadimura and were taking shelter at other sites following the violence. Humanitarian work by aid agencies has also been disrupted, affecting some 100,000 people.
Nearly one million Rohingya Muslims live in squalid camps in southeast Bangladesh, 740,000 of whom fled a 2016 military crackdown against the Muslim minority in Myanmar.
Thousands of Rohingya Muslims were killed, injured, arbitrarily arrested, or raped by Myanmar's soldiers and Buddhist mobs mainly between November 2016 and August 2017.
Myanmar to hold court martial to probe atrocities against Rohingya
Meanwhile, Myanmar's army said court martial proceedings were underway following an investigation into atrocities in Rakhine State.
In a statement on Saturday, the office of Commander-in-Chief Min Aung Hlaing said a military court that visited the northwestern state found soldiers had shown "weakness in following instructions in some incidents" at Gu Dar Pyin, a village said to have been a massacre site of the Rohingya.
On Sunday, military spokesman Tun Tun Nyi said the investigation's findings were confidential.
In 2018, the Associated Press news agency reported the existence of at least five graves of Rohingya in the village. The report said the soldiers and Buddhist mobs attacked villagers with guns, knives, rocket launchers, and grenades before dumping bodies into pits and dousing them with acid.
Survivors in Bangladesh put the death toll at hundreds.
UN investigators want Myanmarese generals prosecuted for genocide for overseeing the brutal crackdown.
Full report at:
https://www.presstv.com/Detail/2019/09/01/605063/Rohingya-Nur-MohammadBangladesh-Myanmar-Rakhine-UN
--------
2 policemen injured in Islamic State attack targeting Bangladesh minister in Dhaka
September 1, 2019
Two policemen were injured in a blast near the car of a Bangladeshi minister in Dhaka, in an attack claimed by the Islamic State (IS) terror group, a media report said on Sunday.
The bomb was thrown from the footbridge at the Science Lab intersection Saturday night when the minister was passing through the area, the Daily Star reported, quoting police police and eyewitnesses.
The minister was unhurt in the attack.
"Six policemen were in the minister's security team and the minister was going to a programme of Border Guard Bangladesh. We got stuck at the traffic lights at Science Lab intersection. The bomb exploded when I got off (from the escort vehicle) and walked ahead to ask traffic police to clear the way for the minister," the paper quoted injured ASI AB Shahabuddin as saying.
Traffic constable Aminul Islam was also injured in the blast.
Aminul suffered splinter injuries to his right hand fingers while Shahabuddin had injuries to his legs, one of which had a fracture. They were at Dhaka Medical College Hospital and out of danger, said a doctor.
"Police are investigating the incident and trying to identify the attacker by scrutinising the CCTV footage," said Asaduzzaman Miah, commissioner of Dhaka Metropolitan Police.
A CCTV camera installed at a shop nearby did not cover the spot while another one at a mosque was broken, an officer said.
Hours after the blast, SITE Intelligence Group, an American company that tracks online activity of white supremacist and jihadist organisations, said the Islamic State claimed responsibility for the attacks.
Bangladesh has repeatedly denied the presence of the Middle Eastern terror group in the country. However, the ISIS and al-Qaeda in Indian Peninsula have claimed responsibility for some of the attacks.
An official, requesting anonymity, told the paper that the bomb was similar to the Improvised Explosive Devices (IEDs) recovered at the capital's Paltan and Khamarbari on July 24.
"We suspect that the same group who planted the IED's at Paltan and Khamarbari are behind this attack. But investigation could prove that," the officer said.
On May 26, two people, including a woman police officer, were injured after a bomb went off near a police pickup in the Malibagh intersection.
On April 29, two traffic police constables and a community traffic policeman were injured in a blast in Gulistan.
Full report at:
https://www.indiatoday.in/world/story/2-policemen-injured-in-islamic-state-attack-targeting-bangladesh-minister-in-dhaka-1594113-2019-09-01
--------
Niazi, one of Afghanistan's most powerful Jihadi commanders in North-east killed in a blast
01 Sep 2019
Nazir Mohammad Niazi, one of the most influential and powerful Jihadi commanders of Afghanistan in the North-east died in an explosion in Badakhshan province.
According to reports, an explosion took place in Chaman-e Mukhaberat of Faizbad, the provincial capital of Badakshan at around 6:10 pm local time this evening.
The explosion, triggered by an Improvised Explosive Device, killed Niazia on the spot.
No individual or group has so far claimed responsibility for the explosion which claimed the life of Mr. Niazi.
According to reports, Niazi was one of the most influential Jihadi commanders in North-eastern Badakhshan province.
He was reportedly leading a militia force of 3 to 4 thousand men and was in command of the Public Uprising Forces in Badakhshan province.
Full report at:
https://www.khaama.com/niazi-one-of-afghanistans-most-powerful-jihadi-commanders-in-north-east-killed-in-a-blast-03927/
--------
Afghan forces repel Taliban attack in the outskirts of Pul-e Khumri city
01 Sep 2019
The Afghan forces repelled a Taliban attack in the outskirts of Pul-e Khumri city, the provincial capital of northern Baghlan province.
The National Defense and Security Institutions said in a joint statement that a group of 30 to 40 Taliban militants launched an attack in Zaman Khel and Hussain Khel areas located in the outskirts of Pul-e Khumri city.
The statement further added that the militants launched the attack at around 2 am local time.
However, the statement added that the security forces quickly responded to the attack killing at least 3 militants, arresting 2 others and wounding of them.
Meanwhile, the defense and security institutions said the security forces have cordoned off the Karkar area where the remaining militants have taken shelter.
Full report at:
https://www.khaama.com/afghan-forces-repel-taliban-attack-in-the-outskirts-of-pul-e-khumri-city-03920/
--------
Niazi, one of Afghanistan's most powerful Jihadi commanders in North-east killed in a blast
01 Sep 2019
Nazir Mohammad Niazi, one of the most influential and powerful Jihadi commanders of Afghanistan in the North-east died in an explosion in Badakhshan province.
According to reports, an explosion took place in Chaman-e Mukhaberat of Faizbad, the provincial capital of Badakshan at around 6:10 pm local time this evening.
The explosion, triggered by an Improvised Explosive Device, killed Niazia on the spot.
No individual or group has so far claimed responsibility for the explosion which claimed the life of Mr. Niazi.
According to reports, Niazi was one of the most influential Jihadi commanders in North-eastern Badakhshan province.
He was reportedly leading a militia force of 3 to 4 thousand men and was in command of the Public Uprising Forces in Badakhshan province.
Full report at:
https://www.khaama.com/niazi-one-of-afghanistans-most-powerful-jihadi-commanders-in-north-east-killed-in-a-blast-03927/
--------
Taliban attack second Afghan city as US envoy says deal is near
1 September 2019
An official says the Taliban have launched an attack on a second Afghan city in as many days, even as a United States envoy says the US and the Taliban are at the threshold of an agreement to end America's longest war.
The spokesman for the Baghlan province police chief, Jawed Basharat, says gun battles continue on the outskirts of its capital, Puli Khumri.
The attack Sunday comes a day after the Taliban attacked Kunduz, one of Afghanistan's largest cities, in a neighboring province and killed at least 16 people.
The attacks are seen as strengthening the Taliban's negotiating position in the talks with US envoy Zalmay Khalilzad.
Full report at:
https://english.alarabiya.net/en/News/world/2019/09/01/Taliban-attack-second-Afghan-city-as-US-envoy-says-deal-is-near.html
--------
Africa
Sudan's post-Bashir transition faces further delay
September 01, 2019
KHARTOUM: Sudan's hard-won transition to civilian rule fell further behind schedule on Sunday, days after the new prime minister delayed the formation of the first government since veteran leader Omar Al-Bashir was ousted.
Prime Minister Abdalla Hamdok, a seasoned UN economist who faces the daunting task of rescuing his country's moribund economy, was supposed to unveil a Cabinet on Wednesday under a post-Bashir roadmap.
But he is still considering the candidates, causing a knock-on delay to the first meeting between the government and the joint civilian-military ruling body overseeing the transition which was supposed to have been held on Sunday. Hamdok, who took the oath on Aug. 21, only received the nominees list from the Forces for Freedom and Change (FFC) umbrella protest group on Tuesday and has been mulling the candidates since then.
"The FFC was late in submitting the list of nominees to the PM which has ultimately delayed the unveiling of Cabinet," protest leader Amjed Farid told AFP.
Ibrahim Al-Amin, another protest leader, said the delay "is entirely the responsibility of the FFC" as there were "differences" within the group over the candidates.
On Sunday, the FFC said it held "deep and constructive discussions" with Hamdok the day before about the candidates of the transitional Cabinet. The premier has not publicly commented on the delay.
Sudan swore in a "sovereign council," a joint civilian-military ruling body, to guide the country through a three-year transitional period nearly two weeks ago.
It is the result of a power-sharing deal formally signed on Aug. 17 between the FFC and the military generals who seized power after ousting Bashir in April.
The deal stipulates a legislative body should be formed within 90 days of its signing.
The legislature should include no more than 300 members, with 201 seats allotted to the FFC. Under the deal, the Cabinet should be largely selected by the premier.
Only the interior and defense ministers will be chosen by the military members of Sudan's ruling body.
Amin said the delay in announcing the Cabinet would "certainly have a negative impact" by slowing down the transition.
It is not the first hurdle thrown up in Sudan's path out of decades of authoritarianism.
The lineup of Sudan's 11-member sovereign council was held up for two days over differences within the opposition camp, before it was finally revealed on Aug. 21.
Hamdok, who built a career in continental and international organizations, most recently as deputy executive secretary of the UN's Economic Commission for Africa in Addis Ababa, last week confirmed receiving a list of 49 candidates for 14 ministries.
A source close to the premier told AFP on Sunday that "consultations are still under way for the final list."
Hamdok, who was nominated by the protest movement, had previously said he would be choosing technocrats based on their "competence" to lead Sudan through formidable challenges that also include ending internal conflicts.
Rebel groups from marginalized regions including Darfur, Blue Nile and South Kordofan state waged long wars against Bashir's forces.
Sudan's power-sharing deal aims to forge peace with armed groups.
On Saturday, four rebel groups from Darfur said they will be "negotiating with transitional authorities with a unified vision," without elaborating.
Hamdok's Cabinet will also be expected to fight corruption and dismantle the long-entrenched deep state created under Bashir's 30-year rule.
Bashir was taken to Kober prison in Khartoum shortly after his ouster. The former president was charged on Saturday with illegal acquisition and use of foreign funds.
https://www.arabnews.com/node/1548271/middle-east
--------
'6 al-Shabaab militants killed, villages liberated'
Mohammed Dhaysane
01.09.2019
MOGADISHU, Somalia
At least six militants belonging to insurgent group al-Shabaab have been killed and nine others reportedly wounded, after Somali National Army (SNA) launched a military operations, in Southern province of Lower Jubba on Sunday.
An SNA radio broadcast claimed that the operations took place near the town of Jamame, Lower Jubba north of the port city of Kismayo, the administrative capital of Jubaland province.
During the operation several villages were liberated from the al-Shabaab, according to SNA radio.
"Somali National Army killed six al-Shabaab militants and injured nine others, near Jamame town. The troops also captured several villages in North of Kismayo town", the SNA radio said.
Last month, Somali Special Forces, backed by the African Union forces in Somalia (AMISOM) liberated the strategic agricultural town of Awdhegle in Lower Shabelle region.
Meanwhile, Somali police claimed that it has arrested a wanted Jubaland Security Minister Abdirashid Janan in Mogadishu for a serious crimes, he had committed in Southeastern province of Gedo.
Full report at:
https://www.aa.com.tr/en/africa/-6-al-shabaab-militants-killed-villages-liberated-/1570609
--------
Four killed in Turkish drone attack south of Libya's Tripoli
1 September 2019
At least four people have been killed in a Turkish drone attack in the Wadi al-Rabea area southeast of the Libyan capital Tripoli, an Al Arabiya correspondent reports.
Early in August, the Libyan National Army said it had destroyed an IL-76 Turkish military cargo plane that was carrying drones and missiles at an airbase in Misrata.
Libya has been mired in chaos since a NATO-backed uprising that toppled and killed dictator Muammar Qaddafi in 2011, with a multitude of militias vying for control of the oil-rich country.
Full report at:
https://english.alarabiya.net/en/News/north-africa/2019/09/01/Four-killed-in-Turkish-drone-attack-south-of-Libya-s-Tripoli.html
--------
Boko Haram kills 8 in Nigeria attacks
September 1, 2019
KANO, NIGERIA - Boko Haram jihadists murdered eight people and abducted two others in attacks on farmers and a village in northeast Nigeria, residents and local militia members said Saturday.
Fighters on Friday evening stormed the village of Balumri, 15 kilometers from state capital Maiduguri, cutting the throats of four male residents and abducting two others, inhabitants said.
Jihadists on Saturday then beheaded four farmers after attacking them as they worked on their crops in the Gidan Waya suburb of the city, members of an anti-Boko Haram militia said.
The decade-long insurgency in northeast Nigeria has killed around 35,000 people, displaced some two million, and spilled over into neighboring countries.
Boko Haram has been notorious for carrying out brutal attacks on civilians, abducting people, and unleashing suicide bombers on bus stations, mosques and schools.
Balumri resident Bura Abdiye said the fighters arrived at his village on foot late Friday evening to carry out the attack.
"They slit the throats of four people and took away two others," he said, adding that the jihadists also looted food.
In a separate assault on Saturday, Maiduguri militia leader Babakura Kolo told AFP "insurgents seized four farmers while working on the farms and decapitated them".
"The bodies were found with the severed heads lying beside them and brought to the city this afternoon," he said.
Boko Haram are known to target farmers, loggers and herders, accusing them of passing information to soldiers and vigilantes fighting against them them.
The area around Maiduguri has been repeatedly attacked by jihadists -- despite claims from the Nigerian army that it has crushed the group.
In an earlier incident on Thursday, fighters also shot dead two Balumri residents as they worked on their farms outside the village, local residents said.
Full report at:
http://www.saudigazette.com.sa/article/576040/World/Africa/Boko-Haram-kills-8-in-Nigeria-attacks
--------
Nigerian airstrikes kill many Boko Haram fighters – Official
September 1, 2019
The Nigerian Air Force (NAF) says its Air Task Force (ATF) of Operation LAFIYA DOLE has neutralised scores of Boko Haram Terrorists (BHT) in airstrikes at Yuwe "C" in Borno.
Ibikunle Daramola, an air commodore and NAF Director of Public Relations and Infomation, who disclosed this in a statement on Sunday, said the operation was conducted on Saturday.
Mr Daramola explained that the air raid was executed in continuation of Operation GREEN SWEEP 3 after credible Human Intelligence (HUMINT) reports.
Operation GREEN SWEEP III target some identified terrorists' positions in Borno.
He said the HUMINT reports were also corroborated by series of Intelligence Surveillance and Reconnaissance (ISR) missions to establish that the settlement was being used as a hideout for the insurgents.
"The ATF, therefore, detailed 2 Alpha Jets and an L-39ZA aircraft to attack the target area.
"As the aircraft arrived overhead the target area, several BHTs were seen attempting to flee while many others concealed themselves in the structures and dense vegetation of the area.
"The jets took turns attacking the target, scoring crucial hits on the hideout leading to the neutralisation of several BHT fighters," he said.
Full report at:
https://www.premiumtimesng.com/regional/nnorth-east/349923-nigerian-airstrikes-kill-many-boko-haram-fighters-official.html
--------
Leah Sharibu alive, govt negotiating with Boko Haram to free her – Presidency
September 1, 2019
Alfred Olufemi
The Buhari administration is committed to freeing Leah Sharibu and is in negotiation with the kidnappers to do so, a presidential aide said on Saturday.
Garba Shehu said the Buhari administration will not give up on the safe return of Miss Sharibu.
Miss Sharibu is one of the 110 students of Government Girls Science and Technical Secondary School, Dapchi, who were kidnapped by Boko Haram terrorists in February 2018.
About four of the girls died during the kidnap while the terrorists released the other 105. They, however, held on to Miss Sharibu, reportedly for holding on to her Christian faith.
However, several rights activists and groups have demanded that the federal government should secure the release of the teenager.
In a statement issued on Saturday, Mr Shehu addressed a group of journalists saying; ''Instead of giving up, the government is carrying forward processes that should hopefully yield her release by her captors."
The spokesperson claimed to be responding to the "worrying cycle of speculations on whether Leah Sharibu, the kidnapped Dapchi schoolgirl, had been harmed by her abductors."
He noted that the government is still in communication with the abductors to negotiate her release.
"Lines of communications remain open with the kidnappers, ISWA, to secure the release of Leah Sharibu.
The spokesperson said Ms Sharibu "is alive – given assurances from our security agencies-, and the government is committed to her safe return, as well as all other hostages to their families."
Mr Shehu then suggested that while the government was negotiating with the terrorists, it was unwilling to pay a ransom, an act he said should be discouraged.
Nigerians demand sack of Buhari's minister busted for $550,000 theft
"Kidnapping for ransom should never be encouraged. This means not capitulating to the demands of terrorists: refrain from rewarding their heinous crimes with payment.
"With the abduction of loved family and friends, the government understands how difficult these time are for them, but government is pursuing many options to ensure the safe return of Leah Sharibu.
"We must commit to law and communication, using the breadth of strategies at our disposal: legal initiatives, stakeholder cooperation, involvement of all relevant parties and the use of the latest hostage negotiation techniques.
''Kidnapping for ransom is rising across the Sahel. We must – collectively – make sure we implement best practice to prevent its exploitation,'' he said.
Full report at:
https://www.premiumtimesng.com/news/headlines/349832-leah-sharibu-alive-govt-negotiating-with-boko-haram-to-free-her-presidency.html
--------
Arab World
Kurdish Forces Deployed Again at Turkish Borders in New Uniforms
Sep 01, 2019
The Arabic-language Syrian Document Center news website quoted a field source as saying that the Kurdish militants have continued to resume their presence in bordering areas in new uniforms a few days after they declared withdrawal from the bordering areas in Hasaka and Raqqa under an agreement to establish a safe zone in Northeastern Syria.
It added that tens of Kurdish militias have returned to the towns of Tal Abyadh and Salouk in Northern Raqqa in different uniforms and as forces of the local military councils.
Meantime, the Syrian Observatory for Human rights reported that over 150 trucks carrying military and logistic aid as well as weapons and military equipment have been sent by the US to the regions occupied by the Syrian Democratic Forces (SDF) via Simalka corridor.
Turkish President Recep Tayyip Erdogan had on Saturday criticized Washington for lagging in establishment of safe zone in Northern Syria, warning that Ankara will implement its own plans in the next three weeks if the Turkish forces are not allowed to control the region.
In a relevant development late last month, the US army troops started building a military base in Hasaka border region to prevent the Turkish Army from launching an attack on Kurdish militias in Eastern Euphrates as Washington continueed its dual-approach diplomacy towards the two sides, media reports said.
The al-Khabour news website reported that the US Army troops had set up a military base containing a heliport in the town of al-Ghanamieh just five kilometers from Turkey's borders with Syria.
It noted that the US military base would also have a number of arms and ammunition cache as well as a special military training base, and said that the objective for building the military base was to prevent any possible attack by the Turkish Army against Kurdish militias.
The Kurdish militias had earlier claimed that the operations have started to implement the US-Turkey agreement on creating a safe zone in Northeastern Syria in the city of Ra'as al-Ain to the North of Hasaka.
https://en.farsnews.com/newstext.aspx?nn=13980610000766
--------
Bahrain calls on its citizens to leave Lebanon immediately
1 September 2019
Bahrain's Foreign Ministry on Sunday instructed its citizens to leave Lebanon immediately, citing "security events and developments," after a week of growing tensions raised fears of a new war between Israel and Hezbollah.
"The Ministry of Foreign Affairs of the Kingdom of Bahrain calls on all citizens in the Republic of Lebanon to leave immediately, given the events and developments in the country that require everyone to take precautions," the statement carried on Bahrain News Agency read.
Bahrain has previously said its citizens should not to travel to Lebanon for any reason.
https://english.alarabiya.net/en/News/gulf/2019/09/01/Bahrain-calls-on-its-citizens-to-leave-Lebanon-immediately.html
--------
UN peacekeeping force in Lebanon urges 'restraint' after border fire
1 September 2019
The head of the UN peacekeeping force in Lebanon urged "maximum restraint" after the Hezbollah movement traded fire with Israel across the border on Sunday, a spokesman said.
"UNIFIL is following up on the firing across the Blue Line" between Lebanon and Israel, said Andrea Tenenti, spokesman for the UN Interim Force in Lebanon.
UNIFIL chief "Major General Stefano Del Col is in contact with the parties urging the maximum restraint and asked to cease all activities," he told AFP.
https://english.alarabiya.net/en/News/middle-east/2019/09/01/UN-peacekeeping-force-in-Lebanon-urges-restraint-after-border-fire.html
--------
Fragile truce holds over northwest Syria
September 02, 2019
BEIRUT: A fragile Russian-backed cease-fire was holding on Sunday in Syria's violence-plagued northwest, following months of heavy bombardment of the anti-regime bastion, a war monitor said.
"Relative calm prevails" over the Idlib region, said Rami Abdel Rahman, the head of the Britain-based Syrian Observatory for Human Rights.
Regime and Russian warplanes have not been seen over Idlib since a unilateral cease-fire went into effect at 6 a.m. on Saturday, he added.
But the Observatory head did report some "skirmishes" in Idlib, where regime forces have been battling fighters of the Hayat Tahrir Al-Sham (HTS) alliance and allied opposition groups.
HTS, Al-Qaeda's former Syria affiliate, controls almost all of Idlib as well as parts of neighboring Aleppo and Latakia provinces.
The area is one of the last holdouts of opposition to forces of Syria's Bashar Assad.
The region of some 3 million people has been hit hard by four months of bombardment by the regime and its ally Russia.
More than 950 civilians have been killed since the end of April, according to the Observatory, which relies on sources inside Syria for its information.
The UN says more than 400,000 people have fled.
The truce is the latest Russian-led effort to avert what the UN has described as one of the worst humanitarian "nightmares" in Syria's eight-year conflict.
It is the second such agreement between Assad's regime and opposition since Aug. 1.
But on Saturday, an Assad adviser said that the cease-fire was "temporary."
It "serves the grand strategy of liberating every inch of Syrian territory," Buthaina Shaaban told Lebanon's pro-Damascus Al-Mayadeen TV.
Just hours after the cease-fire went into effect, regime bombardment on the Idlib town of Kafranbel killed one civilian — the first casualty recorded by the Observatory since the start of the truce.
Two regime loyalists were reported killed when their car was targeted by opposition and militant fighters along Idlib's southern border with Hama, according to the war monitor.
It said HTS fighters had also downed a Russian reconnaissance drone.
Also on Saturday, the US Defense Department said a US strike targeted Al-Qaeda in northern Idlib province.
The Observatory said the missile attack hit a meeting of Al-Qaeda leaders at a base near the city of Idlib, killing at least 40.
Russia accused the US of having "compromised" the cease-fire with the "indiscriminate" attack.
The US said it targeted leaders of Al-Qaeda in Syria (AQ-S) "responsible for attacks threatening US citizens, our partners and innocent civilians."
Full report at:
https://www.arabnews.com/node/1548331/middle-east
--------
URL: https://www.newageislam.com/islamic-world-news/an-apex-body-21-indigenous/d/119634
New Age Islam, Islam Online, Islamic Website, African Muslim News, Arab World News, South Asia News, Indian Muslim News, World Muslim News, Women in Islam, Islamic Feminism, Arab Women, Women In Arab, Islamophobia in America, Muslim Women in West, Islam Women and Feminism