New Age Islam News Bureau
28 Feb 2017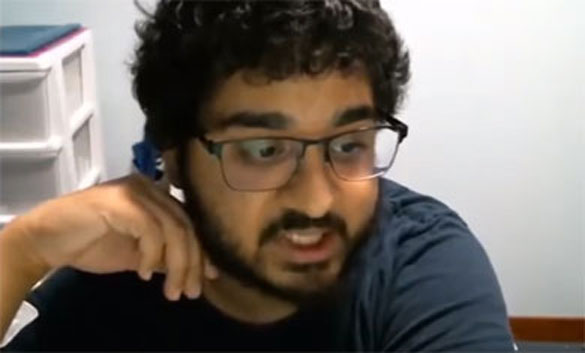 SOHAIL AHMED: The reformed extremist told of the feelings which drove him
--------
• American Values Are Muslim Values When It Comes To Treatment of Refugees
• U. S. National Security Adviser Rejects the Term "Radical Islamic Terrorism"
• Bangladesh Weakens Longstanding Law against Underage Marriage
• 'Why I Nearly BOMBED London' Ex-Jihadi Reveals What Drove Him to Almost Attack Britain
• Pakistan's Communal Mindset Exposed! Top Diplomat Does U-Turn over 'Non-Muslim' Oscar Winner
North America
• American Values Are Muslim Values When It Comes To Treatment of Refugees
• U. S. National Security Adviser Rejects the Term "Radical Islamic Terrorism"
• Army Makes History by Putting Muslim In Charge Of 14,000 US Soldiers' Spiritual Needs
• Islamic State has brought Saudi Arabia, U.S. closer
• Toronto Mosque Opens Doors to Promote Understanding
• U.S. Muslim Vets Vow To Defend Jewish Centers under Siege
• US borders were thrown into 'confusion' by Trump's Muslim ban, British government says
--------
South Asia
• Bangladesh Weakens Longstanding Law against Underage Marriage
• Terrorists Don't Have Ability to Face Afghan Security Forces: Ashraf Ghani
• Myanmar's Suu Kyi Breaks Silence on Killing of Top Muslim Lawyer
• Five militants sentenced to death for killing Japanese in Bangladesh
• Stateless Rohingya refugees sucked into booming Bangladesh drug trade
• Gulbuddin Hekmatyar criticizes govt of slow pace to implement peace deal
• Rohingya Refugees: UN envoy decries Myanmar atrocities
• 11 Afghan policemen lost their lives in Taliban insider attack in Helmand
--------
Europe
• 'Why I Nearly BOMBED London' Ex-Jihadi Reveals What Drove Him to Almost Attack Britain
• 'Let's Not Pretend!' LBC Host Says Muslim Communities Are NOT Integrating In Britain
• Putin says Syria talks in Astana helped revive Geneva
• 73 Per Cent of Bulgarians Want to End Muslim Immigration
• Le Pen Pledges to Ban Dual Israeli-French Citizenship
--------
Pakistan
• Pakistan's Communal Mindset Exposed! Top Diplomat Does U-Turn over 'Non-Muslim' Oscar Winner
• Terror Finance Watchdog Puts Pakistan on Notice
• Google Pays Tribute to 'Angel of Mercy' Abdul Sattar Edhi on Birthday
• KP Assembly Condemns Punjab's Harassment of Pashtuns
• Police decide to launch Sindh-wide crackdown against 'illegal' immigrants
• Key Taliban commander killed in drone strike
• Saudi Arab deports 100 Pakistanis
• Ethnic profiling will damage counter-terrorism effort: HRCP
--------
India
• Can't Share Details Of Government Response on Sharia Banking: RBI
• Gujarat IS Brothers Give Cops Names of 40 Operatives
• India plotting to divide Muslims in Kashmir: Hurriyet leaders
• Protesters in Valley: Pellet guns to return to J&K, with a tweak
• Rajkot Bar Association Passes Resolution Not To Defend Suspected ISIS Operatives
• In goodwill gesture, India to release 39 Pakistan prisoners
--------
Arab World
• Syria: Terrorists in Eastern Damascus Issue Distress Call to Comrades
• Syrian Army Wards off Turkey-Backed Militants' Attack in Eastern Aleppo
• 11 dead in Syria govt raids, regime gains in Aleppo
• New anti-IS strategy may mean deeper US involvement in Syria
• Russia pledges to veto UN sanctions resolution on Syria
• Aleppo: Syrian Soldiers Block Turkey-Backed Militants' Only Pathway to Manbij
• Clashes Erupt between Syrian Army, Turkey-Backed Militants near Al-Bab
• Al-Nusra Terrorists Fail again to Break through Syrian Army Positions in Dara'a City
• US drone strike kills high-ranking al-Qaeda leader in Syria
--------
Africa
• US To Boost Somali Military Operation against Al Shabaab
• Cairo Conference to Focus on Religious Coexistence
• Loud blast heard in Somali capital, cause unknown
• UN: Muslim Africans face discrimination in Germany
• Nigeria religious leaders look past hate in conflicted country
• South Africa: Essa Moosa - the Struggle Lawyer Who Was 'Everywhere'
--------
Southeast Asia
• Islamic State Forces Philippine Nurses to Give Medical Training in Libya
• Saudi King to Work with Indonesia to Combat Islamic State: Ambassador
• Indonesian police kill bomber, investigate for link to IS sympathisers
• Muslim terrorists behead kidnapped sailor after ransom is denied
--------
Mideast
• UN Coordinator in Yemen Accused of Siding with Rebels
• Iranian art ambassadors carry message of peace, pride: Qassemi
• No real change in Saudi stance in support of terrorists: Iran official
• Palestinian groups slam Israel for denying visa to HRW staffer
• Israeli jets carry out new airstrikes on Gaza Strip, injure four Palestinians
Compiled by New Age Islam News Bureau
URL: https://www.newageislam.com/islamic-world-news/new-age-islam-news-bureau/american-values-are-muslim-values-when-it-comes-to-treatment-of-refugees/d/110236
--------
American Values Are Muslim Values When It Comes To Treatment of Refugees
By Najia Humayan
28-Feb-17
It was my first day on the job, and I didn't know what to expect. Until then, "refugees" were a vague phenomenon I heard about on the news. They were not people, but a polarizing political issue.
This changed when I first stepped foot into an English as a Second Language class at my local branch of the International Rescue Committee, an organization which resettles refugees around the world. Every morning I spent in that class, I had the opportunity to engage with refugees from myriad countries, including those on Donald Trump's infamous "Muslim ban" list.
What shocked me was not that they were people just like me. As a decent human being, I expected that much. I was inspired that I was working with aspiring citizens better than me. Harder working than me. More dedicated than me.
Muslim refugees saw my hijab and took care to greet me with "salam", meaning "peace". Yet they did not limit their sphere of compassion to other Muslims. Rather, in the true spirit of Islam, they expanded it to all people, including their fellow non-Muslim refugees and the rest of the Americans working there.
They came here seeking peace, ready to contribute to our society. The least "we," the citizens of America, can do is to make sure our country lives up to the standard of hospitality embodied by the words ingrained on the Statue of Liberty. She promises a home for those "yearning to breathe free," she promises to keep the entrance to our nation's "golden door" lit by her lamplight.
As a Muslim-American, I can't help but see a parallel between the assurances of Lady Liberty and the treatment of refugees embodied by my religion. The Prophet Muhammad was himself compelled to flee for his life as a refugee when persecution of early Muslims in Mecca reached its highpoint. This violent persecution led him and his followers to Medina in pursuit of freedom of conscience.
Islamic teachings command Muslims to be compassionate when they are on the receiving end of a refugee inflow. The Holy Quran says, "... show kindness to parents, and to kindred, and orphans, and the needy, and to the neighbor that is a kinsman and the neighbor that is a stranger, and the companion by your side, and the wayfarer ..." (4:37).
According to the Quran, the wayfarer you do not know is considered worthy of the same kindness you show your own parents. That is what my religion teaches me. And that is what my country's values reflect, too.
The leader of the largest unified Muslim community in the world, His Holiness the Khalifa of Islam Mirza Masroor Ahmad, reminds us of the balance which must be struck between the compassion espoused by Islam and national security. He said, "All genuine refugees should be helped by governments and international organizations. They should be allowed to settle until peace is restored in their home countries ... However, it is also important that the authorities remain vigilant and monitor the refugees to ensure that extremists are not allowed to settle under the guise of asylum."
I would hope that my fellow Americans, including President Donald Trump, can agree that we can strike a balance between welcoming those in need and maintaining our security — without taking unprecedented measures against members of one religious group. Until then, I invite all Americans looking for a way to demonstrate their solidarity with Muslims to sign up as a #MuslimAlly at TrueIslam.com. The "True Islam" campaign aims to clear misconceptions about the religion of Islam, thereby deterring both extremists and Islamophobes. By recognizing that Muslim values and American values are one in the same when it comes to treatment of refugees, we can take the first step towards healing a nation divided.
Najia Humayun, a Whitfield County resident, is a student of international affairs and modern languages at Georgia Tech.
http://www.daltondailycitizen.com/news/ga_fl_news/american-values-are-muslim-values-when-it-comes-to-treatment/article_2480f5de-fcec-11e6-924c-bb63c283fd18.html
--------
U. S. National Security Adviser Rejects the Term "Radical Islamic Terrorism"
February 27, 2017
President Trump's new national security adviser, H.R. McMaster, does not think that "radical Islamic terrorism" is a useful term, CBS News' Margaret Brennan confirms, putting him at odds with the president he serves. The New York Times first reported that he repudiated the phrase.
Like many conservatives, Mr. Trump has routinely suggested that the phrase is critical to addressing the terrorist threat against the U.S. During the presidential campaign, Mr. Trump repeatedly criticized the president and opponent Hillary Clinton for not using the term.
"Is President Obama going to finally mention the words 'radical Islamic terrorism?'" Mr. Trump wondered last year in a Tweet. "If he doesn't, he should immediately resign in disgrace."
After the Orlando nightclub massacre, Obama derided Mr. Trump over the importance he placed on the phrase. "What exactly would using this label accomplish? What exactly would it change?" he said in June 2016. "Would it make ISIL less committed to trying to kill Americans? Would it bring in more allies? Is there a military strategy that is served by this? The answer is -- none of the above. Calling a threat by a different name does not make it go away."
McMaster is seen as someone who can bring to the National Security Council adviser position a clear-eyed assessment of foreign threats, in no small measure because of a book he wrote years ago called "Dereliction of Duty," which exposed what he saw as the failure of the top U.S. military officials to tell President Lyndon Johnson the truth about how disastrous the Vietnam war would be for the U.S.
Former CIA Director John Brennan said Sunday on CBS News' "Face the Nation" that McMaster's position on the issue, "gives me even greater confidence that he is going to do what he needs to do as national security adviser and hopefully be able to sway the thoughts and ideas and inclinations of some of the individuals who work with him in the White House complex."
However, there are questions about how much influence McMaster will have on the president, compared to chief White House strategist Steve Bannon and others in the White House, who share the belief that the major terrorist threats against the U.S. are inextricably tied to Islam. The inability of White House Press Secretary Sean Spicer to condemn anti-Muslim groups from the podium last week speaks to that difference.
Last week, Brennan asked Spicer, "The Southern Poverty Law Center said that the number of anti-Muslim groups in the U.S. has tripled between 2015 and 2016, during the time of the campaign. Is this message, within the administration — anti-Semitism is not allowed, xenophobia is not allowed. Anti-Muslim sentiment within the administration: Has the president been forceful about that particular issue?"
Spicer did not address anti-Muslim sentiment and instead brought up the threat of terrorism in his response.
"I think that the president, in terms of his desire to combat radical Islamic terrorism, he understands that people who want to express a peaceful position have every right under our Constitution, but if you come here or want to express views that seek to do our country or our people harm, he is going to fight it aggressively -- whether it is domestic acts that are going on here, or attempts through people abroad to come into this country," he told Brennan.
"So there's a big difference between preventing attacks and making sure that we keep this country safe so that there is no loss of life, and allowing people to express themselves in accordance with our First Amendment. Those are two very, very different — different, different things."
http://www.cbsnews.com/news/national-security-adviser-rejects-radical-islamic-terrorism-as-a-term/
--------
Bangladesh Weakens Longstanding Law against Underage Marriage
By MAHER SATTAR and ELLEN BARRY
FEB. 27, 2017
DHAKA, Bangladesh — Bangladesh's Parliament softened its landmark law against underage marriage on Monday, a move that human rights activists say could roll back the country's decades-long campaign to curtail teenage pregnancy and maternal and infant mortality.
A new provision in the Child Marriage Restraint Act, which dates to 1929, allows girls under the age of 18 to marry in some circumstances. The change was met with praise from Islamist groups, which said it fell more in line with traditional religious practices.
Bangladesh has one of the world's highest rates of child marriage, but it has been gradually dropping under steady pressure from the government.
In 2000, 65 percent of girls were married before age 18, and 38 percent were married before 15, according to Unicef. Now those rates have dropped to 52 percent and 18 percent.
Prime Minister Sheikh Hasina and other government officials have argued that the new loophole is necessary to save pregnant teenagers from social ostracism.
"Our rural society is very cruel," said Rebecca Momin, the head of the parliamentary committee on women and children.
"They will point their finger at the pregnant girl," she said. "She will be an outcast in school and elsewhere. People will say nasty things to the girl's parents."
Opponents of the bill reject that reasoning, arguing that teenagers in conservative rural Bangladesh rarely become pregnant unless they are married. A 2015 study by the Manusher Jonno Foundation, a nonprofit group based in Dhaka, the capital, found that fewer than 1.5 percent of underage marriages took place after the girl had become pregnant.
The government tried to revise the law in 2014, when it introduced a draft that would have reduced the legal age of marriage to 16 from 18. But that proposal created a major backlash and was rescinded.
Under the new law, each case of underage marriage will be investigated by a committee of local officials and approved by a court. Opponents protest that local officials are already colluding with parents to arrange marriages for daughters under 18, by altering girls' birth certificates so that they appear to be older.
Rights advocates say that existing laws have been effective at dissuading parents from pressuring young daughters into arranged marriages. Soumya Brata Guha of Plan International, a children's welfare group in Dhaka, said imams often heeded warnings from government officials.
"If you send the wrong message with this law, then it could be detrimental," she said. "That is the worry."
And some girls have used the laws themselves.
Sharmin Akter, a 17-year-old student in Jamalpur in northern Bangladesh, was 13 when her parents told her they had arranged for her to marry an older man she did not know. She enlisted the support of a child marriage prevention committee, consisting of local adolescents, who called in the police to intervene, and her parents conceded, she said.
"My life has been a fight," she said. "But finally I've won something."
Now, she said, her goal is to persuade her parents to allow her to continue her education.
"They say that when girls get educated, they become bad women and have trouble finding a husband," she said.
Critics of the change say Ms. Hasina agreed to soften the law to attract the votes of a conservative Islamic electorate. Indeed, the move was welcomed by Mahfuzul Haque, the chief of the Dhaka chapter of Hefazat-e-Islam, a powerful Islamist organization that has organized vast rallies in the capital to demand changes to government textbooks.
"In the eyes of Islam, this is the correct decision," he said. "Having a law that you cannot get married before a certain age, this I cannot agree with."
https://www.nytimes.com/2017/02/27/world/asia/bangladesh-underage-marriage-law.html?_r=0
--------
'Why I nearly BOMBED London' Ex-jihadi reveals what drove him to almost attack Britain
27th February 2017
Sohail Ahmed has told of growing up in hardline household which made him believe "the West is at war with Islam".
He reveals how he was exposed to the most extreme parts of Islam and became convinced Britain and the US were looking to attack and kill Muslims.
Mr Ahmed revealed these feelings intensified after 9/11 as he listened to conspiracy theories which convinced him the wars in Afghanistan and Iraq were wars on the Islamic faith.
His beliefs drove him to consider "revenge" on the Britain and how he "nearly considering carrying out terror attacks in London".
The reformed extremist told his story to the Clarion Project – a not-for-profit organisation which tackles extremism.
Video footage of Mr Ahmed's incredible interview was shared by the group who aim to tackle issues such as religious persecution, human rights, women's rights, and the concept of jihad on the West.
Mr Ahmed opens up in the candid interview as he talks through what goes through the mind of a home-grown jihadi.
"Growing up in London, I was taught I was living in enemy territory and everyone surrounding me was the enemy and were out to get me," he said.
"It was within this mentality that when 9/11 happened, and the conspiracy theories started flying around about the Americans' making it up and doing so they could invade Muslim countries that I believed them.
"I believed them because it fitted with what I already believed and what I had been taught."
Mr Ahmed added these feelings were compounded by the invasion of Afghanistan in 2001 and the outbreak of the Iraq War in 2003.
He said: "I understood them in a way that explained that the reason why they were attacking these Muslim countries is simply because they are Muslim and wanted to kill Muslim people.
"I honestly believed that growing up as a 16-year-old, so when those wars happened I got really angry.
"I was thinking 'see, they are just doing it to kill Muslims.
"Therefore I wanted to actually take revenge and carry out an attack in London."
He previously spoke about his experiences of trying to "use Islam to cure his homosexuality" to counter-extremism think tank the Quilliam Foundation.
Mr Ahmed said he grew up "hating" himself and thought he was "something evil".
It wasn't until he attended university that his ideology began to thaw as he became exposed to scientific theories at odds with his views of Islam.
Speaking after the Quilliam report, he said: "I had these thoughts since I was young. But as a kid I was told what you do with gay people.
"You throw them off the mountain and stone them to death. So growing up I hated myself. I thought I was something evil."
Terror organisations such as ISIS are known for wanting to create a world where being a Muslim living in the West is not reconcilable in order to feed these feelings of isolation and hate.
Kyle Orton, research fellow at the Henry Jackson Society, previously told Daily Star Online: "ISIS want a situation when the security situation goes in such a way that some Muslims are pushed out, and pushed towards their ideology.
"They call this destroying the Grey Zone. They want to provoke a contradiction between being Muslim and being a Westerner."
Terrorism from jihadi extremist groups such as ISIS have been branded the "highest threat" to Britain since the IRA.
A Clarion Project spokesman said: "Our mission is to challenge radical Islam and promote human rights.
"Clarion Project is currently working in de-radicalisation programming with local organisations in areas with high levels of terror recruitment in Africa."
http://www.dailystar.co.uk/news/latest-news/592042/Britain-Terror-Attack-Extremist-Ex-Jihadi-Sohail-Ahmed-Radical-Islam-Clarion-Project-9-11
--------
Pakistan's Communal Mindset Exposed! Top Diplomat Does U-Turn over 'Non-Muslim' Oscar Winner
February 27, 2017
In what can be called a blatant expose of Pakistan's communal mindset, it's diplomat to United Nations, Maleeha Lodhi was allegedly forced to delete a tweet congratulating Oscar winning Muslim actor Mahershala Ali, an Ahmadi, considered to be non-Muslims in Pakistan. The actor was honoured with Oscar for his portrayal of a drug dealer in coming-of-age drama "Moonlight", becoming the first Muslim actor ever to win the prestigious award. Lodhi, who tweeted to applaud Ali's success, was criticised for promoting an "Ahmadi". In an apparent response to criticism, the diplomat went with deleting the Tweet. As per PTI, Ali's birth name is Mahershalalhashbaz and he converted to Islam in 1999. In 2001, he joined the Ahmadiyya Community. In 1974, Pakistan's parliament had declared Ahmadis as non-Muslims in 1974.
There have been instances the community was targeted by Islamic extremists, who view them as heretics. Article 260-3 of Pakistan's Constitution declares Ahmadis "non-Muslims". PTI reports that Ahmadi's are banned from preaching and even from travelling to Saudi Arabia for pilgrimage. In a crackdown on Ahmadis, several of their mosques were shut, while publications of their material are prohibited. The minority Ahmadiyya Community members have also been taken to court on blasphemy charges.
Pakistan's only Nobel laureate scientist Dr Abdus Salam, a major figure in the 20th century theoretical physics, was also an Ahmadi. Ahmedis were prosecuted by the fundamentalists and contribution of eminent people like Dr Salam was ignored.
http://www.financialexpress.com/world-news/at-oscars-2017-pakistans-communal-mindset-exposed-top-diplomat-does-u-turn-over-non-muslim-oscar-winner/568611/
--------
North America
Army makes history by putting Muslim in charge of 14,000 US soldiers' spiritual needs
FEBRUARY 27, 2017
BY HANNAH ALLAM
In January, Lt. Col. Khallid Shabazz received the call every Army chaplain dreams of, the call that validates years of intense study and hard work toward keeping the U.S. military in good spiritual health.
He was offered the job of chaplain for an entire division, an honor for anyone in his field but a milestone in his case. After a ceremony this summer, Shabazz will become the first Muslim division-level chaplain in the history of the U.S. military – a Muslim spiritual leader for more than 14,000 mostly Christian soldiers.
Shabazz, who's dedicated his life to working across religious lines, found it hard to keep calm as he received the news at his desk on Joint Base Lewis-McChord near Tacoma, Washington.
"I'm on the phone saying, 'Thank you, I appreciate it. I'll serve honorably,' and then I hang up the phone and I'm jumping all around like a little kid," Shabazz, 48, recalled in interviews in February. "I was running around the office saying, al hamdulillah, al hamdulillah, praise be to God!"
To get a sense of what a long shot this might've seemed like to Shabazz, consider the numbers: He's one of only 10 Muslim chaplains in the entire U.S. military; of the Army's 1,400 or so chaplains, just five are Muslim.
"When you get the call saying you have been bestowed a division, the news is kind of like, unearthly," Shabazz said. "The list is so small and it's such a tough cut."
With four months until the ceremony that will make him chaplain of the Army's 7th Infantry Division at Lewis-McChord, Shabazz has plenty of time to think about taking on such a visible role in an age of open anti-Muslim hostility. He'd like to think his transition will be as smooth as those of his Christian peers, but he knows that not everyone will welcome him as warmly as the senior officers who gave him a standing ovation when the news was announced at a meeting on base.
"For me, a regular old guy from Louisiana, I look to the heavens and say, 'Why me?' " Shabazz said. "As the day gets closer, I'm sure I'll have more anxiety and think about it more. I'm extremely proud to have been on this journey for 20 years and never would've imagined that I'd be chosen to be the first."
"Islamic guy in a leadership position?" he said. "If I think about it too much, it'll get overwhelming."
Religious roots
Shabazz came into the world as Michael Barnes, born into a large Lutheran family in Alexandria, Louisiana, about three hours from New Orleans.
Faith was at the center of the household. His mother took the family to church three times a week and recited prayers with her children each night. Shabazz, a lifelong athlete with a 6-foot-5-inch, 255-pound frame, had to study catechism before he could play football and basketball on Saturdays.
Other kids might've grumbled about such a rigorous worship schedule, but Shabazz said he didn't mind – from an early age, he was taken with the spirit of friendship and service.
"I like people who have a commonality of purpose," Shabazz said. "We loved each other. If people had rent problems or other problems, the church pulled us together to take care of those problems."
After high school, Shabazz headed to Jarvis Christian College, a historically black college in the small town of Hawkins in eastern Texas. Upon graduation, he returned to Louisiana and began teaching biology to fifth-graders at an elementary school in his hometown. He said he wasn't prepared for how despondent he became at seeing so many children whose growth was stymied by poverty or poor parenting; he struggled to accept that he couldn't help them all.
After just six months, he quit. At age 23, he decided to join the Army, thinking that it would help him mature and make him a better, stronger teacher afterward.
"I thought, 'I'll do 20 years in the military and then I'll teach and coach,' " Shabazz said. "But I fell in love with the idea and the paradigm of the military."
While stationed in Baumholder, Germany, Shabazz worked the motor pool with a Muslim soldier who annoyed other troops with his boasts about the virtues of Islam. Shabazz, who back then was still Christian, grew fed up and decided "to cut him down to size." He challenged the Muslim to a public debate on the merits of their respective religions.
On the afternoon of the showdown, Shabazz recalled, about 30 soldiers filled a meeting room on base. Shabazz was ready to pounce, but the Muslim opponent "kind of blindsided me with some facts," launching into a powerful, persuasive defense of his faith that put Islam in a whole new light.
Shabazz, stunned, was down for the count.
"It was all-out cognitive dissonance, depression and shame, honestly," Shabazz said, recalling his feelings at that moment. "I thought I had a stronghold on the truth. And, for the first time, my confidence was shaken in who I was as a human being and what I believed."
Becoming Muslim
Shabazz began studying Islam on his own, determined to correct the lack of knowledge revealed in his debate with the Muslim soldier. He'd work all day and then stay up well past midnight paging through the Bible and the Quran. He described it as going into a "cubbyhole."
After two years, Michael Barnes, the devout Christian reared in a Louisiana church, decided to convert to Islam, taking the name Khallid Shabazz to complete his transformation. He said that there had been no single tipping point in his thinking, just a deep identification with Islamic tenets, such as the lack of a clerical hierarchy and the emphasis on charity.
"One of my favorite passages in the Quran asks if the man who thinks and the man who does are the same," Shabazz said. "It's the thinking component in Islam that really intrigued me. I am in control of my grace, and I don't have to answer to the imam. I tell my congregation, 'Listen, you have to do your own research.' "
Unsurprisingly, Shabazz's conversion did not play well with his family in Louisiana, where he's still known as "Michael." He said it took years for them to accept the change, but now they tease him about praying on time and make him a special gumbo minus the pork sausage. Such conciliatory gestures, Shabazz said, must go both ways.
"I do still go to church with my family – that's an important part of reaching across the aisle," he said. "It would be improper for me to disrespect something that instilled in me so much of who I am."
Shabazz's switch in faiths didn't exactly go smoothly with the military, either. He had to write memos for even the smallest religious accommodation, such as time to perform the traditional Friday prayers. He'd fast during the holy month of Ramadan, though his schedule called for grueling work in the field. Ravenous by the end of the day, he'd come to the mess hall only to find pork chops. He'd raise concerns with his superiors from time to time, but made little ground.
"When you have an unknown there, sometimes the leadership kind of treats you unfairly because they're not educated into what you're doing," Shabazz said. "In defense of them, I didn't explain it very well, either. I was growing. There were some tough days."
On one of the toughest days, Shabazz was exhausted from a series of 12-hour shifts and hungry because of the lack of pork-free meals. Sitting outside on an M109 howitzer, he felt his frustration spill out in tears. Nobody's here for me, he thought. Maybe this organization is not for me.
A passing chaplain noticed Shabazz's distress and stopped. In an hourlong impromptu ministry session, the chaplain let Shabazz pour his heart out about his struggle to carve a space for himself in the military. After listening, Shabazz said, the chaplain mentioned that the Army had recently received its first active-duty Muslim chaplain: Would that kind of path interest Shabazz?
"I'm telling you, it was like a revelation from God," Shabazz recalled. "Once it came out of his mouth, I said, 'That is my calling. That is what I want to do for the rest of my life.' "
New challenges
The chaplain Shabazz encountered that day wrote him a letter of recommendation for the Chaplain Corps. When he was commissioned, Shabazz said, his mentor pulled him aside for a talk.
"He said, 'Promise me you will be an advocate for our corps no matter what the faith or the background of the person is,' " Shabazz recalled. "It moved me to the very essence of my core. Here you have a devout Christian who's taken the time to care for a young Muslim soldier and make sure I got to be a chaplain. I don't want to help just Muslims. I don't want to help just Christians. I want to help people who are in distress."
Shabazz has now been in the Army for 26 years, 18 years as a chaplain. He's been deployed seven times – including Iraq, Kosovo and a stint at the U.S. prison camp in Guantanamo Bay, Cuba, where he was sent to advise commanders on religious issues after a string of scandals.
He's also dispatched to far-flung U.S. installations to minister to Muslim soldiers who are wrestling with some of the same issues he faced as a young Muslim in the service.
The Department of Defense counts more than 6,000 self-identified Muslims currently serving, from a total of 1.3 million active-duty and more than 800,000 guard and reserve members. The real number of Muslims is thought to be higher because many troops choose not to list a religion, especially if they're worried about backlash.
Iraq, where U.S. troops fought insurgents near some of Islam's most sacred sites, was a particularly hard deployment for Muslim soldiers. Shabazz said he counseled anguished soldiers to remember the centrality of intention in Islam – what were their intentions for serving? He'd remind them that they were there because they'd enlisted and that the Quran honors contracts. He offered reassuring passages, words to lift the heavy weight of the war from their shoulders.
"In combat, it was tough. You're trying to establish Muslim service and you're in a Muslim country fighting against Muslims," Shabazz said. "The young Muslim soldiers could come in and do jumaa (prayers) and be assured that somebody is listening to them. You hold guys in your arms and they're crying and saying, 'Thank you.' "
The concerns Shabazz hears these days are much different, but just as fraught.
The bulk of his work at Joint Base Lewis-McChord isn't even religious counseling, he said, but hearing out soldiers suffering from alcoholism or troubled relationships. More than sermons, Shabazz said, they want to know the secret to his 27 years of marriage to his college sweetheart, Rhonda, with whom he has three adult children and four grandchildren.
Others turn to Shabazz for advice on personal and career growth; among his most cherished achievements is helping 61 young soldiers find the confidence to apply for officer school.
Over the years, a handful of people have refused to work with Shabazz because he's Muslim. That doesn't bother him – he lives by the chaplain's motto of "perform or provide," so if he can't minister himself, he'll recommend a chaplain of a different faith. But Christians who do agree to be seen by Shabazz are often surprised by his fluency in the Bible's teachings, a vestige of his many years in the church.
"Because I have the language from my days as a Christian, I can give them Scriptures from the Bible, and that doesn't violate my religion," Shabazz said. "My job is not to convert anybody to Islam. God guides people. My only goal is to have people leave my office stronger than when they came in."
Sometimes, though, soldiers do convert and turn to Shabazz for guidance as they enter Islam. One of the most unusual conversions came just three months ago, Shabazz said. A master sergeant in the Special Forces – a man who'd come to no Friday prayers or study groups – showed up, crying, to meet with Shabazz. He told the imam he was ready to take shahada, the modest ritual to officially accept Islam.
"He said, 'I heard you're a good chaplain. I've been thinking about Islam for about three years,' " Shabazz recalled. "I took him down to the mosque, he took shahada and I've never seen him again."
Much of Shabazz's workload involves the rejection of Islam rather than the embrace of it. He writes a newsletter that goes to all the commanders on base and he offers cultural awareness classes in hopes of "getting out ahead," staving off the anti-Muslim incidents that have made headlines at other bases. He writes memos in support of soldiers seeking halal meals or prayer breaks, hoping to bridge the communication gap with officers that existed when he was a young enlisted Muslim.
Shabazz and Command Sgt. Maj. Diamond Hough, another Muslim officer at Fort Lewis, have known each other since 2009 and have become close friends in the past couple of years. That coincided with a period of rising hostility toward Islam in America. Hough said his friend's teachings had offered solace to him and to others hurting from the deep divisions in the country.
"I think what he does is extremely tough because of the times we live in, and the fact that he still can reach everyone and be able to articulate a message of unity, inclusion and love is exceptional," Hough said.
Shabazz acknowledges the current period of anti-Muslim hostility but declines to discuss whether it's worsened because of President Donald Trump. Even in his private sessions with soldiers, he said, criticism of the White House is taboo.
"Regardless of what they might think, he's our commander in chief," Shabazz said.
The timing of Shabazz's milestone might seem like another one of those serendipitous moments in his life – the debate that led him to Islam, the tearful conversation that led him to the Chaplain Corps – that put him at the right place at the right time.
Shabazz appreciates the historic aspect of his rise but views it all pragmatically: He immersed himself in studies, devoted himself to interfaith work and completed four master's degrees and two doctorates. In other words, he earned it, his ascent proof of the old line that the military is a meritocracy – after all, where else could a Muslim get a high-profile job in a U.S. government institution these days?
But Shabazz knows, too, that there are sure to be bumps ahead, tests of how well the military can insulate itself from the cultural battles that have cleaved the nation in two. Two verses are at the forefront of his mind these days – one from the Quran, one from the Bible, both about how hatred of a people has no place among the faithful.
"Some of the challenges will be really changing perceptions, changing mindsets, showing that I am something other than what they see – the guy on TV, the boogeyman," Shabazz said. "I have a real opportunity to be an ambassador for the Army and for my religion."
http://www.mcclatchydc.com/news/nation-world/national/national-security/article135249589.html
--------
Islamic State has brought Saudi Arabia, U.S. closer
By Fahad Nazer
Feb. 27, 2017
WASHINGTON, D.C. -- A month into the presi­dency of Donald Trump, questions remain about the foreign policies the United States will adopt under his leadership. What is clear is that Trump has put defeating the Islamic State at the top of his agenda.
To accomplish that goal, the Unit­ed States needs to continue its close cooperation with Saudi Arabia. The Trump administration appears to understand that the kingdom is a crucial, perhaps indispensable, ally in the fight against IS.
On a Feb. 11 visit to the kingdom, CIA Director Mike Pompeo decorated Saudi Crown Prince Mo­hammed bin Nayef bin Abdulaziz with the George Tenet Medal for distinguished service regarding counterterrorism. This honor was just the latest recognition by a U.S. senior official — although the first under the Trump administration — that Saudi Arabia is a pivotal part­ner in the U.S.-led global campaign against violent extremists.
It was not an accident that most of the men who conducted the ter­rorist attacks on the United States on Sept. 11, 2001, were Saudi citizens. The leader of the al- Qaida terrorist network at the time, Osama bin Laden, was determined to drive a wedge between Saudi Arabia and the United States as part of his diabolical machinations.
While the attacks strained rela­tions in the immediate aftermath, the two countries have cooperated very closely since then to prevent another such attack in the United States or Saudi Arabia. Bin Laden's plan was to damage relations be­tween the two countries. Over the years, the reality has been the exact opposite.
The two countries, under succes­sive U.S. administrations, have dem­onstrated a shared commitment to destroy al-Qaida and more recently the Islamic State. While both countries have taken unilateral measures to safeguard their nation­al security, they have also acted in tandem with a much broader coali­tion of countries to take the fight to al-Qaida and IS.
Saudi Arabia and the United States have cooperated very closely in in­telligence sharing to make sure that known terrorists are not allowed to operate or travel freely. This cooper­ation has thwarted what could have been devastating terrorist attacks. The most well-known came in 2010 when the Yemen-based branch of al-Qaida tried to send bomb-laden Fedex and UPS planes to Chicago.
According to American and Saudi sources, Prince Mohammed played a role in informing U.S. authorities about details of the plot and the planes were stopped en route to the United States and the bombs re­moved.
The United States and Saudi Ara­bia have been at the forefront of cutting the various funding chan­nels that terrorist groups have used to support their operations. Saudi Arabia has taken part in the U.S.-led military campaign against IS strongholds in Syria. One of Saudi King Salman bin Abdulaziz Al Saud's sons took part in an early Saudi air mission in the military campaign and the country's participation has helped prevent critics of the United States from framing it as a U.S. or Western war against Muslims.
Just as importantly, Saudi Arabia has employed its religious institu­tions to discredit al-Qaida and IS. Not only have Saudi Arabia's top religious authorities characterized IS's brand of brutality as viola­tions of the most fundamental ten­ets of Islam, the Saudi grand mufti described IS as the number one enemy of Muslims.
Full report at:
http://www.upi.com/Top_News/Voices/2017/02/27/Islamic-State-has-brought-Saudi-Arabia-US-closer/3681488214241/
--------
Toronto Mosque Opens Doors To Promote Understanding
Feb 25, 2017
On February 17, worshippers attending Friday prayer services at the mosque were greeted by protestors carrying banners and with loudspeakers, shouting Islamophobic slogans and calling for a ban of Islam.
According to the mosque, today's open house was organized so that the Torontonians could learn 'more about our history, community and culture.'
"I just wanted to come here and show my support for the Muslim people," said John who came out today to show his support for the mosque. "Everyone should have the right to worship who they want to and how they want to."
After seeing pictures of the anti-Islam protest a week ago on social media, a group of counter-protesters showed up outside of the two mosque locations, Masjid Toronto at Dundas and Masjid Toronto at Adelaide, with last-minute signs in support of Muslims. The show of support for the mosque continued throughout the week with signs and flowers being placed at the mosque's entrance.
Yesterday at the weekly Friday prayer services, dozens of people showed up with placards carrying messages such as, 'We stand with our Muslim brothers and sisters' and 'Love to our neighbors.'
Many faith leaders came out to today's open house and reflected on the recent climate of fear and hate.
"The messages out there in the world are instructing people to fear each other and to hate each other and to get into this us-versus-them mentality, " mused Jenny Issacs, Director of Heart to Heart on 680 News.
The Imam of the mosque, Dr. Wael Shehab, thinks that while hate is on the rise, love and support is also on the rise.
Full report at:
http://iqra.ca/2017/toronto-mosque-opens-doors-to-promote-understanding/
--------
U.S. Muslim Vets Vow To Defend Jewish Centers Under Siege
28/02/2017
The frightening increase in bomb threats against U.S. Jewish centers and schools and the desecration of Jewish cemeteries has triggered an outpouring of support on Twitter from Muslim veterans offering to protect the sites any time, anywhere.
One vet wrote: "If your synagogue or Jewish cemetery needs someone to stand guard, count me in."
Another tweeted: "I'm a Muslim Veteran in Arizona & will readily stand guard at any Jewish Synagogue or Cemetery at ANY hour. #WeAreOne."
The response follows yet another surge of bomb threats Monday against Jewish centers and school across America, the fifth major wave of such intimidation this year. There was a second flurry of threats called in Monday evening against Jewish centers — and at least one school — in California, Washington, Nevada and Arizona.
The hate crimes, which exploded following the divisive rhetoric of the presidential campaign, have had the unexpected outcome of uniting American Jews and Muslims. A Muslim activist helped raise over $135,000 to repair gravestones vandalized in a Jewish cemetery in a St. Louis suburb over a week ago. Tarek El-Messidi said extra funds will now be used to also help restore Philadelphia's Mount Carmel Cemetery, which was vandalized over the weekend.
Full report at:
http://www.huffingtonpost.in/entry/muslim-vets-jewish-centers_us_58b4e78ae4b0780bac2cb638
--------
US borders were thrown into 'confusion' by Trump's Muslim ban, British government says
28-Feb-17
The US border control and immigration system was thrown into "confusion" by Donald Trump's 'Muslim ban' executive order, the British government has said.
Baroness Anelay, a Foreign Office minister, blamed US border authorities' implementation of the President's policy for reports of British dual nationals being turned away at airports.
The minister explained to the House of Lords on Monday that conflicting advice to travellers was because different US authorities had interpreted the travel ban differently.
"The difficulty was that there was some confusion in the United States systems. This was evidence from the changing nature of their travel advice online," the Conservative peer said.
"It was the urgent engagement by this country, by the FCO, and by the Prime Minister which meant that we were able to get the earliest advice to British passport holders that they would not be adversely affected."
British dual nationals with passports from blacklisted Muslim-majority countries were told by the US embassy in London not to apply for visas following the implementation of the ban.
Full report at:
http://www.independent.co.uk/news/uk/politics/donald-trump-muslim-travel-ban-british-dual-nationals-confusion-baroness-anelay-a7602341.html
--------
South Asia
Terrorists don't have ability to face Afghan security forces: Ashraf Ghani
February 28, 2017
KABUL: "Afghanistan is not a threat to any country, Afghanistan is an independent country and will remain so for hundreds of years to come," President Ashraf Ghani said today.
He said this on the ceremony marking the National Day of Security Forces held at the Kabul military airport. Senior military officials, National Security Advisor, Haneef Atmar and other military officials attended the ceremony.
"Those who want to change Afghanistan into a battle field, will take their wishes to the grave with them," Ghani said.
At the ceremony, Ghani expressed his appreciation for the efforts the security forces and said that "Mawlawi Salam, Taliban's shadow governor for Kunduz and his fighters were eliminated in Kunduz because of you."
"Terrorists do not have the ability to face Afghan security forces," Ghani added.
General Sher Aziz Kamawal, commander of police in the 808 Spinzar zone, confirmed late Sunday that Malwai Salam and 11 other insurgents were killed by Afghan security forces in Khanabad district of northern Kunduz province.
"Qari Amin, Taliban's shadow district governor for Dasht-e-Archi and Dr. Hussian, shadow district governor for Khanabad district were also among the dead," he said.
http://nation.com.pk/international/27-Feb-2017/terrorists-don-t-have-ability-to-face-afghan-security-forces-ashraf-ghani
--------
Myanmar's Suu Kyi breaks silence on killing of top Muslim lawyer
February 28, 2017
YANGON: Myanmar's de facto leader Aung San Suu Kyi has broken a month long silence on the daylight assassination of her advisor, calling his killing a "great loss" for the country's democracy struggle.
Ko Ni, a prominent Muslim lawyer and critic of Myanmar's powerful military, was shot dead on 29 January outside Yangon airport in a murder that sent shockwaves through the country's young civilian government.
A taxi driver, Ne Win, was also killed trying to stop the gunman who was arrested. Authorities say he was hired by a former military officer now on the run.
Suu Kyi's ruling National League for Democracy (NLD) party branded the killing a political assassination and "terrorist act" against their policies.
But Suu Kyi, a close friend of Ko Ni, remained silent in the wake of the incident.
On Sunday she made a rare public appearance at a memorial service organised by her party for the two victims.
"Losing U Ko Ni is a great loss for our NLD. He worked together with us for many years through his beliefs," she told a packed hall in Yangon, describing both he and the taxi driver as "martyrs".
A constitutional expert, Ko Ni was a prominent critic of the military's continued political influence including their control of key security ministries and guaranteed seats in parliament, something the NLD hopes to one day overturn.
He also condemned the increasing Islamophobia that has swept through the nation in recent years, stirred up by hardline Buddhist nationalists.
That Suu Kyi said so little about the killing surprised some observers, but since her government took power last May after years of army-led rule, her administration has taken on something of a bunker mentality.
Suu Kyi rarely gives policy speeches, releases statements or holds press conferences.
Her young administration has had to deal with both soaring expectations of the electorate and a series of crises.
Some of the worst fighting in decades has broken out between the military and ethnic rebels, hampering her dream of forging a nationwide ceasefire.
Meanwhile the UN says security forces "very likely" committed crimes against humanity and ethnic cleansing towards the Muslim Rohingya minority in a security crackdown last year.
Full report at:
http://nation.com.pk/international/27-Feb-2017/myanmar-s-suu-kyi-breaks-silence-on-killing-of-top-muslim-lawyer
--------
Five militants sentenced to death for killing Japanese in Bangladesh
February 28, 2017
Five militants from the banned JMB terror outfit were on Tuesday sentenced to death in Bangladesh for killing a 66-year-old Japanese national in 2015.
The order to hang five militants from Jama'atul Mujahideen Bangladesh (JMB) outfit was given by a court in Rangpur, Daily Star reported.
The court acquitted two accused in the case as allegations brought against them were not proved.
Kunio Hoshi, who had come to Bangladesh in May 2015, was gunned down on October 3 in the same year in Rangpur. He had set up a grass farm on the outskirts of Rangpur.
Locals said Hoshi had converted to Islam. His murder came five days after a 50-year-old Italian aid worker was shot dead by motorbike-born militants in Dhaka's upmarket diplomatic area.
Full report at:
http://indianexpress.com/article/world/five-militants-sentenced-to-death-for-killing-japanese-in-bangladesh-4547626/
--------
Stateless Rohingya refugees sucked into booming Bangladesh drug trade
28 Feb 2017
LEDA, Bangladesh: Rohingya Muslim refugee Ali Hasan is desperately looking for a bride for his 14-year-old son, jailed last year in Bangladesh for carrying the popular drug ya ba. He hopes the girl's family would pay the US$620 needed for Mohammed Hasan's bail as dowry.
Police arrested Mohammed with 5,000 pills of ya ba, as methamphetamine is widely known in Asia, last June. His elder brother, Izzat Ali, was arrested a few months later with 200 pills and sent to prison.
Bangladesh says the influx of Rohingya fleeing Buddhist-majority Myanmar is partly to blame for soaring methamphetamine use in its cities. But many Rohingya say their young people are being pushed into crime because they cannot legally work or, in many cases, access aid.
Ali Hasan fled Myanmar three decades ago and his sons grew up in an unofficial camp in Leda, a 15-minute drive from the Naf river separating Bangladesh from Myanmar.
It is not uncommon for Rohingya families to arrange marriages while the couple are still in their mid-teens, and the 60-year-old does not think the fact Mohammed is in jail awaiting trial will be an issue, so common have such brushes with the law become among the refugees.
"We're looking for a bride for him so that they can pay the dowry in advance," he said. "People know that he was lured into it and he had no wrong intentions, so I don't think getting a bride would be difficult."
Rohingya Muslims have been fleeing apartheid-like conditions in northwestern Myanmar, where they are denied citizenship, since the early 1990s, and there are now more than 200,000 in Bangladesh. More than 70,000 have flooded across the border since October, escaping an army crackdown.
LOCAL RESENTMENT
Consumption of ya ba - Thai for "crazy medicine" - is booming in Bangladesh. Seizures alone jumped more than 2,500 percent to 29.4 million pills last year compared with 2011 - and the business is worth an estimated US$3 billion annually.
Police and government officials say the stateless Rohingya refugees, who cannot easily be traced, are the traffickers' preferred mules.
The authorities have cited a growing drug problem as one reason for pushing ahead with a controversial scheme to move thousands of refugees from their border camps to an undeveloped island in the Bay of Bengal.
"Local population, local leaders are extremely unhappy about this influx," H.T. Imam, Prime Minister Sheikh Hasina's political adviser, said in Dhaka. "They displace labourers by undercutting locals. Ya ba trade is flourishing due to them."
He did not provide any data about the refugees' involvement in the drug trade.
Residents of Cox's Bazar, the coastal district neighbouring Myanmar where most of the refugees live, are now holding public meetings and rallies in support of the refugee relocation plan.
Sanmaraz, a 35-year-old Rohingya woman living in Leda, arrived from Myanmar two decades ago. Her husband, Amanullah, is now in jail awaiting trial on charges of carrying ya ba. She says he was "framed" by local villagers.
"Bangladesh has given us shelter, but the local people don't want us here," she said. "They want to harm us; they want to chase us away."
Only the 34,000 refugees living in two official camps are eligible for international aid. In places such as the Leda Unregistered Rohingya Refugee Settlement, where Ali Hasan and Sanmaraz both live, there are few means of support.
As a result, many end up working as drug carriers, while some women are lured into the sex trade, said Afruzul Haque Tutul, a senior police officer in Cox's Bazar.
Rukina Begum, 35, said she was persuaded to join another Rohingya woman carrying 1,000 ya ba pills on a bus by the promise of work for her 11-year-old son.
"If only I had money I would never have sent my young son to work anywhere, and this would not have happened," said Begum, who was out on bail after spending eight months in jail.
Bangladesh insists the Rohingya, though undocumented, are Myanmar citizens and must ultimately return.
"We cannot allow citizens of Myanmar to work here," said Imam, the prime minister's adviser. "There are several local committees under the district administration to provide relief to them."
SURGING YA BA DEMAND
This month Reuters was taken to a tin shed by a canal in the Leda camp, where a 19-year-old youth wearing a blue T-shirt and longyi took orders for ya ba from two customers seated on a mat.
The youth, who fled to Bangladesh three years ago, said he buys 20-50 ya ba pills from a local villager every day after tasting one or two himself for quality.
Bangladesh consumes an average of 2 million such pills a day, estimated two officials at the Department of Narcotics Control (DNC) in Dhaka.
Each pill retails for around 300 taka (US$3.75). The same pill can be bought for around 60 taka in Cox's Bazar. Rohingya "mules" can earn 10,000 taka for transporting 5,000 pills to Dhaka and other urban centres, the officials said.
"Our data shows that majority of the carriers are Rohingya," said police officer Tutul, but declined to share specific numbers.
Full report at:
http://www.channelnewsasia.com/news/asiapacific/stateless-rohingya-refugees-sucked-into-booming-bangladesh-drug/3554974.html
--------
Gulbuddin Hekmatyar criticizes govt of slow pace to implement peace deal
February 28, 2017
KABUL: The Gulbuddin Hekmatyar-led Hizb-e-Islami group has criticized the Afghan government over the slow pace of the implementation of the peace accord, claiming that no real actions have been taken by the state to facilitate the return of group's leader to the country.
Nothing has been done so far by the government to maintain security of Hekmatyar, the group's spokesman Hashmat Arshad said.
Hizb-e-Islami accused the government of reluctance for not taking action to ensure the release of some key figures serving jail terms in Afghan prisons.
"No practical steps have been taken regarding security measures, nothing has been done so far," said Arshad.
Following the removal of Hekmatyar's name from the UN sanctions list, the Afghan government committed to take the necessary measures for the release of Hizb-e-Islami inmates from the jails in line with the peace accord the two sides signed.
"There are a few individuals whose cases have been processed by the commission. In the first step, high-profile figures of Hizb-e-Islami Jihad must be released," added Hashmat Arshad.
Full report at:
http://nation.com.pk/international/27-Feb-2017/gulbuddin-hekmatyar-criticizes-govt-of-slow-pace-to-implement-peace-deal
--------
Rohingya Refugees: UN envoy decries Myanmar atrocities
February 28, 2017
Rohingya refugees who fled violence in Myanmar have told how government forces gang-raped women, slit people's throats and threw children into burning houses, a UN envoy has said after a mission to neighbouring Bangladesh.
Yanghee Lee said the accounts given by Rohingya who had crossed into Bangladesh since a crackdown across the border in October indicated the violence was "far more extensive" than she had previously realised.
"There was not a single account I heard which was not harrowing," said the human rights observer in a statement after her four-day visit to Bangladesh ended on Friday.
"I was especially affected by a mother who repeatedly expressed regret for mistakenly thinking that her son had been brought out from their burning house.
"She heard him screaming for her and managed to save his life but burn scars have been seared onto him -- scars which I saw with my own eyes."
Lee said she heard "allegation after allegation" of horrific events, including the slitting of throats, houses being set alight with people tied up inside and very young children thrown into the fire.
Almost 73,000 Rohingya have arrived in Bangladesh since the military unleashed a four-month campaign of violence in Myanmar's Rakhine state which the UN has said may amount to crimes against humanity.
The Rohingya are a stateless, mainly Muslim minority who have long suffered discrimination in predominately Buddhist Myanmar, where many people consider them illegal immigrants.
Full report at:
http://www.thedailystar.net/frontpage/rohingya-refugees-un-envoy-decries-myanmar-atrocities-1368448
--------
11 Afghan policemen lost their lives in Taliban insider attack in Helmand
Feb 28 2017
At least eleven Afghan policemen lost their lives in an attack in Lashkargah city, the provincial capital of southern Helmand province.
The incident took place late on Monday night in the vicinity of 2nd police district of the city.
A local security source confirmed that the attack was carried out by a Taliban insurgent who had infiltrated among the police forces.
Helmand is among the volatile provinces in southern Afghanistan where the Taliban insurgents are actively operating in its various districts and frequently conduct insurgency activities.
Full report at:
http://www.khaama.com/11-afghan-policemen-lost-their-lives-in-taliban-insider-attack-in-helmand-02995
--------
Europe
'Let's Not Pretend!' LBC Host Says Muslim Communities Are NOT Integrating In Britain
Feb 27, 2017
The founder of counter-extremist think tank Quilliam Foundation claimed it did not serve British Muslims for the country to pretend there was not a problem for fear of being labelled racist or xenophobic.
Speaking on his LBC show, the radio host underlined problems with integration could not be ignored and cited employment, education and prison rate issues.
The 38-year-old said: "The problem we've had in this country is that for so long we've been pretty paralysed from being able to speak about it.
"Those who have spoken about integration, those who have questioned the multiculturalism policies of the 90s have been usually tarnished, by either being racists, or bigots, or xenophobes, and the truth is that the very communities that those people, who are using words, who are deploying words such as racists, bigots, and xenophobes, are the very communities they were trying to defend, minority communities.
"And in this case, for this question, Britain's Muslim communities were the same communities that were falling behind due to those policies, the multiculturalism policies of the 90s. On every conceivable metric.
"Whether it's being disproportionately represented in prisons, whether it's being under employed, whether it's being disproportionately represented in our country's higher education institutions.
"Whether it is looking at the level of English language qualifications in this country, whether it's looking at female and gender rights, whether it's looking at opinions toward sexuality, and gay marriage in particular, or blasphemy and free speech.
"Whether it's a values based metric, or an economic success based metric, any possible metric you could come up with, British Muslims are disproportionately falling behind.
"Nobody, whether Muslim or otherwise, can come up with statistics or facts to show, because they don't exist, to show that this country is...succeeding when it comes to integrating my own Muslim communities."
Nawaz added other migrant communities had experienced more "success" in thriving in Britain and referred to education statistics as a major indication of how far behind Muslims in Britain were.
"There is a huge problem and it doesn't serve British Muslim communities to pretend that there's not a problem from fear of being considered racist, or bigoted, or xenophobic," he said.
"Indeed the true bigotry is the bigotry of low expectations that doesn't wish for the same success within those communities that other migrant communities have enjoyed.
"Whether it's those who are of a Chinese British background, or an Indian non-Muslim British background. They have succeeded in higher education where British Muslims have fallen behind.
"We aren't where we need to be, and I want us to be better because I genuinely care for my fellow British Muslims in this country. I want them to be better because I care for them.
"Not because I want to disparage them, or us, or make us look bad. So with that said, there's another problem.
"That if you look at the issue of schools in particular. This is shocking. This is shocking. In more than 500 schools in England, the pupils are either 100 per cent from ethnic minority families, or 100 per cent from white families, that, dear listeners, is a disaster. It is a tragedy.
Full report at:
It was one of the biggest surveys of opinion among Muslims ever carried out in the UK.
http://www.express.co.uk/news/uk/772544/Muslims-Britain-integrating-LBC-Maajid-Nawaz
--------
Putin says Syria talks in Astana helped revive Geneva
February 28, 2017
Talks on consolidating the Syrian ceasefire held in Kazakhstan this year have helped jumpstart the United Nations-led peace negotiations in Geneva, Russian President Vladimir Putin said on Monday.
Full report at:
http://nation.com.pk/international/27-Feb-2017/putin-says-syria-talks-in-astana-helped-revive-geneva
--------
73 Per Cent of Bulgarians Want to End Muslim Immigration
27 Feb 2017
A large majority of Bulgarians would support a total ban on citizens of Muslim-majority nations entering their country.
A total of 73 per cent said they would support the policy, with just 14 per cent opposed the idea.
The survey by Gallup International for Nova TV also found that 77 per cent of Bulgarians view immigration as a threat to the country – a dramatic increase from 47 in 2015, before the migrant crisis fully hit Europe.
The figures come despite a previous poll conducted before the U.S. election finding most Bulgarians preferred Hillary Clinton to Donald J. Trump, albeit by a small margin.
The poll also found most Bulgarians are distinctly un-conservative on issues such as gun rights (76 per cent want restrictive gun laws) and abortion (just 12 per cent support a total ban), highlighting the huge impact the migrant crisis has had on public opinion.
In 2013 and 2015, almost two thirds of people agreed with the statement "Refugees are people in distress – it is humane to help them". However, that figure has now collapsed to just 28 per cent, with 33 per cent disagreeing.
Bulgaria is the European Union's poorest member state, with many of its own citizens emigrating to Western Europe in search of work and benefits. However, it is fast becoming a destination for migrants entering the continent from the Middle East.
Breitbart London reported in November how 3,000 migrants living in a camp in the country were in lockdown after serious infectious diseases spread amongst the residents.
Authorities imposed the quarantine following protests by nationalists who claimed the migrants were spreading diseases and harassing locals.
Full report at:
http://www.breitbart.com/london/2017/02/27/73-per-cent-bulgarians-want-end-muslim-immigration/
--------
Le Pen Pledges to Ban Dual Israeli-French Citizenship
28-Feb-17
French Jews living in Israel or holding Israeli citizenship in France may no longer be allowed to hold dual citizenship if Marine Le Pen wins the country's presidential election, slated for May 7th.
Le Pen, chairwoman of the National Front and daughter of its founder, Jean-Marie Le Pen, has pledged a hardline on immigration, trade, and public expressions of non-Christian faiths, including a pledge to ban the wearing of kippahs and Islamic garb in public and the prohibiting of kosher and halal slaughter.
In an interview with Israel's Channel 2, Le Pen expressed support for banning the wearing of yarmulkes as part of her broader effort to outlaw religious symbols in public.
"Honestly, the dangerous situation in which Jews in France live is such that those who walk with a kippah are in any case a minority because they are afraid," Le Pen said, using the Hebrew word for yarmulke. "But I mainly think the struggle against radical Islam should be a joint struggle and everyone should say, 'There, we are sacrificing something.'"
Referring to French Jews, Le Pen added: "Maybe they will do with just wearing a hat, but it would be a step in the effort to stamp out radical Islam in France."
Speaking with France 2 TV Thursday evening, the French nationalist leader stated that she would also target dual citizenship if elected this spring.
While dual citizenship would be permitted, said Le Pen, in the case of holders of other European countries' passports, she would move to prohibit dual citizenship for citizens of non-European countries.
Relating the case of Israel, where as many as 250,000 first and second generation French immigrants reside, Le Pen said no exception would be made.
"Israel is not a European country and doesn't consider itself as such," she said.
"I'm asking the Israelis to choose their nationality. It doesn't mean that if they don't choose French nationality they have to leave. France can certainly accommodate foreign people on its soil long-term… as long as they respect French laws and French values, which is often a problem on the immigration issue. It's really not a problem with Israel on this topic."
Full report at:
http://jewishvoiceny.com/index.php?option=com_content&view=article&id=17165:le-pen-pledges-to-ban-dual-israeli-french-citizenship&catid=106&Itemid=772
--------
Pakistan
Terror finance watchdog puts Pakistan on notice
Pranab Dhal Samanta
Feb 27, 2017
NEW DELHI: International terror finance watchdog, the Financial Action Task Force (FATF), has virtually put Pakistan on a threemonth notice to demonstrate that it has blocked financial routes of Jamaat-ud-Dawa, Jaish-e-Mohammed and their affiliates.
The fallout of non-compliance will be serious for Pakistan, which runs the risk of being placed in the category of jurisdictions with serious deficiencies in adhering to global standards on combating terror finance and check money-laundering.
The FATF, which held its plenary in Paris last week, has a process of issuing public statements on countries with deficiencies, making them 'untrustworthy', almost a virtual 'no go' in the international financial system.
Pakistan has had to rally hard to even get these 90 days of breathing space at the just-concluded FATF meet in Paris. The actions against JuD, JeM and its front Falah-i-Insaaniyat, in January last week were a start to a series of efforts to convince the FATF that it was serious in its actions. This culminated in putting JuD founder Hafiz Mohammed Saeed on a travel ban list and in house arrest by January 31.
ET has gathered that taking note of these actions, the FATF has given Pakistan time until June to show permanent credible action on queries raised against it. The heat increased on Pakistan in the FATF's October meeting, where it rejected Pakistan's claims on action against finances of these terror groups and directed its Asia-Pacific Group (APG) to prepare a specific evaluation report on JuD, JeM and Falah-i-Insaaniyat.
An upset Pakistan made official diplomatic protests on the margins of the FATF meet, but failed to make much headway with many European countries sharing evidence that these groups were actively trying to raise funds in their countries.
Reliable officials told ET that the APG report, which was ready by January, was quite scathing and contradicted Pakistan's claims. There were specific questions against Pakistan, which needed both answering and action.
Though Pakistan tried to raise diplomatic pressure, but the new Donald Trump administration was clear that Islamabad would have to satisfy FATF queries.
The set of actions it took through January resulted in the plenary deciding to defer the Pakistan case by another three months, giving Islamabad a chance to make good on what it claims to have started. Pakistan's defence minister Khawaja Muhammad Asif, attending the Munich Security Conference, best exemplified Pakistan's changed line under pressure. When asked about Saeed's house arrest, he said: "In the last four or five moths, we have put a lot of people, who could be potential facilitators of terrorism, under schedule 4 which is a section in our legal system that restricts the movements of the individuals, they are monitored and cannot move out of a certain area."
Referring specifically to JuD, he claimed: "Let me assure that such people who in the past had some licence to move around.. continue their work, which is not really terrorism related but they could be dangerous to our own society, we have taken stern action... we intend to put them to test."
http://timesofindia.indiatimes.com/india/terror-finance-watchdog-puts-pakistan-on-notice/articleshow/57368736.cms
--------
Google pays tribute to 'Angel of Mercy' Abdul Sattar Edhi on birthday
February 28, 2017,
On his 89th birthday Google honored 'Angel of Mercy' Abdul Sattar Edhi by a doodle. One of the greatest humanitarian from Karachi was famous for his charity work, network of ambulances, adopting and raising the orphans, passed away on July 8, 2016.
Edhi was born in India but moved to Karachi shortly after Pakistan was formed. He soon noticed that many Pakistanis lacked shelter, medicine, education, and other essentials, and was moved to help in any way he could. He began by simply asking others around him to contribute time or money, especially when a flu epidemic hit Karachi. In a 2009 interview with NPR, he said, "I got medical students to volunteer. I was penniless and begged for donations on the street. And people gave."
Full report at:
http://nation.com.pk/national/28-Feb-2017/google-pays-tribute-to-angel-of-mercy-abdul-sattar-edhi-on-89th-birthday
--------
KP Assembly condemns Punjab's harassment of Pashtuns
February 28, 2017
The Khyber Pakhtunkhwa (KP) Assembly on Monday unanimously passed a resolution against the harassment of Pashtoons in Punjab and demanded that the federal and provincial governments take practical steps against racism in the country.
The resolution was moved by MPA Hafiz Sana Ullah of the Pakistan People's Party.
The resolution condemned the indiscriminate arrest of Pashtuns in Punjab, adding that such acts would create rifts among Pakistan's various communities.
The resolution further said that a large numbers of Pashtuns were living and working in Punjab, playing their role in the economy. Despite their contributions, they were being harassed and arrested by the Punjab police.
Earlier, Parliamentary leader of the Awami National Party (ANP) and MPA Sardar Hussain Babak represented an adjournment motion on the issue and condemned the arrest of Pashtuns in Punjab.
He said that racism was on the peak in Punjab. Babak said that Pashtuns had been affected the most because of terrorism and that they could not be blamed, adding that terrorists and banned militants groups were residing in Punjab and that despite action against the groups in Punjab, the government was discriminating against Pashtuns. He further lamented that the government had closed the Torkham border to affect Pashtuns on both sides of the border.
Nighat Aurakzai of the PPP said that the issue was an attempt by the Punjab government to divert the attention of the people away from Panama Leaks. "We are all Pakistanis and we should work for our country. No one is Punjabi or Pashtun without first being Pakistanis," she added.
Full report at:
http://www.pakistantoday.com.pk/2017/02/27/kp-assembly-condemns-punjabs-harassment-of-pashtuns/
--------
Police decide to launch Sindh-wide crackdown against 'illegal' immigrants
IMTIAZ ALI
February 28, 2017
KARACHI: Police authorities have decided to launch an "effective crackdown" against "illegal immigrants" residing across Sindh and to appoint a deputy superintendent of police (security) in each district to monitor and ensure security arrangements at all shrines, worship places and vital installations.
These decisions were taken at a meeting, which was chaired by inspector general of police A.D. Khowaja, at his office on Monday.
The meeting reviewed law and order in the province and the police chief issued directions to the force to remain "extremely alert" to ensure security in the wake of the recent acts of terrorism.
Sources privy to the meeting told Dawn that the IG police, while referring to the killing of nearly 90 people in the blast at the shrine of Sufi saint Lal Shahbaz Qalandar, observed that such huge loss of lives could have been prevented if some more policemen had been deployed there and they had performed their duty with alertness.
The police chief directed the SSPs to come out of their offices and monitor security situation on the ground. IG Khowaja directed the station house officers (SHOs) to conduct security checks in their respective areas for three hours on a daily basis and asked the SSPs to personally monitor such security steps.
The IG warned the senior officers that if they were found involved in any misconduct, he would be compelled to send such report of misconduct to the higher authorities, the sources added.
The police chief also directed the officers concerned that a DSP (security) be appointed in each district to monitor security arrangements at mosques, Imambargahs, seminaries, shrines, graveyards, important government institutions, sensitive installations, railway stations, bus terminals and academic institutes in their areas, according to an official statement.
The proposed DSP (security) would be entitled to issuing necessary directions to the SHOs concerned for strict monitoring of security steps.
Besides patrolling and random spot checks, concrete and coordinated security steps must be taken on Thursdays and Fridays to protect the life of innocent people, the police chief said. The deployment of policemen near worship places and shrines must be ensured, he added.
Full report at:
https://www.dawn.com/news/1317383/police-decide-to-launch-sindh-wide-crackdown-against-illegal-immigrants
--------
Key Taliban commander killed in drone strike
February 28, 2017
PESHAWAR - An air strike has killed an Afghan Taliban commander who twice oversaw the capture of a strategic northern city, officials said Monday, in a major blow to the insurgent group.
Mullah Abdul Salam Akhund, the Taliban shadow governor in Kunduz province who had been declared dead several times in the past, was killed on Sunday when he was holding a meeting in the volatile Dasht-e-Archi district.
"He was killed with five others in the house," provincial governor Asadullah Amarkhil told AFP.
The Taliban acknowledged the death of "the conquerer of Kunduz", saying he was killed in a "cowardly attack by US invaders".
Mullah Akhund was one of three fighters killed in a weekend strike by an unmanned aircraft, a senior Taliban official in the province told Reuters, on condition of anonymity to ensure his safety.
"He was on a journey a few days ago and stopped at a house at Dashte Archi town when drone fired missiles," said the official.
Taliban spokesman Zabihullah Mujahid also confirmed Akhund's death in a statement.
A Taliban commander in the eastern province of Khost said, "It's part of our life… We are proud to confirm that he (Akhund) was martyred for a cause."
Full report at:
http://nation.com.pk/national/28-Feb-2017/key-taliban-commander-killed-in-drone-strike
--------
Saudi Arab deports 100 Pakistanis
February 28, 2017
ISLAMABAD - Saudi Arabia has deported 100 Pakistanis for staying illegally. According to details, a special flight SV-3380, with deported Pakistanis onboard, landed at Benazir International Airport Islamabad.
Immigration officials took them under custody after verification of their documents. In another similar incident, 89 Pakistanis, in an attempt to enter Europe illegally, were nabbed by Iranian officials. Arrested people were handed over to administration of Taftan.
A report published by Saudi Gazette illustrates that Kingdom of Saudi Arabia has deported at least 39000 Pakistanis in last four months. Saudi newspaper stated that deportations were carried out for violating rules of residence and work. The report also claimed involvement of Pakistanis in terrorist activities orchestrated by Islamic State (IS) group as well as in crimes of drug trafficking, thefts, forgery and physical assaults.
Full report at:
http://nation.com.pk/national/28-Feb-2017/saudi-arab-deports-100-pakistanis
--------
Ethnic profiling will damage counter-terrorism effort: HRCP
February 28, 2017
LAHORE: The Human Rights Commission of Pakistan (HRCP) has expressed grave concern over instances of 'apparent racial profiling' and 'stereotyping' as the authorities try to clamp down on militancy and terrorism in Punjab.
In a statement issued on Monday, the Commission said: "HRCP is aghast at the administration in at least some districts of Punjab issuing formal or informal orders, asking the population to keep an eye on suspicious individuals who look like Pashtuns or are from Fata and to report any suspicious activity by them. Such reports lead to the inescapable inference that the authorities in the nation's most populous province believe that terrorism and militancy have been perpetrated by 'outsiders'. There are many problems with such an assertion, not least that it treats citizens with suspicion without evidence, and flies in the face of the guarantee for equality of citizens and non-discrimination."
"Another grave and obvious consequence of such offensive profiling is that it treats parts of population above suspicion because of ethnic identity markers. No longer can we afford to live in the state of denial; why do we find it so hard to accept that people of other ethnicity could have something to do with the violence that has been wracking the country for years? If the dimensions of terrorism and militancy have taught us anything, it is that domiciles do not curb the spread of their tentacles. Only across-the-board targeting of suspects can yield results."
Full report at:
http://nation.com.pk/national/28-Feb-2017/ethnic-profiling-will-damage-counter-terrorism-effort-hrcp
--------
India
Can't share details of government response on Sharia banking: RBI
February 27, 2017
The response given by the Finance Ministry on an RBI report about the introduction of Sharia banking in India cannot be disclosed, the central bank has said. The Reserve Bank of India (RBI) was asked to give the copy of the letter sent to it by the ministry on the recommendation of its Inter Departmental Group (IDG) regarding Islamic banking. The central bank had sought response from the Department of Financial Services (DFS) under the finance minister whether their letter can be disclosed under the Right to Information (RTI) Act. "In this regard we have been advised by the DFS, Government of India that the letter is exempt under Section 8 (1) (c)," the RBI said in response to an RTI application filed by PTI. The Section bars disclosure of information "which would cause a breach of privilege of Parliament or the state legislature".
Islamic or Sharia banking is a finance system based on the principles of not charging interest, which is prohibited under Islam.
The RBI had earlier proposed opening of "Islamic window" in conventional banks for gradual introduction of Sharia-compliant or interest-free banking in the country.
"In our considered opinion, given the complexities of Islamic finance and various regulatory and supervisory challenges involved in the matter and also due to the fact that Indian banks have no experience in this field, Islamic banking may be introduced in India in a gradual manner.
"Initially, a few simple products which are similar to conventional banking products may be considered for introduction through Islamic window of the conventional banks after necessary notification by the government," the RBI had told the Finance Ministry in a letter, copy of which was received in response to the RTI query.
The central bank's proposal is based on examination of legal, technical and regulatory issues regarding feasibility of introducing Islamic banking in India on the basis of recommendation of the IDG.
The RBI had in February last year sent a copy of the IDG to the Finance Ministry.
In late 2008, a committee on Financial Sector Reforms, headed by former RBI Governor Raghuram Rajan, had opined the need for a closer look at the issue of interest-free banking in the country.
"Certain faiths prohibit the use of financial instruments that pay interest. The non-availability of interest-free banking products results in some Indians, including those in the economically disadvantaged strata of society, not being able to access banking products and services due to reasons of faith," the committee had said.
"This non-availability also denies the country access to substantial sources of savings from other countries in the region," it added.
http://indianexpress.com/article/business/banking-and-finance/cant-share-details-of-government-response-on-sharia-banking-rbi/
--------
Gujarat IS brothers give cops names of 40 operatives
Sarfaraz Sheikh
Feb 28, 2017
AHMEDABAD/RAJKOT: The two Islamic State terror group suspects arrested+ from Rajkot and Bhavnagar on Sunday have confessed to their plans of planting bombs in the thickly populated Trikon Baug and Gundawadi areas of Rajkot this week. On Monday, the suspects Waseem Ramodiya and his brother Naeem were remanded to the custody of the Anti-Terrorist Squad (ATS) till March 10.
Investigators have got names of at least 40 other persons from across Gujarat, including Ahmedabad, who were engaged with the brothers regarding IS activities across the globe. "We are conducting verification of these persons to know the extent of their indoctrination," an official said.
During questioning, Waseem told the ATS that his wife Shahzeen used to frequently taunt him as "impotent" for not being able to execute the "tasks" given to him by their handlers who operated with the names "Big Cat" and "onegoal1aim" through the username @katakat313. The handlers, suspected to be Indians, were communicating with Waseem through a social media platform in an end-to-end encrypted code.
Full report at:
http://timesofindia.indiatimes.com/india/gujarat-is-brothers-give-cops-names-of-40-operatives/articleshow/57381740.cms
--------
India plotting to divide Muslims in Kashmir: Hurriyet leaders
February 28, 2017
Srinagar, February 27 (KMS): In occupied Kashmir, Hurriyet leaders including senior APHC leader and President of Anjuman Sharie Shian Agha Syed Hassan Al-Moosvi Al-Safvi have said that India is working on a policy aimed at dividing the Muslims of Jammu and Kashmir on sectarian, linguistic and ethnic lines.
Agha Moosvi in a statement issued in Srinagar, today, while reacting to the reports of the New Delhi's policy of controlling media, mosques and madrasas in Kashmir said that Kashmir freedom movement was not a sectarian or religious matter but it was the issue of the entire population of Jammu and Kashmir. He said, "We want to remind New Delhi that this freedom struggle is not a religious or sectarian one but all people irrespective of caste, colour, sect, religion have been supporting it," he said.
Jammu and Kashmir National Front Chairman, Nayeem Ahmad Khan urged ulema and preachers to uphold the religious importance of mosques. "Muslims should identify themselves as Muslims alone. This only can help Muslim Ummah to remain united and face all sorts of aggression aimed at diving Muslims and sabotaging the genuine freedom struggle," he said while condemning the arrest of APHC leader, Ghulam Muhammad Khan Sopori.
Hurriyet leader, Zafar Akbar Butt in his statement asked Indian authorities to desist from creating fishers on cast and sectarian basis and said that the people of Kashmir would not allow India to create disharmony in the territory.
APHC leader Bilal Sidiqee in his statement said, instead of reading writing on the wall and deliberating on the resolution of Kashmir dispute, Indian authorities are seeing the issue through law and order prism. "Kashmiris will never budge and continue their struggle till they achieve right to self-determination," he added.
Meanwhile, Hurriyet leader Muhammad Musaddiq Aadil addressing a meeting of his party Peoples Political Front in Srinagar said that history stood witness that India always used barbaric tactics to perpetuate its hold on Jammu and Kashmir. He maintained that Kashmir was a separate entity and the people of Kashmir were fighting for their freedom from Indian bondage.
Full report at:
http://www.kmsnews.org/news/2017/02/27/india-plotting-to-divide-muslims-in-kashmir-hurriyet-leaders.html
--------
Protesters in Valley: Pellet guns to return to J&K, with a tweak
February 28, 2017
The use of pellet guns, which led to considerable injuries during street protests in Kashmir last year, is set to make a comeback. Paramilitary forces have found that the less lethal alternative PAVA (pelargonic acid vanillylamide) shells are not really effective in scattering protesters. CRPF Director General K Durga Prasad told reporters Monday that a modified version of the pellet gun will be used to break up any protest before and during anti-militancy operations. "The force has taken the decision to modify pellet guns, with the help of BSF, to minimise injuries," he said. Pellet guns were widely used in the Valley during the protests that followed the killing of Hizbul militant Burhan Wani in July last year. Hundreds were injured by the pellets, many with serious injuries in the eyes. Following an outcry, the use of pellet guns was stopped, replaced by the chilli-based PAVA shells.
At Least 7 Killed, Over 30 Injured As Bus Falls Into Canal In Andhra Pradesh's Krishna District
The modified version of the pellet gun will have a "deflector", an attachment on the muzzle to prevent pellets from ascending. The CRPF has asked a special BSF workshop to deploy a metal deflector on the muzzle so that shrapnels do not strike a person above the abdomen region. CRPF troops in the Valley have been told to fire pellets aiming at the feet of protesters and not the abdomen area. "We have asked our men to fire at the feet now… By using a deflector, there is only a two per cent chance that the shot fired may hit above the point of aim as compared to the rate of 40 per cent earlier," a CRPF officer said.
Prasad, who retires Tuesday, said: "PAVA shells have a long shelf-life and they are good in certain situations… But we have made it clear that the CRPF man on the ground will use whatever the situation demands." "The situation is not as sensitive as it was last year… The intensity with which it (stone pelting) happened is no longer there… The situation of stone-pelting on security forces is not as bad as earlier," he said. According to the CRPF, as many as 2,580 of its personnel were injured, 122 of them grievously, in attacks that followed Wani's killing. There were 142 incidents of stone-pelting on its camps and 43 instances of attacks with petrol, acid and kerosene bombs.
Full report at:
http://indianexpress.com/article/india/protesters-in-valley-pellet-guns-to-return-to-jammu-and-kashmir-with-a-tweak-4547286/
--------
Rajkot Bar Association Passes Resolution Not To Defend Suspected ISIS Operatives
February 27, 2017
The Rajkot Bar Association (RBA) on Monday passed a resolution that none of its members would defend the two suspected ISIS operatives arrested by the Gujarat ATS, RBA secretary Manish Khakhar said. However, a Jamnagar-based lawyer Imtiyaz Kotecha has come forward to defend the two brothers — Wasim Ramodiya and Naeem, he said.
"We have passed a resolution that none of our members will defend those involved in anti-national activities and therefore no lawyer of RBA will defend the two suspected ISIS operatives Wasim and Naeem in the court," Khakhar said.
The RBA also praised the Gujarat Anti Terrorist Squad (ATS) team and Rajkot City Police Commissioner Anupamsinh Gehlot for busting the ISIS network in Saurashtra region.
"Regarding Kotecha, we cannot say anything as he is not a member of Rajkot Bar Association (RBA). He is free to defend them," he said.
Wasim and Naeem were on Monday produced before a local court which sent them to 12-day police custody.
Full report at:
http://indianexpress.com/article/india/gijarat-ats-rba-passes-resolution-not-to-defend-suspected-isis-operatives-4547063/
--------
In goodwill gesture, India to release 39 Pakistan prisoners
Sachin Parashar
Feb 28, 2017
NEW DELHI: In a significant sign that India is finally responding to Islamabad's peace overtures, the government has decided to release 39 Pakistan's nationals currently languishing in Indian jails.
These included 21 prisoners who have served out their sentence in India and 18 fishermen.
Speaking to TOI immediately after Islamabad released Indian soldier Babulal Chavan+ , Pakistan high commissioner to India Abdul Basit had said that Pakistan expected India to acknowledge the Chavan's repatriation and release 33 Pakistan nationals who were in Indian jails despite having completed their sentence. "We have identified these prisoners and with Pakistan confirming their nationality, they will be released on March 1," said an official source.
While India has reacted cautiously to the house arrest of JuD chief Hafiz Saeed, and his subsequent listing under the Anti Terrorism Act, the government believes it may be the right time to open channels of communication with Islamabad even if a full-fledged diplomatic dialogue remains
India has repeatedly said in the past couple of months that it won't dilute its stand that there can be no dialogue with Pakistan without demonstrable action against terror groups targeting India. However, there's also a feeling within the government that India needs to reciprocate to the opening which Pakistan PM Nawaz Sharif, according to Pakistan diplomats, has sought to provide after the retirement of Raheel Sharif as army chief.
This saw the government inviting Pakistan for a South Asia Speakers' Summit held in Indore last week and also seeking to promote people to people contact by ensuring and sponsoring Indian participation in the Karachi Literature Festival. Officially though, it continued to insist these developments shouldn't be seen as a precursor to resumption of talks.
Full report at:
http://timesofindia.indiatimes.com/india/in-goodwill-gesture-india-to-release-39-pakistan-prisoners/articleshow/57381938.cms
--------
Arab World
Syria: Terrorists in Eastern Damascus Issue Distress Call to Comrades
Feb 27, 2017
The sources said that the army soldiers have been advancing against the Al-Nusra from the two directions of the Northeast and the Northwest towards al-Qaboun region, taking control of several positions in al-Qaboun farms.
In the meantime, the army's artillery and missile units targeted terrorists' movements and gatherings in the towns of Harasta, Douma, al-Nashbiyeh and Harazma in al-Marj region in Eastern Ghouta, killing and wounding a number of terrorists, the sources said.
They added that the army's missile units targeted a main command post of Al-Nusra along the road to the town of Harasta, destroying the post and killing or wounding tens of terrorists.
Other sources reported that terrorists deployed in Jobar, East of the capital, carried out attacks on the Syrian Army to reduce the army men's pressure on their comrades in al-Qaboun.
The sources added that the terrorists' attacks on government forces' positions in Jobar were repelled by the Syrian soldiers.
Reports said earlier today that the Syrian government forces stormed terrorists' positons in al-Qaboun region in Eastern Ghouta and managed to impose control over 90 percent of the farms.
The army men struck the defense lines of Al-Nusra Front in al-Qaboun and Barzeh regions and could drive terrorists out of over 90 percent of al-Qaboun farms, killing tens of militants.
Informed sources in Eastern Damascus said that the army's missile and artillery units targeted Al-Nusra's positions in al-Qaboun simultaneous with the ground forces' advances, destroying terrorists' command posts.
The sources added that terrorist groups in Harasta, al-Qaboun and Tishrin regions in Eastern Damascus breached ceasefire and inflicted heavy damage on public and private properties in the nearby regions, including al-Abasseen, killing also several civilians.
http://en.farsnews.com/newstext.aspx?nn=13951209001351
--------
Syrian Army Wards off Turkey-Backed Militants' Attack in Eastern Aleppo
Feb 27, 2017
The websites said that the army soldiers repelled a heavy attack of the Turkey-led Euphrates Shield's forces in Tadif just to the South of al-Bab town.
"The Turkey-backed militants failed to capture the government-controlled town of Tadif that was captured two days ago," the opposition websites said.
The websites said that the pro-government forces are currently deployed in the Southern outskirts of Tadif and forces of the Euphrates Shield Operation are deployed in the Northern outskirts of the town, adding that there are still sporadic clashes between the two sides.
Media sources reported earlier today that clashes erupted between the Syrian Army troops and Ankara-backed militants of the Euphrates Shield Operation in the town of al-Bab East of Aleppo province.
Sham times news website reported that the army soldiers have been engaged in heavy fighting with forces of the Turkey-led Euphrates Shield Operation near the town of al-Bab on Sunday night.
Full report at:
http://en.farsnews.com/newstext.aspx?nn=13951209001233
--------
11 dead in Syria govt raids, regime gains in Aleppo
February 28, 2017
BEIRUT - Government air raids on northwest Syria killed at least 11 people overnight, mostly civilians, a monitoring group said Monday, while the military said its forces made advances in Aleppo province.
"Government warplanes carried out air strikes after midnight on several areas in the town of Ariha" in Idlib province, said the Syrian Observatory for Human Rights' head Rami Abdel Rahman.
"The preliminary toll is 11 killed, including at least seven civilians," three of them children, he said. Others were still missing and rescue teams were searching for anyone trapped under the rubble, Abdel Rahman added. Leith Fares, a rescue worker in Ariha, told AFP his team had pulled at least 20 wounded people out of the rubble. "We've been working since 3:00 am (0100 GMT) to rescue victims still under the rubble of two four-storey buildings that totally collapsed on the residents inside," he said.
"We're still looking for two families, estimated at eight to 10 members each, that are still trapped," Fares said.
The deaths come two days after 10 civilians were killed in government air strikes on Ariha, held since spring 2015 by an anti-regime coalition dominated by militants.
Idlib province has been battered by heavy air strikes in recent weeks, with intensifying bombing raids by regime warplanes in particular, according to the Observatory.
It has also been rocked by infighting between rebel and militant factions, including Al-Qaeda's former Syrian affiliate, Fateh al-Sham Front.
Syria's conflict began in March 2011 with protests against President Bashar al-Assad's rule but has since spiralled into a multi-front civil war pitting government forces, rebels, militants and Kurds against each other.
Troops loyal to Assad scored their biggest victory yet in late December when they secured full control of Syria's second city Aleppo.
In recent weeks, they have also steadily advanced on several fronts in the province of the same name, including against the Islamic State militant group.
A Syrian military source told AFP on Monday that the army had "seized 18 towns and villages, including the town of Taduf and a number of strategic hilltops in eastern Aleppo province, totalling about 600 square kilometres (230 sq miles)."
Taduf had been held by IS militants and lies near Al-Bab, a key town where rebel fighters, backed by Turkish soldiers, artillery, and air power, defeated IS last week.
IS on Monday also withdrew from nearly two dozen villages near the town of Manbij, in what the Observatory called a sign of "swift collapse" of militant ranks.
Manbij is held by the Syrian Democratic Forces, a US-backed alliance of Kurdish and Arab fighters.
Full report at:
http://nation.com.pk/international/28-Feb-2017/11-dead-in-syria-govt-raids-regime-gains-in-aleppo
--------
New anti-IS strategy may mean deeper US involvement in Syria
February 28, 2017
A new military strategy to meet President Donald Trump's demand to "obliterate" the Islamic State group is likely to deepen U.S. military involvement in Syria, possibly with more ground troops, even as the current U.S. approach in Iraq appears to be working and will require fewer changes.
Details are sketchy. But recommendations due at the White House on Monday are likely to increase emphasis on nonmilitary elements of the campaign already underway, such as efforts to squeeze IS finances, limit the group's recruiting and counter IS propaganda that is credited with inspiring recent violence in the U.S. and Europe. One official with knowledge of the recommendations said the report would present a broad overview of options as a starting point for a more detailed internal discussion. The official wasn't authorized to speak to reporters about the contents of the document and demanded anonymity
Marine Corps Gen. Joseph Dunford, chairman of the Joint Chiefs of Staff, said Thursday that the emerging strategy will take aim not just at the Islamic State militants but at al-Qaida and other extremist organizations in the Middle East and beyond, whose goal is to attack the United States. He emphasized that it would not rest mainly on military might.
"This is a political-military plan," he said. "It is not a military plan."
Dunford's comment suggests that Pentagon leaders have a more nuanced view of the IS problem than is reflected in Trump's promise to "obliterate" the group, as he put it on Friday. Dunford said the U.S. should be careful that in solving the IS problem it does not create others, hinting at the sensitive question of how to deal with Turkey, which is a NATO ally with much at stake in neighboring Syria, and Russia, whose military action in Syria has had the effect of propping up the Syrian regime.
Defense Secretary Jim Mattis is giving the White House the ingredients of a strategy, which officials say will be fleshed out once Trump has considered the options. Officials described the Mattis report as a "framework" built on broad concepts and based on advice from the State Department, the CIA and other agencies. Officials have indicated the recommended approaches will echo central elements of the Obama administration's strategy, which was based on the idea that the U.S. military should support local forces rather than do the fighting for them. Mattis already has signaled publicly that he sees no value in having U.S. combat forces take over the ground war.
"I would just tell you that by, with and through our allies is the way this coalition is going against Daesh," Mattis said last week in Baghdad, using an Arabic term for the Islamic State group. "We're going to continue to go after them until we destroy them and any kind of belief in the inevitability of their message."
Trump signed an executive order on Jan. 28 giving Mattis 30 days to present a "preliminary draft" of a plan. He said it should include a comprehensive strategy that would not only deliver a battlefield victory but also "isolate and delegitimize" the group and its radical ideology.
Asked if adding more U.S. troops or arming the Syrian Kurds was under discussion, Mattis said he will "accommodate any request" from his field commanders.
"We owe some degree of confidentiality on exactly how we're going to do that and the sequencing of that fight so that we don't expose to the enemy what it is we have in mind in terms of the timing of the operations," Mattis told reporters. But he said those are "some of the issues that we'll be dealing with as we go forward, and we'll be addressing each one of them, from intelligence, to tactics, to logistics as we sustain the fight going into this."
Army Gen. Joseph Votel, the commander of U.S. Central Command, which oversees military operations in the Mideast, has said more American troops may be needed to speed up the fight in Syria. The U.S. currently has about 500 special operations forces in Syria helping to organize, advise and assist local forces.
One of the thorniest problems the Trump administration will consider is whether to change the U.S. approach to Russia's military role in Syria. Although Trump has suggested an interest in working with Russia against IS, the Pentagon has been reluctant to go beyond military-to-military contacts aimed at avoiding accidents in the airspace over Syria.
Senior military leaders, including Mattis, seem more confident in the Iraqi military campaign, lending weight to the idea that the options will put a greater emphasis on Syria.
Full report at:
http://nation.com.pk/international/27-Feb-2017/new-anti-is-strategy-may-mean-deeper-us-involvement-in-syria
--------
Russia pledges to veto UN sanctions resolution on Syria
28 February 2017
Russia pledged to veto a Western-backed UN resolution Tuesday that would impose sanctions on 21 Syrian individuals, organizations and companies allegedly involved in chemical weapons attacks in the war-ravaged country.
The draft Security Council resolution would also ban all countries from supplying Syria's government with helicopters, which investigators have determined were used in chemical attacks.
The resolution, initially sponsored by Britain and France, was recently joined by the new United States administration of President Donald Trump.
France's UN ambassador, Francois Delattre, said Monday that his government was "very pleased that the new American administration has confirmed it shares completely our view" on the need for sanctions.
British Ambassador Matthew Rycroft said US support was a sign that the three countries are determined to oppose the proliferation of weapons of mass destruction and "make sure that chemical weapons cannot be used with impunity."
The resolution follows a joint investigation by the United Nations and the international chemical weapons watchdog that determined the Syrian government was behind at least three attacks involving chlorine gas and the ISIS group was responsible for at least one involving mustard gas.
Russia, Syria's closest ally, joined the Western nations in establishing the joint investigation, known as the JIM, to determine responsibility for chemical attack.
But Russia's deputy UN ambassador, Vladimir Safronkov, said Friday that Moscow would veto the resolution, which he described as "one-sided," "based on insufficient evidence" and "a provocation."
In a sharp retort, U.S. Ambassador Nikki Haley asked: "How much longer is Russia going to continue to babysit and make excuses for the Syrian regime? ... People have died by being suffocated to death. That's barbaric."
The Syrian government denies using chemical weapons in the civil war, now in its sixth year, but the three Western countries contend there must be accountability following the results of the JIM investigations.
"We call on all our colleagues in the council, all 15, to ... give a strong, clear, message tomorrow that the international community means business on preventing the use of these abhorrent weapons," Rycroft said.
Full report at:
https://english.alarabiya.net/en/News/middle-east/2017/02/28/Russia-pledges-to-veto-UN-sanctions-resolution-on-Syria.html
--------
Aleppo: Syrian Soldiers Block Turkey-Backed Militants' Only Pathway to Manbij
Feb 27, 2017
The army forces drove ISIL out of the town of Jubb al-Khafa and expanded their presence to the regions under the control of the Kurdish-led Syrian Democratic Forces (SDF) in the towns of Um Khazreh and Houteh.
Military sources said the Syrian army's control over Jubb al-Khafa has sealed off the road to Manbij, preventing the Euphrates Shield Operation force from expanding to the town in Northeastern Aleppo.
The sources said that arrival of the Syrian army at borders with the SDF-controlled regions will possibly open new safe corridors for transferring civilians from East Aleppo province to Aleppo city and other regions that are controlled by the Kurdish forces.
Military sources had informed earlier today that the Syrian Army troops' advances against ISIL in Eastern Aleppo would soon end up in not just pushing the terrorist group back from the Northern parts of the country, but laying a full siege on the Turkish forces and the Ankara-backed militants that are operating under the Euphrates Shield Operation.
The sources who requested anonymity, said that the army soldiers' control over the town of Tadif South of al-Bab has established another contact line with the forces of the Turkey-backed Euphrates Shield forces.
They added that if the Syrian government troops continued their advances against ISIL in Eastern Aleppo towards the SDF, the Euphrates Shield forces would be trapped in a circle of the army men in the towns of al-Bab and Baza'a.
The sources went on to say that if the Syrian army forces managed to reach the SDF positions, the Manbij road would be cut off and the Euphrates Shield forces would have no way out to march in Northern Syrian any further, but to engage in clashes with the Syrian soldiers or Kurdish fighters.
Full report at:
http://en.farsnews.com/newstext.aspx?nn=13951209001547
--------
Clashes Erupt between Syrian Army, Turkey-Backed Militants near Al-Bab
Feb 27, 2017
Sham times news website reported that the army soldiers have been engaged in heavy fighting with forces of the Turkey-led Euphrates Shield Operation near the town of al-Bab on Sunday night.
Sham times added that regions between the town of Tadif that was captured by the Syrian army yesterday and the Southern outskirts of al-Bab have been witnessing a second round of fierce clashes between the army soldiers and Turkey-backed militants.
The clashes came after the army men managed to take control over the key town of Tadif South of al-Bab.
Reports said earlier today that the army men engaged in fierce clashes with ISIL North of the town of Qasr al-Brij and managed to drive the terrorists out of the towns of Nabateh al-Saqireh and Nabateh al-Kabireh.
ISIL suffered heavy casualties in the attack.
A field source said that the army men kicked off their attack on ISIL positions from the towns of Masriheh and Qasr al-Brij and from there they could hit terrorists' defense lines and capture Nabateh al-Saqireh and Nabateh al-Kabireh.
Full report at:
http://en.farsnews.com/newstext.aspx?nn=13951209000364
--------
Al-Nusra Terrorists Fail again to Break through Syrian Army Positions in Dara'a City
Feb 27, 2017
The army soldiers engaged in fierce clashes with Al-Nusra fighters in the neighborhoods of al-Badou, al-Karak, Old Customs and al-Mahjoureh air defense battalion and repelled their attack after inflicting a number of casualties on them.
Three tanks, a machinegun position and three military vehicles of Al-Nusra were destroyed in the failed attack in al-Karak and Northwest of the Old Customs region.
Elsewhere in the same city, the army's artillery and missile units targeted the concentration center of a group of terrorists Southwest of Dhahiyah al-Yarmouk area in Dara'a al-Balad district, killing the entire members of the group and destroying their arms and ammunition.
In relevant developments on Sunday the Al-Nusra terrorists stormed government forces' positions in al-Manshiyeh from multiple fronts and directions, including the al-Mesri square, several Western neighborhoods of the city, the West side of Old Customs and Tal (hill), but the army soldiers engaged in very heavy fighting with them and fended off their attack.
Full report at:
http://en.farsnews.com/newstext.aspx?nn=13951209000628
--------
US drone strike kills high-ranking al-Qaeda leader in Syria
Feb 28, 2017
A high-ranking al-Qaeda commander has been killed in a US drone strike in Syria's northwestern province of Idlib, says a monitoring agency.
According to the US-based SITE Intelligence Group on Monday, Abdullah Muhammad Rajab Abdulrahman, the deputy to al-Qaeda leader Ayman al-Zawahiri, was killed during an attack on his car on Sunday.
The Egyptian national, also known by his nom de guerre Abu al-Khayr al-Masri, was a close associate to former al-Qaeda leader Osama bin Laden and was implicated in the 1998 bomb attacks on the US embassies in Tanzania and Kenya.
Images posted on social media showed his car with its roof destroyed after the attack. The so-called Syrian Observatory for Human Rights has also confirmed that a senior al-Qaeda figure was killed in the province.
The Pentagon has also confirmed carrying out a strike on the province on Sunday without referring to its target or outcome.
Full report at:
http://www.presstv.ir/Detail/2017/02/28/512370/syria-us-drone-qaeda
--------
Africa
US to boost Somali military operation against al Shabaab
Feb. 27, 2017
Pentagon wants to expand its military in a bid to fight terror groups linked to al Qaeda, particularly al Shabaab which is wrecking havoc in Somalia.
The US Department of Defence wants to put its forces closer to the fight against al Shabaab to avert attacks that may be planned against America.
This follows concerns that many young Americans from Somali communities traveled to training camps in Somalia therefore likely to attack the US.
Thomas Waldhauser, head of US Africa Command, in an interview with the Associated Press described Somalia as 'the most perplexing challenge'.
"The US is trying to take a look at Somalia from a fresh perspective in the way ahead," he said as reported in the New York Post - a US media outlet.
In the recommendations, US special operations forces will increase assistance to the Somali National Army in the struggle against the militants.
It will also allow the US military a greater flexibility to launch airstrikes against the militia in the region.
Other officials privy to the plan said there is a proposal to have US troops accompany local soldiers on military operations.
The proposal is also to ease restrictions on when the United States can conduct air strikes targeting al Shabaab hideouts.
The militant group has been fighting for years to impose its strict interpretation of Islam on Somalia and also wants to topple the Western-backed government in Mogadishu.
They also want to drive out soldiers from Kenya, Djibouti, Uganda, Ethiopia among other African states deployed under Amisom.
There are also concerns that the plan could be politically sensitive, following the disastrous downing of two US helicopters over Mogadishu in 1993 that claimed 18 lives.
According to the New York Post, the military will be able to launch air strikes against militants on a more pre-emptive basis if the proposal goes through.
Defense Secretary Jim Mattis, who approved the recommendations, is said to have sent the plan to the White House early February.
Waldhauser said the US sees an opportunity to work with Mohamed Abdullahi Mohamed - Somalia's new president, to strengthen local soldiers so that they can take on al Shabaab on their own.
Full report at:
http://www.the-star.co.ke/news/2017/02/27/us-to-boost-somali-military-operation-against-al-shabaab_c1514992
--------
Cairo conference to focus on religious coexistence
February 27, 2017
Cairo: Muslim and Christian delegates from more than 50 countries will gather Tuesday in the Egyptian capital Cairo to discuss coexistence based on respect for freedom and citizenship.
The two-day conference, entitled "Freedom, Citizenship, Diversity and Integration", is co-organised by Egypt's prestigious Islamic Centre of Al Azhar and the Muslim Council of Elders based in the UAE.
Grand Shaikh of Al Azhar Ahmad Al Tayyeb and Coptic Pope Tawadros II are leading Muslim and Christian clerics and scholars at the gathering held under the auspices of Egyptian President Abdul Fattah Al Sissi.
They include heads of the Oriental Orthodox churches as well as Muslim and Christian intellectuals.
The participants are looking into coexistence in the Arab world between the Muslim majority and the Christian minority, exploring future challenges with the aim of formulating a promising vision for humanity.
Speakers at the conference are expected to highlight the Arab Islamic-Christian coexistence and diversity experience in its Oriental and global dimensions, together with the current problems and challenges, organisers said.
Other topics on the agenda include freedom-diversity interrelation as well as state authorities' role in safeguarding freedoms and diversity. Another key topic focuses on Muslim-Christian joint action to tackle fanaticism, militancy and terrorism with a view to stopping manipulation of religion in disputes.
The conference is held amid regional turbulence and radical violence. Over the past few days, dozens of Egyptians from the country's minority Christian community have fled the Sinai Peninsula due to a string of deadly attacks by Islamist extremists there. Elsewhere, Christians have been subjected to abuses by Daesh terrorist in Syria and Iraq.
Participants in the Cairo conference will adopt a declaration from Al Azhar emphasising coexistence between Muslims and Christians.
The pact calls on followers of Islam and Christianity to live together in harmony and respect principles of citizenship, freedom, participation and diversity.
Launched in July 2014 in the UAE capital Abu Dhabi, the Muslim Council of Elders (MCE) is an independent international institution aimed at promoting peace in the Muslim communities, eliminating sectarianism and espousing Islam's humanitarian values of tolerance and moderation.
Full report at:
http://gulfnews.com/news/mena/egypt/cairo-conference-to-focus-on-religious-coexistence-1.1985519
--------
Loud blast heard in Somali capital, cause unknown
February 28, 2017
A car bomb went off in the Somali capital on Monday, wounding three people, a Reuters witness said.
It was not immediately clear who was responsible for the explosion. In the past, al Qaeda-linked al Shabaab has taken responsibility for blasts and gun attacks in the capital.
Al Shabaab has been able to carry out increasingly deadly bombings despite losing most of its territory to African Union peacekeepers supporting the Somali government.
http://nation.com.pk/international/27-Feb-2017/loud-blast-heard-in-somali-capital-cause-unknown
--------
UN: Muslim Africans face discrimination in Germany
27.02.2017
Muslims of African descent face growing discrimination in Germany due to worrying levels of Islamophobia, a UN monitoring group warned on Monday.
Ricardo Sunga, chairman of the UN's Working Group of Experts on People of African Descent, announced results of a fact-finding visit to Germany at a news conference in Berlin.
"Muslims of African descent are facing increasingly difficult times in the enjoyment of their rights due to increased Islamophobia and Afrophobia," he said.
While praising Germany's promotion of human rights and diversity, Sunga expressed concern over widespread problems faced by Africans, and said Muslim Africans often become victims of discrimination in the workplace or in schools.
"Muslim women of African descent face further discrimination when it comes to access to the labor market," he said, referring to discrimination against them due their appearance or Muslim dress.
"Many Muslim students of African descent describe their experiences in school as traumatic as they experience not only anti-Black racism but also anti-Muslim racism," he also added.
The UN's expert group visited Germany this month to monitor the human rights situation of people of African descent in Germany, whose population estimated at 800,000.
Sunga called on the German authorities to take stronger measures to combat all forms of racial discrimination, xenophobia, Afrophobia and related intolerance.
Colonial history
He also urged Germany to recognize its responsibility in mass killings committed in its African colony Namibia in the early 20th century.
"Germany should recall its own share in the history of colonization, enslavement and genocide, and use a reparatory justice approach as a way forward. The Ovaherero and Nama people must be included in the negotiations currently ongoing between the German and Namibian governments," he said.
Full report at:
http://aa.com.tr/en/europe/un-muslim-africans-face-discrimination-in-germany/760467
--------
Nigeria religious leaders look past hate in conflicted country
By Elizabeth Shim
Feb. 27, 2017
Feb. 27 (UPI) -- The rise in hate groups and hate-related incidents in the United States – and elsewhere – is stoking concerns about social peace.
The Southern Poverty Law Center has described the U.S. presidential election as having "electrified the radical right," and as recently as last week a Missouri man was arrested on charges of fatally shooting an Indian man, and injuring two others, in what the FBI has called a hate crime.
Yet in other parts of the world, everyday peacemakers are intervening in the escalation of tensions and violence that have upended villages and traumatized girls in the wake of sexual violence – as was the case in west Africa as the Islamic militant group Boko Haram began to launch increasingly sophisticated attacks on villagers in Nigeria, Cameroon and Chad.
Aya Goto, the senior vice president of the Global Peace Foundation, told reporters in Manila on Sunday that community leaders in Nigeria's Kaduna State are overcoming their religious differences with peace-building workshops involving Christian and Muslim participants.
"At this point we have lots of conflict and war, where [people] are killing each other, such as Islamic, Christian believers," Goto said.
Goto's foundation launched a social program in Nigeria, with Rev. John Joseph Hayab, a Christian, and Sheikh Khidir Maraya Abdullah, a Muslim cleric, leading an effort to build "respect across religious divides."
The workshops made progress in easing suspicion between rival Christian and Muslim groups in religiously diverse Nigeria, and have worked to encourage dialogue among local leaders.
Full report at:
http://www.upi.com/Top_News/World-News/2017/02/27/Nigeria-religious-leaders-look-past-hate-in-conflicted-country/9241488212804/
--------
South Africa: Essa Moosa - the Struggle Lawyer Who Was 'Everywhere'
26 FEBRUARY 2017
Essa Moosa, who had been diagnosed with cancer a while ago, passed away on Sunday. He had turned 81 on February 8. RYLAND FISHER pays tribute to the celebrated struggle lawyer.
When my former colleague Mansoor Jaffer and I visited judge Essa Moosa at his house in Crawford last week, an old schoolfriend of Moosa asked us whether we were his sons. We replied: "Yes" because in many ways we were.
Moosa had that effect on people. He was much more than a lawyer. He was also a comrade and friend to many people all over the Western Cape and South Africa.
This was evident at his funeral service on Sunday afternoon. Moosa, who had been diagnosed with cancer a while ago, had passed away at 11:15 on Sunday. He had turned 81 on February 8.
Full report at:
http://allafrica.com/stories/201702270201.html
--------
Southeast Asia
Islamic State Forces Philippine Nurses to Give Medical Training in Libya
28-Feb-17
Tripoli. A Philippine nurse held by Islamic State in the Libyan city of Sirte said on Monday (27/02) that she and her colleagues had been forced to treat militants and give them medical training.
The nurse is from a group of seven women, one man and a 10-month-old child who are being repatriated from Libya to the Philippines. They were freed from Sirte when local forces drove Islamic State from the city last year.
Islamic State took full control of Sirte in early 2015, turning it into their North African stronghold and holding dozens of foreign captives. The Philippine nationals are medical staff who were among foreign workers already in the city when it came under the ultra-hardline group's rule.
"When they found out we were Muslim they released us but under a strict condition that we will have to work as nurses in their hospital and we had to train ISIS [Islamic State] on emergency care and nursing course," the nurse told reporters in the Libyan capital, Tripoli.
"It was a horrible time. Each day we lived in fear. We didn't know what was going to happen next. And they threatened to kill us if we left Sirte."
The Philippine staff worked at Sirte's main hospital, which Islamic State used to treat their wounded fighters until they were pushed out of central Sirte in August.
Militants then retreated toward their final strongholds near Sirte's seafront, taking medical equipment and foreign captives with them.
Islamic State was defeated in Sirte in early December, after nearly seven months of fighting. The Philippine medical staff and many of the other foreign captives were freed in the final stages of the battle.
Since then they have been held in Misrata, the city that led the military campaign in Sirte. Also held there are dozens of women from sub-Saharan Africa who were captured while crossing Libya as migrants and used as sex slaves in Sirte.
Earlier this month an Indian doctor who had also been trapped in Sirte, Ramamurthy Kosanam, was flown out of Libya.
Full report at:
http://jakartaglobe.id/international/islamic-state-forces-philippine-nurses-give-medical-training-libya/
--------
Saudi king to work with Indonesia to combat Islamic State: ambassador
Feb 28, 2017
Saudi Arabia's King Salman is expected to sign 10 agreements during his visit to Indonesia, with a focus on combating militant group Islamic State, the kingdom's ambassador to Indonesia told Reuters on Tuesday.
The Saudi king, who on Sunday kicked off a month-long Asian tour to build ties and seek investment opportunities, will be in Indonesia March 1-12, envoy Osama Mohammad Abdullah Alshuaibi said.
"There are a lot of MOUs (memorandum of understanding) to be signed here. The most important is anti-terrorism because we find that we should work together to defeat ISIS," he said, using one of the acronyms for Islamic State.
The authorities in Indonesia, an officially secular state with the world's largest Muslim population, have grown increasingly concerned after a series of attacks over the past year blamed on supporters of Islamic State.
Saudi Arabia and Indonesia will also work together on other areas, such as oil and gas and education, Alshuaibi said.
Full report at:
http://www.reuters.com/article/us-saudi-asia-indonesia-idUSKBN1670GJ
--------
Indonesian police kill bomber, investigate for link to IS sympathisers
28-Feb-17
JAKARTA: Indonesian police killed a militant on Monday after he detonated a small bomb in the city of Bandung and authorities said they were investigating whether he had links to a radical network sympathetic to Islamic State.
http://dailytimes.com.pk/world/28-Feb-17/indonesian-police-kill-bomber-investigate-for-link-to-is-sympathisers
--------
Muslim terrorists behead kidnapped sailor after ransom is denied
February 27, 2017
MANILA, Philippines — Abu Sayyaf extremists in the Philippines released a video showing the beheading of a German hostage in the first sign the brutal Filipino militants carried out a threat to kill him after a ransom deadline lapsed over the weekend.
President Rodrigo Duterte's adviser dealing with Muslim rebel groups, Jesus Dureza, condemned the killing of Jurgen Gustav Kantner as barbaric, saying the Philippine military and other groups "exhausted all efforts to save his life" up to the final moment.
"We grieve as we strongly condemn the barbaric beheading of yet another kidnap victim," Dureza said in a statement. "We all tried our best. But to no avail."
The brief video circulated Monday by the SITE Intelligence Group, which monitors jihadi websites, shows Kantner sitting in a grassy clearing and saying "Now he kill me" shortly before a masked militant beheads him with a curved knife.
A few gunmen mutter "Allahu Akbar," or "God is great," in the video that lasts a minute and 43 seconds.
The Philippine military confirmed Kantner had been "mercilessly and inhumanly murdered."
"Our operations in the past several days and nights using all our resources were unrelenting. We lost some of our best men in the process, because we value the life of Mr. Kantner and that of the others who have fallen prey to this terrorist group," spokesman Col. Edgard Arevalo said in a statement.
An intelligence report seen by the Associated Press said an Abu Sayyaf militant, Moammar Askali, had wanted Kantner to be killed as announced but others wanted to wait for a ransom payment. The militants circulated a video earlier this month in which Kantner said he would be killed if ransom was not paid by 3 p.m. Sunday.
Philippine officials have said the militants were seeking a ransom of 30 million pesos ($605,000).
In Germany, Foreign Ministry spokesman Martin Schaefer said German experts were evaluating the video to determine whether it was authentic, but that if it was, it's "deeply shocking."
"It makes you question what can lead people to commit such a barbaric crime, but, at the moment, I'm not in a position to say whether the video's authentic," he said.
He would not give any details on possible negotiations with the kidnappers, including whether there was a ransom demand, citing government policy and saying that "public comment never helps in finding a solution" in such cases.
Abu Sayyaf claimed in November that its gunmen had kidnapped Kantner and killed a woman sailing with him off neighboring Malaysia's Sabah state. Villagers later found a dead woman on a yacht with the German flag off Laparan Island in Sulu province in the southern Philippines, the military said.
Full report at:
http://nypost.com/2017/02/27/philippine-militants-release-video-of-germans-beheading/
--------
Mideast
UN coordinator in Yemen accused of siding with rebels
28 February 2017
The Yemeni recognized government has accused the United Nation's humanitarian coordinator, Jamie McGoldrick, of siding with the Houthi rebels and ousted president Ali Abdullah Saleh.
According to the government, McGoldrick seems to be supporting the Houthi coup, which does not qualify him to represent the United Nation's efforts towards achieving peace in Yemen.
While McGoldrick rejects such accusations, the Yemeni government has said that the envoy managed to visit the besieged city of Taiz only once since he started his mission in the country.
McGoldrick similarly failed to visit the government's temporary capital of Aden at a time when the Red Cross and Doctors Without Borders are both functioning in the city.
The coordinator is in contact with a number of institutions that are controlled by Houthi rebels, including the ministry of education, the government adds.
https://english.alarabiya.net/en/News/middle-east/2017/02/28/UN-coordinator-in-Yemen-accused-of-siding-with-rebels-.html
--------
Iranian art ambassadors carry message of peace, pride: Qassemi
Feb 27, 2017
Iran's Foreign Ministry spokesman has commended the Iranian prominent filmmaker, Asghar Farhadi, and the cast and crew of his film 'The Salesman' for winning the 2017 Academy Award for the Best Foreign-Language Film.
"Once again, the great Iranian nation and society have witnessed the success of the ambassadors of Iranian art in international art communities in conveying to the world the voice of the noble Iranian people, which is the voice of culture, civilization, peace and national dignity and pride," Iranian Foreign Ministry Spokesman Bahram Qassemi said on Monday.
He added that artists have a great responsibility to strengthen friendship and unity among nations at the current juncture.
It is very pleasing to see the proficient and diligent Iranian director once again manage to deliver the Iranian nation's message of peace and friendship to the entire world through the means of art, the spokesperson said.
The Salesman won the Oscars on Sunday for best foreign-language film; however, Farhadi had boycotted the gala over US President Donald Trump's executive order banning arrivals into the US from seven Muslim countries.
The award was accepted by two prominent Iranian-Americans representing the Iranian director. Anousheh Ansari, famed for being the first female space tourist, and Firouz Naderi, a former director of Solar Systems Exploration at NASA.
Qassemi also hailed the "brave" decision made by Farhadi and the movie's star actress, Taraneh Alidoosti, to boycott the Oscars ceremony " in respect for the wise people of Iran and six other countries who were disrespected by the political and inhuman travel ban order."
It showed that the voice of moderation and peace-seeking continues to reverberate throughout the world despite the conduct of all extremists and unilateralists, the spokesman emphasized.
Speaking while receiving the award, Ansari read a message on behalf of The Salesman's director.
Former NASA scientist Firouz Naderi (L) and engineer/astronaut Anousheh Ansari pose with the Best Foreign Language Film award for 'The Salesman' on behalf of director Asghar Farhadi in the press room during the 89th Oscars on February 26, 2017, in Hollywood, California. (Photo by AFP)
"My absence is out of respect for the people of my country and those of other six nations whom have been disrespected by the inhumane law that bans entry of immigrants to the US," the space tourist said. "Dividing the world into the 'us' and 'our enemies' categories creates fear, a deceitful justification for aggression and war."
The Oscar-winning Iranian filmmaker announced in January that he has decided not to participate in the Oscars ceremony in protest at the US president's executive order.
Trump's executive order, issued on January 27, blocked entry into the United States for 90 days for citizens from Iran, Iraq, Libya, Somalia, Sudan, Syria and Yemen. It also suspended entry of all refugees for 120 days and barred Syrian refugees indefinitely.
US District Judge James Robart in Seattle, Washington, suspended the order nationwide on February 4 after his state challenged its legality. A three-judge panel in the 9th US Circuit Court of Appeals upheld Robart's ruling.
Full report at:
http://www.presstv.ir/Detail/2017/02/27/512347/Iran-US-Asghar-Farhadi-Bahram-Qassemi-The-Salesman-Oscars-Donald-Trump
--------
No real change in Saudi stance in support of terrorists: Iran official
Feb 27, 2017
A senior Iranian official has highlighted the key Saudi role in founding and sponsoring terrorist groups, saying Riyadh has failed to truly mend its ways.
Secretary of Iran's Supreme National Security Council (SNSC) Ali Shamkhani made the comments on Monday in response to a question about the Islamic Republic's stance on the recent visit by Saudi Foreign Minister Adel al-Jubeir to Iraq.
"Of course, we consider as positive any move by countries supporting terrorist groups, particularly Saudi Arabia, to turn back from their destructive policies in the past and make up for their mistakes," he said.
However, he added, "No real change in the approach by this country [Saudi Arabia] has been witnessed."
Jubeir made a rare visit to Baghdad on Saturday as the first by a high-ranking Saudi official since the US-led invasion of Iraq in 2003 and was welcomed by Iraqi Prime Minister Haider al-Abadi.
The two sides "discussed cooperation in various fields, including the fight against the Daesh gangs," a statement from Abadi's office said.
Shamkhani further said that one cannot easily disregard the role that Saudi Arabia has played in creating and nurturing defeated terrorist groups in Iraq and "the irreparable damage" that these Takfiris have inflicted upon regional countries, especially Iraq and Syria.
Saudi Arabia is accused of providing material and ideological support to extremist groups, including Daesh, which is wreaking havoc particularly in Syria and Iraq. The Daesh terrorist group's hallmark line of thought, namely Wahhabism, is Saudi Arabia's official ideology. Wahhabism is a strand of radical ideology.
Elsewhere, the SNSC secretary brushed aside remarks by some foreign officials expressing suspicion over the lack of major Takfiri terrorist attacks in Iran, saying, "Terrorists can carry out bombings and terrorist measures in countries that have been the origin of their nurturing and training and where they have bases and support for their evil intentions."
Shamkhani described the social, political and cultural conditions in Iran as being completely at odds with terrorist ideologies and teachings.
"The presence of a vigilant security apparatus and wise and discerning citizens," he said, "prevents the presence, growth and operation of terrorist elements inside the country."
Iran has been providing military advisory support to both Iraq and Syria in their campaign against terrorism at the request of the two countries' governments.
Full report at:
http://www.presstv.ir/Detail/2017/02/27/512330/Iran-Saudi-Arabia-Iraq-Ali-Shamkhani-Adel-alJubeir-terrorism
--------
Palestinian groups slam Israel for denying visa to HRW staffer
Feb 28, 2017
Palestinian rights groups have roundly condemned Israel's recent decision to deny a Human Rights Watch (HRW) investigator a work visa, calling for an end to the regime's crackdown on human rights activities in the occupied territories.
"The refusal reflects a larger policy of repression of human rights work by Israeli authorities through movement restrictions, arbitrary arrests, travel bans, and denial of entry," the Palestinian Human Rights Organizations Council (PHROC) said in a statement released on Monday.
The statement further pointed to the cases of United Nations experts who have been denied entry into Israel, noting that UN officials are faced with a "shrinking space for human rights work" in occupied Palestinian territories.
"PHROC stands in solidarity with Human Rights Watch and calls for the protection of human rights work, the freedom of movement for human rights staff, and an immediate end to repression and that serves to inhibit vital human rights work in Palestine, Israel and globally," the statement concluded.
Last week, Israeli authorities rejected a request from Human Rights Watch to grant a work permit to its New York-based Israel and Palestine director, Omar Shakir.
According to Shakir, Israeli authorities told HRW that the visa ban was not targeting him alone, but would be applied to all foreign members of the organization.
Earlier, Ramallah-based al-Haq human rights organization censured the Israeli regime's decision in a separate statement, saying, "Israeli officials seek an environment devoid of criticism while disregarding their duties under international human rights and humanitarian law."
Israel's Interior Ministry, in a letter dated February 20, said HRW reports "have engaged in politics in the service of Palestinian propaganda," highlighting that the measure was taken on a recommendation from the Foreign Ministry.
In return, Deputy Executive Director of Program at Human Rights Watch Iain Levine said "this decision and the spurious rationale should worry anyone concerned about Israel's commitment to basic democratic values."
Levine added that the Israeli regime's "efforts to stifle the messenger signal that it has no appetite for serious scrutiny of its human rights record."
Israeli forces injure two Palestinian minors
The developments come amid tensions between Palestinians and Israeli forces in the occupied West Bank.
On Monday, two Palestinian minors sustained gunshot wounds after Israeli military forces raided Shuafat refugee camp in the occupied Jerusalem al-Quds.
Local sources said dozens of Israeli police officers stormed the camp and ransacked several stores, prompting young men and teenagers to engage in clashes with them.
Israeli forces then used excessive amounts of tear gas and indiscriminately fired rubber-coated steel bullets to disperse the crowd.
As a result, a teenage schoolboy was struck in the chest with a rubber bullet. According to locals, Israeli soldiers kept the injured boy at a checkpoint for more than half an hour before an ambulance, followed by a military jeep, arrived at the scene, and took him to a hospital.
Full report at:
http://www.presstv.ir/Detail/2017/02/28/512391/Palestinian-rights-groups-condemnation-Israel-denial-visa-work-permit-Human-Rights-Watch-Omar-Shaker-clashes-Shuafat-camp-Jerusalem-alQuds
--------
Israeli jets carry out new airstrikes on Gaza Strip, injure four Palestinians
Feb 27, 2017
At least four people have sustained injuries after Israeli military aircraft carried out a string of airstrikes on areas in the Gaza Strip in yet another act of aggression against the besieged Palestinian coastal territory.
Gaza's Health Ministry spokesman, Ashraf al-Qidra, said the four Palestinians were moderately injured when Israeli fighter jets struck Nahda neighborhood of the border town of Rafah on Monday afternoon, Arabic-language Quds Press news agency reported.
Witnesses, speaking on condition of anonymity, said Israeli fighter jets had also fired two missiles at a military site belonging to the Hamas resistance movement -- known as Shuhada (Martyrs) outpost -- west of Nuseirat refugee camp just after 1 p.m. local time (1100 GMT).
An Israeli unmanned aerial vehicle fired a missile at a monitoring post east of Rafah as well, with no immediate reports of casualties or damage.
Shortly afterward, Israeli warplanes launched three missiles at Hitteen outpost in the city of Beit Lahia, located about five kilometers north of Gaza City.
The airstrikes came shortly after the Israeli military claimed that a rocket fired from the Gaza Strip had hit an open area in southern occupied territories, but caused no injuries or damage.
The Israeli military frequently bombs the Gaza Strip, with civilians being the main target of such attacks.
On February 9, Israeli warplanes targeted a lifeline tunnel in Rafah, leaving two Palestinians dead and five others injured. Gazans use the tunnels to bring basic commodities into the coastal enclave.
Palestinian sources identified the deceased as 24-year-old Hessam Hamid al-Soufi and 38-year-old Mohammad Anwar al-Aqra', both residents of Gaza City.
The Gaza Strip has been under an Israeli siege since June 2007. The blockade has caused a decline in living standards as well as unprecedented unemployment and poverty.
Full report at:
http://www.presstv.ir/Detail/2017/02/27/512295/Palestinians-Israel-airstrike-Gaza-Strip-Rafah-Beit-Lahia
--------
URL: https://www.newageislam.com/islamic-world-news/new-age-islam-news-bureau/american-values-are-muslim-values-when-it-comes-to-treatment-of-refugees/d/110236
New Age Islam, Islam Online, Islamic Website, African Muslim News, Arab World News, South Asia News, Indian Muslim News, World Muslim News, Women in Islam, Islamic Feminism, Arab Women, Women In Arab, Islamophobia in America, Muslim Women in West, Islam Women and Feminism