New Age Islam News Bureau
27 November 2020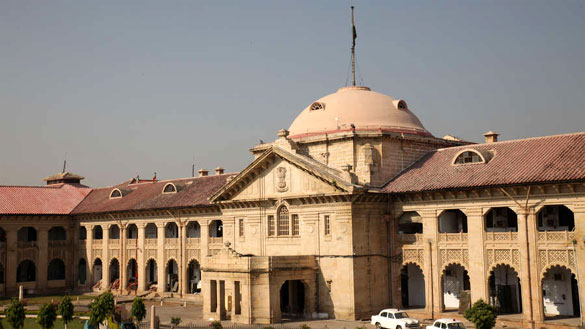 Allahabad High Court.
Shutterstock
-----
• Over 200 Pakistanis Who Had Moved To India Expecting A Better Life There, Back Home, Says High Commission In Delhi
• Hezbollah: Al-Mahdi Strongly Opposed Normalization With Israel
• UAE Pressure On Al-Azhar To Issue Anti-Muslim Brotherhood Statement Fails
• Netanyahu Greets Passengers As First UAE Flight Lands In Israel
• Afghanistan Stays First in Global Terrorism Index Ranking
• Indonesia Reaffirms Its Support For Palestine Independence
• US-Sanctioned Hezbollah's Qard al-Hasan Installs ATMs, Violating Lebanon's Fiscal Law
• Nagorno-Karabakh Defeat Sparks Political Crisis For Armenia, PM Nikol Pashinyan
India
• Allahabad High Court Negates Love Jihad - It Is Puzzling When Courts And State Governments Go In Opposite Directions
• Samajwadi Party MP Terms 'Love Jihad' Political Stunt, Asks Muslim Boys To Consider Hindu Girls Their 'Sisters'
• 'Love Jihad' Funded By Foreign Nations, Conspiracy Against India: MP Minister
• In A Gaffe, Rajasthan BJP Chief Rakes Up Vasundhara Era 'Love Jihad' Case
• Haryana Sets Up 3-Member Drafting Committee To Frame Law On "Love Jihad"
• On 26/11 anniv, Modi attacks Pak, refers to surgical strikes
• Terrorists kill two soldiers on Srinagar outskirts
• Another 26/11-like attack in India almost impossible: Rajnath Singh
--------
Pakistan
• Over 200 Pakistanis Who Had Moved To India Expecting A Better Life There, Back Home, Says High Commission In Delhi
• Minority Killings in Pakistan Concern Rights Groups, HRW, Amnesty International and ICJ
• Accuse Pakistan Of Promoting Discriminatory Practices Against Ahmadis
• Pak Has Quietly Moved 26/11 Attacks Accused Hafiz Saeed Out Of Jail. He Is Home: Intel
• Pakistan fails to nab 19 most wanted LeT terrorists even 12 years after 26/11 attack
• Pakistan joins Saudi-led initiative for digital cooperation
• Fazl tells establishment to do its own job, let people run their country
• Two federal ministers, PM aide summoned over 'contempt'
• Three members of Shehbaz's family declared absconder
--------
Africa
• Hezbollah: Al-Mahdi Strongly Opposed Normalization With Israel
• Bahrain will open consulate in Western Sahara
• Ethiopian troops ordered to move on Tigray capital: Ethiopia Prime Minister
• Ethiopia to begin final phase of offensive against major rebel-held city
--------
Arab World
• UAE Pressure On Al-Azhar To Issue Anti-Muslim Brotherhood Statement Fails
• Saudi Regime Forces Raid Houses In Shia-Majority Qatif Region, Abduct Tens Of Young Men
• Yemeni armed forces will strike Saudi Arabia's vital installation if aggression continues: Houthi
• Israeli strikes kill 19 Iran-backed fighters in Syria: Monitor
• Saudi Arabia's Crown Prince discusses Saudi-Japan Vision 2030 with Japanese PM
--------
Mideast
• Netanyahu Greets Passengers As First UAE Flight Lands In Israel
• Iran Swaps Israel's Spy with 1 Businessman, 2 Nationals
• Iranian President: Iran Eager to Develop Brotherly Ties with Persian Gulf Littoral States
• Spokesman Stresses Iran's Support for Peace Talks in Afghanistan
• Iranian diplomat, three others face trial in Belgium over suspected bomb plot
• Israel frees Palestinian who went on 103-day hunger strike
• Turkey says does not expect US sanctions over S-400 missile systems under Biden
• Yemen okays UN access to abandoned fuel tanker near Hudaydah
• Turkish court gives life sentences to 337 in mass coup attempt trial
--------
South Asia
• Afghanistan Stays First in Global Terrorism Index Ranking
• Abdullah Exchanges View with Jihadi Leader on Afghan Peace
• Rohingya Among Top Agendas At OIC FMs Meeting
• 13 Australian Special Forces Face Sack for Unlawful Killings of Afghan Locals
• ANA Foils 10 Possible IED Blasts across Afghanistan
• Australia to fire 13 troops over war crimes in Afghanistan
--------
Southeast Asia
• Indonesia Reaffirms Its Support For Palestine Independence
• Indonesian Man Collapses While Being Flogged 146 Times For Raping Child
• Dr Mahathir: Opposition MPs have no shame, betraying voters' trust by not standing up to oppose Budget 2021
• Its supporters wanted a fight to the final whistle, the Opposition stood down to allow Muhyiddin free passage
--------
North America
• US-Sanctioned Hezbollah's Qard al-Hasan Installs ATMs, Violating Lebanon's Fiscal Law
• Nearly half of Israelis want Biden to relaunch negotiations with Palestinians: Poll
• Biden cabinet picks to escalate tensions, interference in Mideast: Ex-UK envoy
• Canada Muslim massacre convict's sentence set back from 40 to 25
--------
Europe
• Nagorno-Karabakh Defeat Sparks Political Crisis For Armenia, PM Nikol Pashinyan
• France will arrange aid conference for Lebanon by video in December
• Frances pushes for EU sanctions on Turkey over Mediterranean gas dispute
• Russia foils Daesh planned attacks in Moscow region
• British-Australian Kylie Moore-Gilbert returns to Australia after Iran imprisonment
Compiled by New Age Islam News Bureau
URL: https://www.newageislam.com/islamic-world-news/allahabad-high-court-negates-love/d/123592
--------
Allahabad High Court Negates Love Jihad - It Is Puzzling When Courts And State Governments Go In Opposite Directions
27.11.20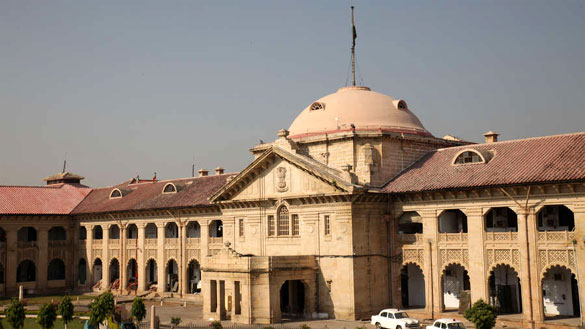 Allahabad High Court.
Shutterstock
-----
It is puzzling when courts and state governments go in opposite directions. The Allahabad High Court has reportedly asserted that no individual, family or State can interfere in the decision of two consenting adults, irrespective of their religion, to marry or live together. This opposes the Uttar Pradesh chief minister's decision to formulate a law against interfaith marriages. The law would prevent love jihad, in which a woman from the majority community changes her faith to marry a man from the largest minority community as part of the latter's conspiracy to increase the minority population. No proof of this has been found in UP or in any of the Bharatiya Janata Party-led states planning to follow UP's lead. The UP chief minister had set store by two earlier single-bench rulings of the Allahabad High Court — the second last September — stating that conversion solely for marriage was unacceptable. Establishing the primacy of the right to life and personal liberty of two mature individuals, the latest two-judge bench of the high court pronounced the earlier judgments "bad in law". The court found the first information report filed by the father of a woman who had converted and married a Muslim prompted by malice and mischief, describing such moves as a serious encroachment on the right to personal liberty. The Delhi High Court, too, responding to a habeas corpus petition by a 20-year-old woman's family, said that an adult woman was free to live wherever she wished with whoever she wished.
The Allahabad High Court made an outstandingly important point at a time when the dominant regime is encouraging a divisive approach to religion. The court does not see the man and woman in the interfaith union as Hindu and Muslim, but as two grown-up individuals who had married of their own free will. Interference in such a relationship was not only a violation of rights but also a threat to the concept of unity in diversity. Without mentioning the myth of love jihad, the Allahabad High Court struck at its root from every angle, underlining its lawlessness — as did the Delhi High Court's insistence on freedom of personal choice — and pointing directly to the Constitutional ethos of secularism and equality of all religions. This is deeply reassuring for all those fighting discrimination.
https://www.telegraphindia.com/opinion/love-in-law-allahabad-hc-negates-love-jihad/cid/1798700
--------
Over 200 Pakistanis Who Had Moved To India Expecting A Better Life There, Back Home, Says High Commission In Delhi
27 Nov 2020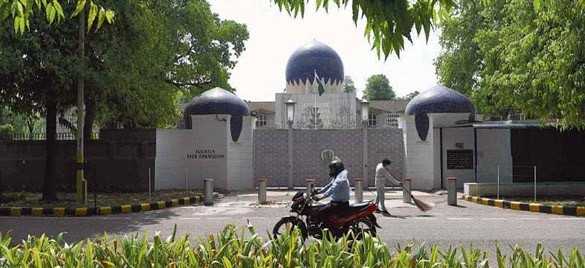 Another batch of Pakistanis, including a large number of families belonging to the minority Hindu community retur­ned to Pakistan through Attari-Wagah border after being disappointed by worse living conditions in India.
-----
ISLAMABAD: Another batch of Pakistanis, including a large number of families belonging to the minority Hindu community, who had moved to India expecting a better life there, retur­ned to Pakistan through Attari-Wagah border after being disappointed by worse living conditions in India.
The Pakistan High Commission in New Delhi said in a statement that more than 200 Pakistan nationals returned on Thursday.
"As part of the High Com­mission's ongoing efforts to assist Pakistan nationals in India, including those stranded due to the Covid-19 pandemic, today, more than 200 Pakistanis were repatriated via Attari-Wagah border," the statement said.
It said that in coordination with the Ministry of Foreign Affairs and other authorities concerned in Islamabad, including the Ministry of Interior, the High Commi­ssion would continue to extend all possible assistance to the remaining Pakistanis in India seeking to return home as Attari-Wagah border was closed for regular movement due to coronavirus.
Since March 20, the Pakistan High Commission has facilitated travel of more than 1,100 Pakistanis.
The returning Hindu people told the media at the Bab-i-Azadi that they were promised that they would earn a better livelihood and have better prospects for their families in India. However, what they witnessed in India was far from the promises made to them.
One of the returning Hindu elder said they were promised that they would get Indian nationality, but there was no such thing and they waited for three months. Later the people who had brought them to India also discarded them.
The Hindu people expressed satisfaction over returning to their "own country" and said they were feeling very much relieved and safe.
https://www.dawn.com/news/1592654/over-200-pakistanis-back-home-says-high-commission-in-delhi
--------
Hezbollah: Al-Mahdi Strongly Opposed Normalization With Israel
26 November 2020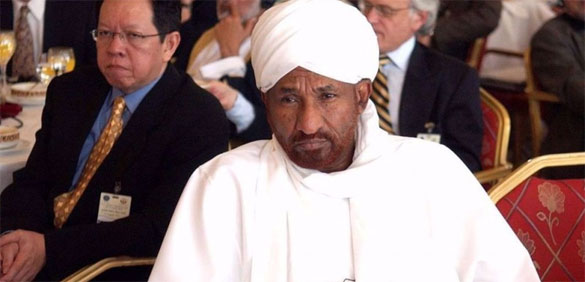 Al-Mahdi strongly opposed normalization with Zionist regime
-----
Lebanon's Hezbollah resistance movement has issued a message of condolence on the passing of former Sudanese prime minister, Sadiq al-Mahdi, saying he was a staunch supporter of Palestine who opposed any form of normalization with Israel.
In a statement on Thursday, the movement called the late official one of the "distinguished personalities" among those championing the "anti-[global] arrogance ideology and struggle."
Al-Mahdi, therefore, was a defender of the Palestinian cause of liberation from Israeli occupation and aggression and a steward of the path of resistance against the occupying regime, it added.
Al-Mahdi, the movement said, would strongly oppose any sort of rapprochement with the Israeli regime, especially any potential détente involving Sudan, where he would strive towards preserving national unity as well as national and Islamic identity.
The leading Sudanese politician died from a coronavirus infection three weeks after being hospitalized in the United Arab Emirates, family sources and a party statement said earlier in the day.
Mahdi, 84, was Sudan's last democratically-elected prime minister and was overthrown in 1989 in the military coup that brought former president Omar al-Bashir to power. The moderate Umma Party was one of the largest opposition parties under Bashir, and Mahdi remained an influential figure even after he was toppled in 1989.
His passing came shortly after Khartoum and Tel Aviv entered a normalization deal that the African country was railroaded into signing by the United States.
The US had already brokered two such deals between the occupying entity and Washington's staunch Persian Gulf allies of the UAE and Bahrain.
The détente spree comes while observers and many regional officials warn against allowing the Israeli regime any role in the regional equations, asserting that the region's affairs, especially its security situation, has to be decided on by its own countries.
The Palestinian resistance movement of Hamas also released a condolence message, expressing gratitude towards the late Sudanese official for his support for Palestine and the rights of his own country's people.
https://www.presstv.com/Detail/2020/11/26/639446/Lebanon-Hezbollah-condolence-late-Sudanese-prime-minister-Sadiq-al-Mahdi
--------
UAE pressure on Al-Azhar to issue anti-Muslim Brotherhood statement fails
November 27, 2020
Official sources have uncovered Emirati pressure on the Grand Imam of Al-Azhar Ahmad Al-Tayeb to engage in the Saudi-Emirati campaign against the Muslim Brotherhood (MB).
The New Arab quoted sources in Al-Azhar's Council of Senior Scholars stating that Al-Tayeb was contacted by high-level United Arab Emirates (UAE) personalities to issue an anti-Muslim Brotherhood statement. However, the grand imam sought instead to convince the parties that forcing Al-Azhar into such conflicts weakens its position.
The newspaper added that Al-Tayeb, who chairs the Muslim Council of Elders (based in Abu Dhabi), refused to jeopardise his reputation, or that of Al-Azhar, by interfering in a political battle.
The sources stated that following Al-Tayeb's refusal to interfere, the UAE's Fatwa Council was forced to support the fatwa issued by the Saudi Council of Senior Scholars (CSS), which classified the MB as a "terrorist group".
The Saudi CSS issued a statement this month indicating that the MB is: "A terrorist group that does not represent the approach of Islam."
Later, the UAE's Fatwa Council announced a similar position, claiming that the MB and the extremist and violent groups that have emerged from it, have always been known for disobeying the rules and generating conflicts.
There is no declared presence of the MB in the UAE or Saudi Arabia, which hosted prominent leaders of the organisation in the past.
https://www.middleeastmonitor.com/20201127-uae-pressure-on-al-azhar-to-issue-anti-muslim-brotherhood-statement-fails/
--------
Netanyahu greets passengers as first UAE flight lands in Israel
27 Nov 2020
DUBAI: A flydubai aircraft landed in Dubai from Tel Aviv on Thursday, the first scheduled commercial flight between the two cities following the normalisation of ties between the United Arab Emirates and Israel.
"Welcome to Dubai," an immigration officer said as the passengers from Israel filed off the plane and into the glitzy Gulf city, some of them waving and giving the peace sign.
Israeli Prime Minister Benjamin Netanyahu, who was on hand in Tel Aviv earlier when the flight arrived after the four-hour journey from Dubai, called it "a moment of history".
"As-salaam alaikum (peace be upon you)," he said to arriving passengers. "Come again and again and again."
The United Arab Emirates signed a landmark US-brokered deal in September to formalise relations with Israel, the first such agreement by an Arab state in the Gulf.
Commenting on the accord in a tweet on Thursday, UAE President Sheikh Khalifa bin Zayed Al Nahyan said it would foster "prosperity and progress" in the Middle East.
With their economies hard hit by the coronavirus pandemic, the UAE and Israel are hoping for rapid dividends from the normalisation deal, including an influx of tourists as Dubai enters its winter high season.
"The start of scheduled flights will contribute to economic development and create further opportunities for investment," flydubai chief executive Ghaith al Ghaith said when the service was announced earlier this month.
The Dubai carrier will fly the route twice daily, and Israeli airlines El Al and Israir are both expected to launch their commercial services between the cities next month.
Etihad Airways, based in the UAE capital Abu Dhabi, has said it will begin flying to Tel Aviv in March.
The UAE became only the third Arab country to normalise ties with Israel, following Egypt in 1979 and Jordan in 1994.
The two countries have already signed treaties on visa-free travel —although that is yet to come into force — along with accords on investment protection, science and technology.
Circle of normalisation
Since the historic agreement, Bahrain has also forged ties with Israel, while Sudan has agreed to do so in principle.
The agreements shattered a long-standing Arab consensus that there should be no normalisation with Israel until it reaches a comprehensive peace deal with the Palestinians.
Several Gulf Arab states have for years been quietly building relations with Israel on the basis of shared animosity towards Iran, with the US supporting the process.
Saudi Arabia has so far refrained from formalising ties with Israel, but has given the green light to overflights from the Jewish state, in an implicit sign of approval.
Netanyahu reportedly met Saudi Crown Prince Mohammed bin Salam in the futuristic Red Sea city of Neom on Sunday, fuelling speculation that the country was moving towards normalisation with the Jewish state.
Riyadh has denied any such meeting took place. Asked whether he expected Saudi flights to one day be landing in Tel Aviv, Netanyahu said: "The circle of normalisation will get wider, there will be more countries in the coming months."
After the UAE deal was announced by President Donald Trump in August, El Al flew a delegation of US and Israeli officials — led by Trump's son-in-law Jared Kushner -- to Abu Dhabi in a historic direct service between the two countries.
That was followed by an official visit by a UAE delegation to Tel Aviv as well as a string of charter flights carrying business groups.
https://www.dawn.com/news/1592635/netanyahu-greets-passengers-as-first-uae-flight-lands-in-israel
--------
Afghanistan Stays First in Global Terrorism Index Ranking
By Mohammad Haroon Alim
26 Nov 2020
An Afghan security force member stands at the site of a car bomb attack in Kabul on May 31, 2017. At least 40 people were killed or wounded on May 31 as a massive blast ripped through Kabul's diplomatic quarter, shattering the morning rush hour and bringing carnage to the streets of the Afghan capital. / AFP PHOTO / SHAH MARAI (Photo credit should read SHAH MARAI/AFP/Getty Images)
Global Terrorism Index 2020 Marks Afghanistan to be the most impacted nation by terrorism, the country was subjected to 26 world's terrorist attacks out of 50 worst terrorizing incidents.
According to the report, while deaths caused by terrorism declined in 2019, the Taliban still remains the deadliest terrorist group in the region.
GTI has been active for eight years and is developed by the leading think tank institute of economics and peace IEP, their reports provide a comprehensive resource on terrorism trends globally.
Peace talks in Afghanistan have a substantial impact on terrorist activity, but still, terrorism is active in the region, According to GTI 2020.
The global economic impact of terrorism in 2019 has cost 26.4 billion, 25% lower than the war expenditures of 2018, 16.7% of Afghanistan's GDP was impacted by war, making it highest in the rank.
10 countries were accounted for deaths from terrorism in 2019, most of the deaths in a single country were recorded in Afghanistan, 41% of deaths connected to a terrorism incident.
A very slight improvement since 2018, that the country was accounted for 45% of terrorist-act related deaths.
"The fall in deaths in Afghanistan is particularly noticeable given its recent history," and "Since the peak of violence in 2018, deaths have fallen by just over 22 percent in a year. This reduction was driven by a decline in terrorist deaths attributed to the Taliban and the Khorasan Chapter of the Islamic State (IS-K) which fell by 18 and 61 percent respectively." Read the report.
IS-K faced significant losses in Kunar and Nangarhar provinces after offensive attacks by the coalition forces, despite fall 2019 was still the deadliest year on record.
Leading the rank as the deadliest terrorist group Taliban were followed by IS-K Islamic state Khorasan as the second deadliest group.
After the fall of the Taliban in 2001, their fighters regrouped throughout Pakistan border and since led an insurgency against the Afghan government and U.S led Resolute Support mission previously known as ISAF, and steadily regained territories in the country, as of January 2019 Taliban controlled 10 percent of the people living in the areas under the Taliban.
TTP is reported to have been responsible for 73 deaths and 30 attacks in Pakistan as of 2019, showing Taliban presence outside of the Afghan borders.
It is written in the report that, "in January 2019, the Taliban committed their deadliest terror attack of the year when a suicide bomber and armed assailants targeted a National Directorate for Security (NDS) base in Maydan Shahr district, Wardak, Afghanistan,", killing at least 129 people and 54 others wounded.
Afghanistan remains most impacted for the second consecutive years, Taliban have been held responsible for 87% of the battle incidents, according to the report.
As deaths declined by 22 percent, the toll reaches 5, 725 individuals and "While this reduction in the number of deaths provides some optimism, it is the second-highest number of deaths recorded from terrorism in Afghanistan since the 2001 US-led invasion."
Taliban had widespread activity across 34 provinces, and deaths recorded in every province except Panjshir, largest death toll by the group was recorded in Kunduz in 2019, at least 500 deaths a 77 percent increase from the prior year.
The report indicates IS-K is believed to still have sleeper cells in cities such as Kabul and Nangarhar and added that "The presence of the Khorasan Chapter continues to challenge the Taliban. In 2019, the Khorasan Chapter was active in seven provinces, compared to the Taliban who conducted terror attacks across all of Afghanistan's 34 provinces.
"Sixteen clashes were recorded between the Taliban and the Khorasan Chapter in 2019, mostly in Kunar and Nangarhar provinces," since the group's inception in 2015.
No country in the world experienced the cost of terrorism bigger than 4% of its GDP.
https://www.khaama.com/afghanistan-stays-first-in-global-terrorism-index-ranking-987998/
--------
Indonesia reaffirms its support for Palestine independence
November 26, 2020
Indonesian Foreign Minister Retno Marsudi reaffirmed her country`s firm support for Palestinian independence.
During a phone call with her Palestinian counterpart Riyad Al-Maliki, Marsudi inquired about the dialogue between Hamas and Fatah and its preparation for the elections to end internal division, as announced by President Mahmoud Abbas in his speech before the United Nations General Assembly.
In September, delegations from both movements met in Istanbul and agreed on laying down a vision for a comprehensive national dialogue in partnership with all Palestinian factions.
However, last Tuesday, the PA and Fatah declared the resumption of security cooperation with Israel, a measure strongly criticised by all Palestinian factions and described as a "stab in the back of the potential partnership".
The foreign ministers also discussed the results of the US elections and its impact on the Palestinian cause, with Marsudi saying President-elect Joe Biden taking office in the White House should spell better prospects for the Israel-Palestine peace process.
She went on to invite Al-Maliki to Indonesia, confirming her willingness to cooperate with the State of Palestine at the United Nations (UN) and other regional and international forums.
Indonesia, a majority Muslim country, is a non-permanent member of the UN Security Council and presents one of its main goals on the council as dealing with the Palestinian question. It has had no formal relations with the occupation state of Israel since it was formed on Palestinian land in 1948. In support of Palestine, Jakarta issued a tax exemption on Palestinian imports.
In turn, Israel has taken soft measures against Indonesia such as banning tourists from the country but has made overtures towards it in recent years in order to influence the process of normalisation.
https://www.middleeastmonitor.com/20201126-indonesia-reaffirms-its-support-for-palestine-independence/
--------
US-sanctioned Hezbollah's Qard al-Hasan installs ATMs, violating Lebanon's fiscal law
26 November 2020
US-sanctioned Hezbollah's non-governmental organization Qard al-Hassan has installed multiple ATMs over the past month in areas controlled by the Iran-backed militia in the southern suburbs of Beirut, in a clear violation of Lebanon's fiscal law.
The ATMs allow those who receive direct payments from Hezbollah, and those who benefit from the institution's loans, to withdraw cash in either Lebanese lira or US dollars without any restrictions.
Lebanon is suffering from unprecedented economic crisis, which has led banks to enforce an informal capital control on Lebanese citizens' accounts to save the remaining shrinking foreign currency reserves and avoid further depreciation of the Lebanese lira exchange rate, which already lost over 365 percent of its value.
Hezbollah's Qard al-Hassan institution is not a bank, nor a financial institution, and is not subject to the Lebanese monetary and credit law. It has no legal or financial relationship with the Central Bank of Lebanon.
Consequently, it cannot buy dollars from the central bank. It is a non-governmental institution licensed by the Lebanese Ministry of Interior in 1987.
According to its website, the institution has more than 400,000 contributors and had given out loans worth in total over three billion US dollars by the end of 2019.
The new installation of teller machines further indicates Hezbollah's total independence from the Lebanese banking system, an expert told Al Arabiya English.
"Al-Qard al-Hassan institution serves as Hezbollah's central bank for its parallel economy," the expert said, wishing to remain anonymous for fear of retribution.
"Iran's Revolutionary Guard controls over 80 percent of the industrial sector in the country. They have a grip on Iran's economy. This is the same model Hezbollah is trying to deploy in Lebanon, and Qard al-Hassan is part of this scheme with all the loans given to business owners and industries," he added.
"Qard al-Hassan, by itself, is just one side of the story. As the Lebanese baking system and economy collapsed, Hezbollah is using this as a chance to build a completely independent parallel economy, through those loans, through illegally or legally importing Iranian and Syrian products, and through exporting to those countries as well," the expert added.
The expert said all that is done by Qard al-Hassan is against Lebanon's fiscal and monetary laws. It falls outside of the official banking system. He further elaborated that any institution that deals with people's money or investment and gives out loans should fall under the Central Bank's judiciary.
With the anti-government protests that broke out in Lebanon last October and the banking system's loss of trust, citizens transferred the economy into a cash economy.
Most people took their deposits out of the banks and even stopped using debit or credit cards.
The expert explained that this cash economy allows Hezbollah to gain faster control of the economy and easier accessibility in building its parallel economy.
The Central Bank cannot trace cash transactions, and all sanctioned entities can freely conduct business in a cash economy. This may give Hezbollah better flexibility in sucking the foreign currency from the Lebanese market -predominately the foreign cash reserves of companies and families - which are estimated to be between five and seven billion US dollars.
The Central Bank of Lebanon has suggested enforcing a new digital currency as of 2021. Implementing this suggestion would suck back the cash from the market and help stabilize the currency. It is important to note that pro-Hezbollah media, were the first to attack this initiative as it will again weaken the parallel economy initiated by Hezbollah, the expert told Al Arabiya English.
Hezbollah is adopting a western liberal baking strategy. They are controlling people and business owners through all those loans, the expert added. The only solution stopping this parallel market's growth is rebuilding trust in the banking sector to get clients back under the Central's bank umbrella.
With a digital currency enforced and with citizens depositing again in the banks, all transactions would be traceable. However, this can only happen when there is a political will to do so.
Under US sanctions
In 2007, the US Treasury Department targeted Hezbollah's support network by sanctioning and designating the finance firm Al-Qard al-Hassan under Executive Order 13224.
The Treasury said Hezbollah had used the Al-Qard al-Hassan firm to manage financial activities, adding that Hezbollah shifted accounts of people and entities previously blacklisted by the Treasury to the firm and its employees.
According to the Washington Institute for Near East Policy, Hezbollah is encouraging people to use Hezbollah financial institutions to exchange and deposit their money—especially al-Qard al-Hassan, which has recently become the group's primary money exchanger and the default bank replacement for its Shia constituency.
https://english.alarabiya.net/en/News/middle-east/2020/11/26/Lebanon-crisis-US-sanctioned-Hezbollah-s-Qard-al-Hasan-installs-ATMs-violating-Lebanon-s-fiscal-law
--------
Nagorno-Karabakh defeat sparks political crisis for Armenia, PM Nikol Pashinyan
Lemma Shehadi
27 November 2020
Armenia's defeat in Nagorno-Karabakh has led to a divisive political crisis in the country, raising concerns about the future of the reform movement behind the 2018 Velvet Revolution.
At the heart of this crisis is the Prime Minister Nikol Pashinyan, who came to power in 2018 after a popular revolution overthrew a government that was viewed as corrupt and beholden to Moscow.
For all the latest headlines, follow our Google News channel online or via the app.
The former journalist, who had been imprisoned under Armenia's old guard, assumed his premiership promising reforms, a crackdown on corruption, and closer ties with Washington and Europe.
But Pashinyan's popularity didn't survive the conflict.
Hours after the truce was declared, he was branded a "traitor" by protesters, who stormed parliament. Armenia's President, Armin Sarkissian, called for snap elections and a technocratic government, while high-level cabinet members resigned, including the Minister of Foreign Affairs Zohrab Manatsakyan.
The prime minister's fall from grace highlights the fragility of pro-democracy movements in a region that is widely viewed as dominated by Russian influence.
"Armenia always had fledging efforts at democracy but it had real corruption problems too. With the Velvet Revolution, it looked like it had broken out of that," said Carey Cavanaugh, a former US Ambassador and co-chairman of the OSCE Minsk Group, the Nagorno-Karabakh conflict's mediating body.
"Now the conflict has gotten people very passionate and divided," he told Al Arabiya English.
A hopeful revolution
"The revolution was a mostly domestically driven movement, supported by the general population and the civil society," said Karen Harutyunyan, editor-in-chief of the Armenian news website Civilnet.
Within a year of taking power, the government's crackdown on corruption had reduced the country's shadow economy to a quarter of its GDP. Thousands of ethnic Armenians from the diaspora, including the USA and Lebanon, sought new opportunities in Armenia.
"The biggest achievement was that during these two and half years several elections – country wide and local, were held which were conducted without major violations and fraud. This is something that Armenia has not seen since the beginning of 1990s," he added.
Some hoped that the country would be less beholden to Moscow, as it had been under previous governments. The Nagorno-Karabakh conflict, and Armenia's tensions with Turkey, had isolated the country from its neighbors, making it dependent on Russia for security and trade. Under Russia's influence Armenia also forged alliances in Iran and Assad's Syria.
"Armenia's relationship with Russia has never been on an equal basis. At the beginning of his premiership, Pashinyan tried to stress 'sovereignty' and made several consecutive steps that worsened his relations with Moscow," said Harutunyan.
But a radical foreign policy shift towards the West, as was seen after revolutions in neighboring Georgia and Ukraine, did not take place. Armenia maintained its defense agreement with Moscow among other Russian-backed structures, through which Yerevan controversially supplied aid to the Syrian government, a Russian ally, in 2019.
Preparing for peace
On the Nagorno-Karabakh issue, Pashinyan held initially positive meetings with Azerbaijan's President Ilham Aliyev, with both sides agreeing to de-escalate.
Nagorno-Karabakh is internationally recognized as part of Azerbaijan, but had been controlled by ethnic Armenians since 1994. A peace settlement signed in 2011 known as the Madrid Principles sought to determine the status of the territory and required Armenia to cede control of seven districts surrounding Nagorno-Karabakh that it gained control of in the 1990s conflict.
Facing resistance back home to his meetings with Aliyev, Pashinyan began stressing the autonomy of Nagorno-Karabakh's ethnic Armenian leadership, and evoked popular opinion in Armenia, both of which rejected the possibility of territorial concessions to Azerbaijan.
"Armenians felt they had won on the battlefield in 1994, but the reality of the late 20th century is that you don't get to have military action and take land that wasn't yours," said Cavanaugh, "[Earlier leaders] held on to those lands as a bargaining chip, looking at how to move forward with that. Pashinyan did not fully incorporate that vision."
In practice, this meant his rhetoric became harder than that of his predecessors, publicly stating that Nagorno-Karabakh would become part of Armenia. In May 2020, he announced plans to move the territory's ethnic-Armenian parliament to Shusha, a symbolically important city for the Azerbaijanis.
These statements were interpreted in Baku as deliberate provocations from the whims of a populist leader. "In 2019, he asked President Aliyev for a year to study the Nagorno-Karabakh issue. We never heard back from him after that," Tahir Taghizade, Azerbaijan's ambassador to the UK, told Al Arabiya English at a briefing in October.
But Pashinyan's supporters welcomed his actions: "For years, the previous government were negotiating a deal that would have Armenians lose all their rights in Nagorno-Karabakh, while presenting it as a victory back home," said an Armenian-born supporter living in the US who asked to remain anonymous. "Pashinyan tried to do things differently."
Popular support for an unequal war
The ensuing war that broke out in September revealed how the balance of power had tipped since ethnic Armenians took control of Nagorno-Karabakh in the 1990s.
Oil-rich Azerbaijan, which had been growing its arsenal since the early 2000s, was equipped with Israeli drones and Turkish fighter jets. By contrast, Armenian troops relied on inferior Soviet-era Russian weaponry.
In the first weeks of the conflict, Pashinyan's appearances were widely praised by the Armenian public. "He was seen as active in his outreach, trying to draw international attention to the conflict and highlighting Turkey's participation," said Hrant Mikaelian, a researcher at the Yerevan-based Caucasus Institute.
Pashinyan publicly encouraged volunteers to join the frontline, with his own son volunteering. Hundreds of Armenian soldiers were killed in just days, with the overall troop toll now at 2,245, according to the Associated Press.
The prime minister sought to portray the conflict as an existential threat to Armenia, and as part of a wider clash of civilizations between Western democracy and political Islam. He emphasized Turkey's support for Azerbaijan, and the presence of Turkish-backed mercenaries fighting alongside the Azerbaijanis.
These messages resonated particularly in France, which had been rolling out a controversial new policy toward French Muslims at the time, and whose President Emmanuel Macron has a fraught relationship with Turkey's President Recep Tayyip Erdogan.
But these efforts did little to tip the war in Armenia's favor. "The Armenian leadership was warned by diplomats that if Azerbaijan fought to take back what the international community recognized as [Azerbaijan's] land, then the international community would not respond strongly against that," said Cavanaugh.
Meanwhile, Pashinyan's opponents in Baku and Moscow described him as an "insane" uncompromising leader who had led Armenia into a war that it could not win militarily.
Two Russian-brokered and one US-brokered ceasefire in October failed to stop the fighting. Moscow stated that it would only intervene militarily if Armenian territories were targeted by Azerbaijan, and the details of its military support to Armenia are still emerging.
Discomfort grew about Russia's stated neutrality, with some Armenians blaming Pashinyan's earlier hostile remarks toward Russia. "He should have dealt with Moscow more effectively," said Mikaelian, who argues that Russia and Iran could be Armenia's allies.
Though both sides are accused of war crimes, Armenia appeared to be escalating the conflict by targeting Azerbaijani cities outside of the disputed territory. "We suspect they are trying to provoke us into launching attacks on Armenia proper, to enable Russia's military support," said Ambassador Taghizade, at the time of these strikes.
A fragile ceasefire plunges Armenia into crisis
After six weeks of fighting, Azerbaijani troops took control of Shusha. They were just a few kilometers away from Stepanakert, the disputed territory's capital for ethnic Armenians.
Facing further losses if they pressed on with the war, Pashinyan signed a Russian-brokered truce that would end the fighting and cede more than half of Armenian-controlled territories to Azerbaijan.
According to the agreement, Russian peacekeeping forces will be deployed for five years. This deviates from the terms of the Minsk Group, which prohibits co-chairs and neighboring member states from sending their peacekeepers into Nagorno-Karabakh.
"I personally made a hard, hard decision for me and everyone," Pashinyan wrote in a Facebook announcement, "based on the belief that this is the best solution in the situation."
In the ensuing weeks, Pashinyan has rejected calls to step down, but experts say his resignation is only a matter of time. His supporters fear what will become of Armenia's revolutionary movement.
Some critics have called for the return of politicians that the Velvet Revolution had discredited, including former Prime Minister Serzh Sargsyan who was indicted in 2020 for corruption and embezzlement.
Movses Hakobyan, the former chief of staff for the Armenian armed forces, blamed institutional changes that occurred after 2018 for Armenia's "lack of leadership and ignorance" on the battlefield, as reported by Hetq.
And although Armenia never fully deviated from Moscow, it now finds itself more dependent than ever on its support.
https://english.alarabiya.net/en/features/2020/11/27/Nagorno-Karabakh-defeat-sparks-political-crisis-for-Armenia-PM-Nikol-Pashinyan
--------
India
Samajwadi Party MP Terms 'Love Jihad' Political Stunt, Asks Muslim Boys To Consider Hindu Girls Their 'Sisters'
27 November 2020
Samajwadi Party (SP) MP from Moradabad ST Hasan has termed "love Jihad" a political stunt and asked Muslim boys to consider Hindu girls their "sisters".
"'Love Jihad' is a political stunt. In our country, people choose their life partners irrespective of religion. Hindus marry Muslims and vice versa. However, the numbers are very low. But if you go into details of 'love jihad' cases, you would find that girls knew that boys were Muslims. But due to societal pressure or if there are some internal issues in the family, they say they did not know boys were Muslims and say 'love jihad'," Hasan told ANI while commenting on the clearance of draft ordinance to check "love jihad" cases by Uttar Pradesh Cabinet.
"I advise Muslim boys to consider Hindu girls as their sisters. Don't get lured, because a law has been framed under which you can be subjected to tremendous torture. Save yourself and don't get into any temptation or love," he said.
The issue of "love jihad" has been on the boil for the past few weeks after the death of a 21-year-old college student, who was shot point-blank outside her college allegedly by a stalker and his friend in Ballabgarh in October.
Earlier, Uttar Pradesh Cabinet Minister Siddharth Nath Singh informed that the state cabinet has decided to introduce an ordinance against "unlawful" religious conversions.
"There were more than 100 incidents reported in which forceful religious conversion was being done. Also, it was reported religious conversions were going on in the state using deceitful means. So to make a law on this becomes an important matter of policy now," he said adding that the UP Cabinet brought the ordinance which has provision for punishment.
The ordinance provides for a jail term of 1-5 years with Rs 15,000 penalty for forceful religious conversion. For conversions of minors and women of SC/ST community, there will be a jail term of 3-10 years with Rs 25,000 penalty," he said.
"In cases of forced mass religious conversions, the ordinance provides for a jail term of 3-10 years with Rs 50,000 penalty," he said.
"If someone wants to marry and do religious conversion than that person has to inform the district magistrate two months before doing that and there is a prescribed form and if the person gets permission with respect to that then that person can undertake religious conversion along with the marriage," he added.
http://www.catchnews.com/politics-news/moradabad-mp-terms-love-jihad-political-stunt-asks-muslim-boys-to-consider-hindu-girls-their-sisters-205501.html
--------
'Love jihad' funded by foreign nations, conspiracy against India: MP Minister
Nov 26, 2020
Posted by: Harshit Sabarwal
Bhopal (Madhya Pradesh) [India], November 26 (ANI): Amid the uproar over 'love jihad', Madhya Pradesh cabinet minister Arvind Bhadoria on Thursday said love jihad and religious conversions were being funded by foreign countries and termed it a conspiracy against India.
"Love-Jihad and religious conversions are being funded by foreign countries. It's a big conspiracy against India. Targets are given saying they will give money to marry Hindu girls. There should be a detailed probe by Home Ministry into such funding and action should be taken against culprits," Arvind Bhadoria told ANI.
"Madhya Pradesh government is bringing a strict law on 'Love Jihad'. The women who were exploited in the garb of it and abandoned later should be rehabilitated. Unless strong laws are not brought the menace of Love Jihad will continue," he added.
Madhya Pradesh government has proposed a maximum punishment of 10 years for so-called 'Love Jihad'-related offences, in its new ordinance. With this, the state government has doubled the jail term in its proposed Freedom of Religion Bill 2020. It had earlier proposed a five-year jail term.
Under this new proposed ordinance, there will be a provision of punishment of up to 5 years for the religious leaders, Qazi or Maulvi who have preformed religious conversion before submitting the application. The complaint of conversion and forced marriage can be made by the victim, parents, family or guardian.
While addressing a public rally in Umaria district on Wednesday, Chief Minister Shivraj Singh Chouhan had said: I will not allow 'Love-Jihad' on the soil of Madhya Pradesh at any cost.
A day earlier, Yogi Adityanath Cabinet cleared the UP Prohibition of Unlawful Religious Conversion Ordinance, proposing a maximum punishment of 10 years for 'love jihad'-related offences.
The Union Home Ministry on February 4 this year clarified that the term 'love jihad' is not defined under the existing laws and no such case has been reported so far. No such case was reported by any of the central agencies yet.
However, two cases from Kerala involving inter-faith marriages have been investigated by the National Investigation Agency, according to the Home Ministry.
https://www.hindustantimes.com/bhopal/love-jihad-funded-by-foreign-nations-conspiracy-against-india-mp-minister/story-tQNBwKIHcLtYa8KbJXGQ1N.html
--------
In A Gaffe, Rajasthan BJP Chief Rakes Up Vasundhara Era 'Love Jihad' Case
26th November 2020
JAIPUR: Politics over 'love jihad' intensified in Rajasthan after Chief Minister Ashok Gehlot slammed the BJP last week and accused it of "manufacturing a phrase to divide the nation and disturb communal harmony".
The verbal duel between BJP and Congress leaders suddenly got a weird twist on Thursday. BJP state chief Satish Poonia raked up a shocking case of alleged 'love jihad' to embarrass CM Gehlot and his government but it eventually boomeranged on the BJP president as the issue had arisen during the tenure of the previous Vasundhara Raje-led BJP government in the state.
As a matter of fact, Poonia took to Twitter where he posted a newspaper cutting on alleged 'love jihad' to shame the Gehlot government. Besides making caustic comments, Poonia wondered when CM Gehlot would probe such instances of love jihad' which he claimed were regularly happening in Rajasthan. BJP President Poonia even queried: "When will the CM speak about injustices to these girls? Will the leader of Indian secularism and Chief Minister Ashok Gehlot shed some light on such cases?"
Shortly after Poonia's tweets, a sharp counter-attack was launched. An OSD (Officer on Special Duty) in the CM Secretariat, Lokesh Sharma, came up with a revelation that amazed everyone. Sharma revealed that the newspaper cutting on the basis of which the BJP Chief had made all his 'love jihad' allegations pertained to a case that had arisen in 2017 when Rajasthan was under BJP rule and Vasundhara Raje was the Chief Minister of the state.
In his counter attack, CM Gehlot's OSD Lokesh Sharma tweeted, "The newspaper report which formed the basis of the Honourable BJP President's comments has been verified as a case of 2017. We are also sharing the link to that news report."
The alleged 'love jihad' case raised by the BJP state chief turned out to be an issue from May 2017 when the Rajasthan Police had uncovered a gang in Sikar district. In that racket, some unscrupulous men would lure minor girls into sexual relationships and make videos of their encounters. They would then threaten the girls with exposure. There were some instances where girls were pressured to undergo 'Nikaah' and even converted to Islam. Once the girls accepted the terms, the gang would soon push them into flesh trade.
https://www.newindianexpress.com/nation/2020/nov/26/in-a-gaffe-rajasthan-bjp-chief-rakes-up-vasundhara-era-love-jihad-case-2228445.html
--------
Haryana Sets Up 3-Member Drafting Committee To Frame Law On "Love Jihad"
November 26, 2020
Chandigarh: Haryana's Home Minister Anil Vij on Thursday said the state government has set up a three-member committee to draft a law against "love jihad", a term used by BJP leaders to describe religious conversions in the guise of marriage.
The minister's statement comes days after the Uttar Pradesh government cleared a draft ordinance against conversion through force or fraudulent means.
But even before the UP ordinance was cleared, Mr Vij had announced that a committee was being set up in Haryana to frame a new law.
The Haryana committee will also study laws enacted by other states on the issue, Mr Vij said.
He tweeted that the "drafting committee formed to frame law on love jihad" in Haryana will be made up of state Home Secretary TL Satyaprakash, senior police official Navdeep Singh Virk and Additional Advocate General Deepak Manchanda.
Earlier this month, Mr Vij had told the Haryana Assembly that the state government is considering a law against "love jihad" and has sought information from Himachal Pradesh.
The Himachal Pradesh Assembly had passed a bill last year against conversion by force, inducement or through a marriage solemnised for the "sole purpose" of adopting a new religion.
The minister was then replying to a calling attention motion in the House on the murder of a young woman in Ballabhgarh.
"Anyone can marry anyone, anyone can fall in love with anyone. But if there is a conspiracy for changing religion by trapping someone in love, then it is very important to stop that conspiracy. We will take whatever steps are required," he had said.
PromotedListen to the latest songs, only on JioSaavn.com
Recently, he also praised the Yogi Adityanath-led BJP government in Uttar Pradesh for approving a draft ordinance to deal with religious conversion for the sake of marriage, which could land violators in jail for up to 10 years if the woman is a minor.
Mr Vij has also told reporters earlier that with the enactment of the Haryana law, strict action will be taken against anyone indulging in religious conversion through pressure, by luring someone or in the name of love.
https://www.ndtv.com/india-news/haryana-sets-up-3-member-drafting-committee-to-frame-law-on-love-jihad-2330510
--------
On 26/11 anniv, Modi attacks Pak, refers to surgical strikes
Nov 27, 2020
KEVADIA: Prime Minister Narendra Modi marked the 12th anniversary of the 26/11 terror attack by holding Pakistan responsible for the carnage in the country's financial capital and stressing that India's approach towards terrorism had changed.
"Today's date is related with the biggest terror attack on India. In 2008, terrorists sponsored and sent by Pakistan had launched an attack on India in which several lives were lost, people of several countries were killed. I pay my tributes to the victims of the terror attack," Modi said.
This was the second time in the past few days that the PM held Pakistan directly responsible for the terror attack. Earlier, he had attributed a plot to carry out a major terror strike in J&K, foiled by security forces who eliminated the four terrorists who had infiltrated from Pakistan, to the hostile neighbour.
"Today's India is fighting terror by new ways and means," the PM said in what was seen as a reference to the retaliatory strikes across the border by the Army and the IAF in the wake of terror attacks at Uri and Pulwama.
Paying tributes to policemen martyred in the attack, Modi said India would never forget the wounds inflicted by the terror strike. He said the armed forces had successfully foiled conspiracies like Mumbai terror attack. "I salute Indian forces who have foiled terror plans successfully and are committed to the country's safety," the PM said.
https://timesofindia.indiatimes.com/india/on-26/11-anniv-modi-attacks-pak-refers-to-surgical-strikes/articleshow/79436988.cms
--------
Terrorists kill two soldiers on Srinagar outskirts
Nov 26, 2020
SRINAGAR: Three terrorists attacked and killed two Territorial Army soldiers on duty on the Srinagar-Baramulla road, near the Sharifabad HMT locality on Srinagar's outskirts, on Thursday afternoon, IGP (Kashmir range) Vijay Kumar said.
"Initial reports said that three terrorists were travelling in a Maruti car and two of them fired indiscriminately at the Army men, leaving two of them seriously wounded. Both soldiers succumbed to their injuries," he said, adding that it appeared that one or two "foreign terrorists" were involved.
The slain soldiers, who were on road-opening patrol, were identified as Sepoy Ratan of 163 Battalion, Territorial Army, and Sepoy Deshmukh of 101 Battalion, Territorial Army, Kumar said. They were with the Army's Kilo Force unit.
The area has been sealed. Defence sources said the injured soldiers died at an Army hospital.
https://timesofindia.indiatimes.com/india/terrorists-kill-two-soldiers-on-srinagar-outskirts/articleshow/79434058.cms
--------
Another 26/11-like attack in India almost impossible: Rajnath Singh
Nov 26, 2020
NEW DELHI: A 26/11-like terror strike in India is almost impossible as the national security architecture has been significantly bolstered in the last few years, defence minister Rajnath Singh said on Thursday, the 12th anniversary of the deadly Mumbai attack in which 166 people including 28 foreigners from 10 nations were killed.
Addressing an event in Delhi, Singh also referred to the Sino-India border row in Ladakh, and said the armed forces have been given a free hand to effectively deal with any attempts to change the Line of Actual Control and that the government will not allow any harm to India's self respect.
"I want to assure everyone that under Prime Minister Narendra Modi's administration, there will be no compromise on India's self-respect, sovereignty and territorial integrity," he said.
Referring to the 26/11 attack, Singh said India is no more a soft target for terrorism due to variety of measures in the last few years, and added that Pakistan has been exposed as "nursery of terrorism" following diplomatic outreach by New Delhi.
"We can assure all the countrymen that now India has strengthened its internal and external security cycle so much that it is now almost impossible to execute another 26/11 attack on Indian soil," Singh said.
On November 26, 2008, a group of 10 Pakistani terrorists went on a rampage, carrying out a coordinated attack on a railway station, two luxury hotels and a Jewish centre, after they sneaked into India's financial capital through the Arabian Sea route.
Over 166 people including 28 foreigners from 10 nations were killed in the nearly 60-hour seige that sent shockwaves across the country and even brought India and Pakistan to the brink of a war.
"Now India's response to terrorism has been under a 360 degree approach. India is taking action within its borders. But, if needed, our brave soldiers are going beyond that to destroy the terrorist bases," the defence minister said.
The defence minister also referred to the failed attempts by Pakistan-based terrorists to carry out a major attack in Nagrota in Jammu and Kashmir recently.
"Whether it was the surgical strike after the Uri incident or the Balakot air strikes after the Pulwama attack, our armed forces have taken drastic action to deal with terrorism," Singh said.
"Pakistan's model of terrorism against India is slowly being demolished...We have escalated the cost for those supporting terrorism, and countries like Pakistan may have to pay a heavy price for making terrorism a state policy," Singh said.
The defence minister also said a 'blacklisting' of Pakistan by global anti-terror watchdog FATF will prove to be highly costly for that country which is already reeling under financial stress.
The 26/11 attack had given a new direction to India's security policy, and there has been a "paradigm shift" in naval and coastal security architecture since then, the minister added.
On the border row with China, the defence minister said there was a perceptional difference over the LAC and problem arises when laid down protocols are violated.
"I am assuring everyone that nobody can claim even an inch of India's land," Singh said.
On assembly elections in West Bengal next year, Singh said there was a possibility of BJP getting two-thirds majority.
In the nearly 45-minute-long interactive session, Singh delved into a plethora of issues including farmers' agitation, India's defence modernisation programme, situation in Jammu and Kashmir and threat of hybrid warfare.
"Civil-military coordination has improved a lot after the removal of Section 370 in J&K. We are seeing a positive improvement there. Similarly, in the North-East too, there has been continuous improvement in the security situation," he said.
https://timesofindia.indiatimes.com/india/another-26/11-like-attack-in-india-almost-impossible-rajnath-singh/articleshow/79432178.cms
--------
Pakistan
Minority Killings in Pakistan Concern Rights Groups, HRW, Amnesty International and ICJ
By Ayesha Tanzeem
November 26, 2020
ISLAMABAD - Three international human rights groups have joined hands to express concern over a surge in the targeted killings of members of the Ahmadiyya minority community in Pakistan and urged the government to take immediate action.
"Pakistani authorities have long downplayed, and at times even encouraged, violence against Ahmadis, whose rights to freedom of religion and belief are not respected under Pakistani law," said the press release from Human Rights Watch, Amnesty International and the International Commission of Jurists.
In July, an American citizen of Ahmadiyya faith was shot inside a high security courtroom in Peshawar, the capital of Khyber Pakhtunkhwa province over accusations of blasphemy against Islam. The gunman was taken into custody but members of the security force who came to arrest him were seen taking selfies with him, some of them holding up their fingers in a victory sign.
The gunman was hailed as a hero by many in the local community who went to his house to congratulate his family. Several local lawyers offered to defend him pro bono.
Since then, four more Ahmadiyyas have been gunned down as they went about their daily lives.
The most recent killing happened this month in Punjab province, where a teenager opened fire on 31-year-old doctor Tahir Mahmood and members of his family as he opened the door of his house. Mahmood died while his father and two uncles were wounded.
The perpetrator was taken into custody.
"The recent wave of killings tragically underscores not just the seriousness of the threats they face, but also the callous indifference of the authorities, who have failed to protect the community or punish the perpetrators," said Omar Waraich, head of South Asia operations at Amnesty International.
Sanaullah Abbadi, the man heading the police in KPK province where four of the five killings happened, said authorities there are investigating the killings.
"We are looking at all aspects, religious persecution as well as personal enmity. I cannot jump to any conclusion because personal enmity is often a cause of violent disputes here."
He also said he had met representatives of the Ahmadiyya community and assured them of police protection.
"I told them if anyone is under threat, we will provide individual security," he said.
Pakistan's human rights minister Shireen Mazari tweeted condemnation of the wave of killings and said the government was taking action.
"Perpetrator of latest attack in police custody & being proceeded against in accordance with law. Govt's duty to protect all r citizens," her Tweet said.
Tahir Ashrafi, the special representative to the prime minister on religious harmony, also condemned the killings, saying that they would be investigated and that action would be taken against the perpetrators.
HRW's Waraich said that the killings were most likely a result of repeated hate-mongering against the community.
"What we've seen over the last couple of years is a lot of incitement to violence done publicly by armed groups, almost a declared open season on Ahmadis," he told VOA.
The Ahmadiyyas, who consider themselves to be Muslims, emerged from the Sunni Muslim sect of Islam more than a century ago.
Many Muslims around the world consider them heretics since the founder of the group, Mirza Ghulam Ahmad, declared himself to be the long-awaited messiah of Muslims.
In 1974, Pakistan legally declared them non-Muslim through an amendment to the constitution. Since then, they have faced systematic discrimination.
In the 1980s, Pakistan passed laws that barred Ahmadiyyas from "indirectly or directly posing as a Muslim." Ahmadiyyas could no longer call their places of worship mosques or use any Muslim religious symbols.
In 2015, the government of the Punjab province banned most Ahmadiyya publications, including children's magazines, calling them hate speech against Islam.
Anyone applying for identity documents or a passport in Pakistan has to declare his faith. For those claiming to be Muslims, there is an added requirement to declare that they consider the founder of the Ahmadiyya faith to be a false prophet and Ahmadiyyas to be non-Muslim.
Ian Seiderman, legal and policy director at the ICJ, said that in the case of Ahmadiyyas, the Pakistan government had "completely failed" to protect their fundamental freedoms or provide equal treatment under the law.
The laws violate the International Covenant on Civil and Political Rights which Pakistan ratified in 2010, according to the three rights groups.
"Pakistan's federal and provincial governments should take immediate legal and policy measures to eliminate widespread and rampant discrimination and social exclusion faced by the Ahmadiyya community in Pakistan," said Patricia Gossman, associate Asia director at Human Rights Watch.
https://www.voanews.com/south-central-asia/minority-killings-pakistan-concern-rights-groups
--------
Accuse Pakistan Of Promoting Discriminatory Practices Against Ahmadis
Nov 26, 2020
ISLAMABAD: Three human rights organizations — the Human Rights Watch (HRW), Amnesty International (AI) and International Commission of Jurists (ICJ) — on Thursday called on Islamabad to probe a recent surge in attacks on members of minority Ahmadi community and urged the Pakistani government to take prompt action to protect their rights.
In a joint statement, the three groups noted that in the past five months, at least five members of the Ahmadi community were killed in seemingly targeted attacks. Noting that only two of these cases have resulted in arrests, the statement warned: "Pakistani authorities have long downplayed, and at times even encouraged, violence against Ahmadis, whose rights to freedom of religion and belief are not respected under Pakistani law."
According to the statement, a teenager had shot dead a 31-year-old doctor in Nankana Sahib on November 20; on November 9, a man was gunned down while waiting at a bus station in Peshawar; on October 6, two men on a motorcycle shot dead Dr Naeemuddin Khattak, 57, also in Peshawar; on August 12, another Peshawar resident, Meraj Ahmed, 61, was shot outside his shop; and on July 29, an assailant shot dead a US national facing blasphemy accusations inside a high-security courtroom. All the victims were Ahmadis.
"There are a few communities in Pakistan who have suffered as much as the Ahmadis," said Omar Waraich, head of South Asia at AI. "The recent wave of killings tragically underscores not just the seriousness of the threats they face, but also the callous indifference of the authorities, who have failed to protect the community or punish the perpetrators," he added.
The statement stressed that successive Pakistani governments had failed to protect the Ahmadis, observing the penal code explicitly discriminates against religious minorities and targets Ahmadis by making it illegal for them to "indirectly or directly pose as a Muslim".
"The authorities arbitrarily arrest, detain, and charge Ahmadis for blasphemy and other offenses because of their religious beliefs," read the statement, alleging that police were often complicit in this harassment and that the government's failure to address this religious persecution had facilitated violence in the name of religion.
"Pakistan was part of the consensus at the UN General Assembly that required the states to take active measures to ensure that persons belonging to religious minorities may exercise fully and effectively all their human rights and fundamental freedoms without any discrimination and in full equality before the law," said Ian Seiderman, legal and policy director at the ICJ. "The Pakistani government has completely failed to do so in the case of the Ahmadis," he said.
"Pakistan's federal and provincial governments should take immediate legal and policy measures to eliminate widespread and rampant discrimination and social exclusion faced by the Ahmadis in Pakistan," said Patricia Gossman, associate Asia director at HRW. "The government should repeal the blasphemy law and all anti-Ahmadi provisions," she said.
The joint statement accused the Pakistani government of promoting discriminatory practices against Ahmadis, including by requiring all Pakistani Muslim citizens to sign a statement explicitly stating they consider Ahmadis "non-Muslim" when they apply for passports.
"Pakistani laws against the Ahmadi community violate Pakistan's international legal obligations under the International Covenant on Civil and Political Rights, which Pakistan ratified in 2010, including the rights to freedom of conscience, religion, expression, and association, and to profess and practice one's own religion," read the statement, adding that numerous international bodies, including the UN, had previously expressed concern over the ongoing persecution of the Ahmadi community in Pakistan.
Around 6,00,000 Ahmadis, who consider themselves Muslims, reside in Pakistan. They were declared non-Muslims in 1974 through a constitutional amendment. The noose around their necks was further tightened by former military dictator General Zia-ul-Haq, who introduced additional amendments in the Constitution in 1984. Under Pakistani laws, members of Ahmadi community face three years imprisonment if anyone of them was heard calling himself or herself a Muslim. They are also barred from calling their places of worship mosques or call to their prayers "azaan".
https://timesofindia.indiatimes.com/world/pakistan/3-rights-bodies-accuse-pakistan-of-promoting-discriminatory-practices-against-ahmadis/articleshow/79434097.cms
--------
Pak has quietly moved 26/11 attacks accused Hafiz Saeed out of jail. He is home: Intel
Shishir Gupta
Nov 26, 2020
Hafiz Saeed, the Lashkar-e-Taiba founder sanctioned by the UN Security Council, is not serving time in jail but at his Johar Town house in Lahore from where he runs the terror group, according to people familiar with the matter.
Saeed was formally placed under arrest in July 2019, months before he was sentenced to 10 years and six months in jail in a terror financing case in February this year that was described by the United States as an "important step forward". Last week, Saeed was handed down another set of jail terms in two more cases of terror financing.
Hafiz Saeed's arrest and his subsequent conviction have been seen as an effort by the Imran Khan government to stay off the Financial Action Task Force 'black list' that could potentially entail extensive economic sanctions and as Prime Minister Imran Khan once put it, destroy Pakistan's economy.
But an Indian intelligence input accessed by Hindustan Times indicates that Hafiz Saeed is not in Lahore's high-security Kot Lakhpat jail as had been widely publicised. "He is mostly at home… ostensibly in protective custody that even lets him receive guests," an intelligence official said.
Last month, according to the intelligence input, Saeed's visitor at home was Zaki-ur-Rehman Lakhvi, the chief operational commander and the head of the LeT's jihad wing. The meeting is learnt to have centered around some steps that they needed to take to collect funds for jihad.
Like Saeed, Lakhvi is also a UNSC designated terrorist and is the lead plotter of the 26/11 Mumbai terror attacks. He has been arrested more than once by Pakistani security forces for terror in face of international pressure but like his boss Hafiz Saeed, has always been let off due to lack of evidence. Indian officials said it was Lakhvi who persuaded, guided and handled Pakistan-born US citizen David Headley for reconnaissance missions in India prior to the 26/11 attacks.
Pakistan watchers in New Delhi said intelligence inputs that Hafiz Saeed was not being held in prison were in line with a pattern about Islamabad's track record in dealing with terrorists. One of them conceded that they were initially surprised when Hafiz Saeed was convicted for the first time for 10 years and six months and had tentatively interpreted it to indicate that Saeed had outlived his utility for the Pakistani deep state. Saeed had been arrested several times since the 9/11 attacks but was always set free after the pressure eased.
Indian officials said they were still not clear how Pakistan had dealt with the paperwork around Hafiz Saeed's judicial custody.
"Our understanding on the basis of the available information is that this may be an informal arrangement. We are not aware if there is a formal order notifying Hafiz Saeed's house as a prison," the intelligence official cited above said.
In the 12 years after 10 heavily-armed terrorists reached Mumbai from Pakistan and opened fire at multiple locations on 26 November, Islamabad, despite its many promises, has not investigated or taken any real action against the Lashkar-e-Taiba terrorists who plotted the attacks along with serving military officers at Pakistan's Inter Services Intelligence.
In all, 170 people - apart from the 4 sailors of a trawler 'MV Kuber' hijacked by the terrorists - were killed and 304 injured in the simultaneous attacks by the terrorists at Mumbai's Taj Mahal Hotel, Oberoi Trident Hotel, Chhatrapati Shivaji Terminus, Cama Hospital, Chabad House, Albless Hospital, near Metro Cinema area and Leopold Cafe.
Ajmal Kasab, the only terrorist to be caught alive, faced trial and was sentenced to death in May 2010. He was finally executed at Pune's Yerwada Jail on 21 November 2012.
But the terrorists such as Hafiz Saeed and Lakhvi who plotted and coordinated the attacks along with Pakistan military officers have gone unpunished.
It was this confidence in the Pakistan deep state, Pakistan watchers said, that Saeed had mocked the United States when it first announced the $ 10 million bounty for his whereabouts in 2012. "I am ready to send information about my location on a daily basis," a brazen Hafiz Saeed told a news conference soon after, asking the United States to send him the money.
https://www.hindustantimes.com/india-news/lashkar-boss-hafiz-saeed-is-serving-time-at-home-imran-khan-govt-calls-it-a-jail/story-7EQLfCNVd7kt677zSB17yI.html
--------
Pakistan fails to nab 19 most wanted LeT terrorists even 12 years after 26/11 attack
Nov 26, 2020
LAHORE: Twelve years after the 26/11 attack, Pakistan has placed 19 members of the banned Lashkar-e-Taiba (LeT) in a list of the "Most Wanted Terrorists" for their role in the heinous assault, but it has not initiated any serious efforts to nab them and also punish seven others who are facing trial here.
The security agencies here are clueless about the whereabouts of these 19 most wanted terrorists. Some of them have been hiding in Pakistan and others are believed to have fled the country. These terrorists were either crew members of the boats used by the attackers or financiers of the 26/11 attack.
The move to place 19 LeT terrorists in the list apparently came following the Paris-based global money laundering and terrorist financing watchdog's recent decision to retain Pakistan on its grey list till February 2021.
The Financial Action Task Force made the decision after Islamabad failed to fulfill its six key obligations, including failure to take action against two of India's most wanted terrorists – Jamat-ud-Dawa (JuD) chief Hafiz Saeed and Jaish-e-Mohammed head Masood Azhar.
The security agencies have prepared a list of over 1,200 most wanted/high profile terrorists in Pakistan to enable more coordination among authorities to go after them, officials from the Federal Investigation Agency (FIA) told PTI.
The FIA, Pakistan's top investigating agency, has been probing the Mumbai terror attack case since 2009 and is looking for the 19 "most wanted terrorists" involved in the deadly terror assault that sent shockwaves across the country and even brought India and Pakistan to the brink of a war.
In November 2008, 10 LeT terrorists sailed into Mumbai from Karachi and carried out coordinated attacks, killing 166 people and injuring over 300. Nine of the attackers were killed by police while lone survivor Ajmal Kasab was caught and hanged after trial in India.
On the 12th anniversary of the Mumbai terror attack, its mastermind Saeed is in jail in Lahore, serving a collective over 21-year sentence under terror financing charges.
Saeed, a UN designated terrorist whom the US has placed a $10 million bounty on, was arrested on July 17 last year. Saeed-led JuD is the front organisation for the LeT.
LeT operations commander Zakiur Rehman Lakhvi has been operating with impunity in the country after securing bail in the Mumbai terror attack case over five years ago.
The 26/11 case has been pending in the anti-terrorism courts of Rawalpindi/Islamabad since 2009.
The other six accused- Abdul Wajid, Mazhar Iqbal, Hamad Amin Sadiq, Shahid Jamil Riaz, Jamil Ahmed and Younis Anjum- who are facing charges of abetment to murder, attempted murder, planning and executing the Mumbai attack, are lodged at the high-security Adiala Jail in Rawalpindi.
The Pakistan government says it has recently introduced a number of fresh legislations to enable security forces to confront terrorist groups more effectively.
Making the information about the 19 most wanted LeT terrorists public for the first time, the FIA says Amjad Khan of Multan was a crew member of LeT (boat Al-Hussaini and boat Al-Fauz).
"He also purchased the boat Al Fauz which was used during the Mumbai terror attacks. He also purchased a Yamaha motor-boat engine, life jackets, inflatable boats etc. from ARZ Water Sport Karachi. These things were used in Mumbai terror attacks and recovered by Indian authorities," it says.
Iftikhar Ali, a resident of Faisalabad, obtained Voice-over Internet Protocol (VOIP) connection for terrorist communication, it says.
The FIA further says Shahid Ghafoor of Bahawalpur was a captain/Tandol of boats Al Hussaini & Al Fauz.
"Muhammad Usman of Sahiwal, Ateequer Rehman of Lahore, Riaz Ahmed of Hafizabad, Muhammad Mushtaq of Gujranwala, Muhammad Naeem of DG Khan, Abdul Shakoor of Karachi, Muhammad Sabir of Multan, Usman Bashir of Lodhran, Shakil Ahmed of Rahim Yar Khan and Abdul Rehman of Bawalnagar were crew members of boats Al Hussaini & Al Fouz used by the terrorists," the FIA says.
Giving details of the other most wanted LeT terrorists, the FIA says Usman Zia of Rawalpindi transferred Rs 80,000 in the account of accused Hammad Amin Sadiq and Shahid Jamil Riaz in ABL Karachi.
Similarly, Abbas Nasir of Khanewal transferred Rs 2,53,690 in their account. Javed Iqbal of Kasur and Mukhtar Ahmed of Mandi Bahauddin transferred Rs 1,86,430 and Rs 2,98,047 respectively in Sadiq's account.
The FIA says Ahmed Saeed of Bbatagram transferred Rs 21,00,000. Muhammad Khan of Turbat provided Al-Hussaini boat to the terrorists involved in the 26/11 attack.
Talking to the PTI on the current status of the Mumbai attack case, FIA's chief prosecutor Chaudhry Azhar said: "The case proceedings have come to halt after India refused to send its 24 witnesses to Pakistan for recording of their statements and other evidence. The case cannot move further till India's cooperation on the issue."
Practically, there have not been any proceedings in this case for the last two years or so. The Imran Khan government doesn't intend to challenge the bail of Lakhvi in the Supreme Court.
According to the FIA, the prosecution does not have strong enough evidence to challenge Lakhvi's bail.
Neither Saeed nor any of his associates convicted in terror financing cases have applied for bail in superior court.
"Perhaps the convicted JuD men are told to wait for Pakistan coming out of the FATF's grey list before they move to court for bail," a political analyst commented.
https://timesofindia.indiatimes.com/world/pakistan/pakistan-fails-to-nab-19-most-wanted-let-terrorists-even-12-years-after-26/11-attack/articleshow/79427653.cms
--------
Pakistan joins Saudi-led initiative for digital cooperation
27 Nov 2020
ISLAMABAD: Pakistan on Thursday joined the Digital Cooperation Organisation (DCO), a Saudi-led initiative, aimed at promoting digital cooperation among member states.
"Pakistan has joined the Digital Cooperation Organisation (DCO) as a founding member," the Foreign Office said as Saudi Arabia launched the new organisation at a virtual event. A video statement of Foreign Minister Shah Mehmood Qureshi was also played at the event.
Besides Saudi Arabia and Pakis­tan, other members of the DCO are Bahrain, Egypt, Jordan, Kuwait and the UAE. Mr Qureshi, in his statement, said the creation of the DCO would cater to the growing need of international cooperation and collaboration in the digital domain.
"DCO would offer a platform to promote the global digital agenda in the scientific, health, educational, commercial, social, agricultural, investment and security spheres," he said.
The FO's statement noted that digital diplomacy had been a core component of the foreign minister's public diplomacy initiative that aimed at bringing innovation and enhancing Pakistan's digital diplomacy footprint.
"The information revolution presents a unique opportunity to leapfrog the development deficit. Pakistan's membership of DCO would contribute to the attainment of that objective," it added.
https://www.dawn.com/news/1592638/pakistan-joins-saudi-led-initiative-for-digital-cooperation
--------
Fazl tells establishment to do its own job, let people run their country
M.B. Kalhoro
27 Nov 2020
LARKANA: Jamiat Ulema-i-Islam chief Maulana Fazlur Rehman has said that people have the right to run their country's affairs whereas the establishment has to do its own job.
Addressing the 26th 'Shaheed-i-Islam Conference' — an annual party event to pay homage to its slain general secretary Dr Khalid Mehmood Soomro — at the Municipal Stadium here on Thursday, he said "we are aware of the conspiracy to roll back the 18th Constitutional Amendment". He said every province had the right on its resources and and said "we will not allow anyone to play with the rights of the nation".
The JUI-F chief said: "World forces should understand that we have a history of fighting wars of independence in this subcontinent ... and today we announce we are going to wage a war".
He repeated the opposition parties' allegation that the [PTI] government came to power through rigging, and said this would only strengthen international monetary institutions. He referred to the brittle economy and soaring prices which, he said, had drastically affected people.
He also talked about the miseries of the "missing" persons and claimed that the country's rulers had lost the confidence of China. "We apprehend that the China-Pakistan Economic Corridor is being rolled back", he said.
He said Pakistan's foreign policy had failed and it was facing isolation. "We will not ask 'Niazi' to go, but we now have to throw him out of powers," he said.
Claims PTI govt has lost trust of China, apprehends CPEC is being rolled back
He said bringing the federal party in Gilgit-Baltistan indicated that the cause of Kashmir was buried. "But we will not permit any government to change our geography," he added.
He said talking about peoples' right was the name of democracy and "we are advancing with the spirit of jihad". He said arrests in Multan were being made to stop PDM from holding its public meeting [on Nov 30].
"Gagging the Press is the sign of dictatorship and we stand by the media houses," he said.
A number of resolutions were passed at the conference. One of them expressed grave concern over the price spiral and multiplied gas and power tariffs, and demanded the PTI-led government to step down. Another one criticised the government's intention to raze a host of houses of poor people in Sukkur, Larkana, Hyderabad and Karachi on the pretext of encroachment removal. It asked the government to provide alternative shelters to the affected families before dismantling their houses.
Yet another resolution expressed solidarity with Kashmiris and condemned Indian atrocities. It demanded that the world should resolve the issue in accordance with the aspirations of Kashmiri people.
One resolution strongly condemned restrictions on the Press and retrenchment of hundreds of employees from the Pakistan Steel, PIA and other institutions.
Another resolution severely criticised blasphemous caricatures and asked the government to sever ties with France over such unacceptable step of hurting Muslims feelings.
JUI-F general secretary Maulana Abdul Ghafoor Haidri, Maulana Abdul Qayoom Halejvi, Syed Siraj Ahmed Shah, Maulana Imtiaz Abbasi, MNAs Salahuddin Ayoubi and Syed Mehmood Shah, Maulana Rashid Mehmood Soomro, Maulana Nasir Mehmood Soomro and a host of other leaders addressed the conference.
Grand Democratic Alliance MPA from Larkana Moazzam Ali Abbasi was sitting with the JUI-F chief and other leaders on the stage.
https://www.dawn.com/news/1592575/fazl-tells-establishment-to-do-its-own-job-let-people-run-their-country
--------
Two federal ministers, PM aide summoned over 'contempt'
27 Nov 2020
PESHAWAR: The Peshawar High Court on Thursday summoned two federal ministers, an aide to the premier and two others over two identical petitions seeking their prosecution for committing contempt of a special court, which had awarded death sentence to former military ruler retired General Pervez Musharraf last year for high treason.
A bench consisting of Justice Roohul Amin Khan and Justice Ijaz Anwar ordered the alleged contemnors, including federal ministers Barrister Farogh Naseem and Fawad Chaudhry, special assistant to the prime minister Mirza Shahzad Akbar, former aide to the premier Dr Firdous Ashiq Awan and former attorney general Anwar Mansoor Khan to appear before it on the next hearing to be fixed later.
It was hearing two identical petitions filed by lawyers Malik Ajmal Khan and Syed Azizuddin Kakakhel under Article 204 of the Constitution and Contempt of Court Ordinance, 2003.
The bench also directed the petitioners to file their respective replies to a formal request of federal law minister Barrister Farogh Naseem for the rejection of petitions insisting they are not maintainable under the Constitution.
Deputy attorney general Amir Javed appeared before the bench and contended that the petitions were filed under Article 204 of the Constitution, which was only related to the contempt of the Supreme Court and high courts.
Petitions filed with PHC about 'bids to scandalise' special court that convicted Musharraf
He added that the special court constituted to try retired General Musharraf was not included in that Article and therefore, the petitions were not maintainable.
The bench wondered why the alleged contemnors weren't appearing before it in the case.
The DAG claimed that the alleged contemnors had never been summoned.
He requested the court to decide the application field for the rejection of petitions first instead of holding proceedings in petitions.
The bench observed that the respondents except the prime minister should appear before it on the next hearing.
Although Prime Minister Imran Khan is also respondent in the petitions, the high court has so far not sought his reply in the case.
In the petition of Malik Ajmal, the respondents included Farogh Naseem, Firdous Ashiq Awan, who is currently a special assistant to the Punjab chief minister, and Shehzad Akber, while besides them, federal minister Fawad Chaudhry and Anwar Mansoor are also respondents in the petition of Syed Azizuddin.
Apart from prosecuting the contemnors, petitioner Azizuddin has also requested the court to disqualify the prime minister and other respondents from holding any public office for committing the contempt of court.
The petitioners said the federal government had constituted a special court after filing a complaint against retired General Pervez Musharraf.
They said the charge was framed against Musharraf on Feb 18, 2014, while he left the country thereafter avoiding the trial.
The petitioners said Musharraf was declared a proclaimed offender followed by many opportunities given to him but he did not turn up and the case went on culminating into his conviction and sentence of death on Dec 17, 2019.
They said except the prime minister, the other five respondents had leveled different allegations against the president of the special court, Justice Waqar Ahmad Seth, who was the then chief justice of the Peshawar High Court, and thus, trying to scandalise him.
The petitioners contended that those respondents were subordinate to the prime minister and under the Rules of Business, they were answerable to him, but the premier neither took any action against them nor was any clarification issued in this regard, proving that he [PM] was also involved with them in the commission of the contempt of court.
They said the reading of the said Article of the Constitution was sufficient to initiate the contempt of court proceedings against all those involved in the commission of the offence.
https://www.dawn.com/news/1592570/two-federal-ministers-pm-aide-summoned-over-contempt
--------
Three members of Shehbaz's family declared absconder
27 Nov 2020
LAHORE: An accountability court on Thursday declared three members of the family of Leader of the Opposition in the National Assembly and PML-N president Shehbaz Sharif abscon­ders as proceedings against them under Section 87 of the Criminal Procedure Code stood completed after they avoided their appearance in the money laundering and illegal assets reference.
They include Shehbaz Sharif's son Suleman, dau­ghter Rabia Imran and son-in-law Haroon Yousaf.
The investigating officer of the National Accounta­bility Bureau (NAB) submitted to the court a report showing the process required under the law to declare the suspects absconder had been completed that also included a last opportunity of 30 days.
Presiding Judge Jawadul Hassan declared the suspects absconder and directed NAB to initiate further action against them. Similar proceedings to declare Shehbaz Sharif's wife Nusrat absconder are also under way.
Earlier, jail officials brought the PML-N president and his son Hamza Shehbaz to the judicial complex in bulletproof vehicles instead of armoured personnel carrier as previously directed by the court.
At the start of the proceedings, the judge and the NAB prosecutor expressed their condolence to Shehbaz Sharif over the demise of his mother.
Punjab Assembly Deputy Secretary (Budget) Faisal Bilal and Election Commission Assistant Director Khalid Mahmood recorded their statements as prosecution witnesses.
The record submitted by the National Assembly and the Punjab Assembly showed that Shehbaz Sharif had not withdrawn pay/allowances being members of the both houses during his multiple stints from 1993 to 2018. The documents revealed that he used to donate the amount to the National Assembly Employees Welfare Fund.
However, Hamza Shehbaz withdrew pay and allowances during his stints as member of the national and provincial assemblies.
The judge adjourned the hearing till Dec 3 with a directive for NAB to present more witnesses for evidence.
Strict security measures were taken outside the judicial complex as police blocked the roads by placing containers and barbed wires.
https://www.dawn.com/news/1592641/three-members-of-shehbazs-family-declared-absconder
--------
Africa
Bahrain will open consulate in Western Sahara
27 November 2020
Bahrain will open a consulate in Western Sahara, Morocco said on Thursday, as the North African country steps up a diplomatic push to strengthen its position in the disputed territory.
Bahrain's King Hamad told Moroccan King Mohamed VI of the decision to open a mission in the coastal city of Laayoune during a phone call, the Moroccan royal court said in a statement.
For all the latest headlines follow our Google News channel online or via the app.
"The Kingdom of Bahrain is going to open a consulate general in the Moroccan city of Laayoune, a decision that will be coordinated between the foreign ministries of the two countries," King Hamad was quoted as saying.
The official Bahrain News Agency confirmed the decision, saying King Hamad had expressed the "support and solidarity of the kingdom with Morocco in defending its sovereignty and its rights".
Western Sahara, a vast swathe of desert on Africa's Atlantic coast, is a disputed former Spanish colony.
Morocco controls 80 percent of the territory, including its phosphate deposits and its fishing waters.
The Algerian-backed Polisario Front, which fought a war for independence from 1975 to 1991, demands a referendum on self-determination.
Since late 2019, at least 16 countries have opened diplomatic presences in former colonial capital Laayoune and the fishing port of Dakhla, further south, as part of Morocco's diplomatic drive.
Jordan said last week it intends to open a consulate soon.
It comes after the United Arab Emirates on November 4 became the first Arab country to open a diplomatic mission in the Moroccan-controlled part of the territory.
The Polisario Front considers the opening of the missions a "violation of international law and an attack on the legal status of Western Sahara".
Negotiations involving Morocco, the Polisario, Algeria and Mauritania have been suspended for several months.
https://english.alarabiya.net/en/News/north-africa/2020/11/27/Bahrain-will-open-consulate-in-Western-Sahara
--------
Ethiopian troops ordered to move on Tigray capital: Ethiopia Prime Minister
26 November 2020
Ethiopia's prime minister said Thursday the army has been ordered to move on the embattled Tigray regional capital after his 72-hour ultimatum ended for Tigray leaders to surrender, and he warned its half-million residents to stay indoors and disarm.
The military offensive "has reached its final stage" after three weeks of fighting, Prime Minister Abiy Ahmed's office said. That means tanks and other weaponry can close in on Mekele, whose residents had been warned of "no mercy" if they didn't move away from Tigray leaders in time.
Read more: Turkish court issues life sentences in 2016 attempted coup trial: Anadolu
That caused international alarm as rights groups said such wording could violate international law and put civilians in further danger.
Abiy's statement asserted that thousands of Tigray militia and special forces surrendered during the 72-hour period that ended Wednesday evening.
"We will take utmost care to protect civilians," the statement said.
The United Nations has reported people fleeing the city, but communications and transport links remain severed to Tigray, and it's not clear how many people in Mekele received the warnings in time. Tigray regional leaders couldn't immediately be reached.
The international community is pleading for immediate de-escalation, dialogue and humanitarian access as Ethiopian forces have fought their way through Tigray to Mekele. But Abiy, last year's Nobel Peace Prize winner, however, has rejected international "interference." His government has said three high-level African Union envoys for the conflict can meet with Abiy, but not with the Tigray leaders.
It remains difficult to verify claims in the fighting that erupted Nov. 4 between Ethiopian forces and the heavily armed forces of the Tigray People's Liberation Front, which once dominated Ethiopia's government but has been sidelined under Abiy's rule. The two governments now regard each other as illegal.
The UN now says shortages have become "very critical" in the Tigray region as its population of 6 million remains sealed off.
Fuel and cash are running out, more than 1 million people are now estimated to be displaced and food for nearly 100,000 refugees from Eritrea will be gone in a week, according to its update released overnight. And more than 600,000 people who rely on monthly food rations haven't received them this month.
Travel blockages are so dire that even within Mekele the UN World Food Program cannot obtain access to transport food from its warehouses there.
A statement this week from a civil society representative in the region, seen by The Associated Press, described heavy bombardment of communities elsewhere that has kept many residents from fleeing.
Other people are frantically moving within the Tigray region from one district to another and "living within church compounds, streets, schools, health centers," the statement warned, and it pleaded for a safe corridor to ship in aid as food runs out.
https://english.alarabiya.net/en/News/world/2020/11/26/Ethiopian-troops-ordered-to-move-on-Tigray-capital-Ethiopia-Prime-Minister
--------
Ethiopia to begin final phase of offensive against major rebel-held city
26 November 2020
Ethiopian Prime Minister Abiy Ahmed says the military will begin the final phase of its full-scale offensive in the northern Tigray region, where rebel forces have missed Addis Ababa's deadline to surrender.
Tigray has been engulfed in bloody fighting since November 4, when the prime minister announced the launch of military operations against the regional government there.
The announcement led to a dramatic escalation of a long-running feud between the federal government and the Tigray People's Liberation Front (TPLF), the region's ruling party, which dominated Ethiopian politics for almost three decades before the incumbent prime minister assumed power in 2018.
Abiy, the winner of the Nobel Peace Prize 2019, has accused the rebel forces loyal to the TPLF of launching deadly attacks on a pair of federal military camps in the region. He has also accused the party of defying his government and seeking to undermine it.
"The 72-hour period granted to the criminal TPLF clique to surrender peacefully is now over and our law enforcement campaign has reached its final stage," the prime minister said in a statement on Thursday.
The final phase of the offensive is aimed at taking back the rebel-held Mekelle, the capital of the restive region, which is now surrounded by government forces, according to Abiy.
"In this final phase, great care will be given to protect innocent civilians from harm. All efforts will be made to ensure that the city of Mekelle… will not be severely damaged," he said.
Mekelle is home to some 500,000 people.
"We call on the people of Mekelle and its environs to disarm, stay at home, and stay away from military targets [and] to do their part in reducing damages to be sustained because of a handful of criminal elements," Abiy further said.
The Ethiopian military had earlier this week warned of "no mercy" if the residents of Mekelle did not distance themselves from the TPLF.
Separately on Thursday, the United Nations (UN) warned that shortages had become "very critical" in the Tigray region, whose six million inhabitants remain sealed off.
Abiy has so far spurned all calls by the UN, the African Union, and various countries to hold talks with the armed rebels in Tigray.
The fighting has reportedly claimed the lives of thousands of people and displaced thousands of others, who have fled across Ethiopia's northern border into neighboring Sudan.
The fighting has not been confined to Tigray. The TPLF has previously fired rockets at Asmara, the capital of neighboring Eritrea, to the north and the city of Bahir Dar to the southwest. The rebels accuse Eritrea of supporting Abiy's government.
https://www.presstv.com/Detail/2020/11/26/639409/Ethiopia-to-begin-final-phase-of-offensive-against-major-rebel-held-city
--------
Arab World
Saudi regime forces raid houses in Shia-majority Qatif region, abduct tens of young men
26 November 2020
Saudi regime forces have reportedly stormed houses in the kingdom's Shia-majority and oil-rich Eastern Province, arresting tens of young men as part of the Riyadh regime's violent crackdown on followers of the religious community.
Lebanon-based Arabic-language al-Ahed news website reported on Thursday that Saudi troops onboard armored vehicles have raided residential buildings in al-Awamiyah town in Qatif region, located more than 420 kilometers (260 miles) east of the capital, Riyadh, and detained scores of people over the past two months without any justification.
The report added that Special Security Forces, accompanied by forces from Presidency of State Security – which is purportedly concerned with all matters related to counter-terrorism and domestic intelligence, last raided Awamiyah over the past few days, and arrested several young men, including Wassim Ali Al Nimer, Nabil al-Yassin and Zaki Mohammed Abu Abdullah.
The exact number of the detainees, their whereabouts and their conditions remain unknown. Their families have also not been allowed to contact them.
Earlier this month, two other young Shia men, identified as Khader al-Awami and Sheikh Abbas al-Saeed, were arrested, after their homes were stormed in Awamiyah.
The pair are said to be former students of Shia cleric Sheikh Nimr Baqir al-Nimr, an outspoken critic of the policies of the Riyadh regime who was executed in January 2016. Nimr had been arrested in Qatif in 2012.
Eastern Province has been the scene of peaceful demonstrations since February 2011. Protesters have been demanding reforms, freedom of expression, the release of political prisoners, and an end to economic and religious discrimination against the oil-rich region.
The protests have been met with a heavy-handed crackdown by the regime. Security forces have increased security measures across the province.
Ever since Crown Prince Mohammed bin Salman became Saudi Arabia's de facto leader in 2017, the kingdom has arrested dozens of activists, bloggers, intellectuals and others perceived as political opponents, showing almost zero tolerance for dissent even in the face of international condemnations of the crackdown.
Muslim scholars have been executed, women's rights campaigners – including Loujain al-Hathloul – have been put behind bars and tortured, and freedom of expression, association and belief continue to be denied.
https://www.presstv.com/Detail/2020/11/26/639415/Saudi-regime-forces-raid-houses-in-Shia-majority-Qatif-region-abduct-youths
--------
Yemeni armed forces will strike Saudi Arabia's vital installation if aggression continues: Houthi
27 November 2020
A member of Yemen's Supreme Political Council has warned Saudi Arabia against its continued acts of aggression after Yemeni armed forces targeted a Saudi Aramco petroleum products distribution plant in the port city of Jeddah with an advanced homegrown ballistic missile.
"The more Saudi Arabia continues its war on Yemen, the stronger Yemeni army forces will target vital installations inside the kingdom in defense of their homeland and dignity," Arabic-language al-Masirah television network quoted Mohammed Ali al-Houthi as saying.
He added, "We have got accustomed to the unethical practices of the enemy, including its bombardment campaign, continuous attacks on Yemeni people, siege, air blockade, prevention of Yemeni patients from traveling abroad for medical care, deferments in payment of employee salaries and depreciation of the Yemeni currency… The more Yemeni people are targeted, the more resilient they will become."
Houthi said Saudi Arabia has been targeting and conspiring against Yemeni people for the past six years, noting that bids to normalize relations with the Israeli regime, bombing of Yemeni people and the crippling siege on its impoverished southern neighbor are only a few examples in the Riyadh regime's long list of crimes.
"Yemeni people will neither capitulate nor retreat in the face of [the Saudi-led] aggression. The only way for aggressor countries is to broker durable peace, otherwise the battle will continue until final victory," he said.
Houthi underlined that the Quds-2 missile that hit the Saudi Aramco plant in Jeddah on Monday was entirely designed and manufactured in Yemen, sarcastically advising Saudi authorities to procure more advanced US-made air defense systems in light of the missile attack.
Spokesman for the popular Houthi Ansarullah movement, Mohammed Abdul-Salam, said on Thursday that "the Saudi regime tends to wail after every painful Yemeni response. This is necessary as it has significant deterrent effects."
"As long as the aggression and siege continue, we (Yemeni forces) will not hesitate to confront them," Abdul-Salam wrote in a tweet.
The Ansarullah spokesman called on the international community to pressure the Saudi-led military alliance into ending its onslaught and blockade against the Yemeni people, who are enduring immense sufferings.
Saudi Arabia and a number of its regional allies launched the war on Yemen in March 2015, with the goal of bringing the government of former President Abd Rabbuh Mansur Hadi back to power and crushing the popular Ansarullah movement.
The US-based Armed Conflict Location and Event Data Project (ACLED), a nonprofit conflict-research organization, estimates that the war has claimed more than 100,000 lives.
The Ansarullah movement, backed by armed forces, has been defending Yemen against the Saudi-led alliance, preventing the aggressors from fulfilling the objectives of the atrocious war.
https://www.presstv.com/Detail/2020/11/27/639456/Yemeni-armed-forces-will-strike-Saudi-Arabia-vital-installation-if-aggression-continues-Houthi
--------
Israeli strikes kill 19 Iran-backed fighters in Syria: Monitor
26 November 2020
Air strikes likely carried out by Israel killed at least 19 pro-Iran militia fighters in war-torn eastern Syria, the Syrian Observatory for Human Rights said Thursday.
The early morning strikes hit positions of Iran-backed militias outside the town of Albu Kamal in Deir Ezzor province, killing mostly foreign fighters, the Observatory said.
Israel rarely acknowledges individual strikes but the Observatory has accused it of launching two other aerial attacks against pro-Iran forces in Syria since Saturday.
https://english.alarabiya.net/en/News/middle-east/2020/11/26/Israeli-strikes-kill-19-Iran-backed-fighters-in-Syria-Monitor
--------
Saudi Arabia's Crown Prince discusses Saudi-Japan Vision 2030 with Japanese PM
Reem Krimly
26 November 2020
Saudi Arabia's Crown Prince Mohammed bin Salman congratulated Yoshihide Suga on assuming Japan's premiership in a phone call on Thursday, the official Saudi Press Agency reported.
For all the latest headlines follow our Google News channel online or via the app.
"During the call, they emphasized the two countries' keenness to enhance joint cooperation within the framework of the Saudi-Japanese Vision 2030," SPA added.
Additionally, SPA reported that the Japanese Prime Minister praised the success of the G20 summit and the Kingdom Presidency.
https://english.alarabiya.net/en/News/gulf/2020/11/26/Saudi-Arabia-s-Crown-Prince-discusses-Saudi-Japan-Vision-2030-with-Japanese-PM
--------
Mideast
Iran Swaps Israel's Spy with 1 Businessman, 2 Nationals
2020-November-26
In September 2018, Iran declared detention of a 31-year-old woman, Kylie Moore Gilbert, who was an Australian-British national described by foreign media as a researcher, Islamologist and university professor.
Kylie had traveled to all the important countries of the West Asian region, including Iran, Egypt, Syria, Iraq, Bahrain, Kuwait, etc., as a university professor and researcher on Shiism. In these trips she participated in scientific and religious forums and had contacts with the cultural and religious figures of these countries.
Kylie was born in Australia in 1987 and is a dual Australian-British citizen. She was born into a Christian family, but later converted from Christianity to Judaism due to her job.
She was disinterested in higher education until, at the age of 25, her acquaintance with an Israeli named Roy Binkowins and her special characteristics and talents draw attention of Israeli military intelligence service. The service sent her to London to study "Asia, the Middle East and Israel" at the University of Cambridge, and she was under supervision of the Israeli intelligence service during the study.
Aman, Israel's military intelligence service, has been monitoring Kylie over the years, changing her major for its own purposes, forcing Kylie to pursue a degree in 'Islamic and Middle Eastern Studies'.
Kylie found herself unfamiliar with the field and tended to use her own methods to spy on and gather information. But Aman convinced her that she needed a special cover to approach certain figures, and that the best cover for her is university education and scientific research on Islamic and Middle Eastern issues.
With Kylie staying longer in London, she first started working as a hotel employee with guests from Arab countries to develop her contacts. Also she wanted to get more acquainted with the cultural atmosphere of Islamic countries.
During this time, Aman put Kylie under specialized intelligence training and turned her into a qualified service agent.
After completing the training, Kylie became fluent in Hebrew, Arabic and Japanese, and traveled to Israel for specialized training and completing her military training at a barracks. She then converted from Christianity to Judaism.
The service also arranged an organizational marriage for her and chose a Zionist soldier named Ruslan Hodorov as Kylie's husband.
Kylie's training theory courses ended, and she joined Israeli agencies as an intelligence trainee to prepare for formal intelligence missions. Presence in Syria was Kylie's first mission to conduct intelligence and espionage operations.
After returning from Syria and in the next stage, she was in charge of interrogating some Iranian immigrants and prisoners in order to improve her knowledge of Iran and Iranians in addition to completing interrogation and cover-up training.
Her new mission was to address Iran's nuclear and economic issues, specially how to bypass sanctions, as well as issues related to the axis of resistance. Therefore, in order to maintain coverage and justify further actions, Aman required Kylie to continue her doctoral studies in Islamic and Middle Eastern studies.
Kylie's special training course for the Iranian mission took two years, during which she became fluent in Persian. Kylie, who, in theory, was ready for intelligence operations in the geography of the Islamic Republic of Iran, came to Iran in research and academic disguise, creating a study opportunity to participate in the University of Religions.
During her first visit to Iran, she did not take any action and left the country after a short time. On the second trip, she entered Iran at the recommendation of the Israeli service during Muharram (a lunar month in which the Shiites mourn the martyrdom of their third Imam).
Kylie traveled to various cities in line with her mission to gather information. Unaware of Iran's intelligence superiority, Kylie traveled to religious and tourist sites to look like a tourist in Iran.
This time, Kylie tried to get in touch with some figures and targets and tried to gain access to the economic and military intelligence of Iran and the Resistance Front but she was identified by the Iranian intelligence forces and arrested.
She was sentenced to 10 years in prison for acting against national security through intelligence cooperation with the Zionist regime, and after 2 years, the Islamic Republic finally decided to swap her with three Iranian economic activists who had been detained in foreign states with baseless allegations of trying to bypass sanctions against Iran.
https://www.farsnews.ir/en/news/13990906000199/Iran-Swaps-Israel's-Spy-wih-Bsinessman-2-Nainals
--------
Iranian President: Iran Eager to Develop Brotherly Ties with Persian Gulf Littoral States
2020-November-26
During the conversation on Wednesday, President Rouhani hoped that with new developments in the field of international relations, hostile policies of some countries in the region would be adjusted and the opportunity for dialogue and reaching an understanding in the region would be fortified.
Stressing the need for deepening Tehran-Doha ties in all fields of mutual interest, he said that accelerating the implementation of the agreements between Tehran and Doha will be in the interest of both nations and the region.
"We should overcome domineering policies and reliance on foreign countries through wisdom, rationality and honest dialogue within the region," Rouhani said, noting that allowing the Zionist regime come in the region will cause insecurity and instability in the region.
However, it is really surprising to see some neighbors consider their security tied to their connection with the criminal Zionist regime, which is the enemy of all Islamic countries and the entire region, he said.
"We, the countries of the region, can solve our problems as neighbors and brothers," he said, noting that no doubt regional relations will experience better conditions in the coming months.
Al-Thani, for his part, described Iran-Qatar relations as strategic and growing, reiterating that implementation of the agreements between the two countries is in the interests of the two nations, and Qatar will make every effort to implement these agreements.
"We believe that cooperation between Iran and the Persian Gulf countries should be further developed in all areas, including water security in the region, and in any agreement to ensure regional security, Iran should be a party to the dialogue to reach an agreement," he said.
Iranian Energy Minister Reza Ardakanian said on Tuesday that Qatar is resolved to develop economic relations with Iran, stressing the fruitfulness of cooperation with neighbors.
Ardakanian said that Doha is intent to expand economic relations with Iran and voiced hope that cooperation with neighbors will bear fruit in the near future.
"After the US, Britain, and France, Iran is the fourth country to which Qatar has sent a commercial attaché and this proves the Qatari side's will in expanding economic relations with Iran," he said on the sidelines of the 7th meeting of the Iran-Qatar Joint Economic Commission in Isfahan.
The minister expressed pleasure that new vistas of cooperation in energy sector have been explored during the meeting.
Ardakanian and Qatar's Minister of Commerce and Industry Ali bin Ahmed Al-Kuwari signed the 7th meeting of the Iran-Qatar Joint Economic Commission's MoU on Tuesday.
https://www.farsnews.ir/en/news/13990906000265/Iranian-Presiden-Iran-Eager-Develp-Brherly-Ties-wih-Persian-Glf
--------
Spokesman Stresses Iran's Support for Peace Talks in Afghanistan
2020-November-26
Khatibzadeh made the remarks in a meeting with his Afghan counterpart Gran Hewad in Kabul on Wednesday.
He said that strengthening and expanding public and cultural relations between the two governments and the brotherly nations of Afghanistan and Iran are in the interest of both countries.
Khatibzadeh stressed Iran's support for the ongoing peace talks while preserving the Islamic Republic and the 19-year achievements in Afghanistan, and expressed hope that the relations between the two countries in various fields, specially in the cultural and media sectors, would expand as much as possible.
He also invited Gran Hewad to visit the Islamic Republic of Iran at an appropriate time in order to discuss further development of relations between the two countries.
Hewad, for his part, referred to the deep and historical relations between the governments and peoples of the two countries, and expressed hope that Khatibzadeh's visit to Kabul would further expand relations between the two friendly and brotherly countries of Afghanistan and Iran.
In relevant remarks on Wednesday, Khatibzadeh said that his country favors peace and stability in Afghanistan and spares no efforts to this end.
"Security is highly important to the two neighboring countries of Iran and Afghanistan and the security of both states are interwoven," he said upon arrival in Kabul to discuss the latest developments in bilateral ties and the peace process in Afghanistan with Afghan officials.
"We are after establishment of peace and stability in Afghanistan through cooperation," he added.
Last week, Iranian Special Representative for Afghanistan Mohammad Ebrahim Taherianfard conferred with Head of Afghanistan's High Council for National Reconciliation Abdullah Abdullah on the process of peace talks that are underway in Doha.
Taherianfard and Abdullah stressed the need for a regional consensus to endorse the peace process.
The two officials also reviewed the ways of bolstering mutual relations in various fields.
https://www.farsnews.ir/en/news/13990906000300/Spkesman-Sresses-Iran's-Sppr-fr-Peace-Talks-in-Afghanisan
--------
Iranian diplomat, three others face trial in Belgium over suspected bomb plot
27 November 2020
An Iranian diplomat and three other Iranians go on trial in Antwerp, Belgium on Friday for planning to bomb a 2018 meeting in France of an exiled opposition group, the first time an EU country has put an Iranian official on trial for terrorism.
For all the latest headlines follow our Google News channel online or via the app.
Belgian prosecutors charged Vienna-based diplomat Assadolah Assadi and the three others with planning an attack on a rally of the Paris-based National Council of Resistance of Iran (NCRI). The rally's keynote address was given by US President Donald Trump's lawyer Rudy Giuliani.
Assadi was the third counsellor at Iran's embassy in Vienna. French officials have said he was in charge of intelligence in southern Europe and was acting on orders from Tehran.
Tehran has repeatedly dismissed the charges, calling the attack allegations a "false flag" stunt by the NCRI, which it considers a terrorist group.
Assadi has not commented on the charges. His lawyer has said Assadi would explain himself at his trial. Assadi warned authorities in March of possible retaliation by unidentified groups if he is found guilty, according to a police document obtained by Reuters.
Authorities say the attack was thwarted by a coordinated operation between French, German and Belgian security services.
Assadi was arrested while on holiday in Germany and handed over to Belgium, where two of his suspected accomplices had been arrested with half a kilo of the explosive TATP and a detonator.
According to documents reviewed by Reuters, Belgian authorities believe Assadi brought the explosives from Tehran to Vienna on a commercial flight.
"The attack plan was conceived in the name of Iran and under its leadership. It was not a personal initiative by Assadi," Jaak Raes, head of the Belgium's state security service (VSSE), said in a letter to the prosecutor dated Feb. 2, 2020.
France said Iran's intelligence ministry was behind the plot and expelled an Iranian diplomat. The EU froze the assets of an Iranian intelligence unit and officials.
European countries have blamed Iran for other suspected plots against dissidents, including two killings in the Netherlands in 2015 and 2017 and a foiled assassination in Denmark. Iran has denied involvement, saying the accusations were intended to damage EU-Iran relations.
https://english.alarabiya.net/en/News/middle-east/2020/11/27/Iranian-diplomat-three-others-face-trial-in-Belgium-over-suspected-bomb-plot
--------
Israel frees Palestinian who went on 103-day hunger strike
26 November 2020
The Israeli regime has released Palestinian inmate Maher al-Akhras, who was on hunger strike for more than 100 days in protest at his detention without charge, in what he hailed as yet another victory against the occupying entity.
Palestinian Prisoners' Society (PPS), a human rights group based in the occupied West Bank city of Bethlehem, said Akhras was freed early on Thursday, days after he ended 103 days of hunger strike to protest Israel's so-called administrative detention.
The PPS said the Israeli occupation authorities released Akhras at the Jabara checkpoint in the city of Tulkarm and he was later transferred to al-Najah National University Hospital in Nablus, northern West Bank.
"Praise be to God that I am now between my family and my people in Nablus, and that, God willing, we will get rid of the occupation with the mighty wills of our people, and live from victory to victory until we reach a greater victory and liberate Palestine," Akhras told Palestine Today radio.
The 49-year-old Palestinian prisoner was detained on July 27 and held under a four-month administrative detention order, with no charge and based on allegedly secret evidence that was not available even to his lawyers.
Akhras, a father of six and originally from Silat al-Dhahr town in Jenin, stopped his hunger strike on November 6 after he managed to force the Tel Aviv regime to meet his demands, but said he would spend the remaining period of his prison term, which ended today, in hospital for medical treatment.
Israeli courts initially refused to order his release despite his worsening health conditions and calls by international and legal institutions to stop his administrative detention.
During his hunger strike, the Palestinian prisoner faced "gravely deteriorating" health conditions, as described by physicians, and risked the collapse of some of his vital organs, such as kidneys, liver, and heart.
The Gaza-based Palestinian Center for Human Rights had on several occasions called on international rights groups to intervene immediately to "save the life of Akhras before it is too late."
Hundreds of Palestinian prisoners are held under administrative detention, in which Israel keeps the detainees without charge for up to six months, a period which can be extended an infinite number of times. Women and minors are among these detainees.
Palestinian detainees have continuously resorted to open-ended hunger strikes in an attempt to express their outrage at the detention. Palestinians hold Israeli authorities fully responsible for any deterioration of the circumstances in jails.
More than 7,000 Palestinians are reportedly held in Israeli jails. Around 355 Palestinians were being held under administrative detention orders as of August, including two minors, according to Israeli advocacy group B'Tselem.
https://www.presstv.com/Detail/2020/11/26/639410/Israeli-regime-Maher-al-Akhras-administrative-detention-
--------
Turkey says does not expect US sanctions over S-400 missile systems under Biden
26 November 2020
A high-ranking official from Turkey's ruling Justice and Development Party (AK Party) says Ankara does not anticipate Washington's sanctions over its purchase of Russian-made S-400 defense missile systems after US president-elect Joe Biden takes office.
"The US president will most likely watch the balance in the Middle East very carefully for US interests, and will not want to continue the tense ties with Turkey ... I believe they will take positive steps in the future," AK Party Deputy Chairman Numan Kurtulmus said in an interview with Reuters news agency on Thursday.
Kurtulmus highlighted that Turkey would not bow to pressure to return the Russian missile systems, or leave them unused.
"Sorry, but we didn't procure these to hide them. We got them to meet Turkey's security needs," he said.
Late last month, a US State Department official warned that Turkey faces a "very real" risk of sanctions after Ankara tested its Russian-made S-400 air defense system.
"That risk is very real because they... continue to pursue the S-400," R Clarke Cooper, a senior State Department official in charge of arms sales, said on October 28.
He added, "And, of course, with the testing of it, sanctions is very much something that is on the table."
Earlier, Turkey conducted its first test of the S-400 system in the town of Sinop, which lies on the northernmost edge of the Black Sea coast. The test came despite months of warnings from the US that the system is incompatible with NATO defenses, and could pose a threat to Lockheed Martin F-35 stealth fighter jets.
There are speculations of US sanctions early next year if Congress approves a defense spending bill, which the House of Representatives has already voted to include language requiring the president to sanction Turkey.
Some experts believe that Turkey relied on the good personal ties between President Recep Tayyip Erdogan and his American counterpart, Donald Trump, to smooth over divisions, but Biden is expected to be tougher on Turkey over foreign and defense policies and Ankara's human rights record.
On November 12, Turkish Defense Minister Hulusi Akar downplayed concerns over his country's intention to utilize S-400 air defense systems, saying Ankara will use the armament just as other members of the NATO military alliance employ their S-300 defense systems.
Akar told members of the Turkish parliament's Planning and Budget Committee that Ankara would continue on the control and preparation process of the S-400 system "as planned."
He then called on the United States to form a joint working group on the compatibility of the S-400 system and F-35 stealth fighter jets.
Back in April 2018, Recep Tayyip Erdogan and his Russian counterpart Vladimir Putin said in Ankara that they had agreed to expedite the delivery of the S-400. At the time, it was said that the delivery could be made between late 2019 and early 2020.
The United States is categorically against Turkey's purchase and suspended Turkey's participation in the joint production of the fifth generation F-35 fighters.
The S-400 is an advanced Russian missile defense system designed to detect, track, and destroy planes, drones, or missiles as far as 402 kilometers away. It has previously been sold only to China and India.
Ankara is striving to boost its air defense, particularly after Washington decided in 2015 to withdraw its Patriot surface-to-air missile system from Turkish border with Syria, a move that weakened Turkey's air defense.
Before gravitating towards Russia, the Turkish military reportedly walked out of a $3.4-billion contract for a similar Chinese system. The withdrawal took place under purported pressure from Washington.
https://www.presstv.com/Detail/2020/11/26/639425/Turkey-does-not-expect-US-sanctions-over-S-400-missile-systems-procurement-Top-official
--------
Yemen okays UN access to abandoned fuel tanker near Hudaydah
26 November 2020
Yemen has given the green light for a UN mission to inspect and repair a long-abandoned fuel tanker stranded near the port city of Hudaydah.
"An urgent maintenance agreement and a comprehensive evaluation of the Safer tanker was signed with the United Nations in order to avoid an environmental catastrophe," Mohammed Ali al-Houthi, a member of the Supreme Political Council of Yemen, said in a tweet late Wednesday.
Yemeni media also quoted sources from Yemen's Ansarullah movement as saying that a message had been sent to the United Nations welcoming the experts who would conduct the "urgent evaluation and maintenance".
The officials are "currently waiting for a letter from the United Nations to inform the date of the arrival of the team of experts, after they have been granted the necessary visas to enter Yemen, and to start implementing the work assigned to them alongside the national technical team," it said.
"We hope that the United Nations will accelerate the implementation of the steps according to the agreement, and send the team of experts to carry out their duties quickly."
The UN said earlier this week that the operation could begin by late January or early February, depending on when it could obtain the necessary equipment.
The UN in recent months has been attempting to assess the "FSO Safer", which threatens to rupture in Yemen's north.
An earlier deal on access struck in July failed to materialize, but UN spokesman Stephane Dujarric said this week that the new accord was more formal and represented "an important step forward in this critical work".
The 45-year-old vessel, abandoned near the western port of Hudaydah since 2015, has 1.1 million barrels of crude on board, and a rupture or explosion would have disastrous environmental and humanitarian consequences.
Greenpeace spokesman Ahmed El Droubi welcomed the development but said it was "long overdue".
"Every day that the Safer is left unattended brings us another day closer to a humanitarian and environmental catastrophe that will further deepen the current tragedy in Yemen, and cause untold damage to the land, sea and air around the region," the spokesman said.
Ansarullah has already warned that the responsibility for a possible explosion of the oil tanker falls on Saudi Arabian aggressors and the United Nations.
In August, the movement's spokesman Mohammed Abdul-Salam rejected claims by Saudi Arabia and United Nations that Yemeni forces prevented UN teams from visiting the stranded oil tanker.
He made the comments in reaction to a warning by a number of UN experts who said the ship may cause a humanitarian crisis or even a massive blast, blaming Ansarullah for the situation.
Abdul-Salam then stressed that the UN was in no position to talk about humanity after removing the Saudi-led coalition from its child-killer blacklist.
The Saudi-led coalition waging a brutal military campaign against Yemen is also reportedly seizing dozens of ships carrying food and oil supplies for the impoverished and war-ravaged Arab country.
The vessels, loaded with thousands of tons of oil derivatives and foodstuff, are stranded off the coast of Yemen.
The Yemeni Petroleum Company (YPC) has repeatedly condemned the piracy, stressing that Saudi Arabia has illegally impounded these ships since they all had acquired international permits beforehand and that what Riyadh is doing is in violation of the provisions of the International Convention on Human Rights.
The Saudi-led coalition's blockade of Yemen is keeping out fuel and food needed for the Yemeni population in an attempt to exacerbate economic strains on them.
Saudi Arabia and a number of its regional allies launched the devastating war on Yemen in March 2015 in order to bring former president Abd Rabbuh Mansur Hadi back to power and crush the popular Houthi Ansarullah movement.
The US-based Armed Conflict Location and Event Data Project (ACLED), a nonprofit conflict-research organization, estimates that the war has claimed more than 100,000 lives over the past five years.
More than half of Yemen's hospitals and clinics have been destroyed or closed during the war by the Saudi-led coalition, which is supported militarily by the UK, the US and other Western nations.
At least 80 percent of the 28 million-strong population is also reliant on aid to survive in what the United Nations has called the world's worst humanitarian crisis.
https://www.presstv.com/Detail/2020/11/26/639423/Yemen-Houthis-Saudis-United-Nations-Hudaydah--%C2%A0-
--------
Turkish court gives life sentences to 337 in mass coup attempt trial
26 November 2020
A Turkish court has jailed 337 former pilots and other suspects for life on charges of involvement in the botched July 2016 coup attempt against President Recep Tayyip Erdogan.
On Thursday, the court handed 79 aggravated life sentences to fifteen former military officers, including pilots who bombed Ankara, and four civilian covert imams, who orchestrated the putsch from inside a military base near the capital.
All of them were also sentenced to 3,901 years and six months in prison for "attempting to intentionally kill," "attempting to deprive a person of liberty" and "depriving a person of liberty."
The court also issued aggravated life sentences against another 291 defendants, while forty-six others were sentenced to life.
Sixty suspects were given jail sentences of various lengths while 75 were acquitted.
Defendants were charged with a long list of crimes, from murder and attempt to violate the constitutional order to an assassination attempt targeting Erdogan.
According to the indictment, defendants orchestrated a major part of the botched putsch from Akinci Air Base northwest of Ankara, including dispatching F-16 fighter jets to bomb state buildings.
The warplanes dropped bombs on parliament, the headquarters of the Special Operations police unit in the Golbasi district and the Ankara Police Department. Jets also struck an area near the Presidential Complex where a large crowd had gathered to defend against an invasion by the putschists.
The bombs killed 68 people in the capital and injured more than 200. Nine civilians also died trying to stop the plotters at the entrance to Akinci base.
Erdogan was on vacation in southern Turkey at the time.
An aggravated life sentence has tougher terms of detention and replaced the death penalty after it was abolished in 2004 as part of Turkey's drive to join the European Union.
During the 2016 botched putsch, a faction of the Turkish military declared that it had seized control of the country and the government of Erdogan was no more in charge. The attempt was, however, suppressed a few hours later.
Ankara has since accused US-based opposition cleric Fethullah Gulen of having orchestrated the coup. The opposition figure is also accused of being behind a long-running campaign to topple the government via infiltrating the country's institutions, particularly the army, police and the judiciary.
Gulen has denounced the "despicable putsch" and reiterated that he had no role in it.
Turkish officials have frequently called on their US counterparts to extradite Gulen, but their demands have not been taken heed of.
Turkey ended the nationwide state of emergency, imposed since the coup, in July 2018, after seven three-month renewals.
Tens of thousands of people have been arrested in Turkey on suspicion of having links to Gulen and the failed coup. Many more, including military staff, civil servants and journalists, have been sacked or suspended from work over the same accusations.
The international community and rights groups have been highly critical of the Turkish president over the massive dismissals and the crackdown.
https://www.presstv.com/Detail/2020/11/26/639436/Turkish-court-sentences-337-to-aggravated-life-term-in-mass-2016-coup-attempt-trial
https://www.aljazeera.com/features/2020/11/26/danish-ministers-comment-on-sex-before-marriage-angers-muslims
--------
South Asia
Abdullah Exchanges View with Jihadi Leader on Afghan Peace
By Mohammad Arif Sheva
26 Nov 2020
KABUL, Afghanistan – Chairman of the High Council for National Reconciliation (HCNR) Abdullah Abdullah tackled peace process with former president Hamid Karzai and Jihadi leader Abdurrab Rasul Sayaf on Thursday.
The talks came following a series of visits Abdullah made in several provinces of Afghanistan on the topic, including Herat where he exchanged view with local officials and civil society representatives.
"Today I had a constructive meeting with the former president HE @KarzaiH, and the Jihadi leader HE Professor Abdurrab Rasul Sayaf," he said in a tweet Thursday.
According to the statement, Abdullah enclosed the latest developments in the country and the ongoing challenges Doha talks faces.
"We exchanged views on the peace process, the talks in Doha, and the latest developments in the country," he added.
Prior to this, Abdullah has wrapped a series of official trip to Pakistan, India, Iran and Uzbekistan, discussing Afghan peace process and bilateral relation.
https://www.khaama.com/abdullah-exchanges-view-with-jihadi-leader-on-afghan-peace-34534/
--------
Rohingya among top agendas at OIC FMs meeting
November 26th, 2020
The delegates will discuss on how to raise funds for the Rohingya case at ICJ
Foreign ministers of Organization of Islamic Cooperation (OIC) countries are set to meet together on Friday while the Rohingya genocide case with the International Court of Justice (ICJ) is expected to come up among the top agendas.
OIC Secretary General Dr Yousef Al-Othaimeen said in a statement that the CMF would discuss how to raise funds for the Rohingya case at the ICJ in addition to other issues concerning the Muslim world like Palestinian cause, fight against violence, extremism and terrorism, Islamophobia and religious defamation.
OIC General Secretariat set the stage for the two day 47th session of 57-member OIC's Council of Foreign Ministers (CFM) meeting in Niger's capital Niamey here from Nov 27-28.
The OIC foreign ministers will also discuss, over two days, political, humanitarian, economic, socio-cultural and other issues related to science and technology, the media and the implementation progress of the OIC plan of action 2025.
The situation of Muslim minorities and communities in non-member states as well as civilization, cultural and religious dialogue promotion, and other matters may come before the council, OIC secretariat said.
"The OIC took the Rohingya issue seriously… all the OIC members have been supporting us strongly over the issue in the United Nations," Bangladesh foreign minister told BSS on Tuesday.
Momen expected the Rohingya crisis to largely dominate CMF agenda to add fresh pressure on Myanmar in the "accountability and justice front" and to take back their nationals from Bangladesh.
The foreign minister was scheduled to attend the CMF in person, but he got positive for coronavirus while undergoing the COVID test in Dhaka one day before flying to Niger.
However, in absence of the foreign minister, Ambassador to Saudi Arabia Dr. Mohammad Javed Patwary, who is also Bangladesh Permanent Representative to OIC will lead the Bangladesh delegation at CMF here tomorrow.
The Bangladesh delegation also includes Director General of International Organization (IO) of the foreign ministry Wahida Ahmed.
Bangladesh is set to initiate a fund mobilization campaign at the CMF to support Gambia's legal battle against Myanmar at the International Court of Justice (ICJ) over the Rohingya genocide.
Dr Momen said Gambia, an OIC member as well, volunteered to move to ICJ with the Rohingya issue and needed the financial support to fight the case.
Dhaka itself planned to offer an amount to help Gambia fight the case and ask the OIC countries to stand by the West African nation with financial assistance.
"We will disburse our fund to OIC for supporting Gambia to run the case in ICJ as they need financial support after appointing lawyer for the case," Momen told BSS on Tuesday.
"Dhaka will make a strong plea" in the regard, he said.
Officials familiar with Bangladesh initiatives said Dhaka by now disburse a fund to the OIC for supporting the Gambia's case but declined to disclose the amount saying it would be befitting to announce it during the CFM meeting with its theme being "United against Terrorism for Peace ."
Bangladesh is hosting over 1.1 million forcefully displaced Rohingyas in Cox's Bazar district and most of them arrived there since August 25, 2017 after the military crackdown at their homeland.
In November last year, Gambia had brought the case against Myanmar to the ICJ with the backing of OIC, Canada and the Netherlands while ICJ held its first hearing on December 10-12.
On January 23 last, the ICJ made the historic unanimous decision ordering provisional measures to prevent further acts of genocide against the Rohingyas in Myanmar.
During the CFM, Bangladesh would also present the country's so far success, under the leadership of Prime Minister Sheikh Hasina, in containing the coronavirus while advocate for equal distribution of potential COVID vaccine to all countries irrespective of rich and poor.
Saying that Bangladesh is in a leadership role in promoting equal access of potential COVID vaccine to the global platforms, Momen added, "Vaccine should be distributed among all countries without discrimination … We do believe in principle that unless all are COVID free, no one can be COVID free."
Rights of migrant workers would be another important agenda for Bangladesh at the CFM as rich Middle Eastern OIC member states host huge numbers of expatriate Bangladeshi workers.
https://www.dhakatribune.com/bangladesh/foreign-affairs/2020/11/26/rohingya-among-top-agendas-at-oic-fms-meeting
--------
13 Australian Special Forces Face Sack for Unlawful Killings of Afghan Locals
By Mohammad Arif Sheva
27 Nov 2020
SYDNEY – At least 13 Australia special forces soldiers face dismissal Friday, according to a head of the country's army, after the release of a report that found credible evidence of unlawful killings in Afghanistan.
A year-long investigation las week reported at least 19 current and former Australian soldiers will be referred for potential criminal prosecution for allegedly killing 39 Afghan locals, the majority of whom had been unarmed and captured.
Lieutenant General Rick Burr, the head of the Australian army, said the soldiers have been issued with "administrative action notices," which would terminate their service in two weeks unless they successfully appealed, as AL Jazeera reported.
Burr did not identify any of the 13 soldiers, but said they were not among the 19 current and former soldiers who face possible criminal charges.
"We are all committed to learning from the inquiry and emerging from this a stronger, more capable and effective army," he said, as the report quoted.
"Each matter and individual circumstance will be considered on a case-by-case basis."
Australia's most senior military official apologized to Afghanistan last week after the release of the report.
https://www.khaama.com/13-australian-special-forces-face-sack-for-unlawful-killings-of-afghan-locals-34534/
--------
ANA Foils 10 Possible IED Blasts across Afghanistan
By Mohammad Arif Sheva
27 Nov 2020
Afghanistan – The Afghan National Army (ANA) has foiled at least 10 possible IED blasts across several provinces of the country, said the Ministry of Defense in a statement Friday.
According to the statement, the Improvised Explosive Devices (IEDs) were placed on public roads by the Taliban insurgents that were discovered and defused during multiple operations in Kandahar, Zabul and Uruzgan provinces.
"10 IEDs which were placed by #Taliban on public roads in Kandahar, Zabul and Urzgan provinces, were discovered and defused by #ANA, yesterday," said the MoD in a tweet.
The statement did not further elaborate on the incident but said the national army "risk their lives to save" people as part of their duties and patriotism.
"Lives of tens of civilians were saved as a result," the tweet added. "ANA risk their lives to save and protect Afghans lives and properties."
The Taliban did not immediately comment on the incident.
Meanwhile, at least 11 Taliban were killed and further 15 wounded during a shootouts with Afghan National Defense and Security Forces (ANDSF) in Panjwae and Zherai districts of the Kandahar province Thursday night.
"11 Taliban were killed and 15 others were wounded after they attacked #ANDSF positions in Panjwae and Zherai districts of Kandahar province, last night, said the MoD in a tweet.
https://www.khaama.com/ana-foils-10-possible-ied-blasts-across-afghanistan-34534/
--------
Australia to fire 13 troops over war crimes in Afghanistan
27 November 2020
Australia has sent notices of likely dismissal to a number of troops after a damning military report confirmed last week that its forces murdered dozens of civilians or prisoners in Afghanistan between 2005 and 2016.
The head of the Australian army, Lieutenant General Rick Burr, said that 13 current soldiers have been issued with notices that could eventually lead to their termination.
They are suspected of being witnesses to the killings, or of being dishonest in testifying.
"At this time, 13 individuals have been issued administrative action notices in relation to the Afghanistan inquiry," he said on Friday.
They have two weeks to respond to the notices, Burr said.
"We are all committed to learning from the inquiry and emerging from this a stronger, more capable and effective army," he added.
The findings of an investigation published last week confirmed that Australian soldiers "unlawfully" killed at least 39 civilians and prisoners in Afghanistan between 2005 and 2016.
The report found that senior commandos forced junior soldiers to kill defenseless captives in order to "blood" the troops for combat.
It also recommended referring 19 current and former soldiers for potential prosecution. The 13 soldiers are separate from those 19 troops, however.
In a reaction to the report, Afghanistan called the murders unforgivable.
Australian Prime Minister Scott Morrison promised the establishment of an independent oversight panel to provide "accountability and transparency that sits outside of the ADF chain of command".
Australia, which is not a member of NATO, has had an active role in Afghanistan since the US-led invasion of the country in 2001.
In May, it sent an additional 30 troops to Afghanistan to join the NATO-led mission against the Taliban and other militant groups, bringing its total Afghan deployment to 400 troops.
The US-led invasion removed the Taliban militant group from power but has failed to stop its militant activities in the country. The ongoing chaos has also paved the way for the Daesh terror group to gain a foothold in Afghanistan's east.
Earlier this year, the International Criminal Court (ICC) launched an investigation into alleged war crimes by the US and its allies in the Afghan war.
A report from the ICC said four years ago that there was a reasonable basis to believe the US military had committed torture at secret detention sites.
In another development, the Afghanistan Independent Human Rights Commission (AIHRC) called for Britain on Thursday "to open an independent public inquiry to review and investigate the allegations of unlawful killings by UK Special Forces."
"The US and UK, and other countries with an armed presence in Afghanistan [should] respond to these media reports, and to investigate their forces' participation, and leadership, of acts of violence against Afghan non-combatants," said the AIHRC.
In a report last year, BBC said that the UK had failed to fully investigate credible evidence of a pattern of illegal killings carried out by its troops in Afghanistan.
https://www.presstv.com/Detail/2020/11/27/639455/Australia-Afghanistan-war-crimes-soldiers-dismissal
--------


Southeast Asia
Indonesian Man Collapses While Being Flogged 146 Times For Raping Child
November 26, 2020
EAST ACEH: An Indonesian man collapsed as he was flogged nearly 150 times Thursday for raping a child in conservative Aceh province, where public whipping is a common punishment for violating Islamic law.
The 19-year-old grimaced and cried out as a masked sharia officer lashed his back with a rattan stick in the town of Idi.
He pleaded for the punishment to stop and was briefly treated by doctors before the flogging restarted.
The man was arrested earlier this year on charges he molested and raped the victim, whose age was not revealed.
He was sentenced to 146 lashes, a particularly high number reserved for the most serious crimes.
"The maximum sentence is meant to be a deterrent," Ivan Nanjjar Alavi, an official from the East Aceh prosecutor's office, told reporters.
Aceh, on the western tip of Sumatra, is the only region in Muslim-majority Indonesia to impose Islamic law under an autonomy deal with the central government that ended a long-running separatist insurgency.
Also on Thursday, a 40-year-old and a 21-year-old man were whipped 100 times each for having sex with underage partners.
Aceh's public whippings — widely criticised by rights groups — can attract hundreds of spectators, but crowds have dwindled in the midst of the coronavirus pandemic.
The province allows whipping for a range of charges — including gambling, adultery, drinking alcohol, and having gay or pre-marital sex.
It has wide support among Aceh's mostly Muslim population.
https://www.freemalaysiatoday.com/category/world/2020/11/26/man-collapses-while-being-flogged-146-times-for-raping-child/
--------
Dr Mahathir: Opposition MPs have no shame, betraying voters' trust by not standing up to oppose Budget 2021
26 Nov 2020
BY R. LOHESWAR
KUALA LUMPUR, Nov 26 ― Langkawi MP Tun Dr Mahathir Mohamad has expressed his dismay at MPs, including most of the Opposition, in Parliament today who did not stand to oppose the approval of Budget 2021.
He blamed those who are in the government for being corrupt after allegedly receiving benefits from Tan Sri Muhyiddin Yassin's administration, and said that Opposition MPs who did not oppose the Bill are supporting this government with their actions.
"A government that is built from bribes and kickbacks to MPs and a government that is corrupt is being supported by these MPs and the Opposition MPs without any sense of guilt that they have now betrayed their promise to the people.
"This is what happened in Parliament today," the former prime minister from Parti Pejuang Tanah Air (Pejuang) said in a statement.
"As far as Pejuang and I are concerned, including several other MPs, we are firm in our stance to not support the passing of the Budget," he added.
Dr Mahathir said besides him, three other Pejuang MPs had stood up to support the failed bloc vote: Datuk Seri Mukhriz Mahathir (Jerlun), Datuk Amiruddin Hamzah (Kubang Pasu), and Datuk Shahruddin Salleh (Sri Gading).
Opposition leader Datuk Seri Anwar Ibrahim said he instructed his side's lawmakers to allow Budget 2021 through the policy stage as he did not want to be seen as blocking aid and concessions announced by the Perikatan Nasional (PN) government.
Dr Mahathir also said that the public should not give in to corruption and that eradicating it is the only way to save the country.
He added that bribers and criminals are using money to buy votes and pick their MPs to form the government of the day.
"When those who have no principles and quality are willing to sacrifice the people's mandate for their own personal gain to form the government then the country will be sold to fulfill their greed," he said.
Only 13 MPs stood up demanding bloc voting to pass the Bill to approve the Budget today, leading to a voice voting that saw it passed.
The Budget will now go to the committee stage, for its specific allocations to be debated and voted on.
https://www.malaymail.com/news/malaysia/2020/11/26/dr-mahathir-opposition-mps-have-no-shame-betraying-voters-trust-by-not-stan/1926442
--------
Its supporters wanted a fight to the final whistle, the Opposition stood down to allow Muhyiddin free passage
26 Nov 2020
BY LESLIE LAU, MANAGING EDITOR
COMMENTARY, Nov 26 — The Pakatan Harapan (PH) coalition has left its supporters frustrated and disillusioned after bizarrely allowing Tan Sri Muhyiddin Yassin's maiden Budget for the Perikatan Nasional (PN) government to pass at policy stage today without clear opposition.
Datuk Seri Anwar Ibrahim and his colleagues may or may not have strategic reasons for doing what they did but after weeks of signalling the possibility of using the Budget vote to deal a blow to PN and to pave the way for a possible change of government, its supporters were left bewildered and puzzled.
If PH leaders want to understand the frustration and even anger at its decision, perhaps I could offer an analogy from the world of sport. Sports fans will certainly understand this.
While we always want our team or the individual we support to win a match, sometimes it is not just the result that matters.
Sports fans always want to see their teams try their best even when the odds are completely stacked against them. Fans want to see passion and belief in their idols.
What they certainly do not want to see is any cynical or strategic decision to give up. Yes, the odds may have been against the team, but fans want to see a fight to the final whistle.
In the world of football, the famous teams of Alex Ferguson's Manchester United always fought till the end and more often than not snatched victory from the claws of defeat. Grudgingly I will say today's Liverpool also offers the same fighting qualities.
Of course it would be naive to think that we can draw a perfect analogy between sports and politics.
But the explanations given by Opposition leaders for their decision to stand down has been less than satisfactory.
Anwar said after the vote today that he instructed his side's lawmakers to allow Budget 2021 through the policy stage because he did not want to be seen as blocking aid and concessions announced by the PN government.
But it is hard not to draw the conclusion that the more likely reason was that certain Umno leaders reneged from their promise to back the Opposition and block the Budget, and that any bloc vote would have been futile.
So the question is if it had become inevitable that PH would not win the vote, what did the Opposition have to lose by allowing the vote to go through?
Yes they would have lost but their supporters would not be angry with them for giving up without a fight.
And even if they had lost, they would still be doing what they say they will be doing now ― which is to scrutinise the Budget further at committee stage next week.
Opposition MPs should now look hard at themselves and scrutinise their own decisions.
It is ironic that in the lead up to today's vote there was a real fear of rebellion within Umno's ranks with clear divisions and cracks among its own leadership, but after today it is the Opposition that is under the spotlight and facing fallout.
Perhaps today's decision by the Opposition to sit down may well be eclipsed by better performances in the days and weeks to come.
But it was not a good look today.
https://www.malaymail.com/news/malaysia/2020/11/26/its-supporters-wanted-a-fight-to-the-final-whistle-the-opposition-stood-dow/1926467
--------
North America
Nearly half of Israelis want Biden to relaunch negotiations with Palestinians: Poll
Emily Judd
26 November 2020
Nearly half of Israelis want US President-elect Joe Biden to relaunch negotiations with the Palestinians, according to new polling.
"A plurality of 49 percent support the relaunching of negotiations with the Palestinians under an incoming Biden administration," according a poll conducted with European Union funding by the Geneva Initiative, an Israeli-Palestinian organization.
The survey, conducted from November 16 to 17, polled over 500 Israelis.
Making peace with the Palestinians took second priority, however, when participants answered which Arab leaders Israel should make peace with next, following its normalization with the United Arab Emirates and Bahrain.
Twenty-nine percent of participants said Saudi Arabia, while 28 percent said the Palestinians.
Participants were also asked to pick from four potential solutions to the conflict: 48 percent chose the two-state solution as the most preferable option, with only 11 percent choosing a one state solution with equal rights for both peoples.
Another 11 percent picked one state with less rights for Palestinians, while 20 percent chose none of the above.
The preference for a two-state solution broadly aligns with recent polling on the Palestinian side.
The Palestinian Center for Policy and Survey Research interviewed 1,200 Palestinians in the West Bank, East Jerusalem, and Gaza Strip in August, and found 43 percent of Palestinians support the two-state solution.
Biden on Israel-Palestine
The next four years of a Biden presidency will make or break the Israeli-Palestinian peace process, Israeli and Palestinian experts told Al Arabiya English earlier this month.
The US under Biden will be a more "credible mediator" between the Israelis and Palestinians than it was under current American president Donald Trump, according to Bernard Sabella, a member of the Palestinian Legislative Council in Jerusalem.
Under Trump, the State Department cut more than $200 million in aid to the West Bank and Gaza, and $25 million in aid for Palestinians in East Jerusalem, in 2018.
The Trump administration also halted all US funding to the United Nations Relief and Works Agency for Palestine Refugees (UNRWA) – an estimated $360 million per year - saying that the organization was "irredeemably flawed."
The US embassy in Israel was also moved from Tel Aviv to Jerusalem, recognizing Jerusalem as the "united" capital of Israel.
Biden has promised to restore economic assistance to the Palestinians and reopen the Palestine Liberation Organization (PLO) office in Washington, but said he will keep the US embassy in Jerusalem.
https://english.alarabiya.net/en/News/middle-east/2020/11/26/Nearly-half-of-Israelis-want-Biden-to-relaunch-negotiations-with-Palestinians-Poll
--------
Biden cabinet picks to escalate tensions, interference in Mideast: Ex-UK envoy
26 November 2020
US President-elect Joe Biden's selection of Antony Blinken as secretary of state has set the scene for "further Washington's belligerence and interference" in the Middle East, an ex-UK Envoy says.
Biden has nominated Blinken, his long-time foreign policy advisor, who served as deputy secretary of State between 2015 and 2017.
Former UK ambassador to Syria, Peter Ford said on Wednesday that Biden's pick for the state of department signals further escalation of conflicts in the Middle East.
Ford said that Blinken had openly expressed regret about the administration of former president Barack Obama's failure to topple the government of President Bashar al-Assad in Syria.
"Blinken is on record deeply regretting that Obama nixed plans for the United States to go wading into the Syrian quagmire even more than it did already," he said.
Ford said that Blinken has also condemned President Donald Trump's "attempts to withdraw US troops from Syria."
"The scene is set for more counter-productive US belligerence and interference in the Middle East," he told Russia's Sputnik.
Blinken has also supported the Iraq war, the intervention in Libya, and the Saudi war in Yemen, according to Ford.
Ford also criticized Biden for nomination of Jake Sullivan for national security advisor.
"Neither of these appointments bodes well for peace in the Middle East, or probably anywhere else." Ford said.
Sullivan served as deputy chief of staff to Hillary Clinton, when she was secretary of state to Obama.
Biden to get US in more 'forever wars'
Analysts warned that Biden's cabinet selections, deeply tied to the defense industry, will likely ensure US troops get stuck in more intractable military conflicts.
Mariamne Everett, France-based analyst, expressed concern over Biden's picks — all Obama-era "war champions" — who supported the foreign policies of Obama and Clinton, including intervention in Libya.
She said that this contradicts Biden's remarks about putting an end to US involvement in "forever wars."
Everett said that Biden "sends the opposite message that he isn't in fact committed to ending 'forever wars' because he's surrounding himself with the exact same people who championed one of these 'forever wars."
Reports also said that Biden poised to nominate Michelle Flournoy, a former undersecretary of defense for policy, as the Pentagon chief.
Political commentator Dan Lazare said, "Blinken, Sullivan, and Flournoy... are not only hawks but incompetent hawks whose policies resulted in hundreds of thousands of deaths and the destruction of entire societies, yet didn't advance US interests one bit."
Lazare said all of these named and potential Biden's picks champion unregulated military spending, much to the delight of giant US corporations.
https://www.presstv.com/Detail/2020/11/26/639406/US-Joe-Biden-Antony-Blinken-Jake-Sullivan-war-Middle-East-Syria-Iraq
--------
Canada Muslim massacre convict's sentence set back from 40 to 25
27 November 2020
The Court of Appeal in Quebec decides that a man from the province that murdered seven Muslims in an attack on a mosque there in 2017 can appeal for parole after 25 years instead of the 40 he had originally been handed down.
The court made the decision concerning the convict, Alexandre Bissonnette, on Thursday, Canada's CTV News network reported.
Now 31, Bissonnette walked into the Quebec City's Islamic Cultural Center on January 29 that year and began to calmly unleash deadly fire on the 40 men and four children, who were present there at the time.
During the slaughter, he retreated to a safe area to reload his nine-millimeter pistol at least four times. The bloodshed that, according to a witness at his trial, went on "like he was playing a video game," also seriously injured five others, including one, who was paralyzed from waist down.
Although eligible to receive two consecutive life terms amounting to 150 years in jail, Quebec Superior Court Justice Francois Huot decided last year that a ruling of such proportions would be "cruel and unusual." He, therefore, decided that Bissonnette should instead serve the sentences "concurrently."
This is while in 2011, the Canadian Criminal Code was amended to allow life sentences to be served one after another.
Despite practically rewriting the Canadian law in deciding on the legal proceeding, the judge failed to extend his self-styled reading to Bissonnette's parole eligibility threshold.
The murderer's lawyers seized on the opportunity to protest the mismatch between the two decisions and asked the Appeals Court that he should be able to apply for parole earlier than is allowed in the Criminal Code.
Aymen Derbali, who was shot seven times during the atrocity and left with the paralysis, called the reduced sentence as "unjust."
He noted that several recent Canadian mass murderers have received consecutive sentences. "Why will (Bissonnette), who killed six in such a massacre, have 25 years?" the victim asked.
https://www.presstv.com/Detail/2020/11/26/639448/Canada-Muslim-massacre-Bissonnette-quebec
--------
Europe
France will arrange aid conference for Lebanon by video in December
26 November 2020
France will host a video conference with international partners on Dec. 2 to discuss humanitarian aid for financially-strapped Lebanon, President Emmanuel Macron's office told Reuters on Thursday.
For all the latest headlines follow our Google News channel online or via the app.
The meeting, organized in conjunction with the United Nations, will aim to have the highest-level representation possible with the objective of soliciting aid for Lebanon's debt-crushed economy.
Macron has vowed to push ahead with efforts to prevent Lebanon collapsing after a massive explosion in Beirut's port in August destroyed large areas of the city and compounded the country's political and financial crisis.
However, a French initiative to stabilize Lebanon and enable the release of billions of dollars of international aid to fix the economy has yet to bear fruit.
Three sources familiar with the situation said that given the worsening economic situation and the COVID-19 pandemic, France had decided to press ahead with the humanitarian conference.
"There isn't huge appetite to help Lebanon from the international community, but relief should go directly to the people," said one person aware of the conference.
Conference details are still to be ironed out early next week, but it aims to attract as many senior government officials as possible.
Earlier in the day, restructuring consultancy Alvarez & Marsal (A&M) confirmed it had withdrawn from a forensic audit of Lebanon's central bank as it had not received the information required to carry out the task.
The decision, first announced by Lebanon's caretaker finance minister on Nov. 20, was a blow to the country as the audit is a key demand of foreign donors to help it exit a financial meltdown, its worst crisis since the 1975-1990 civil war. (Reporting by John Irish, Elizabeth Pineau and Michel Rose
https://english.alarabiya.net/en/News/middle-east/2020/11/26/France-will-arrange-aid-conference-for-Lebanon-by-video-in-December-
--------
Frances pushes for EU sanctions on Turkey over Mediterranean gas dispute
26 November 2020
France is leading a push for European Union sanctions on Turkey next month to follow through on a threat made by the bloc in October, but has yet to win support from EU governments beyond Greece and Cyprus, officials and diplomats said.
Paris says Turkish President Tayyip Erdogan has not heeded EU leaders' warnings on October 1 to back down in a dispute over gas exploration in the Mediterranean or face consequences.
For all the latest headlines follow our Google News channel online or via the app.
The European Parliament on Thursday is expected to call for sanctions, decrying Erdogan's visit earlier this month to the breakaway Turkish Cypriot north of the island of Cyprus.
"Turkey knows what it needs to do," France's Foreign Minister Jean-Yves Le Drian told a French parliamentary hearing this week. "Confrontation or collaboration, it's up to them."
The Turkish Foreign Ministry has criticized the EU for discussing sanctions, saying such debate was not helpful.
No detailed sanctions have been drawn up by France, but diplomats say any measures would hit areas of Turkey's economy aimed at limiting Turkish hydrocarbon exploration, likely in shipping, banking and energy.
Also at stake are a plan to broaden Turkey's trade preferences with the EU, its top trading partner, and its formal status a candidate to join the EU, which Austria says should end. Erdogan has called for a boycott of French goods, which one EU diplomat said did not bode well for deeper trade relations.
"However, Turkey is a key partner in many areas, so there's no consensus in the Council (of EU governments). It is still too early," said another EU diplomat.
France is also at odds with Turkey over the Nagorno-Karabakh conflict. Paris has accused Ankara of fuelling the crisis in the Caucusus, a charge it rejects.
Turkey, a member of NATO, has slid towards authoritarianism, undermining EU priorities in Syria and Libya, but remains a strategically located partner that the EU cannot ignore.
Support for any sanctions lie with Germany, which holds the EU's six-month presidency. Berlin put its hopes in mediating between Greece and Turkey but was angered when Ankara, which withdrew an exploration vessel before EU leaders met in October, began exploring for gas off Cyprus again last month.
"Erdogan really went too far with the Germans," a senior French official told Reuters. "They didn't take at all well the new ship going back to the eastern Mediterranean just after the October 1 summit."
A new spat between Germany and Turkey over the interception of a Turkish vessel in the Mediterranean this week has worsened already deteriorating EU-Turkey ties. Turkish Foreign Minister Mevlut Cavusoglu said the boarding was an act of "piracy" and summoned EU, German and Italian envoys to protest, which Berlin said was unjustified.
"I think now there's a common understanding that there will be sanctions," said a senior EU diplomat. "The question is what the market will bear."
https://english.alarabiya.net/en/News/world/2020/11/26/Frances-pushes-for-EU-sanctions-on-Turkey-over-Mediterranean-gas-dispute
--------
Russia foils Daesh planned attacks in Moscow region
25 November 2020
Russia says it has dismantled a militant cell affiliated with the Daesh Takfiri terrorist group that was planning to conduct acts of terror in the Moscow region.
Russia's Federal Security Service (FSB) announced on Wednesday that it had "thwarted activities of a cross-regional" Daesh cell, "participants of which intended to conduct subversive terror attacks in the Moscow region."
The FSB said security officers had arrested one person, noting that the detainee is a citizen from a Central Asian country.
According to the report, a home-made bomb was also seized during the operation.
An investigation into the case is reportedly underway.
The Russian security service has thwarted a number of terrorist attacks in Russia in the past few years.
Moscow and other cities has been targets for Daesh as the terrorist group has vowed to continue launching attacks in retaliation for Russia's assistance to Syria, which has proved helpful in purging the Takfiri terrorist group and other militants from much of the Syrian territory.
The Russian military assistance began in September 2015 at the official request of the Syrian government.
https://www.presstv.com/Detail/2020/11/25/639353/Russia-Daesh-Moscow
--------
British-Australian Kylie Moore-Gilbert returns to Australia after Iran imprisonment
27 November 2020
British-Australian academic Kylie Moore-Gilbert arrived back in Australia on Friday and will soon reunite with her family after more than two years in an Iranian prison.
For all the latest headlines follow our Google News channel online or via the app.
Moore-Gilbert was met by public health officials and members of the Australian Defense Force after leaving her plane at Canberra Airport, less than 24 hours after being released from prison in Iran.
Foreign Minister Marise Payne has said Moore-Gilbert, 33, will have to undergo quarantine due to COVID-19 concerns.
The academic from Melbourne University was released after 804 days behind bars on spying charges. She was freed in exchange for the release of three Iranians who were held in Thailand.
Australian media reported on Friday that Iranian authorities had detained her after discovering she was in a relationship with an Israeli citizen, which led to claims she was a spy for Israel.
Fairfax Media reported that the Australian government played a crucial behind-the-scenes role in bringing Thailand to the table and engineering the prisoner swap.
Fairfax said the discovery of Moore-Gilbert's Israeli boyfriend led to Iranian authorities stopping her at Tehran's airport as she was about to leave the country in 2018 after attending an academic conference. Authorities sentenced her to 10 years in prison for espionage. The Australian government and Moore-Gilbert rejected the allegations as baseless.
Fairfax Media cited unidentified Australian government sources as saying the at-times delicate negotiations took more than six months.
In Bangkok, Thai officials said they transferred three Iranians involved in a botched 2012 bomb plot back to Tehran. While they declined to call it a swap and Iran referred to the men as "economic activists," the arrangement freed Moore-Gilbert and saw the three men, who were linked to a wider bomb plot targeting Israeli diplomats, return home to a hero's welcome.
They wore Iranian flags draped over their shoulders, their faces largely obscured by black baseball caps and surgical masks. It was a sharp contrast to other prisoner exchanges Iran has trumpeted in the past, in which television anchors repeatedly said their names and broadcasters aired images of them reuniting with their families.
In Australia, Prime Minister Scott Morrison said Thursday he was "thrilled and relieved" that Moore-Gilbert had been released but added that it would take time for her to process her "horrible" ordeal.
"The tone of her voice was very uplifting, particularly given what she has been through," Morrison told Australia's Network Nine.
Despite her ordeal, Moore-Gilbert said in a statement that she had "nothing but respect, love and admiration for the great nation of Iran and its warm-hearted, generous and brave people."
Asked about the swap, Morrison said he "wouldn't go into those details, confirm them one way or the other." However, he said he could assure Australians there had been nothing done to prejudice their safety and no prisoners were released in Australia.
https://english.alarabiya.net/en/News/middle-east/2020/11/27/Iran-opposition-British-Australian-Kylie-Moore-Gilbert-returns-to-Australia-after-Iran-imprisonment
--------
URL: https://www.newageislam.com/islamic-world-news/allahabad-high-court-negates-love/d/123592
New Age Islam, Islam Online, Islamic Website, African Muslim News, Arab World News, South Asia News, Indian Muslim News, World Muslim News, Women in Islam, Islamic Feminism, Arab Women, Women In Arab, Islamophobia in America, Muslim Women in West, Islam Women and Feminism