New Age Islam News Bureau
05 February 2021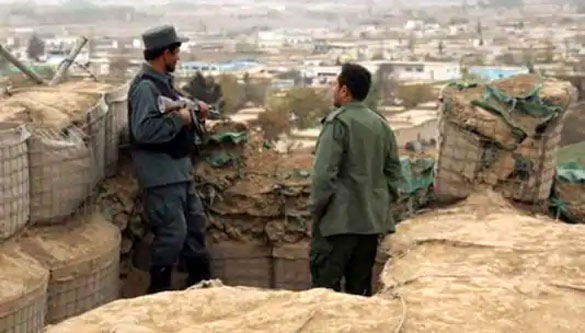 The Analytical Support and Sanctions Monitoring Team's report, Al-Qaeda Leaders Still Sheltered and Protected By Taliban in Afghanistan
----
• Kano State Sharia Police Arrested Barber, Elijah Ode, for Giving Haircuts That Offend Islamic Faith
• Indonesian Activists Laud Ban on Mandatory Religious Attire in Public Schools
• Islamic State Accused Argues In Bombay High Court: I Have Already Served 6 Years, I Regret My Actions, But How Long
• Political Parties Should Practise Democratic Values: Chief Justice of Pakistan
• Top UN Court Throws out Qatar Blockade Case against UAE
• Arab Party May Play 'Break-Even Role' For Netanyahu to Hold On To Office
• Arab Party May Play 'Break-Even Role' For Netanyahu to Hold On To Office
• Canada Designates Hizbul Mujahideen a Terrorist Group
• Will Pope Francis Prove 'Clash of Civilizations' Wrong?
South Asia
• Al-Qaeda Leaders Still Sheltered and Protected By Taliban in Afghanistan: UNSC Watchdog
• Oppression of Minorities Hinders Harmony in Bangladesh
• NATO Raises concern while AJSC reports 'surge of violence' against journalists
• Humanitarian crisis risks getting worse: Afghanistan
• Deported Bangladeshi Student: He plotted terror attack in France
--------
Africa
• Kano State Sharia Police Arrested Barber, Elijah Ode, for Giving Haircuts That Offend Islamic Faith
• Dozens of Sudanese Protesters Burn Israeli Flag In Rally Against Normalization
• Hamas: Israel's demolitions in Jordan Valley amount to ethnic cleansing
• At least nine Malian soldiers killed in suspected militant attack
--------
Southeast Asia
• Indonesian Activists Laud Ban on Mandatory Religious Attire in Public Schools
• Malaysian Woman Born To Muslim Father and Buddhist Mother Wins Appeal In Federal Court, Declared Not A Muslim
• Turkey Uighurs fear sellout to China in exchange for vaccine
--------
India
• Islamic State Accused Argues In Bombay High Court: I Have Already Served 6 Years, I Regret My Actions, But How Long
• Is Rihanna Muslim? Is Rihanna Pakistani? What India Googled after Her Viral Tweet
• Bengal's Top Muslim Clerics Want Paper Ballots In Polls, Question Evms
• Supreme Court Grants Bail to Comedian, Munawar Faruqui, Accused Of Insulting Hinduism
• BJP to field Muslim candidates not opposed to Assamese identity: Himanta Biswa Sarma
• Onus On Pak To Create Condition For Normal Ties, India Responds
--------
Pakistan
• Political Parties Should Practise Democratic Values: Chief Justice of Pakistan
• Balochistan coal miners reluctant to work after Hazara killings
• 16 injured after blast in Balochistan's Sibi
• Onus on India To Create Right Environment For Engagement: FO
--------
Arab World
• Top UN Court Throws out Qatar Blockade Case against UAE
• US Equipping Military Base in Iraqi Kurdistan Region
• Iraq sends mixed signals over closing camp for displaced
• 'Sad day in Lebanon,' says US secretary of state after Hezbollah critic gunned down
• Hezbollah condemns distinguished Lebanese critic's death, warns against political exploitation
• US developing military base in northern Iraq despite parliament's call for troops pull-out: Report
• West uses OPCW as weapon to serve its agenda against Syria: Damascus
• Saudi Arabia welcomes Biden commitment to help Kingdom defend territory
• Iraq, US-led Coalition Ramp up Pressure on IS
--------
Mideast
• Arab Party May Play 'Break-Even Role' For Netanyahu to Hold On To Office
• Ankara says US behind 2016 abortive coup in Turkey against Erdogan
• Ansarullah: Establishment of peace possible if aggression, siege ends
• Coronavirus Taking Toll from Terrorist Organization in Albania
• Israeli army shoots, kills unarmed Palestinian man in West Bank settlement
• Turkey's interior minister says US behind 2016 failed coup attempt: Hurriyet
• Al-Qaeda's leader in Yemen under arrest: UN report
--------
North America
• Canada Designates Hizbul Mujahideen a Terrorist Group
• US report highlights Pakistan-China 'closeness' in Afghanistan
• US condemns 'heinous assassination' of Lebanese activist Lokman Slim
• Biden says Yemen war must end, appoints former US diplomat in Riyadh as special envoy
--------
Europe
• Will Pope Francis Prove 'Clash of Civilizations' Wrong?
• US, UK, France, Germany foreign ministers to discuss Iran soon: Reuters sources
• France calls murder of Lebanese anti-Hezbollah activist Lokman Slim 'heinous crime'
Compiled by New Age Islam News Bureau
URL: https://www.newageislam.com/islamic-world-news/al-qaeda-leaders-still-sheltered/d/124233
--------
Al-Qaeda Leaders Still Sheltered and Protected By Taliban in Afghanistan: UNSC Watchdog
February 05, 2021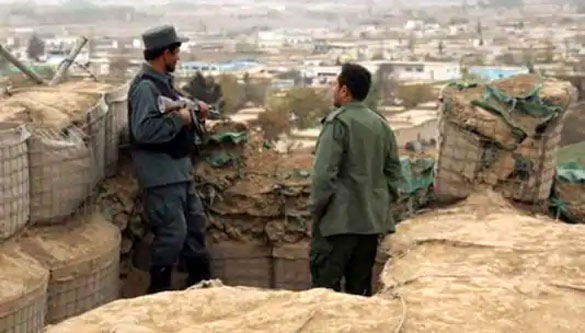 The Analytical Support and Sanctions Monitoring Team's report, Al-Qaeda Leaders Still Sheltered and Protected By Taliban in Afghanistan
----
The United Nations Security Council watchdog charged with monitoring sanctions against global jihadist groups has said the Taliban aid key leaders of al-Qaeda, noting that several top leaders continue to be "given shelter and protection by the Taliban". The report comes among mounting pressure on the United States government to roll back plans to withdraw its troops from Afghanistan.
The Analytical Support and Sanctions Monitoring Team's report, released on Friday, notes that the "killing of several al-Qaeda commanders in Taliban-controlled territory underscores how close the two groups are".
In their report, the sanctions monitor point to the case of Mohammad Hanif, a leader of al-Qaeda in the Indian Subcontinent who was killed in fighting in Afghanistan's Farah province in November. Hanif, the report records a United Nations member-state as saying, "had been providing bomb-making training to Taliban insurgents".
"Further evidence of close relations between the groups was the release of the wife of the late Asim Umar, a former AQIS leader, who was among the more than 5,000 Taliban prisoners freed by the Government of Afghanistan in 2020," the report records.
Asim Umar, born Sana-ul-Haq in Uttar Pradesh's Sambhal, grew up in an influential local family; his grandfather was a village pradhan, his grand-uncle a freedom fighter and great-grandfather a district magistrate under the British rule. He is believed to have left for Pakistan to join the Harkat-ul-Mujahideen following the demolition of the Babri Masjid in 1992, and went on to be appointed founding chief of al-Qaeda in the Indian Subcontinent in 2014.
The report also underlines the growing power of the Tehreek-e-Taliban Pakistan, with an estimated 2,500-6,000 armed personnel and responsible, according to one member-state, for more than 100 cross-border strikes into Afghanistan last year.
Evicted from Pakistan's borderlands in the course of military operations launched after 2014, the report says that the reunification of the TTP's several splinter groups has been "moderated by Al-Qaida".
A bipartisan study group appointed by the United States Congress on Thursday, called on their government to slow down the withdrawal of the country's forces in Afghanistan, scheduled to be completed by May 1 according to the terms of a peace accord signed with the Taliban last year.
United States negotiators engaging with the Taliban in Qatar's capital, Doha, continue to be led by Zalmay Khalilzad, appointed to lead by the effort by former President Donald Trump.
However, the Congressional study group has said progress is contingent on negotiators "making clear to the Taliban that they have not fulfilled the conditions in the Doha agreement under which a U.S. withdrawal can take place".
The Doha agreement says the Taliban will act to stop al-Qaeda and other transnational jihadist groups "from threatening the security of the United States and its allies, and will prevent them from recruiting, training, and fundraising and will not host them".
Failure in Afghanistan, the sanctions monitoring team suggests, could spur the growth of the Islamic State in Iraq and the Levant and al-Qaeda elsewhere in the world. The report flags both groups' growth in several parts of the world, "mainly on the African continent". "While terrorism continues to spread in West Africa, the region of Cabo Delgado in Mozambique is among the most concerning areas".
The report also notes member-state concerns about "rising number of ISIL sympathisers in cyberspace in South Asia". However, it adds that "notwithstanding continuing Member State concerns about abuse of technology by terrorists, especially in the fields of finance, weaponry and social media, neither ISIL nor al-Qaeda is assessed to have made significant progress in this regard in late 2020".
https://www.news18.com/news/world/al-qaeda-leaders-still-sheltered-protected-by-taliban-in-afghanistan-un-watchdog-3393698.html
--------
Kano State Sharia Police Arrested Barber, Elijah Ode, for Giving Haircuts That Offend Islamic Faith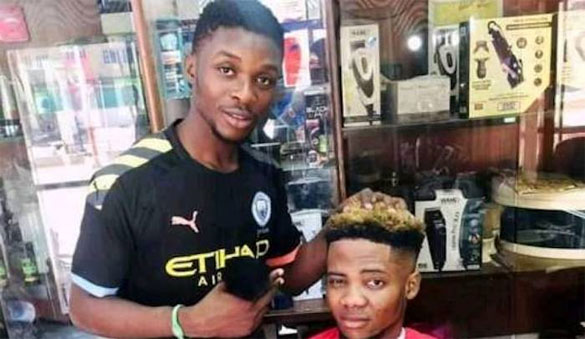 By Frank White
February 3, 2021
Sahara Reporters
The Kano State Hisbah Corps has arrested a barber from Benue State, Elijah Ode, for allegedly giving his customers haircuts which offend the Islamic faith in the Sabongari area of the state.
It was learnt that the religious police force reportedly arraigned Ode on Tuesday and also had him remanded.
According to a Benue State activist, Smith Akoko, who first brought the matter to the attention of Nigerians, the barber, who is also a student, was arrested last Wednesday, after two of his customers were caught with hairstyles deemed blasphemous to the Islamic religion.
His cousin, Sunday Ukenya, who confirmed the incident to Akoko, said the Hisbah corps arraigned Elijah in court on Tuesday, February 2, and thereafter remanded him in prison.
It is not clear yet when his trial would resume.
Elijah Ode, a resident of Kano from Adum East, Obi Local Government Area of Benue State, who combines his barbing vocation with his studies, was accused by the Islamic police of committing blasphemy in the cause of his work as a barber.
According to eyewitnesses, Elijah, who is well patronised by young people for possessing exceptional skills in giving trendy haircuts, attracted the wrath of the extremists last Wednesday when two of his customers were tortured to stupour for having haircuts claimed to be blasphemous to the Islam.
Thereupon, Elijah was traced to his barbershop, where he was arrested for complicity, and put in police detention with the two customers last week.
According to information obtained from a family member, Ode did not design the hairstyles with the intention to provoke.
The source said, "He is only being innovative and to improve on his work, which he used to eke out a living for himself and pay his fees at his tertiary institution of study in Kano, where he sponsors himself.
"The case is already in the court of law at the wish of the aggrieved Muslims with the first session heard yesterday. But all efforts by the young barber's lawyer to bail him proved abortive because of the claim that it is a major case and therefore not bailable.
-"At the moment, the family has run out of hope, soliciting intercessory prayers as the reality of incarceration stares Elijah in the face."
https://www.newsngr.com.ng/2021/02/nigeria-sharia-police-arrested-barber-for-giving-haircuts-that-offend-islam/
-----
Indonesian Activists Laud Ban on Mandatory Religious Attire In Public Schools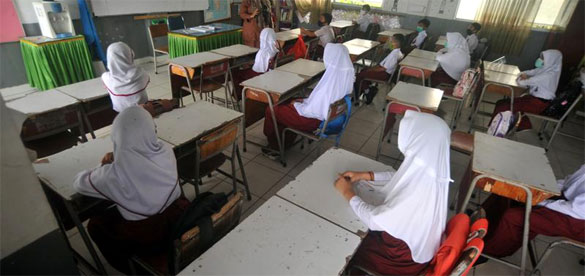 Ban on religious attire in school dress codes in Indonesia
----
February 4, 2021
JAKARTA: Activists in Indonesia today lauded the government's decision to ban public schools from making religious attire mandatory, a move that followed national outrage over non-Muslim students being forced to wear a hijab.
Indonesia officially recognises six religions, with nearly 90% of the population are Muslim, but concern has grown in recent years that more conservative interpretations of Islam are fuelling religious intolerance.
The government's signing of the decree yesterday on religious attire in school dress codes came a few weeks after news emerged about a school in West Sumatra province forcing non-Muslim female students to wear a hijab.
The issue captured national attention because of a protest by the parents of one of the girls, news of which spread on social media.
Yaqut Cholil Qoumas, Indonesia's religious minister, said the West Sumatra case was just the "tip of the iceberg".
"There are no reasons to infringe upon others' freedom in the name of religious expression," he told a news conference yesterday.
The special autonomous province of Aceh, which enforces sharia law, is exempt from the decree, education minister Nadiem Makarim said.
Beka Ulung Hapsara, a commissioner at Indonesia's main rights body, Komnas HAM, said the decree respects people's choice to express their beliefs.
"Places of education are a space to develop independent souls free of discrimination, where respect is fostered," he said.
Andreas Harsono, a researcher at Human Rights Watch, said schools in more than 20 provinces still make religious attire mandatory in their dress code, so the decree was a positive step.
"Many public schools require girls and female teachers to wear the hijab that too often prompt bullying, intimidation, social pressures, and in some cases, forced resignation," he said.
https://www.freemalaysiatoday.com/category/world/2021/02/04/indonesian-activists-laud-ban-on-mandatory-religious-attire-in-schools/
--------
Islamic State Accused Argues In Bombay High Court: I Have Already Served 6 Years, I Regret My Actions, But How Long
Vidya
February 5, 2021
Hearing a plea against the bail granted to the lone Islamic State accused facing trial in India, the Bombay High Court asked NIA how long will the case take as the accused argued for himself and said he returned to India on his own and has been lodged in prison for six years while the minimum punishment for his offence is five years.
The bench was hearing a plea filed by the National Investigation Agency (NIA) against the trial court order that granted bail to the lone ISIS accused facing trial in India.
The trial court, which granted bail to accused Areeb Majeed in March 2020, stayed its own order for the agency to appeal in high court. In the high court, Majeed never hired a lawyer so the court asked him if he was going to need any legal assistance. Majeed has been behind the bars for the past six years and has been arguing his own court in the lower court too. So, he expressly denied the need for it now.
Majeed told the high court his trial has been moving at snail's pace. Majeed said, "The NIA keeps saying that the witnesses are not coming. I have admitted many documents to expedite the trial but even then, they are examining witnesses concerning those documents. How can they promise to expedite the trial?"
The additional solicitor general replied, "The pandemic has delayed many trials. Trials have only started now. We will try to complete it as early as possible. From our side there will be cooperation and we will finish the trial at the earliest."
Majeed argued on the merits of the case as well, citing how the case of the prosecution was extremely weak. He also told the court that the quantum of punishment that he can be handed if he is found guilty after trial is a minimum 5 years to life sentence. "I have already spent six years," said Majeed.
During the hearing the bench also wondered, "Why would a 21-year-old go to Iraq for people who he has never met in his life by leaving his family behind? Don't you have enough suffering around you? You may be immature, like you said." To this Majeed replied, "I have also suffered in the past six years (incarcerated). I have been kept away from the people I returned for."
Majeed also pointed out how he himself had made contact to be brought back from Syria. "From Syria to Turkey and then to Istanbul, I met officials at the Indian consulate who facilitated my stay and travel here. On November 28, 2014, I was arrested at the airport in Mumbai. They are saying that I was illegally trying to enter India as they do not want to admit their own role in my return," said Majeed.
The court sat till 8 pm to hear the case. Majeed said, "I will not shy away from what wrong I have done but I will not admit the allegation that they are making against me."
NIA has been saying that Majeed has returned with ulterior motives. Replying to that, Majeed quoted the ASG and said, "Let us not assume as to what might happen in future. If anything goes wrong the aggrieved party can come to the court."
This argument was put forth by ASG Singh himself while he was opposing the bail application of Elgar Parishad accused Varavara Rao this week. Majeed was in the court while Singh's arguments were going on.
Majeed assured that he "will attend NIA office and if I don't go then warrants can be issued. What more does one want?" Justice Pitale asked the 27-year-old accused as to what he was planning to do. Majeed replied, "I am going to study for law."
Justice Pitale replied, "If you had utilised your time while you were 21 it would have been a matter of joy for family and your country." Majeed's family was sitting in court during this court exchange when he said, "That is what I regret. It is not that I don't regret my lord."
Majeed introduced his father and said, "My father has his own unani medicine clinic in Kalyan." His father informed the court and that his two daughters have just finished studying medicine too.
The court watched a video put forth by NIA to show the "purpose" for which Majeed had gone to Syria. The court after hearing both the sides has reserved the judgment till February 23.
https://www.indiatoday.in/india/story/islamic-state-accused-argues-in-bombay-high-court-1766111-2021-02-05
--------
Political Parties Should Practise Democratic Values: Chief Justice of Pakistan
February 5, 2021
ISLAMABAD: Chief Justice of Pakistan Gulzar Ahmed on Thursday emphasised the need for bringing democratic values in political parties, instead of party head behaving like a dictator.
"The political party heads should not act like dictators and convert the political party into one-man party," observed the chief justice while heading a five-judge SC bench that had taken up a reference through which President Dr Arif Alvi has sought explanation whether the condition of secret ballot under Article 226 of the Constitution applies to Senate elections or not.
The chief justice acknowledged that there was no dearth of members of political parties who voted according to the dictates of their conscience and then admitted it openly.
He said that a political party in the country was run in the name of its leader, but every member of the party should have the courage to express his/her views openly.
AGP says if Senate polls are held on open ballot, a group of conscientious parliamentarians will emerge
Attorney General for Pakistan Khalid Jawed Khan said that if the Senate elections were held through open ballot then a conscientious group would emerge among parliamentarians in future to challenge wrong decisions of party heads.
Citing a case from India, the AGP argued that time would come soon when political party heads had to consider fielding better candidates of good repute for the elections.
In case a member is removed from the party for taking a conscious stand then time will come when he/she will stand up and challenge the removal in a court of law, Mr Khan said.
He added that political stalwarts like Zulfikar Ali Bhutto, Wali Khan, Maulana Mufti Mehmood, Professor Ghafoor Ahmed or Shah Ahmed Noorani would be shocked if they were told that open ballot for the Senate elections was being sought to discourage vote buying because horse-trading would be a new phenomenon for them.
Justice Ijaz-ul-Ahsan, a member of the bench, wondered when the Constitution itself stated that all elections should be held under the Constitution through secret ballot then was there any corresponding provision to provide for open ballot also.
The AGP said that in the elections of this nature (like Senate polls), the number of voters was very limited and, therefore, their identification became relevant because they were acting as the proxy of the political parties they belonged to in an indirect election.
At this, Justice Ahsan observed that what the AGP was stating was that a member of provincial assembly during the Senate elections might not necessarily be a free agent because he was a member of a political party and could not betray the trust of his party.
"If the party discipline has to be kept at all cost, will the results of the elections not be a foretold conclusion?" asked the chief justice.
The AGP explained that the intention behind the entire scheme was to reflect the complexion of a particular party in the Senate.
Then an independent candidate would not get a vote, the chief justice said.
The AGP explained that an independent candidate would need endorsement of the members of the assembly of the province he belonged to.
Citing the 1998 Benazir Bhutto case, Mr Khan recalled how the Supreme Court had emphasised the role of the political parties and how important the political parties were for a democratic system since they were lifeline of the parliamentary form of government.
The voter for the Senate elections was not voting for a particular individual but for a particular manifesto which would become the law of the land, he said.
Justice Ahsan observed that the scheme of the Constitution itself suggested that if a political party enjoyed a majority then this majority should also reflect in the Senate, otherwise the system could be stalled.
Justice Umar Ata Bandial, another member of the bench, asked the AGP to draw a distinction between the role of the upper house and the lower house of parliament.
"When the National Assembly reflects a storm in society, the upper house brings stability and calmness and shows maturity. When the upper house is a mature house then why its elections cannot be held through secret ballot," Justice Bandial wondered.
Further proceedings were postponed for Monday.
https://www.dawn.com/news/1605559/political-parties-should-practise-democratic-values-cjp
--------
Top UN court throws out Qatar blockade case against UAE
February 04, 2021
THE HAGUE: The UN's top court on Thursday rejected a case brought by Qatar accusing the United Arab Emirates of discrimination during a blockade of Doha, which has since been lifted.
Qatar filed the case in 2018, a year after Saudi Arabia, the UAE, Bahrain and Egypt cut transport links over claims the gas-rich nation backed extremists and was too close to Iran.
Doha said the UAE's actions had breached the 1965 International Convention on the Elimination of All Forms of Racial Discrimination (CERD), a UN treaty.
But the International Court of Justice said it "upholds the first preliminary objection raised by the UAE" that racial discrimination did not include nationality in this case.
"The court finds that it has no jurisdiction to entertain the application filed by the state of Qatar," ICJ President Abdulqawi Ahmed Yusuf said in The Hague.
Qatar's rivals agreed to lift the restrictions at a summit in early January and the UAE reopened its borders to Qatar shortly afterwards.
https://www.arabnews.com/node/1804176/middle-east
--------
Arab party may play 'break-even role' for Netanyahu to hold on to office
04 February 2021
An alliance of Arab parties in Israel finalized its breakup on Thursday, setting up the possibility that a small Islamist party could hold the key to Prime Minister Benjamin Netanyahu remaining in office and avoiding prosecution on corruption charges.
The Joint List, an alliance of four Arab parties that won a record 15 seats in elections held last year, finalized the split overnight in which three will run together and the United Arab List, an Islamist party led by parliament member Mansour Abbas, will strike out on its own.
One of the main points of division was Abbas' openness to working with Netanyahu or other Israeli leaders to address longstanding issues like crime and housing in Israel's Arab community, which makes up around 20 percent of its population.
Abbas' party is only expected to win a few seats in Israel's parliament, the Knesset. But in a tightly-fought election in which the winner must assemble a coalition of 61 seats, he could emerge as an unlikely kingmaker. Polls show Netanyahu's Likud winning the most seats but falling slightly short of a ruling coalition. Even a couple seats might be enough to make a difference.
"Taking into consideration the political stalemate, any Arab party might play the break-even role ... in return for benefits for Arab society," said Arik Rudnitzky, a researcher at the Israel Democracy Institute. "This is the main political consideration of the Islamic movement."
Israel's Arab community has full citizenship, including the right to vote, but faces widespread discrimination in housing and other areas. They have close ties to the Palestinians in the West Bank and Gaza, which has led many Jewish Israelis to view them with suspicion.
No Arab party has ever sought or been invited to join an Israeli government, but that could change this time around, or the Arab parties might support a ruling coalition from outside, allowing it to form a government.
The March 23 elections will be Israel's fourth in less than two years. In previous campaigns, Netanyahu has been accused of racism and incitement for inveighing against the Arab parties, but this time around he is openly courting Arab support in what many saw as an attempt to hasten the breakup of the Joint List and reduce overall turnout.
Netanyahu hopes to assemble a ruling coalition that would extend his 12 years in office and potentially grant him immunity from prosecution on charges stemming from a series of corruption investigations.
Rudnitzky said Abbas' party could do well on its own.
"The Islamic movement is one of the largest popular social movements acting in Arab society," he said. "They have a very solid base of popular support, but the question is whether this popular support will translate into an actual vote on election day."
Later on Thursday, two left-wing candidates, Tel Aviv Mayor Ron Huldai and Knesset member Ofer Shelah, dropped out of the race. Huldai, the long-time mayor of the country's secular metropolis, had launched a new party to great fanfare late last year. Their departure is expected help the left-wing Labor and Meretz parties consolidate support.
On the opposite side of Israel's political spectrum, the Religious Zionist party joined forces with Jewish Power, a small faction comprised of the heirs to the late rabbi Meir Kahane, whose outlawed Kach party advocated the forcible removal of Palestinians and the establishment of a Jewish theocracy. The two parties united in a bid to pool votes and exceed the 3.25 percent electoral threshold.
"We are uniting. For the sake of the people of Israel, the land of Israel and the Torah of Israel," Jewish Power leader Itamar Ben Gvir wrote on Twitter.
https://english.alarabiya.net/News/middle-east/2021/02/04/Arab-party-may-play-break-even-role-for-Netanyahu-to-hold-on-to-office
--------
Canada designates Hizbul Mujahideen a terrorist group
By Anirudh Bhattacharyya
FEB 04, 2021
Canada has designated the Pakistan-based, Kashmir-focused Hizbul Mujahideen as a terrorist group.
HM was among 13 new groups added to the list, including several neo-Nazi organisations like Proud Boys, which was also alleged to have taken part in the violence at the Capitol in Washington DC last month.
Public Safety Canada said HM was formed in 1989 as a militant group as violence escalated in the Kashmir valley and its "primary goal is to unite the Indian and Pakistan administered parts of Kashmir, which would then join with Pakistan."
"HM has launched attacks on Indian security forces, politicians, military targets and critical infrastructure within the newly formed territories of Jammu and Kashmir, and Ladakh. HM's tactics include using assassinations and armed assault. The group has also abducted and killed police officers and informants."
The list of terrorist groups on the Canadian register has now grown to 73 and includes several that are engaged against India including the Pakistan-based Lashkar-e-Taiba, Jaish-e-Mohammed and Harkat-ul-Mujahideen. Also listed are Khalistani outfits Babbar Khalsa International and International Sikh Youth Federation, as well as Indian Mujahideen.
Canada's Public Safety and Emergency Preparedness Minister Bill Blair said, "Violent acts of terrorism have no place in Canadian society or abroad. Today's additions to the Criminal Code list of terrorist entities are an important step in our effort to combat violent extremism in all forms."
"Canadians expect their Government to keep them safe and to keep pace with evolving threats and global trends, such as the growing threat of ideologically motivated violent extremism. The government of Canada will continue to take appropriate actions to counter terrorist threats to Canada, its citizens and its interests around the world," he said in a statement.
Once an entity is formally listed, banks and financial institutions freeze its assets and it becomes a crime to deal with the assets of such a proscribed group. In its release, Public Safety Canada noted that such listings "also help obstruct assistance from sympathisers and supporters in Canada by criminalising certain support activities, including those related to terrorist travel, training and recruitment."
Neo-fascist, white supremacist groups are recent entries into the list, with the latest additions including Proud Boys, Atomwaffen Division and the Base. The new listings also feature three more affiliates of the al Qaeda, five more of the Islamic State including its presence in Bangladesh and the Russian Imperial Movement.
https://www.hindustantimes.com/world-news
--------
Will Pope Francis prove 'clash of civilizations' wrong?
Ben Joseph
February 05, 2021
In an indirect riposte, Pope Francis is trying to prove the confrontational rhetoric of Samuel Huntington's "clash of civilizations" wrong.
The pontiff has helped piece together a counter-narrative against the former Harvard professor's social theory, stressing the importance of harmonious civilizational relations. It also advocates moderation in place of fundamentalism as a common ground to challenge the entrenched perception that certain cultures and religions are incapable of change.
His narrative aims to repudiate a putative or real clash of civilizations and instead foster enhanced interfaith dialogue between cultural and religious groups for a peaceful coexistence.
If the twin tower blasts (9/11) were arguably the culmination of the clash of civilizations from the Western or Christian point of view, the wars that followed in Afghanistan, Iraq, Libya and Syria established beyond doubt among Muslims that cultural superiority has to give way to cultural eclecticism so that moderation (wasaṭiyyah) can prevent an increasingly hostile relationship between the civilizations of Christianity and Islam.
The pope has found common ground among Christians and Muslims despite them subscribing to different sociopolitical worldviews.
The secular democracy of the West and Sharia-based Islamic rule clash as they both entertain ideas for global domination and share a missionary history. Above all, both want to recast the world according to their worldviews.
Islam also alleges Judaism has teamed up with Christianity to finish it off, and jihad (Islamic holy war) is adopted to counter it. Thus, three Abrahamic religions disagree on their practical applications despite tracing a common ancestry. Their people are on the warpath, ignoring the basics of their scriptures.
While the West wages war in the name of establishing democracy in Muslim-majority nations, Islamic fundamentalists' jihadist exploits are out in the street to put pokes into the Western way of life, which they find haram (forbidden). Thus, they explode bombs at five-star hotels, nightclubs and churches.
When the face-off between Christians and Muslims occurs in a localized context, as happened in France last year, a tit-for-tat is the norm with stray killings and acts of terror. As a result, fear and hate grow, making lives miserable.
The Vatican's strategy to foster interfaith harmony and pursue talks with the Muslim community began with the Second Vatican Council in the 1960s. For the first time, the council expressed the Church's new vision: "But the plan of salvation also includes those who acknowledge the Creator, in the first place among whom are the Muslims: these profess to hold the faith of Abraham, and together with us they adore the one, merciful God, mankind's judge on the last day." (Lumen Gentium 16).
Since then, the Church has hosted and taken part in series of conferences with Muslim scholars to reduce tensions. Pope Paul VI constituted the Pontifical Council for Interreligious Dialogue in 1964 to improve relations and dialogue between the Catholic Church and other religions.
Since becoming pope in 2013, Francis' major trips have been to non-Christian nations including Egypt, Bangladesh, Morocco, Japan and Thailand, pleading for religious pluralism and peaceful coexistence.
An Islam-loving Pope?
Pope Francis' encounters with the Muslim world were fructified during his 2019 visit to the United Arab Emirates, where he signed the document on "Fraternity for World Peace and Living Together." Also known as the Abu Dhabi Document, it aims to "build a future together."
A few months later, the Higher Committee of Human Fraternity was set up to put into action the aspirations of the document "to foster fraternity, solidarity, respect and mutual understanding."
The committee is planning to erect an Abrahamic Family House with a synagogue, a church and a mosque on Saadiyat island in Abu Dhabi.
The Higher Committee of Human Fraternity comprises international religious leaders, scholars and cultural honchos who draw inspiration from the fraternity document.
On Feb. 4, Pope Francis celebrated the International Day of Human Fraternity in a virtual event hosted by Sheikh Mohammed bin Zayed in Abu Dhabi, with the grand imam of Al Azhar, Ahmad Al-Tayyeb, and UN secretary-general Antonio Guterres.
"This celebration responds to a clear call that Pope Francis has been making to all humanity to build peace in the encounter with the other," stressed Cardinal Miguel Angel Ayuso Guixot, president of the Pontifical Council for Interreligious Dialogue.
After a hiatus imposed by the ongoing pandemic, Pope Francis is getting ready for the next pontifical journey to Iraq, another Muslim-majority nation, also the land of Abraham.
In the ancient city of Iraq in March, the pope is expected to bring the Shia sect, one of the two branches of Islam, to the negotiation table.
Francis following Francis
Pope Francis's action to cement ties with Muslims has made him a modern-day St. Francis of Assisi, who met Egypt's Sultan Malik al-Kamil in 1219 when Christendom was engaged in a bitter battle with Muslims over the Holy Land. The Italian saint of poverty, who addressed all creatures of the universe as brothers and sisters, traveled to Egypt during the Fifth Crusade in the early 13th century to establish peace with the sultan. Records show that he was received warmly.
St. Francis stood against all forms of hostility and violence and did not aim at "imposing doctrines." Pope Francis has distanced himself from warriors of Catholicism while seeking a gentle way of communicating with Muslims.In his third encyclical Fratelli tutti, the pope urged the world to exercise "political love." He cast aside the just war theory and updated the Church's teaching on the so-called "just war."
"Every war leaves our world worse than it was before," he said.
The Holy See's dialogue with the Islamic world is complicated due to tardy progress in West-Islam relations. The Vatican's honeymoon with Muslims has already raised many eyebrows in the Western world from people who champion the "clash of civilizations" theory.
Though his interfaith ties with Muslims are making great strides in the Middle East, the Judeo-Christian majority and the Muslim minority in Western countries care little about multiculturalism. Moreover, the governments of these countries still prefer to swear by the confrontational rhetoric of Huntington.
The pontiff is making a point so that the clash of civilizations does not dominate global politics. He has taken utmost care to prevent the fault lines between cultures from becoming the battle lines of future conflicts.
The pope urges the world to rise above identity in ethnic and religious terms to reverse an "us versus them" relationship existing between people of different ethnicities and religions.
If the pope has his way, the military superiority and economic agenda of the West and the Islamic resurgence and caliphate of fundamentalists will take a back seat.
https://www.ucanews.com/news/will-pope-francis-prove-clash-of-civilizations-wrong/91282
--------
South Asia
Oppression of minorities hinders harmony in Bangladesh
February 05, 2021
Jogendranath Sarker and his five-member family, who belong to the Protestant Church of Bangladesh, left Kushtia district town of northwestern Bangladesh and moved to Kolkata, the capital of West Bengal state in neighboring India, in February last year.
Sarker, 43, had sold his ancestral homestead on 1,200 square meters of land after failing to protect about 1.66 acres of his farmland from locally influential Muslims during more than five years of struggle.
This group of Muslims, using forged land documents to claim ownership, occupied the farmland Sarker had inherited from his father.
Amid the dispute, his home was burned in arson attacks three times and he received numerous threats of eviction from Muslims.
"I'm a victim of oppression as ours was the only Christian family within 20 kilometers. Despite many problems, I wanted to stay in Bangladesh, but at the end I could not stay," Sarker told UCA News.
He lamented that he sought help from local police many times but didn't get any support from them. He didn't file any case in court as he didn't have enough money to run a lengthy, expensive legal battle.
A police officer admitted that Sarker sought help and they had promised to investigate.
"We told him that police would look into his problems. When we visited his house last year, we came to know he had sold the property and left for India," sub-inspector Mohammad Sanowar from Kushtia Sadar police station told UCA News.
In Kolkata, Sarker's family have been living with their relatives despite difficulties without a job and an income.
"In Bangladesh I faced an existential crisis, but here there is no fear for life. I am with my relatives and they promised to get me a job. Hopefully, I can have a better life and can educate my two children. I can also go to church regularly here," he said.
The case of Sarker might be tragic, but it is a common reality in Muslim-majority Bangladesh where land disputes are a major cause of discrimination against minorities that can also lead to victims fleeing their homes and some settling in other countries.
Minority rights groups say that despite Bangladesh being a moderate Muslim country with a long-held tradition of harmony and pluralism, violence and oppression against minorities, often stemming from land disputes, have increased in recent times.
A report from Bangladesh Hindu Buddhist Christian Unity Council, published in December, recorded 60 cases of eviction of minority families from March to September last year. There were incidents of attacks, vandalism and arson on minorities including Hindu temples. Some 18 minority member were killed, 11 received death threats and 23 were victims of abduction and torture. The report alleged that 30 girls and women from minority communities were victims of rape.
A Hindu forum, Bangladesh National Hindu Grand Alliance, claims that violence against minorities more than doubled in 2020 from the previous year despite the country reeling from the Covid-19 pandemic.
It says 62 members of minorities were killed in the first six months of 2020, some 512 people were injured in attacks and 1,460 minority families, mostly Hindus, were evicted from their houses.
Govind Chandra Pramanik, president of the group, said that Bangladesh's first constitution of 1972 was secular and non-communal but it was amended and distorted to give a communal character that encouraged radical elements to dominate and oppress minorities in various parts of the country.
"Harmony is vital for the prosperity of any nation, but it is under threat as minorities are abused. For a long time, we have demanded reserve seats for minorities and a separate ministry for minority affairs. I think that without such efforts minorities won't have proper representation and abuses of minorities won't stop," Pramanik, a Supreme Court lawyer, told UCA News.
There are regular reports of pressure on minorities to convert to Islam by radicals.
Modhu Das (not his real name), a 29-year-old Hindu from north-central Mymensingh district, alleged that he had received threats from local Islamic radicals to denounce his religion recently.
"I run a grocery shop that feeds my four-member family. Some radical Muslims told me to convert or they would force [us] to leave the country. I filed a complaint with the police and the police issued a warning. There [have been] no more threats, but I am still living in fear," Das told UCA News.
For decades, Christians have prioritized interfaith dialogue as an effective way of dispelling communal tensions and harmony, but now and then oppression of minorities due to issues like land disputes and politics pose grave threats, says Father Patrick Gomes, secretary of the Catholic bishops' Commission for Christian Unity and Inter-Religious Dialogue.
The reports of increasing violence against minorities are true, the priest said.
"At the grassroots level, people of all religions have mostly good relations. But the rhythm of this brotherhood was disturbed due to some reasons like disputes over land and politics. In the top levels of the state, there is no fundamentalism but at the rural level Islamic radicals have considerable influence. Sometimes radicals spread propaganda against minorities on social media that triggers violence," Father Gomes told UCA News.
The priest said the Church has been carrying out interfaith dialogue programs at national and locals levels, which have positive impacts and foster harmony.
"I think interreligious fraternity can help strengthen harmony and eradicate oppression of minorities," the priest added.
Islamic cleric Maolana Mohammad Iqbal Eusuf, secretary of Dhaka-based Sufism Research Center, also admitted the sad reality of oppression of minorities in Bangladesh.
"There is no denying that in a country where people of various faiths live side by side, majority group tries to dominate minorities. Islam as a religion never endorses it and those who exploit Islam to abuse minorities are greedy and misguided," he told UCA News.
The state needs to firmly apply the law to end any form of violence against minorities, while the state and other groups must make efforts to promote interfaith dialogue to strengthen harmony, he said
"Christians have been prioritizing interfaith dialogue, which is highly praiseworthy. All religious groups as well as the state must do the same to remove all forms of religious bigotry and communalism from society," the cleric added.
About 90 percent of more than 160 million people in Bangladesh are Muslims, about 8 percent are Hindu and the rest belong to other faiths including Buddhism and Christianity.
https://www.ucanews.com/news/oppression-of-minorities-hinders-harmony-in-bangladesh/91291#
--------
NATO Raises concern while AJSC reports 'surge of violence' against journalists
04 Feb 2021
Afghan Journalists Safety Committee in Afghanistan on Thursday announced that it has recorded 132 threats and violence as opposed to journalists.
Report analysis indicates a 26 percent increase than 2019, seven journalists and media workers were killed, five killed as a result of targeted killings and IED attacks.
This report hints at a worrying status of journalists' safety and media freedom in Afghanistan.
The rise in killings of the journalists has created "extensive fear" among media" outlets, it has reduced content production capabilities, and expanded self-censorship, the committee said.
The escalation of attacks on journalists at the end of 2020 spread panic between journalists and media outlets across the country, such attacks had noticeable adverse effects on reporting procedures, many journalists reconsider how and whether to report a certain topic for fear of reprisal, that paved the path for wide practice of self-censorship, according to the AJSC statement.
Besides, the pandemic has created financial challenges for media outlets which kept then the frustration of raising funds for creating media content.
The statement said, media and civil society groups are concerned, as the republic's delegation lacks a coherent strategy to preserve key constitutional rights including freedom of speech and media.
"The Taliban's ideological opposition to these values enhances concerns about the future of such freedoms. Further, the government's efforts in early 2020 to draft a new Media Law, which could extensively limit press freedom if enacted, and the lack of meaningful commitment to investigate the cases of murdered journalists have fueled these concerns," the statement read.
AJSC recorded 132 threats and violence against Afghan journalists and media workers, this includes their murder, injuries, assault, kidnappings, threat, theft, legal, verbal and administrative abuse.
The data in 2020 shows a 26 percent increase in threats and violence against reporters compared to 2019 in which the organization had recorded only 105 cases.
18 journalists were injured while reporting, 10 were physically assaulted, 47 threatened, 28 verbally abused, 13 journalists and media workers faced legal and administrative abuse, 7 journalists were kidnapped and two were victims of theft while on the field working on reports.
AJSC held the Taliban and Daesh accountable for majority of the violence and threats and the government officials come second, AJSC stated.
Historically Afghanistan has reached a critical juncture, although the recent peace process formed hopes to an ending and prolonged peace, and reduction in violence.
Despite efforts for peace violence raged and surged, and many journalists, civil society activists were killed, which raised serious concerns over peace talk success and whether core values of freedom of expression, speech and civil liberties be protected, the statement added.
This comes as NATO Secretary-General Jens Stoltenberg in a joint press conference said "we have seen attacks … against individuals, journalists, and others, and of course the high level of violence is something which is of great concern."
Jens Stoltenberg said, "so, we will make the assessment together, we will make the decision together, and this will be one of the most important topics that will be discussed when we have a NATO Defense Ministerial meeting later this month and decisions will be made,"
He said that NATO and its allies came by a difficult decision on Afghanistan and that they should make the decision together, because the international leaders will face challenges and costs, on whatever they decide.
"If we decide to leave, we risk jeopardizing the peace process, we risk losing the gains we have made in the fight against international terrorism over the last years, and we risk that Afghanistan once again becomes a safe haven for international terrorists," he said.
"On the other hand, if we decide to stay, of course we will continue to be in a difficult military operation in Afghanistan, and we risk increased violence also against NATO troops," he added that the Taliban "have to live up to their commitments, especially when it comes to breaking old ties with international terrorists including Al Qaeda. And we need to see reduced violence."
Belgium PM, Alexander De Croo during the press conference said, "To really align with what the secretary general said, on the Belgium side we are committed to this NATO mission, and the word 'together'–you mentioned it multiple times– I think that's the key. We made the decision together to intervene."
"If we adjust, well, we should decide together to adjust, at some point, we will leave Afghanistan," he mentioned.
https://www.khaama.com/nato-raises-concern-while-ajsc-reports-surge-of-violence-against-journalists/
--------
Humanitarian crisis risks getting worse: Afghanistan
04 Feb 2021
The European Commissioner for Crisis Management Janez Lenarčič said on Wednesday half of Afghans need humanitarian aid but rising violence is preventing deliveries.
Janez Lenarčič, European Commissioner for Crisis management says nearly half of Afghans require humanitarian assistance and that the violence prevents its deliveries.
Reuters reported, 32 million euros will be provided for humanitarian projects in 2021.
"Increasing violence and conflict is the main cause for the humanitarian need in this country," he said. "We very much hope and call for an immediate, unconditional, and comprehensive ceasefire."
US-Taliban dashed deal of violence reduction, and instead it has escalated.
Lenarčič called on both domestic warring parties "to understand that allowing for full and unimpeded humanitarian access is their obligation under humanitarian law."
Lenarčič said that the amount of the EU's humanitarian aid could rise. Those funds are separate from the $12 billion over the next four years that foreign donors including the EU pledged in November.
He predicted that humanitarian aid could rise as the humanitarian crisis keeps hitting the country.
During his visit to Afghanistan "The safety and unobstructed access of humanitarian aid workers cannot be compromised," he said.
"The human cost of the conflict in Afghanistan is profound, with the civilian population suffering the most. My message here today is very clear; the protection of civilians is a cornerstone of international humanitarian law and must be respected by all parties. The EU reiterate its call for an immediate ceasefire," the EU commissioner added.
"My discussions here today confirm the dire humanitarian situation that a large part of the civilian population faces every single day. The EU has been among the most generous humanitarian donors to Afghanistan," he said.
"In the last two years, the EU allocated €100 million in humanitarian aid, in 2021 our initial support amounts to 32 million euros. To meet the needs and reach the most vulnerable, we operate in partnership and coordination with NGOs and UN agencies in strict compliance with our humanitarian principles," he added.
The EU commissioner also met with President Ashraf Ghani and HCNR head Abdullah Abdullah, he reaffirmed the EU's support for the peace process, he stressed political unity, and support to efforts of NGOs in Afghanistan
Earlier, Ramesh Rajasingham, Acting assistant Secretary-General for Humanitarian Affairs, and Deputy Emergency Relief coordinator for UNOCHA said, at least four out of 10 humans in Afghanistan suffer from hunger and poverty every single day.
United Nations urged international donors to provide $1.3 billion in aid to Afghans in need.
Officials in a virtual meeting described the crisis in Afghanistan as extremely concerning and indicated that the coronavirus pandemic and war have caused half of the population to suffer from poverty and are desperately in need of humanitarian assistance.
"Forty years of war and displacement, mixed with climate shocks and now COVID-19, have left almost half of Afghanistan's population needing emergency aid," Rajasingham added whole moderating the meeting.
He also said that the number of people in need has doubled from 9.4 million to 18.4 million since the start of 2020 until now.
UNOCHA deputy head added the population of 40.4 million nearly 17 million people is on the verge of crisis and food insecurity and nearly half of the Afghan children will be acutely malnourished by the end of 2021.
https://www.khaama.com/humanitarian-crisis-risks-getting-worse-afghanistan-3434455/
--------
Deported Bangladeshi Student: He plotted terror attack in France
February 05, 2021
Mohammad Jamil Khan
A Bangladeshi recently deported from France for his involvement in militant activities had plans of going to Syria to join Islamic State.
Self-radicalised through various online contents, 24-year-old Saif Rahman was planning to conduct a terror attack in France. He was involved in jihadi propaganda and activities from September to December 2019, claimed Counter Terrorism and Transnational Crime (CTTC)officials.
For this reason, the French government deported Saif to Bangladesh after he was arrested by a law enforcement agency of the European country.
The CTTC unit of Dhaka Metropolitan Police came up with this info after arresting Saif upon his arrival at the Hazrat Shahjalal International Airport (HSIA) on January 14.
Later, he was shown arrested under section 54 and sent to jail.
After translating a two-page official document written in French recovered from Saif's possession and through primary interrogation, CTTC officials learned details of his militant activities and filed a case against him under the Anti Terrorism (Amendment) Act 2013.
The Daily Star obtained a copy of the translated documents and the first information report (FIR).
Saiful Islam, deputy commissioner of CTTC unit, told The Daily Star yesterday that a case has been filed against Saif Rahman at the Airport Police Station under the Anti-Terrorism Act.
"The case is currently under investigation and we are checking whether any other Bangladeshi nationals have engaged in militant activities after joining him," he said.
On Wednesday, CTTC submitted a remand prayer in court for Saif's interrogation and the court set February 8 for a hearing on the remand.
According to investigators, born in 1997 in Bangladesh, Saif completed his O-levels in 2014 from European Standard School in Dhaka. He later completed A-levels from Oxford International School. Then on February 7, 2015 he went to France at the age of 18.
In 2016, Saif graduated from the University of Cergy-Pontoise, France and started part-time work in the university administration.
CTTC sources said Saif planned to travel to areas controlled by the IS in Iraq and Syria in 2020. But French law enforcement detained him before he could leave for Syria and put him in a detention centre for around two months, they said.
The FIR filed against Saif quoted the translation of the French document, which said youths who failed to go to IS-dominated areas often conducted terror attacks inspired by the outfit. As the presence of Saif in France became a terror threat, he needs to be expelled, the document said.
He was later expelled from France by the country's court, added the FIR.
A high-placed CTTC official, requesting anonymity, said the French law enforcement agency found evidence of Saif's militant activities and connection with the international militant outfit after analysing his digital devices. CTTC DC Saiful Islam said they have seized Saif's laptop and cell phone.
"We are suspecting that he might have some communication with local militant outfits. We will send the digital devices for forensic test now so that we can get details of his connections," he added.
This is not the first time that a Bangladeshi tried to go to Syria or Iraq to join an international militant outfit.
On January 23, CTTC unit arrested university teacher Minhaj Hossain, 38, who allegedly went to Turkey and then Syria in September 2020 to join international militant outfit Hayat Tahrir al-Sham (HTS).
Failing to join HTS, Minhaj returned to Bangladesh after a three-month stay in Turkey and Syria, and then tried to communicate with Neo JMB to conduct subversive activities in the country, said CTTC officials.
https://www.thedailystar.net/backpage/news/deported-bangladeshi-student-he-plotted-terror-attack-france-2039465
--------
Africa
Dozens of Sudanese protesters burn Israeli flag in rally against normalization
04 February 2021
Dozens of Sudanese protesters have staged a rally to express their outrage and reject a recent signing of an agreement by the North African country to normalize ties with Israel.
Demonstrators took to the streets in the capital, Khartoum, on Wednesday evening, chanting slogans against Israel and in condemnation of normalization, Lebanon-based and Arabic-language al-Manar television network reported.
Sudan agreed to normalize ties with Israel in October last year and an Israeli delegation visited Khartoum the following month.
On January 6, Sudan signed the so-called Abraham Accords, normalizing ties with Israel, becoming the third Arab country to do so after the United Arab Emirates and Bahrain.
A statement from the office of Sudan's Prime Minister Abdalla Hamdok said at the time that Justice Minister Nasredeen Abdulbari signed the accord with visiting former US Treasury Secretary Steven Mnuchin.
The signing came just over two months after former US president Donald Trump announced that Sudan had agreed to normalize relations with Israel.
But protests against normalization have continued in the African nation.
Back in October, Sudan's Popular Congress Party, the second most prominent component of the Forces of Freedom and Change (FFC) political coalition, said in a statement that Sudanese people were not obligated to accept the normalization deal.
Sudan's former Prime Minister Sadiq al-Mahdi also slammed the announcement, adding that he would withdraw from a government-organized conference at the time in protest.
Furthermore, Palestinians have strongly condemned Sudan's agreement to normalize relations with the Israeli regime.
The Islamic resistance movement Hamas said in a statement that the move has shocked Palestinians, Arab and Muslim nations, as well as freedom-loving people of the world.
"Sudan, indeed, loses its position as a leading Arab and Muslim country by agreeing to sign such a deal," the statement said.
"We call on the Sudanese people to express their rejection of this dishonorable agreement that won't bring about stability and prosperity, but rather chaos, deterioration, and disgrace," it added.
https://www.presstv.com/Detail/2021/02/04/644558/Dozens-of-Sudanese-protesters-burn-Israeli-flag-in-rally-against-normalization
--------
Hamas: Israel's demolitions in Jordan Valley amount to ethnic cleansing
04 February 2021
Hamas says the recent demolition of Palestinian homes and buildings in the northern Jordan Valley in the Israeli-occupied West Bank and displacing their desperate inhabitants amounts to "ethnic cleansing".
"The crime of demolishing homes in Himsa al-Fuqa is part of the systematic organized terrorism that is practiced by the Zionist entity on a daily basis against our people everywhere," Hamas spokesman Hazem Qasem said in a press release on Thursday.
Qasem said a large-scale displacement of citizens and the ongoing annexation of Palestinian lands in the Jordan valley and elsewhere across the occupied territories reflects Israel's disregard for international law.
Tel Aviv has constantly been pursuing and implementing a policy of ethnic cleansing against the Palestinian people, he stressed.
Many homes belonging to Palestinians living in the town of Toubas and Himsa al-Fuqa areas of the Jordan Valley have been demolished by Israeli bulldozers over the past few months.
The Palestinians living in the Jordan Valley regularly face evacuations due to Israeli military exercises in the region. Much of the Jordan Valley is fully controlled by the Israeli military.
Hamas has already warned that Tel Aviv's escalation of its demolition campaigns in the Jordan Valley is aimed at removing the true residents of the region in an attempt to replace them with Israeli settlers.
Israeli authorities usually demolish Palestinian homes in the occupied West Bank, claiming that the structures have been built without permits, which are nearly impossible to obtain. They also sometimes order Palestinian owners to demolish their own homes or pay the demolition costs to the municipality if they do not.
Hamas also denounced Tel Aviv for implementing its highly controversial annexation plans in the occupied lands through similar campaigns.
The UN's Office for the Coordination of Humanitarian Affairs (OCHA) has said there has been a sharp increase in the number of Palestinian houses being demolished by Israel in the occupied West Bank during the coronavirus pandemic.
Tensions have been mounting between Israelis and Palestinians in the wake of Israeli prime minister Benjamin Netanyahu's plan to annex parts of the West Bank that has been met with far-and-wide regional and international objection.
The occupied territories are already reeling from former US President Donald Trump's announcement of his decision on December 6, 2017 to recognize Jerusalem al-Quds as Israel's "capital" and relocate the US embassy from Tel Aviv to the city.
The plan also allows the regime to annex settlements in the occupied West Bank and the Jordan Valley, among other controversial terms.
Palestinian leaders say the deal is a colonial plan to unilaterally control historic Palestine in its entirety and remove Palestinians from their homeland, adding that it heavily favors Israel and denies them a viable independent state.
More than 600,000 Israelis live in over 230 illegal settlements built since the 1967 Israeli occupation of the Palestinian territories of the West Bank and East Jerusalem al-Quds.
The UN Security Council has condemned Israel's settlement activities in the occupied territories in several resolutions.
https://www.presstv.com/Detail/2021/02/04/644566/Palestine-Israel-West-Bank-Jordan-valley-Hamas---Hazem-Qasem-
--------
At least nine Malian soldiers killed in suspected militant attack
February 3, 2021
Nine troops were killed in Mali's troubled central region early Wednesday when their camp came under attack from jihadists, security sources said.
Their position at Boni, located between Douentza and Hombori in the Mopti region, was attacked by "heavily armed individuals in armoured vehicles," one source said, speaking on condition of anonymity.
Several soldiers were injured, the source said, an account confirmed by another security official and a local government official.
An initial toll gave four dead and 10 injured, two of them seriously.
The source said the camp had been seriously damaged and the assailants had made off with lots of equipment.
The attack is the latest in a brutal conflict that has been raging in Mali since 2012, when militants overtook a rebellion by mostly ethnic Tuareg separatists in the north.
The conflict, which has killed thousands of soldiers and civilians, then spread to central Mali, an ethnic powderkeg, and neighbouring Burkina Faso and Niger.
Jihadist attacks in central Mali typically involve roadside bombs or hit-and-run raids on motorbikes or pickups, and the use of armoured vehicles, if confirmed, is extremely rare.
Heni Nsaibia, a researcher with an NGO project called the Armed Conflict Location and Event Data (ACLED), said jihadists had seized armoured vehicles from the armed forces in Mali, Burkina Faso and Niger.
The Malian army said on social media that it had received air support from France's anti-jihadist Barkhane mission in the Sahel.
A Malian military official said the assailants had suffered "major casualties" but did not give details.
Central Mali has seen a string of deadly attacks since the start of the year, including a roadside bomb that killed four UN peacekeepers from Ivory Coast.
French and Malian troops have also carried out a joint mission in the area, called Operation Eclipse. According to a Malian army statement on January 26, "100 terrorists were neutralised" in the operation.
https://www.africanews.com/2021/02/03/at-least-nine-malian-soldiers-killed-in-suspected-militant-attack/?utm_source=iterable&utm_medium=email&utm_campaign=1968258_
--------
Southeast Asia
Malaysian woman born to Muslim father and Buddhist mother wins appeal in Federal Court, declared not a Muslim
05 Feb 2021
BY IDA LIM
KUALA LUMPUR, Feb 5 — A Malaysian woman who was born to a Muslim man and a Buddhist woman out of wedlock finally won her five-year-long legal battle to be declared a non-Muslim, after a majority of the judges decided that the facts showed both she and her mother were never Muslims.
A nine-judge panel at the Federal Court headed by Chief Justice Tun Tengku Maimun Tuan Mat unanimously decided that 39-year-old Selangor resident Rosliza Ibrahim had won her appeal.
As part of the decision, Tengku Maimun and six other judges on the panel decided that the court will grant all the court orders sought by Rosliza, after having decided that the evidence showed that she was born illegitimate and that the facts do not show her as being a Muslim.
The three court orders sought by Rosliza include a declaration that she is illegitimate and that the late Buddhist woman Yap Ah Mooi is her mother, as well as a declaration that she is not a person professing the religion of Islam and that all Selangor state laws for Muslims do not apply to her and that Selangor Shariah courts do not have jurisdiction over her.
She had also wanted a court declaration that the putative father of an illegitimate child does not fall under the definition of "parents" in the interpretation of "Muslim" in Section 2(b) of the Administration of the Religion of Islam (State of Selangor) Enactment 2003. Under Section 2(b), a person — who had either a parent or both parents being Muslim at the time of the person's birth — will be considered to be a Muslim.
The six other judges who agreed with Tengku Maimun are President of Court of Appeal Tan Sri Rohana Yusuf, and Federal Court judges Datuk Nallini Pathmanathan, Datuk Abdul Rahman Sebli, Datuk Zabariah Mohd Yusof, Datuk Mary Lim Thiam Suan and Datuk Rhodzariah Bujang.
Two judges on the panel, Chief Judge of Malaya Tan Sri Azahar Mohamed and Datuk Seri Hasnah Mohammed Hashim, both allowed the appeal, but differed slightly in not granting two of the court orders sought by Rosliza.
"An order is granted in terms of prayer one, namely a declaration that the appellant is an illegitimate person and that one Yap Ah Mooi, a Buddhist is her natural mother. However, as I do not have the benefit of the opinion of the Fatwa Committee, it is with deep regret that I am unable to make any order in respect of prayers (ii) and (iii) sought by the appellant," Azahar said when reading out a summary of his judgement, which was agreed to by Hasnah.
Rosliza had started her legal bid back in 2015 with a lawsuit filed via an originating summons in the High Court to have official recognition that she is actually not a Muslim, with the respondents in her lawsuit being the Selangor state government and the Selangor Islamic Religious Council (Mais).
Previously at the High Court, Rosliza had shown proof that the Islamic religious authorities of the Federal Territories and 11 states (Selangor, Johor, Kedah, Kelantan, Melaka, Negri Sembilan, Pahang, Penang, Perak, Perlis and Terengganu) do not have any records of her mother converting to Islam or of her biological parents entering into a Muslim marriage, as well as provided the court with her late mother's October 8, 2008 statutory declaration of not being married to Rosliza's father when she was born.
Both the High Court and the Court of Appeal had previously in June 2017 and April 2018 respectively ruled against Rosliza, which led to her appeal involving two legal questions before the Federal Court.
Two questions of law were posed before the Federal Court, including whether the High Court has exclusive jurisdiction to hear and decide on a matter if it is about "whether a person is or is not a Muslim under the law" rather than "whether a person is no longer a Muslim", based on the Federal Constitution.
The second question was whether the contents of a written application for an identity card can be considered as proven facts when the truth of the contents had not been proven by affidavit or at trial, in light of Regulation 24(1) of the National Registration Regulations 1990 — which places the burden of proving the truth of the contents of a written application for an identity card on the person alleging the truth of such contents.
The appeal was heard at the Federal Court on December 16, 2020, where both the Selangor government and Mais objected to Rosliza's appeal.
What the Federal Court decided
The Federal Court delivered its decision today to all those involved in the case through video-conferencing via Zoom.
In reading out her judgement in favour of Rosliza that was agreed by six other Federal Court judges, Tengku Maimun went through the facts and evidence presented in Rosliza's case.
In examining the second question of law, Tengku Maimun listed the three related issues that would arise, including whether Rosliza's mother Yap and father Ibrahim Hassan were married to each other when she was born.
While the separate written applications of both Ibrahim and Yap in January 1995 and February 1995 for new identity cards had stated their marital status to be married instead of single, Tengku Maimun noted that both Regulation 24(1) and the Evidence Act's Section 103 would put the burden on the Selangor government and Mais to prove that the "married" status in the applications were true.
Noting that Rosliza had in a statutory declaration said her parents were not married when she was born and that Yap had in a 2008 statutory declaration also said both she and Ibrahim were not married when Rosliza was born, the judge noted that letters from the Islamic religious authorities had also said they were unable to find any records of a marriage between Rosliza's parents.
"The evidence, when strung together, sufficiently casts doubt on the existence of Ibrahim and Yap Ah Mooi's purported marriage.
"In terms of actual proof, the defendants cannot in their respective records locate any proof of the marriage. Neither is there a single affidavit from Ibrahim or from any other relevant person to contradict the plaintiff's (Rosliza) case," the judge said, noting that the more logical conclusion in such a situation is to believe that the alleged marriage was non-existent.
As for the second related question of whether Yap's mother Rosliza is a Muslim or Malay, Tengku Maimun noted Rosliza's statutory declaration said her mother is a Buddhist, and an affidavit by a neighbour also said Yap is a Buddhist, as well as Islamic religious authorities of Kuala Lumpur and 11 states admitting to have no records of Yap having converted to Islam, concluding that such evidence collectively showed that there was no proof that Yap was a Muslim at the time of Rosliza's birth.
The judge noted that Yap had in her 1995 application for an identity card claimed she was a Chinese Buddhist, noting that this meant Yap considered herself a Buddhist in 1995 and in 2008 when she affirmed her statutory declaration.
As for Ibrahim's claim that Yap was a Malay — which under the Federal Constitution is defined as a person who professes the religion of Islam and habitually speaks the Malay language, the judge noted that this was in doubt as Yap's statutory declaration was translated into Malay from Cantonese.
Tengku Maimun also noted that Yap had in her 1995 application for her own identity card said she was Chinese, and that both Rosliza's birth certificate and Yap's death certificate lists Yap as Chinese, and that Rosliza had in her statutory declaration said her mother is Chinese.
"The High Court appeared to believe Ibrahim's written application for the plaintiff's identity card where he stated Yap Ah Mooi is Malay. Given the consistency of the record of Yap Ah Mooi's descent as Chinese, this single entry by Ibrahim is an anomaly," Tengku Maimun said, adding that Rosliza's evidence is more consistent and that the facts and circumstances on a balance of probabilities suggest that Yap was neither a Muslim nor a Malay.
With no evidence that Yap was a Muslim when Rosliza was born, the judge said this meant that Rosliza cannot be said to be legally a Muslim by claiming that both her parents were Muslims when she was born.
While the High Court and Court of Appeal had decided against Rosliza by ruling that Rosliza's parents were validly married and that she inherits her Muslim father's religious identity as she is a legitimate child, Tengku Maimun however said that Ibrahim could not ascribe his paternity to Rosliza via Section 111 of the Islamic Family Law (State of Selangor) Enactment 2003 as she was born illegitimate. This would mean Rosliza would not inherit her father's Muslim identity.
Citing the Federal Court's decision in the case of M. Indira Gandhi where the Hindu mother successfully challenged her Muslim convert ex-husband's unilateral conversion of their children to Islam, Tengku Maimun said that this meant Ibrahim similarly could not under secular law have the right to unilaterally decide the religion for his then infant daughter as he did in his 1994 written application for Rosliza's identity card. Rosliza's identity card currently bears the word "Islam".
"There is no evidence that Yap Ah Mooi jointly consented to recognise the plaintiff as a Muslim," the judge said, noting that the evidence instead showed that Rosliza's birth certificate states "Maklumat Tidak Diperolehi" or information not obtained for the column for the child's religion.
In the 1994 written application for Rosliza's identity card which was submitted by Ibrahim, Ibrahim said Rosliza's religion is "Islam" and said Yap is a Malay.
With this, Tengku Maimun said the answer for the second question of law is negative, which means that the contents of a written application for an identity card cannot be considered as proven facts when the truth of the contents had not been proven by affidavit or at trial.
In answering the first question of law, Tengku Maimun said the High Court has exclusive jurisdiction to hear and decide on a matter if it is about "whether a person is or is not a Muslim under the law" rather than "whether a person is no longer a Muslim", based on the Federal Constitution.
Tengku Maimun also said the facts showed that Rosliza's case was not a case about a Muslim wanting to renounce Islam or be recognised as no longer a Muslim, but was a case about a person who was not a Muslim in the first place.
Among the facts listed by the judge were that there was "no proof" that Rosliza was ever a Muslim, and that Rosliza's statutory declaration states that she was never a Muslim and was raised a Buddhist by her mother, and Yap's statutory declaration stating she had never raised Rosliza as a Muslim, and their neighbour's affidavit that she had always known Rosliza to be a Buddhist.
"Further, we have the independent evidence in the religious authorities' Letters where they found no record of conversion of either the plaintiff or her mother to Islam," the judge said.
https://www.malaymail.com/news/malaysia/2021/02/05/malaysian-woman-born-to-muslim-father-and-buddhist-mother-wins-appeal-in-fe/1947152
--------
Turkey Uighurs fear sellout to China in exchange for vaccine
Feb 5, 2021
BEIJING: Abdullah Metseydi, a Uighur in Turkey, was readying for bed last month when he heard commotion, then pounding on the door. "Police! Open the door!"
A dozen or more officers poured in, many bearing guns and wearing the camouflage of Turkey's anti-terror force. They asked if Metseydi had participated in any movements against China and threatened to deport him and his wife. They took him to a deportation facility, where he now sits at the center of a brewing political controversy.
Opposition legislators in Turkey are accusing Ankara's leaders of secretly selling out Uighurs to China in exchange for coronavirus vaccines. Tens of millions of vials of promised Chinese vaccines have not yet been delivered. Meanwhile, in recent months, Turkish police have raided and detained around 50 Uighurs in deportation centers, lawyers say - a sharp uptick from last year.
Although no hard evidence has yet emerged for a quid pro quo, these legislators and the Uighurs fear that Beijing is using the vaccines as leverage to win passage of an extradition treaty. The treaty was signed years ago but suddenly ratified by China in December, and could come before Turkish lawmakers as soon as this month.
Uighurs say the bill, once law, could bring their ultimate life-threatening nightmare: Deportation back to a country they fled to avoid mass detention. More than a million Uighurs and other largely Muslim minorities have been swept into prisons and detention camps in China, in what China calls an anti-terrorism measure but the United States has declared a genocide.
"I'm terrified of being deported," said Melike, Metseydi's wife, through tears, declining to give her last name for fear of retribution. "I'm worried for my husband's mental health."
Suspicions of a deal emerged when the first shipment of Chinese vaccines was held up for weeks in December. Officials blamed permit issues.
But even now, Yildirim Kaya, a legislator from Turkey's main opposition party, said that China has delivered only a third of the 30 million doses it promised by the end of January. Turkey is largely reliant on China's Sinovac vaccine to immunize its population against the virus, which has infected some 2.5 million and killed over 26,000.
"Such a delay is not normal. We have paid for these vaccines," Kaya said. "Is China blackmailing Turkey?"
Kaya said he's formally asked the Turkish government about pressure from China but has not yet received a response.
Both Turkish and Chinese authorities insist that the extradition bill isn't meant to target Uighurs for deportation. Chinese state media called such concerns "smearing," and foreign ministry spokesperson Wang Wenbin denied any connection between vaccines and the treaty.
"I think your speculation is unfounded," Wang said at a Thursday press briefing.
Foreign Minister Mevlut Cavusoglu said in December that the vaccine delay was not related to the issue of the Uighurs.
"We do not use the Uighurs for political purposes, we defend their human rights," Cavusoglu said.
But though very few have actually been deported for now, the recent detentions have sent a chill through Turkey's estimated 50,000-strong Uighur community. And in recent weeks, the Turkish ambassador in Beijing has praised China's vaccines while adding that Ankara values "judicial cooperation" with China - code, many Uighurs fear, for a possible crackdown.
In the past, a small number of Uighurs have traveled to Syria to train with militants. But most Uighurs in Turkey shun jihadis and worry they are hurting the Uighur cause.
Lawyers representing the detained Uighurs say that in most cases, the Turkish police have no evidence of links to terror groups. Ankara law professor Ilyas Dogan believes the detentions are politically motivated.
"They have no concrete evidence," said Dogan, who is representing six Uighurs now in deportation centers, including Metseydi. "They're not being serious."
Even if the bill is ratified, Dogan doubts there would be mass deportations, given widespread public sympathy for the Uighurs in Turkey. But he believes the chances of individuals being deported would go up significantly.
Because of shared cultural ties, Turkey has long been a safe haven for the Uighurs, a Turkic group native to China's far west Xinjiang region. Turkish President Recep Erdogan denounced China's treatment of the Uighurs as "genocide" over a decade ago.
That all changed with an attempted coup in Turkey in 2016, which prompted a mass purge and alienated Erdogan from Western governments. Waiting to fill the void was China, which is loaning and investing billions in Turkey.
Signs of strong economic ties abound, big and small: An exporter with business in China was appointed Turkey's ambassador to Beijing. A Chinese-funded $1.7 billion coal plant is rising on the banks of Turkey's Mediterranean sea.
Istanbul's airport obtained the world's first "Chinese Friendly Airport" certification, setting aside check-in counters to receive thousands of tourists from Shanghai and Beijing. And President Erdogan's once-fiery rhetoric has turned dull and diplomatic, praising China's leaders for their assistance.
China also began requesting the extradition of many more Uighurs from Turkey. In one leaked 2016 extradition request first reported by Axios and obtained independently by The Associated Press, Chinese officials asked for the extradition of a Uighur former cellphone vendor, accusing him of promoting the Islamic State terror group online.
https://timesofindia.indiatimes.com/world/china/turkey-uighurs-fear-sellout-to-china-in-exchange-for-vaccine/articleshow/80704516.cms
--------
India
Is Rihanna Muslim? Is Rihanna Pakistani? What India Googled after her viral tweet
February 4, 2021
Rihanna has become the biggest trending topic in the country ever since she tweeted on the ongoing farmers' protest on Tuesday. The international singer, actor and entrepreneur tweeted in support of the ongoing farmers' protests in the borders of Delhi.
For the uninitiated, on Tuesday, she shared a news report by CNN on the internet shutdown in the outskirts of Delhi in the light of hundreds of farmers protesting against the Indian government's newly enacted farm laws.
She tweeted, "Why aren't we talking about this?"
Take a look at her tweet:
As soon as Rihanna shared this tweet, the singer went viral on social media and became a target of negative and positive responses. Many supported the Umbrella singer and praised her for raising her voice in support of the farmers. However, some questioned her for meddling in the country's matters and said that her tweet was paid.
GOOGLE SEARCH ABOUT RIHANNA'S RELIGION INCREASES
Most prominently, Rihanna trended on Google too. As several tweets by netizens suggested, many people were hearing about the singer for the first time. As a result, Google searches about the singer increased as well. Amid the usual searches like 'who is Rihanna?', people also searched for her religion and whether the singer was Muslim.
Google trends suggest that searches on keywords and phrases such as 'Is Rihanna Muslim?' and 'Rihanna religion' have peaked in the past few days. In fact, in the related queries around the keyword 'Rihanna', the question that topped the list was 'Is Rihanna Pakistani?'
Apart from Rihanna, several other international personalities who also tweeted about the farmers' protests were Greta Thunberg, Hasan Minhaj, Lilly Singh, John Cusack, Amanda Cerny, Mia Khalifa and many more.
Meanwhile, farmers protesting at the Singhu Border also expressed their gratitude towards the singer. They said, "We're grateful to Rihanna ji for her support, though we did not know who she was until this evening. Our youngsters showed us the tweet just now and told us who she is. All the farmers from across the country want to thank Rihanna for supporting our voice and for the timely gesture she has made."
On the other hand, a day after Rihanna's tweet, Bollywood stars such as Ajay Devgn, Karan Johar and Akshay Kumar, and sportspersons such as Sachin Tendulkar, Virat Kohli and Anil Kumble joined the Centre's call to stand united against "propaganda" against India's policies..
https://www.indiatoday.in/trending-news/story/is-rihanna-muslim-is-rihanna-pakistani-what-india-googled-after-her-viral-tweet-1765863-2021-02-04
--------
Bengal's top Muslim clerics want paper ballots in polls, question EVMs
FEB 05, 2021
The West Bengal Imams' Association and clerics from the famous Furfura Sharif shrine in Bengal's Hooghly district want paper ballots to be offered as an option to voters in addition to electronic voting machines (EVM) in the assembly polls due in April-May.
"I appeal to chief minister Mamata Banerjee and members of the state assembly to use provisions laid down in Article 328 of the Constitution and pass a law that will offer voters the option to use ballot paper if they do not wish to use EVMs. Article 328 empowers state legislative assemblies to frame laws in regard to assembly polls," Md Yahiya, chairman of the state imams' association told HT on Thursday.
"The budget session of the state assembly will commence on Friday. We are writing to the chief minister and the assembly speaker, urging them to place a bill that will give voters an option. The Maharashtra government is working on this. India's voters and opposition parties lodged complaints against use of EVMs several times in the past. Many countries have discarded the machines. In a country as big as ours, polls cannot be held solely with machines," said Yahiya.
Of about 40,000 mosques in Bengal, clerics from at least 26,000 are members of the association.
Article 328 says: Subject to the provisions of this Constitution and in so far as provision in that behalf is not made by Parliament, the Legislature of a State may from time to time by law make provision with respect to all matters relating to, or in connection with, the elections to the House or either House of the Legislature of the State including the preparation of electoral rolls and all other matters necessary for securing the due constitution of such House or Houses.
The Furfura Sharif shrine is one of the most popular places of pilgrimage in Bengal. It is built around the mausoleum of Pir Abu Bakr Siddiqui. It also has a mosque built in 1375 and draws millions during the Urs festival and the annual fair dedicated to the Pir. Urban development minister Firhad Hakim visited Furfura Sharif on Tuesday when the mazaar authorities distributed clothes and blankets among 10,000 people. Hakim also delivered a speech.
"We support the imams. If people in Europe and America can use ballot paper why do we need machines? People should be given the option of voting in the traditional way since questions have been raised about EVMs," said Pirzada Jiauddin Siddiqui, a scion of the Pir's family and son of Allamah Kutubuddin Siddiqui, the most senior among the clerics at Furfura Sharif.
The demand from the clerics attains significance since Bengal's Muslim population stood at 27.01% during the 2011 census and is projected to have increased to around 30% now. According to surveys done by the TMC and the BJP, a swing in Muslim votes can influence poll results in as many as 120 assembly seats.
Among the districts where the Muslim population is substantially high are Murshidabad (66.28%), Malda (51.27%), North Dinajpur (49.92%), South 24 Parganas (35.57%), and Birbhum (37.06%). There are a large number of Muslim voters in East and West Burdwan districts, North 24 Parganas and Nadia as well.
Senior TMC leaders did not want to comment on record on the development. "This is a serious issue. The assembly polls are conducted by the Election Commission of India. The legal provisions need to be studied," a cabinet minister said on condition of anonymity.
Former advocate general of Tripura and now a Rajya Sabha member, eminent lawyer Bikash Ranjan Bhattacharya welcomed the demand.
"I do not see any reason to oppose it. We always welcome technology but freedom of the people is more important. The Maharashtra government is working on the process of reintroducing ballots. Why shouldn't the Central government come forward and say that it will return to the ballot paper system? I also argued before the Calcutta high court in a recent case that candidates should be allowed to file nomination papers and fees online. This will reduce pre-poll violence to a large extent," said Bhattacharya.
Siddiqullah Chowdhury, a minister in the TMC government and president of the Jamiat Ulema -e–Hind's Bengal unit, however, said there are too many legal knots.
"The demand raised by the imams' association is not something that can be met easily. I do not think anything will come out of it," said Chowdhury.
Union home minister Amit Shah has announced that his party will oust the Mamata Banerjee government by winning over 200 of the state's 294 seats while Banerjee's election strategist Prashant Kishor recently tweeted that he will give up his job if the BJP's tally crosses 99.
The Bengal BJP said the demand is part of an effort to steal the limelight and makes no sense.
"We have full faith in the present system. The arguments put forth against EVMs are irrelevant since none of the parties that raised issues could prove anything. Those raising this demand again are only trying to hog the limelight," said Samik Bhattacharya, chief spokesperson of the Bengal BJP.
https://www.hindustantimes.com/india-news/bengals-top-muslim-clerics-want-paper-ballots-in-polls-question-evms-101612466343969.html
--------
Supreme Court Grants Bail to Comedian, Munawar Faruqui, Accused Of Insulting Hinduism
February 05, 2021
NEW DELHI: India's top court on Friday granted interim bail to a stand-up comedian who was jailed for more than a month over allegations of insulting Hindu deities during a show, court officials said.
The comedian, Munawar Faruqui, 30, was arrested early last month following a complaint by the son of a politician from Prime Minister Narendra Modi's ruling Bharatiya Janata Party (BJP) alleging that he had made objectionable remarks about Hindu deities and the interior minister, Amit Shah, during a show at a cafe in the city of Indore.
Stand-up comedy has become hugely popular in India in recent years but some comedians have come in for criticism for poking fun at Modi's Hindu nationalist party and its policies.
Faruqui is among many who have recently had to defend themselves against accusations of challenging a law that protects religious beliefs.
In his plea, Faruqui said police did not conduct investigations or collect any evidence before arresting him.
On Friday, a Supreme Court bench said the allegations against Faruqui were vague and granted him interim bail.
Faruqui was not immediately available for comment.
Last month, creators of a show on Amazon's streaming platform were charged with offending religious sentiments.
https://www.arabnews.com/node/1804296/world
--------
BJP to field Muslim candidates not opposed to Assamese identity: Himanta Biswa Sarma
Feb 4, 2021
GUWAHATI: Stating that the coming assembly election in Assam will be fought on cultural rather than religious lines, state cabinet minister Himanta Biswa Sarma on Wednesday said BJP will field Muslim candidates in polls who have not challenged Assamese identity, consider India and Assam as their motherland and revere Vaishnavite saint Srimanta Sankardeva and Ahom general Lachit Borphukan.
"The Assam Muslim population is divided into two streams — those came to Assam from Bangladesh and those who are indigenous. Some people who had come to Assam at different point of times have started to identify themselves as 'miya Muslim' and are involved in various activities to distort Assamese language and Assamese culture. They are very communal too," Himanta said.
The Assam Muslim population is nearly 35% of the state's total population and only a miniscule number of them are indigenous. The rest have migrated from Bangladesh over several decades and play a decisive role in more than 30 of the 126 assembly seats. BJP is aiming to win more than 100 seats in the coming election and to do so it has to try and win seats where Muslims are in majority.
Sarma said, "We will give party tickets to members from the Muslim community who accepts India as their motherland, Assam as their motherland. But we will not give tickets to those who identify themselves as miya Muslims."
He added, "Let me be very clear that this is a cultural issue and not a religious issue. The entire miya population is communal and will try to emerge as stronger this election. So, I request Congress also not to give them party tickets and not allow them to flourish."
Sarma said 'miya' is a revered word in north India but "in Assam, the word is used to challenge our identity, our culture by a particular micro-section of Muslim community." He added, "Neither we were going to give them tickets nor do we want their votes."
"If you identify as miya, do not vote for me, even not by mistake. But those who identify themselves as Assamese, will do vote for us. All Muslims do not identify themselves as miya. This election will give a rough idea how many identify as Indians and Assamese Muslim and how many as miya…this will throw a data," Sarma added.
He further said, "I don't want to be an MLA with votes of miyas. I cannot compromise with my soul. My personal opinion is that the people who openly challenge Assamese culture, language and composite Indian culture shouldn't vote for us."
https://timesofindia.indiatimes.com/city/guwahati/bjp-to-field-muslim-candidates-not-opposed-to-assamese-identity-himanta-biswa-sarma/articleshow/80681788.cms
--------
Onus on India to create right environment for engagement: FO
Baqir Sajjad Syed
February 5, 2021
ISLAMABAD: Pakistan and India on Thursday put onus of creating conducive environment for normalisation of relations and meaningful engagement on each other.
Foreign Office spokesman Zahid Hafeez Chaudhri, at the weekly media briefing, said: "The onus is on India to create enabling environment for meaningful engagement."
Indian External Affairs Ministry spokesman Anurag Srivastava at the media briefing in Delhi said: "The onus is on Pakistan for creating such an environment."
This comes against the backdrop of comments by Army Chief Gen Qamar Bajwa at a graduation ceremony at PAF Academy in Risalpur earlier in the week.
Gen Bajwa had said: "It is time to extend hand of peace in all directions." He had further called for resolution of the longstanding dispute of Jammu and Kashmir in "a dignified and peaceful manner" in line with aspirations of the Kashmiri people and to "bring this human tragedy to its logical conclusion".
The comments are being seen as the latest gesture from Pakistan for easing of tensions in the region. More importantly, the statement had come from the military.
Mr Chaudhri, while responding to a question, said: "Pakistan has always believed in peaceful settlement of all issues, including the core issue of the Jammu and Kashmir dispute. It is India that has vitiated the environment with its illegal, inhuman and unilateral actions of 5th August, 2019."
"Pakistan wants India to rescind the unilateral and illegal annexation of Occupied Jammu and Kashmir, cease excessive human rights violations in the held valley, and agree to resolve the Kashmir dispute in accordance with relevant UN Security Council resolutions and the wishes of the Kashmiri people."
India, meanwhile, in an attempt to malign the indigenous uprising in Kashmir, accuses Pakistan of "terrorism".
The Indian MEA spokesman, while listing demands for normalisation of relations, repeated the usual mantra that Pakistan should ensure "an environment free of terror, hostility and violence" for good neighbourly relations.
Pakistan and India have held no substantive dialogue since 2013 when they resumed engagement after the 2008 Mumbai attacks. However, the process was put on hold because of tensions along the Line of Control. The relations have only deteriorated since then because of absence of any direct or back channel engagement.
In February 2019 Indian Air Force aircraft for the first time intruded into Pakistan's airspace in the aftermath of the Pulwama attack. Pakistan Air Force later retaliated and in the ensuing battle, shot down two Indian jets. Pilots of one of the downed aircraft was taken into custody. The two countries, days later, stepped back from the brink of war because of intervention of some important countries.
The FO spokesman, in his comments on Gen Bajwa's statement, said: "It, when compared with remarks by Indian commanders, reflected the difference of approach and mindset."
He said that unlike Pakistani commanders, who made peace gestures, Indian military officials had been making careers by issuing irresponsible and provocative statements against Pakistan.
"The belligerent rhetoric of the Indian military leadership is an example of RSS-BJP mindset, which has permeated all state institutions of India," he said. The Indian military's rhetoric, he said, only imperiled regional peace and security.
"The (Gen Bajwa's) statement is also a reiteration of the importance of peaceful resolution of all outstanding disputes, including the core issue of Jammu and Kashmir," he added.
The spokesman also commented on the farmers' protest in India and said the world was gradually realising what Pakistan had been saying for long that under the RSS-BJP combine India was no more a democracy, but an extremist Hindutva regime.
https://www.dawn.com/news/1605536/onus-on-india-to-create-right-environment-for-engagement-fo
--------
Arab World
US Equipping Military Base in Iraqi Kurdistan Region
2021-February-4
The Arabic-language al-Arabi al-Jadid newspaper quoted Iraqi sources as saying on Thursday that the US forces are at al-Harir base in the Iraqi Kurdistan region.
They added that al-Harir base has been developed for the first time in years and that the process has been underway for about two months, a move against a decision by the Iraqi parliament to expel foreign troops from the country.
An Iraqi Defense Ministry military intelligence officer also told the newspaper that development of al-Harir base includes the construction of underground shelters and several warehouses.
The officer further noted the military base has recently become the US operations command and control center in neighboring areas of Northern Syria, which are controlled by the Kurdish militias known as the Syrian Democratic Forces.
Ein al-Assad base in Western Anbar province (Western Iraq) and the al-Harir base in Northern Erbil are the two main US bases in Iraq with a capacity of 7,000 troops.
Late last month, Iraqi parliamentarians served fiery responses to a decision coming out of Washington to review the previous US administration's plan to draw down the number of American forces in the Arab country.
Baghdad Today news agency reported the reactions that were issued by MPs Hassan Shaker al-Ka'abi, head of the Badr parliamentary bloc, and Mukhtar al-Mousavi, representative of the Fateh Alliance, to which Badr is affiliated, on Wednesday.
The US's new Defense Secretary Lloyd Austin stated during his confirmation hearing last week that he was to reexamine the plan announced by the administration of former President Donald Trump for reducing the number of troops in Iraq and Afghanistan each to 2,500.
Aside from throwing hopes of the drawdown into question, Austin's remarks also flew in the face of a decision by the Iraqi parliament last January for all the US-led troops to leave the Iraqi soil. The legislature passed the law following the US's assassination of top Iranian and Iraqi anti-terror commanders, Lieutenant General Qassem Soleimani and Abu Mahdi al-Muhandis, in a drone strike in Baghdad.
The Iraqi lawmakers insisted that the parliamentary ratification had to be implemented at the end of the day.
Ka'abi said the legislative body had made its final decision in this regard, and referred to the Iraqis' millions-strong rallies in the aftermath of the assassinations to protest Washington's gall to resort to such barbaric atrocity in violation of the Arab country's sovereignty and the international law.
Mousavi noted the parliamentary law was definitive and the Joe Biden administration had to understand this.
Iraq does not need American or any other foreign forces on its soil, he added, urging Iraqi Prime Minister Mustafa al-Kadhimi's government to act on the law regardless of the Biden administration's position.
https://www.farsnews.ir/en/news/13991116000606/US-Eipping-Miliary-Base-in-Irai-Krdisan-Regin
--------
Iraq sends mixed signals over closing camp for displaced
04 February 2021
Iraq appears to have back-tracked on plans to close a camp for internally displaced Iraqis, many with links to the ISIS group, following a week of confusion and outcry from families unable to return home.
Evan Faeq Jabro, Iraq's minister of migration and displacement, told The Associated Press that the news the camp known as Jadah 5 in northern Iraq would close was false, and that it would remain open for the foreseeable future.
However, a letter issued by the ministry's directorate in Ninevah province, addressed to its sub-districts and seen by the AP, had said closures would begin on Jan. 25, suggesting the federal government subsequently reversed the decision, or that there was miscommunication within ministry ranks.
The mixed signals reflect Iraq's real dilemma as it races to close all camps for IDPs in line with its plans to revive lagging reconstruction efforts in many cases without providing alternative housing or properly managing reconciliation with local tribes.
News of the order had prompted criticism from many IDP families who said they felt forced to pack up and return to their destroyed, inhabitable homes. Some were subsequently sent back by vengeful tribes for their perceived links to IS.
"We were crying, we couldn't sleep the night," said a 37-year-old woman who identified herself as Umm Abdulrahman and whose husband was an IS member. She said her tribe in the town of Hawija rejects her family's return and that the camp is safer than her hometown. "If they force us to go back, we will stay in the street."
Jabro, the minister, clarified that Jadah 5 would remain open for now, and dismissed news of the closure. She said families had the choice to stay, or failing government-led reconciliation efforts, would be provided housing elsewhere.
"It is still unknown until now when it will close, and maybe it will not close, because those who are living there still have problems with tribes, or their homes are completely destroyed," she said in a phone interview.
"The ministry… didn't announce we will close the camp and we were surprised too when we read the announcement" she said.
Iraq began accelerating camp closures late last year across the country, prompting condemnation from international aid groups who criticized the scheme as rushed.
Many IDPs pitched tents next to their destroyed homes.
Families with proven or perceived links to ISIS are among the most vulnerable and heavily stigmatized in Iraqi society. They remain in camps, fearing reprisal from militias and tribes in their original villages.
Jadah 5, the last remaining camp in Ninevah, was expected to stay open to consolidate all these specific cases of IDPs and its closure would have disproportionately impacted them. It is not clear how many remain in the camp, which up until mid-January housed some 8,800 people.
At least four families interviewed this week in Jadah 5 said they had been told by Iraqi security forces to vacate the camp, first by Jan. 31, and then later, by the end of February. They rushed to pack their tents and piled up their belongings onto lorries, uncertain where to go next.
Khalil Mohammed, from the al-Zab area in Kirkuk, went back home despite receiving threats warning him against returning, but was kicked out by his neighbors who later destroyed his home. His son was an IS member.
"I tried to prevent my son from joining IS, but I couldn't. Was it my fault," he said.
The chaos ensued after a Jan. 21 letter, signed by the head of the migration ministry's Ninevah department, ordered the closure of Jadah 5 to start on Monday, Jan. 25. The AP obtained a copy of the letter; two officials confirmed its authenticity.
Since the government's clarification, pressure to vacate the camps has abated but the confusion highlighted serious reconciliation challenges ahead.
Ahmed Khedir's entire 120-member tribe cannot return to their home in Tal Afar, he said, because three among the family had belonged to ISIS.
"We can't rent a home, we don't have money. Sometimes we asked that God take our souls. We want to commit suicide because we can't live in this country," he said.
https://english.alarabiya.net/News/middle-east/2021/02/04/Iraq-sends-mixed-signals-over-closing-camp-for-displaced
--------
'Sad day in Lebanon,' says US secretary of state after Hezbollah critic gunned down
04 February 2021
The US State Department Thursday blasted the "heinous assassination" of Lebanese anti-Hezbollah critic Lokman Slim.
"We condemn in the strongest terms the heinous assassination of prominent Shia activist Lokman Slim and call for the perpetrators to be brought to justice," State Department Spokesperson Ned Price said in a statement.
Slim was found dead, lying in a pool of blood along in his rental car in south Lebanon on Thursday.
He was an activist and publisher who ran a research center in Beirut's southern suburbs.
"Mr. Slim devoted his life to bringing about positive change in Lebanon and bravely pushed for justice, accountability, and rule of law in his country," Secretary of State Antony Blinken said in a statement.
Blinken tweeted that it was a "sad day in Lebanon."
His family had reported him missing late Wednesday after visiting a friend's house in south Lebanon.
"It is cowardly and unacceptable to resort to violence, threats, and intimidation as a means of subverting the rule of law or suppressing freedom of expression and civic activism," Blinken said.
https://english.alarabiya.net/News/middle-east/2021/02/04/US-condemns-assassination-of-Hezbollah-critic-in-Lebano
--------
Hezbollah condemns distinguished Lebanese critic's death, warns against political exploitation
05 February 2021
The Lebanese resistance movement Hezbollah has strongly condemned the assassination of prominent political activist and researcher Lokman Slim, calling on security and judicial authorities to hold perpetrators to account.
Hezbollah, in a statement released late Thursday, deplored the murder of 58-year-old Slim, demanding that security and judiciary officials launch a swift investigation and reveal the circumstances surrounding the incident, and punish the culprits.
The resistance movement called on government authorities to "combat crimes that have spread around Lebanon, and which have been exploited politically and by the media at the expense of domestic security and stability."
Lebanese security and forensic officials, speaking on condition of anonymity in line with regulations, said Slim's body was found in his car on a rural road near the southern village of Addoussieh on Thursday morning, with multiple wounds from gunshots fired at close range.
Afif Khafajeh, a coroner who inspected Slim's body, said there were several bullets in the corpse — three in the head, one in the chest and one in the back.
A security official at the scene said Slim's ID card, phone and gun were missing. His phone was later found on the side of a road.
He had been missing since late Wednesday and his family had posted social media messages looking for him.
His killing has raised fears that Lebanon's political tensions could turn into a new wave of assassinations. The small Mediterranean country has a history of political crimes and violence.
Slim was one the most prominent Lebanese intellectuals to be gunned down since journalist Samir Kassir known for his anti-Syrian writings was assassinated when a bomb exploded in his car on June 2, 2005.
Anti-Syrian groups, most notably Samir Geagea's Lebanese Forces (LF), were quick to blame Damascus and its Lebanese allies, alleging the involvement of then president Emile Lahoud who was Syria's greatest supporter in Lebanon.
In the past, several Lebanese political figures described as critics of Hezbollah have suspiciously been assassinated apparently with the aim of incriminating the popular resistance movement and undermining its reputation.
Former Lebanese prime minister Rafiq Hariri was assassinated in a massive car bombing in Beirut on February 14, 2005. The terrorist act was used as a pretext by anti-resistance forces to oust Syria forces from Lebanon.
Lebanon is currently in the throes of a political crisis over the formation of a new government, with the West and the Persian Gulf Arab regimes and their allies inside the country trying to sideline Hezbollah.
Hezbollah is the most powerful resistance movement in the region, known for defeating Israel in several wars and evicting Israeli troops from southern Lebanon.
The resistance group is also helping the Syrian government fight foreign-backed terrorists and prevent the spillover of Takfiri terrorism into Lebanon.
https://www.presstv.com/Detail/2021/02/05/644600/Hezbollah-condemns-distinguished-critic%E2%80%99s-death,-warns-against-political-exploitation
--------
US developing military base in northern Iraq despite parliament's call for troops pull-out: Report
04 February 2021
The US military is reportedly expanding its base in Iraq's semi-autonomous Kurdistan region, despite a resolution adopted by the Iraqi parliament on the expulsion of US-led foreign forces from the Arab country.
The pan-Arab al-Araby al-Jadeed media outlet, citing Iraqi military sources, reported on Thursday that US forces at al-Harir base, which lies north of Kurdistan region's capital city of Erbil, have been conducting expansion work inside the facility over the past two months.
An unnamed officer with the Military Intelligence Directorate of the Iraqi Ministry of Defense said the work includes construction of underground shelters, warehouses and barracks.
The officer further noted the military base has recently become the center of US operations management in neighboring areas of northern Syria, where US-sponsored militants affiliated with the so-called Syrian Democratic Forces (SDF) are in control.
The report comes despite a demand from both Iraqi officials and people for the withdrawal of foreign forces from the country.
Iraqi lawmakers approved a bill on January 5, 2020, demanding the expulsion of all foreign military forces led by the United States from the Arab country, two days after the assassination of top Iranian anti-terror commander Lieutenant General Qassem Soleimani and his companions in a US strike.
General Soleimani, commander of the Quds Force of Iran's Islamic Revolution Guards Corps (IRGC), and his Iraqi trenchmate, Abu Mahdi al-Muhandis, deputy head of the Popular Mobilization Units, along with their companions were assassinated in a US terror drone strike authorized by former president Donald Trump near Baghdad International Airport on January 3 last year.
Anti-US sentiment has been running high in Iraq since the assassination of the commanders.
Iraqis say the continued US military presence in the country, against the wishes of the Baghdad government and parliament, is a breach of international law as well as the Arab country's sovereignty.
https://www.presstv.com/Detail/2021/02/04/644568/US-developing-military-base-in-northern-Iraq-despite-parliament-call-to-withdraw-troops-Report
--------
West uses OPCW as weapon to serve its agenda against Syria: Damascus
04 February 2021
Syria's Permanent Representative to the UN Bashar al-Ja'afari has lambasted Western countries for their continued use of the Organization for the Prohibition of Chemical Weapons (OPCW) and the so-called "chemical file" of the Arab country as a weapon in a war imposed on the Syrian nation.
In a statement he delivered to a virtual session of the UN Security Council on "the Situation in Syria", Ja'afari said the Western states are using the chemical watchdog and the so-called file of alleged "chemical attacks" in Syria as a tool to put pressure on Syria and politically blackmail it to serve their agendas in the Arab country and the region.
"Syria has... engaged in serious and constructive cooperation with the relevant UN mechanisms and OPCW and its Technical Secretariat, which has resulted in helping Syria get rid of its chemical stockpile, substances and production facilities, so Syria has no longer possessed any chemical weapons and substances or the production facilities since 2014," he said, Syria's official SANA news agency reported.
However, Western governments and their allies have preferred to deny this truth and have never stopped pointing the finger at Damascus whenever an apparent chemical attack has taken place, Ja'afari further said.
His comments came just a month after Syria lambasted Western pressure aimed at forcing the OPCW and its member states to adopt a French draft resolution that falsely claimed "Syria's non-abidance".
Ja'afari asserted that the so-called French-Western draft resolution or any similar movement is a politicized act of hostility, aiming to accuse Syria of using chemical weapons and to absolve the terrorists who have repeatedly launched terrorist acts.
These Western-backed terrorists, he said, spare no effort to stage a chemical attack in a bid to accuse Syria and provide a pretext for Western states, particularly the US, to launch attacks on the Arab country like their attack on Shayrat Airbase in 2017.
On April 4, 2017, a suspected sarin gas attack hit the town of Khan Shaykhun in Syria's Idlib Province, killing more than 80 people. The West rushed to blame the incident on Damascus, with the US launching a missile attack against Shayrat Airbase in Syria's Homs Province on April 7, 2017.
Washington claimed that the airfield had been the origin of the chemical attack. Damascus, however, said the Khan Shaykhun incident was a fabrication to justify the subsequent US missile strike.
https://www.presstv.com/Detail/2021/02/04/644564/Syria-OPCW-chemical-file-West-US
--------
Saudi Arabia welcomes Biden commitment to help Kingdom defend territory
February 05, 2021
RIYADH: Saudi Arabia on Thursday welcomed Joe Biden's commitment to help the Kingdom defend its people and territory.
The US president made the comments in his first foreign policy speech at the Department of State.
"Saudi Arabia faces missile attacks, UAV strikes and other threats from Iranian supplied forces in multiple countries," Biden said. "We're going to continue to help Saudi Arabia defend its sovereignty and territorial integrity and its people."
The Kingdom has repeatedly been the target of missiles and drones launched by Iran-backed Houthi militants in Yemen.
Biden said that Timothy Lenderking, a long-serving US diplomat in the Middle East, had been appointed as a special envoy to Yemen.
The president said the war in Yemen "has to end" and that Lenderking would work with the UN and all parties in the conflict to push for a diplomatic solution.
Saudi Arabia, a member of the Arab coalition supporting Yemen's internationally recognized government, has repeatedly called for a diplomatic solution to the conflict.
"The Kingdom of Saudi Arabia welcomes the United States' commitment, expressed in President Biden's speech today, to cooperate with the Kingdom in defending its security and territory," said Prince Faisal bin Farhan, Saudi Arabia's foreign minister. "We look forward to working with Tim Lenderking to achieve our joint goal of a comprehensive political resolution in Yemen as part of our shared vision for a peaceful and prosperous region."
Saudi Arabia's Deputy Defense Minister Prince Khalid bin Salman welcomed the US president's commitment to working with allies to resolve conflicts. He also welcomed the appointment of Lenderking and said the Kingdom was looking forward to working with its American partners to "alleviate the humanitarian situation and find a solution to the Yemen crisis, and ensure peace and stability."
Prince Khalid underscored the Kingdom's commitment to Yemen in seeking a peaceful resolution to the conflict.
"Even before the Iran backed Houthi militants overthrew the government of Yemen in 2014, the Kingdom has spared no effort in finding a sustainable political resolution to the conflict, including the GCC initiative, the Kuwait talks, and numerous other UN brokered peace talks," he said.
A foreign ministry statement said the Kingdom welcomed Biden's pledge to help Saudi Arabia defend itself and Washington's commitment to a diplomatic solution in Yemen. "The Kingdom affirmed its steadfast position in supporting a comprehensive political solution to the Yemen crisis, and welcomed the US' emphasis on the importance of supporting diplomatic efforts to solve the Yemeni crisis, including the efforts of the UN envoy Martin Griffiths," the ministry said.
Saudi Arabia has taken a number of steps to progress the political solution, the statement continued, including the coalition's declaration in April of a unilateral cease-fire, in response to a call by UN Secretary-General Antonio Guterres.
"The Kingdom looks forward to working with the Biden administration and with newly-appointed US envoy to Yemen Tim Lenderking, the United Nations, Arab coalition countries and all Yemeni parties in order to reach a comprehensive political solution in Yemen," the ministry added. "The Kingdom will continue its remarkable efforts to alleviate the human suffering of the brotherly Yemeni people, and has provided more than $17 billion over the past few years."
Saudi Arabia also said it wants to strengthen cooperation with the US to face "to deal with challenges in the region" including moving forward with the Middle East peace process.
https://www.arabnews.com/node/1804081/saudi-arabia
--------
Iraq, US-led Coalition Ramp Up Pressure on IS
By Jeff Seldin
February 03, 2021
WASHINGTON - Iraq and its Western allies appear to be accelerating a crackdown on elements of Islamic State, taking more key terror group leaders off the battlefield.
The U.S.-led anti-IS coalition Wednesday confirmed the death of Abu Hassan al-Gharibawi and three other fighters in what it described as a "dynamic airstrike" west of Baghdad on Tuesday.
Iraqi Prime Minister Mustafa al-Kadhimi first announced the results of the airstrike in a series of tweets Tuesday, calling al-Gharibawi the leader of IS in southern Iraq.
Al-Kadhimi also said the strike killed Ghanem Sabah Jawad, an IS facilitator "responsible for transporting suicide bombers."
Tuesday's airstrike follows last week's Iraqi-led operation that killed 39-year-old Abu Yasar al-Issawi, an IS deputy commander and the terror group's most senior leader in Iraq.
Iraq's elite Counter-Terrorism Service killed al-Issawi following a firefight January 27, west of the city of Kirkuk, in area thought to be an IS stronghold.
The operations come as pressure mounts on the Iraqi government to retaliate against IS for the double suicide bombing last month of an open-air market in Baghdad. At least 32 people were killed, and more than 100 others wounded.
"I gave my word to pursue the Daesh terrorists; we gave them a thundering response," al-Kadhimi said after the operation that killed al-Issawi, using the Arabic acronym for the terror group.
He further characterized Tuesday's airstrikes as "victories" in the country's efforts against IS, saying security forces were making good on the government's pledge to eradicate the terror group's leadership.
Coalition officials tell VOA that the death of Iraqi IS leader al-Issawi has been "another significant blow" to the group, saying that he had been responsible for developing and orchestrating the actions of IS cells and networks across the country.
But they warn that the threat is far from gone, as IS appears intent on resurrecting its self-declared caliphate.
"Daesh is territorially defeated but resilient and remains a challenge," Col. Wayne Marotto, the spokesman for the U.S.-led coalition, said in an email, citing a need to "continue constant pressure" on the terror group.
U.S. officials have also expressed concern about IS' resilience, saying last month's bombing of the Baghdad market – the first of its kind since 2018 – underscores the group's potency.
"The structure and cohesion of this group has allowed ISIS to sustain its influence and, in some areas, expand on it despite ongoing CT [counterterrorism] pressure," a U.S. official told VOA, using another acronym for the terrorist organization.
The official additionally warned that in some parts of Iraq and Syria, IS has been successful in "shaping its environment until conditions are favorable to begin operating more openly."
The concerns have been most acute for northern and central Iraq, where officials say IS has been adding to a steady pace of assassinations and attacks using improvised explosive devices, or IEDs.
Just last month, under then-President Donald Trump, the United States completed a drawdown to just 2,500 troops in Iraq.
In a statement, then-acting Defense Secretary Christopher Miller said the move was "evidence of real progress" in the fight against IS.
The Pentagon, under new Defense Secretary Lloyd Austin, has been taking a look at troop levels in Iraq and elsewhere, although a spokesman said no decisions have been made.
Estimates for the number of IS fighters in Iraq and Syria vary.
The latest estimate from United Nations counterterror officials put the number at 10,000. U.S. officials have suggested since late 2019 that there are anywhere from 14,000 to 16,000 IS fighters in Iraq and Syria.
https://www.voanews.com/middle-east/iraq-us-led-coalition-ramp-pressure?utm_source=iterable&utm_medium=email&utm_campaign=1968258_
--------
Mideast
Ankara says US behind 2016 abortive coup in Turkey against Erdogan
04 February 2021
Turkey says the United States was behind an abortive military coup against the government of President Recep Tayyip Erdogan less than five years ago.
Turkey witnessed a coup attempt early on July 15, 2016, when rogue soldiers moved to topple Erdogan. A few hours later, however, the coup was suppressed. Some 250 people were killed and over 2,000 others wounded in the abortive putsch.
Since then, Ankara has been insisting that US-based opposition cleric, Fethullah Gulen, masterminded and orchestrated the failed coup. Gulen, now 79, has repeatedly denounced the "despicable putsch" and insisted that he had no role in it.
The Turkish government says the cleric mounted the coup through its transnational religious and social movement, which is regarded by Ankara as a terror organization and has been branded as the Fethullah Terrorist Organization (FETO).
In an interview with Turkish newspaper Hurriyet on Thursday, Turkey's Interior Minister Suleyman Soylu said the US had masterminded the coup attempt while Gulen's network carried it out.
"It is blatantly clear the United States is behind July 15. It was FETO who carried it out upon their orders," Soylu said, reiterating that "Europe was enthusiastic about" the coup, a view the Turkish minister said he had been expressing since the failed coup.
Gulen has been in a self-imposed exile in Pennsylvania since 1999. Ankara has several times tried to persuade Washington to extradite him, but all to no avail so far.
Soylu's remarks come at a time when Ankara is trying to repair and improve ties with its NATO ally, after they were strained when the administration of former American president Donald Trump imposed sanctions on Turkey over its purchase of the advanced Russian-made S-400 missile defense systems.
Trump also refused to deliver the F-35 stealth fighter jets purchased by Ankara over the same reason.
Shortly after the abortive coup in July 2016, the Turkish government began to crack down on putschists and sympathizers. So far, about 80,000 people have been jailed pending trial, and some 150,000 civil servants, military personnel, and others sacked or suspended from their jobs.
The Turkish government says Gulen's supporters have been running "a parallel state" within the civilian and military bureaucracy and pursuing their own agenda. Ankara ended a nationwide state of emergency, imposed since the coup, in July 2018 after seven three-month renewals.
The international community and rights groups have been highly critical of the Turkish president over the massive dismissals and the crackdown.
Relations between the European Union (EU) and Turkey are also strained. They have particularly deteriorated during the past couple of months over a dispute between Turkey and Greece, two NATO allies, in the eastern Mediterranean.
Tensions escalated last year between the two after Turkey began a military-backed hydrocarbon exploration venture in waters between Greece and Cyprus.
Turkey's discovery of major gas deposits in the waters sparked anger in Greece, which responded with naval drills to defend its maritime territory. Siding with Athens, France also deployed its frigates and fighter jets to the region.
Turkey has been attempting to become a member of the EU since the 1960s. Formal EU accession negotiations began in 2005, but the process has been mired in problems, and the energy rivalry has further lowered the already dim prospect of Turkey's membership in the EU.
https://www.presstv.com/Detail/2021/02/04/644549/Turkey-Suleyman-Soylu-coup-US-Gulen-Erdogan-S-400-Russia-Greece-EU
--------
Ansarullah: Establishment of peace possible if aggression, siege ends
05 February 2021
Yemen's Houthi Ansarullah says establishment of peace in the war-hit country would only be possible if the US-backed Saudi-led coalition that has been attacking the impoverished nation over the past many years ended its attacks and a concomitant siege.
The popular defensive movement made the remarks through its spokesman Mohammed Abdul-Salam, who is also the head of the Yemeni National Salvation Government's negotiation team, Lebanon's al-Mayadeen television channel reported.
Speaking on Thursday night, the official said, "Establishment of peace in Yemen depends on cessation of the aggression and annulment of the siege."
The coalition began its war against Yemen in March 2015 to restore Saudi Arabia's favorite officials there. The officials had fled the country earlier amid a power crisis, refusing to stay behind and negotiate.
Tens of thousands of Yemenis have died and the entire country pushed close to the brink of outright famine during the course of the aggression, which has been enjoying ample arms, logistical, and political support on the part of Washington.
The violence-riddled nation has, however, refused so far to give up its defensive operations and yield to the coalition's demands.
"The great Yemeni nation's epic resistance has led the aggressors' choice for aggression and blockade to a heavy defeat," Abdul-Salam noted.
He underlined his country's deterrent missile power that it has been deploying successfully against the coalition's attacks, reiterating that Yemen would only stop using the firepower if the coalition ended its war and the siege that it has been simultaneously enforcing against Yemen.
The official's remarks came after US National Security Advisor Jack Sullivan said US President Joe Biden was to announce an end to Washington's support for the war.
Sullivan reminded that Biden had pledged to do so during his presidential campaign. He claimed that the US president would even step further after the announcement by trying to deploy a more active diplomacy towards resolution of the conflict.
Sullivan said the US was to appoint a Yemen envoy, claiming that the prospect would mean that Washington was about to give more chance to diplomatic approaches in the area.
Observers say if the US chief executive went ahead with acting on his pledges, his attitude would mark a notable departure from the approach that used to be adopted by his predecessor Donald Trump, who optimized Washington's patronage for the aggressors during his tenure.
https://www.presstv.com/Detail/2021/02/05/644583/Middle-East-Yemen-war-coalition-peace-Saudi-Arabia-United-States
--------
Coronavirus Taking Toll from Terrorist Organization in Albania
2021-February-4
A doctor at Tirana's Mother Teresa Hospital told the national news agency in Albania that a member of the MKO members had been admitted to the hospital after contacting the UK Virus Variant as the first case detected with the new more transmissible variant in the country.
The doctor was quoted as saying that conditions of the MKO member diagnosed with mutated coronavirus was deteriorating.
The doctor added that based on the tests carried out on the patient, he had been diagnosed with the UK Virus Variant.
As many as 20 aging members of the terrorist group have died of COVID-19 so far and are buried in the local Manez Cemetery in Durres, Albania.
Their burials have sparked protests by local people in the area where the terror group camps are located. The Albanian citizens are outraged with the presence of the group in their neighborhood and their access to water and electricity free of charge.
So far, as many as 80,000 people across Albania have been infected with Covid 19 and 1,400 have died. The Durres region, which is home to the MKO terrorist group, is the second largest city in the country after Tirana which has the biggest number of deaths due to the coronavirus. The increase in the number of cases of COVID-19 in this Balkan country has reached a very worrying level.
The MKO, which does not allow journalists and doctors to enter its very large base on the outskirts of Tirana, treats its infected members without caring about necessary health measures set by the World Health Organization and the Albanian health officials. This has raised concerns about the large mortality rate of the group's members, most of whom are in their seventies.
The MKO is listed as a terrorist organization by much of the international community. Its members fled Iran in 1986 for Iraq, where they received support from then dictator Saddam Hussein.
The notorious outfit has carried out numerous attacks against Iranian civilians and government officials for several decades.
In 2012, the US State Department removed the MKO from its list of designated terrorist organizations under intense lobbying by groups associated to Saudi Arabia and other regimes adversarial to Iran.
A few years ago, MKO members were relocated from their Camp Ashraf in Iraq's Diyala Province to Camp Hurriyet (Camp Liberty), a former US military base in Baghdad, and were later sent to Albania.
Those members, who have managed to escape, have revealed MKO's scandalous means of access to money, almost exclusively coming from Saudi Arabia.
The MKO terrorist group has openly specified targets as martyred Lieutenant General Qassem Soleimani, who commanded the Quds Force of the Islamic Revolution Guards Corps (IRGC), and Iranian Judiciary Chief Seyed Ebrahim Rayeesi.
The terrorist organization said it would "welcome" their assassination, adding that it desired for the ranking officials to "join" Asadollah Lajevardi, Tehran's former chief prosecutor, and Ali Sayyad-Shirazi, a former commander of the Iranian Army's Ground Forces during Iraq's 1980-88 war against Iran, who have both been assassinated.
Earlier in June 2019, a leaked audio of a phone conversation between two members of MKO, revealed Saudi Arabia has colluded with the MKO elements to frame Iran for the recent tanker attacks in the Persian Gulf.
In the audio, Shahram Fakhteh, an official member and the person in charge of MKO's cyber operations, is heard talking with a US-based MKO sympathizer named Daei-ul-Eslam in Persian, IFP news reported.
In this conversation, the two elements discuss the MKO's efforts to introduce Iran as the culprit behind the tanker attacks in the Persian Gulf, and how the Saudis contacted them to pursue the issue.
"In the past week we did our best to blame the [Iranian] regime for the (oil tanker) blasts. Saudis have called Sister Maryam (Rajavi)'s office to follow up on the results, [to get] a conclusion of what has been done, and the possible consequences," Fakhteh is heard saying.
"I guess this can have different consequences. It can send the case to the UN Security Council or even result in military intervention. It can have any consequence," Daei-ul-Eslam says.
Attacks on two commercial oil tankers in the Gulf of Oman on June 13, and an earlier attack on four oil tankers off the UAE's Fujairah port on May 12, 2019, have escalated tensions in the Middle East and raised the prospect of a military confrontation between Iran and the United States.
The US, Saudi Arabia, and the UAE have rushed to blame Iran for the incidents, with the US military releasing a grainy video it claimed shows Iranian forces in a patrol boat removing an unexploded mine from the side of a Japanese-owned tanker which caught fire earlier this month.
It later released some images of the purported Iranian operation after the video was seriously challenged by experts and Washington's own allies.
The MKO which is said to be a cult which turns humans into obedient robots, turned against Iran after the 1979 Revolution and has carried out several terrorist attacks killing senior officials in Iran; yet the West which says cultism is wrong and claims to be against terrorism, supports this terrorist group officially.
After the Islamic Revolution in 1979, the MKO began its enmity against Iran by killings over 17,000 Iranians and terrorist activities. Several members of the terrorist group and its leaders are living in France now, freely conducting activities.
The MKO terrorist group has martyred 17,161 Iranian citizens, including late President Mohammad Ali Rajayee, former Prime Minister Mohammad Javad Bahonar, late Head of Supreme Judicial Council Ayatollah Mohammad Beheshti, late Deputy Chief of the Iranian Armed Forces General Staff Ali Sayyad Shirazi, and 27 legislators, as well as four nuclear scientists.
https://www.farsnews.ir/en/news/13991116000587/Crnavirs-Taking-Tll-frm-Terrris-Organizain-in-Albania
--------
Israeli army shoots, kills unarmed Palestinian man in West Bank settlement
05 February 2021
The Israeli military said Friday that an unarmed Palestinian man was shot and killed in a West Bank settlement after he tried to break into a home and fought with a guard.
The military referred to the incident as a "terror attack," but a spokesman was unable to explain how it came to that conclusion, given that no weapons were found on the suspect or in his car.
It said the incident took place in "Sde Efraim farm," which does not appear on maps and is likely one of several small outposts set up by Jewish settlers in the occupied West Bank. When Israeli officials use the term "terror attack" they are nearly always referring to attacks carried out by Palestinians against Jews.
There have been a series of stabbings, shootings and car-ramming attacks against Israelis in recent years, mostly carried out by lone Palestinians with no apparent ties to armed groups.
Israel captured the West Bank in the 1967 war, and the Palestinians want it to form the main part of their future state. Nearly 500,000 Israeli settlers live in the West Bank, mainly in large, developed settlements. Hard-line settlers have established a number of smaller outposts without official authorization.
The Palestinians view all the settlements as illegal and a major obstacle to peace, a position with wide international support.
https://english.alarabiya.net/News/middle-east/2021/02/05/Palestinian-Israeli-conflict-Israeli-army-shoots-kills-unarmed-Palestinian-man-in-West-Bank-settlement
--------
Turkey's interior minister says US behind 2016 failed coup attempt: Hurriyet
04 February 2021
Turkey's interior minister accused the United States on Thursday of being behind a 2016 failed coup that Ankara has blamed on a U.S.-based Muslim preacher, the Hurriyet daily reported, at a time when Turkey is seeking improved ties with its NATO ally.
More than 250 people were killed in the attempt to overthrow President Tayyip Erdogan and his government on July 15, 2016 when rogue soldiers commandeered warplanes, helicopters and tanks to seize state institutions.
For all the latest headlines follow our Google News channel online or via the app.
Ankara has long blamed preacher Fethullah Gulen, a former ally of Erdogan who lives in Pennsylvania, and launched a widespread crackdown on his network, which Ankara refers to by the acronym 'FETO'. Gulen denies any involvement.
Interior Minister Suleyman Soylu told Hurriyet the United States had managed the coup attempt while Gulen's network carried it out, adding "Europe was enthusiastic about it", reaffirming a view he said he had been expressing since the putsch.
"It is blatantly clear the United States is behind July 15. It was FETO who carried it out upon their orders," he said.
U.S. officials were not immediately available for comment, but Washington has previously denied any involvement. It has repeatedly rejected Turkish demands for Gulen's extradition, citing a lack of credible evidence from Ankara.
Ankara is seeking to repair strained ties with Washington, which last year sanctioned Turkey over its purchase of Russian air defence systems, and with the European Union. The EU has threatened measures against Ankara over a dispute with Greece in the east Mediterranean.
Turkey has said in recent weeks that it achieved a "positive agenda" with the EU, and that it wants to improve relations with the United States under President Joe Biden. He is expected to be tougher on Ankara over its record on human rights, which has worried Turkey's Western allies.
Since the failed coup, Turkey has detained some 292,000 people over suspected links to Gulen and has suspended or sacked more than 150,000 civil servants. Hundreds of media outlets have been shut and dozens of opposition lawmakers have been jailed.
The government's response to month-long protests at one of the country's top universities has also alarmed Washington and the United Nations, with both condemning "homophobic" rhetoric by officials.
Soylu has referred to some protesters as "LGBT deviants" and Erdogan said on Wednesday there was "no such thing" as LGBT.
https://english.alarabiya.net/News/middle-east/2021/02/04/Turkey-s-interior-minister-says-US-behind-2016-failed-coup-attempt-Hurriyet
--------
Al-Qaeda's leader in Yemen under arrest: UN report
05 February 2021
The leader of Al-Qaeda's Yemeni affiliate has been under arrest for several months, according to a United Nations report released on Thursday.
The document said Khalid Batarfi, the leader of Al-Qaeda in the Arabian Peninsula (AQAP) for just under a year, was arrested and his deputy, Saad Atef al-Awlaqi, died during an "operation in Ghayda City, Al-Mahrah Governorate, in October."
The report -- filed to the Security Council from a UN monitoring team specializing in extremist groups -- is the first official confirmation of Batarfi's arrest following unverified reports.
The wide-ranging document, summarizing global potential terrorist threats, did not disclose the militant's whereabouts or reveal any further details of the October operation.
But the SITE Intelligence Group noted "unconfirmed reports" in October that Batarfi had been arrested by Yemeni security forces and then handed to Saudi Arabia.
https://english.alarabiya.net/News/middle-east/2021/02/05/Al-Qaeda-s-leader-in-Yemen-under-arrest-UN-report
--------
North America
US report highlights Pakistan-China 'closeness' in Afghanistan
Anwar Iqbal
February 5, 2021
WASHINGTON: A bipartisan report to the US Congress claims that there's an understanding between China and Pakistan on how to protect their interests in Afghanistan and Islamabad enjoys a leading role in this strategy.
"The increasing closeness of the China-Pakistan relationship means that, for the most part, Beijing's Afghanistan policy has hewed closely to that of Islamabad, with Islamabad taking the lead," the report adds.
The report, sent to Congress on Wednesday, recognises Pakistan's key role in the Afghan peace process and urges the Biden administration to work with Islamabad to end decades of war and destruction in Afghanistan.
The report also urges new US leaders to postpone a May deadline for the withdrawal of American troops from Afghanistan, warning that an early exit would allow terrorist groups to reemerge.
A US-Taliban agreement signed in Doha last year calls for a complete US withdrawal from Afghanistan by May. But the report from the Afghanistan Study Group, commissioned by Congress in 2019, recommends an "immediate diplomatic effort to extend the current May 2021 withdrawal date in order to give the peace process sufficient time to produce an acceptable result."
Explaining the change in the US attitude towards Afghanistan, the report argues that "the Taliban are not an international terrorist organisation, and there is no evidence that they have any intention to attack the United States."
The report claims that even within the Afghanistan-Pakistan region, "there is broad regional support for a US withdrawal that is responsible rather than precipitate and chaotic".
Underlining Pakistan's role in the peace process, the report notes that "Pakistan has generally supported the US effort to negotiate with the Taliban," a role also publicly acknowledged by US officials.
"Many countries in the region, especially Pakistan, have influence over the Taliban and other participants in the peace process," the report claims, adding: "They should actively use this influence to make the peace process successful because they will ultimately benefit from its success."
But the report clarifies that while Pakistan has influence over the Taliban, "it does not have total control over the movement." The report notes that while Islamabad has always tried to maintain a close relationship with the United States, this did not prevent it from maintaining ties with the Taliban as well.
"There are, however, indications that Pakistan is reevaluating some elements of its strategy, given the economic opportunities that would arise from a more stable Afghanistan and the possibility of the Taliban gaining a meaningful share of power," the report adds.
Yet, the report argues, a fundamental change in Pakistan's Afghan policy, "particularly in the strategic thinking of Pakistan's politically powerful army and intelligence services," seems unlikely.
According to this report, an unstable Afghanistan risks destabilising the entire region, particularly by "exacerbating the rivalry between India and Pakistan, two nuclear-armed powers."
The report points out that Afghanistan sits in a dangerous region as "three of its six immediate neighbors (China, Pakistan, and Iran) are actual or potential nuclear powers. Two other regional powers, Russia and India, also possess nuclear weapons."
https://www.dawn.com/news/1605565/us-report-highlights-pakistan-china-closeness-in-afghanistan
--------
US condemns 'heinous assassination' of Lebanese activist Lokman Slim
Rawad Taha
05 February 2021
The United States condemned the "heinous assassination" of prominent Lebanese activist Lokman Slim in Southern Lebanon, US Secretary of State Antony Blinken said in a statement on Thursday.
"We join the international community in calling for his killers to be brought to swift justice. Mr. Slim devoted his life to bringing about positive change in Lebanon and bravely pushed for justice, accountability, and rule of law in his country," Blinken's statement read.
For all the latest headlines follow our Google News channel online or via the app.
The statement released added that it is cowardly and unacceptable to resort to violence, threats, and intimidation as a means of subverting the rule of law or suppressing freedom of expression and civic activism.
"We urge Lebanese officials, including the judiciary and political leaders, to hold accountable those who commit such barbaric acts without delay or exception," the statement concluded.
France's Foreign Ministry on Thursday also called the killing of Lebanese anti-Hezbollah activist Lokman Slim a "heinous crime" and demanded a transparent investigation.
"France asks that the facts be clearly established and that all those who can contribute to establishing the truth contribute fully," Foreign Ministry spokeswoman Agnes von der Muhll said in a statement.
Lebanese security forces found the body of Slim, who was shot to death after he went missing Thursday night in the country's southern region, which is heavily controlled by the Iran-backed extremist group. His body was transported to a hospital in Sidon where a forensic coroner said Slim was received four bullets to the head and one to his back, according to Lebanon's National News Agency (NNA).
The motive behind the assassination was not immediately clear.
https://english.alarabiya.net/News/middle-east/2021/02/05/US-condemns-heinous-assassination-of-Lebanese-activist-Lokman-Slim
--------
Biden says Yemen war must end, appoints former US diplomat in Riyadh as special envoy
Joseph Haboush
04 February 2021
US President Joe Biden Thursday announced the appointment of Timothy Lenderking as his special envoy for Yemen, saying this would be part of Washington's efforts to "push for a diplomatic resolution."
"This war has to end," Biden said in his first foreign policy speech since becoming president.
For all the latest headlines, follow our Google News channel online or via the app.
Biden had previously pledged to increase US efforts and pressure to end the yearslong war in Yemen.
The move was first reported by the Wall Street Journal. WSJ quoted a senior administration official as saying that the one thing missing from the US approach on Yemen was not having "a senior US person who was empowered to work on this full time."
Lenderking is the Deputy Assistant Secretary of State for Iran, Iraq, and Regional Multilateral Affairs in the Near East Bureau and a career member of the Senior Foreign Service.
His experience in the region includes time at the US embassies in Riyadh and Baghdad.
Experts and officials praised the move.
UAE Minister of State for Foreign Affairs Anwar Gargash said the Lenderking would bring "new and needed energy and focus to help resolve the conflict and improve stability across the region."
"Lenderking has a nuanced understanding of the Yemen conflict, and he has been consistently engaged with Yemenis from all political stripes and Yemen experts for years," said Elana DeLozier, the Rubin Family Fellow in the Bernstein Program on Gulf and Energy Policy at the Washington Institute for Near East Policy.
But the US veteran diplomat will have a tough time creating incentives for peace since the Iran-backed Houthis and the Hadi government have "little political will to come to the table at the moment," DeLozier told Al Arabiya English.
Biden also announced an end to US support for "offensive operations in Yemen."
Earlier Thursday, National Security Advisor Jake Sullivan said the moves related to Yemen were discussed with officials in the United Arab Emirates and Saudi Arabia. "We are pursuing a policy of no surprises," he told reporters at a White House briefing.
https://english.alarabiya.net/News/gulf/2021/02/04/Biden-to-appoint-former-US-diplomat-in-Saudi-Arabia-as-special-envoy-for-Yemen
--------
Europe
US, UK, France, Germany foreign ministers to discuss Iran soon: Reuters sources
04 February 2021
The U.S., British, French and German foreign ministers are expected to discuss soon how to revive the 2015 Iran nuclear deal abandoned by former U.S. President Donald Trump, four sources familiar with the matter said on Thursday.
The sources, who spoke on condition of anonymity, declined to say exactly when the high-level call would take place, though two said it could happen as early as on Friday and two others said it could be next week. It could also cover other issues.
For all the latest headlines follow our Google News channel online or via the app.
Such a high-level conversation would be the latest step by new U.S. President Joe Biden's administration to seek a way to revive the pact, under which Iran agreed to limit its nuclear activities so as to make it harder to develop an atomic bomb in return for relief from U.S. and other economic sanctions.
Iran has long denied any intent to develop nuclear arms.
Biden has said that if Tehran returned to strict compliance with the 2015 pact, Washington would follow suit and use that as a springboard to a broader agreement that might restrict Iran's missile development and regional activities.
Tehran has insisted Washington ease sanctions before it will resume compliance but Foreign Minister Mohammad Javad Zarif hinted on Monday at a way to resolve the impasse over who goes first by saying the steps could be synchronized.
While the U.S. State Department reacted coolly, a U.S. official said its stance should not be seen as a rejection.
The State Department declined comment on whether the four foreign ministers would meet virtually soon. The German and French foreign ministries, as well as the British embassy in Washington, did not immediately respond to requests for comment.
https://english.alarabiya.net/News/middle-east/2021/02/04/US-UK-France-Germany-foreign-ministers-to-discuss-Iran-soon-Reuters-sources
--------
France calls murder of Lebanese anti-Hezbollah activist Lokman Slim 'heinous crime'
04 February 2021
France's Foreign Ministry on Thursday called the killing of Lebanese anti-Hezbollah activist Lokman Slim a "heinous crime" and demanded a transparent investigation.
"France asks that the facts be clearly established and that all those who can contribute to establishing the truth contribute fully," Foreign Ministry spokeswoman Agnes von der Muhll said in a statement.
"It expects the Lebanese authorities and all Lebanese officials to allow the justice system to act efficiently, transparently and without interference."
https://english.alarabiya.net/News/middle-east/2021/02/04/France-calls-murder-of-Lebanese-anti-Hezbollah-activist-Lokman-Slim-heinous-crime-
--------
URL: https://www.newageislam.com/islamic-world-news/al-qaeda-leaders-still-sheltered/d/124233
New Age Islam, Islam Online, Islamic Website, African Muslim News, Arab World News, South Asia News, Indian Muslim News, World Muslim News, Women in Islam, Islamic Feminism, Arab Women, Women In Arab, Islamophobia in America, Muslim Women in West, Islam Women and Feminism