New Age Islam News Bureau
16 Apr 2012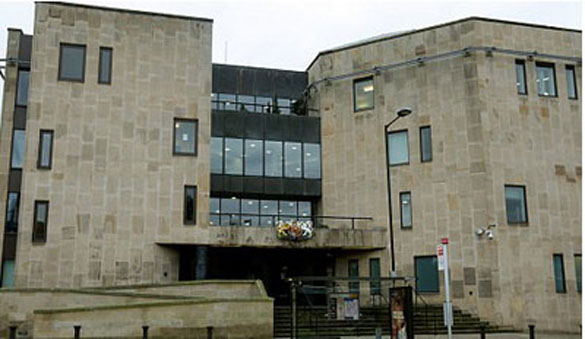 • In Morocco, uproar over marriage law tests Islamist government
• UK Muslim woman let 'secret' baby die for fear of dishonouring her family
• Pak Hindus reject girl's claims of converting to Islam by her choice
• Miniskirts get Indonesia's MPs hot under the collar
• Fatwa On Woman Breastfeeding Man Stirs Debate In Islamic World
• Mali leaders call for talks with rebels
• Pak origin British peer puts '£10m bounty on Obama'
• Leading British Muslim leader faces war crimes charges in Bangladesh
• Kabul fighting ends, 36 militants killed, Haqqani network behind attack: Official
• French Muslims feel stigmatised in vote debate
• Maldives' Nasheed in dangerous rush for power
• Taliban say attacks are start of spring offensive
• Taliban military chief held after secret talks with Afghan envoys
• NATO Sees Flaws in Air Campaign Against Qaddafi
• Afghan response to attacks 'sign of progress': US envoy
• Activists Support Rights for Pakistan Hindus, Christians, and Religious Minorities
• Pakistan Jail Break: Tehreek-e-Taliban Pakistan claims responsibility
• Taliban attack shows failure by NATO: Karzai
• Kabul siege: Complex attack by Taliban sends message to the West
• Afghan president Hamid Karzai under lockdown in Kabul attacks: Aide
• 42 camps, 2,500 militants in Pak, PoK, claims India's Home Minister
• Pak jail break: Terrorist had access to mobile phone, Facebook
• Norway gunman Breivik pleads not guilty at Oslo trial
• Swiss woman abducted by gunmen in northern Mali
• Mourning continues in Quetta over Hazara killings
• Iraq: Gunmen Kill 4 Shiite Farmers Near Baghdad
• Two die in Syria violence after UN monitors land
• Peshawar school grenade attack kills child: police
• Pak, India should review deployment of forces at Siachen: Khar
• Pakistani women parliamentarians stuck in Kabul
• Acid attacks and Pakistani schizophrenia
• Soften visa rules for better ties: Pak leader
• First UN monitors arrive in Syria
• UN's Ban Calls Syrian Cease-Fire 'Very Fragile'
• Mubarak aide, top Islamists barred from Egypt president poll
• Israel breaks up 'fly-in' protest
• Yemen air strike kills three Qaeda chiefs: Ministry
• Iran, world powers set for in-depth talks in Baghdad
• U.S. has offered no "freebies" to Iran: Obama
• Israel bans 'flytilla' activists but hundreds left in Europe
• Israel bars nearly 80 pro-Palestinian activists
• Attacks in Afghanistan: India's Defence Minister asks forces to be vigilant
• India: UP CM will free Muslims falsely accused of terror
• Omar Abdullah for decreasing footprints of security forces in J&K
• Centre ready to work with states to firmly tackle terror: Indian PM
• Saudi Students urged to stand united against challenges to nation
• Riyadh: Children given terror training: Prosecutor
• Arab revolts fail to stir divided Palestinians
Complied by New Age Islam News Bureau
Photo: Bolton Crown Court sentenced Fatima Ali UK Muslim woman to26-week prison sentence, suspended for two years, and subjected to a twelve month supervision order
URL: https://newageislam.com/islamic-world-news/new-age-islam-news-bureau/ahmadiyas-consider-hindus-ahl-e-kitab-and-yet-issue-fatwa-against-inter-communal-marriage/d/7071
--------
Ahmadiyas Consider Hindus Ahl-E-Kitab and Yet Issue Fatwa Against inter-Communal Marriage
Apr 16, 2012
KOZHIKODE: The marriage of Anas Malik P V and Krisula T P today turned out to be a low-key affair with even their immediate family members being forced to keep away from the wedding reception.
The close relatives of Anas, who belongs to the Ahmadiyya Muslim Jama'at in Kozhikode, stayed away after the head of Jama'at issued a diktat stating that they would be expelled from the community if they attend the function.
Mohammed Koya V (75), father of Anas, said his family is facing ostracism after the Ameer of Kozhikode Ahmadiyya Muslim Jamaat made an announcement last Friday calling for a boycott of the wedding reception.
Anas Malick had married Krisula, a Hindu girl, three years ago in a civil marriage. The two were living separately in their homes hoping that the marriage would be solemnized in the Muslim religious way with the permission of both the families.
Anas and family had applied to the Jama'at and were waiting for months to solemnize the marriage. The two families have now come together and a wedding reception was organized by Krisula's family for the couple yesterday.
Mohammed Koya was on the verge of tears at the wedding reception hall as he sat amidst empty chairs Wednesday noon. He said that the last minute boycott call gave by the Jama'at came as a rude shock to him.
"The announcement by the Ameer calling for a boycott was a brazen and open threat. He named me in person and announced at the mosque that all those who attend the event, including family members, will be expelled from the community. Many of our close relatives said though they would like to attend the function, they are being pressurized to stay away from the event after the announcement," he said.
Shohaib P V, brother of Anas, said the family is planning to take legal recourse and approach the State Human Rights Commission. He said the family had expected 1,500 people for the wedding.
K M Ahmed Koya, Ameer, Ahmadiyya Muslim Jama'at, Kozhikode, admitted that Anas Malik has been expelled from the Jamaat after his marriage with the Hindu girl. He however said that he had not given any call for social ostracism of the family.
http://articles.timesofindia.indiatimes.com/2012-04-12/kozhikode/31330842_1_wedding-reception-family-members-marriage
---------
In Morocco, uproar over marriage law tests Islamist government
By Edward Cody
16 Apr 2012
KARMIDA, Morocco — Amina el-Filali, a moon-faced Moroccan peasant girl, seemed destined for an obscure life in this dreary little farming village 50 miles south of Tangiers.
But that was before she was lured into sexual relations at age 15 by a 23-year-old unemployed laborer who took her into a shed next to the eucalyptus grove behind her house. That was before she was ushered into an early wedding, with the man who took her virginity, by a traditional Muslim family eager to salvage its honor. And that was before she swallowed rat poison to commit suicide rather than endure what she told her mother was an unbearable marriage.
Since Amina took her life shortly before lunch March 10, she has become a national cause, an icon for women's groups, human rights organizations, progressive politicians and millions of ­Western-oriented Moroccans who have demanded changing a law that permits marriage at such a young age.
The law under attack is based on Islamic jurisprudence and tradition. As a result, the demands for change present a particularly unwelcome challenge to Morocco's new Islamist government, which was elected in November on a promise to make Morocco more Islamic — not less.
The quandary faced by Prime Minister Abdelilah Benkirane and his Justice and Development Party, Morocco's main Islamist group, has high stakes for Morocco, which depends heavily on European tourism and thus on its reputation abroad.
But it is emblematic of tensions emerging in places such as Egypt, Tunisia and Libya, where Islamic groups rising to positions of power in the aftermath of the Arab Spring are beginning to confront pressures pitting principles imported from the West against their Islamic traditions.
"Little girls raped in their village — it happens all the time," said Khadija Ryadi, head of the Moroccan Human Rights Association in Rabat, the capital, about 100 miles south of here. "But it was important this time, because everyone is waiting to see what the reaction of an Islamic government will be."
The demands for change have arisen only eight years after a landmark modernization of the country's family code, spearheaded by King Mohammed VI. That effort was widely hailed — by the United States, the United Nations, European governments and human rights groups — as a triumph for the then-newly crowned king and an example for the rest of the Arab world.
The family code, or mudawana, set 18 as the legal age for marriage for both sexes. But it also provided for exceptions to be decided by judges on the basis of special legal and social circumstances. In practice, the provision robbed the age limit of much of its meaning; the Justice Ministry estimates the number of such exceptions at about 35,000 a year.
Now the uproar set off by Amina's case has led to an effervescent Internet reaction in Morocco, with loose allegations of rape and demands for immediate change, including a Facebook site named "We are all Amina" and a deluge of tweets repeating the slogan.
Anti-rape demonstrations have been staged in the largest cities, attended mainly by women. The U.N. office in Morocco declared that marriage laws should be modernized, and the left-wing Socialist Union of Popular Forces party has petitioned for a parliamentary investigation mandated to recommend amendments.
The parents' account
Amina grew up in a cinder-block home, one of a few dozen scattered around the dirt lanes of Karmida. Her father, Lahsin el-Filali, 48, a farmhand who makes about $6 a day, took a second wife when Amina was 10. The family remained united, and she was close to her mother, Zohra, 44. Although she was behind several grades, Amina attended a local school and, according to her mother, dreamed of becoming an engineer.
Amina went to the shed by the eucalyptus grove only because the laborer, a neighbor named Mustapha el-Hallaq, forced her to, the mother said. "She was never his girlfriend," she said. "If she went with him, it was because he would accost her on the way home from school. He would take her to the grove, and that's where it happened."
The parents discussed their daughter's relationship with Hallaq in a lengthy interview at the family's home, over heavily sugared mint tea, fried eggs and several loaves of bread.
Amina's father described Hallaq as a local tough and said he had complained to the police about Hallaq's advances toward Amina. When she revealed the sexual relations, he and Amina's mother said, she told them that Hallaq had forced himself on her. "Rape" was the word they used.
Nevertheless, the parents met with Hallaq's parents, and together they de­cided to go to a judge and ask for authorization for the young couple to marry, what Zohra described as a "compromise" between the families. Both sets of parents knew that in Moroccan tradition, particularly in the countryside, a later marriage to another man would have been impossible once it became known Amina was no longer a virgin. In addition, Hallaq was to pay a bride's price of $625. According to Moroccan tradition, the amount was specified in the marriage contract. But Amina's father said it was never paid.
"I did not want the marriage," said the father, sitting with his first wife across the table and his second, seven years younger than Zohra and the mother of a boisterous 5-year-old daughter, a little to his left. "But Zohra said it was necessary for the honor of our family."
Informed of the marriage plans, Amina instinctively resisted and then resigned herself, he said. "She said at first that she didn't love him," he said, "but then, as the procedure with the judges went on, she said, 'Okay, he'll be my husband.' "
The couple were formally married Dec. 12, and Amina moved in with Hallaq's family nearby. Zohra said her daughter visited frequently and soon began to express her misery, citing beatings from Hallaq and unkind treatment from his family.
"I don't know for sure what was happening, because she was at his house and I was at my house," the mother said. "But she used to come here and complain that he was beating her. I told her that if that was so, she should go to the police and lodge a formal complaint. But she never did. She was afraid of him."
(Hallaq was unable to provide his version of events; his mother said he was gone from Karmida. But he told a Moroccan journalist recently that the affair began with a phone call from Amina. He said that all the sexual relations were consensual and that he agreed to the marriage out of regard for Amina. As for the suicide, he said, his bride often seemed sick after her visits home, where, he said, her father would beat her.)
Even on the day Amina went to the market to buy rat poison, the mother said, witnesses saw Hallaq beating her along the way. She bought the poison and took it home in the late morning. She began vomiting after lunch and died in the hospital that afternoon, the parents said.
On the walls of their living room, decorated in gaudy plastic, hung studio photographs of Amina's two elder sisters, Fatiha and Hamida, both beaming in their wedding dresses. Asked why Amina's photo was not also displayed, the mother reached into a plastic bag and pulled out an ID-style head shot showing Amina with a strict Muslim covering over her hair and forehead. Another photo in the sack showed Hallaq on the day he married Amina, decked out in new clothes with a stylish scarf around his neck and standing alone in front of an idealized seaside scene painted on the wall.
Personal Post
The government's stance
The Islamist government's justice and liberties minister, Mustafa Ramid, and its family affairs minister, Bassima Hakkaoui, declined to be interviewed about Amina's case. Earlier, however, Hakkaoui said a change in the early-marriage provisions, contained in Article 475 of the penal code, was not on her agenda.
"Article 475 is unlikely to be abrogated from one day to the next under pressure from international public opinion," she told Moroccan journalists. "Sometimes marriage of the raped woman to her rapist does not bring real harm."
Hisham Mellati, Ramid's penal-law attache, said a police investigation, citing neighbors, showed that Amina and Hallaq had been sweethearts for months, stealing off frequently to the shelter of the eucalyptus trees. Mellati, fingering through a thick file at the Justice Ministry in Rabat, said that, on the basis of the investigation and Amina's testimony, judges concluded that the sexual relations were consensual and that Amina was a willing partner in the marriage.
Much of the agitation surrounding Amina's case, including its description as a rape, is thus ill-founded, he said.
According to Morocco's penal law, Mellati said, rape with the use of violence is automatically prosecuted and is punishable by prison. Even if the sexual relations between a young girl and an older man are consensual, he said, there can be a crime classified as "leading a minor astray," which is roughly parallel to statutory rape. But the degree to which Amina was pressured into the sexual relations was unclear, he said.
In any case, if there is no violence, judges can grant permission for early marriage despite the family code, he said, provided the families petition the court and follow a procedure that takes several months. In Amina's case, he added, there were five sessions, including one in which the judge sat alone with Amina to ensure she was not being pressured to accept the marriage. "The law was strictly followed," Mellati said.
The Justice Ministry has for some time been studying an overhaul of the entire penal code, which dates to 1962, Mellati said. When it comes time to consider Article 475, it will be judged according to the same criteria as other laws and amended "if Moroccan society wants it," he added. In the meantime, he said, a police investigation is looking into what pushed Amina to commit suicide. It has as yet reached no conclusion.
Although the wave of protests has been directed at the Islamist government, Morocco's monarch, regarded as a descendant of the prophet Muhammad, has retained the right to intervene. His role as ultimate arbiter of religious values gives him the power. Moreover, the controversy is tied to the family code, which was his signature initiative.
A new constitution, issued last year after demonstrations tied to the Arab Spring, was welcomed as an advance toward democracy because it committed the king to name a government from the party with the most votes. This put Islamists into the government, but the king kept defense, security and national religious affairs in his hands.
So far, in public at least, he has kept silent on Amina.
http://www.washingtonpost.com/world/middle_east/new-arab-order-in-morocco-uproar-over-marriage-law-tests-islamist-government/2012/04/15/gIQA2kxGKT_story.html?tid=pm_pop
-----------
UK Muslim woman let 'secret' baby die then dumped her body for fear of dishonouring her family
16 Apr 2012
A mother who gave birth to a baby girl in 'secret' following an affair, let her newborn die before burying its body in the ground.
Fatima Ali, from Bury, Greater Manchester, feared she would bring shame upon her devout Muslim family for having the child out of wedlock.
And after giving birth to the infant - alone her bedroom, she cut the umbilical chord and left it to die.
Last Friday at Bolton Crown Court Ali burst into tears as she was given a 26-week prison sentence, suspended for two years, and subjected to a twelve month supervision order.
Sentencing, Judge John Appleby said, 'You failed to seek medical assistance following the birth of your daughter.
'The tragedy that followed is at the immense disaster for this child. She died within two hours of her birth, and, had you acted appropriately, her life could have been saved.
'There's no evidence that you ill-treated or assaulted the child and it's still a mystery perhaps as to the course of action you took following her birth.'
'This is a tragedy and the result of your actions will be with you for the rest of your life.'
Earlier the court heard that Fatima lived with her aunt and uncle.
Her family had disapproved of her relationship with Kazi Mohammed Dilwar Hussein and, when she had fallen pregnant, her partner gave her money to have an abortion in Birmingham in 2009.
Nazir Afzal, Greater Manchester Chief Crown Prosecutor said: 'Whatever the community or familial dishonour or shame, real or perceived, that Ali may have felt, it did not justify the tragic death of the most vulnerable victim, a new born baby boy or girl.
'Life is a precious thing and not something to be thrown away in a nearby garden.'
Defending, Lisa Roberts, said her client had made a bad decision and was still physically and emotionally in shock for some time after the birth.
Roberts added that having been raised by her aunt, she effectively had two families to disobey by having a baby out of wedlock due to their culture.
Miss Roberts noted: 'She went out with her family that same evening. What else was she to do? She had concealed her pregnancy from those she was closest.
'It was a bit late to be telling them, having given birth in her bedroom, to say she was unable to go out.'
Miss Roberts added it was hard to imagine the circumstances which Fatima faced.
'She has genuine remorse and genuine understanding of what she has done and why she has done it.'
Miss Roberts said Ali realised how foolish she had been getting involved with a man who had promised to marry and support her, but instead left the country.
Her phone revealed numerous texts between the defendant and her partner - who was out the country, one of which included a photograph of the baby.
The court also heard how Fatima's entire family had since been ostracised by community members, not only for what she has done, but also because of the relationship she had out of wedlock.
Roberts continued: 'She has cultural processes, that some cannot begin to understand, that still play a significant part in her life.'
http://www.dailymail.co.uk/news/article-2130102/Mother-lets-baby-die-giving-birth-wedlock.html#ixzz1sCwFaXIW
------------
Pak Hindus reject girl's claims of converting to Islam by her choice
16 Apr 2012
Karachi, Apr 16(ANI): The Hindu community has rejected the claims of 15-year-old Asha Kumari that she embraced Islam and married a Muslim man by her choice.
Patron of the Pakistan Hindu Council, Ramesh Kumar described Asha's appearance as merely a drama staged by kidnappers.
"She came to record her statement before the date of her hearing which is on April 18.No statement was recorded but she spoke to the media in the presence of Mian Mitho's sons and said that she converted of her own choice," he added.
"She was kidnapped from a beauty parlour and for more than forty days, there was no news about her whereabouts. On April 13, she suddenly turns up at the Supreme Court and says that she chose to change her religion. What is this?" The Express Tribune quoted Asha's uncle, Sundar Das, as saying
Das said that Asha's family refused to believe her statement, as they know that she was forcefully converted and married off.
The community blamed a lawmaker, Abdul Haq aka Mian Mitho for backing Asha's alleged kidnapping, conversion and marriage and demanded be taken action against him.
http://www.newstrackindia.com/newsdetails/2012/04/16/241-Pak-Hindus-reject-girl-s-claims-of-converting-to-Islam-marrying-Muslim-by-her-choice.html
----------
Miniskirts get Indonesia's MPs hot under the collar
Apr 16, 2012
Government bids to outlaw 'provocative' clothes in largest Muslim country
In the Ramayana department store in Koja, a densely populated district of north Jakarta, four sales assistants swap gossip as they tidy a display of men's shirts. All are wearing tight, black miniskirts, teamed with burnt orange tunics and high heels.
If a new anti-pornography taskforce has its way, Ramayana will be forced to redesign its staff uniform and millions of Indonesian women will have to restyle their wardrobes. Its head, the Religious Affairs Minister, Suryadharma Ali, recently declared miniskirts beyond the pale, and likely to be outlawed.
That followed a threat by Indonesia's parliamentary speaker, Marzuki Alie, to ban female politicians from wearing short skirts, because "there have been a lot of rape cases and other immoral acts recently, because women aren't wearing appropriate clothes". He added: "You know what men are like. Provocative clothing will make them do things."
The proposed ban, denounced by women's groups and human rights organisations, has highlighted tensions between conservatives and liberals in the world's most populous Muslim country. The taskforce was set up by President Susilo Bambang Yudhoyono to implement a tough anti-pornography law drafted by Islamic parties. Although widely condemned, the law has been used in high-profile prosecutions, one of which led to the jailing last year of a pop star, Nazriel "Ariel" Irham, for making two sex tapes which found their way on to the internet.
Opposition politicians accuse Mr Yudhoyono of trying to distract attention from a corruption scandal gripping his Democratic Party, and from a plan to raise fuel prices – temporarily shelved following protests.
Full report at:
http://www.independent.co.uk/news/world/asia/miniskirts-get-indonesias-mps-hot-under-the-collar-7646635.html
---------
Fatwa On Woman Breastfeeding Man Stirs Debate In Islamic World
By SREEJA VN
Apr 16, 2012
The extreme fatwa on Islamic adult breastfeeding is back again, with the Kuwaiti clerics examining and redefining it in the context of husband and wife relations.
Quoting Kuwaiti activists, a new fatwa published in an Arabic RT report has said, "Husband getting breastfed from wife is not prohibited according to Islamic law."
The report has once again brought the issue of adult breastfeeding rules in Islam to debate. The fatwa on women breastfeeding adult men was issued by Islamic clerics in the past also.
In May 2007, a fatwa was issued by an Islamic cleric in Egypt, which said a female worker should breastfeed a male colleague to establish a maternal bond between them, in order to overcome the Islamic private meeting law.
The cleric, Dr. Izzat Atiya, head of Al Azhar University's Department of Hadith, based his fatwa on a hadith by Prophet Mohammad.
According to a BBC report, Dr. Izzat Atiya, head of Al Azhar University's Department of Hadith, said that if a woman fed a male colleague "directly from her breast" at least five times, they would establish a family bond and thus be allowed to be alone together at work. "Breastfeeding an adult puts an end to the problem of the private meeting, and does not ban marriage," he ruled. "A woman at work can take off the veil or reveal her hair in front of someone whom she breastfed," the fatwa added.
Full report at:
http://www.ibtimes.com/articles/328100/20120414/islamic-fatwa-adult-breast-feeding-sharia-prophet.htm
---------
Mali leaders call for talks with rebels
By Romaric Ollo Hien
Apr 16, 2012
OUAGADOUGOU — Mali's putschists and politicians called for talks with rebels holding the north of the country, as Islamists holding key towns there signaled they were ready to open a dialogue.
The announcement came as military officers behind last month's coup and the country's politicians haggled over the details of the return to democracy at talks in Ouagadougou, the capital of neighbouring Burkina Faso.
Ansar Dine, which is backed by Al-Qaeda in the Islamic Mahgreb and which wants sharia law imposed across Mali, said it is open to negotiations with Bamako but warned against western interference.
"We are available to talk about the future with Bamako," Oumar Ag Mohamed, a source close to the Islamist group's chief Iyad Ag Ghaly, told AFP.
"Between Muslim brothers, we can get along. But non-Muslims must not meddle in our problems," he warned.
Full report at: Copyright © 2012 AFP.
---------
Pak origin British peer puts '£10m bounty on Obama'
Apr 16 2012
London : A Pakistani-origin controversial British peer Lord Nazir Ahmed has been suspended by his Labour Party over reports that he offered 10 million pound bounty for the capture of US President Barack Obama and his predecessor George Bush.
Ahmed, 53, who in 1998 became the first Muslim life peer was reported to have made the comments at a conference in Haripur in northwest Pakistan, Daily Telegraph reported.
The Pakistani Express Tribune said that Ahmed put up the bounty in retaliation of the US reward for the capture of LeT founder Hafiz Saeed.
Saeed is wanted for the 2008 Mumbai terror attacks in which 166 people were killed.
The British peer reportedly said: "'If the US can announce a reward of USD 10 million for the (capture) of Hafiz Saeed, I can announce a bounty of 10 million Pound (for the capture of) President Obama and his predecessor, George Bush," the Telegraph said.
Full report at:
http://www.indianexpress.com/story-print/937395/
---------
Leading British Muslim leader faces war crimes charges in Bangladesh
By Andrew Gilligan, Dhaka
Apr 16, 2012
One of Britain's most important Muslim leaders is to be charged with war crimes, investigators and officials have told The Sunday Telegraph
Chowdhury Mueen-Uddin, director of Muslim spiritual care provision in the NHS, a trustee of the major British charity Muslim Aid and a central figure in setting up the Muslim Council of Britain, fiercely denies any involvement in a number of abductions and "disappearances" during Bangladesh's independence struggle in the 1970s.
He says the claims are "politically-motivated" and false.
However, Mohammad Abdul Hannan Khan, the chief investigator for the country's International Crimes Tribunal, said: "There is prima facie evidence of Chowdhury Mueen-Uddin being involved in a series of killings of intellectuals.
"We have made substantial progress in the case against him. There is no chance that he will not be indicted and prosecuted. We expect charges in June."
Mr Mueen-Uddin could face the death penalty if convicted.
Full report at:
http://www.telegraph.co.uk/news/worldnews/asia/bangladesh/9204831/Leading-British-Muslim-leader-faces-war-crimes-charges-in-Bangladesh.html
---------
Kabul fighting ends, 36 militants killed, Haqqani network behind attack: Afghanistan govt official
Apr 16, 2012
KABUL: A militant arrested in the attacks on the Afghan capital and three other cities has confessed that the 18-hour assault was carried out by the Haqqani network, a lethal group of fighters with ties to the Taliban and al-Qaida, a top Afghan security official said on Monday.
Thirty-six insurgents were killed during the brazen, 18-hour attacks that also claimed the lives of eight policemen and three civilians and proved that militants can still penetrate Afghan security after 10 years of war, said interior minister Besmillah Mohammadi.
It was the most widespread attack in the Afghan capital since an assault on the US Embassy and NATO headquarters last September - an assault also blamed on the Haqqani network, which is based in Pakistan and commands the loyalties of an estimated 10,000 fighters.
Full report at:
http://timesofindia.indiatimes.com/world/south-asia/Kabul-fighting-ends-36-militants-killed-Haqqani-network-behind-attack-Afghanistan-govt-official/articleshow/12686877.cms
---------
French Muslims feel stigmatised in vote debate
Apr 16, 2012
The dawn sweep was the second high profile wave of arrests of suspected extremists in the wake of murders by a self-proclaimed al Qaeda member from Toulouse that shocked France
WHEN police kicked in Mohamed Asbol's door at dawn and hauled away his son on suspicion of being an extremist, he saw it as further proof that he was not considered fully French. The 64-year-old was born in Algeria but came to France as a teenager, took French nationality, worked for decades as a welder, paid his taxes and quietly brought up his family in the northern city of Roubaix. But, he insisted, as a friend arrived to help him fix the door on his modest red-brick terraced house, he is still seen as an outsider and he believes the policies of President Nicolas Sarkozy are reinforcing that prejudice.
"They broke my dignity. I am disappointed with France. It's obvious that he is stigmatising Muslims to get votes," said Asbol, just a week before the first round of voting in France's presidential election. "Just because my son has a beard, wears a djellaba and goes to the mosque doesn't mean he's a terrorist!" he said, indignantly.
Full report at:
http://www.dailytimes.com.pk/default.asp?page=2012\04\16\story_16-4-2012_pg4_8
---------
Maldives' Nasheed in dangerous rush for power
April 16, 2012
Mohamed Nasheed, Maldives' first democratically elected President who was ousted from power two months ago in a development that he has called a "coup", is arriving here on Tuesday as part of his international canvassing for an early election. In a fair poll he expects he would unseat Mohammed Waheed Hassan, his vice-president who took over the presidency after his displacement.
But there is a problem. In order to have the Maldivian presidential election before it is due in October 2013, the country's Constitution needs to be changed. It is hard to see why Mr Nasheed, a former social activist, should push for such a course when no cataclysmic event has come to pass since his removal from power.
Constitutional order is being maintained. The Islamists, or the military, have not seized power. Male is meeting its international obligations.
These were some of the fears troubling countries like India and the United States since the Maldives is strategically located to the southwest of the southern tip of India in the Indian Ocean, a region in which the Somali pirates make forays and religious Islamic parties, or their proxies, in neighbouring Islamic countries are eager to spread their influence internationally.
Full report at:
http://www.deccanchronicle.com/node/113906
---------
Taliban say attacks are start of spring offensive
Apr 16, 2012
KABUL: The Afghan Taliban said on Sunday that coordinated attacks in several provinces in Afghanistan, including multiple assaults on Western embassies and NATO headquarters in Kabul, were the start of an insurgent spring offensive.
"These attacks are the beginning of the spring offensive and we had planned them for months," Taliban spokesman Zabihullah Mujahid said.
http://timesofindia.indiatimes.com/world/south-asia/Taliban-say-attacks-are-start-of-spring-offensive/articleshow/12676457.cms
---------
Taliban military chief held after secret talks with Afghan envoys
PRAVEEN SWAMI
Apr 16, 2012
The head of Taliban's military council is to be tried by the jihadist group for having engaged in unauthorised negotiations with Afghanistan's Higher Peace Council, intelligence sources have told The Hindu.
Maulvi Muhammad Ismail was held by the Taliban in early April, two weeks after he returned to Pakistan after a meeting with envoys from the Higher Peace Council in the United Arab Emirates. His secret negotiations with Kabul, the sources said, may have led the Taliban to stage Sunday's attacks in Kabul — unprecedented in their scale — to warn against future attempts to infiltrate its ranks.
Few details were available on Mr. Ismail's arrest, which was impossible to independently verify. Military sources in Kabul, however, said he was replaced by Mullah Nasir, earlier the head of Taliban operations in Ghazni. Pakistan's Inter-Services Intelligence Directorate, the sources alleged, had unearthed Mr. Ismail's negotiation efforts, and insisted that the Taliban crack down on it.
Taliban negotiations with the United States in Doha broke down after a stalemate developed over the release of five prisoners held in Guantanamo Bay. The Taliban negotiation team is made up of Tayyab Agha, Abbas Stanikzai and Shahabuddin Delawari, who moved to Doha from Pakistan in 2010.
However, the Higher Peace Council envoys have continued to reach out to Taliban commanders operating inside Afghanistan. Afghan politicians have blamed the ISI for not allowing their efforts to come to fruition. In a report issued, the International Crisis Group said Pakistani hardliners see "victory for their Afghan proxies" as imminent. "This contributes greatly to Kabul's lack of progress in talks with the insurgents," the ICG stated.
http://www.thehindu.com/news/international/article3318142.ece
---------
NATO Sees Flaws in Air Campaign Against Qaddafi
By ERIC SCHMITT
Apr 16, 2012
WASHINGTON — Despite widespread praise in Western capitals for NATO's leadership of the air campaign in Libya, a confidential NATO assessment paints a sobering portrait of the alliance's ability to carry out such campaigns without significant support from the United States.
The report concluded that the allies struggled to share crucial target information, lacked specialized planners and analysts, and overly relied on the United States for reconnaissance and refueling aircraft.
The findings undercut the idea that the intervention was a model operation and that NATO could effectively carry out a more complicated campaign in Syria without relying disproportionately on the United States military. Even with the American help in Libya, NATO had only about 40 percent of the aircraft needed to intercept electronic communications, a shortage that hindered the operation's effectiveness, the report said.
Full report at:
http://www.nytimes.com/2012/04/15/world/africa/nato-sees-flaws-in-air-campaign-against-qaddafi.html
---------
Afghan response to attacks 'sign of progress': US envoy
16 Apr 2012
Washington: US Ambassador Ryan Crocker to Kabul said the ability of Afghan security forces to respond to a wave of coordinated attacks today across Afghanistan were a "clear sign of progress."
"We've seen a very professional performance by Afghan security forces," Crocker told CNN today after militants launched a series of gun and suicide attacks which they said marked the start of a spring offensive.
"They are able to deal with events like this on their own. A clear sign of progress," he said on the programme "State of the Union."
The attacks however also "demonstrate why we need to be here," said Crocker, after the US embassy was put on lockdown during attacks that highlighted a precarious security situation as NATO prepares to withdraw combat troops by the end of 2014.
"To get out before the Afghans have a full grip on security, which is a couple of years out, would be to invite the Taliban and Al-Qaeda back in, and set the stage for another 9/11... that, I think, is an unacceptable risk," Crocker said, referring to 2001 terrorist attacks on New York and Washington.
A spokesman for NATO's International Security Assistance Force (ISAF) told AFP today Afghan forces, whose ability to withstand the Taliban after 2014 has been questioned, was taking the lead in countering the assaults on Kabul.
A residual US force is expected to remain past 2014 after the 130,000-strong US-led NATO troops end combat operations.
US commanders have meanwhile recently signalled eventual troop strength of Afghan forces would be dramatically scaled back from initial plans, due to concern about the cost that will be absorbed mostly by the United States and its allies.
http://post.jagran.com/afghan-response-to-attacks-sign-of-progress-us-envoy-1334515823
---------
Activists Support Rights for Pakistan Hindus, Christians, and Religious Minorities
Apr 16, 2012
Washington DC: April 15, 2012. (R.E.A.L.) On a windy Saturday April 14, 2012, in Washington D.C., human rights activists called upon the Pakistan government, Pakistan courts, U.S.-Pakistan Business Council and its member companies, and the Pakistan people to support the universal human rights of minorities in Pakistan, including Pakistan Hindus, Pakistan Christians, and Pakistan Ahmadiyya and Other Minority Muslims.
The human rights activists, representing a cross-section of diverse American identity groups, shared a common concern on the universal human rights for all women and all people. The human rights activists sought to send a message to the Pakistan courts meeting on Wednesday April 18 that they supported freedom for 19 year old Hindu girl Rinkle Kumari. Her family reported that she was kidnapped and forced to convert away from her Hindu faith. The human rights activists support freedom of religion and freedom of conscience for all people. Activists spoke on her case, chanting "Free, Free Rinkle Kumari!" They also spoke on the case of other religious minorities. They passed our flyers on the subject and urged the public to contact the Pakistan Embassy (202-243-6500, info@embassyofpakistanusa.org) and let them know their position on these issues. They called for end to forced marriage and forced religious conversion in Pakistan, as against our fellow human beings' universal human rights and as affront to women's rights around the world.
Full report at:
http://www.pakistanchristianpost.com/headlinenewsd.php?hnewsid=3462
---------
Pakistan Jail Break: Tehreek-e-Taliban Pakistan claims responsibility
Apr 16, 2012
Some 384 prisoners including militants escaped early Sunday from a jail in north-western Pakistan after an attack by insurgents armed with guns, grenades and rockets, said officials.
More than 150 heavily-armed Islamist militants stormed the central prison outside the restive north-western town of Bannu bordering the lawless tribal regions where Taliban and al-Qaeda linked militants are known to operate.
Ehsanullah Ehsan, spokesman for the Tehreek-e-Taliban Pakistan (TTP) militant group, claimed responsibility for the attack. "We attacked the Bannu prison and got our special members freed," Ehsan told AFP.
"In a couple of days when all of them have reached their designated places we will issue details about them. At the moment I cannot give you exact numbers," he said.
Full report at:
http://www.thehindu.com/news/international/article3318026.ece
---------
Taliban attack shows failure by NATO: Karzai
16 April 2012
Afghan President Hamid Karzai said on Monday that the massive Taliban offensive in Kabul and three other provinces showed a "failure" by the intelligence services, and especially by NATO.
In his first statement regarding the eighteen-hour siege of diplomatic and government enclaves, Karzai also said that Afghan security forces proved themselves capable of defending their country and providing security.
http://in.reuters.com/article/2012/04/16/afghanistan-karzai-idINDEE83F09Z20120416
---------
Kabul siege: Complex attack by Taliban sends message to the West
Alissa J Rubin, Graham Bowley & Sangar Rahimi
Apr 16, 2012
KABUL, AFGHANISTAN: Taliban suicide bombers and gunmen barraged the diplomatic quarter and the Parliament in the Afghan capital for hours on Sunday and struck three eastern provinces as well, in a complex attack clearly designed to undermine confidence in NATO and Afghan military gains.
Though the overall confirmed death toll was low, with six victims initially reported across four provinces, they were among the most audacious coordinated terrorist attacks here in recent years. The multiple sieges ended in Kabul on Monday morning after nearly 18 hours, and silence fell on the city with roads in the bullet-strafed areas beginning to reopen. The last of the attacks to be resolved was the one on the Parliament, which ended at 7:30am, according to a statement by the Afghan interior ministry. "The situation is normal," the ministry said.
The attacks came near the peak of the American military troop "surge" in Afghanistan, some of it designed around ensuring the security of the capital. And they were an early test for the Afghan National Security Forces, who responded with only minimal help from NATO, Western military officials said.
Full report at:
http://timesofindia.indiatimes.com/world/south-asia/Kabul-siege-Complex-attack-by-Taliban-sends-message-to-the-West/articleshow/12688257.cms
---------
Afghan president Hamid Karzai under lockdown in Kabul attacks: Aide
Apr 16, 2012
KABUL: Afghan president Hamid Karzai was moved to a safe area and his palace went into lockdown as Kabul was hit today by a wave of attacks including a failed attempt to target one of his deputies, officials said.
The embattled president was discussing the budget with a group of lawmakers when explosions and gunfire rocked three locations in the capital, including an upmarket diplomatic enclave close to his fortified palace, one of his assistants said.
All his afternoon meetings, including one with a delegation of an insurgent group in Kabul for peace talks, were cancelled, the official told AFP, requesting anonymity because of the sensitivity of the matter.
Additional bodyguards were deployed in the presidential palace and a meeting with a delegation of Hezb-i-Islami, an insurgent group led by former prime minister Gulbuddin Hekmatyar, now holding peace talks with Karzai was cancelled, the assistant said.
Full report at:
http://timesofindia.indiatimes.com/world/south-asia/Afghan-president-Hamid-Karzai-under-lockdown-in-Kabul-attacks-Aide/articleshow/12679345.cms
---------
42 camps, 2,500 militants in Pak, PoK, claims India's Home Minister
April 16, 2012
Even as Prime Minister Manmohan Singh draws up peace initiatives with Pakistan, Union home minister P. Chidambaram will remind state chief ministers on Monday that terrorist infrastructure in Pakistan and Pakistan-occupied Kashmir remains intact with 42 training camps, with about 2,500 militants, operating across the border. While 17 militant camps are functioning in Pakistan, there are 25 such camps in PoK. It is also estimated that 800-1000 militants are waiting to infiltrate into Jammu and Kashmir, according to the home ministry.
The MHA, in its agenda note circulated to states ahead of the CMs conference on internal security on Monday, also raises alarm over ''social networking sites and cyber space'' being used to ''instigate mass protests".
As many as 12 infiltration attempts have taken place in Jammu and Kashmir till February this year, against 11 such attempts in the state during the corresponding period last year. Government figures peg the number of militants in the Valley to around 350 belonging to Lashkar e Tayyaba, JeM, HuJI. Hizbul Mujahideen and local militants operating with the support of overground workers. The militants communicating on wireless sets are largely talking about fund raising and procurement of arms and ammunition rather than operational details, the MHA has noted.
Full report at:
http://www.deccanchronicle.com/node/113905
---------
Pak jail break: Terrorist had access to mobile phone, Facebook
Apr 16 2012
Islamabad : Taliban militants had stormed the a jail in country's northwest primarily to free Adnan Rashid, on death row for an attempt to assassinate former military ruler Pervez Musharraf, and who was in touch with the outside world through a mobile phone, Facebook and blogs.
Over 380 other prisoners along with Rashid had escaped from the Central Jail at Bannu in Khyber-Pakhtunkhwa province yesterday.
Security officials have told the media that the Pakistani Taliban carried out the attack primarily to free Rashid, who was sentenced to death by a military court for the attempt on the life of Musharraf in 2003.
Rashid had used mobile phones inside death row cells of different jails where he was held after his conviction, the Dawn newspaper quoted its sources as saying today.
A former junior technician of the Pakistan Air Force, Rashid also contributed to several social networking sites like Facebook and to blogs from inside prison, the report said.
Full report at:
http://www.indianexpress.com/story-print/937410/
---------
Norway gunman Breivik pleads not guilty at Oslo trial
Apr 16, 2012
OSLO: Right-wing extremist Anders Behring Breivik pleaded not guilty to charges he committed "acts of terror" when he massacred 77 people in twin attacks in Norway last July.
"I acknowledge the acts, but not criminal guilt and I claim self-defence," he told the court on the first day of his 10-week trial.
The judge then entered the plea as "not guilty."
His plea came after prosecutor Inga Bejer Engh spent over an hour reading the charges against him, including "acts of terror," and listing each of his 77 victims and how they died.
Breivik, 33, has described his actions as "cruel but necessary" and claims he acted alone and in self-defence against those he considered to be "state traitors" for opening Norway up to multiculturalism and allowing the "Muslim invasion" of Europe.
On July 22, Breivik killed eight people when he set off a bomb in a van parked at the foot of government buildings in Oslo housing the offices of Labour prime minister Jens Stoltenberg, who was not present at the time.
He then travelled to Utoeya island outside Oslo where, dressed as a police officer, he spent more than an hour methodically shooting at hundreds of people attending a Labour Party youth summer camp.
The shooting spree left 69 people dead, most of them teenagers trapped on the small heart-shaped island surrounded by icy waters, and is the deadliest massacre ever committed by a sole gunman.
http://dawn.com/2012/04/16/trial-for-norway-massacre-begins-in-oslo/
---------
Swiss woman abducted by gunmen in northern Mali
Apr 16, 2012
A Swiss woman has been abducted in the rebel-held northern Malian city of Timbuktu, officials and residents say.
The woman, a Christian missionary in her 40s called Beatrice, was taken from her house by armed men, residents said.
Most foreigners fled Timbuktu after Tuareg and Islamist rebels seized the town early this month in the aftermath of a military coup.
The kidnap comes amid concern the area could offer a safe haven to an al-Qaeda branch operating in the country.
Al-Qaeda in the Islamic Maghreb (Aqim), the network's North African wing, has links to the Islamist rebels. The group is already holding 13 Westerners.
"Beatrice, a Swiss national, was abducted this Sunday at Timbuktu by armed men," local official Mohamed Ould Hassen told AFP.
One resident of the town told the news agency that they saw six armed men take the woman.
Full report at:
http://www.bbc.co.uk/news/world-africa-17724256
---------
Mourning continues in Quetta over Hazara killings
Apr 16, 2012
QUETTA: Mourning against the targeted killings in Quetta continued for the third day on Monday, and members of the ethnic Hazara community continued their protests against the worsening law and order situation, DawnNews reported.
Earlier on Sunday, a high-level meeting on the province's security situation chaired by Chief Minister Aslam Raisani decided to conduct targeted operations.
During the meeting, the authorities approved a new security plan for Quetta.
Under this plan, a ban on pillion-riding has been extended for two months whereas a ban on display of weapons is being maintained.
The FC and police personnel have been directed to take indiscriminate action against vehicles with tinted windows and personalised number plates.
Furthermore, the Balochistan government has announced to hand out Rs 400,000 to the heirs of each target killing victim and Rs 100,000 for each person injured as compensation. After the decision to conduct targeted operations and to take indiscriminate action against criminal elements, the police conducted raids in various localities of Quetta and arrested many suspects.
Full report at:
http://dawn.com/2012/04/16/mourning-continues-in-quetta-over-hazara-killings/
---------
Iraq: Gunmen Kill 4 Shiite Farmers Near Baghdad
Apr 16, 2012
BAGHDAD (AP) — Iraqi officials say gunmen have shot dead four Shiite farmers working in an orchard just north of Baghdad.
Police officials said that two carloads of attackers opened fire Monday on the farmers pollinating date trees in the predominantly Sunni village of Rashidiyah.
A hospital official said that four other farmers were wounded in the attack
All officials spoke on condition of anonymity because they were not authorized to release the information.
Sunni insurgents launch frequent attacks on Shiite civilians or security forces loyal to the Shiite-led government. Suspected motives include undermining the government's authority, revenge, or reviving sectarian fighting in the country.
Full report at:
http://www.nytimes.com/aponline/2012/04/16/world/middleeast/ap-ml-iraq.html?ref=global-home
---------
Two die in Syria violence after UN monitors land
Apr 16, 2012
BEIRUT: Syrian forces killed two civilians and were locked in fierce clashes with rebels in one city while bombarding opposition bastions in another on Monday, hours after UN observers arrived, monitors said.
Security forces shot dead the two civilians when they opened fire on a car in the central city of Hama, said the Syrian Observatory for Human Rights.
Elsewhere, fierce gunfights broke out at dawn between forces loyal to President Bashar al-Assad and rebels in the northwestern city of Idlib, the Britain-based Observatory said.
Meanwhile, regime forces resumed shelling of the rebel neighbourhoods of Khaldiyeh and Bayyada in the central city of Homs.
The Observatory said the areas were being targeted by mortars as the army attempted to seize control of the few old districts of the flashpoint city that remain held by rebels.
Full report at:
http://timesofindia.indiatimes.com/world/middle-east/Two-die-in-Syria-violence-after-UN-monitors-land/articleshow/12687068.cms
---------
Peshawar school grenade attack kills child: police
Apr 16, 2012
PESHAWAR: A hand grenade attack on a school on the outskirts of Peshawar on Monday killed a six-year-old child and wounded two other children, police said.
Suspected militants threw a grenade from a lane behind the Iqra Public School in Khazana area which landed near children who were washing their hands at a water tap, senior police officer Tahir Ayub told AFP.
The privately run school teaches both boys and girls in religious and secular studies, residents said.
"Three children were wounded in the blast, one of them died on way to the hospital," Ayub added.
"We received the body of a six-year-old child," doctor Rahim Jan of the city's Lady Reading Hospital said.
The motive for the attack was not immediately clear, but hardline militants oppose secular and mixed gender schooling.
Peshawar, the main city of Khyber Pakhtunkhwa province on the Afghan border is close to Pakistan's northwestern tribal belt.
Bombings blamed on Taliban and Al-Qaeda-linked networks have killed more than 4,900 people since 2007.
http://dawn.com/2012/04/16/grenade-attack-in-peshawar/
---------
Pak, India should review deployment of forces at Siachen: Khar
Apr 16, 2012
LAHORE: Pakistan and India should take a lesson from the recent avalanche that buried 138 people in the Siachen sector and review troop deployments on the Himalayan glacier, foreign minister Hina Rabbani Khar said on Sunday.
"Pakistan and India should take a lesson from the incident at Gyari camp. They will have to review the deployment of forces at Siachen," Khar said while addressing a ceremony held after a polo match in Lahore.
An avalanche slammed into a Pakistan Army battalion headquarters at Gyari in the Siachen sector on April 7, burying 127 soldiers and 11 civilians. Pakistani troops have been engaged in a frantic search for the buried men at the site of the disaster.
Pakistani media analysts and politicians have called for a review of the deployment of forces at Siachen, where soldiers from the two countries have been engaged in standoff since 1984.
Full report at:
http://timesofindia.indiatimes.com/india/Pak-India-should-review-deployment-of-forces-at-Siachen-Khar/articleshow/12684826.cms
---------
Pakistani women parliamentarians stuck in Kabul
Apr 16, 2012
KABUL: Pakistani women parliamentarians are trapped in the country's embassy after Taliban militants launched one of the biggest attacks on Kabul and three neighbouring provinces the previous day.
The delegation included Pakistan Muslim League's (Q) Donia Aziz, Shahnaz Wazir Ali, Aasia Nasir and Tahira Aurangzeb.
The lawmakers had reached Kabul Sunday to meet their Afghan counterparts.
"The embassy officials have taken good care of us," a Pakistani parliamentarian said.
"We can hear incessant sound of shelling," she added.
"Pakistani embassy is safe from Taliban attacks but the security clearance will be required before leaving the embassy premises," the women lawmakers said. "We hope that we will get clearance within two hours."
Prime Minister Yousuf Raza Gilani called the trapped lawmakers and consoled them.
Federal Interior Minister Rehman Malik and Foreign Minister Hina Rabbani Khar also inquired their well-being in a telephonic discussion.
"Pakistan condemns the terrorist attacks in Kabul," Pakistan's foreign minister said.
A total of 47 people were killed and some 65 wounded in Kabul after the terrorist attack, with embassies and foreign military bases coming under fire in what the Taliban said was the start of its spring offensive.
http://dawn.com/2012/04/16/pakistani-parliamentarians-stuck-in-kabul/
---------
Acid attacks and Pakistani schizophrenia
Apr 16, 2012
I'm not particularly interested in the Oscars. Surprising really as I have recently taken to making films myself, but the Oscar winning films are often of little interest (Inception and Inglorious Bastards are rare exceptions). My ears pricked up however, when news trickled through that there had been a first-ever Pakistani Oscar winner.
Just the words "Pakistani winner" was a pick-me-up for someone like me, who is preoccupied with presenting Pakistan in a more balanced and healthy way.
A few weeks later, gathered with great and beautiful British Pakistanis at the High Commission in London, it was a pleasure to greet the Oscar winner herself – Sharmeen Obaid-Chinoy. We sipped mango juice beneath chandeliers and I even put on a shalwar kameez for the occasion. Good news. Warm feelings in the room as spring sunshine poured in through open windows. A giant portrait of Jinnah looked down on the packed room like an old friend.
A few speeches were made – unusually short – and our attention was drawn to several TV monitors in the room, where we watched some of the award winning film. And then, just as I had experienced when talking about flood victims in the presence of a Prince, an uncomfortable feeling crept over me.
Full report at:
http://dawn.com/2012/04/16/acid-attacks-and-pakistani-schizophrenia/
---------
Soften visa rules for better ties: Pak leader
Apr 16, 2012
CHANDIGARH: Emphasizing the need to soften visa rules to encourage the people-to-people contact, Pakistan's former federal minister for law, justice and parliamentary affair Zaheer-ud-din Babar Awan said that unless it was done, the differences between India and Pakistan are bound to remain.
Felicitated by the Bar Council of Punjab, Haryana and Chandigarh, Awan, who was in city on Sunday, highlighted the dire need for a dialogue on all vexed issues between Delhi and Islamabad.
"The two countries do not have a choice to change their neighbours and both are nuclear states, hence dialogue is the only way to resolve all contentious issues. Under the prevailing circumstances, there is no point in boycotting talks or showing resentment. The need of the hour is to have a constructive dialogue," said Awan, a senator in Pakistan's upper house of parliament.
Questioned about several restrictions on Pakistan by the United States of America in the past over issues like terrorism, he replied, "Such contentious issues that come up between countries must be dealt with at through discussion and dialogue."
Taking about the Indian prisoners in Pakistan, he said, "Those who have completed their sentence in Pakistan will be freed." When asked about the issue of Sarabjit Singh, an Indian national on the death row in Pakistan, Awan said that courts decision has to be respected. "The decision of the courts cannot be overturned by the executive," %he said.
http://timesofindia.indiatimes.com/india/Soften-visa-rules-for-better-ties-Pak-leader/articleshow/12683319.cms
---------
First UN monitors arrive in Syria
Apr 16, 2012
UNITED NATIONS: The first six UN military observers who will monitor a shaky cessation of hostilities in Syria have arrived in Damascus, a UN spokesman said.
"They've arrived and they will start work tomorrow morning," Kieran Dwyer, a spokesman for the UN peacekeeping department, said.
The six, who arrived late on Sunday night, are the first of 30 monitors who were approved by the UN Security Council on Saturday.
"The other monitors in the advance party are still expected in Syria in coming days," Dwyer added.
The first group will set up a headquarters and prepare routines so that the mission can verify that a cessation of hostilities, started Thursday, between President Bashar al-Assad's forces and opposition fighters is holding.
Syrian forces reportedly killed five civilians in shelling of rebel areas and clashes with gunmen in the hours before the arrival of the first monitors. UN leader Ban Ki-moon raised strong concerns about the continuing violence.
UN-Arab League envoy Kofi Annan eventually wants more than 200 observers in Syria, but the Security Council has said the full mission can only go if the violence halts.
The UN says more than 9,000 people have been killed in Syria since an uprising against Assad started 13 months ago.
http://timesofindia.indiatimes.com/world/middle-east/First-UN-monitors-arrive-in-Syria/articleshow/12684983.cms
---------
UN's Ban Calls Syrian Cease-Fire 'Very Fragile'
Apr 16, 2012
BRUSSELS (AP) — U.N. Secretary-General Ban Ki-moon is calling the cease-fire in Syria "very fragile," but says it's essential it hold so "inclusive political dialogue can continue."
Speaking Monday in Brussels, Ban said: "Just any small, unintended gunfire may break all this very fragile process." He called on Syrian authorities to exercise maximum restraint and said opposition forces "should also fully cooperate."
Ban said six members of the U.N.'s advance monitoring team have begun work, and the Security Council is expected to authorize a formal monitoring team of about 250 people later this week.
"It is the Syrian government's responsibility to guarantee freedom of access, freedom of movement within the country," he said.
THIS IS A BREAKING NEWS UPDATE. Check back soon for further information. AP's earlier story is below.
Full report at:
http://www.nytimes.com/aponline/2012/04/15/world/middleeast/ap-ml-syria.html?ref=global-home
---------
Mubarak aide, top Islamists barred from Egypt president poll
Apr 16, 2012
CAIRO: The race for the Egyptian presidency took a dramatic turn on Saturday when the authorities disqualified front-runners including Hosni Mubarak's spy chief, a Muslim Brotherhood candidate and a Salafi preacher whose lawyer warned that "a major crisis" was looming.
The generals are due to hand power to the elected president on July 1.
The disqualifications add to the drama of a transition punctuated by spasms of violence and now mired in bitter political rivalries between once-banned Islamists, secular reformists and remnants of the Mubarak order.
Farouk Sultan, head of the presidential election commission , said a total of 10 of the 23 candidates had been disqualified from the race. They have 48 hours to appeal.
Hazem Salah Abu Ismail, the Salafi, was disqualified because his mother held US citizenship , the state news agency reported, confirming previous reports fiercely denied by the Islamist who says he is the victim of a plot.
The Muslim Brotherhood's Khairat al-Shater was also among those disqualified on Saturday. His spokesman said he would challenge the decision. Omar Suleiman, Mubarak's intelligence chief and vice president would also appeal.
http://timesofindia.indiatimes.com/world/middle-east/Mubarak-aide-top-Islamists-barred-from-Egypt-president-poll/articleshow/12683103.cms
---------
Israel breaks up 'fly-in' protest
Apr 16, 2012
'Welcome to Palestine' was to highlight occupation
Israel deployed hundreds of police on Sunday at its main airport to detain activists flying in to protest the country's occupation of Palestinian areas in defiance of vigorous Israeli government efforts to block their arrival. At mid-afternoon, police spokesman Micky Rosenfeld said a total of 27 activists had landed at Ben-Gurion International Airport. All were denied entry and were to be placed on return flights, he said. Hundreds more were expected throughout the day.
Four Israeli supporters of the fly-in were arrested for causing a disturbance at the main airport terminal after unfurling a banner bearing the protest's theme, "Welcome to Palestine", said Mr. Rosenfeld.
Israel is jittery about the prospect of large numbers of protesters arriving because of deadly confrontations with pro-Palestinian activists in the past, notably a naval raid on a Gaza-bound flotilla in May 2010. The activists participating in the fly-in say all planned activities, such as planting trees in the West Bank, are non-violent and accuse Israel of being unnecessarily heavy-handed.
Full report at:
http://www.thehindu.com/news/international/article3318017.ece
---------
Yemen air strike kills three Qaeda chiefs: Ministry
Apr 16, 2012
An air strike in southern Yemen has killed at least three suspected Al Qaeda militants, the defence ministry said in a statement on Sunday.
A security official said the raid late on Sunday was conducted by a US drone against a moving vehicle carrying Al Qaeda operatives in the province of Bayda, some 210 kilometres southeast of the capital Sanaa.
The ministry, however, maintained the Yemeni government's routine insistence that only its aircraft carry out such operations on its soil.
The official statement released on the ministry's website said that the three militants killed were "local Al Qaeda leaders."
The United States has never formally acknowledged the use of drones against Al-Qaeda in Yemen, considered by Washington to be the most active and deadly branch of the global terror network and a major focus of its "war on terror."
Also on Saturday, in a separate town in Bayda province, suspected Al Qaeda gunmen kidnapped a Yemeni officer and two of his aides, a security official told AFP on condition of anonymity. He gave no further details.
Al Qaeda has exploited a decline in Central Government control that accompanied Arab Spring-inspired protests that eventually forced president Ali Abdullah Saleh to cede power.
Full report at:
http://www.dailypioneer.com/world/57914-yemen-air-strike-kills-three-qaeda-chiefs-ministry.html
---------
Iran, world powers set for in-depth talks in Baghdad
Apr 16, 2012
Iran and world powers agreed in talks here to hold a more in-depth meeting in Baghdad next month where, Western nations warned Tehran, much must be done to ease fears that it is seeking nuclear arms.
EU foreign policy chief Catherine Ashton said there had been "constructive and useful" talks in Istanbul on Saturday with Iranian chief negotiator Saeed Jalili but cautioned that the meeting in Iraq on May 23 must "take us forward in a very concrete way."
Echoing her, the United States and other Western nations stressed the need for the next round of discussions to get to the core of the almost decade-old standoff over Tehran's nuclear programme.
The Istanbul talks involved the so-called P5+1 grouping — the US, Russia, China, Britain, France and Germany — and Iran, in the first such gathering for over a year, and after months of rising tensions.
Full report at:
http://www.dailypioneer.com/world/57928-iran-world-powers-set-for-in-depth-talks-in-baghdad.html
---------
U.S. has offered no "freebies" to Iran: Obama
Apr 16, 2012
Exposing a rift with Israel, President Barack Obama on Sunday insisted that the U.S. had not "given anything away" in new talks with Iran and defended his administration's continued push for a diplomatic resolution to the dispute over Tehran's nuclear ambitions.
Mr. Obama said that while he refused to let the nuclear negotiations turn into a "stalling process", he was willing to see if Iran was negotiating in good faith. Earlier Sunday, Israel Prime Minister Benjamin Netanyahu disagreed with that strategy, saying the U.S. and world powers gave Tehran a "freebie" by agreeing to hold more talks next month.
"So far at least we haven't given away anything, other than the opportunity for us to negotiate and see if Iran comes to the table in good faith," Mr. Obama said during a news conference Sunday in Colombia, as he wrapped up a diplomatic mission to Latin America.
Winding down his three day trip in the port city of Cartagena, Mr. Obama also sought to offer hope for fresh start with Cuba, saying the U.S. would welcome the island's transition to democracy. There could be an opportunity for such a shift to take place in the coming years, Mr. Obama said.
Standing alongside Colombian President Juan Manuel Santos, Mr. Obama also proclaimed a free trade agreement between their countries as a "win-win."
http://www.thehindu.com/news/international/article3319582.ece
---------
Israel bans 'flytilla' activists but hundreds left in Europe
Apr 16, 2012
BEN GURION AIRPORT: Israel on Sunday barred 43 pro-Palestinian activists who had flown in for a "Welcome to Palestine" campaign as hundreds more would-be protesters were stranded at airports across Europe.
As hundreds of police deployed at Israel's main international airport in a bid to stop activists from entering, Europe's main airlines faced a wave of passenger fury after cancelling some 300 tickets following heavy Israeli pressure.
By late afternoon, Israeli police said they had detained 43 passengers on suspicion of being part of the fly-in campaign, better known as the "flytilla," with all facing deportation.
Organisers of "Welcome to Palestine," now in its third year, had been expecting to welcome up to 1,500 people as part of a campaign to expose Israel's control of movement both into and out of the occupied territories.
But only three activists managed to reach a news conference held by organisers in the West Bank town of Bethlehem in the early evening.
Israel had vowed to prevent the activists' entry, warning airlines they would be forced to foot the bill for the activists' immediate return home in a move which saw many carriers toeing the line.
Full report at:
http://dawn.com/2012/04/16/israel-bans-flytilla-activists-but-hundreds-left-in-europe/
---------
Israel bars nearly 80 pro-Palestinian activists
Apr 16, 2012
JERUSALEM: Israel has barred nearly 80 foreigners from flying into the country on grounds they were linked to a pro-Palestinian campaign, police said on Monday, with 60 of them still awaiting deportation.
As of midnight, police at Ben Gurion airport near Tel Aviv had detained 78 people, more than two-thirds of them French nationals, spokeswoman Luba Samri said.
Among those detained were 51 French nationals, 11 Britons, six Italians, five Canadians, two Spanish nationals and three others from Switzerland, Portugal and the United States.
Officials had already sent 18 people back to their port of origin, while another 60 had refused to leave voluntarily and had been taken to two facilities near Tel Aviv, she said.
Hundreds of Israeli police had been deployed at the airport from Saturday night in a bid to prevent the arrival of a wave of foreigners taking part in the "Welcome to Palestine" fly-in campaign, also known as the "flytilla."
Organisers of the campaign, now in its third year, had been expecting to welcome up to 1,500 people, but Israel vowed to prevent them from entry, warning airlines they would be forced to foot the bill for the activists' immediate return home.
Most of Europe's main airlines quickly fell in line, cancelling the tickets of at least 300 Tel Aviv-bound passengers, and sparking angry protests in several European capitals.
Police at the airport also arrested nine Israeli activists who had come to support the visitors.
Last year, around 800 people tried to join the campaign, with many blocked from flying by airlines. Another 120 were denied entry by Israel and deported.
http://dawn.com/2012/04/16/israel-bars-nearly-80-pro-palestinian-activists/
---------
Attacks in Afghanistan: Antony asks forces to be vigilant
16 APRIL 2012
Noting that the situation in Afghanistan-Pakistan region continues to be a cause of concern, Defence Minister A K Antony today asked the armed forces to be more vigilant citing Sunday's attacks in Kabul.
"The situation in Af-Pak region continues to be a cause of concern," he said addressing top army commanders on the first day of a three-day conference here.
Antony asked the commanders to be more vigilant and to take appropriate steps in the light of yesterday's developments in Afghanistan which saw a series of suicide bomb attacks, Defence Ministry officials said.
The Defence Minister also reiterated India's commitment in supporting and assisting Afghanistan for its development.
"India remains steadfast in its commitment to provide support and assistance to Afghanistan so that it evolves into a stable country, strengthened by pluralism and free from external interference," he said.
Full report at:
http://www.dailypioneer.com/home/online-channel/top-story/58050-attacks-in-afghanistan-antony-asks-forces-to-be-vigilant.html
---------
Will free Muslims falsely accused of terror: CM Akhilesh Yadav
Apr 16, 2012
FAIZABAD: Uttar Pradesh chief minister Akhilesh Yadav on Sunday said his government would free Muslim youth who had been falsely implicated under terror charges. He was in the city to attend party MLA Tej Narain Pandey's wedding reception.
The state government has sought opinion from the law department to withdraw cases against the accused in the November 2007 serial blasts in Faizabad and Lucknow court premises, Akhilesh said. "We are committed to our poll manifesto and those Muslim youth who were arrested under false terror charges would be released soon," the chief minister said.
On reports of newborn babies being sold at government hospitals, Akhilesh said, "If there is any truth in these allegations, we will ask the district administration to help the families."
Full report at:
http://timesofindia.indiatimes.com/india/Will-free-Muslims-falsely-accused-of-terror-Akhilesh-Yadav/articleshow/12681587.cms
---------
Omar Abdullah for decreasing footprints of security forces in J&K
Apr 16, 2012
NEW DELHI: Stressing on "progressively" decreasing the footprints of security forces in Jammu and Kashmir, chief minister Omar Abdullah on Monday said conciliation and dialogue will always remain the best medium for seeking a solution to all contentious issues.
Omar spoke on a variety of issues at the chief ministers' conference here, including Indo-Pak relations vis-a-vis Kashmir, withdrawal of Armed Forces Special Powers Act and removal of 24 bunkers from Srinagar city in coming months.
He also sought a telephone connection between Jammu and Kashmir and Pakistan-occupied-Kashmir for strengthening the trade between the two sides.
In his speech, Omar said after three continuous summers of discontent, the state saw a peaceful 2011, which to a great extent, erased the painful memories of two decades of turbulence and unfolded the promise of a new beginning.
"I am hopeful that peace dividends achieved in the year 2011 will continue to percolate to the people, and usher in a new era of peace and development in the state," he said.
Full report at:
http://timesofindia.indiatimes.com/india/Omar-Abdullah-for-decreasing-footprints-of-security-forces-in-JK/articleshow/12686514.cms
---------
Centre ready to work with states to firmly tackle terror: PM Manmohan Singh
Apr 16, 2012
NEW DELHI: Reaching out to the states complaining over NCTC, Prime Minister Manmohan Singh on Monday favoured joint and coordinated efforts to deal with challenges of terrorism whatever its origin, whether internal or external.
"There is no question that the burden of the fight against terrorism falls largely on the states' machinery. The Centre is ready to work with the states to put in place strong and effective institutional mechanisms to tackle this problem," he said.
The Prime Minister, who inaugurated the annual conference of Chief Ministers on internal security, did not dwell on the proposed National Counter Terrorism Centre, saying it will be discussed on May 5 in a separate meeting as suggested by some chief ministers.
Non-Congress chief ministers as also UPA ally Trinamool Congress chief Mamata Banerjee have raised objections to the provisions in the NCTC, contending that it will upset the federal structure and encroach on the powers of the states.
The Prime Minister warned that threats from terrorism, left wing extremism, religious fundamentalism and ethnic violence persist in the country. "These challenges demand constant vigilance on our part. They need to be tackled firmly but with sensitivity. The forces behind them must not only be contained but should also be effectively rolled back," he said.
Full report at:
http://timesofindia.indiatimes.com/india/Centre-ready-to-work-with-states-to-firmly-tackle-terror-PM/articleshow/12686849.cms
---------
Saudi Students urged to stand united against challenges to nation
Apr 16, 2012
Baha Gov. Prince Mishari bin Saud has urged citizens, especially students, to stand united in the face of all dangers that threaten the Kingdom.
"We should work together in confronting those who try to undermine the Kingdom's security," he said.
Addressing students at Baha University yesterday, the governor said he would provide them with necessary support to meet their hopes and aspirations. "I will be with you every step of the way until you achieve success and excellence to serve the country."
Prince Mishari said Saudi society has great expectations of the student community who should uphold high moral values and good qualities inspired by the teachings of Islam.
"Our universities have been playing a great role in training qualified youths who can take the Kingdom to the level of advanced countries," the governor said and urged students to make use of their time at universities to increase their knowledge and expertise.
Full report at:
http://arabnews.com/saudiarabia/article613153.ece
---------
Riyadh: Children given terror training: Prosecutor
Apr 16, 2012
One of the suspects facing trial for terror crimes at the Special Criminal Court in Riyadh has been accused of training his own children to carry out terrorist attacks.
"Defendant No. 15 trained his own and other children in using machine guns and endangered their lives," the public prosecutor said while charging 10 alleged members of the Al-Ayeeri cell during yesterday's hearing.
The special court started the trial Saturday.
The 22-strong terror outfit is named after Yusuf Al-Ayeeri, who founded it allegedly to promote terror attacks in the Kingdom.
Defendant Nos. 12, 13 and 15 to 22 were present in the court yesterday. One of the defendants is a Bahraini.
The charges against them included setting up a secret cell to train recruits in the use of sophisticated weaponry and advanced telecommunication technology, embracing and spreading the takfiri (branding opponents as kafirs) ideology, providing shelter to fugitive terrorists, resisting law enforcement agencies, helping forge travel documents and participating in wars abroad.
Besides other charges against the cell members, Defendant No. 12 is accused of questioning the soundness of religious edicts issued by senior Saudi scholars especially against suicide operations.
Full report at:
http://arabnews.com/saudiarabia/article613135.ece
---------
Arab revolts fail to stir divided Palestinians
Apr 16, 2012
RAMALLAH, West Bank: Popular uprisings have transformed the Middle East and North Africa in the past year, unseating four veteran autocrats and capturing the imagination of a generation of youths. But the protests have left Palestinians - long at the center of the Arab world's main political conflict - unmoved.
Dejected by lingering political divisions and exhausted by decades of mostly fruitless rebellion against Israel, they appear to have lost their appetite to take their fight for change up another level.
"There's no revolution here because the government is less oppressive than in Egypt or Syria, and anyway it's Israel that deserves our anger," said Mahmoud Bisher, 20, a student from the West Bank city of Hebron.
"But we're divided and there's no coordination. This only serves the occupation's interests," he sighed, referring to the schism between the Fatah-dominated Palestine Liberation Organization (PLO) in the West Bank and the Islamist group Hamas in Gaza.
Full report at:
http://arabnews.com/middleeast/article613199.ece
---------
URL: https://newageislam.com/islamic-world-news/new-age-islam-news-bureau/ahmadiyas-consider-hindus-ahl-e-kitab-and-yet-issue-fatwa-against-inter-communal-marriage/d/7071