New Age Islam News Bureau
17 Aug 2020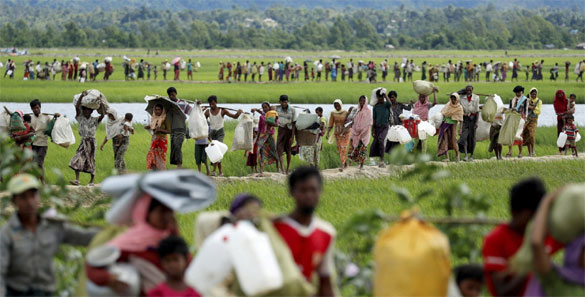 No arrest has been made so far, police say an investigation was underway-- Reuters/File
-----
• Shaheen Bagh Activist Shahzad Ali Joins BJP, Says Wants to Prove Party Not 'Enemy' Of Muslims
• US Will 'Continue to Support' Israel, UAE In Future Peace Talks: WH Official
• France's Macron Prioritizes Peace Talks in Call with Abbas After UAE-Israel Deal
• Halting Annexation Top UAE Priority in Israel 'Historic' Deal: UAE Official
• DM: Iran to Send Satellites into Space with Home-Made Carriers
• Taliban IED Experts Blown Up by Own Bomb in A Mosque in North of Afghanistan
• Malaysia Back on Friendly Terms with China and India, Says Hisham
Pakistan
• Ahmadi Man, Sons Booked Over Eid Sacrifice for Violation of a Supposed Ban on Them Following Islamic Practices
• Thousands of Pakistanis Rally to Denounce UAE-Israel Normalization Deal
• Majlis Wahdat-e-Muslimeen Assures Protesters A Committee for Shia Missing Persons Will Meet on Thursday
• Minister exposed fault lines in PTI's foreign policy: PPP
• Nationalisation marred educational system, especially for minorities: study
• PPP to launch Sindh-wide protest against moves to bring Karachi under federal rule
• Pakistan's FM says 'our collective efforts succeeded in advancing Afghan peace process'
--------
India
• Shaheen Bagh Activist Shahzad Ali Joins BJP, Says Wants to Prove Party Not 'Enemy' Of Muslims
• Aligarh: Ex-BJP Mayor Accused of Converting Muslim Girls, Marrying Them Off To Hindu Boys
• Hindu family in Gwalior claims Muslim man's body, cremates it, hospital orders probe
• Lawyer Donates Money from Hindu Outfit to Muslim Organisation, Which Has Buried Covid-19 Dead Bodies of Various Faiths
• Facebook Refused to Remove Anti-Muslim Posts to Not Upset Modi Govt: WSJ
• Religious places re-open in Jammu and Kashmir
• 3 security force personnel killed in terror attack in Baramulla
• Srinagar's Jamia Masjid to reopen from Tuesday
--------
North America
• US Will 'Continue to Support' Israel, UAE In Future Peace Talks: WH Official
• US resolution to extend Iran arms embargo rejected at UNSC
• Biden's remarks based on 'pure ignorance': Turkey
--------
Europe
• France's Macron Prioritizes Peace Talks in Call with Abbas After UAE-Israel Deal
• EU warns Turkey to 'immediately' stop gas exploration in eastern Mediterranean
• Top Russian and US diplomats discuss UN meeting on Iran
--------
Arab world
• Halting Annexation Top UAE Priority in Israel 'Historic' Deal: UAE Official
• UAE, Israel Establish Phone Service
• Beirut explosion: Lebanon's President Aoun calls blast probe 'complex'
• Rocket lands near US embassy in Baghdad's Green Zone: Reports
• US sends truckloads of military, logistic reinforcements to Syria's oil-rich Hasaka: SANA
--------
Mideast
• DM: Iran to Send Satellites into Space with Home-Made Carriers
• Normalization with Israel will encourage more Israeli aggression: Al-Aqsa Mosque preacher
• Iranian President Denounces UAE-Israel Deal
• Israel shuts Gaza fishing zone after overnight cross-border fighting
• PLO chief says UAE-Israel agreement will kill 'two-state solution'
• Israel totally closes Gaza fishing zone, steps up aerial, land attacks
• UAE foreign minister deletes old anti-Israel tweet after activist reveals his hypocrisy
• Israeli settler runs over, kills young Palestinian man in northwestern West Bank
• Thousands protest against Netanyahu over economy, corruption allegations
--------
South Asia
• Taliban IED Experts Blown Up by Own Bomb in A Mosque in North of Afghanistan
• Iran reacts to Pompeo's remarks regarding supply of weapons to Taliban by Tehran
• NATO will handover airport security responsibilities to the Afghan army
--------
Southeast Asia
• Malaysia Back on Friendly Terms with China and India, Says Hisham
• 150 prominent national figures form coalition to 'save Indonesia'
• Reject bills seeking more funds for govt, Dr M tells MPs
• Comply with SOPs, Kedah Tells Non-Muslim Houses Of Worship
• Muhyiddin stepped up to save Malaysia after you quit as PM, Shahidan Kassim tells Dr Mahathir
--------
Africa
• Ethiopian PM Congratulates UAE's Mohammed Bin Zayed On Peace Treaty with Israel
• Seven killed, more than 20 injured in attack on hotel in Somalia's capital
• Somali forces end hours-long siege in hotel attack
Compiled by New Age Islam News Bureau
URL: https://www.newageislam.com/islamic-world-news/ahmadi-man-sons-booked-eid/d/122648
--------
Ahmadi Man, Sons Booked Over Eid Sacrifice For Violation Of A Supposed Ban On Them Following Islamic Practices
17 Aug 2020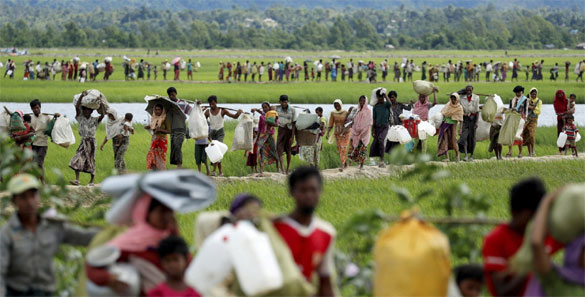 No arrest has been made so far, police say an investigation was underway-- Reuters/File
-----
TOBA TEK SINGH/SILAKOT: Pirmahal police on Sunday registered a case against three men belonging to the Ahmadi community on the complaint of a religious seminary official over violation of a supposed ban on them following Islamic practices.
In his first information report, Mufti Abid Fareed, the administrator of the Jamia Umer Farooq seminary, stated that on Eidul Azha, a local jeweller and his two sons had sacrificed a cow and distributed its meat among Sunnis. They had also donated its hide to a religious seminary, Madressah Arabia Islamia Tajweedul Quran.
Fareed added that by doing so the suspects had hurt the beliefs of the Muslims.
No arrests were made so far and police said an investigation was underway.
In another case, police claim to have arrested a man on the allegation of desecrating Islam at Pasrur's Main Bazaar Chawinda.
The Phalora police have registered a case (No.309/2020) under sections 295-A and 298-C against the suspect on the report of a local trader. Police sent the suspect behind the bars. According to the FIR, the man went to and demeaned religion in front of the traders. The traders, it said, beat the suspect after overpowering him and handed him over to police.
https://www.dawn.com/news/1574825/ahmadi-man-sons-booked-over-eid-sacrifice-in-toba-tek-singh
--------
Shaheen Bagh Activist Shahzad Ali Joins BJP, Says Wants To Prove Party Not 'Enemy' Of Muslims
Aug 16, 2020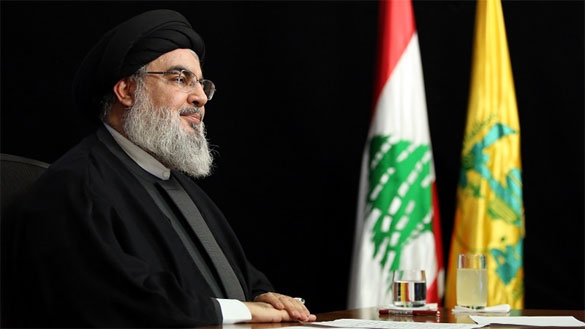 Shaheen Bagh social activist Shahzad Ali. (Photo: ANI)
----
Shaheen Bagh social activist Shahzad Ali and others joined the BJP on Sunday in the presence of State BJP president Adesh Gupta and leader Shyam Jaju.
Speaking to news agency ANI, Shahzad Ali said, "I have joined the BJP to prove wrong those in our community who think that the BJP is our enemy. We'll sit together with them over the Citizenship Amendment Act (CAA) concerns."
Meanwhile, Delhi BJP president Adesh Gupta said that the party wants to bring all the Muslim brothers in the mainstream of development.
"Today hundreds of Muslim brothers have joined the party after realising that there is no discrimination with Muslims and we want to bring them into the mainstream of development. I would like to congratulate all those women who have joined the party after observing the steps Prime Minister Narendra Modi has taken in triple talaq matter," Gupta told ANI.
BJP leader Shyam Jaju said that every Muslim got to know that nobody has to prove their nationality.
"When there was talk about CAA, some political parties tried to mislead Muslim community but now every Muslim of the country has got to know that there is no need to prove anything. Nobody will be ripped off their right to vote and nationality. After realising that they will get justice only through this party, a huge number of Muslims who were present in the protest at Shaheen Bagh have joined the party today," Jaju said.
The protest at Shaheen Bagh against the Citizenship Amendment Act continued for several months.
The Citizenship Amendment Act grants citizenship to Hindu, Sikh, Jain, Parsi, Buddhist, and Christian refugees who came to India from Pakistan, Afghanistan, and Bangladesh on or before December 31, 2014.
https://www.dnaindia.com/india/report-shaheen-bagh-activist-shahzad-ali-joins-bjp-says-wants-to-prove-party-not-enemy-of-muslims-2837967
--------
US Will 'Continue to Support' Israel, UAE In Future Peace Talks: WH Official
15 August 2020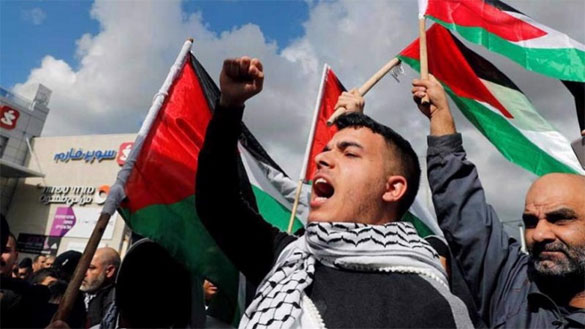 Israeli Prime Minister Benjamin Netanyahu, US President Donald Trump, and Abu Dhabi Crown Prince Sheikh Mohamed bin Zayed Al Nahyan.
------
The United States will continue to support Israeli and Emirati officials in the next steps of the Israel-UAE peace agreement, a White House official said.
"We will continue to support the parties as they move forward," White House National Security Council's Senior Communications Advisor for International Negotiations Eddie Vasquez told Al Arabiya English on Thursday.
Over the past six weeks, the US has been involved in extensive discussions with Israel and the UAE, according to White House Senior Adviser Jared Kushner.
The talks culminated in Israel's first peace deal with an Arab country since its 1994 treaty with Jordan.
The agreement was announced on Thursday following a phone call between US President Donald Trump, Abu Dhabi Crown Prince Mohamed bin Zayed Al Nahyan, and Israeli Prime Minister Benjamin Netanyahu.
During the call Abu Dhabi's Crown Prince and Netanyahu "expressed their appreciation and had a real desire to figure out how we can just get going, and move to the next phases," Kushner said on Thursday in remarks to the press.
"I just give a lot of credit to the leaders of both countries who felt like the time was right, and it's the right way to move forward," Kushner added.
He said the agreement, known as the "Abraham Accord," brought together two of the US' "closest partners in the region."
In the coming weeks Emirati and Israeli delegations will meet to establish bilateral agreements on a range of issues including tourism, telecommunications, and healthcare.
Currently there are no direct flights from the UAE to Israel. Phone calls between the two countries are blocked and neither have diplomatic offices in each other's country.
However collaboration relating to healthcare is already underway, relating to the coronavirus pandemic.
In June it was announced two UAE private companies paired with Israeli companies to collaborate on COVID-19 research and technology.
In order for the normalization of relations between the countries, the UAE stipulated that Israel must halt annexation of Palestinian land in the occupied West Bank.
In June, Netanyahu vowed to start annexing Israeli settlements on Palestinian territory starting July 1, but it never happened.
UAE officials "have been very concerned with the issue of annexation," UAE Minister of State for Foreign Affairs Anwar Gargash told Bloomberg on Saturday.
"Through this imaginative proclamation, we have at least been able to give negotiations space," he added.
In June, Gargash told the leading US Jewish organization, the American Jewish Committee, that the UAE was "clearly against any annexation as being proposed by the current Israeli government."
In the remarks, Gargash did mention the possibility of collaboration between the UAE and Israel on issues relating to the coronavirus pandemic.
"I think we can come to a point…[where] we say we disagree with you on this…but at the same time there are areas such as COVID, technology, and other things that we can actually work together on," said Gargash.
https://english.alarabiya.net/en/features/2020/08/15/US-will-continue-to-support-Israel-UAE-in-future-peace-talks-WH-official.html
--------
France's Macron prioritizes peace talks in call with Abbas after UAE-Israel deal
16 August 2020
The resumption of peace negotiations remains a priority to reach a just solution in the Middle East, French President Emmanuel Macron said on Twitter on Sunday.
Macron said he had spoken with Mahmoud Abbas, president of the Palestinian Authority.
"I told him of my determination to work for peace in the Middle East," Macron said.
https://english.alarabiya.net/en/News/middle-east/2020/08/16/France-s-Macron-prioritizes-peace-talks-in-call-with-Abbas-after-UAE-Israel-deal.html
--------
Halting annexation top UAE priority in Israel 'historic' deal: UAE official
17 August 2020
Halting the annexation of the West Bank was the United Arab Emirates' top priority in its "historic" deal with Israel to normalize relations between the two countries, top UAE official Hend al-Otaiba told Israeli news outlet Haaretz on Sunday.
For all the latest headlines follow our Google News channel online or via the app.
Annexation of the West Bank has made headlines in recent months as Israeli Prime Minister Benjamin Netanyahu and Benny Gantz had announced they would begin to stake claim on approximately 30 percent of West Bank territory as soon as July 1.
"Annexation was our immediate concern. We felt it would kill the prospects for a two-state solution, which has been the basis of almost all past peace-making efforts and set prospects for regional peace back decades. One of the perennial issues impeding closer ties between the Arab world and Israel has been the Palestinian-Israeli conflict. We felt it was time the region demonstrated its collective problem-solving skills," al-Otaiba, the UAE's Ministry of Foreign Affairs director of strategic communication, was quoted as saying.
She also said that "informal relationships with Israel have grown," and it was just a matter of time until these interactions were formalized.
"I think it's fair to say that we realize that an approach of no communication with Israel has brought issues to a dead end and began to separate what is political from other areas of cooperation," al-Otaiba was quoted by Haaretz as saying.
Another "key component of the accord" is the issuance of visas and the establishment of travel between the two countries, according to al-Otaiba, who pointed out Israel was expected to be present at Expo 2020 Dubai, which was rescheduled for 2021 due to the coronavirus pandemic.
"We expect both air links and reciprocal visas to be established as part of the new relationship between our countries, and we hope to see many Israelis in 2021 for Expo Dubai, where of course Israel has already previously confirmed its participation."
Despite the agreement, the director did not confirm the establishment of a UAE embassy in Jerusalem.
"We're bound by international resolutions as well as an Arab position that wants an independent Palestinian state with Jerusalem as its capital," she told Haaretz.
The UAE is aiming for a "more peaceful, tolerant and prosperous Middle East," which al-Otaiba said can't "happen without resolving the Palestinian-Israeli conflict."
"We believe this accord enhances the ability of all sides to find a lasting and just political solution to the Palestinian issue," she added.
The UAE hopes to see an end to the "violence and suffering" and hopes for a day "when the Middle East is a model for the rest of the world, not a source of conflict and dead ends."
The diplomatic agreement between the two countries is known as the Abraham Accord and it is Israel's first peace treaty with an Arab country in 25 years, the last of which was signed between Jordan and Israel and was also mediated by the US.
Israeli and Emirati delegations are expected to meet in the coming weeks to establish bilateral agreements on a range of issues including telecommunications, tourism, and healthcare.
https://english.alarabiya.net/en/News/gulf/2020/08/17/Halting-annexation-top-UAE-priority-in-Israel-historic-deal-UAE-official.html
--------
DM: Iran to Send Satellites into Space with Home-Made Carriers
Aug 16, 2020
"The Islamic Republic of Iran has a permanent plan to develop its space program and it has passed several stages and has several stages ahead. The country needs heavier cargos over 100kg to be carried into the space and we plan to carry heavier cargos to the higher altitude orbits which will be done by Simorq and Zol Janah satellite carriers," General Hatami told reporters in Tehran on the threshold of the Defense Industry Day in Iran.
He noted that Simorq satellite carrier is still in the research phase, hoped for its success in the next launch.
General Hatami explained that Zol Janah satellite carrier is also similar to Simorq in form and size but with a solid-fueled engine and can be launched from a mobile launcher.
"I think we will have both these satellite carriers this year," he said, adding that Qassed satellite carrier which has been developed by the Islamic Revolution Guards Corps (IRGC) Aerospace Force will be used for smaller cargos.
"We have Sarir satellite carrier for cargos weighing between 300kg to 1,000 kg and we will, of course, have Soroush-1 and Soroush-2 satellite carriers for higher altitude orbits at 36,000km," General Hatami said.
Iranian Minister of Communications and Information Technology Mohammad Javad Azari Jahromi announced in June that the number of the country's manufactured satellites will increase to 18 by the end of the current Iranian year (March 19, 2021).
"Iran had made 3 satellites by the year 2013, it increased to 7 in 2017, 15 in 2020 and God willing, we will have 18 home-made satellites by the end of this year," Azari Jahromi said, addressing the parliamentarians in Tehran.
Also in June, Head of the Iranian Space Agency (ISA) Morteza Barari announced earlier this month Iran's plan to orbit high-quality satellites in an altitude of 1,000km above the Earth.
"We will reach the 2,000-km orbit in two years and our next step is reaching the 36,000-km orbit," Barari said.
He added that Iran is not dependent on any foreign country to advance its space program.
"Fortunately, today we are self-sufficient in designing and building satellites, platforms, satellite carriers, control and guide stations, data collection land stations and the whole cycle of this technology relying on the capabilities of the Iranian scientists and specialists and this whole cycle is operating with a fully indigenized mechanism," Barari said.
https://en.farsnews.ir/newstext.aspx?nn=13990526000685
--------
Taliban IED experts blown up by own bomb in a mosque in North of Afghanistan
17 Aug 2020
A group of Taliban sustained casualties as they were busy manufacturing an improvised explosive device, roadside bomb, in a mosque in North of Afghanistan.
The 209th Shaheen Corps in a statement said the incident took place in a mosque in Chahabar Bolak district of Balkh.
The statement further added that a group of 8 Taliban IED experts were busy manufacturing a bomb inside a mosque in Sikandar Khel Village.
The premature explosion caused by IED killed four Taliban militants and wounded at least four others, the 209th Shaheen Corps added in its statement.
According to Shaheen Corps, the explosion killed Zarif son of Najmuddin, Abdul Basir son of Abdul Basir, Abu Bakar son of Talib and Habib son of Arzankar.
The explosion also destroyed a large cache of explosives and other materials which the group was using to manufacture IEDs, the statement added.
The Taliban group has not commented in this regard so far.
https://www.khaama.com/taliban-ied-experts-blown-up-by-own-bomb-in-a-mosque-in-north-of-afghanistan/
--------
Malaysia back on friendly terms with China and India, says Hisham
August 16, 2020
TANJUNG MALIM: Malaysia has returned to being on good terms with China and India since the Perikatan Nasional (PN) government took charge, Foreign Minister Hishammuddin Hussein said.
Hishammuddin said the improved bilateral ties will help Malaysia to increase exports of palm oil and palm oil-based products to both countries, which will benefit Felda.
At a meet-and-greet session with Trolak Selatan Felda settlers and community leaders here today, he said he had asked palm oil industry players to provide feedback to boost exports.
He said the government was also looking at new potential markets for palm oil, especially in West Asia.
Hishammuddin reiterated Malaysia's stand on not establishing diplomatic ties with Israel, while stressing that the country was still on good terms with the United Arab Emirates.
He said this in reference to UAE's recent recognition of Israel, with both sides establishing diplomatic and economic relations.
On the Slim by-election, he said he was optimistic that Barisan Nasional candidate Zaidi Aziz, 43, would get the people's support based on his character and leadership experience.
The Slim by-election is being held on Aug 29 following the death of incumbent BN assemblyman Mohd Khushairi Abdul Talib, 59, following a heart attack on July 15.
Zaidi will take on Amir Khusyairi Mohamad Tanusi, 38, an independent supported by Dr Mahathir Mohamad's new party Pejuang, and another independent, S Sentharasekaran, 44.
https://www.freemalaysiatoday.com/category/nation/2020/08/16/malaysia-back-on-friendly-terms-with-china-and-india-says-hisham/
--------
Pakistan
Thousands of Pakistanis rally to denounce UAE-Israel normalization deal
17 August 2020
Javed Rana
Press TV, Islamabad
Thousands of angry people have poured out into the streets in the city of Rawalpindi near the Pakistani capital, Islamabad, to condemn the UAE government over its move to normalize diplomatic ties with Israel, which the protesters described as an illegal apartheid regime.
Similar mass rallies were also held in other major urban centers across Pakistan.
The protesters called "the UAE-Israel nexus" an attempt to create adverse political conditions to compel other Muslim countries to follow suit, and hence, systematically surrender the rights of Muslims to regain the territorial hold over the third holiest Islamic site of al-Quds Sharif, which Israel occupied in its 1967 war with Arab countries.
Islamabad has officially reacted to the UAE's decision to normalize ties with Israel, arguing that "Pakistan has an abiding commitment to the full realization of the legitimate rights of the Palestinian people, including the right to self-determination."
https://www.presstv.com/Detail/2020/08/17/631974/Pakistan-UAE-Israel-rallies
--------
Majlis Wahdat-e-Muslimeen Assures Protesters A Committee for Shia Missing Persons Will Meet on Thursday
August 17, 2020
The Joint Action Committee for Shia Missing Persons on Sunday organised a protest demonstration at the Governor House's central gate, demanding an end to 'enforced disappearance of innocent members' of their community.
In order to stop the protesters from reaching the Governor House, police baton-charged them, as a result of which several protesters were slightly injured. Despite the baton-charge, the protesters succeeded in reaching the gate.
Police, however, said that no arrests were made. Allama Baqar Abbas Zaidi, a leader of the Majlis Wahdat-e-Muslimeen, spoke to the protesters and expressed grave concerns over the prolonged disappearance of their relatives. He urged the government to ensure the release of the missing persons or their production in court if they had violated any law.
"The governor is a representative of the federal government and therefore we are protesting outside the Governor House," said Zaidi. He also condemned police's baton-charge and torture on the protesters, particularly women and children, and said the affected families and their supporters demanded an immediate release of the illegally-detained members of the Shia community.
He recalled that they had been asking the authorities to produce these detainees in court if there were any formal charges filed against them. Later, Federal Minister Ali Zaidi met the leaders of the Shia protesters and listened to their demands. He assured them that a committee that had been formed by the federal government to address their grievances would start its meetings from Thursday onwards.
https://www.thenews.com.pk/print/701600-ali-zaidi-assures-protesters-a-committee-for-shia-missing-persons-will-meet-on-thursday
--------
Minister exposed fault lines in PTI's foreign policy: PPP
Jamal Shahid
17 Aug 2020
ISLAMABAD: The Pakis­tan Peoples Party (PPP) has said that the recent statement by Minister for Human Rights Dr Shireen Mazari has exposed the confusion prevailing in the frontline ranks at the Foreign Office (FO) and the federal cabinet, which has been affecting the Kashmir cause amid the atrocities being committed by Indian forces.
"Dr Mazari's criticism poses a strong question mark on the PTI government's ability to forge any policy. Now the disunity is pointing to policy failures that the opposition has been raising. Now their own ministers are saying it," observed PPP vice president and parliamentary leader in the Senate Sherry Rehman on Sunday in response to Ms Mazari's remarks.
Senator Sherry said: "Clearly, there is policy confusion in the frontline ranks at the Foreign Office and cabinet. For a ranking minister to publicly question policy is not the norm, and the rifts in PTI ranks have now become fault lines that are having an impact on the clarity and strategic force of our policy. How can a government with no cohesion in its own cabinet instill confidence in Pakistan's policies abroad?"
Just a day earlier, the federal minister expressed her disappointment over the Ministry of Foreign Affairs for "letting down the Kashmiris and Prime Minister Imran Khan" by not taking his nuanced narrative forward and merely resorting to traditional diplomacy.
This rare criticism of the Foreign Office came from the minister while speaking as a chief guest at a paintings exhibition titled "Kashmir through Art" organised by Islamabad Youth Forum for Kashmir to highlight the plight of people in Indian Illegally Occupied Jammu and Kashmir (IIOJK) during lockdown through creative and high-quality artwork.
She said the PM had single-handedly highlighted the Kashmir issue. "Had our FO and those institutions who make policies on Kashmir taken it up further, today the situation would have changed," she said.
"Government foreign policy is in tatters," said Senator Mustafa Nawaz Khokhar, who is the spokesman for the Pakistan Peoples Party chairman Bilawal Bhutto-Zardari.
He said: "The federal minister for human rights has admitted that the country's foreign policy is limited to statements, speeches and Twitter." He said the failure to raise the Kashmir issue was not just the failure of foreign office but also of the prime minister himself. "The nation and the opposition already know that the government has totally and utterly failed in every field, but now the failure is also being exposed by the government itself."
Mr Khokhar said Mr Khan's policies harmed the Kashmir issue which could have been raised more effectively.
PPP Secretary General Nayyar Bukhari pointed out that conflicting statements from ministries on the issue of Kashmir highlighted failure of the PTI government in underscoring the brutalities committed by the Indian army in Occupied Kashmir.
"Conflicting statements from different ministries on the Kashmir issue sabotage the fight for the right of self-determination of Kashmiris," he observed.
https://www.dawn.com/news/1574861/minister-exposed-fault-lines-in-ptis-foreign-policy-ppp
--------
Nationalisation marred educational system, especially for minorities: study
17 Aug 2020
LAHORE: Nationalisation in Pakistan ended up weakening educational institutions, in particular Church institutions, and triggered a downslide of the standard of education in general.
Even after the nationalisation policy of 1972 was changed in 1984 entailing a partial denationalisation till 2003-04, it continued to drain resources and squeezed the potential to equalise, and also limited opportunities.
This was claimed in a research study authored by historian Dr Tahir Kamran and Peter Jacob, titled 'Lessons from the Nationalisation of Education in 1972'.The study was launched by the Centre for Social Justice (CSJ) and carried out by Rt Rev Irfan Jamil, the Bishop of Lahore, and Dr Fr Bonnie Mendes.
The key findings of the study were that as of June, only 50 per cent schools had been denationalised from the 118 in Punjab and Sindh. Two out of the five colleges nationalised were still under government control, excluding Edwardes College in Peshawar, which was taken over by Khyber Pakhtunkhwa government in 2019. Around 25pc of the Catholic Church's schools were yet to be denationalised, while the Presbyterian Church got back the management and building of 57pc of its schools.
In Sindh, 72.73pc schools and all colleges had been denationalised whereas in Punjab, out of 97 nationalised schools, only 43.59pc had been returned to the churches.
Priscilla Lall, a teacher from the Kinnaird College for Women, confirmed the findings of the study from her own PhD thesis, which looked at the same issue. She added that one of the long-term impacts of nationalisation was a fear among the Christian community as well as on educational institutions of the country.
Dr Kamran underlined that in post-colonial societies, education always remained a tool for the government, but "we cannot deny that missionary schools were the best model of educational institutions in Pakistan". However, he added, this policy adversely affected the spirit the missionaries brought into the education system.
He stressed that it was impossible to separate freedom from education. Building national unity and integration was possible only by embracing people's diverse religious and cultural significance.
Dr Yaqoob Bangash, who wrote the foreword of the study, said it was a well-established fact that following two decades of Bhutto's nationalisation, even the remaining Christian schools and colleges had not been able to offer the same quality of education as before, mainly because the policy cut off the global link and removed the top leadership that used missionary approach and spirit in the educational institutions.
Mr Jacob announced that in order to bring this issue to the table for productive engagement, his organisation, CSJ, aimed to share the research publication with provincial and federal education departments and the textbook boards.
https://www.dawn.com/news/1574826/nationalisation-marred-educational-system-especially-for-minorities-study
--------
PPP to launch Sindh-wide protest against moves to bring Karachi under federal rule
17 Aug 2020
HYDERABAD: Pakistan Peoples Party (PPP) Sindh chapter president Nisar Khuhro has announced that PPP will hold province-wide protests on Aug 19 over Karachi's issues and federal government's intention to bring the mega city under its control.
In a statement emailed to Dawn, he said that during the protests PPP would raise other issues like unemployment and price-hike, besides federal government's "attempt to occupy Karachi" and its intention to repeal or amend the 18th Constitutional Amendment.
He said that protests rallies and sit-ins would be held in all district headquarters under the leadership of respective senior partymen. He said that he would lead a protest in Karachi. He alleged that Pakistan Tehreek-i-Insaf (PTI) government was casting an evil eye on revenues of Sindh's capital, Karachi.
He described PTI and Prime Minister Imran Khan as "enemies of Sindh" and said the people of Sindh would foil any plan to occupy Karachi.
"Karachi is part of Sindh and PPP will not let any city of the province become a colony of any authority. He said that Imran Khan must note that people were in their slogans were declaring 'traitors' all those who wanted to occupy Karachi.
Mr Khuhro said that indications from federal government to take over administrative control of Karachi were in fact tantamount to breaking up Sindh. He said that any such interference by federal government in province would be considered unconstitutional and illegal. He said that people of Sindh would not tolerate anything against Sindh and would not care about their life if such an action was resorted to.
He said the PTI government was perhaps oblivious of Sindh's ability to resist, adding that it would better shun such a plan.
"People of Sindh will resist any such attempt the way they had foiled the conspiracy to build Kalabagh dam," he warned, and said that in fact PTI government wanted to slash the share of provinces in the National Finance Commission (NFC) Award. It did not also like the 18th Amendment, he added.
The PPP leader observed that provinces' share in the divisible pool was like a thorn in the eye of the federal government. He said PPP would not accept any deductions in the share of provinces nor would it allow rolling back of the 18th Amendment.
Mr Khuhro also expressed its concern over the situation where, according to him, people of Sindh were being neglected in federal jobs.
PM must quit, says Senator Chandio PPP information secretary Senator Maula Bux Chandio has described failure of the country's foreign policy on Kashmir issue as failure of Imran Khan's government.
"Mr Khan must admit his failures and go," he said in a statement issued on Sunday. He said the government could not blame officers of the foreign ministry for its failure.
"The foreign minister thinks about himself as champion in all affairs and he should reply to it," he said while claiming that federal ministers were admitting failure of Shah Mehmood Qureshi.
Senator Chandio said that Asad Umar was also a champion in the government but he also failed.
"Why should the foreign minister stick to his position after this," he asked, and said the foreign minister, who considered himself 'all-rounder' failed to fulfill his responsibilities.
The senior PPP leader said that government blamed all crises including sugar, wheat flour, petrol and electricity on departments. He argued that if officers were running the country, why ministers were sitting in the government and what were they doing?
Mr Khan must accept that he was unable to grapple with crises being faced by the country, he said.
https://www.dawn.com/news/1574771/ppp-to-launch-sindh-wide-protest-against-moves-to-bring-karachi-under-federal-rule
--------
Pakistan's FM says 'our collective efforts succeeded in advancing Afghan peace process'
17 Aug 2020
Pakistan's Foreign Minister Shah Mahmood Qureshi said the collective efforts have so far succeeded in advancing Afghan peace process.
"Our collective efforts have so far succeeded in advancing Afghan peace process to current unprecedented point," he said in a Twitter post.
Qureshi further added "All stakeholders must ensure residual issues resolved to commence Intra-Afghan negotiations w/out delay. The imp of seizing this historic opp cannot be stressed enough."
This comes as efforts are underway to launch intra-Afghan peace talks in a bid to end the ongoing conflict in Afghanistan.
President Mohammad Ashraf Ghani recently signed a decree to release 400 Taliban prisoners after the Grand Assembly of Tribal Elders (Loya Jirga) voted to release the inmates who are considered as hardcore-militants.
Meanwhile, some obstacles apparently on the way to launch intra-Afghan talks with the the Taliban group on Sunday warning that the Afghan government is 'still trying to create hurdles for the peace process and seeks to arouse global emotions through propaganda.'
The group issued a statement reaction to recent a statement of an Afghan official who allegedly said "'intra-Afghan' term ascribed to the negotiation process was incorrect and that talks were going to be held between the Kabul administration and Taliban along with other such remarks. 'intra-Afghan' term ascribed to the negotiation process was incorrect and that talks were going to be held between the Kabul administration and Taliban along with other such remarks.
Emphasizing that Taliban does not recognize Kabul Administration as a government, the group said "We only accept and have made preparations for negotiations that were described in the historic Doha agreement and those are intra-Afghan negotiations that cover all parties to the Afghan conflict."
https://www.khaama.com/pakistans-fm-says-our-collective-efforts-succeeded-in-advancing-afghan-peace-process/
--------
India
Aligarh: Ex-BJP Mayor Accused Of Converting Muslim Girls, Marrying Them Off To Hindu Boys
Shivam Saraswat
August 16, 202
A Muslim girl, whose sister married a Hindu boy in Aligarh after going missing, has levelled serious allegations against former BJP mayor Shakuntala Bharti. The girl held a press conference on Sunday in which she accused Shakuntala Bharti of converting Muslim girls by luring them and marrying them off to Hindu boys.
Former BJP mayor Shakuntala Bharti has denied the allegations outright and said if someone can prove the charges then she will leave the state forever.
However, the girl, who went missing from her house and married a Hindu boy, has said that she married on her own will and no one had put any pressure on her.
The girl disappeared from her home on August 7 after which her sister's husband lodged a complaint against a Hindu boy. He alleged that his sister-in-law escaped with the Hindu boy and took some jewellery and cash with her and was converting herself to get married to the boy.
Acting on the complaint, police registered a case against the boy under section 363, 366 of the Indian Penal Code (IPC) and started looking for the girl. The girl's sister, on the other hand, took to Twitter and accused former mayor Shakuntala Bharti of abducting Muslim girls, converting them and marrying them off to Hindu boys.
Police traced the missing girl who, in her statement to the cops, said she is an adult and married the boy on her own will.
The girl's sister has alleged that when she went to the police station and got an FIR registered, the police kept on avoiding it, but, when she threatened to call the media, the cops immediately traced her sister. She said that her sister came in a car with Shakuntala Bharti.
"Shakuntala Bharti was keeping my sister with her. She is converting Muslim girls. They have converted my sister. This is a team. Why does Shakuntala Bharti interfere in the matters of Muslims? She did not even let my sister talk to me," the girl's sister said.
Refuting the allegations, Shakuntala Bharti said that if the claims are proven right then she will leave Uttar Pradesh and not show up again.
"I demand from the administration that legal action should be taken against these people. If investigation finds out that I knew anything about the conversion of this girl, then I will leave Uttar Pradesh and never show up again. Prove it. If you cannot prove it, do not talk about such things. These people want to tarnish my image," Shakuntala Bharti said.
The girl who married the Hindu boy told India Today TV that they tied the knot on August 10 at the Arya Samaj temple and that no one had forced her to do so.
"I got married to my will. He [her husband] used to come to my house, that way I met him. I was not under pressure from anyone. This has nothing to do with the former mayor. The allegation my sister has made is wrong. My sister does not want me to be with these people [her in-laws]. She abuses these people," she said.
India Today has reached out to Aligarh police to comment on the matter. The copy will be updated once a response is received.
https://www.indiatoday.in/india/story/aligarh-ex-bjp-mayor-shakuntala-bharti-accused-converting-muslim-girls-marrying-them-off-hindu-boys-1711876-2020-08-16
--------
Hindu family in Gwalior claims Muslim man's body, cremates it, hospital orders probe
Mahesh Shivhare | Edited by Sabir Hussain
Aug 16, 2020
A hospital in Gwalior handed over the body of a Muslim man on Saturday to a Hindu family which did not remove the plastic to take a look even after he had tested negative for Covid-19 and cremated it, the Madhya Pradesh police said Sunday.
The family members of the Muslim man have lodged a complaint with the police over the goof-up .
This incident came to light on Sunday morning when family members of Irtaza Mohammed, 64, reached the hospital to bring the body. Earlier, on Saturday evening when they wanted to take the body for burial, the staff in the hospital showed them a different body and then asked them to return in the morning.
Gwalior superintendent of police, Amit Sanghi said, "On August 13, Suresh Batham, 70, a resident of Bohadapur area in Gwalior and Irtaza Mohammed, 64, a resident of Morena died during their treatment at Jayarogya Hospital. The hospital refused to hand over the bodies to the families of both the deceased as Covid-19 test reports were awaited. Irtaza's test report came back negative on Saturday. Hence, his nephew Akram Khan and others went to the hospital to collect the body in the evening. The staffers showed them the body of Suresh Batham but Akram told them that it was not Irtaza's body."
"Later, staffers asked them to come on Sunday morning. Akram reached the hospital on Sunday morning with some of his relatives where they were informed that Irtaza's body had been handed over to Suresh Batham's family on Saturday morning. Later, it came to be known that Batham's family which took Irtaza's body had already cremated it ," said Sanghi.
The hospital superintendent RKS Dhakad blamed Batham's family for the goof-up. Both the bodies were covered in plastic sheets because they had died before testing negative for Covid-19 and Batham's family members did not bother to check whether they were taking his body.
"When Batham family members came to the hospital they were asked to identify him but they took Irtaza's body instead which was covered in plastic as he was a suspected patient of Covid 19. As Batham's test report had also come negative they should have removed the plastic cover at home at least to identify the body," said Dhakad.
He said an inquiry has been ordered and action would be taken against the staffers concerned if they are found guilty.
The family members of Batham who collected his body from the hospital on Sunday refused to talk to reporters.
https://www.hindustantimes.com/india-news/hindu-family-in-gwalior-claims-muslim-man-s-body-cremates-it-hospital-orders-probe/story-zrvJWBqHbTSmheEDCUTXrM.html
--------
Lawyer Donates Money from Hindu Outfit to Muslim Organisation, Which Has Buried Covid-19 Dead Bodies of Various Faiths
AUG 05 2020
Anbunithi donated the money to volunteers attached with the Villapuram Rahmat Masjid in Madurai who are involved in conducting the last rites of Covid-19 positive patients who belonged to underprivileged sections of the society. So far, the volunteers who owe allegiance to the Tamil Nadu Muslim Munnetra Kazhagam have buried 62 coronavirus positive patients belonging to various faiths without charging any money from their families.
For 75 days, Anbunithi and a couple of his friends distributed three-square meals to lab technicians, sanitary workers and other labourers attached with the Government Rajaji Hospital in Madurai. It was based on this noble act, the Andal Bakthargal Pervai decided to bestow an award and present Anbunithi with Rs 50,000.
"I was happy that the organization recognized my work and gave me the cash prize. Since I came to know that volunteers were struggling to source funds for the burial of Covid-19 positive patients, I decided to donate the amount to the masjid. Every faith professes love and I thought my decision would help in maintaining religious harmony," Anbunithi told DH.
The lawyer, who is also associated with a political party, said he received the consent of Andal Bakthargal Pervai before donating the money to the Muslim outfit.
"The Hindu organization was more than happy when I made known my decision to help a Muslim outfit that is involved in performing the last rites of Covid-19 positive patients. They had no objection," Anbunithi added.
Khadar Mohideen of the Villupuram Rahmat Masjid said they shell out anywhere between Rs 8,000 to Rs 10,000 for burying one Covid-19 positive patient due to strict enforcement of rules and the money donated by Anbunithi has come in handy.
Performing last rites of several Covid-19 patients has become diicult as most of their family members were either quarantined at home or were hospitalized.
"In such a scenario, the job was le to people like us. Most of the persons whom we buried belonged to poorer sections of the society and the majority of their family members were either under quarantine or were hospitalized. We never saw the faith of those people whom we buried. There were Muslims, Christians, and Hindus. Some Hindus here follow the custom of burial," Mohideen told DH
https://www.deccanherald.com/national/south/lawyer-donates-money-from-hindu-outfit-to-muslim-organisation-for-covid-19-burial-869926.html?
--------
Facebook refused to remove anti-Muslim posts to not upset Modi govt: WSJ
Aug 17, 2020
NEW DELHI: Facebook refused to comply with its hate-speech policy and allowed anti-Muslim posts on its platform to avoid ruining the social media company's relationship with the Indian government.
A report published in the Wall Street Journal alleges that Facebook's top public-policy executive in India, Ankhi Das, refused to apply company anti-hate speech rules to BJP politicians and other "Hindu nationalist individuals and groups".
"The company's top public-policy executive in the country, Ankhi Das, opposed applying the hate-speech rules to [T Raja] Singh and at least three other Hindu nationalist individuals and groups flagged internally for promoting or participating in violence," the report said, according to current and former Facebook employees.
Das, the report said, told staff members that "punishing members of India's ruling party would damage the company's business prospect with the country".
Singh, in his Facebook posts, had demanded that Rohingya refugees in India be shot; called Indian Muslims traitors and threatened to demolish mosques. Singh is a BJP MLA in Telangana legislative assembly. Singh has several cases against him, mostly related to his controversial comments on Islam and Muslims.
The report also mentioned BJP MP Anant Kumar Hegde who used Facebook to allege that Muslims in India are spreading coronavirus in the country as part of a conspiracy called "Corona Jihad".
BJP's Kapil Mishra was also mentioned in the report. A day before communal riots broke out in Delhi, Mishra was seen issuing a "warning" to Delhi Police asking them to clear out anti-CAA protesters from the city.
https://timesofindia.indiatimes.com/india/facebook-refused-to-remove-anti-muslim-posts-to-not-upset-modi-govt-wsj/articleshow/77584707.cms
--------
Religious places re-open in Jammu and Kashmir
Posted by Arpan Rai
Aug 16, 2020
Religious places were re-opened in Jammu and Kashmir on Sunday after a gap of about five months, officials said.
The religious places were shut due to the lockdown imposed in view of the Covid-19 pandemic.
On August 4, the Jammu and Kashmir administration decided to open the religious places and places of worship from August 16, but religious processions and large religious gatherings remain prohibited.
The religious places re-opened across the Union Territory of Jammu and Kashmir on Sunday, the officials said.
They said people as well as the management committees of all the religious places have been directed to strictly follow the guidelines and standard operating procedures (SOPs) in place in view of the pandemic.
Any deviation from the SOPs would attract penal action under the Disaster Management Act, 2005, they added.
The officials said the administration has issued various guidelines and the devotees will be required to follow all the norms, including the one on the use of the Aarogya Setu mobile application.
The guidelines also say that the visitors will not be allowed to touch the statues, idols or holy books at the religious places.
There will be restrictions on the number of pilgrims visiting shrines like Mata Vaishno Devi in Katra till September 30.
While the major mosques and shrines in the Kashmir valley remained shut due to the lockdown, some people offered prayers at the local mosques. However, the gatherings were smaller.
https://www.hindustantimes.com/india-news/religious-places-re-open-in-jammu-and-kashmir/story-XbUou6c0wFow1QJFNV6UKI.html
--------
3 security force personnel killed in terror attack in Baramulla
Aug 17, 2020
SRINAGAR: Two CRPF jawans and a policeman were killed in a terrorist attack in Baramulla district of Jammu and Kashmir on Monday, police said.
The terrorists attacked a security forces party at a 'naka' in Kreeri area of Baramulla district in north Kashmir this morning, a police official said.
He said two CRPF personnel and a special police officer (SPO) of Jammu and Kashmir police were killed in the firing.
Security forces have cordoned off the area and a hunt has been launched to nab the terrorists.
https://timesofindia.indiatimes.com/india/3-security-force-personnel-killed-in-terror-attack-in-baramulla/articleshow/77585087.cms
--------
Srinagar's Jamia Masjid to reopen from Tuesday
Aug 16, 2020
SRINAGAR: Jamia Masjid, the grand mosque in Srinagar's downtown area that had been closed since March 23 in the wake of the Covid-induced lockdown, will reopen after six months from Tuesday, the Anjuman Auqaf (management) announced on Sunday.
The mosque — managed and run by Kashmir's prominent cleric family of Mirwaiz Umar Farooq, the Hurriyat Conference chairman — had also remained closed for 138 days since August 5, 2019, with the nullification of Articles 370 and 35A, which paved the way for the reorganization of Jammu and Kashmir into the twin Union territories of J&K and Ladakh. It was later reopened on December 20, 2019.
Acknowledging the new normal evolving worldwide with the easing of lockdown restrictions and resumption of services, the mosque management said in a statement that devotees need to remain precautious and strictly abide by the SOPs and guidelines laid down by medical experts, in view of the daily surge in coronavirus cases. It requested the elderly, sick and children to refrain from visiting the masjid and warned worshippers against greeting each other by hugging, shaking hands or any form of physical contact.
Devotees were urged to mandatorily wear masks and maintain a minimum physical distance of two metres between them at all times, and a gap of one row between two consecutive rows. Ablution should be done at home and using water fountains inside the mosque for the same will be prohibited. The faithful must also carry their own prayer rug and copy of the holy Quran. The statement also advised worshippers to keep a safe distance from others while leaving or entering the mosque.
https://timesofindia.indiatimes.com/india/srinagars-jamia-masjid-to-reopen-from-tuesday/articleshow/77579444.cms
--------
North America
US resolution to extend Iran arms embargo rejected at UNSC
15 August 2020
Washington's efforts to get the United Nations Security Council to extend the Iran arms embargo failed Friday, US Secretary of State Mike Pompeo said, calling the result "inexcusable."
The UNSC voted on the US resolution, which was distributed to member states earlier in the week. China and Russia voted against the resolution, two countries voted for, and 11 member states abstained from casting a vote, the Security Council Presidency announced.
For all the latest headlines, follow our Google News channel online or via the app.
The Security Council has now "paved the way for the world's leading state sponsor of terrorism to buy and sell conventional weapons without specific UN restrictions in place for the first time in over a decade," Pompeo said in a statement.
Pompeo added that the US would never abandon its friends in the region who expected more from the Security Council. "We will continue to work to ensure that the theocratic terror regime does not have the freedom to purchase and sell weapons that threaten the heart of Europe, the Middle East and beyond," he said.
On Wednesday, as the draft was handed out, US Ambassador to the UN Kelly Craft said that it was "only common sense that the world's #1 state sponsor of terror not be given the means of unleashing even greater harm on the world."
Craft said the US was "sickened, but not surprised" on Friday.
Earlier Friday, Russian President Vladimir Putin proposed holding a seven-way online summit of the five permanent members of the UNSC together with Germany and Iran, to outline steps aimed at avoiding a confrontation over the Iran arms embargo.
In a Kremlin statement, Putin said discussions were becoming increasingly tense over the Iranian issue at the Security Council.
https://english.alarabiya.net/en/News/middle-east/2020/08/15/UNSC-rejects-reasonable-resolution-to-extend-Iran-arms-embargo-Pompeo.html
--------
Biden's remarks based on 'pure ignorance': Turkey
Ali Murat Alhas
16.08.2020
Turkey's presidential spokesman on Sunday defied Joe Biden, the current front-runner in the US electoral race, who in a newly revealed video said he would seek a regime change in Turkey and could support opposition to topple President Recep Tayyip Erdogan in 2023 elections.
"The analysis of Turkey by Joe Biden was based on pure ignorance, arrogance and hypocrisy," Kalin said on Twitter.
"The days of ordering Turkey around are over. But if you still think you can try, be our guest. You will pay the price," he confronted Biden.
Fahrettin Altun, head of Turkey's Communications Directorate, had also hit back at Biden's remarks, saying the video clip "reflected the games being played over Turkey and their interventionist attitudes."
The remarks by the presumptive US Democratic presidential candidate drew harsh criticism of all segments of Turkish political actors including both government and opposition.
Turkey and the US relations have recently been at odds due to a number of reasons such as former's purchase of Russian S-400 missiles and counter-terrorism operations in northern Syria where the latter equips the YPG -- Syrian branch of PKK terror group responsible for death of tens of thousands of Turkish citizens -- with weapons.
Most notably, Turkey's calls for extradition of Fetullah Gulen -- US-based ringleader of Fetullah Terrorist Organization which Turkey accuses of orchestrating 2016's defeated coup that left 251 people martyred and thousands wounded -- have so far fallen on deaf ears.
https://www.aa.com.tr/en/americas/biden-s-remarks-based-on-pure-ignorance-turkey/1943465
--------
Europe
EU warns Turkey to 'immediately' stop gas exploration in eastern Mediterranean
17 August 2020
The European Union (EU) has warned Turkey to "immediately" stop its oil and gas exploration activities in the eastern Mediterranean, after Ankara announced it was extending operations in the disputed waters off EU-member Cyprus.
Turkey said on Sunday that its Yavuz energy drill ship would extend operations in the disputed waters off Cyprus until mid-September. The vessel will be accompanied by three other Turkish ships, according to a maritime notice that added "all vessels are strongly advised not to enter" the area.
Turkey had already entered waters disputed with Greece, another EU member.
EU High Representative for Foreign Affairs and Security Policy Josep Borrell issued a stern warning to Ankara on Sunday, calling on "the Turkish authorities to end these activities immediately and to engage fully and in good faith in a broad dialog with the European Union."
Ankara's operations, Borrell said, "regrettably fuels further tensions and insecurity in the Eastern Mediterranean" and "runs counter and undermines efforts to resume dialog and negotiations, and to pursue immediate de-escalation."
Borrell convened an urgent meeting on Friday during which EU foreign ministers expressed concern about Turkey's recent naval mobilizations that would "lead to greater antagonism and distrust" in the region.
Borrell also said he would prepare "options on further appropriate measures in case tensions do not abate," according to the European Council.
A standoff has already intensified between Turkey and Greece over oil and gas exploration rights in the eastern Mediterranean. The two have been at loggerheads over overlapping claims for hydrocarbon resources in the waters.
Turkish exploration activities in the sea have angered the EU. France announced last week that it would temporarily reinforce its military presence in the eastern Mediterranean "in cooperation with European partners, including Greece."
Citing Greek defense sources, Reuters reported that the French military conducted training exercises with Greek forces off the southern island of Crete on Thursday. The exercises were conducted under a two-year Defense Cooperation Agreement between the Greek Cyprus and France that had entered into force early this month.
Turkey slams France's 'unlawful attitudes'
The drills prompted a reaction from Ankara, which called on France "not to seek adventure in Cyprus-related matters, and act much more responsibly."
"It is unacceptable under any circumstances that France organizes joint exercises with the Greek Cypriot administration and deploys its military aircraft to the island contrary to the 1959-60 agreements," said Turkish Vice-President Fuat Oktay on Sunday.
He also called on the EU to take action against the "spoiled, aggressive, and unlawful attitudes" of France in the region.
"No attempt contrary of Turkey and the TRNC [Turkish Republic of Northern Cyprus] has a chance of succeeding in the eastern Mediterranean," Oktay said.
The Turkish Foreign Ministry also said in a statement on Sunday that the French-Greek military pact posed a risk of disturbing efforts toward stability and security in the eastern Mediterranean.
It argued that the Greek Cypriot administration did not represent the Turkish Cypriots or the island as a whole and was not authorized to sign the agreement.
Greece and Turkey almost went to war in 1974 over Cyprus, which has since been divided, with the northern third run by a Turkish Cypriot administration recognized only by Turkey and the southern two thirds governed by the internationally-recognized Greek Cypriot government.
https://www.presstv.com/Detail/2020/08/17/631963/Turkey-EU-Greece-tensions-Mediterranean
--------
Top Russian and US diplomats discuss UN meeting on Iran
August 16, 2020
MOSCOW: Russian Foreign Minister Sergei Lavrov and US Secretary of State Mike Pompeo spoke on the phone on Sunday about Russia's proposal to hold a video summit at the United Nations to discuss Iran, the Russian foreign ministry said.
Russian President Vladimir Putin proposed a video summit with the United States and the remaining parties to a 2015 nuclear deal between Iran and world powers — Britain, France, China, Germany and Iran — to try to avoid further "confrontation and escalation" over Iran at the United Nations.
https://www.arabnews.com/node/1720321/world
--------
Arab world
UAE, Israel establish phone service
17 Aug 2020
DUBAI: The UAE and Israeli foreign ministers held their first publicly-acknowledged call on Sunday after the Gulf state opened telephone lines to Israel as part of a normalisation of ties.
Israel and the United Arab Emirates on Thursday announced their US-sponsored rapprochement, which promised a boom in bilateral trade but angered Palestinians and anti-Israel countries such as Turkey and Iran.
The two foreign ministers spoke by phone to inaugurate the newly-opened lines. Israel's Gabi Ashkenazi said he and his UAE counterpart Sheikh Abdullah bin Zayed agreed during the call "to meet soon".
Israel's Communications Ministry said the UAE telecoms providers on Saturday unblocked calls to numbers with Israel's +972 country code.
Reuters made several calls from the UAE to Israel on Sunday and Israeli news websites that previously were blocked in the UAE could also be seen using UAE internet connections.
First business deal signed since the understanding; foreign ministers of the two countries 'agree to meet soon'
"I congratulate the United Arab Emirates on the unblocking," Israeli Communications Minister Yoaz Hendel said on Twitter.
"Many economic opportunities will now open up, and these trust-building steps are important for advancing the countries' interests."
The UAE's Telecoms Regulatory Authority did not immediately respond to a request for comment. Neither did the UAE's two main telecoms operators Du and Etisalat.
The UAE-Israel agreement says Israeli and UAE delegations will meet in the coming weeks to sign bilateral agreements covering sectors including investment, tourism and direct flights and the opening of reciprocal embassies.
Business deal
On Saturday, the first business deal was signed since the accord. Emirati APEX National Investment company and Israel's Tera Group would cooperate on research and development related to Covid-19, including a testing device.
The UAE foreign ministry in a statement said the country expected an agreement on reciprocal visas, saying more details would be announced in due course.
Currently, Israelis wishing to visit the UAE, and Emiratis wanting to visit Israel, can get special visas assessed on a case-by-case basis by the inviting government, spokespeople for the UAE Foreign Ministry and Israel's Interior Ministry said.
Numerous Israeli citizens and officials have visited the UAE for sporting events and international conferences. Israel's culture and sports minister in October 2018 came to watch Israelis compete in an international judo tournament in Abu Dhabi.
Israel is a confirmed participant at the Expo 2020 Dubai world fair, which has been postponed to 2021 because of the Covid-19 pandemic.
Meanwhile, Israel's intelligence minister has said that Bahrain and Oman could be the next Gulf countries to formalise ties with Israel.
"In the wake of this (UAE-Israel) agreement will come additional agreements, both with more Gulf countries and with Muslim countries in Africa," Intelligence Minister Eli Cohen told Army Radio.
"I think that Bahrain and Oman are definitely on the agenda. In addition, in my assessment, there is a chance that already in the coming year there will be a peace deal with additional countries in Africa, chief among them, Sudan," he said. Both Bahrain and Oman praised the US-sponsored accord, but neither have commented on their own prospects for normalised relations or responded to requests for comment on the subject.
https://www.dawn.com/news/1574844/uae-israel-establish-phone-service
--------
Beirut explosion: Lebanon's President Aoun calls blast probe 'complex'
16 August 2020
Lebanese President Michel Aoun says the probe into a devastating blast in Beirut is "very complex" and won't be finished quickly.
For all the latest headlines follow our Google News channel online or via the app.
Responding to calls that he steps down, Aoun told French TV station BFMTV in his first interview with foreign media since the August 4 blast that it would be "impossible" because it would create a power vacuum. The interview aired late Saturday.
The cause of the fire that ignited nearly 3,000 tons of ammonium nitrate stored at Beirut's port remains unclear. Documents have emerged showing that the country's top leadership, including Aoun, and security officials were aware of the chemicals that had been stored there for years.
The blast killed 180 people and wounded more than 6,000. At least 30 people are still missing.
Aoun said the probe is divided into three parts. The first aims to determine the circumstances surrounding the cargo, the second where it came from and who shipped it and the third who was responsible for handling and securing it.
"We had the determination to reach conclusions quickly, but we found out that the issues are very complex and require time," said Aoun.
When asked about what measures he took when he learned of the explosives in July, Aoun said the information came to him "very late," but his military adviser was reassured that those with direct responsibility were handling the matter.
"They all were informed," Aoun said, adding that he made sure those who could take measures to secure the area were in the loop.
Aoun said FBI and French investigators were helping because "they more than us have the capability and ability to find out the details of what got the ship here, what is the source and who owns it."
Aoun, who is backed by the powerful Hezbollah militia, said he asked for satellite images to determine if there was an air raid, saying he hasn't ruled out the possibility of a foreign missile attack.
Hezbollah leader Hassan Nasrallah has denied his group has any role in the explosion and said any international probe would likely seek to clear Israel of responsibility in the port explosion, if it had a hand.
Israel has denied involvement and so far no evidence has emerged to suggest otherwise.
Many Lebanese want the probe taken out of the hands of their government, fearing that bickering among the long-entrenched political factions, notorious for corruption, won't allow any results to come to light that are damaging to their leadership.
Popular anger has swelled over the ruling elite's corruption, mismanagement and political uncertainty. Under pressure, Lebanon's government resigned Aug. 10. For now, there are no formal consultations underway on who will replace Hassan Diab as prime minister and no likely candidate has emerged.
Asked about the public anger, Aoun said he shares the rage.
"They call me the father of the people," he said. "I am one of them."
But Aoun said "it is impossible" for him to step down because it would create a power vacuum.
He also said the moment is not right to hold presidential elections. "The political and popular atmosphere can't take new elections before restoring calm," he said. "They would be emotional and not a true representation of the people."
Aoun was elected in 2016, breaking more than 2 years deadlock in which Lebanon remained without a president.
https://english.alarabiya.net/en/News/middle-east/2020/08/16/Beirut-explosion-Lebanon-s-President-Aoun-calls-blast-probe-complex-.html
--------
Rocket lands near US embassy in Baghdad's Green Zone: Reports
16 August 2020
At least four Katyusha rockets have been fired at the US embassy in Baghdad's heavily fortified Green Zone, one of which has landed in an area where American troops are stationed at the diplomatic mission, according to media reports.
A statement by the Iraqi military confirmed the Katyusha rocket has fallen near the US embassy, but said the incident has caused no casualties.
The US embassy's missile defense system has apparently failed to intercept the rocket, sources say.
Meanwhile, security forces have found a missile base and dismantled two other rockets at the launch site, the Iraqi military's statement added.
No group has so far assumed responsibility for the rocket attack.
On July 5, a child was injured in a similar incident where a rocket hit a home near the Green Zone, which houses government buildings and foreign missions.
The attack was at least the ninth within a week apparently aimed at US interests, according to a Reuters tally based on official statements and security sources.
There has been a heightened anti-US sentiment in Iraq since January 3.
On that day, a Reaper terrorist drone of the United States, upon a direct order from President Donald Trump, targeted a convoy transporting Lieutenant General Qassem Soleimani, the commander of Iran's Quds Force of the Islamic Revolution Guards Corps (IRGC), along with Abu Mahdi al-Muhandis, the deputy head of Iraq's Popular Mobilization Units (PMU), and their companions near the Baghdad International Airport.
All the passengers of the convoy were assassinated.
Two days later, Iraqi lawmakers unanimously approved a bill, demanding the withdrawal of all foreign military forces led by the United States from the country.
https://www.presstv.com/Detail/2020/08/16/631956/Rocket-lands-near-US-embassy-in-Baghdad%E2%80%99s-Green-Zone
--------
US sends truckloads of military, logistic reinforcements to Syria's oil-rich Hasaka: SANA
16 August 2020
The United States has dispatched a convoy of trucks carrying arms and logistics supplies to Syria's oil-rich Kurdish-populated province of Hasakah, a local media report says.
Official news agency SANA, citing local sources, reported on Sunday that the US military brought truckloads of military and logistical equipment in the province through the al-Walid border crossing and were heading towards a US-occupied base in the city of Shaddadi, the oil-rich province.
Al-Walid border crossing, known in Syria as al-Tanf, is one of three official border crossings between Syria and Iraq.
Also on last Thursday, a US convoy of 40 trucks, loaded with military and logistic reinforcement, arrived at the same Syrian region.
The military build-up is reportedly part of Washington's rivalry with some of its regional allies to maintain control over Syria's oil reserves and plunder its natural resources.
Since late October 2019, the United States has been redeploying troops to the oil fields controlled by its Kurdish mercenaries in eastern Syria, in a reversal of President Donald Trump's earlier order to withdraw all troops there.
On July 30, during his testimony to the Senate Foreign Relations Committee, US Secretary of State Mike Pompeo confirmed for the first time that an American oil company would begin work in areas controlled by the US-backed Syrian Democratic Forces (SDF) in northeastern Syria.
Syria says the deal is "an affront to national sovereignty" that amounts to "theft."
The US has long been providing the SDF with arms and militant training, calling them a key partner in the purported fight against the Daesh terrorist group.
Many observers, however, see the support in the context of Washington's scheme to carve out a foothold in Syria.
Such support has also infuriated Washington's NATO ally, Turkey, which views militants from the Kurdish People's Protection Units (YPG) – the backbone of the SDF – as a terrorist organization tied to the homegrown Kurdistan Workers' Party (PKK) that has been engaged in a destructive war inside Turkey for decades.
The presence of US-supported YPG militants in northern and northeastern parts of Syria has prompted Turkey, for its part, to conduct a cross-border offensive into the Arab country to purportedly eliminate the Kurdish militants and occupy a long narrow border area in Syria's north.
Washington and a number of its allies began conducting airstrikes in Syria in September 2014 without any authorization from Damascus or a UN mandate.
https://www.presstv.com/Detail/2020/08/16/631951/Syria-Hasakah-SANA-US--SDF-Iraq-
--------
Mideast
Normalization with Israel will encourage more Israeli aggression: Al-Aqsa Mosque preacher
16 August 2020
Former Grand Mufti of Jerusalem al-Quds, Sheikh Ekrima Sa'id Sabri, has denounced attempts by a number of Arab states to normalize diplomatic relations with Israel, warning that such measures would encourage the Tel Aviv regime to further press ahead with its criminal acts of aggression against the Palestinian nation.
"We were not surprised by the agreement between United Arab Emirates (UAE) and the Occupation (Israeli regime) as contacts and normalization channels have been in progress for 50 years," Sheikh Sabri said in an online conference on Palestine on Saturday.
The cleric, who is currently heading the Higher Islamic Council in Occupied Jerusalem [al-Quds], stressed that the Palestinian cause would always remain on the table, and that the Palestinian people would not allow anyone to conspire against it.
African leaders, activists condemn UAE-Israel deal
Separately, activists and political leaders from across Africa have condemned the normalization pact between Abu Dhabi and the Tel Aviv regimes.
The South African government, in a statement, expressed remorse over the absence of Palestinians in yet another agreement related to their fate.
Head of Public Diplomacy in the International Relations Department, Clayson Monyela, said Israel's suspension of its annexation plans in the occupied West Bank should not be celebrated as a diplomatic breakthrough for the UAE-Israel deal.
"Most of world countries have called for a stop to the threats of annexation of the West Bank, as it would have been an act in contravention of the international law. The agreement, however, does not commit Israel to halting plans to further extend its sovereignty over Palestinian territories and local people. The agreement also does not commit … Israel to negotiations guided by the internationally agreed parameters," Monyela said in a statement released on Friday.
Robson Musarafu of the Zimbabwe Friends of Palestine Solidarity Association also condemned the normalization agreement between the UAE and Israel.
"At a time that we in Africa are severely concerned with the prolonged Zionist occupation of innocent people in Palestine, the position taken by the United Arab Emirates seriously undermines our support for a Palestinian state free from occupation by any force," he commented.
Bahrain's al-Wefaq slams normalization of ties with Israel
Meanwhile, Bahrain's main opposition group, the al-Wefaq National Islamic Society, has condemned attempts by some Arab countries to normalize full diplomatic ties with Israel as "treason."
Wefaq, in a statement released on Saturday, said such moves contravene Islamic values and human principles and are tantamount to concession to a new colonialism that knows no language other than oppression and conspiracy.
It called on the UAE to reconsider its decision to move toward normalizing ties with Israel, emphasizing that such a measure runs counter to the will of Emirati people as well as other Arab and Muslim nations.
Various Palestinian factions in the occupied West Bank and besieged Gaza Strip have roundly condemned the normalization announcement.
Palestinian President Mahmoud Abbas voiced his "strong rejection and condemnation" and called for an emergency meeting of the Arab League and the Organization of Islamic Cooperation (OIC).
In a statement, Abbas called the deal an "aggression" against the Palestinian people and a "betrayal" of their cause.
The Islamic Resistance Movement, Hamas, also rejected the Israel-UAE pact as a "stab in the back of the Palestinian people and a desperate attempt to undermine the resistance front, which aims to defeat the Israeli occupation and restore Palestinians' rights" in a statement.
The movement highlighted that "Emirati rulers will gain nothing but shame and loss [out of the agreement], as they will sooner or later realize that the replacement of Arab allies with the Israeli occupation equals to political suicide.
The Palestinian Islamic Jihad Movement also condemned the deal, noting that normalization of ties between Tel Aviv and Abu Dhabi marks a moral and strategic collapse in the UAE's policies.
https://www.presstv.com/Detail/2020/08/16/631933/Normalization-with-Israel-will-encourage-more-Israeli-aggression-against-Palestinians-Al-Aqsa-Mosque-preacher
--------
Iranian President Denounces UAE-Israel Deal
Aug 15, 2020
"These days we have faced a neighboring country which has approached the enemy of the Islamic world and the region and the murderer of the Palestinian nation in a decision to get close to the Zionist regime," Rouhani said, addressing a meeting of the national coronavirus campaign headquarters in Tehran on Saturday.
He added that the UAE rulers are wrongly thinking that their security and economy will improve through relations with Israel, noting that the measure is aimed at helping Trump win the November elections.
"(The UAE's) measure is one hundred percent wrong and condemned," Rouhani said.
He warned the regional states not to pave the way for Israel to have a foothold in the region.
Trump on Thursday announced a deal brokered by his government between Israel and the UAE which he said would lead to full normalization of ties between the two.
Critics see the deal as the latest attempt by Trump to save his presidential campaign against the Democrat Joe Biden.
In a relevant statement on Friday, the Iranian foreign ministry strongly condemned the UAE's decision to set up diplomatic relations with "the Zionist regime of Israel" and termed it as a strategic act of idiocy by Abu Dhabi and Tel Aviv which will undoubtedly result in the further reinvigoration of the axis of resistance in the region.
The statement further stressed that "the oppressed nation of Palestine as well as other freedom-seeking peoples worldwide will never forgive the sin of normalization of the ties with the occupier and bloodthirsty regime of Israel and also the act of those who approve and cooperate with its crimes".
Undoubtedly the innocent bloods shed during the past seven decades of resistance to free the sacred land of Palestine which is Muslims' first Qibla will sooner or later take those that betrayed the Palestinian cause by the throat, it added.
The statement also stressed that the Islamic Republic of Iran considers as dangerous Abu Dhabi's act of normalizing ties with the fabricated, illegitimate and anti-human regime of Israel, and warns the Zionist regime against any kind of meddling in the Persian Gulf region's equations.
The UAE administration and all other governments which approve of this move should be ready to take the responsibility of all the consequences of such a measure, it further said.
The Iranian foreign ministry's statement also noted that the history will definitely demonstrate how this strategic mistake by the Zionist regime and the dagger which stabbed both the Palestinian nation and the Muslim peoples in the back will backfire and further strengthen the resistance axis by enhancing unity and solidarity against the Zionist regime and the backward governments in the region.
The foreign ministry advised those rulers who, from inside their "glass castles", hatch plots against the Palestinians and other regional oppressed nations, including Yemen, to regain consciousness and stop erring in distinguishing between friends and foes.
https://en.farsnews.ir/newstext.aspx?nn=13990525000440
--------
Israel shuts Gaza fishing zone after overnight cross-border fighting
16 August 2020
Israel closed the Gaza Strip's offshore fishing zone on Sunday following a night of cross-border fighting with Palestinian militants, the most intense escalation of hostilities in recent months.
Palestinian militants in Gaza fired two rockets into southern Israel after Israeli airstrikes targeted sites belonging to the territory's militant Hamas rulers.
The military said the Iron Dome aerial defense system intercepted the two rockets that militants in Gaza launched at southern Israel. But police said rocket fallout caused damage to a house in the town of Sderot, and paramedics treated a 58-year-old man for minor wounds from the exploding glass.
For all the latest headlines follow our Google News channel online or via the app.
The Israeli army said the strikes were a response to explosive balloons launched by Hamas-affiliated group over the border, and attempts by Palestinian protesters to throw explosives at the Israel-Gaza perimeter fence and soldiers stationed along it.
Dozens of Palestinians took part in the protests. The military said the protesters "burned tires, hurled explosive devices and grenades towards the security fence and attempted to approach it."
Gaza's Health Ministry said Israeli gunfire at protesters wounded two Palestinians.
Israel holds Hamas, the Islamist militant group ruling the Gaza Strip, responsible for all attacks emanating from the Palestinian territory.
Incendiary balloons from the Gaza Strip have caused damage to Israeli fields in recent days. It comes as Hamas, like otherPalestinian factions, denounced the United Arab Emirates for agreeing to formal ties with Israel.
Read more: After fire balloons, Israeli military carries out strikes on Hamas targets in Gaza
Israeli Defense Minister Benny Gantz ordered the fishing zone off the coast of Gaza closed until further notice in response to the rocket fire.
Following a meeting Sunday with the top army brass, Gantz said in a statement that Israel "will respond forcefully to any violation of sovereignty until complete quiet is restored in the south. If Sderot isn't quiet, Gaza won't be either."
Israel and Egypt have maintained a blockade of the Gaza Strip since Hamas took power in an armed coup in 2007. Israel has fought three wars with Hamas in the Gaza Strip in the years since.
The two sides have largely upheld an informal truce, and fighting has ceased almost entirely since the beginning of the coronavirus pandemic.
https://english.alarabiya.net/en/News/middle-east/2020/08/17/Israel-shuts-Gaza-fishing-zone-after-overnight-cross-border-fighting.html
--------
PLO chief says UAE-Israel agreement will kill 'two-state solution'
16 August 2020
Secretary General of the Palestine Liberation Organization (PLO) Saeb Erekat says the normalization deal between Israel and the United Arab Emirates (UAE) will kill the so-called two-state solution, strengthen "extremists" and undermine the "possibility of peace."
"I really believe that this step is a killer to the two-state solution," the chief Palestinian negotiator said on Sunday, during a video call with foreign journalists.
Erekat stressed that Israeli prime minister Benjamin Netanyahu would have less incentive to compromise on a viable Palestinian state "if he believes that Arab countries will line up to make peace with him."
In a joint statement issued by the White House on Thursday, Israel and the UAE announced that they had "agreed to the full normalization of relations."
The highly controversial deal, which has since been widely condemned across the occupied Palestinian territories and the Muslim world, has been brokered by US President Donald Trump, who has attempted to paint it as a big breakthrough.
Elsewhere in his remarks, Erekat said that "people like Netanyahu and extremists in Israel believe that the two-state solution is off the table."
The senior Palestinian official denounced the Israel-UAE deal as a "desperate attempt" by Trump to notch a foreign policy success.
Erekat also lambasted the senior White House advisor and Trump's son-in-law Jared Kushner, an architect of the much-condemned agreement, as displaying "a combination of arrogance and ignorance."
Delegations from Tel Aviv and Abu Dhabi will meet in the coming weeks to sign bilateral agreements regarding investment, tourism, direct flights, security and the establishment of reciprocal embassies, according to the joint statement.
The UAE-Israel deal marks the third such normalization agreement the occupying regime has struck with an Arab country after Egypt (1979) and Jordan (1994). Abu Dhabi was already believed to have clandestine relations with Tel Aviv.
Erekat further said on Sunday that Palestinians have called on the Arab League and the Organization of the Islamic Cooperation to hold for emergency meetings to reject the deal.
However, no replies have yet received from either body, he added.
The top Palestinian negotiator also said that he had already asked Saudi Arabia and Bahrain to pressure the UAE to cancel the deal.
Israel occupied the West Bank and East Jerusalem al-Quds during the Six-Day War in 1967. It later annexed East Jerusalem al-Quds in a move not recognized by the international community.
Palestinians want the resolution of the conflict with Tel Aviv based on the so-called two-state solution along the pre-1967 boundaries.
However, the Israeli officials insist on maintaining the occupation of Palestinian territories.
https://www.presstv.com/Detail/2020/08/16/631941/Palestine-Israel-UAE-deal-PLO-Erekat-two-state-solution-Trump-
--------
Israel totally closes Gaza fishing zone, steps up aerial, land attacks
16 August 2020
Israel has tightened its naval blockade of the Gaza Strip, entirely closing its offshore fishing zone following a night of Israeli land and aerial attacks on the besieged Palestinian enclave.
Israeli minister of military affairs Benny Gantz in a statement on Sunday ordered the fishing zone off the coast of Gaza closed until further notice, the Palestinian Information Center reported.
The closure came hours after Israeli military launched aerial and ground attacks against targets across the Gaza overnight. The Tel Aviv regime's fighter jets and tanks attacked a Palestinian military compound and underground infrastructure late Saturday.
Israel had already slashed Gaza's permitted fishing zone. COGAT, an Israeli military body, earlier this week said the fishing zone would be halved from 15 nautical miles to eight.
Under the Oslo Accords signed in 1993, Israel is obligated to permit fishing up to 20 nautical miles, but this has never been implemented.
Israel maintains a heavy naval presence off the coast of the impoverished Palestinian enclave, severely affecting the livelihood of some 4,000 fishermen and at least 1,500 more people involved in the fishing industry.
Over the past few years, Israeli forces have carried out more than a hundred attacks on Palestinian boats, arresting fishermen and confiscating boats.
The Palestinian movement Hamas had vowed to step up its resistance against on the Israeli military after two children were injured during nighttime Israeli strikes on Gaza on Friday.
The Israeli military has said that the raids were carried out in response to a number of alleged incendiary balloons sent from Gaza to the occupied territories. Tel Aviv said it targeted "naval force compound, underground infrastructure and observation posts" belonging to Hamas.
Flying fiery kites and balloons has become a new mode of protests by Gazans since March 2018, when the Tel Aviv regime began a crackdown against anti-occupation demonstrations near the fence separating Gaza from the Israeli-occupied land, killing and injuring many people.
The Israeli regime every so often launches strikes against positions in the blockaded enclave, accusing the resistance groups there of launching attacks.
Israel this week also banned fuel from entering the Kerem Shalom crossing between the southern Gaza Strip and the occupied territories until further notice.
Gaza's economy has suffered from years of Israeli and Egyptian blockades.
The Gaza Strip has been under an Israeli land, air and sea blockade since June 2007, which has caused a decline in the standard of living as well as unprecedented levels of unemployment and unrelenting poverty.
Israel has launched three major wars against the enclave, killing thousands of Gazans each time and shattering the impoverished territory's already poor infrastructure.
https://www.presstv.com/Detail/2020/08/16/631932/Palestine-Gaza--Israel-COGAT-Benny-Gantz
--------
UAE foreign minister deletes old anti-Israel tweet after activist reveals his hypocrisy
16 August 2020
A Syrian activist has revealed that Foreign Minister of the United Arab Emirates Abdullah bin Zayed Al Nahyan has deleted his 2014 tweet about Israel being a child-killing regime following a recent deal between Abu Dhabi and Tel Aviv for the normalization of ties.
In a tweet in 2014, the top Emirati diplomat had written in English, Arabic and Hebrew that the Israeli regime "kills children", with a hashtag he put at the time calling for the international prosecution of Israel.
Bin Zayed had included in his twitter post heart-wrenching photos of Palestinian children who were victims of Israeli violence.
Mimi al-Laham, Syrian activist and commentator residing in Australia, reported the UAE's foreign minister's tweet on Sunday.
I'd like to report Prince Abdullah Bin Zayed son of the founder of UAE, for a tweet he made in 2014. pic.twitter.com/GeTsOXNc1E
— Syrian Girl (@Partisangirl) August 16, 2020
Laham, later the same day, said that the UAE's foreign minister has deleted that 2014 tweet after she reported it, revealing the Persian Gulf country's hypocritical policies.
"Hah! He deleted his tweet because of my reply to it," Laham tweeted.
She then called on the Emirati people to stand up to their rulers who "can only rule by intimidation," adding that if they faced resistance, "they'll fold like paper tigers."
Hah! He deleted his tweet because of my reply to it.
They can only rule by intimidation, stand up to them and they'll fold like paper tigers. pic.twitter.com/64wM5mcJza
— Syrian Girl (@Partisangirl) August 16, 2020
In a joint statement issued by the White House on Thursday, Israel and the UAE announced that they had "agreed to the full normalization of relations."
The highly controversial deal, which has since been widely condemned across the occupied Palestinian territories and the Muslim world, has been brokered by US President Donald Trump, who has attempted to paint it as a big breakthrough.
Delegations from Tel Aviv and Abu Dhabi will meet in the coming weeks to sign bilateral agreements regarding investment, tourism, direct flights, security and the establishment of reciprocal embassies, the statement read.
The UAE-Israel deal marks the third such normalization agreement the occupying regime has struck with an Arab country after Egypt (1979) and Jordan (1994). Abu Dhabi was already believed to have clandestine relations with Tel Aviv.
https://www.presstv.com/Detail/2020/08/16/631926/UAE-FM-Palestine-Israel-deal-Twitter-Laham-children-US
--------
Israeli settler runs over, kills young Palestinian man in northwestern West Bank
16 August 2020
A young Palestinian man has lost his life after being run over by an Israeli settler in the northwestern part of the occupied West Bank.
Palestinian sources said the 21-year-old victim, identified as Iqab Bashir Darawsheh, was struck near Jubara military checkpoint in the southern sector of Tulkarem, late on Saturday, Arabic-language Safa news agency reported.
The young Palestinian man was en route to his workplace when he was run over by the settler.
Darawsheh was taken to Ramah Medical Center in Qalansuwa city, where he succumbed to his injuries.
There have been a series of "hit-and-run" incidents targeting Palestinians in different parts of the West Bank over recent months, some ending in fatalities and most of them not investigated by Israeli authorities.
Back on June 8, a Palestinian toddler was killed when an Israeli settler ran over him in the southern West Bank city of Yatta, located approximately 8 kilometers south of the city of al-Khalil.
Spokesman for the Palestinian Police, Loai Irzeiqat, said the two-and-a-half-year-old victim was quickly rushed to hospital, where he was pronounced dead.
The Israeli settler, who ran over the Palestinian toddler, did not stop and fled the scene, Irzeiqat noted.
Earlier this year, a Palestinian young schoolgirl was injured after being hit by a Jewish settler's car near Bethlehem. Local media reported at the time that the girl, who was identified as Yasmeen Khaled Ghazal, 17, was struck at the entry to her village, while on her way to school.
She was immediately rushed to al-Yamamah Hospital in Bethlehem for treatment.
More than 600,000 Israelis live in over 230 settlements built since the 1967 Israeli occupation of Palestinian territories of the West Bank and East Jerusalem al-Quds. All Israeli settlements are illegal under international law.
The UN Security Council has condemned Israel's settlement activities in the occupied Palestinian territories in several resolutions.
Palestinians want the West Bank as part of a future independent Palestinian state with East Jerusalem al-Quds as its capital.
https://www.presstv.com/Detail/2020/08/16/631924/Israeli-settler-runs-over,-kills-young-Palestinian-man-in-northwestern-West-Bank
--------
Thousands protest against Netanyahu over economy, corruption allegations
16 August 2020
Hundreds of Israelis protested outside Prime Minister Benjamin Netanyahu's residence in Jerusalem al-Quds on Saturday (August 15), over corruption allegations and his handling of the Coronavirus crisis, with lower turn-up this weekend as opposed to previous ones.
"Crime minister," read most of the banners carried, as protesters waved Israeli flags and called on Netanyahu to resign over what they say is his failure to protect jobs and businesses affected by the pandemic.
Netanyahu, who was sworn in for a fifth term in May after a closely fought election, has accused the protesters of trampling democracy and the Israeli media of encouraging dissent.
Netanyahu's right-wing Likud party on Saturday called the protests "left-wing riots" and accused Israel's popular Channel 12 news of "doing everything it can to encourage the far-left demonstrations" of the premier's opponents.
Israel in May lifted a partial lockdown that had flattened an infection curve. But a second surge of COVID-19 cases and ensuing restrictions have seen Netanyahu's approval ratings plunge to under 30%.
Many restrictions have since been lifted to revive business activity, but unemployment hovers at 21.5% and the economy is expected to contract 6% in 2020.
https://www.presstv.com/Detail/2020/08/16/631890/protest-against-Israel-s-Netanyahu-over-economy
--------
South Asia
Iran reacts to Pompeo's remarks regarding supply of weapons to Taliban by Tehran
17 Aug 2020
The Foreign Ministry of Iran reacted to Secretary of State Mike Pompeo's recent remarks regarding the supply of weapons by Tehran to Taliban group.
Saeed Khatibzadeh, a spokesperson for Iran's Foreign Ministry, also blamed Washington for the ongoing situation in Afghanistan, calling it an outcome of the warmongering and interventions of Washington.
He said Pompeo's allegations are considered as blamegame and attempts to deflect public opinion in Afghanistan with regard to US aid to ISIS, according to IRNA News Agency.
Furthermore, Khatibzadeh said US has not yet give response to public opinion's demands regarding the identity of helicopters flying in Afghan airspace and under NATO coverage to help Daesh.
Pompeo on Wednesday said Tehran continues to arm the Taliban group today.
Responding to a question regarding Russia and Tehran's intervention in Afghanistan, Pompeo said "We've made clear we know the history, we know that the Russians have armed the Taliban in the past, right. We know that the Iranians continue to arm them today. So we know these facts."
"We've made clear to each of them our expectations, and we will do everything we need to do to protect and defend every American soldier and, for that matter, every soldier from the Czech Republic or any other country that's part of the Resolute Support Mission to make sure that they're safe," he said, adding that "We have done that. We did it last year, we'll do it again this year, and we'll do it so long as we have soldiers in Afghanistan."
https://www.khaama.com/iran-reacts-to-pompeos-remarks-regarding-supply-of-weapons-to-taliban-by-tehran/
--------
NATO will handover airport security responsibilities to the Afghan army
16 Aug 2020
Afghan Civil Aviation Authority in a statement said on Saturday that Afghanistan will soon take full responsibility for the airports.
Currently, four international airports in Afghanistan are jointly controlled by NATO and the Afghan government including the watchtowers, control towers, some fire department services and weather forecasting.
Transfer of this process to a single party was delayed in 2014 and Afghanistan was given full authority over the airspace in 2015, the aviation authority said.
"In the first months of the transitional process, Afghan forces will fully be given the control of Kandahar and Nangarhar airports said the general director of Afghan Civil Aviation Authority, Qasem Wafayezada said on Saturday.
Wafayezada also stated that this transfer is a challenge and requires additional and alternative capacities.
"The capacity building sessions will be carried out in technical sections of the airport, but maintenance towers will require practical training and further capacity building sessions", Wafayezada said.
https://www.khaama.com/nato-will-handover-airport-security-responsibilities-to-the-afghan-army-987986/
--------
Southeast Asia
150 prominent national figures form coalition to 'save Indonesia'
August 17, 2020
As many as 150 national figures have reportedly agreed to form the Save Indonesia Coalition (KAMI), a movement that aims to prevent any deviations from Indonesia's founding principles, former Muhammadiyah chairman and the coalition's cofounder Din Syamsudin said.
The public figures include prominent government critics such as Rachmawati Soekarnoputri – the daughter of Indonesia's first president Soekarno – former coordinating maritime affairs minister Rizal Ramli, former Indonesian Military (TNI) commander Gen. (ret.) Gatot Nurmantyo and Islam Defenders Front (FPI) chairman Sobri Lubis.
Din said the coalition would be officially declared at the Proclamation Monument in Central Jakarta at 10 a.m. on Tuesday, a day after the country's Independence Day.
"[The formation of] KAMI will be declared to coincide with the commemoration of Indonesia's 75th Independence Day and the commemoration of when Pancasila was introduced as our national ideology," he said on Saturday as quoted by tempo.co.
He said KAMI was formed because its founders all felt the country had strayed from its founding principles and that political parties and the House of Representatives had failed to uphold the will of the people.
"That is why we all decided to step in and voice our opinions and our thoughts," he said.(trn)
https://www.thejakartapost.com/news/2020/08/16/150-prominent-national-figures-form-coalition-to-save-indonesia.html
--------
Reject bills seeking more funds for govt, Dr M tells MPs
Minderjeet Kaur
August 17, 2020
KUALA LUMPUR: Dr Mahathir Mohamad today asked MPs to reject any bill seeking additional funds for the government's expenditure, saying these would only be used to support a bloated administration.
Mahathir was debating on the Supply (Reallocation of Appropriated Expenditure) Bill 2020, which is being read for the second time at the Dewan Rakyat.
The Langkawi MP said Malaysia was facing the Covid-19 pandemic and the government's revenue had dropped as companies' profits were lower.
He said the Perikatan Nasional government should work to reduce the deficit which he claimed the bill would inflate.
He said the government should also spend less when it has less revenue, adding that it should not have additional ministerial positions such as the special functions minister and representative to the Middle East.
PAS president Abdul Hadi Awang is the special envoy to the Middle East.
Mahathir said billions of ringgit more were needed to support the additional ministries and positions.
The present cabinet has almost 70 ministers and deputy ministers.
"I am of the opinion that this is not a smart move and we cannot support this additional expenditure," Mahathir added.
https://www.freemalaysiatoday.com/category/nation/2020/08/17/reject-bills-seeking-more-funds-for-govt-dr-m-tells-mps/
--------
Comply with SOPs, Kedah tells non-Muslim houses of worship
August 16, 2020
ALOR SETAR: Non-Muslim houses of worship in Kedah have been told to fully comply with the SOPs when conducting religious ceremonies to curb the spread of Covid-19.
Exco member in charge of unity Dr Robert Ling Kui Ee said the authorities would take stern action against those who defy the orders.
In a statement, Ling said the state government was monitoring the operations of the 65 registered non-Muslim houses of worship in the state during the recovery movement control order (RMCO) period.
He said the increase in the number of cases in the Sivagangga, Tawar and Sala clusters was of great concern, and urged the public to comply with the SOPs in their daily activities.
https://www.freemalaysiatoday.com/category/nation/2020/08/16/comply-with-sops-kedah-tells-non-muslim-houses-of-worship/
--------
Muhyiddin stepped up to save Malaysia after you quit as PM, Shahidan Kassim tells Dr Mahathir
17 Aug 2020
KUALA LUMPUR, Aug 17 — Tan Sri Muhyiddin Yassin was not a "traitor" but rather a "saviour" who emerged after Tun Dr Mahathir Mohamad resigned as the prime minister to trigger a political crisis in Malaysia, said Datuk Seri Shahidan Kassim
Once a loyalist of Dr Mahathir, the Arau MP told the former prime minister to stop considering Muhyiddin's action as treachery.
Shahidan also presented in Parliament today his version of the so-called "Sheraton Move" on February 23, which was seen as the beginning of the Pakatan Harapan government's collapse.
"That night at Sheraton, we were only called to have dinner. We didn't even know who was organising it," he said.
"The PH government collapsed when Langkawi (Dr Mahathir) resigned and Bersatu agreed to leave PH because they didn't want to be with the DAP.
"So, in the end, after Langkawi resigned, Pagoh (Muhyiddin) became the saviour. Langkawi should accept that," he told the Dewan Rakyat today.
Shahidan, who was interjecting during Datuk Hasbullah Osman's (BN-Gerik) debate on the Covid-19 Bill, also accused Dr Mahathir of lying in his insistence that he would not work with Umno due to its corruption.
He said Dr Mahathir met with Umno president Datuk Seri Ahmad Zahid Hamidi to moot a "unity government" when Dr Mahathir was the interim PM.
"We are disappointed when he (Dr Mahathir) said he would not collaborate with Umno.
"Langkawi called the Umno president five times — three in his home and two at his office — to discuss the unity government.
"If he did not want to collaborate, why did he discuss it with the Umno president?" he said.
Later, Datuk Seri Bung Moktar Radin (BN – Kinabatangan) pressed Dr Mahathir to clarify what he meant with the term "traitor".
Dr Mahathir explained that he meant Muhyiddin and Bersatu both betrayed the party's original aims by collaborating with the rival Umno.
"Those who collaborate with the enemy are called traitors," he said.
This led to a commotion that forced Deputy Speaker Datuk Seri Azalina Othman to interject and direct the lawmakers back to the topic at hand.
"This is not a debate on 'traitors' Bill," she said.
https://www.malaymail.com/news/malaysia/2020/08/17/muhyiddin-stepped-up-to-save-malaysia-after-you-quit-as-pm-shahidan-kassim/1894625
--------
Africa
Ethiopian PM congratulates UAE's Mohammed bin Zayed on peace treaty with Israel
17 August 2020
Ethiopian Prime Minister Abyi Ahmed congratulated Sheikh Mohammed bin Zayed Al Nahyan, Crown Prince of Abu Dhabi and Deputy Supreme Commander of the UAE Armed Forces, on the UAE's announcing a peace treaty with Israel, reported Emirates News Agency (WAM).
In a statement he posted on his Twitter account, the Ethiopian Prime Minister said: "On behalf of the Federal Democratic Republic of Ethiopia, I would like to express my heartfelt congratulations to both the people and governments of the United Arab Emirates and the State of Israel for taking the monumental decision to normalise relations between the two countries."
He further said, "I would like to commend my brother Crown Prince Mohamed bin Zayed Al Nahyan for his leadership and I am confident the path to enduring peace in the Middle East will be nurtured."
https://english.alarabiya.net/en/News/gulf/2020/08/17/Ethiopian-PM-congratulates-UAE-s-Mohammed-bin-Zayed-on-peace-treaty-with-Israel.html
--------
Seven killed, more than 20 injured in attack on hotel in Somalia's capital
16 August 2020
Militants stormed a high-end seaside hotel in Mogadishu on Sunday, killing at least seven people and injuring more than 20, in the second attack by insurgents on a highly fortified target in the Somali capital this week.
Militant group al Shabaab claimed the attack on the Elite Hotel in Lido beach, which started with a suicide car bombing. Its gunmen later battled security forces.
The hotel is owned by Abdullahi Mohamed Nor, a lawmaker and ex-finance minister and frequented by many government officials, government workers and people from the Somali diaspora.
"There were officials of (President Mohamed Abdullahi Farmaajo's) government inside the hotel when we attacked," said a statement broadcast on al Shabaab's Radio Andalus.
The attack follows an uprising at Mogadishu's central prison on Monday. State news agency SONNA reported that at least 15 prisoners and four guards were killed when Somali security forces beat back the rebellion.
For all the latest headlines, follow our Google News channel online or via the app.
Militants stormed a high-end seaside hotel in Mogadishu on Sunday, killing at least seven people and injuring more than 20, in the second attack byinsurgents on a highly fortified target in the Somali capital this week.
A witness, Ahmed Ali, said on Sunday he had heard "a huge blast at the hotel, gunfire followed, and then clouds of smoke."
"So far we confirmed seven people died, including two attackers, two junior directors and three civilians," information ministry spokesman Ismail Mukhtar Omar told Reuters.
"Fifteen people were injured and the operation is still going on."
Aamin ambulance service head Abdikadir Abdirahman had earlier told Reuters the service had transported 28 injured people from the scene before exchanges of gunfire started.
Hotel owner Nor posted on his Facebook page after escaping the building: "May Allah have mercy on all those who died in the attack by the terrorists on civilians particularly on Elite Hotel in which I was in."
Mohamed Nur, a government worker who lives near Lido beach, said government security forces had been deployed to stop the attack. "The exchange of gunfire is terrible and stray bullets reached us near the beach," he added.
Somalia has been embroiled in deadly violence since 1991, when clan warlords overthrew leader Siad Barre and then turned on each other.
Since 2008, al Shabaab has been fighting to overthrow the internationally-recognized central government and establish its rule based on its own interpretation of Islamic Sharia law.
https://english.alarabiya.net/en/News/middle-east/2020/08/16/Somalia-police-report-blast-heavy-gunfire-at-Mogadishu-hotel.html
--------
Somali forces end hours-long siege in hotel attack
Mohammed Dhaysane
16.08.2020
MOGADISHU, Somalia
Somali special forces ended a four-hour-long siege by al-Shabaab militants of a popular hotel in the capital late Sunday, a government spokesman told Anadolu Agency.
At least 16 people, including officials and civilians, are among the dead.
Ismail Mukhtar said all of the militants who stormed the Elite Hotel in Mogadishu after a car bomb blast at its gate had been killed.
He said a security official was killed during fierce fighting between security forces and militants in the hotel.
"Security forces managed to rescue at least 205 people, including cabinet ministers, lawmakers and civilians during the operation," Guled Salad, a police official, said by phone.
"My heart goes out to the families of the victims of #LiidoAttack. Truly unfortunate to learn of the attack against valuable citizens and innocent souls. Let's remain inspired by our strength in resilience and recovery and not be dispirited by distraught thoughts. Peace shall win," Presidential Communications Director Abdinour Mohamed Ahmed said on Twitter.
Al-Shabaab claimed responsibility for the attack.
Ismail Mukhtar Oronjo, a government spokesman, told Anadolu Agency earlier that Abdirizaq Abdi Abdullahi, a top official at the Information Ministry, was among those killed.
"More than 18, including Gulmudug State Public Works Minister Ahmed Dhiblawe Asir, were wounded in the attack," said Oronjo.
Ilyas Ali Hassan, a Somali senator, said several senior officials were evacuated.
"Those rescued included the owner [of the hotel], who is a former state minister of finance and current MP," Hassan said.
Ambulances transported the injured from the explosion, Abdulkadir Adan, who heads the ambulance service, said on Twitter.
The incident marks the second deadly attack in two weeks in Mogadishu.
At least 19 people were killed and several others wounded last Tuesday when al-Shabaab militants attacked a central prison in Mogadishu.
https://www.aa.com.tr/en/africa/somali-forces-end-hours-long-siege-in-hotel-attack/1943798
--------
URL: https://www.newageislam.com/islamic-world-news/ahmadi-man-sons-booked-eid/d/122648
New Age Islam, Islam Online, Islamic Website, African Muslim News, Arab World News, South Asia News, Indian Muslim News, World Muslim News, Women in Islam, Islamic Feminism, Arab Women, Women In Arab, Islamophobia in America, Muslim Women in West, Islam Women and Feminism