New Age Islam News Bureau
3 Nov 2019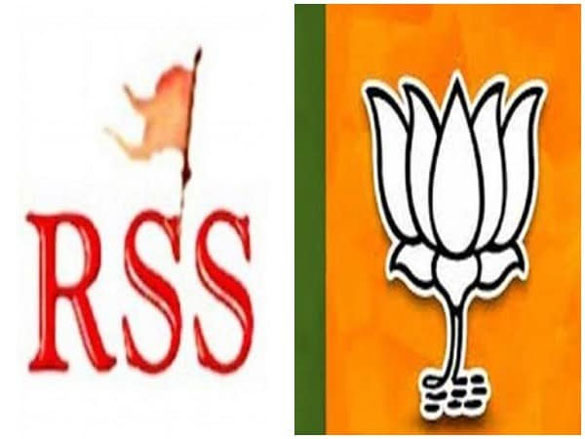 • Muslim Leaders, Intellectuals Meet; Say Ayodhya Verdict Should Be Respected By All
• PoK in UT of Jammu and Kashmir, Gilgit-Baltistan In Ladakh In Fresh Map Of India Released By The Government
• Press Freedom Key for Democracy, says NATO SCR in Afghanistan
• No One Will Be Allowed To Create Instability: Pak Army Tells Azadi March Protesters
• Indonesia to Expand Abusive Blasphemy Law
• Cultural Dialogue Will Change Misconceptions about Islam: Sharjah International Book Fair
• Baghdadi US 'Brainchild,' His Death Yet To Be Verified: Russia
• Tehran Fury As Iraq's Shiite Leadership Rejects Iranian 'Interference'
• 'Rehab Centres Have No Connection with Islam, Northern Leaders' Legacies'
India
• Ahead Of Ayodhya Verdict, RSS Banks On Muslim Leaders of BJP in Its Bid To Ensure Peace And Harmony In Society
• Muslim Leaders, Intellectuals Meet; Say Ayodhya Verdict Should Be Respected By All
• PoK in UT of Jammu and Kashmir, Gilgit-Baltistan In Ladakh In Fresh Map Of India Released By The Government
• Indian Banks Should Exploit Untapped Potential In Islamic Banking: Experts
• Lashkar man plotting terror attacks held
• Act strongly against terrorism & its enablers, India urges SCO nations
• Pak breaches truce along LoC in Poonch
• Some terrorists still active in Sopore, will neutralise them: J&K DGP
• Bridging 72 yrs, 4km: Kartarpur Corridor to mark a new chapter in frayed Indo-Pak ties
• Two Pak nationals among 4 awarded death penalty for UP CRPF camp attack
• LeT terrorist held from Baramulla district of J&K
• Intel shows Jaish, Lashkar planning large-scale terror attacks in winter
• Ayodhya Verdict: Muslims meet Police Commissioner of Bangalore
--------
South Asia
• Press Freedom Key for Democracy, says NATO SCR in Afghanistan
• Special Forces kill; detain 23 Taliban militants in 4 provinces
• NDS Special Forces bust gang of kidnappers in Kabul, rescue abducted trader
• Taliban IED kills 9 school children, wounds another child in Takhar
• Afghan forces kill the assailant who shot a man to death in front of his infant daughter
--------
Pakistan
• No One Will Be Allowed To Create Instability: Pak Army Tells Azadi March Protesters
• Govt to File Mutiny Case Against Fazl Over 'Provocative' Speech
• Arrests Made after Taliban Flags Spotted in JUI-F's Azadi March
• Opp mulls mass resignations, shutter-down strike across Pakistan
• Fazl tells army's spokesman to stay away from politics
• Nawaz Sharif remains critical, platelets drop again: personal physician
• Govt approaches opp for dialogue to resolve issues
• JUI-F chief hints at prolonging protest sit-in
• PPP-SB workers warmly welcome Fatima Bhutto
• LHC orders protection of witnesses in lynching case
• Govt plans to confine protesters to H-9 venue
• JUI-F chief can't use religious card: Firdous
• Pakistan's new UN envoy vows to promote Kashmiris' struggle for 'Azadi', self-determination
• Political turmoil negatively impacting Kashmir cause: PTI leaders
--------
Southeast Asia
• Indonesia to Expand Abusive Blasphemy Law
• Malaysia PM Calls on ASEAN to Stick Together In Face Of US Trade War
• Don't blame DAP for everything wrong with this country, Anwar says
--------
Arab World
• Cultural Dialogue Will Change Misconceptions about Islam: Sharjah International Book Fair
• ISIS Affiliate In Egypt's Sinai Swears Allegiance To New ISIS Leader
• Whistleblower: Riyadh Worried about Growing Public Discontent
• Militants Retreat from Newly-Occupied Regions in Syria's Lattakia After Heavy Raid by Gov't Troops
• Lebanese keep protest alive in northern city of Tripoli
• Protesters block roads to Iraqi port, demand end to foreign meddling
• Lebanon president seeks to solve 'complications' before new PM consultations
• Iraqi security forces kill one, wound 91 protesters
• US military calls on Kurdish forces in northeast Syria
• Thirteen killed, 30 injured in explosion in Syrian border town: Reports
• Russian airstrike kills six civilians in Syria: Monitor
• Iraqi Human Rights Commission: 120 injured in Basra following clashes
• Hollow building becomes center of Iraq's uprising
• At least 13 killed in car bomb explosion in Syria's Tal Abyad
• Hezbollah slams Twitter for 'politicized' suspension of TV channel accounts
• Saudi Arabia key to world's fastest-growing hotel chain
--------
Europe
• Baghdadi US 'Brainchild,' His Death Yet To Be Verified: Russia
• Muslim Community In Germany Feels Unsafe Amid Growing Islamophobia
• German City Declares 'Nazi Emergency'
• 31 Pakistani migrants found in lorry in France
• Yellow Vests protest Islamophobia on Act 51
• Talks on Syrian Constitutional Committee 'going well'
--------
Mideast
• Tehran Fury As Iraq's Shiite Leadership Rejects Iranian 'Interference'
• Israeli Police Shooting Unarmed Palestinian in the Back For Fun
• Israel carries out air raids on Gaza after rocket attacks
• Iran, Iraq synchronize power grids to boost electricity export
• Iran blasts US 'economic terrorism' after new sanctions
• Over 4,000 Sudanese militiamen slain in Saudi-led war against Yemen: Army spox
• Funeral for Palestinian killed during Israeli airstrike
• Daesh prisoners will be sent back to home countries in Europe: Turkey
• Israel in emergency situation, most vulnerable to threats: Lieberman
• Israel strikes kill one in Gaza after first rockets in weeks
• Explosion in Syrian town on Turkish border kills 13
• Armenian genocide vote: A stinging blow to Turkish denialism
--------
Africa
• 'Rehab Centres Have No Connection with Islam, Northern Leaders' Legacies'
• Attack on Mali Military Post Kills 53 Soldiers
• Boko Haram: Revoke N14bn Road Project In Adamawa, Communities Urge Government
• Boko Haram scare: Don't dare to invade South-West, OPC, Agbekoya warn sect
• Aid group says Italian supply ship rescues 200 migrants in waters off Libya
• ISIS claims deadly attack on Mali army, as well as killing of French soldier
• Nigerian Army troops clear more Boko Haram routes in NE, intensify operations across Nigeria
• Operation Positive Identification: Inform us about fleeing Boko Haram members, Army begs Nigerians
--------
North America
• US Envoy Seeks Prisoner Swap With Afghan Leaders
• At least 10 civilians killed in terror attack in N. Syria
Compiled by New Age Islam News Bureau
URL: https://www.newageislam.com/islamic-world-news/ahead-ayodhya-verdict-rss-banks/d/120164
--------
Ahead Of Ayodhya Verdict, RSS Banks On Muslim Leaders Of BJP In Its Bid To Ensure Peace And Harmony In Society
by Rasia Hashmi
November 03, 2019
New Delhi (India): RSS leaders held a marathon meeting with Muslim leaders of BJP here on Friday night ahead of the verdict on Ram Janmabhoomi-Babri Masjid title suit verdict, that is likely to be delivered in the coming few days.
The RSS approach is to keep BJP Muslim leaders at the forefront in its bid to ensure peace and harmony in society. For which, four committees have been constituted for communicating with the community with Muslim Rashtriya Manch at its pivot.
BJP leaders like Mukhtar Abbas Naqvi, Shahnawaz Hussain, Shazia Ilmi, BJP national president of Minority cell Abdul Rashid Ansari, Chairman Minority Commission Saiyed Gairul Hasan Rizvi were present at the meeting attended by senior RSS functionaries Krishna Gopal, Indresh Kumar and others.
With the Supreme Court expected to deliver the verdict in Ram Janmabhoomi-Babri Masjid title dispute case in the next few days, the RSS is discussing ways to ensure that cordial atmosphere and harmony is maintained and is working out dos and don'ts.
Senior RSS leaders held three-day deliberations at Adhyatm Sadhana Kendra in Chhatarpur.
https://www.siasat.com/ahead-ayodhya-verdict-rss-banks-muslim-leaders-bjp-1716374/
--------
Muslim leaders, intellectuals meet; say Ayodhya verdict should be respected by all
November 3, 2019
Several office bearers of top Muslim organisations, clerics and intellectuals from the community held a meeting here on Saturday over the Ayodhya case, and asserted that the Supreme Court verdict should be respected by all.
In the closed-door meeting convened by Navaid Hamid, president of the All India Muslim Majlis-e-Mushawarat, the participants resolved to maintain peace and harmony at all cost after the verdict in the Ayodhya case.
Among those who were present included Jamiat Ulema-e-Hind president Arshad Madani, former National Commission for Minorities chairperson Wajahat Habibullah, former MP Shahid Siddiqui, Jamaat-e-Islami Hind president Sadatullah Hussaini and parliamentarians Dr Jawed and Imran Hasan.
In a resolution passed at the meeting, the participants resolved that the impact and consequences of the Supreme Court's decision in the Ram Janmabhoomi-Babri Masjid title suit should be taken positively in the context of the overall progress and development of the country.
"We appeal to all countrymen to face the situation with patience and endurance and avoid any kind of provocation and incitement and also stick to peace and optimism whatever be the circumstances," the resolution said.
https://www.indiatoday.in/india/story/muslim-leaders-intellectuals-meet-say-ayodhya-verdict-should-be-respected-by-all-1615210-2019-11-03
--------
PoK in UT of Jammu And Kashmir, Gilgit-Baltistan In Ladakh In Fresh Map Of India Released By The Government
Nov 2, 2019
NEW DELHI: Pakistan-occupied Kashmir (PoK) is part of the newly created Union Territory of Jammu and Kashmir, while Gilgit-Baltistan is in the UT of Ladakh in the fresh maps released by the government on Saturday following the bifurcation.
In a notification, the ministry of home affairs also released the new map of India depicting the two UTs with PoK 'capital' Muzaffarabad within the geographical boundary of the country.
As per the new map, PoK remains with Jammu and Kashmir UT and Gilgit-Baltistan with the UT of Ladakh, according to the maps.
The ministry of home affairs said the UT of Ladakh consists of two districts of Kargil and Leh while the rest of the erstwhile state of Jammu and Kashmir is in the UT of Jammu and Kashmir.
In 1947, the erstwhile state of Jammu and Kashmir had the following 14 districts - Kathua, Jammu, Udhampur, Reasi, Anantnag, Baramulla, Poonch, Mirpur, Muzaffarabad, Leh and Ladakh, Gilgit, Gilgit Wazarat, Chilhas and Tribal Territory, a home ministry statement said.
By 2019, the government of erstwhile state of Jammu and Kashmir had reorganised the areas of these 14 districts into 28 districts. The names of the new districts were - Kupwara, Bandipur, Ganderbal, Srinagar, Budgam, Pulwama, Shopian, Kulgam, Rajouri, Ramban, Doda, Kishtwar, Samba and Kargil.
Out of these, Kargil district was carved out from the area of Leh and Ladakh district.
The Leh district of the new UT of Ladakh has been defined in the Jammu and Kashmir Reorganisation (Removal of Difficulties) Second Order, 2019, issued by the President of India, to include the areas of the districts of Gilgit, Gilgit Wazarat, Chilhas and Tribal Territory of 1947, in addition to the remaining areas of Leh and Ladakh districts of 1947, after carving out the Kargil District.
The maps prepared by Survey General of India depicting the new UTs of Jammu and Kashmir, and Ladakh, as created on October 31, 2019, along with the map of India, are released, the statement said.
On the recommendation of Parliament, the President effectively dismantled Article 370 of the Indian Constitution and gave assent to the Jammu and Kashmir Reorganisation Act, 2019.
Under the leadership of Prime Minister Narendra Modi and supervision of Union home minister Amit Shah, the erstwhile state of Jammu and Kashmir has been reorganised as the new Union Territory of Jammu and Kashmir and the new Union territory of Ladakh on October 31, 2019, the statement said.
https://timesofindia.indiatimes.com/india/pok-in-ut-of-jammu-and-kashmir-gilgit-baltistan-in-ladakh-in-fresh-map-of-india/articleshow/71870819.cms
--------
Press Freedom Key for Democracy, says NATO SCR in Afghanistan
02 Nov 2019
The NATO Senior Civilian Representative in Afghanistan Sir Nicholas Kay has said Press Freedom is key for democracy.
He delivered the message on the occasion of International Day to End Impunity for Crimes Against Journalists.
"NATO in #Afghanistan supports the International Day to #EndImpunity for Crimes Against Journalists. #PressFreedom, is key for democracy," Ambassador Kay said in a statement posted on Twitter.
This comes as violence against journalism is on the rise in Afghanistan, parallel to growing violence in other sectors including the growing civilian casualties as a result of ongoing conflict.
NAI organization which supports open in Afghanistan reported 96 cases of violence against journalists until the first week of October this year.
The latest NAI report includes at least 7 cases in which journalists lost their lives since the beginning of 2019, at least 20 others sustained injuries and 7 others were kidnapped.
https://www.khaama.com/press-freedom-key-for-democracy-says-nato-scr-in-afghanistan-04306/
--------
No one will be allowed to create instability: Pak Army tells Azadi March protesters
Nov 2, 2019
ISLAMABAD: The Pakistan Army on Saturday warned that no one will be allowed to create instability and chaos in the country, a day after the incalcitrant cleric and politician Maulana Fazlur Rehman set a two-day deadline for Prime Minister Imran Khan to step down.
The hard-line cleric addressed a massive protest rally, dubbed "Azadi March", held on Friday to topple the incumbent government.
In his address to tens of thousands of protesters, the right-wing opposition leader said the "Gorbachev of Pakistan" must resign without testing the patience of peaceful protestors.
He also said that only people of Pakistan and not any "institution" had the right to govern the country.
"We do not want conflict with our institutions. But we also want to see them to stay neutral. We give two days to the institutions (also) to decide if they will continue to support this government," he said on Friday.
"Maulana Fazlur Rehman is a senior politician. He should clarify which institution he is talking about. Pakistan's armed forces are an impartial state institution which always supports democratically elected governments," Pakistan Army spokesman Major General Asif Ghafoor said in response to Rehman's remarks.
"Nobody would be allowed to create instability as the country cannot afford chaos," he warned.
Ghafoor said the army was neutral and supported democratically elected governments in accordance with the Constitution.
He also defended the army's deployment during the 2018 general elections, saying it fulfilled the constitutional responsibility in the polls.
"If the opposition has any reservations [about the results], it can approach the relevant forums instead of levelling allegations on the streets," he added.
Ghafoor said in democracies issues should be resolved democratically and appreciated the contact between the protestors and the government.
Reacting to Ghafoor's remarks, Rehman told the media after meeting with the opposition leaders that the military spokesman should avoid giving such statements which violate the neutrality of the army.
"This statement should have come from some politicians and not from the army," he said.
He also announced the Opposition would meet on Saturday to decide the future course of action, if the two-day deadline was not met by the prime minister Khan.
The much-hyped "Azadi March" led by Rehman's Jamiat Ulema-e-Islam-Fazl (JUI-F) reached its final destination Islamabad on Thursday after it set off from the Sindh province and left Lahore on Wednesday.
Along with Rehman, leaders of the Pakistan Muslim League - Nawaz (PML-N), Pakistan People's Party (PPP) and Awami National Party (ANP) participated in the march held to topple Pakistan Tehreek-e-Insaf government led by Prime Minister Khan.
Unfazed by the protest, Prime Minister Khan, while addressing a public rally in Gilgit-Baltistan on Friday, told the protesters congregated in Islamabad that when they run out of food, more will be sent to them, but their leaders should not expect any relief from him.
"Gone are the days when one used to use Islam to gain power. This is a new Pakistan. Sit however long you want. When your food runs out, we will send more. But we will not give you an (NRO)," he said.
National Reconciliation Ordinance (NRO) was an ordinance issued in October 2007 granting pardon to politicians, political workers and bureaucrats accused of corruption, embezzlement, money laundering, murder, and terrorism.
"Who are they wishing to gain freedom from? I want the media to go there and ask people who they wish to free themselves from," Khan said, adding that all his opponents appear disjointed in their thoughts and aims.
The prime minister said the protest rally had made Pakistan's enemy happy.
"I will put all of them into jail," he said, in an apparent reference to former premier Nawaz Sharif, his brother Shehbaz, former President Asif Ali Zardari and former prime minister Shahid Khaqan Abbasi.
https://timesofindia.indiatimes.com/world/pakistan/no-one-will-be-allowed-to-create-instability-pak-army-tells-azadi-march-protesters/articleshow/71864673.cms
--------
Indonesia to Expand Abusive Blasphemy Law
Andreas Harsono
October 31, 2019
Indonesia is set to expand its abusive blasphemy laws as part of an overhaul of the country's Criminal Code.
In September President Joko Widodo ordered parliament to postpone voting on the draft Criminal Code to allow more time for review. While that raised hopes the six new blasphemy provisions would be revised, it's clear the review won't include them.
Indonesian officials argued that expanding the blasphemy law from one provision to six, articles 304 to 309, will clarify the elements of the crime. These elements include defaming a religion, persuading someone to be a non-believer, disturbing a religious ritual or making noise near a house of worship, and insulting a cleric while leading a ritual. These four articles violate the right to freedom of religion or expression and, like the current blasphemy law, will be used to discriminate against religious minorities.
Two other articles deal with stealing religious artifacts and damaging a house of worship, provisions that are unnecessary since stealing and damaging property are already criminal offenses.
The new provisions are also discriminatory in that they only cover the six officially recognized religions in Indonesia: Islam, Protestantism, Catholicism, Hinduism, Buddhism, and Confucianism. Hundreds of other local religions and beliefs are excluded.
Past misuse of the blasphemy law shows that expanding the law is not the answer. More than 150 people, mostly religious minorities, have been convicted under the blasphemy law since it was passed in 1965. It is most commonly used against people who are deemed to have criticized Islam, as opposed to other religions.
These include former Jakarta governor Basuki "Ahok" Purnama, a Christian, who was sentenced to two years in prison on blasphemy charges in 2017 after a politically motivated smear campaign.
In 2016, a Buddhist woman, Meliana, complained about the volume of the call to prayer from a neighboring mosque in Tanjung Balai, North Sumatra. Her private request prompted Muslim mobs to attack her house, and burn and ransack 14 Buddhist temples. Meliana was convicted and imprisoned for blasphemy against Islam. Ahok and Meliana would still be liable for prosecution under the revised offenses.
Indonesia's new Criminal Code provides an important and long-awaited opportunity to modernize the country's penal laws and ensure they meet international human rights standards. Many revisions are still needed, but it should be clear that revoking the much-abused blasphemy law is crucial to achieving that goal.
https://www.hrw.org/news/2019/10/31/indonesia-expand-abusive-blasphemy-law
--------
Cultural Dialogue Will Change Misconceptions about Islam: Sharjah International Book Fair
November 3, 2019
Everything he said about faith, religious tolerance, and hard work was greeted with loud cheers and thunderous applause.
American comedian and television personality Steve Harvey is undoubtedly the biggest draw at the Sharjah International Book Fair this year. On Thursday, when Harvey addressed a packed Sharjah Expo's 2,000-capacity ballroom, hundreds more waited to enjoy the company of the 62-year-old.
Everything he said about faith, religious tolerance, and hard work was greeted with loud cheers and thunderous applause. Even when he gushed unintelligible words mimicking the Arabic language, no one batted an eyelid. The crowds only cheered louder. From Emiratis to Asians, and from adults to little kids, everybody loves Steve Harvey. And, Harvey loves them back. He even wore an olive green kandura and ghutra to prove his point.
Though Harvey has visited the UAE before, this is his first time at the Sharjah International Book Fair (SIBF), an event he hopes to be a part of more often. He wants to foster cultural dialogue between Americans and Emiratis.
His idea of cultural exchange is to bring more Americans to the UAE for his next trip, especially students, who can see for themselves 'the real meaning of Islam'.
"There are many misconceptions about the Arab people in the US. But I can only change me. I can't change America," Harvey told Khaleej Times, commenting on the West's misconception of Islam. "America has been that way a long time."
Here are the excerpts from Khaleej Times' conversation with Harvey:
1. From your interactions at the SIBF, it looks like the Arab world loves you. Were you aware that you have such a massive fan base here?
Steve: No, not at all. I was completely surprised. I've been talking to my wife, family, and business associates about it. It is mind-boggling for me because I had no idea. You know you go to work every day, trying the best to perfect your craft. But, this thing called YouTube - it sends out what you do globally. It's unbelievable to me. People here have seen my clips that meant something to them or is funny to them. When I came here and saw the popularity that I have - it was very humbling to me.
2. Once you go back, what would you tell people back home about your experience at the SIBF?
Steve: I would say that they should visit this, and see all this for themselves. You got to understand - there are many misconceptions about the Arab people and Muslims in the US. They (the media) take the negative side (of Islam). They are people who have taken Islam and done some fake stuff with it. ISIS and stuff. and put Islam on it. That's not what Islam is.
Islam doesn't murder people, kill children and blow things up. If that's what TV stations are showing the whole country, what do you think they are going to think?
And, in the end, you got a president who puts a travel ban on Muslim countries, and then you think - man, is this guy for real? Is he for real? (laughs). But, you know, that's the government sometimes. It makes decisions sometimes that's not the decision of all people. If I were to believe in the government, I wouldn't be over here.
3.Does this mean you are going to be doing a UAE-special on American TV?
Steve: No, I think I want to come here and do more shows. With that I can learn and change me. I can't change America. America has been that way a long time. So, it is better if I come here to experience and love the people.
Next time, I want to bring more people with me, and one day, we can do an exchange where we take UAE students there, and let some (students from the US) come here, and put them in a protective environment so they can learn off each other. That's the way I see it.
4. Can this generation replicate the Steve Harvey success story?
Steve: Absolutely, success is always possible. When I said, I don't recommend Hollywood to anybody that's not to say it is not possible. About 95 per cent of the people who go to Hollywood to make it, get swallowed up. It takes more than an average person to be in show business.
5. So, being authentic is the key to success?
Steve: You can't be fake, people know fake. They watch TV closely, people know, and they put stuff together. Being authentic in your job is important. If you don't like the lady sitting next to you at work, how far you think you are going to get without her knowing that? You have to be your most authentic self.
https://www.khaleejtimes.com/uae/sharjah/cultural-dialogue-will-change-misconceptions-about-islam-steve-harvey-1
--------
Baghdadi US 'brainchild,' his death yet to be verified: Russia
Nov 2, 2019
Russia has described Abu Bakr al-Baghdadi as the "brainchild" of the US, saying Moscow still cannot verify Washington's claim about the Daesh leader's elimination.
Foreign Minister Sergei Lavrov said Friday that Washington had facilitated the creation of Daesh and that Baghdadi "is (or was, if he is already dead) a brainchild of the United States."
"Daesh arose after the illegal invasion in Iraq, the collapse of the Iraqi state and the release of extremists from prisons by the Americans. Therefore, to a certain extent, the Americans eliminated the one they gave birth to, if it actually happened," he told Russia-24 news channel.
In a televised address, US President Donald Trump announced last week that Baghdadi had blown himself up and died "like a dog" after American forces trapped him inside a dead-end tunnel during a raid in Syria's northwestern Idlib Province on October 27.
However, the US did not show Baghdadi's remains and claimed they were dumped at sea within 24 hours of his death.
Lavrov stressed that his country wanted "more information" on the alleged killing of Baghdadi at the hands of American troops
"Everything was solemnly and triumphantly announced, but our military is still studying additional facts, and they cannot confirm yet much of what the US has said," he said.
Trump's statement on the killing of Baghdadi was met with skepticism even inside Washington, with US Central Command chief General Frank McKenzie saying he could not confirm that Baghdadi was "whimpering and crying" in his final moments as the US president claimed.
Lavrov's remarks about Daesh's birth as a result of US policies echo Trump's own views during the 2016 presidential campaign, where he named former President Barack Obama and his secretary of state for five years, Hillary Clinton, as the main founders of the terror outfit.
"In fact, in many respects, you know they honor President Obama, Isis is honoring President Obama. He is the founder of ISIS. He is the founder of ISIS. He's the founder. He founded ISIS," he said during a rally in August 2018, using an acronym for Daesh. "And I would say the co-founder would be crooked Hillary Clinton. Co-founder. Crooked Hillary Clinton," Trump added.
Trump claims US knows Baghdadi's successor
In a related development on Friday, Trump claimed that the US knows Abu Ibrahim al-Hashimi al-Quraishi, who was named by Daesh as the group's new chief.
"ISIS has a new leader. We know exactly who he is!" Trump tweeted.
On the contrary, Nathan Sales, the US State Department counterterrorism coordinator, provided no details on Hashimi, saying Washington was still "looking into the leader, his role, the organization where he came from."
Lavrov: US backs White Helmets, sells Syria oil
Additionally, in his Friday remarks, Lavrov said the US continues to support ''provocateurs called the White Helmets" operating in areas controlled by the al-Nusra Front terrorist outfit in Idlib, warning that "provocations involving chemical weapons may occur at any time."
The White Helmets claims to be a humanitarian NGO, but it has been accused of working with anti-Damascus terrorists and staging false-flag chemical weapons attacks in Syria. The Syrian government considers the organization "a branch of al-Qaeda and al-Nusra" and a "PR stunt" by the US, the UK and France.
Lavrov further accused the US of using the revenue from selling Syrian oil to prop up allied armed groups in Syria.
"Oil is transported out of Syria and, of course, the United States supports loyal armed groups with the revenues from [selling] that oil," he said.
While detailing the operation that purportedly led to Baghdadi's death, Trump said American troops would remain in Syria to "secure" oil reserves and even put up "a hell of a fight" against any force that tried to take them.
He also expressed interest in making a deal with ExxonMobil or another energy company to tap Syrian oil reserves.
The following day, US Defense Secretary Mark Esper threatened that American forces deployed around Syrian oil fields will use "military force" against any party that may seek to challenge Washington's control of those sites, even if it is Syrian government forces or their Russian allies.
https://www.presstv.com/Detail/2019/11/02/610164/Russia-Sergei-Lavrov-Daesh-Abu-Bakr-Baghdadi
--------
Tehran fury as Iraq's Shiite leadership rejects Iranian 'interference'
November 02, 2019
BAGHDAD: The mass demonstrations in Iraq have heightened tensions between Najaf's supreme religious authority, led by Grand Ayatollah Sayyed Ali Al-Sistani, and Iran's supreme religious leader Ali Khamenei, sources close to Sistani told Arab News on Saturday.
Baghdad and nine southern Shiite-dominated provinces have been witnessing mass demonstrations since Oct. 1 as people protest over corruption, unemployment and lack of daily basic life services.
Iraqi Prime Minister Adel Abdul-Mahdi and his Iranian-backed allies led a brutal crackdown on demonstrations in its first week, killing around 150 protesters and wounding 7,000 others.
The demonstrations stopped for two weeks but returned last Friday after Abdul Mahdi vowed under local and international pressure not to use live ammunition. Despite this commitment, more than 250 demonstrators were killed and more than 6,000 wounded, mostly in Baghdad and Basra.
Most demonstrators in Baghdad and Basra were killed by tear gas canisters, while in the other provinces by gunfire of guards of political parties and armed factions, whose headquarters had come under attack from protesters.
Demonstrators' demands increased to include the overthrow of the government and early national parliamentary elections preceded by a change in the election law and the appointment of a new election commission.
Iraqi political forces and armed factions backed by Iran would be the biggest losers if the demands of the demonstrators are met, top senior officials and politicians said.
Sistani is the leader of the world's Shiite community and is the most influential man in Iraq, considered the godfather of the political process since 2003. Although there are many religious and sectarian points that he and Khamenei share, Sistani does not adopt the theory of velayat-e faqih and does not recognize absolute right of the clergy to control the state.
The two men have been at odds over managing the situation in Iraq for years, but it turned into a rupture a year and a half ago, according to Sistani's associates.
The dispute resurfaced last Wednesday, when Khamenei demanded in a public statement that the demonstrations in Iraq and Lebanon end. Many Iranian clerics have accused Iraqi demonstrators of being in the pay of Israel, America and Britain during their sermons at Friday prayers in the past few weeks.
Sistani, in an open letter read by his representative, Sayyed Ahmed Al-Safi, in Friday prayers said that no one is a guardian of the Iraqis and that no person or group or regional or international party has the right to impose their will on them or determine their choices regarding the management of their country or the reforms that they want.
Sistani's message "irritated Khamenei and worried his allies in Iraq," Iraqi politicians and sources close to Sistani told Arab News.
"The message was earth-shattering," a top senior Iraqi official said. "No one, especially Khamenei, expected that Sistani would announce his rejection of their intervention in this way.
"Iran threw all its weight behind Abdul Mahdi. They believe that this government is their government and they cannot allow it to fall.
"Any early election or amendment to the election law would mean losing the control of their local allies over the country, which they would not allow.
"They (the Iraqi forces backed by Iran) are currently rejecting any solutions to get out of the crisis and any activation of the constitutional procedures that can dismantle the crisis, means launching an endless cycle of violence because they they have weapons and power."
Gen. Qasem Soleimani, the commander of Iran's Revolutionary Guards who runs Iran's operations in Iraq, arrived in Baghdad on Thursday and asked to meet Sistani on Saturday to discuss the latest developments and try to calm the situation between Najaf and Tehran, sources close to Sistani said.
"Sayyed Sistani's office agreed to his request to meet," the sources said.
"Sistani now has an interest in meeting him to tell him directly about their displeasure with Iranian positions.
"Although Sistani stopped meeting with any of Sayyed Khamenei's envoys more than a year and a half ago, now the country's interest requires his meeting Soleimani.
"Their groups (Iranian-backed forces) are ready to burn the country and the message must reach them clearly.
"The Iranians must take their hands off the demonstrators and curb their groups."
https://www.arabnews.com/node/1578201/middle-east
--------
'Rehab Centres Have No Connection With Islam, Northern Leaders' Legacies'
By Abdulganiyu Alabi, Kaduna
03 November 2019
The Joint Action Committee of Northern Youth Associations and Islamic clerics have said that the rehabilitation centres from where security agencies rescued youths recently in the region have nothing in common with Islam or the legacy of Sir Ahmadu Bello and other notable leaders. While the Northern Youth group argued that the drug-related rehabilitation centres had nothing to do with the region or people as it was common everywhere, Muslim clerics distanced Islam from the menace, saying the religion discourages torture and sexual harassment of people.
In the space of one month, a total of 818 persons, suspected to have been sexually harassed and physically tortured were discovered as inmates in rehabilitation centres, which claimed to be Islamic, in the northwestern part of the country.First, Kaduna Police rescued three hundred persons chained together in Rigasa, Igabi council of the state. The 300 persons, including minors and a PhD holder, were rescued following a raid on the home allegedly used as an Islamic Centre.
Subsequently, news of another illegal rehabilitation centre in Katsina state, where 360 persons were physically abused filtered through. According to reports, more than 200 out of the 360 persons detained in the facility in Daura, Katsina State, escaped after their revolt against homosexual abuse and other forms of inhuman treatment meted out by their minders.
A week after the raid on the Katsina home, Kaduna state governor, Malam Nasir El-Rufai led a raid on another illegal rehabilitation centre called Malam Nigga Rehabilitation Centre in Rigasa community, Igabi local government area of Kaduna State, the same area where 300 inmates were earlier freed in another centre. During the raid, 147 inmates including 22 females and five children were evacuated. The raid on two other illegal rehabilitation centres in Zaria Council, where security operatives rescued another 11 persons, brought the number of persons discovered in illegal facilities to 818.
In a reaction, the Chief Imam of Waff Road Mosque Forum in Kaduna, Imam Muhammad Sani, told The Guardian that there was a difference between Muslim and Islam. Sani said: "While Islam is one thing, Muslim is another. One cannot be considered a practicing or proper Muslim, except he or she acts in accordance with the teaching of Islam.
"Just because my name is Muhammad or Usman, for instance, and I build a rehabilitation centre, I cannot call it Islamic. If it is Islamic, all the teachings must be abide by the dictates of Islam.He added: "Being a Muslim, if anything goes wrong with my rehab centre, I am responsible and not Islam. There is a difference between a religion and a follower of a religion. A follower of religion can do something wrong, but the religion shouldn't be blamed.
"Both the Sheikh Hambal rehabilitation centre and that of Mallam Niga should not be described as Islamic. Calling them Islamic is misinformation. We cannot blame journalists for reporting rehabilitation centres as Islamic, because it was written on their signboards as Islamic centres. The person to be blamed is the one who owns the centre."Imam Sani advised that all centres found illegally operating should be proscribed, because they were denting the image of Islam, the Hausas and northerners. All this should stop. And I am in support of the prosecution of anyone found operating illegally.
"For those doing well, government should assist them in standardising their centres. And give them license to continue. There should be regular checks on them too," Sani said.A Muslim cleric, Mallam Haruna Kabir explained that Islam encourages equal treatment void of discrimination and it does not permit torture."To torture human beings in the name of rehabilitation or under any guise, such as chaining and other forms of maltreatment, is not Islamic. That is why it is good for people to study Islam and know its teachings before criticising it," Kabir said.
In his opinion, the Convener, Joint Action Committee of Northern Youth Associations, Murtala Abubakar, blamed the creation of private rehabilitation centres on government's failure, particularly in the northern states.He said that the North being a region with the highest number of drug abusers also informed the rationale behind people opening mushroom rehab centres.
According to him, "For instance, if government rehabilitation centres are functioning properly, nobody will patronise private ones. Government-owned centres have completely failed or are non-existent in some states. You should also remember that we have the highest rate of drug addiction, which leads to having the highest number of people with disorders."
But would the menace not tarnish the image of the region and erode the legacy of Sir Ahmadu Bello and other prominent northerners? Abubakar said drug-related problems and rehabilitation centres have nothing to do with a particular region or people because it affects every region in the country. He said: "Why that of the north is an issue is because northerners are conservative in nature. This has nothing to do with the legacy of Sir Ahmadu Bello, Dr Bala Usman or any of our great leaders; it is just a phenomenon that we are facing and our government should address the issue."
https://guardian.ng/sunday-magazine/rehab-centres-have-no-connection-with-islam-northern-leaders-legacies/
--------
India
Indian Banks Should Exploit Untapped Potential In Islamic Banking: Experts
OCT 28, 2019
Indian and foreign banks should exploit Islamic banking's untapped potential to ensure the financial inclusion of "unbanked" populations excluded by the existing financial system, several experts have said.
Islamic banking is a finance system based on the principles of not charging interest, which is prohibited under Islam.
"Research shows that the Islamic finance sector continues to grow and evolve in size and complexity, with Islamic banking offered in more than 60 countries worldwide. It is an excellent opportunity for Indian/foreign banks to expand their footprint in India by venturing into this largely untapped sector," said Islamic banking expert Hazik Mohamed.
He said Shariah instruments like bonds (more accurately, sukuk) and funds that are looking at Shariah-compliant investments will be able to meet the needs of Muslim investors from within India and externally from other parts of the world.
Islamic finance, including its interest-free and equity-based banking system, can complement the existing Indian banking and finance system, said Hazik, who has spent the last decade researching financial systems to understand the various types and causes of financial crises.
He is currently developing various solutions to reduce such events by implementing Shariah principles through digital technology.
"As an alternative financial system, Islamic finance will provide Indian consumers (Muslim and non-Muslim alike) an alternative system to meet their banking needs," Hazik said.
For example, an Islamic investment product is typically asset-backed and has additional Shariah rules to curb it from sub-prime quality and equity-based rather than debt-based, which makes it financially more stable and contractually-vested to limit rogue and speculative behaviours, he explained.
Hazik said Islamic banks show certain advantages over conventional banks.
"Islamic banks' greater resilience to crises and shocks compared to conventional banks are based on empirical data from countries such as Egypt, Indonesia, Malaysia, Pakistan, Turkey, UAE (GCC) where both types of banks exist," he said.
The Reserve Bank of India (RBI) has decided to not pursue a proposal for introduction of Islamic banking in the country.
Replying to an RTI query filed by in 2017, the central bank had said the decision was taken after considering "the wider and equal opportunities" available to all citizens to access banking and financial services.
According to Abdur Raqeeb, general secretary of the Indian Centre for Islamic Finance (ICIF), an organisation pushing for Shariah banking in India, Islamic banking has the potential to contribute towards greater financial inclusion besides providing support to small and medium sized enterprises.
If Islamic banking is introduced, he said, the inadequate labour capital ratio for informal sector workers associated with agriculture and manufacturing industries could be resolved through equity finance, which might be a revolution in the Indian agriculture and unorganized sector.
"With improved labour capital ratio, our vulnerable workers associated with agriculture and unorganized sector might be able to compete effectively with the formal sector workers. Thus Islamic banking may financially empower majority of Indian workers," Raqeeb said.
Asked about roadblocks behind not starting Shariah-based banking in India, he said Islamic banking has unfortunately been misunderstood in India as a religious charitable venture restricted to the country's Muslim community.
"There is a misconception that Islamic banking is beneficial for Muslims only and not for all. In Malaysia, more than 40 per cent of the investors and 60 per cent borrowers are non-Muslims. In Kenya, a predominately non-Muslim country, banks such as Gulf African Bank have indicated that as much as 20 per cent of the customer base is non-Muslim," Raqeeb said.
According to him, in the Indian stock market, the Jain community more than Muslims has invested in Shariah compliant stocks like Tata Ethical Fund and Taurus Ethical Fund.
"Even the first halal product - IBA cosmetics -- was produced and sold by two Jain sisters in Ahmedabad," claimed Raqeeb.
"Nomenclature of Islamic banking remains a point of concern for regulators and policy makers. A proper Indian name can be given to terminology of Islamic banking system," he said, adding that "Participatory Banking" has been recommended by the Reserve Bank of
India RBI in technical analysis of its interdepartmental report of 2014.
Referring to the recommendations of the Committee on Financial Sector Reforms (CFSR) headed by Raghuram Rajan, Raqeeb said the RBI and government of India have implemented several suggestions of the panel.
The panel had also recommended interest free banking to be introduced into the banking system, citing it to be in consonance with the objectives of inclusion and growth with innovation. https://economictimes.indiatimes.com/industry/banking/finance/banking/indian-banks-should-exploit-untapped-potential-in-islamic-banking-experts/articleshow/71792564.cms
--------
Lashkar man plotting terror attacks held
Nov 3, 2019
NEW DELHI: A 'local' Lashkar-e-Toiba terrorist, allegedly tasked to carry out grenade attacks at busy markets and other establishments in Baramulla, was on Saturday apprehended by Jammu & Kashmir police from Sopore.
As per J&K police, Danish Tariq Channa, a resident of Baramulla, was allegedly part of an LeT module led by Sajad Hyder, who is suspected to be behind the recent terror acts including firin g at migrant labourers, shooting and injuring four family members of a fruit merchant from Sopore.
Full report at:
https://timesofindia.indiatimes.com/india/lashkar-man-plotting-terror-attacks-held/articleshow/71873325.cms
--------
Act strongly against terrorism & its enablers, India urges SCO nations
Nov 3, 2019
NEW DELHI: India has asked member-countries of the Shanghai Cooperation Organisation (SCO) to strengthen and implement all existing international laws and mechanisms, without exceptions or double standards, to combat terrorism and its enablers.
"Terrorism continues to disrupt our societies and undermine our developmental endeavours. It is important for SCO countries to come together to deal with this menace," said defence minister Rajnath Singh, speaking as the special envoy of PM Narendra Modi at the council of heads of government of SCO at Tashkent in Uzbekistan on Saturday.
The SCO has eight full members — India, Russia, China, Pakistan, Kazakhstan, Kyrgyzstan, Tajikistan and Uzbekistan — while another six nations are "dialogue partners" and four have been accorded "observer" status.
While the process of globalisation has opened immense opportunities for the growth of SCO members, it had also brought to the fore multidimensional, complex and transnational threats affecting developing countries, said Singh.
SCO nations must work together to defeat challenges like terror, climate change, endemic poverty, under- development, pandemics and inequality, he said, while congratulating Russia for successfully conducting the grouping's military exercise 'CENTER 2019' in Orenburg to evolve drills of the participating armies in the fight against international terrorism.
Turning to economic development, the defence minister said the Indian government had resolved to pro-vide an enabling economic ecosystem for partner countries to invest and do business in India.
He listed out various initiatives taken by India, ranging from relaxing FDI reforms and allowing 100% foreign investment in coal mining and contract manufacturing to easing sourcing norms for single-brand retailers and approving 26% overseas investment in digital media.
Full report at:
https://timesofindia.indiatimes.com/india/act-strongly-against-terrorism-its-enablers-india-urges-sco-nations/articleshow/71872973.cms
--------
Pak breaches truce along LoC in Poonch
Nov 2, 2019
JAMMU: Pakistan violated ceasefire along the Line of Control (LoC) in Jammu and Kashmir's Poonch district on Saturday, targeting forward Indian Army posts and civilian areas.
"Around 11.20am, Pakistani Army opened unprovoked fire and shelled mortars along the LoC in Shahpur, Kirni and Qasba sectors of Poonch, to which the Indian Army effectively retaliated. The fire exchange continued till 1.15pm. No loss of life or injury was suffered by the Indian side," Jammu defence spokesperson Lt Col Devender Anand said.
Full report at:
https://timesofindia.indiatimes.com/india/pak-breaches-truce-along-loc-in-poonch/articleshow/71870957.cms
--------
Some terrorists still active in Sopore, will neutralise them: J&K DGP
Nov 2, 2019
SRINAGAR/JAMMU: Few terrorists, including a self-styled LeT commander, are active in north Kashmir's Sopore town and threatening people, including shopkeepers and fruit traders, DGP Dilbag Singh said on Saturday, asserting that security forces will "neutralise" them.
The law and order situation has improved in Sopore and elsewhere in the Valley, he said.
The town has been mostly cleared of terrorists and efforts are on to make it terrorism free, the director general of police (DGP) said after inspecting a police station building in Sopore where 20 people were injured in a grenade attack on October 28.
"Sopore became notorious for a large presence of terrorists over the years and was witnessing frequent law and order problems.
"However, the situation has changed due to alertness of police, Army and CAPF and cooperation of the people... the area has almost been cleared of terrorists," Singh told reporters.
There are still "some elements, including a local self-styled commander of the Lashker-e-Taiba (LeT) Sajad Ahmad Mir alias Hyder, active and threatening people including shopkeepers and fruit traders", the DGP said.
Police and other forces are working to neutralise them," he said expressing satisfaction over the improvement in the overall law and order situation in the apple-rich town.
Singh also reviewed the crime, law and order and functioning of the police station, a police spokesman said, adding that he stressed on speeding up of operations against the terrorists and those who are involved in disrupting peace and order.
The situation has improved a lot across the Valley with people opening their shops, the DGP said.
Congratulating the forces for arresting a local LeT terrorist Danish Tariq Channa this morning, Singh said Channa had recently joined the terror group after being motivated by Mir and was active in the district with other LeT operatives.
Full report at:
https://timesofindia.indiatimes.com/india/some-terrorists-still-active-in-sopore-will-neutralise-them-jk-dgp/articleshow/71869705.cms
--------
Bridging 72 yrs, 4km: Kartarpur Corridor to mark a new chapter in frayed Indo-Pak ties
by Manraj Grewal Sharma
November 3, 2019
ALL roads in Punjab lead to the Kartarpur Corridor these days — a four-lane stretch of macadam that arises out of NH-354, goes to the Indo-Pak border in Dera Baba Nanak, and from there runs to the final resting place of Guru Nanak Dev in Narowal district of Pakistan.
The nearly 9-km corridor (around 4 km of it beyond the border) is not just a road though. It's an answer to the hopes of Sikhs who have struggled for access to shrines commemorating the birth and death of Guru Nanak since Partition put these on the other side of the border. It's also one of the rare gestures of peace in the history of the two warring countries.
A year after they set aside their differences to build the Kartarpur Corridor, to mark the 550th birth anniversary of Guru Nanak, and stuck to the decision despite another nosedive in their relations, devotees from the India side are set to visit the Darbar Sahib Shrine where the Sikh Guru spent more than 17 of his last years.
Once the corridor is inaugurated on November 9, the first jatha from the Indian side is expected to take just a few minutes to drive down to the shrine from NH-354.
A week to go, the small town of Dera Baba Nanak in district Gurdaspur of Punjab is a beehive of activity, amidst the general murmur that work is behind schedule. Past the 100-metre bridge across the Budhi Ravi channel, the road hangs in the air just before the Zero Line. Arshdeep Singh, Deputy Project Manager for Ceigall India, tasked by the NHAI (National Highways Authority of India) to work on the corridor, says this is because Pakistan is yet to construct its side of the bridge. It was only in technical talks in September that it agreed to complete the bridge, which will make the corridor an all-weather road, safe from the swollen waters of the Ravi during the rains. Till that happens, the pilgrims will travel to Kartarpur through an approach road under it.
Even the Integrated Check Post (ICP), with its futuristic design reminiscent of an airport hangar, seems far from completion. Sakattar Singh Bal, Sub Divisional Magistrate of Gurdaspur, says Phase I of work on the ICP, meant to facilitate the movement of pilgrims, is complete. "They have a lot of prefabricated material, only the installation is left. It will be completed before inauguration day," he insists.
Across the border is a different picture. A gleaming white ICP with its big dome stands finished on the Pakistani side, as does the road leading to the gurdwara as well as the revamped shrine complex. On this foggy day, there is no sign of any man or machine other than Pakistani Rangers on the watch towers that side.
"They completed their work ahead of schedule, while we have been beset with delays," rues Gurkirpal Singh, a businessman from Dera Baba Nanak who runs a YouTube channel Panj Aab and claims to have been keeping a close watch on the progress on both sides.
A BSF company commander, on duty at the tightly guarded corridor, however, attributes the early completion of work on the other side to their "simple" design. "Look at the hi-tech design of our checkpost, there is no comparison," he says, refusing to be named.
Competitive nationalism is on full display along the corridor. First, the Pakistanis unfurled their flag on a 200-foot-high pole, says the BSF officer. The Tricolour now towers over at 300 ft. "It takes 10 minutes to hoist it with the push of a button," beams the officer.
The Pakistani side has also launched a charm offensive, flooding social media with videos showing the Kartarpur shrine with its newly built ponds and gardens, along with claims that the government has installed the biggest 'khanda (a symbol of Sikh faith)' in the world near the shrine.
The number of pilgrims and tourists coming to the BSF watch tower in Dera Baba Nanak to see the Kartarpur shrine through a telescope is on the rise. A family from Ahmedabad has driven down 50 km from the Golden Temple in Amritsar to find out what the brouhaha is all about.
Locals say that in the initial years after Partition, the devout would just walk over the Ravi bridge to the shrine. This stopped after relations between the two countries soured, and the bridge was damaged in the 1965 Indo-Pak War.
Four years later, on the 500th birth anniversary of Guru Nanak, Prime Minister Indira Gandhi promised to approach Pakistan for land swap so that the Kartarpur gurdwara could be brought under India. But this never came to pass.
The two countries went on to sign a protocol for visits by their pilgrims to religious shrines in each other's countries, but Pakistan did not agree to the inclusion of the Kartarpur gurdwara.
Things began to look up in 1999 when then PM Atal Bihari Vajpayee took the Peace Bus to Lahore and proposed the corridor. The same year, late Akali leader Ajit Singh Wadala started a movement demanding access to the shrine. Every amavas (moonless night), he would hold a prayer at the Dera Baba Nanak border along with other devout, banding together under the all-religion body Gurdwara Kartarpur Sahib Darshan Abhilashi Sanstha.
In June 2008, Wadala approached US diplomat John W McDonald, founder and chairman-emeritus of the Institute for Multi-Track Diplomacy, for help. McDonald visited Dera Baba Nanak and called for a corridor to Kartarpur. His wife Christel says McDonald even hired an architect to design what he called "the peace corridor".
Wadala passed away on June 4 last year, before the announcement of the corridor. His son, MLA Gurpratap Wadala, says he performed more than 220 prayers at the border. McDonald himself passed away on May 17 this year, living to see the commencement of the corridor, and after being feted by Sikhs in America for his contribution to it.
The movement got another small push when Baba Sukhdeep Singh Bedi, a lawyer who claims to be the 17th-generation descendant of Guru Nanak, and whose family has been running a charitable organisation at Dera Baba Nanak, joined hands with the BSF to build a platform at the border which holds the telescope through which pilgrims would see the shrine.
"Since we can't erect a structure up to 150 metres from the border, I just built a platform on the embankment," recounts Bedi, all praise for then BSF Commandant Ajit Kumar P for his cooperation.
Bedi says Dera Baba Nanak owes its origins to Guru Nanak, who would often come here from Kartarpur to graze his cattle. "This village was called Pakhoke Randhawa then (this remains its name in revenue records). A large tract of land was owned by one Ajita Randhawa, who gave it away to Guru Nanak," he says.
The Gurdwara Dera Sahib in Dera Baba Nanak came into existence after the holy guru's demise on September 22, 1539. Says Bedi, "Since the Guru was revered by both Hindus and Muslims, an argument broke out on his last rites. While the Hindus wanted to cremate his remains, the Muslims wanted to bury him. Finally, they divided the white sheet that covered him into two. While the Muslims buried it at a mazaar in Gurdwara Darbar Sahib at Kartarpur, his Hindu disciples kept the remains in an urn… When the Ravi flooded Kartarpur a few years later, Guru Nanak's son Sri Chand brought the urn here and buried it at the spot where Gurdwara Dera Sahib was built. Ajita's well, that Nanak used to frequent, has also been preserved."
Dera Baba Nanak and the villages around it are replete with such Guru Nanak stories. Every year, on March 4, over one lakh pilgrims congregate in the town to take a look at the 'chola (gown)' he wore on his visit to the Middle East. It is displayed in a glass case at a shrine controlled by a family that also claims kinship with Guru Nanak. With no resthouses around, the villagers open their hearts and homes to the pilgrims, says Gurkirpal Singh, the YouTuber.
The walls of Dera Baba Nanak are covered with the Guru's philosophy of "Naam japo, kirt karo and vand chhako (Remember the Almighty, work hard and share the fruits of your labour)".
Villagers of Jaudian Khurd say the ancient banyan tree near the corridor has a Nanak connection too, while Chandu Nangal village is home to a small shrine to Guru Nanak's son Sri Chand. "He lived here for 12 years," says Mahant Bhagwan Das, telling you that his family, which goes back 500 years, has not meddled with the main structure except for painting it. Today, it's a tribute to the region's syncretic culture, with the Guru Granth Sahib inside and a havan kund for Hindu prayers outside.
"I don't live off donations, I tend to my fields and cattle. I try to live by the tenets of Guru Nanak," says Das.
Still, the corridor has brought much-needed makeover to Dera Baba Nanak, which has other links to history besides Guru Nanak. Kalanaur, where Mughal Emperor Akbar was coronated at the age of 13, is just 12 km away. Further afield is Qadian, the headquarters of the Ahmadiyya Islamic sect, which has faced much persecution in Pakistan.
"We have seen a lot of work in the last few months," says Arpit Kumar, who runs Mukta Boot House, overlooking the statue of Maharaja Ranjit Singh at the cramped trijunction that serves as the main roundabout of Dera Baba Nanak. "The roads have been rebuilt, they are promising to cover the drains as well."
The market on the main road boasts a 'beauty academy', a gym, a gun house, a burger place and a couple of photostat shops. Amandeep Kaur of Sohal Photostat has started offering a new service — of registering pilgrims for the day-long visit. Same as Sat Pal Jakhmi, the owner of Noble Computer Services, and the town's self-appointed head-hunter, who regularly puts up placards with job openings. "Delhi police HC (head constable) di bharti (recruitment). Last date: 13.11.2019", "Fire operator: 766 posts", beckon some boards outside his shop.
Dera Baba Nanak is also being remodelled as a City of Fragrance, with an assortment of aromatic plants such as Chameli, Sadabahar, and Raat ki Rani being planted alongside its roads and avenues.
The administration has brought five of the 13 neighbouring villages into the urban ambit of the town for better planning, while others await their turn. Also in the offing are a Passport Sewa Kendra and a post-office.
Youngsters wish the government would grant them a college as well. "As of now all our youth have to travel miles to either Gurdaspur or Batala for graduation," says Gurkirpal Singh, youngster in the market.
The realty sector also seems to be looking up. Kuldeep Singh is busy showing the land around the corridor to prospective customers from Amritsar. "The land rates have gone up from Rs 23 lakh for an acre to Rs 37 lakh. And farmers have started demanding crores," he laughs.
Earlier, this would be unthinkable, with Dera Baba Nanak vulnerable to frequent cross-border hostilities and Ravi's swelling waters. There was a time when people wouldn't marry their daughters to men here, say the locals.
There will be collateral benefits for them too, believe neighbouring villages. "We will soon be like Chandigarh," grins Balwinder Kaur, marvelling at the beautification of the corridor. Monica, who stopped studies after Class 12, asks, "Will I get a job now?"
However, some farmers fear the corridor is bitter-sweet news. The cauliflower crop grown here is known all over Punjab for its taste. "We don't know when the hostilities will erupt again, when they will tell the pilgrims to stop," points out Surjeet Singh, 65, of Jaurian Khurd, reminding about the cessation of trade at the Wagah border near Amritsar in the wake of the Pulwama attack and the change of status of Jammu and Kashmir.
Dera Baba Nanak SDM Gursimran Singh says they have acquired 108 acres in all for the project — 50 acres for the ICP and 58 for the corridor — from 250 farmers.
Surjeet, who had to part with one kanal of land, says money can't compensate for what he lost. "I hope they don't need more, for then we will have to leave our homes, our livelihood."
There is also fear what the newly built bridge may entail. As the gateway to Sialkot in Pakistan, Dera Baba Nanak saw the impact of the Indo-Pak wars of 1965 and 1971 from close quarters. Elders remember how the town and nearby villages emptied out. While the bridge was damaged in 1965, in 1971, it was from here that an Army brigade launched an offensive on Pakistan. It became the first Brigade of Western Command to hoist the Tricolour in the captured territory of Pakistan.
Every year, the Army celebrates Dera Baba Nanak Day on December 5 and 6. In the town stands a small white obelisk dedicated to the martyrs of 10 Dogra. There is also a road called 10 Dogra Marg, but few know about it.
Since the corridor was announced, private contributors too have been coming. Baba Sewa Singh of Khadoor Sahib, an environmentalist who was awarded a Padma Shri for his work on planting of trees and restoration of old shrines, is helming the reconstruction of Gurdwara Dera Sahib, which is being undertaken without tinkering with the slab under which the urn containing the ashes of Guru Nanak lies buried. Baba Bishan Singh, his deputy, says they are making a much bigger hall in view of the pilgrim rush. The doorway to the shrine now faces the Kartarpur gurdwara instead of a market, as it did earlier.
A plantation drive has been undertaken by Baba Manjit Singh of Zirakpur, a town near Chandigarh. Baba Shabeg Singh of Goindwal near Amritsar has built gates on the approach roads from Ranmdas and Batala towns, while the Dera Baba Nanak roundabout is being revamped by Dubai-based philanthropist S P S Oberoi, who plans to install 'Ek Onkar (the central tenet of Sikhism)' there along with an image of rabab, the musical instrument played by Guru Nanak's companion Mardana. Panchayats from neighbouring villages too are offering help.
The Punjab government has spent Rs 25 crore to set up a tent city to accommodate up to 3,500 visitors free of charge, while pavilions have been built for religious events to be held in the town from November 8 to 12. "We are spending over Rs 560 crore on the events here and in Sultanpur Lodhi (the town where Guru Nanak is said to have obtained enlightenment). It's a very important occasion for all the followers of Guru Nanak," says Chief Minister Capt Amarinder Singh.
The corridor had fuelled bitter politics within the ruling Congress when then Cabinet minister Navjot Singh Sidhu had claimed credit for it. It was during his visit to Pakistan to attend Imran Khan's swearing-in as Prime Minister that Pakistan Army chief Qamar Javed Bajwa told him about their decision to open the corridor. Sidhu is now out of the picture, though Pakistan has invited him for the inauguration.
The run-up has also seen the Congress and the Shiromani Akali Dal, which continues to retain control over the Shiromani Gurdwara Parbandhak Committee that runs Sikh shrines, trying to upstage each other. But the Chief Minister, who will head the first batch of pilgrims to Kartarpur on November 9, says his focus is only on Nanak. "The shrine is of great personal significance to me. My grandfather Maharaja Bhupindar Singh had donated Rs 1,35,600 for the present building in 1925 after it was ravaged by floods."
Full report at:
https://indianexpress.com/article/india/bridging-72-yrs-4-km-kartarpur-corridor-indian-pakistan-guru-nanak-dev-6100085/
--------
Two Pak nationals among 4 awarded death penalty for UP CRPF camp attack
M Tariq Khan
Nov 03, 2019
A court in Uttar Pradesh's Rampur on Saturday sentenced to death four out of the six men convicted of carrying out a terror attack on a Central Reserve Police Force (CRPF) camp on New Year's day in 2008 that left eight people dead. Of the remaining two convicts, one was sentenced to a life term and the other to 10 years in prison.
Sanjay Kumar Singh, additional district judge (III) of Rampur, handed the death sentence to Mohammed Sharif, Imran Shahzad, Mohammed Farooq and Sabauddin, who were found guilty on Friday of direct involvement in the attack..
The fifth convict, Jang Bahadur, received a life term and Fahim Ansari, who was found guilty of holding fake passports and illegal weapons, a 10-year jail term although though he was acquitted of the charge of waging war against the state.
Seven CRPF personnel and a rickshaw puller were killed in a pre-dawn terror attack, blamed on the Lashkar-e-Taiba,on the CRPF Group Centre in Rampur on January 1, 2008.
Imran Shahzad and Mohammed Farooq belong to Pakistan-occupied-Kashmir, Sabauddin is from Madhubani in Bihar and Jang Bahadur from Uttar Pradesh's Moradabad. Mohammed Sharif is from Khajuria village in Rampur and Fahim Ansari from Goregaon, Mumbai. The court acquitted two suspects, Gulab Khan and Kausar Farooqi, of Bareilly and Pratapgarh in Uttar Pradesh respectively, on Friday.
The six convicts were brought to court under heavy security and produced before the additional district judge for pronouncement of the sentence at around 2 pm.
Defence lawyer MS Khan said he was relieved that Gulab Khan and Kausar Farooqi had been acquitted. "Fahim Ansari has also been acquitted of the serious charge. We will appeal against the verdict in the high court because the prosecution has not been able to establish their links with each other or with the Lashkar-e-Taiba," he said.
Gulab Khan said he wasn't even told the reason for his arrest by the anti-terrorist squad (ATS) for three months after he was held. "I was 30 when the ATS picked me up. I am 42 now," he said, adding that he had full faith in the judicial system and was confident that ultimately the truth would prevail.
Full report at:
https://www.hindustantimes.com/india-news/four-awarded-death-penalty-for-2008-crpf-camp-attack/story-yAXSr7oK93Owat4QRofCvK.html
--------
LeT terrorist held from Baramulla district of J&K
Nov 03, 2019
A Lashkar-e-Taiba terrorist was arrested by security forces from Baramulla district of Jammu and Kashmir, police said on Saturday.
Danish Ahmad Channa (18), a resident of the old city in Baramulla, was apprehended during an operation in Sopore area on Friday night and one pistol and one hand grenade were recovered from his possession, they said. Officials said Channa was affiliated with Lashkar-e-Taiba and had been missing from the past month.
A case under relevant sections of the law has been registered against him and investigations started, the police said. On Thursday, two overground workers of terrorists were arrested by security forces in Baramullah district. In August, police had arrested Mohammad Iqbal Naikoo of Baramulla. He was affiliated with Jaish-e-Mohammed.
https://www.hindustantimes.com/india-news/let-terrorist-held-from-baramulla-district-of-j-k/story-0T2veAZgXKhmJpWPv8OsnK.html
--------
Intel shows Jaish, Lashkar planning large-scale terror attacks in winter
Shishir Gupta
Nov 03, 2019
Pakistan-based terror groups Jaish-e-Mohammed (JeM) and Lashkar-e-Taiba (LeT) are preparing for large-scale terror strikes against India in the coming winter, according to the latest intelligence reports. The strikes are aimed at preventing the return to normalcy of what is now the Union Territory of Jammu and Kashmir and to test the mettle of the Narendra Modi government.
HT learns that inputs conveyed to the government by intelligence agencies suggest that the Jaish leadership has asked its trained and indoctrinated terrorists to report at its Markaz Usman-o-Ali headquarters at Bahawalpur this week as a precursor to possible Fidayeen attacks in India.
HT has been briefed on the inputs by top officials at security agencies who asked not to be named.
Bed-ridden Jaish chief Masood Azhar and his younger brother or de facto chief Mufti Abdul Rauf Asghar are both at Bahawalpur currently.
Other inputs indicate that LeT's commander Abu Uzail has claimed that India would soon face a deadly suicide attack.
The inputs also say that Pakistan-sponsored terror groups will make renewed attempts to send their cadres across the Line of Control (LoC) after October 26— the day that J&K's erstwhile ruler signed the instrument of accession that made the former princely state a part of India.
While the home ministry and security agencies have largely managed to keep the region out of harm's way since August 5, national security planners believe that the Pakistan-based groups will attempt a strike this winter to prove their relevance and dominance.
On August 5, the Indian parliament passed laws and resolutions to split the region of Jammu and Kashmir into two Union territories — J&K and Ladakh (they came into being on October 31) — and scrapped special privileges that the state enjoyed.
Rawalpindi General Headquarters, the nerve Centre of the Pakistani armed forces, has apparently given the green signal to selective infiltration by Jaish cadres into India.
Officials in Indian security agencies say that due to the counter-insurgency grid in place since August 5, and the risk of interception of its cadre while moving from international borders to the Valley, there has been little or no Jaish infiltration in the Sialkot sector over the past three months.
Intelligence reports have specifically highlighted the movement of 20 Jaish cadres, led by seven Afghan commanders, towards forward launching pads across the LoC in Pakistan for possible infiltration into the Valley. Incidentally, the same cadres were detained by the Pakistan army in the second week of October and sent back to their camp at Balakot, Manshera, Khyber Pakhtunkhwa. The Balakot camp was struck by Indian Air Force jets on February 26 in retaliation for the February 14 Jaish attack on a Central Reserve Police Force convoy in Pulwama.
Right now, terrorists active in the Valley including mixed cadres led by the Jaish are trying to create terror by pin-pointedly targeting outsiders. Meanwhile, the LeT leadership has again become active with Hafiz Saeed's number two Abdul Rehman Makki delivering the Friday sermon from Jamaat-ud-Dawa Markaz Al Qadsia, Lahore on October 18. Carrying a bounty of $2 million on his head, Makki made his first public appearance to deliver the sermon after his arrest on May 15, 2019.
Full report at:
https://www.hindustantimes.com/india-news/intel-shows-jaish-lashkar-planning-attacks-in-winter/story-GG3PPuf5q5NQAnkNTDOAxO.html
--------
Ayodhya Verdict: Muslims meet Police Commissioner of Bangalore
by Neha
November 03, 2019
Bangalore: Mr. Feroze Abdulla leads Muslim Delegation comprising of Prominent Ulema's -Jamath's – various organisation's and peace activists to meet Bangalore City Police Commissioner Mr.Bhaskar Rao, IPS on Thursday, 31 October 2019, to cooperate with the Police Department to maintain peace – harmony- law and order as the Babri Masjid Verdict is expected in coming days.
Mr. Bhaskar Rao assured that all measures & efforts will be to maintain peace including strict action against any mischief mongers who try to spread hate using social media as well as TV channels who conduct debates that will create communal tension.
No matter whatever the verdict is, the Muslim community will completely cooperate as good citizens of the country and there will be no celebrations or nor any protest whatsoever .
The Muslim Community is extremely grateful to the Commissioner of Bangalore Police and his team for all their cooperation.
If you love #CubbonPark, show up with friends and family on Sunday, November 3 at 9 a.m. near Maharaja Statue . Let's protect our city's breathing soul. Any Construction in the park could strangle it and set a precedent a concrete jungle inside . Who else does our Park have except the citizens to protect it? Bring your poster, your memories, your voice, your warmth , paint the park you love, bring your cycles, your music and your soul. Weigh in ..
-Signed http://change.org/CubbonCourt ?
-Joined https://www.facebook.com/groups/heritagebeku/
-Follow @HeritageBeku on Twitter & Instagram ?
-Updated your FB Cover Page to support ? Hastagged #CubbonParkUlisi #HeritageBeku #NammaCubbonPark #HowGreenWasMyPark https://www.facebook.com/events/747509899099413/?ti=wa
https://www.siasat.com/ayodhya-verdict-muslims-meet-police-commissioner-bangalore-1716570/
--------
South Asia
Special Forces kill; detain 23 Taliban militants in 4 provinces
03 Nov 2019
The Afghan Special Forces killed 8 Taliban militants and arrested 15 others during the operations in Zabul, Helmand, Balkh and Paktiya provinces.
The military officials said Sunday the Special Forces killed 4 Taliban militants and arrested 6 others during a raid in Qalat district of Zabul province.
The officials further added that the Special Force killed 3 Taliban militants and arrested another militant during a raid in Musa Qala district of Helmand province.
The Special Forces arrested 5 Taliban militants and destroyed a cache of weapons during a separate operation in Dowlatabad district of Balkh.
The Special Forces killed a Taliban militant and arrested 3 others during a patrol in Nahr-e Saraj district of Helmand, the officials said, adding that the Special Forces destroyed a cache of weapons during a separate operation in Zurmat district of Paktiya.
https://www.khaama.com/special-forces-kill-detain-23-taliban-militants-in-4-provinces-04307/
--------
NDS Special Forces bust gang of kidnappers in Kabul, rescue abducted trader
02 Nov 2019
The Special Forces of the National Directorate of Security (NDS) busted a gang of kidnappers in Kabul and rescued an abducted trader.
According to a statement released by NDS, the Special Forces of NDS busted the gang during a raid in Qarabagh district of Kabul and arrested 7 members of the gang.
The statement further added that the gang had kidnapped a trader and his driver from Kabul-Parwan highway last week and were demanding ransom of $500,000 for their release.
Full report at:
https://www.khaama.com/nds-special-forces-bust-gang-of-kidnappers-in-kabul-rescue-abducted-trader-04304/
--------
Taliban IED kills 9 school children, wounds another child in Takhar
02 Nov 2019
An explosion triggered by an Improvised Explosive Device killed nine school children in North-eastern Takhar province of Afghanistan.
The Ministry of Interior (MoI) in a statement said the Taliban militants had planted the IED in Tahiraha Village of Darqad district.
The statement further added that the school children were on their to school when stepped on IED which killed nine of them.
The explosion also wounded another school child, the Ministry of Interior added in its statement.
The Taliban group has not commented regarding the incident so far.
Taliban militants often use Improvised Explosive Devices to target the security personnel and government officials.
Full report at:
https://www.khaama.com/taliban-ied-kills-9-school-children-wounds-another-child-in-takhar-04305/
--------
Afghan forces kill the assailant who shot a man to death in front of his infant daughter
03 Nov 2019
The Afghan forces killed an assailant who had shot a man to death in front of his infant daughter in southern Kandahar province.
The local officials confirmed that the National Directorate of Security personnel killed the assailant in Kandahar city on Friday night.
Ahmad Bahir Ahmadi, a spokesman for the provincial government said the NDS forces killed the assailant in the 9th district of Kandahar city.
Ahmadi further added that the NDS forces also arrested five others in connection with the incident.
The killing of a man in front of his infant daughter last week sent shock waves across the Afghanistan.
The gunmen shot the man to death in Arghandab district of Kandahar province early on Thursday, the officials said.
Gen. Tadin Khan Achakzai, the police chief of Kandahar confirmed the incident and blamed the Taliban militants for the murder.
Full report at:
https://www.khaama.com/afghan-forces-kill-the-assailant-who-shot-a-man-to-death-in-front-of-his-infant-daughter-04308/
--------
Pakistan
Govt to file mutiny case against Fazl over 'provocative' speech
Amir Wasim
November 03, 2019
ISLAMABAD: Adopting an aggressive stance, the Pakistan Tehreek-i-Insaf government on Saturday warned the Azadi march participants against advancing towards the sensitive D-Chowk and decided to file a mutiny case against Jamiat Ulema-i-Islam-Fazl (JUI-F) chief Maulana Fazlur Rehman for delivering a provocative speech and "instigating people" against the prime minister and state institutions.
At the same time, the government held out an olive branch to the opposition by extending the offer of dialogue and expressing its readiness to revive the Parliamentary Committee that had been constituted last year to deal with the issue of alleged rigging in the 2018 general elections.
Speaking at a news conference with members of the government's negotiating team and after attending a meeting of the core committee of the ruling PTI presided over by Prime Minister Imran Khan, Defence Minister Pervez Khattak said they had decided to "move courts" against the Maulana for "instigating" the public and asking them to arrest the prime minister.
JUI-F chief Maulana Fazlur Rehman, who is spearheading the anti-government Azadi march, while giving a two-day ultimatum to PM Khan at the conclusion of his speech on Friday had said the public could detain the prime minister at his residence and force him to resign.
"Such an announcement is tantamount to instigating the masses and an act of mutiny," declared Mr Khattak.
Federal Minister for Education and Professional Training Shafqat Mahmood, Minister for Religious Affairs Noorul Haq Qadri, former finance minister Asad Umar and Special Assistant to the Prime Minister on Media Dr Firdous Ashiq Awan were also present during the news conference, which was held at a committee room of the Parliament House.
The defence minister said the PTI government was not "worried at all" over the opposition's Azadi march, but the speeches by opposition leaders "maligning the national institutions" were unfortunate. He said the speeches against the institutions which gave sacrifices for the country would be tantamount to "enmity with the country".
Mr Khattak, who also heads the team constituted by the prime minister to hold talks with the opposition ahead of its Azadi march, categorically stated that PM Khan would in no way tender his resignation.
The government, he said, would not succumb to the opposition's threats and pressure tactics.
"If the participants of the Azadi march move forward from the agreed venue, it will be seen as a breach of the agreement with the local administration," the minister said, declaring that such an act would compel the authorities to take action as per the law.
"If anything happens and damage is caused, then the responsibility of it will fall on the opposition, not the government as per the agreement," Mr Khattak announced, asking the media to be witness to the fact that the government did not violate the agreement.
The minister said the government was open to dialogue with the opposition parties, but at the same time warned that the law would take its course, if it violated the agreement signed with the Islamabad administration.
Mr Khattak claimed it was the opposition that "did not press for" the working of the parliamentary committee on rigging. He said he was even ready to have an "open meeting" of the parliamentary committee if the opposition desired so.
The minister also claimed that they were in contact with Rehbar committee members, including its convener and JUI-F leader Akram Durrani, and expressed the hope that the opposition would not violate the agreement. For talks, he said, the opposition should present demands while remaining within the limits of the Constitution.
The only demand the opposition had so far made was PM's resignation, he said, adding that this demand was not acceptable to the government. He asked the opposition "not to even think of it [PM's resignation]."
"If 30,000 or 40,000 or 50,000 people come and say they want to topple the government, it cannot happen," Mr Khattak said.
Without naming Pakistan Peoples Party (PPP) chairman Bilawal Bhutto-Zardari, the defence minister said those who had been opposing the use of religion for politics were also present on the container with the JUI-F chief.
Responding to a question regarding the reports that some of the marchers were carrying the flags of the banned Tehreek-i-Taliban Afghanistan, Mr Khattak said perhaps some elements wanted to spread anarchy in the country.
The minister said: "All institutions are on the same page and the army has always supported democratic governments."
He then criticised Leader of the Opposition in the National Assembly and president of the Pakistan Muslim League-Nawaz Shahbaz Sharif for claiming that his party had not got as much support from the institutions as the ruling PTI was enjoying. The defence minister then said everyone knew General Niazi had brought the Sharif brothers to politics.
Mr Khattak said the army was playing a "completely neutral" role and it had already issued a statement in response to the opposition's criticism.
Former finance minister Asad Umar also criticised the opposition leader for alleging that the PTI government had immense support from the country's "institutions".
He asked Mr Sharif how his family could have "hosted the Indian prime minister at private gatherings" at their home if they did not have the military's support. "Did the army stop you from building schools and hospitals, or fixing the police and judicial systems?" Mr Umar asked.
Education Minister Shafqat Mahmood said PM Khan had effectively raised the Kashmir issue on every forum, while the Maulana was working on his own agenda. He added the Indian media was giving extensive coverage to the march.
Fawad's tweet
Federal Minister for Science and Technology Fawad Chaudhry through his official social media account on Twitter warned the opposition against taking law into their hands. "Don't dare to underestimate the PTI government. We are exercising self-restraint because Imran Khan has desired so. If he (IK) makes a call, these bunch of opportunists will not find a place to hide in Pakistan," the minister tweeted.
Contacts with opposition
Sources said that during the core committee meeting, the prime minister declared the opposition's demand for his resignation as "unconstitutional and undemocratic". He, however, advised the negotiating committee to engage the opposition and keep him updated on the developments.
The prime minister reportedly instructed the interior ministry to be prepared for any untoward incident.
Meanwhile, National Assembly Speaker Asad Qaiser and Senate Chairman Sadiq Sanjrani on Saturday contacted leaders of the PPP, the PML-N and the Awami National Party, asking them to come to the negotiation table to amicably resolve the persisting crisis.
The sources said Mr Qaiser talked to Mr Sharif and ANP's Mian Iftikhar over the phone whereas Mr Sanjrani contacted PPP secretary general Nayyar Bokhari before the meeting of the opposition's Rehbar committee.
https://www.dawn.com/news/1514559/govt-to-file-mutiny-case-against-fazl-over-provocative-speech
--------
Arrests made after Taliban flags spotted in JUI-F's Azadi March
November 3, 2019
A number of Azadi March participants were arrested on Saturday for hoisting Taliban flags during the protest.
"The administration of the Azadi March has also distanced itself from the people who hoisted Taliban flags in the protest," Islamabad Deputy Commissioner Hamza Shafqaat said.
According to defence analysts, hoisting of Taliban flags in the JUI-F's Azadi March can put a negative impact on the improving image of Pakistan.
Full report at:
https://www.pakistantoday.com.pk/2019/11/02/arrests-made-after-taliban-flags-spotted-in-jui-fs-azadi-march/
--------
Opp mulls mass resignations, shutter-down strike across Pakistan
November 3, 2019
ISLAMABAD: The joint opposition's Rehbar Committee, formed to negotiate with the government on matters related to Azadi March, on Saturday said that recommendations, including en bloc resignations and countrywide shutter-down strike, are currently under consideration.
Addressing a press conference flanked by other members of the committee, Jamiat Ulema-e-Islam-Fazl (JUI-F) leader Akram Khan Durrani said that they were open to negotiations with the government but the latter's attitude is not appropriate.
Besides resignations from the parliament and strike, blocking highways and locking down the whole country at the district level and all other options necessary for any movement are also being considered, said Durrani.
"We have signed an agreement with DC Islamabad and stand by it," he said, adding that any irresponsible action by "non-democratic forces" would be against the national interest.
"All opposition parties are unanimous on this point and oppose it," he said.
Speaking on the occasion, Pakistan Muslim League-Nawaz (PML-N) leader Ahsan Iqbal said that he was shocked to know that Prime Minister Imran Khan had waived off the mandatory requirement of passport for the visiting Sikh pilgrims from India.
"We welcome Sikh pilgrims, who are set to visit the country for Baba Guru Nanak's 550th birth anniversary next week, but how can an Indian citizen cross an international border and enter the Pakistani territory without the basic document… it means you are changing the status of that territory," he added.
"This government has turned Pakistan into a laughing stock with blunders such as this."
Sources privy to the discussions held in the Rehbar Committee meeting told Pakistan Today that PPP and PML-N representatives opposed the suggestion of marching towards D-Chowk and prolonging the protest.
"Leaders of the two major opposition parties said that it would not be a wise move to breach the agreement reached with the government," the sources said, adding that the PML-N and PPP were of the opinion that there's no need to create anarchy by marching towards D-Chowk.
Sources said that the JUI-F members expressed their desire to prolong the sit-in for some more time, however a final decision in this regard would be reached after consultation with heads of all opposition parties.
Earlier in the day, the government rejected the opposition's demand for the resignation of Prime Minister Imran as the Azadi March protest in the federal capital entered the second day.
Head of government's negotiating committee, Defence Minister Pervez Khattak, said that Prime Minister Imran's "resignation was out of the question".
The reply by the government comes after JUI-F chief Maulana Fazlur Rehman had demanded the PM's resignation within two days on Friday night.
The defence minister further warned the leaders of opposition parties that the government will not show leniency if they backtracked from the earlier agreement reached with the government.
Thousands of JUI-F workers descended on the capital late on October 31 night after their five-day marathon journey which set off from Karachi on October 27.
Full report at:
https://www.pakistantoday.com.pk/2019/11/02/opp-mulls-mass-resignations-shutter-down-strike-across-pakistan/
--------
Fazl tells army's spokesman to stay away from politics
November 3, 2019
ISLAMABAD: Jamiat Ulema-e-Islam-Fazl (JUI-F) chief Maulana Fazlur Rehman has asked the military's chief spokesperson, Major General Asif Ghafoor, not to "involve himself in politics", hours after the director general of the Inter-Services Public Relations (ISPR) called out the former to tell which institutions was he referring to in his speech to the Azadi March protesters on Friday night.
"When we don't want a clash with institutions why has the DG ISPR tried to push the institution of the army towards a clash with the people?" the JUI-F chief said while talking to media.
"We don't know on what basis he has issued the statement," he said after attending a multi-party conference of opposition leaders at his residence late on Friday night.
Rehman said such a statement should have come from a politician instead of the military's spokesman.
Earlier, speaking to media, the DG ISPR said the JUI-F chief should tell which institutions was he referring to in his speech to Azadi March protesters in Islamabad. "Maulana Fazl should take up his reservations with the concerned institutions," said Maj Gen Ghafoor.
He added that the army was an "impartial" institution.
Referring to the deployment of the troops during the general elections last year, the ISPR DG said that the military fulfilled its "constitutional" responsibility.
Gen Ghafoor said that the Pakistan Army and the nation made immense "sacrifices" for peace and stability in the country and that the opposition should not make such statements that go against the "national interest".
Addressing a massive gathering at the H-9 venue in the federal capital where the Azadi March culminated on Thursday, Maulana Fazl had said it will come down to the voters to decide the next move for the Azadi March.
"This mammoth crowd has the power to arrest the prime minister from his residence," Fazl warned.
Full report at:
https://www.pakistantoday.com.pk/2019/11/02/ispr-dg-needs-to-stay-away-from-politics-says-fazl/
--------
Nawaz Sharif remains critical, platelets drop again: personal physician
Nov 2, 2019
LAHORE: Former Pakistan prime minister Nawaz Sharif's health condition remains critical as his platelet count has dropped again, a day after it rose to 51,000, his personal physician said on Saturday.
Sharif, 69, was admitted to the Services Hospital on Monday night from Pakistan's anti-graft body's custody after his platelets dropped to a critical low level of 2,000.
On Thursday, the Pakistan Muslim League-Nawaz (PML-N) supremo's platelets increased from 35,000 to 51,000, showing improvement in his condition.
"Former PM Nawaz Sharif remains critical. The treating doctors tried to reduce the Steroids dose being given to him but unfortunately resulted in drop in Platelet count again yesterday," said Adnan Khan.
The doctor said the cause behind the drop in platelets needs to be diagnosed and established without delay, Geo News reported.
"A very delicate balance has to be maintained between coagulation and anti-coagulation to sustain fragile unstable health status," Khan said.
On Tuesday, the doctor had tweeted saying that the former prime minister's health was in a critical condition and he was fighting a battle for survival.
The Islamabad High Court on Tuesday suspended Sharif's sentence for eight weeks in a corruption case, paving way for his release on medical grounds.
He had already secured bail from the Lahore High Court in the money laundering case linked to the Chaudhry Sugar Mills.
Regarding shifting Sharif to London for better treatment, PML-N secretary general Ahsan Iqbal told PTI on Wednesday that the first and foremost effort of doctors is to stabilise his condition.
"Once his condition is stabilised, the question of his going abroad will arise and be decided," Iqbal said.
Another PML-N leader and former foreign minister Khwaja Asif said Sharif will decide on his own whether he wants to be treated abroad or not, the report said.
On December 24, 2018, an accountability court had sentenced Sharif to seven years in prison in the Al-Azizia Steel Mills corruption case and acquitted him in the Flagship case.
Full report at:
https://timesofindia.indiatimes.com/world/pakistan/nawaz-sharif-remains-critical-platelets-drop-again-personal-physician/articleshow/71866039.cms
--------
Govt approaches opp for dialogue to resolve issues
NOVEMBER 3, 2019
The Pakistan Tehreek-e-Insaf-led federal government on Saturday contacted the opposition parties part of the ongoing Azadi March to find an amicable solution to the conflict.
National Assembly Speaker Asad Qaiser telephoned Pakistan Muslim League-Nawaz President Shehbaz Sharif and stressed the need for resolution of issues through dialogue. The PML-N president told the speaker that door for talks are still open. Both the leaders agreed on steps aimed at strengthening the democracy.
Reports said the speaker also spoke to Awami National Party leader Mian Iftikhar Hussain regarding the Azadi March.
Separately, Senate Chairman Sadiq Sanjrani contacted Rahbar Committee member and Pakistan People's Party leader Nayyar Bukhari who said he will respond after consulting other members of the body. Sanjrani said the government team is willing to meet the opposition's Rehbar Committee for a dialogue.
Thousands of protesters under the rallying banner of Jamiat Ulema-e-Islam-Fazl (JUI-F) chief Maulana Fazlur Rehman and other opposition parties have converged on the federal capital, seeking to send packing Prime Minister Imran Khan-led government, which they say is a 'fake and selected' regime.
Full report at:
https://dailytimes.com.pk/493700/govt-approaches-opp-for-dialogue-to-resolve-issues/
--------
JUI-F chief hints at prolonging protest sit-in
Kalbe Ali
November 03, 2019
ISLAMABAD: A tense calm hangs over Islamabad as the 48-hour ultimatum given by Jamiat Ulema-i-Islam-Fazl chief Maulana Fazlur Rehman to the prime minister for his resignation ends on Sunday evening (today), with the law enforcement personnel gearing up to meet any eventuality in case the protesters camping at the designated H-9 venue violate the agreement.
While the Maulana on Saturday hinted that there was no immediate plan to enter the Red Zone, he also made it clear that the protesters did not intend to return either until PM Imran Khan stepped down.
"Our people want to go ahead but D-Chowk is not our destination. This is a movement and it will continue. There is no timeline," the JUI-F chief said while speaking to the gathering on the third day of the anti-government protest in Islamabad.
He hinted at prolonging the sit-in, claiming that more caravans were on their way from different parts of the country as they were expected to join the protesters in Islamabad on Sunday.
"How can we call off the protest, when people are still pouring in?" the JUI-F chief said while taking a commitment from the participants that they would abide by the decision taken by their leadership that had "actually" brought them to the venue.
Describing Imran's government as a "security risk", the Maulana asked the rulers to step down without "testing our patience".
"We will remain in the arena until we get rid of the government," he said.
The JUI-F chief explained: "Our history is full of movements [...] We have to take a decision by tomorrow or day after tomorrow." He said that he would be weighing options to shift from this place to another ground, from there to another ground and then to the next ground until they got rid of the "illegitimate government".
The Maulana said: "They (the rulers) should have the belief that their writ on Pakistan has ended. You are no more the rulers of Pakistan. The writ is in our hand. We will now run the country. We will run the country peacefully. We will develop this country. We will restore the economy … this country does not belong to you anymore."
He praised the participants for maintaining 'complete discipline' during the Azadi march that had begun from Karachi on October 27 and entered the federal capital on Oct 31.
"We don't want to worsen the situation. We have organised 15 'million' marches in nine months, which are enough evidence to prove how organised we have been and how we maintain law and order," he added.
Meanwhile, PM Khan issued instructions to the interior ministry to get ready to deal with any kind of situation in case the protesters violated their agreement with the local administration by trying to advance towards the sensitive Red Zone of Islamabad. Sources said the law enforcers had already devised a plan to keep the protesters confined to the designated H-9 venue and not to allow them to move to some other place.
Rehbar committee meeting
Earlier, members of the opposition's Rehbar committee met at the residence of JUI-F leader Akram Durrani, and discussed possible scenarios and the government's latest offer for talks.
Briefing reporters about the committee's meeting, Mr Durrani said all options, including resignations from assemblies, lockdown and blocking of highways, were under consideration.
He said leaders of the opposition parties agreed that the Azadi march's objective was to have "premier's resignation" and "fresh elections without army's supervision".
The committee convener said being democratic, they were ready for talks with the government, but its representatives must not to use "harsh" language against their opponents.
Full report at:
https://www.dawn.com/news/1514561/jui-f-chief-hints-at-prolonging-protest-sit-in
--------
PPP-SB workers warmly welcome Fatima Bhutto
November 03, 2019
LARKANA: Amid slogans of 'Zulm ka khatma [end to repression], Fatima Fatima' and welcome chants, emotionally charged activists of the Pakistan Peoples Party-Shaheed Bhutto (PPP-SB) warmly received Fatima Bhutto, the daughter of the party's founder Mir Murtaza Bhutto, when she returned home after a gap of seven years on Saturday.
Senior party leaders had informed media personnel that she would speak to them during the visit but she avoided a press talk, though she discussed various issues with party leaders and workers.
A large number of PPP-SB leaders and activists received Fatima Bhutto when she arrived at Sukkur airport and escorted her to Bhuttos' mausoleum in Garhi Khuda Bakhsh in a caravan of vehicles. Prominent among them were PPP-SB's Larkana division organiser Inayat Umrani, Ali Ahmed Palipoto and Dr Sikandar Jatoi.
She laid wreaths on the graves of her grandfather Zulfikar Ali Bhutto and other members of the Bhutto family and offered fateha. She also stood silent for some time beside her father's grave to pay respect to him.
Party workers showered rose petals and flowers on the graves while continuing to raise slogans, one of them against PPP co-chairman and former head of state Asif Ali Zardari.
Fatima Bhutto was also warmly welcomed by party workers when she arrived at Al-Murtaza House.
As per Sindh's age-old traditions, she spent much of her time in offering condolences to those relatives and party colleagues whose near and dear ones had recently died. She went to Mor Khan Umrani village near Ratodero and offered her condolences to Inayat Umrani over the death of his mother and brother. She also visited Umranis' graveyard, offered fateha and laid floral wreaths on the graves.
During her visit to Izat Ji Wandh, near Naudero, she offered her condolences to Abdul Majeed Narejo, Liaquat Narejo and Manzoor Narejo over the demise of Allan Khan Narejo, the estate manager of Zulfikar Ali Bhutto and Mir Murtaza Bhutto. Later, she was taken round Bhuttos' estate, where she met haris.
Full report at:
https://www.dawn.com/news/1514482/ppp-sb-workers-warmly-welcome-fatima-bhutto
--------
LHC orders protection of witnesses in lynching case
November 03, 2019
LAHORE: Lahore High Court acting Chief Justice Mamoon Rashid Sheikh has ordered the Punjab home department and the inspector general of police to ensure protection of witnesses in the 2014 lynching of a Christian couple in Kot Radha Kishan.
A directive issued by the director general of district judiciary directorate required the government to provide security to the witnesses in light of the instructions of the Supreme Court.
Witnesses of the case including Shahbaz Masih and Iqbal Masih had approached the high court with a complaint of non-provision of security by the police.
Justice Sheikh expressed dismay over the non-provision of security to the witnesses and ordered the government to ensure foolproof security of the witnesses as per the guidelines set by the apex court.
The trial of the case is pending before an anti-terrorism court of Lahore against dozens of suspects. The court has already convicted several suspects while some of them has been acquitted by the high court.
Shahzad Masih and his pregnant wife Shama were bonded labour at a brick kiln of Yousaf Gujjar. An aggressive mob of over 400 people allegedly led by the kiln owner brutally killed the couple on charges of blasphemy.
Full report at:
https://www.dawn.com/news/1514512/lhc-orders-protection-of-witnesses-in-lynching-case
--------
Govt plans to confine protesters to H-9 venue
Munawer Azeem
November 03, 2019
ISLAMABAD: The federal government appears determined to block the Azadi March from leaving its designated protest site after Jamiat Ulema-i-Islam-Fazl (JUI-F) leader Maulana Fazlur Rehman threatened to march on D-Chowk on Sunday (today) if the prime minister does not resign.
Senior officials decided on Saturday that the protesters would not be allowed to march towards D-Chowk from Peshawar Mor at any cost.
The meeting, which was chaired by the interior secretary, was also attended by representatives of the army and Rangers as well as the Islamabad chief commissioner and the police chief.
The meeting reviewed the situation following Mr Rehman's two-day deadline and discussed how to deal with any untoward situation after it concludes. The administration was asked to meet organisers of the sit-in and ensure their earlier agreement, under which the JUI-F said the march would not enter the Red Zone, is implemented.
Directives were also issued permitting the use of force, including arrest, tear gas and baton charge to counter violations of the agreement and the law.
Capital administration and police officials told Dawn the venue would be sealed with shipping containers to confine protesters and JUI-F leaders to the protest site.
Roads leading to the Red Zone from Peshawar Mor and all roads leading further into Islamabad, including through residential sectors, will be closed off with containers. A contingent of police will surround the containers to intercept marchers if they successfully remove the cordon around the venue, they said.
Separate rings of security will also be in place to take action against the marchers.
Rangers and Frontier Constabulary will be deployed in the Red Zone alongside police, and all the roads leading to the Red Zone will be placed under surveillance. Police contingents will be deployed in various areas, including on Kashmir Highway and Khayaban-i-Suhrawardi.
Separately, a few participants of the march made an effigy of the prime minister and pelted it with stones, while others held a dummy funeral. The JUI-F leadership criticised both acts and asked the participants to refrain from such practices.
Volunteers from Ansarul Islam took notice of the effigy and removed the participants responsible from the venue, the officials said. The group that held a funeral was also removed.
Police officers told Dawn a few people were also taken into custody at the protest on Saturday.
A man was apprehended by Ansarul Islam volunteers for hoisting an Afghan Taliban flag, they said, and was handed over to the police for legal action. The officers said the man was taken to an undisclosed location.
Five people were also caught stealing purses and mobile phones from participants by volunteers. Police officials deployed at the metro bus depot told Dawn five pickpockets were handed over to them by volunteers, who were taken to the Industrial Area subdivision for legal action.
In addition, more than 300 participants have been injured or fallen ill in the last three days.
Pakistan Red Crescent first aid trainer Mehmood Saboor and volunteer Tasawar Ahmed Butt told Dawn that they had treated more than 350 people at the medical camp set up at the protest site.
They said most of them had sustained injuries to their feet and legs from stones, road dividers, shrubbery and barbed wire.
Full report at:
https://www.dawn.com/news/1514537/govt-plans-to-confine-protesters-to-h-9-venue
--------
JUI-F chief can't use religious card: Firdous
November 3, 2019
ISLAMABAD: Special Assistant to Prime Minister on Information and Broadcasting Dr Firdous Ashiq Awan said on Sunday that the nation is well aware of Jamiat Ulema-e-Islam-Fazl (JUI-F) Chief Maulana Fazlur Rehman's plans to challenge the sovereignty of the country.
In a series of posts on social networking website Twitter, the special assistant regretted that Moulana Fazlur Rehman is threatening to create anarchy in the country by bringing innocent students of seminaries to the streets.
The people of Pakistan would not allow Maulana to use the religious card for his vested interests, she added.
Firdous Ashiq Awan said Prime Minister (PM) Imran Khan would neither make a deal with these elements nor give them any relaxation in the accountability process.
"You are trying to undermine national institutes, that's what enemies do. Maulana and opposition are only doing this to save themselves from cases of colossal corruption against them," she said.
Full report at:
https://www.pakistantoday.com.pk/2019/11/03/jui-f-chief-cant-use-religious-card-firdous/
--------
Pakistan's new UN envoy vows to promote Kashmiris' struggle for 'Azadi', self-determination
November 3, 2019
Pledging to promote Pakistan's national interests at the United Nations, Munir Akram, the Pakistani Ambassador-designate to the United Nations said that his mission was to help advance the legitimate struggle of people of Indian occupied Kashmir for "Azadi" and self-determination.
"I am highly honoured to have been asked to represent Pakistan at the United Nations once again and I am most grateful to the Prime Minister (Imran Khan), Foreign Minister (Shah Mahmood Qureshi) and the Government of Pakistan for their confidence they have reposed in me," Ambassador Akram said in his first statement after assumption of his office.
"At the United Nations," he said, "Pakistan's central endeavour will be to uphold the security and dignity of our country and to promote legitimate struggle of people of Jammu and Kashmir for 'Azadi' and self-determination while alerting the world to India's threats against Pakistan."
Referring to threats to Pakistan emanating from the East and the West, he said challenges were always accompanied by opportunities.
Citing Prime Minister Khan's address to the UN General Assembly, in which he expressed Pakistan's desire for peace with all its neighbours to realize its priority goal of economic and human development, Ambassador Akram said, "We are facilitating the peace process in Afghanistan and mediating reduction of tensions between Saudi Arabia and Iran."
He said, "Pakistan's objectives at the United Nations encompass a number of important issues: building global and regional security and arms control; strengthening UN peacekeeping; countering Islamophobia; addressing climate change; promoting the SDGs (Sustainable Development Goals); preventing cross border corruption and money laundering; ensuring equitable reform of the Security Council and strengthening the capacity of United Nations to fulfil its vital functions."
Pakistan's delegation in New York, Ambassador Akram said, would work with all friendly Member States to promote those goals.
Expressing gratitude for the messages of felicitations from friends in Pakistan and the welcome extended to him by old friends at the UN, he pointed out he has a "young, capable and enthusiastic team" at the mission and the able support of the Ministry of Foreign Affairs and other Departments.
Full report at:
https://www.pakistantoday.com.pk/2019/11/03/pakistans-new-un-envoy-vows-to-promote-kashmiris-struggle-for-azadi-self-determination/
--------
Political turmoil negatively impacting Kashmir cause: PTI leaders
November 3, 2019
ISLAMABAD: Pakistan Tehreek-e-Insaf (PTI) leaders on Saturday said that political turmoil in the country would negatively impact Kashmir cause and the opposition was pursuing the agenda of enemies of Pakistan.
Federal Minister Ali Zaidi said Prime Minister Imran Khan has rightly said that no one can blackmail him, adding, PM Imran Khan is a strong man and this tactic will not work out for opposition.
"We inherited a financial disaster and the incumbent government is putting all efforts to bring Pakistan back on track," he added.
There is malicious agenda behind this Azadi March, the minister said, adding that protests are being held globally against corruption, but here protests are being held in Pakistan to save the corrupt leaders who just wanted to save their looted money.
He said PTI led government is committed to stabilising the economy and taking all possible measures to boost business activities in the country.
Pakistan under the leadership of Imran Khan is heading towards the right direction, he mentioned.
Minister of Parliamentary Affairs Ali Muhammad Khan said people of Gilgit-Baltistan are our asset and the prime minister is determined to improve the lifestyle of underprivileged segments of the country.
It is highly appreciable that the prime minister is connected with the people of the country, he said adding, the opposition is using religion as a political tool to influence the nation and manipulate their sentiments.
Leader PTI Sadaqat Ali Abbassi said opposition's long march is just a tactic to create political turmoil by using religious sentiments of people.
Maulana Fazlur Rehman has no moral grounds to stage any protest against the government, he said, adding that opposition just wanted NRO for their corrupt leaders.
Abbasi said the government has not created any hurdle and facilitated the protesters in a democratic manner but their demand of resignation is not acceptable.
Moulana Fazal Ur Rehman is pursuing foreign agenda to destabilize Pakistan, he said.
Leader PTI Shaukat Basra also said the timing of long march is very controversial and this protest is staged by the opposition just to save corruption of their leaders and stop the process of accountability.
The incumbent government is handling the current political situation wisely and they have not made any arrest till now, he added.
Full report at:
https://www.pakistantoday.com.pk/2019/11/02/opposition-political-turmoil-negatively-impacting-kashmir-cause-pti-leaders/
--------
Southeast Asia
Malaysia PM calls on ASEAN to stick together in face of US trade war
Nov 2, 2019
Malaysian Prime Minister, Mahathir Mohamad, has called on the Southeast Asian countries to stick together in the face of a trade war launched by US President Donald Trump against China.
On the sidelines of a gathering of leaders of the 10 member Association of Southeast Asian Nations (ASEAN) in Thailand's capital, Bangkok, the Malaysian leader said "ASEAN is quite a big market for the whole world."
"We don't want to go into a trade war," Mohamad said. "But sometimes when they're un-nice to us, we have to be un-nice to them."
The Trump administration launched the trade war with China last year, when it first imposed unusually heavy tariffs on imports from the Asian country. China has retaliated by hitting most of what the US exports to the Asian country.
The trade war has increased the specter of a global recession.
In an obvious reference to Trump, Mohamad said, "If the person is not there, maybe there will be a change."
The US, which is a major trade partner, is sending a delegation to the summit, led by the newly appointed national security adviser, Robert O'Brien, and Commerce Secretary, Wilbur Ross; instead of Trump or his Vice President Mike Pence, who attended last year's summit in Singapore.
"This signals that the US is a lesser player in our area," said former Thai Foreign Minister, Kantathi Suphamongkhon.
Diplomats said the trade issue would be the main topic of the summit.
Regional issues, such as maritime disputes with China over the South China Sea, are not expected to top the agenda this year.
From China, Premier Li Keqiang is attending the summit.
The resource-rich sea has long been a source of tension between Beijing and Washington, which has been taking sides with several of China's neighboring countries that have competing sovereignty claims to the strategic waters.
Washington regularly dispatches its warships and warplanes to the waters as part of what it describes as "freedom of navigation" patrols.
Beijing has constantly warned the US against its military activities in the sea, saying that potential close military encounters between air and naval forces of the two countries in the region could easily trigger miscalculation or even accidents at sea or in the air.
https://www.presstv.com/Detail/2019/11/02/610184/Thailand-ASEAN-Singapore-China-US-trade-war
--------
Don't blame DAP for everything wrong with this country, Anwar says
02 Nov 2019
BY RADZI RAZAK
KUALA LUMPUR, Nov 2 — Datuk Seri Anwar Ibrahim came to DAP's defence today, saying the party should not be blamed for the country's problems.
In a report by Malaysiakini, the PKR president said many of the accusations against the Pakatan Harapan (PH) ally from Malay-Muslim critics have no basis.
"I want to tell you here, if you have any basis, I have no problem for you to criticise DAP. But if you make them a target to show that the problems of the country are being caused by DAP, then it is not right.
"This is against my principle as a Muslim. [The principle] is peace and just. What is religion without love and compassion?" he reportedly said during the Kuala Lumpur PKR Convention here.
"When talking about religion, you just hate and oppress the others, and everything is the fault of the others and they were caused by DAP and others," he added.
Anwar said he has also been criticised for allegedly being too friendly with DAP.
"Many places I went, the people there told me, 'Anwar, you are good, but the problem is you are too close with that [DAP]'. Yes, many told me that.
"But I am not apologetic. [Rather than] I make enemies with the robbers, murderers and those who oppress the people," he reportedly said.
Anwar also urged for PH to address the concerns raised by DAP secretary-general Lim Guan Eng yesterday, that the party had allegedly fallen victim to the "deep state".
"I think it is an issue of concern and the parties and government leaders have been alerted," he said.
"I think there is a need to explain [these issues] to reduce suspicions and misconceptions," he said.
Full report at:
https://www.malaymail.com/news/malaysia/2019/11/02/dont-blame-dap-for-everything-wrong-with-this-country-anwar-says/1806264
--------
Arab World
ISIS affiliate in Egypt's Sinai swears allegiance to new ISIS leader
2 November 2019
Egypt's ISIS affiliate, Sinai Province, has sworn allegiance to the new leader named by the group following the death of Abu Bakr al-Baghdadi, the affiliate said on Telegram on Saturday.
Sinai Province, which has waged an insurgency against the Egyptian state, posted pictures of around two dozen fighters standing among trees, with a caption saying they were pledging allegiance to Abu Ibrahim al-Hashemi al-Quraishi.
Quraishi was named on Thursday in an audio message that also confirmed Baghdadi's death and vowed revenge against the United States. US special forces killed Baghdadi in a raid in northwest Syria.
ISIS has resorted to guerrilla attacks since losing its last significant piece of territory in Syria in March, and has posted dozens of claims of responsibility for attacks in several countries since Baghdadi's death.
Egyptian ground and air forces launched a major offensive focused on North Sinai early last year. Military operations and militant attacks continue in the area.
https://english.alarabiya.net/en/News/middle-east/2019/11/02/ISIS-affiliate-in-Sinai-Province-swears-allegiance-to-new-ISIS-leader.html
--------
Whistleblower: Riyadh Worried about Growing Public Discontent
Nov 02, 2019
Al-Ahd al-Jadid, a Twitter account which discloses leaks from the House of Saud, claimed that it has recently gained access to a new security report to the Royal Court, where the ruling class has been cautioned against the consequences of public anger against Mohammed bin Salman's so-called "reforms".
Al-Ahd al-Jadid wrote that the Saudi community is showing growing opposition to the moves made by the body known as the General Authority for Entertainment (GEA).
In this regard, the Saudi security has recently sent a report to the Royal Court surveying the public opinion about the GEA's actions, with examining comments in the society, remarks in parties, social media posts and the messages exchanged via Whatsapp messaging application. The report concludes that the society in Saudi Arabia is still supportive of Islamic traditions and the government has a difficult task in dealing and engaging with the Sahwa Movement (Awakening movement) and other Islamic trends.
According to al-Ahd al-Jadid, the Saudi security apparatus has also conducted a survey among students of Imam Muhammad ibn Saud Islamic University and has found that the vast majority are strongly opposed to the decisions made by Mohammed bin Salman. "Students hold that the Saudi crown prince is a servile puppet of powerful countries and the UAE," the findings showed.
Among the measures of the GEA has been holding the World Wrestling Entertainment (WWE) women wrestling in Riyadh on Friday which sparked widespread controversies.
The measures undertaken by GEA, which is a new entity founded in 2016 to implement bin Salman's reforms for the 2030 vision, have so far sparked protests from many Saudi missionaries. The GEA measures are often considered against the norms, conventions and traditions of the Saudi society.
Last month, Reuters reported that bin Salman had faced criticism from a number of Saudi royal family members who expressed frustration over Crown Prince's ability to lead the kingdom following a devastating attack by the Yemeni forces on the Riyadh-owned oil sites.
According to a senior foreign diplomat and five sources close to the ruling family, all of whom spoke on condition of anonymity, the raids by Yemen sparked anger among several prominent members of the Al Saud family and also some in elite circles who maintain the young crown prince has adopted an exaggeratedly aggressive foreign policy towards Iran.
"There is a lot of resentment" about MbS' leadership, said one of the sources, adding, "How were they not able to detect the attack?"
The source also stated that some people in elite circles have "no confidence" in the crown prince, an assertion echoed by the four other sources and the senior diplomat.
Several Yemeni drones targeted Aramco oil facilities in Abqaiq and Khurais in mid-September. The attacks shut down about 50 percent of the kingdom's crude and gas production, and cut the state oil giant's crude oil supply by around 5.7 million barrels per day. A return to normal production could take months, not weeks, according to reports.
Some Saudi critics say MbS's aggressive foreign policy towards Iran and involvement in the war in Yemen exposed the kingdom to attack, according to four of the sources with ties to the royals and business elite.
They also express frustration that the crown prince was unable to prevent the attacks despite spending hundreds of billions of dollars on defense, according to the five sources and one of the senior diplomats.
The crown prince, during a television interview aired on Sunday by US broadcaster CBS, stated that defending Saudi Arabia was difficult because of the kingdom's large size and the scale of threats it faces.
Saudi insiders and Western diplomats say the family is unlikely to oppose MbS while the king remains alive, recognising that the king is unlikely to turn against his favourite son.
The monarch has delegated most responsibilities of rule to his son but still presides over weekly cabinet meetings and receives foreign dignitaries.
Regardless of the king's future, the insiders and diplomats say, a challenge to MbS's authority could be difficult given his hold on the internal security structure.
Some royals view 77-year-old Prince Ahmad bin Abdulaziz, King Salman's only surviving full brother, as a possible alternative who would have support of family members, the security apparatus and some Western powers, according to two of the five sources with ties to Saudi elite.
Prince Ahmad has largely kept a low profile since returning to Riyadh in October 2018 after two and a half months abroad. During the trip, he appeared to criticize the Saudi leadership while responding to protesters outside a London residence chanting for the downfall of the Al Saud dynasty.
One of the five sources with ties to the Saudi elite stated that Prince Ahmad's position on whether he will challenge MbS is that he "will cross that bridge when we come to it".
Full report at:
https://en.farsnews.com/newstext.aspx?nn=13980811000877
--------
Militants Retreat from Newly-Occupied Regions in Syria's Lattakia After Heavy Raid by Gov't Troops
Nov 02, 2019
Jabal (Mount) al-Turkman and Jabal (Mount) al-Akrad front in the Northern Lattakia province has witnessed heavy clashes between the Syrian army and terrorist groups in recent weeks. The bloody battles have intensified since almost ten days ago, and both parties of the conflict have sustained casualties.
On Friday, militants kicked off their large-scale military offensive by storming the Syrian Army positions at, at least, seven regions. But as army airstrikes and artillery shelling intensified on their recently-seized positions on Saturday morning, the militants pulled back.
Reports indicated casualties on both sides, and said the Syrian Army has managed to take back all lost regions.
An army source in Damascus said these groups still receive support from Turkey, who allows them to operate freely within their zone of influence in Northern Syria.
Full report at:
https://en.farsnews.com/newstext.aspx?nn=13980811000742
--------
Lebanese keep protest alive in northern city of Tripoli
3 November 2019
Thousands of Lebanese flocked together in Tripoli on Saturday, an AFP reporter said, to keep a protest movement alive in a northern city dubbed "the bride of the revolution,"
Despite its reputation for conservatism, impoverished Tripoli has emerged as a festive nerve center of anti-graft demonstrations across Lebanon since October 17.
The movement has lost momentum in the capital since the government resigned this week, but in the Sunni-majority city of Tripoli late Saturday it was still going strong.
In the main square, protesters waved Lebanese flags and held aloft mobile phones as torches, before bellowing out the national anthem in unison, the reporter said.
"Everyone means everyone," one poster read, reiterating a common slogan calling for all political leaders from across the sectarian spectrum to step down.
Many people had journeyed from other parts of the country to join in.
Ragheed Chehayeb, 38, said he had driven in from the central town of Aley.
"I came to Tripoli to stand by their side because they're the only ones continuing the revolution," he said.
Leila Fadl, 50, said she had travelled from the Shiite town of Nabatiyeh south of Beirut to Tripoli to show her support.
"We feel the demands are the same, the suffering is the same," she said.
In Tripoli, more than half live at or below the poverty line and 26 percent suffer extreme poverty, a UN study found in 2015.
On Tuesday embattled Prime Minister Saad Hariri announced his cabinet would step down.
But it is still unclear what a new government would look like and if it would meet protesters' demands that it include independent experts.
Roads and banks have reopened after nearly two weeks of nationwide paralysis.
Fahmy Karame, 49, called for a "rapid solution to the economic crisis."
"We're waiting for a government of technocrats," he said.
In the Lebanese capital, hundreds protested on Saturday evening after a day of rain.
Full report at:
https://english.alarabiya.net/en/News/middle-east/2019/11/03/Lebanese-keep-protest-alive-in-northern-city-of-Tripoli-.html
--------
Protesters block roads to Iraqi port, demand end to foreign meddling
3 November 2019
Security forces killed a protester and wounded 91 others in Baghdad on Saturday, security and medical sources said, as tens of thousands of Iraqis gathered in mass anti-government protests in the capital and blocked roads leading to a major port.
Protesters have been congregating in the capital's central Tahrir Square for weeks, demanding the fall of the political elite in the biggest wave of mass demonstrations since the fall of Saddam Hussein.
Protests have accelerated dramatically in recent days, drawing huge crowds from across sectarian and ethnic divides.
Clashes have focused on the ramparts to the Republic Bridge leading across the Tigris to the heavily fortified Green Zone of government buildings, where the protesters say out-of-touch leaders are holed up in their walled-off bastion of privilege.
Security forces on Saturday erected concrete walls on one of Baghdad's main streets which leads into Tahrir Square in an attempt to reduce the turnout but a spontaneous protest in which crowds surrounded soldiers driving bulldozers forced them to take the structures down.
"Take it down, take it down," they chanted.
The protests, driven by discontent over economic hardship and corruption, have broken nearly two years of relative stability in Iraq.
Despite the country's oil wealth, many live in poverty with limited access to clean water, electricity, health care or education. The government of Prime Minister Adel Abdul Mahdi, in office for a year, has found no response to the protests.
Thousands of protesters were blocking all roads leading to Iraq's main Gulf port Umm Qasr near the oil-rich city of Basra, after security forces used live rounds and tear gas overnight.
Operations at the port, which receives the vast bulk of Iraq's imports of grain, vegetable oils and sugar, have been at a complete standstill since Wednesday.
Excessive force
On Friday, both the teachers' and lawyers' unions said they would extend strikes they declared last week. Schools had been due to reopen on Sunday after a week of cancelled classes.
Many see the political class as subservient to one or another of Baghdad's main allies, the United States and Iran, who use Iraq as a proxy in a struggle for regional influence.
"We don't want anyone interfering in our affairs. It's our country, our demands are clear," said protester Ahmed Abu Mariam.
The root cause of grievances is the sectarian power-sharing system of governance introduced in Iraq after 2003.
"We want an end to sectarian power-sharing, jobs should not be doled out based on whether you are Sunni or Shi'ite. We want all these parties gone and replaced with a presidential system," said 22-year-old law student Abdulrahman Saad who has been camped out in Tahrir Square for nine days.
Full report at:
https://english.alarabiya.net/en/News/middle-east/2019/11/03/Protesters-block-roads-to-Iraqi-port-demand-end-to-foreign-meddling.html
--------
Lebanon president seeks to solve 'complications' before new PM consultations
2 November 2019
Lebanon's president said on Saturday he will soon set a date for formal consultations with lawmakers to pick a new prime minister following Saad al-Hariri's resignation this week, but is working to resolve some complications first.
President Michel Aoun is obliged to hold a formal period of consultations with members of parliament and designate the figure with the most support as the new prime minister who will be tasked with forming a government.
Aoun has not yet set a date for those consultations to begin, but said he had been making the "necessary calls" to lay the ground for them to start.
"The challenges in front of the future government require a rapid but not hasty approach to the designation process, because rushing in such cases can have harmful consequences," the presidency media office said in a statement. The statement said Aoun needed to resolve some complications but did not elaborate.
Prime Minister Hariri resigned on Tuesday after nationwide anti-government protests.
The protests have been less intense since he resigned, but demonstrators are still on the streets, and one of their main demands is for the rapid formation of a new government led by technocrats to carry out badly needed economic reforms.
The nationwide protests that erupted on October 17 tipped Lebanon into political turmoil as it grapples with the worst economic crisis since the 1975-90 civil war.
The uprisings caused banks to close for two weeks on security concerns. Analysts and bankers had cited widespread concern about a rush by depositors to withdraw their savings or transfer them abroad when the banks reopened.
No formal capital controls were imposed when banks opened their doors on Friday, but customers encountered new curbs on transfers abroad and withdrawals from US dollar accounts, bankers and customers said.
Full report at:
https://english.alarabiya.net/en/News/middle-east/2019/11/02/Lebanon-president-seeks-to-solve-complications-before-new-PM-consultations.html
--------
Iraqi security forces kill one, wound 91 protesters
2 November 2019
Security forces killed a protester and wounded 91 others in Baghdad on Saturday, security and medical sources said, as thousands of Iraqis continued to gather in mass anti-government protests.
Tens of thousands have been gathering in the capital's central Tahrir Square this week, demanding the downfall of the political elite in the biggest wave of mass demonstrations since the fall of Saddam Hussein.
Protests have accelerated dramatically in recent days, drawing huge crowds from across Iraq's sectarian and ethnic divides.
They have been comparatively peaceful by day, becoming more violent after dark as police use tear gas and rubber bullets to battle self-proclaimed "revolutionary" youths.
Clashes have focused on the ramparts to the Republic Bridge leading across the Tigris to the heavily fortified Green Zone of government buildings, where the protesters say out-of-touch leaders are holed up in their walled-off bastion of privilege.
More than 250 people were killed in October, as security forces fired tear gas canisters and rubber bullets directly at crowds of protesters, hitting some in the head and chest.
Full report at:
https://english.alarabiya.net/en/News/middle-east/2019/11/02/Iraqi-security-forces-kill-one-wound-91-protesters.html
--------
US military calls on Kurdish forces in northeast Syria
2 November 2019
US military vehicles on Saturday entered a Kurdish-held area in northeastern Syria and met with officials, AFP correspondents and a local source said, in the second such visit since an announced US pullout from the Turkish border area.
Beige-colored armored vehicles flying the American flag pulled up at the headquarters of the Kurdish-led Syrian Democratic Forces outside the city of Qamishli.
They also passed by the People's Protection Units (YPG) who have spearheaded the SDF, and Kurdish security forces in the area.
Two days earlier, a similar US convoy was seen further east along the border, outside the town of Qahtaniyah, in an area they used to operate in before Washington announced a military pullout last month.
A US-led coalition has for years backed the SDF in fighting the ISIS group, but the announcement of an American withdrawal triggered a deadly Turkish invasion against the Kurds on October 9.
A source who took part in one of the Kurdish-US meetings on Saturday said the Americans wanted to return to Qamishli.
"They're coming to set up a major military post in Qamishli," the source told AFP.
The coalition declined to comment specifically on Saturday's visit, but said the alliance continued to withdraw forces from northern Syria.
It would relocate some troops to oil-rich eastern Syria to help stamp out remaining ISIS fighters.
The Syrian Observatory for Human Rights, a Britain-based monitor, says Washington also still has forces in a base near Rmeilan, a town further east along the border.
Under a ceasefire deal signed last week, joint Turkish-Russian patrols started on Friday in the area.
Full report at:
Syria's war has spiraled into a complex conflict involving word powers since it started in 2011 with the brutal repression of anti-government protests.
--------
Thirteen killed, 30 injured in explosion in Syrian border town: Reports
2 November 2019
At least 13 people have died Saturday in a car bomb blast near a market in the Syrian border town of Tal Abyad controlled by Turkish forces, Ankara and a rights watchdog said.
Turkey's defense ministry said 13 civilians were killed and another 20 people injured in the attack, which it blamed on Kurdish fighters.
The Britain-based Syrian Observatory for Human Rights meanwhile reported the deaths of 14 civilians and Turkish-backed rebels in the explosion.
https://english.alarabiya.net/en/News/middle-east/2019/11/02/Ten-killed-30-injured-in-explosion-in-Syrian-town-on-Turkish-border-Reports.html
--------
Russian airstrike kills six civilians in Syria: Monitor
2 November 2019
An airstrike Saturday by Russia killed six civilians including a child in the embattled opposition bastion of Idlib in northwestern Syria, according to a war monitor.
The strike hit the village of Jaballa in the south of the Idlib region, taking the lives of all six from the same family, the Syrian Observatory for Human Rights said.
The Britain-based monitor, which relies on sources inside Syria, says it determines who carries out an airstrike according to flight patterns, as well as aircraft and ammunition involved.
Observatory head Rami Abdel Rahman said it was the bloodiest such Russian air raid in two months since Moscow announced a truce for the surrounding area on August 31.
Since then, eight other civilians have been killed in Russian airstrikes on different dates in the region, he said.
The Idlib region, which is home to some three million people including many displaced by the eight-year war, is controlled by Syria's former Al-Qaeda affiliate.
Syrian President Bashar al-Assad's forces launched a devastating military campaign against Idlib in April, killing around 1,000 civilians and forcing more than 400,000 people to flee their homes.
But a ceasefire announced by the regime's major backer Moscow has largely held since late August, though the Observatory says skirmishes persist.
On Friday, 23 regime fighters, as well as 11 extremists and allied rebels, were killed in clashes on the western edges of the Idlib region.
Assad last week said Idlib was the main front remaining to end the civil war, as he made his first trip since 2011 to visit troops in the region.
Full report at:
https://english.alarabiya.net/en/News/middle-east/2019/11/02/Russian-air-strike-kill-six-civilians-in-Syria-Monitor.html
--------
Iraqi Human Rights Commission: 120 injured in Basra following clashes
2 November 2019
The Iraqi Human Rights Commission said on Saturday that 120 protesters in the city of Basra were injured after security forces used live rounds and tear gas.
Thousands of protesters were blocking all roads leading to Iraq's main Gulf port Umm Qasr on Saturday.
Operations at the port have been at a complete standstill since Wednesday, after protesters first blocked its entrance on Tuesday.
Umm Qasr receives the vast bulk of Iraq's imports of grain, vegetable oils and sugar, needed to feed a country heavily dependent on imported food. Iraq's oil exports take place mostly from nearby offshore platforms which have not been affected.
Trucks carrying goods have been prevented from entering or leaving the port. Some international shipping lines have halted operations because of the port's closure, port officials said.
Protesters on Saturday burned tires and set up concrete blocks, angered by the anti-riot forces' violent attempt to disperse them. At least 30 people were injured, security and medical sources said.
The protests are part of a movement that has brought tens of thousands of Iraqis to the streets to demonstrate against corruption and the poor state of public services.
Friday's demonstrations in the capital Baghdad were the biggest anti-government protests since the fall of Saddam Hussein in 2003. About 5,000 people were demonstrating on Friday in Basra, the nearest big city to the port.
More than 250 people have died in a government crackdown on the unrest since the start of October. Much of the unrest has focused on southern cities in Iraq's Shia heartland, which also includes its main oil producing areas.
Further disruptions to port operations could cause financial damage to the country and impact the inflow of commodities, port officials said earlier this week. They also said they were holding talks with protesters to allow the port to resume normal operations.
Full report at:
https://english.alarabiya.net/en/News/middle-east/2019/11/02/Iraqi-protesters-and-security-forces-clash-keep-Umm-Qasr-port-closed.html
--------
Hollow building becomes center of Iraq's uprising
3 November 2019
The skeleton of a high-rise building overlooking Baghdad's central Tahrir Square known as the Turkish Restaurant has become a temporary home and a bustling center for protesters staging demonstrations against Iraq's ruling elites.
On the ground floor, a group of young men calling themselves the logistical support committee organized stacks of donated clothes, food, and other supplies such as battery packs, blankets and cigarettes on Saturday to keep the once-empty building's new occupants well-stocked.
"We didn't know each other but here, we became one," said Abu Al-Baqir, wielding a large wooden stick. "We are all Iraqis."
Dressed in combat trousers and wearing an Iraqi flag as a cape, the 35-year-old is the leader of the group, made up of 20-odd young men who occupy a corner of the building's base.
"We need razors up here!," shouted a young man wearing a gorilla mask from the third floor, lowering a basket. "And don't forget the bread, we're starving!
Groups of young men have occupied all 18 floors of the building, with its cramped unlit narrow staircases. Inside, they dance, smoke shisha, play backgammon and chant for the downfall of the ruling elites.
The mass squat started after a second wave of mass demonstrations against Prime Minister Adel Abdul Mahdi's government began on the night of October 24.
The demonstrators want to end the post-2003 political order, which they see as endemically corrupt and which has failed to deliver basic services. Abdul Mahdi has promised reforms and a broad cabinet reshuffle but that has so far failed to appease them.
Once a commercial center, the building was bombed in two wars and subsequently abandoned. It has been dubbed the Turkish Restaurant because of the restaurant that occupied its top floor in the 1980s.
Some protesters now call it Mount Uhud, in reference to a mountain in Medina where early Muslims battled those who sought to destroy the nascent religion. That battle ended in defeat.
Makeshift base
Protesters said they took over the building to stop security forces who used it to shoot at them in the first wave of protests in early October. More than 250 people have been killed nationwide since the protests started.
"They tried more than once to enter, they used violence, they used tear gas, some of us died, but we did not leave this building," said Khalil Ibrahim, a 28-year-old mechanical engineering graduate who introduced himself as the 14th floor spokesman. He has not been able to find work in three years.
"We are staying until this corrupt regime and this subservient government fall," he said.
On the balcony of the ninth floor, groups of young people draped in Iraqi flags dangled their feet far above the swarms of tuk-tuks and protesters below.
In the distance is the Jumhuriya - or Republic - Bridge, scene of fierce clashes in recent days. It leads to the heavily fortified Green Zone which houses government buildings and foreign missions.
They watched their fellow protesters, barricaded against scrap metal and dumpsters, face security forces firing tear gas.
"I tell them today we are standing here in this building, tomorrow we will be standing in the Green Zone," said Ahmed Salah, camped out in the building for nine days.
Bringing light
On the lower floors, young people handed out flyers listing their demands. Medical volunteers came to check up the wounded and distribute saline, inhalers, and masks for those in need.
"We're here to help our children - these young people fighting for their country," said a 44-year-old doctor who gave only her first name, Sahar. She had brought her son and daughter, also a doctor, to the protests to help distribute the $400 in supplies she brought.
"If we don't help, who will? Neither the Ministry of Health nor our own hospitals will give us supplies to help treat wounded protesters," she said.
Nearby, engineer Bashir Ghalib, wearing a white construction hat, was instructing young men setting up an electric grid.
Full report at:
https://english.alarabiya.net/en/features/2019/11/03/Hollow-building-becomes-center-of-Iraq-s-uprising.html
--------
At least 13 killed in car bomb explosion in Syria's Tal Abyad
Nov 2, 2019
Over a dozen people, including children, have lost their lives and several others sustained injuries when a car rigged with explosives went off in Syria's northern province of Raqqah.
The so-called Syrian Observatory for Human Rights said the car bomb exploded on Saturday at a busy marketplace in the center of the border town of Tal Abyad, located about 500 kilometers (310 miles) northeast of the capital Damascus.
The Britain-based war monitor added that at least 14 people were killed and 21 injured in the terrorist attack. It noted that Turkish-backed militants from the so-called Free Syrian Army (FSA) were among the dead and injured in the car explosion.
The Turkish Defense Ministry, however, put the death toll at 13, saying some 20 others were also injured in the attack.
Ankara blames Kurdish militants
The Turkish Defense Ministry "harshly" condemned the attack and blamed Kurdish militants for the explosion in a post on Twitter.
T.C. Millî Savunma Bakanlığı
✔
@tcsavunma
We harshly condemn the inhuman attack of the bloody PKK / YPG terrorists who committed a bomb attack against the innocent civilians of Tel Abyad who could return to their homes and lands as a result of the Operation Peace Spring!https://www.msb.gov.tr/en-US/Slide/2112019-44768 …
View image on TwitterView image on Twitter
1,298
8:06 PM - Nov 2, 2019
Twitter Ads info and privacy
494 people are talking about this
Turkey's presidential spokesman Ibrahim Kalin also pointed the finger at the YPG.
Meanwhile, Turkish Foreign Minister Mevlut Cavusoglu also said in a tweet that the attack "should serve as a lesson to those who provide shelter to YPG terrorist organization and justify its actions. This heinous attack proves once again how right and timely #OperationPeaceSpring was."
Mevlüt Çavuşoğlu
✔
@MevlutCavusoglu
The attack targeting innocent civilians in Tal Abyad should serve as a lesson to those who provide shelter to YPG terrorist organization and justify its actions. This heinous attack proves once again how right and timely #OperationPeaceSpring was.
1,018
10:41 PM - Nov 2, 2019
Twitter Ads info and privacy
395 people are talking about this
No group has yet taken responsibility for the attack.
The development took place only two days after a car bomb went off in Syria's northwestern city of Afrin, leaving at least nine people dead and 30 others injured.
According to witnesses and a rescuer, the explosion took place at a busy market in the mainly Kurdish city near the Turkish border, which is controlled by Ankara-backed militant groups.
Tal Abyad has been the scene of heavy fighting ever since the Turkish military and its allied militants launched a cross-border incursion last month against militants from the Kurdish People's Protection Units (YPG).
On October 22, Russian President Vladimir Putin and his Turkish counterpart, Recep Tayyip Erdogan, signed a memorandum of understanding that asserted YPG militants must withdraw from the Turkish-controlled "safe zone" in northeastern Syria within 150 hours, after which Ankara and Moscow will run joint patrols around the area.
The announcement was made hours before a US-brokered five-day truce between Turkish and Kurdish-led forces was due to expire.
On October 9, Turkish military forces and Ankara-backed militants launched a long-threatened cross-border invasion of northeastern Syria in a declared attempt to push YPG militants from border areas.
Full report at:
https://www.presstv.com/Detail/2019/11/02/610210/10-killed-dozens-injured-in-car-bomb-explosion-in-Syrias-Tal-Abyad
--------
Hezbollah slams Twitter for 'politicized' suspension of TV channel accounts
Nov 2, 2019
The Lebanese resistance movement Hezbollah has slammed the US-based social media website Twitter for its decision to suspend pages related to the group, saying it came under political pressure.
Hezbollah's TV channel Al Manar said on Saturday that most of its Twitter accounts had been made unavailable.
It accused the Twitter of giving in to "political pressures", an apparent suggestion that the decision by the US-based social media platform had been influenced by the policies of the government in Washington.
The US government has blacklisted Hezbollah, a popular group in Lebanon with huge political influence, while government officials and lawmakers in Washington have consistently pressured others to cut or restrict their relations with the group despite the fact that it is represented in the Lebanese government and parliament.
Twitter's decision to suspend accounts run by Al Manar came after a series of protests across Lebanon which led to the resignation of the cabinet led by Prime Minister Sa'ad Hariri.
It also comes amid a rise in the popularity of Hezbollah in Lebanon and in other countries in the Middle East, especially after the group managed to successfully help the government in neighboring Syria to win a years-long battle against terrorists.
A Twitter spokesman told the AFP news agency that the social media platform could not allow illegal groups to operate on its website.
However, the same news agency said specific television shows with Twitter names of Al Manar were still available on the platform on Saturday.
Full report at:
https://www.presstv.com/Detail/2019/11/02/610229/Lebanon-Hezbollah-Twitter-account-suspension
--------
Saudi Arabia key to world's fastest-growing hotel chain
November 03, 2019
The founder of Oyo Rooms, the world's fastest-growing hotel chain, has said that Saudi Arabia is crucial to his $10 billion company's global growth strategy.
Speaking on the sidelines of the Future Investment Initiative (FII) in Riyadh, Ritesh Agarwal, the firm's 25-year-old CEO, told Arab News that the Kingdom offered "very exciting, magical opportunities."
Saudi Arabia is a relatively recent market for the company, but will become increasingly important, he said.
"We came to the Kingdom only about 10 months ago, but it is a very special market for us. At the moment, we have 9,000 rooms in 14 cities. We have gone to 600,000 customers in the first 10 months, and are aiming to get to 2 million next year," he said.
Agarwal believes Saudi Arabia is on the cusp of a hotel boom as domestic tourism surges following Vision 2030 reforms.
The planned increase in religious tourism — at least 30 million pilgrims are forecast to travel to Makkah and Madinah by 2030 — is another growth factor, and Oyo has plans to expand into the two holy cities.
Describing the new online visitor visa as a game-changer, Agarwal said the third growth area will be a rise in international tourism to attractions such as the Red Sea development, NEOM and Al-Qiddiya.
Full report at:
https://www.arabnews.com/node/1578266/saudi-arabia
--------
Europe
Muslim community in Germany feels unsafe amid growing Islamophobia
02.11.2019
Germany's Muslim community is "not feeling safe enough" amid growing Islamophobia in the country, a German Muslim leader told Anadolu Agency (AA) in Berlin on Friday.
"This year we had more than 80 attacks on mosque communities in Germany. The security situation is very tense. Muslims are not feeling safe. Talks with security authorities have shown that no sufficient concept exists and, above all, we as Muslims are not being sufficiently advised," said Burhan Kesici, the chairman of the Berlin-based Islam Council.
"Security authorities need to work closely with the communities, develop concepts and provide advice [to them]. Otherwise, Muslims lose confidence in the security agencies, because protection is simply being blurred," he added.
Kesici's remarks came only a day after police were forced to evacuate a mosque in the western German city of Cologne on Thursday following a bomb threat.
Asked by AA about a reaction to the latest bomb threat against the mosque, German Interior Ministry Spokesman Steve Alter said: "The minister has repeatedly expressed concern about attacks on religious institutions in recent weeks."
Following a thorough search at the Cologne Central Mosque complex with special teams and bomb-sniffing dogs, police found no bomb and determined the threat was a hoax.
It was the second time in four months that the Turkish-Muslim umbrella group DITIB, which runs the mosque, had been threatened with a bomb attack.
The mosque complex in Cologne also houses the headquarters of DITIB.
In June, a bomb threat, apparently emailed by a far-right organization, had also forced the evacuation of visitors and staff at the mosque complex, however it also turned out to be a hoax.
Germany has witnessed growing Islamophobia in recent years sparked by hate propaganda of far-right parties. Police recorded 813 hate crimes against Muslims last year, including verbal insults, threatening letters and physical attacks which led to the injury of at least 54 Muslims. More than 100 mosques and religious institutions were also attacked by far-right extremists in 2018.
A country of over 81 million people, Germany is home to the second-largest Muslim population in Western Europe after France.
Among the country's nearly 4.7 million Muslims, at least 3 million are of Turkish origin.
https://www.dailysabah.com/europe/2019/11/02/muslim-community-in-germany-feels-unsafe-amid-growing-islamophobia
--------
German city declares 'Nazi emergency'
November 03, 2019
FRANKFURT MAIN: The eastern German city of Dresden has declared a "Nazi emergency" as officials warned of a rise in far-right support and violence.
The city is the birthplace of the Islamophobic Pegida movement, which holds weekly rallies here, while the anti-immigration Alternative fuer Deutschland (AfD) party won 28 per cent in September regional elections.
Dresden's city council on Wednesday backed a resolution against far-right extremism with the title "Nazinotstand?", or "Nazi emergency?".
It was brought by Max Aschenbach, a local councillor for left-leaning satirical party Die Partei, who told the DPA news agency that "this city has a Nazi problem".
The resolution said the city was "worried that anti-democratic, anti-pluralist, discriminatory and far-right positions which include violence" were on the rise in Dresden.
It called for "strengthening of a democratic culture", making a priority of "the protection of minorities, human rights and victims of extreme-right violence".
The motion also stressed the importance to fight "anti-Semitism, racism and Islamophobia".
The resolution was approved by 39 council member votes against 29.
It was backed by the left and liberal parties, but rejected not only by the AfD members but also by centre-right Christian Democrats who said it should not have targeted right-wing extremism only.
"The title is clearly pointed," said Thomas Loeser, a council member for the Green party.
Full report at:
https://www.dawn.com/news/1514556/german-city-declares-nazi-emergency
--------
31 Pakistani migrants found in lorry in France
November 03, 2019
NICE: More than 30 migrants from Pakistan were found hidden in a lorry in southern France, prosecutors said on Saturday.
They said the driver, who was also from Pakistan, was detained.
The discovery came after 39 people were found dead in a refrigerated truck in Britain last month, once again laying bare the risks faced by migrants en route to Europe.
The group of 31 Pakistani migrants was discovered during a routine check on a motorway near the Italian border on Friday, French prosecutors said. The migrants, who included three teenagers, were handed over to the Italian authorities in accordance with immigration procedures.
Full report at:
https://www.dawn.com/news/1514560/31-pakistani-migrants-found-in-lorry-in-france
--------
Yellow Vests protest Islamophobia on Act 51
Nov 2, 2019
Ramin Mazaheri
France's Yellow Vest anti-government movement marched for the 51st consecutive week amid wildcat strikes and increasing social discontent.
In his latest radical reform which goes against public opinion, unpopular President Emmanuel Macron is forcing through a 2-year hike to the retirement age and the creation of an unprecedented one-size-fits-all pension system.
In response, public transport workers, truckers, pensioners, student groups and others have united for the largest general strike since 1995, starting on December 5. With the Yellow Vests 1-year anniversary also around the corner, many believe Macron has turned Islamophobia as a distraction.
Since the end of summer vacation Macron, his ministers and the nation's mainstream media have stoked a raft of Islamophobic controversies. The No.2 news channel recently gave a daily platform to the country's most notorious anti-Muslim ideologue Eric Zemmour.
Yellow Vests joined Muslim groups in protesting the attempt to bring xenophobia and jingoism into the daily mainstream public discourse.
Full report at:
https://www.presstv.com/Detail/2019/11/02/610233/Yellow-Vests-protest-Islamophobia-on-Act-51
--------
Talks on Syrian Constitutional Committee 'going well'
Peter Kenny
02.11.2019
GENEVA
UN Special Envoy for Syria Geir Pedersen said Friday the first round of talks by the Syrian Constitutional Committee was "successful" and the next round, with a whittled down group of 45, will start Monday.
"The last two days have been very good," said Pedersen, addressing journalists in the evening after chairing two days of talks with the 150-strong committee launched Wednesday.
Pedersen said the committee also agreed on the 45 members that will work in the so-called "drafting body" to meet Monday, made up of 15 members of the Syrian regime, 15 opposition members and 15 members of civil society.
"We also know, of course, that after eight and a half years of conflict, there are deep differences, a lot of suspicions, a lack of trust. But the fact that 150 Syrians have been sitting together respecting each other, talking to each other…I think was quite impressive."
The Syrian Constitutional Committee began the third day of talks Friday at the United Nations in Geneva with more discussions on a constitutional roadmap.
Pedersen had launched the Constitutional Committee with co-chairs Ahmad Kuzbari from the Syrian regime and Hadi Albahra from the opposition in an opening ceremony Wednesday.
The two co-chairs also addressed journalists Friday after Pedersen.
Albahra said the first part of the meeting "has worked well, and members have expressed their opinions and made their suggestions for the group of 45."
He said Syrian constitutions written since 1920, including that of 2012, will be discussed at the meetings.
"A new constitution will be created. The important thing is that it is to be a fair and free constitution," he said.
"For security reasons," he said the next meeting after Geneva "is not possible in Damascus because opposition members' lives are endangered."
Kuzbari said: "We exchanged ideas in two days, and the three different groups had their opinions."
Full report at:
https://www.aa.com.tr/en/europe/talks-on-syrian-constitutional-committee-going-well-/1633400
--------
Mideast
Israeli police shooting unarmed Palestinian in the back for fun
Nov 3, 2019
A video has emerged of the Israeli police firing at an unarmed young Palestinian man as he was leaving the scene with his arms raised.
In the 26-second clip released by Israel Channel 13 News on Saturday evening, officers can be heard yelling at the Palestinian youth to leave the scene, which appears to be a tunnel road in the central part of the occupied West Bank.
Holding a backpack and ID card, the Palestinian man raises his hands and begins walking away from the area.Then, as the man makes his way down the tunnel, the officers yell at him to drop his hands. He appears to not completely understand them, briefly turning around before complying with the order.
A short time later, when the man appears to be a considerable distance from the police and still walking away, one of the officers opens fire, causing the young man to fall to the ground and call out in pain.
The female officer who fired the bullet was reportedly discharged from the police and returned to the military to complete her mandatory service.
The evidence includes text messages in which members of the unit boasted about the incident and the main suspect's admission via text messages.
She also faces a charge of obstructing justice, since she allegedly asked her fellow police officers not to talk about the incident.
Israeli police said the incident had taken place roughly a year and a half ago and the officer was arrested on suspicion of shooting the Palestinian man "as a dubious form of entertainment."
The event came to light during the investigation of a different incident, in which members of the Israeli police allegedly beat a Palestinian man for no reason.
The Israeli military regularly opens fatal fire on Palestinians, claiming they pose a threat to the regime's forces.
Human rights groups have repeatedly criticized Tel Aviv for its shoot-to-kill policy as a large number of the Palestinians killed at the scene of the alleged attacks did not pose any serious threat to Israelis.
Israeli troops have on numerous occasions been caught on camera killing Palestinians, with the videos going viral online and sparking international condemnation.
https://www.presstv.com/Detail/2019/11/03/610244/Israel-Palestinian-West-Bank-shooting
--------
Israel carries out air raids on Gaza after rocket attacks
2 November 2019
Israel has carried out air raids on various targets in the Gaza Strip, Al Arabiya's correspondent reported, after at least 10 rockets were fired Friday at southern Israel.
The Israeli army said added that a house was hit causing damage but no casualties.
Israel's Iron Dome anti-missile defense system intercepted eight of the rockets, according to the Israeli army.
"So far 10 rockets have been fired from Gaza at Israeli civilians. Eight of those rockets were intercepted by the Iron Dome" anti-missile system, the military said on Twitter.
The rockets were fired in waves, the army said, adding that air raid sirens had sounded in southern Israel.
It also posted on Twitter a picture showing damage to a house.
"This family home in southern Israel was just hit by a rocket fired from Gaza," the military said.
It was the second consecutive evening that the army reported rocket fire from the Palestinian enclave, which is run by the Islamist group Hamas.
Prior to Thursday, there had been no such reported rocket fire from Gaza towards Israel since September 12.
Full report at:
https://english.alarabiya.net/en/News/middle-east/2019/11/02/Israel-carries-out-air-raids-on-Gaza-after-rocket-attacks.html
--------
Iran, Iraq synchronize power grids to boost electricity export
Nov 2, 2019
Gisoo Misha Ahmadi
Iran and Iraq have synchronized their power grids, an important step that will allow a boost in Iran's electricity exports to Iraq in order to address the country's current electricity shortfall and future energy needs, while sharing technical know-how in order to pave the way for Iraq to become self-reliant, as head of Iran's Grid Management Company, IGMC, explained.
According to a World Bank report released in April, Iraq's challenged electricity sector faces a demand growth of over 10 percent per year. There are chronic electricity shortages with power supply standing at less than 15 hours per day. But Iran has set its eyes far beyond its neighboring countries.
Iran can become a regional electricity hub. It is already connected to all of its neighboring countries and is capable of exporting electricity to them.
The next step would be exporting electricity to the neighbors of its neighboring countries, for example in Iraq's case, a 400-kilowatt line can connect easily Iran to Syria and allow electricity exports there, a country that is currently in great need of power supply.
Since September 2004, Iran has exported over 65 billion kilowatt hours of electricity to Iraq and earned over 5.2 billion US dollars in revenues. The synchronized power grids pave the way for Iraq to address all of its energy needs by 2021.
Full report at:
https://www.presstv.com/Detail/2019/11/02/610207/Iran-Iraq-electricity-export
--------
Iran blasts US 'economic terrorism' after new sanctions
Nov 2, 2019
Iranian officials have slammed new US sanctions on the country's construction sector as yet another attempt to wage "economic terrorism" against the Iranian people.
First Vice President Es'haq Jahangiri on Saturday denounced the sanctions as "coercive and unilateral measures" targeting Iranians.
The sanctions are "a clear violation of international law and the Charter of the United Nations," he told a summit of the Shanghai Cooperation Organization's Council in the Uzbek capital of Tashkent.
"The international community bears responsibility in this regard," Jahangiri added.
The US imposed sanctions on Iran's construction sector on Thursday despite an earlier announcement last week claiming that it had created a new mechanism to facilitate "permissible trade" with Tehran.
On Friday, Zarif dismissed the new sanctions, stating that "subjecting construction workers to economic terrorism only manifests maximum failure of 'maximum pressure'," referring to Washington's campaign of "maximum pressure" against the country.
The new sanctions are set to make it further difficult for average Iranian households to attain affordable housing after earlier sanctions destabilized Iran's real estate market last year.
Also denouncing the sanctions, Iranian Foreign Ministry spokesman Abbas Mousavi said the measures demonstrated Washington's "weakness and incompetence" in diplomacy.
"The US should return to implementing its commitments under the Joint Comprehensive Plan of Action (JCPOA) instead of embracing its self-made illusions and imposing repetitive and rhetorical sanctions which will never realize its objectives," Mousavi said.
The embargoes mark the latest round of Washington's sweeping sanctions against Iran after the US government unilaterally withdrew from the multilateral 2015 nuclear deal and reimposed sanctions previously lifted under the agreement last year.
Iran has reciprocally suspended many of its nuclear commitments, as permitted under the deal.
During his Saturday remarks, Jahangiri said despite Washington's withdrawal from the deal, Iran has always expressed willingness to engage in talks with other signatories of the agreement.
He said Iran would return to fulfilling its JCPOA commitments if other signatories commit to theirs.
"It is clear that the continuation of the JCPOA can only be achieved by attaining a balance between the commitments fulfilled by all sides of the agreement and guaranteeing that the Islamic Republic of Iran receive the economic incentives it was promised under the deal," Jahangiri said.
The Iranian vice president described the JCPOA as an "efficient and successful model for multilateral diplomacy" that was undermined by the current US administration in a bid to prevent international economic engagement with Iran.
Iran welcomes multilateral cooperation
Jahangiri further said Iran attaches exceptional importance to multilateral cooperation and that the SCO could become a flag bearer for multilateral regional collaboration.
"Iran regards regional and international cooperation to be crucial in ensuring international peace and security and combating terrorism collectively," he said.
Jahangiri went on to highlight Iran's Hormuz Peace Endeavor (HOPE) -- which seeks to facilitate regional cooperation without foreign military presence in the Persian Gulf region -- as a suitable opportunity to achieve sustainable peace, strengthen maritime security and facilitate regional and international trade.
Full report at:
https://www.presstv.com/Detail/2019/11/02/610191/Iranian-officials-slam-sanctions--construction-sector
--------
Over 4,000 Sudanese militiamen slain in Saudi-led war against Yemen: Army spox
Nov 2, 2019
The spokesman for Yemeni Armed Forces says more than 4,000 Sudanese militiamen fighting alongside Saudi-led military forces against Houthi Ansarullah fighters have been killed and many more injured ever since the Riyadh regime and its allies launched a military aggression against Yemen.
Speaking at a press conference in the capital Sana'a on Saturday afternoon, Brigadier General Yahya Saree said 4,253 Sudanese militants have lost their lives in clashes with Yemeni forces, noting that the total number of the Saudi-paid Sudanese mercenaries killed in Yemen since the beginning of the current year stands at 459.
قناة المسيرة
✔
@almasirah
متحدث القوات المسلحة يكشف عن خسائر مرتزقة السودان ومناطق تواجدهم ويؤكد: لدينا القدرة على استهدافهم قبل وصولهم اليمن#المسيرة #المسيرة_نتhttps://almasirah.net/details.php?es_id=46769&cat_id=3 …
متحدث القوات المسلحة يكشف عن خسائر مرتزقة السودان ومناطق تواجدهم ويؤكد: لدينا القدرة على استهدافهم...
كشف المتحدث الرسمي باسم القوات المسلحة اليمنية، العميد يحيى سريع، عن حصيلة القتلى من مرتزقة الجيش السوداني المشارك في العدوان على اليمن، مؤكدا أنها تتجاوز الـ8 آلاف قتيل ومصاب.
almasirah.net
149
6:37 PM - Nov 2, 2019
Twitter Ads info and privacy
61 people are talking about this
Saree pointed out that 185 Sudanese militiamen have been killed and tens of others wounded in battles against Yemeni army forces and allied fighters from Popular Committees during the past few months.
He said 5,000 Sudanese fighters are now present in the al-Khobe area of Saudi Arabia's southern border region of Jizan, located 967 kilometers (601 miles) southwest of the capital Riyadh, in the name of the so-called Fifth Brigade.
Saree highlighted that 2,000 Sudanese militants are stationed in the al-Majazah area of Asir region, while another 600 are deployed in Saqam area in Narjan region.
The spokesman for Yemeni Armed Forces added that 1,000 Sudanese forces are deployed in Yemen's southern provinces of Aden and Lahij, and that they are present in Ra's al-Abbas area, Aden International Airport and al-Anad Air Base.
Saree noted that Sudanese mercenaries have perpetrated various crimes and abuses, most notably cases of rape, during the past two years, and that the involvement of Sudanese child soldiers in battles against Yemeni forces is among the crimes and violations committed by the Saudi-led coalition of aggression.
The Yemeni army spokesman pointed out that all captured Sudanese militiamen have been treated humanely and in accordance with Islamic principles and moral ethics.
Saree underscored that the continued participation of Sudanese forces in the ongoing military aggression on Yemen serves only the agendas of the Saudi-led coalition, and that Yemeni forces reserve the right to take proper measures and force them out of the country.
"Sudanese fighters in Yemen or any other foreign force that supports the coalition of aggression are legitimate targets, regardless of their nationality. Yemeni armed forces have the full ability to target any new military dispatch of mercenaries before they reach Yemen," he concluded.
Saudi Arabia and a number of its regional allies launched a devastating campaign against Yemen in March 2015, with the goal of bringing the government of former president Abd Rabbuh Mansur Hadi back to power and crushing the Ansarullah movement.
The US-based Armed Conflict Location and Event Data Project (ACLED), a nonprofit conflict-research organization, estimates that the war has claimed more than 100,000 lives over the past four and a half years.
Full report at:
https://www.presstv.com/Detail/2019/11/02/610223/Over-4000-Sudanese-militiamen-slain-in-Saudiled-war-on-Yemen-Army-spox
--------
Funeral for Palestinian killed during Israeli airstrike
Nov 2, 2019
Palestinians have held a funeral procession for a 27-year-old civilian who was killed during a wave of pre-dawn airstrikes in Gaza.
Gaza health officials said the 27-year-old, named as Ahmed Al-Shahri, was killed and three men were wounded in an airstrike on a militant training camp.
The Israeli army said it targeted sites belonging to Hamas resistance movement after Palestinians fired 10 rockets into the occupied territories late on Friday, November 1.
None of the armed groups in Gaza claimed responsibility for firing the rockets. The Israeli military said Hamas was ultimately responsible for the attack.
https://www.presstv.com/Detail/2019/11/02/610213/funeral-Palestine-Israel-Hamas-airstrikes
--------
Daesh prisoners will be sent back to home countries in Europe: Turkey
Nov 2, 2019
Turkey says it will send foreign members of the Daesh Takfiri terrorist group back to their home countries in Europe after the suspected militants were captured by the Turkish army troops during Ankara's cross-border offensive into northeastern Syria.
Turkish Interior Minister Suleyman Soylu made the remarks in a press conference on Saturday, saying that Ankara would return the captured militants to their countries of origin despite the unwillingness of European countries to take them in.
"We will send the captured Daesh members to their countries," Soylu added, complaining about European inaction on the matter.
Turkish military forces and militants of the so-called Free Syrian Army (FSA), who enjoy Ankara's patronage, on October 9 launched a cross-border offensive into northeastern Syria in a declared attempt to clear Kurdish militants from the so-called People's Protection Units (YPG) from border areas.
Ankara regards the US-backed YPG as a terrorist organization tied to the homegrown Kurdistan Workers' Party (PKK) militant group, which has been seeking an autonomous Kurdish region in Turkey since 1984.
Turkeys says its troops have managed to capture some escaped Daesh terrorists over the last month since the onset of the offensive, called Operation Peace Spring. These terrorists had escaped from a prison in northeastern Syria following the Turkish military operation.
"We are not going to keep them until the end of time. We're not a hotel for Daesh," Soylu further said, adding that his country would only hold captured militants "for some time. After that we'll send them back to their countries."
According to the Turkish minister, member states of the European Union (EU), including the Netherlands and Britain, have already stripped some of the Daesh militants of their nationality to prevent Ankara from sending them home.
"They found an easy solution. They say 'I took his nationality away, it's your problem now'. That's unacceptable in our view, that's totally irresponsible. What do you want me to do with your terrorist?" Soylu further said.
There are thought to be at least 10,000 detained suspected Daesh terrorists imprisoned in northeastern Syria, with another 100,000 family members held at displaced person camps, including 70,000 in al-Hol refugee camp.
Kurdish officials say nearly 800 Daesh prisoners have managed to escape from a prisoner camp after the Turkish offensive.
Full report at:
https://www.presstv.com/Detail/2019/11/02/610214/Turkey-Syria-Daesh-prison-Europe
--------
Israel in emergency situation, most vulnerable to threats: Lieberman
Nov 2, 2019
Former Israeli minister of military affairs Avigdor Lieberman says the regime is in an "emergency situation" amid heightened tensions in the Middle East means that it is now vulnerable more than ever.
"When IAF Commander Maj.-Gen. Amikam Norkin warns that the challenge of aerial defense is becoming more complex and the threat of missiles and rockets is now being joined by drones and cruise missiles…, it means we are in an emergency situation," Lieberman wrote on his Facebook page.
Lieberman was referring to comments made by Israeli air force chief Amikam Norkin who said the military's multi-tiered network of air defense systems were "on alert" amid a general threat of coming under attack.
"The challenge of air defense has become more complicated. Joining the threat of missiles and rockets are now attack drones and cruise missiles," he said. "Even as we speak, Arrow, Patriot, David's Sling and Iron Dome batteries are on alert."
Israeli experts have warned that America's recent decision to pull troops out of Syria and abandon Kurdish allies in the wake of a military incursion by Turkey meant that President Donald Trump's White House is not willing to engage militarily in the Middle East region.
This means Israel can no longer count on Washington's unconditional support in case it traps itself in a new military conflict, the Times of Israel wrote.
The warning by Liberman follows similar statements by Israeli prime minister Benjamin Netanyahu, who has a long record of using Iran to stir security concern for political gains.
Earlier this week, Netanyahu claimed that "Iran wants to develop precision-guided missiles that can hit any target in Israel within five to ten meters."
"Iran hopes to use Iran, Iraq, Syria, Lebanon and Yemen as bases to attack Israel with statistical missiles and precision-guided missiles. That is a great, great danger," the Israeli prime minister claimed.
Yemen's Houthi movement strongly dismissed Netanyahu's allegations that Iran is seeking the means to launch precision-guided missiles at the Israeli-occupied territories from Yemen, stressing that such remarks are meant to prolong the Saudi-led military campaign against the Yemeni nation.
Iran has on occasions rejected accusations that it is providing missiles to Yemen's Ansarullah movement, saying such claims are merely aimed at diverting attention from atrocities that Saudi Arabia and its allies are perpetrating in Yemen.
Israel has also used such claims by its officials to pound Syrian armed forces in an attempt to boost anti-government militant forces in the country a boost amid their major defeats.
Full report at:
https://www.presstv.com/Detail/2019/11/02/610185/Israel-Iran-Yemen-Syria-tensions-Ansarullah-missile-Avigdor-Lieberman
--------
Israel strikes kill one in Gaza after first rockets in weeks
November 02, 2019
JERUSALEM: Israel carried out retaliatory strikes on Gaza on Saturday, killing one Palestinian and seriously wounding two, following two nights of rocket attacks that were the first since September, the Health Ministry said. Dozens of pre-dawn strikes targeted bases of Gaza rulers Hamas and allied militant groups, a Gaza security source said.
The Israeli Army said the strikes targeted "a wide range of Hamas terror targets," including a naval base, a military compound and a weapons manufacturing plant.
The Health Ministry identified the person killed as Ahmed Al-Shehri, 27. It did not say whether he was affiliated with any armed group.
The sound of explosions was heard across the tiny but densely populated territory, AFP correspondents said.
After daybreak, curious onlookers gathered around a large crater scooped out of the sandy soil by the force of one of the blasts.
A Hamas source said it had fired at the Israeli aircraft carrying out the raids and the Israeli military confirmed fresh "incoming fire."
The strikes came after at least 10 rockets were fired from Gaza at southern Israel late on Friday causing damage but no casualties.
The Israeli military said eight of the rockets were intercepted by air defenses. Air raid sirens sounded in Israeli communities near the border.
One family house was hit, without causing any casualties, the army said, posting a picture of the damage on Twitter.
It was the second consecutive evening that the army reported rocket fire from Gaza, shattering a calm that had lasted since Sept. 12.
In August, a spate of rocket attacks, retaliatory airstrikes and clashes along the border had raised fears of an escalation as a general election approached in Israel.
Those polls — Israel's second general election this year — took place on Sept. 17, but have yet to yield a new government.
Sworn enemies Israel and Hamas have fought three wars in the Palestinian enclave since 2008.
Analysts say a fourth round remains likely. There have been repeated bouts of violence between Hamas and Israel over the past year as the Hamas leaders have sought to improve on the terms of a UN- and Egyptian-brokered cease-fire first hammered out in November last year.
In return for Hamas silencing the rockets, Israel agreed a package of measures to ease the crippling blockade it has imposed on Gaza for more than a decade.
They included allowing in millions of dollars in aid from Hamas ally Qatar to pay for fuel for the territory's sole power station and cash for salaries and grants to tens of thousands of needy families.
The truce has also seen Israel expand the distance it allows Gaza fishermen out into the Mediterranean — although it reduces it or even cuts it to zero in response to violence from the enclave.
The Palestinians have also pressed on with weekly demonstrations along the Gaza-Israel border first launched in March last year.
The protests have frequently drawn live fire from Israel forces stationed along the heavily fortified border fence.
Full report at:
https://www.arabnews.com/node/1577866/middle-east
--------
Explosion in Syrian town on Turkish border kills 13
November 02, 2019
ISTANBUL: At least 13 people were killed and more than 30 injured in the Syrian town of Tel Abyad on Turkey's border after a car bomb exploded in a market on Saturday, according to Turkish state media and the Syrian Observatory for Human Rights.
Tel Abyad is one of two major border towns that were the initial focus of Turkey's cross-border assault in recent weeks to capture territory from Kurdish militia in northern Syria.
Turkey's government blamed the Syrian Kurdish YPG militia and the Turkey-based Kurdistan Workers Party (PKK) for the "inhuman attack". The Observatory said pro-Turkey fighters and civilians were among the dead and injured in the car explosion.
Turkey's state-owned Anadolu Agency said 13 were killed after a "bomb-laden vehicle" exploded in a marketplace in the centre of Tel Abyad.
The town is where some of the heaviest fighting has taken place since the Turkish military launched its incursion last month in northeast Syria against the YPG, which for years was allied to the United States in the fight against Daesh.
"We condemn this inhuman attack of the bloody PKK/YPG terrorists who attacked the innocent civilians of Tel Abyad who returned to their homes and lands as a result of the Operation Peace Spring," Turkey's defence ministry said on Twitter.
A spokesman for the Syrian Democratic Forces, which includes the YPG, was not immediately available for comment.
The Kurdistan Workers Party (PKK), based in Turkey, is designated a terrorist group by Turkey and its Western allies. Ankara considers the YPG a terrorist group because of its ties to PKK Kurdish militants in southeast Turkey.
On Friday, Turkish and Russian troops in armoured vehicles held their first joint ground patrols in northeast Syria under a deal between the two countries that forced the YPG away from territory near Turkey's border.
Full report at:
https://www.arabnews.com/node/1578116/middle-east
--------
Armenian genocide vote: A stinging blow to Turkish denialism
November 02, 2019
DUBAI: October 29, 2019, has become another significant date in the history of Armenians worldwide after the US House of Representatives recognized the systematic killing of an estimated 1.5 million Armenians from 1915 onwards in modern-day Turkey as a "genocide".
The House voted 405-11 on that day, the first time a chamber of the US Congress officially labeled the slaughter as a genocide.
The measure was adopted at a time when Ankara's military intervention in northern Syria has strained already tense relations between the US political establishment and the government of President Recep Tayyip Erdogan.
The vote was widely seen as a stinging rebuke to President Donald Trump's decision to pull American forces from northeastern Syria and the ensuing Turkish military onslaught on Kurdish-administered areas there.
"The adoption of House Resolution 296, which recognizes the Armenian genocide from 1915 to 1923, is first and foremost a victory for truth and justice," said Levon Avedanian, coordinator of the Armenian National Committee of Lebanon (ANCL) and professor at Haigazian University in Beirut.
"October 29, 2019, is a historical day. This recognition is important for Armenia and Armenians, for Turkey and Turks, and also for the United States, since it places the US on the side of justice, which has, for far too long, been denied to the victims and surviving generations of the Armenian genocide."
Avedanian described the recognition as a culmination of 35 years of efforts by Armenian Americans, led by the Armenian National Committee of America, to honor the memory of the 1.5 million victims of the genocide.
In addition to the House of Representatives, 49 US states have acknowledged the Armenian genocide, and a resolution in the Senate – Senate Resolution 150 – is currently gathering pace.
"It is our hope that the Senate resolution will also be adopted and, eventually, (lead to) the US government's change in its complicity-in-denial policy," Avedanian said.
"The adopted resolution also calls for educating generations about the Armenian genocide in order to prevent atrocities. As Armenians, we regard genocide recognition and condemnation as important factors in preventing future genocides."
According to genocide scholars, denial of a genocide is its last stage.
"For Armenians, the denial of the Armenian genocide by Turkey is a continuation of the genocidal policies," Avedanian said. "In that sense, recognition by Turkey and by members of the international community is an essential foundational step on the long path of restoring justice, which would inevitably also include, in addition to recognition, reparations and restitution."
In response to the Turkish assault on the Pentagon's Kurdish allies in Syria, the Trump administration slapped sanctions on Turkish defense and energy ministries, as well as several high-profile Turkish officials.
"The House recognition is a major blow to Ankara's obstruction of justice for the Armenian genocide," Avedanian said. "The House also adopted another resolution demanding that the US administration impose sanctions against Ankara due to the Turkish incursion in Syria. However, US foreign policy is devised by the State Department and the US administration, so one should not expect that these resolutions will have a lasting effect on US-Turkey ties."
Although Turkey strongly condemned both resolutions passed by the House, Erdogan has an invitation to meet Trump on Nov. 13. Mevlut Cavusoglu, Turkey's Foreign Minister, called the vote "null and void," saying it was revenge for the offensive in Syria.
Many countries, including Lebanon, Germany and France, officially recognize the genocide, which for most Armenians is a deeply felt issue.
The violence began with the arrest of Armenian intellectuals in Constantinople in 1915 and continued with a centralized program of deportations, murder, pillage and rape until 1923.
Ordinary Armenians were then driven from their homes and sent on death marches through the Mesopotamian desert without food or water.
Ottoman death squads massacred Armenians, with only 388,000 left in the empire by 1922 — when the genocide ended — from 2 million in 1914. (Turkey estimates the total number of deaths to be 300,000.)
Many Armenians were deported to Syria and the Iraqi city of Mosul. Today descendents of the survivors are scattered across the world, with large diasporas in Russia, the US, France, Argentina and Lebanon.
"My great-grandmother was a child during the genocide and she never knew her family," said Nayri Kechichian, a Lebanese-born Armenian who lived in Armenia for many years.
"She lost everyone she was related to and was orphaned at a young age. Seeing her pass away aged 92 was the most emotional thing I've encountered in my life.
"I hoped she would finally be reunited with her family and find peace knowing that what she went through had been recognized."
Like many Armenians, Kechichian expressed excitement over the House of Representatives statement. "This is a step forward in realizing our dream of getting back our occupied lands and having closure," she told Arab News.
"My next wish is to see the US as a country officially recognizing the Armenian genocide.
"We've been fighting for years to make our voice heard, and up to this day, governments and parliaments of 32 countries have recognized the first genocide of the 20th century.
"It is high time Armenians got recognition for what they've been through and what they have lost – 1.5 million lives and their lands."
Kechichian said recognition of the genocide gives Armenians the chance to ask for their "occupied lands" back, adding "we have so much history there."
"I personally would like to go and find my ancestral lands and homes, to finally know what it feels like to belong," she told Arab News.
"I currently face identity issues because I am a foreigner in Lebanon despite being born here and holding citizenship. And I am a foreigner in Armenia, despite having lived there for nine years and being a citizen of that country. So, where is my home? It hurts to not know where you came from or who your ancestors are."
Aline Khatchadourian, a Dubai-based Lebanese-French-Armenian, said the genocide is a very painful topic for the Armenian community. "Having this recognition gave me hope that maybe one day, it will not only be recognized by US Congress and 32 other countries, but also everywhere else in the world," she said.
That "1.5 million Armenians were killed, slaughtered in cold blood should count for something and never be forgotten. This lack of recognition (from other countries) proves to me that, no matter how much people may suffer or endure, there is no justice in the world," she said.
Avedanian pointed out that the House resolution clearly states that "the US government should reject efforts to associate itself with the denial of the Armenian genocide or any other genocide."
"Hence, we expect that the US administration will strongly reflect these principles in its dealings with Turkey," he said.
Full report at:
https://www.arabnews.com/node/1578216/world
--------
Africa
Attack on Mali military post kills 53 soldiers
2 November 2019
Fifty-three soldiers were killed Friday in a "terrorist attack" on a Mali military post in the northeast of the country, the government said.
The assault is one of the deadliest strikes against Mali's military in recent extremist violence.
A civilian was also killed at the outpost in Indelimane, in the Menaka region, close to the border with Niger, the country's communication minister Yaya Sangare said on Twitter.
"The situation is under control. A search and the process of identifying the bodies is continuing," he added, after giving the latest update on the death toll.
He said 10 survivors were found at the outpost, which suffered "significant" damage.
No further details of the attack were given.
The Malian government earlier condemned the "terrorist attack," saying it had left numerous dead or wounded but without giving a precise toll.
"Reinforcements have been dispatched to secure the area and hunt down the attackers," the statement added.
No group immediately claimed responsibility for Friday's assault.
It comes a month after two extremist assaults killed 40 soldiers near the border with Burkina Faso, however several sources said the death toll had been down played.
The deadly assault sparked protests outside a military camp in the country's capital Bamako.
Mali's army has been struggling in the face of a revolt that has spread from the arid north to its center, an ethnically mixed and volatile region.
The recent assaults are also a humiliation for the so-called G5 Sahel force -- a much-trumpeted initiative under which five countries created a joint 5,000-man anti-terror force -- and for France, which is committed to shoring up the fragile region.
Northern Mali came under the control of Al-Qaeda linked extremists after Mali's army failed to quash a rebellion there in 2012.
A French-led military campaign was launched against the extremists, pushing them back a year later.
But the extremists have regrouped and widened their hit-and-run raids and landmine attacks to central and southern Mali.
The violence has also spilt over into Burkina Faso and Niger where militants have exploited existing inter-communal strife, leaving hundreds dead.
https://english.alarabiya.net/en/News/world/2019/11/02/Attack-on-Mali-military-post-kills-53-soldiers.html
--------
Boko Haram: Revoke N14bn Road Project In Adamawa, Communities Urge Government
NOV 02, 2019
After three years, communities have urged the Nigerian Government to revoke non-performing contracts on the construction of bridges destroyed by Boko Haram in Adamawa State.
In 2014, when the terror group overran the Northern axis of the state, covering seven local government areas, they also destroyed three bridges linking Adamawa and Borno states.
The collapsed bridges have since Boko Haram occupation disconnected Madagali and Michika local government areas from the rest of the state.
The government in 2017, awarded N14bn contract for the construction of the bridges and general road rehabilitation.
However, three years on, only six per cent work had been done, "after the contractor was mobilised with N2.2bn", according to the Controller of Works, Salihu Abubakar.
As things stand, communities worst affected by the collapsed bridges have summoned their senator, Elisha Abbo, urging him to prevail on the government to revoke the contract.
However, the project manager, Ghais Sarieddine, said the slow pace of the project was due to bureaucratic bottlenecks.
He said, "It took the ministry two years to give us advanced payment of N2.2bn and another 14 months to approve our working drawings.
Full report at:
http://saharareporters.com/2019/11/02/boko-haram-revoke-n14bn-road-project-adamawa-communities-urge-government
--------
Boko Haram scare: Don't dare to invade South-West, OPC, Agbekoya warn sect
November 3, 2019
Some Yoruba socio-political groups comprising Afenifere, Agbekoya and the Oodua Peoples Congress on Saturday warned the violent sect, Boko Haram, to reconsider its alleged plan to attack Yorubaland.
Their warning came on the heels of a viral letter stating that Boko Haram members planned to attack commercial banks in Ondo State; one of the six states in the South-West, on November 1.
The letter was said to have been sent to the state commissioner of police by a security agency. The development made banks in four council areas in the state namely; Akoko North-West, Akoko North-East, Akoko South-West and Akoko South-East, to close for operations, thereby making many customers to travel to Akure, the state capital, to carry out banking transactions.
Whoever attacks Yorubaland 'll regret it, says Afenifere
Speaking with one of our correspondents on Saturday, spokesperson for Afenifere, Mr Yinka Odumakin, said there was an agenda behind Boko Haram as it had got to the level of issuing threats to Yorubaland.
The group said, "That Boko Haram can get to the level of issuing threats to any state in Yorubaland clearly shows that there's an agenda behind it. The conquest agenda is the reason. They are part of a larger agenda to overrun the South-West.
"They should know that Yoruba have never been conquered on their land. What did Yoruba take from Boko Haram to get needless threats?
"Yoruba don't have history of aggression. They should go and ask what happened to those who tried it in the past. Yoruba have never gone out of their land to threaten anybody on their land. If anybody thinks they can overrun Yorubaland, they will live to regret it.''
Also speaking, the Ondo State Coordinator of the OPC, Mr Victor Olayemi, said his group was ready to resist any form of external aggression.
He said, "We are battle-ready for anybody who wants to wage war against us in Yorubaland. We don't want war in this land and we will resist any form of aggression against Yorubaland.''
On what the group would do if the sect should strike in the region, Olayemi said the group wouldn't pray for such attack or fold their hands to watch it happen.
He added, "We don't pray for it to happen. But if it happens, we won't fold our hands and allow some miscreants to destroy our land. We will fight and resist it."
On its part, the farmers' revolt group, Agbekoya, noted that the purported effrontery to invade Yorubaland was an invitation to ignite religious and tribal wars.
The group's National Secretary, Chief Olaolu Akinpelu, in an interview with Sunday PUNCH on Saturday, described the development as a huge joke.
Akinpelu said, "The news must be a huge joke that they are threatening banks in Ondo State. But if they are contemplating such, they had better be warned to steer clear of any part of Yorubaland.
"Agbekoya Solidarity Movement of Nigeria is battle ready to defend any part of the region and we will confront them with the arsenal at our disposal.
"I hope they would heed such warning to stay away from the region, otherwise, we will swoop on them and chase them to their strongholds anywhere in the country.''
The Agbekoya scribe also called on the people in Ondo State to furnish security forces with information on any strange movements of aliens in their areas.
"We must be vigilant and make sure that no part of our land is captured by any fundamentalist," Akinpelu stated.
We're not sure of operations this week —Ondo banks
Officials of commercial banks with branches scattered across the four local government areas of Ondo State affected by the Boko Haram scare told Sunday PUNCH on Saturday that they were not sure of opening this week.
Some of the banks with branches in the four LGAs are First Bank of Nigeria Limited, Access Bank Plc, Ecobank Nigeria, Wema Bank and Polaris Bank.
Officials of the affected banks who spoke to one of our correspondents under condition of anonymity because of the sensitive nature of the issue said it was based on the advice of security agencies that they shut down on Friday.
As a result, they would only open on Monday if security agencies asked them to do so.
'It was based on the advice of security agencies that we shut down. Once they say the coast is clear, we will open," a top official of Ecobank in Ondo State told Sunday PUNCH.
Also, a top employee of First Bank said the bank might open this week going by the preliminary reports it was getting. He, however, said the bank would make its position known later.
The spokesperson for Wema Bank, Funmilayo Falola, when contacted on Saturday night, said it was late to get the lender's position on the matter. He said the lender might come up with a position as to whether it would open on Monday by Sunday (today).
We've put adequate security in place — Police
Besides, the Ondo State Police Command, in a statement, said it had deployed its men in strategic points in the state to protect lives and property of the people. The statement was signed by the Public Relations Officer of the command, Mr Femi Joseph.
The statement read in part, "The Ondo State Police Command hereby reassures the general public especially the banking community across the state that adequate security has been put in place to protect lives and property.
"The banking community and other financial institutions are enjoined to go about their normal business as our men have been put on red alert to prevent any act of criminality anywhere in the state.
The command further advised the people of the state to be conscious of events around them and quickly alert the police upon suspecting or observing anything strange or unusual.
Similarly, the Police Public Relations Offcer for Zone XI Command, Ade Ajisebutu, said the Assistant Inspector-General of Police for the Zone, Leye Oyebade, had directed the Ondo State commissioner of police to fortify security around banks in the state and in every part of the state.
He said the situation was under control, assuring business owners and residents of adequate security.
Ajisebutu added that before the current matter became issue of public discourse, police in the zone had always been ahead of criminals with several innovations designed by Oyebade to prevent crime.
"No need for panic. The AIG is fully on ground and he is in firm grip of all commands under his zone. We have always been ahead of criminal elements and that has not changed.
"He has directed the commissioner of police to provide adequate security across the state. The banks don't have any reason to be afraid. We urge every member of the public to go about their lawful business without fear," Ajisebutu said.
We're not resting on security —Akeredolu
Reacting to the matter, the Ondo State governor, Rotimi Akeredolu, said the government was on top of the situation.
Full report at:
https://punchng.com/bharam-scare-dont-dare-to-invade-swest-opc-agbekoya-warn-sect/
--------
Aid group says Italian supply ship rescues 200 migrants in waters off Libya
2 November 2019
A private aid group says an Italian offshore supply ship has saved some 200 migrants in waters off Libya.
Alarm Phone, a charity hotline for refugees in distress in the Mediterranean Sea, says the Asso Trenta has the migrants aboard after rescue late Friday and early Saturday.
It was not immediately known where the migrants might be taken.
To discourage the arrival of migrants, Italy has refused docking to humanitarian rescue ships. Asso Trenta is a commercial vessel.
Full report at:
https://english.alarabiya.net/en/News/north-africa/2019/11/02/Aid-group-says-Italian-supply-ship-rescues-200-migrants-in-waters-off-Libya.html
--------
ISIS claims deadly attack on Mali army, as well as killing of French soldier
3 November 2019
The ISIS group on Saturday claimed responsibility for one of the deadliest attacks in years against Mali's military, which killed 53 soldiers and one civilian at an army post in northern Mali.
"Soldiers of the caliphate attacked a military base where elements of the apostate Malian army were stationed in the village of Indelimane," the extremist group said in a statement on its social media channels.
France said one of its soldiers in Mali had died after his vehicle hit an improvised explosive device, according to a statement by the French presidency.
The ISIS claimed responsibility for the attack that killed the French soldier in restive eastern Mali on Saturday.
Full report at:
https://english.alarabiya.net/en/News/world/2019/11/03/ISIS-claims-deadly-Friday-attack-on-Mali-army-.html
--------
Nigerian Army troops clear more Boko Haram routes in NE, intensify operations across Nigeria
November 3, 2019
The Nigerian Army Operations Media Coordinator, Col. Aminu Iliyasu, in a statement on Saturday in Abuja, said that troops of 27 Task Force Brigade Garrison and Explosive Ordnance Devices (EOD) Team safely detonated three large IEDs on the Buni Gari-Kamuya Road, linking Borno and Yobe States.
He said that the troops of Operation LAFIYA DOLE also raided a Boko Haram camp at Kerenoa, Marte Local Government Area of Borno .
According to him, the visibly shocked insurgents fled their hideout on sighting the robust advancing troops, abandoning one General Purpose Machine Gun (GPMG) as they fled.
"In another development, following credible information of suspected cult activities, troops of Operation MESA in Plateau State arrested four suspected cultists at Jos University Teaching Hospital in Jos.
"Same troops also raided a suspected drug peddlers' hideout at Richa Village in Bokkos Local government area of Plateau.
"They arrested one Joe Agai, a notorious drug peddler, with a large quantity of substance believed to be Cannabis Sativa, a locally fabricated pistol and one live cartridge.
"Another notorious drug dealer, Benjamin Jumbo was arrested by troops of 146 Battalion (Main) in Bonny Island, Rivers State with a 50 Kg sack containing substance believed to be Cannabis Sativa," he said.
Iliyasu also said that an alleged notorious Tarok militia gang leader, Shehu Jatau and five of his accomplices were also arrested in a hotel in Abuja.
He added that preliminary investigation had revealed that the suspects were very active in the Plateau crisis that led to loss of lives and destruction of properties worth billions of naira.
According to him, the criminal gang resorted to kidnapping, extortion and unleashing unprecedented carnage on innocent residents after the return of peace to Plateau.
"Furthermore, troops of 2 Battalion, while on a routine patrol between Polewire and Gayam Villages in Birnin Gwari Local Government Area of Kaduna State, rescued seven kidnapped victims from a group of bandits on Oct. 29.
"On sighting the approaching troops, the bandits abandoned their victims and escaped into the nearby forest.
"The rescued victims, who were initially travelling from Pandogari in Niger State to Kano, were escorted out of the area and continued with their journey.
"Similarly, troops of 8 Division, while conducting clearance operation at Mai Yashi Village of Isah LGA of Sokoto State, rescued two kidnapped victims namely Shamsudeen Bisharawa and Sadiq Mustapha from their abductors," he said.
Iliyasu further disclosed that troops of 31 Artillery Brigade encountered a group of bandits that had been terrorising Ungwan Shai community in Wushishi Local Government Area of Niger State.
He said that one of the bandits was killed in the shootout while others were believed to have escaped with gunshot wounds.
"In a related development, troops of 3 Brigade deployed at Falgore in Kano State, conducted a successful operation that led to the arrest of one of the most wanted kidnappers within the area, Umaru Abubakar Kaduwa, operating along the Kano – Kaduna Highway.
"In the Niger Delta region, troops continue to frustrate the activities of economic saboteurs by scaling up the tempo of operations against illegal oil bunkering, illegal oil refining and oil theft.
Full report at:
https://www.pulse.ng/news/local/nigerian-army-troops-clear-more-boko-haram-routes-in-ne-intensify-operations-across/j3x2zhd
--------
Operation Positive Identification: Inform us about fleeing Boko Haram members, Army begs Nigerians
November 2, 2019
The Nigerian Army on Saturday called on Nigerians to assist the ongoing Operation Positive Identification by giving information that will assist in the identification and arrest of fleeing Boko Haram terrorists in any part of the country.
The army said the operation, which is to last from November 1 to December 23, "is integral and complementary to Operation Lafiya Dole in the North-East."
The acting Director, Army Public Relations, Col Sagir Musa, said this in a release. He said that the aim of the operation is to arrest terrorists fleeing from the war zone and theatre of operation to a "safe haven or peaceful areas in Nigeria."
He said, "In order to complement the ongoing operation in the North-East, the army has an ongoing Operation Positive Identification which is an intelligence-driven, deliberate, targeted operation and not an independent operation.
"But it is integral and complementary to Operation Lafiya Dole. The aim of the operation is to arrest all those terrorists fleeing or escaping the war zone and theatre of operation to a safe haven or peaceful areas in Nigeria.
"Members of the public are hereby enjoined to discountenance the hitherto faceless and mischievous alert by one company.
"The army wishes to use this opportunity to enjoin all Nigerians to cooperate with it and indeed all other security agencies by giving credible information that will assist in the identification and eventual arrest of the fleeing criminals and terrorists in any part of our beloved country."
Full report at:
https://punchng.com/operation-positive-identification-inform-us-about-fleeing-boko-haram-members-army-begs-nigerians/
--------
North America
US envoy seeks prisoner swap with Afghan leaders
SYED SALAHUDDIN
November 03, 2019
KABUL: US envoy Zalmay Khalilzad has held talks with Afghan leaders in order to secure the release of Taliban prisoners in return for the freedom of two Western teachers held by the group, an official source said on Saturday. The move is part of confidence-building measures and efforts to resume stalled peace talks with the insurgents.
Sayed Akbar Agha, a former Taliban figure who now lives in Kabul, told Arab News that the Taliban had given Khalilzad a list of 70 to 80 Taliban prisoners, but the exchange process had not been finalized.
"Khalilzad has given the Taliban list to the government, but it will take time. The prisoner swap will happen at some stage," he said, adding: "The exchange is entirely aimed at confidence-building and for resuming the talks."
Last month, Khalilzad held his first direct meeting with the Taliban in Pakistan to find ways to restart discussions with the group, after US President Donald Trump called off the talks in September.
This was after nearly a year of intensive talks in Qatar between the two sides.
Last week, after several meetings with regional leaders and NATO ambassadors in Europe, where he pressed the need to find a political settlement to the Afghan war, Khalilzad traveled to Kabul and held talks with President Ashraf Ghani and Chief Executive Dr. Abdullah Abdullah.
The Afghan-born diplomat then traveled to Pakistan, where he met with Prime Minister Imran Khan before returning to Kabul where he has stayed, hoping to arrange the prisoner exchange deal, an official source, requesting anonymity, said on Saturday.
Although Ghani's National Security Advisor Hamdullah Mohib confirmed that initial discussions with the president revolved around the prisoners exchange, the government has stayed silent about Khalilzad's latest trip.
The two professors, Kevin King, an American, and Timothy Weeks, an Australian, were abducted in Kabul in 2016 while employed at the American University in Kabul in broad daylight by the Haqqani network, the main military wing of the Taliban which has been accused of conducting major attacks in urban areas.
Meanwhile, Arab News understands that the Taliban have demanded freedom for dozens of inmates held by Kabul, including Anas Haqqani, son of the founder of the network.
"He (Khalilzad) has been in Kabul for days, trying to get the prisoner exchange done. He has met with President Ghani on this. I do not know of any progress or opposition about it so far," the source said.
There was no word from Khalilzad or the US Embassy on the issue.
Officials in Ghani's office refused to comment on Khalilzad's latest trip and his push for the exchange of prisoners.
But Abdullah said the exchange was necessary.
"If we have prisoners held by the other side, and their prisoners are here, work should be done for their release and this should, of course, help us in achieving peace in the country," Abdullah said on Friday.
Afghan lawmaker Mir Dad Nijrabi added that Khalilzad had asked Kabul for the freedom of Taliban prisoners, including Anas Haqqani, for the release of two American University professors.
https://www.arabnews.com/node/1578281/world
--------
At least 10 civilians killed in terror attack in N. Syria
Burak Karacaoglu and Omer Koparan
02.11.2019
TAL ABYAD, Syria
At least 10 civilians, including children, were killed and many others injured Saturday in a terrorist bomb attack in northern Syria, according to an Anadolu Agency correspondent on the ground.
A bomb-laden vehicle targeted a busy marketplace in Tal Abyad's district center, according to initial reports.
As the wounded are referred to the nearby hospitals in Turkey's border city of Sanliurfa, the death toll is feared to rise.
Turkey-backed Syrian National Army (SNA) rebels, who rushed to the scene, are evaluating the possibility of YPG/PKK terror group's role in the attack.
The YPG/PKK terror group is targeting settlement areas under control of the Syrian National Army (SNA) that has fought alongside the Turkish forces in Turkey-led anti-terror operations in northern Syria.
The YPG/PKK terrorists continue attacks in Tal Abyad and Ras al-Ayn districts despite pulling out of the area under a deal reached by Turkey and the U.S. on Oct. 17.
Turkey launched an anti-terror operation, Operation Peace Spring, on Oct. 9 to eliminate terrorists from northern Syria in order to secure Turkey's borders, aid in the safe return of Syrian refugees and ensure Syria's territorial integrity.
Full report at:
https://www.aa.com.tr/en/americas/at-least-10-civilians-killed-in-terror-attack-in-n-syria/1633818
--------
URL: https://www.newageislam.com/islamic-world-news/ahead-ayodhya-verdict-rss-banks/d/120164
New Age Islam, Islam Online, Islamic Website, African Muslim News, Arab World News, South Asia News, Indian Muslim News, World Muslim News, Women in Islam, Islamic Feminism, Arab Women, Women In Arab, Islamophobia in America, Muslim Women in West, Islam Women and Feminism