New Age Islam News Bureau
8 Feb 2018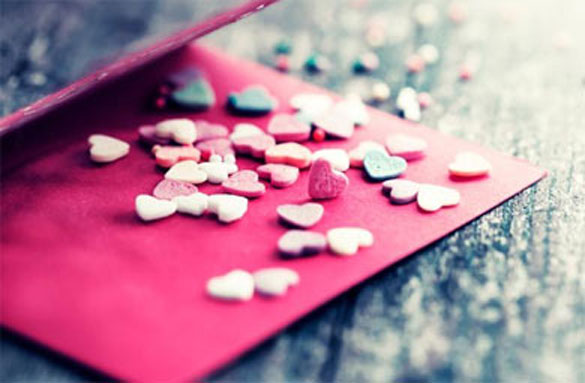 The Islamabad high court has prohibited the celebration of Valentine's Day in public spaces and government offices across the country.(Representative image)
----
• 'Against Islamic Teachings': Pakistan Bans Media Coverage of Valentine's Day Celebrations
• Maldives' History with Radical Fundamentalists Makes Govt's Courting Of Islamist Groups Dangerous
• When Kenyan Muslims Saved Their Christian Neighbors' Lives
• US Names Three Pakistanis as 'Global Terrorists'
• As Ayodhya – Babri masjid title suit hearing begins, Muslims may seek a larger Bench
• Jewish Groups Push Bill Targeting Myanmar for Persecution of Muslims
Pakistan
• 'Against Islamic Teachings': Pakistan Bans Media Coverage of Valentine's Day Celebrations
• Pakistan Court Hands Out Death Sentence over Blasphemy Lynching
• US launches new air attacks against Taliban
• Pakistan Court Convicts 31 over Campus Lynching of Student Accused of Blasphemy
• EU Envoy Urges CII to Focus on Issue of Minority Rights In Pakistan
• 100 North Waziristan families stranded at Pak-Afghan border: report
• JUI-F workers protest ATC verdict in Mashal Khan lynching case
--------
Southeast Asia
• Maldives' History with Radical Fundamentalists Makes Govt's Courting Of Islamist Groups Dangerous
• Uighur Thai Jail Escapees Detained In Malaysia, China Wants Them Back
• Maldives Ex-President Says Top Court Judge Ill-Treated in Prison
• Maldives president back in control as court reverses ruling
• Child-naming laws not applicable to Malaysians with no surnames, court told
• The United States must help Indonesia in fight against ISIS
--------
Africa
• When Kenyan Muslims Saved Their Christian Neighbors' Lives
• As Trump Wavers on Libya, an ISIS Haven, Russia Presses On
• Al Qaeda trying to regroup in Tunisia after Islamic State setbacks: sources
• UN report says human smugglers in Libya have links to security services
• Nigeria army to dispatch troops to central states
• Nigeria: Boko Haram - Military Disagrees With Shettima Over Rating, Performance
--------
North America
• US Names Three Pakistanis as 'Global Terrorists'
• Report: Social Media Surveillance Unfairly Targeted Muslims
• US draft report calls for long-term monitoring of Sunni Muslim immigrants
• US senators concerned Trump's Afghanistan strategy will not succeed
• American extremists returning from Syria remain terror threat to US: Study
• US police spied on Muslims, African Americans: American Civil Liberties Union
--------
India
• As Ayodhya – Babri masjid title suit hearing begins, Muslims may seek a larger Bench
• Srinagar hospital attack: Escaped militant has reached safe destination, says Hizbul Mujahideen
• NIA Nabs One More In Connection With Let Activities Probe
• India Thanks Saudi Arabia for Increasing Country's Haj Quota
• Uttar Pradesh: District administration ensures locality's name returns to its orginal
• Srinagar hospital attack: 'Pakistan prisoner complained of abdominal pain, skin issue'
• Govt approves 14,460 bunkers for civilians hit by Pakistan firing
--------
South Asia
• Jewish Groups Push Bill Targeting Myanmar for Persecution of Muslims
• Uzbek Nationals among 14 ISIS Militants Killed In Jawzjan Airstrikes
• Hunger Used To Target Dwindling Number of Rohingya Muslims in Myanmar
• Turkish minister visits Rohingya camps in Bangladesh
• Afghan Air Force to start dropping laser-guided bombs in the near future
• ISIS suffer casualties in US drone strike and Afghan forces operations
• Turkish minister visits Rohingya camps in Bangladesh
--------
Arab World
• Video Shows Kurdish Militia Leader Executing Man in Syria's Deir Al-Zour
• Syria Intercepts Israel Strikes near Damascus
• Popular Forces Warn US Army against Continued Deployment in Iraq
• Hundreds of Kurdish Fighters Dispatched to Northern Syria to Face Turkish Army
• ISIL Terrorists Continue to Retreat from More Regions in Northwestern Syria
• Severe Tensions Erupt between SDF, Civilians in Eastern Syria
• Syrian Army Frees 12 More Regions from ISIL in Hama Province
• Turkey Planning to Set up First Airbase in Northern Syria
• Syria says intercepted Israel strikes near Damascus
• Saudi Arabia denies granting airspace for flights between India and Israel
• Pressure mounts on Assad over chemical gas attacks
--------
Mideast
• Turkey's Role in Taking Up Muslim World Issues Praised
• Deported Palestinian Inciter Calls US 'Our Enemy' at Turkish Conference
• Saudi, UAE betray Yemen through military invasion: Tawakkol Karman
• African migrants protest against Israel's 'racist' deportations
• Palestinian killed after wounding Israeli guard: military
• Envoy Blasts Haley's Worn-Out Allegations against Iran
• Yemen's army liberates Mount Dharawiya in Saada
--------
Europe
• Germany Condemns PYD/PKK Rocket Attacks On Turkey
• Moscow Accuses US of Planning To Partition Syria
• Finland knife attacker saw himself as Islamic State soldier - police
• Briton who fought Islamic State faces terror charge
• French minister says all Iranian militia, including Hezbollah, must leave Syria
Compiled by New Age Islam News Bureau
URL: https://www.newageislam.com/islamic-world-news/against-islamic-teachings-pakistan-bans/d/114211
--------
'Against Islamic teachings': Pakistan bans media coverage of Valentine's Day celebrations
Feb 07, 2018
Pakistan's electronic media watchdog on Wednesday directed the local media to refrain from promoting and showing celebrations of Valentine's Day as such activities were against the Islamic teachings.
The Islamabad high court in a verdict passed on a petition submitted by a citizen on February 13, 2017, had prohibited the celebration of Valentine's Day (on February 14) in public spaces and government offices across the country "with immediate effect".
The Pakistan Electronic Media Regulatory Authority (PEMRA) issued the directives in the light of the IHC verdict passed in February last year.
"In the meanwhile, respondents are directed to ensure that nothing about the celebration of Valentine Day and its promotion is spread on the Electronic and Print Media," the PEMRA said in a statement.
"No event shall be held at official level and at any public place. Chairman, PEMRA is directed to ensure that all the TV channels shall stop the promotion of Valentine Day, forthwith," it said.
PEMRA directed countrywide broadcast media to "desist" from promoting the day.
Religious parties have been long demanding to ban all kinds of events and celebration related to the Valentine's Day in the country as such activities were against the Islamic teachings.
President Mamnoon Hussain also urged to abstain from Valentine's Day activities they were part of West traditions.
"Valentine's Day has no connection with our culture and it should be avoided," he said during a speech in 2016.
The Valentine's Day activities have often been disrupted in the past in the Muslim-majority country by the supporters of hardline parties like Jamaat-e-Islami.
https://www.hindustantimes.com/world-news/against-islamic-teachings-pakistan-bans-media-coverage-of-valentine-s-day-celebrations/story-CVch9eguBf3bCuaDFHQrQI.html
--------
Maldives' history with radical fundamentalists makes govt's courting of Islamist groups dangerous
Feb 07, 2018
The Maldives, a tiny Indian Ocean country, has been facing political turmoil for the last week, ever since President Abdulla Yameen declared a State of Emergency and ordered the arrest of former president and his half-brother Maumoon Abdul Gayoom.
Yameen, who has ruled the Maldives with an iron fist since winning democratic elections in November 2013, has put in place a string of extreme legislation, including criminalising defamation, stifling the press, even summoning armed forces to discipline MPs in Parliament.
However, it's his courting of Islamist groups and parties that is of the most concern, given the country's entire population is Muslim and has a history of being a fertile breeding ground for Islamic State recruits.
Using Islam as a tool in Maldivian politics started way back in 2012 when then president Mohamed Nasheed was forced to step down in what his party described was a "coup d'etat" following months of protests by Islamists against his version of "Liberal Islam". At the time, with the Arab Spring toppling several liberal governments in the Muslim world, Maldives also went the way of the protesters.
Two years later, Nasheed gave an interview to the Independent, where he said that up to 200 Maldivians are currently fighting for Islamic State in Iraq and Syria. "Radical Islam is getting very, very strong in the Maldives. Their strength in the military and in the police is very significant. They are using the Maldives military to train their people," Nasheed was quoted as saying in the report.
The Maldivian Muslims owe their allegiance to the Sunni sect and several international experts have warned of the disastrous consequences the Yameen government's decision of being soft on terror could have. For a country with a population of less than half a million people, the mushrooming of even small-scale terror cells could have major repercussions.
Nasheed also gave an interview to the Foreign Policy magazine last year, where he said his administration did "everything it could" do to curb the spread of extremist Islam, but rued that the pendulum has swung since Yameen took charge. "When we were younger, a very liberal Islam was the mainstream in the Maldives. We've now accepted Wahhabism as the mainstream and Islamic State as the extreme. We will soon accept Islamic State as the mainstream, and God help us where the extreme would be," he had said.
He accused the Yameen government of playing with fire for short-term political gains. "Yameen feels he can deal with the Islamist threat later but first he wants to consolidate power. He has the Islamists with him and he can't do away with them," Nasheed alleged, in the interview to Independent.
"I don't see the government taking any measures against the Islamic State flag being displayed on the streets and all the indoctrination going on. They are very short-sighted. Their thinking is that Islam has a lot of support and you can whip up more (political) support with religion," he added.
Social changes
And it's not just the politics of Maldives that's being influenced by the Islamists, there are also social changes being witnessed on the streets. Society for Health Organization, an NGO working on women's issues in Male, told Huffington Post that the rise of Islam in the country has not been good for women. "The veil and the burqa are things that are becoming more forced. When we were growing up, we didn't see this so much. We have started to see women covering up more and more," they said.
The Islamists are already insisting that women remain subservient to men in the archipelago, which has been 100 percent Muslim for centuries. What's more, they are even taking to social media to spread the message. As one anonymous source told the Huffington Post, "There's no freedom here, no freedom of speech, no freedom of religion. You have to be Sunni. The Constitution says that if you are not Muslim then you are not Maldivan."
The silver lining
However, all is not lost yet. Despite gaining much ground, the Islamists haven't been able to crack the political puzzle. As reported by The Conversation, the main Islamist party, Adalat, has never succeeded in elections. It is currently in the Opposition, incidentally in an alliance with Nasheed's Maldivian Democratic Party (MDP), which actively pursues a form of "Liberal Islam".
Moreover, unlike in other Islamist countries, Maldivians are solidly in favour of democracy. In a 2015 survey, 62 percent Maldivians said democracy was the best form of governance and 77 percent said it was best suited for the Maldives. They also associated democracy with freedom of speech and assembly.
It's an indication that despite a history of dictatorship and despite a coup d'etat throwing out the previous elected government, the citizens insist on having a democracy. It's also a suggestion that President Yameen's attempts of having an authoritarian form of government may not last as long as initially thought.
http://www.firstpost.com/world/maldives-history-with-radical-fundamentalists-makes-govts-courting-of-islamist-groups-dangerous-4339695.html
--------
When Kenyan Muslims Saved Their Christian Neighbors' Lives
By Rod Anderson
Jan 31, 2018
A Kenyan-German short film called "Watu Wote," which depicts the real life story of Muslim passengers risking their lives to save Christians on a bus when Islamic radicals attacked in 2015, has been nominated for an Oscar award.
The full list of Oscar nominations was released earlier this week, with "Watu Wote" up for Best Live Action short film at the 90th Academy Awards, which will take place on March 4, as noted by the Clarion Project.
The Christian Post reported on the story that inspired the movie back in December 2015, when Al-Shabaab terror group radicals ambushed a bus in Kenya that was carrying close to 100 people, both Christians and Muslims alike.
https://www.christianpost.com/news/kenyan-muslims-saved-christian-neighbors-lives-215761/#.Wnh1PBzfueQ.facebook
--------
US names three Pakistanis as 'global terrorists'
Feb 8, 2018
WASHINGTON: The United States has named three Pakistanis as key "terrorist facilitators", saying they worked closely with a well-known backer of Al-Qaeda, Lashkar-e-Taiba and the Taliban known as Shaykh Aminullah.
The US Treasury placed Rahman Zeb Faqir Muhammad, Hizb Ullah Astam Khan, and Dilawar Khan Nadir Khan on its blacklist of "Specially Designated Global Terrorists," in an effort to disrupt the group´s ability to obtain and distribute financing.
All three were tied to Shaykh Aminullah, who has been on international terror blacklists since 2009.
US officials allege that Shaykh Aminullah turned the Ganj seminary, a boys school in Peshawar, into a training and recruiting base by Al-Qaeda, the Taliban and Lashkar-e-Taiba.
The three men were involved in providing financial and logistical support, explosives, and technological aid to the three Pakistan and Afghanistan-based extremist groups, the Treasury said.
Rahman Zeb, it said, has been in charge of raising funds and materials for Lashkar-e-Taiba in the Gulf region, and helped Shaykh Aminullah travel to the Gulf in 2014.
Hizb Ullah was involved in Shaykh Aminullah´s seminary and helped him on various trips to the Gulf.
Dilawar, meanwhile, was a close assistant to Shaykh Aminullah, arranging his travel around Pakistan and handling his correspondence and financial transactions.
"Treasury continues to aggressively pursue and expose radicals who support terrorist organizations and run illicit financial networks across South Asia," said Sigal Mandelker, Treasury Under Secretary for Terrorism and Financial Intelligence.
Last month, the United States imposed sanctions on six men said to be linked to the Afghan Taliban and the 'Haqqani Network', less than a month after US President Donald Trump ordered cuts in security aid to Pakistan over its alleged failure to crack down on terrorists.
Four of the individuals – Abdul Samad Sani, Abdul Qadeer Basir Abdul Baseer, Hafiz Mohammed Popalzai, and Maulawi Inayatullah – were designated for acting on behalf of the Taliban, while the remaining two – Faqir Muhammad and Gula Khan Hamidi – were sanctioned for acting on behalf of the Haqqani Network, the US Treasury Department stated.
https://www.pakistantoday.com.pk/2018/02/08/us-names-three-pakistanis-as-global-terrorists/
--------
As Ayodhya – Babri masjid title suit hearing begins, Muslims may seek a larger Bench
by Seema Chishti
February 8, 2018
The Supreme Court will resume hearing on Thursday cross-appeals against the Allahabad High Court order of September 30, 2010, which partitioned the disputed Ramjanmabhoomi-Babri Masjid site in Ayodhya three ways. The appeal, which was last heard on December 5, 2017, is before a three-judge Bench headed by Chief Justice of India Dipak Misra, and also comprising Justices Ashok Bhushan and S Abdul Nazeer.
Among those arguing the case for the Babri Masjid, the view is firming up that the matter should be heard by a larger Bench. While nothing is being said publicly yet, the side arguing for Hashim Ansari (deceased, now being represented by his son Iqbal Ansari) may argue that since the courts have earlier spoken of larger Benches in matters of national and Constitutional importance, this appeal must be heard by a Bench of "at least seven judges".
This issue was raised on December 5 last year and recorded in the order that was passed — but was kept open for consideration at a later stage. At least three earlier cases in the Ayodhya matter have been decided by a larger Bench of the Supreme Court when the suits for title were pending in the High Court.
The importance of the matter was stated in the High Court judgment, as well as in earlier judgments by larger Benches of the Supreme Court. Even the original suits for title were heard by three judges of the High Court, contrary to the general practice of such matters being heard by a single judge of the district court.
The December hearing had been dramatic, with senior counsel threatening to walk away from the proceedings if the matter was not postponed and all documents not made available to the appellants. Now, sources say, a lot of the material has been made available to the parties, with translations and photocopying having been nearly completed.
Title suits over the land on which the Babri Masjid once stood were filed between 1950 and 1984.
On December 6, Prime Minister Narendra Modi told an election rally in Gujarat: "Kapil Sibal advocated the cause of the Muslim community. He has the right to do it and we do not have any problem with it. You can present your argument quoting all facts and laws… But you dare say that the case should not be heard till the 2019 elections? You want to stop the hearing of the Ram Temple (issue) in the name of elections?"
Sibal, a Congress MP who appeared for Iqbal Ansari, had asked that the matter be heard after the 2019 general elections.
Advocate Shakeel Syed, counsel for the Sunni Waqf Board, when contacted, said, "We are confident and prepared for the hearing, and we will argue our case." Advocate M R Shamshad, counsel for Iqbal Ansari, said, "You will come to know what we have to say when we argue."
http://indianexpress.com/article/explained/title-suit-judgment-appeal-in-sc-today-as-ayodhya-hearing-begins-muslims-may-seek-a-larger-bench/
--------
Jewish groups push bill targeting Myanmar for persecution of Muslims
7 January 2018
WASHINGTON — Twenty-four Jewish groups encompassing all major religious streams urged a Senate panel to advance a bill that would penalize Myanmar — also known as Burma — for its treatment of its Rohingya Muslim minority.
"Passing this legislation through your committee and the full Senate would send a powerful message to the Burmese military and the global community that the United States will not be silent or inactive in the face of mass atrocities," said the letter sent Friday to Republican Senator Bob Corker (Tennessee) and Democrat Senator Ben Cardin (Maryland), respectively the top Republican and Democrat on the Foreign Relations Committee.
Among those signing were Reform, Conservative, Orthodox and Reconstructionist umbrella bodies as well as major civil rights groups including the American Jewish Committee and the Anti-Defamation League. Also signing was the Jewish Council for Public Affairs, the consensus-driven umbrella for Jewish public policy groups.
The bill, as described in the letter, "would mandate targeted US sanctions to help end the Myanmar military's atrocities against the Rohingya people, provide refugee assistance for the Rohingya, and establish a mechanism to address accountability around crimes committed against the Rohingya and other ethnic minorities in Burma."
Cardin, who is Jewish, has told reporters in recent days that he believes the bill will advance soon.
"We cannot remain silent as Jews, for whom the words 'never again' require us to act, nor as global citizens, in the face of senseless acts of brutality," the letter says.
Myanmar has been accused of ethnically cleansing Rohingya from its country. The hundreds of thousands of Rohingya fleeing the country since August is believed to be the world's fastest-growing refugee crisis. Myanmar, a Buddhist majority country, says it is only targeting militants.
Israeli human rights groups have sued to stop Israel from selling arms to Myanmar.
https://www.timesofisrael.com/jewish-groups-push-bill-targeting-myanmar-for-persecution-of-muslims/
--------
Pakistan
Pakistan court hands out death sentence over blasphemy lynching
February 7, 2018
A Pakistani court sentenced one person to death and five others to life imprisonment on Wednesday for lynching a student accused of blasphemy, a crime which sent shockwaves through the conservative Muslim country.
Mashal Khan, 23, was stripped, beaten and shot by a gang made up mostly of students last April before being thrown from the second floor of his dormitory at Abdul Wali Khan University in the northwestern city of Mardan.
"One of the accused has been awarded a death sentence, (five) were given life imprisonment while 26 have been acquitted," Saad Abbasi, a defence lawyer, told AFP at the prison where the verdict was announced.
An additional 25 were given three-year sentences, he added, saying he planned to file an appeal against the decision.
The court sentenced Imran Sultan Mohammad to death over his role in shooting Khan during the lynching, a crime he confessed to earlier.
Ahead of the verdict, heavy security was enforced at the jail in the city of Haripur where the accused were detained, with the area cordoned off by police and elite commandos.
The proceedings were held in an anti-terrorism court inside the jail for security reasons.
Around 100 relatives of the accused students waited outside the prison walls as news of the verdict trickled out.
"A day will come that the judge will answer the God. The verdict he has announced is unjust," said Waheedullah, whose son was given a three-year sentence.
The brutality of the attack, which was recorded on mobile phone cameras and posted online, stunned the public and led to widespread condemnation -- including from prominent Islamic clerics. Protests erupted in several cities.
Students who took part were rounded up after being identified through CCTV footage from the university and video clips.
An official report released months later concluded Khan was falsely accused, saying the murder was instigated by members of a secular student group who felt threatened by Khan's growing prominence as a critic of rising fees and of alleged corruption at the university.
http://www.thejakartapost.com/news/2018/02/07/pakistan-court-hands-out-death-sentence-over-blasphemy-lynching-.html
--------
US launches new air attacks against Taliban
February 08, 2018
WASHINGTON - US bombers have struck multiple Taliban targets in a new air offensive over the past four days in far northeastern Afghanistan near the China and Tajikistan borders, the Southern Command said Tuesday.
The strikes hit Taliban training facilities in Badakhshan province, "preventing the planning and rehearsal of terrorist acts," the Southern Command said in a statement.
The bombing also destroyed vehicles that it said the Taliban took from the Afghan National Army and were turning into vehicle-born explosive devices.
The strikes were carried out in part by a US Air Force B-52 Stratofortress, which dropped 24 guided munitions.
The Southern Command, which oversees US military activities in the Middle East and Afghanistan, said it continues to carry out strikes against the Taliban and its support networks in Helmand Province in the south of the country as well.
Strikes and raids by US and Afghan forces "have resulted in the removal of more than $30 million of Taliban revenue since the campaign began in November, 2017," the Command said.
US Defence Secretary James Mattis, defending the 16-year-old war in Afghanistan in a hearing by the House Armed Services Committee Tuesday, said that the new US strategy of training and advisory support to local troops has the strong backing of NATO allies helping the effort. The number of allies in Afghanistan has actually grown to 41, he said.
Full report at:
https://nation.com.pk/08-Feb-2018/us-launches-new-air-attacks-against-taliban
--------
Pakistan Court Convicts 31 Over Campus Lynching of Student Accused of Blasphemy
February 08, 2018
Peshawar, Pakistan. A Pakistani court on Wednesday (08/02) convicted 31 people over the campus lynching of a university student who was falsely accused of blasphemy, and sentenced one of them to death, a defense lawyer said.
The killing of student Mashal Khan, 23, last year sparked an outcry and raised fresh questions about the misuse of a harsh blasphemy law, which carries a death sentence for insulting Islam or the Prophet Muhammad.
Barrister Ameerullah Chamkani told Reuters one of the 31 accused had been sentenced to death, five were jailed for life and the other 25 were jailed for four years.
The court acquitted 26 others out of a total of 57 people indicted by a court late last year.
Chamkani said one of the convicts, Imran Ali, had been sentenced to death because he had shot Mashal three times.
The accused were students, teachers and some officials of Abdul Wali Khan University named after a secular political leader in northwest Pakistan.
They all pleaded not guilty in the trial conducted at a high-security prison due to threats to defense lawyers and government prosecutors, Chamkani said.
Khan was known as an intellectually curious and religious student who liked to debate controversial social, political and religious issues.
He was attacked and killed by a mob on the campus on April 13 after a dormitory debate about religion.
Blasphemy is a highly sensitive issue in Pakistan, where insulting Islam's prophet is punishable by death. Even a rumor of blasphemy can spark mob violence and there have been cases of people misusing the law to settle scores.
At least 67 people have been killed over unproven blasphemy allegations since 1990, according to human rights groups.
In 2011, a bodyguard assassinated Punjab Governor Salman Taseer after he called for the blasphemy laws to be reformed. His killer, Mumtaz Qadri, who was executed last year, has been hailed as a martyr by religious hardliners.
A political party founded in Qadri's honor has made blasphemy its central issue in the run-up to a general election later this year.
The party last year forced the government to retract within a day a change in electoral laws that it deemed blasphemous.
Party supporters also blocked the main road into Islamabad for nearly three weeks last year in a protest against a law minister they accused of blasphemy.
The government eventually gave in, agreeing to an army-brokered deal that included the resignation of the minister.
Khan's younger brother, Aimal Khan, told reporters he was not happy about the acquittals and his family would decide whether to challenge the court decision.
Full report at:
http://jakartaglobe.id/international/pakistan-court-convicts-31-campus-lynching-student-accused-blasphemy/
--------
EU envoy urges CII to focus on issue of minority rights in Pakistan
Feb 8, 2018
ISLAMABAD: European Union's envoy in Pakistan Jean-Francois Cautain called on Chairman of the Council of Islamic Ideology (CII) Dr Qibla Ayaz on Wednesday and urged the latter to focus on the issue of the minority rights in Pakistan.
Both dignitaries discussed issues of mutual interests as well.
The ambassador was accompanied by First Counsellor Franck-Olivier Roux and First Secretary Anne Kofoed, while from the CII's side Secretary Dr Ikramul Haq was present on the occasion.
The delegation discussed bilateral issues and explored how to develop common areas of cooperation between the two organisations, besides minorities' issues.
Full report at:
https://www.pakistantoday.com.pk/2018/02/07/eu-envoy-urges-cii-to-focus-on-issue-of-minority-rights-in-pakistan/
--------
100 North Waziristan families stranded at Pak-Afghan border: report
Feb 8, 2018
PESHAWAR: Around 100 North Waziristan families are stranded at the Ghulam Khan checkpost at the Pak-Afghan border, as they have been stopped by the Afghan officials to enter Pakistan, reported by a local English daily.
Talking to the media, Political Agent Karman Afridi said that the situation is like this since last Tuesday. He said that the Afghan officials have stopped these families from entering Pakistan on the pretext of not having the relevant documents.
These families took refuge in Afghanistan as the army launched the operation Zarb-i-Azb against militants in June 2014.
Full report at:
https://www.pakistantoday.com.pk/2018/02/08/100-north-waziristan-families-stranded-at-pak-afghan-border-report/
--------
JUI-F workers protest ATC verdict in Mashal Khan lynching case
Feb 8, 2018
MARDAN: Workers from Jamiat-e-Ulemi-i-islam (JUI-F) on Wednesday gathered at the Mardan Motorway Interchange and protested against the verdict given by an Anti-Terrorism Court (ATC) in the Mashal Khan murder case.
The charged crowd chanted slogans against the slain student Mashal Khan and vowed to challenge the verdict in the Supreme Court.
A JUI-F worker, while talking to reporters, said that they had gathered at the interchange to 'welcome' the 26 'heroes' acquitted by ATC earlier on Wednesday. Six persons acquitted by the court reached Mardan while two went to Swat.
While addressing the gathering, JUI-F Khyber Pakhtunkhwa General Secretary Shujaul Mulk said that the issue would not end here while criticising the government for supporting the verdict of ATC in Mashal Khan murder case.
Another provincial JUI-F leader warned the government to release the convicts sentenced by the ATC or else the party would start protests to raise their voice on the matter.
Full report at:
https://www.pakistantoday.com.pk/2018/02/08/jui-f-workers-protest-atc-verdict-in-mashal-khan-lynching-case/
--------
Southeast Asia
Uighur Thai jail escapees detained in Malaysia, China wants them back
February 8, 2018
KUALA LUMPUR, Feb 8 — Eleven ethnic Uighur Muslims from China, missing since their dramatic escape from a Thai jail last year, have been detained in Malaysia and Beijing wants them back, sources familiar with the matter told Reuters.
Twenty Uighurs broke out of a cell near the Thai-Malaysian border in November by digging holes in the wall and using blankets as ladders. The escapees were part of a group of more than 200 Uighurs detained in Thailand in 2014.
Members of the group identified themselves as Turkish citizens and asked to be sent to Turkey but more than 100 were forcibly returned to China in July 2015, a move that sparked international condemnation, including from rights groups who feared they could face torture in China.
Malaysia said two days after the escape that it had arrested one of the Uighurs who had crossed the border to its northern state of Kedah, and that he would be handed over to Thailand.
But the Muslim-majority Southeast Asian country has not disclosed any further Uighur arrests since.
Beijing accuses separatist extremists among the Uighur minority of plotting attacks on China's Han majority in the restive far western region of Xinjiang and other parts of China.
China has been accused of rights abuses at Xinjiang, torture of Uighur detainees and tight control on their religion and culture. It denies wrongdoing. Over the years, hundreds, possibly thousands, of Uighurs have escaped unrest in Xinjiang by travelling clandestinely via Southeast Asia to Turkey.
Three sources who did not want to be identified due to the sensitivity of the matter said Malaysiahad detained the 11 Uighurs in recent weeks in the north of the country. They said China was in talks with Malaysia on their deportation.
Some Western foreign missions were trying to dissuade them from sending the Uighurs to China, the sources added.
"They (Malaysia) are under great pressure from China to hand them over to China and not to Thailand," one of the sources said.
Malaysia's home ministry and the prime minister's department did not respond to a Reuters request for comment. China's foreign ministry did not immediately respond to a fax message seeking comment.
China had urged Thailand to "quickly bring to justice" the 20 that broke out of the detention centre.
Despite saying in November it would send the one escapee back to Thailand, Malaysia has in the past sent some Uighurs detained in the country to China.
In September, deputy prime minister Datuk Seri Ahmad Zahid Hamidi said Malaysia had since 2011 arrested 29 Uighur "militants" involved with Islamic State and deported them to China, Malaysian state news agency Bernama reported.
In 2014, Malaysia detained 155 Uighurs, more than half of them children, who were found crammed into two apartments in the capital, Kuala Lumpur. It is not clear if they were sent to China.
Two of the sources said Malaysia had not yet made a decision on whether to send the recently detained 11 to China, while the third source said deportation to China was likely.
Malaysia may be reluctant to hand the Uighurs to China due to "lack of transparency" on what happened to those sent back before, one source said.
Exiled ethnic Uighur leader Rebiya Kadeer called on Thailand and any country that may find the Uighurs to treat them according to international law and not hand them over to China. — Reuters
http://www.themalaymailonline.com/malaysia/article/uighur-thai-jail-escapees-detained-in-malaysia-china-wants-them-back#QD4PsuQ5ZIxJpUUJ.97
--------
Maldives Ex-President Says Top Court Judge Ill-Treated in Prison
February 08, 2018
Male/Colombo. The exiled former president of the Maldives on Wednesday (07/02) accused authorities of ill-treatment of a supreme court judge thrown into prison following the imposition of emergency in the Indian Ocean island nation.
The Maldives has been in crisis since last week, when the Supreme Court quashed convictions ranging from corruption to terrorism of nine opposition figures, including former president Mohamed Nasheed, its first democratically elected leader.
Tension came to a head when President Abdulla Yameen's government rejected the ruling, imposing an emergency on Monday and then, in the early hours of Tuesday, arresting the chief justice and another judge of the court.
Judge Ali Hameed was being harshly treated, Nasheed, who was granted asylum by Britain after the Male government allowed him to leave jail for medical treatment abroad in 2016, said in a Twitter post.
Former President Maumoon Abdul Gayoom, 80, who was also arrested in the crackdown and sent to a prison island, had stopped eating, he added.
"I am told President Gayoom is not taking food, while Justice Ali Hameed has been ill treated," Nasheed said on Twitter, but gave no further details.
However, Dunya Maumoon, Gayoom's daughter and a minister of state in Yameen's administration, rejected Nasheed's comment about her father, telling Reuters: "I just visited my father. He is keeping well. Nasheed is just spreading rumors."
Gayoom ruled the Maldives for 30 years until 2008, when Nasheed was elected president, and he now stands with the opposition in the fractious politics of the tropical islands, home to 400,000 people, most of them Muslims.
The Maldives, best known for its luxury beach resorts, has assumed greater importance since China began building political and economic ties in its so-called "String of Pearls" strategy to create a network of ports in the Indian Ocean.
On Wednesday, China cautioned against any foreign meddling in the islands' internal affairs, after Maldives' opposition leaders called for intervention by its rival, India.
"The international community should play a constructive role from a position of respecting the Maldives' sovereign rights, rather than taking actions that will complicate the situation," foreign ministry spokesman, Geng Shuang, said when asked about the possibility of military intervention.
India, which has historically had greater clout in the islands, located near key shipping lanes, has sought to push back against China's growing influence.
India, which has expressed concern over the situation, has been silent on the calls for intervention.
"We are disturbed by the declaration of a state of emergency in the Maldives, following the refusal of the government to abide by the unanimous ruling of the full bench of the Supreme Court on 1 February, and also by the suspension of constitutional rights," its foreign ministry said on Tuesday.
Since Yameen took power in 2013, his government has faced heavy criticism over the detention of opponents, political influence over the judiciary and the lack of freedom of speech.
Nasheed, who is in the Sri Lankan capital of Colombo, urged India to send an envoy backed by its military to the Maldives to free the political detainees and judges.
He also asked the United States to block financial transactions of government leaders.
"It is essential that India leads the international community in forcing President Yameen to comply with last week's Supreme Court order," he wrote in an op-ed article in the Indian Express newspaper on Wednesday.
Indian intervention in the Maldives, about 400 kilometers away, would not be unprecedented, as New Delhi sent troops in 1988 to foil a coup. But it has since avoided getting dragged into the island's politics.
Yameen, the half-brother of former president Gayoom, said his actions were designed to stop a coup and suggested that two senior judges acted against him because law enforcement officials were investigating them for graft.
On Tuesday, the three judges who are still free reversed the Supreme Court's decision to drop charges against the nine political dissidents, the court said on its website.
Full report at:
http://jakartaglobe.id/international/maldives-ex-president-says-top-court-judge-ill-treated-prison/
--------
Maldives president back in control as court reverses ruling
February 08, 2018
MALÉ - Maldives President Abdulla Yameen appeared Wednesday to have gained the upper hand in a bitter power struggle after a diminished Supreme Court reinstated the convictions of high-profile political dissidents including the exiled leader of the opposition. The tiny island nation, whose palm-fringed sandy beaches are a major tourist draw, was plunged into crisis last week when the top court ordered the release of nine political prisoners, saying their convictions were flawed.
The ruling appeared to pave the way for the return of Mohamed Nasheed, the country's first democratically elected president and now leader of the opposition, two years after he left his homeland following a controversial terrorism conviction. But Yameen refused to comply with the ruling and instead declared a 15-day state of emergency, curtailing the powers of the judiciary and the legislature, before ordering the arrest of the chief justice and another top judge.
On Tuesday the three remaining Supreme Court judges reversed last week's ruling, reinstating the convictions against Nasheed and eight others.
That means the leader of the opposition risks re-arrest if he returns as promised to run against Yameen in presidential elections due later this year in the honeymoon islands.
A statement on Yameen's website on Wednesday said his administration welcomed the court 's U-turn, which the judges had said was made "in light of the concerns raised by the president ".
Nasheed, the first democratically elected leader of the Maldives , has accused the president of acting illegally and urged international intervention in the crisis. On Tuesday he called on regional superpower India to send in troops to free the judges and the political detainees. But that is not considered likely in a country where Chinese influence is on the rise. In a statement, India said it was "disturbed" by the president 's latest moves and was monitoring the situation closely, but did not directly address Nasheed's request.
The worsening political turmoil has led several countries to warn against travel to the country, which depends heavily on tourism, at the peak of the holiday season.
On Tuesday UN Secretary General Antonio Guterres urged the government to lift the state of emergency, saying he was "seriously concerned about the unfolding situation" in the Indian Ocean archipelago.
The streets of the capital Male were calm on Wednesday with only a limited police presence and no sign of any repeat of the opposition protests that broke out last week.
Yameen has had almost all the political opposition jailed since he came to power, in an escalating crackdown on dissent.
This week he ordered the arrest of his estranged half-brother, former president Maumoon Abdul Gayoom, who last year sided with the opposition.
Gayoom - president for 30 years until the country's first democratic elections in 2008 - was the only senior opposition figure still at liberty in the Maldives before his arrest on Monday.
Nasheed on Wednesday demanded his release, saying the 80-year-old former leader had not been eating since his arrest.
He also urged the release of Supreme Court judge Ali Hameed, who he said had been ill-treated in detention.
Police have arrested three close relatives of Hameed, who was admitted to hospital early Wednesday.
Judge Hameed and Chief Justice Abdulla Saeed are accused of accepting bribes to impeach the president .
Meanwhile police in the Maldives raided a resort owned by another exiled opposition leader, Qasim Ibrahim, and arrested his son on unspecified charges.
Qasim Ibrahim, who ran for president in 2013 and currently heads the opposition Jumhooree Party, was one of four signatories of an opposition unity deal aimed at toppling President Yameen in April 2017.
Qasim was subsequently jailed for three years on a bribery charge, but was given asylum in Germany after travelling there for medical treatment.
Full report at:
https://nation.com.pk/08-Feb-2018/maldives-president-back-in-control-as-court-reverses-ruling
--------
Child-naming laws not applicable to Malaysians with no surnames, court told
BY IDA LIM
February 8, 2018
PUTRAJAYA, Feb 8 — Malaysians who have no surnames are not subject to a law on the recording of the names of children in the National Registration Department's (NRD) records, the Federal Court was told in the "bin Abdullah" case today.
Senior federal counsel Suzana Atan, who represented the NRD, said Section 13A of the Births and Deaths Registration Act (BDRA) revolved around the issue of surnames.
Noting that the word "surname" was not defined in the BDRA, she said the dictionary meaning of this word was family name, which she said was different from those who only have patronyms.
She said Section 13A does not apply to a Johor Muslim couple who wanted to have his name included as part of their illegitimate child's name instead of having the "bin Abdullah" patronym used, saying that the father's name in this case is not a surname and that the provision was not intended to allow for such inclusion.
"This is surname of mother or surname of that person who acknowledges. If it's intended to be mother's or father's name, the provision will say name of that person," she told the Federal Court yesterday.
Section 13A says that a legitimate child's surname entered shall be the father's surname if there is one, and among other things says that the surname of an illegitimate child may be the surname of the person acknowledging himself to be the father and at the latter's request.
Suzana argued that the Federal Court should therefore answer no to the legal question of whether the Births and Deaths Registration Act 1957's Section 13A applies to the registration of births for Muslim children and enables them to take their father's surname.
This was one of three questions heard by the Federal Court yesterday in the NRD's appeal against an earlier Court of Appeal ruling in the Johor Muslim couple's case.
The two other questions were whether the Registrar of Births and Deaths may refer and rely on sources of Islamic law on legitimacy when registering the birth of a Muslim child, and whether the civil court may determine questions on the legitimacy of Muslim children for the naming and ascribing of paternity,
Parliament would have made it clear
Lawyer K. Shanmuga said that Suzana had acknowledged that the BDRA applies to both Muslims and non-Muslims, arguing that Parliament would have made it clear in the BDRA itself if they wanted to exclude any segment of Malaysians from being subject to Section 13A.
He said the BDRA has specific provisions when different treatment is intended for different races, such as allowing children of the ethnic Chinese group to register their names using Chinese characters.
"Nothing in Section 13 or Section 13A suggests it should not be used for Muslims or Tamils and many others in Malaysia.
"My submission is it can't be the intention of Parliament to legislate in this way and exclude 70 per cent of the population. It must have intended to apply to all Malaysians," he said.
If Section 13 and Section 13A were to be argued to distinguish between Muslims and non-Muslims, it would be discriminatory in the name of religion, he argued.
"You must preserve that a statute is non-discriminatory," he said.
As for the issue of surname, Shanmuga said the Bahasa Malaysia translation of the BDRA had said the English version of the law was to be authoritative, suggesting that the word "surname" should not be given such a literal interpretation.
"We use surname for want of a better word to describe our naming system," he said, having noted that he himself has no surname but would put his father's name or his second name as the surname when filling up forms abroad.
He also suggested that the question of Section 13A's applicability to Muslims required a more "nuanced" approach, pointing out that Suzana herself had highlighted that some Muslims had family names — such as Alhabshi.
"So it's a nuanced question. The simple answer is it applies to all Malaysians," he argued.
Chief Justice Tun Md Raus Sharif, who chaired the Federal Court panel today, said the decision will be delivered on another date to be fixed.
On September 3, 2015, the Johor Muslim couple — given the initials of MEMK and NAW — and their child had filed the lawsuit against the NRD, the NRD director-general and the government of Malaysia to seek the change of the "bin Abdullah" patronym to the father's name in the birth certificate.
The Kuala Lumpur High Court had on August 4, 2016 dismissed the Johor Muslim couple's lawsuit and ruled that the NRD director-general's refusal to change the "bin Abdullah" patronym in the child's birth certificate was lawful.
The Court of Appeal had on May 25, 2017 unanimously delivered a landmark ruling that quashed the NRD director-general's decision to use the "bin Abdullah" patronym, also ordering him to correct the patronym in the birth certificate as he cannot override the father's wishes to have his name used.
Full report at:
http://www.themalaymailonline.com/malaysia/article/child-naming-laws-not-applicable-to-malaysians-with-no-surnames-court-told#1a1YzfxVR2MII20i.97
--------
The United States must help Indonesia in fight against ISIS
Feb 8, 2018
As the Islamic State licks its wounds following the disintegration of its Middle Eastern "caliphate," the terrorist group is increasingly looking to make gains in other vulnerable parts of the world. In response to its waning fortunes in Syria and Iraq, ISIS has steadily increased its investment in Southeast Asia, including a vital economic and security partner for the United States, which is Indonesia.
Indonesia is the most populous Muslim country in the world, with a population of 260 million spread across an archipelago of more than 18,000 islands. The country has dealt with homegrown radical Islamist groups for decades, but the influence of transnational terrorist groups intensified following the 2002 attack in Bali by local Al Qaeda affiliate Jemaah Islamiyah.
More recently, ISIS has recruited hundreds of Indonesians to fight in the Middle East, in addition to providing logistical support and material for attacks at home, and infiltrating schools, prisons, and migrant communities throughout Indonesia. As a result, homegrown plots have steadily increased. In May 2017, five people were killed by a bomb at a Jakarta bus terminal, and the following month, a police officer was stabbed to death by alleged terrorists in Medan.
The rising influence of Islamist terror groups is not just confined to Indonesia. It's a problem that also afflicts many of its closest neighbors. In May 2017, ISIS-aligned militants occupied the Philippine city of Marawi, located just a few hundred miles from Indonesian territory. The city was recaptured only after a bloody five-month siege by the Philippine army.
Indonesia is also grappling with domestic political challenges that may further fuel extremism. The April 2017 gubernatorial election in Jakarta saw the formation of a troubling alliance between two established political parties and an ultra-conservative Islamist party against incumbent governor Basuki Tjahaja Purnama, also known as "Ahok,", a Christian who has since been imprisoned on blasphemy charges. Anti-Ahok street protests organized by hardliner Islamists organizations attracted more than 200,000 participants and inspired a palpable rise in anti-Christian sentiment.
This incident was significant, not only because Jakarta is a bellwether for the national political mood, but because it demonstrated that pandering to intolerant hardliners can pay dividends at the ballot box. If this trend is left unchecked in the run-up to provincial elections later this year and presidential elections in 2019, we may see a precipitous shift away from the religious moderation that formerly prevailed toward a discourse that incubates radical Islamism. Such a development has the potential to knock an important American ally in Asia off its democratic course, and would play right into the hands of transnational terrorist groups like ISIS.
Indonesia and its neighbors have wisely taken steps to increase regional cooperation to confront this problem through efforts such as the Trilateral Maritime Patrol Indomalphi, a joint security initiative between Indonesia, Malaysia, and the Philippines. While this kind of cooperation is extremely valuable, it is not sufficient to counter infiltration by transnational terrorists and the specific domestic vulnerabilities driving Indonesians to join groups like ISIS.
It is crucial that the United States works closely with Indonesia to help them address these challenges, continuing the fruitful partnership that accelerated in the aftermath of 9/11. For more than 15 years, the United States has implemented a range of programs that enhanced Indonesia's counterterrorism capabilities, including equipping special counterterrorism police units, training military officials on effective counterterrorism strategies, and providing maritime security assistance. These programs have helped to curb the threat of Islamic extremism in Indonesia and are an excellent example of how foreign assistance can directly further America's national security interests.
Underpinning this kinetic assistance is a related effort to strengthen Indonesia's democratic governance to better combat these challenges and prevent the rise of extremism. Effective assistance on this front starts from the ground up, by helping local governments to craft policies and deliver services that respond to the needs of citizens. This creates the conditions in which citizens can thrive, and reduces the opportunities for extremists to foment hatred and recruit vulnerable populations to their cause.
Through this relatively minor investment in improved governance, the United States can create more stable conditions and reduce the need for expensive kinetic assistance. Such an approach is consistent with the goals of President Trump's national security strategy, which recognizes both the necessity of preventing ISIS from finding new sanctuaries, as well as the need to encourage self-sufficiency among our allies.
I've seen firsthand the importance of governance in combating extremism. In Tunisia, my organization worked with local governments to understand and address deficiencies that have left segments of the population vulnerable to recruitment by extremists, such as frustration with corruption, poor relations between citizens and police, and a lack of citizen engagement in the decision-making process. While Indonesia of course has its own set of unique challenges, the case of Tunisia demonstrates the importance of robust interventions to enable citizens the opportunity to seek peaceful remedies for their grievances.
Full report at:
http://thehill.com/opinion/international/372791-the-united-states-must-help-indonesia-fight-against-isis
--------
Africa
As Trump Wavers on Libya, an ISIS Haven, Russia Presses On
By JO BECKER and ERIC SCHMITT
FEB. 7, 2018
Last March, the Pentagon's top general for Africa made a rare trip to Capitol Hill, bearing a sobering double-barreled warning.
"The instability in Libya and North Africa may be the most significant near-term threat to U.S. and allies' interests on the continent," the general, Thomas D. Waldhauser, told lawmakers.
But perhaps just as concerning, he indicated, were intelligence reports that Russia was helping a former Libyan general turned military strongman in a fight for control over the country's government and vast oil resources. In fact, just two months earlier, in a brazen assertion of the Kremlin's growing Middle East ambitions, Russia's only aircraft carrier had entered Libyan waters and, with great fanfare, welcomed aboard the militia leader, Gen. Khalifa Haftar.
During his campaign for president, Donald J. Trump made the United States-backed NATO operation that toppled Libya's dictator, Col. Muammar el-Qaddafi, a cornerstone of his critique of President Barack Obama and Hillary Clinton's foreign policy. The 2011 intervention left Libya with dueling governments — one recognized by the United States and the international community, the other aligned with General Haftar. In the chaos, Libya also became a safe haven for the Islamic State.
But despite a terrorist attack in Britain last spring whose Libyan roots offered a gruesome reminder that the Islamic State in Libya remains a deadly threat, the Trump administration has yet to arrive at a coherent policy for the country. On one hand, the president has said he sees no role for the United States in Libya; on the other, he has said the United States must fight the Islamic State there. The resulting policy vacuum, according to Libyan officials, American military commanders and intelligence analysts, has helped Russia spread its growing influence in one of the most dangerous parts of the world.
For months, the questions around Mr. Trump and Russia have largely focused on a different issue: whether anyone in the president's inner circle was complicit in Moscow's effort to disrupt the 2016 election. But even as the president's approach to Libya offers a case study of what critics say is the dysfunction that permeates his overall foreign policy, it also illustrates the curious dynamic that characterizes his relationship with President Vladimir V. Putin of Russia.
In openly courting General Haftar, the Kremlin was testing one of the incoming American president's guiding foreign policy assumptions — that he could work with Mr. Putin to tackle thorny issues in the Muslim world — and instead sent a signal to the world that Russia would continue to pursue its own interests there. Yet, as has often been the case when it comes to Mr. Putin, there has been little to no resistance on Mr. Trump's watch. The president himself has said nothing, and the State Department seems at odds with the Pentagon's wary assessment of the Russian threat.
In December, Mr. Trump met privately with the Libyan prime minister, Fayez Serraj, in Washington. In an interview, two senior White House aides argued that the United States was fully engaged in finding a diplomatic solution to the country's civil strife. But the Libyan leader left with no policy pronouncements from the president. Indeed, the administration has deferred the difficult job of brokering a diplomatic settlement almost entirely to the United Nations.
In Libya, as elsewhere, Mr. Trump has been guided largely by his own instincts and by a small circle of advisers who have his ear but little in-country experience. That is because a year into the president's tenure, many critical foreign policy positions remain vacant or recently filled. The top Africa specialist overseeing Libya at the National Security Council was not installed until early September, and there is currently no American ambassador.
Efforts to arrive at a comprehensive American strategy have also been hampered by infighting between top political advisers, who have argued that foreign entanglements in places like Libya are not in keeping with Mr. Trump's "America First" campaign promise, and top Pentagon and national security officials, who have urged the president to do more to combat the Islamic State there.
The crossfire has left Libyan officials, Western allies and even some in the United States embassy responsible for the country perplexed, as Libya policy has careened from a hands-off approach to a more recent spate of scattershot airstrikes against ISIS fighters who have regrouped in Libya since the president's election.
"What U.S. policy in Libya?" Martin Kobler, the former United Nations special envoy there, asked in an interview with The New York Times shortly before he stepped down last summer.
Donald Trump's Shifting Position on Libya
FEBRUARY 2011
President Trump initially supported the Libya intervention, urging the Obama administration in a video blog to stop Col. Muammar el-Qaddafi from unleashing what many feared would be a massacre in Benghazi.
"Now, we should go in. We should stop this guy, which would be very easy and very quick. We could do it surgically, stop him from doing it and save these lives."
OCTOBER 2016
During the second presidential debate, Mr. Trump used the situation in Libya to criticize his opponent, Hillary Clinton, who as secretary of state had championed the intervention.
"Look at what she did in Libya with Qaddafi. Qaddafi's out. It's a mess. And, by the way, ISIS has a good chunk of their oil. I'm sure you probably have heard that. It was a disaster. Because the fact is, almost everything she's done in foreign policy has been a mistake and it's been a disaster."
JUNE 2016
Asked on CBS's "Face the Nation" about his earlier support for the intervention, Mr. Trump said that while he had not opposed toppling Mr. Qaddafi, he was never for a "strong intervention."
"You do a surgical shot and you take him out. But I wasn't for what happened."
APRIL 2017
Since taking office, Mr. Trump has said next to nothing about his approach to Libya, except for this somewhat contradictory statement:
"I do not see a role in Libya. I think the United States has right now enough roles. We're in a role everywhere. So I do not see that. I do see a role in getting rid of ISIS."
Meanwhile, an emboldened Mr. Putin has seized the opportunity to expand Russian influence over the oil-rich North African nation just 300 miles from Europe. This is part of a broader, more ambitious Middle East strategy that builds on the Kremlin's successful military campaign to prop up President Bashar al-Assad of Syria, at America's expense.
In Libya, Russia has publicly offered itself up as a mediator between the country's warring factions. But Moscow has also been covertly aiding major players like General Haftar, putting a thumb on the scale of a multifront civil war at a time when the United States is supporting the fragile United Nations-recognized Government of National Accord.
According to dozens of interviews with current and former European, Libyan and American officials, Russia's involvement in Libya goes significantly beyond ushering General Haftar into a stateroom on the aircraft carrier Admiral Kuznetsov to confer with Russia's defense minister in Moscow over a secure telephone line.
It includes previously unreported instances of attempted weapons-for-oil deals, attempted bribery and efforts to influence top government defense appointments, as well as printing money and stamping coinage for the Haftar-allied government. American and British intelligence officials told The Times that Russia, aided by the United Arab Emirates and Egypt, had also provided a range of weapons to General Haftar.
In the last year, Russia has quietly but steadily entrenched its influence, sending military advisers and intelligence officers to the country's east, and providing General Haftar's troops with spare parts, repairs and medical care, according to American and other Western intelligence officials.
Mohammed Mensli, a senior adviser to the Government of National Accord, said it was "vital" that America become more engaged and condemn destabilizing interference by other nations.
"We really are not interested at all in the Russians getting involved in our affairs," he said, "but they are very persistent."
A Dwindling Sense of Urgency
So risky is the security situation in the Libyan capital, Tripoli, that the United States embassy has been temporarily relocated across the border in Tunisia. In late May, at a dinner party at the American ambassador's residence there, General Waldhauser was grilled by the attendees on the Trump administration's lack of a coherent Libya policy. He had no real answers, one American guest said.
Mr. Trump, in fact, had supported intervening in Libya before he took to the campaign trail and began calling the military operation a "disaster" that left the nation in "ruins."
There appeared to be some sense of urgency early on. American officials working out of the Libya Embassy in Tunis said they had been assured that Defense Secretary Jim Mattis would make Libya a top priority, several officials said in interviews. And then there were the warnings from some of Mr. Trump's top military advisers, including General Waldhauser's testimony to the Senate Armed Services Committee.
Mr. Trump's lack of sustained attention caused consternation in some quarters not just because of the terrorism threat but also because Libya remained a primary transit route for refugees and human traffickers.
"You had this country that was the topic of a lot of campaign rhetoric, and at the same time those of us who had been working on Libya issues in government felt an urgency to build pockets of stability," said Joshua A. Geltzer, a former senior counterterrorism official at the National Security Council under Presidents Obama and Trump. "But over the past year, I haven't seen much momentum to do that."
Last spring, two months after General Waldhauser testified on Capitol Hill, a suicide bomber detonated a shrapnel-laden explosive device during a concert in Manchester, England, killing 22 people and injuring 250 others. The bomber was of Libyan descent and had recently traveled to Libya to meet with an Islamic State commander.
By early summer, there were ominous signs that the Islamic State was recovering from a B-2 bomber attack that, according to the Pentagon, killed more than 80 militants at a Libyan training camp just days before Mr. Trump took office. Amanda J. Dory, who had just stepped down as the Pentagon's top Africa policy official, warned that "we're seeing some signs" that the Islamic State was further "regrouping in Libya."
Some aides urged the president to increase the modest number of military advisers in Libya — roughly two dozen Special Operations soldiers at any given time. But the effort was stymied by Stephen K. Bannon, then Mr. Trump's chief strategist.
Mr. Bannon clashed frequently with Mr. Trump's national security adviser, Lt. Gen. H. R. McMaster, who, Mr. Bannon said, kept pushing for more American involvement in a variety of places, including Afghanistan, Syria and Yemen. "Every day there was a new ask with no overarching strategy," Mr. Bannon recalled in an interview after leaving the White House but before his recent public break with Mr. Trump over his comments in a book about the administration's first year. "Libya was what pushed me over the edge."
Mr. Bannon was more open to an idea pitched by Erik D. Prince, a founder of the private security firm Blackwater Worldwide whom he had gotten to know when he oversaw the conservative website Breitbart News. Mr. Prince had proposed relying on contractors to tackle Libya's security problems. It seemed, at least to Libyan officials, that the idea was gaining steam: One said Mr. Prince had approached them about it at a conference in London where he was seen with Sebastian Gorka, a Bannon ally and White House adviser at the time.
How was sending American troops to Libya in America's interest? Mr. Bannon wanted to know.
At a wide-ranging Saturday morning meeting on July 8, Mr. Bannon took his complaints to Mr. Mattis, a retired Marine general. The country was a mess, Mr. Bannon said he told the secretary, and greater American involvement could only backfire.
Mr. Mattis listened politely, Mr. Bannon said, but pointed out that Libya, along with parts of Syria and the Philippines, was a critical battlefield in the global fight against the Islamic State. Mr. Bannon responded that if the president was going to be asked to get more deeply involved in Libya, he at least wanted Mr. Trump to have a "strategic overview of U.S. commitments around the globe, everything from military to trade agreements, so that all these requests could be put in a larger context."
A three-hour follow-up meeting with the president took place on July 20 at the Pentagon. As Mr. Bannon had hoped, once the National Security Council convened to discuss hot spots around the world where the Pentagon might need to bolster its presence, Libya fell farther down the priority list.
At least for the moment, Mr. Bannon had won the day.
But if Mr. Trump's Libya policy seemed unintelligible to some, the president of another world power had a far clearer vision.
Oil and Arms
Mr. Putin has had Libya in his sights for years. Ever since he became convinced that the United States, and specifically Mrs. Clinton, then the secretary of state, had double-crossed Russia by toppling Colonel Qaddafi in what had been billed as a limited, humanitarian intervention, the Russian president has been working to regain influence there.
Basit Igtet, a Libyan oil entrepreneur married to the Seagram heiress Sara Bronfman, recalled in an interview that, after announcing in 2014 that he would run for prime minister, he was invited to meet privately at a conference in Greece with Vladimir Yakunin, then the head of the state-owned Russian Railways.
During the Qaddafi era, Libya signed a deal to have the Russians build a high-speed rail between Benghazi and Tripoli, one segment of an envisioned North African corridor. But the project had stalled after the 2011 intervention and, Mr. Igtet said, Mr. Yakunin pressed him to move it forward if elected.
Mr. Igtet said Mr. Yakunin seemed "desperate," even offering what appeared to be a bribe to restart the project. "They offered to give me a percentage of the contract as a commission," he said. "I didn't want to offend anyone, but I just wanted to leave." The same year, the Russians also approached Ibrahim Jathran, a militia leader who controlled Libya's key oil ports before General Haftar. United States Navy SEALs had recently boarded a North Korean-flagged ship and disrupted a plot by Mr. Jathran to bypass Libya's government and sell oil directly on the international market.
Two of Mr. Jathran's top deputies, who asked that only their first names, Osama and Ahmed, be used, for fear of reprisals, described how the Russians then stepped in with a "really amazing" proposal to help Mr. Jathran sell the oil — and arm his militia.
The Russians, Osama and Ahmed said, would market the crude oil, moving it through Egypt to Russia. Mr. Jathran would be paid in weapons for the first six months, and in cash thereafter.
"The weapons included everything we have, plus armored cars, antiaircraft missiles, heat-seeking shoulder-held weapons, light weapons and comm gear including Hetra wireless," Osama said.
But when the Russians demanded exclusivity, Ahmed and Osama said, their boss balked. Fearing that the Russians could not be trusted, Mr. Jathran, who is now in hiding and could not be reached for comment, walked away from the deal.
The next year, in 2015, the Russians came back, Ahmed and Osama said. The same weaponry was on the table, but this time they wanted Mr. Jathran to throw his support behind the Russians' choice for defense minister: Libya's ambassador to Saudi Arabia at the time.
Officials in the U.N.-backed Libyan government convinced Mr. Jathran that it would be far more productive to align himself with the West. A meeting was set up between Mr. Jathran and Jonathan Powell, then the British envoy to Libya, after which "Ibrahim instructed me to close the file on Russia," Osama said.
Then, in September 2016, General Haftar's Libyan National Army seized the oil terminals from Mr. Jathran's forces. Ahmed, who served as a commander during the fighting, recalled being stunned by the sophistication of the weapons General Haftar seemed to have acquired overnight.
Fast-moving desert vehicles. Self-guided heat-seeking missiles. A newfound ability to launch airstrikes by day and night. Osama and Ahmed, who said he was injured by Russian-made munitions, came to believe that the Russians had begun facilitating arms shipments to General Haftar after their boss turned them down.
"You could notice the difference, and it definitely tilted the balance," Ahmed said.
That assessment, based on anecdotal evidence and informants, was backed up by American and British intelligence reports. A former senior American national security official and a former senior British official said evidence gathered in late 2015 and 2016 indicated that the United Arab Emirates were cooperating with Russia to provide Russian weaponry to General Haftar's forces with Egypt's help.
The British official recalled landing at the airport in Tobruk, controlled by the Haftar-allied Eastern government, in late 2014 or early 2015. A giant Antonov cargo plane was on the runway, and people were unloading crates of what looked like military equipment, he said, adding that the pilot said the matériel was from Belarus.
The official described the weapons shipments as a way for the Russians to expand their influence, and tweak the United States, without being too deeply involved.
For its part, Russia has maintained that it is in compliance with a United Nations embargo on transferring weapons into Libya. Only the United Nations-backed government, which General Haftar refuses to recognize, can import weapons, and only with the approval of the United Nations.
To be sure, Russia's involvement in Libya pales in comparison to that in Syria, where punishing Russian airpower has been deployed to crush rebel factions fighting to oust Mr. Assad, and Russian and American aircraft are jousting in the eastern skies at cross purposes.
In Libya, the heavy lifting of providing military support to General Haftar has fallen largely to the United Arab Emirates and Egypt, which are engaged in a proxy war for regional influence with Qatar, which supports Islamic factions in the country that the general has vowed to eradicate.
Still, it wasn't until after Mr. Trump's election that the Russians were brazen enough to give General Haftar a full-dress parade aboard their aircraft carrier.
Over the last year, Russian assistance has generally been subtler. Russian military advisers and intelligence officers have regularly gone in and out of General Haftar's area of control, American intelligence officials said. Other Russian support personnel have provided spare parts, equipment repairs and medical care.
Private Russian contractors have guarded factories in Benghazi and provided demining equipment to General Haftar's troops, the officials said. Russian special forces are using an air base in western Egypt, just over Libya's border, in an early sign of recent basing agreements between Russia and Egypt.
In August, General Haftar said he had raised the issue of Russia's providing military assistance with Russia's foreign minister, Sergei Lavrov. And last month, Aguila Saleh Issa, the speaker of the Tobruk-based House of Representatives and an ally of General Haftar, told the Russian news agency Sputnik that Russia had in fact provided military training to Haftar's army.
"Putin is pushing the envelope, and will keep pushing and pushing until he is stopped," said Gerald M. Feierstein, who was the State Department's second-ranking diplomat for Middle East policy from 2013 to 2016.
Appearing to hedge his bets on Libya's political future, Mr. Putin has also reached out to the Government of National Accord, welcoming its prime minister, Mr. Serraj, in addition to General Haftar, to Moscow.
According to Western officials, Russia is seeking a political settlement — a central government favorable to its economic interests, especially on arms contracts, energy deals and a railway project.
"If they can give the E.U. a black eye along the way, so much the better," said Frederic Wehrey, a senior fellow at the Carnegie Endowment for International Peace and author of the forthcoming book "The Burning Shores: Inside the Battle for the New Libya."
Still, despite evidence in Syria and elsewhere that Russia and the United States have sharply divergent interests in the region, some senior administration officials have appeared open to the idea that Russia could be part of the solution in Libya.
Ari Ben-Menashe, a Canada-based Israeli security consultant who has a contract to lobby on behalf of General Haftar and his ally Mr. Issa, helped arrange the aircraft carrier visit.
He said he had spoken to several top administration officials and his impression was that they believed Moscow could play a useful role.
"Where they are, at least my sense is, is that any settlement is a good settlement and they are kind of happy if someone gets that done," he said. "They feel the Russians could help."
Perhaps that explains the reaction of several officials the administration made available for this article. When asked about Russian interference in Libya, a senior State Department official refused to condemn or even comment on it, saying, "That's a topic I don't really want to get into today."
That official referred questions to White House national security aides, who also refused to comment. Then, just days ago, another State Department official suggested Russia was being more helpful in "promoting a stable, unified and prosperous Libya."
But at least in some quarters, suspicions linger about Moscow's intentions. "We remain concerned, and it should be no surprise Russia is trying to develop relationships in their best interests," General Waldhauser said in response to questions from The Times.
'No Role,' or a 'Leading Role'
A year into Mr. Trump's presidency, Libya is still an extraordinarily dangerous place. New threats are emerging. Old threats are regrouping or resurfacing in different ways.
In September, after Mr. Bannon's departure from the White House, the Pentagon persuaded Mr. Trump to approve a limited action against the Islamic State in Libya. American drones conducted strikes on a training camp there on Sept. 22, killing 17 militants. The militants were shuttling fighters in and out of the country and stockpiling weapons, the United States Africa Command said.
Four days later, more American airstrikes rained down 100 miles southeast of Surt, killing several more fighters, the Pentagon said.
And on Oct. 29, American commandos in Libya captured a second suspect in the 2012 attacks against the United States diplomatic mission and C.I.A. annex in Benghazi — terrorist attacks that have been used by Mr. Trump as a political spear against the Obama administration.
The man, Mustafa al-Imam, was brought aboard an American warship and taken to the United States, where on Nov. 9 he pleaded not guilty to criminal charges tied to the attack that killed Ambassador J. Christopher Stevens and three other Americans.
Despite Mr. Trump's assertion in April that the United States would have "no role" in helping to rebuild Libya, State Department and White House officials now insist the administration is taking what one called a "leading role" by pursuing "a two-tier strategy": carrying out counterterrorism strikes aimed at the Islamic State, while supporting political reconciliation aimed at stabilizing the country and bringing Libya's various contentious factions together to support Mr. Serraj's government.
To many Libyans, though, the Trump administration's strategy looks a lot like the Obama administration's post-Benghazi "lead from behind" approach: carrying out reactive strikes while leaving the difficult tasks of reconciliation to the latest United Nations envoy.
Current and former Libyan and American officials say that while there are no ready solutions for resolving Libya's woes, a more engaged and effective American policy would include more frequent, highly visible diplomatic engagements with Libyan leaders; a new United States special envoy with a mandate to work closely with the rival Libyan factions; a seasoned diplomat to replace Peter W. Bodde, who retired at year's end as Washington's ambassador to Libya; closer support for European and United Nations-led efforts to reconcile the warring parties; and a greater number of Special Operations advisers on the ground.
"We have clearly delegated all of our foreign policy in the Gulf and Libya to a coalition of Emirates, Saudi and Egyptians," said Jason Pack, executive director of the U.S. Libya Business Association. "That's essentially letting the Russians win in Libya because they support exactly the same groups."
The consequences, Mr. Pack added, are far-reaching. "Libya is important because of where it sits. He who can project power into Libya has the ability to deluge Europe with migrants and bring right-wing populists to power there, interfere in the market price of oil, and more."
Mark Mazzetti and David D. Kirkpatrick contributed reporting.
https://www.nytimes.com/2018/02/07/world/africa/trump-libya-policy-russia.html?mtrref=www.google.co.in&gwh=B87E2FE88C5CC2B34636528B56351C89&gwt=pay
--------
Al Qaeda trying to regroup in Tunisia after Islamic State setbacks: sources
Feb 8, 2018
TUNIS/ALGIERS (Reuters) - The killing of a senior Algerian militant by special forces soon after he slipped into Tunisia has raised concern that al Qaeda is trying to regroup in the North African state as rival Islamic State has suffered major setbacks, security sources say.
Last month, Tunisian special forces killed Bilel Kobi, a top aide to Abdelmalek Droukdel, better known as Abu Musab Abdul Wadud, the leader of al Qaeda in the Islamic Maghreb (AQIM), in a mountainous region along the Tunisian-Algerian border.
Kobi was on an apparent mission to reunite splinter groups of al Qaeda fighters in Tunisia, putting the army on alert for more infiltrations, a senior Tunisian security source said.
AQIM was the dominant jihadist force in North Africa, staging several high-profile deadly attacks until 2013 when it fractured as many militants flocked to the more extremist Islamic State as it seized territory in Iraq, Syria and Libya.
IS became a major recruiter for disaffected, often unemployed young men especially from Tunisia, where poverty has spread since the uprising that toppled Zine El-Abidine Ben Ali in 2011 and induced protracted turmoil.
But Islamic State's appeal has waned since it lost all its territorial strongholds in neighboring Libya as well as in Iraq and Syria to counter-offensives by security forces, with fighters returning home or looking for new causes to join.
That has prompted AQIM to try to lure new talent from among IS veterans, two Tunisian security sources told Reuters.
"Al Qaeda wants to invest in a recent decline of Islamic State to reorganize and re-emerge as it seeks to restructure especially in Algeria, Libya and Tunisia by naming new local leaders on the ground," one of the security sources said.
Kobi was not the only senior militant sent to reorganize al Qaeda in Tunisia. Hamza al-Nimr, an Algerian who joined al Qaeda in 2003, was dispatched to lead a cell in Tunisia but was killed with Kobi in the same operation, Tunisian security sources say.
Beefed up by Western countries, Tunisia's security forces have managed to pre-empt any major attack since an IS militant shot dead 39 foreigners on a Mediterranean beach in June 2015, but authorities remain on alert.
In December the United Arab Emirates briefly banned Tunisian women from boarding flights to Dubai over a perceived Islamist threat.
Hundreds of Tunisians have joined jihadist groups abroad but it is unclear how many have returned as significant numbers of them were killed in Syria combat and elsewhere, officials say.
LIBYA
AQIM has remained active in North Africa's largely desert and often scarcely governed Sahel region, such as in Mali where it focused its activities after Islamic State emerged in force to the north in Libya and Tunisia.
AQIM's Tunisian branch, called Okba Ibn Nafaa, is fractured into four groups based in the remote, northwestern Kasserine and Kef mountains region near Algeria.
Their command structure is dominated by Algerians while a rival group loosely associated with Islamic State based in the same region is run by Tunisians, Tunisian security sources say.
Kobi, among others before, had been sent to bring the al Qaeda spinoff groupings back together, they said.
"Okba has dozens of fighters; each group is comprised of up to 20 terrorists," one Tunisian source said.
Okba had targeted police and army forces, he said, unlike the IS focus on killing civilians, such as on the Sousse beach.
Tunisia is monitoring the border in close cooperation with Algeria, which prides itself in having prevented any attack since a veteran AQIM commander, Mokhtar Belmokhtar, claimed a strike on a desert natural gas plant in 2013.
There are indications of AQIM fighters trying to cross into Tunisia as Algeria's army has cracked down on AQIM in the past two weeks, killing eight militants east of the capital Algiers and then the group's media chief a few days later.
"AQIM is in decline (in Algeria), it can't restructure or redeploy here," an Algerian security source said.
Full report at:
https://www.reuters.com/article/us-tunisia-security/al-qaeda-trying-to-regroup-in-tunisia-after-islamic-state-setbacks-sources-idUSKBN1FR250
--------
UN report says human smugglers in Libya have links to security services
8 February 2018
Most armed groups involved in human smuggling and trafficking in Libya have links to the country's official security institutions, sanctions experts said in a confidential report to a UN Security Council committee seen by Reuters on Wednesday.
People smugglers operating with impunity in Libya have sent hundreds of thousands of migrants to Europe, mainly Italy, by sea since 2014. Thousands have died during the voyages.
"Armed groups, which were party to larger political-military coalitions, have specialized in illegal smuggling activities, notably human smuggling and trafficking," experts reported to the 15-member Security Council committee. They said most of these armed groups "were nominally affiliated to official security institutions."
The experts were reporting on an arms embargo and targeted sanctions that the UN Security Council imposed on Libya in 2011 when former leader Muammar Gaddafi's forces cracked down on pro-democracy protesters.
Eritrean migrants told the sanctions monitors they had been arrested by the Special Deterrence Force (SDF), which is an armed group affiliated with the internationally recognized Government of National Accord's Ministry of Interior, the report said.
The migrants said the Special Deterrence Force handed them to various smuggling rings. "The panel is assessing whether the SDF's leadership was aware of collusion and trafficking being conducted within its ranks," the sanctions monitors wrote.
They also noted: "The panel is concerned over the possible use of state facilities and state funds by armed groups and traffickers to enhance their control of migration routes."
The SDF denied the allegations. The force "has nothing to do with smuggling", SDF spokesman Ahmad Bin Salem told Reuters in a written statement. "It is fighting illegal immigration and has arrested many smugglers", he said.
International agencies told the sanctions monitors that Libya's Directorate Combating Illegal Migration had no control over its 24 detention centers. Migrants told the UN monitors that local armed groups controlled the centers they stayed in.
So far this year, just over 3,500 migrants are recorded to have crossed from Libya to Italy, about 60 percent fewer than during the same period last year, according the Italian Interior Ministry.
Libya descended into chaos after a NATO-backed uprising in 2011 led to the overthrow and killing of Gaddafi, with two competing governments backed by militias scrambling for control of the oil-producing country.
Full report at:
https://english.alarabiya.net/en/News/north-africa/2018/02/08/UN-report-says-human-smugglers-in-Libya-have-links-to-security-services.html
--------
Nigeria army to dispatch troops to central states
Feb 7, 2018
Nigeria's army on Wednesday said it would send troops into the country's volatile central states to quell violence between farmers and herders that has killed hundreds in recent weeks.
Major General David Ahmadu said the deployment from February 15 would crack down on "herdsmen/farmers clashes and attacks on innocent members of our communities, particularly in Benue, Taraba and Nasarawa state by armed militias."
The operation will also target "armed banditry, kidnapping and cattle rustling" in Kaduna and Niger, plus other crimes in Kogi, he added.
Ahmadu, who is the army's head of training and operations, said criminal activities had "continued unabatedly in these states despite the efforts by sister security agencies to curb them."
There was no immediate indication of the number of troops involved.
But Ahmadu said operations would include "raids, cordon and search operations, anti-kidnapping drills, road blocks, check points and show of force as well as humanitarian activities."
Amnesty International said last week that 168 people had been killed in communal violence between herders and farmers this year alone, with about a hundred in Benue state.
The global watchdog warned the violence was "spiraling" out of control.
The International Crisis Group warned in a report published last September said some 2,500 people were killed on both sides in 2016.
It warned the conflict was becoming "as potentially dangerous as the Boko Haram insurgency in the northeast".
Political opponents of President Muhammadu Buhari have seized on the issue because of his perceived inaction towards the violence -- and his own ethnicity.
Like the herders, Buhari is an ethnic Fulani from the mainly Muslim north, while the farming communities are in the largely Christian south.
The police have also been accused of not doing enough to end the violence, which has seen tit-for-tat attacks between farmers and herders.
Buhari on Tuesday visited Lafia, the state capital of Nasarawa, and said his government was "working day and night to ensure peace and stability returns."
"We have deployed additional resources to all the affected areas to maintain law and order. The attacks by suspected herdsmen and other bandits will not be tolerated," he added.
"I appeal to all Nigerians to refrain from reprisal attacks."
Full report at:
http://www.presstv.com/Detail/2018/02/07/551589/Nigeria-Army-Violence-President
--------
Nigeria: Boko Haram - Military Disagrees With Shettima Over Rating, Performance
7 FEBRUARY 2018
The Defence Minister and top senior security officers have expressed their dismay over the alleged claim by Governor Kashim Shettima that Generals from the Southern parts of the country are responsible for the return of peace in Borno State.
Governor Shettima made the outburst during a town hall meeting of military and security agencies in Maiduguri.
He said he was disappointed to observe that the previous commanders, who are from the southern states of Nigeria, did much better than the last occupants of the office who are from the North.
"Some of our greatest accomplishments in the current counterinsurgency efforts were recorded under army generals who are not from Borno and northern Nigeria. And what we have recorded in the last six weeks outweighs what was accomplished in the last three years."
He singled out the Commander of Operation Lafiya Dole, Maj.-Gen. Rogers Nicholas, a non-Muslim of Igbo stock for exhibiting leadership and professionalism in the fight against the Islamic extremists.
"Some of our greatest recent feats in the conflict were done by non-northerners and non-Muslims officers in the military. Most of the soldiers that sacrificed their lives are not of the Kanuri ethnic group," he said.
He further disclosed that the Boko Haram insurgency regained momentum after 2016 because of the failure of command at the theatre of war.
In swift reaction to the claim, Mansur-Dan-Ali, The Minister of Defence, who was visibly displeased by Shettima's claim, said other senior security personnel were worthy to be mentioned when talking about the successes recorded.
Dan-Ali said that Major General Ibrahim Yusuf, the present General Officer Commanding (GOC), 7 Division of the army as well as other senior officers from the Nigerian Airforce Component have also played significant role to the successes.
The Defence Minister said: "The recent Changes in leadership of Theatre Command of Operation Lafiya Dole and the serving brigade, don't forget we have the brigade commander who is also an indigene of this zone so you should also mention him. General Yusuf is one of the active General Officers Commanding (GOC), in this operation worthy to be mentioned.
"Also the regular visit to the Theatre Command by the Hon. Minister and the Service Chiefs have also given morale to the fighting troops hence recorded these successes. It is pertinent to state that the troops of Operation Lafiya Dole's in the ongoing Operation Deep Punch II have inflicted great damages to the insurgents and rooted them from their hideouts in Sambisa forest."
Shettima's comments have generated outrage amongst military officers and security personnel working in various outfits in the state.
A military intelligence officer who claims anonymity told PRNigeria that Shettima's comment was quite unprofessional and belittles his personality as Chief Security Officer of the state to use such foul and unguided utterances against other officers that have risked their lives to protect people of the state from Boko Haram insurgency.
The Officer said: "We are utterly dismay by the utterances of the governor against other officers from other part of the country. By claiming that the last six weeks outweighs what was accomplished in the last three years, the Governor is invariably attacking the Chief of Army Chief, General Buratai, the National Security Adviser, General Babagana Monguno who are also from Borno State of failure of their three years in the saddle and equally the Commander-in-Chief who put these people in the positions.
"We must recall that it was during the tenure of the last Theatre Commander, General Ibrahim Attahiru, though from the North but not from Borno State that troops provided adequate security when the State hosted President Muhammadu Buhari to the Theatre during the occasion of Nigeria's 57th Independence Anniversary and also the successful hosting of Vice President Yemi Osibanjo during his visit to flag off the distribution of relief materials to displaced persons in the North East."
Another visibly disturbed security officer said "Instead of the Governor to concentrate on the issues related to the town hall meeting, he decided to utilised his remarks by promoting sectional divide and bigotry amongst military men and soldiers fighting Boko Haram.
"We felt exasperated after hearing this insulting and provocative remarks from a number one citizen of a state who is also considered as one of the most active governors in this dispensation. He should not that the Nigerian military and security agencies have no religious sentiment, tribal and sectional affiliations."
The immediate Theatre Commander, Major Ibrahim Attahiru had disclosed during his handover after seven months on the helms of affairs, that he carried out a quick evaluation of the operational situation resulting in the elimination of five high profile Boko Haram Commanders and hundreds of terrorists after a crucial and swift clearance operations that neutralised identified immediate threats posed by terrorists taking refuge in some remote areas within the Theatre.
General Attahiru also established Fire Support Coordination Cell (FSCC) which were employed continuously to degrade the BHT in their enclaves and staging areas. These FSCC carried out artillery and aerial bombardments in conjunction with the Air Component of Operation LAFIYA DOLE on isolated BHT enclaves killing several BHT and destroying their logistic base.
The creation of dugouts along BHT crossing points also denied the group freedom of action and stem the conduct of their nefarious activities. The inauguration of Mobile Strike Teams (MSTs) reinforced the Mobile Brigade Concept (MBC), while he also set up a Special Forces In-theatre Training Team, for retraining and refreshing troops on the fundamental concepts and skills of marksmanship, convoy and anti-ambush drills among others.
Full report at:
http://allafrica.com/stories/201802070148.html
--------
North America
Report: Social media surveillance unfairly targeted Muslims
By Alanna Durkin Richer
February 7, 2018
BOSTON — A social media monitoring tool used by the Boston Police Department to identify potential threats swept up the posts of people using the hashtag #MuslimLivesMatter and a lawmaker's Facebook update about racial inequality, according to a report released Wednesday by the American Civil Liberties Union of Massachusetts.
The ACLU says in a report based on documents obtained through a public records request that the police department's use of Geofeedia to mine the internet appears to have had little benefit to public safety while unfairly focusing on groups such as Muslims. Boston police say the ACLU's conclusions are misguided and that the program helped police successfully monitor events that could lead to demonstrations or crowds and threaten security.
"Our main focus in all of this is public safety, not targeting speech, not targeting people's political affiliations," said Lt. Det. Michael McCarthy. "And quite frankly, to have the ACLU to even make that insinuation is not only insulting, but it's completely misinformed," he said.
Boston police used Geofeedia for two weeks in 2014 and again for more than a year starting in January 2015, according to the documents. The department's use of the program became public in late 2016 after it solicited bids to spend $1.4 million for another social media monitoring software.
Police later dropped those plans amid backlash from groups like the ACLU.
The now-defunct location-based program allowed officials to set up email alerts for when certain keywords were used on social media. The alerts were vetted by analysts in the department's Boston Regional Intelligence Center and the data was discarded once it was determined it wasn't a potential public safety issue, McCarthy said.
Geofeedia was used by police departments across the country until social media companies cut off access to its data after concerns raised by the ACLU of northern California in 2016. The software was also widely used by companies interested in what their customers were saying about them online, and news organizations for reporting.
The documents show Boston police searched for keywords they identified as "Islamic extremist terminology," including words like "ISIS" and "caliphate" as well as Arabic words such as "ummah," which means "community."
In the wake of the killing of three Muslim students near the University of North Carolina in Chapel Hill, police also tracked the hashtag #muslimlivesmatter, according to the report. After unrest in Ferguson, Missouri, over the fatal shooting of a black man by a while police officer, police searched for the terms like "protest" and "Ferguson."
The ACLU and the Boston-based Muslim Justice League say the tracking of common Arabic words, like "ummah," is troubling. The ACLU said posts captured by the program that mentioned "ISIS" were either jokes or references to issues in the news.
"The Boston Police Department should never conduct surveillance targeting political speech or religious expression, but that's exactly what their own records show they did when they used this social media monitoring software," said Kade Crockford, co-author of the report and director of the group's Technology for Liberty Program.
McCarthy said police didn't target individuals, but chose keywords in response to events happening around the country or based on information from federal law enforcement. In the wake of the Chapel Hill shooting, for example, there were concerns about possible demonstrations or backlash against the Muslim community, he said.
"If we weren't diligent in our efforts to provide safe events for those participating and attending ... then we wouldn't be doing our job as police officers," he said.
Among those whose social media use prompted an alert was then-City Councilor Tito Jackson, for a 2014 Facebook post about homelessness and poverty that mentioned Ferguson, according to the report. City council was unaware at the time that police were using the Geofeedia program, Jackson said.
"I spoke out about their 2016 plan to spend $1.4 million on a social media surveillance system in part because I worried that the tool would be used to track people not because they did something wrong but because of their political views," he said.
"Little did I know that that had already happened," he said.
https://www.washingtonpost.com/national/religion/report-social-media-surveillance-unfairly-targeted-muslims/2018/02/07/e8a4a1c8-0c26-11e8-998c-96deb18cca19_story.html?utm_term=.0e037a01a27e
--------
US draft report calls for long-term monitoring of Sunni Muslim immigrants
7 February 2018
The US Department of Homeland Security (DHS) has issued a draft report on Wednesday which called for long term surveillance of Sunni Muslim Immigrants.
Examining the ins and outs of the report, which looked at 25 terrorist cases in the US between 2001 and 2017, was Foreign Policy.
The draft report stipulates that it is in the interest of the US government that it puts in the effort to monitor people of interest on a "long-term basis" for the safety of the country.
Becoming radicalized
The document also stipulated that the report served to "inform United States foreign visitor screening, immigrant vetting and on-going evaluations of United States-based individuals who might have a higher risk of becoming radicalized and conducting a violent attack."
The article identified some of the characteristics aligned with those of concern to the CBP: Young, male, has national origins in the "Middle East, South Asia or Africa."
The draft report was created at the US Custom's and Border Protection Commissioner, Kevin mcAleenan.
Such policies fall in line with the growing Trump administration, which in many ways significantly affect the situation of immigrants in the US, which look at extended vetting.
Vetting
On Tuesday, President Donald Trump signed a national security memorandum establishing a new National Vetting Center within the DHS to better coordinate information on individuals who may pose a threat to the country.
White House spokeswoman Sarah Huckabee Sanders says the effort will allow law enforcement "to better identify individuals seeking to enter the country who present a threat to national security."
Trump has promised an "extreme vetting" system to better prevent would-be extremists from entering the country.
DHS Secretary Kirstjen Nielsen said the new center will ensure officials "are able to fuse intelligence and law enforcement data from across the government in one place."
Full report at:
https://english.alarabiya.net/en/features/2018/02/07/US-issues-draft-report-urging-condensed-surveillance-extended-vetting.html
--------
US senators concerned Trump's Afghanistan strategy will not succeed
7 February 2018
Republican and Democratic senators on Tuesday questioned whether President Donald Trump's strategy in Afghanistan will bring an end to the nation's longest war, which US officials estimated will cost taxpayers more than $45 billion this year.
In their first hearing on the war since the Republican president unveiled his strategy in August, Senate Foreign Relations Committee members expressed concern to State Department and Pentagon officials that the plan will not achieve its goal of forcing the Taliban into peace talks.
Insurgents, they noted, control more Afghan territory than they have since the October 2001 US invasion, and a spate of attacks in Kabul last month killed scores.
Trump in August committed to an open-ended conflict in Afghanistan and signaled he would send more troops as he vowed "a fight to win," in a reversal of his call during the presidential election campaign for a swift US withdrawal
Better strategy
Senator Bob Corker, the Republican chairman of the committee, called Trump's strategy "better" than that of the Obama administration because it is not limited by a timetable, it pressures Pakistan to end support for Afghan insurgents and promotes regional cooperation.
But he said lawmakers are struggling "to figure out a path forward when it is pretty murky right now as to how we get to a place where Afghanistan is able to function without significant support from the West and other countries." Senator Chris Coons, a Democrat, was more pointed.
"I don't think there is a clear path out of Afghanistan and I worry that the Taliban will simply wait us out regardless of how long we are there, and as a result we may be there the rest of my life," he said.
Republican Senator Rand Paul noted that while some 15,000 US troops are being deployed under Trump's plan, the Obama administration failed to drive the insurgents into negotiations with a 100,000-strong force
Progress governed
Deputy Secretary of State John Sullivan and Randall Schriver, the assistant secretary of defense for Asian and Pacific security affairs, defended the strategy, noting that it is governed by progress on the ground rather than a fixed timetable set out by the Obama administration.
"We have a policy that we believe in," Sullivan said, arguing that a US pullout could lead to a Taliban victory that could give al-Qaeda a stronghold from which to attack the United States as it did on Sept. 11, 2001.
Neither Sullivan nor Schriver could give estimates for the number of insurgents fighting US-backed Afghan forces or how many may be willing to embrace peace talks with the Kabul government.
They also could not provide a precise cost for the strategy that Trump unveiled in August, although they estimated that the American involvement will cost more than $45 billion this year.
Sullivan said Pakistan is not heeding Trump's demand to end the sanctuary it gives to the Taliban and other extremists despite a suspension in January of some $2 billion in US security aid and threats of further measures.
Full report at:
https://english.alarabiya.net/en/features/2018/02/07/US-senators-concerned-Trump-s-Afghanistan-strategy-will-not-succeed.html
--------
American extremists returning from Syria remain terror threat to US: Study
Feb 7, 2018
Many US citizens and residents who traveled to Iraq and Syria to fight alongside terrorist groups remain a potential threat to the United States and could recruit future generations of extremists, according to a new study.
Nearly half of the 64 Americans who fought with Daesh, also known as ISIL or ISIS, as well as other terrorist groups, are believed to have survived the conflict, raising concerns that some of those militants could return home to wreak havoc on US soil, researchers at George Washington University said.
Researchers examined federal court records and interviewed law enforcement officials and family members of US nationals who joined ISIL and al-Qaeda affiliates in Syria.
"We know that foreign fighters acquire both the military skills and networks to commit more lethal attacks if they return home," said Seamus Hughes, the deputy director of George Washington University's Program on Extremism.
The exact number of US-based people who successfully left from the country is unclear. Officials have said only that about 250 to 300 left or tried to leave to join militant groups in Iraq and Syria. And not all of them made it.
Of those who successfully made it overseas, researchers found 12 returned to the US. Most were arrested but three, so far, have not been publicly charged for any crimes. Many also died in combat and 28 others are at large or their status was not publicly available, the study found.
Most of those who left the US to join terror groups in Syria or Iraq were US citizens or lawful permanent residents and averaged 27 years of age, the study found.
Following the collapse of Daesh in the region, American and European counterterrorism officials have scrambled to identify citizens who could pose a threat upon returning home.
"The information we have on people who've joined the fight in Syria is gathered from a lot of different places in a lot of different ways and guaranteeing accuracy is very hard," a US counterterrorism official told ABC News. "It becomes a very complicated endeavor."
US and European intelligence officials have recently stated that an unknown number of extremists from western nations, including the US, remain unidentified by authorities.
However, the study also found that fears once voiced by US officials of a "terrorist diaspora" seem to be overblown. Of the 64 so-called travelers who fought or otherwise supported Daesh, none have successfully carried out an attack in the United States.
Approximately 350 of the more than known 800 extremists who traveled to Syria from Britain are believed to have returned to the UK since 2012, further complicating security concerns in a country that endured four terrorist attacks in 2017 after a dozen years without any incidents.
Full report at:
http://www.presstv.com/Detail/2018/02/07/551606/US-citizens-ISIL-Daesh-George-Washington-University
--------
US police spied on Muslims, African Americans: American Civil Liberties Union
Feb 8, 2018
The American Civil Liberties Union (ACLU) has accused US police of spying on thousands of social media posts of Muslims and African Americans in Boston.
The ACLU of Massachusetts said on Wednesday that the Boston Police Department used an online surveillance system, called Geofeedia, from 2014 to 2016 to spy on online comments from Muslims and African Americans.
"The BPD treated ordinary citizens discussing ordinary affairs as justifiable targets of surveillance," the group said in a statement.
"What it did not do … was deter or help solve serious crimes," it added.
The Boston police monitored on African Americans and Muslims by creating online alerts for the use of innocuous Arabic words and the hashtags #BlackLivesMatter and #MuslimLivesMatter, the civil rights group said.
The ACLU report was based on documents obtained through a public records request. The report said police treated people as suspicious on the basis of their race, religion and ethnicity.
"The records demonstrate the clear need for both transparency and procedural safeguards to ensure that this type of software is subject to public scrutiny and ongoing oversight before it is used again," it said.
Civil rights activists have used the hashtag #BlackLivesMatter to highlight US police's brutality against African Americans. In 2013, the hashtag gave birth to the Black Lives Matter movement, which has campaigned against violence and systemic racism towards black people in the United States.
#MuslimLivesMatter was created after three innocent Muslim students were shot and killed by a middle-aged white man in North Carolina in 2015.
Craig Stephen Hicks shot dead Deah Shaddy Barakat, 23, his wife Yusor Mohammad Abu-Salha, 21, and her sister, Razan Mohammad Abu-Salha, 19, near the University of North Carolina at Chapel Hill campus on February 10, 2015.
According to autopsies, Barakat was shot multiple times in the head and chest after he answered the door to his apartment.
Full report at:
http://www.presstv.com/Detail/2018/02/08/551649/US-police-spied-on-Muslims-African-Americans-American-Civil-Liberties-Union
--------
India
Srinagar hospital attack: Escaped militant has reached safe destination, says Hizbul Mujahideen
by Mir Ehsan
February 8, 2018
A day after Pakistani militant Naveed Jat alias Abu Hanzulla's escape from police custody during a shootout at Srinagar's Shri Maharaja Hari Singh (SMHS) hospital, Hizbul Mujahideen operational commander Riyaz Naikoo released an audio message, saying Jat and the militant who "rescued" him had reached a "safe destination".
Police said there is a strong possibility that Naveed fled towards South Kashmir. Naikoo is also based in South Kashmir.
While officials said that two militants were involved in the attack, police sources said more than two militants and their accomplices were present to facilitate the escape. Police is now trying to gather information about the facilitators, said sources.
http://indianexpress.com/article/india/escaped-militant-has-reached-safe-destination-says-hizbul-mujahideen-5055558/
--------
NIA nabs one more in connection with LeT activities probe
February 7, 2018
The National Investigation Agency has arrested an alleged hawala operator from Uttarakhand in connection with its probe into the activities of Pakistan-based Lashkar-e-Taiba in India, an official spokesperson said in New Delhi on Wednesday. Abdul Samad, the fifth person arrested in the case, was arrested in Haridwar on Tuesday and brought to Delhi, the spokesperson said.
Samad, a resident of Bukkanpur village in Uttarakhand's Haridwar district, was produced before a designated court on Tuesday and remanded to six days NIA custody, he said. Samad is a leading hawala operator, operating in the area of Muzaffarnagar, Deoband and Roorkee, who was acting as the conduit of an LeT financier based in Saudi Arabia through his cousin in that country, the spokesperson alleged.
In November 2017, he allegedly collected Rs 5.50 lakh from hawala operators in Muzaffarnagar, Uttar Pradesh, to deliver it to Shaikh Abdul Naeem, an active LeT member. Shaikh visited and established bases in Bihar, Odisha, Uttar Pradesh and Jammu and Kashmir on the directions of his handler Abdul alias Rehan based in Pakistan, the NIA said. Besides Samad, the NIA has arrested Shaikh as well as Dhannu Raja and Mahfooz Alam, both residents of Gopal Gunj in Bihar, and Touseef Ahmed Malik from Pulwama in Jammu and Kashmir.
The case started with Shaikh, a resident of Aurangabad in Maharashtra, being arrested from Lucknow in November last year. Investigations revealed that he had spent time in troubled south Kashmir and photographed some Army installations, officials said Central security agencies, which interrogated Shaikh at length, told investigators about his accomplice, Tauseef Ahmed Malik, in Pulwama district. He was placed under arrest by the NIA on December 9.
Shaikh also disclosed during questioning that he had stayed in Pulwama, moved to various places with the help of Malik and even photographed some Army and paramilitary camps, the officials claimed Wanted in connection with a 2014 terror case and on the run since then, Shaikh told investigators that some important power projects and railway tracks in the Valley were surveyed, they said.
Full report at:
http://indianexpress.com/article/india/nia-nabs-one-more-in-connection-with-lashkar-e-taiba-activities-probe-5054577/
--------
India Thanks Saudi Arabia For Increasing Country's Haj Quota
February 08, 2018
RIYADH: Indian External Affairs Minister Sushma Swaraj on Wednesday thanked Saudi Arabia for increasing India's quota for Islam's most holy pilgrimage, the Haj.
At the inaugural ceremony of the Saudi national and cultural festival Al Janadriyah, where India has been given guest of honour country status this year, Ms Sushma Swaraj said "a large number of my Muslim brothers and sisters from India visit Saudi Arabia every year for Haj and Umrah pilgrimage.
"Once again I thank Your Majesty for increasing the Haj quota for India in 2017 and also for the special arrangements and care given to the pilgrims," she said.
Last month, Saudi Arabia increased the quota of Indians for the Haj pilgrimage by 5,000 from this year.
The decision by Riyadh came after Union Minority Affairs Minister Mukhtar Abbas Naqvi signed a bilateral annual agreement for Haj 2018 with Saudi Minister for Haj and Umrah Mohammad Saleh bin Taher Benten.
Now, a total of 1.75 lakh Indian citizens can go for Haj. Last year, Saudi Arabia increased India's Haj quota by 35,000.
Ms Sushma Swaraj said that India's participation at the Al Janadriyah Festival "provided an opportunity to showcase our strong bilateral relationship".
The visiting Indian minister received the festival's patron Saudi King Salman Bin Abdulaziz Al Saud at the India Pavilion showcasing the traditional and modern aspects of India.
"The Pavilion with the theme 'Saudi ka dost Bharat' is a big draw at Janadriyah," External Affairs Ministry spokesperson Rveesh Kumar tweeted.
Earlier on Wednesday, Ms Sushma Swaraj called on King Salman here and "steps to further intensify our strategic partnership in all sectors and to work together towards each other's progress came up during (the) warm discussion," according to Mr Kumar.
Prior to that, Ms Sushma Swaraj met her Saudi counterpart Adel Jubeir and discussed deepening of bilateral ties.
According to Mr Kumar, the discussions between Sushma Swaraj and Adel Jubeir focused on enhancing trade and investment, energy, defence and security, culture and people-to-people ties.
"The two Foreign Ministers also discussed the regional and global situation," the spokesperson said.
The India-Saudi Arabia relationship was elevated to that of a Strategic Partnership during the visit of then Prime Minister Manmohan Singh to the Gulf kingdom in 2010.
Saudi Arabia is the fourth-largest trading partner for India with bilateral trade exceeding $25 billion in 2016-17.
As India's largest supplier of crude oil, Saudi Arabia accounts for about 20 per cent of the total annual imports.
The Gulf nation is also home to around 3.2 million expatriate Indians, that includes a growing number of professionals, including doctors, software engineers and oil technologists.
Full report at:
https://www.ndtv.com/india-news/india-thanks-saudi-arabia-for-increasing-countrys-haj-quota-1810009
--------
Uttar Pradesh: District administration ensures locality's name returns to its orginal
February 8, 2018
Rajat Rai
A day after Mail Today reported tensions between Dalits and Muslims in UP's Amroha after Muslim shopkeepers allegedly changed the name of the locality on their boards, the district administration convened a peace meeting and ensured the new name is removed.
Mail Today had reported how addresses of 20-25 shops out of 50-odds shops in Gautam Nagar were changed to Islam Nagar, creating unrest among locals (mostly Dalits) who threatened to migrate or convert if the matter was not solved.
The story started spreading on social media. On Tuesday, a team comprising a sub-divisional magistrate and officials of the municipal body was sent to the locality.
Following their visit, a meeting of people of both communities (Dalits and Muslims) was summoned by the chairman of the nagar panchayat.
Gautam Nagar is the pre-independence name of the locality and it could not be changed by anyone at any cost. We sat together and all the issues pertaining to the name have been solved, the chairman Chand Alam told Mail Today.
I made sure that all such boards (having the name Islam Nagar) are pulled down and replaced by the old name, and if they were painted on a wall, they are painted black and corrected. We will also ensure that nothing of this kind is repeated in future as all of us (people of Gautam Nagar) are peace loving and live with harmony amongst each other, Alam said.
His claims were found to be true when Mail Today visited the area on Wednesday afternoon. I have removed the incorrect name and will put the right name, shop owner Rashid said.
Meanwhile, police booked 25 people under section 107/16 of CrPC as precautionary measure.
Full report at:
https://www.indiatoday.in/mail-today/story/uttar-pradesh-district-administration-ensures-locality-s-name-returns-to-its-orginal-1163217-2018-02-08
--------
Srinagar hospital attack: 'Pakistan prisoner complained of abdominal pain, skin issue'
by Naveed Iqbal
February 8, 2018
The militant, Naveed Jat alias Abu Hanzulla, who escaped police custody from Srinagar's Shri Maharaja Hari Singh (SMHS) hospital on Tuesday had been suffering from "abdominal pain and a skin issue", Director General of Police Prisons (J&K), SK Mishra told The Indian Express.
The DG stated that the prisoners were taken to the hospital as per standard police protocol, "in handcuffs and with armed guards", for their appointment at different departments of the hospital.
"This particular inmate had been complaining of abdominal and skin issues for about a month. A Pulwama court had also advised that he be given 'specialised' treatment and the prison doctor had referred him to the SMHS hospital," the DG said.
Meanwhile, DIG Prisons MS Lone has been sent to Srinagar from Jammu, for an internal enquiry, by the prison authorities.
Jat was brought in for treatment at the hospital over a month ago and this was his second visit to SMHS. According to prison authorities, his appointment had become overdue by a few days and they were awaiting availability of adequate police personnel to escort the prisoners to the hospital for their appointment.
"They are taken in groups of five or six every two to three days. Sometimes adequate escort is available, sometimes it is not, depending on law and order," Mishra said, adding that hospital authorities are aware of when the prisoners are going to be brought in as they mention the next appointment.
On Tuesday, escort for the detainees became available and the prisoners were taken for their appointments with doctors at the state-run hospital. The six prisoners, accompanied by 23 police personnel, reached the hospital at around 11:30 am, were being taken to different departments.
Two police officials — Mushtaq Ahmad and Babar Ahmad Khan were fired upon as they were escorting Jat to the hospital's Out Patient Department. Both succumbed to their injuries as the militants fled the scene.
Full report at:
http://indianexpress.com/article/india/srinagar-hospital-attack-pakistan-prisoner-complained-of-abdominal-pain-skin-issue-5055559/
--------
Govt approves 14,460 bunkers for civilians hit by Pakistan firing
February 7, 2018
Amid the continuing firing from Pakistan, the government has approved construction of 14,460 bunkers for the protection of the people living in forward areas. Union Minister of State for Home Hansraj Ahir said the home ministry recently approved a proposal for construction of 14,460 bunkers to mitigate the hardships of the people living along the International Border and the Line of Control due to cross-border firing.
"These include 1,431 large community bunkers and 13,029 individual bunkers in the districts of Samba, Jammu, Kathua, Poonch and Rajouri. The project is being implemented by the Jammu and Kashmir government," he told the Lok Sabha on Tuesday while replying to a written question. Pakistani troops have been repetitively violating the ceasefire since the beginning of 2017. At least four BSF personnel were killed in firing by Pakistan last month.
Full report at:
http://indianexpress.com/article/india/govt-approves-14460-bunkers-for-civilians-hit-by-pakistan-firing-5055187/
--------
South Asia
Uzbek nationals among 14 ISIS militants killed in Jawzjan airstrikes
Feb 08 2018
At least fourteen militants affiliated with the Islamic State terror group were killed in the latest airstrikes conducted northern Jawzjan province of Afghanistan.
The 209th Shaheen Corps of the Afghan Military in the North said at least two foreign nationals hailing from Uzbekistan were also among those killed.
The Shaheen Corps further added that a series of airstrikes were carried out on ISIS hideouts in Sardara, Maktab Imam Bukhtari, Bibi Maryam, Aqsai, and Maimana Qeshlaq areas of Darzab on Wednesday.
In the meantime, the Shaheen Corps said another ISIS militant identified as Ghulam Rasool surrendered to the security forces and handed over a PKM machine gun, two communication devices, a motorcycle, and hundreds of rounds of ammunition.
The anti-government armed militant and terrorist groups including the ISIS terrorists have not commented regarding the report so far.
This comes as the 209th Shaheen Corps said Wednesday that the US Air Force has carried out a series of airstrikes on ISIS hideouts using the B-52 bombers in the vicinity of Darzab district home to several ISIS fighters.
The Shaheen Corps said more than ten militants including foreigners were killed in the airstrike carried out in Sar Dara area.
https://www.khaama.com/uzbekistanis-among-14-isis-militants-killed-in-jawzjan-airstrikes-04451
--------
Hunger used to target dwindling number of Rohingya Muslims in Myanmar
Feb 8, 2018
Abdul Goni says the Myanmar government was starving his family one stage at a time.
First, soldiers stopped the Rohingya Muslim from walking three hours to the forest for the firewood he sold to feed his family. Then Buddhist neighbors and seven soldiers took his only cow, which he rented out to fertilize rice fields. Next, he says, they killed his uncle and strung him up on a wire for trying to stop the theft of his buffalos.
By the time Goni saw bodies floating down the local river, of fellow Rohingya killed for illegal fishing, he knew his family would die if they didn't leave. On bad days, they carved the flesh out of banana plant stalks for food. On the worst days, his children ate nothing.
"I felt so sorry that I couldn't give them enough food," the 25-year-old says, tears running down his face, in a refugee camp in Bangladesh, just across the border from Myanmar. "Everything just got worse and worse. ... Day by day, the pressure was increasing all around us. They used to tell us, 'This isn't your land. ... We'll starve you out.'"
First, massacres, rapes and the wholesale destruction of villages by the Myanmar military in western Rakhine state forced nearly 700,000 Rohingya Muslims to flee to Bangladesh, in reprisal for Rohingya militant attacks on Aug. 25. Now, the food supply appears to be another weapon that's being used against the dwindling numbers of Rohingya in Myanmar.
The accounts of hunger could not be independently confirmed, as Myanmar's government does not allow reporters into the northern part of Rakhine state, where most of the Rohingya lived. However, more than a dozen interviews by The Associated Press with the most recent refugees show growing desperation, as the noose tightens around their communities in what U.N. officials have said may be a genocide. The U.N. and human rights groups such as Amnesty International have also warned of increasing hunger among the Rohingya in areas where conflict and displacement have been most rampant.
Repeated calls to Myanmar's military weren't answered, but the Myanmar government denies ethnic cleansing and says it is battling terrorists. Social Welfare Minister Win Myat Aye says the government has been distributing food aid to as many people as possible.
"There are many ways that we have been reaching out to villagers frequently," he says. "And that's why it's not possible that there are people who are completely cut off from food or facing hunger."
The Rohingya Muslims, who have been loathed by Myanmar's Buddhist majority for decades, are locked down in their villages — sometimes even in their homes — and prevented from farming, fishing, foraging, trade and work, the refugees and aid groups say. In other words, they can no longer do what they need to do to eat. While restrictions on freedom of movement and access to food have long been in place, they have tightened dramatically in recent weeks, the AP interviews show.
"It was worse than a jail," says Goni, who finally left Hpa Yon Chaung village in Buthidaung township on Jan. 5. "People at least get food twice a day in jail. ...We were always surrounded, always under stress, always watched."
The hunger the Rohingya faced at home is evident when they come to the Bangladesh camps, where new refugees, especially children and women, suffer from "unbelievable" levels of malnutrition, according to Dr. Ismail Mehr.
"They are definitely coming in starving," says Mehr, who recently returned to the United States from treating refugees in the camps. "We saw the vitamin deficiencies in the children and the adults; we saw ... severely malnourished people who are basically skin and bones. It looked like the pictures from the Nazi camps."
The government's restrictions on access to northern Rakhine make it almost impossible to tell how many people are without food, how widespread the problem is or whether people are dying. The International Committee of the Red Cross, based in Yangon, says that since the end of August it has distributed food to more than 180,000 people in northern Rakhine state.
The people AP interviewed were mostly from Buthidaung township, where many day laborers, farmers and foragers were hit hard when the restrictions tightened, and Rathedaung township, where the impoverished Muslim communities are often encircled by Buddhists.
Mohammad Ilyas, 55, fled to Bangladesh with only a shirt and a lungi sarong, along with dozens of others from Rathedaung township. He says the military and his neighbors took Rohingya rice paddies and rice stockpiles.
"Sometimes we stayed hungry for a day, two days, even five days," Ilyas, who is from Ah Nauk Pyin village, says. "The Myanmar government doesn't want a single Muslim to remain there. They want to erase us completely."
Activists, aid groups and researchers say Myanmar squeezed the Rohingya by severely hampering many of the humanitarian operations that were crucial for their survival. Food aid was further disrupted by violence in 2016 and the bloodshed after Rohingya insurgents staged an unprecedented wave of 30 attacks on security posts across Rakhine state in August and killed at least 14 people.
Even before August, aid agencies in 2017 predicted a spike in severe malnutrition in children. In a report released today, Amnesty International details evidence of forced starvation by the military, including stopping the Rohingya from harvesting their rice fields in November and December. The Food and Agriculture Organization has also warned that the lack of access to food and fuel are adding to hunger in Myanmar.
Buddhists in Rakhine state began blocking food aid when they noticed that the Muslims were getting more than they were, according to Thomas MacManus, a specialist in international state crimes at Queen Mary University of London who has researched the Rohingya since 2012. Tightened curfews meant people couldn't harvest shrimp or rice, tend to their cattle, gather firewood or fish. Since August, an almost 24-hour-a-day curfew means no one is leaving their villages, he says.
MacManus says the Myanmar government has regularly employed a scorched-earth strategy that has denied food to other ethnic groups it has battled, including the Shan and the Kachin.
"What they're trying to do is design a situation where life just doesn't become livable anymore," he says. "You just block off an area and they can't get material or food. It is a time-honored way of doing genocide, and one of the easiest ways because you can do it slowly and without too much attention."
In this war on food, rice paddies are a major battlefield.
Last fall the Myanmar military stopped farmer Rashid Ahmed, 60, from harvesting his rice fields, which were about a 15-minute walk outside a village he could no longer leave. He stood by helpless as his Buddhist neighbors, assisted by the military, collected his rice and took his six buffalos. Without food, he says, he could not stay.
"It would have been better if they had just shot us instead of starving us out," says Ahmed, thin but wiry from years of field work, as he sat in a long hut with dozens of other new arrivals to the Bangladesh camps. "What they did was slower; it was crueler. They left us to imagine the worst, to wake up every day and think about what would happen when there was no food at all."
His family ate so many banana stalks that by the time they left, all 20 plants in his compound were gone.
"I always grew my own food, and now suddenly I couldn't feed myself or my family," says Ahmed, who is from Zay Di Taung village.
After Aug. 25, when he was trapped in his village, Mohammad Rafique, 25, a day laborer from Hpa Yon Chaung, survived on rice he'd stockpiled in his home. When that ran out in October, he sold family jewelry to get rice. When the money was gone, he begged from neighbors who still had rice stockpiles, often going without food so his children could eat.
"The market was closed; no one was harvesting," he says. "I was eating only once a day, sometimes not at all. ... I felt shame that I had to beg for food, but I had no other choice."
Without rice, things got very bad for the Rohingya very quickly.
Aid groups couldn't reach them regularly. The Buddhists blockaded their villages and wouldn't hire them; they put an embargo on Rohingya goods and even stopped selling them phone cards so they couldn't communicate with the outside world, according to aid groups. The Muslims ate through their stockpiles; they borrowed from friends and neighbors; then they ran out.
Food became so hard to get for Mohammad Hashim, 25, a wood cutter from Pyin La village, that he and his family sometimes ate broken rice grains normally given to chickens.
"We sometimes went two days without food," Hashim says. "They treated us like animals."
Goni says that of the 500 families who lived near him, around 150 have fled to Bangladesh. Everyone else wants to leave, he said, but they either don't have enough money or are too old.
Full report at:
http://www.chicagotribune.com/news/nationworld/ct-rohingya-hunger-myanmar-20180207-story.html
--------
Turkish minister visits Rohingya camps in Bangladesh
07.02.2018
Culture and Tourism Minister Numan Kurtulmus visited Rohingya refugee camps in southeast Bangladesh on Wednesday.
Addressing Rohingya Muslims living at refugee camps in southeastern district of Cox's Bazar, Kurtulmus said: "Your emigration is similar to the emigration of Prophet Muhammad. You faced persecution only for saying 'Allah'. This is an honor for you. But to be an onlooker to this persecution is a disgrace for all humanity."
Cox's Bazar has been hosting around a million refugees, including more than 650,000 people who came to Bangladesh following violence in the Rakhine state of western Myanmar last year.
The minister later distributed food at the Maynargona 2 Camp, which hosts around 25,000 people.
He also opened a field hospital at another camp established by the Turkish Health Ministry and the Emergency and Rescue Management Authority (AFAD).
The minister also observed aid activities of the Turkish Diyanet Foundation and the Turkish Red Crescent.
He spoke with some refugees and listened to their painful stories. Kurtulmus also visited another camp built by the Istanbul-based IHH Humanitarian Aid Foundation.
The IHH has built 4,000 shelters for refugees in the area and aims to build 1,000 more shelters by the end of February.
Refugees praise Turkey
Muhammad Jubair, a 40-year-old Rohingya who was forced to flee to Bangladesh four months ago, explained his perilous journey following the brutality of the current Myanmar government.
"We have been living in oppression since 1970. They [the military] gathered us in an army place. They burnt our village. We began to flee; 105 people died. They raped our women.
"We have arrived here after 14 days of walking. Turkey helps us. May Allah bless Turkey," Jubair said.
Before his visit to Cox's Bazar, Kurtulmus met Bangladeshi officials in capital Dhaka where he also attended a tourism conference organized by the Organization of Islamic Cooperation.
More than 650,000 refugees, mostly children, and women have fled Myanmar since Aug. 25, 2017, when Myanmar forces launched a crackdown on the minority Muslim community, according to the UN.
At least 9,000 Rohingya were killed in Rakhine state between Aug. 25, 2017 and Sept. 24, 2017, according to Doctors Without Borders.
In a report published on Dec. 12, 2017, the global humanitarian organization said the deaths of 71.7 percent or 6,700 Rohingya were caused by violence.
They include 730 children below the age of 5. The UN has documented mass gang rapes, killings, including of infants and young children, brutal beatings and disappearances carried out by security personnel.
Full report at:
http://aa.com.tr/en/asia-pacific/turkish-minister-visits-rohingya-camps-in-bangladesh/1056957
--------
Afghan Air Force to start dropping laser-guided bombs in the near future
Feb 08 2018
The Afghan Air Force is expected to start dropping the laser-guided bombs to suppress the Taliban insurgents and other terrorists in the near future, said a top US military General.
Major General James B. Hecker, Commander, 9th Air and Space Expeditionary Task Force-Afghanistan told reporters in Pentagon "Three A-29 pilots are now trained to drop laser-guided munitions."
Gen. Hecker further added "The first was dropped in training in December, so the Taliban can look forward to those laser-guided bombs raining on what used to be safe havens in the near future."
He also added that in the future, the Afghan Air Force will also get what we call AC208s, and they'll get a total of 32 of them. "These are similar to the C208, but this is an attack model, so it will carry pods with laser-guided rockets and a gun. It can also capture full-motion video and assist other aircraft to achieve precision targeting, making it an ISR asset, which is going to be key to enabling the A-29," he added.
According to Gen. Hecker, in 2017, the Afghan Air Force conducted approximately 2,000 airstrike sorties, or roughly 40 strikes — sorties each week, with a record high of nearly 80 missions in a single week in October.
Full report at:
https://www.khaama.com/afghan-air-force-to-start-dropping-laser-guided-bombs-in-the-near-future-04450
--------
ISIS suffer casualties in US drone strike and Afghan forces operations
Feb 08 2018
Militants affiliated with the Islamic State of Iraq and Syria (ISIS) terrorist group suffered casualties during the airstrikes and operations of the Afghan security forces in eastern Nangarhar province of Afghanistan.
The 201st Silab Corps of the Afghan military in the East said the US forces carried out airstrikes using unmanned aerial vehicles in Dowa Kholi area of Nazian and Gorgori area of Deha Bala district.
The airstrikes were carried out on Tuesday and as a result at least three militants were killed and another militant was wounded.
In the meantime, the Silab Corps said a clash broke out between the ISIS insurgents and the Afghan forces during an operation in Kandi Bagha area of Chaparhar, resulting into the killing of an ISIS insurgent while another insurgent was wounded.
The anti-government armed militant and terrorist groups including the ISIS insurgents have not commented regarding the report so far.
According to the Shaheen Corps, the security personnel and local residents have not suffered casualties during the clash and airstrikes.
Nangarhar is among the relatively calm provinces in the East of the country but the anti-government armed militants including the Taliban and ISIS insurgents have been attempting during the recent years to expand their foothold in some remote districts of the province.
Full report at:
https://www.khaama.com/isis-suffer-casualties-in-us-drone-strike-and-afghan-forces-operations-04449
--------
Turkish minister visits Rohingya camps in Bangladesh
February 2018
Culture and Tourism Minister Numan Kurtulmus visited Rohingya refugee camps in southeast Bangladesh on Wednesday.
Addressing Rohingya Muslims living at refugee camps in southeastern district of Cox's Bazar, Kurtulmus said: "Your emigration is similar to the emigration of Prophet Muhammad. You faced persecution only for saying 'Allah'. This is an honor for you. But to be an onlooker to this persecution is a disgrace for all humanity."
Cox's Bazar has been hosting around a million refugees, including more than 650,000 people who came to Bangladesh following violence in the Rakhine state of western Myanmar last year.
The minister later distributed food at the Maynargona 2 Camp, which hosts around 25,000 people.
He also opened a field hospital at another camp established by the Turkish Health Ministry and the Emergency and Rescue Management Authority (AFAD).
The minister also observed aid activities of the Turkish Diyanet Foundation and the Turkish Red Crescent.
He spoke with some refugees and listened to their painful stories. Kurtulmus also visited another camp built by the Istanbul-based IHH Humanitarian Aid Foundation.
Full report at:
http://www.worldbulletin.net/europe/198613/turkish-minister-visits-rohingya-camps-in-bangladesh
--------
Arab World
Video shows Kurdish militia leader executing man in Syria's Deir al-Zour
7 February 2018
A video clip reportedly shot in the countryside of Syria's Deir al-Zour shows a leader of the so-called Kurdish militia leader executing a civilian in cold blood, Syrian activists have said.
The Kurdish militia leader has been identified as Zahid Hamad al-Abdullah and purportedly works with the Syrian Democratic Forces.
Activists say the killing reportedly took place in the town of Bahra on Monday in the eastern suburb of Deir al-Zour.
SDF released a statement on Tuesday saying it was shocked over the video and promised to launch an investigation into the case.
https://english.alarabiya.net/en/News/middle-east/2018/02/07/Video-shows-Kurdish-militia-leader-executing-man-in-Syria-s-Deir-al-Zour.html
--------
Syria intercepts Israel strikes near Damascus
February 08, 2018
DAMASCUS - Syrian air defence systems intercepted an Israeli air attack on a military position near the capital Damascus on Wednesday, the army said.
"This morning, Israeli warplanes fired several missiles from Lebanese airspace on one of our military positions in the Damascus countryside," said an army statement carried by state media. "Our air defence systems blocked them and destroyed most of them." An AFP correspondent in Damascus heard loud blasts around 3:30 am (0130 GMT). The Syrian Observatory for Human Rights, a Britain-based monitor of the war, said at least some Israeli missiles had hit military targets near Damascus . "Syria's air defence system blocked some of the missiles, but others hit ammunition depots near Jamraya," Observatory head Rami Abdel Rahman said. Jamraya, which lies just over 10 kilometres (seven miles) northwest of Damascus , is home to several military positions and a branch of the Syrian Scientific Studies and Research Center (SSRC).
Death toll soars as regime
pounds rebel enclave
Renewed government strikes killed 32 civilians on Wednesday in a rebel-held enclave near Damascus , where overwhelmed medics were still treating survivors of the Syrian conflict's bloodiest day in months.
The district of Eastern Ghouta, controlled by rebel factions including Islamists, suffered some of its worst bloodshed in years on Tuesday, when 80 civilians were killed. Regime warplanes returned Wednesday morning for fresh strikes on the enclave, with the death toll climbing to 32 civilians including a dozen children, said the Syrian Observatory for Human Rights.
Among them was the young daughter of Abu Raad, a shell-shocked man from Eastern Ghouta. "Now the rescue workers are searching for my second daughter but can't find her. What do I do?" he cried.
Tuesday's toll of 80 dead was "the highest civilian toll in Syria in nearly nine months, and one of the bloodiest days for Eastern Ghouta in several years," Observatory director Rami Abdel Rahman told AFP.
Nineteen children and 20 women are among the dead, and around 200 were wounded, said the Britain-based war monitor. The deadliest raids hit Beit Sawa and Hammuriyeh, the Observatory said.
In Hammuriyeh, a young man stared at the bodies of five children, including his younger brother, killed in an air strike. "I saw them filling up water, and a few minutes later the airplane hit. I came back and found all five dead," he said.
Civilians had been bracing for more raids as the regime appeared intent on ratcheting up the pressure on Eastern Ghouta, a rebel pocket on the capital's doorstep. "Please break up all gatherings and clear the streets," blared an announcement from mosque minarets in Douma.
In apparent retaliation, rebel rocket fire on a government-controlled suburb of Damascus killed one child an wounded two people, state news agency SANA reported.
Citing a police source, SANA said the shells were launched from Eastern Ghouta.
Home to an estimated 400,000 people, the Eastern Ghouta region has been included in a de-escalation deal that was meant to bring calm.
But the bombardment has increased in recent days, including with suspected chlorine-filled munitions.
On Wednesday, French Foreign Minister Jean-Yves Le Drian said "all indications" pointed to the Syrian government's use of chlorine weapons in Syria .
"All indications... tell us today that chlorine is being used by the regime at present in Syria ," he told BFM television.
Chlorine is suspected of having been used on two occasions this month alone on Eastern Ghouta.
The Organisation for the Prohibition of Chemical Weapons said a fact-finding mission mandated "to establish the facts surrounding allegations of the use of toxic chemicals... is investigating all credible allegations."
The world's chemical watchdog voiced "grave concern" over the new reports.
The US State Department said on Monday it had recorded six suspected chemical attacks in Syria in the past 30 days.
The Observatory said an arms depot in Jamraya had been hit, but it could not confirm whether research facilities had been damaged.
The United Nations has said it is looking into reports of chemical attacks in Syria , and called on Tuesday for a month-long ceasefire across the country for the sake of civilians.
Full report at:
https://nation.com.pk/08-Feb-2018/syria-intercepts-israel-strikes-near-damascus
--------
Popular Forces Warn US Army against Continued Deployment in Iraq
Feb 07, 2018
"If the Americans don't leave Iraq, al-Nujaba will respond to them with weapons," Spokesman of the movement Abu Wareth al-Moussavi was quoted by the Arabic-language al-Nashrah news website as saying on Wednesday.
"As we have fought for the establishment of Iraq's sovereignty, we will use our weapons to confront the occupiers too," he added.
In relevant remarks on Tuesday, Spokesman and a senior commander of Iraq's Kata'ib Hezbollah (Hezbollah Battalions) popular forces Jafar al-Hosseini warned that the chances are more than ever that clashes break out between them and the US military men deployed in the Arab country.
"Clashes may break out with the Americans at any time, and this time no mediation will help the Americans and it is not like the past," al-Hosseini was quoted by the Arabic-language al-Mayadeen news channel as saying.
He described the US military deployment as occupation of Iraq, and said, "It was the Americans who brought the ISIL to Iraq to have a pretext to return."
Full report at:
http://en.farsnews.com/newstext.aspx?nn=13961118001291
--------
Hundreds of Kurdish Fighters Dispatched to Northern Syria to Face Turkish Army
Feb 07, 2018
The Turkish-language state-run Anadolu news agency reported that the newly arrived convoy of the Kurdish fighters included hundreds of buses and vehicles.
It further said that over 2,000 gunmen recruited by the SDF were accompanying the convoy of 500 Kurdish militias.
Anadolu said that the convoy was sent from the towns of Qamishli, Ra'as al-Ein, Amouda, Hasaka city, al-Darabiyeh and Tal Hamis to Ein al-Arab (Kobani) region and later left Kibani along with the Kurdish fighters for Manbij and to be ultimately deployed in Afrin region.
Reports said on Tuesday that the Kurdish militias in Northern Syria destroyed three tanks of the Turkish Army during clashes in Afrin region in Northwestern Aleppo.
Kurdish sources reported that one of the Turkish army tanks was targeted by a guided missile in the village of Jamli Bil West of the town of Jandaris South of the town of Afrin.
Also, the Kurdish-language Hawar news reported that a Turkish tank was destroyed in the Kurdish forces' attack in the village of Haj Balal in Shiheh region.
It added that another Turkish army tank was targeted in clashes in the village of Bikeh in Bolboleh region, leaving five Turkish army men dead.
Full report at:
http://en.farsnews.com/newstext.aspx?nn=13961118001175
--------
ISIL Terrorists Continue to Retreat from More Regions in Northwestern Syria
Feb 07, 2018
The army men seized control over the villages of al-Daq, al-Salehiyah, al-Halibiyah, Najm al-Zohour, al-Masloukhiyah, Houma, Um Qarin, al-Samaqiyah, al-Wahibi, Nafaha and al-Tafaha after tough battle against the ISIL.
ISIL suffered heavy casualties and their military hardware sustained major damage in the attack.
Relevant reports said on Tuesday that the army men, backed up by missile and artillery units, managed to take control over the villages of Abu Khanadeq, Abu Kharayej, Khirbet Um Rajoum, Rasm al-Mofaker al-Halo, Rasm L-Mofaker, Rasm al-Kabar, al-Shour and Tal (hill) al-Shour, al-Zabi'eiyeh and Wadi Jahanam after heavy fighting with ISIL in Northeastern Hama.
Full report at:
http://en.farsnews.com/newstext.aspx?nn=13961118001281
--------
Severe Tensions Erupt between SDF, Civilians in Eastern Syria
Feb 07, 2018
The sources said that people in the village of al-Shahil stormed the SDF centers and captured nine of the Kurdish fighters after one of the villagers was reportedly killed by the SDF.
The villagers have called for the handover of the murderer.
The SDF has put its forces on alert following the unrest.
Local sources in Deir Ezzur confirmed last month that the SDF released 400 ISIL members, among them tens of senior terrorist commanders in Deir Ezzur as well as their security, economic, military and religious leaders.
Meantime, over 120 ISIL terrorists joined the SDF in Deir Ezzur.
Full report at:
http://en.farsnews.com/newstext.aspx?nn=13961118001085
--------
Syrian Army Frees 12 More Regions from ISIL in Hama Province
Feb 07, 2018
The villages of Jubb al-Raman, Hawa, Kheiriyeh, Hawa al-Sharqiyeh, Kheiriyeh Kabirh, Kheiriyeh Saqireh, Dalalah, Tal Halawa, Jubb Othman, Lobeideh, Maloulah and al-Sukra were liberated in the army men's operation against ISIL in Northeastern Hama.
In the meantime, the Russian and Syrian fighter jets targeted ISIL's positions in Southern Idlib and Northern Hama, inflicting heavy casualties on terrorists.
The army is purging terrorists from a large region among the province of Idlib, Hama and Aleppo.
Relevant reports said on Tuesday that the army men stormed ISIL's positions in Northeastern Hama and captured the villages of Sawanat al-Hamra, al-Naqroush, Talal Janoubi, Rajm al-Abil Sharqi and Rajm al-Abil Qabi.
The army forces further advanced against terrorists and freed the regions of Abu Darikheh, Tal Abu Darikheh, Um Aj, Um Abeh, Rasm al-Tawal, Rasm al-Tawal Sharqiyeh, Tawal al-Dabaqin, al-Mosleheh, Talijeh, Marijab Talijeh and al-Harash in Northeastern Hama.
Full report at:
http://en.farsnews.com/newstext.aspx?nn=13961118000891
--------
Turkey Planning to Set up First Airbase in Northern Syria
Feb 07, 2018
The Arabic-language Ray al-Youm quoted an opposition source as disclosing that a Turkish military delegation arrived at Taftnaz airport near Fua'a and Kafraya regions and started to the test the airport's facilities.
It further said that the Turkish delegation's visit to Taftnaz airport was aimed at setting up an airbase for the Turkish forces, adding that the delegation further visited the town of Saraqib and moved to the border with Turkey.
Opposition sources had previously claimed that Turkey will establish only an airbase for its helicopters, adding that the airbase would include a Central Operation Room capable of monitoring military developments in Aleppo, Idlib and Hama provinces and the Mediterranean coast in Eastern Syria.
A Russian media outlet reported on Tuesday that the Syrian Army's artillery units shelled heavily again a Turkish military column after the convoy arrived at a base of the Al-Nusra Front (Tahrir al-Sham Hay'at or the Levant Liberation Board) in Southern Aleppo.
The Arabic-language website of RT reported that the Syrian Army's artillery units, deployed in the town of al-Hadher in Southern Aleppo, opened heavy fire at the Turkish military convoy a few hours after its arrival in Tal al-Eis region.
Also, local sources reported that two Turkish soldiers were injured in the artillery attacks on the convoy in Tal al-Eis 3 km away from al-Hadher, adding that the injured military men were sent to Turkey for medical treatment.
Full report at:
http://en.farsnews.com/newstext.aspx?nn=13961118000733
--------
Syria says intercepted Israel strikes near Damascus
7 February 2018
Syrian air defense systems intercepted an Israeli air attack on a military position near the capital Damascus on Wednesday, the army said.
"This morning, Israeli warplanes fired several missiles from Lebanese airspace on one of our military positions in the Damascus countryside," said an army statement carried by state media. "Our air defense systems blocked them and destroyed most of them." Loud blasts
An AFP correspondent in Damascus heard loud blasts around 3:30 am (0130 GMT). The Syrian Observatory for Human Rights, a Britain-based monitor of the war, said at least some Israeli missiles had hit military targets near Damascus.
"Syria's air defense system blocked some of the missiles, but others hit ammunition depots near Jamraya," Observatory head Rami Abdel Rahman said.
Jamraya, which lies just over 10 kilometers (seven miles) northwest of Damascus, is home to several military positions and a branch of the Syrian Scientific Studies and Research Center (SSRC).
The US has repeatedly imposed sanctions on the SSRC for its alleged role in chemical weapons production. France has also imposed sanctions on the agency.
An Israeli air strike hit the facility in May 2013 and another hit an SSRC branch in western Syria in September. Israel has carried out dozens of air strikes on the Syrian armed forces and their allies since the civil war broke out there in 2011.
Full report at:
https://english.alarabiya.net/en/News/middle-east/2018/02/07/-Palestinian-killed-in-clashes-during-Israeli-raid.html
--------
Saudi Arabia denies granting airspace for flights between India and Israel
7 February 2018
Saudi Arabia's civil aviation authority denied on Wednesday any authorization for flights between India and Israel using its airspace.
Following a Reuters news report on the matter, a spokesman for the General Authority of Civil Aviation (GACA) in Saudi Arabia said the no authority has given permission to Air India.
Air India recently announced that it plans to start direct flights to Israel and has proposed to travel through closed Saudi airspace.
A spokesman for Air India said the state-owned carrier had ordered three flights a week between New Delhi and Tel Aviv. He added that the Indian airlines are waiting for approval to cross Saudi airspace in those flights.
Full report at:
https://english.alarabiya.net/en/News/gulf/2018/02/07/Saudi-Arabia-denies-granting-airspace-for-flights-between-India-and-Israel.html
--------
Pressure mounts on Assad over chemical gas attacks
8 February 2018
JEDDAH: France on Wednesday joined an international chorus of condemnation of the Assad regime for using chemical weapons against Syrian civilians.
"All indications … tell us today that chlorine is being used by the regime in Syria," Foreign Minister Jean-Yves Le Drian said.
"I'm weighing my words because as long as we haven't completely documented this we have to stay prudent," he said.
Asked how France would respond, Le Drian pointed to the "partnership against impunity" agreed by two dozen countries in January to ensure that perpetrators of chemical attacks in Syria were held accountable.
But he did not allude to any other response, including military retaliation, that France might take against the Assad regime if the attacks are confirmed.
Shortly after taking office last year, French President Emmanuel Macron said chemical attacks in Syria would be a "red line" for France.
UN war crimes investigators are studying reports that chemical weapons have been used in the opposition-held zones of Eastern Ghouta, near Damascus, and in the northwestern Idlib province.
The Organization for the Prohibition of Chemical Weapons (OPCW) said the accusations "continue to be of grave concern" and it was investigating "all credible allegations."
The US said this week there was obvious evidence of recent chlorine gas attacks in Eastern Ghouta, a suburb of Damascus that has been under Assad regime siege for more than five years.
Syrian opposition spokesman Yahya Al-Aridi told Arab News there was every indication that the regime of Bashar Al-Assad was committing atrocities. "Le Drian is right," he said.
Al-Aridi said the OPCW had evidence, which is why its work was being obstructed by Russia, Syria's ally, and its mission was not renewed.
Russian President Vladimir Putin "has taken the UN Security Council hostage," Al-Aridi said. "Russia has used its veto to protect the regime 11 times and I don't think they would hesitate to use it a 12th time. However, I believe there are ways to do things outside the Security Council. There is the General Assembly. Something can be done there to protect Syrian civilians."
The French foreign minister also accused Iran and Turkey of violating international law in Eastern Ghouta and northern Syria, and called for "the withdrawal of all of those who ought not to be in Syria, including Iranian militia, including Hezbollah."
Le Drian did not specifically call on Turkey to pull back from an offensive against Kurdish militias in northern Syria, but he said Ankara should not worsen the conflict.
"Ensuring the security of its borders does not mean killing civilians and that should be condemned. In a dangerous situation Turkey should not add war to war," he said.
Turkey's EU Minister Omer Celik said Le Drian's statement reflected "a double standard on the issue of terror."
Full report at:
http://www.arabnews.com/node/1241701/middle-east
--------
Mideast
Turkey's role in taking up Muslim world issues praised
07.02.2018
Sudanese foreign minister has hailed the "leading role" of Turkey in taking up the issues of the Muslim world, especially the effort against the U.S. president's move to recognize Jerusalem as an Israeli capital.
Ibrahim Ghandour also mentioned the emergency meeting of the Organization of Islamic Cooperation (OIC) following Trump's Jerusalem decision and praised Turkish efforts in this issue.
President Recep Tayyip Erdogan had called an emergency OIC meeting shortly after Trump's Dec. 6 declaration on Jerusalem; Turkey later co-sponsored a UN General Assembly resolution to condemn the decision.
"That reflects the magnitude and effect of Turkey in its surrounding and international [arena] and its role in the OIC," Ghandour told Anadolu Agency in the Italian capital.
Ghandour was in Rome as part of a conference titled "A Shared Responsibility for a Common Goal: Solidarity and Security".
Hosted by Foreign Minister Angelino Alfano, the conference was held on Tuesday that saw attendance from 14 countries, including Bulgaria, Chad, France and Sudan.
"Turkey has got a leading role as far as Islamic issues are concerned," he said.
"On OIC in Turkey, that has been very most reflected on the issue of Jerusalem following the decision of President Trump to move the American Embassy to Jerusalem in Israel."
The Dec. 13 OIC summit in Istanbul declared East Jerusalem to be the capital of Palestine, while the General Assembly motion saw member states vote 128-9 in favor.
"So, they are doing a great job, we just value that," Ghandour said.
About the ties between the two countries, Ghandour said he was content with the "excellence" in bilateral and political relations, adding Sudan hopes to boost economic relations further following Erdogan's Sudan visit.
In December 2017, Turkish president paid a four-day visit to Sudan, Chad and Tunisia, which was dominated by business forums, and investment and cooperation deals.
Ghandour also said he would visit Turkey next week to attend the Turkey-Africa conference.
About the Operation Olive Branch, which Turkey launched on Jan. 20 to clear PYD/PKK and Daesh terrorists from Syria's Afrin region, he said: "Each country has the right to protect its borders and people, and Turkey carries out this operation within the perspective of this interest."
According to the latest figures, 999 PYD/PKK, Daesh terrorists have been "neutralized" since the operation began.
http://aa.com.tr/en/africa/turkeys-role-in-taking-up-muslim-world-issues-praised/1056712
--------
Deported Palestinian Inciter Calls US 'Our Enemy' at Turkish Conference
FEBRUARY 7, 2018
Deported Palestinian Islamic Jihad (PIJ) board member Sami Al-Arian denounced the United States as "our enemy" last Tuesday at an Istanbul conference on Jerusalem, which was sponsored by Turkey's Directorate of Religious Affairs.
At the event, Ali Erbas — president of Turkey's Directorate of Religious Affairs — denounced President Donald Trump's decision to move the US embassy to Jerusalem and recognize it as Israel's capital.
"The Presidency of Religious Affairs is with the suffering Palestinian Muslims who have been serving as the guardians of al-Aqsa for years despite any kind of invasion and violence, and will continue to be by their side and provide any kind of support for them," Erbas said in his message.
Al-Arian kept his role as a PIJ official secret while working as a University of South Florida (USF) professor, and a Palestinian nationalist. He founded a charity called the Islamic Committee for Palestine (ICP) that raised money for the Palestinian Islamic Jihad (PIJ) and featured PIJ officials as speakers. He also formed a Tampa-based think tank called the World and Islam Studies Enterprise (WISE), which provided cover in the early 1990s for Ramadan Abdullah Shallah, who would later become the PIJ secretary general. Shallah taught at USF as an instructor through a cooperative agreement. WISE made it possible for Shallah to get an entry visa into the US.
The ICP served as PIJ's "active arm," a 1991 videotaped fundraiser shows. Called "a master manipulator" by the Federal judge presiding over his case, Al-Arian pleaded guilty in 2006 to "conspiring to make or receive contributions of funds, goods or services to or for the benefit of the Palestinian Islamic Jihad (PIJ), a Specially Designated Terrorist."
He was deported to Turkey in 2015 as part of that plea agreement, and he now works at the Center for Regional Politics at Istanbul's Sabahattin Zaim University. He has addressed several conferences, including one held in conjunction with Georgetown University's Awaleed bin Talal Center for Christian Muslim Understanding in Istanbul last September.
At the Istanbul conference, Al-Arian said that the 1993 Oslo Accords that established the Palestinian Authority and theoretically led to the Palestine Liberation Organization (PLO) recognizing Israel and renouncing violence, were unacceptable.
"The United States, which gives Israel so much confidence, is our enemy," Al-Arian said, telling the conference that Muslims needed to stand against the US. That includes an embargo on the United States by Muslim nations, he said, according to exiled Turkish journalist Abdullah Bozkurt.
Israel, Al-Arian said, wants to control the entire region.
While Turkey seems happy to give Al-Arian a base to stir up with anti-Israel and anti-American sentiment, President Recep Tayyip Erdogan also is finding allies within the United States. Council on American Islamic Relations (CAIR) leaders met Erbas last month at the Turkish government-supported Diyanet Center of America in Lanham, Maryland, for example.
Subscribing to a fundamentalist interpretation of Islamic law, Erbas and his associates have said that children as young as 12 can marry. "The other critical issue we need to fight is Islamophobia," Erbas said last month, the Anadolu News Agency reported. "The efforts to show Islam as a minacious and dangerous religion have been increasing day by day.
United States Council of Muslim Organizations (USCMO) Secretary General Oussama Jammal also attended last month's Diyanet event in Maryland. Jammal pledged his support to Erdogan last month — due to the Turkish president's effort to unite Muslims.
Likewise, Mahmoud ElSharkawy, spokesman for the Muslim Brotherhood-linked Egyptian Americans for Freedom and Justice (EAFJ), attended a "special meeting and breakfast" with Erbas at the Maryland Diyanet Center during last month's visit. ElSharkawy has a close relationship with exiled Muslim Brotherhood leaders living in Turkey. Egypt's Al-Bawaba newspaper identifies him as a member of the "International Organization of the Muslim Brotherhood."
CAIR also held its weeklong "Leadership Development Program" for the leaders of its various chapters in conjunction with Georgetown University at the Maryland Diyanet Center last week.
"[The meeting with Erbas] was part of Erdogan government's systematic and deliberate campaign of wooing US Muslim leaders, mainly Brotherhood figures, with a view of creating a proxy group so that he can mobilise (sic) them for political goals when he needs it down the road," Bozkurt said.
Full report at:
https://www.algemeiner.com/2018/02/07/deported-palestinian-inciter-calls-us-our-enemy-at-turkish-conference/
--------
Saudi, UAE betray Yemen through military invasion: Tawakkol Karman
Feb 8, 2018
Yemeni Nobel Peace laureate Tawakkol Karman has lashed out at the Saudi-led military coalition for its role in triggering the world's largest humanitarian crisis in her homeland, saying Saudi Arabia and the United Arab Emirates (UAE) have "betrayed" Yemenis.
"The Saudi-Emirati occupation ... betrayed the Yemenis and sold them out ….to exercise an ugly occupation and greater influence" Karman told Reuters by phone in an interview from her base in Istanbul, Turkey.
She said that Yemen's former president, Abd Rabbu Mansour Hadi, along with other top officials, were being kept under "house arrest" by Riyadh and prevented from governing on the ground in order to preserve Saudi and UAE influence.
Kerman accused Saudi Arabia and the UAE of repressing democratic change in the region, saying the monarchies seek to turn back the clock on political progress in Yemen and abroad.
"They regard the Arab Spring as their first enemy and this is a strategic error they have fallen into ... I call on the two countries to reconcile with the Arab Spring, not to clash with it, because the future is a future of change, and the wheel of history does not roll backward," she said.
"The Spring will win the initiative in any country and every time where there is a state based on tyranny, corruption, failure, nepotism and bribes, from the (Atlantic) ocean to the [Persian] Gulf," she said.
Karman was referring to the series of uprisings and revolutions that started across the Middle East and North Africa in 2011 against unemployment, inflation as well as corruption, among other things.
The 2011 revolutions, which started with Tunisia, resulted in changes in the governments of Tunisia itself, Egypt, Libya, and Yemen.
The Nobel Laureate further accused Saudi Arabia and the UAE of backing southern separatist forces, who battled this month with Hadi loyalists, in order to stoke chaos and keep their hold on the key territory.
Karman, who was a top official of Yemen's Islah party, was sacked by her party earlier this week for criticizing Saudi Arabias role in the war ravaging her country.
She won the 2011 Nobel Peace Prize for her role in pro-democracy protests in Yemen in 2011.
The Saudi aggression was launched in March 2015 with the aim of reinstalling the government of Hadi and crushing the Houthi Ansarullah movement that currently runs Yemen's state affairs.
Prior to the offensive, Hadi had resigned and fled to Riyadh. The Saudi regime and its allies later managed to seize Aden from the Houthis and put it under the control of the ex-president's officials.
The offensive has, however, achieved neither of its goals despite the spending of billions of petrodollars and the enlisting of the cooperation of Saudi Arabia's regional and Western allies.
The Saudi-led campaign, which is accompanied by a land, aerial and naval blockade of Yemen, has so far killed more than 13,600 people and led to a humanitarian crisis.
Full report at:
http://www.presstv.com/Detail/2018/02/08/551659/YemenNobel-Peace-laureate-Tawakkol-Karman-Saudi-Arabia-UAE
--------
African migrants protest against Israel's 'racist' deportations
Feb 7, 2018
Thousands of African migrants have staged a protest outside the Rwandan Embassy in Israel against a "racist" Israeli plan to deport them to the African country.
During the Wednesday protest, the demonstrators urged Rwanda and its President Paul Kagame not to cooperate with Israel on the plan.
"Kagame — We are not for sale," said one banner held by the demonstrators. "Prison or Deportation? What would you choose?" said another.
Earlier in January, Israel started the implementation of a plan to deport nearly 38,000 migrants who had entered the occupied territories, mainly Eritreans and Sudanese, threatening to detain those who refuse to leave. The refugees say they fled from danger at home.
Under the first stage of deportations, Israeli officials on Sunday began notifying "between 15,000 and 20,000" African men that they have until the end of March to leave the occupied territories or face jail. The migrants will reportedly be deported to Rwanda or Uganda, according to testimonies of people who have already left as well as aid workers.
The protesters also denounced the plan as "racist," carrying banners reading, "Would you deport me if I was white?"
The migrants said they did not want to settle in the occupied territories, but wanted to remain as refugees until it was safe for them to return to their countries.
"Deportation kills," the protesters chanted. "We are not criminals. We are refugees," they said.
They said the plan would put them in danger. The asylum seekers and their supporters say those who have left have run into danger in Rwanda and Uganda. They say those people have no rights in the two countries.
Tel Aviv describes as "infiltrators" the African migrants who entered Israel from neighboring Egypt.
Full report at:
http://www.presstv.com/Detail/2018/02/07/551599/African-migrants-Israel
--------
Palestinian killed after wounding Israeli guard: military
February 07, 2018
A Palestinian assailant was shot dead on Wednesday after stabbing a security guard at the entrance to a Jewish settlement in the occupied West Bank, the Israeli military said.
The civilian guard, stationed at the Karmei Tzur settlement north of the city of Hebron, was slightly wounded. Another security guard shot and killed the attacker, the military said in a statement.
Tensions have risen in the West Bank since U.S. President Donald Trump's Dec. 6 recognition of Jerusalem as Israel's capital. His declaration overturned decades of U.S. policy that its status should be decided in Israeli-Palestinian negotiations.
Late on Tuesday, Israeli forces shot dead at least one Palestinian during a raid in the West Bank city of Nablus that led to confrontations with residents, Palestinian health officials said.
In a statement, the military said its troops had been searching for an assailant who fatally stabbed an Israeli man at the entrance to the Jewish settlement of Ariel in the West Bank on Monday.
"During the activity, a violent riot was instigated as approximately 500 Palestinians hurled rocks, fire bombs and explosive devices and fired live rounds at IDF (Israel Defence Forces) soldiers, and in addition the rioters built rock barriers," a military statement said.
The troops "responded with riot dispersal means and fired warning shots in the air", it said. "A report regarding a Palestinian being killed and several injured... is being reviewed."
The Palestinian Health Ministry put the number of Palestinians wounded at 29. The Palestinian Red Crescent ambulance service said stone-throwers had clashed with the soldiers.
The alleged attacker in the Ariel incident was an Arab citizen of Israel and Israeli media reports said his father is a Nablus resident. The military said the suspect was not apprehended in the operation and seven people were detained for questioning.
Earlier on Tuesday, Israeli forces killed a Palestinian gunman in the West Bank village of Yamoun and said he was the head of a militant cell responsible for an ambush in which a Jewish settler was shot dead on Jan. 9.
Israel had been looking for the final member of the cell which it said killed Rabbi Raziel Shevah in a drive-by shooting. Commandos had already killed one of the gunmen involved and captured another.
Full report at:
https://nation.com.pk/07-Feb-2018/palestinian-killed-after-wounding-israeli-guard-military
--------
Envoy Blasts Haley's Worn-Out Allegations against Iran
Feb 07, 2018
Writing on his Instagram page on Wednesday, Baeidinejad referred to the Tuesday issue written by Lawrence Wilkerson, the chief of staff of former US Secretary of State Collin Powel, in New York Times in which he reminded of Powel's remarks "at the United Nations to sell pre-emptive war with Iraq" 15 years ago.
"Today, when US Ambassador to the UN Nikki Haley provides weak evidence to introduce Iran as a threat, she is actually playing a similar scenario, this time by her chief Trump, who repeatedly speaks of changing the establishment in Iran and wants to invite other countries to confront Iran," Baeidinejad said.
He stressed that the conditions in Iran are highly different, "Iran is not Iraq and everyone knows that military confrontation against Iran which enjoys much higher military power and strategic depth is not possible practically."
His remarks came after Haley showed what she claimed to be parts of missiles launched on Saudi Arabia in December, accusing Iran of providing Yemen army with missiles.
After her comments, Secretary of Iran's Supreme National Security Council (SNSC) Ali Shamkhani lashed out at Haley for her "ridiculous" and nontechnical allegations.
"The US envoy's comments were a very weak and ridiculous show and they even lacked technical backup," Shamkhani told reporters in the Western city of Sanandaj in December.
He stressed that Haley failed to present corroborative proof to substantiate her allegations. The security official said Iran would never be shy of acknowledging support for nations if it embarks on doing so.
"If Iran makes a move, it declares it clearly and with no ambiguity," he said.
Meantime, Shamkhani said that Sana'a streets are filled with pieces of evidence and proofs on the US crimes in the country as Washington has supplied Saudi Arabia with cluster bombs used against the Yemeni people.
Full report at:
http://en.farsnews.com/newstext.aspx?nn=13961118001851
--------
Yemen's army liberates Mount Dharawiya in Saada
7 February 2018
The Yemeni army, with the support of the Arab Coalition forces, was able to liberate Jebel Dharawiya after military confrontations on the northern front of Saada Governorate.
Military sources confirmed to Al Arabiya that operations retrieved strategic mountains and plateaus under the Directorate of Baqm, including mount Dharawiya.
Al-Arabiya correspondent in Yemen reported the killing of 30 members of al-Houthi militia in clashes with the national army in Saada, which lasted for two days.
It started with several operations followed by a major military plan which resulted in the destruction of Houthi military vehicles north of Saada.
Yemen's National Army has made great progress over the past days on Saada front.
A Yemeni military official confirmed on Tuesday that the Houthi militias were threatened in their stronghold of Saada province in the north of the country, with the advance of the national army and popular resistance supported by the Arab coalition.
Full report at:
https://english.alarabiya.net/en/News/gulf/2018/02/07/Yemen-s-army-liberates-Mount-Dharawiya-in-Saada.html
--------
Europe
Germany condemns PYD/PKK rocket attacks on Turkey
08 February 2018
Germany on Wednesday condemned recent cross-border rocket attacks by the PYD/PKK terrorist group which have killed seven and injured dozens in Turkish provinces bordering Syria.
"If attacks are launched from a region to the territory of another state, of course this is something that must be condemned, it is a worrying development," deputy Foreign Ministry spokesman Rainer Breul told reporters in Berlin.
Breul underlined that Turkey has "legitimate security interests" along its border with Syria due to threats posed by the ongoing civil war in its neighbor.
Since Jan. 21, rocket and mortar attacks launched by the PYD/PKK terrorist group in the Syrian enclave of Afrin have killed seven civilians and injured 113 in Turkey's border provinces of Hatay and Kilis.
In addition, according to Turkey, over the past few years Hatay and Kilis have been subject to over 700 attacks from Afrin.
On Jan. 20, Turkey launched Operation Olive Branch to remove terrorist groups, including the PYD/PKK and Daesh, from northwestern Syria.
According to the Turkish General Staff, the operation aims to establish security and stability along Turkey's borders and the region as well as protect Syrians from terrorist oppression and cruelty.
The operation is being carried out under the framework of Turkey's rights based on international law, UN Security Council resolutions, its self-defense rights under the UN charter, and respect for Syria's territorial integrity, it said.
Afrin has been a major hideout for the PYD/PKK since July 2012, when the Bashar Assad regime left the city to the terror group without a fight.
http://www.worldbulletin.net/europe/198609/eu-hikes-eurozone-growth-forecasts
--------
Moscow Accuses US of Planning To Partition Syria
07 February 2018
Foreign Minister Sergey Lavrov on Wednesday accused the U.S. of planning to partition Syria.
"Plans of de facto partition of Syria exist. We know about it and will ask our American colleagues how they do imagine all this," Lavrov said during a speech at "Leaders of Russia" contest.
He also said Americans were changing their stance about the reason for their presence in Syria.
"Americans seem to have abandoned assurances given to us that the only purpose of their presence in Syria is to defeat terrorists.
"Now they say this presence will remain until they are convinced that Syria has begun a sustainable process of political settlement, the result of which will be regime change," he said.
Syria has been locked in a vicious civil war since early 2011, when the Bashar al-Assad regime cracked down on pro-democracy protests -- which erupted as part of the "Arab Spring" uprisings -- with unexpected ferocity.
Since then, more than a quarter of a million people have been killed and more than 10 million displaced across the war-battered country, according to the UN.
Full report at:
http://www.worldbulletin.net/europe/198614/moscow-accuses-us-of-planning-to-partition-syria
--------
Finland knife attacker saw himself as Islamic State soldier - police
07 Feb 2018
HELSINKI: A Moroccan man who killed two and injured nine with a knife in Finland last August saw himself as a soldier for the Islamic State militant group and cited US-led air strikes in Syria as one reason for his attack, Finnish police said on Wednesday (Feb 7).
Abderrahman Bouanane, at the time a 22-year-old asylum seeker, has admitted to the stabbings in what the police see as the Nordic country's first terrorism-related attack.
"He saw himself as a fighter, a soldier for ISIS. He would have wanted ISIS to take responsibility for this act, but as we know, that did not happen," Detective Inspector Olli Toyras from the National Bureau of Investigation told a news conference.
"Based on the investigation, we can say he acted alone. You could say as a lone wolf."
Bouanane arrived in Finland in 2016, lived in a reception centre in Turku and had been denied asylum.
He told the police he had started to learn about ISIS three months before the attack.
The police have closed their criminal investigation, and a trial is expected to begin by March.
Following the attack, the government brought to parliament an intelligence bill which would give authorities new powers to monitor people's online activity and allow intelligence services to track communications beyond Finland's borders.
Full report at:
https://www.channelnewsasia.com/news/world/finland-knife-attacker-saw-himself-as-islamic-state-soldier---police-9937824
--------
Briton who fought Islamic State faces terror charge
Feb 8, 2018
A British man who fought against so-called Islamic State is to be charged with a terror offence.
Ex-soldier Jim Matthews, 43, of London, travelled to Syria and fought with the Kurdish forces, the YPG.
Mr Matthews will appear at Westminster Magistrates Court on 14 February to be charged with one count of attending a place used for terrorist training.
He appeared in a Channel 4 documentary - The Brits battling Isis - about his fight against the jihadist group.
In a statement, the Metropolitan Police said Mr Matthews was alleged to have attended "a place or places in Iraq and Syria where instruction or training was provided for purposes connected to the commission or preparation of terrorism on or before 15 February 2016".
The offence comes under section 8 of the Terrorism Act 2006.
Analysis
By BBC News correspondent Emma Vardy
This is believed to be the first charge of its kind in the UK.
It is estimated that since 2015 dozens of Britons have fought as volunteers with the Kurds in Syria.
The YPG have been important allies of the West in helping to defeat so-called Islamic State.
But terrorism laws in the UK prohibit engaging in violence for a political or ideological cause.
It has so far been unclear how the actions of Britons fighting against Islamic State would be treated by the British courts.
Full report at:
http://www.bbc.com/news/uk-42982245
--------
French minister says all Iranian militia, including Hezbollah, must leave Syria
7 February 2018
French foreign minister Jean-Yves Le Drian said on Wednesday that all Iranian militia, including Hezbollah, must leave Syria, whose civil war has thrown the Middle East into turmoil.
Asked in an interview on BFM TV whether he wanted Turkish armed forces to withdraw from Syria, Le Drian replied that he wanted: "The withdrawal of all of those who ought not to be in Syria, including Iranian militia, including Hezbollah."
The minister said that "all indications" suggest that the Syrian regime is using chlorine weapons in its nearly seven-year civil war against rebel forces.
Full report at:
https://english.alarabiya.net/en/News/middle-east/2018/02/07/French-minister-All-Iranian-militia-including-Hezbollah-must-leave-Syria-.html
--------
URL: https://www.newageislam.com/islamic-world-news/against-islamic-teachings-pakistan-bans/d/114211
New Age Islam, Islam Online, Islamic Website, African Muslim News, Arab World News, South Asia News, Indian Muslim News, World Muslim News, Women in Islam, Islamic Feminism, Arab Women, Women In Arab, Islamophobia in America, Muslim Women in West, Islam Women and Feminism