New Age Islam News Bureau
21 Feb 2017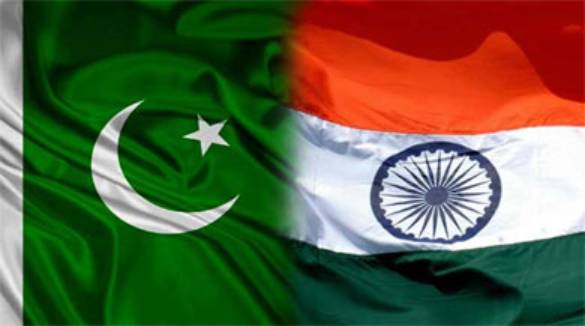 Pakistan's security was fundamentally challenged by the introduction of nuclear weapons in its neighbourhood, the statement said.
----
• After Epiphany in US, Woman Forges Peace among Indian and Pakistani Youth
• Kabul's List to Pakistan Include 32 Sanctuaries, 82 Haqqani, Taliban Leaaders' Names
• Canada's Muslims Embrace Their Country – Even When It Doesn't Embrace Back
• Integration Key to Quelling Fear of Migrants, Pope Francis Says
India
• After Epiphany in US, Woman Forges Peace among Indian and Pakistani Youth
• Egyptian Clerics' Support for Triple Talaq May Embolden Such Voices in India
• Terrorists Killing Innocents Won't Get Bail, Parole, Says Supreme Court
• For Saying Hafiz Saeed Is Threat to Country, Pakistan's Defence Minister Is Being Called 'India's Mouthpiece'
• Huge sum spent on digitally editing Zakir Naik's speeches: ED
• Pakistan army rejects report on Bajwa's 'read book on India' advice
• India, Pakistan extend pact on reducing risk of nuclear weapon-related mishaps
• Tarek Fatah Kicked and Beaten At Urdu Fest in Delhi
• HCSeeks Govt's Reply on Plea to Halt TV Show 'Fatah Ka Fatwa'
• Delhi Hc To Hear Plea By Zakir Naik's NGO Challenging Centre's Ban
-------
South Asia
• Kabul's List to Pakistan Include 32 Sanctuaries, 82 Haqqani, Taliban Leaaders' Names
• 12 ISIS Militants Killed In US Drone Strike in East of Afghanistan
• Grenade attack kills 11 members of Afghan family
• Bangladesh calls for efforts to curb Rohingya influx
• Taliban suffer heavy casualties in Helmand airstrikes
• Ata Mohammad Noor appointed as Balkh governor
-------
North America
• Canada's Muslims Embrace Their Country – Even When It Doesn't Embrace Back
• Don't Let a Muslim Registry Undo America the Accessible
• British Muslim teacher denied entry to America on school trip with pupils
• Hundreds gather to meet their Muslim neighbors in Oxford
• Moonlight's Mahershala Ali: Anti-Islam Prejudice 'Not A Shock' If You Have Grown Up Black
• Filipino Muslims in US cheered by anti-ban protests
-------
Europe
• Integration Key to Quelling Fear of Migrants, Pope Francis Says
• Muslim Refugee Hails Pope Francis as the Example of Religion
• France's Le Pen cancels meet with Lebanon grand mufti over headscarf
• Robbers break into flat of Bin Laden family in Paris
• Europe wrote the book on demonising refugees, long before Trump read it
• Extremely British Muslims: New Channel 4 show explores the love woes of young Muslim Brits
• Muslim parents now picking Christian schools for their children in Britain
-------
Pakistan
• Several Killed, Hundreds Arrested In Crackdown against Terrorists
• Kabul Seeks Action against 85 Militants 'Hiding In Pakistan'
• Seven more 'terrorists' killed in Shah Latif Town encounter
• Day after Pak bombing, PR video by Islamic State aims to show civilian support
• Opposition parties demand 'unlimited' powers for Rangers
• Assembly session: K-P urges govt to resolve issues with Kabul diplomatically
• Army to act against terrorists across border, Dar tells Senate
• NPC for protecting ideological boundaries
• Zardari tells Murad to rid Sindh of Afghan nationals
• LEA seized large number of MQM London's weapons in New Karachi
-------
Southeast Asia
• PM Says Will Consider Mediation Council to Address Religious Conflicts
• 'Up to You,' Says Nahdlatul Ulama to Followers Who Want to Join Tuesday's Rally
• Region in China's restive Xinjiang to track vehicles as anti-terror measure
• Muslim group promises no violence at anti-Ahok rally
• Malaysia's Impact on Singapore-Israel Ties
• MACC nabs Johor Islamic enforcers for graft
• Protect pluralism in Jakarta governor's race
-------
Arab World
• Military Source: S. Arabia Continues Arms Aid to ISIL in Syria
• Islamic State Vows More Attacks on Egypt's Christians
• US 'not in Iraq to seize anybody's oil': Mattis
• Iraqi forces battle their way toward Mosul airport
• ISIS-linked group expands foothold in southern Syria near Israel and Jordan
• Syrian opposition slams Assad's 'bloody message'
• 2,000 ISIS fighters defending west Mosul: US official
• Syrian troops, allies inflict heavy losses on Takfiri militants
• Tens of Terrorists Killed in Syrian Army Ambushes in Lattakia, Sweida Provinces
• Key Saudi Military Base Destroyed in Yemen's Rocket Attacks
• Syrian Army Launches Massive Operations against Terrorists in Western Damascus
-------
Mideast
• Turkey Fires Over 200 Judges, Prosecutors over Alleged Links to Gulen
Iran Gives Stern Warning to US Threats
• Supreme Leader: Palestinians' 3rd Intifada to Inflict another Defeat on Israel
• Turkey detains more than 1,500 in latest operations over alleged militant links -ministry
• Iran says KSA, Israel working to damage country
• Turkey puts 47 on trial for 'coup plot to kill Erdogan'
• Netanyahu 'spurned a peace offer' at secret 2016 meeting
• All Muslim countries have responsibility to support Palestinian resistance: Leader
• Hezbollah secretary general praises Iran for holding Palestinian Intifada conference
• Ankara detains nearly 1,600 for alleged links to militants
-------
Africa
• Nigeria: Law Planned To Target Underage Marriage
• Muslims now to go for Christian pilgrimage to Jerusalem-LASG
• Somalia: US Ambassador's Gift Leads to Confusion on Social Media
• Somalia: Somali-American Refugee Running for Boston City Council
Compiled by New Age Islam News Bureau
URL: https://www.newageislam.com/islamic-world-news/new-age-islam-news-bureau/after-epiphany-in-us,-woman-forges-peace-among-indian-and-pakistani-youth/d/110155
-------
After Epiphany in US, Woman Forges Peace among Indian and Pakistani Youth
February 21, 2017
Aliya Harir was an impressionable teenager who soaked up the patriotic propaganda from her schoolbooks and the one TV channel that served her town in the mountains of northern Pakistan. So she feared, and hated, India. "There were always rumours that India's going to attack Pakistan soon, and I was always worried: Where would I hide if an Indian soldier comes?" Harir, now 25, said as she laughed, embarrassed at her younger self.
Then in 2011, she was accepted into an exchange programme to spend six months at Troy University in the southern U.S. state of Alabama. As she settled into school, a Nepali student drove her to Walmart and brought along a friend. Exchanging pleasantries, Harir asked the friend where he was from and was shocked to find out he was Indian.
"I had never thought I would meet Indians – I only thought I would meet Indians if there was a war, if the Indians came in to kill us. But the Indian I met was a human being, just like me," she said in Bangkok on the sidelines of a United Nations-supported conference aimed at supporting women peace builders. Pakistan and India have been locked in acrimonious conflict and border skirmishes for decades, since partition and independence from Britain in 1947. The fighting and animosity infuse the countries' politics, as well as films and nationalistic TV programmes. Harir's epiphany in the United States led her on a quest – to promote India-Pakistan peace by connecting children from both countries, both online and in person. Upon her return to Pakistan, Harir found like-minded people in Delhi and Islamabad and launched Aaghaz-e-Dosti, a "friendship initiative" focused on conflict resolution.
Aaghaz-e-Dosti, meaning "beginning of friendship", brings Indian activists, teachers and journalists to classrooms in Pakistan, and pairs up children on both sides of the border to be online buddies for eight-week peacebuilding courses. Harir, who now lives in the Pakistani capital Islamabad, said the initiative works with young children to counter state propaganda and negative stereotypes. "We are focused on children and young students from primary to secondary grades because that is the critical and formative stage of the development of a child," she said.
Harir, the second of four children in a family from the minority Shi'ite Ismaili Muslim sect, faced discrimination herself growing up in a predominantly Sunni Muslim Pakistan.
"When this debate of Sunnis versus Ismailis came up, I used to feel ashamed. I used to cry, 'Oh God, why was I born an Ismaili?' I never discussed it with my parents. I didn't have the courage to," she said.
Her father, who had lived in Australia and Britain, owned a tourism company and used to host foreigners, so one of Harir's teachers once asked her if she shared meals with "infidels".
"I started shivering. What do I answer? I have to respect him… He said, 'It's wrong. You should never sit with them, you should never eat with them.'" Raised amid prejudice, she was amazed that in the United States she made Indian friends who brought her home-cooked food and invited her to parties. The differences melted away as similarities emerged: Pakistanis and Indians love cricket and Bollywood movies, Harir said, adding that the food was the same, and even their languages, Urdu and Hindi, were similar.
Then one day she fell ill and began to vomit blood. She was flown by helicopter to hospital in Birmingham and treated for tuberculosis. She stayed almost a month. Her Indian friends drove three hours to keep her company with Bollywood movies and food from Indian restaurants. "I changed a lot. I felt ashamed," she recalled, shaking her head.
Since returning to Pakistan five years ago, Harir has been to India five times, bringing groups of Pakistani students for the Global Youth Peace Festival in the northern Indian city of Chandigarh and Aaghaz-e-Dosti meetings.
Last October, Harir led a group of 20 female students to India, and during their trip, tensions between the two countries escalated again. Having learned of the student delegation, Minister of External Affairs Sushma Swaraj worried about their safety and contacted Harir to assure her they would get home safely.
Responding to Harir's note of thanks on Twitter, Swaraj's note of concern was retweeted more than 3,000 times. But Harir does have detractors. "People call me anti-national. They say, 'If you love India so much, go and live in India,'" she said. "Because of this patriarchal mindset, men are not used to seeing women as leaders, especially when talking about India. People say 'go and do your homework.'"
http://indianexpress.com/article/world/after-epiphany-in-us-woman-forges-peace-among-indian-and-pakistani-youth-4535560/
-------
Kabul's list to Pakistan include 32 sanctuaries, 82 Haqqani, Taliban leaaders' names
Feb 20 2017
The Afghan government has handed over a comprehensive list consisting of 32 sanctuaries being used by the Haqqani terrorist network in Pakistan.
The Ministry of Foreign Affairs of Afghanistan (MoFA) said the list was handed over to Islamabad by the officials of the Afghan Embassy.
According to a statement by MoFA, the list also includes the names of 82 Taliban, Haqqani terrorist network, and other terror groups' leaders operating against Afghanistan using the Pakistani soil.
The statement further added that the Pakistani authorities have been asked to take actions against the sanctuaries and leaders of the terror groups operating in its soil.
This comes as the Pakistani military summoned the Afghan embassy officials on Friday and handed over a list of 76 militants which they claimed are using the Afghan soil for the attacks on Pakistan.
The Afghan government quickly reacted to Pakistan's claims, saying Kabul welcomes to receive the list and vowed to take actions as per the documents provided and will ask for more documents if needed.
However, the Afghan military officials said Saturday that the Pakistani authorities have so far failed to take actions against the list which they have repeated handed over to Islamabad.
http://www.khaama.com/kabuls-list-to-pakistan-include-32-sanctuaries-82-haqqani-taliban-leaaders-names-02936
-------
Canada's Muslims embrace their country – even when it doesn't embrace back
Feb 21, 2017
FEBRUARY 20, 2017 TORONTO—There were all the trappings of an awards ceremony – tearful winners, breathless speeches, messages from dignitaries that ran a little too long.
Even so, the first annual MAX Gala, held at Toronto's lush Ritz-Carlton Hotel last March, was a singular event. It was the first-ever awards ceremony reserved for Muslim Canadians, an evening that saw a steady parade of business people, doctors, and community activists take the stage to be recognized for their contribution to society. It was also a bittersweet moment for many in the crowd.
"It was a huge honor to be recognized by members of your own community for your contributions," says Danyaal Raza, a family physician who won a prize for his work in promoting better access to health care for vulnerable populations.
"At the same time, it saddens me that this is something Canadian Muslims need to do. It's a shame that if you are Muslim in Canada or the United States, you have to go out of your way to prove you are a good citizen."
Like Canadians of all faiths, Dr. Raza is struggling to come to terms with the lone-wolf terrorist attack on a Quebec City mosque late last month, which killed six people and injured 19. It was the most violent display yet of anti-Muslim sentiment in Canada, and an event that some feel underscores the need for initiatives such as the MAX Gala awards.
"The awards are important because they normalize Muslim Canadians," says Raza. "They show that just like any group in Canada, they're business owners, they're doctors, they're artists, they're doing their work just like their neighbors are."
Proud Canadians
Muslims are increasingly taking their place in Canadian society. The latest national census data shows they now make up about 3 percent of the Canadian population. They are the largest religious minority group in Canada and, according to a recent survey of Muslims by the research company Environics Institute, among the most patriotic. More than 80 percent of those surveyed told researchers they were proud to be Canadian, a higher percentage than non-Muslim Canadians. Roughly the same percentage say they turned out to vote in the last national election.
MAX Gala founder Aazar Zafar says most Canadians accept his faith as part of the diverse multiculturalism the country is recognized for. Born in Canada to Pakistani and Indian immigrants, Mr. Zafar went to Catholic school and attended church on Fridays but learned the principles of Islam at home. He embraced Islam in Grade 11, when he went to public school and met another Muslim for the first time.
Now a portfolio manager for a downtown Toronto pension fund, Zafar observes his faith by attending a downtown mosque on Fridays, praying five times a day, fasting for Ramadan, and "being a good person."
Like hundreds of others in the city, his employer has set aside a prayer room to accommodate Zafar and his Muslim colleagues. Religion rarely comes up, but when it does Zafar says his explanations are met with curiosity and acceptance.
"In Canada, I think we're fortunate," he says. "There's an embracing of all ways of life."
Even so, Zafar is alarmed by what he sees as an undercurrent of suspicion and negative stereotyping of Muslims in the post 9/11 era.
"The narrative in the media is very often negative," he says. "People brand Muslims as terrorists. There's also a portrayal of Muslim women as repressed."
'There's a constant questioning'
Although Zafar has not experienced discrimination because of his religion or ethnicity, about one-third of Canadian Muslims told researchers for the Environics survey that they have. Hate crimes directed against Muslims have also increased, according to the most recent available police data, from 2014.
"We tend to think of ourselves as very diverse and very accepting. But there's a constant questioning of whether Muslims fit in Canadian society," says Ruba Ali al-Hassani, an Iraqi Canadian PhD student at Toronto's York University and co-founder of the Canadian Association of Muslim Women and Law, an advocacy and networking group.
She says those questions sometimes manifest themselves in discrimination. She and a fellow student at York University set up their law association after her colleague was asked to leave the university's law library because she was wearing a hijab.
In many other instances, she says, they have devolved into outright Islamophobia, especially apparent under the leadership of ex-Prime Minister and Conservative Party of Canada leader Stephen Harper.
The Harper government implemented a series of laws considered by many to be anti-immigrant and especially anti-Muslim. They include the Zero Tolerance for Barbaric Cultural Practices Act, which toughened laws around forced marriages and added polygamy to the Criminal Code, as well as attempts by the Harper government to ban women from taking the oath of Canadian citizenship while wearing a face-covering veil such as a burqa. Kellie Leitch, a leading contender in upcoming elections to replace Mr. Harper as leader of the Conservative Party, has made implementing a test of Canadian values for immigrants a key part of her platform.
Like most young Muslims in Canada, Ms. Hassani says her religious observance and sense of spirituality has strengthened over the years, in good part as a reaction to the constant focus on radical Islam since 9/11 and attempts to outlaw practices such as wearing a veil.
Although she does not attend a mosque regularly, Hassani wears a hijab and pray five times a day. The head covering has become more important to her identity than ever before, both as a spiritual practice and a political statement.
"I would definitely say I wear the hijab to privatize my body," she says. "This is who we are and this is our lifestyle and our bodies are not up for debate."
Emphasizing Muslims' achievements
Hassani is working toward her third university degree — she also holds degrees in sociology and criminology — a pursuit she also views as part of her Muslim faith.
"The prophet Muhammad and his progeny constantly emphasized the importance of curiosity and education for both men and women equally, so I would like to think I'm following Islamic teachings," she says.
It was also a belief in education and science that inspired Zafar to establish the MAX Gala awards. He says that in the torrent of negative messages about Islam, many Muslims are also unaware of the value of their own achievements. As well as improving how non-Muslim Canadians view Muslims, he wants to encourage Muslims to excel.
"My father always taught me [Islam] is not just about ritual. It's about being a good person and excelling at your profession," he says.
Just one year in, the idea is catching on. This year, Zafar has moved the awards ceremony from the Ritz-Carlton to one of Toronto's largest concert halls, where organizers plan to welcome more than 1,000 people.
http://www.csmonitor.com/World/Americas/2017/0220/Canada-s-Muslims-embrace-their-country-even-when-it-doesn-t-embrace-back
-------
Integration key to quelling fear of migrants, Pope Francis says
by Elise Harris
February 21, 2017
Vatican City, Feb 17, 2017 / 08:20 am (CNA/EWTN News).- On Friday Pope Francis paid a visit to Rome's "Roma Tre" university, stressing to students the importance of dialogue, listening and integration in putting an end to the fear that can at times be generated in the face of welcoming new migrants.
"Migrations are not a danger, they are a challenge to grow," the Pope said Feb. 17, adding that "it's important to think well about the problem of migrants today, because there's a migratory phenomenon that's so strong."
"How must migrants be received? How must they be welcomed?" he asked, stressing that first, they must be viewed "as human brothers and sisters. They are men and women like us."
Second, "every country must see how many they are able to welcome," he said, noting that while it's true that a country shouldn't take on more than they have the capacity to handle, each one must play their part.
However, part of welcoming, he said, means "to integrate. That is, to receive these people and try to integrate them so they can learn the language, look for a job, a house, integration."
Pope Francis spoke to students during a morning visit to Rome's "Roma Tre" University, which has a school for Economics and Business Studies, with departments for architecture, economics, philosophy, communications, law, engineering, language and culture, math and physics, political science, business and humanities.
After arriving and greeting the rector of the university, Professor Mario Panizza, as well as the university's General Director and Vice Rector, the Pope listened to questions posed by four students at studying in different fields, and responded with a lengthy, off-the-cuff speech.
One of the questions was posed by Nour Essa, a Syrian refugee who fled to Lesbos with her husband and young son. After spending a month in a refugee camp, they were selected to be among the 12 refugees who flew back to Rome with Pope Francis after his April 16, 2016, visit to the island.
Now, almost a year later, Essa has learned Italian and is completing her studies in Agriculture and Microbiology. She asked the Pope how to overcome the fear that welcoming so many migrants into Europe will destroy its cultural identity.
In his response to Essa's question, the Pope stressed the importance of accompanying new migrants in a process of integration, and pointed to the fact that within three days of arriving in Italy, the children who came back with him from Lesbos were already in school.
When three months later he invited 21 Syrian children to join him for lunch at the Vatican, they all "spoke Italian," Francis said. "The older ones a bit less, but they all spoke it. They went to school and learned it. This is integration."
He noted that the majority of migrants who came back that day have both a job and a person to help them integrate into the culture by providing "open doors" to find work, school and housing, voicing his desire for more organizations dedicated to helping in the process of integration.
On the point of the fear of losing one's cultural identity by welcoming so many migrants, the Pope said he often asks himself "how many invasions has Europe had since the beginning? Europe was made from invasions, migrants...it was made like this in an artisanal way."
Migrants, he said, bring their own culture which is "a richness for us," but must also receive part of the culture they come to so that a real "exchange of cultures" takes place.
"Yes, there is fear, but the fear is not only of migrants," but of those who commit crimes, he said, and, pointing to the bombing of an airport and subway in Belgium last year, noted that the persons who carried out the attacks "were Belgians, born in Belgium."
They were the children of migrants, but migrants that had been "ghettoized," rather than integrated, he said, explaining that fostering respect for one another can "take away" this fear of different cultures.
In addition to responding to Essa's question, Pope Francis also took questions from three other students studying in different fields at the university.
The students were Roman-born Niccolo Romano, who asked about how universities can work maintain their "communis patria," or "common homeland" for all; Giulia Trifilio, who asked the Pope what "medicine" is needed in order to combat violent acts in the world; and Riccardo Zucchetti, who asked how students can work to constructively build society in an increasingly changing and globalized world.
In response to Trifilio's question on how to put an end to the violent acts humanity at times seems prone to throughout the world, the Pope spoke about the importance of language and "the tone" that's frequently used, even in casual conversations.
Whether at home or on the street, many people today "yell," he said, explaining that unfortunately "there is also violence" in the way people express themselves.
He also pointed to the arbitrary greetings between even family members, who in a morning rush pass by with a quick, yet meaningless "hey" while on the way out the door. Even these seemingly small things, he said, "make violence" because they make the other person "anonymous," taking away their name.
"There's a person in front of us with a name, but I greet you like you are a thing," he said, noting that this starts at the interpersonal level, but "grows and grows and grows and becomes global."
"No one can deny that we are at war. This is a third world war in pieces," Francis said, adding that "we need to lower the tone a bit; to speak less and listen more."
As a remedy, the Pope suggested the ability to listen and receive what the other person is saying as the first "medicine" to take, with dialogue as a second.
"Dialogue draws near, not only to the person, but hearts. It makes friendship. It makes social friendship," he said, adding that where there is no dialogue, "there is violence."
"I spoke of war. It's true, we are at war, but wars don't start there, they start in your heart, in our hearts, when I am not able to open myself to others, to respect others, to speak with others, to dialogue with others, war starts there."
This must also be practiced at the university level, he said, explaining that a university must be a place where discussion takes place among students, professors and groups. If this doesn't happen, "it isn't a university."
Pope Francis cautioned against what he termed as "university of the elite," or the so-called "ideological universities" where students go, are taught one line of thinking, and then prepared "to make an agenda of this ideology" in society.
"That is not a university," he said. "I go to university to learn, yes, but to learn to live the truth, to seek the truth, to seek goodness, to live beauty and seek beauty. This is done together on a university path that never finishes."
In response to the question about building up society amid rapid changes and increasing globalization, the Pope said an important lesson that has to be learned is to "take like as it comes."
With so many changes mean there is a great need for flexibility, he said, using the example of being ready to catch a ball from whatever direction it comes in.
He also emphasized the importance of unity, which is "totally different than uniformity." Unity, he said, means "to be one among differences. Unity in diversity."
Since we are living in "an age of globalization," Francis said it would be "a mistake" to think of globalization like a ball in which each point is equally far from the center.
If organized this way, "everything is uniform" and there is no differences, he said, but stressed that "this uniformity is the destruction of unity, because it takes away the possibility of being different."
On the rapid pace of communications in modern society, Pope Francis recognized that "an acceleration" is taking place, and pointed to the rule of the Law of Gravity, that as an object falls faster as it nears its destination.
"Today communications are like this with the danger of not having the time to stop oneself, to think, to reflect, and this is important, to get used to communicating, but without the sensation of 'rapidity,'" he said.
At times communication goes so fast that it "can become liquid, without consistency," so the challenge is one of "transforming this liquidity into concreteness," Francis said, explaining that same concept also goes for the economy.
Using "concreteness" as his keyword for the point, the Pope said the "drama of today's economy" is that there is a liquid economy, which leads to "a liquid society" with a high rate of unemployment.
Francis pointed to several European countries as examples and, without naming them, noted that specifically youth unemployment rates in several vary from 40-60 percent.
"I ask you the question: our dear mother Europe, the identity of Europe, how can one think that developed countries have youth unemployment so strong?" he said, explaining that the numbers are evidence that "this liquidity of the economy takes the concreteness of work, and takes the culture of work because one can't work."
In the absence of work, youth "don't know what to do" and in the end fall into addictions or suicide, he said, adding that according to what he's heard, "the true statistics of youth suicide are not published. The publish something, but it's not the true statistics."
Some youth even fall into terrorist groups, telling themselves "at least I have something to do that gives meaning to my life," the Pope observed, adding that "it's terrible."
In order to solve the problems created by this type of "liquid economy," concreteness is needed, he said, "otherwise it can't be done."
Universities must be the place in which this happens, he said, telling the students that "in the dialogue among you, also look for solutions to propose. The real problems against this liquid culture."
http://www.catholicnewsagency.com/news/integration-key-to-quelling-fear-of-migrants-pope-francis-says-80907/?utm_source=newsletter&utm_medium=email&utm_campaign=email
-------
India
Egyptian clerics' support for triple talaq may embolden such voices in India
Feb 21, 2017
NEW DELHI: The pronouncement of the Al-Azhar seminary in Cairo, seen as an authoritative voice in the Islamic world, that triple talaq has been undisputed since the era of the Prophet can play into the debate in India over the controversial method of divorce among Muslims.
The council of senior clerics in Cairo has unanimously ruled that verbal divorce which "meets all requirements" has been an "undisputed" practice and rejected Egyptian President Abdel -Fattah el-Sissi's suggestion for a legislation to ban the tradition.
In the backdrop of the legal challenge to triple talaq in the Supreme Court in India+ , the Al-Azhar view can arm religious conservatives defending the practice and help them argue that it is in conformity with Sharia.
According to reports, senior clerics at Al-Azhar, in a carefully drafted statement, said, "The man should document the verbal divorce immediately to serve the rights of the divorcee and children."
Amid the chorus of women organisations demanding that triple talaq must be abolished and the issue be treated as one of gender justice+ , the ruling is a recent example of conservative Sunni thought.
While minority organisations don't see this ruling having an influence on the debate in India, they continue to drive home the point that triple talaq in one go is considered as divorce in Islam. They also don't feel the need to do away with the practice and choose to suggest only awareness against the practice among Muslims as a solution.
When contacted, Jamiat Ulama-i-Hind's president Maulana Arshad Madani reinforced that "triple talaq in one go is considered to be very bad but if a man resorts to this, it cannot be denied that divorce has happened." "The personal law has existed for hundreds of years+ and we will not accept any law that will interfere with what is in keeping with Islam," Madani said.
All India Muslim Personal Law Board member Kamal Faruqui too is clearly against any government "interference" with Muslim personal law. "There is a proper process of divorce for triple talaq in the Muslim personal law wherein there is gap period between each talaq pronounced by the man. In Islam, marriage is a contract and so when the contract is formalised by way of Nikah, both sides can suggest how they would want their separation to happen if it does," Faruqui said.
National Federation for Indian Women (NFIW) general secretary Annie Raja warned against politicisation of triple talaq which, she said, is about gender justice. She emphasised, "It is important to ensure that the rights of a woman and child must be secured in case divorce happens. Triple talaq in one sitting should be abolished with immediate effect. Anyone pronouncing or supporting it should be treated as instigating domestic violence."
Noorjehan Safia Niaz from Bharatiya Muslim Mahila Andolan along with other activists under the banner of New Age Islam Foundation reiterated on Wednesday their demand for codification of Muslim personal law based on Quran. "Muslim women also should get the right to divorce and polygamy should be abolished. We look upon the legislature and judiciary to intervene," Niaz said.
http://timesofindia.indiatimes.com/india/egyptian-clerics-support-for-triple-talaq-may-embolden-such-voices-in-india/articleshow/57261315.cms
-------
Terrorists killing innocents won't get bail, parole, says Supreme Court
Feb 21, 2017
NEW DELHI: Taking a tough stand against convicted terrorists, the Supreme Court on Monday said those lodged in prison for long years for slaughtering people could not be given parole or interim bail because of family exigencies.
"If you are involved in such [a] heinous offence of [the] indiscriminate killing of innocents, you cannot be seen to plead that you have a family and its responsibilities. The moment you get convicted in such offences, that is end of your ties with your family and your family life," court said.
This remark came from a bench of Chief Justice J S Khehar and Justices D Y Chandrachud and Sanjay Kishan Kaul as they dismissed a petition for interim bail by Mohammad Naushad, who was convicted by the trial court and the Delhi high court for the 1996 Lajpat Nagar bomb blast that killed 13 people and injured 38. The trial court had awarded him the death penalty but the HC reduced it to a life sentence, finding that he was among the conspirators.
Full report at:
http://timesofindia.indiatimes.com/india/terrorists-killing-innocents-wont-get-bail-parole-says-supreme-court/articleshow/57261947.cms
-------
For saying Hafiz Saeed is threat to country, Pakistan's defence minister is being called 'India's mouthpiece'
Shailaja Neelakantan
Feb 21, 2017
NEW DELHI: A day after he said that terrorist Hafiz Saeed is a threat to his country, Pakistan's defence minister is being called "India's mouthpiece" by a variety of political and religious leaders there who believe Saeed "is a patriotic leader", reports The News International.
The minister, Khwaja Asif, said yesterday that Saeed, the mastermind of the 26/11 Mumbai terror attacks, "pose(s) a serious threat to society and has been arrested in the larger national interest." Saeed was put under house arrest on January 30 and was named under Pakistan's terror act on Saturday.
Asif's statement "makes him sound like he's India's defence minister, not Pakistan's, said Pakistan Tehreek-e-Insaf (PTI) leader Mahmoodur Rasheed, even as he condemned the statement against Saeed. Rasheed said Islamabad has adopted "a defensive policy as far as India and the US were concerned," The News International reported. PTI is the party founded by cricketer-turned politician Imran Khan.
Former prime minister Azad Kashmir Sardar Muhammad Attique said government officials like Asif were "issuing media statements to appease India." The minister "has lost control over his tongue" said Jamaat-e-Islami leader Liaquat Baloch. And Defence of Pakistan Council chairman Maulana Samiul Haq said the defence minister - who made the comment while in Germany - "should have "raised the issue of atrocities being committed by the Indian Army in Kashmir."
In the meanwhile, Saeed's terror outfit Jamaat-ud- Dawa said it will hold protest rallies across Pakistan today against Asif's statement. A spokesperson demanded Prime Minister Nawaz Sharif take notice of the defence minister's statement against Saeed.
Yesterday, the Indian government cautiously welcomed Pakistan's decision to go after Saeed under the country's anti-terrorism act.
"Effective action mandated internationally against him and his terrorist organisations and colleagues is a logical first step in bringing them to justice, and in ridding our region of the twin menaces of terrorism and violent extremism," MEA spokesperson Vikas Swarup said.
Full report at:
http://timesofindia.indiatimes.com/world/pakistan/for-saying-hafiz-saeed-is-threat-to-country-pakistans-defence-minister-is-being-called-indias-mouthpiece/articleshow/57266187.cms
-------
Huge sum spent on digitally editing Zakir Naik's speeches: ED
February 21, 2017
by Rashmi Rajput
HARMONY MEDIA, a media production company floated by controversial televangelist Dr. Zakir Naik, reportedly spent a considerable sum on post-production activities, such as placing dummy candidates who 'posed' questions to Naik, composing crowds, and even adding special effects of 'fake' applause, to the speeches delivered by Naik and aired on Peace TV.
The Enforcement Directorate has come across this detail while probing a money laundering case against Naik and his proscribed outfit, the Islamic Research Foundation (IRF), sources said. Last week, the central agency had arrested Naik's close confident Aamir Abdul Mannan Gazdar, a marble trader by profession, in the case.
"The speeches were mainly on religious conversions. They were given editing effects to create an impression on the viewers. Harmony Media spent a substantial sum on this," said an official. Money was also transferred from the IRF to Islamic International School or IIS , its affiliate, in the guise of scholarships and for events organised by the IIS.
"The IRF wanted to nurture young kids who spoke flawless English but were deeply religious and followed the tenets of Islam, and could preach them in the future. Therefore, they funded many scholarships and other events to achieve this objective," a source said. The central agency has also found that between January and August 2016, Gazdar had allegedly carried out a transaction of Rs 5 crore in cash on behalf of Naik. The agency claims that in the past 10 years, Gazdar handled cash and real estate transactions worth Rs 200 crore.
The ED probe has found that Harmony Media was selling its content to a UAE-based company called Global Broadcast Corporation. Harmony Media received around Rs 42 crore from the company for the content. While the UAE-based company was responsible for airing the content in Asia and Africa, two London based companies — Universal Broadcasting Corporation Ltd and Lords Production Inc. Ltd — were responsible for broadcasting the content in Europe.
Full report at:
http://indianexpress.com/article/india/huge-sum-spent-on-digitally-editing-zakir-naiks-speeches-ed-4535325/
-------
Pakistan army rejects report on Bajwa's 'read book on India' advice
Feb 20, 2017
After days of silence, Pakistan Army on Monday dismissed as "disinformation" a media report that said army chief Gen Qamar Javed Bajwa urged officers to read a book about how India succeeded in keeping the military out of politics.
The Nation newspaper reported on February 12 that Bajwa addressed a gathering of senior army officers of Rawalpindi Garrison in the General Headquarters in December and recommended 'Army and Nation: The Military and Indian Democracy Since Independence' written by Steven Wilkinson.
The book provides details of changes made in the structure and recruitment pattern of the Indian Army to suit the fledgling democracy in the new country.
Army spokesperson Major General Asif Ghafoor issued a brief statement to reject the contents of the report.
"News/comments quoting COAS' address to officers at Rawalpindi regarding book 'Army and Nation' is a disinformation," he said in the statement posted on Facebook.
It had been reported that Bajwa in the address dwelt on the thorny issue of civil-military equation in the country where the army has ruled for almost half of the history since independence in 1947.
Full report at:
http://www.hindustantimes.com/india-news/pakistan-army-rejects-report-on-bajwa-s-read-book-on-india-advice/story-Dt2EVZgsODOg5uMXwh4hjM.html
-------
India, Pakistan extend pact on reducing risk of nuclear weapon-related mishaps
Feb 20, 2017
India and Pakistan on Monday extended their bilateral pact, dealing with reducing the risk of nuclear weapon-related accidents, for a period of five years.
Announcing the decision, the external affairs ministry said, "In accordance with Article 8 of the agreement between the Republic of India and the Islamic Republic of Pakistan on Reducing the Risk of Accidents Relating to Nuclear Weapons, both countries have agreed to extend the agreement for a further period of five years.
"The existing validity was up to February 20, 2017."
According to the pact, which was inked in 2007, both India and Pakistan shall notify each other immediately in the event of an accident relating to nuclear weapons, under their respective jurisdiction or control, which could create the risk of a radioactive fallout, with adverse consequences for both sides or create the risk of an outbreak of a nuclear war between the two countries.
Full report at:
http://www.hindustantimes.com/india-news/india-pakistan-extend-pact-on-reducing-risk-of-nuclear-weapon-related-mishaps/story-wDPadxZwnKzCXnKoMbiG5N.html
-------
Tarek Fatah Kicked And Beaten At Urdu Fest In Delhi
February 21, 2017
New Delhi: Controversial television personality, Tarek Fatah manhandled at the Jashn-e-Rekhta festival in Delhi on Sunday.
On the final day of the three-day festival, a group of over 40 attendees shouted slogans and demanded that Tarek Fatah be removed from the premises. Following the incident, police personnel were called in.
Talking to the media, people present at the event said that protests started after Fatah had referred to some of the youngsters in the group as "jihadis".
According to the news published in Scroll.in, the organisers of the event said Fatah had not been officially invited to the event, but had gone there in personal capacity.
Full report at:
http://www.siasat.com/news/video-tarek-fatah-kicked-beaten-urdu-fest-delhi-1135934/
-------
HCSeeks Govt's Reply on Plea to Halt TV Show 'Fatah Ka Fatwa'
February 20, 2017
New Delhi: The Delhi High Court on Monday sought the government's response on a plea to immediately halt all future episodes of a TV series 'Fatah Ka Fatwa', alleging that it promoted enmity between communities.
A Bench of Chief Justice G Rohini and Justice Sangita Dhingra Sehgal also issued notice to the television channel asking them to respond to the plea.
The Bench asked the Ministry of Information and Broadcasting to place before it whether there was any substance in the allegation levelled by the petitioner and fixed the matter for further consideration on May 1.
The court issued the direction during the hearing of a public interest litigation by a Uttar Pradesh resident, Hifzur Rehman Khan, who alleged that the TV programme hosted by Tarek Fatah, a Canadian writer and liberal activist, tried to promote enmity between Muslims and non-Muslims in the country by giving "baseless arguments about religion".
Full report at:
https://regist.asia.nikkei.com/member/register/newsletter?gclid=CI-ngqTDoNICFdSKaAodlx8BBg
-------
Delhi Hc To Hear Plea By Zakir Naik's Ngo Challenging Centre's Ban
February 20, 2017
New Delhi [India]: The Delhi High Court on Monday will hear a plea by controversial Islamic preacher Zakir Naik's NGO, the Islamic Research Foundation (IRF), challenging the ban by the Home Ministry on the organisation.
Earlier in February, the Court had set up a Judicial Tribunal to look into banning Zakir Naik's NGO under the Unlawful Activities (Prevention) Act.
A notice had also been issued to IRF to respond to a plea by the Ministry of Home Affairs (MHA) to hold in camera proceedings
The National Investigation Agency had also filed three affidavits in sealed cover before the Court giving reasons for the ban on the IRF.
The IRF, earlier moved a petition seeking directions against the ban imposed on it by the central government.
On November 15, the central government had banned the IRF for five years after declaring it as an "unlawful association" under the anti-terror laws, and the National Investigation Agency (NIA) followed up with raids on its premises in Mumbai on November 19.
According to the Home Ministry, Naik has allegedly made many provocative speeches and had engaged in terror propaganda.
The Maharashtra Police have also registered criminal cases against Naik for his alleged involvement in radicalisation of youths and luring them into terror activities, officials said.
He came under the scanner of the security agencies after Bangladeshi newspaper 'Daily Star' reported that one of the perpetrators of the July 1,2016 terror attack in Dhaka, Rohan Imtiaz, ran propaganda on Facebook in 2015 quoting Naik.
Last month, The Enforcement Directorate (ED) issued summons to Zakir Naik and the IRF under the Prevention of Money Laundering Act (PMLA).
Full report at:
http://www.siasat.com/news/delhi-hc-hear-plea-zakir-naiks-ngo-challenging-centres-ban-2-1135237/
-------
South Asia
12 ISIS militants killed in US drone strike in East of Afghanistan
Feb 21 2017
At least twelve loyalists of the Islamic State of Iraq and Syria (ISIS) terrorist group were killed in a drone strike in eastern Nangarhar province of Afghanistan.
The provincial police commandment official said the airstrike was carried out by the foreign forces in Achin district late on Monday.
The officials further added that the militants were targeted in Bandar area as they were travelling in a vehicle which was also destroyed in the airstrike.
According to the local officials, the militants killed in the airstrike are all foreign nationals.
The security forces or local residents did not suffer any casualties in the airstrike, the local officials added.
Both the Afghan and US forces conducted regular strikes against the loyalists of the terror group in this province.
Full report at:
http://www.khaama.com/12-isis-militants-killed-in-us-drone-strike-in-east-of-afghanistan-02939
-------
Grenade attack kills 11 members of Afghan family
February 21, 2017
JALALABAD - Eleven members of an Afghan family, including women and children, were killed in a grenade attack on their home in the country's volatile east, officials said Monday.
The attack, which left three others wounded, occurred in Laghman province on Sunday but no militant group has so far claimed responsibility.
"Eleven people were martyred after two grenades were thrown at their house by unknown gunmen in Laghman's Baad Pakh district," the local governor's spokesman Sarhadi Zwak told AFP.
"All the victims were civilians, women and children among them," Zwak added.
One of them died of his wounds while being rushed to a hospital in neighbouring Nangarhar province, said health official Abdul Latif Qayyomi.
Afghan civilians are paying a high price for the escalating conflict. Civilian casualties in 2016 were the highest recorded by the UN since 2009, with nearly 11,500 non-combatants killed or wounded.–AFP
Twelve civilians, including eight children returning from school, were killed on Friday in a roadside bombing in the eastern province of Paktika.
Full report at:
http://nation.com.pk/national/21-Feb-2017/grenade-attack-kills-11-members-of-afghan-family
-------
Bangladesh calls for efforts to curb Rohingya influx
Feb, 20 2017
By Ruma Paul
DHAKA
DHAKA Bangladesh's foreign minister called on the international community on Monday to address Myanmar's treatment of its Rohingya Muslim minority, tens of thousands of whom have fled in recent months to Bangladesh from its mainly Buddhist neighbour.Speaking at a meeting with Yanghee Lee, the United Nations Special Rapporteur on human rights in Myanmar, who is in Dhaka on a three-day visit, A. H. Mahmood Ali said a peaceful resolution must be found, a Foreign Ministry statement said.Ali also described efforts by Dhaka to engage with Myanmar bilaterally by establishing border liaison offices and talks on security cooperation, the statement said.Lee is visiting the Cox's Bazar area on the border with Myanmar, where the foreign minister said the influx of Rohingya was having an adverse impact on the local population and undermining security. In a separate meeting, Norwegian Foreign Minister Borge Brende, in Dhaka on a two-day visit, urged the international community to put more pressure on Myanmar to stop maltreatment of the Rohingya. "The Buddhist majority country has to treat minorities with dignity and inclusiveness," Brende said.Nearly 70,000 Rohingya have fled Myanmar's Rakhine State to Bangladesh to escape a crackdown launched after nine policemen were killed in attacks on border posts on Oct. 9 that Myanmar blamed on Rohingya militants.
They have joined more than 200,000 Rohingya already in Bangladesh, many living in official and makeshift camps, straining resources in one of Asia's poorest regions. Rohingya have faced discrimination in Myanmar for generations. They are not classified as a distinct group under Myanmar's citizenship laws and are regarded instead as illegal immigrants from Bangladesh, entitled only to limited rights.The authorities in Dhaka meanwhile say they are Myanmar nationals and must ultimately go back.
The U.N. human rights office said in a report this month that Myanmar's security forces had committed mass killings and gang rapes of Rohingya Muslims and burned their villages.U.N. officials working with refugees in Bangladesh have told Reuters the death toll from the security sweep could be more than 1,000.Myanmar has denied almost all allegations of human rights abuses and says a lawful counterinsurgency campaign has been underway since the October attacks on the security posts.The violence has dismayed and outraged some of Myanmar's neighbours, with mostly Muslim Malaysia being particularly vociferous in its criticism.
Full report at:
http://www.firstpost.com/sports/bangladesh-calls-for-efforts-to-curb-rohingya-influx-reuters-3293196.html
-------
Taliban suffer heavy casualties in Helmand airstrikes
Feb 21 2017
The Taliban insurgents heavy casualties in a series of airstrikes conducted in southern Helmand province of Afghanistan.
The provincial government media office in a statement said the militants were killed or wounded in Nawa and Sangin districts.
The statement further added that the first airstrike targeted a house belonging to Taliban insurgents in Ainak area of Nawa district, leaving a Taliban commander Haji Geran dead together with his 6 fighters.
Scores of Improvised Explosive Device kept inside the house were also destroyed in the airstrike.
The second airstrike was carried out in Sangin district targeting a hideout of the Taliban insurgents, leaving at least 8 militants dead, including their commander Haji Muslim, the statement said.
At least 7 Taliban insurgents were also wounded in the airstrike.
The anti-government armed militant groups including the Taliban insurgents have not commented regarding the report so far.
Full report at:
http://www.khaama.com/taliban-suffer-heavy-casualties-in-helmand-airstrikes-02938
-------
Ata Mohammad Noor appointed as Balkh governor
Feb 21 2017
Ata Mohammad Noor has been once again appointed as the provincial governor of northern Balkh province of Afghanistan, almost two and half years after working as the acting governor.
The Independent Directorate of Local Governance informed regarding the appointment of Noor late on Monday.
According to a short statement by the directorate of local governance, Ata Mohammad Noor was appointed Balkh governor based on a high decree issued by the presidential palace.
Noor is the current chief executive of Jamiat-e-Islami party and was appointed acting Balkh governor after the formation of the unity government.
His appointment as Balkh governor comes as Noor was involved in a series of negotiations with President Ghani during the past few months.
Noor had earlier announced he is ready to give up the post of the governor if the government considers his recommendations.
According to reports, Jamiat party's involvement in major government decisions was one of the main agendas during his meetings with President Ghani.
Full report at:
http://www.khaama.com/ata-mohammad-noor-appointed-as-balkh-governor-02937
-------
North America
Don't Let a Muslim Registry Undo America the Accessible
02.20.17
They say immigrants fall in love with America because of opportunity. I fell in love with it because of accessibility.
As a young father, moving to America wasn't something I was considering when I first visited Chicago. In Pakistan, I had a fancier car, a nicer home, and a solid support network of extended family and friends. My wife and I were happy, and looked forward to a good future for our children.
But walking around Chicago, I kept noticing that the sidewalks would sometimes become small, smoothly paved ramps.
I couldn't understand why, until I asked one of my friends who had been living in the city for a few years. It's to give access to those in a wheelchair, he explained. It's so they can cross streets and get up on sidewalks easily.
I was stunned.
This was something I would never have thought of. But in that moment, it encapsulated everything America stands for to me: Access.
That a nation would care enough to build a way for some of its most vulnerable citizens to have access to basic mobility reflected something far greater than just being the proverbial "land of opportunity" and educational and employment opportunities.
It meant that its promise to citizens of "life, liberty, and the pursuit of happiness", the three unalienable rights outlined in its Declaration of Independence, truly extended to all Americans.
I was well aware that historically, this right was not always a given. Slavery, sexism, and supremacist beliefs about other races and ethnic groups blocked the promise. Yet, Americans who believed in this idea of access and equality fought for it. And they won.
This is what the One America Registry is all about.
It is a response to President Donald Trump's threat to establish a registry of all American Muslims.
Sound Vision, along with our coalition of 50 other organizations, invites all Americans to register. The aim is to oppose policies and programs which seek to divide us.
President Trump's proposed Muslim registry targets all American Muslims. It is similar to one that was created for Japanese-Americans during WWII.
Seventy-four years ago today, an Executive Order was passed which made Japanese-Americans enemies of the state. Already registered, they were shipped off to internment camps. They lost their livelihoods, their properties and in a number of cases, their lives. The registry stripped these Americans of their rights to life, liberty, and the pursuit of happiness. It was unconstitutional and unjust.
This is something our nation acknowledged in 1988 under another Republican President, Ronald Reagan. He signed the Civil Liberties Act to compensate more than 100,000 Americans of Japanese descent who were incarcerated in the internment camps. The legislation offered a formal apology and financial compensation to each surviving victim.
Such is the promise and beauty of America. Access and equality are an ideal we continually strive for. And even as we struggle, there is always hope that we will win that coveted access to our Declaration's promise.
American Muslims are as concerned about the security of our nation as our neighbors. However, moves like Trump's recent "Muslim ban" do not keep us safe. Such policies pave the way to a legal regime that harms our safety, interests and stature globally, and undermines our values domestically.
If the Muslim Ban was illogical, a Muslim registry would be outright unconstitutional, and un-American.
Full report at:
http://www.thedailybeast.com/articles/2017/02/20/don-t-let-a-muslim-registry-undo-america-the-accessible.html
-------
British Muslim teacher denied entry to America on school trip with pupils
Feb 21, 2017
A "popular and respected" Muslim school teacher was denied entry to the United States while on a trip to New York with students.
Juhel Miah and a group from Llangatwg Comprehensive in Aberdulais, Neath Port Talbot, South Wales, were travelling from Iceland when he was removed from the plane at Reykjavik on February 16.
A spokesman for Neath Port Talbot County Borough Council said the trip proceeded as planned but pupils and colleagues were left "shocked and distressed" after "popular and respected" Mr Miah was escorted from the aircraft by security personnel.
The council has written to the US Embassy in London to express its dismay at the treatment of one of its employees and said it understood that Mr Miah was refused permission by the United States authorities to fly to New York, despite being issued with a valid visa for travel.
The spokesman said: "We are appalled by the treatment of Mr Miah and are demanding an explanation. The matter has also been raised with our local member of parliament.
"No satisfactory reason has been provided for refusing entry to the United States - either at the airport in Iceland or subsequently at the US Embassy in Reykjavik.
"Mr Miah attempted to visit the embassy but was denied access to the building.
"Understandably he feels belittled and upset at what appears to be an unjustified act of discrimination."
Full report at:
http://www.independent.co.uk/news/uk/home-news/british-muslim-teacher-juhel-miah-us-school-llangatwg-comprehensive-aberdulais-trip-america-pupils-a7590876.html
-------
Hundreds gather to meet their Muslim neighbors in Oxford
February 20, 2017
Tasneem Omary has lived half her life in the United States and the other half in the Middle East
When she came back to live in the states to attend graduate school at the University of Mississippi, her parents told her it was okay for her to not wear her niqab, the Muslim garment that covers her entire head other than her eyes.
"I told them, I believe in what I wear and why I wear it," she said Sunday to a group of people during the Meet Your Neighbor event on the Square. "Why would I change who I am? Why would I take it off? It is a matter of choice for me."
Omary joined several other local Muslim women who simply stood under a tent in front of City Hall with a banner that read, "Life as a Muslim Woman," and spoke to hundreds of people, answering questions about their lives in Oxford, their religion and their experiences being a Muslim woman in the United States, and more specifically, Oxford.
Mona Haron said she hasn't experienced much racism in Oxford but has heard people use the term "cult" when referring to Islam.
"That word really hurts me," she said. "We are just normal people who worship another religion."
The event was hosted by the Change Mississippi organization in response to President Donald Trump's attempted executive order banning immigrants from seven Muslim nations. The Oxford Muslim Society and the Ole Miss Muslim Student Association helped organize the event, setting up tents on the east side of the Square, where members of the societies spoke on Muslim history, current events and offered to write peoples' names in Arabic.
Full report at:
http://www.oxfordeagle.com/2017/02/20/hundreds-gather-to-meet-their-muslim-neighbors-in-oxford/
-------
Moonlight's Mahershala Ali: anti-Islam prejudice 'not a shock' if you have grown up black
21 February 2017
The actor Mahershala Ali, whose performance in the widely acclaimed Moonlight has made him a favourite for the best supporting actor Academy award, has spoken out about the discrimination he has experienced as an African American and a Muslim.
Ali said he found out that he was on an FBI watchlist after 9/11 and that, as a black man, anti-Islam prejudice "does not feel like a shock".
Speaking to the Radio Times, he said: "If you convert to Islam after a couple of decades of being a black man in the US, the discrimination you receive as a Muslim doesn't feel like a shock. I've been pulled over, asked where my gun is, asked if I'm a pimp, had my car pulled apart. Muslims will feel like there's this new discrimination that they hadn't received before – but it's not new for us."
Ali, who was born Mahershalalhashbaz Gilmore and whose mother, Willicia, was an ordained Christian minister, converted to Islam in 1999 and joined the Ahmadiyya Muslim Community in 2001.
Having made his name in popular TV series such as The 4400, Treme and House of Cards (in which he played corporate lobbyist Remy Danton), Ali was cast in major roles in films such as The Hunger Games: Mockingjay – Parts 1 and 2, Free State of Jones, and Hidden Figures.
For his role in Moonlight, Ali has received more than 25 best supporting actor awards, including the Screen Actors Guild and Critics Choice – though he lost out at the Golden Globes to Aaron Taylor-Johnson for Nocturnal Animals and the Baftas to Dev Patel for Lion.
Ali said his wife, the artist and musician Amatus Sami-Karim, had also experienced discrimination and no longer felt safe walking down the street.
"My wife stopped wrapping [wearing a headscarf] in New York … as she had so many bad experiences. She didn't feel safe anymore."
Ali said an airport worker had let slip he was on an FBI watchlist after 9/11 and that his accountant told him "his name had been flagged" when he tried to rent a property and discovered his funds had been frozen.
Full report at:
https://www.theguardian.com/film/2017/feb/21/moonlight-mahershala-ali-anti-islam-prejudice-black
-------
Filipino Muslims in US cheered by anti-ban protests
February 20, 2017
OAKLAND, California — Filipino Muslims in the United States are less bothered by the executive order of President Donald Trump banning entry to citizens of seven Muslim-dominated countries than they are apprehensive of heightening Islamophobia and racism. Pakbol, a San Jose, California resident who has lived in the United States for 20 years and a legal permanent resident for 14 years, wasn't surprised at all by Trump's executive order, as it was the latter's campaign promise to ban Muslims.
"For green card holders like me, we are not really concerned with this ban; the problem is Islamophobia and racism have just gotten deeper. Just like what happened in a mosque in Quebec where six persons were killed by an alleged Trump admirer, and then there was a big Texas mosque that was burned down," Pakbol said.
Blunt about Trump
Jane Piang-Shever, a Filipina Muslm from Datu Piang, Maguindanao and now a resident of Battle Creek, Iowa, also anticipated Trump would issue the travel ban; but she more blunt in her views against the new president.
"What do I think of Trump? He will destroy the country. The man does not know what he is doing and is running this country the way his mind works," Piang-Shever believes.
"As for his ban on Muslims in particular, it is expected, he is a racist after all. What can I do about it? What can any of us really do? I have signed petitions and now I wait and pray for our nation more intensely," she added.
As a result of the ban, San Jose policemen are now more visible for Friday Muslim congregations, to provide additional security in mosques and prevent any untoward incidents.
Also, the Muslim community is being informed more extensively now on what to do during instances of Islamophobia and that if they have relatives given a hard time in entering ports of entry, that free legal services are to them.
Not too many Filipino Muslims
Pakbol also revealed that not that many Filipino Muslims are here or visiting because of the tense atmosphere. After all, Trump mentioned the Philippines as one of the countries where there are terrorist groups like the Abu Sayyaf.
"I think the U.S. embassy in Manila is already doing some extreme vetting on the Muslims that is why there are only a few Filipino Muslims coming to the United States. Just in the screening process, Muslims are given a hard time. And this has been going for a long time now and not just recently," Pakbol disclosed.
Besides, Filipino Muslims friends and relatives of Pakbol prefer to go to neighboring Southeast Asian countries like Malaysia, Indonesia and countries in the Middle East where there are virtually no visa requirements and where fares are cheaper.
"They'd rather go also to Korea, China, Thailand, among others. So even if the Philippines is added to the list of banned countries, I do not think it is going to affect Filipino Muslims that much as compared to Filipino Christians wanting to come here," added Pakbol.
Filipino Muslim advantage
Pakbol mentioned that Filipino Muslims have one advantage over other Muslims in that Filipino Muslims do not look like Arabs and can pass as Mexicans, Vietnamese or Chinese as long as his name is not Mohamed or Abdullah.
Paoshad of New York City thinks that the ban can also affect some of the exchange students that have increased in number in recent years.
"Besides, we have also seen Mindanao professionals coming to the United States to enhance their knowledge in their fields and most, if not all, at the invitation of United States institutions," Paoshad said. "Our tourists are also coming here to stimulate the U.S. economy mainly through shopping at U.S. outlets and buying all those brand items."
Nevertheless, like the rest of the Muslim communities in the U.S., Filipino Muslims are just more vigilant against heightened Islamophobia and racism.
More careful
They are on the watch and are more careful if there are strangers and new faces that enter the mosques.
Pakbol says the most recent decision by the San Francisco-based U.S. 9th Circuit Court of Appeals to stop Trump's ban was good, but was sure the government would bring it all the way to the Supreme Court.
"In the meantime, we also pray that no terrorist act occur in the U.S. while the Muslim ban is being debated," Pakbol wished.
Despite all the gloomy developments that affect many Muslims all over, Pakbol cannot help but see the goodness that recent events have generated.
"Muslims everywhere saw the two faces of America. And with the protests, Muslims realized that Americans are not really bad and anti-Muslims, after watching the nationwide protests in defense of the Muslims. That's a positive development, a hope amidst the troubles caused by the ban. As a result of this so-called Trump ban there is an ongoing reflection on the very core of being an American. One side wants just the whites dominating while the other insists that this is a country of immigrants where it is all-inclusive regardless of race and religion," Pakbol enthusiastically noted.
Full report at:
http://usa.inquirer.net/1739/filipino-muslims-us-cheered-anti-ban-protests
-------
Europe
Muslim refugee hails Pope Francis as the example of religion
By Hannah Brockhaus
February 21, 2017
Vatican City, Feb 17, 2017 / 04:02 pm (CNA/EWTN News).- Nur Essa, a Muslim Syrian woman whose family was brought to Rome from Lesbos by Pope Francis last April, said that the openness he has shown to those of different faiths has deeply impressed her.
"For me, I was surprised," she told CNA. "(He is) very open to all of the cultures, all of the religions, and he sets an example for all the religious people in the world, because he uses religion to serve the human being."
Essa, 31, has met the Pope on several occasions, most recently during the Pope's visit Feb. 17th to Roma Tre University, a public research university in Rome where she currently studies.
She was one of four students of the university to ask the Pope a question, which he answered during his visit.
Essa's question was about the integration of immigrants in Italy: what they must do to integrate into their host country, but also what the rights of the immigrant are.
Before this, Essa and her husband and their little boy met Pope Francis when he brought them to Rome April 16th, 2016, along with two other Syrian refugee families who had been staying in a camp on the Island of Lesbos. She said that the Pope greeted them and blessed her son.
Essa also had an opportunity to speak with him at length when they were invited to be guests at a lunch Aug. 11th at the Vatican, which Essa said was an "honor."
"He's very, very modest, a very simple man, a very real human being," she said.
ssa has both an undergraduate degree and a master's in microbiology, and is studying biology at Roma Tre.
She said that she and her husband are both from the city of Damascus in Syria and chose to flee the country because her husband had been asked to join the military service there.
They went from Damascus to Turkey, and then from Turkey to Greece, where they stayed in a refugee camp for one month before they were fortunate enough to be chosen as one of the families the Pope brought back to Rome.
Pope Francis visited Roma Tre University at the request of the Dean of the university, who wanted to invite a public figure for the university's 25th anniversary.
According to Fr. John D'Orazio, who is a Catholic chaplain assigned to the university by the Diocese of Rome, the last pope to make a formal visit was St. John Paul II for the university's 10th anniversary in 2002.
The chaplaincy just finished constructing its first Catholic chapel for students nearby to the university, something they've been wanting to do for a long time, Fr. D'Orazio said.
He said that although students don't live on campus, they still try "to create opportunities for students to meet together" and to reflect on their Catholic faith and "what it means for them in their own studies and in being citizens in today's world and in society."
It's a very diverse campus, he said, with students of no faith or of different religions, including Muslim students. "I think it's very interesting and beautiful to be a chaplain inside of a state university," he said, "because it means creating dialogue, creating collaboration."
"It's almost like mission work, because you're working in a place where there are all kinds of different people, different backgrounds, different points of view. So it's a good place to create bridges," he said.
"Pope Francis talks a lot about creating bridges and not walls. And I think that also the chaplaincy in a state university is all about creating bridges of dialogue and collaboration."
http://www.catholicnewsagency.com/news/muslim-refugee-hails-pope-francis-as-the-example-of-religion-84365/?utm_source=newsletter&utm_medium=email&utm_campaign=email
-------
France's Le Pen cancels meet with Lebanon grand mufti over headscarf
February 21, 2017
By Simon Carraud
BEIRUT (Reuters) - French far-right National Front presidential candidate Marine Le Pen canceled a meeting on Tuesday with Lebanon's grand mufti, its top cleric for Sunni Muslims, after refusing to wear a headscarf for the encounter.
Le Pen, among the frontrunners for the presidency, is using a two-day visit to Lebanon to bolster her foreign policy credentials nine weeks from the April 23 first round, and may be partly targeting potential Franco-Lebanese votes.
Many Lebanese fled to France, Lebanon's former colonial power, during their country's 1975-1990 civil war and became French citizens.
After meeting Christian President Michel Aoun - her first public handshake with a head of state - and Sunni Prime Minister Saad al-Hariri on Monday, she had been scheduled to meet the Grand Mufti Sheikh Abdul Latif Derian
He heads the Dar al-Fatwa, the top religious authority for Sunni Muslims in the multireligious country.
"I met the grand mufti of Al-Azhar," she told reporters, referring to a visit in 2015 to Cairo's 1,000-year-old center of Islamic learning. "The highest Sunni authority didn't have this requirement, but it doesn't matter.
"You can pass on my respects to the grand mufti, but I will not cover myself up," she said.
The cleric's press office said Le Pen's aides had been informed beforehand that a headscarf was required for the meeting and had been "surprised by her refusal".
But it was no surprise in the French political context.
French law bans headscarves in the public service and for high school pupils, in the name of church-state separation and equal rights for women. Le Pen wants to extend this ban to all public places, a measure that would affect Muslims most of all.
HARIRI'S VEILED MESSAGE
Buoyed by the election of President Donald Trump in the United States and by Britain's vote to leave the European Union, Le Pen's anti-immigration, anti-EU National Front (FN) hopes for similar populist momentum in France.
Like Trump, she has said radical Islamism must be faced head on, although she has toned down her party's rhetoric to attract more mainstream support and possibly even woo some Muslim voters disillusioned with France's traditional parties.
After meeting Hariri on Monday, Le Pen went against current French policy in Syria by describing President Bashar al-Assad as the "only viable solution" for preventing Islamic State from taking power in Syria.
Lebanon has some 1.5 million Syrian refugees.
"I explained clearly that ... Bashar al-Assad was obviously today a much more reassuring solution for France than Islamic State would be if it came to power in Syria," she told reporters.
Full report at:
http://whtc.com/news/articles/2017/feb/21/french-far-rights-le-pen-refuses-to-wear-headscarf-to-meet-lebanons-grand-mufti/
-------
Robbers break into flat of Bin Laden family in Paris
February 21, 2017
A group of burglars broke into a Paris apartment of the Saudi bin Laden family, but left empty-handed, broadcasting RTL company reported earlier.
The incident occurred last Friday when attackers broke into a 200m2-apartment from the roof and split a safe open they found in the flat.
The safe turned out to be completely empty and so was the apartment at the time of the accident.
Whether the owners of the apartment are somehow related to former leader of terrorist organization Al-Qaeda Osama bin Laden remains unknown. The investigation of the incident is underway.
Full report at:
http://nation.com.pk/international/20-Feb-2017/robbers-break-into-flat-of-bin-laden-family-in-paris
-------
Europe wrote the book on demonising refugees, long before Trump read it
Piro Rexhepi
21 February 2017
It has become an article of faith among liberals that Donald Trump is the world's biggest enemy to refugees and Muslims, while the EU somehow offers them a safe harbour. After all, with the words "We can do it" Angela Merkel invited a million Syrian refugees into Germany, while Trump's travel ban has slammed shut America's door to some of the world's most vulnerable displaced people. In today's liberal mindset, it is Brexit that has stirred up hostility against migrants, while the EU is a bulwark of civilised values, protecting refugees from the threat of a resurgent far right.
If you were a migrant in a leaking boat approaching Lesbos, however, the treatment you would receive from Frontex, the EU's border patrol, would be no less hostile than anything Trump could inflict. In Tunis last week a video showed Tunisian border police whipping cowering migrants from elsewhere in north Africa. This brutality was EU-sponsored. Like Libya, Morocco, Turkey and Egypt, Tunisia receives funding and training from Brussels through the European neighbourhood policy (ENP). Under a broader framework of "development" and "reforms", these ENP countries serve as a buffer zone, making sure that refugees are intercepted and turned back – or, in Libya, locked up and tortured in refugees' prisons – before these desperate people can reach the EU's shores.
The idea that the Europe of Merkel and Theresa May is more welcoming to refugees than Trump's America simply isn't borne out by the facts. The EU's deal with Turkey, condemned by humanitarian agencies, ensures that refugees arriving in Greece – regardless of their point of departure – will be sent to Turkey. Turkey now has the largest refugee population in the world, at about 3 million people.
This month Britain reneged on its promise to admit 3,000 unaccompanied child refugees. Concerned that the Balkan route is a weak link into Europe, Austria has mobilised aspiring EU members including Macedonia, Serbia and Kosovo into a Balkan frontier defence project to fortify the refugee entry points of the "Balkan corridor". Last year Macedonian police used tear gas, grenades and stun guns against Iraqis and Syrians attempting to get through a razor-wire fence and into the country.
France dismantled the camp at Calais, leaving refugees to sleep in freezing woods, and last week Paris police placed boulders under a railway bridge near a refugee centre in order to prevent people from sleeping there. One of them told the Daily Mail: "We can't get into the centre and are brutalised when we try to sleep nearby. The rocks are disgusting and inhuman."
The EU even has far-right vigilantes guarding its borders, such as the Bulgarian Dinko Valev, filmed tying up Syrian refugees – including three women and a child – and claiming they were coming into the country to "kill us like dogs". In many video recordings circulating online, others have flocked there to assist the vigilantes, claiming to be "protectors of women and faith", and citing the Cologne attacks as their main incentive for protecting EU borders.
However, the anti-refugee, anti-Muslim rhetoric used by the vigilantes is not an exclusive feature of the far right. Trump openly expresses America's hostility towards Muslims in a way no mainstream European politician would dare to do. Trump's attitudes can be called out and exposed, but Europe's are enacted far more covertly – and the current focus on Trump means that they are allowed to continue unchecked.
For instance, liberals threw up their hands in horror when Trump, in declaring his travel ban, declared that Christians from Syria but not Muslims would be admitted into the US. However, the EU revealed similar priorities when it admitted Georgia to the Schengen zone, within which EU nationals can move without a passport. Echoing Trump, the vice-president of the European parliament argued that Georgia is a Christian country and the heart of Europe – remarks that would have been greeted with incredulity not only by refugees but by the citizens of Kosovo. This country is far closer to the heart of Europe than Georgia, but has a mainly Muslim population, and its attempts to join the EU have been consistently rebuffed.
Full report at:
https://www.theguardian.com/commentisfree/2017/feb/21/europe-demonising-muslim-refugees-legitimise-trump
-------
Extremely British Muslims: New Channel 4 show explores the love woes of young Muslim Brits
February 2017
Sisters Bella and Sabrina Nabi and plane engineer Nayera reveal old-fashioned men still expect them to do all the cooking and cleaning.
But they want to carve out a career and live a more British life.
Fashion graduate Bella, 25, from Birmingham, tells the Channel 4 show Extremely British Muslims that she is struggling to find love with a Muslim man in modern Britain.
She said: "It's harder than I expected. Our ideas are progressing faster than theirs are. Their mothers are so amazing and they think that's what they're going to get when they get married."
The singletons face a culture clash as they shun outdated arranged marriages but Islam forbids them from dating.
Nayera, 30, is shocked in the show when a man she meets through a marriage website makes demands to cook and "look after me".
But unlucky-in-love men insist they suffer problems too as women expect them to bankroll them.
Brummie Ashraf Mahmood, 29, received a response from one woman who filled several pages listing her ideal husband's qualities including "great earning potential".
He tells how he is struggling to find a "fun-loving" wife and battling what it means to be both Muslim and British.
Many are forced to turn to specialised agencies or go to supervised speed-dating events in their quest for love.
Full report at:
http://www.dailystar.co.uk/showbiz-tv/hot-tv/590025/Extremely-British-Muslims-Channel-4-show-explores-young-Muslim-Brits
-------
Muslim parents now picking Christian schools for their children in Britain
February 21, 2017
Considering them an attractive option, Muslim parents are now sending their children to Christian schools to prepare them for "life in modern Britain", said chief education officer at the Church of England.
According to Rev Nigel Genders, Muslim families see Christian schools as a great option that allows their children to mix with the wider community from a very young age.
Speaking to the Telegraph he said that some schools can easily 'squeeze out' religious education from the curriculum but Church schools actually take faith seriously.
US high school students join Muslim peers in wearing hijabs
"You never quite know what people's motives are. Part of the feedback we get about why parents choose our schools is they know they will get a much more diverse sense of community rather than being separated out."
The chief education officer's comments come after it emerged that Muslim pupils outnumber Christian children in over 30 church schools.
Genders said, "we constantly hear from Muslim parents who tell us that they choose our schools precisely because we take faith seriously and offer an approach to education that gives attention to spiritual as well as academic development.
They welcome the opportunity to send their children to a school which will ensure mutual understanding of faiths whilst being clear about the Christian heritage and underpinning narrative on which its ethos and values are based."
Fear grips US Muslim college students after Trump proposal
He added that "Like the millions of others who have attended such a school, they know that we prepare children for life in modern Britain and a world that is increasingly connected."
Full report at:
https://tribune.com.pk/story/1333976/muslim-parents-now-picking-christian-schools-children-britain/
-------
Pakistan
Several killed, hundreds arrested in crackdown against terrorists
Feb 21, 2017
PESHAWAR/ISLAMABAD: Pakistan Army has moved heavy artillery towards the Pak-Afghan border in Chaman and Torkham districts, security officials said on Monday.
The move came two days after the military decimated camps of the Tehreek-e-Taliban Pakistan's (TTP) Jamaatul Ahrar (JA) faction on the Torkham border opposite Mohmand and Khyber tribal regions. The group, which claims to be behind the recent wave of terrorist attacks, is holed up in Afghanistan.
Meanwhile, four terrorists of banned terrorist outfit Tehreek-e-Taliban Pakistan in Tank District of Khyber Pakhtunkhwa.
According to details, security forces were searching for criminals in Ping, an area adjacent to Tank when they had an encounter with TTP-Shaheen group.
Commander Umar, the son of former TTP commander Asmatullah Shaheen, Zalamdin alias Zalmak, Zaman alias Toofan and Wasiullah were killed.
Separately, at least two terrorists were killed during a search operation in Dera Bugti.
Sources said that FC, peace force and law enforcers are continuing operation against the criminals in Dera Bugti and its adjacent areas following the recent wave of terrorism in the country.
During the search operation, terrorists opened fire on security forces. In retaliatory firing two terrorists were killed while some others managed to escape.
Arms and ammunition have been seized from them.
Some suspicious people were also apprehended during operation in the area and shifted to an undisclosed location.
Meanwhile, at least seven terrorists were killed while one Rangers official was injured during an encounter in the Malir area of Karachi.
Sources said that on a tip, Rangers carried out a search operation in Shah Latif Town. Terrorists opened fire on Rangers. In trade of fire, seven terrorists were killed while one Rangers official sustained injuries. Rangers' spokesperson said that all the terrorists were affiliated with a banned outfit.
Separately, law enforcers arrested two alleged facilitators of Hayatabad blast from Darra Adam Khel.
Sources said the arrested persons were traced while following the information collected from their accomplices, who have been arrested on Sunday.
Meanwhile, 538 suspects were arrested in search operations in Peshawar, Bannu, Swabi, Rawalpindi and Islamabad. Meanwhile, ASF arrested two suspects from Lahore airport. They were spotted involved in dubious movements near runway. They have been shifted to an undisclosed location for interrogation.
http://dailytimes.com.pk/pakistan/21-Feb-17/several-killed-hundreds-arrested-in-crackdown-against-terrorists
-------
Kabul seeks action against 85 militants 'hiding in Pakistan'
21-Feb-17
KABUL: In what appears to be a tit-for-tat move, Afghan ambassador to Islamabad has reportedly handed over a list to Pakistan claiming existence of Taliban and Haqqani leaders and terrorist camps in the neighbouring country, a spokesman for Afghan Interior Ministry said. The move comes after Pakistan pressed Kabul to take action against terrorists attacking Pakistan using Afghanistan's soil after a series of deadly terrorist attacks. "AFG Ambassador in Islamabad handed AFG Ambassador in Islamabad handed over a list of 85 Taliban and Haqaani leaders, 32 terrorist training camps exist in Pakistan, awaits actions!," Sediq Sediqqi wrote on his Twitter account. "AFG government and people demand immediate actions against 85 Taliban and Haqqani leaders and 32 terror training camps in Pakistan which is behind all terrorist attacks n Afghanistan," he claimed. Last week, Pakistan army had demanded Afghanistan hand over 76 terrorists after a deadly suicide attack that killed 83 people and injuring over 300 people at the shrine of Sufi saint Lal Shahbaz Qalandar in Sehwan Sharif.
http://dailytimes.com.pk/pakistan/21-Feb-17/kabul-seeks-action-against-85-militants-hiding-in-pakistan
-------
Seven more 'terrorists' killed in Shah Latif Town encounter
February 21, 2017
KARACHI - The Sindh Rangers claimed on Monday to have killed seven more suspected terrorists in an encounter on the outskirt of the city.
The encounter took place in the wee hours on Sunday. According to the Rangers spokesperson, intelligence sources reported that some hardcore terrorists were present in the area of Shah Latif Town and were planning to carry out attacks in the metropolis. The Rangers conducted a raid on their hideout and the suspected terrorists put up strong resistance. The Rangers cordoned off the area and killed four terrorists in the ensuing exchange of fire. The other suspects managed to flee under the cover of firing. The Rangers started a search operation and chased the suspects on the run. During the search operation, the suspects again resorted to firing from a location about 300 metres from a vacant house. The Rangers cordoned off the area and killed the three suspects.
A Rangers soldier was also injured during the exchange of fire. Automatic weapons were found on the bodies of the suspects.
It's worth mentioning here that law enforcement agencies, police and the Rangers, have killed 27 suspected militants in similar encounters after Thursday's suicide bombing at Lal Shahbaz Qalandar's shrine in Sehwan.
GIRL KILLED FOR 'HONOUR'
A young girl was shot dead at her house allegedly by her brother in Banaras Colony in SITE police precincts. She died on the spot. Her body was taken to Abbasi Shaheed Hospital.
Police officials reached the scene following the incident and inquired about the incident. SHO Ghulam Hussain Korai said the deceased was apparently shot dead by her brother, Shaheen Khan. He said the accused managed to escape after committing the crime. The police however took the deceased's father, Saleem Khan, into custody for questioning. Police suspected the girl was apparently killed for "honour". The police official however said that motive for the murder would be known after arrest of the accused.
INJURED PROTESTER
SUCCUMBS TO INJURIES
A man, who was shot injured during a protest in Orangi Town on Sunday, succumbed to his injuries during treatment at a hospital here on Monday.
Fifty-five-year-old Asghar Imam, son of Kashif Imam, was shot injured near his house in Sector 11 in Orangi Town on Sunday when residents of the area were staging a protest against the increasing incidents of street crime in their locality. Police had resorted to firing to disperse the crowd.
The wounded man was taken to Abbasi Shaheed Hospital where he succumbed to his injuries on Monday. His family said that Asghar was injured in the police firing. They said that police had arrested Asghar's nephew.
Police officials said that police were negotiating with the protesters when someone from the protesters started firing. The police said the victim was hit by a bullet fired by an unidentified person who was among the protesters.
On the other hand, police have registered three cases against more than 250 protesters, including 31 nominated people. Nine of the nominated people have already been arrested.
The case was registered on behalf of the state at the Pakistan Bazaar Police Station on charges of rioting and attack on the police. Police have also added Section 7 of the Anti-Terrorism Act to the FIR.
The Islam Chowk area of Orangi Town had become a battleground on Sunday when hundreds of residents gathered there to stage a demonstration against the increasing incidents of street crime.
Full report at:
http://nation.com.pk/karachi/21-Feb-2017/seven-more-terrorists-killed-in-shah-latif-town-encounter
-------
Day after Pak bombing, PR video by Islamic State aims to show civilian support
20 Feb 2017
A day after the Islamic State (IS) took responsibility for the deadly blast at the famous Sufi shrine of Lal Shahbaz Qalandar in Pakistan, killing 88, the militant group indulged in a public relations exercise through a propaganda video, 'Life under the shade of Caliphate' from the Khorasan province in the Afghan-Pak region.
The IS in the Khorasan province is actively attempting to balance its image as a violent terror organisation to that of 'soldiers of the Caliphate', ridding the world of apostasy, spreading its puritanical form of Islam and imposing Sharia law as a means to bring Islamic rule through military conquest.
In Iraq and Syria, the IS won public support by distributing aid and food supplies and swiftly moved to take over the governance of the civilian population in accordance with Sharia law. The group's Khorasan branch is now trying to replicate this strategy in the Af-Pak region.
The latest video from Khorasan is reminiscent of similar propaganda videos from Syria, complete with glossy photographs, local life, civilians praising IS militants as soldiers of the Caliphate and ample presence of young children.
Divided into three parts, the video shows the objectives of the ISKP— erasing polytheism and Shirk practices, imposing Sharia law and governance, and promoting the new generation as fighters, and what it aims to achieve, viz. establish a Caliphate.
Images of kids in seminary shouting the group's slogan 'Baqiya wa tatamaddad (Remaining and expanding)', and civilians welcoming the presence and expressing their support for the IS are part of the soft propaganda by the group making a case for the Caliphate.
The latest video is an attempt to show the other side of the militant group, usually known for its brutality.
Full report at:
http://www.dnaindia.com/world/report-day-after-pak-bombing-pr-video-by-islamic-state-aims-to-show-civilian-support-2328929
-------
Opposition parties demand 'unlimited' powers for Rangers
21-Feb-17
LAHORE: While endorsing the rulers' decision to seek Rangers' help in countering terrorism in the province, opposition parties in Punjab have asked the Pakistan Muslim League-Nawaz (PML-N) government to give Rangers powers without any limitation and interference in order to make the drive effective.
Pakistan Muslim League-Quaid leader and former deputy premier Chaudhry Pervaiz Elahi, while addressing a press conference at his residence on Monday, said that the government's decision was good if it was serious and sincere in carrying out indiscriminate operation across the board and in all districts of the province.
Elahi said that the provincial government should start the operation against terrorists and their facilitators within its own ranks in Punjab, and it must not be limited to four or five districts, as such a move would allow terrorists and their facilitators to go underground in other districts.
He also endorsed the statement of army chief Qamar Javed Bajwa for supporting the Pakistan Super League (PSL) in the country.
Pakistan People's Party (PPP) Punjab leader and former provincial head Mian Manzoor Ahmad Wattoo also supported the government's decision and demanded that the PML-N must give unlimited powers to Rangers if it wanted success in the operation against terrorists, just like in Karachi.
Former Punjab governor and Pakistan Tehreek-e-Insaf (PTI) leader Chaudhry Muhammad Sarwar, while talking to the media and party workers during the inauguration of the party's office in Lahore Cantonment, said that Rangers must be given powers without any limitation and interference from the power corridors.
He said that the only way Pakistanis could get rid of terrorism was by rooting out corruption and poverty and educating the population.
He said that all institutions of the country needed to be de-politicised. He said that his party just reflected national desires and there would be no compromise over principles, especially on the issue of anti-terrorism.
Full report at:
http://dailytimes.com.pk/punjab/21-Feb-17/opposition-parties-demand-unlimited-powers-for-rangers
-------
Assembly session: K-P urges govt to resolve issues with Kabul diplomatically
February 21, 2017
PESHAWAR: The Khyber-Pakhtunkhwa Assembly on Monday passed a resolution demanding that the federal government take serious steps and work along with the provincial governments to wipe out the menace of terrorism from the country.
Unanimously adopting the resolution, moved by Awami National Party (ANP) leader Sardar Hussain Babak, the house condemned the fresh wave of terrorism in the country and called for elimination of the terror from the minds of the people.
The assembly also offered Fateha for the victims of the recent blasts and terrorist attacks.
Artillery moved to Pak-Afghan border
Babak in his speech criticised the blame game between Pakistan and Afghanistan over the terrorist incidents. "Both are facing the brunt of terrorism. If we continue to blame each other it would benefit the terrorists," he said, adding that both the countries have terrorists which need to be eliminated.
He also raised objection over the strikes conducted by Pakistani forces in Afghanistan targeting terrorists' hideouts on the other side of the border. "If Afghanistan does the same on Pakistan's side it would turn the war against terrorism into something else."
"Both the countries should resolve the issue at diplomatic levels rather than intruding into each other's territories," he said.
Babak also criticised the use of religion as a weapon in both the countries to gain power.
K-P minister for elementary and secondary education Atif Khan gave suggestions to military establishments and security agencies of both the countries to increase cooperation between intelligence agencies.
"The political forces and military establishment should sit together to raise a voice for eliminating terrorism," he said and also called for proper implementation of National Action Plan.
Full report at:
https://tribune.com.pk/story/1333675/assembly-session-k-p-urges-govt-resolve-issues-kabul-diplomatically/
-------
Army to act against terrorists across border, Dar tells Senate
IFTIKHAR A. KHAN
Feb 21, 2017
ISLAMABAD: The finance minister informed the Senate on Monday that the Army had been empowered to act against terrorists across the border after obtaining concrete evidence that Afghan soil had been used to launch recent acts of terrorism in the country.
Monday's session focused on several important issues including the current law and order situation and the exclusion of senators from consultations on the revival of powers of military courts to try civilians.
While responding to various points of public importance, Finance Minister Ishaq Dar said the prime minister had authorised the Army to take out terrorists wherever they might be.
He said it had been established beyond doubt that foreign soil had been used to orchestrate the two latest attacks — in Lahore and in Hayatabad. He recalled Pakistan's commitment that its soil would not be allowed to be used for terrorism in any country and noted that time had come to ensure that no other country's soil was used against Pakistan.
The minister informed the Senate that Pakistan had forwarded names of 76 terrorists to Afghanistan, adding that Afgh­anistan should also present names of terrorists in Pakistan if any. At the time, Mr Dar was apparently unaware that Afgha­n­istan had presented a list of 85 names to Pakistan on Monday.
Also read: Afghan government seeks explanation for cross-border shelling
He also made it clear that there was no intention to bypass the upper house of parliament on the issue of military courts.
So far, parliamentary leaders had only held informal consultations, he said, adding that 14 parliamentary leaders from the Senate would receive formal invitations to attend a meeting on Feb 23 to decide the fate of military courts. The meeting was originally scheduled for Feb 27, but will now be held four days ahead of the previous schedule.
The minister acknowledged that legislation could not be pas­sed by ignoring the Senate and that its consensus was required. "The idea is to take this menace head-on," he stressed.
Earlier the finance minister called on Senate chairman Mian Raza Rabbani at his chambers. Informed sources said that Mr Dar took the Senate chairman into confidence over the issue of military courts. They said that Mr Rabbani had asked the finance minister to present a policy statement on military courts in the Senate.
Dual citizenship of judges
A bill proposing a bar on Sup­erior Court judges from holding dual nationality landed in the house. The bill introduced by former law minister Babar Awan sought to amend Articles 63, 177 and 193 of the Constitution.
The government had opposed the bill when the motion for leave to introduce was put forward; however, the government's position was defeated in the voting process by a margin of 26:13.
"In order to ensure the allegiance of holder(s) of the highest public offices like members of legislatures and the higher judiciary, it is to be made incumbent upon them to have exclusive citizenship of Pakistan. It would ensure their unfettered loyalty with the motherland, which may otherwise probably be undermined with dual nationality," the statement of objects and reasons reads.
Ruling on regulatory bodies
Chairman Rabbani ruled that the powers of the prime minister under sub-rule (3), rule 3, of the Rules of Business, 1973, remained in force on matters which were exclusively the business of the federal government, that is, Federal Legislative List, Part – I, Constitution, 1973.
Full report at:
http://www.dawn.com/news/1316032/army-to-act-against-terrorists-across-border-dar-tells-senate
-------
Zardari tells Murad to rid Sindh of Afghan nationals
February 21, 2017
KARACHI - Sindh Chief Minister Syed Murad Ali Shah has decided to pay Rs10 million compensation to the family of the head constable who was killed in the Sehwan blast last week.
Also, someone from the late head constable's family will be given job and other facilities.
This was decided at a meeting between former president Asif Ali Zaradri and Sindh Chief Minister Syed Murad Ali Shah at Chief Minister's House on Monday. The meeting was attended by Health Minister Dr Sikandar Mendhro, Chief Secretary Rizwan Memon, Sindh Police Inspector General AD Khowaja, Counter-Terrorism Department Additional IG Sanaullah Abbasi, Karachi Additional IG Mushtaq Maher, Karachi Commissioner Aijaz Ali Khan, Hyderabad Commissioner Qazi Shahid Parvaiz and Hyderabad DIG Khadim Rind.
Former president Asif Ali Zaradri directed Sindh Chief Minister Syed Murad Ali Shah to announce Rs10 million compensation for head constable Abdul Aleem who was killed in the blast at the shrine of Lal Shahbaz Qalandar and give other facilities to his family. "This is not a simple compensation for the late head constable; it is a clear and loud message to the entire police force that their government will not leave their families alone and helpless if they sacrifice their lives in the line of duty," he said.
The Sindh Police IG said in his presentation to the former president that the blast took place at around 7pm on Thursday, February 16, when there were over 4,000 devotees inside the compound of the shrine. The blast claimed at least 90 lives of innocent people and injured 351 others. He said the shrine had been sealed to save the forensic evidence and special teams from Karachi had been dispatched for investigation.
AD Khowaja said the Counter-Terrorism Department had been assigned the investigation and geo-fencing data was being obtained. He said the Bomb Disposal Squad had submitted its report, which said that 7/8kg highly explosive pieces of lead, cartridges of 9mm and ball bearings were found at the blast scene. He went on to say that due to use of ball-bearings and lead, heavy loss of life occurred. It was a suicide attack, he added.
Talking about post-incident investigation, the IG said that fingerprints of dead bodies had been collected and pieces of human organs had been collected from the crime scene and sent for DNA analysis. He said that pieces of mobile phones found at the blast scene had been taken into custody. CCTV and mobile footage and images have also been secured for analysis. He said the suspected suicide bomber had also been identified.
Sindh Chief Secretary Rizwan Memon said there were 700 shrines of Sufi saints in the province. The police, in collaboration with the Auqaf Department, provide security to them. He said that most of the shrines had low or no boundary walls, encroachments on their premises, unidentified and multiple entry/exit points, no parking facilities, inadequate body search mechanism and no women staff to frisk women visitors.
The chief minister said that he had held a number of meetings with the police, district administration and the Auqaf Department and all these issues were being addressed.
The former president said that there were some areas like borders with Balochistan and Punjab where strict checking should be ensured. Facilitators of terrorists should be crushed with an iron hand wherever they are found, Zardari said.
The chief minister said that Sindh was the land of the Sufi saints and peaceful people. "I am proud to say that not a single suicide bomber from Sindh has ever been found; they are being imported from other areas and countries," he said. "Yes, their facilitators have emerged in some districts where the Sindh government has decided to launch an operation," he said.
Full report at:
http://nation.com.pk/karachi/21-Feb-2017/zardari-tells-murad-to-rid-sindh-of-afghan-nationals
-------
LEA seized large number of MQM London's weapons in New Karachi
February 20, 2017
Law enforcement agencies conducted a raid in the New Karachi area and seized a large consignment of weapons allegedly belonging to Muttahida Qaumi Movement (MQM) London from a house.
The agencies conducted the raid in a house in New Karachi's Sector 11-D and discovered a consignment of arms, police officials said. Seven rifles, one 9mm gun, eight 30 bore guns, a triple two rifle, G-3 gun, a sub-machine gun and large quantity of rounds and magazines were confiscated from the house.
The law enforcement personnel arrested a policeman, a state agent and the owner of the house in connection with the raid.
MQM London 's Imran Sheikh had allegedly given the arms and ammunition to police officer Atif Meraj to hide. Atif rented a home and hid the weapons there.
The arrested policeman was recruited from the department due to political influence, officials said
Full report at:
http://nation.com.pk/karachi/20-Feb-2017/lea-seized-large-number-of-mqm-london-s-weapons-in-new-karachi
-------
Southeast Asia
PM says will consider mediation council to address religious conflicts
BY A. RUBAN
February 20, 2017
KUALA LUMPUR, Feb 20 — Datuk Seri Najib Razak said today he will weigh a proposal by a Christian group to set up a mediation council to resolve matters related to religious indifferences in the country.
The prime minister however said more details were needed before he could take the Christians for Peace and Harmony in Malaysia's (CPHM) proposal further.
"So put forward your suggestions but the more important question is who to put in the council," he said at the National Peace and Harmony banquet event here.
The dinner was organised by CPHM and attended by leaders of various groups of faith.
Earlier today, CPHM chairman Rev Wong Kim Kong had suggested that the government formed the council to tackle religious-related issues in the country.
Meanwhile, in his speech, Najib said that unity and harmony are key to a peaceful nation.
He urged religious leaders to pass on positive values to the next generation to ensure the country remained at its current state.
Full report at:
http://www.themalaymailonline.com/malaysia/article/pm-says-will-consider-mediation-council-to-address-religious-conflicts
-------
'Up to You,' Says Nahdlatul Ulama to Followers Who Want to Join Tuesday's Rally
Feb 21, 2017
Jakarta. Indonesia's largest Muslim organization Nahdlatul Ulama, or NU, has allowed its followers to attend a mass rally on Tuesday (21/02), staged to demand the suspension of Jakarta Governor Basuki "Ahok" Tjahaja Purnama.
Various Muslim groups will reportedly take part in the rally in front of the national legislative complex in South Jakarta. The protest is expected to start at 7 a.m..
"It is up to our followers, whether they want to join the protest or not, but we do not request them to do it," head of the Nahdlatul Ulama's leadership board Marsudi Syuhud said at the Vice President's office in Jakarta on Monday.
He called on the protesters to behave in accordance with law.
"I see different opinions on the matter. Some say [Ahok] should be suspended, but others argue that not yet. Both arguments make sense, so all demands must be delivered in a proper way," Marsudi said.
The protest, initiated by the Indonesian Muslim Forum (FUI), seeks a temporary suspension of the governor as he is currently standing trial on blasphemy charges.
Full report at:
http://jakartaglobe.id/news/says-nahdlatul-ulama-followers-want-join-tuesdays-rally/
-------
Region in China's restive Xinjiang to track vehicles as anti-terror measure
Feb 21, 2017
Chinese authorities have ordered all motor vehicles in Bayingol prefecture in far-western Xinjiang to be installed with mandatory satellite tracking devices, the latest tough anti-terror measure targeting the ethnically divided region.
China has been stepping up already tight security in restive Xinjiang after a rise in violence in recent months.
Hundreds have been killed in Xinjiang in the past few years, mostly in unrest between the Muslim Uighur people, who call the region home, and the ethnic majority Han Chinese. Beijing blames the unrest on Islamist militants.
"Cars are the main transportation means for terrorists, and are also a frequently chosen tool to carry out terrorist attacks," the Bayingol traffic police said in a post on its official Weibo microblog account on Feb. 4.
All vehicles will be required by June 30 to install GPS-style tracking devices connected to China's proprietary Beidou navigation satellite, "so they can be tracked wherever they go", the state-run Global Times reported on Tuesday.
It would also help car owners to find their vehicles quickly if they are stolen by terrorists, the report said.
Cars not fitted with the devices will be unable to buy petrol at service stations in Bayingol, nor be resold on the second-hand market.
Remote and sparsely populated Bayingol occupies a huge part of southeast Xinjiang, although much of the violence has been concentrated further away near Kashgar and Hotan in the southern Uighur heartland.
The government has blamed much of the unrest on separatist Islamist militants, although rights groups and exiles say anger at tightening Chinese controls on the religion and culture of Muslim Uighurs is more to blame.
China routinely denies any repression in Xinjiang.
Violence has continued to flare particularly in the more remote southern regions of Xinjiang, although accounts are difficult to verify independently and exiles and rights groups suspect incidents are underreported.
Last week, Chinese security forces in the regional capital of Urumqi and the Uighur hub of Hotan staged large-scale anti-terror rallies, parading thousands of armed police and paramilitary, as well as dozens of armored vehicles, through city streets.
Last week, three knife-wielding attackers were shot dead after killing five people in Pishan County, in Hotan prefecture.
Full report at:
http://www.reuters.com/article/us-china-xinjiang-idUSKBN1600DS
-------
Muslim group promises no violence at anti-Ahok rally
February 20, 2017
The Muslim People's Forum (FUI) has promised to hold a peaceful rally against Jakarta Governor Basuki "Ahok" Tjahaja Purnama in front of the House of Representatives building on Tuesday.
FUI's rally coordinator, Bernard Abdul Jabbar, said on Monday more than 10,000 people would rally to demand the government remove Ahok from his position and that the police arrest him immediately for blasphemy.
"Many people want Ahok in jail," Bernard said at a press conference at the Jakarta Police headquarters. He denied rumors that the FUI would attempt to occupy the House.
Full report at:
http://www.thejakartapost.com/news/2017/02/20/muslim-group-promises-no-violence-at-anti-ahok-rally.html
-------
Malaysia's Impact On Singapore-Israel Ties
FEBRUARY 21, 2017
Singapore understand the sensitivity of Prime Minister Benjamin Netanyahu's to Singapore on Monday, all one has to do is look at a map.
Singapore – a powerful city-state on the southern tip of the Malay Peninsula – is surrounded by two large Muslim majority countries: Malaysia to the north, and Indonesia to the west and south.
Malaysia is implacably anti-Israel, and Indonesia – though significantly less hostile – also does not have diplomatic ties with Israel and has the world's largest Muslim population.
Geography is destiny, and ever since Malaysia expelled Singapore in 1965, the country has lived in fear of a Malaysian invasion; especially as it is a country with a booming, bustling economy, contrasted to the situation of its northern neighbor.
It is that fear of Malaysia which led to extremely close ties between Singapore and Israel.
Even the current visit by Prime Minister Benjamin Netanyahu, the first official visit by an incumbent Israeli prime minister, has purposely been given a relatively low profile, so as not to stir up anger in neighboring Malaysia or Indonesia.
A visit to the country in 1986 by then president Chaim Herzog resulting in anger and protests in those countries, thrusting Singapore-Malaysia ties into a nosedive as there were even calls in Malaysia to disrupt Singapore's water supply as a result. Diplomatic officials said that Singapore was concerned that giving a very high profile to Netanyahu's visit could trigger protests in Malaysia and Indonesia, that could then spill over into Singapore's Muslim population as well.
In his book, From Third World to First: The Singapore Story: 1965 – 2000, Singapore's founding father and first prime minister, Lee Kuan Yew, wrote that Israel was instrumental in creating the Singapore Army, now considered to be the mightiest in Southeast Asia. Lee's son, the current Prime Minister Lee Hsien Loong, shed additional light on this during his visit to Israel last year, the first ever by a Singaporean prime minister.
Speaking at a ceremony at Hebrew University where he received an honorary doctorate, Lee said that "in August 1965, when Singapore unexpectedly became independent, the Israel Defense Forces helped us to develop the Singapore Armed Forces.
"We asked a number of countries," he said. "We were starting from zero... we needed to build up an armed forces urgently from scratch. But only Israel responded to us, and it did so very promptly.
Weeks after independence, our Defense Minister Dr. Goh Keng Swee flew to Bangkok to meet the Israeli Ambassador, Mordecai Kidron there. He reported back to his headquarters and within a few months – by the end of the year, a team of IDF advisers had come to Singapore. We called them "Mexicans" for operational security, and also because we hoped that their swarthy looks might make the cover plausible. Within less than two years, by July 1967, guided by the IDF team, the SAF commissioned our first batch of officers from the officer cadet course. This was a decisive step in building up a credible and professional defense force for Singapore.
Full report at:
http://www.jpost.com/Israel-News/Politics-And-Diplomacy/Malaysias-impact-on-Singapore-Israel-ties-482135
-------
MACC nabs Johor Islamic enforcers for graft
February 20, 2017
JOHOR BARU, Feb 20 — The Johor branch of the Malaysian Anti-Corruption Commission (MACC) today detained two senior officers of the Johor State Islamic Religious Department (JAINJ) suspected of being involved in corruption and abuse of power for personal gain.
One of them is the principal assistant director, while the other, an assistant officer, of the JAINJ Syariah Law Division.
The two men, aged 55 and 40, were detained at 4.30 pm when they arrive at the Johor MACC office to give statements on their cases.
According to a source, the duo were alleged to have abused their positions by approving permits to organise Islamic pre-marriage courses without going through proper procedures.
Both were believed to have approved the permits for the courses through an unregistered Welfare and Sports Body set up by the division.
The body, chaired by the principal assistant director, was also believed to have organised pre-marriage courses since 2015 to date.
According to the source, payment for the courses amounting to RM130,000 had been deposited into the account of the welfare body, which were later used by its members for umrah, oversea trips and other personal activities.
Full report at:
http://www.themalaymailonline.com/malaysia/article/macc-nabs-johor-islamic-enforcers-for-graft
-------
Protect pluralism in Jakarta governor's race
21 February, 2017
Indonesia has long been a model among majority-Muslim nations, praised for its religious tolerance and transition from authoritarianism to democracy. But that reputation could be tarnished if Islamic conservatives hold sway over the election of the governor of Jakarta, perhaps the second most powerful political position in the nation after the president.
A second-round run-off after last Wednesday's voting pits the incumbent, Basuki Tjahaja Purnama, an ethnic Chinese Christian popularly known as Ahok, against Islamist-backed Anies Baswedan, a former education minister. Hanging over the April poll is a blasphemy trial brought against Purnama, who, depending on the sentence, could face dismissal from office and a jail term. Moderate politicians and Islamic leaders have to ensure that radicals are not allowed to set the agenda.
Purnama is popular among Jakartans for policies that tackled corruption and improved access to education and health care. But he made the mistake during campaigning of referencing the Muslim holy book the Koran, giving Islamists an excuse to accuse him of insulting their religion. Demonstrations led by far-right extremists drew up to 500,000 people, prompting police to file blasphemy charges. But despite the allegations, he still garnered 43 per cent of the vote.
Jakarta governor election a 'litmus test' of Indonesian Islam
There is no less likely governor of the capital of the country of 263 million people, 86 per cent of them Muslim, than Purnama. He is among the 8.8 per cent of Indonesians who are Christians and 1.2 per cent who are ethnic Chinese. Nearly all of the nation's political and military elite are Javanese, but he is from Sumatra. His political style differs markedly from other leaders; whereas they tend to have high ideals and do little to serve the average Indonesian, he is a no-nonsense action-taker.
Purnama's predecessor as governor, President Joko Widodo, is a committed pluralist. But there has been a steady increase in intolerance towards minorities, particularly in rural areas. The protests and blasphemy charges highlight the shift, even though Muslim moderates are the majority. In the circumstances, the election for Jakarta's governor has taken on significance that extends far beyond the capital.
Full report at:
http://www.scmp.com/comment/insight-opinion/article/2072473/protect-pluralism-jakarta-governors-race
-------
Arab World
Military Source: S. Arabia Continues Arms Aid to ISIL in Syria
Feb 20, 2017
The source said that the drone was aimed to be used against the army positions that are under siege by ISIL, including al-Jourah, Tib al-Jourah and al-Qasour.
Noting that it seems the ISIL is in possession of a large number of drones which are equipped with electronic systems and devices, he said it is not clear how the ISIL gained such technical equipment but the ways that the terrorist group can transfer weapons and equipment are limited to the Southern parts of al-Anbar desert in Iraq which means that the ISIL still receives military aid from Saudi Arabia.
Former Norwegian ambassador to Riyadh said last week that Saudi Arabia is involved in financing the ISIL terror group and described the Middle-Eastern country as the kingdom of terrorism.
The ambassador, Carl Schiotz Wibye, said in remarks cited by a Norwegian newspaper, that Saudi Arabia has a strong influence on the spread of extremist ideology, but he is feared that the West turns a blind eye on this matter.
Full report at:
http://en.farsnews.com/newstext.aspx?nn=13951202000959
-------
US 'not in Iraq to seize anybody's oil': Mattis
Feb 21, 2017
BAGHDAD - The United States is not about to plunder Iraq's petroleum reserves, Defence Secretary Jim Mattis, who was in Baghdad Monday, said as he sought to soothe partners rattled by President Donald Trump.
Trump has repeatedly said both while campaigning and since his election that America, whose troops occupied Iraq for eight years, should have grabbed Iraqi oil to help fund its war effort and to deprive the Islamic State group of a vital revenue source.
But Mattis, a retired Marine general who commanded troops during the 2003 invasion of Iraq, appeared to nix the idea.
"All of us in America have generally paid for gas and oil all along, and I am sure that we will continue to do so in the future," Mattis told reporters at the start of a visit to Iraq. "We are not in Iraq to seize anybody's oil," said Mattis, who flew out after only a few hours, having met Prime Minister Haider al-Abadi and several top defence officials.
While speaking at the CIA headquarters last month, Trump cited the adage, "To the victor belong the spoils," and said America "should have kept the oil" after pulling most of its troops out of the country under his predecessor Barack Obama.
Trump then added, without elaborating, that "maybe we'll have another chance".
Iraq on Sunday reported a total 153 billion barrels in proven oil reserves, the fifth largest in the world behind Venezuela, Saudi Arabia, Canada and Iran.
Mattis has emerged as a vital statesman for the Trump administration and has spent the past week in Europe and the Gulf on a mission to reassure allies that America is not about to abandon old military alliances.
Trump also despatched Secretary of State Rex Tillerson and Vice President Mike Pence to Europe in a bid to show "unwavering" US support to NATO.
As a candidate, Trump spoke disparagingly of NATO, calling it "obsolete", and he espoused the use of waterboarding and torture to deal with detained IS jihadists.
Mattis has repeatedly pushed back against such views, saying that if NATO had not already existed it would need to be created, and talking Trump down from his torture comments.
The Pentagon chief also met Iraqi Defence Minister Irfan al-Hayali, and his visit comes as the battle to recapture west Mosul from IS gets under way.
Adding to the friction from Trump's oil comments is his executive order blocking Iraqis from travelling to the United States, part of a decision to stop people from seven Muslim-majority countries from entering America for at least 90 days.
The move drew immediate international condemnation and prompted the Pentagon to lobby for special consideration of Iraqis who had supported US troops, such as translators and support staff.
Full report at:
http://nation.com.pk/international/21-Feb-2017/us-not-in-iraq-to-seize-anybody-s-oil-mattis
-------
Iraqi forces battle their way toward Mosul airport
Feb 21, 2017
US-backed Iraqi forces fought Islamic State fighters on Monday to clear the way to Mosul's airport, on the second day of a ground offensive on the jihadists' remaining stronghold in the western side of the city.
Federal police and elite interior ministry units known as Rapid Response are leading the charge toward the airport, located on the southern limit of the Mosul, trying to dislodge the militants from a nearby hill known as Albu Saif.
The Iraqi forces plan is to turn the airport into a close support base for the onslaught into western Mosul itself.
Islamic State militants are essentially under siege in western Mosul, along with an estimated 650,000 civilians, after they were forced out of the eastern part of the city in the first phase of an offensive that concluded last month, after 100 days of fighting.
"They are striking and engaging our forces and pulling back toward Mosul," Major Mortada Ali Abd of the Rapid Response units told a Reuters correspondent south of Mosul. "God willing Albu Saif will be fully liberated today."
Helicopters were strafing the Albu Saif hill to clear it of snipers, while machine gun fire and rocket-propelled grenades could be heard. The advancing forces also disabled a car bomb - used by the militants to obstruct attacking forces.
The Iraqi forces have been advancing so far in sparsely populated areas. The fighting will get tougher as they get nearer to the city itself and the risk greater for the civilians.
Up to 400,000 civilians could be displaced by the offensive as residents of western Mosul suffer food and fuel shortages and markets are closed, United Nations Humanitarian Coordinator for Iraq Lise Grande told Reuters on Saturday.
Commanders expect the battle to be more difficult than in the east of the city, which Iraqi forces have took control of last month after three months of fighting, because tanks and armoured vehicles cannot pass through its narrow alleyways.
The militants have developed a network of passageways and tunnels to enable them to hide and fight among civilians, disappear after hit-and-run operations and track government troop movements, according to residents.Western Mosul contains the old city
Western Mosul contains the old city center, with its ancient souks, government administrative buildings, and the mosque from which Islamic State leader Abu Bakr al-Baghdadi declared his self-styled caliphate over parts of Syria and Iraq in 2014.
The city is the largest urban center captured by Islamic State in both countries.
Islamic State was thought to have up to 6,000 fighters in Mosul when the government's offensive started in mid-October. Of those, more than 1,000 have been killed, according to Iraqi estimates.
The remainder now face a 100,000-strong force made up of Iraqi armed forces, including elite paratroopers and police, Kurdish forces and Iranian-trained Shi'ite paramilitary groups.
The westward road that links the city to Syria was cut in November by the Shi'ite paramilitary known as Popular Mobilization forces. The militants are in charge of the road that links Mosul to Tal Afar, a town they control 60 km (40 miles) to the west.
Civilian Lives
Coalition aircraft and artillery have continued to bombard targets in the west during the break that followed the taking of
eastern Mosul.
The United States, which has deployed more than 5,000 troops in the fighting, leads an international coalition providing key air and ground support, including artillery fire, to the Iraqi and Kurdish forces.
U.S. Defense Secretary Jim Mattis who arrived in Baghdad on Monday on an unannounced visit, declined to offer details about U.S. battle plans when speaking to reporters on Sunday.
Full report at:
http://nation.com.pk/international/20-Feb-2017/iraqi-forces-battle-their-way-toward-mosul-airport
-------
ISIS-linked group expands foothold in southern Syria near Israel and Jordan
21 February 2017
ISIS-linked Syrian militant groups on Monday launched a surprise attack on moderate rebels in southwestern Syria near the Golan Heights near where the Jordanian and Israeli borders converge, seizing several villages and a large town, rebels and witnesses said.
Rebels said the militants were able to extend their area of control in territory that forms a natural barrier between Syria and Israel where the Yarmouk River flows after they overran the towns of Tseel, Sahem al Golan, Adwan and Tel Jamoua.
"In a surprise attack ISIS made an attack on positions held by the Free Syrian Army FSA groups which no one expected to happen so fast," said Colonel Ismail Ayoub, a Syrian opposition army defector.
The militants launched a wide-scale dawn attack from their enclave where they are entrenched in the towns of Jamla, Ain Zakar Nafaa and al Shajra, deploying dozens of armored vehicles and several tanks to overrun nearby towns aided by sleeper cells among locals who helped the attackers, two rebel sources said.
The militants were later driven out of at least two villages - Jileen and Heet - after a counteroffensive by Southern Front groups, an alliance of FSA factions that coordinates operations from a joint command center in Jordan, said Abu Yahya, a rebel official in the Jabhat Thwar Surya faction.
It includes groups that have received some support from foreign states including Gulf Arab governments.
The Sunni hardline militants are members of the so-called Khalid Ibn Al Walid Army, a grouping set up last year from a merger of two main militant factions who are believed to have pledged allegiance to ISIS and now control the strip of territory southeast of the Golan Heights.
Jordanian army units stationed along the border were put in a state of heightened readiness, a Jordanian security source said, and residents in the area said sounds of mortars were heard clearly from the fighting across the border.
A rebel official told Reuters that several FSA rebel groups were expected to get fresh supplies of arms from Jordan in the next few weeks to beef up their defenses against the ultra-hardline Sunni radicals.
Earlier this month the Jordanian air force said it conducted air strikes against the militants in the area, destroying an ammunition depot, a car bomb factory and barracks.
Militants had reportedly executed several people in Tseel, the largest town that fell into militants' hands on Monday and which has been a haven for tens of thousands of displaced peoples
Tseel and most of the area captured by the militants had until early last year been in their hands until an alliance of FSA groups and rival Islamist groups wrested control and then managed to lay siege on their territorial enclave.
Full report at:
https://english.alarabiya.net/en/News/middle-east/2017/02/21/ISIS-linked-group-expands-foothold-in-southern-Syria-near-Israel-and-Jordan-.html
-------
Syrian opposition slams Assad's 'bloody message'
21 February 2017
The Bashar al-Assad regime is sending a "bloody" message ahead of the Geneva talks by intensifying attacks against the opposition-controlled areas, Syrian opposition's Higher Negotiations Council (HNC) said.
According to the HNC, Assad's regime forces have neither honored the agreed ceasefire nor respected outcome of the recent negotiations that took place in the Uzbekistani capital of Astana.
The Russian side, whose diplomats mediated the Astana talks, could not influence Assad into respecting the ceasefire, the HNC added.
Full report at:
https://english.alarabiya.net/en/News/middle-east/2017/02/21/Syrian-opposition-slams-Assad-s-bloody-message-.html
-------
2,000 ISIS fighters defending west Mosul: US official
20 February 2017
An estimated 2,000 ISIS fighters are left in west Mosul to defend their bastion against a massive offensive by the Iraqi security forces, a senior US intelligence official said Monday.
"There's about 2,000 remaining," the official told reporters on condition of anonymity during a trip to Iraq by the new Pentagon chief, Jim Mattis.
The estimate which the US-led coalition supporting Iraqi forces gave before the October 17 launch of a huge operation on Mosul was that the city was defended by 5,000 to 7,000 militants.
The coalition has not provided figures but it has said that the four-month-old campaign on Mosul had inflicted heavy casualties on ISIS.
Tens of thousands of Iraqi ground forces, receiving air support from the coalition as well as from its own aircraft, are involved in the operation, seen as the culmination of efforts to retake the land the government lost to the militant organization in 2014.
Commanders and experts expect that the fighting in west Mosul could be the bloodiest yet.
Full report at:
https://english.alarabiya.net/en/News/middle-east/2017/02/20/2-000-ISIS-fighters-defending-west-Mosul-US-official-.html
-------
Syrian troops, allies inflict heavy losses on Takfiri militants
Feb 21, 2017
Syrian government forces, backed by fighters from allied popular defense groups, have carried out fresh operations against foreign-backed Takfiri militants across the country, inflicting substantial losses on them.
Army soldiers and their allies shot down a Daesh reconnaissance drone over the Dayr al-Zawr Airport, located 450 kilometers northeast of the capital, Damascus, on Monday as the unmanned aerial vehicle was collecting information on the positions and movements of government troops and volunteer fighters.
An army unit targeted Daesh militant hideouts in Jafra Village, which lies on the eastern outskirts of Dayr al-Zawr, killing and injuring dozens of Takfiri terrorists.
Syrian forces also destroyed a battle tank belonging to Jabhat Fateh al-Sham terror group, formerly known as al-Nusra Front, in the same region.
Separately, five terrorists were killed and several others injured as Syrian army units pounded their positions on the Ayed al-Hassoun hill in the central province of Homs.
Syrian fighter jets bombarded Daesh outposts in the Hamada al-Omar Village of al-Salamiyah district in the western-central province of Hama as well. At least eight extremists were killed in the aerial attacks.
Moreover, 29 Takfiri militants were killed as Syrian warplanes hit Aqrabat Village in the Harem district of the northwestern province of Idlib. Six pickup trucks equipped with heavy machineguns and belonging to the militants were also destroyed in the process.
Elsewhere, in Dara'a, Syrian army soldiers destroyed an explosive-laden vehicle before it could reach its target in the Menshieh neighborhood of the southwestern Syrian city.
Militant mortar attacks kill 6 Syrian civilians
Meanwhile, four civilians lost their lives and two others sustained injuries on Monday when Jabhat Fateh al-Sham terrorists launched several mortar shells at the Government Hospital in Dara'a.
Full report at:
http://www.presstv.ir/Detail/2017/02/21/511447/Syrian-soldiers-allies-operations-Takfiri-militants-Dayr-alZawr-Homs-Hama-Idlib
-------
Tens of Terrorists Killed in Syrian Army Ambushes in Lattakia, Sweida Provinces
Feb 21, 2017
The army soldiers ambushed terrorists South of the key town of Kabani, killing 25 militants and wounding tens of others.
Reports said Terrorists pulled forces back from the battlefield to evade more casualties.
In the meantime, the army soldiers ambushed a group of ISIL terrorists in Eastern Sweida near the town of al-Rashideh at the border with Damascus province, killing 28 terrorists and wounding dozens more after hours of fierce clashes.
Several military vehicles of ISIL and their weapons were destroyed in the ambush.
Earlier this month, the army troops and Air Force targeted ISIL's positions in the Southern province of Sweida, destroying the group's command center.
Full report at:
http://en.farsnews.com/newstext.aspx?nn=13951203000451
-------
Key Saudi Military Base Destroyed in Yemen's Rocket Attacks
Feb 21, 2017
Mostahdas military base in Jizan province was destroyed with at least four BM-2 Uragan rockets fired by the Yemeni forces' missile units.
The Yemeni army's missile unit in a statement confirmed that the Uragan rockets precisely hit the target.
The Yemeni army has announced several times that it will hit Saudi Arabia's military positions if the Saudi-led coalition aircraft continue striking the Yemeni people.
The BM-27 Uragan (GRAU index 9P140) is a self-propelled multiple rocket launcher system designed in the Soviet Union. It began its service with the Soviet Army in the late 1970s, and was its first modern spin and fin stabilized heavy multiple rocket launcher.
In a relevant development on Sunday, the Yemeni army fired a ballistic missile at the strategic al-Shaqiq power plant in Jizan province in the kingdom's Southern part in reaction to Riyadh's continued air raids on innocent civilians across Yemen.
"The missile hit the target with high precision," the Arabic-language al-Massira television quoted a military source as saying.
Al-Shaqiq power plant supplies electricity of most of Saudi Arabia's military bases.
There were no immediate reports on the damages caused to the power plant, but the Yemeni missile attacks usually inflict heavy losses on the Saudi forces.
Al-Shaqiq power plant generates 2,640 megawatts of electricity and it has been built by South Korea's Hyundai Heavy Industries Company at a cost of $3.3 billion.
Also on Monday, the Yemeni army and popular forces in a statement announced that their ballistic missiles are capable of passing through Patriot anti-ballistic missile interceptors.
The missiles possessed by the Yemeni army and Ansarullah have high-precision capabilities so that the third generation of Patriot missile defense systems cannot track them, the Arabic-language al-Massira news channel reported.
The US equipped Saudi Arabia with advanced Patriot anti-ballistic missile interceptors in 2016.
Full report at:
http://en.farsnews.com/newstext.aspx?nn=13951203000319
-------
Syrian Army Launches Massive Operations against Terrorists in Western Damascus
Feb 20, 2017
The Syrian army units heavily pounded the terrorists' positions in the Southern parts of Beit Saber village in Western Damascus. The attack killed at least 5 militants and destroyed their weapons and ammunition in al-Zahr al-Aswad hill.
Also, the Syrian soldiers fired missiles at al-Nusra (Fatah al-Sham) Front's gathering center near the road leading to Moqr al-Mayer village in Southeastern Damascus, killing and injuring over 38 terrorists in the region.
Earlier today, the Syrian army issued a last ultimatum to the terrorists stationed in Eastern Damascus to leave al-Qaboun and Barzeh al-Balad districts, field sources said.
The sources referred to the Syrian army troops' attacks against al-Nusra (Fatah al-Sham) Front positions in al-Qaboun district, and said ground attacks have not yet started and only some al-Nusra gathering centers have been targeted.
Meantime, local sources reported that the National Peace Committee has distributed several copies of the peace agreement among the terrorists in Barzeh al-Balad and al-Qaboun districts to persuade them to accept the government's granted amnesty.
Full report at:
http://en.farsnews.com/newstext.aspx?nn=13951202001264
-------
Mideast
Turkey fires over 200 judges, prosecutors over alleged links to Gulen
Feb 20, 2017
The Turkish government has dismissed 227 more judges and prosecutors over alleged links to an outlawed movement, as Ankara continues with its crackdown following last July's failed putsch against President Recep Tayyip Erdogan.
Mehmet Yilmaz, the deputy chairman of the Supreme Board of Judges and Prosecutors (HSYK), made the announcement on Monday, adding that to date 3,886 judges and prosecutors have been relieved of their duty since the mid-July coup attempt.
Turkish officials say over 240 people were killed and more than 2,100 others injured in the failed coup, which was swiftly put down as tens of thousands of people flooded streets across Turkey to support the government.
Yilmaz further said that 200 judges and prosecutors, who were previously sacked from office, would be returned to their jobs, adding that there were a large number of others who remain under investigation.
Ankara has since accused Fethullah Gulen, a US-based Turkish cleric and opposition figure, of orchestrating and masterminding the coup. He is also accused of being behind a long-running campaign to topple the government via infiltrating country's institutions, particularly the army, police and the judiciary. Turkey has also outlawed the Gulen movement, his large organization, in the country and has branded it as "Fetullah Terrorist Organization (FETO)."
Ankara has so far arrested over 35,000 people and sacked more than 100,000 others, including military personnel, judges, and teachers, over suspected links to Gulen, as part of the post-coup crackdown. Many rights groups have denounced Ankara's heavy clampdown.
Gulen has censured the coup attempt and strongly denied any involvement in the violence. Turkey remains in a state of emergency since the coup.
http://www.presstv.ir/Detail/2017/02/20/511392/Turkey-judges-HSYK-Gulen-coup-Erdogan
-------
Iran Gives Stern Warning to US Threats
Feb 20, 2017
The enemy knows that taking the military option in practice will end in nothing but turning Iran into a "graveyard for aggressors", General Salami said, addressing a ceremony in Alborz province near Tehran on Monday.
Noting that the military option will only result in the annihilation of enemies, he said, "The enemies are aware of Iran's power."
General Salami underlined that Iran has made great progress in enhancing its military power and developing military infrastructures in the past 38 years after the Islamic Revolution.
His remarks came after Commander of the IRGC Ground Force Brigadier General Mohammad Pakpour warned the US officials to be wise and stop threatening Iran with military aggression.
"The US statesmen should be very wise and avoid threatening Iran because the entire world has admitted this fact that the Americans cannot do such a thing," General Pakpour told reporters in a press conference in Tehran on Saturday.
"Hence, they are unlikely to do such a move because it is unwise," he added.
Also, on Friday night, IRGC Deputy Commander for political affairs Brigadier General Rasul Sanayee Rad stressed Iran's deterrent power, and warned that any possible war between Tehran and Washington will inflict heavy damage on Washington.
"The IRGC has taken long strides to establish security and today we are enjoying deterrence, meaning that we have dissuaded the enemy from attack," General Sanayee Rad said in an interview with the state-run TV.
Full report at:
http://en.farsnews.com/newstext.aspx?nn=13951202001437
-------
Supreme Leader: Palestinians' 3rd Intifada to Inflict Another Defeat on Israel
Feb 21, 2017
"With God's permission, the third Intifada will inflict another defeat on the usurper regime, and efforts to liberate Palestine should be a pivot for unity of all Muslim and freedom-seeking nations," Ayatollah Khamenei said, addressing the 6th International Conference in Support of the Palestinian Intifada in Tehran on Tuesday.
He also referred to certain analyses saying that the resistance has not yet attained its final goal of liberating the entire territories of Palestine, and said this is right but resistance has been able to keep the Palestinian issue alive.
"The resistance has managed to impose a war of attrition on the enemy, meaning that it has been able to defuse the Zionist regime's main plot which was gaining control over the entire region," Ayatollah Khamenei added.
He underscored that had the resistance not crippled the Zionist regime, the world would have witnessed its expansionist policies against other regional states from Egypt to Jordan, Iraq, the Persian Gulf littoral states and others.
Full report at:
http://en.farsnews.com/newstext.aspx?nn=13951203000741
-------
Turkey detains more than 1,500 in latest operations over alleged militant links -ministry
Feb 21, 2017
Turkish authorities detained more than 1,500 people for questioning over suspected links to militant groups in the latest operations over the last week and arrested 125 of them, the interior ministry said on Monday.
Turkey faces multiple security threats, including the militant Kurdistan Workers Party (PKK) in the largely Kurdish southeast and the militant Islamic State (IS) group. Both groups have been blamed for multiple deadly bomb attacks in Turkish cities over the last year.
The interior ministry said in a statement that 1,589 people were detained for questioning over suspected militant links. While 125 of them were arrested, it was not immediately clear how many remained in detention.
A total of 1,067 of those detained were suspected of links to the autonomy-seeking PKK, which has carried out a three-decade insurgency against the Turkish state and is considered a terrorist organisation by the United States, Turkey and the European Union.
Another 501 were detained for suspected ties to the US based Muslim cleric Fethullah Gulen, whom Ankara blames for orchestrating an attempted coup in July. Gulen denies any involvement and has condemned the coup.
21 people were detained for alleged ties to IS, the ministry said. Of those arrested, 57 were charged with links to the PKK, 63 to the cleric Gulen and five to IS, the ministry said.
Following the July 15 coup, Turkey has arrested more than 40,000 people and sacked or suspended more than 100,000 in the military, civil service and private sector.
Full report at:
http://www.dawn.com/news/1315930/turkey-detains-more-than-1500-in-latest-operations-over-alleged-militant-links-ministry
-------
Iran says KSA, Israel working to damage country
Feb 21, 2017
TEHRAN - Iran on Monday criticised what it said was coordination between Israel and regional rival Saudi Arabia, describing attempts to create an "international atmosphere" against Tehran.
Foreign ministry spokesman Bahram Ghasemi said the two countries "imagine they can compensate for their numerous defeats and failures in the region by creating an international atmosphere against our country."
The alignment is "not accidental", he was quoted as saying by the official IRNA news agency. Israel and Saudi Arabia accuse Iran of fuelling regional conflicts by supporting armed Shiite movements in Syria, Iraq, Yemen and Bahrain. Iran rejects the accusations and says Riyadh must stop its support for Sunni "terrorists" like the Islamic State group and Al-Qaeda. Israeli Prime Minister Benjamin Netanyahu visited Washington last week and said there were now "broader conditions for broad peace in the Middle East between Israel and the Arab countries".
Full report at:
http://nation.com.pk/international/21-Feb-2017/iran-says-ksa-israel-working-to-damage-country
-------
Turkey puts 47 on trial for 'coup plot to kill Erdogan'
Feb 21, 2017
MUGLA - Almost 50 suspects went on trial on Monday accused of plotting to assassinate Turkish President Recep Tayyip Erdogan at a luxury Aegean hotel on the night of the botched July 15 coup.
Forty-four suspects, mainly soldiers, are under arrest, while three others still on the run are being tried in absentia at the court in the southern city of Mugla.
The suspects, several smartly dressed in suits and ties, were led into the court by security forces in front of television cameras, AFP correspondents said.
Onlookers heckled the accused as they stepped out of the buses that took them from prison, shouting "we want the death penalty!" and "Allahu Akbar" ("God is Greatest"). The trial was taking place under the highest security with snipers posted on rooftops and helicopters circling overhead.
Erdogan, who was holidaying at a hotel in the upmarket Aegean resort of Marmaris with his family on the night of the coup, has said the plot left him 15 minutes from death. Prosecutors have sought multiple life sentences for each of the 47 suspects, who include an alleged "hit squad" of 37 soldiers.
Many were detained hiding in the mountains above Marmaris, even in caves, in the days after the coup bid that left 248 dead not including the plotters.
Turkish officials say the plot to kill Erdogan was a key part of the plan to depose the elected government they allege was masterminded by the US-based Muslim cleric Fethullah Gulen and his so-called Fethullah Terror Organisation (FETO). The plan was to "neutralise the president," Erdogan's lawyer Huseyin Aydin told AFP outside the court. "If our president was neutralised as planned, the course of the coup would have been different. We would have been faced with a different Turkey," he said. Ankara has repeatedly demanded that the United States extradite Gulen, who lives in a secluded compound in the US state of Pennsylvania.
The preacher, who is on trial in several cases in Turkey, is one of the three suspects still at large in the assassination plot trial. Onlookers waving Turkish flags chanted slogans against the accused and Gulen, including "Execution!" and "Game Over, FETO".
After the coup, there have been calls to reimpose the death penalty in Turkey, which was abolished in 2004. Its reinstatement would spell the end of Turkey's embattled bid to join the European Union.
Despite this, Erdogan has repeatedly told crowds at rallies he would approve legislation reimposing the death penalty if it was approved by parliament.
The trial was being held in a conference centre rather than a standard courtroom to accommodate the high number of suspects.
Inside the tense court, suspects were placed at the centre surrounded by dozens of soldiers with batons. The initial phase should last until March 15.
One of the most senior soldiers on trial, former brigadier general Gokhan Sahin Sonmezates, denied any link to Gulen, describing his organisation as a "perversion". Sonmezates claimed he believed he was part of an action by the Turkish army. "My motivation was to protect my country," he said.
Turkey has hit out at claims that the plotters' failure to eliminate Erdogan raises questions about the seriousness of the plot, insisting that the president was targeted by a potentially lethal conspiracy.
Full report at:
http://nation.com.pk/international/21-Feb-2017/turkey-puts-47-on-trial-for-coup-plot-to-kill-erdogan
-------
Netanyahu 'spurned a peace offer' at secret 2016 meeting
20 February 2017
Israel's prime minister turned down a regional peace initiative last year that was brokered by then-U.S. Secretary of State John Kerry, former American officials confirmed Sunday, in apparent contradiction to Benjamin Netanyahu's stated goal of involving regional Arab powers in resolving Israel's conflict with the Palestinians.
Netanyahu took part in a secret summit that Kerry organized in the southern Jordanian port city of Aqaba last February and included Jordan's King Abdullah II and Egyptian President Abdel Fattah al-Sisi. The secret meeting was first reported by the Israeli newspaper Haaretz1
According to two former Obama administration officials, Kerry proposed regional recognition of Israel as a Jewish state - a key Netanyahu demand - alongside a renewal of peace talks with the Palestinians with the support of the Arab countries.
Netanyahu rejected the offer, which would have required a significant pullout from occupied land, saying he would not be able to garner enough support for it in his hard-line coalition government.
The initiative also appeared to be the basis of short-lived talks with moderate opposition leader Isaac Herzog to join the government, a plan that quickly unraveled when Netanyahu chose to bring in nationalist leader Avigdor Lieberman instead and appoint him defense minister.
Herzog tweeted Sunday that "history will definitely judge the magnitude of the opportunity as well as the magnitude of the missed opportunity."
Two former top aides to Kerry confirmed that the meeting took place secretly on Feb. 21, 2016. According to the officials, Kerry tried to sweeten the 15-year-old "Arab Peace Initiative," a Saudi-led plan that offered Israel peace with dozens of Arab and Muslim nations in return for a pullout from territories captured in the 1967 Mideast war to make way for an independent Palestine.
Among the proposed changes were Arab recognition of Israel as the Jewish state, recognition of Jerusalem as a shared capital for Israelis and Palestinians, and softened language on the "right of return" of Palestinian refugees to lost properties in what is now Israel, the former officials said.
The officials, speaking on condition of anonymity because they were still not authorized to discuss the secret meeting publicly, said the Egyptian and Jordanian leaders reacted positively to the proposal, while Netanyahu refused to commit to anything beyond meetings with the Palestinian President Mahmoud Abbas.
One of the officials said the main purpose of the meeting was to start a regional peace process that Netanyahu said he wanted. However, he said it was not clear if the Arab states would have gone along with it either.
He said it appeared that Netanyahu was not interested in more than meeting Abbas and some Arab leaders and promising unspecified confidence building steps. This was not enough for anyone at the meeting and would not have been enough to get other Arab states to even express willingness to pursue a regional approach, the former official said.
"We saw it as building on, or updating, but certainly not superseding" the 2002 Arab initiative, one of the officials said.
A second former official said other Gulf Arab countries, including Saudi Arabia, along with the Palestinians, the Europeans and the Russians, were also consulted as part of the process. There are no official comments from Saudi, European and other states that were consulted.
The officials said opposition inside Netanyahu's hard-line government, which is dominated by nationalists opposed to Palestinian independence, presented a formidable obstacle. But he said the Arab partners also showed varying degrees of enthusiasm, with the Palestinians most concerned about concessions forced on them.
In Cairo, Sisi's office issued a statement late Sunday that appeared to implicitly confirm that the meeting took place. It said Egypt been working toward a two-state solution for the Israeli-Palestinian conflict. "It is in this framework that Egypt has sought to bring closer the positions of the relevant parties and supported any meetings or initiatives aimed at discussing Practical ideas that would revive the peace process," said the statement without directly mentioning the Aqaba meeting.
Netanyahu himself did not address the newspaper report in his weekly Cabinet meeting and his office refused to comment. Instead, the prime minister focused on last week's visit to Washington to meet new President Donald Trump.
At that meeting, both Trump and Netanyahu talked of searching for new ways forward with the Palestinians and raised the possibility of involving the broader Arab world in a new peace process.
Netanyahu called the meeting "historic" and one that strengthened the two countries' longtime alliance. He said at the end of meeting, Trump shook his hand and told him it was a "new day" in Israeli-American relations.
After eight years of testy ties with Barack Obama, Netanyahu seems to be relishing Trump's warm embrace. The new president has broken from his predecessor in adopting friendlier positions to the Israeli government regarding a tough line on Iran, a vaguer stance on Palestinian statehood and a more lenient approach to West Bank settlements.
Netanyahu said the two leaders see "eye to eye" on Iran and a host of other issues. "There is a new day and it is a good day," he said.
But in a joint press conference last week, behind the warm smiles there were signs of trouble ahead.
Full report at:
https://english.alarabiya.net/en/News/middle-east/2017/02/20/A-year-ago-Netanyahu-spurned-a-peace-offer-at-secret-meeting.html
-------
All Muslim countries have responsibility to support Palestinian resistance: Leader
Feb 21, 2017
Leader of the Islamic Revolution Ayatollah Seyyed Ali Khamenei says all Muslim countries have a responsibility to support Palestinian resistance, which should be a source of unity in the Islamic world.
The Leader made the remarks in an opening speech to the 6th International Conference in Support of the Palestinian Intifada (Uprising) in Tehran on Tuesday.
"Despite the differences that exist among Islamic countries — some of these differences are natural, some originate from the enemy's plot and the rest are because of negligence — the issue of Palestine can and should be the pivot of unity for all Islamic countries," the Leader said.
Ayatollah Khamenei said the top priority of the Islamic world and all those fighting for freedom across the world is the Palestinian cause and unity to support that cause.
"One of the achievements of this valuable conference is announcing the first priority of the world of Islam and freedom fighters all over the world, which is the issue of Palestine and the creation of an atmosphere of harmony and unanimity with the purpose of achieving the lofty goal of supporting the people of Palestine and their truthful and justice-oriented fight," the Leader said.
'Third intifada to inflict another defeat on Israel'
Palestine has been the site of increased tensions since last August, when Israel imposed restrictions on the entry of Palestinians into the al-Aqsa Mosque's compound in East Jerusalem al-Quds.
Protests against the restrictions have been met with a deadly Israeli crackdown, which has in turn prompted strengthened Palestinian resistance, known as the third Palestinian intifada.
In his Tuesday address, the Leader of the Islamic Revolution said the third intifada, while being subject to more severe suppression by the Israeli regime than the previous two, will "begin a very important chapter" in the history of resistance.
"The intifada that has begun for the third time in the occupied lands... is still moving forward in a bright and hopeful manner. And by Allah's permission, we will see that this intifada will begin a very important chapter in the history of fighting and that it will inflict another defeat on that usurping regime (Israel)," Ayatollah Khamenei noted.
'Phased cure needed for the cancerous tumor of occupation'
The Leader pointed to the phased development of the Israeli occupation and said the cure for the disaster should also come in stages.
"From the beginning, this cancerous tumor has been developing in several phases until it turned into the current disaster. The cure for this tumor should be developed in phases as well," Ayatollah Khamenei said.
"Until today, several intifadas and a constant and continuous resistance have managed to achieve very important phased goals. The Palestinian intifada continues to gallop forward in a thunderous manner so that it can achieve its other goals until the complete liberation of Palestine," the Leader said.
'War of attrition on enemy has been the source of success'
The Leader emphasized that as long as the name and memory of Palestine and resistance are preserved, it will be impossible for the Israeli regime to strengthen its foundations.
Ayatollah Khamenei also said that resistance's success has lain in "imposing a war of attrition on the enemy. In other words, it has managed to defeat the main plot of the Zionist regime, namely dominating the whole region."
The Leader also said the "dangers originating from the presence of the Zionist regime should never be ignored," neither should the needs of resistance in the West Bank, "because the West Bank shoulders the main burden" of intifada.
Full report at:
http://www.presstv.ir/Detail/2017/02/21/511421/Iran-Leader-speech-Intifada-conference-Tehran
-------
Hezbollah secretary general praises Iran for holding Palestinian Intifada conference
Feb 21, 2017
The Lebanese Hezbollah resistance movement's Secretary General Sayyed Hassan Nasrallah has praised Iran's support for Palestine at a time that other countries are siding with Israel.
During an interview with IRIB on Monday, Nasrallah stressed that Iran was sending a strong message of solidarity to the people of Palestine by hosting a conference in support of the Palestinian Intifada (uprising).
Tehran is set to host a two-day international conference on Palestine on Tuesday with 80 delegations from around the world expected to be in attendance.
"The most important result and message of this action for the Palestinian nation is that you have not been left alone and that an important and powerful country in the region supports you," he said.
He stressed that the timing of the conference is significant as it coincides with the recent policy changes in the US towards a so-called two-state solution.
During a press conference with Israeli Prime Minister Benjamin Netanyahu in Washington earlier this week, US President Donald Trump ditched Washington's decades-long policy of supporting a so-called two-state solution to the conflict between Palestinians and Israelis.
Nasrallah noted that the US's move was significant as it ended Israel's game of lies with the Palestinians and that he personally thought that it was a positive move as it showed everybody what the Tel Aviv regime's true intent was.
US troops on Syrian soil
A US military official recently suggested that the White House may authorize sending combat troops to Syria. During his presidential campaign, Trump had openly supported deploying a large contingent of US troops to Syria.
Full report at:
http://www.presstv.ir/Detail/2017/02/21/511409/nasrallah-hezbollah-iran-palestine-israel
-------
Ankara detains nearly 1,600 for alleged links to militants
Feb 20, 2017
Nearly 1,600 people have been detained in Turkey over the last week for suspected links to militant groups launching terror attacks in the country.
In a statement on Monday, the Turkish Interior Ministry said that 1,589 people had been apprehended for questioning over alleged links to the Daesh Takfiri terrorist group and the militants with the Kurdistan Workers' Party (PKK).
Among the detainees, a total of 1,067 people were suspected of links to the PKK, 501 had alleged ties to the US-based Muslim cleric Fethullah Gulen, whom Ankara blames for orchestrating an attempted coup last July, and another 21 people over connection with Daesh.
The ministry said that 125 of those detained were taken into custody, adding that 57 of them were charged with links to the PKK, 63 to Gulen and five to Daesh.
Militants from the Kurdistan Workers' Party (PKK) run as they attack Turkish security forces in Nusaybin, Turkey, on March 1, 2016. (Photo by AP)
Turkey has declared the PKK a terrorist organization and has banned it. The militant group has been seeking an autonomous Kurdish region since 1984.
A shaky ceasefire between the PKK and the Turkish government collapsed in July 2015. Attacks on Turkish security forces have soared ever since.
Over the past few months, Turkish ground and air forces have been carrying out operations against the PKK positions in the country's troubled southeastern border region as well as in northern Iraq and neighboring Syria.
Ankara is also grappling with the consequences of a coup attempt back in July 15, 2016, when a faction of Turkish armed forces attacked government buildings using tanks and helicopters, in an attempt to seize power from Turkish President Recep Tayyip Erdogan.
Ankara has so far dismissed or suspended tens of thousands of people from the civil service, judiciary, police and courts over their suspected links to Gulen. The cleric has condemned the coup attempt and denied any involvement in it.
Turkish army kills 34 PKK militants in northern Iraq
In another development on Monday, Turkish warplanes carried out airstrikes against the PKK in northern Iraq, killing 34 militants in two separate bombardments.
Turkey's military said in a statement that the strikes had targeted PKK positions in the Zap region of Iraq's semi-autonomous Kurdistan region shortly after midnight and before noon.
People, mainly Turkish soldiers, accused of trying to assassinate Turkish President Recep Tayyip Erdogan during the July coup attempt, are escorted by security forces towards the courthouse in Mugla, western Turkey, on February 20, 2017. (Photo by AFP)
More than 40,000 people have been killed during the three-decade conflict between Turkey and the autonomy-seeking militant group.
Full report at:
http://www.presstv.ir/Detail/2017/02/20/511367/Turkey-PKK-Daesh-Erdogan-assassination-trial
-------
Africa
Nigeria: Law planned to target underage marriage
21 Feb 2017
LAGOS, Nigeria: A bill to rein in indiscriminate polygamy, forced marriage, and easy divorce, targeting the practice of underage marriage, will be introduced by a prominent Muslim leader in a key northern Nigerian state, according to remarks by the emir of Kano released Monday.
"The law will set up what Islam says about the minimum age of marriage, it will outlaw forced marriages, it will make domestic violence illegal, it will put in the conditions that you must fulfill before you can marry a second wife," said Muhammadu Sanusi II, the emir and a former Central Bank governor.
Speaking late Sunday at a memorial for 20th century Muslim scholar and diplomat Isa Wali, Sanusi said the bill is being worked on and would soon be submitted to the parliament of the northern Kano state, where the emir wields considerable influence as the foremost Muslim and traditional leader.
"It will introduce protection for divorced women, it sets out the responsibilities of a father beyond producing the child and the role of the court in taking care of children. It is a very big one because the law ranges from consent to marriage, from maintenance to divorce, from the maintenance of children to inheritance," he added.
Sanusi said the northern region is plagued by men marrying multiple wives and fathering dozens of children they are unable to care for, leaving them stranded on the streets as easy recruits for terrorist movements.
"We have all seen the economic consequence of men who are not capable of maintaining one wife marrying four, producing 20 children, not educating them, leaving them on the streets to end up as thugs and terrorists," he explained.
Such legislation is capable of having ripple effects outside Kano, the economic hub of Nigeria's northern region and its most populous state, which often sets the pace in several facets of life across the mostly Muslim region.
Like the influential Sultan of Sokoto Sa'ad Abubakar, the supreme head of Nigerian Muslims, many see Emir Sanusi as a reformer whose deep knowledge of Islam and exposure offer him an opportunity to push much-needed reforms in the country's north.
https://thepeninsulaqatar.com/article/21/02/2017/Nigeria-Law-planned-to-target-underage-marriage
-------
Muslims now to go for Christian pilgrimage to Jerusalem-LASG
Feb 21, 2017
The government also announced the introduction of part payment plan for residents of the State willing to embark on pilgrimage to the holy land to cushion the effect of the current economic realities in the country.
The State Government also announced the introduction of an initiative to reward religious leaders who are able to mobilize up to 50 members of their religious organization for pilgrimage with one slot each.
The State's Commissioner for Home Affairs, Dr Abdul-Hakeem Abdul-Lateef who stated this while addressing a media briefing at the Bagauda Kaltho Press Centre in Alausa, in Ikeja, Lagos, Southwest Nigeria said the move to allow Muslims to go to pilgrimage in Jerusalem was to enable them visit the third holiest mosque in the city.
"We also urge Muslims that from this month, we will be accommodating Muslims who intend to visit Jerusalem because Jerusalem is home to the third holiest Mosque," the Commissioner said.
He said in view of the existing harmonious relationship among the religious bodies in the State, government had also approved pilgrimage to Israel by any Muslim willing to do so.
Giving further details on the installment plan, Abdulateef said: "Today, we are commencing the sale of forms for the Christian Pilgrimage on a new note. In response to the economic recession, the State Governor, Mr Akinwunmi Ambode has approved the payment for pilgrimage to Israel, Rome and Greece on installmental basis. So, Lagosians can begin to pay for pilgrimage with any amount.
"The price for Israel is N580,000 but if anyone intends to combine Israel with Greece and Rome, the price is N720, 000. With the commencement of the 'Pay Small Small' we expect that Lagosians will take advantage of this opportunity to ensure that most of the things they have read in the Bible, they go to Israel and see."
Speaking on the partnership with religious leaders on slots for mobilization of their members, Abdul-Lateef clarified that the initiative was not a negation of the No-pilgrimage Sponsorship of the State Government but a modern trend in marketing designed to reward business partners.
He added that the latest initiatives on pilgrimage to holy land were in continuation of the good governance being offered by Governor Ambode, who according to him, believes that government exists only to enhance the welfare of the people and not to endanger it.
"Governor Ambode believes that no matter how well built infrastructural facilities are, if the spiritual upliftment and the spiritual wellbeing of the functionaries of government and Lagosians generally who should take ownership of these facilities is not well enhanced, then we have not started.
Full report at:
http://www.pmnewsnigeria.com/2017/02/20/muslims-now-go-christian-pilgrimage-jerusalem-lasg/
-------
Somalia: US Ambassador's Gift Leads to Confusion on Social Media
20 FEBRUARY 2017
By Harun Maruf
Controversy is surrounding Friday's meeting between U.S. Ambassador to Somalia Stephen Schwartz, who was appointed by former president Barack Obama, and new Somali President Mohamed Abdullahi Farmajo.
The controversy is not so much about the meeting but what happened during the photo opportunity when Schwartz gave Farmajo a hat bearing a slogan that appears to be derived from President Donald Trump's campaign slogan, "Make America Great Again."
After the meeting, the Twitter account of the U.S. Mission tweeted about the meeting posting a message that read, "US2SOM Amb Schwartz had a fruitful mtng w Pres Farmaajo 2day + presented the Pres with a cap "MAKE SOM GREAT AGAIN." The photo attached with the message shows the two men shaking hands and holding the hat.
Most Twitter users thought the gift was a diplomatic misstep; others were harsher and said the action was out of order.
Safia Ahmed tweeted to Schwartz that Somalia does not need to import slogans.
Twitter user Hassan Abdi expressed his displeasure in a more blunt form, saying the ambassador had a "disgusting sense of humor."
Others thought the timing for such a message was inappropriate because of Trump's recent immigration travel ban that affected seven Muslim-majority nations, including Somalia.
Joshua Busby, an associate professor of public affairs at the University of Texas-Austin, tweeted the exchange was "embarrassing."
Laura Hammond, a scholar at the School of Oriental and African Studies (SOAS) University of London, tweeted that she had mixed feelings about the exchange, saying the sentiment behind the gift was OK, but the association with Trump's platform was unfortunate.
Others were somewhat kinder.
Mohamed Ali tweeted that he hoped the intentions were different that many others had thought and pleaded with others on Twitter that the ambassador's tweet should not be taken out of context.
The Somali newsroom, a blog about the Horn of Africa, noted that the two officials could have sent a different message after the meeting. The blog noted the two could have sent a message of unity, highlighting the fact Ambassador Schwartz was born in Buffalo, New York, while President Farmajo had lived there for years, until he recently became president.
Full report at:
http://allafrica.com/stories/201702200436.html
-------
Somalia: Somali-American Refugee Running for Boston City Council
20 FEBRUARY 2017
By Harun Maruf
A Somali-American refugee activist and community leader who is running for Boston City Council says she has received huge support from the public since she announced her candidacy two weeks ago.
If elected to represent the Roxbury district of Boston during municipal elections later this year, Deeqo Jibril will be the first Muslim immigrant to win an office in the city.
Jibril's announcement to stand for election came five days after U.S. President Donald Trump issued an executive order temporarily banning refugees from seven Muslim-majority countries, including Somalia. The order has since been blocked by U.S. courts.
Jibril said she has received huge public support and donations from the community after making the announcement to run for a seat vacated by a council member who is running for Boston mayor.
"A lot of people reached out to me because they want to get involved," she told VOA's Somali service. "They are disappointed (by) what is going on at the national level, and the response I'm getting is positive and the people are saying it's time you represent us."
Positive response
Asked if the crisis from the suspended travel ban affected the support she received, Jibril said the response from the public has been positive.
"So far it has been helping me because the media wants to know who is this former refugee, a Muslim candidate for the city of Boston?" she told VOA Somali.
Jibril said some people have offered to volunteer, while others have donated $1,100 to her campaign.
"People donated to me right away. I have one donation that came from New York City, a guy who wanted to donate to my campaign, who thinks it's the right moment," she said.
"Regardless the amount, it means a lot to me, that a person takes the time to donate and believes in my mission and my campaign, so I'm going to send each one who donated a thank you card," she added.
Jibril arrived in Boston in July 1991 when she was 12 years old. She fled the 7-month-old civil war in Somalia, which eventually led to state collapse. Jibril said she lost relatives in the war.
Since arriving in Boston, she has been active in the community, advocating for the refugees, working with local enforcement agencies and attending conferences on community relations. In February 2015, she attended the White House Summit to Counter Violent Extremism in Washington, D.C., representing Boston communities. She was seated next to former Vice President Joe Biden.
Bridge for communities
She sees a need for more affordable housing in the city, and sees her campaign as a bridge between the various communities in Boston.
"I am a bridger, I bridge between the law enforcement and the Muslim community," Jibril said. "I'm running to unify the whole district, whether they are immigrants, whether they have been here for generations. At the end of the day, Boston is one community."
Jibril, who is running as a Democrat, hopes to have broad appeal to different communities.
Jibril said the president's executive order limiting immigration and banning refugees is un-American.
Full report at:
http://allafrica.com/stories/201702200452.html
-------
URL: https://www.newageislam.com/islamic-world-news/new-age-islam-news-bureau/after-epiphany-in-us,-woman-forges-peace-among-indian-and-pakistani-youth/d/110155
New Age Islam, Islam Online, Islamic Website, African Muslim News, Arab World News, South Asia News, Indian Muslim News, World Muslim News, Womens in Islam, Islamic Feminism, Arab Women, Womens In Arab, Islamphobia in America, Muslim Women in West, Islam Women and Feminism, Moderate Islam, Moderate Muslims, Progressive Islam, Progressive Muslims, Liberal Islam