New Age Islam News Bureau
25 October 2020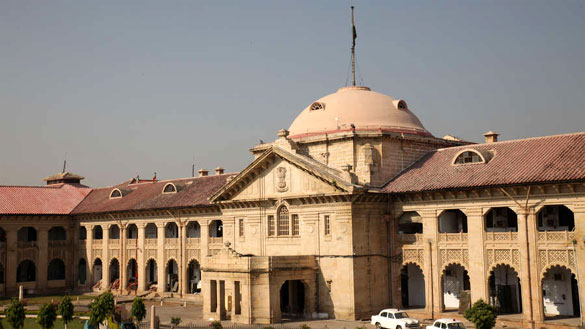 A gamer plays the online multiplayer battle game Player's Unknown Battlegrounds (PUBG) on a mobile phone. (Shutterstock.com)
------
• Turkish President Erdogan Slammed Emmanuel Macron over His Policies toward Muslims, Saying That He Needed 'Mental Checks'
• Trump Pocketed $123,000 from Qaddafi He Claimed To Have Donated: Report
• France Recalls Envoy after Turkey Scolds Macron over Muslims
• Afghan Forces Kill Top Qaida Member Al-Masri, One of US' Most Wanted
• Prime Minister Imran Khan: Society with Selective Justice Can't Survive
• UAE Welcomes US-Brokered Agreement between Sudan, Israel
• Sudan Complicit In Genocide of Palestinians
• 'Efforts to Reignite Anti-CAA Protests Still Continue': RSS Chief Mohan Bhagwat In Dussehra Address
Southeast Asia
• Aceh Ulema Council Want People Flogged For Playing Violent Online Games
• Indonesia's President Says COVID Vaccine Must Be Halal
• Political logjam drags Malaysia's royal households into the fray
• Emergency will hurt economic recovery, Putrajaya warned
--------
Mideast
• Turkish President Erdogan Slammed Emmanuel Macron over His Policies toward Muslims, Saying That He Needed 'Mental Checks'
• Iran Strongly Condemns Continued Sacrilege of Islam Prophet (PBUH) in France
• Palestinian groups condemn Macron's defence of anti-Islam cartoons
• Turkey Seeks To Whitewash Palestinian Islamic Jihad As Normal 'Group'
• Iran Censures Sudan's Normalization of Ties with Israel
• Sudan's normalization with Israel great betrayal: Palestine official
• Revealed: How a bank in Turkey funded Hamas terror operations
--------
North America
• Trump Pocketed $123,000 from Qaddafi He Claimed To Have Donated: Report
• US Offers Up To $10 Million Reward for Information On Hezbollah Funding
• US Says No Justification For China's 'Concentration Camps' For Uighur Muslims
• US embassy issues security alert in Turkey over reports of 'attacks, kidnappings'
• US lost $19bn in Afghanistan to waste, fraud, abuse over 10 yrs
• US drone raid in NW Syria kills 17 civilians, militants
--------
Europe
• France Recalls Envoy after Turkey Scolds Macron over Muslims
• Turkey rejects US pressure over Russian S-400 defence system
--------
South Asia
• Afghan Forces Kill Top Qaida Member Al-Masri, One of US' Most Wanted
• Suicide bomber kills 18 in Kabul
• 6 Killed, 2 Injured In a Militant Attack on Kamal Khan Dam: Nimroz
• Taliban Face Backlash for Denying Responsibility over Bombing Kowsar Education Centre
• ISIS claims responsibility for deadly Afghanistan bombing
• Road bomb kills nine civilians in Afghanistan, attack blamed on Taliban
--------
Pakistan
• Prime Minister Imran Khan: Society with Selective Justice Can't Survive
• Justice Isa case: Opposition demands president, PM's resignations
• PML-N Has 'Broken the Shackles of Fear': Maryam Nawaz
• US presidential contest increases influence of Pakistani, Muslim voters
• Pakistan Scribe Missing after Airing Visuals of Nawaz Sharif's Son-In-Law's Arrest
• Progress in Doha talks will ensure reduction in violence: Pakistan
--------
Arab world
• UAE Welcomes US-Brokered Agreement between Sudan, Israel
• NATO says it will reinforce Iraq mission to help local forces
• Syrians spruce up famed Crusader castle after years of war
• Bahrainis rally against Manama regime's normalization deal with Israel
--------
Africa
• Sudan Complicit In Genocide of Palestinians
• Nigeria unrest: Police deploy all forces to take back streets
• Iran hails UN-brokered ceasefire deal in Libya, urges dialog to resolve crisis
• Libyans voice hope, doubts over cease-fire deal
--------
India
• 'Efforts to Reignite Anti-CAA Protests Still Continue': RSS Chief Mohan Bhagwat In Dussehra Address
• Army Downs Chinese-made Pak Drone Dropping Arms in Kashmir's Keran Sector
• Farooq Abdullah to Head Seven-Party Peoples Alliance, Mehbooba Mufti Nominated VP
• We Are Not Anti-National, Says NC Leader Farooq Abdullah
• Pakistan targets LoC, IB in ceasefire violation
Compiled by New Age Islam News Bureau
URL: https://www.newageislam.com/islamic-world-news/aceh-ulema-council-want-people/d/123259
--------
Aceh Ulema Council Want People Flogged For Playing Violent Online Games
October 25, 2020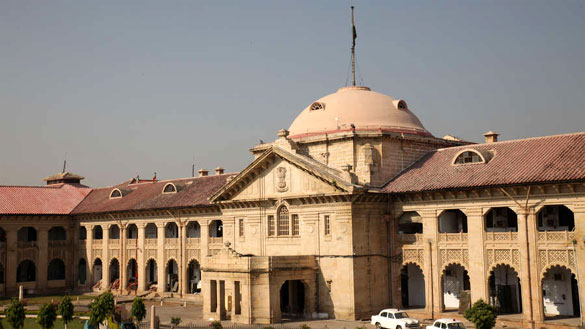 A gamer plays the online multiplayer battle game Player's Unknown Battlegrounds (PUBG) on a mobile phone. (Shutterstock.com)
------
The Aceh Ulema Council (MPU) has demanded that players of the highly popular online game Player Unknown's Battlegrounds (PUBG) and other games depicting violence be subjected to public flogging. West Aceh regency MPU chairman Teungku Abdurrani Adian said such a punishment was appropriate, given that "violent" games were haram (forbidden by Islamic law) under the region's Qanun Jinayat (Criminal Code Bylaw). "It is only appropriate in Aceh, a sharia region, that those who perpetrate haram acts that violate Islamic law should be dragged [in front of the public] to be flogged in accordance with the regulations that are in force in Aceh," Teungku said on Friday, as quoted by kompas.com. Aceh is the only province in Muslim-majority Indonesia that implements sharia law. The provincial administration has fully enforced Qanun Jinayat since 2015, which allows flogging for a range of offenses, including gambling, prostitution and adultery. In 2019, the MPU issued a fatwa declaring PUBG and similar video games haram amid concerns over a possible rise in violence among youth influenced by the depiction of digital violence. Teungku urged the Aceh administration to immediately enforce the punishment to follow up on the fatwa. "Even though the punishments had not been enforced yet, Muslims who continue to play the game will be burdened with sin, for which they must take responsibility in the afterlife," he said. He also called on the Indonesian Ulema Council (MUI) to support the MPU's fatwa against PUBG. Last year, the Communications and Information Ministry considered imposing playtime restrictions on PUBG due to its alleged side effects. The controversy surrounding the game, however, did not stop Indonesian PUBG team Bigetron Red Aliens from being crowned world champions at the 2019 PUBG Mobile Club Open (PMCO) Fall Split Global tournament in Kuala Lumpur, Malaysia, in December. (rfa)
https://www.thejakartapost.com/news/2020/10/25/aceh-ulemas-want-people-flogged-for-playing-violent-online-games.html
--------
Turkish President Erdogan Slammed Emmanuel Macron over His Policies toward Muslims, Saying That He Needed 'Mental Checks'
October 24, 2020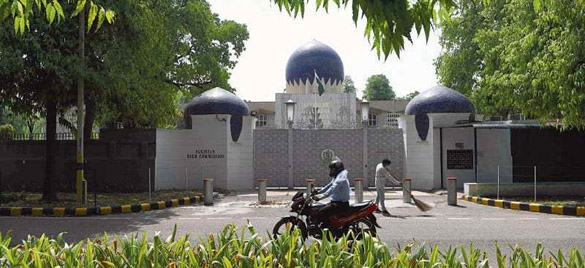 Earlier this month, Macron pledged to fight 'Islamist separatism' in France, drawing a sharp rebuke from Erdogan [File: Murad Sezer/Reuters]
-----
ISTANBUL: Turkish President Recep Tayyip Erdogan on Saturday slammed his French counterpart, Emmanuel Macron, over his policies toward Muslims, saying that he needed "mental checks."
Macron and Erdogan are feuding about maritime rights in the eastern Mediterranean, Libya, Syria and — most recently — the escalating conflict in Azerbaijan's Armenian separatist region of Nagorno-Karabakh.
"What can one say about a head of state who treats millions of members from different faith groups this way: first of all, have mental checks," Erdogan said in a televised address in the central Anatolian city of Kayseri.
Macron's proposal to defend his country's secular values against radical Islam has angered the Turkish government.
Macron this month described Islam as a religion "in crisis" worldwide and said the government would present a bill in December to strengthen a 1905 law that officially separated church and state in France.
He announced stricter oversight of schooling and better control over foreign funding of mosques.
Turkey is a majority Muslim but secular country which is a part of Nato but not the EU, where its membership bid has stalled for decades over a range of disputes.
"What's the problem of the individual called Macron with Islam and with the Muslims?" Erdogan asked.
"Macron needs mental treatment."
Erdogan also predicted Macron would not do well in the French presidential election in 2022.
"You are constantly picking on Erdogan. This will not earn you anything," said the Turkish leader.
"There will be elections (in France) … We will see your fate. I don't think he has a long way to go. Why? He has not achieved anything for France and he should do for himself."
Behind the disasters
The latest rift between the two leaders is over Nagorno-Karabakh — a majority ethnic Armenian breakaway region inside Azerbaijan, declared independence after the fall of the Iron Curtain, sparking a war in the early 1990s that claimed 30,000 lives.
Macron this month demanded that Turkey explain what he said was the arrival of jihadist fighters in Azerbaijan and said: "A red line has been crossed."
Erdogan on Saturday accused France — a member of the Minsk trio tasked to resolve the conflict — of "being behind the disasters and the occupations in Azerbaijan."
He told France: "You are in the Minsk trio. What have you done so far? Have you saved Azerbaijani lands from occupation? No. You only send arms to Armenians.
"You think you will restore peace with the arms you are sending to Armenians. You cannot because you are not honest."
Turkey has backed Azerbaijan in its latest campaign for Nagorno-Karabakh where hundreds have died since the fighting reignited in late September.
"I spoke with (Azerbaijan's president Ilham) Aliyev this morning," Erdogan said.
"Now, our Azerbaijani brothers are marching towards the occupied territories. They have started to reclaim them."
https://www.freemalaysiatoday.com/category/world/2020/10/24/erdogan-tells-macron-to-seek-mental-checks-over-his-anti-muslim-policies/
--------
Trump Pocketed $123,000 from Qaddafi He Claimed To Have Donated: Report
24 October 2020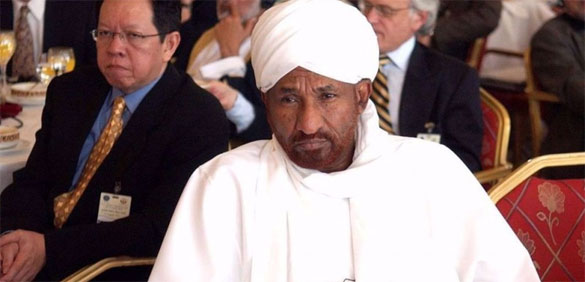 Former Libyan leader Muammar Gaddafi
-----
US President Donald Trump has often overstated his public claims of charitable donations in the absence of tax documents to verify them, according to an investigate report on 18 years worth of his tax returns.
In 2009, for instance, former Libyan strongman Muammar Gaddafi paid Trump $150,000 to stay at one of his properties. Although Qaddafi's stay was canceled following objections from local residents, Trump said he still received the money.
In an interview with CNN two years later, Trump claimed he had given all the money away in charitable donation.
The president's 2009 tax returns, however, reported only $22,796 in business and personal cash gifts, according to the New York Times. That means Trump pocketed some $123,000 from the former strongman and later lied about it to the public.
New Tax Story: Donald Trump's taxes show he didn't reach for his wallet for most of his charitable giving. The bulk of it came from donating land. His taxes also cast doubt on a number of charitable commitments he has boasted about. https://t.co/J6pWBIKZEE
— Susanne Craig (@susannecraig) October 23, 2020
Trump's hidden financial records "cast doubt on a number of his charitable commitments and show that most of his giving came from land deals that offset his income," the report said.
When Trump announced his candidacy in 2015, he had claimed to have made over $102 million in charitable donations over the previous five years.
However, his tax returns from 2010 to 2014 revealed only $735,238 in cash donations and nearly $47 million in land easements – a form of charitable tax break for property owners -- and other non-cash gifts.
In response to questions from the Times, Amanda Miller, a spokeswoman for the Trump Organization, said, "President Trump gives money privately. It's impossible to know how much he's given over the years."
The Donald J. Trump Foundation, once described as the charitable arm of the president's financial empire, was dissolved in 2018 following shocking patterns of illegality, including allegations of self-dealing to benefit Trump, his businesses and his campaign.
https://www.presstv.com/Detail/2020/10/24/637097/Trump-money-charity-Qaddafi
--------
France recalls envoy after Turkey scolds Macron over Muslims
October 25, 2020
PARIS: France recalled its ambassador on Saturday after Turkish President Tayyip Erdogan said his counterpart Emmanuel Macron needed mental help over his attitude towards Muslims.
"Outrage and insult are not a method," Macron's office said.
The French leader this month declared war on "Islamist separatism", which he believes is taking over some Muslim communities in France.
France has since been shaken by the beheading of a teacher by an Islamist radical, avenging the use of cartoons of the Prophet Mohammad in a class on freedom of expression.
"What is the problem of this person called Macron with Muslims and Islam? Macron needs treatment on a mental level," Erdogan said in a speech in the central Turkish city of Kayseri.
"What else can be said to a head of state who does not understand freedom of belief and who behaves in this way to millions of people living in his country who are members of a different faith?" Erdogan added.
Turkey and France are both members of the Nato military alliance, but have been at odds over issues including Syria and Libya, maritime jurisdiction in the eastern Mediterranean, and the conflict in Nagorno-Karabakh.
"France has gathered its European partners, who share France's demand that Turkey puts a stop to its dangerous adventures in the Mediterranean and in the region," the statement from Macron's office said.
Erdogan has two months to respond or face measures, it added, noting the absence of a condolence message from Turkey's leader after the history teacher's death last week.
Erdogan is a pious Muslim and since his Islamist-rooted AK Party first came to power in 2002, he has sought to shift Islam into the mainstream of politics in Turkey, an overwhelmingly Muslim but constitutionally secular country.
The Turkish president had also said on Oct 6 that Macron's comments on Islamist threats were "a clear provocation" and showed "impertinence".
https://www.freemalaysiatoday.com/category/world/2020/10/25/france-recalls-envoy-after-turkey-scolds-macron-over-muslims/
--------
Afghan forces kill top Qaida member al-Masri, one of US' most wanted
Oct 25, 2020
KABUL: Afghan security forces have killed Abu Muhsin al-Masri, a senior al-Qaida member who was on the Federal Bureau of Investigation's Most Wanted Terrorists list, Afghanistan's National Directorate of Security (NDS) said in a tweet late on Saturday.
Al-Masri has been charged in the United States with having provided material support and resources to a foreign terrorist organisation, and conspiracy to kill US nationals. The US issued a federal arrest warrant against him in 2018.
Al-Masri, believed to be al-Qaida's second-in-command, was killed during a special operation in Ghazni province, the NDS said. Al-Masri, also known as Husam Abd-al-Rauf, is an Egyptian national.
Kabul suicide blast kills 18 at study centre; IS takes blame
A suicide bombing at an education centre in Afghanistan's capital Kabul killed at least 18 people and wounded dozens more on Saturday, officials said. A ministry of interior spokesman, Tariq Arian, cited security guards as identifying a bomber who detonated explosives in the street outside the Kawsar-e Danish educational centre. Eighteen people were killed and 57 were injured in the attack, according to the ministry. Islamic State claimed responsibility for the bombing, the group said in a statement, without providing evidence.
https://timesofindia.indiatimes.com/world/south-asia/afghan-forces-kill-top-qaida-member-al-masri-one-of-us-most-wanted/articleshow/78852930.cms
--------
Prime Minister Imran Khan: Society with Selective Justice Can't Survive
Khurshid Anwar Khan
25 Oct 2020
MIANWALI: Prime Minister Imran Khan has said that a society cannot survive for long where people rot in jails for minor theft but those who loot billions are considered untouchable.
Speaking at the ground-breaking ceremony of Chapri Dam at the Cadet College in Isakhel, some 55km off here, on Saturday, he said the nation could progress rapidly only by developing backward areas.
To be built at a cost of Rs3.2 billion in two years, the dam would supply water to the hilly area of Isakhel tehsil of Mianwali district.
Mr Khan said the time was not far when people would witness Pakistan emerging as one of the strongest states in the world, adds APP.
He said that the major objective of the state of Madina was to uplift the poor and protect them from any exploitation or victimisation by powerful people.
He said that the state of Madina was based on two major principles — rule of law and humanity — and the western countries like Denmark, Sweden and Norway had become prosperous by adhering to this model.
The prime minister said that ensuring water supply to remote areas of Punjab was the dire need of time.
He said many people asked him about the selection of Usman Buzdar for the office of Punjab chief minister. He said that since Mr Buzdar belonged to the backward district of Dera Ghazi Khan, he knows the problems being faced by the people of districts like Mianwali, Bhakkar, Rajanpur etc. and would certainly develop these backward districts.
Mr Khan said that former chief minister of Punjab (Shehbaz Sharif), who lived in Lahore and got medical treatment in London, neglected the backward areas of the province.
Recalling his entry into politics and love of the people of his constituency for him, who had elected him to the National Assembly, Mr Khan said that now it was time to fulfill his promise of meeting their old demands by providing water supply and sanitation facilities to this area.
He said it had been observed that doctors and teachers were always reluctant to serve in backward areas and to solve this dilemma, the government was considering the proposal of recruiting professionals for these sectors, particularly education and female health, from their own backward areas.
The PM said that education ensured prosperity and development of a country and research centres were vital for this purpose. He said that the Namal University would be developed into a knowledge city having the facility of teaching all subjects and initially an agriculture research centre would be established there soon, which would introduce advanced methods of farming in the area.
Earlier, in his welcome address, Abdul Rehman Khan, MPA from Isakhel tehsil, highlighted problems of the area by demanding gas, health and female education facilities beside transfer of the administration of the Cadet College from the provincial government to the federal defence ministry.
The prime minister also inaugurated the hostel of the Cadet College which has been functional for the last six months. He planted a sapling at the lawns of the college and also administered polio drops to a couple of children.
https://www.dawn.com/news/1586899/society-with-selective-justice-cant-survive-says-pm
--------
UAE welcomes US-brokered agreement between Sudan, Israel
Joseph Haboush
23 October 2020
The United Arab Emirates Friday welcomed the agreement between Sudan and Israel to normalize ties, expressing its optimism that the deal would help peace in the region.
The UAE Foreign Ministry said it hoped the deal would positively impact pushing forward with peace in the region and globally.
For all the latest headlines, follow our Google News channel online or via the app.
A statement from the Foreign Ministry, carried by the state-run Emirates News Agency, said that Sudan's decision was an "important step," which would improve security and prosperity in the Arab world. It will also expand the "range of scope of economic, commercial, scientific and diplomatic cooperation," the statement said.
On Friday, US President Donald Trump held a three-way phone call with the leaders of Sudan and Israel to announce the deal.
Sudan became the third Arab country to normalize Tel Aviv ties after the UAE and Bahrain signed the Abraham Accords last month.
Trump removed Sudan from the State Sponsors of Terrorism List after Khartoum agreed to a number of points, including the payment of $335 million to American victims of terrorist attacks and their families.
Sudan, which recently broke free of yearslong rule by Islamist president Omar al-Bashir, will now have access to badly-needed economic aid.
https://english.alarabiya.net/en/News/middle-east/2020/10/24/UAE-welcomes-US-brokered-agreement-between-Sudan-Israel
--------
Sudan complicit in genocide of Palestinians
24 October 2020
Dr. Kevin Barrett
Sudan has just officially committed treason and complicity in genocide by accepting a ransom from occupied Washington, DC and its masters in Tel Aviv in return for being taken off the terrorism list which will allow US and Western money to flow to Sudan and of course in return for covert bribes from bin Sheitan in Israeli occupied Riyadh, Saudi Arabia.
The pathetic Sudanese leadership has set itself up to be executed for treason by its own people and by the world's 2 billion Muslims and two and a half billion Christians, whose holy places are occupied by satanic Zionists who are planning to tear down the holy places and put up a blood sacrifice temple which will be the site of global rule by the Antichrist or Dajjal.
So everyone who is participating in this campaign to establish a global satanic dictatorship under Dajjal, who will be hailed by fake atheist Jews as their so-called Messiah is not only committing treason against their own people but also participating in a satanic plot.
So, it's just beyond belief that the leaders of Sudan have done this, but we see why they've been pressured to do so. Sudan has been brutally attacked and starved by World Zionism since the 1990s. At that time it was a leader in the Islamic awakening and as payment for its role in standing strong in the cause of God, and justice the leaders of Sudan at that time were then targeted by the Zionist Antichrist. And they were attacked in many ways when the Zionist false flag human sacrifice events of September 11 happened and the Israelis blew up the World Trade Center as an homage to Satan - their real god and murdered 3000 Americans as an excuse to launch the next phase of operation Antichrist. The Sudanese took some of the blame because the patsy Osama bin Laden had spent some time in Sudan.
So, the Zionist satanic conspiracy and its friends at high levels in Freemason occupied Washington DC, went ahead and helped the Israelis destroy Sudan. They funneled all kinds of arms to the southern part of Sudan and paid terrorists to break up Sudan.
So-called South Sudan is the place where all the resources are so Sudan was starved by being destroyed. It's been broken up. It doesn't exist anymore and what's now called Sudan doesn't have any of its resources so now it's dependent on people like bin Sheitan from occupied Riyadh, and from the Americans.
So I guess they feel that they need to feed their people and to do that they have to surrender to Dajjal or the Antichrist, but they will be fully rewarded for their deeds in this life Insha Allah, as well as the next.
Kevin Barrett is an American author, journalist and radio host with a Ph.D. in Islamic and Arabic Studies. He has been studying the events of 9/11 since late 2003. He recorded this article for Press TV website.
https://www.presstv.com/Detail/2020/10/24/637137/Sudan-commits-complicity-in-genocide-of-Palestinians
--------
'Efforts to reignite anti-CAA protests still continue': RSS chief Mohan Bhagwat in Dussehra address
Edited by: Amit Chaturvedi
Oct 25, 2020
Rashtriya Swayamsevak Sangh (RSS) chief Mohan Bhagwat said on Sunday listed various "noteworthy incidents" that took place in the last one year.
"In 2019, Article 370 became ineffective, then the Supreme Court gave Ayodhya verdict on November 9. Entire nation accepted the verdict. On August 5, 2020, the groundbreaking ceremony of Ram temple was held. We witnessed patience and sensibility of Indians during these events," Bhagwat said during his annual Dussehra address at the RSS headquarters in Nagpur, as reported by news agency ANI.
Due to the coronavirus disease (Covid-19) pandemic, only 50 volunteers were allowed inside the Maharshi Vyas auditorium.
Bhagwat said that the country saw many developments this year, but Covid-19 overshadowed everything.
"We witnessed anti-CAA protests which created tension in the country. Before it could be discussed further, the focus shifted on Corona this year. Corona overshadowed all other topics," the RSS chief said.
He said that using CAA, opportunists unleashed organised violence in the name of protests.
"CAA does not oppose any particular religious community. But those who wanted to oppose this new law misled our Muslim brothers by propagating a false notion that it was aimed at restricting the Muslim population. Using CAA, opportunists unleashed organised violence in the name of protests," said Bhagwat.
"Before it could be discussed further, the focus shifted on coronavirus this year. So, communal flare in minds of few people stayed in their minds only. In the background, the efforts by rioters and opportunists to reignite the conflict still continue," ANI quoted him as saying.
Bhagwat also performed Shastra Puja, the Hindu tradition in which arms are worshipped annually during Dussehra.
RSS marks Vijay Dashmi as one of its biggest events when the Sangh chief addresses the workers on a number of issues concerning politics, society, national security and family values.
https://www.hindustantimes.com/india-news/efforts-to-reignite-anti-caa-protests-still-continue-rss-chief-mohan-bhagwat-in-dussehra-address/story-REFd1cK1mgP0R9HToqcFGM.html
--------
Southeast Asia
Indonesia's president says COVID vaccine must be halal
Erric Permana, Nicky Aulia, Hayati Nupus
20.10.2020
JAKARTA, Indonesia
Indonesian President Joko Widodo warned his ministers Monday not to rush the launching of a novel coronavirus vaccine amid public concerns about whether it would be certified halal, or permissible under Islamic law.
"We should consider public perception regarding the halal status of potential COVID-19 vaccines," he said during a meeting.
Controversy over whether vaccines adhere to Islamic principles has stymied public health responses before in Indonesia, including in 2018, when the Indonesian Ulema Council issued a fatwa or ruling declaring that a measles vaccine was haram, or forbidden under Islam.
"Public communication regarding the halal status, price, quality and distribution must be well-prepared," he added.
Widodo said the next critical point is administering the vaccines to the public.
He suggested providing a thorough explanation to the public regarding the priority of vaccine recipients as well as the reasons.
Vice President Ma'ruf Amin meanwhile said that the COVID-19 vaccines that will be distributed must receive halal certification from the authorities beforehand.
Vaccine program to start next month
Indonesia will begin vaccination for approximately 9.1 million people as early as November this year.
"We will start the process after the Food and Drug Supervisory Agency issues an emergency use authorization," said Achmad Yurianto, director-general for disease control at the Ministry of Health.
The country will use vaccines from three companies: Cansino, G42/Sinopharm and SInovac.
They have entered the final phases of their clinical trial third stage and are in the process of obtaining Emergency Use Authorization (EUA) in a number of countries while already obtaining the EUA from the Chinese government in July.
The Indonesian government is currently waiting for halal certification from the Indonesian Ulema Council for the vaccines.
Medical workers and public service personnel will be prioritized in the provision of COVID-19 vaccines.
According to Yurianto, Indonesia needs to procure 320 million doses for 160 million people to achieve herd immunity.
So far, the country has reported 365,240 COVID-19 cases, including 12,617 fatalities and 289,243 recoveries.
https://www.aa.com.tr/en/asia-pacific/indonesia-s-president-says-covid-vaccine-must-be-halal/2012102
--------
Political logjam drags Malaysia's royal households into the fray
Leslie Lopez
Malaysia's nine royal households, which are part of a unique constitutional monarchy system, have long been content with playing a passive role in upholding Malay-Muslim values in the country's complex and often combustible multiracial politics.
Now, with the ethnic Malay community divided like never before, the King is being dragged into the fray to play the central role of adjudicator in a bid to resolve the country's worsening political gridlock - developments that are stirring fresh debate on the role of the monarchy in society.
https://www.straitstimes.com/asia/se-asia/political-logjam-drags-malaysias-royal-households-into-the-fray-royals-role-in-politics
--------
Emergency will hurt economic recovery, Putrajaya warned
Hakimie Amrie Hisamudin and Jason Thomas
October 24, 2020
PETALING JAYA: Two economists have warned of severe setbacks to the Malaysian economy if the government were to declare a state of emergency.
Reacting to reports that Prime Minister Muhyiddin Yassin is poised to announce a partial emergency, Carmelo Ferlito of the Centre for Market Education and Goh Lim Thye of Universiti Malaya said an emergency in any guise would impede economic recovery.
It is believed that Putrajaya will resort to an Emergency declaration to help it fight Covid-19 and to put a stop to political squabbles.
Ferlito said it would be an "exaggerated reaction" that would be of no help to the already stagnant economy.
"I think it is a very questionable move considering the number of cases and deaths are far from being an emergency," he told FMT.
"It will be a hard punch on both democracy and the economy. It will create political uncertainty, pushing investors away from the country," he said.
Ferlito feared the move would cause multinational corporations to leave the country and added that the government should not be making decisions without consulting stakeholders.
"An emergency status goes precisely in the direction of not involving stakeholders," he said.
"This is a very harmful situation as the democratic process is already under discussion and the economy is at bay.
"We need a relaxed environment now to make sure that the country comes out of this moment."
He said Malaysia could adopt a clear and effective policy against Covid-19 without having to suspend democracy.
Meanwhile, Goh said an emergency would further damage businesses already struggling to cope with the conditional movement control order (CMCO) that has been enforced in certain states.
He warned that the move would likely further contract economic growth.
Last Wednesday, the International Monetary Fund (IMF) forecast that the Malaysian economy would shrink by 6% this year, worse than its June forecast of a 3.8% contraction.
Worried by the likelihood of a state of emergency, investors sent the FBM KLCI down by 4.16 points, or 0.3%, to close at 1,494.64 yesterday.
Bank Islam chief economist Mohd Afzanizam Abdul Rashid said it was too early to predict if the benchmark index would bounce back when trading resumes on Monday.
Commenting on KLCI's drop, Shankaran Nambiar of the Malaysian Institute of Economic Research (MIER) said the current absence of adequate information could create unnecessary anxiety in markets.
"There is an urgent need for clarity on the situation," he said.
"This is something we hardly need with the already depressed economy."
https://www.freemalaysiatoday.com/category/nation/2020/10/24/emergency-will-hurt-economic-recovery-putrajaya-warned/
--------
Mideast
Iran Strongly Condemns Continued Sacrilege of Islam Prophet (PBUH) in France
Oct 24, 2020
"Undoubtedly, the unacceptable and violent actions of a few extremists, which are originated from an extremist and deviant ideology in the Islamic world, and, ironically, is also owned by political partners close to the West and the US, no way can be a justification to insult and disrespect a heavenly figure respected by 1.8bln Muslims in the world," Foreign Ministry Spokesman Saeed Khatibzadeh said on Saturday.
"No doubt the unjustifiable position of the French officials is not an appropriate and prudent response to the extremism and violence that is condemned in its place, and it causes hatred more than ever as we are witnessing some suspicious and disgusting acts of insult to the holy Quran by a few extremist and anti-Islam streams in a number of European states which are strongly condemned," he added.
Khatibzaden underscored Iran's support for the Islamic countries' position to deplore such acts, describing sacrilege of Islamic values and beliefs of Muslims as unacceptable and denounced.
The General Secretariat of the Organization of Islamic Cooperation (OIC) on Friday condemned continued attacks and incitement against Muslim sentiments and insults of Prophet Muhammad (PBUH).
A statement by the OIC criticized the "discourse from certain French politicians, which it deems to be harmful to the Muslim-French relations, hate-mongering and only serving partisan political interests".
It said it "will always condemn practices of blasphemy and of insulting Prophets of Islam, Christianity and Judaism" as it condemned any crime committed in the name of religion.
It also denounced the killing of French teacher Samuel Paty, who was decapitated last Friday in a Paris suburb.
The statement rejected the incitement against Islam, its symbols and linking Islam and Muslims with terrorism.
In recent weeks, French President Emmanuel Macron attacked Islam and the Muslim community, accusing Muslims of "separatism", and he said previously that "Islam is a religion in crisis all over the world".
The incident in Paris coincided with a provocative move by Charlie Hebdo, a left-wing French magazine infamous for publishing anti-Islamic content, which has drawn widespread anger and outrage across the Muslim world.
The caricatures were first published in 2006 by a Danish newspaper Jylllands Posten, sparking a wave of protests.
https://en.farsnews.ir/newstext.aspx?nn=13990803000417
--------
Palestinian groups condemn Macron's defence of anti-Islam cartoons
25 October 2020
Palestinian resistance groups based in the Israeli-besieged Gaza Strip have blasted French President Emmanuel Macron for defending offensive cartoons of Islam's Prophet Muhammad (Peace be upon Him).
In a statement released on Saturday, Hamas said, "Insulting religions and prophets is not a matter of freedom of expression, but rather promotes a culture of hatred," warning of unspecified "consequences."
"Macron's encouragement to publish insulting cartoons of the Prophet (Peace be upon Him) is an attempt to revive the Crusades which France was the source of its trigger," said Sami Abu Zuhri, a senior Hamas spokesman.
For its part, the Islamic Jihad stressed that "offending" Islam, and Prophet Muhammad (PBUH) is a "red line" that "could not be tolerated."
The condemnations came three days after Macron claimed that a French teacher beheaded earlier this month "was killed because Islamists want our future."
The history teacher, Samuel Paty, had provoked outrage by showing to his students the blasphemous cartoons of Prophet Muhammad (PBUH), published by the French satirical newspaper Charlie Hebdo.
He was murdered outside his school in a Paris suburb on October 16 by an 18-year-old assailant, identified as Chechen Abdullakh Anzorov, who was shot dead by police soon after the killing.
In a tribute to the slain teacher, the French president described him as a "quiet hero" and posthumously awarded him the Légion d'Honneur, the country's highest civilian honor.
Macron also vowed his country would not "give up cartoons" depicting Prophet Muhammad (PBUH), claiming that Paty was killed by "cowards" for representing the secular, democratic values of the French Republic.
Since then, calls have been growing for a boycott of French products in the Arab world and beyond.
Protest in Tel Aviv
On Saturday night, hundreds of Arabs in Israel gathered outside the residence of French Ambassador Eric Danon in Tel Aviv's Jaffa district to voice their anger at Macron's comments.
The protest began after Muslim evening prayers, with the participants holding up banners written in Arabic in support of Prophet Muhammad (PBUH).
One of the demonstrators, Amin Bukhari, accused Macron of playing the game of "the extreme right."
"The Prophet Muhammad is the most sacred figure in Islam and whoever attacks his honor, attacks an entire people," he told the crowd. "We must respect Moses among the Jews, we must respect Jesus Christ who is our prophet too, and we must respect the Prophet Muhammad (Peace be upon Him)."
Also in the southern Gaza city of Khan Yunis, Palestinian protesters burned photos of Macron and called for the defense of both the prophet and Islam, Le Figaro reported.
https://www.presstv.com/Detail/2020/10/25/637154/Palestine-Gaza-Hamas-France-Macron-Islam
--------
Turkey seeks to whitewash Palestinian Islamic Jihad as normal 'group'
By SETH J. FRANTZMAN
OCTOBER 24, 2020
As part of Turkey's ruling party hosts Hamas terrorists, it has also begun to try to normalize Palestinian Islamic Jihad (PIJ), an extremist terror group that is widely seen as an Iranian proxy. Israel has put pressure on PIJ in recent years, killing Bahaa Abu el-Atta in November 2019. According to Russian media, Islamic Jihad deputy leader Akram al-Ajouri's home was also hit with an airstrike last year in Damascus.
On Saturday, Anadolu media in Turkey reported that Islamic Jihad had "paid tribute to the Turkish Republic for defending Islam and Muslims." The headline was "Palestinian group praises Turkey for defending Muslims." This presented Islamic Jihad as if it was a normal and important organization, while it is a small Iranian-backed terrorist group. Anadolu is a major pro-government media outlet in Turkey, where almost all opposition media has been closed down and their journalists imprisoned by the regime, and its views represent Turkey's leadership and their views. The frontpage report on Islamic Jihad's praise and the reference to the Iranian-backed terrorist organization as a "group" shows Turkey is whitewashing and perhaps cozying up with the group. Ankara refers to the Kurdistan Workers Party as "terrorists" but does not refer to Palestinian groups that bomb Israeli buses and fire rockets at Israelis as "terrorists," increasingly representing how the Turkish regime has sought to whitewash terrorists using its media.
Iran is a key backer of Islamic Jihad. It has hosted the leadership and supported it financially and with technical advise to increase the range of its missiles. In December 2018 and February 2020 Iran's Foreign Minister Javad Zarif spoke with PIJ leader Ziad Nakhala. Last year, PIJ used around 5% of its rocket stockpile to attack Israel, just some of the thousands of rockets fired from Hamas-run Gaza.
Turkey's regime, led by Recep Tayyip Erdogan, is a key supporter of Hamas and now it appears to be embracing Islamic Jihad, as well. While Turkey has told its lobbyists in the US to try to work with the Trump administration by pretending to be against Iran, in fact Ankara embraces Iran's regime and works to support the same Palestinian groups. The Times media in the UK has reported that Hamas operates a cyber terror headquarters from Turkey. In addition, the Telegraph has previously revealed that Turkey gave Hamas leaders visas and that Hamas planned terror attacks from Turkey. These revelations came to light in December 2019 and then August 2020 and this week. This appears to be building evidence of Ankara's hosting of terrorists. The US State Department slammed Turkey for hosting a Hamas leader in August, the second high level red-carpet meeting for Hamas this year. Turkey is leading opposition to Trump's policies of moving the embassy and has led opposition to Israel-UAE relations.
The Saturday report at Anadolu appeared to give Islamic Jihad a platform as if the terror organization is just a political legitimate "group." First of all this is clear from the media reports that framed the group's praise as supporting Turkey for "defending Islam." Turkey's ruler Erdogan has sought to transform Turkey into a political Islamist state in recent years. When he turned Hagia Sophia into a mosque in July, the Turkish presidency said that it was one step on the path to "liberating Al-Aqsa mosque" in Jerusalem. This is the same rhetoric the Iranian regime uses. In addition, on October 1, Turkey declared "Jerusalem is ours," illustrating how it seeks to try to lead opposition to Israel. Turkey discussed the creation of an "Islamic" currency based on gold along with Iran, Malaysia, Qatar and other states in December 2019 as a way to get around western sanctions on countries like Iran. Turkey's key allies are Muslim Brotherhood-aligned political parties and states, such as Hamas, Qatar and Tripoli-based Libyan parties. Turkey has sought to push influence in Somalia, Sudan, Tunisia and Pakistan in recent years, as well as pushing northern Cyprus and Azerbaijan to increase tensions with their neighbors.
The outreach to Islamic Jihad may be linked to this attempt to unify Islamic groups linked to Iran and to challenge Israel. In August the Times in the UK reported that the head of Mossad had said Turkey could be a larger threat than Iran in the future. The substance of the Islamic Jihad report notes that Daoud Shehab, a spokesperson for PIJ, had praised Turkey and that PIJ had slammed Franch President Emmanuel Macron. Macron is one of the toughest critics of Turkey's regime, opposing its role in Libya, the Eastern Mediterranean and its exporting of Syrians to attack Armenia and its ethnic cleansing of Kurdish areas in Syria. That means that Turkey appears to be highlight Islamic Jihad's view of Israel and France. Anadolu reported that Islamic Jihad had critiqued France for "neglecting the achievements of Muslims." It was unclear why, out of many Muslim voices, Turkish media sought to highlight an extremist group known for terror and rocket attacks on Israel to critique France. The overall perception is that Islamic Jihad is just a normal "group" and a legitimate voice for "Muslims."
Turkey in the past used to be against Islamic Jihad and Hamas before Erdogan changed Ankara's role. Israel blamed Islamic Jihad for a rocket attack in August 2015 on the Golan. In 2004 former Egyptian leader visited Turkey to meet Erdogan and discussed how Egypt was confronting Hamas and Islamic Jihad. At the time diplomatic reports noted that Turkey wanted to play a larger role in the Middle East and also welcomed Egypt's initiatives. Things have changed today. A leaked diplomatic report from January 2004 also notes that Turkey had asked Syrian regime leader Bashar al-Assad, during a visit to Turkey, to "stop supporting Hezbollah, Hamas, Palestinian Islamic Jihad and for the PFLP."
Turkey's pro-government media embrace of Islamic Jihad is therefore symbolic of an attempt by Ankara to whitewash, provide a platform for, embrace and highlight Islamic Jihad as if it is a normal and important group. PIJ has historically been a very small part of the Palestinian political landscape and even though it is a dangerous terror group support by Iran and hosted by the Syrian regime, it is not very large. That means any media that gives its statement front page news and feels its "praise" is important is clearly indicating that Islamic Jihad is important, otherwise why would Ankara highlight the "praise." The contradictory way Ankara's pro-government media calls the PKK and other Kurdish groups "terrorists" but does not refer to many other groups as "terrorists" shows that Turkey does not believe firing rockets at Israeli civilians is a terrorist act.
While the media report is only one report, the way it presented PIJ could be symbolic of a larger shift in Turkey. While Turkey sought to portray itself as fighting Hezbollah during clashes in Syria in the spring of 2020, even appearing to feed media reports about how it had harmed Hezbollah's Radwan unit, Ankara may have been doing this to try to scupper Israel-UAE relations as part of a brief charm offensive to torpedo Israeli work on the East Mediterranean gas forum. In the end Turkey's embrace of Hamas, and now its media embrace of Islamic Jihad, as well as vows to liberate Jerusalem and claim ownership of Israel's capital, shows the Turkish leadership's real intentions.
https://www.jpost.com/middle-east/turkey-seeks-to-whitewash-palestinian-islamic-jihad-as-normal-group-646778
--------
Iran Censures Sudan's Normalization of Ties with Israel
Oct 24, 2020
The Iranian Foreign Ministry, on its official Twitter page, wrote that Sudan was removed from the terror blacklist as a prize for normalizing relations with Israel, which, in fact, mean turning a blind eye to the crimes of Tel Aviv against Palestine, revealing that the terrorism list is nothing but an instrument to pressure countries to comply with the US demands.
Sudan became the fifth Arab country to sign a normalization agreement with Israel, following the announcement of a similar agreement between Tel Aviv, Abu Dhabi and Manama last month, signed in Washington under the auspices of US President Donald Trump. Jordan signed a peace agreement with Israel in 1994 and Egypt in 1979.
The Islamic Hamas movement in Gaza condemned the Sudanese government's decision to normalize relations with Israel, like the UAE and Bahrain.
"Our heroic Palestinian people, together with all the people of the Arab and Islamic nations and the free world, have received the news of the Government of Sudan's agreement to normalize relations with the Zionist enemy with great shock, condemnation and reprehensible،" the group said in a statement, ABNA 24 reported.
The statement added, "We express our condemnation, anger and disgust at this shameful and degrading normalization that is not befitting Sudan's people, history, status and role as a deep state in support of Palestine and its cause and resistance."
The statement called on the people of Sudan to reject the "agreement of shame", which "will not bring stability or détente to the country, but will take it towards further fragmentation, narrowing and loss".
It added, "We have confidence on the people of our nation that they will not be dragged into this quagmire as some regimes and governments have done, and the people of our nation will remain vibrant with the love of Palestine, al-Quds and the Blessed Al-Aqsa Mosque, and loyalty to the Palestinian cause until Palestine is cleansed of the tyranny of the usurped Zionist invaders."
The leaders of the United States, Israel and Sudan announced in a joint statement on Friday that Khartoum and Tel Aviv had reached an agreement to normalize relations.
The joint statement states that "the agreement establishes economic and trade relations between Israel and Sudan with a primary focus on agriculture."
https://en.farsnews.ir/newstext.aspx?nn=13990803000677
--------
Sudan's normalization with Israel great betrayal: Palestine official
24 October 2020
Palestinians have denounced as "great betrayal" Sudan's recent decision to follow the United Arab Emirates and Bahrain in forging diplomatic relations with Israel.
Deputy speaker of the Palestinian Legislative Council Ahmad Bahar said Saturday that the normalization of relations between Sudan and Israel constitutes a support for US President Donald Trump ahead of the November presidential election, the Arabic-language Palestinian Safa news agency reported.
The normalization agreement between Tel Aviv and Khartoum is a great betrayal of the principles and culture of the Arab and Islamic nations, said Bahar, adding that the deal poses a threat to the identity of the North African nation and its future.
He further called on the Sudanese people to widely protest against the agreement in order to make the country's junta rescind it and instead support the matters that were of significance to the Arab and Islamic worlds, including the Palestinian issue.
'Jerusalem al-Quds not for sale'
Separately, Palestinian Presidential spokesman Nabil Abu Rudeineh said that normalization, the so-called deal of the century and the Israeli annexation plan in the occupied West Bank are all unacceptable and nothing will pass or be implemented at the expense of the Palestinian people, Palestine's official Wafa news agency reported.
"Normalization is unacceptable, rejected and condemned, not only because it is contrary to Arab laws and international legitimacy, but because it circumvents the Palestinian people," he said.
He said that the Palestinian leadership would take necessary measures in due time and will act at all levels.
"No one has the right to speak in the name of the Palestinian people who have a leadership supported by its people, the Arabs and internationally, and no one may deviate from the agreed upon norms," he said.
Abu Rudeineh said that the leadership has confidence in the Palestinian people and the free people of the world, underlining support for the "sacred" Palestinian cause, including the status of the holy city of Jerusalem al-Quds.
"Al-Quds is not for sale, not with gold or silver, and not with order from the Israeli or the American administration or any other administration," he said.
"Peace will only be achieved with the consent of our people and its leadership, and any attempt to bypass that will not achieve peace, stability, security, or prosperity because the Palestinian issue is clear, and anyone who wants to search for peace, justice and stability must turn to the only option that leads to the desired peace," said Abu Rudeineh.
Trump announced on Friday at the White House that Sudan and Israel had agreed to normalize relations.
Trump sealed the agreement in a phone call with Israeli Prime Minister Benjamin Netanyahu and Sudanese Prime Minister Abdalla Hamdok and Transitional Council Head Abdel Fattah al-Burhan, senior US officials said.
Sudan's acting foreign minister Omar Gamareldin, however, said on Friday the accord will depend on approval from its yet-to-be formed legislative council. It is unclear when the assembly will be formed under a power-sharing deal between the country's military officers and civilians.
Palestinian President Mahmoud Abbas has rejected the deal, saying the Palestinian Authority will take necessary measures to protect the legitimate interests and rights of Palestinian people.
His office said in a statement on Friday that the deal was in violation of the Arab League resolutions, the so-called Arab Peace Initiative and the UN Security Council Resolution 1515.
https://www.presstv.com/Detail/2020/10/24/637119/Palestine-Sudan-Israel-normalization
--------
Revealed: How a bank in Turkey funded Hamas terror operations
October 25, 2020
JEDDAH: A US district court ruling that a foreign bank based in Istanbul helped finance the Hamas terror group has heaped further pressure on Turkey over its tacit support for terrorism funding.
Ankara has remained silent on the verdict, but the court's findings are likely to isolate Turkey further on the international stage and damage its relations with Israel.
Three US law firms, including Stein Mitchell, last year launched legal action against the Kuveyt Turk bank over alleged terror financing.
The firms were acting on behalf of the estate of husband and wife Eitam and Na'ama Henkin, who were murdered in their car in a West Bank terror attack in 2015. The couple's four children were also in the vehicle, but survived.
Eitam Henkin was a US national and his wife a foreign national.
The attack was praised by Hamas as an act of "brave resistance" and "heroic."
In its ruling, the US eastern district court of New York said that the Kuveyt Turk "knowingly maintained several bank accounts for a Hamas operative who was the terrorist organization's primary Turkish fundraising entity."
According to the court, the bank "fully understood the operative's role in supporting Hamas' illicit and violent activities."
"We all know about Iran's longstanding support for Hamas. But less understood is the fact that Turkey, a NATO ally, provides significant support to the terrorist group," Jonathan Schanzer, senior vice president for research at the Foundation for Defense of Democracies, tweeted on Friday.
Plaintiffs in the case claimed that the bank aided and supported the murders by providing banking services to three customers, including a known Hamas operative, Jihad Yaghmour, and a Hamas-run institution, the Islamic University of Gaza.
However, the complaint also accused Turkey of acting as a "major political and financial supporter for Hamas," with Turkish President Recep Tayyip Erdogan publicly meeting senior Hamas leaders.
Turkey's acceptance of 11 Palestinian prisoners released under a prisoner exchange between Israel and Hamas in 2011 was also included in the court ruling as a proof of close ties between Ankara and the terror organization.
The court also criticized Turkey for its failure to ban the Foundation for Human Rights and Freedoms and Humanitarian Relief, known as the IHH, a prominent fundraiser for Hamas in the country.
The foundation has been operating as part of the Union of Good, a global fundraising network for the terror organization, since October 2000. The network gathers over 50 separate Islamic organizations, several of which are designated as global terror groups by the US Treasury Department.
IHH made headlines after the Mavi Marmara raid when volunteers from the group on board a Turkish-owned vessel attempted to bypass the Gaza blockade in May 2010. Israeli forces stormed the ship and killed 10 activists on board, including Turkish nationals and an American of Turkish origin.
The US court harshly criticized the IHH for supporting the Islamic University of Gaza (IUG), which served since the 1990s as the principal recruitment source for Hamas ranks, especially Al-Qassam Brigades.
According to the court ruling, from 2012-2015, Kuveyt Bank conducted criminal activities by maintaining several bank accounts for Yaghmour, IHH and IUG. These included Euro-dollar accounts used to transfer funds though bank accounts in the US.
On Thursday, The Times newspaper in the UK claimed that Hamas had set up a secret headquarters in Istanbul to carry out cyber strikes and counter-intelligence against Saudi and UAE embassies in the Middle East and Europe.
Based on Western intelligence sources, the unit is allegedly run by Hamas' military leadership in Gaza and directed by Samakh Saraj, a senior Hamas member.
In August, the US criticized Turkey over Erdogan's hosting of two Hamas leaders in Istanbul, the second time this year, saying that the officials were "specially designated global terrorists." Hamas chief Ismail Haniyeh was a guest of honor at the meeting.
"President Erdogan's continued outreach to this terrorist organization only serves to isolate Turkey from the international community, harms the interests of the Palestinian people, and undercuts global efforts to prevent terrorist attacks launched from Gaza," the US State Department said.
However, Turkey continues to court Hamas despite US objections amid claims that Ankara has granted passports and citizenship to dozens of militants in the past two years, including senior members of a Hamas terror cell.
https://www.arabnews.com/node/1753671/middle-east
--------
North America
US offers up to $10 million reward for information on Hezbollah funding
Joseph Haboush
23 October 2020
The United States Friday announced a reward of up to $10 million for any information on ways to disrupt Iran-backed Hezbollah's funding.
"In that reward offer, [we are] seeking information on the activities, networks, and associates of Hezbollah that form a part of its financial support, which includes financiers and facilitators like Muhammad Qasir, Muhammad Qasim al-Bazzal, and Ali Qasir, the individuals the Department highlights today," the State Department said.
For all the latest headlines, follow our Google News channel online or via the app.
The US says that Muhammad Qasir is a critical link between Hezbollah and Iran and directs a unit that facilitates the transfer of weapons from Syria to Lebanon.
"He has been a significant conduit for financial disbursements from Iran's Islamic Revolutionary Guard Corps – Qods Force (IRGC-QF) to Hezbollah," the State Department said.
Al-Bazzal is another key financier for Hezbollah and the IRGC-QF, the statement said.
He and Ali Qasir are affiliated with Hezbollah-linked "front companies" that work in the steel industry and they assist in the transfer of Iranian crude to Syria.
"All three individuals have previously been designated by the US Department of the Treasury as Specially Designated Global Terrorists," the State Department noted.
https://english.alarabiya.net/en/News/middle-east/2020/10/23/US-offers-up-to-10-million-reward-for-information-on-Hezbollah-funding
--------
US Says No Justification For China's 'Concentration Camps' For Uighur Muslims
23 October 2020
The deputy White House national security adviser on Friday denounced China's treatment of Uighur Muslims, saying there was no justification for the country maintaining "concentration camps" within its borders.
Matt Pottinger, who has been a leading figure in the development of President Donald Trump's China policy, made the remark in Mandarin in an online address to the UK-based Policy Exchange think tank.
For all the latest headlines follow our Google News channel online or via the app
Pottinger's remark represented a further ratcheting up of American rhetoric against China in the run-up to the November 3 USpresidential election, in which Trump, a Republican, has made a tough approach to China a key foreign policy theme.
Last week, Pottinger's boss, US national security adviser Robert O'Brien, said China was perpetrating "something close to" genocide with its treatment of Muslims in its Xinjiang region.
The United States has denounced China's treatment of Uighur and other minority Muslims in Xinjiang and imposed sanctions on
officials it blames for abuses.
It has not, though, so far termed Beijing's actions genocide, a designation that would have significant legal implications and require stronger action against China.
The United Nations estimates that more than a million Muslims have been detained in Xinjiang, and activists say crimes against humanity and genocide are taking place there. China has denied any abuses and says its camps in the region provide vocational training and help fight extremism.
Pottinger spoke after China's President Xi Jinping delivered a speech on the 70th anniversary of Chinese troops entering the Korean War to fight against US troops, in which he warned that China will never allow its sovereignty, security and development interests to be undermined.
Xi did not directly refer to the present-day United States, with which relations have sunk to their lowest in decades over disputes ranging from trade and technology to human rights and the coronavirus.
https://english.alarabiya.net/en/News/world/2020/10/23/US-says-no-justification-for-China-s-concentration-camps-for-Uighur-MUslims
--------
US embassy issues security alert in Turkey over reports of 'attacks, kidnappings'
23 October 2020
The US Embassy in Turkey issued a security alert Friday, saying it received reports of a possible attack on Americans and other foreigners, and temporarily suspended consular services.
"The US Mission in Turkey has received credible reports of potential terrorist attacks and kidnappings against US citizens and foreign nationals in Istanbul, including against the US Consulate General, as well as potentially other locations in Turkey," the embassy said in a statement.
The embassy in Ankara, Turkey's capital, urged American citizens to exercise caution, including while at large office buildings, shopping malls and other locations where foreigners gather.
It said citizen and visa services would be temporarily suspended at all US consulates in Turkey .
ISIS and an outlawed Kurdish militant group conducted deadly attacks on Turkish soil between 2015 and 2017. A far-left group has also previously targeted the US Embassy in Ankara.
A US Embassy spokesperson said: "The US mission to Turkey issued this notice as a result of our ongoing assessment of security conditions. The statement speaks for itself. We are grateful for the support of the Turkish government in ensuring the safety of Americans living in Turkey as well as Turkish citizens who visit our Embassy and Consulates."
https://english.alarabiya.net/en/News/world/2020/10/23/US-suspends-visa-services-over-reports-of-terrorist-attacks-kidnappings-in-Turkey-
--------
US lost $19bn in Afghanistan to waste, fraud, abuse over 10 yrs
25 October 2020
After nearly two decades of war, the US government continues to essentially flush billions in taxpayer dollars down the toilet.
The US lost approximately $19 billion to waste, fraud, and abuse in Afghanistan between 2009 and 2018, according to the top government watchdog for the reconstruction effort there.
According to the new audit from the Special Inspector General for Afghanistan Reconstruction (SIGAR) published last week, the US government lost nearly $3 billion in 323 separate instances over the last two years alone.
Waste, defined as "the act of using or expending resources carelessly, extravagantly, or to no purpose," accounted for 90 percent of those 323 instances during that time period, according to the SIGAR report.
Fraud — namely bribery, theft, and other forms of corruption — accounted for about approximately 9 percent of the remaining incidents, while abuse of power by officials accounted for approximately 1 percent.
The US has appropriated more than $134 billion for Afghanistan reconstruction since 2002, approximately 47 percent of which SIGAR has reviewed through audits over the years, according to the report.
Unfortunately, it's unclear what specific impact this scale of waste, fraud, and abuse. Indeed, the Pentagon for more than a year has either over-classified or outright ceased to gather critical data on whether the United States is actually succeeding or failing to win the war in Afghanistan.
But according to SIGAR, this bodes poorly for the ongoing Afghan peace process: the report concluded that the waste, fraud, and abuse detailed in its audit doesn't just represent a waste of taxpayer dollars, but a potential threat to the long-term prospect of stability in the country.
"Endemic corruption, widespread insecurity, and lack of accountability over on-budget assistance continue to make any investments made in Afghanistan vulnerable to waste, fraud, and abuse and may threaten the peace process as well as the perceived legitimacy and effectiveness of the Afghan government," according to the report.
In a statement to Task & Purpose, the Defense Department blasted the SIGAR report as replete with "factual errors and misrepresentations."
"The report cites instances of 'waste, fraud and abuse' that pertain mainly to projects completed years ago - some more than a decade ago - that SIGAR investigated previously," DoD spokesman Maj. Rob Lodewick said in a statement. "DoD and several other US government departments and agencies are already on record as having challenged these previous reports as inaccurate and misleading. We continue to voice our well-informed disagreement."
"Furthermore, DoD disagrees with some of the report's conclusions, which are subjective, based on previous contentious SIGAR work, and appear to make little distinction between reconstruction efforts that were mismanaged and those efforts that have, to date, simply fallen short of strategic goals," he continued. "Although some projects have yet to accomplish their intended outcomes, the net effect of the overall effort in Afghanistan has clearly improved Afghan society over the last 18 years, despite an ongoing violent insurgency."
https://www.presstv.com/Detail/2020/10/25/637145/US-military-Afghanistan-waste-fraud-abuse-SIGAR
--------
US drone raid in NW Syria kills 17 civilians, militants
25 October 2020
US military forces have reportedly killed 17 militants and civilians in a drone strike in northwest Syria near the Turkish border, identifying the targets as leaders of an al-Qaeda-linked group.
"US Forces conducted a strike against a group of al-Qaeda in Syria (AQ-S) senior leaders meeting near Idlib, Syria," said the spokeswoman for the US Central Command (CENTCOM), Maj. Beth Riordan, as cited in an AFP report on Saturday.
"The removal of these AQ-S leaders will disrupt the terrorist organization's ability to further plot and carry out global attacks threatening US citizens, our partners and innocent civilians," Riordan claimed in a statement.
Although the CENTCOM spokeswoman did not specify the number of those killed in the unauthorized intrusion and assassination strike in Syria, the UK-based group, the Syrian Observatory for Human Rights (SOHR) said at least five civilians were among those killed in the US drone attack.
The Western-backed group, believed to have links within Takfiri terrorist groups fighting since 2011 to overthrow the Syrian government of President Bashar al-Assad, further explained that that the drone strike targeted "a dinner meeting of Jihadists in the village of Jakara in the Salqin area" that killed at least 17, "including 11 leaders," according to the report.
The term "jihadist" is a term invented by Western media and government agencies to falsely refer to radical militants engaged in terrorist acts in the name of Islam, although most of them have actually been directly or indirectly recruited, financed and supplied by Western countries and their client Arab dictatorships.
The village lies in Syria's last major territory held by Western- and Saudi-sponsored terrorist groups in Idlib province, dominated by the Hayat Tahrir al-Sham (HTS) group, led by a former al-Qaeda affiliate – al-Nusra Front -- and its terrorist allies.
However, other terrorist groups, including the rival al-Qaeda affiliate, Hurras al-Deen faction, are also present and active in the area.
The report further cited SOHR chief Rami Abdel Rahman as claiming that five non-Syrian terrorists were among those killed in the US drone attack, but added that their nationalities were not immediately known.
"They had been invited to dinner in a tent on a farm in Jakara," he further stated.
"It was a meeting of leaders opposed to HTS and who reject the Russia-Turkish deals" that led to a fragile truce in Idlib, he also claimed, noting: "Some were close to Hurras al-Deen."
He was referring to a March agreement between Ankara – which sponsors numerous terrorist groups inside Syria -- and Moscow that prevented a Syrian military offensive against terrorist forces remaining in Idlib province and operating in populated areas holding nearly three million people.
Drone raid was response to killing of Islamophobic French teacher
Meanwhile, the report further revealed that the US drone attack came after French officials claimed that the 18-year-old accused of killing a school teacher in France last week for propagating offensive cartoons of Islam's Prophet Mohammed in his classroom had been in contact with a Russian-speaking militant in Syria.
Citing "a source close to the case," it also claimed that the identity of the Russian-speaking militant was not yet known, though French daily Le Parisien alleged that the person's IP address was traced to Idlib.
Invading US military forces are also present in eastern Syria, supporting Kurdish-led terrorists affiliated with the so-called Syrian Democratic Forces (SDF) and also engaged in looting Syria's oil reserves out of the war-torn Arab country.
The development came days after SDF militants released hundreds of inmates arrested on suspicion of collaborating with Daesh Takfiri terrorist group during their terror campaigns in Syria and Iraq in recent years.
The 631 detainees were freed on last week from the Alaya detention facility on the outskirts of Qamishli city, located 680 kilometers northeast of the capital Damascus.
The US has long been providing the SDF with arms and militant training, calling them a key partner in the purported fight against Daesh.
Many observers and experts, however, regard the US sponsorship of SDF forces in the context of Washington's plot to cement its foothold in Syria in a bid to steal the country's crude oil reserves.
The US looting of Syrian oil was first confirmed during a Senate hearing exchange between South Carolina Republican Senator Lindsey Graham and US Secretary of State Mike Pompeo in late July.
On July 30 and during his testimony to the Senate Foreign Relations Committee, Pompeo confirmed for the first time that an American oil company would begin work in the northeastern Syria, which is controlled by SDF terrorists.
The Syrian government has denounced in the strongest terms the agreement inked to plunder the Arab country's natural resources, including Syrian oil and gas, under the sponsorship and support of the administration of US President Donald Trump.
https://www.presstv.com/Detail/2020/10/24/637144/US-drone-attack-CENTCOM-Syria-Idlib-militant-leaders-
--------
Europe
Turkey rejects US pressure over Russian S-400 defense system
24 October 2020
Turkey on Saturday dismissed US criticism that the Russian defense systems it has bought are not compatible with Ankara's NATO commitments.
The Pentagon on Friday strongly condemned the first test of a Russian-made S-400.
"We have been clear and unwavering in our position: an operational S-400 system is not consistent with Turkey's commitments as a US and NATO ally," said US Department of Defense spokesman Jonathan Hoffman.
For all the latest headlines follow our Google News channel online or via the app.
But Turkey stood by its decision Saturday, insisting it was meeting its NATO commitments.
"Turkey's goal is not upset anyone but to ensure its people's security," defense ministry spokesperson Sebnem Aktop said in a statement.
The S-400 test came despite repeated warnings of sanctions from the US State Department if the system was activated.
President Recep Tayyip Erdogan on Friday confirmed the first test of the S-400 defense system saying: "We are not going to ask America for permission."
Aktop said the tests were part of "natural process" and made it clear they would use the S-400 system without integrating it into any NATO command control system – following other alliance members who have S-300s.
Turkey has criticized the US for failing to sell it competing American Patriot missile defense batteries, arguing that it had to turn to Russia to address its security needs.
https://english.alarabiya.net/en/News/middle-east/2020/10/24/Turkey-rejects-US-pressure-over-Russian-S-400-defense-system-
--------
South Asia
Suicide bomber kills 18 in Kabul
Oct 24, 2020
KABUL: A suicide bomber struck near an education centre in the Afghan capital on Saturday, killing at least 18 people in the latest attack to rock the conflict-wracked country.
Violence on the ground has spiked in recent weeks despite the Taliban and the Afghan government holding peace talks in Qatar to end the country's grinding war.
The suicide attack, which also wounded 57, happened late afternoon at the centre, which offers training and courses for students in higher education in a western district of Kabul.
"A suicide bomber wanted to enter the education centre," Tareq Arian, spokesman for the interior ministry, said in a statement.
"But he was identified by the centre's guards after which he detonated his explosives in an alley."
He said the attack had left at least 18 people dead and 57 wounded.
"I was standing about 100 metres from the centre when a big blast knocked me down," said local resident Ali Reza, who had gone to hospital with his cousin who was wounded in the blast.
"Dust and smoke was all around me. All those killed and wounded were students who wanted to enter the centre."
No group has claimed responsibility for the attack. The Taliban said it was not involved.
Residents in several districts of western Kabul belong to the minority Shiite Hazara community, often targeted by Sunni extremists of the Islamic State group.
In the past, extremists have targeted several education centres and other facilities in the area.
In May, a group of gunmen launched a brazen daylight attack on a hospital in west Kabul that left several mothers dead. The gunmen were shot dead after hours of fighting with security forces.
The suicide attack came hours after a roadside bomb tore through a bus east of Kabul, killing nine civilians. Officials blamed that blast on the Taliban.
On Friday, rights group Amnesty International said at least 50 people had been killed in attacks in the preceding week, accusing the Taliban and the Afghan government of failing to protect civilians.
"The world must sit up and take notice. Afghan civilians are being slaughtered on a daily basis," said Omar Waraich, head of South Asia at Amnesty International.
"The international community must make the protection of civilians a core demand for their ongoing support of the peace process."
Despite holding peace talks with the Afghan government in Doha since last month, the Taliban have only increased violence, in a bid to wield leverage in the negotiations.
The top US envoy to Afghanistan, Zalmay Khalilzad, said earlier this week that fighting was threatening the peace process.
US influence over Afghanistan's battlegrounds is on the wane, however, with the Pentagon looking to withdraw all its remaining troops by next May.
The Taliban have been quick to exploit the apparent lack of resolve, and began to push for fresh military gains as soon as they signed a withdrawal deal with the US in February.
https://timesofindia.indiatimes.com/world/south-asia/suicide-bomber-kills-18-in-kabul/articleshow/78846471.cms
--------
6 Killed, 2 Injured In A Militant Attack on Kamal Khan Dam: Nimroz
By Mohammad Haroon Alim
24 Oct 2020
Six Security guards were killed and two others were injured in an unknown gunmen attack on Kamal khan hydroelectric and irrigation dam in southwestern Nimroz province on Saturday.
The governor's spokesman, Wahidullah Jumazada told Khaama press, unknown militants attacked a security checkpoint in the Qala-e-Fata area of Chaharborjak district last night.
Wahidullah added, six security personnel assigned for the protection of Dam were killed and two others were injured in the attack.
The Kamal Khan Dam is being built on the Helmand River in Nimroz province, one of Afghanistan's largest water control projects.
Water collected from the Dam is expected to irrigate 174,000 hectares of land and generate nine megawatts of electricity.
According to reports, this Dam can store 52 million cubic meters of water.
No group has claimed responsibility for the attack.
https://www.khaama.com/6-killed-2-injured-in-a-militant-attack-on-kamal-khan-dam-nimroz-987676/
--------
Taliban Face Backlash for Denying Responsibility over Bombing Kowsar Education Center
By Mohammad Arif Sheva
25 Oct 2020
KABUL, Afghanistan – The terrorist group, who is accused of countless violence throughout Afghanistan, faced backlash for denying responsibility over Saturday bombing in Kowsar education center, with the ARG saying "Taliban still continue to escalate violence and protract their illegitimate war".
Hours after the blast rocked west Kabul Saturday evening, the Afghan Presidential Palace in Press Release said, "Afghanistan vehemently condemns the brutal and terrorist attacks in various parts of the country that claimed scores of innocent lives and injured many others including children and women today."
"This evening's terrorist attack that targeted a training center in district 13 of Kabul, a roadside bomb in Rawza area of Ghazni province that took 9 innocent lives, attack on Kamal Khan hydropower dam as well as recent terrorist attacks in Helmand, Ghor and Nimruz provinces have caused casualties and damages to the public facilities," the Palace elaborated.
While the Afghan government released at least 6,100 Taliban prisoners to mark a peace deal with the group, compromising its security and defense bodies, critique suggests war has rather escalated in recent months.
"Consultative Peace Jirga decided and approved the release of 6,100 Taliban prisoners, and in spite of the frequent calls by the Afghan government and people and the international community on the Taliban to end the war and bloodshed and agree to a ceasefire; the Taliban still continue to escalate violence and protract their illegitimate war," the Palace criticized.
Earlier, an explosion went off outside the Kowsar education center in Pul-e-Khoshk area of Dasht-e-Barchi in West Kabul Saturday evening, killing at least 24 and wounded further 46 people.
According to the Interior Ministry, a suicide bomber was identified by security guards of the education center, leading the suspect to a premature detonation.
Taliban denied involvement in the attack, while Daesh claimed responsibility.
The Kowsar education center is located at a narrow street in Pul-e-Khoshk area. The suicide bomber who was trying to enter the center, was reportedly recognized, failing him to target crowd of young students.
According to eyewitnesses, dozens of pupils between 16 to 25 years old were in their classes when the bomb went off. Videos on social media showed many teenagers sustained injuries in the explosion.
https://www.khaama.com/taliban-face-backlash-for-denying-responsibility-over-bombing-kowsar-education-center-234234/
--------
ISIS claims responsibility for deadly Afghanistan bombing
24 October 2020
The ISIS extremist group has claimed responsibility for an attack Saturday near an education center in the Afghan capital that killed 18 people.
A suicide bomber "set off towards a gathering... in Kabul, where he detonated his explosives jacket among" the crowd, ISIS said in a statement posted on its social media channels.
For all the latest headlines follow our Google News channel online or via the app.
Violence on the ground has spiked in recent weeks despite the Taliban and Afghan government holding peace talks in Qatar to end the country's grinding war.
https://english.alarabiya.net/en/News/world/2020/10/24/ISIS-claims-responsibility-for-deadly-Afghanistan-bombing
--------
Road bomb kills nine civilians in Afghanistan, attack blamed on Taliban
24 October 2020
A roadside bomb tore through a passenger bus east of the Afghan capital on Saturday, killing nine civilians, officials said, in the latest attack blamed on the Taliban.
Violence on the ground has spiked in recent weeks despite the Taliban and Afghan government holding peace talks in Qatar to end the country's grinding war.
The bomb struck the bus at around 10:30 am when it was travelling from Kabul to the eastern city of Ghazni, Waheedullah Jumazada, spokesman for Ghazni governor told AFP.
"Nine civilians including three women were killed in the explosion," he said.
Four policemen were also wounded, Ghazni police spokesman Adam Khan Seerat said, blaming the Taliban for the attack.
Despite joining peace talks with the government last month, the Taliban have only increased violence in a bid to wield leverage in the negotiations.
The top US envoy to Afghanistan, Zalmay Khalilzad, said earlier this week that fighting is threatening the peace process.
On Friday, rights group Amnesty International said at least 50 people had been killed in attacks just in the preceding week, accusing the warring sides of failing to protect civilians.
"The world must sit up and take notice. Afghan civilians are being slaughtered on a daily basis," said Omar Waraich, Head of South Asia at Amnesty International.
"The international community must make the protection of civilians a core demand for their ongoing support of the peace process."
Afghan authorities also faced criticism this week after 11 children were killed in an air strike by the military that hit a mosque in the northeastern province of Takhar on Wednesday.
The authorities in Kabul insist that those killed were Taliban fighters operating in that area.
https://english.alarabiya.net/en/News/world/2020/10/24/Road-bomb-kills-nine-civilians-in-Afghanistan-attack-blamed-on-Taliban
--------
Pakistan
Justice Isa case: Opposition demands president, PM's resignations
25 Oct 2020
LAHORE: The mainstream opposition parties — the PML-N and PPP — have asked Prime Minister Imran Khan and President Arif Alvi to step down after the Supreme Court's detailed verdict in the Justice Isa case.
"No justification is left for the premier and the president to stick to their offices after the apex court's decision in the justice Isa case," PML-N Vice President Maryam Nawaz said.
Talking to the media here on Saturday, she said in the SC's order the 'real face' of the PTI government had been exposed.
She said the way 'they' had attacked the judiciary and Justice Isa and the Supreme Court stopped it.
"Now the selected and those who instituted the reference against Justice Isa have no right to cling to their positions and they must step down," she demanded.
Maryam dares PM try his luck to bring Nawaz back from UK
Maryam dared PM Khan try his luck in the UK to bring back Nawaz Sharif.
"In the UK, there are no judges like Arshad Malik. Imran had once gone to the UK to bring back Altaf Hussain. Imran must know that hollow slogans will not work in the UK as the law is strictly followed there," she taunted the PM.
She said Nawaz Sharif would address the Pakistan Democratic Movement's Sunday rally in Quetta.
"Imran, every now and then, talks of Nawaz only to raise his stature."
Maryam said although a selected premier was installed in Islamabad but that the selected government should have carried out investigation into the Karachi incident.
The former Punjab governor and PPP leader Sardar Latif Khosa has asked Imran Khan, Arif Alvi, Shahzad Akbar and Farogh Naseem to resign after the apex court's verdict in the Justice Isa case.
Flanked by Chaudhry Manzoor and Aslam Gill, Mr Khosa told a presser that it was a 'suicide attack' on the judiciary.
He said Imran Khan and could not fool the people any more over this matter. The verdict had made it clear that the 'bad intention' of the PTI government was behind this move.
The SC had held that President Alvi did not form a considered opinion under Article 209 (5) of the Constitution; therefore, the presidential reference against Justice Qazi Faez Isa had multiple defects, he added.
https://www.dawn.com/news/1586865/justice-isa-case-opposition-demands-president-pms-resignations
--------
PML-N has 'broken the shackles of fear': Maryam Nawaz
Oct 24, 2020
ISLAMABAD: Pakistan Muslim League (PML-N) Vice President Maryam Nawaz on Saturday said that now was the best time to join her party, as it, along with 11 other members of Pakistan Democratic Movement (PDM), have broken the shackles of fear.
"I feel this is the best time to join the PML-N because PML-N and 11 parties in the PDM have broken the shackles of fear," said Maryam Nawaz told party workers, as reported by Geo News.
"The truth is that despite being banned, Nawaz Sharif is the only Pakistani personality whose voice is echoing all over Pakistan," Geo News quoted Maryam.
She added that across the country, the people "can only see the face of one man" who they feel will resolve their problems.
This comes after Pakistan Muslim League-Quaid e Azam Group (PML-Q) leader Sheikh Jaffer Mandokhel had announced his decision to join PML-N.
This comes after a recently held anti-government rally in Karachi where political parties under the banner of joint opposition alliance-Pakistan Democratic Movement (PDM)-- protested against the 'puppet' government of Prime Minister Imran Khan and demanded his resignation. Thousands of people participated in the rally in Karachi.
Following the rally, PML-N leader Maryam Nawaz's husband Safdar Awan was arrested from his hotel room. Safdar has now been released on bail.
PML-N leader and spokesman for Nawaz Sharif and Maryam Nawaz's and former Sindh Governor Muhammad Zubair said that the IGP Sindh was 'kidnapped' by Rangers who forced him to file an FIR for Safdar's arrest.
Almost all police officers in Sindh Police applied for leave in protest against the humiliation meted out to the Sindh IGP Mushtaq Mehr, during the PML-N leader Safdar Awan's arrest saga, The News International reported.
https://timesofindia.indiatimes.com/world/pakistan/pml-n-has-broken-the-shackles-of-fear-maryam-nawaz/articleshow/78849470.cms
--------
US presidential contest increases influence of Pakistani, Muslim voters
Anwar Iqbal
25 Oct 2020
WASHINGTON: Five journalists of an American broadcasting service recently lost their jobs for publishing Democratic presidential candidate Joe Biden's election message in Urdu.
Normally, such deviations would have been ignored but the 2020 elections are different. A close contest between President Donald Trump and Mr Biden means that all votes count, even that of Pakistanis, the single largest country group within America's 3.45 million Muslims. The Pakistani community includes thousands of professionals — particularly physicians – and this gives them an influence much larger than their size. This also explains why the Trump administration reacted so strongly to Voice Of America's Urdu message.
Pakistani and other Muslim voters are concentrated in key swing and battleground states, such as Michigan, Florida, Wisconsin and Pennsylvania. Two of these states — Michigan and Wisconsin — changed from blue to red (Republican) in 2016.
In 2016, Democrats lost Michigan by less than 20,000 votes. The state has more than 100,000 Muslim voters who can help the Democrats take it back, as those in other key states can too. This will ensure that Mr Biden gets 270 of the 435 electoral votes he needs for the White House.
ARTICLE CONTINUES AFTER AD
So, they have a clear message for Muslims. If elected, Mr Biden will "prioritise issues affecting American Muslims, protect their constitutional and civil rights and will honor the diversity of Muslim-American communities", says a group that identifies itself as "Muslims for Biden".
Five VOA journalists lose jobs for publishing Biden's message in Urdu
But a recent survey by the Institute for Social Policy and Understanding says that Muslim support for President Trump nearly doubled in 2020 compared with a year ago, with 30 per cent of Muslims willing to vote for him.
Another survey by the Council on American-Islamic Relations reports that American Muslims' support for the Democratic Party fell by 12pc since 2018, while the Republican Party gained 2pc.
Yet, both surveyors acknowledge that Muslims appear to be the religious group least likely to support Mr Trump in 2020. Jewish Americans came in as the second least likely, with only 34pc favouring the president. The only group that showed less support for the president than Muslims was Americans who are unaffiliated with any faith, 23pc.
Mr Biden re-emphasized his message for Muslims in the final US presidential debate on Thursday night, saying that President Trump has "banned Muslims" from coming to the United States because "they are Muslims".
In July, Mr Biden told Million Muslim Votes Summit that if elected, "I will end the Muslim ban on day one. Day one. And I will work with Congress to pass hate crimes legislation" to prevent future actions.
One of Mr Trump's first actions as president in 2017 was to suspend entry to the United States of travelers from seven majority Muslim nations.
There are about 23m immigrant voters this year against a total of nearly 240m eligible voters. Of these, only 1m are Muslims — not a large number but when compared with voting patterns, this becomes a significant bloc.
In 2016, only 55.5pc voters used their right to elect. Even if the expected 60pc cast their votes this year, the total would still be 144m. This gives 23m immigrant voters, including Muslims, a deciding role in the 2020 election.
https://www.dawn.com/news/1586873/us-presidential-contest-increases-influence-of-pakistani-muslim-voters
--------
Pakistan scribe missing after airing visuals of Nawaz Sharif's son-in-law's arrest
Oct 24, 2020
ISLAMABAD: A Pakistani journalist who had obtained CCTV footage of raid on and arrest of former Prime Minister Nawaz Sharif's son-in-law and then aired it on a TV channel has gone missing from Karachi, his family said on Saturday morning.
Ali Imran, a reporter working for Geo News channel, left his home in Karachi between 7pm and 8pm on Friday but has not returned since then. He was recently credited with obtaining footage of surveillance cameras of a posh hotel in Karachi showing the arrest of Sharif's son-in-law, Captain (retd) Mohammad Safdar, from a hotel room early on October 19 morning.
Safdar had been staying in the hotel room with his wife Maryam Nawaz after attending a public rally of the Pakistan Democratic Movement, an alliance of opposition parties vowing to oust PM Imran Khan from office. He was arrested for raising slogans at the mausoleum of Mohammad Ali Jinnah.
Following the arrest, Maryam and opposition leaders claimed that Sindh police chief Mushtaq Ahmed Mahar was kidnapped and kept hostage for four hours at the office of the sector commander of the Pakistan Rangers, a paramilitary force, and forced to register an FIR after he refused to take any action against Sharif's son-in-law.
Meanwhile, the missing reporter's family said he went to a bakery near his home in Gulistan-e-Jauhar area but did not come back. The police have lodged a criminal case against unknown people and started investigating the incident.
All civilian leaders and leading associations representing journalists in Pakistan have unanimously condemned the incident and demanded top authorities to ensure he is traced at the earliest, without any harm.
Speaking to reporters in Lahore, ex-PM Nawaz Sharif's daughter and Pakistan Muslim League-Nawaz (PML-N) vice-president Maryam Nawaz said: "I have heard that he has been picked up for allegedly sharing CCTV footage of Captain Safdar's (her husband) arrest. This is unfortunate."
"You (government) have earned a lot of flak for breaking down my door, the manner in which you arrested my husband and the way you undermined the Sindh police force," she said.
"Don't earn yourself more criticism by kidnapping people and stopping them from raising their voice for the truth. This is very wrong and needs to stop," she added.
The reporter's disappearance has also garnered attention on social media. A hashtag -- 'BringBackAliImran' -- was among the top trends on Twitter on Saturday.
Amnesty International stated that Imran was "feared to have been subjected to an enforced disappearance for his reporting". "The authorities must establish his whereabouts immediately," the human rights group said.
https://timesofindia.indiatimes.com/world/pakistan/pakistan-scribe-missing-after-airing-visuals-of-nawaz-sharifs-son-in-laws-arrest/articleshow/78850623.cms
--------
Progress in Doha talks will ensure reduction in violence: Pakistan
25 Oct 2020
ISLAMABAD: Foreign Minister Shah Mehmood Qureshi on Saturday said that the way towards reduction in violence in Afghanistan lay in progress in the ongoing intra-Afghan dialogue.
He was talking to Speaker of Afghanistan's Wolesi Jirga Mir Rahman Rahmani.
"Progress in the intra-Afghan negotiations would help in reduction in violence leading to a ceasefire," an FO statement quoted the foreign minister as having told the Afghan leader.
Kabul has been urging the Taliban to agree to reduction in violence, but hostilities have increased despite the dialogue in Doha, which started last month. Taliban have carried out large-scale attacks against Afghan security forces.
Meanwhile, little progress has been made in the talks.
Fears are being expressed that the high level of violence could disrupt the Doha talks.
Mr Qureshi reminded the Afghans that they had a "historic opportunity" to work together and secure an inclusive, broad-based and comprehensive political settlement.
Qureshi says Afghans have 'historic opportunity' to work together
He also urged them to be watchful of the "spoilers", who do not want Afghanistan to achieve peace and stability and were simultaneously averse to strong Pakistan-Afghanistan relations.
The foreign minister reaffirmed Pakistan's support for a peaceful, stable and prosperous Afghanistan and highlighted Pakistan's positive contribution to the Afghan peace process.
He stressed the importance of APAPPS (Afghanistan-Pakistan Action Plan for Peace and Solidarity), noting that the mechanism provided the best platform to address all relevant issues.
Mr Qureshi said enormous synergies and complementarities existed in trade and economic fields between the two countries which should be optimally utilised. A new visa regime has been implemented for Afghan nationals which would facilitate people-to-people links, he recalled.
APP adds: Mr Rahmani, accompanied by a high-level delegation, is on a three-day bilateral visit from October 23 to 25.
He will also participate in Pakistan-Afghanistan Trade and Investment Forum 2020 — Partnership for Mutual Benefit seminar in Islamabad.
https://www.dawn.com/news/1586878/progress-in-doha-talks-will-ensure-reduction-in-violence-pakistan
--------
Arab world
NATO says it will reinforce Iraq mission to help local forces
24 October 2020
NATO Secretary General Jens Stoltenberg said Friday a meeting of western military alliance defense ministers had agreed to expand its training mission in Iraq to help Iraqi forces fight extremism.
"While the security situation remains challenging, NATO remains committed to stepping up our support," said Stoltenberg after a two-day defense ministers' meeting in Brussels.
For all the latest headlines follow our Google News channel online or via the app.
"Our aim is to help build self-sustaining Iraqi forces able to fight terrorism, prevent the return of ISIS, and stabilize their country," added Stoltenberg, citing a "concerning" rise in the number and sophistication of attacks against international forces in Iraq.
NATO maintains a 500-strong training mission in the country to prepare local forces in the event of attacks from Islamic State extremists.
Stoltenberg said the scope of the mission's upgrading would be decided at a meeting of alliance defense ministers in February.
Anti-US sentiment spiked anew in Iraq following the January killing of powerful Iranian military commander Major General Qassem Soleimani in a US airstrike near Baghdad, leading to a suspension of NATO training of Iraqi forces.
The Covid-19 pandemic also forced the alliance to dial down numbers earlier this year but the mission has since returned to full capacity, Stoltenberg said.
Turning to Afghanistan, Stoltenberg urged the Taliban to reduce "unacceptable levels of violence" and break ties with violent groups.
But he also betrayed concern over last week's US announcement that the American troop contingent will be cut to around 2,500 early next year – despite the potential impact on peace negotiations between the Afghan government and Taliban insurgents.
Both sides' original understanding was that Washington would not fully withdraw prior to a solid deal between the two sides.
"The negotiations in Doha are fragile, but they are the best chance for peace in a generation. And all Afghans should seize this historic opportunity," said Stoltenberg, cautioning that "the next months are decisive for Afghanistan.
"NATO backs the peace process. And we have adjusted our presence to support it," scaling its troop presence back to less than 12,000 from more than one hundred thousand.
"We decided to go into Afghanistan together; we will make decisions about future adjustments together; and we will leave together, when the time is right," Stoltenberg insisted.
https://english.alarabiya.net/en/News/middle-east/2020/10/24/NATO-says-it-will-reinforce-Iraq-mission-to-help-local-forces
--------
Syrians spruce up famed Crusader castle after years of war
24 October 2020
Clutching to pickaxes and shovels, dozens of Syrian volunteers clear grass, shrubs and dead trees growing up the centuries-old walls of one of the world's most famous Crusader castles, Krak des Chevaliers, to protect it from forest fires that have ravaged the region.
https://www.presstv.com/Detail/2020/10/24/637110/Syria-Crusader-Castle
--------
Bahrainis rally against Manama regime's normalization deal with Israel
24 October 2020
Hundreds of people have staged rallies across Bahrain in a clear display of public dissent in the Persian Gulf kingdom over the ruling Al Khalifah regime's signing of a deal to establish formal diplomatic relations with Israel.
Dozens of people took to the streets in the capital Manama on Friday, hoisting banners and placards in condemnation of the agreement, the Arabic-language Lualua television network reported.
Banners were displayed reading "Normalization is mortifying" and "No to humiliation!". The demonstrators walked over the Israeli flag as well.
Similar demonstrations were also held in the villages of al-Markh, Nuwaidrat, Sanabis and Bu Quwah in addition to A'ali town, where participants expressed solidarity with the Palestinian nation, according to footage that has surfaced online.
Protestors trampled on the US flag and that of the Israeli regime in Bu Quwah and A'ali, before setting them on fire.
Bahraini regime forces reportedly broke out protests in the villages of Abu Saiba and Shakhura. There were no immediate reports of casualties.
At a ceremony in Manama on October 18, Bahraini and Israeli officials signed a joint communiqué establishing full diplomatic relations. The Manama and Tel Aviv regimes are now expected to open embassies.
The Israeli delegation, led by Israeli security adviser Meir Ben-Shabbat, flew on an El Al Israel Airlines charter flight from Ben Gurion airport in Tel Aviv, to Bahrain and was accompanied by US Secretary of the Treasury Steven Mnuchin.
The meeting followed a September 15 ceremony at the White House where Israeli prime minister Benjamin Netanyahu signed US-brokered normalization deals with the Emirati Foreign Minister Sheikh Abdullah bin Zayed Al Nahyan and Bahraini Foreign Minister Abdullatif bin Rashid al-Zayani.
The normalization deals have drawn widespread condemnation from Palestinians, who seek an independent state in the occupied West Bank and Gaza Strip, with East Jerusalem al-Quds as its capital. They say the deals ignore their rights and do not serve the Palestinian cause.
Many Arab states say they remain committed to the so-called Arab Peace Initiative – which calls for Israel's complete withdrawal from the Palestinian territories occupied after 1967 in exchange for peace and the full normalization of relations.
But speculation has been rife that some countries in the region would soon join the bandwagon to establish full diplomatic ties with Israel.
https://www.presstv.com/Detail/2020/10/24/637098/Bahrainis-rally-against-Manama-regime%E2%80%99s-normalization-deal-with-Israel
--------
Africa
Nigeria unrest: Police deploy all forces to take back streets
25 October 2020
Nigeria's police have ordered the immediate mobilization of all resources to reclaim the streets, which have become the scene of unprecedented violence and looting, after police shot peaceful protesters in Lagos earlier this week.
The Inspector General of Police Mohammed Adamu told the police force that "enough is enough" and ordered officers to "use all legitimate means to halt a further slide into lawlessness," the police force said in a tweet on Saturday.
Adamu "warns troublemakers not to test the collective will of the nation by coming out to cause any further breakdown of law and order," it said.
Adamu also called on people to "join forces with the police and other members of the law enforcement community to protect their communities from the criminal elements," the force said.
The demonstrations dominated by young people began earlier this month against police brutality, but turned violent after police opened fire on unarmed protesters during a round-clock curfew in the country's biggest city, Lagos, on Tuesday, .
Protesters had called for a police unit, the Special Anti-Robbery Squad (Sars), to be disbanded.
The unit, accused of harassment, extortion, torture and extra-judicial killings, was dissolved by President Muhammadu Buhari days later, but the protests have continued following reports that some members from the disbanded unit were hired for other roles.
Security forces killed at least 12 people on Tuesday, said Rights group Amnesty International, but Nigeria's army has denied any involvement in the killings.
On Wednesday, authorities imposed a round-the-clock curfew on millions of people in Lagos and several states.
This prompted protest organizers to call on people on Friday to stay at home.
President Buhari said on Friday that officials had recorded 69 fatalities and 37 injuries — mainly civilians, but also officers and soldiers — as a result of "hooliganism" in recent weeks.
Buhari had sparked harsh criticism for not mentioning Tuesday's killings in a national address Thursday, when he instead warned citizens against "undermining national security."
He further escalated the violence by saying security forces had exercised "extreme restraint" in handling the situation.
His government insisted that the peaceful protests have been hijacked by thugs.
US Democratic presidential nominee Joe Biden said this week that Washington "must stand with Nigerians who are peacefully demonstrating for police reform and seeking an end to corruption in their democracy."
"I urge President Buhari and the Nigerian military to cease the violent crackdown on protesters in Nigeria, which has already resulted in several deaths," Biden said Thursday.
US Secretary of State Mike Pompeo also reacted to the violence in Nigeria, saying that the US "strongly condemns the use of excessive force by military forces who fired on unarmed demonstrators in Lagos."
The Tuesday violence in Lagos has been the worst since Nigeria's return to civilian rule in 1999.
https://www.presstv.com/Detail/2020/10/25/637160/Nigeria-unrest-curfew-police-brutality-Lagos
--------
Iran hails UN-brokered ceasefire deal in Libya, urges dialog to resolve crisis
24 October 2020
Iran has welcomed a permanent UN-brokered ceasefire agreement between warring sides in Libya, saying the crisis in the North African country should be resolve through dialog.
Iranian Foreign Ministry Spokesman Saeed Khatibzadeh on Saturday hailed efforts by the United Nations and Libya's rival sides to reach the ceasefire agreement and expressed hope that all sides remain committed to their obligations and sign a lasting deal in the future.
He stressed the importance of putting an end to foreign interference in the process of agreements between the negotiating sides in Libya.
The Iranian spokesperson said the Islamic Republic opposes a military solution to the conflict in Libya.
Libya's rival sides on Friday eventually agreed to sign a permanent ceasefire agreement in all areas, to bring an end to months of deadly fighting in the North African country.
The two sides poised to sign an agreement to open air and land routes that connect all regions and cities in the country, according to a United Nations spokeswoman.
The country, which sits atop the largest oil reserves in Africa, descended into chaos last year after the so-called Libyan National Army (LNA) under rebel commander Khalifa Haftar moved toward Tripoli to seize the city, which was repelled by Libyan government forces.
The conflict has escalated into a regional proxy war fueled by foreign powers pouring weapons and mercenaries into the country.
Haftar forces were fighting to unseat the government with support from the United Arab Emirates, Egypt, and Jordan.
But government forces have pushed them as far back as Sirte, on the Mediterranean coastline, with crucial help from Turkey.
According to the ceasefire, all military units and armed groups must pull back from the front lines and return to their camps. All foreign fighters and mercenaries must leave Libya within three months – by January 23.
The warring sides will also work with the UN Libya mission to set up a way to monitor the truce.
UN Secretary General Antonio Guterres on Friday described the permanent ceasefire agreement in Libya as a "fundamental step toward peace and stability" in the North African country.
"I appeal to all stakeholders and regional actors to respect the provisions of the ceasefire agreement and ensure its implementation without delay," the UN chief said.
https://www.presstv.com/Detail/2020/10/24/637120/Iran-Libya-Khatibzadeh-ceasefire-dialog
--------
Libyans voice hope, doubts over cease-fire deal
October 25, 2020
TRIPOLI: Libyans have reacted with a mix of hope and skepticism after the signing of a nationwide cease-fire deal intended to pave the way toward a political solution to the country's grinding conflict.
While observers have welcomed the UN-backed deal, few are under any illusions about the difficulties of turning it into lasting peace on the ground.
"We've seen a lot of deals in the past," said Hassan Mahmud Al-Obeydi, a 40-year-old secondary school teacher from the eastern city of Benghazi.
"What's important is the implementation."
Friday's deal was signed in Geneva by military delegates from the two main warring parties in the North African country, which plunged into violence in 2011 with the NATO-backed revolt that toppled veteran ruler Muammar Qaddafi.
The Tripoli-based unity government and rival forces led by eastern military commander Khalifa Haftar agreed to withdraw from front lines, start demobilizing armed groups and set about integrating them into the state.
Crucially, the deal also calls for the departure of all foreign forces from Libyan soil within three months.
"It's good that the two sides have been prepared to compromise, but the devil is in the detail," said Peter Millett, a former British ambassador to Libya.
"There are an awful lot of questions. A key one is: Will countries that have been sponsors of military forces in Libya support this compromise?"
Both major camps in Libya's complex war have received extensive backing from foreign powers.
Friday's deal comes four months after Haftar forces gave up their year-long attempt to seize the capital Tripoli, a battle that killed hundreds of people and displaced tens of thousands.
In June, Haftar withdrew from western Libya in the face of a blistering counterattack by forces supporting the Government of National Accord (GNA) — backed by Turkey.
The battle had further deepened the bitter mistrust between the rival political camps and their military allies, as well as ordinary Libyans.
"The war caused terrible social divisions," said Obeydi. "Work is needed immediately, right now, to rebuild and to heal the deep wounds in Libyan society."
In the capital Tripoli a 1,000-km drive west, pro-GNA fighter Salim Atouch voiced doubts the cease-fire would hold.
"We have experience with a previous agreement, which was five days before Haftar's attack on Tripoli, during which he destroyed the capital's infrastructure and killed many people," Atouch said.
"I hope this won't be like previous agreements, meaning we go back to war again. We will abide by it, but we are ready to react at any moment if it's violated."
The Geneva talks were the military part of a process led by the UN's Libya mission UNSMIL.
Separate political talks that start Monday aim to create a new governing body and prepare for elections.
Mohamed Dorda, co-founder and consulting director of geopolitical risk consultancy Libya Desk, said the cease-fire was a positive step that "creates a basis for the political talks."
But, he warned, "Libya needs a security arrangement to allow a government to be set up. If we don't deal with the security crisis, we will find ourselves in same situation in a few years."
That is a complex challenge in a country prey to a patchwork of rival militias as well as foreign mercenaries and rebel groups.
Observers have warned that those negotiating in Geneva do not necessarily control their armed allies on the ground.
Nor are foreign players in Libya likely to easily give up their hard-won influence.
Emadeddin Badi, a senior fellow at the Atlantic Council think tank, warned that Russia and Turkey would want economic dividends from their military interventions.
"It's naive to get them to just leave," he said. "The best case scenario is that they win economic concessions and limit their presence on the ground. The worst is that fighting resumes."
Yet despite all the obstacles, recent days have seen tangible progress.
This week, the two camps agreed to open domestic transport links and boost Libya's vital oil output, hard hit by fighting and blockades. Key oil installations have already restarted production after months-long shutdowns.
Massoud Al-Fotmani, a 57-year-old from Benghazi who runs a group of food stores, said he hoped the cease-fire would hold.
"The war has caused a terrible economic downturn," he said. "We've lost a lot of money because of the cutting of commercial ties between east and west due to the roads being closed."
English teacher Mayssoon Khalifa, who works at a private school in Tripoli, echoed his call for a lasting peace.
"Many are hopeful, but not optimistic," she said. "I sincerely wish that this deal will hold. Libya deserves better."
https://www.arabnews.com/node/1753651/middle-east
--------
India
Army downs Chinese-made Pak drone dropping arms in Kashmir's Keran sector
Oct 24, 2020
SRINAGAR: The Army downed early Saturday morning a Chinese quadcopter (a drone with four rotors) used by Pakistani soldiers to drop arms and ammunition into Jammu and Kashmir.
The consignment dropped in Keran sector of north Kashmir, according to an Army statement, included three AK-47s, 28 pistols and six MI-16 rifles.
The Army's Srinagar-based Chinar Corps said a Pakistan Army qua-copter, "DJI Mavic 2 Pro model", was shot down along the LoC in Keran sector, in north Kashmir's Kupwara district. An alert soldier had spotted the drone hovering over the LoC dropping off ammunition, official sources said.
https://timesofindia.indiatimes.com/india/army-downs-chinese-made-pak-drone-dropping-arms-in-kashmirs-keran-sector/articleshow/78850684.cms
--------
Farooq Abdullah to head seven-party Peoples Alliance, Mehbooba Mufti nominated VP
Oct 24, 2020
SRINAGAR: The Peoples Alliance for Gupkar Declaration, the seven-party amalgam of mainstream Kashmir parties demanding the restoration of Jammu and Kashmir's special status, appointed on Saturday National Conference chief Farooq Abdullah as its president, PDP president Mehbooba Mufti as vice-president, and decided the flag of the erstwhile state of Jammu and Kashmir would be the flag of the alliance.
The decisions came at a meeting of alliance constituents, some of whom are arch-rivals, at Mufti's Gupkar Road residence here. "It's not an anti-national alliance, it is an anti-BJP alliance… BJP wants to divide the country, our aim is to ensure that the rights of the people of J&K and Ladakh are restored," Dr Abdullah said.
Congress appeared to distance itself from the PAGD with J&K PCC president GA Mir staying away from two meetings of the conglomerate — on October 15 when the alliance was forged, and on Saturday. Sources close to the regional Congress unit said this was because of what they described as a "twist" in the objective of the basic demand for the restoration of special status to J&K, a reference to recent statements from Mehbooba Mufti to the effect that she would raise the tricolour only when the J&K flag, too, was allowed to fly. The source said Congress had raised the issue of the nullification of Article 370 in Parliament but the PDP Rajya Sabha members had not spoken a word on it in the Upper House.
Farooq
Union law minister Ravi Shankar Prasad, meanwhile, was quoted by ANI as asking, "Why is the so-called secular lobby silent at this anti-national remark (Mehbooba's remarks of Friday)? … In one country there cannot be 'do nishaan, do pradhan'. We condemn this." He added that J&K was "India's inseparable part" and "Article 370 abrogation was a constitutional process (sic)".
However, CPM leader Yousuf Tarigami rejected the notion of Congress distancing itself, saying,"Congress party is very (much) a constituent of the PAGD."
PAGD's constituents are National Conference, Peoples Democratic Party, Peoples Conference, Awami National Conference, CPM, CPI and J&K Peoples Movement.
Veteran CPM leader M Y Tarigami was elected convener while Lok Sabha member from South Kashmir Hasnain Masoodi was made coordinator of the conglomerate. People's Conference chairman Sajad Gani Lone would be the spokesman for the amalgam.
Peoples Conference chairman Sajad Lone said the PAGD would come up with a document, at the next meeting in Jammu in two weeks, on the "lies being spread against the people of Jammu and Kashmir". "The white paper will compare the reality and false propaganda on the ground," Lone said.
Both Congress and BJP condemned Mehbooba's statements of Friday. While Congress advised Mehbooba to desist from such statements, BJP demanded her arrest and party activists burnt effigies of Mufti for "insulting the national flag"
"Our relationship with the flag of this country is not independent of this flag (Jammu and Kashmir's flag). When this flag comes in our hand, we will raise that flag too," Mehbooba had said on Friday.
JKPCC chief spokesperson Ravinder Sharma, however, added that Congress is for the restoration of J&K's special status and that J&K should revert to being a single state that includes Ladakh. "We are not with any such irresponsible statement which would hurt the sentiments of Indians," Ravinder Sharma said.
https://timesofindia.indiatimes.com/india/farooq-abdullah-to-head-seven-party-peoples-alliance-mehbooba-mufti-nominated-vp/articleshow/78850654.cms
--------
We are not anti-national, says NC leader Farooq Abdullah
Oct 24, 2020
NEW DELHI: National Conference (NC) chief Farooq Abdullah on Saturday said the Peoples' Alliance for Gupkar Declaration (PAGD), which is fighting for restoration of special status to Jammu and Kashmir, is an anti-BJP and not an anti-national front.
He said the aim of the People's Alliance is to ensure that the rights of people of Jammu and Kashmir and Ladakh are restored.
The statement came after the members of People's Alliance for Gupkar Declaration met at PDP chief Mehbooba Mufti's residence in Srinagar for the first time after its formation.
"We are anti BJP, not anti-national. Attempts of dividing us in the name of religion will fail. It's not a religious fight," the NC leader said after the meeting.
After the meeting, People's Conference leader Sajad Lone, who also attended the meet, said that Farooq Abdullah has been chosen as the president and Mehbooba Mufti as the vice-president of the recently-floated People's Alliance for Gupkar Declaration.
CPM leader Mohammad Yousuf Tarigami is the convenor of the alliance, while Sajad Lone has been named as the spokesperson.
The amalgam leaders adopted the flag of the erstwhile state of Jammu and Kashmir as its symbol.
"A document will be prepared within a month through which we will present facts behind the lies that are being propagated. It'll be a tribute to people of J&K who are being slandered," Lone added.
On Friday, Mehbooba Mufti stirred a controversy after saying that she was not interested in contesting elections or holding the national tricolour till the constitutional changes enforced on August 5 last year were rolled back.
In her first media interaction after her release from 14-month detention, the PDP president said she would hold the tricolour only when the separate flag of the erstwhile state would be restored.
The Jammu and Kashmir BJP slammed her and demanded the PDP chief's arrest for her "seditious" remarks. The BJP said "no power on earth" can either hoist the state flag again or restore Article 370 of the Constitution, which granted a special status to the erstwhile state of Jammu and Kashmir.
https://timesofindia.indiatimes.com/india/we-are-not-anti-national-says-nc-leader-farooq-abdullah/articleshow/78845368.cms
--------
Pakistan targets LoC, IB in ceasefire violation
Oct 24, 2020
JAMMU: Pakistan on Saturday violated ceasefire at multiple locations by firing unprovoked along the International Border (IB) in Samba sector and the Line of Control (LoC) in Degwar sector of Poonch district in Jammu & Kashmir.
Official sources said Pakistan violated ceasefire along the International Border at Rajpura area of Ghagwal in Samba district around 2am by firing at the border outposts (BOPs) of Border Security Force (BSF). BSF troops retaliated promptly and effectively to the enemy fire. No loss of life or injury was reported in the exchange of firing. Sources said that BSF had started some development work of forward locations along the international border, and Pakistani firing was aimed at hindering it.
Later in the evening, Pakistani troops violated ceasefire along the LoC in Degwar sector of Poonch district. Jammu-based defence spokesperson Lt Col Devender Anand said, "Pakistan initiated unprovoked ceasefire violation by firing with small arms and mortar shelling along the LoC in Degwar sector at about 6.30pm. The Indian Army retaliated befittingly."
On Friday, Pakistan had violated ceasefire by resorting to unprovoked firing and shelling along the LoC in three sectors of Poonch district. Before this, it had violated ceasefire in the Mankote sector on October 16 and in two sectors along the LoC in Poonch district on October 14. Prior to this, it had violated ceasefire for three consecutive days — on October 9, 10 and 11 — in Rajouri and Poonch districts.
https://timesofindia.indiatimes.com/india/pakistan-targets-loc-ib-in-ceasefire-violation/articleshow/78850767.cms
--------
URL: https://www.newageislam.com/islamic-world-news/aceh-ulema-council-want-people/d/123259
New Age Islam, Islam Online, Islamic Website, African Muslim News, Arab World News, South Asia News, Indian Muslim News, World Muslim News, Women in Islam, Islamic Feminism, Arab Women, Women In Arab, Islamophobia in America, Muslim Women in West, Islam Women and Feminism