New Age Islam News Bureau
8 Apr 2014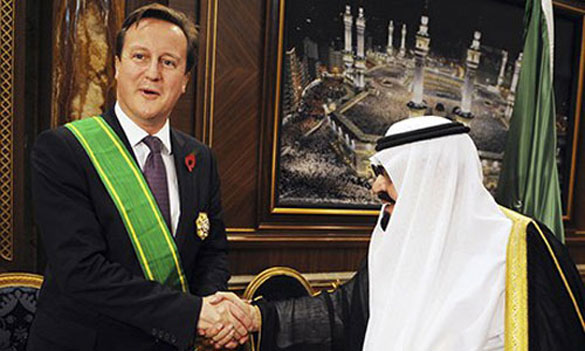 Officials from the Presidency of the Grand Mosque and Prophet Mosque Affairs at the 42nd International exhibition of Inventions held in Switzerland to develop services for pilgrims. (AN photo)
-------
Arab World
• A Saudi Surprise: Cleric, Salman Al-Awda Champions Democracy
• Syrian Army Kills over 100 Terrorists in Ambush Operations across Country
• Iraqi Army Kills 25 ISIL Terrorists in Ambush
• 182 gunmen turn themselves and their weapons in to authorities in Damascus countryside
• Salafist sheikh warns Army amid Tripoli protests
• OIC system to help Muslims in distress
• Syria's Assad says political Islam project has failed
• Syrian Minister: Our battle against global terrorism determines destiny of region
• Opposition demand Syria's seat at Arab League
• Egyptian revolutionary groups demand release of jailed activists
South Asia
• Afghan democracy defeats Taliban
• 32 Taliban militants killed in Afghan operations
• UNAMA condemns Kandahar bombing which left 15 civilians dead
• Jamaat-e-Islami leader Azharul Islam raped pregnant woman: Witness tells war crimes trial
• Chinese tourists visit Sharjah Museum of Islamic Civilization
• Bangladesh Hizb-ut Tawhid may be banned
• Efforts to continue to reach everybody: PM Sheikh Hasina
Europe
• Saudi Grand Mosque officials take part in Swiss global inventions meet
• Islamists stepping up their activities in Central Asia
• UK: NHS psychiatrist is leader of pro-Sharia Islamic supremacist party
• Czech kids to learn more about Islam
• 'I'm not going anywhere,' Russian ex-PM quotes Assad as saying
• Ukraine will treat those who seize buildings as 'terrorists': Ukraine's acting president
• Anti-terrorist operation starts in Kharkov, city centre blocked – Ukraine Interior Minister
• Alleged Members Of Banned Hizb ut-Tahrir Islamic Group Arrested In Kyrgyzstan
• UN, UK urge Myanmar to allow aid access to Rohingyas
• Athens may get first mosque
• Syria's Assad 'will not go' like Yanukovych: Russian official
• Germany bans Hezbollah-linked fundraising group
Pakistan
• US, India behind acts of terrorism in Pakistan: Hafiz Saeed
• Pakistani Forces Kill 30 Militants In Balochistan
• Bomb blast on train kills 13 in SW Pakistan: Officials
• Taliban website taken down 24 hours after launch
• Taliban will never let the negotiations be successful: Rehman Malik
• Hindus community demand Sindh to unearth perpetrators
• Each institution preserves its dignity: Defence Minister
Mideast
• Qaeda Militants in Police Uniform Kill 4 Yemeni Soldiers
• Turkish PM Erdoğan vows to eliminate 'parallel state'
• Israeli security source confirms Assad regime recently used chemical weapon
• Iran, world powers seek to intensify nuclear talks
• Turkey's Erdogan says lifting of Twitter ban should be overturned
• HRW urges Obama to expedite repatriation of Guantanamos Yemenis
North America
• US reportedly starts supplying Syrian rebels with anti-tank weapons
• Iran, world powers begin new round of nuclear talks: US
• CIA drones on, will take time to get out of 'killing business'
• US presses on with Mideast talks rescue attempt
India
• India's Bangladesh policy not subject to change in government
• Hurriyat Conference chief offers help to solve Kashmir issue 'once and for all'
Southeast Asia
• Indonesian elections: bishops appeal for "ethical and moral" vote
• Bill Gates Visits Jakarta to Pledge $40m to Indonesia Health Fund
• No guarantee seized Bibles will be returned if BSM writes to AG
• Malaysia against spying on other nations, says minister
Africa
• Tunisia arrests Islamic jihadists after premature detonation
• Libyan militia agrees to give up 4 oil plants
• Tunisia treads path to political stability but still faces tests
• More than 1,000 Somalis rounded up in Nairobi, held incommunicado
Compiled by New Age Islam News Bureau
URL: https://www.newageislam.com/islamic-world-news/new-age-islam-news-bureau/a-saudi-surprise--cleric,-salman-al-awda-champions-democracy/d/66461
----------
Arab World
A Saudi Surprise: Cleric, Salman Al-Awda Champions Democracy
Riyadh | April 8, 2014
When Saudi Arabia's conservative clerics make news, it is often for embarrassing reasons: unleashing Fatwas against soap operas, for instance, or declaring Mickey Mouse to be a "soldier of Satan". Lately, however, one of the kingdom's best-known religious figures, Salman al-Awda, 57, has been making a very different kind of trouble.
Awda had something akin to a conversion moment during the 2011Arab uprisings. Since then, he has become a passionate promoter of democracy. He has more than 4.5 million Twitter followers and several million on his regular YouTube broadcasts, making him a significant thorn in the side of the monarchy. And the government has made its displeasure clear, barring him from print media, television and foreign travel.
"The Gulf governments are fighting Arab democracy because they fear it will come here," said Awda. "Look what they have done in Egypt, sending billions of dollars right after the coup last summer. This is a Gulf project, not an Egyptian project. And the Saudi government is losing its friends. If it continues on this path, it will lose its own people and invite disaster."
Many analysts agree with that warning and see Awda — who first came to prominence 20 years ago as a hard-line, conservative activist — as a populist figure. His broad appeal, in a passionately religious country where most clerics are government-paid flunkies, hints at a rising discontent with authoritarian rule, they say.
Awda, alone among Saudi clerics, openly welcomed the Arab uprisings of 2011 and published a book, Questions of Revolution. Promptly banned here, but widely disseminated on the Internet, the book drew on Islamic texts to reach some very unorthodox conclusions: that democracy is the only legitimate form of government; that Islam does not permit theocracy; that separation of powers is required; that the worst despotism is that practised in the name of religion.
Those principles may sound tame to a Western ear. But for a clergy that has long sanctified absolute monarchy, they are extraordinary and represent a radical break with the past.
Many Arab liberals still view Awda with extreme suspicion. In part, they fear that he, and any other Islamist who promotes democracy, is merely using it as a bridge to power. But Awda's own history, they say, gives them more reason for distrust. In the early 1990s, Awda was a leader of the 'Awakening' movement of conservative ideologues who criticised the government for allowing American troops to enter the kingdom during the 1991 Persian Gulf war. He was cited approvingly by Osama bin Laden, and spent five years in prison for inciting rebellion against the monarchy. On his release in 1999, he was cautious, and the authorities allowed him to start broadcasting a television show on the Dubai-based MBC network that steered clear of political themes. It was abruptly cancelled three years ago after he spoke in favour of the Arab Spring.
Awda's gradual broadening mirrors a slow liberalisation in Saudi society over the past 20 years. Awda has a keen ear for the public mood, and often casts himself as a paternal figure in his YouTube broadcasts. He openly declares his admiration for the democratic inclinations of the Muslim Brotherhood, which is anathema to the Saudi royals. (The government officially declared the brotherhood a terrorist group last month). On the war in Syria — a subject of enormous concern here — Awda is withering about his government's role.
"The Saudi position on Syria?" Awda said, with a hint of sarcasm. "Let's see: the Saudi government hates Bashar al-Assad; hates al-Qaeda; hates certain Salafi groups; hates the Kurds; and hates the groups aligned with Qatar and Turkey. So what does it like?"
Awda was among the first Saudis to warn that the civil war would attract an influx of jihadists if it went on too long. Here, too, his view is less parochial than those of most Saudis, who tend to favour the Sunni side in any conflict.
Perhaps the most trenchant critique of Awda is that he loves the limelight and hones his message to appeal to Saudi Arabia's large youth population. Some critics say he sees himself as a potential successor to Yusuf al-Qaradawi, the 87-year-old, Qatar-based Egyptian theologian who has long been a guiding figure to the Muslim Brotherhood.
Awda shrugs off such speculations and says he is content with his modest outreach through social media. The changes that began in 2011 have not run their course, he said, and he expects to witness more extraordinary events.
"More than any other time in my life, this is an era of surprises," he said. "You can expect almost anything in the coming years."
http://indianexpress.com/article/world/asia/a-saudi-surprise-cleric-champions-democracy/
----------
Syrian Army Kills over 100 Terrorists in Ambush Operations across Country
April 8, 2014
The Syrian army killed tens of terrorists in different parts of the Muslim country on Monday.
The army units killed more than 105 foreign-backed militants in ambush operations in Damascus countryside, Homs and Lattakia.
Also in the past 24 hours, the Syrian sources revealed that the US has supplied its state-of-the-art anti-tank missiles to the militants fighting against the Damascus government.
Different Internet websites, including Al Hadathnews, have released photos and videos of the US supplied BGM-71 TOW (Tube-launched, Optically-tracked, Wire-guided) anti-tank missiles now being used by the militants.
The missiles have been seen at the hands of Hazem militants, who are loyal to former head of the military council of the Free Syrian Army (FSA) Salim Idris, in Idlib countryside in Northwestern Syria.
Elsewhere, the Syrian army launched fresh operations in al-Qalamoun region in Damascus countryside on Monday and conquered the foremost positions of the rebels in the town of Rankus.
FNA dispatches said the Syrian army forces could liberate al-Sarkha town in al-Qalamoun and gain control over the first defence line of the militants in Rankus.
After the army's advances and liberation of al-Sarkha, the rebel groups escaped to the nearby Bokha' town which will be the Syrian forces' next target.
The Syrian air force and artillery units have also reportedly conducted heavy operations against the remaining bases of the militant groups in Rankus.
Meantime, informed sources revealed that the Jordanian intelligence agency is directly involved in training the European and Asian militants to prepare them for fighting against the government of President Bashar al-Assad in Syria.
The sources said on Monday that over 1,000 trained Takfiri fighters were sent to Turkey from Jordan last week to be transferred to Lattakia, Western Syria, and fight in Anfal operations against the government forces and people.
According to sources, Jordan uses the Turkish borders to prevent being accused of training the terrorists and keep it a clandestine operation.
Elsewhere, Syrian army besieged a strategic area in Aleppo, trapping head of the al-Nusra Front Abu Mohamed al-Golani, the group members said.
One of the al-Nusra members has sent a message on Twitter social website that said their leader has been trapped inside an area besieged recently by the Syrian army.
The location is said to be Aleppo's thermal station, according to the tweet.
Abu Maria al-Ansari, another top al-Nusra figure is said to be trapped in the area along with Golani as well.
http://english.farsnews.com/newstext.aspx?nn=13930119000366
----------
Iraqi Army Kills 25 ISIL Terrorists in Ambush
April 8, 2014
Iraqi security forces said on Tuesday they killed 25 insurgents of the so-called 'Islamic State in Iraq and Levant' near Baghdad, as terrorist attacks left 12 people dead, weeks ahead of parliamentary elections.
Soldiers killed 25 militants in an ambush southwest of Baghdad, the capital's security spokesman Brigadier General Saad Maan said.Iraqi soldier
Maan said the fighters were part of al-Qaeda affiliated group ISIL and that they were planning to attack an army base that they had attempted to hit last week.
Elsewhere in Iraq on Tuesday, attacks north of the capital killed 12 people, security and medical officials said, including six members of the same family shot inside their home on the outskirts of the restive city of Mosul.
A car bomb set off by a suicide attacker at a checkpoint in the restive city of Tuz Khurmatu killed a policeman, while attacks also struck against Baiji and Tikrit in Salaheddin province.
http://www.almanar.com.lb/english/adetails.php?eid=144956&cid=23&fromval=1&frid=23&seccatid=24&s1=1
----------
182 gunmen turn themselves and their weapons in to authorities in Damascus countryside
April 8, 2014
Damascus countryside, (SANA) 182 gunmen in Madaya and al-Moadamia towns in Damascus countryside who got involved in the ongoing events have turned themselves and their weapons to the authorities.
A source at the Police Command told SANA reporter that their files were settled through the efforts of the national reconciliation committees in the two towns.
On April 1st, 2014, 25 gunmen turned themselves and their weapons in to the authorities in al-Sbeineh and al-Thiabieh towns in Damascus countryside.
Over 500 gunmen turned themselves in to the authorities last March in the towns and villages of Damascus countryside.
http://213.178.225.235/eng/337/2014/04/07/537700.htm
----------
Salafist sheikh warns Army amid Tripoli protests
April 08, 2014
BEIRUT: Some residents in Tripoli protested Tuesday the ongoing raids in the northern city, as a prominent Salafish sheikh warned that "something big will happen" if the Army fails to return two cars confiscated from his convoy.
Meanwhile, President Michel Sleiman released a statement emphasizing the need to maintain the security measures recently implimented and to pursue suspects linked to violence, a statement from the president's office said.
Protesters briefly blocked the roads in the city's vegetable market, Souk al-Qameh and al-Hara Berranieh, urging authorities to end the raids that are part of a security plan aimed at restoring security across Lebanon's second largest city.
Full report at:
http://www.dailystar.com.lb/News/Lebanon-News/2014/Apr-08/252661-tripoli-residents-protest-ongoing-raids.ashx#ixzz2yInuTKQa
----------
OIC system to help Muslims in distress
April 8, 2014
The Organization of Islamic Cooperation (OIC) plans to work out a system to help Muslims facing wars and natural disasters across the world.
This was disclosed by Iyad Madani, OIC secretary-general, during a speech on Sunday at the first meeting of the OIC Humanitarian Organizations Council in Jeddah.
Madani said this was important because several OIC member states have raised concerns about the political motives and funding of certain humanitarian organizations working to help Muslims.
Full report at:
http://www.arabnews.com/news/552381
----------
Syria's Assad says political Islam project has failed
April 8, 2014
DAMASCUS: The "project of political Islam has failed," Syria's President Bashar al-Assad said on Monday, calling for the separation of religion from politics, state television said.
Assad's regime has been battling an uprising that has come to be dominated by Islamists, ranging from moderates to radicals, who want to see Syria run as an Islamic state.
"The project of political Islam has failed, and there should be no mixing between political and religious work," he said in comments on the 67th anniversary of the founding of his Baath party.
Full report at:
http://www.dailystar.com.lb/News/Middle-East/2014/Apr-07/252578-syrias-assad-says-political-islam-project-has-failed.ashx#ixzz2yHGPgZlE
----------
Syrian Minister: Our battle against global terrorism determines destiny of region
April 8, 2014
Damascus, (SANA) - Information Minister Omran al-Zoubi stressed that the battle Syria is engaged in fighting the international terrorism does not only determine Syria's destiny but rather the whole region's fate.
In an interview with Lebanese al-Manar TV, al-Zoubi said that what is taking place in Syria is a direct confrontation between the Syrian state and people on the one hand and international terrorist groupings such as al-Qaeda on the other, adding that the volume of the Gulf-Turkish-Western involvement in this war has become clear through the political coverage and financial, military and intelligence support to them.
The Minister said that the blurry image that was common in the beginning of aggression on Syria has vanished, as the reality has become crystal clear to all.
Full report at:
http://213.178.225.235/eng/21/2014/04/08/537730.htm
----------
Opposition demand Syria's seat at Arab League
World Bulletin / News Desk
April 8, 2014
Syrian National Coalition spokesperson, Louay Safi, said on Monday that the Arab League should give Syria's vacant seat to the country's anti-Assad opposition.
"SNC delegated its administrative power to the Syrian interim government in military, political and service issues. As we fulfilled the Arab League's requirement, they should grant Syria's vacant seat to us," Louay Safi told reporters after the Istanbul-based Coalition's meeting on Monday.
The SNC held three-day meeting in Istanbul to discuss the fourth year of the Syrian revolution and the outcome of the Geneva-2 conference held in February.
"We have preconditions to participate in a possible Geneva-3," Safi said.
"The Syrian regime must be ready for a political solution and power transition. Russia must change its attitute in United Nations Security Council regarding the Syrian issue. And the situation on the ground also must change."
Full report at:
http://www.worldbulletin.net/headlines/133149/opposition-demand-syrias-seat-at-arab-league
----------
Egyptian revolutionary groups demand release of jailed activists
April 8, 2014
Political and revolutionary forces will hold a press conference on Tuesday to demand the release of jailed activists.
The liberal Constitution Party, the Social Democratic Party, the Popular Current and the Freedom for the Brave movement will attend the event at the Constitution Party headquarters.
On Monday, a court rejected the appeals of prominent activists Ahmed Maher, Mohamed Adel and Ahmed Doma, and confirmed their three-year jail sentences and LE50,000 fines for breaking the protest law and other charges.
Tamarod, the youth group that spearheaded mass demonstrations against Islamist president Mohamed Morsi, dubbed the protest law "suspicious."
Maha Abu Bakr, a leading member of the group, denounced the law for "violating well-established legal rules guaranteeing the right of peaceful protest."
Full report at:
http://english.ahram.org.eg/NewsContent/1/64/98545/Egypt/Politics-/Egyptian-revolutionary-groups-demand-release-of-ja.aspx
-----------
South Asia
Afghan democracy defeats Taliban
April 8, 2014
KABUL – While officials are still tallying the final ballots, officials are terming Afghanistan's April 5 election a success as a vast number of citizens braved the bad weather and Taliban threats to go to the polls.
More than 7m Afghans cast ballots, Ahmad Yousuf Nuristani, Independent Election Commission (IEC) Chief said. The heavy turnout even forced election officials to extend voting by one hour in some spots. The rate, 58% of eligible voters, was twice as high as the 2009 turnout, Khaama Press reported the IEC as saying.
Women turned out in great numbers, possibly even outvoting men in Takhar Province, Deutsche Welle reported.
Out of the 6,423 polling stations nationwide, officials closed 211 for security and transportation problems, Nuristani said.
Security forces succeed in deterring attacks
The Taliban had vowed a campaign of terror to disrupt the election. But Afghan forces rendered their threats hollow, and civilians demonstrated their faith in those forces by turning out to vote.
Full report at:
http://centralasiaonline.com/en_GB/articles/caii/features/pakistan/main/2014/04/07/feature-01
----------
32 Taliban militants killed in Afghan operations
Apr 08 2014
At least 32 Taliban militants were killed and 8 others were injured during counter-terrorism operations in Afghanistan.
The interior ministry of Afghanistan following a statement said Tuesday that the militants were killed or injured during coordinated operations in the past 24 hours.
The statement further added that the operations were jointly conducted by Afghan national police, Afghan national army and Afghan intelligence – national directorate of security (NDS) operatives.
At least 11 Taliban militants were also arrested during the operations which were conducted in Kabul, Maidan Wardak, Logar, Kapisa, Ghazni, Kunar, Nuristan and Helmand provinces, interior ministry said.
Full report at:
http://www.khaama.com/32-taliban-militants-killed-in-afghan-operations-3542
----------
UNAMA condemns Kandahar bombing which left 15 civilians dead
Apr 08 2014
The United Nations Assistance Mission in Afghanistan (UNAMA) strongly condemns an attack in the southern province of Kandahar which killed 15 civilians and injured another five through the use of a pressure-plate improvised explosive device (PP-IED).
On 7 April, in Gilankicha village in Kandahar's Maywand district, a PP-IED was detonated by a pickup truck carrying 20 civilians, killing 14 men and one woman, and injuring four men and one woman. The incident took place on a road frequently used by civilians.
"The recent increased use of indiscriminate, victim-activated improvised explosive devices (IEDs) by anti-Government elements in areas often used by civilians is particularly alarming," said the Secretary-General's Special Representative for Afghanistan and head of UNAMA, Ján Kubiš. "UNAMA reinforces its calls for an immediate end in the use of these illegal, indiscriminate IEDs."
Full report at:
http://www.khaama.com/unama-condemns-kandahar-bombing-which-left-15-civilians-dead-3544
----------
Jamaat-e-Islami leader Azharul Islam raped pregnant woman: Witness tells war crimes trial
April 8, 2014
A prosecution witness yesterday testified that war crimes accused Jamaat-e-Islami leader ATM Azharul Islam and the Pakistani army tortured and raped a pregnant woman for about 19 days at Rangpur Town Hall during the Liberation War.
"As a result, she lost her six-month-old foetus in womb," Mujibor Rahman Master, in his 70s, told International Crimes Tribunal-1 as the eighth witness, who heard the incident from the victim.
Mujibor, about 33 in 1971, said the occupation army detained eminent persons of Rangpur at Rangpur Cantonment between March 24 and March 27, 1971, and tortured them.
"On April 3, 1971, about 11 persons including advocate Jorrej Mia were shot dead at Dokhiganj crematory of Mahiganj, Rangpur. Though Dr Montu was shot, he survived miraculously," he said, adding that he had heard the incident from Dr Montu, who implicated Azharul in the killing of the 11.
Full report at:
http://www.thedailystar.net/city/azharul-islam-raped-pregnant-woman-19213
----------
Chinese tourists visit Sharjah Museum of Islamic Civilization
April 8, 2014
Sharjah will focus on Asian countries that currently happen to be one of the fastest growing markets in the world, Khalid Jasim Al-Midfa, director general of Sharjah Commerce and Tourism Development Authority, said while receiving hundreds of Chinese visitors on Sunday. Over 16,000 Chinese visitors will explore Sharjah for the next 10 days.
This is the largest incentive group to visit Sharjah and the UAE to date. The visit of the Chinese delegation coincides with the celebrations of Sharjah Capital of Islamic Culture for 2014.
"The Asian markets have immense potential to provide the region with a continuous supply of international tourists and contribute to the economy," added Al-Midfa.
The contingent includes dignitaries, leaders of tourism and hospitality industry, journalists, intellectuals and regular tourists. They will travel around the emirate until April 17, with an average of 3,000 visitors a day.
Full report at:
http://www.arabnews.com/news/551671
----------
Bangladesh Hizb-ut Tawhid may be banned
April 8, 2014
The government is considering outlawing the Hizb-ut Tawhid soon for its 'militant activities'.
A member of the anti-militancy panel said they would recommend a ban on the outfit in their next meeting.
Rapid Action Battalion (RAB) Additional Director General Ziaul Ahsan described the organisation's activities as subversive.
"We'll recommend a ban on Hizb-ut Tawhid," he told bdnews24.com.
The outfit is currently blacklisted.
The militancy prevention committee will hold its first meeting in a year on Wednesday at the home ministry.
Full report at:
http://bdnews24.com/bangladesh/2014/04/07/hizb-ut-tawhid-may-be-banned
----------
Efforts to continue to reach everybody: PM Sheikh Hasina
April 8, 2014
Terming healthcare as a fundamental right, Prime Minister Sheikh Hasina yesterday said that her government would continue its tireless efforts in reaching the health care services to the doorsteps of the people.
She made the assurance while inaugurating the World Health Day programmes from the Cabinet Division meeting room at the Bangladesh Secretariat.
On the occasion, the prime minister talked through video conferencing with Health and Family Welfare Minister Mohammad Nasim and State Minister for Chittagong Hill Tracts Affairs Bir Bahadur, both of whom were in Bandarban.
The World Health Day is being observed in the country in a befitting manner as elsewhere in the globe this year with the theme: Vector-borne diseases.
Full report at:
http://www.thedailystar.net/city/efforts-to-continue-to-reach-everybody-pm-19226
---------
Europe
Saudi Grand Mosque officials take part in Swiss global inventions meet
April 8, 2014
In a bid to develop new technologies to improve services to pilgrims, the Presidency of the Grand Mosque and Prophet's Mosque Affairs participated in the 42nd International exhibition of Inventions held in Switzerland that concluded on Sunday.
Haram authorities including officials of the departments of cleaning, ZamZam water production and management and technology development visited the international exhibition to explore new techniques in their respective fields.
Ahmed Al-Mansuri of the Two Holy Mosques affairs said that, "The delegation participated in the exhibition with the aim to serve pilgrims better with the latest technology as directed by Custodian of the Two Holy Mosques King Abdullah."
Full report at:
http://www.arabnews.com/news/552411
----------
Islamists stepping up their activities in Central Asia
April 8, 2014
Representatives of Salafism, a non-traditional Islamic movement, have stepped up their activities in Central Asia. Their bases in Kazakhstan, Kyrgyzstan and Tajikistan are, in fact, functioning without any cover, researchers say. In Uzbekistan and Turkmenistan they are keeping in the dark. As you know, the majority of countries in Central Asia the Salafi movement is banned. The Voice of Russia correspondent in Tajikistan Galim Fashutdinov has something to say about the risks the spread of the non-traditional religious movements is fraught with.
The recruiting of young people for the war in Syria is a good example of the work which is being done by the Salafi emissaries in Central Asia. The Salafis have not yet shown their animosity towards the local regimes. But experts do not rule such a possibility in the future. And now we offer you the opinion of the analytical Shark Centre in Dushanbe Saodat Olimova, the author of the report about the risks the spread of the non-traditional Islamic movements in Central Asia is fraught with.
Full report at:
http://voiceofrussia.com/2014_04_08/Islamists-stepping-up-their-activities-in-Central-Asia-6403/
----------
UK: NHS psychiatrist is leader of pro-Sharia Islamic supremacist party
'Extremist' working as psychiatrist for NHS
April 8, 2014
A British doctor responsible for the care of some of the country's most vulnerable people can today be exposed as a senior leader of a radical Islamist party banned in several countries.
Dr Imran Waheed is a consultant psychiatrist at Birmingham and Solihull Mental Health NHS Trust (BSMHT), one of the largest of its kind in the country.
He specialises in the treatment of sexual dysfunction, post traumatic stress disorder, depression and obsessive compulsive disorders, and also provides advice to courts in criminal cases on potentially dangerous individuals.
But it can now be revealed that Dr Waheed is also a leading member Hizb ut-Tahrir (HT), which campaigns for an Islamic caliphate ruled by hard-line Sharia law.
Dr Waheed is named in the organisation's current Media Information Pack, posted online, as its chief media adviser and one of its six leading members in Britain.
Under a HT ruled caliphate men and women would be segregated in public places, women and non-Muslims would be banned from holding positions of power and women would be required to wear the jilbab headscarf in public.
Full report at:
http://www.telegraph.co.uk/health/nhs/10748685/Extremist-working-as-psychiatrist-for-NHS.html
----------
Czech kids to learn more about Islam
April 8, 2014
Prague, April 7 (CTK) — A new project launched by the Muslims In Czech Schoolchildren's Eyes group and approved by the Education Ministry, offers free seminars and lectures that would acquaint pupils with Islam and the life and habits of Muslims, daily Lidové noviny (LN) writes today.
The lecturers want to explain to Czech children what a burka is and why some Muslim women wear it, and also what the Quran says about jihad, LN writes, citing the Muslimove.cz web page.
The seminars, including games, are to provide information to Czech kids and dismiss certain prejudices and stereotypes linked to Islam, the paper writes.
"School lessons do not pay sufficient attention to Islam. Pupils want to learn more about it," the project's co-author Shadi Shannah is quoted as saying.
Full report at:
http://blogs.praguepost.com/education/38202-czech-kids-to-learn-more-about-islam#ixzz2yGoHp2Ot
----------
'I'm not going anywhere,' Russian ex-PM quotes Assad as saying
April 8, 2014
Syrian President Bashar al-Assad says he will not be ousted by a popular uprising like Ukraine's deposed president Viktor Yanukovich, a former Russian prime minister was quoted as saying on Monday.
"'Tell Vladimir Vladimirovich (Putin) that I am not Yanukovich, I'm not going anywhere'," Sergei Stepashin quoted Assad as saying during talks in Damascus last week, according to Russia's state-run RIA news agency.
Yanukovich fled to Russia in February after he was pushed from power by pro-Western protesters.
Stepashin, who served as prime minister in 1999 under president Boris Yeltsin and was the former head of Russia's FSB security service, said Assad also told him that the "active phase" of fighting would be over by the end of the year.
Full report at:
http://www.france24.com/en/20140407-stepashin-russian-ex-pm-assad-syria/
----------
Ukraine will treat those who seize buildings as 'terrorists': Ukraine's acting president
April 8, 2014
Ukraine's acting president said Tuesday he would treat Russian separatists who have seized buildings in the east of the country as "terrorists" who will be prosecuted with the full force of the law.
"The authorities will treat separatists and terrorists who have picked up automatic weapons, who are seizing buildings, in accordance with the constitution and the law -- as terrorists and criminals," acting President Oleksandr Turchynov told a parliament meeting.
http://english.ahram.org.eg/NewsContent/2/9/98547/World/International/Ukraine-will-treat-those-who-seize-buildings-as-te.aspx
----------
Anti-terrorist operation starts in Kharkov, city center blocked – Ukraine Interior Minister
April 8, 2014
Ukraine's Interior Ministry has launched an anti-terrorist operation in the eastern city of Kharkov by blocking the city center, said acting Interior Minister Arsen Avakov. At least 70 activists have been arrested by the police.
"The anti-terrorist operation has begun. The center of the city and Metro stations are closed. As soon as we finish the operation, we will unblock them," wrote Avakov on his Facebook page, "The building of Regional State Administration is totally free from the separatists who seized it earlier."
According to Avakov, no weapons have been used during the operation.
On Monday police clashed with anti-coup protesters in an effort to push the activists back from the city administration building. Kharkov demonstrators in the second-largest Ukrainian city took control of the building earlier in the day, after proclaiming independence of the region from Kiev.
Full report at:
http://rt.com/news/kharkov-clashes-ukraine-independence-993/
----------
Alleged Members Of Banned Hizb ut-Tahrir Islamic Group Arrested In Kyrgyzstan
April 8, 2014
JALAL-ABAD, Kyrgyzstan -- Six alleged members of the banned Hizb ut-Tahrir Islamic group have been arrested in Kyrgyzstan's southern province of Jalal-Abad.
Regional police said on April 7 that the suspects had been arrested in Suzak district after police found books and electronic material with extremist content in Uzbek and Arabic in their houses.
Hizb ut-Tahrir is a London-based Sunni political organization that seeks to unite all Muslim countries into an Islamic caliphate.
The Kyrgyz government and some other former Soviet republics have banned the group, branding its members and supporters as "extremists."
In recent months, Kyrgyz law enforcement authorities in southern regions of Jalal-Abad and Osh have detained dozens of alleged members of extremist religious groups suspected of recruiting fighters for Islamic insurgency in Syria.
http://www.rferl.org/content/kyrgyzstan-arrests-islamist-group/25324032.html
----------
UN, UK urge Myanmar to allow aid access to Rohingyas
World Bulletin/News Desk
April 8, 2014
A U.N. envoy on Monday urged Myanmar to allow the return of aid groups forced to flee attacks in Rakhine state, warning their departure threatened "severe consequences" for Muslims sheltering in camps from violence by majority Buddhists.
Tomas Ojea Quintana, the U.N.'s Special Rapporteur on the human rights situation in Myanmar, said water shortages could reach critical levels within a week in some displacement camps, where 140,000 people live as a result of communal conflict since 2012.
Some 700,000 people outside the camps are also vulnerable, the U.N. said in a statement.
"These workers were in Rakhine State providing essential life-saving support, including health services, water and food to internally displaced persons, isolated villages, and other affected communities," Quintana said.
Full report at:
http://www.worldbulletin.net/headlines/133138/un-uk-urge-myanmar-to-allow-aid-access-to-rohingyas
----------
Athens may get first mosque
World Bulletin / News Desk
April 8, 2014
The building of the first mosque in Athens, the only European capital not to have one, has become the subject of political debate ahead of May 18th local elections.
Mosque building in Greece's capital is an international obligation, Athens' incumbent mayor Yorgos Kaminis said.
The New Democracy Party's candidate for mayor of Athens, Aris Spiliotopoilos has said that if elected to govern the capital he will propose a city-wide referendum on the subject.
Left candidate Kaminis criticized Spiliotopoilos for voting in favor of building a mosque when he was a member of Parliament but had done nothing about it.
Full report at:
http://www.worldbulletin.net/todays-news/133192/athens-may-get-first-mosque
----------
Syria's Assad 'will not go' like Yanukovych: Russian official
April 8, 2014
A former Russian prime minister who recently met Bashar al-Assad said Monday the Syrian president told him he would not flee like the deposed Ukrainian president Viktor Yanukovych.
"The Syrian president told me: 'Tell Putin that I am no Yanukovych and that I will not go,'" Sergei Stepashin told reporters in Moscow after meeting the Syrian president last week.
Assad was referring to Moscow-backed Ukrainian president Viktor Yanukovych who was ousted by a pro-European popular uprising in February and fled to Russia.
"Unlike Yanukovych, he has no enemies in his inner circle... and he certainly knows what he is doing," Stepashin said.
Full report at:
http://english.ahram.org.eg/NewsContent/2/8/98493/World/Region/Syrias-Assad-will-not-go-like-Yanukovych-Russian-o.aspx
----------
Germany bans Hezbollah-linked fundraising group
April 08, 2014
BERLIN: German authorities banned a group Tuesday accused of raising money for the Lebanese militant group Hezbollah and staged raids across the country on homes and offices used by the organisation.
Around 150 police officers searched premises across six states and confiscated cash, computers and around 40 boxes of files.
Two bank accounts with a total of around 60,000 euros were frozen but no arrests were made, the German interior ministry said.
The ministry said it had outlawed the "Waisenkinderprojekt Libanon" (Orphan Children Project Lebanon) with immediate effect.
"The name of the group masks its actual purpose," ministry state secretary Emily Haber said in a statement.
Full report at:
http://www.dailystar.com.lb/News/Lebanon-News/2014/Apr-08/252683-germany-bans-hezbollah-linked-fundraising-group.ashx#ixzz2yInj9ime
----------
Pakistan
US, India behind acts of terrorism in Pakistan: Hafiz Saeed
April 8, 2014
GUJRANWALA- Ameer of Jamat-ud-Dawaa (JuD), Hafiz Saeed has claimed that the United States of America and India are involved in acts of terrorism in Pakistan.
Addressing a public meeting in Qila Didar Singh, Hafiz Muhammad Saeed said that though negotiations with Taliban started a bit late, yet it is hoped to yield good results. He said that the region is facing a great war and there is no option other than talks. The JuD Chief claimed the USA and India to be behind terrorism in Pakistan. He told that India is an eternal enemy and giving it the status of favoured nation without resolving Kashmir issue is not acceptable at all. He continued that the recent elections in India are expected to bring a party in power which does not accepts its own Muslim citizens, how it will tolerate Pakistani Muslims? Speaking about General (R) Pervez Musharraf's matter, Hafiz Saeed said that the issue is being politicized, whereas authorities should try to get the matter resolved as per a judicial verdict.
http://www.nation.com.pk/national/07-Apr-2014/us-india-behind-acts-of-terrorism-in-pakistan-hafiz-saeed
----------
Pakistani Forces Kill 30 Militants In Balochistan
April 8, 2014
Pakistani officials say at least 30 separatist militants were killed on April 7 in clashes with security forces in the southwestern province of Balochistan.
Provincial Interior Minister Sarfraz Bugti said security forces seized a large quantity of weapons during the raids in the Khuzdar and Kalat districts.
He said 10 soldiers were injured during the operation.
Separatist insurgents fighting for independence blame the federal government of exploiting Balochistan's natural resources but neglecting the poverty of its people.
They frequently launch attacks on government installations and target the security forces.
http://www.rferl.org/content/balochistan-militants-killed-pakistan/25324749.html
----------
Bomb blast on train kills 13 in SW Pakistan: Officials
April 8, 2014
A bomb blast on a train in Pakistan's restive southwestern province of Baluchistan killed at least 13 people and injured 40 others on Tuesday, officials said, with the death toll feared to rise.
The explosion occurred after the train had pulled to a stop at Sibi railway station around 160 kilometres (100 miles) south of its destination Quetta, the provincial capital.
"We have recovered 12 dead bodies from the train. They have been burnt to charcoal," said senior police official Mohammad Nazar, adding one injured person had died after being taken to hospital.
Sher Khan Bazai, a senior administration official, confirmed the incident, adding the injured had been taken to a military hospital in the same town.
"24 patients are in critical condition, they will be shifted to Quetta as soon as they are stable enough to travel," he said, adding that the injured included six women and four children.
Two carriages of the train caught fire after the blast but the flames had since been put out, Nazar told AFP.
Full report at:
http://english.ahram.org.eg/NewsContent/2/8/98572/World/Region/Bomb-blast-on-train-kills--in-SW-Pakistan-Official.aspx
----------
Taliban website taken down 24 hours after launch
April 8, 2014
ISLAMABAD: Less than a day after the banned Tehreek-e-Taliban Pakistan launched UmarMedia.com – a website hosting videos, a magazine, and its leaders' interviews and statements – it was mysteriously taken down. A news release issued by the information and publication wing of the TTP said Umar Media, the "media wing" of the militant group, had sponsored the website. Deeper investigation into the domain's registered records on Monday revealed that the website was hosted by a company from Punjab. Speaking to a private TV channel anonymously, the owner of the company said he had no idea who the client was.
Full report at:
http://www.dailytimes.com.pk/islamabad/08-Apr-2014/taliban-website-taken-down-24-hours-after-launch
----------
Taliban will never let the negotiations be successful: Rehman Malik
April 08, 2014
Islamabad- Ex Interior Minister Rehman Malik said that Taliban would never allow the negotiations process to succeed because Afghan secret agencies and external powers were backing them.
Talking to journalists outside the Parliament House he said, Taliban's intentions are ill and their ideology is just money and that is why they have started the process of kidnapping for ransom and kidnapping of Ali Musa Gillani and Shahbaz Taseer is part of the money extorting process. He said the government must keep better relations with civil institutions as their government did in the past five years. MQM never stayed far from Peoples Party and good news about them will come soon. He said, to present the Protection of Pakistan amendment bill is the right of the government, every party can present bill in the Parliament which can be put to debate.
http://www.nation.com.pk/national/08-Apr-2014/taliban-will-never-let-the-negotiations-be-successful-rehman-malik
----------
Hindus community demand Sindh to unearth perpetrators
April 08, 2014
KARACHI - Hindu community in a string of protests against the attacks on temples in various parts of Sindh has demanded the provincial government to unearth the elements involved.
The participants holding banners, placards were gathered at Karachi Press Club here on Monday.
They said they had been living in Sindh for years without any conflict. "Temples are the historic structures and are older than the partition of Pakistan and India and their sanctity should be respected."
Terming the incidents a conspiracy against Pakistan, they demanded the provincial government to chalk out a plan to provide security to the worship places of the minorities on immediate basis.
On the occasion, the delegation of religious clerics joined the protest in solidarity with the minorities. They said the attacks on the worship places of the minorities were an attempt to destabilise the country and defame Islam. The elements involved in this conspiracy should be dealt with iron hands, they demanded.
Full report at:
http://www.nation.com.pk/karachi/08-Apr-2014/hindus-demand-sindh-to-unearth-perpetrators
----------
Each institution preserves its dignity: Defence Minister
April 8, 2014
ISLAMABAD: Defence Minister Khwaja Asif Tuesday said that each institution of the state preserved its dignity and the people associated with it.
Addressing on the floor of the National Assembly, Asif said the parliament is the most stable and powerful decision-making body in democracy.
Like in the past the impression should not be made that the parliament is not a respectable institution, he stressed.
He said that there is a need to change this tradition.
Whenever democracy was overthrown it is our fellow politicians who supported the powerful force to cut the other politicians to size, he lamented.
Asif said the war of words between the government and the opposition should also have some code of conduct.
http://www.thenews.com.pk/article-143870-Each-institution-preserves-its-dignity:-Asif
----------
Mideast
Qaeda Militants in Police Uniform Kill 4 Yemeni Soldiers
April 8, 2014
Suspected Al-Qaeda militants in police uniforms killed four soldiers Tuesday in an attack on a special forces' checkpoint in southeastern Yemen, a security official said.
The attack is the latest in a series of deadly operations against security forces blamed on Al-Qaeda in the Arabian Peninsula (AQAP).
The gunmen "suspected of belonging to Al-Qaeda" opened fire on the checkpoint at the western entrance to the port city of Mukalla, the provincial capital of Hadramawt, the official said.
Two other soldiers were wounded, the official said, requesting anonymity.
The assailants also stormed a nearby police station where they stripped officers of their weapons but spared their lives, he said.
Full report at:
http://www.almanar.com.lb/english/adetails.php?fromval=1&cid=23&frid=23&eid=144934
----------
Turkish PM Erdoğan vows to eliminate 'parallel state'
April 8, 2014
One of the most important messages the Turkish people conveyed through the March 30 polls was the authority given to the government for the full elimination of the parallel state, the prime minister has said, vowing they will not show even tiniest hesitation in doing so.
"The Turkish people gave us the vote of confidence. More importantly, they have given us the instruction to fight against the parallel state. They have given us the instruction for the elimination of this parallel structure whose treachery and espionage have come into the picture," Prime Minister Recep Tayyip Erdoğan told his parliamentary group on April 8 in his party's first meeting since the March 30 local polls.
Full report at:
http://www.hurriyetdailynews.com/turkish-pm-erdogan-vows-to-eliminate-parallel-state.aspx?pageID=238&nID=64726&NewsCatID=338
----------
Israeli security source confirms Assad regime recently used chemical weapon
April 8, 2014
According to Israeli security assessments, Syrian government forces used non-lethal substance on March 27 against rebel fighters near Damascus.
The Assad regime used a nonlethal chemical weapon on March 27 on the outskirts of Damascus, an Israeli security source said Monday.
The source said he could confirm claims made by Syrian rebels and doctors last month, that a substance was used on rebel fighters in Harasta, an outlying region of the Syrian capital, adding that the chemical "neutralizes [threats] but does not kill."
A second alleged use of chemical weapons by the Assad regime occurred in the same area within days of the first attack, according to Syrian opposition sources, though the security source said he could not confirm that additional report.
Full report at:
http://www.jpost.com/Defense/Israeli-security-source-confirms-Assad-regime-recently-used-chemical-weapon-347786
----------
Iran, world powers seek to intensify nuclear talks
April 8, 2014
Iran and world powers embarked on a new round of nuclear talks Tuesday hoping to make enough progress to move up a gear and start drafting a historic final deal next month.
Threatening to drive a wedge between the powers, however, is the crisis over Ukraine, which has led to the biggest standoff between Russia and the West since the Cold War.
Iran and the five UN Security Council permanent members plus Germany want to transform a deal struck in November into a permanent agreement before this temporary accord lapses on July 20.
Full report at:
http://www.hurriyetdailynews.com/iran-world-powers-seek-to-intensify-nuclear-talks.aspx?pageID=238&nID=64723&NewsCatID=352
----------
Turkey's Erdogan says lifting of Twitter ban should be overturned
April 8, 2014
Turkish Prime Minister Tayyip Erdogan said on Tuesday a constitutional court ruling lifting a ban on Twitter was wrong and should be overturned, Reuters reports.
"The constitutional court's ruling on Twitter did not serve justice. This ruling should be corrected," Erdogan told a parliamentary meeting of his AK Party.
Access to Twitter was blocked on March 21 in the run-up to local elections, but Turkey's telecoms authority lifted the two-week-old ban last Thursday after the court ruled that the block breached freedom of expression.
http://voiceofrussia.com/news/2014_04_08/Turkeys-Erdogan-says-lifting-of-Twitter-ban-should-be-overturned-3724/
-----------
HRW urges Obama to expedite repatriation of Guantanamos Yemenis
April 8, 2014
The US should act to speed up the return of 56 Yemeni prisoners cleared for release from the Guantanamo detention center, Human Rights Watch said Tuesday in an open letter to US President Barack Obama. "We write to urge you to expedite the repatriation of Yemeni detainees at Guantanamo Bay to their home country of Yemen," the letter read.
Reminding the US president of his 2008 promise to close the Guantanamo detention center, the rights organization stated "the return of Yemeni detainees to Yemen is an essential component of any plan to close the detention facility."
From 76 prisoners recommended by the Obama administration for transfer from Guantanamo, 56 are citizens of Yemen.
"We recognize that al-Qaeda in the Arabian Peninsula poses a security threat in Yemen," Human Rights Watch said, highlighting that the detained Yemenis recommended for transfer pose no greater threat than others in Yemen.
Full report at:
http://voiceofrussia.com/news/2014_04_08/Human-Rights-Watch-urges-Obama-to-expedite-repatriation-of-Guantanamos-Yemenis-2290/
------------
North America
US reportedly starts supplying Syrian rebels with anti-tank weapons
US weapons reaching Syrian rebels
April 8, 2014
DIYARBAKIR:United States has been accused of helping Syrian rebels by providing them anti-tank weapons.
The rebels are at war with Bashar Al-Assad, the president of Syria. The weapons are meant to empower them to retaliate against the Assad regime.
Israeli Web site Debkafile reported that a couple of Syrian rebel groups started using anti-tank BGM-71 TOW missiles. The rebel groups are apparently considered to be "moderate" by the U.S. government, it said.
Military sources of the Web site revealed that was the very first time Syrian rebels used an advanced U.S. weapon. In an exclusive report, it clarified that the weapon in question would be able to pierce Syrian fortifications and Syrian tank armour, as thick as 50mm.
The BGM-71 has a 4km range of execution. Debkafile further reported that Free Syrian Army Brigadier General Abdul-Hila al Bashir was equipped with the armour. Additionally, Syrian Revolutionary Head Jamal Maarouf is also reportedly armed with the BGM-71.
Full report at:
http://www.thenews.com.pk/article-143860-US-weapons-reaching-Syrian-rebels
----------
Iran, world powers begin new round of nuclear talks: US
April 8, 2014
Iran and world powers began Tuesday a third round of nuclear talks aimed at reaching a final agreement by late July, a US official said.
Iran and the five UN Security Council permanent members plus Germany want to make enough progress in this round to begin drafting a deal next month.
http://english.ahram.org.eg/NewsContent/2/8/98548/World/Region/Iran,-world-powers-begin-new-round-of-nuclear-talk.aspx
----------
CIA drones on, will take time to get out of 'killing business'
New York Times | Washington | April 8, 2014
In the skies above Yemen, the Pentagon's armed drones have stopped flying, a result of the ban on US military drone strikes imposed by the government there after a number of botched operations in recent years killed Yemeni civilians. But the CIA's drone war in Yemen continues.
In Pakistan, the CIA remains in charge of drone operations, and may continue to be long after the US troops have left Afghanistan.
And in Jordan, it is the CIA rather than the Pentagon that is running a programme to arm and train Syrian rebels — a concession to the Jordanian government, which will not allow an overt military presence in the country.
Full report at:
http://indianexpress.com/article/world/americas/cia-drones-on-will-take-time-to-get-out-of-killing-business/
----------
US presses on with Mideast talks rescue attempt
April 8, 2014
OCCUPIED JERUSALEM – US efforts to save Middle East peace talks from collapse showed little sign of progress on Monday after negotiators met amid threats from Israel to retaliate for what it saw as unilateral Palestinian moves towards statehood.
The US-brokered negotiations plunged into crisis last week after Israel, demanding a Palestinian commitment to continue talking after the end of the month, failed to carry out a promised release of about two dozen Palestinian prisoners.
On Tuesday, Palestinian President Mahmoud Abbas signed 15 global treaties, including the Geneva Conventions on the conduct of war and occupations, on behalf of the State of Palestine, a defiant move that surprised Washington and angered Israel.
Full report at:
http://www.saudigazette.com.sa/index.cfm?method=home.regcon&contentid=20140408201160
-----------
India
India's Bangladesh policy not subject to change in government
April 8, 2014
Indian policy towards Bangladesh would remain the same, irrespective of whether there was a change in government at New Delhi or in Dhaka, said Indian High Commissioner to Dhaka Pankaj Saran yesterday.
"If our government changes after May 17 or the life of your current government expires, we are not going cut down power lines or shut down Moitree Express, say for example," Saran said at a lecture titled "India and India-Bangladesh Relationship," organised by the Bangladesh Institute of International and Strategic Studies in the capital.
"In my view, the relationship between two countries depends a great deal on what our mutual interests are and, I mean, interests really do not change with governments," he said.
Claiming that substantial progress had been made through New Delhi's interactions with several Bangladeshi governments over the past four decades, Saran said: "Our national interest would be to try and give it our best shot to deal with any government that is in Bangladesh at a given point in time."
Full report at:
http://www.dhakatribune.com/foreign-affairs/2014/apr/08/saran-india%E2%80%99s-bangladesh-policy-not-subject-change-government#sthash.iVwaMRvb.dpuf
----------
J&K encounter: 3 security personnel, 2 terrorists killed
Hurriyat Conference chief offers help to solve Kashmir issue 'once and for all'
April 8, 2014
The All Parties Hurriyat Conference chief urges people of India to press the elected leadership to rise above domestic politics and work towards India's strategic and moral interests.
In an effort to end the Kashmir conflict "once and for all" through a peaceful solution under the next Indian government, Mirwaiz Umar Farooq, chairman of the All Parties Hurriyat Conference, has offered to contribute "positively and constructively" towards a real peace process in Jammu and Kashmir.
Full report at:
http://www.thehindu.com/news/national/mirwaiz-offers-help-to-solve-kashmir-issue-once-and-for-all/article5884985.ece
----------
Southeast Asia
Indonesian elections: bishops appeal for "ethical and moral" vote
April 8, 2014
Jakarta (AsiaNews) - With the election to the People's Representative Council (lower house) set for next Wednesday, Indonesia's Catholic bishops have issued an appeal against abstentionism, calling on the faithful to be guided by "ethical and moral values."
On the initiative of its president, Mgr Suharyo Ignatius, archbishop of Jakarta, and its general secretary, Mgr Johannes Pujasumarta, archbishop of Semarang, the Catholic Bishops' Conference of Indonesia (KWI) published a pastoral letter urging Catholics to avoid dispersing their votes, and cast instead an "informed and intelligent" ballot.
In their statement to the faithful, the bishops urge Catholics around the country to assert their civil rights rather than giving in to the scepticism that is prevailing with regards to all levels of political life.
Full report at:
http://www.asianews.it/news-en/Indonesian-elections:-bishops-appeal-for-%E2%80%8B%E2%80%8Bethical-and-moral-vote-30769.html
----------
Bill Gates Visits Jakarta to Pledge $40m to Indonesia Health Fund
April 8, 2014
Microsoft founder and philanthropist Bill Gates has pledged $40 million to the Indonesia Health Fund, dedicated to combating diseases such as tuberculosis, polio, HIV-AIDS, and malaria both in and outside of Indonesia.
The fund was set up through a cooperation between the Seattle-based Bill and Melinda Gates Foundation and the Tahir Foundation, owned by Mayapada chief executive Dato' Sri Tahir.
"In many countries, the very wealthy don't have time to fund causes. To assemble this group and get [the wealthy] involved in giving is amazing," Gates told the Jakarta Globe.
Gates, who is the richest person in the world according to Forbes, visited Jakarta on Saturday for the launch of the fund. He signed a memorandum of understanding with Tahir and eight other Indonesian business figures on Saturday, who each committed $5 million.
Full report at:
http://www.thejakartaglobe.com/news/bill-gates-visits-jakarta-pledge-40m-indonesia-health-fund/
----------
No guarantee seized Bibles will be returned if BSM writes to AG, says Selangor exco
April 8, 2014
Even if the Bible Society of Malaysia (BSM) writes to the Attorney General (AG), the Selangor government does not guarantee that the seized Al-Kitab and Bup Kudus (Iban Bible) will be returned.
Selangor exco member for Islamic affairs, Sallehin Mukhyi said the Bibles might not be returned until investigations have been completed.
"BSM can write to the AG and apply for the seized holy books to be returned. But it is unclear whether the AG can return the books based on the letter," Sallehin told reporters after attending the Selangor legislative session today.
In January, the Selangor Islamic Religious Department (Jais) raided BSM's premises in Damansara Kim and carted away more than 300 copies of the Alkitab and Bup Kudus.
The Bibles have yet to be returned to BSM.
Full report at:
http://www.themalaysianinsider.com/malaysia/article/no-guarantee-seized-bibles-will-be-returned-if-bsm-writes-to-ag-says-selang
----------
Malaysia against spying on other nations, says minister
April 8, 2014
Malaysia opposes any form of espionage and surveillance which affect national sovereignty and bilateral relations, the Dewan Rakyat was told today.
Minister in the Prime Minister's Department Datuk Seri Shahidan Kassim (pic) said the government, through the foreign ministry and other relevant agencies would continue to monitor developments on this issue and would take appropriate action if there was strong evidence in this regard.
Hence, the government had drafted the National Cyber Security Policy (NCSP) to protect the Critical National Information Infrastructure Systems in 2006, he said.
"This policy focuses on the safe use of technology towards domestic consumption and production to reduce dependence on foreign technology," he said.
Full report at:
http://www.themalaysianinsider.com/malaysia/article/malaysia-against-spying-on-other-nations-says-minister-bernama
----------
Africa
Tunisia arrests Islamic jihadists after premature detonation
April 8, 2014
A group of Islamist militants have been arrested by Tunisian police after they accidentally exploded a bomb they were manufacturing as part of a planned attack on the country's commercial city of Sfax, Reuters reported the government as saying on Sunday.
The eight suspected members, who belonged to the militant group of Ansar al-Sharia, were arrested as part of a raid in Sfax, a Mediterranean port city around 170 miles (270 km) southeast of the capital Tunis, the interior ministry said late Saturday.
Two of those arrested were wounded in the bomb blast while handling the explosive, the ministry said in a statement.
Full report at:
http://english.alarabiya.net/en/News/middle-east/2014/04/07/Tunisia-arrests-Islamist-militants-after-bomb-mishap.html
----------
Libyan militia agrees to give up 4 oil plants
April 8, 2014
TRIPOLI: A key Libyan militia in the east has agreed to hand back control of four oil terminals it captured and shut down last summer in its demand for a share in oil revenues, the official Libyan news agency reported.
The seizure and the shutdown of the terminals has cost Libya billions of dollars and escalated a political crisis that has threatened to plunge the country into even greater turmoil, unseen since the 2011 civil war that ousted longtime strongman Muammar Qaddafi.
After months of a tense standoff — exacerbated by an attempt by the eastern militia to use a North Korean-flagged tanker to export oil from one of the seized terminals — the state news agency LANA reported that a deal was reached with representatives from eastern Libya late on Sunday.
Full report at:
http://www.arabnews.com/news/552286
----------
Tunisia treads path to political stability but still faces tests
April 8, 2014
TUNIS – Three years after its uprising, Tunisia is on its way to political stability with a new constitution and the promise of elections later this year.
At the same time the country's caretaker government, led by Prime Minister Mehdi Jomaa, is conscious that some real social challenges lie ahead.
Jomaa, a former aerospace executive who worked in France, warned Tunisians last month that they must make "painful sacrifices" to revive the economy.
Tunisia's budget deficit is set to grow to 8 percent of gross domestic product this year.
Jomaa's challenge is how to cut government costs without triggering discontent.
The technocrat government headed by Jomaa took over two months ago after an accord between the two main political poles — the Islamist Ennahda party and its secular opponents — that ended a political standoff and cleared the path for elections.
Full report at:
http://www.saudigazette.com.sa/index.cfm?method=home.regcon&contentid=20140408201161
----------
More than 1,000 Somalis rounded up in Nairobi, held incommunicado
April 8, 2014
NAIROBI (Thomson Reuters Foundation) – The United Nations has yet to access more than 1,000 Somalis who have been arrested in an anti-terrorist operation in Nairobi, the majority held in a stadium that some have dubbed a "concentration camp".
On April 2, the police started arresting people without identity documents in the Somali dominated suburb of Eastleigh, following a blast in the area on March 31 which killed six people.
Somalis have faced an increasingly hostile environment in Kenya following a string of attacks by the Somali militant group al Shabaab on Kenyan soil, including a deadly assault on Nairobi's Westgate shopping mall in September.
United Nations refugee agency (UNHCR) staff are visiting various police stations to monitor the treatment of those arrested. But they have not been able to visit all of the holding and detention facilities.
Full report at:
http://www.trust.org/item/20140407162525-4yvwx/?source=hpeditorial
----------
URL: https://www.newageislam.com/islamic-world-news/new-age-islam-news-bureau/a-saudi-surprise--cleric,-salman-al-awda-champions-democracy/d/66461