New Age Islam News Bureau
24 Feb 2019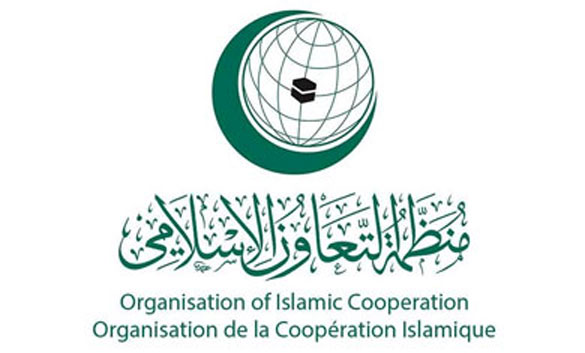 • A Major Diplomatic Victory For India And A Setback For Pakistan: In A First, India To Be 'Guest Of Honour' At Islamic Nations' Conclave
• Meddling With the Indian Elections: How Jamaat-e-Islami, J&K Is the Face of the Problem
• Our Fight Is Against Terror, Not Kashmir or Kashmiris: PM Modi
• In U-Turn, Pak Says Bahawalpur Seminary Not Linked To Jaish
• New Taliban Political Chief to Miss Upcoming Peace Talks With US Envoys
• Hidden Chemical 'Bomb' Found In Devastation of Dhaka Fire
• Muslim Group Tells PAS-Led States To Toe Federal Line On Underage Marriage
• Iraqi Sources: US Transferring ISIL Terrorists to Western Iraq in Pursuit of New Plots
• Israeli News Anchor Defends Anti-Occupation Comments Despite Death Threats
India
• A Major Diplomatic Victory For India And A Setback For Pakistan: In A First, India To Be 'Guest Of Honour' At Islamic Nations' Conclave
• Meddling With the Indian Elections: How Jamaat-e-Islami, J&K Is the Face of the Problem
• Our Fight Is Against Terror, Not Kashmir or Kashmiris: PM Modi
• Pak military planned Pulwama terror attack alleges MQM founder leader Altaf Hussain
• NIA averts 'lone-wolf' attack by ISIS, arrests Hyderabad youth
• JeM man behind December 2017 Lethpora attack being probed for aiding bomber
• Sharia investment start-up aims for Malaysia, India expansion
• Muslim Political Conclave on March 6 to submit 'People's Charter of Demands'
• Lucknow: 10-day custody for men held for alleged Jaish links
• Modi reminds Imran of promise to fight poverty with India
--------
Pakistan
• In U-Turn, Pak Says Bahawalpur Seminary Not Linked To Jaish
• Pakistan Writes To UN Rights Chief Over Alleged Violations In Kashmir
• Naya Pakistan's eyewash: After govt ban, JuD chief Hafiz Saeed appears in a video, says 'all work going well'
• Islam teaches Muslims to help the needy through donation: President
• Musharraf backs Imran Khan in fight against corruption
• Govt appoints administrator for JeM-linked seminary
• Fazl hints at launching anti-govt campaign
--------
South Asia
• New Taliban Political Chief to Miss Upcoming Peace Talks With US Envoys
• Hidden Chemical 'Bomb' Found In Devastation of Dhaka Fire
• Jamaat working to float new organisation
• Ghani arrives in Nimroz as first Afghan shipment to leave for Chabahar port today
• 4 militants killed, 6 wounded in Afghan Air Force airstrikes in Takhar province
• Taliban commander, involved in high profile attacks killed in Uruzgan airstrike
• Top U.S. and Russian envoys discuss travel barriers imposed on Taliban peace negotiators
--------
Southeast Asia
• Muslim Group Tells PAS-Led States To Toe Federal Line On Underage Marriage
• Up To States Whether Zakir Naik Can Speak, Says Mujahid
• Fighter to minister: Philippine Muslim rebel's new 'struggle'
• Accused as 'mastermind', Anwar tells PAS not to harm Islam's image with lies
• Hajj now 'more affordable' for Muslim Filipinos
--------
Arab World
• Iraqi Sources: US Transferring ISIL Terrorists to Western Iraq in Pursuit of New Plots
• Turkish Extradition Raises Fear among Egyptian Muslim Brotherhood Exiles
• US Sends New Military Equipment to Allied Militants in Northern Syria
• Lebanon's Hezbollah punishes official over parliament spat
• 1st Arab-European summit kick starts Sunday in Egypt's Sharm el-Sheikh
• Egypt seeks death sentence for two monks over bishop's murder
• Saudi King Salman orders release of Egyptian prisoners in Kingdom
• Exhibition of Saudi culture proves popular with visitors in Philippines
• Lebanon's Hezbollah suspends official over Parliament spat
--------
Mideast
• Israeli News Anchor Defends Anti-Occupation Comments Despite Death Threats
• Houthi Clashes With Yemeni Tribes Leave 45 Dead In Hajjah
• Israel arrests senior Muslim official in Jerusalem
• Turkey tells US not to leave power vacuum in Syria withdrawal
• Erdogan warns US-planned Syria safe zone must be under Turkey's control
• 'Houthis are our only enemy' says Yemeni army chief
• Turkish President Erdogan lashes out at El-Sisi over Egypt executions
• Arab coalition targets Al-Qaeda leaders in Yemen
--------
Africa
• Troops, Boko Haram Clash, NAF Destroys ISWAP Camp
• Dozens arrested in protests against fifth term for Algerian president
• Sudan editor detained after comment on emergency
• Nigerian soldier killed on presidential Election Day
• Boko Haram 'stops Yobe governor from voting'
--------
North America
• US Ambassador for Religious Freedom Visits Pakistan
• US war against Daesh was cover to undermine Syrian government: Analyst
• US troops in Syria to help create safe zone: Pentagon
• Turkish defense minister meets with US counterpart
--------
Europe
• France Hails Progress In Fight Against Jihadists In Sahel
• MI6 chief makes secret Israel visit to discuss Iran nuclear program: Report
• Syrian Armenians miss 'home' while living in Yerevan
• Egypt hosts milestone summit for Arab-European ties
• UK's 'Jihadi Jack' says he misses his mum, pasties and TV
Compiled by New Age Islam News Bureau
URL: https://www.newageislam.com/islamic-world-news/a-major-diplomatic-victory-india/d/117836
--------
A Major Diplomatic Victory For India And A Setback For Pakistan: In A First, India To Be 'Guest Of Honour' At Islamic Nations' Conclave
24 February 2019
In a major diplomatic victory for India and a setback for Pakistan, the United Arab Emirates (UAE) has invited External Affairs Minister Sushma Swaraj to attend the Foreign Ministers' meet of the Organisation of Islamic Cooperation (OIC), set to take place in Abu Dhabi on March 1-2. It is the first such invite by OIC to India in five decades. Sushma will be the "Guest of Honour" at the inaugural plenary session of the 46th meeting of OIC Foreign Ministers.
The Ministry of External Affairs (MEA) said here on Saturday Foreign Minister of United Arab Emirates Sheikh Abdullah Bin Zayed al-Nahyan invited Sushma as the 'Guest of Honour' to address the inaugural plenary and that India was happy to accept the invitation.
The move is seen as a major blow to Pakistan that has consistently opposed India's entry into the grouping despite its having the third-largest Muslim population in the world and strong relationship with West Asian and Muslim majority nations.
Over the past few decades, New Delhi has had, at best, a prickly relationship with the OIC, largely because Pakistan frequently used the platform to target India on the Kashmir issue. Pakistan and its allies in the Arab world have also blocked attempts to give "Observer" status to India. The OIC has usually been supportive of Pakistan and, often sided with Islamabad on the Kashmir issue. The OIC is a 57-member grouping of Muslim majority nations.
The invitation to India by the OIC comes at a time when India has been mounting diplomatic offensive against Pakistan to isolate it internationally following the Pulwama terror attack in which 44 CRPF personnel were martyred. Pakistan based Jaish-e-Mohammed (JeM) claimed the responsibility of the Pulwama attack.
The MEA termed the OIC invite a "welcome recognition" of the presence of 185 million Muslims in India and their contribution to its pluralistic ethos, and of India's contribution to the Muslim world.
"We see this invitation as the desire of the enlightened leadership of the UAE to go beyond our rapidly growing close bilateral ties and forge a true multifaceted partnership at the multilateral and international level," the MEA said in a release.
"We see this invitation as a milestone in our comprehensive strategic partnership with the UAE.
Meanwhile, the Congress has expressed surprise that the Modi Government was celebrating the invitation to External Affairs Minister Sushma Swaraj for the OIC's inaugural plenary, dubbing it a "misplaced euphoria" and a "futile exercise" to mislead the people of India. Senior party spokesperson Anand Sharma asked Prime Minister Narendra Modi and Sushma to respect the past position of India of not attending meetings of the OIC till it is accepted as a full member, given its large Muslim population.
"I am surprised at the Government celebrating the invitation to External Affairs Minister Sushma Swaraj to address the OIC meeting in the UAE. The euphoria is misplaced and it is a futile exercise to mislead the public opinion in India," he said.
It was Qatar that first proposed "Observer" status for India at the OIC Foreign Ministers' meet in 2002 in recognition of India's significant Muslim population, but Pakistan had consistently blocked the move. Last year, Bangladesh proposed restructuring of the charter of the Organisation of Islamic Cooperation to pave way for the inclusion of non-Muslim countries having significant Muslim population like India as an "Observer State" of the 50-year old grouping.
https://www.dailypioneer.com/2019/page1/oic-invite-india---s-feat-in-muslim-world.html
--------
Meddling With the Indian Elections: How Jamaat-e-Islami, J&K Is The Face Of The Problem
February 24, 2019
Srinagar, Feb 24: The Jamaat-e-Islami has come under the radar in Jammu and Kashmir and nearly 150 of its members, including its president and spokesperson were taken into police custody.
This is the first major crackdown on the Jamaat, which has been termed as the parent political party of the Hizbul Mujahideen. The crackdown on the outfit is a significant one and it may be recalled that the National Investigation Agency had recently learnt that there was a major plot being hatched to carry out a wave of terror attacks in India ahead of the Lok Sabha elections.
The plot was unearthed after the NIA busted an Islamic State inspired module that went by the name Harkat-ul-Harb e Islam. The NIA learnt that two calls made by the alleged kingpin of the module were to Pakistan and Bangladesh. The NIA said that the module was being headed by Mufti Suhail, a resident of Amroha in Uttar Pradesh.
During the course of the investigation the NIA learnt that Suhail was being handled by a Pakistani. The chat transcripts with the agent, Abu Malik unearthed clearly suggested that the instructions were coming from across the border.
However a call that was made by Suhail in October 2018 to a member of the Jamaat-e-Islami Bangladesh has made the case even more curious. The call was made in October from the United Kingdom in which Suhail is told to start preparing to launch operations. He was told that the operations would be launched and from January onwards there would be a series of attacks running up to the elections.
The revelation comes in the wake of various reports suggesting that the ISI was trying to meddle in the recently concluded Bangladesh elections. Both the ISI and the Jamaat have opposed India's support to the Awami League. The operative who called Suhail tries to indicate that India's support to the Awami League must be avenged and hence a series of attacks need to be launched.
India faces a very crucial election this year. The intelligence agencies are reporting extensive activity by ISI moles and agents to disrupt the polls and create havoc ahead of the polls.
The recently busted module by the NIA was one part of that operation, officials tell OneIndia.
However Pakistan wants the deniability factor and hence uses the name of the Islamic State to launch new operations in India. Intelligence agencies in India have always maintained that the operations of the so called ISIS inspired modules in India are not being handled from Iraq or Syria. In the busting of every module, we have come across clear instances of the events being staged by Pakistan.
The ISIS problem in India have been two-fold. One is the setting up of modules, while the other is regarding recruitments for the mainland. Be it modules in Madhya Pradesh, Rajasthan, Delhi or Uttar Pradesh, they have all been staged by Pakistan. In each case, the Pakistan link has cropped up and the handler has always been traced to that country.
https://www.oneindia.com/india/meddling-with-the-indian-elections-how-jamaat-e-islamic-is-the-face-of-the-problem-2856050.html
--------
Our fight is against terror, not Kashmir or Kashmiris: PM Modi
Palak Nandi
Feb 24, 2019
TONK (RAJASTHAN): Prime Minister Narendra Modi on Saturday deplored incidents of harassment of Kashmiris outside Jammu & Kashmir after the Pulwama terror attack and said India's fight is not against Kashmir or its residents but terrorism and enemies of humanity.
Addressing concerns over Kashmiris, particularly students, being threatened and, in some cases, assaulted, the PM said the issue is not the scale of such incidents but that they had occurred at all. "Incidents were reported and the issue is not what happened and on what scale but that it should not have happened. Children of Kashmir are also suffering because of these terrorists and they are standing in our support to eliminate terrorists and we need their support," Modi said at a rally.
Modi also referred to a conversation he had with Pakistan PM Imran Khan to say the onus of taking action against terrorist organisations lies with Islamabad. He said he had urged Khan that India and Pakistan wage war against poverty and illiteracy and the leader promised that as a Pathan, he believed in truthfulness. "Today is the time to see if he lives by his words or not," said the PM. Though he said he wants to see if Khan acted on his words, Modi made it clear that he was intent on action.
"Is baar sabka hisab hoga (Perpetrators will be held to account)," Modi said. "Peace can't be restored until these factories of terrorism are shut. If it is the case that I was destined to seal such factories of terrorism, then it will certainly happen." On the harassment of Kashmiris, he said such actions play into the hands of secessionists.
Speaking out against incidents of harassment of Kashmiris in the wake of the Pulwama attack, PM Modi, addressing a rally, said: "The way Indian soldiers have laid down their lives, sons of the Kashmiri soil have also fallen victim to the bullets of terrorists but for a handful who offer blessings to tukde, tukde gangs. No citizen of this country will encourage people who shout slogans like 'Bharat tere tukde honge, insha Allah'."
The PM reminded the crowd that Kashmiris have welcomed Amarnath pilgrims and had queued up to donate blood when an attack took place on the yatris. "The safety of each Kashmiri settled anywhere in the country is the responsibility of every Indian and I exhort people here to raise their hands and promise to ensure the safety of Kashmiris," he said.
On his interaction with Khan, he said, "I had told him on the phone that India and Pakistan have fought several battles and that Pakistan gained nothing as we won all the battles and this will continue in future too... He had promised that he is a Pathan and believes in truthfulness. Today is the time to see if he lives by his words or not."
The PM said over 200 former panchayat representatives had met him after the panchayat polls in J&K and had urged them to stop incidents of terrorists burning schools. "Today I can proudly say they have resisted terrorists and no incident or school burning has been reported since then."
"I request certain people not to support terrorists even by mistake. People of Kashmir want to be rid of terrorism but their dreams remain unfulfilled due to the policies of previous governments," he said.
https://timesofindia.indiatimes.com/india/our-fight-is-against-terror-not-kashmir-or-kashmiris-pm-modi/articleshow/68132165.cms
--------
In U-turn, Pak says Bahawalpur seminary not linked to Jaish
Feb 24, 2019
LAHORE: Taking a complete U-turn, the Pakistan government on Saturday dismissed its own claim of taking over the control of the Jaish-eMohammad (JeM) headquarters in Bahawalpur and said the complex has no link with the terror outfit, which claimed responsibility for the deadly Pulwama suicide attack that killed 40 CRPF personnel in Jammu and Kashmir.
In a video message on social media, Pakistan's information minister Fawad Chaudhry said the Punjab government took administrative control of Madrassatul Sabir and Jamia-e-Masjid Subhanallah in Bahawalpur in line with the decisions taken during the National Security Council meeting held on Thursday and as part of the National Action Plan.
Rejecting his earlier announcement that the complex was JeM headquarters, Chaudhry said, "This is the madrassah (seminary) and India is doing propaganda that it is the JeM headquarters."
On Friday, the minister had told PTI that the Punjab government has "taken over the control of the JeM headquarters in Bahawalpur", about 400 km from Lahore.
"The government of Punjab has taken over the control of a campus comprising Madressatul Sabir and Jama-e-Masjid Subhanallah in Bahawalpur, allegedly the headquarters of Jaish-e-Mohammad, and appointed an administrator to manage its affairs," he said.
This was the first time in years that the campus, about 430 km from Lahore, had been acknowledged by Pakistan to be the headquarters of the terror outfit JeM led by Masood Azhar.
A statement issued by the interior ministry on Friday also said the crackdown on Jaish "has been taken in line with the decision of the National Security Committee meeting held on Thursday under the chairmanship of Prime Minister Imran Khan".
The Islamic seminaries in the campus has a faculty of 70 teachers and currently 600 students were studying in it, the statement said, adding that Punjab police is providing security and protection to the campus.
Meanwhile, the Pakistani government on Saturday took a group of local journalists to the campus in Bahawalpur and claimed that it is a "routine seminary having no link with JeM".
Bahawalpur deputy commissioner Shahzaib Saeed accompanied a group of journalists to the campus showing "business as usual" there.
The commissioner denied association of the seminary and the mosque with Masood Azhar.
"Some 600 students are studying here and none of them is associated with any banned organisation or involved in any terror activity," he said.
A local journalist, who visited the seminary and spoke to some students and teachers there, said, "When asked about the JeM and Masood Azhar, they showed complete ignorance about them. Perhaps they were briefed before our visit.
https://timesofindia.indiatimes.com/world/pakistan/in-u-turn-pak-says-bahawalpur-seminary-not-linked-to-jaish/articleshow/68132374.cms
--------
New Taliban political chief to miss upcoming peace talks with US envoys
23 February 2019
Afghan Taliban leaders said on Thursday that their new political chief will not be attending peace talks with US envoys due to take place in Qatar this week.
US officials had been keen to negotiate with Mullah Abdul Ghani Baradar, hoping the Taliban's co-founder and military veteran would add momentum and have the clout to discuss tough issues surrounding the end of America's longest war.
But senior Taliban leaders said Baradar would not be travelling to Qatar, citing different reasons including problems obtaining travel documents as well as difference among the leadership over his precise role in the talks.
Baradar was released from a Pakistani jail in October and his appointment was widely seen as marking a new push by the Taliban to emerge from the political and diplomatic shadows.
Baradar, who earlier led the insurgent group's military operations in southern Afghanistan, was arrested in 2010 by a team from Pakistan and US intelligence agencies. A co-founder of the movement, he was a close friend of the reclusive late Taliban leader, Mullah Mohammad Omar, who gave him his nom de guerre, "Baradar" or "brother".
"Actually, Mullah Abdul Ghani Baradar wanted to go to Qatar and personally head the peace talks but due to a host of reasons, he would not be able to travel to Qatar and participate in talks," one leader told Reuters on condition of anonymity.
Taliban spokesman Sohail Shahin said earlier this week that he was unable to say whether Baradar would be attending.
January talks
The last round of talks ended in Qatar in January with both the hardline Islamist movement and US special peace envoy Zalmay Khalilzad hailing progress after a longer-than-expected six-day session.
US officials familiar with discussions said they were hoping to get more details over fresh assurances from the Taliban that they would not allow Afghanistan to be used by groups such as al-Qaeda and ISIS to attack the United States and its allies - a key demand by Washington.
The timing of a ceasefire and the withdrawal of foreign forces remain sticking points, while Washington is also pushing the Taliban to talk to the Afghan government.
The movement has so far boycotted the government, saying it is a puppet of the United States - a position that has alarmed Afghan President Ashraf Ghani.
Another Taliban official said they were not expecting breakthroughs in the coming talks, adding that they also wanted to discuss the exchange of prisoners and lifting bans on the movement of Taliban leaders.
The Taliban side will continue to be headed by lead negotiator Sher Mohammad Abbas Stanikzai, a figure who has been increasingly active diplomatically and who recently met Afghan opposition politicians in Moscow.
The movement earlier announced that its team would meet US negotiators this week in the Pakistani capital, Islamabad, as well as holding talks with Pakistani Prime Minister Imran Khan. The meetings did not take place for reasons that remain unclear.
Staging near daily attacks against the Western-backed Afghan government and its security forces, the Taliban contest or control nearly half of Afghanistan and are widely seen as more powerful than at any time since being toppled from power in the 2001 US-led invasion.
The United States has nearly 14,000 troops in Afghanistan as part of a US-led NATO mission to train, assist and advise Afghan defense and security forces as well as a separate counter-terrorism effort.
https://english.alarabiya.net/en/News/world/2019/02/23/New-Taliban-political-chief-to-miss-upcoming-peace-talks-with-US-envoys.html
--------
Hidden chemical 'bomb' found in devastation of Dhaka fire
2019-02-23
Mass funerals were held Friday for victims of a devastating fire in Dhaka – fuelled by illegally stored chemicals – that killed nearly 70 people, as investigators revealed that an even bigger disaster was narrowly avoided.
Hundreds of chemical drums were found in the basement of one of five blocks engulfed by the inferno in the Bangladesh capital's historic Chawkbazar district.
"A huge bomb" would have gone off had the fire spread to the basement, according to Mehedi Hasan Ansary, a professor at an elite engineering university who is a member of an official probe committee.
"The impact would have been devastating," he told AFP.
City authorities said 46 bodies from a disaster that saw victims burned alive by fireballs in the street have been identified and handed over to families for burial.
Many were from Noakhali district in southwest Bangladesh, where funerals were quickly organised in line with Muslim tradition.
Special prayers were also said at Friday prayers in mosques across the country.
Police forensic experts were brought in to carry out DNA tests on at least 21 other bodies burned beyond recognition.
The discovery of the huge consignment of drums raised new fears about the extent of the deadly danger in storerooms across the labyrinthine Chawkbazar district.
"We were just lucky," said national fire chief Ali Ahmed.
"The whole neighbourhood would have been engulfed if the fire had reached the chemicals in the basement. It would have been like a bomb and the building would have collapsed," Ahmed told AFP.
Hidden danger
The fire is believed to have been started late on Wednesday by a gas cylinder explosion which quickly spread to at least five buildings.
Victims were burned alive by exploding canisters that sent fireballs into the streets, smothering people in flames as they walked, rode in rickshaws or ate in local restaurants. Dozens were injured, including nine listed in critical condition.
The disaster was a repeat of a June 2010 fire in the nearby neighbourhood of Nimtoli in which 123 people were killed. Again a blaze ripped through residential buildings that doubled as chemical warehouses.
While a criminal inquiry has been launched, authorities faced difficult questions over why action promised after the Nimtoli disaster was not carried out.
Dhaka Mayor Sayeed Khokon vowed to launch a new crackdown and move chemical warehouses from residential buildings to an industrial area outside the capital.
"We will sit with law enforcement agencies, do our homework and then launch the drive," he told AFP, promising to start the crackdown by next month.
A building would be sealed off if one of 29 types of highly inflammable chemicals were found, he added.
Ansary, however, said city authorities faced a near-impossible task as a 2015 survey found that most of the residential buildings in old Dhaka were being used as warehouses.
"We conducted the survey in 1 300 buildings in one ward and found that 70% are used as godowns (storage warehouses). Of these, 80% are chemical warehouses," he said.
Residents said chemical storage is a lucrative business in Old Dhaka where building owners allegedly bribe authorities to turn a blind eye to the stores.
"We have sent letters of warning many times. But nothing happened. If these buildings continued to be used as chemical warehouses, there will be repeat of this tragedy," said Zulfiker Rahman, a fire department director.
Rahman also said the five buildings devastated this time did not have basic fire safety protection.
"They did not have fire extinguishers, the exit and entry passages of the buildings are very narrow," he said.
The fire prompted angry reactions in newspapers.
The Daily Star highlighted how action to move the chemicals had been promised after the "Nimtoli fiasco".
"As we have just found out, nothing much has happened and hundreds of families have lost their loved ones because the Nimtoli fire has disappeared from collective memory."
https://www.news24.com/World/News/hidden-chemical-bomb-found-in-devastation-of-dhaka-fire-20190222
--------
Muslim group tells PAS-led states to toe federal line on underage marriage
February 18, 2019
PETALING JAYA: Muslim women empowerment group Sisters In Islam (SIS) has criticised state governments who snub Prime Minister Dr Mahathir Mohamad's call to raise the minimum legal age for marriage to 18 years.
SIS took aim at the PAS-led Kelantan and Terengganu state governments, following a revelation that shariah courts in Kelantan had approved 10 underage marriages between January 2018 and January 2019
"When averaged, this indicates that at least one underaged marriage took place almost every month in the state.
"We are disappointed that Kelantan and Terengganu have opted to retain child marriage in the states, with Kelantan citing last November that the practice is regarded as a 'necessity' in the state," it said.
Underage marriages have been widely debated in the media since June last year after a 41-year-old Kelantan man took an 11-year-old girl as his bride.
The following month, Deputy Prime Minister Dr Wan Azizah Wan Ismail said the government would amend the laws to raise the age that girls could marry from 16 to 18 years.
Mahathir had reportedly urged state governments during a meeting of menteris besar and chief ministers in October to raise the legal minimum age for marriage to 18 years for both Muslims and non-Muslims.
SIS said while Penang, Selangor and Sabah had taken steps towards implementing the directive, there was still a long way to go.
"Federal and state governments and elected representatives including MPs and state assemblymen have the responsibility to protect the most vulnerable amongst us, including children," it said.
In early October, Selangor's Sultan Sharafuddin Idris Shah decreed that the marriageable age for Muslim males and females in the state be raised from 16 to 18 years.
He said state authorities would review the relevant laws and make the amendments where needed.
https://www.freemalaysiatoday.com/category/nation/2019/02/18/muslim-group-tells-pas-led-states-to-tow-federal-line-on-underage-marriage/
--------
Iraqi Sources: US Transferring ISIL Terrorists to Western Iraq in Pursuit of New Plots
Feb 23, 2019
Mohammad al-Baldawi, the representative of al-Bana coalition in the Iraqi parliament, told the Arabic-language al-Ma'aloumeh news website that the US forces have transferred all terrorists and their family members, who have recently surrendered at the Syrian borders, to the US bases in Iraq.
He referred to collaboration between the US and the ISIL terrorists, and warned that the terrorist group will be reorganized for operations against Iraq's security.
Meantime, Qusai al-Anbari, the head of Badr organization's office, said that the ISIL militants have been sheltered in the US military bases and the desert areas near these bases, adding that all terrorist operations in al-Anbar are conducted with Americans' direct supervision.
He added that the US forces stationed in al-Anbar want to pave the ground for the ISIL to occupy certain cities and areas in the region.
In relevant remarks earlier this month, Iraq's security experts disclosed that the US Army was training ISIL terrorists in Al-Anbar province after relocating them from Syria to Iraq to prepare them for creating insecurity in the country.
"The US Army troops are preparing and training the ISIL militants in al-Qadaf and Wadi al-Houran regions of Al-Anbar province with the aim of carrying out terrorist attacks and restarting insecurity in Iraq," al-Ma'aloumeh quoted Kazim al-Haaj, an Iraqi security expert, as saying.
He noted that according to the intel obtained from Iraqi security forces in Al-Anbar province, the US had transferred the ISIL terrorists on Apache and Chinook helicopters to Iraq.
Pointing to the occupation of several regions in Western Iraq, including Wadi al-Houran and al-Qadaf, al-Haaj reiterated that the US Army was using this opportunity to deploy the ISIL terrorists after training them in areas where it plans to make hot.
http://en.farsnews.com/newstext.aspx?nn=13971204000511
--------
Israeli news anchor defends anti-occupation comments despite death threats
Feb 24, 2019
An Israeli news anchor who has blamed the Israeli occupation of Palestinian lands for turning regime troops into "animals" has defended her comments despite having received death threats from "thousands."
Israeli Channel 13 TV anchor Oshrat Kotler had last week denounced the mistreatment of Palestinians in Israeli custody following a piece aired on the channel about five Israeli soldiers indicted for beating two handcuffed and blindfolded Palestinians — a father and his 15-year-old son.
According to the indictment, the father was hospitalized for three days after sustaining multiple broken ribs, a "severely" broken nose, and subdermal bleeding around his stomach. The son also suffered a number of wounds to his head and "significant swelling" on his face.
After the report was aired, Kotler said, "We send children to the army, to the [occupied] territories, and get back animals. That is the result of the occupation."
Her remarks infuriated extremist Israeli politicians, including Prime Minister Benjamin Netanyahu and Education Minister Naftali Bennett, both demanding that the TV host apologize.
On Saturday, however, Kotler said she stood by her comments despite having been flooded with death threats, according to The Times of Isreal.
She accused Israeli politicians of taking "cynical" advantage of her comments and taking them out of context in the midst of an election campaign.
"I am sorry if I hurt anyone with my words, but I cannot see the price we pay through our children for the reality of controlling another nation," she said, appearing to fight back tears and referring to Palestinians. "We have lived this reality for 52 years. I do not have a magic solution; I am not a politician."
'Thousands of death threats'
She said her comments, "spoken with great pain," had been "directed only at the soldiers who violated the law" and not all Israeli troopers.
"Thousands threatened my life and the life of my family, and I am afraid, but I hope to find the strength to continue and express my opinion as a reporter," she said.
Israeli NGO Peace Now backed Kotler, saying, "It is permissible and even desirable to look into the mirror from time to time and honestly admit to the damage [caused by] the occupation. Those whose children's futures are important to them should work to end the conflict rather than maintain it, because the price is high."
Tamar Zandberg, the leader of left-wing Meretz Party, called the attacks on Kotler "pathetic and yet predictable… shutting your eyes [to the problem] and then assailing the messenger is not a solution."
Israeli forces have on numerous occasions been caught on camera brutally beating or killing Palestinians, with the videos going viral online and sparking widespread condemnations.
Read more:
Video: Israeli troops shoot deaf Palestinian woman
Israeli shooter: I don't regret killing injured Palestinian
Israeli regime officials, including mainly Netanyahu and Bennett, are strong opponents of a Palestinian state and have advocated a regime policy of building Israeli settlements deep into the territories that Palestinians want as part of a future state of their own.
https://www.presstv.com/Detail/2019/02/24/589385/Israel-news-anchor-occupation-defense-death-threats
--------
India
Pak military planned Pulwama terror attack alleges MQM founder leader Altaf Hussain
Feb 23, 2019
LONDON: Muttahida Qaumi Movement (MQM) founder leader Altaf Hussain has called the Pulwama terror attack a product of the ghoulish Pakistani military establishment.
"As usual, the demons in the military junta, through the Pulwama attack, had conspired against the oppressed nationals in Pakistan, the Pashtuns, Balouchs and Mohajirs. Through that Pulwama terror attack, Pakistan's demonic military wanted to divert the attention of the world from demands of the oppressed nations in Pakistan for the right of self-determination.
Through the Pulwama terror attack, the ghoulish Pakistani military establishment is now pushing the people of Pakistan on the path of religious extremism and war mania," he asserted.
He said, "Even India failed to apprehend before-time the real objectives of the Pulwama terror attack in which 40 men of India's armed force had embraced martyrdom. The attack was planned by the demonic military of Pakistan and was executed by one of the world's top Pakistan-based terrorist organisations, the Jaish-e Muhammad (JeM)."
In fact, the military establishment of Pakistan has always created a new situation to manipulate the one they had previously created.
In recent days, a strong wave of freedom was aroused in minds and hearts of Pashtuns, Balouchs and Mohajirs and it had bewildered the military of Pakistan which planned for a situation to divert attention and hence they executed the Pulwama terror attack, he argued.
Hussain said that the people of Pakistan including Pashtuns, Balouchs, Mohajirs and even People of Punjab had started realising that the military was dividing them to rule and hence, they all had started chanting slogans against the military of Pakistan, saying, the military was involved in every single act of terrorism. Even the military chief General Jawed Qamar Bajwa had also been vehemently slammed over nefarious military plans against the people of Pakistan.
He further claimed that at a stage, the military corps commanders devised a plan for diverting the attention, so they prepared a terror attack plan in India and successfully executed it in Pulwama.
Now, they are extensively talking about war with India and trying to bring the people of Pakistan on one platform that would be in support of the ghoulish military, he said, adding that military is exploiting the people with their religious binding.
He said, "Pakistan is saying that India would attack the country. It is claiming that not only their country but also Islam would also be in jeopardy. By this manipulation, the military is seeking the backing of Pashtuns, Balouchs and Mohajirs against India."
Hussain said that the military of Pakistan has once again re-strengthened the extremist gangs and organisations in Pakistan including Lashkar-e Jhangvi (LeJ), LeJ, Jamat Ud Dawa (JuD), Sipah-e Sahaba among others.
He said that the same was done in 1971 when the people of Pakistan were befooled.
"In fact, the demonic military can go to any extent for keeping its tyrant occupation over the country. Islam was never in jeopardy in Bangladesh in 1971. Mosques and shrines are still present and the people there are still Muslim and they go for Hajj pilgrimage more than Pakistanis. It proved the military's propaganda was a fraud," he added.
The MQM founder leader said that the closure of a seminary (JuD headquarters) in Punjab is a tricky business of the military because the JuD chief Hafiz Saeed was brought on TV through an interview, which was nothing but a cheap tactic to dupe the world.
"If the JuD HQ was not in Pakistan then why the demonic military said they have taken control of that JuD HQ", he asked.
Hussain further told that the military is bringing forward their puppets, which are traitors of Mohajir nation, on the streets to condemn India on the pattern of extremist organisations on the military's payroll. "For this, the PSP gang of traitors and Bahadurabad gang are being asked by the military to take to the street in India's condemnation," he divulged.
He asked the PSP and Bahadurabad traitors to tell if India imposed the quota system that deprived Mohajirs of their due legal rights for jobs and admissions in academic institutions.
"Did India carry out a genocide military crackdown against Mohajirs or was it the military of Pakistan? Who, India or Pakistan, filled the graves with bodies of Mohajirs? Who, Indian forces or Pakistani military killed Aftab Ahmed and other 22, 000 Mohajir youth extrajudicially and who, Indian forces or Pakistani military raided the houses of Mohajirs and manhandled Mohajirs women? If India did not do all those atrocities then why the PSP and Bahadurabad gangs of traitors are taking to street against India?" he questioned.
He said that the PSP and Bahadurabad gangs of traitors once used to call themselves secular but today, as they too have become a mere puppet of the demonic Pakistan army, have turned extremists, right-wingers, too.
He asked Mohajirs to completely boycott these gangs of traitors known as PSP gang and Bahadurabad gang.
He asked the military of Pakistan to accept the demand of Mohajirs for a right of self-determination. He said he would never cease to expose the demonic military of Pakistan.
https://timesofindia.indiatimes.com/india/pak-military-planned-pulwama-terror-attack-alleges-mqm-founder-leader-altaf-hussain/articleshow/68130409.cms
--------
NIA averts 'lone-wolf' attack by ISIS, arrests Hyderabad youth
24th February 2019
HYDERABAD: If the National Investigation Agency had not arrested Abdullah Basith, a Hyderabad youth, for his alleged links with ISIS modules in August 2018, he would have carried out a 'lone-wolf attack', similar to the one on CRPF convoy that a week ago at Pulwama in Jammu and Kashmir, according to sources.
Reportedly, after Basith informed his handler Hufaiza Bakistani of carrying out lone attacks targeting security agencies and members of Rashtriya Swayamsevak Sangh, the latter assured him funds to purchase a huge vehicle to carry out the attack. The direction to administer the attack came to Basith after he refused to migrate -- or do 'hijrat' -- found investigators.
ISIS is known for its lone wolf attacks in the Western countries. As of yet, militant groups have used vehicles to carry out attacks 11 times in India. While Pulwama was the latest, the previous one was at Srinagar in 2009 when a police vehicle was blown up using a car bomb.
In November 2017, Basith came into contact with Hufaiza Bakistani through US-based teenager Matin Azizi Yarand, who was arrested by the FBI in May 2018. Reportedly, when Hufaiza asked Basith what he could do for Islam, Basith responded that he could not migrate to Syria as he had been arrested twice in 2014 and 2015 while attempting to do so.
Basith's handler later advised him to get weapons. Basith assured him that he would build contacts and procure weapons from Delhi, Punjab, and Bihar. Hufaiza also advised Basith to either carry out the lone wolf attack or stab people using knives. The latter was reportedly willing to target government employees, security forces, agencies, and RSS members. Hufaiza also instructed Basith to arrange money to fund ISIS cadre in India.
Later, in July 2018, Hufaiza directed Basith to a person with the Telegram ID 'C' and asked him to pay Rs 50,000 for procuring a weapon. However, the weapon did not reach Basith, as three boys from Delhi who were entrusted to collect the weapon from 'C' and hand the same over to Basith were nabbed by Special Cell of Delhi police.
The Delhi boys were also asked to administer a deal of purchasing two AK47s worth Rs 4 lakh and send them to ISJK (Islamic State of Jammu & Kashmir) in Kashmir. After their detention, Basith was worried about his impending arrest and asked Hufaiza to redirect him to members of the group in Kashmir so that he could join ISJK. However, Hufaiza rejected the idea and directed Basith to travel to Delhi instead. He was arrested soon afterwards.
Full report at:
http://www.newindianexpress.com/states/telangana/2019/feb/24/nia-averted-lone-wolf-attack-by-isis-1942958.html
--------
JeM man behind December 2017 Lethpora attack being probed for aiding bomber
Feb 24, 2019
A Jaish –e- Mohammed (JeM) terrorist suspected of involvement in a December 2017 attack on the Lethpora CRPF Group Centre that left five troopers dead is emerging as a key suspect in the February 14 suicide car bombing that killed 40 men of the Central Reserve Police Force in Pulwama, a senior official in the security establishment said.
Security forces killed three JeM terrorists in the Lethpora attack. They were later identified as Fardeen Ahmed Khandey, Manzoor Baba and Abdul Shakoor. Investigations later revealed that Shakoor was a Pakistani national. Investigations had pointed to a fourth JeM terrorist who was involved in providing logistics. "We have strong reason to believe that there is a link between the Lethpora attack and the suicide bombing of 14 February," the official cited above said, declining to reveal details.
"Security agencies initially did intercept communication from the suspected fourth terrorist, but the communication suddenly stopped."
Recently, in the first week of February 2019, the NIA arrested Fayaz Ahmad Magray, a resident of Avantipora, for helping the three JeM terrorist who took part in the Lethpora attack. An NIA statement after the arrest said Magray was an "overground worker" of JeM who had provided the three terrorists shelter and had even reconnoitered the CRPF camp before the December 2017 attack.
While investigators of the NIA and local police are following a bewildering maze of clues, efforts to trace the vehicle used for the suicide bombing hasn't met with success.
Full report at:
https://www.hindustantimes.com/india-news/jem-man-behind-december-2017-lethpora-attack-being-probed-for-aiding-bomber/story-KbuKSYlpx3lQPHIiyX1XAI.html
--------
Sharia investment start-up aims for Malaysia, India expansion
February 23, 2019
There are 172 million Muslims in India — roughly equivalent to 10 per cent of the world's entire Muslim population — and yet there isn't one Islamic bank.
Junaid Wahedna thought that was strange.
So, when Wahedna was 22, he started his own Sharia-compliant finance company with $30,000 (Dh110,175). Three years later, Wahed Invest is now valued at $100 million, according to Wahedna, the firm's chief executive.
Now, Wahed Invest says it is looking to launch in several new markets, including the UAE, and roll out new services to the millions of unbanked Muslims around the world.
"We get 20 emails every single day from India asking us when we're going to be opening there," Wahedna said. "There's a crazy demand for what we're doing."
The company offers a number of Islamic finance instruments, including Sharia-compliant robo-advisory investment services, sukuks, and index-tracking funds which follow indices that are screened by Standard & Poor's.
As part of the company's compliance with Sharia, it cannot invest in interest-bearing instruments, or industries such as alcohol, tobacco, arms, and gambling.
Wahedna said he had identified Malaysia, India, and Nigeria as Wahed Invest's three most important growth markets.
"We've mined through a lot of data, such as the number of Muslims, how many of them have access to the internet, GDP per capita and quite a few others," he said, "[and] we find that these countries are really optimal for what we want to do."
But how does an Islamic investment service make money from the thousands of new customers it acquires?
You don't have Islamic banks in these countries, you don't have investment products, you don't have transparency or efficiency. We're coming with the tech for that specific purpose.
- Junaid Wahedna, chief executive of Wahed Invest, a Sharia-compliant finance company
"We charge a wrap fee," Wahedna said. "Our cost per client is really tiny, so even if we charge 0.5 per cent on all assets under management, we make money. It's a scale game."
"Sure, it's not the most profitable business in the world, but we genuinely feel like we're doing a good thing."
The company has yet to turn a profit, but Wahedna said that growth was being prioritised over profitability.
Wahedna, who grew up in the UAE but is originally from India, initially set the company up in New York, where he was working as a banker.
"It was quite obvious to me [when working in finance] that there was nowhere for retail Muslims to invest their money," he said.
People would keep their money in cash, he added, consulting their local Imam for advice. Many would simply invest in property for its simplicity, Wahedna said.
"So we decided to take this existing robo-advisory concept, and apply these simple filters to make it Sharia-compliant, so that every practicing Muslim is happy and has somewhere to keep their money."
Except it wasn't that simple, he said.
"It was way harder than we thought it would be. It was a whole different world."
The sharia-compliant securities that Wahed Invest needed to access were global in nature, Wahedna said, making them hard to access. Sukuks, he said, were also difficult to invest in because they are typically traded in $200,000 blocks.
"Creating this infrastructure took a really long time," the chief executive said.
The first year and a half of the company's life went in to infrastructure building and licensing, with the support of a number of angel investors, he added.
Eventually, the company was regulated by the Securities and Exchange Commission (SEC) in the United States.
"It was a really competitive market, but the service just took off…and most of our investors were first-time investors," he said.
This included lots of women, Wahedna added, who finally had a place to put their money.
Traditionally, many Muslims have been reticent to deposit their money in to banks, since banks typically offer loans which are interest-based. Instead, Islamic banks invest deposits and pay out a portion of the profits.
Trust problems abound, too.
According to Wahedna, many associate Wahed Invest with the Islamic banking industry, which he said has a bad reputation. A number of halal banks have been accused of simply window dressing, adhering to the basic minimum of Sharia requirements while misleading customers about potentially haram, or forbidden, practices.
As a result of this, Wahed Invest has a full-time Sharia board to consult on Islamic matters, ensuring its full compliance.
Halal banking and investment products have been rapidly growing around the world: The industry is now said to be worth $2.4 trillion, according to the Global Islamic Finance Report (GIFR) 2018, and enjoyed several years of double-digit percentage growth.
In many cases, Islamic banks in the Gulf have enjoyed stronger growth than traditional banks, and experts say that unmet demand may fuel further adoption in the coming years.
Following Wahed Invest's launch in the US, Wahedna said he realised that "the real market was the rest of the world".
"America has five million Muslims, Europe has ten times that amount, and around the world there's 1.5 billion Muslims. It's crazy numbers," he said.
Even if the number of practising Muslims is only 10 per cent of that, he added, "that's still a massive addressable market."
"You don't have Islamic banks in these countries, you don't have investment products, you don't have transparency or efficiency. We're coming with the tech for that specific purpose."
In August 2018, Wahed Invest launched in the UK.
That same year, the company raised $8 million in capital. It is backed by Middle East investors and venture capital firms including Dubai-based BECO Capital.
Full report at:
https://gulfnews.com/business/sharia-investment-start-up-aims-for-malaysia-india-expansion-1.62252596
--------
Muslim Political Conclave on March 6 to submit 'People's Charter of Demands'
Feb 24, 2019
BHOPAL, February 23: In the context of the upcoming Lok Sabha elections, the Popular Front of India, (PFI), will convene a "Muslim Political Conclave" in the national capital on 6th March 2019 to submit a "People's Charter of Demands" on behalf of the minority community before the contesting political parties.
Muslim scholars, activists and leaders have been invited from different states, which will discuss the current national and state situations and prepare a charter reflecting the concerns of the community for the interested political parties to include in their election manifesto. This decision was taken in the National Executive Council meeting of PFI held at Malappuram in Kerala.
M. Muhammad Ali Jinnah, General Secretary PFI, in a statement said that the meeting observed that, though 2019 Lok Sabha election is being viewed as of paramount importance in the history of the country, the existential and developmental issues of minorities have been largely sidelined in the political discourse of the major political parties who have traditionally used the community as their vote banks. The present Central government is characterised by its extreme anti-minority nature and the resultant rise of violence against Muslims in particular. In lynching incidents, mostly Muslims were killed in the name of beef consumption and the cattle trade.
According to one survey, it is found that hate speeches by elected leaders increased by five times since BJP came to power in 2014. A report of Human Rights Watch says that in most of the mob lynching cases culprits remain unpunished.
Jinnah sad that in Babri Masjid case, the Central government is opposed to justice for the illegally demolished Masjid, rather they are doing everything to prevent justice and ensure Ram Mandir construction on the Babri land. The non-BJP Opposition has relegated Babri Masjid case into a non-issue and has forgotten the promise of reconstruction, made to the nation when it was demolished in 1992. Through the introduction of 10 per cent quota in government jobs on economic grounds, when the Central government tried to destroy the constitutional foundation of reservation, both Congress and Left parties supported this upper caste agenda. And they keep silence over the recommendation of Justice Ranganath Misra Commission to provide 15 per cent reservation for religious minorities.
He pointed out it is to be remembered that it was UPA government which introduced the draconian UAPA, now widely being misused by the Modi Government against minorities and for silencing voices of dissent. The constitution of NIA, another agency which is misused against Muslims, is also a Congress government contribution. No previous secular government at the Centre bothered to remove the oppressive sedition clause from our penal laws.
There is a visible reluctance on the part of major parties even to address Muslims in these changed political circumstances. They often distance themselves from core questions of Muslims and backward minority sections and at times even compete with BJP by championing Hindutva politics even openly. In short, these parties have proved them incapable of standing by the aspirations of the minorities and marginalized sections of this country. The situation demands realistic evaluation of the present situation in the country and effective strategizing on the part of the Muslim community for its own future and the future of the country as a secular democratic nation. The proposed Muslim Political Conclave is an attempt at enabling the opposition parties to address the Lok Sabha election on the basis of core secular values enshrined in the Indian constitution.
Full report at:
https://www.siasat.com/news/muslim-political-conclave-march-6-submit-peoples-charter-demands-1470920/
--------
Lucknow: 10-day custody for men held for alleged Jaish links
February 24, 2019
A local court here sent two Kashmiris, arrested by UP's Anti-Terror Squad (ATS) from a hostel in Deoband late Thursday night for suspected links with terror outfit Jaish-e-Mohammad, to 10-day police custody on Saturday.
The youths – Shahnawaz Teli (26) and Aqib Ahmad Malik (28) – were brought to Lucknow on a transit remand Saturday.
When they were taken to the court, a group of lawyers protested. Police said that the protestors reportedly attempted to drag the youths outside the vehicle. Later, additional police force was called in and the two were produced before the court. "Shahnawaz and Aqib have been sent to police custody for 10 days," said IG, ATS, Asim Kumar Arun.
https://indianexpress.com/article/india/jaish-e-mohammad-ats-arrest-deoband-5598347/
--------
Modi reminds Imran of promise to fight poverty with India
Jawed Naqvi
February 24, 2019
NEW DELHI: Indian Prime Minister Narendra Modi had greeted his Pakistan counterpart on winning the election. On Saturday, he recalled the promising conversation and urged Prime Minister Imran Khan to keep his word as a Pathan and fight poverty and illiteracy together with India instead of fighting each other.
Mr Modi, who was speaking at a public meeting in Tonk in Rajasthan where his party lost the state assembly to the Congress party recently, denounced the attacks on Kashmiri citizens in different parts of India. His comforting comments came four days after the Supreme Court directed state chief secretaries to stop the mobs from attacking Kashmiri citizens.
"Pakistan got its new prime minister, who everyone knew as a cricketer. I called him to greet him as a matter of protocol. I said to him, Mr Prime Minister India and Pakistan have fought several times. It hasn't done your country any good. Why don't we fight poverty and illiteracy together. The prime minister agreed and assured me: 'I am the son of a Pathan and I speak the truth…will always be true to my words.' The time has come to see if Mr Khan will stand by his words."
Denouncing the attacks on Kashmiris, Mr Modi said the fight was for Kashmir, not against Kashmiris.
"Aur mai dekh raha hu, ki in dino social media par jaise veer ras ki baadh ayi hai. Lekin bhaiyo aur beheno, hamari ladai, atankbad ke khilaf hai, manavta ke dushmano ke khilaf hai, hamari ladai, Kashmir ke liye hai, Kahsmir ke khilaf nahi hai, Kashmirion ke khilaf nahi hai. (I am seeing that these days, social media is flooded with bravado. But brothers and sisters, our fight is against terrorism, against the enemies of humanity. Our fight is for Kashmir, not against it, not against Kashmiris).
Mr Modi broke his silence on the issue a day after the Supreme Court directed the chief secretaries and police chiefs of all states and union territories to take "prompt action" to prevent incidents of "assault, threat, social boycott and such other egregious acts" against Kashmiris, including students, and other minorities.
He further said that children of Kashmir are troubled by terrorists. "Kashmir ka bachcha bachcha, wo bhi in atankawadioyin se pareshan hai, wo bhi atankawad ko khatam karne ke liye hamare sath ane ke liye taiyar hai, haemin usko sath rakhna hai," Mr Modi said. (Every child of Kashmir is troubled by terrorists, he also is ready to come with us to end terrorism, we need to keep him with us).
The Indian PM said that when Hindu devotees going to Amarnath cave shrine in Kashmir were attacked, Muslims of Kashmiri and the valley's people had enthusiastically stood in queues to donate blood to them. He added that it is the duty of every citizen in India to protect Kashmiris living in any corner of the country.
Expressing his condolences to the families of the Pulwama attack, the prime minister said, "Not just India, the entire world is with you."
Mr Modi praised the security forces for killing alleged militants India claims were the mastermind of the Pulwama attack.
He also targeted the Congress for its attack on the government over the Pulwama suicide bombing. "It is sad to see a few people speaking in the language of Pakistan while residing in India. These are the same people who will visit Pakistan and request them to do anything to overthrow the Modi government," he said. "These are the same people who failed to take any concrete steps to curb terrorism after the 2008 Mumbai attacks."
Soon after his speech, former chief minister of India-held Kashmir Omar Abdullah expressed the hope that the attack on Kashmiri students will now stop. Taking to Twitter, the National Conference leader said: "It's been more than a week since the terrible attack in Pulwama and more than a week that Kashmiris have been bearing the brunt of the public anger. Perhaps finally after PM Modi has spoken, these forces targeting Kashmiris will stop in their tracks."
On Friday, the apex court had issued notices to the Centre and 10 states and sought their reply.
Full report at:
https://www.dawn.com/news/1465696/modi-reminds-imran-of-promise-to-fight-poverty-with-india
--------
Pakistan
Pakistan writes to UN rights chief over alleged violations in Kashmir
Feb 23, 2019
ISLAMABAD: Pakistan foreign minister Shah Mahmood Qureshi has written a letter to the UN rights chief over alleged human rights violations in Kashmir.
Qureshi said his letter to UN High Commissioner for the Human Rights, Michelle Bachelet, on Friday was a follow up on his letter dated December 16, 2018 over "the deteriorating human rights situation" in Kashmir.
He said India blamed Pakistan after the Pulwama attack to divert global attention from the issue.
Qureshi's remarks came amidst fresh India-Pakistan tensions over the attack in Pulwama on February 14 that left 40 CRPF personnel dead.
"The issue of Jammu and Kashmir remains an outstanding item on the agenda of UN Security Council," Qureshi said.
He said that the troubling situation in Jammu and Kashmir also warrants attention from the international humanitarian law perspective, especially the four Geneva Conventions.
India maintains that the entire state of Jammu and Kashmir is an integral part of the country and Pakistan is in illegal occupation of a part of the state's territory. It says that the country's democracy has all that is required to address legitimate grievances.
India has been maintaining that people in Jammu and Kashmir were victims of cross-border terrorism emanating from Pakistan, which was training and arming militants and helping them infiltrate across the Line of Control.
https://timesofindia.indiatimes.com/world/pakistan/pakistan-writes-to-un-rights-chief-over-alleged-violations-in-kashmir/articleshow/68127035.cms
--------
Naya Pakistan's eyewash: After govt ban, JuD chief Hafiz Saeed appears in a video, says 'all work going well'
Feb 23, 2019
Islamabad: Hours after Pakistan re-imposed the ban on two charities linked to Hafiz Saeed, the JuD chief and the co-founder of Lashkar-e-Taiba advised his followers to stay calm. Appearing in a video, Saeed said that all our work is going well and spoke at length about the war and the glory of Islam.
This new video establishes the fact that Pakistan's action against the fugitive terrorist leader is nothing but eyewash. The ban comes at a time when Pakistan is facing immense international pressure to act against terror groups responsible for the dastardly Pulwama terror attack in which 40 CRPF jawans lost their lives when explosives-laden SUV rammed into their convoy while they were travelling to Srinagar from Jammu.
Bilateral ties between nuclear-armed neighbours took a nosedive following the suicide bomb attack in Kashmir valley. Pakistan-based terror outfit Jaish-e-Mohammad (JeM) claimed responsibility for the attack.
The decision to ban the charities linked to Saeed was taken at the National Security Council meeting chaired by PM Imran Khan. According to a report by Dawn, the decision was also taken to expedite anti-terrorism operations in the country to re-establish the rule of law.
"It was decided during the meeting to accelerate action against proscribed organisations," Pakistan's interior ministry said in a statement.
Full report at:
https://www.timesnownews.com/international/article/pakistan-jamat-ud-dawa-hafiz-saeed-lashkar-e-taiba-crpf-pulwama-terror-attack-imran-khan-india-jammu-kashmir-jaish-e-mohammad-falah-e-insaniat/371249
--------
Islam teaches Muslims to help the needy through donation: President
Parvez Jabri
February 23, 2019
KARACHI: President Dr. Arif Alvi on Saturday said Islam teaches the Muslims to help the needy people by donating money and Allah Almighty has also said in the holy Quran to donate from what He has given us.
He said this while addressing a ceremony during his visit to the head office of Saylani Welfare Trust at Bahadurabad here.
The President expressed gratitude to Saylani Welfare Trust for its welfare activities to extend help to needy sections of the society.
Referring to the welfare activities of Prime Minister Imran Khan, Maulana Abdul Sattar Edhi and famous singer Shahzad Roy, the President said that all of them felt the sufferings of the down-trodden people and served them.
He said that Saylani Welfare Trust was providing help to the needy in different fields, which was highly commendable.
The President said that only resources were not enough for bringing prosperity and improvement but vision was equally important to utilize the available resources.
Referring to his meeting with Saudi Crown Prince, Mohammed Bin Salman, he said that the Saudi Crown Prince was very hopeful about the bright future of Pakistan.
He said that Mohammad Bin Salman has shown confidence into the present leadership of Pakistan and said the leadership will sail Pakistan to the right direction of prosperity and development.
Addressing on the occasion, Chairman Saylani Welfare Trust, Maulana Bashir Ahmed Farooqi assured full cooperation on behalf of the Trust to the government with regard to welfare and relief activities, whenever needed in case of any natural disaster.
About 3000 devoted employees of the Saylani Trust serve the needy people, he added.
Director IT Saylani Welfare Trust, Zia Khan briefed the gathering about IT Training project which is being executed by the Saylani Welfare Trust to impart IT training to the youths.
He said that a mass entry test for admission to free IT Training program of the Trust was taken by around 17500 candidates, out of them 13400 had successfully cleared, who were selected purely on merit.
In his welcome speech, the Board Member of Saylani Welfare Trust, Afzal expressed gratitude to the President for visiting the head office of the Trust.
He said that the Saylani Welfare Trust extends assistance to the needy people throughout the country as well as all over the world.
Earlier, a short documentary film about the life and achievements of Dr. Arif Alvi was screened to pay tribute to the President.
Another short documentary film was also screened about the welfare, relief and rescue operations of Saylani Welfare Trust.
Full report at:
https://www.brecorder.com/2019/02/23/476536/islam-teaches-muslims-to-help-the-needy-through-donation-president/
--------
Musharraf backs Imran Khan in fight against corruption
February 22, 2019
He was speaking at a Press conference to announce the reorganisation of his political party All Pakistan Muslim League (APML).
India is capable of carrying out a surgical strike in Kashmir but Pakistan is prepared to reply back, said former Pakistan president Pervez Musharraf in Dubai on Friday.
He was speaking at a Press conference to announce the reorganisation of his political party All Pakistan Muslim League (APML).
Talking about the ongoing tense situation between Pakistan and India after the Pulwama incident, Musharraf said: "We cannot talk about atomic bomb attacks because if you hit one, then you'll bring trouble to yourself. So the hit has to be greater but then both countries be ready for the consequences."
Musharraf said Pakistan is not a small, but a strong Muslim country. "The current tension is almost the same as the one that was in 2002 when both the countries brought all their forces to the border," he said.
He also said the world now has become multipolar. "We have China and Russia and we have to make our name too," he said.
Musharraf said the aim of relaunching his party was to support the present government against the two corrupt parties of Nawaz Sharif and Asif Zardari. He also said that the UAE and Saudi Arabia have always been friends of Pakistan except until recently when Nawaz created a war-like situation between the Gulf countries and Pakistan.
"I see a better relation with the Gulf countries under Imran Khan's leadership," he said.
About Imran Khan's performance as Prime Minister of Pakistan, Musharraf said that he was learning. "Leadership is not easy."
Talking about his return to Pakistan, Musharraf said that the political scenario looked more or so in his favour. "There are two options for me. I can never go back. But then Pakistan is my home, and all my family and friends are there. So how will I not go back?"
Full report at:
https://www.khaleejtimes.com/nation/dubai/musharraf-backs-imran-khan-in-fight-against-corruption
--------
Govt appoints administrator for JeM-linked seminary
February 24, 2019
BAHAWALPUR: In pursuance of the federal government's announcement following a decision made by the National Security Committee, the Bahawalpur district administration, after taking over the control of a seminary and a mosque said to be associated with the leadership of the proscribed organisation Jaish-i-Mohammad (JeM), appointed administrators on Saturday to look after the two institutions.
According to the district administration, Mohammad Ali, district Auqaf administrator, and Ghulam Abbas, regional Auqaf administrator, have been assigned the duty to supervise the administrative affairs of Jamia Masjid Subhan Allah and Madressah Al-Sabir, respectively.
Jamia Masjid Subhan Allah is located in the thickly populated area of the industrial area in Model Town-B of Bahawalpur while Madressah Al-Sabir is situated on Bahawalpur-Ahmed East highway on the outskirts of the city.
Deputy Commissioner of Bahawalpur Shozeb Saeed, accompanied by other government officials, on Friday night visited the two institutions linked with Maulana Masood Azhar, who led the JeM which was banned by the government in 2002.
Since then, special branch of police, Counter-Terrorism Department and other law enforcement agencies have regularly been monitoring the mosque and the madressah, particularly after introduction of the National Action Plan (NAP) against terrorism in 2015. Maulana Azhar hit the headlines when he was released from an Indian jail in exchange of the passengers of a hijacked plane of the Indian Airlines in 1999.
The district administration on Saturday arranged a visit to Madressah Al-Sabir by an electronic media team which found no evidence that the seminary was involved in terrorist activities, as claimed by Indian media. The media team was told that over 600 students were being imparted religious education by about 70 teachers at the seminary.
A contingent of personnel of law-enforcement agencies has been deployed at the seminary.
Full report at:
https://www.dawn.com/news/1465693/govt-appoints-administrator-for-jem-linked-seminary
--------
Fazl hints at launching anti-govt campaign
February 24, 2019
KARACHI: Chief of the Muttahida Majlis-i-Amal (MMA) Maulana Fazlur Rehman has hinted at launching a protest campaign from Islamabad against the Pakistan Tehreek-i-Insaf government.
Talking to journalists here on Saturday, the Maulana said he would consult other partners of the MMA to finalise the protest plan against the government which he claimed was leading the country to a "disastrous future" both economically and internationally.
"We can hold a protest in Islamabad and we are consulting other parties in the MMA to finalise our plan," he said.
Take a look: Fazlur Rehman: a man for all seasons
"Only six months have passed and each and every Pakistani is convinced that this government is nothing but a failure. The economy is on the verge of collapse and our friends like China, Afghanistan and Iran are not happy with the country's foreign policy."
He warned that the recognising Israel as an independent nation would be the biggest mistake of Pakistan as it would make the country surrender its claim on occupied Kashmir.
Maulana Fazlur Reh­man, who is also chief of his own faction of the Jamiat Ulema-i-Islam, criticised the National Accountability Bureau and said NAB, which needed immense reforms, was taking up cases against politicians in violation of human rights and decency.
He said the actions taken by NAB had put the work of the bureaucracy at a standstill as senior officers were not ready to take initiatives even for development projects.
"NAB in fact is being used as an instrument of revenge against the politicians," the Maulana said.
Full report at:
https://www.dawn.com/news/1465663/fazl-hints-at-launching-anti-govt-campaign
--------
South Asia
Jamaat working to float new organisation
Rashed Ahmed Mitul
Feb 24,2019
The Bangladesh Jamaat-e-Islami is working to float a new organisation amid intra-party conflict over its reform and offering apology to the nation for opposing Bangladesh's War of Independence in 1971.
The infighting surfaced following resignation and expulsion of some important leaders.
Jamaat central executive committee at a meeting on January 14 decided to form a new organisation and a five-member committee headed by Jamaat secretary general started working to for the implementation of the decision, said a circular the party issued following the resignation of its assistant secretary general Abdur Razzaq.
The decision was made based on observations made by Jamaat majlis-e-shura, read the circular.
Asked about progress in the establishment of the new organisation, Jamaat nayeb-e-amir Mia Golam Parwar told New Age on Saturday that it was their organisational matter and they would inform media at a proper time.
Asked if Jamaat will exist or be dissolved after the formation of the new organisation, he declined to reply.
Jamaat has been facing internal clash for several years on two issues — apologising to the nation for its role in the 1971 Liberation War and reforming the party changing its core principle of establishing shariah and Islamic Republic, party leaders said. They said that reformist leaders, mainly the young leaders, argued that Jammat must apologise to the nation for its role in the Liberation War to get rid of stigma attached to it.
Most of the senior leaders, however, argued that the party did nothing wrong taking 'political stand' against the Liberation War and the proposed apology to the nation would boomerang against the party, the party leaders said.
Jamaat central executive committee member Syed Abdullah Mohammad Taher said that he did not want to comment right now about the proposed reform.
Expelled majlish-e-shura member Mojibur Rahman Manju said that many Jamaat leaders believed that Jamaat's core policy should be reformed as most of the people got irritated with the name of Jamaat because of negative perceptions.
He said that the core principles should be replaced by 'religious values, good governance, rule of law and human rights.'
Jamaat amir Maqbul Ahmed and secretary general Shafiqur Rahman continued maintaining their firm stand against the reformists, party leaders said.
On February 15, Jamaat expelled Mojibur, also former president of Jamaat's student body Islami Chhatra Shibir, accusing him of violating party discipline and involvement in anti-organisation activities.
Mojibur said that he wanted to engage in a new political party with an ideology of welfare state, adding that major political parties including Awami League, Bangladesh Nationalist Party and Jamaat failed to fulfil people's aspirations.
He said that majority of the young force in Jamaat were demanding reforms.
Top defence lawyer for Jamaat leaders in war crimes trial Abdur Razzaq, who resigned as Jamaat assistant secretary general on February 15, in his resignation letter said that the young generation of Bangladesh were educated and enlightened and they were patriots and capable of playing an active role in changing Bangladesh.
In his resignation letter sent to Jamaat amir from London, Razzaq cited Jamaat's failure to apologise to the nation for its 'role in opposing the historic struggle for liberation in 1971' and to reform the party in light of the realities of the 21st century and the developments in the Muslim majority countries.
http://www.newagebd.net/article/65636/jamaat-working-to-float-new-organisation
--------
Ghani arrives in Nimroz as first Afghan shipment to leave for Chabahar port today
24 Feb 2019
President Mohammad Ashraf Ghani arrived in Zaranj city, the provincial capital of western Nimroz province earlier today accompanying a delegation of high level government officials.
He is expected to participate in a ceremony for the departure of the first shipment from Afghanistan to Chabahar Port.
The Office of the President, ARG Palace, in a statement said President Ghani will also meet with the local elders, religious scholars, youths, women, and traders of the province.
The statement further added that President Ghani will also participate in a ceremony for the departure of the first shipment of goods from Afghanistan to Chabahar Port.
https://www.khaama.com/ghani-arrives-in-nimroz-as-first-afghan-shipment-to-leave-for-chabahar-port-today-03359/
--------
4 militants killed, 6 wounded in Afghan Air Force airstrikes in Takhar province
24 Feb 2019
At least four Taliban militants were killed and six others were wounded during the airstrikes of the Afghan Air Force in northeastern Takhar province of Afghanistan.
The 209th Shaheen Corps of the Afghan Military in the North in a statement said the airstrikes were carried out late on Friday night in the vicinity of Dasht-e-Qaladistrict.
The statement further added that the hideouts of the Taliban militants were targeted in the airstrikes at at around 11:40pm local time leaving 4 militants dead and six others wounded.
At least three hideouts and three fighting positions of the group were also destroyed during the same airstrikes.
Full report at:
https://www.khaama.com/4-militants-killed-6-wounded-in-afghan-air-force-airstrikes-in-takhar-province-03358/
--------
Taliban commander, involved in high profile attacks killed in Uruzgan airstrike
23 Feb 2019
A top Taliban commander who was involved in high profile attacks in southern Uruzgan province was killed in an airstrike in southern Uruzgan province.
Informed military source said Friday that "Taliban commanders Mullah Qudas and Abdual Hai were killed in an air strike in Tarin Kot district, Uruzgan province February 15, 2019."
The sources further added that "Abdual Hai was responsible for planning high profile attacks in Kandahar province and was known for developing sophisticated IEDs that killed civilians and Afghan security forces."
"Afghan security forces have increased operations in Uruzgan province, killing 69 fighters this month," the sources added.
Full report at:
https://www.khaama.com/taliban-commander-involved-in-high-profile-attacks-killed-in-uruzgan-airstrike-03356/
--------
Top U.S. and Russian envoys discuss travel barriers imposed on Taliban peace negotiators
23 Feb 2019
The U.S. Special Envoy for Afghanistan Reconciliation Ambassador Zalmay Khalilzad and Russia's Special Envoy for Afghanistan Ambassador Zamir Kabullov discussed UN travel barriers the Taliban peace negotiators face to participate in peace talks.
"Just met my Russian counterpart Amb Kabulov. We agreed that all-inclusive intra-Afghan dialogue is essential to advance peace efforts. To move forward, Afghans should name a unified, inclusive & national negotiating team that includes the Afghan government and other Afghans," Ambassador Zalmay Khalizad said in a Twitter post.
He said "Amb Kabulov and I also discussed travel barriers to talks. We will explore options for securing UN travel waivers for Taliban negotiators to participate in peace talks."
Full report at:
https://www.khaama.com/top-u-s-and-russian-envoys-discuss-travel-barriers-imposed-on-taliban-peace-negotiators-03355/
--------
Southeast Asia
Up to states whether Zakir Naik can speak, says Mujahid
Vinodh Pillai
February 23, 2019
KUALA LUMPUR: Putrajaya today said it is leaving it to the state religious authorities to decide on giving controversial Indian Muslim preacher Dr Zakir Naik the required credentials (tauliah) to give speeches on Islam.
Minister in the Prime Minister's Department Mujahid Yusof Rawa told FMT the federal government would not intervene, saying the state religious authorities should be trusted to make their own decisions.
"If they say 'yes', then it's a 'yes'. If it's a 'no', then it's a 'no'.
"There is no order to say 'no' or 'yes' from Putrajaya. So, we leave it to them," the minister in charge of Islamic affairs said after an event here.
The Parit Buntar MP from Amanah said Putrajaya's stance on this matter had not changed, pointing out that the federal government's policy is that all religious speeches should not "deteriorate our multiculturality".
"We have said it earlier. Malaysia is a multicultural society and everyone is living peacefully here.
"Everyone must preserve that multiculturality without trying to deteriorate that in any way," Mujahid said.
Asked if Putrajaya planned to ban the controversial speaker, Mujahid said the government had made it crystal clear that it would not be doing that anytime soon, passing the buck to the state authorities again.
This comes in the wake of the Penang Islamic Department (JAIPP) confirming that the preacher will not be allowed to give a public speech on Islam in Penang this June because he did not have the necessary "tauliah" or teaching credentials.
JAIPP director Zulkifli Long said a person must apply for the permit from religious authorities before he is allowed to speak on Islam. He said Naik could apply for the credentials for a small fee.
Zulkifli's explanation comes after the Penang Island City Council reportedly refused to allow a public talk by Naik, planned for June 14 at the City Stadium. The talk has since been postponed by its organisers.
Naik is accused of giving provocative speeches. These were cited by Bangladesh as a reason for an attack in Dhaka in 2016 which left 22 people dead. He is also being investigated for money laundering in his home country.
Mujahid previously said Putrajaya would not stop any religious preachers from holding talks so long as they comply with the set guidelines and do not touch on issues that can cause religious tensions.
Earlier today, Penang Mufti Wan Salim Wan Mohd Noor said Naik should be given the opportunity to give ceramahs in the state but that he should strictly follow certain set guidelines so as not to create "problems".
Mujahid was earlier speaking at a forum at the "Stand with Yemen" symposium and photo exhibition at the International Institute of Islamic Civilisation & Malay World (Istac) in Taman Duta, Kuala Lumpur.
Call for greater transparency
This afternoon, a group of civil society organisations called for Putrajaya to be more transparent in any decisions made regarding the participation of the armed forces in overseas military campaigns.
Group spokesperson Brig-Gen (Rtd) Mohamed Arshad Raji, from the National Patriots Association, also called for Parliament to ratify the UN 1951 Refugee Convention and sign the convention's 1967 protocol.
This follows criticism over the Barisan Nasional administration's decision to join the Saudi Arabia-led coalition in 2015 to prop up the Yemeni government, despite saying its role was non-military in nature.
A declaration was also made to urge Putrajaya to call for an end to the conflict, to take a more active role in ensuring more safe zones are created in Yemen and for pressure to be applied on the UN to put an end to the conflict.
Since 2015, the Saudis have been backing Yemeni government forces against the Houthi rebels, a predominantly Shia Muslim group.
Malaysian troops were deployed in 2015 but were recalled after the new government informed Riyadh that Malaysia would no longer be involved in the war.
Critics had warned that Malaysia could be guilty of the mass deaths caused by aerial bombardments of Yemen by the Saudi-led coalition.
The event was organised by Patriot, the Human Rights Commission of Malaysia, moderates group G25, and vocal Muslim groups like Sisters in Islam and the Islamic Renaissance Front and others.
https://www.freemalaysiatoday.com/category/nation/2019/02/23/up-to-states-whether-zakir-naik-can-speak-says-mujahid/
--------
Fighter to minister: Philippine Muslim rebel's new 'struggle'
Feb 24, 2019
MANILA: Murad Ebrahim's life as the Philippines' top Muslim rebel led him into fierce jungle combat and to meet with Osama bin Laden, but a very different challenge now awaits him: governing.
Murad has been tapped to lead the majority-Catholic nation's brand new territory in the restive south where Muslims have won new powers and an influx of cash in a push for peace.
After decades as a rebel, Murad will need to become a bureaucrat and complete complex projects as chief minister of the body that will steer the new Bangsamoro region until elections in 2022.
"We also see the difficult challenge we will be facing ahead. To us, the struggle is not yet over," the 70-year-old Murad told AFP.
"This is only another level of the struggle."
Once a feared commander, Murad is chairman of the Moro Islamic Liberation Front (MILF) which signed a landmark pact with the government in 2014 to end a separatist insurgency that killed some 150,000 people since the 1970s.
That deal led to the creation of the Bangsamoro, which is based on the southern island of Mindanao and was overwhelmingly approved in a January vote.
The MILF is the largest of several rebel groups fighting for independence or autonomy in Mindanao, the ancestral homeland of the nation's roughly six million-strong Muslim minority.
Rebels and the government hope the new region, which is getting an influx of cash, will be able to bring sorely needed development to the violence-plagued area.
The son of an Islamic preacher, Murad was orphaned early on as he lost his mother when he was only one and his father at 13.
He studied civil engineering at the Catholic-run Notre Dame University in southern Cotabato city, where he learned fluent English.
But in his senior year, he dropped out to join an underground movement that he said defended Muslims targeted by Christian paramilitary groups and security forces under former dictator Ferdinand Marcos.
He joined the armed struggle first with the rebel group Moro National Liberation Front (MNLF) but internal differences led him and Cairo-trained scholar Salamat Hashim to split and form the MILF.
In the 1980s Murad said he was in Afghanistan to visit Filipino rebels who joined anti-Soviet forces but he denied fighting alongside them. It was there where he met future Al-Qaeda chief Osama bin Laden.
"Osama bin Laden was very soft spoken. I did not think he would eventually be declared a world enemy because he was a very refined person," Murad told AFP.
Murad became MILF's military chief, known as a calm but sharp tactician. He led a difficult life in jungles and marshlands, with his two sons born at the height of the fighting.
During his years as commander, Murad led battles not from afar but joined his men at the frontlines, said presidential peace adviser and former military chief Carlito Galvez.
"We did not see him committing any abuses," Galvez told AFP. "He fought not because of an urge to kill. He saw that fighting is not between people but between ideologies, to correct an injustice."
After Salamat's death in 2003, Murad took over as leader and earned the respect of colleagues for building consensus, observers said.
"He is the best, if not the only real choice (for Bangsamoro chief minister)," former presidential peace adviser Teresita Deles told AFP. "He has never been one to think power is all his."
Security experts say Murad and the MILF will be hard-pressed to govern for the first time while facing threats from pro-Islamic State groups in Mindanao.
Murad will also have to deal with resentment from families of civilians and soldiers killed or affected by previous battles, according to Julkipli Wadi, a professor of Islamic studies at the University of the Philippines.
"Murad should extend a hand of reconciliation even to (non-Muslims) so he would be able to extract himself from the ghosts of the past," Wadi told AFP.
"He is walking a tightrope where he has to juggle a lot of sensitive issues."
Full report at:
https://timesofindia.indiatimes.com/world/rest-of-world/fighter-to-minister-philippine-muslim-rebels-new-struggle/articleshow/68134441.cms
--------
Accused as 'mastermind', Anwar tells PAS not to harm Islam's image with lies
23 February 2019
By Ida Lim
KUALA LUMPUR, Feb 23 — Leaders from Islamist party PAS should not lie as it would only hurt Islam's reputation, PKR president Datuk Seri Anwar Ibrahim said today.
Anwar gave the advice as a Muslim himself to PAS, after a leader from the political party alluded to him allegedly being the "mastermind" of a plot to initiate a vote of no confidence against Prime Minister Tun Dr Mahathir Mohamad.
"I want to advise that Muslims cannot slander.
"If they use politics for the arena of slander and lies, don't use the name of Islam, it damages the image of Islam under the name of a Muslim party," he told reporters today at an event, with the recording of his remarks made available to Malay Mail.
Anwar said lies by Muslims would hurt the image of Islam among non-Muslims.
"I want to advise as a Muslim that we can engage in politics. Stop the politics of slander and lies," he added.
Anwar suggested that PAS was seeking to shift attention away from its own problems of having allegedly taken RM90 million from Umno.
Earlier today, PAS Youth chief Muhammad Khalil Abdul Hadi had posted a Facebook post that seemed to link Anwar to an alleged plan for a vote of no confidence against Dr Mahathir.
PAS secretary-general Datuk Takiyuddin Hassan had also recently alleged that two PH parties were planning to move a vote of no-confidence against Dr Mahathir, but did not provide evidence to back the claim.
Full report at:
https://www.malaymail.com/news/malaysia/2019/02/23/accused-as-mastermind-anwar-tells-pas-not-to-harm-islams-image-with-lies/1726120
--------
Hajj now 'more affordable' for Muslim Filipinos
February 23, 2019
MANILA: The annual Hajj pilgrimage is now "more affordable" for Muslim Filipinos thanks to reforms instituted by the Philippines' National Commission on Muslim Filipinos (NCMF) and successful talks with Saudi Arabia, said NCMF Secretary Saidamen Pangarungan.
Steps taken by the Philippine government have resulted in an "unprecedented" reduction in Hajj fees and better accommodation for Filipino pilgrims, he added.
In an advisory released earlier this month, the NCMF announced that starting this year, "there will be changes for the benefit of all intending pilgrims in the annual Hajj or pilgrimage to Saudi Arabia."
Among these changes is the assurance that Filipino pilgrims will only be accommodated in four- and five-star hotels in Madinah and Makkah, with adequate shuttle services to and from the places of Hajj rituals.
"Everyone is assured that the past experience of substandard hotel accommodations for Filipinos will never be experienced again," said Pangarungan, who will serve as official head of the Philippine pilgrims' delegation this year.
The reduced fees come with the entry of a third airline that will transport Filipino Hajj pilgrims, after the Kingdom agreed to waive its two-airline policy for the Philippines.
"Historically, only … Saudia Airlines and Philippine Airlines (PAL) were allowed as transportation of Filipino pilgrims," said Pangarungan.
In January, he and other NCMF officials traveled to Saudi Arabia and met with Deputy Minister for Hajj and Umrah Dr. Sharief Housnie.
During the meeting, Pangarungan explained the financial limitations of Muslim Filipinos, and negotiated for the landing rights of another airline that will shuttle pilgrims from the Philippines. The Saudi government heeded the request.
Pangarungan said the airfare rates of the third airline, Oman Air, is significantly lower than both Saudia and PAL.
So if a pilgrim chooses to fly with Oman Air, the total Hajj fee will be 166,786 Philippine pesos ($3,204), compared with 197,000 pesos last year. Should a pilgrim choose Saudia, the total fee will be 185,336 pesos.
Also at the meeting, the NCMF got assurances that Filipino pilgrims would only be accommodated in four- or five-star hotels. This year, Saudi Arabia has allocated a quota of 8,000 Hajj visas for Filipino pilgrims.
Ebra Moxsir, president of the Imam Council of the Philippines (ICP), welcomed the changes, saying they will allow more Filipino Muslims to perform Hajj.
"We can't expect everyone to be satisfied with these changes, but it's still good news," Moxsir told Arab News. "If you're a Muslim who has the financial capability, it's mandatory to perform Hajj even once in your life."
Journalist Ali Macabalang, who has gone to Makkah twice to cover Hajj, said in the past, due to schemes by "some unscrupulous officials and individuals," Filipino pilgrims had to pay more.
"While collected funds were enough to put them in good hotels, our pilgrims would end up in crowded dormitories … One room that could accommodate four people would have eight to 12 occupants," Macabalang said.
"Each of the pilgrims paid for separate rooms … but they end up in cramped dormitories … So it's really a welcome development what the present leadership is introducing this year."
Huma Ahmad, who was among Filipino pilgrims last year, said the reduced fees are "good news for those who'll join the Hajj this year. Hopefully it'll be a success for all pilgrims."
Of the estimated 10 million Muslims in the Philippines, on average 7,000 join the pilgrimage each year. Macabalang said the new changes will enable more fellow Muslim Filipinos to perform Hajj.
Some Filipino pilgrims even sell their property to raise funds to perform the pilgrimage, he added.
"It's unfortunate that some unscrupulous individuals were using it (Hajj) to take advantage of the pilgrims," he said.
Philippine pilgrims were almost barred from this year's pilgrimage due to an NCMF debt of 11 million pesos owed to a Saudi tourism company that handled Hajj-related activities for Filipino pilgrims in 2017 and 2018.
Dimapuno Alonto Datu Ramos Jr., director of the NCMF bureau of external relations, said: "This debt, if it remained unpaid, would've been enough grounds to block all Philippine pilgrims from joining the Hajj."
Pangarungan, who became NCMF secretary in July last year, immediately called for an investigation upon learning of the issue, said Ramos Jr.
He added that Pangarungan ordered that the amount be settled so it would not affect those joining the pilgrimage in August.
"If the final report will prove that there's sufficient evidence of corruption, a case will be filed at the ombudsman," Ramos Jr. said, adding that initial reports from the investigation indicate that funds were mismanaged by some NCMF officials.
Full report at:
http://www.arabnews.com/node/1456991/world
--------
Arab World
Turkish extradition raises fear among Egyptian Muslim Brotherhood exiles
24/02/2019
CAIRO - Egyptian Muslim Brotherhood members in exile in Turkey are reconsidering their status after it was revealed that authorities extradited a Brotherhood member wanted in connection with an assassination.
Egyptian national Mohamed Abdel Hafiz Hussein, 25, a known Muslim Brotherhood member sought by Egyptian authorities arrived at the Istanbul Ataturk Airport on January 16, from Mogadishu, Somalia. Hussein was reportedly seeking asylum in a country that had previously welcomed high-profile Muslim Brotherhood members since the ouster of Islamist President Muhammad Morsi in 2013.
However, Hussein was flown to Cairo, where he had been sentenced to death in absentia for his involvement in the June 2015 assassination of public prosecutor Hisham Barakat.
A photograph of Hussein on an airplane bound for Cairo with his hands handcuffed behind his back went viral and Brotherhood figures in Turkey reportedly were considering their situations.
"I expect all Egyptians in Turkey to be killed, me being the first one," said Saber Mashhour, a Muslim Brotherhood journalist. "Our information has been given to Egyptian intelligence," he added in a video posted February 8 on Twitter.
Mashhour's was one of several postings by Muslim Brotherhood members who fled Egypt for Turkey. Egypt and other Arab countries have outlawed the Muslim Brotherhood and designated it as a terrorist organisation.
The Hussein incident was a few weeks before nine Muslim Brotherhood members were executed for their roles in the Barakat assassination. Although Hussein has been convicted and sentenced to death in absentia, he is to be retried.
"The fear among the members of the Brotherhood in Turkey is quite clear," said Sameh Eid, a former member of the Brotherhood and a specialist in Islamist movements. "Most of these escaped members do not know what the future holds for them."
Turkey was among several countries, including Malaysia, Sudan and Qatar, that Brotherhood figures escaped following Morsi's downfall.
Relations between Egypt and Turkey remain strained over the issue. Cairo had requested the extradition of hundreds of figures convicted in court. Turkey is home to several Brotherhood television channels that often criticise the Egyptian government.
Turkey sought to play down the incident, including investigating airport officers responsible for the decision to return Hussein to Egypt.
A senior adviser to Turkish President Recep Tayyip Erdogan tried to calm fears in a February 6 opinion article for the pro-government Yeni Safak newspaper. "During the leadership of (Egyptian President Abdel Fattah) al-Sisi, Turkey has not and does not hand over anyone facing the death penalty or any other charges," Yasin Aktay wrote.
However, Turkish media confirmed that Hussein explicitly asked for asylum and was refused. Many wonder whether this indicates a change in Ankara's position on accepting Muslim Brotherhood exiles.
Maher Farghaly, an Egyptian expert on Islamist groups, said Turkey was no longer a safe refuge for the Brotherhood.
"Rifts are appearing among Brotherhood leaders and members in Turkey," Farghaly said. "There is also a possible change of heart in Ankara as far as the Brotherhood is concerned."
Despite the leverage it enjoys in Syria and the close connections it is developing with Qatar, Turkey has become increasingly isolated in the broader Middle East, analysts said.
The view among political observers in Cairo is that the Muslim Brotherhood could be the first sacrifice if Turkey seeks a return to the regional fold.
Turkey remains gripped by an economic crisis, with Ankara missing out on potentially lucrative plans to use major Mediterranean natural gas discoveries to set up a regional gas market. Egypt, Israel, Cyprus, Greece, Italy, Jordan and the Palestinian Authority announced the establishment of the East Mediterranean Gas Forum in January, a grouping that Turkey was pointedly not invited to join.
"These regional alterations will eventually force Istanbul to change its regional policies," said Bashir Abdel Fattah, a researcher at Egypt's Al-Ahram Centre for Political and Strategic Studies. "If this happens, Turkey will view the Brotherhood as a group that it no longer needs."
https://thearabweekly.com/turkish-extradition-raises-fear-among-egyptian-muslim-brotherhood-exiles
--------
US Sends New Military Equipment to Allied Militants in Northern Syria
Feb 23, 2019
"New military equipment comprising weapons, ammunition, armored vehicles and logistical supports arrived in Syria from Iraq through Simalka passage," XBER 24 news website reported on Saturday.
The website further said that the military equipment was headed for the Syrian Democratic Forces (SDF) in Ain Issa in Northern Raqqa and Kabani in Northern Aleppo.
It went on to say that the US military convoy arrived only several hours after Washington said that it will keep between 200-400 troops in Syria.
Meantime, a high-ranking US military official also declared that 200 US troops will be kept in areas under their control in al-Tanf and 200 others in a safe region in Northeastern Syria.
In a relevant development earlier on Saturday, the Reuters News Agency quoted an anonymous US administration official as saying that the US will keep around 200 troops at the al-Tanf base and around 200 more soldiers in Northeastern Syria for peacekeeping.
The 400 American troops will be part of a total force of 800-1,500 Western soldiers in Syria, with the rest provided by Washington's European allies.
The official also noted that both the US and its European allies are still engaged in talks on the creation and participation in maintaining a safe zone in Northeastern Syria.
Washington claims its military deployment, which is not mandated by the UN Security Council and is also opposed by the Syrian government, was necessary to fight the terror group Daesh.
The Al-Tanf base is a constant subject of complaints by Russia, which accused the US military of turning a blind eye on militant groups using the territory under their control to regroup and launch attacks against Syrian government troops. Moscow also said the Rakban refugee camp, which is located near Al-Tanf, serves as a recruiting ground for militants.
US President Donald Trump announced the pull-out from Syria in December 2018, promising to bring around 3,000 American soldiers home. The reason for the move, according to him, was the defeat of the Daesh terrorist group in the Arab Republic.
The US appears to be continuing to move the goalpost from the initial promise, made by the American leader, of full withdrawal of ground troops from Syria. Last month he declared Daesh defeated, but the actual removal of the US troops has been repeatedly postponed. This week the White House said some of its troops will remain in Syria, inaccurately calling them "peacekeepers" – a status reserved for troops acting on a UN mandate.
Earlier, White House Press Secretary Sarah Sanders announced that a small "peacekeeping group" of about 200 soldiers will stay in Syria "for [a] period of time" after the US military withdrawal from the Arab state.
Full report at:
http://en.farsnews.com/newstext.aspx?nn=13971204000983
--------
Lebanon's Hezbollah punishes official over parliament spat
23 February 2019
A Lebanese politician says Hezbollah's top commanding body has decided to suspend the political activities of a leading legislator because of his spat with rival politicians in Parliament last week.
Legislator Sami Gemayel, who heads the Christian Phalange party, said last week that Hezbollah's wide influence was seen when it got its ally elected president in 2016.
Hezbollah legislator Nawaf Musawi responded saying "it's an honor" for the Lebanese that President Michel Aoun came to his post alongside "the rifle of the resistance," a reference to the Islamic militant group, and "not on an Israeli tank."
Musawi's last reference was to late President-elect Bashir Gemayel who was assassinated in 1982 days after being elected during Israel's invasion of Lebanon.
Full report at:
https://english.alarabiya.net/en/News/middle-east/2019/02/23/Lebanon-s-Hezbollah-punishes-official-over-parliament-spat.html
--------
1st Arab-European summit kick starts Sunday in Egypt's Sharm el-Sheikh
23 February 2019
Egypt will host the first joint summit of Arab League and European Union leaders starting on Sunday.
The two-day summit at the Red Sea resort of Sharm el-Sheikh is billed as a starting point for the two regional bodies to boost cooperation on shared strategic priorities including migration, security and climate change.
Economic development, the Palestinian question, and the conflicts in Libya, Syria and Yemen are also up for discussion.
Saudi Arabia's King Salman bin Abdulaziz has traveled on Saturday accompanied by a high-level delegation to participate in the joint summit, SPA reported.
Full report at:
https://english.alarabiya.net/en/News/middle-east/2019/02/23/1st-Arab-European-summit-kick-starts-Sunday-in-Egypt-s-Sharm-el-Sheikh-.html
--------
Egypt seeks death sentence for two monks over bishop's murder
23 February 2019
An Egyptian court on Saturday recommended the death penalty for two monks after they were convicted of murdering a bishop at a monastery last year.
The judge referred the case of Wael Saad and Ramon Rasmi Mansour to the grand mufti, Egypt's top Muslim religious authority, who must review all death sentences and usually approves them. Mansour wept after the ruling, a witness said.
Saad, known by his monastic name Isaiah al-Makari and Mansour, known as Faltaous al-Makari, were convicted over the July killing of Bishop Epiphanius, 64, the abbot of Saint Macarius Monastery, some 110 km (70 miles) northwest of Cairo.
"The defendants were led by the devil to the path of evil and vice, and committing the greatest of the greatest sins and the greatest of crimes which the heavenly religions forbade," Judge Gamal Toson of the Damanhour court said in his ruling.
After review by Grand Mufti Shawqi Allam, the defendants will be sentenced on April 24. They will remain in custody.
Saad struck the bishop three times in the back of the head with a 90 cm (35 inch) steel pipe while Mansour stood guard outside, prosecutors said during the trial.
Saad had long had differences with his superiors, who on one occasion investigated him for breaking monastic rules and traditions, prosecutors said. Trial witnesses had said violations included seeking to buy and sell land.
He was defrocked in August over what church officials called violations of monastic life and then detained.
Prosecutors said he tried to commit suicide with poison after he was defrocked.
Judicial sources said Saad had confessed when questioned about the killing.
Full report at:
https://english.alarabiya.net/en/News/middle-east/2019/02/23/Egypt-seeks-death-sentence-for-two-monks-over-bishop-s-murder.html
--------
Saudi King Salman orders release of Egyptian prisoners in Kingdom
24 February 2019
Saudi Arabia's King Salman bin Abdulaziz and Egypt's President Abdelfattah el-Sisi held a bilateral meeting in Sharm El-Sheikh on Saturday before the first joint summit of Arab League and European Union leaders set to start on Sunday.
During the meeting, they reviewed the close relations between the two brotherly countries. They also discussed the prospects of bilateral cooperation between the Kingdom and Egypt in various fields, as well as means of enhancing and developing them.
King Salman and the Egyptian president then held a session of expanded, official talks in the presence of the delegations from the two countries.
During the meeting, they stressed the importance of establishing the Council of the Arab and African Coastal States of the Red Sea and the Gulf of Aden.
King Salman also ordered the release of a number of Egyptian citizens detained and imprisoned in the Kingdom in a number of different cases. Some were reportedly in violation of residency laws, where they were unable to pay fines in order to be able to legally return to their country.
According to SPA, the Egyptian embassy in the Kingdom will follow up with the concerned authorities to ensure their speedy return to Egypt.
The two-day summit at the Red Sea resort of Sharm el-Sheikh is billed as a starting point for the two regional bodies to boost cooperation on shared strategic priorities including migration, security and climate change.
Economic development, the Palestinian question, and the conflicts in Libya, Syria and Yemen are also up for discussion.
Full report at:
https://english.alarabiya.net/en/News/gulf/2019/02/24/Saudi-King-Salman-orders-release-of-Egyptian-prisoners-in-Kingdom.html
--------
Exhibition of Saudi culture proves popular with visitors in Philippines
February 23, 2019
MANILA: The Exhibition of the History of the Kingdom of Saudi Arabia is proving to be a popular attraction at the Philippines Cultural Center in Manila.
The five-day event, organized by the King Abdul Aziz Foundation in collaboration with the Ministry of Media and the Saudi Embassy, has attracted hundreds of visitors each day since it opened on Feb. 19.
The exhibition aims to shed light on Saudi culture, the history of the Kingdom and how it is adapting and flourishing in the modern era. The foundation has produced booklets, in English and Tagalog, that explain the Kingdom's role at the heart of the Islamic world, as a hub connecting Asia, Africa and Europe with the land of ancient civilizations.
Visitors can also learn about the Kingdom's Vision 2030 to diversify the economy and open up the country culturally, along with the history of relations between the two countries.
Filipinos can also enjoy traditional Saudi entertainment at the event, including folkloric and musical performances from across the Kingdom, presented by the Arts and Heritage Department of the International Cultural Relations Agency of the Ministry of Media.
Full report at:
http://www.arabnews.com/node/1457091/saudi-arabia
--------
Lebanon's Hezbollah suspends official over Parliament spat
February 23, 2019
BEIRUT: Hezbollah's top commanding body suspended the political activities of a leading legislator because of his spat with rival politicians in Parliament last week, a Lebanese politician said Saturday.
Legislator Sami Gemayel, who heads the Christian Phalange party, said last week that Hezbollah's wide influence was seen when it got its ally elected president in 2016.
Hezbollah legislator Nawaf Musawi responded saying "it's an honor" for the Lebanese that President Michel Aoun came to his post alongside "the rifle of the resistance," a reference to the militant group, and "not on an Israeli tank."
Musawi's last reference was to late President-elect Bashir Gemayel who was assassinated in 1982 days after being elected during Israel's invasion of Lebanon.
Gemayel's son, Nadim, an MP, called Musawi's statements "unacceptable."
Two days later, the head of Hezbollah's 13-member bloc in parliament, Mohammed Raad, apologized during a meeting of the legislature saying that Musawi "crossed lines."
The politician who is familiar with Hezbollah's internal affairs spoke on condition of anonymity because he was not authorized to speak to the media.
The daily Al-Akhbar, which is close to Hezbollah, said Musawi will be suspended from taking part in parliamentarian and the group's internal meetings for one year. He will also not be permitted to speak to the media, it said. The paper added that Musawi's comments violated a Hezbollah policy to avoid internal arguments with other groups.
Full report at:
http://www.arabnews.com/node/1457016/middle-east
--------
Mideast
Houthi clashes with Yemeni tribes leave 45 dead in Hajjah
February 23, 2019
Clashes between the Houthi militias and Yemeni tribes intensified on Saturday in Hajjah, sources to Al Arabiya reported.
Tribal sources confirmed that fierce battles led to the killing of at least 45 Houthi fighters.
Meanwhile, coalition jets targeted a gathering of militias in a school, killing and wounding dozens and destroying a weapons store.
Clashes between the tribesmen and Houthis have been ongoing since January, sources say.
http://www.arabnews.com/node/1456866/middle-east
--------
Israel arrests senior Muslim official in Jerusalem
Feb 24, 2019
JERUSALEM — Israeli police have arrested the head of the Islamic authority that oversees Muslim holy sites in Jerusalem following recent protests.
Sheikh Abdelazeem Salhab, a cleric appointed by neighboring Jordan, was arrested early Sunday. Mahdi Abdelhadi, a senior member of the Islamic Waqf, confirmed the arrest.
On Friday, Palestinian protesters streamed into a part of the Al-Aqsa mosque compound that Israel had sealed off in 2003 because it was home to a heritage organization allegedly connected with a militant Islamic group. Israeli police accused the Waqf of attempting to change the status quo at the sensitive site by convening in the closed area last week.
Full report at:
https://www.washingtonpost.com/world/middle_east/israel-arrests-senior-muslim-official-in-jerusalem/2019/02/24/99959098-37f8-11e9-8375-e3dcf6b68558_story.html?utm_term=.2ae7929ccce2
--------
Turkey tells US not to leave power vacuum in Syria withdrawal
23 February 2019
Turkey's defense minister told Pentagon officials there must not be a vacuum of power during the withdrawal of US forces from Syria, state-owned Anadolu news agency reported on Saturday.
A senior US administration official said on Friday Washington would leave about 400 US troops split between two Syrian regions, a reversal by President Donald Trump that could pave the way for US allies to keep troops in Syria.
"We reminded our partners that there should be no vacuum of power in any way during the withdrawal," Defense Minister Hulusi Akar told Anadolu, describing his talks in the United States with acting US Defense Secretary Patrick Shanahan.
Trump had ordered the withdrawal of all 2,000 US troops Syria in December after saying they had defeated ISIS militants in Syria. The abrupt decision sparked an outcry from allies and US lawmakers.
Full report at:
https://english.alarabiya.net/en/News/middle-east/2019/02/23/Turkey-tells-US-not-to-leave-power-vacuum-in-Syria-withdrawal-report.html
--------
Erdogan warns US-planned Syria safe zone must be under Turkey's control
Feb 24, 2019
Turkish President Recep Tayyip Erdogan has warned the United States and allies operating along the Syria border that any safe zone planned for the area should be under Ankara's control.
Erdogan said in an interview aired late on Saturday that plans by the US and European military forces to set up a safe zone along Syria's border with Turkey should be coordinated with Ankara, reiterating that the Turkish military should have control over such initiatives.
"If there is to be a safe zone along our border then it must be under our control. Because that is my border," Erdogan told broadcaster CNN Turk.
The warnings came as Washington revised plans for a total pull-out of troops from Syria by saying that it will form part of the contingent of 800 to 1,500 troops meant to police northeastern Syria in the near future.
Around 400 US troops will remain in Syria to contribute to the safe zone and other plans, according to a Friday statement by a US administration official, which was seen as a reversal of promises by President Donald Trump to withdraw all 2,000 US troops from the Arab country once Washington's alleged fight against terrorism ends.
However, Turkey suspects the US and allies are helping the Kurdish YPG forces operating east of the Euphrates river to establish a permanent foothold in the region. Ankara views the armed Kurds in northeastern Syria as an extension of its outlawed Kurdish militants.
"It is important for us that the U.S. decision to withdraw from Syria does not lead to developments against the interests of our countries and Syria's political unity and territorial integrity," said Erdogan.
The Turkish military has launched several operations to push back the Kurds from west of the Euphrates while authorities have repeatedly warned that they would continue the battle into the other bank of the river where the US and European allies plan to set up the safe zone.
Erdogan said Turkey's border regions would be the first to be affected by the heavy gunfire from Syria if the safe zone is violated.
Full report at:
https://www.presstv.com/Detail/2019/02/24/589373/Turkey-Erdogan-Syria-safe-zone-US
--------
'Houthis are our only enemy' says Yemeni army chief
February 24, 2019
DUBAI: Yemen's army chief of staff said on Saturday that liberating the rest of the country from the Iran-backed Houthi militia would be the beginning of a new era in building a federal Yemen based on justice and equality.
General Abdullah Al-Nakhai said the greatest victory will be in celebrating the complete liberation of Yemen and raising the Republican flag at the foot of Mount Maran in the capital Sanaa, Yemen news agency SABA reported.
Al-Nakhai called for a united front in the fight against the Hothis.
"The only enemy we have are the Houthis, and we refuse to accept peace deals. Our aim is to achieve complete liberty," he added.
Full report at:
http://www.arabnews.com/node/1457216/middle-east
--------
Turkish President Erdogan lashes out at El-Sisi over Egypt executions
February 24, 2019
ISTANBUL: Turkish President Recep Tayyip Erdogan sharply criticized his Egyptian counterpart Abdel Fattah El-Sisi after the recent execution of nine people in Egypt, saying he refused to talk to "someone like him."
"They killed nine young people recently. This is not something we can accept," Erdogan said Saturday in an interview with Turkish TV channels CNN-Turk and Kanal D, referring to the execution Wednesday of nine men sentenced for the murder of the Egyptian prosecutor general in 2015.
"Of course, we are going to be told that it is a decision of the judiciary, but there, justice, elections, all that, are codswallop. There is an authoritarian system, even totalitarian," Erdogan added.
"Now, I am answering those who wonder why Tayyip Erdogan does not speak to El-Sisi, because there are mediators who come here sometimes, but I will never talk to someone like him," he said.
Relations between Turkey and Egypt have been virtually non-existent since the Egyptian military, then led by El-Sisi, in 2013 ousted Islamist president Mohamed Morsi, a close ally of Erdogan.
Morsi's Muslim Brotherhood is outlawed in Egypt but members of the group have sought refuge in Turkey.
Erdogan, who denounced Morsi's ouster, sometimes draws a parallel with the failed coup against himself in 2016.
The Turkish president also called for the release of Muslim Brotherhood prisoners in Egypt.
"First of all, he should release all those imprisoned with a general amnesty. As long as these people have not been released, we will not be able to talk with El-Sisi," he said.
Erdogan also attacked Western countries which, according to him, "roll out the red carpet" for El-Sisi and turn a blind eye to the latest executions in Egypt.
"Where are the Westerners? Have you heard their voices?" he said.
"On the other hand, when it comes to people imprisoned in our country (Turkey), they scream bloody murder."
Full report at:
http://www.arabnews.com/node/1457201/middle-east
--------
Arab coalition targets Al-Qaeda leaders in Yemen
February 23, 2019
DUBAI: The Arab coalition targeted Saturday Al-Qaeda positions in the southeastern province of Abyan in Yemen, Al Arabiya sources reported.
The coalition has been carrying out raids over the past week to combat terrorist groups, the report said.
An Al-Qaeda field commander was caught during a previous operation that took place on Jan. 7, while another operation in February found Iranian manufactured weapons, ammunition, drugs and counterfeit money.
Full report at:
http://www.arabnews.com/node/1456816/middle-east
--------
Africa
Troops, Boko Haram clash, NAF destroys ISWAP camp
February 24, 2019
The Nigerian Army on Saturday confirmed an attack on a military outpost by suspected Boko Haram terrorists in Geidam area of Yobe State during the presidential and National Assembly elections.
However, the army said there was no casualty, adding that the development did not affect the polls in the area.
In a statement, the acting Director, Army Public Relations, Col Sagir Musa, who insisted Boko Haram did not attack Maiduguri, said a large number of voters in Geidam "turned out to cast their votes without any hindrance".
Musa said, "There is no report of attack on Maiduguri or its neighbouring communities.
"The gunfire was not targeted at the public but was for security calculations."
He added, "Similarly, a futile attack on a security outpost in Geidam general area in Yobe State has been recorded. We don't have any casualty."
Meanwhile, the Nigerian Air Force says the Air Task Force of Operation Lafiya Dole has destroyed an Islamic State in West Africa Province terrorists' camp at Zanari, Borno State.
The NAF Director of Public Relations and Information, Air Commodore Ibikunle Daramola, stated that air strikes were carried out following intelligence reports that the terrorists were using the settlement as a staging area to launch attacks against the army.
Daramola said, "A NAF Intelligence Surveillance and Reconnaissance platform conducted a surveillance over the area and observed a considerable terrorist activities in the settlement.
"It therefore called for the scrambling of two Alpha Jets to attack the camp in successive strikes resulting in the destruction of several structures as well as the neutralisation of the ISWAP occupants."
https://punchng.com/troops-bharam-clash-naf-destroys-iswap-camp/https://punchng.com/troops-bharam-clash-naf-destroys-iswap-camp/
--------
Dozens arrested in protests against fifth term for Algerian president
23 February 2019
Security forces arrested 41 people during angry protests that rocked Algeria's capital against ailing President Abdelaziz Bouteflika seeking a fifth term, authorities said Saturday.
Police fired tear gas on Friday to block a protest march on the presidential palace, prompting demonstrators to respond with stone-throwing.
The Directorate General for National Security (DGSN) said Saturday it had detained 41 people over "public disorder, vandalism, damage to property, violence and assault".
Despite the arrests, protests around the country were largely tolerated by authorities, even in the capital, where demonstrations have been strictly banned since 2001.
The police did not give an estimate of the number of protesters, but a security official speaking on condition of anonymity told AFP some 20,000 people had demonstrated nationwide, around a quarter of them in Algiers.
The official said 38 of the arrests were in the capital, and that no security personnel had been wounded.
Some demonstrators in Algiers scaled the outside of a building and tore down a poster bearing the portrait of Bouteflika, the country's 81-year-old president.
French-language daily El Watan said crowds also gathered in the city of Ouargla where "thousands of demonstrators chanted 'the people want the fall of the regime'," the slogan of the Arab Spring revolts of 2011.
Activists had used social media to call for nationwide protests against Bouteflika after Friday's weekly Muslim prayers.
Analysts on Saturday played up the scope of the demonstrations in several cities as unprecedented as well as the absence of any serious incidents.
Full report at:
https://english.alarabiya.net/en/News/north-africa/2019/02/23/Dozens-arrested-in-protests-against-fifth-term-for-Algerian-president.html
--------
Sudan editor detained after comment on emergency
23 February 2019
Sudanese security agents have detained a prominent newspaper editor after he made televised comments on President Omar al-Bashir's decision to impose a state of emergency and dissolve the government, his brother said Saturday.
Osman Mirghani, editor-in-chief of independent daily Al-Tayar, was taken away by security agents from his office late on Friday, Ali Mirghani told AFP.
He said security agents detained his brother soon after his comments on Bashir's latest measures to quell weeks of protests against his three-decade-old rule.
"Soon after the president announced the emergency, my brother was speaking about it on an Arab channel," he said.
"After that he was taken away from his office. We don't know his whereabouts until now."
Agents from the powerful National Intelligence and Security Service (NISS) also confiscated the entire print run of Saturday's edition of Al-Tayar, he said.
Police and security officials were unavailable for comment.
Sky News Arabia screened an interview with Mirghani on Friday evening in which he was asked whether Bashir's new measures would extinguish public anger.
He responded that they would instead "spark a new wave" of protests and send a message that the public "can exert more pressure to achieve its goal of removing this regime".
Mirghani, a US-educated engineer turned journalist, has often been targeted by security agents, who have detained him several times, confiscated copies of his newspaper or barred its publication without giving any reason.
The NISS regularly seizes entire print runs of newspapers over articles it deems inappropriate, especially those criticizing the authorities or government's policies.
Sudanese authorities have launched a sweeping crackdown against protests that broke out in December, jailing protesters, opposition leaders, activists and journalists.
Media watchdog Reporters Without Borders (RSF) says at least 79 journalists have been arrested since the protests erupted on December 19.
Sudan is ranked at 174 out of 180 countries in RSF's 2018 World Press Freedom Index.
Late on Friday, Bashir declared a state of emergency across the country in an attempt to quell the demonstrations.
He also dissolved the cabinet and provincial governments of all 18 provinces.
Protests erupted in Sudan after a government decision to triple the price of bread. They swiftly escalated into anti-government demonstrations with protesters calling for Bashir to resign.
Officials say 31 people have died in protest-related violence. Human Rights Watch says at least 51 people have been killed.
Full report at:
https://english.alarabiya.net/en/News/north-africa/2019/02/23/Sudan-editor-detained-after-comment-on-emergency.html
--------
Nigerian soldier killed on presidential election day
Feb 23, 2019
One soldier was killed and 20 others wounded in a militant attack in northeastern Nigeria, hours before the presidential election on Saturday.
Local sources reported they heard gunfire and more than a dozen blasts throughout Maiduguri, the capital city of Borno state, at dawn, hours before voting booths opened.
"Boko Haram terrorists attempted to enter the city but were intercepted," a security source said, adding, "One soldier was killed and 20 were injured."
According to the security source, there were other explosions at Maimalari barracks but there was no casualty.
"They resorted to firing RPGs (rocket-propelled grenades) on the city," the source reported.
Full report at:
https://www.presstv.com/Detail/2019/02/23/589360/Nigeria-soldier-Maiduguri-Election
--------
Boko Haram 'stops Yobe governor from voting'
February 23, 2019
Boko Haram terrorists Saturday prevented the Yobe State Governor, Ibrahim Gaidam, from voting, Channels TV has reported.
The situation followed reports of attacks on two communities in the early hours of Saturday.
The first attack occurred in Gaidam town early in the day, which has already been brought under control and voting is now underway there.
The report said the security agencies would seek to reinforce and increase security around the governor for him to travel to cast his vote.
However, increased security around the governor will mean that vital security resources that are needed elsewhere in the state would have to be diverted and allocated to the governor.
Millions of Nigerians are today voting to elect a president that will lead West Africa's most populous country for another four years.
Okowa Campaign AD
The voters will also elect 468 members of the National Assembly: the Senate and the House of Representatives.
A total of 73 presidential candidates are participating in today's election.
Full report at:
https://www.premiumtimesng.com/news/more-news/315430-boko-haram-stops-yobe-governor-from-voting.html
--------
North America
US ambassador for religious freedom visits Pakistan
February 24, 2019
Islamabad: United States Ambassador at Large for International Religious Freedom Sam Brownback visited Islamabad to discuss how the United States and Pakistan can work together to advance religious freedom and promote interfaith dialogue and respect both in Pakistan and internationally.
Ambassador Brownback during his two-day visit from 22 and February 23 met with Foreign Minister Shah Mehmood Qureshi, Minister for Religious Affairs and Interfaith Harmony Pir Noor-ul-Haq Qadri, and Minister for Human Rights Dr. Shireen Mazari.
During these meetings, Ambassador Brownback emphasized the importance the United States places on religious freedom, the protection of religious minorities, and respect.
Ambassador Brownback discussed ways the United States could partner with Pakistan in promoting international religious freedom and inter-faith dialogue, seeking opportunities to protect persecuted Muslims, Christians, and people of other faiths in South and Central Asia and throughout the world.
Ambassador Brownback also met religious and civil society leaders, including a visit to the Eidgah Shrine in Rawalpindi where he met with Pir Muhammad Naqib-ur-Rehman, Custodian of Eidgah Sharif.
He highlighted the United States' respect for Islam and Pakistan's religious diversity and commitment to continue to engage with faith leaders in Pakistan and throughout the world.
https://www.thenews.com.pk/print/436112-us-ambassador-for-religious-freedom-visits-pakistan
--------
US war against Daesh was cover to undermine Syrian government: Analyst
Feb 23, 2019
The US military intervention in Syria to fight the Daesh terrorist group was a cover for removing the government of President Bashar al-Assad, an American analyst in Virginia says.
"The way that the United States got involved in Syria was simply by sending troops to Syria ostensibly under the guise of fighting the Daesh, or ISIS as they're called here," said Keith Preston, chief editor of AttacktheSystem.com.
"In reality the objective was to undermine the regime of President Assad," Preston told Press TV on Tuesday.
"The Americans were not trying to defeat the Daesh per say; they may have been interested in controlling the spread of the Daesh to certain regions; for example they didn't want the Daesh to spread to Israel or to states that were aligned with the United States," he added.
The US general in charge of special operations forces has cautioned against talk of "winning" against the Daesh terrorist group in Syria, contradicting President Donald Trump's claim that the group had been defeated.
General Raymond Thomas, who heads US Special Operations Command, made the comments earlier this month during a US Senate hearing after lawmakers asked him what winning in Syria would look like.
"I'd be hesitant to use the term winning, as opposed to the objective," Thomas told the Senate's Armed Services Committee.
Trump declared victory over Daesh in December, saying the US had "beaten them badly" and "won". He also announced he would withdraw the 2,000 or so American troops -- most of them special forces commandos -- from Syria.
Since Trump's announcement, US officials have rejected the idea of a clear victory over Daesh, stressing the group will remain indefinitely as an insurgency after they have lost control of the area they once claimed.
Trump's announcement resulted in the resignation of Secretary of Defense James Mattis, Washington's anti-Daesh coalition envoy Brett McGurk and Pentagon chief of staff Rear Admiral Kevin Sweeney, who disapproved of the president's decision.
The US deployed troops and equipment to Syria in 2014 as part of a Washington-led coalition purportedly fighting Daesh without authorization from the Damascus government.
The terror group is widely reported to be financed by Saudi Arabia and partially trained and protected by American forces in Syria to support the terror campaign against the Syrian government and ordinary citizens.
Full report at:
https://www.presstv.com/Detail/2019/02/23/589356/US-Syria-Daesh-Keith-Preston
--------
US troops in Syria to help create safe zone: Pentagon
23.02.2019
By Umar Farooq
WASHINGTON
A couple hundred American troops will remain in Syria after the U.S. pullout as part of a multinational force to establish a safe zone in the region, the Pentagon said Friday.
"U.S. forces numbering a couple hundred will remain in northeast Syria as part of a multinational force," Pentagon spokesman Sean Robertson said.
"Safe zone is the terminology," he said.
Robertson said the U.S. is looking at the "safe zone along the Turkish border".
"The multinational observing and monitoring force will be made up primarily of NATO allies, who along with U.S. forces will maintain stability and prevent an ISIS resurgence in Syria," Robertson added, using another term for Daesh.
A defense official who spoke to Anadolu Agency on condition of anonymity said Turkish and SDF forces would not be involved in the planned safe zone.
On Thursday, the White House said 200 troops will remain in Syria as part of a peacekeeping effort. However, a report published by The Washington Post said 400 troops will remain, with 200 in northeast Syria and another 200 at the al-Tanf garrison in southern Syria.
"The U.S. will maintain a presence at the al-Tanf garrison in southern Syria," said Robertson.
Full report at:
https://www.aa.com.tr/en/americas/us-troops-in-syria-to-help-create-safe-zone-pentagon/1400558
--------
Turkish defense minister meets with US counterpart
23.02.2019
By Umar Farooq
WASHINGTON
Turkish Defense Minister Hulusi Akar arrived in Washington on Friday together with Chief of General Staff Yasar Guler to discuss Syria and other issues with their U.S. counterparts.
Greeted by Acting U.S. Defense Secretary Patrick Shanahan, Akar was welcomed with a ceremony that included a military band and three cannons that fired off artillery rounds in honor of his arrival.
The two then entered the Pentagon, where they prepared for a meeting.
"We wanted to do something special, so we brought out the cannons with [Joint Chiefs of Staff] Chairman [Gen. Joseph] Dunford's permission," Shanahan said to Akar.
Shanahan highlighted the importance of the meeting, saying he wants to work with Ankara to find solutions to the problems in Syria and was looking forward to making progress.
"Our visit is important not only for bilateral relations, but also for security and stability in the region," said Akar, who thanked Shanahan for his invitation.
Akar also took the opportunity to discuss the terrorist organizations that Turkey is dealing with.
"I would like to underline the difference between the YPG, PYD, PKK type terrorist organizations," he said.
"We have never had any problem with Kurds or other ethnicities in Turkey or outside Turkey in Syria. But there will be fighting against terrorist organizations."
Akar and Shanahan discussed cooperation in defense fields, operations against Daesh in Syria, and Turkey's concerns over U.S. support for the YPG/PYD in Syria.
Akar underscored the need for cooperation between the two countries to maintain Syria's political and territorial integrity as well as Turkey's determination to fight against terrorist organizations, including the PKK, YPG, PYD, Daesh and FETO.
The two leaders highlighted the rooted strategical partnership between the two countries and NATO alliance especially in Afghanistan, Kosovo and Iraq. They said they would also discuss Turkey's S-400 missile defense system deal with Russia.
Ankara is planning to purchase 100 F-35 fighter jets from the U.S. pending congressional approval. Thirty fighter jets have already been approved for purchase.
Full report at:
https://www.aa.com.tr/en/americas/turkish-defense-minister-meets-with-us-counterpart/1400551
--------
Europe
France hails progress in fight against jihadists in Sahel
Feb 23, 2019
BAMAKO: The fight against jihadists in Africa's Sahel region is "achieving results", France's prime minister said in Mali on Saturday, two days after French forces killed a top extremist leader.
"The anti-terrorist struggle in the Sahel requires determination, endurance and humility. We are faced with a hard fight," Edouard Philippe told reporters.
The prime minister arrived on late Friday in the capital Bamako along with Defence minister Florence Parly, on a visit to show "support" for Mali, where some 4,500 French troops have been deployed since 2014 to retake the north of the country after it fell to jihadist fighters.
"We see that we are achieving results, we disrupt networks, I have no doubt that this presence has an impact", he said. The French military "will remain as long as is necessary".
But he declined to comment in detail on the death in Mali on Thursday of Djamel Okacha, an Algerian commander for Al-Qaeda in the Islamic Maghreb (AQIM).
Mali's government said Friday that French armed forces killed Okacha in an air and ground ambush on a column of vehicles he was travelling in north of Timbuktu.
His death ended a years-long hunt for a man accused of masterminding the kidnapping of Westerners in the Sahel region.
Okacha, a jihadist veteran known also as Yahya Abou El Hamame, was believed to be second in command of the Group to Support Islam and Muslims (GSIM), also known as Nusrat al-Islam.
The group was formed by the merger of Ansar Dine, the Macina Liberation Front, Al-Mourabitoun and El Hamame's Sahel branch of AQIM.
In addition to French troops in Mali, around 15,000 peacekeepers have been deployed in the country as part of the United Nations stabilisation mission known as MINUSMA.
This followed the signing of a peace accord in 2015 between the Bamako government and armed groups. But jihadist groups have continued operating in Mali and neighbouring countries.
Supported by France, Burkina Faso, Chad, Mali, Mauritania and Niger have formed the so-called G5 Sahel group to fight the jihadists.
During his two-day visit Philippe is to hold talks with his Malian counterpart Soumeylou Boubeye Maiga and President Ibrahim Boubakar Keita.
He is to sign development accords with Mali worth €85 million ($96 million), including 50 million in loans and 35 million in grants via the French development agency.
https://timesofindia.indiatimes.com/world/europe/france-hails-progress-in-fight-against-jihadists-in-sahel/articleshow/68125101.cms
--------
MI6 chief makes secret Israel visit to discuss Iran nuclear program: Report
Feb 23, 2019
The head of Britain's foreign spy agency MI6 has reportedly made a secret visit to Tel Aviv and exchanged views with Israeli intelligence officials on Iran's nuclear activities.
Israel's Channel 13 news reported on Friday that MI6 chief Alex Younger traveled to Israel on Monday and met with Mossad head Yossi Cohen and other Israeli intelligence chiefs.
The TV report claimed that Iran has recently renewed its production of centrifuges, "and is gearing up for the renewal of uranium enrichment" within the provisions of the 2015 nuclear deal, officially named the Joint Comprehensive Plan of Action (JCPOA).
Tehran, the report further claimed, is currently "preparing the infrastructure" for nuclear activity "in an accelerated fashion."
The report came hours after the UN nuclear agency confirmed that the Islamic Republic is continuing to comply with the JCPOA.
The International Atomic Energy Agency (IAEA) said in a confidential quarterly report that Iran remained within caps on the level to which it can enrich uranium and its stock of enriched uranium in accordance with the nuclear agreement.
Israeli Prime Minister Benjamin Netanyahu has on several occasions drawn international ridicule for his allegations about Iran's "secret" nuclear activities.
In September 2018, Netanyahu went to the UN to show pictures of an alleged Iranian nuclear weapons storage site, which turned out to be a carpet cleaning factory, with the IAEA ignoring the claim.
Last year, President Donald Trump pulled the US out of the JCPOA and unleashed the "toughest ever" sanctions against Iran.
Since then, Washington has been trying to coerce the Europeans into following its lead and withdrawing from the nuclear accord with Iran.
Full report at:
https://www.presstv.com/Detail/2019/02/23/589298/MI6-Mossad-Iran
--------
Syrian Armenians miss 'home' while living in Yerevan
Declan McVeigh
February 24, 2019
Sosy Mishoyan says the two times she escaped death in Syria were a "miracle".
The Aleppo teacher was taking her sons, Rupen and Sevak, to school when a bomb fell on the street. The second time, a gunshot whizzed past her ear, so close that she could hear the sound of the bullet.
It was only then, three years into Syria's civil war, that she and her family – packing only their clothes – made the 1,400-kilometre journey to Armenia. They joined the exodus of an estimated 22,000 Syrian Armenians who fled to their ancestral homeland as Syria's society unravelled.
Like many of the thousands of Syrian Armenians still in Yerevan, Mrs Mishoyan thought the move would be temporary. "We were [in Syria] and we are waiting, thinking: 'It will finish, it will finish, it will finish,'" she tells The National speaking from a library in downtown Yerevan. But four years later it still hasn't.
Mrs Mishoyan and her family are part of a community shaped by displacement. Many Armenians in Syria, neighbouring Lebanon and other Middle Eastern countries are the descendants of those expelled from modern-day Turkey by the crumbling Ottoman Empire.
This traumatic legacy shaped many Syrian Armenians' attitude to the country's civil war. The community – like other minorities – was afraid of hardline Islamists among the anti-Assad rebels' ranks and largely put its faith in Syria's government.
Mrs Mishoyan also had to adjust from being part of a community renowned for its business acumen to struggling to get by in post-Soviet Armenia. In the landlocked republic of about 3 million people, the World Bank says the average per capita income is just $4,000 (Dh14,700) a year.
Now making a new life in Armenia working at a linguistics institute and researching a PhD, Mrs Mishoyan says she has no plans to return to Aleppo, even as her sons forget their Arabic and pundits claim the war is winding down. Despite describing Syria with the Armenian word "hayrenik" or homeland, she says: "It is not easy to build and rebuild, build and rebuild. We have no ambition to go to another place".
Despite the dangers, her parents – father Hrant and mother Lena, both in their 70s – returned to Aleppo late last year. Like many of the older Syrian Armenians who fled, they struggled to adjust and build new lives, even in the relative safety of Armenia. Their memories of a time when Arabic-speaking Christian Armenians lived as part of the community in Syria proved too strong.
These are memories are also shared by younger Syrian Armenians. In a smoky Syrian Armenian-owned cafe in downtown Yerevan, 25-year-old Meghurdij Dono recalls growing up in Aleppo.
"I loved it so much. You never felt if someone was with another nation or another religion ... Everyone helped each other and supported each other," he says. But, like Mrs Mishoyan, the economics graduate eventually fled as the fighting got worse. Again, he thought it would be a short break until the violence calmed down.
His sister, who was living in Cyprus, saw a Facebook video of gunfire in Mr Dono's neighbourhood and bought him a ticket to Armenia. They all thought it would be for two or three months but six years later, Mr Dono is still in Yerevan.
Unlike other Syrians who fled to Europe, many in the Syrian Armenian community either already had Armenian citizenship or were able to take residency once in the country due to their ancestry. But the feeling that the move would be temporary meant many of the arrivals didn't plan for remaining long term, exhausting their savings and struggling to adapt to their new reality.
A lack of housing for the new arrivals was a serious issue, and many neglected to transfer their savings or property from Syria at first. Jobs which had sustained them in Syria – such as producing gold and silver jewellery – were not suited for Armenia's ailing economy.
"Yes, they weren't prepared," Mr Dono says. "Seventy per cent who came to Armenia, they weren't prepared."
According to Sophie Nersisyan, a project manager with the Mission Armenia NGO in Yerevan, although Syrian Armenians had some advantages over other groups displaced by the war – such as the right to stay in Armenia, knowing the local language and having a network of community ties – many struggled to find new homes and now face the same low wages, high unemployment and a lack of housing endured by local Armenians.
In some cases, even supposed advantages – the right to take Armenian citizenship – came with a caveat. Just as many displaced Syrian men of fighting age do not want to return for fear that they will be drafted into the army, Armenian citizens have to register with the military at a time when the country is still locked into a long-simmering and sometimes bloody stand-off with Azerbaijan over the Nagorno Karabakh region.
Conscription "is the only thing in Armenia that works perfectly", says Anahit Hayrapetyan, a representative for the United Nations refugee agency in Armenia. "They will never opt for the Armenian passport because they will immediately be drafted to the army and that vulnerable age is from 18."
Armenia is safe, but the country – the third-largest recipient of Syrian refugees per capita in Europe – has gone through political turmoil. A street revolution led by former journalist Nikol Pashinyan swept the government of former ruler Serzh Sargsyan from power last year. Armenians, fed up with years of autocracy and corruption in the Caucasus's poorest country, are optimistic that Mr Pashinyan – now the prime minister – offers a fresh start.
Some Syrian Armenians are anxious about the changes that are coming. Other arrivals, like Mrs Mishoyan, enthusiastically took part in the street protests to remove Mr Sargsyan.
The future is one thing, but the past is another. Just as the Ottoman legacy crops up again and again in conversation with Syrian Armenians, many local Armenians came to Yerevan after being driven from their homes in bitter fighting with neighbouring Azerbaijan after the Soviet Union fell apart. This collective memory of displacement and violence runs deep.
"I guess every Armenian has got that in their DNA," Mr Dono says.
At a time when Christian communities in parts of the Middle East face violence or intimidation, the dispersal of Syria's Armenians is another blow to the region's diversity.
Armenians have lived in the UAE for decades, their numbers swelling with those fleeing Lebanon's civil war and the Iranian revolution. More than half of the Armenian community here has roots in Syria.
One of them is Sharjah resident Hrach Kalsahakian, whose father was from a historic Armenian community in Latakia. He says many Syrian Armenians still put their faith in the Syrian government and are optimistic about going back some day. But he is also clear about how the conflict has taken its toll on his community.
"A lot of industrial areas of Aleppo were destroyed and looted. So everybody lost a lot of things," he says. "The Armenians had, let us say, 40 churches; some of them were destroyed completely, even the famous Armenian Genocide Museum and centre in the city of Deir Ezzor."
Some Syrian Armenians in the UAE took in family fleeing the conflict, but the pain of displacement makes life a struggle, particularly for older people. "When you are old, this kind of thing makes you become depressed and very unhappy," Mr Kalsahakian says. "So some of them died, even here, out of depression, probably, out of being uprooted."
But diaspora links remain strong – Armenian President Armen Sarkissian visited the community in Abu Dhabi last month – and the Armenian presence in Syria, although under threat, persists.
Full report at:
https://www.thenational.ae/world/mena/syrian-armenians-miss-home-while-living-in-yerevan-1.829387
--------
Egypt hosts milestone summit for Arab-European ties
Hamza Hendawi
February 23, 2019
Arab and European leaders began to gather on Saturday in Egypt's Red Sea resort of Sharm El Sheikh for an unprecedented European-Arab summit, a two-day, 50-nation meeting that could potentially prove long in symbolism but short on concrete actions.
The two regions – represented by the European Union and the Arab League – are bound by close ties dating back to ancient times but their Sunday-Monday meeting comes at a time when both are plagued by internal differences over a range of key issues.
Saudi Arabia's King Salman was among the leaders who arrived on Saturday. Yemen's President Abdrabu Mansur Hadi is also expected. On the EU side, Germany's Angela Merkel, Britain's Theresa May and Italian Prime Minister Giuseppe Conte have confirmed their attendance at the talks.
The meeting's agenda covers a wide range of topics, from the Palestinian-Israeli conflict and the war in Yemen to illegal migration, counterterrorism, investment and energy. The diversity and sheer number of topics underline the significance of the gathering as a mostly symbolic, albeit important, event.
"The purpose of the summit is not to issue resolutions, but rather conducting a transparent and candid dialogue on mutual challenges and the possible fields in which the two sides can cooperate," Amr Ramadan, Egypt's assistant foreign minister for European affairs, said in comments published Saturday.
The summit is the fruition of a series of ministerial-level meetings dating back to 2008. Foreign ministers from the two blocs have met five times since, with the last meeting earlier this month held in Brussels to prepare for the summit.
A draft of the meeting's final communique leaked to regional media outlets lays bare its symbolic character.
Carefully phrased in diplomatic language apparently designed to head off objections by participants, the draft outlines in broad terms the principal positions of the two blocs on thorny issues such as Syria and Yemen, both torn by civil war, the Palestinian-Israeli conflict and the proliferation of weapons of mass destruction. The draft communique includes a proposal that the two blocs hold a summit every three years, with the next one in Brussels in 2022.
"The meeting represents an awakening in the European approach to the Arab region, but it lacks a clear strategy," said Mohammed Anis Salem, a senior member of the Egyptian Council on Foreign Relations, an independent group, and a retired career UN diplomat. He pointed out the weakness of the Cairo-based Arab League, the region's primary grouping which has long been reduced to a little more than a talking shop, and the differences within the EU over pressing domestic issues such as illegal migration.
"Migration is a top domestic issue for EU member states, but also the source of friction over what strategy is best to deal with it," said Mr Salem, citing Hungary's opposition to an EU-wide quota system for absorbing migrants. "And you also have France and Italy having a public diplomatic spat about what to do about Libya", with the energy-rich North African nation ruled by two competing administrations backed by rival militias and a haven for militants.
The 22-member Arab League is not faring much better. An average of a half dozen Arab heads of state normally stay away from the group's annual summit. The organisation is also weakened by rivalries or policy differences between its member states.
In contrast, the summit presents a significant diplomatic triumph for Egyptian President Abdel Fatah El Sisi. The general-turned-president has cultivated deep ties with Europe since taking office in 2014 through his seemingly tireless travels there and a series of mega trade deals, whether to buy advanced weapon systems, mostly from France and Germany, or give out energy contracts to the Italians and the Germans.
But what has endeared Mr El Sisi the most to the EU is his successful drive to staunch the stream of illegal migrants leaving Egypt's Mediterranean shores for southern Europe and as his government's costly efforts to fight Islamic militants at home and in neighbouring Libya, which the president says has become a magnet for extremists leaving Iraq and Syria.
Full report at:
https://www.thenational.ae/world/mena/egypt-hosts-milestone-summit-for-arab-european-ties-1.829253
--------
UK's 'Jihadi Jack' says he misses his mum, pasties and TV
February 23, 2019
As the UK grapples over what to do with returning foreign fighters who joined ISIS, a second national has come forward saying he wants to return home as he misses his mother, English TV and pastry based snacks.
Dubbed by British media as "Jihadi Jack," the 23-year old Jack Letts was interviewed by the UK's ITV news from Syria where he has been held for the last two years.
"I miss people mostly, I miss my mum. Five years I haven't seen my mum, two years I haven't spoken to my mum. I miss pasties. And Doctor Who," he said of the long-running British sci-fi series.
He described living on "the Oxford Street of Raqqa" during his time in Syria and said that while he had initially been pleased when he heard Paris terror attacks in 2015 as he saw it as retaliation for coalition strikes on ISIS territory he added that he had come to realise those killed "had nothing to do with it."
Full report at:
https://www.thenational.ae/world/mena/uk-s-jihadi-jack-says-he-misses-his-mum-pasties-and-tv-1.829191
--------
URL: https://www.newageislam.com/islamic-world-news/a-major-diplomatic-victory-india/d/117836
New Age Islam, Islam Online, Islamic Website, African Muslim News, Arab World News, South Asia News, Indian Muslim News, World Muslim News, Women in Islam, Islamic Feminism, Arab Women, Women In Arab, Islamophobia in America, Muslim Women in West, Islam Women and Feminism