New Age Islam News Bureau
19 October 2020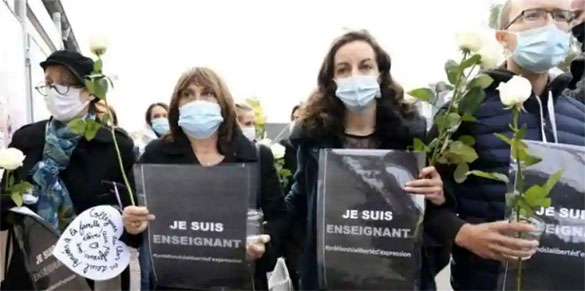 A Known Islamist Militant Had Urged the Killing of the French Teacher: French Minister, Gerald Darmanin
-----
• America Would Have Saved Trillions Had It Handled the Pandemic As Well As Pakistan: US Economist
• 'I Need Him Home': Families Hit By US Muslim Ban Speak Out Ahead Of Vote
• VP cum Chairman of Indonesian Ulema Council: Fatwas Can Help Muslims Face Pandemic
• UAE Minister of Tolerance Accused of Sexual Harassment: Report
• Al-Wefaq Asks Int'l Society to Force Al-Khalifa to Hold Referendum on Ties with Israel
• Muslim Leader, Chief of Karnataka Minority Development Corporation Opens, Dussehra at Lingayat Mutt
• Pakistan Fails To Fulfil 6 Key Mandates Of FATF; No Action Against Masood Azhar, Hafiz Saeed
• Won't Allow Any Foreign Group to Interfere in Afghanistan: Taliban
Europe
• A Known Islamist Militant Had Urged the Killing of the French Teacher: French Minister, Gerald Darmanin
• Paris Attack: Chechen Who Beheaded Teacher Samuel Paty Tweeted Against Saudi Arabia
• Muslims in France Condemn Teacher's Killing Near Paris
• Turkish Cypriots elect Ankara-backed Ersin Tatar as new president
--------
North America
• America Would Have Saved Trillions Had It Handled the Pandemic As Well As Pakistan: US Economist
• 'I Need Him Home': Families Hit By US Muslim Ban Speak Out Ahead Of Vote
• Trump suggests Osama bin Laden's death was faked in Pakistan in 2011
• US seeking to eliminate Iraqi Hashd al-Sha'abi by force: Report
• Trump could become an American hero by revealing 9/11 truth
• White House official met with Syria govt. to 'secure Americans' release': Report
--------
Southeast Asia
• VP cum Chairman of Indonesian Ulema Council: Fatwas Can Help Muslims Face Pandemic
• Zahid, Muhyiddin have met over 'new conditions' for support, says Annuar
• Nazri says it again: no Anwar, no Mahathir, no DAP
--------
Arab world
• UAE Minister of Tolerance Accused of Sexual Harassment: Report
• Bahrain, Israel sign 7 MoUs in various fields including trade and security
• Human rights group calls on Saudi Arabia to immediately release prominent Muslim scholar
• 'Forever from Mosul': Iraq Jewish diaspora reflects on roots with scholars, UN rep
• Islamic State tells supporters to destroy oil pipelines in Saudi Arabia
• Documents reveal UAE president's secretive £5bn real estate empire in London
• Sectarian violence can't return to Iraq: PM al-Kadhimi on Salahuddin massacre
--------
Mideast
• Al-Wefaq Asks Int'l Society to Force Al-Khalifa to Hold Referendum on Ties with Israel
• Palestinian Prisoner's Organs Failing As His Hunger Strike Enters 84th Consecutive Day
• Speaker: Removal of Arms Embargos against Iran Failure for US Administration
• After UN embargo expired, Iran says it will not go on an arms 'buying spree'
• Hamas marks 9th anniversary of large prisoner swap deal
• Erekat in critical condition at Israeli hospital amid calls for concessions
--------
India
• Muslim Leader, Chief of Karnataka Minority Development Corporation Opens, Dussehra at Lingayat Mutt
• All India Muslim Personal Law Board to Seek Public Consensus about Uniform Civil Code
• After Kerala Smuggling Racket, NIA Probes International Terror Links In 2 More Gold Seizure Cases
--------
Pakistan
• Pakistan Fails To Fulfil 6 Key Mandates Of FATF; No Action Against Masood Azhar, Hafiz Saeed
• Imran Khan Incapable and Clueless, Has Betrayed People of Pakistan, Say PDM Leaders
• Capt Safdar arrested from Karachi hotel for 'violating sanctity of Quaid's mausoleum'
• Ties with Saudi Arabia long lasting, friendly: Qureshi
• JI announces countrywide protest from Nov 1
--------
South Asia
• Won't Allow Any Foreign Group to Interfere in Afghanistan: Taliban
• Inflammatory Rhetoric Not Advances Peace: Khalilzad
• Afghanistan bloodshed: Multiple casualties as powerful blast hits police HQ
• PD8 Of Faizabad City Falls Under Taliban Influence
• 14 Taliban fighters killed, wounded in Ghor Province
• Officials Nab Key Taliban Member in Kabul
• Abdullah Tackles Bilateral Relations, Afghan Migrants Status with Iranian Officials
--------
Africa
• Sudan's PM Hamdok Offers Support To ICC over Darfur War Crimes Cases
• Pope Francis expresses support for detained fishermen in Libya
• Morocco rejects reports about extradition of Israeli criminals as 'propaganda'
• Nigerian army threatens action as protests continue against police brutality
• Sarkozy charged with 'criminal conspiracy' over Libya bribes
Compiled by New Age Islam News Bureau
URL: https://www.newageislam.com/islamic-world-news/a-known-islamist-militant-had/d/123195
--------
A Known Islamist Militant Had Urged the Killing of The French Teacher: French Minister, Gerald Darmanin
Oct 19, 2020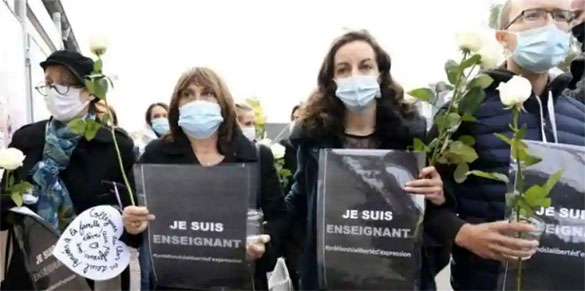 A Known Islamist Militant Had Urged the Killing of the French Teacher: French Minister, Gerald Darmanin
-----
PARIS: The father of a schoolgirl and a known Islamist militant had urged the killing of a French teacher who was beheaded for showing pupils cartoons of the Prophet Mohammed, France's interior minister said Monday.
"They apparently launched a fatwa against the teacher," Minister Gerald Darmanin told Europe 1 radio of the two men, who are among 11 people being held over the attack by a young Chechen man.
Samuel Paty was murdered on his way home from the school where he taught in a suburb northwest of Paris on Friday afternoon.
A photo of the teacher and a message confessing to his murder was found on the mobile phone of his killer, 18-year-old Chechen Abdullakh Anzorov, who was shot dead by police.
Witnesses said the suspect was spotted at the school on Friday asking pupils where he could find Paty.
French police raid homes of 'dozens' of Islamist militants
French police on Monday raided the homes of "dozens" of Islamist militants three days after the beheading of a teacher who showed his pupils cartoons of the Prophet Mohammed, the interior minister said.
Gerald Darmanin said over 80 investigations had been launched for online hate speech following the killing of the teacher, who had been the target of vitriolic attacks on the internet.
France rallies after beheading of teacher
Tens of thousands of people rallied in Paris and cities across France on Sunday in solidarity with a teacher beheaded for showing pupils cartoons of the Prophet Mohammed.
Demonstrators on the Place de la Republique held aloft posters declaring: "No to totalitarianism of thought" and "I am a teacher" in memory of murdered colleague Samuel Paty.
"You do not scare us. We are not afraid. You will not divide us. We are France!" tweeted Prime Minister Jean Castex, who joined the Paris demonstration.
Castex was accompanied by Education Minister Jean-Michel Blanquer, Paris mayor Anne Hidalgo and junior interior minister Marlene Schiappa who said she was there "in support of teachers, of secularism, of freedom of expression". Politicians from the other major parties also attended.
The Charlie Hebdo attack in 2015 unleashed a wave of Islamist violence and forced France into a national discussion about Islam's place in a secular society.
After the massacre at the magazine, some 1.5 million people gathered on the same Place de la Republique in support of freedom of expression.
Local authorities said around 12,000 people rallied in Lyon in eastern France.
https://timesofindia.indiatimes.com/world/europe/fatwa-launched-against-beheaded-teacher-french-minister/articleshow/78744538.cms
--------
America Would Have Saved Trillions Had It Handled The Pandemic As Well As Pakistan: US Economist
19 Oct 2020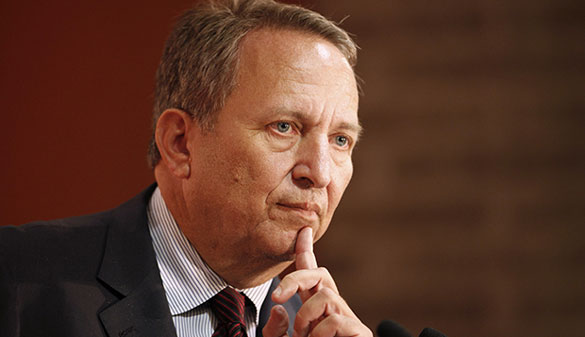 Former US treasury secretary and renowned economist Lawrence 'Larry' Summers is of the opinion that had America handled the coronavirus pandemic as well as Pakistan, it could have saved in trillions of dollars.
-----
Former US treasury secretary and renowned economist Lawrence 'Larry' Summers is of the opinion that had America handled the coronavirus pandemic as well as Pakistan, it could have saved in trillions of dollars.
He made these comments while talking to CNN's Fareed Zakaria on Sunday. "America's failure on Covid-19 is almost unimaginable," he said. "Heck, if the US had handled the pandemic as well as Pakistan, we would have saved in neighbourhood of $10 trillion."
"The costs of an expanded testing system are trivial compared to the costs of tens of thousands of early deaths. Expanding testing should be a matter of utmost urgency," tweeted Summers.
US President Donald Trump, despite contracting the virus himself, has continued to cast doubt on the seriousness of the pandemic even as the US death toll topped 200,000. In what has become an overtly political gesture, Trump almost never wears a mask in public.
According to the Associated Press, quoting a new poll, more Americans blame the US government instead of foreign nations for the coronavirus crisis in the United States, a rebuke to the Trump administration's contention that China or other countries are most at fault.
As he faces a rough reelection contest in November, Trump has steadily ramped up criticism of China for the virus and announced the US would halt funding for and withdraw from the international health agency over alleged Chinese interference in its work. Critics, including public health experts, have said China bears some responsibility but have also harshly criticised Trump's response.
Summers on Sunday piled on criticism of the US government's response, saying: "Interest rates are essentially zero, telling us that the funds are available and won't crowd out anything important. Instead it will push economy forward. All the dangers are on spending too little, not too much."
"We should be making investments in renewing infrastructure, supporting state and local govt, and helping the unemployed and lower income families. It cannot be that the highest priority in the US today is lending money to credit worthy corporations," Summers tweeted.
Last month, World Health Organisation (WHO) chief Tedros Adhanom Ghebreyesus had praised Pakistan's response to the coronavirus, saying the country managed to fight the pandemic while allowing its economy to pick up as the country stabilises.
In an op-ed in the British online newspaper The Independent, Tedros noted that Pakistan had deployed the infrastructure built over many years for polio to combat Covid-19.
"Community health workers who have been trained to go door-to-door vaccinating children against polio have been redeployed and utilised for surveillance, contact tracing and care," he wrote.
Pakistan's response reinforces "the lesson that the choice is not between controlling the virus or saving the economy; the two go hand-in-hand", the WHO chief has added.
https://www.dawn.com/news/1585748/america-would-have-saved-trillions-had-it-handled-the-pandemic-as-well-as-pakistan-us-economist
--------
'I Need Him Home': Families Hit By US Muslim Ban Speak Out Ahead Of Vote
October 19, 2020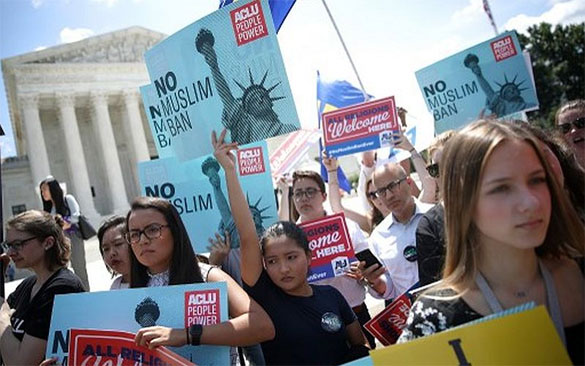 Protesters holding signs that read 'No Muslim ban' gather outside the US Supreme Court in Washington in 2018. (AFP pic)
-----
WASHINGTON: Pamela and Afshin Raghebi will celebrate their tenth wedding anniversary this December – but whether it's a joyful occasion or one marred by the pain of their ongoing forced separation depends on the outcome of the Nov 3 election.
"I need him home," Pamela tearfully told AFP, two years after her husband left the US to complete a routine legal process to finalise his permanent residency, but was prevented from returning because of the "Muslim ban".
In June 2018, the Supreme Court upheld Donald Trump's third travel ban, which focuses its most restrictive measures on citizens of five Muslim-majority countries – Iran, Libya, Somalia, Syria, and Yemen – as well as North Korea and Venezuela.
An analyst at the Cato Institute estimated that as of October 2019, more than 15,000 spouses and adopted minor children of US citizens were impacted, a figure that could be far higher now.
But the numbers don't tell the story of the families torn apart and lives uprooted because of a president who once declared "Islam hates us".
Forced apart
The Raghebis met in the summer of 2010, when Pamela was working as a receptionist at a Seattle retirement home and Afshin, a glazier, was assigned there on a project.
"Right away, I was impressed with how gentle he was with our residents," said Pamela.
One day she approached him for a chat, they went on their first date, and were married by the end of that year.
The couple started their own window and glass business, building together a happy life.
Afshin, 51, was born in Iran and had been forced to become a child soldier in the war against Iraq. He later took up a job as a chauffeur, and was assaulted by secret police for refusing to spy on his boss.
He fled to Sweden in his twenties to stay with his sister, and, like her, became a Christian.
But with little by the way of formal training, he couldn't remain there and eventually came to the US in 2006.
Afshin intended to apply for asylum based on his fear of religious persecution if he went back to Iran, but worried about being deported and didn't follow up.
The couple applied for Afshin to become a permanent resident in 2016 after immigration services were satisfied they had a bona fide relationship.
But because of Afshin's undocumented entry, they had to procure an additional waiver, another arduous process which they nevertheless achieved.
To complete the process, Afshin had to exit and re-enter the US, but has been stranded in Turkey since 2018 because of the travel ban.
"I felt like my country had divorced me from my husband," said Pamela – and the trauma has been compounded by mounting financial hardship.
Go vote!
Some stories have had a happier ending following years of struggle, like that of Ramez Alghazzouli, 31, and his wife, 28-year-old Asmaa Khadem Al Arbaiin.
They were acquaintances at college in Damascus but the Syrian war scattered their families to different parts of the world.
Ramez settled in Arizona where he became a business analyst for the government.
He reconnected with Asmaa, whose family moved to Turkey in 2014, and they developed a romantic relationship before getting married by proxy in 2015.
He then petitioned for her to join him – but when her visa appointment came up in 2018, the officer told her she couldn't be granted a visa because of the ban.
Ramez, who has deep faith in America's institutions, began contacting his lawmakers, immigration officials and even the FBI and CIA to help get a waiver.
When none of that seemed to work, he turned to the media.
Finally in October 2019, an email landed informing them Asmaa's visa had been cleared. "You would think it's a miracle after fighting it that hard and that long," said Ramez.
Last month, they had their first child, Radwan.
Former Vice-President Joe Biden has promised to undo the ban on day one if he wins, but even if that happens, it will be too late for many, Cato Institute immigration analyst David Bier said.
"We're talking about relationships broken up, marriages ended, we're talking about people who were sponsored by Americans to come to the US and those sponsors are no longer around to sponsor them."
That's why campaign groups like the No Muslim Ban Ever coalition want the "NO BAN Act", which passed the House this summer and would make discrimatory bans illegal, to be passed by Congress.
Pamela, who has Trump supporters in her own family, said people should remember America is a nation of immigrants and gets its strength from its diversity.
"Go vote, vote, vote! We have to have a new government," she said.
https://www.freemalaysiatoday.com/category/world/2020/10/19/i-need-him-home-families-hit-by-muslim-ban-speak-out-ahead-of-vote/
--------
VP cum Chairman of Indonesian Ulema Council: Fatwas Can Help Muslims Face Pandemic
October 19 2020
Vice President Ma'ruf Amin, who is also the Indonesian Ulema Council (MUI) chairman, has said Muslims in the country can follow the council's fatwas that provide guidance in facing the pandemic. The government has worked closely with the MUI in issuing policies in regard to tackling COVID-19, including about vaccines, Ma'ruf said in a statement on Friday. The MUI's guidance includes advice on Friday, Idul Fitri and Idul Adha prayers as well as alms, which can be used to finance COVID-19 handling, and daily prayers for medical workers in hazmat suits. "It is not easy to perform daily prayers without unzipping the suits. The MUI has released guidance on how to perform certain moves [in the hazmat suits] during prayers in the right way," said Ma'ruf. Another MUI fatwa is on how to carry out Islamic mortuary and burial procedures while still following COVID-19 protocols. "As for vaccines, I have requested the involvement [of the MUI], from planning to procuring, to make sure they are halal, audit the vaccine's factory and visit vaccine facilities in China. "[The MUI is also needed] as we vaccinate the public," said the vice president. Ma'ruf said he had made sure the vaccines would have the MUI's halal certification before being given to the public. "However, if the vaccines are not halal but there is no solution other than the said vaccines then, in an emergency situation, [Muslims] can receive the vaccines with the MUI's approval," he added. He further said vaccination was in line with Islamic teaching, adding that in a normal situation, the five priorities for Muslims were protecting religious values, lives, wealth, offspring and minds. "However, in an abnormal situation such as a pandemic, Islam teaches us to prioritize protecting lives. As protecting lives has no alternative, therefore we have to make it a priority [hence the vaccines]," said Ma'ruf. The vice president said he encouraged the public to continue acting correctly and never give up complying with COVID-19 health protocols, while urging government officers to continue educating the public about the virus, especially in areas with a high transmission rate. National COVID-19 task force chief Doni Monardo said the public needed to keep their faith in facing the pandemic, apart from practicing the "3M" protocols, which include washing hands, wearing a mask and maintaining physical distance. "Please remain calm and be patient in facing the pandemic. Patience allows us to control ourselves," Doni said during a virtual campaign on COVID-19 handling in Jakarta on Friday. Doni reminded the public about the danger of the pandemic as the virus had spread to at least 350,000 people nationwide with at least 12,000 fatalities. "Those are still huge figures, although the number of recovered cases has reached 275,000 so far," he added. As of Sunday, Indonesia had recorded a total of 357,762 confirmed COVID-19 cases with 281,592 recovered cases and 12,431 deaths. Jakarta contributed the most confirmed cases with 92,382, followed by East Java with 48,452 cases and West Java with 29,543 cases. (nkn)
https://www.thejakartapost.com/paper/2020/10/18/mui-fatwas-can-help-muslims-face-pandemic-vp.html
--------
UAE minister of tolerance accused of sexual harassment: Report
18 October 2020
A British woman says she has been the victim of sexual assault by the tolerance minister of the United Arab Emirates (UAE) while working with him on the launch of the Hay Festival Abu Dhabi.
Caitlin McNamara, 32, shown below, says 69-year-old Sheikh Nahyan bin Mubarak Al Nahyan attacked her on the Valentine's Day this year at a remote private island villa, according to The Sunday Times.
McNamara said she thought she had been summoned to discuss preparations for the inaugural of the prestigious literary festival.
Writers from all over the world were flying into Abu Dhabi for the festival, which was starting in just 11 days, including the Booker Prize-winning Bernardine Evaristo, the Nobel laureates Wole Soyinka and Jung Chang, and the author of Chinese blockbuster Wild Swans.
At the time of the alleged assault, McNamara had spent almost six months working at the tolerance ministry, having been hired by the festival to organize its first collaboration with the UAE.
While being driven to meet the senior Emirati royal, McNamara informed the head of the festival, Peter Florence, saying she felt as though she had been "called to the headmaster's office for disrupting class."
She also joked to Florence that he should "send help" if she does not return, but also turned on her Whatsapp tracker to enable others to see her location.
McNamara's fears grew when her driver began heading away from the royal palace and towards the outskirts of Abu Dhabi. The driver purportedly did not tell McNamara where they were heading.
At his house, the British woman says Sheikh Nahyan served wine, which surprised her because it is prohibited in the Muslim country, and gifted her a £3,500 ($4,520) watch with gold and diamonds.
As the pair talked, the minister was reportedly irked by McNamara's insistence on keeping the subject professional.
"It was creepy," McNamara said, adding, "He was on the sofa next to me and began touching my arm and feet and I was pulling away, then he got forceful... Suddenly, it clicked why I was there. I felt so naïve."
After attempting to leave politely, the woman added the sheikh then insisted on taking her on a tour of his residence.
Eventually, McNamara told The Sunday Times that she was able to get out in a car and away from the island.
In text exchanges with Florence after the incident, she told him that she needed to "get out of" the UAE.
Days after the assault, the sheikh allegedly continued to attempt contacting her via calls and text messages.
McNamara finally returned to the United Kingdom on March 5.
"What he had done affected everything," McNamara said, telling The Sunday Times that she has since split up with her long-term partner, lost her job and feels she could never return to the UAE.
British police have interviewed McNamara, who has waived her right to anonymity. Police also installed panic alarms in her residence due to serious concerns for her safety.
The festival chair Caroline Michel said her colleagues are committed to supporting McNamara in seeking legal action and said the festival will not return to Abu Dhabi while the sheikh remains in his post.
"What happened to our friend and colleague Caitlin McNamara in Abu Dhabi last February was an appalling violation and a hideous abuse of trust and position," Michel said in a statement.
"Sheikh Nahyan bin Mubarak Al Nahyan made a mockery of his ministerial responsibilities and tragically undermined his government's attempt to work with Hay Festival to promote free speech and female empowerment."
Sheikh Nahyan, who reportedly likes to be known as the "Sheikh of Hearts," has issued a statement through his lawyers saying he is "surprised and saddened" by McNamara's accusations, according to The Sunday Times.
https://www.presstv.com/Detail/2020/10/18/636666/UAE-minister-sexual-assault
--------
Al-Wefaq Asks Int'l Society to Force Al-Khalifa to Hold Referendum on Ties with Israel
Oct 18, 2020
In a statement on Saturday, al-Wefaq, Bahrain's largest opposition group, condemned the government's decisions which contradict the country's constitution, the Bahraini public opinion's views and national values, and stressed that the Bahraini nation should be allowed to state its own view.
"If the tools of suppression did not exist, the world would witness that 95% of the Bahraini people would voice their opposition to agreement and normalization of ties with the Zionists," it added.
Meantime, polls and reports show an overwhelming majority of Arab nations are critical of normalization with Israel.
A recent poll conducted by the Arab Center for Research and Policy Studies in Doha showed that an overall 88% of the Arab world population in 13 key nations strongly reject recognition of Israel, revealing that the number stands at as high as 99% in some states.
The poll indicated that Algeria with 99%, Lebanon with 94%, Tunisia and Jordan with 93% rank as the first four nations standing strongly against normalization of ties with the Zionist regime.
The result showed that the nations viewed Israel as the primary threat their country was facing.
When asked whether they would "support or oppose diplomatic recognition of Israel by your country" only respondents in Saudi Arabia and Sudan came in at less than 80 percent for "oppose".
The survey also shows a strong opposition to Israel among the Perian Gulf Arab staes where 90% of people in both Qatar and Kuwait are against a recognition of Israel. In Saudi Arabia 65% have voiced opposition to Israel, while 29% more have reserved an answer.
In Sudan, an Arab African nation that is under much pressure by the US to recognize Israel, 79% have rejected any recognition of Israel, while just 13% of respondents have agreed to normalization.
Even in the two countries that already recognize Israel – Jordan and Egypt – opposition was very high, at 93 percent and 85 percent, respectively.
The survey results shows that respondents opposing a recognition of Israel are driven by different reasons, including the racist policies of the Zionist regime and continued occupation of the Palestinian lands.
The 2019-2020 Arab Opinion Index was based on face-to-face interviews conducted with 28,000 individual respondents across 13 Arab countries, including Jordan, Palestine, Lebanon, Egypt and Mauritania, between November 2019 and September 2020.
Thousands of people in the Arab states have so far staged rallies, denouncing the recent agreement between the UEA and Bahrain and Israel to normalize ties.
https://en.farsnews.ir/newstext.aspx?nn=13990727000783
--------
Muslim Leader, Chief of Karnataka Minority Development Corporation Opens, Dussehra at Lingayat Mutt
Oct 19, 2020
BELAGAVI: More than 300-year-old Lingayat mutt in Belagavi district's Hukkeri taluk celebrated the nation's syncretic ethos by inviting a Muslim leader to declare the 10-day Dussehra festivities open on Saturday.
Mukthar Pathan, chief of Karnataka Minority Development Corporation, inaugurated the festivities at Gurushanteshwara Samsthan Hiremath Mutt, wearing a skullcap and lighting a lamp at the mutt's programme hall.
State minority development corporation Chairman Mukthar Pathan launched Dussehra festivities at Gurushanteshwara Samsthan Hiremath Mutt in Hukkeri town, about 560km from Bengaluru.
It's for the first time that the mutt invited a non-Hindu to open Dussehra at its premises. Pathan, who accepted the invitation extended by mutt pontiff Chandrasekhar Mahaswami, said he is blessed to launch Dussehra in Hukkeri and added, "This time, Dussehra is a low-key event, and both Hindus and Muslims will pray to the goddess to end the scourge of novel coronavirus."
The mutt's gesture is in contrast to the recent controversy over a jewellery ad that sought to promote communal harmony and it was later taken down amid online backlash.
For decades, the standalone Hukkeri mutt, like many other institutions in North Karnataka, has been promoting communal harmony and thousands of Muslims visit it.
https://timesofindia.indiatimes.com/city/hubballi/karnataka-muslim-leader-opens-Dussehra-at-lingayat-mutt/articleshow/78740985.cms
--------
Pakistan fails to fulfil 6 key mandates of FATF; no action against Masood Azhar, Hafiz Saeed
Oct 18, 2020
NEW DELHI: Pakistan's failure to fulfil six key obligations of the FATF, including action against two of India's most wanted terrorists Maulana Masood Azhar and Hafiz Saeed, and the sudden disappearance of more than 4,000 terrorists from its official list will most likely lead to its continuation in the 'grey list' of the Global money laundering and terrorist financing watchdog, officials said on Sunday.
The virtual plenary of the Financial Action Task Force (FATF), to be held on October 21-23, will take the final call on Pakistan's continuation on its grey list after a thorough review of Islamabad's performance in fulfilling the global commitments and standards in the fight against money laundering and terror financing.
The FATF had given Pakistan a total of 27 action plan obligations for completely checking terror financing of which so far it has cleared 21 but has failed in some of the key tasks, an official privy to the developments said.
The mandates which Pakistan has failed include action against all UN-designated terrorists like Jaish-e-Muhammed (JeM) chief Azhar, Lashker-e-Taiba (LeT) founder Seed and the outfit's operational commander Zakiur Rehman Lakhvi.
Besides, FATF has strongly noted the fact that there was sudden disappearance of the names of more than 4,000 terrorists from its original list of 7,600 under Schedule IV of its Anti Terrorism Act.
"Under these circumstances, it is almost certain that Pakistan will continue in the FATF grey list," the official said.
Also, the four nominating countries — the United States, Britain, France and Germany — are not satisfied with Islamabad's commitment to taking strong action against the terror groups operating from its soil.
Azhar, Saeed and Lakhvi are most wanted terrorists in India for their involvement in numerous terrorist acts, including the 26/11 Mumbai terror strikes and the bombing of a CRPF bus at Pulwama in Jammu and Kashmir last year.
With Pakistan's continuation in the grey list, it is increasingly becoming difficult for Islamabad to get financial aid from the International Monetary Fund (IMF), World Bank, Asian Development Bank (ADB) and the European Union, thus further enhancing problems for the neighbouring country which is in a precarious financial situation.
The FATF will also judge if competent authorities in Pakistan were cooperating and taking action to identify and taking enforcement action against illegal money or value transfer services and had proven implementation of cross-border currency and bearer negotiable instruments controls at all ports of entry, including applying effective, proportionate and dissuasive sanctions.
The country's outstanding action areas also include effective implementation of targeted financial sanctions (supported by a comprehensive legal obligation) against all 1,267 and 1,373 designated terrorists and those acting for or on their behalf, including preventing the raising and moving of funds, identifying and freezing assets (movable and immovable), and prohibiting access to funds and financial services, another official said.
The FATF plenary was earlier scheduled in June, but Pakistan got an unexpected breather after the global watchdog against financial crimes temporarily postponed all mutual evaluations and follow-up deadlines in the wake of grave health risk due to the Covid-19 pandemic.
The watchdog also put a general pause in the review process, thus giving additional four months to Pakistan to meet the requirements.
Pakistan needed 12 votes out of 39 to exit the grey list and move to the white list. To avoid the blacklist, it needs the support of three countries. China, Turkey and Malaysia are its consistent supporters.
Currently, North Korea and Iran are on the FATF blacklist.
Pakistan was placed on the grey list by the FATF in June 2018 and was given a plan of action to be completed by October 2019. Since then, the country continues to be on that list due to its failure to comply with the FATF mandates.
The FATF is an inter-governmental body established in 1989 to combat money laundering, terror financing and other related threats to the integrity of the international financial system.
The FATF currently has 39 members, including two regional organisations - the European Commission and Gulf Cooperation Council.
India is a member of the FATF consultations and its Asia Pacific Group.
https://timesofindia.indiatimes.com/world/pakistan/pakistan-fails-to-fulfil-6-key-mandates-of-fatf-no-action-against-masood-azhar-hafiz-saeed/articleshow/78733962.cms
--------
Won't Allow Any Foreign Group to Interfere in Afghanistan: Taliban
18 Oct 2020
Dr Muhammad Naeem Wardak is the Spokesperson for Taliban political office in Doha. Political talks are undergoing between Afghan government and Taliban at Doha but on the other hand, intense fighting is also continuing at the battlefield. In an exclusive interview with Manish Rai, columnist for Af-Pak region. Dr Wardak speaks on various aspects of ongoing talks including Taliban commitment of not letting any foreign group interfere in the internal affairs of Afghanistan. Following is the detailed interview.
Question: While talks are going on but, on the ground, still, intense fighting is taking place. How do you see this?
Answer: Talks are underway to end the war. This is nothing new. It is common in conversation to be at both war and talk at the same time.
Question: Can you please give a brief idea about any future power-sharing formula?
Answer: The war in Afghanistan has been going on for the last 40 years, which has greatly increased the suffering for the people of Afghanistan. We believe that more and more people should breathe a sigh of relief under the shadow of the system of their choice. We want an independent Afghan inclusive of the Islamic system, not a monopoly of power in which the people of Afghanistan see their aspirations subdued.
Question: Taliban has stated it won't allow foreign groups to operate from Afghan soil. Will the Taliban use force against these groups to get them out if required?
Answer: In the agreement signed with the United States, the Islamic Emirate has promised that the land of Afghanistan will not be used against the United States and its allies. It has been the policy of the Islamic Emirate since the beginning that it will not harm anyone from Afghanistan and will not allow any foreign party to interfere in the affairs of Afghanistan. The new Islamic system in Afghanistan will be responsible for the security of the people and the protection of the country. It is hoped that there will be no problems in this regard.
Question: Is there any possibility of an immediate ceasefire between the Afghan government and the Taliban?
Answer: Like I said, we want to solve problems through dialogue. War ends when the causes of the war end. Now we have to talk about the causes of the war.
Question: Its being alleged that recently freed Taliban prisoners have returned to the battlefield which is a violation of the deal with US. What's your opinion on this?
Answer: The Islamic Emirate of Afghanistan and its Mujahideen are fully committed to the agreement reached with the United States. Mujahideen which are not forced never break their promise. Our released prisoners are not allowed to return to their normal lives. They are being persecuted both at the central and provincial levels. Not just left to live. There are prisoners who have been martyred inside Kabul city after being released, there are prisoners who have been raided at their homes, or have been martyred themselves or their family members have been martyred and imprisoned. Many prisoners have been forced to migrate from the centre to the districts and from the districts to the villages and finally to the territories of the Islamic Emirate.
Also, some prisoners after their release were visited by the security officials of Kabul, provincial and district administration, and even the families of the prisoners were threatened. It was stated by security officials to the families that your kin were released by the government but they will not live here peacefully and soon will be killed. There are detainees who have been recaptured from madrassas and mosques and many have been dropped off on the road from one province to other and killed on the spot and then were falsely accused of being killed on the battlefield. So, this claim is baseless. The Mujahideen of the Islamic Emirate, in spite of all these violations as agreed, still stand by their promise and insist on all parties to keep their commitments and not to harass the released prisoners.
Question: How important is the role of Pakistan in these ongoing talks?
Answer: The role of not only Pakistan but all neighbouring countries, including Pakistan, is important in the ongoing talks. We expect all to cooperate in this regard because the security and safety of Afghanistan depend on the security and safety of all its neighbours.
https://www.milligazette.com/news/8-international/33725-wont-allow-any-foreign-group-to-interfere-in-afghanistan-taliban/
--------
Europe
Paris attack: Chechen who beheaded teacher Samuel Paty tweeted against Saudi Arabia
Ismaeel Naar
19 October 2020
The man who police say beheaded a teacher in Paris on Friday had previously tweeted against Saudi Arabia in a Twitter thread on the same account he posted a photograph of the victim's severed head.
Abdullakh Anzorov, an 18-year-old Russian man with Chechen origins, decapitated 47-year-old teacher Samuel Paty outside his school in Conflans-Sainte-Honorine, northwest of Paris. Minutes after the killing, Anzorov then posted a photo of Paty's decapitated head on his account "@tchetchene_270" that was later suspended by Twitter.
Shortly after posting the image, French police confronted Anzorov, killing him after he shot at them with an airgun.
On September 13, Al Arabiya English received screenshots of a tweet thread in which the same account, identified by French police as belonging to Anzorov, tweeted against Saudi Arabia and its leadership, before later deleting the thread.
"Thread on the disbelief of the Saudi state, its leaders, and all those who support them," read the first tweet of a long thread in which Anzorov attached a photo of Saudi Arabia's King Fahd with the UK's Queen Elizabeth II and Queen Elizabeth, the Queen Mother, in 1987 with both the queens blurred out.
Using the Wayback Machine, a digital tool that archives snapshots of the internet, Al Arabiya English was able to verify the beginning of the thread using tweets of other users' responses to Anzorov, but not the full thread.
"Among the apostates committed by the Saudi government is its participation in the founding of idols worshiped outside of Allah. Among these idols, there are: The UN, Unesco, the WTO, The Council of Gulf States, the Arab World League," read one tweet from the @tchetchene_270 account.
"The alliance with the disbelievers: the abandonment of the jihad and the alliance with the crusaders disbelievers against the Taliban and against the Iraqis, the presence of American bases in Arabia, their fighter planes bombard the Muslims as well as the sending of gifts and food to the Crusader soldiers not to mention the oil they sell to these disbelievers, the 2003 alliance of Abdalla with Putin promising help against these Chechen bandits, this is how he treats our mujahideen and prohibiting all aid and du'a in the kingdom for our Chechen brothers. The least that can be said of this state is that it is traitor and hypocrite towards Islam," read a broad translation of three tweets posted by Anzorov as part of his thread.
Using a Twitter advanced search of tweets sent by the account allegedly used by Anzorov on September 13, several twitter users responded to his thread on Saudi Arabia as well.
"Fear Allah and go learn what Allah said and the Prophet peace be upon him did and say," wrote twitter user Mehdi Issa using the username @FRAPPAZ69.
A screenshot of Anzorov's account taken by the "JihadiThreatMonitor" account showed that the @tchetchene_270 was created in June and had 129 followers and was following 40 accounts.
Some time after September 13 and before October 16, Anzorov deleted his thread on Saudi Arabia. The last known tweet Anzorov sent was of a picture of Paty's head with a message reading: "In the name of Allah, the Most Gracious, the Most Merciful. From Abdullah, the Servant of Allah, To Macron, the leader of the infidels, I executed one of your hell dogs who dared to belittle Muhammed (peace be upon him), calm his fellows before you are inflicted harsh punishment."
Paty, the teacher, had been the target of online threats for having shown his students cartoons of the Prophet Mohammed in class. Thousands gathered in Paris to pay him homage after his death.
Saudi Arabia was one of the first to condemn Friday's attack, with the Kingdom's Foreign Ministry tweeting that it "condemns and denounces the terrorist stabbing attack that took place in a suburb of the French capital Paris that claimed the life of a French citizen."
The Mecca-based Muslim World League also condemned the attack, calling it a "terrorist incident."
"Dr. Al-Issa affirmed that the practices of violence and terrorism are criminalized in all divine laws and are classified in the highest degrees of criminal abuse, calling for intensifying the efforts to eradicate terrorism and defeat extremist intellectual ideology that motivated these crimes," the MWL's statement published via the Saudi Press Agency read.
Spokesman for the Russian embassy in Paris Sergei Parinov said Anzorov and his family arrived in France when Anzorov was six and requested asylum. Anzorov was given a residence permit earlier this year and had no contact with the Russian embassy, according to the diplomat.
https://english.alarabiya.net/en/features/2020/10/19/Paris-attack-Chechen-who-beheaded-teacher-Samuel-Paty-tweeted-against-Saudi-Arabia
--------
Muslims in France condemn teacher's killing near Paris
18 Oct 2020
Muslims and community leaders in France condemned the killing of a teacher in a Paris suburb, calling for not associating Islam with such heinous acts.
On Friday afternoon, a history teacher was stabbed and killed in a Paris suburb. He had reportedly shown his pupils cartoons of Prophet Muhammad in a class on freedom of expression.
"Nothing justifies killing an innocent person for his convictions. Islam calls for tolerance and to accept the others as they are," Ibrahim, a worker at a pharmaceutical company, told Xinhua on Saturday.
"True Muslims are not extremists. Wearing djellaba (long dress) or veil, being bearded don't mean being terrorists. Terrorists are acting for things which have no relation with Islam," he said.
The 51-year-old practicing Muslim added he planned to join the gathering to pay tribute to the killed teacher on Sunday afternoon to denounce terrorism and send a message of peace.
Hafiz Chems-eddine, rector of Grand Paris mosque, said he was "horrified" by the crime.
"All the more horrified as this attack is being carried out in the name of my religion, Islam. That's enough," he tweeted.
Tareq Oubrou, imam of a Bordeaux mosque, said he was "downcast because it is an unspeakable act which is perpetrated in the name of a religion which has nothing to do with an ignoble act."
French President Emmanuel Macron on Friday evening condemned the "Islamic terrorist attack," calling on the French to stand together while pledging quick and firm action by the government to combat terrorism.
Last month, a man stabbed two people outside the former offices of satirical magazine Charlie Hebdo in Paris after it republished the controversial caricatures mocking Prophet Muhammad to emphasize the right to free speech.
The magazine was the target of a mass shooting in 2015 which left 11 dead.
https://www.nationalheraldindia.com/international/muslims-in-france-condemn-teachers-killing-near-paris
--------
Turkish Cypriots elect Ankara-backed Ersin Tatar as new president
19 October 2020
Turkish Cypriots in the northern part of the east Mediterranean island of Cyprus have elected Ankara-favored Ersin Tatar as their new president.
Tatar, 60, clinched his victory on Sunday winning a run-off election against incumbent Mustafa Akinci, with 51.7 percent of the ballots.
In his victory speech, Tatar, who served as the premier of the self-proclaimed Turkish Republic of Northern Cyprus said the people wanted their own independent state.
"The world should now respect the fight of Turkish Cypriots to live independently and honorably under its own roof," he asserted.
Turkey is the only country that recognizes Northern Cyprus.
Tatar called on the world community to recognize the Turkish Republic of Northern Cyprus and respect its people's "fight for freedom."
"We are fighting to exist within the Turkish Republic of Northern Cyprus, therefore our neighbors in the south and the world community should respect our fight for freedom," the right-wing nationalist leader said.
"We deserve our sovereignty -- we are the voice of Turkish Cypriots," he noted.
Tatar thanked Turkey's President Recep Tayyip Erdogan for his support.
"They will never tear the ties between us and Turkey," he said.
Erdogan took to Twitter to relay his congratulations before calling Tatar.
"I congratulate Ersin Tatar who has been elected president... Turkey will continue to provide all types of efforts to protect the rights of the Turkish Cypriot people," he wrote on Twitter.
According to Erdogan's office, the two leaders discussed on the phone the broadening of ties between Ankara and Nicosia in all social, economic and military areas, "starting with the hydrocarbon linked activities in the Eastern Mediterranean."
Turkey is currently involved in a territorial dispute with Greece and Cyprus over oil and gas reserves in Eastern Mediterranean.
The European Union has warned Turkey against its "provocative" drilling for hydrocarbons in the disputed waters.
Cyprus is divided into Turkish Cypriot-controlled northern and Greek Cypriot-controlled southern territories since a brief war in 1974, which saw Turkey intervene militarily in response to a military coup backed by Athens to annex Cyprus to Greece.
The newly-elected Tatar supports separate sovereign administrations on the island.
https://www.presstv.com/Detail/2020/10/19/636711/Turkey-Northern-Cyprus-Tatar-President
--------
North America
Trump suggests Osama bin Laden's death was faked in Pakistan in 2011
18 October 2020
US President Donald Trump has doubled down on his suggestion that Osama bin Laden, the former leader of the al-Qaeda terrorist group, is still alive and his killing operation was faked in Abbottabad, Pakistan, in 2011.
Trump on Tuesday retweeted an account linked to the unfounded QAnon conspiracy theory that promoted the allegation that the terrorist leader was not dead.
The account has since been suspended, but the following day the US president retweeted a video clip pushing baseless claims about Bin Laden's death.
"That was an opinion of somebody and that was a retweet. I'll put it out there. People can decide for themselves," Trump said of his retweets during his town hall appearance on NBC Thursday night.
Pressed on his decision by NBC moderator Savannah Guthrie, Trump rejected to debunk the QAnon conspiracy theory and defended the move by saying, "That was a retweet, and I do a lot of retweets."
The Trump's suggestion that Bin Laden was still alive and the operation to capture and kill the former leader of the al-Qaeda terrorist group was sham did not sit well with some former members of the military who had previously backed the Republican president.
Robert O'Neill, a former Navy SEAL who has publicly said he killed Bin Laden in the 2011 raid ordered by former President Barack Obama, lashed out at Trump for promoting the unfounded claims.
"Very brave men said [goodbye] to their kids to go kill Osama bin Laden. We were given the order by President Obama. It was not a body double. Thank you Mr. President." O'Neill, who has publicly supported Trump in the past, tweeted on Tuesday.
"I know who I killed, homie. Every time."
The al-Qaeda leader was killed after his compound in Abbottabad, Pakistan, came under attack by the SEAL Team Six years after the September 11 attacks.
The September 11 attacks, also known as the 9/11 attacks, were a series of strikes in the US which killed nearly 3,000 people and caused about $10 billion in property and infrastructure damage.
US officials assert that the attacks were carried out by al-Qaeda terrorists but many experts have raised questions about the official account, saying it was a false-flag operation and that Bin Laden was just a bogeyman for the US military-industrial complex.
They believe that rogue elements within the US government orchestrated or at least encouraged the 9/11 attacks in order to accelerate the US war machine and advance the Zionist agenda.
https://www.presstv.com/Detail/2020/10/18/636684/Trump-suggests-Osama-bin-Laden's-death-was-faked-in-Pakistan-in-2011
--------
US seeking to eliminate Iraqi Hashd al-Sha'abi by force: Report
18 October 2020
A political adviser to Iraqi officials and leading member of the State of Law Coalition says the United States is trying to eradicate the Popular Mobilization Units (PMU), better known by the Arabic name Hashd al-Sha'abi, by force and has even devised an action plan for such a purpose.
Speaking in an interview with the Arabic-language al-Nujaba television network on Sunday, Saad al-Muttalibi said not only have Iraqi authorities been informed of the plan, but also some political factions.
Muttalibi noted that a number of US state institutions have come to the conclusion that Hashd al-Sha'abi can only be removed from Iraq's arena by military force.
"Accordingly, one of the schemes in this regard is to provoke a kind of confrontation between Hashd al-Sha'abi fighters and other Iraqi armed forces, especially the army," he added.
Muttalibi went on to say that Washington intends to assassinate some high-ranking Hashd al-Sha'abi commanders and instigate clashes with other Iraqi armed forces as part of preparation for the total annihilation of the PMU.
The prominent Iraqi political advisor said he did not know exactly the Iraqi officials that have agreed to the US plan and those who have opposed it, emphasizing that the plan to eliminate Hashd al-Sha'abi by force has been principally drawn up.
He added that the US plan had reached a number of Iraqi political parties through some American sources.
Muttalibi then described the notion of armed clashes between Hashd al-Sha'abi forces and the Iraqi army as "sheer fantasy," noting that army forces are in no way willing to engage in skirmishes with Hashd al-Sha'abi fighters, who have obtained their credit from the Iraqi nation.
Hashd al-Sh'abai fighters have played a major role in the liberation of Daesh-held areas to the south, northeast and north of the Iraqi capital Baghdad, ever since the terrorists launched an offensive in the country in June 2014.
Back in November 2016, the Iraqi parliament approved a law giving full legal status to the fighters. It recognized the PMU as part of the national armed forces, placed the forces under the command of the prime minister, and granted them the right to receive salaries and pensions like the regular army and police forces.
On March 27, the New York Times reported that the Pentagon had ordered a secret directive, which called on US military commanders to prepare a campaign against Kata'ib Hezbollah, which is part of Hashd al-Sha'abi.
But the United States' top commander in Iraq has warned at the time that such a campaign could be bloody and counterproductive.
Lieutenant General Robert P. White wrote in a blunt memo that a new military campaign would also require that thousands more American troops be sent to Iraq and divert resources from the so-called fight against the Daesh Takfiri terrorist group.
Anti-US sentiments have been running high in Iraq since the assassination of top Iranian anti-terror commander Lieutenant General Qassem Soleimani, the commander of the Quds Force of Iran's Islamic Revolution Guards Corps, and his Iraqi trenchmate Abu Mahdi al-Muhandis, the deputy head of the Popular Mobilization Units, along with their companions in a US assassination drone airstrike authorized by President Donald Trump near Baghdad International Airport on January 3.
Iraqi lawmakers approved a bill two days later, demanding the withdrawal of all foreign military forces led by the United States from the country.
https://www.presstv.com/Detail/2020/10/18/636678/US-Iraq-Hashd-PMU
--------
Trump could become an American hero by revealing 9/11 truth
18 October 2020
By Kevin Barrett
President Donald Trump is well known for playing fast and loose with the truth. But that of course doesn't just mean that he's always telling lies. In some cases, as he plays fast and loose he's actually telling more truth than the buttoned-down people in the mainstream.
And that's definitely the case with the latest Trump conspiracy theory scandal, which is Trump is retweeting various so-called conspiracy theories about the story of the killing of Osama bin Laden.
In fact, Trump is largely right about this. Seymour Hersh, America's greatest investigative journalist, published a book called The Killing of Osama bin Laden, which offers an alternative version to the official story of the heroic American Navy SEALs doing a dangerous raid into Pakistan and shooting down that evil terrorist.
Seymour Hersh shows that that story is a complete lie—well almost a complete lie. Hersh himself says that he believes that they really did kill bin Laden, but everything else about the story that's been told to the public is a lie. That's America's greatest investigative journalist talking. And yet the corporate-controlled mainstream media continues to parrot the absurd and contradictory official information.
So Trump, in amplifying the voices pointing out that this ridiculous story of killing bin Laden is obviously false, is on the right track. But some of the details are wrong.
Trump got this from apparently the QAnon community which is a very unreliable group at best. The notion that bin Laden is still alive is utterly ridiculous. Bin Laden had terminal kidney disease. He was just months away from death in the summer of 2001. He was being treated by Dr. Terry Calloway at the American military hospital in Dubai with full connivance of the United States military and intelligence services in the summer of 2001, while he was supposedly masterminding 9/11. And then, on September 11 2001 bin Laden was in an American military hospital in Pakistan under American controlled guard.
So the whole story of bin Laden that we've been told in the mainstream is a ludicrous propaganda narrative, designed to justify the false flag events of September 11 when the Zionists, neoconservatives, and the state of Israel and their agents in the United States blew up the Twin Towers, murdered 3000 Americans, in order to hijack the US military and use it to destroy Israel's enemies in the region.
So bin Laden played the role of the boogeyman. What was really going on with bin Laden and his friends in the top-level Saudi hierarchy and their CIA friends we'll probably never know. But he very likely did die in December of 2001 as was widely reported at the time. Then again it's possible he didn't. But one thing that we do know is that the story of his death is a lie, and Seymour Hersh has proved that.
So, Trump got that part right. But as usual, Trump is playing fast and loose with the facts as well as the theories. Whether this will alienate the American military or not, I don't know. There are patriots in the American military who are tired of the lies: they're tired of the lies about 9/11, they don't like the fact that the top American military leaders conspired to murder 3000 Americans, or at least were complicit in covering up the Israeli murder of 3000 Americans, that day.
So the patriots in the American military who probably mostly at the colonel level or below may very well at some point decide to overthrow these monsters controlled by the Zionists, neo-cons, the Jeffrey Epsteins, and others who blackmail people with pedophilia tapes, which is how they control the top level—and QAnon is actually not entirely wrong about those sorts of things either. Trump is stationing himself on that side.
So, if one day the neoconservative cabal that took over America on September 11 is overthrown in some kind of a coup, which is the most likely way it will go down, Donald Trump may actually be on the side of the heroes.
Kevin Barrett is an American author, journalist and radio host with a Ph.D. in Islamic and Arabic Studies. He has been studying the events of 9/11 since late 2003. He recorded this article for Press TV website.
https://www.presstv.com/Detail/2020/10/18/636696/Trump-could-become-an-American-hero-by-revealing-911-truth
--------
White House official met with Syria govt. to 'secure Americans' release': Report
19 October 2020
The Wall Street Journal says a senior White House official took a rare trip to Syria earlier this year to allegedly help release a number of Americans, who are reportedly held by Damascus.
The paper carried the report on Sunday, citing officials with the administration of US President Donald Trump and others familiar with the reported negotiations.
The secret talks between Kash Patel, a deputy assistant to Trump, and officials with the Syrian government took place in Damascus, administration officials told the Journal.
It called the trip the first one to be made by such a high-level US official to Syria in more than a decade, alleging that while in Syria, the official met with Syrian authorities in the Arab country's capital.
The purported talks, the Journal said, was expected to help release Austin Tice and Majd Kamalmaz.
The daily said Tice was what it called a "freelance journalist" and former Marine officer and Kamalmaz, a Syrian-American "therapist."
Observers say notwithstanding the titles that American officials and sources assign to the US nationals -- who strangely happen to be present in conflict zones at critical junctures -- many are later found to be on the payroll of Washington's military or intelligence apparatus and tasked with sabotage.
These have included the White Helmets, a Western-backed so-called aid group active in Syria that is blamed by Damascus and its ally Russia for staging false flag chemical attacks inside the Arab country to justify foreign intervention.
On Sunday, Reuters cited a Trump administration official as confirming the Journal's report.
At least four other Americans are believed to be held by the Syrian government, the newspaper reported.
The Journal reported that Trump wrote Syrian President Bashar al-Assad a private letter in March, proposing a "direct dialog" about Tice.
According to the US daily, the reported talks have, however, not advanced far, with Damascus pressing Washington to withdraw all its forces from the Syrian soil.
The US and its allies invaded Syria in 2014 under the pretext of fighting Daesh. The military presence continues to date, although Damascus and the countries supporting it defeated the Takfiri terrorist outfit in late 2017.
The US-led presence has witnessed military build-up around Syria's strategic areas, including the hugely sensitive al-Tanf border zone, where the Syrian, Iraqi and Jordanian borders meet. The American forces have also deployed in surprising numbers in the Arab country's oil-rich east, prompting Damascus to decry the Trump administration's attempt at expropriating Syria's crude resources.
https://www.presstv.com/Detail/2020/10/19/636718/Syria-United-States-White-House-official-trip-Damascus-release-Americans
--------
Southeast Asia
Zahid, Muhyiddin have met over 'new conditions' for support, says Annuar
Faiz Zainudin
October 19, 2020
PUTRAJAYA: Umno president Ahmad Zahid Hamidi has met Prime Minister Muhyiddin Yassin over the party's "new conditions" for supporting the Perikatan Nasional-led government, a senior party leader has revealed.
Speaking to reporters after an event, Umno Supreme Council member Annuar Musa did not provide details on the meeting but said discussions on Umno's new conditions were ongoing.
Previously, Umno said it was considering withdrawing its support for PN and had set some new conditions for the government for continued political cooperation.
"As far as I know, discussions (on the new conditions) between Umno and PPBM are ongoing.
"The party presidents meet all the time. Last night, they met. I too just met the PM.
"Last night, I met Najib Razak. The night before that, I sat with my president (Zahid)."
Annuar, the federal territories minister, was asked about discussions over the new terms.
Previously, Umno secretary-general Ahmad Maslan said the party would send details of its demands for continued support for Muhyiddin after its supreme council meeting.
Ahmad had said Umno had been asked to officially state its new conditions to continue the political cooperation with PN.
"I see that all our leaders are magnanimous. They are not fighting; they are sitting together to discuss. That is the best way," he said, adding it was akin to "siblings" discussing matters.
"I am confident a large part has been resolved," he said.
On reports that Umno had given its backing to PKR president Anwar Ibrahim, in a letter to the Yang di-Pertuan Agong, for the formation of a new government, Annuar said this matter would be discussed at the Umno supreme council meeting tomorrow.
He said all parties should accept the denial issued on the authenticity of the letter, which has been making its rounds on social media.
Annuar also dismissed talk of a Cabinet reshuffle, saying the matter did not arise, adding that the most important issue now was unity between the people and political parties.
https://www.freemalaysiatoday.com/category/nation/2020/10/19/zahid-muhyiddin-have-met-over-new-conditions-for-support-says-annuar/
--------
Nazri says it again: no Anwar, no Mahathir, no DAP
Nicholas Chung
October 18, 2020
PETALING JAYA: A senior Umno member, Nazri Aziz, has quashed rumours that Umno could work with Pakatan Harapan to form a new government to topple the Perikatan Nasional administration led by Muhyiddin Yassin.
Nazri, a former Umno Supreme Council member, told FMT there was no truth to such rumours as his party could not work with DAP.
"If we work with PH, we work with DAP, so no way.
"No Anwar, no Mahathir, no DAP," he said, referring to PKR president Anwar Ibrahim and former PH chairman Dr Mahathir Mohamad.
"We have to make sure all this news flying around is rebutted."
Yesterday, talk had arisen about Umno joining hands with PH to bring down Muhyiddin's government, following the leak of a letter purportedly about Umno president Ahmad Zahid Hamidi and his predecessor Najib Razak backing Anwar to be the new prime minister.
However, the so-called letter was debunked by Zahid's aide as being fake.
However, Zahid had previously said that he was aware several Umno MPs were backing Anwar, who is opposition leader and PKR president.
Klang MP Charles Santiago, from DAP, said Umno seemed to be wanting to play a kingmaker role, which he added could be problematic.
"They pull support from one group then go to the next to secure what they want. We need to let the situation work itself out, and we'll see where it goes from there," he told FMT.
He chose not to comment on the premise of working with Umno, saying it would be too hypothetical, adding that there could even be a chance for Umno to be split into two factions.
However, political analyst Azmi Hassan said he does not foresee any form of political cooperation between Umno and PH coming to fruition.
He told FMT that the current premise of working with PH was just a political ploy of Umno's to give the perception that it had the option of working with other parties aside from PN.
"The ploy is not just meant for Muhyiddin's PPBM but also PAS. On PPBM's side, it's just a salvo from Umno that the latter is willing to work with PH if Muhyiddin ignores Umno's latest political demands.
"I think this is an effective strategy to force Muhyiddin to accept if not all then some of their demands.
"And for PAS, if it still dilly-dallies on Muafakat Nasional (MN), then Umno will take the drastic action of abandoning MN and working with PH, leaving PAS to work with PN.
"But as it is, right now, there is no way for Umno to work with PH as long as DAP remains part of it," he said.
https://www.freemalaysiatoday.com/category/nation/2020/10/18/nazri-says-it-again-no-anwar-no-mahathir-no-dap/
Umno Youth chief calls for ceasefire amid tussle for posts in Malaysia's ruling alliance
PETALING JAYA (THE STAR/ASIA NEWS NETWORK) - The chief of Umno Youth has called for a political ceasefire amid a resurgence in Covid-19 cases in Malaysia, and for politicians to focus instead on national reconciliation.
The wing's head, Datuk Asyraf Wajdi Dusuki, said the current Covid-19 situation is troubling as cases have continued to spike while the economy is shrinking, and this has affected the livelihood of the people.
"Don't let us be punished by the people who are sick and tired of the attitude of politicians who continue to fight over political issues of power endlessly," Mr Asyraf said.
"It's the right time for politicians, despite their political parties, to hold a political ceasefire in order to think of the best solutions for the welfare of the people.
"Maybe this is the best time for all parties to set aside their differences and give focus to a National Reconciliation agenda," he said in a Facebook post on Monday (Oct 19).
He made the call amid a jockeying for posts in the seven-month ruling Perikatan Nasional (PN) alliance led by Prime Minister Muhyiddin Yassin. He did not say what he meant by the reconciliation agenda.
Umno leaders are pushing for new terms to remain in PN, and has threatened the collapse of the government if Tan Sri Muhyiddin fails to meet these demands.
A senior Umno leader said the party wants the deputy prime minister's post and other senior Cabinet positions.
Its call was made following opposition chief Anwar Ibrahim's audience with the King last week, where he claimed to have a "formidable" majority of MPs behind him to form a new government and becoming the new prime minister.
Meanwhile a senior Umno leader and a Cabinet minister in the Muhyiddin administration said Malaysia should only hold a general election and picking a new prime minister, after overcoming the coronavirus pandemic.
Umno's supreme council member Tan Sri Annuar Musa said in a tweet on Monday: "No need to think of a replacement for now... We are in consensus, help the government. When covid19 eases, immediately dissolve Parliament and leave it to the public... Give chance for PM to save the country and public lives first."
He was responding to news that the political party of ex-PM Mahathir Mohamad, Pejuang, has nominated the 95-year old statesman as the candidate to replace PM Muhyiddin.
Umno, its ally Parti Islam SeMalaysia (PAS) and Tan Sri Muhyiddin's own Parti Pribumi Bersatu Malaysia are set to meet later on Monday to discuss their cooperation under the Muafakat Nasional pact.
The Umno supreme council, its highest decision making body, is slated to meet on Tuesday to talk about the party's continued cooperation with PN.
Mr Asyraf said that "National Reconciliation" does not mean that each party has to disregard its political identities or its own party struggles.
"Instead, the National Reconciliation will allow political parties to temporarily suspend any dispute in terms of a power struggle," he said.
He added that efforts and resources should be mobilised together to come up with the best formula to help Malaysians who are suffering from the impact of Covid-19.
Malaysia hit a new record high of daily cases in the last two days, with 871 infections reported on Sunday.
Mr Asyraf said zooming in on reconciliation will show Malaysians that the leadership of PN, which comprises 12 political parties, is working to for its citizens in coping with their suffering and not focused on getting top posts.
https://www.straitstimes.com/asia/se-asia/umno-youth-chiefs-calls-for-ceasefire-amid-tussle-for-posts-in-malaysias-ruling
--------
Arab world
Bahrain, Israel sign 7 MoUs in various fields including trade and security
Ismaeel Naar
19 October 2020
Bahrain and Israel formally recognized its peace deal normalizing ties between each other during a signing ceremony in Manama on Sunday that included seven Memorandums of Understandings (MoUs) in various fields including those in trade and security.
A visit by a high-level delegation of officials from Israel and the US to Bahrain and the signing of Memoranda of Understanding (MoU) contributes to the foundations of peace in the region, according to Bahrain's Foreign Minister.
"Foreign Minister Dr. Abdullatif bin Rashid Al Zayani said that the declaration to support peace with Israel and the signing of memoranda of understanding today establish a fruitful cooperation between Bahrain and Israel that contributes to consolidating the foundations of peace in the region in accordance with the visions of His Majesty King Hamad bin Isa Al Khalifa," read a statement on the Bahrain News Agency.
For all the latest headlines follow our Google News channel online or via the app.
"These visions aim to promote the peace process towards more positive prospects, starting with preserving the legitimate rights of the brotherly Palestinian people in accordance with the legal international resolutions," the foreign minister added.
BNA quoted Ben-Shabbat in its report as saying that the "success of the visit would be positively reflected in the future of the relations between Bahrain and Israel in terms of continuing coordination between them and contributing to strengthening the peace process in the region in a way that serves the aspirations of its states and peoples for progress and prosperity."
Bahrain, along with the UAE, officially normalized relations with Israel at a signing ceremony at the White House last month, as part of the Abraham Accords agreement.
https://english.alarabiya.net/en/News/gulf/2020/10/18/Israel-relations-Israeli-official-visit-to-Bahrain-consolidates-foundations-of-peace-in-region-FM
--------
Human rights group calls on Saudi Arabia to immediately release prominent Muslim scholar
17 October 2020
A US-based human rights group has called on Saudi authorities to immediately release distinguished cleric Salman al-Awdah, who has been in detention for three years and is facing death penalty.
Democracy for the Arab World Now (DAWN) said in a statement on Friday evening that the trial of the religious and reformist scholar would resume in Riyadh on Sunday.
The NGO said that Awdah's trial has been delayed by Saudi authorities on several occasions for unknown reasons.
The human rights group said that the dissident cleric has been imprisoned for three years for his statements and "peaceful activities" and faces a death sentence after 37 charges were filed against him.
According to DAWN, during interviews Awdah said he had been deprived of sleep and medicine and faced torture and mistreatment while in solitary confinement in Dhahban and al-Ha'ir prisons.
Awdah is the assistant secretary general of the International Union of Muslim Scholars, which the Riyadh regime has listed as a terrorist organization.
Saudi authorities detained Awdah in September 2017, and have held him in solitary confinement without charge or trial ever since. The officials have imposed travel bans on members of his family as well.
The detained cleric has written hundreds of articles on Islamic law while at the same time embracing modernity and democracy.
The trial of Awdah, who is a popular scholar with over 13 million followers on Twitter, has been delayed by Saudi authorities on several occasions.
According to Awdah's supporters and family, a verdict was delayed on the day of the trial on more than eight occasions.
Both Awdah's family and Saudi media have previously said the detained scholar faces the death penalty, but the charge sheet has not yet been made public.
However, according to DAWN, Saudi Attorney General Saud al-Mojeb, and his deputy, Mohammed bin Ibraheem al-Subait, asked for the death penalty against the cleric on 37 charges, including "inducing corruption on earth," "objecting to the boycott of Qatar" and "interfering in the affairs of a neighboring country."
Human rights groups have condemned the trial as a political reprisal against Awdah.
According to Amnesty International, Awdah was arrested a few hours after posting a tweet calling for "harmony between people" which Saudi authorities interpreted as a call for reconciliation between Saudi Arabia and Qatar.
A family member also told Human Rights Watch that the distinguished cleric was being held over his refusal to comply with an order by Saudi authorities to tweet a specific text to support the Saudi-led blockade of Qatar.
Saudi Arabia, the United Arab Emirates, Bahrain and Egypt all cut off diplomatic ties with Qatar in June 2017, after officially accusing it of "sponsoring terrorism."
Qatar's Foreign Ministry later announced that the decision to cut diplomatic ties was unjustified and based on false claims and assumptions.
Saudi Arabia has lately stepped up politically-motivated arrests, prosecution and conviction of peaceful dissident writers and human rights campaigners.
Saudi officials have also intensified security measures in the Shia-populated and oil-rich Eastern Province.
Eastern Province has been the scene of peaceful demonstrations since February 2011. Protesters have been demanding reforms, freedom of expression, the release of political prisoners, and an end to economic and religious discrimination against the oil-rich region.
The protests have been met with a heavy-handed crackdown by the regime, with regime forces increasing security measures across the province.
https://www.presstv.com/Detail/2020/10/17/636605/DAWN-Saudi-Arabia-Muslim-cleric-Awda-
--------
'Forever from Mosul': Iraq Jewish diaspora reflects on roots with scholars, UN rep
Emily Judd
18 October 2020
Scholars and Jewish people with Iraqi roots held a virtual meeting on Thursday to remember the historical Jewish community in the Iraqi city of Mosul.
The initiative, spearheaded by Iraqi historian Omar Mohammed, brought together academics, UN representatives, Jewish people born in Mosul, and Jewish people of Iraqi descent for a conversation in both English and Arabic.
Read more: After Israel deal, Bahrain's Jews seek to revive community with new rabbi, synagogue
Mohammed - well known for being the anonymous journalist behind 'Mosul Eye,' a website that documented ISIS atrocities when the extremist group controlled the city - recently discovered a trove of historic documents and photos in Paris relating to the Jewish community of Mosul.
"It's very important to bring back these stories of the Jewish community, and analyze them," said Mohammed.
Mosul, as well as the fellow Iraqi cities of Baghdad and Basra, was home to a flourishing Jewish community until the Arab-Israeli conflict and the establishment of the state of Israel in 1948.
Before being displaced, the Jewish population in Iraq in the 1940s was estimated to be 135,000.
Baghdad's population is estimated to have been 40 percent Jewish at the time, and Mosul's about 10 percent, according to Mohammed.
Jewish people originally born in Mosul, now living around the world from California to Israel, joined the meeting to discuss their roots.
'Like a mythical city'
Children of Mosuli Jewish emigrants, now located in the US and UK, spoke about hearing stories from their elders about the "almost imaginary" Mosul.
"Mosul seemed like a mythical city. It was somewhere always spoken about with love and affection," said Sally Shalam, a daughter of a Mosuli Jewish man.
"As a child I was raised with stories from Iraq…it was a very distant land, almost imaginary," said Avinoam Shalem, a professor of Islamic art at Columbia University, whose father was from Mosul.
Culinary memories
Scholar Dena Attar, whose parents were born in Mosul, spoke about documenting the Jewish history of the city – including traditional cuisine - for the University College London's Hebrew and Jewish Studies department.
"You also grow up with food memories. My dad used to say that in Mosul in the very hot weather, they would just eat bread and vinegar, and that would be a refreshing summer meal," said Attar.
Multiple participants remarked on the deliciousness of the traditional Mosuli dessert known as "mann al sama," an Iraqi candy that has been compared to Turkish delights.
Preserving the Jewish memory of Mosul
UN special adviser Karim Khan said the event is "an important one because the memory of Jews in Mosul is the memory of humanity."
Mohammed told Al Arabiya English that multiple participants contacted him after the conversation to say they were happy to see others interested in their history.
"For the first time in my life, I felt the meaning of diversity by including the Jewish of Mosul in the image of Mosul," said Mohammed.
"Someone from Mosul, is forever from Mosul," he added.
https://english.alarabiya.net/en/News/middle-east/2020/10/18/-Forever-from-Mosul-Historian-Iraqi-Jews-reflect-on-roots-in-virtual-discussion
--------
Islamic State tells supporters to destroy oil pipelines in Saudi Arabia
October 19, 2020
CAIRO: An Islamic State spokesman called on the militant group's supporters to target westerners, oil pipelines and economic infrastructure in Saudi Arabia.
"Targets are plenty … Start by hitting and destroying oil pipelines, factories and facilities which are the source (of income) of the tyrant government," the spokesman, Abu Hamza al-Muhajir, said in a recorded speech on the militant group's official telegram channel.
He said the kingdom had supported normalisation with Israel by opening its airspace for Israeli flights to neighbouring Gulf states.
The threats surfaced as Bahrain has followed the United Arab Emirates in agreeing last month to normalise ties with Israel.
Saudi Arabia, which has Islam's holiest sites and is the world's largest oil exporter, has stressed the need to step up efforts to reach a lasting and sustainable peace agreement among the Palestinians and the Israelis.
https://www.freemalaysiatoday.com/category/world/2020/10/19/islamic-state-tells-supporters-to-destroy-oil-pipelines-in-saudi-arabia/
--------
Documents reveal UAE president's secretive £5bn real estate empire in London
19 October 2020
Leaked documents show Sheikh Khalifa bin Zayed al-Nahyan, the president of the United Arab Emirates and emir of Abu Dhabi, owns a secretive property portfolio in some of the most prestigious locations in London, worth an estimated 5.5 billion pounds.
Court filings and analysis of public records cited by the UK's Guardian newspaper showed that among the buildings which form part of Khalifa's property portfolio were Berkeley Square in Mayfair and the freehold of 95 buildings surrounding it and One Kensington Gardens and a residential block in Knightsbridge housing the Ecuador embassy, where WikiLeaks founder Julian Assange took refuge for seven years.
Despite its conspicuous addresses, the owner of the property portfolio kept secret for decades, the report said.
The property portfolio "was created in a subterranean way through stealth-like deals, quietly put together over many years," the Guardian cited a source familiar with Khalifa's business dealings as saying.
Transactions were conducted secretively through a group of companies based in the British Virgin Islands, and handled by lawyers from elite UK firms, who were careful never to name the UAE president, simply referring to him as "The Client".
According to the report, Khalifa's London real estate empire surpasses even that of the Duke of Westminster, who owns swathes of the city.
Some reports said Khalifa, who was re-elected as UAE president in 2019, has been "mentally incapacitated" since a stroke in 2014, claims his lawyers have dismissed.
Lawyers for his former property managers, Lancer, say Khalifa's family members compete for control of his assets, citing a document they claim shows control of his assets was secretly handed over to a special committee, headed by Khalifa's half-brother Sheikh Mansour bin Zayed Al Nahyan, in 2015.
Lawyers acting for Khalifa have denied he has "surrendered control of his assets".
The notarized document purports to be signed by Khalifa, but according to the report the signature appears to belong to his brother Sheikh Mohammed bin Zayed Al Nahyan, the crown prince of Abu Dhabi, the de facto leader of the UAE.
https://www.presstv.com/Detail/2020/10/19/636709/UAE-president-London-property-empire
--------
Sectarian violence can't return to Iraq: PM al-Kadhimi on Salahuddin massacre
18 October 2020
Prime Minister Mustafa al-Kadhimi has asserted that Iraq will by no means tolerate a return of sectarian violence, in remarks made in reaction to a gruesome massacre in the north-central Salahuddin Province.
The premier arrived in the province on Sunday alongside Defense Minister Najah al-Shammari and Falih Alfayyadh, who is the chairman of the country's Hashd al-Sha'abi or Popular Mobilization Units (PMU) anti-terror force.
A day earlier, unknown assailants kidnapped 12 local youths in Balad District, gunning eight of them down within an hour.
Salahuddin's Police Commander Qandil al-Jabouri said the bodies had been found in an area lying to the south of the provincial capital of Tikrit. The remaining four people are still unaccounted for, he added.
Iraq's Alforat News website also cited an unnamed security source as saying that early investigation had indicated that the bloodshed had been committed with "terrorist" intentions.
Salahuddin's Governor Ammar Jabr said most of the victims had been shot in the head and chest. He said the province would be observing three days of mourning to commemorate them.
Al-Kadhimi visited the crime scene and met with the bereaved families, promising them that the atrocity would be fully investigated and that Baghdad would ramp up security measures in the province.
The premier, meanwhile, informed the survivors that a number of the perpetrators had been placed in detention.
Also on Sunday, he vowed in a tweet that the murderous criminals would be punished. "There is not going to be any return to sectarian conflict or enmity among Iraqis towards one another for political purposes."
"We have put this stage behind us, and will never go back to it," the premier remarked.
In 2003, the United States and its allies invaded the country under the banner of fighting a "war on terror" based on allegations that former Iraqi dictator Saddam Hussein had stockpiled weapons of mass destruction. The allegations were later proven wrong.
Saddam was overthrown in the invasion, but the chaos that followed, plunged the Arab country into sweeping sectarian violence.
Al-Kadhimi's latest remarks come no longer than three years after Iraq defeated Daesh, the deadliest terror group to overrun the country amid the embers of sectarian strife.
https://www.presstv.com/Detail/2020/10/18/636647/Iraq-sectarian-violence-massacre-Prime-Minister-Mustafa-Kadhimir-Salahuddin
--------
Mideast
Palestinian prisoner's organs failing as his hunger strike enters 84th consecutive day
18 October 2020
As Palestinian prisoner Maher al-Akhras enters the 84th consecutive day of his open-ended hunger strike against Israel's so-called policy of administrative detention, his organs are failing and the inmate is on the verge of imminent death.
The 49-year-old Palestinian prisoner, who is currently in the Israeli Kaplan hospital, suffers from severe fatigue and stress, pain in the joints, abdomen and stomach, and ceaseless headache as well as weight loss and a balance disorder, the Palestinian Information Center reported on Sunday.
It described Akhras' health condition as extremely dangerous, saying that he is unable to move and that he has lost a lot of fluids and salts amid warnings of his possible martyrdom.
Physicians have already warned of damage to several organs of the Palestinian prisoner's body, such as the kidneys, liver, and heart, and thus his life is at risk of sudden death, the report further said, adding that the inmate's senses of hearing and speaking have also been affected negatively.
Furthermore, Palestinian human rights organizations and political parties, for their parts, have warned that Akhras would lose his life at any moment as he has entered the stage of extreme danger.
Akhras, the father of six children, was detained on July 27 and was held under the administrative detention order, with no charge. This has led him to start a hunger strike in an attempt to seek justice against the unfair detention.
"I am committed to my decision and will eat food only in my home, and I will not break my will. I am now in Kaplan Hospital, I do not drink anything but water, and I will continue doing so until I return to my house," he said.
According to the report, Akhras, who is originally from Silat al-Dhahr town in Jenin, was arrested several times in the past and spent months behind bars in Israeli prisons.
In 1989, he was arrested for the first time and his detention continued for seven months. Back in 2004, he was arrested for a second time and spent two years behind bars. In 2009, he was rearrested and remained in administrative detention for 16 months. In 2018, Akhras was arrested again and was held in custody for 11 months.
"Two weeks ago, my husband's health condition gravely deteriorated and the doctors warned of his death at any moment," said Akhras's wife, Taghreed, who desperately called on human rights institutions and the Palestinian factions to support her husband and secure his freedom.
The Gaza-based Palestinian Center for Human Rights has already called on international rights groups to intervene immediately to "save the life of Akhras before it is too late."
The Israeli advocacy group B'Tselem, for its part, has warned in a statement, "The responsibility for what happens next lies with those who can prevent his further deterioration and even death."
The group, which is monitoring the case, added, "They can still stop this from happening."
Despite the fact that there is no criminal offense that the Tel Aviv regime is holding Akhras for, the Israeli authorities refuse to release him, even as his health increasingly deteriorates on a daily basis.
The Israeli regime has so far rejected all calls to release Akhras.
Hundreds of Palestinian prisoners are held under administrative detention, in which Israel keeps the detainees for up to six months, a period which can be extended an infinite number of times. Women and minors are among these detainees.
Palestinian detainees have continuously resorted to open-ended hunger strikes in an attempt to express their outrage at the detention. Palestinians hold Israeli authorities fully responsible for any deterioration of the circumstances in jails.
More than 7,000 Palestinians are reportedly held in Israeli jails.
https://www.presstv.com/Detail/2020/10/18/636687/Palestine-Israel--Maher-al-Akhras-hunger-strike-organs-health
--------
Speaker: Removal of Arms Embargos against Iran Failure for US Administration
Oct 18, 2020
"Today is the date for expiration of arms restrictions stated in the resolution 2231. Undoubtedly, this issue is a considerable failure for the US administration which enjoys low wisdom and its show-off president who is incapable and isolated and has faced the international community's action against his illegal measures to implement the snapback mechanism and failed" to destroy the removal of Iran arms trade ban, Qalibaf said, addressing an open session of the parliament in Tehran on Sunday.
He underlined the need for the Iranian officials to take major steps to show a proper and deterrent reaction to the US increased pressures and pave the ground for purchasing and selling weapons.
The Iranian Foreign Ministry announced in a statement on Sunday that the UN Security Council's arms restrictions against Tehran have all been terminated in defiance of the United States' efforts.
"As of today [October 18, 2020], all restrictions on the transfer of arms, related activities and financial services to and from the Islamic Republic of Iran, and all prohibitions regarding the entry into or transit through territories of the United Nations Member States previously imposed on a number of Iranian citizens and military officials, are all automatically terminated," a statement by the Foreign Ministry said.
The longstanding UN ban on the sale of arms from/to Iran is terminated under the terms of the UN Security Council Resolution 2231 that blessed the 2015 nuclear deal between the Islamic Republic and world powers.
"As of today, the Islamic Republic may procure any necessary arms and equipment from any source without any legal restrictions, and solely based on its defensive needs, and may also export defensive armaments based on its own policies," the Foreign Ministry added.
The statement made it clear that "the lifting of arms restrictions and the travel ban were designed to be automatic with no other action required."
The Foreign Ministry said October 18 is "a momentous day for the international community," praising the world for standing with Tehran "in defiance of the US regime's efforts."
The administration of US President Donald Trump suffered an embarrassing loss on August 14 as it failed to renew the Iranian arms embargo through a resolution at the United Nations Security Council (UNSC).
Russia and China voted against the motion and the remaining 11 council members, including France, Germany and the UK, abstained.
Following the humiliating failure, the United States vowed to use its "secondary" sanctions to block any arms trades with Tehran after the expiry of the UN ban.
Moscow said in September that it was ready to boost its military cooperation with Tehran, while Beijing has also spoken of its willingness to sell arms to Iran after October 18.
However, Iran's Foreign Ministry spokesman Saeed Khatibzadeh tweeted a few hours before the Sunday announcement that Iran meets 90 percent of its defense needs, and does not need to be dependent on other countries when it comes to arms supplies.
It was also stipulated in the Sunday statement that "unconventional arms, weapons of mass destruction and a buying spree of conventional arms have no place in Iran's defense doctrine."
Shortly after the announcement, Iranian Foreign Minister Mohammad Javad Zarif tweeted that the international community had "protected" the nuclear deal and Oct. 18 marked the "normalization of Iran's cooperation with the world."
"Today's normalization of Iran's defense cooperation with the world is a win for the cause of multilateralism and peace and security in our region," Zarif said.
Iran's Ambassador to the United Nations Majid Takht-Ravanchi also hailed the UN Security Council for rejecting all the US efforts to prevent the expiry of the arms embargo.
"As of today, Iran's arms trade needs no prior consent from the UNSC," he tweeted.
https://en.farsnews.ir/newstext.aspx?nn=13990727000257
--------
After UN embargo expired, Iran says it will not go on an arms 'buying spree'
Tuqa Khalid
18 October 2020
Iran will not go on a weapons "buying spree" after the five-year United Nations arms embargo expired, the foreign ministry said in a statement on Sunday.
Tehran did highlight that it is now able to "procure any necessary arms and equipment from any source without any legal restrictions and solely based on its defensive needs, and may also export defensive armaments based on its own policies."
For all the latest headlines follow our Google News channel online or via the app.
However, it added in the statement that "Iran's defense doctrine is premised on strong reliance on its people and indigenous capabilities... Unconventional arms, weapons of mass destruction and a buying spree of conventional arms have no place in Iran's defense doctrine. The country's deterrence stems from native knowledge and capability, as well as our people's power and resilience."
"Today's normalization of Iran's defense cooperation with the world is a win for the cause of multilateralism and peace and security in our region," Iranian Foreign Minister Mohammad Javad Zarif said on Twitter.
A momentous day for the international community, which— in defiance of malign US efforts—has protected UNSC Res. 2231 and JCPOA.
Today's normalization of Iran's defense cooperation with the world is a win for the cause of multilateralism and peace and security in our region. pic.twitter.com/sRO6ezu4OO
— Javad Zarif (@JZarif) October 17, 2020
The UN arms embargo on Iran expired on Sunday despite US efforts to extend it, giving the regime the freedom to purchase military equipment.
The expiration of the embargo was part of the 2015 nuclear deal among Iran, Russia, China, Germany, Britain, France and the United States that seeks to prevent Tehran from developing nuclear weapons in return for sanctions relief.
After failing to pass a resolution to extend the embargo, the US triggered a "snapback" of all sanctions on Iran. However, 13 out of 15 council members expressed their opposition to a return of all UN sanctions on Tehran because there was no consensus in the body.
The US administration has repeatedly argued that should the embargo fail to be extended, it would strengthen Iran's capability to further arm its proxies in the region and eventually destabilize the Middle East.
Washington also believes that Iran's ballistic missile program is used by the regime to further its influence in the region and is not for "peaceful" purposes as Tehran claims.
However, the Iranian regime has repeatedly over the years claimed that its missile program was for "peaceful purposes" and for defense only and refused to even negotiate curbing the program.
https://english.alarabiya.net/en/News/middle-east/2020/10/18/After-UN-embargo-expired-Iran-says-it-will-not-go-on-an-arms-buying-spree-
--------
Hamas marks 9th anniversary of large prisoner swap deal
18 October 2020
Palestinian resistance movements including Hamas organized a rally in the Gaza Strip to mark 9th anniversary of Gilad Shalit prisoner exchange, also known as Wafa al-Ahrar, the largest prisoner exchange agreement by which 1027 Palestinian prisoners were released from Israeli jails.
Officials of various political movements along with former prisoners who were freed in the deal attended the rally to express their support of the Palestinian prisoners in Israeli jails. The participants stressed their determination to free more Palestinians form Israeli jails.
In 2006, Palestinian groups captured Israeli soldier Gilad Shalit and held him for five years before freeing him in exchange for the release of more than 1,000 Palestinian prisoners.
The agreement which was mediated by Egypt has been the largest prisoner exchange agreement Israel has ever made for a single soldier.
Israel rearrested 57 Palestinians who were freed in violation of the agreement. The resistance groups say they won't hesitate capturing more Israeli soldiers to free Palestinian prisoners. Reports say thousands of Palestinian inmates in Israeli jails including women and children.
Observers here say the only way to release Palestinian inmates is to force Israel to sign new swap deals by capturing more Israeli soldiers.
https://www.presstv.com/Detail/2020/10/18/636686/Hamas-prisoner-swap-Palestine-Gaza-rally-Israel
--------
Erekat in critical condition at Israeli hospital amid calls for concessions
19 October 2020
Secretary General of the Palestine Liberation Organization (PLO) Saeb Erekat is in "critical" condition and in a medically induced coma, an Israeli hospital says, amid calls made by Israeli lawmakers to ask for concessions in return for his coronavirus treatment.
The Palestine Liberation Organization said on Sunday the 65-year-old official had been admitted to the coronavirus intensive care unit of Hadassah Ein Kerem hospital in Jerusalem al-Quds due to "chronic health problems in the respiratory system".
The hospital initially described his condition as "serious" but "stable". But on Monday morning, Hadassah said his condition "deteriorated and is now defined critical and due to respiratory distress, he is anaesthetized and ventilated."
"Mr Erekat is a challenge to treat for coronavirus since he had lung transplants, he is immunosuppressed, and has another bacterial infection in addition to coronavirus," the hospital said, adding it was "in contact with international medical authorities regarding the treatment policy of this complex patient".
Some Israeli lawmakers from both the governing coalition and opposition said Israel should have demanded Palestinian concessions in return for the admission of the chief Palestinian negotiator.
Michal Cotler-Wunsh, a member of the Knesset for Benny Gantz's Blue and White party, said Israel should treat Erekat, but only if it received concessions from the Palestinians.
"Again the opportunity to make a demand is clear: Medical assistance in return for the return of Hadar, Oren, Avrah and Hissam, who are held in Gaza for more than six years," Cotler-Wunsh, said.
He was referring to Israeli soldiers Hadar Goldin and Oron Shaul who were killed and captured by Hamas, and alleged civilians Avera Mengistu and Hisham al-Sayed held by the resistance movement.
Earlier this year, Hamas said the Israeli captives held in Gaza since Tel Aviv's 2014 war on the blockaded Palestinian enclave will not be released until a "real" agreement is reached on exchanging prisoners.
https://www.presstv.com/Detail/2020/10/19/636717/Erekat-critical-condition-coronavirus-
--------
India
All India Muslim Personal Law Board to seek public consensus about uniform civil code
OCTOBER 17, 2020
Member says "important decisions pertaining to common civil code and the Babri mosque demolition case" were taken in the meeting on October 11 and October 13
The All India Muslim Personal Law Board (AIMPLB) will work towards building public opinion against a uniform civil code, saying in a country like India with different cultures and civilisations such a move "will not be justified".
A decision to this effect was taken in the executive meeting of the board held virtually a few days ago.
AIMPLB member Zafaryab Jilani told PTI on Saturday that "important decisions pertaining to common civil code and the Babri mosque demolition case" were taken in the meeting on October 11 and October 13.
"The board members are of the view that in the agenda of the ruling BJP, now only common civil code is left, and they will proceed in this direction," he said.
Mr. Jilani said that the board will establish contact with different sections of the society, which could be affected in case the common civil code is implemented, and try to build a consensus and public opinion against it.
"India is a country of different cultures and civilisations, hence implementing this code will not be justified," he said.
The AIMPLB member also said the board will challenge the special CBI court judgement in the Babri mosque demolition.
"Representatives of the board will appeal against the judgement in the High Court," he said.
The special court acquitted all 32 accused including BJP veterans L K Advani, M M Joshi and Uma Bharti of involvement in the destruction of Babri Masjid 28 years ago.
In a 2,300-page judgment, the CBI court said there was no conclusive evidence against the accused of being part of any conspiracy to bring down the disputed structure in Ayodhya.
It said vandals were responsible for demolition. Such kar sevaks, who were unruly and rowdy, can never be called Ram bhakts (disciples of the Lord) because their actions adversely affected the secular fabric of the nation, the judge added.
The 16th century mosque was demolished on December 6, 1992 by kar sevaks who believed that it occupied the site where Lord Ram was born, the destruction triggering riots that left hundreds dead in the country and widening rifts between the communities.
https://www.thehindu.com/news/national/other-states/all-india-muslim-personal-law-board-to-seek-public-consensus-about-uniform-civil-code/article32879771.ece
--------
After Kerala smuggling racket, NIA probes international terror links in 2 more gold seizure cases
Neeraj Chauhan
Oct 19, 2020
The National Investigation Agency (NIA), which has been probing the Kerala gold smuggling racket, is on to investigating a foreign terror link in two more similar cases.
Earlier, Rajasthan Police had seized gold, weighing 18.5 kilograms (kg), on July 3 and another racket involving illegal transportation of gold bars, weighing over 83 kg, was uncovered by the Directorate of Revenue and Intelligence (DRI) in New Delhi on August 28, people familiar with the development said.
NIA has taken over both the cases, as it suspects there is a larger international conspiracy, involving terrorists and gold smugglers, to use the fund for anti-national activities.
Investigators are not ruling out the role of Inter-Services Intelligence (ISI), Pakistan's spy agency, behind these separate organised cases of gold smuggling.
Also read: Kerala gold smuggling accused have links with Dawood Ibrahim's gang, says NIA
However, officials cited above said that Jaipur and New Delhi seizures have no connection with Kerala gold smuggling case, in which over two dozen people have been arrested to date and the alleged key conspirators are based in the United Arab Emirates (UAE).
NIA informed a Kochi court last Wednesday that the two accused in the Kerala gold smuggling case – KT Ramees and M Sharafuddin – have links with underworld fugitive don Dawood Ibrahim.
Ramees and Sharafuddin had also visited Tanzania in east Africa several times to meet a contact of Ibrahim known as Feroze Oasis and had discussed ways to smuggle firearms to India, NIA has claimed.
It is for the first time that the terror act – Unlawful Activities (Prevention) Act (UAPA), 1967 – has been invoked in gold smuggling cases in the country.
Initially, the Act was enforced in the Kerala gold smuggling case and later both Jaipur and New Delhi seizures came under its ambit.
An official from the Union Ministry of Home Affairs (MHA) said: "The intelligence agencies are working together for the first time to identify the masterminds based abroad, who are involved in gold smuggling. There appears to be a larger conspiracy to fund terror activities and damage the country's financial stability by bringing in such huge quantities of gold."
NIA has arrested two persons last Tuesday. They have been identified as Chuna Ram and Aizaz Khan, who belong to Rajasthan's Nagaur district. NIA has also raided four locations in connection with the Jaipur gold smuggling case.
Gold bars, weighing 18.5 kg, were seized at Jaipur international airport from 10 people, who had arrived from Saudi Arabia's capital, Riyadh, by an Indian low-cost carrier's flight on July 3.
Sonia Narang, deputy inspector-general (DIG) and NIA spokesperson said, both Ram and Khan knew the couriers arrested on July 3. The duo had established a network for smuggling of gold from Riyadh to India, she added.
DRI officials had confiscated 504 gold bars, weighing 83.6 kg, which is worth Rs 43 crore, on August 28 in New Delhi. The haul gave the impression that the syndicate is bigger than the Jaipur gold smuggling racket.
The gold bars, said another officer cited above, was smuggled from Myanmar through the international land border at Moreh in Manipur, while the syndicate had its base in Guwahati, the biggest city in the north-east. "They were planning to sell the gold bars to their contacts in Delhi, Kolkata and Mumbai," said the official.
A DRI official said that the Myanmar syndicate recruited poor people from across the country to act as carriers of smuggled gold by luring them with quick and easy money. "The smugglers used air, land and rail routes to transport the smuggled gold," said the DRI official.
NIA will investigate the Myanmar link behind the smuggling ring, which may have been active in the past as well. "Myanmar doesn't have its own large scale production of gold. The consignment is likely to have come from a third country," he added.
Neeraj Kumar, a former commissioner of Delhi Police, who had also probed 1993 Mumbai serial blasts during his stint with the Central Bureau of Investigation (CBI), told HT: "The gold smuggling has always been an organised business and poses a great threat to national security. Ibrahim and his aides also used to smuggle gold to Mumbai from the UAE and Pakistan through their contacts in ISI. Later, their gold smuggling route was used for smuggling explosives for the 1993 serial blasts in Mumbai. It's a welcome change that UAPA empowers probe into such gold smuggling cases for terror conspiracy."
https://www.hindustantimes.com/india-news/after-kerala-smuggling-racket-nia-probes-international-terror-links-in-2-more-gold-seizure-cases/story-MoTEOeT1oEGAu3BPfXab7K.html
--------
Pakistan
Imran Khan incapable and clueless, has betrayed people of Pakistan, say PDM leaders
OCTOBER 19, 2020
This incapable and clueless Prime Minister will have to go home, says Bilawal Bhutto Zardari
Prime Minister Imran Khan is "incapable and clueless", and his government is worse than a dictatorship, leaders of the Pakistan Democratic Movement (PDM), an alliance of 11 opposition parties, alleged at its second rally here.
The PDM, which was formed on September 20, has launched a three-phased anti-government movement under an "action plan" to oust the Khan-led Pakistan Tehreek-e-Insaaf (PTI) government.
Under the plan a number of rallies public meetings and demonstrations will be held across the country, before a "decisive long march" to Islamabad in January next year. The first of these rallies was held on Friday in Gujranwala near Lahore.
"This incapable and clueless Prime Minister will have to go home," Pakistan Peoples Party (PPP) chief Bilawal Bhutto Zardari said at the Bagh-e-Jinnah, which was packed with people including supporters and workers of the alliance's members.
History has proved that the biggest dictators could not survive and "what standing does this puppet have?", Mr. Zardari said targeting Prime Minister Khan and added that "this is not a new fight but this will be a decisive fight".
The rally here also marked the 13th anniversary of the twin blasts in Karsaz that targeted the homecoming procession of former prime minister Benazir Bhutto in 2007. The blast left around 200 people dead and several injured.
Pakistan Muslim League-Nawaz (PML-N) vice presidents Maryam Nawaz and Shahid Khaqan Abbasi, Pakhtunkhwa Milli Awami Party chairman Mehmood Achakzai and Jamiat Ulema-e-Islam Fazl (JUI-F) leader Maulana Fazlur Rehman were among the leaders of opposition parties who attended the rally.
The PPP also invited Mohsin Dawar, who heads the Pashtun Tahaffuz Movement (PTM), to address the gathering at the Bagh-e-Jinnah.
Maryam Nawaz, daughter of exiled former prime minister Nawaz Sharif, attacked the PTI government for declaring opposition leaders and her father as "traitors".
"When answers are demanded, you say we are traitors," said the PML-N vice president.
Fatima Jinnah, the sister of Pakistan's founder Muhammad Ali Jinnah, was also declared a traitor, Maryam Nawaz told the gathering.
"So do not scare us (by declaring us) traitors," the PML-N vice president said and added that "when you (Khan) are pressed for answers, you hide behind the armed forces".
"You bring the army into disrepute. You use them (army) to hide your failures. Who gave you this right? she asked.
Remember this, "one or two personalities are not the entire institution, but one or two people can defame the entire institution, and when they take cover of that institution, they cause heavy losses to that institution", Maryam Nawaz said.
"We cannot respect those who violate their oaths. Is Nawaz Sharif wrong in saying that the army should not interfere in politics?" she said.
Mr. Sharif has accused the military and Pakistan's intelligence agency ISI of being behind his ouster as premier and installing their "puppet government" by bringing Imran Khan into power.
He made the accusations while addressing the first power show of the alliance of opposition parties in Gujranwala via video link from London.
Mr. Sharif, the 70-year-old leader of the PML-N who was ousted from power in 2017 by the apex court on graft charges, on Friday for the first time directly named army chief Gen Qamar Javed Bajwa and ISI head Lt Gen Faiz Hameed for interfering in the elections of 2018 to ensure victory of Khan.
Prime Minister Khan warned on Sunday he would be getting tough with the opposition and would ensure Sharif is brought back from London and put in jail for his deeds.
The Islamabad High Court through newspaper advertisements has asked Mr. Sharif to appear before it by November 24 to avoid being declared a "proclaimed offender".
Maryam Nawaz said Khan's speech was off a defeated man who was worried about the support the PDM had gathered in a short time.
Bilawal, in his speech, lashed out at Khan for "betraying" the people of Pakistan and said the rise of "facism" in the country had weakened Pakistan's position on Kashmir and other issues.
Mohsin Dawar, who was one of the first speakers at the rally, termed the PDM as a "beginning for real democracy and civilian supremacy" in the country.
He criticised the incumbent government for filing "baseless cases" against political workers, whether they were from Waziristan, Gilgit Baltistan, Baluchistan or Sindh.
The cases, Dawar claimed, were filed due to political differences. The current regime is "worse than a dictatorship , he said.
"I consider this government to be worse than a dictatorship," Mr. Dawar said.
The PDM will hold rallies in Quetta on October 25, Peshawar on November 22, Multan on November 30 and then a rally in Lahore on December 13.
Opposition leaders have announced that they would use all political and democratic options, including no-confidence motions and mass resignations from Parliament to seek "the selected" Prime Minister's resignation.
https://www.thehindu.com/news/international/imran-khan-incapable-and-clueless-has-betrayed-people-of-pakistan-say-pdm-leaders/article32889263.ece
--------
Capt Safdar arrested from Karachi hotel for 'violating sanctity of Quaid's mausoleum'
Qazi Hassan
19 Oct 2020
PML-N vice-president Maryam Nawaz tweeted early Monday morning that her husband retired Captain Mohammad Safdar had been arrested by the police from their hotel in Karachi.
"Police broke my room door at the hotel I was staying at in Karachi and arrested Capt Safdar," Maryam said via tweet.
According to Maryam, she was sleeping when the police allegedly "barged in".
PTI minister Ali Zaidi, however, refuted her claim, saying "Maryam [is] once again lying that the hotel door was broken."
Safdar is being kept at the Aziz Bhatti police station. He has been arrested a day after he raised slogans at the Quaid's mausoleum before the Pakistan Democratic Movement's (PDM) second power show at Bagh-i-Jinnah.
It is expected that Safdar will be presented before court some time today.
The arrest comes after a first information report (FIR) was registered against Maryam, Safdar and 200 others for violating the sanctity of the Quaid's mausoleum. The complainant, Waqas Ahmed, alleged that the PML-N leaders, along with 200 of their followers, reached the Quaid's grave where Safdar jumped over the grill surrounding it.
The complainant said that he tried to stop him from doing so but Safdar "got out of control" and started threatening him and his fellows that he would kill them. He added that Safdar later damaged government property before leaving the site with his followers.
"My complaint is that Safdar and his cohort violated the sanctity of the Quaid's mausoleum and his grave. A case [should be] registered against him for raising political slogans inside the mausoleum complex, death threats against me and for damaging government property."
According to the FIR, a copy of which is available with Dawn.com, a case has been registered on Section 6, Section 8 and Section 10 of The Quaid-i-Azam's Mazar (Protection and Maintenance) Ordinance, 1971.
Section 6: Meetings, etc. prohibited. No person shall organise, convene or take part in any meeting or demonstration or procession or engage in political activity of any kind within the Quaid-i-Azam's Mazar or within a distance of ten feet from the outer boundary thereof.
Section 8: Sanctity of Mazar. No person shall do any act or behave in any manner which is or tends to be derogatory to the sanctity and dignity of the Quaid-i-Azam's Mazar.
Section 10: Penalty, etc. (1) Whoever contravenes any of the provisions of this Ordinance shall be punishable with imprisonment for a term which may extend to three years, or with fine, or with both. (2) An offence punishable under this Ordinance shall be tried in a summary way in accordance with the provisions contained in sections 262 to 265 of the Code of Criminal procedure, 1898 (Act V of 1898).
Sindh govt distances itself from arrest
Senior PML-N leader and Maryam's spokesperson Mohammad Zubair, while speaking to reporters in Karachi, claimed that Safdar's arrest was a "sting operation by the state" and was carried out to damage the PDM alliance.
He said he had talked to Sindh Chief Minister Murad Ali Shah and PPP Minister Saeed Ghani and would reveal the facts before the public soon. "The easiest way for Imran Khan is to arrest [Safdar] so the entire blame will fall on Sindh government and police."
Ghani tweeted that while Captain Safdar's behaviour was inappropriate, the way his arrest was carried out was condemnable.
He alleged this was being done to create a rift among PDM and that Sindh government had no role in the arrest.
PPP MPA Sharmila Farooqi said "sloganeering inside Mazar-e-Quaid is inappropriate, but breaking doors & arresting Captain Safdar in this manner is also unacceptable".
"Sindh government is not a party to this. Clearly a blatant attempt to sabotage the solidarity of PDM and defame Sindh government," she added.
MNA and Pashtun Tahaffuz Movement (PTM) leader Mohsin Dawar — who had attended and addressed PDM's rally in Karachi a day earlier — also condemned the PML-N leader's arrest.
"The violation of privacy is shameful and goes against every norm of decency. Reportedly, Sindh police were forced by Rangers to do this. Those who planned it have attacked the sanctity of Sindh's hospitality."
'All Pakistanis offended'
Information Minister Syed Shibli Faraz, while speaking to reporters at Peshawar Press Club, said that every Pakistani was offended by what happened at the Quaid's mausoleum.
"Did you see the ruckus that was created by Safdar, Maryam? They disrespected the sanctity of the founder of Pakistan, the mausoleum," he said, adding that this arrest had nothing to do with politics but with actions having consequences.
Minister for Federal Education Shafqat Mehmood was "glad Sindh Police has enforced the law and arrested Capt Safdar".
"He committed a crime at the Mazar-e-Quaid yesterday and law must take its course."
PTI minister Shireen Mazari, responding to criticism of the arrest, said "there are rules and laws in place to observe sanctity of the mazar", sharing a picture. "And these laws were not devised by PTI govt!"
Minster for Science and Technology Fawad Chaudhry said the arrest was in accordance with the law, adding that the Quaid's mausoleum "was not a playground for lowly politicians".
Meanwhile, Maritime Affairs Minister Ali Zaidi warned the Sindh chief secretary and Sindh Inspector General of Police Mushtaq Mahar that action must be taken against the "hooligans who created ruckus" at the Quaid's mausoleum.
"If they are allowed to leave Karachi, you will be directly held responsible for letting them escape. You will be considered as aiders and abettors in the crime," he said in a tweet.
In a video shared by PTI, he said that it was "not acceptable", warning the opposition to "behave themselves". "Nobody will tolerate this hooliganism at Jinnah's mausoleum," he said.
In a separate tweet, the party's Karachi chapter said the PTI members of the provincial assembly had managed to get an FIR registered after "10 hours of continuous efforts".
What happened?
A day earlier, Maryam along with the senior leadership and a large number of workers went inside the hallway in Quaid's mausoleum to offer fateha and lay a floral wreath. As per the tradition, a qari recited verses from the Holy Quran and Maryam and a few others offered fateha inside the grilled premises.
As soon as the fateha ended, PML-N workers who were standing outside that iron grill in the same hall, shouted slogans in favour of Maryam. Capt Safdar signalled them, apparently to stop them from raising that particular slogan at the grave of Quaid-i-Azam, and started chanting vote ko izzat do slogan that too was against the protocol of the mausoleum.
While Maryam and other leadership stayed silent, Safdar kept on chanting another slogan, 'long live mother of the nation', and the crowd responded in an emotional manner. The scene lasted a couple of minutes and Maryam along with others left the premises.
Many social media users also considered the incident as disrespectful and vented their anger against Safdar, Maryam and the PML-N.
PTI central leader and Federal Minister Ali Zaidi had tweeted a video of Capt Safdar shouting slogans and wrote: "This is just not acceptable. The sanctity of Quaid's Mazar disrespected by these criminals masquerading as politicians."
Federal Minister for Planning and Development Asad Umar also tweeted the video and, in a strongly worded statement, demanded the PML-N to apologise to the nation for "disrespecting the sanctity of the Quaid's mausoleum".
Later in the evening, senior PTI leader Haleem Adil Shaikh reached Brigade police station to lodge an FIR against the PML-N leadership for violating the sanctity of the Quaid's mausoleum.
https://www.dawn.com/news/1585873/capt-safdar-arrested-from-karachi-hotel-for-violating-sanctity-of-quaids-mausoleum
--------
Ties with Saudi Arabia long lasting, friendly: Qureshi
Shakeel Ahmed
19 Oct 2020
MULTAN: Foreign Minister Shah Mehmood Qureshi has said that Pakistan's relations with Saudi Arabia are long-lasting and friendly.
"Bilawal Bhutto in a speech mentioned me while saying that the relationship between Pakistan and Saudi Arabia lacks warmth. Bilawal has misconceptions in this regard as the relations between both countries are on strong footing. Bilawal should avoid creating misunderstandings in this regard," he said while talking to the media here on Sunday.
The minister said the Pakistan Democratic Movement (PDM) was an untimely, unnatural and non-ideological alliance and the people of Gujranwala had rejected it.
Says elected government with people's support cannot be toppled through street protests
"An elected constitutional government which also has the mandate of the masses can't be toppled by coming on roads. It can rather harm democracy. Even if the current democratic system is freak, the PDM will not get any benefit from it. The question is if a democratic government can be toppled," he added.
Answering a question, Mr Qureshi claimed the masses were least concerned about the PDM gatherings. "The challenges the country faces today have not been created during the last two years. Two major parties ruled the country for a long time. Actually, the PDM leaders apprehend that they could be convicted in cases against being heard by courts which would ultimately eliminate them from politics," he added.
He said the anti-army agenda adopted in the Gujranwala public gathering could not be the agenda of any Pakistani and the people were fully aware of the services of the army. Mr Qureshi said PPP chairman Bilawal Bhutto-Zardari was promoting the agenda of Indian Prime Minister Narendra Modi and he was not aware of the facts about the Kashmir issue.
He said the judiciary would issue instructions regarding the return of former prime minister Nawaz Sharif to the country.
https://www.dawn.com/news/1585780/ties-with-saudi-arabia-long-lasting-friendly-qureshi
--------
JI announces countrywide protest from Nov 1
19 Oct 2020
LAHORE: The Jamaat-i-Islami has announced launching a country-wide protest movement against the Pakistan Tehreek-i-Insaf government from Nov 1.
JI chief Senator Sirajul Haq, who has called a meeting of the party's central leadership on Oct 23 to discuss modalities of the movement, said the movement against skyrocketing inflation, unemployment and rulers' incapability would start from Khyber Pakhtunkhwa.
In a statement issued from Mansoora on Sunday, he alleged the rulers destroyed every sector in the country and it could no more be left to their mercy.
He expressed his concerns over the opposition alliance Pakistan Democratic Movement's campaign, saying its constituents lacked moral authority to wage protest against the present rulers. The people, he said, knew the PTI, the PML-N and the PPP were sides of the same coin. "There is no difference between the present and past rulers," he said, adding the so-called mainstream opposition parties supported every move of the government in the past two years.
The people witnessed the treasury and opposition parties on the same table when it came to the matter of the COAS extension, election of Senate chairman and FATF-related legislation, he said and termed the ruling elite agents of western powers who only looted the national resources and tried to demolish its ideological face at the behest of secular forces during their respective turns in power.
Therefore, he said, time had come to get rid of the ruling elite and appealed to the masses to respond to the JI movement to transform the country into an Islamic welfare state.
https://www.dawn.com/news/1585777/ji-announces-country-wide-protest-from-nov-1
--------
South Asia
Inflammatory Rhetoric Not Advances Peace: Khalilzad
By Mohammad Arif Sheva
19 Oct 2020
KABUL, Afghanistan – United States Special Representative for Afghanistan Reconciliation Zalmay Khalilzad said Monday an "inflammatory rhetoric" does not help advance peace process between the Afghan representatives and Taliban delegations in Qatari capital Doha.
"Unfounded charges of violations and inflammatory rhetoric do not advance peace," he said in a tweet. "Instead, we should pursue strict adherence to all articles of the U.S.-Taliban Agreement and U.S.-Afghanistan Joint Declaration and not neglect the commitment to gradually reduce violence."
Khalilzad said the growing violence in Afghanistan remains "distressingly high" in spite of the recent reaffirmation of the need for substantial reduction, which threatens the "core understanding that there is no military solution".
"Our expectation has been and remains that violence comes down and stays down," he exclaimed, addressing the recent attacks in Helmand province that left some 6,000 families displaced.
"It was a focus of the Agreement we signed, further highlighted in connection with the releases of the last batch of prisoners and reaffirmed again in the most recent commitment all sides made to adhere to all aspects of the deal," Khalilzad elaborated.
"We must adhere to the letter and spirit of what was negotiated and the recent understanding. They provide a path to minimizing Afghan loss of life and protecting an historic opportunity for peace which must not be missed," he concluded.
_________
[EARLIER: 'Taliban Accuse U.S. of Violating February Accord Amid Growing Offensive in Afghanistan']
The Taliban has accused the United States troops still in Afghanistan of repeatedly violating the peace deal signed between the two sides in Doha in February, warning Washington must shoulder the blame for subsequent violence.
"In recent days, the United States forces conducted day-and-night airstrikes in Nahri Saraj, Khoshkawa, Babaji of Helmand province, including areas in Gereshk, Sangin, Nawa and Nad Ali districts," said the Taliban spokesman Qari Mohammad Yousof Ahmadi, in a statement. "Also [airstrikes] in Farah and other provinces, which is a clear violation of the Doha agreement."
Violence in Afghanistan has continued despite the February peace deal between the U.S. and the Taliban; with recent offensives in Helmand that displaced some 6,000 families in the province.
In a respond, Colonel Sonny Leggett, the spokesman for the US forces in Afghanistan, said the "airstrikes in Helmand and Farah have been and continue to be solely in defense of the ANDSF as they are being attacked by the Taliban."
"We categorically reject the Taliban's claim the United States has violated the U.S.-Taliban Agreement," he said in a tweet Sunday. "These strikes are consistent with both the U.S.-Taliban Agreement and the Joint Declaration between the Government of the Islamic Republic of Afghanistan and the United States."
But Ahmadi defied saying the action was unacceptable, for American forces have violated the Doha agreement in various forms by carrying out excessive airstrikes in Helmand province.
This came at a time the Taliban insurgents escalated violence in Helmand, including a number of cities in North Afghanistan. The recent is a car bomb explosion in Ghor province that left at least 12 dead and 100 further wounded Sunday morning.
https://www.khaama.com/inflammatory-rhetoric-not-advances-peace-khalilzad-34534/
--------
Afghanistan bloodshed: Multiple casualties as powerful blast hits police HQ
18 October 2020
A huge explosion targeting the police headquarters in the western Afghan province of Ghor has left at least 12 civilians dead and more than 100 others wounded.
Afghan officials said the explosion on Sunday morning took place in front of the police headquarters building.
"The explosion was very powerful," said Ghor governor's spokesman, Aref Abir, adding that the victims were being transferred to hospitals.
Abir said the blast had also damaged neighboring buildings handling affairs for women and the disabled.
Juma Gul Yakoobi, a Ghor health official, told AFP that members of security forces were also among the victims.
No group has claimed responsibility for the attack.
Amid the unabated violence, representatives of the Taliban militant group and the government convened last month to commence intra-Afghan talks.
In a deal clinched between the US and the Taliban in February, Washington promised to pull out all its troops by mid-2021 in return for the Taliban stopping their attacks in Afghanistan.
The war-torn country has been occupied by US-led foreign forces since 2001. Despite the occupation, many parts of the country remain plagued by militancy.
US President Donald Trump has vowed to pull US troops out of Afghanistan by Christmas.
NATO, however, has dismissed Trump's timeline.
NATO Secretary General Jens Stoltenberg said on Thursday that members of the military alliance will jointly decide when to withdraw forces from Afghanistan.
The US-led military alliance and NATO are blamed for ongoing violence in the war-ravaged country.
https://www.presstv.com/Detail/2020/10/18/636645/Afghanistan-Blast-Ghor
--------
PD8 Of Faizabad City Falls Under Taliban Influence
By Mohammad Haroon Alim
18 Oct 2020
Security officials in Badakhshan say Taliban fighters have taken control over parts of Faizabad city, the provincial capital, after days of heavy fighting.
Badakhshan police spokesman Sanaullah Rouhani said security forces had retreated from the eighth district of Faizabad after several days of fierce fighting with the Taliban.
Rouhani added security forces had made a tactical retreat to prevent civilian casualties and that efforts are underway to retake the area from Taliban control.
According to the spokesman for provincial Police HQ, 29 Taliban fighters were killed and 64 others including three Afghan security forces were wounded in the fighting.
Seven security forces were killed and three wounded during skirmish.
The northeastern province of Badakhshan is one of the provinces where Taliban fighters have a large presence and activity; the militants are reportedly smuggling natural resources of the province to cover their war expenses.
Meanwhile, local officials in Kandahar province say Taliban attacks on Shurabak and Takht-e-Pul districts in the province have been repelled by Afghan security forces.
Kandahar police spokesman Jamal Barakzai told the media that 28 Taliban fighters had been killed and 20 others wounded in the clashes.
https://www.khaama.com/badakhshan-pd8-of-faizabad-city-falls-under-the-taliban-influence-8776554/
--------
14 Taliban fighters killed, wounded in Ghor Province
By Mohammad Haroon Alim
19 Oct 2020
Local officials in Ghor say the Taliban attacked a security checkpoint in the Khaaristan region, west of the provincial capital, Firuzkuh, Sunday night, but militant offensive were repulsed by the security forces and people uprising unit.
Mohammad Aref Aber, the spokesman for the governor of Ghor, said eight insurgents were killed and six others were wounded during four hours of heavy clashes.
Khaaristan is located west of Firuzkuh, the capital of Ghor province, this regional part is reported to have been under constant militant offenses and attacks.
This comes at a time when a car bomb exploded in the city of Firuzkuh killing at least 15 civilians and 151 others, including women and children were wounded.
Security officials in Ghor blame the Taliban for the blast, but no one has yet claimed the responsibility for murdering dozens of civilians.
https://www.khaama.com/14-taliban-fighters-killed-and-wounded-in-ghor-867857654/
--------
Officials Nab Key Taliban Member in Kabul
By Mohammad Arif Sheva
19 Oct 2020
KABUL, Afghanistan – General Command of Police Special Units (GCPSU) carried a special operation in Paghman district of Kabul, arresting a key member of the Taliban insurgents who are known for their terrorist activities.
According to a statement by the Ministry of Interior Affairs, security officials discover and seized a large number of ammunition, including mines and grenades during the operation.
"A key member of Taliban terrorists arrested during a special operation of the GCPSU in Paghman district of Kabul," said the MoIA in a tweet Sunday. "GCPSU discovered & seized eight magnetic bombs, four anti-vehicle mines, one roadside bomb, three hand grenades, four bomb launchers & some amount of ammunition."
Meanwhile, the elite police forces arrested an alleged facilitator of Daesh terrorist group during the operation, said the statement.
The arrest came a time Kabul security has been tightened against growing crimes in Afghan capital Kabul, including armed robberies and kidnappings, which triggered a wide-spread concerns among residents throughout the city.
https://www.khaama.com/officials-nab-key-taliban-member-in-kabul-34534/
--------
Abdullah Tackles Bilateral Relations, Afghan Migrants Status with Iranian Officials
By Mohammad Haroon Alim
19 Oct 2020
Abdullah Abdullah, chairman of Afghanistan's High Council for National Reconciliation, arrived in Tehran on October 18 for a three-day official visit.
Iran is reportedly a key regional power broker with sway over the Taliban and Afghan political factions.
Abdullah tweeted before his visit that he would, "meet the Iranian leadership" and "exchange views on Afghanistan Peace and all other relevant bilateral issues to promote long-term cooperation & friendship."
The HCNR chairman met Javad Zarif, Foreign Minister of the Islamic Republic of Iran, exchanging views on the Afghan peace process, intra-Afghan talks in Doha and bilateral issues of interest, stressing on brotherly bonds between the two countries.
Abdullah Also thanked Iranian officials for a continued principled position on "Afghan peace efforts" and reiterated that "peace & stability in Afghanistan amounts to peace & stability in the region and beyond".
Foreign minister Zarif assured Iran's continued support for the Afghan peace process and emphasized a process that assures Afghan ownership of their aims for stability and inclusive outcomes.
Following his meeting Abdullah had dialogues with Mohammad Bagher Ghalibaf Speaker of the Parliament of Iran, as they both discussed the Afghan peace process and Doha dialogues developments.
Abdullah Abdullah tweeted:
Head of Afghan High Council for National Reconciliation is expected to meet Hassan Rouhani, President of the Islamic Republic of Iran throughout his visit.
In a gathering at the Afghan embassy in iran Sunday night, abdullah said the Afghan government would take serious steps to address the plight of Afghan refugees in Iran and had discussed the issue with Iranian officials.
Reports indicate an agreement had been reached with Iranian officials to allow Afghan refugees to travel to Iran legally.
He also called for the distribution of electronic ID cards to Afghan refugees in Iran as part of the agreement.
Meanwhile, Afghanistan's ambassador to Iran, Ghafoor Lewal, said there are about 2.5 million Afghan refugees living in Iran and that their biggest problem is lack of official documents.
https://www.khaama.com/abdullah-abdullah-meets-bagher-ghalibaf-irans-parliament-speaker-7675643/
--------
Africa
Sudan's PM Hamdok offers support to ICC over Darfur war crimes cases
18 October 2020
Sudan's Prime Minster Abdalla Hamdok on Sunday promised cooperation with International Criminal Court prosecutor Fatou Bensouda as she gathered information on war crimes in Darfur.
"This historic visit is a testimony to the total reform of the new Sudan," said Hamdok, who succeeded toppled autocrat Omar al-Bashir.
Bashir is in jail in Khartoum, but is wanted by the ICC to face charges of genocide and crimes against humanity.
For all the latest headlines, follow our Google News channel online or via the app.
The former president, who oversaw the civil war in Sudan's western Darfur region in which 300,000 people died and 2.5 million were forced from their homes, was overthrown following mass protests that began in December 2018.
"Our commitment to achieving justice is not only an international one, but a direct response to deliver on the slogans of the December revolution," Hamdok added in a statement.
No reference was made to al-Bashir himself, who has already been convicted at home on corruption charges and is on trial in Khartoum for the 1989 coup that brought him to power. He potentially faces the death penalty if found guilty on that charge.
However, Hamdok told the Financial Times earlier this month that he had spoken with the ICC about the option of trying al-Bashir in Sudan, potentially in a "hybrid court."
State news agency SUNA said Bensouda's visit focused on two items – discussing cooperation between the ICC and Sudan's judiciary, and "gathering information" related to the case of Ali Kushayb.
Militia leader Kushayb, a top commander of the government-backed Janjaweed forces accused of carrying out some of the worst atrocities in Darfur, surrendered to the ICC in June, and is now in custody.
He faces trial on 53 counts of war crimes and crimes against humanity.
Bensouda, who also met Justice Minister Nasredeen Abdulbari, arrived Saturday and is in the country until Wednesday.
Two other suspects, Ahmed Haroun, the ex-governor of South Kordofan state, and Abdelrahim Mohamed Hussein, a former defense minister, also face ICC charges of war crimes and crimes against humanity.
Both are in custody in Sudan.
A fifth man wanted by the ICC, rebel leader Abdallah Banda, remains at large.
https://english.alarabiya.net/en/News/middle-east/2020/10/18/Sudan-s-PM-Hamdok-offers-support-to-ICC-over-Darfur-war-crimes-cases-
--------
Pope Francis expresses support for detained fishermen in Libya
18 October 2020
Pope Francis expressed support on Sunday for 18 fishermen held in Libya, weighing in on a standoff between Italy and the administration of Khalifa Haftar, one of the North African country's two rival leaders.
"I want to say a word of encouragement and support for the fishermen who have been held in Libya for more than a month, and for their families (who) are hoping to be able to embrace their dear ones soon," Francis said at his weekly blessing in St. Peter's Square.
Libyan patrol boats detained two Sicilian fishing boats on September 1 and brought the crews to Benghazi, where the military commander Haftar holds sway. The crews, made up of Italians and Tunisians, were accused of operating in Libya's territorial waters.
For all the latest headlines, follow our Google News channel online or via the app.
The fishing grounds have been disputed since 2005, when Libya's then ruler, Muammar Gaddafi, unilaterally extended Libyan territorial waters to 74 nautical miles offshore from 12. Haftar, who controls eastern Libya, is trying to enforce this.
Italian newspapers have reported that Haftar wants Italy to hand over four Libyan nationals convicted of human trafficking in return for freeing the fishermen. Foreign Minister Luigi Di Maio told parliament on Thursday that such an exchange would be "unacceptable."
Francis also called for talks to bring peace to Libya, which is divided between Haftar's Libyan National Army (LNA) and the Tripoli-based Government of National Accord (GNA).
"Brothers and sisters, the time has come to stop every form of hostility and favor dialogue that brings peace, stability and unity to the country," he said.
https://english.alarabiya.net/en/News/north-africa/2020/10/18/Pope-Francis-expresses-support-for-detained-fishermen-in-Libya
--------
Morocco rejects reports about extradition of Israeli criminals as 'propaganda'
17 October 2020
Morocco has rejected as "propaganda" and false Israel's media reports that Rabat had agreed to extradite two Israeli criminals detained in the North African country.
Citing sources, al-Watan Voice said on Friday that reports about extradition of the two Israeli criminals were "merely propaganda and completely opposite to the truth and reality."
Last week, Israeli newspaper Jerusalem Post reported that a Moroccan security delegation had visited Israel and met with Israeli police officials to arrange the extradition of the fugitives.
The Israeli newspaper said that Golan Avitan and Chiko (Moshe) Beit Adah would be brought back to the occupied territories via Spain, as Morocco and Israel do not have diplomatic relations.
Avitan, a member of an Israeli criminal gang, was arrested about a year and a half ago in Morocco after receiving information from Israeli police, according to the paper.
Meanwhile, Adah runs a document forging network and used to issue fake passports in the kingdom, it said, adding that Moroccan officials recently managed to find additional evidence against him and members of the document forging network.
The two Israelis "related to the propaganda are currently in Moroccan prisons and they are being prosecuted based on Moroccan law, over crimes committed in the kingdom," Moroccan sources said.
About two years ago, Avitan claimed that he needed to go to a dentist and managed to escape on a yacht from Ashkelon to Cyprus and then to Spain and Morocco.
Avitan managed to gain Moroccan citizenship and his wife later joined him and received citizenship as well. Moroccan police later discovered that the two received citizenship after paying thousands of euros to the Israeli network of document forgers run by Beit Adah.
Morocco and Israel began low-level ties in 1993 after an accord that purportedly sought to enable "peace" between Israelis and Palestinians was reached. But Rabat suspended ties with the Israeli regime after the outbreak of a Palestinian uprising in 2000.
Morocco has categorically rejected any rumors of normalization, insisting that it will not accept any compromise that undermines the "just Palestinian cause."
Back in August, Moroccan Prime Minister Saad Dine El Otmani strongly opposed any normalization of relations with the Tel Aviv regime.
Israel signed US-brokered deals with Bahrain and the United Arab Emirates in September to normalize relations.
US President Donald Trump claimed that more Arab countries were willing to sign deals with Israel.
Palestinians, who seek an independent state in the occupied West Bank and Gaza, with East Jerusalem al-Quds as its capital, view the deals as betrayal of their cause.
The deals with Israel have been condemned by many across the Muslim and Arab world.
https://www.presstv.com/Detail/2020/10/17/636595/Morocco-Israel-criminal-extradition-
--------
Nigerian army threatens action as protests continue against police brutality
17 October 2020
The Nigerian military has issued a warning as protests sweep across the West African country over years of recurring police brutality.
Over the past days, thousands of mainly young Nigerians have staged demonstrations to call on the government to disband the Special Anti-Robbery Squad (SARS), a policing unit accused of extrajudicial killings, extortion and torture.
At least 10 people have died and dozens injured in the street protests, which have been met with force, according to Amnesty International. Police in some states fired live ammunition, teargas and used water cannons to disperse protesters.
The demonstrators have been using the hashtag #EndSars to push for their cause, which has sparked solidarity protests around the world.
Earlier this week, the authorities dissolved the SARS and replaced it with a new tactical team, known as Special Weapons and Tactics (SWAT).
However, protests have continued to escalate, with many participants demanding the government commit to prosecuting SARS officers and compensating victims. Some of the demonstrators are also calling for the Inspector General of Police to resign.
In a statement released on Thursday, the army warned it could step in against "all subversive elements and troublemakers."
It also expressed its readiness "to fully support the civil authority in whatever capacity to maintain law and order and deal with any situation decisively".
"All officers and men are directed never to be distracted by anti-democratic forces and agents of disunity," it added.
Youth in Nigeria rising up against police torture, brutality, and genocide tonight
STANDING IN SOLIDARITY WITH THEM 🥺❤😭#EndPoliceBrutality #EndSARS
(🎥 IG: Shaun King) pic.twitter.com/NrN7jcg1Ii
— StanceGrounded (@SJPeace) October 17, 2020
Nigerian police has also maintained a heavy-handed crackdown on peaceful protests by the country's Shia Muslims.
The demonstrators have been calling for the release of top cleric Sheikh Ibrahim Zakzaky, who has been in detention since December 2015 after his residence in the city of Zaria was raided by Nigerian forces, during which he was beaten and lost vision in his left eye.
During the brutal arrest, three of his sons were also killed, his wife sustained serious wounds, and more than 300 of his followers lost their lives.
https://www.presstv.com/Detail/2020/10/17/636585/Nigeria-SARS-protests-police-brutaliaty
--------
Sarkozy charged with 'criminal conspiracy' over Libya bribes
17 October 2020
Former French president Nicolas Sarkozy has been indicted for accepting cash funds for his 2007 election campaign from longtime Libyan ruler Muammar Qaddafi, who was toppled in 2011 after a Western military intervention, with Sarkozy being the driving force behind the move that led to his downfall.
French prosecutors announced on Friday that the latest criminal charges against Sarkozy came after he was indicted Monday for "membership in a criminal conspiracy" following more than 40 hours of questioning over four days.
The right-wing ex-president had already been charged in 2018 for "accepting bribes, benefiting from embezzled public funds and illegal campaign financing."
Prosecutors believe that Sarkozy and his associates collected tens of millions of euros from the despotic Libyan regime to help finance his election effort.
The 65-year-old Sarkozy has been under pressure since 2012, when investigative website Mediapart published a document showing that Qaddafi agreed to give him up to 50 million euros ($59 million).
Judges are also probing claims by a French-Lebanese businessman Ziad Takieddine, who said he delivered suitcases carrying a total of five million euros from the Libyan dictator to Sarkozy's chief of staff in 2006 and 2007.
During their time in power, Sarkozy and Qaddafi enjoyed surprisingly cordial ties, with the French president allowing the Libyan strongman pitch his Bedouin tent opposite the Elysee Palace on a state visit to France just months after his election.
However, four years later -- in 2011 -- Sarkozy joined the West-led military campaign that carpet-bombed Libyan capital of Tripoli and other key installations to force Gaddafi's downfall, leaving oil-rich country in total disarray – a situation that still persists today.
Sarkozy, a trained lawyer, has fought the claims of Libya cash by claiming presidential immunity, while arguing that there is no legal basis in France for prosecuting someone for misusing funds from a foreign country.
However, after seven years of investigative work resulting in witness statements from Libyan officials, members of Qaddafi's secret service and from middlemen, prosecutors believe they can prove that Sarkozy's campaign was indeed financed by the late Libyan ruler.
The French president from 2007 to 2012, Sarkozy has denied any wrongdoing, claiming on his Facebook page Friday that his "innocence has been tarnished" by the charges, without "even the slightest proof."
"I answered every question I was asked without ever being put in difficulty," he further wrote, referring to the recent grilling by prosecutors. "I know that justice will triumph in the end."
Meanwhile, Sarkozy's former ministers Claude Gueant and Eric Woerth have also been charged in the case, which is not the only legal trouble for the former president.
Moreover, Sarkozy has also faced a list of legal issues since leaving office, being charged in two other cases, including one relating to forged invoices orchestrated by executives of the Bygmalion public relations firm to mask overspending on his failed 2012 re-election campaign.
In that case, he is accused of using fraudulent invoices to spend nearly double the legal limit of 22.5 million euros and risks up to a year in jail if convicted during a trial set for March.
In a third case, Sarkozy faces charges of attempting to obtain classified information from a judge on an inquiry into claims that he accepted illicit payments from L'Oreal heiress Liliane Bettencourt for his 2007 presidential campaign.
In exchange, Sarkozy allegedly offered the now-retired judge, Gilbert Azibert, a cozy job in Monaco.
This is while Sarkozy has long accused the French judiciary of hounding him, and declared in 2018 that for him "politics is finished."
Despite his legal troubles, however, he still reportedly enjoys a surge in popularity and strong sales for his latest memoirs, "The Time of Storms," which recounts the first two years of his presidency.
https://www.presstv.com/Detail/2020/10/17/636580/France-former-president-Nicholas-Sarkozy-Libya-bribes-legal-indictment-criminal-conspiracy-election-campaign
--------
URL: https://www.newageislam.com/islamic-world-news/a-known-islamist-militant-had/d/123195
New Age Islam, Islam Online, Islamic Website, African Muslim News, Arab World News, South Asia News, Indian Muslim News, World Muslim News, Women in Islam, Islamic Feminism, Arab Women, Women In Arab, Islamophobia in America, Muslim Women in West, Islam Women and Feminism