New Age Islam News Bureau
20 Aug 2014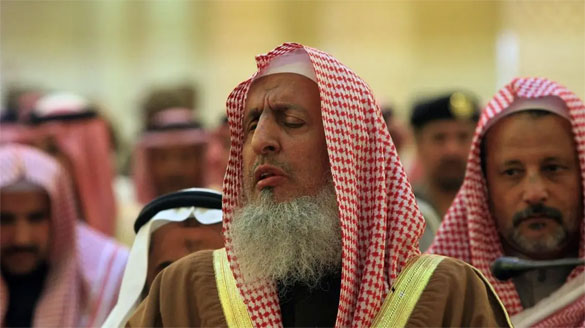 "The ideas of extremism, radicalism and terrorism ... have nothing to do with Islam and (their proponents) are the enemy. (File photo: Reuters)
-----------
Arab World
• 850 Atheist Websites Closed Down In Saudi Arabia
• 'ISIS Is Enemy No. 1 of Islam,' Says Saudi Grand Mufti
• Egypt Role in Lebanese Mufti's Election Signals New Strategy
• Islamic State says beheads US journalist James Foley, holds another
• Three Islamist fighters killed, tens arrested in fresh Sinai offensive
• Iraq says it is troubled ISIS smuggling oil to export markets
• Saudi Charity to Deliver Marital Training to 4,000 People
• 3 Militants Sentenced To Death, 26 Jailed On Terrorism Charges in Riyadh
• 'No' from one Iraq villager triggered Islamic State mass killings
India
• ISIS Ads Targets Indian Youths
• Indian Mujahideen Planned To Send Poisoned Letters to Kill Targets: Delhi Police
• Hurriyat says Modi govt called off talks under RSS pressure
• Blunt talk by India's Afghanistan envoy riles Pakistan
Pakistan
• No Resignation or Re-Election, but Ready for Dialogue: Nawaz
• Tahir ul Qadri's Supporters Besiege Pakistan Parliament
• Politics of PTI about to end: Maulana Fazl ur Rehman
• Supreme Court summons Khan and Qadri
• PTI and PAT followers should not resort to violence- Maryam Nawaz
• Sharif camp hoping against hope as Imran remains 'unapproachable'
• Meeting Kashmiri separatists a long-standing practice: Abdul Basit
Mideast
• Hamas: We know how to make Netanyahu accept our demands
• Palestinian Authority says Hamas shot Fatah men in legs during Gaza fighting
• FM says Israel must take back initiative and 'bring Hamas to submission'
• Turkey named fifth top tourism choice of Muslims, Europeans realize gains of Halal sector
Europe
• French Politician Angered By Veiled Muslim Woman at Beach
• European Islamist fighters go online to spread their message
• British national may have beheaded US journalist James Foley
• Germany says ready to send arms to Iraqi Kurds
• German minister accuses Qatar of financing ISIS
• Over 6,000 fighters joined the Islamic State in July alone: Human Rights
South Asia
• Militants suffer heavy casualties during Afghan army operations
• War crimes: Qaisar verdict any day
• Bangladesh all set to join $50bn BRICS bank
• WUC condemns Chinese military's use of UAVs during the operations against the Uyghur
North America
• Gaza-based Islamist group put on US terrorist list
• Fata Christian student in US has a mission to change lives of youth
• US in touch with India, Pakistan over resumption of talks
Africa
• Nigeria: Boko Haram Forces Victims to Fight, Kill
Southeast Asia
• For Reformist Jokowi, Finding Top Law Enforcement Officials to Match
• Selangor Sultan's discretion in choice of MB and constitutional practice
Compiled by New Age Islam News Bureau
URL: https://www.newageislam.com/islamic-world-news/new-age-islam-news-bureau/850-atheist-websites-closed-down-in-saudi-arabia/d/98639
------------
Arab World
850 atheist websites closed down in Saudi Arabia
20 August 2014
JEDDAH — Four government bodies have worked together to close down 850 websites that promoted atheism in the last 16 months. The same bodies are currently working to close down the Facebook group called Association of Saudi Atheists, which has at least 188 members. The head of the Commission for the Promotion of Virtue and Prevention of Vice (Haia), Sheikh Abdullatif Al-Asheikh, said the Haia has formally asked the Interior Ministry, the Telecommunications Authority and King Abdulaziz City for Science and Technology to help block such sites and arrest those responsible for setting them up.
http://www.saudigazette.com.sa/index.cfm?method=home.regcon&contentid=20140820215257
------------
'ISIS is enemy No. 1 of Islam,' says Saudi grand mufti
20 August 2014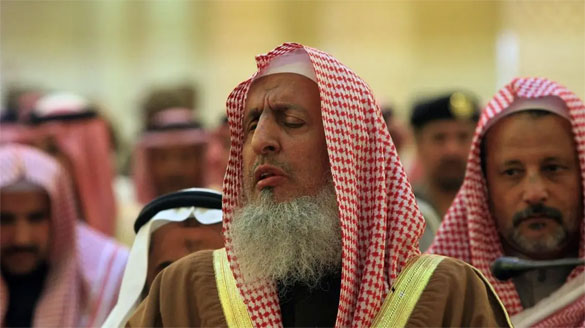 "The ideas of extremism, radicalism and terrorism ... have nothing to do with Islam and (their proponents) are the enemy. (File photo: Reuters)
-----------
Militants of the Islamic State of Iraq and Syria (ISIS) and al-Qaeda were blasted by Saudi Grand Mufti Sheikh Abdul Aziz al-Sheikh on Tuesday as "enemy number one" of Islam.
"The ideas of extremism, radicalism and terrorism ... have nothing to do with Islam and (their proponents) are the enemy number one of Islam," the kingdom's top cleric said in a statement
He cited militants from ISIS, which has declared a "caliphate" straddling parts of Iraq and Syria, and the global al-Qaeda terror network.
Last Wednesday, Saudi Arabia donated $100 million to the United Nations Counter-Terrorism Centre (UNCCT) to help combat terrorism.
"Terrorism is an evil that must be eradicated from the world through international efforts," Saudi Ambassador to the United States Adel al-Jubeir said during a ceremony at the United Nations in the presence of U.N. Secretary-General Ban Ki-moon.
"The [UNCCT] is the only center in the world that has the legitimacy to combat terrorism," added al-Jubeir.
Jubeir was joined by Saudi Arabia's ambassador to the U.N. Abdullah Al-Mouallimi who said that the UNCCT combats the kind of thinking "that stands behind terrorism."
The United States, Germany and Britain have also donated to help run the U.N. center. ISIS has seized large parts of Iraq and drawn the first American air strikes since the end of the U.S.-led occupation in 2011.
On Monday, ISIS warned the United States it will attack Americans "in any place" if the raids hit its militants.
The video, which shows a photograph of an American who was beheaded during the U.S. occupation of Iraq and victims of snipers, featured a statement which said in English "we will drown all of you in blood."
http://english.alarabiya.net/en/News/middle-east/2014/08/19/Saudi-mufti-ISIS-is-enemy-No-1-of-Islam-.html
------------
Egypt role in Lebanese mufti's election signals new strategy
20 August 2014
After long weeks of strenuous effort, a deal brokered by the Egyptian Embassy in Beirut paid off on Aug. 10 with the reunification of Dar al-Fatwa, the leading Sunni religious institution in Lebanon, and the election of a new mufti, the highest Sunni religious authority in the country. The success of the deal highlights several important developments, most notably Egypt's reassertion of its regional role following a hiatus that began after the 2011 revolution. Furthermore, with its assistance, Egypt has helped Lebanese Sunnis project moderation in the face of attempted advances by radical Islamism.
The Lebanese Dar al-Fatwa — which espouses Ash'ari ideas, a moderate Islamic school of thought also adopted by al-Azhar — has always provided religious cover for Lebanon's official, Sunni political leadership. The outgoing mufti, Mohammad Rashid Qabbani, preserved this tradition throughout the greater part of his mandate, which ends in September. In recent years, however, Qabbani's interests sometimes conflicted with the political leadership of the Future Movement, which represents the majority of Lebanese Sunnis, including over the movement's desire to amend Dar al-Fatwa's manifesto to prevent the mufti's holding office for life. Disputes also arose between the two sides over Dar al-Fatwa real estate and financial issues.
These disagreements soon turned into a political confrontation, as Qabbani approached the Future Movement's adversaries, that is, Hezbollah and the Syrian regime, to help him hold on to office. This development caused Dar al-Fatwa to split into two camps — one headed by Qabbani and including figures affiliated with Hezbollah and Syria and the other consisting of figures allied with the Future Movement, which is close to Saudi Arabia. The institution ceased functioning.
After the success of the Egyptian initiative in reuniting Dar al-Fatwa and electing a new mufti, the pertinent question became: Why did Cairo choose to broker this particular issue? Does it consider the initiative a launch pad for reasuming its traditional leading role in the regional?
An Egyptian official, who spoke on condition of anonymity, told Al-Monitor, "This initiative falls within the context of Egypt's current strategy being implemented at the regional level." The main goal of this strategy, in the words of the official, is "safeguarding the heart of Arab Islamic moderation," which he said can be done by adopting the following steps: "First, uniting all moderate Islamic Arab forces — including regimes, political parties, as well as Sunni religious movements — to face radical Islamists on all fronts. Second, these forces prioritizing their fight against radical Islam over their political differences, as these hard-liners take advantage of the rifts in the ranks of moderate political Islam to creep into the Arab Islamic arenas. Third, promoting moderate Islam in the face of the tide of radical and violent Islamic ideologies, because without winning this 'advocacy war' — behind which Al-Azhar has thrown its weight — the security war alone will not be sufficient to eradicate terrorist groups."
The source believes that the "strongest message behind the Egyptian initiative is to prove that these steps can be implemented despite fragmentation in the political arena in the Arab world." He added, "For the first time since the eruption of the Syrian revolution, Riyadh and Damascus agreed on one issue through Egypt — which is the safeguarding of Islamic moderation in an influential Sunni authority, i.e., Dar al-Fatwa, in the face of radical Islamists, despite their ongoing political differences."
"Egypt's initiative related to Dar al-Fatwa in Lebanon has marginalized the hard-liners in the institution to the benefit of its moderate members, despite [the latter's] political differences," the source stated. Indeed, the newly elected mufti, Sheikh Abdel-Latif Derian, received 74 votes from both camps within the institution, including from al-Ahbash (a Sunni organization supporting Syria) and figures affiliated with the Future Movement and Saudi Arabia. Only nine out of the 103 members that make up the electoral committee voted for Sheikh Ahmed Darwish, who is close to Qatar and the candidate of the Islamic Group (that is, the Muslim Brotherhood in Lebanon) and Salafists.
It is clear that Egypt's initiative was aimed at rehabilitating Dar al-Fatwa so it can join Al-Azhar in its "advocacy war" against radical Islamic ideologies. The Egyptian institution has branches in Lebanon led by a representation of some 20 religious scholars.
The Al-Monitor source concluded, "Egypt will later broker many deals to resolve controversial matters in Lebanon, such as the presidential vacancy, especially since Egypt views this issue in the framework of its strategy to fight terrorism on the regional level." This explains Cairo's preference for Gen. Imad Kahwaji, commander of the armed forces, as the next Lebanese president. His election would also sit well given international concerns about Islamic groups' targeting of regimes and their armies and now that these armies are being deployed to fight radical Islamists, who have begun to pose a threat to the West as well.
http://www.al-monitor.com/pulse/originals/2014/08/egypt-regional-role-election-lebanon-mufti-sunni.html#ixzz3AuEpkvu2
------------
Islamic State says beheads US journalist James Foley, holds another
20 August 2014
BAGHDAD/BEIRUT - Islamic State insurgents released a video purportedly showing the beheading of US journalist James Foley, who had gone missing in Syria nearly two years ago, and images of another US journalist whose life they said depended on US action in Iraq.
The video, titled "A Message To America," was posted on social media sites. It was not immediately possible to verify its authenticity.
Foley, who has reported in the Middle East for five years, was kidnapped on Nov. 22, 2012, by unidentified gunmen. Steven Sotloff, who appeared at the end of the video, went missing in northern Syria while he was reporting in July 2013.
A Twitter account set up by his family to help find him said early on Wednesday: "We know that many of you are looking for confirmation or answers. Please be patient until we all have more information, and keep the Foleys in your thoughts and prayers."
The Islamic State had not previously executed American citizens publicly. The video was posted after the United States resumed air strikes in Iraq for the first time since the end of the US occupation in 2011.
The Sunni militant group has declared a caliphate in parts of Iraq and Syria in areas it controls.
The video opened with a clip of US President Barack Obama saying he had authorised strikes in Iraq.
"Obama authorizes military operations against the Islamic State effectively placing America upon a slippery slope towards a new war front against Muslims," words appear in English and Arabic on the screen.
It showed black and white aerial footage of air strikes with text saying "American aggression against the Islamic State"
A person identified as James Foley and wearing an orange outfit is seen kneeling in the desert as a man in black dress with a black mask stands beside him, holding a knife.
"I call on my friends family and loved ones to rise up against my real killers, the US government, for what will happen to me is only a result of their complacency and criminality," the kneeling man says.
The man in the mask speaks in a British accent and says: "This is James Wright Foley, an American citizen, of your country. As a government, you have been at the forefront of the aggression towards the Islamic State."
"Today your military air force is attacking us daily in Iraq. Your strikes have caused casualties amongst Muslims. You are no longer fighting an insurgency. We are an Islamic army, and a state that has been accepted by a large number of Muslims worldwide."
Following his statement he beheads the kneeling man.
At the end of the video, words on the side of the screen say "Steven Joel Sotloff" as another prisoner in an orange jumpsuit is shown on screen.
"The life of this American citizen, Obama, depends on your next decision," the masked man says.
MORE THREATS
Islamic State also released a video on Tuesday that gave the strongest indication yet it might attempt to strike American targets.
The video with the theme "breaking of the American cross" boasts Islamic State will emerge victorious over "crusader" America.
It follows a video posted on Monday, warning of attacks on American targets if Washington struck against its fighters in Iraq and Syria.
The latest footage spoke of a holy war between the al-Qaida offshoot and the United States, which occupied Iraq for nearly a decade and faced stiff resistance from al-Qaida.
Islamic State's sweep through northern Iraq, bringing it close to Baghdad and in control of the second city, Mosul, drew US air strikes on the country for the first time since the end of the American occupation in 2011.
US air strikes have helped Kurdish peshmerga fighters who held parts of the north regain some territory captured by the Sunni militants.
Unlike al-Qaida, Islamic State has so far focused on territorial gains designed to eventually establish a full-blown Islamic empire.
Tuesday's video shows an American soldier crying over the death of a comrade as the Christian hymn Amazing Grace can be heard.
http://www.jpost.com/Middle-East/Islamic-State-says-beheads-US-journalist-James-Foley-holds-another-371566
------------
Three Islamist fighters killed, tens arrested in fresh Sinai offensive
20 August 2014
Egyptian troops in the border Sinai Peninsula killed three militant fighters and arrested tens of suspects on Tuesday, army sources told Aswat Masriya, as the military presses on with its campaign to quell an insurgency in the region.
Thirty militant suspects were arrested in the raids that took place in the northern Sinai towns of Sheikh Zuweid and Rafah, state news agency MENA said..
Some 30 shacks and buildings allegedly used as bases for terrorist attacks were also destroyed.
Egypt has been hit by an upsurge in Islamist militancy led by Sinai-based militants that has mainly targeted security forces since the ouster of Islamist president Mohamed Morsi last summer and an ensuing crackdown on his supporters.
Radical groups have claimed responsibility for most of the attacks, vowing to avenge the killing and arrest of hundreds of Islamists following Morsi's removal.
Hundreds of police and troops have been killed in the violence which has also led to civilian casualties.
http://english.ahram.org.eg/NewsContent/1/64/108833/Egypt/Politics-/Three-Islamist-fighters-killed,-tens-arrested-in-f.aspx
------------
Iraq says it is troubled ISIS smuggling oil to export markets
20 August 2014
Iraq said on Wednesday it was troubled by reports that Islamic State of Iraq and Syria (ISIS) militants were smuggling oil to export markets and warned the purchase of such supplies could help the group fund its operations.
Iraq reiterated that only the Ministry of Oil was authorized to carry out sales - an apparent swipe at the Kurdish region - and buyers who dealt with other parties risked punishment such as sanctions.
ISIS has seized five oil fields in the north since it arrived in June from Syria, prompting Iraq's U.S.-funded soldiers to flee.
http://english.alarabiya.net/en/business/2014/08/20/Iraq-says-it-is-troubled-ISIS-smuggling-oil-to-export-markets.html
------------
Saudi Charity to Deliver Marital Training to 4,000 People
20 August 2014
The Al-Mawaddah Charitable Society for Social Reform in Jeddah has approved the implementation of training materials for young men and women looking to get married from Oct. 25.
The Ministry of Social Affairs has approved the materials. The society will train 80 men and women to deliver training to 4,000 delegates who are getting married soon through a series of training courses, Al-Riyadh daily said.
At a board meeting at its headquarters, the society approved a workshop for social initiatives and improving its image.
Chairman of Al-Mawaddah, Dr. Anas Abdulwahab Zar'ah, expressed thanks to the Ministry of Social Affairs for its support for the society and adopting programs that contribute to achieving family stability in the Kingdom.
Full report at:
http://english.alarabiya.net/en/perspective/features/2014/08/20/Saudi-charity-to-deliver-marital-training-to-4-000-people.html
------------
3 Militants Sentenced To Death, 26 Jailed On Terrorism Charges in Riyadh
20 August 2014
RIYADH — The Special Criminal Court in Riyadh has sentenced three men to death and 26 others to various prison terms, the Saudi Press Agency reported.
The men were part of a 50-member cell that faced a host of charges, including the 2004 kidnap and murder of a foreigner, plotting to assassinate senior government officials and smuggling heavy weapons into the Kingdom from Iraq.
The court awarded the death penalty to two of the defendants, including the leader of the cell, on Tuesday. One defendant was sentenced to death on Monday.
The court specializing in terror cases also imposed jail terms of two to 25 years on 14 Saudis and a Yemeni in Tuesday's verdict. In a verdict announced Monday evening, the court sentenced 13 co-defendants, including two Syrians, to four to 30 years in jail.
Full report at:
http://www.saudigazette.com.sa/index.cfm?method=home.regcon&contentid=20140820215265
------------
'No' from one Iraq villager triggered Islamic State mass killings
20 August 2014
DOHUK Iraq (Reuters) - When Islamic State militants stormed into a northern Iraqi village and ordered everyone to convert to Islam or die only one person refused. But that did not satisfy the Sunni insurgents who are even more hard-line than al Qaeda.
The militants, who have seized much of northern Iraq since arriving from Syria in June, wasted no time after the village's leader, or sheikh, stood up for his ancient Yazidi faith.
Khalof Khodede, an unemployed father of three who escaped with his life, recalled how 80 men in the village of Kocho were killed and all the women and girls were kidnapped.
His account, one of the first eyewitness reports of last Friday's killings, could not be independently verified but other Yazidis and Iraqi officials have given details of Islamic State's attack on the village.
Full report at:
http://timesofindia.indiatimes.com/world/middle-east/No-from-one-Iraq-villager-triggered-Islamic-State-mass-killings/articleshow/40420540.cms
------------
India
ISIS Ads Targets Indian Youths
Aug 20, 2014
The ISIS (Islamic State of Iraq and Syria) is reportedly trying to reach out to Indian youths to join its jihad using the Internet and social media. Mocktale got its hands on a couple of recruitment ads which we are reproducing here.
One ad features a poorly photoshopped cartoon of Osama bin Laden superimposed on a famous US recruitment poster of Uncle Sam.
A separate text only version said:
Come join ISIS. Have a Blast
Are you bored of your routine 9-5 job? Or are you struggling to find a job? Do you have a pot belly but are very good at killing people in video games? Well, fret not. From the same people who brought you the civil war in Syria, comes the opportunity of a lifetime in Iraq, which can help you shed that belly fat and kill some innocent people.
People disillusioned with their cricket team, films by Sajid Khan, or politicians of any hue are also welcome to join.
Candidates are required to have experience in stone-throwing or grenade-lobbing, or both. Proficiency in handling an AK-47 assault rifle or a hand-made catapult will be an added bonus.
We understand you may think of this as virgin territory but we assure you access to that area is only allowed after you participate in a Fidayeen attack.
Full report at:
http://timesofindia.indiatimes.com/mocktale/ISIS-ads-targets-Indian-youths/articleshow/40492336.cms
------------
Indian Mujahideen planned to send poisoned letters to kill targets: Delhi Police
IANS | Aug 20, 2014
NEW DELHI: Suspected Indian Mujahideen (IM) operatives had planned to send letters soaked with poison to kill its targets, says a Delhi Police chargesheet filed in a case relating to an illegal arms factory operated by the terror group.
Police filed the chargesheet in a court here August 8 against suspected IM operatives Tehsin Akhtar, Zia-Ur-Rahman alias Waqas and three others — Mohd Maroof, Waqar Azhar and Mohd Saqib Ansari — for allegedly setting up the illegal arms factory.
"During their interrogation, accused Waqar and Tehsin had disclosed that they had made efforts to make poison with the help of available chemicals such as magnesium sulphate, acetone and castor seeds," the chargesheet said.
Full report at:
http://timesofindia.indiatimes.com/india/Indian-Mujahideen-planned-to-send-poisoned-letters-to-kill-targets-Delhi-Police/articleshow/40489063.cms
------------
Hurriyat says Modi govt called off talks under RSS pressure
Rakhi Chakrabarty,TNN | Aug 20, 2014
NEW DELHI: Hurriyat leaders on Tuesday, while defending Pakistan, said India called off foreign secretary level talks with the country under pressure from the RSS. Hardliner Syed Ali Shah Geelani also claimed that the Kashmir problem was not a domestic issue but an "international" one.
The Hurriyat also criticised the Congress for its "double standards". They claimed, that Congress when in government facilitated meetings with separatists, but now when they are in opposition, they are objecting to it. Despite India calling off the talks, Hurriyat leaders, including Syed Ali Shah Geelani, Mirwaiz Umar Farooq and Yasin Malik, met Pakistan High Commissioner Abdul Basit.
Full report at:
http://timesofindia.indiatimes.com/india/Hurriyat-says-Modi-govt-called-off-talks-under-RSS-pressure/articleshow/40454504.cms
------------
Blunt talk by India's Afghanistan envoy riles Pakistan
Indrani Bagchi,TNN | Aug 20, 2014
NEW DELHI: Pakistan's proxy war in India is well-known, but for the first time, India is speaking out against Pakistan-sponsored violence in Afghanistan.
After Prime Minister Narendra Modi accused Pakistan of conducting a proxy war in India last week, the Indian ambassador to Afghanistan, Amar Sinha did some plain speaking to an Afghan TV channel: "The terrorists who come to Afghanistan, do they come from Africa? Do they come from Mali or Nigeria? No. We know what these elements are; thousands of books have been written on the sanctuaries of terrorism. Unfortunately, one particular area has become a nursery for training terrorists," Sinha said. "They are located in Pakistan and it is not a secret."
Full report at:
http://timesofindia.indiatimes.com/india/Blunt-talk-by-Indias-Afghanistan-envoy-riles-Pakistan/articleshow/40449763.cms
------------
Pakistan
No resignation or re-election, but ready for dialogue: Nawaz
20 August 2014
SLAMADAD: Prime Minister Nawaz Sharif on Tuesday told a meeting that he would neither tender resignation nor call mid-term elections.
The meeting, attended by Chief of Army Staff General Raheel Sharif and Interior Minister Nisar Ali Khan, decided not to stop the PTI and PAT marchers from entering Red Zone.
The meeting discussed a strategy to defuse the situation in the federal capital, which had arisen due to the sit-ins staged by the PTI and PAT. There was a general agreement in the meeting to defuse the political tensions through "give and take" while remaining within the ambit of constitution and law.
The PM reportedly told the meeting that the government has opened political dialogue with both PAT and PTI to call off their protest rallies, but their respective leaderships have refused to talk until date.
Full report at:
http://www.dailytimes.com.pk/islamabad/20-Aug-2014/no-resignation-or-re-election-but-ready-for-dialogue-nawaz
------------
Tahirul Qadri's supporters besiege Pakistan parliament
PTI | Aug 20, 2014
ISLAMABAD: Thousands of anti-government protesters demanding resignation of Prime Minister Nawaz Sharif on Wednesday besieged the parliament building of Pakistan, trapping dozens of lawmakers inside.
Canada-based cleric Tahirul Qadri asked his supporters to guard all entry and exit points of the building and not let anyone move in or out of it until Sharif resigns.
Qadri and opposition leader Imran Khan have been leading separate protests for the past seven days to force Sharif's resignation over alleged rigging in the 2013 elections.
Both protest leaders want a change of government through fresh polls.
"It is time to besiege the parliament," Qadri said as he addressed his followers in front of the building.
"You will not allow anyone to enter or leave [the building], not even a mosquito... not even the prime minister," the cleric said in his address.
Full report at:
http://timesofindia.indiatimes.com/world/pakistan/Qadris-supporters-besiege-Pakistan-parliament/articleshow/40497710.cms
------------
Politics of PTI about to end: Maulana Fazl ur Rehman
20 August 2014
CHAKDARA: Jamiat Ulema-i-Islam-Fazl chief Maulana Fazl ur Rehman has said the politics of Pakistan Tehreek-i-Insaf (PTI) is about to end as people have realised that a sit-in without any agenda is beyond apprehension.
Talking to journalists in Lower Dir here, he said that Imran Khan was befooling the people by staging protest march that had no logic or grounds as the issues he was playing up was of no significance and could be addressed at appropriate forum that was parliament.
Mr Rehman said that it was ironic that the leaders of PTI, which was in power in Khyber Pakhtunkhwa, left behind hundreds of thousands of internally displaced persons and people affected by rainstorm and marched to Islamabad to achieve their personal goals. "The real face of PTI has now exposed to the people," he added. The JUI-F chief said that PTI failed to utilise 69 per cent of the provincial budget for the welfare of the people, who voted for it in the name of change.
Full report at:
http://www.dawn.com/news/1126517/politics-of-pti-about-to-end-fazl
------------
Supreme Court summons Khan and Qadri
August 20, 2014
ISLAMABAD- The Supreme Court today ordered PTI chief Imran Khan and PAT chief Tahir ul Qadri to appear in court the following day over protests in the capital designed to force the Prime Minister's resignation.
"We would like to give notice to all respondents for tomorrow," Chief Justice Nasir ul Mulk said in response to a petition filed against Khan and Qadri over their protests.
Qadri's supporters blockaded Parliament in response to calls from their leader not to allow anyone in or out.
Both Qadri and Khan want to force Prime Minister Nawaz Sharif to step down. Qadri says he is corrupt and Khan says he rigged last year's elections.
http://www.nation.com.pk/islamabad/20-Aug-2014/supreme-court-summons-khan-and-qadri
------------
PTI and PAT followers should not resort to violence- Maryam Nawaz
August 20, 2014
Islamabad- Maryam Nawaz, daughter of Prime Minister Nawaz Sharif, urged followers of PTI Chairman Imran Khan and PAT leader Tahir ul Qadri not to resort to violence.
In a message on micro-blogging website, twitter , Maryam Nawaz said that government was trying its best to avert any untoward situation due to presence of women and children.
"Govt treading v cautiously & has tried its best to avoid & avert any untoward occurrence. IK, TUQ & followers must not resort to violence," she tweeted.
http://www.nation.com.pk/national/20-Aug-2014/pti-pat-followers-should-not-resort-to-violence-maryam-nawaz
------------
Sharif camp hoping against hope as Imran remains 'unapproachable'
20 August 2014
ISLAMABAD: Reaching the Constitution Avenue by breaching Red Zone was a big psychological barrier for PTI chief Imran Khan (IK) he finally crossed on Wednesday evening to attain peak of his agitation campaign in a bid to test nerves of an under-pressure Sharif government.
Thousands of protesters knocking the very doors of the power corridors in capital. Claims and counter-claims apart, all this was not achieved without background assurances given by both the march leaders as the Sharif-led government decided not to use force against marchers. After failing to nail down the PML-N government through sheer strength of the march, PTI's strategists are now hopeful, some say naively, to bring the PML-N dispensation to its knees through days long physical occupation of the Constitution Avenue.
Full report at:
http://www.dailytimes.com.pk/islamabad/20-Aug-2014/sharif-camp-hoping-against-hope-as-imran-remains-unapproachable
------------
Meeting Kashmiri separatists a long-standing practice: Abdul Basit
PTI | Aug 20, 2014
NEW DELHI: A defiant Pakistan high commissioner on Wedneday justified his meetings with Kashmiri separatists here notwithstanding India's protestation, asserting that engagement with all stakeholders have been the "bottom-line" of Islamabad's efforts to find a solution to the Kashmir issue.
Pakistan high commissioner Abdul Basit said calling off the August 25 talks between foreign secretaries of the two countries by India was a "setback" but noted that it should not discourage the two neighbours from resolving the Kashmir issue.
Addressing a press conference at Foreign Correspondents' club here, Basit defended his meetings with Kashmiri separatist leaders in the last two days and said he did not breach any protocol by holding talks with them.
Full report at:
http://timesofindia.indiatimes.com/india/Meeting-Kashmiri-separatists-a-long-standing-practice-Abdul-Basit/articleshow/40483437.cms
----------
Mideast
Hamas: We know how to make Netanyahu accept our demands
20 August 2014
Israel will respond to Hamas's latest cease-fire violations with a degree of force that will convince it that breaking truces is not worthwhile, officials said on Tuesday.
The officials' comments came shortly after three rockets fired from Gaza shortly after 4 p.m. abruptly ended the cease-fire that went into effect last Wednesday night and was extended for another 24 hours on Monday at midnight.
That extension, however, lasted only 16 hours, and shortly after the first volley of rockets struck the South, Prime Minister Binyamin Netanyahu and Defense Minister Moshe Ya'alon directed the IDF to respond forcefully against terrorist targets inside the Gaza Strip.
Shortly thereafter, Israel's delegation to indirect talks with the Palestinian factions in Cairo was recalled. The delegation was there to try to reach some kind of understanding through the Egyptians with Hamas that would have enabled a continuation of the quiet.
Full report at:
http://www.jpost.com/Operation-Protective-Edge/Palestinian-delegation-calls-negotiations-difficult-says-no-progress-made-371539
------------
Palestinian Authority says Hamas shot Fatah men in legs during Gaza fighting
20 August 2014
The Palestinian Authority confirmed Tuesday that Fatah activists in the Gaza Strip have been shot in the legs by Hamas during Operation Protective Edge.
Gen. Adnan Damiri, spokesman for the Fatah-dominated PA security forces in the West Bank, said that the activists were targeted after they violated the house arrest imposed on them by Hamas.
Hamas officials have denied the charges, saying the shootings were probably carried out by individuals who acted on their own and not on instructions from the Hamas leadership.
Damiri said during a seminar in Ramallah that some of the wounded Fatah men were being treated in West Bank hospitals.
Full report at:
http://www.jpost.com/Middle-East/Palestinian-Authority-says-Hamas-shot-Fatah-men-in-legs-during-Gaza-fighting-371568
------------
FM says Israel must take back initiative and 'bring Hamas to submission'
20 August 2014
Foreign Minister Avigdor Liberman implicitly criticized Prime Minister Binyamin Netanyahu on Wednesday, accusing him of surrendering the initiative to Hamas in the wake of the collapse of the latest cease-fire in the South.
In a Facebook post titled "Bring Hamas to submission," Liberman writes: "I hope that it is clear now that the policy of 'quiet will be met with quiet' means that Hamas is the one that takes the initiative and the one that decides when, where, and how many rockets it fires on Israeli civilians, while we are making do with reacting. Even if our reaction is a strong one, it is still a reaction."
Full report at:
http://www.jpost.com/Arab-Israeli-Conflict/Liberman-says-Israel-must-take-back-initiative-and-bring-Hamas-to-submission-371610
------------
Turkey named fifth top tourism choice of Muslims as Europeans realize gains of halal sector
20 August 2014
Turkey has been named the fifth European destination that Muslims from the Middle East and the Far East would like to visit as their next holiday, in an index topped by France.
The Muslim Travel Index Europe 2014 has shown that Turkey is only fifth in the list of countries that appeal to Muslim tourists as a future place to visit, according to a statement released by the Halal Tourism Conference organizers on Aug. 19.
According to the research, France topped the list with 30 percent of popular destinations while Italy and Britain shared second spot with 28 percent. Germany and Turkey made the top five with 26 percent of the vote each, the statement said.
Experts say that the study shows the potential for Turkey of halal tourism which could be worth billions of dollars to the economy annually, especially due to its strong Islamic heritage.
Full report at:
http://www.hurriyetdailynews.com/turkey-named-fifth-top-tourism-choice-of-muslims-as-europeans-realize-gains-of-halal-sector.aspx?pageID=238&nID=70662&NewsCatID=349
---------
Europe
French Politician Angered By Veiled Muslim Woman at Beach
20 August 2014
A conservative French politician sparked a debate after she posted Monday a picture of a veiled Muslim woman on a beach in France and the cover of Le Figaro magazine portraying former French sex icon Brigitte Bardot.
Nadine Morano, who published the picture on her personal Facebook account, wrote: "When one chooses to come to secular, France... one must respect our culture and the freedom of women. If not, go elsewhere!"
"I ask the Muslims who have chosen to live in France and to integrate, to the French Muslims who we respect, to help me defend a simple reality: France is not a religious state," she added.
Morano's post came after she saw a headscarf-wearing woman allegedly left to sit by the shore while her male companion was in the water.
"The man got into a bathing suit showing off his well-sculpted body, while the woman sat completely dressed, obedient on the sand," Morano wrote.
"Happy to be taking a dip, he waved at his sweet submissive," the former French deputy wrote.
The post sparked debate among Facebook users, with some users agreeing with the French politician.
Full report at:
http://english.alarabiya.net/en/life-style/art-and-culture/2014/08/19/Nadine-Morano-.html
----------
European Islamist fighters go online to spread their message
20 August 2014
Marseille // Disturbing social media messages from Britons who have enlisted with the Islamic State suggests foreign fighters are playing a full part in the brutality attributed to the extremist group in northern Iraq.
In what amounted, at face value, to an admission of intended involvement in war crimes, one Welsh volunteer spoke of plans to massacre Yazidi men and enslave their women and children.
Some 500 British Muslims are estimated by officials and observers to have gone to Syria or Iraq to join militant groups. Messages posted online, sometimes accompanied by graphic images of violence, including mass executions and beheadings, make it clear some are fighting with Islamic State.
One British militant who has been especially active on Twitter, Nasser Muthana, an outstanding student from Cardiff with previous ambitions to become a doctor, tweeted: "Kuffar [apostates] are afraid we will slaughter yazidis, our deen [religious path] is clear we will kill their men, take their women and children as slaves Insha Allah."
Full report at:
http://www.thenational.ae/world/iraq/european-islamist-fighters-go-online-to-spread-their-message#full#ixzz3AuFBN41q
----------
British national may have beheaded US journalist James Foley
AFP | Aug 20, 2014
LONDON: British Foreign Secretary Philip Hammond on Wednesday voiced his "absolute horror" at the apparent beheading of US journalist James Foley, which he said showed the "brutality" of Islamic State jihadists.
Hammond said the executioner in the beheading video appeared to be British and work was under way to verify his background.
He also said European extremists fighting with IS posed a security threat if they attempted to return home.
Hammond told BBC radio his reaction was "Horror, absolute horror at what appears to be a brutal execution.
"It just is one more example in a catalogue of brutality by this organisation."
He said IS "atrocities" in Iraq and Syria were "completely horrifying and shocking" and were driving the international community's efforts to support Iraqis and Kurds in pushing back against the "evil organisation".
Full report at:
http://timesofindia.indiatimes.com/world/uk/British-national-may-have-beheaded-US-journalist-James-Foley-David-Cameron-breaks-holiday/articleshow/40502369.cms
-----------
Germany says ready to send arms to Iraqi Kurds
20 August 2014
Germany is ready to send weapons to support Iraqi Kurds in their battle against the "barbaric" jihadist militants of the Islamic State, Foreign Minister Frank-Walter Steinmeier said Wednesday.
After other European countries said they would send weapons to help the embattled Kurdish forces in northern Iraq, "we are ready to do the same," Steinmeier said at a joint press conference with Defence Minister Ursula von der Leyen.
He called the onslaught of the IS "barbaric", the suffering of refugees "unimaginable", and warned that the sweeping advance of the radicals spells an "existential threat" to Iraq and threatens a regional "conflagration".
The ministers said Germany would first send more humanitarian aid and non-lethal equipment such as helmets, night-vision goggles and explosives detectors while it checked what weapons shipments would make sense, in coordination with EU partners.
Von der Leyen said "the breathtaking speed and incredible brutality" of the militant group had "triggered a humanitarian catastrophe" and, using its former name, said that "ISIS must be stopped".
Full report at:
http://www.hurriyetdailynews.com/germany-says-ready-to-send-arms-to-iraqi-kurds.aspx?pageID=238&nID=70677&NewsCatID=359
----------
German minister accuses Qatar of financing ISIS
20 August 2014
Germany's development aid minister, Gerd Mueller, on Wednesday accused Qatar of financing the militant group the Islamic State of Iraq and Syria (ISIS).
"A story like this always has a history," he said in an interview with public broadcaster ZDF.
"Who is financing these troops? Hint: Qatar," he added.
Vice Chancellor and Economy Minister Sigmar Gabriel this week urged a "debate" about who has been and is financing ISIS, but without naming any countries.
Meanwhile, Germany said it is ready to send weapons to support Iraqi Kurds in their battle against ISIS, Foreign Minister Frank-Walter Steinmeier said.
It is a controversial issue for Germany which, burdened by its history of aggression in two world wars, has often been reluctant to send troops into foreign conflicts and which as a rule does not send weapons into war zones.
http://english.alarabiya.net/en/News/middle-east/2014/08/20/German-minister-accuses-Qatar-of-financing-ISIS-.html
----------
Over 6,000 fighters joined the Islamic State in July alone: Human Rights
20 August 2014
A total of 6,300 rebel fighters joined the Islamic State (IS) militant group in July alone, the Syrian Observatory for Human Rights reported has said.
The Observatory on Tuesday said 6,300 fighters had joined the training camps of the group in Syria's northern provinces of al-Raqqa and Aleppo, Xinhua reported.
Among them, 5,000 recruits are Syrians, the Observatory said, adding that the rest are newly-recruited fighters.
The Observatory, which relies on a network of activists on the ground, said that 1,300 fighters are Arab and foreign nationals, adding that a majority of them entered Syria from Turkey.
It said that the IS pays a single Syrian fighter $400 a month. In case of married militants, their kids and spouses also get paid. As for fighters from overseas, they have a monthly pay of $800 dollars.
http://www.thehindu.com/news/international/world/over-6000-fighters-joined-the-islamic-state-in-july-alone/article6333733.ece
--------
South Asia
Militants suffer heavy casualties during Afghan army operations
20 August 2014
The anti-government armed militants have suffered heavy casualties during military operations by Afghan National Army (ANA) soldiers.
Defense Ministry spokesman, Gen. Zahir Azimi, said the militants were killed during operations in eight different provinces.
Gen. Azimi further added at least 66 Taliban militants were killed and 41 others were injured during the operations, and 16 others were arrested.
He said Afghan Natioal Army (ANA) forces also confiscated various types of weapons, ammunitio and explosives including 58 rounds Improvised Explosive Device (IED) durig the operations.
In the meantime, the Ministry of Interior (MoI) said at least 18 Taliban militants were killed during the operations in the past 24 hours.
MoI said the operations were jointly conducted by Afghan police, army and intelligence forces in Kunar, Nangarhar, Faryab, Kandahar, Zabul, Uruzgan and Logar provinces.
The Taliban militants group has not commented regarding the report so far.
http://www.khaama.com/militants-suffer-heavy-casualties-during-afghan-army-operations-8469
------------
War crimes: Qaisar verdict any day
20 August 2014
The verdict on the war crimes accused former state minister of Jatiya Party Syed Mohammad Qaisar will be delivered any day.
The International Crimes Tribunal 2 has passed the order on Wednesday morning.
Syed_Mohammad_QaisarThe tribunal also cancelled his bail and ordered to send him to jail.
On Monday, the war crimes tribunal allowed the defence one more hour to sum up the closing arguments in the case against former Jatiya Party state minister Syed Mohammad Qaisar.
On the other hand, the prosecution had sought time until Wednesday to place their rebuttal on the defence arguments.
Full report at:
http://www.dhakatribune.com/bangladesh/2014/aug/20/qaisar-verdict-any-day#sthash.z863wtim.dpuf
------------
Bangladesh all set to join $50bn BRICS bank
20 August 2014
Bangladesh has made a final decision to join the $50bn development bank formed by the BRICS nations, Finance Minister AMA Muhith has said.
"We want to join the BRICS bank as more sources of credit other than the World Bank, the Asian Development Bank and the International Monetary Fund must be explored," the finance minister told reporters after a meeting with ADB Vice-President Laksmi Venkatachalam at his secretariat office yesterday.
At present, Bangladesh was little interested in joining the Chinese Asian Infrastructure Investment Bank because it had got delayed, "but when it is formed, we will join it," he said.
Finance Ministry officials said the prime minister had already given her consent to the finance minister's proposal for joining the BRICS bank named New Development Bank. The proposal would be placed before the Cabinet soon.
Officials also said the government had already sent letters to the relevant agencies, including the Dhaka embassies in the five BRICS countries: Brazil, Russia, India, China and South Africa. The letters sought details on the framework and operation procedures of the New Development Bank.
Full report at:
http://www.dhakatribune.com/bangladesh/2014/aug/20/bangladesh-all-set-join-50bn-brics-bank#sthash.HomCs9no.dpuf
--------
WUC condemns Chinese military's use of UAVs during the operations against the Uyghur
20 August 2014
The World Uyghur Congress (WUC) condemns in the strongest possible terms, Chinese military's use of Unmanned Aerial Vehicles (UAVs) during the operations against the Uyghur population in Yarkent county of East Turkistan. The WUC calls on international community to hold China accountable for its brutal crack down of targeting peaceful Uyghur civilians protesting against Chinese government repression since July 27, 2014.
As reported by Hangtian News on August 16, 2014, the UAVs (commonly known as drones) were transferred from Beijng to Kashgar on the night of August 1 and were immediately flown to Elishqu in Yarkent County at 3am on August 2 for emergency use.
A People's Daily Online article dated August 17, 2014, discusses how security forces deployed surveillance drones in Yarkent County during operations. According to the article, the drones were used in Elishqu and Huangdi Townships in a search for alleged terror suspects. Operations were conducted "day and night."
Full report at:
------------
North America
Gaza-based Islamist group put on US terrorist list
20 August 2014
An Islamist Palestinian group based in Gaza has been placed on the US terrorist black list, the State Department announced Tuesday.
Since its founding in 2012, the "Mujahidin Shura Council in the Environs of Jerusalem" has claimed responsibility for a number of rocket attacks on Israel and a cross-border attack with explosives that killed a civilian at an Israeli construction site, according to the State Department.
It said the group was composed of several jihadist sub-groups, and had declared its support for the Islamic State of Iraq and the Levant, a militant group that has declared a caliphate in areas of Iraq and Syria that it controls.
The US action bars Americans from engaging in transactions with the group and orders a freeze any assets it may have in the United States.
http://english.ahram.org.eg/NewsContent/2/8/108813/World/Region/Gazabased-Islamist-group-put-on-US-terrorist-list.aspx
----------
Fata Christian student in US has a mission to change lives of youth
20 August 2014
WHEN the Northern Virginia Community College (NVCC) in the United States announced a one year merit scholarship for the Community College Initiative Programme (CCIP) under the US exchange programme in 2013, Sunny Sajid Masih was the lone young Christian student from Landi Kotal sub-division of Khyber Agency among 882 others from Pakistan who dropped their applications for the scholarship.
Fortunately, he won the merit scholarship and made it to the US with high expectations and resolve to return to his native land to support his own community after completing the training.
"It was by sheer good luck and because of my parents' prayers that helped me land in the US. I wept being overjoyed when I received the letter of acceptance for the CCIP. My parents, relatives and friends all were overjoyed and they celebrated my success. For the first time I got convinced that education could do miracles. Born, bred and educated in Fata I had little hope to excel in my life, but the fate favoured me and I got to the land of opportunities. I represent not only my Christian community, but the whole Fata," Sajid Masih, attired in a typical tribal Pakhtun dress, told Dawn.
Full report at:
http://www.dawn.com/news/1126509/fata-christian-student-in-us-has-a-mission-to-change-lives-of-youth
----------
US in touch with India, Pakistan over resumption of talks
PTI | Aug 20, 2014
WASHINGTON: The US, through its embassies in New Delhi and Islamabad, is engaging with the Indian and Pakistani governments on bilateral talks, which the Narendra Modi government called off while objecting to Pakistan consulting Kashmiri separatists ahead of the meeting.
"We are engaging with the governments of both India and Pakistan directly through our embassies to talk about this issue, and again, would strongly support efforts by both countries to improve their bilateral relations," state department deputy spokesperson Marie Harf told reporters at her daily news conference.
"So, it's really up to them to take steps to improve that relationship," Harf added.
India had, on Monday, called off talks between foreign secretaries of the two countries scheduled to be held in Islamabad on August 25, telling Pakistan bluntly to choose between dialogue and hobnobbing with separatists.
Full report at:
http://timesofindia.indiatimes.com/india/US-in-touch-with-India-Pakistan-over-resumption-of-talks/articleshow/40465095.cms
----------
Africa
Nigeria: Boko Haram Forces Victims to Fight, Kill
20 August 2014
Abuja — The Boko Haram insurgency continues to expand in size and tactics, kidnapping villagers and forcing them to fight.
But what may appear to be mayhem in northeastern Nigeria, is actually a strategy to wrest territory from the Nigerian government by isolating the northern seat of power.
Forced to join Boko Haram
Kidnapping is becoming more common as Boko Haram militants storm villages, taking men, women and children. Last week, nearly 100 victims were reportedly rescued from insurgents, but no one knows how many are still being held.
The victims are often forced to join Boko Haram, blurring the line between the attackers and those they attack.
"These young people out there in the forest [are] without hope now," said James Wuye, a pastor who counsels kidnap victims in northern Nigeria. "Their only hope is to die. We should save them. I think we should pity everybody on each side. This violence is affecting both the perceived victim and the aggressors."
Kidnap victims are strengthening Boko Haram by growing their army, says Yan St. Pierre, the CEO of the Berlin-based security consulting firm MOSECON.
Gaining ground
Full report at:
http://allafrica.com/stories/201408200388.html?aa_source=mf-hdlns
------------
Southeast Asia
For Reformist Jokowi, Finding Top Law Enforcement Officials to Match
20 August 2014
Jakarta. The hunt for new figures for Indonesia's top law enforcement posts may prove to be the biggest challenge facing President-elect Joko Widodo, with observers saying that a display of strong and firm leadership may be the only way for him to find the best men for the jobs.
Joko, who will be inaugurated on Oct. 20, must appoint members of his cabinet, including a justice minister, by the end of that month. He is also expected to named a new chief for the National Police and attorney general within the first few months of his presidency.
The president does not appoint leaders of institutions such as the Corruption Eradication Commission (KPK) or the courts.
Joko, the winner of the July 9 presidential election, is wildly popular for his man-of-the-people image and track record of getting things done, ever since he embarked on his political career in 2005 as the mayor of the Central Java city Solo. Thus public expectations of him truly reforming law enforcement institutions notorious for corruption, such as the National Police and the Attorney General's Office, are high.
Full report at:
http://www.thejakartaglobe.com/news/reformist-jokowi-finding-top-law-enforcement-officials-match/
------------
Selangor Sultan's discretion in choice of MB and constitutional practice
20 August 2014
The recent Federal Court case decision in the Perak MB crisis leaves the Selangor Sultan little choice, but to appoint Datuk Seri Dr Wan Azizah Wan Ismail to replace Tan Sri Khalid Ibrahim as Selangor menteri besar, a law professor said today.
Universiti Malaya's Professor Gurdial Singh Nijar added that although Sultan Sharafuddin Idris Shah had personal discretion under the Selangor Constitution to select the MB, it clearly laid out the criteria for him to exercise that discretion.
"He must appoint a member of the State Legislative Assembly "who in His judgment is likely to command the confidence of the majority of the members of the Assembly"' as stated under Article 53(2)(a), Gurdial said.
As such, Gurdial said that if the majority intimates to the Sultan their choice, he must defer to the wishes of the majority, adding that the Federal Court made this clear in the Nizar v Zambry case.
Full report at:
http://www.themalaysianinsider.com/malaysia/article/sultans-discretion-in-choice-of-mb-and-constitutional-practice#sthash.2T9VBHwB.dpuf
------------
URL: https://www.newageislam.com/islamic-world-news/new-age-islam-news-bureau/850-atheist-websites-closed-down-in-saudi-arabia/d/98639