New Age Islam News Bureau
8 Apr 2012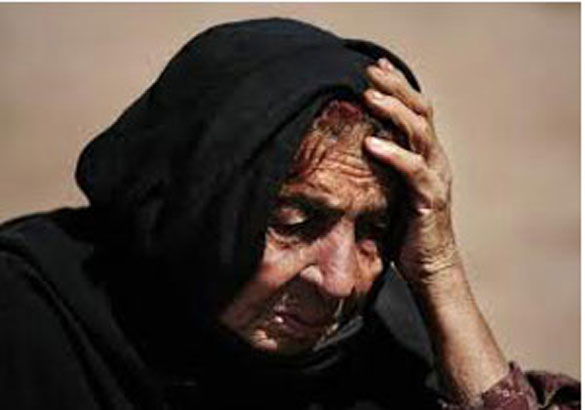 • Murky Pakistan war sparks refugee exodus
• France election 2012: Islam takes centre stage in battle for France
• Tunisia president supports conviction for Islam insult
• A dirty deal: Uzbek dictator 'has UK over a barrel'
• India links progress in ties with Pakistan to action against Hafiz Saeed, others
• Asif Ali Zardari offers prayers at Ajmer Sharif, announces $1 million
• Indian spy, Zardari's jail mate who was offered release to assassinate Zulfiqar Ali Bhutto, wants to meet him
• Religion can provide solutions: Symposium for Developing Jurisprudence Sciences in Oman
• Islamic group offers Syria violence victims $70 million aid
• Defa-e-Pakistan Council Warns US to abstain from fake allegations against Muslim leaders
• Uzbek leader seeks visit to German chancellor
• From Hizbul Spokesman to Kashmir's Anti-drug Campaigner
• Hamas hangs Gaza prisoners, including one 'collaborator'
• Narendra Modi of India the Gujrati CM tops negative votes in global poll
• Indian PM may visit Pakistan in September: Reports
• Rahul Gandhi agrees to visit Pakistan on Bilawal's invitation
• Zardari lost one rupee bet with Omar
• Afghan night raids: Kabul signs deal with US forces
• Suicide bomb wounds six in Karachi: Pakistan police
• Pakistan Domestic violence bill: Jamiat Ulema-e-Islam Fazl calls for action against 'interfering' NGOs
• Pakistan: No inquiry has yet been initiated in to the case of the torture to death of an Ahmadi school teacher
• Pak PM assures minorities of their rights
• I was told to leave Pakistan but did not: Zardari
• Pakistan tea delegation to visit India next week
• Pakistani poet Zehra Nigah enthrals at Jashn-e-Bahar
• Mali attracts Islamist fighters in void after coup
• US warns Syria it can't deceive world over pullout
• Yemen's Sanaa airport re-opens after pro-Saleh protest
• The Balochistan spin
• Indian Muslim body urges govt to snap diplomatic ties with Israel
• Clerics dispute over who will perform Ziyarat for Zardari resolved
Complied by New Age Islam News Bureau
Photo: Murky Pakistan war sparks refugee exodus
URL: https://newageislam.com/islamic-world-news/50-people-killed-easter-sunday/d/7015
---------
50 People Killed in Easter Sunday Bombings in Nigeria at the Assemblies of God's Church
PTI
Abuja, Apr 8, 2012, At least 50 people were killed when explosives concealed in two cars went off near a church during Easter Sunday services in the northern Nigerian city of Kaduna, eye-witnesses said.
Shehu Sani, the President of Civil Rights Congress based in Kaduna, said two explosions took place at the Assemblies of God's Church near the centre of the city with a large Christian population and known as a major cultural and economic centre in Nigeria's north.
"There were two explosions and the casualty figure may go up because some injuries were really critical," he said on phone.
Another resident of the city, Miss Blessing Audu told PTI that the explosion has caused panic among Christians celebrating Easter.
She said some parts of the church were damaged even as the vibration caused by the explosives was heard in several parts of the city.
An emergency worker on condition of anonymity explained that the bombs were planted in two cars near the church.
At least 50 people were killed amid fears that the casualties may rise from the blasts.
He said his agency has been able to recover 20 bodies from the site.
Police spokesperson Aminu Lawal confirmed the incident to PTI but sought more time before making a formal statement.
Ahead of Easter celebrations, the US and the UK had warned of possible bomb attacks, advising its citizens against travelling to certain parts of the country.
No one has yet claimed responsibility for the bombings, but the BBC reported that Boko Haram recently said it would carry out attacks in the area over the Easter holiday.
The radical group has carried out a series of attacks on churches and other locations on Christmas Day, including outside the church in capital Abuja, where 44 people died.
It is waging a bloody war against the government to seek the enforcement of strict Shariah law and the release of all its detained members.
The group has bombed churches and attacked mosques in the 150-million nation that has both Muslim and Christian population, with Muslims predominant in the north while Christians mostly living in the South.
Coordinated multiple bombings and gun attacks in the northern city of Kano by Boko Haram cadres killed 185 people, including an Indian from Gujarat on January 20. A suicide bomb attack by the group at the United Nations headquarters in Abuja in July last year killed 26 persons.
http://www.dnaindia.com/world/report_20-people-killed-in-bomb-blasts-near-church-in-nigeria_1673185
----------
Murky Pakistan war sparks refugee exodus
By AFP
JALOZAI, April 7, 2012: Banmaroo stands in the dust, tears rolling down her cheeks as she recalls how her husband was killed in Pakistan's latest battle zone on the Afghan border.
"He was just a labourer. Firing started. I don't know who killed him, but I was handed his body in the afternoon. It was in such a rough condition, just pieces," she said, wiping her face with her green veil.
Too frightened to cope alone and worried that her children would also become caught up in fighting between the army and local warlord Mangal Bagh, she fled.
"We felt danger everywhere. If the situation becomes good and our area gets freedom, we'll go back. We need peace," she said.
Travelling from her home in Khyber, Banmaroo and her six children arrived at Jalozai, Pakistan's largest refugee camp, three weeks ago.
She is among more than 250,000 people, mostly women and children, Save the Children says have fled the violence since January.
Khyber is still considered the world's premier al Qaeda hub despite the killing of Osama bin Laden and the impact of US drones strikes.
But the war in Bara, where Banmaroo and her children remember a once-idyllic life, is far murkier than a simple fight between the state and militants who want to impose sharia law and purge communities of infidels.
Troops have struggled since 2009 to defeat Bagh, a former bus conductor who founded Lashkar-e-Islam, a militia better known for kidnapping and extortion than religion.
Now soldiers are stepping up the fight, keen to quell Bara to protect nearby Peshawar, the sprawling city where an increase in bomb and rocket attacks has been linked to the fighting in Khyber.
As a result, thousands of refugees stream into Jalozai every day. Young men queue up to register in droves, standing or squatting under the burning sun. Security guards armed with sticks swipe queue-jumpers.
"Five thousand people are expected to register today. Three days back it was 2, 900," UNHCR field officer Changaiz Mataul Hussain told AFP.
It's a scene that Jalozai knows only too well. For 26 years, it was home to Afghans fleeing Soviet occupation, civil war and Taliban rule.
Then in 2007, six years after the US-led invasion toppled the Taliban and when life in Afghanistan appeared to be improving, Pakistan closed the camp. Afghans were either voluntarily repatriated or told to find new homes.
But when the Pakistani Taliban rose up against the government in late 2007, Pakistan's own creeping conflict forced Jalozai to re-open.
With a capacity of 140,000, according to Hussain, nowhere else offered temporary shelter to so many Pakistanis displaced by conflict.
In 2008, the refugees came from the tribal district of Bajaur, then from neighbouring Mohmand and in 2009 there was a huge influx from the Swat valley, where the army managed to put down a Taliban insurgency.
Today, the majority of the 109,515 in the camp are from Bara. They speak of their horror at gun battles, air strikes and mortar rounds destroying houses, but few go into details, fearful of spies.
Life in Jalozai is hard. Residents say there is no electricity, particularly galling at night. Children complain of eating rice day after day.
The newest arrivals are ensconced some distance from the ordered blocks of tents protected by fences of plastic sheeting, on a stretch of desolate land where children scramble across the stone-strewn landscape.
It is only in the relative privacy of a tent that Khayalzar, a wild-haired man squatting on his haunches, is prepared to be more candid.
"If you're against Mangal Bagh, you'll be slaughtered, so everyone is afraid. One of my neighbours was selling hashish. Mangal Bagh people threatened him many times, but he kept on doing it," he said.
"Then one day, they came, put him inside a vehicle and drove off. On the second day, a headless body was dumped outside the village. Five or six days later, we found the head."
But it is not just the army fighting Lashkar-e-Islam. The militia is also embroiled in deadly turf wars with rivals, including the Taliban.
Two suicide attacks outside Lashkar mosques killed 27 people last month in the Tirah valley, a hashish-growing area well outside government control, where Bagh's turf war with the Taliban is concentrated.
"It's very complex," said Rahimullah Yusufzai, a tribal affairs expert. "There is no real goal. The main factor now is to be in control."
But the outcome of the army offensive is also unclear. It is not a sweeping operation as in Swat and despite numerous claims to have cleared other parts of the tribal belt, fighting continues and violence remains a problem.
"Mangal Bagh and the government are two faces of the same coin. We've suffered from both sides," snaps Salma, sitting on the side of a dusty track, a crumpled burqa obscuring her face and body.
"Mangal Bagh targets us on the ground and government jets target us from the air," she says. "Only God can bring peace."
http://tribune.com.pk/story/361114/murky-pakistan-war-sparks-refugee-exodus/
-------------
France election 2012: Islam takes centre stage in battle for France
The Toulouse shooting, arrest of 30 Islamic radicals and expulsion of 10 more has all shone an uncomfortable light on France's Muslim community. But, as Harriet Alexander finds out, the politicians are revelling in the spotlight.
By Harriet Alexander,
Paris, 08 Apr 2012, Mounia Bassnaoui is living on the edge. Since the 23-year-old decided a year ago to wear an Islamic veil, cloaking her body and head but leaving her face visible, she has been spat at, chased down the road and endured shouts of "al Qaeda!" from gangs of youths in her Paris neighbourhood.
She lost her job as a junior accountant with the government, owing to French regulations banning religious clothing in state buildings. And, despite being born in France to Moroccan parents, she feels she may have to leave the country for Holland or the UK.
"It's frightening at the moment," she said. "France is the worst place in Europe to be a Muslim, because the government is so against us. And if Nicolas Sarkozy is re-elected, it can only get worse."
But the sense of fear is, for many French voters, mutual. Last week French police launched the latest of a series of raids on suspected Islamic militants, detaining 10 people across the country in predawn arrests. Five Islamic fundamentalists were also kicked out of France or told not to return, and concerns over Islamic fundamentalism have made security one of the key talking points with two weeks to go in the presidential election campaign.
Supporters of Mr Sarkozy, battling for re-election, claim that he is being tough on dangerous radicals and protecting France. His opponents point out that stirring up fear of Islamic fundamentalists is a very convenient way of appearing as a strong, dynamic president.
And, ironically for a country which takes great pride in upholding secular values, the question of religion – specifically Islam – is taking awkward centre stage in the campaign in a way that would be unthinkable in Britain.
The three elements of immigration, security and Islamic fundamentalism are frequently spoken of in the same breath – and have always been a favoured topic for Mr Sarkozy, who made his name as interior minister by taking on the angry young men in the mainly Muslim suburbs of Paris during the 2005 riots.
In September, he decided to ban praying in the streets, after photos of Friday prayers spilling out onto the pavements were seized upon by far-Right candidate Marine Le Pen as evidence of a supposed Muslim takeover.
Early on in his presidential campaign this year, he decided that halal meat was "the issue that most preoccupies French voters", and promised to introduce a law enforcing the labelling of all meat killed in accordance with Islamic traditions.
And three weeks ago, when al-Qaeda admirer Mohamed Merah murdered seven people in a nine-day terrorist rampage through Toulouse, Mr Sarkozy was quick to return once again to his favoured themes of security, immigration and dangerous extremists.
"France will not tolerate ideological indoctrination on its soil," he said, and vowed to send to prison anyone who viewed jihadist videos online or visited international training camps.
The shining of a political spotlight onto France's estimated six million Muslims – the largest such population in Europe – is greeted with a weary sigh by most people in La Goutte d'Or, Paris's most ethnically-mixed district.
Amid the narrow streets filled with shops selling bright African batik fabrics or cheap flights to Togo, butcher Amirouche Massoud, 43, has seen it all before.
"It's always the same," he said, hacking into cuts of meat with a cleaver while he spoke. "Politicians turn on Islam to hide other civic or social problems that they don't want to talk about.
"We're bored of all this shouting about Islam. The whole halal meat debate was stupid – no one thinks that was necessary. There are more important issues to deal with, like unemployment or the economy."
Indeed, a BCPE poll 10 days ago showed that French voters thought employment was the most pressing issue for the country. Immigration was only ninth in the list of priorities, and yet it is a theme to which French politicians return time and time again.
The first round of the French presidential election has parallels with US primaries: Mr Sarkozy must fight off challengers on the Right, while the Socialist contender Francois Hollande battles with rivals on the far Left. Only when the two leading candidates emerge from the vote on April 22 are they free to fight one another for the centre ground before the decisive second round on May 6.
That means many months have been spent grabbing headlines, striking poses and making dramatic promises - and on the Right, as Mr Sarkozy has sought to see off the Front National challenger, Miss Le Pen, Islam and immigration have become central to the debate.
Yet conflating the two may be a mistake. "French politicians across the spectrum link Islam and immigration, and the French people end up believing this," said Professor Olivier Roy, a French authority on the link between Islam and politics and an adviser to the French foreign ministry.
"But it's not the case; the wave of North African immigration has slowed to a trickle, and most immigrants now come from China or Eastern Europe."
This week marks the first anniversary of a law banning the wearing of full-face veils – burqas or Niqabs – in public. Mohamed Merah, the Toulouse terrorist, told police negotiators that he launched his attacks partly in revenge for the French Burka ban.
The legislation sparked intense debate, with proponents arguing that it protected women who were forced to cover their faces. Opponents, such as Rachid Nekkaz, a Parisian property developer and campaigner, claim that the ban is against fundamental values of freedom and tolerance.
"I agree that the Niqab should not be allowed in closed public places like schools or state buildings, but it is outrageous that the government decides what people can or can't wear on the street," he said.
Women who continue to wear the veils can be fined up to €150, and Mr Nekkaz, whose wife is an American Catholic, has personally paid 57 fines on behalf of such offenders. In total, he said, 367 women had contacted him after being stopped for wearing the veil over the past year - not all of them were fined - and he is currently taking the French government to court over the law.
And yet the fact remains that, for many French people, there is real concern over the "enemy within". Certainly the Toulouse shootings revealed some uncomfortable home truths about a deeply-divided French society.
The banlieus are full of young, angry, dispossessed people who are easy prey for hardened radicals, looking to find new recruits for jihad against the West. It is a volatile environment, riven with crime and delinquency, and in the minds of many a frightening nest of extremism.
"I couldn't ever bring myself to vote for Marine Le Pen, but I do think she's right to say this rise in Islamic fundamentalism is worrying," said Sarah, a marketing executive hurrying to work in central Paris, who would not give her full name. "We don't know what is happening in the suburbs and Toulouse showed how dangerous that can be."
A businessman, who also didn't want to give his name, said: "The arrests of the Islamic radicals surely proves that there is something bad going on there. We do need our politicians to protect us and protect our values."
Ayman al-Zawahiri, the leader of al-Qaeda since the death of Osamam bin Laden, has declared that France is ready for "an awakening", and urged North Africans – Algerians in particular – to rise up against the country he blames for a long line of sins in the Muslim world.
So it is perhaps not surprising that many in France seem to welcome the tough measures Mr Sarkozy has been taking. Over the past fortnight, almost 30 suspected Islamic radicals have been arrested in a series of raids across the country. The arrests on Wednesday were carried out with an accompanying television crew, to the professed "astonishment" of opposition politician Francois Bayrou.
The French satirical newspaper Le Canard Enchaine suggested that the raids had been brought forward, despite the evidence being incomplete, on the orders of the Elysee – and, for whatever reason, all those arrested were released again without charge on Friday.
Seventeen sympathisers of the Forsane Alizza – a banned Islamic group which called for a Muslim civil war – were also arrested last month, including their leader Mohamed Achamlane.
Mr Achamlane's arrest – as with the death of Mohamed Merah – has angered some.
"I knew him – we did business together in Tours," said one man in Couronnes, a predominantly Muslim Paris suburb.. "He wasn't a bad man. He was only interested in protecting Muslims. We need more like him." The French government evidently disagrees.
On Friday, the annual gathering of the Union of Islamic Organisations (UOIF) took place at a conference centre on the outskirts of Paris, with 100,000 Muslims expected over four days to hear readings from the Koran, debate the role and responsibilities of Muslims in France – and shop.
Inside the huge conference hall, hawkers offered everything from DVDs of top preachers and punnets of dates to property in Dubai and funeral services in Saudi Arabia. Rails of garishly-coloured Islamic outfits hung from the stalls, while one vendor offered T-shirts with the slogan: "I'm Muslim: Don't Panik" (sic).
Sarah Noura, 25, was touting organic hand cream – despite herself wearing black gloves and a niqab that covered her entire body, with only a slit for her eyes.
"In theory I could get arrested for this, and my parents hate me wearing it," she said. "But the police leave me alone. And anyway, I am willing to go to prison for my right to dress how I choose."
On the eve of the highly-charged meeting, Mr Sarkozy issued an open letter to Ahmed Jaballah, president of the UOIF, warning him that he would "not permit... calls to violence, hatred, or anti-semitism, which are unacceptable attacks on human dignity and republican principles."
He had already insisted that several would-be participants from abroad be denied visas to attend, and said he "regretted" he could not ban Swiss citizen Tariq Ramadan, an Oxford university professor who was an adviser to Tony Blair.
Mr Jaballah, the president of the UOIF, pointed out that the annual forum had been held for the past 29 years and saaid he was "bemused" at Mr Sarkozy's attacks on his organisation. "I really hope that after the election the situation will calm down," he told The Sunday Telegraph.
So, with six million Muslims in France, why does he think Mr Sarkozy is apparently unconcerned about winning their electoral support?
"Because they don't vote," he said simply. "We try to encourage them in that, to be part of the decision. But banning our moderate, internationally-acclaimed speakers from attending this conference is not a way of encouraging debate. And if you don't allow a wide-ranging moderate debate, then you open the door to extremists."
Back in La Goutte d'Or, many thought it was right to ban those with extreme views. "We don't want them here – they give us all a bad name," said Rose, a fiery lady wearing a veil who works in a travel agents.
And she praised Mr Sarkozy's rapid removal of five Islamic militants last week. When told about Britain's efforts to remove Abu Qatada, the Jordanian radical, Rose laughed. "You should just kick him out. He's an embarrassment to all Muslims," she said.
"I don't like much of what Sarkozy has done. But I do think that was a good move."
Veronique Rieffel, director of the Institute for Islamic Culture, was trying to douse the flames of fervour.
She set up the centre in 2006 to celebrate Islamic culture, host debates, and combat the stigmatisation of the community. And, although admitting that this was a "difficult" moment, she maintained that – culturally, at least – France was still a tolerant place.
"We are here to counter the sensationalism in the media," she said. "Islam is seen as something that is frightening, but it's not a monolithic structure – it's very diverse.
"People come here and heave a sigh of relief that they can actually be themselves. It's not easy to be a Muslim in France sometimes."
http://www.telegraph.co.uk/news/worldnews/europe/france/9191923/France-election-2012-Islam-takes-centre-stage-in-battle-for-France.html
-----------
Tunisia president supports conviction for Islam insult
Pair jailed and fined for posting image of the Prophet on Facebook
AP
Tunis, April 8, 2012: Two men have been convicted and sentenced to prison in Tunisia for posting on Facebook images of the Prophet Mohammad (PBUH), a court decision that drew support on Friday from the presidency of this once staunchly secular country.
Jaber Majeri and Gazi Jribi were convicted on March 28 by a Tunisian court for "insulting the sacred" after they posted images of the Prophet with one of his wives, Aisha. They were each sentenced to seven and a half years in prison and fined $800 (Dh2,940).
The verdict, which was made public on Thursday, has been condemned by some as an attack on freedom of expression and a mark of the rising tide of religious conservatism in the country since a popular uprising ousted a dictator a year ago.
Since the fall of Zine Al Abidine Bin Ali, a moderate Islamist party Al Nahada won elections in October but has promised not to enshrine Islamic law in the new constitution. That has put it at odds with a vocal minority of Salafis.
Tunisian society has become polarised between those demanding more religion in public life and those who want to preserve secular traditions.
Tunisian President Munsif Al Marzouqi was a noted human rights activist under the 23-year dictatorship of Bin Ali.
His spokesman Adnan Mancer said on Friday that "attacks on the sacred symbols of Muslims and Islam cannot be considered part of freedom of expression".
Verdict excessive
The two men were tried after a lawyer filed a lawsuit against them. Their defence attorney, Ahmad Msallemi, said the two deserved punishment, but that he found the verdict excessive.
"While I fight for freedom of expression with all my might, I feel freedom has its limits, as [Jean Paul] Sartre said, once it harms others," he said.
Majeri is currently in being held in prison in Mahdia, in south-east Tunisia, while Jribi fled to Algeria before trial, Msallemi said.
The head of the private television station Nessma also is on trial for insulting Islam after screening the Iranian animated film Persepolis. The film includes a portrayal of God, which is forbidden by Islam.
The trial, which continues on April 19, was the result of a suit filed by a private citizen and also has been condemned for being an attack on freedom of expression.
http://gulfnews.com/news/region/tunisia/tunisia-president-supports-conviction-for-islam-insult-1.1005392
------------
A dirty deal: Uzbek dictator 'has UK over a barrel'
Karimov demands official visit in logistics deal over Britain's pull-out from Afghanistan
BRIAN BRADY, JONATHAN OWEN
08 APRIL 2012
Britain is bargaining with one of the world's most brutal dictators because we need to use his country as a transit route to bring thousands of tons of military equipment home from Afghanistan.
Senior officials admitted yesterday that Uzbekistan's President Islam Karimov had the UK "over a barrel", after his country emerged as the favoured route home when British forces are withdrawn from Afghanistan by 2014.
Britain, along with the United States, has stepped up diplomatic contacts with the Karimov regime in recent months, and the Defence Secretary, Philip Hammond, visited the Uzbek capital, Tashkent, for talks on supply lines in February. The Independent on Sunday understands that "exchange visits" by senior defence officials from both countries will take place in the coming months.
Campaign groups condemned the developments – which threaten to compromise David Cameron's commitment to human rights – and urged the Government not to "cosy up" to a man accused of presiding over torture, religious repression and forced child labour. The regime is also held responsible for murdering its own people, including the notorious Andijan massacre, in which government forces killed hundreds of protesters, most of them unarmed, in 2005.
But the Prime Minister was warned he could pay a high price for securing Mr Karimov's co-operation, with a demand for him to visit Uzbekistan – and for Britain to invite the Uzbek leader for a state visit. Craig Murray, a former British ambassador to Uzbekistan, also claimed Mr Karimov wanted leave to install his daughter, Gulnara Karimova, as the Uzbek ambassador in London. Ms Karimova, 39, was named in secret cables by US diplomats, revealed by WikiLeaks, as "the single most hated person in the country" with an "unquenchable thirst for money and power".
Steve Swerdlow, Central Asia researcher for the campaign group Human Rights Watch (HRW), said: "It's not in the interests of the UK to cosy up to one of the most repressive governments in the world, which is truly fragile, unstable and one day will likely implode or explode."
John Dalhuisen, of Amnesty International, said: "The talks will not come without cost or very severe embarrassment to the Government if it wants to continue to promote itself internationally as standing behind those fighting against corrupt and human rights-abusing regimes, because this is among the worst of those kinds."
Mr Karimov was regarded as a pariah by the international community for most of his 22 years in control of his country. However, amid growing fears that deteriorating relations with Pakistan could scupper attempts to shift thousands of Nato armaments and armoured vehicles back to their home countries, Uzbekistan is now seen as the next-best option.
Some Nato powers have begun lifting restrictions on Mr Karimov and opening negotiations which critics claim could end up cementing the President's position and enriching members of his family.
Mr Hammond and the armed forces minister, Nick Harvey, toured five Central Asian republics to discuss expanding the so-called "northern route" for supplies to leave Afghanistan. The Ministry of Defence confirmed Mr Hammond held "a series of meetings with senior figures of the Uzbekistan government". Ministers revealed last month that Uzbekistan receives UK funding for activities that include the training of military officers in Britain.
A senior FCO source said: "Karimov does seem to have us over a barrel." A minister added: "If the Uzbeks ultimately say no, there are alternatives. But it would be much harder... it is worth trying to keep them on board."
Biography: 'The worst of the worst tyrants'
Uzbekistan's President Islam Karimov is one of Central Asia's most autocratic leaders, running a repressive regime that cracks down on any form of opposition. Mr Karimov, 74, was born in Samarkand and raised in a Soviet orphanage. He became president of an independent Uzbekistan in 1991. He has clung tenaciously to power since then through a series of what international observers have called "unfair and fixed" elections.
Critics accuse him of ruling with an iron fist, cracking down on protesters, sanctioning human rights abuses and routinely using torture on political prisoners.
Married with two daughters, he has been described as "the worst of the worst dictators" after his regime was accused of boiling two people alive.
Lene Wold
Q&A: Why Uzbekistan?
What do we need to move?
Britain needs to bring back approximately 11,000 containers of equipment and 3,000 armoured vehicles from Afghanistan, according to the Defence Secretary, Philip Hammond. This includes armoured patrol vehicles, tankers, trucks and weaponry such as heavy machine guns, mortars and rocket systems.
Why do we need a route out of Afghanistan?
With the 2014 deadline for withdrawal approaching, Britain must plan now for this "major logistical operation". Previously, equipment went through Pakistan to Afghanistan but repeated Taliban raids forced planners to examine alternatives. This accelerated when Pakistan closed the border crossing from Karachi to Afghanistan last November after the US killed 24 Pakistani soldiers on the border by mistake.
Why Uzbekistan?
Uzbekistan borders Afghanistan to the north and the two countries are linked by Afghanistan's only major railway – from Mazar-i-Sharif to the border town of Hairatan. It would enable weapons and equipment to be shipped north out of Afghanistan and through Uzbekistan.
Aren't there any alternatives?
The frosty relationship with Pakistan pales in comparison with the glacial links with Iran. Trundling tons of military hardware through a country which could soon be at war with Nato members is unthinkable, as is the prospect of taking kit through China. The other two states adjoining Afghanistan, Turkmenistan and Tajikistan, are not ready for the scale of convoys Nato needs to bring.
Has everyone decided on Uzbekistan?
The Americans – as well as the British – have courted at least five Central Asian republics, but Uzbekistan remains their favourite. Secretary of State Hillary Clinton leads the list of US political and military officials to visit Tashkent in recent months, but officials from Germany, Latvia and Poland have also made the trip. Italy signed an agreement with Moscow to secure the transit of military hardware via Russian airspace. France's defence minister, Gérard Longuet, favours the route through Pakistan.
What happens next?
Equipment leaves Uzbekistan on a rail link into Central Asia through Russia to Estonia, from where it would be shipped back home.
http://www.independent.co.uk/news/world/politics/a-dirty-deal-uzbek-dictator-has-uk-over-a-barrel-7626972.html
-----------
India links progress in ties with Pakistan to action against Hafiz Saeed, others
PTI
NEW DELHI, 8 APR, 2012: Linking the progress in bilateral ties to Pakistan taking action against Hafiz Saeed and others responsible for Mumbai terror attacks, Prime Minister Manmohan Singh today plainly told President Asif Ali Zardari that this was important for normalisation of relations between the two neighbours.
Zardari, who made a stopover in the capital for little over two hours on his way to pilgrimage to Ajmer, heard from Singh a reiteration of India's commitment to engage with Pakistan but was left in no doubt that action on terrorism was an essential step towards that.
Singh brought up the issue of terrorism "affront" and activities of LeT founder Hafiz Saeed, mastermind of 26/11 terror strikes in Mumbai, on whom the US announced a $ 10 million bounty although Pakistani leader had said in Lahore yesterday that he did not expect Singh "will make me sit (and discuss only) this issue."
"Taking up the issue of terrorism, the Prime Minister told Zardari that it was imperative that perpetrators of the 26/11 Mumbai terror attack be brought to justice and prevents activities aimed against India from Pakistani soil. He also discussed the activities of Hafiz Saeed," Foreign Secretary Ranjan Mathai told reporters here.
"The problem of terrorism which is a major issue by which the Indian people will judge progress in bilateral relationship," Mathai quoted Singh as having told Zardari.
The 40-minute one-on-one meeting between the two leaders covered a wide gamut of bilateral, regional and global issues and in brief comments to the media, Singh and Zardari termed their talks as "constructive" and "fruitful" where they agreed to continue with step-by-step approach in addressing issues like Kashmir, Siachin and Sir Creek among other matters.
Singh played host to Zardari and his son Bilawal along with few other members of 40-strong entourage at his Race Course Road residence.
External Affairs Minister S M Krishna, Home Minister P Chidambaram, Rahul Gandhi, BJP leaders L K Advani and Sushma Swaraj and Pakistan Interior Minister Rehman Malik were among the 20 guests at the lunch.
http://economictimes.indiatimes.com/news/politics/nation/india-links-progress-in-ties-with-pakistan-to-action-against-hafiz-saeed-others/articleshow/12582233.cms
----------
Asif Ali Zardari offers prayers at Ajmer Sharif, announces $1 million
PTI
AJMER, Apr 8, 2012: Pakistan President Asif Ali Zardari on Sunday offered prayers at the historic 13th century dargah of sufi saint Khwaja Moinuddin Chisti in this pilgrim town after which a one million usd donation for the shrine was announced.
At the end of his visit to the shrine marked by tight security this evening, Zardari said he felt "a great spiritual happiness" after coming to this holy place which was "beyond description."
A one million usd donation(Rs five crore) for the welfare of the shrine was announced on behalf of Zardari by a member of his delegation, according to the Anjuman Committee's vice president Syed Khalimuddin Chishti.
Clad in a blue shalwar kameez, 56-year-old Zardari, accompanied by his son Bilawal, interior minister Rehman Malik and members of his 44-member delegation, stayed inside the Sufi saint's mausoleum for 20 minutes where he offered a 42-square metre long red 'chadar' and floral tributes.
Bilawal offered a green chadar.
Chadar is a ceremonial cloth inscribed with religious verses. A chadar was also offered by Union minister Pawan Bansal on behalf of Prime Minister Manmohan Singh. Bansal, the minister-in-waiting for Zardari's visit, prayed for peace and harmony.
"Is mukaddas mukam par akar mujhe jo ruhani khushi mehsus hui hai wo na kabi e bayan hai. Alla tala se dua hai ki wo tamam insaniyat ke liye asaniya paida kare. Amin"( I feel a great spritual happiness after coming to this holy place. It is beyond description. I pray to god to create favourable condition for the humanity. Amin," Zardari wrote in the visitors book.
Zardari performed 'fateha' (supplication) and went around the premises comprising mosques, graves of the Khwaja's disciples, a pool and two big cauldrons used for cooking food during the annual Urs.
Pervez Musharraf and Zia-ul-Haq were the previous Pakistani Presidents to offer obeisance at the revered shrine.
The President landed at Ghugra helipad in Ajmer in a helicopter from Jaipur where a special aircraft carrying him and his delegation brought him from Delhi after a meeting with Prime Minister Manmohan Singh, who also hosted a lunch for him. The convoy then moved to the Dargah Sharif, 12.3 kms by road from the helipad.
http://timesofindia.indiatimes.com/india/Asif-Ali-Zardari-offers-prayers-at-Ajmer-Sharif-announces-1-million/articleshow/12582212.cms
------------
Indian spy, Zardari's jail mate who was offered release to assassinate Zulfiqar Ali Bhutto, wants to meet him
IANS | Apr 8, 2012,
KOLKATA: Mehboob Elahi is happy that his old prison mate Asif Ali Zardari is coming to India but is crestfallen that he will not get to meet the Pakistani president during his short visit Sunday. Elahi, a former Indian spy, was Zardari's jail mate at the Karachi Central Jail for a few months between 1986-87.
Elahi had decided that if he gets to meet Zardari he would request the Pakistani president to release all the Indian prisoners of war in Pakistani jails.
Elahi had served two decades in several Pakistani prisons from 1977-1996 on the charge of spying for India. He was Zardari's prison mate along with several leaders of Pakistan People's Party (PPP) in the Karachi Central Jail in 1986-87.
"I had been serving in the same prison along with Zardari and Benazir Bhutto during the military rule in Pakistan under Zia-ul-Haq. We used to meet Zardari on Sundays in the courtyard of the jail," Elahi told IANS in an exclusive interview.
Elahi, a seasoned spy of the late 60s and 70s, had twice crossed over to Pakistan - once via East Pakistan (now Bangladesh) and once via the western border. He recollected how he had developed a good rapport with Zardari in prison.
"He (Zardari) used to talk about the political situation in Pakistan, and the misrule and suppression of Zia. He had a strong following inside the jail," he recalled.
According to Elahi, Zardari was "sympathetic" to the plight of Indian prisoners.
"Zardari was quite influential and he was sympathetic to Indian POWs. The Indian POWs used to wash the clothes of Pakistani prisoners and do menial chores for them. They would also do it for Zardari, but Zardari was sympathetic to them. He would speak to them, buy them soap and sweets," said Elahi.
Initially, Elahi spent nearly 10 years in Pakistan from 1968 to 1977 after spying in various government organisations, including the Pakistani army and police.
The 52-year-old spy, who still bears the scars of Pakistani torture all over his body, said during his stay in Pakistani jails he came across hundreds of Indian POWs and fishermen who are suffering in Pakistan for years.
"I have met hundreds of Indian prisoners there, most of them POWs. Many of them have either gone mad or have lost their memory due to inhuman torture. They can't even recollect their names."
He regretted that neither the Indian government nor the Indian Army has done enough to bring the "real heroes" back home.
Elahi had written to the Pakistani High Commission in India seeking an appointment with Zardari during his six-hour visit to India, but did not receive a reply.
"I didn't get a reply from Pakistan high commission. But the sad thing is that I had also written to the Indian president ( Pratibha Patil), but she too didn't reply. I am disheartened by this indifference of both the countries towards the POWs."
Since his release in 1996, Elahi has been a voracious campaigner for release of Indian POWs and prisoners. During the BJP-led NDA rule he sat on a demonstration in New Delhi and even threatened to commit suicide in front of parliament. The then defence and foreign minister Jaswant Singh had assured him that the Indian government was consistently taking up the issue with Pakistan.
"The Indian prisoners are tortured everyday, I was also tortured. In 1996 there were around 1,335 prisoners. Now the figure may have increased or decreased, but still there are several Indian POWs in Pakistan," he said.
Elahi recollected how officers close to Zia tried to lure him with money and promise of release in exchange for killing former Pakistan prime minister Zulfiqar Ali Bhutto, who was then languishing in Lahore jail after a coup by the country's army.
"I was offered a blank cheque and a promise of release provided I assassinate Zulfiqar Ali Bhutto. But I refused to carry out the act."
Elahi is upset that in India "most Muslims are viewed with suspicion".
"Muslims are patriots. They should not been seen with an eye of suspicion. Muslims are ready to die for their motherland," said Elahi.
Zardari will have lunch with Indian Prime Minister Manmohan Singh, followed by a one-on-one meeting, after which he will visit the Sufi shrine of Khwaja Moinuddin Chisti in Ajmer and fly back in the evening.
http://timesofindia.indiatimes.com/india/Indian-spy-who-was-Zardaris-jail-mate-wants-to-meet-him/articleshow/12579114.cms
-----------
Religion can provide solutions: Symposium for Developing Jurisprudence Sciences in Oman
By Abdulaziz al Jahdhami
MUSCAT, 08 April 2012— The deliberations of the 11th edition of the Symposium for Developing Jurisprudence Sciences in Oman kicked off yesterday at the Grand Hyatt. The symposium, organised by the Ministry of Awqaf and Religious Affairs, was presided over by Shaikh Abdulmalik bin Abdullah al Khalili, Minister of Justice.
The four-day forum aims at highlighting contemporary issues and aspects related to the development of jurisprudential sciences in the Islamic world. The symposium also sheds light on the theory of jurisprudence and jurisprudential system and its importance in building proficient and scholars.
Speaking on the occasion, His Eminence Shaikh Ahmed bin Hamed al Khalili, Sultanate's Grand Mufti, said the symposium is a great opportunity to gather and study jurisprudence. He added that Islamic Sharia is fit for all times and places. He stressed the need to understand Sharia and interpret it according to the status quo.
He said the collaboration of efforts by all generations is needed and countries can solve problems among them. He also stressed the importance of showing interest in Arabic language, which is a global language and should be preserved throughout ages.
He called for tracing the development of Islamic jurisprudence and provide solutions for the problems being faced by the humanity.
The key objective of the symposium is to study the theories of jurisprudence and jurisprudential system in Islamic legislation, organisation and diligence. This series of symposiums highlight the historical experience as well as new theories and studies conducted by scholars, researchers and experts from the Sultanate and abroad.
It also opened new horizons which helped further develop the jurisprudential theory in new aspects and curricula.
Al Khalili commended the efforts of the Ministry of Awqaf and Religious Affairs to bring together at one place Islamic scholars and researchers from different countries of the world.
Scholars from Egypt, Syria, Yemen, Kingdom of Saudi Arabia, Qatar, Iran, Lebanon, Morocco, Tunisia, Turkey, Algeria, Libya and Sweden, in addition to the Sultanate are taking part in the symposium.
The title of the symposium reflects issues of interest among intellectuals about jurisprudence theory: roots and results and what goes on among these intellectuals about the accuracy of jurisprudence system and its capability to absorb events and to frame issues.
The symposium discusses 60 working papers that cover different themes.
Dr Abdul Rahman bin Sulaiman al Salmy, Chairman of the Organising Committee, said the title of the symposium reflects the trust and aspires more productivity by the scholars taking part in it. It is also a step forward to build new horizons.
He affirmed that the Islamic Ummah has rich moral and legislative heritage that helped come up with everything beneficial to the Islamic world.
He added that the aim of this symposium is to cover five main issues namely the general jurisprudence theory, the main and sub theories, the rules of interpretation in the jurisprudence system, the roots of all religious creeds and the major scholars who contributed to the theories and systems.
Prof Ali Juma, Mufti of Egypt, said the understanding of jurisprudence changes according to time therefore we should understand the aims of this Sharia and the realities of our lives so that we ensure meeting the interests of peoples and countries.
Shaikh Dr Wahba al Zuhaili, Chairman Sham Scholars, said the Sultanate has made great efforts over the last 10 years in organising these symposiums.
He highlighted the importance of collecting the outcomes of the previous 10 symposiums as they have become major source of knowledge and a source of pride for all Muslims in all countries.
Shaikh Ayatollah Ahmed Mubalaghi, one of Qum scholar, said that the interaction among the concepts of jurisprudence contributes to solving the social issues, especially the contemporary ones.
The first day included two seminars the first on the development of Islamic jurisprudence and the emergence of theory and order. Dr Ali Juma presented a working paper on 'The Basis of Jurisprudence and the Jurisprudence Theories.
Shaikh Ahmed Mubalaghi presented a working paper on 'Jurisprudence, the Scholars and the Emergence of the Jurisprudence Theory.
Shaikh Aflah bin Ahmed al Khalili presented a working paper on the integration of the jurisprudence theory.
The opening ceremony was attended by ministers, advisers, members of the Majlis Addawla, Majlis Ash'shura, under-secretaries and officials. (With inputs from ONA)
http://main.omanobserver.om/node/90052
-----------
Islamic group offers Syria violence victims $70 million aid
PTI
Jeddah, Apr 7, 2012,The world's largest Islamic body said on Saturday it was preparing humanitarian aid worth up to $70 million to help some 1 million people affected by violence during the year-long Syrian uprising against President Bashar al-Assad.
The Organisation of Islamic Cooperation (OIC), whose 57 members include conflict-stricken Syria, said last month it had received permission from Damascus to send such aid to Syria and would send a team to assess the population's needs. A mission including members of the OIC and the United Nations, along with a Syrian government team, visited several provinces including Homs, Idlib, Deir al-Zor and Deraa, parts of which have seen some of the fiercest fighting, and issued a report based on their findings.
"The report showed that there is an urgent humanitarian situation with around one million people affected and that the urgent humanitarian program (will) cost, according to the OIC report, $70 million. Currently preparations are being made with regard to the program," OIC Secretary General Ekmeleddin Ihsanoglu told a news conference in Jeddah. The aid will include food, medical supplies and financial support.
Another assessment mission will look at the needs of countries hosting refugees, he added. The United Nations estimates more than 9,000 civilians have been killed in Assad's crackdown on protests against him. Last month thegovernment requested more time to assess a demand by UN humanitarian chief Valerie Amos for "unhindered access" for aid, Amos said after a visit to Syria. The OIC aims to safeguard the interests of the Muslim world and has collected aid in the past to help its member states. Last year, the group's member states pledged $350 million in aid to fight famine in Somalia.
http://www.dnaindia.com/world/report_islamic-group-offers-syria-violence-victims-70-million-aid_1672890
------------
Defa-e-Pakistan Council Warns US to abstain from fake allegations against Muslim leaders
Rahmatullah Khan
Peshawar, April 08, 2012—Leaders of the Defa-e-Pakistan Council (DPC), belonging to different political and religious parties have described the US announcement of bounty amounting to ten million dollars for arrest of Hafiz Saeed Ahmad, a chief of Jamaad-ud-Dawa, as open interference in the affairs of our country and a nefarious attempt to undermine the ongoing movement of the council for protection of the country. "On the pressure of India, America fixed bounty on head of Hafiz Saeed Ahmad and 3,000 dollars on Hafiz Abd-ur-Rahman Makki dealing foreign affairs of the jamaat," they claimed during a press conference at Peshawar Press Club on Saturday.
Those spoke on the occasion include, central leader of Jamaat-ud-Dawa Qari Yaqoob Sheikh, Jamiat Ahle Hadees provincial Ameer Maulana Fazl Rahman Madani and Dr Zakir Shah, Jamiat Ullema-e-Islam-S (JUI-S) former deputy speaker of the provincial assembly Ikramullah Khan Shahid, Ahle Sunnat Wal Jamaat Maulana Muhammad Ismail Darvaish, Tanzeem-e-Islami Major Fateh Muhammad and others. They said that the US had issued the announcement on the occasion when discussion of recommendations of Parliamentary Committee on National Security (PCNS) whether NATO supply route restore on not and political and religious parties under umbrella of the DPC movement in every corner of the country against drone attacks, interference of India and America in Baloshistan was going on with triumph.
They said India had implicated Hafiz Saeed Ahmad in Mumbai attacks and kept raising pressure on Pakistan to arrest him but it had to face failure in its designs to put him in fake case. "After Mumbai attacks, all the apex courts of Pakistan in their verdicts apparently written that Jamaad-ud-Dawa is not banned," they claimed. "The jamaat is enjoying liberty and openly taking part in welfare and preaching activities of the country but the US announcement is tantamount to insult the decisions of the Pakistani courts," they added.
They asked America to stop its terrorism in Afghanistan and Pakistan and withdraw its forces from the neighboring country while the government of Pakistan should not accept any pressure in this regard by proving its integrity and sovereignty. "Hafiz Saeed Ahmad and Abd-ur-Rahman are honourable civilians and their protection is the responsibility of the government and it is duty of the rulers to use its offices for bringing an end to the US propaganda against Pakistan," they said. They also asked the US and India to stop targeting Pakistan as its people had nothing to do with others as it was also facing worst kind of terrorism due to the interferences of these countries.
http://pakobserver.net/detailnews.asp?id=149082
------------
Uzbek leader seeks visit to German chancellor
07.04.12
German Chancellor Angela Merkel does not want to meet Uzbek President Islam Karimov until he meets requirements for observance of human rights.
Information that President Islam Karimov wants to be received by the German chancellor and that his diplomats are working on this task has poured out completely.
The international organisation Reporters Without Borders in a press release on 4 April, which was devoted to a recent wave of prosecution of journalists in Uzbekistan, says that Merkel must set "political conditions" for Karimov.
It is precisely this wording that German Defence Minister Thomas de Maiziere had prepared for his visit to Tashkent on 12 March.
The German newspaper Frankfurter Allgemeine wrote on 14 March that, had Karimov mentioned of meeting with the
German chancellor, the German defence minister would have talked about the need to fulfil "political conditions".
However, the source close to Maiziere has said that Karimov did not say anything about his desire to be received in Berlin.
Karimov has entrusted the task of organising his visit to Germany to his subordinates, each of them trying to lobby this matter among German politicians during visits to Berlin.
The chairman of the Senate committee for foreign affairs of Oliy Majlis (Uzbek parliament), Sadyk Safayev, has been last among Uzbek officials to visit Berlin.
On 27-28 March, he met a number of deputies in the German Bundestag and took part in the celebration of the 20th anniversary of diplomatic relation between Tashkent and Berlin at the Uzbek embassy.
A politician who attended the reception at the Uzbek embassy has said that it was obvious that all Uzbek diplomats were concerned with the task, which is to ensure Karimov's visit.
Human Rights Watch director for Europe and Central Asia Hugh Williamson has said that the German chancellor holds a correct position by refusing to receive the Uzbek president.
"Merkel is not receiving Karimov because of the situation surrounding human rights in his country," Williamson said.
As a "political condition" for Karimov's visit to Merkel, Reporters Without Border demands that the Uzbek authorities release jailed journalists, including Salijon Abdurakhmanov, Dilmurod Sayid, Mukhammad Bekzhan, Khayrullo Khamidov, Yusuf Ruzimurodov and others.
German Chancellor Angela Merkel has met Kazakh President Nursultan Nazarbayev, Turkmen President Gurbanguly Berdymukhamedov, Tajik President Emomali Rahmon and Kyrgyz President Roza Otunbayeva.
She has met all Central Asian leaders but Islam Karimov.
http://www.uznews.net/news_single.php?lng=en&sub=top&cid=31&nid=19554
------------
From Hizbul Spokesman to Kashmir's Anti-drug Campaigner
Srinagar, Apr 8 (IANS): He was once among the most wanted separatist guerrillas of the Hizbul Mujahideen (HM) terror outfit in Jammu and Kashmir. But today Abdul Khaliq Dar alias Junaid-ul-Islam spends most of his time advising youths against drug abuse.
An M. Phil in Arabic from Kashmir University, Dar joined the ranks of the HM in March 1990, became its spokesman in 2003 and was arrested in 2008.
"Since my release in 2010 I have been working against the growing drug menace in our society," Dar told IANS in an interview.
"Drug abuse is not new to Kashmir and it used to be there even before the outbreak of the armed campaign. The difference is these days an alarming number of our youths are affected by it," he said as he went around a local college, distributing written material on the dangers of drug abuse.
Dar, 45, belongs to north Kashmir's Baramulla town.
He hails from a family that was influenced by the Jamaat-e-Islami ideology whose best known face in the valley is hardline separatist leader Syed Ali Geelani. The latter hails from the adjacent Sopore town.
Dar says his intention while joining the cadres of the HM was to reform society on Islamic lines. He was the HM spokesman for five years and the security forces ranked him among the top 10 most wanted guerrillas in the valley.
But after his arrest and subsequent release he felt that instead of trying to reform society with the help of the gun, it was better to continue the campaign through interactions with the younger generation here.
Dar feels the role of the gun was to create an awakening among Kashmiris, which has been achieved, and now is the time for propagation of Islamic ideology through dialogue and discourse.
He says he will continue to work against drug abuse which poses a serious threat to society and is also against the teachings of Islam.
"We have set up a counselling centre in Sopore town and I spend most of my time with local youths, educating them about the dangers of drug misuse.
"It is the duty of every Kashmiri to protect the future generation from the dangers of drug abuse and I am trying to do my bit in that direction," Dar said.
Dar parries questions when asked about the Afghan drug mafia.
"It is misinformation. Drug abuse is everywhere, be it in Pakistan, India, America or Afghanistan. Isn't charas (Marijuana) being cultivated in the valley?" he asks.
State police say Dar is at liberty to continue his anti-drug campaign and would even be helped to promote it.
"This is what we have always been asking the militants to do. Abjure violence and work through peaceful means to reform society. If you want a change, there are always peaceful means available to bring forth that change," said a senior police officer commenting on Dar's campaign.
From a gun-wielding underground guerrilla to an anti-drug campaigner, Dar's new avatar is a far cry from his past.
http://www.daijiworld.com/news/news_disp.asp?n_id=133957
-----------
Hamas hangs Gaza prisoners, including one 'collaborator'
7 April 2012
The Hamas-controlled administration in Gaza has announced that three prisoners have been executed.
The Gaza interior ministry says the men were hanged at what it called a security centre in Gaza City.
One of the men was accused of collaborating with Israel and the others had been found guilty of murder.
The man executed for collaborating with Israel is the first to be hanged for the offence since two similar executions last July.
Under Palestinian law, executions are meant to be approved by the Palestinian president.
But since the split between Hamas-controlled Gaza and the Palestinian-Authority-run West Bank, Hamas does not recognise the authority of President Mahmoud Abbas.
The BBC's Middle East correspondent Kevin Connolly says it is impossible to assess the quality of the evidence presented against the three men who have been executed.
Court proceedings in the Gaza Strip are not held in public, and defendants are identified only by their initials, so it can be difficult event to match announcements of executions even with previous news of arrests or convictions, our correspondent says.
It is not even possible to know what specific charges the executed men faced, he adds.
Israel's intelligence services recruit informers to gather information about possible targets for militants and help block attacks.
http://www.bbc.co.uk/news/world-middle-east-17644406
-------------
Narendra Modi of India the Gujrat CM tops negative votes in global poll
TNN,
AHMEDABAD, Apr 8, 2012: Chinks in his e-armour have left Gujarat chief minister Narendra Modi worried. Despite a large, loyal army of supporters in the cyber space, Modi, in a last minute upset, lost an internet poll conducted by a leading global magazine to choose 100 most influential people across the world.
Modi lost out to Anonymous, which is a group of hackers and Eric Martin, a champion of anti-piracy law.
But what shocked Modi's supporters the most was the fact that chief minister got more negative votes (2,66,684) than positive (2,56,792) - in fact Modi topped the list in negative votes.
Till about 24 hours to go for the poll to close on Saturday, Modi had almost double the number of positive votes, over negatives. However, he seems to have got ambushed by those who want to reinforce his anti-Muslim image.
The net-savvy chief minister, who Congress leaders call an internet manipulator, was outsmarted by a gang of activists, who mobilized votes to prevent Modi from topping the list. The defeat comes at a time when the chief minister is trying hard to wash the stains of post-Godhra riots.
Modi supporters believe the results will wash away the impact created by a series of articles carried in the Western media.
The only consolation for Modi remains that he tops the list of six Indians, including his bete noire and Bihar chief minister Nitish Kumar, who were nominated for the 100-strong list. Other Indians were Sachin Tendulkar, Salman Khan, Vidya Balan and Anna Hazare.
http://timesofindia.indiatimes.com/city/ahmedabad/Narendra-Modi-tops-negative-votes-in-global-poll/articleshow/12575440.cms
----------
Indian PM may visit Pakistan in September: Reports
Zeenews Bureau
New Delhi: April 08, 2012, Prime Minister Manmohan Singh may pay a visit to Pakistan in September, sources said.
The reports come as Dr Singh accepted an invitation extended by President Asif Ali Zardari to visit Pakistan at a mutually convenient time. If the visit takes place, it will be the first by an Indian prime minister to Pakistan in the last eight years.
"President Zardari has also invited me to visit Pakistan … I would be very happy to visit Pakistan on a mutually convenient date," said Manmohan Singh, who was born in the village in Gah in Pakistani Punjab.
India and Pakistan moved a step closer to their "common desire" of normalising relations after a businesslike lunch and talks between visiting Zardari and Manmohan Singh here on Sunday. The two leaders discussed the entire gamut of bilateral issues before Manmohan Singh announced he would be "very happy" to visit Pakistan.
Zardari, who arrived in India on a six-hour private visit cloaked as a pilgrimage to the Sufi shrine at Ajmer in Rajasthan, held a 40 minute-long private talks with Manmohan Singh at his 7, Race Course Road residence, followed by a lunch where others in his 40-strong delegation, that included his son Bilawal, joined in.
After a warm handshake and clasp and smiles for the media, the two leaders sat down for talks, which Manmohan Singh said were "very constructive".
He stressed that their common desire was to normalise relations, which took a nosedive after the 26/11 attacks and has seen improvement after two recent meetings between Manmohan Singh and his Pakistani counterpart Yousuf Raza Gilani. The first was on the sidelines of the SAARC summit in the Maldives in November last year, and at the Nuclear Security Summit in Seoul last month.
"The relation between India and Pakistan should become normal, that's our common desire," Manmohan Singh said at a joint media appearance just before they headed for lunch.
"President Zardari is on a private visit and I have taken advantage this visit to discuss all the bilateral issues. President Zardari and I have had a very constructive and friendly exchange of views on all bilateral issues," Manmohan Singh said.
He stressed that the two sides were "willing to find practical, pragmatic solutions" to all issues dogging their ties "and that's the message that President Zardari and I would wish to convey".
Zardari is accompanied by around 40-member delegation that includes his son Bilawal Bhutto Zardari, Interior Minister Rehman Malik, Foreign Secretary Jalil Abbas Jilani, presidential spokesperson Farhatullah Babar and close members of the family.
This is the first presidential visit from Pakistan in the last seven years. Pervez Musharraf was the last president to visit India in April 2005 for the failed Agra summit.
Zardari last met Manmohan on the sidelines of the Shanghai Cooperation Organisation (SCO) summit in the Russian city of Yekaterinburg in 2009.
(With IANS inputs)
http://zeenews.india.com/news/nation/pm-may-visit-pakistan-in-september-reports_768998.html
-----------
Rahul Gandhi agrees to visit Pakistan on Bilawal's invitation
PTI
New Delhi,Apr 8, 2012, Congress general secretary Rahul Gandhi has agreed to visit Pakistan on the invitation of Pakistan Peoples Party chairman Bilawal Bhutto Zardari.
23-year-old Bilawal, who is accompanying his father President Asif Ali Zardari on a day-long trip to India, met Rahul for 40 minutes at Prime Minister Manmohan Singh's residence in New Delhi where they were invited for lunch.
During the meeting Bilawal extended an invitation to 41-year-old Rahul to visit Pakistan which the Congress leader accepted, Pakistani media reported here.
In turn, Rahul also invited Bilawal to visit India again, the News International reported.
Bilawal was appointed chairman of the PPP after the assassination of his mother former Prime Minister Benazir Bhutto in 2007.
After the lunch, Bilawal left for Ajmer along with his father to offer prayers at the shrine of Khwaja Moinuddin Chisti.
http://www.dnaindia.com/india/report_rahul-gandhi-agrees-to-visit-pakistan-on-bilawal-s-invitation_1673199
-----------
Zardari lost one rupee bet with Omar
IANS
New Delhi, April 08, 2012, Chief minister Omar Abdullah on Sunday said Pakistan President Asif Ali Zardari owes him one rupee because he had bet that the Pakistani leader won't be able to visit Jammu and Kashmir on his India trip.
Speaking in a lighter vein on NDTV news channel, Abdullah recalled how during his
visit to Pakistan in 2006 he had taken a bet of one rupee with Zardari that he won't able to visit Kashmir. "He has has not and he owes me one rupee."
Abdullah said the visit of any Pakistani leader to Jammu and Kashmir was "long overdue".
Asked if he wanted Zardari to visit Jammu and Kashmir, the chief minister replied: "Certainly. It is long overdue. I would also like to visit Mirpur and Muzaffarabad (in Pakistan-controlled Kashmir)."
On the 40-minute meeting between Prime Minister Manmohan Singh and Zardari during the Pakistan president's private trip to India, the chief minister said he "was not expecting too much in the first place".
He said he wanted dialogue process to continue between the two countries.
"Nothing to be disappointed (about the Zardari trip). We wanted a continuous engagement. It is perhaps a possibility where in we can meet and talk...," he said.
Omar said "Jammu and Kashmir is an important issue between the two countries that has festered for very long".
"But this time we have not heard jingoism from Pakistan that Kashmir first and everything else later."
Asked about Manmohan Singh's proposed visit to Pakistan, Omar said the visit is "overdue" but anti-India terror should stop originating from that counrty.
"They will have to find time (for the vist). It won't make appealing visuals when the PM lands in Islamabad and Haafiz Saeed (Lashkar-e-Taiba founder) addressing an anti-India rally in Pakistan."
Omar also urged the two nations to replace the barter system of trade along the Line of Control in Jammu and Kashmir with other financial terms or letter of credits as a new mechanism for commerce between the people of the territory divided between India and Pakistan.
http://www.hindustantimes.com/India-news/NewDelhi/Zardari-lost-one-rupee-bet-with-Omar/Article1-837421.aspx
-----------
Afghan night raids: Kabul signs deal with US forces
8 April 2012
The Afghan government has signed a deal on the conduct of night raids by US special forces, bringing the operations under Afghan leadership.
Under the agreement signed by the Afghan defence minister and the US commander, US forces will play a supporting role in the raids.
The US military say night raids are a valuable way of finding and detaining suspected militants.
But many Afghans say the raids violate privacy and disrespect women.
The operations, currently carried out by Nato and Afghan special forces, have been a growing cause of friction between the Afghan government and the US military.
'We own the night'
The agreement comes ahead of the planned withdrawal of US and other foreign troops from Afghanistan in 2014.
The BBC's Bilal Sarwary in Kabul says the Afghan government wants to ensure that these operations are entirely led by its forces and that they give explicit permission for other troops to take part.
A senior Afghan general told the BBC that while the insurgents had the upper hand in daylight, "we [Afghan National Security Forces] and Nato own the night.
"These night raids have broken the backbone of the the Taliban and various other insurgent groups," the general said.
The deal will also allow Afghan judges to review the operations and decide whether to hold detainees after the raid.
Afghan officials told the BBC that last-minute discussions were still taking place over interrogation of detainees.
http://www.bbc.co.uk/news/world-asia-17649526
------------
Suicide bomb wounds six in Karachi: Pakistan police
AFP
Karachi, April 05, 2012, A suicide bomber targeted a police official in Pakistan's financial capital Karachi on Thursday, wounding at least six people near a bank, police said. "The attack was against me. I was moving with my squad in Malir Halt district when the explosion took place. I am unhurt, but some of my
men have been injured," Rao Anwar, a senior police official, told AFP.
He claimed to have been threatened for a month by "unknown terrorists".
Karachi is Pakistan's largest city and its port has been a lifeline for US troops fighting the Taliban in landlocked Afghanistan, though Pakistan shut down the supply lines last November when US air strikes killed 24 soldiers.
"It was a suicide attack," police official Tahir Naveed told AFP.
"The attacker was killed in the blast and the body in hospital is suspected to be his," he added. "Six people were wounded."
The bomber struck near a bank in a garrison area of the sprawling city, which is home to 18 million people.
This week, Pakistan's human rights commission said ethnic, sectarian and politically linked violence had killed at least 300 people so far this year in Karachi, where migration has turned the city into a melting pot of different people.
The last bomb attack in the city killed three soldiers on December 9.
http://www.hindustantimes.com/world-news/Pakistan/Suicide-bomb-wounds-six-in-Karachi-Pakistan-police/Article1-835838.aspx
-----------
Pakistan Domestic violence bill: Jamiat Ulema-e-Islam Fazl calls for action against 'interfering' NGOs
By Zahid Gishkori
ISLAMABAD, April 7, 2012: Announcing a countrywide strike against the tabling of Domestic Violence Bill, Jamiat Ulema-e-Islam Fazl group on Saturday demanded legal action against Non-Governmental-Organisations (NGOs), women supporting the bill.
The JU-F, which has already declared its opposition to the passage of the bill in its current form, saying it would fight it 'tooth and nail'. The group had warned NGOs to stop supporting a bill which represents 'western culture'.
"We will not let these senseless women, who depend on American dollars, to work against the Constitution and Islamic Shariah," a statement issued by JUI-F Islamabad media coordinator Jamshid Abbasi. "Minting dollars in the name of women rights, representatives (women) of these NGOs are earning bad name for Islam."
JUI-F Islamabad Amir Maulana Abdul Majid Hazarvi was quoted in the statement as being irked over what he termed interference by NGOs in Parliamentary affairs, before calling for legal action to be taken against such members. "How are foreign hands backing them to interfere in our constitutional affairs?" he asked, before demanding that the government should drop all controversial clauses of this bill."
Leaders of JUI-F said that some women representing NGOs, were trying to impose their dollar driven agenda under the garb of promoting human rights.
They added that the public would never allow Pakistan to be held hostage by a few women.
NGO women dismiss agenda pushing allegations
Leading human rights activist, Dr Farzana Bari, in response to the JUI-F statement, said that allegations were that the Domestic Violence bill was being pushed by US dollars, was baseless. She said that protection of women from domestic violence is the demand of every Pakistani woman. The bill, she said, was drafted by the country's lawmakers in the standing committees represented by all political parties including the JUI-F.
Human rights activist and filmmaker, Samar Minallah said the protest was against the language and insensitivity shown by JUI-F Chief Maulana Fazl ur Rehman in the Parliament when the bill was introduced on April 4, 2012. It was a protest against a particular mindset. A mindset that tends to trivialise and politicise all women rights issues," she told The Express Tribune.
-----------
Pakistan: No inquiry has yet been initiated in to the case of the torture to death of an Ahmadi school teacher
April 8, 2012
The Asian Human Rights Commission (AHRC) condemns the recent ruthless, barbaric, and torturous murder of Mr Abdul Qudoos Ahmad, a school teacher, Ahmadi religious group of Islam. The AHRC calls on the Pakistan government to immediately bring the perpetrators to justice.
The level of ruthless barbarity seen in this murder is unacceptable and seldom. It is common knowledge that Ahmadis are mercilessly targeted in Pakistan but the veracity of this murder has taken the persecution of Ahmadis beyond all limits. Whilst the Government of Pakistan persists in denying any form of state sponsored persecution, this incident shows that nothing is further from the truth. This incident proves the state machinery, police and authorities were all complicit in this murder.
Mr Abdul Qudoos Ahmad, was a school teacher and the president of the Nusrat Abad Area of Chenab Nagar (Rabwah). As has been previously reported, he was kept in illegal detention by the police for 45 days during which he was tortured without mercy. The torture included the victim being hung upside down by his ankles for long periods. On other occasions he was forced to lay flat on his back while a heavy wooden roller, similar to those used to flatten cricket pitches, was rolled over his body. His captors stood on either side making sure he could not escape the torment. Please see the urgent appeal;http://www.humanrights.asia/news/urgent-appeals/AHRC-UAC-057-2012
He was taken into custody by the police on 10 February 2012 and was kept in a private torture cell of the police until 26 March when his condition deteriorated due to the severe torture he endured. He remained in police custody for 45 days without any charges being laid against him and was not officially arrested. Attempts were made to force him to confess to the murder of one, Muhammad Yousuf, a stamp-paper seller from the Nusrat Abad area who was murdered a few months earlier. The details of the incident are that Muhammad Yousuf's son asked for Mr Qudoos to be brought to the police station for questioning. Without any reason, the complainant chose to name Mr Qudoos in a request to the district police officer and he was arrested on 10 February 2012. However, his arrest was not formally registered. When contacted the police said they knew Mr Qudoos was also innocent and that they would free him soon but had to keep him there for some reason or the other.
On 17 March the police transferred Mr Qudoos to another location. Ten days after taking him away, they brought him back and asked one of his friends to come and collect him. His friend was asked to sign a plain piece of paper declaring that he was taking Mr Qudoos back. Mr Qudoos was not very well so his friend promptly took him to hospital. It then transpired that after taking him away to another location he was subjected to extreme torture. This affected his health adversely and he had blood in his stools, he vomited blood and his kidneys were affected. Mr Qudoos stated that he was taken away in the dark of the night to another place five hours drive away where he was subjected to extreme torture. The torturers kept saying to him to name members of the Ahmadiyya Leadership in Rabwah so they could falsely charge them with being involved in the murder and by doing so he would be set free. Among the names they suggested were some Directors of the Ahmadiyya Leadership and others. They also tried to get him to sign some papers which he did not. They would say it was the first time they had got hold of an Ahmadi office-holder and then tortured him. During the torture they used abusive language towards the Ahmadiyya Muslim Community's Founder and leadership. When Mr Qudoos's health deteriorated they provided some medical treatment and brought him back to Rabwah police station. Later, in the ICU of Fazl e Umer hospital he was given continuous blood. On 29 March he again started vomiting blood and his lungs were affected. He passed away on 30 March. There had been preparations to take him to Tahir Heart Institute but he had suffered from internal injuries due to the torture and passed away.
During the illegal detention Mr. Qudoos was denied access to any legal assistance. The police officials continued the torture throughout the illegal detention and when Mr. Qudoos' physical condition deteriorated due to the heartless and callous treatment the police forced a family member to place his signature of a piece of blank paper and take him back home. Mr. Qudoos was released on 26 March, 2012 and his family sought immediate medical attention for him.
His brother-in-law who visited him regularly at the hospital states that Mr. Qudoos had related to him that on the night of 17 March he was taken away from Rabwah and tortured brutally. He said that the police station in-charge and the investigative officer both tortured him. He also said that at one point high ranking police officers sat on chairs in a circle and gave him some papers saying it was his statement and that he should sign it. The papers cited false allegations against some central figures of the Ahmadiyya Leadership, so Mr. Qudoos refused to sign. He was told that such and such people were involved in the murder and if he signed the papers he would be set free. Mr. Qudoos refused saying it was not his statement and it was also not factual. When Mr. Qudoos twice refused to sign they threw him to the floor and started hitting him and continually demanded him to comply. They put him through a range of brutal physical torture techniques as well as put him through sleep deprivation. As soon as he would fall asleep they would start beating him up. There was a well-known villain in the cells with him. If they hit him five times, they would hit Mr. Qudoos twenty five times. At one point his health declined so they gave him some medicinal treatment but as soon as he was better they re-started the torture. They taunted him to call his superiors from London or Rabwah to come and save him and used abusive language for elders of the Ahmadiyya Muslim Community. Mr Qudoos said he endured the physical torture but was agonised when they used abusive language. He was also not fed regularly.
Typically, as is the practice of the police in Pakistan, the version filed by the police named only two subordinate officers in their report. SHO Khadim Hussain of the Chenab Nagar police registered a police case only against sub inspectors, Sujhat Ali and Manazar Ali, under sections 302, 148, 34 of the Pakistan Penal Code. In this manner, impunity was assured to the real murderers including SHO Khadim Hussain and other police officials.
This criminal act by the district police has been covered up under the guise of releasing Mr. Qudoos to hide the illegal behaviour of the police. It is also incredible to learn that the Punjab government has yet not started any investigation in to the incident of arbitrary detention, torture and misuse of police power against the concerned police officers. It is a very well known fact the provincial government and particularly the provincial law minister have connections with Muslim fundamentalists groups and banned Islamic organizations who are very much against the Ahmadis and who have been involved in the killings of Ahmadis and Shias, the second largest Muslim sect.
This was an organised and coordinated attempt to sever the leadership of the Ahmadiyya Muslim Community in Pakistan from its members by conspiring to get Mr. Qudoos to implicate the leadership of the Ahmadiyya Muslim Community in Pakistan in this murder but this did not work. Mr Qudoos paid the ultimate sacrifice with his life.
A judicial inquiry into the illegal detention and torture of Mr Qudoos should be immediately conducted and all the officials of the Chenab Nagar police station and district police officer (DPO) should be prosecuted on the charges of torture and the murder of this innocent man.
http://www.humanrights.asia/news/ahrc-news/AHRC-STM-082-2012
------------
Pak PM assures minorities of their rights
By: NNI April 08 12,
Prime Minister Syed Yousuf Raza Gilani has vowed to work for the promotion of human equality' religious tolerance and interfaith harmony. Congratulating the Christian community both inside and outside Pakistan on the occasion of Easter Easter on Sunday (April 8), the Prime Minister said that the Christian brethren were playing important role in the socio-economic development of the country. He assured the minorities that their rights as guaranteed in the constitution will continue and that there will be ensured. He also reiterated the pledge to safeguard the right of all minorities to freely profess and practice their religion. The Prime Minister said that the Constitution of Pakistan gave equal rights, status and complete freedom to the minorities living in the country and the government was committed to uphold their rights and ensure their welfare. The Christian community of Pakistan is celebrating Easter on Sunday.
http://www.nation.com.pk/pakistan-news-newspaper-daily-english-online/islamabad/08-Apr-2012/pm-assures-minorities-of-their-rights
----------
I was told to leave Pakistan but did not: Zardari
PTI
LAHORE, Apr 7, 2012, Pakistan President Asif Ali Zardari on Saturday said that he was asked to leave the country but he had refused to do so.
"I was told to leave the country and that a plane was ready but I refused as I am not a weak-hearted man like others," Zardari said while talking to a group of journalists and lawyers at the Governor's House.
He did not say who had asked him to leave the country or when the demand was made.
"I told them that I would instead get an FIR registered against such elements," he said.
In an apparent dig at PML-N chief Nawaz Sharif and his brother Shahbaz Sharif, who had gone into self-exile after the PML-N government was deposed in a military coup, Zardari said only weak-hearted people left Pakistan as they could not bear the pressure.
He said his government would complete its term despite conspiracies being hatched against it.
Responding to a question, he said: "Bearing pain is the secret of my success".
He further said: "I honoured Nawaz Sharif as my elder brother but he did not come up to my expectations. He kept me in jail but I made friends with him".
Over the past few days, Zardari has repeatedly attacked the PML-N's top leadership.
Referring to Punjab Chief Minister Shahbaz Sharif's remarks about hanging Zardari upside down at the historic Bhatti Gate in Lahore, the President said three politicians had earlier spoken about hanging him in Karachi but were unable to do anything.
Zardari said he had no fight with the Supreme Court and had only sought justice by seeking a review of the death sentence awarded to Pakistan People's Party founder and former premier Zulfiqar Ali Bhutto.
"The apex court has been choosy in taking up cases. There are thousands of cases pending in the courts but only the political ones are being picked," he said.
The easy and speedy dispensation of justice to ordinary citizens remains the prime objective of the government, he added.
In recent months, the apex court has pressured the government to reopen cases of alleged money laundering against Zardari in Switzerland.
The court initiated contempt proceedings against Prime Minister Yousaf Raza Gilani after he refused to act, saying the President enjoyed immunity in Pakistan and abroad.
Zardari said all the accused linked to the assassination of his wife, former premier Benazir Bhutto, had either been arrested or killed.
"(Tehrik-e-Taliban Pakistan chief) Baitullah Mehsud was also involved in the murder. But our fight is with the mindset that had killed Benazir Bhutto and it will continue," he said.
Referring to the country's foreign policy, he said world powers had used Pakistan in the past and put "rotten eggs" in the country's basket.
Zardari said the government had successfully waded through difficulties despite various challenges and hurdles and achieved significant achievements on many fronts.
The president listed the 18th, 19th and 20th constitutional amendments, the award of the National Finance Commission, provincial autonomy, a development package for Balochistan and poverty alleviation as the major achievement of his government.
"The PPP led government would continue its march on the path to progress and development despite challenges on various fronts," he said.
http://www.dnaindia.com/world/report_i-was-told-to-leave-pakistan-but-did-not-zardari_1672961
-------------
Pakistan tea delegation to visit India next week
SPECIAL CORRESPONDENT
KOLKATA, April 8, 2012, A delegation of the Pakistan tea industry will visit India next week. The visit of the 13-member team is being considered significant as it coincides with the visit of Pakistan President Asif Ali Zardari to India.
The interaction between the industry representatives from the two countries comes after a gap of five years. The team will also visit South India.
Pakistan imported a record 24 million kg in 2011 from India against 19 million kg the year before. It buys teas mostly from the South. Only about four million kgs was exported from the gardens in North India.
"Pakistan is essentially a low quality, low price tea market, but we would like to utilise this opportunity to showcase the Dooars and Assam CTC teas so that they get a clearer idea of the Indian tea basket," an industry source said.
The delegation, which is being led by the Chairman of the Pakistan Tea Association, Mohammad Janoo, will hold meetings with top officials of the Tea Board of India, the Indian Tea Association as well as officials involved with the tea trade.
They are also scheduled to attend tea tasting sessions during their three-day visit. The delegation will be in Coimbatore on Friday, where they will stay for three more days.
Indian teas attract an import duty of 10 per cent and various other imposts on landing in Pakistan, taking the total amount of levies to 37 per cent. This takes away the competitiveness of Indian teas in a market where it should have had a natural and location advantage, but actually has to compete with countries such as Kenya which have a lion's share of the 120 million kg Pakistan tea market.
http://www.thehindu.com/business/Industry/article3291488.ece
-----------
Pakistani poet Zehra Nigah enthrals at Jashn-e-Bahar
Meenakshi Sinha, TNN | Apr 7, 2012,
On a balmy April evening, Pakistani poet Zehra Nigah enthralled everyone with her hard-hitting shayari at the 13th annual mushaira Jashn-e-Bahar on Friday.
In a voice as sweet as a granny telling stories to sleepy grandchildren, Nigah left the audience craving for more reciting Urdu poetry on topics as varied as the US drone attacks and female foeticide.
Sample the following lines on bombing: Kal sar-e-shaam dushman ne jaate hue /Bum ke humraah barsa diye... /Isske badlay mein woh le gaye /Mere bhai ka dast-e-mushaqqat /Jis mein mannat ka dora bandha thaa /Meri chhoti bahen ka woh paon /Jisse rung-e-hina phhoot'ta thaa (Yesterday evening the enemy left/ but not without bombing... /In return they took the hand of my brother on which the thread of wishes was tied /They took the leg of my young sister, which was writ bright-red with henna).
Poet and Bollywood lyricist Javed Akhtar, who came on stage after the Pakistani poet, aptly remarked that the mushaira should end with Nigah's recital as nothing more was left to say.
Another Mumbai poet Deepti Mishra was also impressive reciting couplets such as: Dil se apnaya na usne, gair bhi samjha nahi, yeh bhi ek rishta hai jisme koi rishta nahi. (He didn't accept me from the heart, nor did he treat me like a stranger. This too is a bond, which is no bond at all).
Other poets in the mushaira were Max Bruce from Austin, USA, Dr Taqi Abidi from Toronto and Basir Kazmi (Manchester). Wasim Barelvi, Mansoor Usmani, Gauhar Raza, Rajesh Reddy, Nasrin Naqqash and Dr Nuzhat Anjum were some Indian poets who recited their verse on the occasion.
UK's Basir Kazmi, son of Pakistan's illustrious late poet Nasir Kazmi, lived up to his father's legacy. His couplet, Tumko kho kar yeh samajh aaya hai/ ki bahut kuch kho kar paya tha tumhe (After losing you I have realised/ that I'd got you after losing a lot), earned spontaneous applause from the audience.
The mushaira also paid tributes to its long-time patrons: Dr Shahryar, who passed away in February earlier this year after losing a long battle with cancer, and painter M F Husain who attended every gathering of the event till his stay in India. He died in June 2011.
Presided by eminent litterateur Ashok Vajpeyi, the mushaira's chief guest, vice president M Hamid Ansari released a book Mujhe Imaan Chahiye, a collection of verses penned by the famous Urdu poet of wit and humour, Akbar Illahabadi. The book is the latest in a series of classical Urdu poets being published in Devnagri.
Other luminaries at the event were Union Law Minister Salman Khurshid and Justice Markandey Katju, now chairman, Press Council of India. As per tradition, a young student from Delhi Public School (DPS), Uzair Ahmad, also recited his poem at the mushaira.
http://timesofindia.indiatimes.com/life-style/parties/delhi/Pakistani-poet-Zehra-Nigah-enthrals-at-Jashn-e-Bahar/articleshow/12571622.cms
-----------
Mali attracts Islamist fighters in void after coup
MICHELLE FAUL, Associated Press
NIAMEY, Niger, April 7, 2012, (AP) — Al-Qaida militants and other Islamist fighters are descending on northern Mali in the chaotic aftermath of a military coup, creating a potential haven for terrorists in a part of the Sahara bristling with heavy weapons looted from Libya.
Tuareg rebels declared an independent state in the region on Friday amid a power vacuum in the north created by the president's March 21 ouster. The rapidly unfolding events are turning the area, which the Tuaregs now call the Azawad nation, into a magnet for jihadists, much like Afghanistan was when the Taliban took power 15 years ago.
Witnesses in northern Mali and those who have fled to neighboring Niger say they have seen fighters from Algeria, Mauritania and Nigeria in the past week.
In the late 1990s, terrorism training camps were set up in Afghanistan, where al-Qaida was able to operate openly and plot attacks largely unhindered. Now experts warn that Mali, a vast and impoverished Saharan nation in northwest Africa, could play a similar role.
Witnesses in the northern city of Gao, which fell to rebels on March 31, said fighters include people speaking a Mauritanian dialect of Arabic and English. The English-speakers are Nigerians who are believed to belong to the radical Islamist sect Boko Haram, which bombed the U.N. headquarters in Nigeria's capital last year, killing 25 people.
Earlier this week, a leader of Africa's al-Qaida branch, Mokhtar Belmokhtar, was spotted in Gao, according to the Malian Association of Human Rights and a Niger government source who spoke on condition of anonymity because of the sensitivity of the issue. Belmokhtar, an Algerian, lost an eye in combat in Afghanistan and is known as "the one-eyed sheik."
From the Islamists point of view, northern Mali is an ideal operational hub, experts say.
"You've got this large territory and extremists can gather there, operate fairly openly, and they're going to have at least several months to dig in," said J. Peter Pham, director of the Africa program at the Washington-based Atlantic Council. "It's going to be that much more costly in terms of arms and lives to dislodge them."
Fighters from a third group, a breakaway branch of al-Qaida called the Movement for Oneness and Jihad in West Africa, also have been seen in Gao, said refugees who fled fighting there and made it to Niger.
The fighters who took Gao and two other key cities belong to a Tuareg rebel group that was formed in January and to Islamist Ansar Dine, another new group.
The alliance between the groups is tense. The National Movement for the Liberation of Azawad, or NMLA, seeks an independent secular state for Mali's nomadic Tuaregs. Ansar Dine, also led by a Tuareg, wants a state governed by strict Islamic or Sharia law.
It's unclear which one holds more sway in the stretch of the Sahara taken from the government, whose control was weak to begin with. In Timbuktu, the fabled Islamic intellectual center, which fell Sunday, Ansar Dine gained the upper hand and announced Sharia law.
The NMLA had already hoisted its green, black, red and yellow flags over Timbuktu, but Ansar Dine fighters pulled them down, burned them and replaced them with their black flags.
Timbuktu Mayor Ousmane Halle told The Associated Press that fighters there include people who do not speak local languages, have long beards and wear different clothes — a description usually associated with al-Qaida militants or other foreign Islamists.
Africa's al-Qaida branch, known as al-Qaida in the Islamic Maghreb, or AQIM, had already forged a foothold in Mali's remote north, kidnapping Westerners and turning much of the area into a no-go zone for foreigners. Its hand now appears strengthened, and it will be easier for its fighters to carry out money-making pursuits like cocaine-trafficking, gun-running and migrant smuggling.
http://www.chron.com/news/article/Mali-attracts-Islamist-fighters-in-void-after-coup-3464863.php
-----------
US warns Syria it can't deceive world over pullout
Beirut, April 08, 2012: The US warned Syria it won't be able to deceive the world about compliance with a ceasefire plan, as regime forces pounded more opposition strongholds on Saturday in an apparent rush to crush resistance before troops must withdraw.
The latest fighting killed at least 87 civilians, almost half in the central Syrian village of al-Latamneh, activists said. Amateur video from the village showed the body of a baby with bloodied clothes and an apparent bullet wound in the chest. On another video, a barrage of shells are heard hitting a neighbourhood while the skyline of the restive city of Homs is engulfed in white smoke.
Syrian President Bashar Assad last week accepted a ceasefire agreement brokered by international envoy Kofi Annan calling for government forces to withdraw from towns and villages by Tuesday, and for the regime and rebels to lay down their arms by 6 am on Thursday. The truce is meant to pave the way for negotiations between the government and the opposition over Syria's political future.
However, Western leaders are sceptical about Assad's intentions because of broken promises of the past and the recent escalation in attacks on opposition strongholds, including arrest sweeps and shelling of civilian areas. The US ambassador to Syria posted online satellite images late Friday that he said cast doubt on the regime's readiness to pull out.
"This is not the reduction in offensive Syrian government security operations that all agree must be the first step for the Annan initiative to succeed," Ambassador Robert Ford wrote on the embassy's Facebook page.
Ford posted photos he said show the government has pulled back some forces, but kept others in place or simply shifted around troops and armoured vehicles. Earlier this week, the government claimed it had withdrawn from several areas.
"The regime and the Syrian people should know that we are watching," Ford wrote, citing satellite surveillance. "The regime cannot hide the truth."
The ambassador, who left Syria in February amid security concerns, said the Syrian government must give UN monitors access to confirm its compliance with the ceasefire. A UN advance team arrived in Damascus earlier this week; Annan's spokesman has said the UN-Arab league envoy hopes to put together a team of 200 to 250 observers.
Syria says the details of the mission have not been worked out.
UN Secretary-General Ban Ki-moon, meanwhile, expressed alarm about escalating violence, saying Tuesday's deadline for a troop pullback "is not an excuse for continued killing". On Friday, he urged the regime to cease all military action immediately and unconditionally.
In Saudi Arabia, the Organisation of Islamic Cooperation said Saturday that it believes some one million of Syria's 23 million residents need humanitarian assistance. The OIS, which considers itself the voice of the Islamic world with 57 Muslim majority member states, said it would provide USD 70 million in aid, including food and medical supplies. It has already sent nine trucks with relief to the areas most in need.
The group sent representatives to Syria, a member country, in late March and said it was willing to work closely with authorities there.
The international community has been deadlocked over how to end the violence in Syria. Assad allies Russia and China blocked sweeping sanctions proposed by the West, and an earlier Arab League plan that called for the Syrian president to step aside. The West, in turn, opposes military intervention or arming the opposition fighters. Russia, increasingly critical of the Syrian regime, supports Annan's plan, but it's not clear if that's enough to make a truce stick.
Street protests against Assad erupted 13 months ago, inspired by the Arab Spring's pro-democracy uprisings in the region, but eventually turned violent under a brutal regime crackdown. More than 9,000 people have been killed since then, the UN says.
Ill-equipped, poorly funded civilians-turned-fighters and army defectors have been no match for the regime, backed by a loyal Army. On Friday, in a typical street battle, fighters in ski masks took cover behind walls and tried to spot army snipers in a Damascus suburb.
The capital itself has been relatively calm, and on Saturday, thousands attended a rally marking the 65th anniversary of the founding of Syria's ruling Baath party. A large poster of Assad hung from a facade facing a city square and supporters waved Syrian flags.
Saturday's deadliest fighting was reported in al-Latamneh in the central Hama province. Regime troops stormed the village after shelling it, killing at least 40 people, according to the Britain-based Syrian Observatory for Human Rights.
Amateur video posted by activists showed al-Latamneh residents crying "Allahu Akbar" as they held up the body of the dead baby. Another video showed the bodies of several men covered in white sheets lined up on the ground.
In the nearby province of Homs, activists reported shelling of the city as well as the rebel-held areas of Rastan, Deir Baalabeh and Qusair.
In all, at least 87 people were killed on Saturday, the group said, while 13 unidentified bodies were found in the Deir Baalabeh neighborhood of Homs and 10 in Hreitan, in the northern province of Idlib. The grassroots Local Coordination Committees put the day's death toll at 121, including 59 in the Hama area.
The Syrian government restricts access of foreign journalists, and the activists' accounts could not be independently verified.
Syrian officials said troops arrested large numbers of gunmen and killed "some others" in the Damascus suburbs and in the centre of the country. The government said it seized large amounts of weapons and ammunition Saturday. The regime claims the revolt is a foreign-led conspiracy, rejecting its portrayal as a popular uprising.
http://zeenews.india.com/news/world/us-warns-syria-it-can-t-deceive-world-over-pullout_768898.html
-----------
Yemen's Sanaa airport re-opens after pro-Saleh protest
8 April 2012
Yemen's main airport has re-opened after a protest by air force troops against the sacking of their commander.
Sanaa airport was closed on Saturday, causing flights to be cancelled.
The country's new president, Abdrabuh Mansur Hadi, is trying to sack several senior commanders who are related to his predecessor, Ali Abdullah Saleh.
General Mohamed Saleh al-Ahmar, the half-brother of the former president, refused to stand down as head of the air force.
He was reported to have threatened to shoot down any planes using the airport unless he was reinstated. It is not clear whether he has now agreed to be replaced.
Commander sacked
Ali Adullah Saleh, who ruled Yemen for 33 years, packed the senior ranks of the armed forces with his supporters and relatives.
His nephew, the commander of the presidential guard, was sacked along with the airport chief on Friday.
Correspondents say the shake-up is a blow to Mr Saleh, who finally agreed to implement a power transfer deal last last year, after trying to face down mass protests and clashes with tribal groups.
As part of the agreement, Mr Hadi was elected president in a one-candidate poll in February.
Hundreds of thousands of Yemenis took part in demonstrations on Friday to demand reform of the military.
http://www.bbc.co.uk/news/world-middle-east-17649525
-----------
The Balochistan spin
BY YASHWANT RAJ, APRIL 7, 2012
After they were done yelling at some Pakistani journalists who, expectedly, had some harsh questions, the lawmakers relaxed. It was time to pump flesh.
Two US lawmakers had just wrapped up a news conference called to highlight the plight of the people of Pakistan's Balochistan province.
From the turnout, it looked like the most important event in Washington DC that day and that time. There were people standing in the back of a packed room.
After the usual speeches and questions, I asked the lawmakers: Which of the following came first: the realization that Pakistan had been a bad ally or that the Baluch people needed help.
This was not a question they had rehearsed or expected. But the answers, uncannily, were the same: first came the realization that Pakistan has been a bad ally, followed by Balochistan.
In fact, one of the lawmakers said he was the best friend Pakistan had in this town. And he had a number of US House resolutions on Kashmir to prove that.
Then came the disappointment — Osama bin Laden found living in a Pakistani cantonment town. That really blew me, he said.
Feeling betrayed and angry, the congressman looked around for ways to hurt Pakistan. And, he said this, he found Baluchistan. I said to myself: now this doesn't too good.
What if Pakistan were to start behaving the good ally the US wants it to be, as a reporter asked the lawmakers.
Will they stop supporting the Baloch people and their movement?
Their support for the Baloch cause was not as much about the Baloch as it was about punishing Pakistan for being a bad ally. Do the Baloch deserve this?
I haven't had the chance to take this up with Bloch activists here. But I can see from their perspective that even if the lawmakers were in it for the wrong reasons, their support was bringing the cause lots of attention.
http://blogs.hindustantimes.com/desi-in-dc/2012/04/07/the-balochistan-spin/
------------
Indian Muslim body urges govt to snap diplomatic ties with Israel
New Delhi, April 8, IRNA – Indian Muslim body, Jamaat-e-Islami Hind (JIH) Saturday urged the government to snap all diplomatic ties with Israel.
Addressing the media persons at a Press Meet held in New Delhi, Vice President, Mohammed Jafar demanded the Government to adopt the same policy of Mahatma Gandhi and former Prime Minister Jawaharlal Nehru regarding Palestine. He called on the government of India to snap all diplomatic ties with Israel and stop purchasing arms from Israel.
Expressing serious concerns about the situation of Palestine, Jafar condemned the nonstop Israeli aggression, raids on Palestinians and their brutal killings.
"Israel has made the atmosphere of Middle East very explosive by its terror activities and constantly opposing the establishment of Palestinians state. West Banks's Palestinian people have been made victims of atrocities while 1.5 million Palestinian population of Gaza strip has been confined in their own land. Aqsa Mosque is being damaged by giving permission of intrusion to extremist Jews while putting ban on Palestinians from praying in the mosque at a regular intervals," he said.
Vice President of JIH also appealed the United Nations, Arab League and all freedom loving peoples to come out with constructive struggle for the establishment of Palestinian state.
Turning on to the recently held BRICS Summit in New Delhi, Jafar appreciated the BRICS nations for not yielding to American pressure regarding importing of oil from Iran.
He appreciated the BRICS countries' effort to strengthen mutual relations and cooperation. He said, "the coalition of these countries, which has 40 per cent of the world population, is in the interest of their people and it will also weaken unipolar leadership and strengthen mutual cooperation as these countries did not yield to American pressure regarding importing of oil from Iran."
The Vice President demanded the BRICS countries including India to stress on mutual cooperation along with considering the interest of developing countries too. "Resolve their problems for promoting human friendly and just political and economic system," he added.
http://www.irna.ir/News/Politic/Indian-Muslim-body-urges-govt-to-snap-diplomatic-ties-with-Israel/80066066
----------
Clerics dispute over who will perform Ziyarat for Zardari resolved
PTI
Ajmer, Apr 7, 2012, A dispute over who would perform Ziyarat (prayer) for Pakistan President Asif Ali Zardari and his delegation members in Ajmer on Sunday at the shrine of the Sufi saint Khwaja Moninuddin Chisti was resolved on Saturday night with a decision that two Khadims (clerics) will do the job.
It required the intervention of Anjuman Committee, a representative body of Khadims (clerics), to end the dispute.
Syed Iqbal Kaptan Chishty, who claims to be the family Khadim of late PM and Zardari's slain wife Benazir Bhutto, and Saiyad Natiq Chishty, who had performed the Ziyarat when former president Pervez Musharraf and other political leaders had visited the shrine, have agreed to perform the same for Zardari jointly.
Earlier, both were claiming the right to conduct the prayer for Zardari but the issue was settled so that no dispute arises before Zardari.
Controversies often arise over the claim of right to offer prayer during the visits of high-profile persons film stars, politicians and head of states.
"Anjuman committee sorted out the matter today. Both Kaptan chisty and Natiq Chisty will perform Ziyarat for Zardari in the shrine tomorrow", Syed Wahid Hussain Chisty, Secretary of the Committee, said.
Khadims of the Dargah claim be descendants of the Sufi saint and they perform the prayers inside the shrine.
On Sunday, the Dargah will be vacated two hours prior to Zardari's visit and about 50 people (from Dargah committee, Anjuman Committee and others) will remain present inside the Dargah premises.
On arrival of Zardari at the main gate of the Dargarh, Nizam gate, President and Secretary of Anjuman committee will welcome him.
He will enter the Dargah from Nizam Gate from where he will reach Aastana, which is the main hall of the tomb.
After offering prayers inside the Aastana (shrine), he will go outside the Aastana from Payti gate where he will be honoured by the Anjuman committee.
The Dargah committee will also honour Zardari.
"It is likely that Zardari would spend about 20 minutes inside the shrine", President of the Anjuman committee, S H Chisty, said.
A 'Makhmali' chadar of 42-meter length and having beautiful work of Aara-Tari will be offered by Zardari.
Zardari's visit in the Dargah will be the first Presidential visit from Pakistan after 2005 when Pervez Musharraf had visited the Dargah in 2005 to seek the blessings of Garhib Nawaz equally revered by both Hindus and Muslims.
Besides Pervez Musharraf, former president of Pakistan Zia-ul-Haq had also visited the shrine.
The Dargah (tomb) with a marble dome is situated at the center of a courtyard and is surrounded by a silver platform.
It's believed that the shrine is a place of wish fulfillment for those who pray with devout and pure hearts.
People of all religious faiths visit the Dargah and make offerings of rose and jasmine flowers to seek the blessings of the Khawaja.
Devotees from all over the world visit the Dargah to pay homage to Khawaja on Urs Ajmer Shareef, the solemn memory of the Khawaja.
http://www.dnaindia.com/india/report_clerics-fight-over-who-will-perform-ziyarat-for-zardari-resolved_1672960
-------------
URL: https://newageislam.com/islamic-world-news/50-people-killed-easter-sunday/d/7015