New Age Islam News Bureau
14 July 2022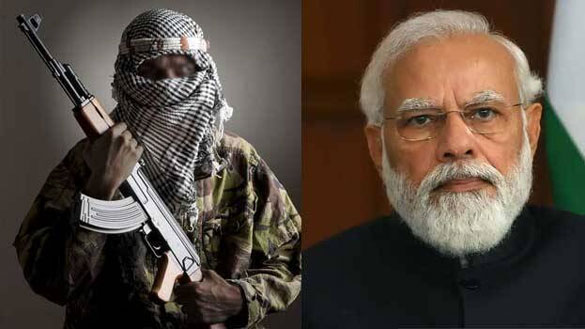 Police recovered documents titled '2047 India Towards Rule of Islamic India'
-----
• Biden Lays Wreath at Israel's Holocaust Memorial
• US Invites Family of Slain Journalist Abu Akleh to Washington: Official
• Hezbollah Chief Vows 'No One' Will Extract Oil From Maritime Zones If Lebanon Barred
• Togo Experts Aim to Prevent Islamist Insurgents from Recruiting Youth
India
• Gyanvapi Case: Petitioners Rely On SC Ruling on Namaz, Tell Court 1991 Act Not Applicable
• Bihar ABVP Man Gets Death Threat from Purported Islamic Extremist; Lodges FIR
• With 'Bulldozer-Shaped Kanwar', Meerut's Hindus and Muslims Want To Send A Message Against 'Divisive Politics'
• Plea challenging Places of Worship Act 'mischievous': AIMPLB to Supreme Court
• Gyanvapi case: Plaintiffs don't seek possession of mosque property, contends lawyer
• Is Yogi 2.0 all about bulldozers & anti-Muslim politics? View inside govt is just the opposite
• Sunday holiday restored in schools in Muslim-majority areas of Jharkhand
• Srinagar: Islamic State claims involvement in cop murder
• Another batch of 21 Afghan Sikhs, Hindus to land in Delhi today
• Karnataka Hijab ban: Supreme Court to list appeals against HC verdict
• Supreme Court denies blanket stay on demolition drives
--------
Mideast
• US, Israel to Sign Joint Pledge on Denying Nuclear Weapon To Iran
• Iran Urges S. Korea to Immediately Release Frozen Assets
• President Rayeesi Underscores Iran's Resolve to Stand Firm in Talks with World Powers
• Iran Dismisses France's Threat of Deadline in Talks
• Security Forces Dismantle Terror Group in Northwest of Iran
• Iran, Russia Seeking Further Increase Cooperation in Nuclear Industry
• Iran demands 'strong' economic guarantees to revive 2015 nuclear deal: Minister
• Biden arrives in Israel at start of Mideast tour
--------
North America
• White House would like East Jerusalem consulate, but talks ongoing: Official
• US, Israel announce new tech partnership in health, climate
• US President Joe Biden says still committed to restoring Iran nuclear deal
• Biden vows to keep IRGC on terror list, says using force against Iran is possible: Israeli TV
--------
Arab World
• Beirut port blast victims' families file lawsuit in US
• President Sheikh Mohamed says UAE will continue to support global energy security
• Russia highly values cooperation with Saudi Arabia in OPEC+: Kremlin spokesman
• Egypt's Sisi, Saudi king hold talks ahead of Biden's visit
--------
Africa
• Muslim-Muslim ticket is work of God, says Adamu as Ganduje tackles ex-SGF
• Muslim-Muslim ticket will plunge Nigeria into chaos, Kaduna PFN warns
• Lagos Assembly clarifies secret passage of Sharia Bill
• Ignore religion or Muslim, Christian agitation, vote competence – Akeredolu
• Head of Libya's National Oil Corp ignores government order firing him
--------
Europe
• Dutch Journalist Says She Was Deported From Iraqi Kurdistan
• Swedish court verdict in Iran prison executions trial due Thursday
• Iran says in talks with Belgium for release of diplomat convicted of terrorism
• EU welcomes UN bid to extend cross-border aid to NW Syria
--------
Pakistan
• UNGA to Continue UNSC Reform; Pakistan Urges for Reconciliation of Divergent Stands
• Pakistan court bars Army from claiming ownership of state land
• IMF says staff-level agreement reached with Pakistan for release of $1.17bn loan tranche
• PML-Q strives to bring Imran, powers that be on 'same page'
• Imran Khan urges voters to protect Pakistan from 'American slaves' on July 17
• Saudi crown prince 'accepts' Sharif's invitation to visit Pakistan
--------
South Asia
• Uzbekistan to Host 2-Day Conference on Afghanistan
• 4 Cholera-Related Deaths Reported in Southern Afghanistan
• Flight from Pakistan Takes 181 Afghans to the Netherlands
• Afghanistan Humanitarian Fund Receives $2.2 Million Contribution from Switzerland: OCHA
• Afghanistan: Taliban bars humanitarian aid from entering Bamyan province
--------
Southeast Asia
• Amid 'Haj Cartel' Claims, MACC Chief Says Yet To Get Complaints about Tabung Haji
• Moderate the hours for religious studies in primary schools
• Family livid over decision to appeal RM3.1mil award in botched circumcision case
• Tajuddin will clarify envoy status, says PM
• Ramasamy not entitled to raise public interest issues, says Naik
Compiled by New Age Islam News Bureau
URL: https://newageislam.com/islamic-world-news/rule-islamic-india-terror-module-terrorists-phulwarisharif/d/127480
--------
'2047 India towards Rule of Islamic India': Terror Module Planning To Target PM Modi Busted; Terrorists Being Trained In Phulwari Sharif, Patna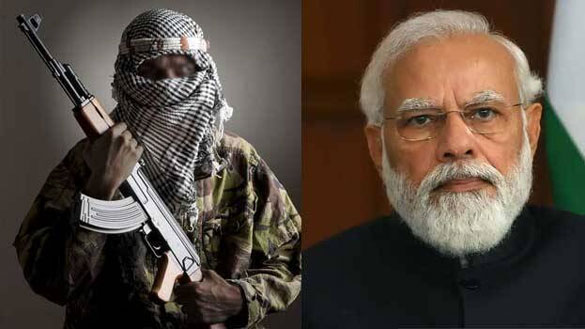 Police recovered documents titled '2047 India Towards Rule of Islamic India'
-----
Rohit Kumar Singh
Patna
July 14, 2022
A suspected terrorist module has been busted in Patna and two suspected terrorists have been arrested. According to cops, the module was planning to make India an Islamic nation by 2047. There was also a plot to target Prime Minister Narendra Modi during his visit on July 12.
The arrested duo was identified as Athar Parvez and Md Jalaluddin.
The suspected terrorists were being trained in Phulwari Sharif 15 days ahead of PM Modi's visit. They held meetings on July 6 and 7 to plot ways to target PM Modi. The Bihar Police conducted raids at the Phulwari Sharif office of the suspected terrorists.
During the raid, the police found incriminating documents, one of them titled — '2047 India towards Rule of Islamic India'.
25 PFI pamphlets were also recovered from them.
The Intelligence Bureau got information that a possible terrorist module was operating in the Phulwari Sharif area of Patna, after which police and central agencies raided the Naya Tola area on July 11 and arrested both the suspected terrorists.
Investigations revealed that most of the youths who visited the place used to come from Kerala, West Bengal, Uttar Pradesh, Tamil Nadu and many other states to take training in terror plotting.
Police have revealed that the arrested duo used to get money funding from many Islamic countries, including Pakistan, Bangladesh, and Turkey to run anti-national campaigns while staying in the country.
Retd Cop Among Arrested
"The arrested persons have been identified as Mohammad Jallauddin, a retired Jharkhand police officer, and Athar Parvez. They have links with PFI. Jallauddin was earlier associated with Students' Islamic Movement of India (SIMI)," Phulwari Sharif Assistant Superintendent of Police (ASP) Manish Kumar said.
"They were teaching locals how to use swords and knives and also instigating them for communal violence. An investigation has revealed that people from other states were visiting them in Patna. Those visitors used to change their names while staying in hotels in the Bihar capital to conceal their identities," he said.
Source: India Today
Please click the following URL to read the text of the original story:
https://www.indiatoday.in/india/story/patana-terror-module-busted-pm-modi-target-india-islamic-nation-2047-pfi-1975412-2022-07-14
--------
Biden Lays Wreath at Israel's Holocaust Memorial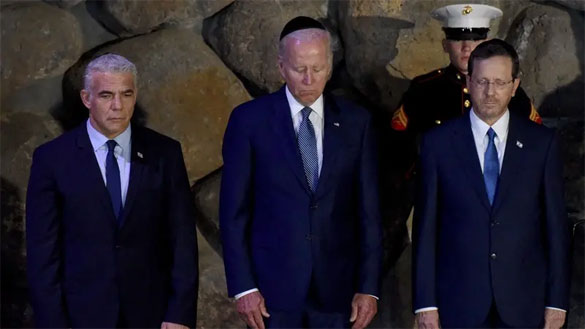 Israeli Prime Minister Yair Lapid, US President Joe Biden and Israeli President Isaac Herzog attend a memorial ceremony in the Hall of Remembrance at Yad Vashem, the World Holocaust Remembrance Center, in Jerusalem, on July 13, 2022. (Reuters)
-----
13 July, 2022
President Joe Biden visited Israel's national Holocaust memorial Wednesday to pay his respects to the six million Jews killed by Nazi Germany and collaborators during World War II.
During his stop at Yad Vashem, Biden rekindled the eternal flame of remembrance, laid a wreath and met with two Holocaust survivors -- Rena Quint, 86, and Giselle Cycowicz, 95. A children's choir sang a poem by Hannah Szenes, a female Jewish resistance fighter who was captured by the Nazis in Hungary and executed at the age of 23.
During the wreath laying, Biden held his hand over his heart.
Biden stood solemnly throughout the ceremony but grew animated during his chat with the two women. He listened closely while kneeling on one knee, held their hands, smiled and gave each woman a kiss.
As he wrapped the 10-minute meeting, he said to one of the women. "My mother would say, 'God love you dear. God love you.'"
Biden was joined by Prime Minister Yair Lapid and Defense Minister Benny Gantz, both of whom are children of Holocaust survivors.
Israel was established as a sanctuary for Jews in 1948 in the wake of the Holocaust. About 165,000 survivors live in Israel, and Yad Vashem is a standard stop for visiting world leaders.
Source: Al Arabiya
Please click the following URL to read the text of the original story:
https://english.alarabiya.net/News/middle-east/2022/07/13/Biden-lays-wreath-at-Israel-s-Holocaust-memorial
--------
US Invites Family of Slain Journalist Abu Akleh to Washington: Official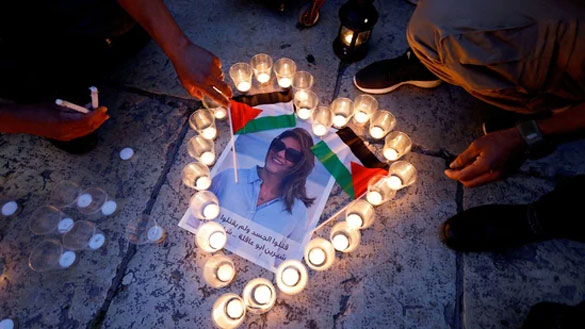 People light candles during a vigil in memory of Al Jazeera journalist Shireen Abu Akleh (REUTERS/Mussa Qawasma/File Photo)
----
13 July, 2022
US President Joe Biden's administration has invited relatives of slain Al Jazeera journalist Shireen Abu Akleh to Washington, an American official said Wednesday, as Biden arrived in Israel.
Secretary of State Antony Blinken "has invited the family to the United States to be able to sit down and engage with him directly," Biden's National Security Advisor Jake Sullivan told reporters aboard Air Force One, which later touched down in Israel shortly past 1200 GMT.
Abu Akleh, a Palestinian-American, was killed while covering an Israeli army raid in the occupied West Bank in May.
The United Nations has concluded the Palestinian-American journalist was killed by Israeli fire.
Washington has agreed this was likely, but also said there was no evidence the killing was intentional.
Abu Akleh's family has voiced outrage over the Biden administration's "abject response" to her death.
Lina Abu Akleh, Shireen's niece, confirmed she had spoken to Blinken on Wednesday.
"We got a call a few hours ago, around noon-time and we reiterated our demands and our request to meet the president on his arrival" in Jerusalem, she told AFP.
She said the family voiced its "disappointment" with Washington's July 4 statement on Abu Akleh's killing that appeared to clear Israeli forces of intentional wrongdoing.
Blinken gave no indication as to whether the family would meet a top US official while Biden's delegation was in Jerusalem, Lina Abu Akleh said.
Source: Al Arabiya
Please click the following URL to read the text of the original story:
https://english.alarabiya.net/News/middle-east/2022/07/13/US-invites-slain-Al-Jazeera-journalist-s-family-to-Washington-Official
--------
Hezbollah Chief Vows 'No One' Will Extract Oil From Maritime Zones If Lebanon Barred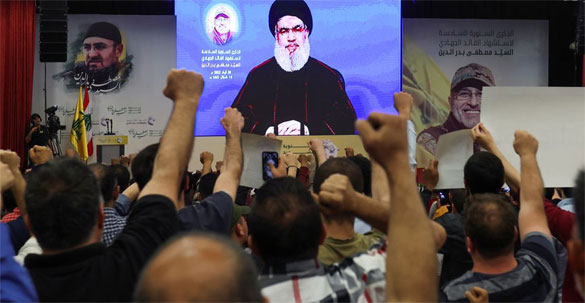 Photo REUTERS
----
14 July, 2022
The head of Hezbollah warned on Wednesday that "no one" would be allowed to operate in maritime oil and gas fields if Lebanon was barred from its "rights" in extracting from areas off of its own coast.
"If you don't give us the rights that our state is asking for ... then we could flip the table on everyone," Sayyed Hassan Nasrallah said in a televised address.
"If you want to get to a formula where this country is barred from taking advantage (of these fields), then no one will be allowed to extract gas or oil and no one will be able to sell gas or oil," Nasrallah said.
Lebanon is locked in US-mediated negotiations with Israel to delineate a shared maritime border that would help determine which oil and gas resources belong to which country.
Israel has already begun work at the Karish oil field through a vessel operated by London-based Energean.
On July 2, Hezbollah launched three unarmed drones towards the vessel, which Israel intercepted.
Nasrallah said it was the "first time" such an attack had taken place and that it was meant to alert workers aboard the vessel that it "is not a safe area."
He hinted at further attacks, saying his group has military capacities on land, in the air and at sea, and could deploy a "large number" of weaponised drones simultaneously.
Nasrallah threatened "Karish and beyond Karish," echoing a statement he made a few weeks before a month-long conflict with Israel in 2006 when he threatened "Haifa and beyond Haifa."
The group subsequently launched rocket attacks on Haifa. Wednesday marked the 16-year anniversary of the start of the 2006 conflict.
Nasrallah also insisted that Lebanon had a "golden opportunity" in the next two months to secure its maritime rights before Israel completed work at Karish.
He urged Lebanese officials use his group as leverage, saying Hezbollah was Lebanon's "only strong point."
"The resistance is telling you, make use of me. Take advantage of me... Tell the Americans that these guys don't answer to anyone, they're uncontrollable – say whatever you want. Say it," Nasrallah said.
Source: Al Arabiya
Please click the following URL to read the text of the original story:
https://english.alarabiya.net/News/middle-east/2022/07/14/Hezbollah-chief-vows-no-one-will-extract-oil-from-maritime-zones-if-Lebanon-barred
--------
Togo Experts Aim to Prevent Islamist Insurgents from Recruiting Youth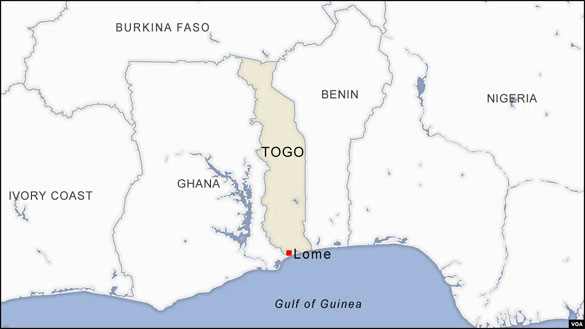 Photo: VOA News
----
July 13, 2022
LOME, TOGO —
Authorities in Togo are working to prevent their small, West African nation from becoming the next country in the region to struggle with a violent, spreading, Islamist insurgency.
Saturday's deadly explosion could mark a turning point if it's confirmed that the seven minors killed were the first civilian casualties in the conflict.
Togo's military did not immediately confirm the cause but local media reported the victims were killed when an improvised explosive device went off.
In June, Togo declared a state of emergency in its northern Savanes Region after Islamist militants attacked near the border with Burkina Faso in May, killing eight troops and wounding 13.
They were the first recorded deaths from terrorism in Togo, a country of 8 million people wedged between Ghana and Benin on the West African coast.
An al-Qaida-affiliated group fighting in Burkina Faso and Mali claimed responsibility for the attack.
Recruiting
But Togo authorities are also concerned that Islamists are recruiting disaffected youth for domestic terrorism and have formed the Inter-ministerial Committee for the Prevention and Fight Against Violent Extremism (CIPLEV).
Ouro-Bossi Tchacondoh, the committee's rapporteur, said the group exists to capitalize on the thoughts and requests of the local population. He said it centralizes information and sends it to a committee of ministries that analyzes it and delivers its conclusions to the government. He said his group aims to find and study the vulnerabilities that can attract citizens or, more specifically, young people to violent extremism.
While there are no confirmed reports of Togolese being recruited by insurgents, analysts say dealing with the emergence of terrorism means going beyond security operations.
Michel Douti, an independent security expert working with Togo's committee against extremism, said Togolese security forces have the men and the women necessary for the fight against violent extremism. But no country in the world is immune to this phenomenon, Douti said. More important, he said, is the collaboration between security forces and the local population.
Aid groups, including religious ones, are also looking at ways to prevent Togolese youth from being recruited.
Initiatives for youths
Stanislas Namitchougli, who is with the Episcopal Council for Peace and Justice in Dapaong, northern Togo, said the council has initiatives that help young people avoid being influenced by extremist groups. He said they are working with the U.S.-based Catholic Relief Services on a study that shows how youth might join these groups because of lack of jobs or education.
Namitchougli said they are also trying to build some basic infrastructure like markets and schools to give economic opportunities to youth considered prone to violent extremism.
Security experts on Africa's Sahel region note that Islamist violence has been spreading, despite security crackdowns, including by neighboring military governments in Burkina Faso and Mali.
Jeannine Ella Abatan, a researcher on violent extremism and security in the Sahel at the Dakar office of the Institute for Security Studies, said, "This already shows the capacity of violent extremist groups to actually stage attacks in those countries to instrumentalize the porosity of borders to go to those countries but also pose explosive devices.
"In Benin we have a number of attacks with improvised explosive devices. But beyond these attacks, at the ISS, what we've been doing is actually to look at the extension of violent extremism beyond what we see as attacks, because for us that is only the tip of the iceberg."
The Togolese government is also working with Western partners and Gulf states to train their military and fund projects to help locals.
Source: VOA News
Please click the following URL to read the text of the original story:
https://www.voanews.com/a/togo-experts-aim-to-prevent-islamist-insurgents-from-recruiting-youth-/6657400.html
--------
India

Gyanvapi case: Petitioners rely on SC ruling on namaz, tell court 1991 Act not applicable
July 14, 2022
Relying on a 1994 ruling of the Supreme Court, which held that it is not mandatory for Muslims to offer prayers in a mosque, advocates for the petitioners from Hindu side on Wednesday told a Varanasi court that the Places of Worship Act, 1991, does not apply in the Gyanvapi mosque-Shringar Gauri complex case while arguing for the right to offer prayers in the mosque premises.
District Judge A K Vishvesh is hearing a plea filed by Rakhi Singh and four other women from the Hindu community. The petitioners have sought the court's nod to worship Maa Shringar Gauri, a deity understood to be within the Gyanvapi mosque premises, every day.
In the 1994 ruling — Ismail Faruqi versus Union of India — the apex court held that a mosque is not an "essential part of the practice of the religion of Islam", and that namaz can be offered anywhere.
Responding to the plea in Varanasi court, the Muslim petitioners had argued that the plea is not maintainable, as the Places of Worship Act, 1991, prohibits conversion of any place of worship and mandates maintenance of the religious character of any place of worship as it existed on August 15, 1947.
The Hindu side, however, argued that the Places of Worship Act will not apply in the present case.
"…it is relevant to mention that the principle of 'first in existence' or 'prior in existence' is the paramount consideration for determining the right of worship at a particular place where two communities are claiming right to worship," the Hindu side argued.
While hearing the Gyanvapi issue in May, the Supreme Court had said that the court will have to consider various nuances of the Act, including ascertainment of the religious character of a place.
"But the ascertainment of a religious character of a place, as a processual instrument, may not necessarily fall foul of the provisions of Sections 3 and 4 (of the Act)… These are matters which we will not hazard an opinion in our order at all," Justice D Y Chandrachud had said while hearing the Gyanvapi issue.
"All the more reason why, on the basis of evidence… let's allow" the proceedings, he had noted.
In the present case before the district judge, the Hindu side is trying to establish a case through evidence to ascertain the real religious character of Gyanvapi mosque.
Source: Indian Express
Please click the following URL to read the full text of the original story:
https://indianexpress.com/article/india/gyanvapi-case-petitioners-rely-on-sc-ruling-on-namaz-8027683/
--------
Bihar ABVP Man Gets Death Threat from Purported Islamic Extremist; Lodges FIR
13th July 2022
BHAGALPUR: An office bearer of Akhil Bhartiya Vidyarthi Parishad (ABVP) in Bihar on Wednesday lodged a complaint with the police about a death threat he received from a purported Islamic extremist.
Bhagalpur city Superintendent of Police Swarn Kant said an FIR has been registered on the basis of a complaint received from Kunal Pandey, co-convenor of the ABVP for the Bhagalpur-Banka region.
Pandey told reporters that the letter was delivered by the postal department at his house in a village falling under Jagdishpur panchayat of Bhagalpur district.
Waving a copy of the two-page letter, Pandey said the sender had "expressed outrage that I had been speaking in favour of a temple at Gyanvapi in Varanasi and against the killing of Udaipur-based tailor Kanhaiya Lal".
Gyanvapi Mosque is adjacent to the Kashi Vishwanath Temple.
It is alleged that Mughal emperor Aurangzeb demolished the temple to build the mosque in the 16th century.
Two men beheaded Kanhaiya Lal at his shop in Rajasthan's Udaipur on June 28 and posted videos online saying they are avenging an insult to Islam.
They were arrested.
"The sender (of the letter) has also given his name and address and claims to be associated with Ghazwa e Hind Islam," said Pandey.
The name of the purported jihadi organisation is drawn from a phrase disputably attributed to Prophet Muhammad which is used in the propaganda around "India's Islamization".
Source: New Indian Express
Please click the following URL to read the full text of the original story:
https://www.newindianexpress.com/nation/2022/jul/13/bihar-abvp-man-gets-death-threat-from-purported-islamic-extremist-lodges-fir-2476212.html
--------
With 'bulldozer-shaped kanwar', Meerut's Hindus and Muslims want to send a message against 'divisive politics'
by Amit Sharma
July 14, 2022
Hindu and Muslim families in Meerut's Sadar area have come together to make a bulldozer-shaped kanwar for the upcoming Kanwar Yatra, which is beginning from July 14.
The 15-feet tall and 75-kilo heavy kanwar is being made at an estimated cost of Rs 45,000. It will be taken to Haridwar on a specially decorated truck to bring the holy water from the Ganga river. "We have decided to prepare the bulldozer kanwar this year because, in the second stint of Chief Minister Yogi Adityanath, this heavy machine has emerged as a powerful tool to teach lessons to criminals and those working to drive a wedge between the two communities," said Abhishek Agarwal, the founder of the Om Shiv Mahakaal Sewa Samiti, which is co-funding the bulldozer kanwar .
According to Ashraf Khan, a resident of the Sadar, Hindu and Muslim families in the area have been jointly making kanwars for the last 10 years and so. "None of us do this job for monetary gains. The joint show by both the communities during Kanwar Yatra is a loud message for those political parties, which always try to sow the seeds of communal disharmony for political gains," said Ashraf.
Rajpal Singh, the chief of the Samajwadi Party's Meerut unit, said that the message from the people of Sadar is loud and clear against the divisive politics of the BJP and its allied outfits. "The UP government has banned the sale of meat in open along the Kanwar Yatra route. It is nothing but a clear message to a particular community that they are being discriminated on communal lines… Over the years, Kanwar Yatras were being taken out in a cordial atmosphere. But the decision of the BJP CM is a deterrent to the amity," Singh said.
During the Bakrid namaz at the Shahi Idgah in Meerut last week, Shahr Quazi Jainus Sajjidin called for "extinguishing the fire of hatred with the water of mutual respect to each other".
"Our Constitution has guaranteed equal rights to people of all castes and creeds, but unfortunately those commandments are being ignored, which is pushing our country to the precipice of turmoil," said the Shahr Quazi.
"Do not get swayed by those who fan the politics of communal hatred. Stay calm and watchful because nothing lasts forever," Maulana Wasim Abbas had said during the Bakrid namaz on Sunday.
Meanwhile, a local BJP leader defended the government's decision to ban the sale of meat along the Kanwar Yatra route.
Source: Indian Express
Please click the following URL to read the full text of the original story:
https://indianexpress.com/article/cities/lucknow/with-bulldozer-shaped-kanwar-meeruts-hindus-and-muslims-want-to-send-a-message-against-divisive-politics-8027845/
--------
Plea challenging Places of Worship Act 'mischievous': AIMPLB to Supreme Court
Jul 14, 2022
By Abraham Thomas
The All India Muslim Personal Law Board (AIMPLB) has approached the Supreme Court to become party to a petition that challenges the validity of a three-decade old law which prohibits filing lawsuits to reclaim any place of worship existing as on the date when Indian became independent, except 'Ram Janmabhoomi' at Ayodhya.
The validity of the Places of Worship (Special Provisions) Act, 1991 is pending a challenge in the top court based on a petition filed by Bharatiya Janata Party (BJP) leader and lawyer Ashwini Kumar Upadhyay. The SC issued a notice on the petition on March 12 last year seeking response from the Centre after Upadhyay alleged that the law violated Article 25 (right to practice and propagate religion) and Article 26 (right to manage religious affairs) of the Constitution, besides being discriminatory to religious communities by barring them from approaching courts to restore their places of worship. It even questioned the Centre's power to enact such legislation.
Terming such a petition "mischievous", the AIMPLB moved an application last week in Upadhyay's petition, claiming that the Act was brought by Parliament to put an end to "ancient and stale claims" relating to places of worship, and maintain public peace, tranquility and strengthen secularism.
"To rake up issues relating to conversion of places of worship is fraught with dire consequences of the breach of public order and disturbance of public tranquility and peace," the AIMPLB application, filed through advocate MR Shamshad, read.
Referring to the communal riots that took place in Mumbai after the Babri Masjid demolition three decades ago, the application said, "Our country has witnessed bloodbaths after the controversy erupted in respect of Babri Masjid... Such disputes disturb the social fabric of the society by polarizing the people on the ground of religion."
The application quoted the Ayodhya title suit judgment decided by the apex court in November 2020, where the five-judge bench ruled, "Places of Worship Act imposes a non-derogable obligation towards enforcing our commitment to secularism under the Indian Constitution."
The AIMLB denied there was any violation of Articles 25 or 26, or even access of citizens to approach the Supreme Court, while also reminding that the petitioner is "wreaking vengeance" on the present generation of Muslims who played no part in inflicting such alleged insults on Hindus of the distant past. Upadhyay's petition detailed attacks by past Muslim rulers who conquered India and destroyed temples.
"The present petition (by Upadhyay) seems to be mischievous in nature as it has been the stated objective of the BJP as per VInay Katiyar (BJP leader) who has been quoted to have said – temple building at Kashi and Mathura is very much on our agenda... This has been the stated objective of Sangh Pariwar since 1990 and even Upadhyay's petition admits this stated position," the plea by the Muslim body stated.
The application referred to the recent suit filed by Hindu women seeking right to worship at the Gyanvapi mosque in Lucknow and a similar relief being sought in Mathura with respect to the Shahi Eidgah mosque. It also referred to similar petitions seeking survey of mosques protected under the Places of Worship Act to declare them as Hindu temples.
Linking the present PIL filed by Upadhyay with the aforementioned 'trend', the AIMPLB said, "There appears to be a trend of filing the PIL petitions selectively targeting the issues relating to a particular minority community with intention to use the pendency of such cases to fuel hate politics on the ground."
Source: Hindustan Times
Please click the following URL to read the full text of the original story:
https://www.hindustantimes.com/india-news/plea-challenging-places-of-worship-act-mischievous-aimplb-to-supreme-court-101657783136656-amp.html
--------
Gyanvapi case: Plaintiffs don't seek possession of mosque property, contends lawyer
14th July 2022
By Namita Bajpai
LUCKNOW: Continuing with the argument to counter the Muslim side's submissions challenging the maintainability of Shringar Gauri-Gyanvapi mosque case for the second consecutive day on Wednesday, veteran Supreme Court lawyer Harishankar Jain claimed in the court of Varanasi district judge that the plaintiffs were seeking neither the possession of so-called mosque's property nor the rights to worship on its premises.
"We are demanding the rights for worshipping at those points on the Gyanvapi premises where deities were worshipped till 1993", said Jain while representing the four women petitioners in the case.
The hearing in the case will continue on Thursday also when advocates of women plaintiffs will continue their argument, said district government counsel (civil) Mahendra Prasad Pandey.
After the lawyers of Anjuman Intezamia Masajid, the Gyanvapi mosque management committee, had completed their argument and submissions to challenge the maintainability of the petition filed by five women seeking worshipping rights at Shringar Gauri and other deities on Gyanvapi mosque premises, the counter-argument by advocate Vishnu Shankar Jain commenced on Tuesday.
Detailed counter-argument by veteran lawyer Harishankar Jain at 2 pm on Wednesday and continued for 2.15 hours or the restoration of their personal rights and that the hearing in the case would continue on Thursday.
During his submissions, Jain said that he had duly informed the court that the women plaintiffs had filed the petition for their own rights and not the whole society. "Hence there was no need to file representative suit," said Jain.
Against the claim of AIM that this suit should be filed in High Court, Vishnu Shankar Jain said that by referring an order of three-judge bench of the Supreme Court issued in 1995, it was informed to the court that for the enforcement of article 25 (freedom of practicing religion), one could approach civil court.
Source: New Indian Express
Please click the following URL to read the full text of the original story:
https://www.newindianexpress.com/nation/2022/jul/14/gyanvapi-case-plaintiffs-donrsquot-seek-possession-of-mosque-property-contends-lawyer-2476464.html
--------
Is Yogi 2.0 all about bulldozers & anti-Muslim politics? View inside govt is just the opposite
D.K. SINGH
14 July, 2022
Lucknow: The Bhartiya Janata Party's (BJP) Minority Morcha president Jamal Siddiqui was in for a surprise as the party's national executive meeting wrapped up in Hyderabad on 3 July. Uttar Pradesh Chief Minister Yogi Adityanath walked up and sat beside him to get a picture clicked together. The two were then seen engrossed in a conversation.
An eavesdropper said Yogi was asking Siddiqui about the Minority Morcha's plans in UP. Hours before that, Yogi had addressed the BJP's apex decision-making body, saying how Muslims, especially women, were voting for the party in UP.
BJP leaders are perplexed see the UP CM's new avatar, who is interested in wooing the Muslim vote bank. For his political rivals, Yogi is anti-Muslim. They got more ammunition when he unleashed the police on anti-Citizenship (Amendment) Act protestors and sent bulldozers to Muslims' houses.
Visit the CM office in Lucknow's Lok Bhawan. Those working closely with him project a different image: "Dilli media sees everything in Hindu-Muslim binary. Go to the streets and talk to people. You will see how wrong you are," they say.
A close aide of the CM told ThePrint that Yogi was hoping to get more votes from Muslim women in the last assembly elections as welfare schemes came to their doorsteps. But for Karnataka's hijab row, the BJP would have got "at least 10 per cent" more votes from Muslim women, Yogi was said to have told his aides.
When the video clip of a hijab-clad Mandya student, Muskan, chanting Allahu Akbar before a Jai Shri Ram-shouting crowd, went viral, the UP CM was apparently upset.
"In a private conversation, Yogi ji said, 'She is just a child. What do you expect her to do when you wave (saffron) gamchha at her and shout (Jai Shri Ram)? It's totally unnecessary. Don't our Hindu women wear ghunghat when they see elderly men in their homes? These things will stop once women get educated'," a Yogi confidant recounted. "He can't say this in public, obviously."
They narrated another story. Yogi, before he became CM, was sifting through marriage invitations people usually send to Gorakhnath temple. He picked one sent by a former Congress legislator, a Muslim. "He decided to attend it. The Congressman was overwhelmed to see Yogi ji there."
These stories didn't square with Yogi's image. How do you explain the bulldozers demolishing Muslims' houses?
Navneet Sehgal, additional chief secretary, Information & Micro, Small and Medium Enterprises, grabbed the question. "That is because the media is distorting facts," he said, producing details of the notices that had been sent to Javed Ahmed in Prayagraj before bulldozers were sent.
"All these demolitions are as per law. All procedures are being followed. How come Delhi media doesn't see bulldozers razing illegal farmhouses (on the Yamuna's flood banks) in Noida?" Sehgal told ThePrint.
He would rather talk about the $1 trillion economy goal. The UP government is examining bids from seven companies to appoint a consultant to prepare the roadmap. These include Deloitte Touche Tohmatsu India, Grant Thornton India, Boston Consulting Group, Invest India, NABARAD Consultancy Services, JCL Infra Private Ltd., and Dr Rajendra Prasad Central Agricultural University, Pusa.
Sehgal listed a host of labour reforms and other initiatives taken by the government to attract investments. There are already some big-ticket investors — Infosys, Adani Enterprises, Reliance, Microsoft, Samsung, and you name it.
"Yogi Adityanath 2.0 is about development, employment and infrastructure. We need to make UP a $1 trillion economy. For that, UP needs to grow at 20 per cent, and that's why law and order become so important. When industries know that UP has no law-and-order problem, they will come and invest," said Sehgal.
The UP government's advance estimates of GSDP for 2021-22 stand at $254 billion and it will have to grow fourfold to become a trillion-dollar economy by 2027, say experts.
Sehgal was confident though: "Why not? Many other countries have grown very fast. UP can also do it." UP was No 2 in India's ease of doing business rankings in 2020. "We are not No 1 because we did not have commercial courts. We are setting them up now."
The $1 trillion economy remained a common refrain when ThePrint visited the police headquarters to meet Prashant Kumar, additional director general, Law and Order.
How come the UP police targets only Muslim dons — Atiq Ahmad in Prayagraj, Mukhtar Ansari in Ghazipur?
He dismissed the question: "We have to make UP crime-free. We will make UP out of bounds for criminals, be it Hindus or Muslims." The ultimate objective, he said, is to provide an environment where investors feel totally safe.
Yogi Adityanath himself monitors day-to-day developments. Around 9.30 pm, before he retires for the day, the CM holds a review meeting with the additional chief secretary (home), Awanish Awasthi, the director general of police, Prashant Kumar, and some other senior officials. The message Yogi keeps repeating, say officials, is "zero tolerance to crime".
The UP Police have identified 62 "mafias" involved in contract killing, extortion, liquor smuggling, et al. They are constantly "monitored" and their "economic empire destroyed". Most of them are in jail but their associates who remain outside must face the heat.
How many of them are Muslims? As if Prashant Kumar was expecting this question, he passed on a sheaf of papers containing details of the 'mafias'. "See for yourself. We don't discriminate."
ThePrint randomly picked a page. It had five names — Rizwan Zahir, Devendra Singh, Sundar Bhati, Singhraj Bhati, Ankil Gujjar and Amit Kasana. On another page, there were three names — Sanjiv Maheshwari, Akash Jat and Muneer. Maheshwari was serving a life sentence, Jat sentenced to 10 years of jail in two different cases and Muneer given death sentence in one case and 10 years' imprisonment in another case. The worth of their seized properties under the Gangster Act was: Maheshwari-Rs 4 crore, Jat-Rs 33 lakh and Muneer-Rs 35.6 lakh.
"Our goal is clear. We won't allow criminals to operate in Uttar Pradesh. Absolutely zero tolerance to crime," said Prashant Kumar.
New buzz in power corridors
While the CMO and the police headquarters make most of the headlines in UP, a sense of urgency and purpose could be felt in other government offices, too. On a hot morning in the Ganna Kisan Sansthan office in Dali Bag, five minutes' drive from Lok Bhawan, Sanjay Bhoosreddy, additional chief secretary, Excise, was busy in a marathon meeting on developing wineries in UP. He could take some time out to explain how these wineries would help farmers get the best price for the fruits they produce.
"Our new excise policy is the best in the country," said Bhoosreddy. The government expects to mop up Rs 41,000 crore in excise revenue in 2022-23.
Talk about high-end stores selling premium alcoholic beverages in a state run by a monk and he smiles: "Yogi ji doesn't want any advertising or anything that would encourage drinking."
On a personal note, aren't you planning to return to Delhi and become a secretary? "I've [got] full job satisfaction here. There is so much to do. I can tell you Yogi ji is the best thing that's happened to UP," said Bhoosreddy as he returned to his files.
Later in the evening, getting to meet Public Works Department (PWD) minister Jitin Prasada was a challenge. His official meetings were over after 9 pm.
"How difficult it is to catch a minister in Lucknow! Kya gossip hai Lucknow mein (what's the gossip in Lucknow)?" asked this reporter. "Yahan gossip nahin, kaam hota hai (There is work, no gossip here)," said Prasada as he started listing his ministry's initiatives.
That wasn't the gossip one was looking forward to. The subject needed to change. "Why doesn't your family stay with you?" asked the reporter. "Where is the time for the family? It's not the Manmohan Singh government (in which he was a minister). It's the Yogi Adityanath government. Everybody has to work 24×7," said Prasada. It was time to wind up the conversation. He had early morning engagements.
Source: The Print
Please click the following URL to read the full text of the original story:
https://theprint.in/politics/is-yogi-2-0-all-about-bulldozers-anti-muslim-politics-view-inside-govt-is-just-the-opposite/1037647/
--------
Sunday holiday restored in schools in Muslim-majority areas of Jharkhand
13th July 2022
By Mukesh Ranjan
RANCHI: Jamtara district education superintendent in Jharkhand has passed directions to ensure that weekly holidays are given on Sunday instead of Fridays in schools.
The DSE, issuing show-cause notices to block education officials, has also asked them explain why they did not inform their seniors about it earlier.
Notably, as many as 100 schools under Karmatand and Narayanpur blocks in Jamtara were being forced by the villagers to observe weekly holiday on Fridays instead of Sundays, citing reasons that Muslims are in majority and hence, it should function accordingly. The change in weekly holiday could also be seen mentioned on the notice boards of these schools.
The report was also carried prominently in The New Indian Express.
In a letter addressed to school education and literacy secretary on July 9, the district education superintendent had informed that "Barring the schools notified as 'Urdu schools', all other schools have been directed to ensure that Sundays are observed as weekly holidays." Show-cause notices have also been issued to the concerned block education officials asking them why they did not inform the department about such practices earlier, it added.
In the showcase notices issued to the block education officers by the DSE, it has been asked that despite the schools being visited by them regularly, they failed to inform the district education office that many of the schools are being run on the lines of 'Urdu' schools due to which such a situation arose. "Why departmental action should not be taken against you. Therefore, you are directed to explain that under what circumstances, such kind of irresponsive approach was shown by you," stated the letter issued to block education officers.
Principals and teachers, posted in these blocks also asserted that they have received a letter asking them to give weekly holidays on Sundays only. "We have received the letter on Monday itself with a direction to ensure that weekly holidays are given only Sundays at any cost. Immediately after receiving the letter, we held a meeting with the school management committee and other teachers and staffs on Tuesday during which we told them about it and a decision was taken to implement it from this week only", said a teacher posted at an Utkramit High School under Karmatand Block in Jamtara, requesting anonymity. It is also being ensured that the word 'Urdu' is deleted, which was added deliberately by the villagers with the names of schools, he added.
Source: New Indian Express
Please click the following URL to read the full text of the original story:
https://www.newindianexpress.com/nation/2022/jul/13/sunday-holiday-restored-in-schools-in-muslim-majority-areas-of-jharkhand-2476122.html
--------
Srinagar: Islamic State claims involvement in cop murder
Muzaffar Raina
14.07.22
The Islamic State has claimed responsibility for an attack in Srinagar on Tuesday evening that killed an assistant sub-inspector of police, marking a fresh attempt by the global terror group to make inroads into Kashmir.
The group released a purported video of the attack through its propaganda arm Amaq, showing grainy footage captured by a body camera.
The 7.15pm attack at the busy Lal Bazar locality in Srinagar city killed ASI Mushtaq Ahmad Lone and injured two other policemen.
The attackers escaped taking advantage of the security relaxations for the three-day Eid-ul-Azha, officials said. Many policemen take leave to celebrate the festival with their families.
Officials said this was the third attack since 2020 featuring militants' use of body camera footage, seen as an attempt to "glamorise" militancy and win recruits.
An official said three militants are believed to have carried out the attack, with one of them wearing a body camera. Two of the militants fired with their pistols at the policemen at an inactive checkpoint as several vehicles passed by.
Al Qaida and the Islamic State have tried to make their presence felt in Kashmir in the past through local franchises such as the Ansar Ghazwat ul Hind and the Wilayat-e-Hind, respectively.
Neither group has been able to gain much of a foothold in the face of resistance by the security forces as well as by Pakistan and the militant groups sponsored by it.
'Militant' son
Mushtaq, 56, is the second police officer killed by militants in two years. He had in April 2020 lost his son Aqib, 21, to a purported gunfight in his home district of Kulgam. Aqib was an engineering student at a Chandigarh college.
The police had described Aqib as a "militant associate" and refused to hand his body over to his family, despite his father's pleas, as part of a three-year-old strategy to pre-empt funeral processions turning into massive protests. The family had denied that Aqib had militant links.
Hundreds took part in Mushtaq's burial at Shouch village, Kulgam, on Tuesday night. Village numberdar (head) Abdul Hameed Lone said Mushtaq had been heartbroken after losing his son.
"He (Aqib) had arrived home a few minutes before his death. The forces buried him secretly at a far-off village (in a graveyard reserved for militants) despite his father's plea that he was not a militant," Abdul Hamid said.
Source: Telegraph India
Please click the following URL to read the full text of the original story:
https://www.telegraphindia.com/india/srinagar-islamic-state-claims-involvement-in-cop-murder/cid/1874556
--------
Another batch of 21 Afghan Sikhs, Hindus to land in Delhi today
by Divya Goyal
July 14, 2022
Another batch of 21 Afghan Sikhs and Hindus will land in Delhi on Thursday as the evacuation and shifting of Afghan minorities to India continues.
A commercial flight from Kabul, operated by Kam Air, will arrive at Delhi airport's Terminal 3 on Thursday, ferrying 21 Afghan Sikhs and Hindus, including an infant, said Puneet Singh Chandhok, president of the Indian World Forum. "An infant who has been facilitated without a visa is also part of the group," he said.
The Shiromani Gurdwara Parbandhak Committee (SGPC), in coordination with Indian World Forum and Government of India, is facilitating the evacuation of distressed Afghan minorities. The SGPC is bearing the airfare and will also provide aid to legitimate people seeking rehabilitation in India.
Officials of SGPC and Afghan Hindu and Sikh community leaders will be present at the airport to receive them. After their arrival, they will proceed to Gurdwara Sri Guru Arjan Dev, Tilak Nagar, New Delhi.
Source: Indian Express
Please click the following URL to read the full text of the original story:
https://indianexpress.com/article/india/afghan-sikhs-hindus-land-in-delhi-from-kabul-8028232/
--------
Karnataka Hijab ban: Supreme Court to list appeals against HC verdict
July 14, 2022
The Supreme Court on Wednesday agreed to list appeals challenging the Karnataka High Court decision upholding the Hijab ban in educational institutions in the state for hearing next week.
Chief Justice of India N V Ramana told Advocate Prashant Bhushan: "Let us see, sometime next week it will come before appropriate bench."
Bhushan told the bench that the matters were filed in March this year and are yet to be taken up for hearing.
Source: Indian Express
Please click the following URL to read the full text of the original story:
https://indianexpress.com/article/india/sc-to-hear-next-week-pleas-against-karnataka-hc-order-refusing-to-lift-ban-on-hijab-8026219/
--------
Supreme Court denies blanket stay on demolition drives
Jul 14, 2022
By Utkarsh Anand
The Supreme Court on Wednesday declined to stay the demolition of properties using bulldozers throughout the country, noting that an "omnibus" order by the top court could restrain municipal authorities from acting against all unauthorised constructions.
A bench of justices BR Gavai and PS Narasimha expressed its indisposition to accept a plea made by Jamiat Ulama-i-Hind, which pressed for a generic directive to stop demolition across the states until the court decided the Muslim body's petition alleging violation of people's rights.
"What omnibus order can be passed? Nobody disputes that the rule of law has to be followed. But look at it from another angle. If under municipal laws the construction is unauthorised, can an omnibus order be passed to restrain municipal authorities?" the bench asked senior advocate Dushyant Dave, who appeared for Jamiat.
Dave, on his part, had pleaded for an interim order against employment of bulldozers by several state governments to raze properties of those suspected of involvement in criminal activities. As the bench set down the matter for a detailed hearing on August 10, he argued that an interim order was required to ensure more houses were not demolished by police as a punitive measure against the accused.
"The question is what relief this court can give today to a poor man who will have nothing left if his house is demolished before the court hears the case on the next date," said the senior counsel.
To this, the bench asked him: "Can we pass an omnibus order?"
Dave replied: "Why not? The entire Sainik Farm (an upmarket locality in Delhi) is illegal and nobody has touched it in 50 years. What remedy does a poor person have when his house is demolished? We aren't governed by the jungle law. Let some order be passed." The senior lawyer added that the problem is that a particular community (Muslims) is targeted in these demolition drives.
But the bench refrained from issuing any order. "The question also is whether an omnibus order will stand... We will hear it whenever the counsel are ready," said the court, fixing the next hearing for August 10.
Jamiat Ulama-I-Hind filed two petitions in the top court in April against the practice of using bulldozers to pull down residential and commercial properties of persons suspected to be involved in criminal incidents such as riots.
The first petition, filed by advocate Kabir Dixit, urged the Supreme Court to issue appropriate directions to the Union government and all states that demolition cannot be used as a punitive measure against persons purportedly involved in crimes.
Jamiat's second petition, filed by advocate MR Shamshad, specifically raised the issue of an anti-encroachment and demolition drive at Delhi's Jahangirpuri area, four days after a communal violence broke out in the locality on the day of Hanuman Jayanti, leaving eight policemen and one civilian injured. By its orders on April 20 and April 21, the Supreme Court restrained Delhi's municipal body concerned from carrying out any demolition drive in riot-hit area until its further orders.
Subsequently, two more applications were moved in the court by Jamiat on June 13, complaining against demolition of properties of people accused of allegedly participating in violent protests against remarks made by Bharatiya Janata Party (BJP) leaders Nupur Sharma (who was later suspended by the party) and Naveen Jindal (who was expelled) on Prophet Mohammed. While hearing these applications on June 16, the top court remarked that demolition of properties must take place in accordance with law and not as a retaliatory measure. It also sought replies from the state of Uttar Pradesh and municipal authorities of two of its cities where the demolitions took place.
All these matters came up for hearing on Wednesday when Dave commenced his arguments by calling it an "extraordinarily serious issue". He cited newspaper reports to contend that houses of accused in cases of murder and kidnapping were reportedly demolished in Assam and Madhya Pradesh. "Demolition of houses merely because somebody is accused in a crime is not acceptable in our society. We are governed by rule of law," he added.
Also appearing for the organisation, senior advocate CU Singh lamented that despite the pendency of the matter before the apex court, police officers in several states were announcing demolition on loudspeakers before pulling down the houses of the accused.
At this, solicitor general (SG) Tushar Mehta, representing the Uttar Pradesh government, objected to arguments based on newspaper reports. He referred to the state's affidavit in the matter, pointing out all the instances of demolition complained against were done following due process and the individuals affected have already taken recourse to their legal remedies.
"These show-cause notices were issued much before the alleged riot took place (on June 2). Also, merely because you participate in a riot, doesn't give you immunity from municipal laws. Let us not create a sensationalised hype," added the SG.
Senior counsel Harish Salve, who appeared for municipal bodies of Prayagraj and Kanpur where the demolitions highlighted by Jamiat took place, defended the coercive process while opposing issuance of any interim order. "Can this court make an order somebody's property won't be demolished even if it is in violation of the municipal law? Or, can the court pass an order that his house cannot be demolished because he is an accused in another case?" asked Salve.
At this point, the bench said that the matter requires to be heard in detail and decided finally. It asked all the parties to file their affidavits in the matter by August 10.
In its counter affidavit filed on June 21, the UP government maintained that no property was demolished in the state as a measure to punish people accused of participating in violent protests against remarks by the BJP leaders on Prophet Mohammed, adding bulldozers razed illegal constructions in accordance with the municipal laws and after providing due opportunity to the violators.
The state justified the action by its municipal authorities in Kanpur and Prayagraj where three properties were demolished close on the heels of the violent protests, against now suspended BJP spokeswoman Nupur Sharma and expelled BJP leader Naveen Jindal for their remarks on Prophet Mohammed, rocked these cities on June 3 and June 10.
Source: Hindustan Times
Please click the following URL to read the full text of the original story:
https://www.hindustantimes.com/india-news/supreme-court-denies-blanket-stay-on-demolition-drives-101657738672057.html
--------
Mideast
US, Israel to sign joint pledge on denying nuclear weapon to Iran
14 July ,2022
US President Joe Biden and Israeli Prime Minister Yair Lapid will sign a joint pledge to deny Iran nuclear weapons on Thursday, closing ranks after long-running disputes between the allies over global diplomacy with Tehran.
Biden, who is visiting Jerusalem, said on Wednesday he was open to "last resort" use of force against Iran - an apparent move toward accommodating Lapid's calls on world powers to present a "credible military threat" against Israel's arch foe.
The United States and Israel have separately made such veiled threats against Iran - which denies seeking nuclear weaponry - for years. Formally articulating the rhetoric could enhance the sense of deterrence and mutual commitment to action.
The show of Israel-US resolve may also offer Biden a boost when he continues on to Saudi Arabia on Friday. Riyadh has its own Iran worries, and Biden hopes to parlay that into an Israeli-Saudi rapprochement under US auspices.
"I think what you'll see in the joint declaration is a pledge and a commitment never to allow Iran to acquire a nuclear weapon and that we're prepared to use all elements of our national power to ensure that outcome," one US official said.
In 2015, Iran signed an international deal capping projects with bomb-making potential. In 2018, then-US President Donald Trump quit the pact, deeming it insufficient, a withdrawal welcomed by Israel.
Iran has since ramped up some nuclear activities, putting a ticking clock on world powers' bid to return to a deal in Vienna talks. Israel now says it would support a new deal with tougher provisions. Iran has balked at submitting to further curbs.
"The only thing worse than the Iran which exists now is an Iran with nuclear weapons and if we can return to the deal, we can hold them tight," Biden said in an Israeli TV interview on Wednesday.
Some Israeli as well as Gulf Arab officials believe the deal's sanctions relief would provide Iran with far more money to support proxy forces in Lebanon, Syria, Yemen and Iraq. They are also skeptical about whether the Biden administration will do much to counter Iran's regional activities.
The US official, asked if Thursday's declaration is about buying some time with Israel as Washington pursues negotiations with Iran, said: "If Iran wants to sign the deal that has been negotiated in Vienna, we have made very clear we're prepared to do that. And, at the same time, if they're not, we will continue to increase our sanctions pressure, we will continue to increase Iran's diplomatic isolation."
Source: Al Arabiya
Please click the following URL to read the full text of the original story:
https://english.alarabiya.net/News/middle-east/2022/07/14/US-Israel-to-sign-joint-pledge-on-denying-nuclear-weapon-to-Iran
--------
Iran Urges S. Korea to Immediately Release Frozen Assets
2022-July-14
Baqeri wrote on Twitter on Wednesday that he had told South Korea's First Vice Minister of Foreign Affairs Cho Hyun-dong in a phone call that "the Iranian gov't and people expect the new admininstration to immediately unfreeze our assets to provide a basis for improving bilateral ties".
The senior diplomat noted that the South Korean side had stated that Seoul is exploring a new way to resolve the problem.
Tehran has repeatedly demanded the release of its frozen assets in several countries, including in South Korea, but Seoul has looked at Washington for a permit to repay its debt.
Seoul and Tehran are holding working-level consultations seeking ways to resolve the issue of Iranian assets frozen in South Korea due to US sanctions.
The frozen asset issue started in 2018 when former US President Donald Trump withdrew from a 2015 nuclear deal and reinstated economic sanctions against Iran.
Iranian officials stated the South Korean government is obliged to unfreeze the country's frozen funds, stressing that unilateral US sanctions cannot justify Seoul's inaction in repaying debts to Tehran.
The two sides had previously agreed to use the funds for purchase of humanitarian items by Iran, something that has again been prevented as a result of Korea's commitment to honor the sanctions.
Source: Fars News Agency
Please click the following URL to read the full text of the original story:
https://www.farsnews.ir/en/news/14010423000090/Iran-Urges-S-Krea-Immediaely-Release-Frzen-Asses
--------
President Rayeesi Underscores Iran's Resolve to Stand Firm in Talks with World Powers
2022-July-13
The Iranian president made the remarks addressing the cabinet meeting today.
"The Americans should see the facts to learn from the past and not to repeat the failed experience of the maximum pressure policy on the Iranian nation," President Rayeesi said, referring to the recent statements by the US officials on the ongoing talks in Vienna.
"They claimed that Iran should return to the nuclear deal this is while Iran has never withdrawn from the JCPOA," he added.
The Iranian president said that the Americans have repeatedly said that the pressure they imposed on the Iranians was unprecedented, but the spokesperson of the State Department has officially announced that these pressures did not work in any way and failed shamefully.
He advised Americans not to speak to Iranians with the language of coercion, and said that Iran has always acted rationally in the negotiations with the world powers and presented its reasonable demands.
Elsewhere in his remarks, President Rayeesi referred to the US officials' regional tour, and said that if the American officials' visits to the regional states are aimed at strengthening the position of "the Zionist regime" and normalizing its relations with certain countries, their efforts "will not in any way bring about security for the Zionists".
The Iranian president reiterated that Iran is watching the region closely, and said, "Tehran has repeatedly told those who convey US messages to Iran that the slightest move against Iran's territorial integrity will face a decisive response."
In a relevant development earlier this month, President Rayeesi reiterated that removal of sanctions against his country is a prerequisite for striking a deal with the world powers.
President Rayeesi made the remarks in a meeting with Lithuania's accredited ambassador to Tehran Richard S Digotis.
During the meeting, he slammed the US and its allies for adoption of an anti-Iran resolution at the International Atomic Energy Agency (IAEA) Board of Governors amid the JCPOA revival talks.
Rayeesi said the "brazen" move by the US and European states run counter to the rules of the JCPOA and talks about its revival.
"The removal of cruel sanctions against Iran will prepare the ground for an agreement and cooperation," he underscored.
President Rayeesi emphasized that the western countries should remain committed to their undertakings as per the JCPOA.
"As verified by all observers, the Islamic Republic of Iran has lived up to its commitments based on the agreement but instead, the US has withdrawn from this deal and the European countries have also reneged on their commitments," he said.
The IAEA's Board of Governors adopted the resolution on June 8, accusing Iran of not cooperating with the agency. The resolution was approved with 30 votes in favor, two against and three abstentions.
It came as Iran and the five remaining parties to the multilateral deal, officially known as the Joint Comprehensive Plan of Action (JCPOA), have held several rounds of negotiations in the Austrian capital of Vienna since April last year to restore the agreement, which was unilaterally abandoned by former US President Donald Trump in May 2018.
In quitting the agreement, Trump restored sanctions on Iran as part of what he called the "maximum pressure" campaign against the country. Those sanctions are being enforced to this day by the Joe Biden administration, even though it has repeatedly acknowledged that the policy has been a mistake and a failure.
Source: Fars News Agency
Please click the following URL to read the full text of the original story:
https://www.farsnews.ir/en/news/14010422000731/Presiden-Rayeesi-Underscres-Iran's-Reslve-Sand-Firm-in-Talks-wih-Wrld
--------
Iran Dismisses France's Threat of Deadline in Talks
2022-July-13
"Iran's clear message is that we are committed to the process of multilateral diplomacy to resolve disputes," Kana'ani stated.
The spokesman added that "Iran has fully fulfilled its responsibilities and commitments", and it was "the US government that left the agreement illegally and unilaterally and outside of its responsibilities, it refused to implement its commitments".
"The one who is in the position of demanding and questioning is Iran, and Tehran does not grant this right to the parties to be in the position of questioning and threatening," the diplomat continued.
Colonna stated on Tuesday there were only a few weeks to revive the 2015 nuclear deal with world powers. She told lawmakers the situation was no longer tenable, and accused Iran of using delaying tactics and, during talks in Doha two weeks ago, of going back on previously agreed positions.
Kana'ani also called on all the relevant parties, especially the US as the party responsible for the crisis gripping the agreement, to adopt a "constructive" approach so that the negotiations process can bear fruit.
The spokesman also said the time and place of the future negotiations will be determined soon.
"We hope that it will be possible to conclude negotiations in the future with a constructive approach and with the goodwill of all negotiating parties, including the United States, which is the main responsible for the conditions governing the negotiation process," he added.
Iranian officials have repeteadly stressed that Tehran has no deadline for reaching an agreement with the world powers, and stated the country's team of negotiators are only after a good agreement.
Iran and the five remaining parties to the nuclear deal, officially known as the Joint Comprehensive Plan of Action (JCPOA), have held several rounds of negotiations in the Austrian capital of Vienna since April last year to restore the agreement, which was unilaterally abandoned by former US President Donald Trump in May 2018.
In quitting the agreement, Trump restored sanctions on Iran as part of what he called the "maximum pressure" campaign against the country. Those sanctions are being enforced to this day by the Biden administration, even though it has repeatedly acknowledged that the policy has been a mistake and a failure.
EU Deputy Foreign Policy Chief Enrique Mora coordinated the indirect negotiations between Iran and the US in Qatar's Doha in late June aimed at resolving the differences hindering the revival of the 2015 agreement.
Iran has blasted the US for insisting on previous positions during the Doha talks, stressing that the path of diplomacy is still open.
In a joint press conference with his Qatari counterpart Mohammad bin Abdul Rahman Al Thani in Tehran in early July, Iranian Foreign Minister Hossein Amir Abdollahian blamed Washington for failure in arriving at a deal in Doha talks, and refuted the US claim that Iran's negotiators have raised demand irrelevant to the nuclear deal in the negotiations.
Source: Fars News Agency
Please click the following URL to read the full text of the original story:
https://www.farsnews.ir/en/news/14010422000593/Iran-Dismisses-France's-Threa-f-Deadline-in-Talks
--------
Security Forces Dismantle Terror Group in Northwest of Iran
2022-July-13
The 10 terrorists were tasked with several missions for destruction, explosion, and attack on vital and economic centers and facilities of the country, the ministry said in a statement, adding that the group also planned to cause chaos by setting up roadblocks to cause disorder and also to extort people and especially successful local entrepreneurs.
The terrorist group was entering the country through the border areas of West Azarbaijan, it added.
The ministry noted that all advanced technical and communication items and war cargo, including all types of individual weapons, RPGs, grenades, TNT, and related ammunition were seized.
In a relevant development on Friday, The Islamic Revolution Guards Corps (IRGC) forces identified and dismantled a terrorist network in Northwestern of the country.
Iranian security forces have recently demolished several teams of spies, arms trafficking gangs, terrorist teams, affiliated to foreign states.
Back in mid-March, Iranian forces disbanded a team of spies affiliated to Israel in the Northwestern province of West Azerbaijan. Also in July, the Iranian security forces had dismantled a terrorist group affiliated to the Israeli spy agency, Mossad, and captured its members.
Source: Fars News Agency
Please click the following URL to read the full text of the original story:
https://www.farsnews.ir/en/news/14010422000742/Secriy-Frces-Dismanle-Terrr-Grp-in-Nrhwes-f-Iran
--------
Iran, Russia Seeking Further Increase Cooperation in Nuclear Industry
2022-July-13
During the meeting between Atomic Energy Organization of Iran (AEOI) Chief Mohammad Eslami and Deputy Rosatom State Corporation for Atomic Energy of Russian Federation Nikolai Spassky in Tehran on Tuesday, the two sides discussed ways to expand bilateral peaceful nuclear cooperation.
In the meeting, Eslami invited his Russian counterpart Alexey Likhachev to visit Tehran in the current year.
During the talks, Iranian and Russian delegations, headed by AEOI Spokesman Behrouz Kamalvandi and Spassky, discussed the development of bilateral relations in various nuclear fields.
Rosatom had participated in the construction of the first nuclear power plant in Bushehr and now is also participating in construction of second and third units of the nuclear power plants.
In late 2021, Eslami visited Moscow to discuss bilateral ties and mutual cooperation with Likhachev.
Years earlier in 2016, Russian President Vladimir Putin underlined his country's determination to construct up to eight nuclear reactors for Iran.
Source: Fars News Agency
Please click the following URL to read the full text of the original story:
https://www.farsnews.ir/en/news/14010422000199/Iran-Rssia-Seeking-Frher-Increase-Cperain-in-Nclear-Indsry
--------
Iran demands 'strong' economic guarantees to revive 2015 nuclear deal: Minister
13 July ,2022
Iran wants "strong" economic guarantees before returning to compliance with the 2015 nuclear deal, Tehran's top diplomat said in an interview published on Wednesday.
Iran's Foreign Minister Hossein Amir-Abdollahian said Tehran's demand for economic guarantees is one of the remaining unresolved issues in indirect talks between Iran and the US aimed at reviving the 2015 deal.
"We demand strong economic guarantees. If a western company signs a contract with its Iranian counterpart, they must be guaranteed the project will go ahead and they will receive compensation," Amir-Abdollahian said in an interview with Italian newspaper la Repubblica.
During indirect talks with the US in Doha last month, Iranian negotiators proposed putting off the issue of removing Iran's Islamic Revolutionary Guard Corps (IRGC) from the US Foreign Terrorist Organization (FTO) list – a key Iranian demand – for the time being, he said.
"We proposed an idea to the Americans: to postpone the issue related to the [FTO] list. But we have to make sure that at least the Iranian companies whose contribution is necessary for Iran to enjoy the benefits of the agreement are taken off the list. We are not asking for anything beyond the nuclear agreement," Amir-Abdollahian said.
Iran will reconnect the International Atomic Energy Agency (IAEA) cameras monitoring its nuclear sites that it disconnected last month "whenever the negotiations come to some result," he said, adding that Tehran disconnected the cameras "as a response to an unfair resolution sought by the US, Britain, France and Germany which aimed to put pressure on us during the negotiations."
The IAEA last month adopted a resolution – submitted by the US, Britain, France and Germany – criticizing Iran for failing to cooperate with the UN nuclear watchdog.
Earlier on Wednesday, Iran's foreign ministry's spokesman said Tehran continues to exchange messages with the European Union, which coordinates talks between the US and Iran, and that the time and location of the next round of talks would be determined "soon."
The latest round of indirect talks between the US and Iran took place in Doha last month, with the two sides negotiating indirectly through EU envoy Enrique Mora as Tehran refuses to negotiate directly with Washington.
Prior to the talks in Doha, which lasted two days and ended without any progress, the US and Iran had engaged for over a year in indirect talks in Vienna aimed at reviving the 2015 deal.
Negotiations stalled in March, reportedly over an Iranian demand to have the IRGC removed from the US FTO list. The US had designated the IRGC as a foreign terrorist organization under former President Donald Trump in 2019.
The 2015 deal, formally known as the Joint Comprehensive Plan of Action (JCPOA), offered Iran sanctions relief in exchange for curbs on its nuclear program.
Trump withdrew Washington from the deal in 2018 and reimposed sweeping sanctions on Tehran, saying the deal failed to address Iran's ballistic missile program and regional activities and did not block Iran's path to a nuclear weapon.
Source: Al Arabiya
Please click the following URL to read the full text of the original story:
https://english.alarabiya.net/News/middle-east/2022/07/13/Iran-demands-strong-economic-guarantees-to-revive-2015-nuclear-deal-Minister
--------
Biden arrives in Israel at start of Mideast tour
Ahmed Asmar
13.07.2022
US President Joe Biden landed at Israel's Ben Gurion Airport on Wednesday at the start of his Middle East tour.
Biden was welcomed at the airport by Israeli Prime Minister Yair Lapid, his deputy Naftali Bennett and President Isaac Herzog, according to The Times of Israel newspaper.
"You need not be a Jew to be Zionist," Biden said upon his arrival, repeating past comments he made about Israel.
"This is my tenth visit, and every chance I have to return to this ancient land is a blessing because the connection between the American people and Israeli people is deep," Biden said. "The connection between the Israeli people and the American people is bone deep, and generation after generation that connection grows as we invest in each other and dream together."
Lapid, for his part, described Biden's visit as historic as "it expresses the unbreakable bond between our two countries."
The Israeli premier called Biden "one of the best friends Israel has ever known," and referred to the US president calling himself a Zionist in the past.
Biden will visit the West Bank as part of his tour where he will meet with Palestinian President Mahmoud Abbas.
Source: Anadolu Agency
Please click the following URL to read the full text of the original story:
https://www.aa.com.tr/en/middle-east/biden-arrives-in-israel-at-start-of-mideast-tour/2636153
--------
North America
White House would like East Jerusalem consulate, but talks ongoing: Official
13 July ,2022
The White House would like to see a US consulate for the Palestinians open in east Jerusalem, National Security Adviser Jake Sullivan said on Wednesday as President Joe Biden made his way to the region.
"Our position is that we would like a consulate in East Jerusalem. Obviously that requires engagement with the Israeli government. It requires engagement with the Palestinian leadership as well. And we will continue that engagement on this trip," Sullivan told reporters aboard Air Force 1.
Source: Al Arabiya
Please click the following URL to read the full text of the original story:
https://english.alarabiya.net/News/middle-east/2022/07/13/White-House-would-like-East-Jerusalem-consulate-but-talks-ongoing-Official
--------
US, Israel announce new tech partnership in health, climate
13 July ,2022
The US and Israel announced on Wednesday a new advanced technology partnership ahead of President Joe Biden's trip to the region.
"A Strategic High-Level Dialog on Technology will be established by the countries' national security advisers that will focus on strategic technologies artificial intelligence, quantum and solutions to global challenges such as climate change and improving pandemic preparedness," said a joint statement from Biden and Israeli Prime Minister Yair Lapid.
Source: Al Arabiya
Please click the following URL to read the full text of the original story:
https://english.alarabiya.net/News/middle-east/2022/07/13/US-Israel-announce-new-tech-partnership-in-health-climate-
--------
US President Joe Biden says still committed to restoring Iran nuclear deal
13 July ,2022
President Joe Biden says he remains committed to resurrecting the Iran nuclear deal, saying "the only thing worse than the Iran that exists now is an Iran with nuclear weapons."
Biden spoke to Israel's Channel 12 TV in an interview broadcast shortly after his arrival in the country on Wednesday at the start of a Middle East tour that will also take him to Saudi Arabia.
Israel was a staunch opponent of the 2015 nuclear deal and welcomed then-President Donald Trump's decision to unilaterally withdraw from it, which led to the deal's unraveling.
Biden called that decision a "gigantic mistake," pointing out that Iran had accelerated its nuclear program since the US withdrawal from the agreement.
"They're closer to a nuclear weapon now than they were before," he said.
Iran insists its program is for peaceful purposes, though UN experts and Western intelligence agencies say Iran had an organized military nuclear program through 2003.
The nuclear deal lifted sanctions on Iran in exchange for strict limits on and monitoring of its nuclear activities.
Source: Al Arabiya
Please click the following URL to read the full text of the original story:
https://english.alarabiya.net/News/world/2022/07/13/US-President-Joe-Biden-says-still-committed-to-restoring-Iran-nuclear-deal
--------
Biden vows to keep IRGC on terror list, says using force against Iran is possible: Israeli TV
July 14, 2022
RIYADH: Using military force to deter Iran from acquiring nuclear weapons was not out of the question "if that were the last resort," US President Joe Biden said on Israeli television on Wednesday.
The president, however, declined to say if he had any communication with Israeli leaders regarding possible military responses.
In an interview with N12, Biden said he was also committed to keeping Iran's Revolutionary Guard on the US Foreign Terrorist Organization list even if that scuttled the nuclear deal between Iran and world powers.
Biden and Israeli Prime Minister Yair Lapid will sign a joint pledge to deny Iran nuclear weapons on Thursday, closing ranks after long-running disputes between the allies over global diplomacy with Tehran.
The United States and Israel have separately made such veiled threats against Iran – which denies seeking nuclear weaponry – for years. Formally articulating the rhetoric could enhance the sense of deterrence and mutual commitment to action.
"I think what you'll see in the joint declaration is a pledge and a commitment never to allow Iran to acquire a nuclear weapon and that we're prepared to use all elements of our national power to ensure that outcome," one US official said.
Biden arrived in Israel on Wednesday in a regional tour which will also see him attend a GCC summit in Saudi Arabia.
When asked why his administration was so determined to resurrect the deal, which most US allies in the region oppose, Biden said: "The only thing worse than the Iran that exists now is an Iran with nuclear weapons."
Blaming his predecessor Donald Trump for canceling the deal, Biden said Iran was now more dangerous as a result.
"They are closer to a nuclear weapon now than they were before," Biden said.
In 2018 Trump withdrew the US from the Joint Comprehensive Plan of Action — signed in 2015 by Iran and the P5+1 group of countries China, France, Russia, the United Kingdom, the United States and Germany — because of Iran's dangerous behavior in the Middle East. Most US allies in the region welcomed the move by the previous president.
Source: Arab News
Please click the following URL to read the full text of the original story:
https://www.arabnews.com/node/2122006/middle-east
--------
Arab World
Beirut port blast victims' families file lawsuit in US
13 July ,2022
Families of some of the victims of Beirut's deadly port blast have filed a $250 million lawsuit against an American-Norwegian firm suspected of involvement in bringing the explosive material to the port, a Swiss foundation announced on Wednesday.
Accountability Now, which says its mission is to support Lebanese civil society efforts to put an end to the impunity of the country's leaders, said the lawsuit was filed Monday.
There are nine plaintiffs who are either Americans or relatives of an American, the group said.
The move comes as a domestic investigation in Lebanon has been stalled since December, following legal challenges brought by officials wanted for questioning against the investigative judge working on the case.
Hundreds of tons of ammonium nitrate, a highly explosive material used in fertilizers that had been improperly stored in the port for years, exploded on August 4, 2020 killing nearly 220 people, injuring over 6,000 others and causing damage worth billions of dollars.
The Lebanese probe shows that most government officials knew of the dangerous material stored at the port.
Accountability Now said the $250 million lawsuit filed in Texas names US-Norwegian geophysical services group TGS, which owns the British firm Spectrum Geo, saying it had entered into a series of "highly profitable but suspicious contracts with the Ministry of Energy in Lebanon."
It added that in 2012, Spectrum chartered the Moldavian flagged vessel Rhosus to come to Beirut while carrying 2,750 tons of ammonium nitrate on board.
"This claim will force TGS to disclose Spectrum's communications with various third parties who are all relevant to the investigations in Lebanon," said Zena Wakim, lawyer for the Foundation Accountability Now who assisted the plaintiffs.
Source: Al Arabiya
Please click the following URL to read the full text of the original story:
https://english.alarabiya.net/News/middle-east/2022/07/13/Beirut-port-blast-victims-families-file-lawsuit-in-US
--------
President Sheikh Mohamed says UAE will continue to support global energy security
13 July ,2022
President of the United Arab Emirates Sheikh Mohamed bin Zayed Al Nahyan said on Wednesday that the UAE would continue to support global energy security as a reliable energy provider.
"We will continue to solidify [the UAE's] position as a reliable energy provider and supporter of global energy security which is a backbone for global economic growth and development," Sheikh Mohamed said.
In his first televised speech since being elected president on May 14, Sheikh Mohamed said that diversifying the economy is an essential strategic necessity for development plans in the country.
"Hence it's important to expediate economic development efforts to build a globally active economy. We will continue to strengthen the UAE's economic competitiveness and [work toward] achieving the best global rankings."
Sheikh Mohamed also said that empowering the country's citizens has always been the country's top priority.
"Ensuring our people have everything they need to live fulfilled, comfortable, and happy lives, remains the basis of all our future plans," he said.
He also highlighted the role of residents who view the UAE as their second home and voiced his appreciation for their contributions in the country.
Praising the legacy of presidents Sheikh Khalifa bin Zayed Al Nahyan and Sheikh Zayed bin Sultan Al Nahyan, Sheikh Mohamed said the UAE will continue on the path laid down by the two late leaders.
"Thanks to their [legacies], the UAE today has a developed, comprehensive and sustainable system which has become a source of inspiration and hope to people in the region and the world."
Highlighting the UAE's strong relations with countries across the world, Sheikh Mohamed said the UAE will continue to build on the reputation it has gained regionally and globally.
Source: Al Arabiya
Please click the following URL to read the full text of the original story:
https://english.alarabiya.net/News/gulf/2022/07/13/UAE-President-Sheikh-Mohamed-addresses-nation-in-televised-speech
--------
Russia highly values cooperation with Saudi Arabia in OPEC+: Kremlin spokesman
13 July ,2022
Kremlin spokesman Dmitry Peskov said that Russia, the world's second largest oil exporter after Saudi Arabia and the world's biggest exporter of natural gas, highly valued cooperation with Saudi Arabia within the framework of OPEC+ group of world's leading oil producers.
The Kremlin also said on Wednesday that it hoped President Joe Biden's visit to Saudi Arabia would not be used to try to foster anti-Russian relations, just as the US seeks to convince Riyadh to boost oil production amid soaring prices.
White House national security adviser Jake Sullivan said on Monday that Biden will make the case for greater oil production from OPEC nations to bring down gasoline prices when he meets Gulf leaders in Saudi Arabia this week.
"We are within the framework of the OPEC + agreements, and we highly appreciate the work that we manage to do with our partners, including with leading partners such as Saudi Arabia," he told a daily conference call with reporters. "We highly appreciate our relations and our interaction with Riyadh and we certainly hope that the building of relations and the development of relations between Riyadh and other world capitals will in no way be directed against us."
Source: Al Arabiya
Please click the following URL to read the full text of the original story:
https://english.alarabiya.net/News/gulf/2022/07/13/Russia-highly-values-cooperation-with-Saudi-Arabia-in-OPEC-Kremlin-spokesman
--------
Egypt's Sisi, Saudi king hold talks ahead of Biden's visit
13.07.2022
Egyptian President Abdel-Fattah El-Sisi and Saudi King Salman bin Abdulaziz held talks over the phone on Wednesday to discuss regional and international developments.
The Egyptian Presidency said in a statement that discussions between the two leaders also dwelt on issues of common interest.
Last month, Saudi Crown Prince Mohammed bin Salman visited Egypt as part of a regional tour that also included Jordan and Türkiye.
Wednesday's talks between the Egyptian and Saudi leaders came ahead of a planned visit by US President Joe Biden to Saudi Arabia on July 15 as part of a regional tour that also includes Israel and the West Bank. Biden arrived in Israel earlier Wednesday.
Source: Anadolu Agency
Please click the following URL to read the full text of the original story:
https://www.aa.com.tr/en/middle-east/egypt-s-sisi-saudi-king-hold-talks-ahead-of-biden-s-visit/2636322
--------
Africa
Muslim-Muslim ticket is work of God, says Adamu as Ganduje tackles ex-SGF
14 July 2022
• My foundation never forced Christians to accept Islam, Ganduje replies Babachir Lawal
• Akeredolu, APC stakeholders ask Nigerians to ignore religion, choose competence
• Insensitive politicians will be punished over Muslim-Muslim ticket, Olawepo-Hashim warns
• Blame Buhari, 1999 Constitution for criticisms against Muslim-Muslim ticket, says Ohanaeze ex-scribe
Amid passionate reactions since its announcement on Sunday, National Chairman of the All Progressives Congress (APC), Abdullahi Adamu, has described the party's Muslim-Muslim ticket as the work and will of God, saying Christians in the country, who are agitated by the choice need not fear.
The APC Chairman stated this, yesterday when he led the party's National Working Committee (NWC) on a courtesy visit to President Muhammadu Buhari at his residence in Daura, Katsina State.
The former Nasarawa State governor said the visit was to brief President Buhari on what transpired in Osun State on Tuesday during the party's governorship mega campaign.
According to Adamu, the party went through a rigorous practical assignment on the selection process before arriving at the Muslim-Muslim ticket. He described Senator Kashim Shettima as a Nigerian who doesn't need to be either Muslim or Christian before being selected as running mate to a presidential candidate.
While appreciating Christians in the country for showing interest in the Muslim-Muslim ticket, Adamu asked citizens to face the realities of the country's policies.
The APC Chairman said the party is working hard and praying to win the forthcoming 2023 general elections, adding that the ruling party will win Saturday's Osun governorship election as a pointer to its victory in 2023.
GOVERNOR Abdullahi Ganduje of Kano State has dismissed the claim of the former Secretary to the Government of the Federation, Babachir Lawal, that the Ganduje Foundation is being used to forcefully convert Christians to Islam.
While rejecting the choice of Shettima as running mate to Asiwaju Bola Tinubu, presidential candidate of the APC, Lawal had accused Ganduje of attempting to Islamise Nigeria. The former SGF had claimed that the foundation was created with the sole aim of forcing some Christian faithful to join Islam.
However, in a statement, yesterday, which the state Commissioner for Information, Malam Muhammad Garba, issued, Ganduje said the comment was totally false, while he urged the former SGF, Christian party members and other Nigerians to be mindful of their utterances, especially on religious matters.
He said: "It was unfortunate that at a time when the country needs to be united for national development and religious tolerance, a man of Babachir's caliber, who is highly respected, would spread falsehood without much consideration to his position in the APC and close relationship with the party's flagbearer, Tinubu.
"Going by its activities, the foundation is not faith-based but purely philanthropic in which case, non-Muslims also stand to benefit from the services it renders.
"Ganduje Foundation was set up about 40 years ago and is engaged in philanthropic, humanitarian and charitable activities that included medical, support and assistance to the needy in the society, particularly, the orphans and the physically challenged, medical outreach to attend to those with diabetes, hypertension, malaria, dental as well as ante-natal and maternal care," the statement said.
The statement added that since its establishment, the foundation has built many schools, and healthcare centres, distributed free school uniforms and instructional materials to new intake in primary schools and constructed boreholes and mosques.
Others include the distribution of food items to the orphanage and Muslim communities during the Sallah and fasting period.
The governor, according to the statement, assured that the Muslim-Muslim ticket would not in any way result in the neglect of Christians.
AHEAD of the general elections, the Ondo State governor, Oluwarotimi Akeredolu (SAN), has called on Nigerians to vote for competence, adding that the faith of the vice president doesn't affect performance in any government. Akeredolu, who expressed confidence that Tinubu would rescue the nation, noted that the work stops on the president's table.
"Muslim-Muslim ticket has nothing to do with performance. Let's vote for someone that can do something. The work stops at the table of the president. It is the president that you are voting for. He decides what happens.
"Whether it's a Muslim/Muslim or Christian/Christian, it should not matter to us in the South because we fought for this. I have no doubt that given the opportunity, from what he has done in Lagos, Tinubu will turn things around for the better," he said.
He spoke at the swearing-in of two new commissioners, which took yesterday at the Cocoa Conference Hall of the Governor's Office, Alagbaka, Akure. The new commissioners are: Sowore Akinwumi Samson and Ologbese Adeboboye.
ALSO, APC national stakeholders, yesterday, called on Nigerians to assess Tinubu and his running mate, Shettima, on the basis of competence and not religion.
Led by Mr Aliyu Audu, the group, at a press conference in Abuja, maintained that the uproar over the decision by Tinubu to settle for Shettima was uncalled for as it was well thought out. The group expressed optimism that a Tinubu-led presidency would not administer the country on the basis of ethnic and religious biases.
"It is on this basis that we call on patriotic and well-meaning Nigerians to see this as a confirmation that our next president will not shy away from making tough decisions when the needs arise and that such decisions would be made in the best interest of our collective success while also taking every sentiment into consideration."
HOWEVER, in reaction to the controversies surrounding the choice of Shettima as running mate by Tinubu, a former presidential aspirant and a chieftain of the party, Gbenga Olawepo-Hashim, on Wednesday, warned that Nigerians, including opinion moulders, should not allow religion to further divide the country.
Olawepo-Hashim, a presidential candidate of the Trust Party in the 2019 elections, issued the warning in a statement titled: '2023: No need to divide the country over religion, insensitive politicians would be punished.'
According to him, the political aspiration of anybody does not worth the disruption of the unity and peace of Nigeria.
He said: "While we all have the right to express ourselves, we should avoid incendiary comments that can further pose a huge challenge to our national integration objectives. Let us quietly make our decisions and express such decisions with our votes."
Olawepo-Hashim added that political parties who were "insensitive to the national concerns and take some segments of the population for granted must be ready to be punished by the electorate at the polls. That is a democracy, there is no need for quarrel."
He maintained that every party must work hard towards the general election to ensure that they were in good reckoning with the electorate, adding that "those who have bought delegates must know they will have an uphill task buying an estimated 40 million potential voters who may turn out at the next election."
Olawepo-Hashim cited statistics from the Independent National Electoral Commission (INEC), which stipulated that as of 2019, there were 84 million registered voters, while as at June 27, 2022, the ongoing registration figures were as follows: Fresh registrants: 10,487,972; completed registration: 8,631,696; male: 4,292,690; female: 4,339,006; People With Disabilities: 67,171 and youths: 6,081,456.
He said: "Anyone, who loves his or her party and loves Nigeria must ensure that their parties do the right things. Buying up delegates at the party conventions is the cheapest thing to do, the general election is a different ball game. National security is at stake, not just anything will pass."
A former Secretary General of Ohanaeze Ndigbo, Chief Nduka Eya, said that the 1999 Constitution and the method of administration of President Buhari should be blamed for the opposition against the Muslim-Muslim ticket of the APC.
He stated that the lopsided Constitution, which favours a section of the country and President Buhari's style of governance have resurrected religion and ethnicity in politics, thereby creating deep divisions that were not the case in 1983 when the late MKO Abiola and Babagana Kingibe ran a Muslim-Muslim presidential ticket and were voted overwhelmingly by Nigerians.
Speaking to newsmen in Enugu State, yesterday, he stated that the last seven years have deepened suspicion among Nigerians following the abandonment of federal character principles in the appointment and delivery of the programmes of the present administration.
"I can tell you that Nigeria has become a failed state in his hands. This is the first time a president has decided to jettison the federal character, which is a constitutional matter, to administer the country and things can no longer move. In his security architecture, he has ensured that some sections of the country are not considered in appointments even when the country was built on a tripod. Things have moved from bad to worse. To get into certain offices, you are considered based on where you come from and your religion," he said.
Eya, a former INEC Resident Electoral Commissioner, however, advised Nigerians to play down the issue of the same religion ticket and concentrate on asking the different political parties, especially the APC and PDP their scorecards in the past 20 years.
A socio-political activist and critic, Chief Adesunbo Onitiri, has described the Muslim/Muslim ticket as an unacceptable move that is capable of creating unprecedented chaos in the country. He made this known in a statement, yesterday, in Lagos, adding that the move is an affront to the sensibility of Nigerians.
He cautioned that apart from being uncivilised in the country's political space, "Nigeria though a secular state, religion has come to play a central stage in our political structure."
Onitiri emphasised that APC shouldn't plunge the country into religious turmoil. "Never again will Nigerians tolerate afflictions we are currently going through, resulting in daily killings, maiming and kidnapping all over the country.
"We are already witnessing a failed state where ISWAP, Boko Haram, herdsmen and terrorists massacre innocent and defenceless Christians and other innocent citizens for free. None of them was arrested or prosecuted while our military turn the other face when these atrocities are being committed," he alleged.
Source: Guardian Nigeria
Please click the following URL to read the full text of the original story:
https://guardian.ng/news/muslim-muslim-ticket-is-work-of-god-says-adamu-as-ganduje-tackles-ex-sgf/
--------
Muslim-Muslim ticket will plunge Nigeria into chaos, Kaduna PFN warns
14 July 2022
Declares it barbaric, unacceptable
Pentecostal Fellowship of Nigeria (PFN), Kaduna State chapter, has said that the political leaders promoting the Muslim-Muslim ticket ahead of the 2023 elections want to polarise Nigeria further and plunge it into chaos.
Rising from an emergency meeting in Kaduna, yesterday, PFN leaders accused those involved of undermining the country's unity.
The Chairman, Emmanuel Bako, stated: "I have noticed, with great dismay, the consistent disregard for our heterogeneous nature in Nigeria by our political players. This is done in the face of the increasing weakness of the bond of unity.
"It is not only against the Constitution of the Federal Republic of Nigeria but against God's plan. The new trend of fielding party flag bearers from the same faith is not consistent with our federal system. It has the potency to polarise our beloved nation at this crucial moment that all true citizens are searching for unity."
According to him, both Muslims and Christians are suffocating under the highest level of insecurity, leading to reduced life expectancy in Nigeria.
"Apart from this, the religious fault lines in the past seven years have been widened. The responsibility of all political parties at this moment should be on strengthening national integration and not otherwise.
"I see this as an irresponsible decision and a disregard for our diversity. I wish to state that it is not acceptable. It is obvious that the decision is taken to cover up for the failure of government and to also spite other religions," he said
Bako called on all peace-loving citizens to reject the "evil pattern" that is gradually getting entrenched.
Source: Guardian Nigeria
Please click the following URL to read the full text of the original story:
https://guardian.ng/news/muslim-muslim-ticket-will-plunge-nigeria-into-chaos-kaduna-pfn-warns/
--------
Lagos Assembly clarifies secret passage of Sharia Bill
July 13, 2022
By Nsikak Nseyen
The Lagos House of Assembly has denied a report that it secretly passed a Sharia Bill to get Northerners support for the All Progressives Congress, APC, presidential candidate, Sen. Bola Tinubu.
The Chairman, House Committee on Information, Security and Strategy, Mr Setonji David, made this known in a statement on Wednesday.
The News Agency of Nigeria (NAN) recalls that an online media had reported that the assembly hurriedly passed a bill to set up Sharia courts, paving way for Sharia law in Lagos state which had been signed into law by the current state governor.
David, representing Badagry II, said the report was a mere figment of the imagination of the writer and a total lie from the pit of hell.
The spokesperson said no informed person should believe such lies against the assembly that was above the common standard of excellence, adding that the news was far from the reality.
He said: "The attention of the Lagos state house of assembly has been drawn to a malicious and unfounded report making the rounds on social media.
"That the assembly has secretly passed a sharia law in a deal to get Northern support for Tinubu, the APC presidential candidate.
"We will not have dignified the writer of this hate speech but in order to set the records straight, this is a mere figment of the imagination of the writer and a total lie from the pit of hell.
"No informed person should believe this lie against the assembly that is above the common standard of excellence. The news is far from reality.
"Some people are just mischievous. Spreading all sorts of untrue stuff. Is it possible to pass a law under cover?
"The process of law making is universal and very open. You cannot pass a law without subjecting it to public hearing in Lagos state."
David urged residents of the state and Nigerians as a whole to take the peddlers of this unfounded report as uninformed, and uneducated people who needed to be schooled about the law making process.
He said Tinubu was a fast selling product across the country and does not need any law from the state to further endear him to all Nigerians.
Source: Daily Post Nigeria
Please click the following URL to read the full text of the original story:
https://dailypost.ng/2022/07/13/lagos-assembly-clarifies-secret-passage-of-sharia-bill/
--------
Ignore religion or Muslim, Christian agitation, vote competence – Akeredolu
July 13, 2022
By Abdul Babajide
Governor Oluwarotimi Akeredolu of Ondo State on Wednesday, called on Nigerians to vote for competence, adding that the faith of the Vice President does not affect performance in any government.
Akeredolu, who expressed confidence that the Presidential Candidate of the All Progressives Congress (APC) Asiwaju Bola Ahmed Tinubu will rescue the nation, noted that the work stops on the President's table.
"Muslim-Muslim ticket has nothing to do with performance. Let's vote for someone that can do something. The work stops at the table of the President. It is the President that you are voting for. He decides what happens. Whether it's a Muslim/Muslim or Christian/Christian, it should not matter to us in the South because we fought for this.
"I have no doubt that given the opportunity, from what he has done in Lagos, Asiwaju Tinubu will turn things around for the better, "he said.
The Governor spoke at the swearing-in of two new Commissioners, Sowore Akinwumi Samson and Ologbese Adeboboye Joseph in the state.
He charged them to shun distractions from members of their families, friends and political associates.
The governor said he was excited to have personalities imbued with the requisite capacity for the advancement of the cause of good governance.
Daily Post Nigeria
Please click the following URL to read the full text of the original story:
https://dailypost.ng/2022/07/13/ignore-religion-or-muslim-christian-agitation-vote-competence-akeredolu/
--------
Head of Libya's National Oil Corp ignores government order firing him
13 July ,2022
The head of Libya's National Oil Corp (NOC), Mustafa Sanalla, ignored a government order sacking him on Wednesday as he returned to Tripoli from the Hajj pilgrimage, but said he would make a speech later.
The Government of National Unity (GNU) issued a decision on Tuesday to install Farhat Bengdara in place of Sanalla at the head of a new NOC board, raising concerns the state oil producer is being pulled into Libya's political standoff.
Prime Minister Abdulhamid al-Dbeibah also set up a committee to manage the transition to the new board, according to a statement published on the oil ministry website.
However, an NOC statement upon Sanalla's return from Hajj continued to describe him as the chairman and made no mention of the decision to sack him.
Control over Libya's oil revenues through NOC and the central bank has been the biggest prize for warring factions since the 2011 NATO-backed uprising that began years of chaos.
This year the eastern-based parliament has appointed a new government under Fathi Bashagha to replace Dbeibah, who has refused to cede power and remains in control of government ministries in Tripoli.
The power struggle - and questions over the legitimacy of all Libya's political institutions - mean any major national decisions such as replacing the NOC board may prompt broad pushback.
On Tuesday, NOC also said it was resuming exports from two ports closed by an oil blockade and hoped to restart other shuttered facilities soon.
However, groups involved in the shutdowns rejected that statement on Wednesday in a video message. The groups had previously demanded that Dbeibah quit in favor of Bashagha and diplomats say they are aligned with eastern commander Khalifa Haftar.
Source: Al Arabiya
Please click the following URL to read the full text of the original story:
https://english.alarabiya.net/News/north-africa/2022/07/13/Head-of-Libya-s-National-Oil-Corp-ignores-government-order-firing-him
--------
Europe
Dutch journalist says she was deported from Iraqi Kurdistan
14 July ,2022
A Dutch journalist said she was deported from Iraq's autonomous region of Kurdistan on Wednesday, blaming her expulsion on Turkey's reaction to her coverage of an outlawed Kurdish party.
Frederike Geerdink covers Kurdish and political issues in Turkey for Dutch media. Her Twitter bio touts her inside knowledge of the Kurdistan Workers' Party (PKK) -- a pro-Kurdish group designated a "terrorist" organization by Ankara and its Western allies.
Geerdink tweeted Wednesday that she was on her way to Kobane, a Kurdish-majority town in Syria near the Turkish border, when she was stopped by authorities.
"I am being deported from the Kurdistan Region of Iraq. I almost crossed the border into northeast Syria when suddenly... I was put in a car with police and brought to Erbil airport, where I'm now," Geerdink said.
"Erdogan's arm is long," she said, blaming Turkish President Recep Tayyip Erdogan.
The journalist was detained by Turkey in January 2015 for "distributing terrorist propaganda" for the PKK rebels.
In September of the same year, Geerdink was arrested again while covering clashes between the Turkish army and PKK rebels. An official said she had entered a restricted zone, and she was subsequently deported.
Her expulsion from Turkey drew condemnation from the Dutch Association of Journalists and the European Federation of Journalists, who called the actions of the Turkish government "very alarming and contrary to international law".
Geerdink took aim at authorities in Kurdistan on Wednesday over her removal.
"It is utterly sad that the authorities in the Kurdistan region in Iraq are so afraid of a woman with a pen," she tweeted, adding that local journalists "are being jailed more often than ever".
According to a foreign ministry spokesperson quoted by the Dutch news agency ANP, the consul general in Erbil is in "close contact" with the journalist.
"We believe that journalists should be able to do their work anywhere in the world, that's why we have stressed the importance of press freedom," he said.
Source: Al Arabiya
Please click the following URL to read the full text of the original story:
https://english.alarabiya.net/News/middle-east/2022/07/14/Dutch-journalist-says-she-was-deported-from-Iraqi-Kurdistan
--------
Swedish court verdict in Iran prison executions trial due Thursday
14 July ,2022
A Swedish court on Thursday will deliver its verdict in the high-profile trial of a former Iranian official accused of taking part in the mass execution and torture of political prisoners in the 1980s.
Hamid Noury, who was arrested at a Stockholm airport in 2019, is charged with war crimes for the mass execution and torture of political prisoners at the Gohardasht prison in Karaj, Iran, in 1988.
Amnesty International has put the number executed on government orders at around 5,000, saying in a 2018 report that "the real number could be higher." Iran has never acknowledged the killings.
Noury, who denies the charges, is the only person so far to face trial over the purge that targeted members of the Iranian People's Mujahideen, which was fighting in parts of Iran, as well as other political dissidents.
Noury faces a maximum life sentence if found guilty. His lawyer was not immediately available for a comment.
The trial has focused unwelcome attention on Iran's hardline President Ebrahim Raisi, who is under US sanctions over a past that includes what Washington and activists say was his involvement as one of four judges who oversaw the 1988 killings.
Raisi, when asked about the allegations, told reporters after his election in 2021 that he had defended national security and human rights.
The case has soured relations between the two countries with Iran calling the trial "illegal."
"Sweden should provide the grounds for the release of Noury as soon as possible," Iranian Foreign Ministry spokesman Nasser Kanaani told a news conference on Wednesday.
Source: Al Arabiya
Please click the following URL to read the full text of the original story:
https://english.alarabiya.net/News/middle-east/2022/07/14/Swedish-court-verdict-in-Iran-prison-executions-trial-due-Thursday
--------
Iran says in talks with Belgium for release of diplomat convicted of terrorism
13 July ,2022
Tehran is in close contact with Brussels over the case of Assadollah Assadi, an Iranian diplomat currently serving a 20-year prison sentence in Belgium on terrorism charges, Iran's foreign ministry said on Wednesday.
"Dialogue and political consultations with the Belgian authorities [over Assadi's case] are ongoing," Iranian state media quoted foreign ministry spokesman Naser Kanani as saying.
"There is close communication and consultation in the judicial field with the Belgian government," he said, adding: "With the actions that have taken place and the efforts that we have made so far, we hope that we will soon witness the release of this valuable Iranian diplomat."
Last week, Belgian lawmakers gave initial clearance to a controversial prisoner exchange treaty with Iran that could lead to Assadi's release.
The prisoner swap treaty would allow Belgium and Iran to exchange jailed nationals.
The treaty has drawn sharp criticism from former and current US and European officials, as well as Iranian dissidents and rights activists.
Assadi was found guilty of attempted terrorism in February 2021 over a thwarted bomb attack in 2018 in France against a rally of the National Council of Resistance of Iran (NCRI), a French-based Iranian opposition group.
He was sentenced to 20 years in prison in Belgium and is currently serving his sentence there.
Source: Al Arabiya
Please click the following URL to read the full text of the original story:
https://english.alarabiya.net/News/middle-east/2022/07/13/Iran-says-in-talks-with-Belgium-for-release-of-diplomat-convicted-of-terrorism
--------
EU welcomes UN bid to extend cross-border aid to NW Syria
Merve Aydogan
13.07.2022
The UN Security Council's extending the authorization to use crossing point of Bab al-Hawa from Türkiye to Syria for humanitarian deliveries is "an important outcome," the EU officials said on Wednesday.
On Tuesday, the UNSC agreed to extend its mandate for badly needed cross-border aid deliveries from Türkiye's Cilvegozu border crossing to Bab al-Hawa in northwestern Syria for six months, until January 10, 2023, with a further extension of an additional six months requiring a separate resolution.
"This is an important outcome for the 4.1 million Syrian men, women and children, including 2.8 million internally displaced, in north-west Syria who depend on the vital humanitarian assistance delivered through this mechanism to help them survive.
"At the same time we urge the members of the UNSC to uphold their commitment to renew the resolution for 6 months in December to ensure cross border assistance is sustained in the midst of winter," EU foreign policy chief Josep Borrell and Janez Lenarcic, the European commissioner for crisis management, said in a joint statement.
There is "no adequate alternative to cross-border assistance" to meet the humanitarian needs in Syria, EU officials said, adding that "the extension of the use of Bab al-Hawa crossing point is a humanitarian imperative to preserve the functioning of a critical humanitarian lifeline for millions of Syrians."
"The European Union will continue to advocate for all parties to depoliticise and allow unimpeded and continued delivery of humanitarian aid to all those in need," it added.
For the past two years, the Bab Al-Hawa crossing near Türkiye's border has been the only point of entry for UN aid into Syria. The mechanism, which expired on Sunday, was extended earlier in the day.
Source: Anadolu Agency
Please click the following URL to read the full text of the original story:
https://www.aa.com.tr/en/europe/eu-welcomes-un-bid-to-extend-cross-border-aid-to-nw-syria/2635910
--------
Pakistan
UNGA To Continue UNSC Reform; Pakistan Urges For Reconciliation Of Divergent Stands
July 13, 2022
The General Assembly Tuesday decided that intergovernmental negotiations (IGN) on enlarging the UN Security Council will continue during its upcoming 77th session,
With the 193-member body's President, Abdulla Shahid, saying that the negotiating process this year has made progress towards agreement on reforming the 15-member Council.
"We have made progress this year. This is clear," Shahid said, ahead of the unanimous adoption of a draft oral decision to rollover the IGN process to upcoming session that begins in September this year.
Pakistan's UN Ambassador Munir Akram concurred with Assembly president's assessment about the progress achieved.
"We agreed that the areas of convergence have been broadened, and divergences have been further reduced through the IGN process this year," he added.
Full-scale negotiations to reform the Security Council began in the General Assembly in February 2009 on five key areas, the categories of membership, the question of veto, regional representation, size of an enlarged Security Council, and working methods of the council and its relationship with the General Assembly.
Despite a general agreement on enlarging the Council, as part of the UN reform process, member states remain divided over the details.
The so-called Group of Four — India, Brazil, Germany and Japan — who seek for themselves permanent seats on the Council have shown no flexibility in their push for expanding the Council by 10 seats, with six additional permanent and four non-permanent members.
On the other hand, the Italy/Pakistan-led Uniting for Consensus (UfC) group, which firmly opposes additional permanent members, has proposed a new category of members — not permanent members — with longer duration in terms and a possibility to get re-elected.
The Security Council is currently composed of five permanent members — Britain, China, France, Russia and the United States — and 10 non-permanent members elected to serve for two years.
In his remarks, Ambassador Akram said that slow pace of progress in Security Council reform "is not due to any deficiency in the procedure or process; it is due to the inflexible position adopted by a few individual States which have come into the negotiations with the pre-determined goal of fulfilling this ambition to become new permanent members of the Security Council, regardless of the principles of sovereign equality."
In contrast, he said the UfC has demonstrated the greatest flexibility in these negotiations and shown its willingness to explore imaginative ways to reconcile divergent positions.
The Pakistani envoy said the UfC looks forward to continuing its constructive participation in the IGN process at the next session in order to further broaden the areas of convergence and narrow the areas of divergence.
"We hope all Member States and groups will demonstrate similar flexibility. If so, we can reach agreement on Security Council reform in the near future," he said.
However, Ambassador Akram expressed surprise at the reference in the Assembly president's letter forwarding the draft decision, "encouraging" Member States to move gradually towards "text-based negotiations", saying that this advice is gratuitous; it does not reflect the consensus or even a majority sentiment within the UN membership.
"It is beyond the PGA's (president of General Assembly) mandate to convey such advice," he added.
" We see this only as an expression of your personal view which has no bearing on the continuing work of the IGN," Ambassador Akram said in remarks aimed at Abdulla Shahid, who is from Maldives .
Source: Pakistan Today
Please click the following URL to read the full text of the original story:
https://www.pakistantoday.com.pk/2022/07/13/unga-to-continue-unsc-reform-pakistan-urges-for-reconciliation-of-divergent-stands/
--------
Pakistan court bars Army from claiming ownership of state land
Jul 14, 2022
ISLAMABAD: The Islamabad high court on Wednesday barred Pakistan Army from claiming ownership of state land and declared that armed forces have neither power nor jurisdiction to engage, directly or indirectly, in business ventures of any nature outside their composition.
In a detailed 108-page judgment related to land encroachment by armed forces in Islamabad's Margalla Hills National Park area, HC Chief Justice Athar Minallah declared the construction of the Navy Golf Course in the protected area of the park illegal and instructed the defence ministry to conduct an inquiry into it. The court directed the defence secretary to conduct a forensic audit to assess the damage that illegal encroachments and construction on park area caused to the natural habitat and national exchequer.
The court stated that the Pakistan Army and Pakistan Navy have violated the law by taking it into their own hands without realizing their responsibilities to the nation and the state, which, according to Justice Minallah, was an ideal case of weakening the rule of law.
"The questions in hand manifest the wilful and brazen disregard and abuse of the enforced laws by the very authorities and institutions created to protect the rights of the citizens through the implementation of the enforced enactments promulgated by the legislature," the verdict read.
The court, moreover, rejected the ownership claim of the Pakistan Army Directorate on 8,068 acres of land in the national park and declared illegal the lease agreement of Army's farms directorate with a party to run a restaurant on a hilltop in forests of the national park.
"It is the responsibility of the state to take action against those who violate the fundamental rights of the people. However, it is ironic that here state institutions are involved in destruction of the Margalla Hills protected area," the order said, directing the authorities to take steps to repair the damage already done to Margalla Hills to prevent it from further destruction.
Source: Times Of India
Please click the following URL to read the full text of the original story:
https://timesofindia.indiatimes.com/world/pakistan/pakistan-court-bars-army-from-claiming-ownership-of-state-land/articleshow/92860890.cms
--------
IMF says staff-level agreement reached with Pakistan for release of $1.17bn loan tranche
July 14, 2022
The International Monetary Fund (IMF) confirmed on Thursday that it had reached a staff-level agreement with Pakistan on the combined seventh and eighth reviews for a $6 billion loan facility, a development that paves the way for the release of the much-awaited $1.17bn.
The deal materialised after Pakistan met the IMF's demand that the country achieve a primary budget surplus of Rs152 to revive the bailout package.
In a statement on its website, the Fund said the agreement was subject to approval by its Executive Board.
"The IMF team has reached a staff-level agreement (SLA) with the Pakistan authorities for the conclusion of the combined seventh and eight reviews of the extended funded facility (EFF) supported programme. The agreement is subject to approval by the IMF's Executive Board," the IMF statement read.
It added: "Subject to Board approval, about $1,177 million (SDR 894m) will become available, bringing total disbursements under the programme to about $4.2bn."
The international money lender said a team led by IMF Mission Chief to Pakistan Nathan Porter finalised the discussions with Pakistan and that it had also agreed to consider extending its EFF, currently worth $6bn, till the end of June 2023, as well as augmenting it by $720m to expand its size to $7bn.
The statement said this decision was taken to support the programme's implementation, meet Pakistan's higher financing needs in FY23 and catalyse additional financing.
The announcement by the IMF also comes a dy after after Finance Minister Miftah Ismail told Dawn that talks with the money lender had concluded.
Soon after the IMF released the statement, the minister also confirmed the news on Twitter.
"I want to thank the prime minister, my fellow ministers, secretaries, and especially the Finance Division, for their help and efforts in obtaining this agreement," he said.
In the same way, Prime Minister Shehbaz Sharif congratulated Ismail and Foreign Minister Bilawal Bhutto-Zardari, as well as their teams, for their efforts.
"The agreement with the Fund has set the stage to bring [the] country out of economic difficulties," the premier said.
Policy priorities
In the statement issued today, the Fund noted that Pakistan was at a "challenging economic juncture".
"A difficult external environment combined with procyclical domestic policies fuelled domestic demand to unsustainable levels," it said, adding that the resultant economic overheating led to large fiscal and external deficits in FY22, contributed to rising inflation, and eroded reserve buffers.
In light of this, the money lender outlined "policy priorities" for Pakistan to "stabilise the economy and bring [its] policy actions in line with the IMF-supported programme"'.
These priorities include the steadfast implementation of the budget for the current fiscal year, reforms in the power sector, working out a monetary policy to bring down inflation to "moderate levels", reducing poverty and strengthening governance.
With regards to the budget for fiscal year 2022-23, the IMF noted that it aimed to "reduce the government's large borrowing needs by targeting an underlying primary surplus of 0.4 per cent of GDP (gross domestic product), underpinned by current spending restraint and broad revenue mobilisation efforts focused particularly on higher income taxpayers".
"Development spending will be protected, and fiscal space will be created for expanding social support schemes" under the new budget, it said, adding that the provinces had agreed to support the federal government's efforts to reach the fiscal targets, and memoranda of understanding had been signed by each provincial government to this effect.
The IMF further highlighted that due to the "weak implementation" of the plan previously agreed with it, Pakistan's power sector circular debt flow was expected to "grow significantly" to around Rs850bn in FY22, "overshooting programme targets, threatening the power sector's viability, and leading to frequent power outages".
Therefore, it said, Pakistani authorities were committed to resuming reforms in the power sector, including, "critically, the timely adjustment of power tariff".
This adjustment, it added, covered the "delayed annual rebasing and quarterly adjustments, to improve the situation in the power sector and limit load shedding".
On the recent monetary policy increase — wherein the State Bank of Pakistan increased the interest rate by 125 basis points to 15pc — the IMF termed the measure "necessary and appropriate".
The IMF stressed that the monetary policy "will need to be geared towards ensuring that inflation is brought steadily down to the medium-term objective of five per cent to seven per cent".
It further emphasised that the rates of export finance scheme (EFS) and long-term financing facility (LTFF) — two major financing schemes — "will continue to be linked to the policy rate" to enhance the monetary policy transmission. In this connection, the IMF statement mentioned that the rates for EFS and LTFF had been raised by 700 bps and 500 bps respectively over the recent months.
"Greater exchange rate flexibility will help cushion activity and rebuild reserves to more prudent levels," the IMF said.
The IMF further said: "To improve governance and mitigate corruption, the authorities are establishing a robust electronic asset declaration system and plan to undertake a comprehensive review of the anti-corruption institutions (including the National Accountability Bureau) to enhance their effectiveness in investigating and prosecuting corruption cases".
Road to the agreement
Pakistan entered the IMF programme in 2019, but only half the funds have been disbursed to date as Islamabad has struggled to keep targets on track.
The last disbursement was in February and the next tranche was to follow a review in March, but the government of ousted prime minister Imran Khan introduced costly fuel price caps, which threw fiscal targets and the programme off track.
The new coalition government has removed the price caps, with petrol and diesel prices going up by as much as 66pc and 92pc in over a month.
On June 21, Pakistan's authorities and the IMF staff mission reached an understanding on the current fiscal year's federal budget to revive the stalled loan programme after authorities committed to generating Rs436 billion more taxes and gradually increasing the petroleum levy to Rs50 per litre.
As a result, the IMF staff in a statement acknowledged that important progress had been made over the federal budget. Based on this, Pakistan provided written commitment from the provinces to provide Rs750bn in cash surplus to the Centre to contain fiscal deficit within 4.9pc of GDP and help generate a Rs152bn primary fiscal surplus.
Moreover, Pakistan is now required to increase the electricity tariff by Rs7.91 per unit besides direct pass-through of monthly fuel cost adjustments in a timely manner to meet IMF demands.
On June 28, Ismail had announced that Pakistan had received the Memorandum of Economic and Fiscal Policies (MEFP) from the IMF for the combined seventh and eighth reviews.
The revised MEFP was based on budgetary measures announced by Ismail in his winding-up speech on the revised budget in the National Assembly, envisaging over Rs1.716 trillion (2.2pc of GDP) of fiscal adjustment, mostly through taxation, including 10pc super tax on 13 industries and personal income tax covering monthly incomes above Rs50,000 per month.
This is on top of a fixed tax regime for sectors like retailers, traders, jewellers, builders, restaurants, automobile and property dealers and so on.
Source: Dawn
Please click the following URL to read the full text of the original story:
https://www.dawn.com/news/1699558/imf-says-staff-level-agreement-reached-with-pakistan-for-release-of-117bn-loan-tranche
--------
PML-Q strives to bring Imran, powers that be on 'same page'
Waseem Ashraf Butt
July 14, 2022
GUJRAT: Some influential figures in the camp of the Chaudhrys of Gujrat have renewed their efforts to bridge the gap between the head of their ally and ex-premier Imran Khan and the powers that be, ahead of the July 17 vote.
The Pakistan Muslim League-Quaid is using its 'good offices' to help the Pakistan Tehreek-i-Insaf chairman and major power players patch up their differences, as the PML-Q leadership considers it absolutely vital to win most of the seats in the by-election to form its government in Punjab that would ultimately pave the way for early general election.
Well-placed sources told Dawn some senior PML-Q figures in the Parvez Elahi camp supporting the PTI were making efforts for a patch-up but no breakthrough had been achieved in this regard.
Stakes are high for Mr Elahi, the Punjab Assembly speaker, who is a joint candidate of PTI and PML-Q for the slot of Punjab chief minister against Hamza Shehbaz of the PML-N.
"We are making hectic efforts for the victory of PTI candidates in the by-polls, as some Gujrat-based Q workers are busy in electioneering for the PTI in Lahore and some other parts of Punjab as per the directions of the senior party leadership," a senior party leader said.
He claimed that some "other channels are also being explored to ensure PTI-Q victory as this is a do or die for us and Khan Sahib".
A senior politician and former federal minister Ijazul Haq, who also recently held a special meeting with Mr Khan, Mr Elahi, Fawad Chaudhry and Sheikh Rashid, had already admitted that they had been making efforts for a rapprochement between Mr Khan and the power corridors.
"Now fresh efforts have been launched in this regard. Khan has been told to stop making indirect references to the army chief," the PML-Q leader disclosed.
Source: Dawn
Please click the following URL to read the full text of the original story:
https://www.dawn.com/news/1699541/pml-q-strives-to-bring-imran-powers-that-be-on-same-page
--------
Imran Khan urges voters to protect Pakistan from 'American slaves' on July 17
July 13, 2022
JHANG: Former prime minister Imran Khan on Wednesday said that they are attempting to protect the state against 'slaves of the US', as he urged voters and supporters in the constituency to stand guard against alleged poll rigging in the upcoming Punjab byelections.
He said this while addressing a political rally in Jhang on Wednesday evening.
He started off his speech by telling his supporters that they had to go back to the polls because their candidate from this constituency had sold his conscience and become a turncoat.
He reiterated his rhetoric that the ruling Pakistan Muslim League-Nawaz (PML-N) had been planning to rig the upcoming polls and that they had co-opted the Chief Election Commissioner (CEC) and a 'Mr. X' in Lahore and his accomplice, 'Mr. Y', in Multan who are allegedly attempting to rig the elections.
The former prime minister said that during his tenure, he had tried to introduce electronic voting systems in the country to eradicate rigging.
"The chief election commissioner also did not allow us to introduce electronic voting machines," he said, alleging collusion.
He added that the powers that be wanted to retain a system of electoral rigging in the country.
However, the ex-premier said they would win the bypolls in Punjab – scheduled on Sunday – despite that all forces have gathered against his party.
He told the people, especially youngsters, to come out on the election day for casting their votes as it would mar all plans of rigging.
PTI chairman said that it was reprehensible that with only days to go in bypolls, they were looking for ways to stop rigging in the bypolls in a country that was formed on the basis of Islam.
He added that the local government elections in Sindh were rigged to a level that even the government's coalition partners including MQM-P and JUI-F called it out, claiming that the election commissioner of Sindh takes money from the Sindh government.
He said Yousaf Raza Gillani's son – who is a national lawmaker – was caught red-handed ahead of the Senate election while the chief election commissioner lent a deaf ear to the Supreme Court's order regarding the identification of vote.
Source: Pakistan Today
Please click the following URL to read the full text of the original story:
https://www.pakistantoday.com.pk/2022/07/13/imran-khan-urges-voters-to-protect-pakistan-from-american-slaves-on-july-17/
--------
Saudi crown prince 'accepts' Sharif's invitation to visit Pakistan
July 13, 2022
ISLAMABAD: The crown prince of Saudi Arabia, Mohammed bin Salman, "accepted" on Wednesday the invitation from Prime Minister Shehbaz Sharif to visit Pakistan.
Sharif extended the invitation during a telephonic call with the prince wherein he also conveyed warm greetings to the petro-rich nation's head on the eve of Eid ul-Adha.
He expressed good wishes to the Prince and the people of Saudi Arabia. Sharif also felicitated him on the successful Hajj and thanked the Saudi government for taking care of the pilgrims, particularly those from Pakistan.
Pakistan and Saudi Arabia have also agreed to pursue a joint strategy for the execution of the decisions taken during Prime Minister Sharif's visit to the kingdom in April.
Both leaders also discussed the ongoing bilateral projects and agreed to further strengthen cooperation in the fields of trade and investment.
On July 9, Sharif also invited the president of the United Arab Emirates (UAE), Mohammed bin Zayed Al Nahyan, to visit Pakistan which the latter "accepted with great pleasure".
Source: Pakistan Today
Please click the following URL to read the full text of the original story:
https://www.pakistantoday.com.pk/2022/07/13/saudi-crown-prince-accepts-sharifs-invitation-to-visit-pakistan/
--------
South Asia
Uzbekistan to Host 2-Day Conference on Afghanistan
By Arif Ahmadi
14 Jul 2022
KABUL, Afghanistan – Uzbekistan government will host a tow-day conference on Afghanistan later this month, a statement of the country's foreign ministry said, where delegations from more than 20 countries will participate.
The event that is scheduled for July 25-26 aims to facilitate approaches for international communities to better engage in diplomatic relation with Afghanistan, as well as promote peace and security in the country.
"The main goal of the event is to develop a set of measures and proposals for the approaches of the world community to promote stability, security, post-conflict reconstruction in Afghanistan and its integration into regional cooperation processes in the interests of the multinational Afghan people and the whole world," the statement reads, as TOLOnews quoted.
Analysts believe "the attention of the world has been distracted," saying international community plays vital role on Afghanistan's overall growth, including political and economic sectors, and so they should not let the country be isolated from the rest of the world.
"The world is responsible to play an important role regarding Afghanistan in its economic field to prevent Afghanistan from being side-lined and the collapse of the political and economic systems," said Wali Froozan, an economist, as local media reported.
Highlighting the agenda of the event, Nazak Meer Ziyarmal, an economist, said Afghan railway line that connects Kabul to neighboring Pakistan will be one of the main topics during the two-day conference in Uzbekistan.
"In the economic area, the humanitarian aid, transit, unfinished projects of Uzbekistan in Afghanistan, particularly the railway to Kabul and from Kabul to Peshawar, will be the main agendas of the conference," he said.
Meanwhile, the Islamic Emirate officials said its delegation led by the acting Minister of Foreign Affairs Amir Khan Muttaqi will participate in the conference, discussing joint-venture and bilateral ties among the other key topics.
"Following an official invitation of Uzbekistan, a delegation led by Amir Khan Muttaqi and comprised of members of ministries and sectorial organizations will attend and the Islamic Emirate will express its needs," said Bilal Karimi, deputy spokesman for the Islamic Emirate.
The Kabul delegation "will also meet with several others on the side-lines of the conference," he added.
The announcement came at a time the Taliban leadership has been repeatedly denied of formal recognition though at least five countries maintained their diplomatic ties with the group.
Source: Khaama Press
Please click the following URL to read the full text of the original story:
https://www.khaama.com/uzbekistan-to-host-2-day-conference-on-afghanistan/
--------
4 Cholera-Related Deaths Reported in Southern Afghanistan
By Saqalain Eqbal
13 Jul 2022
In Shahwali Kot district of Kandahar province, in southern Afghanistan, 60 people have reportedly contracted cholera, according to health officials.
Four people died among those who were ill, according to Mohammad Haqbin, head of a health facility in the Shahwali Kot district, who also told that the disease is caused by drinking contaminated water.
According to the Taliban officials, the disease has also spread in Helmand province, also in southern Afghanistan.
There are already 590 persons affected with this disease in Helmand province's Baghran district, with almost 18 deaths associated with the disease outbreak.
Officials from the Ministry of Public Health stated that the cholera outbreak has been recorded in the districts of Baghran and Shahwali Kot and has been associated with the consumption of contaminated food and unclean water.
There have also been fatalities related to the cholera outbreak in the Zabul province's Sewri and Day Chopan districts.
The situation in Helmand and Kandahar provinces appear critical as local sources say hospitals are overwhelmed with patients.
Source: Khaama Press
Please click the following URL to read the full text of the original story:
https://www.khaama.com/4-cholera-related-deaths-reported-in-southern-afghanistan-57484/
--------
Flight From Pakistan Takes 181 Afghans to the Netherlands
13 Jul 2022
By Saqalain Eqbal
The Dutch government announced Wednesday that a group of 181 Afghans had flown to safety following the Taliban's takeover of Afghanistan last year. They landed in the Netherlands on a chartered flight from Pakistan, according to Dutch media.
Most of the immigrants who reached on Tuesday evening at an Eindhoven airport in the Netherlands left Afghanistan by entering Pakistan over the land border, where Dutch officials and the International Organization for Migration assisted them in reaching Islamabad.
The Afghans were reportedly unable to leave their country earlier because they lacked appropriate travel papers, according to the Dutch government. They were permitted entry into Pakistan by Pakistani authorities so they could go on to the Netherlands, according to the Dutch media.
In a statement released on Wednesday, the Dutch government expressed its commitment to evacuate "as many eligible people as possible" from Afghanistan who makes it to Pakistan.
The Dutch Ministry of Foreign Affairs reported earlier this month, that it had relocated 1,801 Afghans to the Netherlands from late August 2021 and that another 942 persons were waiting to be transferred, including 766 who still remain in Afghanistan.
After two decades of conflict, the US and coalition forces withdrew from Afghanistan in late August 2021, and the Taliban seized power.
Source: Khaama Press
Please click the following URL to read the full text of the original story:
https://www.khaama.com/flight-from-pakistan-takes-181-afghans-to-the-netherlands-37483/
--------
Afghanistan Humanitarian Fund Receives $2.2 Million Contribution from Switzerland: OCHA
By Saqalain Eqbal
13 Jul 2022
Switzerland contributes an amount of $2.2 million to the Afghanistan Humanitarian Fund, according to the United Nations Office for the Coordination of Humanitarian Aid (UNOCHA).
UNOCHA tweeted its appreciation to Switzerland on Wednesday, July 13th, for its commitment of $2.2 million to the Afghanistan Humanitarian Fund (AHF) to support the impoverished people of Afghanistan.
UNOCHA has also noted that Switzerland, since 2016, has contributed almost $12 million to the people of Afghanistan through the AHF.
The UN has deemed these aids crucial for averting the humanitarian and economic catastrophe and saving lives in Afghanistan, and it has pledged to keep up its efforts to send humanitarian aid to various areas of Afghanistan.
According to the World Food Program, since the Taliban took control of the government, half of Afghanistan's population has experienced hunger.
International assistance was significantly cut back after the Taliban were re-established in Afghanistan, and the World Bank's funding for development was severely constrained.
Source: Khaama Press
Please click the following URL to read the full text of the original story:
https://www.khaama.com/afghanistan-humanitarian-fund-receives-2-2-million-contribution-from-switzerland-ocha-28323/
--------
Afghanistan: Taliban bars humanitarian aid from entering Bamyan province
July 13, 2022
Taliban's atrocities continue to ascend in Afghanistan as the organization barred humanitarian aid from entering the Bamyan as it denied the presence of displaced people in the Province.
Many displaced individuals are living on the outskirts of Yakawlang district, according to sources in Bamyan, told Khaama Press that the displaced desperately need assistance. The provision and distribution of shelter and food assistance for the displaced people who live at a height of 2,700 meters in the cold places of Bamyan province are essential and urgent, said UNHCR.
As per the reports by Khaama Press, World Food Program (WFP), recent humanitarian distributions sent by World Food Program (WFP) to the Balkhab were also displaced.
Moreover, the residents of this district have fled or were forced to leave, leaving only the Taliban forces in place.
Taliban forces in Balkhab district had been harassing women, reported local media, adding that more than 27 thousand people have been displaced over the past two weeks following recent fighting in the district of Balkhab in the Sar-e-Pul province in the north of the country.
The United Nations Organization for the Coordination of Humanitarian Aid (UNOCHA), too reported that more than 6,000 people from Balkhab have been displaced and are now moving towards Bamyan where the situation is equally nasty, Khaama Press reported.
The situation of women and girls in Afghanistan reflects systematic violations of rights directly resulting from the wilful adoption of measures and policies by the Taliban, aiming at erasing them completely from all spheres of public life.
Afghan women had enjoyed unfettered freedom in the country for so many years but are now staring at a bleak future due to a number of restrictions imposed by the Taliban governing aspects of their lives within ten months of Afghanistan's takeover.
After the Taliban took over Afghanistan in August 2021, their forces, including military and intelligence officers, have carried out many summary killings and enforced disappearances.
There is no indication that they have held forces responsible for abuses accountable.
Taliban security forces in northern Afghanistan's Panjshir province have unlawfully detained and tortured residents accused of association with an opposition armed group, according to Human Rights Watch.
Since mid-May 2022, fighting has escalated in the province as National Resistance Front (NRF) forces have attacked Taliban units and checkpoints.
The Taliban have responded by deploying to the province thousands of fighters, who have carried out search operations targeting communities they allege are supporting the NRF.
Source: The Statesman
Please click the following URL to read the full text of the original story:
https://www.thestatesman.com/india/afghanistan-taliban-bars-humanitarian-aid-entering-bamyan-province-1503089574.html
--------
Southeast Asia
Amid 'Haj cartel' claims, MACC chief says yet to get complaints about Tabung Haji
By Zarrah Morden
13 Jul 2022
KUALA LUMPUR, July 13 — The Malaysian Anti-Corruption Commission (MACC) has not received any complaints to investigate Lembaga Tabung Haji (LTH) for alleged misconduct over its selection of Muslim pilgrims for the Haj, its chief Tan Sri Azam Baki said today.
He was responding to an anonymous viral letter claiming a "Haj cartel" within the Muslim pilgrimage fund that made made selective choices on Muslims to fill the annual pilgrimage quote to Mecca.
"We have not been informed [of the matter]," Azam told The Malaysian Insight today.
The anonymous letter circulating on social media accused LTH chief executive officer Datuk Seri Amrin Awaluddin of abusing his authority to enable the board chairman Tan Sri Azman Mokhtar and his family to perform the Haj this year without undergoing the proper screening procedures.
The letter also claimed that Azman had advised LTH executive director Datuk Seri Syed Saleh Syed Abdul Rahman to appoint Azman's nephew as a Haj officer.
Syed Saleh, who is also the Malaysian Haj pilgrimage leader, denied the existence of the alleged Haj cartel yesterday.
National news agency Bernama reported Syed Saleh saying that any tour operator can apply and applicants would be chosen yearly after a detailed screening and selection process that involved meeting 10 conditions.
LTH has also come under fire from the Malaysian Umrah and Haj Travel Agency Association (Papuh) who similarly alleged that a cartel was running the local Haj selection annually, sparking anxiety among local Muslims that they may not be able to fulfil their religious obligations.
Source: Malay Mail
Please click the following URL to read the full text of the original story:
https://www.malaymail.com/news/malaysia/2022/07/13/amid-haj-cartel-claims-macc-chief-says-yet-to-get-complaints-about-tabung-haji/17200
--------
Moderate the hours for religious studies in primary schools
July 13, 2022
Every child has a limited number of hours in school. It is the duty of our education system to ensure the optimum allocation of hours for key subjects. These are subjects considered age-appropriate and meant to expose children to a world of opportunities.
It is worrying that we think it is appropriate to allocate about 16% of a primary school child's limited time for Islamic religious education, while at the same time allocating only about 12% for mathematics, 7% for science, and 7% for arts.
These statistics are based on actual timetables gathered from several primary schools in the Klang Valley for standards 2, 4, and 5; the percentages were calculated only for instruction hours, excluding recess and assembly periods.
Comparison with other countries
In contrast, most European Union and Organisation for Economic Co-operation and Development (OECD) countries allocate only about 5% for religious education and about 17% for mathematics. This is based on a 2019 education report by the OECD that had surveyed multiple countries.
There is reason to believe that other countries may be allocating more time for science and mathematics. However, data based on consistent methodology is lacking, preventing a proper apple-to-apple comparison. For example, in some countries, there is no mandated allocation of time for each subject; instead, schools are given the flexibility to decide.
Some may argue that children at this age are not prepared for abstract mathematical concepts. If so, why do we think that they are ready for the more abstract ideas of a religious education at a very young age?
With this kind of bias, what are we preparing our children for? What kind of future are we envisioning for our children and the nation as a whole?
Is there any evidence to suggest that a higher emphasis on religion in primary schools will produce a society with higher moral standards, or adults with higher integrity?
When we were growing up, we had religious education too. But it was simply Pendidikan Islam. It didn't take as much time in school as it does today. Still, the majority of us turned out all right. Most people I know, from primary school classmates to university friends, turned out to be decent humans. Of course, some were relatively "bad hats" in their younger days, but still, many of them grew up to be fairly decent.
So, why this urge for a deeper and expanded religious curriculum?
Religionisation of primary schools
Religion started entering our schools in the 1980s in response to several international geopolitical and domestic political events.
But it was only in the mid-2000s that Pendidikan Islam in our public schools was replaced by a new and expanded curriculum, splitting it into Jawi, Quran, Arabic, and Fardhu Ain – also known as the J-QAF programme.
It was an idea of the prime minister back then, which was expressed in a meeting with the education ministry. A new and expanded Islamic religious curriculum was subsequently developed and eventually endorsed for implementation from 2005 onwards with the aim of enhancing religious education in our public schools.
Reversing this trend now is unlikely in Malaysia, a country where the three Rs (race, religion, royalty) are considered taboo, preventing a proper and rational discourse on these subjects. It's a near-certainty that it will be political suicide for any politician who attempts to reverse the trend.
Yet, this is a must for a progressive and competitive future Malaysian economy.
This is not to suggest, however, that we drop religion completely. Instead, there needs to be a better balance. Given that they are children, the teaching priorities should be about "learning how to learn", encouraging curiosity, and honing children's critical thinking and creative skills.
Balance needed
Religion should be mostly the responsibility of parents. Schools can complement this by focusing on a broad inter-religious understanding and inculcating values such as morality, empathy, and citizenship. Parents may choose to send their children to after-school classes should they wish their children to gain deeper religious knowledge.
Some of the hours saved in school can be redirected towards enhancing the time allocated for mathematics, science, and/or arts. It is unfortunate that during all these years, the teaching of science, technology, engineering and mathematics (STEM) appears to have been largely ignored and de-prioritised.
This too, at a time when the world is on the cusp of a major industrial revolution driven by technological breakthroughs in digital connectivity and artificial intelligence.
It is strange that many seem to accept this growing emphasis on religion in schools as a good thing. In fact, some have even argued for more religious education in our public schools. This is scary simply because religion evokes a highly polarised debate in Malaysia.
The reality is that many politicians will not hesitate to politicise this issue if they can gain mileage and, in the process, sacrifice our education system for their short-term, narrow self-interests.
By the time we realise it, it may be too late. Remember, things that may seem unimaginable today may be inevitable tomorrow if we don't act now. It will be deeply regretted if our schools are abused to further the political agenda or personal leanings of any individual.
It is time to re-think our education priorities and re-define the balance towards achieving a progressive, competitive and modern Malaysia.
Source: Free Malaysia Today
Please click the following URL to read the full text of the original story:
https://www.freemalaysiatoday.com/category/opinion/2022/07/13/moderate-the-hours-for-religious-studies-in-primary-schools/
--------
Family livid over decision to appeal RM3.1mil award in botched circumcision case
Faisal Asyraf
July 14, 2022
PETALING JAYA: The family of a man whose penis was mutilated in a botched circumcision when he was 10 is livid that the government wants to appeal a High Court decision to award him RM3.1 million in damages.
Speaking to FMT, the family's lawyer, Zainuddin Abu Bakar, said his clients were infuriated over the move to seemingly deny justice to the victim, who is now 22.
"He was only 10 years old when the incident happened. He has been living with depression because of the ordeal, and this latest announcement has made him sadder," said Zainuddin.
"He is emotionally unstable right now," he said, adding that the government should have sympathy for what happened to his client.
Kuala Lumpur High Court judge Akhtar Tahir awarded RM3.1 million in damages to the man in April after ruling that the government and four other defendants – a Kuala Lipis Hospital medical officer and its director and a Selayang Hospital specialist and its director – had been negligent.
Yesterday, the media reported that the government and the four defendants had filed an appeal against the High Court's decision.
Case management before the Court of Appeal deputy registrar has been fixed for July 27.
According to a Bernama report, the man filed the suit on July 19, 2018, through his mother, claiming that the circumcision on Dec 13, 2010 was not done according to the prescribed procedure, resulting in the head of the penis being severed.
Source: Free Malaysia Today
Please click the following URL to read the full text of the original story:
https://www.freemalaysiatoday.com/category/nation/2022/07/14/family-livid-over-decision-to-appeal-rm3-1mil-award-in-botched-circumcision-case/
--------
Tajuddin will clarify envoy status, says PM
Anne Muhammad
July 13, 2022
KUALA LUMPUR: Tajuddin Abdul Rahman will clarify his status as ambassador to Indonesia, the prime minister said after the Pasir Salak MP's name was omitted from a list of those appointed to head foreign missions.
"Tajuddin will issue a statement," Ismail Sabri Yaakob told reporters.
Yesterday, the Yang di-Pertuan Agong presented letters of appointment to four new Malaysian heads of missions at Istana Negara.
Bernama reported that the newly-appointed heads of missions were to South Korea (Lim Jay Jin), Japan (Shahril Effendi Abd Ghany), Saudi Arabia (Wan Zaidi Wan Abdullah) and Iran (Khairi Omar).
The report did not make any mention of Tajuddin.
The omission of Tajuddin's name from the list follows reports that Putrajaya had dropped him as an envoy to the republic.
A source confirmed with FMT that Putrajaya had a "change of heart" over Tajuddin's appointment, which came under heavy criticism, including from former diplomats and civil society.
Source: Free Malaysia Today
Please click the following URL to read the full text of the original story:
https://www.freemalaysiatoday.com/category/nation/2022/07/13/tajuddin-will-clarify-envoy-status-says-pm/
--------
Ramasamy not entitled to raise public interest issues, says Naik
July 13, 2022
KUALA LUMPUR: Controversial Muslim preacher Zakir Naik said Penang deputy chief minister II P Ramasamy is not entitled to raise public interest issues although he is an elected representative.
Naik, 56, a permanent resident who lives in Putrajaya, said this when cross-examined by lawyer Ragunath Kesavan, one of the counsel appearing for Ramasamy.
Ragunath: Is the defendant (Ramasamy) a deputy chief minister?
Naik: Yes.
Ragunath: Is the defendant an elected representative?
Naik: Yes.
Ragunath: Then, is he not entitled to make statements on public interest issues?
Naik: I disagree.
The lawyer was referring to a Nov 8, 2019 news report published by The Malaysian Insight news portal in which Ramasamy claimed that the arrest of 12 individuals over their alleged involvement with the now-defunct Liberation Tigers of Tamil Eelam (LTTE) was the work of Naik and his supporters.
He said the report was defamatory as Ramasamy was clearly referring to him.
Naik said he maintained that Ramasamy was also an LTTE supporter and that it was a disgrace for him to be involved, more so because he holds the post of deputy chief minister.
Ragunath: Do you stand by the statement?
Naik: Of course.
Naik also disagreed with the lawyer who suggested that there was no proof that the 12 were linked to the LTTE.
Ragunath: Nowhere was it shown that they were supporters of LTTE. Are you suggesting they are guilty just because the police arrested them?
Naik: They are allegedly involved.
(On Feb 21, 2020, then attorney-general Tommy Thomas announced that charges against the 12, including then Gadek assemblyman, G Saminathan, and Seremban Jaya assemblyman, P Gunasekaran, would be dropped.)
Ragunath: But you pleaded innocent when Indian authorities were investigating you.
Naik: Yes.
Naik is wanted in India to face charges with investigating authorities claiming that he was involved in terrorism, causing enmity among religions and money laundering.
He also said the majority of Malaysian Hindus wanted him extradited to India, supporting Indian prime minister Narendra Modi instead of Malaysia's then prime minister, Dr Mahathir Mohamad, on the matter.
Naik filed two separate suits, in October and December 2019, in which he sued Ramasamy for libel over various statements which were allegedly defamatory.
In the second suit, Naik alleged that Ramasamy had defamed him in comments made about the LTTE which The Malaysian Insight published.
Naik said the statements had caused him mental anguish, trauma and distress, and that he was exposed to personal harm after Ramasamy's statements allegedly incited public anger.
He said the statements also tarnished his image and damaged his reputation in the eyes of the public.
Source: Free Malaysia Today
Please click the following URL to read the full text of the original story:
https://www.freemalaysiatoday.com/category/nation/2022/07/13/ramasamy-not-entitled-to-raise-public-interest-issues-says-naik/
--------
URL: https://newageislam.com/islamic-world-news/rule-islamic-india-terror-module-terrorists-phulwarisharif/d/127480
New Age Islam Islam Online, Islamic Website, African Muslim News, Arab World News, South Asia News, Indian Muslim News, World Muslim News, Women in Islam, Islamic Feminism, Arab Women, Women In Arab, Islamophobia in America, Muslim Women in West, Islam Women and Feminism