New Age Islam News Bureau
9 Jul 2014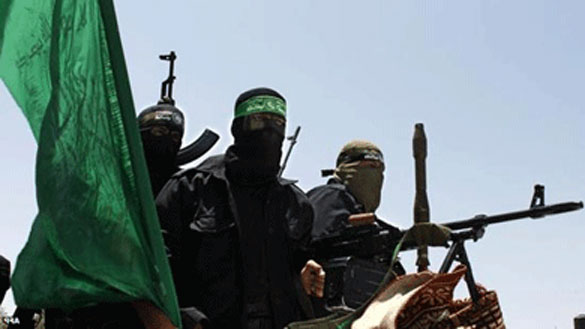 The military wing of Hamas has vowed that Israel will pay a "tremendous price" for the air strikes
----------
India
• 'Radicalised' Indian Youth Joining Jihad Movement in Syria, Iraq: Report
• India wants to allow Pakistani SIM cards in its territory
• Geelani seeks financial aid to 'fulfil needs of movement'
Southeast Asia
• Sin to Break "fast" Where Booze Is Served, Perak Mufti Tells Muslims
• True jihad lies in books, not bombs, Khairy tells young Muslims
• Indonesia's Widodo declares victory in presidential race
Mideast
• Israeli strikes on Gaza kill 28, wound more than 150
• Israel kills top Gaza militant, five others in air strike: Gaza officials
• Hamas sets Israel four conditions for peace
• Four Gazans entering Israel by sea killed: Army
• El-Sisi promises efforts to end attack on Gaza: Palestinian President
Arab World
• 50 Blindfolded Bodies Found In Iraq
• Syria rebels kill 14 in Hama village: activists
• ISIL Targets Ex-Army Officers and Baathists in Iraq's Mosul
• Syrian opposition elects Hadi al-Bahra as new leader
• Arab League seeks urgent UN Security Council meet on Gaza
• Egypt's El-Sisi offers full support to Iraq's Maliki
• Saudi refutes UK media claims of 'ISIS support'
• Syria Jihadi Fighter: 'I've Trained British Teens'
• In Al-Qaeda camp, notes on building an Islamic caliphate
• Jordan condemns Israel's 'barbaric' air strikes in Gaza, demands halt
• Iraq tells UN 'terrorist groups' seized former chemical weapons depot
North America
• U.S. urges countries to combat foreign fighters going to Syria
• Kerry warns Abdullah over parallel govt plan
• Obama Urges Calm in Afghan Presidential Election
Pakistan
• Air strike destroys Miranshah terrorists' hideouts, 11 killed
• Targeted action will continue across Sindh till the elimination of terrorists - Sindh Minister
• If plebiscite can take place in Southern Sudan, Eastern Timor, why not in Kashmir: Minister
• Qadri slams parties still in favour of Taliban talks
• Over 800,000 Flee Operation Zarb-e-Azb
• Two terror suspects shot down in Muzaffargarh police chase
• Won't become part of anti-government alliance, assures Chief of JUI (F)
• Sherry Rehman wants OIC to play a role for settling multiple crises in Islamic heartland
South Asia
• Senior Taliban leader among 18 killed in fresh Helmand clash
• 2 Afghan soldiers martyred in separate IED attacks
• BNP Vice-Chairman: India's dominance established in Bay
Europe
• Syrian Kurds Demobilise 149 Child Soldiers, Says Rights Group
• Jewish rabbi takes part in Ramadan fast
• ISIL appeals to only four percent of Syrians – poll
• EU urges Afghanistan to probe poll fraud
• NATO chief warns Afghanistan must sign security pact early September
• Italy warns 'terrorists' could be crossing in migrant boats
Africa
• Chibok Girls in Good Health —Boko Haram Spiritual Teacher
• Official: Nigeria 'Moving Closer' to Finding Girls
• Kenya: State Told to Hire Madrassa Teachers
• Al Shabab Again Targets Mogadishu's Villa Somalia
• Young Tunisian Terrorist Warns Against Jihad
• South Sudan Marks Third Independence Day, Despite War
Compiled by New Age Islam News Bureau
URL: https://www.newageislam.com/islamic-world-news/new-age-islam-news-bureau/-radicalised--indian-youth-joining-jihad-movement-in-syria,-iraq--report/d/97999
-----------
India
'Radicalised' Indian Youth Joining Jihad Movement In Syria, Iraq: Report
July 9, 2014
Intelligence Agencies in India are monitoring 18 Indian youth currently based in Iraq and Syria over their suspected involvement in sectarian violence in those countries.
A Times of India report claims that the government is wary of these youth returning to India and unleashing violence across the country. However, the same report states that the 18-odd youth have no previous record of having been involved with extremist outfits and six of them are already less passionate about the cause and have now returned to the middle-east.
As early as March this year, intelligence agencies were tracking down Indian youth who could be involved in the jihadist movement in Syria. According to a report in The Hindu, quoting intelligence sources, police had begun a transnational investigation after revelations by a India-born Singapore youth Gul Mohamed Maracachi Maraicar revealed that college students in Tamil Nadu were training with Syrian jihadists.
"Maraicar, a former employee of information technology giant IBM in Singapore, told authorities in that country that jihadists had successfully recruited students from a college in Chennai. The investigation, the sources said, began with the disappearance of Tamil Nadu-born Singapore permanent resident Haja Fakkurudeen Usman Ali earlier this year. Based on information from an informant, Singapore's intelligence services determined Mr. Ali had left Singapore for Syria on January 22, 2014, travelling through Turkey — where several jihadist groups operating inside the violence-torn state are now based."
Following the revelation, in June this year, India put its airports and sea ports on high alert, should Ali attempt to enter India.
The Indian Express reports that Indian agencies are constantly in touch with their counterparts in Syria and Iraq, where Ali is believed to be active, but they cannot take action or for that matter even issue a red corner notice as they don't have a case against him in the country.
While India does not have an exact figure on the number of radicalised youth in Iraq and Syria, the arrest of alleged Indian Mujahideen operative Yasin Bhatkal in August last year, has led investigators to believe that two youths from Azamgarh in Uttar Pradesh had gone to Afghanistan to join al Qaeda, and were "fighting in Afghanistan-Pakistan border", The Indian Express reported.
Further contributing to the radicalisation of Indians are videos of violence and discussions threads on the Internet supposedly initiated by youth from the west.
Among the online propaganda was a video released earlier this year by the al Qaeda calling upon Indian youth to join the movement of Jihad. Titled 'War should continue, message to the Muslims of Kashmir', the video urges Kashmiri youth to free their state.
The video which mentions Afghanistan, Syria and Iraq states: "Now Muslims all over the world have picked up arms … are marching in the field of jihad. Even those who rejected armed jihad are now joining this path after being disillusioned with democratic ways of peaceful protests."
In an earlier article, Firstpost correspondent Sameer Yasir had reported on how security forces in Kashmir had stepped up operations following the release of the video with security analysts saying, that the video was a continuation of a series of similar statements by senior al Qaeda leaders in which they have increased their focus on India. You can read that report here.
http://www.firstpost.com/india/radicalised-indian-youth-joining-jihad-movement-in-syria-iraq-1610127.html?utm_source=fp_footer
-----------
India wants to allow Pakistani SIM cards in its territory
July 9, 2014
Indian Commerce Secretary Rajeev Kher writes to Ministry of Home Affairs saying that this unilateral measure could boost trade ties between the two countries
A fortnight ahead of the first bilateral meeting of ministers from India and Pakistan since the new government took charge in New Delhi, reports have suggested that the Indian government may be seriously considering allowing mobile phone SIM cards issued in Pakistan to function in India.
Such a move would benefit travellers from across the border, who visit India for trade or other business interests.
A report in The Economic Times said, while citing a letter from Commerce Secretary Rajeev Kher on the subject to the Ministry of Home Affairs, that this unilateral measure could boost trade ties between the two countries.
Indian SIM cards are not usable in Pakistan, and the country has not yet announced any move to free that ban, though a return gesture would be expected. In 2012, Pakistan expanded the list of items tradable with India from 1,918 items to 5,800.
"Pakistanis coming on visas are not terrorists. Giving SIM card access will only enhance business ties between the two nations," the report quotes a government official as saying. Bonafide visitors who may be in India on business or tourism are needlessly inconvenienced by the ban on Pakistani SIM cards.
A report in the Hindu Businessline also quoted an official as saying the telecommunications ban was a bit absurd since there was already seamless communication between the two countries through the Internet and via applications such as Whatsapp. The Telecom Ministry is reportedly willing to go ahead with the proposal provided the Home Ministry gives its nod to the move.
Indian Prime Minister Narendra Modi and his Pakistan counterpart Nawaz Sharif met the day after the former's swearing-in ceremony in May this year. Among the issues raised during their talks was greater cooperation in trade and trade liberalisation.
The two nations' trade ministers Nirmala Sitharaman and Khurram Dastgir Khan will hold talks in Bhutan to discuss revival of talks on bilateral trade liberalisation, on the sidelines of the SAFTA meet in the last week of July.
http://www.pakistantoday.com.pk/2014/07/08/business/india-wants-to-allow-pakistani-sim-cards-in-its-territory/
----------
Geelani seeks financial aid to 'fulfil needs of movement'
Written by Bashaarat Masood | Srinagar | July 9, 2014
Hurriyat chairman Syed Ali Shah Geelani has made a public appeal for financial contribution to "fulfil the needs of movement" and sources say the appeal is making an impact.
In an advertisement in the local papers, Geelani asked people to contribute towards Tehreek-e-Hurriyat, the separatist organisation founded by him after he parted ways with the Jamat-e-Islami.
"The tough work that Tehreek-e-Hurriyat is involved in can't be carried forward without financial resources. Neither the needs of the movement can be fulfilled," Geelani says in the advertisement. "In these times, our hopes are pinned on you. Because after Allah's support, your financial help is our biggest support". Geelani has urged people to donate to keep his party "active".
Sources in the Hurriyat say that the appeal for financial help has made an impact with a good number of people coming forward with assistance. "The appeal is making its desired effect," said a source. "We regularly receive contributions from people but in Ramazan, the contributions have increased".
In the past, the separatists would receive funds from Pakistan and other foreign countries. However, in recent years, the resources have dried up and Pakistan too has stopped its generous funding especially to Geelani's Hurriyat.
http://indianexpress.com/article/india/india-others/geelani-seeks-financial-aid-to-fulfil-needs-of-movement/
-------
Southeast Asia
Sin to Break "Fast" Where Booze Is Served, Perak Mufti Tells Muslims
JULY 9, 2014
KUALA LUMPUR, July 9 — Muslims are sinning when they break their fasts during the holy month of Ramadan at eateries where alcohol is also on the menu, according Perak Mufti Tan Sri Harussani Zakaria.
Commenting on a recent raid by Islamic authorities on a restaurant here for serving a Ramadan buffet while also selling alcohol, Harussani urged Muslims to avoid outlets with dubious or unknown "Halal" status.
"Their fasts are not broken but they will have sinned in such a situation. The punishment is the same as those who drink, serve or sell alcohol," he was quoted as saying by Malay daily Berita Harian.
Alcohol is considered "haram" or forbidden to Muslims.
Last week, the Department of Islamic Development Malaysia (Jakim) raided a restaurant at Jalan Yap Kwan Seng here that had gained popularity among Muslims for its Ramadan buffet, allegedly over the sale of alcohol there.
Sale of alcohol to Muslims is prohibited under local Islamic laws but it is not an offence for an eatery to otherwise serve alcohol with the requisite permits.
Alcohol is readily available at most major hotels in the city that serve the Ramadan buffets popular among Malaysians.
Malaysia Airlines (MAS) also serves alcohol on its international flights, except those to Saudi Arabia.
During the fasting month of Ramadan, Muslims would eat before dawn and fast throughout the day, breaking their fast only after sunset.
http://www.themalaymailonline.com/malaysia/article/sin-to-break-fast-where-booze-is-served-perak-mufti-tells-muslims#sthash.VZ3U8Bmd.dpuf
-----------
True jihad lies in books, not bombs, Khairy tells young Muslims
July 9, 2014
PUTRAJAYA, July 9 — Malaysia is facing a serious threat of jihadist movements actively seeking recruits among the country's youths, putting the burden on the government to broaden the limited interpretation of jihad adopted by terror cells, Khairy Jamaluddin said today.
But the Youth and Sports Minister reminded young Muslims that the "true jihad" lies in bettering themselves as individuals instead of taking up arms in support of terrorist movements in the Middle East.
"We are monitoring this, not just my ministry but the ministry of education as well. We want to make sure we are able to convince our young Malaysians that this is not the way to pursue whatever ideals that they have," he told journalists after the launch of the second round of the Perdana Fellowship programme.
Police have been on alert over the past month, following a string of news reports claiming that Malaysians have taken up arms and joined armed conflicts in the Middle East.
Among the more prominent Malaysians who signed up with a militant Islamic group involved in the ongoing Syrian conflict is politician Lotfi Ariffin, previously a member of Islamist party PAS's Dewan Ulama or scholar's wing.
He is said to have also convinced musician Ali Ukay, a former drummer of a 1990s Malay rock outfit, to join in the Syrian battle.
The authorities are currently on the looking for an Islamic studies lecturer from Universiti Malaya, along with four others on suspicion of being recruiters for Islamic terrorist organisations.
Khairy today said he understands the urge among Muslim youths in Malaysia to act on their desires to achieve their "ideals about the Muslim world", but stressed that waging war is not the solution.
"For many of them, they see this as one outlet for them to do something, to contribute to the Muslim world.
"We have to tell them there are many different ways to contribute to the Muslim world, including education, economic empowerment... these are the more important things.
"So we need to shift the narrative from one of a jihad that is based on terrorist activities, based on war, to the true jihad which is economic empowerment, education and capacity building," he said.
http://www.themalaymailonline.com/malaysia/article/true-jihad-lies-in-books-not-bombs-khairy-tells-young-muslims#sthash.7rlgSUa0.dpuf
-----------
Indonesia's Widodo declares victory in presidential race
July 9, 2014
JAKARTA: Jakarta governor Joko Widodo declared victory Wednesday in Indonesia's tightest and most divisive presidential race since the downfall of dictator Suharto, which has pitted him against ex-general Prabowo Subianto.
It came after unofficial tallies from polling agencies showed him leading with around 53% of the vote against Prabowo's 47%.
Flanked by members of his Indonesian Democratic Party of Struggle in the capital, Widodo said: "We would like to greatly thank all the Indonesian people... as well as party members who worked hard from morning to evening."
There was no immediate reaction from Prabowo.
It came after a bitterly fought campaign that saw long-time favourite Widodo's lead shrink dramatically, voters in the world's third-biggest democracy have faced a choice starkly different candidates.
Full report at:
http://www.thestar.com.my/News/Nation/2014/07/09/Widodo-declares-victory-in-presidential-race/
-----------
Mideast
Israeli strikes on Gaza kill 28, wound more than 150
July 9, 2014
An Israeli operation against Gaza militants has killed 28 people, medics said Wednesday, and wounded more than 150, in the deadliest day of violence in the coastal strip since 2012.
Air strikes which began in Gaza on Tuesday killed 24 people, including two women and five children, and Israeli forces killed four Hamas militants who staged a beachfront assault on an army base just north of the besieged Strip.
The first casualties early Wednesday morning were six members of the same family, emergences services spokesman Ashraf al-Qudra said, when an air strike hit their home in Beit Hanoun in northern Gaza.
The home belonged to a commander of the Al-Quds Brigades, the armed wing of Palestinian Islamic Jihad, Qudra said, and the strike killed that commander.
It also killed five of his family members, including his parents, another woman and two children, Qudra said.
Full report at:
http://english.ahram.org.eg/NewsContent/2/8/105809/World/Region/Israeli-strikes-on-Gaza-kill-,-wound-more-than-.aspx
-----------
Israel kills top Gaza militant, five others in air strike: Gaza officials
July 9, 2014
GAZA: Israel assassinated a top local leader of the Islamic Jihad militant group in the northern Gaza Strip early on Wednesday, neighbours and hospital officials said, and five others including family members were also killed.
An Israeli military spokeswoman said she had no initial details on the strike.
The militant, Hafez Hamad, two brothers and his parents were killed when his house was bombed in an air strike in the town of Beit Hanoun in the northern Gaza Strip, Hamas media and Gaza interior ministry said. An unidentified woman in the house was also killed.
That brought the death toll in Gaza to at least 22 since Israel launched its offensive on Tuesday. It included four Hamas gunmen, a senior Islamic Jihad leader and 17 civilians, including seven children.
http://www.dailystar.com.lb/News/Middle-East/2014/Jul-09/263195-new-israel-air-strike-kills-6-in-gaza-medics.ashx#ixzz36uwzICvB
-----------
Hamas sets Israel four conditions for peace
World Bulletin / News Desk
July 9, 2014
The Ezzeddin al-Qassam Brigades, the military wing of Gaza-based resistance faction Hamas, has set four conditions for Israel to meet before the Brigades would halt operations against Israel, which on Tuesday launched a major offensive against the besieged Gaza Strip.
"The enemy will not enjoy calm as long as it continues to stage criminal attacks on our people in the West Bank, Jerusalem and Gaza in breach of the [Egypt-brokered] 2012 ceasefire deal," Brigades spokesman Abu Obeida said in a recorded statement broadcast on Hamas' Al-Aqsa television channel.
Abu Obeida also said Israel should release a number of West Bank Palestinians who were recently re-arrested after having been released in a 2011 prisoner exchange deal.
He also said Israel should "stop sabotaging" a recent reconciliation deal between Hamas and the rival Fatah movement in the West Bank, which saw the unveiling of a Ramallah-based unity government early last month.
Full report at:
http://www.worldbulletin.net/headlines/140296/hamas-sets-israel-four-conditions-for-peace
----------
Four Gazans entering Israel by sea killed: Army
July 9, 2014
Israeli forces killed four Palestinians who landed on a beach in southern Israel a short distance from the Gaza Strip and attacked a military base, the army said.
"A number of terrorists came out of the ocean and attacked the base with Kalashnikov rifles and hand grenades," spokesman Lieutenant Colonel Peter Lerner said.
Soldiers at the base, near the Zikim kibbutz, killed two of the attackers, warplanes a third and naval forces the fourth, Lerner said.
Full report at:
http://english.ahram.org.eg/NewsContent/2/8/105781/World/Region/Four-Gazans-entering-Israel-by-sea-killed-Army.aspx
-----------
El-Sisi promises efforts to end attack on Gaza: Palestinian President
July 9, 2014
Palestinian President Mahmoud Abbas has said he spoke by telephone with his Egyptian counterpart on Tuesday about the situation in Gaza.
Egyptian President Abdel-Fattah El-Sisi said Egypt would try to exert pressure to end Israeli attacks on Gaza and expressed his commitment to the safety of Palestinians, according to Abbas.
An Israeli operation against Gaza militants on Tuesday has killed 28 people and wounded more than 150, in the deadliest day of violence in the coastal strip since 2012.
The Gaza flare-up began in mid-June during Israel's search for the three teens, when Israel arrested many Hamas members across the West Bank. The Israeli military says more than 160 Gaza rockets have struck Israel since.
Full report at:
http://english.ahram.org.eg/NewsContent/1/64/105810/Egypt/Politics-/ElSisi-promises-efforts-to-end-attack-on-Gaza-Abba.aspx
--------
Arab World
50 Blindfolded Bodies Found In Iraq
July 9, 2014
Iraqi officials discovered 50 bodies, many of them blindfolded and with their hands bound, in an agricultural area outside a city south of Baghdad on Wednesday, authorities said.
Military spokesman Brig. Gen. Saad Maan Ibrahim said the bodies had gunshot wounds and were found south of the city of Hillah. He said an investigation was underway to determine the identities of the dead as well as the circumstances of the killings.
http://www.thehindu.com/news/international/world/50-blindfolded-bodies-found-in-iraq/article6193159.ece
-----------
Syria rebels kill 14 in Hama village: activists
July 9, 2014
DAMASCUS: At least 14 people, among them women, were killed by Syrian rebels in the village of Khatab in central Hama province overnight, state media and activist group said Wednesday.
Syrian state television said rebels carried out a "massacre" that included women and children, while the Syrian Observatory for Human Rights said seven men and seven women had been "executed" by rebel fighters.
"An armed terrorist group infiltrated the village of Khatab at dawn and committed a massacre among the civilian residents, killing 14 of them," state television said.
The Britain-based Syrian Observatory for Human Rights said "14 residents of Khatab in the northwestern Hama countryside were killed, including seven (female) civilians, by rebel brigades."
Full report at:
http://www.dailystar.com.lb/News/Middle-East/2014/Jul-09/263223-syria-rebels-execute-14-in-hama-village-activist.ashx#ixzz36uvUa8Df
-----------
ISIL Targets Ex-Army Officers and Baathists in Iraq's Mosul
July 9, 2014
BAGHDAD/MOSUL: One night last week, ISIS militants in an SUV with tinted windows pulled up at the home of a former Iraqi army officer, one of the men they see as an obstacle to their goal of establishing a caliphate from Iraq to the Mediterranean.
As the retired major general was led away to the vehicle draped in the trademark black-and-white Islamist flag, his son and wife feared the worst. "I have been asking the families of other officers and no one knows why they were taken," his son said by phone, breaking down in tears.
In the past week, Sunni militants who overran the city of Mosul last month have rounded up between 25 and 60 senior ex-military officers and members of former dictator Saddam Hussein's banned Baath Party, residents and relatives say.
The crackdown signals a possible rift in the insurgent alliance that helped secure ISIS fighters swift victory when they rode in from the desert to capture Mosul last month.
Full report at:
http://www.dailystar.com.lb/News/Middle-East/2014/Jul-09/263179-isis-rounds-up-ex-baathists-to-eliminate-likely-rivals.ashx#ixzz36uxIMmlO
-----------
Syrian opposition elects Hadi al-Bahra as new leader
July 9, 2014
ISTANBUL: The Syrian National Coalition, the main exiled opposition group seeking the overthrow of Bashar Assad, Wednesday elected Saudi-based Syrian opposition figure Hadi al-Bahra as its new president.
"Hadi al-Bahra was elected president of the coalition with 62 votes," the coalition said in a statement on its Facebook page after the early morning vote at the meeting in the Black Sea resort of Sile outside Istanbul in Turkey.
His nearest rival, Mowafaq Nayrabiyeh, won 41 votes, it added.
Bahra will have the task of keeping alive the campaign to unseat Assad amid territorial gains by the regime and the rise of the radical jihadist group Islamic State of Iraq and Greater Syria, which the coalition vehemently opposes.
Full report at:
http://www.dailystar.com.lb/News/Middle-East/2014/Jul-09/263216-syrian-opposition-elects-hadi-al-bahra-as-new-leader.ashx#ixzz36uvmcgHk
-----------
Arab League seeks urgent UN Security Council meet on Gaza
July 9, 2014
The Arab League called for the UN Security Council to hold an urgent meeting to discuss the deadly Israeli air campaign against the Gaza Strip, Secretary General Nabil al-Arabi said.
Twelve people were killed Tuesday and another 80 wounded in a number of attacks in the most serious flare-up in and around the Palestinian territory since November 2012.
An official from the pan-Arab bloc told AFP Arabi had "instructed the Arab League's UN representative to initiate urgent consultations within the Arab group calling for an emergency security meeting of the Security Council."
Full report at:
http://english.ahram.org.eg/NewsContent/2/8/105767/World/Region/Arab-League-seeks-urgent-UN-Security-Council-meet-.aspx
-----------
Egypt's El-Sisi offers full support to Iraq's Maliki
July 9, 2014
President Abdel-Fattah El-Sisi assured Iraqi Prime Minister Nouri Al-Maliki that Egypt is willing to give its full support to get Iraq out of its current crisis, Egyptian presidential spokesperson Ehab Badawi told reporters on Tuesday.
In a phone call with Al-Maliki, El-Sisi expressed Egypt's concern regarding recent developments in Iraq that he said are threatening its unity and called for Iraq's national constituencies to align to resolve their problems.
El-Sisi also called for the building of a strong, inclusive state in Iraq that will reject sectarian tendencies in order to be able to face "extremism and terrorism," which he said is threatening national states in the region.
Full report at:
http://english.ahram.org.eg/NewsContent/1/64/105782/Egypt/Politics-/Egypts-ElSisi-offers-full-support-to-Iraqs-Maliki.aspx
-----------
Saudi refutes UK media claims of 'ISIS support'
9 July 2014
Saudi Arabia has denied financing or supporting militant group, the Islamic State of Iraq and Syria (ISIS), after some UK media outlets accused the country of supporting the group which is currently taking over swathes of Iraq.
"The Kingdom of Saudi Arabia wishes to emphasize, once again, that it does not and has not supported, financially, morally or through any other means, the terrorist organization known as… (ISIS)," the Royal Embassy of Saudi Arabia in London said in a statement issued Tuesday.
"Despite having clarified this issue on numerous occasions, several inaccurate, misleading and distorted allegations, made by certain media outlets in the UK, requires us to do so," the statement added.
Full report at:
http://english.alarabiya.net/en/News/world/2014/07/09/Saudi-Arabia-refutes-UK-media-allegations-of-supporting-ISIS-.html
--------
Syria jihadi Fighter: 'I've Trained British Teens'
July 9, 2014
A jihadi fighter in Syria has told Sky News he has been training British teenagers as young as 16 to fight in the war.
Yilmaz, a Dutch national who has been in the region for two years, said: "It's extremely easy to get here … People go on holiday, they end up in Syria."
Speaking via Skype, from the Idlib province of the war-torn country, the fighter insisted the majority of Britons did not pose a threat to their home country.
But he added: "There is always the chance of a loose cannon doing something stupid, doing something crazy."
Asked how young his trainees from Britain were he replied: "16, 17 ... Most are in their 20s."
Security services in the UK estimate 400 to 500 British jihadists are involved in the conflict in Syria or Iraq, and there are concerns some may wish to return and commit terrorist acts when they return.
Full report at:
https://uk.news.yahoo.com/syria-fighter-ivetrained-teenage-brits-002149401.html#P0JZPVq
-----------
In Al-Qaeda camp, notes on building an Islamic caliphate
July 9, 2014
MAHFAD, Yemen: At first glance, the neat handwriting in blue ink could be from a school notebook. Prize apart the pages – stuck together by sand and water – and it becomes clear that the book belonged to a militant from Al-Qaeda. Discarded in shrubbery in the mountains of southern Yemen, it covers everything from the principles of a raid – "Surprise, firepower, a sacrificial spirit, quick performance" – to the ultimate goal: "Establishing an Islamic state that rules by Shariah."
The notebook, with the name Abu al-Dahdah al-Taazi in red calligraphy on the first page, is one relic of what a local Yemeni governor called a leadership camp for Al-Qaeda in the Arab Peninsula (AQAP). The camp, now abandoned, was visited by Reuters reporters in May. Locals in the nearby town of Mahfad described how they had tolerated hundreds of militants for three years. Then in April, after the militants posted online a video boasting of their presence, U.S. drones and the Yemeni army attacked encampments in the region. The villagers say it was then that they asked the fighters to leave.
Full report at:
http://www.dailystar.com.lb/News/Middle-East/2014/Jul-09/263181-in-al-qaeda-camp-notes-on-building-an-islamic-caliphate.ashx#ixzz36uxWzfiI
-----------
Jordan condemns Israel's 'barbaric' air strikes in Gaza, demands halt
July 9, 2014
Amman: Jordan, one of just two Arab countries to have signed a peace treaty with Israel, on Wednesday demanded an immediate halt to deadly Israeli air raids in Gaza.
Government spokesman Mohammad Momani said that the raids that killed more than 20 Palestinians in purported response to rocket fire that has killed no one in Israel were "barbaric".
Jordan "condemns the military aggression that Israel has launched in the Gaza Strip" and calls for "its immediate halt", said Momani.
He said the "barbaric aggression" had "negative repercussions on the Gaza Strip and the whole region".
Full report at:
http://www.firstpost.com/world/jordan-condemns-israels-barbaric-air-strikes-in-gaza-demands-halt-1610425.html?utm_source=FP_HP_LATESTNEWS
-----------
Iraq tells UN 'terrorist groups' seized former chemical weapons depot
July 9, 2014
Iraq's government has lost control of a former chemical weapons facility to "armed terrorist groups" and is unable to fulfill its international obligations to destroy toxins kept there, the country's U.N. envoy told the United Nations.
In a letter to U.N. Secretary-General Ban Ki-moon, made public on Tuesday, Ambassador Mohamed Ali Alhakim said the Muthanna facility north of Baghdad was seized on June 11. He said remnants of a former chemical weapons program are kept in two bunkers there.
"The project management spotted at dawn on Thursday, 12 June 2014, through the camera surveillance system, the looting of some of the project equipment and appliances, before the terrorists disabled the surveillance system," Alhakim wrote in the letter dated June 30.
Full report at:
http://www.hurriyetdailynews.com/iraq-tells-un-terrorist-groups-seized-former-chemical-weapons-depot.aspx?pageID=238&nID=68873&NewsCatID=352
-----------
North America
U.S. urges countries to combat foreign fighters going to Syria
July 9, 2014
U.S. Attorney General Eric Holder urged countries in Europe and elsewhere to do more to keep their own citizens from traveling to Syria to fight, saying the world cannot allow Syria to become a training ground for violent extremists.
In a speech in Norway, Holder said other countries could learn from U.S. efforts to conduct undercover sting operations and use laws against preparing to commit attacks, tactics he said have helped confront the threat in the United States.
Speaking at the U.S. ambassador's residence in Oslo, Holder also urged Europeans to share information about travelers to Syria with the United States, which does not require visas for travelers from European Union countries.
"We have a mutual and compelling interest in developing shared strategies for confronting the influx of U.S.- and European-born violent extremists into Syria," Holder said, according to prepared remarks.
Full report at:
http://english.alarabiya.net/en/News/middle-east/2014/07/08/U-S-urges-countries-to-combat-foreign-fighters-going-to-Syria.html
-----------
Kerry warns Abdullah over parallel govt plan
July 9, 2014
KABAL: The United States warned on Tuesday that it would withdraw financial and security support from Afghanistan if anyone tried to take power illegally, as supporters of presidential candidate Abdullah Abdullah rallied in Kabul for a parallel government.
US Secretary of State John Kerry said there was no justification for violence or "extra-constitutional measures". "I have noted reports of protests in Afghanistan and of suggestions of a 'parallel government' with the gravest concern," he said in a statement issued by the US Embassy.
"Any action to take power by extra-legal means will cost Afghanistan the financial and security support of the United States and the international community."
Full report at:
http://tribune.com.pk/story/733003/afghanistan-poll-kerry-warns-abdullah-over-parallel-govt-plan/
--------
Obama Urges Calm in Afghan Presidential Election
July 09, 2014
President Barack Obama has called the two candidates in Afghanistan's disputed presidential runoff election to ask them to let the process for investigating fraud claims go forward.
In those phone calls, Obama warned Abdullah Abdullah and Ashraf Ghani that violence or taking "extra-constitutional measures" would result in the end of U.S. assistance to the war-torn country.
Secretary of State John Kerry is to visit Kabul on Friday in an effort to resolve allegations of fraud in the June 14 run-off election. Initial results have Abdullah losing to Ghani by 1 million votes.
But Abdullah said Tuesday that he is the winner "without any doubt," and vowed to never accept what he called a "fraudulent government." He said he would wait to meet with Kerry before taking action.
Full report at:
http://www.voanews.com/content/obama-urges-calm-afghan-presidential-election/1953673.html
-----------
Pakistan
Air strike destroys Miranshah terrorists' hideouts, 11 killed
July 9, 2014
MIRANSHAH: Eleven terrorists were killed and three of their hideouts destroyed on Wednesday as forces successfully continued Operation Zarb-e-Azb being conducted in North Wazirstan Agency.
Sources said that Pakistan Air force fighter jets in their precision attack last night at around 3:00 AM targeted three hideouts killing 11 terrorists at Zoi Dara Sayedgi, Tehsil Shawal in their latest offensive.
Pakistan on June 15 launched a military offensive, code named 'Operation Zarb-e-Azb' against militants in the North Waziristan region of Federally Administered Tribal Areas (FATA). The region said to be the hotbed of militancy in the country.
http://www.thenews.com.pk/article-153230-Air-strike-destroys-Miranshah-terrorists-hideouts,-11-killed
-----------
Targeted action will continue across Sindh till the elimination of terrorists - Sindh Minister
July 09, 2014
Karachi- Sindh Information Minister Sharjeel Memon has said that investigations are under way regarding targeted killing of policemen in Karachi, Hyderabad and other cities. Memon said that some forces, who want to sabotage peace in the province, are involved in attacks on police and rangers.
"Targeted action will continue across Sindh till the elimination of terrorists," he said. The minister said that government has asked IG Sindh and other police officials to submit reports about the recent attacks on policemen.
"We are proud of our forces. They are sacrificing their lives to maintain law and order."
http://www.nation.com.pk/national/09-Jul-2014/targeted-action-will-continue-across-sindh-till-the-elimination-of-terrorists-memon
-----------
If plebiscite can take place in Southern Sudan, Eastern Timor, why not in Kashmir: Minister
July 09, 2014
ISLAMABAD- Minister for Kashmir Affairs and Gilgit and Baltistan Chaudhry Barjees Tahir has said "if plebiscite can take place in Southern Sudan and Eastern Timor then why can it not be held in Kashmir."
According to sources, he cautioned India should desist from perpetrating brutalities on Kashmiris as tyrannical order cannot perpetuate longer. Pakistan stands by UN resolutions in terms of resolution of Kashmir imbroglio, he underlined. UN should discharge its obligations for addressing Kashmir issue otherwise this international body will be but a dead horse, he stressed.
He further said that Jawahar Lal Nehru had pledged to grant right to self determination to people of Kashmir at Lal Chowk in Srinagar and he reiterated his pledge in UN Security Council too. UN Security Council resolutions are still there.
Full report at:
http://www.nation.com.pk/national/09-Jul-2014/if-plebiscite-can-take-place-in-southern-sudan-eastern-timor-why-not-in-kashmir-barjees-tahir
-----------
Qadri slams parties still in favour of Taliban talks
July 9, 2014
Pakistan Awami Tehreek (PAT) chief Dr Tahirul Qadri has criticised the recent calls from various factions of political parties in favour of holding talks with Taliban.
Addressing a news conference in the city on Tuesday, Qadri said there were only a few thousands of militants who had hijacked country's peace and it was the time to stand by Pakistan's armed forces in their operation to eliminate terrorism from country.
Qadri said those who were calling for dialogue with banned outfit TTP, were trying to divide public opinion at a time when country's valiant forces were at war with the militants in North Waziristan.
http://www.pakistantoday.com.pk/2014/07/09/city/lahore/qadri-slams-parties-still-in-favour-of-taliban-talks/
---------
Over 800,000 Flee Operation Zarb-e-Azb
July 9, 2014
More than 800,000 people have fled a major military offensive against the Taliban in North Waziristan, officials said on Wednesday.
Tens of thousands of families have left the tribal area for the nearby town of Bannu. Hundreds more have moved further afield to the towns of Lakki Marwat, Karak and Dera Ismail Khan since the attacks began in mid-June.
Officials from the FATA Disaster Management Authority (FDMA) said they were checking registrations for duplicates, meaning the figure might come down.
"Some 833,274 people or 66,726 migrating families from North Waziristan were registered in cities of Bannu and Peshawar until Tuesday evening," said Arshad Khan, FDMA director general. Khan said 361,459 of the displaced were children and 248,633 women.
Full report at:
http://www.pakistantoday.com.pk/2014/07/09/national/over-800000-flee-operation-zarb-e-azb/
---------
Two terror suspects shot down in Muzaffargarh police chase
July 9, 2014
Two suspected terrorists were killed in a shootout with police in Alipur tehsil of Muzaffargarh district on Tuesday night.
According to police, gunmen attacked a police mobile and freed their arrested accomplices. Two policemen were injured in the attack.
As they fled, they were chased by the police, leading to an exchange of fire which killed two alleged terrorists.
According to DPO Muzaffargarh, police compounded a car and a motorcyle used by the terror suspects.
http://www.pakistantoday.com.pk/2014/07/09/national/two-terror-suspects-shot-down-in-muzaffargarh-police-chase/
---------
Won't become part of anti-government alliance, assures Chief of JUI (F)
July 09, 2014
ISLAMABAD- Chief of Jamiat Ulema-e-Islam (Fazl) Maulana Fazl-ur-Rehman has assured Prime Minister Muhammad Nawaz Sharif that his party would not become part of any anti government alliance.
The assurance was given during a meeting between Maulana Fazl and PM Nawaz Sharif today. They discussed political and security situation of the country. PM on the occasion said that the country could not afford any dissent and all parties have to stand united for success of operation against militancy and for aid of IDPs. PM said that the government had started several projects for the welfare of the masses after their completion the country could get rid of unemployment and other problems. He said government was standing with the army shoulder to shoulder in the NWA offensive. PM said that the major challenge was that of IDPs and we were trying to assist them in all possible ways. During the meeting Maulana Fazl assured that his party would not become part of any move to derail democracy and would fully support the government.
http://www.nation.com.pk/national/09-Jul-2014/won-t-become-part-of-anti-government-alliance-assures-fazl
-----------
Sherry Rehman wants OIC to play a role for settling multiple crises in Islamic heartland
July 9, 2014
ISLAMABAD- Former Information Minister and Ambassador to the United States Sherry Rehman has suggested that OIC should play a role to get Iran and Saudi Arabia settle the multiple crises in Islamic heartland.
In a Tweet, Sherry Rehman said "If ZAB was alive he would have called a big OIC conference to get Iran and Saudi Arabia to settle the multiple crises in the Islamic heartland."
http://www.nation.com.pk/national/08-Jul-2014/sherry-rehman-wants-oic-to-play-role-for-settling-multiple-crises-in-islamic-heartland
-----------
South Asia
Senior Taliban leader among 18 killed in fresh Helmand clash
Jul 09 2014
At least eighteen Taliban militants were killed in a fresh gun battle between the Afghan security forces and Taliban militants in Helmand province.
Local government officials said Wednesday that the latest clash took place late Tuesday in Nawzad district.
The officials further added that a senior Taliban commander was among those killed during the calsh and their dead bodies are still lying in teh Shikhzo area.
Afghan national security forces did not suffer any casualties during the clash, the officials said.
Full report at:
http://www.khaama.com/senior-taliban-leader-among-18-killed-in-fresh-helmand-clash-8292
-----------
2 Afghan soldiers martyred in separate IED attacks
Jul 09 2014
At least two Afghan national army (ANA) soldiers were martyred following separate improvised explosive device (IED) attacks in the last 24 hours.
The ministry of defense of Afghanistan (MoD) said Wednesday that the two Afghan soldiers were martyred in different parts of the country.
MoD following a statement said four militants were also killed and five others were injured during the operations by Afghan soldiers.
The statement furhter added that Afghan soldiers were confiscated six improvised explosive devices (IEDs) during the operations in Paktia and Herat provinces.
In a separate statement, MoD said at least three mine planters were arrested during an operation in Shindand district of Herat province.
The anti-government armed militant groups have not commented regarding the report so far.
http://www.khaama.com/2-afghan-sodliers-martyred-in-separate-ied-attacks-8290
-----------
BNP Vice-Chairman: India's dominance established in Bay
July 9, 2014
BNP Vice-Chairman Hafiz Uddin Ahmed yesterday said India's dominance had been established over the economic zone in the Bay of Bengal through the verdict in the long-running maritime boundary dispute with the neighbouring country.
The party, however, did not make any formal statement on the verdict.
The Permanent Court of Arbitration at The Hague in the Netherlands has awarded Bangladesh 19,467 square kilometres out of total 25,602 sq-km disputed area in the Bay of Bengal.
Foreign Minister AH Mahmood Ali disclosed the verdict at a press conference, saying: "According to the verdict, Bangladesh has finally won more than 118,813 sq-km of waters comprising territorial sea and exclusive economic zone extending out to 200 nautical miles across a sizable area.
Full report at:
http://www.dhakatribune.com/politics/2014/jul/09/hafiz-india%E2%80%99s-dominance-established-bay#sthash.zgwRM9gW.dpuf
-----------
Europe
Syrian Kurds demobilise 149 child soldiers, says rights group
July 9, 2014
Syrian Kurdish forces have demobilised scores of child soldiers from their ranks over the past month, a Swiss group that works to save under-age fighters has said.
The main Kurdish militia in Syria made a public promise in June to stop using child soldiers and halt their recruitment.
A total of 149 militia members under the age of 18 have since been demobilised, according to Elisabeth Decrey Warner, head of Geneva Call.
But there are still believed to be up to 100 under-age fighters in the ranks of the YPG (People's Protection Units) and its women's arm, the YPJ (Women's Protection Unit).
Those children are cut off in a part of northern Syria where the Kurds are trying to stem an assault by jihadists from the Islamic State (which was formerly known as the Islamic State of Iraq and Levant), which already controls swathes of Syria and Iraq.
Full report at:
https://uk.news.yahoo.com/syrian-kurds-demobilise-149-child-soldiers-says-rights-201007481.html#DNcKhcB
-----------
Jewish rabbi takes part in Ramadan fast
World Bulletin / News Desk
July 9, 2014
Orthodox Jewish rabbi Natan Levy, who lives in London, UK, is working to overcome stereotypes regarding the relationship between Jews and Muslims by fasting this Ramadan.
Levy, who also set up an online radio station called Salaam-Shalom with his Muslim colleagues, decided to fast this Ramadan alongside the British Muslim community to, in his words, open some closed doors and build some new bridges.
Speaking to The Times of Israel, he said that he plans to fast the whole month, despite the heat wave in London. Although none of his congregation has joined him in his fast, he mentioned that his 10-year-old daughter had asked to join in as well.
Saying that he wishes to bring about a change in the way Jews in the UK engage with Muslims and Islam, he added that he wanted to have an "honest conversation with everyday Islam."
Full report at:
http://www.worldbulletin.net/muslim-world/140348/jewish-rabbi-takes-part-in-ramadan-fast
-----------
EU urges Afghanistan to probe poll fraud
July 9, 2014
The European Union (EU) Tuesday called on the Afghanistan authorities to properly investigate the "serious" allegations of fraud in presidential election.
"We note the publication of the preliminary results of the second round of the presidential election in Afghanistan and the fact that these results are subject to further audits," Xinhua quoted an EU spokesperson as saying in a statement.
The EU has called on the Independent Election Commission to cooperate fully with the Independent Electoral Complaints Commission and the United Nations.
Full report at:
http://www.thehindu.com/news/international/south-asia/eu-urges-afghanistan-to-probe-poll-fraud/article6191874.ece
-----------
ISIL appeals to only four percent of Syrians - poll
World Bulletin/News Desk
July 9, 2014
Only four percent of Syrians believe Islamic State insurgents, who have captured large swathes of Syria and Iraq, represent their interests, according to research conducted by a British polling group published on Wednesday.
The survey, conducted by Opinion Research Business (ORB) with 1,014 adults in face-to-face interviews, found that about one in three Syrians believe President Bashar al-Assad and his government best represent Syrians' interests.
"This (research) is a unique insight into public opinion in Syria ... They don't believe the extremist groups best represent their views," said ORB Managing Director Johnny Heald.
Syria's three-year-old civil war began with pro-democracy protests but the Assad government cracked down hard on them, leading his opponents to take up arms.
Full report at:
http://www.worldbulletin.net/todays-news/140335/isil-appeals-to-only-four-percent-of-syrians-poll
------------
NATO chief warns Afghanistan must sign security pact early September
July 9, 2014
NATO's chief warned that, despite a disputed election, Afghanistan must sign a security pact on a post-combat international training mission by September, or there will be "severe" problems for the Western alliance.
Anders Fogh Rasmussen said after meeting President Barack Obama that allegations of poll fraud were a "grave concern" and he hoped an audit could produce a credible outcome so the new Afghan president could sign security agreements before the NATO summit in Wales in early September.
"If there is no clarification of this process before the NATO summit in September, it is hard to see how the security agreements could be signed before the summit," the NATO Secretary General said.
Full report at:
http://english.alarabiya.net/en/News/asia/2014/07/08/NATO-chief-warns-Afghanistan-must-sign-security-pact-early-September-.html
-----------
Italy warns 'terrorists' could be crossing in migrant boats
July 09, 2014
ROME: Italy's armed forces chief warned Thursday that terrorists could be using migrant boats to cross the Mediterranean to Europe, amid increased concern among intelligence services of possible attacks by extremists.
"There's a risk not only of massive illegal immigration, but also of terrorist infiltrations," Luigi Binelli Mantelli told La Stampa. He said that police boarding migrant boats intercepted by the navy were trained in special interrogation techniques designed to root out traffickers and potential "terrorists".
"There are indicators which confirm contacts between traffickers (who organise the boats) and terrorists," he said.
Italy's "Mare Nostrum" ("Our Sea") operation is not just tasked with rescuing immigrants - thousands of whom have drowned on the perilous crossing - but is also "monitoring the sea in a situation of international crisis", he said.
Full report at:
http://www.nation.com.pk/international/09-Jul-2014/italy-warns-terrorists-could-be-crossing-in-migrant-boats
---------
Africa
Chibok girls in good health —Boko Haram spiritual teacher
July 9, 2014
THE over 200 schoolgirls abducted 85 days ago in Chibok, Borno State, are said to be healthy and feeding well.
An unnamed spiritual Boko Haram teacher, in an interview with the British Broadcasting Corporation (BBC) on Tuesday, said the girls were in good state of health.
He said that some of the girls had converted to the Islamic faith, while those that refused to join Islam had not been forced to do so.
According to him, "the group does not kill women and children intentionally, as Islam does not permit that. They are killed only when caught in the crossfire, as they go after their targets."
Full report at:
http://www.tribune.com.ng/news/top-stories/item/10114-chibok-girls-in-good-health-boko-haram-spiritual-teacher
-----------
Official: Nigeria 'Moving Closer' to Finding Girls
July 9, 2014
ABUJA — After several arrests and reported victories against Boko Haram militants, the Nigerian military says it is "moving closer"' to rescuing the more than 200 schoolgirls kidnapped in April. But critics are skeptical, saying the government is under enormous pressure to demonstrate action and that military might alone will not end the insurgency.
If fighting insurgents was a sport, the Nigerian government would appear to be on a winning streak.
Nigeria's military says in recent days its fight against Boko Haram insurgents has gained momentum, after forces "completely rooted out" militants from some forest areas in the northeast.
Nigeria National Information Center Coordinator Mike Omeri says President Goodluck Jonathan is doing everything he can to save the kidnapped girls, and recent arrests have brought the military closer to a rescue.
Full report at:
http://www.voanews.com/content/official-says-nigeria-moving-closer-to-finding-girls/1953196.html
-----------
Kenya: State Told to Hire Madrassa Teachers
July 9, 2014
LEADERS from the Coast have asked the government to employ Madrassa teachers to curb radicalisation of youth.
Speaking in separate functions on Friday and Sunday, the leaders who include Kilifi Governor Amason Kingi, his Mombasa counterpart Hassan Joho, Kwale women's representative Zainab Chidzuga and her Kilifi counterpart Aisha Jumwa, said the the Teachers Service Commission should employ Madrassa teachers.
Speaking at the Madina Muslim School in Kilifi last Friday during a fundraiser for Madrassa teachers, Kingi said the teachers play a major role in bringing up children.
Chidzuga said most Madrassa teachers are poorly paid and that is why they are easily lured into radicalism by al Shabaab agents.
Full report at:
http://allafrica.com/stories/201407090327.html
-----------
Al Shabab Again Targets Mogadishu's Villa Somalia
July 9, 2014
Al Shabab has carried out an armed assault on Somalia's presidential palace, penetrating the fortified complex. Security had been increased after al Shabab attacked the parliament building over the weekend.
The Shabab attackers reportedly blew themselves up after penetrating the presidential palace, known as Villa Somalia, on Tuesday. Officials reported that the internationally backed president, Hassan Sheikh Mohamud, elsewhere at the time of the attack, remained safe under the protection of guards from the African Union's 22,000-strong AMISOM force.
"There were at least nine attackers, all have been killed, and the situation is under control, the attack is over," security official Abdi Ahmed said on Tuesday. "There were eight blasts towards the end of the fighting, believed to have been suicide vests. They detonated themselves."
Full report at:
http://allafrica.com/stories/201407090240.html?aa_source=mf-hdlns
-----------
Young Tunisian Terrorist Warns Against Jihad
July 9, 2014
Tunis — Twenty-eight-year-old Tunisian terrorist Wael Boussaidi is asking for forgiveness after giving up the fight along the Algerian border.
During an interview with Al Watanya 1 on Friday (July 4th), Boussaidi urged Tunisian young people not to go to the mountains for jihad. He said he did not believe in the idea of jihad and that he wanted to return to his wife and son.
"I call on all who think of the so-called jihad not to join these groups and not to get involved in the murder of their fellow countrymen. I advise anyone to give himself up and come down from the mountain. A Tunisian cannot kill Tunisians, he is not bloodthirsty, and a Muslim cannot kill his Muslim brother," he said.
Full report at:
http://allafrica.com/stories/201407090296.html?aa_source=slideout
-----------
South Sudan Marks Third Independence Day, Despite War
July 09, 2014
South Sudan Wednesday is commemorating the third anniversary of its separation from Sudan.
But, some say there's very little to celebrate in the midst of a civil war that has displaced much of the country's population, famine on the horizon, and corruption.
UN Secretary General Ban Ki-Moon Tuesday urged President Salva Kiir and rebel leader and former Vice President Riek Machar to live up to the expectations of their people by laying down their arms and returning to the negotiating table.
Foreign Minister Barnaba Marial Benjamin said South Sudanese have a lot to celebrate because they have freedom. He said the rebels, who he describes as "trouble makers," have been obstructing negotiations aimed at ending the civil war.
Full report at:
http://www.voanews.com/content/south-sudan-marks-third-independence-day-despite-war/1953664.html
-----------
URL: https://www.newageislam.com/islamic-world-news/new-age-islam-news-bureau/-radicalised--indian-youth-joining-jihad-movement-in-syria,-iraq--report/d/97999