New Age Islam News Bureau
21 Nov 2014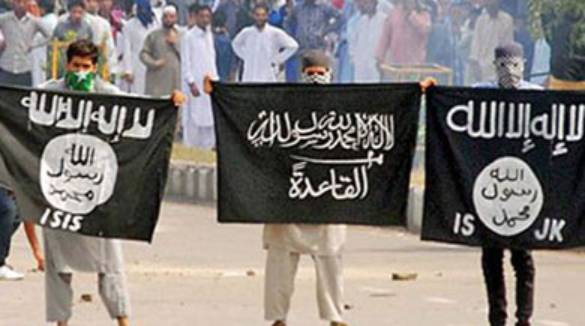 A new video from the Islamic State group showed three Kalashnikov-wielding Frenchmen burning their passports

---------

Africa

• 'Our Religion Does Not Object To Profit': Moroccan King to GES 2014

• Boko Haram said to kill about 45 people in Nigeria

• UN peacekeepers facing 'complex challenges'

• UNESCO says it will spare no efforts in supporting Libyans to protect their rich cultural heritage

India

• Muslim Community And Terror Should Not Be Equalised: Jamiat Ulema-E-Hind's Bengal

• Ahmed Bukhari's Decision to Anoint His Son Next Shahi Imam Has No Legal Sanctity: Delhi HC

• J&K mullahs attack cleric backing BJP

• Taj Mahal should be handed over to Waqf Board: Azam Khan

• A suspected Rohingya, Khalid's arrest sparks off debate on Rohingyas in India

• 2002 Gujarat riots: US court seeks response to objections over PM Narendra Modi's immunity

Arab World

• Iraqi Airstrike Kills 33 ISIL Terrorists in Mosul

• Madinah Haram Expansion 'Will Not Affect Other Old Mosques'

• Iraq, Turkey Vow to Work Together Against ISIS

• Bahrain Says Open to Dialogue with Shia Opposition

• Senior ISIS figure killed in Mosul

• Assad says 'real' cooperation needed to crush ISIL

• Jordan arrests deputy head of Muslim Brotherhood for criticizing UAE

• ISIS claims suicide bombings in Iraq's Erbil

• Grand mufti: Steer clear of anti-Islamic websites

• Iraq seeks KSA help to return to Arab fold

• Closing of Egypt's Rafah crossing leaves thousands of Gazans stranded

• Egypt waiting on results of Gulf's truce with Qatar, says El-Sisi

Pakistan

• Punjab Governor Wants Legal Action against Misuse of Blasphemy Law

• Those Who Butchered Soldiers Will Not Be Spared: Army Chief

• Pak, Afghan to jointly counter terror threats as their ties improve

• US drone strike kills eight militants in northwest Pakistan

• Bhutto's 'unfinished' agenda to be completed, says Imran

• Will surrender to police if they arrest Sharifs: Qadri

• Pakistan, Russia sign defence pact

• Asma Jahangir hopeful of blasphemy change

Europe

• France grapples with home-grown Jihadism

• ICC prosecutor mulls war crimes charges against jihadists

• Amnesty criticizes SBY over surge in blasphemy convictions

• France tempers Iran nuclear stance in nod to wider diplomatic needs

• Syrian team, Putin to discuss re-launching peace talks

• France opens probe into ISIS propaganda video

• UN's Ban calls Netanyahu, Abbas, urging leaders to take stand against extremists

• Russian FM: World Community Should Give Rebuff to ISIL, Other Extremist Groups

Southeast Asia

• Shariah Court not feasible because of constitution, say Malaysian lawyers

• Civil court decisions jeopardising Muslims' faith, says Perkasa

• Cops nab Alor Star man for burning Quran pages

• Shariah judge, spouse cleared of Khalwat for second time

South Asia

• China puts reporter on trial, reject Uighur scholar's appeal

• Terrorism from outside the main challenge for Afghans: Hamid Karzai

• Action being taken against all terrorists, Afghan official told

• High-level al-Qaeda leaders reportedly killed in US drone strike in Pakistan

• Yameen pledges to end violent crime at 'Successful 365 Days' rally

• 50 Bangladeshi expatriates awaiting death penalties in prisons abroad

• BNP acting secretary general: Hasina repeating her father's mistakes

North America

• Ottawa Muslim group launches campaign to prevent youth radicalization

• ISIL has 'impaled' itself on Kobane: Top US envoy

• US promotes entrepreneurship to counter extremism

• India played productive role inside Afghanistan: US

• U.S. troops will go to Iraq before funds approved

• US lawmakers warn Abbas: Curb incitement or risk American aid to PA

Mideast

• Al-Qaeda vows fierce attacks on Yemen Shiite militiamen

• No Age Bar for Friday Prayers at Jerusalem's Al-Aqsa

• Sixteen ISIL militants in Turkish prisons

• Turkish Parliament adopts motion to send troops to Central Africa, Mali

• Israel claims Hamas planned to assassinate FM Lieberman in West Bank

• Anger over Israel mayor's ban on Arab workers

• Israeli official: Erdogan rhetoric befits Tehran or Damascus, not a NATO capital

• Iranian Envoy Warns of ISIL Threat to Entire Region

• Israelis, Palestinians look to personal safety in holy city on edge

• Gov't won't allow 'Lebanonisation' of Turkey: PM Davutoğlu

• 113 children tortured in Turkish prisons or in custody in 2014: NGO

Compiled by New Age Islam News Bureau

URL: https://www.newageislam.com/islamic-world-news/new-age-islam-news-bureau/-our-religion-does-not-object-to-profit---moroccan-king-to-ges-2014/d/100124

------------

Africa

'Our Religion Does Not Object To Profit': Moroccan King to GES 2014

20 November 2014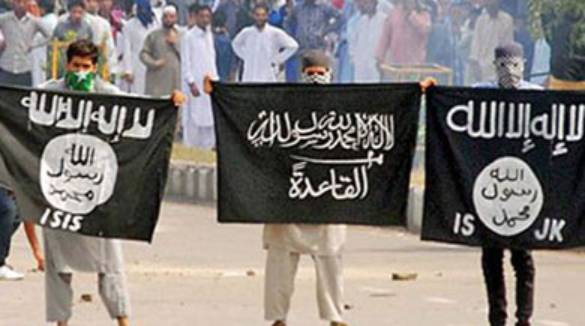 A new video from the Islamic State group showed three Kalashnikov-wielding Frenchmen burning their passports
---------
Addressing the fifth Global Entrepreneurship Summit in Marrakech, King Mohammed VI urged young entrepreneurs to make use of technology to create new business initiatives.
Islam "does not object to profit," he said in a statement read by Prime Minister Abdelilah Benkirane.
"On the contrary, [Islam] encourages the entrepreneurial spirit, personal fulfilment and promotion based on merit," the king added.
"The institution of the Waqf [endowment] is an original form of entrepreneurship, which is rooted in our tradition of inter-generational solidarity."
Addressing an audience of more than 3,000 entrepreneurs, as well as world business and political leaders, the king noted the importance of empowering youths to realize their aspirations in a region plagued by religious extremism and poverty.
"To overcome the pessimism that has plagued our continent, our governments should instil self-confidence in our young people so that they can believe in their ability to learn and to become entrepreneurs," he said.
"To this end, we need to nurture positive examples and turn success stories into models to emulate."
He said modern means of communication, which are "sometimes perverted to serve reprehensible causes, such as religious radicalization or the promotion of deviant ideologies," should be harnessed for "the benefit of positive emulation and citizens' initiatives."
Morocco was the host nation of this year's Global Entrepreneurship Summit, which was announced by U.S. President Barack Obama during his landmark visit to Egypt in 2009.
The first summit was held in Washington in 2010, and subsequently in Dubai, Istanbul, Kuala Lumpur and now Marrakech.
http://english.alarabiya.net/en/News/middle-east/2014/11/20/Moroccan-king-Islam-does-not-object-to-profit-.html
------------
Boko Haram said to kill about 45 people in Nigeria
November 21, 2014
The leader of a vigilante fighter group in Nigeria says Boko Haram militants have killed about 45 people in an attack on a village.
Muhammed Gava of the Nigeria Vigilante Group says the assault occurred Wednesday in Azaya Kura village in northeastern Nigeria's Borno state. He told The Associated Press on Thursday that the heavily armed Boko Haram militants surged through the village in several trucks.
The village is about 40 kilometers (25 miles) from Maiduguri, Nigeria's capital.
http://indianexpress.com/article/world/world-others/boko-haram-said-to-kill-about-45-people-in-nigeria/
------------
UN peacekeepers facing 'complex challenges'
November 21, 2014
UNITED NATIONS: Dozens of UN peacekeepers have been killed in northern Mali and kidnapped on Syria's Golan in recent months, while in South Sudan they shelter 100,000 civilians fleeing merciless fighting.
Rarely have the much-vaunted "blue helmets" been under such strain, prompting a push at the UN to rethink peacekeeping as the world struggles with a record number of crises.
UN Secretary General Ban Ki-moon has tapped Nobel Peace Prize winner and rights champion Jose Ramos-Horta to lead a blue-ribbon panel tasked with the first major review of peace operations in 15 years.
A former president and resistance leader from East Timor, Ramos-Horta began work this week with the panel that will look at improving peace operations worldwide and getting donors — of troops and cash — to boost their support.
"The whole peacekeeping situation has changed dramatically for the worse in some aspects," Ramos-Horta told AFP in an interview at UN headquarters.
In conflicts worldwide, rogue armed groups are on the rise and state institutions are collapsing while member-states are pressuring the United Nations to reduce costs, he said.
"The United Nations has become a scapegoat for the collective inability of the international community to anticipate the new complex challenges that were not there 15 years ago." For the first time in its 66-year-history, UN peacekeeping has seen its budget balloon beyond $8 billion while the number of troops serving under the UN flag has reached an all-time high of 130,000 — up from 20,000 15 years ago.
Of the 16 current missions, eight are in Africa including the 20,000-strong operation in the eastern Democratic Republic of Congo, the UN's biggest.
Ramos-Horta said the panel will be looking at whether emerging powers — China, Brazil, India, Turkey, Egypt — can step up with greater contributions, be it financial support, troops or logistics.
Funding versus troops
The 15 panel members will look closely at the imbalance between rich countries that fund peace operations — the United States, Japan, France — and those that contribute manpower such as Bangladesh, Pakistan and India.
"You have to understand the fatigue, the drain on traditional donors," he said. "We can re-energise support for the UN." This year, the Philippines pulled out of the UN mission serving in the Israeli-Syrian buffer zone on the Golan Heights after Syrian rebels surrounded its troops and demanded they surrender their weapons.
In northern Mali, a string of brazen attacks have left 31 peacekeepers dead since the mission was deployed in July last year, with Niger and Chad suffering heavy losses.
Peace operations already have evolved from simple policing of a ceasefire line to a more robust "warrior peacekeeper" stance that has stirred unease among some troop-contributing countries.
The panel plans to travel to those countries to hear their grievances and to Nato headquarters in Brussels to try to convince the alliance to help bolster UN operations.
Members will be talking to the African Union, and the West Africa ECOWAS grouping to see how African troops, many of whom are poorly trained and accused of rights abuses, can take part.
Already a string of studies have been commissioned to think tanks and in-house experts at the UN are being tapped to generate what Ramos-Horta has described as "innovative, creative proposals" on making missions more effective.
The review is to be presented to the UN General Assembly during its annual high-level gathering next September and to the Security Council.
"There is no substitute for peacekeeping," said Ramos-Horta.
No organisation aside from Nato has a standing army and "no one has come up with a better concept" for helping countries overcome conflict and get back on the road to peace, he said.—AFP
http://www.dawn.com/news/1145810/un-peacekeepers-facing-complex-challenges
------------
UNESCO says it will spare no efforts in supporting Libyans to protect their rich cultural heritage
November 21, 2014
All parties in Libya must preserve Libya's unique cultural heritage, UNESCO Director-General Irina Bokova has said.
After the recent destruction of the Italian-era Ghazala statue in Tripoli as well as the vandalism of several sites within Tripoli's Medina (old city), UNESCO says it has grave concerns about the protection of Libya's heritage sites. It, the EU, local organisations and others have expressed their condemnation of the destruction and vandalism.
"Libyan heritage is the expression of a shared memory of the country, and its respect represents a cornerstone for long lasting national reconciliation. I therefore urge all parties, as well as the Libyan population, to commit to and act for its safeguarding. Parties should refrain from using cultural property and its immediate surroundings for military purposes likely to expose it to destruction or damage as well as to abstain from any act of hostility directed at such property," said the Bokova.
Smugglers have also used the current chaos in Libya to traffic stolen artifacts, smuggling them out of the country. UNESCO is working with Interpol and other law agencies to protect Libya's cultural treasures from trafficking and to stop the import or sale of items pillaged from Libya.
Besides law and customs agencies, Bokova has asked Libya's neighbouring countries to remain vigilant to any attempts to smuggle items out of Libya.
"UNESCO is further engaged with Libyan cultural professionals and NGOs to reinforce emergency measures for cultural heritage protection, and enable the rapid assessment, documentation and monitoring of heritage. We will spare no efforts in supporting Libyans to protect their rich cultural heritage" continued Irina Bokova
http://www.libyaherald.com/2014/11/20/unesco-says-it-will-spare-no-efforts-in-supporting-libyans-to-protect-their-rich-cultural-heritage/#ixzz3Jf3wnlvu
---------
India
Muslim community and terror should not be equalised: Jamiat Ulema-e-Hind Bengal
21 November 2014
November 21: Jamiat Ulema-e-Hind's Bengal unit president Siddiqullah Chowdhury today urged all communities to fight against the menace of terrorism and said the Muslim community and terror should not be equated.
"The Muslim community and terror should not be equated. All communities should come forward to fight against the menace of terrorism. A particular political party is trying to malign the Muslim community after the Burdwan blast. This is against humanity," Chowdhury said.
Chowdhury said the Jamiat Ulema-e-Hind state committee would hold a rally on November 29 at Sahid Minar Maidan to protest against the malicious campaign to tarnish the entire Muslim community of the state.
"Some sections are saying that all madrasas are the breeding centres of terror activities. If any madrasa is proved to be guilty of supporting terror, we ourselves will take action. Till then please don't insult the teaching system in madrasas," Chowdhury said.
Earlier this month, Jamiat Ulema-e-Hind general secretary Maulana Mahmood Madani had alleged that a conspiracy was on to "tarnish" the entire Muslim community and accused central agencies and the Ministry of Home Affairs of being involved in witch hunting in the Burdwan blast case.
http://www.siasat.com/english/news/muslim-community-and-terror-should-not-be-equalised-chowdhury
-----------
Ahmed Bukhari's Decision to Anoint His Son Next Shahi Imam Has No Legal Sanctity: Delhi HC
PTI | Nov 21, 2014
NEW DELHI: The Delhi high court on Friday said the ceremony by Jama Masjid Shahi Imam Syed Ahmed Bukhari to anoint his son as his successor has no legal sanctity.
However, the court refused to stay the ceremony scheduled for Saturday.
A bench of Chief Justice G Rohini and Justice R S Endlaw said the function is not legal and will not give any "special equities" in their (Imam's) favour.
The bench issued notice to and sought responses of the Centre, Waqf Board and Bukhari on the three PILs challenging the Imam's decision to appoint his son as the Naib Imam.
The court also questioned the board why it has not taken any action against Bukhari till date.
On Thursday, during arguments on the three petitions, the Centre and the Waqf Board had submitted before the court that the ceremony by Jama Masjid Shahi Imam anointing his son as his deputy and successor has no legal sanctity.
The board, in its response to the court's query as to what was their legal position on the issue, had also said that it would be holding a meeting soon and action will be taken against Bukhari for what he has done.
Earlier, the Centre had said that the Mughal-era mosque Jama Masjid is a Waqf property and it has to decide how the rule of primogeniture applies on anointment of new Shahi Imam, which has come under challenge.
Archaeological Survey of India (ASI) had also requested the court to declare the city's Jama Masjid as an ancient monument because of its national importance while contending that it needs to be protected.
The PILs filed by Suhail Ahmed Khan, Ajay Gautam and advocate V K Anand had said Jama Masjid is a property of Delhi Waqf Board and Bukhari as its employee cannot appoint his son as Naib Imam (deputy Imam).
The petitions had said Shahi Imam had announced on October 30 that his 19-year-old son would succeed him as the next Shahi Imam and the ceremony of 'Dastarbandi' would be held on November 22.
The pleas had alleged that the Shahi Imam was a public post and not the "personal property" of Syed Ahmed Bukhari and Imamat (the position of a divinely-appointed leader) is not transferable.
One of the pleas had also contended that Bukhari is merely an employee of Delhi Waqf Board, which is the only authority to choose and appoint the next Imam of Jama Masjid.
The PILs had also asked the court to declare as invalid the appointment of Bukhari as the Shahi Imam of Jama Masjid and had also sought directions for Delhi Waqf Board to take over the affairs of Jama Masjid and appoint a new Shahi Imam.
The plea had also asked ASI and the central government to declare Jama Masjid a protected monument.
Bukhari had recently sparked a controversy by announcing that he has invited Pakistan Prime Minister Nawaz Sharif for the ceremony for anointing his son as the deputy Imam but did not invite Prime Minister Narendra Modi.
http://timesofindia.indiatimes.com/india/Syed-Ahmed-Bukharis-decision-to-anoint-his-son-next-Shahi-Imam-of-Jama-Masjid-has-no-legal-sanctity-Delhi-HC/articleshow/45227506.cms
------------
J&K mullahs attack cleric backing BJP
M Saleem Pandit, TNN | Nov 21, 2014
SRINAGAR: Deobandi cleric Maulana Suhaib Qasmi was attacked by dozens of Kashmiri clerics in a hotel here on Thursday while campaigning for the BJP. The clerics alleged they were misled by a telephonic invitation to a religious meeting at Hotel Lal Rukh at Lal Chowk, which turned out to be BJP's election campaign programme by Qasmi.
Qasmi's joining the BJP before the Lok Sabha elections and canvassing for Modi had triggered protests by Muslim bodies and clergy men across the country. Hailing from Bijnore, Qasmi promotes BJP as a party misunderstood by Muslims. On Wednesday, he claimed hundreds of his supporters are camping in the valley to campaign for the BJP.
According to Syed Waris Bukhari, president of Rabita Alma Masjid, an amalgam of assorted clerical bodies, the audience attacked the Bijnore cleric with chairs and beat him up when he began praising the BJP.
Full report at:
http://timesofindia.indiatimes.com/india/JK-mullahs-attack-cleric-backing-BJP/articleshow/45224778.cms
------------
Taj Mahal should be handed over to Waqf Board: Azam Khan
November 21, 2014
NEW DELHI: The Bharatiya Janata Party (BJP) on Thursday said Samajwadi Party leader and Uttar Pradesh's minority affairs minister Azam Khan should not try to create misunderstanding among the people with his comment that the Taj Mahal should be handed over to the central Waqf Board, adding that one should not politicize the 17th century mausoleum.
"Azam Khan is trying to create a misunderstanding by making such comments. The Taj Mahal should not be politicized," said BJP spokesperson Shahnawaz Hussain.
Azam Khan had earlier said that the Taj Mahal is the tomb of two Muslims and should be handed over to the central Waqf Board.
Lucknow Eidgah Imam Maulana Khalid Rasheed Firangimahli had also shared Khan's sentiments, reportedly saying that Muslims should be allowed to offer prayers at the Taj Mahal.
http://timesofindia.indiatimes.com/india/Taj-Mahal-should-be-handed-over-to-Waqf-Board-Azam-Khan/articleshow/45221725.cms
------------
A suspected Rohingya, Khalid's arrest sparks off debate on Rohingyas in India
November 21, 2014
KOLKATA: The arrest of Khaleed alias Khalid Mohammed, a suspected Rohingya, in connection with the Burdwan blast has sparked off fresh debate on how India should handle the continuous influx of members of this ethnic group either directly from Myanmar or through Bangladesh. India is the only country, other than Malaysia, that grants refugee status to Rohingyas. While an official camp for Rohingyas, under the United Nations High Commissioner for Refugees (UNHCR) is located in Jammu, members of the community are spread across India, including some parts of Kolkata. There are nearly 20-25,000 Rohingyas living in India, most of them in Jammu.
Full report at:
http://timesofindia.indiatimes.com/india/Khalids-arrest-sparks-off-debate-on-Rohingyas-in-India/articleshow/45220794.cms
------------
2002 Gujarat riots: US court seeks response to objections over PM Narendra Modi's immunity
November 21, 2014
A US court has asked the State Department to respond by December 10 to the objections raised by a rights group over the immunity granted to Prime Minister Narendra Modi in connection with a lawsuit filed against him for his alleged role in the 2002 Gujarat riots.
The American Justice Center (AJC) had filed a memorandum last week providing legal justification on why the case against Modi should move forward, and why Modi should not be granted immunity for the alleged human rights abuses committed during his tenure as Chief Minister of Gujarat.
In response to AJC's brief, the US District Court for the Southern District of New York has directed the US State Department to respond to AJC's legal brief challenging the US position on Modi's immunity. The order requires the State Department to respond by December 10 to AJC's "objection to the suggestion of immunity".
Full report at:
http://indianexpress.com/article/india/india-others/2002-gujarat-riots-us-court-seeks-response-to-objections-over-pm-narendra-modis-immunity/#sthash.w0z8bilN.dpuf
------------
Arab World
Iraqi Airstrike Kills 33 ISIL Terrorists in Mosul
November 21, 2014
Iraqi air force killed 33 terrorists of the Islamic State of Iraq and the Levant (ISIL) group, including the military assistant of the ISIL leader, Abo Baker al-Baghdadi, in Mosul city.
''The air forces bombed a terrorists' concentration center targeting Radhwan Talib al-Hamdoni, the military assistant of Abo Baker al-Baghdadi, killing him along with 32 other terrorists," a security source said Wednesday.
http://english.farsnews.com/newstext.aspx?nn=13930829000733
-----------
Madinah Haram Expansion 'Will Not Affect Other Old Mosques'
November 21, 2014
The expansion of the Prophet's Mosque in Madinah would not affect other nearby ancient mosques, a senior official from the Ministry of Finance has said.
He said that the mosques of Abu Bakr, Omar ibn Al-Khattab, Ali ibn Abi Talib, Al-Ejaba and Abu Dhar (Al-Sajdah) would remain intact because they are outside the boundaries of the expansion area.
According to the source, the rehabilitation of the Al-Ejaba and Al-Sajdah mosques would begin after the completion of the expansion project.
Mohamed Al-Amin Al-Khatri, director general of the Ministry of Islamic Affairs, Endowments, Call and Guidance in Madinah, reportedly said that 131 mosques are set to undergo restoration, including the historic mosques of Abu Bakr, Omar ibn Al-Khattab, Ali bin Abi Talib, and Fatima Al-Zahra.
http://www.arabnews.com/saudi-arabia/news/663246
------------
Iraq, Turkey vow to work together against ISIS
November 21, 2014
Iraq's prime minister said his country and neighboring Turkey have agreed on closer security and intelligence cooperation in the face of the threat posed by the Islamic State of Iraq and Syria (ISIS).
Prime Minister Haider al-Abadi spoke on Thursday at a Baghdad news conference after talks with his visiting Turkish counterpart, Ahmet Davutoglu.
About a third of Iraq, which shares a porous border with Turkey, is held by ISIS that earlier this year declared a caliphate on the large swaths of territory under its control in both Iraq and Syria.
Relations soured between the two neighbors recently over what Baghdad sees as illegal oil exports by its Kurdish self-ruled northern region through Turkey.
Al-Abadi said the two countries have reached an agreement on the issue but did not elaborate.
http://english.alarabiya.net/en/News/middle-east/2014/11/20/Iraq-Turkey-vow-to-work-together-against-ISIS-group-.html
------------
Bahrain says open to dialogue with Shia opposition
November 21, 2014
Bahrain's Sunni rulers are open to dialogue with the Shia-led opposition despite its boycott of elections this weekend, a cabinet minister said Friday.
But Information Minister Samira Rajab said that authorities in the Gulf monarchy rejected "chaos" and "foreign" interference, particularly from Shia Iran.
"The door to dialogue will never be shut, including with Al-Wefaq," she said in an interview with AFP, referring to the main Shia opposition movement.
Al-Wefaq and four other opposition groups are boycotting Saturday's legislative and municipal polls in Bahrain, a key ally of Washington and home to the US Navy's Fifth Fleet.
The opposition wants a "real" constitutional monarchy with an elected prime minister independent from the ruling Al-Khalifa royal family.
But the Saudi-backed Sunni dynasty which rules over the majority Shia kingdom has rejected the demand.
Full report at:
http://english.ahram.org.eg/NewsContent/2/8/116065/World/Region/Bahrain-says-open-to-dialogue-with-Shia-opposition.aspx
--------
Assad says 'real' cooperation needed to crush ISIL
November 21, 2014
Syrian President Bashar al-Assad said on Nov. 20 that "international cooperation" was necessary to crush the Islamic State in Iraq and the Levant (ISIL), which is the target of a U.S.-led campaign.
"The region is going through decisive times" and the most important factor in determining the outcome is whether there is "real and sincere international cooperation" against the jihadists, Assad said.
"Terrorist groups, led by ISIL, did not emerge from nothing but are the fruit of the mistaken and aggressive policies of those who have waged war on Syria," state news agency SANA quoted him as saying.
Full report at:
http://www.hurriyetdailynews.com/assad-says-real-cooperation-needed-to-crush-isil.aspx?pageID=238&nID=74618&NewsCatID=359
------------
Jordan arrests deputy head of Muslim Brotherhood for criticizing UAE
21 November 2014
Jordan arrested the deputy head of the country's Muslim Brotherhood on Thursday for criticizing the UAE's move to designate the Islamist political movement and its local affiliates a terrorist group, official sources said.
Zaki Bani Rushaid was detained shortly after a late night meeting at the party's headquarters in Amman, these people said, marking the first arrest of a major political opposition figure in Jordan in recent years.
The state security prosecutor general ordered his arrest on charges of "souring relations with a friendly country" after he wrote an opinion column attacking the Gulf state's role in a regional crackdown on political Islam, the sources said.
Jordan has long clamped down on dissent against Gulf monarchies that are political allies and the kingdom's main financial backers.
Full report at:
http://english.alarabiya.net/en/News/middle-east/2014/11/21/Jordan-arrests-deputy-head-of-Muslim-Brotherhood-for-criticizing-UAE.html
------------
ISIS claims suicide bombings in Iraq's Erbil
21 November 2014
The Islamic State of Iraq and Syria (ISIS) jihadist group on Thursday claimed a rare suicide car bombing in the usually secure capital of Iraq's autonomous Kurdish region that killed four people.
ISIS boasted in an online statement that it had "breached all the security checkpoints of the agent Kurdistan government and reached the heart of the city of Erbil."
It identified the bomber as Abdulrahman al-Kurdi, indicating that he was an ethnic Kurd.
The bomber struck the main checkpoint on the way to the provincial government headquarters in the northern city just before noon on Wednesday, killing four people and wounding more than two dozen.
The bombing was the worst attack to hit Erbil since September 29, 2013, when militants struck the headquarters of the asayesh security forces in the city, killing seven people and wounding more than 60.
Full report at:
http://english.alarabiya.net/en/News/middle-east/2014/11/21/ISIS-claims-suicide-bombings-in-Iraq-s-Erbil-.html
------------
Senior ISIS figure killed in Mosul
20 November 2014
An Islamic State leader has been killed in an air strike in the northern Iraqi city of Mosul, residents and a local medical source said on Thursday.
They said Radwan Taleb al-Hamdouni, who they described as the radical militant group's leader in Mosul, was killed with his driver when their car was hit in a western district of the city on Wednesday afternoon.
The ultra-hardline Islamic State (IS) swept through northern Iraq in June almost unopposed by Iraq's army, consolidating on gains made in the country's Sunni heartland region of Anbar.
Hamdouni was buried later on Wednesday. Large numbers of supporters, some carrying black Islamic State flags, attended the funeral, one source said.
Full report at:
http://english.alarabiya.net/en/News/middle-east/2014/11/20/Senior-ISIS-figure-killed-in-Mosul.html
------------
Grand mufti: Steer clear of anti-Islamic websites
November 21, 2014
Sheikh Abdul Aziz Al-Asheikh, grand mufti and chairman of the Standing Committee for Scientific Research and Ifta, said the cyber war waged by anti-Islamic websites are promoting division among Muslims. He called on young men and women to be cautious of these misleading sites, which seem to call for good, but are actually causing dissemination and hatred between Muslims.
He gave this warning while delivering a speech during the opening ceremony of the Forum for "Electronic Terrorism — Dangers and Methods of Combating It," organized by the the Imam Mohammed ibn Saud University on Wednesday.
Al-Asheikh said that the Imam Muhammad ibn Saud University is a beacon of knowledge and offers guidance to all Muslims inside and outside Saudi Arabia through its conferences and forums.
Full report at:
http://www.arabnews.com/saudi-arabia/news/663216
------------
Iraq seeks KSA help to return to Arab fold
November 21, 2014
Iraqi Parliament's president, Salim Al-Jabouri, claimed during his visit to the Kingdom, that he is trying his best to bring Iraq back to the Arab fold once again. He also hoped that the Kingdom will help Iraq renew bonds with other Arab countries.
Al-Jabouri confirmed that the Saudi ambassador will return to Baghdad within a month, hoping his return will contribute to boost relations between the two countries. However, he pointed out, there is still need to make more diplomatic efforts to hike the economic and political cooperation with Saudi Arabia.
Full report at:
http://www.arabnews.com/saudi-arabia/news/663206
------------
Closing of Egypt's Rafah crossing leaves thousands of Gazans stranded
November 21, 2014
Egypt's decision to shut its border with the Gaza Strip has stranded thousands of Palestinians on the Egyptian side of the border while around a thousand people in Gaza are desperate to get out for medical treatment in Egypt, officials in Gaza say.
Egypt closed Rafah, the only crossing point between Egypt and the Palestinian territory, on Oct. 25 after attacks by Islamist militants which killed 33 Egyptian soldiers, an assault that prompted Cairo to declare a state of emergency in the area.
It is also pressing ahead with a 1-km buffer zone with Gaza, partly to clamp down on the smuggling of arms and other goods across the border, a business that helps finance Hamas, the Islamist group that dominates the enclave.
One of the unintended consequences of the security clampdown is that some 6,000 Palestinians are now stuck in Egypt or third countries waiting to get back into Gaza.
Another 1,000 people suffering from medical problems including kidney failure, cancer and blood-related diseases seek urgent treatment or further diagnosis in Egypt, said Ashraf al-Qidra, a spokesman for the Gaza health ministry.
Full report at:
http://english.alarabiya.net/en/perspective/features/2014/11/20/Closing-of-Egypt-s-Rafah-crossing-leaves-thousands-of-Gazans-stranded.html
------------
Egypt waiting on results of Gulf's truce with Qatar, says El-Sisi
November 21, 2014
In what is considered his first direct reaction on Gulf states' reconciliation with Qatar, Egypt's President Abdel-Fattah El-Sisi told France 24 on Thursday that Egypt was still waiting for the results of the agreement before taking any steps of its own.
El-Sisi's statement comes a day after Egypt's presidency said it welcomed the reconciliation with Qatar.
In a summit held in the Saudi capital Riyadh on Sunday, Saudi Arabia, Bahrain and the United Arab Emirates agreed to return their ambassadors to Doha, ending a months-long dispute between the Gulf Arab allies.
Official relations between Egypt and Qatar have deteriorated rapidly following the ouster of president Mohamed Morsi in July 2013, as Doha – a backer of the Muslim Brotherhood, from which Morsi hails – criticised the Islamist's removal.
Full report at:
http://english.ahram.org.eg/NewsContent/1/64/116035/Egypt/Politics-/Egypt-waiting-on-results-of-Gulfs-truce-with-Qatar.aspx
------------
Pakistan
Punjab governor wants legal action against misuse of blasphemy law
November 21, 2014
KARACHI: Those misusing the blasphemy law should be tried according to the law, otherwise the number of such cases will increase in the country, Punjab Governor Chaudhry Mohammad Sarwar said during a press briefing at the Pakistan Hindu Council (PHC) head office in Clifton on Thursday.
The participants, including senior members of the Hindu community, in the meeting discussed growing discontent in the minority communities of Pakistan. Speaking specifically about Sindh, patron-in-chief of the PHC Dr Ramesh Kumar Vankwani said that cases of forced conversions in the province were growing.
Without giving any specific number of such cases, he added that the real issue was to accept the fact that forced conversion was a problem.
"These cases are not just limited to the Hindu community. For instance, we rescued a Christian girl today in Khayaban-i-Bukhari. She was abducted on Oct 4 and abused. The provincial and federal governments need to get serious about resolving these issues," he said.
The press briefing has come after a recent case of alleged forced conversion of Anjali Kumari Meghwar appeared in the news. The girl has been sent to a shelter home in Karachi while her parents have filed a petition in the high court pursuing her medical examination to ascertain her real age.
Full report at:
http://www.dawn.com/news/1145827/punjab-governor-wants-legal-action-against-misuse-of-blasphemy-law
------------
Those who butchered soldiers will not be spared: Army Chief
November 21, 2014
WASHINGTON: Army Chief Gen Raheel Sharif has vowed not to spare those who played football with the heads of Pakistani soldiers.
In a hard-hitting speech at a dinner at the Pakistan Embassy, Gen Sharif also pledged to continue the war against extremists until all terrorist groups were eliminated.
"These miscreants, these barbarians played football with the heads of our soldiers and that scene never went off my mind," said the general, highlighting his emotional attachment to the war against terrorists.
The army chief also assured the US administration that the operation against extremists was directed at all terrorist groups, whether they were attacking Pakistani, Afghan or US soldiers.
"I would like to openly say that this (operation) is against all hues and colours, and it is without any exception, whether it is Haqqani network or Tehreek-i-Taliban Pakistan or anything," he said.
Elaborating his personal commitment to the war against terror, Gen Sharif said he always wanted to eradicate this menace.
"After I took the command of the forces we were determined to eliminate these militants. We consulted with the political government and launched the operation," he said.
The operation was going successfully and will continue until all these miscreants were eliminated, he added.
Full report at:
http://www.dawn.com/news/1145870/those-who-butchered-soldiers-will-not-be-spared-raheel
------------
Pak, Afghan to jointly counter terror threats as their ties improve
November 21, 2014
NEW YORK - Pakistan and Afghanistan will jointly counter the threats of terrorism, violent extremism and transnational crime with strong common resolve, and move to forge a mutually beneficial economic relationship, a Pakistani diplomat told the UN General Assembly on Thursday.
Speaking in a debate on the situation in Afghanistan, Pakistan's permanent representative to the UN Ambassador Masood Khan said that Afghan President Ashraf Ghani's visit to Islamabad and talks with Prime Minister Nawaz Sharif last week marked a "holistic renewal of our relationship." "Non-state actors should not be allowed to dictate Pak-Afghan bilateral relations," he said, adding "Our relationship must be based on mutual respect for sovereignty and territorial integrity and marked by trust and cooperation."
"On our side, we are prosecuting operation Zarb-e-Azb to take out terrorists and take down their networks. There is zero tolerance for them. Our nation and our valiant armed forces are determined to fight this war to the finish," he said. "There are no bad or good terrorists," he said. "Terrorists are criminals, plain and simple. Action is being taken against them, without distinction and differentiation."
Full report at:
http://www.dailytimes.com.pk/national/21-Nov-2014/pak-afghan-to-jointly-counter-terror-threats-as-their-ties-improve
------------
Bhutto's 'unfinished' agenda to be completed, says Imran
November 21, 2014
ISLAMABAD: Pakistan Tehreek-i-Insaf Chairman Imran Khan has said he is going to Larkana on Friday to challenge PPP Co-Chairman Asif Ali Zardari.
Addressing the participants of his party's sit-in at D-Chowk here on Thursday, the PTI chief said it was the sixth term of the PPP government in Sindh and alleged that its leaders had become billionaire by using Zulfikar Ali Bhutto's name.
He said there was no doubt that the late Bhutto was a great leader who had raised the slogan of 'roti, kapra aur makan' for poor people and struggled for their rights, but unfortunately his dreams remained unfulfilled. Mr Khan claimed that the PTI would complete this 'unfinished' agenda and empower Sindhi people.
Full report at:
http://www.dawn.com/news/1145871/bhuttos-unfinished-agenda-to-be-completed-says-imran
------------
US drone strike kills eight militants in northwest Pakistan
November 21, 2014
At least eight militants have been killed in a US drone strike on a compound in Pakistan's restive tribal region near the Afghan border.
The CIA operated drone fired two missiles at the compound in Datta Khel area of North Waziristan Agency yesterday killing eight terrorists, officials said.
The drone strikes had been temporarily halted earlier this year to provide the Pakistani government a chance to have talks with the Tehrik-e-Taliban Pakistan aimed at ending their seven-year insurgency.
However, US President Barack Obama in May made it clear that he will continue to authorise drone strikes and covert operations abroad to capture terrorists based on "actionable intelligence".
Pakistan has criticised drone strikes as a violation of sovereignty and counter-productive to anti-terror efforts.
Pakistan's military in mid-June had launched an all-out operation, named 'Zarb-i-Azb', against Taliban militants in the region which is still under way.
http://indianexpress.com/article/world/asia/us-drone-strike-kills-eight-militants-in-northwest-pakistan/#sthash.pVOzyuvw.dpuf
------------
Will surrender to police if they arrest Sharifs: Qadri
November 21, 2014
LAHORE: Pakistan Awami Tehreek (PAT) chief Dr Tahirul Qadri said Thursday that he was willing to surrender to police if Prime Minister Nawaz Sharif and Punjab Chief Minister Shahbaz Sharif were arrested in relation to the Model Town tragedy.
Speaking to media representatives in Lahore, the PAT chief said the joint investigation team (JIT) constituted to probe the Model Town tragedy was merely formed to give a clean chit to plotters and killers, adding that it was against the principles of justice and law.
Earlier on Tuesday, the government finalised the formation of a five-member JIT to probe the killings of PAT workers on June 17
The investigation team is led by CCPO Quetta Abdul Razzaq Cheema and also comprises Col Ahmed from Inter Service Intelligence (ISI), Muhammad Ali from Intelligence Bureau (IB), SSP Shahzad Akbar and DSP Khalid Abu Bakar.
Full report at:
http://www.dawn.com/news/1145737/will-surrender-to-police-if-they-arrest-sharifs-qadri
------------
Pakistan, Russia sign defence pact
November 21, 2014
Pakistan and Russia on Thursday signed a military cooperation agreement to deepen their defence ties and vowed to translate their relationship in "tangible" terms during the first visit of a Russian Defence Minister in 45 years.
Russian Defence Minister Sergei Shoigu's visit to Pakistan comes at a very critical juncture as U.S.-led NATO forces are drawing down from Afghanistan by the end of this year. "The signing of the Military Cooperation agreement between the two significant countries of the region is a milestone.
"Both sides will translate this relationship in tangible terms and further strengthen military-to-military relations," said Pakistan's Defence Minister Khawaja Asif without elaborating on the agreement.
Full report at:
http://www.thehindu.com/news/international/pakistan-russia-sign-defence-pact/article6618909.ece
------------
Asma Jahangir hopeful of blasphemy change
November 21, 2014
LAHORE: Condemnations by the country's top clerics and right-wing parties against the misuse of blasphemy laws could help reverse a rising tide of mob killings, according to one of the country's leading rights activist, Asma Jahangir.
Shama and Shehzad, a Christian couple accused of allegedly desecrating the Holy Quran were beaten to death by a mob of 1,500 and their bodies thrown in a furnace this month in the latest in a spate of lynchings in the country.
A day later, a policeman hacked a man who had been accused of blasphemy to death with an axe while he was in custody.
Pakistan's tough blasphemy laws can include the death penalty for insulting Prophet Mohammed (PBUH), but critics say they are often used to settle personal disputes.
While there have been no civilian executions for any crime since 2008, anyone convicted, or even accused, of insulting Islam risks a bloody death at the hands of vigilantes.
Such incidents have been met with general condemnation in the past, but little action has been taken against either the perpetrators or instigators — a factor, say activists, driving a rise in such crimes.
Full report at:
http://tribune.com.pk/story/794809/asma-jahangir-hopeful-on-blasphemy-change/
--------
Europe
France grapples with home-grown Jihadism
November 21, 2014
A horrified France was grappling with a new reality in which hundreds of its citizens are openly joining jihadist groups and directly calling for attacks on their homeland.
A new video from the Islamic State group released on jihadist forums and Twitter yesterday showed three Kalashnikov-wielding Frenchmen burning their passports and calling on Muslims to join them or stage attacks in France.
The new video explicitly calls for retaliation against France for launching air strikes against the Islamic State group, which has seized large parts of Syria and Iraq.
The violence continued on the ground with IS claiming a rare suicide car bombing in the usually secure capital of Iraq's autonomous Kurdish region that killed four people a day earlier.
Full report at:
http://indianexpress.com/article/world/world-others/france-grapples-with-homegrown-jihadism/
------------
ICC prosecutor mulls war crimes charges against jihadists
November 21, 2014
The chief prosecutor of the International Criminal Court said she was weighing bringing war crimes charges against Islamic State jihadist fighters, in an interview published Thursday.
Fatou Bensouda told the German daily Sueddeutsche Zeitung that such steps would be possible for extremists whose home countries have signed on to the ICC's treaty.
"There is a lot of evidence that there are foreign fighters in the ranks of IS from countries that have signed the court's statute, including Jordan, Tunisia and European countries," she said.
"We could prosecute these suspects for war crimes and crimes against humanity."
Bensouda said she had already received files from the governments of Lebanon, Tunisia and Jordan and was "reviewing our options".
But she said that war was still raging in the countries where investigations were required and noted that it was increasingly difficult to fly out witnesses to testify.
Full report at:
http://english.ahram.org.eg/NewsContent/2/0/116030/World/0/ICC-prosecutor-mulls-war-crimes-charges-against-ji.aspx
------------
Russian FM: World Community Should Give Rebuff to ISIL, Other Extremist Groups
November 21 2014
The world community should give a rebuff to the Islamic State of Iraq and the Levant (ISIL) terrorists and other extremist groups in the region, Russian Foreign Minister Sergey Lavrov said after talks with his Hungarian counterpart Peter Szijjarto.
"We hold similar views that groups like ISIL and other extremist organizations in the region should meet a rebuff from the world community in form of prosecution of those who are linked to these terrorist groups," Lavrov stressed on Wednesday, Itar-Tass reported.
Russian lawmakers earlier said they were deeply concerned over sharp escalation of the situation in Iraq and Syria related to intensification of terrorist actions that resulted in brutal and massive extermination of religious and ethnic minorities.
The State Duma (lower house of parliament) noted that foreign financial and material support to emerging major terrorist groupings and large-scale terrorist activity was obvious. "Destabilization of the situation in the Middle East mainly resulted from current foreign political course of western states which neglect the principles of international law, impose their scenarios of home policy to sovereign countries, refuse to recognize a multi-polar world order, work out common approaches agreed with all representatives of the world community to settle global problems. All this leads to an irreparable tragedy and numerous casualties among civilians," the Russian parliament's lower house stated.
In this regard, the State Duma appealed to the world community "to stop and eradicate the evil of international terrorism threatening to the whole civilized humankind" as quickly as possible and to develop common approaches to combat it in the Middle East region and the world in general.
http://english.farsnews.com/newstext.aspx?nn=13930829000550
------------
Amnesty criticizes SBY over surge in blasphemy convictions
November 21 2014
Former president Susilo Bambang Yudhoyono has left a lot of work to do for the new government in relation to blasphemy prosecutions.
During Yudhoyono's decade in office, 106 individuals were convicted under blasphemy laws, with some receiving prison sentences of up to five years, according to a report released by Amnesty International on Friday.
"These numbers themselves paint a vivid picture. Although the blasphemy law was enacted in 1965 and is also included in the KUHP [criminal code], it was rarely used until 2004,when Yudhoyono took office and convictions under the blasphemy law skyrocketed," said Rupert Abbott, Amnesty International's South East Asia and Pacific research director.
In comparison, only 10 individuals were prosecuted and convicted for blasphemy during the New Order era, which lasted from 1966 to 1998.
Full report at:
http://www.thejakartapost.com/news/2014/11/21/amnesty-criticizes-sby-over-surge-blasphemy-convictions.html
------------
France tempers Iran nuclear stance in nod to wider diplomatic needs
21 November 2014
A year after France scuppered a deal on Iran's nuclear program it is taking a softer stance in current talks, encouraged by a more inclusive U.S. approach and the knowledge that failure this year could have grim repercussions across the broader region.
France, a U.N. Security Council veto-holder, has long held out for strict terms trading a loosening of international sanctions on Iran's oil-based economy in return for commitments by Tehran to show its nuclear work is as peaceful as it insists.
The discovery last year that the U.S. was holding secret talks with the Iranians was an opportunity for France, by saying 'no' to a deal, to assert itself internationally and rebuke Washington for backing down on bombing Syria as punishment for using chemical arms.
It also helped Paris to cement new commercial ties with Gulf Arab states.
This time round however a failed agreement would have potentially dire consequences given Iran's important role among international powers trying to push Islamic State out of Iraq and Syria and stabilise other parts of the Middle East.
Full report at:
http://english.alarabiya.net/en/perspective/features/2014/11/21/France-tempers-Iran-nuclear-stance-in-nod-to-wider-diplomatic-needs.html
------------
Syrian team, Putin to discuss relaunching peace talks
November 21, 2014
A high-level Syrian delegation is to meet Russian President Vladimir Putin in Moscow to discuss a possible relaunch of peace talks with the opposition, a senior Syrian official said Thursday.
"President Putin will receive the delegation headed by Syrian Foreign Minister Walid Muallem, and the meeting will centre on the relaunch of negotiations," he said of the talks next Wednesday with the key Damascus ally.
"The fact that Putin is receiving the delegation immediately shows the importance he's putting on this visit, because meetings in Moscow are usually held with Russian Foreign Minister Sergei Lavrov," the source told AFP.
Waddah Abed Rabbo, editor-in-chief of Al-Watan daily, which is close to the regime, said the meeting "will revolve around ideas proposed by Moscow to bring together the state and 'an opposition' and initiate a first dialogue."
Full report at:
http://english.alarabiya.net/en/News/middle-east/2014/11/20/Syrian-team-Putin-to-discuss-relaunching-peace-talks-.html
------------
France opens probe into ISIS propaganda video
November 21, 2014
France has formally opened a terrorism investigation into three French recruits of the Islamic State group calling for attacks back home in a propaganda video.
The three men, who appear under Arabic pseudonyms, appear in a montage that also shows multiple French passports being burned in a campfire.
They call on fellow French to join them or carry out attacks in France.
Agnes Thibault-Lecuivre, spokeswoman for the Paris prosecutor's office, said an anti-terrorism investigation was opened on Thursday to identify the men.
A former French fighter linked to IS has been accused in a deadly shooting at a Brussels Jewish museum, and European officials fear that newly radicalized and trained militant recruits will return from the battlefields of Syria and Iraq and launch attacks at home.
http://english.alarabiya.net/en/News/middle-east/2014/11/20/France-opens-probe-into-IS-propaganda-video.html
----------
UN's Ban calls Netanyahu, Abbas, urging leaders to take stand against extremists
November 21 2014
UN Secretary-General Ban Ki-moon placed separate telephone calls to Prime Minister Benjamin Netanyahu and Palestinian Authority President Mahmoud Abbas on Thursday, expressing extreme alarm at the upsurge in violence in recent weeks.
According to a readout of the calls released by Ban's office, he warned the leaders that the "dangerous downward spiral must urgently be reversed."
Ban emphasized to the two leaders that "at this delicate and dangerous juncture, courage and responsibility are required from both the president and the prime minister to take a stand that may be contrary to extremists in their own domestic constituencies."
He expressed hope that confidence-building measures and firm commitments made by both sides at separate meetings the leaders held with US Secretary of State John Kerry and Jordanian King Abdullah in Amman last week to maintain the status quo at the Temple Mount would be further translated into a de-escalation of tensions.
"Absent this, the Israeli-Palestinian conflict may quickly morph into a religious conflict, over which the international community will have limited, if no, leverage," Ban stated.
http://www.jpost.com/Breaking-News/UNs-Ban-calls-Netanyahu-Abbas-urging-leaders-to-take-stand-against-extremists-382456
------------
Southeast Asia
Shariah Court not feasible because of constitution, say Malaysian lawyers
November 21, 2014
It is not feasible to set up a Federal Shariah Court that would have the same powers as the highest civil court in the country, as the constitutional scheme does not provide for it, lawyers said.
They warned that any attempt to establish an apex religious court would mean the removal of some of the basic pillars of the Malaysian constitution.
The lawyers said that even if Parliament approved constitutional amendments for the purpose of setting up an apex religious court, it would pave the way for legal challenges by any citizen or interest groups in the civil court.
Lawyer Abdul Shukor Ahmad said Shariah law was a state matter and could not be administered by Putrajaya.
"The structure of the civil high courts is clearly provided in the constitution but the position of the Shariah courts is only briefly mentioned in the ninth schedule of the state list," he added.
Full report at:
http://www.themalaysianinsider.com/malaysia/article/federal-shariah-court-not-feasible-because-of-constitution-say-lawyers#sthash.TIJU5zgq.dpuf
------------
Civil court decisions jeopardising Muslims' faith, says Perkasa
November 21, 2014
The civil courts' ability to override decisions made by the Shariah courts could jeopardise the faith of Muslims, Malay right-wing group Perkasa said today.
"The civil courts cannot override their (Shariah courts') decisions, later we (Muslims) can become unbelievers and bad Muslims," Perkasa president Datuk Ibrahim Ali told reporters after attending a National Unity Convention in Kampung Baru today.?
He expressed concern that a civil court could turn against Islamic teachings when coming to a decision.?
Ibrahim's statement comes after the Court of Appeal on November 7 ruled in favour of? three Muslim transgender men who were convicted of cross-dressing under Negri Sembilan's Shariah Criminal enactment.
The Court of Appeal declared unconstitutional a provision in the state Islamic enactment which made it an offence for Muslim males to dress and behave as women.
A three-man bench led by Datuk Mohd Hishamuddin Mohd Yunus said Section 66 of the Shariah Criminal Enactment violated articles in the Federal Constitution on the freedom of expression and movement and the right to live with dignity and equality.
Ibrahim said today that he supported the establishment of a Federal Shariah Court that would have the same powers as the Federal Court, adding that it was in line with Islam's laws and beliefs.
Full report at:
http://www.themalaysianinsider.com/malaysia/article/civil-court-decisions-jeopardising-muslims-faith-says-perkasa#sthash.91JNw2m6.dpuf
------------
Cops nab Alor Star man for burning Quran pages
November 21, 2014
Police detained a man over the discovery of several torn pages of the Quran believed to have been burned in a container at a food court near a market in Alor Star yesterday.
Kedah acting police chief Datuk Zakaria Yusof said the man was arrested at a supermarket in Mergong, at 3pm.
He said the man, whose personal details had not been ascertained, would be referred to the hospital for examination and treatment.
"According to traders at the market, the man was often seen wandering in the market area and was also always seen burning papers (near a food court)," he said in a statement yesterday.
Several torn pieces of pages from the Quran, which were burned, were found by a trader, after being informed by another individual, who then reported the matter to the police and the Kedah Islamic Religious Department.
Full report at:
http://www.themalaysianinsider.com/malaysia/article/cops-nab-alor-star-man-for-burning-quran-pages-bernama#sthash.wSnDN6x4.dpuf
------------
Shariah judge, spouse cleared of Khalwat for second time
November 21, 2014
A Shariah High Court judge and his financial adviser partner were cleared of Khalwat (close proximity) for a second time at the Penang Shariah High Court today.
Adam Tumiran, 47, and his second wife, Nurul Izani Md Isa, 37, were acquitted and discharged after the court ruled that prosecution had failed to establish reasonable doubt on the couple's marital status.
Judge Zaim Md Yudin also ordered the court to return the RM1, 000 bail to each of the accused.
In his written judgment, which was about 100 pages long, Zaim ruled that the prosecution had failed to prove that the couple were not legally married during the time of their arrest in December four years ago.
Full report at:
http://www.themalaysianinsider.com/malaysia/article/shariah-judge-spouse-cleared-of-khalwat-for-second-time#sthash.UGl1zfU9.dpuf
------------
South Asia
China puts reporter on trial, reject Uighur scholar's appeal
November 21, 2014
An outspoken Chinese journalist went on trial on Friday accused of revealing state secrets as a court rejected an appeal by a prominent Uighur scholar whose life sentence on separatism charges had sparked an outcry from the West.
The closed-door Beijing trial of Gao Yu, 70, accused of providing state secrets to foreign contacts lasted just four hours. Gao, well known for her critical articles of government leaders, faces a maximum sentence of life imprisonment if found guilty.
Gao was detained in early May and accused of having leaked an internal Chinese Communist Party document "calling for greater censorship of liberal and reformist ideas", according to New York-based Human Rights Watch. Gao's lawyers declined to confirm this, saying the evidence has been classified as state secrets.
In May, state television aired images of her making a confession. Gao's lawyer, Mo Shaoping, told Reuters before the trial that Gao was forced into making the confession because authorities had threatened her son with arrest.
Full report at:
http://www.themalaysianinsider.com/world/article/china-puts-reporter-on-trial-reject-uighur-scholars-appeal#sthash.XA116xAe.dpuf
------------
Terrorism from outside the main challenge for Afghans: Hamid Karzai
November 21, 2014
Stressing that terrorism perpetrated and supported from "outside" is the main challenge for Afghanistan, its former President Hamid Karzai Friday criticized dualism in American policy towards Pakistan saying he had told Barack Obama that US should should not run with the hare and hunt with the hound.
Karzai also asked New Delhi "to do more" in defence cooperation with Afghanistan and hoped that New Delhi will adopt a "more proactive" policy in the future.
He said India and China should join hands to fight extremism in the region.
The former Afghan President rued that he had made 20 trips to Pakistan but was unable to succeed completely in improving ties with that country, which he has often accused of promoting terror in Afghanistan.
Full report at:
http://indianexpress.com/article/world/asia/terrorism-from-outside-the-main-challenge-for-afghans-hamid-karzai/99/#sthash.pQnKRaty.dpuf
------------
Action being taken against all terrorists, Afghan official told
November 21, 2014
ISLAMABAD: Adviser to the Prime Minister on National Security and Foreign Affairs Sartaj Aziz called the National Security Adviser of Afghanistan, Hanif Atmar, on Thursday to reiterate Pakistan's commitment to fighting terrorists without discrimination and distinction.
Mr Aziz assured Mr Atmar that Pakistan remained committed to combating terrorism and that during the ongoing Zarb-i-Azb operation action was being taken against all kinds of terrorists.
He informed the Afghan official that some remarks which he had made in a recent interview to the BBC Urdu were in the historical context of the Afghan conflict.
Mr Aziz also recalled that during their meeting last week, President Ashraf Ghani and Prime Minister Nawaz Sharif had agreed that neither side would allow its territory to be used against the other.
Mr Aziz reaffirmed Pakistan's resolve to working closely with Afghanistan to address the common challenges and to forging a comprehensive and enduring partnership, as envisioned by leaders of the two countries.
http://www.dawn.com/news/1145876/action-being-taken-against-all-terrorists-afghan-official-told
------------
High-level al-Qaeda leaders reportedly killed in US drone strike in Pakistan
November 21, 2014
At least five suspected militants including a high-level al-Qaeda leader were killed following a drone strike in North Waziristan tribal region of Pakistan on Thursday.
According to Pakistani security officials, the US drone fired two missiles on a compound in Datakhel tehsil of North Waziristan Agency.
The officials further added that they have confirmation of five dead, including the dead of a high value target.
In the meantime, spokesman of al-Qaeda in the Indian Sub-continent (AQIS), Osama Mahmood on Thursday confirmed that his organization's 2 key leaders Major (retd) Adil Abdul Quddus, Dr Sarbuland alias Abu Khalid and his two sons were killed in a US drone strike, Pakistan's Geo News reported.
Qudoos was alleged to have helped senior al-Qaeda leader, Khalid Sheikh Muhammad, who was arrested in 2003 from the house of Ahmad Qudoos, the brother of Adil Qudoos, in the Pakistani city of Rawalpindi.
North Waziristan is among the volatile regions in northwest Pakistan near the Afghan border which are rife with homegrown insurgents and are alleged to be strongholds of Taliban and Al Qaeda operatives, among others.
http://www.khaama.com/high-level-al-qaeda-leaders-reportedly-killed-in-us-drone-strike-in-pakistan-8784
------------
Yameen pledges to end violent crime at 'Successful 365 Days' rally
By Daniel Bosley | November 21st, 2014
The Progressive Party of Maldives will rebuild a devastated nation through job opportunities for the youth and a crackdown on violent crime, said President Abdulla Yameen while celebrating one year in office.
Yameen urged young people to take advantage of the opportunities that would be created by growing tourism and large scale foreign-funded infrastructure projects, while pledging to bring peace and security to the nation.
"I want to say tonight as well in your presence, this government will have no mercy at all for those who slaughter Maldivian citizens with no mercy," said Yameen at the 'Successful 365 Days' event held in Male this evening.
He pledged to implement the death penalty – reintroduced under his government, for the sake of human rights and dignity.
"Saving the Maldives from these big atrocities is the biggest aim of this government," he said, stating that Maldivians by nature sought peace and stability.
Yameen said that proposed changes to legislation would remove violent crime which has blighted the country in recent months, suggesting the framers of the 2008 constitution wanted to create unrest and anarchy.
Full report at:
http://minivannews.com/politics/yameen-pledges-to-end-violent-crime-at-%E2%80%98successful-365-days%E2%80%99-rally-91193
------------
50 Bangladeshi expatriates awaiting death penalties in prisons abroad
November 21, 2014
Around 50 Bangladeshi expatriates who had flown to the foreign lands in search of employments, are currently waiting for execution of their death penalties while serving in prisons across the globe.
Among them, the verdict for 29 death row inmates have been put to a halt through negotiations held in between the Bangladeshi embassies and the governments of the respective countries. Such negotiations mainly focuses on compensating the victim's families.
The numbers were revealed through a written statement issued by Expatriates' Welfare and Overseas Employment Minister Engineer Khandker Mosharraf Hossain issued to the parliament yesterday.
All of the death row inmates were convicted for committing murders.
mong the death sentence awardees, 12 Bangladeshi migrants are in Saudi Arabia, 23 in Dubai, 12 in Kuwait, one in Bahrain, one in Singapore and one in Abu Dhabi.
The Wage Earners' Welfare Board under the Ministry of Expatriates' Welfare and Overseas Employment, was active enough in order to free the convicts from the trial in the respective countries, said the minister.
Full report at:
http://www.dhakatribune.com/foreign-affairs/2014/nov/21/50-bangldeshi-expatriates-awaiting-death-penalties-prisons-abroad#sthash.H0E5MkXi.dpuf
------------
BNP acting secretary general: Hasina repeating her father's mistakes
November 21, 2014
Claiming that it was a big mistake for Bangabandhu Sheikh Mujibur Rahman to introducing BAqsal in the country, BNP acting secretary general Mirza Fakhrul Islam Alamgir said Prime Minister Sheikh Hasina is making the same mistake.
"The government has been conspiring to reintroduce the one-party rule in the country. The BAqsal system introduced by her father killed the country's democracy and now she is following in his footsteps," Fakhrul said yesterday while addressing a discussion organised by National Awami Party at National Press Club to mark Abdul Hamid Khan Bhashani's death anniversary.
Full report at:
http://www.dhakatribune.com/politics/2014/nov/21/fakhrul-hasina-repeating-her-father%E2%80%99s-mistakes#sthash.GIhzHLc0.dpuf
----------
North America
Ottawa Muslim group launches campaign to prevent youth radicalization
November 21, 2014
Joe Lofaro/Metro Imam Imtiaz Ahmed, of the Ahmadiyya Muslim Jama`at Ottawa, says mosques should provide better guidance to converts to Islam so that they do not become influenced by extremist ideologies.
A local Muslim group launched the Ottawa chapter of a nation-wide campaign aimed at preventing Canadian youth from becoming radicalized and from joining terrorist groups like the Islamic State of Iraq and Syria (ISIS).
The Ahmadiyya Muslim Jama`at Ottawa launched the "STOPTHECRISIS" initiative Tuesday during a press conference at the Ottawa Public Library's downtown branch.
The initiative is led by the progressive Muslim movement, Ahmadiyya Muslim Jama`at, which was founded in 1889. Its mosques in cities such as Toronto, Montreal, Ottawa, Brampton, Calgary, Saskatoon, Vancouver are also participating in the campaign.
Its imam, Imtiaz Ahmed, said the goal of the project is to reach as many youth as possible and start a conversation about youth radicalization in Canada.
"It is a crisis worldwide," said Ahmed. "We don't think it is a crisis in Canada yet, but it has potential of becoming a crisis. We need to act fast, we need to act together and stop it from becoming a crisis."
Full report at:
http://metronews.ca/news/ottawa/1215480/ottawa-muslim-group-launches-campaign-to-prevent-youth-radicalization/
----------
ISIL has 'impaled' itself on Kobane: Top US envoy
November 21, 2014
Islamic State of Iraq and the Levant (ISIL) has "impaled itself" on Kobane by pouring fighters into the strategic Syrian town so they can be bombed by the US-led coalition, a senior US envoy said Nov. 20.
Retired General John Allen, coordinator of the coalition against ISIL in Iraq and Syria, told Turkey's Milliyet newspaper an estimated 600 ISIL fighters had already been killed in air strikes and the group would ultimately be defeated in the battle for the town.
"ISIL has in so many ways impaled itself on Kobane," said Allen.
He said that IS had sought to make a symbol out of Kobane by defeating the Kurdish forces seeking to retain control of the town.
ISIL continues to "pour fighters" into Kobane who can then be bombed by coalition war planes, he said, estimating air raids had killed some 600 jihadists and created "real problems" for them.
Full report at:
http://www.hurriyetdailynews.com/isil-has-impaled-itself-on-kobane-top-us-envoy.aspx?pageID=238&nID=74586&NewsCatID=352
------------
India played productive role inside Afghanistan: US
November 21, 2014
Praising India for playing a useful and productive role inside war-torn Afghanistan, the US on Friday said it is looking forward to India's leadership and its continued participation in regional security.
"India is a strong regional power and we know that India has interests in stability and security in the region. They have played a useful, productive role inside Afghanistan already in terms of some training that they have done," Pentagon Press Secretary Rear Admiral John Kirby said.
"I will leave it to India to decide and to speak to what they will contribute to regional security after the end of this year, but we certainly look to India's leadership and their continued participation," Kirby said in response to a question.
http://indianexpress.com/article/world/americas/india-played-productive-role-inside-afghanistan-us/#sthash.8OxcxJIB.dpuf
------------
US promotes entrepreneurship to counter extremism
November 21, 2014
The US is promoting entrepreneurship in the Middle East and North Africa as a way to create jobs and counter extremism in the region, senior American officials said today at a conference in Morocco.
The environment needed to encourage these new businesses is difficult to find, however, in the highly regulated economies of the region.
"We don't have a culture of innovation," said Anis Aouni, a Tunisian inventor from Saphon Energy whose new model of a wind turbine was being showcased by Microsoft.
But US Vice President Joe Biden and other American officials attending the 5th annual Global Entrepreneurship Summit in Morocco were hopeful of change.
Biden called for education systems that questioned orthodoxy, well-defined legal systems that fight corruption and freedom of expression, elements that local activists have said are in short supply in the Middle East and North Africa.
Full report at:
http://indianexpress.com/article/world/americas/us-promotes-entrepreneurship-to-counter-extremism/#sthash.TE3euA5L.dpuf
------------
U.S. troops will go to Iraq before funds approved
21 November 2014
Some of the 1,500 new U.S. troops authorized to advise and train Iraqi forces in their fight against Islamic State of Iraq and Syria (ISIS) militants will deploy to the country in the next few weeks without waiting for Congress to fund the mission, the Pentagon said on Thursday.
Rear Admiral John Kirby, the Pentagon press secretary, said leading elements of the U.S. force would begin moving to Iraq in the coming weeks, even if Congress has not yet acted on a $5.6 billion supplemental request to fund the expanded fight against the militants who overran northwestern Iraq earlier this year.
Officials initially indicated they needed to lawmakers to approve the funding before the Pentagon could start the mission, but General Lloyd Austin, the head of U.S. troops in the Middle East, recommended starting the effort using resources already available to him.
"The commander ... can reallocate resources inside his theater as he deems fit. So he is going to .. try to get a jump start on this program," Kirby told reporters, adding that congressional approval of the $5.6 billion was still needed to carry out the "more robust program."
Kirby's comments came just days after U.S. officials said some 50 special operations troops had been sent to Ain al-Asad air base in Anbar province in Iraq to establish an operation to advise and train Iraqi troops.
Full report at:
http://english.alarabiya.net/en/News/middle-east/2014/11/21/U-S-to-send-troops-to-Iraq-before-funding-approval-.html
----------
US lawmakers warn Abbas: Curb incitement or risk American aid to PA
November 21, 2014
WASHINGTON Top congressional appropriators told Palestinian Authority President Mahmoud Abbas that Congress "remains committed" to conditions for continued funding of the PA, including controlling incitement.
"This aid is predicated on the Palestinian Authority's commitment to countering terrorism and pursuing a comprehensive peace with Israel," said the letter sent Thursday signed by Rep. Hal Rogers (R-Ky.), the chairman of the US House of Representatives Appropriations Committee, Rep. Nita Lowey (D-N.Y.), the ranking Democrat on the committee and Rep. Kay Granger (R-Texas), the chairwoman of its foreign operations subcommittee.
"US law also clearly stipulates that the Palestinian Authority must act to counter the incitement of violence against Israelis in order to continue receiving US assistance," the letter said, adding: "We remain resolute in our commitment to these conditions."
Full report at:
http://www.jpost.com/Arab-Israeli-Conflict/US-lawmakers-warn-Abbas-Curb-incitement-or-risk-American-funding-of-PA-382463
-----------
Mideast
Al-Qaeda vows fierce attacks on Yemen Shiite militiamen
21 November 2014
The Al-Qaeda military chief in Yemen has vowed to launch fierce attacks against Shiite Huthi militiamen sweeping across the country, in an audio message posted Friday on jihadist websites.
"To the Huthis we say: brace yourselves for horrors that will make the hair of children turn white," said Qassem al-Rimi, the military chief of Al-Qaeda in the Arabian Peninsula.
AQAP, which is considered by Washington as the most dangerous arm of the jihadist organisation, said several attacks targeting Huthis and claimed by the group were only a "warm-up".
"Today you are our target... and don't even think that your crimes will go unpunished," added Rimi.
Houthi rebels overran the capital in September and then began taking territory east and south towards areas where the Sunni Al-Qaeda militants are active.
AQAP has already threatened an "all out war" against the Houthis and claimed several deadly attacks on them, including one in October in Sanaa that killed 50 people.
Earlier this month, AQAP leader Nasser al-Wuhayshi accused the Huthis of collaborating with the United States and Iran to destroy Sunni Muslims.
http://english.alarabiya.net/en/News/middle-east/2014/11/21/Al-Qaeda-vows-fierce-attacks-on-Yemen-Shiite-militiamen-.html
---------
No Age Bar For Friday Prayers At Jerusalem's Al-Aqsa
November 21, 2014
Following security assessments, police decided that there would be no age restrictions on Muslim worshipers for Friday prayers at the Temple Mount in Jerusalem on Friday.
This is the second consecutive week in which police have allowed free access to the site, which has been a flashpoint for tensions between Muslims and Israeli security forces in the capital.
In recent weeks, entry has been limited to men above the age of 35 and women, amid fears of youth rioting.
Police however are maintaining heightened security amid Hamas's call for a "Day of Rage" against Israel on Friday during which the terrorist organization implored Palestinians to take to the streets "in solidarity with the Aqsa Mosque and Jerusalem intifada."
Accusing Israel of "desecrating" the Aqsa Mosque, Hamas told Palestinians to march toward checkpoints in the West Bank and clash with soldiers.
Full report at:
http://www.jpost.com/Arab-Israeli-Conflict/No-age-restrictions-for-Temple-Mount-Friday-prayers-as-Jerusalem-police-remain-on-high-alert-382482
-----------
Sixteen ISIL militants in Turkish prisons
November 21, 2014
Sixteen members of the Islamic State of Iraq and the Levant (ISIL) are currently imprisoned in Turkey and three of them are being tried in connection to a deadly March 20 attack in the Central Anatolian province of Niğde, Justice Minister Bekir Bozdağ has stated.
"The ISIL terror organization members who launched the attack in Ulukışla in Niğde are presently imprisoned in Turkey. They are being held in the Ankara No. 2 F-Type High Security Penal Institution. Their trial is ongoing," Bozdağ said on Nov. 20, during a lengthy debate on his ministry's budget as part of the ongoing deliberations on the 2015 Central Governance Budget Law at Parliament's Planning and Budget Commission.
"As of Nov. 19, 2014, there are 16 ISIL terrorist organization members or individuals who were involved in activities on behalf of [ISIL] in prison," he added, in response to questions from lawmakers.
Full report at:
http://www.hurriyetdailynews.com/sixteen-isil-militants-in-turkish-prisons.aspx?pageID=238&nID=74614&NewsCatID=341
------------
Turkish Parliament adopts motion to send troops to Central Africa, Mali
November 21, 2014
The Turkish Parliament approved on Nov. 20 a motion to authorize the government to send troops to the Central African Republic and Mali as part of an EU peacekeeping force.
The motion will be valid for one year.
In February, the EU's outgoing foreign policy chief, Catherine Ashton, asked Turkey to contribute to a military mission to help end sectarian unrest in the Central African Republic. At the time, Turkish officials said the EU did not specifically ask for troops from Ankara but was seeking some kind of Turkish "contribution."
Only a few days after Ashton's letter asking for "contribution" arrived in Ankara, U.N. Secretary-General Ban Ki-moon called President Recep Tayyip Erdoğan, who was prime minister at the time, to encourage Turkey to play an active role in the military mission to help end sectarian unrest in the Central African Republic.
At the time, officials said Ankara was considering sending army officers to be deployed at headquarters and/or send a C-130 aircraft.
http://www.hurriyetdailynews.com/turkish-parliament-adopts-motion-to-send-troops-to-central-africa-mali.aspx?pageID=238&nID=74629&NewsCatID=338
------------
Israel claims Hamas planned to assassinate FM Lieberman in West Bank
November 21, 2014
Israel has arrested four Palestinians suspected of planning to assassinate Foreign Minister Avigdor Lieberman with an anti-tank rocket while he drove to his Jewish settlement in the occupied West Bank, Israeli officials say.
The alleged Hamas plot was hatched during the July-August war in Gaza. Its disclosure comes as ties fray between Israel and U.S.-backed Palestinian President Mahmoud Abbas, who is based in the West Bank, over a contested Jerusalem shrine.
A statement issued by Israel's Shin Bet security agency late on Thursday identified three of the detainees as Hamas members and, citing their confessions under interrogation, said they had hoped that killing Lieberman "would relay a message to the State of Israel that would bring about an end to the Gaza war".
Full report at:
http://www.hurriyetdailynews.com/israel-claims-hamas-planned-to-assassinate-fm-lieberman-in-west-bank.aspx?pageID=238&nID=74620&NewsCatID=352
------------
Anger over Israel mayor's ban on Arab workers
November 21, 2014
An Israeli mayor's decision to bar Israeli-Arab construction workers from jobs in local preschools over security concerns has triggered widespread condemnation with a rights group calling it racist.
Itamar Shimoni, the mayor of the southern city of Ashkelon, announced on Thursday that Israeli-Arab labourers renovating bomb shelters in local kindergartens would be barred from their jobs. He also ordered security stepped up at construction sites where Arab labourers are employed.
His decision came days after a spate of attacks by Palestinians, including a deadly attack on a Jerusalem synagogue that left five Israelis dead.
"Anyone who thinks this is illegal can take me to court," Shimoni said. "At this time, I prefer to be taken to court and not, God forbid, to attend the funeral of one of the children from kindergartens," Shimoni said.
Full report at:
http://www.aljazeera.com/news/middleeast/2014/11/anger-over-israel-mayor-ban-arab-workers-20141120223446598325.html
------------
Israeli official: Erdogan rhetoric befits Tehran or Damascus, not a NATO capital
November 21, 2014
Israel's "barbaric" attack on al-Aqsa is an attack on Turkey, Turkish President Recep Tayyip Erdogan said Thursday in remarks immediately slammed by Israel as "malicious and extremist" rhetoric not befitting the leader of a NATO country.
According to a report Thursday in Today's Zaman, Erdogan, during a speech in Algeria to Turkish and Algerian businessmen, said "Israel's barbaric attack on al-Aqsa Mosque is tantamount to an attack on Turkey and Algeria because al-Aqsa Mosque belongs to all of us." Erdogan is well known for his strident and extreme anti-Israel rhetoric.
One government official said that Israel has been facing "a malicious campaign of slander concerning a so-called threat to al-Aqsa. This campaign has been led by Islamist extremists who claim there is a Jewish threat to al-Aqsa. This is baseless and ridiculous, it is slander that has no relationship to the truth whatsoever."
Full report at:
http://www.jpost.com/Israel-News/Politics-And-Diplomacy/Israeli-official-Erdogan-rhetoric-befits-Tehran-or-Damascus-not-a-NATO-capital-382455
-------------
Iranian Envoy Warns of ISIL Threat to Entire Region
November 21, 2014
Caretaker of the Iranian Mission at the United Nations Gholam Hossein Dehqani, whose country is the rotating president of the Non-Aligned Movement (NAM), warned of the serious threat posed by the terrorist groups, specially the ISIL, to the entire regional states.
Addressing a UN Security council meeting on behalf of the NAM about international cooperation for fighting terrorism and extremism on Wednesday, Dehqani expressed concern over the increasing threat of terrorism across the world, and said that terrorists target security of all countries and individuals.
He also underlined that the campaign on terrorism and extremism is not possible only by words and mottos; rather it needs taking practical measures.
In relevant remarks in September, Iranian President Hassan Rouhani warned of the danger of violence and extremism for the world, and called for collective cooperation among all states to settle this problem.
Full report at:
wounds in relations among nations; therefore, peace needs collective will and process."
http://english.farsnews.com/newstext.aspx?nn=13930829000449
-----------
Israelis, Palestinians look to personal safety in holy city on edge
November 21, 2014
ON edge but faithful to their religious routine, worshipers returned on Wednesday to the Jerusalem synagogue where four rabbis and a policeman were killed in a Palestinian attack a day earlier.
The bloodstains had been washed away. But four memorial candles burned as about a dozen men chanted their daily prayers and police newly stationed outside guarded the Kehillat Bnei Torah congregation.
"It's a little scary, but we're going to have to go on with our lives. We're staying here, we're not moving anywhere ... this terrorist attack is not going to change anything," said Avraham Burkei, a member of the synagogue in Jewish West Jerusalem.
Palestinians in Israeli-annexed East Jerusalem also voiced concern about their safety amid the surge in violence, as police set up checkpoints in their neighborhoods and tethered surveillance balloons floated overhead.
Full report at:
http://www.saudigazette.com.sa/index.cfm?method=home.regcon&contentid=20141121225087
------------
Gov't won't allow 'Lebanonization' of Turkey: PM Davutoğlu
November 21, 2014
The government will not allow Kurds to destroy the unity of Turkey and will not allow the "Lebanonization" of the country, Prime Minister Ahmet Davutoğlu has vowed.
Referring to demands for increased decentralization to local administrations across the country, Davutoğlu said Turkey was "too cosmopolitan to be divided in line with Kurdish autonomy."
"If one said 'Kurdish autonomy,' then where will Turkey allow autonomy? In Istanbul, for instance, or regions where predominately Kurds live? There are districts in northern Konya where Kurds are the majority. Will we move toward such a structure? Will Turkey move toward Lebanonization?" he said, speaking in a televised interview late Nov. 19.
"If there is such a demand, it's not possible," he added.
Davutoğlu underlined remarks by the Peoples' Democratic Party (HDP) and from other Kurds that they "did not reject a unitary state structure," and said those statements are an integral part of the peace process.
Full report at:
http://www.hurriyetdailynews.com/govt-wont-allow-lebanonization-of-turkey-pm-davutoglu.aspx?pageID=238&nID=74591&NewsCatID=338
------------
113 children tortured in Turkish prisons or in custody in 2014: NGO
November 21, 2014
Forty-nine children have been subjected to torture in Turkish prisons in 2014, while another 64 have been tortured in police custody, a leading Turkish human rights NGO stated in a report released to mark World Children's Day on Nov. 20.
The Human Rights Association (İHD) stressed that the figures only represent cases reported to activists and that many victims are hesitant to denounce officials for fear of facing retribution.
So far in 2014, some 360 children have been detained during public incidents or demonstrations, 59 have been arrested and 42 have suffered injury, the report said.
"Children are the utmost victims in terms of human rights violations," the İHD report said.
The İHD criticized the Justice Ministry for remaining silent in cases of violence and sexual abuse against children in prisons, and called for the release of all child convicts.
The report also drew a bleak picture of the grave social conditions for children, particularly emphasizing the lack of state action against child labor and child marriages.
It also emphasized that children have a right to be part of the decision-making process regarding issues that concern them.
http://www.hurriyetdailynews.com/113-children-tortured-in-turkish-prisons-or-in-custody-in-2014-ngo.aspx?pageID=238&nID=74594&NewsCatID=339
------------
URL: https://www.newageislam.com/islamic-world-news/new-age-islam-news-bureau/-our-religion-does-not-object-to-profit---moroccan-king-to-ges-2014/d/100124