New Age Islam News Bureau
17 December 2020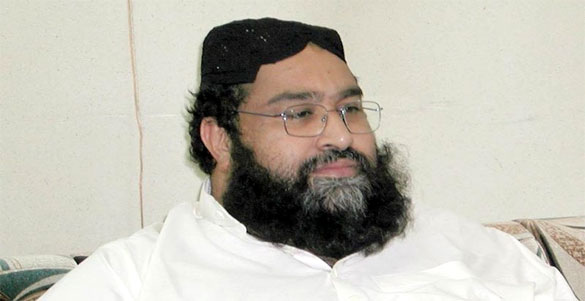 Pakistan Ulema Council chairman Tahir Ashrafi. PHOTO: INP
-----
• Israel Joins the UAE-Based International Security Alliance in Latest Move of Normalizing Ties
• IRC lists Afghanistan Second in Humanitarian Emergency Watchlist
• Will The Born-Again Masyumi Party Shake Up Indonesia's Islamic Politics?
• Ayodhya Mosque's Foundation to Be Laid on the 71st Republic Day
• Palestinians Left Waiting as Israel Is Set To Deploy COVID-19 Vaccine
• US Plans To Seek Extradition Of Libyan Man Linked To Lockerbie Bombing: Reports
Pakistan
• 'No Space for Forceful Conversions, Underage Marriages in Islam': Special Representative to the PM, Tahir Mehmood Ashrafi
• 'Terror Camp Organizer Is Now Pakistan's Interior Minister: How Can That Help Image?'
• Israel Stirs Media Hype As Pakistan Comes Under Pressure To Normalize Ties
• A High-Level Delegation of the Afghan Taliban in Pakistan to Discuss Af Peace Talks
• Pakistan returns $1 billion of Saudi Arabia's soft loan, officials say
• India trying to seek hegemony in South Asia: president
• ANP claims terrorists regrouping in KP
• Setting up democratic govt PDM's agenda: PML-N
--------
Arab World
• Israel Joins the UAE-Based International Security Alliance in Latest Move of Normalizing Ties
• An Israeli Torah Scroll In Memory Of Sheikh Zayed
• A Nine-Year-Old Lebanese Boy's Chicken Crossed the Road to Israel, Triggering Panic among Israeli Soldiers
• Hezbollah uses Lebanon's health budget to disproportionately fund its institutions
• UAE's Mohamed bin Zayed meets Egyptian President al-Sisi in Cairo
• Two Lebanese ex-ministers snub judge after being charged over Beirut explosion
• ISIS steps up Sinai fight with bombs in civilian homes in Egypt
--------
South Asia
• IRC lists Afghanistan Second in Humanitarian Emergency Watchlist
• Taliban kill 13 Afghan policemen in checkpoint attacks
• ANA Rebuffs Taliban Attack in Kandahar
• Ghani Discusses Security Tensions with Gen. Milley
• Turkey Bids to Extend Military Presence in Afghanistan
--------
Southeast Asia
• Will The Born-Again Masyumi Party Shake Up Indonesia's Islamic Politics?
• Perak Islamic Religious Council Introduces Zakat Payment Using Shopee
• Mass Covid-19 Vaccination Necessary To Curb Spread Of Virus, Say Malaysian Religious Leaders
• Indonesian militant linked to 2002 Bali bombings flown to Jakarta for questioning
--------
India
• Ayodhya Mosque's Foundation to Be Laid on the 71st Republic Day
• 'Muslim Voters Not Your Jagir', Asaduddin Owaisi Tells Mamata Banerjee
• Modi to Be First PM to Attend an Aligarh Muslim University Event Since 1964
• Ayodhya Masjid Blueprint to Be Revealed On Saturday
• Bijnor Man Sent To Jail for 'Love Jihad', 8th Case In UP Under Anti-Conversion Law
• Girl Abducted By Youth for Marriage in Jajpur, Father Cries 'Love Jihad'
• Bangladesh pillar of 'Neighbourhood First' policy, deepening relations between us top priority: PM Modi
• Two armed Pak intruders shot dead at international border
• Congress mulls committee for golden jubilee celebrations of 1971 win over Pakistan
• Nearly half of China's investments in India's neighbourhood went to Pakistan
--------
Mideast
• Palestinians Left Waiting as Israel Is Set To Deploy COVID-19 Vaccine
• Spokesman: 3 Years of Trump's Sanctions Backfired to Strengthen Iran's Economy
• Turkey says France must change stance on Syria operations to improve ties
• Erdogan denounces US sanctions as 'hostile attack' on Turkey's sovereign rights
• Iran urges withdrawal of all illegal foreign forces from Syria
--------
Africa
• US Plans To Seek Extradition Of Libyan Man Linked To Lockerbie Bombing: Reports
• Nigerian gangs reportedly kidnap kids on behalf of Boko Haram
• Boko Haram claims kidnapping of over 300 boys in Nigeria, marking an alarming move west
• Sudan says army officers ambushed by Ethiopian forces, militia
• UN official calls for more international attention on South Sudan
--------
North America
• New Lawsuit Filed In New York Accuses Top Qatar Banks of Funding Terror In Israel
• Kenyan man charged with planning 9/11-style attack on US
• US sanctions four Chinese, UAE-based companies over sale of Iranian petrochemicals
• Respected by world peace-lovers, Gen. Soleimani will live on to US desperation: Etler
• When the Far Right Penetrates Law Enforcement
--------
Europe
• UK Lawmakers Urge Government to Designate Iran's IRGC, Replace Nuclear Deal
• Despite ceasefire, Nagorno-Karabakh accuses Azerbaijan forces of capturing troops
• Daesh gunman's fugitive widow convicted in 2015 Paris attacks
• Manchester Arena Inquiry: Bomber 'sent money to family before attack'
Compiled by New Age Islam News Bureau
URL: https://www.newageislam.com/islamic-world-news/no-space-forceful-conversions-underage/d/123790
--------
'No Space for Forceful Conversions, Underage Marriages in Islam': Special Representative to the PM, Tahir Mehmood Ashrafi
December 16, 2020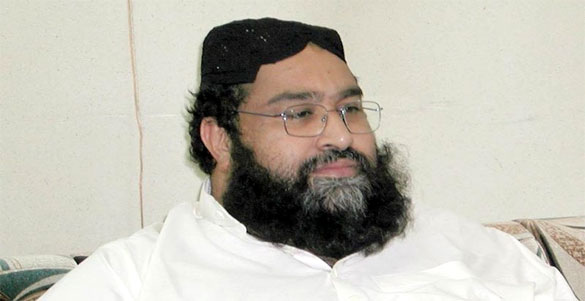 Pakistan Ulema Council chairman Tahir Ashrafi. PHOTO: INP
-----
Special Representative to the Prime Minister on Interfaith Harmony and Middle East Hafiz Tahir Mehmood Ashrafi has said that no one will be allowed to make panic in the country on the issues of forceful conversions and underage marriages.
Talking to visiting delegates and representatives of different religions and religious sects at his office on Wednesday, he said that there is "no space for forceful conversions and underage forceful marriages in Islam".
Maulana Ashrafi said that the issues of minorities will be addressed with formation of Interfaith Harmony Councils in the country.
While clearing the air, he said that any government representative has neither visited Israel nor the state has any intention to make relations with the Jewish country. "Some elements are fanning the baseless propaganda to malign Pakistan in the Islamic world and to make anarchy in the country."
Some enemies of Pakistan and Islam are fanning baseless propaganda in the country and Indian lobbies are behind it, he added.
The PM's aide said that the incumbent Pakistan Tehreek-e-Insaf (PTI) government is protector of the Islamic sections of the constitution of Pakistan, Namoos-e-Risalat and belief in the finality of Prophethood.
He also added that the complaints received last month about the issues of minorities have been resolved.
Earlier, while addressing seminary students at Jamia Masajid Marhaba, Hafiz Ashrafi said that all sections of society including students of seminaries, schools and colleges are united with Pakistan Army to eliminate the menace of extremism and terrorism.
He said that the incumbent PTI government created history by associating registration of seminaries with the ministry of education.
https://tribune.com.pk/story/2276222/no-space-for-forceful-conversions-underage-marriages-in-islam
--------
Israel Joins the UAE-Based International Security Alliance in Latest Move of Normalizing Ties
16th December 2020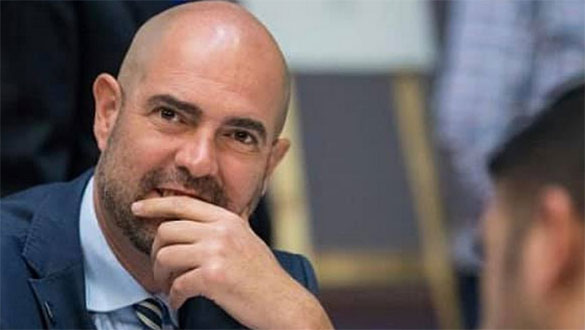 Israel's Public Security Minister Amir Ohana, 24 July 2019 [Facebook]
------
In furthering their diplomatic friendship, Israel has now officially joined the UAE's International Security Alliance (ISA) group, an Abu-Dhabi based organization aimed at helping combat organized and transnational crime, as well as helping stem "radicalization and violent extremism". ISA was created by the UAE and France in 2017, and with Israel joining is now a 10 member organization (alongside the UAE, France, Bahrain, Italy, Senegal, Spain, Singapore, Morocco, and Slovakia).
Israel's Public Security Minister Amir Ohana has described their partnership with ISA as "an important step in promoting peace and security in our region". During an ISA forum last Wednesday, Ohana also stated:
On behalf of the government of Israel, we are proud that you (the UAE) have chosen us to be members of this important alliance. Progress with the Arab world alongside the excellent relations with our European counterparts will allow us to contribute to an alliance that touches on some of the most important issues in the areas of safety and homeland security."
Ohana's counterpart in the UAE who helped organize this new partnership is Sheikh Saif Bin Zayed Al-Nahyan, who also serves as Deputy Prime Minister. Al-Nahyan has also highly praised this new move, stating that this alliance with Israel will be "for the good of the world and humanity at large". The UAE's state-owned WAM news site also reported that the Sheikh stated that "having Israel as a new member will be an addition and strength to the alliance in seeking to achieve the objectives for which it was founded".
The ISA, which Israel is now a part of, states that its mission is to combat transnational organized crime, and to help prevent "radicalization and violent extremism". The organization also works in managing border relations as part of its mission to help fight against transnational crime. While the UAE's own human rights record and move to normalize ties with Israel is itself deeply worrying, the shock of allowing Israel to be an active member of an organization fighting "violent extremism" would almost be comically ironic if it were not seriously dangerous – given Israel's track record of severe human rights abuses and violent oppression of the people and lands of Palestine, this new move to normalize ties with Israel is a deep betrayal to both the Palestinians living under Israel's colonial rule and to Muslims around the world who continue to fight for Palestinian rights.
The Arab Gulf, followed by a growing number of other Muslim-majority nations, are paving the way towards normalizing ties with Israel without addressing the Israeli state's deeply troubling treatment of Palestinians. The UAE, Bahrain, Sudan, and most recently Morocco have all signed deals with Israel to normalize diplomatic relations – and this is only since August. By normalizing ties with Israel, these countries are in fact accepting, allowing, and even supporting Israel's current treatment of Palestinians.
While many human rights organizations do argue for a two-state solution to the decades-long conflict between Israel and Palestine (which would include recognizing the state of Israel within its pre-1967 borders), normalizing ties with Israel while it is still actively pursuing a course of colonial-settler apartheid is not the answer towards peace in Palestine. With countries like the UAE normalizing the state of Israel as it stands today while Palestinians continue to be oppressed, jailed, killed, and colonized by the state of Israel, this essentially allows and stands in partnership with Israel's continued human rights abuses.
The UAE, Bahrain, Sudan, Morocco, and other worrying countries with close ties to Israel despite having Muslim majority populations are all on a course of complete appeasement – and whatever lucrative financial, political, or military gains that may come with a partnership with Israel, it seems that power-grabs are now more important than basic human rights.
https://themuslimvibe.com/muslim-current-affairs-news/israel-joins-the-uae-based-international-security-alliance-in-latest-move-of-normalizing-ties?utm
--------
IRC lists Afghanistan Second in Humanitarian Emergency Watchlist
By Mohammad Haroon Alim
17 Dec 2020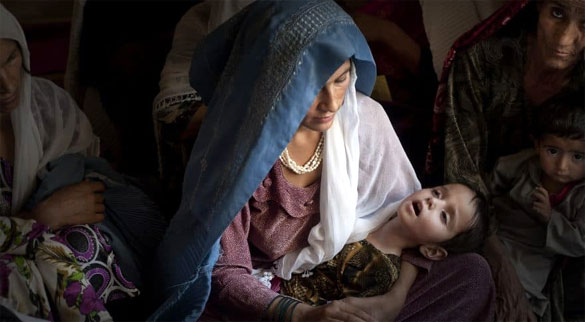 Image Source (Credit: Lynsey Addario)
------
The International Rescue Committee warned that Afghanistan is on the most dangerous humanitarian emergencies list for 2021, the country is dealing with a triple threat of COVID-19, climate change, and conflict.
IRC in a published emergency watchlist on Tuesday said, that the most dangerous humanitarian emergencies of 2021 were all neglected, IRC analysis indicates Yemen a country most at risk of a humanitarian catastrophe, followed by Afghanistan, Syria, Democratic Republic of Congo, Ethiopia, Burkina Faso, South Sudan, Nigeria, Venezuela, and Mozambique.
According to a report measures containing the coronavirus left women behind, as they face devastating harm in regards to economical opportunities, schooling, and access to health care in the listed countries.
Ongoing conflicts compounded by COVID-19 and climate change led to unprecedented emergencies globally,
David Miliband, President and CEO at the IRC, said, "2020 will go down as one of the most turbulent years in history, but the next year will be remembered for how we either helped or turned away from those suffering the most", adding that "Watchlist 2021 should serve as a wake-up call for policymakers, government leaders, and concerned citizens around the world about the cost of neglecting humanitarian crises – and how they urgently need international attention".
"the most severe and devastating crises like Afghanistan, Syria, and DRC have been reeling for years or even decades, and are expected to become even worse in 2021." Miliband stated in the watchlist, said these threats, worsened living situations for the people living in the listed countries, mostly impacted by war, "as we see rises in violence against women, early and forced marriage, loss of income and education opportunities." Bilind stated.
Countries listed in the IRC 2021 Watchlist.
1. Yemen
2. Afghanistan
3. Syria
4. Democratic Republic of the Congo
5. Ethiopia
6. Burkina Faso
7. South Sudan
8. Nigeria
9. Venezuela
10. Mozambique
Displacement also heavily impacted people in conflict-ridden countries, and aid agencies like IRC are increasingly facing obstacles or are under attack by conflicting parties, this prevents organizations as such to reach those in need.
Humanitarian supports in Afghanistan have increased " 385% since 2015" and "are at risk of an even more violent 2021". Statement read.
According to IRC, after 2016 94% of all aid workers were killed, 84% of them wounded, and 98% of aid workers were kidnapped in the listed countries on the watchlist.
It is stated in the report that "Wars are increasingly fought without respect for International Humanitarian Law, resulting in direct harm to civilians and critical infrastructure,".
https://www.khaama.com/irc-lists-afghanistan-second-in-humanitarian-emergency-watchlist/
--------
Will the born-again Masyumi Party shake up Indonesia's Islamic politics?
December 16, 2020
JAKARTA: In early November, a group of Islamist activists led by the former leader of the Indonesian Islamic Propagation Council, Cholil Ridwan, declared the resurrection of Indonesia's once-powerful but long-defunct Masyumi Party.
The date for the declaration of Masyumi Reborn was carefully chosen to maximise media attention.
It coincided with the 75th birthday of the original Masyumi, which was disbanded in 1960 after Indonesia's first president, Soekarno, had accused it of supporting a regional rebellion.
Reviving the name of Masyumi evokes memories of a time when Islamists in Indonesia were not only more unified, but also more successful at the ballot box. In the 1955 election, Masyumi won more than 20% of the vote.
No contemporary Islamic party has replicated such a result. That's why Masyumi remains the gold standard of Islamic party politics in Indonesia, home to the world's largest Muslim population.
The emergence of Masyumi Reborn may therefore be seen as an ambitious attempt to revitalise Indonesia's notoriously fragmented Islamist movement ahead of the 2024 elections.
Since the mass demonstrations in 2016 and 2017 against Ahok, the then governor of Jakarta, and the presidential election in 2019, Islamist groups have struggled to maintain the momentum they generated during these election campaigns.
At the same time, however, the return of Masyumi appears to mark just another manifestation of that notorious fragmentation as it was announced shortly after two other new Islamist organisations were formed.
First, in August former Indonesian Army chief Gatot Nurmantyo and Din Syamsuddin, a former chairman of Indonesia's second-largest Muslim organisation, Muhammadiyah, established the Action Coalition to Save Indonesia (Kami).
Then, in October, another former Muhammadiyah chairman and former leader of the National Mandate Party (PAN), Amien Rais, set up the new Partai Ummat.
All these organisations may ostensibly aim to unite the opposition against President Joko "Jokowi" Widodo. However, they also represent the personal ambitions of former leaders whose influence among Islamists is fading.
This uncoordinated opposition-building also coincided with the long-anticipated return of Rizieq Shihab, leader of the Islamic Defenders Front (FPI). The firebrand cleric landed in Jakarta on Nov 10 after a long self-imposed exile in Saudi Arabia.
In contrast to the retired leaders behind Kami, Partai Ummat and Masyumi Reborn, Rizieq commands substantial public support. This was evident in the chaotic scenes at the airport on the day of his return.
In recent weeks, Rizieq has been linked to all three of the new organisations. But he has kept his cards close to his chest, despite meeting Amien Rais and sending an audio message to a Kami event.
Significantly, he also met with Jakarta Governor Anies Baswedan, who some observers regard as "Islamism's new hope" for the 2024 presidential election.
There is little doubt that a constituency of Islamist voters feels poorly represented by currently existing political parties.
While Indonesia's most conservative religious parties like the Prosperous Justice Party (PKS) and the United Development Party (PPP) pursue Islamic causes, they have become more moderate over time.
They are also steeped in the complex transactional politics that characterises Indonesia's party system.
Therefore, a sizeable segment of Indonesians would be open to voting for a more openly Islamist party, as surveys have shown.
Whether Masyumi Reborn or Partai Ummat will fill that void remains to be seen.
Not only do their leaders lack mass support, but the parties face significant administrative hurdles. While announcing the formation of a party is straightforward, obtaining permission to contest elections is not.
Indonesia's regulatory framework for elections and political parties contains entry barriers that make it extremely difficult for new parties to pass the General Election Commission's verification process.
Most importantly, new parties are required to have branches in all provinces and 75% of all districts and municipalities.
To fulfil these requirements, parties need massive financial resources, which neither Masyumi Reborn nor Partai Ummat currently possesses.
What the formation of these parties has demonstrated is that Indonesia's Islamists are still grappling with the loss of momentum and leadership since their political influence peaked in 2016 and 2017.
The defection of their former patron Prabowo Subianto to President Jokowi's cabinet and the government's effective crackdown on Islamist opposition has left a leadership vacuum, which no individual or organisation has been able to fill yet.
With Rizieq now back in Indonesia, the competition for leadership of the anti-Jokowi opposition has entered a new phase.
The government and police are already watching him very closely, well-aware that Rizieq's activities in the coming months are likely to be more important than those of Masyumi Reborn and the other recently formed organisations.
https://www.freemalaysiatoday.com/category/world/2020/12/16/will-the-born-again-masyumi-party-shake-up-indonesias-islamic-politics/
--------
Ayodhya Mosque's Foundation to Be Laid on the 71st Republic Day
Dec 17, 2020
AYODHYA: The foundation of the Ayodhya mosque complex will be laid on January 26 next year — the 71st Republic Day — at Dhannipur village, 20km off the existing Ram Janmabhoomi complex. The mosque is coming up over five acre land given to the UP Sunni Waqf Board as per the directives of the Supreme Court in its November 2019 judgment.
The foundation would be laid exactly six months after the Sunni waqf board set up a trust — Indo-Islamic Cultural Foundation -- for the construction. "The Trust chose January 26, 2021, for laying the foundation of the Ayodhya mosque as on this day our Constitution came into effect more than seven decades ago. Our Constitution is based on pluralism, which is the leitmotif of our mosque project," said Athar Hussain, secretary of Indo- Islamic Cultural Foundation.
The blueprint of the mosque and other facilities, including multispeciality hospital, community kitchen and library will be unveiled by the mosque Trust on December 19 as per the project plan finalized by its chief architect, Professor S M Akhtar. Talking to TOI, Prof Akhtar said, "the mosque will have the capacity of 2,000 namazis at a time and the structure will be round-shaped "
"The new mosque will be bigger than Babri masjid, but won't replicate the structure which once stood in Ramjanmabhoomi premises. The hospital of course will hold the centrestage on the five-acre land. It will serve people in the true spirit of Islam as taught by the prophet in his last sermon 1,400 years ago. The hospital will be in sync with the architecture of the mosque, replete with calligraphy and Islamic symbols. It will house a 300-bed speciality unit, where free treatment will be given," Akhtar said.
https://timesofindia.indiatimes.com/city/lucknow/ayodhya-mosques-foundation-to-be-laid-on-republic-day/articleshow/79769027.cms
--------
Palestinians left waiting as Israel is set to deploy COVID-19 vaccine
December 17, 2020
RAMALLAH, West Bank: Israel will begin rolling out a major coronavirus vaccination campaign next week after the prime minister reached out personally to the head of a major drug company. Millions of Palestinians living under Israeli control will have to wait much longer.
Worldwide, rich nations are snatching up scarce supplies of new vaccines as poor countries largely rely on a World Health Organization program that has yet to get off the ground. There are few places where the competition is playing out in closer proximity than in Israel and the territories it has occupied for more than half a century.
Next year could bring a sharp divergence in the trajectory of the pandemic, which until now has blithely ignored the national boundaries and political enmities of the Middle East. Israelis could soon return to normal life and an economic revival, even as the virus continues to menace Palestinian towns and villages just a few miles (kilometers) away.
Israel reached an agreement with the Pfizer pharmaceutical company to supply 8 million doses of its newly approved vaccine — enough to cover nearly half of Israel's population of 9 million since each person requires two doses. That came after Prime Minister Benjamin Netanyahu personally reached out multiple times to Pfizer Chief Executive Albert Bourla, boasting that at one point he was able to reach the CEO at 2 a.m.
Israel has mobile vaccination units with refrigerators that can keep the Pfizer shots at the required minus 70 degrees Celsius (minus 94 Fahrenheit). It plans to begin vaccinations as soon as next week, with a capacity of more than 60,000 shots a day. Israel reached a separate agreement with Moderna earlier this month to purchase 6 million doses of its vaccine — enough for another 3 million Israelis.
Israel's vaccination campaign will include Jewish settlers living deep inside the West Bank, who are Israeli citizens, but not the territory's 2.5 million Palestinians.
They will have to wait for the cash-strapped Palestinian Authority, which administers parts of the occupied West Bank in accordance with interim peace agreements reached in the 1990s. Israel captured the West Bank, the Gaza Strip and east Jerusalem, territories the Palestinian seek for their future state, in the 1967 Mideast war.
The PA hopes to get vaccines through a WHO-led partnership with humanitarian organizations known as COVAX, which aims to provide free vaccines for up to 20% of the population of poor countries, many of which have been hit especially hard by the pandemic.
But the program has secured only a fraction of the 2 billion doses it hopes to buy over the next year, has yet to confirm any actual deals and is short on cash. Rich countries have already reserved about 9 billion of the estimated 12 billion doses the pharmaceutical industry is expected to produce next year.
Complicating matters is the fact that the Palestinians have only one refrigeration unit — in the oasis town of Jericho — capable of storing the Pfizer vaccine. They are among nearly 3 billion people worldwide for whom lack of adequate refrigeration capacity could pose a major obstacle.
Dr. Ali Abed Rabbo, a senior Palestinian health official, said the PA is in talks with Pfizer and Moderna — whose vaccines require extra-cold storage — as well as AstraZeneca and the makers of a largely untested Russian vaccine, but has yet to sign any agreements beyond COVAX.
The PA hopes to vaccinate 20% of the population through COVAX, beginning with health workers, he said. "The remainder will depend on Palestine purchasing from the global supply, and we are working with several companies," he said.
Both Israel and the Palestinian Authority have struggled to contain their outbreaks, which have fed off one another as people travel back and forth — mainly tens of thousands of Palestinian laborers employed in Israel. Israel has reported more than 350,000 cases, including more than 3,000 deaths.
The Palestinian Authority has reported more than 85,000 cases in the West Bank, including more than 800 deaths, and the outbreak has intensified in recent weeks. The situation is even more dire in Gaza, home to 2 million Palestinians, which has been under an Israeli and Egyptian blockade since the Hamas militant group seized power in 2007. Authorities there have reported over 30,000 cases, including 220 deaths.
With Gaza's Hamas rulers shunned by the international community, the territory will also rely on the Palestinian Authority. That means it could be several months before any large-scale vaccinations are carried out in the impoverished coastal strip.
Dr. Gerald Rockenschaub, the head of the WHO office for the Palestinian territories, said the PA will provide vaccines to Gaza, but they will arrive in batches and it will take time to reach the first 20%. "We hope that sometime during the first quarter of the next year that the first vaccines will start arriving," he said.
The Israeli Health Ministry said Israel is in contact with the Palestinians and will ensure the smooth import of vaccines. But Israel has no immediate plans to share its own supplies, which will initially go to health workers and nursing home residents.
Dr. Ashi Shalmon, an Israeli Health Ministry official, said its approach is in line with past agreements. The Oslo accords require the PA to maintain international vaccination standards and for the sides to exchange information and cooperate in combating epidemics.
Israel plans to issue special "passports" to those who have been vaccinated, exempting them from restrictions and paving the way for the revival of travel and commerce.
But the pandemic would continue to rage in Palestinian cities like Bethlehem — where hotels and shops have been empty for months and Christmas celebrations were mostly called off — even as a sense of normalcy is restored in Israel and in nearby settlements.
Still, tens of thousands of Palestinians work in Israel and the settlements. They could potentially transfer the virus to Israelis who have not been vaccinated, slowing Israel's path to herd immunity, the point at which the virus can no longer easily spread.
Physicians for Human Rights-Israel, a group that advocates for more equitable health care, says Israel has a legal obligation as an occupying power to purchase and distribute vaccines to the Palestinians. It says Israel must also ensure that vaccines that don't meet its own safety guidelines — like the Russian shot — are not distributed in areas under its control.
"Israel still maintains control over many aspects of the Palestinians' lives, whether checkpoints, importing goods and medication, and controlling the movement of people," said Ghada Majadle, the director of the group's activities in the Palestinian territories.
"The Palestinian health system, whether in the West Bank or the Gaza Strip, is in dire condition, mainly (because of) restrictions imposed by Israel."
https://www.arabnews.com/node/1778736/middle-east
--------
US plans to seek extradition of Libyan man linked to Lockerbie bombing: Reports
16 December 2020
The US plans to unseal charges soon against a Libyan man suspected of assembling the bomb that blew up a US airliner over Lockerbie, Scotland, in 1988, US newspapers reported on Wednesday.
For the latest headlines, follow our Google News channel online or via the app.
The suspect, Abu Agila Mohammad Masud, is currently held by the Libyan authorities, according to The Wall Street Journal, and US authorities are seeking his extradition to stand trial in the US.
The New York Times said Masud's exact whereabouts are unknown but he was imprisoned in Libya at one point for unrelated crimes.
The Journal said Masud, alleged to have been a top bomb-maker for the former Libyan President Muammar Gaddafi, is suspected of assembling the device that blew up Pan Am Flight 103.
The Journal and Times said US prosecutors are expected to unseal charges soon against Masud.
Monday is the 32nd anniversary of the bombing which killed a total of 270 people, including 190 Americans and 11 people on the ground.
Two Libyans were put on trial in the Netherlands for their alleged roles in the attack and one of them was convicted in 2001.
https://english.alarabiya.net/en/News/middle-east/2020/12/16/US-plans-to-seek-extradition-of-Libyan-suspected-of-making-Lockerbie-bomb-Reports
--------
Pakistan
'Terror Camp Organizer is now Pakistan's Interior Minister: How can that help image?'
December 14, 2020
Pakistan has a new Interior Minister. It is a man Prime Minister Imran Khan once said he would not even appoint as a 'chaprasi' (peon). But first Sheikh Rasheed was appointed Minister of Railways (August 2018 -December 2020)by Khan and will now have all law enforcement under him. A great promotion for someone who was not worthy of being a chaprasi!
Sheikh Rasheed is the leader of his one-man party, Awami Muslim League. He has been a member of the National Assembly from Rawalpindi since March 1985 and boasts of being close to the Pakistan army. He is also close Pakistan's Jihadi groups and boasts, also, of having run training camps for Jihadi militants.
He has changed parties like we all change our smartphones, every year: from running as an independent to running on the tickets of Islamic Democratic Alliance (IDA), then Pakistan Muslim League- Nawaz (PML-N), to Pakistan Muslim League – Quaid (PML-Q), to Awami Muslim League (AML).
In 2005, Jammu and Kashmir Liberation Front (JKLF) leader Yasin Malik while on a visit to Pakistan gave a speech where he praised Rasheed who was then Federal Information Minister and said: "Sheikh Rashid has played a great role for Kashmir's liberation. He used to support the frontline jehadis from Kashmir, but few know of his contributions."
Though Rasheed tried to deny this, the Daily Times, published an article titled "Minister trained 3,500 Kashmiri militants, says Malik" which reported that "it was at the Information Minister's farmhouse on the outskirts of the national capital that some 3,500 Kashmiri jehadis, including Malik, received arms training."
Further, journalist Hamid Mir confirmed the story by saying "Yes, according to the information I have, Sheikh Rashid's Rawalpindi farmhouse was dubbed Freedom House and used to be a hub of Kashmiri activists belonging to the JKLF. The camp was operational from 1988-90 to train JKLF cadre and Sheikh Rashid accompanied JKLF leaders, including Yasin, to the LoC several times. The camp's existence was known to high officials in Islamabad."
Over the years, Rasheed has openly attended rallies and meetings organised by the Difa-e-Pakistan Council, a Pakistani deep state backed coalition of 40 religious parties and extremist groups headed by Hafiz Saeed, who heads Jamaat ud Daawa / Lashkar e Taiba.
At a 2012 rally of Difa e Pakistan Council attended by Jamaat-e-Islami (JI) Amir Syed Munawwar Hasan, Hafiz Muhammad Saeed and Abdul Rehman Makki of the Jamaat-ud-Daawa, Sheikh Rashid Ahmad of the Awami Muslim League, Lt General (retd) Hamid Gul, Rasheed warned against support to the United States and the NATO-mission in Afghanistan.
A few months later that very year, when Rasheed traveled to Houston, he was briefly detained at the airport. According to The Express Tribune Rasheed was detained by American immigration authorities "for his alleged links with Lashkar-e-Tayiba and freed after five hours of interrogation." However, it could also have been his close association with Hafiz Saeed and Difa e Pakistan.
In August 2020, while participating in a television show, Rasheed claimed that Pakistan's generals had found a way that they could drop a nuclear bomb on India in such a way that it would only kill non-Muslims, not Muslims in India
This was not the first time that Rasheed threatened war on India. In August 2019, when India revoked Article 370 (that granted special status to Indian held Kashmir), Rasheed stated "The time of the last battle for the liberation of Kashmir has arrived and this time the war with India will be full and final."
At a time when Pakistan faces both internal and external challenges, and the country remains on the grey list of the UN-Financial Action Task Force (FATF) because of concerns related to terrorist activities, why would we want someone who has links to terror groups as the Interior Minister?
http://new-pakistan.com/2020/12/14/terror-camp-organizer-is-now-pakistans-interior-minister-how-can-that-help-image/
--------
Israel stirs media hype as Pakistan comes under pressure to normalize ties
17 December 2020
Israeli news outlets are spreading a rumor that a senior advisor to Pakistan's Prime Minister Imran Khan visited the Israeli-occupied territories last month, despite Islamabad's repeated rejections of speculation about ties with Tel Aviv.
Citing a source close to the Israeli cabinet, Israel Hayom and other newspapers claimed on Wednesday that the Pakistani aide had met with Israeli officials during his trip to Tel Aviv.
British Airways Flight 165 took Khan's advisor from London to Ben Gurion Airport on November 20. He flew in business class from Islamabad to London and then to the occupied territories, the reports claimed.
The official was carrying a message from Khan, who the reports said had made a "strategic decision" to open political and diplomatic talks with Israel, they added.
The Pakistani advisor stayed in Israel for a few days and met several high-ranking Israeli officials,
The Jerusalem Post newspaper also covered the news of the alleged visit, but removed it later.
Separately on Wednesday, Noor Dahri, founder and executive director of the UK-based Islamic Theology of Counter Terrorism (ITCT), claimed that Khan's advisor had travelled to Tel Aviv on his British passport to propose the Pakistan-Israel normalization in return for the regime's support for Islamabad "to halt down Pakistan's current cold situation with the Arab countries as well as … in many international issues."
In an interview with Israel's i24 News TV channel, Dahri also claimed that the official "was welcomed by the Israeli officials at the airport as the visit was approved by the US."
He, the researcher added, met the head of Israel's Mossad spy agency, Yossi Cohen, and delivered a secret message of the Pakistani army chief to him.
The aide later held talks with several political officials and diplomats at the Israeli Foreign Ministry, where he and delivered the message of the Pakistani premier, he noted.
"Pakistan is facing pressure from Arab countries to leave the Turkish bloc and normalize ties with Israel," Dahri said.
Pakistan has a traditionally close partnership with Saudi Arabia and receives crucial financial assistance and oil supplies from the kingdom.
But, it has in recent years sided with Turkey on a range of regional issues in a move that has undermined Islamabad's relations with Riyadh and Abu Dhabi.
Some reports say Saudi Crown Prince Mohammed bin Salman has over the past few months refused to meet with Khan. The kingdom also almost completely halted its oil supplies to Pakistan and even sought back the $3 billion in aid money provided as a loan to Islamabad.
In November, the Pakistani prime minister revealed that his country is "under pressure from friendly countries to recognize Israel," adding, however, "We will not do so without a fair settlement to the Palestinians."
Many speculated that Khan was actually referring to Saudi Arabia and the UAE.
Asked to name the countries exerting pressure on Pakistan, he replied, "Leave this [question]. There are things we cannot say. We have good relations with them."
"Let us stand on our own feet in terms of the economy, then you may ask these questions," he further said, referring to Pakistan's economic dependence on the oil-rich Persian Gulf states.
Also in November, Pakistan's Foreign Ministry Spokesman Zahid Hafeez Chaudhri emphasized that Islamabad will not establish relations with the Tel Aviv regime until there is "a viable, independent and contiguous" Palestinian state acceptable to the Palestinians.
Pakistan "steadfastly supports the Palestinian people's inalienable right to self-determination," he said in a statement. "For just and lasting peace, it is imperative to have a two-state solution in accordance with the relevant United Nations and OIC (Organization of Islamic Cooperation) resolutions, with the pre-1967 borders, and al-Quds al-Sharif as the capital of a viable, independent and contiguous Palestinian State."
In recent months, four Arab countries — the UAE, Bahrain, Sudan and Morocco — have established formal diplomatic relations with Israel in deals brokered by the US.
The normalization trend has sparked widespread anger among the Pakistani people, who have strong feelings for the Palestinian cause.
https://www.presstv.com/Detail/2020/12/17/640920/Pakistan-Israel-visit-normalization
--------
A High-Level Delegation Of The Afghan Taliban In Pakistan To Discuss Af Peace Talks
Dec 17, 2020
ISLAMABAD: A high-level delegation of the Afghan Taliban, led by Taliban co-founder Mullah Abdul Ghani Baradar, met Pakistan foreign minister Shah Mahmood Qureshi in Islamabad on Wednesday and discussed the Afghan peace process amid growing incidents of violence in the war-torn country.
Qureshi urged the Afghan leaders to seize the historic opportunity for bringing lasting peace to their country, the foreign office said. "Pakistan will continue to facilitate the Afghan peace process," he told the Taliban Political Commission (TPC) delegation. Welcoming the announcement of the agreement on Rules and Procedures between the two negotiating sides in Doha, he conveyed that the agreement reflects a common resolve of the parties to secure a negotiated solution. Pakistan will respect the decisions taken by the Afghan parties through the Afghan-led and Afghan-owned peace process, he said.
The delegation thanked Pakistan for hosting millions of Afghan refugees for more than four decades and appreciated its role in the Afghan peace process. The delegation, which is in Pakistan on a three-day visit, will also call on PM Imran Khan. It is the second visit of the TPC delegation this year after it visited Pakistan in August. AP reported that Baradar and his delegation were summoned to Islamabad from Qatar, officials close to the talks said.
https://timesofindia.indiatimes.com/world/pakistan/taliban-team-in-pak-to-discuss-af-peace-talks/articleshow/79770347.cms
--------
Pakistan returns $1 billion of Saudi Arabia's soft loan, officials say
17 Dec 2020
Pakistan has returned $1 billion to Saudi Arabia as the second instalment of a $3 billion soft loan, as Islamabad reaches out to Beijing for a commercial loan to help it offset pressure to repay another $1 billion to Riyadh next month, officials said on Wednesday.
Analysts say it is unusual for Riyadh to press for the return of money. Relations between historically close friends Pakistan and Saudi Arabia suffered a strain earlier this year when Foreign Minister Shah Mehmood Qureshi, in an unusually sharp warning, asked Saudi Arabia-led Organisation of Islamic Cooperation (OIC) to stop dilly-dallying on the convening of a meeting of its Council of Foreign Ministers (CFM) on Kashmir.
Army Chief Gen Qamar Javed Bajwa subsequently visited Riyadh in August to ease the tensions. Gen Bajwa also met the Saudi ambassador in Islamabad on Tuesday.
With the $1 billion flowing out, Pakistan — which has $13.3 billion in State Bank foreign reserves — could face a balance of payments issue after clearing the next Saudi instalment.
"China has come to our rescue," a foreign ministry official told Reuters.
A finance ministry official said the SBP was already in talks with Chinese commercial banks.
"We've sent $1 billion to Saudi Arabia," he said. Another $1 billion will be repaid to Riyadh next month, he said. Islamabad had returned $1 billion in July.
Although a $1.2 billion surplus in the current account balance and a record $11.77 billion in remittances in the past five months have helped support the economy, having to return the Saudi money is still a setback.
Saudi Arabia gave Pakistan a $3 billion loan and a $3.2 billion oil credit facility in late 2018. After Islamabad sought Riyadh's support over human rights violations by India in occupied Kashmir, Saudi Arabia has pushed Pakistan to repay the loan.
The People's Bank of China did not respond to a Reuters request for comment, and Riyadh didn't issue any details.
https://www.dawn.com/news/1596109/pakistan-returns-1-billion-of-saudi-arabias-soft-loan-officials-say
--------
India trying to seek hegemony in South Asia: president
Syed Irfan Raza
17 Dec 2020
ISLAMABAD: President Dr Arif Alvi on Wednesday said India, with the help of Israel, was trying to have its hegemony in South Asia.
"Being part of nexus with Israel, India is bringing demographic changes in the Indian illegally occupied Kashmir and procuring weapons with a craving to become a super power," the president said in his keynote address at a seminar on 'Understanding Hindutva Mindset and Indian Hegemonic Aspirations' organised by the Institute of Strategic Studies Islamabad.
He said by pursuing Hindutva ideology and marginalising the minorities, India was creating an exploitative society and falling into pits of extremism and polarisation.
"India is on very dangerous course. They have left secular proclamations aside. We recognise India as a developing fascist state," he added.
The president said the seminar coincided with the anniversaries of 1971 tragedy of Pakistan's disintegration and terrorist attack at Peshawar's Army Public School with both the happenings linked with the three factors of love, hate and phobia as the main driving force behind any ideology.
He said looking through the prism of bias, the Modi regime was eying for desired results by creating an exclusive society contrary to Pakistan, which had supported its poor population with a vision to create an inclusive society.
He said India, which once was the most prosperous country in British era, now stood atop for its wealth inequality in the society.
Dr Alvi said Indian hegemonic aspiration and Hindutva mindset would also have implications in the region, particularly Pakistan's defence strategy.
He said being part of nexus with Israel, India was bringing demographic changes in the held Kashmir and procuring weapons with a craving to become a super power.
No nation without including all segments of the society could never succeed, he stressed.
Referring to an Indian journalist M. J. Akbar's book, the president said the Indian Muslims were the most downtrodden in India.
He said Indian Muslims were never given proper representation in politics and the political parties gave tickets to people who had no say in their areas or the community.
The president said despite biased policies, Modi did not lose his popularity because he was playing the card of racial supremacy. It always took time to subside the mindset of racism and that it would also continue in India as it took around 15-20 years to get rid of Muttahida Qaumi Movement's racists approach.
Calling India a belligerent state, the president said the neighbouring countries, including Pakistan, Nepal and Sri Lanka, were unhappy with Indian policies.
He said even the national institutions like judiciary compromised their neutrality to support the supremacist ideologies.
The president said Hindutva was a total capture of India that had created huge imbalance in the society just for sake of its desire to become a super power.
He said at every international forum, India always portrayed Pakistan as a terrorist state. He urged think tanks to play their role to guide and even help modify the government's policies.
He said it required economic strength to become a great nation.
Referring to Pakistan's high moral standing by hosting millions of Afghan refugees, the president said the country was on the course to become a great nation as in future the world would be looking for the nations with having room for morality in their policies.
Earlier, ISSI Director General Aizaz Ahmed Chaudhry gave the audience an overview of the views expressed by several renowned scholars and diplomats during the daylong seminar.
https://www.dawn.com/news/1596137/india-trying-to-seek-hegemony-in-south-asia-president
--------
ANP claims terrorists regrouping in KP
17 Dec 2020
PESHAWAR: Awami National Party has said that terrorists are regrouping in different parts of the country, urging the government to implement National Action Plan in real sense to restore lasting peace.
ANP president Asfandyar Wali Khan in a statement here on Wednesday said that government failed to enforce all points of NAP and anti-state elements were regrouping in many areas including Buner, Dir, Swat, Bajaur and Quetta.
He stressed said that immediate and across the board action should be taken to eliminate the menace of terrorism once for all. Expressing sympathies with the families of the martyred of Army Public School, he said that NAP was devised after the APS tragedy but the wounds of affected families could not be healed up due to lack of government' will to hit hard the terrorists.
The ANP chief said that APS tragedy brought the military and civilian leadership on the same page to take unified action and restore peace in the country. He said that government should take stern action against all those people, who were involved in attacks on educational institutions.
Mr Khan said that government should put peace on top of its priorities to overcome lawlessness and pave way for development and progress of the country.
The ANP chief said that better relations with Afghanistan were must. He linked peace in Pakistan with restoration of peace in Afghanistan. He said that negotiations for restoration of peace in Afghanistan were also important for Pakistan and the entire region.
He said that all stakeholders should play active role for success of the 'Afghan owned and Afghan-led' dialogue.
Meanwhile, Pakistan Muslim League-Nawaz provincial president Amir Muqam also asked government to take practical steps for protection of people and strengthening of national economy instead of making tall claims.
In a statement here on Wednesday, he expressed sympathies with the families of the APS tragedy victims and said that it was duty of the government to take effective steps for restoration of peace.
The PML-N leader said that terrorists shed blood of thousands of people belonging to different walks of life including law enforcers, elected representatives, students and journalists and caused irreparable loss to the country.
Mr Muqam said that government was unable to take effective steps for restoration of peace and strengthening of economy. He added that government focused its attention only on victimisation of opposition leaders.
https://www.dawn.com/news/1596179/anp-claims-terrorists-regrouping-in-kp
--------
Setting up democratic govt PDM's agenda: PML-N
December 17, 2020
LAHORE:Pakistan Muslim League-Nawaz (PML-N) Punjab Information Secretary Azma Bukhari has said that the government has not been coming out of the Lahore rally for the last four days.
She said the PDM's Lahore meeting was bigger than the PTI's 2011 meeting due to which Imran Khan could not sleep for three days. In her statement, she said "PDM is representing 220 million people of Pakistan and its agenda is only to establish a democratic government in the country".
https://www.thenews.com.pk/print/759679-setting-up-democratic-govt-pdm-s-agenda-pml-n
--------
Arab World
An Israeli Torah Scroll In Memory Of Sheikh Zayed
Michal Michelle Divon
December 16, 2020
The film 'Amen-Amen-Amen' is expected to be released in early 2021.
Few know about the Torah scroll that was dedicated to the memory of United Arab Emirates founding father, the late Sheikh Zayed bin Sultan Al Nahyan, and presented to his son, His Highness Sheikh Mohamed bin Zayed Al Nahyan, Crown Prince of Abu Dhabi and Deputy Supreme Commander of the UAE Armed Forces.
This seemingly unlikely event took place in 2018, pre 'Abraham Accords' and pre 'Year of Tolerance' in the UAE, and at the time there was one small "underground" Jewish community that would meet at a private villa to pray.
Celebrating Hanukkah with local media coverage and congratulatory messages at hotel lobbies as seen this year, is something no one in the Emirates Jewish community believed would happen so soon. "It took everyone by surprise, it still feels like a dream" Alex Peterfreund the community Cantor said in a pre candle-lighting event at Dubai's newest kosher restaurants by Ellie's Kitchen at Hilton Al Habtoor.
Back then, with no idea that a normalization agreement would be reached between Israel and the UAE two years later, the Jewish community, known today as the Jewish Council of the Emirates (JCE) teamed up with Religion Media Company in order to document the unique story of the dedicated Torah scroll, calling the film 'Amen-Amen-Amen'.
From a workshop in Jerusalem where the scroll was written, to a workshop in Brooklyn, NY where the Torah's case was finished, to a November 2019 dedication ceremony at an Abu Dhabi palace, exclusive footage kept under wraps until now, takes the viewer inside an intimate story that is indicative of the global transformation shaping the Middle East and Gulf region.
"The gesture of dedicating a Torah scroll to an Arab ruler is unimaginable," says Eli Epstein, a businessman and interfaith activist who first came up with the idea.
David, a Jewish craftsman in Jerusalem who fled Baghdad with his parents says he hopes this Torah scroll will bring Jews and Muslims closer together. "My son told me that we are making a Torah scroll for Dubai. I told him- prepare the most beautiful book, the most professional, the most correct. I feel that a Torah scroll, reaching a Muslim country- it's gives me such a good feeling"
As Jews around the world celebrate Hanukkah, with thousands of Israelis visiting Dubai for the first time this holiday, the film 'Amen-Amen-Amen' sheds light on the undercurrents leading up to the Abraham Accords, and the close pre-existing ties between the newest Jewish community on the Arabian Peninsula and the leadership of the UAE.
The documentary is expected to be released in early 2021.
https://www.khaleejtimes.com/news/special-an-israeli-torah-scroll-in-memory-of-sheikh-zayed
--------
A Nine-Year-Old Lebanese Boy's Chicken Crossed the Road to Israel, Triggering Panic among Israeli Soldiers
17 December 2020
A nine-year-old Lebanese boy's chicken crossed the road to Israel, triggering panic among Israeli soldiers, who fired a round of warning shots on Tuesday as the fowl crossed the border between the two states still technically at war.
The child, Hussein Chartouni, from Meiss Al Jabal village in south of Lebanon, had just opened the cage behind his family's house when the chicken jumped out suddenly and absconded toward the Lebanese-Israeli border.
Chartouni said he went to the cage with his brother to feed the chickens that they had bought the day before along with his father, according to a video posted by Lebanese journalist Ali Shoeib, who documented the incident.
"When I chased and wanted to grab the chicken and bring it, the frightened Israeli soldiers opened fire in the air. I didn't feel scared because I wanted my chicken. They [Israelis] took the chicken and never gave it back … I want it back," Chartouni is heard as saying in Arabic.
The head of Meiss Al Jabal Municipality Abdul Moniem Choucair told Al Arabiya English that the incident happened around 8:30 a.m. when the boy opened the cage to feed the chicken.
For all the latest headlines follow our Google News channel online or via the app.
"[The chicken] reached the fence located nearly 70 meters away from boy's house. Once it seemingly touched the fence, the Israeli soldiers were alarmed and shot a round of bullets in the air mistaking it for an infiltration attempt. This is an act of aggression and bullying," said Choucair.
Recently Israel has been flying more drones and planes than usual over southern Lebanon and Beirut.
The UN peacekeeping forces in Lebanon [UNIFIL] that was established to safeguard the fragile truce between Lebanon and Israel, according to Choucair, should do their job and stop Israelis from constantly terrorizing villagers and famers especially those working in their own lands and properties.
He said the chicken hasn't been returned yet.
Israeli surveillance in southern Lebanon – and even over the capital Beirut – is fairly common, but recently there have been more jets flying at a low altitude over Lebanon's south.
Security incidents at the UN-demarcated Blue Line are relatively common between the two nations. In August, Israel's armed forces launched air strikes against Iran-backed Hezbollah observation posts in Lebanon after shots were fired from the northern border into Israeli territory the day before.
A similar incident of animal infiltration occurred in May 2019 when a monkey called Tachtouch ran away from a farm in Al Qawzah village, crossed the border fence and found its way to northern Israel where it triggered panic among villagers.
The monkey Tachtouch was reunited with his owner, a French nun, after 17 days when Israelis handed over the runaway monkey to UNIFIL officers to return him to his owner in the southern Naqoura area.
The runaway chicken incident prompted Twitter users to create a hashtag #بدي_دجاجتي: [I want my chicken] that trended in Lebanon shortly after the chicken crossed the border.
https://english.alarabiya.net/en/features/2020/12/17/Why-did-a-Lebanese-boy-s-chicken-cross-the-Lebanon-Israel-border-
--------
Hezbollah uses Lebanon's health budget to disproportionately fund its institutions
16 December 2020
Hezbollah has used Lebanon's health budget to disproportionately fund its own medical institutions, according to a government document issued by the Health Ministry currently run by pro-Hezbollah minister Hamad Hasan.
The official document showed the health budget allocations for both public and private hospitals, which the caretaker Lebanese government signed before its resignation last August only four days following the Beirut port explosion. It showed that the ministry raised the budgets of Hezbollah-sponsored medical institutions.
For all the latest headlines follow our Google News channel online or via the app.
In recent governments, Hezbollah began demanding more ministerial portfolios that have access to state services and funding such as the Ministry of Health and Ministry of Industry.
This disproportionate budget allocation by the Ministry of Health has raised the concerns of Lebanese citizens on Hezbollah's use of ministries to fund and support its own parallel economy.
Earlier this year, the Ministry of Health was also criticized for trying to replace medicines produced in Europe with alternatives produced in Iran.
The document seen by Al Arabiya English showed that al-Rassoul al-Azam Hospital, which was not affected by the Beirut port explosion and is affiliated with Hezbollah, received 14.7 billion Lebanese pounds ($9.7 million at the country's official pegged rate), an increase of 5.5 billion Lebanese pounds ($3.6 million) compared to the prior year.
The same budget allocations were not increased for prominent hospitals such as the American University, Roum, and Hotel Dieu despite their recent challenges following the impact of the Beirut blast in August and being the major hospitals to receive and treat the number of dead and injured.
The total allocation for all three prominent hospitals did not exceed 16.4 billion pounds ($10.8 million), compared to 14.7 billion Lebanese pounds ($9.7 million) for one hospital sponsored by Hezbollah, the document showed.
A source from the health ministry said, "the scandal of distributing financial ceilings is not limited to al-Rassoul al-Azam Hospital, which is classified as a first category."
"Rather, it includes raising the budget allocations of Hezbollah hospitals, institutions, and clinics run by its health authority, including newly established institutions, with an overall increase of 14 billion Lebanese pounds ($9.2 million)," the source added, wishing not to be named.
Al Arabiya English reached out to Dr. Hadi Mourad, who said that the budget's massive addition only targeted Hezbollah medical institutions across the country.
"Moreover, the ministry added 15 new medical institutions that were not previously funded by the ministry for the first time. Those additions did not target Shia predominantly areas, for example, Baalbek public hospital received minimal aid, despite its importance in the region. Similarly, other institutions sponsored by the Amal movement did not receive any bonuses from the ministry. These bonuses clearly targeted only Hezbollah sponsored institutions," Mourad said.
"Karantina hospital, which was destroyed completely by the Beirut Port explosion, received only 75 million Lebanese Liras," he added.
Mourad said that the prior health minister, Ghassan Hasbani, established a precise formula for those bonuses based on the number of beds in each hospital and its significance in the country's medical sector. The government at the time rejected Hasbani's formula "because they wanted to keep going with the corrupt sectarian quota divisions to which the political class is used to," according to Mourad.
https://english.alarabiya.net/en/News/middle-east/2020/12/16/Decree-shows-Hezbollah-use-of-Lebanon-s-health-budget-to-fund-its-institutions
--------
UAE's Mohamed bin Zayed meets Egyptian President al-Sisi in Cairo
Emily Judd
16 December 2020
Abu Dhabi Crown Prince Sheikh Mohamed bin Zayed Al Nahyan met Egyptian President Abdel Fattah al-Sisi in Cairo on Wednesday and discussed peace and stability in the Middle East.
The Crown Prince, who is also the Deputy Supreme Commander of the UAE Armed Forces, said the two leaders discussed ways to strengthen bilateral ties between the UAE and Egypt and the development of areas of cooperation.
"We also considered issues of peace and stability in the region," the Crown Prince said in a tweet.
The Crown Prince recently spearheaded the UAE's normalization of relations with Egypt's neighbor Israel, which was made official in September in a ceremony at the White House.
The UAE became the third Arab country to make peace with Israel, following Egypt and Jordan.
The visit on Wednesday marked the second high-level meeting this month for both al-Sisi, who met with French President Emmanuel Macron in France on December 7, and the Crown Prince, who met with Prince Charles in England on December 10.
https://english.alarabiya.net/en/News/middle-east/2020/12/16/UAE-s-Mohamed-bin-Zayed-meets-Egyptian-President-al-Sisi-in-Cairo
--------
Two Lebanese ex-ministers snub judge after being charged over Beirut explosion
16 December 2020
Two former Lebanese ministers charged with negligence over a huge explosion at Beirut port in August that killed 200 people indicated on Wednesday they would not appear for questioning before the judge handling the case.
Judge Fadi Sawan charged three former ministers and the caretaker prime minister last week, sparking a fierce debate about whether the judge had the authority to charge the politicians in a nation still seeking answers about the blast.
The explosion added further strains to a country struggling with its worst crisis since the 1975-1990 civil war.
Some leading parties rebuked the judge for his action, including Iran-backed Lebanese Hezbollah and the Sunni group led by former Prime Minister Saad al-Hariri.
Ali Hassan Khalil, a former finance minister, and Ghazi Zeaiter, a former public works minister, who were both charged, said they had not been officially informed of Wednesday's session, which protocol demanded.
Both are lawmakers from Amal, the Shia party led by powerful Parliament Speaker Nabih Berri who is allied to Hezbollah.
Sawan could not immediately be reached for comment.
Hassan Diab, the caretaker prime minister whose cabinet resigned after the explosion, declined to be questioned on Monday. An official source said the judge set a new appointment for Friday but had yet to receive a response. Diab says his conscience is clear over the matter.
Families of blast victims are increasingly frustrated that details have not emerged from an investigation since the Aug. 4 explosion caused by a huge stockpile of ammonium nitrate, which was stored in unsafe conditions.
The blast, one of the biggest non-nuclear explosions in history, injured thousands of people and devastated several districts in the centre of the capital.
https://english.alarabiya.net/en/News/middle-east/2020/12/16/Two-ex-ministers-snub-judge-after-being-charged-over-Beirut-blast
--------
ISIS steps up Sinai fight with bombs in civilian homes in Egypt
DEC 16, 2020
CAIRO (AFP) - Residents of Egypt's restive North Sinai region ran for their lives when an Islamic State group affiliate occupied their villages. Now, they are returning to find their homes booby-trapped.
"I lost my sister-in-law and her nine-month-old baby when an explosive device planted in their home went off," said a young resident of Aqtiya village, who asked not to be named for fear of repercussions.
Around 15 people have been killed by improvised explosive devices (IEDs) since mid-October in villages around Bir al-Abd, in the northwest of the troubled province, say Egyptian security sources.
The IED attacks that have multiplied in the vast, remote and sparsely populated region which authorities have declared off-limits to journalists recall those the ISIS launched to sow terror in Iraq and Syria.
The recent deaths have badly shaken the 1,000 or so residents who returned in October after seeking refuge elsewhere in Egypt for three months as the army continued its grinding battle to crush ISIS.
Another resident, speaking to AFP by phone, said locals found ISIS had taken over their homes, used them as hideouts and then booby-trapped them.
"They even stole our livestock," he added.
Egyptian security forces have been battling a long-running Islamist insurgency in the Sinai Peninsula, spearheaded by a local ISIS affiliate.
The fighting intensified after the military's 2013 ouster of Islamist president Mohamed Morsi. In February 2018, security forces launched a nationwide operation against militants, focused on the sparsely populated North Sinai.
The Egyptian army said Tuesday that since September it had killed 40 suspected jihadist militants in air and ground operations in the Sinai region, and that seven of its own personnel had been either wounded or killed.
In a slickly produced video set to rousing military music, the army showed panning shots of its troops, tanks and air strikes, along with blurred, bloody pictures of what it said were dead militants.
Reflecting the militants' significant fire power, the army said it had also destroyed 437 weapons caches, defused 159 improvised explosive devices, and confiscated dozens of other types of weapons.
Rigging children's toys
The coastal town of Bir al-Abd lies on the edge of the barren desert.
In 2017, it saw modern Egypt's deadliest attack, when 300 worshippers were killed in a gun and bomb assault at the Rawda mosque during Friday prayers.
The attack was carried out by armed men carrying flags similar to those of ISIS, although the jihadist group never formally claimed the attack.
In recent months, attacks have spiked.
The US State Department estimates that ISIS conducted 137 IED attacks last year, centred on north and central Sinai, along with "near-weekly complex assaults on government-fortified positions".
"The booby traps in north Sinai directly follow the precedent set by ISIS operations in Iraq and Syria," said Nadia al-Dayel, a Washington-based ISIS expert and head of Critica, a think tank.
She said the militants have honed their techniques, investing "considerable time and resources rigging doors, household furniture, appliances, and even children's toys".
Such tactics mirror those found in Syria and northern Iraq where, three years ago, retreating and encircled ISIS militants would rig explosives to fridges, toys and even copies of the Koran.
Civilians in northern Iraq told AFP last year that they were still afraid of returning to their homes because of the bombs planted in unsuspecting places.
"It is likely that the tactic of targeting civilian life will not only continue but will be taken up by other violent groups," warned Dayel, regarding ISIS in Sinai.
'Not going away'
Human Rights Watch last year accused both Egyptian security forces and insurgents of committing "war crimes" in North Sinai, a report rejected by Egyptian authorities.
Some 970 suspected militants and dozens of security personnel have been killed in North Sinai since February 2018, according to official figures.
No independently verified death toll is available and the region is largely cut off to journalists.
Residents told AFP the main threat remained ISIS and its indiscriminate attacks.
Neither Egypt's military spokesperson nor North Sinai's governor responded to requests for comments on IEDs killing residents.
But the civilian death toll has continued to rise, with locals caught between the army operations and a hardening insurgency.
One resident, who also declined to be identified, told AFP that the governor's office had provided schools as shelters for those displaced after ISIS razed five villages around Bir al-Abd.
That offensive followed a deadly counter-terrorism operation in July.
Dayel said that even though the militant group had been largely crushed in Iraq and Syria, North Sinai provided a fertile ground for its expansion.
"Even with limited resources, ISIS has proven to be a constant threat in Sinai," she said. "They are not going away anytime soon."
https://www.straitstimes.com/world/middle-east/isis-steps-up-sinai-fight-with-bombs-in-civilian-homes-in-egypt?utm_source=iterable&utm_medium=email&utm_campaign=1824450_
--------
South Asia
Taliban kill 13 Afghan policemen in checkpoint attacks
16 December 2020
At least 13 Afghan policemen have been killed when Taliban militants attacked two checkpoints overnight in the north of the country, officials say.
The militants stormed and briefly held the checkpoints on the outskirts of Pule Khumri, capital of northern Baghlan province, officials said Wednesday.
The dead, and five wounded, had been taken to the provincial hospital, said Ainuddin Sayad, the director of the facility.
Provincial police spokesman Ahmad Jawed Basharat confirmed the attack.
The Taliban claimed responsibility for the attack, the latest in a wave of violence to rock the country in recent weeks.
In a separate incident Wednesday, five security personnel and 17 Taliban militants were killed when government forces countered an offensive in southern Uruzgan province, another official said.
Violence has surged across several provinces of Afghanistan even as the Taliban and Afghan government engage in peace talks to end the war.
https://www.presstv.com/Detail/2020/12/16/640868/Taliban-kill-Afghan-policemen-checkpoint-attacks
--------
ANA Rebuffs Taliban Attack in Kandahar
By Mohammad Haroon Alim
17 Dec 2020
The Ministry of Defense (MoD) said on Thursday that the Taliban attack in the Zherai district of Kandahar province had been repulsed.
Taliban fighters attacked security and defense forces in the Pashmul area of Jiri district of Kandahar province yesterday, the statement said.
Security and defense forces are said to have repulsed a Taliban attack in which 12 Taliban fighters were killed and eight others were wounded.
The Taliban have not yet commented.
Earlier this morning, President Ghani has led a high-level delegation to Kandahar to assess the security situation in teh province.
"The president's visit to Kandahar is one day and the purpose of his visit is to assess the security situation in Kandahar," presidential spokesman Dawa Khan Minapal told media.
President Ghani traveled to the western part of the province where the Taliban insurgency has increased.
20 kilometers from Kandahar capital, Arghandab district, wherein the Taliban are present and most of the time attacks Afghan national security outposts.
https://www.khaama.com/ana-operation-in-kandahar-claim-12-taliban-fighters-8766566/
--------
Ghani Discusses Security Tensions with Gen. Milley
By Mohammad Arif Sheva
17 Dec 2020
KABUL, Afghanistan – President Ashraf Ghani at the Presidential Palace on Wednesday met with General Mark Milley, the US Chairman of the Joint Chiefs of Staff, discussing current security tensions and the ongoing peace process.
First Vice President Amrullah Saleh, National Security Advisor Hamdullah Mohib, Chief of Army Staff Mohammad Yasin Zia, AOP Director General Dr. Fazly, Chargé d'affaires of the US Embassy in Kabul, General Commander of the Resolute Support Mission Gen. Scott Miller were present at the meeting.
"Both sides expressed their concerns over the escalation of violence in Afghanistan and discussed the Afghan peace process and the immediate need for a ceasefire in the country," said the Palace in a tweet.
Meanwhile, Gen. Milley assured United States will continue to support the Afghan National Defense and Security Forces.
Later that night, President Ghani spoke with Pakistani Prime Minister Imran Khan "about the Afghan peace process and expressed their concerns over the escalation of violence in Afghanistan," the Palace added.
While violence in the country has increased more recently, Khan vowed his country will "help Afghanistan to bring down the level of violence leading to a ceasefire."
https://www.khaama.com/ghani-discusses-security-tensions-with-gen-milley-45345/
--------
Turkey Bids to Extend Military Presence in Afghanistan
By Mohammad Arif Sheva
17 Dec 2020
KABUL, Afghanistan – Turkey President Recep Tayyip Erdogan on Wednesday submitted a motion to parliament to extend the deployment of Turkish troops in Afghanistan for 18 months as part of NATO's support mission, according to sources.
Turkey has about 1,200 soldiers in Afghanistan under the North Atlantic Treaty Organization (NATO) support mission.
"Turkey, which has deep friendship and brotherhood ties with Afghanistan, has always backed the unity, integrity and independence of Afghanistan," the statement read.
The motion will be debated in parliament after December 18, as local media Anadolu Agency reported.
A legislation was put into effect on January 6, 2019, allowing the Turkish government to send troops to Afghanistan to support the NATO-led mission Resolute Support.
Turkey Provides $13M Worth Funds for Afghan Forces
This came days after the Afghan and Turkey government signed Military-Financial Cooperation Agreement and the International Protocol of Financial Assistance in Ankara, providing a five-year financial aid to Afghan forces.
The financial aid that sums up around $13 million, will furnish Afghan National Defense and Security Forces (ANDSF) with military equipment for at least five upcoming years, according to the statement posted by the Afghanistan Embassy in Turkey.
https://www.khaama.com/turkey-bids-to-extend-military-presence-in-afghanistan-345/
--------
Southeast Asia
Perak Islamic religious council introduces zakat payment using Shopee
16 Dec 2020
IPOH, Dec 16 ― The Perak Islamic Religious and Malay Customs Council (MAIPk) has introduced zakat (tithe) payment using the Shopee e-commerce platform starting Friday to facilitate Muslm consumers.
Chief executive officer Shahrul Azam Shaari said the selection of the e-commerce platform was to keep in step with the changing times as more consumers were opting for online transactions and purchases that were easier and faster.
He said Muslim consumers could pay zakat by selecting "Deals, Top-ups & Bills" in the Shopee application and follow the simple steps provided.
"Muslim consumers can make zakat payments via Shopee whether by using ShopeePay mobile wallet, debit card, online banking. Apart from that, payment in cash can also be made at the 7-Eleven counter," he said in a statement here today.
The collaboration with Shoppee will provide convenience to Muslim consumers in paying zakat, especially in Perak, he said, adding that the zakat collection will be distributed for the benefit of the asnaf group (deserving recipients).
He said to boost the zakat collection, a zakat campaign would be conducted on Shopee from December 22 to 31 with the offer of 200 Shopee coins to the first 1,000 selected payers every day. ― Bernama
https://www.malaymail.com/news/malaysia/2020/12/16/perak-islamic-religious-council-introduces-zakat-payment-using-shopee/1932361
--------
Mass Covid-19 Vaccination Necessary To Curb Spread Of Virus, Say Malaysian Religious Leaders
17 Dec 2020
KUALA LUMPUR, Dec 17 — Vaccination is important as a preventative measure which is demanded by all religions to prevent the spread of diseases or epidemics, such as Covid-19 because of its effect on the human population, said religious leaders.
They are of the opinion that taking the vaccine is a trait that is demanded and categorised as a good practice for a person's own health, the surrounding people, the community and the country as a whole.
Federal Territories mufti Dr Luqman Abdullah said the Covid-19 is a pandemic that could risk the lives of other Muslims and therefore, precautionary measures should be taken to prevent it from spreading and endangering others.
"As we know, there is no specific law that (Covid-19) vaccination (when available in the market) is mandatory. So we have to move within the legal framework. The vaccination is harus (in Islam), but it should be encouraged on the advice of the Ministry of Health that it is necessary to curb the spread of the Covid-19 pandemic.
"If the vaccination is not given priority, there will be the possibility of the presence of other diseases that are feared will bring similar problems like Covid-19. So, when the vaccine is available, it will prevent that situation," he told Bernama.
The government is still waiting for the consent of the Yang di-Pertuan Agong Al-Sultan Abdullah Ri'ayatuddin Al-Mustafa Billah Shah and the Conference of Rulers for the fatwa (edict) on the use of the Covid-19 vaccine among Muslims in the country.
Minister in the Prime Minister's Department, Senator Datuk Seri Dr Zulkifli Mohamad Al-Bakri said, the decision of the Special Muzakarah Committee Meeting on the matter had been presented to the Keeper of the Rulers' Seal last week.
Prime Minister Tan Sri Muhyiddin Yassin was reported to have said that the Covid-19 vaccine would be given free to Malaysians, while foreigners would be charged a certain fee to be determined by the Health Ministry.
The Prime Minister also said the government had no plan to make the vaccination compulsory and the vaccine will be administered only to those who agree to take it voluntarily, especially those who are at risk and prone to diseases.
Meanwhile, Luqman, who is a former lecturer in the Department of Fiqh and Usul, Academy of Islamic Studies, Universiti Malaya (UM), said there is a need to ascertain the vaccine is sourced from halal ingredients and is certified by the Health Ministry, as well as the Ministry of Science, Technology and Innovation (Mosti) to avoid a prolong polemics.
"As such, it is important that Muslim scientists around the world mobilise their efforts to come up with a vaccine that is 100 per cent from halal ingredients or sources, as well as to ensure that it has no side effects or negative effects," he added.
He said administration of vaccines from non-halal sources for Muslims is allowed, but depending on the situation and circumstances as long as it does not deviate from Islamic law.
Meanwhile, Malaysian Hindu Sangam (MHS) president Datuk RS Mohan Shan said the vaccination should be given to all for the well-being of the people, regardless of religion, race and country.
"It is an important for health. A good person is one who does not bother give problems to others and is not selfish.
"Do not die in vain because of Covid-19. We need to prioritise health and vaccination is the best preventive measure," he added.
Meanwhile, president of then Buddhist Missionary Society Malaysia (BMSM) Sister Loh Pai Ling said the practice of doing good, as taught by Buddha, also includes taking the vaccination because of its good to the individual concern and society.
She said Covid-19 vaccine could make the world a safe, healthy and stable place to stay.
"We need to have pure and good intentions to make the country or world a safe place with a community that is healthy and free of Covid-19.
"However, those who refuse to take the vaccination, must follow the stipulated standard operating procedures (SOP), she said.
Meanwhile, Malaysian Gurdwara Council president Sardar Jagir Singh said the Sikh religion does not ban vaccination as a measure against the Covid-19 threat.
"It is also important for the community to take vaccine for personal safety and also for the good and safety of the community. If we do not want to take the vaccination, we will be threatening ourselves, as well as the safety of our family and the community we live in," he added. — Bernama
https://www.malaymail.com/news/malaysia/2020/12/17/mass-covid-19-vaccination-necessary-to-curb-spread-of-virus-say-religious-l/1932681
--------
Indonesian militant linked to 2002 Bali bombings flown to Jakarta for questioning
16 December 2020
Indonesian authorities on Wednesday transferred 23 militants to the capital Jakarta for questioning, including one of the suspected bomb makers behind the 2002 attacks on the resort island of Bali.
Zulkarnaen, thought to be one of the seniormost members of Al Qaeda-linked militant group Jemaah Islamiah, was arrested on Sumatra island last week along with 22 others in a series of raids.
After the group's charter plane had landed at Jakarta airport, Zulkarnaen, who was wearing an orange shirt with a sarong, was escorted by anti-terrorism police from the plane.
At a news conference at the airport, national police spokesman Aswin Siregar desribed Zulkarnaen as "a very, very dangerous person" for Indonesia and the world.
Zulkarnean is believed to have been involved in making the bombs that were used in the Bali bombings that killed 202 people and the 2003 bombing of the J.W. Marriott hotel in Jakarta that killed 12 people.
Indonesia has been dealing with militant attacks for the past two decades from groups such as Jemaah Islamiah, some of whose members trained in Afghanistan, Pakistan and the southern Philippines.
In the wake of the Bali attacks and with backing from Australia and the US, Indonesia set up an elite anti-terrorist unit that helped weaken Jemaah Islamiah and resulted in scores of suspected militants being arrested or killed.
But the ability of Zulkarnean to stay hidden for so long raises questions about whether the group has managed to remain a force and potentially regenerate.
Police spokesman Aswin told reporters authorities aimed to track all the networks that helped him evade capture.
https://english.alarabiya.net/en/News/world/2020/12/16/Indonesian-militant-linked-to-2002-Bali-bombings-flown-to-Jakarta-for-questioning
--------
India
'Muslim Voters Not Your Jagir', Asaduddin Owaisi Tells Mamata Banerjee
16 December 2020
A day after West Bengal Chief Minister Mamata Banerjee slammed the BJP for trying to import Asaduddin Owaisi's AIMIM in Bengal to sharpen the communal polarisation and divide the Hindu-Muslim votes among themselves, the AIMIM chief hit back saying "Never was a man born who can buy Asaduddin Owaisi with money."
The Lok Sabha MP also said that Muslim voters are not Ms Banerjee's "jagir" or property.
The All India Majlis-e-Ittehad-ul-Muslimeen (AIMIM) after its good show in the Bihar assembly polls has announced to contest in next year's Bengal polls.
In the recently concluded Bihar elections, the AIMIM won five seats in the Muslims dominated Seemanchal region on the border of West Bengal.
"To divide the Muslim votes, the BJP is spending crores of rupees to bring in a party from Hyderabad. The plan is that BJP will eat into Hindu votes, and this Hyderabad party will eat into Muslim votes.
"In recent Bihar elections, they did the same thing. This party is a B-team of the BJP," Banerjee said while addressing a rally here.
The political parties in West Bengal are apprehensive that political equations in the communally polarised state are set to witness significant changes as the sway of non-BJP parties over minorities, a key factor in several seats, appears to be set for a stiff challenge with AIMIM announcing that it will enter the poll fray in Bengal.
A deciding factor in nearly 100-110 seats in the state, the 30 per cent Muslim population, till 2019, have acted as a bulwark of the TMC against its rivals, with most of them voting in favour of the party, considering it to be "credible" force that can resist the saffron surge.
A section of the TMC leadership is apprehensive that with the entry of AIMIM, equations are likely to alter.
Elections to the 294-member West Bengal assembly are due in April-May next year.
https://www.outlookindia.com/website/story/india-news-muslim-voters-not-your-jagir-asaduddin-owaisi-tells-mamata-banerjee/367432
--------
Modi to be first PM to attend an Aligarh Muslim University event since 1964
Dec 17, 2020
Prime Minister Narendra Modi will be the chief guest at the centenary celebration of Aligarh Muslim University (AMU) on December 22 via video link, Omar Saleem Peerzada, Public Relations Officer (PRO) of AMU, said on Wednesday.
PM Modi will be accompanied by Union Education Minister Ramesh Pokhriyal Nishank.
This is the first time PM Modi will participate in a programme of the Aligarh Muslim University. The event will be held online due to the coronavirus restrictions in place.
Moreover, the last time a sitting prime minister visited the varsity to attend an event was in 1964, when the then PM Lal Bahadur Shastri delivered the convocation address there.
"The vice-chancellor is very grateful to the Prime Minister and education minister for taking out time from their busy schedules to attend the celebration. This is an important day for the university," Peerzada added.
Times of India quoted a senior AMU official saying the PM Modi's presence would "send a strong message to BJP functionaries who keep attacking the institution."
Last year, protests against the Citizenship Amendment Act led to a backlash against the government and the varsity's scholars have been vocal against cases of violence against women in UP and in favour of the ongoing farmers' protest in Delhi.
Set up as Muhammadan Anglo-Oriental College in 1875 by Sir Syed Ahmad Khan, the institution was later renamed as Aligarh Muslim University in 1920. It was formally inaugurated as a university on December 17 that year.
https://www.dnaindia.com/india/news-modi-to-be-first-pm-to-attend-an-aligarh-muslim-university-event-since-1964-2862497
--------
Ayodhya Masjid blueprint to be revealed on Saturday
17.12.20
The foundation of the mosque at Ayodhya to replace the Babri Masjid will be laid on Republic Day on the five-acre land allotted, while its blueprint will be revealed on Saturday, members of the Trust formed for its construction said.
"The Trust chose January 26, 2021 for laying the foundation stone of the Ayodhya mosque as on this day our Constitution came into effect over seven decades ago. Our Constitution is based on pluralism, which is the leitmotif of our mosque project," Athar Hussain, secretary of the Indo-Islamic Cultural Foundation (IICF), said.
The Sunni Waqf Board created the IICF six months ago and tasked it with building the mosque.
As finalised by chief architect Professor SM Akhtar, the blueprint of the mosque will be revealed on December 19. It includes a multi-speciality hospital, a community kitchen and a library as parts.
"The mosque will have a capacity to hold 2,000 namazis at a time, and the structure will be round-shaped," Akhtar told PTI.
The Supreme Court on November 9 last year had paved the way for the construction of a Ram Temple at the disputed Ram Janambhoomi-Babri Masjid site at Ayodhya, and directed the Centre to allot an alternative five-acre plot to the Sunni Waqf Board for building a new mosque at a 'prominent' place in the town in Uttar Pradesh.
The UP government allotted a five-acre land in Dhannipur village in Sohaval Tehsil of Ayodhya.
"The new mosque will be bigger than Babri Masjid, but won't be a lookalike of the structure. The hospital will take centre stage in the complex. It will serve humanity in the true spirit of Islam as taught by the Prophet in his last sermon 1,400 years ago," Akhtar said.
"The hospital won't be a usual concrete structure but will be in sync with the architecture of the mosque, replete with calligraphy and Islamic symbols. It will house a 300-bed speciality unit, where doctors will work with missionary zeal to provide free treatment to the ailing," he said, adding, "The mosque will be self efficient for power as it is designed based on solar energy and a natural temperature maintenance system."
"When we talk about the hospital project at Dhannipur, one thing is sure that it will be a multi speciality hospital," Hussain said. "The community kitchen will serve good quality meals twice a day to cater to the needs of nourishment of the poor people living nearby," he added.
"We can establish a nursing and paramedic college to provide human resources to the hospital. We can manage doctors from local resources from Faizabad, and for specialised needs in terms of critical surgeries, we have a group of doctor friends in prominent government and private institutions who want to offer their services," he said.
"We are looking forward to corporate funding for the hospital. There are many donors who are willing to contribute when we have 80 G approval. After that, we will go for FCRA and seek foreign funds from Muslims of Indian origin," the IICF secretary added.
https://www.telegraphindia.com/india/ayodhya-masjid-blueprint-to-be-revealed-on-saturday/cid/1800828
--------
Bijnor Man Sent To Jail for 'Love Jihad', 8th Case In UP Under Anti-Conversion Law
Dec 17, 2020
Bijnor: Police in Uttar Pradesh's Bijnor on Wednesday registered the state's eighth case under the new anti-conversion law when it booked and sent to jail a 21-year-old man under its provisions, three days after he allegedly eloped with a minor girl of his village and tried to "convert" her to Islam.
Shaqib alias Sonu, a resident of Bijnor's Dhampur area, was also booked under section 366 (kidnapping, abducting or inducing woman to compel her marriage, etc) of Indian Penal Code (IPC) and under provisions of Posco and SC/ST Acts.
The accused had eloped with the girl on Saturday and the couple was "recovered" on Tuesday, police said, adding that the girl was a minor, 16 years old, and a student of Class XI.
The case was filed on the basis of a complaint filed by the girl's father, who alleged that the youth had "lured" his minor daughter.
"My minor daughter studies in a school in Dhampur. The accused, Shaqib, used to follow her after school hours. He lured her by saying that his name was Sonu, and he was a Hindu. He took her away on Saturday after which I filed a complaint," the father said.
Station house officer (SHO) of Dhampur, Arun Kumar Tyagi, said, "We have recovered the girl. The accused was sent to jail on Wednesday. Medical examination of the girl also is being conducted. The girl said that Shaqib had lured her." This is the second case under the new anti-conversion law in Bijnor and eighth in the state.
On December 12, a 21 years old man was arrested in the district for allegedly trying to marry a 19-year-old girl without "disclosing his religion".
https://timesofindia.indiatimes.com/city/meerut/bijnor-man-sent-to-jail-for-love-jihad-8th-case-in-up-under-anti-conversion-law/articleshow/79765906.cms
--------
Girl abducted by youth for marriage in Jajpur, father cries 'Love Jihad'
17th December 2020
JAJPUR: The father of a 21-year-old girl of Dharmasala has lodged a complaint against a youth for kidnapping his daughter alleging it to be a case of 'Love Jihad'.In his complaint to the Jajpur SP on Wednesday, the girl's father alleged that a Muslim youth named Shaik Abdul Sehmat Khan alias Bobby of Choramuhan has kidnapped his daughter to marry her after changing her religion.
He said his daughter cleared graduation this year and had gone to Vyasa Nagar Autonomous college at Jajpur Road to collect her migration certificate on December 5. When she did not return home in the evening, family members enquired about the whereabouts of the girl. Efforts to contact her proved futile as her mobile phone was switched off. The family launched a frantic search to trace her but to no avail.
"After I failed to trace my daughter, my suspicion fell on Bobby who had earlier made several attempts to kidnap and marry her by changing her religion. Claiming that he was in love with my daughter, the accused had even threatened to kidnap her. It is a clear case of Love Jihad by the Muslim youth," he alleged in his complaint.
The father also alleged that he first went to Dharmasala police station to file an FIR but the officials refused to register his complaint. He was forced to file a complaint with Jajpur SP. Contacted, Jajpur SDPO Chinmaya Kumar Nayak said, "We have received the complaint and are investigating into it."
https://www.newindianexpress.com/states/odisha/2020/dec/17/girl-abducted-by-youth-for-marriagein-jajpur-father-cries-love-jihad-2237436.html
--------
Bangladesh pillar of 'Neighbourhood First' policy, deepening relations between us top priority: PM Modi
Dec 17, 2020
NEW DELHI: Prime Minister Narendra Modi on Thursday said that ever since taking office, it has been his priority to strengthen and deepen the relationship between India and Bangladesh and pointed out that the nation is a significant pillar of our 'Neighbourhood First' policy.
"Bangladesh is a significant pillar of our 'Neighbourhood First' policy. To strengthen and deepen our relations with Bangladesh has been a priority for me since the first day. It is true that because of the pandemic, this year has been challenging but in these challenging times, the relations between the two countries, have seen immense cooperation," PM Modi said at a virtual summit with Prime Minister of Bangladesh Sheikh Hasina.
The summit is being held a day after Vijay Diwas, marking India's victory over Pakistan in the 1971 war that led to the creation of Bangladesh.
"It is an honour for us to celebrate Bangladesh's victory against the anti-liberation forces with you. When Bangladesh is celebrating 50 years of Independence, I would want to pay tribute to the martyrs of both nations, who sacrificed their lives," PM Modi added.
Prime Minister Modi also thanked the Bangladeshi Prime Minister for inviting him for a visit to the nation next year where he said that "it would be an honour" to pay tribute "to the martyrs".
India and Bangladesh have continued to maintain regular exchanges at the highest level with Bangladesh Prime Minister paying an official visit to India in October 2019.
Prime Minister Modi had delivered a video message on the historic occasion of Mujib Borsho in March 2020. Both leaders have remained in regular touch during the COVID-19 pandemic.
Bangladesh is commemorating the year 2020 as Mujib Borsho - the birth centenary of the father of the nation of Bangladesh - Sheikh Mujibur Rahman popularly known as Bangabandhu.
https://timesofindia.indiatimes.com/india/bangladesh-pillar-of-neighbourhood-first-policy-deepening-relations-between-us-top-priority-pm-modi/articleshow/79773968.cms
--------
Two armed Pak intruders shot dead at international border
Dec 17, 2020
AMRITSAR: Border Security Force (BSF) shot dead two Pakistani armed intruders who were trying to enter India by taking advantage of the thick layer of fog in the wee hours of Thursday.
According to sources, a patrolling party of BSF observed some suspicious movement in the area of jurisdiction of Border outpost Rajatal in Amritsar sector.
The BSF troops challenged the intruders who ignored the warning and continues to move towards the international border fence and instead opened fire on BSF jawans.
In a retaliatory action BSF shot dead two Pakistani intruders who were carrying AK-47 rifles.
https://timesofindia.indiatimes.com/india/two-armed-pak-intruders-shot-dead-at-international-border/articleshow/79770583.cms
--------
Congress mulls committee for golden jubilee celebrations of 1971 win over Pakistan
Dec 17, 2020
NEW DELHI: To stress the importance of the 1971 war for the liberation of Bangladesh and the leadership of Indira Gandhi during it, the Congress may form a committee for year-long celebrations of the golden jubilee of the victory over Pakistan.
Sources said Congress would observe the 50th anniversary of the war across the country through a variety of programmes culminating in December 2021.
The war between India and Pakistan concluded with the fall of Dhaka and surrender of Pakistan Army chief General Niazi with 93,000 of his troops on December 16, 1971. It marked the birth of Bangladesh as a nation and its liberation from Pakistani rule.
Senior Congress leaders, including those from the defence background, are being drafted in the panel to draw up the anniversary plan, sources said. The panel may be headed by senior leader Meira Kumar, daughter of Jagjivan Ram, who was the defence minister in 1971.
Congress is looking to project the 1971 war as an achievement of its government and the leadership, eager to contrast it with what it calls is a crisis on the national security front under the Modi government.
On Vijay divas on Wednesday, Congress lauded the leadership of late Prime Minister Indira Gandhi while also using the anniversary of Pakistan's surrender in Bangladesh to take aim at Prime Minister Narendra Modi over the continued standoff with the Chinese forces that have intruded into India in Ladakh.
Rahul Gandhi tweeted, "In celebration of India's historic victory over Pakistan in '71, I greet the countrymen and salute the valor of the army. It is about a time when India's neighbours respected the Prime Minister of India and were afraid of violating our national borders."
https://timesofindia.indiatimes.com/india/congress-mulls-committee-for-golden-jubilee-celebrations-of-1971-win-over-pakistan/articleshow/79767402.cms
--------
Nearly half of China's investments in India's neighbourhood went to Pakistan
Rezaul H Laskar
Dec 16, 2020
India provided support for a slew of connectivity and cross-border development projects and extended currency swaps and financial support in the region spanning from Bangladesh to the Maldives, even as China invested more than $4 billion in the neighbourhood this year. China's investments and contracts remain cloaked in opacity, with virtually no official figures available, though reliable estimates showed $1.93 billion, or almost half of its investments and construction contracts in India's neighbourhood, had gone to its traditional ally Pakistan.
India's support for connectivity and development projects in the neighbourhood picked up pace soon after the border standoff with China emerged in the open in May, and New Delhi has pumped in hundreds of millions of dollars for key schemes and to extend financial support to the governments of countries such as Sri Lanka and the Maldives that were impacted by the Covid-19 pandemic.
The Indian side provided currency swap facilities of $400 million each to Sri Lanka and the Maldives to bolster economic revival. India also provided a soft loan of $250 million to the Maldives as budgetary support.
Another $500 million, including a grant of $100 million, was provided for the Greater Male Connectivity Project, which is set to be largest infrastructure project in the Maldives with 6.7 kilometre-long bridge and causeway links between the national capital and three islands.
New Delhi also handed over 10 broad gauge locomotives to Dhaka, launched the first cross-border container train service and began shipping goods from Kolkata to Tripura in the northeast via Bangladesh's Chattogram port.
Also read: India slips a spot in UN's human development index, ranks at 131 now
Some eight railway projects are being implemented for Bangladesh under lines of credit, including the $78-million Kulaura-Shahbazpur rail line and the $389 million Khulna-Mongla rail line that are expected to be completed in 2021. During their virtual summit on December 17, Prime Minister Narendra Modi and his Bangladesh counterpart Sheikh Hasina are set to launch the revived Chilahati-Haldibari railway link, which was snapped during the 1965 war with Pakistan.
Last month, work was launched on the third integrated check post on the Nepal border, which is being built at Nepalgunj at a cost of almost $20 million to streamline and boost cross-border trade. In August, India provided $5 million under a border area development programme to Myanmar, where the country's total development cooperation is worth almost $1.4 billion.
According to figures collated by the American Enterprise Institute (AEI), which closely tracks China's investments and construction projects around the world, Chinese investments in India's neighbourhood this year included $1.93 billion in Pakistan, $1.25 billion in Bangladesh, $450 million in Sri Lanka and $280 million in Myanmar.
The investments in Bangladesh, Myanmar and Sri Lanka were all under China's Belt and Road Initiative (BRI), according to AEI.
Amit Bhandari, a fellow at Gateway House who tracks China's economic activities in the region, said the figures could be significantly higher, given the lack of transparency regarding such investments, especially by Chinese state-run firms.
"Recent estimates showed 60 per cent of the FDI in Pakistan, more than 40 per cent in Myanmar and more than 30 per cent in Sri Lanka came from China, which has a bigger cheque book to throw around. Such large investments in what aren't vibrant economies are aimed at generating geo-political influence but also lead to badly designed projects that make problems worse. For instance, rates for power generated by China-backed projects in Pakistan are 20 per cent to 50 per cent more than in India," he said.
India, Bhandari said, had improved its performance but is yet to match China in implementing big-ticket projects. Experts also have concerns about the pace of work on India-backed projects despite the external affairs ministry streamlining its development partnership administration by creating sections that focus on specific projects and regions.
For instance, though the 130-kilometre-long India-Bangladesh Friendship Pipeline was launched in September 2018, the ground-breaking for the construction of the pipeline to supply fuel from Numaligarh Refinery in Assam to Dinajpur in Bangladesh was done only on December 4 this year.
https://www.hindustantimes.com/india-news/nearly-half-of-china-s-investments-in-india-s-neighbourhood-went-to-pakistan/story-QKTlADkHpFo90D7rQeIyxK.html
--------
Mideast
Spokesman: 3 Years of Trump's Sanctions Backfired to Strengthen Iran's Economy
2020-December-16
"3 years of management and protection of economy from collapse has shaped a type of economy of resistance in Iran whose result was nullification of sanctions with or without Trump," Rabiyee told reporters in a press conference in Tehran on Wednesday.
He referred to the difficulties that the Iranian government and people tolerated in the past 3 years, and said certainly next year Iran will not see an economic growth less than 4%.
In relevant remarks on Tuesday, Iranian President Hassan Rouhani said that the US-orchestrated sanctions that had aimed at collapsing Iran's economy in a short period have now failed, adding that the Iranian nation has won the economic war imposed by Washington.
"Although the economic war has caused a lot of difficulties, but, finally the Iranian nation won the US war and has become more resilient than before," Rouhani said.
"Our nation's resistance against the US economic war and the sanctions revealed great realities to the world and to all ill-wishers of Iran," he added.
Also, on December 1, President Rouhani said enemies are infuriated with the calmness and improvement of Iran's economy and intend to send negative waves to undermine Iran.
"The enemies are angry that they have failed to destabilize Iran's economy," Rouhani said, adding that the government has made every effort to prevent psychological insecurity and instability in the economic environment.
He stressed that the enemies have failed to make Iran's economy collapse via maximum-pressure.
https://www.farsnews.ir/en/news/13990926000567/Spkesman-3-Years-f-Trmp%E2%80%99s-Sancins-Backfired-Srenghen-Iran%E2%80%99s-Ecnmy
--------
Turkey says France must change stance on Syria operations to improve ties
17 December 2020
Foreign Minister Mevlut Cavusoglu said on Thursday Turkey could normalize ties with France but Paris must change its stance over Turkey's military operations in Syria.
Turkey has repeatedly traded barbs with France over policies in Syria, Libya and Nagorno Karabakh, and the publication of cartoons of Prophet Mohammad in France. Paris has led a push for EU sanctions on Turkey.
https://english.alarabiya.net/en/News/middle-east/2020/12/17/Turkey-says-France-must-change-stance-on-Syria-operations-to-improve-ties
--------
Erdogan denounces US sanctions as 'hostile attack' on Turkey's sovereign rights
16 December 2020
Turkey's President Recep Tayyip Erdogan has denounced the US sanctions imposed on Ankara over its purchase of advanced Russian S-400 missile defense systems as a "hostile attack" on the sovereign rights of his country.
On Monday, the US imposed sanctions on Turkey's top defense procurement and development body Presidency of Defense Industries (SSB), its chairman Ismail Demir and three other Turkish defense officials, namely Mustafa Alper Deniz, Serhat Gencoglu and Faruk Yigit.
In his first public comments on the US move, Erdogan slammed Washington for targeting a NATO ally with sanctions.
"What kind of alliance is this? What kind of partnership is this? This decision is an open hostile attack against our country's sovereign rights," he said in a televised speech on Wednesday.
He vowed that Ankara would overcome the negative impacts of the sanctions, and would redouble its efforts to "make our defense industry independent".
"The real goal is to block the advances our country started in the defense industry recently and to once again render us absolutely dependent on them," he said, adding "Surely there will be problems, but each problem will push open a door for us for a solution."
The US and Turkey have long been at loggerheads over Ankara's purchase of the S-400 from Moscow under an agreement inked in 2017.
Washington first tried to kill the agreement by suspending Turkey from its advanced F-35 jet program, but to no avail.
Washington claims the activation of the S-400s would compromise NATO's defenses and could give Russia access to intelligence about the American F-35 fighter jets and other military equipment.
Ankara, however, rejects the argument, saying the Russian-made systems will not be integrated into NATO's command-and-control infrastructure, but rather "used as a standalone system."
On Wednesday, Erdogan reiterated that the US concerns had no technical basis.
https://www.presstv.com/Detail/2020/12/16/640862/Erdogan-sanctions-hostile
--------
Iran urges withdrawal of all illegal foreign forces from Syria
17 December 2020
Iran's UN ambassador says all foreign forces, including the American troops, who are illegally present on Syrian soil, must leave the war-torn state, stressing that Tehran will keep supporting Damascus in its fight against terrorism and occupation.
Majid Takht-Ravanchi made the remarks on Wednesday during the Security Council open video teleconference (VTC) on the Situation in the Middle East (Syria), Political and Humanitarian briefing.
Everyone should fully respect the sovereignty, political independence, unity and territorial integrity of Syria, the Iranian envoy said.
He added that all foreign forces whose presence is not permitted by the Syrian government must leave the country.
The Islamic Republic, he said, is committed to helping resolve the Syria conflict through a political solution and this message was conveyed to Syrian Foreign Minister Faisal Mekdad during his visit to Tehran earlier this month.
Iran began providing Syria with advisory military assistance after numerous countries — at the head of them the US and its Western and regional allies — started funding and arming terrorists with the aim of deposing Syrian President Bashar al-Assad's government.
Despite initially losing considerable expanses of territory to Daesh and other terror outfits, the country regained its strength with the help of Iran and Russia, another Damascus ally, and managed to reverse the balance in favor of itself on the battleground.
Takht-Ravanchi emphasized that Iran would continue to support the Syrian nation and government in their battle to overcome terrorism and foreign occupation.
Referring to consultations between Iran and the UN special envoy for Syria, Geir Pedersen, about the latest political developments in the Arab country and the meeting of the Syria Constitutional Committee, he said that the body must operate without any external interference or pressure to meet an artificial deadline for its work.
He further said that areas like Idlib Province should not turn into a safe haven for terrorist groups, and while every effort must be made to protect the lives of civilians there, the counter-terrorism fight must go on.
Iran, the envoy added, strongly condemns Israel's continued acts of aggression against Syria and urges an end to such provocative military adventurism.
He also underlined the need for facilitating Syria's reconstruction process and the safe return of refugees and internally displaced people to their home towns.
Unilateral sanctions against Syria, particularly those imposed by the US, target the most vulnerable people and add to their sufferings, so this inhumane practice must stop, Takht-Ravanchi said.
https://www.presstv.com/Detail/2020/12/17/640901/Iran-Takht-Ravanchi-Syria-foreign-forces
--------
Africa
Nigerian gangs reportedly kidnap kids on behalf of Boko Haram
16 December 2020
Boko Haram recruited three local gangs in northwest Nigeria to kidnap hundreds of schoolboys on its behalf, security and local sources said Wednesday.
The militant group has claimed responsibility for Friday's attack, which targeted a secondary school in the town of Kankara, in Katsina state.
But sources told AFP the operation was carried out on Boko Haram's orders by a notorious local gangster called Awwalun Daudawa.
The 43-year-old worked in collaboration with Idi Minorti and Dankarami, two other crime chiefs with strong local followings, they said.
Criminal gangs, known as bandits, have terrorized communities in northwest Nigeria for years, and experts had recently warned of attempts by militants to forge an alliance with them.
Daudawa "was an armed robber and a cattle rustler before he turned to gun-running, bringing in weapons from Libya, where he had received training, and selling them to bandits," said a security source.
"Over time, he forged an alliance with Boko Haram and became their gunrunner, taking weapons the group seizes from the Nigerian security forces in raids and ambushes and selling them to bandits for a cut."
The source added: "Awwalun Daudawa was spotted in the forest in the Kankara area where he recently relocated and there were reports that he was planning something but it was not clear what it was."
Another source with intimate knowledge of "bandit" activities in Katsina and Zamfara states said: "From available information, Awwalun Daudawa was ordered by Abubakar Shekau to kidnap the schoolboys and he enlisted the help of Idi Minorti and Dankarami."
"After the children were taken, they went across the border into Zamfara state and split them among different gangs 'for safe keeping'. And some of the gangs have been in touch with the authorities for the release of the boys."
The attack occurred hundreds of kilometres (miles) from Boko Haram's stronghold in northeast Nigeria, where it launched a brutal insurgency a decade ago.
The militants made a claim of responsibility in a four-minute audio, sent to AFP through the same channel as previous messages from the group.
"I am Abubakar Shekau and our brothers are behind the kidnapping in Katsina," said the voice in the recording, resembling that of the elusive Boko Haram leader.
'Contacts'
Shekau was behind the 2014 abduction of 276 schoolgirls in Chibok that sparked global outrage, but another source said that the two incidents were not immediately comparable.
"There is an ongoing peace pact between bandits and (the) Zamfara state government which the bandits don't want to breach. They have been under intense pressure to release the boys," the source said.
"This situation makes the Kankara abduction different from that of Chibok schoolgirls who were directly in the custody of Boko Haram. This time, the bandits who are keeping the children hold the ace, not Shekau."
The governor of Katsina state, Aminu Bello Masari, said late Monday that the abductors "have made contacts with the government."
"Talks are ongoing to ensure their safety and return to their respective families," he said on Twitter.
The government has not immediately reacted to Boko Haram's claim or confirmed its authenticity, and the number of missing students remains unclear -- 320 or 333, according to two accounts by officials, while locals in Kankara put it at more than 500.
Nigeria to block unregistered SIMs after two weeks
Separately, Nigeria has given telecoms operators two weeks to block subscribers who fail to link their mobile SIM cards with national identity numbers, angering many.
Nigerians must have a national identity number as part of measures the government says will help tackle insecurity in the country and build a unified database.
The Nigerian Communications Commission in a statement late Tuesday directed operators to "require all their subscribers to provide a valid national identification number to update SIM registration records."
The commission said the decision was taken by all with a stake in the question, including the telecommunications companies that serve 203 million subscribers.
It gave operators two weeks, from December 16 to December 30, to comply.
"After the deadline, all SIMs without national identification numbers are to be blocked from the networks," it warned, adding that it would not hesitate to revoke licenses.
Industry analysts say the two-week deadline is not realistic.
"The timeline is too short. Although the government's intention is to tackle insecurity which is a number one problem of Nigeria, they are doing it the wrong way," Sola Oni of Sofunix Invesment told AFP.
The telecoms companies need time to properly verify subscribers affected by the directive, he added.
The leading operators in Nigeria are South Africa's giant MTN, Airtel, Etisalat and Global Communications.
In 2015, MTN was sanctioned after failing to disconnect 5.1 million subscribers -- amid concerns the lines were being used by Boko Haram insurgents.
Africa's biggest wireless operator was initially fined 3.2 billion euros ($3.9 billion) but after series of negotiations, the fine was reduced to 1.2 billion.
https://www.presstv.com/Detail/2020/12/16/640865/Nigeria-Boko-Haram
--------
Boko Haram claims kidnapping of over 300 boys in Nigeria, marking an alarming move west
By Danielle Paquette
Dec. 16, 2020
DAKAR, Senegal — Boko Haram claimed responsibility Tuesday for abducting more than 300 boys from a secondary school in northwest Nigeria, marking a striking leap from the extremist group's usual area of operation and a chilling expansion of Islamist militancy in West Africa.
Hundreds of gunmen surrounded the boarding school in Katsina state on Friday and opened fire in a community that had never known such violence, witnesses said, before dragging the students deep into the woods.
The mass kidnapping shocked the continent's most populous country as deaths from a multifront conflict in the region soar. West Africa is home to the fastest-growing Islamist insurgencies in the world, conflict researchers say, with unrest by disparate forces gripping Nigeria and three of its regional neighbors: Mali, Burkina Faso and Niger.
Boko Haram has killed at least 36,000 people and displaced millions over the past decade, but the campaign of terrorism has rarely stretched far from its stronghold in the Lake Chad Basin. The assault in the town of Kankara, however, signaled that the fighters' murderous reach has shifted nearly 500 miles west, endangering peace in new territory.
The extremist footprint is growing five years after Nigerian President Muhammadu Buhari announced that Boko Haram had been "technically defeated." Yet analysts warn that the group is plotting moves to show its strength on the global stage and wrest more of the nation from the state's control.
Boko Haram's leader, Abubakar Shekau, said in a predawn audio message that militants stormed the school in the town of Kankara to discourage "Western education," according to Nigerian media outlets and researchers who reviewed the recording.
"What happened in Katsina was done to promote Islam and discourage un-Islamic practices," Shekau said in the audio.
The group set off international outrage in 2014 when it abducted more than 270 girls in the northeastern town of Chibok. Then-first lady Michelle Obama drew attention to the horror with a hashtag that went viral: #BringBackOurGirls.
Shekau — a commander known for bloodthirstiness even among the world's deadliest extremist organizations — seemed to be sending a message, said Bulama Bukarti, a Boko Haram specialist at the Tony Blair Institute for Global Change in London.
"He wanted to make a big political statement that we are attacking you in the northeast, we are abducting your children in the northeast, and now we are doing it in the northwest," Bukarti said. "This is a huge announcement — an audacious demonstration of capacity."
The Science School in Kankara is now empty. More than 800 students studied there before the attack — all boys.
The victims risk being forced into Shekau's army.
Boko Haram has swollen its ranks over the years by striking towns, kidnapping children and ordering them to join or die. Those who escape often speak of having killed people against their will, leaving the children traumatized and subject to state punishment. They tend to face months of military detention after fleeing Boko Haram to return home, as authorities investigate them for signs of loyalty to the group.
Boko Haram is just one of several insurgencies in West Africa at risk of colliding as they push into new territory. More than 13,000 people have died as a result of conflict in the region this year, according to the Armed Conflict Location and Event Data Project (ACLED), up from 10,126 last year in the most-affected countries.
Groups that have pledged allegiance to al-Qaeda or the Islamic State are driving much of the bloodshed. Each has carved out its own areas of influence that keep spreading.
"The geographic space is indeed narrowing," said Héni ­Nsaibia, a senior researcher at ACLED.
The Islamic State's center of gravity has shifted to the continent from Iraq and Syria, according to the 2020 Global Terrorism Index, which tracks geographic threats. Deaths linked to the group surged by 67 percent south of the Sahara desert in 2019.
The Nigerian president initially blamed bandits for Friday's kidnappings. Gangs in the area are known to abduct people for ransom.
Parents in Kankara took to the streets in protest, urging Nigerian leaders to rescue their children while a new social media trend took hold: #BringBackOurBoys. The Katsina governor told reporters Tuesday that he had made contact with the abductors but did not provide details. He said 333 boys remained missing.
Schools have closed across the state, suspending the education of tens of thousands of students, as security forces search for the abducted boys in the region's dense forests.
One teenager who escaped the attack in Katsina, speaking on the condition of anonymity because he feared retaliation, told The Washington Post that gunmen struck the campus after dark.
"They split us into groups," he said, "and led us into different directions in the forest."
The assailants seemed to be taking orders from someone on the phone, the teenager said, and summoned more men on motorbikes to haul off the boys.
He managed to flee with a classmate when the kidnappers seemed distracted. The pair ran into what he called a good Samaritan on a motorbike, who returned them to Kankara, he said.
"With the way they split us into groups," he said, "it's going to be very hard to rescue all of my classmates."
Boko Haram followed the same strategy with the Chibok girls.
The girls, who had attended a Christian school, were divided up and taken to remote hideouts, where they were forced to convert to Islam and marry fighters. (Girls as young as 9 are "suitable" for marriage, Shekau has said.)
Dozens have been freed over the past four years through government negotiations, activists say, but 112 are believed to remain in captivity.
https://www.washingtonpost.com/world/africa/boko-haram-nigeria-300-boys-kidnap/2020/12/15/98a4bf32-3eaf-11eb-b58b-1623f6267960_story.html?utm_source=iterable&utm_medium=email&utm_campaign=1824450_
--------
Sudan says army officers ambushed by Ethiopian forces, militia
17 December 2020
Sudan's military says several of its officers have been ambushed by Ethiopian "forces and militias" during a security patrol of the border region.
"During the return of our forces from combing the area around Jabal Abutiour inside our territory, they were ambushed by Ethiopian forces and militias inside Sudanese territory, as a result of which lives and equipment were lost," the Sudanese army said in a statement on Wednesday, adding the attack had occurred a day earlier.
However, it did not reveal the precise number of the officers killed in the ambush.
According to locals, reinforcements were being sent to the area, which is part of al-Fashaqa, a locality that stretches over about 600 square kilometers of highly fertile agricultural land and where some Ethiopian refugees have crossed into after fleeing hostilities at home.
Fierce fighting broke out between Ethiopia's government and the then-governing party in Tigray region — the Tigray People's Liberation Front (TPLF) — on November 4, when Prime Minister Abiy Ahmed announced the launch of military operations against the regional government there.
The prime minister has accused rebel forces loyal to the TPLF of launching deadly attacks on a pair of federal military camps in the region. He has also accused the party of defying his government and seeking to undermine it.
The clashes are believed to have killed thousands of people and displaced 950,000, some 50,000 of them into Sudan, according to United Nations (UN) estimates.
On Sunday, Sudanese Prime Minister Abdalla Hamdok visited Ethiopia briefly and expressed his concerns about threats to Sudan's security along its border with the flashpoint Tigray region. His visit came two weeks after the Ethiopian leader declared victory in the fight against the TPLF.
Sudan, one of the world's poorest countries, is now faced with the massive influx. UN agencies have been mobilizing resources and trying to assist the refugees, who have been arriving in growing numbers with few possessions or provisions.
Regional experts have suggested that Sudan could use its control over key border crossings as leverage to press the warring sides in Ethiopia to talk. But so far there are no public signs it is doing so.
https://www.presstv.com/Detail/2020/12/17/640906/Sudan-says-army-officers-ambushed-by-Ethiopian-forces,-militia
--------
UN official calls for more international attention on South Sudan
December 16, 2020
NEW YORK: The head of the UN Mission in South Sudan (UNMISS) has urged the international community to direct its attention to the country as it struggles to get back on its feet following a 2018 peace deal.
The agreement, signed by South Sudan's President Salva Kiir with rebel factions, was designed to end a civil war that had killed over 50,000 people, displaced 2 million, and stalled the country's political progress since it had gained independence in 2011.
While intercommunal violence remains a threat, political violence has reduced significantly since the peace deal was signed.
UNMISS chief David Shearer praised the progress made in the formation of a transitional government, led by Kiir with First Vice President Dr. Riek Machar.
"These achievements are to be commended, but progress is lagging," Shearer warned, adding that many other peacebuilding benchmarks stipulated in the deal, such as the Transitional Security Arrangements aimed at unifying the security forces, continue to stagnate.
"This hold-up leaves a local vacuum of power and makes it difficult to nip in the bud brewing intercommunal violence," he said.
Briefing a virtual meeting of the UN Security Council (UNSC), Shearer stressed the importance of international engagement in driving the momentum of the peace process in South Sudan.
The lack of international support and guidance contributes to "the sense of drift that people are frequently remarking upon," he said.
"Nevertheless, collectively we still need to remain focused on South Sudan and guide the peace implementation."
Despite a recent 64 percent drop in violent incidents, 2,000 people lost their lives this year in intercommunal conflicts that are being "weaponized and turbocharged by external actors acting in their own economic or political interests," Shearer said.
He warned of an imminent descent into chaos, prompted by several factors that have come to form a "perfect storm" on top of the widespread poverty the South Sudanese are reeling under.
The top UN envoy to the country told ambassadors that severe food insecurity is plaguing half the population.
"It's driven by displacement from conflict and severe flooding, which is affecting around a million people, with the loss of livestock and crops," he said.
Amid fears that tensions may worsen with the onset of the dry season — which often sees farmers competing over scant resources — and the worsening economic situation caused by the coronavirus pandemic, the specter of famine is now looming large over the world's youngest nation.
The latest IPC Acute Food Insecurity analysis has found that communities in six South Sudanese counties are facing "famine likely" or "catastrophic" conditions.
Mark Lowcock, the UN humanitarian affairs chief, pointed to the link between "catastrophic levels of food insecurity" and violence.
"We see the highest levels of food insecurity in the places most affected by violence," forcing civilians who are already in a precarious position to adopt "harmful coping mechanisms" such as early marriage or dropping out of school, Lowcock told the UNSC.
The UN has allocated $40 million for South Sudan this year, but he called for more funding to meet growing needs.
"We need more funding to ensure food and livelihoods, health services and other lifesaving programs are supported (across) the entire country," he said.
Shearer said: "What South Sudanese citizens want is very simple: Peace." He urged parties "to take concrete steps to breathe fresh life into the (peace) process — above all, to compromise — to achieve the peace dividends that citizens deserve."
He added: "As always, we'll be right by their side, doing everything we can to make the hopes of the South Sudanese people for a peaceful and prosperous future a reality."
https://www.arabnews.com/node/1778461/world
--------
North America
New Lawsuit Filed In New York Accuses Top Qatar Banks of Funding Terror In Israel
16 December 2020
A new lawsuit has been filed in New York against Qatari financial institutions and charity accusing them of funneling money to fund Palestinian extremist groups responsible for the killing of Americans in Israel, according to an initial court complaint filed to the court.
The initial complaint was filed on Tuesday in the United States District Court for the Eastern District of New York in Brooklyn by the family of Pinches Przewozman, an American who was killed in rocket attacks on Israel from the Gaza Strip on May 5, 2019.
For all the latest headlines follow our Google News channel online or via the app.
Tuesday's suit directly alleges that Qatar had funneled money to groups in Palestine under the guise of charitable donations that were then used to fund Hamas and the Palestinian Islamic Jihad (PIJ).
"To accomplish its goal of spreading acts of terrorism and violence in Israel while evading international sanctions, Qatar coopted several institutions that it dominates and controls to funnel coveted U.S. dollars (the primary currency of Middle East terrorist networks) to Hamas and PIJ under the false guise of charitable donations," read the 71-page legal complaint document obtained by Al Arabiya English.
Przewozman's family are directly accusing Qatar Charity, Masraf Al Rayan Bank and Qatar National Bank in their case against Qatar.
The lawsuit said accused Qatar Charity of soliciting donations in Qatar and around the world and then transferring those funds to its account at Masraf Al Rayan in Doha, Qatar.
"Masraf Al Rayan then utilized its "correspondent" bank account located in New York to conduct transactions involving U.S. dollars ("USD") and to transfer funds from Doha, through New York, to Qatar Charity's accounts in the Palestinian Territories at either the Bank of Palestine or the Islamic Bank in Ramallah," according to the complaint.
The new lawsuit filed on Tuesday follows an earlier complaint filed separately in June by US attorney Steven Perles, who has prosecuted notable cases involving terrorism and terror-financing on behalf of families and victims seeking compensation of past terror attacks.
That lawsuit also accuses Qatar of secretly funding Hamas and the PIJ groups with millions of dollars who carried out terror attacks that killed US citizens. Perles specifically alleges that the money used by Hamas and PIJ were used to carry out at least six attacks between 2014 and 2016. The June lawsuit said that between March and September 2015, Qatar Charity gave $28 million to groups in the Palestinian territories that may have been then transferred to Hamas and PIJ.
https://english.alarabiya.net/en/News/middle-east/2020/12/16/Palestinian-Israeli-conflict-New-lawsuit-filed-in-New-York-accuses-Qatar-banks-charity-finance-terror-in-Israel
--------
Kenyan man charged with planning 9/11-style attack on US
17 December 2020
Federal authorities on Wednesday unsealed an indictment charging a Kenyan man with trying to stage a 9/11-style attack on the US on behalf of the terrorist organization al-Shabab.
For the latest headlines follow our Google News channel online or via the app.
Cholo Abdi Abdullah, 30, who was arrested in the Philippines in 2019, was transferred to US custody Tuesday on charges he conspired to hijack an aircraft and slam it into a building.
He pleaded not guilty to terrorism-related charges during a brief court appearance Wednesday and was ordered held without bond. He faces a mandatory minimum 20 years in prison if convicted. His defense attorney declined to comment.
Prosecutors said Abdullah got flight training in the Philippines between 2017 and 2019 and obtained a pilot's license in preparation for an attack. During that time, authorities said in a news release, Abdullah researched "the means and methods to hijack a commercial airliner," including how to breach a cockpit door and "information about the tallest building in a major US city."
"This case, which involved a plot to use an aircraft to kill innocent victims, reminds us of the deadly threat that radical Islamic terrorists continue to pose to our nation," Assistant Attorney General for National Security John Demers said in a statement.
Acting Manhattan US Attorney Audrey Strauss called it a "chilling callback to the horrific attacks of September 11, 2001."
Abdullah, prosecutors said, started planning the attack in 2016 under the direction of an al-Shabab commander who was also involved in planning a deadly attack in 2019 on a hotel in Nairobi, Kenya.
The State Department in 2008 designated al-Shabab, which means "the youth" in Arabic, as a foreign terrorist organization. The militant group is an al-Qaeda affiliate that has fought to establish its own state in Somalia based on Sharia law.
Prosecutors, in announcing the hijacking plot, said the extremist group recently "embarked on a string of terrorist attacks" following the US' decision to move its embassy in Israel to Jerusalem.
Those include the 2019 attack that killed some 21 people — including an American businessman who survived the 9/11 attack on the World Trade Center — at a Nairobi hotel.
https://english.alarabiya.net/en/News/world/2020/12/17/Kenyan-man-charged-with-planning-9-11-style-attack-on-US
--------
US sanctions four Chinese, UAE-based companies over sale of Iranian petrochemicals
16 December 2020
The United States has blacklisted four Chinese and UAE-based companies over supporting the sale of Iranian petrochemicals as US President Donald Trump increases pressure on Tehran in the final days of his administration.
In a statement issued on Wednesday, the US Treasury Department announced that it has imposed sanctions on China-based Donghai International Ship Management Ltd, China-based Petrochem South East Limited, UAE-based Alpha Tech Trading FZE and UAE-based Petroliance Trading FZE for facilitating the export of Iranian petrochemical products through Triliance Petrochemical Co. Ltd, which is already under the US sanctions.
Moreover, the Treasury noted that it has targeted Vietnam Gas and Chemicals Transportation Corporation for its role in the transport of petroleum products from Iran.
"The United States will act against persons who support illicit actors engaged in the movement of Iranian petroleum and petrochemical sales," Treasury Secretary Steven Mnuchin claimed in the statement.
Tensions between Iran and the US drastically increased after the Trump administration reimposed anti-Iran sanctions in 2018 after leaving a historic and internationally-lauded nuclear agreement between Iran and world powers.
Departure from the deal -- that is officially known as the Joint Comprehensive Plan of Action -- and restoration of the bans both constituted illegal actions because they came in absolute disregard for the fact that the JCPOA has been ratified by the United Nations Security Council. The illegal measures were also marked by sheer unilateralism as they violated the international nature of the deal that has the UK, France, Russia, and China plus Germany as its other parties.
However, US President-elect Joe Biden has promised to return the United States to the Obama-era deal.
https://www.presstv.com/Detail/2020/12/16/640884/US-sanctions-China-UAE-companies-over-sale-of-Iranian-petrochemicals
--------
Respected by world peace-lovers, Gen. Soleimani will live on to US desperation: Etler
16 December 2020
Lt. General Qassem Soleimani is "respected by peace-loving people the world over," and "will forever live on as a symbol of resistance to the depredations of US Imperialism," says Dennis Etler, an American political analyst who has a decades-long interest in international affairs.
"The assassination of Iran's senior commander Lt. General Qassem Soleimani, one year ago today by the criminal regime in Washington DC, is a day that will live in infamy," he said. "Lt. General Soleimani is a hero of the Iranian Revolution and a leader of the global resistance against US Imperialism, respected by peace-loving people the world over. His memory is enshrined in the hearts and minds of the Iranian people and their friends and supporters worldwide."
Earlier in the day, Leader of the Islamic Revolution Ayatollah Seyyed Ali Khamenei warned of a tough response awaiting "those who ordered and perpetrated General Soleimani's killing" adding that, "this revenge is certain [and will be taken] at the [earliest] possible time."
Hajj Qasem helped the Palestinians to stand up and resist.#Soleimani pic.twitter.com/tS9MWBlM5J
— Khamenei TV (@Khamenei_tv) December 16, 2020
Etler further added that those resisting US hegemony are "resolute in their opposition to the criminal acts of the US and its surrogates."
"They will surely suffer repercussions and ultimate defeat."
The political commentator also enumerated other instance of resistance against US Imperialism across the globe.
"This has been seen time and time again. The resistance of the people of Korea, Vietnam, Afghanistan, Iraq and many other nations to US aggression has shown how futile the efforts of the imperialists are.," noted the analyst, based in Santa Cruz California. "The protracted struggle of the Iranian nation and people to US aggression adds another illustrious chapter to the anti-imperialist struggle."
Such was the courage of this man that the enemy saw him as a formidable force to reckoned with.
Ohh Qasem Soleimani your valor is itself a mountain of being a HERO for all of us. pic.twitter.com/UlieD5lfcK
— Kumail Ansari (@kumailansari) December 13, 2020
He concluded that the martyred Iranian commander "will forever live on as a symbol of resistance to the depredations of US Imperialism."
Known as the Daesh nemesis in the region, General Soleimani was the former commander of the Quds Force of Iran's Islamic Revolution Guards Corps (IRGC).
https://www.presstv.com/Detail/2020/12/16/640883/Respected-by-world-peace-lovers-Gen-Soleimeni-will-live-on-to-US-desperation-Etler
--------
When the Far Right Penetrates Law Enforcement
By Cynthia Miller-Idriss
December 15, 2020
The past decade has seen a notable spike in incidents of far-right terrorist violence around the world, from the 2011 attack in Norway that left 77 people dead to the Christchurch mosque shootings in New Zealand in 2019 that killed 51. Americans have mourned slaughters at a Walmart in El Paso in 2019, a Pittsburgh synagogue in 2018, and a predominantly Black church in Charleston in 2015, among other white supremacist, anti-Semitic, and anti-immigrant assaults. Far-right activists have recently marched in U.S. cities to protest the electoral defeat of President Donald Trump, engaging in street brawls, stabbings, and shootings. People across the globe are waking up to the general threat of far-right violence, but another troubling development has not won commensurate attention: the penetration of these extremists within the ranks of law enforcement and the military—the very institutions charged with keeping the public safe.
Newspaper investigations and government probes in Germany this year uncovered organized networks of far-right sympathizers in the rank and file of the country's security services. Last month, military intelligence officials questioned eight individuals, including German soldiers, who are suspected of involvement in an antigovernment "sovereign citizen" movement. Lawmakers sounded the alarm: "There isn't any room in the military for enemies of the constitution," the country's defense minister said. Germans are reckoning with the problem of far-right extremism within their country's military, intelligence agencies, and law enforcement.
The United States, however, has evinced no similar recognition of the problem of far-right penetration into its army and police. Former FBI agent Michael German correctly described the U.S. government response as "strikingly insufficient" in a report that the Brennan Center released on the subject in August. Nearly 15 years earlier, an FBI bulletin warned of the growing "threat of white nationalists" who might deliberately infiltrate the police, disrupt investigations, and try to recruit fellow officers. That warning was not heeded. According to the Center for Strategic and International Studies, right-wing violence has grown precipitously in the United States in the last six years, accounting for the great majority of known terrorist plots and attacks in the country. U.S. officials must take this threat to national security as seriously as their German counterparts have done, or they risk imperiling the constitutional protections that law enforcement and the military are sworn to uphold.
GERMAN REVELATIONS
For decades, German authorities viewed far-right and white-supremacist extremism within the military and security services as a matter of a few bad apples. But there is now a growing realization that this presence is in fact widespread and has coalesced into organized networks. In late November, German authorities conducted two investigations that identified 26 soldiers and nine police officers who organized and participated in chat groups that shared far-right and anti-Semitic content.
The investigations came on the heels of a domestic intelligence agency report that documented more than 1,400 cases of right-wing extremism in the police and intelligence services over the past four years. Earlier in 2020, Germany's Defense Ministry identified 20 far-right extremists within a platoon of the country's elite antiterrorism and rescue Command Special Forces. The authorities disbanded the platoon—but not before 48,000 rounds of ammunition and more than 135 pounds of explosives had gone missing from the unit's arsenal.
In 2017, a German soldier posed as a Syrian refugee and planned a "false flag" terror attack that would be blamed on Islamist extremists. Far-right groups and political parties seized on the 2015 refugee crisis, in which nearly one million mostly Muslim asylum seekers fleeing conflicts in Syria and elsewhere sought refuge in Germany, to spread Islamophobic and anti-immigrant ideas and promote xenophobic policies. Germany's annual domestic intelligence report released this July documented a more than 50 percent increase in the number of right-wing extremists in the country since 2014. The German minister of the interior stated that right-wing extremism represented the "biggest security threat to the nation."
That threat has increasingly manifested within military and law enforcement communities. Over the past two years, the German media has documented numerous instances of far-right extremism in the army, police, and security services, including reports of officers participating in racist and neo-Nazi online chat groups and revelations of a group of soldiers and police officers gathering weapons in preparation for the apocalyptic collapse of the state order—for which they had ordered hundreds of body bags and quicklime and used police databases to create target lists of 25,000 pro-refugee politicians.
Germans are more attuned than many others to the threat of white supremacist and right-wing extremist ideas due to the history of the Holocaust and the resulting restrictions on speech and symbols affiliated with the Nazi Party. Police are trained to assess crimes for right-wing extremist motivation, which makes it more likely that they will recognize extremist ideologies within their own ranks. German domestic intelligence agencies track not only the criminal acts of extremists but also the precise number of extremists believed to be present in the country, issuing an annual public report that breaks down the numbers by ideology as well as by how many individuals are considered high risk for violence. In 2017, the country implemented the strictest legislation in the world regulating hate speech on social media platforms. And in late November, the German federal government passed the most sweeping set of measures against racism and right-wing extremism in modern German history, earmarking more than one billion euros over the next three years to fund 89 specific programs, including enhanced cooperation between security authorities, the judiciary, and state and civil society organizations and more research on preventing radicalization.
Some critics still question the effectiveness of Germany's response to right-wing extremist involvement in the armed forces and police, calling for leaders to acknowledge that the problem has moved beyond individual cases into networks of extremists that, at the very least, demand additional investigations by federal authorities. German authorities have insisted, for example, that less than one percent of the members of the military and security services are engaged in far-right extremist activities. But given the power such officers hold over communities, along with their extensive training and access to weapons, any extremism within these ranks is a cause for concern. The domestic intelligence agency report warned that "state and society are in considerable danger if an official who is armed becomes an extremist." Minister of the Interior Horst Seehofer called for such people to be held to account, declaring that "every case is a scandal."
AMERICAN DISINTEREST
The rigor and determination of the German response far exceeds that of U.S. attempts to get a handle on far-right extremism in the military and law enforcement. The scale of the problem in the United States became clear this summer. The police murder of George Floyd in May touched off Black Lives Matter protests that generated significant backlash from the extremist fringe, including from militant far-right activists with backgrounds in the military. An army reservist and two veterans were arrested in Las Vegas for plotting violence against a Black Lives Matter protest there, while an active-duty air force sergeant with ties to the so-called Boogaloo scene—a movement of gun-rights activists and white supremacists who seek to start a civil war—went on an eight-day rampage of shootings and attacks in which he murdered a federal security guard. Across the country, officers were caught on video or police scanners during Black Lives Matter protests acting in ways that favored white militias, vigilantes, and armed counterprotesters.
The problems go deeper than individual bad actors in local departments and units. In 2019, ProPublica revealed that nearly 10,000 U.S. Border Patrol agents—including the agency's director—were members of a Facebook group that shared racist, anti-migrant, and misogynistic memes and content. Another report found hundreds of active-duty and retired police officers in racist and extremist Facebook groups—revelations that led more than 50 local police departments to initiate investigations, resulting in at least one case in which an officer was fired for "violating department policies."
These findings highlight racism within law enforcement at a time when the public is reckoning with its prevalence in police dealings with Black and brown Americans. Police practices reflect an environment in which such troubling attitudes can flourish. Gauging just how systemic the problem is, however, remains difficult, in large part because the U.S. government has refused to commit to the kinds of comprehensive investigations now underway across the Atlantic. The lack of available data to assess the scope of far-right activity in law enforcement and the armed forces fuels the perception that the problem is limited to a few bad actors who need to be rooted out—and that notion hurts both law-abiding members of the police and military as well as citizen groups seeking real reform.
REASON FOR ALARM
Anecdotal evidence suggests that the American public has reason for alarm. Some law enforcement officers are active members of hate groups, such as the Ku Klux Klan in Florida and the neo-Confederate League of the South in Alabama. The Oath Keepers, a private militia group founded in 2009, claims to have tens of thousands of members who are current and former law enforcement officers and military veterans, comprising some two-thirds of its membership.
Vigilantes, extremists, and would-be terrorists are attracted to joining the police and the armed forces because they see themselves as warriors who can act heroically in defense of their communities. The 17-year-old police youth cadet who allegedly shot and killed two people in Kenosha, Wisconsin, in August had traveled there to support local police officers during Black Lives Matter protests. A local militia group in Kenosha had called for "patriots" to come "take up arms and defend our city tonight from the evil thugs." The same bravado extends to other kinds of militants. Prior to killing 49 people in an Orlando nightclub in 2016, the shooter who pledged allegiance to the Islamic State, or ISIS, had twice failed out of law enforcement and police academies and was employed as a security guard.
The experience of soldiering may make some veterans susceptible to far-right recruitment. Soldiers are trained to dehumanize enemies and see conflicts in binary "us versus them" terms that make sense on the battlefield but leave veterans vulnerable to extremist propaganda in the civilian world. Army veteran and white supremacist Timothy McVeigh was responsible for the worst domestic terrorism attack in U.S. history, taking the lives of 168 people in the 1995 Oklahoma City bombing.
Of course, the vast majority of law enforcement officers and members of the armed forces are not extremists. Indeed, the diligence of law enforcement has been essential to preventing violent extremist attacks, such as the recent kidnapping plot against the Michigan Governor Gretchen Whitmer. But Americans should still be concerned that some police officers and soldiers—who are charged with safeguarding the population—actively participate in extremist groups.
The pressure for a more comprehensive response in the United States is growing. Two congressional hearings in 2020 in the House Armed Services Committee and the House Committee on Oversight and Reform investigated incidents of white supremacy in the military and white supremacist infiltration of local police departments. Members of Congress are calling for more transparency from military and law enforcement leaders. In July, more than three dozen lawmakers from both parties wrote to Defense Secretary Mark Esper to ask him to review and clarify his department's policy on the involvement of active-duty personnel in "extremist and white supremacist ideology and activity." That same month, Representative Pete Aguilar, Democrat of California, introduced an amendment to the National Defense Authorization Act that would require the Defense Department to report each year to Congress "every incident of white supremacist activity" in the agency. This provision was in the NDAA that passed in the House of Representatives in December. Representative Brad Schneider, Democrat of Illinois, proposed an amendment to the NDAA which would have required the reporting of white supremacist infiltration in uniformed services and federal law enforcement agencies, but it was removed before the bill made it to the House floor for a vote. Last year, a similar provision in the NDAA aimed at "keeping white nationalists out of the U.S. military" was edited to use vaguer phrasing about screening enlistees for "extremist and gang-related activity."
Federal agencies have not always been as helpful as they could be. The FBI refused to attend a September 2020 House subcommittee hearing on the infiltration of white supremacist views and networks in local law enforcement, which Chair Jamie Raskin, Democrat of Maryland, noted in opening remarks was because the bureau claimed that there was no evidence of this being a "widespread problem."
THE THREAT THAT IT IS
The United States has much to learn from the German approach to combating white supremacist extremism, even though it is rooted in the particular experience of rebuilding democratic institutions after the Holocaust. German authorities understand security work as integral to protecting democracy and defending the constitution, whose first article calls on "all state authority" to respect and protect human dignity. Since 1956, the German military has had a specialized unit charged with countering extremism within the army, conducting investigations and removing soldiers from active duty if they are confirmed to harbor extremist views; its public website prominently displays the number of suspected cases investigated each year. Local police agencies have dedicated commissioners for extremism and for anti-Semitism.
Similar efforts in the U.S. are nascent, including a new New York Police Department unit to monitor and prevent extremist violence. But the United States lacks Germany's data collection about far-right extremism nationally and within the military and law enforcement. The Department of Justice and the Department of Defense should be required to report data on relevant incidents to Congress or to civilian oversight committees convened by the federal government. Given the particular susceptibility of veterans to far-right recruitment, the government should devote more resources to supporting their reintegration after service through counseling and the treatment of post-traumatic stress disorder and other psychological needs. Veteran support organizations and local law enforcement agencies should receive staff training to better recognize warning signs of extremist radicalization and know how to gain access to further resources and help.
Scrutinizing right-wing extremism in the military and law enforcement has its risks. Investigations can drive extremists further underground, where they operate in ways that are harder to monitor. But extremist ideas and groups cannot be left to operate unchecked within the very organizations charged with protecting the population, including its most vulnerable citizens. For the future of multicultural democracy, extremism in the military and law enforcement must be treated like the threat to national security that it is.
https://www.foreignaffairs.com/articles/united-states/2020-12-15/when-far-right-penetrates-law-enforcement?utm_source=iterable&utm_medium=email&utm_campaign=1824450_
--------
Europe
UK lawmakers urge government to designate Iran's IRGC, replace nuclear deal
Yaghoub Fazeli,
16 December 2020
UK lawmakers urged Britain on Wednesday to designate Iran's Islamic Revolutionary Guard Corps (IRGC) as a terrorist organization, declare Tehran's detention of foreign nationals as "state hostage taking," and work towards brokering a comprehensive deal to replace the current nuclear deal.
The UK Parliament's Foreign Affairs Select Committee released a report on Wednesday urging Britain to take a tougher approach with Iran.
Proscribing the IRGC
The UK should designate Iran's primary military force the IRGC a terrorist organization, a move taken by the US in 2019, the committee's report said.
"The actions of the IRGC meet the criteria for proscription in the Terrorism Act 2000, due to its clear and enduring support for terrorists and non-state actors working to undermine stability in the region," the report said.
Replacing the JCPOA
Parliament members also urged the UK to work to broker a more comprehensive agreement to replace the 2015 Iran nuclear deal, known as the Joint Comprehensive Plan of Action (JCPOA), which they described as a "shell of an agreement."
"Despite good intentions, the JCPOA was an agreement built on weak foundations. The slow death of the nuclear deal seems to have been inevitable and, following the actions in the [Iranian parliament], it now appears beyond repair," Chair of the Foreign Affairs Committee Tom Tugendhat said.
"The UK government should work to broker a replacement to the JCPOA, which also addresses regional security," Tugendhat said.
Earlier this month, Germany's Foreign Minister Heiko Maas also said that a new broader Iran nuclear accord must be reached and that the 2015 deal was no longer enough.
Tehran has rejected calls to renegotiate the JCPOA.
'State hostage taking'
Iran's detention of foreign and dual nationals amounts to "state hostage taking," the report said.
"The UK Government must call the arbitrary detention of foreign nationals what it is: hostage taking," Tugendhat said.
"The charges, trials and convictions of British citizens on Iranian soil are a parody of a justice system … Using young mothers and retirees as bargaining chips and leverage is an unacceptable form of diplomacy," he added.
The UK's current approach to seeking the release of detainees is "clearly not working," the report said, adding that a "more decisive, coordinated approach is needed."
Several dual and foreign nationals are also currently under arrest in Iran, including Iranian-Swedish scientist Ahmadreza Djalali, British aid worker Nazanin Zaghari-Ratcliffe, and German-Iranian architect Nahid Taghavi.
The Iranian regime is accused of pursuing a "hostage-taking" policy by arresting foreign nationals on trumped-up charges and using them as hostages to try to win concessions from other countries.
"The UK should also prioritize using Magnitsky sanctions to target specific Iranian human rights abusers," the report said.
Iranians are biggest victims of regime
The Iranian people are the regime's "greatest victims," the report said, urging the UK to support those "suffering under the violence of the regime."
"The greatest victims of the Iranian regime are the Iranian people themselves … for too long innocent Iranians have suffered violence and human rights violations at the hands of their own government," Tugendhat said.
https://english.alarabiya.net/en/News/middle-east/2020/12/16/UK-lawmakers-urge-government-to-designate-Iran-s-IRGC-replace-nuclear-deal
--------
Despite ceasefire, Nagorno-Karabakh accuses Azerbaijan forces of capturing troops
16 December 2020
Ethnic Armenian authorities in the region of Nagorno-Karabakh accused Azeri forces on Wednesday of capturing several dozen of their troops, putting further strain on a ceasefire deal that brought an end to bloody fighting in the region last month.
The Russian-brokered deal halted a six-week conflict between Azeri and ethnic Armenian forces over the region and its surrounding areas, locking in territorial gains for Azerbaijan.
Moscow has deployed peacekeepers to police the ceasefire, but skirmishes broke out on Sunday that Azerbaijan and Armenia each blamed on the other side. Four Azeri troops were reported killed in the fighting and six ethnic Armenians wounded.
In a new setback on Wednesday, Nagorno-Karabakh's defense ministry said it had lost contact with several military positions late on Tuesday in areas that were supposed to remain under its control according to the Nov. 10 ceasefire deal.
Azerbaijan's defense ministry could not immediately be reached for comment.
Nagorno-Karabakh's ministry said it had failed to locate the troops despite carrying out search operations through the night.
Hours later, regional head Arayik Harutyunyan said the troops had been captured and accused Azerbaijan of a "provocation."
"Several dozen servicemen were taken hostage by Azeri forces in the direction of Ktsaberd village, and the defense ministry is currently trying to figure out all the circumstances," Harutyunyan said in a pre-written speech posted on his Facebook page.
The comments came shortly after Armenia and Azerbaijan confirmed they had begun exchanging groups of prisoners of war, part of an "all for all" swap mediated by Russia.
https://english.alarabiya.net/en/News/world/2020/12/16/Nagorno-Karabakh-accuses-Azerbaijan-forces-of-capturing-troops-despite-ceasefire
--------
Manchester Arena Inquiry: Bomber 'sent money to family before attack'
December 16, 2020
The Manchester Arena bomber transferred money to his family in Libya hours before the attack, a public inquiry into the 2017 bombing has heard.
Rabie Zreba, who made the transfer, said he was contacted by a man he did not know on the afternoon of 22 May.
The man was Salman Abedi, who provided Mr Zreba with a fake name and asked him to transfer £470, the inquiry heard.
Later that night, Abedi detonated a bomb at the end of an Ariana Grande concert, murdering 22 people.
Mr Zreba told the inquiry he was "well known within the Libyan community" for being involved in small trade and money transfers.
He said he met Abedi, who gave the false name "Mohamed Araby" and asked him to transfer the money to his family, outside a mosque.
The total amount transferred was £470 and Abedi gave the recipient's name as "Muad Al-Tabbal".
The surname of Abedi's mother, who is a suspect in the investigation into the bombing, is Tabbal.
While the attack was being prepared, Salman Abedi and his brother Hashem Abedi used their mother's benefits money which was paid into a UK bank account despite her having moved to Libya.
Mr Zreba also described how he was "frightened and shocked" when on his way home he ended up at Victoria station, located below the arena, shortly after the bombing.
Asked if Salman Abedi had said anything to him about avoiding the area, he replied: "Had he said something like that, I would have [had] the honour to report him to save the lives of the victims."
A former friend of Hashem Abedi told the inquiry they became friends after meeting at a party in Manchester in 2015 and spent time together in Libya, where they took drugs.
The witness, who cannot be named for legal reasons, said, following a pilgrimage to Saudi Arabia, Hashem Abedi became "very devout, very religious".
But he said Hashem Abedi continued to party and take drugs, describing him as "weird" during a trip to Amsterdam in October 2016.
"We'd smoke weed and he would go home and pray and ask for forgiveness," he recalled.
The witness said Hashem Abedi asked him in March 2017 to buy sulphuric acid for a battery, which he declined to do after his father suggested the request was "dodgy".
But he told the hearing he broke off contact with Hashem Abedi out of embarrassment at not making the purchase rather than because he suspected his friend was planning something unlawful.
https://www.bbc.com/news/uk-england-manchester-55322182?utm_source=iterable&utm_medium=email&utm_campaign=1824450_
--------
URL: https://www.newageislam.com/islamic-world-news/no-space-forceful-conversions-underage/d/123790
New Age Islam, Islam Online, Islamic Website, African Muslim News, Arab World News, South Asia News, Indian Muslim News, World Muslim News, Women in Islam, Islamic Feminism, Arab Women, Women In Arab, Islamophobia in America, Muslim Women in West, Islam Women and Feminism