New Age Islam News Bureau
10 Sept 2012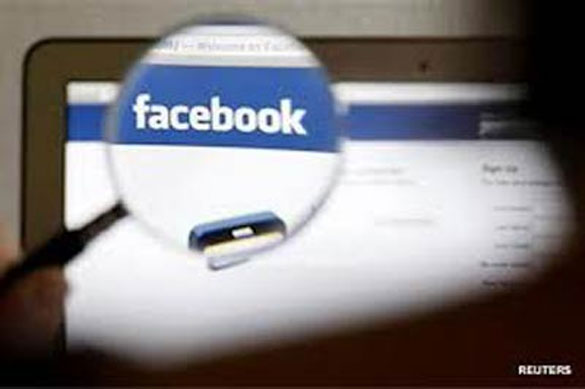 Australia
• Taliban pose as 'attractive women' on Facebook to befriend coalition soldiers
India
• Displaced Pakistanis to get Indian citizenship
• Ok with talks, go fast on 26/11 trial: Krishna
• India keen to court Egypt as China steals a march
• Rushdie recalls life on the run after fatwa
• Krishna points to LeT chief's free run in Pak
• Hurriyat not interested in dialogue with Centre: Geelani
• Pakistan President Asif Ali Zardari has taken Sarabjit's case very seriously: Krishna
South Asia
• Taliban issue 'kill notice' for Prince Harry
• Suicide attack kills 21 at northern Afghanistan
• Afghan police and army kill 11 Taliban militants
• U.S. Puts Transfer of Detainees to Afghans on Hold
• Afghans 'take control' of US prison
• British soldier killed in Afghanistan
• Pakistan ready to give Taliban 'safe passage'
• Sections of Taliban ready to accept US presence in Afghanistan – report
• Taliban 'Open' to Ceasefire, US Presence to 2024: Think-Tank
• Some Taliban Figures Ready to Negotiate Peace Deal: Report
• Potential for Mining Boom Splits Factions in Afghanistan
• Fighting for Bangladesh Labour, and Ending Up in Pauper's Grave
• Records Missing on Afghan Army Fuel Costs
Pakistan
• 'Pak Hindu pilgrims do not intend to return back from India'
• Pak ends weeks of fighting against Taliban; over 100 dead
• Pakistan officials say car bomb kills 12 Shiite Muslims in northwest
• Ranger's official's murder: Former chief cleric of Lal Masjid, 16 others acquitted
• Blasphemy law: Protection to Christians, law amendment demanded
• Pak wants Manmohan in Nankana Sahib on Nov 28
• Pakistan press misreads Krishna
• Cleric put burnt pages in Rimsha's bag, IG Islamabad tells senate committee
• Haqqani notification an internal matter of US, says cautious Pak
• Rain, flash floods kill 78 in Pakistan: officials
• TTP commander killed in Wana clash
• Balochistan heat reaches top bureaucracy
• Visa accord to strengthen Pak-India ties: Malik
• UN mission arrives to investigate "enforced disappearances"
• Pakistan frees 48 Indian fishermen as goodwill gesture
• Journalist Ahmed Ali Alavi passes away
Arab World
• Saudi Arabia Interior Minister urges joint action to end terrorism
• Iraq: Gunmen kill three anti-al Qaeda fighters
• Syria says death toll in Aleppo blast rises to 30 as UN envoy appeals for peace
• Al-Qaeda claims 131 attacks in Iraq during Ramadan
• Tutu and Blair: The archbishop fails to see the true immorality of the Iraq invasion
• Syria Criticizes France for Supporting Rebels, as Fears Grow of Islamist Infiltration
• Iraq V President Calls His Death Sentence 'Unjust'
• Decade on, Iraq to replace iconic Saddam statue
• Egypt says Sinai campaign coordinated with Israel
• No Hajj Quota Increase This Year from Saudi Government
• Young poet from India steals show in annual Jeddah Mushaira
• Symposium on money laundering begins
North America
• California law bars discrimination against Sikhs, Muslims
• US group hails release of pastor in Iran
• Dispute over costs hits 9/11 museum
• Jordan militant warns of attacks in Syria
• Romney: Obama hasn't stopped Iran's nuke course
• 'US had planned air raid to target Osama hideout'
Europe
• 4 French Al-Qaeda hostages in Africa seek help via video
• UN atomic agency chief 'frustrated' by Iran
• Crackdown on sale of UK spyware over fears of misuse by repressive regimes
• Kazakhstan Is Accused of Abusing Oil Workers
Africa
• Peer raises fears over UK charity's alleged links to Boko Haram
• Somalia's New Parliament to Elect President
• Al-Qaeda's 'Emir of Sahara' Makhloufi dies in Mali
Mideast Asia
• Jews, Muslims, Christians protest circumcision ban, in Germany
• Palestinian bid for UN non-member on Sept. 27
• Six teenagers arrested over beating of Arab
• Death sentence under Sharia law Iranian Christian pastor released from jail
• Iran blasts 'hostile behaviour' after Canada severs diplomatic ties
• Israel's defence plans reinforced against possible Iranian counterattack
• Four Israeli raids on Gaza after rockets fired
• 'Forgotten Neighbourhood' in Gaza Underscores the Poverty of an Isolated Enclave
• Sunday march to mark anniversary of Israeli Embassy clashes
• Iran's Paralympians win 10 Golds
• Supreme Leader of Iran congratulates Paralympians best showing ever at the Games
• Israel should commemorate Roma genocide
• Israel's West Bank university upgrade escalates row
Southeast Asia
• Indonesia: Lawmaker's Wives asked to remind their Husbands to Go to Work
• Terrorist Attacks: Indonesia Prepares National Deradicalization Program
• Indonesia: Terrorism Suspect Surrenders to Police, Cancels Suicide Bomb Plot
Compiled by New Age Islam News Bureau
Photo: Taliban pose as 'attractive women' on Facebook to befriend coalition soldiers
URL: https://www.newageislam.com/islamic-world-news/by-new-age-islam-news-bureau/taliban-pose-as--attractive-women--on-facebook-to-befriend-coalition-soldiers/d/8620
----------
Australia
Taliban pose as 'attractive women' on Facebook to befriend coalition soldiers
Sep 10 2012
Melbourne: Taliban insurgents are posing as "attractive women" on Facebook to befriend coalition soldiers for gathering sensitive intelligence about operations in Afghanistan, an Australian government report has warned.
The dangers of social media have been pointed out in a federal government review of social media and defence, which was finalised in March but has not been acted upon, Defence sources said.
The review found an "overt reliance" on privacy settings had led to "a false sense of security" among personnel.
The review warns troops to beware of "fake profiles, media personnel and enemies create fake profiles to gather information. For example, the Taliban have used pictures of attractive women as the front of their Facebook profiles and have befriended soldiers."
Australian soldiers are now being given pre-deployment briefings about enemies creating fake profiles to spy on troops.
Personnel are also being warned that geo-tagging, a function of many websites that secretly logs the location from where a post is made or a photo is uploaded, is a significant danger.
Family and friends of soldiers are inadvertently jeopardising missions by sharing confidential information online, Australia's Daily Telegraph reported.
Three Australian soldiers were this month murdered inside their base, allegedly by an Afghan Army trainee.
Many of the 1577 Defence members surveyed for the review had no awareness of the risk, it said, adding 58 per cent of Defence staff had no social media training.
Surveyed troops said social media open "a whole can of worms when it comes to operational, personnel and physical security".
"Many individuals who use social media are extremely trusting," the review said.
"Most did not recognise that people using fake profiles, perhaps masquerading as school friends, could capture information and movements. Few consider the possibilities of data mining and how patterns of behaviour can be identified over time," the review added.
The review recommended education for family and friends on the dangers of sharing details like names, ranks and locations. Several troop members have argued for a total
social media ban.
"I see too many members who post info/pics of themselves which identify ... what unit they belong to and where they are serving," a soldier said.
Security expert Peter Hannay, from Edith Cowan University's school of computer and security science, said geo-tag information "can be data-mined and sold to anybody".
http://www.indianexpress.com/news/taliban-pose-as-attractive-women-on-facebook-to-befriend-soldiers/1000473/
----------
India
Displaced Pakistanis to get Indian citizenship
Sep 10, 2012
JAIPUR: Hope has been rekindled in thousands of Pakistanis displaced from their country, who are now living in the state, after the centre's decision to grant Indian citizenship to those living here for 7 years.
It is estimated there are around 3,000 such displaced Pakistanis in the state, with a majority of them residing in Jodhpur. About 919 live in Jodhpur, 500 in Barmer, 250 each in Sriganganagar and Bikaner and 150 in Jaisalmer.
Jogdas Bhil (80), who came to India from Pakistan in 1999 along with nine family members, could not apply for Indian citizenship during the last camp held in 2004 as his stay in India was 15 days short of the mandatory seven years.
A resident of Jodhpur now, he and his family can hardly wait for the process to begin.
"We have been here for nearly 15 years and don't want to go back to Pakistan ever but we still can't call ourselves Indian citizens. The wait to get Indian citizenship seems to be finally over,'' said Bhil.
Another resident of Jodhpur, Pradeep Bhil was 10 when his family shifted here from Sindh in 1999. "We faced a lot of problems, from getting admission in schools to getting jobs. Finally, everything will be sorted out,'' said Pradeep, adding that the family decided to permanently stay in India following religious harassment in the neighbouring country.
The government has asked the administration to send applications of such Pakistanis online. Those whose applications are pending needn't apply again. The concerned clerks will be called from Tehsil along with applications and documents and staff at the national information centre at district headquarters to fill the online applications. The online formalities would be completed between September 12 and September 14.
Seemant Lok Sanghtan president Hindu Singh Sodha, who has been trying since long to get Indian citizenship for Pak displaced Hindus. The only dampener is that the citizenship fee according to different rules is Rs 3,000-Rs 20,000 per person. People who've migrated with their families will face problems in arranging for such a big amount.
http://timesofindia.indiatimes.com/india/Displaced-Pakistanis-to-get-Indian-citizenship/articleshow/16330106.cms
----------
Ok with talks, go fast on 26/11 trial: Krishna
Jayanth Jacob, Hindustan Times
September 09, 2012
India has an "open mind" about discussing all issues and cooperating with Pakistan, but concerns over terrorism and "speedy trial" of 26/11 Mumbai attack case have to be addressed, external affairs minister SM Krishna has clearly told top Pakistan leadership, including president Asif Ali Zardari.
While Krishna discussed a host of issues, including the request to release Indian prisoner Sarabjit Singh late on Friday evening, Zardari wanted India — a "larger and mature democracy" and "larger economy" — to make "adjustments", sources said.
Zardari pointed out that many institutions in Pakistan are still fragile and are in the process of maturing. He called for the betterment of ties between the two countries that would augur well for the South Asian region.
Krishna told the Pakistan president that India was open to discussing all the issues between the two countries in a cooperative spirit. According to sources, Krishna said terror emanating from Pakistan soil was a matter of grave concern and called for speedy trial in the Mumbai terror attack.
The two leaders also talked about resuming cricketing ties. India hopes that a forward movement on Mumbai attack trial like conviction of the guilty in Pakistan can create the right atmosphere for Prime Minister Manmohan Singh to visit Pakistan.
The issue of Lashkar-e-Taiba chief and 26/11 mastermind Hafiz Saeed's arrest and other trade issues dominated his talks with Punjab (in Pakistan) chief minister Shahbaz Sharif in Lahore on Sunday.
Shahbaz Sharif belongs to the principal opposition party Pakistan Muslim League (N) headed by Nawaz Sharif.He also met the leaders of the ruling coalition in Islamabad.
The chief minister told Krishna his party and government doesn't make any distinction between good terrorists and bad terrorists and said Saeed was in jail and had been let off due to lack of evidence against him, sources said. He also welcomed more evidence that India can share with Pakistan on Saeed.
http://www.hindustantimes.com/world-news/Pakistan/Ok-with-talks-go-fast-on-26-11-trial-Krishna/Article1-927206.aspx
--------
India keen to court Egypt as China steals a march
Sep 10, 2012
NEW DELHI: With Egypt transiting into a democracy and trying to reclaim its old position as the heart of the Arab world, India is looking at reconnecting with Cairo to make up for the years of neglected ties.
This week, India will host the Egyptian election commission's secretary-general Hatem Bagato, whose first visit to India will focus on Cairo's interest in New Delhi's electronic voting machines and how they have transformed the election system. India, sources said, was even open to continued collaboration on transferring technology or joint production of such machines for Egypt's elections.
But India is yet to aggressively pursue ties with the new Egypt, whose Mohammed Morsi missed meeting PM Manmohan Singh at the recent NAM summit in Tehran. But India is holding out for a properly crafted bilateral visit by Morsi. China has ramped up its engagement with Egypt, which has been a close US ally for decades. Diplomatic sources said the Morsi government believes that China as the next superpower would merit as much attention as the US. So Morsi wants to engage the new boys on the block.
Having sat out for over two years in the post-revolution period, Egypt is keen on getting its economy back on track. In fact, Morsi is at pains to explain that Egypt is a civil, not military or theocratic state, to assuage fears of radical ideologies taking a grip of ancient states, in the post-revolution era. For that, Egypt's economy has to be revived fairly quickly. That could be India's opportunity.
http://timesofindia.indiatimes.com/world/south-asia/India-keen-to-court-Egypt-as-China-steals-a-march/articleshow/16330480.cms
----------
Rushdie recalls life on the run after fatwa
Sep 10, 2012
LONDON: Controversial Mumbai-born writer Salman Rushdie's life on the run when he was under death threats for his novel 'The Satanic Verses' , is the subject of his new book scheduled to be released later this month.
The book, published by Jonathan Cape, will be released on 18 September, and a BBC documentary on his ordeal at the time will be telecast the next day, according to The Sunday Times.
In the book, New Yorkbased Rushdie, 65, reportedly reveals how he stayed in 20 different 'safe houses' in Britain, and paid secret visits to friends such as writers Ian McEwan and Hanif Kureishi.
The book is titled 'Joseph Anton', the name Rushdie selected to conceal his identity. He conjured his alias from two of his literary heroes, Joseph Conrad and Anton Chekhov, the report says.
Full report at:
http://timesofindia.indiatimes.com/world/uk/Rushdie-recalls-life-on-the-run-after-fatwa/articleshow/16330391.cms
----------
Krishna points to LeT chief's free run in Pak
Sep 10, 2012
LAHORE: Foreign minister S M Krishna used his visit to Pakistan to drive home an anti-terrorism message with the opposition just as he did with the federal government, pointedly referring to 26/11 main accused Lashkar-e-Taiba chief Hafiz Saeed's presence in Punjab during his meeting with chief minister Shahbaz Sharif on Sunday.
Krishna told the Punjab CM, who is ex-PM Nawaz Sharif's brother, that Saeed is able to move around freely despite India repeatedly urging action against him.
Shahbaz dodges call on Hafiz Saeed
Shahbaz Sharif, chief minister of Pakistan's Punjab province on Sunday sought to deflect Indian foreign minister S M Krishna's implied suggestion that his government act against Saeed by saying that India should present evidence against the Lashkar chief to the federal government.
Full report at:
http://timesofindia.indiatimes.com/india/Krishna-points-to-LeT-chiefs-free-run-in-Pak/articleshow/16330316.cms
----------
Hurriyat not interested in dialogue with Centre: Geelani
Sep 9, 2012
SRINAGAR: Hard-line Hurriyat Conference leader Syed Ali Shah Geelani on Sunday said the amalgam is not interested in entering a "meaningless" dialogue process with the Centre.
Geelani said this reacting to Union minister Farooq Abdullah's statement yesterday that the separatists should initiate a dialogue process on their own as the Centre would not come with a begging bowl to Hurriyat for holding talks on Kashmir issue.
"Hurriyat is not interested in a meaningless dialogue process (with the Centre)," Geelani said in a statement.
Geelani said the National Conference leader was trying to be "more loyal than the king". "Farooq Abdullah is an employee of Government of India and it does not behove him to speak his master's language," he added.
http://timesofindia.indiatimes.com/india/Hurriyat-not-interested-in-dialogue-with-Centre-Geelani/articleshow/16327489.cms
----------
Pakistan President Asif Ali Zardari has taken Sarabjit's case very seriously: Krishna
Sep 9, 2012
ISLAMABAD: Pakistan President Asif Ali Zardari has taken "very seriously" the case of Indian death row prisoner Sarabjit Singh, who has been in a jail for two decades, external affairs minister S M Krishna said.
Krishna raised 49-year-old Sarabjit's case with Zardari during a meeting here on Friday.
"The President has taken it very seriously and he instructed his office to look into the details," Krishna told Indian reporters during an interaction here last evening.
"Our approach is on a humanitarian basis, especially the fact that he has spent almost 20 years in a Pakistani jail," he said.
The Pakistan government will have to consider factors like Sarabjit's age and health while deciding on the issue, Krishna said.
Full report at:
http://timesofindia.indiatimes.com/india/Pakistan-President-Asif-Ali-Zardari-has-taken-
----------
South Asia
Taliban issue 'kill notice' for Prince Harry
Sep 10, 2012
KANDAHAR/LONDON: Taliban on Monday threatened to kill Britain's Prince Harry, who is serving a fresh deployment in Afghanistan as an Apache attack helicopter pilot, four years after his previous battle stint in the war-torn country was cut short over similar threats.
Describing 27-year-old Prince Harry as a "high-value target", a militia spokesman said they will "make their best efforts to arrest or kill" him, the Sky news reported.
The army captain, the third in line to the British throne, arrived in Afghanistan for his second tour of duty last week. He is deployed in southern province of Helmand, one of the bloodiest war zones in the 10-year-old conflict.
The London-based TV channel quoted Taliban spokesman Zabiullah Mujahid as saying: "Whoever is fighting in our country alongside the US is our enemy and we will attack him."
"Prince Harry came to Afghanistan and he is a high value target for us. We will try to arrest him. Because he is an Apache helicopter pilot, he will target us more. If we are not able to arrest him we will target him," he said.
Full report at:
http://timesofindia.indiatimes.com/world/south-asia/Taliban-issue-kill-notice-for-Prince-Harry/articleshow/16335115.cms
----------
Suicide attack kills 21 at northern Afghanistan
September 10, 2012
Kunduz, Afghanistan: A suicide bomber tore through a crowd of Afghan demonstrators on Monday, killing 21 people in the northern city of Kunduz, a hospital doctor said, amid fears that the toll could rise further.
Doctor Shir Jan, who works at the Kunduz central hospital, said 21 bodies -- one of them a woman -- had been brought in after the attack. Both civilians and policemen were among the dead, he added.
A policeman deployed to man the demonstration, Gul Agha, told AFP that 18 people had died, including six civilians and 12 law enforcement police.
There were local reports that the demonstration was in support of a local warlord accused of killing civilians.
Full report at:
http://www.ndtv.com/article/world/suicide-attack-kills-21-at-afghan-demo-doctor-265430
--------
Afghan police and army kill 11 Taliban militants
Sep 9, 2012
KABUL: Afghan police and army, backed by the NATO-led coalition forces, have killed 11 Taliban militants in different provinces since Saturday, the country's Interior Ministry said Sunday.
"A total of 20 armed Taliban insurgents were wounded and 21 other militants were captured by the joint forces during six cleanup operations carried out in Nangarhar, Kunduz, Sar-e-Pul, Logar, Helmand and Nimroz provinces, over the past 24 hours," the ministry said in a statement, reported Xinhua.
Full report at:
http://timesofindia.indiatimes.com/world/middle-east/Afghan-police-and-army-kill-11-Taliban-militants/articleshow/16325446.cms
----------
U.S. Puts Transfer of Detainees to Afghans on Hold
By GRAHAM BOWLEY
September 10, 2012
KABUL, Afghanistan — One of the centerpieces of the hand-over of American control to Afghan authority encountered a last-minute unexpected obstacle on Sunday when the United States paused the transfer of the final couple of dozen Afghan detainees at the Parwan detention facility.
The Afghan government said it was going ahead with what President Hamid Karzai's office had characterized as a "splendid" transfer ceremony scheduled for Monday at Bagram Air Base, where the Parwan prison is, to mark the shift in detention operations. But the ceremony looked almost certain to take place without all of the roughly 3,000 Afghan detainees having been turned over, which was central to the memorandum of understanding struck between the two countries on March 9.
That agreement, signed at Mr. Karzai's demand, set out a six-month transfer deadline and reflected rising assertions of sovereignty by the president and the Afghan government.
On Sunday, however, the United States said it was putting on hold the transfer of about 30 Afghan detainees because of doubts about the government's commitment to other parts of the memorandum of understanding.
"Some 99 percent of the detainees captured before 9 March have already been transferred to Afghan authority, but we have paused the transfer of the remaining detainees until our concerns are met," Jamie Graybeal, a spokesman for the American-led coalition in Afghanistan, said in a statement.
Full report at:
http://www.nytimes.com/2012/09/10/world/asia/us-puts-afghan-transfers-at-parwan-
----------
Afghans 'take control' of US prison
Sardar Ahmad | September 10, 2012
Afghanistan said Monday it had taken control of a controversial prison set up by US troops, but is yet to iron out disagreements over the fate of hundreds of inmates.
A move hailed by Kabul as a victory for sovereignty, analysts say it is largely symbolic as NATO prepares to leave Afghanistan after more than a decade fighting the Taliban, leaving Afghan security personnel in charge in late 2014.
Major questions remain over the immediate and long-term fate of more than 3,100 inmates, which include Taliban fighters and terror suspects, held at Bagram, sometimes referred to as the Guantanamo Bay of Afghanistan.
Around 50 foreigners are not covered by the agreement, and hundreds of other Afghans arrested since the transfer deal was signed on March 9 are also being held at the Parwan Detention Facility, outside the Bagram US airbase north of Kabul.
Afghan officials on Monday presided over a small handover ceremony, which was marked by a low attendance among US and NATO officers.
Full report at:
http://www.thejakartaglobe.com/afp/afghans-take-control-of-us-prison/543503
----------
British soldier killed in Afghanistan
September 10, 2012
LONDON: A British soldier was killed by a roadside bomb on Sunday in Afghanistan's restive Helmand province, the Ministry of Defence in London said.
"It is with great sadness that the Ministry of Defence must announce the death of a soldier from The Light Dragoons," the MoD said in a statement.
The soldier was killed when the vehicle in which he was travelling struck an improvised explosive device in the Nahr-e Saraj district of the southern province of Helmand, the statement added.
No further details were given about the soldier's identity.
The soldier's death brought to 427 the number of British troops killed since operations in Afghanistan began in October 2001. Of these, at least 387 have died as a result of hostile action.
Britain has around 9,500 troops in Afghanistan, making it the second-largest contributor to the Nato-led International Security Assistance Force after the United States.
They are based in central Helmand, battling Taliban insurgents and training local security forces. Britain intends to pull out all its combat troops by the end of 2014.
http://dawn.com/2012/09/10/british-soldier-killed-in-afghanistan-2/
----------
Pakistan ready to give Taliban 'safe passage'
September 10, 2012
WASHINGTON: Pakistan has agreed to provide safe passage to the Taliban leaders willing to participate in reconciliation talks with the Afghan government, US and diplomatic sources told Dawn.
Separately, a US State Department spokesman said at a briefing that the Obama administration hopes to stay engaged with the Taliban, including the Haqqani network, even though it has designated the group a foreign terrorist organisation.
After Friday's designation, two US officials told a news briefing in Washington that the issue of providing safe passage to Taliban leaders living in Pakistan was discussed in a meeting between US and Pakistani officials in Islamabad last week.
"And over the coming weeks, we are expecting a series of other important bilateral senior meetings, both in Islamabad and in the US, including in the lead up to the UNGA and in New York," said the official.
Full report at:
http://dawn.com/2012/09/10/talks-with-afghan-govt-pakistan-ready-to-give-taliban-safe-passage/
----------
Sections of Taliban ready to accept US presence in Afghanistan – report
Julian Borger
10 September 2012
Moderates say they can see no prospect of victory so are prepared to negotiate – but not with the Karzai government
Some senior Taliban figures are ready to negotiate a ceasefire and might be ready to accept a long-term US military presence in Afghanistan as part of a comprehensive peace deal, according to a report to be published on Monday based on interviews with Taliban officials and negotiators.
The report, published by the Royal United Services Institute, finds that the Taliban is determined to make a decisive break with al-Qaida as part of a settlement and is open to negotiation about education for girls, but is adamantly opposed to the constitution which it sees as a prop for President Hamid Karzai's government.
The Taliban insurgents will not negotiate with the Karzai government largely because of its record of corruption. They do not trust Kabul to run fair elections, which suggests that, even if the moderates interviewed in the study prevailed within Taliban circles, serious obstacles to a peace deal would remain.
Full report at:
----------
Taliban 'Open' to Ceasefire, US Presence to 2024: Think-Tank
September 10, 2012
The Taliban are open to a general ceasefire as well as a political agreement which could lead to a US military presence in Afghanistan up until 2024, a new report by a British think-tank said Monday.
But the insurgent group, led by Mullah Omar, will not negotiate with President Hamid Karzai or his administration, which it sees as corrupt and weak, the briefing paper by the Royal United Services Institute (RUSI) says.
The report, entitled "Taliban Perspectives on Reconciliation," presents interviews with four senior Taliban representatives about their approach to reconciliation.
The paper claims to reveal an emerging, pragmatic consensus among the Taliban leadership, who are willing to take part in peace negotiations in exchange for political leverage after 2014.
NATO has about 130,000 soldiers fighting a decade-long insurgency by the Taliban, but they are due to pull out in 2014 and now work increasingly with the Afghans they are training to take over.
Full report at:
http://www.thejakartaglobe.com/international/taliban-open-to-ceasefire-us-presence-to-2024-think-tank/543472
----------
Some Taliban Figures Ready to Negotiate Peace Deal: Report
September 10, 2012
LONDON (Reuters) - Some Taliban figures are ready to negotiate a comprehensive peace deal involving a long-term U.S. military presence in Afghanistan, but will not accept Hamid Karzai's government, the Guardian reported on Monday.
Citing a report to be published by the Royal United Services Institute, the British newspaper said the Taliban was determined to make a decisive break with al-Qaida as part of a settlement and was open to negotiation about education for girls.
"The Taliban would be open to negotiating a ceasefire as part of a general settlement, and also as a bridge between confidence-building measures and the core issue of the distribution of political power in Afghanistan," the Guardian quoted the report as saying.
RUSI said its report, entitled "Taliban Perspectives on Reconciliation", was based on interviews with four unnamed Taliban figures, two of whom were ministers in the former Taliban government and are still close to the inner circle of leadership.
One interviewee, described as a founder member of the Taliban, said the group might accept continuing U.S. counter-terrorist operations targeting al-Qaida as long as the bases for them were not used as a launching pad for attacks on other countries or for interference in Afghan politics.
Full report at:
http://www.nytimes.com/reuters/2012/09/09/world/europe/09reuters-afghan-taliban-
----------
Potential for Mining Boom Splits Factions in Afghanistan
By GRAHAM BOWLEY
September 10, 2012
KALU VALLEY, Afghanistan — If there is a road to a happy ending in Afghanistan, much of the path may run underground: in the trillion-dollar reservoir of natural resources — oil, gold, iron ore, copper, lithium and other minerals — that has brought hopes of a more self-sufficient country, if only the wealth can be wrested from blood-soaked soil.
But the wealth has inspired darker dreams as well. Officials and industry experts say the potential resource boom seems increasingly imperiled by corruption, violence and intrigue, and has put the Afghan government's vulnerabilities on display.
It all comes at what is already a critically uncertain time here, with the impending departure of NATO troops in 2014 and old regional and ethnic rivalries resurfacing, raising concerns that the mineral wealth could become the fuel for civil conflict.
Powerful regional warlords and militant leaders are jockeying to widen their turf to include areas with mineral wealth, and the Taliban have begun to make murderous incursions into territory where development is planned. In the capital, Kabul, factional maneuvering is in full swing, including disputes over lucrative side contracts awarded to relatives of President Hamid Karzai.
Full report at:
http://www.nytimes.com/2012/09/09/world/asia/afghans-wary-as-efforts-pick-up-to-tap-
----------
Fighting for Bangladesh Labour, and Ending Up in Pauper's Grave
By JIM YARDLEY
September 10, 2012
ASHULIA, Bangladesh — His tiny office was lost among the hulking garment factories that churn out cargo pants or polo shirts for brands like Gap or Tommy Hilfiger, yet workers managed to find Aminul Islam. They came with problems. Unpaid wages. Abusive bosses. Mr. Islam, a labour organizer, fought for their rights.
Security forces found Mr. Islam, too. His phone was tapped, the police regularly harassed him, and domestic intelligence agents once abducted and beat him, his co-workers and family say. More than once, he was told his advocacy for workers was hurting a country where garment exports drive the domestic economy.
And then no one could find Mr. Islam.
He disappeared April 4. Days later, his family discovered that he had been tortured and killed. His murder bore a grim familiarity in a country with a brutal legacy of politically motivated killings, and it raised a troubling question: Was he killed for trying to organize workers?
Full report at:
http://www.nytimes.com/2012/09/10/world/asia/killing-of-bangladesh-labor-leader-
----------
Records Missing on Afghan Army Fuel Costs
By GRAHAM BOWLEY
September 10, 2012
KABUL, Afghanistan — The American and NATO training missions in Afghanistan have told United States government investigators that more than four years of financial records covering about $475 million worth of fuel purchases for the Afghan National Army may have been shredded, raising concerns about potential fraud.
Additionally, the agency also says that American and NATO forces have no proper system in place for estimating the Afghan Army's future fuel requirements, a critical point now because control over the budget on fuel spending is about to be increased and handed over from United States and NATO authority to the Afghan government.
The findings come out of a report to be published Monday by the Special Inspector General for Afghanistan Reconstruction, the government agency charged with accounting for how billions of dollars in American reconstruction funds are being spent.
Full report at:
http://www.nytimes.com/2012/09/10/world/asia/records-missing-on-afghan-army-fuel-costs.html?ref=world&gwh=7E9EC18450015E7699250E09E24758EE
----------
Pakistan
'Pak Hindu pilgrims do not intend to return back from India'
September 10, 2012
Islamabad: Scores of Pakistani Hindu pilgrims currently in India's Rajasthan have said they do not intend to return to their country, a media report said on Monday.
A group of 171 Pakistani Hindus travelled to Jodhpur on the Thar Express train yesterday. Though the Hindus are on a pilgrimage, their leader said they would not go back to Pakistan, according to BBC Urdu.
The Samenath Lok Sangathan, an organisation working for the welfare of Hindus, has appealed to the Indian government to accord refugee status to the pilgrims. The Pakistanis were welcomed at Jodhpur railway station by SLS workers who made arrangements for their stay and food.
A spokesman for SLS, which has been working to resettle Pakistani Hindus in India, said all 171 Pakistani Hindus, including 32 women and children, were residents of Sanghar and Hyderabad cities of Sindh province.
They belong to the Bheel tribe.
Full report at:
http://www.indianexpress.com/news/pak-hindu-pilgrims-do-not-intend-to-return-back-from-india/1000500/
----------
Pak ends weeks of fighting against Taliban; over 100 dead
Sep 10 2012
Khar : Pakistani security forces pushed Taliban militants who came from Afghanistan back across the border after more than two weeks of fighting in a mountainous tribal region, spokesmen for both sides said today. The government says over 100 people were killed in the offensive.
The violence in the northwestern Bajur area highlighted the growing problem of Taliban militants using sanctuaries in Afghanistan to attack Pakistan. The frequency of the raids has increased, and this was the first instance in which Pakistani Taliban militants coming from Afghanistan seized and held territory in Pakistan for a significant amount of time.
Pakistan has called on Afghan and NATO forces to do more to stop militants from crossing into the country. Kabul and the international coalition have acknowledged the problem, but also want Pakistan to do more to stop militants holed up on its territory from launching attacks into Afghanistan.
Full report at:
http://www.indianexpress.com/news/pak-ends-weeks-of-fighting-against-taliban;-over-100-dead/1000417/
----------
Pakistan officials say car bomb kills 12 Shiite Muslims in northwest
September 10, 2012
PARACHINAR, Pakistan — A car bomb ripped through a crowded market in a Pakistani tribal region bordering Afghanistan on Monday, killing 12 Shiite Muslims in the latest instance of sectarian violence to rock this country.
Pakistan is dominated by Sunni Muslims, but is also home to a sizeable minority of Shiites, a separate sect of Islam. While most Shiites and Sunnis coexist peacefully, Sunni extremists have often targeted Shiites who they do not consider to be true Muslims.
One government official, Sahibzada Anis, said the afternoon explosion in the town of Parachinar in the Kurram region also wounded 45.
Another government official, Naseer Khan, said all of the dead were Shiite Muslims.
Kurram is the only region along the Afghan border that has a majority of Shiites, and has seen bloody outbreaks of sectarian violence in recent years.
The emergence of groups such as al-Qaida and the Pakistani Taliban in the country over the last 10 years has added to the frequency and viciousness of attacks against Shiites.
In February a suicide attacker on a motorcycle blew himself up in Parachinar, killing 23 Shiite Muslims and wounding 50 people.
Full report at:
http://www.washingtonpost.com/world/asia_pacific/pakistan-officials-say-car-bomb-kills-8- ----------
Rangers official's murder: Former chief cleric of Lal Masjid, 16 others acquitted
September 10, 2012
RAWALPINDI: Maulana Abdul Aziz, the former chief cleric of Lal Masjid in Islamabad, and 16 others were acquitted on Monday for the charge of murdering a Rangers official during the siege of the mosque compound in July 2007, Express News reported.
The Anti-Terrorism Court (ATC) special judge acquitted Aziz, his wife Umm-e-Hassaan, their daughter Tayaba Aziz, Humera Rashid (the widow of Maulana Abdur Rashid Ghazi), and some students and teachers of Jamia Faridia in the murder of Rangers official Lance Naik Mubarak Hussain who was deputed outside the mosque.
There were total 21 accused in the case, out which, four people who were declared proclaimed offenders in the case were not acquitted, because they never appeared before the court.
The ATC issued arrest warrants for all four of them.
Charges leveled against Aziz's younger brother Maulana Ghazi were dropped after he had died.
Full report at:
http://tribune.com.pk/story/434269/rangers-officials-murder-former-chief-cleric-of-lal-masjid-19-others-acquitted/
----------
Blasphemy law: Protection to Christians, law amendment demanded
September 10, 2012
The government should provide "total protection" to Pakistan Christians, including Rimsha and her family, demanded a panel of five speakers at a press conference by Centre for Legal Aid Assistance and Settlement (CLAAS).
The eight-point list of demands issued by CLAAS include provision of psycho-social trauma counselling to Rimsha and that she be tried under the Juvenile Justice System Ordinance provisions, keeping in mind that she suffers from Down's Syndrome.
Other demands are:
1) Qari Khalid Jadoon, the prayer leader who accused Rimsha, be tried under the existing blasphemy laws.
Full report at:
http://tribune.com.pk/story/434089/blasphemy-law-protection-to-christians-law-amendment-demanded/
----------
Pak wants Manmohan in Nankana Sahib on Nov 28
Sep 10, 2012
LONDON: Pakistan is said to be preparing for PM Manmohan Singh to visit Nankana Sahib, Guru Nanak's birthplace , on his birthday on November 28. Pakistani government officials shared this information with a leading international affairs think tank in London.
The indication tallies with Pakistan foreign minister Hina Rabbani Khar's statement that she is expecting the Indian PM's visit before the end of this year.
Pakistan's president Asif Ali Zardari and the PPP are said to be keen on having Singh over this year itself as the country faces a general election early in 2013. Sources said Zardari is also pushing for Singh's presence in Pakistan as there is virtually an all-party consensus for better relations with India.
However, when the think tank contacted the Government of India to verify the Pakistani claim, New Delhi did not corroborate it. India remains firm that Pakistan needs to demonstrate purpose in prosecuting Pakistan-based masterminds of the terrorist attack on Mumbai in November 2008.
Full report at:
http://timesofindia.indiatimes.com/world/uk/Pak-wants-Manmohan-in-Nankana-Sahib-on-Nov-28/articleshow/16330503.cms
----------
Pakistan press misreads Krishna
Sep 10, 2012
LAHORE: Pakistani newspapers misread foreign minister S M Krishna's verbal volleys on the India-Pakistan peace process to draw the inference that India is willing to drop its "hard line" position on 26/11 and move on with its relations with Islamabad.
Pakistani newspapers welcomed the visa agreement inked by Krishna and his Pakistani counterpart Hina Rabbani Khar on Saturday with The Nation headline "India, Pakistan walk the talk" and Express Tribune's "Pakistan-India to delink future from bitter past" summing up the assessment here.
But the media here saw "delinking" to include India dropping the speedy trial of top Lashkar-e-Taiba leaders for the 26/11 attacks as a condition for genuine and rapid normalization of relations. This interpretation stems from Krishna's remark — in response to aggressive questions by Pakistani journalists — that he did not mean that progress on disputes was contingent on forward movement in the 26/11 case.
Pakistani media ignored Krishna's remarks on talks for a desire for progress in the Mumbai trial and his stout refusal to offer commitment on the date of the PM's visit to Pakistan. He partly withdrew his statement that something "worthwhile" must accrue to only replace it with "the need for the right atmosphere".
http://timesofindia.indiatimes.com/india/Pakistan-press-misreads-Krishna/articleshow/16330246.cms
----------
Cleric put burnt pages in Rimsha's bag, IG Islamabad tells senate committee
September 10, 2012
ISLAMABAD: IG Islamabad Bin Yamin informed the Senate Standing Committee for Human Rights here on Monday that Qari Mohammad Khalid Jadoon had put pages of the Holy Quran in Rimsha's bag, DawnNews reported.
He added that there is a great disparity between Rimsha's physical age and mental age.
The IG Islamabad added that if a FIR had not been registered, a situation similar to Gujjar Khan would have arisen. Announcements would have been made in the neighbouring mosques regarding the alleged burning of Quran, leading to a serious situation in the area.
He appealed to the religious scholars and political leaders to submit proposals regarding the abuse of the blasphemy law.
Full report at:
http://dawn.com/2012/09/10/2955660/
----------
Haqqani notification an internal matter of US, says cautious Pak
Sep 9, 2012
ISLAMABAD: In the midst of 'feel good' vibes in Indo-Pak ties, the US decision to designate the Haqqani network as a terror outfit competed for front page space in Pakistani newspapers with Islamabad's careful neutral reaction to the American move coming as a reality check against irrational exuberance over cross-border bonhomie.
Islamabad looked to sidestep Haqqanis being tagged a foreign terrorist organization by arguing that the group is not a Pakistani entity and so secretary of state Hilary Clinton's announcement is an "internal matter" of the US.
As in the case of questions asked about support to anti-India groups, Pakistan's reaction to its links with Haqqanis is: "prove it".
A more detailed response centres on the argument that Haqqanis are not Pakistani citizens and so Islamabad is not answerable for any of their actions that include targeting of US and Nato forces in Afghanistan.
Full report at:
http://timesofindia.indiatimes.com/world/pakistan/Haqqani-notification-an-internal-matter-
----------
Rain, flash floods kill 78 in Pakistan: officials
September 10, 2012
ISLAMABAD: At least 78 people died and dozens were injured as torrential rains and flash floods wreaked havoc in Pakistan over the past three days, a government spokesman said Monday.
Heavy monsoon rains which began falling last week destroyed more than 1,600 houses while damaging a further 5,000, Irshad Bhatti, a spokesman for the country's National Disaster Management Authority (NDMA) told AFP.
"A total of 78 people have died and 68 injured in rains and flash floods in the country so far," he said, adding that the casualties were caused mostly by houses collapsing and people being caught in floods.
The worst-hit region was Khyber Pakhtunkhwa province where 32 people have died and 26 were injured in several districts, he said, adding that 83 houses were totally destroyed and another 4,200 were partially damaged, he said.
In the northwestern district of Swabi eight Afghan refugees were killed when the roof of their mud house collapsed overnight, police official Mohammad Ali said.
The dead, who were members of the same family, included two women and six children aged between one and 12 years he said.
Full report at:
http://dawn.com/2012/09/10/rain-flash-floods-kill-78-in-pakistan-officials/
----------
TTP commander killed in Wana clash
September 10, 2012
WANA: An important commander of the banned Tehreek-e-Taliban Pakistan (TTP) has been reported killed during clashes with security forces in the Zarmelan village of South Waziristan Agency (SWA). Sources said on Sunday that, eight days back, a key commander of TTP, Aftab Khan Mehsud, was killed during clashes between security forces and TTP fighters in Zarmelan village of SWA. Official sources said that Aftab was the right-hand man of TTP chief Hakimullah Mehsud. The report came out in the open some days after the incident because the rugged terrain of the region renders it inaccessible to the media.
http://www.dailytimes.com.pk/default.asp?page=2012\09\10\story_10-9-2012_pg7_7
----------
Balochistan heat reaches top bureaucracy
September 10, 2012
ISLAMABAD, Sept 9: Pakistan's top bureaucracy is feeling the heat of the burning problem of Balochistan more acutely as the federal government has made it mandatory for officers to serve for three years in the restive province.
Officers of the Pakistan Administrative Service (PAS) and Police Service of Pakistan (PSP) who have already served in "hard areas" appear jealous of the officers who hardly ever had to leave the comforts and safety of posh cities for the discomforts and dangers of hard postings.
Last month Establishment Division conveyed its new Rotation Policy to the chief secretaries and the inspector generals of police of the four provinces, the director general Civil Services Academy and the commandants of National Police Academy and the Frontier Constabulary, asserting that three-year service in Balochistan would be mandatory and that the criteria for all current and future postings would be on merit.
That would mean officers of Balochistan domicile who have completed three years of service outside the province may be posted back to their province of origin.
Same would apply to officers who have remained posted in the federal government, or a province not of their domicile, as well as those who have served outside their province of domicile but not served in Balochistan.
Full report at:
http://dawn.com/2012/09/10/balochistan-heat-reaches-top-bureaucracy/
----------
Visa accord to strengthen Pak-India ties: Malik
September 10, 2012
KARACHI: Interior Minister Rehman Malik said visa accord will strengthen Pak-India relations which would benefit peoples of the two countries.
Talking to journalists at Karachi Airport on his arrival from Islamabad on Sunday night, he said an Indian visa office should be opened in the metropolis to facilitate Karachiites, adding that he has spoken in this regard.
He further said Karachi-Mumbai ferry service, Khokhrapar rail service and raising the number of flights between the two countries figured in talks with Indian officials.
The minister said that Indian fishermen have been released unconditionally as a goodwill gesture.
Full report at:
http://dawn.com/2012/09/10/visa-accord-to-strengthen-pak-india-ties-malik/
----------
UN mission arrives to investigate "enforced disappearances"
September 10, 2012
ISLAMABAD: A UN delegation has arrived in Pakistan on a 10-day mission to investigate cases of "enforced disappearances" plaguing the country at the invitation of the government, a spokeswoman said on Monday.
International and Pakistani human rights groups estimate thousands of people have been kidnapped and detained in secret prisons in the past decade, allegedly by security forces.
The Supreme Court is already investigating cases of missing people in the southwestern province of Balochistan, where the military has been accused of rights violations in its bid to put down a separatist insurgency.
"The United Nations Working Group on Enforced or Involuntary Disappearances has arrived in Pakistan at the invitation of the government," UN spokeswoman Ishrat Rizvi told AFP.
She said the high-level delegation led by Olivier de Frouville arrived on Sunday and will stay in Pakistan until September 20.
Full report at:
http://dawn.com/2012/09/10/un-mission-arrives-to-investigate-enforced-disappearances/
----------
Pakistan frees 48 Indian fishermen as goodwill gesture
September 10, 2012
Islamabad: Pakistan on Monday freed 48 Indian fishermen from a jail in the southern port city of Karachi as a goodwill gesture and sent them to the Wagah land border crossing to be repatriated to India.
The release followed President Asif Ali Zardari's announcement on Saturday that all Indian fishermen in Pakistani jails, including those who are yet to complete their prison terms, would be freed.
Zardari made the announcement during External Affairs Minister S M Krishna's visit to Pakistan.
Full report at:
http://zeenews.india.com/news/nation/pakistan-frees-48-indian-fishermen-as-goodwill-gesture_798786.html
--------
Journalist Ahmed Ali Alavi passes away
September 10, 2012
KARACHI: Journalist and trade unionist Ahmed Ali Alavi passed away at the age of 97 on Saturday. Born on September 14, 1915 in Lucknow, India, Alavi completed his undergraduate studies from Delhi University and was active in student politics. It was the leadership roles he had in multiple student unions that ultimately led him to pursue a career in journalism.
Alavi started his career as the senior sub-editor of Khilafat at Bombay in 1942. He soon started oversaw a daily newspaper, Al-Hilal, and also remained joint editor of Daily Al-Muslim for three years. He was offered the position of chief editor of famous Urdu language newspaper Inquilab, which he accepted on the condition that he will write only editorials for the paper, and will not have his name published with them.
He left India in 1956 and came to Lahore, after he was invited by Maulana Bhashani and Faiz Ahmed Faiz. He then started working as a senior sub-editor with another Urdu language newspaper, Lailun Nahar. However, he left the job a few months afterwards and shifted to Karachi, where he joined another newspaper.
Full report at:
http://tribune.com.pk/story/434099/transitions-journalist-ahmed-ali-alavi-passes-away/
----------
Arab World
Saudi Arabia Interior Minister urges joint action to end terrorism
SHARIF M. TAHA
10 September 2012
RIYADH: Minister of Interior Prince Ahmed said the responsibility of deterring money laundering and terror financing should be shared between security bodies and community institutions.
Prince Ahmed was addressing a symposium on the role of public prosecution and judicial bodies in combating money laundering and terror financing, which opened in Riyadh on Saturday.
The Bureau of Investigation and Prosecution (BIP) organized the three-day symposium in collaboration with the Middle East & North Africa Financial Action Task Force.
Prince Ahmed said combating terrorism-related crimes has become an international responsibility, which necessitates cooperation of the international community. The exchange of expertise and studies dealing with the dimensions of such crimes and the provision of proper solutions on how to minimize risks associated with these crimes and the prevention of their recurrence would support that responsibility.
Full report at:
http://www.arabnews.com/prince-ahmed-urges-joint-action-end-terrorism
----------
Iraq: Gunmen kill three anti-al Qaeda fighters
September 10, 2012
BAGHDAD: Iraqi officials say gunmen have shot dead three anti-al-Qaida fighters manning a security checkpoint north of Baghdad.
A police officer says the fighters of the Sahwa or Awakening movement were attacked early Monday morning near the town of Dujail, 80 kilometers north of Baghdad.
Two other Sahwa members were injured.
A health official confirmed the casualty figures. Both officials spoke on condition of anonymity as they were not authorized to release information.
The Sahwa are Sunni Arabs who joined forces with the US military to fight al-Qaida at the height of Iraq's insurgency. They have been regular targets for Sunni insurgents who see them as traitors.
The shooting came a day after a wave of bombings and other attacks across Iraq killed at least 92 people.
http://dawn.com/2012/09/10/iraq-gunmen-kill-three-anti-al-qaida-fighters/
----------
Syria says death toll in Aleppo blast rises to 30 as UN envoy appeals for peace
September 10, 2012
BEIRUT — The death toll from a car bomb in Syria's largest city has risen to 30, state media said Monday, as the new international envoy to the country said the Syrian people are desperate to see peace and stability.
The Sunday night blast ripped through the northern city of Aleppo, which has become one of the main battlegrounds of the country's civil war. Activists say at least 23,000 people have been killed since the conflict erupted in March 2011.
On Monday, the new U.N.-Arab League envoy, Lakhdar Brahimi, said he will travel to Syria this week to meet with regime officials as well as civil society.
"I answer to no one except the Syrian people," Brahimi told reporters in Cairo, where he was meeting with Arab League officials and Egyptian President Mohammed Morsi. "Syrians aspire to peace, stability and to realizing their goals of freedom and political progress."
Brahimi, who is tasked with brokering a diplomatic solution to the conflict, replaced former U.N. Secretary-General Kofi Annan, who stepped down in August in frustration after his six-point peace plan collapsed.
Full report at:
http://www.washingtonpost.com/world/middle_east/death-toll-of-explosion-in-syrias-
--------
Al-Qaeda claims 131 attacks in Iraq during Ramadan
9 September 2012
BAGHDAD: Al-Qaeda's front group, the Islamic State of Iraq, said it carried out 131 attacks in the holy month of Ramadan, a statement on the Honein jihadist forum said.
The ISI said the attacks in Diyala province and south of Baghdad were mainly against security forces and anti-Al-Qaeda militiamen, according to the statement posted on Friday.
Ramadan, which continued from July 21 through August 18, was an especially deadly time for Iraq, with more than 400 people killed in attacks country-wide, according to an AFP tally based on security and medical sources.
Violence often rises during Ramadan in Iraq because "radicalized terrorists are often more intent on conducting these (suicide attacks) ... because it is a period associated with martyrdom and self-sacrifice," said John Drake, a security analyst with AKE Group.
The ISI declared a campaign in July to retake territory it had abandoned in the years since the peak of Iraq's sectarian bloodshed between 2006 and 2008. Al-Qaeda in Iraq is regarded by Iraqi officials as significantly weaker than at the peak of its strength in 2006 and 2007, but it is still capable of spectacular mass-casualty attacks across the country.
http://www.arabnews.com/al-qaeda-claims-131-attacks-iraq-during-ramadan
----------
Tutu and Blair: The archbishop fails to see the true immorality of the Iraq invasion
9 September 2012
Tutu has confused the issue of going to war with the acquisition of the spoils of war
Desmond Tutu's point about the morality of leadership is understandable, but flawed. He seems to imply that a sophisticated leadership should always "bring the global family together". ("Why I had no choice but to spurn Tony Blair", Comment). The point is that the global family may not want to have as a member those who defile and persecute others or their own.
I am a Christian and I believe in Christian values; I also don't think that the Iraq war was acted out in the best way possible, but I do see that for evil to be ridded we sometimes need to act a little harshly. Now, if Tutu had addressed what some might see as the real underlying issue – the control of natural resources (ask yourself which companies with leadership/ownership from where are now controlling those resources) – then he might have a stronger chance of rousing the "hearts and minds" of those listening.
His argument is based solely on morals relating to the basis of going to war and not on morals of obtaining the spoils of that war (which themselves are the reason for going to war: whatever one argues you always think of the outcomes of something before doing it, at least on the international stage).
As such, Tutu has missed a key point in the rhetorical scenario he is trying to bring about and, as such, his argument will be forgotten in time, as it ignores the endgame towards which the war was pointed.
Full report at:
http://www.guardian.co.uk/theobserver/2012/sep/09/big-issue-tutu-iraq-blair
----------
Syria Criticizes France for Supporting Rebels, as Fears Grow of Islamist Infiltration
By DAVID D. KIRKPATRICK
September 10, 2012
CAIRO — The Syrian government accused France of "schizophrenia" on Sunday for pledging to support a peaceful resolution to the uprising against President Bashar al-Assad and simultaneously aiding the armed groups driving the insurrection. At the same time, a French doctor returning from a rebel-controlled hospital raised new alarms about the presence of foreign Islamist militants in Syria, stoking fears that have discouraged the West from more forceful support for the rebels.
As the fighting continued, the Syrian military closed in on the neighborhood that was once the Yarmouk refugee camp in its drive to squeeze the rebels out of the suburbs south of the capital, Damascus. The government's forces blasted opposition strongholds with tanks, artillery and helicopter gunships. In a government-controlled neighborhood in Aleppo, Syria's largest city, rebels set off a bomb that state news media said killed 17 people and wounded more than 40.
Full report at:
http://www.nytimes.com/2012/09/10/world/middleeast/syria-criticizes-frances-support-of-
----------
Top Iraqi Leader Call His Death Sentence 'Unjust'
By OMAR AL-JAWOSHY and MICHAEL SCHWIRTZ
September 10, 2012
BAGHDAD — The vice president of Iraq, a prominent Sunni Muslim who was convicted of murder and sentenced to death in a trial conducted in absentia, denounced the verdict on Monday as "false and unjust," depicting the court's finding as "an acquittal, confirming my innocence."
The verdict on Sunday coincided with a wave of bombings and insurgent attacks that claimed at least 100 lives, making the day one of the bloodiest in Iraq since American troops withdrew last year.
Together, the verdict and the violence threatened to deepen an already intractable political crisis among the country's ruling factions.
Sunni leaders who support the vice president, Tariq al-Hashimi, responded angrily to the court's action, accusing the Shiite-led government of trying to sideline them from a power-sharing arrangement meant to guard against the sectarian violence that continues to plague the country.
Full report at:
http://www.nytimes.com/2012/09/11/world/middleeast/top-iraqi-leader-denounces-death-sentence.html
----------
Decade on, Iraq to replace iconic Saddam statue
Monument by Abbas Gharib to replace bronze statue of Saddam Hussein pulled down with help of US marines on 9 April 2003
9 Sep 2012
Baghdad's selection as Arab Capital of Culture also gives the country a chance to make up for its failure to ready Najaf in time for it to take over as 2012 Islamic Capital of Culture, with the latter honour marred by delayed projects and allegations of corruption.
Organisers of the Baghdad cultural capital project are planning to erect 19 new statues, monuments and memorials across the city to highlight its cultural heritage and to mark late artists and cultural icons.
But chief among them will be Abbas Gharib's monument, to be erected at Firdos Square in the centre of the city, where for decades a giant bronze statue of of Saddam Hussein stood until it was pulled down with the help of US marines on April 9 2003, in a scene witnessed around the world via television.
Full report at:
http://english.ahram.org.eg/NewsContent/5/25/52392/Arts--Culture/Visual-Art/Decade-on,-Iraq-to-replace-iconic-Saddam-statue.aspx
----------
Egypt says Sinai campaign coordinated with Israel
9 September 2012
CAIRO: Egypt said Saturday that it has coordinated an ongoing anti-terrorism offensive in the Sinai Peninsula with Israel, and that the campaign does not violate the two nations' peace treaty.
In the military's first news conference since the operation began five weeks ago, Col. Ahmed Mohammed Ali also said Egyptian troops have killed 32 "criminals" and arrested 38 who included foreign drug traffickers.
The military launched the sweep following an Aug. 5 militant attack near the border with Israel and Gaza that killed 16 Egyptian soldiers, the deadliest internal attack on Egyptian troops in recent history.
In terms of its size and the use of heavy weapons like tanks, the offensive is unprecedented in Sinai since the 1973 Arab-Israeli war. A large swath of the peninsula's territory is demilitarized according to the 1979 peace treaty.
Full report at:
http://www.arabnews.com/egypt-says-sinai-campaign-coordinated-israel
----------
No Hajj Quota Increase This Year From Saudi Government
September 10, 2012
Religious Affairs Minister Suryadharma Ali said on Saturday that Indonesia had failed to receive an additional hajj quota from the Saudi Arabian government for this year's pilgrimage season.
"There was an additional quota for 10,000 persons last year, but there is no additional quota this year," the minister said.
Suryadharma explained that it was up to the Saudi government to decide whether or not to grant an additional hajj quota for Indonesia.
"It is not easy to get the additional quota because the number of pilgrims from other countries is also increasing," he said.
An estimated 80 percent of Indonesia's 240 million people are Muslims. Islamic law requires those who are physically and financially able to perform the hajj at least once in their life.
Last year, Saudi Arabia established a quota of 211,000 pilgrims for Indonesia. There are currently 1.4 million Indonesians registered for the hajj, an almost sixfold backlog of prospective pilgrims.
Full report at:
http://www.thejakartaglobe.com/home/no-hajj-quota-increase-this-year-from-saudi-government/543385
--------
Young poet from India steals show in annual Jeddah Mushaira
AFIFA JABEEN QURAISHI
9 September 2012
JEDDAH: He came. He saw. He conquered. The youngest poet in this year's annual Mushaira, or poetic symposium, at a mere 25 years of age proved that the fine art of Urdu poetry is not just for the old and wise. Imran Pratapgarhi's confident style and flawless diction had the 2,000-plus audience wanting for more even as he left the microphone after returning to it twice on popular demand.
The poetry soiree, organized by the Indian Consulate, lasted well into the wee hours of the morning as poet after poet took centre stage to recite their new "kalams" (couplets), some winning thunderous applause while others only evoking a lukewarm response from the audience. Islam, corruption in India and praise for the relations between mothers and daughters were the recurring themes in the mushaira.
Full report at:
http://www.arabnews.com/young-poet-steals-show-annual-mushaira
----------
Symposium on money laundering begins
WALAA HAWARI
9 September 2012
RIYADH: The Bureau of Investigation and Prosecution opened yesterday a symposium on "the role and responsibility of the public prosecution authorities and the judiciary in the field of anti-money laundering and counter financing of terrorism" in Riyadh.
Delegates from the public prosecution authorities and the judiciary of 21 countries are attending the three-day symposium. In nine scientific sessions the event aims to activate mechanism to combat organized crime, particularly money laundering and terrorism.
Mohammed bin Fahd Al-Abdullah, head of the Bureau of Investigation and Prosecution, said the symposium reflected the keenness of the Saudi leadership to strengthen the investigation, prosecution and judicial bodies in their fight against money-laundering and financing of terror.
Full report at:
http://www.arabnews.com/symposium-money-laundering-begins
----------
North America
California law bars discrimination against Sikhs, Muslims
Sep 10, 2012
WASHINGTON: California Governor Jerry Brown has signed two bills aimed at battling workplace discrimination against Sikhs and Muslim by shunting workers wearing turbans, beards and hijabs to backroom jobs out of public view.
"This bill, AB 1964, makes it very clear that wearing any type of religious clothing or hairstyle, particularly such as Sikhs do, that that is protected by law and nobody can discriminate against you because of that," Brown told an enthusiastic crowd of 500 Sikhs on Saturday, the Sacramento Bee reported.
"Breaking down prejudice is something you've got to do every day, and to help us do that, I'm going to sign a couple of bills," he said at a rally of the North American Punjabi Association on the steps of the Capitol in the state capital of Sacramento.
"Sikhs everywhere can see in California they are a powerful presence," he was quoted as saying.
The Workplace Religious Freedom Act, Assembly Bill 1964 by Democrat Mariko Yamada, ensures that employees receive equal protection under law, protecting workers who wear turbans, hijabs and yarmulkes. In California, employers faced over 500 cases of religious discrimination in 2011.
Brown himself declined to wear a turban, saying, "I've worked hard to get my head cleared," but honoured the thousands of Sikhs who have given their lives in a long history of struggle for religious freedom both in India and the United States, the Bee said.
Full report at:
http://timesofindia.indiatimes.com/world/us/California-law-bars-discrimination-against-Sikhs-Muslims/articleshow/16333786.cms
----------
US group hails release of pastor in Iran
Sep 9, 2012
DUBAI: A US group monitoring religious freedoms has hailed the release of a Christian pastor after nearly three years in custody in Iran.
A statement by the US Commission of International Religious Freedom says it welcomes the release of Youcef Nadarkhani and urges Iran to free other "prisoners of conscience.''
Nadarkhani had been held since October 2009 amid conflicting reports on the charges against him.
International rights groups said he faced the death sentence for refusing to renounce his Christian faith after he converted from Islam as a teenager. Iranian officials later claimed Nadarkhani was not jailed on religious grounds but was charged with rape and extortion.
Iranian officials had no comment Sunday on the reports of Nadarkhani's release. His whereabouts were not immediately known.
http://timesofindia.indiatimes.com/world/us/US-group-hails-release-of-pastor-in-Iran/articleshow/16321523.cms
---------
Dispute over costs hits 9/11 museum
September 10, 2012
A dispute between Mayor Michael R Bloomberg and governor Andrew M Cuomo over the $1 billion museum at ground zero has dragged on for so long that the museum won't open in time for the 11th anniversary of the September 11 attacks — or even for the next one. Aides to Bloomberg and Cuomo have so far been unable to resolve their differences over which government agencies will pay the operating costs of the museum, which is intended to document the terrorist attacks of 2001 and honour the nearly 3,000 victims. The two sides also remain at odds over who will have oversight of the museum and the surrounding memorial. With work on the museum at a standstill for nearly a year, fund-raising and donations have fallen, and exhibits are gathering dust in fabrication shops in Buffalo and Santa Fe, New Mexico, according to said museum executives.
http://timesofindia.indiatimes.com/world/us/US-had-planned-air-raid-to-target-Osama-hideout/articleshow/16330530.cms
----------
Jordan militant warns of attacks in Syria
By JAMAL HALABY | Associated Press – 19 hrs ago
September 10, 2012
AMMAN, Jordan (AP) — A Jordanian militant leader linked to al-Qaida warned Sunday that his extremist group will launch "deadly attacks" in neighboring Syria to topple President Bashar Assad, as Damascus lashed out at France for backing Syrian rebels.
In a speech delivered to a crowd protesting outside the prime minister's office in Amman, Mohammad al-Shalabi, better known as Abu Sayyaf, told Assad that "our fighters are coming to get you."
Abu Sayyaf is the head of the Salafi Jihadi group, which produced several al-Qaida linked militants who fought U.S. forces in Iraq and Afghanistan over the past 10 years. They are also blamed for the 2002 assassination of US aid worker Laurence Foley outside his Amman home.
The militant leader was himself convicted in 2004 of plotting attacks on Jordanian air bases hosting American trainers, but served his term and was released last year.
Militants linked to al-Qaida, many from Iraq but also reportedly several from Jordan, are Full report at:
http://news.yahoo.com/jordan-militant-warns-attacks-syria-125546463.html
----------
Romney: Obama hasn't stopped Iran's nuke course
09/09/2012
Republican doesn't detail what would constitute a "red line" for him that would trigger US military action against Iran.
US Republican presidential nominee Mitt Romney slammed US President Barack Obama's handling of the Iranian threat on Sunday, saying "Iran has not changed its nuclear course one iota by virtue of this president's policies."
However, when pressed during an interview on NBC's "Meet the Press" to detail exactly what would constitute a "red line" that would trigger US military action against Iran's nuclear facilities in a Romney administration, including the potential deployment of US ground troops, the Republican nominee's answers appeared similar to those of Obama administration officials.
Full report at:
http://www.jpost.com/USPresidentialrace/Article.aspx?id=284444
----------
'US had planned air raid to target Osama hideout'
Sep 10, 2012
NEW YORK: The US was initially planning a massive air strike using B-2 Spirit bombers to level the Abbottabad hideout of Osama bin Laden but chose an assault by its elite commandos who killed the world's most wanted terrorist a year ago.
In his tell-all account, Matt Bissonnette, a navy SEAL who participated in Operation Neptune Spear to kill the top al-Qaida leader in Pakistan, says that President Barack Obama and his advisors discussed different options till the last moment.
"The president still had not signed off on the groundassault option. All we had been authorized to do up to now was to start planning and conduct rehearsals. The White House was still considering an air force option, a massive air strike using B-2 Spirit bombers to level the house," writes Bissonnette in 'No Easy Day: The Autobiography of a Navy SEAL' using the pseudonym 'Mark Owen' .
Full report at:
http://timesofindia.indiatimes.com/world/us/US-had-planned-air-raid-to-target-Osama-hideout/articleshow/16330530.cms
----------
Europe
4 French Al-Qaeda hostages in Africa seek help via video
9 September 2012
NOUAKCHOTT: A fresh video emerged yesterday of four out of six French hostages held by Al-Qaeda in North Africa, all of them calling for negotiations to secure their freedom.
Shown separately in the video uploaded to the Mauritanian news website Sahara Medias, Pierre Legrand, Daniel Larribe, Thierry Dole and Marc Feret, who were abducted in Niger in September 2010.
"It's Wednesday, Aug. 29, 2012. We have now been here for nearly two years," Larribe said, without disclosing where he was speaking.
All four called on their relatives, employers and the French authorities to help negotiate their release.
The separate shots had differing backgrounds and the armed men wearing turbans who stood behind each hostage were not the same.
Sahara Medias is one of the most reliable news sites in Mauritania, with a particularly strong network of sources in northern Mali, which was seized by radical Islamist groups from government forces five months ago.
Full report at:
http://www.arabnews.com/4-french-al-qaeda-hostages-africa-seek-help-video
----------
UN atomic agency chief 'frustrated' by Iran
Sep 10, 2012
VIENNA: The head of the UN atomic agency said on Monday that the lack of progress in getting Iran to address allegations of nuclear weapons research was "frustrating."
"Despite the intensified dialogue between the Agency and Iran since January 2012, no concrete results have been achieved so far. This is frustrating," International Atomic Energy Agency chief Yukiya Amano said.
http://timesofindia.indiatimes.com/world/middle-east/UN-atomic-agency-chief-frustrated-by-Iran/articleshow/16335395.cms
----------
Crackdown on sale of UK spyware over fears of misuse by repressive regimes
Jamie Doward
9 September 2012
Decision to stop sale of spying software to Egypt puts other deals with repressive regimes in doubt
The continuing export of British-made surveillance technology has been thrown into question after the government admitted it had moved to restrict sales of spying software to Egypt.
Human rights campaigners say the government's decision to restrict the export of Gamma International's software, the first time it has taken action on such an issue, is a significant step towards the regulation of surveillance technologies. However, many other products remain a cause for concern, they say.
Gamma's FinFisher software can secretly take remote control of a computer, copy its files, intercept Skype calls and log every keystroke. It has emerged that Gamma demonstrated the software to Egyptian state security before the February 2011 revolution.
The campaign group Privacy International threatened to seek a judicial review of the decision by the Department for Business, Innovation and Skills not to bar the export of the software to Egypt. The action could have drawn attention to the wider sale of such technology by UK companies.
Full report at:
http://www.guardian.co.uk/world/2012/sep/09/block-on-exports-surveillance-equipment
----------
Kazakhstan Is Accused of Abusing Oil Workers
By ANDREW E. KRAMER
September 10, 2012
MOSCOW — A human rights group on Monday accused three oil companies and the government of Kazakhstan of abusing and repressing workers in the country's oil fields.
A report published by Human Rights Watch, a nongovernmental group based in New York that monitors abuses around the world, is the most comprehensive examination of events last winter in Zhanaozen, an oil town in western Kazakhstan, where 12 people were killed when the police fired on striking oil workers.
Three other people died from burns or other injuries during the clash, and two others were killed in related violence, including outbursts by strikers who burned down the offices of the mayor and an oil company.
Human Rights Watch said that a local company partly owned by the Italian oil giant Eni colluded with the Kazakh government to crush what it said appeared to be a legitimate industrial action.
Full report at:
http://www.nytimes.com/2012/09/10/world/asia/human-rights-watch-report-says-
--------
Africa
Peer raises fears over UK charity's alleged links to Boko Haram
Jamie Doward
9 September 2012
British charity is under scrutiny amid claims funds ended up in hands of Nigerian terrorists blamed for killing hundreds
A British charity is under scrutiny amid claims some of its funds have ended up in the hands of African terrorists blamed for killing hundreds of people.
Boko Haram, a militant Islamist group in Nigeria with close links to al-Qaida, has targeted churches and Christians as it seeks to spread terror across the country.
The Nigerian media has reported that the country's state security service, working with local and international agencies, believes money raised by the Al Muntada Trust found its way to Boko Haram.
A charity of that name, which has its headquarters in London, raises money for disaster projects in Africa. It has attracted controversy in the past for giving a platform to radical clerics.
Full report at:
http://www.guardian.co.uk/world/2012/sep/09/uk-charity-boko-haram
----------
Somalia's New Parliament to Elect President
September 10, 2012
MOGADISHU, Somalia (AP) — Somalia's new parliament is due to vote for a new president of the country's fledgling government.
Members of the international community say Monday's vote is a key step toward Somalia's transition from a failed state to a nation with an effective government.
While Somalia has had transitional administrations since 2004, it has not had a functioning central government since 1991, when warlords overthrew a longtime dictator and turned on each other, plunging the impoverished nation into chaos.
Augustine Mahiga, the U.N. special representative for Somalia, is imploring parliamentarians to think of the good of their country and vote with a clear conscience.
The U.N.-backed process to the country's next government has been criticized for corruption and threats of violence.
http://www.nytimes.com/aponline/2012/09/10/world/africa/ap-af-somalia-
----------
Al-Qaeda's 'Emir of Sahara' Makhloufi dies in Mali
September 10, 2012
An al-Qaeda-linked commander known as the Emir of the Sahara, Nabil Makhloufi, has died in a car crash in Mali, an Islamist spokesman has said.
Makhlouf was a high-ranking member of al-Qaeda in the Islamic Maghreb (Aqim), accused of abducting and killing foreigners across the Sahara Desert.
A spokesman for Mali's Ansar Dine Islamist group said the crash happened near the northern city of Gao.
Militant Islamists captured northern Mali in April.
The West African regional body, the Economic Community of West African States (Ecowas), says it plans to send a 3,000-strong force to defeat the Islamists, amid growing concern that they could destabilise the entire region.
Full report at:
http://www.bbc.co.uk/news/world-africa-19542568
---------
Mideast Asia
Jews, Muslims, Christians protest circumcision ban, in Germany
By BENJAMIN WEINTHAL,
09/09/2012
300 demonstrators appeared in Berlin to demonstrate for religious freedom and decriminalization of circumcision.
BERLIN – Mainly Jewish protesters, as well as Muslims and Christians, demonstrated on Sunday for religious freedom and the decriminalization of circumcision in the Federal Republic.
Police officials said 300 demonstrators appeared at Bebelplatz in the Mitte district in eastern Berlin.
According to German media reports, the former head of Berlin's 10,500-member Jewish community, Lala Süskind, spoke at the rally and said it was unacceptable that people who are incompetent and intolerant continue to "pipe up" against circumcision and find a large echo in German society.
Süskind, a popular Jewish leader in Berlin, stressed that the religious ritual is important for identity for young Jewish and Muslim boys, and noted that the World Health Organization recommends the procedure as a medically accepted practice. The demonstrators turned out as a reaction to last week's administrative law decision from Berlin state Sen.
Thomas Heilmann, who outlined preconditions for performing circumcision. He holds the justice and consumer protection portfolio.
According to Heilmann, for circumcision to remain legal, parents must prove that the procedure has a religious basis, the state authority must advise the parents of the health risks associated with circumcision, and a physician, rather than a mohel, will perform the medical procedure.
Full report at:
http://www.jpost.com/JewishWorld/JewishNews/Article.aspx?id=284451
----------
Palestinian bid for UN non-member on Sept. 27
9 September 2012
RAMALLAH: Palestinian President Mahmoud Abbas said yesterday he will make a bid on Sept. 27 to obtain non-member status at the United Nations.
"We will go to the UN General Assembly for consultations with our friends on the draft resolution calling for the upgrade of Palestine (to non-member status)" in the United Nations, Abbas said in a televised address.
"We are going to the UN to say that we are a state which applies the fourth Geneva convention (on the protection of civilians in time of war). There are 133 countries that recognize us as a state with east Jerusalem as its capital and where we have embassies hoisting the Palestinian flag."
Palestinians now have an observer entity status.
Palestinian Foreign Minister Riyad Al-Malki said last month that Abbas would make the upgrade request on September 27 during the UN General Assembly.
Palestinians are assured that the resolution would be passed with a wide majority. Such a resolution needs support of more than half of the 194 member states of the United Nations.
In September 2011, Abbas made a high-profile effort to obtain full-member status at the UN, but the request was never put to a vote in the Security Council, where the United States had pledged to veto it.
Full report at:
http://www.arabnews.com/palestinian-bid-un-nonmember-sept-27
----------
Six teenagers arrested over beating of Arab
By MELANIE LIDMAN
09/09/2012
Five teenage suspects remanded in connection with attack on Arab man, 28; lawyer denies beating was racially motivated.
Police arrested a sixth Jewish teenage suspect on Sunday morning in connection with last Thursday's beating of an Arab man.
Twenty-eight-year-old Ibrahim Abu Ta'ah suffered a broken leg and other injuries while walking a co-worker home from a club in the early hours of Thursday morning, after a group of teenagers attacked him in order to "protect" the Jewish girl he was accompanying. Police expect additional arrests.
On Sunday afternoon, four of the suspects, all Jerusalem residents between the ages of 14 and 16, were remanded at the Jerusalem Magistrate's Court until Tuesday. A fifth suspect was remanded Saturday night until Monday. The youths and their family refused to speak to the media at the courtroom.
Full report at:
http://www.jpost.com/NationalNews/Article.aspx?id=284403
----------
Death sentence under Sharia law Iranian Christian pastor released from jail
Saeed Kamali Dehghan
8 September 2012
Youcef Nadarkhani reunited with family after court acquits him of apostasy, which carries death sentence under Sharia law
An Iranian Christian pastor who refused to renounce his faith after being sentenced to death for apostasy has been released from prison.
Youcef Nadarkhani, 35, was released from prison on Saturday and reunited with his family after a court in the northern city of Rasht, the capital of Iran's Gilan province, acquitted him of apostasy, which carried the death sentence under Iran's Sharia law.
"Nadarkhani was acquitted of apostasy but instead charged with acting against the national security and therefore sentenced to three years in jail," a reliable source in Rasht, who asked not to be named for fear of government reprisal, told the Guardian. "But because he had already served three years in prison, he was allowed to go home."
It is believed Nadarkhani's lawyer argued in court that Iran was a signatory to international treaties requiring it to respect freedom of religion.
Full report at:
http://www.guardian.co.uk/world/2012/sep/08/iranian-christian-pastor-released-jail
----------
Iran blasts 'hostile behaviour' after Canada severs diplomatic ties
8 September 2012
Tehran accuses Canada of acting as a puppet of Israel and the west after embassy closures over Syria and nuclear concerns
Iran accused Canada of "hostile behaviour" under Israeli and British influence on Saturday, threatening "immediate" retaliation to Ottawa's decision to cut ties with Tehran.
Canada said on Friday that it was closing its embassy in Tehran and gave Iranian diplomats five days to leave the country, branding the Islamic Republic as the "most significant threat to global peace and security".
Ottawa cited Iran's disputed nuclear work, which Western states see as a disguised effort to develop atomic bombs, its hostility toward Israel, and alleged military aid to Syrian President Bashar al-Assad, who is battling a popular uprising.
Full report at:
http://www.guardian.co.uk/world/2012/sep/08/iran-hostile-canada-severs-diplomatic
----------
Israel's defence plans reinforced against possible Iranian counterattack
Harriet Sherwood
10 September 2012
Gas masks have been handed out and warning systems trialled as Binyamin Netanyahu steps up talk of war with Iran
Israel has stepped up its home front defence measures against possible retaliatory attacks amid continued speculation about an Israeli military strike against Iran's nuclear sites.
As well as the deployment of active defence systems against incoming missiles, the distribution of gas masks, provision of bomb shelters and the testing of public information systems have accelerated.
In recent months, there has been an increase in demand for gas masks and inquiries about bomb shelters in parallel with the rising rhetoric emanating from the prime minister's office. But many citizens remain sceptical: participation in civil defence drills, for example, remains low.
Full report at:
http://www.guardian.co.uk/world/2012/sep/10/israel-defence-plans-reinforced
----------
Four Israeli raids on Gaza after rockets fired
September 10, 2012
GAZA CITY, Palestinian Territories: Israel carried out four air raids against the Gaza Strip early Monday, wounding a Palestinian child, witnesses and Palestinian medics said.
The aircraft also targeted a police post in the El Tufah neighbourhood east of Gaza City and carried out two raids in the north of the territory, witnesses said.
Medics said that in a separate raid, which followed a rocket attack on Israeli territory, wounded a six-year-old boy while aiming for a smuggling tunnel between Gaza and Egypt near the Rafah crossing point.
The Israeli Air Force Plane was targeting "an arms factory, a site of terrorist activity and a terrorist tunnel in the north of the Gaza Strip and a smuggling tunnel in the south of the Strip," the Israeli army said in a statement.
"Direct hits were confirmed."
The raids were "in reply to continued rocket attacks against the south of Israel," it added, saying that 15 rockets had been fired at Israel so far this month, hitting houses twice and "causing damage."
Full report at:
http://dawn.com/2012/09/10/four-israeli-raids-on-gaza-after-rockets-fired/
----------
'Forgotten Neighbourhood' in Gaza Underscores the Poverty of an Isolated Enclave
By JODI RUDOREN
September 10, 2012
GAZA CITY — In the Forgotten Neighbourhood, houses has walls but no floors: people sit, eat and sleep on the sand.
One resident, Maliha Hjila, is not sending her 14-year-old twin daughters to school this year because she has no money for books or backpacks. Sameer Malaka's 7-year-old son, Saqer, started first grade last week, but without a new shirt, pants or shoes. "There is no word to describe how difficult it is when your kid asks for something and you can't," said Mr. Malaka, who has not worked for years.
During Ramadan last month, several neighbourhood families slaughtered a lame horse and used its meat for kebabs because they could not afford beef or lamb; some mornings, Reem al-Ghora did not wake her daughters for the predawn, pre fast meal, she said, "because there was no food."
Full report at:
http://www.nytimes.com/2012/09/10/world/middleeast/forgotten-neighborhood-
----------
Sunday march to mark anniversary of Israeli Embassy clashes
Egyptian activists organise march to commemorate last year's Israel Embassy clashes that followed the killing of five Egyptian border guards by Israeli forces
Sunday 9 Sep 2012
A march to commemorate the one-year anniversary of the Israeli Embassy clashes will take place on Sunday at 5pm in downtown Cairo.
Protesters stormed the building housing the Israeli Embassy in Giza and tore down one of the outer embassy walls on 9 September 2011 in anger at the killing of five Egyptian border guards by Israeli troops.
Dozens of protesters were arrested for attempting to break into the embassy and the nearby Giza security directorate building.
In August 2012, 75 protesters arrested at the scene received one-year suspended sentences for attacking a diplomatic mission and "sabotage," while one defendant was given a five-year prison sentence in absentia.
Full report at:
http://english.ahram.org.eg/NewsContent/1/64/52356/Egypt/Politics-/Sunday-march-to-mark-anniversary-of-Israeli-Embass.aspx
----------
Iran's Paralympians win 10 golds
September 10, 2012
TEHRAN - It was a great Paralympics for Iran, which finished in 11th place in the medal rankings, a historic achievement for the Islamic Republic.
Iran won 10 gold medals, 7 silvers, and 7 bronze medals, at the London 2012 Paralympic Games, which was the country's best showing ever at the Paralympics.
Iranians surprised the world by winning a total of 24 medals and finishing above France, Spain, Italy, Belgium, Sweden, and some other countries regarded as sporting powers.
At the 2008 Beijing Paralympic Games, Iran finished in 22nd place on the medal board, with 5 gold medals, 6 silvers, and 3 bronze medals.
http://tehrantimes.com/sports/101367-irans-paralympians-win-10-golds
----------
Supreme Leader of the Islamic Revolution congratulates Paralympians over Iran's best showing ever at the Games
September 10, 2012
On Sunday, Supreme Leader of the Islamic Revolution Ayatollah Seyyed Ali Khamenei issued a statement congratulating Iran's Paralympians.
Following is the text of the statement:
The honors you have achieved at the international competitions pleased the Iranian nation and created joy and happiness for the people. I thank you very much. Your commitment to Islamic teachings and values also deserves very special appreciation.
Archery
The Iranian women's archery team gave a shining performance in the Paralympic Games. Zahra Nemati grabbed a gold medal in the individual W1/W2 category by beating Italian Elisabetta Mijno. The Iranian women's team also earned a bronze medal in the team recurve. These results were not expected from the Iranian women. In the 2008 Beijing Paralympics, Iran didn't win any medals in archery.
Full report at:
http://tehrantimes.com/sports/101367-irans-paralympians-win-10-golds
----------
Israel should commemorate Roma genocide
By LAHAV HARKOV
09/09/2012
In response to letters from Jewish-Roma families, Knesset Speaker calls on Israel to recognize the tragedy they faced.
Knesset Speaker Reuven Rivlin called for Israel to commemorate the memory of Roma, commonly known as gypsies, who were persecuted in World War II.
The move came in response to letters from Jewish Roma families.
"We respect the Roma a lot," Rivlin said on Sunday. "They are a very special community, and we as Jews respect their demand for recognition of the tragedy they faced."
The Knesset speaker pointed out in an interview with Israel Radio that there are differences between the Holocaust and the Roma genocide, but Jews still understand the Roma, who suffered under the Nazis and were murdered in World War II.
Last week, MK Marina Solodkin (Kadima) gave Rivlin a letter she received from "Amari Chargen," the Union of Roma Israelis and their family members.
"With the mass immigration from the former Soviet Union, there are many mixed families of Jews and Roma," Solodkin explained. "These families have the bitter memory of the Second World War, of the Holocaust and the Roma genocide by the Nazi regime."
Full report at:
http://www.jpost.com/International/Article.aspx?id=284412
----------
Israel's West Bank university upgrade escalates row
Harriet Sherwood
9 September 2012
Israel cabinet vote to change educational institution to a full university in West Bank settlement of Ariel likely to fuel boycotts
The Israeli cabinet has voted to upgrade an educational institution in the West Bank settlement of Ariel to a fully-fledged university in a controversial step likely to fuel the international boycott movement.
Implementation of the upgrade, however, depends on a high court ruling on a petition against the move brought by a body representing Israel's existing universities, who fear state funds will be channelled away from their institutions.
The change was backed by prime minister Binyamin Netanyahu, who told cabinet colleagues that "Ariel is an inseparable part of Israel and it will remain [so] in any future [peace] agreement just like the other settlement blocs."
Full report at:
http://www.guardian.co.uk/world/2012/sep/09/israel-west-bank-ariel-university-upgrade-row
----------
Southeast Asia
Indonesia: Lawmaker's Wives asked to remind their Husbands to Go to Work
Markus Junianto Sihaloho | September 10, 2012
Democratic Party Chairman Anas Urbaningrum urged the wives of Indonesian lawmakers to remind their husbands to go to work amid repeatedly low attendance rates.
"If there are signs that your husband wants to be absent from their duties at the House of Representatives, please remind them [to go to work]," Anas said on Monday at a meeting of the Democratic Party Lawmakers' Wives club. "If necessary, accompany them when they are heading to their election region as the legislative election time gets closer."
Indonesian lawmakers have come under fire for their historically spotty attendance and sluggish performance at House of Representatives meetings. Poor attendance contributed to a string of unproductive House sessions this year and left 38 pieces of draft legislation stalled in deliberation.
Full report at:
http://www.thejakartaglobe.com/home/anas-tells-lawmakers-wives-to-remind-their-husbands-to-go-to-work/543492
----------
Terrorist Attacks: Indonesia Prepares National Deradicalization Program
Jakarta Globe | September 10, 2012
After string of recent terrorist attacks, the government on Monday conducted a meeting at the Vice President's office to compose the blueprint for a national deradicalization program.
"The deradicalization program needs to be strong in order to achieve its goals," Vice President Boediono said Monday at the meeting, adding that the drafting of the program is not a response to recent attacks in Solo and Depok. "This is a program of the National Counterterrorism Agency (BNPT) that has been in the works for a long time."
Boediono claimed that regardless of some institutions previously implementing deradicalization strategies, all efforts need to be systematized.
Full report at:
http://www.thejakartaglobe.com/home/government-prepares-national-deradicalization-program/543484
----------
Indonesia: Terrorism Suspect Surrenders to Police, Cancels Suicide Bomb Plot
Farouk Arnaz | September 10, 2012
A man wanted by police over an alleged plot to bomb police stations and the Parliament building turned himself in on Sunday, police said.
Muhammad Toriq was allegedly involved in a failed plot to bomb government and police buildings in Jakarta earlier this week.
On Sunday, he planned to detonate a suicide bomb at either police stations or a Buddhist centre, but he changed his mind and instead turned himself in, police said. Toriq was wearing a belt of explosives when he arrived at the West Jakarta police station.
"We confirmed that the one who surrendered is Toriq," National police spokesman Brig. Gen. Boy Rafli Amar said on Monday. "We thank him for surrendering. He was planning to blow himself up by a suicide bomb earlier today. He had planned four potential targets to blow up."
Full report at:
http://www.thejakartaglobe.com/home/terrorism-suspect-toriq-surrenders-to-police-cancels-suicide-bomb-plot/543498
---------
URL: https://www.newageislam.com/islamic-world-news/by-new-age-islam-news-bureau/taliban-pose-as--attractive-women--on-facebook-to-befriend-coalition-soldiers/d/8620