New Age Islam News Bureau
8 Aug 2012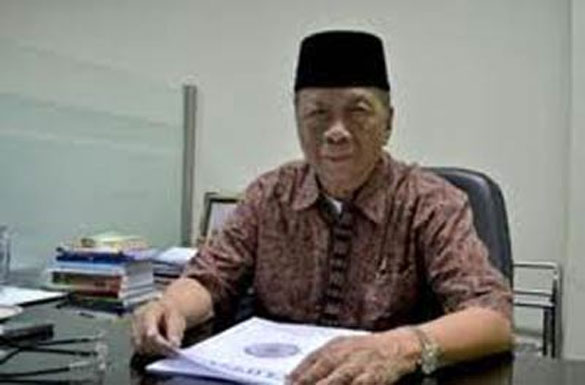 Pakistan
• Saudi-Funded Wahhabi Extremists Behead Shiite in Gilgit
• Ahmadi charged with blasphemy for second time in Sargodha, Pakistan
• Militant prisoners kill 2 Pakistan guards
• Swat peace jirga vows to support Pak Army against terrorism
• Three soldiers among nine injured in Peshawar blast
• Pakistan: The two faces of religious persecution
• Sindh treasury reacts against contempt verdict
• PM must appear in corruption case: Pakistan court
• Turbat blast kills three security officials
• Dual nationality case: Malik rubbishes 'accusations' in reply to SC
• Educationist a skillful 'plagiarist'
• Contempt law case: Govt files appeal in SC to review verdict
• Row forces Pakistan to postpone Ajmer dargah dole
India
• Delhi's Shahi Imam tells SP to sack Azam Khan, a Minister in UP
• Kashmir Committee gets Geelani talking in Valley
• Samjhauta blasts: Accused surveyed Muslim areas, watched Black Friday
• Sikh shooting victims leave behind grieving Indian family
• India's Ambassador meets families of victims in Oak Creek
• Muslim outfits under lens in Assam, Manipur
• Navy 'prepared' to deal with a 26/11-type terror strike
• CBI officials to visit violence-hit areas of Assam
• CIA edge for Indian cops
South Asia
• Afghan double suicide attack kills three NATO troops
• M P Calls for "Jihad" Against "Nasheed's Antics"
• ASEAN considers humanitarian aid for Myanmar Muslims
• Gunmen in Afghan uniform kill US soldier
• Challenges to an infant democracy
• Ramadan a challenge for China's Muslims
• Pakistan may release 'former chief of Quetta Shura'
• Afghan civilian casualties drop 15%: UN
Southeast Asia
• The Indonesian Council of Ulema Gives Green Light to Vote for Non-Muslim Leaders
• Java: Democrats Nominate President's Father-In-Law as National Hero
• Healing Indonesia's 'Holocaust' past, revealing the truth
• KPK Should Assume Control of Police Detainees: Indonesian Anti-Corruption Society
Mideast Asia
• Palestinian prisoners tortured by permission of the Israeli judiciary
• Three Iranians Shia pilgrims abducted by armed gangs in Syria killed
• Correcting the Bible: Israeli scholar completes mission
• Grand Ayatollah: 'Islam is the religion of kindness'
• Settler runs over Palestinian child in Al-Khalil
• Iran asks for UN help in freeing hostages in Syria, Libya
• Iran: Retired Revolutionary Guards Among Kidnapped in Syria
• Iran Envoy Casts Syria as Part of Wider Conflict
• Iran deports 23 Pakistanis
• Gaza 'increasingly cut off' from territories: Fayyad
Arab World
• Egypt helicopter gunships kill 20 militants
• Saudi Forces Shot Martyred Peaceful Shia Protester in Qatif
• Beirut Doctors ban anal exam used to charge men with homosexuality
• Saudi accuses Myanmar of 'ethnic cleansing' of Muslims
• Alawites and Christians massacred by Syria insurgents near Homs
• Hariri vows to block Cabinet's electoral law
• Abducted Lebanese pilgrims lash out at Beirut government
• After Protest, Egypt's Morsi Skips Funeral for Soldiers
• After 2 weeks, rebels try to expand hold on Aleppo
• Rebels Withdraw From Parts of Aleppo as Government Forces Mass
• Syria's Assad returns to public eye with ally Iran
• Still raw wounds greet US medics in Iraq's Fallujah
North America
• Missouri mosque destroyed by second fire in weeks
• Washington Imam: Zionists systematically inflaming Islamophobia across the globe
• Gurdwara gunman promoted white supremacist views even in Army
• US sweetens Taliban proposal in peace talks revival bid
• Gurdwara shooting: US flags to fly at half-staff till August 10
• USA: Baltimore Muslims observe Ramadhan
• Jordan Confirms Hosting Defecting Syria PM
• US asks Bangladesh not to shut down humanitarian groups
• New York cops probe massacre threats on Twitter
• Obama pained, calls for 'soul searching'
• For US, Page wasn't a 'risk' despite racist links
• Latin American expert: Muslims were in the Caribbean before Columbus
• Mitt Romney's slip on US gurdwara shooting: Calls it 'sheik temple'
Europe
• Two residents of Tatarstan wanted on suspicion of organizing attacks on Islamic clerics
• France calls on Myanmar to protect Muslims
• England: Vandals attack Islamic centre with alcohol and eggs in Surrey
• Lugar Urges U.S. and Russia to Team Up to Rid Syria of Chemical Weapons
• Russian General Denies Report He Died in Syria
• Greece preparing to deport 1,600 Pakistanis
• German police arrest suspected NATO spy
• UN urges Bangladesh to allow aid to Myanmar refugees
Africa
• Burkina Faso Official Goes to Islamist-Held Northern Mali in Effort to Avert War
• Mali extremists say they have faith in mediation
• Libyans' mood lit up by a burgeoning post-Gadhafi radio scene
• Nigeria: Mosque Attack Follows Church Shootings
• UNHCR asks police to end Sudanese sit-in
Australia
• Australian Jewish community furore over a Jewish publisher's attack on Muslims
Compiled by New Age Islam News Bureau
Photo: Indonesian Council of Ulema Chief Gives Green Light to Vote for Non-Muslim Leaders
URL: https://newageislam.com/islamic-world-news/saudi-funded-wahhabi-extremists-behead/d/8199
----------
Pakistan
Saudi-Funded Wahhabi Extremists Behead Shiite in Gilgit
2012/08/04
According to our correspondent a 34 year old Shiite, Nizamuddin, was beheaded by the extremist Wahhabi "Qazi Nisar" Group in Gilgit's Shehrot.
(Ahlul Bayt News Agency) - According to informed sources a 34 years old Shiite, Nizam uddin, was beheaded by the extremist wahhabi "Qazi Nisar" Group in Gilgit's Shehrot.
Furthermore, the 34 year old was the son of Mustafa Shah and was on his way back home from watering his fields when he was abducted at gun-point by members of the extremist group. He was then tortured and eventually beheaded.
It is worth mentioning that an extremist political group by the name of Sipah-e-Sahaba was created with the Saudi Wahhabi ideology in Pakistan.
It's sole purpose was to target Shiites and to spread hatred against them. A few years ago all these extremist groups were declared "Anti-Pakistan" and banned, however the government is still providing logistic support for such terrorists.
The Muslim League Nawaz Group seems devoted to these extremists. The current government and security agencies are silent on these crimes against the Shiites.
http://abna.ir/data.asp?lang=3&Id=334198
----------
Ahmadi charged with blasphemy for second time in Sargodha
AUGUST 7, 2012
By Rabia Mehmood
LAHORE: An Ahmadi jeweller in Silanwali, Sargodha was charged with blasphemy for the second time in his life for "posing as a Muslim" and for putting up a translation of the Quranic text in his shop.
Muhammad Ashraf, who was earlier charged along with his co-workers in 2009 for posing as Muslims, was charged with blasphemy on July 23 this year under Section 298-C on the complaint of Hafiz Muhammad Imran.
Ashraf was sent to Central Jail Sargodha on July 24 and was released on bail on the exchange of bail bonds worth Rs50,000 on July 31. The case is under trial at a local magisterial court in Sargodha.
The FIR registered against Ashraf mentioned that he had put up translations of text from the Holy Quran in his shop at Kobi Market, Saeed Bazar, which was against the Section 298-C of 1984 Ordinance.
As per Section 298-C, an Ahmadi who "refers to his faith as Islam, or preaches or propagates his faith, or invites others to accept his faith, by words, either spoken or written, or by visible representations, or in any manner whatsoever outrages the religious feelings of Muslims" will be punished with up to three years in prison and is liable to pay a fine.
The text translation in Ashraf's shop read, "O people of faith always speak the straight truth."
The Station House Officer (SHO) of the Silanwali Police Station, Irfan Safdar, told The Express Tribune that, "After the complaint, our security constable Aslam and other investigation staff of police went to verify if the translation of the Quranic text was actually there at Ashraf's shop, and it was. So we registered the FIR."
The SHO said the security constables verified that, "Ashraf was spreading his faith and pretends to be a Muslim." He further said that the "entire process of verification and taking Ashraf into custody took about two hours. Ashraf was taken into custody and then the FIR was registered quickly after that."
According to details shared with The Express Tribune, on July 22, Hafiz Imran came to the jeweller's shop which has been in the market for seven years, and asked for removal of the translation, which Ashraf refused to take off.
Ashraf recalled that Imran said to him "these are good words, but this (Ashraf's shop) is not a good place."
The next day, when Ashraf went to open his shop at around 11am, he met the police security constable Aslam, who according to the SHO verified the presence of the Quranic text translation in Ashraf's shop.
Ashraf said the police security constable was followed by another man in civilian clothes from the Criminal Investigation Department (CID) who picked him up and said that the SHO wanted to speak to him.
Ashraf was then taken to the police station and put behind bars. Eventually he was imprisoned for six days in the Central Jail Sargodha where he stayed in the same section as that of murderers and prisoners on death row.
In 2009, Ashraf and two other Ahmadi men who have businesses in the same market, were arrested for 'posing as Muslims' and for praying inside a room in the market. After spending 28 days in jail after that FIR, Ashraf and his co-accused got bail from the court.
District Police Officer (DPO) Sargodha Dr Rizwan told The Express Tribune that, "In my field of experience, the intolerance against Ahmadis has considerably decreased, over the last few years – I mean the use of violence against them by the extreme right wing. The use of legal apparatus to redress perceived transgression is indicative of improved civility."
Spokesperson of the Ahmadi community in Pakistan, Saleemuddin asked, "Does the Punjab police have nothing better to do, than to register FIRs against peaceful citizens on complaints of every cleric? Do they not have terrorists and criminals to catch for people's protection?"
The community says that there are a number of cases which are pending in courts against Ahmadi citizens, in which even women and children have been charged with 298-C. There is also an active FIR registered against the residents of the entire town of Rabwah with the same charges. Rabwah, or Chanab Nagar, is in district Jhang of Punjab and has the highest population of Ahmadi community in Pakistan.
'Treated like lepers and Jews'
Leading human rights activist, former chairperson HRCP and former president Supreme Court Bar Association of Pakistan Asma Jahangir while speaking to The Express Tribune said that the government officials have always given a message that they do not recognise the Ahmadi community, which is "treated like lepers and Jews" in Pakistan.
Commenting on the current state of Ahmadi persecution, Jahangir said that "the situation is so bad that I, who do not support the Ahmadi faith but oppose their persecution, have been threatened."
http://tribune.com.pk/story/418714/ahmadi-charged-with-blasphemy-for-second-time-in-sargodha/
----------
Militant prisoners kill 2 Pakistan guards
Aug 8, 2012
PESHAWAR: A Pakistani official says two guards who were transporting militant prisoners in a vehicle were killed when the prisoners overpowered them, grabbed their weapons and opened fire.
A security official said on Wednesday that the attack happened on Tuesday in the frontier city of Peshawar.
A police official in Peshawar said three of the militants were later killed in a shootout with police. The others escaped.
In a statement, the Taliban claimed that their fighters killed five security personnel during the incident.
Such conflicting claims are common as both sides inflate or deflate the casualties in order to bolster their positions.
The officials spoke on condition of anonymity because they were not authorized to speak to the media.
http://timesofindia.indiatimes.com/world/pakistan/Militant-prisoners-kill-2-Pakistan-guards/articleshow/15400804.cms
----------
Swat peace jirga vows to support Pak Army against terrorism
Aug 8, 2012
MINGORA: Nepki Khel Peace Jirga has decided to form new strategy for combating terrorism in Swat District and expressed the resolve to stand side by side with Pakistan Army for the maintenance of peace. The head of peace jirga, Saifullah Khan, stated this while addressing a jirga at Kabal on Tuesday. He maintained that the peace jirga had no political motive and its prime objective was to eliminate terrorism and establishment of peace in the district. Khan vowed that their Jihad against terrorism would continue unabated and a new strategy would be followed after Eidul Fitr to counter the menace.
http://www.dailytimes.com.pk/default.asp?page=2012\08\08\story_8-8-2012_pg7_7
----------
Three soldiers among nine injured in Peshawar blast
Aug 8, 2012
PESHAWAR: Three soldiers including an officer were injured among nine as militants targeted a Frontier Corps (FC) vehicle in Peshawar's Gulabadad area on main Jamrud Road on Wednesday morning, officials said.
Superintendent of Police, Shabih Hussain, told media that in all nine people have been injured in the blast which targeted the security forces vehicle.
"At least three kilograms of home-made IED had been used to target the FC pick-up. The blast was of low intensity and operated by remote control," he added.
FC spokesman Major Fazl confirmed that three of their men, including a captain, had been injured in the explosion.
The injured were rushed to CMH Peshawar and the Hayatabad Medical Complex.
http://dawn.com/2012/08/08/blast-in-peshawar-injures-nine/
----------
Pakistan: The two faces of religious persecution
By Dawood Ahmed | August 7, 2012
It's a horrible time to be a Christian, Hindu, an Ahmadi or any other minority group in Pakistan.
For starters, let's recount a few reported incidents of persecution carried out to "safeguard Islam" these past few days: minarets destroyed at Ahmadi mosques, mentally unstable man burnt alive for blasphemy, Ahmadi leader gunned down.
Not only is such persecution in contravention of many of Pakistan's international human rights law obligations but it could not exist without the socially sanctioned public hypocrisy that breathes life into it.
That is, major blame for religious oppression in Pakistan, contrary to the conventional account, lies not with the weak and ineffective state that is unable or unwilling to protect minorities, but with much of Pakistani society that refuses to extend religious freedom to others even as they themselves seek its benefits abroad.
Pakistani and other Muslims living in the United States and Europe fully enjoy the religious rights granted to minorities in those states – without fearing for their life or property – whilst refusing to reciprocate when religious minorities back home are deprived of those same rights.
Full report at:
http://ahmadiyyatimes.blogspot.in/
----------
Sindh treasury reacts against contempt verdict
By Razzak Abro
Aug 8, 2012
KARACHI: Treasury members, particularly the lawmakers belonging to the ruling Pakistan People's Party (PPP), in the Sindh Assembly (SA) on Tuesday strongly reacted against the judiciary and its recent verdict on the contempt of court legislation.
They include senior members and provincial ministers from the PPP. They showed such anger over the judiciary while participating in the first day proceedings of Sindh Assembly's current session.
The session convened during Ramazan started in aftermath of the Supreme Court verdict against the contempt of the court legislation, and a day before the NRO proceedings in the court.
SA Speaker Nisar Ahmed Khuhro presided over the house proceedings. First day was private members day, therefore, the house was not supposed to take up any government business, but provincial ministers were seen more active in speaking in the house.
Usually, Deputy Speaker Shehla Raza presides over proceedings held on private members days. Khuhro, who is also a senior member of the PPP, not only was present on his seat but also joined voice of his party colleagues in favour of the 'parliament's right to legislate'. "Parliament can make legislation which is its prerogative", Khuhro said while supporting Information Minister Sharjeel Inam Memon's point of view.
Memon, who was clearly seen charged, said that nobody can deprive lawmakers of making legislation, and they will not allow anybody for this. He went on to say that a 'judicial martial law' is always imposed during PPP's government.
Full report at:
http://www.dailytimes.com.pk/default.asp?page=2012\08\08\story_8-8-2012_pg7_12
----------
PM must appear in corruption case : Pakistan court
Aug 8, 2012
ISLAMABAD: Pakistan's Supreme Court is demanding the country's prime minister appear before it to explain why he has not taken action they've requested looking into corruption allegations against the president.
The head of a five-judge panel said Wednesday that Prime Minister Raja Pervaiz Ashraf must appear August 27.
The announcement is part of a long-running battle between the president and prime minister and Pakistan's highest court.
The court wants the PM to write a letter to Swiss authorities asking them to reopen an old corruption case against President Asif Ali Zardari. The government maintains that Zardari has immunity from prosecution and so far has resisted writing the letter.
The previous prime minister lost his job in June in a similar showdown with the court after refusing to write the letter.
http://timesofindia.indiatimes.com/world/pakistan/PM-must-appear-in-corruption-case-Pakistan-court/articleshow/15401091.cms
----------
Turbat blast kills three security officials
Aug 8, 2012
QUETTA: Three Balochistan Constabulary personnel were killed and 12 others injured in a remote-controlled blast in the Saami area of Turbat district on Tuesday.
Kech Assistant Commissioner Abdul Razzaq Sasoli told the Daily Times that two trucks of the Balochistan Constabulary were on their way to Turbat from Quetta when they were hit by a remote-controlled blast. "At least three personnel were killed on the spot and 12 others sustained injuries," he said, adding that the bomb was planted on the roadside.
A large number of Frontier Corps, police and local administration officials reached the spot and cordoned off the area. The deceased and injured were taken to the District Headquarters Hospital, Turbat.
An AFP report said the number of dead was four and 14 people were injured in the incident. Police and security forces are frequently attacked in Balochistan, one of the most deprived areas of the country. There was no claim of responsibility for the latest incident but the province suffers from Taliban attacks and is also a flashpoint for sectarian violence involving Sunni and Shia that has left thousands of people dead since the late 1980s. Baloch rebels rose up in 2004, demanding political autonomy and a greater share of profits from the oil, gas and mineral resources in the region.
http://www.dailytimes.com.pk/default.asp?page=2012\08\08\story_8-8-2012_pg7_3
----------
Dual nationality case: Malik rubbishes 'accusations' in reply to SC
Aug 8, 2012
ISLAMABAD: Interior Minister Rehman Malik on Wednesday submitted in the Supreme Court a reply in the case relating to his dual nationality, DawnNews reported.
Malik stated in the reply that he had renounced his British citizenship.
Along with his reply, the minister also submitted supporting documentation, including a certificate issued by concerned British lawyers.
The reply stated that he had renounced his British citizenship prior to his selection to the Senate and had been using his Pakistani passport to travel abroad since then. Therefore, he asserted, that the accusation of his keeping dual nationalities was unfounded.
He requested the apex court to dispose of the complaint registered against him.
It is pertinent to mention that Malik's certificate of renouncing UK nationality is dated May 12, 2012.
During one of the hearings, the court had noted that Malik had started his proceedings to renounce his British citizenship on May 29, 2012.
On July 27, Malik was sworn in as federal minister shortly after his swearing in as a Senator the same day.
Earlier in July, Malik had been elected unopposed at a by-election for the same Senate seat which he had held prior to his June suspension over a charge of running for the Senate (in 2009) while still holding British citizenship.
http://dawn.com/2012/08/08/dual-nationality-case-malik-rubbishes-accusations-in-reply-to-sc/
----------
Educationist a skillful 'plagiarist'
Aug 8, 2012
ISLAMABAD, Aug 7: Minister of Professional and Technical Training (PTT) Sheikh Waqas Akram was shocked, when during the meeting of National Assembly Standing Committee, evidence was showed to him that his ministry's ancillary department's chairperson was involved in plagiarism.
On the other hand, chairman Higher Education Commission (HEC) Dr Javed Leghari also confirmed that Federal Board of Intermediate and Secondary Education (FBISE) Chairperson Dr Shaheen Khan was involved in plagiarism and HEC has withdrawn her recognition of PhD degree.
Sheikh Waqas Akram assured the committee chairman Sheikh Rohail Asghar that he will look into it and submit a report in the next meeting, an eye witness told Dawn.
Meeting of the standing committee was held at Parliament House in which parliament members Rubina Saadat Qaimkhani, Surriya Asghar, Qudsia Arshad, Tasneem Siddiqui, Sheikh Salahuddin, Sufyan Yousaf, Noorul Haq Qadri and others participated.
According to documents available with Dawn in 2010, Shaheen Khan's case in the light of plagiarism policy was sent to the department of Political Science, University of Karachi. As per policy, the case was to be concluded within 90 days, but even after a year, the university did not reply.
Full report at:
http://dawn.com/2012/08/08/educationist-a-skillful-plagiarist-2/
----------
Contempt law case: Govt files appeal in SC to review verdict
Aug 8, 2012
ISLAMABAD: The government on Wednesday filed an appeal in the Supreme Court to review its recent verdict scrapping the newly passed contempt of court law, DawnNews reported.
In the appeal, the government's counsel, Abdul Shakoor Paracha, stated that the law was only passed following proper legislative procedures practised by the parliament and that the parliament had the authority to legislate.
On Aug 4, the apex court had thrown out the hurriedly prepared and enacted Contempt of Court Act (COCA) 2012 designed to save the new prime minister from the ire of the judiciary.
"Thus, having been left with no constitutional option, COCA 2012 is declared unconstitutional, void and non est, as a consequence whereof, following the dictum laid down in Attorney General for Alberta v. Attorney General for Canada, it is declared that the Contempt of Court Ordinance, 2003 shall be deemed to have revived with effect from July 12 the day when COCA 2012 was enforced, with all consequences," the court's verdict of Aug 4 stated, thus resurrecting the old ordinance under which Yousuf Raza Gilani was convicted and later disqualified.
Full report at:
http://dawn.com/2012/08/08/contempt-law-case-govt-files-appeal-in-sc-to-review-verdict/
----------
Row forces Pakistan to postpone Ajmer dargah dole
Aug 8, 2012
AJMER: Pakistan finally made a move on the much-delayed Rs 5.5 crore ($1 million) donation to the Ajmer dargah by President Asif Ali Zardari, only to run into a controversy regarding the real beneficiaries of the amount.
The two main bodies of the Ajmer Shrine—Anjuman Syed Zadgan (an elected body of Khadims) and the Dargah Committee (constituted by government of India)—both claim to be the real beneficiary of the promised amount.
The controversy has forced Pakistani officials to postpone the ceremony to August 16. However, commission officials said they had done so in order to invite Muslim MP's and Muslim MLA's of Rajasthan to join the ceremony.
The differences emerged during the visit of an official from the Pakistan high commission — councilor Abrar Ahmed—in Ajmer on Monday, to discuss the division of money in a ceremony on August 9. However, the Anjuman rejected outright the idea of splitting the amount and claimed to hold the right to receive the entire nazrana (donation) announced by devotees inside the Astane-Aaliya (crypt).
"Sufi tradition says only Khadim (priest) and Anjuman have the sole right to claim the offering announced inside the sanctum sanctorum," said Syed Wahid Hussein Angara, secretary of Anjuman and hereditary Khadim, who refused to give bank account details to Pakistan official till the latter cleared their position on beneficiary.
http://timesofindia.indiatimes.com/india/Row-forces-Pakistan-to-postpone-Ajmer-dargah-dole/articleshow/15396668.cms
-------
India
Delhi's Shahi Imam tells SP to sack Azam Khan, a Minister in UP
Aug 8, 2012
JAMA Masjids Shahi Imam Syed Ahmed Bukhari has once again launched invectives against urban development and minority affairs minister Azam Khan.
Bukhari told media persons in Lucknow on Tuesday that he would protest against the SP in the city if Azam was not sacked soon.
"Muslims are suffering because of Azam's negative attitude. He is disliked by the community in UP. So (SP chief) Mulayam Singh Yadav must choose between Azam and the Muslim voters," he said.
Earlier, Bukhari had told Mulayam in a letter that anti- Muslim leaders shouldn't have any place in a political party. He reminded the SP chief that his party would again need Muslim votes in 2014 and alleged that the Akhilesh Yadav- led SP government in UP had not done anything for the community in the last five months of its rule.
Government sources said Bukhari was using pressure tactics to assert the candidature of his son- in- law Umar Ali as minister for minority affairs, a portfolio held by Azam.
Mail today
----------
Kashmir Committee gets Geelani talking in Valley
By Naseer Ganai
Aug 8, 2012
EXACTLY a decade after it was established, the Ram Jethmalani- led Kashmir Committee has resurfaced and achieved in three days flat a feat that proved elusive for the three- member team of interlocutors during their year- long exercise.
The panel — in the Valley since Sunday — has created a flutter by entering into a dialogue with separatists, human rights activists and civil society groups.
Jethmalani held an extensive meeting with Hurriyat Conference hawk Syed Ali Shah Geelani on Tuesday. The noted lawyer said he would take up the issue of the continuous house arrest of the Hurriyat hardliner faction chairman in the Supreme Court.
The Jammu and Kashmir Police though clarified later in the day that there were no restrictions on the movement of Geelani.
For its part, the Geelani faction insisted that it would not hold parleys with the Union government at any level till New Delhi accepts Hurriyat's five conditions. The first prerequisite stated by the Hurriyat for talks is that New Delhi should accept Kashmir as a disputed issue.
"No agreement can be reached till New Delhi acknowledges the Kashmiris' right to freedom," Hurriyat spokesman Ayaz Akbar maintained. Significantly, however, he added that the Hurriyat had no objection in talking to an individual or group in "a non- official capacity to form public opinion about the resolution of the Kashmir issue.
Jethmalani also went into a huddle with Mirwaiz Umar Farooq, the chairman of the Hurriyat's moderate faction.
It may be recalled that Mirwaiz had refused to grant audience to the Kashmir interlocutors.
Mail Today
----------
Samjhauta blasts: Accused surveyed Muslim areas, watched Black Friday
Aug 08 2012
Chandigarh : To ensure that maximum Muslims were killed, the accused in the Samjhauta Express train blasts initially planned to bomb a Muharram procession and a Muslim educational institute. Also on their hit list was Delhi's Jama Masjid, which they had surveyed at length.
What made them jettison that plan was the heavy security presence in these areas, including metal detectors.
Interrogation of one of the accused, Kamal Chauhan, has also revealed that as part of their training, they were shown Anurag Kashyap's Black Friday (based on the 1993 serial blasts in Mumbai) in March 2006. At the time, the controversial film had not been cleared for official release, though its pirated copies were available.
Chauhan told interrogators that they saw the film in a hut in village Bagli near Indore. Following lifting of a ban by the Supreme Court, Black Friday was released on February 9, 2007.
Full report at:
http://www.indianexpress.com/news/samjhauta-blasts-accused-surveyed-muslim-areas-watched-black-friday/985166/
-------
Sikh shooting victims leave behind grieving Indian family
August 08, 2012
By Muneeza Naqvi
NEW DELHI: For 16 years, Lokinder Kaur waited patiently for the day her husband would be reunited with her and their children. That dream died with him in a Sikh temple in Wisconsin.
Ranjit Singh, one of six killed in a shooting attack at the temple, never came home even once in all those years, working at a grocery store during the week and volunteering at the Sikh gurdwara on weekends. He promised his family he was doing what had to be done to get a green card so they could come join him.
He called every few days, even as the months dragged into years. Kaur said she spoke to Singh just the day before a gunman entered the temple in Oak Creek, Wis., and shot worshippers as they prepared for services Sunday.
Full report at:
http://www.dailystar.com.lb/News/International/2012/Aug-08/183784-sikh-shooting-victims-
----------
Nirupama Rao meets families of victims in Oak Creek
Aug 8, 2012
WASHINGTON: Indian ambassador to the US Nirupama Rao was briefed by the FBI and local police about the investigation into the Gurdwara shooting incident as she visited Milwaukee to offer support to the victims and their families.
As expressions of support poured in from across the nation, with people holding peace rallies and candle light vigils in dozens of cities, Rao flew in from Washington to the tragedy struck city in Wisconsin.
The Indian ambassador also met the Oak Creek mayor, Steve Scaffidi, besides officials from the Federal Bureau of Investigation and the local police who provided her a first had assessment of the ongoing investigation.
They briefed the Indian ambassador on how the incident happened and the steps that are now being taken by the police and local administration for the protection of the Sikh community as well as the status of the investigation.
Later in the evening she attended a community vigil held in honour of the shooting victims where she briefly addressed those attending the meet to honour those killed in the shooting incident.
Full report at:
http://timesofindia.indiatimes.com/world/us/Gurdwara-shooting-Nirupama-Rao-meets-families-of-victims-in-Oak-Creek/articleshow/15400806.cms
----------
Muslim outfits under lens in Assam, Manipur
Aug 8, 2012
NEW DELHI: As fresh incidents were reported in lower Assam districts amid growing suspicion of 'external' links to the violence, central agencies have put 14 organizations -- operating in the troubled areas -- under the scanner.
The state, on its part, on Tuesday recommended CBI probe into the violence which claimed 73 lives. The cases will be handed over to the central agency in the next few days.
"The Centre will on Thursday send a special team, comprising home ministry officials, to Guwahati to decide on which particular cases from among the FIRs registered by the local police would be taken up for probe by the CBI," said an official.
Referring to the organizations under the scanner of agencies, sources said a list of 14 such groups was prepared by intelligence agencies after inputs suggested that their activities were inimical to peace and social harmony.
Full report at:
http://timesofindia.indiatimes.com/india/Muslim-outfits-under-lens-in-Assam-Manipur/articleshow/15395956.cms
----------
Navy 'prepared' to deal with a 26/11-type terror strike
Aug 7, 2012
NEW DELHI: Observing that Navy is prepared to tackle 26/11-type attack from outfits such as LeT, Admiral Nirmal Verma today said the "core concern" of the maritime force was about the coalescing of state and non-state actors.
"The way we have prepared ourselves, we have always presumed this (a terror attack from sea). Even before (key 26/11 handler) Abu Jundal said this, we had always assumed that there would be such preparations on their side and that has been factored in our preparations," he said here.
Full report at:
http://timesofindia.indiatimes.com/india/Navy-prepared-to-deal-with-a-26/11-type-terror-strike/articleshow/15391301.cms
----------
CBI officials to visit violence-hit areas of Assam
Aug 8, 2012
NEW DELHI: A team of CBI officials will visit violence-hit areas of Assam on Thursday after chief minister Tarun Gogoi decided to recommend a probe by the central agency into the clashes.
Although CBI has not registered any case in connection with the fresh spate of violence, a team of officials will be sent to the state to gather preliminary information, agency sources said.
Full report at:
http://timesofindia.indiatimes.com/india/CBI-officials-to-visit-violence-hit-areas-of-Assam/articleshow/15401001.cms
----------
CIA edge for Indian cops
By Aman Sharma
Aug 8, 2012
AFTER the 26/ 11 attack in Mumbai exposed glaring deficiencies in the capability of our police forces to take on terrorists in close- combat situations, the US has agreed to train Indian officers for such operations.
For the first time, a group of Indian police officers and commandos will be trained by the CIA and the FBI in the US for over a month on how to operate in "high- risk terrorist confrontations" and effectively use handguns and shoulder weapons in close quarters battle with terrorists.
The US, whose Navy SEALs liquidated Osama bin Laden in a high- risk raid at Abbottabad in Pakistan, has told India that the course will be very " physically demanding" as instead of classroom lectures, 85 per cent of the training will be done through drills and field lessons.
The US is opening up its prestigious training facility in Mayock, North Carolina — believed to be a secret CIA training unit — for the five- week ' Crisis Response Team Course' from October 22 to November 23. Night- time training exercises and high- risk counterterror raids will be part of it.
Twenty- four officers and commandos from the Delhi Police Special Cell, Anti- Terrorism Squads ( ATS) of various states and the NSG will be sent for training.
The 26/ 11 attack exposed the severe lack of preparedness of our forces to tackle heavily- armed terrorists.
Full report at: Mail Today
----------
South Asia
Afghan double suicide attack kills three NATO troops
Aug 8, 2012
ASAD ABAD: A double suicide attack killed three NATOsoldiers in eastern Afghanistan on Wednesday, Afghan and Western officials said.
Nato's US-led International Security Assistance Force said three of its troops died in an "insurgent attack" in the east but gave no further details in line with policy.
A Western military official told AFP on condition of anonymity that the three soldiers were killed in a suicide attack in Asad Abad, the capital of Kunar province.
The nationalities of the soldiers were not disclosed, but American troops provide the bulk of the NATOmission in Kunar, a flashpoint for Taliban and other militants on the Pakistan-Afghanistan border.
Local police chief, Mohammad Aywaz Naziri, told AFP that two insurgents wearing suicide vests blew themselves up as a group of foreign troops walked to the nearby governor's compound.
Full report at:
http://dawn.com/2012/08/08/afghan-double-suicide-attack-kills-three-nato-troops/
----------
M P Calls for "Jihad" Against "Nasheed's Antics"
By JJ Robinson and Neil Merrett | August 4th, 2012
Leader of the government-aligned Jumhoree Party (JP), resort tycoon MP Gasim Ibrahim, has accusing former President Mohamed Nasheed of leading a "coup" against the Maldivian state, and called for a "jihad" to protect Maldivian society from "Nasheed's antics", local media has reported.
Speaking at the JP's fourth anniversary ceremony yesterday, local newspaper Haveeru reported Gasim as saying the nation had fallen "victim" to Nasheed and his supporters, whom he accused of conducting "terrorist acts".
"The time has come to undertake a Jihad in the name of Allah to protect our religion, culture and nation. Such a sacrifice must be made to restore peace and stability in the nation," Gasim was quoted as saying.
Full report at:
http://minivannews.com/politics/gasim-calls-for-
----------
ASEAN considers humanitarian aid for Myanmar Muslims
Aug 8, 2012
JAKARTA // Southeast Asian nations are considering humanitarian assistance for Muslim-minority Rohingya facing "pain and suffering" in Myanmar, the head of the ASEAN regional bloc said today.
Association of Southeast Asian Nations (ASEAN) secretary general Surin Pitsuwan said the bloc should be "part of solution to the problem" that escalated in June with a bloody clash that displaced around 60,000 people, mostly Rohingya.
"I have made a proposal [to our member countries] that ASEAN should once again offer humanitarian assistance, like we did during the aftermath of Cyclone Nargis four-and-a-half years ago," Mr Surin said, referring to a storm which left 138,000 people dead or missing in Myanmar in May 2008.
"Individual member states of ASEAN are also making their own efforts to help relieve the pain and the suffering of the Rohingya," he said, without specifying in which country the aid would be delivered.
He said the offer to assist the Rohingya had garnered support from several ASEAN members and that Indonesia and Malaysia, both Muslim-majority nations, had also offered to directly assist the Rohingya.
Full report at:
http://www.thenational.ae/news/world/asia-pacific/ASEAN-considers-humanitarian-aid-for-myanmar-muslims
----------
Gunmen in Afghan uniform kill US soldier
Aug 8, 2012
KABUL: Two gunmen wearing Afghan army uniforms killed a US soldier and wounded two others Tuesday, hours after Afghanistan's defense minister stepped down following a weekend no-confidence vote in parliament.
The exit of Defense Minister Abdul Rahim Wardak leaves a vacancy at the helm of the ministry that has overseen rapid expansion of the nation's army.
Afghan soldiers are increasingly taking their positions on the front lines of the war as foreign combat troops withdraw.
Nato's goal is to turn over security responsibility to local forces by the end of 2014.
Wardak's resignation comes at the peak of the summer fighting season.
Violence on Tuesday hit eastern and southern Afghanistan, where militants have their deepest roots.
The two gunmen wearing Afghan National Army uniforms fired on NATOtroops at a base in Paktia province of eastern Afghanistan, killing a soldier, according to the US-led coalition and Afghan officials.
Full report at:
http://dawn.com/2012/08/08/gunmen-in-afghan-uniform-kill-us-soldier/
----------
Challenges to an infant democracy
By Ahmed Thasmeen Ali | August 6th, 2012
The following speech was delivered to India-based think tank, the Observer Research Foundation (ORF) on August 3, 2012. The original transcript can be read here.
It's an honour and a great pleasure for me to speak to you at the Observer Research Foundation (ORF), this morning.
As many of you would know the Maldives has recently experienced significant political change. In 2008, we ratified a new constitution, based on the principles of a modern democracy and had the first multi-party election.
This election resulted in a historic change of a 30-year regime. However, despite the change, the aspirations of the people for a more democratic future did not materialize. On top of that just after 3 years into his presidency the new President Mr Nasheed resigned. And now he is challenging the circumstances that led to his resignation and this has created further political disharmony and tensions.
Today, I would like to briefly share with you some of the challenges that the Maldives faces as an infant democracy. None of the challenges will be of great surprise to you. Indeed you have faced very grave challenges yourself.
Full report at:
http://minivannews.com/politics/comment-challenges-to-an-infant-democracy-41669
----------
Ramadan a challenge for China's Muslims
Daniel Bardsley
Aug 8, 2012
BEIJING // Before first light during Ramadan, He Xiying will eat noodles and mantou, a wheat-based steamed bun, both of which are staple foods in north China.
Ms He, 52, a retired clothing factory worker who lives in the capital, said she also sometimes eats rice, which is more popular in southern China, for her suhoor meal.
"Usually I will eat things that will keep me from being hungry in the morning," she said.
At Beijing's Niujie Mosque, which traces its history back more than 1,000 years, the iftar meal to end the fast at sunset includes round-shaped pastries similar to mooncakes, the sweets eaten during Chinese festivals, as well as less-characteristically Chinese foods such as Swiss roll.
While Ms He, a member of China's Hui Muslim minority, fasts during Ramadan, her 24-year-old son, Ding Ruihe, does not. This reflects a pattern that is not uncommon, as some younger Muslims who work full time tend not to take part.
"It's because I am busy with work," said Mr Ding, a hairdresser who, nonetheless, visits the mosque during the Holy Month.
Full report at:
http://www.thenational.ae/news/world/asia-pacific/ramadan-a-challenge-for-chinas-muslims
----------
Pakistan may release 'former chief of Quetta Shura'
By Kamran Yousaf
August 8, 2012
ISLAMABAD: Pakistan may release a key Afghan Taliban commander to provide impetus to Afghanistan's ongoing reconciliation efforts with the Taliban, a move signalling Islamabad's latest approach to seek an end to the decade-long conflict in its neighbouring country.
Mullah Abdul Ghani Baradar, who was captured in Karachi in February 2010, is ranked second in influence to Taliban head honcho Mullah Omar.
American officials believe that in addition to overseeing the Taliban's military operations, Mullah Baradar was the head of the so-called Quetta Shura. At the time of his arrest, Baradar was believed to be holding peace talks with the Afghan government and also reportedly met President Hamid Karzai.
Full report at:
http://tribune.com.pk/story/419044/afghan-reconciliation-pakistan-may-release-former-chief-of-quetta-shura/
----------
Afghan civilian casualties drop 15%: UN
Aug 8, 2012
KABUL: The number of Afghan civilian casualties fell 15% during the first half of 2012 compared to the same period last year, the United Nations said on Wednesday.
A total of 1,145 Afghan non-combatants lost their lives in violence, mostly insurgent attacks, between January 1 and June 30 this year compared to 1,510 in 2011, the UN said. Another 1,954 civilians were wounded, it said.
Despite the decrease in the casualties, the war has "continued to take a devastating toll on civilians", the UN Mission for Afghanistan (UNAMA) said.
http://timesofindia.indiatimes.com/world/south-asia/Afghan-civilian-casualties-drop-15-UN/articleshow/15402868.cms
-------
Southeast Asia
The Indonesian Council of Ulema Gives Green Light to Vote for Non-Muslim Leaders
Jakarta Globe | August 07, 2012
The Indonesian Council of Ulema said on Tuesday that Muslims could vote for non-Muslim candidates in elections under certain conditions.
"If the [non-Muslim] candidate has been proven to be a just person, then [Muslims] can vote for a non-Muslim," Amidhan, head of the Islamic council known as MUI, told Antara state news agency. "Indonesia is a democratic nation, not an Islamic nation."
Amidhan said that if voters had to choose between a Muslim candidate with poor morals and a non-Muslim candidate, they should vote for the latter.
"But only if there's evidence that the non-Muslim leader is a just person," he said.
Even though Muslims were not required to vote for a Muslim leader, he added, the tendency to choose a candidate with the same religion was normal.
"Jewish people would [tend to] vote for a Jewish leader and Christians would vote for a Christian leader," he said.
Full report at:
http://www.thejakartaglobe.com/jakarta/mui-chief-gives-green-light-to-vote-for-non-muslim-leaders/536190
------
Java: Democrats Nominate President's Father-In-Law as National Hero
August 08, 2012
Purworejo, Central Java. The Democratic Party said on Wednesday that it would nominate President Susilo Bambang Yudhoyono's father-in-law, the late Gen. Sarwo Edhie Wibowo, for a national hero title.
Party chairman Anas Urbaningrum said the party had also decided to nominate the country's second attorney general, the late Kasman Singodimedjo.
"Insha Allah [God willing], in the near future we will nominate Pak Sarwo Edhie as a national hero. The Democrats have agreed to give him the title of a hero," Anas said during a visit to the Central Java town of Purworejo on Wednesday.
"Heroes are people we can learn from and who become our role models. Let's support this nomination," he added, as quoted by Indonesian news portal Liputan6.com.
Anas said Sarwo and Kasman deserved national hero titles because they played significant roles in uniting the country during the early days of its independence.
Both of them were born in Purworejo — Sarwo in 1925 and Kasman in 1904. They died at the ages of 64 and 78, respectively.
Full report at:
http://www.thejakartaglobe.com/news/democrats-nominate-sbys-father-in-law-as-national-hero/536549
------
Healing Indonesia's 'Holocaust' past, revealing the truth
Julia Suryakusuma
August 08 2012
When I was diagnosed with breast cancer in 1997, I opted for traditional medicine and self-healing. One of the people who helped me was Putu Oka Sukanta, an acupuncturist and herbalist. In fact, he was the first person I told about my illness, before even my family. I trusted him, and sought his advice.
But it wasn't just health issues I discussed with him. We also talked about his writing and the repression and humiliation he had experienced as a political prisoner.
That's right, Putu had been a Tapol (tahanan politik, political prisoner) for 10 years, from 1966 to 1976. He had been chucked into jail for his involvement with Lekra (Lembaga Kebudayaan Rakyat, The Institute for People's Culture), which was linked to the Indonesian Communist Party (PKI), banned since 1965.
Full report at:
http://www.thejakartapost.com/news/2012/08/08/view-point-healing-indonesia-s-holocaust-past-revealing-truth.html
------
KPK Should Assume Control of Police Detainees: Indonesian Anti-Corruption Society
Rangga Prakoso, Farouk Arnaz, Ezra Sihite & Arientha Primanita | August 08, 2012
The Indonesian Anti-Corruption Society has filed a pre-trial motion against the National Police at the South Jakarta District Court over the detention of four suspects in the Rp 197 billion ($21 million) driving simulator scandal.
"The detention is invalid because the police's investigation is not valid," the chairman of the group, known as MAKI, Boyamin Saiman, said on Tuesday.
Boyamin said the investigation by the National Police on the case was invalid because it contradicts Article 50 of Law No. 30/2002 of the Corruption Eradication Commission. The article states that other institutions are not authorized to carry out an investigation if the KPK has already investigated the case.
According to Boyamin, the KPK had already investigated the case and named former head of the National Police's traffic division, Insp. Gen. Djoko Susilo, a suspect.
Full report at:
http://www.thejakartaglobe.com/news/kpk-should-assume-control-of-police-detainees-antigraft-group-says/536369
------
Mideast Asia
Palestinian prisoners tortured by permission of the Israeli judiciary
Aug 8, 2012
Human rights organizations criticized the Israeli Supreme Court's refusal to investigate the guards who practiced torture against Palestinian prisoners in occupation prisons.
(Ahlul Bayt News Agency) - Human rights organizations criticized the Israeli Supreme Court's refusal to investigate the guards who practiced torture against Palestinian prisoners in occupation prisons.
The Israeli Committee against Torture stated that it presented a petition along with other Palestinian activists to the Israeli court where they confirmed torture and other ill-treatment of Palestinians.
The petition coincided with the publication of a report by the Hebrew site Walla that revealed Israeli failure to effectively investigate complaints submitted on torture and ill treatment.
Around 598 complaints of alleged torture or ill-treatment during interrogation between 2001 and 2008 have been ignored.
http://abna.ir/data.asp?lang=3&Id=335157
----------
Three Iranians Shia pilgrims abducted by armed gangs in Syria killed
Aug 8, 2012
Three of the Iranian pilgrims, who were kidnapped by armed insurgents near the Syrian capital of Damascus, have been killed, Reuters reports.
(Ahlul Bayt News Agency) - Three of the Iranian pilgrims, who were kidnapped by armed insurgents near the Syrian capital of Damascus, have been killed, Reuters reports.
The so-called Free Syrian army has threatened to kill the rest of the pilgrims if the Syrian military does not stop attacking them.
Forty-eight Iranian pilgrims, who were traveling on a bus from Damascus International Airport to the shrine of Hazrat Zainab (AS) on the outskirts of the Syrian capital, Damascus, were abducted by insurgents on August 4.
The insurgents who have abducted the Iranian pilgrims had claimed that the hostages are members of Iran's Islamic Revolution Guards Corps (IRGC) by simply referring to their military discharge cards.
Full report at:
http://abna.ir/data.asp?lang=3&Id=334921
----------
Correcting the Bible: Israeli scholar completes mission
Aug 08 2012
Israel : For the past 30 years, Israeli Judaic scholar Menachem Cohen has been on a mission of biblical proportions: Correcting all known textual errors in Jewish scripture to produce a truly definitive edition of the Old Testament.
Though his edits won't mean much to the average reader they focus primarily on grammatical blemishes and an intricate set of biblical symbols it marks the first major overhaul of the Hebrew Bible in nearly 500 years.
Poring over thousands of medieval manuscripts, the 84-year-old Cohen identified 1,500 inaccuracies in the Hebrew language texts that have been corrected in his completed 21-volume set. The final chapter is set to be published next year.
The massive project highlights how Judaism venerates each tiny biblical calligraphic notation as a way of ensuring that communities around the world use precisely the same version of the holy book.
Full report at:
http://www.indianexpress.com/story-print/985488/
----------
Grand Ayatollah Makarem: 'Islam is the religion of kindness'
Aug 8, 2012
Grand Iranian cleric, Ayatollah Naser Makarem Shirazi underscored that Muslims progressed significantly and that is the reason why West are more anxious and stand against Muslim move in the region.
(Ahlul Bayt News Agency) - Grand Iranian cleric, Ayatollah Naser Makarem Shirazi underscored that Muslims progressed significantly and that is the reason why West are more anxious and stand against Muslim move in the region.
The Islamic scholar underscored that Muslims should respect each others' tenets and try to keep their unity in such condition.
"Islam is the religion of kindness," said the Islamic scholar stating that Islam condemns any extremist measure.
The Islamic savant underscored that Islam is not after imposing its teachings and instructions to other people and proselytizing in this way is totally enjoined in this divine religion.
Qom seminary instructor underscored that western countries divested Muslims of their own rights and it is incumbent upon Muslims to make a move and stand against the arrogant world neutralizing their machinations.
http://abna.ir/data.asp?lang=3&Id=334187
----------
Settler runs over Palestinian child in Al-Khalil
Aug 8, 2012
A Jewish settler ran over a 10-year-old Palestinian boy on Tuesday in the city of Al-Khalil south of occupied West Bank causing him several injuries.
(Ahlul Bayt News Agency) - A Jewish settler ran over a 10-year-old Palestinian boy on Tuesday in the city of Al-Khalil south of occupied West Bank causing him several injuries.
Local sources reported that the settler was from "Kiryat Arba" settlement established on a bypass road between Al-Khalil and Jerusalem.
The settler managed to escape while the boy was transferred to the government hospital by the Palestinian Red Crescent to receive the necessary treatment.
http://abna.ir/data.asp?lang=3&Id=335158
----------
Iran asks for UN help in freeing hostages in Syria, Libya
Aug 8, 2012
UNITED NATIONS: Iran's foreign minister on Tuesday asked UN Secretary-General Ban Ki-moon for his help in efforts to free dozens of Iranian pilgrims and aid workers captured recently in Syria and Libya.
"I would like to seek the cooperation and the good offices of Your Excellency for securing the release of these hostages," Ali Akbar Salehi wrote to Ban in a letter that Iran's UN mission provided to Reuters.
"The kind cooperation of the relevant United Nations offices in responding to this request of (Iran's) Government and the families of the hostages will be highly appreciated," Salehi said.
A UN spokesman confirmed receipt of the letter but did not have an immediate response. Iran has also sought the aid of Turkey, one of Syrian President Bashar al-Assad's most outspoken critics, in freeing the Iranians held in Syria.
Full report at:
http://timesofindia.indiatimes.com/world/middle-east/Iran-asks-for-UN-help-in-freeing-hostages-in-Syria-Libya/articleshow/15397770.cms
----------
Iran: Retired Revolutionary Guards Among Kidnapped in Syria
August 08, 2012
Iran's Foreign Minister, Ali Akbar Salehi, says some of the 48 Iranians kidnapped by Syrian rebels are retired members of the Revolutionary Guards and the army and were in Damascus on a religious pilgrimage.
The rebel Free Syrian Army describes those kidnapped Saturday as Revolutionary Guards on a "reconnaissance mission." But Iran's ISNA news agency quoted Salehi Wednesday, as denying that the Iranians have any current military connection.
Salehi's comments were published after he visited Turkey Tuesday to ask for help in securing the hostages' release.
Iranian officials have reached out to both Turkey and Qatar for help in freeing those kidnapped. Both nations support the Syrian opposition, while Iran backs the Syrian government.
Full report at:
http://www.voanews.com/content/retired-iranian-revolutionay-guards-among-those-kidnapped-in-syria/1475622.html
----------
Iran Envoy Casts Syria as Part of Wider Conflict
By DAMIEN CAVE
2012/08/08
Iran moved on Tuesday to reframe the Syrian conflict as part of a wider battle with the United States and other hostile world powers, dispatching the personal representative of its paramount leader, Ayatollah Ali Khamenei, to Damascus for a televised display of solidarity with Syria's president as battles raged and dozens of Iranian hostages in rebel custody were threatened with death.
Syrian television showed an Iranian delegation led by the aide, Saeed Jalili, at the presidential palace in Damascus during President Bashar al-Assad's first televised appearance since a bomb killed four of his top security officials last month. The backdrop of the meeting was a serious escalation in the war, with rebel brigades and Syrian fighter jets facing off in Aleppo, Syria's largest metropolis, as opposition groups reported shelling or clashes in more than a dozen cities and towns.
Full report at:
http://www.nytimes.com/2012/08/08/world/middleeast/fighting-grows-more-intense-in-
----------
Iran deports 23 Pakistanis
Aug 8, 2012
QUETTA: Iranian security forces handed over 23 Pakistani nationals to Levies on Pak-Iran border at Taftan. Levies said, on Tuesday, that these Pakistani workers were arrested because they were found living in Iran despite expiry of their visa. Pakistani officials deployed on Taftan Zero Gate on Pak-Iran border received these deportees and later handed them over to the Federal Investigation Agency (FIA) for further investigation.
http://www.dailytimes.com.pk/default.asp?page=2012\08\08\story_8-8-2012_pg7_10
----------
Gaza 'increasingly cut off' from territories: Fayyad
Aug 8, 2012
RAMALLAH: Gaza is becoming more and more cut off from the rest of the Palestinian territories as hopes of sealing a Fatah-Hamas unity deal fade, Palestinian premier Salam Fayyad has warned.
"With each day that passes without practical steps towards achieving reconciliation, Gaza is starting to become a distinct entity," he told reporters late on Monday.
"Not a country nor sovereign territory, only a distinct entity."
And in parallel, hopes of achieving a Palestinian state were also fading as it was not possible to have an independent state in the West Bank alone, he said.
"There is no Palestinian state without Gaza," he admitted. "A Palestinian state is an Israeli interest because people who promote the two-state solution know it depends on demographic issues, especially as estimates say that Palestinians will outnumber Jews living in historical Palestine by 2020." Projections show Israel is rapidly losing the "demographic battle" against the Palestinians who are set to outnumber Jews in the area between the Jordan River and the Mediterranean within a matter of years.
http://www.dailytimes.com.pk/default.asp?page=2012\08\08\story_8-8-2012_pg4_3
-------
Arab World
Egypt helicopter gunships kill 20 militants
August 08, 2012
By Samer al-Atrush
CAIRO: Egypt's military killed 20 militants in a raid using helicopter gunships in Sinai on Wednesday, a military official said, days after 16 soldiers were killed in an attack attributed to Islamic extremists.
The attack in a village named Tumah, the first time the military has used air strikes in Sinai for decades, came as security forces massed near the Rafah border town for what they called a decisive confrontation with the militants.
A senior military official in Sinai, who spoke to reporters on condition of anonymity, said "20 terrorists were killed" in Apache helicopter air strikes and when soldiers with the 2nd Infantry Division stormed Tumah.
"The operation is continuing," he said. Other security officials in the north of Sinai reported air strikes near the town of Sheikh Zuwayid, close to the village.
Overnight, unknown assailants attacked security checkpoints near the town of El-Arish, the officials said, adding that no one was killed in the confrontation.
The air strikes came a day after the military held a funeral for the 16 soldiers killed on Sunday's attack by militants amid widespread calls for vengeance.
The soldiers were killed when Islamist militants raided a border guard base under the cover of mortar fire, and comandeered a military vehicle into neighbouring Israel before they were stopped by an Israeli helicopter strike.
Full report at:
http://www.dailystar.com.lb/News/Middle-East/2012/Aug-08/183833-egypt-air-strike-kills-
----------
Saudi Forces Shot Martyred Peaceful Shia Protester 'Hassan Yusuf al-Qalaf' in Qatif
Aug 8, 2012
A Saudi teenage boy, Hassan Yusuf al-Qalaf, has martyred after regime forces shot him in the chest in the Qatif region in the oil-rich Eastern Province.
(Ahlul Bayt News Agency) - A Saudi teenage boy, Hassan Yusuf al-Qalaf, has martyred after regime forces shot him in the chest in the Qatif region in the oil-rich Eastern Province.
The martyr Hassan Yusuf al-Qalaf, 18, from Tarut village in Sanabis, was participated in a peaceful anti-regime protests when forces attacked him in the chest.
Since February 2011, protesters have held demonstrations on an almost regular basis in the Kingdom's east, mainly in Qatif and Awamiyah.
The demonstrators called for the release of all political prisoners, freedom of expression and assembly, and an end to widespread discrimination.
http://abna.ir/data.asp?lang=3&Id=334201
----------
Beirut Doctors ban anal exam used to charge men with homosexuality
August 08, 2012
By Emma Gatten
BEIRUT: The Order of Physicians issued a circular Tuesday telling doctors they will face disciplinary measures if they carry out anal examinations ordered by the judiciary intended to provide evidence of homosexuality.
"Such techniques do not give the desired result and constitute a gross violation of the rights of persons who are subject to it without their consent," the circulation, which is signed by the head of the Order, Sharaf Abu Sharaf reads.
"The practice is humiliating and is torture in violation of the [United Nations] Convention Against Torture. Therefore, we ask you to avoid carrying out any similar action under penalty of disciplinary prosecution."
Full report at:
http://www.dailystar.com.lb/News/Local-News/2012/Aug-08/183813-doctors-ban-anal-
----------
Saudi accuses Myanmar of 'ethnic cleansing' of Muslims
Aug 8, 2012
Saudi Arabia accused authorities in Buddhist-majority Myanmar on Monday of "ethnic cleansing" against the Muslim Rohingya minority in the west of the country, state media reported on Tuesday.
(Ahlul Bayt News Agency) - Saudi Arabia accused authorities in Buddhist-majority Myanmar on Monday of "ethnic cleansing" against the Muslim Rohingya minority in the west of the country, state media reported on Tuesday.
The Saudi cabinet said it "condemns the ethnic cleansing campaign and brutal attacks against Myanmar's Muslim Rohingya citizens, as well as violation of human rights by forcing them to leave their homeland," in a statement carried by the official SPA news agency.
The cabinet, chaired by King Abdullah, urged the "international community to take up its responsibilities by providing needed protection and quality of life to Muslims in Myanmar and preventing further loss of life."
Full report at:
http://abna.ir/data.asp?lang=3&Id=334966
----------
Alawites and Christians massacred by Syria insurgents near Homs
Aug 8, 2012
Insurgents have killed at least 16 civilians, mostly Alawites and Christians, near the western Syrian city of Homs.
(Ahlul Bayt News Agency) - Insurgents have killed at least 16 civilians, mostly Alawites and Christians, near the western Syrian city of Homs.
The massacre occurred at the Jandar Resort on the outskirts of the city on Tuesday, Syria's state news agency SANA reported.
Earlier in the day, insurgents carried out mortar attacks on several neighborhoods in Homs, damaging residential areas and injuring many people.
Syrian troops also attacked the insurgents in the city, killing or capturing many of the foreign-backed armed men.
In addition, there is still fighting in the cities of Aleppo and Damascus.
The army stormed insurgents' hideouts in the Old Damascus area on Tuesday, capturing a number of armed men and confiscating their weapons.
Also on Tuesday, the Syrian Army attacked insurgents in the al-Asileh neighborhood of Aleppo, killing and injuring 150 insurgents. In addition, insurgents' vehicles equipped with machine guns were damaged in the operation.
Full report at:
http://abna.ir/data.asp?lang=3&Id=335153
----------
Hariri vows to block Cabinet's electoral law
August 08, 2012
By Hussein Dakroub
BEIRUT: The Cabinet approved Tuesday a controversial electoral draft law based on a system of proportional representation that divides Lebanon into 13 districts in next year's parliamentary elections.
However, the Cabinet decision, which was opposed by three ministers allied with Progressive Socialist Party leader Walid Jumblatt, quickly came under fire by former Prime Minister Saad Hariri, who said that the draft law was directed against the majority of Lebanese and vowed to block its endorsement in Parliament.
"The least that can be said about this draft law is that it is directed against more than half of the Lebanese. Let it be clear from the beginning that this draft law is unacceptable and will not pass," Hariri, head of the opposition parliamentary Future bloc, said in a statement released by his office.
Full report at:
http://www.dailystar.com.lb/News/Politics/2012/Aug-08/183831-hariri-vows-to-block-
----------
Abducted Lebanese pilgrims lash out at Beirut government
August 08, 2012
BEIRUT: Lebanese pilgrims held by Syrian rebels strongly lashed out Tuesday at the Lebanese government, which they said had neglected their case.
The pilgrims also urged the Future Movement and the Zahle MP Oqab Saqr to work on securing their release. "My message to the president, to the speaker, prime minister and the lowest ranking MP is that we regret that we were the first people to elect them because politicians here are like those in Syria, they forget people once they reach power," one of the kidnapped, Ali Abbas, told LBCI TV.
Some relatives of the pilgrims, along with the LBCI crew, headed Tuesday to Turkey to see what progress has been made in the case. LBCI's website said that only reporters were able to meet the captives.
Full report at:
http://www.dailystar.com.lb/News/Politics/2012/Aug-08/183829-abducted-lebanese-
----------
After Protest, Egypt's Morsi Skips Funeral for Soldiers
By KAREEM FAHIM
2012/08/08
President Mohamed Morsi abruptly canceled plans on Tuesday to attend the funeral of 16 soldiers killed during an attack by militants in the Sinai Peninsula after protesters shouting anti-Muslim Brotherhood slogans chased the country's prime minister from an earlier prayer service.
"You killed them, you dogs," the protesters shouted at the prime minister, Hesham Qandil, state news media reported. Mr. Qandil is not a member of the Brotherhood, though some people here — especially critics of the Islamist group — say he is ideologically close to it. Pictures from the ceremony showed Mr. Qandil surrounded by security guards as protesters waving shoes pursued him.
A sign by a protester read: "This funeral is for Egyptians, not the Brotherhood and their president."
Mr. Morsi's absence left his defense minister, Field Marshal Mohamed Hussein Tantawi, who was shown on television walking behind the flag-draped coffins, as the most senior official in attendance. Though the number of hecklers was reportedly small, Mr. Morsi's decision to stay away was a reminder of the challenges he faces as the country's first Islamist leader navigating Egypt's deeply polarized politics.
Full report at:
http://www.nytimes.com/2012/08/08/world/middleeast/morsi-egyptian-president-misses-funeral-for-soldiers.html?ref=world
----------
After 2 weeks, rebels try to expand hold on Aleppo
Aug 8, 2012
KILIS (TURKEY): Fighting in Aleppo spread to new areas on Tuesday as rebels try to expand their hold inside Syria's largest city despite two weeks of withering counterattacks by President Bashar al-Assad's troops, activists said.
Heavily armed government troops have been steadily shelling rebel-controlled parts of the city, particularly Salaheddine and other districts on the southwestern edge of Aleppo, for more than two weeks as the two sides fight for control over the strategic city. Activist Tamam Hazem said fierce clashes were going on Tuesday in Bab Jnein and Sabee Bahrat districts near the historic city centre, suggesting the rebels were making inroads. The UK-based Syrian Observatory for Human Rights also says fighting on Tuesday has extended to new parts of city.
http://timesofindia.indiatimes.com/world/rest-of-world/After-2-weeks-rebels-try-to-expand-hold-on-Aleppo/articleshow/15398055.cms
----------
Rebels Withdraw From Parts of Aleppo as Government Forces Mass
By DAMIEN CAVE and ALAN COWELL
Aug 8, 2012
BEIRUT — Rebel forces in Aleppo, Syria's largest city, said on Wednesday that government forces had launched a ground assault, forcing them to pull back from parts of a key neighborhood because their ammunition was running low, as new disputes arose around the contentious issue of foreign military support for President Bashar al-Assad.
A rebel commander identified as Abu Mohammed, chief of the insurgent Shahbaa Brigade in Aleppo, said in a telephone interview that the fight with loyalist soldiers looked as if "this is going to be a long battle because of the ammunition shortage."
Specifically, he said the rebels needed a daily supply at least 60 rocket-propelled grenades, traditionally used against armored vehicles, to counter a buildup of government forces including tanks and snipers in the Salahdin neighborhood where much recent fighting has been taking place.
Other commanders spoke of a significant buildup by government troops near the southern edge of the city, which is Syria's commercial heart.
Syrian state television reported that the Army had "cleaned" Salahdin, seizing ammunition caches, killing several "terrorists" -- the official term for the rebels -- while arresting others, including fighters from unidentified foreign countries.
Full report at:
http://www.nytimes.com/2012/08/09/world/middleeast/syrian-rebels-withdraw-from-parts-
----------
Syria's Assad returns to public eye with ally Iran
Aug 8, 2012
Syrian President Bashar Assad made his first appearance on state TV in nearly three weeks on Tuesday in a show of solidarity with a senior Iranian envoy, even as the U.S. urged stepped up international planning for the regime's collapse.
The visit to Damascus by the highest-ranking Iranian official since the uprising began coincided with a warning by an increasingly agitated Tehran that it holds the U.S. responsible for the fate of 48 Iranians seized by Syrian rebels.
Appearing together on state TV, Mr. Assad and Iran's Saeed Jalili vowed to defeat the rebels and their backers, while U.S. Secretary of State Hillary Rodham Clinton predicted Mr. Assad's regime was quickly unravelling, with high-level defections such as his prime minister's switch to the rebel side.
Mr. Jalili's visit highlighted Mr. Assad's deepening reliance on a shrinking list of allies, led by Tehran. Mr. Assad, seen on state TV for the first time since a July 18 bombing in Damascus killed four of his top security officials, used Mr. Jalili's visit to portray a sense of command and vowed to fight his opponents "relentlessly."
Full report at:
http://www.thehindu.com/news/international/article3740840.ece
----------
Still raw wounds greet US medics in Iraq's Fallujah
August 08, 2012
By Prashant Rao
FALLUJAH: In an Iraqi city where U.S. military offensives levelled entire neighbourhoods in 2004, a hospital has turned to American doctors to treat children with heart problems that residents blame on fallout from the fighting.
The decision was not easy for Fallujah, which lies just west of Baghdad and still views the United States with bitterness and extreme distrust.
Residents point the finger at U.S. weaponry for causing a rise in birth defects, mainly congenital heart problems, still occurring years later.
Yet when Fallujah General Hospital opened a new cardiac catheterisation laboratory in July, it was American doctors who helped launch it and test the equipment.
"I am an educated man," said Firas al-Kubaisy, a Fallujah native and one of the hospital's paediatric cardiologists. "So I know the American people are different from their politicians."
But "our population, they feel something in their hearts. They do not understand what is going on. When they hear there is an American team in our city, they are surprised they are helping us."
Full report at:
http://www.dailystar.com.lb/News/Middle-East/2012/Aug-08/183834-still-raw-wounds-greet-us-medics-in-iraqs-fallujah.ashx#ixzz22w2KlBFj
-------
North America
Missouri mosque destroyed by second fire in weeks
Aug 8, 2012
A mosque in southwestern Missouri burned to the ground early Monday in the second fire to hit the Islamic center in little more than a month, and investigators spent the day searching the wreckage for evidence of arson.
(Ahlul Bayt News Agency) - A mosque in the Midwestern US state of Missouri has been completely destroyed in a suspected arson attack, the second attack to hit the place of worship in a little more than a month.
The Jasper County Sheriff's Office said the fire at the Islamic Society of Joplin was reported around 3:40 a.m. (0840 GMT), AFP reported on Monday.
"The building was completely destroyed," said Sharon Rhine, a spokeswoman for the office, noting that no injuries were reported and no charges have been filed.
"No-one was apprehended. They don't want to call it a hate crime without information or knowledge of having someone to charge," Rhine added.
The Islamic Society's religious leader, Imam Lahmuddin, said he was "sad and shocked" about the fire.
Full report at:
http://abna.ir/data.asp?lang=3&Id=334928
----------
Washington Imam: Zionists systematically inflaming Islamophobia across the globe
Aug 8, 2012
Abdul Alim Musa: it's clearly a provocation by the Zionist, Israeli press, to tell you the truth. They have raised the spectrum of Islamophobia so high that people feel like there's no restriction in their behavior and hatred towards Muslims.
(Ahlul Bayt News Agency) - A mosque in the Midwestern US state of Missouri has been completely destroyed in a suspected arson attack, the second attack to hit the place of worship in a little more than a month.
Muslim Mosques in the US are filled with jubilance during the holy month of Ramadan.
The Monday incident came a day after a deadly shooting at a Sikh temple in the Milwaukee suburb of Oak Creek in Wisconsin, which took the lives of six people.
Sikh rights groups have reported a rise in bias attacks since the September 11, 2001 attacks. The Washington-based Sikh Coalition has reported more than 700 incidents in the US since 9/11.
Full report at:
http://abna.ir/data.asp?lang=3&id=335154
----------
Gurdwara gunman promoted white supremacist views even in Army
Aug 08 2012
Washington : The slain gunman Wade Michael Page, who shot dead six worshippers at a Gurdwara in Wisconsin, preached and espoused white supremacist views even while he served in the US Army from 1992 to 1998.
Former colleaues of the alleged gunman told to US newspaper Star and Stripes which reports on matter affecting the US armed forces, that Page did little to hide his white supremacist views among his servicemen.
Among other things, Page not only had racist tattoos, but also drove a Volkswagen Thing, a boxy vehicle resembling a Nazi Staff car, that repainted from orange to red.
With white trim and black tires, it mirrored the colours of the Nazi flag.
"It's kind of amazing he was able to stay in, especially given what was going on around base at the time," Fred Lucas, a former soldier who served with Page at Fort Bragg, North Carolina, in the 9th Psychological Operations Battalion, told Star and Stripes.
According to the newspaper, among the open signs of Page's extremism were his tattoos.
Officials at Fort Bragg – where 21 soldiers were identified as white supremacists after a skinhead soldier was convicted of murdering a black couple in 1995 – conducted tattoo inspections to track down anybody with extremist markings.
Yet a tattoo on Page's left shoulder referencing the 14-word mantra of skinheads apparently went unnoticed, Stripes reported.
Full report at:
http://www.indianexpress.com/news/gurdwara-gunman-promoted-white-supremacist-views-even-in-army/985402/
----------
US sweetens Taliban proposal in peace talks revival bid
Aug 8, 2012
WASHINGTON: The Obama administration, in a move aimed at reviving Afghan peace talks, has sweetened a proposed deal under which it would transfer Taliban detainees from Guantanamo Bay prison in exchange for a US soldier held by Taliban allies in Pakistan.
The revised proposal, a concession from an earlier US offer, would alter the sequence of the move of five senior Taliban figures held for years at the US military prison to the Gulf state of Qatar, sources familiar with the issue said.
US officials have hoped the prisoner exchange, proposed as a good-faith move in initial discussions between US negotiators and Taliban officials, would open the door to peace talks between militants and the government of Afghan President Hamid Karzai.
The revised proposal would send all five Taliban prisoners to Qatar first, said sources who spoke on condition of anonymity.
Only then would the Taliban be required to release Sergeant Bowe Bergdahl, the only US prisoner of war.
Full report at:
http://dawn.com/2012/08/08/us-sweetens-taliban-prisoner-proposal-in-peace-talks-revival-bid/
----------
Gurdwara shooting: US flags to fly at half-staff till August 10
Aug 7, 2012
WASHINGTON: To honour victims of the shooting inside a Gurudwara in Wisconsin, US President Barack Obama has ordered that the American flags be flown at half-staff at all the US government buildings and its diplomatic missions overseas till August 10.
"As a mark of respect for the victims of the senseless acts of violence in Oak Creek, Wisconsin,... I hereby order that the flag of the United States shall be flown at half-staff at the White House and upon all public buildings and grounds, at all military posts and naval stations, and on all naval vessels of the Federal Government in the District of Columbia and throughout the United States and its Territories and possessions until sunset, August 10, 2012," said a proclamation issued by the US President.
"I also direct that the flag shall be flown at half-staff for the same length of time at all United States embassies, legations, consular offices, and other facilities abroad, including all military facilities and naval vessels and stations," the statement said.
On August 5, six persons were killed and three critically injured when a gunman opened fire inside a Gurudwara in Wisconsin as the congregation was making preparations for Sunday morning prayers.
http://timesofindia.indiatimes.com/world/us/Gurdwara-shooting-US-flags-to-fly-at-half-staff-till-August-10/articleshow/15392955.cms
-------
USA: Baltimore Muslims observe Ramadhan
By Amatus Khan
AUGUST 6, 2012
The angel Gabriel recited the entire Quran to Prophet Muhammad (peace and blessings of God be upon him) each year during Ramadhan. For this reason, emphasis is put on reciting more Quran during Ramadhan. It is recommended to recite the entire Quran at least once in the 30 days.
Recharged after a recent visit by Khalifa of Islam, the Ahmadiyya Muslim Community (AMC) in Baltimore is diligently observing Ramadhan. Every weekend during this blessed month, its members gather at the mosque to break their fast together at the sunset. The mosque at Garrison Blvd. is overfilled with attendees. Adults and children look forward to this experience all week long. Attendees listen to a lecture on the Quran for about an hour before the fast breaks with the call for Maghrib, the evening prayer. Each person is handed a date to break the fast, in accordance with Islamic tradition. After performing Maghrib prayer they enjoy the iftar meal together. A feeling of brotherhood fills the room.
Self control and compassion for others are some of the many benefits offered by Ramadhan. Aysha Khan, a student at Dulaney High School in the suburbs of Baltimore says, "I think the biggest thing for me is the self control exercise. Ninety five percent of all the problems in life stem from self control issues."
Full report at:
http://ahmadiyyatimes.blogspot.in/2012/08/usa-baltimore-muslims-observe-ramadhan.html
----------
Jordan Confirms Hosting Defecting Syria PM
Aug 8, 2012
AMMAN, Jordan (AP) — Syria's defecting prime minister Riyad Hijab is in Jordan, the country's information minister said Wednesday, ending speculation about his whereabouts.
Sameeh Maaytah said Hijab "entered Jordan in the early hours of dawn today along with several members of his family." Maaytah spoke to the state Petra News Agency. He did not elaborate.
Maaytah did not answer repeated calls by The Associated Press to comment on conflicting reports that Hijab was already in Jordan, having come there after he defected to the opposition on Monday.
On Monday, Maaytah denied that Hijab was in the country. But another Jordanian official and the rebel Free Syrian Army said he fled to Jordan that day along with his seven brothers, two sisters and their families. They said he was planning to travel onward to Qatar, but did not specify when.
The reason for the discrepancy in accounts was not immediately clear. But Jordan has been concerned that its more powerful northern neighbor may try to drag it into its 17-month-old civil war.
http://www.nytimes.com/aponline/2012/08/08/world/middleeast/ap-ml-
----------
US asks Bangladesh not to shut down humanitarian groups
August 8, 2012
WASHINGTON: The United States on Tuesday called on Bangladesh to allow non-governmental organizations to continue providing aid to members of a minority group who have fled to Bangladesh to get away from violence in Myanmar's Rakhine state.
"The United States is deeply concerned by the Government of Bangladesh's stated intent to shut down non-governmental organizations (NGOs) that have been providing critical humanitarian aid to Rohingya residing in Bangladesh," US State Department spokesman Patrick Ventrell said in a statement.
More than 800,000 Rohingya Muslims live in Myanmar, but they are not recognized by the government as one of its ethnic groups. Deadly sectarian riots and a subsequent government crackdown in the region led many Rohingyas to flee to Bangladesh, which also does not accept them.
Bangladesh last week told three NGOs to stop providing food and other humanitarian aid to Rohingyas because the assistance could encourage more people to try to cross the border from Myanmar.
Ventrell said the US continues to monitor the tensions in Myanmar's Rakhine state and has urged the government of Myanmar to reach a peaceful resolution to the conflict.
http://tribune.com.pk/story/419153/us-asks-bangladesh-not-to-shut-down-humanitarian-groups/
----------
New York cops probe massacre threats on Twitter
Aug 8, 2012
NEW YORK: New York police has said they want to force Twitter to reveal who posted tweets threatening to massacre theatergoers in a copycat of the recent bloodbath at a cinema in Colorado.
"I might just shoot up this theater in New York," one tweet said. "I'm serious, people are gonna die like Aurora," another said, while a third threatened "mass murder for real."
After last month's massacre at the latest Batman film in Aurora, Colorado, which killed 12 and wounded 58, and the shooting of six people at a Sikh temple in Wisconsin on Sunday, police in New York are on heightened alert.
New York police department chief spokesman Paul Browne said on Tuesday the tweets, picked up by investigators at the end of last week, came to attention because they specifically mention the Longacre Theater in Manhattan.
Former boxing champion Mike Tyson is currently performing his one man show at the venue.
"You have two mass shootings now in short order," Browne said on WCBS 880 radio. "We have someone threatening a similar attack in New York: we want to know who that person is."
Browne said that Twitter was declining to give police access to the account in question and that the NYPD was seeking a court order to force Twitter to comply.
"We're getting a subpoena to order Twitter to produce that name," he said in the radio interview.
http://timesofindia.indiatimes.com/world/us/New-York-cops-probe-massacre-threats-on-Twitter/articleshow/15400123.cms
----------
Obama pained, calls for 'soul searching'
Aug 8, 2012
WASHINGTON: Heartbroken by the killing of Sikhs in a gurdwara, US President Barack Obama has asked Americans to do some "soul-searching" and examine ways to reduce violence. "I think all of us recognize that these kinds of terrible, tragic events are happening with too much regularity for us not to do some soul-searching and to examine additional ways that we can reduce violence," he said at the White House.
Obama said, "If it turns out, as some early reports indicate, that it may have been motivated in some way by the ethnicity of those who were attending the temple, I think the American people immediately recoil against those kinds of attitudes. I think it will be important for us to reaffirm once again that, in this country, regardless of what we look like, where we come from, who we worship, we are all one people, and we look after one another and we respect one another," he said. P
http://timesofindia.indiatimes.com/world/us/Obama-pained-calls-for-soul-searching/articleshow/15398046.cms
----------
For US, Page wasn't a 'risk' despite racist links
Aug 8, 2012
WASHINGTON: The gunman involved in Sunday's terror strike on a Sikh temple in the US was being watched by federal investigators on previous occasions, but was not deemed to be a 'risk' to society.
As more details emerged, the FBI on Tuesday intensified its probe to ascertain Wade Michael Page's links to white supremacists and the possibility that he was providing funding to a domestic terrorist group.
Both the Anti-Defamation League and the Southern Poverty Law Centre had tracked Page for several years. The non-profit organizations collect publicly available information on hate groups from web forums, pamphlets and other sources.
The mayor of Oak Creek said that he was unaware of any signs that Page had been 'casing the temple in advance of the shooting' .
Full report at:
http://timesofindia.indiatimes.com/world/us/For-US-Page-wasnt-a-risk-despite-racist-links/articleshow/15398024.cms'
----------
Mitt Romney's slip on US gurdwara shooting: Calls it 'sheik temple'
Aug 8, 2012
WASHINGTON: Republican presidential hopeful Mitt Romney mourned the Wisconsin gurdwara tragedy at a fundraiser in Iowa, but referred to a 'sheik temple' instead of a 'Sikh temple' while offering his condolences.
Confusing the Arabic honorific with the term Sikh, Romney mispronounced it and was found talking about 'sheik' people.
Earlier in the day, the Republican spoke correctly of the Sikh religion when he observed a moment of silence at a campaign event in Illinois. But the slip of tongue came at the West Des Moines fundraiser in Iowa.
"We had a moment of silence in honour of the people who lost their lives at that sheik temple. I noted that it was a tragedy for many, many reasons," he said referring to his discourse in Chicago.
He went on: "Among them are the fact that people, the sheik people, are among the most peaceable and loving individuals you can imagine, as is their faith".
Romney's spokesman, Rick Gorka, when asked about the comments, insisted that the mix-up was a mispronunciation.
"He misspoke," Gorka said.
Full report at:
http://timesofindia.indiatimes.com/world/us/Mitt-Romneys-slip-on-US-gurdwara-shooting-Calls-it-sheik-temple/articleshow/15403736.cms
-------
Europe
Two residents of Tatarstan wanted on suspicion of organizing attacks on Islamic clerics
Aug 8, 2012
The Investigative Committee department for Tatarstan has declared two local residents wanted on suspicion of organizing especially serious crimes, including murders and a terrorist attack.
(Ahlul Bayt News Agency) - The Investigative Committee department for Tatarstan has declared two local residents wanted on suspicion of organizing especially serious crimes, including murders and a terrorist attack.
Robert Ravilyevich Valeyev and Rais Rinatovich Mingaleyev, both born in 1976 and adhering to a radical Islamic teaching, have been declared wanted as possible organizers of recent attacks on Islamic clerics in Kazan, the Investigative Committee department for Tatarstan said in a statement posted on its website on Saturday.
"The investigation has determined that these people organized the killing of Valiulla Yakupov, a deputy head of the Tatarstan Muslim Board, and an assassination attempt on Tatarstan Mufti Ildus Faizov," it said.
The suspects are extremely dangerous to the public. They can have firearms and travel by car.
Full report at:
http://abna.ir/data.asp?lang=3&Id=334761
----------
France calls on Myanmar to protect Muslims
Aug 8, 2012
France called on Monday for Myanmar authorities to protect civilians of all ethnic groups "without discrimination" after reports of renewed deadly violence between Buddhists and Muslim Rohingya.
(Ahlul Bayt News Agency) - France called on Monday for Myanmar authorities to protect civilians of all ethnic groups "without discrimination" after reports of renewed deadly violence between Buddhists and Muslim Rohingya.
"France attaches great importance to a peaceful and concerted resolution to ethnic questions in Burma, in order to achieve national reconciliation," Foreign Ministry Deputy Spokesman Vincent Floreani said in a statement.
The ministry called for the status of Muslims in Myanmar's western Rakhine state "to be clarified with regard to right to nationality and for them to enjoy, whatever their status, full respect for human rights."
Full report at:
http://abna.ir/data.asp?lang=3&Id=334967
----------
England: Vandals attack Islamic centre with alcohol and eggs in Surrey
Aug 8, 2012
An Islamic centre in Surrey has been vandalised with alcohol and eggs thrown at the building.
(Ahlul Bayt News Agency) - Vandals have attacked an Islamic centre in Horley. The centre on the corner of High Street and Yattendon Road was vandalised in the early hours of Sunday. Alcohol and eggs were thrown at the building and graffiti was sprayed across its main door.
A police spokesman said the graffiti was later removed by people at the centre.
Specialist Neighbourhood Sergeant for Horley Simon Ward, said the attack had "deeply upset" the town's Islamic community. He said:
"Specialist Neighbourhood Officers from the Reigate and Banstead Safer Neighbourhood Team are assisting detectives from CID with a thorough investigation into finding those responsible. This incident has deeply upset the Islamic community in Horley who have an excellent relationship with their neighbours and others in the town."
Full report at:
http://abna.ir/data.asp?lang=3&Id=335171
-------
Lugar Urges U.S. and Russia to Team Up to Rid Syria of Chemical Weapons
By DAVID M. HERSZENHORN
Aug 8, 2012
MOSCOW — Senator Richard G. Lugar, the Indiana Republican who has been a leading proponent of joint efforts by the United States and Russia to reduce their arsenals of nuclear and chemical weapons, urged on Tuesday that the two countries team up to eliminate the stockpile of chemical weapons in Syria.
The Syrian government last month threatened to deploy chemical weapons in response to any foreign attack, in what appeared to be the first official confirmation that it had such weapons.
Mr. Lugar's proposal comes at a delicate time, with Russia steadfastly resisting entreaties by the United States and other countries to authorize more forceful intervention in Syria, which has been locked in a conflict that is now a civil war for 17 months.
In an interview on Tuesday, Mr. Lugar said his idea had been initially rebuffed by Russian officials, who noted that Syria had never joined an agreement to eliminate such arms, the Chemical Weapons Convention, which was signed by 188 countries.
"The initial response," Mr. Lugar said, "was that Syria was not a party to the Chemical Weapons Convention — which is true — and we, that is, the United States and Russia, do not own these weapons, and that's true. But it's also true that it's not really clear in the course of events who is going to own them, if anybody; who will be responsible; whether any party really will be a part of the convention."
Full report at:
http://www.nytimes.com/2012/08/08/world/europe/senator-richard-lugar-urges-united-
----------
Russian General Denies Report He Died in Syria
Aug 8, 2012
MOSCOW (Reuters) - A Russian general met reporters at the Defence Ministry in Moscow on Wednesday to deny reports that he had been killed by rebel forces in Syria and was shown on television looking well.
"I want to confirm that I am alive and well. I am in good health and I'm living in Moscow," Vladimir Petrovich Kuzheyev, a reserve general, was quoted as saying by Itar-Tass news agency.
Russian television briefly showed footage of Kuzheyev, in a blue shirt and no tie, at the Defence Ministry.
A Syrian rebel group said it had killed a Russian general working as an adviser to Syria's defence ministry in an operation in the western Ghouta region on the outskirts of the capital Damascus.
Full report at:
http://www.nytimes.com/reuters/2012/08/08/world/europe/08reuters-syria-crisis-russia-general.html?ref=middleeast
----------
Greece preparing to deport 1,600 Pakistanis
By Asif Mehmood
Aug 8, 2012
LONDON: Greek authorities are preparing to deport 1,600 Pakistanis in a crackdown on suspected illegal immigrants, Daily Times has learnt.
About 6,000 people, mostly of Asian or African origin, were detained in Athens over the weekend in Operation Zeus Xenios, named after the ancient Greek god of hospitality. Most were released, but about 1,600 were sent to holding centres before deportation. Sources said a first batch of 88 Pakistanis had already been sent back on Sunday. Pakistan's ambassador to Greece Irfan Raja, while talking to Daily Times, said that the Greek authorities did not inform us about the operation as well as the number of Pakistanis arrested. Raja said, " We don't know the exact figure. The Greek authorities will inform us in a couple of days as they will need emergency passports for those being deported. We will first confirm their identities and then will issue the documents." When asked about the 88 people already sent, he was unaware, and said, "This is the duty of the consular, not mine."
Full report at:
http://www.dailytimes.com.pk/default.asp?page=2012\08\08\story_8-8-2012_pg7_28
----------
German police arrest suspected NATOspy
Aug 8, 2012
KARLSRUHE: German police have arrested a civilian employee of NATOon suspicion of espionage at the US air base at Ramstein in the west of the country, federal prosecutors said Tuesday.
The prosecutor's office in the southwestern city of Karlsruhe said the 60-year-old German national identified only as Manfred K. was believed to have stolen "state secrets" for unidentified "third parties".
"He is believed to have illegally acquired, as a NATOcivilian employee, classified data belonging to his employer at the US armed forces' air base at Ramstein and to have copied it onto his personal computer," it said in a statement.
"It is suspected that this was done with the intention of passing the obtained data on to unauthorised third parties."
A judge ordered the suspect remanded in pre-trial detention Monday and the state criminal investigations office in Rhineland-Palatinate will supervise the ongoing probe, it added.
The prosecutor's office declined to provide further details on who may have sought the data, when it was taken or how sensitive the files were.
NATOspokeswoman Carmen Romero declined to speak about the case.
"NATOdoes not comment on intelligence matters," she said.
http://dawn.com/2012/08/07/german-police-arrest-suspected-nato-spy/
----------
UN urges Bangladesh to allow aid to Myanmar refugees
Aug 8, 2012
UNITED NATIONS: The UN Refugee Agency is calling upon Bangladesh to allow provision of humanitarian assistance to Myanmar refugees who have entered its territory, Xinhua quoted a UN spokesperson as saying here onTuesday.
"The UN Refugee Agency is appealing to the government of Bangladesh to ensure that assistance from non-governmental organisations continues to be provided to some 40,000 unregistered people who have fled Myanmar's Rakhine state," said Martin Nesirky, spokesperson for UN Secretary-general Ban Ki-moon, at a daily briefing.
"The agency is urging the government of Bangladesh to reconsider its decision in line with its long tradition of hospitality towards people who fled Myanmar over the years," he said.
Violence broke out between ethnic Rakhine Buddhists and Rohingya Muslims in the Rakhine state of northern Myanmar after a Buddhist woman was raped and murdered May 28.
Since then, thousands of Rohingya Muslims have been fleeing into neighbouring Bangladesh to escape violence.
Last week, Bangladeshi authorities ordered three non-governmental organisations to stop their activities in and around unofficial refugee camps in southeast Bangladesh.
http://timesofindia.indiatimes.com/world/south-asia/UN-urges-Bangladesh-to-allow-aid-to-Myanmar-refugees/articleshow/15398648.cms
----------
Africa
Burkina Faso Official Goes to Islamist-Held Northern Mali in Effort to Avert War
By ADAM NOSSITER
Aug 8, 2012
DAKAR, Senegal — A rare diplomatic opening inside Islamist-held northern Mali was tried on Tuesday by the foreign minister of neighboring Burkina Faso — an attempt to avert a war that some Western officials say is now nearly inevitable.
The foreign minister, Djibril Bassolé, met in the town of Kidal with a leading warlord, Iyad ag Ghali, who directs the Islamist Ansar Dine movement, which is allied with Al Qaeda's regional franchise. Diplomats and others consider him a central figure in the jihadists' attempt to impose a harsh version of Shariah law in Mali's vast north — an initiative that has helped push nearly 400,000 people from the region.
Mali's northern area, much of it desert, has been virtually closed to outsiders since its seizure from the faltering Malian Army, itself weakened from a coup d'état in the capital by a coalition of Islamist and nomadic forces in late March. The Islamists, some from other countries, have since pushed the nomadic Tuareg out, and an iron cloak of Shariah law that includes public beatings, whippings and even a deadly stoning has descended on a region previously characterized by moderate religious practices.
Mr. Bassolé's journey on Tuesday — aides said it was the first by a diplomat — represented an unusual foray inside northern Mali, which Western governments have looked at with increasing alarm as a potential Afghanistan in the heart of West Africa. The extremism of the forces now controlling the area has made any negotiated resolution to the crisis seem unlikely.
Full report at:
http://www.nytimes.com/2012/08/08/world/africa/burkina-faso-official-visits-mali-in-
----------
Mali extremists say they have faith in mediation
Aug 7, 2012
KIDAL, Mali (AP) — The leader of the main radical Islamist group controlling northern Mali said on Tuesday that he has faith in the mediation effort led by neighboring Burkina Faso.
The head of Ansar Dine, Iyad Ag Ghali, met with Burkina Faso's Foreign Minister Djibril Bassole on Tuesday. Bassole flew on a charter jet to the north Malian cities of Gao and Kidal in order to meet the radical Islamists controlling the area.
"I firmly support this mediation effort," Ag Ghali said after his closed-door meeting.
Burkina Faso's President Blaise Compaore is attempting to mediate a solution to the crisis, and in June, Compaore sent a helicopter to northern Mali to retrieve one of Ansar Dine's wounded commanders.
Mali's north was overrun by a mix of rebel groups including several allied with al-Qaeda following a coup in the capital in March. Since June, the Islamists have exerted full control of the northern half of the country, and have imposed Shariah law, recently stoning an adulterous couple to death. Ag Ghali is the reclusive leader of Ansar Dine, or "Defenders of the Faith," which is the most important of the radical groups in the north.
Ag Ghali is known to have ties to al-Qaeda in the Islamic Maghreb, the al-Qaeda franchise operating in North Africa and he was frequently mentioned in U.S. diplomatic cables, often playing the role of go-between when Western hostages were kidnapped. At one point, the government of Mali attempted to win him over, even appointing him as Mali's consul in Jeddah, Saudi Arabia.
Full report at:
http://www.news-leader.com/usatoday/article/56849004?
----------
Libyans' mood lit up by a burgeoning post-Gadhafi radio scene
August 08, 2012
By Dominique Soguel
TRIPOLI: Music and laughter spill out of the gray building in the Libyan capital that is home to Radio Zone, one of the hippest channels to hit the North African nation's airwaves after the ouster of Moammar Gadhafi.
"The people haven't been heard for a while so we wanted to have a radio station where everybody can call in, speak their minds and not be afraid that they will be hung up on or made fun of," says presenter Fuad Gritli.
For decades, the main voice on national radio was that of the eccentric leader who took power in a bloodless coup in 1969 and then ruled with an iron grip for the next 42 years.
Then there were the state media pawns who delivered dry news bulletins faithfully reporting Gadhafi's statements and activities, plus excerpts from his now ridiculed Green Book – a personal manifesto mixing Islam with socialist ideas.
"Gadhafi went to the bathroom, Gadhafi went to the shower ... it was that stupid! Radio was like his personal Facebook account," says Gritli.
The revolt that broke out in February 2011 paved the way for dozens of new media ventures, most of them spearheaded by young people who were keen to make their calls for freedom heard.
Full report at:
http://www.dailystar.com.lb/News/Middle-East/2012/Aug-08/183787-libyans-mood-lit-up-
----------
Nigeria: Mosque Attack Follows Church Shootings
Aug 8, 2012
LAGOS, Nigeria (AP) — An army official says a mosque attack that killed two soldiers followed a deadly church attack in central Nigeria.
Lt. Col. Gabriel Olorunyomi had said Tuesday that three gunmen on motorcycles shot dead soldiers on patrol in Okene. He added Wednesday that the attack occurred outside Okene Central Mosque just after Muslim worshippers ended a prayer session.
It came a day after a church attack in a quiet neighborhood on the outskirts of Okene left 19 Christian worshippers dead.
No group has claimed of responsibility for either attack, but the violence comes as Nigeria struggles with a growing Islamist insurgency known as Boko Haram.
Boko Haram has attacked places of worship in other parts of this West African nation evenly divided between Muslims and Christians.
http://www.nytimes.com/aponline/2012/08/08/world/africa/ap-af-nigeria-church-attack.html?ref=global-home&gwh=FAEE045DFD564793559583BF5A29151E
------
UNHCR asks police to end Sudanese sit-in
August 07, 2012
BEIRUT: Police officers ended a protest by Sudanese refugees blocking the main entrance to a United Nations office, a press release from the United Nations High Commissioner for Refugees said Monday.
UNHCR officials asked police to intervene in the protest, which the organization no longer saw as legitimate because it impeded aid work, the press release said. Police told the refugees their protest was a violation of the law and reopened the entrance over the weekend.
More than a dozen Sudanese refugees began a protest in June in front of UNHCR's office in the Beirut suburb of Jnah calling for their status as refugees to be settled.
Protesters first began with a hunger strike then escalated their demonstration, blocking the main entrance of UNHCR's office at the end of July to get further attention to their cause.
Officials at the aid body have taken steps to resolve the Sudanese refugees' concerns and the organization said the protest had become a safety concern, the UNHCR press release said.
"UNHCR considers that the protest has lost its legitimacy, and its escalation has become a serious protection and safety concern to other asylum-seekers and refugees, staff, visitors and neighbors who have voiced numerous complaints to the office," the statement said.
UNHCR officials have said they cannot change the laws of processing resettlement requests, adding that the time it takes to resettle a refugee often depends on the ability of a third country to receive the refugee. Some protesters have been resettled since the demonstration began in June.
Full report at:
http://www.dailystar.com.lb/News/Local-News/2012/Aug-07/183679-unhcr-asks-police-to-
----------
Australia
Australian Jewish community furor over a Jewish publisher's attack on Muslims
Aug 8, 2012
An article on illegal boat people by the publisher of Australia's main Jewish newspaper has ignited a storm of protest, with some critics savaging it for "vilifying Muslims" and promoting "xenophobic, Islamophobic and heartless sentiments."
(Ahlul Bayt News Agency) - An article on illegal boat people by the publisher of Australia's main Jewish newspaper has ignited a storm of protest, with some critics savaging it for "vilifying Muslims" and promoting "xenophobic, Islamophobic and heartless sentiments."
Titled "Curb your compassion," Robert Magid's article published in last Friday's Sydney and Melbourne editions of the Australian Jewish News argued that illegal Muslim boat people are queue jumpers who deprive sanctuary to legitimate refugees.
"The Jews who fled the Holocaust fled certain death," he wrote. "I doubt whether there is a single boat person in that position. Some may have fled a war zone or limited economic opportunities while others are seeking an easy life."
Magid, a multimillionaire property developer who bought the newspaper in 2007, also accused illegal immigrants of "destination shopping" and suggested -- despite the "collective memory of Jews' attempts to escape the Holocaust" -- that Jews curb their compassion toward boat people.
Full report at:
http://abna.ir/data.asp?lang=3&Id=335168
----------
URL: https://newageislam.com/islamic-world-news/saudi-funded-wahhabi-extremists-behead/d/8199