New Age Islam News Bureau
13 Aug 2012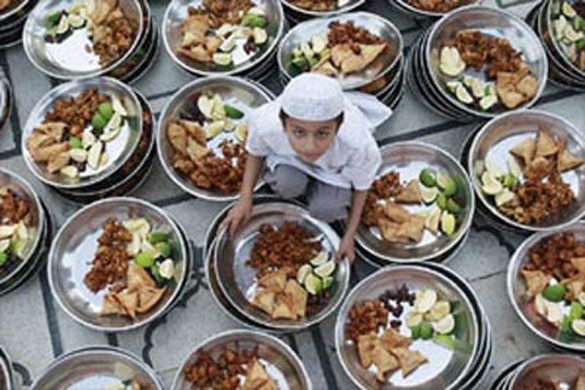 India
• Panchayat System Un-Islamic: Al Qaida Mujahideen Ask Sarpanches to Resign
• BJP joins efforts to convince US Congress on Pak aid cuts
• Ramzan brings taste of India's finest sweets to Pakistanis
• Peaceniks arrive from Pak to light candles at border with India
• Pak and India mulling meet between RAW and ISI chiefs: Report
• Persecution of Hindus in Pakistan figures in Lok Sabha
• Sarabjit, Kirpal may get life as Pak commutes death penalties
• Another group of 300 Hindu pilgrims arrive in India
• Hindus not moving to India: Intel report
• Buddha circuit in Gulbarga - new attraction for visitors
• Not its first brush with violence in Mumbai
• Jundal gives details of LeT operations
• Jundal taught Hindi to Kasab, others
• I-Day threat: High alert along LoC post-ceasefire violations
Pakistan
• Taliban jihad literature read in Afghanistan is printed in Pakistan
• 14 Pakistanis who joined Afghan police return home
• No one practices human rights as much as Pakistan: Pak PM
• Any unconstitutional SC verdict will be resisted: Gilani
• Matiari's Makhdooms should watch out, the Memons are coming
• For safety, Pak Hindus seek help of Indian, US missions
• Karachi violence: Two bodies found; three suspects arrested
• Two Pakistanis killed in NATO attack
• At least 10 killed in air strike
• Bomb kills three soldiers in North Waziristan
• Presidency considers commuting death sentences to life imprisonment
• Will fight against Khar, ready to replace Ashraf: Dasti
South Asia
• Suu Kyi, Sein meet to resolve Myanmar's ethnic conflicts
• Bangladesh bars 124 sportsmen over 2009 mutiny
• Afghans met Taliban leader in Pakistan jail
Mideast Asia
• Iran raises earthquake death toll to 306
• Al-Quds institution urges Islamic summit to act in support of Aqsa Mosque
• Kurdish rebels kidnap Turkish lawmaker
• Islamic Jihad Envoy: Security Chain around Israel Breaking
• Iran to host meeting on Intifada and liberating J'lem
• 'No proof that Gazans linked to Sinai attack'
• Israeli ex-soldier cleared of Gaza manslaughter charge
Arab World
• Egypt Accuses Militants of jihad training
• Egypt issues fatwa on Muslims who publicly ignore Ramadan fast
• Saudi Arabia gives $50 mln aid to Myanmar Muslims
• After years of secularism: Turkey returns to teaching Quran
• 16 severed right-hands excavated from historic Egyptian city
• Iraq warns Total to freeze Kurdish deals or sell Halfaya stake
• Iraq attacks kill 14
• Egypt's President seizes powers back from Army
• Saudi Arabia has a key role to play in solving the issues of the region
• Summit shows king's responsibility to Ummah, says justice minister
• Muslim world pins hopes on Makkah summit
• Army chief 'retired' in surprise Egypt shake up
• Kuwait's opposition attacks plan to change election law
• Little sympathy in Morocco for Ramadan boycott group
• Young Iraqi killed in Greek hate attack
• Missing Syrian Journalist Believed Dead
• Gunmen kill 7 in Iraq attack
• Egypt forces fight Sinai militants, up to six dead
• US Navy ship collides with oil tanker in Gulf
• Fighter jet crashes in eastern Syria
North America
• Acceptance of Inland Muslims high, despite bigoted incident
• American pens Quran against Islamophobia
• Now, Sikhs can wear turban in NYPD
• American Muslim groups decry shots on Chicago mosque
• Wisconsin Gurdwara holds first service since deadly attack
• After two years of controversy, Tennessee mosque opens
• US to name 26/11 planner Mir, 7 more terrorists
Europe
• Norway police 'could have caught Breivik sooner'
• Muslim chess players' victims of Islamophobia, racism and hate crime
Africa
• Nigerian Troops Kill 20 Suspected Boko Haram Militants
• Ugandan Copters, en Route to Battle Shabab, Disappear Over Kenya
• Tens of thousands gather for peace rally in Mali
• Ugandan Wins Olympic Men's Marathon on Final Day
Compiled by New Age Islam News Bureau
Photo: Ramzan brings taste of India's finest sweets to Pakistanis
URL: https://newageislam.com/islamic-world-news/panchayat-system-un-islamic-al/d/8254
-----------
India
Panchayat System Un-Islamic: Al Qaida Mujahideen Ask Sarpanches to Resign
Aug 13, 2012
SRINAGAR: A little known terror outfit, al-Qaida Mujahideen, has issued pamphlets in South Kashmir's Shopian district criticizing the panchayati raj institution as "un-Islamic" and setting an ultimatum for all Sarpanch and panchayat members to resign within a week.
The hand written pamphlets, bearing the outfit's stamp, appeared in Shopian's villages of Tehlipora, Krenz, Turkiwangam, Mool Chitragam.
The panchayat members have also been asked to issue public apology in mosques during coming Friday's prayers for associating with panchayati raj. The outfit has also directed the Sarpanches to retain clippings of newspaper advertisements that make their resignations public and these have also to be produced on demand by militants.
Kashmir police dismissed the threat as mischievous. A senior police officer said, "It could be mischievous action of come bad elements."
On June 8, terror group Jaish-e-Mohammad had warned panchayat members of Pulwama and Shopian in south Kashmir to resign or face attacks. Although the police had dismissed that too as a trivial issue, more than 20 Sarpanch and Panchs of the area resigned and had advertisements inserted in Urdu press offering apology. Curiously, officials in block development office later said that no formal resignation was received.
The panchayati raj elections, which were non-political, were held in J&K after more than three decades last year and the state government has empowered panchayats with powers of 14 vital departments.
http://timesofindia.indiatimes.com/india/Panchayat-system-un-Islamic-Al-Qaida-Mujahideen/articleshow/15468737.cms
-----------
BJP joins efforts to convince US Congress on Pak aid cuts
August 13, 2012
The BJP has joined in the efforts mounted by Indian Americans to convince US Congressional leaders to curb their country's aid to Pakistan.
The party deputed its spokesperson Nirmala Sitharaman to meet with members of the National Indian American Coalition (NIAC), which organised a "Coffee
with Congress" for interacting with the US law makers last week.
Significantly, NIAC has succeeded in sending more than 50,000 petitions to the US Congress in support of Congressman Ted Poe's bill to cut off all foreign aid to Pakistan.
Besides Poe, Sitharaman interacted with Republican representatives Joe Walsh of Illinois, Kevin Yoder of Kansas, Pete Olson of Texas, BJP sources said.
She told them that recent moves in the US Congress to cut aid to Pakistan were encouraging sign. "These (US) aid seem to be misdirected towards encouraging and facilitating terrorists groups in Pakistan, who seem to be moving freely in Afghanistan and also probably targeting India."
Sitharaman said the BJP wanted a "happy and prosperous" Pakistan. "But we also say that although there is a democratically elected government in Islamabad, we don't know who is ruling the country, and non-state actors are moving about freely."
Sitharaman said, "The BJP wants Pakistan to be more accountable for money sent to it; that as long as it is not sure who is ruling that country, it is time for the US to review the situation of aid to Pakistan."
She said for the US to dole out military aid in such a situation was not conducive to international peace, and "items like F-16s won't be used against the Taliban."
The BJP spokesperson briefed US lawmakers about post-26/11 attack-related issues, India presenting "overwhelming evidence" to Pakistan about the attackers, role of "non-state" actors and why no headway had been made in that country.
http://www.hindustantimes.com/India-news/NewDelhi/BJP-joins-efforts-to-convince-US-Congress-on-Pak-aid-cuts/Article1-912687.aspx
-----------
Ramzan brings taste of India's finest sweets to Pakistanis
Aug 12 2012
Islamabad : Every year during the Islamic holy month of Ramzan, the Indian High Commission in Pakistan mounts an operation with military-like precision to spread goodwill and give Pakistanis a taste of some of India's finest sweets.
A small group of staff members of the High Commission travels from Islamabad to Delhi in a van to bring back hundreds of boxes packed with kaju katlis, sohan halwa and barfis and cans of rasgollas, cham chams and gulab jamuns.
The sweets are then distributed among a diverse group that includes ministers, politicians, military officers, academics, civil society activists and journalists in the week before the festival of Eid-ul-Fitr.
From Islamabad, sweets are also sent to people in Karachi and Lahore.
"Everything has to be planned well in advance. Detailed lists of people who will receive the sweets are drawn up and then orders are placed for the sweets with the manufacturer in Delhi," said an official of the High Commission.
"The timing is essential the sweets have a limited shelf life and the orders must be placed at just the right time. They must be transported from India in the shortest possible time and then distributed among hundreds of people," the official said.
The staff members stay in Delhi just long enough for the sweets to be packed in the van and then drive back to Islamabad.
The sweets, which are very popular among Pakistanis, are then sent to recipients in different cities.
"The kaju katlis, which aren't available in Pakistan, are especially popular among the Pakistanis," the official said.
Baqir Sajjad, the foreign affairs correspondent of the Dawn newspaper, said the move allows Pakistanis to get a glimpse of another side of the Indian government.
"It is a strong gesture. We, as journalists, quite often see the hard face of Indo-Pakistan diplomacy, but such gifts remind us that there is a softer and gentler side to it too," he said.
The distribution of sweets was not stopped even when bilateral relations were affected by events like the 2008 Mumbai attacks.
The tradition continued even after Delhi suspended the bilateral dialogue process in the aftermath of the terrorist assault on India's financial hub that was blamed on the Pakistan-based Lashkar-e-Toiba.
Mushahid Hussain Syed, a former federal minister and current chairman of the Defence Committee of the Senate or upper house of parliament, agreed that such steps helped improve atmospherics between the two countries.
"I am one of the recipients of the boxes of sweets that are part of the soft diplomacy by the Indian High Commission. The sweets, which come with a greeting card for Eid-ul-Fitr that has a message in Urdu and English, are popular," Syed said.
He said the representation of Pakistani parties at a recent iftar-dinner hosted by Indian High Commissioner Sharat Sabharwal too reflected the "broad outreach" of the envoy.
http://www.indianexpress.com/story-print/987448/
-----------
Peaceniks arrive from Pak to light candles at border with India
Aug 13, 2012
ATTARI: "Bari door sai aye hain pyar ka sandesha layen hai, thukra lo , yan apna lo" sang Khurshanood, one of the 33-member delegation upon arrival at Attari border on Monday.
She said they were here to further peace and friendship between two nations. "Lighting candles at border is a symbolic gesture of our and the people of both countries feeling" she said.
An Indian delegation had also left for Pakistan on Monday to participate in a seminar at Lahore.The peaceniks comprising of businessmen, industrialists would light candles at the India-Pak international border on the intervening night of August 14 and 15 to celebrate the Independence Days of both Pakistan and India respectively.
Another delegate Khushnood Ali Khan said people of both countries had immense love for each other but there were certain hindrances which had to overcome for permanent peace. He said it was due to efforts of peaceniks that their visit was possible.
"Trade has also started and now it has to pick momentum" he said.
Full report at:
http://timesofindia.indiatimes.com/india/Peaceniks-arrive-from-Pak-to-light-candles-at-border-with-India/articleshow/15476181.cms
-----------
Pak and India mulling meet between RAW and ISI chiefs: Report
Aug 13, 2012
ISLAMABAD: Pakistan and India are mulling a proposal for a meeting of the chiefs of their intelligence agencies as part of a series of confidence-building measures to build goodwill, according to a media report on Monday.
The proposal is among "numerous mechanisms" being explored to reduce the trust deficit between the two neighbours, The Express Tribune quoted official sources as saying.
It quoted a source as claiming that the US was instrumental in persuading the two countries to discuss the possibility of a meeting between the heads of the Research and Analysis Wing and Inter-Services Intelligence.
A Pakistani official was quoted as saying that several proposals, including regular interactions between the security agencies of the two countries, were on the table.
"But it is too early to say anything at this stage," the official said, referring to the probability of talks between the ISI and RAW chiefs.
Full report at:
http://timesofindia.indiatimes.com/india/Pak-and-India-mulling-meet-between-RAW-and-ISI-chiefs-Report/articleshow/15475873.cms
-----------
Persecution of Hindus in Pakistan figures in Lok Sabha
Aug 13, 2012
NEW DELHI: Persecution of Hindus in Pakistan resonated in Lok Sabha on Monday with members voicing concern and asking the government to take up the matter immediately with that country and summon its envoy to convey condemnation.
Members of BJP, BJD and SP referred to instances of growing violence and harassment of minorities in that country and demanded that Parliament should adopt a resolution condemning it.
The concern was voiced in the House in the wake of around 150 Hindus crossing over to India from Pakistan via the Attari border on Sunday in the wake of their harassment in Sindh province.
Full report at:
http://timesofindia.indiatimes.com/india/Persecution-of-Hindus-in-Pakistan-figures-in-Lok-Sabha/articleshow/15475113.cms
-----------
Sarabjit, Kirpal may get life as Pak commutes death penalties
Aug 13, 2012
AMRITSAR: The Pakistan government has provided a fresh lease of life to Indian death row prisoners Sarabjit Singh and Kirpal Singh when it began the process of commuting all death sentences into life imprisonment.
According to Pakistan's former federal minister for human rights Ansar Burney, it's for the first time that Pakistan has taken such a step. The move comes four years after former PM Yousaf Raza Gilani had announced to commute all death sentences into life imprisonment.
Burney told TOI on Sunday over the phone from Khartoum in Sudan, where he is on a humanitarian mission, that Pakistan government has sought advice from relevant ministries and provincial authorities by Monday, August 13.
He said that Ansar Burney Trust International had also filed several petitions with President Asif Ali Zardari requesting that all death sentences be commuted to life imprisonments considering that a large number of those condemned to death were either innocent or had spent decades awaiting death.
Full report at:
http://timesofindia.indiatimes.com/india/Sarabjit-Kirpal-may-get-life-as-Pak-commutes-death-penalties/articleshow/15469009.cms
-----------
Another group of 300 Hindu pilgrims arrive in India
Aug 13, 2012
ATTARI: A group of nearly 300 Hindu pilgrims arrived in India via Attari land border to pay obeisance at temples and Gurdwara's in Haridwar, Rishikes, Amritsar , Delhi and Indore.While denying their persecution in Pakistan, most of Jatha members said that the issue was unnecessarily raised by an unmindful statement of a Hindu leader Mahesh Bhatia in Pakistan . "One persons statement landed all of us in trouble" said Bhuvan Kumar , a Hindu pilgrim while talking to TOI on Monday. He said he could never think of leaving Pakistan and migrating to India. "We are safe, yes, off and on incidents does happens, but that happens everywhere also , even in India" he said . While refusing to have given any written undertaking before crossing over to India he said "These all are false reports" he said. Another Hindu pilgrim Tabba Mal Ahuja said "There is only 15 to 20 percent truth in reports of Pakistani Hindus migration". He said "I am here on pilgrimage while my family and business is in Sindh, do you think I will stay back in India leaving all of them there". He said neither he nor his near and dear ever had any problem living in Pakistan . " Let those who have problems or security concerns tell media , I have no such issues" he said. Another Pak Hindu pilgrim Vijay Kumar said "Yes the problem of harassment of Hindus is in some parts of Pakistan like Ghotki, Mirppur, Jacobabad etc. but rest of places there was no concern of Hindu's security and they enjoyed equal rights. However Vijay urged Pakistan government to do everything to win the confidence of Hindus'of Pakistan living in troubled areas. He also opined that Indian government should also liberally issue visas to Pakistani Hindu's if they wished to travel in India.
http://timesofindia.indiatimes.com/india/Another-group-of-300-Hindu-pilgrims-arrive-in-India/articleshow/15476166.cms
-----------
Hindus not moving to India: Intel report
Aug 13, 2012
Pakistani Hindus are not permanently moving to India and only visiting religious sites there, claims the Federal Investigation Agency, which has also been directed by government to look into complaints of forced marriages of teenage girls from the minority community. The Hindus going to India had given statements that they intended to visit religious sites, the FIA said in a report submitted by its chief to interior minister Rehman Malik during a meeting in Islamabad on Saturday. The report was prepared by the FIA following media reports regarding the migration of Hindu families to India.
http://timesofindia.indiatimes.com/world/pakistan/Hindus-not-moving-to-India-Intel-report/articleshow/15468889.cms
-----------
Buddha circuit in Gulbarga - new attraction for visitors
Aug 12, 2012
BANGALORE: Lord Buddha - smiling and sleeping -- is an added attraction in the Hyderabad-Karnatak region, the treasure of Islamic monuments.
The Buddha Vihara in Gulbarga became an instant hit after it was inaugurated in 2009. Shortly, the 'Sleeping Buddha' in the adjoining district will draw crowds. The hills surrounding the Shahpur town in Yadgir district hold the curiosity. The visitors can hardly miss the view on a hill, which looks like 'Sleeping Buddha.' Realizing the importance of the place, the government is developing the area as a tourist attraction at Rs 4.38 crore. The Buddha hill will have a walkway, watch tower, parking facilities, open air theatre, meditation center, barbed wire fencing, direction markers and roadside facilities. The union ministry of tourism has already approved the and the state government has already released Rs 40 lakh to the Yadgir deputy commissioner.
Full report at:
http://timesofindia.indiatimes.com/city/bangalore/Buddha-circuit-in-Gulbarga--new-attraction-for-visitors/articleshow/15462115.cms
-----------
Not its first brush with violence in Mumbai
By Aditi Raja and Krishna Kumar
Aug 13, 2012
THE Raza Academy, currently in the eye of a storm after Saturday's violence in Mumbai, is an orthodox group promoting traditional Islamic beliefs and practices associated with Sufism.
Formed in 1978, the organisation is named after Ahmed Raza Khan, the spiritual leader of the Barelvis who founded the movement before Independence.
Those who have been following the organisation claim that Saturday's incident is not the only time the Raza Academy has been associated with violence.
In 2006, two policemen in Bhiwandi, on the outskirts of Mumbai, were lynched by local residents of the minority community dominated town. The violence started after the police opened fire on a mob that was protesting against the construction of a police station on a plot reserved for a burial ground.
Full report at: Mail Today
-----------
Jundal gives details of LeT operations
Aug 13, 2012
Syed Zabiuddin Ansari alias Abu Jundal, a key Lashkar-e-Taiba operative who is in the Mumbai Crime Branch's custody for his role in the 26/11 attacks conspiracy, made a confessional statement before a magistrate here on Sunday under Section 164 of the Criminal Procedure Code.
The statement would have legal validity and it could be used against him, official sources told The Hindu here. He is believed to have given critical information about the functioning of the LeT.
Earlier this week, he was confronted with lone surviving gunman Ajmal Kasab. Kasab is alleged to have recognised him as the person who trained the attack team in Hindi. A day after, Jundal submitted an application to the local court expressing his desire to make a confessional statement.
http://www.thehindu.com/news/national/article3758750.ece
-----------
Jundal taught Hindi to Kasab, others
Surbek Biswas,
August 13, 2012
Abu Jundal, one of the alleged handlers of the 10 Lashkar-e-Taiba terrorists involved in the 26/11 attack in Mumbai, had taught them Hindi and Marathi.
Reports of Jundal's interrogation conducted by the officials of the Intelligence Bureau in July — which are in possession of HT — reveal
that the one-week training took place at Muzaffarabad at the end of August 2008. The terrorist group also had to undergo special training in swimming before receiving language training from Jundal.
On Thursday, Ajmal Amir Kasab, the sole surviving terrorist involved in the attack, had identified Jundal as their 'Hindi teacher'. Kasab had been brought face to face with Jundal at Mumbai's Arthur Road Jail.
Full report at:
http://www.hindustantimes.com/India-news/Kolkata/Jundal-taught-Hindi-to-Kasab-others/Article1-912672.aspx
-----------
Independence Day threat? High alert along LoC post-ceasefire violations
Aug 13 2012
Jammu : Ahead of Independence Day and amid increase in ceasefire violations by Pakistan, state authorities have sounded high alert along the Indo-Pak border as well as in the hinterlands of Jammu and Kashmir.
"High alert has been sounded by security forces along the Line of Control (LoC) to foil designs of infiltrations and also increased ceasefire violations in the state," a senior Army officer said.
An alert has also been sounded in hinterlands of Rajouri, Poonch and Doda districts after inputs of some militant activity, he said.
Patrolling along the border line with Pakistan has also been increased and round the clock vigilance is being maintained, apart from use of equipments, including thermal imagers.
"Militants are staged along the border line to infiltrate into this side. The firing and ceasefire violations are aimed at pushing in militants to this side. But troops are alert and foiling their designs," he said.
Full report at:
http://www.indianexpress.com/news/iday-threat-high-alert-along-loc-postceasefire-violations/987707/
--------
Pakistan
Taliban jihad literature read in Afghanistan is printed in Pakistan
By Taha Siddiqui
August 13, 2012
PESHAWAR: Outside Peshawar's mosques, after Friday prayers, magazines with articles and pictures of attacks by the Afghan Taliban and violence carried out by NATO forces are distributed, most of the time for free. The magazines are usually accompanied by guidance on Shariah law.
These magazines are available in a number of languages including Urdu, English, Farsi and Dari, reaching out to a wide-ranging audience. One such magazine in Urdu, called Nawaa-e-Afghan Jihad, published last month, has pictures of an attack in June on a hotel in Kabul.
Part of the caption below it reads:
"The Islamic Emirate's "Fidayeen" attacked a hotel on 22nd June, 2012 in the Green Zone of Kabul killing 25 crusaders and 9 Afghan officials. Along with this, dozens of security personnel were also doomed to hell."
Full report at:
http://tribune.com.pk/story/421356/taliban-jihad-literature-whats-read-in-afghanistan-is-printed-in-pakistan/
-----------
14 Pakistanis who joined Afghan police return home
Aug 13, 2012
CHITRAL: At least 14 Pakistanis who crossed the border to join the Afghan police force have resigned from their jobs and returned home, officials said on Sunday, amid simmering tensions with Afghanistan.
The men, belonging to Chitral, are among a number of jobless Pakistanis in border areas who fled to neighbouring Afghanistan to escape grinding poverty and hunt for employment, officials said.
Nearly three-dozen joined the ranks of Afghan security forces last year, a trend that has set off alarm bells in the Pakistani security establishment.
Afghanistan and Pakistan blame each other for a number of recent cross-border attacks that have killed dozens and displaced hundreds of families.
"At least 14 Pakistanis have reached back after resignation. We are expecting a dozen more this week," said Rematullah Wazir, a top government official in Chitral.
They returned after authorities warned their families of stern actions against the men, Wazir said. "We were worried that some anti-Pakistan elements could use them against their own country," he told AFP.
Afghanistan shares a disputed and unmarked 2,400-kilometre border with Pakistan, and Taliban and other al Qaeda-linked militants have carved out strongholds on either side.
Afghanistan earlier this month sacked two top security ministers after lawmakers charged that they had failed in their handling of cross-border shelling barrages blamed on Pakistan.
http://www.dailytimes.com.pk/default.asp?page=2012\08\13\story_13-8-2012_pg7_4
-----------
No one practices human rights as much as Pakistan: Pak PM
By Sidrah Moiz Khan
August 13, 2012
ISLAMABAD: While saying that the media should promote a positive image of Pakistan, Prime Minister Raja Pervaiz Ashraf said on Monday that no one practices human rights as much as Pakistan does.
Speaking to the media at the Independence Day seminar, "Pehchaan Pakistan", held by Express Media Group in Islamabad, Ashraf said, "While the media portrays the masked face of a bomber, it should also show faces of people who spread positivity in Pakistan."
Recalling an incident when a foreign embassy's representative visited his village, he said, "She [the representative] saw my village questioned me if anyone had been taught about human rights there. I pointed at a farmer working grazing the pastures and told her that he will explain her how we practice human rights."
The premier said that he had called him and had told him to quote poet Mian Muhammad's couplet to the embassy representative which translated as: "Raze down mosques and temples, but never destroy a person's heart as God resides in it."
'Pakistan is our identity'
Full report at:
http://tribune.com.pk/story/421508/no-one-practices-human-rights-as-much-as-pakistan-ashraf/
-----------
Any unconstitutional SC verdict will be resisted: Gilani
Aug 13 2012
Islamabad : As a fresh confrontation appeared imminent between Pakistan's PPP government and the judiciary, former premier Yousuf Raza Gilani has warned that this time the ruling party will not take any "unconstitutional" move by the Supreme Court against his successor "lying down".
Gilani, the vice-chairman of the PPP, said if Prime Minister Raja Pervez Ashraf is dismissed by the apex court, the PPP would not accept the verdict.
Ashraf became premier after the apex court convicted Gilani of contempt and disqualified him for not reopening corruption cases against President Asif Ali Zardari in Switzerland.
"Every day is not Sunday," Gilani said when he was asked at a news conference in Lahore yesterday about the PPP's reaction to any move by the apex court to dismiss Ashraf.
"An unconstitutional verdict will not be accepted... The masses will not accept it. We'll resist instead of taking the decision lying down," he said.
Full report at:
http://www.indianexpress.com/news/any-unconstitutional-sc-verdict-will-be-resisted-gilani/987805/
---------
Matiari's Makhdooms should watch out, the Memons are coming
By Z Ali
August 13, 2012
HYDERABAD: The winds of change have begun to blow in Matiari's constituency politics, throwing down the gauntlet to the decade-long electoral invincibility of the Makhdoom family. At stake is the political stronghold of the Pakistan Peoples Party locked down by the late Makhdoom Muhammad Zaman Talibul Mola since the general elections of 1965.
It is now being sustained by the PPP stalwarts, federal minister Makhdoom Amin Faheem and his son, provincial minister Makhdoom Jameeluz Zaman. They have always won the elections hands down. However, as the time for the next polls approaches, the family is watching as its long-time support base has started turning against it on the back of widespread resentment.
The sentiment is being fuelled by complaints about a lack of development and access to the leaders, cronyism and growing crime which targets a particular community. Furthermore, the repercussions involve more than just an electoral advantage for local political adversaries.
Besides other communities, the urbanite Memons, one of the disgruntled pivots of Makhdoom clout with strong representation in business and bureaucracy, are coalescing under the Memon Itehad. The Itehad has begun drafting to one platform the community members, who have been up till now divided by political affiliation. It is also trying to unite other influential communities to create a larger alliance against the Makhdooms.
Full report at:
http://tribune.com.pk/story/421266/matiaris-makhdooms-should-watch-out-the-memons-are-coming/
-----------
For safety, Pak Hindus seek help of Indian, US missions
Aug 13, 2012
ISLAMABAD: With no let-up in crimes against Hindus in Mirpurkhas area of Pakistan's Sindh province from where nearly 20 families have left the country, the minority community leaders from the region have approached the Indian and US missions for help. The Hindu community in Mirpurkhas and its surrounding areas is being targeted by criminals day in and day out and police were paying no heed to their plight, Hindu panchayat chairman Laxmandas Perwani said.
Hindu families were left with no option but to leave Pakistan and at least 18 families had migrated, a majority of them to India and some to Dubai, during the past five months, Perwani told Geo News channel. During the same period, the homes of 70 Hindu families in Mirpurkhas and nearby areas were burgled, he said.
Two youths were killed for not paying extortion money and two kidnapped businessmen were freed after they paid millions of rupees as ransom, he added. With no let up in the incidents in which Hindus were targeted, members of the Hindu Panchayat sent letters to the Indian high commission and US embassy, seeking their help, he said.
Perwani, a former member of the Sindh assembly, said the step of writing to foreign missions was taken after the police and politicians did not pay heed to the grievances of the Hindus. The kidnapping of a 14-year-old Hindu girl, Manisha Kumari, from Jacobabad on Aug 7 sparked widespread concern in the minority community.
http://timesofindia.indiatimes.com/world/pakistan/For-safety-Pak-Hindus-seek-help-of-Indian-US-missions/articleshow/15468716.cms
-----------
Karachi violence: Two bodies found; three suspects arrested
Aug 13, 2012
KARACHI: Two bodies were found in gunny bags in different areas of Karachi, DawnNews reported on Monday.
One of the bodies was found in the city's Lines Area on Monday. The other body was found in Karachi's Garden area.
Separately, a policeman was injured in an incident of firing by reportedly unknown assailants near the city's Jail Chowrangi.
Moreover, due to the killing of a political worker on Sunday, the areas of Garden, Jama Cloth Market and other surrounding neighbourhoods remained tense on Monday.
Furthermore, the Steel Town police arrested three suspects from the locality and recovered a Suzuki vehicle, two motorcycles, two TT pistols and a number of stolen mobile phones from their possession.
http://dawn.com/2012/08/13/karachi-violence-two-bodies-found-three-suspects-arrested/
-----------
Two Pakistanis killed in NATO attack
Aug 13, 2012
QUETTA: Two Pakistanis were killed in an attack by NATO helicopters in an Afghan area close to the border with Pakistan on Sunday evening.
According to sources, the vehicle of Ghulam Farooq and Abdul Rashid of Noshki was attacked by NATO helicopter gunships in Safaar near the border with Chagai district.
"The helicopters fired rockets which hit the vehicle and set it aflame about 5km inside Afghanistan," the sources said Pakistani border officials were contacting their Afghan counterparts for repatriation of the bodies.
http://dawn.com/2012/08/13/two-pakistanis-killed-in-NATO-attack/
-----------
At least 10 killed in air strike
Aug 13, 2012
KALAYA: Ten suspected militants were killed and four others wounded when jet fighters bombed their hideouts in Mamozai area of Orakzai Agency on Sunday.
Sources said that militants had recently taken control of Mamozai area in upper tehsil of the agency. On Sunday morning, security forces launched the air attack and carried out heavy bombing.
The sources said that three hideouts were reduced to rubble by the bombing and 10 militants killed.
The security forces later conducted a search operation in Kago Qamar and Doli areas and seized heavy weapons and ammunition.
However, local Taliban spokesman Hafiz Saeed said that warplanes had only bombed empty houses and no one was killed.
http://dawn.com/2012/08/13/10-killed-in-air-strike/
-----------
Bomb kills three soldiers in North Waziristan
Aug 13, 2012
MIRANSHAH: A remote-controlled bomb attack on Sunday killed three soldiers in Pakistan's troubled Waziristan district, where Islamabad has resisted US pressure to launch a full-scale offensive against an insurgency.
Pakistan security officials said the bomb targeted a military convoy which was moving from Mirali town to Miranshah, the main town of North Waziristan tribal district, which has become the most notorious Taliban and al Qaeda stronghold on Pakistan's border with Afghanistan.
"Three soldiers were killed and three were wounded in the blast. Their vehicle was completely destroyed," a senior security official based in the region's main Peshawar city told AFP.
Another senior security official confirmed the incident and death toll, adding that a second military vehicle was also badly damaged.
Islamabad has told Washington that US forces must seal the Afghan border in the event of any offensive against the al Qaeda-linked Haqqani network in North Waziristan, an official said Saturday.
The Haqqanis, blamed for some of the deadliest attacks in Afghanistan and whose leaders are understood to be based in the Pakistani tribal district, is one of the thorniest issues between Islamabad and Washington.
http://dawn.com/2012/08/12/bomb-kills-three-soldiers-in-north-waziristan/
-----------
Presidency considers commuting death sentences to life imprisonment
August 12, 2012
KARACHI: The Presidency has begun to consider the possibility of commuting all death sentences into life imprisonment and has sought advice from relevant ministries and provincial authorities in this regard by August 13, revealed the former Federal Minister for Human Rights Ansar Burney.
Burney, via his trust The Ansar Burney Trust International, has repeatedly sent petitions to President Asif Ali Zardari, requesting that all death sentences be commuted to life imprisonment considering that a large number of those on death row are either innocent or have already spent several decades awaiting the implementation of their sentence.
According to press release issued by Burney, a notice had been issued in July by the presidency to the Ministry of Law, Justice and Parliamentary Affairs, Ministry of Defence, Ministry of Interior, the Prime Minister's Secretariat, and the Chief Secretaries of all provinces to present views on the petitions and the possibility of commuting all death sentences into life imprisonment.
The notice issued by the presidency requests for advice from the various branches of government to be presented to the Ministry of Law, Justice and Parliamentary Affairs by August 13 for consideration by the government, the release added.
There are currently over 7,500 prisoners in Pakistani jails condemned to death, including women and children. Many are innocent and victims of false testimonies or circumstances.
Hundreds of these prisoners were now physically and mentally disabled due to decades of imprisonment.
The president has either stayed or postponed executions in the past two years, including that of Behram Khan and Hafiz Jaleel Morejo.
http://tribune.com.pk/story/421141/presidency-considers-commuting-death-sentences-to-life-imprisonment/
-----------
Will fight against Khar, ready to replace Ashraf: Dasti
Aug 13, 2012
Pakistan Foreign Minister Hina Rabbani Khar is facing a challenge from within her party with Pakistan Peoples Party (PPP) leader and parliamentarian Jamshed Dasti, told reporters in Multan on Sunday that he would contest the upcoming polls from the parliamentary seat currently held by Ms. Khar.
Mr. Dasti has also offered to replace Prime Minister Raja Pervez Ashraf if he is disqualified by the Supreme Court for refusing to revive graft cases against President Asif Ali Zardari.
"This is not my decision but the voice of the people," he said. "For the past four years, Ms. Khar has visited her constituency only four times and people from her constituency approach me for their problems," Mr. Dasti said.
Reports have suggested that Ms. Khar could step aside so that her father can contest the next election from her constituency.
Full report at:
http://www.thehindu.com/news/international/article3762742.ece
--------
South Asia
Suu Kyi, Sein meet to resolve Myanmar's ethnic conflicts
Aug 13, 2012
* Saudi Arabia gives $50m aid to Myanmar Muslims
YANGON: Myanmar opposition leader Aung San Suu Kyi held talks with the country's president on Sunday in their first official meeting since she took up her role as a member of parliament.
The democracy champion met Myanmar leader Thein Sein in the capital Naypyidaw early Sunday, according to Zaw Htay of the president's office, who was unable to give details of the subjects under discussion.
He added that Railway Minister Aung Min, a key figure in efforts to resolve the country's ethnic conflicts, was among those present at the talks.
Recent clashes between Buddhist ethnic Rakhine and Muslim Rohingya have left dozens dead and tens of thousands homeless in Rakhine state in the west of the country. Suu Kyi has disappointed some rights campaigners by not offering stronger support to Myanmar's estimated 800,000 Rohingya, described by the United Nations as one of the world's most persecuted minorities.
Myanmar has come under international pressure over the conflict, after the United Nations voiced concerns of a crackdown on Muslims and Human Rights Watch issued a report alleging abuses by security forces in the region. The government, which denies the rights group's claims, has given the go ahead for Organisation of Islamic Cooperation to deliver aid to affected areas after talks last week, the pan-Islamic body said on Saturday. Saudi Arabia's King Abdullah has ordered $50 million in aid be sent to a Muslim minority in Myanmar which a human rights group said has been targeted by the authorities since sectarian riots in June.
A report on the Saudi state news agency said the Rohingya community had been "exposed to many violations of human rights including ethnic cleansing, murder, rape and forced displacement". "King Abdullah has ordered that assistance of the amount of $50 million be provided to the Rohingya Muslim citizens in Myanmar," said the report which was carried by Saudi media on Sunday. It did not say who was to blame for the abuses.
http://www.dailytimes.com.pk/default.asp?page=2012\08\13\story_13-8-2012_pg14_2
-------
Bangladesh bars 124 sportsmen over 2009 mutiny
13 August 2012
DHAKA: More than 120 Bangladeshi sportsmen including top internationals were jailed yesterday for their role in a bloody 2009 mutiny, a prosecutor said, part of the largest trial in the country's history. Fifty-seven senior army officers were killed during an uprising that began when soldiers at the Bangladeshi Rifles (BDR) headquarters in the capital Dhaka went on a killing spree, later dumping bodies in sewers and shallow graves.
A special military court in Dhaka found 329 border guards guilty of joining the rebellion, which included 124 soldiers who represented the force as sportsmen, prosecutor Manjur Alam told AFP.
"They included players from the BDR's soccer, volleyball, wrestling, archery, kabaddi, boxing and other teams. Some of them are national champions. At least six of them represented the country in international meets," Alam said.
Full report at:
http://www.arabnews.com/bangladesh-bars-124-sportsmen-over-2009-mutiny
-----------
Afghans met Taliban leader in Pakistan jail
By Mushtaq Mojaddidi
Aug 13, 2012
KABUL — Afghan government representatives have held secret talks with a key member of the Taliban held in a Pakistani jail, officials said Monday -- a move that could signal fresh hope for peace negotiations.
The representatives visited Mullah Abdul Ghani Baradar, a powerful Taliban military chief who has been described as the insurgents' second in command, and discussed peace talks with him, an Afghan official said.
Baradar, whose 2010 arrest in Pakistan was blamed for sabotaging peace initiatives, is the most important Taliban leader held in prison and was known as a trusted aide to the militants' elusive leader Mullah Mohammad Omar.
"Afghan government officials and members of Afghan embassy in Pakistan held secret talks with him (Baradar) in prison two months ago in Pakistan," Mohammad Ismail Qasimyar, a member of Afghanistan's High Peace Council told AFP.
"They talked to him about peace negotiations.
"The Afghan government has also asked the Pakistani authorities to release him because he has shown interest in peace talks with the government of Afghanistan," Qasimyar said.
At the time of his arrest the Afghan government and the former UN envoy to Afghanistan said his detention had adversely affected efforts to talk to the insurgents in a bid to end the decade-long war.
Full report at: Copyright © 2012 AFP. All rights reserved.
-----------
Mideast Asia
Iran raises earthquake death toll to 306
Aug 13, 2012
TEHRAN: Iran has raised the death toll from Saturday's twin earthquakes to 306, a day after rescuers called off the search for survivors.
Heath minister Marzieh Vahid Dastjerdi told a session of parliament on Monday that the number jumped by about 50 after victims expired in the hospital. More than 3,000 people were injured in the earthquakes.
Scores of aftershocks have coursed through Iran's mountainous northeast since the 6.4 and 6.3 magnitude quakes hit the region, where some 300,000 people live near the borders with Azerbaijan and Armenia.
Iran is located on seismic fault lines and is prone to earthquakes.
In 2003, some 26,000 people were killed by a 6.6 magnitude quake that flattened the historic southeastern city of Bam.
http://timesofindia.indiatimes.com/world/middle-east/Iran-raises-earthquake-death-toll-to-306/articleshow/15473328.cms
-----------
Al-Quds institution urges Islamic summit to act in support of Aqsa Mosque
(Ahlul Bayt News Agency) - Al-Quds international institution appealed to the conferees at the Islamic summit held currently in Makkah to adopt a united, clear position and take action to curb Israel's violations against the Aqsa Mosque and its intention to divide it.
In a statement on Saturday, Al-Quds institution said the dangers threatening the Aqsa Mosque escalated in recent times significantly and serious attempts aimed at dividing the holy Mosque started to emerge.
It added that one of these attempts was the draft law that was submitted to the Knesset for discussion by its right-wing member Arieh Eldad who called for specifying the Fridays for Muslims and the Saturdays for Jews to visit the Aqsa mosque.
It highlighted that the Israeli intention to divide the Aqsa Mosque between Muslims and Jews is similar to the scenario that had happened to the Ibrahimi Mosque in Al-Khalil city which ended up with Israel imposing its full control over the Mosque.
It warned that such Israeli attempts to divide and seize the Aqsa Mosque have shown up lately in conjunction with a report issued by the US state department calling on the Palestinians to allow the Jews to pray in the Aqsa Mosque and the decision of the Israeli municipal council in Jerusalem to classify the Mosque as public places.
Al-Quds institution demanded the Islamic summit conferees to internationalize the Israeli violations against the Aqsa Mosque and give the Israeli regime an explicit warning of the consequences that would come out if it persisted in its schemes against this Islamic holy site.
http://www.abna.ir/data.asp?lang=3&Id=336462
---------
Kurdish rebels kidnap Turkish lawmaker
Aug 13, 2012
ANKARA: Turkish troops launched a search Sunday for a lawmaker kidnapped by Kurdish rebels near the eastern city of Tunceli, authorities and the lawmaker's party said.
Huseyin Aygun, from the main opposition Republican People's Party, was abducted Sunday evening at a roadblock between the town of Ovacik and Tunceli, said party spokesman Haluk Koc during a televised news conference.
A journalist and an adviser traveling with him were set free, he added.
"For the first time, a lawmaker has been kidnapped by the terrorist organization," Koc said. "It shows where the level of terrorism has reached."
The rebels of the Kurdistan Workers' Party, or PKK, are fighting for autonomy in the Kurdish-dominated southeast region and maintain bases in northern Iraq from where they launch hit-and-run attacks on Turkish targets.
The group is considered a terrorist organization by the United States and the European Union. Turkey has raised concerns that the rebels could now also exploit a power vacuum in neighboring Syria, and has warned it will "not tolerate" any rebel threats from Syrian territory.
The Turkish government said last month that the rebels have seized control of five towns along the border in collaboration with Syria's Democratic Union Party, or PYD, an ethnic Kurdish grouping.
Turkey has launched military drills near the frontier in a show of strength.
NTV television reported Gov Mustafa Taskesen of Tunceli province as saying that Aygun was kidnapped under orders from Kurdish rebel command, which is based deep in northern Iraq.
He said troops were chasing the rebels and a larger operation would be launched early Monday.
Full report at:
http://dawn.com/2012/08/13/kurdish-rebels-kidnap-turkish-lawmaker/
-------
Islamic Jihad Envoy: Security Chain around Israel Breaking
Aug 13, 2012
TEHRAN (FNA)- Representative of the Palestinian Islamic Jihad Movement in Tehran Abu Sharif stressed that the recent popular uprisings in the region have harmed the interests of Israel and are breaking the security chain around the Zionist regime.
"These developments (popular uprisings) in the region are in the interest of the regional nations and against the interests of the Zionist regime and have disturbed the power balance between the supporters and opponents of the Zionist regime," Abu Sharif said.
He pointed to the blows struck at the Zionist regime since the victory of the Islamic Revolution in 1979, and stated, "30 years ago, the Islamic Revolution in Iran inflicted great damage on Israel. The deterioration of relations between Turkey and Israel was the second blow at the regime and (Hosni) Mubarak's fall in Egypt was another blow."
"If the regional changes reach Jordan, the Israeli regime will lose the last part of its security chain."
Full report at:
http://english.farsnews.com/newstext.php?nn=9104253887
-----------
Iran to host meeting on Intifada and liberating J'lem
08/12/2012
Iran is set to host a meeting on promoting "the issue of Palestine and the Intifada" and "liberating the Holy Qods" (Jerusalem), the Islamic Republic News Agency (IRNA) reported Sunday.
According to IRNA, the meeting on the "Islamic Awakening and liberation of Palestine" on Monday ahead of 'Qods Day' ('Jerusalem Day'), an annual Iranian anti-Zionist event organized by the Organization of the Culture and Islamic Communication, will include high-ranking Iranian officials, ambassadors from Islamic countries and Palestinian groups.
It is intended to promote ideas on "the influence of the Islamic Awakening on the issue of Palestine and the Intifada" and "focus on ways to attain the ultimate goal of liberating the Holy Qods which embodies the dignity of the world Muslims."
http://www.jpost.com/Headlines/Article.aspx?id=280915
-----------
'No proof that Gazans linked to Sinai attack'
August 12, 2012
Gaza's Hamas rulers on Sunday insisted that so far, there was no proof that any Palestinian was involved in a deadly attack on Egyptian troops in northern Sinai which left 16 dead.
"Until now, neither the Palestinian nor the Egyptian security services have proof that any party
in Gaza supported or executed the attack," said senior Hamas official Salah al-Bardawil.
"Egypt hasn't supplied the Gaza government with any accusation or given any information about the involvement of Palestinians," he told reporters at a press conference in Gaza City.
"If it is proven that a Palestinian was involved, then measures will be taken," he said, pledging that if there was any evidence against anyone from Gaza, "we will be the first to prosecute the criminals."
Full report at:
http://www.hindustantimes.com/world-news/RestOfAsia/No-proof-that-Gazans-linked-to-Sinai-attack/Article1-912562.aspx
----------
Israeli ex-soldier cleared of Gaza manslaughter charge
13 July, 2012
Israeli prosecutors have dropped a manslaughter charge against a former soldier in connection with the deaths of a Palestinian woman and her daughter during the offensive on Gaza in 2009.
But the sergeant was jailed for 45 days after being convicted of unlawful use of a firearm in a separate incident as part of a plea deal, his lawyer said.
He was the only soldier to be charged with manslaughter after the offensive.
The women were reportedly shot as they fled their home carrying a white flag.
Operation Cast Lead was launched in response to repeated rocket attacks on Israeli territory. Some 1,400 Palestinians were killed during the three-week conflict, including hundreds of civilians, as well as 13 Israelis.
Full report at:
http://www.bbc.co.uk/news/world-middle-east-19243246
-----------
Arab World
Egypt Accuses Militants of jihad training
August 12, 2012
Egyptian authorities are accusing five militants of training jihadists in an initial indictment linked to last weekend's attack in the Sinai Peninsula that left 16 soldiers dead.
Officials say some of the five have also been accused of involvement in previous attacks on police stations, smuggling weapons and human trafficking between Egypt, the Gaza Strip and Israel.
The five accused yesterday are among the first to be arrested since the surprise attack, where militants gunned down the soldiers as they broke their daily fast for the holy month of Ramadan.
http://www.skynews.com.au/world/article.aspx?id=782792
-----------
Egypt issues fatwa on Muslims who publicly ignore Ramadan fast
August 4, 2012
CAIRO -- An Egyptian religious authority announced this week that devout Muslims should not eat or drink in public places during daylight hours as a sign of respect to those fasting for the Islamic holy month of Ramadan.
The House of Fatwa, which issues religious opinions, said that eating in public during fasting hours between dawn and dusk is not a personal freedom, but an "assault and offense on the sanctity" of Islam.
The announcement suggested that authorities should apply the advisory as a legal decision, but did not state the provisions of punishment. The fatwa does not include individuals who are exempt from fasting, such as non-Muslims or those who are ill.
Many Egyptians were offended by the announcement, seeing it as an affront on personal freedoms that may foreshadow future constraints, especially under Egypt's recently elected Islamist president, Mohamed Morsi, and the the rise of political Islam.
"They should have said that it's recommended or preferable, not making it an official fatwa," said Ahmed Aggour, a young Egyptian activist who was outraged by the decision.
"I don't think this will be implemented by law, but this is a sign that they could later issue other strict fatwas. For example, they could say men and women cannot mingle in the future," Aggour said.
Although the announcement was released as an official advisory opinion, eating in public during Ramadan in Egypt is currently not a legal offense.
In other Middle Eastern countries including Kuwait, Saudi Arabia and the United Arab Emirates, eating in public in daylight hours during the holy month is punishable by law.
http://latimesblogs.latimes.com/world_now/2012/08/egypt-issues-fatwa-against-muslims-breaking-ramadan-fast-in-public.html
-----------
Saudi Arabia gives $50 mln aid to Myanmar Muslims
Aug 13, 2012
RIYADH: Saudi Arabia's King Abdullah has ordered $50 million in aid be sent to a Muslim minority in Myanmar which a human rights group said has been targeted by the authorities since sectarian riots in June.
A report on the Saudi state news agency said the Rohingya community had been "exposed to many violations of human rights including ethnic cleansing, murder, rape and forced displacement".
"King Abdullah … has ordered that assistance of the amount of $50 million be provided to the Rohingya Muslim citizens in Myanmar," said the report which was carried by Saudi media on Sunday. It did not say who was to blame for the abuses.
However, Human Rights Watch said on Aug 1 that the Rohingyas had suffered mass arrests, killings and rapes at the hands of the Myanmar security forces.
The minority had borne the brunt of a crackdown after days of arson and machete attacks in June by both Buddhists and Rohingyas in Rakhine state, the monitoring group said.
Myanmar, where at least 800,000 Rohingyas are not recognised as one of the country's many ethnic and religious groups, has said it exercised "maximum restraint" in quelling the riots.
Saudi Arabia sees itself as a guardian of global Muslim interests thanks to being the birthplace of Islam and home to some of the religion's holiest sites in Mecca and Medina.
However, Riyadh also regularly draws criticism from campaigners for its lack of democracy.
Last week the Saudi cabinet condemned the violence against Muslims in northwest Myanmar and at a meeting on July 31, the Organisation of Islamic Cooperation (OIC) in the kingdom's second city of Jeddah urged members to send Rohingya Muslims aid.
The OIC is holding a summit in Mecca on Tuesday.
http://dawn.com/2012/08/12/saudi-arabia-gives-50-mln-aid-to-myanmar-muslims/
-----------
After years of secularism: Turkey returns to teaching Quran
The first notions of secularism in Turkey goes back to 1972, when Sultan Selim III founded the first secular military school...
(Ahlul Bayt News Agency) - The first notions of secularism in Turkey goes back to 1972, when Sultan Selim III founded the first secular military school. During the 19th century, the Islamic Ottoman Empire had many far reaching reforms including the establishment of a parliament, the abandonment of punishments of apostasy. With the fall of the Ottoman Empire after WWI came the rise of the secular and democratic Republic of Turkey.
The secular power of the religious authorities and functionaries was reduced and eventually eliminated. The religious foundations were nationalized, and religious education was restricted and for a time prohibited.
However, among the main pledges of the party, the Justice and Development party (AK), during its 2010 constitutional referendum was reforming the educational system by introducing teaching Quran and the biography of Prophet Muhammad (p). The amendment stirred an uproar of objections between secular and liberal parties as the AK steamrolled it through the committee stage. Passage of the bill that will allow schools specializing in religious education combined with a modern curriculum, known as Imam Hatip schools, to take boys and girls from the age of 11 instead of 15, and to provide optional classes in Quranic studies and the life of the Prophet Muhammad (p) in other schools was never in doubt, and it was carried by a vote of 295 to 91.
Erdogan says the new law gives people what they want, unlike the previous education regime which alienated many families who want their children to have more access to religious schooling. secular-minded families will not have to send their children to classes on religion. "Nobody is forced (to attend)."
http://www.abna.ir/data.asp?lang=3&Id=336225
---------
16 severed right-hands excavated from historic Egyptian city
Aug 11 2012
London : Egyptians warriors had brutal ways to prove their heroism after winning battles. They would chop off hands of their enemies and present them to their rulers.
In a discovery, which experts believe is the earliest and only physical evidence of this practise, archaeologists have found 16 large severed right hands while excavating Hyksos palace in the Egyptian city of Avaris.
The hands had been buried in four pits in an area thought to have been a throne room 3,600 years ago.
The soldiers used to present the cut-off right hands of enemies to their rulers in exchange for gold, experts said.
"Most of the hands are quite large and some of them are very large," project and field director Manfred Bietak was quoted as saying by the science news website 'LiveScience'.
Cutting off the right hand, specifically, not only would have made counting victims easier, it would have served the symbolic purpose of taking away an enemy's strength. "You deprive him of his power eternally," Bietak said.
Full report at:
http://www.indianexpress.com/news/16-severed-righthands-excavated-from-historic-egyptian-city/987062/
-----------
Iraq warns Total to freeze Kurdish deals or sell Halfaya stake
Aug 13, 2012
BAGHDAD: Iraqi authorities have warned France's Total that it must freeze its energy deal with Iraq's autonomous Kurdistan region or sell its stake in the country's Halfaya oilfield, a government official said on Monday.
Total is one of several major oil companies to ignore Baghdad's warnings and sign contracts with the country's Kurdish region, agreements Iraq's central government says are illegal.
"Iraq has officially asked Total to freeze or cancel its contract with the Kurdish region and respect Iraqi law or sell its stake in Halfaya oilfield," Faisal Abdullah, a spokesman for Deputy Prime Minister for Energy Hussain al-Shahristani said.
"We have made it clear to Total they have only two choices," he said. "There is no third option."
http://dawn.com/2012/08/13/iraq-warns-total-to-freeze-kurdish-deals-or-sell-halfaya-stake/
-----------
Iraq attacks kill 14
Aug 13, 2012
KIRKUK: Gunmen allegedly affiliated with Al Qaeda on Sunday executed eight young Shias near a northern Iraq town hit by shootings a day earlier, while six people died in other attacks nationwide.
The gunmen rounded up 25 men on the road between the towns of Amerli and Suleiman Bek in the afternoon, allowed those who were Sunnis to leave but gathered the Shias and shot them execution-style, killing eight, police Lieutenant Colonel Jassim al-Bayati said.
Four policemen were later wounded by a roadside bomb that exploded when they went to investigate the scene of the killings at around 4:30 pm, said Bayati, who was among those hurt.
The victims were aged between 16 and 20, Bayati said, adding that the bomb at the scene was hidden under one of the corpses. He said 37 suspects were arrested after the shootings.
"The attack has the fingerprints of al Qaeda," said Ali Hashim Oghlo, a Salaheddin provincial council member, who confirmed the account.
The attack comes just one day after gunmen riding motorcycles shot dead six young Arab men from Amerli while they were swimming.
Full report at:
http://dawn.com/2012/08/13/iraq-attacks-kill-14/
-----------
Egypt's President seizes powers back from Army
Aug 13, 2012
Egypt's President Mohammed Morsi has ordered the retirement of the Defence Minister and Chief of Staff and made the boldest move so far to seize back powers that the military stripped from his office right before he took over.
Mohammed Morsi has been locked in a power struggle with the military since he took office on June 30. But after militants killed 16 Egyptian soldiers a week ago at a border post with Israel in Sinai, he has sought more aggressively to assert his authority over the top generals.
It was not immediately clear whether Mr Morsi's surprise decisions had the military's blessing. But the appointment of outgoing Defence Minister Field Marshal Hussein Tantawi and Chief of Staff Gen. Sami Annan as presidential advisers and awarding them some of the nation's highest honours suggested they may have agreed, perhaps grudgingly, in advance.
Egypt's official Middle East News Agency, quoting an unnamed military official in a brief report, said late Sunday that Mr Morsi's moves were "deliberated and coordinated" in advance. It said there were no "negative reactions" from within the military.
A call to the nation
Full report at:
http://www.thehindu.com/news/international/article3761438.ece
-----------
Saudi Arabia has a key role to play in solving the issues of the region
13 August 2012
Custodian of the Two Holy Mosques King Abdullah's call for an emergency Extraordinary Islamic Solidarity Summit on Tuesday and Wednesday is a clear indication of the hard times the Middle East is currently passing through.
Iraqi political analyst Waleed Al-Zubaidi, currently settled in Jordan, stressed the lead role Saudi Arabia has to play in settling the region's issues.
"Saudi Arabia has a huge role to play in the region. Its role no longer confined to the Gulf Cooperation Council countries, but has to take leadership in the Arab and Islamic worlds where the Islamic security under threat and their internal problems are becoming more difficult," he said in a statement quoted by the Al-Watan daily on Sunday.
He stressed the significance of the summit making a review of people's conditions in the Arab and Muslim states while striving find solutions to major issues.
He also stressed the need to counter Iranian mobilizations in the Arab region including Iraq.
"The intensity of the Iranian threat is growing.
So the Islamic conference should come up with an Arab Islamic plan to deal with the Iranian threat," he said.
Full report at:
http://www.arabnews.com/saudi-arabia-has-key-role-play-solving-issues-region
-----------
Summit shows king's responsibility to Ummah, says justice minister
13 August 2012
The Minister of Justice, Muhammad Al-Eisa, commended Custodian of the Two Holy Mosques King Abdullah for his call to hold an emergency Islamic summit in Makkah on Aug. 14-15.
"The King's call reflects his true sentiment towards the wellbeing of the Islamic world and his great concern for the issues of the Islamic nation. It also represents the immense responsibility the King takes upon himself with regards to major developments taking place in the Islamic arena," he said.
Speaking to the Saudi Press Agency, Al-Eisa said that the Islamic world, together with the rest of the world, pins great hopes on Saudi Arabia not only in addressing problems in the Arab and Islamic world but also in contributing to tackling international issues.
"History bears witness to the fact that the Kingdom's policies and positions are key in addressing major issues in the world, especially in the Arab and Islamic world. The pioneering initiative taken by King Abdullah emphasizes the fact that the Kingdom is a safe haven for the "Ummah", both in its affairs and in its worries," he said.
According to Al-Eisa, the most significant feature of King Abdullah's policy is striving to unite the Islamic nation, closing its ranks and offering panacea for its illnesses with full devotedness to its causes. "Everyone knows that King Abdullah possesses the qualities of transparency, goodwill and effectiveness in the handling of issues. The King is an influential world leader whose deeds go hand in hand with his words and he is the staunch advocate of historic initiatives for peace, dialogue and the abandonment of violence and division, in addition to combating injustice and despotism," he said.
Full report at:
http://www.arabnews.com/summit-shows-king%E2%80%99s-responsibility-ummah-says-justice-minister
-----------
Muslim world pins hopes on Makkah summit
NADEEM AL-HAMID
13 August 2012
Former deputy chairman of the Shoura Council and world-renowned Islamic thinker, Abdullah Omar Naseef, emphasized the significance of the emergency Islamic Summit called by Custodian of the Two Holy Mosques King Abdullah.
"There is nothing strange in this call by King Abdullah for an emergency summit. It shows his deep concern toward Islamic issues as a prominent Muslim leader in the world," Naseef told Arab News.
"This summit is being held at the right time, when the Islamic nation is facing a lot of challenges and crises, such as the worsening situation in Syria, the ethnic cleansing of Rohingya Muslims in Myanmar, and the continuing Israeli atrocities against the Palestinians," he added.
"The organization of the summit in the holy city of Makkah during the last days of the holy month of Ramadan gives it even more importance."
Naseef also expressed his hope that Muslim leaders assembling in Makkah for the summit would be able to take the right decisions to realize the Islamic world's interests and strengthen its unity.
Full report at:
http://www.arabnews.com/muslim-world-pins-hopes-makkah-summit
-----------
Army chief 'retired' in surprise Egypt shake up
August 13, 2012
CAIRO: Egypt's Islamist President Mohammed Morsi on Sunday ordered the surprise retirement of his powerful defence minister and scrapped a constitutional document which handed sweeping powers to the military.
In a move that drew thousands of Islamist supporters to Cairo's Tahrir Square in celebration, Morsi effectively dismissed Field Marshal Hussein Tantawi, who ruled Egypt for more than a year after the revolution that toppled former president Hosni Mubarak.
The president also scrapped a key constitutional document which gave the military legislative powers and other prerogatives, his spokesman Yasser Ali said.
The surprise announcements marked a new twist in the uneasy relationship between Morsi and the army, testing the balance of power between the first civilian president in Egypt's history and a military that had moved to limit his power.
In a speech at Cairo's al-Azhar mosque after the announcement, the president defended himself against claims he wanted to marginalise the army.
"I only wish them the best. I want them to devote themselves to a mission, the protection of the nation," he said.
Full report at:
http://tribune.com.pk/story/421449/army-chief-retired-in-surprise-egypt-shake-up/
-----------
Kuwait's opposition attacks plan to change election law
Aug 13, 2012
* Opposition sees electoral law challenge 'coup' against them
* Response by demanding full parliamentary system
KUWAIT: Kuwaiti opposition politicians described government efforts to change the electoral law before polls expected later this year as a "coup", and promised on Sunday to push for full parliamentary democracy in the Gulf U.S. ally.
In June Kuwait's constitutional court effectively dissolved a parliament dominated by opposition and reinstated the previous, more government-friendly assembly. The dispute deepened last week when the government decided to refer the electoral system to the constitutional court. "The majority bloc views what is happening as a real coup by the political authority against the constitutional system, a coup aimed at seizing the rights of the nation through the constitutional court," opposition politicians said in a statement after a meeting that ended early on Sunday.
Full report at:
http://www.dailytimes.com.pk/default.asp?page=2012\08\13\story_13-8-2012_pg4_4
-----------
Little sympathy in Morocco for Ramadan boycott group
Aug 13, 2012
RABAT: The seats outside cafes are empty and streets eerily quiet in the hour before sunset, as Moroccans wait to break the day-long Ramadan fast. But one group is causing a stir by flouting religious convention. Masayminch ("We're not fasting" in the local Arabic dialect) was founded last month by Moroccan youths seeking to defend individual liberties, starting with the right of non-believers to eat, drink or smoke in public during the Muslim holy month. "The essential vision is to tell society that we are different, and that we shouldn't have to hide to live in peace," Imad Iddine Habib, 23, a co-founder of the group, told AFP.
Morocco has a reputation as a particularly tolerant Muslim country, where the form of Islam practised is distinctly moderate. There are plenty of bars in the main cities, though they tend to close during Ramadan and some may refuse to serve Moroccans. Women enjoy relatively extensive freedoms. But it remains a deeply religious society – 89 percent of Moroccans consider religion to be "very important" in their lives, according to a recent study by the Pew Research Centre, a US think-tank.
For a Moroccan not to fast during Ramadan is viewed as something of a taboo. "Most people are shocked if they see someone eating in the streets. There's a feeling of resentment, that they are not respecting society," said Omar Benjelloun, a human rights lawyer. At the heart of the debate is article 222 of Morocco's penal code, which states that anyone "breaking the fast in a public place during Ramadan, without a reason accepted" in Islam, can be imprisoned for up to six months and fined.
Full report at:
http://news.kuwaittimes.net/2012/08/11/little-sympathy-in-morocco-for-ramadan-boycott-group/
-----------
Young Iraqi killed in Greek hate attack
August 13, 2012
A young Iraqi has been stabbed to death in Athens by five men in the latest hate attack in Greece.
Police said the men were travelling on four motorbikes and had earlier 'tried to attack a Romanian and a Moroccan in the same area'.
A statement said the young Iraqi, whose age was not given, 'died in hospital of injuries sustained from a sharp object'.
In a rare official reaction, Minister of Public Order Nikos Dendias expressed his 'deep sadness' and vowed to punish the perpetrators 'despite the so-called pretexts given by them' to justify such acts.
The attack came after a police sweep to clear cities of illegal immigrants.
Greece's neo-Nazi Golden Dawn party witnessed a surge in popularity in an election in June as the recession-choked nation fought to stay in the eurozone while battling crippling debt, sweeping austerity cuts and unemployment at almost 24 per cent.
It won 18 seats in the 300-member parliament in June after capitalising on rising unemployment and crime fears. The party has said Athens was being tarnished by 'illegal migrant peddlers'.
Several party members have been accused of racist and xenophobic attacks and justice officials have faced criticism for failing to pursue charges.
Rights groups have blasted Golden Dawn, and the Council of Europe's human rights commissioner Nils Muiznieks has called on Greece to examine whether the party is even legal.
Muiznieks has called Golden Dawn the 'most overtly extremist and Nazi party in Europe'.
http://www.skynews.com.au/world/article.aspx?id=782875
-----------
Missing Syrian Journalist Believed Dead
Aug 13, 2012
BEIRUT (AP) — A pro-government Syrian TV station said Monday one of its cameramen who was kidnapped three days ago is believed to be dead while the others are being held by rebels near the capital Damascus.
The station said gunmen kidnapped the cameraman Friday along with three other employees of the pro-regime Al-Ikhbariya TV while covering the violence in the Damascus suburb of al-Tal. The three surviving members of the team appeared in an online video, saying they were being held by rebel forces who were treating them well.
A man who identified himself as a rebel spokesman also appeared in the video, saying the cameraman and two members of the Free Syrian Army rebel group were killed in government shelling while on a tour in al-Tal to shoot destruction in the area.
It was impossible to independently verify the events shown in the video. But the general manager of Al-Ikhbariya TV said they believe the cameraman is dead. In June, gunmen raided Al-Ikhbariya's headquarters, killing seven employees.
Full report at:
http://www.nytimes.com/aponline/2012/08/13/world/middleeast/ap-ml-
-----------
Gunmen kill 7 in Iraq attack
13 August 2012
BAGHDAD: Gunmen singled out seven Shiites and shot them in Iraq's north while they were out swimming in a targeted sectarian attack, officials said.
Shalal Abdoul, mayor of the town of Tuz Khormato, said the attack happened outside the nearby Turkoman village of Amerili. The attackers arrived on motorcycles and executed the men after separating them from Sunni Arabs, whom they allowed to go free, he said.
"The terrorists want to ignite sectarian strife in our area. Today's attack carries a sectarian message," Abdoul said.
Tuz Khormato is about 210 km north of Baghdad. Tuz Khormato police Capt. Mazin Abdullah confirmed the attack.
Violence has ebbed in Iraq since its height between 2005 and 2008, but lethal attacks continue to occur almost daily. Attacks against Iraqi Shiites are often blamed on Al-Qaeda's Iraqi branch, which has declared its intention to take back areas from which the US and its local allies expelled the militants.
Most Iraqi Shiites are Arabs. Turkomen are one of the country's minority ethnic groups, and they include both Sunnis and Shiites.
Also Saturday, Iraq's prime minister urged northern neighbor Turkey to deal with his country through the central government in Baghdad, criticizing Ankara's direct outreach to Iraq's self-ruling Kurdish region.
http://www.arabnews.com/gunmen-kill-7-iraq-attack
-----------
Egypt forces fight Sinai militants, up to six dead
Aug 13, 2012
AL-ARISH: Egyptian troops killed as many as six militants after storming their hideout near the isolated border with Israel on Sunday, security sources and eyewitnesses said.
The troops found the militants in the settlement of al-Goura, about 15 km (10 miles) from the frontier, as they searched for jihadists who killed 16 Egyptian border guards a week ago.
The latest clash is part of a security sweep that began on Wednesday and is the biggest military operation in the region since Egypt's 1973 war with Israel. No one has claimed responsibility for killing the border guards.
It is an early test for right wing President Mohamed Mursi, elected in June, to prove he can rein in militants whose campaign on the border worries Israel.
"People in the area supplied information that there was a group of unidentified people staying in a makeshift hut.
The area was immediately raided. The group opened fire and the police returned fire," one police source said.
Full report at:
http://dawn.com/2012/08/12/egypt-forces-fight-sinai-militants-up-to-six-dead/
-----------
US Navy ship collides with oil tanker in Gulf
Aug 13, 2012
DUBAI: A US Navy guided missile destroyer was left with a gaping hole on one side after it collided with an oil tanker early today just outside the strategic Strait of Hormuz.
The collision left a breach about 10 feet by 10 feet (three by three meters) in the starboard side of USS Porter. No one was injured on either vessel, the US Navy said in a statement. The collision with the Panamanian-flagged and Japanese-owned bulk oil tanker M/V Otowasan happened about 1 am, local time.
Photos released by the Navy showed workers standing amid twisted metal and other debris hanging down from the hole.
The cause of the incident is under investigation, the Navy said, though the collision was not "combat related." There were no reports of spills or leakages from either the USS Porter or the Otowasan, the Navy said.
Navy spokesman Greg Raelson said the destroyer now is in port in Jebel Ali, Dubai. "We're just happy there were no injuries," he said. "
Full report at:
http://timesofindia.indiatimes.com/world/middle-east/US-Navy-ship-collides-with-oil-tanker-in-Gulf/articleshow/15469527.cms
--------
Fighter jet crashes in eastern Syria
13 July, 2012
A fighter jet has crashed in eastern Syria owing to "technical problems", according to state media.
The rebel Free Syrian Army (FSA) say they shot a plane down in the same area.
Experts who examined footage from the FSA of the downed plane say its camouflage and markings are consistent with those of a Syrian air force plane.
The pilot had ejected and a search is now under way to find him, according to state media.
http://www.bbc.co.uk/news/world-middle-east-19246708
---------
North America
Acceptance of Inland Muslims high, despite bigoted incident
August 11, 2012
The throwing of three pigs' legs on to the property of a planned mosque near Ontario this week was disturbing.
But one thing that the chairman of the mosque and the Corona man who heads the Greater Los Angeles chapter of the Council on American-Islamic Relations emphasized to me is how folks from many different religious denominations are supporting the mosque.
Rashid Ahmed, the chairman of the Al-Nur Islamic Center, said he has received more than 200 emails supporting the mosque since the incident, including emails from Christians, Jews and Hindus.
About 20 people were praying inside a four-bedroom house on the property when a security guard witnessed two women hurling the pig carcasses from a pickup truck. The San Bernardino County Sheriff's Department is investigating the case. The U.S. Department of Justice is also looking into the matter after CAIR requested a federal hate-crimes investigation.
The act was particularly offensive because it is the Muslim holy month of Ramadan. Muslims are prohibited from eating pork or any pig byproducts.
"The intention was to create fear, intimidation and offense of the intended target," said Hussam Ayloush, the CAIR chapter executive director. "That's the nature of a hate incident."
Ayloush said it is hurtful when people try to block Muslims from worshipping in their own communities.
Full report at:
http://blog.pe.com/multicultural-beat/2012/08/11/acceptance-of-inland-muslims-high-despite-bigoted-incident/
-----------
American pens Quran against Islamophobia
August 11, 2012
By Niamh Fleming
BEIRUT: The world never has to look far to find evidence of U.S. citizens' negative relationship with Islam.
When a Florida pastor oversees the trial, conviction and incineration of Islam's holy book, it's splashed across front pages, or when American soldiers serving in Afghanistan burn the Quran, news stations lead with the story. But pervasive as such headlines are, not all Americans' interaction with the Quran is focused on its destruction.
Everitte Barbee is a U.S. citizen who grew up in Nashville, Tennessee. He's also a calligraphy artist. About a year and a half ago, the 24-year-old commenced work on a unique project: The Quran for Solidarity is, as far as Barbee is aware, the first Quran to be completely handwritten by a non-Muslim. He also believes it may be the first edition of the book entirely written in figurative calligraphy.
"I don't know of any other non-Muslims to write the entire Quran by hand," Barbee, who currently lives in Beirut, told The Daily Star. "I [also] don't know of another Quran written completely in pictures, in actual figurative designs ... Normally it's just linear text."
Barbee, who studied international business and Arabic at the University of Edinburgh, Scotland, learned his art from master calligrapher Adnan Farid while living in Damascus in the fall of 2009.
Full report at:
http://everitte.org/.
-----------
Now, Sikhs can wear turban in NYPD
Aug 13, 2012
In the wake of a deadly attack at a Wisconsin Gurdwara, the New York city Mayor Michael Bloomberg has been asked to allow Sikhs to wear turban and sport a beard in the New York Police Department (NYPD).
"In the wake of the Wisconsin killings, which have shocked the national conscience, our City can enact meaningful inclusion of this community by changing the NYPD rules to allow Sikhs to serve without having to forsake their turbans and beards," the New York City Comptroller John C Liu said in a letter to Bloomberg on Sunday. "The attack [on a Gurdwara] in Wisconsin reminds us that intolerance still rears its ugly head today. Sikhs have felt alienation and distress over the past decade since September 11," Mr. Liu said according to the copy of the letter dated August 10, released to the press by United Sikhs, a Sikh advocacy group.
http://www.thehindu.com/news/international/article3759329.ece
-----------
American Muslim groups decry shots on Chicago mosque
13 August 2012
CHICAGO: Two air rifle shots struck the outer wall of a mosque and Muslim education center outside Chicago overnight, the Council on American-Islamic Relations said yesterday.
The shots were heard by worshippers who were outside the mosque and were powerful enough to damage the building's brick wall, it added.
The shots were allegedly fired by a neighbor with a history of opposition to the mosque, said the Chicago chapter of CAIR, the United States' largest Muslim civil rights and advocacy group.
Morton Grove police, the Federal Bureau of Investigation and the US attorney's office are investigating the incident.
"This is obviously an alarming situation that all parties are taking very seriously," CAIR-Chicago Executive Director Ahmed Rehab said in a statement.
"The weapon allegedly used in this incident is powerful enough to kill, and the projectiles reportedly came within inches of the head of the security guard on duty."
http://www.arabnews.com/american-muslim-groups-decry-shots-chicago-mosque
--------
Wisconsin gurdwara holds first service since deadly attack
Aug 13, 2012
OAK CREEK (WISCONSIN): Grieving members of the Sikh community held the first service at the gurdwara here since the killing of six worshippers by a white supremacist a week ago and offered prayers for the victims.
The mourners assembled inside the prayer hall of the gurdwara on Sunday, bowed before the Guru Granth Sahib and chanted hymns and prayed for the six worshippers who were killed in the shootout inside the gurdwara last Sunday.
They also prayed for the quick recovery of the three individuals who were injured in the tragic incident including the police officer who fought the neo-nazi gunman.
Wade Michael Page, 40, an ex-army veteran, went on a shooting spree killing six Sikhs and injuring three others, including a police officer, at the Gurdwara here last Sunday before dying of a self-inflicted gun shot wound.
Those attending the Sunday service said the ceremony today involved cleaning up the pole which had a flag on top.
Full report at:
http://timesofindia.indiatimes.com/world/us/Wisconsin-gurdwara-holds-first-service-since-deadly-attack/articleshow/15474268.cms
-----------
After two years of controversy, Tennessee mosque opens
Aug 13, 2012
Muslims in the Tennessee city of Murfreesboro have said they hope the opening of their mosque after more than two years of controversy will be a new beginning for relations with the community — particularly their opponents.
Islamic Centre of Murfreesboro members include immigrants from Iraq, Egypt, Syria and other countries, as well as American converts. Many of them said that before the opposition to their new building they had always found Murfreesboro to be a welcoming community.
If it were not, the congregation would never have grown to the point where they needed to build a new mosque, they said. "We are here 30 years and I never had a problem with the people here," said Safaa Fathy, a member of the mosque's board of directors. "It only started two years ago."
Full report at:
http://www.thehindu.com/news/international/article3758462.ece
-----------
US to name 26/11 planner Mir, 7 more terrorists
Shishir Gupta
August 13, 2012
After declaring a $10 million bounty on Pakistan-based Lashkar-e-Taiba (LeT) founder Hafiz Saeed, the US is set to declare 26/11 chief planner Sajid Mir alias Wasi Bhai and seven others of the outfit as global terrorists and also get them listed in the UN 1267 al Qaeda sanctions
committee.
US diplomatic sources said Washington has asked New Delhi for additional information on the eight terrorists this month with reference to cases against them in India.
The US is looking for evidence to name the eight as "specially designated global terrorists" under the post-9/11 executive order 13224 of the treasury department.
Although both US and India are tightlipped, those in the list apart from Mir could be 26/11 accused Muzammil Butt alias Abu Hurera, 2008 Bangalore blast accused and Rawalpindi resident Rashid Abdullah alias Rehan and Nassar Javed alias Haji Nasir Javed, who is in-charge of the terrorist training facilities at Mansehra, Pakistan.
According to Abu Jundal, a key 26/11 handler in Indian custody, Mir lives with his wife and two children at Garden Villa, about 20km from Islamabad.
It was he who asked the 26/11 terrorists at Mumbai's Nariman House to kill the women hostages by shooting them in the head.
Full report at:
http://www.hindustantimes.com/India-news/NewDelhi/US-to-name-26-11-planner-Mir-7-more-terrorists/Article1-912695.aspx
-----------
Europe
Norway police 'could have caught Breivik sooner'
13 July, 2012
Alexandra Bech Gjoerv, the leader of the independent commission that carried out the inquiry: "The perpetrator could have been stopped earlier"
Norway's police could have prevented the bombing of central Oslo and caught mass killer Anders Behring Breivik faster, an official report says.
The independent inquiry's findings have just been released. Police could have responded faster last year, they say.
Breivik has admitted killing 77 people and wounding more than 240 others when he bombed central Oslo and then opened fire at a summer camp on Utoeya Island.
The police have been widely criticised for taking too long to reach Utoeya.
A verdict in Breivik's trial is due on 24 August. He claimed he was trying to stop Muslims from taking over Norway.
Existing measures
Full report at:
http://www.bbc.co.uk/news/world-europe-19241327
----------
Muslim chess players' victims of Islamophobia, racism and hate crime
Aug 13, 2012
A Muslim family representing England in the European Chess Championships taking place in Austria allege to have been the victim of Islamophobia, racism and even physical hate crime...
(Ahlul Bayt News Agency) - A Muslim family representing England in the European Chess Championships taking place in Austria allege to have been the victim of Islamophobia, racism and even physical hate crime. 13-year-old Yusuf Bin-Suhayl was attacked and left bleeding by the mother of a fellow English competitor.
Full report at:
http://abna.ir/data.asp?lang=3&Id=336216
-------
Africa
Nigerian Troops Kill 20 Suspected Boko Haram Militants
August 12, 2012
Nigerian officials say security troops have killed 20 suspected Boko Haram Islamists in the restive north.
Officials say one soldier died and two others were wounded in the shootout Sunday in the city of Maiduguri, in Borno state.
The military and the police acted on a tip that members of Boko Haram were meeting at a specific location in the north-eastern city.
A spokesman for the government forces, Victor Ebhaleme, said the militants opened fire when the security troops approached their hideout.
Boko Haram is blamed for attacks on Christian churches mostly in northern Nigeria. More than 600 people have been killed this year in violence. The radical Islamist group seeks to implement strict Islamic law (Sharia) across the country of 160 million people.
Nigeria is split between a mostly Muslim north, and a mainly Christian south.
http://www.voanews.com/content/nigerian-troops-kill-20-suspected-islamist-militants/1484943.html
-----------
Ugandan Copters, en Route to Battle Shabab, Disappear Over Kenya
By JEFFREY GETTLEMAN
Aug 13, 2012
NAIROBI, Kenya — At least two Ugandan military helicopters, key assets in a push against militants in Somalia, have vanished over Kenya, officials in Nairobi said on Monday.
The helicopters, part of a squadron, took off from their base in Entebbe, Uganda, on Sunday and were flying to Somalia to participate in what officials have depicted as a final assault on the port town of Kismayu, the last stronghold of the Shabab militant group. But two of the helicopters abruptly "lost communication" somewhere in Kenyan airspace and may have crashed, officials said.
Kenyan news media reported on Monday that one of the helicopters had plunged into the thickly forested slopes of Mount Kenya, in central Kenya, and that the Ugandan pilot had radioed for help.
Full report at:
http://www.nytimes.com/2012/08/14/world/africa/ugandan-copters-en-route-to-battle-shabab-disappear-over-kenya.html?ref=world
-----------
Tens of thousands gather for peace rally in Mali
13 August 2012
BAMAKO,: Up to 60,000 people gathered Sunday for a giant peace rally in Mali, a country split in two after Islamists wrested control of northern desert regions after a March coup in the capital Bamako.
The meeting for "national peace and reconciliation" in Bamako's main stadium was called by the country's top Muslim body and drew several key politicians including Prime Minister Cheikh Modibo Diarra.
"Let us pray for Mali, let us pray for peace," urged Mahmoud Dicko, the head of Mali's High Islamic Council, as he addressed a crowd that an AFP reporter estimated at between 50,000 and 60,000.
Dicko recently met with the Movement for Oneness and Jihad in West Africa (MUJAO), one of two Islamist groups, along with Ansar Dine (Defenders of Faith), occupying the north of the country.
Full report at:
http://www.arabnews.com/tens-thousands-gather-peace-rally-mali
-----------
Ugandan Wins Olympic Men's Marathon on Final Day
August 12, 2012
The London 2012 Olympics drew to a close on Sunday with Russia winning three golds, the United States extending its lead in the gold medal standings by two and a Ugandan scoring an upset victory in the men's marathon.
Day 16 of the games began under sunny skies with the staging of the men's marathon through the streets of central London. Uganda's Stephen Kiprotich won the race in a time of 2 hours, eight minutes and one second, beating Kenyan favorite and world champion Abel Kirui by 26 seconds.
Another Kenyan, Wilson Kipsang, took the bronze, while Eritrean-born American Meb Keflezighi finished fourth, eight years after claiming the Olympic silver medal in Athens. Kiprotich overtook the two Kenyans 32 kilometers into the race and held the lead to the end, earning Uganda only its second Olympic gold medal.
Russian athletes had the best day, winning Olympic titles in men's volleyball, men's boxing and the women's rhythmic gymnastics group competition.
Full report at:
http://www.voanews.com/content/london-olympics-in-final-day/1484697.html
-----------
URL: https://newageislam.com/islamic-world-news/panchayat-system-un-islamic-al/d/8254