New Age Islam News Bureau
21 Jul 2012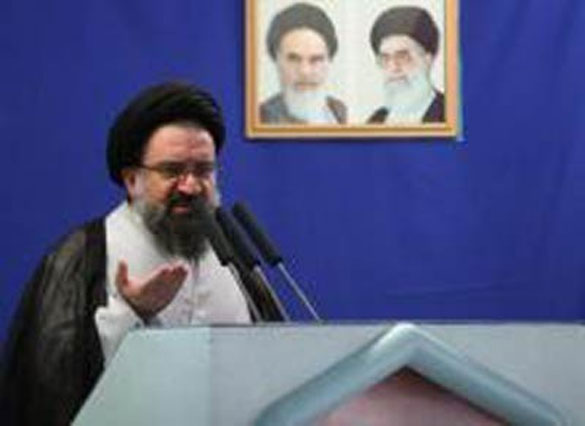 Pakistan
• Pak Policeman Kills Sister for Wearing Jeans
• Six kids among 26 killed in Pakistan attacks
• Kayani visits al-Qaida 'safe haven'
• Militant Attacks Kill 15 in Pakistan
• 2 schools blown up by terrorists
• US drone attacks in Pak tribal belt 'insane', 'immoral': Imran
• Malnutrition plagues children in Balochistan
• Pak working to declare as govt property land where Osama lived
• Gunmen kill eight security men in Gwadar
• Roadside bomb kills three in Upper Dir
• Four killed in Karachi violence
• Army Act 1952: Apex court takes up dormant petition
• Unidentified gunmen kill doctor working with WHO in Pakistan
South Asia
• Key Taliban leader removed from U.N. sanctions list
• Myanmar's Muslim being targeted as violence continues in west
• Afghan prison chief jailed for rape
• Taliban condemn Burmese Muslims' massacre
• Bangladesh mourns death of cultural legend Humayun Ahmed
• Taliban ban on polio campaign endangers thousands in Pakistan
India
• Not Enough Muslim Policemen in Country
• Indians asked not to travel to war-torn Syria
• Former militant returns to J&K from PoK
• Zakia Jafri's lawyers resume inspection report giving clean chit to Modi
• Abu Jundal sent to crime branch custody till July 31
• Terrorists kill Bathinda soldier in J&K
• Delhi Police books Jundal for terror plots to attack Delhi, Nashik Police Academy
• 26/11 handler Abu Jundal's custody given to Mumbai Anti Terrorist Squad
• Sarabjit sister hopeful of his release on August 14
Southeast Asia
• Brunei helicopter crash kills 10
Mideast Asia
• Islamic University Scholar Finds Headscarves Not Required
• Tatarstan anti-Wahhabi mufti injured, his deputy killed in attack
• Tehran: Imam Deplores West's Silence on Massacre of Muslims in Myanmar
• A call for improving conditions of prisoners during Ramadan
• Senior Iranian lawmaker: Global silence on Myanmar unacceptable
• Israeli Protester Dies After Self-Immolation
• Explosion Shuts Down Oil Pipeline in Turkey
• Jewry mourn leading Israeli rabbi, Yosef Shalom Elyashiv
• Struggle to identify Bulgaria bus suicide bomber
Arab World
• Head of France Sunni Muftis Embraces Shia Islam
• Syrians Fleeing Capital Leave Bodies and Bombs Behind
• Syria Moves Chemical Weapons Before Wider Offensive: Defector
• Two More Syrian Generals Flee to Turkey, Official Says
• Syrian forces launch all-out Damascus assault
• Court: Former Egypt Lawmaker 'Guilty' of Indecency
• Syria Army Retains Grip on Border Gate With Northern Iraq
• Fujairah Ruler pardons 45 prisoners
• Dubai Quran Award lectures start today
• Oldest mosque in Dubai still stands tall
• Ramadan Arrives Amid High Heat and Political Transition in Arab World
Africa
• NATO Says It's Winning War Against Somali Piracy
• Somalia Seizes Weapons Said to Be From Al-Qaida
North America
• Shooter at Batman premiere called himself 'the Joker'
• Denver gunman looked like he was in military'
• Signs that Hezbollah staged Bulgaria attack: US
• US al Qaeda supporter admits to model plane plot
• New York police link nine 2012 plots to Iran, proxies
• Obama aide heads to China after UN veto on Syria
Europe
• Pak-origin terror couple jailed in UK for plot against Jews
• Germany probes 2010 drone strike death in Pakistan
• U.N. Extends Syria Mission as Violence Rises to New Heights
Compiled by New Age Islam News Bureau
Photo: Tehran: Imam Deplores West's Silence on Massacre of Muslims in Myanmar
URL: https://www.newageislam.com/islamic-world-news/by-new-age-islam-news-bureau/pak-policeman-kills-sister-for-wearing-jeans/d/8002
------------
Pakistan
Pak Policeman Kills Sister for Wearing Jeans
Jul 21 2012
Lahore: A Pakistani policeman in this eastern city allegedly shot dead his sister for wearing jeans, officials said on Saturday.
Constable Asad Ali was unhappy with his sister Najma Bibi, 22, for wearing what he considered were "men's clothes", especially jeans, officials said.
The siblings often quarrelled over the issue and Ali allegedly shot and killed his sister yesterday.
A few days ago, Ali had warned his sister that he would kill her if she did not stop wearing jeans and trousers.
Subsequently, Najma filed a complaint against her brother at the police station in the residential neighbourhood of Shahdara and sought protection.
However, the police took no action against Ali.
According to the FIR filed after the crime, Ali followed Najma when she left the house yesterday and allegedly fired at her near Shahdara Morr, killing her instantly.
Ali managed to escape and police are conducting raids to nab him, officials said.
http://www.indianexpress.com/story-print/977525/
------------
Six kids among 26 killed in Pakistan attacks
Jul 21, 2012
ISLAMABAD: At least 26 people, including six children and a polio eradication worker with the World Health Organisation (WHO), were killed in separate attacks launched by militants across Pakistan.
Nine people, including five children, died on Saturday when a suicide bomber rammed an explosives-laden vehicle into a house used as headquarters by a militant outfit in the northwest tribal region.
The attack took place around 1 pm at the headquarters of the group led by Maulana Nabi Hanfi in Speen Tall area of Kurram region in the Federally Administered Tribal Areas ( FATA), Xinhua reported citing state-run PTV channel.
The five children were passing by the site after attending school when the blast occurred. The other four dead were militants.
At least 15 people were injured in the bombing.
No group claimed responsibility for the attack, but Xinhua said it may have been because of an internal conflict between two militant groups led by Maulana Hafiz Ziaur Rehman and Maulana Nabi Hanfi.
Both groups have been at odds with each other for the last two years and have been involved in killing and kidnapping of rival fighters in Kurram.
The WHO Saturday said in a statement from Geneva that a polio eradication worker was shot dead Friday evening in Gadap Town area of port city Karachi.
The victim, identified as Muhammad Ishaq, had worked with the national polio eradication programme for several months, and helped to plan and implement vaccination campaigns to protect local children against the disease.
This was the second shooting incident in a week, which targeted WHO workers.
On Tuesday, a WHO staff member and an international consultant working for the health agency were injured in the same region in an attack launched by armed men.
In the southwest port city of Gwadar, a rocket attack on a police checkpost killed at least eight security personnel and injured three.
Geo News said seven militants riding motorbikes launched the attack around 1 pm at the checkpost set up outside a camp of coastal guards in Peshkan area of Gwadar.
The assailants, dressed in uniforms of paramilitary forces, managed to get close to the checkpost and fired rockets at it. The militants fled the scene after the attack.
In Upper Dir region of the northwest Khyber Pakhtunkhwa province, a remote-controlled bomb planted on the roadside ripped through a pick-up truck, killing three people inside.
The explosive device was detonated near Dhog Darra town, said regional police chief Ehsanullah Khan.
Another seven people were wounded in the attack in Dhog Darra, considered a stronghold of an anti-Taliban militia set up by local people.
No militant group claimed responsibility, but an intelligence official in Upper Dir told Xinhua the attackers were followers of Maulana Fazlullah, a radical cleric from the Swat valley, who fled to Afghanistan following a military offensive.
A child and four people were killed in a clash between two tribes in Shikarpur town in Sindh province, Geo News reported.
Police said the two rival tribes opened fire at one another. The child who was passing by lost his life in the firing.
http://timesofindia.indiatimes.com/world/pakistan/Six-kids-among-26-killed-in-Pakistan-attacks/articleshow/15078223.cms
--------
Kayani visits al-Qaida 'safe haven'
Jul 20, 2012
ISLAMABAD: Pakistan Army chief Gen Ashfaq Parvez Kayani on Friday visited the restive North Waziristan region in the tribal belt bordering Afghanistan, described by US and Afghan officials as a safe haven for al-Qaida and Taliban militants.
Kayani was briefed by officials in Miranshah, the main town of North Waziristan, about "current operational and development activities being pursued by the army" and the local administration, said a statement from the military.
"While interacting with troops involved in the operation, the (army chief) lauded their sacrifices and efforts in fighting the menace of terrorism," the statement said.
On his arrival, Kayani was received by the Peshawar Corps Commander, Lt Gen Khalid Rabbani.
The US has been pressuring Pakistan to launch operations against groups based in North Waziristan, including the Haqqani network, which are blamed for cross-border attacks in Afghanistan.
Full report at:
http://timesofindia.indiatimes.com/world/pakistan/Pak-Army-chief-Ashfaq-Parvez-Kayani-visits-al-Qaida-safe-haven/articleshow/15060828.cms
------------
Militant Attacks Kill 15 in Pakistan
July 21, 2012
PARACHINAR, Pakistan (Reuters) - A bomb exploded at a compound in northwest Pakistan on Saturday, killing nine people and wounding 20, local government and intelligence officials said.
The bombing in the compound, used by a local militia and containing residential units and an office, occurred near the village of Spin Tal in the Orakzai tribal region. The Pakistan military has been conducting operations against militant groups in the area for months.
"We are not sure if a suicide bomber hit the compound or if some militants were assembling a bomb and it accidentally went off," a local government official said, requesting anonymity.
The wounded were evacuated to a hospital in neighboring Hangu district. A hospital official told Reuters that several of the wounded were in critical condition.
Several militant groups are active in Pakistan's northwestern semi-autonomous tribal regions, near the border with Afghanistan, including the Pakistan Taliban, responsible for many of the bombings across the country in recent years.
In south-western Baluchistan province, militants attacked a coast guard post, killing six personnel, local officials said.
The attackers arrived aboard pick-up trucks and motorcycles and fired rocket-propelled grenades and assault rifles at the post near the Arabian Sea coastal town of Peshikan in Gwadar district.
Full report at:
http://www.nytimes.com/reuters/2012/07/21/world/asia/21reuters-pakistan-
------------
2 schools blown up by terrorists
July 21, 2012
MOHMAND AGENCY: Militants on Friday bombed two primary schools in Saafi tehsil, Mohmand Agency. According to media reports, the attack took the number of destroyed schools in the region to 97. Locals said that unidentified militants who are against literacy, planted explosives near the schools. The resultant explosion destroyed the school buildings.
http://www.dailytimes.com.pk/default.asp?page=2012\07\21\story_21-7-2012_pg7_10
------------
US drone attacks in Pak tribal belt 'insane', 'immoral': Imran
Jul 21 2012
London : American drone strikes targeting al-Qaeda and Taliban elements in Pakistan's lawless tribal belt are "insane" and "immoral", says Pakistani cricketer-turned-politician Imran Khan.
Khan, leader of Pakistan Tehreek-e-Insaaf party, told a newspaper daily that he would also like Britain to clarify its policy on drones.
He urged the public to engage in a debate on what he claimed was a form of extra-judicial killing that continues unchallenged despite outrage by human rights groups and the people who live in the Federally Administered Tribal Areas that stretch along Pakistan's border with Afghanistan.
He said: "Of drones I think two words, it's immoral and it's insane. Immoral because you cannot justify eliminating suspects, and insane because it's counterproductive."
"All it does is it turns more people against the US, hatred grows and the beneficiaries of this insanity are the militants."
Khan added: "This is a war crime and they never give the names of the people killed. It is too criminal to justify these acts, which are a violation of all humanitarian laws."
http://www.indianexpress.com/story-print/977564/
------------
Malnutrition plagues children in Balochistan
Yousaf Ajab Baloch
July 21, 2012
A worker of a non-governmental organisation checks a baby at a health camp in interior Balochistan. – Photo courtesy author
Suffering is synonymous with the people of Balochistan, as are disasters. They come in the form of the wrath of nature, or at the hands of human beings.
The lack of planning for disaster risk reduction or emergency-based support reflects the disinterest of authorities. It seems as if the functionaries are only concerned with the region's resources, not its inhabitants.
The monsoon and floods of 2011 not only caused loss of agriculture and livestock, but many a life was also lost, leaving the local population in a state of shock. Thousands of people became internally displaced. While the torrential rains are long over, their impact is still too strong. The impact of the floods is writ large on the faces of women and children.
In February 2012, the United Nations and Pakistan appealed for additional an 440 million dollars for flood affected-areas of Sindh and Balochistan.
Full report at:
http://dawn.com/2012/07/20/malnutrition-plagues-children-in-balochistan/
------------
Pak working to declare as govt property land where Osama lived
Jul 21 2012
Islamabad : Pakistani authorities have taken steps to declare as government property the plot of land in the garrison town of Abbottabad where al-Qaeda chief Osama bin Laden spent his final years before he was killed by American commandos.
The government of the northwestern Khyber-Pakhtunkhwa province has published notices in newspapers asking for objections to the land in Abbottabad being declared government property. The notices said any person opposed to the move should contact the district revenue officer within 15 days.
Bin Laden was killed in the compound, located a short distance from the elite Pakistan Military Academy, by a team of US Navy SEALs in May last year.
Thousands of people visited the compound before it was demolished in February by the military, which feared it could become a shrine for 'jihadists'.
If authorities do not receive any objection, the land in Abbottabad will be declared government property. There was no official word on what the government intends to do with the land.
According to land records, the land was bought by Mohammad Arshad, a resident of the northwestern town of Charsadda who was killed along with bin Laden.
US officials have said the al-Qaeda chief lived in the compound for at least five years.
http://www.indianexpress.com/story-print/977543/
------------
Gunmen kill eight security men in Gwadar
July 21, 2012
QUETTA: At least eight security men were killed and two were injured in an attack on the coast guard's checkpost in Gwadar on Saturday, DawnNews reported.
Levies sources said the officials were on routine duty at the checkpost when unknown gunmen opened fire.
The attackers who were riding motorbikes also fired rockets at the checkpost.
Initially, six security men were killed and three had been wounded. Two security officials succumbed to their injuries upon being shifted to a hospital for treatment.
The attackers managed to flee from the site of the attack. However, security officials cordoned off the area and began a hunt for the gunmen.
http://dawn.com/2012/07/21/gunmen-kill-seven-security-men-in-gwadar/
------------
Roadside bomb kills three in Upper Dir
July 21, 2012
PESHAWAR: A roadside bomb ripped through a pick-up truck in a northwestern Pakistani town near the Afghan border on Saturday killing three people inside, officials said.
The improvised explosive device "was detonated using a remote controlled device" near the town of Dhog Darra in Upper Dir district, regional police chief Ehsanullah Khan said.
Khan added that three people were killed and eight wounded in the attack, two of whom were in critical condition.
The dead included the driver of the vehicle and two young men.
"It was a militant act aimed at creating fear among the people in the area," Khan said.
Dhog Darra is considered the stronghold of an anti-Taliban militia set up by local people in Upper Dir district. The district lies close to Pakistan's lawless tribal region and eastern Afghanistan's troubled provinces of Kunar and Nuristan.
There were no immediate claims of responsibility for the attack, but an intelligence official in Upper Dir told AFP the attackers were followers of Maulana Fazlullah, a radical cleric from the Swat valley, who fled into Afghanistan following a military offensive.
http://dawn.com/2012/07/21/roadside-bomb-hits-bus-in-pakistan-killing-three/
------------
Four killed in Karachi violence
July 21, 2012
KARACHI: At least four people were killed in incidents of violence in Karachi, DawnNews reported on Saturday.
In the city's Landhi Town, unknown gunmen shot a man dead whereas a senior doctor was gunned down near Al-Asif square near Sohrab Goth.
In another incident in New Karachi Town, one man was killed and another was wounded in a shooting incident. The area became tense in the aftermath of the shooting and protesting residents came out on the streets.
One man was killed in Landhi Town's Sherpao Colony.
http://dawn.com/2012/07/21/four-killed-in-karachi-violence-3/
------------
Pakistan becomes fifth largest remittances recipient country
July 21, 2012
ISLAMABAD: Pakistan has become the fifth largest remittances recipient developing country in 2011, witnessing a strong growth of 25.8 per cent during the last year in 2011 compared to the 10.1 per cent growth in South Asia remittances.
The upward trend in remittances, during the period under review, was derived from a per annum average growth from UAE of 32.2 per cent followed by United Kingdom 30.1 per cent, Saudi Arabia 27.3 per cent, European Union countries 25.3 per cent, other GCC countries 15.1 per cent and United States of America 9.5 per cent from 2007-08 to 2010-11, states a document issued in Economic Survey of Pakistan.
During July-April 2011-12, workers remittances grew by 20.2 per cent and stood at $1.83 billion 10.9 billion. The cumulative increase of $1.83 billion during July-April 2011-12 over the July-April 2010-11 is largely attributed to the government efforts to divert remittances form the informal to the formal channel.
Since the launch of the Pakistan Remittances Initiative (PRI), the share of workers remittances coming through the banking channel has increased considerably from 75 per cent in 2009-10 to 91 per cent in 2011-12.
The World Bank estimated that the flow of remittances to developing countries in 2011 increased by 0.8 per cent from $ 325 billion 2010 and is expected to grow at seven to eight per cent annually till 2014.
http://dawn.com/2012/07/21/pakistan-becomes-fifth-largest-remittances-recipient-country/
------------
Army Act 1952: Apex court takes up dormant petition
By Azam Khan
July 21, 2012
ISLAMABAD: Taking up a dormant petition against the Army Act 1952, the Supreme Court on Friday issued notices to defence authorities and the attorney general of Pakistan for the last week of August.
A three-judge bench of apex court – headed by Chief Justice Iftikhar Muhammad Chaudhry – will take up the 13-year-old petition after the summer recess. The petition was filed by Colonel (retd) Muhammad Akram in 1999.
The petitioner – who served in Pakistan Army's Judge Advocate General (JAG) branch for over 30 years – believes that some clauses of the Army Act are contrary to the Constitution and need amendment.
Constitutionally, a civil court is bound to cite reasons while sentencing. On the contrary, military courts rely on one-liner, "the charge has been proven", which is unfair and unconstitutional.
Full report at:
------------
Unidentified gunmen kill doctor working with WHO in Pakistan
Jul 21, 2012
ISLAMABAD: Unidentified gunmen shot and killed a doctor working for the World Health Organisation in the Pakistani port city of Karachi on Friday, three days after a foreign consultant for the UN agency was injured in a shooting.
The doctor, identified as Ishaq Kakar, was shot dead by the gunmen near Sohrab Goth area of Karachi, officials said.
Prime Minister Raja Pervez Ashraf strongly condemned the killing of the doctor, saying his killers were the enemies of religion, the country and humanity.
He said their barbarism is evident from the fact that they did not have any regard for the Islamic holy month of Ramzan that began on Friday.
Ashraf directed the Sindh government to ensure the safety of people working to help the poorest of the poor.
On July 17, two staff of the WHO, including a Ghanaian national, were injured when unidentified gunmen fired at a UN vehicle near a polio vaccination camp in Sohrab Goth area.
The attacks came in the wake of threats from the Taliban against a campaign to immunise 34 million children against polio.
http://timesofindia.indiatimes.com/world/pakistan/Unidentified-gunmen-kill-doctor-working-with-WHO-in-Pakistan/articleshow/15066077.cms
--------
South Asia
Key Taliban leader removed from U.N. sanctions list
PRAVEEN SWAMI
July 21, 2012
Agha Jan Motasim's delisting could kick-start dialogue process with Afghan insurgents, diplomatic sources say
Key Taliban leader Agha Jan Motasim has been removed from a United Nations list targeting the insurgent organisation in a move, a western diplomatic source has told The Hindu, aimed at kick-starting its stalled dialogue process with the United States and the Afghan governments.
Formerly Finance Minister and chief administrator in the Islamist regime deposed after 9/11, and a son-in-law of Taliban chief Mullah Muhammad Omar, Agha Jan Motasim has been undergoing treatment in Ankara, ever since an August 2010 assassination attempt in Karachi. Turkish authorities had earlier said they would ask Mr. Motasim to leave the country when his treatment was completed, and it remains unclear if he will continue to function from that country.
Mr. Motasim was among three Taliban envoys, who attended a 2011 meeting with the United States in Bonn and Doha. The Taliban had later announced they would open a political office in Doha, but called off talks after the United States rejected its demands for the release of prisoners held in Guantanamo Bay.
Limited waiver
The United Nations had earlier provided a limited waiver to Mr. Motasim, allowing him to travel to Turkey. His removal from the United Nations' 1988 list, which draws its name from the Security Council resolution that created it in 2011, will allow him to travel freely and engage in political activities.
"It isn't clear how much influence Mr. Motasim has with Taliban on the ground," the diplomat said, "but we hope this will open up at least some space for a serious conversation on what is possible".
Mr. Motasim is believed to been among the seminary students who founded the Taliban in 1994, and is reported to have been injured thrice in battle. He disappeared into Pakistan, along with Mullah Omar in 2001. In 2003, though, he gave an online interview, saying he had been given charge of the Taliban's new political affairs commission.
Ex-head of Quetta shura
In 2009, Mr. Motasim took charge of the Taliban's key decision-making body, the Quetta shura. He laid down several preconditions for talks in an interview to al-Jazeera, calling for complete western troop withdrawal, the release of all Taliban prisoners and the end of United Nations sanctions. Reports of negotiations between the Taliban and the West, Mr. Motasim said, were "a pure fabrication and a lie and baseless."
Later that year, though, Mr. Motasim was reported to have been tried and found guilty by a Taliban council on allegations of maintaining unauthorised contact with European diplomats. The allegations, Kabul-based intelligence sources have told The Hindu, came about because of Mr. Motasim's secret talks that began in 2007. His key rival, Abdul Ghani Baradar, then took control of the shura. It remains unclear whether the contacts were sanctioned by elements the Taliban hierarchy.
Both Mr. Motasim and Mr. Baradar were arrested by Pakistan in 2010, as part of a series of raids alleged to have been conducted to stop the Taliban from striking an independent deal with the United States. The men were released last year, following intense pressure from the United States
In an interview given to The Daily Beast earlier this year, Mr. Motasim suggested that the subsequent attempt on his life was carried out by "some of my colleagues and friends [who] did not agree with my concept that the Taliban should be a political movement."
Two types of Taliban
In a separate interview to The Associated Press, Mr. Motasim said there were now "two kinds of Taliban." "The one type of Taliban who believes that the foreigners want to solve the problem but there is another group and they don't believe, and they are thinking that the foreigners only want to fight." "I can tell you, though, that the majority of the Taliban and the Taliban leadership want a broad-based government for all Afghan people and an Islamic system".
Later this month, the United Nations' sanctions committee is expected to release the findings of a full internal review of the sanctions list. The review could open the way for delisting more Taliban figures such as Mr. Baradar, who are thought to be engaged in peace talks but remain on the sanctions list.
http://www.thehindu.com/news/international/article3663060.ece
------------
Myanmar's Muslim Rohingyas being targeted as violence continues in west
July 21, 2012
BANGKOK — Communal violence is grinding on in western Myanmar six weeks after the government declared a state of emergency there, and Muslim Rohingyas are increasingly being hit with targeted attacks that have included killings, rape and physical abuse, Amnesty International said.
A government spokesman for coastal Rakhine state, which was engulfed by a wave of bloody unrest in June, called the allegations made Friday groundless and biased. Amnesty's claims are "totally opposite of what is happening on the ground," spokesman Win Myaing said, adding that the region was calm.
Also Friday, the new U.S. ambassador to Myanmar announced a donation of $3 million in food aid to northern areas of the country affected by fighting between government troops and ethnic militias.
Amnesty International accused both security forces and ethnic Rakhine Buddhists of carrying out new attacks against Rohingyas, who are seen as foreigners by the ethnic majority and denied citizenship by the government because it considers them illegal settlers from neighboring Bangladesh.
After a series of isolated killings starting in late May that left victims on both sides, bloody skirmishes quickly spread across much of Myanmar's coastal Rakhine state. The government declared a state of emergency June 10, deploying troops to quell the unrest and protect both mosques and monasteries. Authorities said at least 78 people were killed and thousands of homes were burned down or destroyed — with the damage roughly split evenly between Buddhists and Muslims.
The worst of the violence subsided late last month, but communal violence has ground on. Now, Amnesty said, it is being directed mostly at the Rohingya population.
Attacks over the last six weeks have been "primarily one-sided, with Muslims generally and Rohingyas specifically the targets and victims," Benjamin Zawacki, a Bangkok-based researcher for Amnesty, told The Associated Press. "Some of this is by the security forces' own hands, some by Rakhine Buddhists with the security forces turning a blind eye in some cases."
The group also said security forces, including the police and the army, had conducted massive sweeps and detained hundreds of Rohingyas who are being held "incommunicado."
"While the restoration of order, security, and the protection of human rights is necessary, most arrests appear to have been arbitrary and discriminatory, violating the rights to liberty and to freedom from discrimination on grounds of religion," Amnesty said in a statement.
Win Myaing, the government spokesman, said security forces had arrested at least 100 Muslims in the northern Rakhine state town of Maungdaw, but he said the arrests were not discriminatory. Muslims account for more than 95 percent of the population in the town, he said, and it is natural they would comprise most of the arrests there.
Iran urged the United Nations to take action to protect the Rohingyas.
"We believe that ethnic and religious cleansing against Muslims under whatever pretext is unjustifiable and inexcusable under international law, and the United Nations must take urgent measures" to protect the Rohingyas by calling on Myanmar's government to end its "crackdown," Iran's U.N. ambassador, Mohammad Khazaee, said in a letter Friday to U.N. Secretary-General Ban Ki-moon.
Myanmar has long faced tension with many of its ethnic minorities, who usually live in border regions. Although the new government has concluded cease-fires with many, there are still unresolved issues, and armed combat continues between the government and the Kachin minority in the north.
Ambassador Derek Mitchell announced at the U.S. Embassy Friday that the $3 million food aid donation for displaced people in Shan and Kachin states in northern Myanmar would be delivered through the U.N. World Food Program.
It was Mitchell's first press briefing since he took his post earlier this month as the first U.S ambassador to Myanmar in two decades. Washington restored full diplomatic relations with Myanmar and eased sanctions in response to reforms initiated after the long-ruling military ceded power last year.
The U.S. already had announced earlier this month another $3 million aid package for humanitarian needs in Rakhine and Kachin states and disaster risk reduction.
The violence in Rakhine constituted some of the country's deadliest sectarian bloodshed in years and raised international concerns about the Rohingyas' fate inside Myanmar.
Many people in Myanmar don't recognize Rohingya as legitimate settlers, though those of Bengali heritage who came in the 19th century, when Myanmar was under British rule and called Burma, are regarded as full citizens. Those who entered after Myanmar became independent in 1948 are considered illegal immigrants.
Bangladesh, for its part, also denies the Rohingya citizenship, arguing that they have been living in Myanmar for centuries and should be recognized as citizens there instead.
The U.N. estimates that 800,000 Rohingya live in Myanmar today. Thousands attempt to flee every year to Bangladesh, Malaysia and elsewhere in the region to escape a life of abuse that rights groups say includes forced labor, violence against women and restrictions on movement, marriage and reproduction.
Amnesty called on Myanmar to accept the Rohingya as citizens.
"Under international human rights law and standards, no one may be left or rendered stateless," Zawacki said. "For too long Myanmar's human rights record has been marred by the continued denial of citizenship for Rohingyas and a host of discriminatory practices against them."
___
Associated Press writer Aye Aye Win contributed to this report from Yangon, Myanmar.
Copyright 2012 The Associated Press. All rights reserved. This material may not be published, broadcast, rewritten or redistributed.
http://www.washingtonpost.com/world/asia_pacific/amnesty-international-myanmars-muslim-rohingyas-being-targeted-as-violence-continues-in-west/2012/07/20/gJQARph0yW_story.html
------------
Afghan prison chief jailed for rape
By MIRIAM ARGHANDIWAL
July 17, 2012
KABUL - An Afghan prison chief was jailed for 16 years on Tuesday for raping a teenage girl, a rare show of justice for women in a country where they are suffering increased violence and offered scant protection from the law.
Sayed Nasir Ahmad was found guilty of raping Meena Asifa during the holy month of Ramadan three years ago in eastern Logar province, when she was 15.
She had been detained at the prison where he was director after she ran away from home.
"He raped Asifa and threatened to kill her if she told anyone," her lawyer Mohammad Mujahid Moram told a Kabul courtroom. Asifa and her family did not attend the hearing.
Ahmad, who had previously worked as a judge, denied the charges. "I am being framed by the local government because I stopped them unlawfully obtaining land," he said.
A spokesman for Logar's provincial government declined to comment on his allegation.
The Minister for Women's Affairs, Husn Bano Ghazanfar, praised the sentence handed to Ahmad.
Full report at:
http://cnews.canoe.ca/CNEWS/World/2012/07/17/19996401.html
-----------
Taliban condemn Burmese Muslims' massacre
By Imdad Hussain
July 21, 2012
ISLAMABAD: Strongly condemning the ongoing massacre of Muslims in Burma (Myanmar), Afghan Taliban on Friday called upon the world to immediately take steps to stop the killings.
The reaction of Taliban came forth when the Amnesty International (AI) confirmed the crimes against Muslim minority in the country. "Communal violence is continuing in western Burma six weeks after the government declared a state of emergency, with much of it directed at minority Muslim Rohingyas who have been beaten, raped and killed," the AI said.
In his rare reaction over an issue happening outside Afghanistan, Taliban Spokesman Zabihullah Mujahid also urged the Burmese government to immediately stop the grave violation of human rights, saying it was against any ethics and laws of the world and worst type of crimes against humanity. "Burma must note that the massacre is not merely a crime against Muslims in the country but it is an unforgivable crime against the whole humanity and especially the Muslim world," he added. For the last two months, Muslims, including women, children and old people, were being killed, driven out of their homes, their property being captured and crimes like rape against them was being carried out, but it was strange that the world and the media was silent over it, he said.
Full report at:
http://www.dailytimes.com.pk/default.asp?page=2012\07\21\story_21-7-2012_pg7_27
------------
Bangladesh mourns death of cultural legend Humayun Ahmed
July 21, 2012
DHAKA: Bangladesh's most popular fiction writer Humayun Ahmed has died in the United States after a near year-long battle against colon cancer, his family said Friday. He was 64.
Ahmed, also the country's leading film director and TV drama-maker, "was pronounced dead by doctors at Bellevue Hospital in New York" on Thursday, his brother Ahsan Habib told AFP.
Ahmed wrote over 200 fiction and non-fiction books, almost all of them bestsellers in Bangladesh, often tackling the life struggles of the middle class in lucid and easily understandable Bangla, peppered with humour.
Many have have since been translated into English, Japanese and Russian among other foreign languages, including "Gouripur Junction", a work of fiction centred around the small town in northern Bangaldesh where Ahmed was born.
He won every top award for writing in Bangladesh in a career that also saw him make half a dozen hit films, such as "Aguner Poroshmoni" (The Touchstone of Fire) and "Srabon Megher Din" (Monsoon Days).
Full report at:
http://dawn.com/2012/07/20/bangladesh-mourns-death-of-cultural-legend-humayun-ahmed/
------------
Taliban ban on polio campaign endangers thousands in Pakistan
July 21, 2012
A Taliban ban on polio vaccinations has made thousands of children vulnerable to the crippling disease in Pakistan, one of only three countries in the world where polio is still prevalent.
The ban in north-western tribal areas was announced this week as a protest against U.S. drone attacks on militants in areas near the Afghan border, where the al-Qaeda-linked Taliban have sanctuaries.
"Over 200,000 children have been left without the vaccine, making them vulnerable," said Mazhar Nisar, spokesman for the government's Polio Monitoring Cell.
The ban was first imposed by Hafiz Gul Bahadur, a North Waziristan-based militant leader who has made a peace deal with the army. He charged that spies disguised as paramedics infiltrate the area to facilitate the drone strikes.
In neighbouring South Waziristan, pro-government militant leader Maulvi Nazeer circulated leaflets in the main town Wana against the vaccination programme.
Full report at:
http://www.thehindu.com/news/international/article3665379.ece
---------
India
Not Enough Muslim Policemen in Country
By Aman Sharma
July 21, 2012
THE Union home ministry wanted senior Muslim officers posted at the police stations in charge of areas where a large number of the community's members live.
But the problem is that there just aren't enough Muslim policemen in India.
Latest data with the ministry shows that there are just 1.08 lakh Muslim officers in the 16.6- lakh police force of the country. This means the representation of Muslims in the force is just over 6 per cent.
The data also shows that of the 1.08 lakh Muslim officers in India, almost half (46,250) are serving in J& K alone.
Hence, keeping J& K aside, the representation of Muslims in the force is as low as 4 per cent.
The Capital is among the worst in this respect — just 1,521 Muslim officers serve in the Delhi Police, whose total strength is 75,117. It means a 2 per cent representation of the Muslim population in the Capital's force.
All these damning figures have been supplied by the National Crime Records Bureau ( NCRB).
Home ministry officials conceded that with such low representation of Muslims, it's currently not possible to find inspector or sub- inspector- rank Muslim officers to take charge of police stations in minority population areas.
The Sachar Committee report of November 2006 had also pointed to the poor representation of Muslims in various government services and recommended having Muslim officers at top positions in police stations as a way to build confidence among the population which may have a high concentration of Muslims.
Earlier this year, the ministry had shot a letter to all the states, asking them to do the same.
National Commission for Minorities (NCM) chairperson Wajahat Habibullah blamed the states for the poor representation of Muslims in the police.
"The PM's 15- point programme for the welfare of minorities had prescribed that in the recruitment of police personnel, state governments will be advised to give special consideration to minorities and, for this purpose, the selection committees should have representatives from the minority community.
But very few states have done this," he said.
The figures with the home ministry show that Muslim officers are few even in the police forces of states like Uttar Pradesh and Bihar which have a huge minority population.
According to Habibullah, let alone the senior- level, even the armed constabulary at the police station- level, with which the public interacts directly, lacks Muslim officers.
The disconnect is exposed in cases such as the Mecca Masjid blast, where shoddy investigation led to the arrest of innocent Muslims, or the recent Gopalgarh riots, where 10 Muslims were killed in clashes with policemen who were primarily Gujjars.
An NCM team had indicted the police for acting in a partisan manner. For the record, Rajasthan has just 1 per cent representation of Muslims in its force.
" So even if you have Muslim personnel at the IPS level, real change needs to be brought at the constabulary level. The police and community linkages have to be strengthened. Poor representation of Muslims in the police is impacting investigations as there is a lack of sensitivity in understanding the community. We have asked the police force to include such sensitisation in training modules as well," Habibullah said.
But the former director general of the Uttar Pradesh Police, Prakash Singh, insisted it was an absurd idea to have more Muslims in the police force just because one felt they would ensure justice with the community. " It should be ensured that policemen act objectively irrespective of their religion.
Police forces in most states are already divided on caste lines… we should not now attempt to compartmentalise them on communal lines as well," Singh said.
He added that the Muslim community was also to be blamed to some extent for its poor representation in the force. " As the UP Police chief, I found that not many Muslims were coming forward in recruitment camps," Singh said.
Mail Today
------------
Indians asked not to travel to war-torn Syria
Jul 21, 2012
NEW DELHI: A day after it voted in favour of a UN resolution seeking to slap non-military sanctions on Syria, India on Friday issued a travel advisory warning its citizens not to travel to the war-torn country. The 16-month-old conflict between the Bashar al-Assad regime and rebels this week worsened with a bomb attack claiming the lives of Syrian defence minister and Assad's brother-in-law, who was also the deputy chief of staff of the military, and several other officials.
In an advisory, the ministry of external affairs said, "in view of the situation prevailing in Syria, Indian nationals are advised to avoid all travel to Syria until further notification."
There are only about 50-60 Indians currently in Syria in addition to those in the diplomatic mission. Before the conflict broke out, there were more than 1,000 Indians — most of whom left after the crisis deepened.
India also expressed condolences to Syria on the terrorist attack in Damascus that caused the deaths of a number of senior officials, including deputy prime minister and defence minister Dawood Rajha. "We strongly condemn this mindless and cowardly act of terrorism," said India's permanent representative to the UN Hardeep Puri while explaining India's vote.
http://timesofindia.indiatimes.com/india/Indians-asked-not-to-travel-to-war-torn-Syria/articleshow/15066308.cms
------------
Former militant returns to J&K from PoK
Jul 21, 2012
JAMMU: A 34-year-old former militant was detained along with his wife and three kids after they returned to there native Poonch in Jammu & Kashmir from Pakistan via Nepal, the Jammu & Kashmir police said on Friday.
Several former militants, stranded in Pakistan Occupied Kashmir, have returned to Jammu & Kashmir since the government announced an amnesty policy for those, who abjure violence and pledge their allegiance to India.
Poonch SSP Shamsheer Hussain said the four were detained after a police team intercepted an Uttar Pradesh registration number vehicle. "They failed to give satisfactory replies to the police party."
He identified the four as Sarfaraz Ahmed, his Pakistan wife, Shaheen Akhter, and their children, Arshad, Tabinda and Mujtaba, aged between two and seven. "Sarfaraz is a resident of Hari Safeda in Surankote."
A police officer said Sarfaraz, a former Hizbul Mujahideen cadre, has revealed that he had crossed over to PoK in 1999 for arms training. "The ultra changed his loyalty towards Hizbul Mujhadeen (Pir Panjal Range), an offshoot of the terror outfit," he said. "He returned in 2001 but again crossed over to PoK a year later. Police are verifying his claims that he had come via Nepal."
The government has designated four entry points - Poonch and Uri in J&K Wagah in Punjab and New Delhi's Indira Gandhi International Airport from where the youth can enter the state as part of the rehabilitation policy. But many ex-militants opt for Nepal route to avoid paper work.
http://timesofindia.indiatimes.com/india/Former-militant-returns-to-JK-from-PoK/articleshow/15066404.cms
------------
Zakia Jafri's lawyers resume inspection of SIT report giving clean chit to Modi
Jul 21, 2012
AHMEDABAD: Zakia Jafri's lawyers have resumed inspection of the original final report submitted in the court by the Supreme Court-mandated special investigation team (SIT) in connection with her complaint against chief minister Narendra Modi and 62 others implicating them in the 2002 riots.
Widow of the slain Congress MP Ehsan Jafri, Zakia claimed before a magisterial court that there were certain vital documents the SIT did not supply to her with its closure report giving clean chief to Modi. During lengthy arguments over allegations that SIT suppressed material, it was proposed to inspect the original copy of the 22,000-page report.
The inspection began last month, but could not be proceeded with because social activist Teesta Setalvad requested to have access to the original documents.
The SIT vehemently opposed Setalvad's request and the court too held that the power of attorney given to her by Zakia does not entitle her to represent her in this process, particularly when Zakia has been represented by her lawyer. To keep Setalvad away from documents, the SIT insisted that in absence of Zakia, only those lawyers who are empowered by her could inspect the report. The SIT also put a condition that the lawyer must be holding the licence to practice.
http://timesofindia.indiatimes.com/city/ahmedabad/Gujarat-riots-Zakia-Jafris-lawyers-resume-inspection-of-SIT-report-giving-clean-chit-to-Modi/articleshow/15076074.cms
------------
Abu Jundal sent to crime branch custody till July 31
Jul 21, 2012
MUMBAI: Zabihuddin Ansari alias Abu Jundal was produced before an additional chief metropolitan magistrate in Mumbai in connection with the 26/11 terror attack on Saturday morning. The judge sent him to crime branch custody for 10 days.
Jundal, who originally belongs to Beed, was deported from Saudi Arabia on June 21 and booked in an arms manufacturing case by the Delhi police. He was on July 20 given in the custody of Maharashtra ATS.
Special public prosecutor, U.Nikam, said, "We have voluminous evidence against him. We also know that some state actors also took part in the attack."
Nikam told the court that Jundal was present in Pakistan in a special control room during the terror attacks. "His role was very much major than expected earlier," said Nikam, adding Kasab has already pleaded guilty.
Full report at:
http://timesofindia.indiatimes.com/india/Abu-Jundal-sent-to-crime-branch-custody-till-July-31/articleshow/15075839.cms
------------
Terrorists kill Bathinda soldier in J&K
Jul 21, 2012
BATHINDA: A pall of gloom descended on the entire Sivian village of Bathinda district when the residents came to know about the death of Gobind Singh, 28.
An Army soldier Gobind Singh was killed on July 19 by the bullets of terrorists in Kupwara in Jammu & Kashmir. He had joined Army in March 2004 and was posted in Kupwara sector.
The body of Gobind Singh will be brought in here on Saturday morning. He is survived by wife, two children and his old grand father and parents.
According to information on the night of July15, he was on patrolling with his companions. When he came back from patrolling in the morning of July16 a hidden group of terrorists attacked the Army group and he was shot in the stomach. He was very badly injured and hospitalized in the Army base hospital where he died on July19 at 2.20 am.
Full report at:
http://timesofindia.indiatimes.com/india/Terrorists-kill-Bathinda-soldier-in-JK/articleshow/15067687.cms
------------
Delhi Police books Jundal for hatching terror plots to attack Delhi, Nashik Police Academy
Jul 21, 2012
NEW DELHI: The Special Cell of Delhi Police has registered a fresh case against 26/11 conspirator Syed Zabiuddin Ansari alias Abu Jundal "for allegedly conspiring to carry out more deadly attacks on India, including Delhi".
Sources confirmed that a fresh FIR has been registered against Jundal for "criminal conspiracy" as he disclosed about his collaboration with Lashkar in hatching terror plots for the national Capital and other parts of the country. "Jundal has given details about further plans of LeT in India which took shape in Pakistan during his presence. We are investigating about the places on target," said the officer.
The sources also claimed that Jundal has disclosed that the plan to attack the Nashik Police Academy is on as a team of Lashkar terrorists is in India, and they may strike at the academy anytime. "Some members of Lashkar plan to ambush the police Academy early morning and it may happen anytime, Jundal has claimed," said a senior Delhi Police officer. The Nashik Police Academy would be attacked on the lines of the strike at the Manawan Police Academy in Lahore in March, 2009, said sources.
Delhi Police officials say they are yet to arrest Jundal in this fresh case. "We will arrest him after Mumbai Police, Gujarat Police and National Investigation Agency are done with their interrogation," said the source.
Full report at:
http://timesofindia.indiatimes.com/india/Delhi-Police-books-Jundal-for-hatching-terror-
------------
26/11 handler Abu Jundal's custody given to Mumbai Anti Terrorist Squad
Jul 20, 2012
NEW DELHI, The custody of alleged 26/11 key handler Abu Jundal was on Friday given by a Delhi court to Mumbai ATS to probe his role in various terror cases of Maharashtra after the Delhi Police said it no longer required his custody.
While granting Jundal's custody to Mumbai Anti-Terrorism Sqaud (ATS), Chief Metropolitan Magistrate (CMM) Vinod Yadav reminded it that after they finish interrogating Jundal, the alleged terror master mind has to be brought back to Delhi as the NIA and other agencies too have sought his custody.
Jundal was produced before CMM Yadav after the expiry of his 30-days' custody with the Delhi Police which quizzed him about the 2010 Jama Masjid blast and other terror strikes in the Capital.
Full report at:
http://timesofindia.indiatimes.com/india/26/11-handler-Abu-Jundals-custody-given-to-Mumbai-Anti-Terrorist-Squad/articleshow/15057515.cms
------------
Sarabjit sister hopeful of his release on August 14
July 21, 2012
Dalbir Kaur, sister of Indian prisoner in Pakistan Sarabjit Singh, has said she has got "some indications" that he will be released on August 14, Pakistan Independence Day.
Ms. Kaur, accompanied by Sarabjit's elder daughter Swapandeep Kaur and Punjabi filmmaker Surinder Rehal, told journalists here on Friday that while she could not reveal the names of Pakistani officials who assured her of his release, her optimism increased after meeting Congress president Sonia Gandhi and other national leaders. She said the Pakistan government could release Sarabjit, along with many other prisoners, as part of a measure of clemency it has announced.
In a goodwill gesture, she was posting 'rakhis' to Pakistan President Asif Ali Zardari and the Governor of Pakistan's Punjab province, besides one to her brother, Ms. Kaur said. The family hoped that Sarabjit, who was recently granted presidential pardon after being on death row for almost 20 years, would celebrate Diwali at home, even if he could not return by Rakshabandhan, which falls on August 2.
Ms. Kaur countered a statement of Surjeet Singh, who was repatriated recently, that Sarabjit was also involved in espionage, and that the condition in Pakistani prisons was good. Unlike Surjeet, who received Rs. 5 lakh from Punjab Chief Minister Parkash Singh Badal, Sarabjit's family got nothing, she said.
http://www.thehindu.com/news/national/article3663318.ece
--------
Mideast Asia
Islamic University Scholar Finds Headscarves Not Required
Jul 20, 2012
Al-Azhar University has awarded Sheikh Mustafa Mohammad Raashed a doctorate in Shariah and law with honors. His thesis discussed the hijab (veil) within Islamic jurisprudence. He asserted that the hijab "is not an Islamic obligation."
In his dissertation, Raashed said that "the interpretation of verses outside their historical context" has led to widespread confusion and misconceptions about the head scarf, which he claims "in the Quran is not even mentioned once."
According to Sheikh Raashed, some of those who have interpreted religious texts refused to approach them with reason, taking passages out of context. He said that each scholar interpreted these passages as they wished, away from their true meanings. He claimed that this may have been due to a lack of "analytical capabilities due to psychological problems." What's more, he continued, even if a mujtahid (scholar) commits in error in interpreting religious texts, he receives the grace of God for his work. A final reason for misinterpretations surrounding religious passages may lie in that mujtahids "prefer to cite verses rather than truly interpret them."
Full report at:
http://www.al-monitor.com/pulse/culture/2012/07/al-azhar-islam-did-not-impose-th.html
-----------
Tatarstan anti-Wahhabi mufti injured, his deputy killed in attack
July 21, 2012
The Tatarstan mufti's service car was blown up in Kazan at 11 a.m. on Thursday, causing fatalities, said sources in the republic interior ministry.
Kazan (Ahlul Bayt News Agency) - Tatarstan Mufti Ildus Faizov has been injured and his deputy and head of the Tatarstan Muslim Board educational department Valiulla Yakupov killed in an attack in Kazan, Rishat Khamidullin, said the head of the Tatarstan Muslim Board secretariat.
Yakupov was killed near his home in Kazan on Thursday, said a local police source . He was gunned down when he was coming out of his home at 10 o'clock in the morning, the source said. The deputy mufti died on the spot.
The Tatarstan mufti's service car was blown up in Kazan at 11 a.m. on Thursday, causing fatalities, said sources in the republic interior ministry.
"Speculating on whether or not it was a terror attack would be premature," he said.
Tatarstan Mufti Ildus Faizov suffered injuries when his car was blown up in Kazan and has been taken to the hospital, Eduard Abdullin, said a senior aide to the Investigative Committee department for Tatarstan.
The mufti's car was attacked at 11:00 a.m. "The mufti came out of his home and got in the car to go to work on Chetayev Street. The explosion occurred at this time. Faizov was thrown off by the blast wave, he suffered injuries and has been taken to City Hospital No. 15," he said.
Valiulla Yakupov could have been assassinated in retaliation for his work, said a source in the republic's law enforcement agencies.
"Yakupov was a strong supporter of the fight against Wahhabism and sought a ban on Wahhabism all over Russia, seeing it as a real threat to traditional Islam," the source said.
http://abna.ir/data.asp?lang=3&id=330540
------------
Tehran Friday Prayer Imam Deplores West's Silence on Massacre of Muslims in Myanmar
July 21, 2012
Tehran Friday Prayer Imam condemned disastrous massacre of Muslims in Myanmar and strongly criticized remarks of Myanmar president that Muslims are not citizens of that country and considered Myanmar government responsible for this barbaric killing.
(Ahlul Bayt News Agency) - Tehran's provisional Friday Prayers Leader Ayatollah Ahmad Khatami strongly condemned the massacre of Muslims in Myanmar, and lashed out at the US and the western states for ignoring ethnic cleansing of the Muslim minority in the Southeast Asian country.
Addressing a large congregation of worshippers on Tehran University Campus on Friday, Ayatollah Khatami strongly criticized remarks of Myanmar president that Muslims are not citizens of that country and took Myanmar government responsible for this barbaric killing.
Ayatollah Khatami called on the international organizations, especially Organization of Islamic Cooperation (OIC), to take necessary steps to stop killing of Muslims in Myanmar.
Tehran Substitute Friday Prayers Leader, by condemning recent terrorist act in Syria, said that resistance is the only way for Syrian nation against international devils and blackmailers.
Ayatollah Seyed Ahmad Khatami said the recent terrorist act in Syria, which caused death of a number of high ranking officials of the Syrian government, indicated the depth of spitefulness of hegemonic powers toward Syrian government and nation.
He underlined that Iran has repeatedly said Syria is paying the price for supporting oppressed people, Lebanese Hezbollah and the Islamic Republic of Iran, especially during the imposed eight-year war.
The cleric said that US, Britain, European Union, reactionary Arabs, Al-Qaida and a number of Syrian neighbors, who are dreaming past empires, are committing crimes against Syria.
http://abna.ir/data.asp?lang=3&id=330534
------------
A call for improving conditions of prisoners during Ramadan
July 21, 2012
The Palestinian centre for prisoners' studies called for improving the prisoner conditions in occupation jails during the month of Ramadan.
(Ahlul Bayt News Agency) - A statement issued by the centre on Friday called on human rights organisations, the International Red Cross to pressure the occupation to improve the prisoners' conditions during Ramadan and recognise the importance and holiness of this month to Muslims and to refrain from arbitrary measures.
The statement said that the occupation intentionally makes it difficult for the prisoners during Ramadan, such as breaking into the prisoners' rooms and confiscating their belongings. Some prisoners are isolated in order to deny them participating in collective worship during this month.
http://abna.ir/data.asp?lang=3&id=330513
------------
Senior Iranian lawmaker: Global silence on Myanmar unacceptable
July 21, 2012
A senior Iranian lawmaker has condemned the inaction of the global community regarding the state-sponsored ethnic cleansing against Rohingya Muslims in Myanmar and called for prompt action to stop the atrocities.
(Ahlul Bayt News Agency) - In a Saturday statement, Chairman of the Majlis (parliament) National Security and Foreign Policy Committee Alaeddin Boroujerdi alluded to the massive rights violations against the Muslim minority in Myanmar, saying, "The lack of a serious response from the UN Security Council and the Organization of Islamic Cooperation (OIC) is totally unacceptable."
He also lashed out at the international human rights organizations and the West for their silence over the incidents.
Reports say 650 Rohingya Muslims were killed as of June 28 during clashes in the western region of Rakhine. This is while 1,200 others are missing and 80,000 more have been displaced.
Full report at:
http://abna.ir/data.asp?lang=3&id=330506
------------
Israeli Protester Dies After Self-Immolation
By JODI RUDOREN
July 21, 2012
JERUSALEM — Moshe Silman, the desperately indebted Haifa man who set himself aflame last weekend as part of a social justice protest in Tel Aviv, died Friday from the second- and third-degree burns over 94 percent of his body.
In the year since 400,000 people filled Tel Aviv's Rothschild Boulevard last summer, setting off a national protest movement, Mr. Silman, 57, had become a fixture of demonstrations in Haifa. His self-immolation stunned but also galvanized the protest movement, which had been struggling to find its footing.
Many have compared Mr. Silman to the fruit vendor in Tunisia whose self-immolation in January 2011 touched off the Arab Spring uprisings that have changed the geopolitics of the entire Middle East. Several other Israelis attempted self-immolation over the past week, and leaders of the social justice demonstrations in Haifa have been grappling with the shift in tone.
"He sacrificed himself," his sister, Bat Zion Elul, who made the decision to take him off life support, said in an interview with Channel 2 News broadcast on Friday. "He really sacrificed himself for the sake of others, for those who are in the same position as him, who don't have anything."
Full report at:
http://www.nytimes.com/2012/07/21/world/middleeast/israeli-protester-moshe-silman-
------------
Explosion Shuts Down Oil Pipeline in Turkey
July 21, 2012
ANKARA, Turkey (AP) — An explosion and fire has shut down twin pipelines that carry oil from Iraq to the Mediterranean, an official said Saturday. No one was hurt in the blast.
The explosion late Friday hit a section of a pipeline that carries oil from the northern Iraqi city of Kirkuk to the Turkish port of Ceyhan, near the southeastern town of Midyat, said an Energy Ministry official. A second line that runs parallel was not damaged, but was also shut down as a precaution, the official said.
The official, who spoke on condition of anonymity because of government rules, said the cause of the blast was under investigation but was most likely the result of sabotage.
Kurdish rebels, fighting for autonomy in Turkey's Kurdish-dominated southeast, have bombed the pipeline before, cutting oil flows from Iraq for days.
The official said firefighters were still trying to extinguish the blaze and repairs would begin as soon as the fire is put out. It was not clear when oil flows to Ceyhan would resume.
http://www.nytimes.com/aponline/2012/07/21/world/europe/ap-eu-turkey-pipeline-explosion.html?ref=global-home
------------
Jewry mourn leading Israeli rabbi, Yosef Shalom Elyashiv
July 21, 2012
Tributes have been paid to Rabbi Yosef Shalom Elyashiv, a highly influential spiritual leader of ultra-Orthodox Judaism.
He died at a hospital in Jerusalem on Wednesday after a long illness.
Rabbi Elyashiv was widely recognised as a top rabbinic authority and was known for his rulings on complicated areas of Jewish law.
He belonged to a Lithuanian sect of ultra-Orthodox Ashkenazi Jews who lead strict religious lifestyles.
His death was announced on Israeli television and radio stations. Within a few hours, about 300,000 mourners turned out for his funeral, police said, which took place at Givat Shaul cemetery in Jerusalem.
Israeli Prime Minister Benjamin Netanyahu said: "In his rulings, Rabbi Elyashiv left a deep mark on the ultra-Orthodox world and on the entire people of Israel.
"The rabbi's way was that of love of the Torah and love of man, humility and the protection of the sanctity of life."
Condolences also came from the President, Shimon Peres, the mayor of Jerusalem and Israel's two chief rabbis.
Full report at:
http://www.bbc.co.uk/news/world-middle-east-18908324
------------
Struggle to identify Bulgaria bus suicide bomber
July 21, 2012
Officials are still struggling to identify a suicide bomber, 48 hours after he killed five Israelis and a local bus driver in Bulgaria.
CCTV footage released earlier from the attack at Burgas airport had shown a white person with long hair.
But a witness said on Friday the suspect was a dark-skinned man with short brown hair and an Arabic accent, and appeared to be wearing a wig.
Fingerprints and DNA samples from the bomber's body are being examined.
The FBI and the CIA are working with Bulgarian investigators on the case.
On Friday, the funerals were held in Israel for the five Israelis - four men in their 20s and a pregnant woman - killed in the bombing.
'Shaven head'
Speaking on Friday, Bulgaria's Interior Minister Tsvetan Tsvetanov said that 3kg (6.6lb) of TNT powder had been used in the attack.
He said the bomber was not thought to be a Bulgarian citizen, and that investigators had ruled out Mehdi Ghezali, a Swedish citizen and former Guantanamo inmate, who was mentioned earlier as a possible suspect.
The suspect tried to hire a car in the days before the bombing, but was turned down because of doubts about his driving licence photo, according to police and the car rental firm.
The attacker had a fake driving licence from the US state of Michigan. According to the AFP news agency, it was registered under the name of Jacque Felipe Martin of Baton Rouge, Louisiana, born in 1987.
Full report at:
http://www.bbc.co.uk/news/world-europe-18935976
---------
Arab World
Head of France Sunni Muftis Embraces Shia Islam
July 21, 2012
A top French Sunni mufti, Sheikh Sankoh, was very impressed with his visit to the holy city of Karbala. When asked on his impression on Shia Islam, he said that Karbala and Imam Hussain (as) are amazing discoveries for him. He said now he has discovered (in Karbala) the reality of Shia Islam...
(Ahlul Bayt News Agency) - Sunni mufti and head of the Sunni scholars in France have embraced Shia Islam at the age of 68 years old. He stated that at the age of 68 he is very unfortunate to have being in complete coma about Shia Islam.
Sheikh Sankoh Muhammadi is the imam (prayer leader) and head of the Fatwa Center and head of the Sunni scholars in France. Sheikh Sankoh Muhammadi is originally from Cameroon and have spent 43 years in France and holds french citizenship.he is very popular for the number of mosques he has built. Sheikh Sankoh visited the holy city of Karbala recently. He and Sheikh Walid al-Baaj (a Shia scholar) dialogued in the presence of a Tunisian researcher Muhammad Saleh al-Hinshir who acted as translator from Arabic to french.
Sheikh Sankoh was very impressed with his visit to the holy city of Karbala. When asked on his impression on Shia Islam, he said that Karbala and Imam Hussain (as) are amazing discoveries for him. He said now he has discovered (in Karbala) the reality of Shia Islam. He said his discovery of Shia Islam liberated his brain, senses and he has become a free human being. He also stated that what he has discovered is incumbent upon him to propagate it to the world that is veiled from this truthful reality.
Full report at:
http://abna.ir/data.asp?lang=3&id=330501
------------
Syrians Fleeing Capital Leave Bodies and Bombs Behind
By NEIL MacFARQUHAR
July 21, 2012
MASNAA, Lebanon — After five days of fierce street battles pitting government forces against rebel fighters in the central Damascus neighborhood of Midan, one Syrian family that managed to escape into Lebanon described what was left behind: a hellish landscape of burning buildings and vehicles and streets barricaded with rubble, all punctuated by explosions erupting at random.
"Sometimes you feel that the bombs are very close, other times that they are far away," said Sarah, 19, crammed into the back seat of a white sedan with her mother and two sisters at this Lebanese border crossing, where the United Nations said about 18,000 Syrians fleeing the fighting crossed in the past 48 hours. "You don't know what is happening. People are so scared that they all departed; there is no one left in our building."
The Syrian military struck back hard in Midan and elsewhere across Damascus on Friday. The fighting created scenes of mayhem unimaginable in the capital even last week, and prompted a wide exodus as the military tried to retake the upper hand from an opposition emboldened after a bomb attack on Wednesday killed four top security officials.
Full report at:
http://www.nytimes.com/2012/07/21/world/middleeast/fleeing-syrians-leave-behind-
------------
Syria Moves Chemical Weapons Before Wider Offensive: Defector
21 July, 2012
HACIPASA, Turkey (Reuters) - A senior Syrian military defector said President Bashar al-Assad's forces were moving chemical weapons across the country for possible use in a military retaliation for the killing of four top security officials.
"The regime has started moving its chemical stockpile and redistributing it to prepare for its use," said General Mustafa Sheikh, citing rebel intelligence obtained in recent days.
"They are moving it from warehouses to new locations," he told Reuters in an interview in southern Turkey, close to the Syrian border. "They want to burn the country. The regime cannot fall without perpetrating a sea of blood."
Syria's 16-month conflict has been transformed since Wednesday, when a bomb killed four members of Assad's narrow circle of kin and lieutenants, including his powerful brother-in-law, defense minister and intelligence chief.
Sheikh's comments could not be independently verified and Syria has denied any such move.
Western and Israeli officials, concerned that chemical stockpiles could fall into the hands of militants, said a week ago that Syria appeared to be shifting weapons from storage sites, but it was not clear whether the operation was a security precaution or a preparation for deployment.
Full report at:
http://www.nytimes.com/reuters/2012/07/21/world/europe/21reuters-syria-defector-chemical.html?ref=global-home
------------
Two More Syrian Generals Flee to Turkey, Official Says
21 July, 2012
ISTANBUL (Reuters) - Two Syrian brigadier-generals fled to Turkey overnight, part of a group of about 10 people that included colonels and other military officers, a Turkish official told Reuters on Saturday.
The latest defections would bring the number of Syrian generals taking refuge in Turkey to 24.
A 16-month uprising in Syria has unleashed a refugee crisis in Turkey and its other neighbors. More than 43,000 Syrian refugees are registered as living in Turkey.
http://www.nytimes.com/reuters/2012/07/21/world/middleeast/21reuters-turkey-syria-officers.html?ref=global-home&gwh=1DBBB45E0E4CBAD8034CBACD7FCA4316
------------
Syrian forces launch all-out Damascus assault
Jul 21, 2012
DAMASCUS: Syrian forces have launched an all-out assault on opposition strongholds in Damascus, after rebels seized crossings on the Iraq and Turkey borders on the 16-month conflict's deadliest day so far.
Rebel fighters also clashed with troops in several neighbourhoods of Aleppo on Friday in what the Britain-based Syrian Observatory for Human Rights said was the fiercest fighting so far in Syria's second city.
At the United Nations, the Security Council voted unanimously to give a "final" 30-day extension to a troubled observer mission that was charged with overseeing a peace plan for Syria but which suspended its operations on June 16 in the face of mounting violence.
The vote followed emergency consultations just hours before the expiry of the 300-strong mission's mandate, after Russia threatened to use its veto powers as a council permanent member for the second time in as many days.
In Syria, state television trumpeted the news of the military's Damascus offensive.
"Our brave army forces have completely cleansed the area of Midan in Damascus of the remaining mercenary terrorists and have re-established security," it said, using the regime term for rebels.
Full report at:
http://timesofindia.indiatimes.com/world/middle-east/Syrian-forces-launch-all-out-Damascus-assault/articleshow/15068095.cms
----------
Court: Former Egypt Lawmaker 'Guilty' of Indecency
July 21, 2012
CAIRO (AP) — An Egyptian court has sentenced a former ultraconservative lawmaker to 18 months in jail on charges of "violating public decency" and contempt of police.
Police officers say Ali Wanees, who is also a religious cleric, was in a parked vehicle along an agricultural road at night last month. The officers say they approached the car and saw a woman in a full face veil sitting on top of Wanees, who was touching and caressing her.
Wanees has denied the charges. He was tried in absentia and is allowed a retrial.
The woman with him has been under arrest for about a month. She was ordered to six months in jail Saturday.
The charges are especially embarrassing for Salafis, who advocate a strict segregation of unrelated men and women.
http://www.nytimes.com/aponline/2012/07/21/world/middleeast/ap-ml-egypt.html?ref=middleeast&gwh=58D65F31E8C508BE49E9D581B68AA437
------------
Syria Army Retains Grip on Border Gate With Northern Iraq
July 21, 2012
RABIA, Iraq (Reuters) - Syrian truck driver Abu Sara used to feel scared when he crossed the border into Iraq, fearing attacks in a country gripped by sectarian violence. Now, as he exits a Syria in even greater turmoil, he feels a sense of relief.
"Us drivers, we feel the danger of the road as we enter the Syrian territories, but we feel safe when we are near the crossings between the two sides," he said at the northern Iraqi border crossing in Rabia, 100 km (62 miles) west of the Iraqi city of Mosul.
Rabia was still in the hands of government forces, he said on Friday night. The Syrian flag fluttered above the border crossing and a huge mural of Hafez al-Assad, the late father of embattled Syrian President Bashar al-Assad, was on display.
Other crossings with Iraq and Turkey have fallen in the hands of the rebels, the first time they have held sway over Syria's frontiers.
On Thursday, the rebels claimed control of the Abu Kamal crossing with Iraq - one of the most important trade routes in the Middle East and the main border post on the Baghdad-Damascus highway - and of the crossings at Jarablus and Bab al-Hawa at the border with Turkey.
With the rebels making gains in the fighting, some Iraqi officials were reported as saying that the rebels had captured all four border posts with Iraq, while others said only Abu Kamal had fallen.
Full report at:
http://www.nytimes.com/reuters/2012/07/21/world/middleeast/21reuters-syria-crisis-iraq-
------------
Fujairah Ruler pardons 45 prisoners
21 July 2012
His Highness Shaikh Hamad bin Mohammed Al Sharqi, Supreme Council Member and Ruler of Fujairah has ordered the release of 45 multinational prisoners from the Penal and Correctional Institution in Fujairah.
The amnesty covered those found eligible for amnesty, and had exhibited good conduct and behavior, while serving their jail terms.
Al Sharqi's gesture aims at bringing together the families and relatives to mark the advent of the holy month of Ramadan.
Director General of Fujairah Police Brigadier Mohammed Ahmed Ghanem Al Kaabi thanked the Ruler of Fujairah for his kind gesture, hoping the humanitarian initiative would further motivate the released prisoners to be good citizens.
http://www.khaleejtimes.com/kt-article-display-1.asp?xfile=data/nationgeneral/2012/July/nationgeneral_July298.xml&section=nationgeneral
------------
Dubai Quran Award lectures start today
Ahmed Shaaban / 21 July 2012
The cultural programme of the Dubai International Holy Quran Award will start today with a lecture on 'Physics in the Quran' by Prof Ali Al Kayali.
Ibrahim Bu Melha, Chairman of the Award, said the cultural programme spans an array of issues Muslims need to know about in their daily lives.
"Renowned Egyptian scholar Dr Omar Abdulkafi shall then give a lecture on the glory and beauty of the Quran on Sunday, followed by a lecture themed 'Under the tree' by popular Saudi scholar Sheikh Sulaiman Al Jubailan on Monday.
"Further, the programme includes three more lectures on the 'Charm of the Quran' by Dr Essam Al Uwaid, the 'People of the Quran' by Dr Khalid Al Musleh, and finally 'Words only said by a Creator' by Dr Sabri Al Demerdash," he said.
The 19-lecture programme is to take place in three areas: the Dubai Chamber of Commerce and Industry (for men and women), Women Renaissance Society (for women only), and Social Reform Society (open for foreign communities).
"All lectures are slated to start at 10.15pm after the Tarawih prayer. Valuable prizes await attendees all along the 1 to 20 Ramadan," he said, noting that more details can be learnt on the award website (www.quran.gov.ae), by emailing to quran@eim.ae or on the phone at 04-2610666.
Full report at:
http://www.khaleejtimes.com/kt-article-display-
------------
Oldest mosque in Dubai still stands tall
Ahmed Shaaban / 21 July 2012
Of over 1,418 mosques in the emirate, Bur Dubai Grand Mosque, built in 1850 and then rebuilt in 1952 and 1999 in the style of the original Grand Mosque, is the oldest in Dubai.
Originally served as a Kuttab (an Islamic elementary school) where boys and girls learned to recite and memorise the Holy Quran, the mosque is located in the Grand Souq area in Bur Dubai, near the Ruler's Court.
Accommodating up to 1,965 people, it boasts of Dubai's tallest minaret at 70 metres. The minaret is the tower from which the call to prayer is broadcast.
Mohammed Jassim Al Mansouri, Head of the Engineering Section at the Department of Islamic Affairs and Charitable Activities in Dubai, told Khaleej Times that the mosque, considered one of the largest in the UAE, is at the heart of Dubai's religious and cultural life. Visitors can take photographs but cannot enter the mosque.
"The current Grand Masjid consists of 45 small and nine large domes with stained glass panels, sand-coloured walls and wooden shutters. The masjid is a superb example of a building from yesteryear, making it a notable landmark and important place of worship," he said. "The new Grand Masjid's sand-coloured walls and wooden shutters blend perfectly with the surrounding old quarter of Bur Dubai and is known for its size and elaborate design. The best time to see it is at night, when it is spectacularly lit up," he added.
The mosque is done up in Persian style as it contains blue mosaic type work, domes and sand-hued facades. Considered the main centre of worship and an important monument of Dubai, it also contains handmade stained glass and wooden structures. "Though non-Muslims are not allowed entry into the mosque, they can visit the minaret and click pictured of the mosque from there," Al Mansouri noted.
Full report at:
http://www.khaleejtimes.com/nation/inside.asp?section=nationgeneral&xfile=/data/nationgeneral/2012/July/nationgeneral_July295.xml
------------
Ramadan Arrives Amid High Heat and Political Transition in Arab World
By ROD NORDLAND
July 21, 2012
CAIRO — This year's Ramadan holy month may prove to be the toughest in decades — and not just because it falls when the heat is at its highest and the days are particularly long.
Traditionally, Ramadan, which began Friday in most of the Arab world, is a time for introspection, for charity toward the poor, for an increased focus on religion. It is a time when Muslims strive to avoid not only drinking, smoking, eating and having sex during daylight hours, but also gossiping and swearing — and even fighting with one another. The holy month is a time for solemn reflection during the day, and festive meals with family and friends at night.
"Ramadan is a wonderful month, praise God," said Hatem Shawky, 42, a cabdriver working in Tahrir Square. He did have one complaint, though: "It is hot."
This is the second Ramadan to fall during the Arab Spring, and in Syria especially, violence showed no sign of taking the holy month off, as government forces clawed back ground from rebels in the capital, Damascus, and thousands of Iraqi exiles decided their own country was safer, fleeing there over the past two days. Elsewhere in the region, Ramadan will be marked by the uncertainties of countries caught in the throes of change. Egypt has a new president with an Islamist background, Mohamed Morsi, who was inaugurated on June 30 but has begun Ramadan with his own authority uncertain, and his cabinet still not chosen.
Libya successfully elected a non-Islamist Parliament less than two weeks ago, but has yet to get its bickering militias under central authority. Tunisia just dismissed its central bank's governor, a sacrifice to the harsh reality that the unemployed youth who helped propel the Arab Spring's first uprising still remain just as likely to be unemployed.
Full report at:
http://www.nytimes.com/2012/07/21/world/middleeast/this-years-ramadan-arrives-with-a-
------------
Africa
NATO Says It's Winning War Against Somali Piracy
July 21, 2012
MUSCAT (Reuters) - The threat from Somali pirates is receding but the international community must continue to work together to eliminate the menace, a NATO official said on Saturday.
"We are getting more successful in reducing the Somali piracy threats with our constant patrolling but the international community must continue to exchange ideas and increase efforts to completely eradicate the problem," Commodore Ben Bekkering, NATO's counter-piracy commander, said at a news conference on Dutch war vessel HNLMS Evertsen in Muscat.
According to the International Maritime Bureau, there were 69 hijacking incidents by Somali pirates from January 1 to July 12 this year, a drop of 32 percent compared to the same period in 2011.
Full report at:
http://www.nytimes.com/reuters/2012/07/21/world/middleeast/21reuters-somalia-pirates-
------------
Somalia Seizes Weapons Said to Be From Al-Qaida
July 21, 2012
MOGADISHU, Somalia (AP) — Security forces of a semi-autonomous region in northern Somalia seized a boat carrying weapons that were being smuggled from al-Qaida militants in Yemen to fighters in Somalia, an official said Saturday.
The boat was carrying explosives, switches, rockets, guns, ammunition and rocket-propelled grenades, said the ports and anti-piracy minister of Puntland, Said Mohamed Rage. He did not provide a detailed breakdown of how many weapons were seized.
"They (al-Qaida) were trying to offload the arms on the Alula coast, then to smuggle them to al-Shabab in the south of Somalia by road. They use our region as a gateway to smuggle fighters from Yemen and Somalia," he said.
One Yemeni man was arrested when the boat was seized Friday afternoon, he added.
Al-Qaida and al-Shabab — the most powerful militant group in Somalia — announced a merger earlier this year.
Full report at:
http://www.nytimes.com/aponline/2012/07/21/world/africa/ap-af-somalia-weapons-
------------
Southeast Asia
Brunei helicopter crash kills 10
July 21, 2012
At least 10 people have been killed, mostly military cadets flying home from training, in a helicopter crash in Brunei, officials say.
The defence ministry said the Bell 212 helicopter came down in Ulu Belait as it headed for the capital, Bandar Seri Begawan.
Two people are still missing and another two are injured, the ministry said.
Sultan Hassanal Bolkiah has visited two cadets who survived
They were being treated in the Raja Isteri Pengiran Anak Saleha hospital.
No reason has yet been given for the crash.
Brunei is a sultanate on the island of Borneo.
http://www.bbc.co.uk/news/world-asia-18936400
----------
North America
Shooter at Batman premiere called himself 'the Joker'
Jul 21, 2012
DENVER: The suspect in the mass shooting at the midnight premiere of the new Batman movie in suburban Denver on Friday had coloured his hair red and told police he was "the Joker," a media report said.
The suspect made the claim of being the fictional arch enemy of Batman during the investigation of the shooting early Friday in a movie theatre showing "The Dark Knight Rises", CNN said citing a federal law enforcement source.
At least 12 people were killed and 58 were injured, one fewer than earlier reported, in the rampage at the midnight premiere of the movie in Aurora, about 16 km from downtown Denver in Colorado state.
Pentagon officials have confirmed at least one sailor and two airmen were among the injured in the shooting. They also confirmed that the alleged gunman in this incident, James Holmes, is not a past or current member of any branch or component of the US armed forces.
Of those injured "nearly everyone was shot," Aurora Police Chief Dan Oates said Friday night, adding that a handful of people were hurt in the resulting chaos.
Full report at:
http://timesofindia.indiatimes.com/world/us/Shooter-at-Batman-premiere-called-himself-the-Joker/articleshow/15072802.cms
------------
Denver gunman looked like he was in military'
Jul 21, 2012
COLORADO (US): A gunman in a gas mask and bullet-proof vest killed 12 people at a midnight premiere of the new Batman movie in a suburb of Denver early on Friday. Some 55 others, including children, were hurt in the attack.
"When we got out of the theatre it was just chaos. There was this one who guy was on all fours crawling. There was this girl spitting up blood," witness Donovan Tate told a news channel. "There were bullet holes in some people's backs, some people's arms. There was this one guy who was stripped down to just his boxers. It looked like he was shot in the back or something. It was crazy."
US troops were among those killed or wounded, a Pentagon spokesman said.
Dozens of police were at the scene, and the authorities evacuated the area while they checked for any explosive devices. They said there was no evidence of a second gunman.
Police also searched Holmes's apartment building, after he told them that he had set up explosives there. Police and sheriff 's deputies swarmed the scene with heavy weaponry trucks from the bomb squad.
Full report at:
http://timesofindia.indiatimes.com/world/us/Denver-gunman-looked-like-he-was-in-military/articleshow/15069048.cms
----------
Signs that Hezbollah staged Bulgaria attack: US
July 21, 2012
WASHINGTON: There are signs Lebanon's Hezbollah may have orchestrated a suicide bombing attack on Israeli tourists in Bulgaria this week, a Pentagon spokesman said Friday.
"The attack does bear some of the hallmarks of Hezbollah but we're not in a position to make any final determination on who was responsible," press secretary George Little told reporters.
"The Bulgarians are investigating," he said.
The bomb that ripped through a bus Wednesday at Burgas airport on the Black Sea killed five Israeli tourists and injured more than 30, in the deadliest attack on Israelis abroad since 2004.
Israeli officials have publicly accused Iran and Hezbollah of carrying out the attack, though observers say it is unlikely to take military action against either Iran or Lebanon in response.
President Barack Obama has condemned the bombing as a "barbaric terrorist attack" and the White House said he spoke to Bulgaria's prime minister, offering US assistance in the investigation.
Full report at:
http://dawn.com/2012/07/20/signs-that-hezbollah-staged-bulgaria-attack-us/
------------
US al Qaeda supporter admits to model plane plot
July 21, 2012
BOSTON: An American supporter of al Qaeda pleaded guilty on Friday to plotting to bomb the Pentagon and US Capitol using remote-controlled model planes laden with explosives.
Rezwan Ferdaus, 26, admitted to attempting to provide material support to terrorists and attempting to damage and destroy federal buildings by means of an explosive.
Federal Judge Richard Stearns accepted his plea and set a final sentencing hearing for November 1.
According to his agreement with US prosecutors, Ferdaus will be sentenced to 17 years in prison, followed by 10 years of probation. In return for his guilty plea, the government agreed to drop four other charges against him.
Ferdaus kept quiet during the one-hour hearing. Several relatives, including his parents, attended the session.
Authorities described Ferdaus as an unmarried physics graduate from Boston's Northeastern University. The al Qaeda supporter reportedly committed himself to "violent jihad" early last year.
He was arrested in September as part of a sting operation in which FBI agents posed as members of al Qaeda.
Full report at:
http://dawn.com/2012/07/21/us-al-qaeda-supporter-admits-to-model-plane-plot/
------------
New York police link nine 2012 plots to Iran, proxies
Jul 20, 2012
LONDON: New York police believe Iranian Revolutionary Guards or their proxies have been involved so far this year in nine plots against Israeli or Jewish targets around the world, according to restricted police documents obtained by Reuters.
Reports prepared this week by intelligence analysts for the New York Police Department (NYPD) say three plots were foiled in January, three in February and another three since late June. Iran has repeatedly denied supporting militant attacks abroad.
The documents, labelled "Law Enforcement Sensitive," said that this week's suicide bomb attack in Bulgaria was the second plot to be unmasked there this year.
The reports detail two plots in Bangkok and one each in New Delhi, Tbilisi, Baku, Mombasa and Cyprus. Each plot was attributed to Iran or its Lebanese Hezbollah militant allies, said the reports, which were produced following the bombing in Burgas, Bulgaria of a bus carrying Israeli tourists.
Iran on Thursday dismissed "unfounded statements" by Israel linking Tehran to the Burgas blast, saying they were politically motivated accusations which underscored the weakness of the accusers.
Full report at:
http://timesofindia.indiatimes.com/world/us/New-York-police-link-nine-2012-plots-to-Iran-proxies/articleshow/15060672.cms
------------
Obama aide Thomas Donilon heads to China after UN veto on Syria
Jul 21, 2012
WASHINGTON: A top aide to US President Barack Obama will head to China on Sunday, in the wake of Beijing and Moscow's veto of a UN resolution on Syria, and will also visit Japan, the White House has announced.
National security adviser Thomas Donilon's talks in Beijing will include a meeting with state councilor Dai Bingguo, a high-ranking official whose brief is heavily focused on China's foreign policy.
Donilon will address "the current and future state of US-China relations," and cooperation on "challenges of mutual concern, including nonproliferation, regional security in Asia and the Middle East," a White House statement said.
The US diplomat will then travel to Tokyo for talks with senior Japanese officials on security cooperation and other bilateral issues, it added.
http://timesofindia.indiatimes.com/world/us/Obama-aide-Thomas-Donilon-heads-to-China-after-UN-veto-on-Syria/articleshow/15067892.cms
------------
Europe
Pak-origin terror couple jailed in UK for plot against Jews
Jul 21 2012
London : In a case involving home-grown terrorists, a British husband and wife duo of Pakistani origin, who were plotting to carry out a terrorist attack in Manchester were on Friday sentenced to jail for nearly 8 years each, the police said.
Hairdresser Shasta Khan, 38, and her husband Mohammed Sajid Khan, 34, were believed to have been in the early stages of building an improvised explosive device to target Jewish communities in Manchester.
Khan was born in Pakistan but was raised a British national from the age of 4, while Shasta Khan was born in the United Kingdom and her marriage to Khan was her third.
The two met on a Muslim dating website in July 2010 and married on August 10, 2010.
The police say that they were quickly radicalised and by November 2010 were listening to extremist al-Qaeda material.
Full report at:
http://www.indianexpress.com/news/pakorigin-terror-couple-jailed-in-uk-for-plot-against-jews/977382/
------------
Germany probes 2010 drone strike death in Pakistan
July 21, 2012
BERLIN: The German federal prosecutor's office has opened a probe into the 2010 death of a German national in a drone strike in a Pakistani tribal district bordering Afghanistan, a spokesman said on Thursday.
He confirmed a report published on Friday by Germany's Tageszeitung newspaper on the attack in North Waziristan on a purported hideout for foreign and homegrown terrorists linked to Taliban and al Qaeda.
In a statement, the prosecutor's office said the investigation launched on July 10 "aims to find out if the use of drones which led to the death of the German citizen is in line with international law".
The man, identified only as Buenyamin E, was killed on October 4, 2010, the office said.
Germany said at the time it was in contact with Pakistan over five Germans killed in a US drone attack in the tribal belt.
http://www.dailytimes.com.pk/default.asp?page=2012\07\21\story_21-7-2012_pg7_4
------------
U.N. Extends Syria Mission as Violence Rises to New Heights
By RICK GLADSTONE
July 21, 2012
With violence reaching new heights in Syria, the United Nations Security Council unanimously approved a 30-day extension of the monitor mission there on Friday, throwing what amounted to a thin lifeline to Kofi Annan, the special envoy in the Syrian conflict, to save his paralyzed peace plan from total irrelevance.
The 15-to-0 vote came only a few hours before the 300-member mission's authorization was to expire. A failure to act would have forced the monitors into a hasty withdrawal from Syria, just as deadly mayhem, rebel advances and refugee flows from the 17-month-old uprising against the government of President Bashar al-Assad appeared to be accelerating.
Although the work of the monitors has been suspended for more than a month because of the violence and the disregard for Mr. Annan's plan by both Mr. Assad's government and his armed opponents, diplomats feared that scrapping the effort entirely would have sent a message of failure at precisely the wrong moment.
"We believe it is the right thing to do, to give a final chance for the mission to fulfill its function," Britain's United Nations ambassador, Sir Mark Lyall Grant, told reporters after offering the resolution that was approved.
Full report at:
http://www.nytimes.com/2012/07/21/world/middleeast/clashes-continue-after-border-
------------
URL: https://www.newageislam.com/islamic-world-news/by-new-age-islam-news-bureau/pak-policeman-kills-sister-for-wearing-jeans/d/8002