New Age Islam News Bureau
31 Jul 2012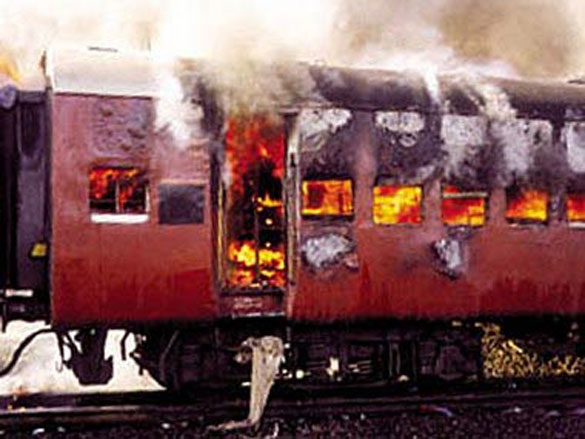 India
• Muslims still fear persecution in Gujarat: US report
• SC refuses to stay HC order to Gujarat govt to repair religious sites damaged in riots
• Delhi CM to turn madrasas high- tech
• PDP self-rule formula sees India, Pak flags together
• India to lodge protest over 'tunnel issue' with Pakistan: BSF
• In a first in Gujarat, Governor sanctions prosecution of Minister in scam
• Advani blames Bangladeshi immigrants for Assam violence
• NIA finishes Samjhauta blast probe, to book trio by Aug 14
• Army jawan killed in Assam IED blast
• Chidambaram faces slogan-shouting refugees at camp in Dhubri
North America
• Why a Dallas UM pastor is observing the Muslim fast of Ramadan
• Florida law enforcement comes under scrutiny for repeatedly using anti-Islam trainer
• R.I. prison settles with Muslim inmates over religious concerns
• Prosecutors lay 142 charges against Colorado 'shooter'
• US hits out at Asian nations over religious freedoms
• Batman shooter wants to know how film ends: Report
• Religious freedom in Egypt 'quite tenuous': Hillary Clinton
Pakistan
• Polygamous British Pakistanis to Get More Benefits Soon
• Judge killed in Kandahar mosque explosion
• Hindu council delegation meets MQM leaders
• Hindus and minorities discriminated against in Pak, Bangladesh: US
• Pakistan's blasphemy laws 'restrict religious liberty': US
• Obama called off Osama operation thrice before Abbottabad
• U.S., Pakistan officials trade accusations over Taliban
• Pakistan court separates Afghan elopers
• Haqqani network poses 'most ominous threat' to US-Pak ties
• Pak police registers case against top ISI and MI officials
• Road crash near Quetta kills eight
• Contempt law case: CJ says news law not without flaws
• SI chief to push for intel share at US talks: Malik
• Gunmen kill 4 in Mardan
• Kalat shut to protest kidnapping of Hindu traders
South Asia
• Rohingyas are not citizens: Myanmar minister
• Myanmar rejects Muslim crackdown concerns
• China: Romney calling Jerusalem capital of Israel could incite war in Middle East
• China criticises US report on religious freedom
• Bangladeshi President Awards Saudi Prince the Presidential Plaque
• Taliban happy Pakistan reopened NATO supply line
Southeast Asia
• School Hijab Ban Angers Filipino Muslims
Mideast Asia
• Iran, world's primary sponsor of state terrorism: Israel
• Courts Rebuke Iran's President With Sentences and Ally's Firing
• Yemen arrests suspected Qaeda leader
• Eight killed in clashes near Yemen Interior Ministry
• Iran speeds up N-enrichment
• 'Hormuz open as long as it suits us'
• Clashes in Sanaa as gunmen try to storm Interior Ministry
• Israel's Barak plays down Syrian chemical arms risk
• After Bus Bombing, Bulgaria's Ties With Israel Are at Risk
• Kidnapper of Italian Guard in Yemen Demands Ransom
Arab World
• Army overruns part of rebel bastion in Aleppo
• As Aleppo battle rages, 39 killed elsewhere in Syria: NGO
• Syria envoy to London defects as fighting rages
• 20 Killed in Twin Iraq Car Bombs
• Kuwait MP calls for international support for Myanmar's Rohingya Muslims
• Targeted in Syria Civil War, Iraqis Flee Back Home
• Escaping Syria to a Barren Plain of Sweat and Grit
• Syrian soldiers 'fled like rats': Rebels
• Syria steps up Aleppo op to flush out rebels
Africa
• If Timbuktu has Sharia law, then where will it be next?
• 6 more Ugandans admitted with possible Ebola
• Georgian soldier injured in Afghanistan dies: ministry
Europe
• Radical cleric to launch new bid for release in UK
• UN Envoy Visits Site of Myanmar Ethnic Clashes
• Wife of UK Terrorism Suspect Also Faces Charge
• Tajikistan: Armed Group Is Offered Amnesty in Exchange for Weapons
Compiled by New Age Islam News Bureau
Photo: Muslims still fear persecution in Gujarat: US report
URL: https://www.newageislam.com/islamic-world-news/new-age-islam-news-bureau/muslims-still-fear-persecution-in-gujarat--us-report/d/8104
-----------
India
Muslims still fear persecution in Gujarat: US report
Jul 30 2012
Washington : A US report on international religious freedom today expressed concern over the slow pace of proceedings in punishing perpetrators of the 2002 Gujarat riots, and said Muslims in the state still fear persecution.
The report claimed that despite the Congress-led national government's rejection of 'Hindutva', several BJP-ruled states continued to be influenced by the ideology.
In its Congressional-mandated annual report on international religious freedom, the State Department said it "continued to express concern" to government officials, NGOs and religious leaders over the "slow pace" of bringing the perpetrators of the 2002 violence in Gujarat to justice.
Devoting a considerable portion in the India section of the report to the 2002 Gujarat communal riots, the State Department said civil society activists continued to express concern about the Gujarat government's failure to arrest those responsible for the violence that resulted in the killing of "more than 1,200 persons, the majority of whom were Muslim".
"Media reports indicated some Muslims still feared repercussions from Hindu neighbours as they waited for the court cases to be resolved," it said, pointing out that several thousands still lived in refugee camps.
It claimed that several victims have accused the Special Investigation Team (SIT), appointed by the Supreme Court in March 2008, of pressuring them to dilute their testimonies.
"In many of the cases tried in Gujarat's lower courts, the accused were acquitted due to a lack of evidence or changes in the testimony. Three of nine major cases stemming from the 2002 Gujarat riots made partial progress during the year. The Supreme Court asked the SIT to probe these nine cases in March 2008," it pointed out.
"Hundreds of other court cases stemming from the 2002 violence (which were not in the purview of the SIT) remained unsettled," the report said.
The State Department cited the Supreme Court's direction to a trial court in Gujarat to probe whether Chief Minister Narendra Modi and 60 others could be prosecuted for their role in the riots and referred Zakia Jafri's complaint to the Gujarat state courts in the Gulberg Society massacre case.
"The trial court had not pronounced its verdict at the end of the year," said the report.
"On July 25, the SIT also submitted to the Supreme Court two status reports on the nine cases of Gujarat communal violence from 2002. The SIT told the Supreme Court that trials in seven cases were nearing completion and that the statements of witnesses were being recorded in the other two cases," it said.
The International Religious Freedom Report for 2011 also listed the ban on cow slaughter and anti-conversion bills by the BJP-ruled states like Gujarat and Karnataka as developments influenced by Hindutva.
"Despite the national government's continued rejection of Hindutva (Hindu nationalism), a few state and local governments continue to be influenced by Hindutva.
"During the year, some states passed laws based on Hindu religious beliefs that restrict the religious freedom of minority groups," said the report.
Laws in Rajasthan, Uttarakhand, Punjab, Himachal Pradesh, and Jammu and Kashmir also ban cow slaughter and illegal transportation of cows, it said.
It also pointed out active "anticonversion" laws in five states -- Gujarat, Odisha, Chhattisgarh, Madhya Pradesh, and Himachal Pradesh.
The State Department said though there are no requirements for religious groups to be licensed, the Indian government prohibits foreign missionaries of any religious group from entering the country without prior clearance.
The report also refers to the controversial decision by Karnataka to include Bhagavad Gita in the curriculum.
http://www.indianexpress.com/news/muslims-still-fear-persecution-in-gujarat-us-report/981544/
-----------
SC refuses to stay HC order to Gujarat govt to repair religious sites damaged in riots
Jul 30, 2012
NEW DELHI: The Gujarat government today told the Supreme Court that it is considering to frame a policy for compensating the religious places, damaged in the 2002 riots.
Appearing before a bench of justices K S Radhakrishnan and Dipak Misra, the advocate general for Gujarat submitted that the state government is considering to frame a policy to repair damaged shrines on the lines of a scheme formulated by the Odisha Government on the apex court's directions.
The bench, meanwhile, refused to stay the Gujarat high court's order to the state government to repair and rebuild religious sites which were damaged during the 2002 riots.
The bench posted the matter for further hearing on August 14 and asked the state government to brief it about the scheme on that day.
The apex court's order came on an appeal by the Gujarat government against the Gujarat high court order, which had asked it to pay compensation for damages to the religious sites.
The Gujarat government was pulled up by the Gujarat high court on February 8 for its "inaction and negligence" during the 2002 post-Godhra riots, which had led to large-scale damages to various religious structures.
The high court had ordered compensation for over 500 places of worships in the state on a plea by Islamic Relief Committee of Gujarat (IRCG), an NGO.
The NGO had contended that 535 religious places were affected out of which 37 are yet to be repaired.
http://timesofindia.indiatimes.com/india/SC-refuses-to-stay-HC-order-to-Gujarat-govt-to-repair-religious-sites-damaged-in-riots/articleshow/15275568.cms
-----------
Delhi CM To Turn Madrasas High- Tech
31 July 2012
FAVOURING modernisation of madrasas, Delhi chief minister Sheila Dikshit on Monday said the Delhi government will soon provide computers to religious educational institutions in the city. Dikshit also sought inclusion of English language in the curricula of Madrassas.
The CM was at a meeting in which National Minorities Commission chairperson Wajahat Habibullah reviewed the quality of education being provided to students from minority communities.
"The government is initiating the process of providing computers in registered Madrassas to ensure that students benefit from information technology," she said.
The state government has also decided to open 20 new schools which will offer Urdu as one of the subjects, she added.
Mail Today
-----------
PDP self-rule formula sees India, Pak flags together
Peerzada Ashiq
July 30, 2012
Kashmir's largest opposition party the Peoples Democratic Party (PDP) is set to ruffle many a feathers by its act of unfurling huge posters showing Indian and Pakistani national flags appearing together in a proposed joint advisory council of two parts of Kashmir on Monday in
Srinagar.
"This is a part of the party self-rule to have joint advisory council that will have no constitutional authority but will address issues of mutual interest like tourism, electricity, trade etc… In fact Prime Minister Manmohan Singh has talked about joint mechanism in the past," said PDP president Mehbooba Mufti during the party's 13th foundation day meeting.
The posters bear flags of Kashmir and PoK and Indian and Pakistani flags in a joint assembly.
Showing off the party strength in Srinagar's Lal Chowk by pulling cadres of more than 10,000 from all over the Valley, with Indian and Pakistani flags is a new political stunt to usurp separatists' space and attract sympathy on the ground.
In the past, the party kicked off a controversy by proposing joint Indo-Pak currency.
However, Mehbooba on Monday rejected the notion that the party was pushing for a joint control.
"No, we are not for a joint control of Kashmir by India and Pakistan but joint mechanism,"she said.
Full report at:
http://www.hindustantimes.com/India-news/Srinagar/PDP-self-rule-formula-sees-India-Pak-flags-together/Article1-905421.aspx
-----------
India to lodge protest over 'tunnel issue' with Pakistan: BSF
Jul 30, 2012
CHILYARI BORDER POST (SAMBA): Asserting that "infiltration and smuggling" were intentions behind digging a 400-mt-long tunnel from Pakistan side into India in Jammu and Kashmir's Samba sector, BSF today said a strong protest would be lodged with Islamabad with full evidence.
"The objective must be to infiltrate people - that is what I suspect. Besides infiltration (of militants sitting on Pakistan side), smuggling of narcotics are objective of people on that side," inspector general (IG), BSF Headquarters, New Delhi, SK Mishra told reporters here.
Mishra, who led a team from Delhi for inspection of the site in Chachwal border hamlet close to three-tier fencing along International Border in Samba sector, said militants might have dug the tunnel for infiltration. "The purpose (of digging a tunnel into India from Pakistan) is known to everyone - to infiltrate and conduct smuggling from there," the IG BSF said.
Full report at:
http://timesofindia.indiatimes.com/india/India-to-lodge-protest-over-tunnel-issue-with-Pakistan-BSF/articleshow/15281778.cms
-----------
In a first in Gujarat, Governor sanctions prosecution of Minister in scam
MANAS DASGUPTA
31 July 2012
For the first time in the history of Gujarat, the Governor has given her sanction for the prosecution of a Minister for his alleged involvement in a scam, ignoring the recommendation of the State government.
Governor Kamla Beniwal's sanction against the Minister of State for Fisheries Purshottam Solanki was presented before the Gujarat High Court on Monday. A case under the Prevention of Corruption Act is expected to be filed against Mr. Solanki soon for allegedly causing a loss of Rs. 400 crore to the State Exchequer while awarding fishing contracts without inviting tenders.
According to legal experts, if a criminal case is registered against the Minister, he will be forced to resign and can also be prevented from contesting the Assembly elections scheduled later this year, severely affecting the BJP vote bank. Considered to be a strong leader of the Kolis, Mr. Solanki holds considerable sway in the community, mostly fishermen, due to which the Narendra Modi government was reluctant to give its sanction for inquiry against the Minister and recommended the Governor reject it. Mr. Solanki, who hails from Bhavnagar, had spent most of his time in Mumbai and was also among those indicted by the Srikrishna commission for involvement in the Mumbai riots earlier.
Full report at:
http://www.thehindu.com/news/states/other-states/article3704719.ece
-----------
Advani blames Bangladeshi immigrants for Assam violence
Jul 31, 2012
GUWAHATI: Veteran BJP leader LK Advani on Tuesday blamed illegal immigration of people from Bangladesh into Assam for the communal violence in the state.
Advani, who is touring the state, said at a press conference that there was a "criminal delay" by the government in handling the crisis.
The over week-long violence from July 19 between the Bodos and the Bengali-speaking Muslim settlers left 56 dead and lakhs homeless.
"Today's situation arose firstly because of a criminal delay in dealing with the situation when symptoms were already there that something could happen. But as I said, the introspection must lead to identification of the root cause, which is this issue of illegal immigration from Bangladesh," Advani said.
Full report at:
http://timesofindia.indiatimes.com/india/Advani-blames-Bangladeshi-immigrants-for-Assam-violence/articleshow/15290680.cms
-----------
NIA finishes Samjhauta blast probe, to book trio by Aug 14
Jul 31, 2012
NEW DELHI: The Central Bureau of Investigation (CBI), probing the 2003 Sadiq Jamal encounter case in Gujarat, has come to know during investigations that Jamal was never in the official custody of Gujarat or Maharashtra police and that both the state police departments allegedly kept him under illegal detention for almost one-and-a-half month.
A top CBI officer said, "During investigations, we came to know that Jamal was in illegal custody of both the state police departments for many days before he was killed."
Jamal was killed in Naroda area of Ahmedabad on January 13, 2003, after police claimed he was a Lashkar operative who was on a mission to kill chief minister Narendra Modi. CBI sources said they have examined close to 100 witnesses in the case and prima facie it looks like Sadiq Jamal was illegally detained and then killed.
Full report at:
http://timesofindia.indiatimes.com/india/NIA-finishes-Samjhauta-blast-probe-to-book-trio-by-Aug-14/articleshow/15286105.cms
-----------
Army jawan killed in Assam IED blast
31 July 2012
An Army jawan was killed and six others were injured in an IED blast in Goalpara district of lower Assam on Tuesday.
The blast occurred about one-and-a-half kilometre from the Naranarayan Setu at Jugigupa at around 10.20 am when an Army convoy was passing, sources in the Army said.
A vehicle in the convoy, which was on its way from Kokrajhar to Agia, was damaged in the explosion.
The injured jawans have been shifted to the Basistha Army Hospital in Guwahati.
Union Home Minister P. Chidambaram and senior BJP leader L.K. Advani are currently visiting Assam to take stock of the situation following the minorities-Bodos violence, which has claimed 56 lives.
http://www.thehindu.com/news/states/other-states/article3707091.ece
-----------
Chidambaram faces slogan-shouting refugees at camp in Dhubri
Jul 31 2012
Dhubri (Assam) : Union Home Minister P Chidambaram on Tuesday faced slogan-shouting refugees at one of the three camps he visited in the morning in Dhubri district, which had witnessed ethnic violence.
Chidambaram, who left for Dhubri early morning from Guwahati in a special chopper and landed at the Panbari BSF camp, visited two other camps -- Borkanda and Takimari.
In Lakhiganj, the refugees shouted slogans against the administration and demanded that the government act fast to confiscate arms of the former Bodo Liberation Tiger militants.
They also alleged that basic facilities like healthcare were inadequate in the camps.
The Home Minister told the inmates, "All help will be provided to the people and the government will also take care of their security."
The Home Minister, who arrived in Guwahati yesterday, is on a two-day trip to the lower Assam districts where violence between minority immigrants and Bodo tribals have claimed 56 lives.
He was accompanied by Assam Environment and Forest Minister Rockybul Hussain.
Yesterday, he had visited Kokrajhar and Chirang districts, before returning to Guwahati in the evening where he held a meeting with senior ministers and state government officials.
He is scheduled to fly back to New Delhi later today.
http://www.indianexpress.com/news/chidambaram-faces-sloganshouting-refugees-at-camp-in-dhubri/981877/
---------
Pakistan
Polygamous British Pakistanis to Get More Benefits Soon
By Asif Mehmood
Jul 31 2012
LONDON: Immigrants with more than one wife because of their religion are to get higher benefits in future after government attempts to reform the welfare system spectacularly backfired.
Under new rules, the extra wives in a polygamous household will be able to claim a full single person's allowance, while the original married couple will still get a married person's allowance, official papers have warned.
Currently people in Britain's polygamous families are treated differently and paid less benefits.
The extra wives currently receive reduced individual income support because the government recognises their husband will also get the standard married allowance with his original wife.
But as part of the ruling coalition's wide-ranging benefit reforms this nuance has inadvertently been scrapped, opening up a loophole for Britain's thousand-plus polygamous households.
These details were revealed in a paper published in the House of Commons library.
"Treating second and subsequent partners in polygamous relationships as separate claimants could mean that polygamous households receive more under universal credit than under the current rules for means-tested benefits and tax credits," the document says. The first Asian woman to receive a peerage, Baroness Flather, has spoken out widely on the issue of polygamous families claiming benefits.
"Under Islamic Sharia law, polygamy is permissible. So a man can return to Pakistan, take another bride and then, in a repetition of the process, bring her to England where they also have children together — obtaining yet more money from the state," she had written to a newspaper last year.
"Because such Islamic multiple marriages are not recognised in Britain, the women are regarded by the welfare system as single mothers — and are therefore entitled to the full range of lone-parent payments. We cannot continue like this," she had also written.
Currently in the UK it is illegal to marry more than once. But if the multiple marriages took place abroad then it is not.
A spokesman for the Department for Work and Pensions said that the loophole would exist because extra wives in a polygamous home were treated as single.
"Polygamy is illegal in this country and it would be wrong for the benefits system to legitimise these arrangements by recognising them in any way," he said.
http://www.dailytimes.com.pk/default.asp?page=2012\07\31\story_31-7-2012_pg7_26
----------
Judge killed in Kandahar mosque explosion
31 July 2012
A provincial judge was killed and four other civilians were injured in an attack inside a mosque on Monday in southern Afghanistan, police said.
"A bomb placed inside a mosque went off in Tarinkot city, the provincial capital for Uruzgan province, during the morning prayer. Taj Mohammad Khan, the mullah of the mosque, was killed and four other people who were present there were injured," provincial police spokesman Farid Hayel said. Khan was a member of the provincial court in Uruzgan, he added.
Mr Hayel blamed the Taliban for the attack. Taliban officials were not immediately available for comment.
http://www.thehindu.com/news/international/article3703202.ece
-----------
Hindu council delegation meets MQM leaders
31 July 2012
KARACHI: A 12-member delegation led by Patron, Pakistan Hindu Council (PHC), Dr Ramesh Kumar met with members Muttahida Qaumi Movement (MQM)'s Coordination Committee, Gulfaraz Khan Khatak and Kaif-ul-Wra at Khursheed Begum Secretariat Azizabad here Monday. President PHC Jetha Nand Kohistani, Vice President Mahesh Kumar Talreja, General Secretary Engineer Hot Chand and others were the members of the delegation, said a statement issued by the MQM. Joint in-charge MQM Minority Committee, Girdhari Lal and members Munawer Jan and Sardar Kishan were also present on the occasion.
http://www.dailytimes.com.pk/default.asp?page=2012\07\31\story_31-7-2012_pg7_28
---------
Hindus and minorities discriminated against in Pak, Bangladesh: US
Jul 30 2012
Washington : The US on Monday expressed concern over continued religious discrimination against religious minorities in particular the Hindus in Pakistan and Bangladesh, citing instances of violence against them.
While Hindus in Pakistan continue to face the threat of abduction and forced conversion, the members of this minority religious community and Christians in Bangladesh are experiencing discrimination and sometimes violence from the Muslim majority population, a report on international religious freedom released by the State Department said.
In Pakistan less than five per cent of the total population are religious minorities including Hindus.
"Religious minorities claimed that government actions addressing forced and coerced conversions of religious minorities to Islam by societal actors were inadequate," the report said.
Full report at:
http://www.indianexpress.com/news/hindus-and-minorities-discriminated-against-in-pak-bangladesh-us/981559/
-----------
Pakistan's blasphemy laws 'restrict religious liberty': US
31 July 2012
* Ambassador at large for religious freedom accuses some governments of limiting 'the right to wear or not to wear religious attire'
WASHINGTON: The United States on Monday took aim at Pakistan for using blasphemy law to "restrict religious liberty".
In its first report on religious freedoms since the start of the Arab spring uprisings, the US State Department warned, "In times of transition, the situation of religious minorities in these societies comes to the forefront."
The report also said some countries, such as Indonesia and Saudi Arabia, were using blasphemy laws to "constrain the rights of religious minorities and limit freedom of expression".
"Some members of society who have long been oppressed seek greater freedom and respect for their rights while others fear change. Those differing aspirations can exacerbate existing tensions," it warned.
Full report at:
http://www.dailytimes.com.pk/default.asp?page=2012\07\31\story_31-7-2012_pg1_7
-----------
Obama called off Osama operation thrice before Abbottabad
By Asif Mehmood
31 July 2012
LONDON: US President Barack Obama called off the operation to kill Osama bin Laden at the insistence of a top political adviser on three separate occasions before finally approving the May 2, 2011, Navy SEAL mission, according to a new book scheduled for release on August 21.
The revelation appeared in 'Leading from Behind: The Reluctant President and the Advisors Who Decide for Him', in which journalist Richard Miniter argued that Obama missed opportunities in January, February and March to kill the mastermind of the September 11 terrorist attacks and nearly called off the final raid as well because of the advice of adviser Valerie Jarrett, who has no national security background.
The author, who has written three previous books about the US war against al Qaeda, cites an unnamed source at the Joint Special Operations Command, the US military command that is credited with coordinating the assassination of bin Laden. The source claims one day before the raid in Abbottabad, Obama temporarily called off the operation citing bad weather.
Full report at:
http://www.dailytimes.com.pk/default.asp?page=2012\07\31\story_31-7-2012_pg7_32
-----------
U.S., Pakistan officials trade accusations over Taliban
ERIC SCHMITT
31 July 2012
Tensions have flared between the U.S. and Pakistan, as two top officials traded accusations of doing too little to combat Taliban sanctuaries in Afghanistan and Pakistan.
The tart exchange between Douglas E. Lute, President Barack Obama's top adviser on Afghanistan and Pakistan and Sherry Rehman, Pakistan's Ambassador to the U.S. — took place during a conference in this bucolic mountain setting.
Under questioning from Steve Kroft of "60 Minutes", Ms. Rehman — speaking on videoconference from Washington — said Pakistani Taliban fighters, who have taken refuge in two remote provinces in eastern Afghanistan, were increasingly carrying out rocket attacks and cross-border raids against Pakistan.
"These are critical masses of people that come in; this is not just pot-shots," said Ms. Rehman. She said that on 52 occasions in the last eight months, Pakistan had provided to U.S. and NATO commanders in Afghanistan the locations from which the militants were attacking, to no avail.
Full report at:
http://www.thehindu.com/news/international/article3700759.ece
-----------
Pakistan court separates Afghan elopers
31 July, 2012
PESHAWAR: A Pakistani judge on Tuesday separated a runaway Afghan couple who married for love after a disabled man appeared in court purporting to be the woman's first husband.
It was an about turn for the judge, who last week appeared to accept that Mariyam and Hewad married legitimately by ordering that they be protected and given accommodation together in Pakistan's northwestern city of Peshawar.
Mariyam and Hewad, both 22, said they fled Kabul last month to wed in the leafy town of Abbottabad in northwest Pakistan, where US troops found and killed Osama bin Laden in May 2011.
The woman said her parents wanted her to marry her dead sister's husband and that if she is sent back to Afghanistan she would probably be murdered for marrying someone of her own choice.
Full report at:
http://dawn.com/2012/07/31/pakistan-court-separates-afghan-elopers/
---------
Haqqani network poses 'most ominous threat' to US-Pak ties
Jul 31, 2012
The dreaded Haqqani network has emerged as the "most ominous threat" to the already fragile US-Pakistan ties as American officials believe the terror group has an "ongoing relationship" with the ISI and the two were doing more than just talking, a media report has said.
A senior Obama administration official said that the US thinks the Haqqani network has an "ongoing relationship with the Pakistani spy agency ISI, according to the New York times.
The US and other Western officials, citing intelligence reports, say the ISI and Haqqanis "do more than just talk."
Pakistani intelligence allows Haqqani operatives to run legitimate businesses in Pakistan, facilitates their travel to Persian Gulf states and has continued to donate money, the NYT said. Senior Haqqani figures even own houses in the Pakistani capital Islamabad, where their relatives live unmolested.
At a time when the US readies to withdraw troops from Afghanistan, recent terror attacks like the June 1 assault on Camp Salerno near the border with Pakistan orchestrated by the Haqqani have "cemented the group's standing as the most ominous threat to the fragile American-Pakistani relationship," officials from both countries say.
The paper said a "new boldness from the Haqqanis that aims at mass American casualties, combined with simmering political tension, has reduced the room for ambiguity between the two countries."
Full report at:
http://www.deccanherald.com/content/268232/haqqani-network-poses-most-ominous.html
-----------
Pak police registers case against top ISI and MI officials
Jul 31 2012
Islamabad : Pakistani police have registered a case against the Directors General and Deputy Directors of the ISI and Military Intelligence on the charge of kidnapping a member of a banned group, according to a media report today.
This is first case in the country's history to be registered against senior military officers serving in intelligence agencies, The News daily reported.
The case regarding the kidnapping of Hizb-ut-Tahrir spokesman Naveed Butt was registered by his wife Saadia Rahat at Liaquatabad police station in Lahore on June 26.
Though the FIR was sealed, a copy was obtained by Geo News channel, which like The News is part of the Jang media group.
In the FIR, the Directors General and Deputy Directors of the ISI and Military Intelligence, based in Rawalpindi and Lahore, were named as the accused.
Ten to 15 unidentified persons allegedly kidnapped Butt from outside his house on May 11 and took him to an unknown place, the FIR said.
Superintendent of Police Athar Waheed was removed from active duties and made an officer on special duty for registering the FIR, the report said.
Full report at:
http://www.indianexpress.com/news/pak-police-registers-case-against-top-isi-and-mi-officials/981885/
-----------
Road crash near Quetta kills eight
31 July 2012
QUETTA: A collision between a truck and a passenger bus on Tuesday claimed eight lives on the National Highway near Balochistan's Mach Tehsil, about 75 kilometres east of Quetta, DawnNews reported.
Two women were among the dead and 13 people were injured in the accident. The injured were being shifted to hospitals in Quetta.
According to initial reports, the accident occurred when brake failure caused the driver of the Quetta-bound bus to lose control of the vehicle after departing from Sukkur.
Levies forces took custody of both the vehicles as investigations into the crash went underway.
http://dawn.com/2012/07/31/road-crash-in-mach-kills-eight/
-----------
Contempt law case: CJ says news law not without flaws
31 July 2012
ISLAMABAD: The Supreme Court on Tuesday heard petitions against the recently passed contempt of court law, DawnNews reported.
A five-judge bench of the apex court, headed by Chief Justice Iftikhar Muhammad Chaudhry and including Justice Shakirullah Jan, Justice Khilji Arif Hussain, Justice Jawad S Khawaja and Justice Tassadduq Hussain Jilani, heard 27 identical petitions challenging the Contempt of Court Act, 2012.
During the hearing, the federation's counsel, Abdul Shakoor Paracha, said the parliament's authority over law making could not be challenged.
Paracha moreover argued that the new contempt of court law did not in any manner restricts the powers of the judiciary.
He further said that the impression that the new law had been passed in order to curtail the freedom of the judiciary was faulty.
In his remarks, Chief Justice Iftikhar said democracy would continue if dictatorship was not supported by those in power.
He added that the way to authoritarianism was paved when institutions exceeded their jurisdictions.
The chief justice moreover said that the government's claim that the new law was without flaws was incorrect, adding that, all matters of public interest could be taken up in courts.
He moreover asked as to how proceedings would be initiated against those who used foul language.
Full report at:
http://dawn.com/2012/07/31/contempt-of-court-law-sc-resumes-hearing-3/
-----------
SI chief to push for intel share at US talks: Malik
31 July 2012
DUBAI: Interior Minister Rehman Malik said on Monday that Pakistan's spy chief will call for an end to US drone strikes in its tribal areas bordering Afghanistan and push for a sharing of technology and intelligence during a visit to Washington this week.
"We will push for no drones. If we (Pakistan and the US) are partners, we should sit together and have a common strategy." However, in this regional war there has been no common strategy against a common enemy," Interior Minister Rehman Malik told a news conference in Dubai.
"I hope the visit of the director of the ISI will have good results. There is some dialogue going on as we speak," he said.
The United States has given no sign it is willing to halt the drone strikes.
"Both countries have to find a mid-way," Malik told reporters. "This of course means intelligence-sharing. Also, give us the technology and we will use it. The US has given us F16s. Are we misusing it?
Full report at:
http://dawn.com/2012/07/30/pakistan-spy-chief-to-push-for-intel-share-at-us-talks-malik/
-----------
Gunmen kill 4 in Mardan
31 July 2012
MARDAN: Unidentified gunmen opened fire on a jeep and killed four persons in the limits of Sahro Shah Police Station in Takht Bhai. The local people informed police that four bodies were lying in the jeep in the agricultural fields near Shah Noor Bridge. Police reached the spot and recovered fours bodies from the jeep. The deceased were identified as Murad Ali, Raza Khan and Zabta Din, residents of Nowshera, while the identity of the fourth person could not be ascertained. Police also recovered Rs 48,000 and a mobile phone from the pocket of Murad Ali. It also recovered Kalashnikov rifles, a 30 bore pistol and Rs 500,000 from the jeep. Ali Khan, son of slain Raza Khan, informed to police that on July 2, unidentified men kidnapped his father, along with another relative, Abid Hussain. The people who were killed had gone to Takht Bhai to find them.
http://www.dailytimes.com.pk/default.asp?page=2012\07\31\story_31-7-2012_pg7_10
-----------
Kalat shut to protest kidnapping of Hindu traders
31 July 2012
QUETTA: A complete shutter-down strike was observed in Kalat on Monday against the kidnapping of three Hindu traders, following the call of All Parties Citizens Action Committee (APCAC) and Hindu Panchayat. The three traders, Danesh Kumar, Santhosh Kumar and Baghwan Das, were on their way to Kalat from Khuzdar on Friday when armed men intercepted their vehicle and took them to an undisclosed location. According to details, all markets, business centres and shops remained closed in the city, which spoke volumes about the fury of the business community against the lack of security for them. Traffic plying on the roads of the city was also thin as compared to normal days. Meanwhile, APCAC took out a rally in Kalat that culminated into a public meeting to protest the abductions, robberies and anarchy in the province. Speaking on the occasion, Balochistan National Party-Mengal (BNP-M) leader Sardar Muhammad Sadique Dehwar, JUI leader Mir Boland Khan Rodani and others condemned the kidnapping of Hindu traders and unending incidents of robberies on National Highway. They accused Levies Force of backing criminals, especially those behind kidnapping for ransom and highway robberies. "All highways of the province, particularly those passing through Baloch areas, have become no-go areas," they said, adding that kidnapping of traders had become a norm from Kalat to Khuzdar. They said that kidnapping for ransom had turned into a lucrative business in the province, alleging that some groups involved in the crime were supervised by some ministers sitting in the Balochistan Assembly.
http://www.dailytimes.com.pk/default.asp?page=2012\07\31\story_31-7-2012_pg7_23
-----------
North America
Why a Dallas UM pastor is observing the Muslim fast of Ramadan
29, 2012
BY: DINA MALKI
United Methodist Rev. Wess Magruder has not only decided to observe the Ramadan fast this year with his Muslim friends, blog about his experience, but break his fast with Muslims as well. Last night, Magruder accepted the invitation of a local Muslim to eat "iftar," the fast-breaking meal at the McKinney Islamic Association. Having succeeded in fasting from sunrise till sunset for eight consecutive days, the pastor appreciated God's grace in this communal meal. Most importantly, this celebration reminded him of the main reason why he had decided to fast: neighborly love.
Magruder writes on his blog how he has been feeling spiritually stale lately and how he was yearning to the old Christian fast that he believes Americans are not big fans of. Therefore, Magruder turned to the Muslim faith for inspiration since he knew that Muslims have successfully been fasting for 30 days each year during Ramadan for over fourteen hundred years. The Muslim fast is a total abstention from eating and drinking during the daylight hours. Furthermore, the fast goes beyond the stomach to include the eyes, the tongue, the ears, and all limbs which are expected to be trained to submit to the pleasure of God by refraining from ill manners and moral vice. A few Muslims succeed in attaining a heart-fast where they become spiritually submissive to the divine as well.
Thus, Magruder's blog includes a lot of comparative religion as well as spiritual efforts for a quest for the Divine. "I feel a constant "buzz" [during the fast] in my head," he wrote. "This buzz serves a useful purpose, by the way. It keeps me conscious of God, of God's presence, of God's will that is bursting to become real in the world. And so when something else isn't going on in front of me, the buzz reminds me to speak to God."
Another main reason that the pastor took on the Muslim fast is his Christian ethics of loving God and loving neighbors. "But there's another reason that I have chosen to 'act like a Muslim' over the next thirty days. I truly want to stand in solidarity with my friend, [Imam Sheikh] Yaseen, and his congregation in Plano. I want them to know that I do not resent their presence in my community and country. In fact, I am very glad that they are here."
Not realizing what his blogging experience might trigger, Rev. Magruder woke up on July 26, the seventh day of Ramadan, to a flooded email inbox with comments from his blog. His blog posts have been picked up by local Muslims and Christians as well as by nation-wide readers who sent words of encouragement, advice, and support. The Huffington Post Ramadan Liveblog even included his posts. "I am overwhelmed by the response," Magruder wrote.
Most Muslim commentators gave the pastor "high fives," advice on surviving the fast, and thank you notes for sharing the experience online. One particular reader, Osman, invited Magruder to the break-fasting meal at the McKinney mosque mentioned earlier. Thus, this individual initiative on the part of a loving Christian neighbor was received with outpouring love and compassion and resulted in more friendships.
However, not all blog readers are Muslim. A few are Christian fellows who appreciated Magruder's initiative in building bridges within the Abrahamic faith and in sharing the Muslim experience. Others were not quite impressed as they believed that this fast is a tough one and meaningless. Some non-Muslim readers also expressed their critical views about Islam and Muslim countries like Saudi Arabia as far as tolerance and the status of women. In a nut shell, the blog turned out to be an interfaith dialog where people from every faith contribute a thought or two and carry on a civilized conversation.
The DFW Muslim community has always been blessed with friendships, alliances, and bridges it shares with the larger American community. But this year, as more non-Muslims like Rev. Magruder are choosing to observe the Ramadan fast with Muslims as signs of compassion and solidarity, American Muslims locally and nationally are appreciative of such initiatives to close gaps between faith traditions and bring more understanding to our nation. American Muslims know that they are not alone in fasting this year because they are home.
http://www.examiner.com/article/why-a-dallas-um-pastor-is-observing-the-muslim-fast-of-ramadan
------------
Florida law enforcement comes under scrutiny for repeatedly using anti-Islam trainer
Alex Kane
July 24, 2012
Sam Kharoba fancies himself an "expert" on terrorism. The Jordanian-born Kharoba, a Christian, believes the founder of Islam, the Prophet Muhammad, is a "pedophile, a serial killer, a rapist." And he's teaching the police officers of Florida, where he is based, these claims in courses on Islam and terrorism.
But a coalition of 30 Muslim organizations is now raising the heat on Kharoba and the Florida Department of Law Enforcement (FDLE). A detailed letter sent this month to the FDLE commissioner outlines Kharoba's anti-Muslim statements and demands that "Kharoba be removed from your approved list of trainers and not be approved to train anyone associated with the FDLE."
The letter comes after the Council on American-Islamic Relations (CAIR) in Florida obtained public records documenting the training given by Kharoba. According to the group, Kharoba has trained police officers in Florida at least 21 times from 2005-2012. The letter also states that "Kharoba has neither the academic nor the operational background to qualify as a subject matter expert on either Islam or countering violent extremism."
The revelations about Kharoba's trainings, paid for with taxpayer money, come over a year after a lengthy Washington Monthly expose of Kharoba and the larger industry of self-styled "experts" on terrorism that defame Islam and Muslims. Among Kharoba's outrageous statements that the outlet highlighted:
When you have a Muslim that wears a headband, regardless of color or insignia, basically what that is telling you is 'I am willing to be a martyr.'
Islam is a highly violent radical religion that mandates that all of the earth must be Muslim.
Anyone who says that Islam is a religion of peace, is either ignorant or flat out lying.
The best way to handle these people is what I call legal harassment
The FDLE is reviewing the Muslim coalition's concerns, but a spokeswoman also told a Florida newspaper that "We have utilized [Kharoba] in the past as a counter-terrorism instructor and received positive feedback on those taking the course, no complaints."
The letter highlights some damning features of that feedback. One law enforcement agent said that, after taking Kharoba's class, he or she was "going to make sure we have completed survey of existing ME/Muslim population and have a clearer understanding of their properties." Another said: "This can be very useful knowing that Shiite is more radical than Sunni."
A FDLE public information officer, Keith Kameg, offered no new information in a brief interview, saying that the department is "reviewing" the coalition's concerns and that they have received "positive feedback" from officers who had trained under Kharoba.
Questions have also been raised about Kharoba's credentials. As Florida journalist Cristela Guerra recently wrote, Kharoba has "no official certification in counterterrorism or degree in Middle Eastern studies, let alone experience in the military or law enforcement...Kharoba bases his qualifications on his life experience in Amman, Jordan." Guerra also reported that while a spokeswoman for Florida law enforcement "emphasized [that] Kharoba is not certified in counterterrorism training," he was allowed to teach because he was "granted an exception to work in FDLE-sanctioned training centers."
Kharoba was also the subject of a 2005 complaint filed by a Muslim law enforcement officer with the Equal Opportunity Employment Commission. The commission found that "the instructor made numerous statements and comments offensive to complainant based on his religion (Muslim)."
Nezar Hamze, the executive director of CAIR's Florida branch, said that a meeting with Florida law enforcement officials over this issue will likely be held after Ramadan.
http://mondoweiss.net/2012/07/florida-law-enforcement-comes-under-scrutiny-for-repeatedly-using-anti-islam-trainer.html
------------
R.I. prison settles with Muslim inmates over religious concerns
July 30, 2012
By Katie Mulvaney
PROVIDENCE, R.I. -- The state prison system has agreed to provide Muslim inmates with three meals a week containing meat prepared in keeping with their religious beliefs as part of the settlement of a lawsuit accusing the prison of violating their religious rights.
Sunni Muslim inmates in the maximum-security unit, including convicted murderers, sued prison administrators in 2008, accusing them of violating their rights by denying them meals that complied with their faith and the freedom to pray together. They also complained that they were not allowed to wear Kufis, caps indicating their faith, outside their cell or the mosque.
The prison denied the allegations and unsuccessfully asked for the case to be dismissed. A federal judge ordered the parties into mediation November 2011. There are about 110 Muslim inmates.
http://news.providencejournal.com/breaking-news/2012/07/ri-prison-settl.html
------------
Prosecutors lay 142 charges against Colorado 'shooter'
31 July 2012
CENTENNIAL: Colorado prosecutors charged James Holmes Monday with 140 counts of murder or attempted murder, including 12 of first-degree murder for each fatality in the Aurora cinema shooting.
Holmes, 24, was also slapped with one count of possession of an explosive device, and one sentence enhancement count.
Twelve people were killed and 58 were wounded after a gunman burst into a sold-out midnight viewing of the latest Batman film, "The Dark Knight Rises,"and began shooting people at random.
Holmes faces one count of first degree murder for each victim in addition to a second charge of "murder by depraved indifference." He also faces 116 attempted murder charges.
Prosecutors have said it will be several weeks before a decision is made on whether or not to seek the death penalty. Only one person has been executed in Colorado since capital punishment was reinstated in 1976.
Full report at:
http://dawn.com/2012/07/30/prosecutors-lay-142-charges-against-colorado-shooter/
-----------
US hits out at Asian nations over religious freedoms
31 July 2012
WASHINGTON: The United States warned the world was sliding backwards on religious freedoms Monday, slamming China for cracking down on Tibetan Buddhists and hitting out at Pakistan and Afghanistan.
As the State Department unveiled its first report on religious freedoms since the start of the Arab Spring, Secretary of State Hillary Clinton said it was a "signal to the worst offenders" that the world was watching.
"New technologies have given repressive governments additional tools for cracking down on religious expression," Clinton told a US think-tank, adding that pressure was rising on some faith groups around the globe.
"More than a billion people live under governments that systematically suppress religious freedom," she stressed.
"When it comes to this human right — this key feature of stable, secure, peaceful societies — the world is sliding backward."
Full report at:
http://dawn.com/2012/07/31/religious-freedom-low-in-afghanistan-pakistan-us/
-----------
Batman shooter wants to know how film ends: Report
Jul 30, 2012
AURORA (US): The man accused of killing a dozen people at a Colorado screening of " The Dark Knight Rises" wants to know how the film ends, a stunned jail worker reportedly told media.
James Holmes, 24, "was trying to look like he was sincerely curious," a person who witnessed the bizarre incident in the jail's infirmary yesterday told the New York Daily News.
"Like he had no idea why there was anything wrong with what he was saying. It was sick ... I think he's trying real hard to act crazy."
His eyes glazed and his voice flat, Holmes reportedly asked a jail worker "Did you see the movie?" and then "How does it end?"
He repeated the question when the worker ignored him. "If he said that to me, it would have been real hard to resist smacking him," the unnamed witness told the paper.
Another disturbing report surfaced today that Holmes mailed a notebook "full of details about how he was going to kill people" to a University of Colorado psychiatrist before the attack, but the parcel sat unopened in a mailroom.
The spiral-bound notebook was discovered Monday after the psychiatrist received a package he feared had come from Holmes and police searched the mailroom for suspicious packages, FoxNews.com reported.
Full report at:
http://timesofindia.indiatimes.com/world/mad-mad-world/Batman-shooter-wants-to-know-how-film-ends-Report/articleshow/15283138.cms
-----------
Religious freedom in Egypt 'quite tenuous': Hillary Clinton
RJul 31, 2012
WASHINGTON: Religious freedom in Egypt appears to be "quite tenuous" and its government has failed to aggressively prosecute perpetrators of sectarian violence, US secretary of state Hillary Clinton said on Monday.
Clinton made the comment as the State Department released a report that found a marked deterioration in religious freedom in China, where official interference with Tibetan Buddhist monasteries may have contributed to a dozen self-immolations.
In its annual International Religious Freedom Report for 2011, the State Department also said it discerned a rise in global anti-Semitism as well as the increased use of anti-blasphemy laws to restrict the rights of religious minorities.
The report gave particular attention to countries where last year's " Arab Spring" of popular protests unseated authoritarian rulers such as former Egyptian president and long-time U.S. ally Hosni Mubarak.
"I am concerned that respect for religious freedom is ... quite tenuous" in Egypt, Clinton said in response to a question after she gave a speech at a Washington think tank, saying sectarian violence had increased since Mubarak's downfall but the authorities had been inconsistent in prosecuting it.
Full report at:
http://timesofindia.indiatimes.com/world/us/Religious-freedom-in-Egypt-quite-tenuous-Hillary-Clinton/articleshow/15287531.cms
-------
South Asia
Rohingyas are not citizens: Myanmar minister
31 July 2012
The Myanmar government on Monday insisted that the Rohingya minority group, the target of communal violence last month, have no claim to Myanmar citizenship.
"They are not included among our more than 130 ethnic races," said Myanmar Immigration Minister Thein Htay .
Since 1982, the government has classified an estimated 750,000 Rohingyas living in its western Rakhine State as stateless Bengali Muslims from neighbouring Bangladesh, leaving them vulnerable to persecution, discrimination and abuse.
Last month, a mob of ethnic Rakhine Buddhists killed 10 of the Rohigyas in revenge for the alleged rape and murder of a Rakhine woman by three Rohigyas.
The incident sparked a wave of communal clashes that left up to 80 dead and hundreds of houses burned.
Myanmar authorities arrested three UNHCR staff during the unrest.
"The government has sound evidence that the three UN employees were involved in the Rakhine riots," said Mr Thein Htay who is also the Border Affair Minister, in the first official explanation of the arrests.
"We haven't had any access to them," UNHCR spokeswoman Vivian Tan said in Bangkok. "We are still unaware of what they've been charged with." she added.
UN human rights expert Tomas Ojea Quintana arrived in Myanmar over the weekend to investigate the Rakhine violence.
Although Myanmar, which was ruled by a junta between 1988 and 2010, is now under nominal civilian rule there is no indication that the new regime has changed its attitude towards the Rohingyas, many of whom have lived in Myanmar for generations.
"It is totally impossible to accept illegal Rohingyas," President Thein Sein told visiting UN High Commissioner for Refugees (UNHCR) Antonio Guterres earlier this month. He suggested the UNHRC seek resettlement for the Rohinyas abroad, or set up refugee camps for them.
There are an estimated 30,000 Rohingyas already living in UNHCR camps in neighbouring Bangladesh, fleeing persecution in Myanmar.
http://www.thehindu.com/news/international/article3703383.ece
--------
Myanmar rejects Muslim crackdown concerns
31 July 2012
YANGON: Myanmar on Monday told a UN rights envoy it rejected accusations of abuse by security forces in the wake of communal unrest, after the United Nations raised fears of a crackdown on Muslims.
In a press conference attended by UN Special Rapporteur Tomas Ojea Quintana, Myanmar's foreign minister said the government had exercised "maximum restraint" in bringing an end to the violence in western Rakhine State.
"As such, Myanmar strongly rejects the accusations made by some quarters that abuses and excessive use of force were made by the authorities in dealing with the situation," Wunna Maung Lwin told reporters.
He said the country "totally rejects the attempts by some quarters to politicise and internationalise this situation as a religious issue".
Quintana told reporters that on Tuesday he planned to visit Rakhine, where tens of thousands remain displaced by fighting that erupted between Buddhist and Muslim communities in early June.
Full report at:
http://dawn.com/2012/07/30/myanmar-rejects-muslim-crackdown-concerns/
-----------
China says Romney comments calling Jerusalem capital of Israel could incite war in Middle East
Comment by official Xinhua News Agency says Romney's remark ignores sensitive nature of Jerusalem; Palestinians say the candidate is unaware of complexities of the conflict.
Jul.31, 2012
China criticized Mitt Romney on Tuesday, saying that the United States­ presidential candidate's statement that Jerusalem is the capital of Israel could worsen an already tense Middle East situation, or even re-ignite a war between Palestinians and Israelis.
A commentary Tuesday by the official Xinhua News Agency said Romney's "hawkish remarks" ignored the sensitive nature of Jerusalem. It said the comments disregarded the Palestinians' claim to the war-won eastern sector of the city, which was annexed by Israel in 1967 in a move that is not internationally recognized.
Full report at:
http://www.haaretz.com/news/u-s-elections-2012/china-says-romney-comments-calling-
-----------
China criticises US report on religious freedom
31 July 2012
BEIJING: China criticized the US for its annual report on global religious freedom Tuesday, calling it a political tool based on groundless accusations that displayed Washington's arrogance and ignorance.
The US State Department report released Monday highlighted what it said was a lack of religious freedom in China as well as Afghanistan, Pakistan, Iran and North Korea.
It said there had been "a marked deterioration during 2011 in the government's respect for and protection of religious freedom" in China, and that there was "severe" repression of religious freedom in Tibetan areas and the far western region of Xinjiang, home to a significant number of Muslims.
Tibetan areas of China have seen a surge in self-immolations since 2011, and the report said that tightened restrictions on Buddhist worship contributed to at least 12 of them last year.
The Chinese response came in a commentary published by the official Xinhua News Agency, which said the report was "continuing a notorious practice of blatantly interfering in the internal affairs of other countries."
Full report at:
http://dawn.com/2012/07/31/china-rejects-us-report-on-religious-freedom/
-----------
Bangladeshi President Awards Saudi Prince the Presidential Plaque
31 July 2012
HRH Prince Alwaleed Bin Talal Bin Abdulaziz Alsaud, Chairman of Kingdom Holding Company (KHC) and Alwaleed Bin Talal Foundations and HH Princess Ameerah Al-Taweel, Vice Chairwoman and Secretary General of Alwaleed Foundations visited the People's Republic of Bangladesh. During the visit Prince Alwaleed and Princess Ameerah met with governments officials.
Prince Alwaleed and his spouse were accompanied by a delegation that included Dr. Nahla Alanbar, Private Executive Assistant to HRH the Chairman, Ms. Hassna Alturki, Department Head, of Travel and External Affairs, Mr. Hani Agha, Senior Manager Travel and External Affairs and Mr. Husam Alsuliman, Executive Assistant to HRH the Chairman.
Upon Prince Alwaleed and Princess Ameerah's arrival at Hazarat Shahjalal International Airport in Dhaka, they were received by HE Mr. Muhammad Enamul Haq, State Minister for Power, Energy and Mineral Resources. Prince Alwaleed and Princess Ameerah headed to the President House of Bangladesh, Bangabhaban and met with HE Mr. Zillur Rahman, President of Bangladesh. The President commended HRH on his efforts on the economic and social fronts, and on his local, regional and international investments. The two also discussed His Highness's investments in Bangladesh through KHC in the financial sector via Citigroup, in addition to Prince Alwaleed's contributions and support through Alwaleed Foundation. Furthermore, the President awarded Prince Alwaleed "The Presidential Plaque".
Full report at:
http://www.zawya.com/story/Bangladeshi_President_Awards_Prince_Alwaleed_the_Presidential_Plaque-ZAWYA20120731111216/
-----------
Taliban happy Pakistan reopened Nato supply line
31 July 2012
KANDAHAR: As the United States trumpeted its success in persuading Pakistan to end its seven-month blockade of supplies for Nato troops in Afghanistan, another group privately cheered its good fortune: the Taliban.
One of the Afghan war's great ironies is that both Nato and the Taliban rely on the convoys to fuel their operations — a recipe for seemingly endless conflict.
The insurgents have earned millions of dollars from Afghan security firms that illegally paid them not to attack trucks making the perilous journey from Pakistan to coalition bases throughout Afghanistan — a practice the US has tried to crack down on but admits likely still occurs.
Militants often target the convoys in Pakistan as well, but there have been far fewer reports of trucking companies paying off the insurgents, possibly because the route there is less vulnerable to attack.
Pakistan's decision to close its border to Nato supplies in November in retaliation for US air strikes that killed 24 Pakistani troops significantly reduced the flow of cash to militants operating in southern and eastern Afghanistan, where the convoys travel up from Pakistan, said Taliban commanders.
Pakistan reopened the supply route in early July after the US apologised for the deaths of the soldiers.
Full report at:
http://dawn.com/2012/07/31/taliban-happy-pakistan-reopened-nato-supply-line/
-----------
Southeast Asia
School Hijab Ban Angers Filipino Muslims
1 July 2012
ZAMBOANGA CITY, Philippines – The decision of a Mindanao high school to ban students from donning hijab bas motivated angry reactions from human rights and Muslim groups, saying the school's policy violates a student's basic right to practice religion.
"We are asking them to comply with existing laws because their policy [violates] human rights," Alih S. Aiyub, secretary-general of the National Ulama Conference of the Philippines in Western Mindanao, told Rappler website on Tuesday, July 31.
Muslim furor followed the decision of Pilar College to prohibit its female Muslim students from wearing the traditional hijab in the school premises.
Though the city council has passed a resolution questioning the policy, the Catholic school, one of the oldest academic institutions in Western Mindanao, stood firm by its decision.
In a July 9 letter to Mayor Celso Lobregat, Sister Maria Nina Balbas, president of Pilar College, confirmed that the school is implementing the ban.
"Our origin is Roman Catholic and we cannot deviate from that origin," Balbas said.
"It is true we cater to students of different religions, but before they are officially enrolled, during interviews of student applicants, rules and regulations are explained to them particularly the non-wearing of the hijab or veil."
Edilwasif Baddiri, commissioner-in-charge of legal at the National Commission on Muslim Filipinos (NCMF), criticized the school's policy as contradicting with country laws, calling on Pilar College to uphold the laws of the state.
Full report at:
http://www.onislam.net/english/news/asia-pacific/458294-school-hijab-ban-angers-filipino-muslims.html
---------
Mideast Asia
Iran, world's primary sponsor of state terrorism: Israel
Jul 31, 2012
NEW DELHI: Iran is the world's primary sponsor of state terrorism, says Israel. In a response to the TOI report on Iran being the culprit behind the attack on an Israeli diplomat on February 13, the Israeli Embassy said, "We have no doubt that the government of Iran is responsible for the terrorist attack against an Israeli diplomat and three Indian nationals in the heart of New Delhi on the 13/2."
The Delhi Police report holding Iran's Revolutionary Guards responsible for the February attack comes at an uncomfortable time. In a few weeks, Prime Minister Manmohan Singh is scheduled to travel to Iran for the Non-Aligned Movement (NAM) summit on August 30-31. Given Iran's current standing of being isolated on account of its nuclear ambitions, Singh's visit is expected to raise eyebrows among West Asian nations.
Full report at:
http://timesofindia.indiatimes.com/india/Iran-worlds-primary-sponsor-of-state-terrorism-Israel/articleshow/15286397.cms
-----------
Courts Rebuke Iran's President With Sentences and Ally's Firing
By RICK GLADSTONE and CHRISTINE HAUSER
31 July 2012
President Mahmoud Ahmadinejad of Iran suffered embarrassments in two politically delicate judicial cases on Monday, in what Iranian analysts called a possible sign of further isolation during his final year in office.
Four people were sentenced to death in a $2.6 billion embezzlement scandal that has been indirectly linked to a top aide of Mr. Ahmadinejad's and happened on the president's watch. The sentences, reported by the official Islamic Republic News Agency, were the first handed down to the 39 people convicted in the embezzlement case, which has been unsettling Iran since it was first uncovered last year.
The judiciary did not identify the four condemned defendants, who have the right to appeal, but Iranian analysts have said many of the people implicated in the fraud were tied to appointees of Mr. Ahmadinejad's administration.
In the second case, the Supreme Court ordered the dismissal of Saeed Mortazavi from his post as executive director of the Social Security Fund, which administers welfare aid in Iran. He is a former Tehran prosecutor disparaged by Iranian dissidents for his role as an enforcer who helped crush the protests that erupted after Mr. Ahmadinejad's suspiciously lopsided re-election in June 2009.
Full report at:
http://www.nytimes.com/2012/07/31/world/middleeast/iran-sentences-four-to-death-over-
-----------
Yemen arrests suspected Qaeda leader
31 July, 2012
SANAA: Yemeni security services have arrested a suspected al Qaeda leader, Abdulrahman al-Baihani, wanted for plotting "terrorist' attacks in the capital, state news agency Saba said Tuesday.
The suspect is "one of the most dangerous wanted al Qaeda elements and among the prominent leaders plotting to carry out acts of terrorism and sabotage in the capital," Saba quoted a high-ranking security official as saying.
Baihani, who was arrested on Monday, "took part in fighting armed forces in Abyan province" from which al Qaeda militants were ousted in June following deadly battles with Yemeni forces.
He also "brought children whom he sent to fight alongside al Qaeda in Abyan and Shabwa provinces," the official said.
Earlier in July, Yemen announced it has placed its security services on high alert to prevent "terrorist" attacks after it uncovered a plot to launch assaults against security and military checkpoints.
Full report at:
http://dawn.com/2012/07/31/yemen-arrests-suspected-qaeda-leader/
-----------
Eight killed in clashes near Yemen Interior Ministry
31 July, 2012
SANAA: Eight people were killed in clashes between Yemeni government forces and armed tribesmen loyal to former leader Ali Abdullah Saleh, who were trying to storm the Interior Ministry in the capital Sanaa on Tuesday, a medical source said.
The source said a "large number" of people were also wounded in the fighting. It was not clear whether those killed were soldiers or tribesmen.
http://dawn.com/2012/07/31/eight-killed-in-clashes-near-yemen-interior-ministry/
-----------
Iran speeds up N-enrichment
Jul 31, 2012
JERUSALEM: Iran has significantly stepped up the pace at which it is enriching uranium , shortening the time it would take for it to reach a nuclear threshold, two Israeli newspapers reported on Monday. "Iran has broken new records in terms of the pace at which it has been enriching uranium, and it has continued to race ahead so as to create as short a 'storming distance' as possible between it and the bomb," the Maariv daily said.
Sourcing the story to unspecified "intelligence reports" , the paper said Iran had been able to up the pace of enrichment due to the fact that it was now operating "close to 10,000 centrifuges" including "a new type of centrifuge that is far more sophisticated" . Israel says a nuclear Iran would pose an existential threat to the Jewish state and officials believe Tehran may be on the cusp of "break out" capacity — the moment when it could quickly produce weapons-grade uranium. A similar report on the Ynet news website.
http://timesofindia.indiatimes.com/world/middle-east/Iran-speeds-up-N-enrichment/articleshow/15287303.cms
-----------
'Hormuz open as long as it suits us'
31 July 2012
Iran will keep the vital Strait of Hormuz shipping lane open as long as the waterway served its interests, a military commander was on Monday quoted as saying. Iranian politicians and officials have often said that Iran could block the strait — the neck of the Gulf through which 40% of the world's seaborne oil exports passes — in response to sanctions or military action.
http://timesofindia.indiatimes.com/world/middle-east/Iran-speeds-up-N-enrichment/articleshow/15287303.cms
-----------
Clashes in Sanaa as gunmen try to storm Interior Ministry
Jul 31, 2012
(Reuters) - Fighting broke out in the Yemeni capital Sanaa on Tuesday between government forces and tribesmen loyal to former President Ali Abdullah Saleh trying to storm the Interior Ministry to demand jobs, a ministry source said.
It was the second attempt to seize the building in three days.
Dozens of tribesmen exchanged gunfire with security forces preventing them from entering the ministry, the source said. Fighting was still going on but there were no immediate reports of casualties.
On Sunday, around 100 tribesmen occupied the Interior Ministry building, demanding to be enlisted in the police force. They agreed to vacate it on Monday after officials promised to heed their demands.
The showdown highlighted the turmoil in Yemen in the five months since Saleh stepped down in a deal that ended months of protests against his 33-year rule and replaced him with his deputy, Abd-Rabbu Mansour Hadi.
It is also a direct challenge to Hadi's authority, who is trying to restructure the armed forces and stabilize the impoverished country, where Saleh's legacy still looms large.
Separately, a Yemeni official said on Tuesday the governor of the oil-producing province of Maarib was mediating with the kidnappers of an Italian Embassy security officer for his release.
Full report at:
http://www.reuters.com/article/2012/07/31/us-yemen-violence-ministry-idUSBRE86U0C220120731
-----------
Israel's Barak plays down Syrian chemical arms risk
Jul 30, 2012
(Reuters) - Israel played down on Monday the risk from Syria's chemical weapons, in what appeared to be a new tack after threats to take military action to prevent the arsenal falling into Islamist hands.
Israel has been particularly worried that Hezbollah, the Iranian-inspired Shiite militia in neighboring Lebanon, may gain access to the weapons should Syrian President Bashar al-Assad's grip slip amid a 16-month-old insurgency.
Israel's warnings on this spread war fears and bumped up demand for government-issued gas masks.
But since Syria last week acknowledged for the first time that it had chemical weapons, saying they were secure and would be used only as a last resort against "external aggression", the Israelis have been voicing cautious confidence.
"Nothing will happen," Defence Minister Ehud Barak told Israel Radio in an interview, joking that he would return his gas mask.
"In my opinion, no one in the world would dare to use chemical weapons against Israel. So nothing is going to happen."
Full report at:
http://www.reuters.com/article/2012/07/30/us-israel-syria-chemicalweapons-idUSBRE86T0FU20120730
-----------
After Bus Bombing, Bulgaria's Ties With Israel Are at Risk
By NICHOLAS KULISH
31 July 2012
SOFIA, Bulgaria — Nearly two weeks after the bombing of a busload of Israeli tourists, Bulgarian investigators said they had yet to identify the bomber, and did not publicly indicate who they believed was behind the attack. But if the trail remains murky, the impact of the disaster on this small Balkan nation is clear: It has jeopardized its strong ties with both Israel and the Arab countries of the Middle East.
Bulgarian officials have been notably reluctant to join Prime Minister Benjamin Netanyahu of Israel in publicly pinning blame for the attack, which killed five Israelis and a Bulgarian bus driver, on Hezbollah and Iran, a view privately shared by American officials. Instead, the government has tried to contain details about the investigation, hoping to avoid mistakes in a situation with global political and security implications, as evidence grows of a shadow war between Israel on one side and Iran and Hezbollah on the other.
"For small Bulgaria to come out and openly name Hezbollah in such a way is as good as entering a minefield," said Vladimir Shopov, a political scientist at the New Bulgarian University in Sofia. "There would have to be absolute certainty almost. You'd have to be really, really confident that your convincing evidence could stand up before all the other members of the E.U."
Full report at:
http://www.nytimes.com/2012/07/31/world/europe/after-bombing-bulgarias-ties-with-
-----------
Kidnapper of Italian Guard in Yemen Demands Ransom
31 July 2012
SANAA, Yemen (AP) — The kidnapper of an Italian embassy guard in Yemen is asking for ransom and demanding that his name be removed from a government blacklist.
The Interior Ministry on Tuesday identified the kidnapper as Ali Nasser Jredan from al-Jalal tribe who was detained in January on charges of killing several soldiers in Marib province. He was later released in exchange for a Norwegian U.N. worker who was kidnapped by his tribe. The ministry doesn't say if Jredan is a suspected al-Qaida militant.
The guard, an Italian national, was abducted on Sunday as he walked on the street near the mission's building in Sanaa.
Tribal elders say Jredan is asking for $70,000 as "compensation" for what he claims was his "wrongful detention."
The elders spoke on condition of anonymity, fearing government reprisals.
http://www.nytimes.com/aponline/2012/07/31/world/middleeast/ap-ml-yemen.html?ref=global-home&gwh=3221B895F65B180CCEA773F0F0D35238&pagewanted=print
----------
Arab World
Army overruns part of rebel bastion in Aleppo
July 31, 2012
The Syrian army on Monday overran part of the rebel-held Salaheddin district of Aleppo, the country's most populous city, a security source in Damascus told AFP.
"The Syrian army took control of part of Salaheddin district and continues its offensive," the source said on the third
day of an army onslaught against rebel districts in the city.
However, Colonel Abdel Jabbar al-Oqaidi, head of the Free Syrian Army military council of Aleppo, denied the report and insisted government troops had "not progressed one metre."
"We launched a new assault from Salaheddin during the night, and we destroyed four tanks," the rebel commander told AFP by phone.
Official news agency SANA announced Sunday night that loyalist troops were in the process of "cleansing" the Salaheddin district of "terrorists" — the regime's blanket term for the opposition.
The rebels had on Sunday claimed to have repelled all army assaults against their positions in Aleppo, the second largest city and economic powerhouse of the country.
Aleppo was opened as a battle front on July 20, and a regime assault on rebel-held areas began after military reinforcements arrived on Saturday.
The fighting has sent some 200,000 civilians fleeing Aleppo, according to the United Nations which warned of a looming humanitarian catastrophe, while France said it would call an urgent UN Security Council meeting on Syria.
http://www.hindustantimes.com/world-news/RestOfAsia/Army-overruns-part-of-rebel-bastion-in-Aleppo/Article1-905580.aspx
-----------
As Aleppo battle rages, 39 killed elsewhere in Syria: NGO
July 30, 2012
As fighting raged for Syria's commercial capital Aleppo on Monday, at least 39 people were killed in violence elsewhere, 11 of them civilians, the Syrian Observatory for Human Rights said. The Britain-based watchdog said it could not swiftly give an authoritative death toll for the fierce
battles in Aleppo and was only immediately able to confirm the deaths of five rebel fighters in the northern city on Monday.
"In a war context, it takes more time to accurately document the death toll," Observatory director Rami Abdel Rahman told AFP.
Elsewhere in Syria, fighting killed 14 rebel fighters and 14 government troops, the watchdog said.
Sniper fire killed a teenage boy in Madamiyeh al-Sham, outside Damascus. In Harasta, army fire killed an elderly man.
On the road to Damascus airport, unidentified gunmen assassinated civilian pilot Firas Ibrahim al-Safi, the Observatory said. The pilot's father, General Ibrahim al-Safi "held senior positions in the military leadership under president Hafez al-Assad," late father of incumbent Bashar al-Assad.
Full report at:
http://www.hindustantimes.com/world-news/RestOfAsia/As-Aleppo-battle-rages-39-killed-elsewhere-in-Syria-NGO/Article1-905539.aspx
-----------
Syria envoy to London defects as fighting rages
Jul 31 2012
London : Syria's top diplomat in London said he could no longer represent the regime and defected Monday, as civilians fled the commercial hub of Aleppo in droves amid 10 days of fierce battles between rebels and government forces.
Britain's Foreign Office said that Khaled al-Ayoubi, the charge d'affaires, told officials that he wasn't willing to represent the regime any longer, the latest high-profile defection of a diplomat from Syria over the bloody crackdown on the opposition since March 2011.
Fighting is heating up in Aleppo, Syria's largest city with 3 million people. The UN said 2,00,000 Syrians have left over the past 10 days as the government trains its mortars, tank and helicopter gunships on the neighbourhoods seized by the rebels.
"I am extremely concerned by the impact of shelling and use of tanks and other heavy weapons on people in Aleppo," Valerie Amos, the top UN official for humanitarian affairs, said in a statement late Sunday.
Full report at:
http://www.indianexpress.com/news/syria-envoy-to-london-defects-as-fighting-rages/981572/
-----------
20 Killed in Twin Iraq Car Bombs
31 July, 2012
BAGHDAD (AP) — Two cars exploded within five minutes of each other Tuesday, killing 20 people and wounding 57 in an upscale Shiite neighborhood in Iraq's capital, officials said.
The afternoon's double blast sent plumes of black smoke over Karradah, a busy shopping district across the Tigris River from the Green Zone. The sounds of gunshots could be heard from blocks away.
The violence brought the July death toll to 244 people killed in shootings and bombings in al-Qaida attacks as the terror group seeks to take advantage of political instability in Iraq and move into areas it was forced out of before the U.S. military left the country last December.
Tuesday's explosions came in the middle of Baghdad's rush-hour as streets were clogged with people heading home from work.
Police said the first car blew up near a restaurant at a Karradah square, and down the street from a police station and a security checkpoint. Six people were killed and 21 wounded.
Five minutes later, the second car blew up outside an Iraq passport office a few kilometers (miles) away, killing 14 and injuring 36. The attack also came about 400 meters (yards) from a major Interior Ministry headquarters.
Full report at:
http://www.nytimes.com/aponline/2012/07/31/world/middleeast/ap-ml-
-----------
Kuwait MP calls for international support for Myanmar's Rohingya Muslims
Sharifa Ghanem | 31 July 2012
DUBAI: A Kuwait member of Parliament has called on Muslims and Arab countries to take action in order to support Rohingya Muslims targeted with violence in Myanmar.
MP Mubarak al-Alwan called on his country to push forward to lead the international community to end the violence against the minority group in the Southeast Asian country.
"We urge all Islamic and Arab countries to adopt a strong position to put an end to the killing of Muslims in Myanmar," he said in a statement published this week.
"If there is no strong stance against this tragedy afflicting Muslims in Myanmar, we are sure that there will be a repeat in other Asian countries against Muslim minorities," he argued.
Alwan said that the international community has been "ominously quiet" concerning the events in Myanmar.
A United Nations senior official on Friday expressed serious concern about reports of human rights violations committed by security forces in Myanmar's Rakhine state, after clashes between its Buddhist and Muslim communities reportedly killed at least 78 people and displaced thousands last month.
Full report at:
http://www.bikyamasr.com/74225/kuwait-mp-calls-for-international-support-for-myanmars-rohingya-muslims/
-----------
Targeted in Syria Civil War, Iraqis Flee Back Home
31 July 2012
BAGHDAD (AP) — When he saw the bodies of men and women left rotting in the streets of Damascus, Hassan Hadi knew that the sectarian violence he had fled Iraq to escape years ago had now come to Syria. Despairingly, he left his belongings and fled again, back home.
Hadi is one of at least 12,680 Iraqis who streamed back to their homeland the past month to escape the Syrian civil war. Most of them are Iraqi Shiites, fleeing a reported rash of attacks against their community, apparently by Syrian rebel gunmen.
The attacks reflect the increasingly ugly sectarian nature of Syria's conflict, where an opposition largely based among the country's Sunni majority has risen up against the regime of Syrian President Bashar Assad, which is dominated by members of the Alawite sect, an offshoot of Shiite Islam. The motives for the attacks on Iraqis are unclear. They may be revenge against any Iraqi because the Shiite-led Iraqi government is seen as siding with Assad. They may also be fueled by sectarian hatreds, with resentment of Syria's Alawite leadership flaring into anger at Shiites.
Full report at:
http://www.nytimes.com/aponline/2012/07/31/world/middleeast/ap-ml-iraq-
-----------
Escaping Syria to a Barren Plain of Sweat and Grit
By JEFFREY GETTLEMAN
31 July 2012
CEYLANPINAR, Turkey — At the gates of an enormous refugee camp here, among all the women with scarves knotted under their chins and men with thick hands and coarse woolen trousers, there was one young couple who just did not seem to fit in.
Khalid Haleet was clean-shaven and dressed in a Polo shirt, jeans and white leather lounge slippers, his inky black hair rakishly thrown back. His wife, Abir, was wearing an ankle-length trench coat cinched at the waist, rings glittering with gold.
The two of them, who married just a few months ago, escaped last week from Aleppo, Syria's commercial capital, because, as Mr. Haleet put it, "we saw tanks, we heard rockets and it was time to leave."
But as soon as they crossed the border, they were shocked.
Imagine snakes, scorpions and stupefying heat. And miles and miles of white tents spread across a gravel parking lot. This is what life is like in one of Turkey's newest refugee camps, where the Haleets arrived on Sunday morning.
The Ceylanpinar camp, home to more than 12,000 Syrians who fled their country's civil war, is in the Turkish equivalent of Siberia, a barren, dusty, rocky plain in southeastern Turkey, hours away from the nearest metropolitan area.
By 9 a.m., it is 100 degrees out here. By noon, maybe 115. There is so much dust in the air that the sky is white.
Full report at:
http://www.nytimes.com/2012/07/31/world/middleeast/syrian-refugees-escape-to-a-
-----------
Syrian soldiers 'fled like rats': Rebels
Jul 30, 2012
ANADAN (SYRIA): "The soldiers fled like rats," said a grinning rebel after he and his fellow fighters captured Anadan checkpoint from the Syrian army, giving them strategic access to Aleppo where they are battling a fierce loyalist offensive.
"Bashar don't go, we will catch you," joked another rebel, sitting on crates of ammunition in the back of a truck where the Islamist flag -- black with white lettering -- flutters.
The jubilant rebels celebrated their victory with gunfire, while some retrieve weapons and ammunition left behind by the retreating Syrian troops after 10 hours of fierce fighting during the night.
The ground near the military post is littered with bullets of all calibre, as well as heavy machineguns and Kalashnikovs, after the rebels captured it just before dawn on Monday.
The Anadan checkpoint, about five kilometres (3.8 miles) northwest of Aleppo, gives the rebels free movement between Turkey and the northern city, Syria's commercial capital.
The overrunning of the checkpoint comes just days after Syrian troops on Saturday launched an offensive to dislodge the rebel Free Syrian Army (FSA), composed of deserters and armed civilians, from Aleppo.
Full report at:
http://timesofindia.indiatimes.com/world/middle-east/Syrian-soldiers-fled-like-rats-Rebels/articleshow/15281162.cms
-----------
Syria steps up Aleppo op to flush out rebels
Jul 31, 2012
ALEPPO: The Syrian military stepped up its campaign to drive rebel fighters out of Aleppo on Monday, firing artillery and mortars while a fighter jet flew over a district the army said it had retaken the day before.
However, opposition activists denied government forces had entered the Salaheddine district, which lies in the southwest of the country's biggest city and straddles the most obvious route for Syrian troop reinforcements coming from the south.
Hospitals and makeshift clinics in rebel-held eastern neighbourhoods were filling up with casualties from a week of fighting in Aleppo, a commercial hub that had previously stayed out of a 16-month-old revolt against President Bashar al-Assad .
"Some days we get around 30, 40 people, not including the bodies," said a young medic in one clinic. "A few days ago we got 30 injured and maybe 20 corpses, but half of those bodies were ripped to pieces. We can't figure out who they are."
Full report at:
http://timesofindia.indiatimes.com/world/middle-east/Syria-steps-up-Aleppo-op-to-flush-out-rebels/articleshow/15287386.cms
-----------
Africa
If Timbuktu has Sharia law, then where will it be next?
July 31, 2012
The name Timbuktu has come to evoke the most remote, mysterious and inaccessible corner of the Earth.
The place, Timbuktu, was, 500 years ago, a great centre of Islamic scholarship and the southern terminus of the principle trans-Saharan route to the western Mediterranean -- a cosmopolitan outpost where camel caravans brought buyers and sellers of salt, gold, ivory and slaves.
As for contemporary Timbuktu, it is an impoverished, provincial capital in the West African nation of Mali -- a dateline seldom seen on the front pages.
But a little news was made there in April when rebel forces, including members of Ansar Dine, a fundamentalist and revolutionary Islamic group, came and conquered.
Ansar Dine's leaders immediately announced the imposition of their interpretation of Sharia law, including mandatory veiling of women, a ban on music, the closing of non-religious schools, and hudud punishments -- amputations for thieves and stoning for adulterers, for example.
Next, they began to destroy Timbuktu's religious sites, including the 15th century Sidi Yahya mosque, and the 14th century Djinguereber mosque.
By now, it is apparent to all but the determinedly deluded that those who call themselves Islamists and Jihadis range from intolerant to bellicose, and regard Jews, Christians, Hindus, the Baha'i and other "infidels" as inferiors and enemies with whom reconciliation is unthinkable.
Destroying their religious symbols is a pious act.
That's why, in 2001, the Taliban dynamited the 6th century stone Buddhas of Bamiyan.
That's why, today in Egypt, some clerics are discussing the demolition of the pyramids.
Less widely understood: Islamic fundamentalist revolutionaries despise with no less vehemence those whose reading of Islam differs from theirs.
Timbuktu has been a center of Sufi Islam. The most revered religious figures in Sufism are regarded as saints. Some have been laid to rest in tombs and mausoleums.
To members of Ansar Dine, "Defenders of Faith," this is heresy.
A reporter asked a member of Ansar Dine if the destruction of Muslim religious sites in Timbuktu would continue.
"Of course," he replied. "What doesn't correspond to Islam, we are going to correct."
In neighbouring Niger, a refugee who had sold food in the market said the Islamists had prevented her from working.
"I could not make money to feed my child," she said. "This is against our traditions. This is against the Islam we know."
Full report at:
http://www.newschief.com/article/20120731/NEWS/207315010
-----------
6 more Ugandans admitted with possible Ebola
31 July 2012
Six more patients suspected to have Ebola have been admitted to the hospital, said a health official on Monday. This is after investigators confirmed an outbreak of the highly infectious disease in a remote corner of western Uganda.
Stephen Byaruhanga, health secretary of the affected Kibaale district, said possible cases of Ebola, at first concentrated in a single village, are now being reported in more villages.
In a national address on Monday, Uganda's president advised against unnecessary contact among people and added that suspected cases of Ebola should be reported immediately to health officials.
Officials from Uganda's Ministry of Health and the World Health Organization announced on Saturday that the deadly Ebola virus killed 14 Ugandans this month, ending weeks of speculation about the cause of a strange illness.
If the six new cases are confirmed as Ebola, it would bring to 26 the number of Ugandans infected with Ebola.
This is the fourth occurrence of Ebola in Uganda since 2000, when the disease killed 224 people. At least 42 people were killed in another outbreak in 2007, and there was a lone Ebola case in 2011. Investigators took nearly a month to confirm Ebola's presence in Uganda this year.
Full report at:
http://www.thehindu.com/news/international/article3703932.ece
-----------
Georgian soldier injured in Afghanistan dies: ministry
31 July 2012
TBILISI: A Georgian soldier injured in January while serving with Nato-led forces in Afghanistan has died in a military hospital back home, the defence ministry said in a statement on Monday.
The death of corporal Givi Pantsulaia brings to 17 the number of Georgian troops killed in Afghanistan.
He was injured by a mortar shell explosion and transferred to a military hospital in the eastern Georgian city of Gori after treatment in a US military hospital in Germany.
Georgia is a staunch ally of the United States with ambitions to join Nato and currently has 800 troops serving in Afghanistan.
Georgia's parliament voted in December 2011 to send another battalion to Afghanistan, which is expected to almost double the country's contingent there.
Tbilisi's Nato aspirations have infuriated neighbour Russia, which fought a brief war with Georgia in 2008.
http://dawn.com/2012/07/31/georgian-soldier-injured-in-afghanistan-dies-ministry/
-----------
Europe
Radical cleric to launch new bid for release in UK
31 July 2012
LONDON: Radical cleric Abu Qatada is launching a new legal bid at Britain's High Court for release from detention.
Abu Qatada, who has been described in Spanish and British courts as a leading al Qaeda figure in Europe, is being held in a high-security prison while he fights deportation to Jordan over terror charges.
Both the British and Jordanian governments want Abu Qatada to stand trial in Jordan, but he claims he will be tortured if he is deported there.
In May, Britain's Special Immigration Appeals Commission denied bail to Abu Qatada ahead of his deportation appeal in October, saying having him on the streets during the Olympics would be "exceptionally problematic."
On Tuesday, his will ask High Court judges for permission to challenge his ongoing detention.
The lawyers are applying for permission to seek judicial review and a writ of habeas corpus freeing him from custody while he fights deportation to Jordan.
Britain's Home Office has said it will "strongly resist" any attempt to overturn the decision to keep Abu Qatada locked up, calling the latest legal bid "the last desperate attempts of a man who has run out of options."
Abu Qatada has fought attempts to expel him from the UK since 2001.
http://dawn.com/2012/07/31/radical-cleric-to-launch-new-bid-for-release-in-uk/
-----------
UN Envoy Visits Site of Myanmar Ethnic Clashes
July 31, 2012
A United Nations human rights envoy traveled Tuesday to western Myanmar to investigate communal violence that left at least 78 dead and tens of thousands homeless.
Tomas Ojea Quintana's evaluation is likely to be regarded as a yardstick for measuring the reforms undertaken by elected President Thein Sein after decades of repressive military rule.
The envoy flew to Rakhine state for a firsthand look at the cities and towns where mass rioting and ferocious violence erupted last month between the ethnic Rakhine Buddhists and Muslim Rohingyas.
The violence has subsided but human rights groups and Islamic groups have called for the protection of the Rohingya community, saying it faces ongoing abuse.
Myanmar does not recognize the Rohingya as one of its ethnic groups and many in the country consider them to be illegal immigrants from Bangladesh.
The United Nations says there are about 800,000 Rohingya in Myanmar and considers them to be among the most persecuted people in the world.
Full report at:
http://abcnews.go.com/International/wireStory/envoy-visits-site-myanmar-ethnic-clashes-16892228#.UBeo7WHrqTk
-----------
Wife of UK Terrorism Suspect Also Faces Charge
31 July, 2012
LONDON (AP) — The wife of a Muslim convert accused of travelling to Pakistan for terrorism training has also been charged with an offense.
A lawyer for Ayan Hadi, 30, who is pregnant, said in court Tuesday that she has been charged with withholding information about the preparation of acts of terrorism.
Hadi is the wife of Richard Dart, who was one of three men charged earlier with traveling to Pakistan for training.
Hadi's lawyer, Frida Hussain, said the woman is due for delivery in February and suffers from a life-threatening condition linked to her pregnancy.
http://www.nytimes.com/aponline/2012/07/31/world/europe/ap-eu-britain-terrorism.html?_r=1&ref=global-home&gwh=92F079C027C1C99E8A7AD0CC572E1B58
-----------
Tajikistan: Armed Group Is Offered Amnesty in Exchange for Weapons
By ANDREW E. KRAMER
31 July 2012
Some members of an armed group in the town of Khorog, which is on the border with Afghanistan, have surrendered their weapons in exchange for amnesty, officials said. Talks on Monday shifted to removing barricades in neighborhoods where gunmen were still holed up, the Asia Plus news agency reported. The army offered to withdraw snipers from nearby hills in return. The authorities blame a former warlord who became an officer in the Tajik border guard service for recent clashes between his group and government troops that left at least 47 people dead. The officer, who is accused of killing a police general, is also suspected of smuggling tobacco, gems and drugs in a network that included corrupt officials in the Afghan government, the Tajik counternarcotics agency said in a statement.
http://www.nytimes.com/2012/07/31/world/asia/tajikistan-armed-group-is-offered-amnesty-in-exchange-for-weapons.html?ref=world&gwh=9A0A574BFAC2CA937E40A167503B2AED
-----------
URL: https://www.newageislam.com/islamic-world-news/new-age-islam-news-bureau/muslims-still-fear-persecution-in-gujarat--us-report/d/8104