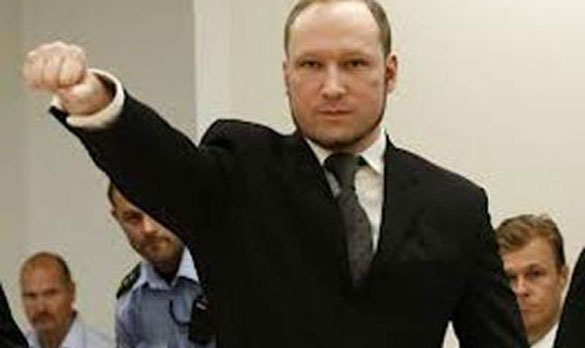 -------
India
MP from Dhubri, Assam Maulana Badruddin Ajmal blamed for Azad Maidan violence
Funds from Hafiz group routed via Indian banks, IB alerts RBI
India blocks Tribune blog exposing Burma 'Muslim killings'
Twitter users hit back at government ban
'Hindus face problems in Pakistan Punjab too'
Northeast burning: 'Illegal' immigrants with valid papers
Figures don't match up in Assam relief camps
HC's verdict awaited on Akbarbadi mosque
The long drive to Kokrajhar on the road of silence
Four taken into custody by NIA in Beed
Pakistan
Pak needs to explain Osama's presence in Abbottabad: Haqqani
Pakistan summons US diplomat to protest over drones
US drone attack kills 16 suspected militants in North Waziristan
Pakistan MPs keen on reducing trust deficit
Govt to create inter-faith council for religious harmony: Rehman Malik
Local jirga opposes military action in North Waziristan
Civil strife: 'MQM responsible for Karachi's problems'
13 militants killed in clashes with Pak forces in tribal areas
Violence claims eight more lives in Karachi
South Asia
Taliban behind 25% of insider attacks: US general
Attacks on Afghan Troops by Colleagues Are Rising, Allies Say
Bangladesh increases control over Grameen Bank
Export Powerhouse Feels Pangs of Labor Strife
6 killed by Afghan roadside bomb
Thousands of Afghan refugees in limbo in Pakistan
Afghan reconciliation: Saudis spring into action in face of US-Taliban impasse
Insurgents kidnap, kill three Afghan soldiers: Police
Southeast Asia
Death Toll From Holiday Traffic Accidents Hits 760
SBY Delighted Over Release of Indonesian Hostage in Nigeria
Mideast Asia
Israel warns world leaders of Iran's propaganda 'trap'
Iran hails Non-Aligned summit as diplomatic coup against west
Iran to unveil Syria proposal at Non-Aligned summit
Palestinian victim of hate attack still in shock
Under-pressure but defiant Iran seeks elusive IAEA deal
Turkey is homeland of Hindi, English: Researchers
Turkish troops kill 21 PKK militants in clashes
More Than 3,500 Syrians Flee to Turkey in Past 24 Hours
Arab World
Assad govt warns West military intervention in Syria 'no picnic'
Amateur Jihad Tests Syrian Rebel Resources
Egyptians Protest Against Islamist President
Saudi marries 14 times hoping for a child
Al Qaeda front group claims 43 attacks in Iraq
Assad army's arbitrary raids snuffing out innocent lives
Syria Army Shells Damascus Suburb, Kills 21
Mortar Fire Targeting Shiites Kills 3 in Iraq
Assad govt says it's ready to work with new UN envoy
North America
NYPD surveillance will only hurt anti-terrorism efforts, say Muslims
US Muslims slam blasphemy charge against Pak girl
Navy SEAL who wrote book on Bin Laden raid could face probe
U.S. official summoned after drone rampage over Eid
CAIR Offers Condolences on Passing of Wis. Muslim Pioneer
Nine Mosques Attacked in String of Violence, Vandalism
US reporter missing in Syria
US weighs dire scenarios to secure Syria's WMD
Book on Osama raid set to release on 9/11 anniv
Shooting at Empire State Building in New York, 2 killed
Europe
Smiling Norway mass killer Breivik jailed for 21 years
We have Syrian guarantees on chemical arms: Russia
Swiss lab to analyse Arafat remains for poisoning: hospital
U.N. Body Seeks Nuclear Answers From Iran
Britain and France Join the U.S. in Warning Syria About Military Action
Priest warns of security risk in pope's visit to Lebanon
France backs Syria no-fly zone
Africa
Nigeria's Boko Haram rules out peace talks
Over 100 tanks seized from pro-Qaddafi militia: ministry
Qaddafi son Seif to be tried in September in Libya's Zintan
At least 12 killed in tribal clash in Libya
Deadly flare-up in Lebanon stokes spillover fears
African Union urges Gambia to stop prisoner executions
Sunni cleric killed in north Lebanon clashes
Compiled by New Age Islam News Bureau
Photo: Smiling Norway mass killer Breivik jailed for 21 years
URL: https://newageislam.com/islamic-world-news/mp-dhubri-assam-maulana-badruddin/d/8403
-------------
India
MP from Dhubri, Assam Maulana Badruddin Ajmal blamed for Azad Maidan violence
By Kaushik Deka
August 24, 2012
WHEN violence erupted in Mumbai's Azad Maidan in protest against the atrocities on Muslims in the BTAD areas of Assam, several organisations pointed fingers at Mumbaibased perfume baron Badruddin Ajmal.
A local TV channel in Guwahati even quoted Union joint home secretary ( North- East) Shambhu Singh as claiming that Ajmal, who is a Lok Sabha MP from Dhubri, was behind the violence on August 11 in Mumbai. The Muslim leader immediately threatened legal action and Singh retracted his statement.
Ajmal denied the allegations arguing that the Raza Academy, which organised the protest at Azad Maidan, belonged to the Barelvi sect and not the Deobandi sect to which he belongs.
But that did not stop various state and national organisations from demanding Ajmal's arrest for spreading communal tension in the country.
The influential All Assam Students Union ( AASU) held Ajmal, the All India United Democratic Front ( AIUDF) chief, responsible for the fear psychosis that prompted the mass exodus of students and people working in states such as Karnataka, Maharashtra, Andhra Pradesh, Tamil Nadu and Kerala.
" There is a fear psychosis among students in the states of Karnataka, Andhra Pradesh and Maharashtra as a direct result of the communal politics played by Ajmal," AASU adviser Samujjal Bhattacharjee said. Even Assam's indigenous Muslim communities — the Gorias and the Morias — have accused Ajmal of communalising the violence in BTAD. Ajmal has himself to blame for the flak directed at him. At the peak of the violence, he equated the situation in BTAD with the conflict between Palestine and Israel and thus gave a communal angle to it. That's not surprising as AIUDF's politics revolves around the Bengali- speaking Muslims in the state.
Born in Hojai in Assam in 1950, the successful businessman, who has stores in Mumbai, Dubai and London, joined politics in 2005 when he started AIUDF, then known as the All Assam Democratic Front. In its maiden assembly polls in 2006, the AIUDF returned with 10 seats while Ajmal won from both the constituencies he contested — South Salmara and Jamunamukh. In 2009, he contested Lok Sabha elections from Dhubri and won by a huge margin.
In the 2011 assembly polls, the AIUDF swept 18 Bengali- speaking Muslim dominated constituencies, transforming the party into the main Opposition force in Assam politics.
Mail Today
-------------
Funds from Hafiz group routed via Indian banks, IB alerts RBI
Aug 24, 2012
NEW DELHI: Indian security agencies are once again in a tizzy over the acts of LeT founder Hafiz Saeed, the alleged mastermind of the 26/11 Mumbai attack, but this time it is the banking system which is on their radar.
Based on intelligence inputs, the RBI has asked banks to scrub the system to spot the transfer of funds to an account in Lahore, in what is seen as a significant move to spot beneficiaries and supporters of Saeed in India.
The Intelligence Bureau (IB) is said to have stumbled upon "huge funds being transferred to Jamaat-Ud-Dawa account in the name of Al-Rashid Trust and the money is coming from Arab countries". IB believes some of the terror funding to Saeed might have been routed through Indian banks and has sought RBI's assistance.
On Tuesday, the RBI sent an alert to banks across the country giving details of Saeed's bank account in Pakistan and has asked them to keep a tab on every transaction in the name of "Lashkar" or "Al-Rashid" or even if the name is being used in any remittance. "We are in receipt of a communication from IB... The funds collected from LeT are being deposited in the Account Number — 2011816001 — in Faisal Islamic Bank of Bahrain (Lahore, Pakistan)," RBI said in its letter to banks. When asked about the use of word "huge funds", an official said, "organizations linked to Saeed receive large funding from Arab countries."
An Islamic charity, also named Al-Rashid Trust was linked to Osama bin Laden and post-9/11 attacks was among the 27 groups listed by the US for alleged involvement in financing and supporting terrorist groups.
http://timesofindia.indiatimes.com/india/Funds-from-Hafiz-group-routed-via-Indian-banks-IB-alerts-RBI/articleshow/15626179.cms
-------------
India blocks Tribune blog exposing Burma 'Muslim killings'
By Shaheryar Popalzai
August 23, 2012
The Government of India had blocked the URL of a blog hosted on The Express Tribune exposing a social media campaign seeking to inflame Muslims regarding the violence against the Rohingya in Burma. The blog was reportedly among 309 other URLs blocked for a short period by the Indian government in the wake of the lower Assam riots.
Ironically, the blog by Faraz Ahmed had exposed how people on Facebook and Twitter were using wrong captions for photos from Southeast Asia to portray that Muslims were being killed by the Burmese government.
Ahmed's website had also been blocked in India.
The list is mostly dominated by links from Facebook and YouTube.
According to a Times of India report, both Facebook and Google are working with the Indian government to remove illegal content. The Indian government had apparently found 102 URLs on Facebook and 85 URLs on YouTube containing "communally sensitive" content.
According to the website of Centre for Internet and Society (CIS), almost "all of the blocked items have content (images, videos, writings) that are related to communal issues and rioting".
Pranesh Prakash, a CIS official, said that the blocking of many of the URLs was "legally questionable and morally indefensible".
The list also contains websites that are believed to be sympathetic to Hindu and Muslim radical groups, and some mainstream media websites.
The Indian government had also earlier claimed that false rumors of revenge attacks for violence against Assam Muslims which led to an exodus of people from northwest India were initiated in Pakistan.
Defence.pk hit by DoS attacks after list leak
Defence.pk is also another Pakistani website that was blocked by the Indian government. An administrator of the website informed The Express Tribune that they were facing Distributed Denial of Service Attacks (DDoS) since the list had been leaked.
The administrator said that this was the largest attack since the website had been launched, adding that conducting such an attack was a costly affair and that it proved that someone with enough resources was behind it. They added that tracing the sources was not possible unless a high profile agency conducted an international investigation.
The administrator hoped that the Indian government would reconsider the block as they were not doing "anything shady" and were upholding "noble ideals".
http://tribune.com.pk/story/425161/india-blocks-tribune-blog-exposing-burma-muslim-killings/
-------------
Twitter users hit back at government ban
August 24, 2012
The government faced an angry backlash from Twitter users on Thursday after ordering Internet service providers to block about 20 accounts that officials said had spread scare-mongering material that threatened national security.
The backlash came as New Delhi turned up the heat on Twitter, threatening "appropriate and suitable action" if it failed to remove the accounts as soon as possible. Several Indian newspapers said this could mean a total ban on access to Twitter in India but government officials would not confirm to Reuters that such a drastic step was being considered.
Twitter, which does not have an office in India, declined to comment. There are about 16 million Twitter users in the South Asian country.
The government has found itself on the defensive this week over what critics see as a clumsy clampdown on social media websites - including Google (GOOG.O), YouTube and Facebook - that has raised questions about freedom of information in the world's largest democracy.
"Dear GOI (Government of India), Keep your Hands Off My Internet. Else face protest" tweeted one user, @Old_Monk60.
India blocked access to more than 300 Web pages after threatening mobile phone text messages and doctored website images fuelled rumours that Muslims, a large minority in the predominantly Hindu country, were planning revenge attacks for violence in Assam, where 80 people have been killed and 300,000 have been displaced since July.
Fearing for their lives, tens of thousands of migrants fled Mumbai, Bangalore and other cities last week. The exodus highlighted underlying tensions in a country with a history of ethnic and religious violence.
Full report at:
http://www.hindustantimes.com/India-news/NewDelhi/Twitter-users-hit-back-at-government-ban/Article1-918505.aspx
-------------
'Hindus face problems in Pakistan Punjab too'
Navjeevan Gopal
Aug 24 2012
Amritsar : A day after Pakistani parliamentarians denied persecution of Hindus in their country, a Pakistani Hindu living in India for over four years — who on Thursday returned from the neighbouring country after getting his and his family's identity cards renewed — said Hindus were facing problems not only in Sindh but in Pakistan's Punjab region as well.
"Though there are no forced conversions in Punjab like Sindh, but Hindus are facing problems there as well. They cannot even celebrate their festivals," said Roop Mehra, who originally hails from Sialkot and is running a boutique in Tuglaqabad area of New Delhi. He returned to India on Thursday on the Samjhauta Express, along with his wife and four children.
"Hindus in Pakistani Punjab want to settle in India. They are only waiting for an assurance from Indian government that they will be given citizenship and a platform to set up their business. Once India gives the assurance, Pakistani Hindus will make a beeline for India," he added.
A large number of Hindus have reached India via Samjhauta Express and Attari land border in the recent past. While many of those who have arrived asserted that they will return after their pilgrimage, a number of them are mulling over to stay back, alleging persecution of Hindus in Pakistan.
http://www.indianexpress.com/news/hindus-face-problems-in-pakistan-punjab-too/992441/
-------
Northeast burning: 'Illegal' immigrants with valid papers
Aug 24, 2012
BEDLANGMARI VILLAGE (DHUBRI DISTRICT OF ASSAM): Bedlangmari is a stunningly beautiful patch of land on the periphery of Kokrajhar, populated by Bengali-speaking Muslims. And almost all of them are today in refugee camps, accused of being illegal Bangladeshi immigrants.
But the entire lot is armed with reams of what look like valid government documents - from electoral rolls with their father's name in it to birth certificates, ration cards and judicial stamp papers signed by easily identifiable magistrates. Some even have land tax records and live in Indira Awas Yojana houses. If they are illegal immigrants, who gave them valid papers? And if the documents are fake, then where did they get them from and who are the signatories of what is clearly original data?
'Powerful patrons help migrants get ID papers'
It's a question that both the Bodo Territorial Council in Kokrajhar and the Tarun Gogoi government in Guwahati will soon need to answer if they want to see the end of Bodo-Muslim conflicts that can spiral out of hand any time. For, if Muslims are illegal occupants of tribal land, who gave them the various papers attesting their Indian citizenship? And if, like them, the documents, too, are fake, where did they get it from and who are the signatories of what are clearly original data? Is there a staggeringly huge business in these parts of providing such papers to new Bangladeshi entrants or is there a larger, more sinister force at play here that no one can pin?
Full report at:
http://timesofindia.indiatimes.com/india/Northeast-burning-Illegal-immigrants-with-valid-papers/articleshow/15626211.cms
-------------
Figures don't match up in Assam relief camps
By Kaushik Deka
August 24, 2012
QUESTIONS have been raised about the number of displaced people in Assam's relief camps.
Many families had fled to the relief camps after the recent spate of violence between Bodos and Muslim that began in the Kokrajhar district on July 20 and then spread to the adjoining Bodoland Territorial Autonomous Districts ( BTAD) — Chirang and Bakasa.
According to the Assam government, at the peak of violence, 4,85,921 people had taken shelter in 340 relief camps in the four districts of Dhubri, Kokrajhar, Chirang and Bongaigaon. Those displaced were mainly Bodos and Muslims from Kokrajhar and Chirang districts.
According to the 2011 Census, the total population of Kokrajhar and Chirang is 13,68,817.
The 2001 Census puts Kokrajhar's Muslim population at 20 per cent and assuming the same for Chirang, the approximate Muslim population in both districts would be 2,73,764.
The Bodos make up one- third of the total population of the four BTAD districts. So, the highest possible Bodo population in Chirang and Kokrajhar will be 4,56,273. If it is assumed that the entire Muslim population of Chirang and Kokrajhar has been uprooted while 50 per cent of the Bodos had to leave home, the cumulative number for displaced people will be 5,01,900, just 15,979 above the government figure.
Full report at: Mail Today
-------------
HC's verdict awaited on Akbarbadi mosque
Jatin Anand and Nivedita Khandekar
August 24, 2012
The Delhi police, the civic agency and religious groups are eagerly awaiting the Delhi high court's verdict on the proposed demolition of the unauthorised construction near the Jama Masjid metro station site, where archaeological ruins were found recently. HC will announce its decision on Friday.
The court had on July 30 ordered the demolition of the unauthorised structure on the land where archaeological ruins believed to be from the Mughal-era were found.
The North Delhi Municipal Corporation was to carry out demolition in the presence of Delhi police. It was to be followed by an archaeological investigation by the Archaeological Survey of India (ASI).
Full report at:
http://www.hindustantimes.com/India-news/NewDelhi/HC-s-verdict-awaited-on-Akbarbadi-mosque/Article1-918439.aspx
-------------
The long drive to Kokrajhar on the road of silence
Sanjib Kr Baruah
August 24, 2012
As we snaked along amid picturesque lush green forests, paddy fields and undulating hills, the 260km road drive from Guwahati to the beleaguered Kokrajhar town was never so tense and deafeningly silent with our vehicle being the only one on the road barring a few belonging to security
personnel.
As we started from Guwahati, reports were already doing the rounds of crowds blocking the road at several places and rumours floating of cars being broken by agitated crowds.
With a day-long lower Assam bandh call given by a new outfit – Muslim Yuva Parishad – to protest the recent violence, vehicles kept off the road with shops and educational institutions closed and business establishments downing shutters.
The abiding presence along the road was of policemen in security bandobast.
"We have been ordered not to let any vehicle pass as the situation is very bad and more violence apprehended," said a police official heading a team of armed policemen but who later relented on seeing our press cards and willingness to follow a police vehicle.
Full report at:
http://www.hindustantimes.com/India-news/Assam/The-long-drive-to-Kokrajhar-on-the-road-of-silence/Article1-918515.aspx
-------------
Four taken into custody by NIA in Beed
August 24, 2012
Police sources said it was a routine check by NIA which has been carrying out searches in connection with terror cases
Four persons, including a Unani doctor, were detained by the National Investigation Agency (NIA) in Beed district of Maharashtra for interrogation, police said on Friday.
A team of NIA and Maharashtra ATS officials has been conducting searches at various places in the city since Wednesday night, following which it detained four persons, including Dr Rehan Shaikh (unani medicine practitioner), Wasim Chishti and Zakiuddin Nizamoddin, on Thursday, police said. The identity of the fourth person was not available.
Four computers, a printer, some CDs and maps were seized from De. Rehan Shaikh's house in Kazi Nagar.The investigating teams also found Rs. 26 lakh cash and about 250 photographs of youths along with their bio-data from Dr. Shaikh's house and have been questioning him about it, police sources said.
During the last two days, NIA officials raided four houses in different areas of the city and seized some passports and other documents, police sources said.
On whether the detention was related to the recent Pune blasts or the 26/11 attacks, Beed Superintendent of Police Dattatray Mandlik said, "It was a routine check-up by NIA which has been carrying out searches in connection with terror cases. I urge the people not to panic and believe in rumours."
Beed has been in news as the 26/11 handler and LeT operative Syed Zabiuddin Ansari alias Abu Jundal, who was arrested in June, hailed from the district.
http://www.thehindu.com/news/states/other-states/article3815672.ece
-------------
Pakistan
Pak needs to explain Osama's presence in Abbottabad: Haqqani
August 23, 2012
Osama bin Laden's presence in Abbottabad was definitely known to "somebody" in Pakistan, Islamabad's former top diplomat in the US, Husain Haqqani, has said, arguing that his country owes an explanation to the world about the slain al Qaeda leader's local benefactor.
Haqqani, who was forced to resign as Ambassador to the US last year over the Memogate scandal, wondered why there has not been any fact finding on the entire episode yet and contended that Pakistan has to nail down responsibility if it has to prove its hands were clean.
"Even Friday knew where Robinson Crusoe was," Haqqani said in his remarks at the Center for the National Interest, formerly known as the Nixon Center.
"Somebody knew. I mean, nobody lives anywhere without anybody knowing... Somebody in Pakistan knew. Who that somebody is, it's Pakistan's responsibility to identify," the former Pakistan ambassador to the US said.
Haqqani said he was not suggesting that the Pakistani establishment knew about the Abbottabad hideout of the once elusive al Qaeda leader, but insisted there was support for him from some quarter that needed to be identified.
"There's no report on bin Laden yet. No one is saying it was the government... but somebody helped him. Somebody bought the place for him, somebody paid for the electricity bills, somebody helped bring food there, and at least that should be identified and it hasn't been," he said.
"It's Pakistan's responsibility to the world to say who did it. It doesn't have to be the government, it doesn't have to be the military, but whoever it is, we have to come clean on that, because that is the only way we will assure the rest of the world that Pakistan's government and Pakistan's state has its hands clean on this whole thing," Haqqani said.
http://www.hindustantimes.com/world-news/Americas/Pak-needs-to-explain-Osama-s-presence-in-Abbottabad-Haqqani/Article1-918342.aspx
-------------
Pakistan summons US diplomat to protest over drones
Aug 23, 2012
ISLAMABAD: Pakistan summoned a US diplomat on Thursday to protest over drone strikes in its northwestern tribal area, which it called "unlawful", the foreign ministry said in a statement.
Missile attacks from unmanned US aircraft in the restive North Waziristan tribal district have killed at least 15 people since the start of the Muslim festival of Eid on Saturday.
"A senior US diplomat was called to the Ministry of Foreign Affairs and informed that the drone strikes were unlawful, against international law and a violation of Pakistan's sovereignty," the ministry statement said.
Pakistan has repeatedly criticised the drone strikes in public, calling them counter-productive.
In June Richard Hoagland, the US charge d'affaires -- currently the most senior US diplomat stationed in Pakistan -- was summoned to the foreign ministry to hear a protest about drones.
This week's strikes came amid reports of a thaw in Islamabad's difficult ties with Washington following a visit to Washington by Pakistan's spymaster, Lieutenant General Zaheer ul-Islam, earlier this month.
Islam's talks with his CIA counterpart were said to have focused on drone strikes.
Attacks by unmanned American aircraft are deeply unpopular in Pakistan, which says they violate its sovereignty and fan anti-US sentiment, but US officials are said to believe the attacks are too important to give up.
http://timesofindia.indiatimes.com/world/pakistan/Pakistan-summons-US-diplomat-to-protest-over-drones/articleshow/15620524.cms
-------------
US drone attack kills 16 suspected militants in North Waziristan
August 24, 2012
MIRANSHAH: At least 16 suspected militants were killed and 13 others were injured in a US drone attack at Darray Nashtar in district Shawal of North Waziristan, security officials said.
Those killed are suspected to be members of the Hafiz Gul Bahadar Taliban.
Initial reports say the drones fired ten missiles on unidentified targets in Darray Nashtar, destroying nearby residential buildings.
The death toll is expected to rise.
Security officials speaking to AFP said, "US drones fired missiles to target a militant compound, killing three rebels."
According to Express News, locals began rescue efforts whereas drones circling overhead caused panic and fear among them.
Earlier, at least nine suspected militants were killed when US drones targeted a vehicle in the Sheen Khwar area on the outskirts of Humzonee village, around four kilometres from Miramshah.
Pakistan has repeatedly criticised American drone strikes in its territory, calling them counter-productive.
Attacks by unmanned US aircraft are deeply unpopular in Pakistan, which says they violate its sovereignty and fan anti-US sentiment, but American officials are said to believe the attacks are too important to give up.
http://tribune.com.pk/story/425656/us-drone-attack-kills-5-in-north-waziristan/
-------------
Pakistan MPs keen on reducing trust deficit
SUJAY MEHDUDIA
August 24, 2012
Delegation in India as part of confidence-building measures
A 13-member Pakistan delegation of Members of Parliament is currently in the country as part of the confidence building measures and held talks on promoting peace and trade between the two nations.
The delegation led by Deputy Leader of Senate Sabir Ali Baloch on Thursday met Lok Sabha Speaker Meira Kumar. It also held talks with an Indian MPs delegation led by senior Bharatiya Janata Party leader Yashwant Sinha and senior Congress leader Mani Shankar Aiyar on easing the visa regime and the role of media in promoting bilateral peace.
Besides Mr. Sinha and Mr. Aiyar, many other MPs including Satyavrat Chaturvedi, Naresh Gujral, Kanimozhi, Kirti Azad, Supriya Sule and B.J. Panda joined the dialogue.
The MPs from both sides discussed the prospects of deepening ties. They reviewed and analysed the progress in the official dialogue.
This visit is part of the fourth round of discussions between the Parliamentarians of the two countries. The Pakistan delegation also comprises prominent businessmen of that country.
The SAARC Chamber of Commerce and Industry president Vikramjit Singh Sahaney, who is hosting the delegation on August 24, said the Pakistani delegates would hold talks with their Indian counterparts on improvement in bilateral relations and promotion of bilateral trade.
VISIT SIGNIFICANT
"The visit is highly significant in the backdrop of India's decision to allow Pakistanis to invest in India," he added. Ahmed Bilal Mehboob, Executive Director, Pakistan Institute of Legislative Development and Transparency, is also part of the delegation.
TO MEET NITISH KUMAR
The delegation will visit Patna on August 25 for a meeting with Bihar Chief Minister Nitish Kumar. The Pakistan MPs are keen on working out a strategy to reduce the trust deficit between the two neighbours.
http://www.thehindu.com/news/national/article3813051.ece
-------------
Govt to create inter-faith council for religious harmony: Rehman Malik
August 24, 2012
ISLAMABAD: Interior Minister Rehman Malik, in an interview with Radio Pakistan, has said that the government is going to constitute an inter-faith council to create harmony in the country.
He said the council will comprise of scholars from all religious sects and its chairmanship will be rotated among them every three months.
Malik said that an inter-faith conference will be held on August 30 on a national level for discussing how sectarian harmony can be promoted in the country.
He appealed to people of the country to unite and foil nefarious designs of the enemies who want to create instability in the country through subversive incidents.
Answering a question on the law and order situation in Balochistan, Malik offered Baloch nationalist leaders dialogue with the government for addressing issues of the Baloch people.
He also asked self-exiled Baloch nationalist leaders to return to Balochistan and help their people resolve their issues while remaining among them.
Malik said they can make Pakistan especially Balochistan the most prosperous area of the world with unity, peace and stability.
http://tribune.com.pk/story/425661/govt-to-create-inter-faith-council-for-religious-harmony-rehman-malik/
-------------
Local jirga opposes military action in North Waziristan
By Zulfiqar Ali
August 24, 2012
DERA ISMAIL KHAN: A North Waziristan jirga on Thursday expressed intentions to oppose any military operation in the region.
Speaking at the jirga, held in the Razmak sub-division, Malik Kamran Khan, a National Assembly member (MNA) from North Waziristan, said the military operation was not in Pakistan's interest and that both the army and local tribes would suffer human and material losses as a result of it.
Addressing tribal elders, he vowed to raise his voice against the operation in parliament and other forums, adding that he would take local tribes along in any protest. Khan claimed US and Nato had failed in bringing peace to Afghanistan and were now pinning their failure on Pakistan by pressurising it to start an offensive in North Waziristan.
He added that if there was a problem in the region, its solution would be found through dialogue rather than conflict.
He urged the government to instead spread development in North Waziristan and address the deprivation local tribes have felt since Pakistan's inception.
http://tribune.com.pk/story/425492/local-jirga-opposes-military-action-in-north-waziristan/
-------------
Civil strife: 'MQM responsible for Karachi's problems'
August 24, 2012
LAHORE: Target killing, extortion and abandoning bodies in gunny bags were introduced as modes of operation by the Muttahia Qaumi Movement (MQM), said the Jamaat-i-Islami ameer Syed Munawar Hasan on Thursday.
He was talking to the delegations that called on him after Mansoora.
Hasan blamed the MQM for the trouble in Karachi, saying that Mohajirs who migrated from India after the partition can not commit such heinous crimes. He said he was sure that the Mohajirs would soon take Altaf Husain to task for blaming them for the problems.
Hasan urged the public to rise up against the government, saying things won't change if the people only cursed or abused the political leadership. The public needs to change their attitude and entrust the affairs of the state to honest and competent people, he said. He warned against electing "the same people" again. That will only make the situation worse, he said.
The Jamaat-i-Islami amir said the public should repent for voting for corrupt politicians by revolting against them.
Slating the raise in prices of petroleum products, he said the government's indifference had "crossed all limits". At a time when petroleum prices are being reduced all over the world, our government is increasing them.
Hasan said the army chief should understand that the public did not want a military operation in North Waziristan and refrain from any action in that area in the national interest. He said the United States was negotiating with the Taliban in Afghanistan but was pressuring Pakistan to start an operation in North Waziristan to widen the gulf between the people and the armed forces.
http://tribune.com.pk/story/425389/civil-strife-mqm-responsible-for-karachis-problems/
-------------
13 militants killed in clashes with Pak forces in tribal areas
Aug 24, 2012
ISLAMABAD: At least 13 militants have been killed in clashes with Pakistani security forces in the country's restive Khyber-Pakhtunkhwa province and the tribal belt, security officials said on Friday.
Security forces killed eight militants and destroyed two hideouts in a clash in the lower part of Orakzai tribal region on Friday, officials told the media.
Troops attacked militant compounds in Goak area of Orakzai Agency. A search operation is underway in the area.
In a separate incident, Afghan militants sneaked across the border and attacked a military check post in Ankalsar area of Lower Dir district of Khyber-Pakhtunkhwa late on Thursday night.
Pakistan security forces retaliated, killing at least five militants.
Intermittent exchanges of fire are continuing and additional forces have been sent to the area, the officials said.
http://timesofindia.indiatimes.com/world/pakistan/13-militants-killed-in-clashes-with-Pak-forces-in-tribal-areas/articleshow/15629740.cms
-------------
Violence claims eight more lives in Karachi
August 24, 2012
KARACHI: Incidents of violence continued unabated in Karachi claiming eight lives during the past twenty four hours, DawnNews reported.
Two people died of gunshot wounds in Karachi's Gulistan-e-Jauhar area. Police sources claimed to have found a pistol besides one of the bodies.
Moreover, two bodies were found in Surjani Town and Napier area of Karachi.
Another person died of firing by unknown persons New Karachi's Ayub Goth area.
A person died in a factory at Landhi area near Libra Square after a stray bullet hit him in the head.
The tortured body of a man was found near Al-Asif square in Karachi's Sohrab Goth area.
One man was killed by knife stab wounds in Korangi No 2 area of the city.
A political activist died of gunshot wounds in Orangi Town's Zia Colony area of the city.
Furthermore, a person who suffered gunshot wounds in Musa Lane neighbourhood of Lyari, on second day of Eid-ul-Fitr succumbed to his wounds at the Civil hospital.
Relatives of the deceased protested against the death, resorting to violence against the hospital staff breaking the nose of a doctor.
Full report at:
http://dawn.com/2012/08/24/violence-claims-eight-more-lives-in-karachi/
-------
South Asia
Taliban behind 25% of insider attacks: US general
August 23, 2012
The commander of Nato forces in Afghanistan said on Thursday that the Taliban may be responsible for a greater share of "insider attacks" by Afghan soldiers against foreign troops than previously claimed by the Pentagon.
US General John Allen told reporters that about 25% of all so-called "green-on-blue" attacks were the result of the Taliban infiltrating Afghan forces, days after the Pentagon had said an internal review had shown only about 10% of all insider assaults could be attributed to the insurgency.
"We think it's about 25%," Allen said by video link from Kabul.
When asked about the discrepancy in the numbers, the four-star general said the growing problem still required "lots of analysis."
"The number 10 or 25 is a number we're going to continue to hone to get a feel for this, so we really do have a sense of the size and the magnitude of the enemy threat in the ranks of the Afghan national security forces."
He said the Islamist insurgency was anxious to exploit the incidents for propaganda purposes.
"The Taliban try to take credit for every one of these attacks, whether it's a personal grievance or whether it's a successful infiltration," he said.
Nato has struggled to stem the so-called "green-on-blue" attacks in which uniformed Afghans turn their weapons against their international allies.
A total of 10 soldiers, mostly Americans, have lost their lives at the hands of their Afghan colleagues in the past two weeks, and the attacks have caused almost one in four coalition deaths in the war so far this month.
Full report at:
http://www.hindustantimes.com/world-news/NorthAmerica/Taliban-behind-25-of-insider-attacks-US-general/Article1-918354.aspx
-------------
Attacks on Afghan Troops by Colleagues Are Rising, Allies Say
By RICHARD A. OPPEL Jr. and GRAHAM BOWLEY
August 24, 2012
KABUL, Afghanistan — Even as attacks by Afghan security forces on NATO troops have become an increasing source of tension, new NATO data shows another sign of vulnerability for the training mission: even greater numbers of the Afghan police and military forces have killed each other this year.
So far, Afghan soldiers or police officers have killed 53 of their comrades and wounded at least 22 others in 35 separate attacks this year, according to NATO data provided to The New York Times by officials in Kabul. By comparison, at least 40 NATO service members were reported killed by Afghan security forces or others working with them.
Both figures fall under what officials call insider attacks, and both numbers have climbed sharply over the past two years, Western officials say. But while officials say that a vast majority of attacks on Western forces are born out of outrage or personal disputes, the Afghan-on-Afghan numbers are said in larger part to reflect a greater vulnerability to infiltration by the Taliban.
Further, there are concerns about cultural clashes within the rapidly expanding Afghan forces themselves, Afghan and NATO officials say, raising questions about their ability to weather the country's deep factional differences after the NATO troop withdrawal in 2014.
"Three decades of war can play a pivotal role in the internal causes," said Maj. Bashir Ishaqzia, commander of the Afghan National Police recruitment center in Nangarhar Province. He said one of the biggest challenges for the army and police forces was a lasting "culture of intolerance among Afghans, as well as old family, tribal, ethnic, factional, lingual and personal disputes."
Full report at:
http://www.nytimes.com/2012/08/24/world/asia/afghan-troops-killing-colleagues-in-
-------------
Bangladesh increases control over Grameen Bank
August 23, 2012
Bangladesh has curbed the power of independent directors of famed micro-lender Grameen Bank, giving the government greater scope to pick a successor to founder Muhammad Yunus, a new law showed on Thursday.
Bangladesh President Zillur Rahman made the new law through a Presidential
decree late on Wednesday, vesting the government-picked chairman of the bank with the ability to select a new managing director to take over from Yunus.
According to the law, seen by AFP, the chairman of the bank will constitute a selection committee to find a new Grameen Bank managing director, rather than its 12-member board, which includes nine women directors who are also borrowers.
The move comes despite criticism both at home and abroad that the government is seeking to undermine the independence of the bank, the majority of which is owned by more than eight million poor women borrowers.
The United States has voiced deep concern about the state's expanding role. Yunus, 72, the 2006 Nobel Prize winner who was ousted from the bank last year, has accused the government of trying to "destroy" the lender.
Full report at:
http://www.hindustantimes.com/world-news/Bangladesh/Bangladesh-increases-control-over-Grameen-Bank/Article1-918250.aspx
--------
Export Powerhouse Feels Pangs of Labor Strife
By JIM YARDLEY
August 24, 2012
ISHWARDI, Bangladesh — The air thickened with tear gas as police and paramilitary officers jogged into the Ishwardi Export Processing Zone firing rubber bullets and swinging cane poles. Panicked factory workers tried to flee. A seamstress crumpled to the ground, knocked unconscious by a shot in the head.
Dozens of people were bloodied and hospitalized. The officers were cracking down on protests at two garment factories inside this industrial area in western Bangladesh. But they were also protecting two ingredients of a manufacturing formula that has quietly made Bangladesh a leading apparel exporter to the United States and Europe: cheap labor and foreign investment.
Both were at stake on that March morning. Workers earning as little as $50 a month, less than the cost of one of the knit sweaters they stitched for European stores, were furious over a cut in wages. Their anger was directed at the Hong Kong and Chinese bosses of the two factories, turning a labor dispute into something potentially much larger.
"If any foreigner got injured or killed, it would damage the country's image around the globe," said a police supervisor, Akbar Hossein, who participated in the crackdown. "We all know the importance of these factories and this industry for Bangladesh."
Bangladesh, once poor and irrelevant to the global economy, is now an export powerhouse, second only to China in global apparel exports, as factories churn out clothing for brands like Tommy Hilfiger, Gap, Calvin Klein and H&M. Global retailers like Target and Walmart now operate sourcing offices in Dhaka, the capital. Garments are critical to Bangladesh's economy, accounting for 80 percent of manufacturing exports and more than three million jobs.
Full report at:
http://www.nytimes.com/2012/08/24/world/asia/as-bangladesh-becomes-export-
-------------
6 killed by Afghan roadside bomb
August 24, 2012
KANDAHAR: A roadside bomb killed six civilians, mostly women and children, travelling in a motorised rickshaw in southern Afghanistan on Thursday, police said. "Tragically two women, three children and one man were killed in the explosion" in Spin Boldak district near the border with Pakistan, Kandahar provincial police chief Abdul Razeq told AFP. There was no immediate claim of responsibility, but similar attacks are usually blamed on Taliban insurgents fighting to overthrow the Western-backed government of President Hamid Karzai.
The United Nations says 1,145 civilians were killed and 1,954 wounded in the war in the first six months of this year.
The UN blames 80 percent of the deaths on insurgents, saying more than half were caused by roadside bombs.
http://www.dailytimes.com.pk/default.asp?page=2012\08\24\story_24-8-2012_pg7_3
-------------
Thousands of Afghan refugees in limbo in Pakistan
August 24, 2012
ISLAMABAD: Abdul Karim walked for nearly 12 hours to cross the border into Pakistan and escape the warlords who were raining rockets on his neighbourhood in Kabul. That was nearly two decades ago, when he was a teenager. Since then, he's gotten married and raised six children, all born in Pakistan.
He is one of 1.7 million Afghan refugees who have been living in limbo in Pakistan for years as part of one of the world's largest and longest-running refugee crisis.
But after 30 years of hosting Afghans, many Pakistanis are growing frustrated with the toll they say the refugee population is taking on their country, and pressure is mounting on the government to do something.
The Pakistani government is now weighing whether to remove their refugee status, a step that would increase the pressure on them to go home.
Most of the refugees can't fathom returning to Afghanistan any time soon.
They may feel like outsiders in Pakistan, but they say their homeland is still too violent and desperately poor.
"Unless the Pakistani government forced us back to Kabul, I am in no mood to go there," said Karim. "There is no safety… We have nothing left there."
The Afghan population in Pakistan is the legacy of Afghanistan's repeated conflicts.
Millions streamed across the border after the Soviet invasion of Afghanistan in 1979. After the Soviets pulled out, the country was torn apart by fighting between warlords, and more Afghans fled.
Full report at:
http://dawn.com/2012/08/24/thousands-of-afghan-refugees-in-limbo-in-pakistan-2/
-------------
Afghan reconciliation: Saudis spring into action in face of US-Taliban impasse
By Tahir Khan
August 24, 2012
ISLAMABAD: Saudi Arabia, the oil-rich kingdom which was earlier reluctant to play a supportive role in Afghan peace talks unless the Taliban disassociated itself from al Qaeda, has recently held a series of 'informal talks' with the Taliban and Hizb-e-Islami (HI) leaders.
Afghan and Arab diplomats confirmed to The Express Tribune that the kingdom has invited several Taliban leaders, including some who had been involved in talks with the US in Qatar, to seek proposals as to how the country should participate effectively in the reconciliation process.
A Taliban delegation led by former Afghan consul-general in Peshawar, Maulvi Najibullah, and a three-member Hizb-e-Islami delegation led by Dr Ghairat Baheer, in charge of political affairs of Hizb-e-Islami, recently visited Saudi Arabia to hold informal talks with kingdom officials, diplomats familiar with the talks said, requesting anonymity.
Shahabuddin Dilawar, a senior Taliban leader in the Qatar talks, and Khalil Haqqani, brother of Maulvi Jalaluddin Haqqani, also visited the kingdom last week at the behest of the Saudi government, the diplomats added.
Saudi authorities have also extended invitations to other Taliban leaders, former Taliban officials and Haqqani network leaders in the coming days to accelerate the peace process, the diplomats said. A Taliban leader also confirmed the invitations when contacted by The Express Tribune.
Full report at:
http://tribune.com.pk/story/425491/afghan-reconciliation-saudis-spring-into-action-in-face-of-us-taliban-impasse/
-------------
Insurgents kidnap, kill three Afghan soldiers: Police
August 24, 2012
KABUL: Police say insurgents have kidnapped three Afghan soldiers and another man from a bus in eastern Afghanistan and killed all four.
Police official Mohammad Zaman says armed militants stopped the bus as it was traveling in Paktia province's Ahmad Khil district and forced the four men off the vehicle.
Provincial deputy police chief Zaman says their bullet-ridden bodies were found lying on a road late Thursday.
He said Friday that three of the men were off-duty soldiers who were traveling to see their families. The fourth victim's identity was unclear.
The Taliban and their allies frequently kill Afghan police and soldiers to counter the plan to strengthen national security forces. They are due to take over main responsibility for fighting militants after international combat troops leave in 2014.
http://dawn.com/2012/08/24/insurgents-kidnap-kill-three-afghan-soldiers-police/
-------------
Southeast Asia
Death Toll From Holiday Traffic Accidents Hits 760
August 24, 2012
Road accidents during the Muslim holiday of Idul Fitri, when millions of Indonesians travel to their hometowns, have killed at least 760 people and injured more than 5,000, the police said on Friday.
More than 4,000 accidents have occurred since revellers began their journeys a week before Idul Fitri, which fell on Sunday in Indonesia, National Police spokesman Boy Rafli Amar said.
Most of the accidents occurred on the main island of Java and nearly 70 percent of them involved motorcycles, he said.
"As we speak, more people are being killed in road accidents," Amar said.
Idul Fitri marks the end of the fasting month of Ramadan. About 20 million people across the sprawling archipelago took part in the annual exodus to spend the holiday with their relatives this year.
Many use motorcycles to travel long distances, often with two or three people, including children, on the back and front.
Amar said reckless driving, bad roads and poorly maintained vehicles contributed to the number of accidents.
http://www.thejakartaglobe.com/home/death-toll-from-holiday-traffic-accidents-hits-760/540068
-------------
SBY Delighted Over Release of Indonesian Hostage in Nigeria
Robertus Wardi & Arientha Primanita
August 24, 2012
President Susilo Bambang Yudhoyono on Friday expressed his satisfaction with the release of Indonesian hostage Glenny Ferdinand Rugebregt. Glenn had been taken hostage by pirates off the coast of Nigeria earlier in the month.
"It is excellent news that Glenn, who was kept as a hostage in Nigeria for some time, has now been released. I communicated with Glenn about an hour ago," Yudhoyono announced while opening a limited cabinet meeting on the economy at Bogor Palace.
He said that Foreign Minister Marty Natalegawa had reported the release to him.
"We continued to make efforts quietly to save him and we thank God for his release. Although he is still suffering from serious shock, he has already undergone necessary medical examinations and will be brought back to his homeland in due course," Yudhoyono remarked.
The president added that many Indonesians are working in Nigeria, especially in the oil sector. He reminded people of the frequency in which hostage situations and robberies take place off the coast of the African country. The government, Yudhoyono said, was maintaining diplomatic contact with Nigeria to prevent and deal with these hostage incidents.
Glenn was taken hostage after a group of pirates attacked the BG Jascon 33 oil barge during the early hours of August 4. The Dutch-owned barge, which flew the St. Vincent flag, was 35 miles off of Nigeria's oil-rich Delta region when it was boarded by the pirates.
The ship was transporting the crew from an offshore oil drilling platform. Moluccan-born Glenn was kept hostage along with three sailors from Malaysia, Thailand and Iran. Two Nigerian navy sailors were killed in the raid.
http://www.thejakartaglobe.com/home/sby-delighted-over-release-of-indonesian-hostage-in-nigeria/540038
---------
Mideast Asia
Israel warns world leaders of Iran's propaganda 'trap'
Aug 24, 2012
JERUSALEM: Fearing an attempt by Iran to influence the opinion of world leaders, including Indian Prime Minister Manmohan Singh, scheduled to attend a NAM summit meeting in Tehran next week, Israel has warned them not to fall in the Islamic Republic's propaganda "trap".
"We expect all those who decide to go there to be aware of such manipulation and to take care not to fall into the trap," Israel's foreign ministry spokesman, Yigal Palmor, said.
Israel, which has been threatening with military attack to foil Tehran's nuclear ambitions, earlier this month also blocked the entry of ministers from some NAM countries from attending a meeting of one of its committees in the West Bank town of Ramallah.
The Non-Aligned Movement has 119 state members, as well as the Palestinian Authority.
India's representative for the meeting, sanjay singh, secretary (east) at the ministry of external affairs, returned from Amman while on the way to Ramallah to attend the meeting after representatives of five countries which did not have diplomatic relations with Israel were denied entry to enter the Palestinian Authority (PA) ruled township.
"This conference will doubtless be exploited by the Iranian regime for propaganda purposes and will try to create the impression of legitimacy for its policies," Palmor said in his appeal to leaders attending the summit.
Full report at:
http://timesofindia.indiatimes.com/world/middle-east/Israel-warns-world-leaders-of-Irans-propaganda-trap/articleshow/15626808.cms
-------------
Iran hails Non-Aligned summit as diplomatic coup against west
Aug 24, 2012
DUBAI: Iran hopes to earn diplomatic kudos over the coming week as it hosts a summit of 120 developing nations, but any jubilation could turn sour over starkly different views on the bloody conflict in Syria.
The Islamic Republic's three-year tenure of the Non-Aligned Movement (NAM), which starts on Sunday, is a chance for Tehran to elevate its international standing as the United States seeks to cripple its economy and isolate it diplomatically over its nuclear programme.
Although many analysts say the movement, set up in 1961 to counter big power domination of international relations, has waned since the end of the Cold War, the diplomatic spotlight will give Tehran an opportunity to show Washington has failed to cut it off from the rest of the world.
"Hosting the conference is Iran's way of breaking the diplomatic embargo," said Vali Nasr, dean of the School of Advanced International Studies at Johns Hopkins University.
Around 35 heads of state or government are attending from the movement's wide membership that stretches from developing giants such as India to tiny Caribbean islands.
The guest list includes new Egyptian President Mohammad Mursi - the first Egyptian leader to visit Iran since its Islamic revolution in 1979.
United Nations Secretary General Ban Ki-moon will also attend, resisting diplomatic pressure to boycott the event After President Mahmoud Ahmadinejad repeated his view that Israel is a "cancerous tumour" that had no place in the Middle East.
Full report at:
http://timesofindia.indiatimes.com/world/middle-east/Iran-hails-Non-Aligned-summit-as-diplomatic-coup-against-west/articleshow/15626664.cms
-------------
Iran to unveil Syria proposal at Non-Aligned summit
Aug 24, 2012
TEHRAN: Iran will submit a proposal for ending the conflict in its close ally Syria to a Non-Aligned Movement summit in Tehran next week, foreign minister Ali Akbar Salehi said in comments published on Friday.
Iran "has a proposal regarding Syria which it will discuss with countries taking part in the NAM summit," the Fars and Mehr news agencies quoted Salehi as saying in comments to state television.
"This proposal is an acceptable and rational one, and includes all parties, and opposing it will be very difficult," the minister was quoted as saying.
Iran has repeatedly offered its offices in seeking an end to 17-month conflict despite charges by Arab and Western governments and the Syrian opposition that its staunch support for the government of President Bashar al-Assad makes it complicit in the bloodshed.
Salehi renewed an Iranian offer to host talks between the Syrian government and the opposition "after the summit of the Non-Aligned Movement (on August 30-31) and the General Assembly of the United Nations" in September.
He said a "significant part of the Syrian opposition" was ready to participate but did not specify which opposition groups.
Full report at:
http://timesofindia.indiatimes.com/world/rest-of-world/Iran-to-unveil-Syria-proposal-at-Non-Aligned-summit/articleshow/15630400.cms
-------------
Palestinian victim of hate attack still in shock
24 August 2012
RAMALLAH: The Palestinian victim of a hate attack in Jerusalem was released from hospital yesterday, as police carried on a probe into the violence which nearly cost the teenager's life.
A spokeswoman for Hadassah Ein Kerem hospital told AFP that Jamal Julani, 17, was released since his condition was satisfactory. Relatives said the youth is still shocked and traumatized by the incident.
Julani and three cousins, residents of Israeli-annexed Arab East Jerusalem, were attacked by dozens of Israeli youths early last Friday in Zion Square in Jerusalem's busy entertainment district.
Press reports said hundreds of onlookers failed to intervene.
After the attack, Julani was rushed unconscious to hospital.
Israeli police claimed that eight suspects have so far been detained, seven aged between 13 and 17 and one 19-year-old.
Full report at:
http://www.arabnews.com/palestinian-victim-hate-attack-still-shock
-------------
Under-pressure but defiant Iran seeks elusive IAEA deal
August 24, 2012
VIENNA: Iran and the UN nuclear watchdog were due in talks Friday to make a fresh push to patch up relations as Tehran feels the heat from sanctions and amid fevered speculation of imminent Israeli military action.
But with the International Atomic Energy Agency having this year failed in a string of other meetings, including in Tehran, to get Iran to grant access to nuclear scientists, documents and sites, hopes were not high.
"I cannot say at this time that I am optimistic about the outcome of the coming meeting," IAEA head Yukiya Amano, who came home empty-handed from a trip to Iran in May, said in Finland on Wednesday.
And even if there is progress, this is unlikely to break the current deadlock in higher-level diplomatic efforts on a different track – between Iran and the five permanent members of the UN Security Council plus Germany – after fruitless meetings in Istanbul, Baghdad and Moscow this year.
In Israel, meanwhile, talk of military action on Iran has reached a cacophony this month, although it is unclear whether it is aimed merely at spurring US President Barack Obama into adopting a more hawkish position.
At Friday's meeting, the IAEA wants Iran to address evidence it has suggesting that at least until 2003, and possibly since, Tehran carried out "activities relevant to the development of a nuclear explosive device."
Full report at:
http://tribune.com.pk/story/425614/under-pressure-but-defiant-iran-seeks-elusive-iaea-deal/
-------------
Turkey is homeland of Hindi, English: Researchers
Aug 24 2012
New York : The origins of languages as diverse as Hindi, Russian, German and English have been traced to Anatolia, which is present-day Turkey, with researchers saying that this Indo-European family of languages spread out from the western Asian region about 8000 to 9500 years ago.
The researchers, led by evolutionary biologist at New Zealand's University of Auckland Quentin Atkinson, during a new study have used computational methods to analyse words from more than 100 ancient and contemporary languages.
Through this method, the scientists say they have identified Anatolia, an ancient region of western Asia which covers most of modern Turkey as the homeland of the Indo-European family of languages, spoken on every continent by a total of three billion people.
The study, published in the journal Science said there are two competing hypotheses for the origin of the Indo-European language family.
The conventional view places the homeland in the Pontic steppes about 6000 years ago, while an alternative hypothesis claims that the languages spread from Anatolia with the expansion of farming 8000 to 9500 years ago.
Full report at:
http://www.indianexpress.com/news/turkey-is-homeland-of-hindi-english-researchers/992550/
-------------
Turkish troops kill 21 PKK militants in clashes
August 24, 2012
DIYARBAKIR: Turkish soldiers killed five Kurdish rebels who attacked state buildings in a town in southeast Turkey on Thursday evening, bringing to 21 the number of militants killed since they launched a deadly bomb attack on an army convoy a day earlier.
The clashes underscore a growing cycle of violence in the remote, mountainous province of Hakkari bordering Iraq and Iran, a development which Turkish officials and analysts are linking to the conflict in nearby Syria.
Security officials said Kurdistan Workers Party (PKK) rebels launched simultaneous raids on Thursday on two military posts in Hakkari's Semdinli district, the scene of frequent clashes between rebels and government forces over the last month.
At least one soldier had been killed in those attacks.
Later on Thursday evening, the PKK attacked a police station and state offices in the centre of Semdinli and five militants were killed in those attacks, the officials said.
The attacks came only hours after government officials said Turkish troops had killed 16 PKK fighters in an offensive targeting militants who killed five soldiers and wounded seven on Wednesday in a bomb attack on their convoy in Semdinli.
Officials said the army had sent in troop reinforcements and helicopter gunships after Wednesday's attack.
Full report at:
http://dawn.com/2012/08/24/turkish-troops-kill-21-pkk-militants-in-clashes/
---------
More Than 3,500 Syrians Flee to Turkey in Past 24 Hours
24 Aug 2012
ANKARA (Reuters) - More than 3,500 people fleeing violence in Syria have entered Turkey over the last 24 hours, Turkey's Disaster and Emergency Management Directorate (AFAD) said on Friday, one of the highest daily refugee flows since the start of the uprising last year.
The new arrivals bring the number of Syrian refugees now sheltering in Turkey to more than 78,000, AFAD said. There were some 44,000 refugees registered at the end of July. (Writing by Jonathon Burch; Editing by Jon Boyle)
http://www.nytimes.com/reuters/2012/08/24/world/middleeast/24reuters-syria-crisis-
---------
Arab World
Assad govt warns West military intervention in Syria 'no picnic'
Aug 24 2012
Damascus : Syrian President Bashar al-Assad's government has warned Western nations against any military intervention in the nation, saying that coming to the country 'is not a picnic'.
"Coming to Syria is not a picnic. But Syria does not want a war with anyone," Sky News quoted Information Minister Omran Al Zoubi, as saying.
His comments came after Britain and the US said they were drawing up plans to safeguard Syria''s chemical weapons if they are in danger of falling into terrorist groups'' hands as the civil war continues.
According to the report, Zoubi went on to deny that Syria had admitted it had chemical weapons, despite a statement by the Foreign Ministry last month, which apparently confirm they existed.
"No, the statement by the Ministry of Foreign Affairs has been misquoted. The statement said if we had those chemical weapons we would not use them," the report quoted him, as saying.
"Chemical weapons are like the nuclear weapons in Israel, they cannot be used in their own country or the neighbouring countries. It is a deterrent weapon. We have never said we have them," he added.
http://www.indianexpress.com/news/assad-govt-warns-west-military-intervention-in-syria-no-picnic/992667/
-------------
Amateur Jihad Tests Syrian Rebel Resources
August 24, 2012
ALEPPO, Syria (Reuters) - Talal Mohammad is a long way from Tennessee, and he's out of his depth.
In an olive grove a few miles from the frontlines of Aleppo, he's at a loss to explain to a battle-hardened bunch of Syrian rebels what exactly this prosperous, U.S.-trained Saudi dentist is doing there - and what he can offer to their cause.
"Why have you come?" asked one of his new comrades, sharply, as they shared a traditional evening meal, the iftar to break the Ramadan fast, in the twilight of a makeshift training camp.
"Don't get us wrong," the man adds quickly, anxious to show due respect to a guest at this solemn ritual of shared faith in Islam. "We appreciate your solidarity. But if you'd brought us money and weapons, that would have been much better."
Syrians' war to overthrow President Bashar al-Assad seems to be drawing ever greater numbers of fellow Arabs and other Muslims to the battlefield, many driven by a sense of religious duty to perform jihad, a readiness to suffer for Islam.
But while some are professional "jihadists", veterans of Iraq or Afghanistan, Chechnya or Libya, who bring combat and bomb-making skills that alarm the Western and Arab governments which have cheered the rebels on, many of these foreigners have little to offer Syrians but their goodwill and prayers, and plenty have ended up floundering well beyond their comfort zone.
Full report at:
http://www.nytimes.com/reuters/2012/08/24/world/24reuters-syria-
-------------
Egyptians Protest Against Islamist President
August 24, 2012
CAIRO (Reuters) - More than 200 Egyptians protested against President Mohamed Mursi in Cairo on Friday, challenging the Islamist president and his Muslim Brotherhood group on the street less than two months into his rule with a first test of his popularity.
But several liberal groups that are usually critical of the Brotherhood have not backed the protest. Among those staying away is April 6 youth movement, which had helped galvanise the street against ousted President Hosni Mubarak in 2011.
Activists behind Friday's call to protest accuse Mursi of seeking to monopolise power after he wrested back prerogatives in August that the military council, which had ruled Egypt for a year and a half, had sought to retain for itself.
"Wake up Egyptian people. Don't fall for the Brotherhood," said Mahmoud, in his 50s, addressing about 200 people in Tahrir Square, the heart of Cairo where protests brought down Mubarak in February last year.
"Egypt is for all Egyptians, not only one group," said Mahmoud, who only gave his first name, as he stood on a motorbike in the square where traffic was flowing through.
Protests tend to build later in the day in the hot summer.
Full report at:
http://www.nytimes.com/reuters/2012/08/24/world/middleeast/24reuters-egypt-
-------------
Saudi marries 14 times hoping for a child
19 August 2012
A Saudi man hailing from the northern city of Arar has set a record by marrying 14 times during the last 37 years. Mutlaq Sulaiman, 53, said he wedded 14 women with the hope of getting a child. According to a report carried by Al-Watan Arabic daily on Saturday, Sulaiman's wives belonged to various nationalities and different age groups. He married ladies older than him by 23 years and younger than him by 36 years. The youngest of Sulaiman's wives was a Syrian lady who he married when she was 17. "Our married life continued for two years, but her family later forced me to divorce her," he pointed out.
Sulaiman, a government employee working at the Education Department in the Northern Border Province, married his first wife from his neighborhood when he was 16. When his first wife failed to give birth to a child, his family, including his wife, compelled him to marry another woman, but he refused. But 14 marriages later, he was never lucky enough to have a single child. Sulaiman would occasionally divorce one of his wives, never keeping more than four wives at a time. The longest period he spent married to any one wife was eight years, while the shortest was two years. He had also given between SR 40,000 to SR 150,000 as dowry to his wives. In his family, except for his father who married five women, no one married more than once. Sulaiman married his last wife two years ago and is still living with her. She insists that she would continue to live with him to fulfill his dream of having a baby bearing his name. He is now undergoing treatment for infertility.
http://www.arabnews.com/?q=offbeat%2Fsaudi-marries-14-times-hoping-child
-------------
Al Qaeda front group claims 43 attacks in Iraq
August 24, 2012
BAGHDAD: Al Qaeda's front group in Iraq claimed it carried out a series of attacks, mostly on security forces, in the western province of Anbar in June and July, a statement posted on jihadist forums said.
The 43 attacks purportedly carried out by the Islamic State of Iraq (ISI) were largely in the form of bombings and shootings against Iraqi soldiers, police and anti-Qaeda militiamen known as the Sahwa, according to the statement, which was posted on Wednesday.
It comes after ISI declared a campaign last month to retake territory it had abandoned in the years since the peak of Iraq's sectarian bloodshed between 2006 and 2008.
Al Qaeda in Iraq is regarded by Iraqi officials as significantly weaker than at the peak of its strength in 2006 and 2007, but it is still capable of spectacular mass-casualty attacks across the country.
The group claimed a wave of attacks on July 23 that killed 113 people nationwide, the deadliest violence to hit Iraq in more than two and a half years.
http://dawn.com/2012/08/24/al-qaeda-front-group-claims-43-attacks-in-iraq/
-------------
Assad army's arbitrary raids snuffing out innocent lives
24 August 2012
The Syrian Army is executing fighters, anti-regime media personel and activists in several parts of Damascus, according to the Syrian Observatory for Human Rights.
"Regime forces are carrying out summary executions and destroying the homes of their opponents in a bid to crush the revolt once and for all," Observatory
head Rami Abdel Rahman told AFP.
Daraya has been pounded relentlessly for two days, said an anti-regime activist.
"The situation here is tragic. I am alive now, but they are shelling non-stop. Death is everywhere."
The Syrian Army encircled and shelled large swathes of Damascus yesterday, activists and monitors said.
In a report released yesterday, Amnesty International said artillery, mortar fire and airstrikes by government forces in Aleppo are killing mostly civilians, including children.
The human rights group said air and artillery strikes against residential neighborhoods are indiscriminate attacks that seriously endanger civilians.
Amnesty said that during a 10-day fact-finding visit to Aleppo in the first half of August, Amnesty investigated some 30 attacks in which more than 80 civilians were killed and many more were injured.
Amnesty said that among the dead were 10 members of one family, seven of them children. Their home was destroyed in two airstrikes on Aug. 6.
It said bodies of mostly young men, most of them handcuffed and shot in the head, have been frequently found near the local headquarters of the powerful Air Force Intelligence, which is in a government-controlled area.
In Daraya, the Local Coordination Committees said the government shelling killed a mother and her five children, all members of the Al-Sheikh family who had fled their hometown of Maadamiyeh to escape the violence.
An amateur video showed the five children draped in white shrouds with their faces showing during the funeral. The body of the mother was covered.
http://www.arabnews.com/assad-army%E2%80%99s-arbitrary-raids-snuffing-out-innocent-lives
-------------
Syria Army Shells Damascus Suburb, Kills 21
August 24, 2012
AMMAN (Reuters) - The Syrian army pounded the Damascus suburb of Daraya on Friday, killing at least 21 people on the third day of a campaign to regain control of outlying areas of the capital, opposition activists said.
Daraya, a sprawling Sunni Muslim working-class area, is located among the old Ghouta farmlands surrounding Damascus, where guerrillas have been taking cover after attacking government troops.
Opposition activists said the death toll in Daraya in the past 72 hours had reached at least 70, mostly civilians. A list of the names of the 21 killed on Friday included two children from the al-Khatib family.
The army used multiple rocket launchers at the nearby Talet Qawqaba base and artillery at Mezze Military Airport, west of Daraya, to attack the town, where rebels were still holed up, activists in Damascus said.
"There are lots of bodies trapped in destroyed buildings and civilians are trying to flee towards Damascus," an opposition activist in Daraya calling himself Abu Kinan told Reuters by phone.
A witness in Damascus said the army was also shelling Daraya from Republican Guards positions on Qasioun Mountain, on the northern edge of the capital. "In the last few minutes nine shells were fired on Daraya from Qasioun," she said.
Fighting was also reported in a series of lower-middle-class Sunni suburbs that surround the capital, including Qatana, Sbeineh, Qadam, Assali and Hajar al-Asswad, they said.
Assad's elite forces, made up mainly of members of his minority Alawite sect and increasingly used to keep control of Damascus, are based in hilltop compounds in the capital and surrounding areas.
(Reporting by Khaled Yacoub Oweis, Amman newsroom; Editing by Tim Pearce)
http://www.nytimes.com/reuters/2012/08/24/world/middleeast/24reuters-syria-crisis-
-------------
Egyptian President's Move Ends Detention of Critic
By KAREEM FAHIM and MAYY EL SHEIKH
August 24, 2012
CAIRO — Wielding his extensive legislative powers for the first time, Egypt's president, Mohamed Morsi, on Thursday outlawed the pretrial detention of people accused of press crimes, effectively freeing one of his toughest critics, a newspaper editor who was detained just hours before the law was passed.
The editor, Islam Afifi, faces charges that include insulting the president and disturbing the public order for articles and editorials that appeared in his newspaper, Al Dustour. He was released from custody on Thursday night, pending a trial date in September.
The charges and Mr. Afifi's detention had angered journalists and human rights activists, who accused Mr. Morsi and the Muslim Brotherhood, the Islamist group the president had helped lead, of muffling dissent using methods redolent of Egypt's authoritarian past. This month, government security agents confiscated copies of Mr. Afifi's newspaper.
Prosecutors also recently brought charges against a television host, Tawfik Okasha, who has repeatedly denigrated both the Brotherhood and the uprising that toppled President Hosni Mubarak and had suggested on a broadcast that spilling Mr. Morsi's blood was permissible. They also removed the channel that carried Mr. Okasha's show from the air.
Full report at:
http://www.nytimes.com/2012/08/24/world/middleeast/morsi-move-ends-detention-of-a-
-------------
Mortar Fire Targeting Shiites Kills 3 in Iraq
August 24, 2012
BAGHDAD (AP) — Iraqi officials say mortar fire targeting Shiite worshippers has killed three people and wounded eight in Baghdad.
Police officials say a mortar shell landed near a mosque shortly after the start of Friday prayers in the Shiite district of Sadr City. The sermon was held by loyalists of the Shiite firebrand cleric Muqtada al-Sadr. A second mortar hit within a minute, landing about 500 meters (yards) away.
Medics in a nearby hospital confirmed the casualties. All officials spoke on condition of anonymity because they are not authorized to speak to the media.
It was the first deadly attack in Iraq after several days of calm. Sunni insurgents frequently attack Shiites in an attempt to revive sectarian fighting.
http://www.nytimes.com/aponline/2012/08/24/world/middleeast/ap-ml-
-------------
Assad govt says it's ready to work with new UN envoy
Aug 24, 2012
Syria said on Thursday that it is ready to work with new UN envoy Lakhdar Brahimi and hopes he can pave the way for "national dialogue", even as fighting raged in both the capital and second city Aleppo.
Syria's deputy foreign minister Faisal Muqdad said Damascus would cooperate with Brahimi, the veteran Algerian diplomat named as UN-Arab League envoy to replace former UN chief Kofi Annan.
"We have informed the United Nations that we accept the appointment of Brahimi," Muqdad told a Damascus news conference. "We are looking forward to seeing... what ideas he is giving for potential solutions for the problem here," he added.
http://timesofindia.indiatimes.com/world/middle-east/Assad-govt-says-its-ready-to-work-with-new-UN-envoy/articleshow/15626847.cms
--------
North America
NYPD surveillance will only hurt anti-terrorism efforts, say Muslims
Chitrangada Choudhury
23 August 2012
Controversial program risks alienating Muslims and hasn't generated a single lead, but NYPD steadfastly defends it
When US army reservist Farhaj Hassan heard news of a shooting at the Sikh temple in Oak Creek, Wisconsin, his first instinct was to email three mosques in his home town of Newark. "I wanted to check on them to ask if they have strong relationships with the local police." Hassan, 35, said, at a recent meeting with the Guardian there.
"Work with the cops. Work with the cops. That has always been my belief," Hassan said. "A two-way dialogue is necessary for everyone's security."
That belief is one of the factors that has motivated Hassan, along with seven other individuals and organisations, to file a lawsuit against the NYPD's covert program of surveillance in American Muslim communities.
It is now a year since a Pulitzer Prize-winning investigative series by the Associated Press blew the cover off the secret program by NYPD's little-known demographics unit in New York and three surrounding states, that began in early 2002.
The reports showed the deep and pervasive extent of the program, with the NYPD singling out and tracking American Muslim communities in New York City, Newark and other areas. Mosques, shops, restaurants and even student associations were targeted by surveillance activity on a scale that left many calling the program discriminatory and tantamount to racial profiling. Throughout the past year however, New York City authorities including the NYPD and mayor Michael Bloomberg have steadfastly defended the measures, deeming them necessary to keep New Yorkers safe from terrorist attacks – even though this week it was revealed that the program had netted no arrests, nor even a single lead, in six years.
A year on, the public knows little about the full scope of the program and in which areas it is carried out. The NYPD's chief spokesman, deputy commissioner Paul Browne, would not respond to questions from the Guardian, sent to him more than a week ago. Several Muslim organisations have accused the NYPD of treating community concerns over the past year with "a wall of silence". New Jersey congressman Rush Holt, an outspoken critic of the program, told the Guardian he found NYPD's conduct "completely unapologetic and shameless".
Omar Bajwa, the Muslim chaplain at Yale University, whose Muslim Students' Association was spied on by NYPD, says the department's nonchalance to questions from the community is "incredibly arrogant". The NYPD's methods and manner were alienating "future leaders", he said. "They need to apologize to the Muslim community, make an honest disclosure of facts, and seek advice on how they should reform their intelligence program."
'There is a serious effort to look into this'
While several elected politicians, including in Hassan's home state of New Jersey, have criticised the NYPD's program, few have successfully challenged it. Newark's Democratic mayor, Cory Booker, reiterated his opposition, telling the Guardian in a statement: "These activities deeply disturbed me. The only provocation for this surveillance was religious belief, which strikes against some of my fundamental ideals as an American. I still hold these positions." But Booker did not respond to questions about whether the program was continuing in his jurisdiction, and if he had raised his concerns directly with the NYPD.
Last September, Holt, who served as chairman of the House permanent select committee on intelligence from 2007 to 2010, wrote to US attorney general Eric Holder, asking the department of justice to investigate NYPD's program. Holt said he has followed up on his letter with phone calls and emails through the past year. "But I have got no indication that there is a serious effort to look into this, which does not reflect well on the department of justice."
Full report at:
http://www.guardian.co.uk/world/2012/aug/23/nypd-surveillance-anti-terrorism-muslims
-------------
US Muslims slam blasphemy charge against Pak girl
August 24, 2012
A prominent American Muslim body has slammed the arrest of an 11-year-old girl in Pakistan on blasphemy charges and demanded her immediate release. The girl, identified as Rimsha Masih, is reported to have down's syndrome. She faces the death penalty for allegedly burning pages with
verses from the Quran.
"It is imperative that the government of Pakistan immediately release Rimsha Masih and ensure her safety and that of her family and their community. The arrest of such a young person, especially if she has a mental disability, is a serious violation of Islamic principles," Washington-based Council on American-Islamic Relations (CAIR) said.
Human rights violations like this must be condemned and challenged not only because of their great injustice against vulnerable people, but also because they are falsely committed in the name of Islam, CAIR said.
"It is reported that an angry mob played a role in inciting this arrest, and we ask Pakistani officials to investigate those circumstances. The reports of media and human rights organizations depict actions by local officials and extremist leaders that are unjust and contradictory to Islamic teachings," CAIR said.
In this incident it is not the girl who violated Islam's teachings but the extremists who seem to have fueled this unfounded anger, it said.
"We recognise that President (Asif Ali) Zardari has ordered local officials to explain the arrest, but we urge more concrete actions to protect minorities and other vulnerable members of society," CAIR said.
http://www.hindustantimes.com/world-news/Americas/US-Muslims-slam-blasphemy-charge-against-Pak-girl/Article1-918524.aspx
-------------
Navy SEAL who wrote book on Bin Laden raid could face probe
August 24, 2012
WASHINGTON: A former US Navy commando who authored a soon-to-be-published book about the raid in which he and fellow SEALs killed Osama bin Laden could face investigation because he failed to clear the book with the Defence Department before publication.
Fox News made public on Thursday what it said was the real name of the former SEAL who, with a journalist co-author, wrote "No Easy Day" under the pseudonym Mark Owen. The book is due to be released next month.
The book's publisher, Dutton, said Owen was "one of the first men through the door on the third floor of the terrorist leader's hideout and was present at his death."
Colonel Tim Nye, spokesman for the US Special Operations Command, or SOCOM, which directs operations by Navy SEALs and other special operations forces, said on Thursday that SOCOM did not review the book before publication, nor had the SEALs.
Nye said that because the book had not been subjected to appropriate pre-publication review, it could become a target of "potential investigation" by government authorities. He added that any such inquiry was unlikely to be launched until after the book's publication, scheduled for the anniversary of the September 11 attacks on the United States.
It is not known whether "No Easy Day" contains details of commando operations that the US government considers secret.
But the growing controversy over the book adds new layers of complexity to an already heated election-season debate over credit for the killing of the al Qaeda leader, classified information and news leaks.
Full report at:
http://tribune.com.pk/story/425620/navy-seal-who-wrote-book-on-bin-laden-raid-could-face-probe/
-------------
U.S. official summoned after drone rampage over Eid
ANITA JOSHUA
August 24, 2012
Pakistan on Thursday summoned a senior official of the U.S. embassy in Islamabad to register its protest over the flurry of drone attacks in North Waziristan right through the Eid holidays.
Since last Saturday — when the festivities began after the month of fasting — unmanned drones operated by the CIA fired missiles on the tribal agency on four days; even attacking the same target twice.
"The U.S. Embassy was today démarched on recent drone strikes in North Waziristan. A senior U.S. diplomat was called to the Ministry of Foreign Affairs and informed that the drone strikes were unlawful, against international law and a violation of Pakistan's sovereignty. It was emphatically stated that such attacks were unacceptable," said the Foreign Office in a statement.
After the first attack on Saturday, the Foreign Office had issued a protest statement. Pakistan has long held that drone attacks are counter-productive and has demanded that they be stopped immediately.
Full report at:
http://www.thehindu.com/news/international/article3812785.ece
-------------
CAIR Offers Condolences on Passing of Wis. Muslim Pioneer
August 23, 2012 at 10:23am ·
(WASHINGTON, D.C., 8/23/12) -- The board and staff of the Council on American-Islamic Relations (CAIR) today offered sincere condolences to the family of Dr. Mohammad Aslam Cheema, a respected Muslim community leader and activist in Wisconsin who passed away earlier this week.
Dr. Cheema (1927-2012) lived in the Milwaukee area since 1972 and was one of the founders of the organization that later came to be known as the Islamic Society of Milwaukee (ISM). He served as its president from 1986 to 1988. Dr. Cheema was also active in several national Muslim organizations, including the Islamic Society of North America (ISNA), the North American Islamic Trust (NAIT) and the American Muslim Council (AMC). He was a fellow with the American College of Surgeons, the American College of Cardiology and the American College of Thoracic Surgeons.
A funeral (janazah) prayer will be held today at the Islamic Center of Milwaukee. A khatm-ul-Quran is being planned for 6 p.m. Friday, August 24, at the Islamic Center of Milwaukee.
"To God we belong and to Him we return," said CAIR National Executive Director Nihad Awad. "Dr. Cheema was known for his kind and gentle nature, for his calm wisdom and for his commitment to community service. His presence in the state and national community will be truly missed."
CAIR is America's largest Muslim civil liberties and advocacy organization. Its mission is to enhance the understanding of Islam, encourage dialogue, protect civil liberties, empower American Muslims, and build coalitions that promote justice and mutual understanding.
http://www.facebook.com/notes/cair/cair-offers-condolences-on-passing-of-wis-muslim-pioneer/10151067125744442
-------------
Nine Mosques Attacked in String of Violence, Vandalism
By W. E. Messamore
08/22/2012
WES MESSAMORE: I'm here with Zahra Billoo, the Executive Director of the San Francisco Bay Area Chapter of the Council on American-Islamic Relations, and Davi Barker, the Assistant Director of Muslims 4 Liberty to discuss a recent rash of violence, vandalism, and threatening behavior toward American mosques.
Since the Sikh Temple shooting earlier this month we have seen multiple mosques attacked across the US, seven by my count. We've seen worshipers pelted with lemons, a mosque pelted with pigs feet, a mosque shot with an air rifle, a mosque shot with paintballs, an Islamic school attacked with a bottle of acid, a mosque's sign torn down, and most shockingly, a mosque burned to the ground in Joplin, Missouri.
ZAHRA BILLOO: It's actually at least nine so far. Since then we've seen a Muslim graveyard vandalized, and another bacon related incident.
WES: Before we get into all the details, can you each tell me something about the organizations you represent?
ZAHRA: CAIR is the nation's largest American Muslims civil rights advocacy group. We have over two dozen offices across the country that provide direct services to individuals and organizations who have been discriminated against because they are Muslim, or mistaken for Muslims.
DAVI BARKER: Muslims 4 Liberty is an organization of American Muslims advancing the cause of liberty from an Islamic perspective by demonstrating not only the compatibility, but the necessity of liberty to the Islamic faith.
Full report at:
http://ivn.us/2012/08/22/nine-mosques-attacked-in-string-of-violence-vandalism/
-------------
US reporter missing in Syria
August 24, 2012
WASHINGTON: An American freelance journalist has been missing in Syria for more than a week, his most recent employers said Thursday, expressing concern for his safety amid fierce fighting there.
The Washington Post daily and the newspaper group McClatchy reported they had lost contact with 31-year-old Austin Tice, a reporter and photographer who had been in Syria covering the revolt against the Damascus regime.
The Post said Tice, a former officer in the US Marines, entered Syria from Turkey in May and, after initially traveling with rebel fighters, made his way to the capital Damascus this month to report on the fighting there.
"Family members and editors who have worked with Tice have not heard from him since then," the paper said. Post and McClatchy editors said they were concerned and "focused intensively" on bringing about Tice's safe return.
Before becoming a war correspondent in January, Tice served as a captain in the US Marines and was deployed on combat tours in Afghanistan and Iraq.
"We understand Austin's passion to report on the struggle in Syria and are proud of the work he is doing there," said a statement from Tice's parents, Marc and Debra, who live in Houston, Texas.
Full report at:
http://tribune.com.pk/story/425639/us-reporter-missing-in-syria-employers/
-------------
US weighs dire scenarios to secure Syria's WMD
Aug 24, 2012
WASHINGTON: US military planners are studying contingency plans for a potential mission in Syria without precedent -- securing the regime's chemical weapons in the midst of a raging civil war, officials and experts said.
No military action is imminent at the moment, according to officials, but the Pentagon is grappling with an array of hellish scenarios that could emerge as the conflict escalates, with the Damascus regime possibly losing control of its chemical arsenal.
While US military planning in the past has focused on searching out weapons of mass destruction in the hands of a hostile government, the situation in Syria raises the possibility of stockpiles falling into the hands of militant groups or desperate members of a threatened regime.
"This is totally new territory historically. Never in history has a WMD-armed country fallen into civil war," said Charles Blair of the Federation of American Scientists.
"This has never happened," he said. The US experience in Iraq, in which an American-led force failed to secure some sensitive conventional weapons sites after the 2003 invasion, serves as a cautionary tale given the complexities in Syria, where reliable intelligence is even harder to come by, Blair said.
The International Atomic Energy Agency had identified and put under seal powerful high-yield explosives at an Iraqi regime base but many tons of the HMX explosives reportedly went missing, he said.
Full report at:
http://timesofindia.indiatimes.com/world/middle-east/US-weighs-dire-scenarios-to-secure-Syrias-WMD/articleshow/15631140.cms
-------------
Book on Osama raid set to release on 9/11 anniv
Aug 24 2012
Washington : A member of the US Navy SEAL team that killed Osama bin Laden has written a firsthand account of the operation, triggering more questions about the possible public release of classified information involving the historic assault of the terror leader's compound in Pakistan.
US military officials say they do not believe the book has been read or cleared by the Defence Department, which reviews publications by military members to make sure that no classified material is revealed.
The book, titled No Easy Day and scheduled to be released on September 11, comes amid a heated debate over whether members of the military — both active duty and retired — should engage in political battles.
"I haven't read the book and am unaware that anyone in the department has reviewed it," said Pentagon press secretary George Little. White House and CIA officials also said the book had not been reviewed by their agencies.
Full report at:
http://www.indianexpress.com/news/book-on-osama-raid-set-to-release-on-9-11-anniv/992292/
---------
Shooting at Empire State Building in New York, 2 killed
Aug 24, 2012
NEW YORK: Two people have been killed and at least eight others were wounded in a shooting outside the Empire State Building in New York City on Friday, according to a New York police source.
One of the dead was the shooter, the source said, adding that there was no apparent link to terrorism.
http://timesofindia.indiatimes.com/world/us/Shooting-at-Empire-State-Building-in-New-York-2-killed/articleshow/15634398.cms
---------
Europe
Smiling Norway mass killer Breivik jailed for 21 years
August 24, 2012
An Oslo court on Friday found Anders Behring Breivik guilty of "acts of terror" and sentenced him to 21 years in prison for his killing spree last year that left 77 people dead.
The five judges unanimously found Breivik sane, a verdict in line with what the far-right extremist himself wanted, bringing to an end a spectacular trial for the attacks that traumatised normally tranquil Norway and shocked the world.
Breivik killed eight people in an Oslo blast and took 69 more lives, mostly teenagers', in a shooting frenzy at an island summer camp on July 22, 2011.
"The ruling is unanimous," presiding judge Wenche Elizabeth Arntzen told the court.
"He is sentenced to prison for 21 years, with a minimum of 10 years," she added. Under Norwegian law the sentence could be extended.
Breivik, wearing a dark suit with a white shirt and a grey tie, smiled as the verdict was read out in court.
Survivors of the Utoeya island massacre took to Twitter immediately to comment on the sentencing, with Emma Martinovic tweeting: "YEEEEEEESSSSSSSS!!!"
And Viljar Hansse, who took a bullet to the head in the massacre, tweeted: "Finished. Period."
Breivik has previously said he would not appeal a prison sentence, as he wanted to be found sane so his Islamophobic ideology would not be considered the rantings of a lunatic.
Norway's penal code does not have the death penalty or life in prison, and the maximum prison term for Breivik's charges is 21 years. However, inmates who after that are still considered a threat to society can be held indefinitely.
The 33-year-old loner, who made a right-wing salute in court after his handcuffs were taken off, had confessed to the attacks, seeing himself as a Nordic warrior against Europe's "Muslim invasion" and against all those who promote multiculturalism.
The main question the court had to determine was whether he was sane and could be held responsible for his actions.
Ironically, the prison sentence is what Breivik, most of the families of the victims had wanted, and the general public in Norway wanted.
But Prosecutor Svein Holden had called for him to be sentenced to closed psychiatric care, arguing that "it would be worse to sentence someone who is psychotic to prison than to send someone who is not psychotic to psychiatric care."
Full report at:
http://www.thejakartaglobe.com/afp/smiling-norway-mass-killer-breivik-jailed-for-21-years/540069
-------------
We have Syrian guarantees on chemical arms: Russia
August 24, 2012
MOSCOW: Russia is working closely with the Syrian government to ensure that its arsenal of chemical weapons remains under firm control and has won promises that the weapons of mass destruction will not be used or moved, Moscow's point man on Syria told The Associated Press on Thursday.
The potential use of chemical weapons in the Syrian conflict has put Russia, the Syrian regime's steadfast ally, in a rare point of agreement with the United States, which has pressured Syrian President Bashar Assad to step down in the face of an armed uprising.
Russia has shielded Assad's regime from UN sanctions and continued to provide it with weapons throughout the 18-month conflict, which activists estimate has killed more than 20,000 people.
In July, Syria first acknowledged its possession of chemical weapons by threatening to use them if foreign states tried to interfere militarily.
President Barack Obama said Monday that the United States might have to intervene in Syria if the government there used or moved chemical weapons.
Obama also warned of the threat of such weapons falling into the hands of rebels fighting the government or militant groups aiding either side.
Deputy Foreign Minister Gennady Gatilov said Russia is in full agreement with the Americans on the need to prevent Assad's government from using the weapons or allowing them to slip out from under its control.
"We have guarantees from the Syrian government that it will not take any steps involving chemical weapons," the Russian diplomat said. "And I want to reiterate that on this issue we will restrain it in all ways possible and work toward the goal of preventing such things from happening."
Full report at:
http://dawn.com/2012/08/24/we-have-syrian-guarantees-on-chemical-arms-russia/
-------------
Swiss lab to analyse Arafat remains for poisoning: hospital
August 24, 2012
GENEVA: A Swiss radiology lab said Friday it has received the go-ahead from the widow of Palestinian leader Yasser Arafat to test his remains for poisoning by polonium, a highly radioactive element.
"We are waiting for a formal, written letter from the lawyer before travelling to Ramallah" to carry out the probe, a spokesman for the lab at the Lausanne University Hospital Centre, Darcy Christen, told AFP.
"Time is of the essence, you could say it's a question of weeks, not months, because the traceability of polonium diminishes by half every 138 days," Christen said, noting that this has occurred 20 times since Arafat died aged 75 on November 11, 2004.
The Palestinian Authority also approved the probe, which was requested by Palestinian president Mahmud Abbas after a media investigation found elevated levels of polonium on some of Arafat's belongings, including clothing he wore before he died at a military hospital outside Paris.
French doctors had offered no explanation for Arafat's death, and many Palestinians believe he was poisoned by Israel, which denies the allegations.
The Palestinian committee probing Arafat's death was "preparing to counter any possible Israeli intervention" which would hinder the exhumation, investigator Tawfiq Tirawi said early this month.
Full report at:
http://dawn.com/2012/08/24/swiss-lab-to-analyse-arafat-remains-for-poisoning-hospital/
-------------
U.N. Body Seeks Nuclear Answers From Iran
August 24, 2012
VIENNA (Reuters) - The U.N. nuclear watchdog pressed Iran on Friday to address suspicions about nuclear bomb research in the Islamic state, part of diplomatic efforts to resolve the dispute before any possible military action by Israel or the United States.
A flurry of bellicose rhetoric from some Israeli politicians this month has ignited speculation that Israel might strike nuclear sites before the U.S. presidential election in November.
On the eve of Friday's talks between Iran and the United Nations' International Atomic Energy Agency (IAEA), diplomatic sources told Reuters that Iran had installed many more uranium enrichment centrifuges at its Fordow underground facility.
Though the new machines are not yet operating, the move signaled Tehran's defiance of international demands to suspend enrichment and may strengthen the Israeli belief that toughened sanctions are failing to make Tehran change course.
The sources also said satellite imagery indicated Iran had used a brightly colored, possibly pink, tent-like structure to cover a building at a military site which the U.N. watchdog wants to inspect, raising new concerns about suspected cleansing of evidence of illicit past nuclear work there.
Full report at:
http://www.nytimes.com/reuters/2012/08/24/world/middleeast/24reuters-nuclear-iran-
-------------
Britain and France Join the U.S. in Warning Syria About Military Action
By RICK GLADSTONE and SHREEYA SINHA
August 24, 2012
Britain and France raised the possibility of military intervention in the Syria conflict on Thursday, with the British prime minister joining President Obama in warning that he would not tolerate the transport or deployment of Syria's chemical weapons stockpile, and France's defense minister saying that a partial no-fly zone should be considered.
The British and French statements reinforced a sense that the window for diplomatic efforts to halt the 18-month-old conflict might have closed, as new crackdowns by the Syrian military were reported in the Damascus suburbs.
Concern was also growing over the safety of journalists who have entered Syria without official permission to report on the conflict. A veteran Japanese war correspondent was killed on Monday in the embattled northern city of Aleppo, and an American freelance journalist who has been roving Syria with insurgents since May has been missing for more than a week.
In a further sign of anxiety over the security surrounding chemical weapons stashed in Syria, officials said the subject came up in Istanbul during the first meeting of a newly created joint working group of the United States and Turkey. The purpose of the group, first announced by Secretary of State Hillary Rodham Clinton a few weeks ago, is to prepare for the aftermath of what leaders from both countries have described as the inevitable fall of President Bashar al-Assad.
Full report at:
http://www.nytimes.com/2012/08/24/world/middleeast/syrian-forces-renew-raids-on-
-------------
Priest warns of security risk in pope's visit to Lebanon
Aug 23, 2012
ROME: The pope's safety could be at risk during a planned visit to Lebanon next month, a Jesuit priest who was recently forced to leave Syria warned Wednesday.
Pope Benedict XVI is due to visit Lebanon from September 14-16 to bring a message of peace and call for greater respect for religious pluralism.
Even though his special protective car -- the "popemobile" -- has been sent to Beirut, questions are swirling about the safety of a trip to a country linked to the raging conflict in Syria.
The pope "must ask for help from a secret service that can guarantee his security. Because the Lebanese services are not sufficient in this situation," Father Paolo Dall'Oglio warned.
Lebanon's Sunni communities largely oppose Syrian President Bashar al-Assad, while its Alawites, who belong to the same minority as the Syrian leader, are pro-Damascus. Deadly clashes between the two groups are on the rise.
Full report at:
http://timesofindia.indiatimes.com/world/europe/Priest-warns-of-security-risk-in-popes-visit-to-Lebanon/articleshow/15620582.cms
-------------
France backs Syria no-fly zone
August 24, 2012
PARIS: France indicated Thursday that it would consider supporting a partial no-fly zone over Syria, turning the screws on President Bashar al-Assad's regime as fighting rages in Damascus and second city Aleppo.
French Defence Minister Jean-Yves Le Drian however warned that shutting all of Syria's air space would mean "going to war" and would require a willing international coalition that has not yet materialized.
Speaking on France 24 television, Le Drian called for considering a partial closure of Syria's air space, as suggested by US Secretary of State Hillary Clinton.
"A possible delimited zone around which there could be a ban of some sort, such as suggested by Hillary Clinton, should be studied," he said.
Le Drian said a "global no-fly zone" over Syria was ruled out as it would be tantamount to grounding all Syrian aircraft, which could not be done unless there was "an international coalition capable of doing it."
Full report at:
http://tribune.com.pk/story/425650/france-backs-syria-no-fly-zone/
---------
Africa
Nigeria's Boko Haram rules out peace talks
August 24, 2012
MAIDUGURI: Nigerian religious sect Boko Haram ruled out on Thursday holding peace talks with the government and threatened to strike media houses it said fight the group "with the pen".
The local press and at least two foreign news organisations have reported that talks are going on between the government and the militants who have been staging an insurgency against it, citing unnamed sources.
Information minister Labaran Maku declined comment on Wednesday on the talks, citing government instructions not to discuss the issue. Since launching an insurgency against the government in 2009 with the avowed aim of turning all or part of religiously-mixed Nigeria into an Islamic state, Boko Haram has killed hundreds of people in near daily gun and bomb attacks. "We are telling the government to understand that if it is not ready to embrace sharia (Islamic law) and the Koran as the guiding book from which the laws of the land derive, there shall be no peace," the sect's spokesman Abu Qaqa said in a written statement in the northeast city of Maiduguri, the heart of the rebellion.
Boko Haram has replaced militancy in the creeks of the oil-producing Niger Delta as the biggest security threat to Nigeria, Africa's top energy producer. A flurry of efforts to start talks followed accusations early this year that President Goodluck Jonathan was treating the crisis too narrowly as a security issue. But attempts at dialogue are complicated by Boko Haram's shadowy nature and the fact there sometimes appears to be more than one faction. The main one, led by Abubakar Shekau, has never shown any overt interest in dialogue.
Qaqa also threatened media houses, recalling the sect's dual bomb attack on local newspaper ThisDay in the capital Abuja and northern city of Kaduna in April that killed five people. "They should understand that for us there is no difference between those fighting with arms and with the pen," he said. A group of governors from Nigeria's largely Muslim north set up a committee on Wednesday tasked with trying to reach out to the religious group. The committee is chaired by Bagangida Aliyu, the governor of Niger state, which has been plagued by insecurity.
Full report at:
http://www.dailytimes.com.pk/default.asp?page=2012\08\24\story_24-8-2012_pg4_1
-------------
Over 100 tanks seized from pro-Qaddafi militia: ministry
24 August 2012
TRIPOLI: More than 100 tanks were seized from a militia loyal to Libya's ousted leader Muammar Qaddafi as authorities hunted the perpetrators of a double car bombing, the interior ministry said on Thursday.
A ministry official said an investigation into the attacks on Sunday helped to detect the militia which posed as "revolutionaries" and was housed in barracks in Souk Al-Ahad near Tarhuna, 60 kilometers (35 miles) southeast of Tripoli.
"More than 100 tanks and 26 missile launchers were seized" from the militia, Abdelmonem Al-Hur, spokesman for the interior ministry's High Security Committee, told a news conference.
The car bombs killed two people and wounded four others in Tripoli in the dawn attacks which took place as Muslims prepared to attend prayers on the first day of the Eid Al-Fitr holidays.
The spokesman said that one person was killed and eight others were wounded as security forces arrested the militia's leader, Khaled Ibrahim Krid, in an operation on Wednesday.
Thirteen people were also arrested in the operation, while three others escaped.
The interior ministry had on Wednesday reported clashes between Tarhuna members of the security services and suspects allegedly involved in Sunday's blasts.
The pro-Qaddafi militia known as Katibat Al-Awfiya (Brigade of the Faithful) was known internally as the "Brigade of Martyr Muammar Qaddafi," who was killed last October, according to Hor.
Full report at:
http://www.arabnews.com/over-100-tanks-seized-pro-qaddafi-militia-ministry-0
-------------
Qaddafi son Seif to be tried in September in Libya's Zintan
24 August 2012
TRIPOLI: Slain leader Muammar Qaddafi's son Seif Al-Islam will go on trial next month in the Libyan town of Zintan, a prosecution official said yesterday, despite an International Criminal Court (ICC) warrant.
"A committee from the prosecutor general's office has completed its investigation into the crimes committed by Seif Al-Islam from the start of the revolution on Feb. 15, 2011 and has prepared the charge sheet," prosecutor general spokesman Taha Nasser Baara said.
He said the charge sheet would be "approved by the prosecutor general in the coming days and a date set for the September trial opening" in Zintan, a hilltop town 170 kilometers (130 miles) southwest of the Libyan capital.
The official dismissed press reports that the decision was the outcome of negotiations between the prosecutor general's office and a militia comprising former rebels which arrested Seif and has demanded he be tried in Zintan.
"Zintan is a Libyan city and the law allows us to try Seif in the majority of Libyan cities, in that these crimes concern the whole country," Baraa said.
Baraa added that "cities far from the capital are more secure."
Full report at:
http://www.arabnews.com/qaddafi-son-seif-be-tried-september-libya%E2%80%99s-zintan
-------------
At least 12 killed in tribal clash in Libya
24 August 2012
TRIPOLI: At least 12 people were killed and dozens more wounded in heavy clashes between two tribes near the western town of Zlitan on Thursday, an official source said.
Heavy weaponry were used in the violence, including 14 mm anti-aircraft canons, the source said. The clash was sparked by a dispute between two families from the Al-Haly and Al-Fawatra tribes. The source could not say what the dispute was about.
http://www.arabnews.com/least-12-killed-tribal-clash-libya
-------------
Deadly flare-up in Lebanon stokes spillover fears
August 24, 2012
A sniper killed a Sunni sheikh in the north Lebanon city of Tripoli on Friday, sparking new clashes between pro- and anti-Syrian factions that dashed a tenuous truce, a security official said.
The death of Sheikh Khaled al-Baradei, 28, brought to 12 the number of people killed in
fighting in the city over the past five days and stoked fears of a spillover of major violence from the conflict in neighbouring Syria.
A further 86 people have been wounded.
The exchanges of rocket-propelled grenade and small arms fire pitted fighters from the anti-Syrian Sunni Muslim Qobbeh district against those from the neighbouring pro-Damascus Alawite district of Jabal Mohsen, an AFP correspondent reported.
The intensity of the exchanges sparked large fires in the two neighbourhoods in the east of the Mediterranean port city, Lebanon's second largest.
Families hammered holes through the walls of their apartments to escape to safety down makeshift ladders as the clashes raged.
The fighting continued until around 8:30am (0530 GMT) when militiamen on both sides pulled back from the frontline and a fragile calm returned.
"We were suprised by this battle," said Abu Othman, a gunman from the Sunni side.
"They are the ones who opened fire, the Jabal Mohsen people."
Hundreds of soldiers with tanks and military vehicles have deployed on the aptly named Syria Street -- which acts both as the dividing line between the two districts and as the frontline when fighting erupts.
Several families displaced by the fighting had returned to the two districts on Thursday to inspect the damage to their homes, as a truce agreed on Wednesday had appeared to take hold.
Full report at:
http://www.hindustantimes.com/world-news/RestOfAsia/Deadly-flare-up-in-Lebanon-stokes-spillover-fears/Article1-918557.aspx
-------------
African Union urges Gambia to stop prisoner executions
24 Aug 2012
The African Union has asked Gambia's President Yahya Jammeh to renounce plans to execute all death row prisoners next month.
Mr Jammeh made the comment during a speech he gave to celebrate the Muslim festival of Eid.
A Gambian pressure group says many of the 47 death row inmates are political prisoners or have faced unfair trials.
According to Amnesty International, no executions have been carried out in The Gambia for 27 years.
The death penalty was abolished when former President Dawda Jawara was in power but reinstated in 1995 shortly after Mr Jammeh seized power in a military coup.
'Messages of peace of love'
"By the middle of next month, all the death sentences would have been carried out to the letter; there is no way my government will allow 99% of the population to be held to ransom by criminals," President Jammeh said in an speech on Sunday, which was broadcast on national television the next day.
In response, Benin's President Thomas Boni Yayi, who is the current chair of the African Union, sent his foreign minister to The Gambia.
Full report at:
http://www.bbc.co.uk/news/world-africa-19366101
-------------
Sunni cleric killed in north Lebanon clashes
24 Aug 2012
A Sunni Muslim cleric has been shot dead in the Lebanese city of Tripoli as new clashes erupted between supporters and opponents of Syria's president.
Sheikh Khaled al-Baradei was killed during fighting between residents of the Sunni district of Qobbeh and the Alawite district of Jabal Muhsin.
His death brings to 13 the number of people killed in Tripoli since Monday.
Prime Minister Najib Mikati has urged all sides to support efforts by the army to end the fighting.
"The army is carrying out its role with all devotion," he said, following a meeting with security chiefs and MPs at his residence in Beirut.
On Wednesday, Mr Mikati, a Sunni from Tripoli, warned that there were "efforts to drag Lebanon more and more into the conflict in Syria, when what is required is for leaders to co-operate... to protect Lebanon".
Syrian President Bashar al-Assad is an Alawite and members of the Shia sect hold key posts in the government and security forces.
Full report at:
http://www.bbc.co.uk/news/world-middle-east-19366256
-------------
URL: https://newageislam.com/islamic-world-news/mp-dhubri-assam-maulana-badruddin/d/8403