New Age Islam News Bureau
4 Sept 2012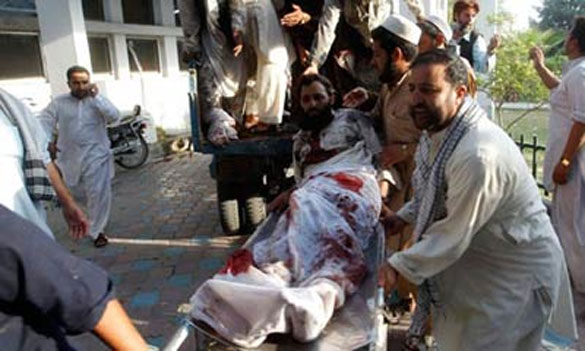 Africa
• Islamist rebels in Mali claim execution of kidnapped Algerian diplomat
• Tunisia: Drop Charges against Artists
India
• ISI providing assistance to Sikh militant groups: Govt
• Indian Overseas Congress wants Khalistan insignias removed from Gurdwaras
• Stop all ventures in PoK, India tells China
• J&K irrigation project attacked by Pak terrorists
• India donates $200,000 for riot-hit in Myanmar's Rakhine state
• Karnataka terror module handlers based in Saudi Arabia
• Court slams Gujarat Police over Naroda Patiya riot case
• Kargil hero quits army to fight a new enemy
• In Tehran, India pledged 'assistance' to Nepal
• Confidence building measures to restore peace in Assam
• India seeks to upgrade bilateral ties with Bangladesh
• India, Tajikistan to strengthen counterterrorism mechanism
• Indian Union Muslim League leader's book may ignite a fresh debate on Jihad
• Normal life disrupted in parts of Kashmir due to strike
• Return of 17 Punjabi youth from Sharjah jail further delayed
• Karnataka terror plot: 'Ultras went to Pak via Iran, met ISI men'
• CBI to charge cops in Prajapati fake encounter case today
• Karnataka terror plot: Doctor held in Bangalore for terror links
Pakistan
• Day of reckoning for 'blasphemy cleric'
• Blasphemy case: Ulema council chief demands bail for Rimsha
• Set Rimsha free after 'actual culprit' arrested: MPA
• Pak fears Taliban attacks in Islamabad, Rawalpindi
• 'Political parties engaged in mudslinging while Pakistan is under threat': MQM
• NATO oil tankers attacked in Balochistan
• Stability in Afghanistan vital for Pakistan: Khar
• Balochistan crisis: CJ terms Akbar Bugti killing 'biggest mistake'
• Petition seeking disqualification of State Information Minister filed in SHC
• Islam and democracy are compatible, complementary, intertwined: Sherry Rehman
• Asma Jahangir questions transparency in Pak CJ's Son's case
• Fake email sends Pakistan PMO into a tizzy
South Asia
• Suicide Bomber attack kills 20 at Afghan funeral
• China has never deployed a single soldier in PoK: Liang
• Bangladesh busts 'DHL heroin racket'
• Runaway Afghan couple: Twice delayed, case to be taken up by new judge today
• Policy convention deems Afghanistan key to regional peace
Mideast Asia
• Hamas bans internet porn from Gaza Strip
• NAM address sends Mursi's popularity soaring among Saudis
• Pro-Settler Vandals Attack West Bank Monastery
• Turkey: Rebel Assault Kills 10
• Iran opens nuclear site to Mongolia's president
• Iranian Paralympic athlete refuses to shake hand 'for cultural reasons because she's a woman'
• Democrats unveil 2012 platform, stress Israel ties
• Gulf States deflecting from domestic 'realities': Iran
• Iran arrests 20 for 'disruptive acts' following quake
• Netanyahu stand on strikes against Iran "irresponsible"
• Thanks to Non-Aligned Movement, sanctions-hit Iran makes $50m
• Iran could strike US bases if Israel attacks: Hezbollah
Arab World
• Dar al-Fatwa, Lebanon top Sunni body, brings aid to shelled border village
• 42 Die When Bus Falls into Moroccan Ravine
• Saudi- Knowledge hunt will open new horizons
• New Shariah arch to mark Haram Area boundary
• Saudi ambassador to Myanmar delivers $1 million check aid for Rohingya Muslims
• Syrian Children Offer Glimpse of a Future of Reprisals
• Syrian Minister Assails Egyptian and Turkish Leaders
• Bahrain court upholds life sentences for opposition activists
• Syrian rebels hit army headquarter in Damascus
• Militants attack Army post in Egypt's Sinai
• Syria mission nearly impossible, says UN envoy
• Car bomb in Damascus suburb kills five: watchdog
• Lebanon smoking ban takes effect, sparking anger
North America
• Muslim grave site in Evergreen Park vandalized again
• Inmate: Muslims treated unfairly at Cass County Jail
• Muslims are thriving in American Catholic colleges
• Fears about Shariah Law Take Hold in Tennessee
• To Back Democracy, U.S. Prepares to Cut $1 Billion From Egypt's Debt
Europe
• Mosque helps Bosnian Muslims stay connected to culture
• Breivik's emails published in new book in Norway
• Tolerance eases impact of veil ban in France
• UN Says 100,000 Refugees Fled Syria in August
• Britain blocking efforts to freeze Mubarak assets: Official
• Germany urges Syria opposition to prepare for transition at meeting on post-Assad rebuilding
• Europe's Muslim population triples in 30 years
Southeast Asia
• Indonesian Police Chief's Shiite Relocation Plan Draws Disapproval
• Indonesia: A mosque and a church to be destroyed for Road Expansion
Compiled by New Age Islam News Bureau
Photo: Suicide Bomber attack kills 20 at Afghan funeral
URL: https://www.newageislam.com/islamic-world-news/by-new-age-islam-news-bureau/islamist-rebels-in-mali-claim-execution-of-kidnapped-algerian-diplomat/d/8564
-----------
Africa
Islamist rebels in Mali claim execution of kidnapped Algerian diplomat
03 Sep, 2012
(RTTNews) - Islamist militants occupying northern Mali said on Sunday that they have executed an Algerian diplomat abducted some five months ago on the expiry of a deadline set for the Algerian government to meet their demands.
The Movement for Oneness and Jihad in West Africa (MUJAO) of the militants said in a press release that Algerian Vice-Consul Tahar Touati was executed on Saturday morning, following the failure of the Algerian government to respond to the militant group's ultimatum to free three of its members.
The group said it killed Touati to teach the Algerian government "a lesson" and added that his execution was intended to serve as a warning to nations that they need to act fast when given "an ultimatum in regards to their hostages."
The MUJAO warned that it would kill the remaining hostages if the Algerian government continued to reject its demand. The Algerian government has since said that it was in the process of confirming whether Touati was executed as claimed by the militant group.
The MUJAO militants had abducted Touati and six others after raiding the Algerian Consulate in Gao, northern Mali, in April. The group later threatened to kill the hostages if Algiers failed to release three 'jihadists' arrested in the south of the country by August 24. Nevertheless, three of the hostages were released on July 12.
The MUJAO first surfaced in December 2011. It is believed to have links to the Al-Qaeda in the Islamic Maghreb (AQIM), the north African wing of the dreaded global terror network.
The AQIM is believed to have established itself in the Sahara desert between Algeria, Mali and Niger. The group emerged in 2007 as an offshoot of an Algerian militant outfit before aligning itself with al-Qaeda founded by Osama bin Laden.
The MUJAO militants, along with Tuareg rebels and Ansar Dine Islamists who want to impose Islamic law across West Africa, had captured a large portion of northern Mali in late March, using the chaos triggered by a military coup.
The militants have since declared independence for the region they call 'Azawad.' However, most of the international community has rejected the rebels' independence declaration, and urged all sides involved to engage in talks to resolve the issue. It is estimated that the conflict has forced more than 320,000 people to flee northern Mali.
Mali had witnessed a coup on March 22, triggered by dissatisfaction among a large section of the military over the government's failure to address demands for better supplies and arms to tackle the Tuareg uprising in the North.
http://www.rttnews.com/1957817/mali-rebels-execute-algerian-
-----------
Tunisia: Drop Charges Against Artists
Mon, 3 Sep 2012
Tunisian prosecutors should drop charges against two sculptors for art works deemed harmful to public order and good morals. The criminal prosecution of artists for works of art that do not incite violence or discrimination violate the right to freedom of expression.
(Tunis) - Tunisian prosecutors should drop charges against two sculptors for art works deemed harmful to public order and good morals. The criminal prosecution of artists for works of art that do not incite violence or discrimination violate the right to freedom of expression.
Nadia Jelassi and Mohamed Ben Salem, whose works were exhibited in a show in La Marsa in June 2012, could be sentenced to up to five years in prison if convicted. Their mixed-media work provoked protests during the exhibit.
"Time and again, prosecutors are using criminal legislation to stifle critical or artistic expression," said Eric Goldstein, deputy Middle East and North Africa director at Human Rights Watch. "Bloggers, journalists and now artists are being prosecuted for exercising their right to free speech."
Jelassi's contribution to the "Printemps des arts" exhibit was a work entitled "Celui qui n'a pas…" ("He who hasn't…"), which includes sculptures of veiled women in the midst of a pile of stones. Ben Salem's contribution depicted a line of ants streaming out of a child's schoolbag to spell "Allah."
The investigative judge of the First Degree Court of Tunis informed the two artists in August that they faced charges under article 121.3 of the penal code.
The exhibition was in a state-owned hall in La Marsa known as al-Abdelliya, in the northern suburbs of Tunis, from June 1 to 10. On June 10, three people, including a court official, asked one of the gallery directors to remove two paintings they judged offensive by 6 p.m. Meanwhile, a campaign gathered steam on Facebook condemning the exhibit as anti-Islamic.
That night, dozens of people broke into the palace and vandalized some of the artworks before the police dispersed them. On June 11, riots erupted in several locations across the country, with protesters setting fire to courts, police stations, and other state institutions. One civilian died in the violence and dozens were wounded. Several preachers in mosques across the country condemned the art show, some openly calling on their followers to put the artists to death as apostates.
Jelassi told Human Rights Watch that she received a phone call from the judicial police some days after the incidents informing her that they had opened an inquiry into the events of "al-Abdelliya." On August 17, she went to the First Degree Court of Tunis, at their request, where the investigative judge of the second bureau informed her that she faced charges of "harming public order and public morals," under penal code article 121.3. On August 28, the investigative judge questioned her.
"I felt like I was in the times of the Inquisition," she told Human Rights Watch. "The investigative judge asked me about my intentions behind my works that were on exhibit at the show, and whether I had intended to provoke with this work."
The United Nations Human Rights Committee has said that laws prohibiting expression deemed to show a lack of respect for a religion or other belief system are incompatible with international law, apart from the very limited circumstances in which religious hatred amounts to incitement to violence or discrimination.
The case is at least the fourth in which prosecutors have used article 121.3 of the penal code to bring charges for speech deemed offensive to public morality and public order since the country's new National Constituent Assembly convened in November 2011. On March 28, the first instance tribunal of Mahdia sentenced two bloggers to prison terms of seven and a half years for publishing writings perceived as offensive to Islam.
On May 3, Nabil Karoui, the owner of the television station Nessma TV, was fined 23,000 dinars (US$1,490) for broadcasting the animated film Persepolis, denounced as blasphemous by some Islamists. On March 8, Nasreddine Ben Saida, publisher of the newspaper Attounssia, was fined 1,000 dinars (US$623) for publishing a photo of a football star embracing his naked girlfriend.
The penal code's article 121.3 makes it an offense to "distribute, offer for sale, publicly display, or possess, with the intent to distribute, sell, display for the purpose of propaganda, tracts, bulletins, and fliers, whether of foreign origin or not, that are liable to cause harm to the public order or public morals."
"Many Tunisians expected that repressive laws like article 121.3 would not long outlast the dictator who adopted it," Goldstein said. "We now see that as long as the transitional government does not make it a priority to get rid of these laws, the temptation to use them to silence those who dissent or think differently is irresistible."
http://www.trust.org/trustlaw/news/tunisia-drop-charges-against-artists
--------
India
ISI providing assistance to Sikh militant groups: Govt
Sep 4, 2012
NEW DELHI: Pakistani intelligence agency ISI has been providing patronage and assistance to various Sikh terrorist groups, including Babbar Khalsa International (BKI), to revive militancy in Punjab, government informed Lok Sabha.
"Available inputs indicate the patronage and assistance provided by Pakistan's ISI to leaders of various Sikh terrorist groups including BKI based in Pakistan," minister of state for home Jitendra Singh said on Tuesday.
He said interrogation of arrested Sikh militants revealed that short term modules are being run in Pakistan for training gullible Sikh youths from India and abroad.
http://timesofindia.indiatimes.com/india/ISI-providing-assistance-to-Sikh-militant-groups-Govt/articleshow/16249546.cms
-----------
Indian Overseas Congress wants Khalistan insignias removed from Gurdwaras
Sep 4, 2012
CHANDIGARH: Indian Overseas Congress (IOC), an NRI body, wants Khalistan seals and flags to be removed from Gurdwaras situated in the US and Canada. IOC has appealed to the Akal Takht, the highest temporal seat of the Sikhs, to direct such Gurdwaras to remove all pro-Khalistan insignias from their premises.
IOC president Vikram Bajwa on Monday said that a number of Gurdwaras in the US and Canada have kept Khalistan seals and flags right above the sacred Guru Granth Sahib. "Even the Dashmesh Darbar Gurdwara in Surrey (British Columbia in Canada) also has a pro-Khalistan seal," Bajwa said.
"The second-generation NRIs are being misguided by these Gurdwaras. It is wrongly influencing young minds, who instantly think that Khalistan is some separate territory. We have now adopted a non-political way out by approaching the Akal Takth jathedar. We have appealed him to issue an immediate 'hukumnama' to remove these insignias because this activity is anti-Punjab, anti-Sikh and no Sikh body promotes this culture," he added.
Bajwa said their efforts to remove the Khalistan seals and flags through political means proved futile, so now they were adopting the religious channel. "Till now we have been talking to executive committees of various Gurdwaras and apprised them about this but they have clearly refused to remove these seals. We also approached Canadian ministers but they expressed helplessness claiming they were not well aware of the issue. Our Indian-origin politicians are also not taking any remedial steps," Bajwa claimed.
The IOC president also alleged that Pakistan was funding the Khalistan movement and many politicians with Indian origin in Canada were frequently visiting Pakistan. "India-origin politicians are falling into the Pakistani trap. Pakistan is now targeting NRIs and is financing all Khalistan movements in the US and Canada," he said.
http://timesofindia.indiatimes.com/india/Indian-Overseas-Congress-approaches-Akal-Takht-to-get-Khalistan-insignias-removed-from-Gurdwaras/articleshow/16243335.cms
-----------
Stop all ventures in PoK, India tells China
Sep 4, 2012
NEW DELHI: China may claim there is "not a single" People's Liberation Army (PLA) soldier in Pakistan-occupied-Kashmir (PoK) but India remains thoroughly unconvinced. Ahead of the delegation-level meeting with visiting Chinese defence minister General Liang Guanglie on Tuesday, India has again asked Beijing to stop expanding its strategic footprint in PoK.
"The government is aware of the infrastructure development by China at the border and their (Chinese) undertaking infrastructure projects in PoK. The government has conveyed its concerns to China about its activities in PoK and asked them to cease such activities," said defence minister A K Antony, in a written reply in Lok Sabha on Monday.
The statement is bound to ruffle the feathers of a prickly China that is already miffed with the new US defence policy to progressively shift 60% of its formidable naval fleet to the Asia-Pacific region, and Washington's description of India as "a linchpin" in this unfolding strategy.
But while India is unwilling to jump onto any US-led bandwagon to "contain" China, and takes adequate care to respect Chinese sensitivities, Beijing continues to expand its presence in PoK and the Gilgit-Baltistan areas in the garb of infrastructure projects.
Moreover, India remains concerned about the ever-expanding Beijing-Islamabad military nexus, which is clearly directed against New Delhi, as well as the massive build-up of military infrastructure by the Peoples Liberation Army (PLA) all along the 4,057-km Line of Actual Control (LAC) and its naval forays into the Indian Ocean Region (IOR).
China has also helped Pakistan rapidly expand its nuclear and missile arsenals, as also supply it with a whole lot of conventional weaponry that ranges from JF-17 and F-7 fighters to F-22P frigates and early warning and control aircraft.
India is expected to raise these concerns with China during the 90-minute delegation-level meeting between Antony and Gen Liang on Tuesday, with the chairman of the chiefs of staff committee Air Chief Marshal N A K Browne also slated to call on the Chinese dignitary later in the day.
On Monday, Antony said, "The government is fully seized of the security imperatives of the country and reviews the threat perception from time to time as well as the need for developing requisite infrastructure (to counter China) in the border areas."
"Indian territory under occupation by China in J&K since 1962 is approximately 38,000 sq km. In addition to this, under the so-called China-Pakistan `boundary agreement' of 1963, Pakistan illegally ceded 5,180 sq km of Indian territory in PoK to China. In the eastern sector, China illegally claims approximately 90,000 sq km of Indian territory in Arunachal Pradesh," he added.
In reply to another query over the Chinese naval presence in IOR, Antony said the government was keeping track of projects like port development and deep sea mining by China in the region.
http://timesofindia.indiatimes.com/india/Stop-all-ventures-in-PoK-India-tells-China/articleshow/16243143.cms
-----------
J&K irrigation project attacked by Pak terrorists
Sep 4, 2012
SRINAGAR: In a foretaste of "water wars", Pakistani insurgents last week attacked Jammu & Kashmir government's ambitious upcoming Rs 50 crore irrigation project at Navtour in Bandipora in north Kashmir marking a rare departure from usual civilian and security targets.
The target is seen to be significant in view of Pakistan steadily ramping water as a new area of contention, alleging upstream projects on the Indus system are intended to deny it the natural resource. Although the Indus treaty has worked well and there is no depletion of water to Pakistan, the alleged Indian "conspiracy" has whipped up sentiments there.
Pakistani terrorists operating in Bandipora threw several hand grenades at the construction site in the intervening night of August 27-28 to scare local labour and contractors. The project, to improve flood protection and conservation of Wullar Lake, is intended to provide flood protection and increase water levels in the lake.
"It was a direct attack from Pakistan," said J&K minister for irrigation and flood control Taj-ud-Mohi-ud-din. He emphasized the project did not violate the Indus water treaty of 1960. He pointed out that such an attack had happened after a long interval. "In 1990, they had targeted the Tulbul Navigation project but couldn't cause any major damage to it as they could not use dynamite properly", he added.
A local contractor Muhammad Shafi said about seven heavily armed militants lobbed grenades at the project site and assaulted engineers and workers there. "They asked us to leave the site and wind up machinery after taking our identity cards from us," Shafi said.
The project is locally beneficial, but the terrorists wanted to drive home the warning that reprisals can follow if their diktat is not adhered to despite the project having nothing to do the contentious Wullar barrage that is part of the composite dialogue between India and Pakistan.
While police refused to comment on the attack, Taj Mohi-ud-Din did not mince word in blaming Pakistani terrorists. With Pakistani jihadi leaders like Hafiz Saeed making it clear that they were prepared to wage war with India over water, such projects seem to be the new theatre for the proxy war.
Full report at:
http://timesofindia.indiatimes.com/india/JK-irrigation-project-attacked-by-Pak-terrorists/articleshow/16242550.cms
-----------
India donates $200,000 for riot-hit in Myanmar's Rakhine state
Sep 3, 2012
NEW DELHI: India has finally reacted to the violence in Myanmar's Rakhine state by handing over $ 200,000 to the state administration for the riot-affected people. Government sources here said that the money, which was handed over to Rakhine chief minister U Hla Maung Tin by Indian ambassador V Seshadri, is meant for both refugees from both the communities - the majority Rakhine Buddhists and minority Rohingya Muslims.
While New Delhi has remained tight-lipped about the failure of not just Myanmar government but also the opposition led by Aung San Suu Kyi to come to the rescue of Rohingyas, a protest by the Muslims last month in Mumbai had claimed two lives.
"India hopes that the assistance will help in bringing quicker relief and in contributing towards peace and harmony," said Seshadri.
The money was handed over to the representatives of the two communities at a function in capital Sittwe attended by several government officials. "We have to build 800 semi permanent buildings for the victims, and for that, we need to purchase roofing sheets, and this aid from India will be of great help,'' Myanmar's minister for border affairs Thein Htay was quoted by news agencies.
Full report at:
http://timesofindia.indiatimes.com/india/India-donates-200000-for-riot-hit-in-Myanmars-Rakhine-state/articleshow/16239086.cms
-----------
Karnataka terror module handlers based in Saudi Arabia, investigators say
Sep 3, 2012
NEW DELHI: Investigators probing the activities of busted terror module in Karnataka have found that the handlers of the arrested 'terrorists' were based in Saudi Arabia and most of them were Indians, government sources said on Monday. This is the third case where anti-India elements were found to be operating from the Gulf country.
Deported LeT terrorist Abu Jundal and Indian Mujahideen activist Fasih Mahmood, who is still in the custody of Saudi authorities, were running their terror modules from there. "We have found that handlers of those arrested in Karnataka are based in Saudi Arabia. Most of these handlers are Indians and they are in regular touch with ISI operatives," the sources said.
Karnataka police has so far arrested 14 persons after busting a terror module and preliminary investigations showed that the suspects had plans to target Sangh Parivar leaders, MPs, a media owner and two journalists. Those arrested were given the task of gathering information about various terror targets besides expanding their module with inclusion of new recruits.
Sources said it was a worrying sign that young and educated people have been radicalized and lured into terror activities. "We believe that more people are involved in the module and some more arrests will follow soon," the sources said.
http://timesofindia.indiatimes.com/india/Karnataka-terror-module-handlers-based-in-Saudi-Arabia-investigators-say/articleshow/16237806.cms
-----------
Court slams Gujarat Police over Naroda Patiya riot case
Sep 04 2012
Ahmedabad : Gujarat Police have come in for scathing criticism by a special court for their handling of the riots at Naroda Patiya in 2002 and also initial probe into the ghastly incident in which 96 people were massacred.
The designated court, which had last week awarded extended life imprisonment to 31 accused, including BJP legislator Maya Kodnani, came down heavily on the police for their "carelessness, insensitiveness and ineptness" in the handling and investigations into the worst post-Godhra riot case.
In her judgement, copies of which were made available to the convicts on Monday, Judge Jyotsana Yagnik slammed the then Police Inspector of Naroda, K K Mysorewala, who was also the first Investigating officer (IO) of the case.
While people were flocking the streets, Shri K K Mysorewala reported to the Control Room that "everything is okay" (`khairiyat hai'). It was like "When Rome was burning, Nero was fiddling", the judge said.
Full report at:
http://www.indianexpress.com/news/court-slams-gujarat-police-over-naroda-patiya-riot-case/997592/
-------
Kargil hero quits army to fight a new enemy
By Sudhanshu Mishra in Jaipur
04 Sep, 2012
HE GALLANTLY fought Pakistani armymen and intruders in the heights of Kargil. For his heroic exploits in the 1999 war, he was even awarded the Vir Chakra.
Now this chest out, chin up retired soldier is preparing for a different battle.
Fed up of illegal mining near his village in Rajasthan's Sikar district, Jairam Singh Tanwar, a Naik with the army's 2 Rajputana Rifles, has now shed the uniform and sounded the war cry against the mining mafia.
Illegal mining of iron ore is rampant in the Shekhawati region where Sikar district falls. Mining has been going to such an extent that several homes in the district have developed cracks, threatening to leave the villagers homeless.
Mining has also taken a toll on the groundwater.
The water table has fallen precipitously, making cultivation difficult.
The villagers brought this to the notice of the district authorities several times. But their plea fell on deaf ears because of the nexus between the mining mafia and government officials.
" The mine lords of the area are thick with the district authorities.
Even the police are involved in the racket," Tanwar alleged.
Full report at: Mail Today
-----------
In Tehran, India pledged 'assistance' to Nepal
PRASHANT JHA
04 Sep, 2012
In a one-on-one meeting on the sidelines of the NAM summit in Tehran last week, Prime Minister Manmohan Singh and Nepal's PM Baburam Bhattarai had a brief discussion on bilateral affairs and Nepal's political transition. While Mr. Bhattarai apprised the Indian leader of the political situation at home and put in a request for additional power supply, Dr. Singh is learnt to have pledged India's full support and assistance to Nepal.
With Nepal facing the prospect of an acute electricity crisis this winter, and power cuts expected to go up to over 20 hours a day, Mr. Bhattarai requested India to supply an additional 200 MW. Diplomatic sources informed about the discussions told The Hindu that Dr. Singh assured Nepal that he would 'institutionalise steps to get it done'. India had supplied 150 MW to Nepal in 2011-12, which itself was an addition of 80 MW from 2010-11.
Mr. Bhattarai had apprised the Indian leader about the demise of the Constituent Assembly (CA), without the constitution getting delivered, during their meeting on the sidelines of the Rio+20 summit in June. In Tehran, he is understood to have assured Dr. Singh that 'all efforts' are on to reach a consensus on 'constitutional issues', failing which, there would be no option but to go for 'fresh elections to a new CA'. Nepali parties have resumed negotiations after a three-month stalemate to determine a future political roadmap.
Full report at:
http://www.thehindu.com/news/international/article3857763.ece
-----------
Confidence building measures to restore peace in Assam
Sep 04 2012
Guwahati : With violence dying down in lower Assam, the administrations of worst-hit Kokrajhar and Chirang districts have chalked out confidence building measures to restore peace in the area.
Peace meeting by committees comprising representatives of different communities, appeals to refugees to go home with the return of peace and a call to all political parties and organisations not to call bandhs, rallies road and rail blockades are among measures contemplated under the CBMs.
"Government dignitaries and political leaders have cut across party lines to appeal to the people to restore peace," Kokrajhar Deputy Commissioner Jayant Narlikar said.
A 16-member team of leading editors of local dailies in the state have taken stock of the situation in relief camps in Kokrajhar and Gossaigaon," he said.
Narlikar said the the government and the Bodoland Territorial District Administration have decided to rehabilitate "genuine" Indian citizens having valid land documents.
Chirang district deputy commissioner Puru Gupta said, "It can be said the visit of Bodoland council members to camps has healed the situation to a great extent."
He said with the situation gradually returning to normal night curfew would be lifted from today.
Full report at:
http://www.indianexpress.com/news/confidence-building-measures-to-restore-peace-in-assam/997613/
-----------
India seeks to upgrade bilateral ties with Bangladesh
Sep 4, 2012
NEW DELHI: India is broad-basing engagement with Bangladesh. Gohar Rizvi and Matiur Rehman, Bangladesh PM's special advisers, will meet national security adviser (NSA) Shivshankar Menon this week to push new projects with India. Despite difficulties on the land boundary agreement and Teesta water-sharing pact, the Indian government is sending out a message to Dhaka that it is open to upgrading the bilateral ties.
Last week, India shared the entire project report with Bangladesh on the environmental impact assessment of Tipaimukh dam — seen as a big step in transparency in bilateral dealings. This was intended to be a confidence-building measure to prevent the rise of conspiracy theories and rumour mongering in Bangladesh that has been the source of so much mistrust. Recently, a group of Bangladeshi journalists was taken to Tipaimukh site to show that there was no activity there. India has said it would not do anything without taking Dhaka into confidence.
Full report at:
http://timesofindia.indiatimes.com/india/India-seeks-to-upgrade-bilateral-ties-with-Bangladesh/articleshow/16244556.cms
-----------
India, Tajikistan to strengthen counterterrorism mechanism
Sep 4, 2012
NEW DELHI: India on Monday elevated ties with Tajikistan, a key nation in central Asia that shares boundary with Afghanistan, to a strategic partnership after talks between PM Manmohan Singh and visiting President Emomali Rahmon.
The two leaders discussed the ongoing transition in Afghanistan, and also decided to deepen counter-terrorism mechanism between the two countries.
On the issue of terrorism Rahmon concurred with India that perpetrators of crime like 26/11 must be actively prosecuted. "President Rahmon and I agreed that in view of the broad progress made in our bilateral relations, particularly in defence and security cooperation, we should elevate our relations to a strategic partnership,'' said Singh as he described Tajikistan as a key partner of India in the central Asian region.
Official sources said that the strategic partnership emanated mainly from Tajikistan's fear of the Taliban and the possibility of their comeback in Kabul after the drawdown of international forces in 2014. While there was barely any mention of the Ayni airfield, which India helped rebuilt, the two sides agreed that New Delhi would build a Friendship Hospital in southern Tajikistan for both military and civilian use.
Full report at:
http://timesofindia.indiatimes.com/india/India-Tajikistan-to-strengthen-counterterrorism-mechanism/articleshow/16244623.cms
-----------
Indian Union Muslim League leader's book may ignite a fresh debate on Jihad
M P Prashanth
Sep 3, 2012
KOZHIKODE: A book on jihad by IUML leader and minister for panchayats and social welfare Dr M K Muneer, which will reach book stalls in a few months' time, is likely to create ripples in the Muslim community in Kerala, as it seeks to counter the radical interpretation of the key concept in Islam.
Dr Muneer, who has been the target of the hawkish elements in the community for long, has decided to write the book three years ago against the background of the emergence of unheard of incidents such as Malayali youth recruited for terror training. Muneer decided to have a fresh look at the concept of jihad in Islam with the intention of exposing those, whom he believed, misrepresented the cardinal concept in the religion.
"I had warned about the possibility of these developments in my book Fascism and Sangh Parivar written in 1996, which came true later. I have collected books written on jihad on all possible sources for reference for writing this book," Muneer said.
Muneer's basic contention is that greater jihad, as expressed by the Prophet himself, is the fight against one's own self. It is an act of purification through painful process of self cleansing. But some vested interests gave stress on the physical aspect of jihad which, then, meant fighting with the sword.
Full report at:
http://timesofindia.indiatimes.com/city/kozhikode/IUML-leaders-book-may-ignite-a-fresh-debate-on-Jihad/articleshow/16232025.cms
-----------
Normal life disrupted in parts of Kashmir due to strike
Sep 4, 2012
SRINAGAR: Normal life in some parts of Kashmir was disrupted on Tuesday due to a strike called by hardline Hurriyat Conference to protest against any plans to construct a road to Amarnath Shrine.
Shops, schools, banks and other business establishments in an around Lal Chowk area here remained closed due to the strike called by Hardline Hurriyat leader Syed Ali Shah Geelani, officials said.
However, life was near normal in the suburbs and other districts of the Valley as the strike call failed to evoke much of a response in these areas.
Transport services were plying normally on all major routes in the city and elsewhere in the Valley, they said.
Geelani had called for a one-day strike to register protest against any plans of the government to construct a road to Amarnath Shrine in south Kashmir Himalayas.
The Hurriyat hawk had called for disbanding Shri Amarnath Shrine Board (SASB), which manages to annual yatra, and handing over the management to Kashmiri Pandits.
Geelani had said unchecked and uncontrolled number of pilgrims to the cave shrine was causing tremendous harm to the ecology of the Valley.
The state government has already stated that it has no plans to construct any such road but was improving the tracks in view of the Supreme Court orders.
http://timesofindia.indiatimes.com/india/Normal-life-disrupted-in-parts-of-Kashmir-due-to-strike/articleshow/16247467.cms
-----------
Return of 17 Punjabi youth from Sharjah jail further delayed
Sep 4, 2012
AMRITSAR: Return of hapless 17 Punjabi youth from Sharjah Jail has been further delayed after the civil court demanded closure certificates from Supreme Court and Appeal Court during a court hearing held on Tuesday.
The youth were earlier facing death sentence for killing of a Pakistani national Misri Khan , bootlegging and consuming liquor.
President of Dubai based NGO Sarbat Da Bhala, SP Oberoi who is contesting the case informed TOI that the Civil Court was supposed to give judgement on Tuesday but the judge asked for certificates from Supreme Court and Appeal Court that case was closed by them. "Now next date is September 16, 2012 when our lawyer will submit the certificate" he said.
He further informed that the court would also decide the compensation for the injured person Mushtaq Ahmad who was in Dubai while court had not considered the compensation plea of his brother Shahid Iqbal who was presently in Pakistan.
The court had constituted a committee of medical experts who in their report had confirmed that Mushtaq was 40% injured during the brawl. He also expressed hope that on September 16th or the next date, the Court would give the judgement of civil case and all boys would be free to go home.
Full report at:
http://timesofindia.indiatimes.com/india/Return-of-17-Punjabi-youth-from-Sharjah-jail-further-delayed/articleshow/16249645.cms
-----------
Karnataka terror plot: 'Ultras went to Pak via Iran, met ISI men'
Sep 4, 2012
NEW DELHI: With the interrogation of terrorists picked up in Karnataka shedding more light on their network within and outside the country, central agencies have come to know that two of the suspects went to Pakistan via Iran and met three ISI officers in Karachi before getting in touch with their handlers in Saudi Arabia.
On the basis of their questioning, it was learnt that the ISI officers were in touch with the Saudi-based handlers, including Indians and Pakistanis, who not only used to pass on 'directions' to the Bangalore and Hubli-based modules but also sent money to them through the 'hawala' network.
Sources privy to details of the interrogation as well as the probe of the money trail, said the duo - Abdul Hakkim alias Abdulla and Zafar Iqbal Sholapuri alias Zakir - had first visited Iran on valid travel documents including Indian passports and one-month visa. They, however, entered Pakistan illegally and met three ISI officers in Karachi.
Full report at:
http://timesofindia.indiatimes.com/india/Karnataka-terror-plot-Ultras-went-to-Pak-via-Iran-met-ISI-men/articleshow/16242961.cms
-----------
CBI to charge cops in Prajapati fake encounter case today
Sep 4, 2012
NEW DELHI: The CBI informed the Supreme Court on Monday that it would file a charge-sheet in the Tulsiram Prajapati fake encounter case on Tuesday which for the first time will see Andhra Pradesh police personnel being made accused along with cops from Rajasthan and Gujarat, who are already facing trial in the Sohrabuddin fake encounter case.
A bench of Justices B S Chauhan and J S Khehar told additional solicitor general Vivek Tankha that it would give a week more to the agency to file its final report before the court concerned in Gujarat. The apex court had ordered a CBI probe into the Prajapati fake encounter case on April 8, 2011 and directed the agency to complete it in six months, that was by October 7, 2011, a deadline which had since been extended six times.
The CBI had earlier told the SC that it had gathered evidence to show that Prajapati was the third person travelling with Sohrabuddin Sheikh and his wife Kauserbi when they were abducted by a joint team of Gujarat and Rajasthan police officials near Sangli in Maharashtra in November 2005.
Full report at:
http://timesofindia.indiatimes.com/india/CBI-to-charge-cops-in-Prajapati-fake-encounter-case-today/articleshow/16244603.cms
-----------
Karnataka terror plot: Doctor held in Bangalore for terror links
Sep 4, 2012
BANGALORE: City police have arrested a doctor in connection with the terror modules busted last week, taking the total number of arrests to 14. Dr Nayeem Siddiqui, 26, was arrested from Cantonment station when he was returning from Delhi on Sunday, police sources said. He is learnt to have been pursuing a post-doctoral degree in ENT in Delhi.
"We are certain that Dr Siddiqui played a major role in recruiting and providing logistics and funds to those arrested," said Bangalore police commissioner BG Jyothi Prakash Mirji. Siddiqui had been in touch with 13 other suspects, including a journalist, a doctor and a DRDO junior research fellow, Mirji said. A laptop, a mobile phone and Rs 10,000 in cash were recovered from Siddiqui.
"We are checking whether Dr Siddiqui was involved in the SIMI module that was busted in 2008 in Hubli and surrounding areas. We suspect a link between the earlier SIMI group, which later reinvented itself as the Indian Mujahideen after the government banned it," sources said. It's learnt that Siddiqui had figured in the confession made by Abdul Hakeem Jamadar, one of the six people arrested here last week. Jamadar is reportedly said that Siddiqui, an MBBS, was a core member of the group.
http://timesofindia.indiatimes.com/india/Karnataka-terror-plot-Doctor-held-in-Bangalore-for-terror-links/articleshow/16241504.cms
-----------
Pakistan
Day of reckoning for 'blasphemy cleric'
04 Sep, 2012
ISLAMABAD, Sept 3: Police investigators investigating the blasphemy case involving a Christian girl, found two more eyewitnesses against the prayer leader who allegedly manoeuvred evidence against her, police said on Monday.
The witnesses, Khurram Shahzad and Hafiz Mohammad Owais, recorded their separate statements under CrPC 161 (examination of witness by police), with investigating officer sub-inspector Munir Hussain Jaffery, stating that they saw Hafiz Mohammad Khalid Jadoon putting some pages of the Holy Quran, after tearing them.
The sources in the police close to the investigation told Dawn that the complainant of the case — Malik Amad, who was also the neighbour of the girl — brought a polythene shopper to the mosque carrying ashes and some burnt papers and handed it to them.
Shahzad was offering prayers, while Owais was in Itekaf (meditative seclusion) , but later Amad took the shopper from them and handed it over to the prayer leader Khalid Jadoon; adding that the prayer leader later tore some pages from the Holy Quran and put it in the shopper.
Full report at:
http://dawn.com/2012/09/04/day-of-reckoning-for-blasphemy-cleric-2/
-----------
Blasphemy case: Ulema council chief demands bail for Rimsha
By Peer Muhammad
September 4, 2012
ISLAMABAD: Even vociferous supporters of the blasphemy law have come out in support of Rimsha Masih, the 11-year-old girl allegedly suffering from Down's Syndrome, who was accused of burning pages inscribed with Quranic verses last month.
At a packed press conference, All Pakistan Ulema Council Chairperson Allama Tahir Ashrafi demanded bail for Rimsha and the trial under the blasphemy act of Khalid Jadoon Chishti, who is accused of planting evidence against the minor and has also been booked under the blasphemy law for allegedly desecrating the Holy Quran.
Accompanied by representatives of the Pakistan Interfaith League, Ashrafi said in a fiery speech that the council itself would provide protection to the girl if the government was scared of a reaction from extremist elements.
Full report at:
http://tribune.com.pk/story/430937/blasphemy-case-ulema-council-chief-demands-bail-for-rimsha/
-----------
Set Rimsha free after 'actual culprit' arrested: MPA
04 Sep, 2012
KARACHI: Saleem Khursheed Khokhar, Sindh Assembly member, Standing Committee on Minority Affairs chairman and All Pakistan Minorities Alliance (APMA) Sindh president, stated that since the actual accused in Rimsha Masih's case has been arrested therefore it is necessary that Rimsha be set free.
Khokhar said that none of the Christians would ever pass any remarks against Prophet Muhammad (PBUH).
It has been revealed in Rimsha Masih's case that this case has been concocted to settle personal scores so as to fulfil their own aims and objectives and falsely accuse Christians, which is highly condemnable.
He stressed that at this stage when the country was facing all kinds of problems, it was the need of the hour that there should be unity amongst all faiths, sects and religious groups so as to attain harmony for which all should be encouraged to attain peace and tranquillity in the country.
http://www.dailytimes.com.pk/default.asp?page=2012\09\04\story_4-9-2012_pg7_27
-----------
Pak fears Taliban attacks in Islamabad, Rawalpindi
Sep 4, 2012
ISLAMABAD: Pakistan's Interior Ministry has warned authorities that a group of Taliban militants plans to carry out attacks on targets in Islamabad and Rawalpindi, including the prison where Lashkar-e-Taiba members charged with involvement in the Mumbai attacks are being held.
A secret report circulated by the National Crisis Management Cell (NCMC) of the Interior Ministry contains "specific warnings of terror attacks" by around 16 members of the banned Tehrik-e-Taliban Pakistan over the next two weeks, The Express Tribune quoted its sources as saying.
The report, sent to all provincial home departments, provincial and federal police departments and the Islamabad's Commissioner, said Adiala Jail in Rawalpindi is likely to be the "main target" of the militants who intend to "free their accomplices in a prison break".
LeT operational commander Zakiur Rehman Lakhvi, one of the masterminds of the 2008 Mumbai attack, and six others charged with involvement in the 26/11 terror strike are currently being held at Adiala Jail.
Western and Indian intelligence sources had earlier confirmed to that Lakhvi had access to mobile phones within the prison and was in touch with other LeT operatives to direct the banned group's operations.
Full report at:
http://timesofindia.indiatimes.com/world/pakistan/Pak-fears-Taliban-attacks-in-Islamabad-Rawalpindi/articleshow/16248284.cms
-------
'Political parties engaged in mudslinging while Pakistan is under threat': MQM
By Our Correspondent
September 4, 2012
KARACHI: Muttahida Qaumi Movement (MQM) Chief Altaf Hussain has appealed for unity, while criticising political parties for being involved in mudslinging while Pakistan was encircled by threats.
In a speech at the party's International Secretariat in London, Hussain said that the country's major political parties should first work on saving the country from the danger it is in and then engaging in politics.
"If there is no Pakistan, then there is nothing else, no politics, estates or someone's kingdom," Hussain said.
Hussain also hit out at political parties for not speaking out on the killing of innocent people, and only being busy in flinging mud at each other for gaining power.
Hussain said that at a time like this, people should think about whether they want to fight or to forget all differences, unite and oppose terrorism.
With their unity, Hussain said, they should force law enforcement agencies and the government to support the oppressed.
Full report at:
http://tribune.com.pk/story/431160/political-parties-engaged-in-mudslinging-while-pakistan-is-under-threat/
-----------
NATO oil tankers attacked in Balochistan
Sep 4, 2012
Militants attacked and torched two NATO oil tankers in Balochistan province of southwest Pakistan on Monday, injuring three persons, police said. Three drivers were injured in the attack carried out on the National Highway in Kachhi district of Balochistan. The tankers were going from the Karachi to Afghanistan when they were attacked by the militants, police said. The drivers sustained bullet wounds. The tankers were torched by the attackers, who managed to escape before security forces reached the area. The injured were taken to a nearby hospital. Security personnel cordoned off the area and launched a search to trace the attackers. Pakistan recently ended a seven-month blockade of supply lines to Afghanistan that was imposed after a cross-border strike.
http://timesofindia.indiatimes.com/world/pakistan/NATO-oil-tankers-attacked-in-Balochistan/articleshow/16244093.cms
-----------
Stability in Afghanistan vital for Pakistan: Khar
September 4, 2012
ISLAMABAD: Foreign Minister Hina Rabbani Khar stated that Pakistan, in its own core national interest is irrevocably committed to achieving stability in Afghanistan through an Afghan-led and Afghan-owned reconciliation process. It is for the Afghans themselves to define the contours of reconciliation, she stressed.
She was speaking on "Changing Regional and Global Environment; Pakistan's Perspective" at the German Council on Foreign Relations in Berlin. The audience included a cross section of the representatives of German society including political, social sector, business community and academic circles.
In her keynote address, the foreign minister dilated upon Afghan situation, Pakistan-US relations and the various reforms introduced by the present government to strengthen democracy and the civil society in Pakistan.
Full report at:
http://tribune.com.pk/story/431139/stability-in-afghanistan-vital-for-pakistan-khar/
-----------
Balochistan crisis: CJ terms Akbar Bugti killing 'biggest mistake'
September 4, 2012
QUETTA: Chief Justice Iftikhar Muhammad Chaudhry, while hearing the Balochistan law and order case, termed Nawab Akbar Bugti's killing "the biggest mistake" and said that there could be no peace until the Dera Bugti matter was resolved and ordered for this to be done within two weeks, Express News reported on Tuesday.
The chief justice made these remarks in the Supreme Court's Quetta Registry where he was heading a three-member bench and hearing cases pertaining to missing people and the Balochistan law and order situation.
Full report at:
http://tribune.com.pk/story/431144/balochistan-crisis-cj-terms-akbar-bugti-killing-biggest-mistake/
-----------
Petition seeking disqualification of State Information Minister filed in SHC
04 Sep, 2012
KARACHI: A human rights lawyer Rana Faizul Hasan filed a petition in the Sindh High Court on Tuesday seeking the disqualification of provincial information minister Sharjeel Memon, Dawn News reported.
Hasan appealed to the court that Memon should be disqualified and his provincial assembly membership be suspended as he was guilty of contempt of court under Article 63 of the Constitution.
The petition also included the names of the provincial law minister and the provincial and federal governments among others.
Hasan was of the view that judiciary was a highly esteemed institution and should be respected by all other institutions. Anyone who violated the court's sanctity should be penalised for contempt of court.
The lawyer moreover said that Memon had chanted insulting slogans on the floor of the Sindh Assembly over which he was supported by other members in the assembly.
http://dawn.com/2012/09/04/petition-seeking-disqualification-of-sharjeel-memon-filed-in-shc/
-----------
Islam and democracy are compatible, complementary, intertwined: Sherry Rehman
04 Sep, 2012
WASHINGTON: Islam and democracy are not only compatible but also complementary with each other, Pakistan's ambassador to the United States Sherry Rehman said.
Speaking at a forum during the 49th annual convention of the Islamic Society of North America, Ambassador Rehman said that Pakistan would be completing a landmark democratic transition with the completion of the constitutionally mandated term of the democratically elected government.
She highlighted Islamabad's commitment to ensure rights for women and minorities, saying the country has a long tradition of assigning high position to women in government and non-governmental offices.
"The pervasive misconception that we must all battle to debunk is the belief that Islam and a modern democratic society cannot co-exist," she told a gathering of diplomats and writers in a speech at a Strategic Dialogue between American Muslims and the Muslim World.
The dialogue touched on the theme that the North American Muslim Community offered a Role Model in the Muslim World and was addressed by ambassadors of Islamic countries.
Sherry noted that the association of Muslims with hatred and extremism stems from a fear that Islam is fundamentally incompatible with a democratic and modern way of life.
"The political and economic vitality of the North American Muslim Community demonstrates what we have always known, that democracy is not only compatible with Islam but is its central tenet."
Full report at:
http://dawn.com/2012/09/03/islam-and-democracy-are-compatible-complementary-intertwined-sherry/
-----------
Asma Jahangir questions transparency in Pak CJ's Son's case
04 Sep, 2012
LAHORE: Veteran lawyer Asma Jahangir has said that there were numerous reservations and questions with regards to the Arsalan Iftikhar case. She proposed to call a Scotland Yard team to probe the case if country's institutions were not trustworthy for judiciary.
While talking to media at Lahore High Court Bar Association, Asma said that the Supreme Court was not meeting the requirements of delivery of justice in the case of Chief Justice Iftikhar Muhammad Chaudhry's son, Arsalan Iftikhar.
She further said that if there were any doubts in National Accountability Bureau's (NAB) investigating team, then the team could have been changed. Asma said that she was not expecting transparent investigation by Federal Tax Ombudsman Dr Shoaib Suddle, who was appointed as one-man commission by the apex court to investigate Arsalan's case. She alleged that the court wanted to facilitate the investigations from its favourite because Suddle had close ties with Arsalan.
http://www.dailytimes.com.pk/default.asp?page=2012\09\04\story_4-9-2012_pg7_13
-----------
Fake email sends Pakistan PMO into a tizzy
Sep 4, 2012
ISLAMABAD: A fake email sent the Pakistani prime minister's media office into a spin, prompting one official to wonder why the Prime Minister's Office (PMO) was using a private gmail id.
"It contained no text, just the title 'Prime Minister's Message on Defence Day'," Shafqat Jalil, PMO spokesperson, told Dawn about the email message.
"We detected the fake email and immediately informed the media as per the standard operating procedure that Prime Minister Raja Pervez Ashraf has not issued any message relating to Defence Day," he said.
Pakistan observes Defence Day on September 6.
The sender created a fake identity, pmmediaofficer@gmail.com, by adding 'r' to the official email address.
Full report at:
http://timesofindia.indiatimes.com/world/pakistan/Fake-email-sends-Pakistan-PMO-into-a-tizzy/articleshow/16248039.cms
-----------
South Asia
Suicide Bomber attack kills 20 at Afghan funeral
4th September 2012
JALALABAD: A suicide bomber targeted an Afghan government official at a funeral on Tuesday, killing at least 20 people and wounding dozens more near the Pakistan border in one of the deadliest attacks of the year.
The local administration said up to 25 people had died and other officials warned the toll could rise after the devastating blast in the remote district of Dur Baba in the eastern province of Nangarhar.
District governor Hamisha Gul was the target and was wounded in the blast.
One official said one of the governor's sons had been killed in the attack, which happened at around 2:30 pm.
There was no immediate claim of responsibility but the Taliban routinely target officials in their 10-year insurgency aimed at evicting US-led Nato troops and bringing down the Western-backed Afghan government.
Violence has risen in recent months as insurgents look to capitalise on the phased withdrawal of the bulk of 130,000 Western combat troops, due to leave at the end of 2014 and transfer full responsibility for security to their Afghan counterparts.
One witness described scenes of horror shortly after the blast.
"I heard a big bang and saw smoke all over the place, then I saw pieces of flesh and people all around me were covered in blood. I don't know what happened, but it caused a lot of casualties," he told AFP from a hospital without giving his name.
In Kabul, the interior ministry confirmed 20 deaths and said 50 people were wounded, including the district governor. "Some wounded people are in a critical condition, the toll might rise," spokesman Sediq Sediqqi told AFP.
Due to the remote location of the attack, casualty reports differed.
"Twenty-five people, including the son of the district governor, have been killed and 30 other people were injured," said Nangarhar provincial spokesman Ahmad Zia Abdulzai, adding that Gul was wounded by the attacker, who came on foot.
Tuesday's bombing was one of the worst attacks of the year in Afghanistan and comes just weeks after the deadliest assault of 2012, when a group of suicide bombers killed at least 30 people in south-western Nimroz province, on the border with Iran.
It is not the first time that suicide bombers have attacked funerals in Afghanistan.
On December 25, 2011, 19 people, including an MP, were killed in the northeastern city of Taluqan after a bomber walked into a burial ceremony and detonated explosives strapped to his chest.
Lawmaker Abdulmutalib Baiga, a former anti-Taliban Northern Alliance commander and the former police chief of Kunduz province, died in the Taluqan attack. He was working with opposition leader Abdullah Abdullah in the newly-established National Coalition of Afghanistan.
The United Nations says 1,145 civilians were killed and 1,954 wounded in the war in the first six months of this year, with the world body blaming 80 per cent of the deaths on insurgents.
http://dawn.com/2012/09/04/suicide-attack-kills-eight-at-afghan-funeral/
-------
China has never deployed a single soldier in PoK: Liang
ANANTH KRISHNAN
04 Sep, 2012
China says it firmly supports India, Pakistan to resolve their disputes
The People's Liberation Army has "never deployed a single soldier" in Pakistan-occupied Kashmir (PoK), Chinese Defence Minister Liang Guanglie has told The Hindu, describing reports of the PLA's presence in the region as "totally groundless."
"As Minister of National Defence of China, I'd like to take this opportunity to clarify to you once again: the PLA has never deployed a single soldier in Pakistan-controlled Kashmir," General Liang, who is on a five-day visit to India and will hold talks with his counterpart A.K. Antony in New Delhi, said in an exclusive written interview.
Indian officials, in the past, said that between 3,000 and 4,000 personnel were engaged in construction work and providing security in the region. The Defence Minister said the allegations were inaccurate, adding China firmly supported India and Pakistan to resolve their disputes.
Full report at:
http://www.thehindu.com/news/international/article3855456.ece
-----------
Bangladesh busts 'DHL heroin racket'
September 4, 2012
DHAKA: Bangladesh police said Tuesday they had busted a gang of suspected heroin smugglers who had been using international courier service DHL to ship drugs from Pakistan to London via Dhaka.
Five men are accused of using the method at least 60 times since 2008, sending drugs via the post to London using Bangladesh as a transit point, assistant police commissioner Touhidul Islam told AFP.
"A Bangladeshi immigrant in Birmingham leads the gang. He buys heroin from Pakistan and sends it to Bangladesh in courier services. The drug is then delivered to London mostly via courier services," Islam said.
"Most of the time they used DHL to ship the heroin to London," he said, according to information from one detainee, Shamsul Arefin, who is a cousin of the alleged ringleader.
The four others suspects work for a local courier service. They denied any wrongdoing and instead blamed Arefin for attempting to send heroin concealed inside the sole of a shoe in a package addressed to London.
"Arefin said they had been smuggling heroin in courier parcels for the last four years," Islam added.
Experts say Bangladesh is emerging as a new conduit for trafficking drugs to the West. A top tycoon is awaiting trial after being charged in 2006 with leading a racket that shipped large amounts of heroin to Britain.
http://tribune.com.pk/story/431164/bangladesh-busts-dhl-heroin-racket/
-----------
Runaway Afghan couple: Twice delayed, case to be taken up by new judge today
September 4, 2012
PESHAWAR: The case of a runaway Afghan couple, which the Peshawar High Court (PHC) had directed a family court to decide within 40 days with no adjournment, has been delayed twice.
The case could not be taken up on Monday due to absence of a judge – the same reason that it could not be taken up on its earlier hearing last Saturday. Officials said that Justice Quratulain, the family court judge who was hearing the case, has been transferred to Mardan and a new judge appointed in her place will hear the case on Tuesday. The family court now has six days left to decide the case.
The PHC on July 31 had asked a family court to decide the case of two Afghan nationals, Mariyam and Haiwad, who feared that they would be murdered for eloping against the will of Mariyam's family.
Full report at:
http://tribune.com.pk/story/430806/runaway-afghan-couple-twice-delayed-case-to-be-taken-up-by-new-judge-today/
-----------
Policy convention deems Afghanistan key to regional peace
04 Sep, 2012
ISLAMABAD: Former Afghan leader in the Soviet war and esteemed intellectual Dr Ghulam Farouq Azam on Monday asserted that Afghanistan has immense potential to facilitate its neighbours, especially India and Pakistan, to shed differences and work together for a peaceful and prosperous future. He was speaking at an interactive session held at Institute of Policy Studies, Islamabad, which was chaired by former ambassador and foreign secretary Tanveer Ahmed Khan.
Azam, also two times minister in the post-USSR withdrawal Afghan National Alliance government, said that the peace process should be initiated and led by Afghans. Azam said that Afghanistan's neighbours have legitimate interests in Afghanistan and vice versa. He was of the view that the United States could not win the war but that did not imply that the armed opposition or any of the neighbouring countries of Afghanistan could emerge as the winner. Azam said that after the defeat of the USSR in Afghanistan and the subsequent withdrawal of its troops, the opposition forces did not emerge victorious either and were not able to form a strong, consensus government. The same situation may emerge again, he warned. Stressing the need for an Afghan-initiated and Afghan-led peace process, Azam revealed that he along with some other influential people of Afghanistan were working on a peace formula which would be honourable for all stakeholders. "The majority should be able to accept and support it and those who do not like it should not feel marginalised," he said. Azam further said that he met with Afghan President Hamid Karzai and other stakeholders in Afghanistan and presented to them his proposals for the peace process. He said that he has been assured of cooperation and support.
Full report at:
http://www.dailytimes.com.pk/default.asp?page=2012\09\04\story_4-9-2012_pg7_11
------
Mideast Asia
Hamas bans internet porn from Gaza Strip
3 September 2012
Hamas has ordered a full ban on internet pornography in the Gaza Strip -- the latest restriction on personal freedom imposed by the hardline Islamic political party.
Under a rule passed down by the Ministry of Communications, the ten largest internet service providers in the Palestinian territory must block all XXX-rated content or face fines.
Hamas, which was elected to lead Gaza in 2007, claims the move is necessary to protect 'the fabric of Palestinian society' as more and more Palestinians are seeking adult content online.
Any internet users in the territory of 1.7million who surf to adult content will now be greeted with a message that the website is blocked because it 'violates etiquette.'
Critics fear that this could be just the first step Hamas' plan to impose wider restrictions on opposition websites and political dissidents.
Hamas has worked to crack down on social freedoms in recent years -- banning women from smoking water pipes in cafes and passing laws that prevent men from cutting women's hair.
Hamas claims it is not blocking pornography itself, only asking internet providers to do it.
However, the order from the Ministry of Communications says any companies that fail to filter out adult content can be subject to fines under Palestinian penal law.
The policy went into full force on Saturday.
Full report at:
http://www.dailymail.co.uk/news/article-2197876/Hamas-bans-internet-porn-Gaza-Strip-
-----------
NAM address sends Mursi's popularity soaring among Saudis
SIRAJ WAHAB
4 September 2012
DAMMAM: Three days after the end of the Non-Aligned Movement (NAM) summit in Tehran, Egyptian President Muhammad Mursi's address continues to be a hot topic of conversation among Saudis.
Local Arabic newspapers are full of columns and analysis praising the newly elected Egyptian leader for his fearlessness in calling a spade a spade and condemning Syria's Bashar Assad in the presence of his greatest supporters.
Despite the killing of hundreds of thousands of innocent Syrians, Iran and its leaders have stood by the murderous regime. The Egyptian president rattled Tehran by describing the Syrian regime as repressive.
Assad government officials at the summit could not tolerate the humiliation and walked out in protest during Mursi's address. This only added to Mursi's popularity in the Muslim world.
"We express our solidarity with the struggle of the Syrian people against an oppressive regime that has lost legitimacy," said Mursi to the assembled delegates at the conference in Tehran. "It is not only an ethical duty but a political and strategic necessity."
Saudi analysts unanimously describe Mursi's impassioned address as a diplomatic humiliation for Iran, which had touted his presence as a diplomatic coup because it was the first visit by an Egyptian leader since 1979.
Full report at:
http://www.arabnews.com/nam-address-sends-mursi%E2%80%99s-popularity-soaring-among-saudis
-----------
Pro-Settler Vandals Attack West Bank Monastery
04 Sep, 2012
JERUSALEM (Reuters) - Vandals set fire to the doors of a Christian monastery in the Israeli-occupied West Bank on Tuesday and daubed pro-settler graffiti on its walls in a possible retaliation for the eviction of families from an unauthorized outpost.
The name of the unauthorized Migron outpost, cleared of Israeli settlers following a court order on Sunday, was scrawled on the well-known 19th century Latrun Monastery, alongside the words "Jesus is a monkey" in Hebrew, said police.
Israeli security officials had said they were worried Sunday's eviction of 50 families from Migron, in another part of the West Bank near Ramallah, might provoke more attacks from a vigilante settler group known as "Price Tag".
The "Price Tag" name refers to retribution some Israeli settlers say they will exact for any attempt by their government to curb settlement in the West Bank, an area Palestinians seek as part of a future state.
Full report at:
http://www.nytimes.com/reuters/2012/09/04/world/middleeast/04reuters-israel-
-----------
Turkey: Rebel Assault Kills 10
04 Sep, 2012
Kurdish militants have killed 10 police officers and soldiers in an assault near the border with Iraq, Turkish officials said Monday, amid concern that rebels are trying to capitalize on regional tensions caused by Syria's civil war with a more intense campaign of attacks in Turkey. An undetermined number of Kurdish guerrillas were also killed. The Turkish government, which has granted more cultural rights to Kurds but fears that autonomy could split the nation, is caught between its stated desire for reconciliation and its handling of the conflict as a terrorism problem.
http://www.nytimes.com/2012/09/04/world/europe/rebel-assault-kills-10-in-
-----------
Iran opens nuclear site to Mongolia's president
September 03, 2012
Iran on Monday gave Mongolia's president a tour of its main uranium enrichment plant, the first time that it has opened the site to a foreign leader.
The visit by President Tsakhia Elbegdorj follows a summit of emerging nations in Tehran that Iranian officials said would showcase
the failure of Western sanctions to isolate Iran diplomatically.
State TV showed Elbegdorj inspecting centrifuges used to enrich uranium at the facility in the central Iranian town of Natanz.
Full report at:
http://www.hindustantimes.com/world-news/RestOfAsia/Iran-opens-nuclear-site-to-Mongolia-s-president/Article1-923914.aspx
-----------
Iranian Paralympic athlete refuses to shake Duchess of Cambridge's hand 'for cultural reasons because she's a woman' at medal ceremony
By DAILY MAIL REPORTER
3 September 2012
Discus thrower Mehrdad Karam Zadeh clutched his chest after he was presented with his silver medal
Iranian cultural convention bans men from shaking hands with unrelated women
St. James's Palace insisted Kate was warned beforehand not to expect a handshake
An Iranian athlete refused to shake the Duchess of Cambridge's hand after she presented him with his discus silver medal on Sunday.
The Royal was warmly received on the podium by Paralympic GB's gold medal winner Aled Davies and Chinese bronze medallist Lezheng Wang.
But when it was Mehrdad Karam Zadeh's turn to step up, the 40-year-old failed to offer a hand to the Duchess, clutching them close to his chest.
Full report at:
http://www.dailymail.co.uk/news/article-2197594/Kate-Middleton-Iranian-Paralympic-
------
Democrats unveil 2012 platform, stress Israel ties
09/04/2012
Ahead of Democratic National Convention, Obama touts strong bilateral cooperation, "unshakable commitment to Israel's security."
The Obama administration reiterated its "unshakable commitment to Israel's security" in the 2012 Democratic National Platform released Monday, amid ongoing speculation of a rift in Israeli-US relations.
"A strong and secure Israel is vital to the United States not simply because we share strategic interests, but also because we share common values," the national platform stated.
Listing examples of the Obama administrations support for Israel, the platform stated that the US president worked to "increase security assistance to Israel every single year since taking office," citing the $10 billion in aid the US has sent to Israel in the past three years, and emphasizing funding of the Iron Dome missile-defense system.
"The president's consistent support for Israel's right to defend itself and his steadfast opposition to any attempt to delegitimize Israel on the world stage are further evidence of our enduring commitment to Israel's security," the platform stated.
The new National Platform also outlined steps Obama has taken to further the peace process, adding its position that negotiations are in the interest of Israel.
Full report at:
http://www.jpost.com/International/Article.aspx?id=283760
-----------
Gulf states deflecting from domestic 'realities': Iran
September 4, 2012
TEHRAN: Gulf Arab states accusing Iran of meddling in their internal affairs are trying to deflect attention from civil movements protesting for more rights, Iran's foreign ministry spokesman said on Tuesday.
"Repeating these claims will not change the realities in the region," Ramin Mehmanparast said in a statement relayed by Iranian media.
"These kind of claims are old and have no use, and rather it is more about escaping responding to the social demands of the people than being based on realities," he said.
The Gulf Cooperation Council, which groups Iran's regional rival Saudi Arabia with Bahrain, Kuwait, Oman, Qatar and the United Arab Emirates, on Sunday reiterated its allegation of Iranian "interference" in some of their internal issues. Saudi Arabia and Bahrain have repeatedly claimed that Iran is involved in Shia protests in their countries. Saudi Arabia last year came to Bahrain's aid by sending troops to help in a deadly crackdown on Shia-led pro-democracy demonstrations, and Riyadh is also grappling with Shia unrest in its oil-rich Eastern Province.
The GCC also again voiced its backing of the UAE in a dispute with Iran over three Gulf islands claimed by both countries. Mehmanparast dismissed the island issue, saying: "The islands of Abu Musa, and Greater and Lesser Tunbs are inseparable parts of the Islamic Republic of Iran and will remain forever Iranian."
http://tribune.com.pk/story/431135/gulf-states-deflecting-from-domestic-realities-iran/
-----------
Iran arrests 20 for 'disruptive acts' following quake
September 04, 2012
Iran has arrested more than 20 people for "disruptive acts," including reportedly members of its ostracised Bahai minority, in its northwest region hit by deadly quakes last month, news agencies on Tuesday quoted the country's prosecutor as saying.
Asked about rumours of arrests of 20 to 26 people, including some belonging to the Bahai faith, Gholam Hossein Mohseni Ejei confirmed to several news agencies that "more than 20" people had been apprehended.
"These people were carrying out disruptive acts, and not all of them are still under arrest and some are free. And 20 cases have been sent to prosecutors and they are being investigated," he was quoted as saying by the ISNA news agency.
Mohseni Ejei did not give details of the charges against the suspects, nor what acts they were accused of committing.
Full report at:
http://www.hindustantimes.com/world-news/RestOfAsia/Iran-arrests-20-for-disruptive-acts-following-quake/Article1-924283.aspx
-----------
Netanyahu stand on strikes against Iran "irresponsible"
ATUL ANEJA
04 Sep, 2012
Israeli Prime Minister Benjamin Netanyahu's advocacy for military strikes against Iran is running into rough weather with powerful domestic voices rejecting his call as "irresponsible."
Shaul Mofaz, leader of the Kadima party, is the latest to join the chorus against the hawkish pro-war stance adopted by the Prime Minister and his Defence Minister Ehud Barak.
Using unusually harsh language, Mr. Mofaz told Israel's Army Radio on Sunday Mr. Netanyahu seemed "confused, stressed out and unfocused," during a meeting on Iran that the two had held last week. Sharpening his attack further, Mr. Mofaz said: "He seems to have lost his wits." The Kadima leader added that "rather than making thought-out, responsible decisions, he is creating the sense of an impending war".
"The Prime Minister has lost the faith of the security chiefs, United States President [Barack] Obama, and [Israeli] President Shimon Peres." "This is a bankrupt leadership." Mr. Mofaz also backed the sharp criticism of Mr. Netanyahu's combative position on Iran by Eliyahu Winograd, a former Supreme Court Justice.
Full report at:
http://www.thehindu.com/news/international/article3855246.ece
-----------
Thanks to Non-Aligned Movement, sanctions-hit Iran makes $50m
Sep 4, 2012
TEHRAN: Sanctions-hit Iran government has earned millions of US dollars by hosting the 13th Non-Aligned Movement Summit which was attended by representatives from over 50 countries. According to Iran's own calculations, it would have earned at least $50 million.
Iran cultural heritage, handicrafts and tourism organization official Manouchehr Jahanian had said early last month that Iran's tourism industry will earn $50 million by the summit.
But the entire money is unlikely to go to hotels or venues where the NAM delegates stayed. Rather, it will go into the government coffers. Unlike usually when governments try to subsidize such international events, industry and official sources said Iranian establishment issued a strict guideline jacking up rates of everything from hotels to rooms, cabs and even food.
Full report at:
http://timesofindia.indiatimes.com/world/middle-east/Thanks-to-Non-Aligned-Movement-
-----------
Iran could strike US bases if Israel attacks: Hezbollah
Sep 4, 2012
BEIRUT: Iran could hit US bases in the Middle East in response to any Israeli strike on its nuclear facilities even if American forces played no role in the attack, the leader of Lebanon's Iranian-backed militant group Hezbollah said on Monday.
"A decision has been taken to respond and the response will be very great," Hezbollah Secretary-General Sayyed Hassan Nasrallah said in an interview with the Beirut-based Al Mayadeen television.
"The response will not be just inside the Israeli entity - American bases in the whole region could be Iranian targets," he said, citing information he said was from Iranian officials. "If Israel targets Iran, America bears responsibility."
Heightened Israeli rhetoric about Tehran's nuclear facilities, which the West says could be part of a weapons programme, has stoked speculation that it may attack Iran before US elections in November.
Full report at:
http://timesofindia.indiatimes.com/world/middle-east/Iran-could-strike-US-bases-if-Israel-attacks-Hezbollah/articleshow/16247651.cms
-----------
Arab World
Dar al-Fatwa, Lebanon top Sunni body, brings aid to shelled border village
September 04, 2012
By Rakan al-Fakih
BAALBEK, Lebanon: A delegation from Lebanon's top Sunni body, Dar al-Fatwa, visited areas in the north Monday that recently came under intense cross-border shelling from Syria to offer support and relief to families affected by the attacks.
The delegation, headed by Mufti of Baalbek-Hermel Sheikh Khalid Solh, visited the village of Tfeil, carrying 300 aid packages of food, household supplies and medicine from the body.
Local leaders and Army personnel accompanied Solh on the trip.
"The villages seem to be going through a crisis as they have no electricity, no water, no flour, and no bread or other food supplies. The villages usually secure basic food stuffs from inside Syria and now this is almost impossible because of the ongoing events," Solh said at a reception for the delegation.
The Syrian army has crossed into Lebanese territory a number of times since the since the beginning of the uprising against President Bashar Assad's rule, ostensibly in response to cross-border attacks.
Full report at:
http://www.dailystar.com.lb/News/Local-News/2012/Sep-04/186631-dar-al-fatwa-brings-
-----------
42 Die When Bus Falls Into Moroccan Ravine
04 Sep, 2012
RABAT, Morocco (AP) — News reports say dozens of people have died after a bus drove off a road in central Morocco and plunged down a 500-foot (150-meter) ravine.
The official news agency MAP says 42 people were killed when the bus overturned between the desert cities of Marrakesh and Ouarzazate. Another 24 people were injured, four of them seriously, in the accident in the early hours of Tuesday.
Most of the injured were taken to emergency rooms in Marrakech.
The bus regularly makes the journey between the two cities.
http://www.nytimes.com/aponline/2012/09/04/world/middleeast/ap-ml-morocco-bus-
-------
Saudi- Knowledge hunt will open new horizons
04/09/2012
MENAFN - Arab News) Beautifying the country, making it green and eco-friendly are the three main concerns of Hussain Al-Hussain, CEO of Sultan Garden Center.
Saudi Arabia needs to provide many more parks and gardens on a regular basis for families and children, Al-Hussain told Diana Al-Jassem of Arab News in an exclusive interview.
Al-Hussain called for a separate budgetary allocation for beautifying Saudi Arabia and developing its infrastructure.
He believes that sustainable development can be achieved by adopting new technologies in infrastructure and agriculture, especially in cultivation and green house, in addition to implementing 100 percent Saudization.
Full report at:
http://www.menafn.com/menafn/1093553789/Saudi-Knowledge-hunt-will-open-new-horizons
-----------
New Shariah arch to mark Haram Area boundary
4 September 2012
MAKKAH: A 23-meter high arch is currently being constructed along the Makkah-Jeddah Expressway to indicate the Haram boundary of Makkah, so that people will know the exact limits of the Haram area.
In statements published by business daily Al-Eqtisadiah yesterday, construction supervisor Muhammad Eid said the base of the Shariah arch had been completed, and work was now progressing on the three columns on which the arch would be built. "Work on the construction of the arch will be completed mid-October," he added.
Eid said there would be two identical arches on both sides of the road going to and out of Makkah to show the exact boundaries of the Haram. He added that the whole area of the arch would be 70 meters. "The area of each of the two arches is 35 meters. Verses from the Holy Qur'an will be boldly written on the front and back of the arch," he said.
Eid said the arch had been designed intricately and added that it would be erected when the three columns were constructed. "About 40 workers are doing the construction work, and the arch will be lighted green," he added.
Full report at:
http://www.arabnews.com/new-shariah-arch-mark-haram-boundary
------
Saudi ambassador to Myanmar delivers $1 million check aid for Rohingya muslims
4 September 2012
Yangon: Saudi Ambassador to the Republic of the Union of Myanmar met at his office here today the Head of the Office of United Nations High Commissioner for Refugees (UNHCR).
During the meeting, the Ambassador delivered a check of one million U.S. dollars presented from the Government of the Kingdom of Saudi Arabia for rehabilitation programs related to education and health to be carried out by the Commissioner in the areas of Rohingya Muslims.
For his part, the Commissioner's Head of the Office expressed his appreciation for the generous support being provided by the Kingdom of Saudi Arabia for Rohingya Muslims and the directive of the Custodian of the Two Holy Mosques King Abdullah bin Abdulaziz Al Saud to donate $ 50 million to alleviate the sufferings of Rohingya Muslims.
http://www.arabnews.com/saudi-ambassador-myanmar-delivers-1-million-check-aid-rohingya-muslims
------
Syrian Children Offer Glimpse of a Future of Reprisals
By DAVID D. KIRKPATRICK
04 Sep, 2012
ZAATARI, Jordan — Like all the small children in the desert refugee camp here, Ibtisam, 11, is eager to go home to the toys, bicycles, books, cartoons and classmates she left behind in Syria.
But not if that means living with Alawites, members of the same minority offshoot of Shiite Islam as Syria's president, Bashar al-Assad. "I hate the Alawites and the Shiites," Ibtisam said as a crowd of children and adults nodded in agreement. "We are going to kill them with our knives, just like they killed us."
If the fighters seeking to oust Mr. Assad sometimes portray their battle as a struggle for democracy, the Sunni Muslim children of the Zaatari camp tell a much uglier story of sectarian revenge. Asked for their own views of the grown-up battle that drove them from their homes, child after child brought up their hatred of the Alawites and a thirst for revenge. Children as young as 10 or 11 vowed never to play with Syrian Alawite children or even pledged to kill them.
Full report at:
http://www.nytimes.com/2012/09/04/world/middleeast/in-syrian-conflict-children-speak-of-revenge-against-alawites.html?hp
-----------
Syrian Minister Assails Egyptian and Turkish Leaders
By DAVID D. KIRKPATRICK
04 Sep, 2012
BEIRUT, Lebanon — Syria's top government spokesman declared Monday that the refugees fleeing its borders were welcome back "at any time," mocked the leaders of Egypt and Turkey for their condemnations and called the armed opposition unfit for negotiations.
The spokesman — Omran al-Zoubi, the minister of information — held an unusual televised news conference that appeared intended to rebut international criticism of Syria, including from the two leaders, over the swelling refugee crisis on its borders and the mounting death toll at home.
He spoke after the end of the deadliest week and the deadliest month in the 18-month uprising, in which the government of President Bashar al-Assad has used its air force to carry out assaults on opposition supporters in several areas at once. Unicef, the United Nations Children's Fund, put the death toll for last week at 1,600. A Syrian opposition group said as many as 5,000 were killed in August, more than a fifth of the more than 23,000 who died over the previous year and a half.
Full report at:
http://www.nytimes.com/2012/09/04/world/middleeast/syrian-minister-assails-egyptian-
-----------
Bahrain court upholds life sentences for opposition activists
By REEM KHALIFA
04 Sep, 2012
A Bahrain appeals court Tuesday upheld jail sentences against 20 opposition figures convicted of allegedly plotting to overthrow the state, including eight prominent activists facing life in prison.
The group represents some of the most high-profile leaders of Bahrain's Shiite-led protest movement for a greater political voice in the Sunni-ruled Gulf kingdom, which is home to the U.S. Navy's 5th Fleet.
Among the eight sentenced to life is rights activist Abdulhadi al-Khawaja, who staged a 110-day hunger strike earlier this year in protest. The other 12 have lesser prison terms, ranging from five to 15 years, with seven of them convicted in absentia.
The decision also is likely to escalate street clashes that have occurred nearly nonstop since the Arab Spring-inspired uprising began 19 months ago. More than 50 people have been killed in Bahrain's unrest.
Full report at:
http://www.newser.com/article/da12sgi00/bahrain-court-upholds-life-sentences-for-opposition-activists.html
-----------
Syrian rebels hit army headquarter in Damascus
Sep 3, 2012
AMMAN: Syrian rebels said they planted bombs inside the Syrian army's General Staff headquarters in central Damascus on Sunday as President Bashar al-Assad's forces bulldozed buildings to the ground in parts of the capital that have backed the uprising.
Syrian state television said four people were wounded in what it called a terrorist attack on the General Staff compound in the highly guarded Abu Rummaneh district, where another bomb attack killed four of Assad's top lieutenants two months ago.
"The operation targeted officers in the Assad army who have been planning and giving the go ahead for the massacres against the Syrian people," said a video statement by the Grandsons of the Prophet brigade, a division of the Free Syrian Army.
"Bombs were planted inside the army headquarters," said the video statement, which was broadcast on Arab satellite channels.
Full report at:
http://timesofindia.indiatimes.com/world/middle-east/Syrian-rebels-hit-army-headquarter-in-Damascus/articleshow/16235889.cms
-----------
Militants attack Army post in Egypt's Sinai
04 Sep, 2012
Gunmen attacked an Army post in Egypt's Sinai peninsula on Tuesday, a day after tanks were withdrawn from the area, a senior security official said.
Militants fired rocket-propelled grenades on the Army personnel, who responded in a 15-minute fire exchange in North Sinai's Sheikh Zuweid town.
There were no immediate reports of injuries.
Troops have been carrying out a campaign — codenamed Operation Nisr (Eagle) — in response to an attack by gunmen that killed 16 security personnel at an Army checkpoint in August.
The Sheikh Zuwaid town lies within a zone where Egypt's military presence is strictly limited by the country's 1979 treaty with Israel, which had reportedly expressed concern over the heightened military presence near its border.
While the government insists that the military campaign against militants continues, observers suggest the focus is increasingly on mediation efforts led by a delegation of Salafist sheikhs sent to the region by President Mohammed Morsy.
http://www.thehindu.com/news/international/article3858150.ece
-----------
Syria mission nearly impossible, says UN envoy
September 04, 2012
Diplomatic attempts to end the Syrian conflict are "nearly impossible" and not enough is being done to end the fighting the new UN and Arab League mediator Lakhdar Brahimi said in a BBC interview broadcast on Monday.
"I know how difficult it is - how nearly impossible. I can t say impossible - nearly impossible" Brahimi an Algerian diplomat told the BBC. "And we are not doing much. That in itself is a terrible weight."
Brahimi replaced Kofi Annan as the United Nations and Arab League joint special representative on Syria at the end of August.
Full report at:
http://www.hindustantimes.com/world-news/RestOfAsia/Syria-mission-nearly-impossible-says-UN-envoy/Article1-924109.aspx
-----------
Car bomb in Damascus suburb kills five: watchdog
September 03, 2012
A car bomb on Monday ripped through Jaramana, a mainly Christian and Druze suburb of Damascus, killing at least five people, said the Syrian Observatory for Human Rights.
Another 27 people were injured in the blast, said the Britain-based monitoring group, adding that the attack struck the area of Al-Wehdeh on the edges of Jaramana.
Syrian state news agency SANA blamed the attack on a "terrorist group."
"An explosive device planted in a car by an armed terrorist group went off in the Al-Wehdeh area of Jaramana," SANA said, adding that the casualties included women and children.
Many of the wounded were being taken away in ambulances, said an AFP correspondent at the scene, adding that the blast caused heavy damage to one building, with one of its balconies completely destroyed.
Full report at:
http://www.hindustantimes.com/world-news/RestOfAsia/Car-bomb-in-Damascus-suburb-kills-five-watchdog/Article1-923923.aspx
------
Lebanon smoking ban takes effect, sparking anger
RANA MOUSSAOUI
4 September 2012
BEIRUT: A smoking ban in all closed public spaces, including coffee shops, restaurants and bars, went into force in Lebanon on Monday under new legislation that promises hefty fines for lawbreakers.
In a country considered a "smokers' paradise," the law took effect a year ago in airports, hospitals and schools, but took hold on a wider basis on Monday, also banning tobacco advertisements criticized for luring youths into the habit.
Smokers caught lighting up in a closed public space face a $90 penalty, while restaurant or cafe owners who turn a blind eye to offenders could be fined anything from $900 to $2,700.
The number of smokers in Lebanon is among the highest in the region and cancer-related illnesses directly linked to tobacco are rising at a rapid rate, health professionals say.
Still, there is speculation as to how far the new ban can actually hold in a country where cigarette, cigar and nargileh (water-pipe) smoking is so popular and widespread.
It was met with discontent among clients of the coffee shops of the central Hamra district of Beirut.
Full report at:
http://www.arabnews.com/lebanon-smoking-ban-takes-effect-sparking-anger
-----------
North America
Muslim grave site in Evergreen Park vandalized again
By Manya Brachear
September 3, 2012
A grave site in the Muslim section of Evergreen Cemetery in Evergreen Park has been defaced for the second time in two weeks.
Evergreen Park Police will review footage from a camera mounted above the grave site when it was tagged two weeks ago with anti-Islamic writing. The grave site, which includes a bench, tombstone and obelisk, was vandalized with almost identical black marker scribblings, according to a statement from the Council on American Islamic Relations, or CAIR.
Ahmed Rehab, executive director of CAIR's Chicago chapter, said the vandalism has upset relatives of the deceased.
Full report at:
http://www.chicagotribune.com/news/local/breaking/chi-muslim-grave-site-in-evergreen-park-vandalized-again-20120902,0,7187215.story
-----------
Inmate: Muslims treated unfairly at Cass County Jail
Mike Nowatzki
September 02, 2012
FARGO – Denying one inmate's claims of discrimination, the Cass County Jail supervisor said the facility makes "every effort that we can reasonably make" to accommodate Muslims observing the holy month of Ramadan.
Tyrone Jones, a 33-year-old Fargo man being held in the jail on charges of burglary, simple assault and violation of a protection order, recently sent a letter to The Forum claiming that Muslim inmates were being treated unfairly in their attempts to practice their religion through prayer and observe Ramadan through fasting during daylight hours.
In an interview last week, Cass County Sheriff's Capt. Judy Tollefson, who supervises the jail at 450 34th St. S., responded to the claims in Jones' letter.
Prayer issues raised
Full report at:
http://www.inforum.com/event/article/id/373078/
-------
Muslims are thriving in American Catholic colleges
Richard Perez Pena
Sep 3, 2012
DAYTON (OHIO): Arriving from Kuwait to attend college here, Mai Alhamad wondered how Americans would receive a Muslim, especially one whose head scarf broadcasts her religious identity.
At any of the countless secular universities she might have chosen, religion - at least in theory - would be beside the point. But she picked one that would seem to underline her status as a member of a religious minority. She enrolled at the University of Dayton, a Roman Catholic school, and she says it suits her well.
"Here, people are more religious, even if they're not Muslim, and I am comfortable with that," said Ms. Alhamad, an undergraduate in civil engineering, as several other Muslim women gathered in the student center nodded in agreement. "I'm more comfortable talking to a Christian than an atheist."
Full report at:
http://timesofindia.indiatimes.com/world/us/Muslims-are-thriving-in-American-Catholic-colleges/articleshow/16237181.cms
-----------
Fears about Shariah Law Take Hold in Tennessee
09/03/12
It's getting tougher to be a Republican in some parts of the country while also fully accepting the practice of Islam.
In Tennessee, an incumbent in the U.S. House found herself on the defensive after being called soft on Shariah law, the code that guides Muslim beliefs and actions. And the state's governor has been forced to explain why he hired a Muslim.
Lee Douglas, a dentist just south of Nashville and an anti-Shariah activist, points to the Muslim woman hired in Tennessee's economic development office as evidence of an "infiltration" of Islam in government. Douglas helped draft a resolution criticizing the governor and Islam. A version of the document has been signed by a growing list of GOP executive committees, from rural counties to the state's wealthiest.
Full report at:
http://www.vpr.net/npr/159378918/
-----------
To Back Democracy, U.S. Prepares to Cut $1 Billion From Egypt's Debt
By STEVEN LEE MYERS
04 Sep, 2012
WASHINGTON — Nearly 16 months after first pledging to help Egypt's failing economy, the Obama administration is nearing an agreement with the country's new government to relieve $1 billion of its debt as part of an American and international assistance package intended to bolster its transition to democracy, administration officials said.
The administration's efforts, delayed by Egypt's political turmoil and by wariness in Washington about new leaders emerging from its first free elections, gained new urgency in recent weeks, even as the United States risks losing influence and investment opportunities to countries like China. President Mohamed Morsi chose China for his first official visit outside of the Middle East, although a spokesman said the crisis in Syria was the main issue driving the visit.
Full report at:
http://www.nytimes.com/2012/09/04/world/middleeast/us-prepares-economic-aid-to-
-----------
Europe
Mosque helps Bosnian Muslims stay connected to culture
By AMANDA FRIES
Sep 03, 2012
The Utica Mosque on Court Street is a far cry from what it was just four years ago.
With two feet of water in the basement and a collapsing roof, the former Central Methodist Church was saved from the wrecking ball by the Bosnian Islamic Association of Utica in 2008 and transformed into a house of worship for 650 member families.
After four years, about $800,000, dozens of volunteers and countless hours, the mosque welcomed thousands of Muslims to the city Sunday and to the restored building to celebrate the grand opening.
"Everybody is happy to have the historic building back on its feet," said Mustafa Andelija, secretary of the association. "This building basically connects the Bosnian community together."
Full report at:
http://www.uticaod.com/features/x764808729/Mosque-helps-Bosnian-Muslims-stay-connected-to-culture
-----------
Breivik's emails published in new book in Norway
3 September 2012
OSLO, Sept 3, 2012 (AFP) -A new book out in Norway on Monday publishes the private emails of Anders Behring Breivik, showing a killer fond of emoticons but largely devoid of emotion and illustrating his attention to detail in planning his attacks.
The correspondence supports an Oslo court verdict last month that presumed Breivik sane when it found him guilty of the attacks, the book's author Kjetil Stormark said.
Stormark, a journalist who has already published a book on Breivik's July 22, 2011 attacks that left 77 people dead and shook the Scandinavian nation, has gone through more than 7,000 emails from four accounts used by the 33-year-old rightwing extremist before the massacre.
Most of the emails were business-like, with just a tiny handful sent to loved ones.
"The messages don't give a complete image (of Breivik), but show how patient and empathetic he seems in certain situations," Stormark told reporters.
Full report at:
http://www.arabnews.com/breiviks-emails-published-new-book-norway
--------
Tolerance eases impact of veil ban in France
By Steven Erlanger and Elvire Camus
04 September 2012
MUSLIM WOMEN'S RIGHTS: A year later, defenders and critics of France's burqa law agree that the outcome has been far less dramatic, write Steven Erlanger and Elvire Camus
DURING a recent protest in Marseille, seven people were suddenly surrounded by police, bundled into a van and brought in for questioning. Their offence was not the demonstration itself but the balaclavas they were wearing, a violation of the French law banning full-face veils in public places, passed in April last year.
The demonstration was against the conviction of the feminist Russian punk band Pussy Riot, hence the balaclavas, but the law was aimed at what Nicolas Sarkozy, then French president, considered a rise in Islamic extremism in France.
From the beginning, critics warned that the law, in addition to depriving Muslim women of their rights, would further inflame tensions already raised to a high pitch by the economic crisis, riots and lingering fears of terrorism, on one side, and accusations of racism on the other.
Full report at:
http://www.nst.com.my/opinion/columnist/tolerance-eases-impact-of-veil-ban-1.135940
---------
UN Says 100,000 Refugees Fled Syria in August
04 Sep, 2012
GENEVA (AP) — Some 100,000 refugees fled Syria during August making it by far the highest monthly total since hostilities began, the U.N. refugee agency said Tuesday.
The tide in people fleeing the civil war, a figure that includes both refugees who are registered and those awaiting registration with the Geneva-based U.N. refugee agency, underscores the intensifying violence between the regime of Syria's president, Bashar Assad, and the armed anti-government groups.
The August total represents more than 40 percent of the 234,368 Syrian refugees who, as of the last count on September 2, had fled for surrounding countries since the uprising began 17 months ago.
"If you do the math, it's quite an astonishing number," U.N. refugee agency spokesman Melissa Fleming told reporters Tuesday at the U.N.'s European headquarters in Geneva. "And it points to a significant escalation in refugee movement and people seeking asylum, and probably points to a very precarious and violent situation inside the country."
Full report at:
http://www.nytimes.com/aponline/2012/09/04/world/europe/ap-eu-un-syria-refugees.html?ref=europe
-----------
Britain blocking efforts to freeze Mubarak assets: Official
Sep 4, 2012
LONDON: The Egyptian public investigator who led efforts to hunt down property belonging to the regime of toppled dictator Hosni Mubarak has accused Britain of being "one of the worst" countries for housing assets.
In a BBC investigation aired yesterday, Mohamed Mahsoob said Britain and Egypt had frustrated attempts to seize the UK assets of the fallen regime, arguing they were guilty of a "collective crime".
"The UK is one of the worst countries when it comes to tracing and freezing Egyptian assets," said Mahsoob, who was recently appointed to the country's new cabinet.
"This is a collective crime from both the British and Egyptian governments," he told the BBC.
"The British are saying that they need official requests from the Egyptian government before they take any action and that until this happens they are allowing the free movement of assets and the closure of certain accounts of companies beyond UK borders."
Britain's foreign office maintained it was helping Egypt but that it was not possible for the UK to "deprive a person of their assets and return them to an overseas country in the absence of a criminal conviction and confiscation order.
Full report at:
http://timesofindia.indiatimes.com/world/uk/Britain-blocking-efforts-to-freeze-Mubarak-assets-Official/articleshow/16244852.cms
-----------
Germany urges Syria opposition to prepare for transition at meeting on post-Assad rebuilding
04 Sep, 2012
Germany's foreign minister is pressing disparate Syrian opposition groups to unite in preparation for the collapse of the Bashar Assad regime.
Guido Westerwelle is also urging the international community to be ready to provide economic support.
Berlin hosted a gathering of Syrian opposition representatives and diplomats Tuesday to address how to prevent basic services and infrastructure collapsing, and how to revive the economy, once Assad falls.
Westerwelle said a common platform is urgently needed, and that the people of Syria must see "there is a credible alternative to the regime."
He called on the opposition "to create as fast as possible the conditions for ... a transition government."
However, he stopped short of French President Francois Hollande's call last week for the Syrian opposition to form a provisional government now.
http://www.newser.com/article/da12sthg0/germany-urges-syria-opposition-to-prepare-for-transition-at-meeting-on-post-assad-rebuilding.html
-----------
Europe's Muslim population triples in 30 years
03 September, 2012
KARACHI: Europe's Muslim population has tripled over the last 30 years. Many European see Islam as a threat and Muslim fundamentalism as a challenge to their values, particularly those related to women.
These views were expressed by eminent scholars and speakers during a workshop on "Multiculturalism in Europe in the light of International Developments after 9/11" organised by University of Karachi Area Study Centre for Europe in collaboration with the Hanns Seidel Foundation, here the other day.
In the opening remarks, Prof Dr Moonis Ahmar threw light on the concept and prospects of multiculturalism. He posed a question that to what extent multiculturalism may succeed or not succeed? In his views, multiculturalism requires tolerance and respect.
Dr Rashid Ahmad Khan, Dean, Faculty of Arts, Social Sciences and Law, University of Sargodha, paid gratitude to the director Area Study Centre for Europe for organising this thought provoking workshop.
Full report at:
http://paktribune.com/news/Europes-Muslim-population-triples-in-30-years-252933.html
--------
Southeast Asia
Indonesian Police Chief's Shiite Relocation Plan Draws Disapproval
Ezra Sihite | September 04, 2012
National Police Chief General Timur Pradopo's proposal to relocate a Shiite community that has sought shelter following an attack in their home village prompted criticism from a Senator on Tuesday.
"The idea of relocating a minority group does not bode well for the future of national integration in Indonesia. This proposal could result in blatant marginalization and would be very harmful to the groups involved," Hajriyanto Thohari, the deputy chairman of the People's Consultative Assembly, said in a short SMS.
He said such relocation would be tantamount to segregation based on faith or religion.
"How could it be that in a country based on the tolerant and egalitarian principles of Pancasila that such a discrimiNATOry relocation program could take place?" Hajriyanto, who hails from the Golkar Party, asked.
Full report at:
http://www.thejakartaglobe.com/home/police-chiefs-shiite-relocation-plan-draws-disapproval/542205
--------
Indonesia: A mosque and a church to be destroyed for Road Expansion
September 03 2012
A mosque and a church that have existed side-by-side for more than half century near North Jakarta's Tanjung Priok port are slated to be destroyed due to a planned road expansion project.
Mahanaim church and Al-Muqarrabbin mosque became symbols of religious tolerance in the area as their congregations share a close and peaceful relationship.
The church was established in 1957 on Jl. Enggano, Tanjung Priok, while Al-Muqarrabbin was erected beside it two years later.
Full report at:
http://www.thejakartapost.com/news/2012/09/03/adjacent-mosque-church-be-destroyed.html
--------
URL: https://www.newageislam.com/islamic-world-news/by-new-age-islam-news-bureau/islamist-rebels-in-mali-claim-execution-of-kidnapped-algerian-diplomat/d/8564