New Age Islam News Bureau
11 Sept 2012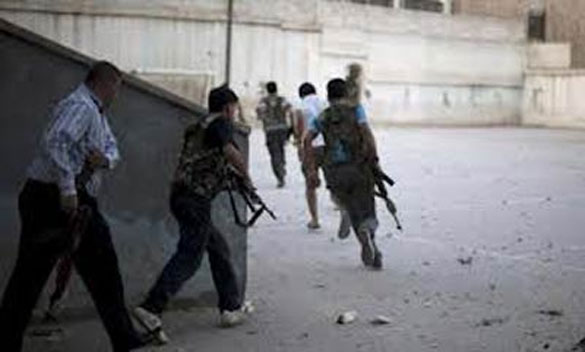 Southeast Asia
• Indonesian extremists praise 9/11 hijackers
• Indonesian Council of Ulema to Issue By law Banning Adultery
• Govt Certification Irks Indonesia Ulema
• Malaysia to Host 3rd Int'l Conference on Islam and Higher Education
Pakistan
• Taliban release video of dam project workers kidnapped in Pakistan last month
• Senior Pak Shia Cleric: MQM involved in targeted murders of Shiites
• Hunger, not just 'terror', keeps Pakistanis awake
• Al-Qaeda chief Ayman al-Zawahiri confirms No.2's death
• Father of Pakistan's nuclear bomb to launch anti-graft drive
• "Mr or Mullah"..Pakistan Madrasa Policy
• Imran Khan has lost his senses: Rana
• ISI made ''Osama doc'' Afridi eat like a dog
• Thousands homeless in Balochistan
• Zardari delays death sentence of seven prisoners
• Malik submits appeal regarding 'Shoaib Suddle Commission'
India
• Forgetting of Kashmir issue 'beyond logic': Hardline Hurriyat leade
• Pak 'helpless' over Hafiz Mohammad Saeed
• Only 13% Indians hold favourable opinion on Pakistan
I• ndia still collecting evidence into the uploading of inflammatory content to give Pakistan
• Pak violates ceasefire, targets Indian posts twice in J&K
• J&K minister's escorts arrested for assaulting traffic cop
• Indian Muslims not a homogeneous entity: Hamid Ansari
• Commemorating Vivekananda's address at World Parliament of Religions
• Assam violence: Rahul Gandhi on day-long visit to Bodoland
• Nasik attack case: Abu Jundal in police custody till Sept 24
South Asia
• We will take action against those involving children in begging: Maldives
• Burma Generals Incite Buddhist Chauvinism
• Rockets hit NATO's Bagram airbase, killing three Afghan staff
• Suicide bomber kills 5 in western Afghanistan
• Maldives' political situation "very positive": US Ambassador
• Gay Afghan men face exile or marriage in conformist masculine society
• Taliban Claims Attack on Helicopter in Afghanistan
• Maldives H M notes "better environment" for political factions
• US faces 'utter defeat' in Afghanistan: Taliban
• 'Taliban set to work with US in Afghanistan'
• "Maldives backtracking on democracy": IFHR
• Save Rohingyas! The World's Responsibility
• NATO says Taliban behind 2008 French attack killed
Arab World
• Liberated Town Turns to Islamic Law until End of Syria Chaos
• Emirati Man gets 15 years for kidnap, rape
• Syria rebels execute soldiers in battleground Aleppo
• Death penalties for 3 Saudis revoked in Iraq
• Fugitive Iraq VP rejects death sentence
• As Brahimi starts mission, shadow of al-Qaeda is seen in Syria
• Two Saudis beheaded for armed robbery
• Saudis stage rare protest over security detentions without trial
• Political forces brace for Egypt's looming constitutional showdown
• Islamic Microfinance Forum in UAE
• Imam Sadeq (AS) Played Major Role in Correcting Wrong Perceptions of the Quran
North America
• For Some, Moving On From 9/11 Means Scaling Back
• Gay Marriage Divides Minnesota Muslims
• Americans mark low key 9/11 anniversary
• Professor Tariq Ramadan: Islam, democracy compatible
• Al-Qaida still poses a threat: Panetta
• ISI considers US its worst enemy, says jailed doctor Shakil Afridi
• US lawmaker threatens Senate over Pakistan aid
• Guantanamo detainee found dead: US military
• Obama Nominates Envoy to Iraq
Africa
• Outsider Hassan Mohamud wins Somali presidential race
• Amputations and Killings Shake an Embattled Mali
• Nigeria Shia Shuhada Foundation Marks Quds Day Martyrs in Kano
• Tunisia's revolution and the Salafi effect
Europe
• Bearded British Boxer Sets Role Model
• Spain: Muslim War on Meter Maids
• "Muslims Unity" Int'l Forum in Kyrgyzstan
• U.N. Official Warns Syrian Rebels About Atrocities
• Bomb squad checks home of Britons slain in France
Mideast Asia
• Yemen: Bomb Misses Defence Minister, Kills 13
• Tayyip Erdogan: Turkey 'will not hand over' Iraq VP
• Suicide blast at Istanbul police station kills one, wounds 5
• Palestinian PM unveils measures to calm protests
• Yemen kills top al-Qaida leader
• The future of Jerusalem is subject to negotiation
• Report says 461 killed in clashes with Kurd rebels this year
• Netanyahu ramps up Iran attack threat
• Yemen defence minister survives assassination attempt: sources
• Israeli Leader Ratchets Up Feud With US
Australia
• Muslim Mayor Defeats Australia Rulers
Compiled by New Age Islam News Bureau
Photo: Syria rebels execute soldiers in battleground Aleppo
URL: https://newageislam.com/islamic-world-news/indonesian-extremists-praise-9-11/d/8632
---------
Southeast Asia
Indonesian extremists praise 9/11 hijackers
Sep 12, 2012
JAKARTA / About 100 Islamic extremists today praised the 9/11 hijackers at a rally outside the US embassy in Jakarta, as they celebrated the 11th anniversary of the deadly attacks.
Demonstrators carried posters and banners, one declaring "We are all Osama" under a picture of the late Al Qaeda leader Osama bin Laden, as dozens of policemen stood guard before the embassy.
Other banners read, "It is time for Islamic revolution", and "Democracy brings oppression".
"They (the hijackers) sacrificed their lives to defend fellow Muslims in Palestine," Muhammad Fachry, spokesman of the Sharia for Indonesia group, which organised the rally, told AFP.
"What they did was a reminder to the American government to stop oppression against Muslims and support for the Israeli government," he said.
Son Hadi from the Jemaah Anshorut Tauhid, which has been labelled a terrorist group by the United States and sent supporters to take part in the rally, told AFP: "What the hijackers did was the start of the Muslim war against Western hegemony."
Fachry said it was the first time his group, which was founded in 2010, had commemorated the attacks.
He referred to the hijackers as "the magnificent 19", and praised their "bravery".
"American arrogance collapsed together with the World Trade Centre's Twin Towers," the organisers said in a statement.
Muslim-majority Indonesia has suffered its own share of terrorist attacks over the past decade. The largest, by regional terror network Jemaah Islamiyah, were the October 2002 Bali bombings that killed 202 people, mostly Western tourists.
http://www.thenational.ae/news/world/indonesian-extremists-praise-9-11-hijackers
---------
Indonesian Council of Ulema to Issue By law Banning Adultery
Jakarta Globe | September 11, 2012
The Padang chapter of the Indonesian Council of Ulema (MUI) have said that they support the local government's plan to issue a bylaw banning adultery and prostitution.
According to MUI Padang head Duski Samad, the bylaw draft has been deliberated by the Padang Legislative Council (DPRD) to be issued soon.
"We will support DPRD Padang in passing this regulation as it will represent a serious effort by the government to eradicate immoral acts," Duski said as quoted by Antara news agency on Monday.
According to him, with such a bylaw in place the Public Order Agency (Satpol PP) will have the legal foundation to take action against immorality by eradicating adultery and prostitution in Padang, the capital of West Sumatra.
Duski claims that society has failed to filter out globalization's effects and therefore the government needs to issue regulations in order to deter perpetrators.
The head of DPRD Padang, Jhon Roza Syaukani, says that the aim of the ordinance is to reduce occurrences of adultery and prostitution in the city.
"This bylaw is to support the vision and mission of Padang city as portraying itself as a safe and prosperous metropolis," Jhon said.
The earlier draft stipulated that violators of the regulation should be rehabilitated after being sanctioned. The sanction itself remains unclear, but the bylaw obliges the government to build a rehabilitation facility.
It also stated that eradicating adultery and prostitution is part of an effort to preserve and implement the norms of Pancasila, Indonesia's state ideology, as well as upholding the sanctity of marriage as an institution.
http://www.thejakartaglobe.com/home/padang-to-issue-bylaw-banning-adultery/543748
-------
Govt Certification Irks Indonesia Ulema
10 September 2012
CAIRO – A proposal conditioning government certifications for Muslim scholars (Ulema) in Indonesia as part of efforts to curb radical ideas is inviting strong opposition from the country's largest Muslim organization, The Jakarta Globe reported on Monday, September 10.
"The government is overstepping their authority by trying to dictate these things," Said Aqil Siroj, chairman of Nahdlatul Ulama, told Antara news agency.
"Kiai [local elders] or Ustadz [Islamic preachers] are titles that are not given out by the government."
In a lecture last week, a proposal has been floated conditioning government certifications for Muslim scholars.
Irfan Idris, the director of the Deradicalization of National Counterterrorism Agency (BNPT), argued that government certification would help uproot radicalization in Indonesia.
He said the method has been implemented in Singapore and has effectively worked to curb radicalism.
"With a certification program, the government could monitor the role of ulema and prevent the fostering of radical movements," Irfan said.
Nahdlatul Ulama (NU) is the biggest Muslim organization in Indonesia, with estimated members of 30 millions.
Full report at:
http://www.onislam.net/english/news/europe/458957-govt-certification-irks-indonesia-ulema.html
---------
Malaysia to Host 3rd Int'l Conference on Islam and Higher Education
September 11, 2012
3rd International Conference on Islam and Higher Education under the theme of "The Role of Awqaf in the Development of Islamic Higher Education: the Past, the Present, and Future Prospects" is going to be held on 30th September to 2nd October in Malaysia.
(Ahlul Bayt News Agency) - 3rd International Conference on Islam and Higher Education under the theme of "The Role of Awqaf in the Development of Islamic Higher Education: the Past, the Present, and Future Prospects" is going to be held on 30th September to 2nd October in Malaysia.
International Institute of Advanced Islamic Studies (IAIS) Malaysia, Pahang State Foundation, and IKIP International College are the organizers of the conference.
The theme chosen for the 3rd ICIHE is "The Role of Awqaf ("Endowment") in the Development of Islamic Higher Education: the Past, the Present, and Future Prospects." It is a follow-up to the theme of the 2nd ICIHE "The Empowerment of Muslim Communities in Private Higher Education." Although the issue of the importance of awqaf to Muslim higher education was raised during the 2nd ICIHE, it was not then sufficiently discussed, since it was not the main objective of that conference. Accordingly, in order to do full justice to this very significant subject of Muslim concern, the 3rd ICIHE is to be devoted entirely to discussions of awqaf in its specific relation to the development of Muslim higher education.
Full report at:
http://abna.ir/data.asp?lang=3&Id=346600
---------
Pakistan
Taliban release video of dam project workers kidnapped in Pakistan last month
Zahir Shah Sherazi
Sep 11, 2012
PESHAWAR: The Taliban have released a video, which shows the eight men, who were kidnapped in the South Waziristan tribal area last month, pleading to authorities for their safe release.
The video, released on Tuesday, shows the eight employees of the Gomal Zam Dam project who were kidnapped on August 15.
"We appeal to the Government of Pakistan and Wapda to fulfill the demands of Tehrik-i-Taliban Pakistan and arrange for our safe release as soon as possible," one of the men was shown as saying.
The video also shows the men pleading for the militants' demands to be met at the earliest, saying that one of their co-workers had been killed by the militants.
The workers were travelling towards Tank from the dam site in South Waziristan when their pick-up vehicle was intercepted by the militants, who abducted the men. The incident took place at Murtaza Goth near Gradawi, which lies 30 kilometres west of Tank.
The workers include an engineer, a sub-engineer, two drivers, a cook, two security personnel and a labourer, according to reports.
http://dawn.com/2012/09/11/taliban-release-video-of-dam-project-workers-kidnapped-last-month/
---------
Senior Pak Shia Cleric: MQM involved in targeted murders of Shiites
September 11, 2012
Senior Pakistani Shia cleric, Allama Raja Nasir Abbas Jafri, secretary general of Majlis-e-Wahdat-e-Muslimeen (MWM) has said that the government is responsible for genocide of Shia Muslims.
(Ahlul Bayt News Agency) - Senior Pakistani Shia cleric, Allama Raja Nasir Abbas Jafri, secretary general of Majlis-e-Wahdat-e-Muslimeen (MWM) has said that the government is responsible for genocide of Shia Muslims.
He was speaking at the concluding session of 2-days convention of the MWM that was held on Saturday-Sunday in Islamabad.
The MWM's head further said that it was obligatory on the ruling coalition to protect the lives of Shiites but they have failed to shoulder their responsibility.
He said that Pakistan Peoples Party and Muttahida Qaumi Movement (MQM) who secured majority votes of Shiites have never benefited Shia Muslims.
"We have credible information that the MQM too is involved in trageted murders of Shia youths," he said and also lashed out at all the political parties for not supporting the Shias who are are real victims of Wahhabi terrorism.
Allam Jafri said that the MWM is a ray of hope for Shias. He said that within a short span of time, MWM has organised itself in all over Pakistan. He said that from Karachi to Gilgit-Baltistan, MWM exist now. He said that MWM has foiled the plots of enemies who wanted Shiites remain divided and estranged.
He urged the party members to pay attention on organisation and organised plans to continue to strengthen the party. He urged them to pay special attention to prayers and prays. He said that divine help and self-struggle is needed to run the party actively. He said that since March 25 Nishtar Park public meeting, MWM remains on the ground because he has declared 2012 a year to remain on the ground.]
http://abna.ir/data.asp?lang=3&Id=346585
--------
Hunger, not just 'terror', keeps Pakistanis awake
September 11, 2012
Danish Arif, a seller of colorful fabrics at the Mehran Bazaar, repeated what many here say about the direction of Pakistan and its latest change in leaders. "Who cares who comes and who goes," says Arif as sellers haggle over yards of colorful embroidered cloth. "As long as they're good for the country."
The United States' focus in Pakistan since 9/11 has been on combating radicalism, the latest example of which was the suicide bombing Monday of a US government vehicle. The explosion killed two Pakistanis and wounded two Americans, Hani Yousuf and Salman Masood of USA Today reported. For Pakistanis, the declining standard of living — and not the war against terror here or in Afghanistan — is what many say concerns them most. The government has failed to turn around high unemployment, soaring inflation and stagnant wages.
Pakistan's latest shift in leadership placed former energy minister Raja Pervez Ashraf in the prime minister's seat. He was appointed in June after the Supreme Court ruled that his predecessor, Yousaf Raza Gilani, had to resign for refusing to investigate charges of corruption against the government. Ashraf inherits a country where killings for profit, as well as politics, honor and religious beliefs, are not uncommon, according to the Human Rights Commission of Pakistan. In Karachi, a city of 20 million that generates half of the country's wealth, 1,450 people were murdered in the first six months of the year, the commission says.
Taliban and al-Qaeda terrorists roam free in the country's northwest and have launched attacks against people it considers un-Islamic in more modern cities such as Lahore.
Full report at:
http://www.pakistantoday.com.pk/2012/09/11/city/lahore/hunger-not-just-terror-keeps-pakistanis-awake-3/
---------
Al-Qaeda chief Ayman al-Zawahiri confirms No.2's death
September 11, 2012
The leader of al-Qaeda confirmed the death of the group's second-in-command, who was killed in a U.S. drone strike in north-western Pakistan in June 2012.
In a video posted late Monday on militant websites, al-Qaeda chief Ayman al-Zawahiri described his late lieutenant Abu Yahya al-Libi as a "lion of jihad and knowledge".
The killing of al-Libi, who was Libyan by birth, was the biggest setback to al-Qaeda since the death of Osama bin Laden.
Al-Zawahiri also urged Libyans to attack Americans to avenge the late militant's death, saying his "blood is calling, urging and inciting you to fight and kill the Crusaders."
Al-Libi, whose real name was Hassan Mohammed Qaid, was considered a media-savvy and charismatic leader with religious credentials. He rose to prominence in the group after escaping from the U.S. military prison at the Bagram Air Base in Afghanistan in 2005.
In his eulogy, al-Zawahiri also recalled how al-Libi fought in Afghanistan against the Soviet Union in the 1980s and then against the U.S. after the American-led invasion following the September 11, 2001, attacks. He also praised al-Libi's writings, saying he fought the West "with his hand, pen and tongue."
http://www.thehindu.com/news/international/article3885211.ece
---------
Father of Pakistan's nuclear bomb to launch anti-graft drive
September 11, 2012
ISLAMABAD: The father of Pakistan's nuclear bomb is launching a 100-day campaign to end corruption and urges voters to elect "clean and honest" candidates in polls next year, a senior party official said Monday.
Tehreek-e-Tahafuzz Pakistan or Save Pakistan Movement (SPM), announced in July, will contest general elections due in 2013, secretary general Chaudhry Khurshid Zaman told a press conference in Islamabad.
Abdul Qadeer Khan, whom many Pakistanis regard as a hero for building the Islamic world's first nuclear bomb, would not be a candidate for any public office and would guide the movement as its chairman, Zaman said.
Zaman said from Tuesday Khan would kick off his 100-day campaign during which he will address bar associations, universities students, chambers of commerce and industries across Pakistan.
Full report at:
http://dawn.com/2012/09/10/abdul-qadeer-khan-to-launch-anti-graft-drive/
---------
"Mr or Mullah"...Pakistan Madrasa Policy
By Aamir Latif
06 September 2012
ISLAMABAD – Pakistan's state-owned universities and higher education institutions are adopting an unofficial policy to bar students of madrasa (religious seminaries) from being enrolled in PhD and M. Phil courses.
"Although there is no written policy or directive from the government for universities' administration, they have adopted a novel way to keep madrasa students away from universities, and other institutions of higher learning," Qari Hanif Jalindhari, secretary of Ittehad Tanzimat-e-Madaris (United Madrasas Organizations), a joint body of five major madrasa boards in Pakistan, told OnIslam.net.
Under the unofficial policy, madrasa students holding degrees of Shahdat-e-Almia should first appear in entry test before being enrolled for PhD or Mphil courses in Islamic education.
But surprisingly, the madrasa student finds that the test is not about relevant subjects, but about mathematics, science, English literature, and other irrelevant subjects.
"It's very much like that if a student of mechanical engineering wants to get admission for higher studies in his field, but he is asked to pass the test of medical sciences," said Hanif, who is also the Secretary General of Wifaq-ul-Madaris Board, the largest madrassah board in Pakistan.
Full report at:
http://www.onislam.net/english/news/asia-pacific/458922-mr-or-mullahpakistan-madrassah-policy.html
---------
Imran Khan has lost his senses: Rana
September 11, 2012
LAHORE - Provincial Minister for Law, Rana Sanaullah has said that Imran Khan has lost his senses after the unsuccessful public meeting in Rawalpindi and is levelling allegations against the provincial government to displace his anger over his mistakes.
Rana Sanaullah said that there was authentic information that the leadership of PPP was fed its rhetoric by Federal Information Department which. He said that Khan's has made the PTI as a defence line for PPP. He said that Khan has criticized the project of public transport in Punjab. He said that those travelling in chartered planes have no interest in the transport problems of the people. He said that metro bus system comprised of nine packages, out of which, eight packages were awarded through open tenders while one package has been given to NLC keeping in view the demands of complete transparency. He said that if Imran does not prove the allegations levelled, he would have to quit politics. Rana said that Imran Khan had lied that Rs 73 billion had been spent on the project while only Rs 26 billion had been spent. He added that the government of Turkey was a witness to Punjab government's transparency in the matter.
http://www.pakistantoday.com.pk/2012/09/11/city/lahore/imran-khan-has-lost-his-senses-rana/
---------
ISI made ''Osama doc'' Afridi eat like a dog
September 11, 2012
Peshawar: The Pakistani doctor, who was sentenced to 33 years in jail after he was accused of being a CIA informant, has claimed that Pakistan's Inter-Services Intelligence (ISI) agency, which maintained a regime of torture in its detention centres, tortured him with cigarette butts and electric shocks.
Dr Shakil Afridi, while talking about his detention by the ISI on May 23 in Hayatabad, said: "My clothes were removed and I was forced by a major to wear old dirty torn rags of an Army conductor. It was difficult to eat food. I had to bend down on my knees to eat with only my mouth, like a dog. I sat on the floor."
Full report at:
http://zeenews.india.com/news/south-asia/isi-made-osama-doc-afridi-eat-like-a-dog_799033.html
---------
Thousands homeless in Balochistan
By Mohammad Zafar
September 11, 2012
QUETTA: Copious amounts of rainfall in Balochistan have rendered thousands of people homeless, ravaged standing crops and flattened human settlements. In areas ranging from Jaffarabad, Naseerabad, Marri and Bugti Tribal areas, till downstream in Pat Feeder, the torrential rains have left a swathe of destruction.
Moreover, the provincial government has requested government of Sindh to close the Pat Feeder Canal from the Guddu Barrage as a rupture in the canal is expected as a result of massive torrents from the Marri and Bugti hills.
According to sources, the rainfall has adversely affected 11 districts of Balochistan, where shortage of food and drinking water has increased immensely.
The Provincial Disaster Management Authority (PDMA) reported that 10 persons have lost their lives in seven districts of Balochistan while 2,335 houses and standing crop spread over 3,182 acres of land have been destroyed. The losses run into millions of rupees.
Moreover, as many as 7,500 people have been rendered homeless. Communication lines, roads and bridges have also been washed away by the flash floods.
Full report at:
http://tribune.com.pk/story/434669/thousands-homeless-in-balochistan/
---------
Zardari delays death sentence of seven prisoners
September 11, 2012
ISLAMABAD: On the directives of the President Asif Ali Zardari, death sentence of seven prisoners has been stopped in Rawalpindi's Adiala jail, Dawnnews reported.
The seven prisoners, who were to face death penalty in few days, had requested for presidential pardon, Deputy Superintendent Adiala jail said.
The jail administration received a letter from the President House on Monday to stop the death sentence of the seven prisoners for three months.
Two months earlier, Sindh Minister for Law, Parliamentary Affairs and Prisons, Ayaz Soomro had stated that the Pakistan People's Party (PPP) would not execute the death penalty against any prisoner in the jails of the province.
"No convict of death sentence will be hanged until the PPP government is in office up to March, 2013," he had asserted.
According to Amnesty International, Currently 58 nations actively practice capital punishment, and 97 countries have abolished it (the remainder have not used it for 10 years or allow it only in exceptional circumstances such as wartime.
http://dawn.com/2012/09/10/zardari-delays-death-sentence-of-seven-prisoners/
---------
Malik submits appeal regarding 'Shoaib Suddle Commission'
September 11, 2012
ISLAMABAD: Property tycoon Malik Riaz submitted an appeal to the Supreme Court to review the formation of the 'Shoaib Suddle Commission' here on Tuesday, DawnNews reported.
Riaz's attorney Zahid Bukhari said that the commission formed to investigate the Arsalan Iftikhar case was illegal.
The petition challenged the legitimacy of the 'Shoaib Suddle Commission' which was formed by the apex court.
Speaking to media representatives outside the Supreme Court building before submitting the request, Bukhari said that the Aug 30 decision by the apex court has changed Pakistan's judicial history.
He added that an investigative commission cannot be formed on the basis 'personal choices.
After such a decision, everyone should submit requests to choose their own investigative commissions comprising of individuals and institutions, he added.
Moreover, he said that his client Riaz wished to dignify the apex court.
Bukhari, on the basis of a news report, claimed that Dr. Shoaib Suddle had attended the wedding of Dr. Arsalan Iftikhar.
Apparently, it seems that Suddle would be unable to undertake the investigation in a transparent manner, he added.
Furthermore, Bukhari also said that Suddle has a pending murder case registered against him, adding that if there was any justice here, it would have been obvious.
http://dawn.com/2012/09/11/arsalan-iftikhar-case-malik-submits-appeal-regarding-shoaib-suddle-commission/
---------
India
Forgetting of Kashmir issue 'beyond logic': Hard-line Hurriyat leader
Sep 11, 2012
SRINAGAR: Hard-line Hurriyat leader Syed Ali Shah Geelani on Tuesday said the mention of 'forgetting of past' on Kashmir issue in the joint statement issued by foreign ministers of India and Pakistan in their recent meet was "beyond logic".
The "advice of forgetting the past" in the joint statement issued after the meeting between external Affairs Minister SM Krishna and his Pakistan counterpart Hina Rabbani Khar was "beyond logic", the Hurriyat leader said.
"The division of the subcontinent, which led to creation of India and Pakistan cannot be forgotten .... How can the historic background of Kashmir issue and the sacrifices of the people for right to self determination be forgotten," he said.
Instead of focusing on the Kashmir issue they gave importance to visa policy and improving trade ties, he said.
Geelani said the Centre was following its rigid stand on Kashmir and was propagating status quo through the dialogue process with Pakistan.
"Pakistan is providing justification for status quo through these talks and the change in her national policy towards Kashmir can be harmful for its own interests," he added.
Geelani said Pakistan as a nation should clarify whether the present policy with regard to ties with India is a matter of national policy or decision of a single party.
http://timesofindia.indiatimes.com/india/Forgetting-of-Kashmir-issue-beyond-logic-Syed-Ali-Shah-Geelani/articleshow/16353117.cms
---------
Pak 'helpless' over Hafiz Mohammad Saeed
By Saurabh Shukla in New Delhi
September 11, 2012
PAKISTAN has told India that it has no love lost for Hafiz Mohammad Saeed but the Jamaat- ud- Dawa( JuD) chief and 26/ 11 suspect has managed to give law enforcement agencies in that country the slip by " influencing" the judiciary.
Pakistan has provided this bizarre defence for Saeed roaming freely there and spewing venom against India.
Sources said during a closed- door meeting in Islamabad recently when the matter was broached by external affairs minister S. M. Krishna, Pakistan's interior minister Rehman Malik said despite their best efforts, Saeed's supporters managed to get him out on bail.
Malik reportedly told Krishna that Saeed was released by a Pakistani court in 2006 after the Lashkar- e- Tayyeba (LeT) founder approached a leading lawyer who had been a teacher of the judge hearing the case.
Full report at: Mail Today
---------
Only 13% Indians hold favourable opinion on Pakistan: Pew Research
Sep 10 2012
Washington: While significant effort is being made by governments of both India and Pakistan to better ties, a majority of people in both countries continue to have an unfavourable view of the other, an opinion poll conducted by a US-based research centre has found.
The survey by the Pew Research Centre found that both Indians and Pakistanis have an unfavourable view of the other, but Pakistani sentiment is "more intense".
While 72 per cent of Pakistanis see India unfavourably, 59 per cent of Indians have an unfavourable view of their neighbour.
In fact about six-in-ten Indians (59 per cent) see Pakistan as a very serious threat to India and the country is viewed as a far greater menace than Lashkar-e-Taiba, Pew Research Centre said in its latest survey report.
Full report at:
http://www.indianexpress.com/news/only-13-indians-hold-favourable-opinion-on-pakistan-pew-research/1000660/
---------
India still collecting evidence into the uploading of inflammatory content to give Pakistan
SANDEEP JOSHI
September 11, 2012
A few weeks after initiating a probe into the uploading of inflammatory content on the Internet by Pakistan-based elements, the Ministry of Home Affairs (MHA) is still in the process of gathering evidence from various agencies, including some private entities, which is to be given to Pakistan for action against those responsible for fuelling tensions in India.
"We are still inquiring into the matter with different agencies [government and private]… we are waiting for some more information," Union Home Minister Sushil Kumar Shinde told journalists here.
Full report at:
http://www.thehindu.com/news/national/article3882577.ece
--------
Pak violates ceasefire, targets Indian posts twice in J&K
Sep 11, 2012
JAMMU: Pakistan troops have violated the ceasefire yet again targeting Indian posts along the Line of Control (LoC) in Poonch district of Jammu and Kashmir.
"Pakistani troops fired RPGs and opened indiscriminate small arms firing on Indian posts in the Nangi-Tikri forward areas along the LoC in Poonch sector", a defence spokesman said.
They fired rocket projectile grenades (RPGS) and 600 rounds of light machine guns (LMGs) and other weapons at 11.15pm on Monday and continued till 11.45pm, he said.
Army troops guarding the border with Pakistan gave a calibrated response and fired back effectively, he said, adding, there was no casualty or injury to anyone in the firing exchanges.
"They violated the ceasefire by opening fire on Indian forward posts", he said.
Pakistan troops also fired on the Indian post of Kundna in Sabzian forward belt along the LoC in Poonch sector around 5pm for five minutes on Monday.
"There was no loss of life or damage to property in the firing and the Army replied back effectively", he said.
Pakistan violated the ceasefire 15 times in the last 18 days by firing mortars, rockets and small arms along the International Border (IB) and Line of Control (LoC) in Jammu and Kashmir.
http://timesofindia.indiatimes.com/india/Pak-violates-ceasefire-targets-Indian-posts-twice-in-JK/articleshow/16350445.cms
---------
J&K minister's escorts arrested for assaulting traffic cop
Sep 11, 2012
SRINAGAR: A Jammu & Kashmir traffic cop was beaten severely by security guards of minister for public health engineering, Taj Mohi-ud-Din late last evening in full public gaze near chief minister's official residence, when he asked them to abide by the traffic rules.
Following television reports about the incident, police arrested two security guards of the minister- Mohammad Shafi (372 security) and Mohammad Abbas (219, 3rd Battalion, security), police spokesman said.
Srinagar municipal authorities have recently installed traffic lights and traffic police has been trying to ensure that people follow the traffic light signals and reduce traffic congestion and jams in the city where traffic has increased enormously over the years.
Sub-inspector Mohan Lal told reporters that the ministerial cavalcade while heading towards the minister's residence at Gupkar Road violated a traffic signal near the Tourist Reception Centre last evening. He said that he stopped the escort jeep of the minister's motorcade from jumping the red light but two of the guards stepped out of the vehicle and thrashed him with rifle butts in full public view.
Full report at:
http://timesofindia.indiatimes.com/india/JK-ministers-guards-held-for-assaulting-traffic-cop/articleshow/16348571.cms
---------
Indian Muslims not a homogeneous entity: Vice President
Sep 10, 2012
NEW DELHI: Indian Muslims are not a homogeneous entity and any generalization about them is "hazardous" as they have performed differently at different sections of society, Vice President Hamid Ansari said here today.
Highlighting the Sachar Committee report as a "landmark" step to evaluate the socio-economic condition of minorities, Ansari said for several decades the community remained largely unstudied or understudied.
Ansari was addressing a gathering during the release of a book "Muslims in Indian Cities: Trajectories of Marginalisation" edited by Laurent Gayer and Christophe Jaffrelot.
Contesting the editors' view that Muslims here are losing grounds, Ansari said "this conclusion may be contested on two grounds. Firstly, any generalisation for so large a number spread over a vast area is hazardous."
Secondly, he added, "as the editors themselves have pointed out, Muslims of India are not a homogeneous entity."
Full report at:
http://timesofindia.indiatimes.com/india/Indian-Muslims-not-a-homogeneous-entity-Hamid-Ansari/articleshow/16341881.cms
---------
Commemorating Vivekananda's address at World Parliament of Religions
Sep 11 2012
New Delhi : Over a century year ago on this very day, Swami Vivekananda received a standing ovation at the World Parliament of Religions in Chicago after he had introduced Hinduism and propagated world peace.
At an event on Tuesday to commemorate the 119th year of his address, members of Ramakrishna Mission that the great saint of the 19th century founded, spiritual leader the Dalai Lama and former President A P J Abdul Kalam recounted the "positive spirit" that was present in Vivekananda.
While Kalam quoted extensively from Vivekananda's historic speech at the 1893 conference in Chicago and asked the current leadership of world countries to emulate his positive approach in dealing with issues, the Dalai Lama said the saint's spirit was still alive in the hearts and minds of people.
Full report at:
http://www.indianexpress.com/news/rk-mission-commemorates-vivekanandas-address-at-world-parliament-of-religions/1001056/
---------
Assam violence: Rahul Gandhi on day-long visit to Bodoland
Sep 11 2012
Guwahati : Congress leader Rahul Gandhi today met victims of ethnic violence in relief camps and held discussions with Bodoland Territorial Council leaders on the prevailing situation in Assam.
Gandhi, who arrived in Kokrajhar on a day-long visit to violence affected Bodoland Territorial Administered District (BTAD) and Dhubri, visited Kathalguri and Gambaribeel Relief camps.
He would later go to Salakati in Kokrajhar besides two relief camps in Dhubri district.
Gandhi met the relief camp inmates and also held discussions with Bodoland Territorial Council (BTC) leaders and representatives of other civil organisations in the district regarding the prevailing situation along with relief and rehabilitation being provided to the affected people.
He was accompanied by Assam Chief Minister Tarun Gogoi and Assam Pradesh Congress Committee president Bhubaneswar Kalita.
"AICC is very concerned about the situation as the affected areas are yet to return to total normalcy even after nearly two months of the violence which rocked Kokrajhar, Chirang and Dhubri districts in July," a senior Congress leader said here.
Prime Minister Manmohan Singh, UPA chairperson Sonia Gandhi and Union Home Minister Sushil Kumar Shinde had earlier visited the affected areas.
http://www.indianexpress.com/news/assam-violence-rahul-gandhi-on-daylong-visit-to-bodoland/1001015/
---------
Nashik attack case: Abu Jundal in police custody till Sept 24
Sep 11 2012
Nashik : A local court on Tuesday remanded suspected LeT operative and 26/11 key handler Zabiuddin Ansari alias Abu Jundal to ATS custody till September 24 for his alleged role in the conspiracy to attack the Police Academy here in 2010.
Jundal, who was brought from a Mumbai jail and produced before Chief Judicial Magistrate A D Sawant amidst tight security, was asked whether he required any legal aid, to which, he did not give any answer.
However, Jundal told the court that he wanted to meet his parents, but the Magistrate did not pass any order on his plea.
Two other accused, Billal Shaikh and Himayat Beg, who had conducted a recee of the Nashik Police Academy in 2010, have already been arrested in this case and are currently held in judicial custody. Seven other accused are yet to be traced.
Full report at:
http://www.indianexpress.com/news/nashik-attack-case-abu-jundal-in-police-custody-till-sept-24/1001066/
---------
South Asia
We will take action against those involving children in begging: Maldives
By Mariyath Mohamed | September 10th, 2012
The Ministry of Gender, Family and Human Rights has released a statement regarding the issue of children being involved in street begging.
The ministry has said it will take legal action against those responsible for involving children in begging, and those who allow children to stay unaccompanied in the premises of the local market .
The ministry expressed concern that street vendors in the local market have young children, some of school-age, accompanying them. The statement says they find the issue further worrisome as they have noticed that arguments are common there, and foul language is often used in the presence of minors.
The statement further notes that they have observed children playing in the sun, taking meals and sleeping in the same area. The ministry notes that these actions may have a negative effect on the child's growth and behaviour, and as such are risks to their safety, health and physical well-being.
Full report at:
http://minivannews.com/society/we-will-take-action-against-those-involving-children-in-begging-ministry-of-gender-family-and-human-rights-43654
---------
Burma Generals Incite Buddhist Chauvinism
08 September 2012
BANGKOK – Turning them from being champions of democracy and freedom, Burma generals are nurturing Burma's Buddhist chauvinism, putting monks at the lead of its war on the world's most prosecuted Rohnigya minority.
"These generals are considered monk killers," Maung Zarni, a visiting researcher at the London School of Economics, told Voice Of America on Friday, September 7.
"And, you know, the world [has] seen images of like troops shooting Buddhist monks in the Saffron Revolution."
Earlier this week, thousands of Buddhist monks have marched across Burma to demand the expulsion of Bengali-ethnic Muslims, known as Rohingyas, from the country.
The monks were supporting a suggestion by President Thein Sein that the Muslim minority, numbering close to a million, should be segregated and deported.
The protests were the largest since the 2007 monk uprising against military rule.
While the 2007 Saffron Revolution, which takes its name from the color of monks' robes, called for love and democracy, this week's protests were inciting hatred against the world's most oppressed minorities, the Rohingya.
Sectarian tensions are so high they overshadowed the fact that President Thein Sein was Prime Minister in 2007 when the military government violently cracked down on Buddhist monks.
Full report at:
http://www.onislam.net/english/news/asia-pacific/458940-burma-generals-incite-buddhist-chauvinism.html
---------
Rockets hit NATO's Bagram airbase, killing three Afghan staff
September 11, 2012
KABUL: Four rockets hit Afghanistan's Bagram airfield late on Monday evening, destroying a helicopter belonging to the NATO-led forces, killing three Afghan personnel inside, a spokesman for the coalition said on Tuesday.
Two more personnel belonging to NATO's International Security Assistance Force (ISAF), who were also in the helicopter, were injured, he said.
The helicopter was on a ramp in the airfield when the rockets hit. The attack comes on the 11th anniversary of the Sept 11 attacks.
http://dawn.com/2012/09/11/rockets-hit-NATO-airbase-north-of-kabul-killing-three-afghan-staff/
---------
Suicide bomber kills 5 in western Afghanistan
September 11, 2012
Afghan police say a suicide bomber has blown himself up in western Afghanistan, killing five civilians.
Noor Khan Nikzad, a spokesman for the police chief in Herat province, says the Tuesday afternoon explosion in Kushki Kuhna district also wounded six civilians.
Western Afghanistan is one of the more peaceful areas of the country but it has been the scene of a rising number of attacks in recent years.
http://www.thehindu.com/news/international/article3885055.ece
---------
Maldives' political situation "very positive": New US Ambassador Michele J Sison
By JJ Robinson | September 9th, 2012
New US Ambassador to Sri Lanka and the Maldives, Ambassador Michele J Sison, on Sunday presented her credentials to President Mohamed Waheed Hassan, and met with the Maldivian press.
Ambassador Sison replaces Ambassador Patricia A Butenis. She was previously US Deputy Ambassador in Iraq, as well as Deputy Ambassador in the United Arab Emirates.
She has also worked as Principal Deputy Assistant Secretary in the Bureau of South Asian Affairs, providing broad policy oversight of US relations with Pakistan, Afghanistan, Bangladesh, India, Nepal, and Sri Lanka.
Ambassador Sison on Sunday morning met with President Waheed, Vice President Waheed Deen and Minister of State for Foreign Affairs Dunya Maumoon, and said she looked forward to meeting the Foreign Minister at a later stage.
"I have been reading about the Maldives for quite some time and am impressed by the warm welcome I received this weekend," she said.
Full report at:
http://minivannews.com/politics/us-43645
---------
Gay Afghan men face exile or marriage in conformist masculine society
Nushin Arbabzadah
10 September 2012
The fear and loathing of being gay in an Afghanistan where family is king is exposed by Hamid Zaher's memoirs
The first time he slept with a man, Hamid Zaher was a young Afghan with little experience of life outside the city of Kabul. His lover, an older, Pakistani man, happened to be just the right type – educated, mature and well-mannered.
The young gay Afghan met the older man by accident. Hamid, like most Afghans, had family in Pakistan and while visiting his sister there, one day he went for a stroll in a nearby public park. The other man just happened to be there, walking toward Hamid from the opposite direction.
In his brutally honest memoirs, Living in a Nightmare, Hamid writes about other, equally restless lone men, wandering about the park. He suspected that they, too, were looking for that forbidden love with another man.
Full report at:
http://www.guardian.co.uk/commentisfree/2012/sep/10/gay-afghan-men-exile-or-marriage?newsfeed=true
---------
Taliban Claims Attack on Helicopter in Afghanistan
By GRAHAM BOWLEY
September 11, 2012
KABUL, Afghanistan — A coalition helicopter parked inside the sprawling Bagram Air Base was destroyed by insurgent fire late on Monday, killing three Afghan service personnel who were on board, NATO said Tuesday.
NATO service members who were also on the helicopter, a Chinook CH47, at the time of the attack were injured but there were no coalition fatalities, said Lt. Col. Hagen Messer, a spokesman for the International Security Assistance Force in Afghanistan.
"We can confirm that an ISAF helicopter was destroyed by indirect fire," he said. "The helicopter caught fire after it was hit by indirect fire."
He said the service members were part of a crew conducting routine maintenance. The attack happened at about 10:30 p.m. Monday.
But Roshna Khalid, the spokeswoman for the governor of Parwan Province where Bagram is located, said the helicopter was hit by rocket attack as it came in to land.
She also said three Afghans were killed, and identified them as belonging to the NDS intelligence directorate.
Full report at:
http://www.nytimes.com/2012/09/12/world/asia/taliban-claims-attack-on-helicopter-in-
--------
Maldives H M notes "better environment" for political factions
By Neil Merrett | September 10th, 2012
Home Minister Mohamed Jameel has said the Maldives now provides a much "better environment" for the country's political factions to work towards stability following the publication of the Commission of National Inquiry (CNI) report.
Speaking following a parade held yesterday in Male' to commemorate the country's Independence Day, rescheduled from earlier this year, Dr Jameel claimed that with the conclusion of the CNI's work late last month, the government was now able to move ahead with its duty of serving the public.
The CNI's findings, welcomed by the Commonwealth, US and the UN, rejected accusations that the present government came to power illegally, despite claims from former president Mohamed Nasheed that the report's findings were flawed and failed to include key witness statements and evidence in its findings.
The now opposition Maldivian Democratic Party (MDP) – of which Nasheed is the current presidential candidate – today said that it continued to hold severe structural concerns about the CNI's conclusions. The concerns themselves were highlighted in a report prepared by Sri Lankan legal experts after a request from the MDP.
Full report at:
http://minivannews.com/politics/home-minister-notes-better-environment-after-cni-report-43699
---------
US faces 'utter defeat' in Afghanistan: Taliban
Sep 11, 2012
WASHINGTON: US forces face "utter defeat" in Afghanistan and Americans are unsafe wherever they go in the world, the Taliban said ahead of the anniversary of the September 11, 2001 terror attacks.
Eleven years ago Tuesday, almost 3,000 people lost their lives in the worst terror strike on American soil that saw two passenger planes hijacked by al-Qaida slam into New York's World Trade Center and another into the Pentagon.
A fourth plane crashed in a Pennsylvania field.
What followed was a war in Afghanistan, launched over the Taliban's alliance with al-Qaida.
"The anniversary of 9/11 is approaching America this year at a time when it is facing utter defeat in Afghanistan militarily, politically, economically and in all other facets and it has exhausted all other means through which to prolong its illegal war," said a statement from the Afghan Taliban, the US-based SITE Intelligence Group said Monday.
Full report at:
http://timesofindia.indiatimes.com/world/us/US-faces-utter-defeat-in-Afghanistan-Taliban/articleshow/16347316.cms
---------
'Taliban set to work with US in Afghanistan'
Sep 11, 2012
LONDON: The Taliban is prepared to completely disown al-Qaida, allow the US to retain several military bases in Afghanistan and agree to a ceasefire deal to end its 11 year conflict with NATO, a new report released in London on Monday claimed.
The group, which was ousted by the US-led invasion of Afghanistan in the wake of 9/11, is now willing to cooperate with the US on security and take part in peace negotiations in return for international political recognition, the study by London based Royal United Services Institute ( RUSI) said.
The study was based on interviews with four senior Taliban figures close to Mullah Mohammad Omar, including ex-government ministers, one of Taliban's founding members and a Mujahideen leader, the Telegraph said.
The study, quoting Taliban commanders, says a negotiated settlement for Afghanistan that could allow the majority of western troops to withdraw in 2014 without the country descending into haos.
Full report at:
http://timesofindia.indiatimes.com/world/middle-east/Taliban-set-to-work-with-US-in-Afghanistan/articleshow/16345746.cms
---------
"Maldives backtracking on democracy": International Federation for Human Rights
By Daniel Bosley | September 11th, 2012
The International Federation for Human Rights (FIDH) yesterday released its report into human rights in the Maldives, titled "From Sunrise to Sunset: Maldives backtracking on democracy".
In a statement accompanying the report's release, the group stated that it had witnessed a deterioration in the freedom of assembly and the freedom of the press as well as the "influence of radical groups detrimental to women's rights".
"The appointment of close allies of the former dictator Gayoom the new administration these past months, is another worrying sign that questions the respect for democratic principles and the rule of law in the country," read the statement.
FIDH arranged a fact finding mission to the Maldives at the end of July, meeting with politicians, activists, civil society members and journalists.
Full report at:
http://minivannews.com/politics/maldives-backtracking-on-democracy-international-federation-for-human-rights-43715
---------
Save Rohingyas! The World's Responsibility
By Shari`ah Staff
09 September 2012 00:00
All fair peoples of the world are closely following with great concern and grief the horrible massacres against the Muslim minority in Myanmar. Ethnic-Bengali Muslims, generally known as Rohingyas, are complaining of persecution and discrimination in Burma.
According to reports, the Muslim minority in Myanmar is suffering from collective punishment perpetrated by the Buddhist majority for no reason. Racist massacres occurred on a large scale against Rohingyas.
The international community should intervene to stop ethnic cleansing targeting Muslims in Myanmar. The Islamic world, moreover, should offer all kinds of support for Rohingya Muslims in South Asia. Rohingyas are in bad need of people's moral support against the assault of the unjust majority and relief assistance.
This folder is an appeal to Muslims and all fair people of the world to aid and end the suffering of the Rohingya Muslims in Myanmar. The blessed month of Ramadan is a ripe time to put into practice such noble Islamic principles as solidarity, supporting the weak and defending the oppressed.
http://www.onislam.net/english/shariah/special-coverage/458327-save-the-rohingyas-folder.html
---------
NATO says Taliban behind 2008 French attack killed
Sep 11 2012
Kabul : The US-led NATO force said on Tuesday it had killed the suspected mastermind of a 2008 ambush that killed 10 French soldiers in what was then the deadliest attack on Western troops in Afghanistan.
Two men, whom the military named as Mullah Hazrat and Shakir, were killed in an air strike on Sunday in Alishing district of Laghman province, east of Kabul.
A Taliban ambush on August 18, 2008 killed 10 French soldiers and wounded another 21 in what was then the worst attack on NATO since the US-led invasion in 2001.
NATO said Hazrat was believed to have planned and directed the attack. Since then, it said he had been promoted to Taliban leader for Alishing.
The military accused him of ordering attacks on Afghan and Western troops, including suicide bombings in Kabul, and helping to bring foreign fighters from Pakistan into Afghanistan.
NATO said no civilians were hurt and no civilian property was damaged in the strike.
http://www.indianexpress.com/news/NATO-says-taliban-behind-2008-french-attack-killed/1001039/
---------
Arab World
Liberated Town Turns to Islamic Law Until End of Syria Chaos
September 11, 2012
udge Mahmud Aqeed listens sympathetically to the woes of a tenant locked in a dispute with his landlord before turning to Islamic sharia law for a ruling in this liberated, rebel-held northern Syria town.
Aqeed is one of 13 judges and two lawyers who sit on an elected judicial committee tasked with keeping the peace in Al-Bab, along with other institutions set up by regime opponents until the rule of law returns to Syria.
Sitting at a spartan desk in the town's temporary Islamic court, judge Aqeed listens to a tenant named as Abdullah as he vows not to pay his landlord four months of rent if the latter does not agree to fix a door pierced by shrapnel.
"Even if he kills me, I won't move out of the house," vows Abdullah, 54, a bearded man wearing a pin-striped traditional robe.
Judge Aqeed, 30, quickly tries to assess how much the tenant is capable of paying and weighs that against the cost of replacing a door unhinged by a bomb blast that also damaged the property's front hall.
So begins the search for a fair compromise.
"In the morning I listen to complaints and at night we sit together to review the cases," with other member of the elected judicial committee who find their inspiration in Islamic law, says Aqeed.
Full report at:
http://www.thejakartaglobe.com/international/liberated-town-turns-to-islamic-law-until-end-of-syria-chaos/543726
---------
Emirati Man gets 15 years for kidnap, rape
Marie Namour / 11 September 2012
A 24-year-old Emirati man who kidnapped a married woman from Dubai and raped her in a hotel room in Al Ain, was sentenced by the Court of First Instance on Monday to 15 years in prison. He was convicted of kidnap and rape.
The verdict remains subject to appeal within 15 days at the Court of Appeal.
The jobless man kidnapped an Emirati woman, 29, by threatening to kill her if she did not ride with him in his car.
The complainant, an employee, told the prosecutor that the defendant had proposed to her but she had turned him down. On the day of the incident in December last year, she had an exam at a school in Al Hamriyah when the defendant got into her car and rode with her inadvertently. He asked her to ride with him but she told him that she would see him after taking her exam. It was about 4pm.
He came back shortly in his car and blocked her as she was about to call her husband.
He was angry and was shouting and she rode with him as she was scared.
He snatched her phone and drove very fast on the Dubai-Al Ain Road. During the journey, he slapped and punched her as she started crying.
At Al Ain, they stopped at a hotel where his friends waited after booking a room for him.
She did not try to escape because she realised that his friends were there.
Once in the room, he prevented her from escaping through the window. He then turned off the lights and raped her.
Full report at:
http://www.khaleejtimes.com/nation/inside.asp?xfile=/data/courtroundup/2012/September/courtroundup_September40.xml&section=courtroundup
---------
Syria rebels execute soldiers in battleground Aleppo
MICHEL MOUTOT
11 September 2012
ALEPPO, Syria: Syrian rebels summarily executed at least 20 soldiers in second city Aleppo, a watchdog said Monday, as UN envoy Lakhdar Brahimi admitted he faced a "very difficult" task in his bid to end the nearly 18-month conflict.
The Syrian government's traditional ally Moscow called for a peace conference involving all parties to the conflict, warning of the risks of a complete collapse of central authority as happened in Somalia in the early 1990s.
"I know perfectly well that the mission is very difficult but I had no right to refuse to try to help the Syrian people," Brahimi told reporters in Cairo on his first visit to the region since taking up his post earlier this month.
"I am at the service of the Syrian people alone. My only boss is the Syrian people. The only interest of the United Nations and the Arab League is the Syrian people," the envoy said.
The soldiers executed were captured at a military compound during a rebel attack in the Hanano district of east Aleppo, the Syrian Observatory for Human Rights said.
Full report at:
http://www.arabnews.com/syria-rebels-execute-soldiers-battleground-aleppo
---------
Death penalties for 3 Saudis revoked in Iraq
11 September 2012
JEDDAH: The death penalties of three Saudis in Iraq have been revoked while three others are still on death row in various prisons in Iraq, an informed sources said.
The prisoners whose lives have been spared are Nasser Al-Doussary, Ali Al-Murri and Abdul Rahman Al-Shamrani who is believed to be youngest Saudi prisoner in Iraq, the source said.
"The capital punishment against Abdullah Al-Qahtani, Faisal Al-Faraj and Shadi Al-Saedi have not yet been repealed," a local daily reported quoting the source.
Al-Saedi, who was condemned to death two years ago and now confirmed to be waiting for execution, had his verdict repealed last year in view of his lack of involvement in serious violations such as terror. However, the Justice Ministry or the Interior Ministry did not officially inform him that his punishment was revoked.
The source attributed the second death penalty against Al-Saedi to the stubborn stand of Iraqi authorities against Saudis. The judge who issued the second judgment chided the Iraqi lawyer for taking up Al-Saedi's case and told her that the latest verdict could not be appealed.
It was reported last week that a Saudi prisoner, Mazen Nashi, was executed on Aug. 27, even though the Iraqi ambassador in Riyadh said he did not get any official confirmation on the execution from his government.
Full report at:
http://www.arabnews.com/death-penalties-3-saudis-revoked-iraq
---------
Fugitive Iraq VP rejects death sentence
11 September 2012
ANKARA: Iraq's fugitive Vice President Tareq Al-Hashemi rejected yesterday his murder conviction and death sentence and ruled out returning home until he is guaranteed "security and a fair trial".
"While reconfirming my absolute innocence and that of my guards, I totally reject and will never recognize the unfair, the unjust, the politically motivated verdict, which was expected from the outset of this funny trial," Hashemi told a news conference in Ankara.
"I consider the verdict a medal on my chest," he said.
An Iraqi court on Sunday sentenced Hashemi to death by hanging for murder and he said it had demanded his return back home within 30 days.
He branded the sentence "the final phase of the theatrical campaign" carried out by his political rival, Iraqi Prime Minister Nuri Al-Maliki and "his politicized judiciary".
Hashemi was accused of running a death squad and he and his bodyguards had faced around 150 murder charges.
Full report at:
http://www.arabnews.com/fugitive-iraq-vp-rejects-death-sentence
---------
As Brahimi starts mission, shadow of al-Qaeda is seen in Syria
ATUL ANEJA
September 11, 2012
Lakhdar Brahimi, the new United Nations and Arab League Envoy, has begun to explore ways to end the conflict in Syria, where intense fighting prevails between government forces and the armed opposition — whose ranks are being bolstered by al-Qaeda elements.
Mr. Brahimi arrived on Sunday in Cairo, the headquarters of the Arab League. After consultations with member countries, he will head for Syria, said the envoy's spokesman Ahmad Fawzi. Mr. Brahimi is then expected to travel to Iran — a close ally of Syria and deeply influential in neighbouring Iraq and Lebanon.
Kofi Annan, Mr. Brahimi's predecessor, had also visited Tehran but western powers led by the United States had rejected the former envoy's advocacy of engaging Iran to impart a sense of realism in efforts to resolve the Syrian crisis.
In a telephonic conversation, Iran's Foreign Minister Ali Akbar Salehi told Mr. Brahimi that Iran supported resolution of the conflict through an intra-Syrian dialogue — a view it shares with Russia and China. An internally-driven solution was a core component of the six-point Annan peace plan, which Mr. Brahimi might seek to revive.
Full report at:
http://www.thehindu.com/news/international/article3882088.ece
---------
Two Saudis beheaded for armed robbery
Sep 11, 2012
RIYADH // Saudi Arabia beheaded two nationals in the southwestern city of Jizan today after they were convicted of armed robbery, the interior ministry announced.
"Mohammed bin Ahmed Kharmi and Musa bin Mohsen Kharmi lured a man and opened fire on him," said the ministry in a statement published by SPA state news agency, adding the victim, whose identity was not disclosed, was wounded.
The pair "stole the money he was carrying which belonged to the company he works for," said SPA. They were sentenced to death "due to the danger of their crime."
The beheadings bring to 55 the number of people executed in Saudi Arabia so far this year, according to an AFP tally based on official reports.
http://www.thenational.ae/news/world/middle-east/two-saudis-beheaded-for-armed-robbery
---------
Saudis stage rare protest over security detentions without trial
By Angus McDowall
September 10, 2012
RIYADH (Reuters) - Dozens of Saudis staged a rare protest on Monday against the detention of relatives held without trial for security offences in a country that escaped last year's Arab Spring unrest but has faced criticism for its human rights record.
Up to 50 people, including eight women, stood quietly outside a prosecutor's office by the side of a Riyadh road watched by uniformed policemen sitting in three police cars.
The U.S. ally and world's biggest oil exporter has played a critical role in helping Western intelligence agencies foil plots by al Qaeda. But rights groups have faulted it for a near total lack of democracy and intolerance of dissent.
Human rights groups have also accused the government of using its campaign against Islamist militants to imprison political dissidents.
Saudi Arabia says it has no political prisoners and last year said it had put on trial 5,080 of nearly 5,700 people it had detained on security charges since a series of attacks against foreign and government targets in 2003.
Full report at:
http://thestar.com.my/news/story.asp?file=/2012/9/10/worldupdates/2012-09-
---------
Political forces brace for Egypt's looming constitutional showdown
Mary Mourad and Salma Shukrallah
Monday 10 Sep 2012
Political groups, parties and civil society have yet to agree on unified approach to resolving ongoing differences over country's first post-revolution constitution
It was 11 June when a number of political party representatives and independent parliament members announced their withdrawal from Egypt's Constituent Assembly tasked with drafting a new constitution – some of them for the second time.
The 'Egyptian Bloc' parties – including the Free Egyptians, the Egyptian Social Democratic Party and the leftist Tagammu Party – initiated the movement, to be followed by the Karama Party, the Socialist Popular Alliance and the Democratic Front Party.
Those who withdrew from the assembly stated they would be giving up their seats to allow greater representation for women, young people and Coptic-Christians, while registering their objection to "Islamist monopolisation" of the assembly.
The move left the assembly with little non-Islamist representation, but the controversy over the national charter did not end there. With the constitution's first draft now in the process of being finalised, political parties, groups and civil society organisations are all gearing up for the final constitutional battle, to be fought in an upcoming nationwide referendum.
Pressure from the outside
Full report at:
http://english.ahram.org.eg/NewsContent/1/64/52261/Egypt/Politics-/Political-forces-brace-for-Egypts-looming-constitu.aspx
---------
Islamic Microfinance Forum in UAE
September 11, 2012
The Global Islamic Microfinance Forum on Islamic Microfinance is going to be held in UAE on Dec 8, in which delegates of more than 30 countries are expected.
(Ahlul Bayt News Agency) - The Global Islamic Microfinance Forum on Islamic Microfinance is going to be held in UAE on Dec 8, in which delegates of more than 30 countries are expected.
The purpose of Forum is to introduce Islamic Microfinance in the global canvas as an effective tool for poverty alleviation and social development, to set its standards, to develop Islamic Microfinance internationally and to have dialogue with international donor/development agencies for sustainable development.
Two days specialised workshop is being arranged after the forum in which Shari'ah standards and marketing strategies of Islamic Microfinance will be discussed. It should be noted that this forum is being jointly arranged by AlHuda Centre of Islamic Banking and Economics (CIBE) and Akhuwat.
Akhuwat is a Pakistan based institute which has been distributed Rs2.5 billion amongst 177,000 families via Islamic Microfinance.Executive Director of Akhuwat, Amjad Saqib said that through this Forum, Islamic Microfinance will be introduced as a sustainable system around the world so that Islamic Microfinance could be properly utilised in order to take the world out of the darkness of poverty.
http://abna.ir/data.asp?lang=3&Id=346315
---------
Imam Sadeq (AS) Played Major Role in Correcting Wrong Perceptions of the Quran
September 11, 2012
Imam Sadeq (AS) is the origin of purity and guidance and played a significant role in correcting inaccurate perceptions and understandings about the Quran.
(Ahlul Bayt News Agency) - Imam Sadeq (AS) is the origin of purity and guidance and played a significant role in correcting inaccurate perceptions and understandings about the Quran.
This is according to Seyyed Abdul Latif Hussein Al-Amidi, Iraqi thinker and media spokesman of Najaf Friday prayer leader. He said the 6th Imam had a better opportunity during his lifetime (than other Imams) to foster the pure Islamic school, train Islamic scholars, and establish a school whose main job was to spread the teachings of Ahl-ul-Bayt (AS).
During his lifetime, the Imam (AS) saw the rule of 10 Caliphs, which is indication of how volatile the situation of the Umayyads rule was, he said, adding that at the end of the Umayyad dynasty rebellions began in different parts of the Islamic territory.
Full report at:
http://abna.ir/data.asp?lang=3&Id=346607
--------
North America
For Some, Moving On From 9/11 Means Scaling Back
By VIVIAN YEE
September 11, 2012
The moments of silence. The musical interludes. The honour guards of policemen and fire-fighters, colleagues of those who died rescuing others on Sept. 11, 2001. And the reading of names, whether to honour the three victims from Nutley, N.J., or the nearly 3,000 others from around the world who died in the attacks.
Across the country, the elements of a Sept. 11 anniversary commemoration have become familiar, from the World Trade Centre site in Manhattan to the Pennsylvania field where United Flight 93 crashed to the dozens of New Jersey towns with neighbours to mourn. After the commemorations reached a peak of sorts for last year's 10th anniversary, a sprinkling of communities have decided to scale back — prompted, they say, by a growing feeling that it may be time to move on.
Nearly every ceremony will be smaller this year, even at the epicentre of the attacks. In a move that has drawn some controversy, Mayor Michael R. Bloomberg has stripped the New York ceremony of its presidents, governors and other politicians, who have in the past read literary or religious passages. Instead of Yo-Yo Ma, James Taylor and Paul Simon, bagpipers and a youth chorus will provide the music.
Full report at:
http://www.nytimes.com/2012/09/11/nyregion/this-year-some-towns-are-scaling-back-9-11-memorials.html?_r=1&hp
-------
Gay Marriage Divides Minnesota Muslims
09 September 2012
CAIRO – Getting more active in politics, an expected vote on constitutional amendment to ban gay marriage is dividing Minnesota Muslims, with both backers and opponents trying to court the growing religious minority.
"Muslims are becoming more and more active," John Green, a political science professor at the University of Akron who studies politics and religion, told Star Tribune.
"They're on people's radar screens as folks that might vote, that might be persuaded. That might be willing to listen to arguments."
As Minnesota's Muslim population grows, both sides of the marriage amendment debate are vying to tap their growing activism and win over an estimated 50,000 potential voters.
Working for the looming Nov. 6 vote, Winnie Okafor, a community relations coordiNATOr for Minnesota for Marriage, went to Tawfiq Islamic Center in north Minneapolis on Friday stumping for yes votes for the proposed constitutional amendment to ban gay marriage.
"We're getting good support from them ... both from the members of these mosques and also the imams," she said.
Full report at:
http://www.onislam.net/english/news/americas/458954-gay-marriage-divides-minnesota-muslims.html
---------
Americans mark low key 9/11 anniversary
Sep 11, 2012
NEW YORK: Americans mark the 11th anniversary of the attacks on September 11, 2001 on Tuesday with relatively low key ceremonies that reflect a gradual dampening of passions around the emotional day.
The main ceremony will be the ritual reading at New York's Ground Zero of the names of the 2,983 people killed both on 9/11 and in the precursor to those attacks, the 1993 car bombing of the World Trade Center.
Relatives of the dead will take turns to read the names against a backdrop of mournful music.
They will pause for moments of silence marking the moment when four planes hijacked by al-Qaida turned into fireballs -- two smashing into the Twin Towers, one into the Pentagon and one crashing into a Pennsylvania field.
Another two moments of silence will be observed at the times the two towers collapsed, accounting for the vast majority of 9/11's victims.
Full report at:
http://timesofindia.indiatimes.com/world/us/Americans-mark-low-key-9/11-anniversary/articleshow/16347257.cms
---------
Professor Tariq Ramadan: Islam, democracy compatible
September 11, 2012
Speaking to an overflow crowd at the University of Michigan in Ann Arbor, noted Muslim scholar Tariq Ramadan criticized extreme Islamists known as Salafis, saying that the Arab world needs to develop political systems that reject both theocracies and dictatorships.
(Ahlul Bayt News Agency) - Speaking to an overflow crowd at the University of Michigan in Ann Arbor, noted Muslim scholar Tariq Ramadan criticized extreme Islamists known as Salafis, saying that the Arab world needs to develop political systems that reject both theocracies and dictatorships.
But he added that Arab countries should develop their societies in ways that are unique to their own cultures.
"Every single country should find its own way," Ramadan said to a crowd inside a classroom at the university's law school. "We can't impose models" on the Arab world from the West and elsewhere.
Full report at:
http://abna.ir/data.asp?lang=3&Id=346569
---------
Al-Qaida still poses a threat: Panetta
Sep 11, 2012
WASHINGTON: Despite the decimation of its top leadership, the al-Qaida still poses a threat and the US will continue to pursue it, defence secretary Leon Panetta said today.
"We've decimated some of the very key leadership in al-Qaida. There is no question in my mind that we have impacted on their command and control and capability to be able to plan similar 9/11 attacks on this country," Panetta said at a joint news conference at Flight 93 National Memorial, Shanksville, in Pennsylvania.
"But having said that, al-Qaida's terrorism still remains a threat, and it's for that reason that we are continuing to pursue them, in Yemen, and in Somalia, and in North Africa, and elsewhere," Panetta said.
"We will continue to do that until we clearly have made this country safe from that kind of threat," he said.
Full report at:
http://timesofindia.indiatimes.com/world/us/Al-Qaida-still-poses-a-threat-Panetta/articleshow/16347341.cms
---------
ISI considers US its worst enemy, says jailed doctor Shakil Afridi
Sep 11, 2012
WASHINGTON: Pakistan's powerful spy agency ISI considered the US its "worst enemy" and Islamabad's cooperation with Washington was just a sham to extract billions of dollars in aid, said the doctor who was jailed for helping the CIA hunt down Osama bin Laden.
In an exclusive interview with Fox News, Shakil Afridi who helped track down Osama's Abbottabad compound before the May 2 raid by US commandos, described torture at the hands of the ISI.
He said the agency was openly hostile to the US.
"They said 'The Americans are our worst enemies, worse than the Indians'," Afridi, who spoke from inside Peshawar Central Jail, was quoted as saying.
He added: "I tried to argue that America was Pakistan's biggest supporter ... but all they said was, 'These are our worst enemies. You helped our enemies'."
"I tried to argue that America was Pakistan's biggest supporter - billions and billions of dollars in aid, social and military assistance -- but all they said was, 'These are our worst enemies. You helped our enemies'."
Full report at:
http://timesofindia.indiatimes.com/world/pakistan/ISI-considers-US-its-worst-enemy-says-jailed-doctor-Shakil-Afridi/articleshow/16347787.cms
---------
US lawmaker threatens Senate over Pakistan aid
By Huma Imtiaz
September 11, 2012
WASHINGTON: US SeNATOr Rand Paul has threatened to hold up the business of the US Senate until his bill to block assistance to Pakistan over the matter of Dr Shakil Afridi's imprisonment is not brought forward to the Senate for a vote.
In a letter to Senate Majority Leader SeNATOr Harry Reid, SeNATOr Rand Paul says he is prepared to pursue "any and all means" to secure a vote on his bill immediately. His letter states that this may include objecting to other Senate business and recessing the Senate for the election.
Full report at:
http://tribune.com.pk/story/434796/us-seNATOr-threatens-lower-house-over-pakistan-aid/
---------
Guantanamo detainee found dead: US military
By Huma Imtiaz
September 10, 2012
WASHINGTON: The US military disclosed on Monday that a detainee at their prison facility, Guantanamo Bay in Cuba, has died. However, the name and nationality of the detainee are yet to be disclosed.
In a statement released by the US Southern Command, the detainee was said to have passed away on Saturday afternoon. "While conducting routine checks, Joint Task Force-Guantanamo (JTF) guards found the detainee unconscious and unresponsive. The guards immediately performed first aid and summoned medical personnel to the scene. The corpsmen provided emergency medical treatment and quickly transported the detainee to Naval Hospital Guantanamo. After extensive lifesaving measures had been performed, the detainee was pronounced dead by a physician."
The press release said that the name of the detainee was being withheld "pending notification of the detainee's government and family", adding that his remains were being treated "with respect for Islamic culture and traditions."
Full report at:
http://tribune.com.pk/story/434411/guantanmo-detainee-found-dead-us-military/
---------
Obama Nominates Envoy to Iraq
September 11, 2012
WASHINGTON — President Obama announced Monday that he would nominate Robert Stephen Beecroft, a career diplomat, as the next ambassador to Iraq after his first choice was forced to withdraw after the disclosure of racy e-mail messages.
Mr. Beecroft is now the No. 2 American civilian official in Baghdad and therefore already set to run the embassy temporarily until the Senate votes on his confirmation. With the presidential election less than two months away, the White House calculated that a more political selection would be problematic.
Mr. Obama's first nominee, Brett H. McGurk, withdrew his name in June after suggestive e-mail messages he sent while working in Baghdad to a reporter from The Wall Street Journal were posted on a Web site. Mr. McGurk had since married the reporter, but Democrats were unwilling to defend him because he previously worked for President George W. Bush.
Before moving to Baghdad last year as the deputy chief of mission, Mr. Beecroft was ambassador to Jordan. He also worked as the executive assistant to two secretaries of state during the Bush administration, Colin L. Powell and Condoleezza Rice.
The announcement came at a delicate moment in Iraq as the country's Sunni vice president was convicted of murder and sentenced to death and a wave of insurgent attacks threatened to deepen a political crisis.
http://www.nytimes.com/2012/09/11/world/middleeast/obama-nominates-robert-stephen-
---------
Europe
Bearded British Boxer Sets Role Model
09 September 2012
CAIRO – Coming at the end of a series of successful Muslim boxers, British Muslim Shafiq "Chubzy" Asif is not new to boxing field.
Yet, a beard and shaved moustache were the trademark that expressed Asif's Islamic faith clearly.
"It makes people look at you in a way – 'Who's this guy? He's got a beard, he's different,'" Asif admitted to Sunday Sun newspaper on September 9.
"I'm not really different, I'm just a normal lad. I'm just faithful."
The faith 20-year-old light-welterweight from Middlesbrough, Yorkshire, can be easily distinguished in the boxing ring.
"In Middlesbrough there's quite a few good fighters – the likes of Paul Truscott," he said.
"But with my faith, as an amateur I boxed for Great Britain and people look up to you a bit."
Britain is home to nearly 2 million Muslims.
A 2009 ICM/Guardian poll showed that 91 percent of British Muslims are "loyal" to Britain and 80 percent wanted to live in and accept Western society.
Another report submitted by think tank Demos last November found that 83% of Muslims were proud of being British.
Full report at:
http://www.onislam.net/english/news/europe/458950-bearded-british-boxer-sets-role-model.html
---------
Spain: Muslim War on Meter Maids
By Soeren Kern
September 11, 2012
"It is unacceptable that in a free and democratic society, women are prevented from doing their job because they are women." — Maite Silva, Spokesperson, UGT Labour Union
Muslim immigrants in Palma de Mallorca, the capital of the Balearic Islands in Spain, have succeeded in forcing the expulsion of all female parking meter enforcement officers from a city neighbourhood that is home to a growing Muslim population.
The move reflects the increasing assertiveness of Spain's Muslim community, which in recent years, has sought to impose its will over Spanish society on a variety of issues deemed offensive to Islam.
Female parking enforcement officers patrolling the streets near a mosque situated on the Plaza de Pere Garau in downtown Palma have been subjected to a systematic campaign of harassment and humiliation by Muslims who insist that only male officers should be allowed to work in the area.
In recent weeks the tensions have escalated to the point where female parking officers have been verbally abused and spit upon by Muslim immigrants seeking to force the women out of the neighbourhood.
Full report at:
http://www.gatestoneinstitute.org/3341/spain-meter-maids
---------
"Muslims Unity" Int'l Forum in Kyrgyzstan
September 11, 2012
Current situation of the Islamic Ummah was investigated at the 2nd edition of "Muslims Unity" International Forum held earlier this week in Bishkek, the Republic of Kyrgyzstan.
(Ahlul Bayt News Agency) - Current situation of the Islamic Ummah was investigated at the 2nd edition of "Muslims Unity" International Forum held earlier this week in Bishkek, the Republic of Kyrgyzstan.
National History building of the capital city hosted the program on September 9 from 9:30 a.m. to 6:00 p.m. local time.
It was attended by Ravil Ainuddin, chairman of the Council of Muftis in Russia, Seyyed Mukarram Abdul Ghader, Grand Mufti of the Republic of Tajikistan, Ali Umar Ya'qub Abbasi, imam of Al-Aqsa Mosque as well as a number of scholars and religious intellectuals from Pakistan, Kazakhstan, Mongolia and Kyrgyzstan.
The participants investigated the situation of the Islamic Ummah, its problems and possible solutions as well as the approaches can be taken to strengthen and preserve unity among Muslims.
The second edition of the forum was held as suggested by Rahmatullah Igamberdiev, interim Mufti of Kyrgyzstan. The first edition of the international event was held in 1998.
http://abna.ir/data.asp?lang=3&Id=346602
---------
U.N. Official Warns Syrian Rebels About Atrocities
By KAREEM FAHIM
September 11, 2012
BEIRUT, Lebanon — The top United Nations human rights official warned opposition fighters in Syria on Monday that they would not be immune from prosecution for atrocities, as videos from the Syrian city of Aleppo appeared to show a mass execution by rebel fighters of bound and blindfolded Syrian government soldiers.
One of the videos, first publicized on Monday on the Brown Moses blog, which curates and analyzes video evidence from Syria, showed at least 20 corpses lying in a crooked row on a bloodstained street curb. The victims wore fatigues but no shoes. Several appeared to have been shot in the head.
In that video and another that captured the same scene, different rebel groups appear to take responsibility for the killings. It was impossible to immediately confirm the authenticity of the videos, or to determine exactly when and where they were recorded. If confirmed, the executions were likely to add to growing concerns about the conduct of the militias fighting to topple the Syrian president, Bashar al-Assad, and particularly their treatment of prisoners.
In a brutal episode in late July, a group of rebel fighters was seen in a video executing several captives — members of an Aleppo family accused of being enforcers for the government — with a spray of gunfire. In recent days, other videos have captured summary executions by the rebels.
Full report at:
http://www.nytimes.com/2012/09/11/world/middleeast/united-nations-warns-syrian-rebels-
---------
Bomb squad checks home of Britons slain in France
Sep 10, 2012
LONDON: British police called in a bomb squad today to the suburban home of a British-Iraqi couple slain while vacationing in the French Alps the latest twist in a brutal and mysterious killing that has made headlines around the world.
Authorities also evacuated neighbours living nearby and expanded their security zone around the home in Claygate, a village 27 kilometres southwest of London.
Investigators on both sides of the English Channel have spent nearly a week trying to trace the perpetrators of a shooting rampage that killed Saad al-Hilli, his wife Iqbal, a woman believed to be his mother-in-law and a French cyclist.
The couple's daughters, 4-year-old Zeena and 7-year-old Zaina, survived the shooting.
The extreme violence used in the slayings the adult victims were each shot twice in the head with automatic handgun rounds, among other injuries has led to fevered speculation about the motive behind the crime.
Full report at:
http://timesofindia.indiatimes.com/world/uk/Bomb-squad-checks-home-of-Britons-slain-in-France/articleshow/16338606.cms
------
Africa
Outsider Hassan Mohamud wins Somali presidential race
11 September 2012
NAIROBI, Kenya: Hassan Sheikh Mohamud, a 56-year-old university lecturer chosen by lawmakers Monday as Somalia's new president, is something of an unknown quantity.
"We don't know much about him at all," a western diplomat told AFP as voting in the presidential poll drew to a close.
"He comes from Somali civil society and he has links to Al Islah, the equivalent of the Muslim brotherhood. It's only in the past two days that we've been hearing a lot about him," the diplomat said.
In academic and NGO circles Hassan Sheikh Mohamud, the co-founder of the Somali Institute of Management and Administrative Development (SIMAD), is said to be a respected and influential figure who specializes in education.
In the streets of Mogadishu news of his election was met with residents firing into the air to express their joy.
SIMAD was set up to ensure that war-ravaged Somalia got its fair share of managers and administrators.
Full report at:
http://www.arabnews.com/outsider-hassan-mohamud-wins-somali-presidential-race
---------
Amputations and Killings Shake an Embattled Mali
By ADAM NOSSITER
September 11, 2012
DAKAR, Senegal — Radical Islamists who control northern Mali extended their campaign of enforcing harsh Shariah law on Monday, amputating the hands and feet of four young men they accused of robbery in the main square at Gao, a principal town in the region.
"We cut their right hand and their left foot, in the city of Gao, at the Place de l'Indépendance," Aliou Mahamar Touré, a professed Islamic commissioner with Mujao, an offshoot of Al Qaeda that controls Gao, said in a telephone interview. "We cut all that today. It is not us who ordered this. It is God."
Monday's amputations — the latest in a series of stringent punishments carried out by the Islamists, including a stoning, whippings and amputations — drew swift condemnation from local officials. And they came in a context of heightened confusion about who is in charge of Mali's government, how to confront the Islamists in the north and the status of the disintegrating Malian Army.
Full report at:
http://www.nytimes.com/2012/09/11/world/africa/in-mali-islamists-maim-robbery-
-------
Nigeria Shia Shuhada Foundation Marks Quds Day Martyrs in Kano
September 11, 2012
We shall never forget our martyrs' one of the slogans of participants at the annual remembrance day of the six Qods Day martyrs who were killed twelve years ago ie in 2000 at 'Yan Mota, Kasuwar
(Ahlul Bayt News Agency) - We shall never forget our martyrs' one of the slogans of participants at the annual remembrance day of the six Qods Day martyrs who were killed twelve years ago ie in 2000 at 'Yan Mota, Kasuwar kurmi, Kano city Nigeria while conducting Quds Day rally by the then Kano State Governor Rabiu Musa kwankwaso.
Today, the total number of those martyred on Quds day in Nigeria has reached eight.
Full report at:
http://abna.ir/data.asp?lang=3&Id=346596
---------
Tunisia's revolution and the Salafi effect
Alice Fordham
Sep 11, 2012
TUNIS // Amid the hustle of trams, traffic and dirty streets outside the Fath mosque, young men with long beards and robes cut off above the ankle greet each other before Friday prayers, gathering among stalls selling prayer books and incense.
The men, who adopt the clothing they believe the Prophet Mohammed and his followers wore, do not draw a second glance: the faithful coming to pray, and the hurrying shoppers, are used to the sight of Salafis 19 months after the fall of a president who strongly discouraged such overt piety. In a country changed for ever by revolution, they have become part of the scenery on the street and in the political arena.
But the more permissive atmosphere has also fuelled a surge in hardline and sometimes violent Islamist groups that deeply unsettles many Tunisians.
A series of incidents has escalated these fears. In the town of Sidi Bouzid last week, where the uprising that toppled Zine El Abidine Ben Ali began in 2010, a group of bearded men raided a hotel selling alcohol, smashing bottles. Over the summer's economically crucial season of festivals and tourism, protests by ultraconservative Islamists halted planned shows including a comedy performance and an event featuring traditional Sufi Muslim chanting by a group of Iranians.
Full report at:
http://www.thenational.ae/news/world/africa/tunisias-revolution-and-the-salafi-effect
---------
Mideast Asia
Yemen: Bomb Misses Defense Minister, Kills 13
September 11, 2012
SANAA, Yemen (AP) — A car bomb struck the Yemeni defense minister's motorcade as he was driving through the nation's capital Tuesday, killing at least 13 people but leaving the minister unharmed, security officials said.
The minister, Maj. Gen. Mohammed Nasser Ahmed, has been the target of several failed assassination attempts in the past. The blast hit the minister's convoy as it was traveling through Sanaa on the way to a Cabinet meeting.
Eight of the minister's security guards were among the 13 people killed, the security officials said. The other five dead were civilian bystanders. The officials spoke on condition of anonymity because they were not authorized to brief the media.
There was no immediate claim of responsibility for Tuesday's attack, but it bore the hallmarks of al-Qaida and came a day after Yemeni authorities announced the death of the No. 2 leader of the network's Yemeni branch in an apparent U.S. airstrike.
Full report at:
http://www.nytimes.com/aponline/2012/09/11/world/middleeast/ap-ml-
---------
Tayyip Erdogan: Turkey 'will not hand over' Iraq VP
September 11, 2012
Turkey will not send Iraqi Vice-President Tariq al-Hashemi back to Iraq, where he has been sentenced to death in absentia, Prime Minister Tayyip Erdogan has said.
Hashemi, who has been in Turkey since April, was found guilty of running death squads by a court on Sunday.
He was the most senior Sunni Muslim in the predominantly Shia government until he was charged last December.
Mr Erdogan has said Turkey will host Hashemi "as long as he wants".
Speaking at a news conference in Ankara, Mr Erdogan said it was "out of the question" that Hashemi had been involved in the crimes he has been found guilty of, insisting: "We will not hand him over."
Hashemi has dismissed the case against him as politically motivated.
Speaking on Monday, he said he would be willing to face a "fair trial", but that the Iraqi courts were under Shia Prime Minister Nuri al-Maliki's influence.
He accused Mr Maliki's government of corruption, discrimination, and of fuelling sectarianism.
He said the US was "turning a blind eye" because of the forthcoming US presidential elections.
Full report at:
http://www.bbc.co.uk/news/world-middle-east-19554873
---------
Suicide blast at Istanbul police station kills one, wounds 5
Sep 11, 2012
ISTANBUL: At least one police officer died and five people were severely wounded today in a suicide bombing that targeted a police station in central Istanbul, Turkish media reported.
The attacker came running towards the police station in the central Sultangazi neighbourhood and blew himself up at the entrance, partially caving in the front door and the ceiling, said witnesses.
The rubble crushed several people, including police officers, inside the building. The wounded were taken to nearby hospitals and the toll was likely to rise, said an AFP photographer at the scene.
Full report at:
http://timesofindia.indiatimes.com/world/rest-of-world/Suicide-blast-at-Istanbul-police-station-kills-one-wounds-5/articleshow/16350716.cms
---------
Palestinian PM unveils measures to calm protests
Sep 11, 2012
The Palestinian Authority is to cut fuel prices and the salaries of top officials after days of protests across the West Bank over rising living costs.
As Prime Minister Salam Fayyad made the announcement, hundreds of protesters gathered outside his Ramallah offices.
Strikes and violent protests have paralysed parts of the West Bank for the past six days.
Last week Mr Fayyad said he would not hesitate to resign if the Palestinian people demanded it.
Protesters accuse Mr Fayyad of worsening poverty in the West Bank.
Following a cabinet meeting on Tuesday, Mr Fayyad said that the price of fuel "will be returned to what it was in late August, starting tomorrow [Wednesday]".
Fuel recently hit 8.5 shekels ($2.12; £1.33) per litre.
"There will be additional cuts made to the expenses of ministries and government institutions with the exception the ministries of health, education and social affairs," he said.
Mr Fayyad - an economist and an independent politician - also announced cuts to the salaries and expenses of senior officials and ministers.
Full report at:
http://www.bbc.co.uk/news/world-middle-east-19556951
---------
Yemen kills top al-Qaida leader
Sep 10, 2012
ADEN: Yemeni armed forces have killed Said al-Shehri, a man seen as the second-in-command of al-Qaida in the Arabian Peninsula (AQAP), a government website said on Monday.
The ministry of defence website said Shehri was a Saudi national who was killed, along with six other militants, in any army operation in the remote Hadramout province in eastern Yemen. It gave no more details.
The United States has used unmanned drones to target AQAP, which has planned attacks on international targets including airliners and is described by Washington as the most dangerous wing of al-Qaida.
A Yemeni security source said Shehri was killed in an operation last Wednesday which was thought to have been carried out by a US drone, rather than the Yemeni military. The source said another Saudi and an Iraqi national were among the others killed.
Full report at:
http://timesofindia.indiatimes.com/world/middle-east/Yemen-kills-top-al-Qaida-leader/articleshow/16339136.cms
---------
The future of Jerusalem is subject to negotiation
By JIHAD EL-KHAZEN
10 September 2012
Perhaps the most important issue during the Democratic National Convention (DNC) week, was the fact that an amendment was made to the Democratic Party's platform which said that "Jerusalem is and will remain the capital of Israel".
Which Jerusalem is that?
Arab – or East – Jerusalem is the only real Jerusalem. So far, it has been established that there was no historic Jewish presence there, be this related to the Temple Mount or the alleged kingdoms mentioned in the Hebrew Bible. This Arab Jerusalem is the capital of Palestine, and not any other state.
The amendment was met with large opposition during the vote held on whether to pass it or not. Yet this is less important than it seems to be, because if Barack Obama wins a second term, he will no doubt return to the same position that every single U.S. president before him was compelled to adopt, namely that the future of Jerusalem is to be decided by negotiations. Even George W. Bush, in whose name the neoconservative supporters of Israel were ruling, had to cave in to this reality, and abided by it throughout eight catastrophic years in the United States and the world at large.
Full report at:
http://english.alarabiya.net/views/2012/09/10/237155.html
---------
Report says 461 killed in clashes with Kurd rebels this year
10 September 2012
ANKARA: Clashes between Turkish soldiers and Kurdish rebels have killed 461 people this year in almost 1,000 operations in the country's southeast, the military was quoted as saying by local media yesterday.
Some 373 Kurdish rebels were killed in operations carried out over five months, and 88 Turkish soldiers in the last nine months, the army was quoted as saying by a private television network.
The army has staged 974 operations over the last six months to drive out the outlawed Kurdistan Workers' Party (PKK), which often stages ambushes against Turkish forces in the Kurdish-majority southeast, according to the channel.
The PKK, considered a terrorist group by Turkey and much of the international community, took up arms in the southeast in 1984, sparking a conflict that has claimed about 45,000 lives.
The Turkish army-led operations were concentrated in four southeastern cities of Hakkari, Tunceli, Siirt and Sirnak, according to the army statement released by the channel.
The army launched a major offensive against Kurdish rebels on July 23 that it said early last month killed as many as 115 rebels.
Full report at:
http://www.arabnews.com/report-says-461-killed-clashes-kurd-rebels-year
---------
Netanyahu ramps up Iran attack threat
September 11, 2012
Prime Minister Benjamin Netanyahu ramped up on Tuesday threats to attack Iran, saying if world powers refused to set a red line for Tehran's nuclear programme, they could not demand that Israel hold its fire.
"The world tells Israel 'wait, there's still time'. And I say, 'Wait for what? Wait until when?' Those in the international community who refuse to put red lines before Iran don't have a moral right to place a red light before Israel," Netanyahu, speaking in English, told reporters.
"Now if Iran knows that there is no red line. If Iran knows that there is no deadline, what will it do? Exactly what it's doing. It's continuing, without any interference, towards obtaining nuclear weapons capability and from there, nuclear bombs," he said.
Netanyahu's use of the word "deadline", at a news conference with visiting Bulgarian government leaders, appeared to be a swipe at U.S. Secretary of State Hillary Clinton.
Full report at:
http://in.reuters.com/article/2012/09/11/israel-iran-netanyahu-idINL5E8KB9DC20120911
---------
Yemen defence minister survives assassination attempt: sources
September 11, 2012
SANAA: A car bomb targeting Yemeni Defence Minister Major General Muhammad Nasir Ahmad exploded outside the prime minister's office in Sanaa on Tuesday, killing at least five bodyguards but the minister was safe, government sources said.
The attack came following the death of the number two leader of the Yemeni branch of Al Qaeda, Said al-Shehri, in an attack in eastern Yemen last week.
http://dawn.com/2012/09/11/yemen-defence-minister-survives-assassination-attempt-sources/
---------
Israeli Leader Ratchets Up Feud With US
September 11, 2012
JERUSALEM (AP) — Israel's prime minister has expressed his dissatisfaction with Washington's refusal to spell out what would provoke a U.S.-led military strike against Iranian nuclear facilities.
Washington wants to give diplomacy and sanctions more time to try to pressure Iran to abandon its suspect nuclear work. In a message aimed at Israel, it said several times this week that deadlines or "red lines" are counterproductive.
But Prime Minister Benjamin Netanyahu says peaceful methods are not working, and Iran is getting closer to acquiring a nuclear bomb. His remarks have generated speculation Israel is readying to strike on its own.
Netanyahu said on Tuesday that "those in the international community who refuse to draw a red line on Iran have no moral right to draw a red line for Israel."
http://www.nytimes.com/aponline/2012/09/11/world/middleeast/ap-ml-israel-
---------
Australia
Muslim Mayor Defeats Australia Rulers
10 September 2012
LIVERPOOL – A Muslim councilor has been elected a mayor of the western Australian suburb of Liverpool after defeating the governing Labour Party in one of its strongholds.
"I like keeping things simple," Mayor New Mannoun told SBS on Monday, September 10.
"[I] believe in God, I am a Muslim, but religion never came up as an issue [in his campaign]."
Liberal Councilor Mannoun was elected the mayor of the Liverpool City Council after taking 43.6 percent of the vote.
"There's certainly a big change in the air and I'm just so excited to be part of it," the Muslim councilor said.
"I'd like to think this was the start of great things to come in western Sydney for the Liberal Party."
Mannoun's victory ended decades of Labour's grip on the Liverpool council.
The Labour, which has been in control of the council over the past two decades, has been facing diminishing support in the multicultural city.
Mannoun himself started his political career with the Australian Labour Party.
"My local member at the time was Mark Latham, I got caught up in the hype that a boy from Liverpool could be Prime Minister," he said.
"But I started analyzing my personal beliefs and I realized, 'You know what? This isn't for me.'"
Full report at:
http://www.onislam.net/english/news/asia-pacific/458966-aussie-muslim-mayor-wins-labour-stronghold.html
---------
URL: https://newageislam.com/islamic-world-news/indonesian-extremists-praise-9-11/d/8632