New Age Islam News Bureau
13 Sept 2012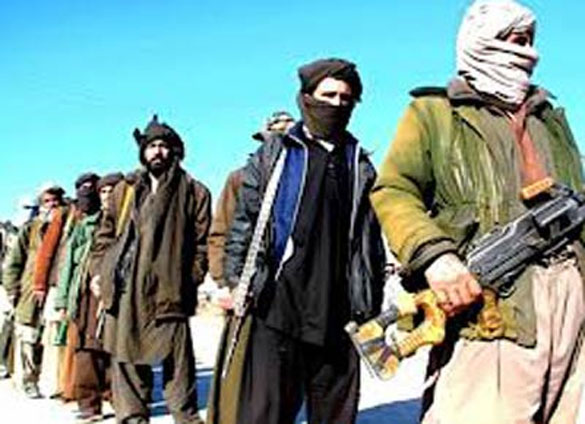 India
• India likely to ban film on Prophet Muhammad as anti-US protests spread
• For Malappuram's Muslims, civil services preparation starts at school
• Govt Honour Dilemma for Kashmir Separatist Leader
• Top terrorist behind Kandahar hijack held in J&K
• Assam violence has brought out worrying Faultlines: PM
• After Libya attack, security up at US missions
• Dalai Lama says he has 'more freedom' to visit Christian and Muslim countries
• Pak envoy gets term extension
• Prime Indian Mujahideen accused still on the run
• Kashmir bats for Modi in election
• MNS steps into Sena pitch, opposes India-Pak tie
South Asia
• Taliban call on Afghans to avenge Americans over film
• Afghan President Postpones Trip over Prophet Film
• Afghan Leader Condemns Anti-Islam Film
• Afghanistan bans YouTube to block anti-Prophet film
North America
• Al Qaeda says US will kill its Muslims
• Barack Obama speaks to Karzai; vows to prevent repeat of Libya attacks
• Pentagon asks Florida preacher not to back anti-Muslim film
• US says Benghazi was complex attack, no word on attackers
• US asks Pak to end 'mistreatment' of minorities
• US embassies boost security in Asia after deadly unrest over anti-Islam film
• US hostage urges Netanyahu to meet al Qaeda demands
• Blasting Obama on Libya and Egypt, Romney accused of opportunism
• No holds barred: Libya killings stoke US president poll fire
• Bush had seven 9/11 warnings
Pakistan
• Four anti-Taliban militia members killed in Pakistan blast
• 'Pak will bring 26/ 11 attackers to justice'
• New video of US aid worker kidnapped in Pakistan
• SC directs authorities to submit report on ISI political cell formation
• Pakistanis are victims of terror, US pledges support: Victoria Nuland
• Deaths in factory fires in Pakistan up to 314
• 42 killed as floods continue to lash Balochistan
• Harassment: Man accused of forcefully marrying off sister-in-law
• Pak court sentences terrorist to 29 yrs in jail
• Bodies were iron hot, say Karachi rescuers
• Nine workers gunned down in Mastung
• Veteran actor Safirullah Lehri dies after prolonged illness
• Raza Rabbani warns of conspiracy to undo 18th Amendment
• Imran Khan says has 'learnt a lot' from Bihar CM Nitish Kumar
Africa
• Tunis police disperse protesters outside US embassy
• Libya elects new PM
• US suspects Benghazi attack a well-planned assault
• In Libya, deadly fury took US envoys by surprise
• YouTube restricts viewing of controversial film in Libya, Egypt
• Congo rebels commit widespread rights abuses: Human Rights Watch
• Somali president escapes bomb attack on hotel
Europe
• Russians Say Anti-U.S. Attack in Libya Vindicates Their Position
• 'Unrepentant' filmmaker vows to make more 'anti-Islam' films
• WikiLeaks' Julian Assange says US gave 'tacit approval' to embassy attacks
• UK channel won't air documentary on Islam over security fears
Southeast Asia
• Slain Indonesians in Malaysia were illegal workers: Agency
• Indonesia Demands YouTube Block Anti-Islam Film
Mideast Asia
• Anti-Islam film protesters storm US Embassy in Yemen
• 'Iran currently not on the verge of developing nukes'
• Iranians Protest Film outside Swiss Embassy: Report
• Israel PM Hints He Will Keep Pressuring US on Iran
• Yemen Says No Casualties in Attack on U.S. Embassy in Sanaa
• Israelis Fear Fallout from Netanyahu's Blunt Comments
Arab World
• Iraqi Militia Threatens U.S. Interests over Film
• Egypt May Be Bigger Concern Than Libya for White House
• Violence returns to Cairo: Police, protesters clash outside US embassy
• Egyptian Minister held in London for indecency
• 13 injured as Egypt clashes over video continue
• Four killed in Aleppo as Syria fighting rages
• Egyptian's 31 inch biceps crowned world's biggest
• Saudi HIV-patient forced to live in street tent
• Bahrain approves UN rights recommendations
• Egypt's Mursi condemns embassy attack, protesters clash
Australia
• Terror suspect arrested in Australia
Compiled by New Age Islam News Bureau
Photo: Taliban call on Afghans to avenge Americans over film
URL: https://newageislam.com/islamic-world-news/india-likely-ban-film-prophet/d/8656
-----------
India
India likely to ban film on Prophet Muhammad as anti-US protests spread
Sep 13, 2012
NEW DELHI: India is likely to ban on Internet a controversial film deemed offensive to Islam that has sparked anti-US protests.
The home ministry has forwarded a request of the Jammu and Kashmir government to block all webpages where the film is available to director general of Computer Emergency Response Team India for urgent action.
"The DG CERT-In is looking into the matter and in all probability the webpages will be blocked soon," a home ministry official said today.
Angered by the anti-Islam film, protesters stormed the US consulate in the eastern city of Benghazi in Libya on Tuesday, killing American ambassador Chris Stevens and three other Americans.
There was similar attack on the US embassy in the Egyptian capital Cairo on Tuesday night.
Protesters on Thursday stormed the US embassy compound in Yemen capital Sanaa and burned the American flag.
Government has already beefed up security at US embassy here and four of its consulates -- Mumbai, Kolkata, Chennai and Hyderabad.
The five US diplomatic missions are considered 'high risk' category buildings and are being provided round-the- clock security including monitoring of ingress and egress of every individual.
http://timesofindia.indiatimes.com/india/India-likely-to-ban-film-on-Prophet-Muhammad-as-anti-US-protests-spread/articleshow/16383644.cms
--------
For Malappuram's Muslims, civil services preparation starts at school
Shaju Philip
Sep 13 2012
Malappuram: The next big target for Malappuram's Muslims is the civil services.
The Kerala district, second only to West Bengal's Murshidabad in terms of their Muslim population, has been striving since the 1990s to conquer religious orthodoxy and limited educational facilities, with Muslims bagging toppers' positions in the high school finals, and engineering and medical entrances. All of that has inspired the civil services dream that has caught on at high school level itself.
Two batches comprising 150 students of classes VIII and IX attend a civil services foundation course on Sundays and holidays at Areacode in the district. The eight-year course will last until they graduate, and subsequently the eligible will be enrolled in civil service coaching centres. Although the programme is open to all, most of the students are Muslim.
There was a time when the district was so short of educational resources that its schools had to recruit non-Muslim teachers from southern districts of Kerala. Then jobs in the Middle East created a new middle class who looked for better education. In 1998, a Muslim girl for the first time topped the Class X finals, inspiring others. In later years, several Muslims topped engineering and medical entrance exams. In 2011, when Muhammed Shihab, brought up in an orphanage, cleared the civil services exam, Malappuram's Muslims celebrated it as a feat by the community.
Social critic Prof Hameed Chendamangalloor said the middle-class boom has created an urge for high-end careers. "Also, the perception that Muslim representation in civil service is negligible makes the new generation aspire for such jobs," he says.
"The Muslim community has doctors, engineers and other professionals, but our representation is very poor in civil services," agrees Molayil Ashraf, who along with four other youths run the course that grooms schoolchildren for the civil services.
Five years ago, the youths started Resourceful Academy for Competitive Examination at their village Moorkkanad, near Areacode, where scores of teens are engaged in illegal river sand mining. "Last year it was Muhammed Shihab who broached the idea of starting a foundation course at school level," says Ashraf.
The students, 80 last year and 70 this year, were selected on the basis of written tests and interviews, or school scores. Students are charged Rs 6,200 a year and the economically backward are supported by NRIs. Once every month, an IAS or IPS officer takes classes; these are otherwise addressed by subject experts from the coaching industry. Classes are based on the school curriculum and students are trained in creative writing, besides getting to videoconference with bureaucrats and professionals.
Ashraf, also a schoolteacher, says many students had once wanted to take up sand mining or travel in escort trucks to warn miners against police. "This route to easy money has distracted many from school."
Fayiz Ali of IX says the course has been a motivation. "Many of my classmates were engaged in sand mining, which would fetch them Rs 500 for a few hours of toil. This had prompted many to drop studies.''
Shareef M, who works as a sand miner, has now sent his daughter Sitha to the foundation course. "She is earnestly reading newspapers and keeping track of current affairs," he says. A girl attending the course can send a strong message through a district where child marriages and dropouts by girls prevail. A government survey had counted 4,249 child marriages among Muslims in 2009.
Attitudes have changed all over. Class IX student Munsifa K T's elder sister Muna had dropped out of higher secondary to get married. "This year she had joined a degree course. I have decided to say no to marriage till I complete my studies," says Munsifa, daughter of a porter and being coached free. M P Rushida says her mother will resume her education, having dropped out after marriage. And Md Mazin, son of an auto driver, says, "Many of us are now skipping weddings on Sundays for the course."
http://www.indianexpress.com/news/in-malappuram-civil-services-preparation-starts-at-school/1001714/
-------
Govt Honour Dilemma for Kashmir Separatist Leader
September 13, 2012
PRO- PAKISTAN separatist leader Mirwaiz Umar Farooq's name is topping Kashmir University's list of scholars to be awarded by either the President or Vice- President in an upcoming convocation.
This has generated interest among academics and students who are eager to know if the Mirwaiz will come to receive the award.
The Mirwaiz has not confirmed whether he will attend the ceremony.
" So far, no decision has been taken on whether he will attend the convocation," Hurriyat spokesman Shahid- ul- Islam said.
Farooq has registered as a doctorate at the convocation scheduled for September 18, but the spokesman described it as a routine process.
The Mirwaiz's name tops the list of PhD scholars from the department of Islamic studies. The scholars will receive the award from either President Pranab Mukherjee or Vice- President Hamid Ansari.
Farooq, who became the first chairman of the All Parties Hurriyat Conference in 1993 at the age of 17, completed October 2010, he was conferred the degree for his thesis on a book on political thought in Islam by famous saint Mir Syed Ali Hamdani ( RA), popularly known as Amir- e- Kabir in Kashmir.
It took him five years to finish the research on Dhakriratul Muluk — An Annotation and Translation under the supervision of Naseem Ahmad Shah, former head of the Islamic studies department. The Mirwaiz, an alumni of Burn Hall School, graduated in 1998 with political science and English literature as subjects, and did his MPhil in 2002.
Mail Today
-----------
Top terrorist behind Kandahar hijack held in J&K
September 13, 2012
In a major breakthrough, Jammu and Kashmir Police has arrested a top militant who is suspected to have provided logistical support to hijackers of IC-814 in 1999 and was operating for the last 25 years in the state. In what is described as a major catch, Mehrajuddin, suspected to be involved in many militancy related incidents in India and abroad and amongst the oldest surviving militants, was arrested Wednesday night.
Mehrajuddin alias Javed, a close associate of United Jihad Council (UJC) chief Syed Salahuddin and underworld don Dawood Ibrahim, was arrested during an operation in Kishtwar forest belt, a senior police officer said on Thursday.
Mehraj-ud-din was nabbed after police got inputs that he was on his way back from Nepal and was on his way to Kashmir valley from the national highway connecting Jammu and Srinagar.
"We nabbed him at a location we cannot disclose at yet," the official told IANS on condition of anonymity.
It is believed that he was going to Kashmir as militancy was declining and needed to be revived. "His arrest is a severe blow to militancy and efforts to revive it," a police official said.
Mehrajuddin, who belongs to the north Kashmir town of Sopore, joined militancy in 1990. "He participated in action and wielded gun up to 1995 after which he joined elite ranks, which involved planning, arranging logistics and handling militant activities," the official said.
After 1995, he was mostly operating from Pakistan and Nepal. Police describe him as the most wanted and oldest militant, "involved in a number of militancy related activities both in India and outside".
"Mehrajuddin was main person who arranged for all the logistics for carrying out the Kandahar hijacking. He facilitated the entry of five masked men into the aircraft with guns, knives and grenades and arranged finances for all this," an official said.
Mehrajuddin was taking care of planning and finances. "He was like the top boss giving directions and arranging logistics."
His name had figured in the IC-814 hijack case as he had provided logistic support for hijacking of the Indian aircraft to Kandahar from Nepal, the officer said.
On Dec 24, 1999, IC-814, with 176 passengers on board, was hijacked by five Pakistani militants and forced to land in three different airports -- Amritsar, Lahore, and Dubai - before being taken to Kandahar, the bastion of the Taliban regime in Afghanistan. In Dubai, Rupin Katyal, one of the passengers, was fatally stabbed by the hijackers.
The aircraft had to spend a week on the tarmac in Kandahar before terrorists were swapped for the hostages.
The Indian Airlines plane, with mainly Indians passengers, had taken off from Nepal on December 24, 1999 and just as it entered Indian airspace, the militants hijacked it to Kandahar in Afghanistan. The hijackers also killed one passenger.
The hijacking ended when the Indian government released three terrorists including Maulana Masood Azhar and Ahmed Omar Saeed Sheikh for the safe return of the passengers.
Mehrajuddin was one of the first five militants including Salahuddin who crossed over into PoK in 1987 to get arms training.
He belongs to militancy affected Sopore town of north Kashmir and was a member of UJC, an umbrella group of several militant outfits.
During interrogation, Mehrajuddin has given details about his relation with Syed Salahuddin and Dawood Ibrahim, who figure in the list of 20 most wanted persons India has given to Pakistan.
Police have described his arrest as a big catch.
Mehrajuddin has worked for almost all militant organisations including Islamic Front, Muslim Mujahiddin, Hizbul Mujahiddin and others.
http://www.hindustantimes.com/IndiaSectionPage/JammuSec/Top-terrorist-behind-Kandahar-hijack-held-in-J-amp-K/Article1-929073.aspx
-----------
Assam violence has brought out worrying Faultlines: PM
Sep 13, 2012
KOCHI: Prime Minister Manmohan Singh today said the recent violence in Assam and its reverberations in other parts have brought out "worrying Faultlines" which implies social peace and harmony cannot be taken for granted.
He also said that the media should avoid the desire to be sensational though it is very tempting some times.
"Today our country is going through difficult times. The unfortunate incidents of the past few months have brought out worrying Faultlines in our society", he said at the golden jubilee celebrations of Kerala Union of Working Journalists.
Full report at:
http://timesofindia.indiatimes.com/india/Assam-violence-has-brought-out-worrying-faultlines-PM/articleshow/16380838.cms
-----------
After Libya attack, security up at US missions
Sep 13, 2012
NEW DELHI: Security at the US embassy in the Capital and four consulates — Mumbai, Kolkata, Chennai and Hyderabad — was tightened on Wednesday following the killing of American ambassador in Libya Christopher Stevens and a protest at its mission in neighbouring Egypt.
"We have directed to beef up security at all US missions in the country," home minister Sushilkumar Shinde said.
Sources said the five US missions were considered 'high risk' buildings and were being provided round-the-clock security, including monitoring of movement of every individual. The directive came in the wake of the American ambassador to Libya and three other embassy staff being killed in Benghazi, Libya. The US diplomats were killed when protesters, angry over an anti-Islam film, attacked the US consulate there on Tuesday night.
http://timesofindia.indiatimes.com/india/After-Libya-attack-security-up-at-US-missions/articleshow/16375940.cms
-----------
Dalai Lama says he has 'more freedom' to visit Christian and Muslim countries
Shreya Roy Chowdhury
Sep 13, 2012
NEW DELHI: A Buddhist leader he may be but the 14th Dalai Lama says he feels he has "more freedom to visit Christian and some Muslim countries than Buddhist ones." He had been asked about the violence against Muslims in Myanmar after his speech on "the importance of non-violence and ethical values" at Jamia Milia Islamia University on Wednesday.
Asked about the situation in Myanmar, he said he had "no channel" through which he could attempt an intervention. "Burma is a Buddhist country but it has never allowed me in for a pilgrimage. I have more freedom to visit Christian and some Muslim countries. There are so many Buddhists in Korea who want me to go but I can't. Sometimes even transits are not allowed," he said. But he had tried. "The only channel I can approach is Aung San Suu Kyi." He had been in touch with her when she was in house arrest through a "third party." After hearing of the "crisis" in Myanmar, he had written a letter to her but has received "no reply till now." "I have no channel but prayer," added the leader who, only a year ago, had retired from politics.
Full report at:
http://timesofindia.indiatimes.com/india/Dalai-Lama-says-he-has-more-freedom-to-visit-Christian-and-Muslim-countries/articleshow/16381215.cms
--------
Pak envoy gets term extension
Sep 13, 201
NEW DELHI: India has extended the term of its high commissioner to Pakistan Sharat Sabharwal for six months, fuelling speculation of a prime ministerial visit to Islamabad in the near future.
The speculation has also gained momentum as PM's private secretary Jaideep Sarkar, who is rumoured to have been appointed as new envoy to Israel, is yet to take up his assignment. Pakistan and PM Manmohan Singh are keen on a visit. Sources in the MEA said that Sabharwal is also keen to stay on in Pakistan. The MEA was apparently considering posting T C A Raghavan, high commissioner in Singapore, to Pakistan. Consequently, Vijay Thakur Singh, who was hoping to go to Singapore, has to stay put in Delhi. tnn
http://timesofindia.indiatimes.com/india/Pak-envoy-gets-term-extension/articleshow/16375895.cms
-----------
Prime Indian Mujahideen accused still on the run
Sep 13, 2012
NEW DELHI: In September 2008, 26 lives were lost in Indian Mujahideen's first terror strike in the capital. Four years on, Delhi Police and intelligence agencies are yet to arrest the planners of the September 13 serial blasts, including the alleged leader of the outfit, Yasin Bhatkal alias Shahrukh. Intelligence officials believe Bhatkal is hiding in the country and Delhi still happens to be on his hitlist.
Officials claim that if Bhatkal is arrested, several modules of Indian Mujahideen — one of the biggest threats to the country at present — would be unearthed. Every year on September 13 and September 19 (the date of the Batla House encounter), Delhi Police gets on its toes fearing an attack by the outfit to avenge the killing of two IM terrorists in the encounter. Both cases are on trial in court.
Full report at:
http://timesofindia.indiatimes.com/india/Prime-Indian-Mujahideen-accused-still-on-the-run/articleshow/16374994.cms
-----------
Kashmir bats for Modi in election
Toufiq Rashid, Hindustan Times
September 13, 2012
Guess who is 'batting' for Gujarat CM Narendra Modi in the run-up to the assembly elections. It is people such as Mohammad Asif Dar, cricket bat manufacturers of Kashmir. They are busy making bats, nearly 100,000, to be given as election gifts to people during Modi's month-long yatra in the name of Swami Vivekanand, who incidentally was an avid cricketer and whose picture will be on the bats.
The Gujarat government has placed the order with more than 10 companies in the hub of bat manufacturing in Halhullah Sangam, a small hamlet in Anantnag, about 45 km south of Srinagar.
Full report at:
http://www.hindustantimes.com/India-news/JAndK/Kashmir-bats-for-Modi-in-election/Article1-928987.aspx
-----------
MNS steps into Sena pitch, opposes India-Pak tie
Sep 13, 2012
MUMBAI: After opposing the collaboration of Indian vocalists with eight Pakistani artistes in Sur-Kshetra, the Raj Thackeray-led MNS has now closed in on the proposed India-Pakistan cricket match. Raj said his party will not allow the India-Pakistan Test match to be held in Maharashtra. "The MNS is opposed to Pakistani players playing on Maharashtra's soil,'' Raj told reporters on Tuesday.
"By opposing the India-Pakistan cricket match on Maharashtra's soil, the MNS has backed the Shiv Sena's time-honoured agenda,'' a Sena functionary. "Rajsaheb's statement shows that he and Matoshree are on the same page on a range of issues,'' he added.
Full report at:
http://timesofindia.indiatimes.com/india/Raj-steps-into-Sena-pitch-opposes-India-Pak-tie/articleshow/16375686.cms
-----------
South Asia
Taliban call on Afghans to avenge Americans over film
September 13, 2012
KABUL - The Taliban called on Afghans on Wednesday to prepare for a fight against Americans and urged insurgents to "take revenge" on American soldiers over a US-made film depicting the Holy Prophet.
"The Islamic Emirate calls on religious heads around the country to completely inform Muslim followers of the inhumane acts of Americans... And make them ready for a long-term fight," the group said in a statement, referring to the name it calls itself.
Lebanon's group Hezbollah also condemned the film as an attack on religious belief which it said reflected Western policy.
In a statement which made no reference to the killing of US diplomats in Libya in apparent response to the film, Hezbollah said the film was an "immoral act which represents the highest degree of aggression against the highest human right ... for respect of beliefs and sanctities". Hezbollah's statement, which comes two days before Pope Benedict is due to visit Lebanon, also called for Christians and Muslims at the highest level to address the issue.
http://www.nation.com.pk/pakistan-news-newspaper-daily-english-online/international/13-Sep-2012/taliban-call-on-afghans-to-avenge-americans
--------
Afghan President Postpones Trip Over Prophet Film
Sep 13 2012
KABUL, Afghanistan (AP) — Afghan President Hamid Karzai has cancelled an official visit to Norway amid concerns over Mideast riots about a film that ridicules Islam's Prophet Muhammad.
Karzai's spokesman Aimal Faizi said on Thursday that the trip will be held at a later date. He did not say why the trip has been postponed.
The Norwegian Foreign Ministry said in a statement that Karzai postponed the trip because he felt he needed to stay at home in light of the serious events in some Arab countries.
Karzai was to have travelled to Oslo late Wednesday to sign an agreement of strategic partnership.
http://www.nytimes.com/aponline/2012/09/13/world/asia/ap-as-afghanistan-prophet-film.html?ref=asia&gwh=3B1E6895B9292FF9446DB3946EBC5872
-----------
Afghan Leader Condemns Anti-Islam Film
By ROD NORDLAND
Sep 13 2012
KABUL, Afghanistan — President Hamid Karzai condemned an anti-Islam film that has been backed by the American pastor Terry Jones, issuing a statement on Wednesday that said his office "strongly and resolutely denounces this desecrating act and declares its serious abhorrence in the face of such an insult."
The president's statement did not call for any action other than preventing the release of the film. It also did not explicitly appeal for calm, although it emphasized that Mr. Jones and the creator of the film, identified as Sam Bacile, and their supporters "represent a small radical minority."
In 2011, 24 people were killed in the first three days of rioting and attacks on foreign installations in Afghanistan after the Koran was subject to a mock trial and burning at Mr. Jones' small Florida church, which had only 20 to 30 parishioners. The mock trial was held March 20 and largely ignored by international and Afghan news media until Mr. Karzai denounced it in early April; the next day, rioting began.
Full report at:
http://www.nytimes.com/2012/09/13/world/asia/afghan-leader-hamid-karzai-condemns-anti-islam-film.html?ref=asia&gwh=1135FE12B44E85BE8B36D95B9F76C092
-----------
Afghanistan bans YouTube to block anti-Prophet film
Sep 12, 2012
KABUL: Afghanistan banned the YouTube website on Wednesday to stop Afghans watching a U.S.-made film insulting the Prophet Mohammad that sparked protests in North Africa and the killing of the U.S. ambassador to Libya.
"We have been told to shut down YouTube to the Afghan public until the video is taken down," Aimal Marjan, general director of Information Technology at the Ministry of Communications, told Reuters.
Afghan President Hamid Karzai condemned the film, in which Mohammad is portrayed as a philanderer and a religious fake, saying its makers had done a "devilish act" and that insulting Islam was not allowed by freedom of speech.
Full report at:
http://timesofindia.indiatimes.com/world/south-asia/Afghanistan-bans-YouTube-to-block-anti-Prophet-film/articleshow/16369486.cms
--------
North America
Al Qaeda says US will kill its Muslims
September 13, 2012
Al Qaeda released a September 11 anniversary video declaring the United States is at war with Islam and that American Muslims should brace for a "holocaust", US monitors said Wednesday.
The video, which features al Qaeda leader Ayman al-Zawahiri as well as its American spokesman
Adam Gadahn, is entitled Truth has Come and Falsehood has Perished and was posted on jihadist forums, according to SITE and IntelCenter.
According to a SITE transcript, Gadahn rejects President Barack Obama's assertion that the United States is not at war with Islam because "America is crystal-clear about its opposition to Islam as a political system".
Full report at:
http://www.hindustantimes.com/world-news/RestOfAsia/Al-Qaeda-says-US-will-kill-its-Muslims/Article1-928992.aspx
-----------
Barack Obama speaks to Karzai; vows to prevent repeat of Libya attacks
13 2012
Washington: President Barack Obama called his Afghan counterpart Hamid Karzai and discussed security situation in Afghanistan following the violent mob attacks on its missions in Libya and Egypt which killed American ambassador to Tripoli.
During their telephone call yesterday, the two leaders "discussed the importance of working together to help ensure that the circumstances that led to the violence in Libya and Egypt do not pose a threat to US forces or Afghans," the White House said.
The two leaders took the opportunity to discuss the tragic events that took place in Benghazi.
Karzai expressed condolences for the tragic loss of American life in Libya and the two Presidents vowed to prevent a flare-up of anti-American violence in Afghanistan.
The White House said Obama called Karzai as part of their regular consultations as transition continues in Afghanistan.
Full report at:
http://www.indianexpress.com/news/barack-obama-speaks-to-karzai;-vows-to-prevent-repeat-of-libya-attacks/1002048/
-----------
Pentagon asks Florida preacher not to back anti-Muslim film
Sep 13 2012
Washington : The top US military official asked a Florida preacher to withdraw his support of the anti-Muslim film that may have fuelled the fatal attack on the American consulate in Benghazi, Libya.
Gen. Martin Dempsey called yesterday Terry Jones, who is known for inflammatory anti-Islamic rhetoric, to express his concerns about the film, saying it could inflame tensions and trigger violence.
US Ambassador Chris Stevens and three other Americans were killed in the attack.
Dempsey spokesman Marine Col. Dave Lapan said Jones did not say whether he would limit or continue his backing of the movie, "Innocence of Muslims."
Full report at:
http://www.indianexpress.com/news/pentagon-asks-florida-preacher-not-to-back-antimuslim-film/1001986/
-----------
US says Benghazi was complex attack, no word on attackers
Sep 13 2012
Washington : The assault on the U.S. consulate in Benghazi, Libya, that killed the U.S. ambassador was clearly a complex attack, a senior U.S. official said on Wednesday, while declining to speculate on who the perpetrators might be.
The official said the United States, including the Federal Bureau of Investigation, would work with Libyan officials to investigate the incident but that it was too early to discuss who might have been responsible for the attack or whether they had affiliations outside of Libya.
http://www.indianexpress.com/news/us-says-benghazi-was-complex-attack-no-word-on-attackers/1001873/
-----------
US asks Pak to end 'mistreatment' of minorities
Sep 13 2012
Washington : The US has asked Pakistan to end "mistreatment" of minorities and reform its controversial blasphemy law which has "fueled acts of violence and intimidation", days after a mentally-challenged Christian girl charged under it was granted bail by a court in Islamabad.
"In Pakistan, we welcome the release of the young Christian girl charged with blasphemy, and we welcome the steps Islamabad has taken to recognise religious minorities and promote national harmony. Still, we continue to call on Pakistan to end the mistreatment of minorities and reform blasphemy laws," US Deputy National Security Advisor, Denis McDonough said in his address to the international religious freedom meet at the US Conference of Catholic Bishops.
Full report at:
http://www.indianexpress.com/news/us-asks-pak-to-end-mistreatment-of-minorities/1002087/
-----------
US embassies boost security in Asia after deadly unrest over anti-Islam film
Sep 13 2012
KABUL: Afghanistan's leader has put off a foreign trip for fear of violence at home over an anti-Islam film, officials said Thursday, as anxious governments across Asia stepped up security outside US embassies.
The heightened measures came after Washington's ambassador to Libya was killed during a mob attack in the city of Benghazi on Tuesday, and after anti-US protests in Egypt's capital Cairo.
Indonesia, the world's most populous Muslim country, joined Afghanistan in demanding that YouTube block the film that has triggered the protests with its portrayal of Prophet Mohammad.
Indonesian authorities are also working with Internet service providers to block access to the film, Communications and Information Ministry spokesman Gatot Dewa Broto told AFP.
"The film certainly is offensive…and has upset Indonesian Muslims.We don't wish for anyone to be provoked by it and for violence to break out here," he said.
So far, there has been no trouble in Indonesia.
Full report at:
http://dawn.com/2012/09/13/us-embassies-boost-security-in-asia-after-deadly-unrest-over-anti-islam-film/
-----------
US hostage urges Netanyahu to meet al Qaeda demands
Sep 13 2012
DUBAI: A US aid worker held by al Qaeda in Pakistan for more than a year has appealed to Israeli Prime Minister Benjamin Netanyahu to help meet the demands of his captors and secure his release, a group that monitors militant websites said on Wednesday.
Hostage Warren Weinstein said US President Barack Obama had shown no interest in his case and had failed to respond or accept al-Qaeda's demands, the SITE monitoring service said.
"Therefore, as a Jew, I am appealing to you, Prime Minister Netanyahu, the head of the Jewish State of Israel, as one Jew to another, to please intervene on my behalf, to work with the mujahideen and to accept their demands so that I can be released and returned to my family, see my wife, my children and my grandchildren again," SITE quoted Weinstein as saying in a video released by al Qaeda.
Full report at:
http://dawn.com/2012/09/13/us-hostage-urges-netanyahu-to-meet-al-qaeda-demands/
-------
Blasting Obama on Libya and Egypt, Romney accused of opportunism
Sep 13, 2012
WASHINGTON: For Mitt Romney, it began late Tuesday as an aggressive effort to criticize President Barack Obama's policies in Egypt and Libya by portraying the administration as apologetic while mobs attacked the US consulate in Benghazi and the embassy in Cairo.
By the end of the day on Wednesday, Romney's venture into a fast-moving foreign policy crisis that involved the slayings of the US ambassador to Libya and three other diplomats had become a public relations debacle for the Republican's presidential campaign.
Obama ridiculed Romney as someone who has a tendency to "shoot first and aim later," and even fellow Republicans were saying Romney's attempt to spark a legitimate debate on Obama's policies could be seen as unsavory political opportunism.
Romney injected himself into the affair late Tuesday by blasting a statement by the US embassy in Cairo in which US officials criticized an anti-Islamic video that was leading to protests in Cairo, Benghazi and other Arab cities.
Full report at:
http://timesofindia.indiatimes.com/world/us/Blasting-Obama-on-Libya-and-Egypt-Romney-accused-of-opportunism/articleshow/16376409.cms
-----------
No holds barred: Libya killings stoke US president poll fire
Sep 13, 2012
WASHINGTON: Foreign affairs intruded dramatically on the presidential race on Wednesday as Republican presidential candidate Mitt Romney issued a blistering political assault on President Barack Obama and said his administration had severely miscalculated in the early hours after assaults on US diplomatic outposts in North Africa.
Obama didn't respond to Romney when he spoke moments later from the White House. The president condemned the attack in a televised statement from the White House and eulogized Chris Stevens, the 52-year-old US ambassador to Libya, who was slain in the Libyan city of Benghazi. Three other American diplomatic personnel also perished.
Full report at:
http://timesofindia.indiatimes.com/world/us/No-holds-barred-Libya-killings-stoke-US-president-poll-fire/articleshow/16376023.cms
-----------
Bush had seven 9/11 warnings
September 13, 2012
Months before the 9/11 attacks, former US President George Bush had received multiple briefings by intelligence agencies warning of an "imminent" attack on US soil by al Qaeda but he did not take prompt action that could have prevented the tragedy, an op-ed in the New York Times has
said.
Former reporter for NYT Kurt Eichenwald said Bush had begun to get "direct warnings" about the possibility of an attack by al Qaeda as early as the spring of 2001 but some in the administration considered the warning to be just "bluster".
http://www.hindustantimes.com/world-news/NorthAmerica/Bush-had-seven-9-11-warnings/Article1-928996.aspx
-----------
Pakistan
Four anti-Taliban militia members killed in Pakistan blast
Sep 13, 2012
ISLAMABAD: Four members of an anti-Taliban militia were killed when their vehicle was targeted by a roadside bomb in the restive Khyber tribal region of northwest Pakistan on Thursday.
An improvised explosive device planted by the road was detonated by remote control when the militia's vehicle was passing by in Tirah Valley near Landi Kotal town early this morning, officials said.
One man was killed instantly while three more died while being taken to hospital, the officials said.
The vehicle was destroyed in the blast. Security was beefed up in the area after the attack, for which no group claimed responsibility.
Several militant groups, including the Taliban and Lashkar-e-Islam, are active in the Khyber tribal agency.
http://timesofindia.indiatimes.com/world/pakistan/Four-anti-Taliban-militia-members-killed-in-Pakistan-blast/articleshow/16380223.cms
-----------
'Pak will bring 26/ 11 attackers to justice'
By Dhiraj Nayyar in Tianjin
September 13, 2012
PAKISTAN Prime Minister Raja Pervez Ashraf has insisted his country is determined to bring the perpetrators of the 26/ 11 Mumbai attack to justice.
" Why not? Pakistan will take action," Ashraf said on the sidelines of the World Economic Forum summit in Tianjin, China, when asked if his country will bring the culprits residing in Pakistan to justice.
But he wants the Indian government to help in this endeavour. " We need to send a judicial commission to India," Pakistan's PM said, adding that his country too was a victim of terrorism.
Ashraf also reiterated his desire for Prime Minister Manmohan Singh to visit Pakistan this year. " President Zardari has already invited him ( PM Singh). I have sent another invitation through foreign minister S. M. Krishna," Ashraf said. Incidentally, Singh has never visited Pakistan in his eightand- a- half years in power.
Full report at: Mail Today
-----------
New video of US aid worker kidnapped in Pakistan
Sep 13 2012
ISLAMABAD: A 71-year-old American aid worker kidnapped over a year ago in Pakistan asked Israel's prime minister for help in meeting al Qaeda's demands so that he could be freed, in a new video released by the group on Wednesday.
Warren Weinstein did not specify what those demands were, although previous al Qaeda conditions for his release have included the freeing of militant suspects and a halt to US airstrikes.
The aid worker said President Barack Obama and the American government "have shown no interest in my case." He appealed to Israeli Prime Minister Benjamin Netanyahu for help "as one Jew to another," asking him to accept the militant group's demands so he could return to his family.
Full report at:
http://dawn.com/2012/09/13/new-video-of-us-aid-worker-kidnapped-in-pakistan/
-----------
SC directs authorities to submit report on ISI political cell formation
Sep 13 2012
ISLAMABAD: The Supreme Court on Thursday heard the petition filed by Tehrik-i-Istiqlal chief Air Martial (retd) Asghar Khan pertaining to the distribution of money among politicians by the Inter-Services Intelligence (ISI), DawnNews reported.
A three-judge bench, headed by Chief Justice Iftikhar Muhammad Chaudhry, has been hearing the 1996 petition filed by Khan who accused the ISI of financing politicians in the 1990 elections by dishing out Rs140 million to create the Islami Jamhoori Ittehad (IJI) and prevent Benazir Bhutto's PPP from winning the polls. The petition was based on an affidavit of former ISI chief Lt-Gen (retd) Asad Durrani.
During the hearing, Attorney General Irfan Qadir informed the bench that the notification enabling the formation of the ISI's political cell was not available.
Khan's counsel Salman Akram Raja failed to appear for the hearing, Raja's Advocate-on-Record informed the court.
Full report at:
http://dawn.com/2012/09/13/sc-directs-authorities-to-submit-report-on-isi-political-cell-formation/
-----------
Pakistanis are victims of terror, US pledges support: Victoria Nuland
Sep 13 2012
WASHINGTON: The United States has said Pakistanis have been a big victim of terrorism, as the State Department underscored the importance of support for the country in combating terrorists.
State Department spokesperson Victoria Nuland spoke about United States' strong counterterrorism cooperation with Pakistan, which over the last decade has suffered grievously from retaliatory terrorist bombings.
The spokesperson emphasised the strong bilateral cooperation against terrorism in response to a question.
"I think you know how hard we work in our bilateral relationship with Pakistan to maintain a strong focus and a strong effort on terrorism there and to offer our support to Pakistani efforts", Nuland told an Indian journalist who wanted to know if the US had thought of taking the issue of tackling terrorism in tribal areas to the United Nations or address it bilaterally with Pakistan.
Full report at:
http://dawn.com/2012/09/13/us-says-pakistanis-are-victims-of-terror-pledges-counterterrorism-support/
-----------
Deaths in factory fires in Pakistan up to 314
Sep 12, 2012
KARACHI: The death toll from a pair of devastating factory fires that broke out in Pakistan's two biggest cities rose on Wednesday to 314 people, many of whom perished because they were unable to escape buildings that lacked emergency exits and basic safety equipment such as alarms and sprinklers.
The horrific toll highlights the atrocious state of industrial safety in Pakistan, where many factories are set up illegally in the country's densely populated cities, and owners often pay officials bribes to ignore safety violations.
The more deadly of the two blazes, which both erupted on Tuesday night, was at a garment factory in the southern city of Karachi, the country's economic heart.
The death toll there rose to 289 people Wednesday, as firefighters battled the flames for hours, said senior government official Roshan Ali Sheikh. It was one of the worst industrial accidents in Pakistan's 65-year history, and Sheikh said the death toll could rise because rescue workers were still pulling bodies out from the site in Karachi.
Full report at:
http://timesofindia.indiatimes.com/world/pakistan/Deaths-in-factory-fires-in-Pakistan-up-to-314/articleshow/16368523.cms
-----------
42 killed as floods continue to lash Balochistan
Sep 13 2012
* 300,000 injured in Naseerabad, Jafferabad districts
* Hundreds of villages submerged as cracks in Pat Feeder canal still unfilled
By Safiullah
QUETTA: Around 42 people have lost their lives and 300,000 others have been injured so far in the massive floods that have hit Naseerabad and Jafferabad districts, according to unofficial reports. Two children died and 10 others were wounded, including women and children, in Sibbi when roofs of their houses caved in on Wednesday. Moreover, the cracks in Pat Feeder Canal in Jafferabad district could be not be filled, causing hundreds of other villages to be submerged.
According to reports, two children were killed and two others wounded when the roof of a house collapsed in Landi Khosa area of Sibbi following torrential rains. Sources said dozens of other mud houses had developed cracks that compelled people to move to safer places, adding that the army had started moving marooned people to safer place and providing them relief goods.
Full report at:
http://www.dailytimes.com.pk/default.asp?page=2012\09\13\story_13-9-2012_pg7_4
-----------
Harassment: Man accused of forcefully marrying off sister-in-law
September 13, 2012
MANSEHRA: A man has allegedly abducted and forcibly solemnised the Nikah of a married girl to his younger brother in a remote village of Kaghan valley, police said on Wednesday.
Ghulam Rasool* of Kamal Ban Kaghan told the police that the Nikah of his daughter Bisma*, 17, was solemnised with Nadeem Shah* of the same village about four months back and was registered with a local Nikah registrar. But due to financial constraints, the Rukhsati had been delayed indefinitely. However, his son-in-law, Kareem Shah* of Patan Des village was annoyed over their Nikah.
He abducted Nagina with the help of his relatives Ahmed* and Shahid* late Tuesday and forcibly solemnised her Nikah with his younger brother Zahid*.
While terming the step "un Islamic", Sarwar has demanded the police for recovery of his daughter and bringing the culprits to justice.
http://tribune.com.pk/story/435744/harassment-man-accused-of-forcefully-marrying-off-sister-in-law/
------
Pak court sentences terrorist to 29 yrs in jail
September 13, 2012
A Pakistani court has given a 29-year jail term to a terrorist for possessing explosive materials. Hafiz Moaaz was arrested by police last year from a house in Faisal Town area of Lahore after he was injured when a grenade accidentally went off within the home. Police registered a
case against him under the Anti-Terrorism Act and submitted a charge-sheet against him.
An anti-terrorism court yesterday gave him a 29-year sentence for collaborating in and committing acts of terror.
http://www.hindustantimes.com/world-news/Pakistan/Pak-court-sentences-terrorist-to-29-yrs-in-jail/Article1-929134.aspx
-----------
Bodies were iron hot, say Karachi rescuers
September 13, 2012
"The bodies were iron hot," said a rescuer who himself got burnt while carrying the victims of a factory fire that left at least 289 people dead.
Ameen Memon, a rescuer, said that most of the rescue team members burnt their hands while trying to carry the smouldering bodies from
the garments factory in Baldia Town.
The fire at the factory in Karachi was one of worst infernos the country has seen.
The blaze broke out just a few hours after another fire at a factory in Lahore that left 25 people dead.
"The bodies were iron hot. We got burnt even if we tried to carry them to the ambulances with the help of some cloth. The skin of the victims started peeling off and in some cases, their body parts turned into ash," Geo TV quoted Memon as saying.
He said that some of them were overcome by emotion when they saw a mother looking for her sons at the Abbasi Shaheed Hospital.
"All three were burnt alive," he said.
http://www.hindustantimes.com/world-news/Pakistan/Bodies-were-iron-hot-say-Karachi-rescuers/Article1-929107.aspx
-----------
Nine workers gunned down in Mastung
Sep 13 2012
MASTUNG: Nine construction workers lost their lives on Thursday when unidentified men opened fire on them in Mastung area of Balochistan, DawnNews reported.
Four workers died on the spot by the firing while five later succumbed to their injuries , Levies sources confirmed.
Javed Ahmad, a local official in Mastung, said that the incident took place on Thursday in Mastung district in Balochistan province.
Mastung is located about 30 kilometers east of the provincial capital, Quetta.
The Levies sources said that the incident took place in 'Dasht' area of Mastung when government employed labourers were busy in their work.
Full report at:
http://dawn.com/2012/09/13/seven-workers-gunned-down-in-mastung/
-----------
Veteran actor Safirullah Lehri dies after prolonged illness
Sep 13 2012
KARACHI: Ace film actor and comedian Safirullah Lehri passed away after a prolonged illness on Thursday, DawnNews reported.
Lehri, who had won the Nigar Award for around a dozen films, and acted in approximatelt 225 films, had been suffering from ill health for about 25 years.
Prime Minister Raja Pervez Ashraf expressed deep sorrow and grief over the demise of renowned comedian and actor popularly known across the country and the sub- continent as "Lehri".
The Prime Minister in a message to his family termed his sad demise an "irreparable loss" and conveyed his deepest condolences over the demise of the veteran comedian Safir-ullah Siddique.
Full report at:
http://dawn.com/2012/09/13/veteran-actor-safirullah-lehri-dies-after-prolonged-illness/
-----------
Raza Rabbani warns of conspiracy to undo 18th Amendment
Iftikhar A. Khan
Sep 13 2012
ISLAMABAD, Sept 12: Consensus-builder PPP Senator Mian Raza Rabbani has warned that some forces are busy conspiring to rollback the historic 18th Constitution Amendment.
"They are playing with fire. For the moment I will not name them but they are present among the politicians and in the civil bureaucracy," he told a galaxy of the two present at the launch of his book "A biography of Pakistani federalism: Unity in diversity" here on Wednesday.
Speakers at the well-attended ceremony included leader of the opposition in the Senate Muhammad Ishaq Dar, JUI-F chief Maulana Fazlur Rehman, former Chairman Senate and PML-Q leader Wasim Sajjad, Afrasiyab Khattak (ANP), Barrister Aitzaz Ahsan, Haider Abbas Rizvi (MQM) and Mir Hasil Bizenjo (National Party).
Raza Rabbani said the provinces were not ready to believe that the civil-military bureaucracy would let 18th Amendment pass through or it would happen through a consensus.
He noted that the deficit gap still persisted and could only be bridged through effective implementation on the amendment. He stressed that nobody should put at stake the Federation for the sake of petty interests and said the rollback of the powers constitutionally devolved to the provinces would not be acceptable.
Full report at:
http://dawn.com/2012/09/13/raza-rabbani-warns-of-conspiracy-to-undo-18th-amendment/
-----------
Imran Khan says has 'learnt a lot' from Bihar CM Nitish Kumar
Alok Mohit
September 13, 2012
Bihar chief minister Nitish Kumar has many admirers. Here is another and he has high praise for Kumar too. Pakistan cricketer-turned politician Imran Khan, who hopes to become the prime minister whenever the next polls are held in his country, says he has 'learnt a lot'
from Bihar chief minister Nitish Kumar. Incidentally, the Bihar chief minister is also being considered a front-runner for the top political post in India after the 2014 general elections.
In an interview to an Indian English TV news channel, NDTV, Khan said he had been tracking Kumar's political career and pursuing his political mantra.
"I was reading about Nitish Kumar in Bihar and the secret of success is that when you provide good governance, provide an enabling environment for investment and prosperity, then people are happy. Here we have the worst-ever governance in our history, a side effect of that, of course, is lawlessness and terrorism and everything," Khan told the channel.
The former Pakistan cricket captain said his main platform when he took a plunge into politics was governance. His main object when he started his party — Pakistan Tehreek-e-Insaf (PTI) — in 1997 was to fight corruption through good governance, Khan added.
Full report at:
http://www.hindustantimes.com/India-news/Patna/Imran-Khan-says-has-learnt-a-lot-from-Bihar-CM-Nitish-Kumar/Article1-929167.aspx
-----------
Africa
Tunis police disperse protesters outside US embassy
Sep 13 2012
TUNIS: Tunisian police on Wednesday fired tear gas to disperse hundreds of Salafist demonstrators outside the US embassy in Tunis gathered to condemn a film deemed offensive to Islam, an AFP photographer said.
He said the intervention came as the demonstrators, estimated to number 300, started to try to break through the gates of the embassy compound after having demonstrated peacefully for several hours outside.
An AFP photographer said men and women protesters carrying black and white salafist flags had massed outside the diplomatic compound.
Full report at:
http://dawn.com/2012/09/12/tunis-police-disperse-protesters-outside-us-embassy/
-----------
Libya elects new PM
September 13, 2012
Libya's Parliament elected on Wednesday a leading member in the country's oldest opposition movement to be its new Prime Minister.
Mustafa Abu-Shakour is tasked with stabilising a country, where armed groups proliferate. Washington's ambassador to Libya and three other Americans were killed during a late Tuesday attack on the U.S. consulate in the eastern Libyan city of Benghazi.
Mr. Abu-Shakour, deputy to Libya's outgoing interim Prime Minister, is considered a compromise figure acceptable to both Islamists and liberals.
Previous interim governments have faced persistent criticism that they have been ineffective in tackling the multiple troubles facing the deeply divided nation, foremost among them the strength of armed militias that dominate towns and challenge the authority of the central government.
http://www.thehindu.com/news/international/article3890152.ece
--------
US suspects Benghazi attack a well-planned assault
Sep 13 2012
Washington : US suspects that the deadly attack on its mission in Benghazi in Libya could be a well- planned assault by Islamist hardliners rather than a rampage by a frenzied mob, officials said, warning that investigations underway could change the circumstances of the killings.
Still grappling to unravel the facts about the killing of its ambassador Chris Stevens and three other Consulate Staff almost 24 hours after the incident, US officials said the attack was "complex" and "they seem to have used this (protest) as an opportunity".
The attackers appeared to have used protest over a controversial film as a pretext to stage a major assault using small arms and rockets to overrun the Consulate, they said.
A senior administration official in a background briefing conceded that they did not have much details about the circumstances leading to the death of the ambassador, but admitted that prior to storming of the Consulate there had been heavy exchange of fire between sections of the protesters and the security personnel guarding the compound.
However, the Chairman of the Congress House Intelligence Committee Mike Rogers minced no words in saying that the attack that killed US ambassador and his staff had all the hallmarks of an al-Qaeda operation.
Full report at:
http://www.indianexpress.com/news/us-suspects-benghazi-attack-a-wellplanned-assault/1002082/
-----------
In Libya, deadly fury took US envoys by surprise
Sep 13 2012
Benghazi : Diplomats had long been on their guard in Benghazi, a city that was the cradle of Libya's Western-backed revolution but also home to Islamists who have attacked foreign envoys.
Yet a long night of mayhem in which the US consulate was overrun and torched, the ambassador lost and dying alone in the smoke while rescuers ran into a deadly ambush as they sought to save survivors, seemed to overwhelm US security procedures.
Accounts from Libyan and US officials, and from locals who watched what began as a protest on Tuesday against a crudely made American film that insults the Prophet Mohammad spiral into violence and a military-style assault on US troops, point to a series of unfortunate choices amid the confusion and fear.
The actions of Libyan former rebel fighters assigned to help guard the lightly fortified compound may also face scrutiny. Libyan officers suggested that sympathy for the popular anger at the slight to their religion, as well as simple fear under heavy fire, meant the guards may have done little to defend the walls.
Full report at:
http://www.indianexpress.com/news/in-libya-deadly-fury-took-us-envoys-by-surprise/1001994/
-----------
YouTube restricts viewing of controversial film in Libya, Egypt
Sep 13, 2012
WASHINGTON: A day after attack on the US Consulate in Benghazi, video-sharing website YouTube on Thursday said that it had restricted access to the film both in Libya and Egypt.
"This video -- which is widely available on the web -- is clearly within our guidelines and so will stay on YouTube," a spokesman said in a statement.
"However, given the very difficult situation in Libya and Egypt we have temporarily restricted access in both countries. Our hearts are with the families of the people murdered in yesterday's attack in Libya," he added.
Full report at:
http://timesofindia.indiatimes.com/world/middle-east/YouTube-restricts-viewing-of-controversial-film-in-Libya-Egypt/articleshow/16380359.cms
-----------
Congo rebels commit widespread rights abuses: Human Rights Watch
Sep 12, 2012
KINSHASA: Rebels in eastern Democratic Republic of Congo who are reported to be receiving support from neighbouring Rwanda have committed widespread war crimes including dozens of rapes and killings, Human Rights Watch (HRW) said in a report on Tuesday.
Congo's eastern hills - haunted by armed groups for nearly two decades - have seen six months of clashes that have forced at least 220,000 people to flee their homes.
UN experts say Rwandan officials have provided logistical support and troops to the M23 rebels, based around soldiers who defected from Congo's army, although Rwanda rejects the claims.
Efforts to tackle the crisis appear to be stalling, with the UN's peacekeeping head saying on Monday that the deployment of a neutral force to tackle the rebels remained only "a concept".
Full report at:
http://timesofindia.indiatimes.com/world/rest-of-world/Congo-rebels-commit-widespread-rights-abuses-Human-Rights-Watch/articleshow/16368468.cms
-----------
Somali president escapes bomb attack on hotel
Sep 13, 2012
MOGADISHU: Somalia's new President Hassan Sheikh Mohamud and visiting Kenyan foreign minister on Wednesday escaped an apparent suicide bomb attack on a Mogadishu hotel where they were holding a news conference unscathed, witnesses said.
Somalia's al Shabaab rebels, a militant group with links to al-Qaida said they had carried out the attack, which killed at least eight people and came just two days after Mohamud was elected in the first presidential vote in decades.
Two explosions shook the Somali capital, underscoring the huge security challenges facing Mohamud who came to power in a process that was billed as an historic break with 20 years of anarchy.
A television journalist accompanying Kenyan foreign affairs minister Sam Ongeri said she had seen "pieces of meat flying all over the place" after the first blast.
"Then I saw a second guy shooting as he stormed towards the hotel," said Jamila Mohammed, who was outside the hotel when the assailants struck. reuters
http://timesofindia.indiatimes.com/world/rest-of-world/Somali-president-escapes-bomb-attack-on-hotel/articleshow/16376094.cms
-----------
Europe
Russians Say Anti-U.S. Attack in Libya Vindicates Their Position
By ELLEN BARRY
Sep 13 2012
MOSCOW — Upon learning of the violent death of the United States ambassador to Libya on Wednesday, many Russians responded with variations on "I told you so."
Russia has long argued that the West should not support popular uprisings against dictatorships in the Middle East lest Islamic fundamentalism take hold. Vladimir V. Putin, then serving as prime minister, was especially enraged last fall after an angry crowd killed his ally, Col. Muammar el-Qaddafi, an event he later condemned as a "repulsive, disgusting" scene.
Since then, Russia has blocked Western initiatives to force Syria's president, Bashar al-Assad, from power despite a bloody crackdown on the opposition. Russians' responses to the storming of the American Consulate in Benghazi underlined the deep policy divide. A prime-time news report pointedly juxtaposed images of Ambassador J. Christopher Stevens's death with Colonel Qaddafi's, pointing at their similarities, then cut to footage of Secretary of State Hillary Rodham Clinton reacting to the Libyan leader's death with a cursory "wow."
Deputy Foreign Minister Mikhail Margelov said that passions had been stoked by the uprisings and that they "splash out in the form of terrorist acts or massacres of nonbelievers or an attack on embassies and consulates."
Full report at:
http://www.nytimes.com/2012/09/13/world/europe/russians-say-anti-american-attack-in-
---------
UK channel won't air documentary on Islam over security fears
Sep 13, 2012
LONDON: A documentary on Britain's Channel 4 on the origins of Islam has sparked off a furious row, leading to over 1,000 complaints and security fears that prompted the cancellation of a planned repeat screening in London on Thursday. The documentary, titled 'Islam: The Untold Story', was telecast on Channel 4 on August 28.
Its presenter, historian Tom Holland, soon became the target of criticism and abuse, prompting security fears and complaints to the channel and broadcast regulator Ofcom.
Holland has been accused of making 'baseless assumption' and engaging in 'selective scholarship' for making the claim in the 'poorly researched' documentary.
Holland said, "The origins of Islam are a legitimate subject of historical enquiry and this film is in keeping with other series and programmes on Channel 4 where the historical context of world religions has been examined. He added, "An accusation laid against the film is one of bias and, although I believe that absolute objectivity is a chimera, what was incumbent upon us, in making the film, was to be up-front about my own ideological background and presumptions, and to acknowledge the different perspective that Muslim faith provides".
http://timesofindia.indiatimes.com/world/uk/UK-channel-wont-air-documentary-on-Islam-over-security-fears/articleshow/16376108.cms
-----------
WikiLeaks' Julian Assange says US gave 'tacit approval' to embassy attacks
Sep 13 2012
Washington: Whistle blowing website WikiLeaks declared that the United States had effectively given groups an opening to attack its embassies by supporting the siege of its founder Julian Assange.
Assange, an Australian activist who founded WikiLeaks to fight official secrecy by distributing leaked documents, is holed up in Ecuador's embassy in London to avoid extradition to Sweden, where he has been accused of sex crimes.
On Tuesday, the US embassy compound in Cairo was invaded by protesters angered by an online film they saw as offensive to Islam, while the US consulate in Benghazi, Libya, was attacked by armed militants.
Full report at:
http://www.indianexpress.com/news/wikileaks-julian-assange-says-us-gave-tacit-approval-to-embassy-attacks/1001995/
-----------
'Unrepentant' filmmaker vows to make more 'anti-Islam' films
Sep 13 2012
London : The man who produced the film, which is said to have led to the deadly protests in Libya and became the reason of death of the US Ambassador Chris Stevens, has gone into hiding, but remains unrepentant for releasing his film, says a report.
Sam Bacile, who wrote, directed and produced the two-hour film 'Innocence of Muslims', also reportedly called Islam 'a cancer' and vowed to release further films about the religion.
Bacile, who described himself as an Israeli Jew, is said to live in California where he works in real estate.
According to the Telegraph, he claimed the film cost 3.3 million dollars to make and was financed with the help of over 100 Jewish donors.
He added that he had worked with 60 actors and 45 crew members to make the film in a three-month period last year in California.
Bacile said that far from apologising, he intends to make further films on the subject.
"My plan is to make a series of 200 hours" about the same subject," he told a US-based news agency.
Full report at:
http://www.indianexpress.com/news/unrepentant-filmmaker-vows-to-make-more-antiislam-films/1002012/
-----------
Southeast Asia
Slain Indonesians in Malaysia were illegal workers: Agency
Margareth S. Aritonang and Bagus BT Saragih
September 13 2012
The head of the Agency for the Placement and Protection of Indonesian Migrant Workers (BNP2TKI), Jumhur Hidayat, said that the five Indonesians who were shot dead in Malaysia over the weekend were in the country as illegal workers.
"They were there on a social visit visa. Four people were from Batam [Riau Islands], while another one was from Madura [East Java]. Based on information from the Indonesian Embassy in Malaysia, they were involved in a shootout with the local police. We will recheck the information," Jumhur said in Jakarta on Thursday.
Five Indonesians, who were accused of breaking into a house, were shot dead by Malaysian Police in Perak, Malaysia, on Friday, Sept. 7.
Full report at:
http://www.thejakartapost.com/news/2012/09/13/slain-indonesians-malaysia-were-illegal-workers-agency.html
------
Indonesia Demands YouTube Block Anti-Islam Film
September 13, 2012
ndonesia demanded Thursday that YouTube block an anti-Islamic film that has triggered violent protests to prevent it being watched in the world's most populous Muslim nation.
The US-made movie enraged protesters in Cairo, who stormed the American embassy on Tuesday and was also linked to an attack on the US consulate in Libya's Benghazi which left the ambassador and three other Americans dead.
"We demand YouTube block the 'Innocence of Muslims' videos from being watched in Indonesia," Communications and Information Ministry spokesman Gatot Dewa Broto told AFP.
"We are also working with Internet service providers here to block access," he said. "We are still in talks with YouTube management and believe they will cooperate," Broto added, saying no deadline had been set.
Full report at:
http://www.thejakartaglobe.com/home/indonesia-demands-youtube-block-anti-islam-film/544174
------
Mideast Asia
Anti-Islam film protesters storm US Embassy in Yemen
September 13, 2012
Demonstrators removed the embassy's sign on the outer wall, set tyres ablaze and burn the US flag
Share on twitterShare on printShare on facebookShare on tumblrMore Sharing Services0
Sana'a: Protesters angered by an anti-Islam film have stormed the US Embassy compound in Yemen's capital, Sana'a.
The protesters were on the embassy's grounds but did not enter the building housing the offices.
Full report at:
http://gulfnews.com/news/gulf/yemen/anti-islam-film-protesters-storm-us-embassy-in-yemen-1.1074065
-----------
'Iran currently not on the verge of developing nukes'
September 13, 2012
Iran is not currently on the verge of developing a nuclear weapon, the White House has said noting that the US would know if they were to make a move to developing such a weapon.
"We know that they are not currently on the verge of developing a nuclear weapon. We would know if they were to make a so-called breakout move towards developing such a weapon," the White House Press Secretary, Jay Carney, told reporters travelling with the US President, Barack Obama, on Air Force One from Washington to Las Vegas, Nevada on Wednesday .
Mr Obama, Mr Carney said, has also made clear that there is time and space to pursue a diplomatic resolution to this problem through sanctions and other means, as well as diplomacy, to pressure the Iranian regime into forsaking its nuclear weapons ambitions.
"We have the capacity to monitor the Iranian nuclear program. And we know that they are not currently on the verge of developing a nuclear weapon. We would know if they were to make a so-called breakout move towards developing such a weapon," Mr Carney said.
At the same time, the US President has made clear that the window of opportunity to resolve this diplomatically will not remain open indefinitely, he said.
Full report at:
http://www.thehindu.com/news/international/article3892332.ece
-----------
Iranians Protest Film Outside Swiss Embassy: Report
Sep 13 2012
DUBAI (Reuters) - Iranian students protested outside the Swiss embassy in Tehran on Thursday against an anti-Islam film that sparked violent reactions in several Muslim countries and the killing of the U.S. ambassador to Libya.
Additional security forces were deployed around the embassy, which looks after U.S. interests in Iran where Washington has no diplomatic relations, Fars news agency reported. It gave no estimate of the size of the protest.
Members of one student organization present called on Muslim nations to "cut their relations with the United States and demonstrate their religious values against the colonial system", Fars said.
Full report at:
http://www.nytimes.com/reuters/2012/09/13/arts/13reuters-protests-iran.html?hp
-----------
Israel PM Hints He Will Keep Pressuring US on Iran
Sep 13 2012
JERUSALEM (AP) — Israel's prime minister suggests he'll keep pressing the United States to get tougher on Iran, despite strains with the Obama administration.
Benjamin Netanyahu wants Washington to spell out conditions that would set off a U.S.-led attack on Iranian nuclear facilities. The U.S. refuses to do so but insists Iran must not be allowed to make a nuclear weapon.
Both sides have tried to downplay reports of a rift.
But Netanyahu indicated that he won't halt calls for the U.S. to set "red lines." He told The Jerusalem Post on Thursday that he wasn't shy about expressing his views on Israel's security interests.
He says: "When I feel I need to speak out, I do."
Israel and the U.S. fear Iran wants to produce bombs, a charge Tehran denies.
http://www.nytimes.com/aponline/2012/09/13/world/middleeast/ap-ml-israel-
-----------
Yemen Says No Casualties in Attack on U.S. Embassy in Sanaa
Sep 13 2012
(Reuters) - Yemen's embassy in Washington said on Thursday no casualties were reported when protesters stormed the U.S. embassy compound in the Yemeni capital Sanaa on Thursday.
An embassy statement e-mailed to Reuters said Yemen's government condemned the attack by protesters angry at a film seen as insulting to Islam, adding security forces had restored order at the complex.
"Fortunately no casualties were reported from this chaotic incident. The government of Yemen will honor international obligations to ensure the safety of diplomats and will step up security presence around all foreign missions," the statement read.
http://www.nytimes.com/reuters/2012/09/13/world/middleeast/13reuters-protests-yemen-embassy.html?ref=middleeast&gwh=BAB79B772DA7D1B10721B1F9520AC2B0
-----------
Israelis Fear Fallout From Netanyahu's Blunt Comments
By ISABEL KERSHNER
Sep 13 2012
JERUSALEM — In Israel, where arguments are rife, there are at least two issues of national consensus: that the special relationship with the United States must be preserved at all costs, and that the looming threat of a nuclear Iran must be dealt with.
So on Wednesday, a day after Prime Minister Benjamin Netanyahu publicly lashed out at the Obama administration for what he called its refusal to set clear "red lines" that would prompt the United States to undertake a military strike on Iran's nuclear program, Israelis were generally sympathetic to Mr. Netanyahu even as they mulled the possible damage to ties with the White House.
Mr. Netanyahu struck a more moderate tone after an overnight phone call from President Obama.
Full report at:
http://www.nytimes.com/2012/09/13/world/middleeast/netanyahus-comments-cause-stir-
-------
Arab World
Iraqi Militia Threatens U.S. Interests over Film
Sep 13 2012
BAGHDAD (Reuters) - An Iraqi militia that carried out some of the most prominent attacks on foreigners during the Iraq war on Thursday threatened U.S. interests in the country over an anti-Islam film that has triggered protests in Libya, Egypt, Yemen and elsewhere.
"The offence caused to the messenger (Prophet Mohammad) will put all American interests in danger and we will not forgive them for that," Qais al-Khazali, leader of the Asaib al-Haq militia, said.
The threat followed Tuesday night's storming of the United States Consulate in Benghazi, Libya, where the U.S. ambassador and three other staff were killed.
(Reporting by Suadad Al Salhy; Writing by Barry Malone; Editing by Janet Lawrence)
http://www.nytimes.com/reuters/2012/09/13/world/middleeast/13reuters-iraq-usa-
-----------
Egypt May Be Bigger Concern Than Libya for White House
By HELENE COOPER and MARK LANDLER
Sep 13 2012
WASHINGTON — For all the harrowing images of the deadly attack on the American mission in Benghazi, the Obama administration is grappling with the possibility that its far bigger long-term problem lies in Egypt, not Libya.
Hours before the attacks in Benghazi on Tuesday, the American Embassy in Cairo came under siege from protesters. While the violence there did not result in any American deaths, the tepid response from the Egyptian government to the assault gave officials in Washington — already troubled by the direction of President Mohamed Morsi's new Islamist government — further cause for concern.
President Obama telephoned Mr. Morsi and the president of Libya's National Assembly, the White House said early on Thursday, in calls that seemed different in tone, suggesting dissatisfaction with Cairo's response as opposed to Tripoli's.
To Mohammed Magarief, the leader of Libya's National Assembly, Mr. Obama "expressed appreciation for the cooperation we have received from the Libyan government and people in responding to this outrageous attack," the White House said in a statement.
Full report at:
http://www.nytimes.com/2012/09/14/world/middleeast/egypt-not-libya-may-be-bigger-
-----------
Violence returns to Cairo: Police, protesters clash outside US embassy
Sep 13 201
Cairo : Violence returned to Cairo streets today as Egypt's police clashed with a stone and bottle throwing crowd protesting outside the US embassy in Cairo against a film deemed as offensive to Islam.
The police used tear gas to disperse the crowd during sporadic clashes through the night outside the embassy, where yesterday thousands of protesters climbed on the embassy walls and tore down the Stars and Stripes. They replaced it with a black Islamic flag.
According to official records, so far 16 protesters have been injured in addition to several police officers.
A police car was also burnt when it attempted to head to the embassy. Police fired tear gas at protesters who were banging stones on metal to make noise. Stones were hurled from both sides.
Full report at:
http://www.indianexpress.com/news/violence-returns-to-cairo-police-protesters-clash-outside-us-embassy/1002076/
-----------
Egyptian Minister held in London for indecency
HASAN SUROOR
September 13, 2012
An Egyptian Minister reportedly wept, tried to claim diplomatic immunity and then sought to portray himself as a victim of a cultural misunderstanding after he was arrested and fined for allegedly groping a young woman tourist here on Sunday.
Ebrahim Ahmed Khalil (56), a junior Egyptian Sports Minister accompanying his country's Paralympians, was handing out Egyptian flag badges to people outside a luxury hotel where he was staying when he approached a young woman and, on the pretext of telling her where to pin the badge, tried to grope her, according to The Daily Mail.
The victim (25), who was with her mother and young brother, "felt shocked, embarrassed, violated and upset", the prosecutor told the City of London Magistrates' Court where Mr. Khalil was produced on Tuesday after spending two days in police custody.
Full report at:
http://www.thehindu.com/news/international/article3889692.ece
-----------
13 injured as Egypt clashes over video continue
September 13, 2012
At least 13 people were injured in clashes on Thursday outside the US embassy in Cairo between Egyptian security forces and demonstrators angered by a video, 'Innocence of Muslims', defaming Islam.
Police used tear gas to disperse the protesters after they threw stones and petrol bombs near the embassy, state television reported.
The demonstrators set a police van on fire and blocked a road leading to the embassy near Tahrir Square in central Cairo, according to the report.
Protesters had scaled the walls of the fortified embassy building on Tuesday and replaced the US flag with a black banner popular with radical Islamists.
The demonstrators are demanding an official US apology over the video, which has sparked outrage in other Muslim countries.
Full report at:
http://www.thehindu.com/news/international/article3892325.ece
-----------
Four killed in Aleppo as Syria fighting rages
Sep 13, 2012
BEIRUT: At least 11 people were killed early on Thursday in an air strike by government forces on a district of Syria"s commercial capital and second city Aleppo, the Syrian Observatory for Human Rights said.
The latest violence comes ahead of a visit later in the day to Damascus by the new UN and Arab League peace envoy, Lakhdar Brahimi.
In Aleppo, the scene for nearly two months of fierce clashes between regime forces and rebels of the Free Syrian Army (FSA), several rebel-held districts of the northern city were bombarded, the watchdog said.
At least 11 people died when a helicopter gunship targeted a crossroads in the city"s eastern district of Tariq al-Bab, the Britain-based Observatory said.
It did not say whether the victims were rebels or civilians. It distributed video footage showing several bodies, some bloodied and others badly burned, in pick-up trucks and on pavements.
Full report at:
http://timesofindia.indiatimes.com/world/middle-east/Four-killed-in-Aleppo-as-Syria-fighting-rages/articleshow/16380975.cms
-----------
Egyptian's 31 inch biceps crowned world's biggest
Sep 12, 2012
LONDON: An Egyptian-born bodybuilder's 31-inch biceps have been crowned the biggest in the world, the Daily Mail reported Wednesday.
Moustafa Ismail, 24, has spent 10 years pumping iron twice a day and his upper arms now have the same circumference as a grown man's waist.
" Big Mo" eats as much as 3 lbs of chicken, 1 pound of steak or fish and four cups of almonds washed down with two gallons of water and three litres of protein shakes.
The bodybuilder was so dedicated to bulking up his arms he moved his whole family to America to gain access to better workout equipment, according to the Mail.
Ismail, who lives with his wife Carolina, started bodybuilding ten years ago in a bid to keep fit. He moved to the US five years ago.
http://timesofindia.indiatimes.com/world/mad-mad-world/Egyptians-31-inch-biceps-crowned-worlds-biggest/articleshow/16370056.cms
-----------
Saudi HIV-patient forced to live in street tent
September 12, 2012
Authorities say that they financially helped him, his family
Share on twitterShare on printShare on facebookShare on tumblrMore Sharing Services6
Dubai: A Saudi HIV-positive national has been forced to live in a tent in Dammam, Saudi Arabia's largest Eastern Coast city, after his family deserted him and he had no money to rent a house.
Ali Al Dossari attributed the family's decision to leave him to the fear of his wife and five children that he would spread the infection to them even though their laboratory tests were negative. He is now pleading to have a simple room where he can sit with his children, arguing that the doctor told him that they would not be infected by merely sitting with him.
Al Dossari, an unemployed man who was thrown out of the house he was renting for lack of money, said that he was infected when he used a non-sterile syringe for drug injection, local Arabic daily Al Sharq reported on Wednesday.
Full report at:
http://gulfnews.com/news/gulf/saudi-arabia/saudi-hiv-patient-forced-to-live-in-street-tent-1.1073350
-----------
Bahrain approves UN rights recommendations
By Habib Toumi
September 13, 2012
Manama remains committed to implementing recommendations over next four years
Manama: Bahrain said that it had approved 156 out of 176 recommendations set by the UN Human Rights Council Universal Periodic Review (UPR) last May.
"The Kingdom has approved 143 recommendations fully and endorsed 13 others partially," Salah Ali, the human rights minister, said.
However, Bahrain said that it had reservations about several recommendations "as they are contrary to the Islamic Shariah or to the constitution or are of political nature and interfere in the country's sovereignty."
Bahrain submitted the UPR reply to the recommendations of the UN Human Rights Council on Wednesday.
Full report at:
http://gulfnews.com/news/gulf/bahrain/bahrain-approves-un-rights-recommendations-1.1074004
--------
Egypt's Mursi condemns embassy attack, protesters clash
Sep 13, 2012
(Reuters) - Egypt's president said on Thursday he supported peaceful protest but not attacks on embassies, after Egyptians angry at a film deemed insulting to the Prophet Mohammad climbed into the U.S. embassy in Cairo and tore down the American flag.
Highlighting the challenge facing President Mohamed Mursi, demonstrators hurled stones at a police cordon blocking their approach to the fortress-like embassy as his televised address was broadcast on Thursday. Police fired teargas back.
The state news agency reported that 16 people were injured.
"Expressing opinion, freedom to protest and announcing positions is guaranteed but without assaulting private or public property, diplomatic missions or embassies," said Mursi, an Islamist who is Egypt's first freely elected president.
He pledged to protect foreigners in Egypt, a comment he repeated during a news conference in Brussels where he was making his first European trip to build ties with European Union states and secure support for Egypt's embattled economy.
Full report at:
http://www.reuters.com/article/2012/09/13/us-egypt-protest-idUSBRE88C0BP20120913
--------
Australia
Terror suspect arrested in Australia
September 13, 2012
Australian police have arrested a man in connection with suspected terrorism offenses during raids in which they seized firearms, computer equipment and a USB stick containing what they said were "violent extremist materials."
The Australian Federal Police and Victoria state police said Thursday that the 23-year-old man was taken into custody on Wednesday following the raids in Melbourne. He was expected to be charged Thursday with collecting or making documents likely to facilitate terrorist acts.
Victoria Police Assistant Commissioner for Crime Steve Fontana says there is no immediate threat to the public's safety. The raids were part of an ongoing investigation into home-grown terror threats.
Police did not release the name of the man arrested. If convicted, he could face a maximum sentence of 15 years in prison.
http://www.thehindu.com/news/international/article3891583.ece
------
URL: https://newageislam.com/islamic-world-news/india-likely-ban-film-prophet/d/8656