New Age Islam News Bureau
11 Aug 2012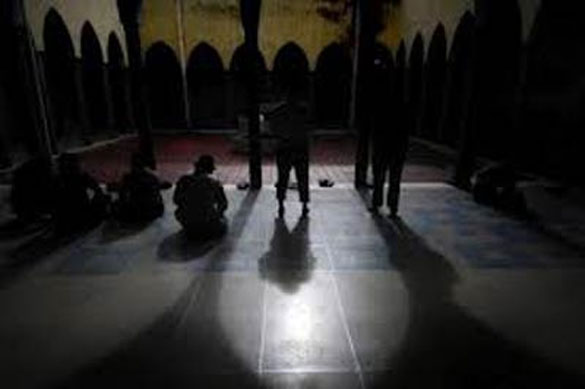 Pakistan
• 'Implement Shariah Law for Revolution': Jamaat-I-Islami Pakistan Ameer
• Ahmadi jeweller accused of passing himself as Muslim
• 12 militants killed in Orakzai air blitz
• Sindh Hindus announce protest movement to protect community
• Will not hold talks with any political party: Pakistan Taliban
• Migration of religious minorities from Sindh angers HRCP
• Slogan for independence not popular in Balochistan, says Kaira
• I will accompany Imran Khan's peace caravan to Waziristan: Junoon guitarist
• Violence claims four lives in Karachi
• Zardari asks Sindh authorities to allay grievances of Hindus
• US must seal border for Waziristan push: Pakistani official
• Pak media slams govt for making 'hounded' Hindus' lives 'living hell'
India
• Indian Spiritual Leader Condemns US over Burning Of Mosque
• Indian flees al-Qaida-linked captors in Philippines
• Protest against Assam riots turns violent in Mumbai
• Gunmen kill retired cop outside mosque in Srinagar
• About 130 Pakistani Hindus to cross the Wagah border into India
• Hamid Ansari sworn in as 14th VP
• Abu Jundal tells court he wants to confess role in 26/11 attacks
• Can't identify migrants in Assam through profiling: Govt
• Pakistan to release 55 fishermen: Guj Fishermen Association
South Asia
• Lightning kills 13 worshippers in Bangladesh mosque
• Afghanistan, Pakistan in talks on prisoner release
• No change in timeline for withdrawing troops from Afghanistan: US
• Afghan employee kills three NATO troops: Isaf
• Six US soldiers killed by Afghans
Southeast Asia
• Buddhist organization urges KPK leniency toward Hartati
Arab World
• Syria's Rebel Judges Promise Sharia Justice with Mercy
• 16 severed right-hands excavated from historic Egyptian city
• After Sinai Killings, Cairo Tightens Grip on a Neglected Region
• Rebels seize 4 employees in Damascus in latest abduction
• Several dead as clashes rage in Syria's Aleppo
• Yemen's War Against al-Qaeda Takes a Familiar Turn
• Syrian and Jordanian Forces Clash in Border Area
• Syrian refugee crisis deepens
• Arabs to meet on Sunday to discuss Annan replacement
• Boy abducted in Qatar sends 'get me home' plea to David Cameron
• War crimes by Syrian rebels must be condemned too
North America
• Attack on any faith an attack on American freedom: Obama
• US Gurdwara reopens, leaves a bullet hole intact as reminder
• Gurdwara shooting 'act of hatred': US
• Al Qaeda gaining foothold in Syria: US officials
• Muslims differ widely on religiosity and tolerance: global poll
• CNN, Time magazine suspend Fareed Zakaria for plagiarism
• After long fight, opening day for Tennessee mosque
• Hezbollah may strike in Europe at any time: US
Europe
• Date Set for Kazakhstan Opposition Leader's Trial
• U.K. sued over U.S. "kill list''
Africa
• Somali constitution sparks controversy among religious scholars
• Islamists set on own laws defy bid for mediation
• Libya General killed in Benghazi
• Freak Out About The Growing Islamist State In Africa
• Sharia Law Takes Hold in Mali
Mideast Asia
• Iran halts visa-free entry for Turks ahead of NAM summit
• Syria crisis: Clinton co-ordinates response with Turkey
• The world doesn't seem worried by Netanyahu's threats to strike Iran
• Senior Iranian Official: "Shia Sunni disunity threatens Islamic Awakening"
• Car bomb kills Yemen security official, al Qaeda suspected
Central Asia
• Azerbaijan jails Muslim activist for 11 years
Australia
• Australian Court sends Lebanese Jihad author back to jail
Compiled by New Age Islam News Bureau
Photo: Lightning kills 13 worshippers in Bangladesh mosque
URL: https://www.newageislam.com/islamic-world-news/new-age-islam-news-bureau/'implement-shariah-law-for-revolution'--jamaat-e-islami-pakistan-ameer/d/8235
-----------
Pakistan
'Implement Shariah Law For Revolution': Jamaat-I-Islami Pakistan Ameer
August 11, 2012
LAHORE: "Injustice, exploitation, price hike and poverty will not end as long as the country is ruled by people who defy Islamic injunction," Jamaat-i-Islami Ameer Syed Munawar Hasan said on Friday.
Addressing a Friday congregation at Mansoora, the JI chief said that an important lesson in the conquest of Makkah was that acquiring political power was a pre-requisite for the enforcement of Islamic laws. He said no revolution was possible in Pakistan without submission to the rule of the Holy Quran. Hasan said that an Islamic state guarded the rights of all its citizens including the minorities. He said the energy crisis had ruined industry and agriculture and the rulers were 'least interested' in solving the problem.
"The people are first made to suffer throughout the month and then charged inflated electricity bills." This, he said, had led to an increase in electricity theft in the country. He said it was shocking that after plunging the country into a serious crisis, the rulers hoped to win the next elections.
He alleged that billions of rupees from public exchequer was being given away to PPP workers in the name of Benazir Income Support programme. He concluded the address by asking the congregation to pray for the well being of Muslims in Kashmir, Afghanistan, Burma and Palestine.
http://tribune.com.pk/story/420543/friday-congregation-implement-shariah-law-for-revolution/
-----------
Ahmedi jeweller accused of passing himself as Muslim
By Rabia Mahmood
August 11, 2012
LAHORE: An Ahmedi jeweller in Sargodha has been accused for the second time in three years of claiming to be a Muslim and for putting up the translation of a Quranic verse on a wall in his jewellery shop.
Muhammad Ashraf, a resident of Sillanwali, was released on bail by a magistrate on July 31. He had been arrested on July 23 and sent to the jail the next day.
Ashraf told The Express Tribune that a man, he said was an associate of the complainant, Hafiz Muhammad Imran, had been visiting Kobi Market, Saeed Bazaar, where he ran his jewellery business since his release from the jail to harass him. "He would sit in front of the shop next door facing my shop" he said. "The police eventually stopped him from visiting the market," he said.
Ashraf said the next court hearing in the matter was scheduled for September 4.
"The FIR was registered under Section 298-C of the Pakistan Penal Code after some policemen visited the shop on July 23 and saw the translation of a Quranic verse on the wall," Sillanwali Station House Officer Irfan Safdar, told The Tribune. This, he said, amounted to pretending to be a Muslim.
Ashraf said a day before his arrest the complainant, Hafiz Imran, had visited his shop and demanded that he remove the translation from the wall. Ashraf said he had refused to do so.
The text on the wall at the shop reads, "O people of faith always speak straight."
Ashraf and two other Ahmedi men who have businesses in the same market had been accused of the same offence in 2009 as well.
They were released on bail after spending 28 days in prison. The case is still under trial.
Sargodha District Police Officer (DPO) Dr Rizwan told The Tribune he believed the registration of an FIR against Ashraf was a good sign. "Earlier, people tended to get violent," he said.
Saleemuddin, a spokesperson for the Ahmedi community in Pakistan, however, criticised the police for registering FIRs against innocent citizens. "Should they not be diverting their efforts to promoting law and order instead?" he asked. He said there were a number of similar cases against Ahmedis pending in courts for several years.
"A similar FIR has been registered with Chenab Nagar police station against all residents of Rabwah," he said. Chenab Nagar in Jhang district has the highest concentration of Ahmedi population in the country.
Asma Jahangir, Former Human Rights Commission of Pakistan chairperson, criticised the registration of the FIRs accusing Ahmedis of posing as Muslims. She said the persecution of the community had increased. "Now, people who do not associate with their faith but support them on humanitarian grounds also suffer persecution," she said.
She said politicians would not care about the human rights abuses the Ahmedis were facing as long as they remained a minority community with a separate electorate.
Section 298-C
An Ahmadi who "refers to his faith as Islam, or preaches or propagates his faith, or invites others to accept his faith, by words, either spoken or written, or by visible representations, or in any manner whatsoever outrages the religious feelings of Muslims" will be punished with up to three years in prison and is liable to a fine.
http://tribune.com.pk/story/420486/persecution-ahmedi-jeweller-accused-of-passing-himself-as-muslim/
-----------
12 militants killed in Orakzai air blitz
August 11, 2012
HANGU: In a fresh offensive, military warplanes pounded hideouts of Taliban insurgents in the Mamozai area of Upper Orakzai Agency on Friday, killing 12 militants and destroying their bases.
Officials confirmed that security forces were advancing along the Ali Khel area of Mamozai after fighter jets bombed militants' positions.
"Warplanes targeted the bases in Botakhel and Toursemat areas for nearly an hour while ground forces continued their advance in the Khwa Darra and Sangarh areas," a security official told The Express Tribune.
Several militants were reported to have fled Mamozai after sustaining injuries during targeted ground strikes.
Security forces had earlier claimed to have cleared Lower Orakzai Agency of insurgents. However, the Mamozai area remains a stronghold of insurgents due to its difficult mountainous terrain.
The area, known for militant sanctuaries, borders the troubled Tirah Valley of neighbouring Khyber Agency which results in continuous movement of fighters across the border.
The latest operation is aimed at removing militant hideouts from the remaining parts of Upper Orakzai Agency.
Security forces involved in the operation are conducting search of the area after clearing it of militants.
http://tribune.com.pk/story/420575/fresh-offensive-12-militants-killed-in-orakzai-air-blitz/
-----------
Sindh Hindus announce protest movement to protect community
By Asghar Azad
Aug 11, 2012
KARACHI: President Hindu Jamaat, Babu Mahesh Mukhi, turned fury against Sindh Minority Affairs Minister Mohan Lal Kohistani and Excise & Taxation Minister Mukesh Kumar Chawla for making no effort to provide protection to Hindu community across Sindh.
Mukhi had also announced protest movement for protecting Hindu community. He has changed all the perceptions and motives of press conference arranged by MNA Aijaz Jakhrani and provincial minister Chawla for rebuffing media report pertaining to the issue of Hindu communities' migration from Sindh, especially Jacobabad district, to India.
This he said while talking to Daily Times after a joint press conference with Jakhrani, Chawla, Kohistani and other representatives of Hindu Community at Karachi Press Club here on Friday.
Mukhi said: "Hindu Community of Sindh is under threat every time and feeling insecure as a result, several families had migrated to India and other countries during some last years."
He accused Kohistani of paying no attention towards resolving difficulties faced by Hindu community and providing them protection. He said that the issue had risen in media pertaining to the migration of over 200 Hindu community people to India. Mukhi said: "They all got visas for paying religious worship in India but some people may return back home due to security issues in Sindh."
Full report at:
http://www.dailytimes.com.pk/default.asp?page=2012\08\11\story_11-8-2012_pg7_19
-----------
Will not hold talks with any political party: Pakistan Taliban
Aug 11, 2012
ISLAMABAD: The Pakistani Taliban have described the government as "liberal and secular" and said they will not hold talks with any political party, including the Awami National Party that rules the northwestern Khyber-Pakhtunkhwa province.
Tehrik-e-Taliban Pakistan spokesman Ihsanullah Ihsan told reporters in the northwest yesterday that an offer of talks from the ANP was misleading and that the militants considered the incumbent rulers liberals and secular and thus "not sincere to the cause of Islam".
Ihsan, who spoke to the reporters on phone from an undisclosed location, claimed the leaders of Pakistan's ruling coalition, including those from the ANP, were "slaves to the US and not independent in their decisions".
The spokesman claimed that the Taliban continued to be a formidable force in South Waziristan and their capacity to carry out attacks across the country was still intact.
The Taliban are still at war with Pakistani security forces and militants had carried out attacks in various cities, he said.
Full report at:
http://timesofindia.indiatimes.com/world/pakistan/Will-not-hold-talks-with-any-political-party-Pakistan-Taliban/articleshow/15445680.cms
-----------
Migration of religious minorities from Sindh angers HRCP
Aug 11, 2012
LAHORE: The Human Rights Commission of Pakistan (HRCP) on Friday expressed a strong sense of outrage at the continued exodus of religious minorities from Sindh and Balochistan and said it showed the state's failure to save these citizens from violence.
In a meeting, the commission said, "The state of anger and panic caused by the reports that several hundred Hindu citizens from Sindh and Balochistan were migrating to India has subsided somewhat by the disclosure that they were on a pilgrimage. Most of them said they would return to Pakistan while some said they might not. In any case, reports of Hindu migration to India have been coming from Sindh and Balochistan fairly regularly. Some spokespersons of minorities have argued that vested interests are threatening and frightening the non-Muslim citizens with a view to forcing them to migrate. Some of these elements are said to be religious extremists while others have plans to grab the minorities' property. In any case there is little doubt that the minorities have been driven to despair."
Full report at:
http://www.dailytimes.com.pk/default.asp?page=2012\08\11\story_11-8-2012_pg7_14
-----------
Slogan for independence not popular in Balochistan, says Kaira
Aug 11, 2012
QUETTA: Information Minister Qamar Zaman Kaira said on Saturday that the slogan for independence from Pakistan was only being raised by a handful of people in Balochistan and that it was not a popular demand in the province, DawnNews reported.
Speaking to media representatives in Quetta, Kaira said that the impression that the government had not made sufficient efforts to alleviate the situation in Balochistan was false, adding that, the provincial government had the responsibility to establish peace in the province and provide security to the citizens.
Kaira had arrived in the province along with other members of the committee formed by the federal cabinet to present a report on the law and order and human rights situation in Balochistan.
The minister said that the government would address the issues of those raising the slogan for secession.
He said the government would analyse what steps were needed to resolve the province's issues, adding that, the committee would prepare a list of recommendations to be presented before the federal cabinet.
Kaira moreover reiterated that only the current government had given autonomy to the provinces.
http://dawn.com/2012/08/11/slogan-for-independence-not-popular-in-balochistan-says-kaira/
-----------
I will accompany Imran Khan's peace caravan to Waziristan: Junoon guitarist
By Web Desk
Published: August 10, 2012
KARACHI: Soon after Pakistan Tehreek-i-Insaf (PTI) chairman Imran Khan said that he was not afraid of the Taliban and that threats will not deter his plan to march into Waziristan, ex-Junoon guitarist Salman Ahmad tweeted that he will accompany the 'peace caravan'.
Tweeting from his personal Twitter account @sufisal, Ahmad on Thursday announced, "I'll be travelling with IK's [Imran Khan's] peace caravan to Waziristan."
The tweet was apparently in response to Khan's tweet from his official account @ImranKhanPTI which said, "A man of faith doesn't fear death & a march for peace against drones that have destroyed millions of lives of Fata people is worth dying for."
Khan had sent out this tweet after reports emerged which stated that the Tehreek-i-Taliban Pakistan (TTP) had threatened to kill him if he marched into their tribal stronghold Waziristan. The Taliban spokesperson later clarified that the Taliban did not say they would kill him, but they still see him as an "infidel" for being a "liberal".
The Taliban said that their top leadership will decide whether to allow Khan to march into Waziristan or not.
Earlier in July, Khan had announced he was planning to lead thousands of people in a march to Waziristan in September to protest against drone strikes.
http://tribune.com.pk/story/420396/i-will-accompany-imran-khans-peace-caravan-to-waziristan-salman-ahmad/
-----------
Violence claims four lives in Karachi
Aug 11, 2012
KARACHI: At least four people, including a political activist, were killed in incidents of violence in Karachi, DawnNews reported on Saturday.
A man's body bearing torture marks was recovered from near the Kakri Ground in the city's Kharadar area.
Moreover, one person was killed in an incident of firing in Karachi's Qasba Colony.
In another incident in New Karachi's Sector 5-G, gunmen shot two activists of a political party who were wounded as a result. One of the activists succumbed to his injuries and the other was reported to be in a critical condition.
In another incident, gunmen shot dead one person in the city's Soldier Bazar neighbourhood.
Furthermore, two people were wounded in incidents of shooting in Karachi's Mehmoodabad and Bhimpura areas.
http://dawn.com/2012/08/11/violence-claims-four-lives-in-karachi/
-----------
Zardari asks Sindh authorities to allay grievances of Hindus
Aug 11 2012
Islamabad : President Asif Ali Zardari Saturday took serious note of reports of a "sense of insecurity" among Hindu families in Pakistan's Sindh province and directed authorities to allay the minority community's grievances.
The president asked the authorities in Sindh to assess the situation and to submit a report to him, presidential spokesman Farhatullah Babar said.
The president also constituted a three-member committee of parliamentarians to visit different parts of Sindh to express solidarity with Hindus on behalf of himself and the
government and to reassure them about their security and well-being, Babar said.
The committee comprises Hari Ram, Lal Chand and federal minister Moula Bakhsh Chandio.
Zardari acted after media reports said a group of 250 Pakistani Hindus travelling to India for a pilgrimage did not intend to return to the country.
Immigration authorities at the Wagah land border detained the Hindus for almost seven hours before allowing them to cross the border.
The kidnapping of a teenage Hindu girl, Manisha Kumari, from Jacobabad city of Sindh on August 7 has sparked widespread concern in the minority community amidst reports of the exodus of some 100 Hindu families from the region.
Reports said some of the families had even sold their properties in Jacobabad before setting off for India.
Full report at:
http://www.indianexpress.com/news/zardari-asks-sindh-authorities-to-allay-grievances-of-hindus/986950/
-----------
US must seal border for Waziristan push: Pakistani official
Aug 11, 2012
ISLAMABAD: Pakistan has told Washington that US forces must seal the Afghan border in the event of any offensive against the Al-Qaeda-linked Haqqani network in North Waziristan, an official said Saturday.
The Haqqanis, blamed for some of the deadliest attacks in Afghanistan and whose leaders are understood to be based in the Pakistani tribal district, is one of the thorniest issues between Islamabad and Washington.
"The Americans have been repeatedly told that they will have to seal off the border on the Afghan side whenever an operation is launched in North Waziristan," a senior Pakistani security official told AFP.
Full report at:
http://timesofindia.indiatimes.com/world/pakistan/US-must-seal-border-for-Waziristan-push-Pakistani-official/articleshow/15446906.cms
-----------
Pak media slams govt for making 'hounded' Hindus' lives 'living hell'
Aug 11 2012
Islamabad : As religious minorities in Pakistan have been made to feel insecure, and are given no help or protection by the country's government, many are left with no option but to reluctantly leave the nation, an editorial in a Pakistani daily has said.
According to an editorial in The Express Tribune, Hindu girls in Sindh are being abducted, forcibly converted to Islam and then are being married off to Muslim men, while in Balochistan, several Hindus are leaving their ancestral homes, sometimes moving to India or going to large urban cities like Karachi and Quetta because of the threats and difficulties they face in their day-to-day life.
Interior Minister of Pakistan, Rehman Malik, reportedly sparked controversy after he claimed that India was carrying out a conspiracy by issuing over 250 visas to Hindus, after some 60 Hindus were believed to have migrated to India from Jacobabad district of Sindh.
As a matter of fact, the Hindus were actually followers of the Maharaj from Jacobabad, who were leaving for a religious pilgrimage to India with him, and their visas were actually issued by the Indian High Commission, it said.
Full report at:
http://www.indianexpress.com/news/pak-media-slams-govt-for-making-hounded-hindus-lives-living-hell/987035/
---------
India
Indian Spiritual Leader Condemns US over Burning Of Mosque
Aug 11, 2012
The spiritual leader of the historic Fatehpuri Mosque in Delhi, Friday strongly condemned the US over burning of Mosque in Joplin, Missouri.
(Ahlul Bayt News Agency) - Maulana Dr. Mufti M. Mukarram Ahmed in his Friday sermon demanded high level action against those who are involved in the crime.
"FBI should make sure that such incidents will not take place in future. He urged the Obama administration to rebuild the Mosque with Govt. expenses and punish the culprits," Mukarram said addressing the large gathering of worshippers.
He also condemned in strongest words the shooting and killing of six persons in Wisconsin Gurudawara in USA and called it an inhuman and atrocious act.
Denouncing the continuous atrocities committed on innocent Palestinians, including women and children, Indian spiritual leader condemned Israel.
He appealed Muslim countries to raise strongest voice in favour of Palestinians. Mukarram called upon all Muslim countries to oppose Mosque Al-Aqsa division bill which is presented in the Parliament of Israel because it is a way to expel Muslims from the Holy Mosque, which is an act of terrorism.
Slamming the US's blind support to Israel, spiritual leader said: "It is mockery of the US that it advocates for peace but supports Israeli terrorism.'
Mukarram Ahmed, expressing anguish and distress over the massacre of Rohingya Muslims in Myanmar as well as Bengali speaking minorities in lower areas of India's Northeastern state of Assam, appealed to the countrymen to observe "Eid" in very simple way. "Express solidarity with the victims and extend the helping hand to the affected," he added.
Friday Prayer leader appealed to the Prime Minister of India, Dr. Manmohan Singh to remove Assam's Chief Minister Tarun Gogoi and impose President's rule in state.
He also appealed Manmohan Singh to use his dignified post and raise voice for the protection of Myanmar Muslim community – Burma.
http://www.abna.ir/data.asp?lang=3&Id=335964
-----------
Indian flees al-Qaida-linked captors in Philippines
Aug 11, 2012
MANILA/KOZHIKODE: After 14 months in captivity, an Indian national abducted by al-Qaida linked Abu Sayyaf militants in southern Philippines on Friday escaped from his captors while they were sleeping after fasting for Ramzan.
Kolaraveettil Biju, 36, from Kerala, who worked as an operations manager for a garment company in Kuwait, was abducted by the militants in Sulu province in the Philippines in June 2011 while visiting his Filipino wife's family in Patikul.
He escaped and was found by residents of a Parang village, before dawn, senior superintendent Antonio Freyra, Sulu police chief, said.
"The kidnappers were resting. They had been fasting (for Ramzan) and they got tired and fell asleep, so he slipped away," Freyra was quoted as saying by the media.
Biju, who said he lost 20 kg in captivity, "is now in the custody of the Sulu provincial police office. and is undergoing medical check up," Freyra said.
In March, the Sulu police said it got information that Biju was executed by the Abu Sayyaf because his family could not pay ransom. The kidnappers had demanded about $7,100 in ransom, but his family refused to pay. He said he was not harmed because he is a Muslim.
http://timesofindia.indiatimes.com/world/rest-of-world/Indian-flees-al-Qaida-linked-captors-in-Philippines/articleshow/15443202.cms
-----------
Protest against Assam riots turns violent in Mumbai
Aug 11, 2012
MUMBAI: The protest that was staged by several Muslim organizations on Saturday to condemn the alleged attacks on Muslims in Myanmar and the riots in Assam turned violent. Police had to fire in the air to disperse protesters. Some vehicles were torched according to TV reports.
Led by Raza Academy, an organization working to promote Islamic culture, the protest was supported by other organizations like Sunni Jamaitul Ulma and Jamate Raza-e-Mustafa. They also condemned the riots and violence in Assam.
Sporting black badges, hundreds of members and activists of these organizations, earlier converged at the Azad Maidan and expressed concern over the massacre of the Muslim community.
Full report at:
http://timesofindia.indiatimes.com/city/mumbai/Protest-against-Assam-riots-turns-violent-in-Mumbai/articleshow/15448262.cms
-------
Gunmen kill retired cop outside mosque in Srinagar
Peerzada Ashiq
August 10, 2012
Unknown gunmen shot dead a retired police officer outside a mosque in Srinagar immediately after Friday prayers.
At around 1.45pm, gunmen were waiting outside Masjid Bilal at Batamaloo area, adjacent to commercial hub Lal Chowk. "As the retired police officer came out of
the mosque after performing his prayers, he was shot at. He died on the spot," said Kashmir inspector general of police Shiv Murari Sahai.
The police is yet to ascertain the number of gunmen involved in the incident.
The victim policeman, who retired last year as deputy superintendent of police, was identified as Abdul Hamid Bhat, a resident of Moominabad colony in Batamaloo area.
Eyewitnesses said the bystanders rushed to the spot only to find him dead on the spot. The attack sparked panic in the locality with more reinforcements sent to the area by the police and the CRPF to seal the location and search for the gunmen involved in the attack.
Full report at:
http://www.hindustantimes.com/India-news/Srinagar/Gunmen-kill-retired-cop-outside-mosque-in-Srinagar/Article1-911534.aspx
-----------
About 130 Pakistani Hindus to cross the Wagah border into India
Aug 11, 2012
LAHORE: About 130 members of a group of Pakistani Hindus travelling to India on a month-long pilgrimage are set to cross the Wagah land border today, authorities said.
After clearance from the Interior Ministry, immigration authorities yesterday began allowing the group of some 250 Hindus to cross the border yesterday.
About 115 Hindus walked across the frontier yesterday before the crossing was closed for the day.
Despite possessing valid travel documents, the Hindus were virtually detained by immigration authorities for about seven hours yesterday following reports in the electronic media that they intended to migrate to India.
The Hindus belong to Balochistan and Sindh provinces, where the minority community has been the target of extortions, kidnapping for ransom and forced conversions.
"Some 115 Hindus left for India on Friday and remaining will go today as there is no bar on their travel," Fraz Abbas, a Deputy Director of the Evacuee Trust Property Board told PTI.
The ETPB is responsible for managing the shrines of Pakistan's minority communities.
After reports emerged that 250 Hindus from Sindh and Balochistan intended to migrate on the pretext of travelling to India for a pilgrimage, Interior Minister Rehman Malik claimed the development was a conspiracy to defame Pakistan.
Full report at:
http://timesofindia.indiatimes.com/world/pakistan/About-130-Pakistani-Hindus-to-cross-the-Wagah-border-into-India/articleshow/15446239.cms
-----------
Hamid Ansari sworn in as 14th VP
Aug 11, 2012
NEW DELHI: Hamid Ansari was sworn in as the vice-president of the country for the second consecutive term by President Pranab Mukherjee today.
Ansari, 75, was administered the oath by the President at a grand ceremony at Rashtrapati Bhawan.
He had defeated NDA candidate Jaswant Singh with a comfortable margin earlier this week for his re-election as vice-president.
Ansari had polled 490 first preference votes out of 728 valid votes cast in the election held on August. Jaswant Singh polled 238 votes.
Ansari got more votes than he had secured in the 2007 election. He had the backing of the Congress and its allies in the UPA, including the Nationalist Congress Party, DMK and the National Conference.
After Sarvepalli Radhakrishnan, Ansari is the only person to have been re-elected to the office.
http://timesofindia.indiatimes.com/india/Hamid-Ansari-sworn-in-as-14th-VP/articleshow/15446163.cms
-----------
Abu Jundal tells court he wants to confess role in 26/11 attacks
Aug 10, 2012
MUMBAI: Abu Jundal, one of the handlers of the 26/11 terrorists, on Friday expressed his desire before a metropolitan court to confess his complicity in the brazen attacks, a day after he was confronted with Ajmal Kasab, the lone surviving assassin in the case.
Thirty-year-old Sayed Zabiuddin Ansari alias Abu Jundal made a verbal plea before Additional Chief Metropolitan Magistrate P S Rathod that he wanted to make a voluntary confession about his role in the attacks, sources in the Crime Branch, which is investigating the 26/11 case, said.
The magistrate explained to him the procedure of recording the confession and also informed him that his confessional statement could be used against him.
Jundal, sources said, replied in the affirmative when asked if he wanted to make his confession voluntarily.
In keeping with legal provisions, Jundal was told by the court that he would be given time to think whether he really wanted to give confession. He would be produced again before the court after two days and his statement will be recorded if he still wants to make the confession, sources said.
Jundal, who was hitherto in the custody of the Crime Branch, would now be lodged in solitary confinement at Arthur Road Central to ensure he is not influenced by anyone.
Held on the charge of participating in 26/11 attacks conspiracy, Jundal was earlier brought to the Esplanade court amid tight security and litigants and the media were asked to leave the courtroom.
Full report at:
http://timesofindia.indiatimes.com/india/Abu-Jundal-tells-court-he-wants-to-confess-role-in-26/11-attacks/articleshow/15436733.cms
-----------
Can't identify migrants in Assam through profiling: Govt
August 10, 2012
Even as the conflict between Bodos and alleged Bangladeshi immigrants continues in Assam, the Centre has told the Supreme Court that it would not be possible to delete the names of doubtful voters on the basis of their religious or linguistic profiles.
It also denied allegations made by an NGO that over 40 lakh illegal migrants from Bangladesh had managed to get their names entered into the electoral rolls. Responding to a public interest litigation filed by Assam Public Works, the ministry of home affairs (MHA) filed an affidavit before the apex court – stating that acting in accordance with the petitioner's prayer would be unconstitutional. The petitioner had also sought the deportation of illegal migrants, whose names were entered into the voters' list.
Full report at:
http://www.hindustantimes.com/India-news/NewDelhi/Can-t-identify-migrants-in-Assam-through-profiling-Govt/Article1-911645.aspx
-----------
Pakistan to release 55 fishermen: Guj Fishermen Association
Aug 10 2012
Vadodara : Pakistani authorities would be releasing 55 Indian fishermen, most of them from Gujarat, in the next three-four days, as per the information received by Gujarat Fishermen Association today.
Veljibhai Masani, senior vice-president of the Association, said Justice Nasir Aslam Zahid, a former judge of Pakistan Supreme Court and a member of Indo-Pak Judicial Committee on Prisoners, gave him the information.
According to Justice Zahid, the jailed fishermen would cross the Wagah border on August 16.
The neighbouring country had released 315 Indian fishermen, including 14 teenagers, on June 27.
According to Masani, apart from these 55 prisoners, another 82 Indian fishermen are in Pakistani jails while some 120 fishermen from that country are in Indian jails.
http://www.indianexpress.com/story-print/986672/
-----------
South Asia
Lightning kills 13 worshippers in Bangladesh mosque
By Anisur Rahman
August 11, 2012
15 others injured were brought to the town in boats and being treated for critical wounds
Dhaka: Lightning inside a village mosque in northeastern Bangladesh overnight killed 13 and injured 15 other worshippers as they were offering prayers in a congregation, reports and officials said today.
"Lightning struck them just after they completed offering Taraweeh prayers and were coming out of the makeshift mosque [at Dharmapasha area of Sunamganj district]," a police official told Gulf News.
The reports said 10 people were killed instantly while three others died overnight at a local hospital where some 15 were being treated, some of them with critical wounds.
Police said the lightning struck the tin-roofed makeshift mosque as a storm accompanied by thunderbolts lashed the neighbourhood at the remote frontier village where waterway is the only means of communication with Dharmapasha sub-district and Sunamganj district.
"It takes one at least three hours to reach the village from the nearest town of Dharmapasha . . . the injured were brought to the town in boats overnight with burn injuries," a local village leader told the Prothom Alo newspaper.
http://gulfnews.com/news/world/other-world/lightning-kills-13-worshippers-in-bangladesh-mosque-1.1060517
-----------
Afghanistan, Pakistan in talks on prisoner release
ANITA JOSHUA
Aug 11, 2012
Pakistan on Friday confirmed it was in talks with Afghanistan over the release of some Afghan prisoners in Pakistani jails. However, Foreign Ministry spokesman Moazzam Khan refused to confirm whether the discussions include Mullah Baradar who was arrested from Karachi in a joint operation with the U.S. in February 2010.
Asked about Pakistan's position on the Afghan demand for direct access to Mullah Baradar — believed to be Taliban leader Mullah Omar's second-in-command — the spokesman said: "The issue of prisoners is under discussion between the two countries but I don't have any specific outcome or information to share with you."
There have been reports in the media about the possibility of Mullah Baradar being released to give traction to the ongoing efforts by the Afghan government to talk to the Taliban to cobble together a ruling arrangement in Kabul ahead of the scheduled drawdown of international forces.
Married to Mullah Omar's sister, Mullah Abdul Ghani Baradar is one of the four men who founded the Taliban movement in 1994. He is said to have been in peace talks with the Afghan government at the time of his arrest and there is a line of thinking in the U.S. that he was picked up by the Pakistani security forces primarily to scuttle that process.
http://www.thehindu.com/news/international/article3751231.ece
-----------
No change in timeline for withdrawing troops from Afghanistan: US
Aug 11, 2012
WASHINGTON: There is no change in the the timeline for withdrawing US troops from Afghanistan, the White House said on Friday.
"The (US) President's focus is on bringing about the transition in Afghanistan to full Afghan lead that he outlined at Bagram when he visited," the White House press secretary, Jay Carney, said.
"He has kept his commitment from the campaign to end the war in Iraq, to focus our mission on achievable goals in Afghanistan, on al-Qaida, our principal enemy in the Af-Pak region, and he has in that effort overseen a policy that saw a surge in forces in Afghanistan, and is now seeing a gradual withdrawal of forces as we turn over responsibility to the Afghan government and Afghan forces," he said in response to a question.
In the latest attack, he said, three US forces members died following an attack by an individual wearing an Afghan uniform in southwest Afghanistan.
"It is too early to say that this latest incident is part of a stepped-up effort on the insurgents' part. We know that they are trying to maximize media exposure of these events. But our military believes that the operational impact has been negligible. Nonetheless, these incidents do concern us," he said.
"While we are concerned about these incidents, it is important to remember the broader context and the fact that so many Afghans have been brought into Afghan forces, and that number is now up to 330,000, I believe," the White House official said.
http://timesofindia.indiatimes.com/world/south-asia/No-change-in-timeline-for-withdrawing-troops-from-Afghanistan-US/articleshow/15442631.cms
-----------
Afghan employee kills three NATO troops: Isaf
Aug 11, 2012
KABUL: An Afghan civilian employed on a NATO base, shot dead three international coalition soldiers on Friday – the same day three others were killed by an Afghan policeman, Isaf said on Saturday.
"The shooter was not in uniform and our current reporting indicates he was a civilian employee authorised to be on the base, but there is no indication he was an Afghan service member," an Isaf spokesman said.
The spokesman said he had no information on how the civilian got hold of a weapon on the shared Afghan-NATO base in southern Afghanistan, and provided no further details.
Also on Friday, an Afghan police officer opened fire on four American soldiers he had invited for a meal, killing three of them, Afghan officials said, in the third so-called green-on-blue assault in just four days.
The US military in Afghanistan confirmed that three US soldiers had been killed by "an individual in an Afghan uniform" in Sangin district of southern Helmand province, but gave no further details.
While the latest shooting does not fall directly into the green-on-blue category, which involves Afghan security forces turning their weapons against their NATO allies, it will further erode trust between foreign troops and the Afghans they work with.
More than 30 NATO soldiers have been killed in about 23 green-on-blue attacks this year, according to an AFP tally.
http://dawn.com/2012/08/11/afghan-employee-kills-three-NATO-troops-isaf/
--------
Six US soldiers killed by Afghans
Emma Graham-Harrison
11 August 2012
Troops were shot dead by locals including a police chief and his men as attacks on Nato troops by 'allies' increase
Six US soldiers were shot dead on Friday by Afghans, including police, in southern Helmand province – a grim reminder of the growing threat foreign forces face not just from the Taliban but also from their supposed allies.
It was the bloodiest single day for foreign troops in the province since six British soldiers were killed by a roadside bomb in early March.
Three US Marine Corps special operations troops were shot dead in the early hours of Friday morning in Sangin district, a northern corner of the province that has seen heavy fighting. The killers were an Afghan police commander and some of his men, who had invited the US officers to join them for a meal and to discuss security, Afghan officials said.
Then in the evening, an Afghan man shot dead three other foreign soldiers who worked on a joint base with him, the Nato-led coalition said. It does not reveal nationalities of soldiers killed during operations, but Afghan officials said the men were from the US.
"The attack happened in police headquarters of Garmser," said Daoud Ahmadi, spokesman for the provincial governor, referring to a district about 40 miles (60km) south-west of the provincial capital. One other foreign soldier was also injured, he added.
The Taliban has claimed reponsibility for the attack. "Last night after prayer time around 9pm, they were just coming out of the mosque, and a policeman opened fire on the Americans outside the district police headquarters," said Taliban spokesman Qari Yousef Ahmadi.
Full report at:
http://www.guardian.co.uk/world/2012/aug/11/six-us-soldiers-killed-afghan
-----------
Southeast Asia
Buddhist organization urges KPK leniency toward Hartati
August 11 2012
The Indonesian Buddhists Association (Walubi) has called on the Corruption Eradication Commission (KPK) to be lenient with its chairwoman, Siti Hartati Murdaya, who is a suspect in a bribery case.
Deputy secretary-general of Walubi, Gatot Sukarno Adi, said the antigraft body should not detain Hartati as Walubi still needed the businesswoman to run the organization.
"We need Ibu Hartati's leadership to maintain the unity of the 12 Buddhists councils under Walubi," he said after meeting with KPK commissioners on Friday.
The KPK named Hartati, who is also a Democratic Party patron, a suspect on charges of bribery. She was accused of bribing the regent of Buol, Amran Batalipu.
The KPK has alleged that a Rp 3 billion bribe was paid to Amran to expedite the issuance of a business permit for PT Cipta Cakra Murdaya and PT Hartati Inti Plantations, two companies controlled by Hartati. The money was paid in two parts: Rp 1 billion on June 18 and Rp 2 billion on June 26.
Gatot said that if Hartati was detained, it could humiliate Buddhists around the country and disrupt the organization's programs.
Walubi gave a guarantee that Hartati would not flee from the investigation or take any action that would obstruct the investigation.
Full report at:
http://www.thejakartapost.com/news/2012/08/11/buddhist-organization-urges-kpk-leniency-toward-hartati.html
---------
Arab World
Syria's Rebel Judges Promise Sharia Justice With Mercy
By PIOTR ZALEWSKI / TAL RIFAAT
August 10, 2012
In Tal Rifaat, the Assad regime has been replaced by a local tribunal of clerics, guided by Islamic law and the pursuit of political reconciliation
Imam Mohammed Drbal had just received a call from his wife. She was panicking and wanted him to come home, he explained. With shells beginning to rain down again, Drbal figured the day's caseload would be a light one. "People didn't sleep well because of last night's shelling," he said. "Because of today's, they'll be afraid to leave their homes." The artillery barrage was coming from a nearby airbase, the only regime stronghold between Aleppo and the Turkish border not to be overrun by the rebel Free Syrian Army. The bombardment was unlikely to reach this part of town, according to Drbal. And if it did, he deadpanned, "We're all here together, and in this together." His fellow imams jiggled inside their beige thobes, struggling to contain their laughter.
Drbal and his fellow clerics comprise the tribunal that has replace the Assad regime as the law in Tal Rifaat, 20 miles north of Aleppo. Two months ago, after the authorities fled, a pair of imams who had led the town's anti-regime protests founded a council to resolve local disputes and fill the growing security vacuum, and set up shop in a local school. "We couldn't have double standards and competing interpretations of Islamic law," said Drbal. "So scholars, locally respected people, decided to meet in a single council."
Drbal and his colleagues made no bones about the fact that the post-Assad justice dispensed by their court was based on Islamic sharia law. "We are ruling on the basis of sharia," explained Seraj al-Halabi, one of the men. "We have lawyers, judges and former army officers," said al-Halabi, himself a veterinarian, "but all of us are Islamic scholars." Everyone has the right to have his or her case heard by the council, he added. "We are ruling in every area of the law."
Full report at:
http://world.time.com/2012/08/10/syrias-rebel-judges-promise-sharia-justice-with-mercy/#ixzz23E2Rk4iG
-----------
16 severed right-hands excavated from historic Egyptian city
Aug 11 2012
London : Egyptians warriors had brutal ways to prove their heroism after winning battles. They would chop off hands of their enemies and present them to their rulers.
In a discovery, which experts believe is the earliest and only physical evidence of this practise, archaeologists have found 16 large severed right hands while excavating Hyksos palace in the Egyptian city of Avaris.
The hands had been buried in four pits in an area thought to have been a throne room 3,600 years ago.
The soldiers used to present the cut-off right hands of enemies to their rulers in exchange for gold, experts said.
"Most of the hands are quite large and some of them are very large," project and field director Manfred Bietak was quoted as saying by the science news website 'LiveScience'.
Cutting off the right hand, specifically, not only would have made counting victims easier, it would have served the symbolic purpose of taking away an enemy's strength. "You deprive him of his power eternally," Bietak said.
Full report at:
http://www.indianexpress.com/news/16-severed-righthands-excavated-from-historic-egyptian-city/987062/
--------
After Sinai Killings, Cairo Tightens Grip on a Neglected Region
By KAREEM FAHIM
Aug 11, 2012
EL-ARISH, Egypt — The new police chief peered through the black grill of a holding cell and asked a baby-faced prisoner inside when he had gotten there. The young man — he might have been a teenager — had been detained in the previous day or two as Egypt's military swept through the Sinai in pursuit this week of the killers of 16 of its soldiers.
The chief would not say why the man had been locked up, but it did not seem to be a serious matter, judging by the lack of security in the largely deserted station. The chief said the prisoner was a Palestinian, which, if true, meant he was also stranded, with the border crossings into Gaza now closed and the tunnels that provided an alternate route sealed off or destroyed. Two bottles of water had been outside his cell door, along with a box of pastries, waiting for someone to deliver them.
"He belongs to the army now," said the police chief, Mohamed Suleiman.
The same could be said of the northern Sinai Peninsula, the site of a buildup of troops and military hardware since the fatal attack on Sunday as the Egyptian soldiers were about to break their Ramadan fast.
Full report at:
http://www.nytimes.com/2012/08/11/world/middleeast/egypt-tightens-grip-on-
-----------
Rebels seize 4 employees in Damascus in latest abduction
August 11, 2012
BEIRUT — Gunmen abducted three Syrian journalists and their driver working for a pro-government TV station while covering violence in a suburb of Damascus, their employer said Saturday. It is the latest attack on pro-regime media and the latest kidnapping blamed on rebels in Syria's escalating civil war.
Imad Sarah, who is general manager of Al-Ikhbariya station, says that the four were seized Friday in al-Tal suburb north of Damascus by an armed group while they were covering violence in the area. The station blamed "terrorists" and said efforts were under way to release them.
Syrian authorities routinely refer to Syrian rebels fighting to topple President Bashar Assad's regime as terrorists.
Rebels deny they target the media and have not claimed responsibility for any of the attacks. But they say pro-government media outlets are a legitimate target as mouthpieces of the Syrian regime. The rebel movement is highly splintered and different groups may have different standards as to whom they consider a valid target.
Fighters from the Free Syrian Army are known to be active in al-Tal and other Damascus suburbs that have witnessed fierce clashes between the two sides on almost daily basis in recent weeks. The British-based Syrian Observatory for Human Rights said at least six people were killed Friday in heavy shelling on al-Tall, causing many residents to flee the area.
The group, which relies on a network of activists on the ground in Syria, said rebels targeted a tank during the clashes in al-Tal, setting it on fire. The report could not be independently confirmed.
Full report at:
http://www.washingtonpost.com/world/middle_east/syrian-pro-regime-tv-says-rebels-seize-
-----------
Several dead as clashes rage in Syria's Aleppo
August 11, 2012
Syrian troops and rebels clashed on Friday in the city of Aleppo, where several people died when a shell crashed into a bakery as hundreds of residents queued for bread.
AFP correspondents said around a dozen people, including three children, were killed and 20 wounded at the bakery
in the eastern Tariq al-Bab district of the increasingly desperate city.
And troops repelled a rebel attack on Aleppo's international airport, state news agency SANA reported.
"Mercenary terrorists" had tried to attack it but the "army hit back and killed most of them."
In the latest clashes, Aleppo's historic Citadel, part of a UNESCO-listed world heritage site, was heavily damaged by bombing, the opposition said.
The violence raged on as world powers prepared to name veteran Algerian diplomat Lakhdar Brahimi as their new envoy to seek an end to a 17-month uprising that has cost more than 21,000 lives.
Full report at:
http://www.hindustantimes.com/world-news/RestOfAsia/Several-dead-as-clashes-rage-in-Syria-s-Aleppo/Article1-911752.aspx
-----------
Yemen's War Against al-Qaeda Takes a Familiar Turn
By CASEY COOMBS
August 10, 2012
Tribal militias have joined the campaign against the local franchise of the radical movement. It may have helped oust Al-Qaeda from a few cities but it may not guarantee peace in the long run
Even amid the escalating suicide bomb campaign across Yemen, the attack on a wake in Jaar in southern Yemen's Abyan province was particularly grisly and premeditated, designed to inflict maximum damage. It took place on Aug. 4, at around 11 p.m., as some 150 neighbors and relatives gathered outside the home of local tribal Sheikh Abdulatif Sayed following the funeral of his close relative. While they were grieving, a young al-Qaeda recruit from Jaar infiltrated the crowd, resting on a cooler he had brought with him. Then, according to several survivors, he detonated his suicide vest and that blast ignited the cooler, which was packed with more explosives and metal ball bearings. Shrapnel killed some 50 guests, including the sheikh's two brothers.
However, the intended target, Sheikh Sayed, survived. Al-Qaeda had particularly wanted to assassinate him. Sayed had defected from the terrorist organization three months earlier to head a growing force of anti-Qaeda tribal militias, also known as Popular Committees, sweeping the region.
Full report at:
http://world.time.com/2012/08/10/echoes-of-iraq-yemens-war-against-al-qaeda-takes-a-familiar-turn/?iid=gs-article-mostpop1#ixzz23E2oGwyY
-----------
Syrian and Jordanian Forces Clash in Border Area
Aug 11, 2012
ALEPPO, Syria (Reuters) - Syrian and Jordanian forces clashed along the border overnight in an incident that highlighted international concerns that the civil war in Syria could ignite a wider regional conflict.
U.S. Secretary of State Hillary Clinton stepped up efforts to tackle the worsening Syria crisis on Saturday when she arrived in Turkey for talks with Turkish Prime Minister Tayyip Erdogan and members of the Syrian opposition.
Troops loyal to Syrian President Bashar al-Assad tried to snuff out resistance in Aleppo, the country's biggest city, but rebels said they would hit back despite having lost ground and run low on ammunition.
"We can handle the bombing," rebel commander Abu Thadet said in Aleppo. "It's the snipers that are making it hard."
The border clash broke out after Syrian refugees tried to cross into Jordan, a Syrian opposition activist who witnessed the fighting said.
Syrian troops fired across the frontier and fighting ensued, a Jordanian said. No one was reported killed on Jordan's side.
Armored vehicles were involved in the clash in the Tel Shihab-Turra area, about 80 km (50 miles) north of the Jordanian capital Amman, the Syrian activist said.
Jordanian troops have fired near the border in the past to stop Syrian forces shooting at fleeing refugees.
Full report at:
http://www.nytimes.com/reuters/2012/08/11/world/middleeast/11reuters-syria-
-----------
Syrian refugee crisis deepens
Aug 11, 2012
Neighbouring countries report huge inflow
A rising tide of civilians fleeing Syria's violence is hitting four neighbouring countries where almost 150,000 are being helped in camps run by the U.N. refugee agency and its partners, officials said Friday.
That figure counts only Syrians who have registered or are in the process of registering as refugees. Officials acknowledge the real number of Syrian refugees is likely above 200,000 since tens of thousands are believed to have not yet registered with authorities.
In late June, U.N. agencies estimated they would need $193 million to help 185,000 refugees from Syria by the end of 2012.
Spokesman Adrian Edwards told reporters Friday in Geneva that the U.N. refugee agency's offices in Lebanon, Turkey, Jordan and Iraq have all reported big increases this week in the number of registrants.
As of Thursday night, the agency had taken note of 146,667 such people 50,227 in Turkey, 45,869 in Jordan, 36,841 in Lebanon and 13,730 in Iraq.
"In several countries, we know there to be (additional) substantial refugee numbers, but these people have not yet registered," Edwards said.
Full report at:
http://www.thehindu.com/news/international/article3751239.ece
-------
Arabs to meet on Sunday to discuss Annan replacement
Aug 11, 2012
CAIRO: Arab ministers are to meet in Saudi Arabia Sunday to mull their next moves on the Syrian conflict after the resignation of UN-Arab League envoy Kofi Annan and who might succeed him, a top League official said.
The foreign ministers' meeting in the Red Sea city of Jeddah will discuss the "latest developments in Syria and what policy action to take" after Annan's announcement on August 2 that he was stepping down, the pan-Arab bloc's deputy secretary general Ahmed Ben Helli said.
They will also discuss a successor for the former UN chief, Ben Helli added.
Diplomats at the United Nations have tipped veteran Algerian diplomat, Lakhdar Brahimi, a former top League official, as the new envoy and France's ambassador Araud said Friday that a replacement could be named early next week.
But in a statement released on Friday, Brahimi made no mention of the speculation about his nomination, limiting himself to calling for an end to the bitter divisions on the UN Security Council over the Syrian conflict which Annan cited in his resignation announcement.
"The UN Security Council and regional states must unite to ensure that a political transition can take place as soon as possible," the 78-year-old said.
"Millions of Syrians are clamouring for peace. World leaders cannot remain divided any longer, over and above their cries."
http://timesofindia.indiatimes.com/world/middle-east/Arabs-to-meet-on-Sunday-to-discuss-Annan-replacement/articleshow/15448888.cms
--------
Boy abducted in Qatar sends 'get me home' plea to David Cameron
Mark Townsend
11 August 2012
PM responds to appeal by Adam Jones and tells Qatari royals he wants case 'speedily resolved'
A British schoolboy who was allegedly abducted in Qatar nearly three years ago has appealed to David Cameron to help reunite him with his mother.
Adam Jones was separated from his British mother while visiting his dead father's relatives in the Qatari capital Doha in October 2009. Since then the 13-year-old says he has been kept under virtual house arrest despite attempts by his mother, Rebecca Jones, to free him.
Adam also claims he has been punched and kicked by family relatives. He says he is not allowed out alone, has no internet access and is unable to call his mother. Cameron has written to his Qatari counterpart, Sheikh Hamad bin Jassim bin Jabr al-Thani, and the Arab state's emir to demand that "Adam's voice is heard" and that the case is "speedily resolved".
In a recent letter to Adam, the prime minister pledges that he will personally keep urging the Qatari royal family to ensure that his wish to return to his mother will be granted. Cameron states: "I was very sorry to read that you are still separated from your mum. This must be very hard for you, but I want you to know that you are still in my thoughts. I will keep trying as hard as I can to help you, and I hope your family situation will change for the better very soon."
Full report at:
http://www.guardian.co.uk/world/2012/aug/11/cameron-promises-boy-abducted-qatar
---------
War crimes by Syrian rebels must be condemned too
Peter Beaumont
10 August 2012
The US and Britain must make it clear that human rights abuses by Syrian rebels will endanger the support of the west
How the international community responds to human rights in times of conflict has always been an issue when judgments are made about differential levels of culpability for war crimes.
In Iraq, a conflict I covered on the ground between 2003 and 2007, when the Shia death squads first began their campaign of murder there was a widespread resistance among US and UK officials to acknowledge that a problem existed. When they would acknowledge it, some – shamefully – chose to depict it as a natural consequence of the brutality of the Saddam era.
And while it is true that periods of brutality can condition the time that follows, it is not something that should be tolerated.
In Syria, a similar process is visibly occurring. It is not, as some have claimed, that human rights abuses by the Free Syrian Army are not being reported – they are including by this paper's correspondents in the field – it is that in a wider political context, those atrocities have not attracted the same levels of opprobrium as those committed by Bashar al-Assad's regime.
Full report at:
http://www.guardian.co.uk/commentisfree/2012/aug/10/human-rights-abuses-syrias-regime-condemned
---------
North America
Attack on any faith an attack on American freedom: Obama
Aug 11, 2012
Condemning the recent attack on a Gurdwara in Wisconsin that left six Sikhs dead, US President Barack Obama has said attack on any faith is an attack on the freedom of all Americans and such acts have no place in the American society.
"The attack on Americans of any faith is an attack on the freedom of all Americans. No American should ever have to fear for their safety in their place of worship. Every American has the right to practice their faith both openly and freely, and as they choose," Mr Obama said on the sidelines of the Iftar dinner hosted by him at the White House.
Asserting that the perpetrators of such "despicable" acts can never come good over the "compassion, goodness and strength of the united American family," Mr Obama reiterated such acts of violence had "no place" in US society.
"Tonight, our prayers, in particular, are with our friends and fellow Americans in the Sikh community. We mourn those who were senselessly murdered and injured in their place of worship," Mr Obama said, stressing that the US was committed to defend its universal right to freedom of religion.
The US President appreciated the "extraordinary courage" shown by Muslim women during the recent Arab Spring.
He also praised Huma Abedin, a former White House employee and presently an aide to Secretary of State Hillary Clinton, terming her a "good friend" and an "American patriot".
Prominent among those who attended the fourth Iftar dinner hosted by Mr Obama included Ambassadors from various countries including Pakistan, Afghanistan and Bangladesh.
However Indian Ambassador to the US Nirupama Rao, unlike her predecessor Meera Shankar, was not among the attendees.
http://www.thehindu.com/news/international/article3753363.ece
-----------
US gurdwara reopens, leaves a bullet hole intact as reminder
Aug 11, 2012
NEW YORK/WASHINGTON: Six days after a deadly shooting struck an Oak Creek gurdwara, the shrine on Friday opened its gates again to the public, with over 100 community members returning to clean it ahead of the funeral for the victims.
The members of the shrine said that a lone bullet hole in a metal door frame at the gurdwara will remain there as a poignant reminder of the tragedy.
The gurdwara in Oak Creek in Wisconsin - where a 'neo-nazi' ex-army veteran, Wade Michael Page, went on a shooting spree killing six Sikhs on Sunday before dying of a self-inflicted gun shot wound - "is now open for the public", Jagajit Singh Sandhu, a member of the temple committee, said. A lone bullet hole remained in a metal door frame, which members say won't be repaired. The doorway leads to main prayer area, where the only female victim - 41-year-old Paramjit Kaur - was killed.
http://timesofindia.indiatimes.com/world/us/US-gurdwara-reopens-leaves-a-bullet-hole-intact-as-reminder/articleshow/15443144.cms
-----------
Gurdwara shooting 'act of hatred': US
Aug 11 2012
Oak Creek : The US has admitted that the Wisconsin gurdwara shooting that killed six Sikhs was an "act of hatred."
It was "wrong" and "unacceptable", US Attorney General Eric Holder said, addressing hundreds of people gathered at a high school gymnasium here to pay their final respects to those gunned down by a white supremacist on Sunday last.
Holder, who was deputed by US President Barack Obama to attend the memorial last evening, said it was "an act of terrorism; an act of hatred; a crime that is anathema to the founding principles of our nation and to who we are as a people."
In recent years, he said, too many Sikhs have been victimised because of their look.
"Unfortunately, for the Sikh community, this sort of violence has become all too common in recent years," Holder said referring to the despicable shooting incident, which he said was against the basic fabric of the nation and was an attack on the values of America.
"In the recent past, too many Sikhs have been targeted and victimised simply because of who they are, how they look, and what they believe," he said and asked Americans to discuss how to change the hearts of those so filled with hate.
"We must ask necessary questions of ourselves: what kind of nation do we truly want to have? Will we muster the courage to demand more of those who lead us and, just as importantly, of ourselves? What will we do to prevent that which has brought us here Saturday from occurring in the future?"
Full report at:
http://www.indianexpress.com/news/gurdwara-shooting-act-of-hatred-us/986992/
-----------
Al Qaeda gaining foothold in Syria: US officials
Aug 11, 2012
WASHINGTON: Al Qaeda has advanced beyond isolated pockets of activity in Syria and now is building a network of well-organized cells, according to US intelligence officials, who fear the terrorists could be on the verge of establishing an Iraq-like foothold that would be hard to defeat if rebels eventually oust President Bashar Assad.
At least a couple of hundred al Qaeda-linked militants are already operating in Syria, and their ranks are growing as foreign fighters stream into the Arab country daily, current and former US intelligence officials say. The units are spreading from city to city, with veterans of the Iraq insurgency employing their expertise in bomb-building to carry out more than two dozen attacks so far. Others are using their experience in coordinating small units of fighters in Afghanistan to win new followers.
In Syria on Friday, rebel commanders appealed anew for new and better weapons from abroad, complaining that Assad's forces have them badly outgunned from the air and on the ground. In fact, rebel leaders say that with so little aid coming to them from the US and other nations, they are slowly losing the battle for influence against hardline militants. They say their fighters are sometimes siding with extremists who are better funded and armed so they can fight the far stronger Syrian army.
Full report at:
http://dawn.com/2012/08/11/al-qaeda-gaining-foothold-in-syria-us-officials/
-------
Muslims differ widely on religiosity and tolerance: global poll
Aug 10, 2012
WASHINGTON // The global Muslim community of 1.6 billion people agree on the core principles of their faith, but differ widely in religiosity and religious tolerance, according to a poll published yesterday.
"Muslims are unified by core beliefs and in core practices", such as faith in a single God, belief in the Prophet Mohammed and fasting during Ramadan, but there are sometimes wide differences in religious interpretation, said James Bell, the principal author of the new Pew Research Centre study.
The report, which Mr Bell said was "unprecedented" in scope, was conducted in more than 80 languages in 39 countries that account for 67 per cent of the world's Muslim population.
Researchers interviewed about 38,000 people in 2008-2009 and 2011-2012 as part of a larger project on changes in global religions.
Between 85 and 100 per cent of Muslims said they believed in God and revered the Prophet Mohammed, the survey stated.
Eight of 10 people interviewed in sub-Saharan Africa as well as South and South East Asia said religion was "very important".
Full report at:
http://www.thenational.ae/news/world/muslims-differ-widely-on-religiosity-and-tolerance-global-poll
-----------
CNN, Time magazine suspend Fareed Zakaria for plagiarism
Aug 11, 2012
NEW YORK: Noted Indian-American journalist and author Fareed Zakaria has been suspended by his employers CNN and Time magazine after he admitted to plagiarism and apologised for the ethical lapse.
Zakaria, was suspended by CNN and Time magazine after he admitted that he had plagiarised portions of an article he wrote on gun control for Time, from the New Yorker magazine.
He issued an apology saying he had made a "terrible mistake" and his lifting a paragraph from the article by Harvard University professor of American history Jill Lepore was an "ethical lapse".
Zakaria, 48, a Yale and Harvard graduate, had written the column on gun control that appeared in the August 20 issue of Time magazine.
Time said it was suspending Zakaria's column for a month, pending review.
"Time accepts Fareed's apology, but what he did violates our own standards for our columnists, which is that their work must not only be factual but original; their views must not only be their own but their words as well," Ali Zelenko, a spokeswoman for the magazine said.
Full report at:
http://timesofindia.indiatimes.com/world/us/CNN-Time-magazine-suspend-Fareed-Zakaria-for-plagiarism/articleshow/15444925.cms
-----------
After long fight, opening day for Tennessee mosque
August 11 2012
Muslims in the Tennessee city of Murfreesboro said Friday they hope the opening of their new mosque after more than two years of controversy will be a new beginning for relations with the community, particularly their opponents.
Islamic Center of Murfreesboro members include immigrants from Iraq, Egypt, Syria and other countries, as well as American converts. Many of them said that before the opposition to their new building they had always found Murfreesboro to be a welcoming community.
If it were not, the congregation would never have grown to the point where they needed to build a new mosque, they said.
"We are here 30 years and I never had a problem with the people here," said Safaa Fathy, a member of the mosque's board of directors. "It only started two years ago."
That's when the Islamic center received permission to construct a new mosque to replace their overcrowded space in an office park. Since then they have had to deal with public protests, vandalism, arson of a construction vehicle and a bomb threat. Opponents of the project held a protest rally and then sued the county to stop construction.
Their attorneys claimed in court that Islam was not a real religion deserving of freedoms protected under First Amendment of the U.S. Constitution. They also claimed that local Muslims were part of a plot to overthrow the U.S. constitution and replace it with Islamic law.
They were unable to prove those claims, which were thrown out by the judge, but construction was nearly halted anyway when that judge ruled in May there was not sufficient public notice for the meeting where mosque construction was approved.
Full report at:
http://www.thejakartapost.com/news/2012/08/11/after-long-fight-opening-day-tennessee-mosque.html
-----------
Hezbollah may strike in Europe at any time: US
Aug 11, 2012
WASHINGTON: The United States fears the Iranian-backed Lebanese militant group Hezbollah may be planning imminent attacks in Europe and around the world, a senior security official in Washington said on Friday.
"Our assessment is that Hezbollah and Iran will both continue to maintain a heightened level of terrorist activity and operations in the near future," said Daniel Benjamin, the US State Department's counter-terrorism coordiNATOr.
"We are increasingly concerned about Hezbollah's activities on a number of fronts, including its stepped up terrorist campaign around the world," he said.
"And we assess that Hezbollah could attack in Europe or elsewhere at any time with little or no warning," he warned, in a conference call with reporters to announce new US sanctions against Hezbollah, Iran and Syria.
Hezbollah is a Shiite armed faction that within Lebanon operates as a political party and as a "resistance" force to counter Israel, and which Western powers says runs an international militant network.
Full report at:
http://timesofindia.indiatimes.com/world/europe/Hezbollah-may-strike-in-Europe-at-any-time-US/articleshow/15441696.cms
-----------
Europe
Date Set for Kazakhstan Opposition Leader's Trial
Aug 11, 2012
ALMATY, Kazakhstan (AP) — Supporters of Kazakhstan opposition leader Vladimir Kozlov say his trial on charges of seeking to overthrow the Central Asian nation's government is set to begin next week.
Kozlov's wife, Aliya Turusbekova, said Saturday that she believed authorities would seek a quick trial over the August holiday period to minimize public scrutiny. She said the first hearing is scheduled for Thursday.
Kozlov's Alga party says the case is aimed at eliminating opposition to the former Soviet republic's authoritarian regime. It has expressed fears that if Kozlov is convicted on charges that include inciting social unrest and heading a criminal gang, he could face over a decade behind bars.
Kazakhstan has undertaken costly public relations exercises to cast itself as a modernizing nation, but lack of political freedoms has undermined that effort.
http://www.nytimes.com/aponline/2012/08/11/world/asia/ap-as-kazakhstan-opposition-trial.html?ref=asia&gwh=562C4BF71CE1C28D7CBF73681E167C60
-----------
U.K. sued over U.S. "kill list''
HASAN SUROOR
Aug 11, 2012
The British government is being sued over its alleged role in supplying information to a secret "kill list'' used by American forces to bomb targets in Afghanistan.
An Afghan man, who lost five members of his family in a missile attack, has launched legal proceedings against the Ministry of Defence and the Serious Organised Crime Agency (SOCA) seeking an explanation of Britain's involvement "in the compilation, review and execution of the list and what form it takes", The Guardian reported on Friday.
The list, officially known as the Joint Integrated Prioritised Target List (JIPTL), includes names of people that the coalition forces in Afghanistan have identified as targets for attacks.
Full report at:
http://www.thehindu.com/news/international/article3751234.ece
---------
Africa
Somali constitution sparks controversy among religious scholars
By Mahmoud Mohamed in Mogadishu
August 10, 2012
Since the National Constituent Assembly ratified the provisional constitution on August 1st, there have been increasing differences of opinion among critics of the constitution and supporters who view it as an historic step for Somalia.
Even though the constitution states that sharia law will be the main source of legislation in the country, some Islamic scholars take issue with certain parts of the document.
Deputy Chairman of the Somali Association of Muslim Scholars Sheikh Nur Barud says some of the articles of the constitution are inconsistent with the teachings of Islam.
"This new constitution does not guarantee the preservation of religious and national values of Somali people, so we request that it be revised," he said.
"We want this new constitution to be compatible with Islamic sharia and articles have to be amended so they are aligned with sharia law, especially those related to [personal] freedoms and the absolute [exclusive] role of women," Barud told Sabahi.
There are other criticisms coming from non-religious sources concerning the method of distributing resources among the regions, the status of the capital Mogadishu, and Somalia's borders -- all issues that were not addressed by the new constitution.
"The status of the capital and the issue of the country's borders are not clear under the new constitution," said Mogadishu-based analyst Mohamed Nur Osman. "These issues require more clarification because ambiguity on such matters is unacceptable."
Full report at:
http://sabahionline.com/en_GB/articles/hoa/articles/features/2012/08/10/feature-02
-----------
Islamists set on own laws defy bid for mediation
By Serge Daniel
Aug 11, 2012
Mali says military intervention inevitable as jihadists enact sharia law and amputate thief's hand.
Mali's Government says that military intervention in the Islamist-held north is "inevitable" as the jihadists defied mediation efforts and cut off the hand of a thief who stole a motorbike.
The west African nation's embattled interim authorities said the act showed the limited use of dialogue in finding a solution to win back the north which has been under Islamist rule for over four months.
"Every day, while efforts for a negotiated solution are increasing, the practices of terrorists and drug traffickers cloaked in a false religious veil lend weight to the inevitable nature of the military option," a statement read.
The grisly punishment - the extremists' first reported amputation - came a day after Economic Community of West African States (Ecowas) top mediators made an unprecedented visit to the north for talks with Islamist leaders.
"Yes, I confirm it. We applied sharia in Ansongo yesterday," a leader of the Movement for Oneness and Jihad in West Africa (Mujao), Mohamed Ould Abdine, said. "The hand of a thief was cut off. Sharia demands it."
Last Sunday protesters swarmed the main square in Gao to prevent Islamists from cutting off the hand of another thief, but Abdine said the sentence had only been put off.
"We will do the same thing in Gao soon."
Last month, in Aguelhok, another armed Islamist group, Ansar Dine (Defenders of Faith), publicly stoned an unmarried couple to death. They have also forced women to cover up and whipped smokers and drinkers.
Full report at:
http://www.nzherald.co.nz/world/news/article.cfm?c_id=2&objectid=10826231
-----------
Libya General killed in Benghazi
Aug 11, 2012
A Libyan army general, with a senior defence ministry role, has been shot dead in the eastern city of Benghazi.
General Mohamed Hadia al-Feitouri was returning home from Friday prayers when a group of gunmen pulled up in a car and opened fire, his son said.
In recent months, Benghazi has seen a spate of killings of security officials who, like Gen Hadia, served under former Libyan leader Muammar Gaddafi.
The incident comes a day after Libya's new interim assembly assumed power.
The historic June elections to the body - the first free vote in decades - faced boycott calls in Benghazi.
Some political groups in oil-rich eastern Libya, where the uprising that overthrew Col Gaddafi last year originated, fear domination by the capital Tripoli and the west.
Gen Hadia was one of the first military officers to defect to the rebellion, the BBC's Rana Jawad reports from Tripoli.
He was the defence ministry official responsible for ammunition and weapons.
The identity of the attackers and the motives behind the killing remain unclear, our correspondent says.
Last week, the military intelligence service's offices in Benghazi were hit by an explosion, but there were no casualties.
http://www.thedailystar.net/newDesign/latest_news.php?nid=39878
-----------
Freak Out About The Growing Islamist State In Africa
Samuel Blackstone
Aug. 10, 2012
In the past two weeks in northern Mali, an unwed couple accused of of having children were stoned to death and a man accused of stealing had his hand chopped off, reports the NY Times.
These acts, both done in public, follow the capture of about 60% of Mali's overall territory, a region called Azawad, by a separatist movement with links to al-Qaeda. And to many, they're just getting started.
Early in the year, there was a coup of the Mali government by soldiers upset with its failure to control the rebellious north. By the time the coup relinquished power to an interim government though, the country was already split into two, Ansar Dine, an Islamist group, and MNLA (National Movement for the Liberation of Azawad), a more secular organization of indigenous ethnic Tuaregs, joining together to firmly seize control of the northern territories.
Before long, the MNLA and Ansar Dine found themselves at odds. Ansar Dine wanted strict, Islamic Sharia law while the MNLA wanted a more secularized rule. Fighting ensued and Ansar Dine prevailed, driving the MNLA out and taking control with the help of groups such as AQIM (Al-Qaeda in the Islamic Maghreb) and MUJWA (Movement for Oneness and Jihad in West Africa).
Full report at:
http://www.businessinsider.com/northern-mali-islamic-separatists-begin-sharia-law-2012-8#ixzz23DwMKT8s
-----------
Sharia Law Takes Hold in Mali
10/08/2012
Bamako , August 10, 2012- A spokesperson for an Islamist group in northern Mali says a man's hand has been chopped off as punishment for the theft of a motorbike, as hardliners tighten their grip over the vast territory in northwest Africa.
Adnan Abou Walid Saharaoui, spokesperson for the jihadist group Movement for Unity and Jihad in West Africa, or Mujao, said the amputation was carried out on Wednesday in the village of Ansongo.
Authorities had accused the man of stealing a motorcycle.
Mali's north was overrun by a mix of rebel groups including several allied with al-Qaeda following a coup in Mali's capital in March.
Since June, Islamists have exerted full control of the northern half of the country and have imposed Shariah law. They recently stoned an adulterous couple to death.
http://www.radiovop.com/index.php/africans-news/9413-sharia-law-takes-hold-in-mali.html
-----------
Mideast Asia
Iran halts visa-free entry for Turks ahead of NAM summit
Aug 11 2012
Tehran : Iran has suspended until at least the end of the month visa-free entry for nationals of Turkey and eight other countries, citing its hosting of a Non-Aligned Movement (NAM) summit, the Mehr news agency reported today.
Turkish media have highlighted the suspension, which came amid heightened tensions between Iran and Turkey over opposing stances on the conflict in Syria.
Iran's embassy in Ankara confirmed the suspension, and said the NAM summit was the sole reason. "The three-week suspension of the no-visa arrangement is due only to the important Non-Aligned Movement summit in Tehran," to be held August 26-31, the embassy said in a statement reported by Mehr.
"The suspension does not effect only Turkish visitors. It applies to all countries that enjoy visa-free travel to Iran," it said. It added that Turkish officials had been informed of the decision in advance.
The Non-Aligned Movement is a grouping of 120 countries which consider themselves not formally part of the world's major power blocs. Iran is to take over its rotating presidency from Egypt at the summit.
Full report at:
http://www.indianexpress.com/news/iran-halts-visafree-entry-for-turks-ahead-of-nam-summit/987032/
-----------
Syria crisis: Clinton co-ordinates response with Turkey
Aug 11, 2012
US Secretary of State Hillary Clinton has discussed Washington's response to the deepening Syrian crisis with NATO ally Turkey in Istanbul.
She said she had discussed with Turkey's foreign minister how best to support opposition to President Bashar al-Assad's rule.
The US, she said, was also increasing its humanitarian aid.
The number of civilians fleeing violence in Syria has surged, according to the United Nations.
Turkey, like all of Syria's neighbours, is dealing with a growing humanitarian crisis as thousands of refugees flood across the border.
Rebels in the northern city of Aleppo say they are preparing a counter-attack after withdrawing from the strategic south-west district of Salah al-Din under heavy bombardment.
Turkey is currently supporting more than 50,000 Syrian refugees with more arriving every day.
In another development, Arab foreign ministers are to meet in the Saudi city of Jeddah on Sunday to discuss the Syrian crisis, Egyptian state TV reports.
Full report at:
http://www.bbc.co.uk/news/world-middle-east-19219084
-----------
The world doesn't seem worried by Netanyahu's threats to strike Iran
By Aluf Benn
Aug.11, 2012
Europe is quiet, and Obama is vague. Has the international community reconciled itself to an Israeli strike against Iran's nuclear facilities, or does the world simply not believe that the PM will really do it?
Prime Minister Benjamin Netanyahu and Defense Minister Ehud Barak are threatening to attack Iran, and the world does not seem concerned. Israel warns that its face is turned in the direction of a war that will bump up the price of oil and cause many deaths and much damage, and the world does nothing to prevent the tragedy. No emergency meetings of the UN Security Council, no dramatic diplomatic delegations, no live coverage on CNN and Al-Jazeera. There aren't even any sharp fluctuations in the price of oil and natural gas. Or in Israel's credit rating. The scene is quiet. Even Iranian counter-threats to hit Israel don't seem to worry anybody.
What's happening here? All the signs show that the "international community," meaning the western powers and the U.S. in the lead, seem to have reconciled themselves with Israel's talk of a military strike – and now they are pushing Netanyahu to stand by his rhetoric and send his bombers to their targets in Iran. In general terms, the market has already accounted for the Israeli strike in its assessment of the risk of the undertaking, and it is now waiting for the expectation to be realized.
Full report at:
http://www.haaretz.com/news/diplomacy-defense/the-world-doesn-t-seem-worried-by-netanyahu-s-threats-to-strike-iran.premium-1.457476
-----------
Senior Iranian Official: "Shia Sunni disunity threatens Islamic Awakening"
Aug 11, 2012
International deputy of Iran's Supreme Leader called Islamic Republic of Iran as the forerunner of Islamic Awakening and warned against disunity among Islamic community.
(Ahlul Bayt News Agency) - International deputy of Iran's Supreme Leader called Islamic Republic of Iran as the forerunner of Islamic Awakening and warned against disunity among Islamic community.
Ali Akbar Velayati, International deputy of the Supreme Leader warned against disunity between Shia and Sunni and praised the efforts of Iran to boost ties among Islamic denominations.
"Three fourth of world Muslims are Sunni but they are in quite cooperation with Shia," he said.
This cultural figure also noted that participants in the first conference on Islamic Awakening were unanimously agreeing that the Shia government in Iran is trying to create more unity, confidence and vigilance between Shia and Sunni.
He reiterated the capabilities of Islamic Republic of Iran to lead the path for other Islamic countries.
According to this Iranian official, Islamic Awakening is not a new idea though its new echoes has attracted the global attention.
http://www.abna.ir/data.asp?lang=3&Id=336012
-----------
Car bomb kills Yemen security official, al Qaeda suspected
Aug 11, 2012
ADEN: A senior Yemeni security official has been killed by a car bomb in the south-eastern city of Mukalla, in a suspected al Qaeda attack, a local security official said. Command and General Staff College dean Brigadier Omar Barasheed, died in hospital after a bomb hidden inside his car exploded, the official told Reuters. His bodyguard was also killed and his son wounded. The Yemeni official, who asked not to be named, said all signs indicated al Qaeda was behind the attack, which happened late on Thursday in the capital of Hadramaut province. Investigations into the bombing are ongoing, the Yemeni government said in a statement carried by official news agency Saba on Friday. Earlier this week, security forces foiled a plot by an al Qaeda-linked cell to carry out attacks in the capital Sanaa and seized 40 belts packed with explosives, the mayor said on Wednesday, highlighting the risks posed by militancy in the impoverished Arab state. The Defence Ministry said seven militants had also been detained in the southern town of Jaar, where a suicide bomber killed 45 tribal fighters earlier this week and threatened further attacks on a bigger scale.
http://www.dailytimes.com.pk/default.asp?page=2012\08\11\story_11-8-2012_pg7_7
---------
Central Asia
Azerbaijan jails Muslim activist for 11 years
Aug 11, 2012
BAKU: A court in Azerbaijan has jailed an Islamic activist for 11 years on charges of plotting to disrupt public order and of drug and weapons possession, his lawyer said on Friday.
Abgyul Suleymanov was detained last August after allegedly organising Islamic protests outside embassies in the ex-Soviet state's capital.
He was initially accused of having ties to Iran and trying to install a theocracy in mainly Muslim but officially secular Azerbaijan.
Police said they found guns, hand grenades and narcotics during searches that accompanied the arrest of Suleymanov and two other alleged extremists. The national security ministry said at the time of the arrests that the men had received money from the Iranian cultural centre in Baku to create a radical group. The alleged Tehran link was not raised at Suleymanov's trial, according to his lawyer. The lawyer said that Suleymanov intended to appeal.
http://www.dailytimes.com.pk/default.asp?page=2012\08\11\story_11-8-2012_pg14_3
-----------
Australia
Australian Court sends Lebanese Jihad author back to jail
August 10, 2012
A former Qantas worker charged with producing a do-it yourself 'jihad manual' was sent back to jail after the Australian High Court upheld his conviction on terror charges.
A five judges bench unanimously overturned a lower court's decision to uphold a 12-year jail term for the 42-year-old Lebanon-born Belal Sadallah Khazaal, who had been set free by an appeals court, Australian News Agency AAP reported today.
Overturning the decision to set him free, the High Court judges ruled that the Lebanese had "extremist intentions". He will now serve nine years before being eligible for parole.
Khazaal, a cabin cleaner with the Australian Airliner was found to have produced a 110-page handbook in Arabic on bomb making, assassinations, kidnappings and how to shoot down planes.
His handbook titled 'Providence of the rules of Jihad' named former US President George Bush and his CIA chief George Tened as targets.
http://www.business-standard.com/generalnews/news/australian-court-sends-lebanese-jihad-author-back-to-jail/42540/
-----------
URL: https://www.newageislam.com/islamic-world-news/new-age-islam-news-bureau/'implement-shariah-law-for-revolution'--jamaat-e-islami-pakistan-ameer/d/8235