New Age Islam News Bureau
29 Aug 2012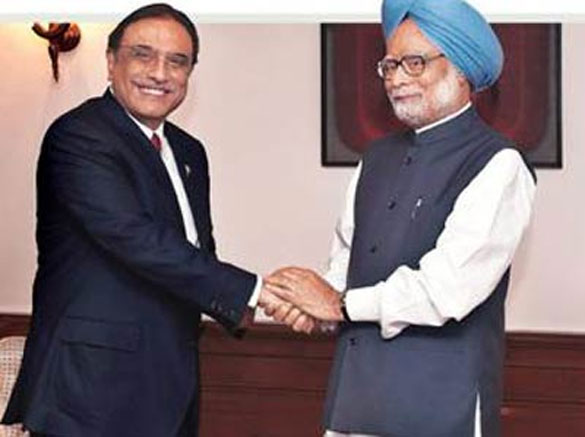 India
• Gujarat riots verdict: Former minister Maya Kodnani and Babu Bajrangi among 32 convicted in Naroda Patiya case
• Kasab's death sentence in 26/11 Mumbai terror attacks case upheld by Supreme Court
• Raw facts on Lashkar designs, PM armed with Pak terror proof
• J& K cops book minor for sedition
• BJP's Hindutva plank to bridge gap with Bodos
• India's worries could mount with Khaleda Zia's expected return to power in Bangladesh
• 'Infant deaths at Kashmir hospital were avoidable'
• Congress demands 'quick' execution of Ajmal Kasab
• 63 Indian, Pak agents held for spying: Govt
• Gun-battle between militants and security forces in Kashmir's Anantnag district
• Riots verdict enhances people's faith in legal system: Salman Khurshid
• Pakistan should expedite 26/11 trial after SC verdict on Kasab: Nikam
• J&K HC orders prosecution of officers in Gulmarg land scam
• Northeast terror groups still operating out of Myanmar: Govt
• India will push Iran to abide by its nuclear obligations
• Govt backtracks on SMSs, won't raise issue with Pak
• India sure Pak won't fail to take note of SC ruling on Kasab
• Kashmiri under-privileged students to study engineering
• Bandh violence adds to Assam woes
• Wrong to compare 26/11 and Samjhauta blast, says India
Pakistan
• ISI supports Indo-Pak peace process: Gilani
• Pak Christian group demands separate province
• Taliban attack Pakistan army post, kill 9 troops
• Pak activist plays down influx of Hindus to India
• Fresh clashes kill three Pakistan soldiers, 11 militants
• Red Cross cuts back operations in Pak
• Pakistan should avoid championing Myanmar issue: Mustafa Kamal
• Violence claims 10 lives in Karachi
• Malik Riaz fails to appear for contempt hearing
• After Sindh visit, ex-law official confirms Hindus migration
• Kohistan, Kaghan incidents: Hazara police claim to have traced sectarian killers
• PTI publishes Imran's asset declaration
South Asia
• Five Afghan soldiers die in suicide attack
• Afghanistan: Karzai Dismisses Intelligence Chief
• China set to take over reins of strategic Gwadar port in Pakistan
• Nato transition in Afghanistan 'irreversible': top commander
Southeast Asia
• East Java Police Release Seven Men Detained in Sampang Shiite Attack
• 10 named suspects in Islamic school attack
Mideast Asia
• Iran: Proposed Penal Code Deeply Flawed
• West Urges Arabs Not to Target Israel at U.N. Nuclear Meet
• West Bank cars torched as hate crime continues
• Israel indicts Jewish teenagers over attack on Arab
• Trade, security, Syria on agenda of Indo-Iran talks
• Cyber Spying Expands in Iran After Operation Is Blown: Researchers
Arab World
• Saudi Parents alarmed over youths' shisha habits
• Militants plan to revive Al-Qaeda in region
• Assad Says Buffer Zone Unrealistic
• Saudi SIM cards for Indian Haj pilgrims
• Many Hands Patch Together Syrian Rebels' Arsenal
• Syrian Refugees Flood Into Jordan and Turkey in a Sharp Rise
• Attacks in Iraq Kill General and 4 Others
• Assad says Syria needs time to win battle
• Syria refugee exodus raises pressure for buffer zone
• Down with the new order! Is this the Arab verdict on the Islamic Spring?
North America
• US gurdwara shooter's death declared suicide
• US notches up record arms sales, Mid-East leads in buying
• SEAL book raises questions about bin Laden's death
Europe
• France opens murder inquiry into Yasser Arafat's death: Prosecutors
• Moscow would not "run away" from Syria: Military Chief
• French president's offer of recognition faces huge obstacle in lack of Syrian opposition unity
Africa
• 3 prison officers killed in grenade attack in Kenya riots over Muslim clerics death
• Kenya PM Blames Killing of Muslim Cleric on Nation's Foes
• Libya Officials Seem Helpless as Sufi Shrines Are Vandalized
Compiled by New Age Islam News Bureau
Photo: Raw facts on Lashkar designs, PM armed with Pak terror proof
URL: https://www.newageislam.com/islamic-world-news/by-new-age-islam-news-bureau/gujarat-riots-verdict-former-minister-maya-kodnani-and-babu-bajrangi-among-32-convicted-in-naroda-patiya-case/d/8468
-----------
India
Gujarat riots verdict: Former minister Maya Kodnani and Babu Bajrangi among 32 convicted in Naroda Patiya case
Aug 29, 2012
AHMEDABAD:A special court in Ahmedabad on Wednesday convicted 32 people, including a former BJP minister Maya Kodnani and Bajrang Dal leader Babu Bajrangi, in the Naroda Patiya case, the biggest massacre of the post-Godhra riots.
The special trial court will pronounce the quantum of punishment for 32 convicts in the 2002 post-Godhra riots case on August 31, PTI reported. The prosecution has demanded death sentence for all the accused convicted in the Naroda Patiya case.
After hearing all the sides, special court judge Jyotsna Yagnik reserved the order on quantum of punishment for August 31, a lawyer said.
The cases were filed under various sections of the Indian Penal Code, including of murder and conspiracy. The maximum punishment is death, said a lawyer.
The court acquitted 29 people.
On February 28, 2002, 97 persons were killed in Naroda. As many as 94 bodies were found, of which 84 were identified. Three people are still missing.
The court had earlier kept the judgment for pronouncement on June 30, but was deferred till August 29.
The city crime branch nabbed 47 people and filed four chargesheets, but after the Supreme Court transferred the investigation to the special investigation team (SIT), 24 other accused were arrested including Kodnani.
In all, eight chargesheets were filed in this case. The trial began in 2009 and lasted for more than two years.
Special prosecutors Akhil Desai and Gaurang Vyas examined 327 witnesses and in all more than 500 documentary evidences were produced before the court. Those who deposed before the court were 173 relatives of victims who were eyewitnesses, 41 panch witnesses, 17 officials, 42 doctors, 44 cops, oneforensic experts and nine others.
Former Gujarat minister Kodnani and Bajrangi have been convicted under sections 120 (B) (criminal conspiracy) and 302 (murder) of the Indian Penal Code, amongst others.
The special public prosecutor sought capital punishment for the convicts, during the hearing for quantum of punishment.
Desai argued that as this court has upheld the aspect of murder and criminal conspiracy, this is a fit case to be termed as "rarest of rare" and court should award capital punishment to the convicts.
If the court wants to be lenient then at least it should award minimum of 20 years of imprisonment to each of the convicts, he argued.
Opposing his contention, defense advocate Niranjan Tikani appealed to the court to show leniency towards the convicts, keeping in mind their family background and financial condition.
Tikani also opposed the demand of capital punishment for Kodnani and submitted that her husband has been operated upon recently and is not keeping good health, while her son is studying in the US, so the court should consider this aspect as well.
http://timesofindia.indiatimes.com/india/Gujarat-riots-verdict-Former-minister-Maya-Kodnani-and-Babu-Bajrangi-among-32-convicted-in-Naroda-Patiya-case/articleshow/15930980.cms
-----------
Kasab's death sentence in 26/11 Mumbai terror attacks case upheld by Supreme Court
Dhananjay Mahapatra
Aug 29, 2012
NEW DELHI: The Supreme Court on Wednesday rejected the plea of Mohamad Ajmal Amir Kasab in the 26/11 Mumbai terror attacks case and upheld the sentence of death penalty awarded by the Bombay high court.
Kasab and his nine fellow jihadis had attacked CST railway station, Cama Hospital, Vinoli Chaupati junction, Oberoi Hotel, Taj Hotel, Nariman House and Leopold cafe in Mumbai on November 26, 2008 resulting in killing of 166 people and injuring 238 others.
A two-judge bench of the apex court pronounced the judgement at 10.30am. The bench held him guilty, first and foremost, of waging war against the country in the Mumbai terror attack case and said it was left with no option but to uphold the death sentence.
A bench of justices Aftab Alam and C K Prasad dismissed 25-year-old Kasab's plea against his conviction and death sentence confirmed by the Bombay high court, saying he was given free and fair trial in the case.
"Kasab's confessional statement was very much voluntary except a very small portion," the bench held.
It also dismissed Kasab's contention that the trial was not fair because the government did not provide him advocate during the time when he was arrested and put on trial.
"If lawyers are not provided at the commencement of trial, then the trial is vitiated. But the trial is not vitiated if a lawyer is not provided at pre-trial stage," the bench said.
The apex court said the trial court had made repeated attempts o provide Kasab with a lawyer but he had spurned the offer initially and said he did not want to accept Indian lawyers.
The judges said that in the totality of facts, evidences and circumstances the court had no option but to impose death sentence on Kasab.
The bench also observed that going by the evidence, it was clear that the conspiracy and planning of the 26/11 attack was hatched in Pakistan.
"We are more than certain that conspiracy was hatched in Pakistan," the bench said.
Senior advocate Raju Ramachandran, who defended Kasab in the apex court as amicus curiae, said he "bows down" to the apex court verdict, which upheld his death sentence.
"I bow to the verdict of the court.... I took it (the opportunity to defend Kasab) as a sacred duty and I performed it to the best of my ability," said Ramachandran, who was appointed amicus by the apex court.
Former Solicitor General Gopal Subramaniam, who had appeared for the Maharashtra government, also welcomed the verdict saying it is "a victory of justice and the Constitution of the country."
Earlier, the Bombay high court had upheld the trial court's verdict to award death sentence to Kasab, the lone surviving gunman who was part of the 10-member fidayeen team that attacked Mumbai.
Kasab was convicted of criminal conspiracy, waging war against the nation, Section 302 of IPC (murder) and terror related provisions of Unlawful Activities (Prevention) Act. The HC had agreed with the trial court that the case against Kasab fell in the rarest of rare category and upheld the decision to award death penalty to the Pakistani.
After the Supreme Court's verdict, Kasab is left with an option of filing review petition in the apex court.
Kasab along with nine other Pakistani terrorists had landed in south Mumbai on November 26, 2008 night after travelling from Karachi by sea and had gone on a shooting spree at various city landmarks.
While Kasab was the lone terrorist captured alive, the other terrorists in his group were killed by security forces during the counter-terror operations.
The apex court also upheld the acquittal of Faheem Ansari and Sabauddin Ahmed, the two alleged Indian conspirators in the Mumbai terror attack case.
The trial court and the Bombay High Court had also given clean chit to both of them in the case.
The bench had reserved its verdict on April 25 after a marathon hearing, spanning over two-and-a-half months of arguments by the prosecution and defence counsel in the case.
Kasab, during arguments in the apex court, had contended that he was not given a free and fair trial and that he was not part of any larger conspiracy for waging war against India.
He had said his right against self-incrimination as well as that to get himself adequately represented by a counsel to defend himself in the case had been violated during the trial. The apex court had stayed Kasab's death sentence on October 10, last year.
Kasab, in his special leave petition (SLP) filed through the jail authorities against the Bombay High Court's February 21, 2011 judgement, which had confirmed his death sentence, had claimed he was brainwashed like a "robot" into committing the crime in the name of "God" and pleaded that he did not deserve the death penalty keeping in view his young age.
Kasab, who is lodged in Arthur Road Prison in Mumbai, was sentenced to death by a special anti-terror court on May 6, 2010.
http://timesofindia.indiatimes.com/india/Kasabs-death-sentence-in-26/11-Mumbai-terror-
-----------
Raw facts on Lashkar designs, PM armed with Pak terror proof
By Saurabh Shukla
August 29, 2012
PRIME Minister Manmohan Singh, who will meet Pakistan President Asif Ali Zardari and Afghanistan President Hamid Karzai on August 30 on the sidelines of NAM summit, is armed with an intelligence report warning stepped- up suicide attacks in India by terrorist outfit the Lashkar- e- Tayyeba ( LeT). Manmohan landed in Tehran late on Tuesday night.
The report, including inputs by Research and Analysis Wing ( RAW), cautions a plot by LeT and Inter Services Intelligence ( ISI) to destabilise the country.
The report accessed by MAIL TODAY provides an account of a recent meeting between senior officials of the ISI and Lashkar commanders — Allah Noor and Khan Haji — at the behest of 26/ 11 ( Mumbai terror attack) mastermind Hafiz Saeed.
The report, according to the intelligence sources, has been corroborated by a Western intelligence agency and both Noor and Haji are believed to be associated with Khan Abdul Jabbar, a Saudi national who spent a decade in Afghanistan funding the Taliban and activities of militant groups such as the LeT in Pakistan.
The report, based on satellite surveillance and technical intelligence, states that Noor is an Afghan national from Khyber agency of Federally Administered Tribal Area, while Haji is based in Peshawar in Pakistan.
Both these commanders have been instrumental in supervising the training of militants in various camps in Pakistan before they are pushed to Afghanistan and Kashmir for ' jihad', the report says.
During the meeting, the militants also told their handlers that the Indian security forces have had recent successes in their operations against militant groups and the situation is not favourable for them.
" It was therefore decided to step up insurgency and confront the Indian security forces," the report states.
The two parties also agreed to rope in Valleybased religious scholars and " utilise" them to establish an emotional connect with the Kashmiris and goad them to embrace extremism. Both Allah Noor and Khan Haji have been tasked to " recruit young militants and train them for suicide attacks". Pakistani officials have continued to deny the involvement of any state actors in terror attacks on India. Pakistan's foreign secretary Jaleel Abbas Jilani, during his recent visit to India, was confronted with the disclosures made by Abu Jundal on the involvement of some ISI officials in the 26/ 11 attack. He flatly denied the revelations.
This report will also be flagged when the Indian Premier meets Hamid Karzai as it includes information on strikes in Afghanistan too. According to sources, India has been collaborating with the Afghan intelligence agency for quite some time.
RED ALERT
The report cautions of a plot by the LeT and ISI to mount suicide attacks on Indian centres
It provides an account of a recent meeting between senior officials of the ISI and Lashkar commanders Allah Noor and Khan Haji
It says the two parties also agreed to rope in Valleybased religious scholars and " utilise" them to establish an emotional connect with the Kashmiris
Mail Today
-----------
J& K cops book minor for sedition
By Naseer Ganai
August 29, 2012
THE Jammu and Kashmir Police, often in the spotlight for violating human rights, have done it again. On Sunday, they trooped into the house of a 12- year- old boy and arrested him on the serious charge of sedition.
The police also slapped charges such as stonepelting and attempt to murder on Javid Ahmad ( name changed). On Monday, a sessions court remanded him in police custody for 15 days.
But a Srinagar court granted him bail on Tuesday.
He was nabbed for being allegedly involved in violent protests that broke out in Srinagar after Eid prayers on August 20.
The protesters allegedly beat up three policemen and set their vehicles ablaze near Idgah, where Hurriyat Conference moderate faction chairman Mirwaiz Umar Farooq was scheduled to lead prayers.
The mob also prevented the Mirwaiz from participating in the prayers.
Subsequently, an FIR was registered to investigate the incident. The police said the video and photographs available with them showed Javid participating in the beating up of policemen and burning of a vehicle.
However, his counsel Baber Qadri said: " He was not involved in the case at all. We have secured his bail today and hope they ( police) will release him." On Monday, several persons — including human rights activists and journalists — sent a petition to J& K chief minister Omar Abdullah seeking the boy's release.
The petition pointed out that the state's laws did not contain the juvenile justice provisions that were applicable elsewhere in the country. " The J& K government has assured the National Commission for Protection of Child Rights that it will table a revised Juvenile Justice ( Care and Protection) Act in the assembly. But, as of now, even the existing provisions are not properly implemented in Kashmir," the petition read.
" The entire valley has a single juvenile home, which is a regular jail with limited focus on rehabilitation.
J& K does not have child welfare committees and, as a result, minors are tried directly in adult courts," it further said.
It also slammed the government for booking him under the preventive detention law called Public Safety Act. The legislation empowers the authorities to take an accused into custody without trial for up to a year.
Mail Today
-----------
BJP's Hindutva plank to bridge gap with Bodos
Zia Haq, Hindustan Times
August 28, 2012
When Assam was still convulsing with clashes between ethnic Bodos and Muslim migrants early this month, a section of top Bodo leaders was attending a workshop organised by the BJP in Delhi. The BJP has been trying to politically court Assam's Bodo tribals, citing "common culture and
religion" and a "common enemy" — Muslim migrants of Bangladeshi origin.
Although the Bodos — Assam's largest plains tribe of a Mongoloid-Burmese stock — are largely nature-worshiping "animists" who follow the local "Boutha" faith as well as Christianity, the BJP has sought to reach out to them on a plank of nativity and Hindutva.
In Assam, ties with the Bodos – who now share power with the Congress as a junior ally – could give the BJP ample political leg room in the tribal heartland.
It's not a bridge too far, says CK Das, vice-president of Assam's BJP unit and a former top bureaucrat. "It is possible that we may come together politically. Bodo leaders have told us they need to come closer to us for survival."
Full report at:
http://www.hindustantimes.com/India-news/Guwahati/BJP-s-Hindutva-plank-to-bridge-gap-with-Bodos/Article1-920921.aspx
-------
India's worries could mount with Khaleda Zia's expected return to power in Bangladesh
Aug 29, 2012
NEW DELHI: With indications increasingly suggesting the possibility of a regime change in Dhaka in early 2014, the intelligence establishment here is worried that anti-India forces could once again get a free run to use Bangladesh as a staging post for terrorism and other subversive activities.
The term of the Sheikh Hasina government, which reined in terror outfits operating from its soil, ends in January 2014. Revolving-door politics being much the norm in Bangladesh, it is likely to be the turn of Begum Khaleda Zia, Hasina's arch rival who is not known to be friendly towards India. In fact, as she rises in the charts capitalizing on Hasina's incumbency, Khaleda has also been busy painting the prime minister an Indian stooge.
The security agencies fear that Bangladesh-based subversive elements, like those aligned with fundamentalist outfit and BNP partner Jamaat-e-Islami, could resume their policy of sponsoring and sheltering insurgent groups active in northeast India which use the neighbouring country as a safe haven besides providing an infiltration route to Pakistan-sponsored terror outfits.
Full report at:
http://timesofindia.indiatimes.com/india/Indias-worries-could-mount-with-Khaleda-Zias-expected-return-to-power-in-Bangladesh/articleshow/15912179.cms
-----------
'Infant deaths at Kashmir hospital were avoidable'
Peerzada Ashiq
August 29, 2012
Finally, chief minister Omar Abdullah has a reason to smile: Srinagar's children's hospital, which earned a sobriquet of deathbed for kids this year, is turning around with around 50% dip in mortality rate.
From as high as 16% mortality rate in February among neonatal babies,
between one to 30 days, the month of July progressively registered only 8.63% mortality despite registering around 440 neonates, according to the latest data accessed by the Hindustan Times.
The July figures are the lowest death rate since January this year.
The GB Pant Children's Hospital, lone pediatrics hospital, registered unprecedented deaths of more than 310 kids from January to May, hitting newspaper headlines in India and abroad.
Subsequently, it sparked street protests, and reprimand from the State Human Rights Commission, which forced Omar to oversee the situation himself.
Union health minister Ghulam Nabi Azad too toured the hospital and expressed concern over under-utilization of funds.
Full report at:
http://www.hindustantimes.com/India-news/Srinagar/Infant-deaths-at-Kashmir-hospital-were-avoidable/Article1-921016.aspx
-----------
Congress demands 'quick' execution of Ajmal Kasab
Aug 29, 2012
NEW DELHI: Congress has welcomed the Supreme Court verdict upholding the death sentence of Ajmal Kasab in the 26/11 Mumbai attacks case and demanded his "quick" execution.
"...Now, he should be given complete sentence quickly. Punishment should be executed quickly," Congress general secretary Digvijaya Singh said on Wednesday reacting to the Supreme Court verdict on Kasab's appeal against his conviction and sentence.
Upholding the death sentence of Kasab, the court said that waging war against the country was the primary and foremost offence committed by the Pakistani terrorist.
A bench of justices Aftab Alam and C K Prasad dismissed the plea of 25-year-old Kasab challenging his conviction and death sentence confirmed by the Bombay high court.
The bench rejected his contention that he was not given a free and fair trial in the case.
Hang Kasab at earliest: Maharashtra home minister
Maharashtra home minister RR Patil has welcomed the Supreme Court's verdict upholding the death sentence of Ajmal Kasab and demanded the sentence be executed at the earliest.
"I welcome the apex court's verdict and will ask the Centre to ensure that it is implemented as soon as possible," Patil said.
The entire international community was watching the outcome of the case, the minister told reporters.
Full report at:
http://timesofindia.indiatimes.com/india/Congress-demands-quick-execution-of-Ajmal-Kasab/articleshow/15936816.cms
-----------
63 Indian, Pak agents held for spying: Govt
Aug 29, 2012
NEW DELHI: As many as 14 Pakistani spies were either arrested or neutralized in various states across the country during the last three years, the government said on Tuesday. There were also 49 Indians who were arrested for espionage during this period, taking the total arrests to 63 for such activities.
Replying to a question on the issue, Minister of state for Home Jitendra Prasad said in a written reply: "Out of 63 agents, 53 were neutralised in the border states (Rajasthan-9, Himachal Pradesh-3, Uttar Pradesh-5, Punjab-24, Jammu and Kashmir-1, Maharashtra-1, Tripura-2, Bihar-1 and Uttarakhand-3). Among them, 49 were Indians and 14 Pakistani nationals."
He said 26 agents were arrested in 2009, 18 in 2010, 14 in 2011 and five between January and August 20, this year. "Out of the 63 arrested agents, three were found to have been involved in criminal activities such as being in possession of illegal arms and Fake Indian Currency Notes," he said.
The Government is pursuing a well-coordinated and multi-pronged approach to tackle espionage activities including strengthening of border management to check illegal cross border activities, strengthening of state and central intelligence machinery and upgrade of police and security forces with advanced sophisticated weapons and communication system, he added.
http://timesofindia.indiatimes.com/india/63-Indian-Pak-agents-held-for-spying-Govt/articleshow/15913441.cms
-----------
Gun-battle between militants and security forces in Kashmir's Anantnag district
Aug 29, 2012
SRINAGAR: A gun-battle took place between security forces and militants hiding in a village in Qazigund area of south Kashmir's Anantnag district today, official sources said.
Troops of 9 Rashtriya Rifles and police launched a cordon and search operation in Lamad village of Qazigund area, 75km from here, following information about presence of militants there, the sources said.
They said contact has been established with the hiding militants but so far there has been no casualty reported on either side.
Army sources said one to two militants were hiding in the area and efforts are on to flush them out.
http://timesofindia.indiatimes.com/india/Gun-battle-between-militants-and-security-forces-in-Kashmirs-Anantnag-district/articleshow/15936376.cms
-----------
Riots verdict enhances people's faith in legal system: Salman Khurshid
PAug 29, 2012
NEW DELHI: Welcoming the verdict in the 2002 Naroda Patiya riots case in Gujarat, Law Minister Salman Khurshid today said the judgement enhances faith of the people in the legal system.
"For all of us, it is a matter of comfort that faith in the legal system gets enhanced and strengthened. Every time this kind of inhuman act is made accountable, people who are responsible should feel a sense of reprimand," he told reporters here.
He said though there are a number of cases pending in the courts, they are disposed off in a good time.
"Those who wait for justice want to hear that the scales of justice have finally shown that rule of law prevails in the country," Khurshid said.
He refused to make any direct comment with regard to Gujarat Chief Minister Narendra Modi and said, "The kind of arguments that have been put forth to defend the indefensible positions, both morally and politically, I think for that a very clear verdict has come."
A special court in Gujarat today convicted 32 people including BJP MLA and former minister in the Narendra Modi government Maya Kodnani and a Bajrang Dal leader in the Naroda Patiya riots case in which 97 people belonging to the minority community were killed.
http://timesofindia.indiatimes.com/india/Riots-verdict-enhances-peoples-faith-in-legal-system-Salman-Khurshid/articleshow/15936259.cms
-----------
Pakistan should expedite 26/11 trial after SC verdict on Kasab: Nikam
PAug 29, 2012
MUMBAI: With the Supreme Court upholding the death sentence of Ajmal Kasab in the 26/11 Mumbai terror attacks case, Pakistan should now expedite the trial in their court, special public prosecutor Ujjwal Nikam said on Wednesday.
"Death sentence awarded to Kasab should be executed as soon as possible so that it gives a strong signal to the terrorists that law takes stern action against such acts," Nikam said.
The prosecution against perpetrators of the 26/11 terror strikes should now be expedited by the prosecuting agency of Pakistan, he said.
"The (prosecution in Pakistan) should not delay the trial on the ground that India has to furnish evidence because conspiracy behind the terror attacks was hatched in Pakistan and it is for them to prove the same," Nikam said, adding the apex court in India has also held that criminal conspiracy behind the attacks was hatched in Pakistan.
http://timesofindia.indiatimes.com/india/Pakistan-should-expedite-26/11-trial-after-SC-verdict-on-Kasab-Nikam/articleshow/15932325.cms
-----------
J&K HC orders prosecution of officers in Gulmarg land scam
Aug 29, 2012
SRINAGAR: The J&K high court on Tuesday directed the state government to prosecute IAS officer Mahboob Iqbal, who retired as divisional commissioner, Kashmir, for his involvement in the Gulmarg land scam and also sought the prosecution of IAS officer Basher Khan, deputy commissioner, Srinagar, for his involvement in the scam.
Hearing the PIL filed by Sheikh Mohammad Shafi and S N Bhalla a division bench comprising Chief Justice MM Kumar and Justice Muzafar Hussian Attair directed the government to pass the orders for the prosecution of all IAS, IFS and KAS officers involved in corruption cases within four weeks, lawyer Sheikh Shakeel said.
On March 13, 2009, the State Vigilance Organization had registered a case against Iqbal, Basher, Garib Singh, assistant commissioner, Baramulla, Farooq Ahmed Lone, the then Chief Executive Officer of Gulmarg Development Authority, Rafi Ahmad, retired assistant deputy commissioner, Baramulla, and Ghulam Mohi-u-Din Shah, Naib Tehsildar, Kunzar for using their public office for illegal transfer of state land worth crores of rupees at Gulmarg.
Case FIR No 8/2009 P/S VOK was registered following a verification of the allegations of abuse of public office and the illegal transfer of land earmarked for the development of tourist infrastructure under the masterplan of Gulmarg Development Authority (GDA), by the officials of Revenue/Tourism department, as members of the committee constituted under J&K State Land (Vesting of ownership rights to the occupants) Act, 2001.
http://timesofindia.indiatimes.com/india/JK-HC-orders-prosecution-of-officers-in-Gulmarg-land-scam/articleshow/15915180.cms
-----------
Northeast terror groups still operating out of Myanmar: Govt
Aug 29, 2012
NEW DELHI: Government's repeated attempts to get Myanmar to act against northeast terror groups operating out of its territory have failed to bear fruits, the government admitted on Tuesday.
Replying to a question on the issue in the Lok Sabha, the home ministry said insurgent groups such as Manipur-based People's Liberation Army, United National Liberation Front, People's Revolutionary Party of Kangleipak; Naga insurgent group like NSCN-K and ULFA (anti-talk faction) and NDFB had their camps and hideouts in Myanmar Naga Hills.
Minister of state for home Mullappally Ramachandran said the presence of insurgent groups in Myanmar has been the single most important security issue for India at every bilateral negotiations between India and Myanmar.
"Myanmar has always been assuring India that they will not allow their soil to be used by these groups to carry out activities inimical to India. These groups continue to use Myanmar territory notwithstanding Myanmar's repeated assurances not to allow its territory for activities inimical to India," he said.
Replying to another question, Ramachandran said there were reports that Ulfa (anti talk faction) continues to consolidate organizationally and strengthen its military capability for carrying out violent activities in different parts of Assam, with a view to maintain its dominance as well as create fear psychosis to facilitate extortion.
"State government has been advised to alert the security forces to control the activities of Ulfa," he said.
http://timesofindia.indiatimes.com/india/Northeast-terror-groups-still-operating-out-of-Myanmar-Govt/articleshow/15913375.cms
-----------
India will push Iran to abide by its nuclear obligations
Aug 29, 2012
TEHRAN: Prime Minister Manmohan Singh landed here on his maiden visit to a country at a time when Iran is a bad name with the West and amid severe sanctions from the US and the European Union.
Consider: Iran is Israel's favourite enemy and Israel is India's particular friend. India's closest partners in the Persian Gulf believe Iran is sponsoring unrest among the Shias in their countries. Iran is pursuing a nuclear programme that India, along with most other nations, believes is hugely destabilizing for the region.
PM Singh, dogged by coalgate at home is spending three days in Tehran, including the first 24 hours of down time. Singh landed on Tuesday evening in Tehran, received by Iran's finance minister Dr Seyed Shamsedin Hoseini. But Singh's bilateral meeting with the Iranian leadership is not until Wednesday evening, and the only other leader PM meets is the Bangladeshi PM Sheikh Hasina.
Yet, it would be fair to say that Singh, along with the UN secretary-general Ban Ki-moon, is probably one of the most important heads of government at the NAM summit. Iran is looking at the summit as a huge vote of confidence in its policies, with over 25 heads of government in attendance. In his bilateral meetings with the Iranian leadership on Wednesday, Singh may introduce a more sobering note. While India has little expectation of being able to influence Iranian behaviour on the nuclear question, official sources said they would push Iran to abide by "its obligations".
Singh will also catch up on some bilateral engagements with others like meeting the Nepalese PM Baburam Bhattarai and Afghan president Hamid Karzai.
A more important meeting will be with new Egyptian president Mohammed Morsi since India is renewing its engagement with Cairo. The meeting with the Pakistani president Asif Zardari is still to be confirmed.
http://timesofindia.indiatimes.com/india/India-will-push-Iran-to-abide-by-its-nuclear-obligations/articleshow/15912553.cms
-----------
Govt backtracks on SMSs, won't raise issue with Pak
Aug 29, 2012
TEHRAN: India is unlikely to raise the issue of inflammatory SMSs, which home secretary R K Singh had said originated in Pakistan, with Pakistani president Asif Zardari. The reason: no provocative SMS actually originated in Pakistan, said official sources. This is a clear shift from the government's earlier stand that some of the SMSs had originated in Pakistan.
A meeting between PM Manmohan Singh and Zardari is possible — though not confirmed — on the sidelines of the NAM summit here on Thursday. The government is indicating that the home secretary spoke out of turn and inaccurately. Some amount of backtracking is under way. Pakistan has pooh-poohed the Indian allegations and asked for proof.
Officials said, some of the web pages showing morphed pictures had indeed started in Pakistan — by the government's initial reckoning, they were between 26% and 28% of the objectionable content trawled by official agencies.
Some of these pictures were found in the text messages that did the rounds before the panic exodus of northeasterners begun from various Indian cities. But the government says there is still no confirmation that this was a single, directed conspiracy or opportunism by nasty elements. It could also have been picked up by some Indians and transmitted via SMSs, they said. Therefore, officials said, it would be folly to pin it on Pakistan. Instead, India may be putting in some security filters to screen web content.
Full report at:
http://timesofindia.indiatimes.com/india/Govt-backtracks-on-SMSs-wont-raise-issue-with-Pak/articleshow/15911872.cms
-----------
India sure Pak won't fail to take note of SC ruling on Kasab
Aug 29 2012
Tehran/new delhi : Ahead of tomorrow's meeting between Prime Minister Manmohan Singh and President Asif Ali Zardari, India on Wednesday said it was sure that Pakistan would not fail to take note of the Supreme Court verdict upholding the death sentence of Ajmal Kasab, the lone surviving terrorist in the 26/11 attacks.
Asserting that the issue of terrorism was of concern to the international community, External Affairs Minister S M Krishna said the entire gamut of bilateral ties will be discussed during the Indo-Pak talks, implying that terror will be the prime focus during the parleys.
"The Supreme Court is the highest court of appeal in India and when it announces something it becomes law of the land. Other things will follow," he said of the apex court verdict upholding the death sentence of 26/11 Mumbai terror attack convict Kasab. "I am sure Pakistan will not fail to take note of it," Krishna said and quickly added that the Pakistani judiciary is also proactive.
Krishna, who is here for the Non-Aligned Movement's ministerial conference, made the remarks ahead of Singh's meeting with Zardari tomorrow evening on the sidelines of the NAM Summit.
Full report at:
http://www.indianexpress.com/news/india-sure-pak-wont-fail-to-take-note-of-sc-ruling-on-kasab/994801/
-----------
Kashmiri under-privileged students to study engineering
Aug 29 2012
Srinagar : The first batch of nearly 300 students belonging to under-privileged sections of society in Jammu and Kashmir will soon join engineering colleges across the country under a special scholarship scheme.
Minister for Higher Education Abdul Gani Malik flagged off the batch of 299 students admitted under centrally-sponsored special scholarship scheme for Jammu and Kashmir to undergo various engineering courses to various parts of the country.
The selected students have secured more than 50 per cent in Higher Secondary school examinations and whose parents' annual income is less than Rs 4.50 lakh, an official spokesman said on Wednesday.
Malik, while congratulating them for bagging this opportunity, said the government is committed for upliftment of poor and downtrodden sections of the society.
"Every effort is being made to ameliorate the lot of under-privileged class," he added.
http://www.indianexpress.com/news/kashmiri-underprivileged-students-to-study-engineering/994822/
-----------
Bandh violence adds to Assam woes
SUSHANTA TALUKDAR
August 29, 2012
One killed in clashes; curfew clamped in Barpeta, Tezpur; police, media face fury of protesters
Riot-hit Assam, which has been limping back to normality, suffered a fresh jolt on Tuesday when one person was killed and over 30 people were injured in violence during a 12-hour State-wide bandh called by the United Movement for People's Rights (UMPR).
The shutdown was to protest the government's "failure" to rehabilitate inmates of relief camps and curb recurring ethnic violence.
The sporadic incidents triggered tension and curfew was clamped in the Barpeta Road police station and Howly outpost areas of Barpeta district, in Tezpur town in northern Assam and in the Ambagan area in central Assam's Nagaon district to prevent escalation of violence.
Inspector-General (Law and Order) L.R. Bisnoi told The Hindu that one person was killed at Khairbari under the Barpeta Road police station when clashes broke out between bandh supporters and shopowners.
Full report at:
http://www.thehindu.com/news/national/article3832084.ece
-----------
Wrong to compare 26/11 and Samjhauta blast, says India
SANDEEP DIKSHIT
August 29, 2012
New Delhi not satisfied with action taken by Islamabad to unravel conspiracy conceived on its soil
Ahead of a possible meeting between Prime Minister Manmohan Singh and Pakistan President Asif Ali Zardari here on Thursday, India has said the 26/11 Mumbai attacks and the Samjhauta Express blast are not comparable and New Delhi is still not satisfied with the action taken by Islamabad to unravel the conspiracy conceived on its soil.
"We have shown that what happened in Mumbai had connections in Pakistan with not just non-state actors but also the official hierarchy. We have managed to show what the problem was," official sources said here.
"We have also shown willingness as Indian state to get to the bottom of this. We will go wherever the evidence leads us to." The officials, speaking to the media ahead of two crucial Indo-Pak engagements in a fortnight — one likely between Dr. Singh and Mr. Zardari on the sidelines of the Non-Aligned Movement summit and the other between the two Foreign Ministers in Islamabad early next month — expressed disappointment at the slow pace of trials in Pakistan of those arrested for the Mumbai attacks as well as Islamabad's failure to prosecute Lashkar-e-Taiba chief Hafiz Saeed.
Full report at:
http://www.thehindu.com/news/national/article3832957.ece
-----------
Pakistan
ISI supports Indo-Pak peace process: Gilani
Harinder Baweja
August 29, 2012
Days ahead of a likely meeting in Tehran between Prime Minister Manmohan Singh and Pakistan President Asif Ali Zardari, former Pakistan Prime Minister Yousuf Raza Gilani told the Hindustan Times that the ISI is on board and supports the dialogue between the two countries.
"The days of fighting wars are over. The ISI and the army are part of the government and they are regularly consulted on the India-Pakistan dialogue. Everyone is on board, including the opposition," Gilani said in a telephonic interview.
Gilani - who had to demit office in June this year, after being disqualified for contempt by the Pakistan Supreme Court - has had several rounds of meetings with Singh, to bridge the trust deficit that set in after the 26/11 terror attacks in Mumbai.
http://www.hindustantimes.com/India-news/NewDelhi/ISI-supports-Indo-Pak-peace-process-Gilani/Article1-920961.aspx
-----------
Pak Christian group demands separate province
Aug 29, 2012
A Pakistani Christian organisation has demanded a separate province for the minority community in view of the growing sense of insecurity among Christians following the arrest of a minor girl for allegedly desecrating the Quran.
Younus Masih Bhatti, president of the Pakistan United Christian Welfare Association, said the formation of a commission to work on creating new provinces by the Pakistan People's Party-led government "reflected the need to make new provinces in Pakistan".
"So, keeping in view the two million Christians in the country and a sense of insecurity among them, there is a requirement for a separate province for them so that they can enjoy equal rights like the majority," he said.
Bhatti appealed to all political parties to support the "just demand" of the Christians.He said his organisation would gather all Christian bodies under one umbrella and launch a struggle for a separate province.
His remarks came in the wake of the arrest of Rimsha Masih in the federal capital on August 16 on charges of burning pages of the Quran.
A medical board has determined that Rimsha is aged between 12 and 14 years and suffers from some form of mental impairment.
A court in Islamabad is expected to take up a petition seeking bail for Rimsha tomorrow.Bhatti said minority communities had "serious issues" in Pakistan as they were being exploited and persecuted for their religious beliefs.
Citing the case of Rimsha, he said it was time to review the country's controversial blasphemy law, which is being used only against minorities.
http://www.deccanherald.com/content/274999/pak-christian-group-demands-separate.html
-------
Taliban attack Pakistan army post, kill 9 troops
Aug 29, 2012
ISLAMABAD: A Pakistani military official says Taliban militants attacked an army post near the Afghan border, killing nine soldiers.
The official says several other soldiers were wounded in the attack in the South Waziristan tribal area. The official spoke on condition of anonymity because he was not authorized to talk to the media.
The Pakistani Taliban claimed responsibility for the attack. The group's spokesman, Ahsanullah Ahsan, claimed they killed 12 soldiers and beheaded some of them.
The differing accounts could not be independently verified.
South Waziristan was once the main stronghold for the Pakistani Taliban. The military launched a large offensive against militants there in 2009, but insurgents still operate in the area and periodically stage attacks.
http://timesofindia.indiatimes.com/world/pakistan/Taliban-attack-Pakistan-army-post-kill-9-troops/articleshow/15934365.cms
-----------
Pak activist plays down influx of Hindus to India
Aug 29 2012
Pune : Commenting on the recent influx of Hindus from Pakistan, to India, B N Kutty, a senior Pakistan activist working for strengthening democracy in the country, said 'sporadic' attacks on Hindus in Pakistan should not be interpreted as if the entire Hindu community is being targeted.
He was delivering a lecture on 'The status of minorities in Pakistan' on Tuesday, organized by Pune chapter of Pakistan India People's Forum For Peace and Democracy.
"In Pakistan, various sects within the majority community are fighting against each other. The recent influx of Hindus to India should not be interpreted as if the entire community is targeted. There are famous Hindu medical practitioners in cities like Karachi. Few incidents are not representative of the society," he said.
Kutty said that minority communities are likely to get more representation in Pakistan Parliament in the coming days, in view of the growing demand from the political fraternity.
He said, "The growing demand for political representation to minorities in Pakistan Parliament is supported by a political party. The party has included it in its manifesto also. There are frequent charges of corruption on the government, but the changes brought by the Muslim League and Pakistan People's Party are going to have a lasting impact in Pakistan. The previous governments were more feudal and against modern thinking".
http://www.indianexpress.com/story-print/994738/
-----------
After Sindh visit, ex-law official confirms Hindus migration
By Hassan Ali
August 29, 2012
PESHAWAR: A former deputy attorney general has claimed that, faced with "grave danger", Hindu families settled in Pakistan are immigrating to other countries.
Khurshid Khan made the announcement at a press conference on Tuesday on his return from a five-day unofficial trip to rural Sindh, where 93 % of the country's Hindu population lives.
During his fact-finding mission, the ex-attorney general met leaders of the Hindu community, victims of kidnapping, family members of 'forced converts', right activists and other officials.
He pointed out that the deteriorating law and order situation, extortion, land-gabbing and kidnapping of young non-Muslim girls and forced conversions were the main reasons for the migration of the Hindu community.
Khan's claims come just days after a parliamentary committee constituted by President Asif Ali Zardari rejected claims of mass migration of minority communities from the country.
"The impression came after some 400-500 Hindu devotees left for India for a routine religious pilgrimage," said one of the committee members.
On Tuesday, Khan also lashed out at Interior Minister Rehman Malik for making "false" statements regarding the 250 people, or 70 families, who recently migrated to India and other countries.
Full report at:
http://tribune.com.pk/story/427626/after-sindh-visit-ex-law-official-confirms-hindus-migration/
-----------
Fresh clashes kill three Pakistan soldiers, 11 militants
Aug 29, 2012
PESHAWAR: Fresh clashes in Pakistan's northwestern tribal area along the Afghan border on Tuesday left three soldiers and 11 militants dead, security officials said.
The latest fighting occurred as part of a Pakistan army operation to repel Taliban militants who had crossed over from Kunar province in Afghanistan early Friday and occupied the village of Batwar in the Bajaur tribal district.
Officials said several soldiers were also missing in the clashes.
The fighting has so far left 50 dead including 31 militants, three soldiers and two members of a government backed peace committee who were killed on Monday.
"During the ongoing clashes in the Batwar border area of Bajaur, 11 militants were killed today while several were injured," a senior security official based in the region's main city of Peshawar said.
"Three security personal have also embraced shahadat (martyrdom) while some are missing," he said.
Full report at:
http://timesofindia.indiatimes.com/world/pakistan/Fresh-clashes-kill-three-Pakistan-soldiers-11-militants/articleshow/15911798.cms
-----------
Red Cross cuts back operations in Pak
ANITA JOSHUA
August 29, 2012
After suspending most of its major aid projects in Pakistan in May following the murder of a staffer, the International Committee of the Red Cross (ICRC) has now decided to formally cut back its operations in this country in view of the prevailing security situation.
In an announcement made simultaneously at the Geneva headquarters and Islamabad, the ICRC said it had decided to terminate all activities in Balochistan, Khyber-Pukhtoonkhwa, the Federally Administered Tribal Areas and Sindh.
However, it will continue with its physical rehabilitation services in Peshawar and Muzaffarabad in partnership with the Pakistan Red Crescent Society. The Muzaffarabad project – which ICRC runs in collaboration with the Government of `Azad Jammu & Kashmir' – was the only programme that survived ICRC's earlier decision to suspend all activities in Pakistan.
Full report at:
http://www.thehindu.com/news/international/article3835471.ece
-----------
Pakistan should avoid championing Myanmar issue: Mustafa Kamal
August 29, 2012
ISLAMABAD: Muttahida Qaumi Movement (MQM) Senator Mustafa Kamal on Wednesday said that Pakistan should avoid championing the issue of Muslims in Myanmar, DawnNews reported.
He said Pakistan was already confronting sectarianism and killings targeting Shias, adding that, if the country highlighted the Myanmar issue instead of tackling internal problems, the international community would increase its criticism of Pakistan.
The lawmaker was speaking during a session of the Senate Standing Committee on Foreign Affairs at the Parliament House.
Today's meeting was chaired by Awami National Party (ANP) lawmaker Haji Adeel. He was irked at the absence of the Foreign Secretary Jalil Abbas Jilani from the session.
Minister of State for Foreign Affairs Malik Amad Ahmed Khan informed the meeting that Pakistan was morally supporting the Muslims in Myanmar. He added that at the Organisation of the Islamic Conference (OIC) summit in Makkah, Bangladesh did not bring up the issue of Myanmar's Muslims or the issue of providing aid to them.
Mustafa Kamal moreover said that 20 per cent of the diplomats were being appointed on non-career and political basis. He recommended that the quota for such appointments should be decreased. He also said that career-based diplomats should be encouraged more.
http://dawn.com/2012/08/29/pakistan-should-avoid-championing-myanmar-issue-mustafa-kamal/
-----------
Violence claims 10 lives in Karachi
August 29, 2012
KARACHI: Ten people, including two women, were killed in different incidents of violence in Karachi, DawnNews reported on Wednesday.
A person died of gunshot wounds by unknown persons in New Karachi area of the city.
In another incident, two office bearers of a political party were wounded in a firing incident in Orangi Town's MPR colony in Karachi. Both persons were shifted to hospital where they succumbed to their wounds during treatment.
Police claimed to have arrested six suspects from the area after the incident adding that weapons and narcotics were recovered from the arrested suspects. Police sources further said that the incident seemed to be the result of a monetary dispute.
A woman was killed by firing in Baldia Town area of Karachi.
Moreover, a 60-year-old man was shot to death in Karachi's Orangi Town area near Nishan-e-Haider chowk.
The body of a woman was found near the Korangi Crossing creek in Karachi.
A political activist was shot dead in Martin Quarters area of Karachi. The situation in the area turned tense after the killing and some unknown armed men set a bus on fire.
Rangers entered the area after the incident and an exchange of fire took place between the armed men and the Rangers personnel. Additional Rangers personnel later reached the spot and conducted a targeted operation in the area, arresting 20 suspects.
Sources said that six AK-47 rifles and 14 pistols were recovered from the suspects during the operation.
Full report at:
http://dawn.com/2012/08/29/violence-claims-ten-lives-in-karachi/
-----------
Malik Riaz fails to appear for contempt hearing
August 29, 2012
ISLAMABAD: The Supreme Court heard the contempt of court case against real estate tycoon Malik Riaz for levelling accusations against Chief Justice Iftikhar Muhammad Chaudhry on Wednesday, DawnNews reported.
A two-judge bench of the apex court began the proceedings from which Riaz remained absent on account of ill health.
During the hearing, Advocate Dr Abdul Basit, representing Riaz, submitted a report before the bench pertaining to his client's treatment abroad.
The report stated that Riaz had a tumour and needed a period of 11 weeks for undergoing treatment abroad.
Advocate Basit moreover stated that Riaz was abroad for treatment even when the show-cause notice for contempt of court had been taken against him.
He added that his client was seriously ill and that an operation to treat his ailment had become unavoidable.
Moreover, addressing the bench, petitioner and former president of the Islamabad High Court Bar Association Chaudhry Muhammad Ashraf Gujjar said that Riaz's appearance was mandatory in a contempt of court case against him, adding that, his treatment was also possible in Pakistan.
Gujjar reiterated that he had filed a request before the court to add Riaz's name to the Exit Control List (ECL).
Full report at:
http://dawn.com/2012/08/29/malik-riaz-fails-to-appear-for-contempt-hearing/
-----------
Kohistan, Kaghan incidents: Hazara police claim to have traced sectarian killers
August 29, 2012
MANSEHRA: The killers of Gilgit-bound Shia passengers have been traced, claimed chief investigator into the Babusar Top massacre on Tuesday.
Muhammad Ilyas Khan, SSP Investigation Mansehra, who heads the police team investigating the gruesome incident, made the disclosure at a press conference.
Some 37 Shia passengers have been killed on the way to Gilgit in two separate incidents during the last six months in Hazara division of Khyber-Pakhtunkhwa.
In both the incidents men in army fatigues plucked passengers off buses and shot them dead.
"Our team is in Chilas, waiting for a go-ahead by the Gilgit-Batistan government, to enter the jurisdiction and arrest the suspects," SSP Ilyas Khan said.
But the ongoing sectarian tensions in G-B and lack of cooperation on the part of G-B administration were the key hurdles in nabbing the culprits, he said.
The religious and sectarian sensitivities attached to the case have complicated it further, he said.
Investigation into the first incident of killing of 18 Gilgiti Shias in Kohistan on February 28 helped the investigation team gather key information about the second sectarian assault in Kaghan on August 18, Khan said. The two investigation teams probing the Kohistan and Kaghan incidents joined hands and shared the available information and were able to produce the sketches of over 30 attackers, SSP said.
Full report at:
http://tribune.com.pk/story/427658/kohistan-kaghan-incidents-hazara-police-claim-to-have-traced-sectarian-killers/
-----------
PTI publishes Imran's asset declaration
By Zahid Gishkori
August 29, 2012
ISLAMABAD: While Pakistan Tehreek-e-Insaf's (PTI's) top leadership declared their assets on the party's official website last week, party chief Imran Khan finally declared his tax returns on Tuesday – which had remained conspicuously incomplete till then.
The tax returns were published on the website after a query from The Express Tribune asking why the tax returns were incomplete. An extra page was added, after which party leader Asad Umar said, "The tax returns issue has been solved now."
The additional page stated that Imran paid Rs90, 421 income taxes in 2009, Rs1.85 million in 2010 and Rs0.32 million in 2011. The updated version further stated that the PTI chairperson has net assets worth Rs22.9 million and liabilities worth Rs0.38 million, in addition to the land he owns. However, he did not mention the worth of his 1,644 kanals of inherited land, located in Bhakkar, Khanewal, Sheikhupura and Islamabad.
Significantly, Imran stated in his recent assets statement that the 300 kanals of land he owns in Islamabad was inherited, although he has said in the past during a press conference that this piece of land was purchased.
Full report at:
http://tribune.com.pk/story/427617/pti-publishes-imrans-asset-declaration/
-------
South Asia
Five Afghan soldiers die in suicide attack
August 29, 2012
ASAD ABAD, Afghanistan: Five Afghan army soldiers were killed in an insurgent roadside bombing and suicide attack in an eastern Afghanistan militant hotbed, officials said Wednesday.
The soldiers were attacked late Tuesday in Kunar province by a suicide bomber on foot after a smaller explosion caused by a roadside bombing, a tactic that Afghan insurgents use often, the officials said.
"First there was an improvised roadside bombing that hit an army convoy," Mohammad Amin Tokhi, the Kunar provincial deputy governor, told AFP.
"Some of the soldiers got out of their vehicles to check it out. A suicide bomber ran at them and detonated. Five of our soldiers were martyred and another was wounded."
The incident took place in Manogai district, a hotspot of the Taliban insurgency.
Dozens of the militants were killed in a Nato airstrike in the region earlier this month, the deputy governor said.
Mohammad Daud Barakzai, the Kunar deputy police chief, confirmed the Afghan army casualties and blamed the Taliban for the attack.
Afghanistan is plagued by an insurgency waged by the remnants of the Taliban, a group that ruled the war-shattered nation between 1996 and 2001 before being ousted in a US-led invasion.
Nato has some 130,000 troops in the country fighting the insurgency but they are due to withdraw in 2014 and Afghan forces are taking increasing casualties as they assume more responsibility for security.
http://dawn.com/2012/08/29/five-afghan-soldiers-die-in-suicide-attack/
-----------
Afghanistan: Karzai Dismisses Intelligence Chief
August 29, 2012
KABUL, Afghanistan (AP) — Afghan President Hamid Karzai's office says he has dismissed the country's top intelligence official, a move that comes just as he prepares to name new defense and interior ministers.
The changes in three top jobs in Afghanistan's security apparatus come at a crucial time. The U.S.-led coalition is working closely with Afghan officials to train national security forces to fight Taliban insurgents after most international troops withdraw by the end of 2014.
A statement from Karzai's office Wednesday said Rahtamullah Nabil would leave his post as National Directorate of Security director. It said the decision came because Nabil had served out his two-year term. It did not name a replacement.
Earlier Wednesday, lawmaker Abdul Qadir Qalatwal said Karzai will nominate new Defense and Interior ministers "today or tomorrow."
http://www.nytimes.com/aponline/2012/08/29/world/asia/ap-as-
-----------
China set to take over reins of strategic Gwadar port in Pakistan
Aug 29 2012
Islamabad : China appears all set to take over the reins of Pakistan's strategic Gwadar port in Balochistan with the Singapore Port Authority (SPA) and its partners intending to pull out of a 40-year management and development contract.
The SPA and its partners, the National Logistics Cell and AKD Group, have been allowed to quit the project after the government failed to transfer 584 acres at the mouth of the port that are currently in the possession of the Pakistan Navy.
"We have not been able to meet contractual obligations and resolve land issues. As a result they (SPA and its partners) have gone under duress and we issued them a no objection certificate yesterday to give up their contract," Ports and Shipping Minister Babar Khan Ghauri told a meeting of the Senate's Standing Committee on Ports and Shipping yesterday.
"Now the Chinese will take over Gwadar Port," Ghauri said.
He indicated that China will invest USD 10 billion to develop the port in Balochistan and manage its operations but did not give details.
After its development by the Chinese government at a cost of USD 288 million, Pakistan's only deep sea port was handed over to SPA under a 40-year agreement in February 2007.
The army-run National Logistics Cell and AKD Group of Karachi were party to the agreement, which covered the management, operations, maintenance and development of the port.
Ghauri said that while many people in Pakistan blamed international players for unrest in Balochistan and competing regional port operators for the lack of progress in the Gwadar port, it was "shameful" that a friendly foreign operator had to leave the port because of the navy's "changing positions" on vacating land despite a clear decision by the government.
He said the armed forces should not behave like "real estate companies" and realise that the land belonged to Pakistan.
Full report at:
http://www.indianexpress.com/news/china-set-to-take-over-reins-of-strategic-gwadar-port-
-------
Nato transition in Afghanistan 'irreversible': top commander
August 29, 2012
BRUNSSUM: The transfer of security control from a US-led international mission to Afghan troops has reached an irreversible phase, a top Nato commander said Tuesday, as he outlined moves to stem insider attacks on Nato forces.
"We have now reached a phase where the transition is irreversible," said Germany's General Wolf Langheld, chief of Nato's Allied Joint Force Command (JFC), based in Brunssum in the southeastern Netherlands.
"Afghan police and security forces are now in the lead to provide security in 75 per cent of the country," he told journalists.
Afghan President Hamid Karzai in May announced a new transfer of security control from Nato that would see local forces take responsibility of three-quarters of Afghanistan's population.
It is the third phase of the transition of military control in the war-torn country and another step towards the eventual withdrawal of 130,000 US-led Nato troops by the end of 2014.
Isaf expected its forces in Afghanistan are to decreased to just under 100,000 by the end of the year, the JFC's deputy chief-of-staff, Major-General Joseph Reynes Jr. said, but how many would remain after 2014 still had to be decided.
Full report at:
http://dawn.com/2012/08/29/nato-transition-in-afghanistan-irreversible-top-commander/
-----------
Southeast Asia
East Java Police Release Seven Men Detained in Sampang Shiite Attack
Farouk Arnaz | August 29, 2012
Seven people detained in the wake of a deadly mob attack on Shia Muslims in Sampang, East Java, were released on Wednesday due to a lack of evidence or witnesses, East Java Police said.
Eight people were arrested in connection with Sunday's violent attack by Sunni Muslims on members of the local Shiite minority. Some 500 residents of Sampang attacked local Shiites with machetes and swords on Sunday, setting homes alight during a rampage that left two dead and seven injured.
"Seven of them have returned home because of a lack of witnesses and evidence," East Java Police spokesman Sr. Comr. Hilman Thayib said on Wednesday.
Only Roisul Hukama, a key member of the local chapter of the Nadhlatul Ulama Islamic organization, was charged in connection with the violent attack. Roisul allegedly urged local Sunnis to attack Shiite men over a mosque loudspeaker before Sunday's incident, the latest in a long series of violent confrontations between Sampang's Sunnis — led by Roisul — and the region's Shiites — who are led by Roisul's brother Tajul Muluk.
Roisul was charged with committing premeditated murder, participating in a mob attack, suggesting others commit a violent crime, assisting them as they commit a crime and assault that resulted in someone's death. He faces a maximum of 15 years in prison if convicted.
The brothers, both heads of rival Islamic boarding schools, began feuding in 2004 after Roisul lost a woman he planned to marry to a man from Tajul's school, according to Home Affairs Minister Gamawan Fauzi. Fauzi called the attack a family dispute, not another incident of anti-Shiite violence.
Full report at:
http://www.thejakartaglobe.com/news/east-java-police-release-seven-men-detained-in-sampang-shiite-attack/540980
-----------
10 named suspects in Islamic school attack
Yuli Tri Suwarni
August 29 2012
The Depok Police named 10 suspects, nine of whom are minors, in the recent attack of the Islamic boarding school Pesantren Mashadul Al Musthatobah in Curug, Depok, West Java, whose principal cleric allegedly molested a female student.
However, police chief Sr. Comr. Mulyadi Kaharni said on Tuesday that they had not been able to determine the mastermind behind the attack.
"The suspects said that they were told to join the attack, but they did not know what the roots of the problem was. We're still looking for the mastermind," he said.
The 10 suspects were identified as AS, 15; DS, 17; EL, 17; FR, 18; IG, 17; K, 21 MF,16 MJ, 15; MN, 14; and MR, 16.
The suspects, who were mostly junior high school dropouts, could face up to six years in prison for violating Article 170 of the Criminal Code on vandalism.
"Some of them are still at school, so we put them in the juvenile detention centers at the Beji and Cimanggis police precincts," Mulyadi said.
Full report at:
http://www.thejakartapost.com/news/2012/08/29/10-named-suspects-islamic-school-attack.html
-------
Mideast Asia
Iran: Proposed Penal Code Deeply Flawed
29 Aug 2012
(Beirut) - Proposed amendments to Iran's penal code would violate the rights of accused people and criminal defendants, Human Rights Watch said in a report released today. Iranian authorities should suspend enactment of the proposed amendments and undertake a major overhaul of the country's abusive penal laws.
The 48-page report, "Codifying Repression: An Assessment of Iran's New Penal Code," says that many problematic provisions of the current penal code remain unaddressed in the proposed amendments. Some of the amendments would weaken further the rights of criminal defendants and convicts and allow judges wide discretion to issue punishments that violate the rights of the accused. Lawmakers and judiciary officials have cited the amendments as a serious attempt to comply with Iran's international human rights obligations.
"These amendments do little to address penal code provisions that allow the government to jail, torture, and execute people who criticize the government," said Joe Stork, deputy Middle East director at Human Rights Watch. "If Iran wants to comply with its human rights obligations, it should completely and categorically ban deplorable practices like child executions, limb amputations, and stoning."
Full report at:
http://www.trust.org/trustlaw/news/iran-proposed-penal-code-deeply-flawed
-----------
West Urges Arabs Not to Target Israel at U.N. Nuclear Meet
August 29, 2012
VIENNA (Reuters) - Western envoys are urging Arab states not to berate Israel over its assumed nuclear arsenal at the U.N. atomic agency's annual conference, fearing this could imperil wider efforts for a nuclear weapons-free Middle East, diplomats say.
A senior diplomat said Arab countries would criticize Israel but were divided over whether to submit a resolution on the issue to next month's annual General Conference of the United Nations' 154-nation International Atomic Energy Agency (IAEA).
In a surprise move at last year's IAEA gathering, the Arab group refrained from singling out Israel in this way in what was called a "goodwill gesture" ahead of planned talks in 2012 on creating a zone without nuclear arms in the Middle East.
Israel welcomed this as a "positive" move, in a rare conciliatory exchange in an otherwise heated debate that underlined deep Arab-Israeli divisions on nuclear issues.
Diplomats said Arab states had not yet decided whether to propose a non-binding but symbolically important draft text criticizing "Israeli Nuclear Capabilities" at this year's week-long meeting that starts on September 17.
Full report at:
http://www.nytimes.com/reuters/2012/08/29/world/middleeast/29reuters-nuclear-israel-
-----------
West Bank cars torched as hate crime continues
29 August 2012
HEBRON: Vandals believed to be Jewish extremists set light to three cars in a village in the southern West Bank, Palestinian witnesses said.
The incident took place in Sair village northeast of Hebron.
The attackers had sprayed Hebrew-language graffiti near the damaged cars.
Israeli security sources confirmed the incident.
Also yesterday, sources said French prosecutors had opened a murder enquiry into former Palestinian president Yasser Arafat's 2004 death near Paris.
The probe comes after Arafat's family launched legal action in France over claims the veteran Palestinian leader died of radioactive polonium poisoning.
Arafat's widow Suha and his daughter Zawra lodged a murder complaint on July 31 in the Paris suburb of Nanterre.
Arafat died at a military hospital near Paris in 2004.
Meanwhile, the mother of US activist Rachel Corrie, who was killed by an Israeli bulldozer in 2003, said the family was "deeply troubled" after a court found the Israeli army was not responsible for her death. "We are, of course, deeply saddened and deeply troubled by what we heard today from Judge Oded Gershon," Cindy Corrie said shortly after the verdict in which the judge rejected all claims of negligence in her death.
The family have vowed to appeal the verdict, their lawyer said.
Eyewitnesses said the 23-year-old activist was killed by a military bulldozer in Rafah in the southern Gaza Strip on March 16, 2003.
http://www.arabnews.com/west-bank-cars-torched-hate-crime-continues
-------
Israel indicts Jewish teenagers over attack on Arab
Aug 28, 2012
JERUSALEM: Nine Jewish teenagers were indicted on Tuesday over a ferocious assault that nearly killed a young Arab in Jerusalem, an alleged hate crime in a city divided by religion and politics.
Israeli prosecutors said a girl, cursing and shouting anti-Arab taunts, lit the spark that set off a chain reaction of racist violence on Aug. 16 in which Jamal Julani, a 17-year-old Palestinian, was punched, kicked and left for dead.
Julani's heart stopped after the assault in a main Jerusalem square, where drunken teenagers often gather, but was brought back to life by a paramedic at the scene.
"Death to Arabs," the youngsters chanted as they swept through the popular nightspot, rallying to the girl's call to find and attack Palestinians, according to a summary of the chargesheet released by the Justice ministry.
"Be a man and come and beat the Arabs," one of the attackers shouted to the crowd, the indictment said.
Eight of the suspects are minors in their teens. A ninth suspect, aged 19, will be tried as an adult. Charges include assault and incitement to racism and violence.
Lawyers for the accused said they would study the indictment before entering a plea. It was not clear when the cases would go to trial.
Full report at:
http://timesofindia.indiatimes.com/world/middle-east/Israel-indicts-Jewish-teenagers-over-attack-on-Arab/articleshow/15901500.cms
-----------
Trade, security, Syria on agenda of Indo-Iran talks
Aug 29 2012
Tehran : Highly-tilted trade relations in favour of Iran, supply of oil and gas and other key strategic bilateral and international issues, including Syria, are expected to dominate the meetings of Prime Minister Manmohan Singh with Iran's supreme leader Ayatollah Ali Khamenei and President Mahmoud Ahmadinejad.
Though there are no "irritants" in particular between India and Iran, Singh will be raising the issue of trade imbalance in favour of Tehran and seeking more access for Indian goods, including wheat and tea.
The back-to-back meetings with Iranian leaders assume significance in view of the US pushing India and other countries to curtail their engagement with Iran to press Tehran on its controversial nuclear programme.
Oil supply, one of the major components of bilateral ties, will also be discussed in the backdrop of the sanctions imposed by the US. India has already made it clear that it will continue to be one of the biggest oil buyers from the sanctions-hit country, notwithstanding US' reservation on the issue.
Full report at:
http://www.indianexpress.com/news/trade-security-syria-on-agenda-of-indoiran-talks/994838/
-----------
Cyber Spying Expands in Iran After Operation Is Blown: Researchers
August 29, 2012
BOSTON (Reuters) - The scope of a cyber espionage campaign targeting Iran and other parts of the Middle East has widened, even after security experts blew the operation's cover last month, according to the research firm that discovered the Mahdi Trojan.
Israeli security company Seculert said that it has identified about 150 new Mahdi victims over the past six weeks as the developers of the virus have changed the code to evade detection from anti-virus programs. That has brought the total number of infections found so far to nearly 1,000, the bulk of them in Iran.
"These guys continue to work," Seculert Chief Technology Officer Aviv Raff said via telephone from the company's headquarters in Israel.
The decision to keep the operation running implies that Mahdi's operators were not particularly worried about getting caught, said Roel Schouwenberg, a senior researcher with Kaspersky Lab, which has collaborated with Seculert in analyzing Mahdi.
Schouwenberg said that some viruses are designed for stealth because they become useless if they are discovered. He pointed to the Stuxnet Trojan that targeted Iran's nuclear program in 2010. After that customer-built virus was uncovered by a security researcher in Belarus, authorities in Iran discovered it in a uranium enrichment facility that it had targeted.
Mahdi is a "less professional" operation that runs on technology built with widely available software, according to Schouwenberg.
Full report at:
http://www.nytimes.com/reuters/2012/08/29/world/europe/29reuters-cybersecurity-
-----------
Arab World
Parents alarmed over youths' shisha habits
AFSHAN AZIZ
29 August 2012
JEDDAH: With a vast collection of flavors to choose from, smoking shisha has become a trend among youngsters. Cafes, restaurants and coffee shops are swamped with people who have shisha pipes by their tables and are happily smoking it.
For Ahmed Saleh Omer, 27, smoking shisha is the perfect way to unwind in the evening. "After a long day, I go to a shisha lounge. It calms and relaxes me. Just like others need a cigarette to keep going, I enjoy doing shisha. It has now become a daily routine."
Noura Nawaf, a graduate student, said: "I have no reason for smoking shisha. It's something I just like to do."
According to research carried out by the World Health Organization (WHO), the volume of smoke inhaled in an hour-long shisha session is estimated to be the equivalent of smoking between 100 and 200 cigarettes and causes several health problems.
Some youngsters have also been found with the puffs being laced with drugs. Nasrullah, professor at King Abdulaziz University, commented on this unhealthy trend: "Tobacco consumed in any form is harmful, as it contains chemicals that are carcinogenic and toxic."
Sara Mohammed Khaleel, a teacher, said: "There is a misunderstanding that shisha as an alternative to cigarette smoking is safer than a cigarette, since nicotine gets filtered through water, but it has been claimed by medical experts that nicotine is not water soluble. Youngsters should be aware of the hard-hitting facts of shisha."
However, Farah, a medical student, is not convinced that shisha is as harmful as cigarettes. Quoting tobacco researcher Kamal Chaouchi, she said the harmful TAR (total aerosol residue) in both makes the difference. While the tobacco in the cigarette gets burned, producing the TAR and harming the smoker, it is not so in the shisha. The tobacco in the shisha does not get burned but gets cooked, and no combustion takes place anywhere and so it produces no TAR, she said.
Full report at:
http://www.arabnews.com/parents-alarmed-over-youths%E2%80%99-shisha-habits
-----------
Militants plan to revive Al-Qaeda in region
SHARIF M. TAHA
29 August 2012
RIYADH: A group of terrorists has planned to launch a third version of Al-Qaeda in the Arabian Peninsula aimed at calling for jihad (holy war) to destabilize Saudi security, Saudi sources said.
Though the group has no link with similar groups in Iraq or Syria, debates with them showed that foreign hands orchestrated them, the sources said.
In what has become known as the Sakinah Campaign, the Ministry of Islamic Affairs debated via the Internet over the last three months with the "Katibah Group."
This group is run by more than one person and advocates terrorist acts in Saudi Arabia. It has been proven that the new cells have superficial knowledge about Shariah and religious studies, a matter that explains their confusion and reveals that Al-Qaeda has been infiltrated by foreign circles that want to destabilize security in the Kingdom.
Earlier, Al-Qaeda used to infiltrate and manipulate other groups and circles for its own purposes but, due to the weakness of the organization, it has become an implementation instrument for other (foreign) parties who are exploiting Al-Qaeda members to produce more brutal and bloodthirsty thoughts, the sources said. Saudi society rejects such thoughts because they carry deviant ideas, the sources said.
Full report at:
http://www.arabnews.com/militants-plan-revive-al-qaeda-region
-----------
Assad Says Buffer Zone Unrealistic
August 29, 2012
BEIRUT (Reuters) - President Bashar al-Assad said talk of a Western-imposed buffer zone on Syrian territory was unrealistic and that the situation in his country was "better", but more time was needed to win the conflict against rebels trying to overthrow him.
Assad was speaking in an interview with Syria's Addounia television, excerpts of which were broadcast on Wednesday.
The president, responding to rumors concerning his whereabouts since a July bombing in Damascus, said he was speaking from the presidential palace in the capital.
"I believe that talk about a buffer zone is not practical, even for those countries which are playing a hostile role (against Syria)," Assad said.
Neighboring Turkey has floated the idea of a "safe zone" to be set up for civilians under foreign protection as fighting has intensified in the 17-month-old uprising against Assad.
French President Francois Hollande said on Monday his country supported the Turkish proposal.
Turkey once cultivated good relations with Assad but turned against him over his violent response to the uprising. Turkish Prime Minister Tayyip Erdogan has become one of Assad's harshest critics and has raised the possibility of military intervention in Syria if Kurdish rebels became a threat there.
Full report at:
http://www.nytimes.com/reuters/2012/08/29/world/middleeast/29reuters-syria-crisis-
-----------
Saudi SIM cards for Indian Haj pilgrims
Aug 28 2012
Dubai : For the first time, Indian Haj pilgrims will get SIM cards of Saudi Telecom company at a nominal cost before commencing for the pilgrimage, officials said.
"It will have talk time of 5 Saudi Riyals and incoming calls can be received with zero balance also. The SIM will be preloaded with contact numbers of all concerned officials of the Consulate as well as other important numbers," Indian Consulate in Jeddah has said.
"The SIM will be distributed to the pilgrims at different embarkation points in India and thus relatives of the pilgrims may have the Saudi contact number of the pilgrims in advance," Consulate added.
The Consulate said it is taking all steps to ameliorate the services provided to Indian pilgrims during Haj.
Full report at:
http://www.indianexpress.com/news/saudi-sim-cards-for-indian-haj-pilgrims/994378/
-----------
Many Hands Patch Together Syrian Rebels' Arsenal
By C. J. CHIVERS
August 29, 2012
TAL RIFAAT, Syria — As the midsummer sun blazed over this partially deserted Syrian city one recent afternoon, two young men appeared in a pickup truck in an alley near several auto repair workshops. Protruding from the truck's bed was a steel pipe about three feet long and two and a half inches wide, resting on a simple frame.
The pipe was not for plumbing. It was a locally made mortar that had been used in July in the battle for Azaz, a city in northern Syria where antigovernment fighters drove away the army of President Bashar al-Assad.
"Now we have three or four of these, but we need to make more," said Mustafa, one of the men who had assembled the weapons in small machine shops where since last year a key aspect of the revolution against Syria's government has been waged by men who do not themselves often carry guns.
Mustafa's handiwork, which also includes the manufacture of homemade mortar rounds ("We can make, every day, 25 shells," he said), is part of a grass-roots effort to create the fighters' diverse and idiosyncratic arsenal. That is an essential component of the rebels' survival and their recent successes against the professionally trained military with which they are locked in a struggle for Syria's future.
Full report at:
http://www.nytimes.com/2012/08/29/world/middleeast/syrian-rebels-get-arms-from-a-
-----------
Syrian Refugees Flood Into Jordan and Turkey in a Sharp Rise
By KAREEM FAHIM
August 29, 2012
BEIRUT, Lebanon — The United Nations refugee agency said on Tuesday that the number of Syrian refugees fleeing to Jordan last week had more than doubled from the previous week, raising further fears of a growing exodus from Syria that threatens to overwhelm international relief efforts.
Speaking to reporters in Geneva, Melissa Fleming, the chief spokeswoman for the refugee agency, said that 10,200 Syrians had crossed into northern Jordan between Aug. 21 and Aug. 27, compared with 4,500 the week before. The refugees, she said, included an increasing number of unaccompanied children, some orphans and others sent ahead by parents, sometimes without passports.
"Refugees say many thousands more are waiting to cross amid violence around Dara'a," Ms. Fleming said, referring to the southern Syrian province that borders Jordan. "We believe this could be the start of a much larger influx. Some of those who have crossed in recent days — especially Friday — report being bombed by aircraft. There are also reports of shelling, mortars and other weapons fire."
Full report at:
http://www.nytimes.com/2012/08/29/world/middleeast/Syria.html?ref=world&gwh=82803E63C76152364C31A1159B168A5E
-----------
Attacks in Iraq Kill General and 4 Others
August 29, 2012
BAGHDAD (AP) — Iraqi authorities say a one-star general is among five security officials who killed in a series of attacks.
Police said Brig. Gen. Nadhum Tayeh was driving to work early Wednesday when a carload of gunmen opened fire on him in Baghdad.
Hours later, authorities said an off-duty army colonel was killed in a roadside bombing in northern Baghdad. Officials spoke on condition of anonymity in both cases because they were not authorized to release the information.
The deadliest attack of the day came in the city of Kirkuk, where three policemen were killed and six wounded. City police Cmdr. Sarhad Qadir said their convoy hit another roadside bomb.
Kirkuk is 290 kilometers (180 miles) north of Baghdad.
Security forces are a top target for insurgents seeking to destabilize Iraq.
http://www.nytimes.com/aponline/2012/08/29/world/middleeast/ap-ml-
-----------
Assad says Syria needs time to win battle
August 29, 2012
Syrian President Bashar Assad said in a broadcast on Wednesday that his government forces need time to win the country's civil war, which he says has drawn in regional and international powers.
The remarks are a sign Mr. Assad's regime may be hunkering down for a drawn out struggle against rebels on a multitude of fronts, including Damascus, the capital and Mr. Assad's seat of power, Aleppo, the nation's largest city, and a string of cities and towns across the Arab nation.
Full report at:
http://www.thehindu.com/news/international/article3835748.ece
-----------
Syria refugee exodus raises pressure for buffer zone
Aug 28, 2012
ANKARA/BAB AL-SALAMEH (Syria): Syria's refugee exodus is accelerating and up to 200,000 people could settle in Turkey alone if the conflict worsens, the United Nations warned on Tuesday, increasing pressure for creation of a buffer zone inside Syria.
Turkey has floated the idea of a "safe zone" to be set up for civilians under foreign protection as fighting has intensified in a 17-month-old uprising against President Bashar al-Assad.
Up to 5,000 refugees a day have been crossing into Turkey over the past two weeks while the pace of refugees arriving at a camp in northern Jordan has doubled, heralding what could be a much bigger movement there, the U.N. refugee agency said.
Although there is no sign divided world powers are ready to back a buffer and no-fly zone, as rebels and aid organizations would like, U.N. Security Council foreign ministers are expected to discuss the idea at a meeting on Thursday.
While Turkey could in theory create a buffer zone itself, it has said it is reluctant to go it alone.
Full report at:
http://timesofindia.indiatimes.com/world/middle-east/Syria-refugee-exodus-raises-pressure-for-buffer-zone/articleshow/15905124.cms
-----------
Down with the new order! Is this the Arab verdict on the Islamic Spring?
August 28th, 2012
The Middle East has been baying for new blood and change for the past couple of years now, and some of their calls have seemingly been answered. Heads have rolled, governments have changed, and stubborn rulers have slunk away or been unceremoniously made redundent.
But as we look around the region, unrest is still the order of play. Those who wanted new power in place do not seem happy with the replacements. There is a niggling feeling of déjà vu for many of the citizens who campaigned against old regimes, accompanied by the uncomortable suspicion that they might have been fobbed off by a new face to the same old system. The objectives of the original protest remain un-met and as the citizens and newly elect governments muddle along, they're not quite sure what they've ended up with. Whether 'democracy' or 'progress,' concerned citizens have a horrible feeling their countries are not on the right track.
One of the biggest complaints during the 2011 year of protesting was a resounding objection to corruption, nepotism and repression. What we're seeing in some of the post-revolution, or still revolutionizing states, particularly in Egypt and Tunisia, is more of the same, but in an Islamist garb. With Egyptian people still unhappy with living conditions and Tunisians blocked from freedom of expression in press and protest, the Arab answers so far might be paying lip service to reform and revolution.
Full report at:
http://www.albawaba.com/slideshow/arabs-protest-islamist-backlash-439785
--------
North America
US gurdwara shooter's death declared suicide
Aug 29, 2012
WASHINGTON: The death of a white supremacist who killed six Sikh worshippers during a shooting rampage at a US gurdwara has been declared a suicide.
However, the police investigators are yet to determine the reason for the crime, which shocked the entire Sikh community not only in the US and India, but also globally.
Michael Wade Page, 40, died of a self-inflicted gunshot wound to the head after he killed six worshippers and wounded three others as they prepared for Sunday services at the Sikh Temple of Wisconsin in Oak Creek on August 5.
Investigators initially thought a responding officer killed Page with a gun shot to the stomach.
But days later, authorities said Page shot himself in the head with his handgun after the officer shot and wounded Page in the abdomen.
The Milwaukee County Medical Examiner's office released its investigation report on Page yesterday and ruled that his death was a suicide.
Full report at:
http://timesofindia.indiatimes.com/world/us/US-gurdwara-shooters-death-declared-suicide/articleshow/15935395.cms
-----------
US notches up record arms sales, Mid-East leads in buying
Aug 28, 2012
NEW DELHI: Agreements for sale of weapons by the US government zoomed up by over three times in just one year - from $21.4 billion in 2010 to $66.3 billion in 2011, the largest for a single year in the history of the US arms export program, according to a report by the US Congress Research Service. Global weapons sales agreements were pegged at $85.3 billion, a substantial increase of nearly 92 percent from $45.2 billion in 2010.
In terms of actual deliveries in 2011, the United States ranked first in the value of all arms deliveries worldwide, making nearly $16.2 billion in such deliveries. This is the eighth year in a row that the United States has led in global arms deliveries, the CRS report said.
Russia ranked a distant second to US in worldwide arms deliveries in 2011, making $8.7 billion in such deliveries. The United Kingdom ranked third in 2011, making $3 billion in such deliveries. These top three suppliers of arms in 2011 collectively delivered nearly $27.9 billion, 62.9% of all arms delivered worldwide by all suppliers in that year, the report said.
The CRS brings out an annual report on worldwide arms sales agreements and deliveries for briefing members of the US Congress. It is considered the most authentic report on government to government arms transfers.
Full report at:
http://timesofindia.indiatimes.com/world/us/US-notches-up-record-arms-sales-Mid-East-leads-in-buying/articleshow/15898894.cms
-----------
SEAL book raises questions about bin Laden's death
August 29, 2012
WASHINGTON: A firsthand account of the Navy SEAL raid that killed Osama bin Laden contradicts previous accounts by administration officials, raising questions as to whether the terror mastermind presented a clear threat when SEALs first fired upon him.
Bin Laden apparently was hit in the head when he looked out of his bedroom door into the top-floor hallway of his compound as SEALs rushed up a narrow stairwell in his direction, according to former Navy SEAL Matt Bissonnette, writing under the pseudonym Mark Owen in "No Easy Day."
The book is to be published next week by Penguin Group (USA)'s Dutton imprint.
Bissonnette says he was directly behind a "point man" going up the stairs. "Less than five steps" from the top of the stairs, he heard "suppressed" gunfire: "BOP. BOP."
The point man had seen a "man peeking out of the door" on the right side of the hallway.
The author writes that bin Laden ducked back into his bedroom and the SEALs followed, only to find the terrorist crumpled on the floor in a pool of blood with a hole visible on the right side of his head and two women wailing over his body.
Full report at:
http://dawn.com/2012/08/29/seal-book-raises-questions-about-bin-ladens-death/
--------
Europe
France opens murder inquiry into Yasser Arafat's death: Prosecutors
Aug 29, 2012
PARIS: A French court has opened a murder inquiry into the 2004 death of Palestinian leader Yasser Arafat, prosecutors said on Tuesday, following claims by his wife that he may have been poisoned.
Arafat died in a Paris military hospital in November 2004, a month after being airlifted - when his health collapsed - from his battered headquarters in Ramallah, where he had been effectively confined by Israel for more than two and a half years.
Allegations of foul play have long surrounded Arafat's demise after French doctors who treated him in his final days said they could not establish the cause of death.
Last month, Arafat's wife, Suha, asked a court in the western Paris suburb of Nanterre to launch a murder investigation following revelations that a Swiss institute had discovered high levels of the radioactive element polonium-210 on Arafat's clothing.
That substance was found to have killed former Russian spy Alexander Litvinenko in London in 2006.
Full report at:
http://timesofindia.indiatimes.com/world/middle-east/France-opens-murder-inquiry-into-
-----------
Moscow would not "run away" from Syria: Military Chief
VLADIMIR RADYUHIN
August 29, 2012
Moscow continues to support Syria and has not given up on the embattled regime of Bashar Al-Assad, said Russia's military chief.
Chief of the Russian Armed Forces General Staff, Army General Nikolai Makarov refuted speculation that Russia is about to pull back its military advisers from Syria.
"Why do you get so worked up about Syria?" the general shot back when asked on Tuesday if Russia planned to recall its military advisers in Syria. "All our plans are on track, we have not run away from Syria. Everybody works according to plan."
Western media alleged that Syrian air defence guns that downed a Turkish F-4 fighter jet in June were operated by Russian instructors. Earlier this month a Syrian rebel group falsely claimed to have killed a Russian general working as an adviser to Syria's ministry of defence. The General personally met with reporters in Moscow to prove he is alive and well.
"I think it's premature to draw the curtain and claim we've run away from Syria," the Russian General Staff Chief said.
Last month Russia's top arms export official said Moscow intended to continue supplying Mr. Assad with weapons and other military equipment under earlier signed deals.
"Syria is our old friend, and we fulfil all our obligations before our friends," said Alexander Fomin, head of Russia's Federal Service for Military Technical Cooperation.
http://www.thehindu.com/news/international/article3832710.ece
-----------
French president's offer of recognition faces huge obstacle in lack of Syrian opposition unity
By BEN HUBBARD and ROBERT H. REID
Aug 28, 2012
In the foreign halls of power, the strategy is clear: Syria's opposition should unite to present an alternative to Bashar Assad's rule _ a step France's president says would lead to diplomatic recognition.
As a move toward unity, Syrian exiles from the main opposition Syrian National Council and other groups unveiled a blueprint Tuesday in the German capital of Berlin for transition to a democratic, transparent society free of religious and ethnic favoritism.
But rebels and civilians in the bomb-shattered Syrian town of Azaz near the Turkish border view such talk as hollow. They are deeply skeptical of all exiled leaders and believe what really matters is their fight on the ground to overthrow the regime.
"They have never come up with a united position that will save the people," said Fadi Hajji, 25, who had been camped out along the Syrian border with Turkey with his wife and two infant daughters for five days. "All they are good at is arguing. They don't represent anyone here and they don't help."
Full report at:
http://www.newser.com/article/da0uhf7g2/french-presidents-offer-of-recognition-faces-
--------
Africa
3 prison officers killed in grenade attack in Kenya riots over Muslim clerics death
Aug 29, 2012
Death toll in Kenya riots over clerics death 4
A prison official says two guards who were wounded in a grenade attack during riots in Kenya's second largest city of Mombasa have died.
James Kodiany, the Coast regional prisons boss, confirmed that two of his officers died Wednesday. Another prison officer died on Tuesday after a grenade was thrown into a truck carrying security officers on their way to quell rioters that had set fire to a church. The death of the prison officers raised the death toll from two days of rioting following the killing of Muslim cleric Aboud Rogo Mohammed to four. A civilian was killed on Monday.
Mohammed, who was sanctioned by the U.S. and U.N. for his alleged support for an al-Qaida-linked militant group, was shot to Monday in his car.
http://www.newser.com/article/da0ut7cg4/official-3-prison-officers-killed-in-grenade-attack-in-kenya-riots-over-muslim-clerics-death.html
-----------
Kenya PM Blames Killing of Muslim Cleric on Nation's Foes
August 29, 2012
MOMBASA, Kenya (Reuters) - Kenya's prime minister said on Wednesday the country's enemies were behind the killing of a Muslim cleric that triggered riots he described as being conducted by an "underground organisation" to create divisions between Christians and Muslims.
Aboud Rogo, accused by the United States of helping al Qaeda-linked Islamist militants in Somalia, was facing charges in a Kenyan court of possessing weapons when he was shot in his car by unknown attackers in Mombasa on Monday.
His death unleashed two days of riots in which five people, including three police officers, were killed.
A measure of calm has returned to Kenya's second-biggest city, a tourist hub and major Indian Ocean port, as anti-riot police armed with wooden batons, teargas and automatic rifles patrolled its busy streets.
"We suspect the hand of the enemies of our country in this, those who want to create religious animosity," Prime Minister Raila Odinga told reporters after addressing religious leaders in the city.
"It is an attempt to try create a division between Christians and Muslims in our country so that it appears it is a religious war."
Full report at:
http://www.nytimes.com/reuters/2012/08/29/world/africa/29reuters-kenya-
-----------
Libya Officials Seem Helpless as Sufi Shrines Are Vandalized
By DAVID D. KIRKPATRICK
August 29, 2012
CAIRO — Libya's interior minister retracted his two-day-old resignation announcement on Tuesday amid a growing uproar over the destruction of Sufi shrines and sacred sites, punctuated by a United Nations plea for an end to such "brutal attacks."
A wave of such desecration since the overthrow of Col. Muammar el-Qaddafi has exposed raw schisms among Libyan Muslims. The vast majority of Libyans follow a mainstream form of Sunni Islam, and the country also contains significant numbers of adherents to the more mystical Sufi traditions, which include prayer and worship around shrines and graves. The former King Idris, overthrown by Colonel Qaddafi, came from a Muslim religious order, the Senussi, often considered a form of Sufism. But many other Libyan Muslims roll their eyes at the Sufis or even consider them heretics.
In addition, there are an unknown number of militant Islamists who took up arms against Colonel Qaddafi, some of whom had fought in Iraq or Afghanistan and may favor vigilante action against Sufi deviations from Muslim orthodoxy. There are also Salafis, who favor a strict and puritanical interpretation of Islam and scoff at Sufi practices. In Libya, the Salafis have generally shunned politics and even the revolt against Colonel Qaddafi — earning them some enmity from the militants as well.
Full report at:
http://www.nytimes.com/2012/08/29/world/africa/in-libya-extremists-vandalize-sufi-
-----------
URL: https://www.newageislam.com/islamic-world-news/by-new-age-islam-news-bureau/gujarat-riots-verdict-former-minister-maya-kodnani-and-babu-bajrangi-among-32-convicted-in-naroda-patiya-case/d/8468