New Age Islam News Bureau
25 Aug 2012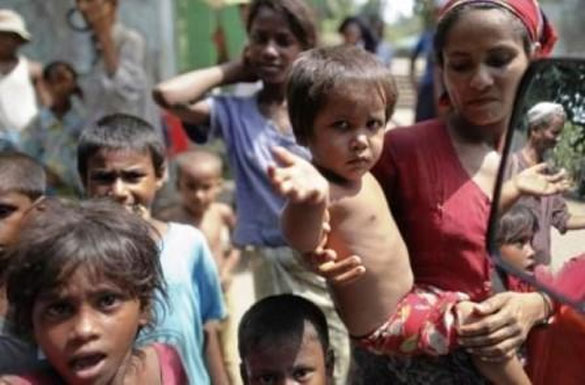 South Asia
• Burma violence: Myanmar president says monks, politicians kindling hate
• Pak Taliban chief Mullah Dadullah killed in NATO drone attack in Afghanistan
• Chinese Muslims to join in Islamic Cultures EXPO in Istanbul
• Waheed says presidential elections after legal issues are settled
• Admits general: US military 'hacked the enemy' in Afghanistan
• Myanmar communal bloodshed leaves deep scars
• Taliban attempt to abduct 'Osama CIA op' Pak doctor's family
• Air strikes kill 12 insurgents in Afghanistan: NATO
India
• Assam violence: CBI to probe cases against arrested Bodo MLA
• Probe on into Bangladeshi passport 'found' at Azad Maidan
• Indian, Pakistani MPs seek better ties, revised visa regime
• Onam celebrations: Muslim Education Society gears up for the festivities
• Kashmir: Cop injured in 'militant' attack; colleague, locals retrieve his rifle
• India to press Iran to cooperate in Israel diplomat attack
• Iranian Islamic scholar visits Srinagar Jamia Masjid
• Ex-RSS chief Sudarshans bids to offer Namaz sends MP government into tizzy
• Northeast India crisis: Solution is to throw out illegal migrants, Bodo chief Hagrama Mohilary says
• India walking tightrope in intra-Islam cold war in West Asia
• India should play larger role in Middle East: Bahrain
• India, Pakistan MPs moot new CBMs
• Mother of Sanskrit and related languages was spoken by Turkish farmers, says new study
• Kin meet President, seek help for Sarabjit's release
• Manmohan, Zardari to meet on sidelines of NAM summit
• NE exodus result of rumours by 'unchecked' sites: Chinese daily
• Visiting Indo-Pak MPs rekindle hope in Kashmir separatists
• India, Iran, Afghanistan to hold talks ahead of NAM summit
• "Show us proof, we'll act"
• Tilak's voice recording unearthed from Karachi collection
Pakistan
• Strong indications Badruddin Haqqani killed in drone strike
• Pak army's 'flip-flop,' now says no operation will be launched in North Waziristan
• Trial of 26/11 suspects adjourned for a week in Pakistan
• Ten more fall victim to Karachi violence
• Drones continue rampage in Pakistan
• Pak traders mull 'cheaper' paper imports from India
• Normalisation of Pak-India ties vital for peace of region: Gilani
• TTP commander arrested from Nowshera
• Independent judiciary vital for democracy: CJ
• Toxic liquor claims six lives in rural Sindh
• Forced labour: Christian family asks for protection after being freed after 20 years
• Sindh Education Foundation to open 200 schools in villages along riverbanks
• 5 infiltrating militants killed in Tribal Region
Southeast Asia
• 41 arrested in Brunei for not observing religious obligations in Ramadan
Mideast Asia
• Arafat's widow grants permission for Swiss lab to test poisoning theory
• Hamas top official: Kill every last Jew and American
• Signs suggest Iran is speeding up work on nuclear programme
• Anti-Israel activists get 2-year suspended sentence for trespassing arms factory
• Iran's diplomatic initiative as Lebanon feels the heat of Syrian crisis
• Iran Has Duty to Support Assad: Intelligence Official
Arab World
• 100 killed by Assad army in Syria towns
• Pro- and anti-Mursi groups scuffle, throw stones
• UN chief reiterates full support for new UN-Arab League envoy for Syria
• Fierce Fighting in Syria Swells Refugee Exodus
• Syrian Kidnappers Release Lebanese Hostage
• Torrent of Syrian Refugees Strains Aid Effort and Region
• Lightning-rod rightwing TV host presents himself as Egypt's champion against Islamist rule
North America
• Romney Campaign's Ugly Anti-Muslim Strategy to Win Cash and Votes
• Diplomacy With Iran Still Is Viable, U.S. Says
• Christian girl held on blasphemy cannot read: Vatican
• The Muslim Students Association, Anwar al-Awlaki and the Global Jihad
• New poll finds Americans evenly divided in views of Muslims
• One Osama killer pens book, identified
• Romney open to sending troops to Syria
• Accused Colorado gunman told classmate he wanted to kill people
• Murfreesboro mosque receives permanent occupancy permit
Europe
• Breivik won't appeal sentence, regrets not killing more
• Christian, Muslim communities come together to promote tolerance, acceptance
• Tourists should beware of Islamist mobs in Tunisia, warns French politician
• A Rapper and Poet Pushes for a New French Identity of Inclusion
• Impasse over Assange could drag on, says Ecuador
Africa
• Bar At Mosque Site Enrages SA Muslims
• The music has died in northern Mali as Islamic extremists exert control
• Libya Islamists Destroy Sufi Shrines, Library: Military
• Tunisian president says ruling Islamists seek to monopolize power
• Kenya: Arrests Made in Deadly Clash
• Kenya sackings after deadly school dormitory fire
Australia
• Idea of Sharia being part of Australian law 'misconceived'
Compiled by New Age Islam News Bureau
Photo: Burma violence: Myanmar president says monks, politicians kindling hate
URL: https://www.newageislam.com/islamic-world-news/by-new-age-islam-news-bureau/burma-violence-myanmar-president-says-monks-politicians-kindling-hate/d/8419
------------
South Asia
Burma violence: Myanmar president says monks, politicians kindling hate
August 24, 2012
YANGON: Buddhist monks, politicians and other ethnic Rakhine figures are kindling hatred towards Muslim Rohingya in an area plagued by sectarian violence, Myanmar's president has warned in a report seen by AFP Friday.
In an unvarnished assessment of the role of Buddhists in unrest in Rakhine state, which has left scores dead on both sides and displaced tens of thousands of people, President Thein Sein also said ethnic Rakhine could not accept the Rohingya as fellow citizens.
Decades of discrimination have left the Rohingya stateless and Myanmar's government considers their 800,000-strong population as foreigners, while many citizens see them as illegal immigrants from neighbouring Bangladesh and view them with hostility.
"Political parties, some monks and some individuals are increasing the ethnic hatred. They even approach and lobby both the domestic and overseas Rakhine community," Thein Sein said in a report sent to Myanmar's union parliament – which combines the upper and lower houses – on August 17.
"Rakhine people are continuously thinking to terrorise the Bengali Muslims living across the country," he said, using a term frequently used in Myanmar for Rohingya.
Thein Sein also said ethnic Rakhine could not envisage sharing their land with people they consider foreigners, echoing comments he made in July calling for camps or deportation of Rohingya.
"They cannot consider a situation in which the Bengali Muslims can be citizens," the president said.
A leading Rakhine political party rejected the findings, saying it had already lodged "an objection" over the report to parliament.
"We don't agree with their review… such a review should not be released in this current time…, it can worsen the clashes," said Aye Maung, chairman of Rakhine Nationalities Development Party.
Myanmar's authorities have faced heavy criticism from rights groups after clashes between Rohingya and ethnic Rakhine, which according to government figures left 87 people dead.
In response the government on August 18 announced a new 27-member investigating commission, including religious leaders, artists and former dissidents, to probe the causes of the violence and suggest ways forward.
The president's review also found that the economy of Rakhine state had been decimated by the unrest, while both communities are suffering "mental trauma" after the clashes, which saw neighbours turn on each other and thousands of homes torched.
New York-based Human Rights Watch has accused Myanmar forces of opening fire on Rohingya during the June outbreak of unrest, as well as committing rape and standing by as rival mobs attacked each other.
http://tribune.com.pk/story/425674/burma-violence-myanmar-president-says-monks-politicians-kindling-hate/
------------
Pak Taliban chief Mullah Dadullah killed in NATO drone attack in Afghanistan
25 Aug 2012
Kabul, Aug 25 (ANI): Banned group Tehreek-e-Taliban Pakistan (TTP) Bajur Agency leader Mullah Dadullah has reportedly been killed in a drone strike conducted by NATO forces in Afghanistan's Kunar province.
According to Governor Kunar, Syed Fazlullah Waheedi, NATO forces carried out drone strikes at the hideouts of militants in the mountainous region of district Shigal of Kunar.
As a result, 13 militants including Dadullah and his assistant were killed, the News reports.
The governor claimed that seven Pakistani militants were also injured in the attack.
According to report, sources claim that Dadullah was also involved in kidnapping of 30 students of Bajaur Agency a year ago.
http://www.newstrackindia.com/newsdetails/2012/08/25/46-Pak-Taliban-chief-Mullah-Dadullah-killed-in-NATO-drone-attack-in-Afghanistan.html
------------
Chinese Muslims to join in Islamic Cultures EXPO in Istanbul
2012-8-22
Chinese Muslims will bring their unique culture to Turkey in an Islamic cultural pageant to be held in Istanbul, Turkey's largest city, on August 31, according to the Islamic Association of China (IAC).
The China-Turkey Islamic Cultural Expo and Performances 2012, jointly organized by China's State Administration for Religious Affairs and Turkey's Presidency of Religious Affairs to mark the China-Turkey Cultural Year, will include an exhibition of Chinese Islamic culture, Quran chanting, a symposium on China-Turkey Islamic exchanges, and Islamic singing and dancing shows, according to Zhang Guanglin, deputy secretary-general of IAC.
According to Zhang, the highlight of the show will be Chinese variants of Islamic culture, including a combination of Chinese calligraphy with Arabic and Uyghur handwriting, ancient Chinese Muslims' articles of religious and daily use which date back to the 14th century, artistic shows presented by Chinese Muslims, and most importantly Chinese transcripts of the Quran.
This will be the first time that foreign countries will host Chinese ancient transcripts of the Quran, some of which are valuable cultural relics with a history of around 300 years. The event will also showcase Quran copies made by modern Chinese Muslims, including a 208-meter-long paper-cut Quran, and copies engraved in jade and printed on silk.
Quran transcripts have played an important role in China's Islamic history, according to Zhang. Quran transcripts in Chinese language allowed Islamic preaching to reach the masses in China 300 years ago and facilitated the development of the then repressed religion. Today, China encourages the development of Islamism. Zhang said China has translated and published the Quran in languages including Chinese, Uyghur, Kazak and Kirgiz, and such translations will also be showcased in Istanbul.
"Our Quran transcripts will give the world a glimpse of China's Islamic history and Chinese Muslims' devotion to Quran teachings," said Zhang.
During the symposium on China-Turkey Islamic exchanges, Chinese speakers will introduce Islamic history in China, the reality of Islamism in China today, the unique culture of Chinese Muslims, as well as the life of modern Chinese Muslims.
"We will show the world the unique and splendid culture of Chinese Muslims," said Zhang, adding that the event is also a move to boost religious exchanges between China and Turkey.
"It will be a good opportunity to display the splendid Islamic cultures of the two countries, promote the Islamic spirits of peace, tolerance, moderation and cooperation, enhance friendly relations between the two countries, and promote the diversity of human culture," according to the IAC deputy secretary-general.
Zhang also mentioned that discussion is under way between China and Turkey covering cooperation in areas such as Quran printing and student exchange programs, as part of efforts to implement the Memorandum of Understanding signed by the two countries in 2011.
China has 23 million Muslims, living mainly in its northwestern Xinjiang Uyghur Autonomous Region, Gansu Province, Ningxia Hui Autonomous Region, and Qinghai Province.
http://www.globaltimes.cn/content/728425.shtml
------------
Waheed says presidential elections after legal issues are settled
R. K. RADHAKRISHNAN
Aug.25, 2012
Nearly seven months after the "transfer of power" in Maldives, there still is no sign of a date for the Presidential election.
While maintaining that Presidential elections will be held in Maldives on schedule, President Mohamed Waheed — catapulted to the seat because of a Constitutional provision — added a rider: a clutch of legal issues had to be resolved ahead of an election.
"We do not have a legal frame work for a coalition government. And, unless we put these basic building blocks of legislation in place, we will face the same problems again. What's the point of having an election if you haven't solved some of these problems?" Dr. Waheed asked. Also, there was no act on Political parties, he added.
Asked what came of the promises he made in February to India and the Commonwealth on an election date by end 2012, Dr. Waheed said: "Those who have been demanding early elections before the end of the year now realise that it was premature…We have a Constitution. I will uphold that Constitution. I expect all of our partners and friends also to respect the Constitution of the Maldives."
Dr. Waheed — earlier the Vice-President, took charge as President on February 7 this year after a bizarre series of events led to Mohamed Nasheed resigning from office. He had promised to work towards early elections.
The Vice President holds office for the remainder of the term. Hence, the earliest an election can be held in July, 2013. "What I have said is that our administration supports the earliest date for Presidential elections allowed under the Constitution. That in my mind will be July, 2013. I am hoping that the election will be at that time," he said.
Now, Dr. Waheed says that the elections can be held only if The Majlis (Parliament) decides on the legal issues ahead of the election. The Majlis could not transact a host of listed business because Mr. Nasheed's party, Maldivian Democratic Party, did not allow it function smoothly. It is expected to reconvene in October.
Asked if he would run for office, he said that he would decide "in the next few months". "I am contemplating on that," he said.
On Indian investments, which were made when Mr. Nasheed was the President, Dr. Waheed said that there were "one or two places" where there are some questions. "We are trying to resolve them. The preferred approach will be to renegotiate some of these…These are large projects. Some of these are questionable as to how these things were agreed in the first place. On Tata housing, there is no major issue…We requested a modification. With GMR we have examined the project. We are in the process of coming to a consensus as to what we want out of that. Then we will go in for negotiations with GMR," Dr. Waheed said.
Dr. Waheed arrived in Sri Lanka on August 25, on a three-day state visit at the invitation of Sri Lankan President Mahinda Rajapaksa. This is the first State Visit of the President Waheed to Sri Lanka after assumption of office. He is also scheduled to travel to China in the first week of September.
http://www.thehindu.com/news/international/article3817189.ece
------------
Admits general: US military 'hacked the enemy' in Afghanistan
Aug.25, 2012
WASHINGTON: The US military has been launching cyber attacks against its opponents in Afghanistan, a senior official said last week, making an unusually explicit acknowledgment of the oft-hidden world of electronic warfare.
Marine Lt Gen Richard P. Mills's comments came at a conference in Baltimore during which he explained how US commanders considered cyber weapons an important part of their arsenal.
"I can tell you that as a commander in Afghanistan in the year 2010, I was able to use my cyber operations against my adversary with great impact," Gen Mills said. "I was able to get inside his nets, infect his command-and-control, and in fact defend myself against his almost constant incursions to get inside my wire, to affect my operations."
Mills, now a deputy commandant with the Marine Corps, was in charge of international forces in southwestern Afghanistan between 2010 and 2011, according to his official biography. He didn't go into any further detail as to the nature or scope of his forces' attacks, but experts said that such a public admission that they were being carried out was itself striking.
"This is news," said James Lewis, a cyber-security analyst with the Washington-based Centre for Strategic and International Studies. He said that while it was generally known in defence circles that cyber attacks had been carried out by US forces in Afghanistan, he had never seen a senior officer take credit for them in such a way.
Full report at:
http://dawn.com/2012/08/25/admits-general-us-military-hacked-the-enemy-in-afghanistan/
------------
Myanmar communal bloodshed leaves deep scars
Aug.25, 2012
SITTWE, Myanmar: Charred stumps and scattered rubbish are all that remain of a once-bustling community in strife-torn western Myanmar, just one of many razed to the ground in recent communal violence.
The clashes which broke out in June between Rakhine Buddhists and Rohingya Muslims have left dozens of people dead and torn apart communities, forcing tens of thousands on both sides to seek refuge in dusty camps and shelters.
Nawseema Har Tu Fa said she fled her village after it was torched during the wave of violence that turned longtime neighbours into bitter enemies.
"We had no problem with the Buddhist people before. We never quarrelled with them before. We lived together, we used to speak. We went to the market every day together," she told AFP in a village near the Rakhine state capital Sittwe where many Rohingya have sought sanctuary.
"The main reason we came here is to protect our children, otherwise they might have died there."
An estimated 70,000 people – 50,000 Rohingya and 20,000 Buddhists – are in emergency accommodation in the Sittwe area, police told an AFP reporter who visited the remote region near the border with Bangladesh.
They languish in camps or cramped monasteries, dependent on food handouts.
"There are no houses or shelter in their own villages, they were all burned down, so that's why they are here," said Soe Myint, manager of the Kaung Dokar refugee camp, one of six Rohingya camps in Sittwe.
Full report at:
http://dawn.com/2012/08/25/myanmar-communal-bloodshed-leaves-deep-scars/
------------
Taliban attempt to abduct 'Osama CIA op' Pak doctor's family
Aug 25 2012
Washington : The Taliban have attempted to kidnap the brother and other relatives of jailed Pakistani doctor Shakil Afridi, who helped the CIA trace Osama Bin Laden, it has emerged.
According to Qamar Afridi, a cousin of Dr Shakil Afridi, the alleged attempted abduction happened on Monday, when a man identifying himself as a representative of Afghan President Hamid Karzai met with a family lawyer in Peshawar to discuss the case.
The man reportedly said the Afghan leader wanted to help the Afridi family, and was willing to offer them financial support in their efforts to free the doctor.
According to Fox News, the family reacted to the offer with alarm because the Karzai government has shown no interest in the Afridi case.
An Afghan official confirmed those suspicions, saying "no one from the Karzai administration has reached out to Afridi, nor do they intend to."
Qamar said he believed it was the Taliban behind what he calls 'an attempted abduction.'
"We believe it was the Taliban. It has to be… We firmly believe this is the Taliban trying to get us," the report quoted him, as saying.
According to the report, the attempted abduction is the latest in what has been a series of difficult ordeals facing the Afridi family.
They have not been able to visit the surgeon in his jail cell in Peshawar since August 2, only their third visit permitted since he was jailed in May.
They were not allowed to talk him without senior prison officials present.
http://www.indianexpress.com/news/taliban-attempt-to-abduct-osama-op-doctors-family/993037/
------------
Air strikes kill 12 insurgents in Afghanistan: NATO
Aug 25, 2012
ASADABAD, AFGHANISTAN: Two air strikes in eastern Afghanistan killed a dozen insurgents, including a top Taliban commander, NATO and Afghan officials said on Saturday.
"There were two separate air strikes in Kunar (province) yesterday. A total of 12 insurgents were killed, six in each air strike," a NATO spokesman said.
The police chief of Kunar's Shigal district, where the attacks took place, said most of the militants were from neighbouring Pakistan and included a Taliban leader.
"Commander Dadullah, the top Taliban commander in Bajaur agency of Pakistan, is also among the dead," Sayed Rahman said.
Afghan and Pakistani Taliban Islamists both operate along the Afghanistan-Pakistan border.
Last week, around two dozen militants were killed in NATO air strikes in Chapa Dara district of Kunar as they gathered for a public execution.
NATO has some 130,000 troops in Afghanistan helping the government of President Hamid Karzai fight the Taliban insurgency.
http://timesofindia.indiatimes.com/world/south-asia/Air-strikes-kill-12-insurgents-in-Afghanistan-NATO/articleshow/15669542.cms
---------
India
Assam: 5 killed in fresh violence in Chirang district, curfew imposed
Aug 25, 2012
Guwahati: There seems to be no end to the crisis in Assam as at least five people have been killed in fresh violence in the Chirang district of the state.
Following the fresh violence, an indefinite curfew has been imposed in the Chirang district.
With this incident, the total number of people killed in the violence in Assam has gone up to at least 81. Over five lakh people have been rendered homeless in the violence between the Bodo tribal groups and Muslims in the lower ranges of Assam, including Kokrajhar, Chirang and Dhubri.
http://ibnlive.in.com/news/assam-5-killed-in-fresh-violence-curfew-imposed/285473-3-251.html
---------
Probe on into Bangladeshi passport 'found' at Azad Maidan
Aug.25, 2012
Raj Thackeray claimed it was found at Azad Maidan
The Mumbai Crime Branch is making confidential enquiries about a purported Bangladeshi passport recently shown to the protesting crowd by Maharashtra Navnirman Sena chief Raj Thackeray at Azad Maidan. He had claimed that the passport was recovered at the place after the August 11 riots, and belonged to a Bangladeshi migrant involved in the violence.
Mumbai Joint Commissioner of Police (Crime) Himanshu Roy told reporters here that the department was investigating. He refused to give further details.
Meanwhile, the Crime Branch arrested on Friday two more persons in connection with the riots. One was caught on CCTV torching a TV channel's OB van while the other was seen hitting a police constable with footwear. A local court remanded the two in police custody till August 30.
Full report at:
http://www.thehindu.com/news/national/article3817510.ece
------------
India, Pakistan MPs moot new CBMs
Aug 24, 2012
NEW DELHI: Ahead of External Affairs Minister S.M. Krishna's visit to Islamabad, parliamentarians of India and Pakistan Friday recommended a clutch of radical confidence-building measures, including allowing travel by citizens across the border in their own vehicles and visa-free access for educationists and senior citizens.
The Pakistani parliamentary delegation held two-days of intense discussions with Indian MPs led by Yashwant Sinha, senior Bharatiya Janata Party (BJP) leader and a former foreign minister, and Congress' Mani Shankar Aiyar.
At the end of the discussions, the fourth India-Pakistan Parliamentarians Dialogue unveiled a slew of recommendations to expand people-to-people contacts and bolster strategic trust between the two neighbours.
Releasing the joint statement, Sinha said the meeting was held in an "extremely cordial" atmosphere and all issues which have a bearing on the India-Pakistan relations were discussed.
Full report at:
http://timesofindia.indiatimes.com/india/India-Pakistan-MPs-moot-new-CBMs/articleshow/15635305.cms
------------
Onam celebrations: Muslim Education Society gears up for the festivities
Aug 23, 2012
KOZHIKODE: The Muslim Education Society (MES) will celebrate Onam at all its units in Kerala to drive home the idea that Muslims should also take part in the festivals that have been "wrongly dubbed as Hindu festivals".
MES state president Dr Fazal Gafoor said over hundred units of the organization would celebrate Onam on August 24, which will be attended by writers and intellectuals from all communities. "Onam is a harvest festival, which has its roots in pre-historic days. It is basically a Dravidian festival that has nothing to do with Sanathana Hinduism," he said. MES is organizing the celebrations to encourage Muslims to take part in the festival. "No Muslim organization has come forward to celebrate Onam because there is a misunderstanding that it is un-Islamic," he said.
"Lighting the lamp has nothing to do with Hinduism. This may prompt people from other communities to keep away from functions that begin with Islamic prayers," Dr Gafoor said.
http://articles.timesofindia.indiatimes.com/2012-08-23/kozhikode/33341554_1_onam-celebrations-mes-islamic-prayers
------------
Kashmir: Cop injured in 'militant' attack; colleague, locals retrieve his rifle
Ashiq Hussain
August 24, 2012
An attempt by alleged militants to snatch the service rifle of a cop, guarding historic Jamia Masjid in Srinagar, was foiled by police with the help of some local youth, police said on Friday.
Although unheard in the past, this is the second incident of its kind this year when
locals have openly helped police to avert sabotage allegedly by militants. The incident occurred in the afternoon when a police constable of Indian Reserve Police guarding Jamia Masjid in old city was 'attacked by militants' from the rear.
"The militants taking advantage of a huge crowd, who had thronged the Jamia Masjid on Friday prayers, hit the constable on head with a pistol. He fell unconscious. The militants ran away after taking the service rifle of the injured constable," said a police spokesman.
The officer said, a police constable and local youth chased the militants. The two militants were overpowered at Bhori Kadal and the Insas rifle was recovered from them.
"A Chinese pistol and four rounds were also seized from the militants. However, they managed to fled from the spot," the police official said.
Full report at:
http://www.hindustantimes.com/India-news/Srinagar/Kashmir-Cop-injured-in-militant-
------------
India to press Iran to cooperate in Israel diplomat attack
Aug.25, 2012
New Delhi: India will press Iran to cooperate in the investigation into the attack on an Israeli diplomat in February when Prime Minister Manmohan Singh holds talks with Iranian President Mahmoud Ahmadinejad in Tehran next week.
"We haven't received the report of the Delhi Police so far," Foreign Secretary Ranjan Mathai told reporters here Saturday when asked whether the Feb 13 attack on an Israeli diplomat in New Delhi will figure in the discussions between the leaders of the two countries.
"In general terms, we will be expressing our desire that Iran cooperates so that we can arrive at the bottom of the issue," Mathai said.
Israel has accused Iran of masterminding the car bomb blast, a charge rejected by Tehran.
http://zeenews.india.com/news/nation/india-to-press-iran-to-cooperate-in-israel-diplomat-attack_795729.html
------------
Iranian Islamic scholar visits Srinagar Jamia Masjid
Aug.25, 2012
Srinagar, August 23 (KMS): In occupied Kashmir, a renowned leader of Iran, Akai Agha Mohammad Hassan Duai visited the historic Srinagar Jamia Masjid.
Anjuma-e-Auqaf Jamia Masjid General Secretary GN Farooqui, Imam Mufti Ghulam Rasool, Mohammad Yaseen, Mushtaq Ahmad Sofi and other members of Auqaf accorded welcome to the visiting religious dignitary.
Hassan Duai discussed the architecture, culture and other aspects of Islam with the Anjuman-e-Auqaf members. He further told the members that visiting the supreme Islamic centre of Kashmir (Jamia masjid) felt like as if he was in his own country.
President of Anujman-e-Moiuni-ul-Islam, Syed Mohammad Sibtain moosvi, and head of Parivan-e-Millat Moulana Sibt-e-Mohammad Shabir Qoumi were also present during his visit.
http://www.kmsnews.org/news/2012/08/23/iranian-islamic-scholar-visits-srinagar-jamia-masjid.html
------------
Ex-RSS chief Sudarshan's bids to offer Namaz sends MP government into tizzy
21 Aug 2012
Bhopal: Ex-RSS chief KS Sudarshan, who had made headlines a few days ago after being reported to be missing in Bangalore during a morning stroll, now upsets MP administration by making bids to visit Taj-ul-Masajid to offer Namaz on the occasion of Eid.
At 8 o' clock on Tuesday morning, Sudarshan asked his security cavalcade to accompany him to Taj-ul Masjid from Arera colony where RSS office is located. The RSS leader's security personnel passed the message on to traffic police which began its exercise to convince Sudarshan to abandon his idea of visiting the mosque.
Bhopal SP Arvind Saxena informed Urban administration and development minister Babulal Gaur about this who also rushed to Sudarshan and tried to convince him not to do so. After reaching there, minister Gaur talked to Sudarsdhan and got the RSS leader agreed to abandon his idea of offering Namaz at the mosque.
Later on, Sudarshan visited the place of Bhopal's Quazi and some of his friends to greet them on the occasion of Eid.
------------
Northeast India crisis: Solution is to throw out illegal migrants, Bodo chief Hagrama Mohilary says
Anand Soondas
Aug 25, 2012
He is the man at the heart of all the action in Assam. His word can quell violence or signal a bloodier wave. A former militant who roamed the jungles of India's northeast, Hagrama Mohilary is now the supreme leader of the Bodos. In an exclusive conversation with Anand Soondas, he talks about illegal immigrants, clashes between tribals and non-tribals, his fascination for football and the Euro Cup.
It's been a long, hard journey from being a militant in Assam's jungles to heading the BTC, a mini Bodo state. What next?
Well, BTC (Bodoland Territorial Council) still does not have the home department with it. We are hobbled without it. Had home (department) been with us, I'd have brought the situation under control quickly. People wouldn't have to go through so much pain. The current scenario shows home should be given to the BTC.
Will Bodo MLA Pradip Brahma's arrest affect your alliance with Assam's Congress government?
Ours is a relationship forged over the last 10 years. How can it crumble and strain so easily? We will continue to support Tarun Gogoi. Bodo protesters allege the police were not fair to Brahma, that nothing was done to arrest those who killed four Bodo youths on July 20 that triggered large-scale violence and bloodshed. As protesters said on Thursday, Brahma's guilt is yet to be proved. The police were biased. Though the Assam government is not responsible for this, I think the local administration made a mistake. Law and order is not among the 40 subjects transferred to BTC. So, we are helpless.
Full report at:
http://timesofindia.indiatimes.com/india/Northeast-India-crisis-Solution-is-to-throw-out-
------------
Indian, Pakistani MPs seek better ties, revised visa regime
Aug 25, 2012
NEW DELHI: A meeting of the India-Pakistan joint parliamentary committee on Friday saw Pakistani MPs assuring India that Islamabad would definitely take action against those responsible for panic messages linked to Assam violence if India provided evidence. The committee also urged both the governments to urgently sign the revised visa agreement to facilitate better trade between the two nations.
"I think the evidence is yet to be seen and I don't think that even the Indian media has seen it. If evidence is given to the Pakistan government, it will respond," member of Pakistan's National Assembly Khurram Dastgir Khan said here. He was addressing a joint press conference at the 4th round of dialogue between Indian and Pakistani parliamentarians.
Khan was asked about comments made by home secretary R K Singh that MHA had identified over 100 websites on which false and morphed images were posted from Pakistan to incite people. The government has not shared any evidence with Pakistan though.
Full report at:
http://timesofindia.indiatimes.com/india/Indian-Pakistani-MPs-seek-better-ties-revised-visa-regime/articleshow/15651252.cms
------------
Assam violence: CBI to probe cases against arrested Bodo MLA
Aug 25, 2012
NEW DELHI: All the cases, registered against the arrested Assam MLA Pradeep Brahma for his alleged role in the recent ethnic clashes, will shortly be handed over to the CBI, which is already probing seven other cases related to the violence.
"Both the Assam government and the Centre have taken the decision to hand over the cases involving Brahma to the CBI," said an official.
Referring to the ongoing probe, sources here said that some more persons, including a couple of local leaders, are likely to be arrested for their involvement in the clashes between Bodo tribals and Muslims that have claimed 80 lives.
Brahma, MLA of the Bodoland Peoples Front (BPF), which is an ally of the ruling Congress in Assam, has been named in seven cases after witnesses complained that he was leading the rioting mob holding an AK-47 rifle.
The BPF is the ruling party in Bodoland Territorial Autonomous District. Brahma, who represents Kokrajhar (West) constituency, was arrested from his Dotoma residence near Kokrajhar town on Thursday.
The MLA was charged under IPC sections 120B (criminal conspiracy), 147 (rioting), 148 (rioting armed with deadly weapons, 149 (unlawful assembly), 436 (mischief by fire or explosive substance), 427 (causing damage), 379 (theft) and 506 (criminal intimidation).
http://timesofindia.indiatimes.com/india/Assam-violence-CBI-to-probe-cases-against-arrested-Bodo-MLA/articleshow/15650069.cms
------------
India walking tightrope in intra-Islam cold war in West Asia
Indrani Bagchi
Aug 24, 2012
NEW DELHI: India is trying hard not to take sides in what seems to be heading towards an intra-Islam cold war in West Asia.
As Manmohan Singh heads to Iran later this month to participate in the NAM summit he is likely to be pressed to take the Tehran line on Syria, certainly in his meetings with both Iranian president Mahmoud Ahmedinejad and the Supreme Leader Ayatollah Khamenei. The NAM summit too will probably devote a lot of time to the crisis in West Asia.
Gulf Cooperation Council (GCC) countries, where India has high stakes; have been trying to get New Delhi to see the evolving crisis from their point of view. For some time, GCC countries have been telling India to try to influence Iran's behaviour, which they see as destabilizing. From Saudi Arabia's Shia unrest in its eastern city of Qatif, to the continuing agitations in Bahrain, the Sunni Arabs blame Iran for stoking the flames of sectarian conflict.
The strong sectarian overtones to the conflict are too obvious to be ignored. Saudi Arabia supports the Syrian rebels, as does Turkey and Qatar. Iran is the regime's greatest backer. The US is pushing for Bashar-al Assad to be removed because that would be a huge blow to Iran, which is now the sole object of US ire for its nuclear ambitions. India believes there is a lot of external involvement in Syria, and this, coupled with extremist groups like al Qaeda, add that extra lethality in the violence. The Assad regime is weakened but not weak enough to fall soon, the rebels are lethal but not organized enough to be a credible alternative. And, the stalemate could continue, giving ample opportunity for outside powers to influence the crisis, which they are.
Full report at:
http://timesofindia.indiatimes.com/india/India-walking-tightrope-in-intra-Islam-cold-war-in-West-Asia/articleshow/15638519.cms
------------
India should play larger role in Middle East: Bahrain
Indrani Bagchi
Aug 24, 2012
NEW DELHI: Gulf Arab countries want India to play a larger role in maintaining peace and security in their region. In particular, they want India to influence Iranian outlook and behaviour.
Speaking to TOI, ambassador of Bahrain, Mohammed Ghassan Shaikho, said, "India has strong strategic interests in our region. Apart from energy supplies, there are six million expatriate Indians living and working in Gulf countries, sending back remittances of more than $40 billion. Bilateral trade between India and the GCC (Gulf Cooperation Council) countries is over $160 billion."
As India and Bahrain prepare to travel to Iran for the 16th NAM summit next week, Shaikho said India, as a founder member of NAM, should take the lead in giving the grouping a new political vision. This vision, according to him, should be centred on two main principles — "good working relations between neighbours and non-interference in internal affairs of other states." "We must recognize the importance of regional groups to deal with regional problems," he said.
Full report at:
http://timesofindia.indiatimes.com/india/India-should-play-larger-role-in-Middle-East-Bahrain/articleshow/15637795.cms
------------
Mother of Sanskrit and related languages was spoken by Turkish farmers, says new study
Subodh Varma
Aug 24, 2012
NEW DELHI: Ma (Hindi), mater (Latin), mutter (German), mere (French), madre (Spanish), madar (Persian), matka (Polish) - these are words from different languages but they all mean 'mother'. There are many words like that common to languages from Iceland to Sri Lanka, including many (but not all) Indian languages. All these languages - about 494 in all - are clubbed together to make the Indo-European family of languages. Scientists believe that they must have had a common origin.
But where? A study published in today's Science magazine puts forward evidence that they originated in a language spoken in Anatolia, part of modern Turkey, 8000 to 9500 years ago. The language spread and changed over the millennia and exists today in these different forms.
Quentin D.Atkinson of the University of Auckland in New Zealand, one of the leading scientists of the study said in a Science podcast interview with Isabelle Boni that such a massive spread can be explained only by a "fairly major powerful mechanism". That mechanism, according to Atkinson, could be agriculture.
Full report at:
http://timesofindia.indiatimes.com/india/Mother-of-Sanskrit-and-related-languages-was-
------------
Kin meet President, seek help for Sarabjit's release
Aug 25, 2012
AMRITSAR: Dalbir Kaur and Swapandeep Kaur, sister and daughter of Indian death row prisoner in Pakistan, Sarabjit Singh, met President Pranab Mukherjee on Friday and sought his help in freeing Singh.
Talking to TOI after the meeting, Dalbir Kaur said she told Mukherjee about the poor health of her brother and Sarabjit's apprehension about getting poisoned in jail.
Sarabjit Singh, who has been languishing in Kot Lakpat jail in Lahore, had some days back stated that there were attempts to poison him. "I urged the President to use his influence and take up the issue with his Pakistani counterpart. Mukherjee has assured me all possible help," she said.
Dalbir Kaur said she had earlier met Pranab Mukharjee a couple of times during his stint as finance minister.
Sarabjit's daughter Swapandeep Kaur said she also urged the President to ask Prime Minister Manmohan Singh to raise her father's issue during his forthcoming visit to Pakistan.
"The poisoning issue in jail should be investigated and my father should be provided with best medical aid," she said.
Perturbed over Sarabjit's poor health, the family has applied for visa to visit Pakistan. "I also urged the President to use his influence in getting us visa so that we could meet Sarabjit Singh," said Dalbir Kaur, who is also planning to meet external affairs minister S M Krishna, ahead of his visit to Pakistan.
http://timesofindia.indiatimes.com/india/Kin-meet-President-seek-help-for-Sarabjits-release/articleshow/15658038.cms
------------
Manmohan, Zardari to meet on sidelines of NAM summit
Aug 25, 2012
NEW DELHI: Prime Minister Manmohan Singh will meet Pakistani president Asif Ali Zardari on the sidelines of the Non-Aligned Movement (NAM) summit in Tehran next week. This will be his second meeting with Zardari this year, and the first after receiving a formal invitation from him to visit Pakistan during Guru Nanak's birth anniversary in November.
Singh is believed to be keen to visit Pakistan. That is one of the reasons behind Zardari's invitation. Pakistani leaders have also let it known that even with a caretaker government, Singh would be welcome to visit. However, sources said it may be difficult for the PM to visit this year. Singh has a large window of opportunity after general elections in Pakistan slated to be held for early next year.
Full report at:
http://timesofindia.indiatimes.com/india/Manmohan-Zardari-to-meet-on-sidelines-of-NAM-summit/articleshow/15654688.cms
------------
Four detained in Beed on suspicion of helping Jundal
Deeptiman Tiwary
Aug 25, 2012
NEW DELHI: Investigations against 26/11 accused and LeT operative Zabiuddin Ansari alias Abu Jundal took a fresh turn on Thursday, with the National Investigation Agency (NIA) detaining four people in Maharashtra's Beed district in connection with an FIR lodged against Jundal. However, no formal arrest has been made.
The premier anti-terror agency had lodged an FIR against Jundal and his associate Fayyaz Kagzi on June 8 — 13 days before he was brought to India from Saudi Arabia. The FIR alleges that Jundal and Kagzi were trying to organize explosives, including ammonium nitrate, for certain LeT and Indian Mujahideen (IM) operatives in India to carry out attacks in Delhi and Mumbai.
A team of NIA officials along with Maharashtra ATS personnel raided a few residences in Beed on Wednesday night and detained four persons, including a unani doctor, for questioning. Three of them have been identified as Dr Rehan Shaikh (unani practitioner), Wasim Chishti and Zakiuddin Nizamuddin. Both Kagzi and Jundal belong to Beed, and are also accused in the 2006 Aurangabad arms haul case.
Full report at:
http://timesofindia.indiatimes.com/india/Four-detained-in-Beed-on-suspicion-of-helping-Jundal/articleshow/15655119.cms
------------
NE exodus result of rumours by 'unchecked' sites: Chinese daily
August 23, 2012
Citing China's travails with mushrooming social media, a state-run newspaper in Beijing has said the panic among people from India's northeast caused by rumours emanating from foreign networking sites showed how unchecked websites could foment social instability.
Obliquely defending curbs like banning Twitter and Facebook by China, an editorial in the Global Times said the exodus of northeastern people from some cities in India was the result of rumours created by "unchecked websites."
"The scene is familiar to Chinese. What happened in India can help us understand more objectively whether the internet can foment social instability and how it does so," it said.
"The exodus was a result of public panic that was easily ignited by rumours. It takes more than working with social networking websites to appease agitated public and prevent this from happening again," it said.
But New Delhi's worries that the internet promoted the rumours did not come out of nowhere, the editorial said.
Full report at:
http://www.hindustantimes.com/world-news/China/NE-exodus-result-of-rumours-by-unchecked-sites-Chinese-daily/Article1-918141.aspx
------------
Visiting Indo-Pak MPs rekindle hope in Kashmir separatists
Ashiq Hussain
August 24, 2012
The bilateral-discussions between the visiting Parliamentarians from Pakistan with their Indian counterparts has 'rekindled hope' among some separatist leaders of Kashmir valley.
Responding to the visit of an 18-member delegation of Pakistani parliamentarians to India, Jammu and
Kashmir Liberation Front chairman, Yasin Malik on Friday said that they were not against the friendship between India and Pakistan.
He wanted the leadership of both the countries to leave their 'non-serious approach' and solve the vexed Kashmir issue in accordance with the wishes of Kashmiri people, by involving them in the resolution process.
Full report at:
http://www.hindustantimes.com/India-news/Srinagar/Visiting-Indo-Pak-MPs-rekindle-hope-in-Kashmir-separatists/Article1-918838.aspx
------------
India, Iran, Afghanistan to hold talks ahead of NAM summit
Aug.25, 2012
Ahead of the NAM summit, India, Iran and Afghanistan will hold a strategic trilateral meet on Sunday in Tehran in which key issues, including regional security and economic situation and best utilisation of Chabahar port, a significant commercial venture, will be discussed.
The trilateral meeting, to be led by the Deputy Foreign Ministers or Foreign Secretaries of these three countries, will discuss the commercial venture, which is under consideration for some time now, Foreign Secretary Ranjan Mathai told reporters in New Delhi on Saturday.
The meeting, initiated by the Iranian side, will also look into the report by the Indian Ports Association (IPA) on various commercial activities which could be taken up through the port in the sanction-hit country.
Full report at:
http://www.thehindu.com/news/national/article3820948.ece
------------
"Show us proof, we'll act"
SUJAY MEHDUDIA
Aug.25, 2012
Pakistan was keen to mend fences with India, and its government would certainly act if India provided evidence to it on allegations that elements based from its soil uploaded inflammatory content on the Internet, Pakistan's Member of the National Assembly, Khurram Dastgir Khan, said on Friday.
"I think the evidence is yet to be seen, and I don't think even the Indian media has seen it. If evidence is given to the Pakistan government, it will respond," he said.
He was responding to queries from journalists on Home Secretary R. K. Singh's allegations that the Home Ministry had identified more than 100 websites on which false and morphed images were posted from Pakistan to incite communal tension in India.
Mr. Khan was speaking at the end of the 4th round of dialogue between Indian and Pakistani Parliamentarians here.
Mr. Khan said that notwithstanding the issue if the hate mails originated from Pakistan, the "very fact is that we [the Pakistan Parliamentary delegation] are here to create a good atmosphere." He termed the monitoring of the Internet by the two governments a "technical challenge."
Asked regarding Hindus from Pakistan crossing to India, he said that as far as his knowledge was concerned, no Pakistani Hindu had so far applied for political asylum in India.
The Pakistan government was dealing with it and the Supreme Court had also taken note of it.
He steered clear of questions on the possibility of release of Sarabjit Singh, who is on death row in Pakistan, saying all these issues could be dealt with only by officials in Islamabad.
Asked if terrorism was discussed, MPs from both countries said they weren't trying to brush anything under the carpet, but focussing on building a relationship based on the plus points.
http://www.thehindu.com/news/national/article3817245.ece
------------
Tilak's voice recording unearthed from Karachi collection
Aug 25 2012
Pune : A rare audio recording of Lokmanya Tilak done 97 years ago, believed to be the only one of its kind, has now come to light for hearing the voice of the "father of Indian unrest" who passed away in 1920 after initiating the country's freedom struggle against the British rulers.
While a vast collection of the Lokmanya's articles and books has been carefully preserved over the momentous years at the 'Kesari' trust library, the audio of his voice was not available as of now, according to Dipak Tilak, the great grandson of the Lokmanya, who had famously declared "Swarajya is my birthright".
Interestingly, the voice of Tilak is captured during the recording of a music concert held in Pune on September 21, 1915 to celebrate Ganesh festival -- started by Tilak himself to mobilize masses -- which was done by one Seth Lakhmichand Narang, who had specially come for the event from Karachi.
A connoisseur of music, Narang had carried a US made recording machine with him to record the concert of famous classical singers of the time--- Master Krishnarao, Pandit Bhaskarbua Bakhale and Narayanrao Rajhans alia Balgandharva -- who were invited by Tilak for the festival held at "Kesari wada".
The minute long recording of Tilak's voice intermixed in the recording of the concert is accidental.
Full report at:
http://www.indianexpress.com/news/tilaks-voice-recording-unearthed-from-karachi-collection/993040/
---------
Pakistan
Strong indications Badruddin Haqqani killed in drone strike
Aug.25, 2012
KARACHI: Senior American officials said there were "strong indications" that Badruddin Haqqani, the operational commander of the Haqqani network, was killed in a drone strike in Pakistan this week, the New York Times reported.
"There are indications that Haqqani has met his demise," the NYT quoted a senior US official as saying.
The official moreover said that officials were waiting to sift through evidence before they could be certain.
"Badruddin Haqqani has been at the centre of coalition attacks in Afghanistan as well as mischief in Pakistan," said the official who requested anonymity.
So far Pakistan's North Waziristan tribal region has seen five drone strikes in this month and two since Tuesday, the second day of Eid. Drones have struck three targets in Shawal and one attack was carried out in Shna Khwra near Miramshah, the main town in North Waziristan. A total of 38 people have been killed and 15 wounded in the five strikes.
http://dawn.com/2012/08/25/strong-indications-baruddin-haqqani-killed-in-drone-strike-us-officials/
------------
Pak army's 'flip-flop,' now says no operation will be launched in North Waziristan
25 Aug 2012
Islamabad, Aug 25 (ANI): The Pakistan army has reportedly announced that no military operation will be launched in the country's North Waziristan region, despite having vowed to take on militants in the area only a few days back.
According to a statement attributed to the Army Headquarters, Miranshah, troops were not in North Waziristan to start operation, but to carry out uplift projects.
The radio quoted Army sources as saying that development will be done with the help of tribesmen, the Nation reports.
According to the paper, the Pakistan army advised people not to listen to the speculations about the operation.
The radio also said Western media was hell-bent to destroy Pakistan.
Neither the Pak Army nor ISAF will be allowed to launch any operation in North Waziristan, it added.
http://www.newstrackindia.com/newsdetails/2012/08/25/47-Pak-army-s-flip-flop-now-says-no-operation-will-be-launched-in-North-Waziristan.html
------------
Trial of 26/11 suspects adjourned for a week in Pakistan
Aug 25, 2012
ISLAMABAD: The trial of seven Pakistani men, including Lashkar-e-Taiba commander Zakiur Rehman Lakhvi, charged with involvement in the 2008 Mumbai attacks was on Saturday adjourned for a week at the request of a defence lawyer.
Khwaja Haris Ahmed, the counsel for Lakhvi, submitted an application that asked the Rawalpindi-based anti-terrorism court to put off the hearing as he was unwell.
Judge Chaudhry Habib-ur-Rehman accepted his request and adjourned the case till September 1.
The court summoned four prosecution witnesses to appear at the next hearing, sources told said
At the last hearing on August 4, the case was adjourned for three weeks after defence lawyers were unable to come to court due to the cancellation of a flight because of bad weather.
Lawyers representing Lakhvi and the other accused were unable to travel from Lahore to Rawalpindi, where the hearings are being held behind closed doors at Adiala Jail for security reasons.
Full report at:
http://timesofindia.indiatimes.com/world/pakistan/Trial-of-26/11-suspects-adjourned-for-a-week-in-Pakistan/articleshow/15678501.cms
------------
Ten more fall victim to Karachi violence
Aug.25, 2012
KARACHI: Uncontrolled lawlessness and unrest claimed ten more lives in Karachi, whereas police claimed arresting several suspected target killers on Saturday, DawnNews reported.
Nine people were also injured in the various incidents of violence.
Two persons died of gunshot wounds in separate incidents in Karachi's Gulistan-e-Jauhar area.
A body was found each in the city's Napier and Surjani town area.
A security guard was killed and three others injured in Defense area of Karachi following a scuffle that broke out between the personnel of a private security company.
Sources said that a heated argument between the guards of a private security company escalated to physical violence after which one of the personnel attacked the other with a knife leading to his death.
Full report at:
http://dawn.com/2012/08/25/ten-more-fall-victim-to-karachi-violence/
------------
Drones continue rampage in Pakistan
ANITA JOSHUA
Aug.25, 2012
8 killed in fifth attack in seven days
On Friday, it was business as usual for drones in the tribal areas of Pakistan. The CIA sent its unmanned Predators to North Waziristan yet again and Pakistan continued with its protests.
As many as 18 suspected terrorists are reported to have been killed in Friday's drone attacks on the Shawal Valley of North Waziristan. This was the fifth time in the past seven days that drones have visited the tribal agency adjoining Afghanistan and most of these attacks have targeted Shawal Valley.
Despite the repeated bombarding of Shawal Valley, there was no clarity as to who the targets are. The valley is under the control of Taliban leader Hafiz Gul Bahadar and the area is considered a safe haven by the Tehreek-e-Taliban Pakistan and foreign fighters carrying out jihad against the coalition forces in Afghanistan.
The series of attacks on Friday came a day after the Foreign Office summoned a senior official of the U.S. Embassy to issue a demarche over the repeated drone attacks which Pakistan views as a violation of its sovereignty.
Full report at:
http://www.thehindu.com/news/international/article3817180.ece
------------
Pak traders mull 'cheaper' paper imports from India
Navjeevan Gopal
Aug 25 2012
Amritsar : A 23-member delegation of paper merchants from Pakistan led by Pakistan Industrial and Traders Associations Front chairman Sohail Lashari and Paper Board Traders Standing Committees chairman Khamis Saeed Butt arrived in Amritsar on Friday to explore trade opportunities for importing paper from India.
Lashari and Butt said they will be holding discussions with the representatives of paper industry in India and will provide feedback to Pakistan about the potential of paper import from India and its benefits to Pakistan. The delegation will also explore possibility of transfer of machinery and technology involved in paper manufacturing.
Full report at:
http://www.indianexpress.com/news/pak-traders-mull-cheaper-paper-imports-from-india/993008/
------------
Normalisation of Pak-India ties vital for peace of region: Gilani
Aug.25, 2012
ISLAMABAD: Former prime minister and PPP Senior Vice Chairman Syed Yousuf Raza Gilani on Saturday said that normalisation of relations between India and Pakistan held the key to peace and prosperity of the millions of poverty stricken people of the two countries.
Gilani, in a statement while commenting on the recently concluded successful visit of a Pakistani parliamentary delegation to India, said that such visits were of paramount importance to build bridges between the people on sustainable basis encompassing mutual respect and mutual interest.
He recalled the interview of Quaid-i-Azam Mohammad Ali Jinnah with a foreign correspondent, in which he had said that the relations between Pakistan and India would be like the ties between Canada and the US normalisation of relations does not mean compromising the stated position on core issues of Kashmir, the former prime minister said.
He said that the setback to the peace process inflicted by the Mumbai attack was rectified when he met Indian Prime Minister Manmohan Singh at Sharmul Shaikh, Egypt, on the sidelines of the NAM Summit, where the two sides agreed to resume the peace process, clearly implying that the terrorists would not be allowed to make the dialogue process hostage. It was a heart-warming breakthrough for the two countries, he added.
Full report at:
http://dawn.com/2012/08/25/normalisation-of-pak-india-ties-vital-for-peace-of-region-gilani/
------------
TTP commander arrested from Nowshera
Aug.25, 2012
NOWSHERA: An important Tehreek-i-Taliban Pakistan (TTP) commander Wajihuddin Mehsud was arrested from Nowshera on Saturday, DawnNews reported.
According to government sources, the TTP commander was arrested from Kheshgi area of Nowshera district in Khyber Pakhtunkhwa.
During the raid, Maulvi Abdul Qadeer, a local mosque imam, was also arrested.
Government sources moreover claimed that during the operation, security forces recovered maps and important documents from the militant's possession.
Local police said they were unaware of the operation.
http://dawn.com/2012/08/25/ttp-commander-arrested-from-nowshera/
------------
Independent judiciary vital for democracy: CJ
Aug.25, 2012
SUKKUR: Chief Justice Iftikhar Mohammad Chaudhry said on Saturday that independent judiciary was essential for democracy and that courts had the power to revoke any law, DawnNews reported.
During a law conference in Sukkur, the chief justice said that it was the judiciary's responsibility to ensure that the government and other institutions followed the Constitution and did not waver from its fundamentals.
Moreover, he said that the Constitution gave protection to the fundamental rights of the people and that the court was working for peace and stability in the society. He further said that the edifice of justice was sustaining through the cooperation between the bar and the bench.
He also expressed his concern over what he said were the falling standards of education in the country.
Chief Justice Iftikhar added that the law conference would also be beneficial for the resolution of various issues.
http://dawn.com/2012/08/25/independent-judiciary-is-vital-for-democracy-cj/
------------
Toxic liquor claims six lives in rural Sindh
Hanif Samoon
Aug.25, 2012
BADIN: At least six people died after consuming of poisonous liquor in Badin and Tando Allahyar districts of Sindh on Saturday, DawnNews reported.
The bootlegged liquor killed four people in Kario Ghanwar town situated Badin district.
The ages of the victims in Kario Ghanwar was reported between 30-50.
Sources said that six other people were in critical condition who had been shifted to different hospitals for treatment.
Two more men aged between 20-35 were killed by the toxic consumption in neighbouring Tando Allahyar district.
Despite repeated attempts no official could be reached for comments.
http://dawn.com/2012/08/25/toxic-liquor-claims-six-lives-in-rural-sindh/
------------
Forced labour: Christian family asks for protection after being freed after 20 years
August 25, 2012
KARACHI: After being released from 20-years of bonded labour, Mumtaz says she still feels like a captive since her family is being threatened back home.
The 56-year-old Christian woman recounted being forced to work without pay, tortured and beaten, at the Karachi Press Club on Friday.
She told the media that she feared for her life and needed protection. "My relatives are being threatened because of us," she said. Earlier this month, nine members of Mumtaz's family were saved from forced labour by activists of the Human Rights Commission of Pakistan. They were working for two feudal lords of Rahim Yar Khan.
"Please protect us. We don't want to go back."
The HRCP's Asad Iqbal Butt said that the organisation came to know about 21 labourers who were enslaved in Rahim Yar Khan last year after which cases were registered against the two accused. The court took notice and issued release orders for all the labourers. All except two, who were Mumtaz's son, were set free.
According to Mumtaz, when she demanded their release, her family was enslaved again and threatened with accusations of blasphemy.
Despite release order, Mumtaz's family continued to work without pay for a year. But they were eventually released after the human rights activists traced them.
The family members have been offered to work as sanitary workers in hospitals. "Since they are uneducated, we demand the government to look after them along with providing them protection and jobs," said Butt.
http://tribune.com.pk/story/425903/forced-labour-christian-family-asks-for-protection-after-being-freed-after-20-years/
------------
Sindh Education Foundation to open 200 schools in villages along riverbanks
August 25, 2012
KARACHI: The Sindh Education Foundation's board of governors held a meeting on Friday at Chief Minister House to discuss the implementation of several projects with Chief Minister Syed Qaim Ali Shah. One item on their agenda is to open around 200 schools in areas along riverbanks.
At the meeting, the foundation's chairman, Prof. Anita Ghulam Ali, and managing director, Aziz Kabbani, discussed the progress it had made during its twenty years of existence.
Kabbani said that 7,995 teachers have been employed under different educational schemes since 2008 and the foundation has also trained 4,000 teachers and school administrators.
The foundation has allotted Rs4.5 million to the Promoting Private Schooling in Rural Sindh programme. It has already provided around 130,500 textbooks for grades one through four to schools under the programme.
The board of governors also decided to open around 200 schools in the riverine areas. Educational institutions will also be established in the desert areas of the province.
It was also decided that primary level schools which come under the foundation will be registered with the education department on the condition that Sindhi will be taught in them, as is the law. The board of governors also approved the creation of an endowment fund and the Sindh government's budgetary allocation to education was raised from Rs150 million to Rs200 million.
Senior education minister Pir Mazharul Haq, information minister Sharjeel Inam Memon, Sindh chief secretary Raja Muhammad Abbas and finance secretary Naveed Kamran Baloch also attended the meeting.
http://tribune.com.pk/story/425909/sindh-education-foundation-to-open-200-schools-in-villages-along-riverbanks/
------------
5 infiltrating militants killed in Tribal Region
Aug.25, 2012
PESHAWAR: Army soldiers killed five militants attempting to enter the Lower Dir district and Bajaur tribal region from across the Afghan border, military officials said on Friday.
The intruding militants also fired rockets on Pakistani security check-posts along the border with Afghanistan, the officials told Daily Times on condition of anonymity.
"Around 100 militants attempted to cross into Lower Dir and Bajaur areas on the night between Thursday and Friday, harassing local population," the officials said. Five militants, they claimed, were killed when the army returned fire.
Militants from across the border in Afghanistan's Kunar and Nooristan provinces have been targeting Pakistani checkposts for the last one year.
http://www.dailytimes.com.pk/default.asp?page=2012\08\25\story_25-8-2012_pg7_4
--------
Mideast Asia
Arafat's widow grants permission for Swiss lab to test poisoning theory
Aug 25, 2012
GENEVA // A Swiss radiology lab said Friday it has received the go-ahead from the widow of Palestinian leader Yasser Arafat to test his remains for poisoning by polonium, a highly radioactive element.
"We are waiting for a formal, written letter from the lawyer before travelling to Ramallah" to carry out the probe, a spokesman for the lab at the Lausanne University Hospital Centre, Darcy Christen, told AFP.
"Time is of the essence, you could say it's a question of weeks, not months, because the traceability of polonium diminishes by half every 138 days," Christen said, noting that this has occurred 20 times since Arafat died aged 75 on November 11, 2004.
The Palestinian Authority also approved the probe, which was requested by Palestinian president Mahmud Abbas after a media investigation found elevated levels of polonium on some of Arafat's belongings, including clothing he wore before he died at a military hospital outside Paris.
Full report at:
http://www.thenational.ae/news/world/middle-east/arafats-widow-grants-permission-for-swiss-lab-to-test-poisoning-theory
-----------
Hamas top official: Kill every last Jew and American
August 24, 2012
(JTA) -- A senior Hamas official said in a televised sermon that he wished for the annihilation of every single Jew and American.
The sermon by Sheik Ahmad Bahr, deputy speaker of the Palestinian Legislative Council, was broadcast earlier this month on Hamas's Al-Aqsa TV.
"Oh, Allah, destroy the Jews and their supporters" and "the Americans and their supporters," he was filmed saying. "Oh, Allah, count them one by one, and kill them all, without leaving a single one."
The video was edited and translated by MEMRI, the Middle East Media Research Institute.
"If the enemy sets foot on a single square inch of Islamic land, Jihad becomes an individual duty incumbent upon every Muslim, male or female," Bahr also said. "A woman doesn't need permission from her husband, nor a servant his master's permission," in order to engage in jihad. This, Bahr said, is "in order to annihilate those Jews."
The Islamist Hamas movement seized control of the Gaza Strip in 2007, and won a majority of seats in the Palestinian parliament in 2006 elections.
http://www.jta.org/news/article/2012/08/24/3104936/hamas-top-official-kill-every-last-jew-and-american
------------
Signs suggest Iran is speeding up work on nuclear programme
David E Sanger
Aug 24, 2012
WASHINGTON: International nuclear inspectors will soon report that Iran has installed hundreds of new centrifuges in recent months and may also be speeding up production of nuclear fuel while negotiations with the United States and its allies have ground to a near halt, according to diplomats and experts briefed on the findings.
Almost all of the new equipment is being installed in a deep underground site on a military base near Qum that is considered virtually invulnerable to military attack. It would suggest that a boast by senior Iranian leaders late last month — that the country had added upward of 1,000 new machines to its installation despite Western sabotage — may be true.
The report will also indicate, according to the officials familiar with its contents, that Iran is increasingly focused on enriching uranium to a level of 20 per cent — a purity that it says it needs for a specialty nuclear reactor that it insists is used only for medical purposes, but that outside experts say gets it most of the way to the level needed to produce a workable nuclear bomb. The report does not attempt to address the question of whether Iran has made a decision to build a nuclear weapon; American intelligence officials believe it has not, and Iran insists it wants to use nuclear power for peaceful ends.
Full report at:
http://timesofindia.indiatimes.com/world/us/Signs-suggest-Iran-is-speeding-up-work-on-nuclear-programme/articleshow/15632491.cms
------------
Anti-Israel activists get 2-year suspended sentence for trespassing arms factory
August 24, 2012
(JTA) -- A British court fined and handed a suspended sentence to two people who had trespassed on a weapons factory in protest of its dealings with Israel.
The Jewish Chronicle reported that Brighton Magistrates' Court on Thursday ordered Nero and Pidwell to pay the equivalent of $316 each in costs and gave them a suspended sentence of two years.
In April of 2011 they blocked the gates at the EDO MBM plant near Brighton, claiming they were protesting against the firm's production of weapons systems supplied to Israel.
The pair are members of the Smash EDO group, whose activists have previously caused hundreds of thousands of pounds of damage to the EDO premises.
In a statement, the pair said they were "naturally disappointed" with the verdict but planned to appeal.
http://www.jta.org/news/article/2012/08/24/3104941/anti-israel-activists-get-2-year-suspended-sentence-for-trespassing-arms-factory
------------
Iran's diplomatic initiative as Lebanon feels the heat of Syrian crisis
ATUL ANEJA
August 24, 2012
The fallout of the conflict in Syria is being felt in parts of neighbouring Lebanon, giving one more pretext for external intervention in the country, which has so far successfully thwarted attempts at "regime change" by the U.S. and its allies.
Overnight clashes in the Lebanese city of Tripoli, that borders Syria, resumed on Friday. Lebanon's National News Agency (NNA) reported that sniper fire at dawn on Friday had killed a Sunni cleric, Sheikh Khaled al-Baradei, heightening tensions between groups divided over Syria.
The clashes have also acquired a dangerous sectarian dimension as the city's minority Allawi community battles the majority Sunnis.
DESPERATE ATTEMPTS
The Lebanese government is showing some desperation in containing the violence, which can — if left to fester — become the cause for external intervention on humanitarian grounds in Lebanon as well. At least 12 people have been killed since fighting commenced in Tripoli on Monday. On Thursday, several families, which had been displaced by the fighting, returned to take stock of damage caused to their homes in the clashes.
Full report at:
http://www.thehindu.com/news/international/article3816476.ece
------------
Iran Has Duty to Support Assad: Intelligence Official
Aug.25, 2012
DUBAI (Reuters) - Iran has a responsibility to support the government of Syrian President Bashar al-Assad as it fights an armed uprising, the head of the intelligence unit of Iran's elite Islamic Revolutionary Guard Corps was quoted as saying on Saturday,
An Iranian lawmaker said a legislative committee would visit Syria to strengthen bilateral relations and consult Syrian officials, the state news agency IRNA reported.
"We all have a responsibility to support Syria and not allow the line of resistance to be broken," Fars news agency quoted Hossein Taeb, the intelligence unit head, as saying.
Iran has supported Assad in the face of international condemnation over his crackdown on the uprising against his family's four-decade rule, considering his government part of an anti-Western front that also includes Lebanon's Hezbollah.
Tehran has also accused Western powers and countries in the region, including Turkey and Qatar, of supporting the rebels in an effort to overthrow Assad.
A parliamentary committee from Iran will visit Syria for two days soon to strengthen bilateral relations and consult the speaker of parliament and other officials, IRNA quoted Alaeddin Boroujerdi, chairman of the Iranian parliament's national security and foreign policy committee, as saying.
Boroujerdi said the Non-Aligned Movement summit, bringing together 120 developing nations and starting on Sunday in Tehran, offered a good chance to discuss the Syrian crisis.
"This summit is a very good opportunity for member states of this movement to take a decision on the issue in this country...so that the crisis would be solved soon."
(Reporting By Yeganeh Torbati, editing by Tim Pearce)
http://www.nytimes.com/reuters/2012/08/25/world/middleeast/25reuters-syria-crisis-
----------
Arab World
100 killed by Assad army in Syria towns
Aug 24 2012
Amman : Troops and tanks swept into a restive town near Damascus on Thursday in an assault aimed at crushing opposition to President Bashar al-Assad, whose struggle for survival has dragged Syria into an increasingly bloody war.
Artillery and helicopters attacked the Sunni Muslim town of Daraya for 24 hours, killing 15 people and wounding 150, before soldiers moved in and raided houses, opposition sources said.
Across different towns, at least 100 people died in shelling and clashes, according to the Syrian Observatory for Human Rights and Local Co-ordination Committees. They said 129 civilians were among 200 people killed in Syria on Wednesday.
There was little resistance as Assad's forces pushed towards the centre of Daraya. Armed rebels had apparently already left, activists in Damascus said.
"They are using mortar bombs to clear each sector. Then they enter it, while moving towards the centre," said Abu Zeid, an activist from an area near Daraya.
Other activists said the army was also bombarding parts of the town from Qasioun, a mountain overlooking Damascus, and a Republican Guard barracks near a hilltop presidential palace.
Assad's forces also raided the southeastern Kafr Souseh town early on Thursday and detained people, another activist said.
The military had driven insurgents from most of the areas they seized in the capital after a bomb killed four top security officials on July 18, but rebels have crept back, regrouping without taking on the army in pitched battles.
International diplomacy has failed to curb the conflict in Syria, which the UN says has cost over 18,000 lives since March 2011.
http://www.indianexpress.com/news/100-killed-by-assad-army-in-syria-towns/992288/
------------
Pro- and anti-Mursi groups scuffle, throw stones
Aug.25, 2012
CAIRO: Opponents of Egypt's president scuffled with his supporters on Friday during a demonstration that was billed as a test of Mohamed Mursi's popularity on the street but which managed to muster only modest numbers against his rule.
After months of turmoil and bloodshed, Egypt's streets have calmed since Mursi's June election that ended 60 years of rule by military men, a relief to Egyptians and the West, wary of instability in a nation that has a peace treaty with Israel.
But Mursi now faces the giant task of rebuilding a shattered economy and delivering better living standards to a nation of 82 million where swathes still live in dire poverty.
Egyptians had been nervous that Friday's anti-Mursi protest, flagged for several weeks, could turn violent and security was tight around the presidential palace and some other sites.
In Cairo's Tahrir Square, rival groups of youths hurled stones and bottles at each other, staging running battles in side streets. Some wielded sticks and charged opponents. Dozens also scuffled in Ismailiya, east of Cairo, a witness said.
But scenes were quieter in other areas of Cairo where Mursi's opponents gathered, and total numbers across the capital and elsewhere were relatively modest, reaching 2,000 or so rather than the seas of people who turned to unseat Mubarak or gathered in other demonstrations since then.
Full report at:
http://dawn.com/2012/08/24/pro-and-anti-mursi-groups-scuffle-throw-stones/
------------
UN chief reiterates full support for new UN-Arab League envoy for Syria
Aug 25, 2012
UNITED NATIONS: Days ahead of the new UN-Arab League joint special representative for Syria Lakhdar Brahimi takes charge, the UN Secretary-General Ban Ki-moon has reiterated his support him.
Brahimi is scheduled to assume his new position on September 1.
The UN chief on Friday met Brahimi, a former Algerian foreign minister, at the UN Headquarters in New York.
Brahimi was appointed last week to replace Kofi Annan, who would step down at the end of this month as the international mediator on the 18-month old Syrian crisis, Xinhua reported.
The UN chief said that Brahimi could count on the full backing of the international community when he assumes his position.
"You have all the respect and full support of the international community," Ban told the new special envoy. "It is crucially important that the Security Council and all the United Nations systems support your role."
Starting next month, Brahimi will be fully engaged in good offices on Syria on behalf of the UN and the Arab League. Earlier this week, the UN said that Brahimi would be based in New York.
http://timesofindia.indiatimes.com/world/middle-east/UN-chief-reiterates-full-support-for-new-UN-Arab-League-envoy-for-Syria/articleshow/15665305.cms
------------
Fierce Fighting in Syria Swells Refugee Exodus
Aug.25, 2012
AMMAN (Reuters) - Syrian troops forced rebels to abandon a battered Damascus suburb on Friday in the latest battle of an intensifying civil war that the U.N. refugee agency said had prompted more than 200,000 people to flee the country.
Hundreds of soldiers and dozens of tanks and armored vehicles pushed into the centre of Daraya after a small group of defenders withdrew, opposition activists said.
President Bashar al-Assad's forces had subjected the Sunni Muslim township to a three-day bombardment from artillery, tanks, mortars, rockets and helicopter gunships in which at least 70 people were killed, 21 of them on Friday they said.
"There are lots of bodies trapped in destroyed buildings and civilians are trying to flee towards Damascus," an activist in Daraya, who gave his name as Abu Kinan, told Reuters by phone.
"The rebels have mostly slipped away. The fear now is that the army will round up young men and summarily execute them, like it did in Mouadamiya," he said, referring to a nearby suburb where residents said troops killed at least 40 people in cold blood this week after storming in to hunt down rebels.
Full report at:
http://www.nytimes.com/reuters/2012/08/25/world/middleeast/25reuters-syria-
------------
Syrian Kidnappers Release Lebanese Hostage
Aug.25, 2012
BEIRUT (Reuters) - Syrian rebels released a Lebanese hostage on Saturday who was among a group of Lebanese Shi'ite pilgrims kidnapped after crossing into Syria from Turkey in May.
A rebel source said the release of Hussein Omar, the first hostage to be freed, was a "goodwill gesture".
Lebanese Prime Minister Najib Mikati said he received a call from Turkish Foreign Minister Ahmet Davutoglu confirming the release of Omar.
"(Mikati) wished that Turkish authorities will continue its efforts to release all the kidnapped Lebanese in Syria as soon as possible," a statement from Mikati's office said.
Turkey has strong ties with the Syrian opposition, and most of the leadership of the rebel group the Free Syrian Army is based in Turkey. It also shelters army defectors and allows foreign funds and weapons to reach rebels fighting President Bashar al-Assad, according to several sources.
Full report at:
http://www.nytimes.com/reuters/2012/08/25/world/middleeast/25reuters-syria-lebanon-
------------
Torrent of Syrian Refugees Strains Aid Effort and Region
By RICK GLADSTONE and DAMIEN CAVE
Aug.25, 2012
International relief agencies reported an alarming increase in Syrian refugees on Friday, shattering calculations made by the United Nations and spreading fears that the violence in Syria is creating a broader humanitarian crisis that could further destabilize the Middle East.
Reports by the United Nations refugee relief agency, combined with accounts by officials and workers in refugee camps, provided new evidence that the emergency relief efforts undertaken so far are inadequate and have underestimated the needs of the refugee population.
The swelling numbers of Syrians have caused many new stresses in Syria's neighbors. Turkey is struggling to accommodate overcrowded camps and said it has nearly reached its limit. The Lebanese and Jordanian Armies are increasingly confining refugees to inhospitable border areas with bare-bones accommodations. Schools near the Syrian border in Iraq, a country still recovering from war, are overflowing with refugees even as local children are preparing to return to class.
Full report at:
http://www.nytimes.com/2012/08/25/world/middleeast/refugee-numbers-swell-as-fighting-
------------
Lightning-rod rightwing TV host presents himself as Egypt's champion against Islamist rule
August 24, 2012
He emerged as one of the most popular television personalities of post-revolution Egypt by largely railing against the revolution, a bombastic conservative who every night mocked the country's "enemies" — everyone from leftists and Islamists to Freemasons and Zionists — with rants full of abuse and earthy humor.
Now Tawfiq Okasha is presenting himself as the country's champion against a takeover by the Muslim Brotherhood, starting an open clash with the group and the new Islamist president, Mohammed Morsi.
There are widespread worries among Egyptians that Morsi and the Brotherhood have amassed too much power, holding executive and legislative authorities as well as dominating the process of writing the next constitution.
But the lightning-rod TV host is a divisive figure. Many secular politicians and activists who distrust the Brotherhood shun him, seeing him as a remnant of ousted President Hosni Mubarak's authoritarian regime. Some are convinced that Okasha is a front for the powerful security agencies of Mubarak's police state that are trying to maintain their influence.
The controversy over Okasha was on display Friday, the day he and several other conservative figures had called for massive protests in a new "revolution" against the Brotherhood. Most of the activist groups that fueled last year's anti-Mubarak uprising refused to join. Many liberals have generally sought to work within the system to rein in the Brotherhood, recognizing Morsi's legitimacy as the country's first elected civilian president.
Full report at:
http://www.greenfieldreporter.com/view/story/b0bfe5bf76814c6886a038fa91932946/ML--Egypt-The-Okasha-Phenomenon
----------
North America
Romney Campaign's Ugly Anti-Muslim Strategy to Win Cash and Votes
Aug.25, 2012
While not actively voicing anti-Muslim sentiment on the stump , Romney is clearly pandering to Islamophobes in the U.S. And there's a very simple reason why: the Romney campaign is banking on subtly appealing to the Republican Party's base of anti-Muslim voters, as well as donors like casino magnate Sheldon Adelson. Meanwhile, the alarming spate of attacks on Muslim religious centers continues—and no politician is stepping up to combat the toxic Islamophobia.
Romney "needs to find ways to attract the far right that would have preferred a more right-wing candidate," Deepa Kumar, author of the recently released Islamophobia and the Politics of Empire , told AlterNet via email. "Most of the GOP presidential candidates used Islamophobia during the primaries because appeals to racism have always been useful for the GOP. Anti-Muslim racism comes with an added bonus in that it helps position one as being 'tough on terror.'" Kumar calls the GOP tactic of appealing to anti-Muslim sentiment the Republican Party's " new Southern Strategy ," referring to the tactic of appealing to anti-black racism among white voters in the South.
Full report at:
http://www.democraticunderground.com/10021179702
------------
Diplomacy With Iran Still Is Viable, U.S. Says
By DAVID E. SANGER
Aug.25, 2012
WASHINGTON — The Obama administration insisted Friday that "there is time and space" for a diplomatic solution to the Iranian nuclear crisis, despite new evidence, to be released next week by international nuclear inspectors, that Iran is bolstering its ability to produce a type of uranium that can be converted relatively quickly to bomb fuel.
In a statement that was notable chiefly for the fact that it was issued before the International Atomic Energy Agency's report is scheduled to be made public, a White House spokesman, Tommy Vietor, said Iran "is continuing to violate its international obligations" despite the imposition of sanctions that severely restrict the country's oil revenue.
The energy agency's inspectors found that Iran had installed hundreds of new centrifuges in the deep underground site called Fordow in recent months, but Mr. Vietor said that did not change the White House assessment that diplomatic solutions to the Iranian nuclear issue were still viable.
Full report at:
http://www.nytimes.com/2012/08/25/world/middleeast/us-says-peaceful-solution-to-iran-
------------
Christian girl held on blasphemy cannot read: Vatican
Aug.25, 2012
VATICAN CITY: French Cardinal Jean-Louis Tauran on Saturday went to the defence of the young Pakistani girl accused of blasphemy, stressing that she "cannot read or write."
Interviewed on Radio Vatican, Tauran, who is in charge of interfaith dialogue in the Vatican, said "that before asserting a sacred text has been the object of scorn, it is worth checking the facts."
Rimsha, aged 11 to 16 according to different reports, is accused of burning pages from a children's religious instruction book inscribed with verses from the Quran. She was arrested and remanded in custody last Thursday.
But Tauran said that Rimsha "is a girl who cannot read or write and collects garbage to live on and picked up the fragments of the book which was in the middle of the rubbish. The more serious and tense the situation, the more necessary it is to have dialogue," added the cardinal, who was the late pope John Paul II's foreign minister.
He also told the daily Il Sussidiario, that he believed it "impossible in the light of the facts that the girl had tried to express her scorn for the sacred book of Islam."
The youngster reportedly has Down's Syndrome and her arrest has prompted outrage from rights groups and concern from Western governments.
Rights groups say the legislation is often abused to settle personal vendettas.
Rishma had been due to appear in court on Saturday but police and her lawyer said Friday that the hearing had been put back to August 31.
http://dawn.com/2012/08/25/christian-girl-held-on-blasphemy-cannot-read-vatican/
----------
The Muslim Students Association, Anwar al-Awlaki and the Global Jihad
John Perazzo Bio
Aug 24th, 2012
Through his painstaking research and keen insights, Walid Shoebat recently discovered, and explained the significance of, a monumentally important document titled The Efforts of the Servant of the Two Holy Places to Support the Muslim Minorities. Commissioned by the late Saudi King Abdul Aziz, this "conspiratorial manifesto," as Shoebat calls it, lays out, in vivid detail, the "Muslim Minority Affairs" strategy by which Islamic supremacists seek to spread, in an incremental but relentless manner, elements of Sharia Law into non-Muslim countries. In a nutshell, the strategy entails the establishment of Islamic organizations that promote Sharia as a divinely inspired system while working to prevent Muslims from assimilating into the non-Islamic cultures of their host nations. The ultimate goal is to cultivate an ever-growing, disaffected, unassimilated Muslim population that can help transform the laws, institutions, and public policies of those countries over the course of time. The manifesto unearthed by Walid Shoebat specifically identifies the Islamic organizations that have been designated to carry out this "Muslim Minority Affairs" plan in America.?Key among these is the Muslim Students Association (MSA).
The MSA was established 49 years ago by members of the Muslim Brotherhood, which, as the spearhead of the global jihad, wholly embraces the transformational "Muslim Minority Affairs" agenda for North America. The most influential Islamic student organization on the continent, the MSA today is "dominated," as the Center for Security Policy's Alex Alexiev states, "by Islamist and anti-American" goals.
Full report at:
http://frontpagemag.com/2012/john-perazzo/the-muslim-students-association-anwar-al-awlaki-and-the-global-jihad/2/
------------
New poll finds Americans evenly divided in views of Muslims
By Omar Sacirbey
August 25, 2012
Americans are almost evenly divided in how they view Muslims, according to a survey released Thursday (Aug. 23) by the Arab American Institute in Washington.
But the online survey, which also gauged views on Mormons, Jews, Catholics, evangelicals, Buddhists and Hindus also found a striking generational gap and significant differences between political groups.
"The American Divide: How We View Arabs And Muslims," found that 41 percent of Americans had unfavorable views of Muslims, compared to 40 percent who held favorable views.
That's an improvement from 2010, when another Arab American Institute survey found that 55 percent of Americans viewed Muslims unfavorably, compared to 35 percent with favorable views. The latest poll surveyed 1,052 people between August 15-16.
Professor Jack Levin, co-director of the Center on Violence and Conflict at Northeastern University, attributed the spike in anti-Muslim sentiment in 2010 to protests against a proposed Islamic center near Ground Zero. "That effect has been fading over time," Levin said.
In 2003, 47 percent of Americans viewed Muslims favorably compared to 32 percent who did not.
More than half of Republicans viewed Muslims and Arabs in general unfavorably in the latest poll, though their opinions improved when asked about Muslim Americans and Arab Americans in particular.
Among Democrats, 29 percent had unfavorable views of Muslims and Arabs, 37 percent had unfavorable views of Mormons, and 22 percent had unfavorable views of evangelical Christians.
While Muslims were generally viewed more unfavorably than other faiths, they did fare better than some groups among younger demographics. For example, 34 percent of 18-29-year olds viewed Muslims unfavorably, 37 percent viewed Mormons unfavorably, and 35 percent had unfavorable views of evangelicals.
Younger Americans gave Christian groups in general an approval rating about 20 percentage points lower than seniors 65 years and older.
"Young people have traditionally been more liberal in their religious and political thinking," Levin said.
Full report at:
http://www.washingtonpost.com/national/on-faith/new-poll-finds-americans-evenly-divided-
------------
One Osama killer pens book, identified
Yashwant Raj
August 24, 2012
One of the SEALs who killed Osama bin Laden was named Thursday as author of the coming firsthand account of the raid. Matt Bissonnette, a 36-year-old Navy SEAL identified as the author of the book, was a member of the team that killed bin Laden on May 2, 2011. He wrote the book
under a pseudonym Mark Owen, with Kevin Maurer, author of many books on special operations. But his wish to remain anonymity was not honoured too long.
A cable TV news network, Fox News, named him in its afternoon broadcast that was picked up and flashed all over TV and net, forcing authorities to confirm his identity.
The SEALs who participated in the raid were supposed to have remained unidentified for ever for their own safety and of their families, among other reasons.
Passages from the book — No Easy Day: The Firsthand Account of the Mission That Killed Osama bin Laden — released by the publisher said Bissonnette was among the first to enter the room where bin Laden died.
Bissonnette has not named any other member of the team.
Bin Laden's killing has returned into headlines lately as an election issue. Republicans have charged Obama with claiming undue credit for the raid, arguing he only permitted it.
Bissonnette's book is believed to be a part of the same effort to deny Obama the bump his campaign believes he deserves for taking out America's Enemy No 1.
http://www.hindustantimes.com/world-news/Americas/One-Osama-killer-pens-book-identified/Article1-918954.aspx
------------
Romney open to sending troops to Syria
Aug.25, 2012
Republican presidential candidate Mitt Romney also told CBS News that he'd be willing to go to war to stop Iran from "becoming nuclear."
Republican presidential candidate Mitt Romney said Friday that he would send U.S. troops to Syria if needed to prevent the spread of chemical weapons.
"I think we have to also be ready to take whatever action is necessary to ensure that we do not have any kind of weapon of mass destruction falling into the hands of terrorists and whether that requires troops, or whether that requires other actions by our friends and allies," Mr. Romney said in an interview with CBS News.
Mr. Romney specifically noted that Turkey and Saudi Arabia have been involved in the region.
The former Massachusetts governor has limited foreign policy experience, but has so far outlined bullish positions on potential threats in the Middle East. He also told CBS News that he'd be willing to go to war to stop Iran from "becoming nuclear."
"No question in my view that we can put all manner of pressure on the regime that's there, but they have to also know that a military option is one which we'd be willing to consider if they do not take action to dissuade a course towards nuclearization," Mr. Romney said of Iran.
Full report at:
http://www.thehindu.com/news/international/article3820179.ece
------------
Accused Colorado gunman told classmate he wanted to kill people
Aug 25 2012
Denver : Accused Colorado gunman James Holmes had conversations with a classmate in March about wanting to kill people, four months before the suburban Denver rampage in which he is accused of shooting dead 12 moviegoers, a court document showed on Friday.
Evidence gathered so far indicates that the defendant had conversations with a classmate about wanting to kill people in March 2012, and that he would do so when his life was over, prosecutors wrote in the filing.
Holmes, a former neuroscience graduate student, is accused of opening fire on July 20 at a midnight screening of the recent Batman movie 'The Dark Knight Rises' in Aurora. In addition to those who died, 58 people were wounded in the attack.
The new document builds on a picture that prosecutors have painted in court of Holmes as a young man whose once promising academic career was in tatters as he failed graduate school oral board exams in June and one of his professors suggested he may not have been a good fit for the competitive PhD program.
Full report at:
http://www.indianexpress.com/news/accused-colorado-gunman-told-classmate-he-wanted-to-kill-people/993068/
------------
Europe
Breivik won't appeal sentence, regrets not killing more
Aug 25, 2012
Oslo: Accepting a sentence that could keep him imprisoned for life, Anders Behring Breivik regretted not killing more people in a bomb and gun massacre that left 77 people dead.
Breivik's gruesome and defiant statement today marked the end of a legal process that has haunted Norway for 13 months.
Prosecutors said they, too, would not appeal the ruling by Oslo's district court, which declared the right-wing extremist sane enough to be held criminally responsible for attacks "unparalleled in Norwegian history."
"Since I don't recognise the authority of the court I cannot legitimise the Oslo district court by accepting the verdict," Breivik said. "At the same time I cannot appeal the verdict, because by appealing it I would legitimise the court."
Then, Breivik said he wanted to issue an apology, but it wasn't for the victims, most of them teenagers gunned down in one of the worst peacetime shooting massacres in modern history.
"I wish to apologise to all militant nationalists that I wasn't able to execute more," Breivik said.
Full report at:
http://www.firstpost.com/world/breivik-wont-appeal-sentence-regrets-not-killing-more-430083.html
------------
Christian, Muslim communities come together to promote tolerance, acceptance
August 25, 2012
In response to the recent media coverage of an individual's politics of division parading under the banner of religion, we the undersigned want to affirm our support of people of all religious backgrounds and our commitment to celebrating our religious diversity as a source of peace rather than as a cause of division.
For the past number of years, many bridges have been built between members of all religious backgrounds in our city. In particular, the Christian and Muslim communities have worked together on a number of important initiatives and projects that have strengthened and enriched our entire city. These include efforts to eradicate poverty, fundraising efforts to support our local hospitals, and the building of forums to exchange ideas and build common understanding.
Full report at:
http://www.lfpress.com/comment/2012/08/24/20138171.html
----------
Tourists should beware of Islamist mobs in Tunisia, warns French politician
By Henry Samuel
23 Aug 2012
Tunisia is falling prey to violent Islamist mobs, a Franco-Tunisian politician from the Loire valley has warned, after he narrowly escaped a "lynching" when he returned to his native town for a family holiday.
Jamel Gharbi, 62, a Socialist regional councillor, said was set upon in Bizerte, northern Tunisia, on August 16 by a gang of 50 sword-wielding Salafists furious that his wife and 12-year old daughter were wearing shorts and T-shirts.
"I saw that they were looking at my wife and daughter in a hateful way due to their summer clothes, which were in no way provocative," he told Le Figaro.
"They told us that we were in an Islamist country and I quickly understood that it was going to degenerate. I shouted to my wife and daughter to flee and the assailants laid into me to punch me and hit me with sticks.
"It was a lynching, it was horrible. My daughter shouted: 'They're going to kill daddy' as I was covered in blood, but the worst thing was that nobody budged, nobody came to my aid, I was left to fend for myself."
He added: "If I had fallen on the floor, I think they would have finished me off." But he managed to break free and reach his residence, where he barricaded himself and his family in.
Full report at:
http://www.telegraph.co.uk/news/worldnews/africaandindianocean/tunisia/9494862/
------------
A Rapper and Poet Pushes for a New French Identity of Inclusion
By SCOTT SAYARE
Aug.25, 2012
IN his early life, before he left the violent projects of Strasbourg, before he was acclaimed as a rapper and a poet, Abd Al Malik was a confusion of identities — "schizophrenic," he says. A Catholic altar boy turned Muslim proselyte, he was at once thug and scholar, dealing hashish and reading philosophy, picking pockets after Sunday Mass.
As a teenager, he lost friends to heroin, murder and suicide; rattled and angry, he sought explanations in "On the Shortness of Life," by the Greek thinker Seneca. At 16, Mr. Malik says, he renounced crime, burned everything he had bought with "dirty money" and fell in with a rigid Muslim sect. Later he gravitated to Sufism, the mystical strain of Islam.
He was born Régis Fayette-Mikano, the French son of Congolese immigrants, constantly pulled between worlds. Now, Mr. Malik maintains, he is "one."
"I made peace with myself," he said.
His country is another matter, he says, still coming to terms with its ethnic and religious diversity. He is deeply, proudly French, says Mr. Malik, 37, but he has made a remarkably successful career parsing French identity in verse, deploring what he calls an over-proud society and the hypocrisy with which it treats its nonwhite sons and daughters.
Many French rappers sing about racism, identity and the plight of the "banlieues," France's impoverished suburbs, but few with Mr. Malik's poise and poetry.
Full report at:
http://www.nytimes.com/2012/08/25/world/europe/rapper-abd-al-malik-pushes-for-new-
------------
Impasse over Assange could drag on, says Ecuador
HASAN SUROOR
Aug.25, 2012
The Ecuadorian President Rafael Correa on Friday warned that the diplomatic impasse over Julian Assange could drag on ``for years'' if Britain did not allow him safe passage to Ecuador.
"This could end tomorrow if the U.K. grants safe passage, or it could go on for months and years if Mr Assange can't leave the embassy of Ecuador in London," he told the BBC as Britain insisted that it had a ``legal obligation'' to extradite WikiLeaks chief to Sweden which wants to question him over sexual assault allegations.
The British Foreign Office said it had sent a letter to the Ecuadorian embassy aimed at ``calming things down'' but gave no details.
Officials at the embassy, where Mr Assange has been holed up since June, said he could stay there for ``centuries''.
Full report at:
http://www.thehindu.com/news/international/article3817191.ece
------------
Murfreesboro mosque receives permanent occupancy permit
Aug 24, 2012
MURFREESBORO — The Islamic Center of Murfreesboro has received its final approval after a nearly two-year legal battle to prevent it from opening.
Islamic Center board chairman Essam Fathy said Thursday he was relieved and happy the mosque has its permanent occupancy permit.
Since construction was approved in May 2010, the mosque has been targeted by vandalism, arson and a bomb threat.
A group of neighbors sued Rutherford County to try to stop construction. Among other things, they claimed that local Muslims were compelled by their religion to try to overthrow the U.S. Constitution and replace it with Islamic law.
That claim was dismissed, but construction approvals were voided briefly for other reasons before a federal judge last month cleared the way for the mosque to open.
http://www.tennessean.com/article/20120824/NEWS06/308240069/Murfreesboro-mosque-
------------
Africa
Bar At Mosque Site Enrages SA Muslims
23 August 2012
CAIRO – Cape Town Muslims have protested against a liquor license granted to a bar right next to one of first mosques in the country as ignoring Muslim worshippers' rights.
"Authorities placed the first bar in Bo-Kaap right next to the mosque," Bo-Kaap Civic Association chairman Osman Shabodien told Cape Times on Thursday, August 23.
"We want to know why we were not consulted. We have support from non-Muslim residents and churches."
A liquor license has been granted to a bar a meter from Nurul Islam mosque, one of the country's oldest mosques built in 1834 in Bo-Kaap area of Cape Town.
Enraged by the decision, 100 residents protested outside Abantu Restaurant and Bar to express their anger.
"We've spoken to the bar's owner, a Mr Sam, who said as far as he is concerned, he has a license and can trade," Shabodien said.
"We are very angry."
Muslims make up some 1.5 percent of South Africa's 49 million-strong population, according to the CIA fact book.
Islam takes an uncompromising stand in prohibiting intoxicants. It forbids Muslims from drinking or even selling alcohol.
The general rule in Islam is that any beverage that get people intoxicated when taken is unlawful, both in small and large quantities, whether it is alcohol, drugs, fermented raisin drink or something else.
Ignoring Muslim Rights
Full report at:
http://onislam.net/english/news/africa/458728-bar-at-mosque-site-enrages-sa-muslims.html
------------
The music has died in northern Mali as Islamic extremists exert control
24 August, 2012
Northern Mali was taken over by militants and Islamic extremists and now they're in the process of implementing a system of Sharia law in that part of the country. That's meant an end to musical performances across the part of the country controlled by the extremists.
Musicially, Mali is one of the richest places in the world.
The country brought us the late guitarist Ali Farka Toure. Then there are musicians Salif Keita and Oumou Sangare.
And don't forget singer-songwriter Habib Koite and Toureg band Tinariwen
But as of Wednesday, the music stopped in the north of the country.
That's because Islamic extremists who control much of the vast desert region of Mali have banned all music, except the singing of Koranic verses.
Full report at:
http://www.pri.org/stories/arts-entertainment/music/the-music-has-died-in-northern-mali-as-islamic-extremists-exert-control-11247.html
------------
Libya Islamists Destroy Sufi Shrines, Library: Military
Aug.25, 2012
ZLITAN (Reuters) - Conservative Islamists blew up the tomb of a 15th century Sufi scholar and burned down a library in the Libyan city of Zlitan, a military official said on Saturday, the latest attacks on sites in the region branded idolatrous by some sects.
The attackers used bombs and a bulldozer to destroy a complex of shrines that included the tomb of Abdel Salam al-Asmar on Friday and ruined thousands of books at the Asmari Mosque library, said witnesses and Zlitan military council official Omar Ali.
Hardliners, many of them emboldened by the Arab Spring revolts, have targeted a number of sites belonging to Islam's mystical Sufi tradition in Libya, Egypt and Mali over the past year.
The assaults have also recalled the 2001 dynamiting by the Taliban of two 6th-century statues of Buddha carved into a cliff in Bamiyan in central Afghanistan.
Friday's attacks followed two days of clashes between tribal factions in Zlitan which killed two people and injured 18, according to military council counts.
"The extremist Salafis took advantage (of the fact) that security officials were busy calming down the clashes and they desecrated the shrine," Ali told Reuters, referring to conservative Muslims who see many Sufi sites as idolatrous.
http://www.nytimes.com/reuters/2012/08/25/world/africa/25reuters-libya-
------------
Tunisian president says ruling Islamists seek to monopolize power
25 August 2012
Tunisian President Moncef Marzouki on Friday attacked his Islamist allies in the ruling coalition, accusing them of seeking to monopolize power, in a letter read at the opening of his party's congress.
"What complicates the situation is the growing feeling that our Ennahda brothers are working to control the administrative and political operations of the state," Marzouki said in the letter, which was read out by one of his advisers.
"This behavior reminds us of the bygone era" of ousted dictator Zine El Abidine Ben Ali," he added, condemning "the appointment of supporters (of the Ennahda party to key posts) whether or not they are qualified."
Reacting to the president's charges, several top government officials belonging to the Islamist party walked out of the conference, including Human Rights Minister Samir Dilou and Interior Minister Ali Larayedh, according to an AFP reporter.
Marzouki belongs to the Congress for the Republic (CPR), a secular, center-left party that partners Ennahda in the ruling three-party coalition, along with Ettakatol, also on the center-left.
Full report at:
http://english.alarabiya.net/articles/2012/08/25/234039.html
------------
Kenya: Arrests Made in Deadly Clash
Aug.25, 2012
The Kenyan police have arrested five clan leaders and four chiefs in connection with an attack that killed 53 people in a long-running dispute over land and water in a rural part of the country's east, a senior provincial official said on Friday. Armed with machetes, bows and arrows and spears, attackers from the Pokomo ethnic group locked villagers from the rival Orma group in their homes, set the structures on fire and killed anyone who tried to escape. The two groups have clashed intermittently for years over access to grazing, farmland and water resources. A commissioner for the province told reporters that the arrested elders were accused of organizing and leading the raid, and the chiefs of failing to alert the authorities about the planned attacks.
http://www.nytimes.com/2012/08/25/world/africa/arrests-made-in-deadly-clash-in-
------------
Kenya sackings after deadly school dormitory fire
24 August 2012
Kenya's education minister has sacked two top education officers after the deadly fire at a private junior school near the lakeside city of Kisumu.
Eight girls died on Wednesday night when they were unable to open the dormitory's door to escape the blaze.
"This is a tragic incident that should not have happened," Kenya's Standard paper quotes Education Minister Mutula Kilonzo as saying.
The body overseeing private schools should also fire the head, he said.
Although the Asumbi Boarding Primary School is privately owned by the local Catholic Church, the government teacher employment body, the Teachers Service Commission, appoints head teachers.
Full report at:
http://www.bbc.co.uk/news/world-africa-19370524
--------
Australia
Idea of Sharia being part of Australian law 'misconceived'
24 Aug 2012
Sydney, Aug. 24 (ANI): The idea that Sharia could operate as part of Australian law was 'misconceived' and minority practices that offend moral standards should be abandoned, former High Court judge Sir Gerard Brennan has said.
"No court could apply and no government could administer two parallel systems of law, especially if they reflect - as they inevitably would reflect - different fundamental standards," Brennan said.
According to the Sydney Morning Herald, Brennan said that to do so would result in two legal systems and confirm dual cultures.
He said so during a lecture in honour of the former law professor Hal Wootten at the University of NSW.
"The democratic principle prescribes that the culture of the majority is determinative of the legal structure," he said.
Full report at:
http://www.newstrackindia.com/newsdetails/2012/08/24/282-Idea-of-Sharia-being-part-of-Australian-law-misconceived-.html
------------
URL: https://www.newageislam.com/islamic-world-news/by-new-age-islam-news-bureau/burma-violence-myanmar-president-says-monks-politicians-kindling-hate/d/8419