New Age Islam News Bureau
28 Jul 2012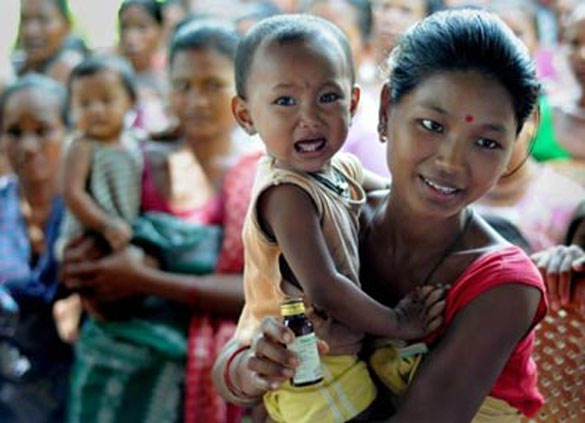 South Asia
• Burma's monks call for Muslim community to be shunned
• Afghan ice cream melts war-scarred hearts, revives small businesses
• Muslims genocide in Myanmar condemned
• Burma: UN calls for inquiry over Rakhine violence
• Euro Zone Woes Weigh on Afghan Aid Projects
• Civil society concerned over HR violation in Myanmar
• Two NATO service members killed in Afghanistan
North America
• Al Qaeda altered underwear bomb formula: US
• Christian church cooks ritual Ramadan meal for Muslim neighbours
• For the United States, Arab Spring Raises Question of Values versus Interests
• US poll shows persistence of Obama Muslim lie
• Obama to give Israel $70 million in military funding
• HRO Denounces Decision to ban Muslim player
• Complaint against Cape Coral counter-terrorism instructor to be heard by directors
• NMHRO condemns vandalism of vehicles at Winnipeg mosque
• Colorado shooting suspect was getting psychiatric care
• US Congress votes for designating Haqqani network as terror group
India
• Road becomes a border between Bodos and Muslims
• This is a time for healing, PM tells Assam violence victims
• Separatist shutdown mars life in Kashmir
• Two tourists killed in Kashmir grenade attack
• Rebels may take advantage of riots
• Cabinet clears border pact with Bangladesh
• Non-tribals will continue to enjoy land rights in Bodo belt
• From Riyadh to New Delhi without passport, travel documents
• 'Kasab sharpest, knew I was Indian immediately'
• Terror conspiracy: High Court orders release of 18 convicts
• Defence minister Antony to review security situation in Kashmir
• Assam violence: PM visits Kokrajhar, says initial difficulties in controlling violence
• Former Hizb-ul-Mujahideen militant gets 9-year jail term
• Ajmal Kasab smartest operative: Abu Jundal
• LeT has planned at least 10 terror strikes in India: Abu Jundal
• Officials meet to discuss security of Indo-Pak border
• Narendra Modi interview fallout: Samajwadi Party disowns Shahid Siddiqui
Pakistan
• Four killed in blast at Bara militant base
• 'Baloch facing rights violations in Pakistan, Iran'
• Pakistani-Born Mayor Repairs, and Wins, Texans' Hearts
• Live conversion during Ramazan show stirs anger
• Kayani's aide appointed as Pak's new defence secretary
• Asif Ali Zardari formally invites Manmohan Singh to visit Pakistan
• Khyber governor orders arrest of female aid worker's killers
• Hindu boy's conversion 'drama' draws flak
• Pak Hindu boy converts live on controversial anchor's show
• Visa scam: Rehman Malik directs FIA not to arrest Abid Chaudhry
• Man killed in Quetta target killing
• '48% Pak students in UK in 2011 not genuine'
• Killing of MQM sympathisers deplored
Southeast Asia
• Militants shot dead 4 soldiers in restive Thai south
Mideast Asia
• Uprising puts Palestinian refugees in an awkward situation
• Romney Faces Perils and Opportunities in Israel
• A Champion for the Displaced in Israel
• 'Hezbollah releases clip of 2006 abduction'
Arab World
• 15 Iraqi Officials Quit in Protest over Qaeda Threat
• Syria army launches Aleppo assault
• Syrian troops kill 6-year-old fleeing into Jordan
• Syrian gunships hit rebels and troops amid massacre fears
• Syrian helicopters pound Aleppo, claim activists
• Syrian Rebels Free 2 Journalists after Weeklong Ordeal With Islamic Extremists
Africa
• Libya's poor mark Ramazan in rubble of Qadhafi base
• Nigerian army kills 2, arrests 26 over murder of 2 Indians
• Kenyan Police Arrest Six over Diplomat's Murder
• President Returns to Mali after Being Injured in a Mob Assault
Europe
• Radical Muslims abandon protest outside Olympic Park
• Russia to Launch New Islamic TV Channel
• UN rights chief raises alarm at Myanmar Muslim crackdown
• Russian forces kill 8 suspected militants in Dagestan `
• Russia Blames West and Syria's Neighbours for Bloodshed
• Five Sentenced In Bashkortostan for Online Extremism
• Tatarstan Mufti Injured, Aide Killed In Separate Attacks
• Another Man Dies In Tatarstan Police Custody
• World powers fear Aleppo massacre
• UK's terror 'Twitter threat' man wins appeal
• Two Italians Held in Syria Released: Syria State TV
Compiled by New Age Islam News Bureau
Photo: Road becomes a border between Bodos and Muslims
URL: https://www.newageislam.com/islamic-world-news/by-new-age-islam-news-bureau/burma-s-monks-call-for-muslim-community-to-be-shunned/d/8080
---------
South Asia
Burma's monks call for Muslim community to be shunned
HANNA HINDSTROM
25 JULY 2012
The Buddhists have reportedly tried to block humanitarian aid getting to ethnic group
Monks who played a vital role in Burma's recent struggle for democracy have been accused of fuelling ethnic tensions in the country by calling on people to shun a Muslim community that has suffered decades of abuse.
In a move that has shocked many observers, some monks' organisations have issued pamphlets telling people not to associate with the Rohingya community, and have blocked humanitarian assistance from reaching them. One leaflet described the Rohingya as "cruel by nature" and claimed it had "plans to exterminate" other ethnic groups.
The outburst against the Rohingya, often described as one of the world's most oppressed groups, comes after weeks of ethnic violence in the Rakhine state in the west of Burma that has left more than 80 dead and up to 100,000 people living in a situation described as "desperate" by humanitarian organisations. As state-sanctioned abuses against the Muslim community continue, Burma's president Thein Sein – credited by the international community for ushering in a series of democratic reforms in the country and releasing political prisoners such as Aung San Suu Kyi – has urged neighbouring Bangladesh to take in the Rohingya.
"In recent days, monks have emerged in a leading role to enforce denial of humanitarian assistance to Muslims, in support of policy statements by politicians," said Chris Lewa, director of the Arakan project, a regional NGO. "A member of a humanitarian agency in Sittwe told me that some monks were posted near Muslim displacement camps, checking on and turning away people they suspected would visit for assistance."
The Young Monks' Association of Sittwe and Mrauk Oo Monks' Association have both released statements in recent days urging locals not to associate with the group. Displaced Rohingya have been housed in over-crowded camps away from the Rakhine population – where a health and malnutrition crisis is said to be escalating – as political leaders move to segregate and expel the 800,000-strong minority from Burma. Earlier this month, Thein Sein attempted to hand over the group to the UN refugee agency.
Aid workers report ongoing threats and interference by local nationalist and religious groups. Some monasteries in Maungdaw and Sittwe sheltering displaced Rakhine people have openly refused to accept international aid, alleging that it is "biased" in favour of the Rohingya. Monks have traditionally played a critical role in helping vulnerable citizens, stepping in to care for the victims of Cyclone Nargis in 2008 after the military junta rejected international assistance.
Many have been shocked by the response of the monks and members of the democracy movement to the recent violence, which erupted after the rape and murder of a Buddhist woman, allegedly by three Muslims, unleashed long-standing ethnic tensions.
Monks' leader Ashin Htawara recently encouraged the government to send the group "back to their native land" at an event in London hosted by the anti-Rohingya Burma Democratic Concern. Ko Ko Gyi, a democracy activist with the 88 Generation Students group and a former political prisoner, said: "The Rohingya are not a Burmese ethnic group. The root cause of the violence… comes from across the border." Mark Farmaner, director of Burma Campaign UK, said: "We were shocked to have [Ashin Htawara] propose to us that there should be what amounts to concentration camps for the Rohingya."
Ms Suu Kyi has also been criticised for failing to speak out. Amal de Chickera of the London-based Equal Rights Trust, said: "You have these moral figures, whose voices do matter. It's extremely disappointing and in the end it can be very damaging."
The Rohingya have lived in Burma for centuries, but in 1982, the then military ruler Ne Win stripped them of their citizenship. Thousands fled to Bangladesh where they live in pitiful camps. Foreign media are still denied access to the conflict region, where a state of emergency was declared last month, and ten aid workers were arrested without explanation.
http://www.independent.co.uk/news/world/asia/burmas-monks-call-for-muslim-community-to-be-shunned-7973317.html
---------
Afghan ice cream melts war-scarred hearts, revives small businesses
Jul 28, 2012
HEART: In a nation wrenched by decades of war, perhaps it is of no surprise that one of Afghanistan's most successful brands manufactures what is sorely lacking from the conflict-scarred landscape: joy.
The rectangular vanilla bars mechanically dipped in thick chocolate at the Herat ice cream factory in western Afghanistan are a world away from intensifying violence in a war that has dragged on into its 11th year.
Herat Ice Cream's orange sorbets, coffee-flavoured bars, cones and a mock "Magnum" are sold in all of Afghanistan's 34 provinces, a rare success for a business benefitting from no foreign investment.
Officials in Herat province, bordering Iran now want to build on such a success to turn the region into a business hub, creating a "Herat" brand in a nation where locals depending on foreign aid have largely failed at independent commerce.
"I started with half a million and now my company is worth 15 million dollars," said Ahmad Faizi, Herat Ice Cream's chief executive, who set up the firm almost nine years ago with his savings from an import business.
Full report at:
http://dawn.com/2012/07/27/afghan-ice-cream-melts-war-scarred-hearts-revives-small-businesses/
---------
Muslims genocide in Myanmar condemned
Jul 28, 2012
KARACHI: Majlis Wahdat Muslimien (MWM) on Friday condemned the brutal genocide of Muslims in Myanmar and demanded of the United Nations Secretary General Baan-ki Moon to send army troops there to help Muslims. They said that besides non-Muslim countries, all Muslim states and political parties adopted shameful and silence behaviour over the issue. They said that as always, UN and other international human rights organisations did not take notice of the injustices with Myanmar Muslims. They said that UN armies should be deployed in the state to control the situation. They further demanded of the Muslim countries and others to raise their voice against injustice with Muslims.
http://www.dailytimes.com.pk/default.asp?page=2012\07\28\story_28-7-2012_pg12_3
--------
Burma: UN calls for inquiry over Rakhine violence
Jul 28, 2012
UN human rights chief Navi Pillay has called for an independent investigation following claims of abuses by security forces in Burma's Rakhine state.
Ms Pillay said forces sent to quash violence in the northern state were reported to be targeting Muslims.
The UN refugee agency (UNHCR) says about 80,000 people have been displaced following inter-communal violence.
The agency says most of those displaced are living in camps and more tents are being airlifted in to help them.
The latest violence in Rakhine state began in May when a Buddhist ethnic Rakhine woman was raped and murdered by three Muslims.
On 3 June, an unidentified mob killed 10 Muslims.
Ms Pillay's office says that since then at least 78 people have been killed in ensuing violence but unofficial estimates are higher.
Full report at:
But some parts of the country are still hit by conflict and unrest, most recently Rakhine state.
http://www.bbc.co.uk/news/world-asia-19025549
---------
Euro Zone Woes Weigh on Afghan Aid Projects
Jul 28, 2012
HERAT, Afghanistan (Reuters) - Italy and Spain are scaling back the money allotted for development projects in Afghanistan this year as their debt crises widen at home, military officials said.
Italy, which spends almost half its Afghan aid money on education, has wiped 400,000 euros off this year's pledge, leaving 5 million euros, and Spain is decreasing its amount by millions.
Major donors earlier this month pledged $16 billion in development aid through 2015 for Afghanistan, which is less than previous years and separate from individual countries' commitments through reconstruction teams. They also demanded Afghanistan better tackle its widespread corruption.
"Due to the economic situation, we're seeing the biggest amount disappear in a year," said Colonel Francesco Principe, who heads the Italian civilian and military reconstruction team in Herat province in the country's west bordering Iran.
Almost all of Italy's 4,000 troops, the fourth-largest contributor to the NATO-led war, are in Herat, whose base boasts a pizzeria, wine-serving pasta restaurant and two chapels with statues of the Virgin Mary.
The cut 400,000 euros would have mostly covered fuel and support for Italy's aid projects, Principe told reporters. His team's most famous feat is the new Herat airport, which opened in April after a $1.4 million, eight-month build.
Full report at:
http://www.nytimes.com/reuters/2012/07/28/world/asia/28reuters-afghanistan-eurozone-
---------
Civil society concerned over HR violation in Myanmar
Jul 28, 2012
KARACHI: Civil society organisations and individual human rights and peace activists and journalists of Pakistan have expressed concern over the violation of human rights (HR) in Myanmar and demanded of the people and government of Myanmar to abide by the international consensus on the rights of people.
In a joint statement, Human Rights Commission of Pakistan; Pakistan Peace Coalition; Executive Director of Pakistan Institute of Labour Education and Research (PILER) Karamat Ali, BM Kutty; Aly Ercelan, Adam Malik, Qamrul Hasan, Lala Hasan Pathan, Iqbal Alvi, Mahnaz Rahman (Aurat Foundation and Women Action Forum), Latif Mughal, Ziaur Rahman (journalist), Syed Moazzam Ali, Muneer Memon, former chief secretary Sindh Jawaid Ashraf Hussain, Shaheen Salahuddin (local TV anchorperson) and Qazi Javed said the situation in Myanmar is intolerable for all those committed to universal human rights, including secure lives and prosperous livelihoods.
They urged the winner of a Noble Peace Prize, the venerated Aung San Suu Ski, to assume leadership of moves towards an end of violence, and to create conditions for a safe return of refugees to their homes in Myanmar. Her voice is heard around the world, and hence compels her to take bold steps immediately, which must include indiscriminating state and social protection of the Rohingya community.
Full report at:
http://www.dailytimes.com.pk/default.asp?page=2012\07\28\story_28-7-2012_pg12_2
---------
Two Nato service members killed in Afghanistan
Jul 28, 2012
KABUL: The Nato military coalition in Afghanistan says two of its service members have been killed in an insurgent attack in the east of the country.
The military alliance says the attack happened on Saturday but doesn't provide further details.
Nato also did not provide the nationalities of the dead.
Most of the troops in eastern Afghanistan are Americans, Saturday's deaths bring the number of international service members killed in Afghanistan so far this month to at least 42.
July 2011 saw 52 international service members killed.
http://dawn.com/2012/07/28/two-nato-service-members-killed-in-afghanistan-2/
---------
North America
Al Qaeda altered underwear bomb formula: US
Jul 28, 2012
ASPEN: US security officials are on the lookout for a new type of explosive, after analysis of an upgraded underwear bomb intercepted by a CIA operation in Yemen.
Transportation Security Administrator John Pistole told an audience at the Aspen Security Forum that the device smuggled out by a double-agent in an operation earlier this year was an upgrade from the underwear bomb carried by Nigerian Umar Farouk Abdulmutallab, to try to bring down a Detroit-bound airliner on Christmas 2009.
"We found in the Underwear Plot, Part 2…that a different type of explosive had been used than the previous one," Pistole said, "so we have gone back and recalibrated all the equipment and we have been working with our canine to detect this different type of explosive."
The CIA intercepted the device earlier this year, thwarting an ambitious plot by al Qaeda's affiliate in Yemen to destroy a US-bound airliner around the one-year anniversary of the killing of Osama bin Laden.
The new model also had a more sophisticated trigger mechanism, an apparent attempt to fix the defective trigger that burned the bomber but failed to ignite the bomb in the Christmas attack.
http://dawn.com/2012/07/28/al-qaeda-altered-underwear-bomb-formula-us/
---------
Christian church cooks ritual Ramadan meal for Muslim neighbours
By Uzra Khan
ukhan@sacbee.com
July 27, 2012
Every night at sundown, hundreds of Muslim people gather at the Sacramento Area League of Associated Muslims Center for iftar, the evening meal that breaks their daily fast during the holy month of Ramadan.
Tonight will be no different, except that, in an act of grace and generosity, the iftar meal will be prepared and served by members of First Covenant Church of Sacramento.
Irfan Haq, who helps organize iftars at the SALAM Center, believes this might be the first time that a local church has prepared an iftar meal.
"This is historic," he said. "They will not only be preparing the meal, but also breaking the fast with us, and joining us in prayer."
Much of the food for iftar is the culmination of a weeklong cooking camp hosted by First Covenant Church to teach children ages 8 to 14 how to cook.
Tonight's menu includes meatballs made by the children with halal beef and lamb, pasta sauces and frosted cupcakes. Members of the church will volunteer food items of their own, in addition to the children's creations.
This is not the first of the church's efforts to educate its members about religions other than Christianity, Islam in particular.
"We want to teach about the similarities in the Bible and Quran," said Mark Shetler, executive pastor. "There is too big a division today between Western society and the Arab world."
The church held a six-week "equipping class" this year to teach the similarities and differences between Christianity and other faiths. It also provided sponsorship to several Iraqi refugee families.
Church leaders continue to bring in a series of speakers from different faiths, including Haq of the SALAM Center, to educate their members.
Shetler, who is from rural Pennsylvania, manages global outreach for the church; these programs are his brainchild. His move to California and exposure to diversity of religions and cultures created in him a desire to build bridges of communication between them.
"I believe that Jesus wants us to share his love," Shetler said.
Shetler's favorite passage in the Bible refers to people from every tribe, nation, people and language coming together in worship; a vision for the iftar tonight at the SALAM Center. All are welcome to join.
http://www.modbee.com/2012/07/27/2298913/christian-church-in-sacramento.html#storylink=cpy
---------
For the United States, Arab Spring Raises Question of Values Versus Interests
By DAVID D. KIRKPATRICK
Jul 28, 2012
CAIRO - Barack Obama came here as a new president in 2009 to proclaim "a new beginning" in American relations with the Muslim world, grounded in support for the dream of Arab democracy and "governments that reflect the will of the people."
He could not have guessed that the demand for Arab democracy would instead become one of his presidency's greatest foreign policy challenges, forcing whoever wins the November election to confront tough trade offs between American values and interests.
The popular uprisings that have swept the region since Mr. Obama's speech in Cairo have upended an authoritarian order that was largely congenial to the United States. While they may have brought Arab nations closer than ever to fulfilling of the promise of self-determination that has echoed through the speeches of American presidents since Woodrow Wilson at the end of the First World War, they have also imperiled crucial American allies, empowered antagonistic Islamists, and unleashed sectarian animosities that threaten to drag the whole region toward chaos.
Before the uprisings, a rough balance of power held in check enemies like Iran. Israel and other allies were increasingly secure within their borders. Even Colonel Muammar el-Qaddafi, once the "mad dog of the Middle East," in President Ronald Reagan's words, was eager for closer ties with the United States, and American diplomats sent high-level emissaries to the Syrian capital, Damascus, in the hope of sweet-talking President Bashar al-Assad at least a few steps away from Tehran and closer to Washington.
Despite the strains caused by the invasion of Iraq and its bloody aftermath, American influence was arguably at an apex in the capitals of the Arab world if not the hearts and minds of the its people.
There was one deadly drawback. Washington's support for Arab autocracies drew the fire of militants who despaired of toppling their own monarchs and strongmen. That was the genesis of Al Qaeda. But those same Arab strongmen - including Hosni Mubarak in Egypt, Colonel Qaddafi in Libya, and President Zine al Abidine Ben Ali in Tunisia - were eager to lend their spies and jails to the American fight against terrorism.
For the occupant of the White House, the upheaval has produced at least three pressing dilemmas.
The first is the rising power of Islamists. Democratic elections in Egypt and Tunisia have brought to power Islamist parties historically opposed to United States policies in the region, from Washington's support for Israel to the American invasion of Iraq. At the same time, the toppling of the old secular strongmen has opened up a new debate among Islamists over just what Islamic governance should mean, including how to balance respect for individual freedom against traditional religious values. How can American policy makers assess the intents and agenda of the new Islamist leaders? Can the United States build productive alliances with these former foes? In Egypt, should the United States back the elected Islamists of the Muslim Brotherhood in their struggle to pry power from the hands of military leaders? The generals were once Washington's best friends in Egypt but now threaten to curtail the transition to democracy?
The second challenge is the threat the insurgents pose to other undemocratic allies. Here the clearest case is in the tiny, oil-rich Kingdom of Bahrain. It is the home to the American fifth fleet and provides a vital base in the Persian Gulf. But its Sunni Muslim monarchs have used brutal force to crush a largely peaceful democracy movement backed by a Shiite Muslim majority.
Can or should the United States push the king to yield power? Would that risk the rise of Shiite Muslim parties backed by Shiite Muslim Iran? Would it alienate other important allies like the monarchs of Saudi Arabia or Jordan? And if the American president continues to stand by the King of Bahrain - as the Obama administration has - can America still hold itself up as a champion of democratic values in the rest of the region?
The third challenge is the eruption of sectarian animosities long suppressed by the old autocrats. The most explosive case here is Syria. The uprising against Mr. Assad is also a battle between Syria's Sunni Muslim majority and his own minority Alawite Muslim sect, an offshoot of Shiite Islam whose members dominate the Syrian military. Many of the Alawites fear annihilation at the hands of the Sunni insurgents seeking revenge for decades of repression by Mr. Assad and his father, former President Hafez al-Assad. Others in the region fear the Syrian conflict could become a regional proxy war pitting Shiite Iran on one side against Sunni Muslim Turkey, Saudi Arabia and the gulf states on the other. Sparks from the Syrian fighting have already shown the potential to reignite sectarian violence in neighboring Lebanon, around the border town of Tripoli.
Should the United States lend its support to the rebels challenging Mr. Assad, as Senators John McCain of Arizona and Lindsey Graham of South Carolina, both Republicans, have urged? How well does the United States know the rebels it might aid? And can Western policy makers prevent or contain a descent into sectarian violence, a grander and more catastrophic return of the kind of strife that engulfed neighboring Lebanon in a decade of civil war?
The situation is evolving by the day and often in unpredictable ways. It often seems distant from the domestic economic issues dominating the presidential campaign. But as Mr. Obama has learned since his speech in Cairo three years ago, events, welcome or not, have a way of imposing themselves on the White House.
Over the course of the campaign we will try to present arguments from Washington and the Middle East about how the White House might seek to advance American values and interests after "the new beginning" of the Arab spring. And we will re-examine the challenge over the next few months with each turn of events in the region. We are inviting experts and readers to weigh in and raise questions as we explore the issues, as part of a series we're calling The Agenda.
http://thelede.blogs.nytimes.com/2012/07/27/for-the-united-states-arab-spring-raises-question-of-values-versus-interests/?ref=middleeast&gwh=763E5AB273EAEA19CB8BBD47DC56D713
------
US poll shows persistence of Obama Muslim lie
Jul 28, 2012
WASHINGTON: More than one in three conservative Republican voters still thinks US President Barack Obama is a Muslim, nearly four years after he won power, said a Pew Research Centre survey Thursday.
"The number of Americans who say Obama is a Muslim is up since 2008, similar to 2010," senior Pew researcher Greg Smith told AFP.
Although the number of conservative Republicans who believe Obama is a Muslim stagnated between 2010 and 2012, it has more than doubled since 2008 despite the Christian church-goer's repeated affirmations of his faith.
Seventeen per cent of 3,000 overall voters asked by Pew in June and July thought Obama was Muslim, the poll said. That number is up five per cent from 2008 and down three per cent from 2010, within the survey's margin of error.
"Our polling suggests there's a real partisan component," Smith said.
Muslim American community leaders expressed concern that the lingering inability to recognize Obama's true faith showed a disturbing undercurrent in US politics, indicating a possible rise of Islamophobic discourse.
Full report at:
http://dawn.com/2012/07/27/us-poll-shows-persistence-of-obama-muslim-lie/
---------
Obama to give Israel $70 million in military funding
Jul 27, 2012
WASHINGTON: A senior administration official says US President Barack Obama is authorizing an additional $70 million in military assistance to Israel.
The official says the funds will go to help Israel expand production of a short-range rocket defense system. The system, called Iron Dome, helps Israel defend itself against rocket attacks.
Obama is to announce the additional funds when he signs a bill at the White House expanding US military and civilian cooperation with Israel.
The announcements are an attempt to upstage Republican rival Mitt Romney on Israel ahead of the presumptive Republican nominee's trip there this weekend and meeting with Prime Minister Benjamin Netanyahu.
The official spoke on the condition of anonymity because the official was not authorized to speak ahead of the president's announcement.
http://timesofindia.indiatimes.com/world/us/Obama-to-give-Israel-70-million-in-military-funding/articleshow/15209186.cms
---------
Human Rights Organization Denounces Decision by l'Outaouais Soccer Association to ban Muslim player
July 10, 2012
(Ottawa, Canada - July 10, 2012) - The Canadian Council on American-Islamic Relations (CAIR-CAN), a national Muslim civil rights organization, today called the decision by the l'Outaouais soccer association to ban a Muslim player, Rayane Benatti, 9, from participating in a local soccer tournament, a violation of Canada's human rights codes. Rayane Benatti wears the hijab, an Islamic headscarf. In making this decision, the association cited the fact that they had not received confirmation from FIFA (soccer's international governing body) regarding the type of hijab that is acceptable to wear during play. FIFA announced in early July that it had lifted its rule banning the wearing of headscarves.
Full report at:
http://www.caircan.ca/itn_more.php?id=3161_0_2_0_C
---------
Complaint against Cape Coral counter-terrorism instructor to be heard by directors
Jul. 26, 2012
A recent complaint about counter-terrorism instructor Sam Kharoba of Cape Coral by the Council on American-Islamic Relations is going to be brought up at a meeting of the Florida Criminal Justice Training Center Directors Association on Oct. 31 in Sarasota. The group is comprised of the 41 training center directors responsible for the delivery of training to Florida's criminal justice professionals, according to their website.
Florida Department of Law Enforcement Commissioner Gerald Bailey made the request for the issue to be placed on the agenda in a letter reply to CAIR on Wednesday. Results from that October meeting in Sarasota will be presented to the commission the following day. Both meetings are open to the public and will be held at the Hyatt Regency located at 1000 Boulevard of the Arts, the letter said.
Full report at:
http://www.news-press.com/article/20120726/NEWS0101/120726019/Complaint-against-
---------
National Muslim human rights organization condemns vandalism of vehicles at Winnipeg mosque
July 27, 2012
(Ottawa, Canada – July 27, 2012) - The Canadian Council on American-Islamic Relations (CAIR-CAN) condemns today's early morning vandalism of cars parked at a mosque in Winnipeg. According to a CBC report eyewitnesses told police that the vandal(s) smashed the windows and dented the cars by running on top of them.
CAIR-CAN calls on the Winnipeg Police to investigate this incident as a potential hate crime and hopes that the perpetrator(s) are swiftly brought to justice.
"We are relieved that no one was physically injured as a result of this incident. The vandalism took place outside of a mosque during a time when congregants were praying as part of the religious observances of the holy month Ramadan. However, there is nothing to conclusively prove at this point that this attack was a hate crime. This is for investigators to determine and we are confident that the incident will be investigated with due diligence," said Ihsaan Gardee, CAIR-CAN Executive Director.
"In the meantime politicians, security officials and community leaders in Winnipeg must stand firm and once again send the message that all forms of hate, racism and xenophobia have no place in Canadian society."
Full report at:
http://www.caircan.ca/itn_more.php?id=3164_0_2_0_C
---------
Colorado shooting suspect was getting psychiatric care
Jul 28, 2012
DENVER: Court papers say the former graduate student accused in the Colorado movie theater shooting was being treated by a psychiatrist at the university where he studied.
The revelation was disclosed on Friday in a defense motion. The motion sought to discover the source of leaks to some media outlets that a package that James Holmes sent the psychiatrist contained a notebook with descriptions of an attack.
The motion says the package contained communications between Holmes and Dr Lynne Fenton that should be shielded from public view.
A message left with Fenton's office was not immediately returned.
The package was seized by authorities on Monday after it was discovered in the mailroom at the University of Colorado, Denver.
http://timesofindia.indiatimes.com/world/us/Colorado-shooting-suspect-was-getting-psychiatric-care/articleshow/15227886.cms
---------
US Congress votes for designating Haqqani network as terror group
Jul 28, 2012
WASHINGTON: The US Senate has unanimously passed a resolution urging the Obama administration to designate the dreaded Haqqani network as a foreign terrorist organisation.
The resolution comes after the US House of Representatives passed Haqqani Network Terrorist Designation Act of 2012 early this month.
The bill, which was passed last year, had to be passed by the Senate again because of the changes made in it by the House.
After Senate's latest decision to pass the amended House version by unanimous consent, the bill now heads to the White House for President Barack Obama's consent to make it a law.
The bill requires the State Department to decide within a month whether the Haqqani Network meets the criteria for the designation, in the absence of which the Pakistan-based terror outfit can raise funds in the US.
"This is a significant development, the House and the Senate have now spoken unanimously that the President should designate the Haqqani Network as a foreign terrorist organization," said Congressman Mike Rogers, chairman of permanent select committee on intelligence.
"The Haqqanis are engaged in a reign of terror in Afghanistan and the network poses the single largest threat for IED's our soldiers face in that country. They actively plot and kill US and allied soldiers and routinely harm innocent Afghan civilian men, women and children in their path," he said.
http://timesofindia.indiatimes.com/world/us/US-Congress-votes-for-designating-Haqqani-network-as-terror-group/articleshow/15225987.cms
---------
India
Road becomes a border between Bodos and Muslims
GAURAV VIVEK BHATNAGAR
Jul 28, 2012
Sporadic violence has been commonplace in Kokrajhar, but killing of four BLT workers triggered large-scale violence
There are no checkpoints on the Bilasipara-Karegaon Road that leads from Kokrajhar town to Badgaon, and further into Dhubri district.
But the road, popularly known as BK Road, is serving these days as an unannounced border between Bodos and Muslims, who are too scared to return to the township despite the presence in large numbers of security personnel and the visit of a steady stream of VIPs ever since violence broke out about 10 days ago.
It was here on this road that in retaliation for the firing on two student leaders — Mohibul Islam of the All-Bodoland Minority Student's Union (ABMSU) and Abdul Siddique Sheikh of the All-Assam Minority Students' Union — four former Bodo Liberation Tigers (BLT) workers were killed a day later, on July 20. These killings triggered a spate of attacks and counter-attacks across Kokrajhar, Chirang and Baksa districts in the Bodoland Territorial Administered Districts (BTAD), as also Dhubri district, which is outside the cluster.
The spot where motorcycles of the former BLT workers were burnt remains a stark reminder of an incident that could well have been prevented. "The police personnel to whom the youth 'surrendered' after they were surrounded by the locals refused to take them out safely, and indeed handed them back to the public for delivering justice," said social worker Abdul Ali Mondal.
Mr. Mondal, whose family owns several pieces of property in the area, said that after the incident, Bodos launched attacks, the likes of which had not been seen for the past 20 years. "The result has been the exodus of nearly 1.20 lakh people from the area to Dhubri district, outside the Bodo-administered area."
However, sporadic violence and firing have always been commonplace in the area.
Founder president and senior adviser of the ABMSU Moinul Haq said that soon after the attack on his brother Mohibul, he too survived an attempt on life when he was stopped while returning from hospital by some Bodos, including some in police uniform. "It was my good fortune that I managed to call a senior police officer who, on seeing the missed call [on his cellphone], immediately called back and directed some police personnel, who were part of the elimination squad, to let me go."
Sitting in his office at Bodgaon, barely a couple of km from where the former BLT workers were attacked, Mr. Haq said: "The situation in the area is very bad." But "this is not new; it has been like this since 1987 when the Bodos started demanding a separate Bodoland and began attacking non-Bodos. The fact is that the area even now has 25 per cent Bodo population and 75 per cent non-Bodos, including about 25 per cent Muslims."
"This is the fifth attack on Muslims … The Bodo movement is primarily aimed at driving away Muslims and other non-Bodos. The worst part is that when Muslims resist, the police also come to the aid of Bodos and attack and shoot them after branding them armed rioters and Bangladeshis. However, this is completely a local issue and has got nothing to do with Bangladesh," he insisted.
Trust deficit
Mr. Haq noted that Muslims suffered a trust deficit when it came to the security forces, as some surrendered BLT workers were now part of the Black Panther commando force that was formed in 2003 or were posted as personal security officers of various Bodo leaders. "Many of them act like 'ghatak' (killers), performing as soldiers by day and militia at night."
Claiming that Muslims had so far been non-violent, Mr. Haq cautioned that if the government did not act soon to disarm all the militia, a situation could arise in which the minority community might resort to use of firearms. "It is better to do something in the forests than to become a nomad," he quipped, referring to the use of guerrilla warfare techniques.
The State government, he said, had also failed the community. "They have not done anything for us. Their Ministers visited us, but no aid has been forthcoming. We have been demanding that a security camp be set up around the Bodo-dominated stretch of the BK Road to allow safe passage to Muslims to Kokrajhar town, but nothing has been done yet."
Demanding that President's Rule be imposed on the State for restoration of law and order and peace, Mr. Haq said a Muslim delegation met Chief Minister Tarun Gogoi on Thursday and urged him to put in place a mechanism for exchange of land between Muslims and Bodos. "We want both communities rehabilitated. But it can now be done in a way so that there is a minimum confrontation between them."
The ABMSU will raise the same demand before Prime Minister Manmohan Singh when he visits the strife-torn areas on Saturday.
http://www.thehindu.com/news/national/article3693534.ece
---------
This is a time for healing, Manmohan Singh tells Assam violence victims
Jul 28, 2012
KOKRAJHAR: Assuring that causes of the ethnic violence in lower Assam will be addressed, Prime Minister Manmohan Singh today announced a Rs 300 crore relief package for the affected districts.
"Yes, a proper enquiry will be held into the tragic circumstances ... we will address the causes of the conflict. If it is instigated, the guilty will be punished," Singh said after visiting the violence-hit areas and meeting the affected people taking shelter in relief camps.
He also said, "the ethnic conflict is unacceptable and must come to a stop."
Meeting the victims of violence in the relief camps, Singh said, "I have come here to share your sorrow and pain and this is a time for healing."
Assuring full support for the people affected in the violence, the Prime Minister said, "my government will do everything possible to help the victims."
Singh announced a package of Rs 300 crore for relief and rehabilitation and development of the affected areas.
Full report at:
http://timesofindia.indiatimes.com/india/This-is-a-time-for-healing-Manmohan-Singh-tells-Assam-violence-victims/articleshow/15234833.cms
---------
Separatist shutdown mars life in Kashmir
Jul 28, 2012
SRINAGAR: Life was adversely affected here and in other major towns of the valley on Saturday following a shutdown called by the separatists to protest the killing of a youth by the Army four days ago.
Markets, public transport, other businesses, colleges and universities remained closed in Srinagar city following a protest shutdown called by hardline separatist leader Syed Ali Geelani.
The shutdown was called to protest the killing of 19-year-old Hilal Ahmad Dar in Aloosa village of north Kashmir Bandipora district by the Army on Tuesday.
Some private transport and three-wheelers, however, moved on the city roads where government offices, post offices and banks functioned normally.
Dar had left the village mosque after the Ramadan evening prayers when he was killed by the army in a firing incident Tuesday.
Full report at:
http://timesofindia.indiatimes.com/india/Separatist-shutdown-mars-life-in-Kashmir/articleshow/15227786.cms
--------
Two tourists killed in Kashmir grenade attack
Jul 28, 2012
SRINAGAR: Two tourists were killed and four others were injured in a separatist attack in Jammu and Kashmir's Anantnag district on Saturday.
"Militants tossed a hand grenade at a Tavera taxi carrying tourists in Bijbehara town, 45 km from here. The grenade exploded inside the vehicle resulting in the death of two tourists and injured four others," a senior police official said.
The injured have been taken to hospital. The area has been condoned off and a search operation is on, the official said.
The attack came after defence minister AK Antony arrived in Srinagar to review the security situation in the state.
http://timesofindia.indiatimes.com/india/Two-tourists-killed-in-Kashmir-grenade-attack/articleshow/15232002.cms
---------
Rebels may take advantage of riots
Jul 28, 2012
KOLKATA: Militant groups in the Bodoland Territorial Areas District may draw fresh justification for existence post-communal flare-up in Kokrajhar which remains an ethno-communal tinder-box. Time and again, armed militant groups have come to the rescue of communities they profess to represent during conflicts. Kokrajhar riots have been no exception.
Gunshot injuries from automatic weapons among riot victims point at the presence of militant groups during the violence, said an Assam government source. Even if groups like National Democratic Front of Bodoland weren't involved, the possibility of its individual members being involved can't be ruled out.
The source said that two factions of NDFB are well-armed, notwithstanding the ceasefire. Although Bodoland Liberation Tiger Force is now running the Bodoland Territorial Council, it is believed that its cadres have not surrendered their weapons. Bodo leaders argue that these militant groups alone should not be blamed for firing during the clashes; sections of other communities in BTAD, too, are armed, they said.
Full report at:
http://timesofindia.indiatimes.com/india/Rebels-may-take-advantage-of-riots/articleshow/15218961.cms
---------
Cabinet clears border pact with Bangladesh
Indrani Bagchi
ul 28, 2012
NEW DELHI: Stalled since September last year, a constitutional amendment to ratify the India-Bangladesh boundary agreement got the nod from the Cabinet committee on security (CCS) on Thursday and is likely to be placed before Parliament in the monsoon session.
Prime Minister Manmohan Singh is looking to push through one of his big-ticket foreign policy initiatives, a bid to seal the Indian and Bangladeshi positions on enclaves and areas under adverse possession. Singh and his Bangladeshi counterpart Sheikh Hasina had signed the land boundary agreement (LBA) in Dhaka last year.
An updated version of the Indira-Mujib agreement of 1974, the accord's ratification will require a constitutional amendment of Article 368. While the Teesta water treaty — blocked by West Bengal chief minister Mamata Banerjee — raised a lot of heat, the LBA has greater strategic importance for the neighbours.
If the LBA makes it through Parliament, it will be a boost for bilateral ties and ease the pressure on the Hasina government as India's inability to proceed with the Teesta treaty led to considerable heartburn in Bangladesh.
Full report at:
http://timesofindia.indiatimes.com/india/Cabinet-clears-border-pact-with-Bangladesh/articleshow/15217720.cms
---------
Non-tribals will continue to enjoy land rights in Bodo belt, Assam CM says
Jul 28, 2012
NEW DELHI/GUWAHATI: CM Tarun Gogoi, under fire from Muslim politicians, blasted the Centre on Friday for the delay in rushing help. Home ministry sources agreed that deputy commissioners of Kokrajhar and Chirang, the worst-hit districts by the violence, had indeed requested local Army units late on July 22 for deployment. Even Army sources admitted the delay, but said it was not deliberate.
Gogoi also said non-tribals in Bodo tribal belt will continue to enjoy land rights, indicating the bone of contention was land. "The conflict is actually conflict of interest over land. BJP is giving it a communal colour. There are no Bangladeshis in the clash," he said.
Assam chief secretary Naba Kumar Das sent a separate request the following day (July 23) to home secretary R K Singh and defence secretary Shashikant Sharma, when local Army commanders pointed out they needed instruction from the defence ministry to move in.
Singh also spoke to Sharma and requested him to ensure deployment of troops in violence-hit areas. Although local Army units conducted flag marches in certain areas in Kokrajhar on July 24, it took the Centre almost two days to send in reinforcements sought by the Assam government.
Full report at:
http://timesofindia.indiatimes.com/india/Non-tribals-will-continue-to-enjoy-land-rights-in-Bodo-belt-Assam-CM-says/articleshow/15217299.cms
---------
From Riyadh to New Delhi without passport, travel documents
SUJAY MEHDUDIA
Jul 28, 2012
In a serious breach of security, a passenger landed at the Indira Gandhi International Airport (IGI) here on board an Air India AI-925 flight from Riyadh on Wednesday without any travel documents, passport or a boarding card, sending the airport officials and security agencies into a tizzy.
Informed sources at the airport told The Hindu that the passenger, who seems to be mentally unstable, has been identified as Mohammad Khalil.
"The individual has been giving different names. Sometimes he states he is Mohammad Khalil and sometimes he says he is Ahmed Khalil. We have also checked all the records, including flight records and he figures nowhere.
The gate number 26 CCTV footage viewed by the various agencies indicates that he had indeed disembarked from AI 925 and walked into immigration. There were a total of 86 passengers who had disembarked and 27 were transit passengers. All the 86 boarding cards have been accounted for. Air India and immigration authorities are at a loss to decide further course of action,'' said a senior airport official, who did not want to be named.
Officials said interrogation of the passenger did not reveal anything significant except for the fact that he boarded the flight in Riyadh.
Full report at:
http://www.thehindu.com/news/national/article3693338.ece
---------
'Kasab sharpest, knew I was Indian immediately'
Jul 28 2012
Mumbai : 26/11 suspect Zabiuddin Ansari has told the Crime Branch that he remembers Ajmal Kasab as the "sharpest" of the recruits he met at the Lashkar-e-Toiba's camp in Muridke, sources said.
Ansari allegedly narrated how, at their first meeting a few months before the attacks, Kasab immediately identified him as Indian, even as others thought he was Pakistani.
"Ansari obviously knows that Kasab is now in the same city as him. He has not said much about Kasab, but he remembers him clearly, and describes him as the sharpest of the terrorists trained at the Muridke camp for the 26/11 attacks," a top source said.
"Ansari says that though he was living under the guise of a Pakistani there, Kasab identified him straightaway as an Indian. This was before Ansari had begun teaching them Hindi words as part of their training," the source said.
Ansari has allegedly admitted that he, along with Lashkar leaders like Zaki-ur-Rehman Lakhvi and Abu al-Qama, saw the 10 terrorists off as they sailed for Mumbai.
A Crime Branch team is currently camping in Ansari's hometown Beed to cross-check the information he is giving interrogators, sources said.
The Crime Branch is yet to conduct its planned voice identification test on Ansari to establish his voice was among those heard in the 26/11 intercepts issuing orders to the terrorists at Chabad House.
http://www.indianexpress.com/story-print/980651/
---------
Terror conspiracy: High Court orders release of 18 convicts
Jul 28 2012
Ahmedabad : The Gujarat High Court on Friday ordered to release 18 of the 22 convicts in the ISI conspiracy case who were convicted by a Special POTA Court in Ahmedabad in 2010.
The court passed the order after the convicts did not press for their appeal against conviction and requested the court to release them considering their jail term so far as their punishment.
The court is now expected to conduct hearing on the appeals of rest of the four convicts in the case.
The Special POTA Court had in 2010 convicted 22 persons while acquitting as many others. The case was registered and investigated by the Ahmedabad Detection of Crime Branch (DCB). It was DCB's case that the accused had hatched a conspiracy with the help of Pakistan's spy agency ISI to spread terror in Gujarat to avenge the 2002 post Godhra riots.
Following the POTA court's judgment, the convicts had approached the High Court against their conviction.
Full report at:
http://www.indianexpress.com/news/terror-conspiracy-high-court-orders-release-of-18-convicts/980625/
-------
Defence minister Antony to review security situation in Kashmir
Jul 28, 2012
SRINAGAR: Defence minister A K Antony on Saturday arrived here on a two-day visit to Jammu and Kashmir during which he will review the security situation in the Valley and also interact with troops deployed in forward locations.
Antony, who is accompanied by Chief of Army Staff General Bikram Singh and Defence Secretary Shashi Kant Sharma, was received at the airport by medical education minister R S Chib, and minister of state for home Nasir Aslam Wani, official sources said.
They said the defence minister will review the security situation in the Valley and also chair the Unified Headquarters meeting.
This is Antony?s first visit to the state in the last 18 months.
Antony will also interact with state Governor N N Vohra and chief minister Omar Abdullah.
"The defence minister will visit several forward areas in the state and will interact with troops and senior defence as well as state government officials. He will also head the meeting of UHQ during which he will be briefed on present security situation in state and along the Indo-Pakistan border," defence ministry officials said.
Antony will also visit the headquarters of some of the key military formations in the state to take stock of their preparedness and will interact with the troops there. He will return to the capital tomorrow.
The defence minister is also expected to discuss the issue of Armed Forces Special Powers Act (AFSPA) in the state with top commanders.
While Army has been insisting on maintaining a status quo regarding the law, state government and several other political parties have demanded its revocation.
http://timesofindia.indiatimes.com/india/Defence-minister-Antony-to-review-security-situation-in-Kashmir/articleshow/15230459.cms
---------
Assam violence: PM visits Kokrajhar, says initial difficulties in controlling violence
Jul 28, 2012
KOKRAJHAR: Noting that there were "initial difficulties" in controlling the violence in Assam's BTAD and Dhubri districts, Prime Minister Manmohan Singh on Saturday said both the Centre and state government would take measures to normalise the situation and provide a healing touch to victims.
"What has happened is very sad. I share your grief and all of us are with you in this hour of your suffering," the Prime Minister told reporters at a relief camp at the Kokrajhar Commerce College after meeting refugees.
Asked what led to the trouble, the Prime Minister said, "The issue is very complex and when peace returns we will analyse it."
He said, "We are all Indians and we must remain united. This is not the time to make allegations and counter-allegations. We all have to live together." he said.
"Our top priority is to restore peace and we will provide all necessary facilities to the affected people," he added.
The Prime Minister's visit to Kokrajhar was delayed for more than two hours after his helicopter, along with that of the two others, had to return to Guwahati due to technical problem. He later left in an IAF helicopter.
The Prime Minister was accompanited by Governor Janaki Ballav Patnaik, chief minister Tarun Gogoi, AICC general secretary Digvijaya Singh and APCC president Bhubaneswar Kalita.
Though the Prime Minister was scheduled to visit two relief camps he could visit only one, because of delay in arrival.
http://timesofindia.indiatimes.com/india/Assam-violence-PM-visits-Kokrajhar-says-initial-difficulties-in-controlling-violence/articleshow/15232401.cms
---------
Former Hizb-ul-Mujahideen militant gets 9-year jail term
Jul 28, 2012
JAMMU: A local court on Saturday sentenced a former Hizb-ul-Mujahideen 'commander' and Pakistani national to nine years of imprisonment.
Principal Sessions Judge Jang Bhadur Singh Jamwal awarded the term to Noor Ahmed Baloch and imposed a fine of Rs 10,000 on him.
Baloch, a resident of Chak Zahir Peer in Khanpur (Pakistan), was arrested in Doda district on October 26, 2004, where he was operating as a Hizb area commander.
On the day, police recovered a Chinese-made pistol among other things from his possession.
The court convicted Baloch under Arms Act and Foreign Act and sentenced him to jail terms of seven years and two years respectively. He was also slapped a total fine of Rs 10,000.
Both the jail terms will run concurrently. Codenamed as Rashid, Baloch had obtained militant training in PoK and was operating in Doda hills in the state.
http://timesofindia.indiatimes.com/india/Former-Hizb-ul-Mujahideen-militant-gets-9-year-jail-term/articleshow/15231166.cms
---------
Ajmal Kasab smartest operative: Abu Jundal
Jul 28, 2012
MUMBAI: Zabiuddin Ansari alias Abu Jundal has described Ajmal Kasab, the lone Pakistani terrorist caught alive following 26/11, as "clever, intelligent and a smart operative" among the group of 10 sent by the Laskhar-e-Toiba (LeT) for the attack.
Jundal has told the police he learned about Kasab's "smartness" during an arms-training session, particularly the Hindi class, at Muridke in Pakistan. "Except for a few top bosses like Hafeez Saeed and LeT chief commander Zaki-ur-Rahman, nobody knew I was Indian. But Kasab identified me while I taught him Hindi. In fact, he once directly asked me if I was from Mumbai city, and I told him yes,'' Jundal told the police.
Jundal said Kasab was excited about Mumbai due to its Bollywood connection, and he was fond of Hindi movies. Kasab, during preliminary interrogation, had told police that after the Daura-e-Aam (21-day basic combat course) and Daura-e-Khaas (3-month advanced combat course) were over, they were kept in a room, where he had seen many Hindi movies.
The police said that Kasab may have identified Jundal due to his Marathi accent. Following interrogation, Jundal said he not only taught the 10 terror-ists Hindi but also a little Marathi, so that it would not raise suspicion when they landed in Mumbai.
Full report at:
http://timesofindia.indiatimes.com/india/Ajmal-Kasab-smartest-operative-Abu-Jundal/articleshow/15217315.cms
---------
LeT has planned at least 10 terror strikes in India: Abu Jundal
Jul 27, 2012
MUMBAI: LeT operative and 26/11 handler Sayed Ansari alias Abu Jundal has revealed that the terror organization has plans to carry out at least 10 more attacks across India, for which, he had expressed his willingness to participate, police said today.
According to police, Jundal also admitted that he is an active operative of the terror outfit.
"Though our case is that he is the Lashkar-e-Taiba (LeT) operative and he actively participated in the 26/11 case, his admission to be a member of the terror outfit during our interrogation is very significant development for us," a senior police official said today.
The 31-year-old terror suspect had claimed that the LeT has planned at least 10 more strikes across India in the next few years, the official added.
"Jundal claimed he wanted to participate in all these attacks, though he is not aware of the targets," the official added.
According to police, Jundal's first meeting with an LeT operative, whose name was not disclosed, happened in Tawa hotel in Aurangabad in 2005, after which, he participated in 2006 Aurangabad arms haul case.
Apparently impressed by the ultra-conservative views of 'Ahl-e-Hadees', Jundal finally subscribed to the sect in 2003.
Full report at:
http://timesofindia.indiatimes.com/india/LeT-has-planned-at-least-10-terror-strikes-in-India-Abu-Jundal/articleshow/15211134.cms
---------
Officials meet to discuss security of Indo-Pak border
Jul 27, 2012
AMRITSAR: A high level meeting of senior officials of Border Security Force (BSF), police and Customs was held on Friday to review the security scenario at Indo Pak international border in view of recent seizures of arms and narcotics especially from the goods train arriving from Pakistan.
The meeting was chaired by Amritsar Member Parliament Navjot Singh Sidhu.
Talking to media persons after meeting Sidhu said that the consensus had emerged during the meeting that high power scanners should be installed on war footing at the entry point of the border for checking the rail cargo movement and also at the Integrated Check Post, Attari.
He said that the scanners could neutralize all such attempts to derail the trade and would restore confidence among the peaceful trading community of both the countries who were doing their best to improve bilateral economic ties between India and Pakistan.
The meeting discussed the proposal to deploy sniffer dog squad to check the menace of cross border smuggling of narcotics and other contrabands and to guard against the anti-national elements not to indulge to transport these items.
Full report at:
http://timesofindia.indiatimes.com/india/Officials-meet-to-discuss-security-of-Indo-Pak-border/articleshow/15210752.cms
---------
Narendra Modi interview fallout: Samajwadi Party disowns Shahid Siddiqui
Jul 28 2012
Lucknow : The Samajwadi Party today distanced itself from Shahid Siddiqui, saying he is no longer a part of the party two days after his interview with Gujarat Chief Minister Narendra Modi made waves.
'Hang me if I am guilty', says Narendra Modi
"The party wants to clarify that Shahid Siddiqui had left SP long back and joined BSP on whose ticket he contested Lok Sabha election from Bijnor," party's national general secretary and spokesman Ram Gopal Yadav said in a statement issued here.
Watch the video: Hang me if I am guilty, says Modi
He said that later Siddiqui joined the Rashtriya Lok Dal.
"Shahid Siddiqui is not a SP member and has nothing to do with the party," Yadav said, asking the media not to project him as SP leader.
Full report at:
http://www.indianexpress.com/news/narendra-modi-interview-fallout-samajwadi-party-disowns-shahid-siddiqui/980678/
---------
Pakistan
Four killed in blast at Bara militant base
Jul 28, 2012
LANDI KOTAL: Four militants died and as many suffered injuries when a powerful bomb exploded at their base in Bara on Thursday night, local people said.
The dead and wounded were all activists of the banned Lashkar-i-Islam organisation.
According to sources, an explosive device planted by unidentified persons in the house of LI `commander' Sher Khel in Sultankhel area of Akkakhel ripped through the compound which served as a secret base for Lashkar's men.
Four activists were killed and another four were wounded.
Meanwhile, a Bara-based political organisation, Khyber Union, has called on the government to suspend its operation in Bara during the month of Ramazan.
Talking to journalists, KU president Haris Afridi said the military operation had rendered more than 200,000 residents of Bara homeless, adding these people were confronted with multiple problems.
He said the suspension of economic activities and closure of travelling facilities had made life difficult for those who were still living in the area despite curfew and frequent artillery shelling.
He appealed to the governor Khyber Pakhtunkhwa, corps commander Peshawar and political administration of Khyber Agency to halt the military operation and help return the internally displaced families to their homes in Bara.
http://dawn.com/2012/07/28/four-killed-in-blast-at-bara-militant-base/
---------
'Baloch facing rights violations in Pakistan, Iran'
Jul 28, 2012
BRUSSELS: Nasser Boladai and Noordin Mengal, representatives of the Baloch in Iran and Pakistan respectively, said the Baloch were facing human rights violations in both the countries. They said this during their visit to Brussels to raise awareness about the continued human rights violations against the Baloch in both countries, and to urge the European Union to speak out against their systematic suppression by the Iranian and Pakistani regimes. In a series of meetings, the Baloch representatives engaged in constructive dialogues with members of the European Parliament, European officials, political advisers and human rights organisations. Boladai and Mengal explained in detail the severity of the human rights violations by the military that include, among others, arbitrary arrests, continuing disappearances, torture, targeted killings, dumping of mutilated bodies, mass graves, military operation and bombardment of civilian populations and mass displacements. The representatives explained that the Bloch had limited access to education and basic services such as electricity and water, had restrictions on their freedom of association and expression and were given little space for political organisations campaigning for their rights.
http://www.dailytimes.com.pk/default.asp?page=2012\07\28\story_28-7-2012_pg7_13
---------
Pakistani-Born Mayor Repairs, and Wins, Texans' Hearts
By ANAND GIRIDHARADAS
Jul 28, 2012
PARIS, TEXAS — This charming, droopy city needed new fire trucks not long ago, but, like many American municipalities today, couldn't necessarily afford them. The mayor, a small-government Republican, dithered: to buy or not to buy? He turned to the natural choice for advice on running a Texan city: Pervez Musharraf, the exiled ex-president of Pakistan.
Mr. Musharraf may seem an unlikely adviser to the mayor of a Southern town where crickets chirp shrilly and the leafy streets are dominated by places pledging to fix your truck. But even more unlikely is the man he advised: Mayor Arjumand Hashmi, a Pakistani-born cardiologist who has become one of the United States' most improbable politicians.
He is like the opening line of a joke: "So a Texan, a Muslim, a Republican, a doctor and the mayor of Paris are sitting at a bar ..." Except that he is, by himself, all of the people in the joke.
Full report at:
http://www.nytimes.com/2012/07/28/us/28iht-
-------
Live conversion during Ramazan show stirs anger
July 27, 2012
KARACHI: A Pakistani Hindu's conversion to Islam live on television during a prime-time Ramazan chat show has sparked criticism on behalf of religious minorities in the country.
In just five minutes, the 20-year-old introduced as Sunil officially changed his religion under a cleric's guidance.
A packed studio audience congratulated him and shouted out suggestions for his new Muslim name before he was renamed Mohammad Abdullah — the consensus choice.
Abdullah insisted on Friday that he had been a willing convert.
"I have accepted Islam by my own will and my family has no objection," he told AFP by telephone from the Ansar Burney Welfare Trust, where a staff member said he has worked as their office boy for the last six years.
Full report at:
http://dawn.com/2012/07/27/live-conversion-during-ramazan-show-stirs-anger/
---------
Kayani's aide appointed as Pak's new defence secretary
Jul 28, 2012
ISLAMABAD: Lt Gen (retired) Asif Yasin Malik, a close aide of army chief Gen Ashfaq Pervez Kayani, has been appointed as Pakistan's new defence secretary.
Malik is a former commander of the Peshawar-based XI Corps and did a stint in the Inter-Services Intelligence when the spy agency was headed by Kayani.
He replaces top bureaucrat Nargis Sethi, who was given additional charge as defence secretary in January after former premier Yousuf Raza Gilani sacked the previous incumbent, Lt Gen (retired) Khalid Naeem Lodhi, during a standoff with the army.
At the height of the tensions between the government and the army over a mysterious memo sent to the US about averting a possible coup in Pakistan, Gilani had sacked Lodhi for "gross misconduct and illegal action".
Full report at:
http://timesofindia.indiatimes.com/world/pakistan/Kayanis-aide-appointed-as-Paks-new-defence-secretary/articleshow/15229239.cms
---------
Asif Ali Zardari formally invites Manmohan Singh to visit Pakistan
Jul 27, 2012
ISLAMABAD: President Asif Ali Zardari today formally invited Prime Minister Manmohan Singh to visit Pakistan, saying the trip would provide an opportunity to take stock of bilateral relations.
Zardari suggested that if Singh's visit coincided with celebrations to mark the birth anniversary of Guru Nanak in November, it would be well received by the Pakistani people and reinforce the desire of both countries to promote inter-religious harmony.
"It gives me great pleasure to extend Your Excellency a cordial invitation to visit Pakistan," Zardari said in a letter sent to the Indian Prime Minister through the Pakistani high commission in New Delhi.
"Our invitation for you to visit Pakistan is outstanding. Your visit will provide us an opportunity to take stock of our bilateral relations," he said.
Zardari also promised to organise a trip for Singh to his ancestral hometown Gah in the Punjab province.
"We could use that occasion to arrange a visit to your ancestral hometown. If the visit were to coincide with the birthday celebrations of Baba Guru Nanak Sahib, that would not only be well received by the Pakistani nation but also reinforce our mutual desire to promote inter-faith and inter-religious harmony," Zardari said.
The birth anniversary of Guru Nanak will be observed on November 28 this year.
http://timesofindia.indiatimes.com/india/Asif-Ali-Zardari-formally-invites-Manmohan-Singh-to-visit-Pakistan/articleshow/15212377.cms
---------
Hindu boy's conversion 'drama' draws flak
ANITA JOSHUA
Jul 28, 2012
In the latest controversy to hit Pakistan's private television industry, a Hindu boy was converted to Islam during one of the many Ramadan-related programmes that are aired live every evening before Iftar.
Sunil, who works with the Ansar Burney Trust, told the cleric who converted him that he was doing so voluntarily. After the conversion, he was rechristened Mohammad Abdullah. However, human rights activist Ansar Burney, who runs the Trust, claimed in a tweet that Sunil told him it was "a painful story of drama". Mr. Burney has decided to sue the anchorperson, Maya Khan, and the channel.
This is not the first time that a Maya Khan programme has raised a furore. Earlier this year, Ms. Khan — leading a dozen other women — went around a Karachi park intruding upon couples asking them what they were doing, whether their parents knew their whereabouts, why they were not meeting at home if they were engaged and where was their marriage certificate if married.
The public outrage over that programme resulted in her being shown the door — albeit belatedly — by Samaa TV, only to be snapped up by ARY. While the "conversion" show has been criticised — particularly for the kind of message it sends out to the minority communities — the criticism is tempered by the knowledge that many of these anchorpersons thrive on this kind of notoriety.
Full report at:
http://www.thehindu.com/news/international/article3693343.ece
---------
Pak Hindu boy converts live on controversial anchor's show
Jul 28 2012
Islamabad : A young Hindu boy, converted to Islam on a live television show hosted by a controversial Pakistani anchor, triggered outrage among liberals and sparked concern among minority communities.
The Hindu youth, who appeared to be a teenager and was identified only as Sunil, was converted by Maulana Mufti Muhammad Aqmal on a special live Ramzan show on ARY Digital channel that was hosted by Maya Khan.
During the show beamed on Tuesday, Sunil sat among a group of other children and men and said he had decided to convert to Islam while working for the NGO headed by rights activist Ansar Burney. "Two years ago, I observed the fast during Ramzan. There is no pressure on me to accept Islam, I want to accept Islam of my own will," he said in response to questions from Aqmal.
Full report at:
http://www.indianexpress.com/news/pak-hindu-boy-converts-live-on-controversial-anchors-show/980514/
---------
Visa scam: Rehman Malik directs FIA not to arrest Abid Chaudhry
Jul 28, 2012
ISLAMABAD: Interior Minister Rehman Malik has directed the Federal Investigation Agency (FIA) to not arrest Abid Chaudhry, a central character in the UK visa scam who is associated with the Dream Land travel agency, DawnNews reported.
Malik reportedly directed FIA authorities to investigate the matter and present a report on it without arresting Chaudhry.
He ordered a report on the subject to be presented before him by Saturday evening and directed authorities to not harass Chaudhry.
Chaudhry's name came to the fore when a British tabloid, The Sun, claimed to have unearthed a 'UK visa scam'.
The Sun's report revolved around an undercover investigator and a network of Pakistani agents – Malik Bashir and company known for sending people abroad on forged documents – with alleged links to the passport and identity card offices.
The paper said the officials first provided its undercover investigator with a genuine Pakistani passport in a false name. The information was backed by a footage of Abid Chaudhry (Dream Land's travel agent) claiming how for around £7,000 he could get its man a two-month visa…and smuggle him into London 2012 as part of Pakistan's Olympic squad.
http://dawn.com/2012/07/28/visa-scam-rehman-malik-directs-fia-not-to-arrest-abid-chaudhry/
---------
Man killed in Quetta target killing
Jul 28, 2012
QUETTA: A man was killed in firing on Quetta's Kawari road on Saturday.
Police told APP that a shopkeeper was sitting inside his veterinary medicines store on Kawari road when unknown armed men riding a motorcycle came outside his shop and opened indiscriminate fire on him.
The shopkeeper identified as Haji Noor Ali sustained several bullet wounds and succumbed to his injuries.
The attackers managed to escape from the scene.
The police rushed to the site and cordoned off the entire area to trace the suspects.
Further probe was underway.
http://dawn.com/2012/07/28/man-killed-in-quetta-target-killing/
---------
'48% Pak students in UK in 2011 not genuine'
By Asif Mehmood
Jul 28, 2012
LONDON: The British Home Office (BHO) has said 48 percent of Pakistani students who came to the United Kingdom in 2011 were not 'genuine'.
According to the credibility pilot analysis of qualitative and quantitative data 2012, the BHO conducted thousands of interviews with applicants from around the world. Applicants were tested on their ability to speak and write English, quizzed on whether they actually intended to study and not work, and asked if they intended to return home afterwards. The results showed nearly half of all applicants from Pakistan should have been refused.
The BHO survey data shows that three in five applicants (61 percent) to privately funded FE/HE colleges interviewed under the pilot analysis could potentially have been refused on credibility grounds, compared with around one in seven (14 percent) of applicants to universities, rising to over 30 percent in certain posts.
Full report at:
http://www.dailytimes.com.pk/default.asp?page=2012\07\28\story_28-7-2012_pg7_24
---------
Killing of MQM sympathisers deplored
Jul 28, 2012
KARACHI: Muttahida Qaumi Movement (MQM)'s Coordination Committee in a statement on Friday deplored the killing of two sympathisers of MQM Lyari Sector. It termed the murder of Muhammad Zahid and Muhammad Jabbar as flagrant terrorism and held criminals and terrorists of the gang war responsible for the killings that took place on Badshahi Road in Lyari. It also lamented the brutal killings of innocent people in the holy month of Ramazan and said that the killers of the gang war were open enemies of Islam and humanity. The committee said that the high incidence of extortion, bloodshed and kidnapping for ransom in the city by the criminals of the gang war was a cause of great concern. Killings of Zahid and Jabbar were also part of the same and highly condemnable. The committee sympathised with the grieved family members of the deceased persons. It also prayed to Almighty Allah to rest the departed souls in eternal peace. The committee also demanded arrest of the elements involved in the killings of workers and sympathisers of the MQM.
http://www.dailytimes.com.pk/default.asp?page=2012\07\28\story_28-7-2012_pg12_10
---------
Southeast Asia
Militants shoot dead 4 soldiers in restive Thai south
Jul 28, 2012
BANGKOK: Militants shot dead four soldiers and wounded two others early on Saturday in Thailand's volatile south, an army spokesman said, as a surge in violence since the start of Ramzan continued.
The group of six soldiers were attacked as they patrolled a road in the Mayo district of Pattani province.
"About 20 armed militants on three pick up trucks opened fire at a team of soldiers once they get close to them," Colonel Pramote Prom-in, southern army spokesman, said.
Pramote said four soldiers were killed in the attack and two more were wounded as they returned fire.
The incident came after a roadside bomb killed five policemen in nearby Yala province on Wednesday.
Full report at:
http://timesofindia.indiatimes.com/world/rest-of-world/Militants-shoot-dead-4-soldiers-in-restive-Thai-south/articleshow/15226972.cms
---------
Mideast Asia
Uprising puts Palestinian refugees in an awkward situation
28 July 2012
BEIRUT — Like other communities sucked into Syria's widening civil war, the Yarmouk neighbourhood in Damascus has seen death and destruction. Soldiers and snipers have gunned down demonstrators. Some protesters have taken up arms to fight back.
But there's one key difference: Most of Yarmouk's residents are not Syrian citizens. They are Palestinian refugees.
Since the start of the unrest, Syria's half-million Palestinians have struggled to remain on the sidelines. They've said they have little to gain and much to lose by taking sides in the fight between troops and armed rebels.
But young Palestinian refugees are now flooding the streets and even joining the rebels despite efforts by the community's leadership to keep them out of the conflict. Large protests began two weeks ago in the country's largest Palestinian refugee camp, Yarmouk, a neighbourhood of nearly 150,000 refugees in the Syrian capital. Security forces fired on the protesters, killing at least five and setting off a cycle of funerals, demonstrations and further crackdowns.
Full report at:
http://www.khaleejtimes.com/kt-article-display-
----------
Romney Faces Perils and Opportunities in Israel
By JODI RUDOREN and ASHLEY PARKER
Jul 28, 2012
JERUSALEM — Mitt Romney's visit here this weekend was scheduled around the opening ceremony of the Olympic Games, not the Jewish calendar. But the timing, on the solemn fast day of Tisha B'av, has turned out to be both auspicious and fraught.
The holiday on Saturday evening to Sunday evening commemorating the destruction of the First and Second Jewish Temples of Jerusalem, is somewhat out of tone with campaign events, but provides a compelling backdrop for Mr. Romney's message about the threats facing Israel. And while some thought he should mine the occasion on Sunday to give a speech at the Western Wall, a crowd magnet during the fast, he instead plans to speak at a conference center overlooking the Old City and probably visit the wall after the fast ends.
But the campaign's high-dollar fund-raiser, originally considered for dinner Sunday, morphed after criticism into a Monday breakfast.
Such complications are apt examples of the challenges politicians face whenever American and Israeli politics intersect.
Full report at:
http://www.nytimes.com/2012/07/28/us/politics/romney-faces-perils-and-opportunities-in-
---------
A Champion for the Displaced in Israel
By JODI RUDOREN
Jul 28, 2012
UP two steaming, dingy flights in an aging Bauhaus building here, Michael Sfard imagines that his is one of the few law firms with no parking spaces. The young lawyers and interns who toil inside dressed in T-shirts and shorts always walk or bike to work, and visitors are rare.
"Our clients either aren't allowed to come or they're behind bars," Mr. Sfard explained.
Mr. Sfard's clients are mostly Palestinians who live in the West Bank and need permits to come into Israel. Suing the state generally does not ease the path to getting such a permit, which is often a big problem.
One recent afternoon, Mr. Sfard was dealing with just that reality: The mother and cousin of a protester killed by Israeli soldiers were denied a permit, although they were the key witnesses in a Supreme Court hearing scheduled the next day demanding an investigation. The government considers relatives of those killed by Israeli forces high security risks for seeking revenge.
Full report at:
http://www.nytimes.com/2012/07/28/world/middleeast/in-israel-michael-sfard-fights-for-
---------
'Hezbollah releases clip of 2006 abduction'
07/28/2012 00
Clip appears to show Hezbollah kidnapping of Ehud Goldwasser, Eldad Regev that lead to Second Lebanon War.
Lebanese media on Friday aired a clip apparently released by Hezbollah, showing what appeared to be the 2006 kidnapping of IDF reservists Ehud Goldwasser and Eldad Regev that lead to the Second Lebanon War.
The video appears to capture armed operatives crossing into Israel from Lebanon and shooting toward a military vehicle.
The militants then approach the vehicle and open one of its doors. The clip ends at this point and neither Goldwasser nor Regev are seen in the video.
The Jerusalem Post could not confirm the veracity of the video.
The capture of the two IDF soldiers sparked the Second Lebanon War. Hezbollah returned the bodies of Golwasser and Regev to Israel in 2008 in exchange for for five Lebanese prisoners held by Israel.
Among the released captives was Samir Kuntar, who had been Israel's longest-serving prisoner for his role in a 1979 Palestinian terrorist attack.
The exchange was a difficult decision for the government and President Shimon Peres had authorized Kuntar's release with a heavy heart and the stipulation that he would neither forgive nor forget the terrorist's brutal killings, or the fact that he had never expressed remorse. Kuntar had crushed the skull of four-year-old Einat HarTan and shot her father in cold blood.
http://www.jpost.com/MiddleEast/Article.aspx?id=279176
---------
Arab World
15 Iraqi Officials Quit in Protest Over Qaeda Threat
By ROD NORDLAND
Jul 28, 2012
CAIRO — Fifteen neighborhood officials in the Iraqi city of Baquba have resigned to protest what they say is the government's inability to protect them from Qaeda infiltrators, Iraqi officials said Friday.
The development was yet another indication in the past week of efforts by Al Qaeda to stage a resurgence in Iraq.
The resignations of the officials, known as mukhtars, was confirmed on Friday by Abdullah al-Hiali, the head of the City Council in Baquba, the capital of Diyala Province. He said the officials resigned "to save their family members' lives because of living under threats from Al Qaeda and militants."
Mukhtars are representatives elected in each neighborhood in Iraqi communities, and they act as liaisons between residents and the government. There are about 100 of them in Baquba, a city north of Baghdad with a population of about half a million. A total of 50 have resigned since January, Mr. Hiali said.
He said that eight mukhtars had been assassinated in Baquba this year in Al Qaeda's effort to gain control of neighborhoods, particularly in the west of the city. In addition, seven family members were killed in those attacks, Mr. Hiali said. Most were carried out by so-called "sticky bombs," explosives attached to the underside of victims' cars, he added.
Baquba was a Qaeda stronghold during the Iraq war, and the former Qaeda leader Abu Musab al-Zarqawi was killed just outside the city in an American airstrike in 2006.
Full report at:
http://www.nytimes.com/2012/07/28/world/middleeast/15-iraqi-officials-in-baquba-quit-in-
---------
Syria army launches Aleppo assault
Jul 28, 2012
ALEPPO: The Syrian army launched a massive assault on rebels in Aleppo on Saturday amid growing world concern about the risks of reprisals against the civilian population of the country's second city.
Troops backed by tanks and helicopter gunships, which had been massing for the past two days, moved on southwestern districts of the commercial hub, where rebel fighters concentrated their forces when they seized much of the northern city on July 20.
Artillery pounded Salaheddin and other rebel neighbourhoods from 8 am as ground troops made their advance, an AFP correspondent reported.
Trapped civilians crowded into basements, seeking refuge from the intense bombardment.
"The fiercest clashes of the uprising are taking place in several neighbourhoods of the city," the head of the Syrian Observatory for Human Rights, Rami Abdel Rahman, told AFP.
At least 10 soldiers and three rebels were killed in fierce fighting after the launch of the assault, the Observatory said.
"The regime's forces tried to storm the headquarters of Salaheddin but thank God, the heroes of the (rebel) Free Syrian Army repulsed the attack," FSA Colonel Abdel Jabbar al-Oqaidi told AFP.
Full report at:
http://dawn.com/2012/07/28/syria-army-launches-aleppo-counter-offensive-rights-group/
---------
Syrian troops kill 6-year-old fleeing into Jordan
Jul 28, 2012
RAMTHA (JORDAN): The family crept across farmland under night's cover, heading for the border, when Syrian troops opened fire. Bullets whizzed around them as they broke into a mad dash, survivors say. The 6-year-old boy, holding his mother's hand, broke away and ran ahead. He nearly made it into Jordan when he fell dead, a bullet in his neck.
The boy, killed in the early hours Friday, was the first Syrian shot to death by border guards while trying to escape into neighboring Jordan from the bloodshed of their homeland's 17-month-old uprising against President Bashar Assad. The slaying underlined not only the dangers of the passage, but the fine line Syria's neighbors have to tread in trying to help Syrians while avoiding being dragged into the conflict.
Bilal el-Lababidi and his parents were in a group of around a dozen Syrians trying to sneak into Jordan just after midnight, the latest of more than 140,000 Syrians who have taken refuge in the kingdom.
``He is a martyr who is now in a better place. I'm sure he is in heaven,'' said el-Lababidi's mother before the boy's burial later Friday at a cemetery in the northern Jordanian city of Ramtha. She made it across with her two younger sons _ but her husband fled back amid the shooting.
Full report at:
http://timesofindia.indiatimes.com/world/middle-east/Syrian-troops-kill-6-year-old-fleeing-into-Jordan/articleshow/15223111.cms
---------
Syrian gunships hit rebels and troops amid massacre fears
Jul 28, 2012
ALEPPO: Syrian gunships pounded rebels and troops clashed with insurgents in Aleppo today as world powers voiced fears over an all-out assault and called for "maximum pressure" to prevent a massacre.
Columns of armed forces and armour have poured into Aleppo over the past two days, with troops firing on a string of rebel neighbourhoods in the battle for control of the pivotal northern city.
Amid widespread expectations that an increasingly desperate President Bashar al-Assad will pull out all the stops to secure Aleppo, residents of some areas of the commercial capital fled in fear of a massacre.
The redeployments were "almost complete," a Syrian security official told AFP, adding however that "rebels are stationed in narrow streets, in which fighting will be difficult."
Colonel Abdel Jabbar al-Okaidi of the rebel Free Syrian Army told AFP via Skype that "we expect a major offensive at any time."
Syrian Observatory for Human Rights director Rami Abdel Rahman said: "The question is, to what extent will regime troops resort to excessive use of force, because if this is the case, there will be hundreds of deaths."
Aleppo has been the scene of fierce fighting since rebels launched a major offensive on July 20 from rear bases across the nearby border with Turkey.
The Observatory said helicopter gunships attacked the southwest of the city, in the Salaheddin, Bustan al-Qasr, Sukari, Al-Mashhad and Al-Azamiya neighbourhoods
http://timesofindia.indiatimes.com/world/middle-east/Syrian-gunships-hit-rebels-and-troops-amid-massacre-fears/articleshow/15215230.cms
---------
Syrian helicopters pound Aleppo, claim activists
Jul 28, 2012
Syrian forces pounded the country's second city, Aleppo, with military helicopters on Saturday to flush out rebel forces in one of the most important battles of the 17-month-old uprising, activists said.
International concern has been mounting over what activists said could be a looming massacre as Syrian troops bombarded the city for the past week, unleashing artillery and strafing it with aircraft. Reinforcements have been pouring into the area in recent days.
With a population of about 3 million, Aleppo is Syria's largest city and commercial hub, a key pillar of support for President Bashar Assad's regime.
On Saturday, activists said soldiers were targeting rebel-controlled neighbourhoods to crush the opposition forces for good. The Britain-based Syrian Observatory for Human Rights said fierce fighting has erupted inside those neighbourhoods. The group cited its network of sources on the ground in Aleppo.
It has been a difficult two weeks for the Syrian government with rebel assaults first on the capital, Damascus, and then on Aleppo, as well as several high-profile defections and a bomb that killed four top security officials.
Full report at:
http://www.thehindu.com/news/international/article3696413.ece
---------
Syrian Rebels Free 2 Journalists After Weeklong Ordeal With Islamic Extremists
By ROD NORDLAND
Jul 28, 2012
CAIRO — Two foreign journalists captured by Islamic extremists in Syria and held for a week were rescued by Syrian opposition fighters, one of them said on Friday.
A Dutch freelance photographer, Jeroen Oerlemans, contacted by telephone in Turkey, described a harrowing ordeal during which he and his captured colleague, a British photographer, John Cantlie, were held at a camp in Syria by a group of several dozen foreign jihadists, who kept them hooded and blindfolded and repeatedly threatened to kill them.
Mr. Oerlemans said their captors apparently included no Syrian fighters, but instead jihadists from Bangladesh, Britain, Chechnya and Pakistan. The photographers were seized on July 19 shortly after they entered Syria at Bab al-Hawa, a border crossing with Turkey that has been reported under control of a jihadi group.
"They were only foreign jihadis; I don't think there was one Syrian among them," Mr. Oerlemans said. He estimated their numbers at 30 to 100. "They were from all over the world, I think." He also said the jihadists, who spoke English, talked of being under the leadership of an unidentified "emir."
A guide led them to the jihadists' tent camp in error, he said. At first their captors promised to release them if they could prove that they were journalists but later accused them of being spies and talked of holding them for ransom.
Full report at:
http://www.nytimes.com/2012/07/28/world/middleeast/jeroen-oerlemans-john-cantile-
---------
Africa
Libya's poor mark Ramazan in rubble of Qadhafi base
Jul 28, 2012
TRIPOLI: Dozens of Libya's poor are celebrating the country's first free Ramazan since the ouster of Moamer Qadhafi in the shattered remains of the late dictator's infamous Bab Al-Aziziya military compound.
"We can't believe that we have a home and are celebrating Ramazan in a place that was once completely out of bounds," says one of them, Surur Rabti.
The vast military complex was Qadhafi's main base of operations until Nato-backed rebel forces stormed it on August 23, 2011 in a decisive battle for the capital.
It is now a giant field of gutted structures, trash and debris.
Rabti and her family moved into the compound in October, the same month that rebels captured and killed the strongman who ruled the oil-rich north African nation with an iron grip for more than four decades.
The family of eight, including three who earn paltry wages, is among the better off in a stretch of Bab Al-Aziziya where decent homes have been carved out of rubble but where fresh coats of paint do little to conceal thick layers of soot.
Some of the tiles in Rabti's spacious yet basic house – once the residence of a high-ranking officer living just a stone's throw from Qadhafi's own quarters – are still cracked from the impact of explosives.
Full report at:
http://dawn.com/2012/07/28/libyas-poor-mark-ramazan-in-rubble-of-qadhafi-base/
---------
Nigerian army kills 2, arrests 26 over murder of 2 Indians
July 28, 2012
Two suspected members of the Islamic sect Boko Haram were killed and 26 others arrested by the Nigerian military in the northern Maiduguri city for their alleged involvement in the killing of two Indians.
Lt Col Sagir Musa, spokesman of the Joint Task Force in the city, said that those killed and arrested in a special operation on Thursday and Friday were suspected of being responsible for the killings and injury as well as other attacks within the vicinity.
Two Indians -- Shanker Saha, 35, and Bokul Chander Mondal, 35 -- were knifed and stabbed to death on Wednesday when they were attacked in a Gum Arabic factory in the city.
Another Indian, Biresh Yadav, 43, was injured in the attack. The victims hailed from West Bengal [ Images ] and were working with M/s Adebar Trades and Industries Ltd in Maiduguri, Borno State.
The injured Indian is undergoing treatment at the University of Maiduguri Teaching Hospital following cuts in his neck.
"Following intelligence report available to the military, special operation was conducted on Thursday and Friday which led to the arrest of 26 terrorists and the killings of two suspected members of Boko Haram at Biafra Bula-bulin, Kasuwan Shanu and GRA in Maiduguri metropolis," Lt Col Musa said.
Full report at:
http://www.rediff.com/news/report/nigerian-army-kills-2-arrests-26-over-murder-of-2-indians/20120728.htm
----------
Kenyan Police Arrest Six Over Diplomat's Murder
Jul 28, 2012
NAIROBI (Reuters) - Police in Kenya said on Saturday they had arrested six people in connection with the murder by strangling of Venezuela's most senior diplomat in the country at her residence in Nairobi.
On Friday, police said Olga Fonseca, Venezuela's acting ambassador and charge d'affaires, had been found dead in her residence on her bed, but that it was unclear why she had been killed.
"We are holding six. Please give us time. Let us investigate," Anthony Kibuchi, Nairobi area police commander, told Reuters by phone on Saturday, without giving more details.
Officials at the Ministry of Foreign Affairs said that Kenyan staff at the embassy's residence had complained to its Diplomatic Police Unit after the new envoy fired them.
Fonseca had sacked them after they refused to retract sexual harassment claims against the former head of the Venezuelan embassy, the employees said.
The ministry is investigating their allegations, officials said on Friday.
Though Fonseca's murder is not thought to be related to theft, violent and sometimes fatal robberies in Nairobi are common. Diplomats are among the most well guarded people in the east African country.
Fonseca started her job on July 15. Officials in Caracas said she was also Venezuela's representative to U.N. agencies based in Nairobi, and had responsibility for Tanzania, Uganda and Rwanda.
http://www.nytimes.com/reuters/2012/07/28/world/africa/28reuters-kenya-venezuela-murder.html?ref=world&gwh=BD619AE4849D6E41F9B40A74561FB7C1
---------
President Returns to Mali After Being Injured in a Mob Assault
Jul 28, 2012
BAMAKO, Mali (AP) — Mali's interim president, Dioncounda Traoré, returned home on Friday, two months after seeking medical treatment in France for injuries he suffered when he was beaten by protesters who backed a coup leader.
Mr. Traoré became the country's president in April after the soldiers behind a March coup agreed in principle to hand over power to an interim civilian government. But the coup leader, Capt. Amadou Sanogo, has shown no signs of leaving.
In May, Captain Sanogo's supporters broke through a security cordon and attacked Mr. Traoré in his office. He was beaten unconscious, and demonstrators were seen hoisting his bloody tie and shoe in celebration.
The protesters are believed to have been aided by soldiers loyal to the military junta that grabbed power in March and who are unhappy with the transition back to a civilian-led government.
Many Malians believed that Mr. Traoré would not return after being so gravely wounded.
"I think Dioncounda Traoré is brave to make the decision to come back," said Binta Sangare, a student at the University of Bamako. "In reality, though, I don't like him as a transitional president, but if he is the way out of this crisis, we don't really have a choice."
Mr. Traoré, the former leader of Mali's National Assembly, is seen as a close ally of the president who was ousted by the coup.
Although the March coup reversed two decades of democracy in Mali, many have expressed support for the military takeover because of frustration with the previous government, which was seen as inept and corrupt.
Full report at:
http://www.nytimes.com/2012/07/28/world/africa/president-traore-returns-to-
---------
Europe
Radical Muslims abandon protest outside Olympic Park
By Michael Holden
July 27, 2012
LONDON (Reuters) - A group of British Islamists called off a protest planned for outside the London Olympic Park on Friday and organisers said police had told them not to go ahead.
The group, led by some of Britain's most prominent Islamist figures, had intended to gather outside the gates to the park ahead of the opening ceremony to denounce what they called the evil of the Games.
Police said that as it was a standing protest, not a march, the group was not required to obtain permission, but organiser Mizanur Rahman said police had made it clear to him that the protest should not go ahead.
"We would have been immediately arrested otherwise," said Rahman, who served a four-year jail term for encouraging followers to kill British and American troops in Afghanistan and Iraq during a demonstration in London in 2006.
"There's no way for Muslims to voice any of their concerns," said Rahman, whose Website, evilolympics.com, has the tagline "While the world plays, Muslims are being killed around the globe".
Full report at:
http://uk.eurosport.yahoo.com/news/radical-muslims-abandon-protest-outside-olympic-park-202902071--spt.html
---------
Russia To Launch New Islamic TV Channel
By RFE/RL's Tatar-Bashkir Service
July 26, 2012
MOSCOW -- Russia plans to establish a new Islamic television channel for the country's Muslims in August.
The deputy chairman of the Russian Muslim's Religious Directorate for European Regions, Damir Mukhitdinov, told RFE/RL that the new channel's name will be Al-TV.
He said it would be dedicated to broadcasting in the Russian language about Islamic topics for Russia's Muslim population.
A public religious council consisting of leading Kremlin-backed Islamic clerics will oversee the channel's activities.
The plans for the new Islamic television channel were announced a week after Mufti Ildus Faizov of Russia's mainly Muslim republic of Tatarstan was injured in a car bombing and his former deputy and close associate Valiulla Yakupov was shot dead near his house in Kazan.
http://www.rferl.org/content/russia-islamic-television-channel/24657439.html
---------
UN rights chief raises alarm at Myanmar Muslim crackdown
Jul 28, 2012
GENEVA: The UN human rights chief warned Friday that an initial move by Myanmar security forces to quash violence in the restive Rakhine state has turned into a crackdown against Muslim minorities.
"We have been receiving a stream of reports from independent sources alleging discriminatory and arbitrary responses by security forces, and even their instigation of and involvement in clashes," UN High Commissioner for Human Rights Navi Pillay said in a statement.
"Reports indicate that the initial swift response of the authorities to the communal violence may have turned into a crackdown targeting Muslims, in particular members of the Rohingya community."
Clashes between Buddhist ethnic Rakhine and Muslim Rohingya communities which erupted early June in the western Myanmar state has left at least 78 people dead and 70,000 homeless, Pillay's office said, according to official figures.
Unofficial estimates of the death toll were higher, her office added.
Pillay urged the government to "prevent and punish violent acts" and said she was dismayed at the derogatory language used against the Rohingya by state and some independent media, as well as by some users of social networking websites.
While welcoming Myanmar's invitation to UN investigator Tomas Ojea Quintana to visit from July 30 to August 4, Pillay said it was "no substitute for a fully-fledged independent investigation" into the Rakhine violence.
She also pointed out that it was "important that those affected from all communities in Rakhine are able to speak freely" to Quintana.
Full report at:
http://dawn.com/2012/07/27/un-rights-chief-raises-alarm-at-myanmar-muslim-crackdown/
---------
Russian forces kill 8 suspected militants in Dagestan `
Jul 28, 2012
MOSCOW: Russian security forces killed eight suspected militants in the North Caucasus province of Dagestan after storming a house where they were hiding with women and children, Russian anti-terrorism officials and law enforcement sources said on Friday. `
More than a decade after federal forces toppled a separatist government in a war in Chechnya, Russia is still struggling to contain an Islamic insurgency across its mainly Muslim Caucasus mountains region. The ranks of militants fighting to carve an Islamic state out of Russia's southern fringe are swelled by anger over joblessness and allegations of police brutality and pervasive corruption. `
The special forces surrounded the house in Alburikent, on the outskirts of the provincial capital of Makhachkala, in an overnight raid, Russia's National Anti-Terrorism Committee (NAK) said. All-night negotiations failed, the committee said, and after the rebels opened fire, the special forces let the children out and stormed the house. "The rebels responded to an invitation to surrender with intensive shooting," NAK said in a statement. `
One of the victims was a woman who, pretending to turn herself in, approached the special forces and detonated an explosive belt strapped to her body, the committee said. She was killed, but no officers were hurt, it added. Two law enforcement sources, speaking on condition of anonymity because they were not authorised to speak to the press, said eight bodies had been found so far in the house. On Thursday, federal security forces killed two rebels in another Caucasus Mountain province, Kabardino-Balkaria, NAK said.
http://www.dailytimes.com.pk/default.asp?page=2012\07\28\story_28-7-2012_pg4_4
---------
Russia Blames West and Syria's Neighbors for Bloodshed
Jul 28, 2012
SOCHI, Russia (Reuters) - Russian Foreign Minister Sergei Lavrov warned on Saturday that international support for Syrian rebels would lead to "more blood" and the government could not be expected to willingly give in to its opponents.
Lavrov, whose country has vetoed three U.N. Security Council resolutions intended to increase pressure on Syria's government to end 16 months of violence, said Western and Arab nations should exert more influence on rebels to stop fighting.
He said "tragedy" could be imminent in the Syrian city of Aleppo, but indicated rebels would be at least partly to blame.
"Pressure must be put on everyone," Lavrov said at a joint news conference with Japanese Foreign Minister Koichiro Gemba after talks in the Black Sea resort of Sochi, President Vladimir Putin's summer base.
"Unfortunately, our Western partners prefer to do something a bit different and essentially, along with some countries neighboring Syria, encourage, support and direct the armed fight against the regime," he said.
Full report at:
http://www.nytimes.com/reuters/2012/07/28/world/middleeast/28reuters-syria-crisis-
---------
Five Sentenced In Bashkortostan For Online Extremism
By RFE/RL's Tatar-Bashkir Service
July 23, 2012
UFA -- Three historians, a businessman, and an on-line journalist in Russia's Republic of Bashkortostan have been given suspended jail terms for extremist activities.
The five were charged with extremism in 2010 after they posted on the Internet materials calling for the creation of an administrative district -- called Ufimskaya guberniya -- that would replace the Republic of Bashkortostan.
Materials were also published in which Bashkortostan's indigenous people, the Bashkirs, were depicted as an uncultured group devoted to resisting Russian dominance.
The court in the city of Ufa ruled that the appeal was an attempt to overthrow by force the government of Bashkortostan.
The court gave the defendants suspended jail terms of between one and four years.
The defendants say they will appeal the verdicts.
http://www.rferl.org/content/bashkortostan-extremism/24653855.html
---------
Tatarstan Mufti Injured, Aide Killed In Separate Attacks
By RFE/RL's Tatar-Bashkir Service
July 19, 2012
KAZAN, Russia -- The government-backed top Islamic leader in Russia's mainly Muslim republic of Tatarstan has been injured and his former deputy killed in two separate attacks.
Officials of the Muslim Spiritual Directorate said mufti Ildus Faizov sustained injuries when unknown individuals blew up his car on July 18 in the Tatar capital Kazan. Faizov, 49, has been hospitalized.
Officials said that in a second incident, the mufti's former deputy, Valilulla Yakupov, was shot dead near his home in Kazan.
There was no immediate claim of responsibility for the attacks.
The Russian Investigative Committee and Tatar officials said probes were under way to apprehend the attackers.
Both men were known for their opposition to extremism and radical Islamists who support the strict Salafist version of Islam.
Russia's Council of Muftis in Moscow condemned the attacks, describing them as terrorist acts.
Full report at:
http://www.rferl.org/content/russia-republic-tatarstan-islamic-spiritual-leader-hurt-deputy-killed-attacks/24649890.html
---------
Another Man Dies In Tatarstan Police Custody
By RFE/RL's Tatar-Bashkir Service
May 15, 2012
KAZAN -- Officials in the Russian republic of Tatarstan say another man has died in police custody.
Officials said the 49-year-old was serving an eight-day sentence for alleged drug violations when he died on May 14 in a detention center.
According to police, the death was caused by heart failure.
Officials say an investigation has been launched.
Tatarstan police have been under increased scrutiny since March after a 52-year-old suspect died after police in Kazan allegedly beat and raped him with a bottle.
Several police officers have been arrested and charged in that case, and Tatarstan's Interior Minister Asgat Safarov resigned.
The case has led to a series of revelations about more cases of alleged beating and torture of suspects by police in Tatarstan and other Russian regions.
http://www.rferl.org/content/tatarstan_police_custody_death/24581238.html
---------
World powers fear Aleppo massacre
Jul 28, 2012
PARIS: World powers on Friday voiced fears over an imminent all-out assault by President Bashar Al-Assad's forces on Syria's second city Aleppo and called for "maximum pressure" to prevent a new massacre.
France echoed US concerns that Assad was preparing to carry out a slaughter of his own people, and Britain warned that the expected offensive could end in a humanitarian disaster.
Columns of tanks, helicopter gunships and warplanes have poured into Aleppo in the past two days, with troops firing on rebel neighbourhoods in the city's southwest on Friday in the battle for control of the city. Such an assault could be a potential watershed in the 16-month conflict that has already claimed over 19,000 lives according to opposition activists.
"With the build-up of heavy weapons around Aleppo , Assad is preparing to carry out a fresh slaughter of his own people," French foreign ministry spokesman Bernard Valero said, reiterating a call on Assad to end the violence and step down.
British foreign secretary William Hague said he was "deeply concerned" about the reported buildup of troops and tanks around Aleppo, and that the regime "has already begun a vicious assault on the city and its civilian population" . "This utterly unacceptable escalation of the conflict could lead to a devastating loss of civilian life and a humanitarian disaster," he said.
"It will add to the misery being endured by the Syrian people, and plunge the country further into catastrophic civil war. The Assad regime must call off this assault."
Full report at:
http://timesofindia.indiatimes.com/world/europe/World-powers-fear-Aleppo-massacre/articleshow/15222261.cms
---------
UK's terror 'Twitter threat' man wins appeal
Jul 27 2012
London : A British man has won a challenge against his conviction for tweeting that he would blow up an airport if his flight was cancelled.
Paul Chambers became an Internet free-speech cause celebre when he was convicted and fined in 2010 for using Twitter to say he would blow Robin Hood Airport in northern England "sky high" if his flight, due to leave a week later, was delayed.
He insisted he was joking, but a court convicted him of sending menacing or offensive messages.
High Court Judges today overturned the conviction, saying there was no evidence to suggest that anyone who saw the tweet found it to be menacing or alarming.
Chambers expressed his relief after the verdict, saying it was ridiculous the case ever got so far.
http://www.indianexpress.com/news/uks-terror-twitter-threat-man-wins-appeal/980382/
---------
Two Italians Held in Syria Released: Syria State TV
Jul 28, 2012
BEIRUT/ROME (Reuters) - Syrian forces freed two Italians workers from a group of rebels who kidnapped them earlier this month, Syrian state media said on Saturday.
Italy's foreign minister described the news of the release as a positive development.
"Our forces have managed to release two Italians who were kidnapped by terrorists in the Damascus countryside," state television said on Saturday.
The Italians, employees of a subcontractor for energy technology group Ansaldo Energia, were detained by armed men on July 17 as they drove to the airport to fly out of the country, according to Italian media.
"The release of our two nationals by the groups that held them in the last few days is a very positive development," Italian Foreign Minister Giulio Terzi said in a statement.
"We continue to follow developments through all available channels, to arrive at a swift conclusion," he said without offering any other details.
A report in Italian daily Secolo XIX had said last Saturday that the men were travelling in a convoy of 20 staff who worked for Ansaldo when they were captured.
The two men had become separated from the group when it was stopped and ended up in the hands of a rebel group, the newspaper said, citing a colleague of the men who managed to leave Damascus. The others made it home safely.
http://www.nytimes.com/reuters/2012/07/28/world/middleeast/28reuters-syria-italians.html?ref=world&gwh=1117420A52D8F8FE0CB87012B7C10861
---------
URL: https://www.newageislam.com/islamic-world-news/by-new-age-islam-news-bureau/burma-s-monks-call-for-muslim-community-to-be-shunned/d/8080