New Age Islam News Bureau
24 Jul 2012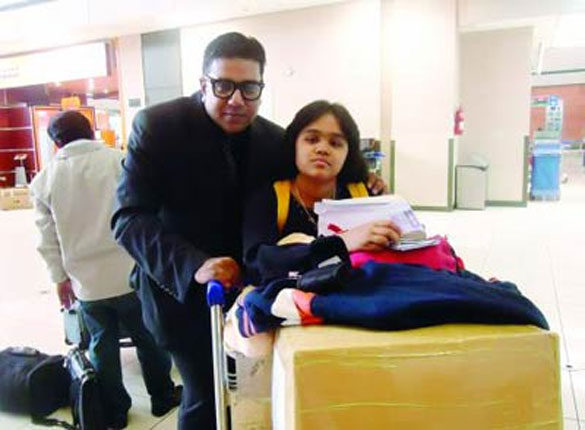 South Asia
• Afghan Mullah arrested over schoolgirl rape accusations
• Beijing showcases Gujarat carnage in art exhibition
• Afghan policemen defect to Taliban in Farah province
• 'Her work during Bangladesh war will remain green forever'
• Afghan Cabinet Raises Concern about Mining Legislation, to West's Unease
• Killing of Muslims in Myanmar condemned
• Bangladesh writer Humayun Ahmed buried near Dhaka
• Afghans embrace social media as NATO pullout nears
India
• Indian Expat Held against His Will for 20 Years, Sends Daughter Away from Saudi Kingdom
• India's Muslims left behind because of an old secular bias
• Ban on Kashmir local channels resemble emergency situation: PDP
• Krishna to undertake three-day visit to Pakistan from Sept 7
• Reviving an Urdu Storytelling Tradition
• I did not sleep for 60 hours during 26/11 attacks: Abu Jundal
• Indian-origin man found guilty of bomb threat in US
• To match voice, cops will make Ansari repeat 'his' 26/11 words
• Jundal got involved in 26/11 conspiracy four months before attacks
• Troika's deaths made Abu Jundal shift base to Saudi Arabia
• 75 arrested, curfew continues in Bareilly, Aonla
Pakistan
• 'Bloch Liberation Army Involved In Unrest, Acts of Terror to De-Stabilise Pakistan'
• Pakistan offers protection to Afghan elopers
• US drone kills 12 suspected militants in N Waziristan
• Security forces pounded militants' hideouts in Orakzai; seven killed
• After Gilani, Ashraf defies Pak SC order to reopen case against Zardari
• Hand grenade adventure wounds six children in Darra
• New law an attempt to provide immunity to privileged class: Justice Khawaja
• LHC rejects Malik Riaz's plea to quash arrest warrant
• Gunmen carry out attack on NATO convoy in Pakistan, 1 killed
• No decision to approach Swiss authorities to reopen graft cases against Zardari
• 8 Soldiers Killed in Clashes in Tajikistan
• Pak help to Lanka for N- plant rings alarm
• Pakistan needs to learn from India about democracy: Daily
• Back from Pak in 2007, 'dead' man meets kin
• Pak forms high-level team to probe Olympic visa scam
• Pakistan prisoner addresses mercy plea to Zardari
• Ban on sale, purchase of liquor in Sindh
Southeast Asia
• Malaysia's award-winning political cartoonist Zunar to face court on Friday
• Malaysia Olympians can fast after Ramadan
• Short Arctic night a challenge for fasting Muslims
• 1965 purge a gross violation of human rights
• Father of Indonesian Comics Dies at 93
Mideast Asia
• Turkey's Erdogan says Syrian people "close to victory"
• Israel complains to UN about Syria troops straying out of bounds
• West Bank: 103-Day Hunger Strike Ends
• Tireless champion of fearless liberalism
• Iran says no plans to close strategic Strait of Hormuz
• Hundreds of Palestinians Face Expulsion from Land
Arab World
• Over 100 killed as insurgents in Iraq declare new offensive
• Syria's Kurds stand alone after rejecting rebels and regime
• Aleppo and Homs clashes amid prison revolts
• Ramadan keeps Haram imams busy
• Makkah summit will strengthen Islamic unity: Cabinet
• Assad will be held accountable if he uses chemical weapons, Obama says
• 14 killed in Syria violence on Tuesday: NGO
• Arabs back global probe over Arafat poison claim
• Will use chemical weapons against foreign aggression: Syria
• Assad moved chemical weapons to border: Syria rebels
• Syria Government Still in Control of Chemical Weapons: Israel
• Contrary to Gossip, Pyramids Have No Date with the Wrecking Ball
• Egypt crisis: Water minister asked to form government
• Syria says arrests person responsible for Damascus bombing
• Egypt keep alcohol ban during Islamic holidays, says tourism minister
• Kuwait police arrest, detain man for drinking in public during Ramadan
Africa
• MPs urge rethink over UK aid to Malawi
• AIDS: Drug Resistance Growing in Parts of Africa, a Study Says
• Assaulting tolerance on the edge of the Muslim world: The tragedy in Northern Mali
North America
• US senators urge Pentagon for closer ties with India
• Al-Qaida is on the road to defeat: Obama
• Trust between US and Pakistan very low: Feinstein
• NYC's Islamophobic and anti-Arab 'savages' bus ads to go ahead
• 'A Time for Reflection:' Muslims say Ramadan teaches about self-control
• US denounces 'cowardly' Iraq attacks during Ramazan
• Crackpot paranoia is just a by-product of US Islamophobia
• Birmingham Muslims begin daytime fasting for month of Ramadan
• Real-life heroes: They took bullets to save their beloveds
Europe
• Swiss philosopher tries to find common ground with contemporary Muslims, secular society
• Breivik moved while prison is revamped
• When minarets fall in Pakistani town, UK diaspora feels shock
• Putin warns of Afghan-type war in Syria
• UN Finds 6 Sudanese Bombs Hit South Sudan
Compiled by New Age Islam News Bureau
Photo: Indian Expat Held against His Will for 20 Years, Sends Daughter Away from Saudi Kingdom
URL: https://www.newageislam.com/islamic-world-news/new-age-islam-news-bureau/afghan-mullah-arrested-over-schoolgirl-rape-accusations/d/8030
----------
South Asia
Afghan Mullah arrested over schoolgirl rape accusations
MIRWAIS HAROONI
23 July 2012
KABUL: An Afghan cleric has been arrested after allegedly raping a young schoolgirl in the country's north on the second day of the Ramadan, the holiest month in Islam, Afghan security officials said on Monday.
The Mullah, named by the interior ministry in a statement as Mawlavi Sayed Ahmad, was arrested on Saturday after local residents caught him with the 10-year-old girl in Aybak city, in northern Samangan province.
Police said the girl was now under treatment at a hospital, while Afghanistan's Independent Human Rights Commission (AIHRC) described the incident as "terrible," particularly given the respect accorded to clerics in the deeply religious country.
"The mullah used to go to the schoolgirl's house, teaching her Islamic studies. The mullah raped her after the evening prayers on Saturday night," a local police official said on condition of anonymity.
The AIHRC said it had recorded a sharp increase in cases of violence against women during the past four months of the year, in a worrying sign for rights groups.
There have been almost 1,000 cases of violence against women so far this year, compared with about 1,300 for all of last year. Nearly 60 women have been murdered during the past four months.
"When a mullah rapes a small girl, it is not only a concern for the commission but for all parents living in this country." AIHRC commissioner Suraya Subhrang told Reuters.
A father killed two of his daughters in Naad Ali district of Helmand province on Sunday after they left home with a man working as a translator for foreign forces, said district police chief Omar Jan Haqmal.
An Afghan prison chief was also jailed for 16 years on Tuesday for raping a teenage girl in eastern Logar province three years ago.
http://www.arabnews.com/afghan-mullah-arrested-over-schoolgirl-rape-accusations
----------
Beijing showcases Gujarat carnage in art exhibition
Jul 24, 2012
BEIJING: Even as an Indian delegation from Gujarat is exploring trade and business opportunities in China, an art exhibition in Beijing is showcasing atrocities on Muslims during the Godhra riots through a video presentation. The Godhra video is being screened at the 'Indian Highway' gallery organized by Serpentine Gallery, London , and the Astrup Feamley Museum of Modern Art, Oslo , Norway.
The exhibition - the Indian ambassador to China S Jaishankar inaugurated it - contains a short film by Tejal Shah discussing the atrocities on Muslims in Gujarat during the Godhra riots, and its effect on Indian democracy. An accompanying description put up next to the TV monitor showing the video says, "The video piece 'I love my India' addresses responses to a Muslim genocide..."
"Take a gun and kill. That is the trend. There is no democracy left," one of the persons being interviewed in the film is shown as saying. "The corrupt government is ruining it all," a woman is heard saying in the film, which has curiously been approved and tolerated by Indian officials in different countries.
Another exhibit shows how foreign oil companies like ONGC and Indian Oil are threatening China's energy security. The art work by famous Chinese artist Wang Mai reflects Beijing's growing intolerance to ONGC's exploration work in South China Sea. The Chinese foreign ministry has repeatedly asked India to withdraw from oil exploration in islands disputed by China and Vietnam.
Wang's work is a huge structure representing an offshore oil drilling platform in the sea with signs carrying names of foreign oil companies including ONGC, which are participating in the exploration and drilling in the disputed islands.
It is being exhibited in the room adjacent to the halls containing the exhibits for the 'Indian Highway' gallery at Ullens Center of Contemporary Art in Beijing's famous 798 Art District.
The 'Indian Highway' gallery also initially contained a video critical of the situation in Nagaland. But it was withdrawn following protests by some Beijing-based Indians, who felt that citizens of Communist China would not appreciate India's tradition of free political discourse.
http://timesofindia.indiatimes.com/world/china/Beijing-showcases-Gujarat-carnage-in-art-exhibition/articleshow/15115065.cms
----------
Afghan policemen defect to Taliban in Farah province
24 July, 2012
An Afghan police commander and 13 junior officers have joined the Taliban in the western Afghan province of Farah, in what correspondents say could be the biggest defection by police.
They say the commander, named as Mirwais, was in charge of a 20-man checkpoint when he defected on Sunday.
The men are said to have taken heavy weaponry, radios and police vehicles including US-made armoured Humvees.
Farah is one of the most insecure areas in the relatively peaceful west.
The commander was based in Shewan village in the district of Bala Bulak, which was until recently considered a Taliban stronghold.
The insurgents were driven out of the area following a series of operations carried out by Afghan security forces. But local officials say insurgents have regrouped in the area recently.
Rarely reported
Police and intelligence officials deployed in the province said the commander poisoned seven policemen in his charge who had refused to defect along with him.
"Mirwais and his policemen had joined the force nearly two and half years ago. Mirwais had fought the insurgents in this area for quite some time," an Afghan intelligence official in the region told the BBC's Bilal Sarwary in Kabul.
"Long before he defected, he must have been passing intelligence and crucial information to the insurgents," the official said.
Officials said that the equipment taken by the defectors - rocket-propelled grenades, heavy machine guns, radios and police vehicles, including two Humvees - will be a major boost to the Taliban in the area.
Our correspondent says this is believed to be the biggest police defection to the insurgents. Over the past few years similar incidents have taken place on a much smaller scale in the southern provinces of Kandahar, Helmand, Zabul, Uruzgan and in Ghor, Farah, Badghis and Herat in the west.
Such incidents have rarely been reported in the Afghan media, our correspondent says.
Once relatively peaceful, Farah has seen increasing levels of violence. The Taliban and other insurgent groups are active in many districts, particularly those close to the provincial capital, which has witnessed recent attacks.
The province has a strategic position, bordering Iran, and the key Kandahar-Herat highway passes through Farah.
http://www.bbc.co.uk/news/world-asia-18965123
----------
'Her work during Bangladesh war will remain green forever'
24 July, 2012
West Bengal Chief Minister Mamata Banerjee has mourned Lakshmi Sahgal, saying the work the freedom fighter did to help the hapless people during the Bangladesh war will remain etched in everyone's memory.
"I deeply condole the demise of Lakshmi Sahgal — freedom fighter and Netaji Subhas Chandra Bose's comrade in the Indian National Army," she said. "I pray to God that her soul rest in peace."
The Jharkhand State secretariat of the CPI (M) has expressed profound grief at her death.
'A gender disaster'
Kochi Special Correspondent writes:
The former Supreme Court judge, V.R. Krishna Iyer, has said the death of Captain Lakshmi Sahgal is a loss to the women's movement in India. "A great lady is gone," he told The Hindu. "Her death is a gender disaster."
http://www.thehindu.com/news/national/article3675665.ece
----------
Afghan Cabinet Raises Concern About Mining Legislation, to West's Unease
By MATTHEW ROSENBERG
24 July, 2012
KABUL, Afghanistan — For Afghan mining officials and their Western advisers, revamping the Afghan laws that cover mining and oil drilling looked like an easy sell with a big payoff: new rules would give foreign investors certainty and, in the process, begin transforming Afghanistan from a ward of the international community into a state that could better pay its own way.
Instead, the new laws are now in limbo after a group of Afghan cabinet ministers and senior officials last week objected to the draft legislation as kowtowing to foreign mining interests eager to hijack Afghanistan's natural resources. "A balance has to be struck so we can make sure that our patrimony does not become a pot of porridge for others," said Ashraf Ghani, a senior adviser to President Hamid Karzai.
With the end of the NATO military mission in Afghanistan looming in 2014, the dispute over the legislation reflects growing Afghan unease over how steep a price their country — among the world's poorest and most corrupt — may have to pay for outside help in the future.
Exploiting Afghanistan's potentially rich deposits of iron, oil, gold, copper and other minerals and gemstones is seen as crucial to the country's economic prospects, and, by extension, the West's ability to cut back over the next decade the billions of dollars spent each year on the government, the army, the police and myriad development projects.
Afghanistan's big international backers — the United States, Germany, Japan, among others — were so certain the laws would soon be in place that this month they made $16 billion in aid commitments for the coming four years based in part on projections of future mining revenues the Afghan government could expect.
Full report at:
http://www.nytimes.com/2012/07/24/world/asia/afghan-cabinet-blocks-new-mining-
----------
Killing of Muslims in Myanmar condemned
July 24, 2012
Various religious and political leaders have expressed their concern over the killing of Muslims in Myanmar.
Talking to The News on Monday, Adviser to Sindh Chief Minister for Relief Department and PML-Q leader Halim Adil Sheikh said that he would contact the Karachi-based diplomats of various countries, including Muslim states, to stop the killing of Muslims in Myanmar, Burma.
He said that human right organisations would also be contacted to persuade them to use their good offices to stop this inhuman attitude against Muslims.Besides, plans were afoot to contact the UN and the UNHCR in this regard, he added.
Halim said that the PML-Q would also hold a rally against the killing of Muslims in Myanmar.Spokesman Sunni Tehrik Fahim Sheikh said that their party would leave no stone unturned to raise voice against this barbaric act against Muslims.
Expressing concern over the killing of Muslims in Myanmar, Jamaat-e-Islami's city chief Muhammad Hussain Mahenti demanded of the United Nations Organisation (UN) as well as the Organisation of Islamic Conference (OIC) to play their due role to stop the killing of Muslims in Myanmar.
He said that the JI has despatched letters to the UN, the OIC as well as the ambassadors, diplomats and governments of various countries, drawing their attention towards the ongoing massacre of the Muslim minority in Burma by the Buddhist extremists with the tacit support of the Burmese military dictatorship.
http://www.thenews.com.pk/Todays-News-4-122372-Killing-of-Muslims-in-Myanmar-condemned
----------
Bangladesh writer Humayun Ahmed buried near Dhaka
24 July, 2012
Popular Bangladeshi fiction writer Humayun Ahmed has been buried at his country house near the capital Dhaka.
Thousands of admirers lined up to bid an emotional farewell as his body was brought to Nuhash Palli in Gazipur district.
Mr Ahmed died of colon cancer at a New York hospital last week.
He was known for his depiction of the tribulations of ordinary middle-class Bangladeshi life.
Mourners, including relatives of the 64-year-old author, braved the rain to pay their last respects.
Earlier a funeral prayer meeting was held within the High Court premises in Dhaka.
On Monday thousands of people gathered in the city's Central Shaheed Minar monument to pay their last respects to Mr Ahmed after his body was flown back from the US.
The author and film maker's burial was delayed following a family feud over the location of his burial site.
It was finally resolved early on Tuesday after the intervention of Prime Minister Sheikh Hasina.
Mr Ahmed wrote more than 200 fiction and non-fiction books in easily understandable Bengali - nearly all of which were bestsellers in Bangladesh.
BBC Bengali editor Sabir Mustafa says that he was idolised by an entire generation of young men and women who grew up in the 1980s and 1990s.
http://www.bbc.co.uk/news/world-asia-18967674
----------
Afghans embrace social media as Nato pullout nears
24 July, 2012
KABUL: Ten years after the fall of the Taliban, who banned modern technology as un-Islamic, the use of social media in Afghanistan is booming as politicians, warlords and even militants rush to get their message across.
The Taliban, who ruled Afghanistan from 1996 to 2001 and forbade the use of the Internet, deeming it a Western propaganda tool, now regularly use Twitter to promote their ideas and boast about attacks on Nato forces.
The militants are reluctant to discuss the thinking behind their Internet U-turn, but last year's Arab Spring was a wake-up call to the Muslim world about the ability of social media to organise mass movements and communicate a message outside traditional channels.
Taliban spokesman Zabihullah Mujahid said they would still ban the Internet or any other media outlet if they were used for "un-Islamic" purposes, but for now they are happy to use it as a public relations tool.
They have set up an official website featuring propaganda videos depicting their campaigns against US-led Nato forces in Afghanistan, including scenes of attacks and bombings.
"The leadership of the Islamic Emirate of Afghanistan regards social media, in particular Facebook, as a useful way to communicate and pass messages of the Islamic Emirate to Afghans as well as foreigners," Mujahid told AFP.
"In fact the commission for cultural affairs of the Islamic Emirate encourages our people inside and outside Afghanistan to use social media to pass our messages to the Afghan nation as well as to the Westerners.
Full report at:
http://dawn.com/2012/07/24/afghans-embrace-social-media-as-nato-pullout-nears/
---------
India
Indian Expat Held against His Will for 20 Years, Sends Daughter Away from Saudi Kingdom
ESSAM AL-GHALIB
23 July 2012
An Indian national who has been held against his will by his sponsor in the Kingdom for the past 12 years was finally able to send his 18-year-old daughter out of the country to begin her education.
Natasha Nasar boarded a Singapore Airlines flight from Jeddah last Wednesday, as her father looked on in tears, not knowing when they would see each other again.
Natasha, who looks much younger than her age, has never been registered in a proper school, nor has she ever had any school friends.
Since 2007, she has been accompanying her father, Mohammed Nasar, 41, from one labour office to another, to a few courthouses, to a couple of governorates, and even to the offices of the Human Rights Commission.
"She saw everything, she was always with me," Mohammed said. "Everywhere I travelled, she travelled with me. She saw everything — of every part of my life that was happening here to us, she was a part."
Natasha looked on with a smile on her face, proud that she had done her part to help her father, yet anxious about leaving him behind.
"I feel excited (to be travelling), but on the other side I feel sad and worried, because I don't know when I will see my dad again. However, I have no choice but to go home and study," she said minutes before she was to check in for her flight.
Full report at:
http://www.arabnews.com/indian-expat-sends-daughter-away-she-can%E2%80%99t-go-school-kingdom
----------
India's Muslims left behind because of an old secular bias
Jyoti Malhotra
Jul 23, 2012
India is searching its soul after the Supreme Court threw out a petition last month seeking affirmative action for Muslims and Christians in educational institutions and jobs. The Court's decision found that the quotas policy violated the secular grain of India's constitution.
The move reverberated around the country, putting into jeopardy the ruling Congress party's December promise to create a 4.5 per cent sub-quota for poor Muslims within a wider 27 per cent quota that already exists for "backward caste" Hindus. It also threw into question the future of Muslim students and others who had already benefited from the rule (including more than 400 admitted into the prestigious Indian Institutes of Technology).
Certainly, the Supreme Court's decision to throw out the petition has evoked great anxiety among many of India's Muslims. Several Muslim intellectuals believe that a constitutional amendment is needed to allow the poorest Muslims to benefit from entitlements guaranteed to poor Hindus. Just because Muslims had converted from Hinduism did not mean that they were not associated with the caste they had once been part of, these intellectuals argue.
Affirmative action for those who occupy the lowest rungs in the caste ladder is as old as independence. These quotas were enacted to compensate lower-caste Hindus for centuries of social and economic oppression.
Full report at:
http://www.thenational.ae/thenationalconversation/comment/indias-muslims-left-behind-because-of-an-old-secular-bias
----------
Ban on Kashmir local channels resemble emergency situation: PDP
July 23, 2012
Opposition People's Democratic Party (PDP) president Mehbooba Mufti on Monday condemned the restrictions on the local media's news broadcasting programmes, equating the ban with "the curbs enforced under Martial law and emergency situations." "If broadcasting of news
programmes in one part of the state is good, how can it be bad in the other part? The restriction on cable operators not only tantamount to the violation of democratic rights but it has rendered hundreds of youth associated with the business to the verge of unemployment," she said.
The PDP president demanded that the government should immediately grant permission to the local cable operators to broadcast news programmes. Speaking to a delegation of cable operators of Kashmir at her residence, Mehbooba described their contribution "valuable".
"People of Kashmir cannot forget contribution of local cable operators while witnessing testing and hard times. Many people associated with this business lost their lives while performing their professional duties".
Expressed disappointment over the government's ban, she said, "With local news channels off-the-air, the government has not only censored media but denied people their constitutional guarantees of freedom of expression."
Full report at:
http://www.hindustantimes.com/India-news/Srinagar/Ban-on-Kashmir-local-channels-
----------
Krishna to undertake three-day visit to Pakistan from Sept 7
Jul 24, 2012
ISLAMABAD: External affairs minister S M Krishna will undertake a three-day visit to Pakistan from September 7 to review the second round of the bilateral dialogue process with his counterpart Hina Rabbani Khar.
Indian high commissioner Sharat Sabharwal met Pakistan's foreign secretary Jalil Abbas Jilani on Tuesday and informed him about the dates for Krishna's visit, diplomatic sources said.
The dates for the visit were earlier suggested by the foreign office.
The Indian envoy and Jilani also discussed bilateral issues, including preparations for Krishna's visit.
Krishna will review the dialogue process, which resumed last year after a gap of over two years in the wake of the Mumbai attacks, during a meeting with Khar on September 8, the sources said.
Following the review, Krishna and Khar are expected to prepare the framework for the third round of the resumed dialogue.
During his stay in Islamabad, Krishna is expected to call on President Asif Ali Zardari, Prime Minister Raja Pervez Ashraf and some key political leaders, including PML-N chief Nawaz Sharif and PML-Q lader Chaudhary Shujaat Hussain.
Following the resumption of the dialogue process, India and Pakistan have made significant progress in normalising trade relations.
Islamabad recently switched to a negative list regime for trade with Delhi, paving the way for giving India Most Favoured Nation-status by the beginning of next year.
http://timesofindia.indiatimes.com/india/Krishna-to-undertake-three-day-visit-to-Pakistan-from-Sept-7/articleshow/15118568.cms
----------
Reviving an Urdu Storytelling Tradition
By RAKSHA KUMAR
24 July, 2012
In the 1800s, crowds regularly gathered on the steps of the Jama Masjid mosque in New Delhi to enthusiastically watch a "dastango," or storyteller, narrate tales of fantasy without props, music or theatrical action. The magic that held the audience was created with his voice and the stories themselves, which were mainly told in Urdu.
The art form almost died out in the 1900s, the victim of radio, film and television.
But on the evening of July 20, about a hundred people gathered at The Attic, a performance space in New Delhi, sitting practically on top of one another to listen to two dastangos. Mahmood Farooqui and Danish Hussain, dressed in sparkling white kurtas, entered the room and perched themselves on a small bed. With no prelude they began the story of the great Urdu writer Sa'adat Hasan Manto, who was born 100 years before.
In a deep tone, Mr. Farooqui began with Mr. Manto's youth, narrating a story about how he used to steal money from his friends and relatives and buy novels. The voices of the dastangos echoed in the small room as they ended with an emotional story of Mr. Manto's death. On his death bed he longed for nothing other than alcohol, but he died without being able to swallow even two drops of it, they said. The dastangos ended the narration by quoting Mr. Manto himself, who was well known for writing hard-hitting stories on partition: "If you cannot bear these stories then the society is unbearable. Who am I to remove the clothes of this society, which itself is naked?"
Full report at:
http://india.blogs.nytimes.com/2012/07/24/reviving-an-urdu-storytelling-tradition/?ref=asia
----------
I did not sleep for 60 hours during 26/11 attacks: Abu Jundal
Jul 24, 2012
MUMBAI: Zabihuddin Ansari alias Abu Jundal, who is being questioned for his involvement in the 26 /11 terror attacks in the city, told police that he did not sleep for 60 hours while handling operations from November 26, 2008. Jundal was continuously in touch with the Pakistani terrorists over the phone and guided them on how to go about the operations.
Niket Kaushik, additional commissioner of police (crime branch ), said Jundal, who followed the Hanfi sect, began with the Ahle Hadees sect in 2003. "In 2005, he began getting training in terror operations. He got in touch with the Lashkar-e-T aiba (LeT) through Aslam Kashmiri. Jundal was introduced to Kashmiri through another accused, Aamir Shaikh, from Aurangabad," said Kaushik. Shaikh and Kashmiri are in jail now.
Full report at:
http://timesofindia.indiatimes.com/india/I-did-not-sleep-for-60-hours-during-26/11-attacks-Abu-Jundal/articleshow/15115031.cms
----------
Indian-origin man found guilty of bomb threat in US
Jul 24 2012
New York: An Indian-origin man, who called himself a "terrorist", has been found guilty by a jury of threatening to blow up a medical firm in Connecticut and faces up to 10 years in prison.
Shaneel Jain, 56, was convicted of one count of making a bomb threat and one count of false information and hoaxes.
He would be sentenced on October 16 when he could be ordered to pay a million dollar fine, US Attorney for the District of Connecticut David Fein said.
Jain had been released on bond since his arrest on March 19 this year and currently lives in Rhode Island.
According to the evidence presented during the trial, which began last week, Jain made a series of telephone calls in April 2010 from India to Z-Medica, a Connecticut-based company that produces QuickClot, a medical agent that rapidly stops bleeding outside the surgical setting.
QuickClot is used by the US military and the militaries of some allied countries.
At the time, Jain was engaged in a civil law suit with Z-Medica based on their prior business relationship.
During these phone calls, Jain threatened to bomb Z-Medica within 24 hours, saying he was a "terrorist".
He said he had bombed facilities before and that the American law "could not touch" him.
As a result of the threat, FBI and the Connecticut State Police conducted searches of Z-Medica's facilities.
Z-Medica also cancelled shifts, which resulted in an order for QuickClot being delayed.
The company also utilized private security for several weeks. No bomb or other explosive was ever found at Z-Medica.
http://www.indianexpress.com/story-print/978687/
----------
To match voice, cops will make Ansari repeat 'his' 26/11 words
Jul 24 2012
Mumbai : Huqumat yeh jaan le yeh trailer hai, asal film baaki hai (Let the administration know that this is only the trailer, the film is yet to come)." These chilling words, intercepted by security agencies during the 26/11 attack, are set to be heard again — spoken possibly by the same man who said them the first time in 2008.
The sentence, spoken from a Lashkar-e-Toiba control room in Pakistan to the 26/11 assault team in Mumbai, will be one of several that Mumbai Police interrogators will make Zabiuddin Ansari, the alleged handler of the attackers, speak as part of a voice identification test.
Ansari, who is currently being held in solitary confinement at a heavily-guarded lock-up at the police headquarters in south Mumbai, will be made to read from transcripts of intercepted conversations between terrorists at Chabad House in Colaba and their handlers in Karachi, sources said.
Full report at:
http://www.indianexpress.com/story-print/978564/
----------
Jundal got involved in 26/11 conspiracy four months before attacks
24 July, 2012
He sneaked into Pakistan in 2006 and started getting training there: police
Lashkar-e-Taiba operative Abu Jundal alias Sayed Zabiuddin Ansari got involved in the 26/11 conspiracy around four months before the attack, he is learnt to have told the Mumbai Crime Branch, interrogating him in the case.
"He was involved from August 2008, when he was handed over specific tasks. He sneaked into Pakistan in 2006 and started getting militancy training there," a senior police official said here on Monday.
A team of six police officers interrogated Jundal about his family background, how he got involved in terrorist activities, how he escaped from India and reached Pakistan, and his involvement in 26/11.
He is also learnt to have done odd jobs in Pakistan during his stay there. He allegedly worked on private construction sites, the police said.
"It is possible that he might have met other Indians during his training in Pakistan between 2006 and 2011. He might have been in touch with them before 26/11," an official said, adding that Jundal very much underwent Daura-e-Aam and Daura-e-Khaas combat training courses in Pakistan.
Full report at:
http://www.thehindu.com/news/article3675669.ece
----------
Troika's deaths made Abu Jundal shift base to Saudi Arabia
Jul 24, 2012
MUMBAI: The killing of Harkat-ul-Jihad-Islami commander Illyas Kashmiri in 2009, the sudden death of Abu Hamza and then the killing of Osama bin Laden in the Abbottabad operation by US Navy Seals forced Zabiuddin Ansari alias Abu Jundal to move out of Pakistan and look for a safe place in Saudi Arabia, a source said.
Jundal told police that after the 2008 attacks and US pressure, the Pakistan government was forced to act. It was when the Jamaat-ud-D awa (JuD), the Laskar's charitable trust, was forced to shut down. During all this, Jundal got close to JuD member Ismail Shaban, who used to rent out excavators for construction work.
"As the Pakistan government took action against Lashkar-e-T aiba ( LeT) members, including chief Hafiz Saeed, Jundal found a with a daughter, who is now three. Jundal and his father-inlaw were operating a secondhand car-selling business in Rawalpindi, when he learned about the killing of Kashmiri in a US drone attack on June 3, 2011. A year later, he learned about the death of Hamza, with whom he had shared close ties in the control room which monitored the 26 /11 atsafe haven in Shaban's house, where he fell in love with his daughter Mariam and married her,'' an officer said.
For two years, everything went well and as the Pakistan police carried out surprise raids on LeT's offices to track down some 26 /11 handlers and the six handlers present in the control room monitoring the 2008 attack , Jundal was blessed tacks. "He said he was depressed on learning about his death ,'' said one of the six officers interrogating Jundal.
Jundal said Hamza died following an illness. "Pressure from the Pakistan government, US operations in that country last year , and circumstances forced him to move to Saudi Arabia . But he was caught there ,'' the officer said .
http://timesofindia.indiatimes.com/city/mumbai/Troikas-deaths-made-Abu-Jundal-shift-base-to-Saudi-Arabia/articleshow/15115004.cms
----------
75 arrested, curfew continues in Bareilly, Aonla
Jul 24, 2012
BAREILLY: Seventy five people have been arrested in connection with the clashes in Bareilly and Aonla even as curfew remained in force in the two towns for the second consecutive day on Tuesday amid stray incidents of brick-batting and slogan-shouting.
"So far 75 people, including 35 in Bareilly and 40 in Aonla have been arrested in connection with clashes on Sunday and Monday," additional director general of police Jagmohan Yadav, who is camping here, said.
He said that a high-level inquiry would be conducted into the clashes. The ADG said that a ban would be imposed on use of DJs and loud speakers in religious functions from now on.
One person was killed and several others injured in Bareilly in a clash that spread to neighbouring Aonla after which curfew was imposed in both the places.
The injured were rushed to hospital, where one Imran of Rolitola in Baradari area died due to gun shot injuries.
"Curfew has been imposed in six areas, including Qila, Kotwali, Bardari, Prem Nagar, Subhash Nagar and Aonla," IG (law and order) B P Singh had told reporters in Lucknow.
He said that along with local police 12 companies of PAC, two companies of BSF and one company Rapid Action Force have been deployed to control the situation.
He said that a 45-year-old man was seriously injured in fresh violence and was admitted to a hospital in Bareilly.
"Four PAC personnel and five policemen, including SP Shiv Sagar Singh, also sustained pellet injuries last night", he said.
http://timesofindia.indiatimes.com/india/75-arrested-curfew-continues-in-Bareilly-Aonla/articleshow/15119306.cms
--------
Pakistan
'Bloch Liberation Army Involved In Unrest, Acts of Terror to De-Stabilise Pakistan'
24 July, 2012
KARACHI: Senior Adviser to the Prime Minister (PM) on Interior, Rehman Malik on Monday said that Bloch Liberation Army (BLA) is involved in creating unrest and terrorist activities in Balochistan to destabilise the country.
Addressing a gathering during his visit to the Coast Guard office, he urged the Supreme Court to summon him in the court and he will provide all evidences against BLA involvement.
He said that he received proofs that a group of terrorists crossed the border from Afghanistan and took part in the terrorist activities in Pakistan. He said Pakistan and Afghanistan have agreed to work jointly to stop cross border intrusion and hoped that the Afghan government would honour its commitment and stop cross border attacks.
Malik said that BLA was a biggest enemy of the country and it was working against Pakistan, adding that BLA killed its own persons who refused to do work against the country. He said elements with in the BLA were desecrating the national flag and indulging in acts of treason by taking money from abroad. He said they have reached to the roots of BLA and expressed the confidence that it would be eliminated soon.
Full report at:
http://www.dailytimes.com.pk/default.asp?page=2012\07\24\story_24-7-2012_pg12_10
----------
Pakistan offers protection to Afghan elopers
Jul 24 2012
Peshawar : A Pakistani court ordered police to protect an Afghan couple who eloped and fear being murdered by the bride's furious relatives.
Hewad, 22, and Mariyam Marjman fled Kabul last month to marry for love in the leafy town of Abbottabad in northwest Pakistan, where US troops found and killed Osama bin Laden in May 2011.
Marjman, also 22, told AFP her parents had wanted her to wed the ageing husband of her sister, who had recently died, instead. She says that if taken back to Afghanistan she would probably be murdered for marrying a man of her own choice.
The high court in Pakistan's northwestern city of Peshawar took up the case after being moved by reports of the couple's plight.
"The couple should be provided proper accommodation in Peshawar and foolproof security because of threats to their lives," said judge Dost Muhammad Khan.
The pair, whom Pakistani authorities had previously housed separately, were accompanied in court by an armed police escort, an AFP reporter said.
Full report at:
http://www.indianexpress.com/story-print/978728/
----------
US drone kills 12 suspected militants in N Waziristan
24 July, 2012
MIRANSHAH: US drone aircraft struck a militant hideout in northwest Pakistan near the border with Afghanistan on Monday, killing at least 12 suspected militants, Pakistani intelligence officials said.
The local intelligence officials confirmed the attack and casualties.
"US drones fired up to six missiles into a militant compound. It was not immediately clear if any important militant had been killed in the attack. We are trying to ascertain the identities," a security official said while talking to AFP.
"The bodies had been charred," he added.
The drones fired several missiles at a compound in the Shawal area of the North Waziristan tribal region. Two suspected militants were wounded in the strike, officials added.
The targeted compound was in Dray Nashtar village, some 65 kilometres west of Miranshah, the main town of North Waziristan which is known as a hotbed of Taliban militants.
Local residents said militants cordoned the area around the compound and were taking out bodies and wounded colleagues.
Full report at:
http://dawn.com/2012/07/24/us-drone-kills-12-suspected-militants-in-n-waziristan/
----------
Security forces pounded militants' hideouts in Orakzai; seven killed
24 July, 2012
ORAKZAI: Pakistani security forces killed at least seven militants in upper Orakzai on Tuesday, Dawn News reported.
Government sources claimed that militants' hideouts were shelled in Orakzai agency's areas of Mamuzai and Kotakhel.
Several militants were injured and two of their hideouts were destroyed.
http://dawn.com/2012/07/24/security-forces-pounded-militants-hideouts-in-orakzai-seven-killed/
----------
After Gilani, Ashraf defies Pak SC order to reopen case against Zardari
Jul 24 2012
Islamabad : A day before the expiry of a deadline set by Pakistan's Supreme Court for reviving graft charges against President Asif Ali Zardari, the government on Tuesday informed the court that the federal cabinet has made no decision to approach Swiss authorities to reopen the cases.
The government conveyed its position to the court through a reply submitted by Attorney General Irfan Qadir.
A five-judge bench headed by Justice Asif Saeed Khan Khosa will resume hearing on the case tomorrow and observers said the government's response could increase tensions between the judiciary and the government.
The government's response said the Prime Minister follows the decisions of the cabinet, which has so far not advised him to write a letter to the Swiss authorities to revive the graft cases against the President.
The government further said the option of initiating contempt of court proceedings against the Prime Minister for not acting on the apex court's order had ended with the passage of the new Contempt of Court Act.
Full report at:
http://www.indianexpress.com/story-print/978742/
----------
Hand grenade adventure wounds six children in Darra
24 July, 2012
PESHAWAR: At least six children were wounded when a hand grenade detonated in Darra Adam Khel near Kohat, DawnNews reported.
Darra Adam Khel is located between Peshawar and Kohat.
The bomb exploded when children were playing with it in Sherakai area of Darra.
Four wounded children were taken to the Lady Redding hospital and two were taken to Khyber teaching hospital Peshawar.
The children received severe injuries and one of them were in a critical situation, hospital sources said.
http://dawn.com/2012/07/24/hand-bomb-injures-seven-children-in-darra-adam-khel/
----------
New law an attempt to provide immunity to privileged class: Justice Khawaja
24 July, 2012
ISLAMABAD: The Supreme Court on Tuesday resumed the hearing of petitions against the recently passed contempt of court law, DawnNews reported.
A five-judge bench of the apex court comprising Justice Iftikhar Muhammad Chaudhry, Justice Shakirullah Jan, Justice Khilji Arif Hussain, Justice Jawad S Khawaja and Justice Tassadduq Hussain Jilani was hearing the petitions against the law.
During the hearing, the petitioners and their counsels were arguing against the law.
Petitioner Liaquat Qureshi argued that the new contempt law was against the Islamic fundamentals, adding that the parliament had passed the law without adequate consideration.
Upon which, Chief Justice Iftikhar said that consultations and discussions do take place before the passing of any law.
Furthermore, addressing the petitioner, Justice Khawaja said that one should not rely on media reports in the absence of a record of parliamentary proceedings.
The petitioner also said that the opposition had staged a walk out from the parliament when the law was tabled.
Full report at:
http://dawn.com/2012/07/24/contempt-law-case-sc-resumes-hearing/
----------
LHC rejects Malik Riaz's plea to quash arrest warrant
24 July, 2012
LAHORE: The Rawalpindi bench of the Lahore High Court (LHC) on Tuesday rejected property tycoon Malik Riaz's request pertaining to lack of confidence on a judge and to quash an arrest warrant against him, DawnNews reported.
A two-judge bench of the LHC's Rawalpindi bench heard Riaz's request pertaining to quashing an arrest warrant against him.
The request said that the judge of the anti-corruption court did not have the authority to issue arrest warrants and therefore the warrant should be quashed.
The bench rejected the request after which the warrant against the real estate tycoon remains valid.
Speaking to media representatives after the hearing, Riaz's counsel Dr Abdul Basit said that in light of the high court's ruling, the anti-corruption court did not have the authority to hear the case.
Earlier on July 23, an anti-corruption court re-issued non-bailable arrest warrants for Riaz, his son Ali Riaz and seven other accused in a land fraud case.
The case pertains to acquisition of 1,401 kanals of land near Rawat in 2009 on basis of fake documents.
http://dawn.com/2012/07/24/lhc-rejects-malik-riazs-plea-to-quash-arrest-warrant/
----------
Gunmen carry out first attack on NATO convoy in Pakistan since supply route reopened, 1 killed
24 July, 2012
PESHAWAR, Pakistan — Gunmen opened fire on a convoy carrying NATO troop supplies to Afghanistan on Tuesday, killing a driver in the first attack in Pakistan since Islamabad ended its seven-month blockade of the route, a government official said.
No group has claimed responsibility for the attack, but the Pakistani Taliban had warned they would target the trucks after the government reopened the supply line earlier this month.
Pakistan closed the route last November in retaliation for American airstrikes that killed 24 Pakistani soldiers, an incident the U.S. said was a mistake but the Pakistani military claimed was deliberate. Islamabad finally reopened the supply line after the U.S. apologized for the deaths.
Gunmen targeted the trucks as they were passing near a bazaar in the town of Jamrud in the Khyber tribal area, said Faraz Khan, a local government official. Jamrud is located very close to Torkham, one of the two crossings used to transport NATO supplies to Afghanistan.
In addition to the driver who was killed, a second driver and his assistant were wounded, said Khan.
Full report at:
http://www.washingtonpost.com/world/asia_pacific/gunmen-carry-out-first-attack-on-nato-
----------
No decision to approach Swiss authorities to reopen graft cases against Zardari, Pak govt tells SC
Jul 24, 2012
ISLAMABAD: A day before the expiry of a deadline set by Pakistan's Supreme Court for reviving graft charges against President Asif Ali Zardari, the government on Tuesday informed the court that the federal cabinet has made no decision to approach Swiss authorities to reopen the cases.
The government conveyed its position to the court through a reply submitted by attorney general Irfan Qadir.
A five-judge bench headed by Justice Asif Saeed Khan Khosa will resume hearing the case on Wednesday and observers said the government's response could increase tensions between the judiciary and the government.
The government's response said the prime minister follows the decisions of the cabinet, which has so far not advised him to write a letter to the Swiss authorities to revive the graft cases against the president.
The government further said that the option of initiating contempt of court proceedings against the prime minister for not acting on the apex court's order had ended with the passage of the new Contempt of Court Act.
The new law protects top government functionaries from contempt for their executive actions.
Full report at:
http://timesofindia.indiatimes.com/world/pakistan/No-decision-to-approach-Swiss-
----------
8 Soldiers Killed in Clashes in Tajikistan
24 July, 2012
DUSHANBE, Tajikistan (AP) — A security services officer in Tajikistan says at least eight soldiers have been killed in clashes with an armed group suspected in the recent death of a general.
The official says the fighting took place Tuesday morning after the army deployed troops in the mountainous semi-autonomous Gorno-Badakhsan province bordering Afghanistan.
He says members of the armed group were also killed, but could not specify how many. He requested anonymity because he is not authorized to speak to media on this issue.
Abdullo Nazarov, a general with Tajikistan's national intelligence service, was stabbed to death Saturday night some 520 kilometers (miles) east of the capital, Dushanbe.
http://www.nytimes.com/aponline/2012/07/24/world/asia/ap-as-tajikistan-
----------
Pak help to Lanka for N- plant rings alarm
By Saurabh Shukla in New Delhi
24 July, 2012
PAKISTAN is all set to begin consultations with Sri Lanka to help set up a nuclear power plant in Trincomallee's Sampur, it is believed.
The development is being viewed with concern in New Delhi since the Indian embassy in Colombo reported the development to South Block.
The strategy is part of Pakistan's grand design of increasing influence in the island nation by Pakistan actively backed by China.
Indian high commissioner to Sri Lanka Ashok Kantha was in New Delhi last week and is believed to have briefed senior officials on Pakistan's recent advances in Lanka. Islamabad also wants to expand defence trade with Colombo.
Even as the Congress- led UPA government comes under intense pressure from its allies in Tamil Nadu on its defence relationship with Lanka, at the expense of India, Pakistan is quietly making inroads.
The assessment also suggested that Pakistan is believed to have discussed upgradation and rebuilding of T- 55 tank engines, incorporation of rubberised tracks on tanks besides modernisation of the fire and tank gun control systems.
Pakistan made inroads into the defence sector in Lanka when the government was pushed back by its Chennai allies not to provide any defence aid or hardware to Colombo. Under pressure, it also put a defence cooperation agreement on hold.
The recent vote against Lanka at the UN Human Rights Council has also created a wedge between the two countries.
Mail Today
----------
Pakistan needs to learn from India about democracy: Daily
July 24, 2012
The manner in which the Indian presidential election was conducted "with none of the innuendo and suspicions which surround similar events" in Pakistan is testimony to the way in which systems have been institutionalised in India, said a Pakistani daily. An editorial in the News
International Tuesday said that Pakistan needs to look across the border to learn some lessons in politics and governance.
"The Indian presidential election has proceeded as smoothly as most such events in that country, with its advantages of a well-entrenched democratic system which follows the dictates of the constitution clearly and visibly," it said.
The daily said that this stability is something "we badly need in our own country where so much anarchy prevails over many political matters, including the precise interpretation of the constitution".
Without much controversy, Pranab Mukherjee, India's former finance minister, has become the thirteenth president of India.
"The manner in which the transition has taken place, with none of the innuendo and suspicions which surround similar events at home, is testimony to the way in which systems have been institutionalised in India, making it virtually impossible for anyone to tamper with them or create a gap in the running of democracy.
"Sadly, we have over the past six decades faced just the opposite fate. This is one reason why our democracy has been unable to remain stable or durable. With our perpetual political upheavals and military interventions, democracy in Pakistan has failed to establish itself as a force that cannot be disturbed by any outside element."
The editorial went on to say that there is also something else to consider when comparing the divergent political fates.
Full report at:
http://www.hindustantimes.com/world-news/Pakistan/Pakistan-needs-to-learn-from-India-about-democracy-Daily/Article1-894695.aspx
----------
Back from Pak in 2007, 'dead' man meets kin
AgJul 24 2012
Amritsar : After languishing in Pakistani jails for 13 years, Subodh Ruidas was repatriated to India in 2007 but he was reunited with his family today, five years after they presumed him dead
Subodh's wife Pratima met him at city-based Vidya Sagar institute of Mental Health, where he was admitted since 2007, officials said.
Subodh's son Kuku Mani said his father went missing in 1994 from their village Akui. The family later assumed him dead after police expressed their inability to find him.
Pratima said Subodh's last rites were performed long back by the family. She said she was not aware of how her husband landed in Pakistani jail.
B L Goel, director of the hospital, said Subodh had come from Pakistan in 2007 along with other prisoners. He was mentally disturbed and as no one had come to receive him, the administration got him admitted in the hospital.
He couldn't even tell his name earlier but his condition is better now...his language was difficult to understand for doctors as it was Bengali...recently we called up some BSF men who understand his dialect and during conversation they found
out that he was from West Bengal.
"We contacted the administration there and his family was traced. They were called to Amritsar and finally Subodh was reunited with his family," Goel said.
http://www.indianexpress.com/story-print/978749/
----------
Pak forms high-level team to probe Olympic visa scam
Jul 23 2012
Islamabad : Pakistan today formed a special investigation team to probe a British newspaper's report that it had uncovered a visa scam that could allow potential terrorists to sneak into Britain with Pakistan's Olympic team.
Advisor to the Prime Minister on Interior Affairs, Rehman Malik, directed the team headed by the Director General of the Federal Investigation Agency to complete its investigation in three days and to arrest those responsible.
The team includes officials from the National Database and Registration Authority, Inter-Services Intelligence, Intelligence Bureau and FIA.
NADRA chief Tariq Malik confirmed to the media that the team had been formed and authorities would take strict action against those found to be involved in the scam.
Senior officials of the Interior Ministry claimed it was impossible to make passports without an identity card issued by NADRA and other data.
The officials said a decision had been made to launch a large-scale investigation within NADRA and the passport office that the Sun newspaper of Britain had reported was involved in the scam.
The Sun reported its journalist had infiltrated a criminal ring that offered false passports, visas and access to the 2012 London Olympics as "bogus support staff" of the Pakistani team.
The ring had its undercover reporter get a genuine Pakistani passport in a false name, the newspaper reported.
Full report at:
http://www.indianexpress.com/story-print/978336/
----------
Pakistan prisoner addresses mercy plea to Zardari
Jul 24, 2012
MUMBAI: Indian prisoner Bhavesh Parmar, who remains incarcerated in Lahore Central Jail since 2004, has entered a mercy plea before the president of Pakistan. The Mumbai-based software engineer had accidentally wandered off to that country aboard the Samjhauta Express in a state of mental distress and was arrested upon arrival.
On Monday morning, Bhavesh met his Pakistani lawyer Awais Sheikh in prison and signed an application for clemency addressed to Asif Ali Zardari. On Tuesday, Sheikh will write to the IG, Prisons, seeking details of the case.
Recalling his meeting with Bhavesh the lawyer remarked that he was dressed in the traditional shalwar kameez. "He appeared to be physically fit. When I requested him to give a message for his mother Hansaben back in Mumbai, Bhavesh said his only desire was to return home as soon as possible," Sheikh said.
"I also asked how he managed to reach Pakistan aboard the Samjhauta Express, and he replied that somebody put him on that train. Mumbai journalist-activist Jatin Desai helped secure power of attorney from Bhavesh's family so that Sheikh could fight his case.
http://timesofindia.indiatimes.com/india/Pakistan-prisoner-addresses-mercy-plea-to-Zardari/articleshow/15117146.cms
----------
Ban on sale, purchase of liquor in Sindh
24 July, 2012
Karachi: On the special directives of Provincial Excise & Taxation Minister Mukesh Kumar Chawla, the sale and purchase of liquor during the holy month of Ramazan has been prohibited throughout the province. Accordingly retail sale and wholesale shops dealing in the sale or purchase of liquor shall remain closed during the month. In case of violation of this order the license shall be liable to be cancelled forthwith.
http://www.dailytimes.com.pk/default.asp?page=2012\07\24\story_24-7-2012_pg12_5
-------
Southeast Asia
Malaysia's award-winning political cartoonist Zunar to face court on Friday
Alisha Hassan | 24 July 2012
KUALA LUMPUR: Malaysia political cartoonist Zulkiflee Anwar Ulhaque, popularly known as Zunar, will be back in court on Friday as the High Court is expected to make a ruling in his lawsuit against the government, the home ministry and three others in the confiscation of his 66 books and a painting in 2010.
Judicial Commissioner Vazeer Alam Mydin Meera set the date to deliver his decision after meeting those involved in the case at his chambers Monday.
The cartoonist filed the claim last year, local media reported.
He is asking for RM1,650 in special damages for the books and asking for the return of the items as well as costs, interests and other relief.
It is the latest in a long series of battles between Zunar and the government over censorship and his ability to work freely in the country.
In July 2011, Cartoonists Rights Network International (CRNI) presented its annual Award for Courage in Editorial Cartooning to Zunar.
Zunar has been intensely watched by the Malaysian government and subject to draconian forms of censorship for close to 10 years.
Full report at:
http://www.bikyamasr.com/73560/malaysias-award-winning-political-cartoonist-zunar-to-face-court-on-friday/
----------
Malaysia Olympians can fast after Ramadan
Bikya Masr Staff | 24 July 2012
KUALA LUMPUR: With the London Olympics falling directly in the middle of the Islamic holy month of Ramadan, where Muslims fast from sunrise to sunset, there are concerns over athletes fasting during the Games.
But in Malaysia, a senior cleric has said that Malaysian Muslims do not need to fast during the Games and can fast later, after the holy month in order to complete the entire fasting experience.
Under Islamic law, Muslims who are traveling are not required to fast during that period, which some experts in Malaysia told Bikyamasr.com is reason enough to not fast while at the Olympics. They said that Muslims can fast at a later date to complete their fast.
The London Olympics are the first games to be held during Ramadan since Moscow hosted the Olympics in 1980.
A senior member of the National Fatwa Council, Malaysia's top religious authority, said athletes can postpone their fast until after the Games as they are competing at an international event for the nation's honor.
"They are going to the Olympics to bring fame for the country. They can fast when they return to Malaysia," Mufti Harussani Zakaria, the top religious official for the Malaysian state of Perak, said in comments published by AFP on Monday.
"The Qur'an says if you have a mission to complete, you can postpone the fasting but you must replace the number of days you did not fast."
Malaysia, with nearly two-thirds of the country being Muslim, hopes they will earn the first gold medal in the country's history.
Out of the 30 athletes heading to London, only 11 are Muslim.
http://www.bikyamasr.com/73544/malaysia-olympians-can-fast-after-ramadan/
----------
Short Arctic night a challenge for fasting Muslims
David Mac Dougall
July 24 2012
How do you observe dawn-to-dusk fasting when there is neither dawn nor dusk?
It's a question facing a small but growing number of Muslims celebrating the holy month of Ramadhan on the northern tip of Europe, where the the sun barely dips below the horizon at this time of year.
In Rovaniemi, a northern Finland town that straddles the Arctic Circle at 66 degrees north, the sun rises around 3:20 a.m. and sets about 11:20pm. That means Muslims who observe Ramadhan could be required to go without food or drink for 20 hours.
In a few years, Ramadhan will begin even closer to the summer solstice in late June, when the sun doesn't set at all.
"We have to use common sense," said Mahmoud Said, 27, who came to Finnish Lapland from Kenya three years ago.
To Said, that means following the fasting hours of the nearest Muslim country: Turkey.
"It involves 14 or 15 hours of fasting which is okay, it's not bad," said Said, who works for a non-governmental organization helping immigrants settle in the area. He estimates there are a little over 100 Muslims in Rovaniemi, mainly from Iraq, Somalia and Afghanistan.
There is no unanimity on how to deal with the issue, which is becoming more pressing as more Muslim immigrants find their way to sparsely inhabited areas near the Arctic.
In Alaska, the Islamic Community Center of Anchorage, "after consultation with scholars," advises Muslims to follow the fasting hours of Mecca, Islam's holiest city.
The Dublin-based European Council for Fatwa and Research, however, said Muslims need to follow the local sunrise and sunset, even up north.
Full report at:
http://www.thejakartapost.com/news/2012/07/24/short-arctic-night-a-challenge-fasting-muslims.html
----------
1965 purge a gross violation of human rights
Margareth S. Aritonang
July 24 2012
After almost four years struggling to get their voices heard, survivors of the 1965 massacre of communists finally got what they asked for as the National Commission on Human Rights (Komnas HAM) finally declared the purge a gross violation of human rights.
On Monday, Komnas HAM announced that the state-sponsored purge that followed the 1965 aborted coup met all the criteria of a gross violation of human rights. The commission also said that government officials were involved in the systematic and widespread killing of the members of the Indonesian Communist Party (PKI) and countless other civilians with political ties to the group.
"Our investigation has concluded that the mass killing was organized, done systematically and widespread all across the archipelago except Papua. The killings had also featured similar patterns, starting with victims being arrested and detained in military camp, where they were interrogated, tortured, raped or murdered," Nur Kholis, the head of Komnas HAM's investigative team, said at a press briefing on Monday.
In a summary of the 840-page investigative report, Komnas HAM cites murder, annihilation, slavery, forced disappearances, limit to physical freedom, torture, rape, persecution and forced prostitution as types of criminal acts committed by officials from the Operational Command for the Restoration of Security and Order (Kopkamtib), then the country's highest security authority, first led by Gen. Soeharto.
Full report at:
http://www.thejakartapost.com/news/2012/07/24/1965-purge-a-gross-violation-human-rights.html
----------
Father of Indonesian Comics Dies at 93
July 24, 2012
The "father of Indonesian comic books," R. A. Kosasih, died early on Tuesday morning at his residence in Rempoa, South Tangerang. He was 93.
Kosasih wrote and drew hundreds of comic books that were often based on Hindu Sanskrit epics of ancient India, namely "Ramayana" and "Mahabharata."
Kosasih also drew on Javanese and Sundanese literature as inspirations for his works, bringing him fame during the budding era of the comic genre in Indonesia.
"We called him the father of Indonesian comics, because he wrote a lot of comic books, and did so consistently. His stories were easy to understand," Andy Wijaya, the founder of KomikIndonesia.com, said.
Andy said Kosasih was scheduled to be buried at Tanah Kusir cemetery in South Jakarta on Tuesday.
Andy also explained that Kosasih had been treated at Bintaro Hospital in South Tangerang for fungal lung infections for a week, but was sent home after recovering. Kosasih died of heart attack, according to reports from Kompas.com.
Kosasih had been living with his daughter, Yudowati Ambiana, her husband and their children. Kosasih's wife and son died several years ago.
Kosasih was born in Bondongan village in Bogor, West Java, on April 4, 1919, and was the youngest of seven children.
http://www.thejakartaglobe.com/home/father-of-indonesian-comics-dies-at-93/532397
---------
Mideast Asia
Turkey's Erdogan says Syrian people "close to victory"
24 July, 2012
ISTANBUL: Turkish Prime Minister Tayyip Erdogan said the uprising against Syrian President Bashar al-Assad is "closer than ever to victory" and warned that Turkey will respond firmly to any hostility from Syria.
Turkey has called for Assad to quit after he failed to heed calls for reform and the country has harboured Syrian rebels and tens of thousands of refugees along its border with Syria.
Tensions between the two countries, which previously enjoyed warm ties, rose sharply last month when a Turkish jet was shot down by Syrian air defences.
Ankara subsequently increased its military presence, sending anti-aircraft missiles to the border and scrambling planes when Syrian aircraft came close to Turkish territory.
"We believe that the Syrian people are closer than ever to victory," state-run Anatolian news agency quoted Erdogan as saying at a dinner for ambassadors in Ankara on Monday evening.
The Turkish prime minister also criticised the faltering peace plan drawn up by international envoy Kofi Annan after the UN Security Council voted on Friday to extend for 30 days the mandate of the UN monitoring mission in Syria.
"The Annan plan, which the international community including Turkey has supported in good faith, has become a vehicle for exploitation by the Assad regime in its current form. The international community must take more responsibility when faced with the unfolding developments," he said.
Full report at:
http://dawn.com/2012/07/24/turkeys-erdogan-says-syrian-people-close-to-victory/
----------
Israel complains to UN about Syria troops straying out of bounds
23 July 2012
UNITED NATIONS: Israel has accused Syrian security forces of straying into an Israeli-occupied slice of Syria that is patrolled by UN peacekeepers to maintain a cease-fire between the neighboring countries.
In a letter to UN chief Ban Ki-moon and the UN Security Council, Israel's UN Ambassador Haim Waxman said Syrian soldiers crossed into the Golan Heights area on Thursday amid fighting between Syrian security forces and opposition groups on Thursday.
The 400-square-km (155-square-mile) Golan Heights is a so-called "area of separation" where Syrian military forces are not allowed under a 1974 cease-fire deal. Israel and Syria are still formally at war.
"Their action represents a blatant violation of this agreement, with potentially far-reaching implications for the security and stability of the region," Waxman wrote.
Israel and Syria's other neighbors are increasingly fearful Syria's internal conflict could tear through an already unstable region.
Ban said on Sunday that almost 17,000 people had been killed during the 16-month-old uprising that began as peaceful pro-democracy protests and turned into an armed revolt against four decades of rule by President Bashar Assad's family.
http://www.arabnews.com/israel-complains-un-about-syria-troops-straying-out-bounds
---------
West Bank: 103-Day Hunger Strike Ends
24 July, 2012
The longest-ever Palestinian hunger strike has ended after 103 days in exchange for Israel's pledge that it would release the protesting prisoner five months early, said Kadoura Fares, the leader of a Palestinian advocacy group for prisoners. Sivan Weizman of the Israel Prison Authority confirmed that the prisoner, Akram Rikhawi, ended his hunger strike on Monday. Mr. Rikhawi, 39, stopped eating on April 12 and demanded to be released on medical grounds; he is said to be suffering from asthma and diabetes. Mr. Rikhawi is serving a nine-year sentence for transporting suicide bombers. His official release date is next June. Mr. Fares said that in exchange for ending the strike, Mr. Rikhawi would be released in January.
http://www.nytimes.com/2012/07/24/world/middleeast/west-bank-103-day-hunger-strike-ends.html?ref=world&gwh=B3F254147E69E7797B96872090B28106
----------
Tireless champion of fearless liberalism
NARAYAN LAKSHMAN
24 July, 2012
Alexander Cockburn, the liberal columnist who smote down conservatives, militarists and carpet-baggers in America, Israel and the world with his poison-tipped pen, passed away on Saturday after a fierce but private battle with cancer. He was 71. A dissenter in the tradition of Mark Twain and Paul Robeson, I.F. Stone, Howard Zinn and Noam Chomsky, the Scotland-born Cockburn wrote regularly for The Nation, Wall Street Journal and other publications before founding the radical political newsletter, CounterPunch.
Deadly he was, and deadly he must have been considered by the targets of his scathing writing-style. Cockburn (pronounced co-burn) spared no one, certainly not the supporters of Israeli actions in the occupied territories. Nor the Obama administration for its use of drones to carry out above-the-law assassinations.
For his forthrightness on the Israel-Palestine issue, which was always backed by a careful marshalling of facts and reading of history, Israeli supporters labelled his website 'anti-Semitic'. Yet underscoring the irony of such allegations, Cockburn authored, along with Jeffrey St. Clair, a book titled The Politics of Anti-Semitism, and he argued that the deployment of the "anti-Semite" charge was aimed at intimidating criticism of and diverting attention from Israel's policies.
Full report at:
http://www.thehindu.com/news/international/article3675342.ece
----------
Iran says no plans to close strategic Strait of Hormuz
Jul 23 2012
Tehran : A top Iranian naval commander said Monday that Tehran's forces have full control over the Gulf's strategic Strait of Hormuz, but have no plans to try to close the route for one-fifth of the world's oil.
The comments by Adm. Ali Reza Tangsiri, acting commander of the Revolutionary Guard naval forces, appear designed to reinforce Iran's claims of military dominance over the Strait as US naval forces boost their presence in the Gulf.
"Enemies regularly say Iran is after closing the Strait of Hormuz. But we say that wisdom does not recommend closing the strait while Iran is using the Strait of Hormuz,'' Tangsiri was quoted as saying by the official IRNA news agency.
He did not elaborate, but the remarks appear to point to Iran's efforts to build pipelines to Asian markets and develop other Iranian ports with direct access to the Indian Ocean.
Tangsiri's message also is seen as an effort to reassure world oil markets that Iran – which was OPEC's second-largest producer before recent sanctions – will not disrupt supplies. Oil prices have been swayed by worries that Iran could choke off tanker traffic in retaliation for tighter sanctions over its nuclear program.
Iran has issued threats to close the strait for several months, but has made no attempts to block tanker traffic. Iran's warnings have increased this month after a boycott of Iranian oil by the 27-nation European Union, which has sharply cut into Iran's oil sales.
Last week, a group of Iranian lawmakers backed proposals that would push government to close the waterway. Yet, Iran's parliament has not taken any action on the case and it's unclear whether lawmakers could force such a military move on the strait, which is jointly controlled by Iran and Oman.
The West suspects Iran is pursuing a nuclear weapon. Iran says it only seeks reactors for peaceful purposes such as power generation and medical treatment.
http://www.indianexpress.com/story-print/978260/
----------
Hundreds of Palestinians Face Expulsion From Land
24 July, 2012
RAMALLAH, West Bank (AP) — Court documents show that Israel's defense minister wants to remove hundreds of Palestinians from eight hamlets in a West Bank area the military has designated a firing zone, prompting new allegations of an Israeli land grab.
The firing zone spans several thousand acres near Israel.
Israel says most of the people being ordered to leave have permanent homes elsewhere.
Defense Minister Ehud Barak's position was presented this week to Israel's Supreme Court, which is weighing the Palestinians' fate.
Shlomo Lecker, a lawyer representing some of the Palestinians, said Tuesday that his clients own much of the land in the firing zone. Lecker says the attempt to move them is part of a campaign to solidify Israel's control over parts of the occupied lands it wants to retain.
http://www.nytimes.com/aponline/2012/07/24/world/middleeast/ap-ml-israel-palestinians.html?ref=global-home&gwh=4FA8F277253518181A775F04241391AB
---------
Arab World
Over 100 killed as insurgents in Iraq declare new offensive
Jul 24 2012
Baghdad : YASIR GHAZI & ROD NORDLAND
In a co-ordinated display intended to show they remain a viable force, Iraqi insurgents launched at least 40 separate attacks on Monday morning, setting off car bombs, storming a military base and ambushing checkpoints, Iraqi authorities said.
It was the single bloodiest day this year, with at least 112 people killed and more than 300 wounded in preliminary totals, according to local Iraqi officials in the many areas where attacks took place. The toll could rise still further as reports of further strikes continued to come in from provinces in northern and central Iraq well into the afternoon.
One day earlier, the attacks had been predicted in an audio message attributed to the leader of al Qaeda in Iraq, Abu Bakir Al Baghdadi, and posted on the group's website. The message promised that a new offensive, which it called Breaking Down Walls, would begin soon.
In sheer number of attacks, the offensive was without precedent this year and was sure to raise concerns about the government's ability to contain the violence six months after the last American troops left the country.
"I think al Qaeda in Iraq made a big joke of the government and the Iraqi security forces," said Khalid Fadel, a military analyst. "They were so clear that they were going to launch attacks during Ramzan, the government said they had information of about 30 terrorist groups entering the country, but still the security forces were unable to prevent the attacks."
Baghdadi said in the Qaeda statement that "we are returning again to dominate territories we used to dominate, as well as more." He depicted the attacks as part of a battle launched by Sunnis against the country's Shiite leaders and people.
Full report at:
http://www.indianexpress.com/story-print/978438/
----------
Syria's Kurds stand alone after rejecting rebels and regime
Aymenn Al Tamimi
Jul 23, 2012
Developments in Syria and Iraq have led some to speculate that the birth of an independent Kurdish state might be at hand. A closer analysis shows that a united Kurdistan is still unlikely, although a separate semiautonomous Kurdish community in Syria, with some parallels to the Kurdish Autonomous Region in Iraq, is a growing possibility.
In Syria, Kurds are sitting on the sidelines of the uprising against the Damascus regime. Indeed, the Free Syrian Army has accused members of the militant Kurdistan Workers Party (PKK) of hindering its operations in some areas against the Assad regime, according to the Kurdish website Rudaw.net. Leaders of the Syrian Kurdish Democratic Union Party (PYD), which is affiliated with the PKK, have made it clear that they will not tolerate the spread of Syria's conflict into the Kurdish-dominated areas of Syria.
The PYD stands separate from the Kurdish National Council, a coalition of 11 Kurdish parties in Syria that has ties to the autonomous Kurdistan Regional Government in Iraq. But leaders of the Kurdish National Council have also indicated to Rudaw that they are aiming to keep Kurdish areas free from fighting between the regime and the rebels.
The Kurdish groups are far from united on most issues - the KNC has in the past clashed with the PYD, but since Syria's unrest began last year, the two factions have "signed an agreement sponsored by the Iraqi Kurdish leadership to prevent intra-Kurdish tensions", according to Jonathan Spyer, an analyst at the Israel-based Global Research in International Affairs Center.
This, Mr Spyer writes in the Jerusalem Post, ensures "de facto Kurdish control of a large swathe of Syria's north-east and the placing of this area off limits to the insurgency against the Assad regime for the foreseeable future".
Full report at:
http://www.thenational.ae/thenationalconversation/comment/syrias-kurds-stand-alone-after-rejecting-rebels-and-regime
----------
Aleppo and Homs clashes amid prison revolts
24 July, 2012
Syrian troops have clashed with rebels in the capital, Damascus, and the second city, Aleppo, as they try to retake areas out of their control.
In Aleppo and Homs, there have been revolts and attempted breakouts by prisoners. Nine inmates died during the Aleppo jail rebellion, activists say.
Activists say security forces are threatening to storm the Homs prison.
The renewed fighting comes amid strong international concern over Syria's threat to use chemical weapons.
Damascus said on Monday that such weapons would not be deployed inside Syria but would be against foreign attack.
At least 14 people were reported to have been killed on Tuesday, said the British-based Syrian Observatory for Human Rights.
It listed the dead as four civilians and a rebel fighter in Aleppo, four civilians in Damascus and one rebel fighter in Deir Ezzor. Four Syrian soldiers were also killed in Idlib province, it said.
The group says more 116 people were killed on Monday, and that more than 1,260 civilians, rebels and government soldiers have died since the fighting in Damascus and elsewhere intensified on 15 July.
Full report at:
http://www.bbc.co.uk/news/world-middle-east-18964998
----------
Ramadan keeps Haram imams busy
MAKKAH: ARAB NEWS
24 July 2012
The Presidency for the Affairs of the Two Holy Mosques has assigned the duty of leading the special Ramadan prayers (taraweeh and tahajjud) to seven imams of the Grand Mosque in Makkah.
According to the schedule, Sheikh Abdullah Al-Johani and Sheikh Abdul Rahman Al-Sudais, who is also head of the presidency, are now leading Taraweeh prayers on odd days during the first 20 days of the holy month.
Sheikh Saud Al-Shoraim and Sheikh Maher Al-Moaiqli are leading prayers on even days, Al-Eqtisadiah daily reported.
In the last 10 days of the fasting month, Al-Johani and Al-Moaiqli will lead taraweeh prayers while Al-Shoraim and Al-Sudais will lead tahajjud (night prayer).
Sheikh Saleh Al-Taleb delivered the first Friday sermon and led Jummah prayer on the first day of Ramadan.
The next four Friday prayers will be led by Sheikh Osama Khayyat, Al-Shoraim, Sheikh Saleh bin Humaid, and Al-Sudais.
Khatmul Qur'an prayer will be led by Al-Sudais while Humaid will lead the Eid Al-Fitr prayer.
It is a busy schedule for Haram imams during Ramadan.
They have a scheduled annual meeting with Custodian of the Two Holy Mosques King Abdullah and are the invitees to the dinner hosted by the king in honor of senior scholars and officials at Al-Safa Palace in the vicinity of the Holy Kaaba.
Special rooms are there for the imams at the palace.
There are also special rooms known as retreats for them in the holy mosque near its main gates.
Full report at:
http://www.arabnews.com/ramadan-keeps-haram-imams-busy
----------
Makkah summit will strengthen Islamic unity: Cabinet
JEDDAH: ARAB NEWS
24 July 2012
The Council of Ministers yesterday commended Custodian of the Two Holy Mosques King Abdullah's call for an emergency Islamic summit in Makkah on Aug. 14-15 and said it would strengthen Islamic unity.
"The call for an emergency summit reflects the king's desire to unify the rank of Muslim countries at this delicate period that portends about discord and dissention," the Cabinet said following its weekly meeting.
The Cabinet, which was chaired by King Abdullah, also underscored the Saudi monarch's initiative for a five-day fundraising campaign for the Syrian people. "This reflects the king's humanitarian feelings toward his brethren in Syria," it added.
Culture and Information Minister Dr. Abdul Aziz Khoja said the Cabinet praised the resolutions taken by an emergency Arab League Ministerial Council meeting in Doha pledging all necessary assistance for the Syrian people.
The Cabinet agreed to sign an agreement with Tajikistan for the avoidance of double taxation and prevention of tax evasion. It also agreed to change some articles of the agreement with Arab Shipbuilding and Repair Yard.
"The Cabinet also decided to intensify efforts by all government departments to apply e-government systems," Khoja said, adding that it urged the Ministry of Communications and Information Technology to conduct more workshops for the purpose.
The Cabinet approved the bylaw of private rehabilitation centers for the handicapped, he said, adding that the new law would regulate their operation and encourage the private sector to open such centers for the benefit of people of special needs. Private sector should get license before opening such centers.
http://www.arabnews.com/makkah-summit-will-strengthen-islamic-unity-cabinet
----------
Assad will be held accountable if he uses chemical weapons, Obama says
Jul 24, 2012
RENO, NEVADA: US President Barack Obama said on Monday that Syrian President Bashar al-Assad would be held accountable if he made the "tragic mistake" of using his stockpile of chemical weapons.
"Today we're also working so that the Syrian people can have a better future, free of the Assad regime," Obama said in a speech on his foreign policy to veterans in Reno, Nevada.
"Given the regime's stockpiles of chemical weapons, we will continue to make it clear to Assad and those around him that the world is watching and that they will be held accountable by the international community and the United States should they make the tragic mistake of using those weapons," he said.
http://timesofindia.indiatimes.com/world/middle-east/Assad-will-be-held-accountable-if-he-uses-chemical-weapons-Obama-says/articleshow/15113407.cms
----------
14 killed in Syria violence on Tuesday: NGO
Jul 24, 2012
BEIRUT: At least 14 people were killed in violence across Syria on Tuesday, the Syrian Observatory for Human Rights said, while putting the death toll nationwide for the previous day at 116.
The Britain-based Observatory said those killed on Tuesday included four civilians and one rebel in the northern city of Aleppo, four civilians in Damascus, a rebel in Deir Ezzor and four Syrian army soldiers in Idlib.
The opposition Syrian National Council on Tuesday also reported at least eight other people killed as regime forces put down a mutiny in an Aleppo prison during the night.
It said the deaths occurred when regime forces fired bullets and tear gas at protesting prisoners.
In an updated toll, the Observatory said 116 people were killed across Syria on Monday, including 64 civilians, 17 rebel fighters and 35 Syrian troops.
Rebels forces battled regime soldiers in several neighbourhoods of Syria's second city Aleppo, as the army fought to retake districts of Damascus from the rebels, it said.
http://timesofindia.indiatimes.com/world/middle-east/14-killed-in-Syria-violence-on-Tuesday-NGO/articleshow/15119904.cms
----------
Arabs back global probe over Arafat poison claim
Jul 23 2012
Doha : Arab officials meeting in Doha have approved an international probe into Yasser Arafat's death, after a report said he may have been poisoned, senior Palestinian official Saeb Erakat said.
Palestinian president Mahmud Abbas "proposed forming an international investigative commission on the martyrdom of (former) president Arafat" at a meeting of the Arab League's Peace Initiative Committee in Doha yesterday night, he said.
The committee has approved the proposal and Arab League chief Nabil al-Arabi will follow up on this matter and "create a complete criminal, political and legal file."
Earlier this month an investigation by the Qatar based Al-Jazeera news channel found elevated levels of radioactive substance polonium on some of Arafat's belongings, reviving suspicions that the veteran leader may have been poisoned.
"We want the commission to be of high credibility," said Erakat, adding that it might need a "resolution from the UN Security Council."
The Institute for Radiation Physics in Switzerland, which analysed biological samples taken from Arafat's personal effects, found "an abnormal quantity" of polonium on his
effects, Al-Jazeera said.
Abbas and Arafat's widow, Suha, have reportedly already given their consent for samples to be taken from his remains, which are buried in a mausoleum in the West Bank city of Ramallah. Last week, Suha Arafat's lawyer said that she will launch
legal action in France over the claims.
Arafat's nephew Nasser al-Qidwa has accused Israel of poisoning the veteran leader and called for those responsible to be held accountable.
Polonium is a highly toxic substance which is rarely found outside military and scientific circles, and was used to kill former Russian spy turned Kremlin critic Alexander Litvinenko, who died in 2006 shortly after drinking tea laced with the poison.
http://www.indianexpress.com/story-print/978262/
----------
Will use chemical weapons against foreign aggression: Syria
ATUL ANEJA
24 July, 2012
Syria on Monday warned that it could use chemical weapons to combat "external aggression", but never inside the country against its own people.
"Syria will not use any chemical or other unconventional weapons against its civilians, and will only use them in case of external aggression," Foreign Ministry spokesman Jihad Makdisi told a media conference in Damascus.
Mr. Makdisi's blunt warning followed the feverish offensive that Syrian troops have been carrying out against remnants of the armed opposition groups in Damascus and fringes of Aleppo — Syria's commercial capital.
The Syrian army began its counterattack following the devastating bombing in Damascus on Wednesday inside the national security bureau, which decapitated the country's top security leadership — including the Defence Minister and the national security chief.
"Any stocks of chemical weapons that may exist will never, ever be used against the Syrian people," Mr. Makdisi stressed. However, the option of using these weapons in the event of foreign attack was left open by the Syrian official who said that based on their professional judgment the "generals will be deciding when and how we use them".
Despite Syria's pledge against any internal the use of chemical agents, Mr. Makdisi, nevertheless, raised an alarm about Syria's foes mounting a "false flag" covert operation that would be blamed on Syria but carried out by others. He pointed out that there was a "possibility of foreign parties arming terrorist groups... with bacteriological weapons that might explode in a village, so that Syrian forces can then be blamed".
Syria's warning of the possible use of chemical arms as tactical weapons seemed to counter the threat over the weekend from the Israeli Defence Minister, Ehud Barak, who had asserted that the Israeli military was preparing "for a situation where we would have to weigh the possibility of carrying out an attack" against Syrian weapons arsenals.
Full report at:
http://www.thehindu.com/news/international/article3674476.ece
----------
Assad moved chemical weapons to border: Syria rebels
July 24, 2012
The Syrian government has moved chemical weapons to airports on its borders, the rebel Free Syrian Army said on Tuesday, a day after the regime warned it could use them if attacked by an outside force.
"We in the joint command of the Free Syrian Army inside the country know very well the locations and positions of these weapons," a statement from the FSA said.
"We also reveal that (President Bashar al-)Assad has transferred some of these weapons and equipment for mixing chemical components to airports on the border."
The statement said the weapons had been moved in a bid to pressure the international community, much of which has called for Assad to step aside in the face of a 16-month uprising against his rule.
"According to our information, the regime began moving its stocks of weapons of mass destruction several months ago... with the goal of putting pressure on the region and the international community," the FSA said.
But the group said it was impossible to believe that the regime would use its weapons against neighbouring Israel, which has publicly expressed concerns about the fate of Syria's massive chemical weapons stocks.
"The regime that has not fired a single bullet against Israel during the course of three decades is certainly not going to use chemical weapons against that country," the statement said.
The Syrian regime made public reference to its chemical weapons stocks for the first time on Monday, with foreign ministry spokesman Jihad Makdissi warning they could be used if outside forces attacked.
Full report at:
http://www.hindustantimes.com/world-news/RestOfAsia/Assad-moved-chemical-weapons-to-border-Syria-rebels/Article1-894767.aspx
----------
Syria Government Still in Control of Chemical Weapons: Israel
24 July, 2012
JERUSALEM (Reuters) - The Syrian government is still in full control of its chemical weapons stockpiles, a senior Israeli defense official said on Tuesday.
Israel's foreign minister warned separately that the Jewish state would act decisively if Syria handed over any chemical or biological weapons to its Hezbollah enemies.
"The worry, of course, is that the regime will destabilize and the control will also destabilize," the defense official, Amos Gilad, told Israel Radio.
But he added: "At the moment, the entire non-conventional weapons system is under the full control of the regime."
Western countries and Israel have voiced fears that chemical weapons could fall into the hands of militant groups as the authority of Syrian President Bashar al-Assad erodes.
Israeli Defense Minister Ehud Barak has said Israel would consider military action to ensure those weapons did not reach Assad's Hezbollah guerrilla allies in Lebanon. Israel says Hezbollah has some 70,000 rockets in its arsenal.
But Israel appeared to harden its line on non-conventional weapons reaching Hezbollah when Foreign Minister Avigdor Lieberman said at a news conference in Brussels on Tuesday that decisive action would have be taken against such a move.
"The moment we see Syrians transfer chemical and biological weapons to Hezbollah this is a red line for us. And from our point of view it is a clear casus belli. We will act decisively and without hesitation or restraint," Lieberman said.
On Monday, Syria acknowledged for the first time that it has chemical and biological weapons and said it could use them if foreign nations intervened in the 16-month-old uprising against Assad's rule.
(Additional reporting by Justyna Pawlak in Brussels, Writing by Jeffrey Heller, Editing by Angus MacSwan)
http://www.nytimes.com/reuters/2012/07/24/world/middleeast/24reuters-syria-crisis-
----------
Contrary to Gossip, Pyramids Have No Date With the Wrecking Ball
By ROD NORDLAND and MAYY EL SHEIKH
24 July, 2012
CAIRO — What's this? Egypt's new Islamist leaders want to raze the Great Pyramids, scratch away the images on the death masks of the pharaohs, maybe even wipe the grin off what is left of the face of the Sphinx?
Someone who reads a lot of right-wing blogs in the United States these days might be forgiven for thinking so, though there is no sign here that any such Islamist clamor to destroy the monuments of ancient Egypt has actually arisen.
The fear that it has, though, is a textbook example of how a rumor, especially about a place as tumultuous as Egypt these days, can take on a life of its own — fed by a kernel of fact, a dash of Twitter, and a convenient coincidence or two.
The claim that radical Islamists had, in the name of the Muslim aversion to artifacts of paganism, asked President Mohamed Morsi to have the pyramids torn down apparently began with a June 30 item in Rose el-Youssef, an Egyptian magazine that for years was a mouthpiece for Hosni Mubarak, Mr. Morsi's ousted predecessor.
The magazine quoted a prominent Bahraini sheik, Abdellatif al-Mahmoud, as demanding in a Twitter posting on June 24 that Mr. Morsi "accomplish what the Sahabi Amir bin al-As could not" and destroy the "idolatrous" pyramids. The allusion was to a companion of the Prophet Muhammad who went on to conquer Egypt, although scholars of Islam say he never even tried to take down the pyramids.
Full report at:
http://www.nytimes.com/2012/07/24/world/middleeast/in-egypt-rumor-of-pyramids-demise-proves-flimsy.html?ref=global-home
----------
Egypt crisis: Water minister asked to form government
24 July, 2012
Egyptian President Mohammed Mursi has appointed Water Minister Hisham Qandil as prime minister and asked him to form a new government, state TV says.
There has been much speculation over how Mr Mursi will allot cabinet posts.
The army officially transferred power to President Mursi on 30 June, but retains some significant prerogatives.
On 10 July, the Supreme Constitutional Court (SCC) suspended a decision by Mr Mursi to reinstate the Islamist-dominated lower house of parliament.
Its decision last month to nullify parliamentary elections held earlier this year because of flaws in the law setting it up had led to political deadlock.
Mr Qandil was a member of the outgoing caretaker government of Kamal al-Ganzouri, who was appointed prime minister by the military last year.
Mr Qandil is little known outside Egypt, spending most of his career as a technocrat in the water ministry.
Mr Mursi is from the Muslim Brotherhood, but has promised a government that will be inclusive, with women and Christians represented.
http://www.bbc.co.uk/news/world-middle-east-18969742
----------
Syria says arrests person responsible for Damascus bombing
24 July, 2012
DUBAI: Syrian authorities have arrested a person said to have carried out a bomb attack last week that killed three senior security officials, an Iranian news agency reported on Tuesday.
The suspect worked at the security headquarters in Damascus where the bombing took place, Fars news agency quoted Syrian parliament member Mohammad Zahir Ghanoum as saying.
The attack killed the defence minister, a general and the brother-in-law of President Bashar al-Assad, the most significant strike against the country's leadership as it struggles to suppress an armed rebellion.
"The agent who committed the explosion against the Syria Supreme National Security Council building was arrested," Ghanoum said.
"The arrested individual is a staff member of that same building but I cannot give further details. Probably in the near future this person's confession will be broadcast."
A security source told Reuters last week the bomber was a bodyguard entrusted with protecting the closest members of Assad's circle.
Syrian state television said a suicide bomber was responsible.
Ghanoum said the person responsible had been hired by Syria's enemies but the Assad government would not allow the United States, Israel, Turkey or Qatar to weaken Syria's security.
http://dawn.com/2012/07/24/syria-says-arrests-person-responsible-for-damascus-bombing/
---------
Egypt keep alcohol ban during Islamic holidays, says tourism minister
Joseph Mayton | 24 July 2012
CAIRO: It isn't a new concept for Egypt, where alcohol has largely been barred from being served across the country during Ramadan, but now the tourism ministry has said the ban on serving to Egyptian citizens during other Islamic holidays will also be enforced.
The statement, published by the MENA news agency, from Tourism Minister Mounir Fakhry Abdel Nour that said Egyptians would not be allowed to drink in public on future Islamic holidays, and not just the holy month of Ramadan
Egyptian Tourism Minister Mounir Fakhry Abdel-Nour has decided that prohibitions on the serving of alcoholic beverages to Egyptian citizens would be applied on all major Islamic holidays and not just during the fasting month of Ramadan, has sparked a new sense of fear that the conservative Muslim Brotherhood and President Mohamed Morsi would attempt to curtail personal freedoms during holidays.
The ban will now be applied to four other days of the year; the Islamic New Year, the holiday commemorating the Israa and Me'rag, Prophet Mohamed's birthday and the day of Arafa.
Ironically, it is nothing new for any business owner. Waguih, who owns a number of cafes in the Zamalek neighborhood of Cairo, said that he stopped serving alcohol because of the red tape involved. But the new statement from the ministry "won't really change anything."
He told Bikyamasr.com that "we weren't allowed to serve to Egyptians on those days anyway, so I don't understand what is the point in making this public."
The tourism ministry, has however, not pushed for any such bans on foreigners in the country and said repeatedly that it would not.
Full report at:
http://www.bikyamasr.com/73566/egypt-keep-alcohol-ban-during-islamic-holidays-says-tourism-minister/
----------
Kuwait police arrest, detain man for drinking in public during Ramadan
Bikya Masr Staff | 24 July 2012
DUBAI: It is illegal to drink or eat in public in Kuwait during the holy month of Ramadan, where Muslims fast from sunrise to sunset.
Over the weekend, Kuwaiti police said they made the first arrest of someone who failed to abide by their strict conditions during the holy month.
Police have indicated that a police patrol saw an "Asian drinking water from a bottle during the day."
When the man was approached by officers and asked why he was not fasting, the man told them his sect "had not yet started fasting."
Police disregarded the excuse and arrested him.
Under Kuwait law, anyone caught drinking or eating in public during fasting times is detained and held until after the Eid holiday that marks the end of Ramadan.
http://www.bikyamasr.com/73546/kuwait-police-arrest-detain-man-for-drinking-in-public-during-ramadan/
----------
Africa
MPs urge rethink over UK aid to Malawi
24 July, 2012
The government has been urged to rethink how it gives aid to Malawi after the change of leadership in the African country earlier this year.
The UK suspended direct funding in 2011 amid concerns about mismanagement and human rights violations, while still giving support through other channels.
A group of MPs said there had been "dramatic changes" for the better since President Joyce Banda came to power.
But ministers say they want political and economic progress to be maintained.
The UK gives more than £90m every year to Malawi - one of the poorest countries in Africa - which is focused on supplying drugs, improving sanitation and supporting crop development.
'Deserving support'
But direct funds to the Malawi exchequer for poverty reduction - known as general budget support - were stopped in 2011 amid concerns about economic mismanagement and the suppression of opposition groups by the then President Bingu wa Mutharika.
Funding, instead, was directed through non-governmental organisations and other bodies working in the country and not reduced in size.
But following President Mutharika's death in April, relations with the UK have improved and international development secretary Andrew Mitchell recently visited the country.
The UK was among countries to provide urgent assistance after Malawi devalued its currency by a third in May - a move the international community said was necessary to address short-term shortages of fuel and to make its economy more competitive in the long term.
President Banda also introduced a floating exchange rate regime and lifted controls on currency trading, moves also seen as designed to appease foreign donors.
'Protecting poorest'
Full report at:
http://www.bbc.co.uk/news/uk-politics-18958030
----------
AIDS: Drug Resistance Growing in Parts of Africa, a Study Says
By DONALD G. McNEIL Jr.
24 July, 2012
In a worrying sign for the course of the AIDS epidemic, resistance to antiretroviral drugs is increasing in parts of Africa, according to a new study by the World Health Organization and University College London.
The report, published online Monday by The Lancet, summarized data from more than 200 smaller studies performed in Africa, Asia, Latin America and the Caribbean. Drug resistance was serious only in eastern and southern Africa, and mostly involved a class of medications called non-nucleoside reverse transcriptase inhibitors. (The most common are nevirapine and efavirenz, sold as Viramune and Sustiva.)
Eight years after affordable generic AIDS drugs were introduced in east Africa, 7.4 percent of viral strains tested were drug-resistant; in southern Africa, the hardest-hit part of the world, the figure was 3 percent.
Full report at:
http://www.nytimes.com/2012/07/24/health/antiretroviral-drug-resistance-growing-for-africa-aids-cases.html?ref=global-home
----------
Assaulting tolerance on the edge of the Muslim world: The tragedy in Northern Mali
William Moseley | July 19, 2012
The nation of Mali, and much of Sahelian West Africa, has long standing moderate Muslim practices dating back to the 9th century. This broadminded intellectual, spiritual and cultural tradition is being undermined by a new wave of religious colonialism emanating from outside of the region, an especially violent and intolerant form of fundamentalist Islam. The hijacking of a secular separatist movement in northern Mali by outside Islamist groups, and the subsequent loss of human life, restrictions on basic freedoms, and destruction of historical monuments that comprise a UNESCO world heritage site, is the latest and most egregious act of aggression-cum-religion in this embattled country.
Having had elected governments for 20 years, Mali was considered a shining light of democracy in West Africa and a darling of Western donors. This facade came crashing down with a Coup d'Etat on March 22, launched by a group of young military lieutenants who were frustrated with the government's inadequate support for the army in its on-going fight against separatist Tuareg rebels in the North, a group that had become emboldened by a recent infusion of trained Tuareg fighters and heavy arms leaving Libya after the fall of Muammar Gaddafi in late 2011.
Full report at:
http://world.edu/assaulting-tolerance-on-the-edge-of-the-muslim-world-the-tragedy-in-northern-mali/
---------
North America
US senators urge Pentagon for closer ties with India
24 July, 2012
* John Cornyn, Mark Warner say it is time for US partnership with India to co-develop or co-produce military weapon systems
WASHINGTON: Top American senators have asked Pentagon to develop a closer defence relationship with India, emphasising that it is in the interest of both the US and India to continue building a strategic and military culture of cooperation.
Ahead of US Deputy Secretary of Defence Ashton B Carter's visit to India, senators John Cornyn and Mark Warner asked the top Pentagon official in a letter that they believed it was time to consider the potential for a US partnership with India to co-develop or co-produce military weapon systems.
Cornyn and Warner are the co-chairs of the Senate India Caucus. With 38 senators, the Senate India Caucus is the largest country-specific caucus in the US Senate.
"We see the partnership between our two democracies as critical to the maintenance and expansion of a rules-based international system that promotes freedom, democracy, security, prosperity, and the rule of law in the 21st century," Cornyn and Warner wrote in the letter to Carter.
Full report at:
http://www.dailytimes.com.pk/default.asp?page=2012%5C07%5C22%5Cstory_22-7-2012_pg7_1
----------
Al-Qaida is on the road to defeat: Obama
Jul 24, 2012
WASHINGTON: Asserting that al-Qaida is on the road to defeat, US President Barack Obama has reminded Americans that before his election in 2008 he had pledged to kill Osama bin Laden and he achieved that.
"I pledged to make it a priority to take out the terrorists who had attacked us on 9/11. And as a candidate, I said that if we had Osama bin Laden in our sights, we would act to keep America safe -- even if it meant going into Pakistan.
"Some of you remember, at the time, that comment drew quite a bit of criticism," Obama said in a foreign policy speech in Reno Navada.
"Since I took office, we've worked with our allies and our partners to take out more top al-Qaida leaders than any time since 9/11.
"And thanks to the courage and the skill of our forces, Osama bin Laden will never threaten America again, and al-Qaida is on the road to defeat," Obama said in his address to the 113th National Convention of the Veterans of Foreign Wars.
"I pledged to finish the job in Afghanistan. After years of drift, we had to break the momentum of the Taliban, and build up the capacity and the capability of Afghans.
"And so, working with our commanders, we came up with a new strategy, and we ordered additional forces to get the job done.
"This is still a tough fight. But thanks to the incredible services and sacrifices of our troops, we pushed the Taliban back; we're training Afghan forces; we've begun the transition to Afghan lead," he said.
Full report at:
http://timesofindia.indiatimes.com/world/us/Al-Qaida-is-on-the-road-to-defeat-Obama/articleshow/15117074.cms
----------
Trust between US and Pakistan very low: Feinstein
Jul 24, 2012
WASHINGTON: The trust between the US and Pakistan is very low, a top American Senator has said, ahead of the crucial visit of the new head of the Inter-Services Intelligence (ISI) to Washington.
Noting that the relationship between US and Pakistan is very important, Senator Dianne Feinstein, chairwoman of the Senate Select Committee on Intelligence, said that she would like to see an improved relationship between the two countries.
"I think it's very important. I would like to see an improved relationship. I'd like to do anything I possibly could to help that improved relationship," Feinstein said in response to a question as the World Affairs Council-Washington.
"I think there is a new head of the Pakistan intelligence unit. I think we have made very clear to Pakistan what our concerns are.
"And the Pakistanis agreeing to reopen the GLOCs, which are the routes in which equipment comes into Afghanistan, I think that's a very good sign," she said.
"We now have another problem with attacks coming from Pakistan directly into Afghanistan, and so there is a real need there for Pakistan to step up.
This will be a test. Will they step up? Will they stop these attacks? And we need to develop trust. The trust is very low between the two countries. So these are some of the things that I think need to get done," she said.
Full report at:
http://timesofindia.indiatimes.com/world/us/Trust-between-US-and-Pakistan-very-low-Feinstein/articleshow/15116763.cms
----------
NYC's Islamophobic and anti-Arab 'savages' bus ads to go ahead
July 21st, 2012
Most Muslim-Americans have lashed out at proposed advertisements be placed on New York City buses that call enemies of Israel "savages." Muslims argue this is hate speech and they should be removed immediately.
But a federal judge in Manhattan, Paul Engelmayer, said he agree with blogger Pamela Geller that her First Amendment right allows the ads to continue, sparking much concern that Islamophobia in the United States is being allowed to grow and has found support in the judiciary.
"If we decided to put ask for ads saying Israel and Jews were savages, we would be protested and the court would agree with them that they are hate speech so I don't see the difference here," said Muslim-American and CUNY student Omar Makram Radwan.
The Pakistani-American, who has lived all his life in New York City, told Bikyamasr.com that "this sort of hate speech is now being tolerated by judges and as Ramadan hits it is very unfortunate. People are angry."
The judge, however, said that the Metropolitan Transportation Authority (MTA) was wrong in rejecting Geller's ads.
Full report at:
http://www.albawaba.com/behind-news/anti-islam-new-york-bus-ads-434876
----------
'A Time for Reflection:' Muslims say Ramadan teaches about self-control
BY JOHN PRZYBYS
Jul. 21, 2012
It's the fasting from food and drink that everybody knows about. But when Ramadan arrives, the other kinds of fasting it involves can be pretty tough, too.
Fasting from unkind words. Unkind thoughts. Backbiting. Gossip.
Skipping lunch? Easy. Skipping those? Well ...
Ramadan, which began Friday and ends Aug. 18, is celebrated as the month in which Muslims believe the Quran was revealed to the prophet Muhammad. As part of its observance, Muslims fast from food, water, drink and sexual relations every day between sunrise and sunset.
But observing Ramadan is about more than not eating or drinking during the day. It's an effort to "learn how to discipline yourself," Nighat Abdulla says.
"For me, it's more about self-control," says Nighat, who will celebrate Ramadan with her husband, Farooq, a physician, and their three adult daughters. "It's about a time of reflection (of) where I've been in life, a reflection of what I have to do to eliminate bad habits."
Ramadan, she says, is about "looking inside yourself."
"This month, I feel, reinforces your values that, maybe, throughout the year, you forget to think to yourself, 'This is what I should be doing,' " she says.
Dr. Aslam Abdullah, director of the Islamic Society of Nevada, 4730 E. Desert Inn Road, says that during Ramadan, Muslims say special prayers, read the Quran and perform acts of charity as well as fast.
Full report at:
http://www.lvrj.com/news/-a-time-for-reflection-muslims-say-ramadan-teaches-about-self-control-163274046.html
----------
US denounces 'cowardly' Iraq attacks during Ramazan
July 24, 2012
WASHINGTON: The United States denounced a wave of violence across Iraq which left 111 people dead Monday, saying such attacks were "cowardly" and "reprehensible," especially during the month of Ramazan.
"We strongly condemn these attacks which took place today… in Iraq. The targeting of innocents is always cowardly," State Department spokeswoman Victoria Nuland told reporters.
"It's particularly reprehensible during this holy month of Ramazan," she said of the deadliest day of violence in Iraq in over two years.
The White House said the attacks – 28 incidents in 19 cities, in which 111 people were killed and at least 235 wounded, according to Iraqi officials – showed that "Iraq remains a violent place," but is not as bad as it was.
The violence, which came after al Qaeda warned it would seek to retake territory, shattered a relative calm in the lead-up to Saturday's start of the holy Muslim fasting month of Ramazan.
"I would like to say it's unusual," Nuland said. "Unfortunately, it is not unusual that we have seen terrorists exploit the holy month, exploit the peaceful efforts by Iraqis to worship, to commit acts of terror."
She insisted however that Iraqi forces were up to the task of maintaining security in the country, following the US troop withdrawal in December.
She also slammed "the horrific tactics of al Qaeda in Iraq, who… during this month of Ramazan are making efforts to call on Sunnis to turn against their government, to assassinate judges and investigators."
Full report at:
http://tribune.com.pk/story/412365/us-denounces-cowardly-iraq-attacks-during-ramazan/
---------
Crackpot paranoia is just a by-product of US Islamophobia
James Zogby
Jul 22, 2012
During the past week, Congresswoman Michele Bachmann has been rebuked by Senator John McCain and other Republican leaders for her attack against a US State Department official, Huma Abedin, and her call to investigate and root out other "Muslim extremists" who may hold sensitive posts in the US government.
It is important to recall that this smear campaign directed against Muslims and Arabs didn't start with the letters about Ms Abedin, signed by Ms Bachmann and four of her colleagues. The problem is older and runs deeper.
This wasn't the first time members of the US Congress instigated a witch hunt targeting American Muslims or Arab Americans in government. Just three years ago, Congresswoman Sue Myrick and three Republican colleagues called on the House of Representatives' sergeant-at-arms to investigate the presence of "Muslim extremists" working as Congressional staffers.
And during the Bush administration, Islamophobes tormented a number of Muslim American White House appointees: among them, Suheil Khan and Ali Tulbeh. Even an anti-tax activist, Grover Norquist, came under relentless attack for his efforts to encourage conservatives to reach out to Muslim communities.
Full report at:
http://www.thenational.ae/thenationalconversation/comment/crackpot-paranoia-is-just-a-by-product-of-us-islamophobia
----------
Birmingham area Muslims begin daytime fasting for Islamic holy month of Ramadan
July 20, 2012
BIRMINGHAM, Alabama -- Muslims in Birmingham today started daytime fasting for the holy month of Ramadan.
They are welcoming civic and religious groups curious about Islam to make reserva­tions to visit their mosques during Ramadan.
A series of educational programs about Islam will be presented by the Birmingham Islamic Society at the Hoover Crescent Islamic Center.
"There are a lot of people who do not understand Islam and Muslims," said Ashfaq Taufique, president of the Birmingham Islamic Society. "We open our doors year-round, but especially at Ramadan."
Since 1997, the Birmingham Islamic Society has used Ramadan as a time to invite community groups such as Sunday schools into the mosque to help them learn about Muslims.
Muslims still have a perception problem in Amer­ica, Taufique said. Anytime a Muslim is associated with terrorism, the image problem is compounded, he said.
Birmingham's Islamic community was stunned recently when one of its members was accused of terror­ist plotting.
Full report at:
http://www.al.com/living/index.ssf/2012/07/birmingham_muslims_begin_dayti.html
----------
Real-life heroes: They took bullets to save their beloveds
Jul 24, 2012
WASHINGTON: They proved their love to their beloveds even under fire. Three young men have become the heroes by laying their lives to save their girlfriends from a barrage of bullets in a US cinema hall on Friday during one of the worst mass shootings in American history.
Matt McQuinn (27), Jonathan Blunk (26) and Alex Teves (24) were killed when they shielded their girlfriends from the gunman, identified as James Holmes, as he unloaded a fusillade of bullets into a packed Century 16 theatre during the premiere of 'The Dark Knight Rises' in Aurora, Colorado.
McQuinn, New York Post reported, dived in front of his girlfriend Samantha Yowler (27), when the gunfire erupted. He was struck fatally by three bullets, while Samantha just scraped with a shot in the knee. His friend Jonathan Blunk tucked his date Jansen Young (21) under the seat, before he was shot to death. "He took the bullets meant for me," Young told NBC. The third hero Teves of Phoenix used his body to cover girlfriend Amanda Lindgren , his grandmother told the Post.
http://timesofindia.indiatimes.com/world/us/Real-life-heroes-They-took-bullets-to-save-their-beloveds/articleshow/15115056.cms
----------
Europe
Swiss philosopher tries to find common ground with contemporary Muslims, secular society
20 July, 2012
Swiss philosopher Tariq Ramadan explains why the prophet Mohammed is more modern than many believe and why reconciliation between conservative Muslims and secular societies is possible.
Swiss philosopher Tariq Ramadan has been called the Muslim Martin Luther King.
He's often described as Europe's most important Muslim intellectual and travels widely trying to build bridges between European Muslims and conservative clerics.
Some countries, including the United States, have banned him. A few years ago, Ramadan was set to move with his family to Indiana, where he'd accepted a teaching job at Notre Dame, but the U.S State Department revoked his visa, alleging that he violated the Patriot Act. Ramadan says it's because he's an outspoken critic of U.S. policy, but his critics say he has ties to Muslim terrorists, though no evidence of a direct link has ever surfaced.
One reason Ramadan is so closely scrutinized is his family background. His grandfather, Hassan al-Banna, founded Egypt's Muslim Brotherhood, the group that later spawned top leaders in al-Qaeda, but has also recently produced Egypt's new president and Parliamentary majority. Ramadan himself is a devout Muslim, but one who wants to loosen the strict interpretations of Islamic law.
His book "In the Footsteps of the Prophet," looks at Muhammad's life as offering many lessons to contemporary Muslims. Ramadan said despite contemporary views about Muhammad, the prophet was very progressive.
Full report at:
http://www.pri.org/stories/arts-entertainment/books/swiss-philosopher-tariq-ramadan-tries-
----------
Breivik moved while prison is revamped
July 24 2012
Norwegian media say confessed killer Anders Behring Breivik has temporarily been moved to another prison while the facilities where he is normally confined are revamped and equipped with more security.
National news agency NTB says Breivik, who killed 77 people in a bomb- and massacre attack on July 22 last year, was relocated Monday to Skien prison for a period of about ten weeks while the Ila facilities undergo reconstruction.
Ila Prison Director Knut Bjarkeid told NTB that "Ila had asked for a break because of the work that needs to be done."
Norway's Health Directorate has approved plans to build a psychiatric ward inside Oslo's Ila Prison, specially designed for the 33-year-old right-wing extremist. Prison officials did not immediately return calls seeking comment Tuesday.
http://www.thejakartapost.com/news/2012/07/24/breivik-moved-while-prison-revamped.html
----------
When minarets fall in Pakistani town, UK diaspora feels shock
24 July, 2012
LONDON: Perhaps the text messages foreshadowed what was about to happen in Pakistan. One in June telling him his services as a London taxi driver would not be needed. A second in July: "u r qadiani and qadianis are not muslims. They r kaafirs".
And then a phone call from an anguished relative back home. Police had come to their mosque, the pride of the local Ahmadi community, in the town of Kharian in Pakistan's Punjab province and torn down its minarets.
"It was a very beautiful mosque," recalled Munawar Ahmed Khurshid, the imam who laid the first stone when the mosque was built, and who like many Ahmadis has since moved to Britain after Pakistan's laws turned increasingly hostile to the sect — often known by the derogatory term Qadiani in Pakistan and dismissed as kafir, or infidels.
Begun in 1978 to replace the old mosque where Ahmadis and non-Ahmadis had once prayed together — "We were in such harmony; they prayed on one side and we on the other," said Khurshid — it was a big Mughal-style, two-storey structure.
It had two large minarets and eight smaller minarets, and everyone in the community — labourers and professionals alike — had worked side-by-side to build it.
Then on July 10, police destroyed the smaller minarets to enforce laws passed by Pakistan's then military ruler Muhammad Zia-ul-Haq in 1984 which forbid Ahmadis from doing anything associated with Islam — backing up with zeal a parliamentary decision from 1974 declaring them non-Muslims.
Full report at:
http://dawn.com/2012/07/24/when-minarets-fall-in-pakistani-town-uk-diaspora-feels-shock/
----------
Putin warns of Afghan-type war in Syria
VLADIMIR RADYUHIN
24 July, 2012
Russia's President Vladimir Putin warned of endless Afghan-type civil war in Syria if President Bashar al-Assad is removed "unconstitutionally".
"We fear that if the country's current leadership is removed from power by unconstitutional methods, the opposition and today's leadership could simply swap their places – the former become the leadership, the latter become the opposition. The civil war will then drag on for who knows how long," Mr Putin said.
"We do not want the situation to evolve along the bloody scenario of a civil war that will continue endlessly as in Afghanistan," Mr Putin told a joint press conference with visiting Italian Prime Minister Mario Monti.
In a sign that Russia may support a "constitutional" change of power in Syria Mr Putin said that "structural changes" in government should come after the fighting stops and constitutional changes are negotiated.
"We believe that the course of action should be the following: halting the violence on both sides, conducting negotiations, searching for a solution, laying down a constitutional basis for the future society, and only then introducing structural changes, not vice versa. Doing things the other way around would only cause chaos," Mr Putin said.
The Russian leader reiterated his faith in the power of the United Nations. "The agreements reached in the UN on extending the UN mission testify to the fact that despite certain differences in defining what is primary and what is secondary, compromises can be found on the UN floor and a settlement can be reached among all sides for the common good and the benefit of the Syrian people," Mr Putin said.
http://www.thehindu.com/news/international/article3678370.ece
----------
UN Finds 6 Sudanese Bombs Hit South Sudan
24 July, 2012
NAIROBI, Kenya (AP) — An internal United Nations report has found that six bombs dropped by Sudan's military landed inside neighboring South Sudan despite Sudan's insistence that the bombs landed in its own territory.
The report, obtained by The Associated Press on Tuesday, was prepared by a U.N. team that visited the site. It found that six bombs landed about 1.16 kilometers (.72 miles) inside South Sudan territory on Friday, killing one man.
South Sudan and Sudan are negotiating outstanding issues from their peaceful split last year. The two sides have not agreed on where the border is in some places and on how to share oil revenues.
The bombings by Sudan were the first such incidents since April, when violence brought the two nations to the brink of war.
http://www.nytimes.com/aponline/2012/07/24/world/africa/ap-af-south-sudan-un-
----------
URL: https://www.newageislam.com/islamic-world-news/new-age-islam-news-bureau/afghan-mullah-arrested-over-schoolgirl-rape-accusations/d/8030