New Age Islam News Bureau
9 Aug 2012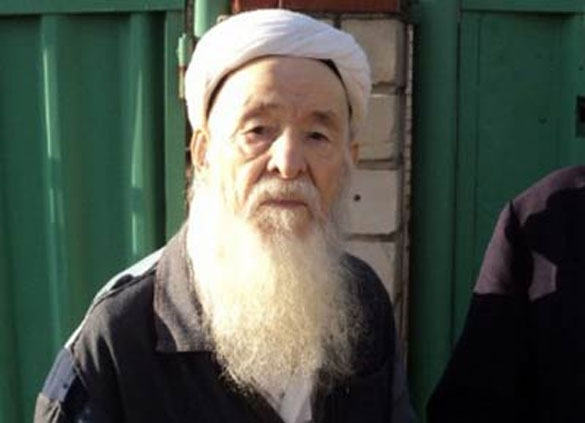 Europe
• 27 Children Kept In Darkness for Yrs by Russian Sect of 'Muslim Prophet'
• Brit-Indian executive faces Dubai jail term for 'insulting Prophet'
• Debate in Germany over 'Dangerous Jihadist'
India
• Infiltration Bogey to Dilute India's Worst Humanitarian Crisis: Jamiat Ulama-I-Hind
• Supreme Court raps J&K for illegal detention of Pakistani
• American Sikhs angry at protests against US in India
• Hindu observing fast in Ramzan for 31 years
• Assam riots: Four more bodies found, toll 77
• Soldier killed in Kashmir while foiling infiltration bid
• Assam violence polarizes House
• Samjhauta case: NIA to file second chargesheet
• Let our 26/11 team quiz witnesses: Pak to India
• PM downplays trouble in army camp in J-K
• Duty of all political parties to work for Assam: Shinde
• Army officers, jawans face off again in J&K
Pakistan
• Persecution forces 60 Hindu families to migrate to India
• Millionaires unveil Pakistan's artefact smuggling secrets
• UK child sex ring: Pakistani brothers likely to get life imprisonment
• Major terrorist plot foiled by security forces in Quetta
• Pakistan swelling nuclear arsenal to counter India, says US Congressional report
• Pak groups 'exaggerating' killing of Myanmar Muslims
• Pakistan may free Taliban's No. 2 for talks
• Pakistan Supreme Court puts PM Raja Pervez Ashraf on notice
• Register to do business with us, Pakistan tells Indian OMCs
• Karachi violence claims three lives, FIR for blast registered
• Two men hurt in Karachi car blast
• For Pakistan, everyday is a blackout with no end in sight
• Tailor arrested for killing Eid client
• Terrorist attacks killed at least 3,898 this year
• Sindh Assembly session: Khuhro bars talk on judiciary
South Asia
• Bangladesh starts monitoring mosques, madrasas
• 2 Afghan soldiers fire on NATO troops in east
• Honeymoon for expat serving business in Afghanistan over?
• Afghan civilian casualties down first time in 5 years: UN
• Afghanistan restores NATO supplies
• Taliban threat to kill Imran Khan over March
Southeast Asia
• Indonesia Becoming a Mecca For Muslim Fashion Trends
• Equal Parts Tolerance and Extremism in Indonesian Islam
• Protestors in Jakarta Demand Indonesia Expel Myanmar Ambassador
Mideast Asia
• Plots Are Tied to Shadow War of Israel and Iran
• Bomb hits bus carrying Turkish troops, 30 wounded
• Iran hosts Syria conference, West sceptical
• Gaza Man Donates to Families of Slain Egyptians
Arab World
• Iraq attacks on Shias and lawyers kill 19
• With Claim and Counterclaim, Aleppo Offensive Enters Second Day
• Syrian President Appoints New Premier
• Hopes for new Syrian envoy as violence escalates
• Syria army pounds rebel-held areas of Aleppo: NGOs
• Egypt's spy chief ordered to retire after Sinai attack
North America
• US Sikhs say bigots confuse them for Muslims
• Secret racist code in temple shooter's tattoos
• New US study finds diverse beliefs in Muslim world
• Wisconsin: Obama calls PM, conveys condolences
• U.S. and Gulf Allies Pursue a Missile Shield Against Iranian Attack
• After Being Shot, Gurdwara Gunman Killed Self
• Writer says bin Laden film, trailer not politically motivated
Africa
• Muslim Man Dies after Fight over Beard
• Libya council hands power to new assembly
• Libya's shadow over Sinai violence
• Bomb Kills 8 Somali Soldiers in Mogadishu-Officials
• Libya's Ruling Council Hands Over Power to New Assembly
Compiled by New Age Islam News Bureau
Photo: 83-year-old founder Faizrakhman Satarov, who declared himself a Muslim prophet
URL: https://www.newageislam.com/islamic-world-news/new-age-islam-news-bureau/27-children-kept-in-darkness-for-years-by-russian-sect-of-muslim-prophet-/d/8213
----------
Europe
27 Children Kept In Darkness for Yrs by Russian Sect of 'Muslim Prophet'
Aug 09 2012
Moscow: A reclusive sect that literally went underground to stop contact with the outside world kept 27 children in dark and unheated cells, many of them for more than a decade, prosecutors said Wednesday. The children have been freed and the parents charged with child abuse.
Some of the children, aged between 1 and 17, have never seen daylight, health officials said. The sect's 83-year-old founder Faizrakhman Satarov, who declared himself a Muslim prophet in contradiction with the principles of Islam, has also been charged with negligence, Irina Petrova, deputy prosecutor in the provincial capital of Kazan, said. No members of the sect, who call themselves "muammin'' or "believers,'' have been arrested, she said.
The children were discovered last week when police searched the sect grounds as part of a probe into the recent killing of a top Tatarstan Muslim cleric.
Satarov declared his house outside Kazan an independent Islamic state. He ordered some 70 followers to live in cells they dug under the three-storey building topped by a small minaret with a tin crescent moon. Only a few sect members were allowed to leave the premises to work as traders at a local market, Russian media reported.
http://www.indianexpress.com/news/27-children-kept-in-darkness-for-yrs-by-russian-sect-of-muslim-prophet/985681/
----------
Brit-Indian executive faces Dubai jail term for 'insulting Prophet'
Aug 09 2012
London : A Brit-Indian executive could face up to three years in a Dubai jail after being accused of insulting the Prophet Muhammad in a text.
Deep Marwaha, 35, reportedly made the remark in an abuse-filled message sent to a Muslim colleague while both worked in Saudi Arabia.
According to The Sun, the massage allegedly ended with the taunt, 'now show what you can do. I know lots of sheiks.'
Marwaham, who was born in London to Indian parents, said that he was asleep when the text was sent.
Meanwhile, a judge in Dubai has adjourned the case until September.
http://www.indianexpress.com/news/britindian-executive-faces-dubai-jail-term-for-insulting-prophet/986002/
----------
Debate in Germany Over 'Dangerous Jihadist'
By MELISSA EDDY
August 09, 2012
BERLIN — Revelations that a Tunisian man who is considered a "dangerous jihadist" and may have served as a bodyguard to Osama bin Laden in 2000 has been living for years in a western German city have ignited a debate over the difficulties faced by the German authorities in trying to curtail the activities of potential Islamic extremists.
The man, identified only as Sami A., in accordance with German privacy laws, has been under observation by intelligence services in the state of North Rhine-Westphalia for eight years, said a spokeswoman for the state Interior Ministry. He is idolized by young Muslims in the region for having attended a training camp of Al Qaeda in Afghanistan before the Sept. 11, 2001, attacks, said the spokeswoman, Birgit Axler.
She denied news media allegations that the authorities had not moved strongly enough against the Tunisian, insisting that "we are using every possible law to limit Sami A.'s activities as much as possible."
So far, that has meant that Sami A., 36, is required to check in daily with the police in the western city of Bochum, where he lives, and must request permission for any travel.
The Bochum immigration authorities failed in 2009 to revoke his residency permit when a higher court ruled that his relationship to his wife, a German, and three children was important enough to override concerns about his activities as a radical Muslim preacher. The city has challenged the ruling in the state's highest court, which is expected to issue a final decision later this year, Ms. Axler said.
A name similar to Sami A. does not appear on the United Nations' current list of Qaeda figures, nor is one listed among the handful of men believed to have served as bodyguards to Bin Laden. But the local news media and members of Chancellor Angela Merkel's center-right party still insist that stronger action be taken against him.
Peter Biesenbach, the deputy chairman for the Christian Democrats in North Rhine-Westphalia, called Tuesday for an "offensive response from the relevant security officials," the German news agency dpa reported.
In its most recent report, released last month, Germany's domestic intelligence agency said it considered about 38,000 of the estimated four million Muslims living in the country potential extremists.
Sami A., Ms. Axler said, falls into that group and is considered one of about 50 potential extremists in the state who preach an ultraconservative form of Islam known as Salafism and are under police observation. In May, a group of Salafist youths attacked the police during a demonstration in Bonn in which 29 people were injured.
In May 2007, federal prosecutors, citing a lack of concrete evidence, dropped an investigation into allegations that Sami A. belonged to a foreign terrorist organization.
Security experts point out that living with the threat of potential terrorist cells has become part of a new domestic security problem facing European societies in the post-Sept. 11 world. Unless the authorities can prove that individuals who are known or believed to be radical members of any group have broken the law, they have to be observed, but not arrested.
"If we want to live in a functioning modern society that is based on the rule of law, we have to accept there are weak spots that some want to exploit," said Michael Bauer, a terrorism expert at Munich University's Center for Applied Policy. "If we don't want to give up our system, this is simply something that we have to accept."
http://www.nytimes.com/2012/08/09/world/europe/debate-in-germany-over-dangerous-
----------
India
Infiltration Bogey To Dilute India's Worst Humanitarian Crisis: Jamiat Ulama-I-Hind
Aug 9, 2012
NEW DELHI: The Jamiat Ulama-i-Hind (JuH), largest body of Muslim clerics, on Wednesday said some political parties were raising the bogey of infiltration from Bangladesh in riot-hit lower Assam to dilute the gravity of the "worst humanitarian crisis in free India".
As fresh violence erupted in Assam, Muslim organizations led by JuH protested in Delhi against Assam riots, where 73 people were killed and about four lakh rendered homeless since July 18.
"Never before have so many people been displaced and living as refugees in camps in independent India. What is the government doing?" asked Madani.
Assam was rocked by riots several times in the past. "Not just Muslims, linguistic minorities have been attacked and tortured in Assam in the past," said Madani.
Slamming BJP for its attempts to divide Muslims and non-Muslims, Madani said, "BJP does this every time Muslims are attacked. In Gujarat, they say Muslims are Pakistanis while in Assam the BJP labels them as Bangladeshi infiltrators. If Bangladeshi infiltrators have been coming in, what did L K Advani as Union home minister do to check it?"
Infiltration was definitely an issue in Assam. "But, that can be raised in other forums. Why raise the infiltration issue when lakhs are suffering?" asked Madani.
He demanded the government expedite updating National Register of Citizens so that Indian Muslims are not harassed. In a 12-point charter of demands submitted to Prime Minister Manmohan Singh, JuH demanded the Bodoland Territorial Council (BTC) in Assam be dissolved or non-Bodo communities included in it.
They also demanded rehabilitation and compensation of all riot victims. "The government must ensure they return home safely," said Madani. Victims of earlier bouts of violence, in 1993 and 1996, for instance, are still languishing in refugee camps. "Their land and homes were usurped by Bodo chauvinists," the JuH spokesperson said.
Muslim leaders demanded the Army and security forces seize illegal arms and ammunition from surrendered members of Bodoland Liberation Tigers (BLT), NDFB and other militant groups and also licenced arms from civilians.
http://timesofindia.indiatimes.com/india/Infiltration-bogey-to-dilute-Indias-worst-humanitarian-crisis-Jamiat/articleshow/15412109.cms
----------
Supreme Court raps J&K for illegal detention of Pakistani
J. VENKATESAN
August 09, 2012
He had already completed a three-year jail term in June 2011
The Supreme Court on Wednesday indicted the Jammu and Kashmir government for keeping a Pakistani prisoner in illegal detention for 13 months, after he had completed his sentence for an offence under the Foreigners Act and Unlawful Activities (Prevention) Act, and ordered his immediate release.
Sikander Azam was arrested in July 2008, and in June 2010 he was convicted and sentenced to three years' imprisonment and he completed it in June 2011. The State government, however, did not release him on the ground that he did not make an application before the trial court for setting off his period of detention as an undertrial and that he would be released only in June 2013 when the period of sentence would end.
A Bench of Justices R.M. Lodha and Anil R. Dave directed the State to bring him to the capital and keep him in Seva Sadan, a detention centre till his repatriation was done by the Centre, within two months.
The Bench took serious view of the "wrong and misleading affidavit" filed by State Additional Secretary Dilshad, and directed her to show cause why contempt of court proceedings should not be initiated against her.
Full report at:
http://www.thehindu.com/news/national/article3743128.ece
--------
American Sikhs Angry At Protests against US in India
Aug 9, 2012
JALANDHAR: The Sikhs in US are angry over burning of American flags or demonstrations against US by some protestors in India and the common refrain among them is that these "protests" were rather cause problems to them in the country which has stood behind them after this attack on Gurdwara.
"When US government and its people have stood with us in this hour of shock why a nation or the government should be blamed for the attack by a lunatic. Such protests send wrong signals about our community in the country of which we are now integral part. Worst is that when Sikhs are getting a very positive coverage in media about their religion and identity some non-entities are rather damaging our image," said Gursharan Singh, President of Sikh Temple at Portland from US.
You can't blame a nation for the handiwork of a lunatic and not even the government of US when the entire might of the state machinery has stood behind us. A police officer risked his life, they eliminated the attacker immediately and that the US government took every step to the bottom of the issue," held Bahadur Singh, President of Sikh Temple Salem, while speaking to TOI from US. "It is better that these professional protestors protest against Indian authorities who have been denying justice to Sikhs for the last 28 years after massacre of Sikhs in Delhi," he said
Full report at:
http://timesofindia.indiatimes.com/india/Gurudwara-attack-American-Sikhs-angry-at-protests-against-US-in-India/articleshow/15417110.cms
----------
Hindu observing fast in Ramazan for 31 years
Muhammad Azimul Haque
August 09, 2012
For the last 31 years, an old man Jagan Mohan, who belongs to the Hindu religion, has been religiously fasting during the holy month of Ramzan in Aligarh, from the Indian state of Uttar Pradesh.
http://in.news.yahoo.com/video/national-22564751/hindu-observing-fast-in-ramzaan-for-31-years-30207612.html
----------
Assam riots: Four more bodies found, toll 77
Aug 8, 2012
GUWAHATI: Four more bodies were recovered today in lower Assam, which witnessed fresh incidents of violence, taking the toll to 77, police said.
"Two bodies, that of a male and a female from the minority community, were recovered from Kokrajhar district, and one each from Baksa and Chirang districts," Assam IGP (law and order) L R Bishnoi said.
He said of the two bodies found from Kokrajhar, one was fished out from Champa river and another was recovered from Gossaigaon area.
"There were certain fresh incidents of violence but the police has taken timely action to prevent escalation," Bishnoi said.
Full report at:
http://timesofindia.indiatimes.com/india/Assam-riots-Four-more-bodies-found-toll-77/articleshow/15406030.cms
----------
Soldier killed in Kashmir while foiling infiltration bid
August 09, 2012
An army rifleman was killed while troops were trying to foil an infiltration bid along the Line of Control (LoC) in Kashmir, an official said on Thursday. The incident occurred in Gurez sector of Baramulla district in the early hours of Thursday. "Alert troops on the LoC near the
RC Post in Gurez sector detected some suspicious movement during the night. When the troops challenged the infiltrators, they started firing in which a rifleman was killed. The infiltrators were forced to withdraw," army spokesman lieutenant colonel JS Brar told IANS.
"A pistol and a grenade were recovered from the site of the encounter," he said.
Brar said since the infiltrators withdrew, casualties among them could not be confirmed.
http://www.hindustantimes.com/India-news/Srinagar/Soldier-killed-in-Kashmir-while-foiling-infiltration-bid/Article1-910849.aspx
----------
Assam violence polarizes House
Aug 9, 2012
NEW DELHI: The volatile debate in both Houses of Parliament on Wednesday on the continuing conflagration in Assam cast the spotlight on "illegal" immigration and the sharp divide it has caused in the state.
Allegations of ethnic cleansing and demographic change marked the sharp exchanges with representatives of Muslim outfits crossing swords with tribal leaders.
In the Lok Sabha, government business was suspended to take up the issue through an adjournment motion moved by BJP leader L K Advani, which was shot down by a voice vote after a five-hour debate.
The debate is significant as illegal immigration from Bangladesh, which had great traction in the 1980s and the 1990s, had appeared to have lost its salience in Assam. However, the current round of violence has belied the assessment that Assam was at ease with the new demographic normal where Muslims are in the majority in several districts of the state.
The debate also brought to the fore fears that the large-scale immigration is a threat to the indigenous people of Assam and their way of life.
S Bwiswamuthiary of Bodoland Peoples' Front objected to the term ethnic cleansing bandied about by Muslim leaders and contended that the unrest in the region was due to "blatant kind of aggression by illegal hostile Bangladeshi immigrants". He pointed out that earlier, the tribal belts and blocks in Assam were restricted for outsiders.
Full report at:
http://timesofindia.indiatimes.com/india/Assam-violence-polarizes-
----------
Samjhauta case: NIA to file second chargesheet
Aug 9, 2012
CHANDIGARH: The National Investigation Agency (NIA) will file a second chargesheet in the 2007 Samjhauta Express blast case before a designated court in Panchkula in Haryana on Thursday.
"We will be filing a supplementary chargesheet in the case on Thursday," R K Handa, special public prosecutor, said here on Wednesday.
The fresh chargesheet is likely to name Kamal Chauhan and Amit Chauhan as two bombers who, along with Lokesh Sharma and Rajendra Pehalwan, allegedly planted four suitcase bombs in the train, NIA sources said.
Handa said Lokesh and Kamal are in judicial custody while Amit and Rajendra are absconding.
The NIA, which took over the probe in 2010, filed the first chargesheet in June last year.
The NIA had charged Aseemanand, Sunil Joshi (now dead), Lokesh Sharma, Dange alias Parmanand and Kalasangra for hatching a criminal conspiracy, leading to the blasts.
The blasts in the Samjhauta Express had occurred near Deewana railway station in Haryana's Panipat district, some 80 kms from Delhi, leaving 68 people dead, mostly Pakistanis.
The initial probe was carried out by the Railway Police and Haryana Police. Later, it was handed over to NIA.
http://timesofindia.indiatimes.com/india/Samjhauta-case-NIA-to-file-second-chargesheet/articleshow/15413403.cms
----------
Let our 26/11 team quiz witnesses: Pak to India
Aug 9, 2012
NEW DELHI: Days after its court rejected Indian evidence in the 26/11 terror case, Pakistan has requested India to give its judicial commission a second chance — allowing it to cross-examine witnesses so that its report can be treated as evidence there.
Islamabad in its communication to India has referred its trial court order and said that the evidence provided by New Delhi in the November, 2008, Mumbai terror attacks case was not admissible in a Pakistani court as defence lawyers were not allowed to cross-examine Indian witnesses.
The Union home ministry, which received the request on Wednesday, will seek legal opinion before taking any final decision.
There is, however, an indication that New Delhi will allow the judicial commission to visit India again and let it cross-examination the witnesses so that those who are in Pakistani jail, including Lashkar-e-Taiba (LeT) commander Zaki-ur-Rehman Lakhvi, Zarar Shah and others, for masterminding the Mumbai carnage can be prosecuted.
Officials are, however, non-committal about the timing as to when India will take a decision. "Let's wait for legal opinion", said an official.
During a hearing in July, the anti-terrorism court did not record the statement of two Pakistani investigators who were scheduled to testify about the evidence provided by India. The judge ruled that since the evidence gathered by the Pakistani judicial commission in India had not been made part of the case, the testimony regarding the Indian evidence too should not be recorded.
Full report at:
http://timesofindia.indiatimes.com/india/Let-our-26/11-team-quiz-witnesses-Pak-to-India/articleshow/15412387.cms
----------
PM downplays trouble in army camp in J-K
August 09, 2012
Prime Minister Manmohan Singh on Thursday downplayed the reported trouble involving jawans and officers in an army unit in Samba sector in Jammu and Kashmir saying a "small incident" was being blown out of proportion.
Singh's response came in the Rajya Sabha during Zero Hour after
CPI-M members referred to yesterday's incident saying there was breach of discipline in the military camp in the border district after a soldier had committed suicide.
The members were talking about the reported slogan-shouting by the jawans against officers after the suicide.
CPI-M leader Sitaram Yechury said, "It's a serious matter. Let the Defence Minister respond."
As defence minister AK Antony was not present, the Prime Minister rose to respond and said, "I request the House not to have a discussion on the subject...This is a very small incident. This is a small incident, which is being blown out of proportion. It is not good for the morale of our armed forces."
The members relented after the Prime Minister spoke.
The incident was reportedly triggered when the jawan, Arun V, who hails from Thiruvananthapuram, shot himself with his service rifle in the camp of the 16th Light Cavalry at Samba in the morning. He died on the spot.
http://www.hindustantimes.com/India-news/NewDelhi/PM-downplays-trouble-in-army-camp-in-J-K/Article1-910847.aspx
----------
Duty of all political parties to work for Assam: Shinde
August 09, 2012
It was not the first time Assam saw violence, home minister Sushilkumar Shinde said on Thursday, stressing that it was the duty of all political parties to work for peace in the state.
Speaking in Rajya Sabha after BJP leader Arun Jaitley urged the authorities to "go to the root
of the problem in Assam", Shinde said the government "understands the feelings of opposition parties and shares their concern.
"We are passing through tough times, it is not the first time Assam is witnessing violence," he said, referring to ethnic clashes that left about 70 people dead last month.
"It is our joint duty to work for the state."
Jaitley earlier urged the home minister not to treat Assam as a law and order problem.
"Please go into the root cause of why this is happening."
On Wednesday, the BJP had moved an adjournment motion in the Lok Sabha on the Assam violence, which got defeated after a daylong debate.
The BJP says the violence is due to the influx of thousands of Bangladeshi nationals into India through the porous border in the northeast.
http://www.hindustantimes.com/India-news/NewDelhi/Duty-of-all-political-parties-to-work-for-Assam-Shinde/Article1-910848.aspx
----------
Army officers, jawans face off again in J&K
Aug 9, 2012
NEW DELHI: The Army has been jolted by yet another shocking breach of discipline with a grim stand-off erupting between officers and jawans of an armoured unit after a soldier committed suicide at a military camp in the border district of Samba in Jammu and Kashmir on Wednesday morning.
This comes close after officers and jawans of an artillery regiment deployed in the Nyoma sub-district of eastern Ladakh had violently clashed with each other - which left the unit commanding officer, two majors and two jawans grievously injured -- in May.
The incident on Wednesday was triggered when the jawan, Arun V, who hails from Thiruvananthapuram, shot himself with his service rifle in the camp of the 16th Light Cavalry at Samba in the morning. He died on the spot.
Full report at:
http://timesofindia.indiatimes.com/india/Army-officers-jawans-face-off-again-in-JK/articleshow/15410834.cms
----------
Pakistan
Persecution forces 60 Hindu families to migrate to India
August 9, 2012
LAHORE: Amid increasing cases of violence and lack of security against their community, 60 Hindu families from Balochistan and Sindh have decided to migrate to India, Express News reported on Thursday.
Four out of the 60 families left for India during midday via Samjhota Express from Lahore Railway Station. The rest of the families are expected to travel by today.
According to Express News correspondent Aftab Bukhari, five families residing in Aatma Raam Haweli – joint residence – vacated it this morning in order to move out to India.
Bukhari said that the families had complaints that their shops were looted, their houses were raided by unknown men and their women were forcefully converted.
He said that the visas on their passports were not permanent, however, he said that chances of them coming back to Pakistan were slim.
A resident in the locality informed Express News that the families who have vacated their houses had to sell them off at half price.
Express News' correspondent from Lahore, Naeem Qaiser, reported that the families have been planning on leaving since the last 6-8 months.
Qaiser said that the members of the four families who left for India had refused to talk to the media. However, when their relatives were approached by Express News they said that they could not endure the violence and that even moving to another province was not an option.
CM takes notice
Full report at:
http://tribune.com.pk/story/419691/persecution-forces-60-hindu-families-to-migrate-to-india/
----------
Millionaires unveil Pakistan's artefact smuggling secrets
August 09, 2012
CHARSADDA: When a family dispute over land degenerated into cold-blooded murder, Zaman Khan was quickly in over his head.
As cousins killed cousins, he borrowed more than 18,500 dollars to buy guns, ammunition and guards. But soon debtors were demanding repayment, leaving him so depressed he contemplated suicide.
Then a friend came up with an idea.
He took Khan to a site in northwest Pakistan which dates back to the ancient Gandhara civilisation where they dug up 18 pieces of statue, selling them to market traders for two million rupees.
After two more visits, Khan – AFP has changed the names of all those involved in the trade – had found enough statues, coins and ornaments to not only settle his debts but also bankroll his long-running feud.
Thirty years on, he presides over a lucrative trade in illegally excavated treasures, smuggled to Thailand, Europe and America as part of Pakistan's sophisticated but underworld business in archaeological remains.
Full report at:
http://dawn.com/2012/08/09/millionaires-unveil-pakistans-artefact-smuggling-secrets/
----------
UK child sex ring: Pakistani brothers likely to get life imprisonment
By Asif Mehmood
August 09, 2012
LONDON: Two British Pakistani brothers, who targeted school girls as young as 13 to sell for sex to foreign restaurant workers face lengthy prison sentences could be for life after a jury convicted them of numerous offences against troubled British teenagers.
Adel and Mubarak Ali targeted, groomed and abused vulnerable girls who mistook their attention for affection and were eventually persuaded to swap sex for alcohol, cigarettes, mobile phones, cannabis and petty cash. Some of the children, from Telford, Shropshire, thought they had fallen in love. Behind their backs, the brothers, both married and of Pakistani heritage, spoke of their victims as worthless "whores" and "sluts".
They had sex with some of the girls and used others as sexual commodities. In some food outlets, members of staff queued up to abuse them. One 16-year-old was regularly taken to Indian restaurants and takeaways to be sold to up to five men at a time. At one, she and a friend were asked to climb through a back window because their abusers did not want to be seen with "white girls".
Full report at:
http://www.dailytimes.com.pk/default.asp?page=2012\08\09\story_9-8-2012_pg7_25
----------
Major terrorist plot foiled by security forces in Quetta
August 09, 2012
QUETTA: Security forces conducted a raid in Quetta's suburban area of Rind Garh on Thursday and foiled a major terror plot planned for eid, DawnNews reported.
Sources said that security forces recovered 12,000 kilograms of explosive material in 20 sacks, 20 rockets, seven RPGs, six cylinders, two hand grenades, ten controlled detonator systems, two gunpowder mixing machines, around 50 police uniforms, three cylinders filed with bearings, three SMGs, 15 suicide vests and an automobile during the raid.
Three suspects were arrested during the operation
The suspects were shifted to an unspecified location for further questioning.
A nearby religious seminary was also searched during the operation.
http://dawn.com/2012/08/09/operation-by-security-forces-in-quetta-foils-major-terrorist-plot/
---------
Pakistan swelling nuclear arsenal to counter India, says US Congressional report
Aug 9, 2012
WASHINGTON: Primarily aimed at India, Pakistan is making qualitative and quantitative improvements to its nuclear arsenal and "could increase the number of circumstances under which it would be willing to use nuclear weapons," a Congressional report has said.
"Pakistan appears to be increasing its fissile production capability and improving its delivery vehicles in order to hedge against possible increases in India's nuclear arsenal.
"Islamabad may also accelerate its current nuclear weapons efforts," the independent Congressional Research Service (CRS) said in a report.
In addition to making qualitative and quantitative improvements to its nuclear arsenal, Pakistan could increase the number of circumstances under which it would be willing to use nuclear weapons, the report said.
In its latest report, prepared for the US lawmakers, CRS said that Pakistan's nuclear weapons program is mainly aimed to address the threat perception it has from India and thus act as a deterrent from India.
Full report at:
http://timesofindia.indiatimes.com/india/Pakistan-swelling-nuclear-arsenal-to-counter-India-
----------
Pak groups 'exaggerating' killing of Myanmar Muslims
August 04, 2012
Washington: Islamist groups in Pakistan are exaggerating the incidences of ill-treatment of Muslims in Myanmar to recruit people for their cause and fund their own agenda, a report has said.
The international community recently raised concerns about human rights abuses against Muslim Rohingyas following their clashes in June with the Buddhist community.
Human rights activists slammed the Burmese government for failing to protect Rohingyas and to stop the violence that left 78 dead.
But on the streets of Pakistan, the rhetoric runs much hotter with protesters claiming 'thousands' of Rohingyas are being slaughtered in western Myanmar, The Christian Science Monitor reports.
Full report at:
http://zeenews.india.com/news/south-asia/pak-groups-exaggerating-killing-of-myanmar-muslims_791683.html
----------
Pakistan may free Taliban's No. 2 for talks
Aug 9, 2012
ISLAMABAD: Pakistan may release top Afghan Taliban commander Mullah Abdul Ghani Baradar to boost reconciliation efforts with militants in Afghanistan and to play a larger role in the endgame in the neighbouring country.
Baradar, who was captured in Karachi in February 2010, is ranked second in influence to Afghan Taliban chief Mullah Muhammad Omar.
Pakistan has so far resisted Afghanistan's demand for access to Baradar and other key Taliban leaders believed to be in Pakistani custody. The government is actively considering the release of Baradar to boost Kabul's peace negotiations with Taliban, The Express Tribune newspaper quoted its sources as saying. At the time of his arrest, Baradar was believed to be holding secret peace talks with the Afghan government.
http://timesofindia.indiatimes.com/world/pakistan/Pakistan-may-free-Talibans-No-2-for-talks/articleshow/15413719.cms
----------
Pakistan Supreme Court puts PM Raja Pervez Ashraf on notice
Aug 9, 2012
ISLAMABAD: Pakistan's supreme court on Wednesday issued a show-cause notice to Prime Minister Raja Pervez Ashraf and ordered him to appear before it on August 27 for failing to implement its directive to write to Swiss authorities to reopen graft cases against President Asif Ali Zardari.
The move comes two months after Ashraf's predecessor Yousaf Raza Gilani was found guilty of contempt over the same issue and ultimately removed from office.
"We issue notice to Prime Minister Raja Pervez Ashraf under (the) Contempt of Court Act 2003, read with article 204 of the constitution to show cause as to why he may not be proceeded (against) in contempt of court and (is) not complying (with the) relevant direction of the court," the court's short order said. "He shall appear in person at the next date of hearing (August 27).''
Full report at:
http://timesofindia.indiatimes.com/world/pakistan/Pakistan-Supreme-Court-puts-PM-Raja-Pervez-Ashraf-on-notice/articleshow/15413692.cms
----------
Register to do business with us, Pakistan tells Indian OMCs
SUJAY MEHDUDIA
August 09, 2012
In the wake of New Delhi's decision to allow Pakistani investments, Islamabad has asked India to register its oil marketing companies (OMCs) with Pakistan State Oil to take part in spot tenders for supply of petroleum products such as petrol, diesel, furnace oil and pet coke.
Pakistan is ready to import petroleum products and explore the possibility of opening up a land route for the purpose. "There is a good possibility of supplying petrol by road, through the Wagah border, as well as by rail. Pakistan is looking at sending trucks for loading… at Indian Oil Corporation's Jalandhar terminal and the newly commissioned Bhatinda refinery. The logistics for loading and movement of such large quantity [of petrol] will be a big challenge," a Petroleum Ministry official said.
Indian companies feel that complying with diesel quality norms of Pakistan will be a challenge as Islamabad gets the product from other sources at cheaper rates.
Indian Oil Corporation has indicated that it can supply furnace oil on a free-on-truck basis from Mathura. "The product could be supplied by road, rail and sea to the Karachi port. We are confident of meeting their demand," the official said.
Full report at:
http://www.thehindu.com/news/national/article3743125.ece
----------
Karachi violence claims three lives, FIR for blast registered
August 09, 2012
KARACHI: Gulberg police registered FIR on Thursday under anti terror laws against two suspects involved in a blast a day earlier, DawnNews reported.
A car parked close to a private hospital in Karachi's Gulberg area exploded suddenly on Wednesday night injuring both occupants.
"Some type of explosive were present inside the car when it went off, wounding both occupants of the car," said DIG West Naeem Akram Baroka. "The attack was not carried out from outside," he added.
One of the injured suspects fled the hospital after receiving basic medical treatment, before the arrival of police on the scene whereas the other suspect who was under treatment was taken into custody, police sources said.
Police said that search continued for the other suspect.
Moreover in other incidents of violence, one preson died of gunshot wounds in Karachi's Bhains colony area.
Full report at:
http://dawn.com/2012/08/09/karachi-violence-claims-three-lives-fir-for-blast-registered/
----------
Two men hurt in Karachi car blast
August 09, 2012
KARACHI: Two men passing through the Gulberg area in their car were wounded in an explosion on Wednesday evening, police said.
Some type of explosive was present in the car though it was yet to be determined if the car occupants knew about it or someone else had planted it, said a senior police officer.
The car was close to a private health facility, Rahim Hospital, on Shah Jehan Avenue, located between the Water Pump traffic intersection and Gulberg Chowrangi, when the blast blew off its roof and left the two men identified as Salman Baloch and his friend Rizwan Baloch wounded, the police said.They were rushed to the Abbasi Shaheed Hospital, where Rizwan was being operated upon.
"Salman has lost his hearing in the explosion. Currently he is in a state of shock and unable to speak, while Rizwan is said to be in serious condition," said SP Liaquatabad Syed Salman Hasan who was at the hospital.
Full report at:
http://dawn.com/2012/08/09/two-men-hurt-in-car-blast/
----------
For Pakistan, everyday is a blackout with no end in sight
August 09, 2012
ISLAMABAD: India may claim the world's biggest blackout, but in Pakistan an endemic energy crisis blamed on years of mismanagement cripples the economy and makes millions of lives a daily misery.
Six weeks after the new prime minister in Islamabad promised the shortage would be his top priority, blackouts have reached a peak – reportedly up to 16 hours a day in urban areas and as much as 22 hours a day in the rural parts of the country.
But with political posturing becoming more acute as the weak coalition stutters towards general elections, there is no quick end in sight.
Unprecedented power failures blacked out over half of India for two days last week, affecting more than 600 million people when three national grids collapsed.
In Pakistan, however, shortages day in, day out highlight chronic underinvestment in infrastructure, long-term planning sacrificed to short-term expediency, lack of leadership, cronyism and corruption.
For ordinary people it is almost unbearable, particularly during the holy month of Ramazan when Muslims fast from dawn to dusk, coinciding this year with temperatures over 50 degrees Celsius.
Full report at:
http://dawn.com/2012/08/08/for-pakistan-everyday-is-a-blackout-with-no-end-in-sight/
----------
Tailor arrested for killing Eid client
August 09, 2012
ISLAMABAD, Aug 8: Banigala police arrested a person who escaped after killing his client over a minor dispute in 'Mohra Nur' area, a police spokesman said on Wednesday.
According to details, Shah Nawaz went to the shop of tailor Zeeshan Sherwan and asked him for the delivery of clothes as per commitment. As the dresses were not prepared, there was exchange of harsh words between both of them following which Zeeshan whipped out a pistol and shot Shah Nawaz dead.
The police said that the killer appeared before the police and surrendered himself for legal action. During interrogation, he confessed to the murder of Shah Nawaz unintentionally and claimed that he was his close friend.
He denied any scuffle with the victim over the delivery of the clothes and said that he along with him was making fun and all of sudden the pistol he was carrying went off.
Later the accused was produced in the court of law from where he was given in police custody for a four days physical remand.
The pistol is yet to be recovered and efforts were in progress to trace and recover it.
The police said that the victim's cousin in his statement told police that he was killed over the delivery of clothes, but the motive was yet to be verified. There was some information that one of the victim's cousin in rivalry with the tailor used the incident for an ulterior motive.
Full report at:
http://dawn.com/2012/08/09/tailor-arrested-for-killing-eid-client-2/
----------
Terrorist attacks killed at least 3,898 this year
By Tahir Niaz
August 09, 2012
ISLAMABAD: At least 3,898 people, including 1,705 civilians, 485 security forces personnel and 1,708 terrorists, have lost their lives in terrorist violence in the country during the first seven months of the year. The months of June and July proved to be the most fatal for civilians and January for the security forces personnel.
According to the data available with this scribe on fatalities in terrorist violence in the country during the first seven months of year 2012, June and July recorded the highest fatalities with 367 and 363 killings respectively of civilians and security forces personnel. 496 terrorists were also killed in the two months. At least 117 security forces personnel were killed in the month of January alone.
In the year 2011, a total of 6,303 persons were killed in similar incidents. At least 4,009 persons were killed in the first seven months of 2011 as compared to 3,898 killings in 2012, registering a slight decline in the trend. According to the data, at least 42,824 persons, including the terrorists, have lost their lives in terrorism-related incidents in the country since 2003.
Full report at:
http://www.dailytimes.com.pk/default.asp?page=2012\08\09\story_9-8-2012_pg7_22
----------
Sindh Assembly session : Khuhro bars talk on judiciary
By Razzak Abro
August 09, 2012
KARACHI: With adjournment of the NRO implementation case till August 27 in the Supreme Court on Wednesday, the Sindh Assembly session was also prorogued for indefinite period after second day proceedings.
Speaker Sindh Assembly Nisar Ahmed Khuhro did not allow anybody to talk about the judiciary, unlike his first day practice. He went to get off mike of a PPP lawmaker Imdad Pitafi who tried to speak on judiciary's recent decision, following his senior colleagues who had strongly criticised the judiciary on Tuesday for 'the judiciary's attempt to deprive the Parliament of its right of legislation and impose judicial martial law in the country'.
The two-day session ended at presentation of few report of different standing committees, and passage of a bill, Shaheed Benazir Bhutto University of Veterinary and Animal Sciences, Sakrand, 2012. Provincial government has already allocated budget for establishment of the university during current financial year.
The government also introduced a bill, Shaheed Zulfiqar Ali Bhutto University of Law, Karachi Bill, 2012, which will be considered and passed later in any other session. The house deferred introduction and consideration of another government bill listed on agenda, Sindh Revenue Board (Amendment) Bill, 2012.
Full report at:
http://www.dailytimes.com.pk/default.asp?page=2012\08\09\story_9-8-2012_pg12_1
----------
South Asia
Bangladesh starts monitoring mosques, madrasas
Aug 8 , 2012
Facing threat from militants and extremists, Bangladesh has launched a nationwide programme for monitoring mosques and madrasas to ensure clerics follow guidelines issued by the state-run Islamic Foundation.
"We have engaged our 40,000 staff having background in Islamic studies to monitor the mosques and see if the imams or khatibs are conveying our messages against militancy in line with the real Islamic teachings," Islamic Foundation's director general Shamim Mohammed Afzal told PTI.
He said the foundation staff would join the Muslim's weekly special 'juma' congregations when the clerics were supposed to deliver lectures or sermons against religious extremism and militancy and highlighting the "spirit of love" against "hatred and violence".
Islamic Foundation is an autonomous organisation under the Ministry of Religious Affairs working to disseminate values and ideals of Islam and carry out related activities.
Afzal said the foundation earlier distributed several million copies of two books against militancy at the 270,000 mosques and over 100,000 madrasahs.
The foundation officials said they have set up an anti-militancy cell and every week their officials monitor at least 10 mosques in Dhaka to see whether the clerics speak about militancy in their Friday sermons.
Full report at:
http://www.deccanherald.com/content/270195/bangladesh-starts-monitoring-mosques-madrasas.html
----------
2 Afghan soldiers fire on NATO troops in east: 1 Afghan killed, other captured
August 9
KABUL, Afghanistan — Two Afghan soldiers tried to gun down a group of NATO troops outside a military base in eastern Afghanistan on Thursday, officials said. No international forces were killed, but one of the attackers was killed as NATO forces shot back.
It was the second apparent attack by Afghan forces on their international counterparts this week. On Tuesday, two gunmen wearing Afghan army uniforms killed a U.S. soldier and wounded two others in Paktia province, also in the east.
Taliban spokesman Zabiullah Mujahid claimed responsibility for Thursday's attack but only mentioned one assailant. He said that man was a soldier who had contact with the Taliban before launching the attack.
This year has seen a growing number of the so-called "green-on-blue" attacks in which Afghan soldiers or police have turned on their international colleagues. Some of the attackers have been insurgent infiltrators, while others have been trying to settle personal vendettas.
The Thursday morning attack took place outside a "coordination center" for Afghan and international forces in Laghman province, said German Lt. Col. Hagen Messer, a spokesman for NATO forces in Afghanistan. He said no NATO troops were killed but declined to say if any were wounded.
Full report at:
http://www.washingtonpost.com/world/asia_pacific/nato-afghan-soldier-is-killed-as-he-
----------
Honeymoon for expat serving business in Afghanistan over?
August 7, 2012
KABUL: Behind high villa walls in Kabul's heavily guarded diplomatic district, restaurant owner Saju D'Cruz sits in a sun-washed courtyard and gives himself two more years in a country he has called home for a decade.
Like many other entrepreneurs in an Afghanistan bracing for an exodus of foreign troops and aid workers in two years, D'Cruz thinks business can only get worse at his popular Namaste Indian restaurant, as expat customers vanish.
"Our customer base has decreased already. When international forces leave, we'll shut down," he said, gazing out onto a small lawn covered with empty plastic dining tables.
D'Cruz came to Afghanistan from India after the 2001 ousting of the former Taliban government, convinced the inrush of political change would bring with it a demand from both Afghans and foreigners for services taken for granted elsewhere.
While the Taliban had bought only their own austere brand of oppression, Afghanistan's new freedoms saw businesses flourish, transforming Kabul from a city of empty, pot-holed streets and ruined suburbs into one of bustling shops and car-choked roads.
D'Cruz and his restaurant caught the investment wave as more than $50 billion dollars in reconstruction money flooded in, but now, like others, he is preparing for a receding tide, taking businesses with it.
Full report at:
http://tribune.com.pk/story/418656/honeymoon-for-expat-serving-business-in-afghanistan-over/
----------
Afghan civilian casualties down first time in 5 years: UN
August 09, 2012
* World body says insurgents responsible for 80 percent civilian casualties
KABUL: The number of Afghan civilian casualties has fallen for the first time in five years, dropping by 15 percent in the first half of 2012, the United Nations said on Wednesday as a double suicide attack killed three US soldiers.
"This is the first time we have seen a sustained decline in civilian casualties which actually reverses a sustained five-year trend of increasing of civilian casualties," UN human rights official James Rodehaver told AFP.
The United Nations said 1,145 Afghan non-combatants lost their lives, mostly in Taliban and other insurgent attacks, between January 1 and June 30 compared to 1,510 for the same period in 2011. Another 1,954 civilians were wounded, it added.
The UN mission in Afghanistan said that marked a 15 percent decline on the 3,654 casualties documented during the first six months of 2011.
Full report at:
http://www.dailytimes.com.pk/default.asp?page=2012\08\09\story_9-8-2012_pg7_4
----------
Afghanistan restores Nato supplies
August 09, 2012
QUETTA: The Afghan authorities restored on Wednesday Nato supplies after private companies paid a customs duty of Rs80 million.
Nanhiali Faizi, a senior official of Afghan Customs, said the issue had been settled and now there was no restriction on the entry of Nato containers into Afghanistan.
Later, 20 containers were allowed to cross the Chaman border into Afghanistan.
Pakistani officials in Chaman confirmed that the Afghan authorities had restored Nato supplies.
Afghanistan had put restrictions on the entry of Nato containers on July 22 for non-payment of duty.
http://dawn.com/2012/08/09/afghanistan-restores-nato-supplies/
----------
Taliban threat to kill Imran Khan over march
Aug 9, 2012
SHAWAL: The Taliban have threatened to kill a Pakistani cricket star turned politician if he holds a planned march to their tribal stronghold along the Afghan border to protest US drone attacks.
Although the Pakistani Taliban also oppose the strikes, spokesman Ahsanullah Ahsan said they would target Imran Khan because he calls himself a "liberal" - a term they associate with a lack of religious belief. He also warned they would attack anyone who participates in upcoming elections.
"If he comes, our suicide bombers will target him," Ahsan said in an interview on Monday in the militant group's stronghold of South Waziristan.
http://timesofindia.indiatimes.com/world/pakistan/Taliban-threat-to-kill-Imran-Khan-over-march/articleshow/15413776.cms
---------
Southeast Asia
Indonesia Becoming a Mecca For Muslim Fashion Trends
Sylviana Hamdani | August 08, 2012
Paris. London. Milan. New York. These are the principal fashion capitals of the world. Everyone knows they are a cut above other cities.
When it comes to Muslim fashion, though, Jakarta has a lot going for it. The country's rising middle class has fueled a boom in the domestic fashion industry. The Industry Ministry and the Tourism and Creative Economy Ministry have already announced plans to turn Indonesia into an Islamic fashion capital by 2020.
"I believe Indonesia can soon be the Paris of the international Muslim vogue," said Irna Mutiara, a Muslim fashion designer. "We're already a trendsetter for Muslim fashion styles."
Indonesian women have long been known for their fashion sense, she added.
"When going on the pilgrimage to Mecca, Indonesian women always stand out," Irna said. "Our beautiful fashion styles have always invited other pilgrims to start a conversation."
International buyers are increasingly taking notice of Indonesia's Muslim fashion, and efforts are under way in the country to cultivate a vibrant local industry. One of the keys is the unique, varied styles and tastes of Indonesians, especially women.
In recent years, more Indonesian women have donned the hijab, whose main purpose is to protect a woman from unwanted attention, designer Sarfilianty Anggiani said . Some believe that wearing the garment is required by the Koran, which tells Muslim women to guard their bodies against men's lustful stares.
But nowadays, Sarfilianty said , the hijab is a "hot fashion trend."
"Women don't just wear it for religious reasons alone," she said." They also want to look chic."
Full report at:
http://www.thejakartaglobe.com/lifeandtimes/indonesia-becoming-a-mecca-for-muslim-fashion-trends/535940
---------
Equal Parts Tolerance and Extremism in Indonesian Islam
August 09, 2012
Jakarta. Scattered across 17,000 islands on the Indian and Pacific oceans, the world's largest Muslim country has found its own blend of Islam: equal parts religion, secularism and contradictions.
Add to that an extract from the Koran that says, "To you your religion, and to me mine," and you have Indonesian Islam in a nutshell.
Abdul Mu'ti of the Central Board of Muhammadiyah — the second largest Islamic civil society organization in the country, embracing 30 million people – told IPS that Indonesian Islam is completely unique to the country, and does not easily find comparisons in the Muslim world.
When the holy Ramadan fast began on July 21, it arrived almost unnoticed in the country. Loudspeakers that usually blast prayers starting at dawn have been turned down as a courtesy to believers of other faiths, there are no ostentatious displays of piety and eating in the streets is not prohibited, as it is in most other Islamic countries.
In a nation of 240 million people where 90 percent are Muslims and most observe the fast, many customers are still seen sipping cafe lattes at Starbucks outlets in Jakarta's glitzy malls or bustling around food courts at lunchtime.
This is a completely different scene than in ultra-conservative Saudi Arabia, where officials have warned non-Muslim expatriates that eating, drinking or smoking in public during the holy month risks deportation.
Full report at:
http://www.thejakartaglobe.com/news/equal-parts-tolerance-and-extremism-in-indonesian-islam/536885
----------
Protestors in Jakarta Demand Indonesia Expel Myanmar Ambassador
August 09, 2012
Around 100 men protested outside the Myanmar embassy in Jakarta on Thursday, demanding the ambassador be expelled for Myanmar's treatment of Muslim Rohingya.
The men wore white headbands with "Save the Rohingya" scrawled in red and carried banners reading "Stop the Violence."
The rally was organized by a group called the Rohingya Solidarity Society, which in a press release demanded Myanmar's government formally acknowledge the Rohingya as citizens of the country.
"We urge countries with Muslim populations, especially Indonesia, to take firm and proactive measures to end the Rohingya's suffering," a man shouted through a loudspeaker.
Protestors, some of whom threw eggs at the embassy, also called on Indonesian President Susilo Bambang Yudhoyono to withdraw support for Myanmar to chair the Association of Southeast Asian Nations in 2014 and to expel the country's ambassador.
Violence erupted between Buddhists and Rohingya in June in western Myanmar's Rakhine state, leaving about 80 people dead from both sides, according to official estimates deemed low by rights groups.
Full report at:
http://www.thejakartaglobe.com/home/protestors-in-jakarta-demand-indonesia-expel-myanmar-ambassador/536884
----------
Mideast Asia
Plots Are Tied to Shadow War of Israel and Iran
By NICHOLAS KULISH and JODI RUDOREN
August 09, 2012
BERLIN — A magnetic bomb detonated on a diplomatic car in New Delhi. The police uncovered a cache of explosives at a golf course in the Kenyan city of Mombasa. Five Israeli tourists and a Bulgarian bus driver were killed in an attack outside the airport in the Black Sea coastal city of Burgas.
These were just a few of what some Israeli and American intelligence officials say were nearly a dozen plots that form the backbone of a continuing offensive by Iran and Hezbollah against Israel and its allies abroad. But the links seem tenuous at times, the tactics variable, the targets scattered across the globe, from the Caucasus to Southeast Asia to the Mediterranean.
"This is not a spy thriller that necessarily has a plot readers can follow from page to page," said Matthew Levitt, director of the program on counterterrorism and intelligence at the Washington Institute for Near East Policy. "Iran and Hezbollah both thrive on reasonable deniability."
Analysts say the shadow war pitting Israel against Iran and Hezbollah has more in common with the cloak-and-dagger maneuverings of the C.I.A. and the K.G.B. during the cold war than the publicity-hungry terrorism campaign of Al Qaeda. It represents a return to the idea that the most effective attack is often an ambiguous one.
"They want just enough ambiguity that you can't nail down that they did it, the seed of doubt that makes it difficult for Israel or the United States to respond," said Andrew Exum, a senior fellow with the Center for a New American Security in Washington. The undercover conflict signaled "a return to the black arts of the cold war," he said.
Full report at:
http://www.nytimes.com/2012/08/09/world/middleeast/murky-plots-and-attacks-tied-to-
----------
Bomb hits bus carrying Turkish troops, 30 wounded
August 09, 2012
Turkey's state-run television says a roadside bomb struck a bus carrying Turkish troops to a navy base in the country's west, killing one and wounding 30 others. TRT television says the blast occurred near the base on the outskirts of the Aegean resort town of Foca on
Thursday.
The attack came days after Turkey's interior minister claimed Sunday that Turkish troops have killed as many as 115 Kurdish rebels in a major clash near the southeastern town of Semdinli.
Kurdish rebels are fighting for autonomy in the country's Kurdish-dominated southeast but have also staged attacks elsewhere in the country.
http://www.hindustantimes.com/world-news/RestOfAsia/Bomb-hits-bus-carrying-Turkish-troops-30-wounded/Article1-910840.aspx
----------
Iran hosts Syria conference, West skeptical
August 09, 2012
DUBAI: Iran hosts a foreign ministers' conference on Thursday to seek a resolution to the intensifying conflict in Syria but its latest diplomatic foray into the crisis has been met with deep skepticism by Western nations.
Iranian President Mahmoud Ahmadinejad has billed the meeting of a dozen unnamed countries as an opportunity "to replace military clashes with political, indigenous approaches to settle the disputes," but there are doubts over the attendance of key players involved the crisis.
Those attending would be countries with "a correct and realistic position" on the Syrian conflict, a senior Iranian diplomat said this week, indicating that no pro-opposition nation would be present.
It was unclear which nations would attend but Western diplomats have dismissed the conference as an attempt to divert attention away from bloody events on the ground and to preserve the rule of Syrian President Bashar al-Assad.
"The Islamic Republic's support for Assad's regime is hardly compatible with a genuine attempt at conciliation between the parties," said one Western diplomat based in Tehran.
It showed Iran was "running out of ideas", he added.
Another Western diplomat said Tehran was trying to broaden the support base of the Syrian leader.
Full report at:
http://dawn.com/2012/08/09/iran-hosts-syria-conference-west-sceptical/
----------
Gaza Man Donates to Families of Slain Egyptians
August 09, 2012
GAZA CITY, Gaza Strip (AP) — A Gaza merchant has promised to donate $10,000 each to the families of 16 Egyptian soldiers killed in an attack by suspected Islamic militants at a border post in Sinai.
Egypt sealed its border with Hamas-ruled Gaza after the weekend attack, alleging that the assailants had help from the Palestinian territory. The attack also strained ties between Egypt' president and Gaza's Hamas rulers, both members of the region-wide Muslim Brotherhood.
Hamas has denied anyone from Gaza was involved in Sunday's shooting, but pledged to cooperate with Egypt's investigation in hopes of limiting the political fallout. The assailants are believed to be Egypt-based, with al-Qaida ties.
Gaza merchant Abdel Dayem Abu Medain said Thursday he is giving money to the victims' families "to reflect the depth of our relations with Egypt."
http://www.nytimes.com/aponline/2012/08/09/world/middleeast/ap-ml-gaza-egypt.html?ref=global-home&gwh=FE6902E6B933D782ECA075334997BFAE
----------
Arab World
Iraq attacks on Shias and lawyers kill 19
August 09, 2012
BAGHDAD: A car bomb targeting Shiite pilgrims in Iraq and the shooting of a lawyer and his family left 19 people dead on Wednesday, after Al-Qaeda warned it would target lawyers and retake territory in a new campaign.
The attacks were the latest in an apparent spike in unrest since the beginning of the Muslim holy fasting month of Ramadan, bringing to 88 the number of people killed so far this month.
In the deadliest incident on Wednesday, a vehicle packed with explosives ripped through a group of Shiite worshippers during a commemoration ceremony in Al-Tanmiyah village, around 50 kilometres (30 miles) southeast of Baghdad.
The 6:45 pm (1545 GMT) attack killed 11 people and wounded 20 others, according to a police lieutenant colonel and a medic, both of who declined to be identified. Most of the victims were men, the officials said.
It also sparked a large fire in a nearby market and damaged adjacent houses.
The gathering had been to mark the day Imam Ali, a central figure in Shiite Islam and the cousin and son-in-law of the Prophet Mohammed, was wounded, days before his eventual death in 661 AD.
The blast struck just before the iftar meal that breaks the daily fast Muslims engage in during Ramadan.
Full report at:
http://dawn.com/2012/08/08/iraq-attacks-on-shiites-and-lawyers-kill-19/
----------
With Claim and Counterclaim, Aleppo Offensive Enters Second Day
By DAMIEN CAVE and ALAN COWELL
August 09, 2012
BEIRUT, Lebanon — Syrian rebels in embattled Aleppo said they made gains in some parts of the city while tactically withdrawing from others on Thursday as government forces reinforced positions and shelled contested areas on the second day of a ground offensive that the authorities say has inflicted heavy losses on foes of President Bashar al-Assad.
As loyalist forces claimed significant advances, Mr. Assad sought to project an appearance of political control and authority, appointing a new prime minister, Wael Nader al-Halqi, to replace Riyad Farid Hijab, who defected to Jordan this week. SANA, the state news agency, reported the appointment in a brief announcement that did not refer to the defection.
According to news reports, Mr. Halqi, 48, had been minister of health, and is a Sunni Muslim from the southern town of Dara'a, where the uprising began with peaceful protests in March 2011. His loyalist credentials include heading his local branch of the ruling Baath Party from 2000 to 2004 and running the doctors' syndicate since 2010, these reports said.
The conflicting claims on the battlefield reflected the swirl of urban warfare as much as the proliferation of rival versions of events in a propaganda war that has accompanied the unfolding military conflict.
Full report at:
http://www.nytimes.com/2012/08/10/world/middleeast/offensive-in-aleppo-syria-enters-
----------
Syrian President Appoints New Premier
August 09, 2012
BEIRUT (AP) — Syrian state-run news agency SANA says President Bashar Assad has appointed a new prime minister to replace one who defected this week to neighboring Jordan.
Assad appointed Wael Nader al-Halqi, elevating him from the post of health minister.
Halqi is a member of Assad's ruling Baath party and hails from the southern city of Daraa, birthplace of the Syrian uprising.
The 48-year-old held the post of secretary general of the Daraa branch of the Baath party from 2000-2004. He was appointed head of the doctors' syndicate in 2010.
The former premier, Riad Hijab, completed his defection by crossing into Jordan early Wednesday. His defection was a humiliating blow for Assad's regime.
http://www.nytimes.com/aponline/2012/08/09/world/middleeast/ap-ml-
----------
Hopes for new Syrian envoy as violence escalates
August 09, 2012
The UN secretary general, Ban Ki-moon, was in talks Wednesday with the Arab League in the hope of agreeing on a new Syrian peace envoy to replace Kofi Annan and keep open an alternative to the spiralling levels of violence.
Western diplomats said Mr. Ban hoped to make an announcement this week, and there was speculation he was leaning towards a Nordic candidate such as one of the former Finnish presidents Tarja Halonen or Martti Ahtisaari. It is unclear, however, whether the Arab League has agreed. Whoever is chosen would - like Mr. Annan, who steps down at the end of the month - have to represent both the UN and the Arab League.
"Diplomats around the UN wonder why anyone would want to take the job," said Richard Gowan, a expert on international peacekeeping at New York University. "Some western officials think that replacing Annan at all is a bad idea, as it will create further false hopes about a peace deal that the UN simply can't deliver. There is an argument that a fairly low-profile envoy should replace Annan, whose celebrity arguably got in the way of his diplomatic efforts. A lower-level figure might be able to make more progress."
Mr. Ban himself is said to harbour doubts about what a new envoy could achieve, faced with escalating violence and deep and persistent splits between the permanent members of the UN security council.
Full report at:
http://www.thehindu.com/news/international/article3745867.ece
----------
Syria army pounds rebel-held areas of Aleppo: NGOs
August 09, 2012
Syria's army, locked in a fierce battle for control of Aleppo, pounded rebel-held areas of the commercial capital on Thursday, rights activists reported.
An intense bombardment rocked the neighbourhoods of Hanano, Saif al-Dawla, Shaar and Shakur from 3:00am (0000 GMT), according
to the Syrian Observatory for Human Rights.
Shooting was heard in several suburbs of the northern city, according to the Local Coordination Committees, a network of opposition activists on the ground, which also reported the shelling of Sakhur.
Violence across Syria on Wednesday cost the lives of 167 people -- 95 civilians, 54 soldiers and 18 rebels, said the Observatory, adding that 33 died in Aleppo, including 24 civilians and nine rebel fighters.
Backed by tanks and air power, forces loyal to President Bashar al-Assad on Wednesday launched a major ground offensive against the rebels who had claimed to have control of half of the city.
The regime declared its troops seized back the key district of Salaheddin, but the insurgents promptly denied the claim, saying they had recaptured much of what they lost in what they called a "barbaric and savage attack."
http://www.hindustantimes.com/world-news/RestOfAsia/Syria-army-pounds-rebel-held-areas-of-Aleppo-NGOs/Article1-910854.aspx
----------
Egypt's spy chief ordered to retire after Sinai attack
Aug 9, 2012
CAIRO: Egyptian President Mohamed Morsi ordered spy chief Murad Muwafi on Wednesday to retire in a shuffle of military and intelligence ranks after the deadliest militant attack on troops in decades.
The decision extended to Abdel Wahab Mabruk, the governor of North Sinai where a weekend attack that killed 16 soldiers took place.
Morsi also ordered defense minister Field Marshal Hussein Tantawi to find a new head for the military police, his spokesman Yassir Ali said in a televised statement.
Ali did not say if the attacks prompted the changes, but a senior official close to Morsi said he decided to sack the generals because of the attack, which led to air strikes against the militants.
Hamdi Badeen, the head of military police, was replaced because he failed to secure the funeral for the slain soldiers, with some protesters trying to assault Prime Minister Hisham Qandil.
Full report at:
http://timesofindia.indiatimes.com/world/middle-east/Egypts-spy-chief-ordered-to-retire-after-Sinai-attack/articleshow/15411995.cms
----------
North America
US Sikhs say bigots confuse them for Muslims
August 09, 2012
NEW YORK: The sight of a bearded man in a turban can provoke violent anti-Muslim hatred in America and never mind whether the man under the turban is actually Muslim.
For Sikhs, who wear turbans and beards as core attributes of their religion, the mix of Islamophobia and ignorance spells danger.
They say they have long had to cope with confused Muslim-haters, but that Sunday's massacre of six people by a white supremacist in a Sikh temple in Wisconsin was a shattering blow.
"The biggest shock is that it happened in a gurdwara (temple). This is a completely different level. That is the biggest shock," said Amanjot Sidhu, 24, a trainee to become a dentist in New York.
"People don't understand who we are. It is a misidentity. They think we are Muslim or the Taliban. We are not," said Balwinder Sidhu, 57, a retired taxi driver.
"It has a lot to do with ignorance. Basically people say because there are turbans it must be Islamic," his daughter added. "But all it takes is two seconds on the Internet."
There is the Internet, but one could also do worse than peruse posters drawn by children at the Queens temple, formally called the Sikh Cultural Society.
One poster showed drawings of the 'Five Ks,' the articles that baptised Sikhs are meant to wear at all times, such as the Kara, a bracelet that 'indicates courage,' or the Kesh, the uncut hair wrapped inside the turban. "The uncut long hair gives Sikhs a distinctive appearance in society and makes Sikhs stand out from the crowd," explains the handwritten text. Unfortunately, standing out from the crowd became a problem after the September 11, 2001 terrorist attacks.
Full report at:
http://www.dailytimes.com.pk/default.asp?page=2012\08\09\story_9-8-2012_pg7_5
----------
Secret racist code in temple shooter's tattoos
August 09, 2012
US ARMY veteran Wade Michael Page, who allegedly gunned down six people at a Wisconsin gurdwara, had covered his body in tantalising clues that detailed his descent into hate.
The many tattoos that decorated the 41- year- old's body were made up of racist codes and symbols that to the trained eye demonstrated his allegiance to the white supremacist movement. Having been monitored by watchdog groups and the FBI, Page was known to have aggressively tattooed his body with racist imagery in the years since he left the army in 1998.
On his right arm below his shoulder, Page had inked the number " 838", which Marilyn Mayo of the Anti Defamation League's ( ADL) Center on Extremism said is a coded symbol which indicates membership of the Hammerskins, a racist skinhead group. The number 838 directly corresponds to the letters H, C, H which is the Hammerskins moto, " Hail the Crossed Hammers", which directly relates to the group's pictoral logo.
It is unlikely that Page would have begun to tattoo himself before he left the army in 1998, as extreme and racist tattoos are banned while enlisted. In the years following his discharge, Page took to white supremacist websites such as Stormfront, updating the progression of his tattoos in photographs.
It is thought that although he wasn't a member of the Hammerskins in early 2011, he had definitely joined at the end of 2011." Symbols are an important part of this culture," Mayo said.
As details of Page's serious involvement in racist groups emerge, it has been revealed that his former girlfriend, Misty M. Cook is facing a charge of felony for possessing a weapon, law enforcement officials in Wisconsin said.
Cook is known to be a member of the white power group Volksfront and supports the Hammerskins.
Mail Today
----------
New US study finds diverse beliefs in Muslim world
August 09, 2012
WASHINGTON: The global Muslim community of 1.6 billion people agree on the core principles of their faith, but differ widely in religiosity and religious tolerance, according to a poll published Thursday.
"Muslims are unified by core beliefs and in core practices" like faith in a single God, believe in the Prophet Mohammed (PBUH) and fasting during Ramadan, but "there are differences, sometimes widely" in religious interpretation, James Bell, the principal author of the new Pew Research Center study, told AFP.
The report, which Bell said was "unprecedented" in scope, was conducted in over 80 languages in 39 countries that account for 67 per cent of the world's Muslim population.
Researchers interviewed around 38,000 people in 2008-2009 and 2011-2012 as part of a larger project on changes in global religions.
Between 85 and 100 per cent of Muslims believe in God and revere the Prophet Mohammed (PBUH) , the survey said.
Eight of ten people interviewed in sub-Saharan Africa as well as South and Southeast Asia say religion is "very important."
But only six in ten agreed in sample countries of the Middle East and North Africa, and only one in two agreed in former Soviet countries like Russia and some Central Asian republics.
In the Middle East and North Africa, Muslims aged 35 and over are more religious than their younger counterparts.
Full report at:
http://dawn.com/2012/08/09/new-us-study-finds-diverse-beliefs-in-muslim-world/
----------
Wisconsin: Obama calls PM, conveys condolences
August 09, 2012
Three days after the senseless attack on a Wisconsin gurdwara, President Barack Obama called Prime Minister Manmohan Singh to convey his condolences and the solidarity of the American people.
Obama spoke with Manmohan Singh on Wednesday morning "to express condolences for victims
of the senseless attack at the gurdwara in Wisconsin, which took the lives of Indian nationals as well as Americans, and to convey the solidarity of the American people," according to the White House readout of the call.
Obama "reiterated that the Sikh community is an essential and vibrant part of the American family and underscored that the incident is particularly tragic because it took place in a house of worship".
Manmohan Singh expressed his gratitude for the many messages and gestures of support from the US, and for the prompt reaction and heroism of the local police department, it said.
"The two leaders re-affirmed their nations' commitment to the shared values of pluralism, religious freedom, and freedom of worship," the White House added.
At the State Department, spokesperson Patrick Ventrell said the department was playing a facilitative role "to make sure that our state and local authorities and our national law enforcement authorities are in touch with their Indian counterparts, to the extent that it's necessary".
Full report at:
http://www.hindustantimes.com/world-news/NorthAmerica/Wisconsin-Obama-calls-PM-conveys-condolences/Article1-910706.aspx
----------
U.S. and Gulf Allies Pursue a Missile Shield Against Iranian Attack
By THOM SHANKER
August 09, 2012
WASHINGTON — The United States and its Arab allies are knitting together a regional missile defense system across the Persian Gulf to protect cities, oil refineries, pipelines and military bases from an Iranian attack, according to government officials and public documents.
It is an enterprise that is meant to send a pointed message to Tehran, and that becomes more urgent as tensions with Iran rise. But it will require partner nations in the gulf to put aside rivalries, share information and coordinate their individual arsenals of interceptor missiles to create a defensive shield encompassing all the regional allies.
Secretary of State Hillary Rodham Clinton, among the first to raise the need for the missile shield three years ago, sought to spur the gulf allies on during a recent visit to Saudi Arabia.
"We can do even more to defend the gulf through cooperation on ballistic missile defense," she said during a session in March of the Gulf Cooperation Council, which includes Bahrain, Kuwait, Oman, Qatar, Saudi Arabia and the United Arab Emirates.
"Sometimes to defend one nation effectively you might need a radar system in a neighboring nation," she said, adding, "But it's the cooperation — it's what they call 'interoperability' — that we now need to really roll up our sleeves and get to work on."
That would include deploying radars to increase the range of early warning coverage across the Persian Gulf, as well as introducing command, control and communications systems that could exchange that information with missile interceptors whose triggers are held by individual countries.
Full report at:
http://www.nytimes.com/2012/08/09/world/middleeast/us-and-gulf-allies-pursue-a-missile-
----------
Writer says bin Laden film, trailer not politically motivated
August 09, 2012
WASHINGTON: A Hollywood studio this week released a trailer for a film dramatizing the hunt for Osama bin Laden, but the film's screenwriter said the trailer was not meant to boost the campaign of President Barack Obama, who ordered the May 2011 commando raid in which bin Laden was killed.
Earlier this year, US Representative Peter King, the Republican who chairs the House committee on Homeland Security, said the filmmakers had "set out to tell a blockbuster, election year story about one of the most classified operations in American history."
King expressed concern about the involvement of a "Democratic lobbying firm" in "brokering" access for the filmmakers to top officials.
But screenwriter Mark Boal said the film is a non-political account of the actions of the undercover operatives who hunted down bin Laden and eventually killed him. Obama is not even a character in the movie, he said.
Sony Pictures said the trailer for the film, titled "Zero Dark Thirty," was released on Tuesday. The studio posted the trailer, which runs for 1 minute 15 seconds, on YouTube.
The trailer is potentially controversial because official documents released by the government this year to a conservative group showed that Boal and film director Kathryn Bigelow were given background briefings by White House, Pentagon and CIA officials about the bin Laden operation.
Full report at:
http://dawn.com/2012/08/09/writer-says-bin-laden-film-trailer-not-politically-motivated/
----------
Africa
Muslim Man Dies after Fight over Beard
2012-08-08
Johannesburg - A Muslim man has reportedly died after a fight broke out when he was mocked over his Sunnah beard.
Channel Islam International (Cii) reported that Ventersdorp resident Muhammad Fayaaz Kazi, 27, and his uncle, Anser Mahmood, 33, were on their way home when they stopped to buy food for their iftar (evening meal to break the fast) at a fast food outlet in Magaliesburg on Monday night.
An argument allegedly broke out between Kazi and a group of men.
"I asked him what happened. He said they are making fun of my beard," Mahmood said.
"I shouted at them. I said why are you troubling my nephew? From there, problems started. They wanted to hit me. We were one on one. At that time they weren't hitting Fayaaz. So the guy from the Chicken Licken, he kicked us out. When I was out, I was holding a brick. So he didn't want to come out. Then suddenly, I don't know where the third person he came out. He hit me on my side face. So I fall down. When I fall down then they went to Muhammad Fayaaz, then I don't remember [sic]," Mahmood told Cii News.
Police arrived at the scene and directed the two men to the Magaliesburg police station, where they planned to lay charges. The police apparently told them that the suspects were known to them.
Full report at:
http://www.news24.com/SouthAfrica/News/Muslim-man-dies-after-fight-over-beard-20120808
----------
Libya council hands power to new assembly
09.08.2012
Libya's National Transitional Council on Wednesday handed power to a new assembly, in a symbolic move marking a peaceful transition following the overthrow of Moamer Kadhafi's 40-year dictatorship, AFP reports.
"I hand over the constitutional prerogatives to the General National Congress, which from now on is the legitimate representative of the Libyan people," NTC chief Mustafa Abdel Jalil said.
Libya's interim leader passed the reins to the oldest member of the 200-seat legislative assembly elected on July 7 at a ceremony that was scheduled late in the day because of Ramadan, the Muslim holy month of fasting from dawn to dusk.
Minutes earlier the 200 congress members were sworn in by the president of Libya's Supreme Court.
"The NTC no longer exists. It has been dissolved," council member Othman Ben Sassi told AFP.
Abdel Jalil welcomed what he said was "the first handover of power in Libya's history" as a "historic moment" for all Libyans.
But he admitted that "mistakes" had been made during an "extraordinary" transition period and that security and disarmament issues had not been resolved in time.
He said the NTC had also failed to find a solution to the refugee crisis, which he said was a "real tragedy".
Full report at:
http://en.tengrinews.kz/politics_sub/Libya-council-hands-power-to-new-assembly--12087/
----------
Libya's shadow over Sinai violence
ATUL ANEJA
August 09, 2012
Launching attacks on militants from the air, land and sea, Egyptian forces have brought into sharper focus the terms of Egypt's peace treaty with Israel and the clandestine flow of weaponry into the country from Libya after the fall of Muammar Qadhafi.
Egyptian troops are now using helicopter gunships and fighter jets to attack suspected militant strongholds in the tough barren terrain of the strategic Sinai Peninsula that borders the Gaza strip and Israel.
The heavy Egyptian assault has already killed 20 anti-government fighters operating from Sinai. Sunday's late night attack at a border checkpoint with Israel is testing the political will and competence of the new post-Mubarak government in Egypt, headed by President Mohamed Morsy.
On Wednesday Mr. Morsy sacked the North Sinai governor and appointed a new intelligence chief.
After attacking the post on Sunday, the attackers had driven their vehicles, including a captured armoured vehicle, through a security fence into Israeli territory.
Full report at:
http://www.thehindu.com/news/international/article3742992.ece
----------
Bomb Kills 8 Somali Soldiers in Mogadishu-Officials
August 09, 2012
MOGADISHU (Reuters) - At least eight Somali government troops were killed when a remote-controlled bomb hit their vehicle in Mogadishu, officials said on Thursday, highlighting lingering security risks less than two weeks before the U.N.-backed government's mandate ends.
Somalia's Islamist al Shabaab group claimed responsibility for the attack on Wednesday evening.
Government troops and African Union peacekeepers say they have tightened security before a presidential election on August 20 when the transitional government will be dissolved.
A combined force including Kenyan, Burundian, Ethiopian and Djiboutian troops is planning an offensive on Kismayu, Somalia's second biggest city and a hub for al Shabaab, before then.
Residents said the military vehicle had been destroyed by a roadside bomb in the Huriwaa district of northern Mogadishu.
Full report at:
http://www.nytimes.com/reuters/2012/08/09/world/africa/09reuters-somalia-
----------
Libya's Ruling Council Hands Over Power to New Assembly
August 09, 2012
TRIPOLI (Reuters) - Libya's ruling council handed over power to a newly elected national assembly on Wednesday in the North African country's first peaceful transition of power in its modern history but which comes amid heightened violence.
In a late-night ceremony held under tight security in Tripoli, the National Transitional Council (NTC), political arm of the opposition forces that toppled Muammar Gaddafi a year ago, handed over to the national congress, elected in July.
NTC Chairman Mustafa Abdel Jalil symbolically passed on the reins to the oldest member of the new 200-member assembly, Mohammed Ali Salim.
"The National Transitional Council hands over the constitutional duties for leading the state to the general national congress, which from now on is the sole legitimate representative of the Libyan people," Jalil said to loud cheers.
In a speech, Jalil, who announced he would retire after ending his NTC chief post, acknowledged "mistakes" had been made during an "extraordinary" transitional period and said security and disarmament issues had not been resolved in time.
The congress, whose members took an oath led by Salim, will now name a new chairman while the NTC will be disbanded. A first meeting was scheduled after the ceremony.
Large crowds gathered in Tripoli's Martyrs Square to celebrate the handover as fireworks lit up the sky.
Full report at:
http://www.nytimes.com/reuters/2012/08/09/world/africa/09reuters-libya-
----------
URL: https://www.newageislam.com/islamic-world-news/new-age-islam-news-bureau/27-children-kept-in-darkness-for-years-by-russian-sect-of-muslim-prophet-/d/8213